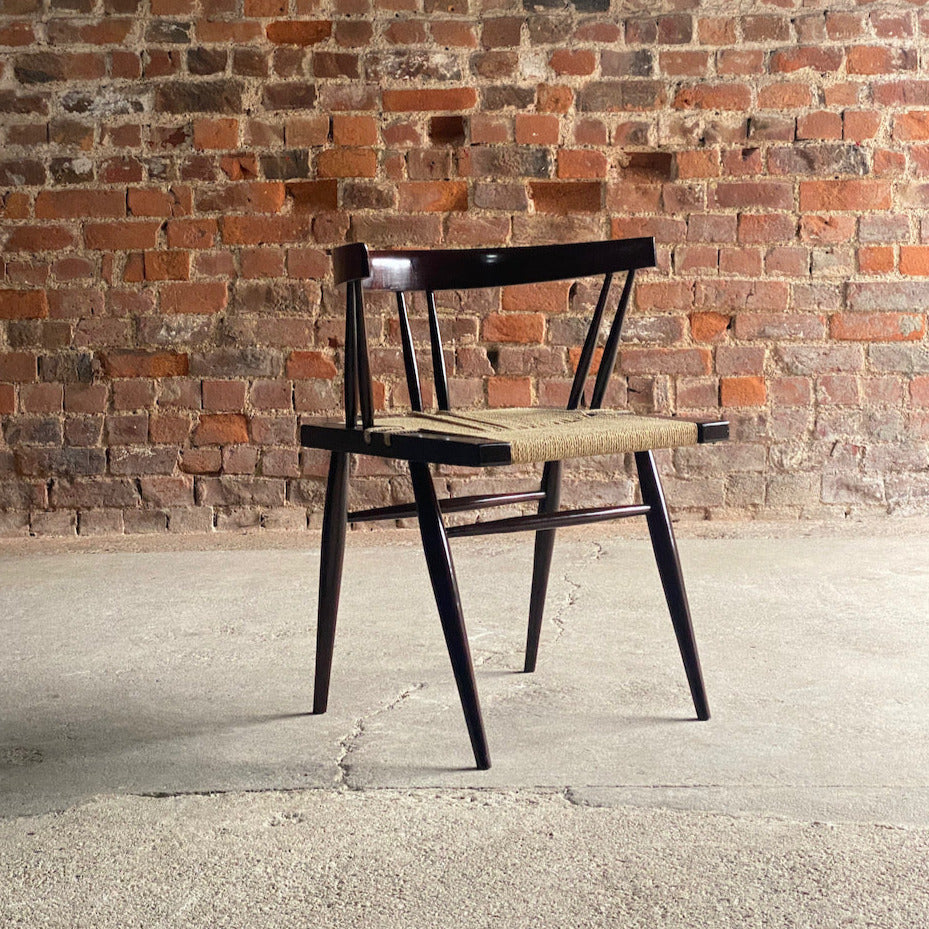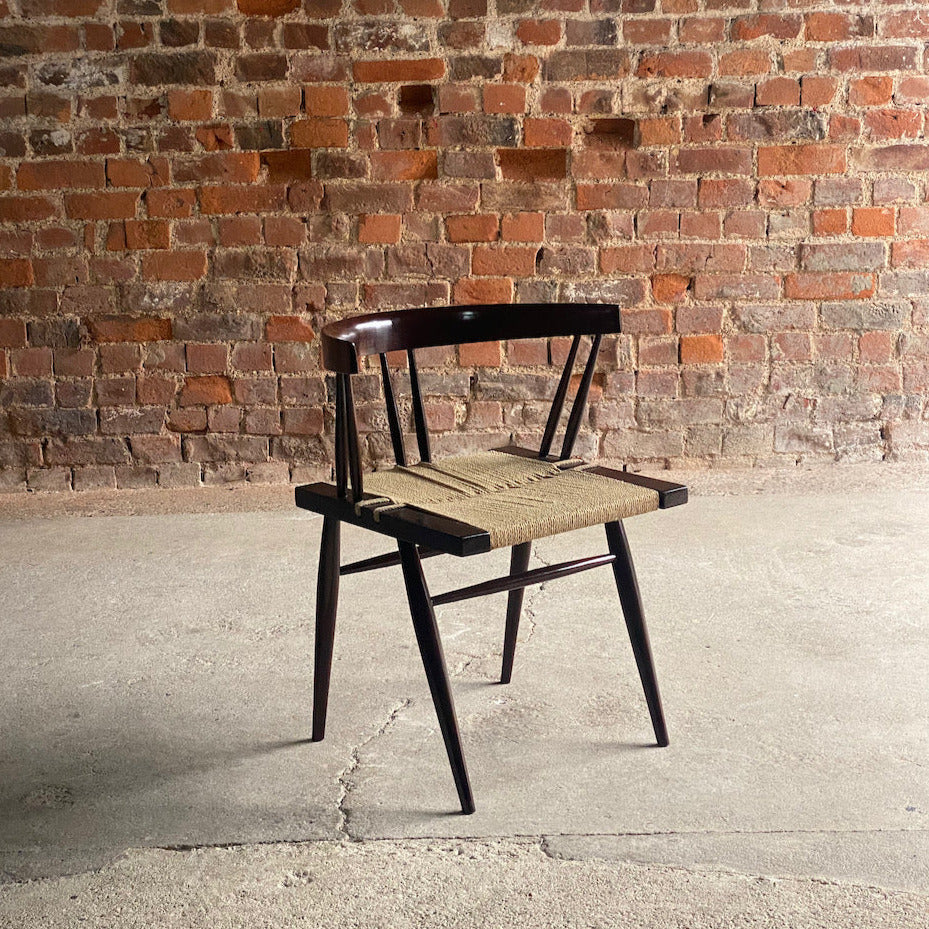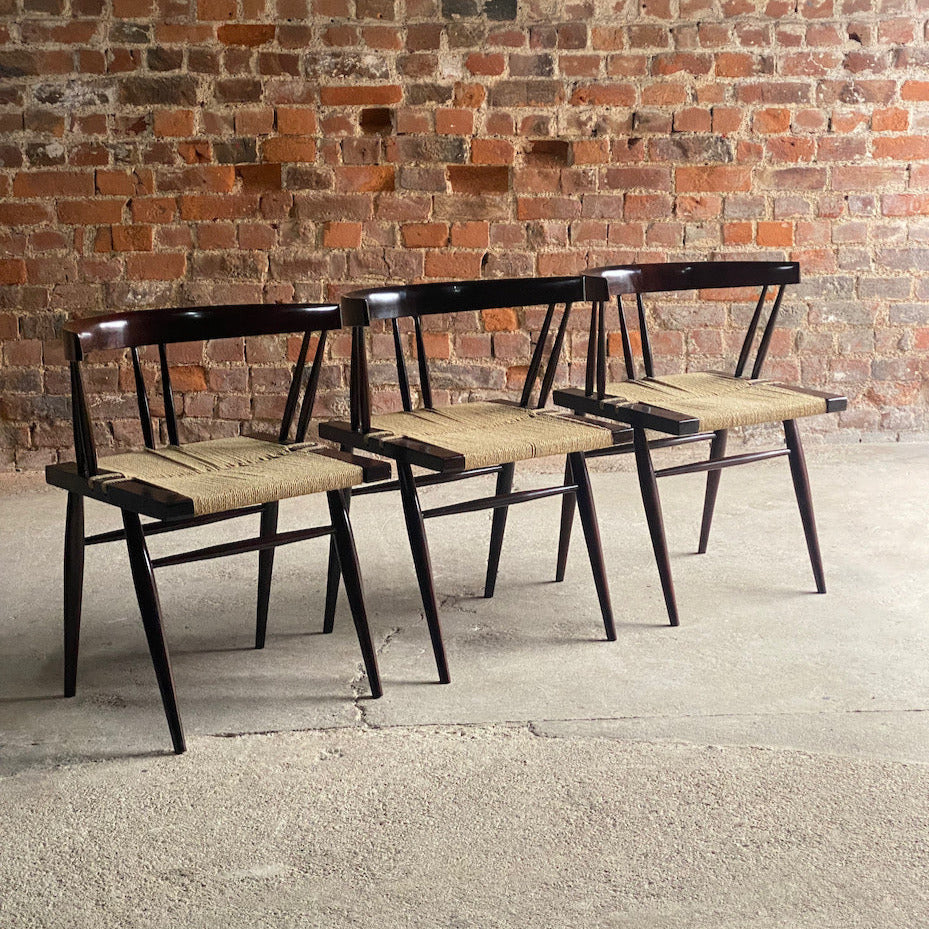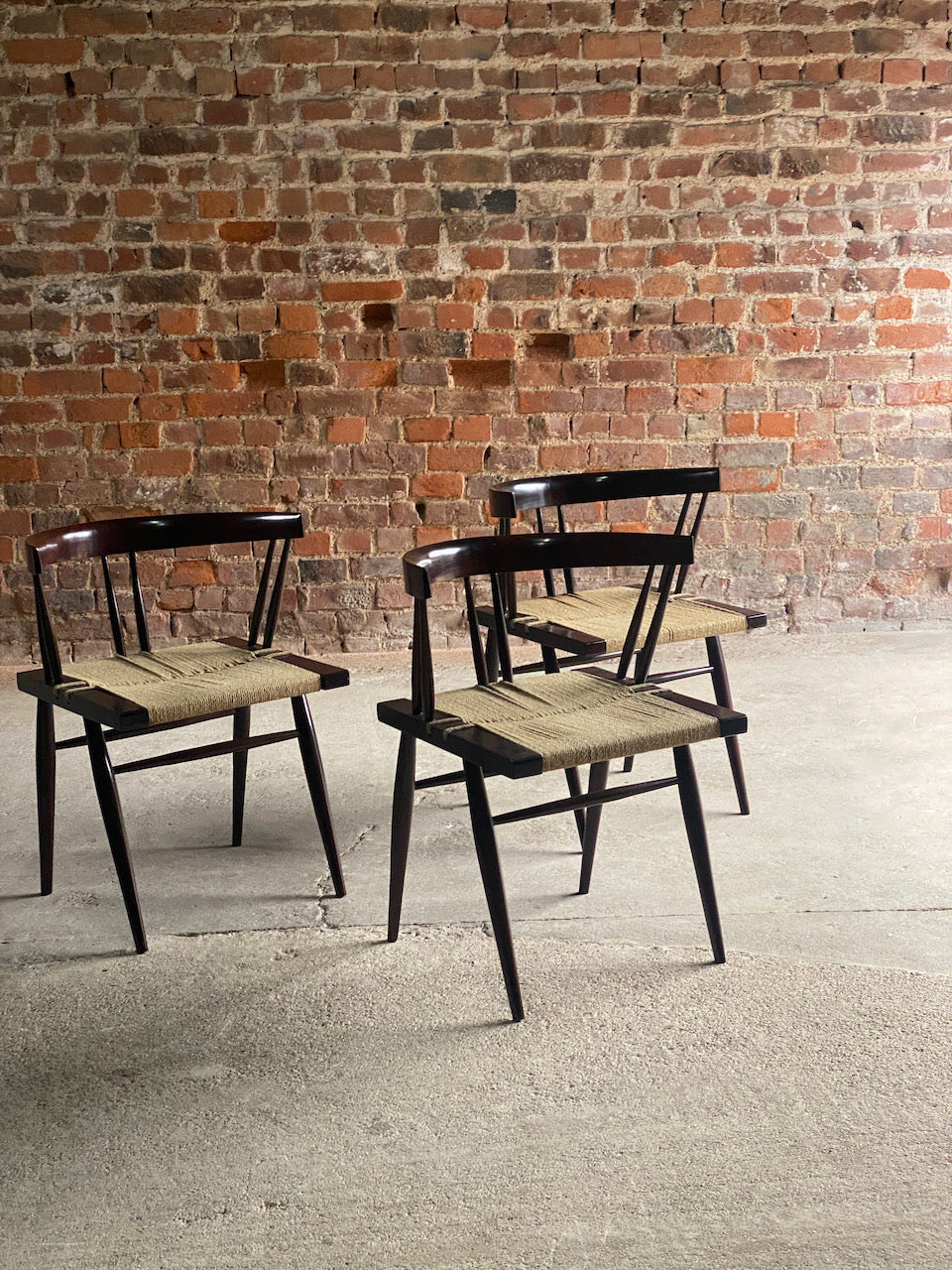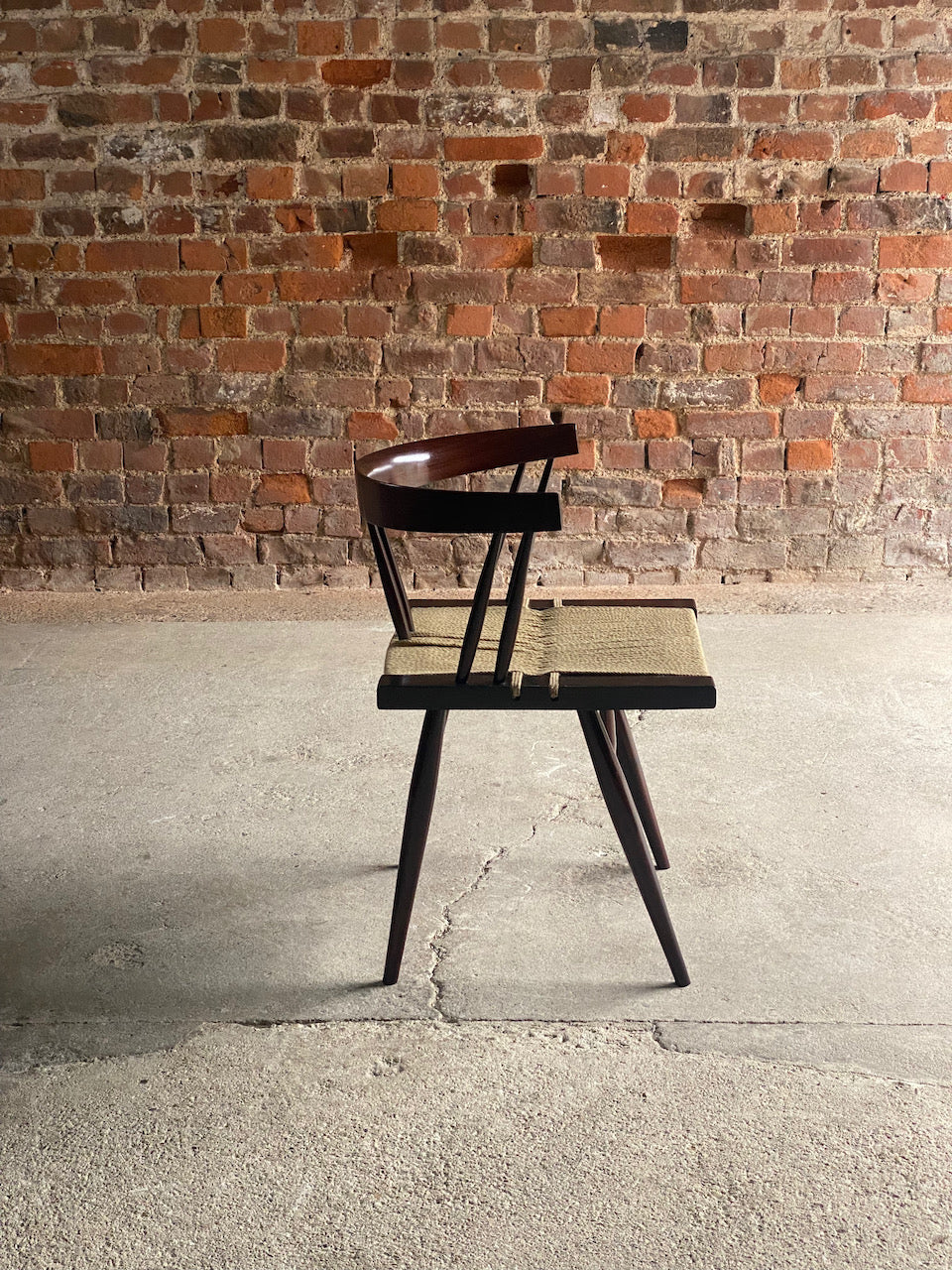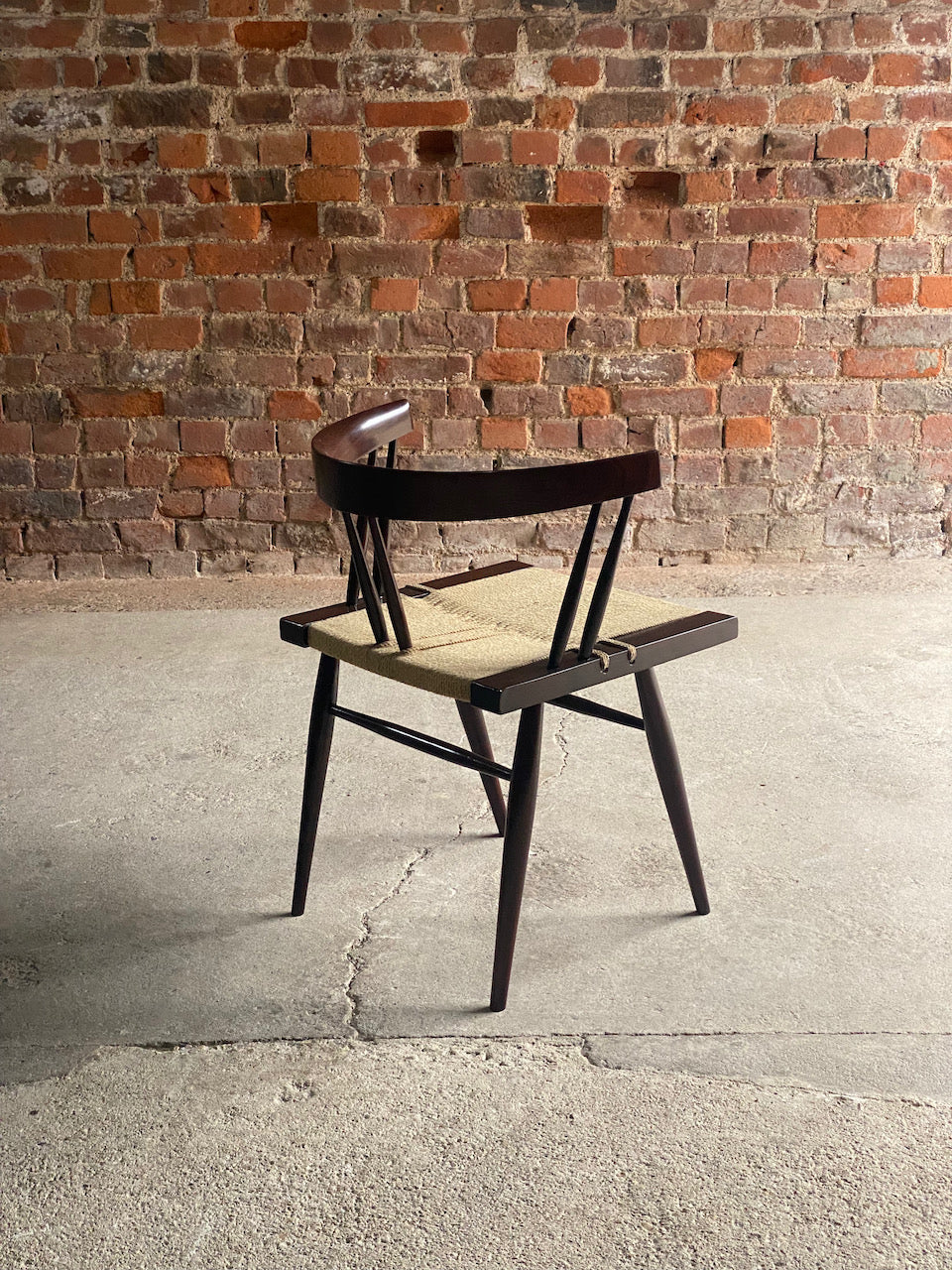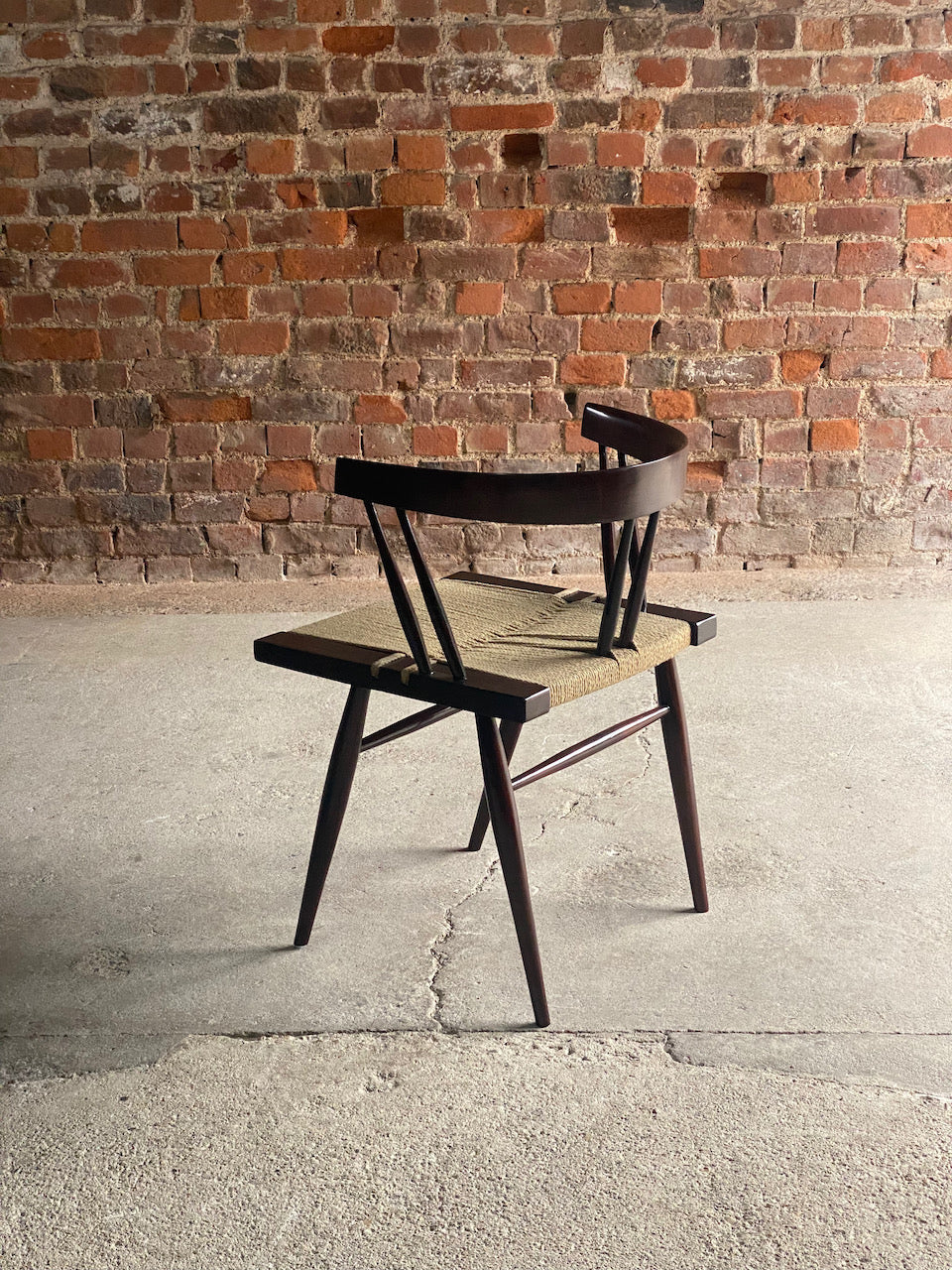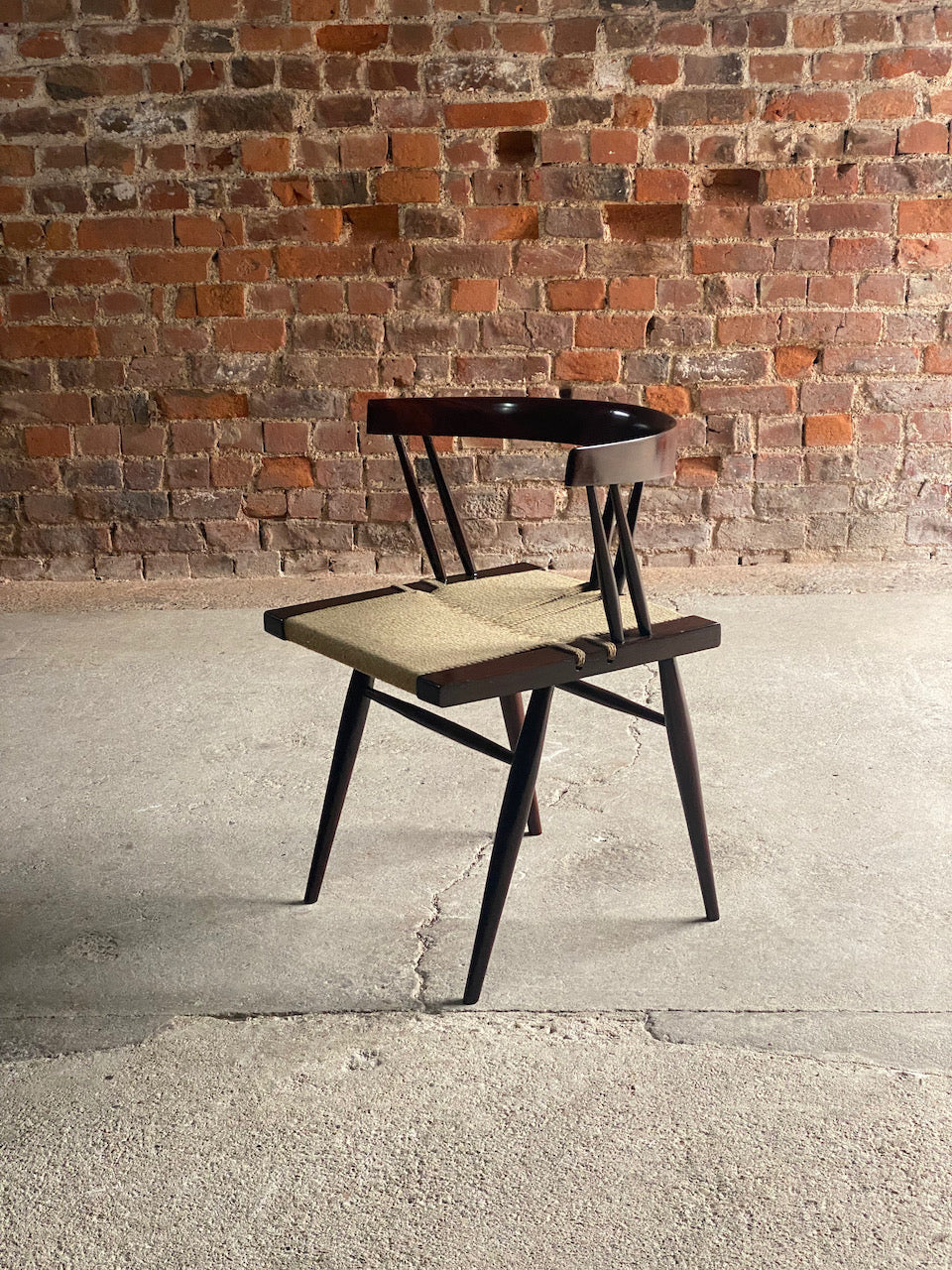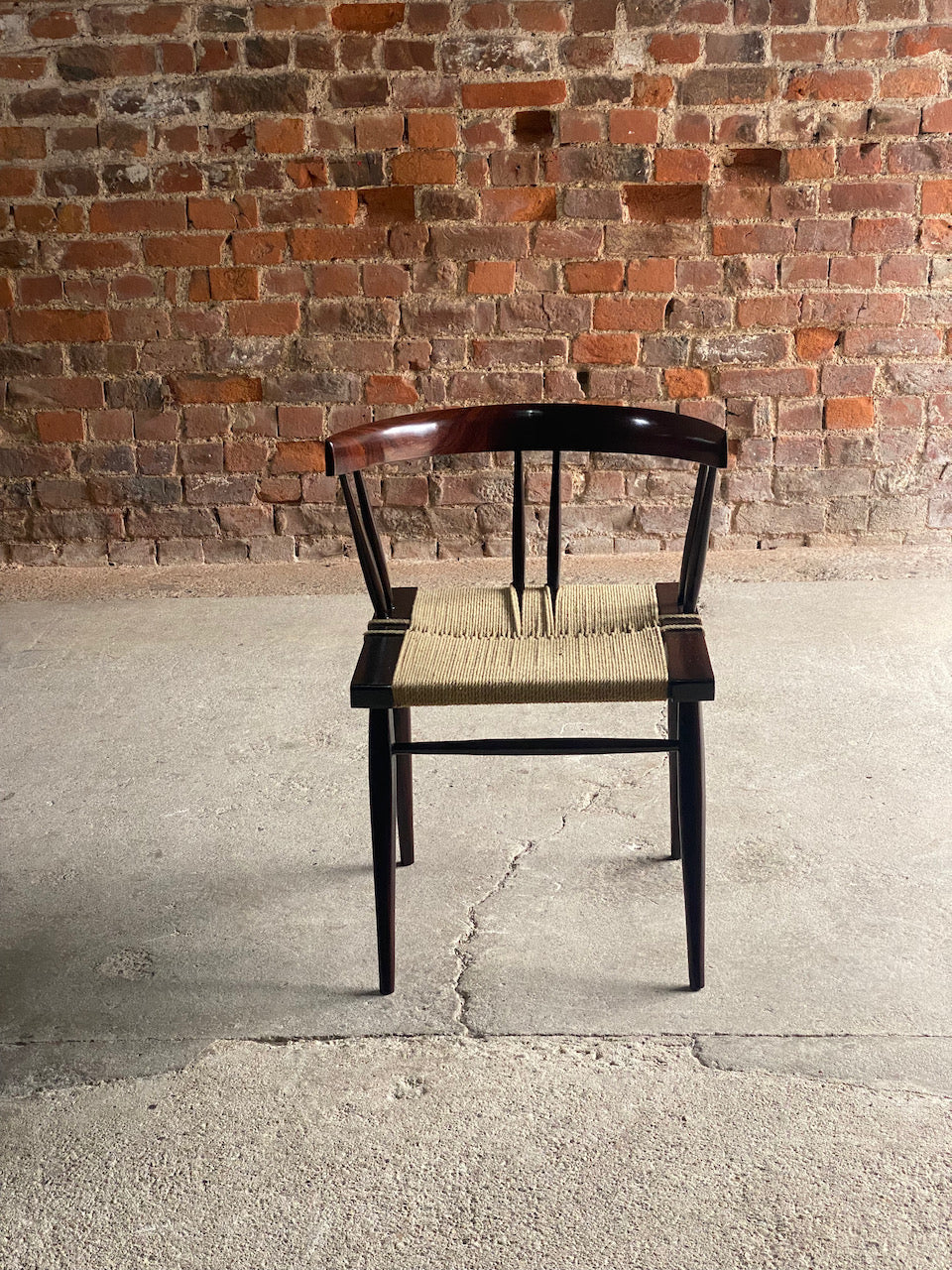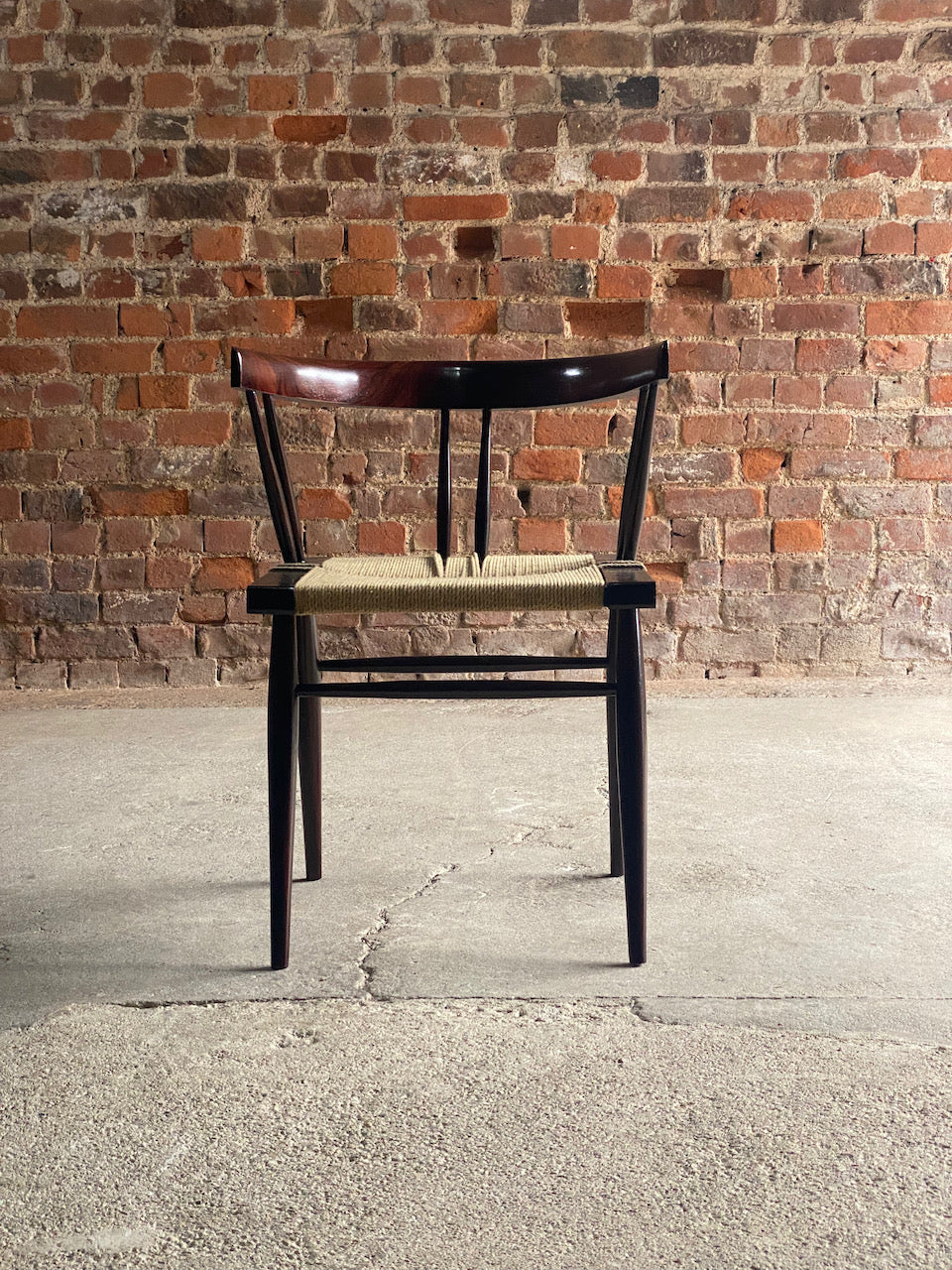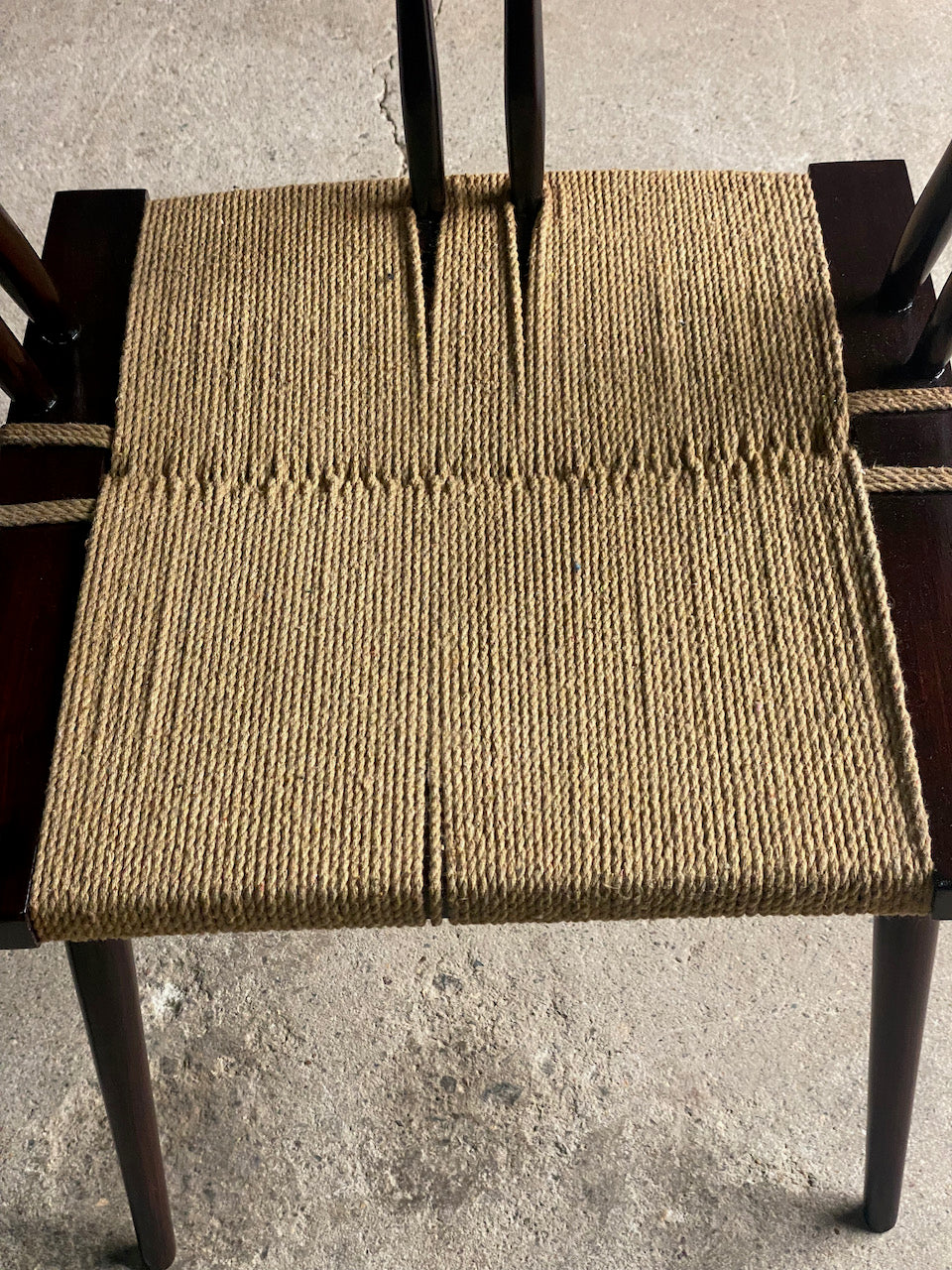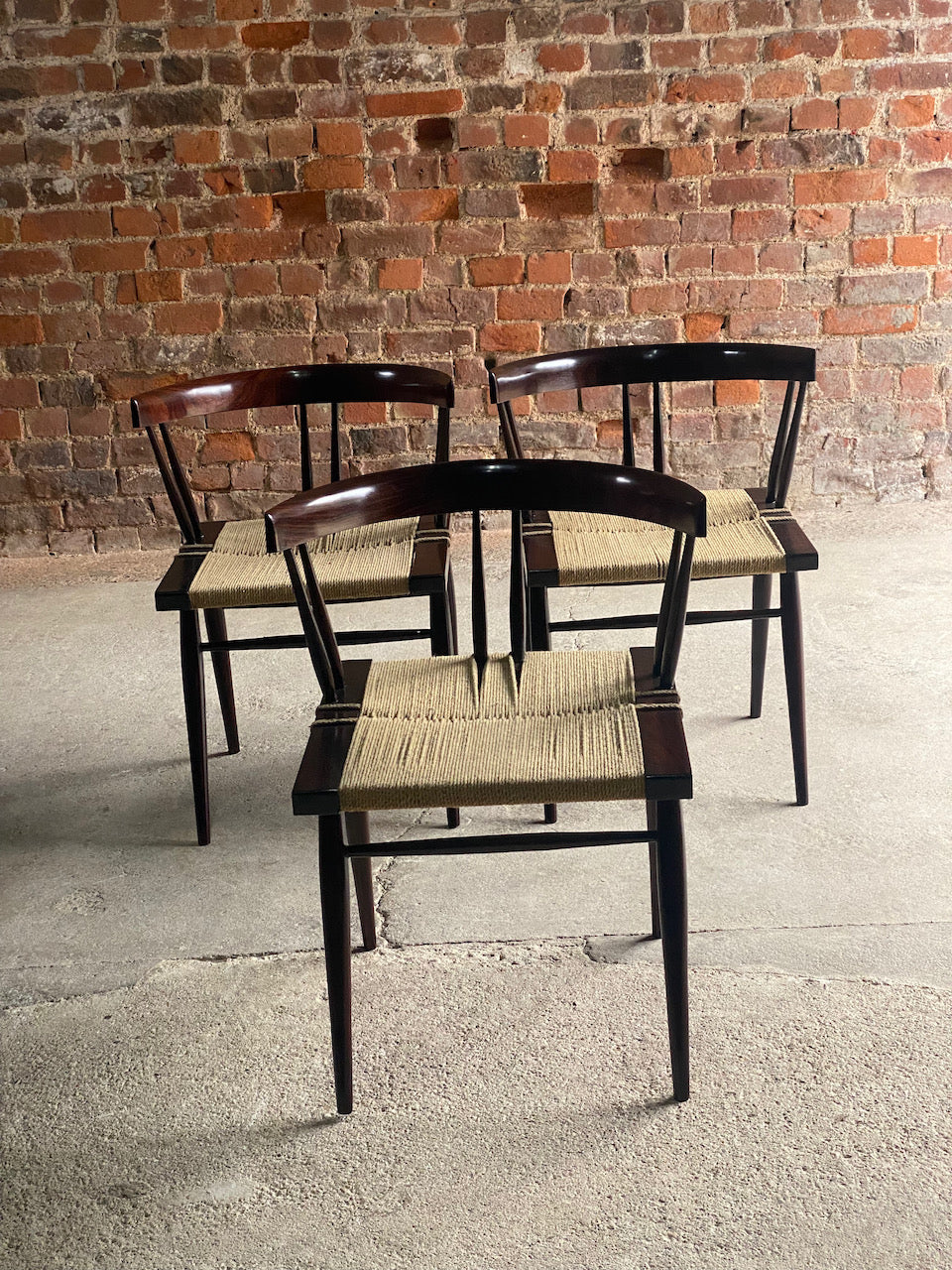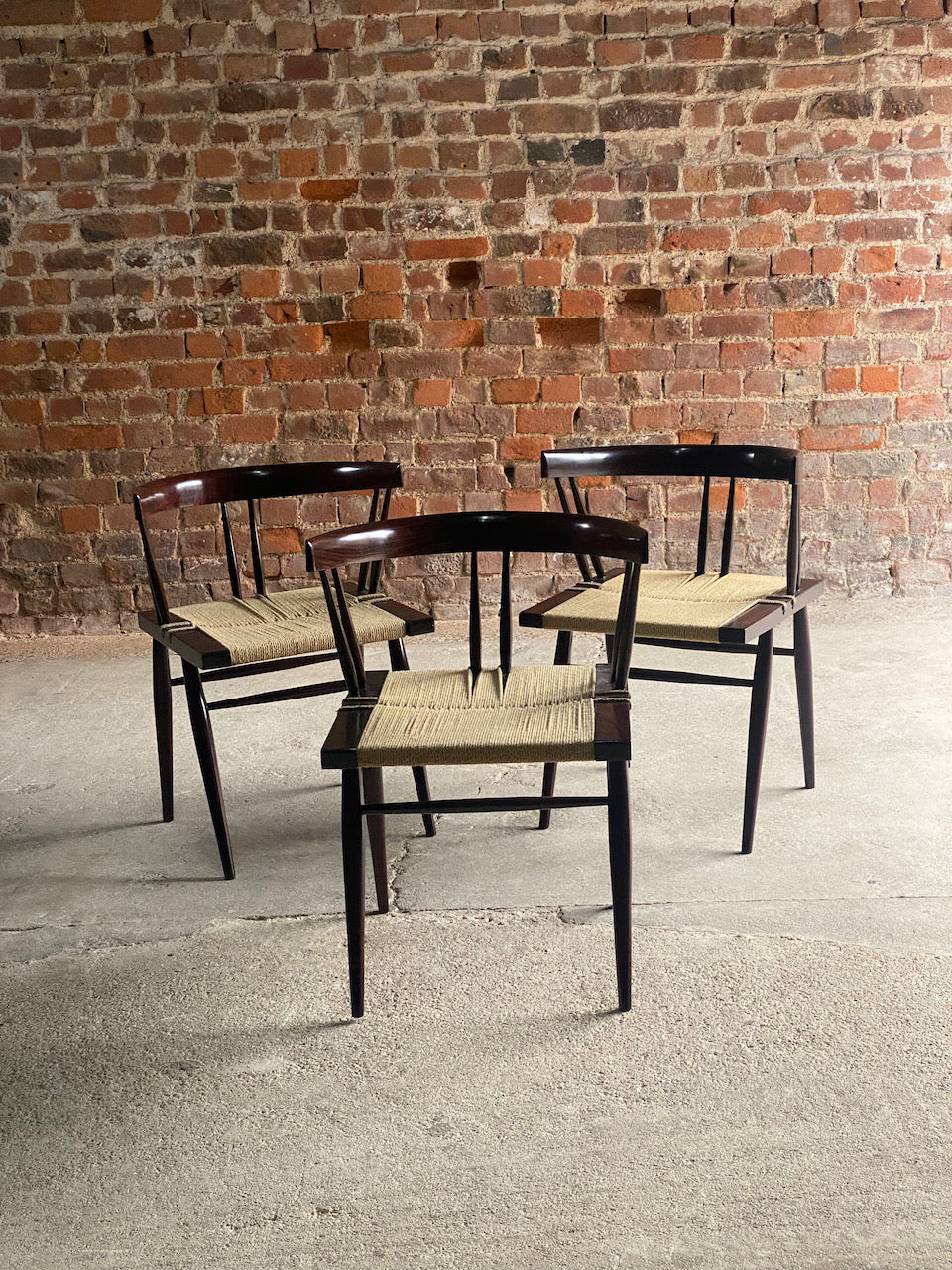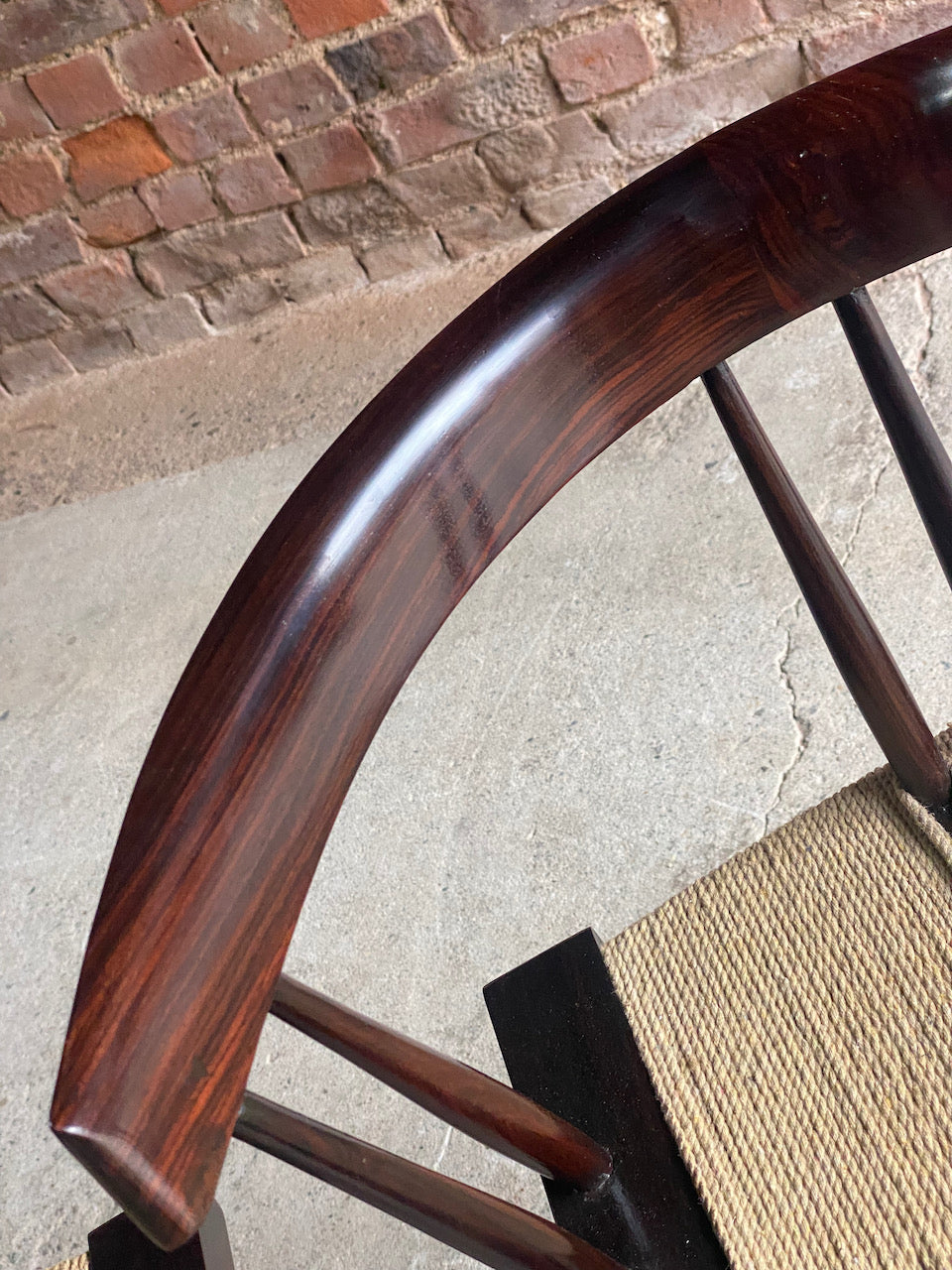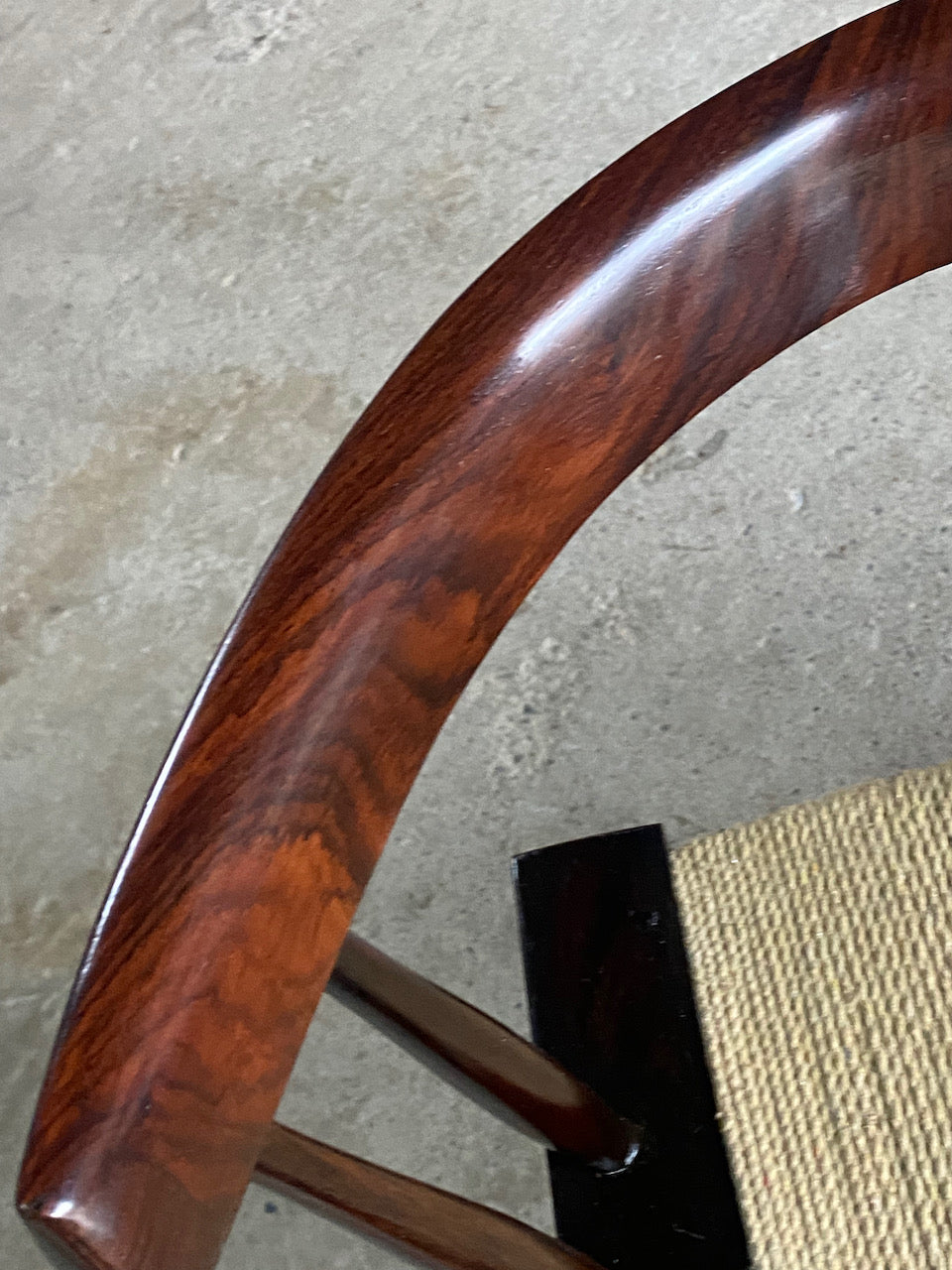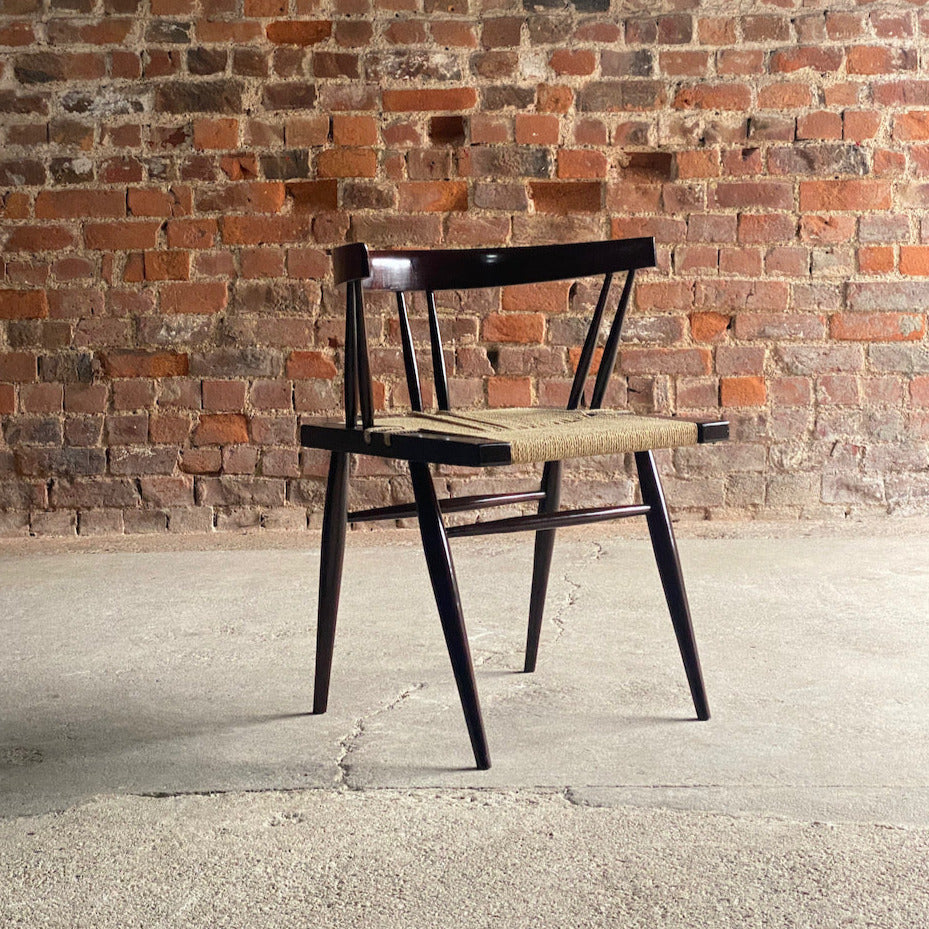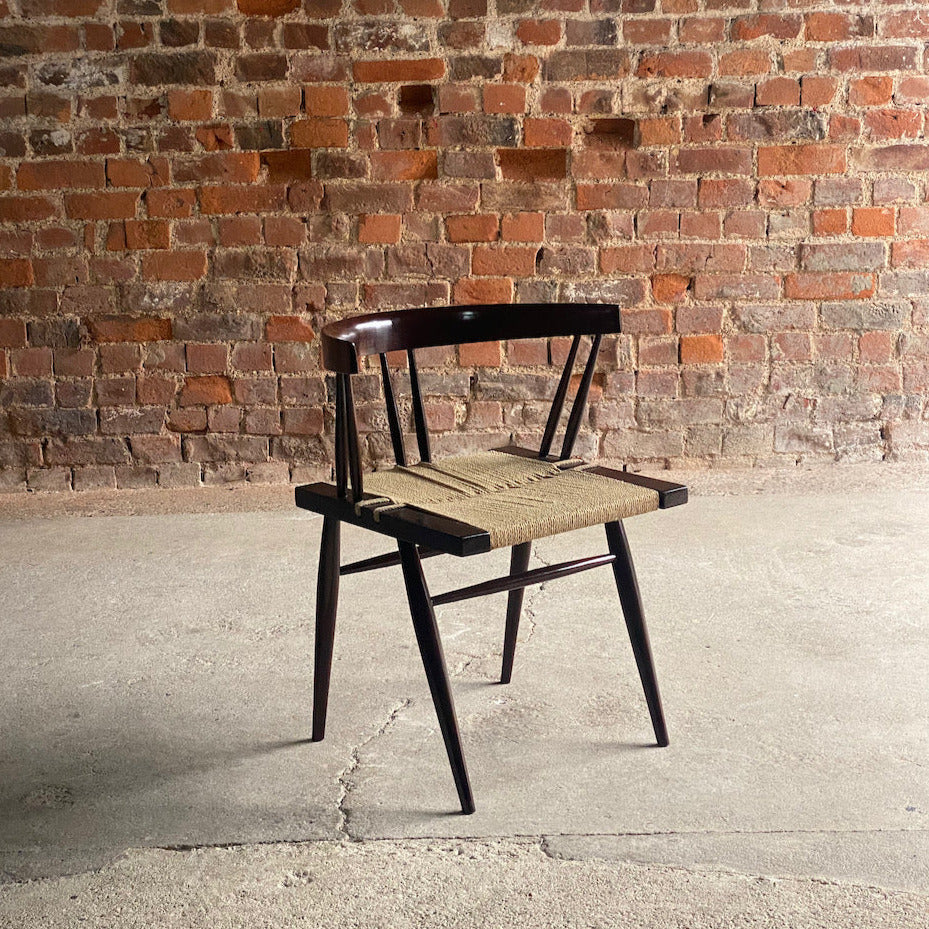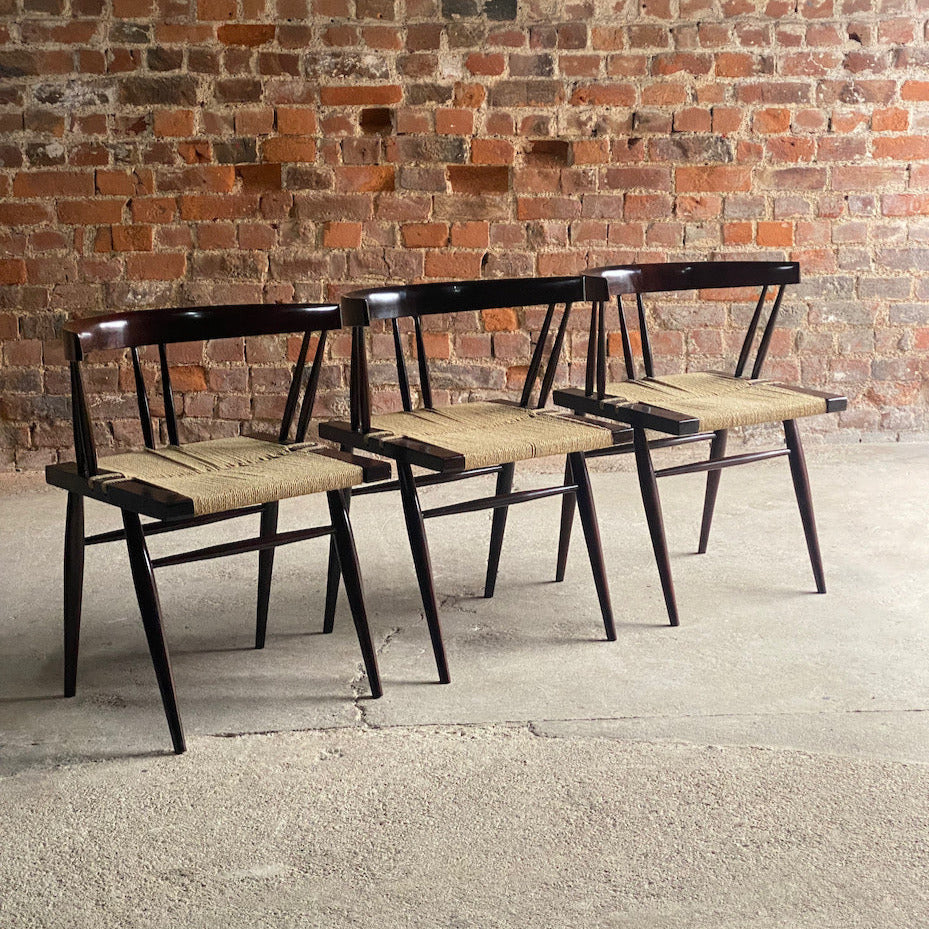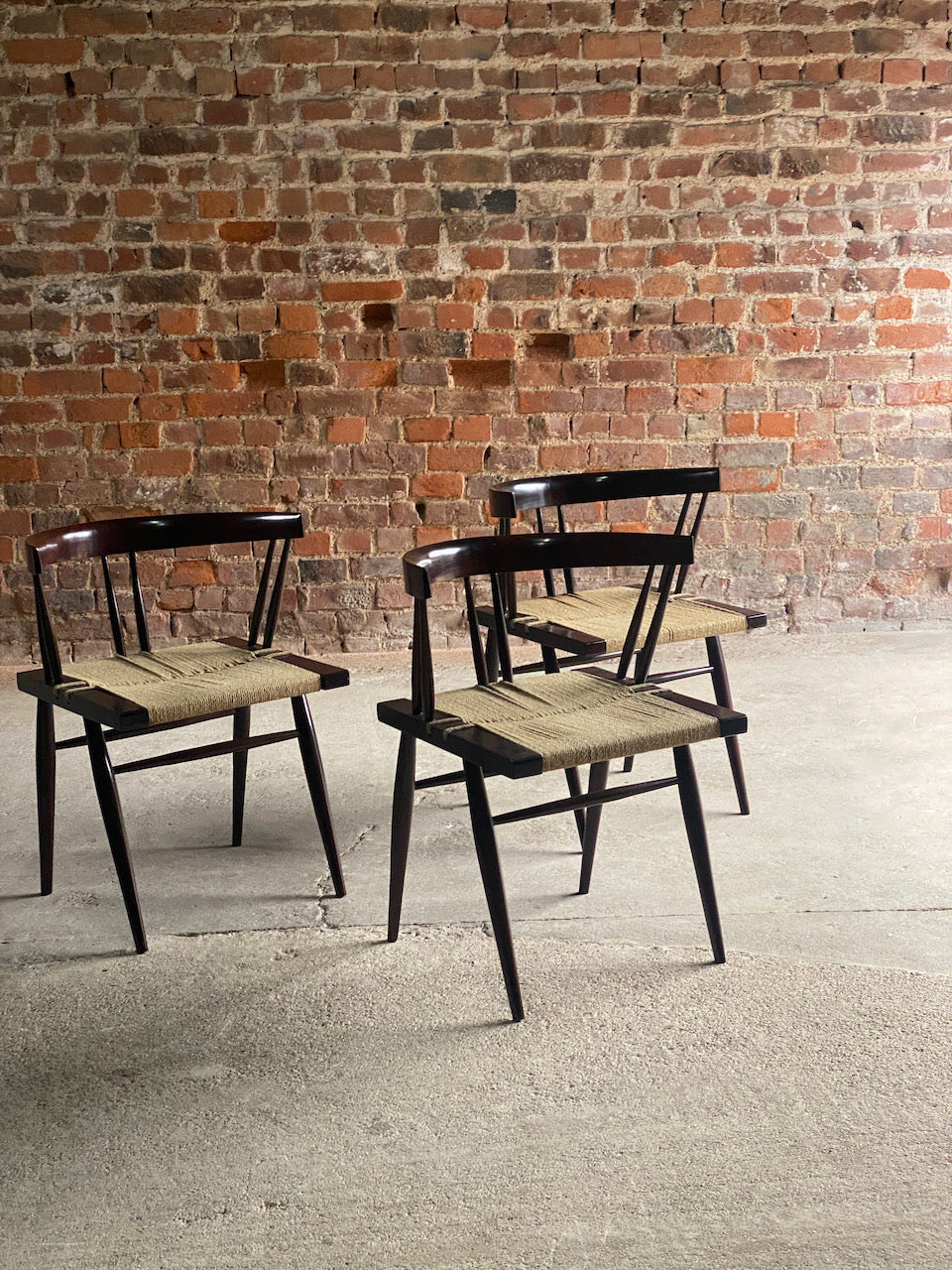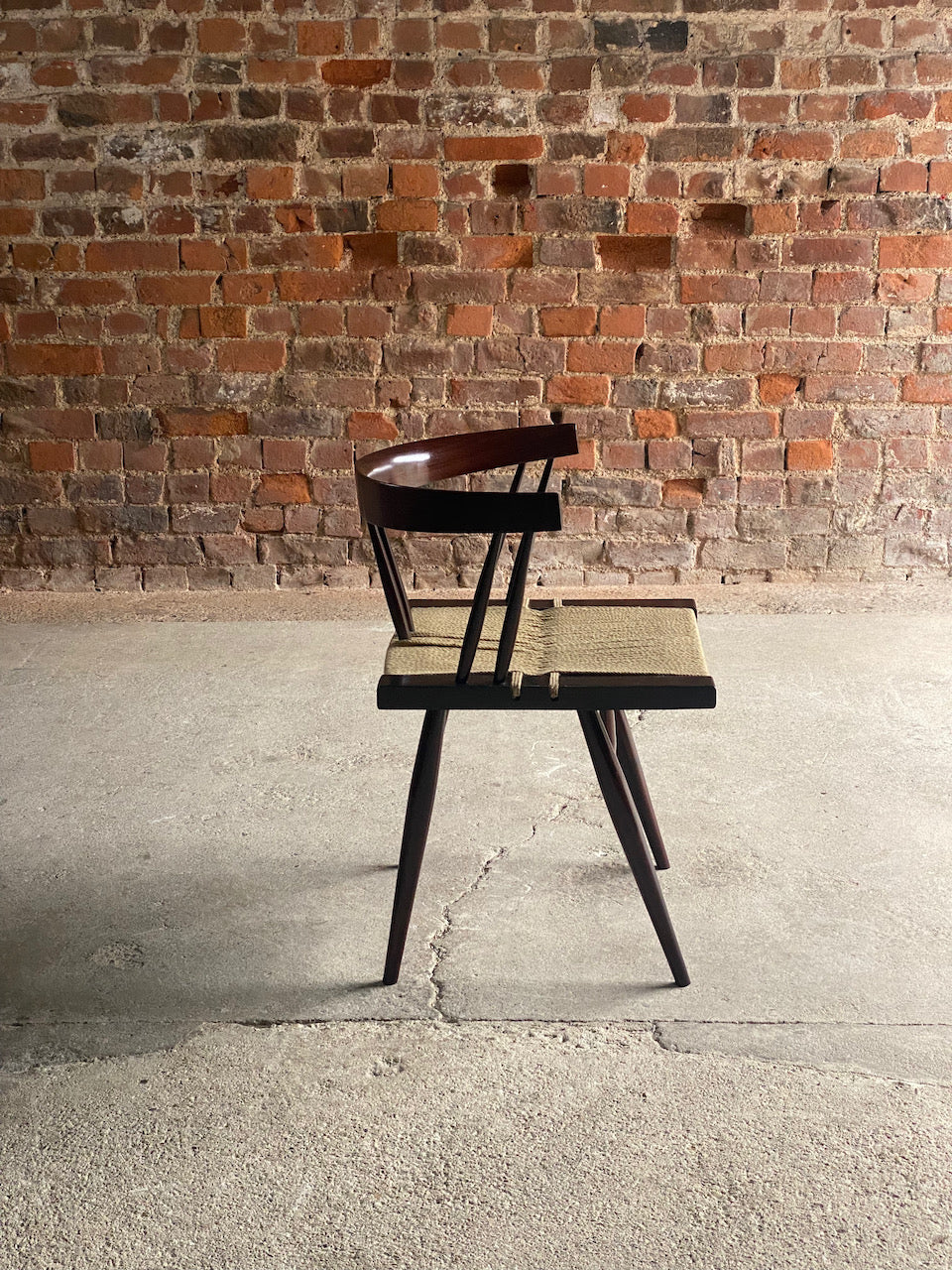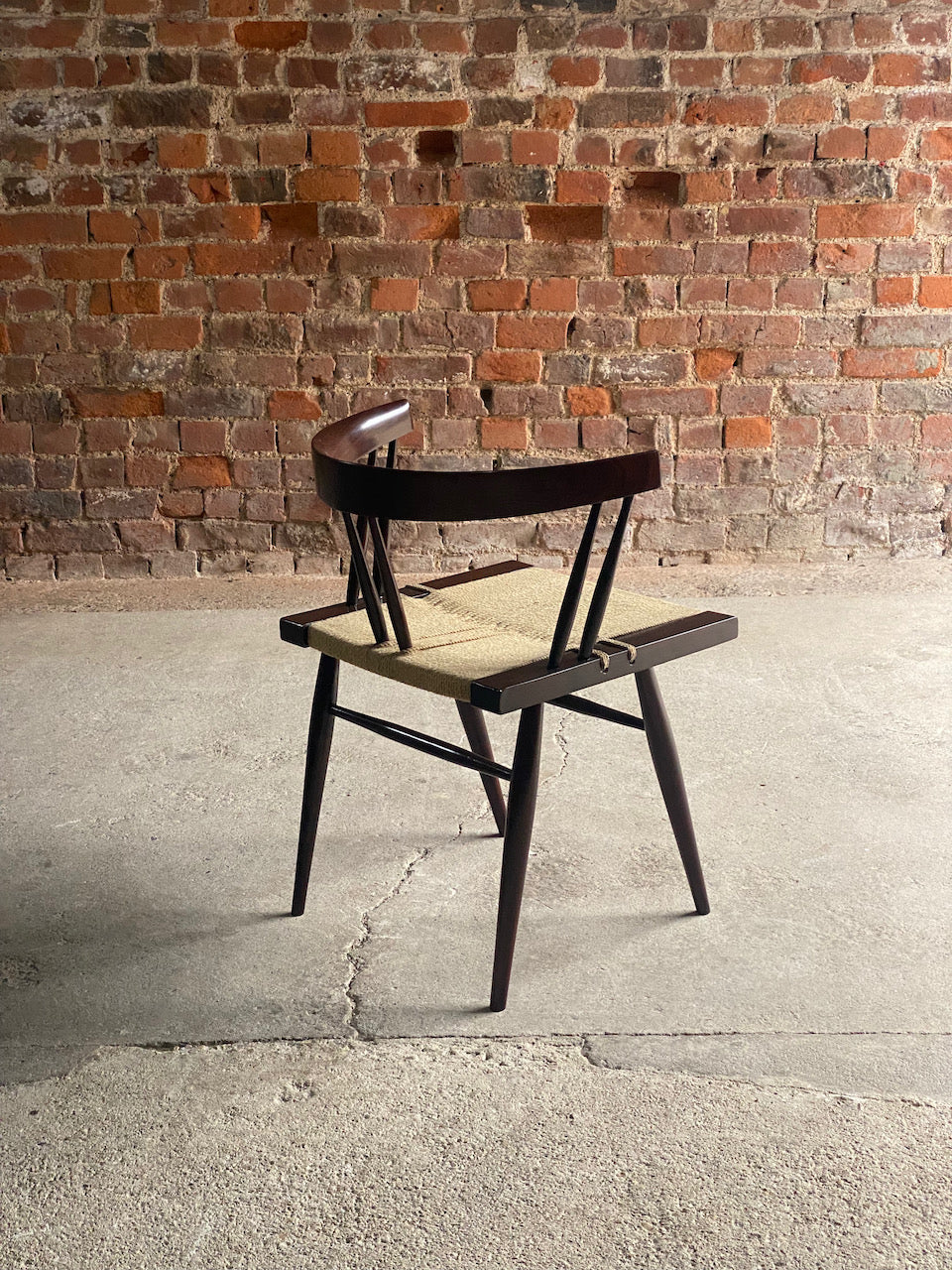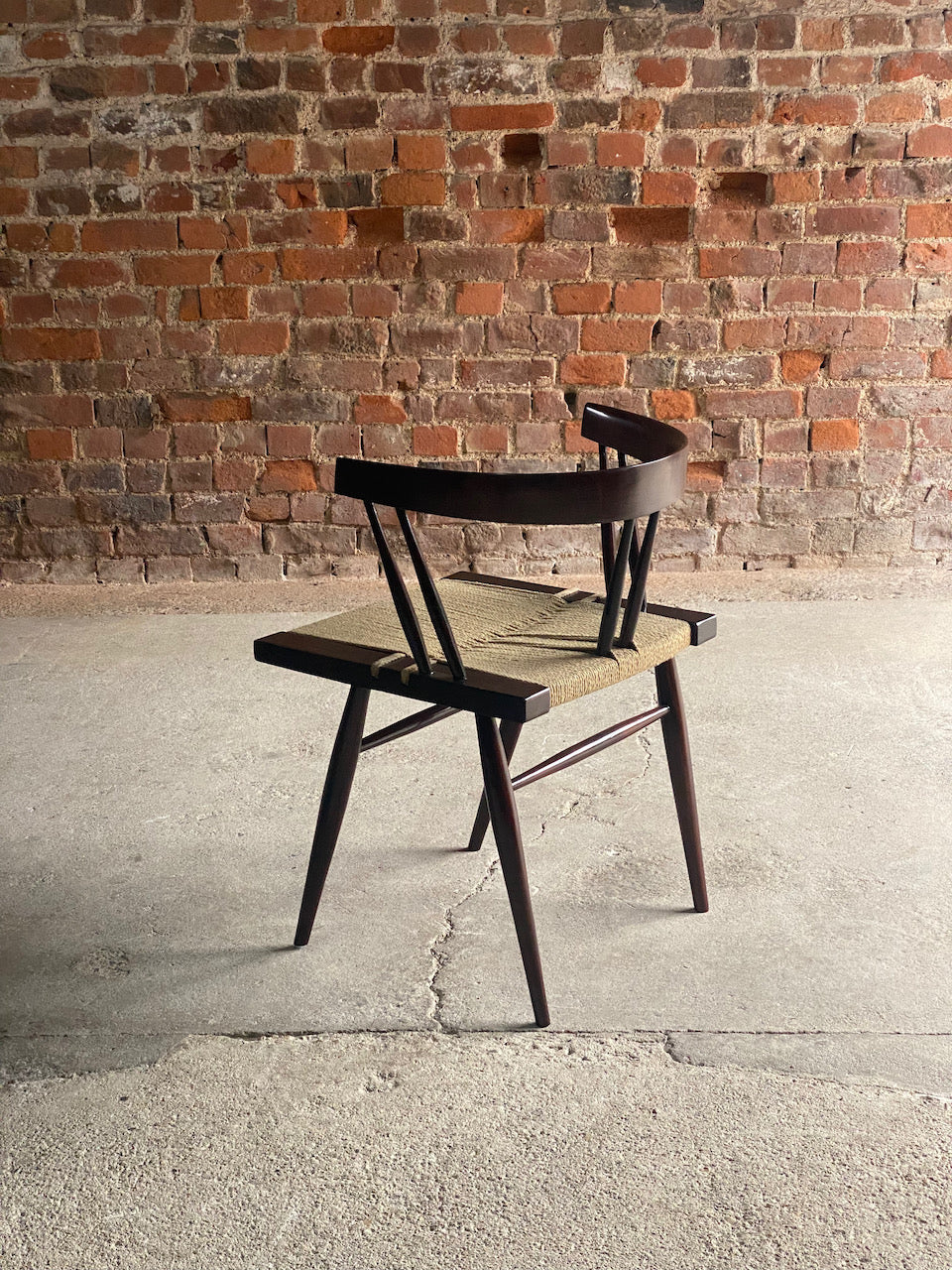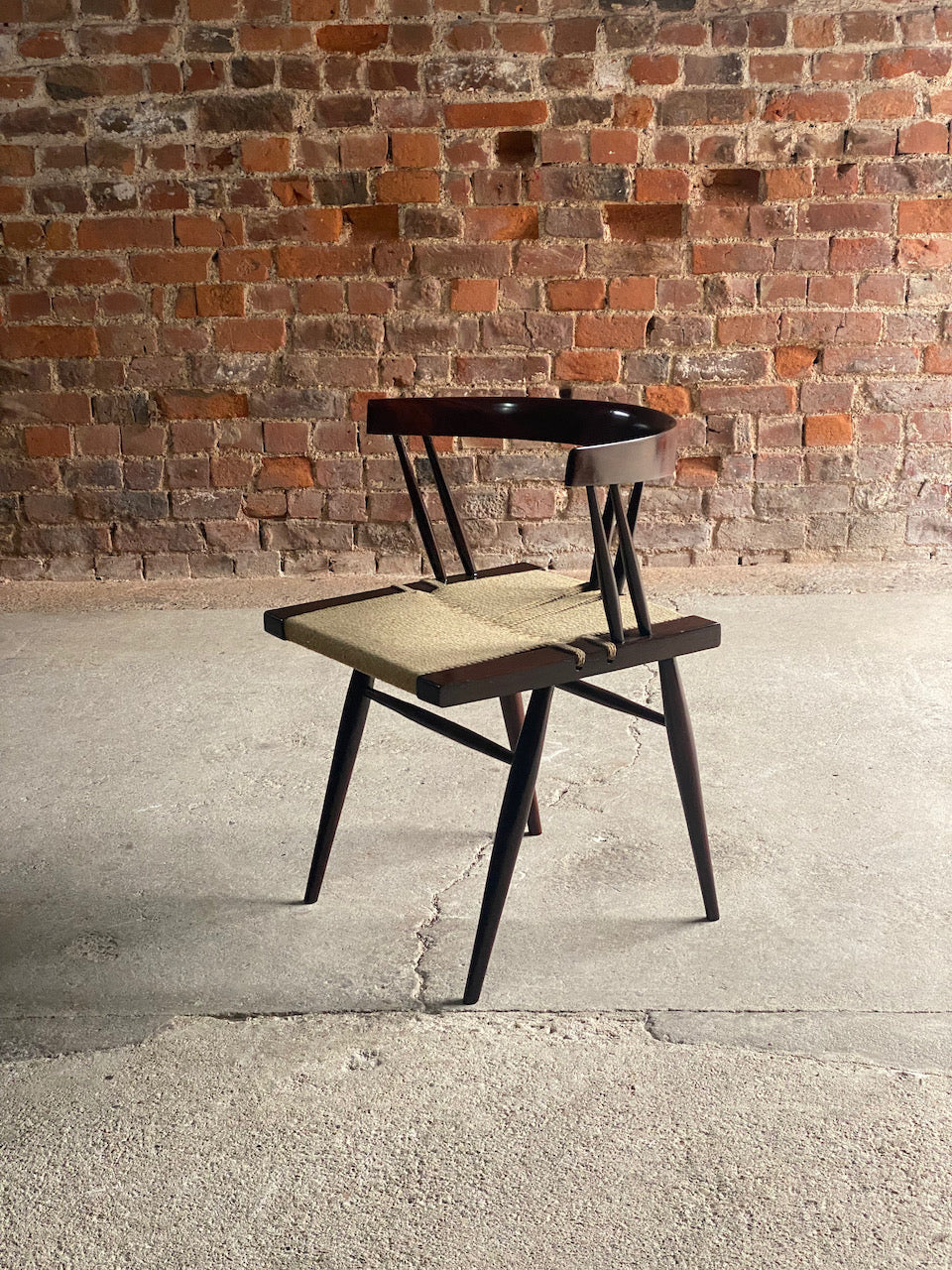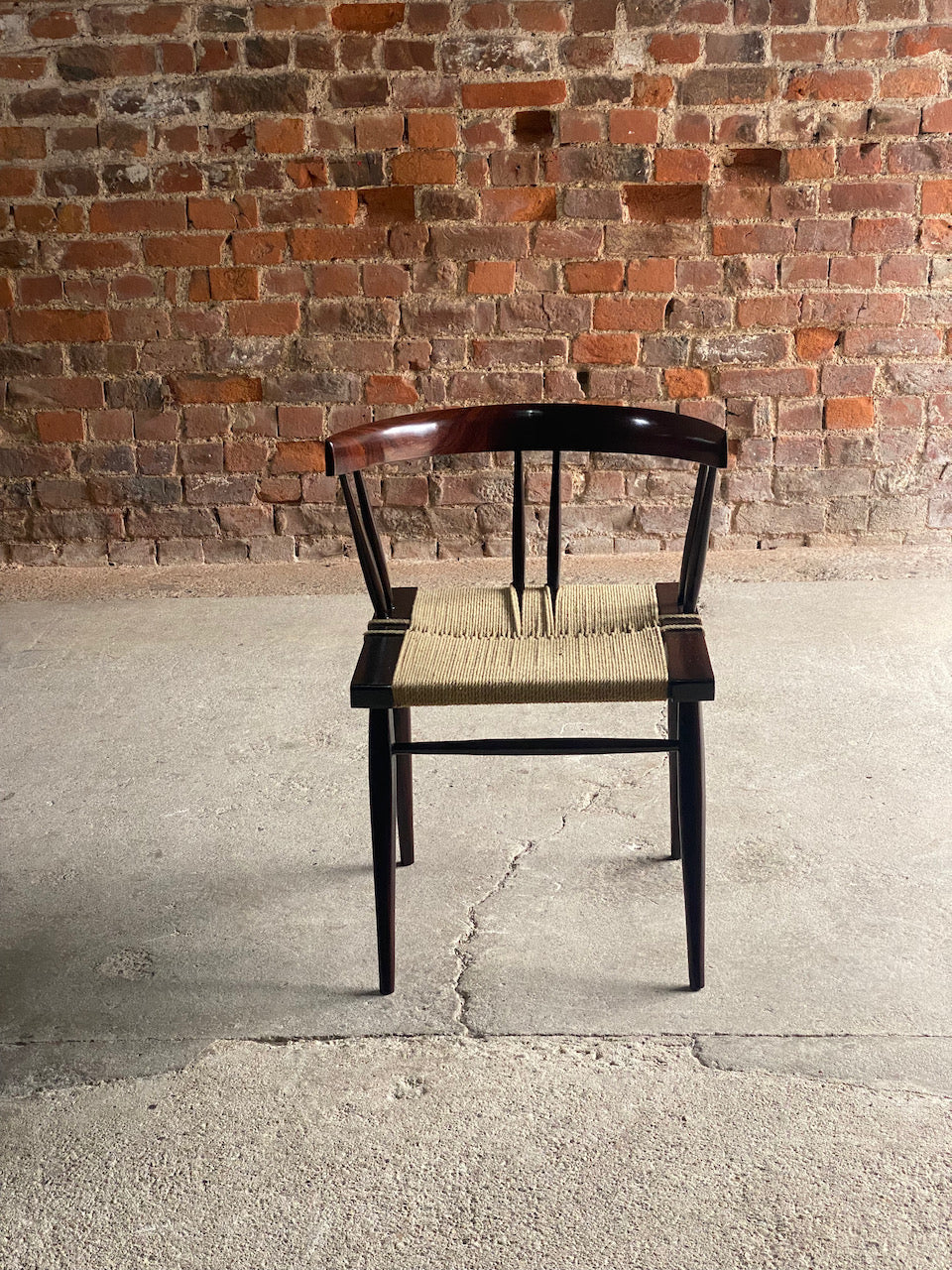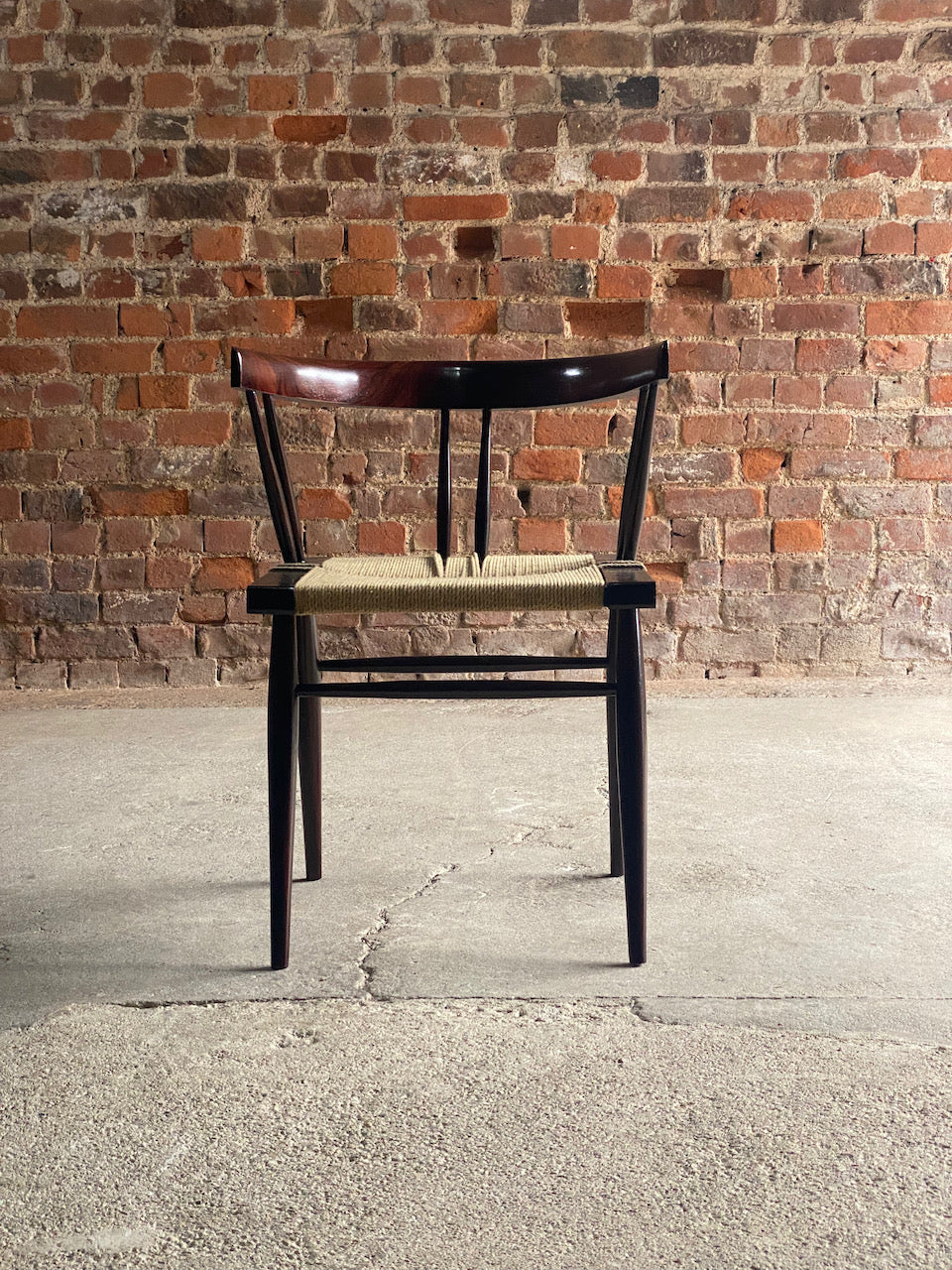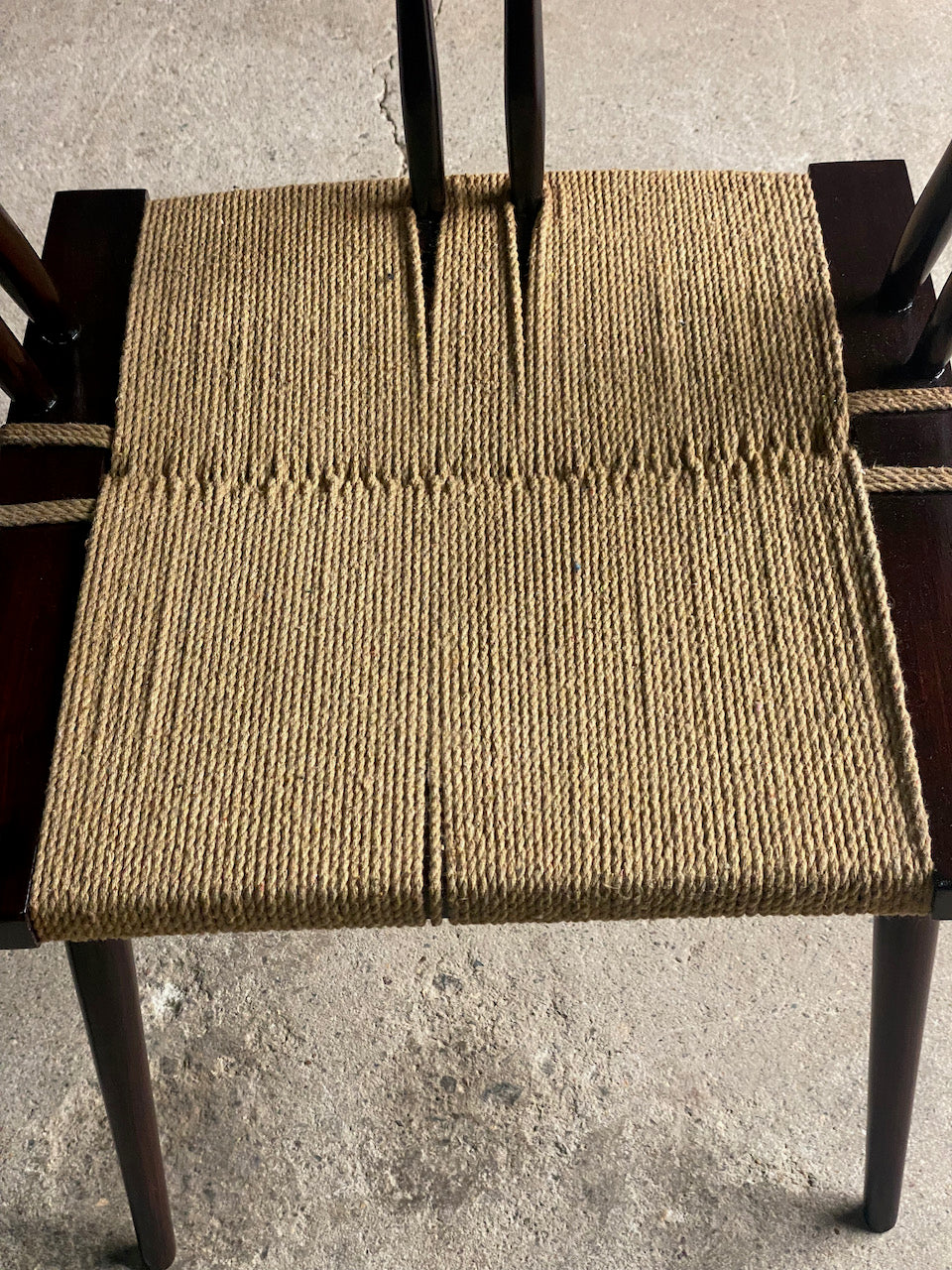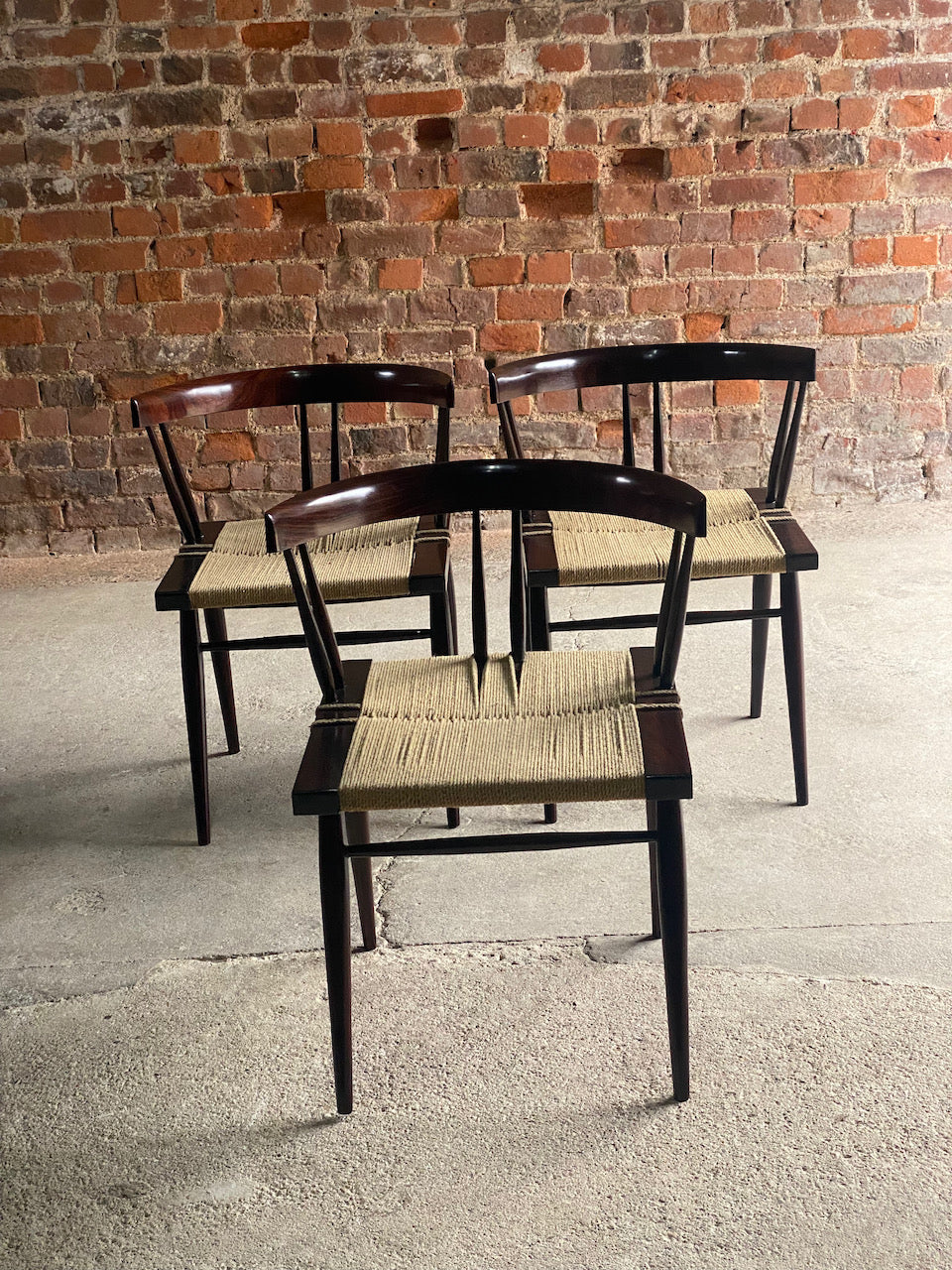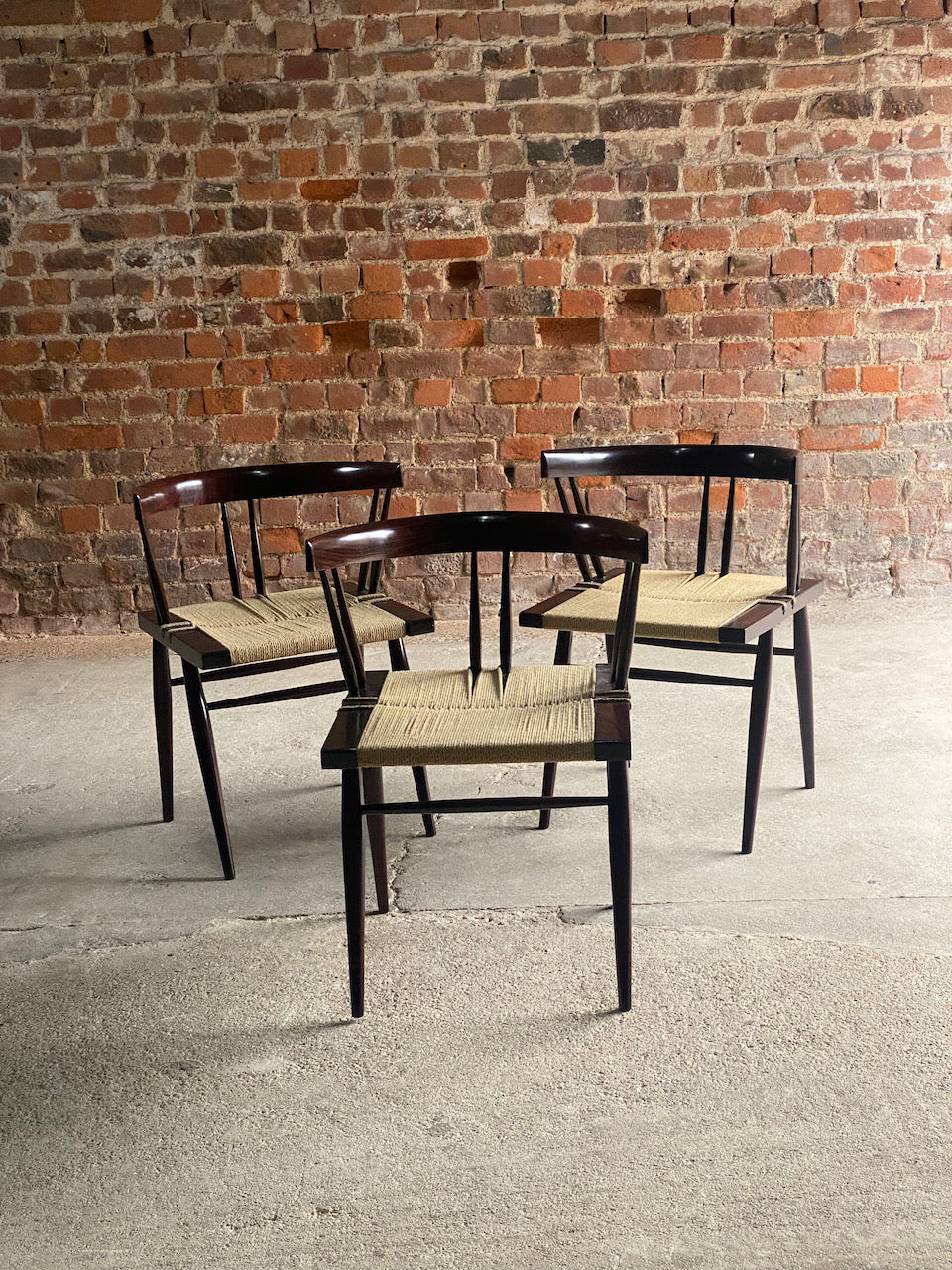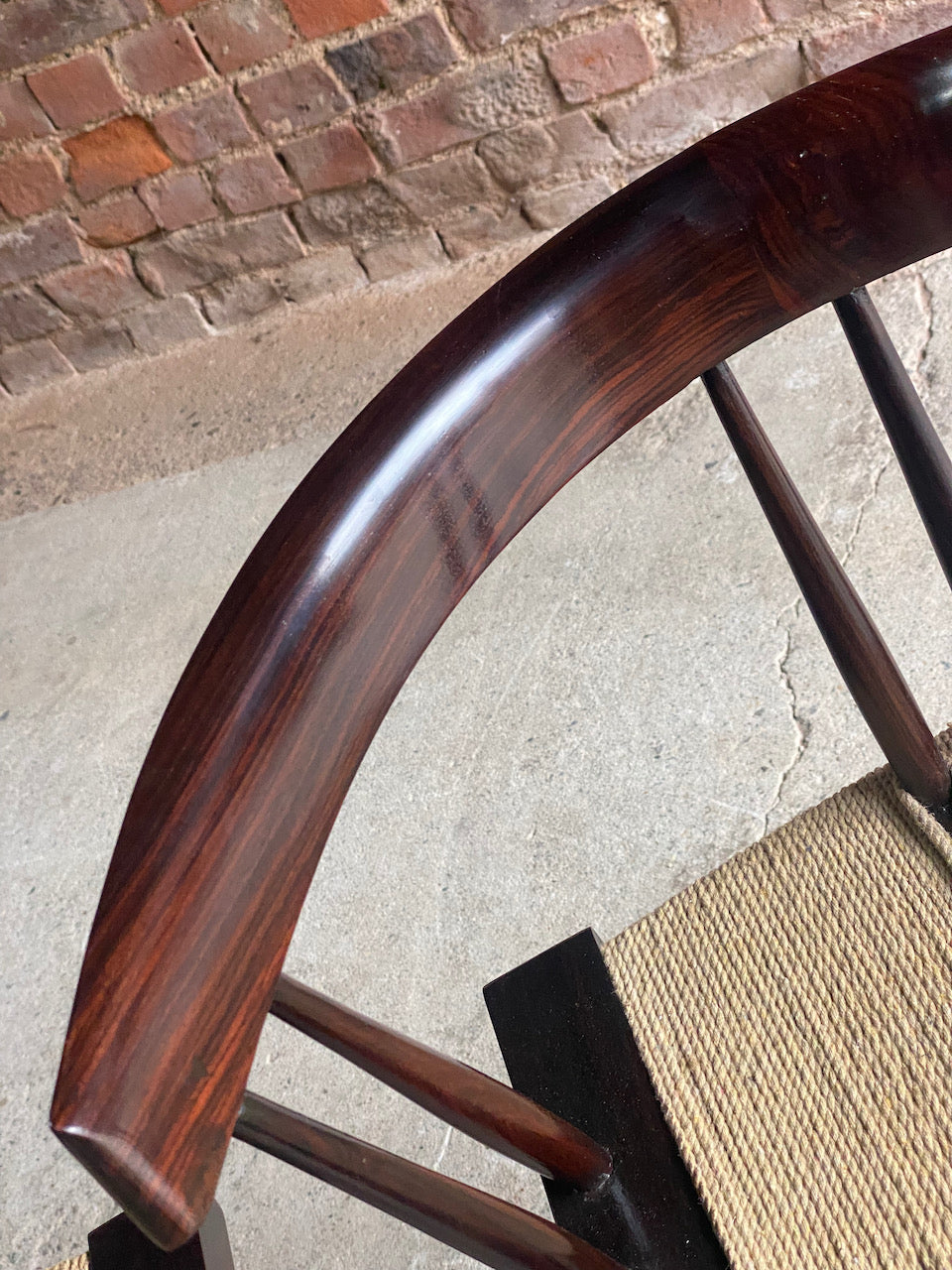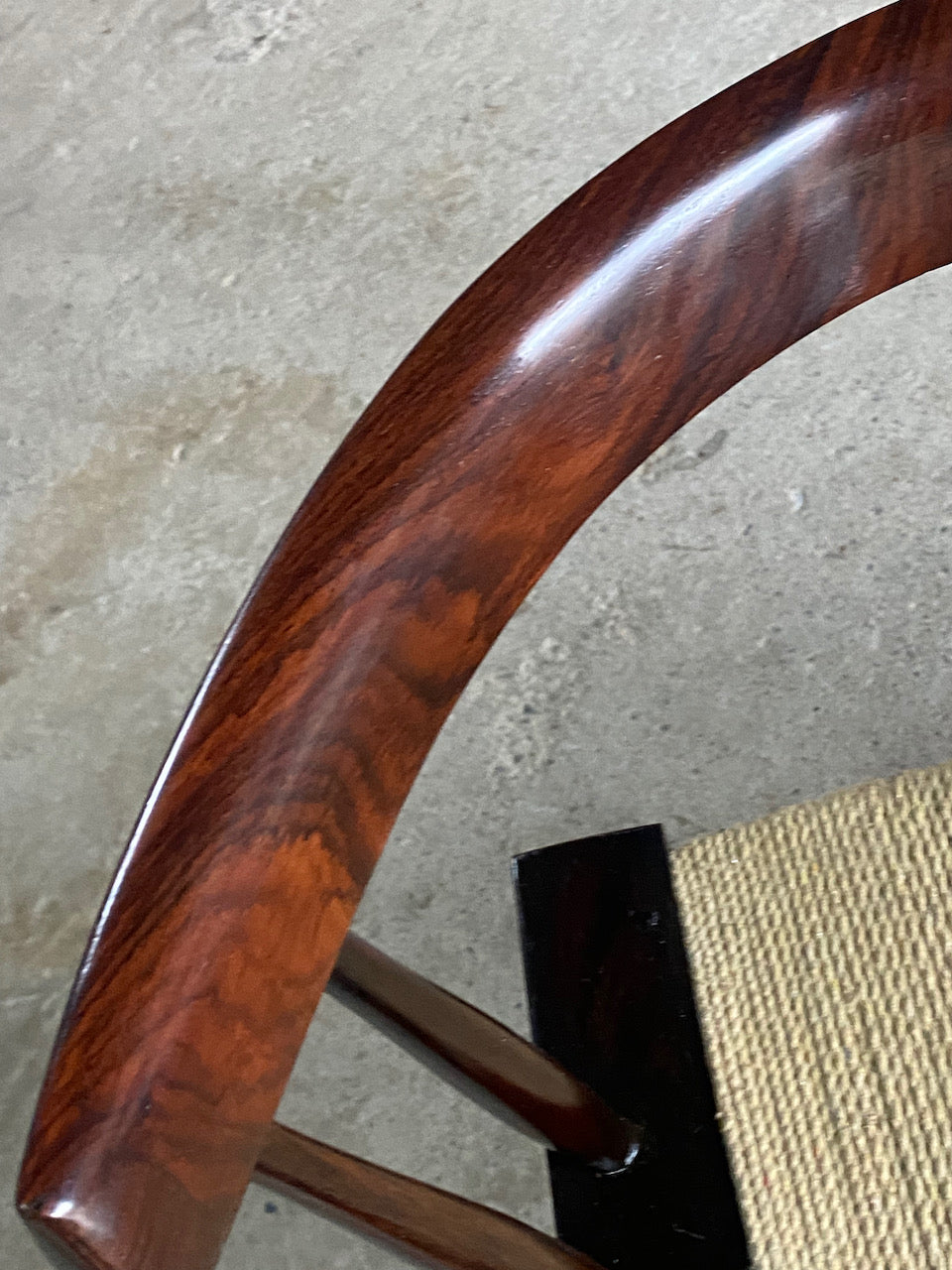 George Nakashima Ahmedabad Grass Seated Rosewood Chair India circa 1964
George Nakashima Ahmedabad Grass Seated Rosewood Chair India circa 1964

George Nakashima Grass-Seated chair designed in 1944, ours executed in 1964 Indian, made from Rosewood and rope corded, this chair was produced by the National Institute of Design, Ahmedabad, India after the original design by George Nakashima.
When the National Institute of Design in Ahmedabad India invited George Nakashima to Ahmedabad in 1964. He spent three weeks in the three-year-old design institute's wood workshop, designing chairs, benches, tables, ottomans, lounges, daybeds, shelves and mirror frames. They kept being produced in limited numbers at the institute by detailed drawings and instructions left by Nakashima, until about 1975.

The Japanese-American designer has a deep India connect. Born in Spokane, Washington in 1905, Nakashima studied forestry and later architecture at the University of Washington. He completed his Masters in architecture from MIT and travelled extensively thereafter. He came to Pondicherry in 1937 to build Golconde, the dorm for Sri Aurobindo Ashram, with Czech American architect Antonin Raymond. Golconde would become India's first reinforced concrete building, an early example of modernist architecture in the country. This trip to India was Nakashima's first encounter with Indian culture and spirituality.

Condition: Restored and re polished, the seat has been left with original rope, no weakness to joints, no odours or smells.

Dimensions
Width: 18.5" / 46cm
Depth: 18.5" / 46cm
Height: 27" / 68cm
Floor to seat: 17" / 43cm

Delivery: Free UK delivery, please allow 7-14 days for delivery, worldwide shipping available.