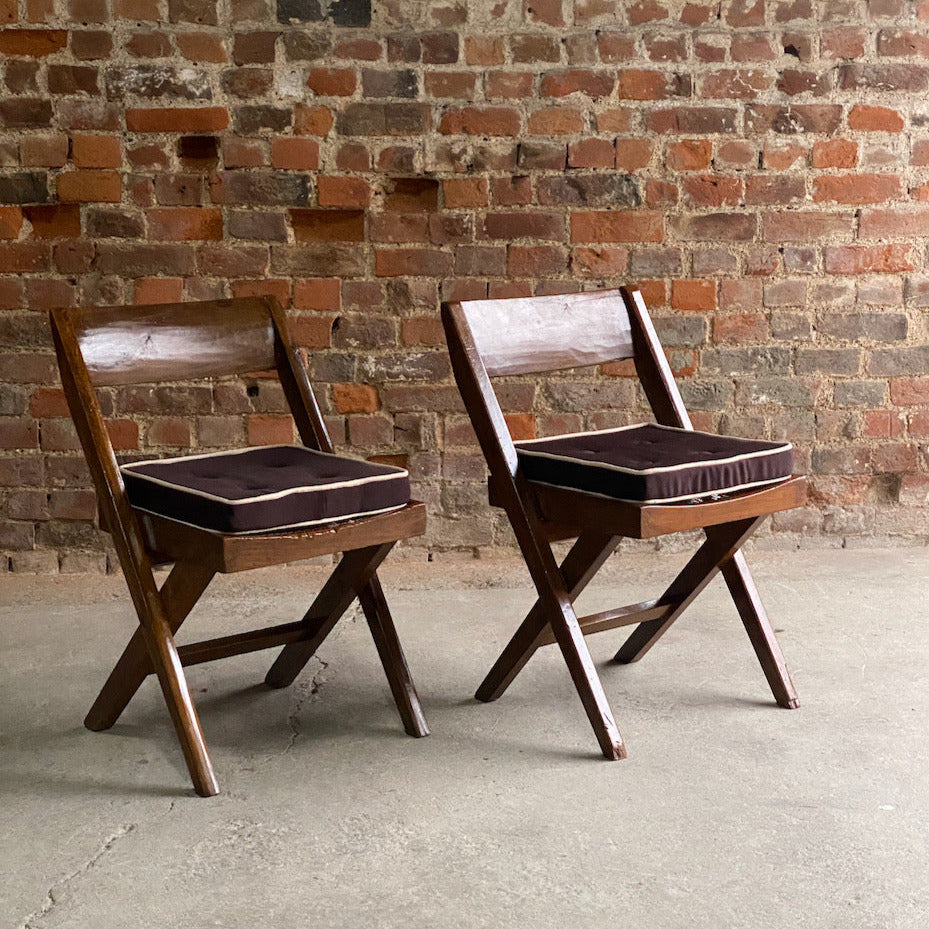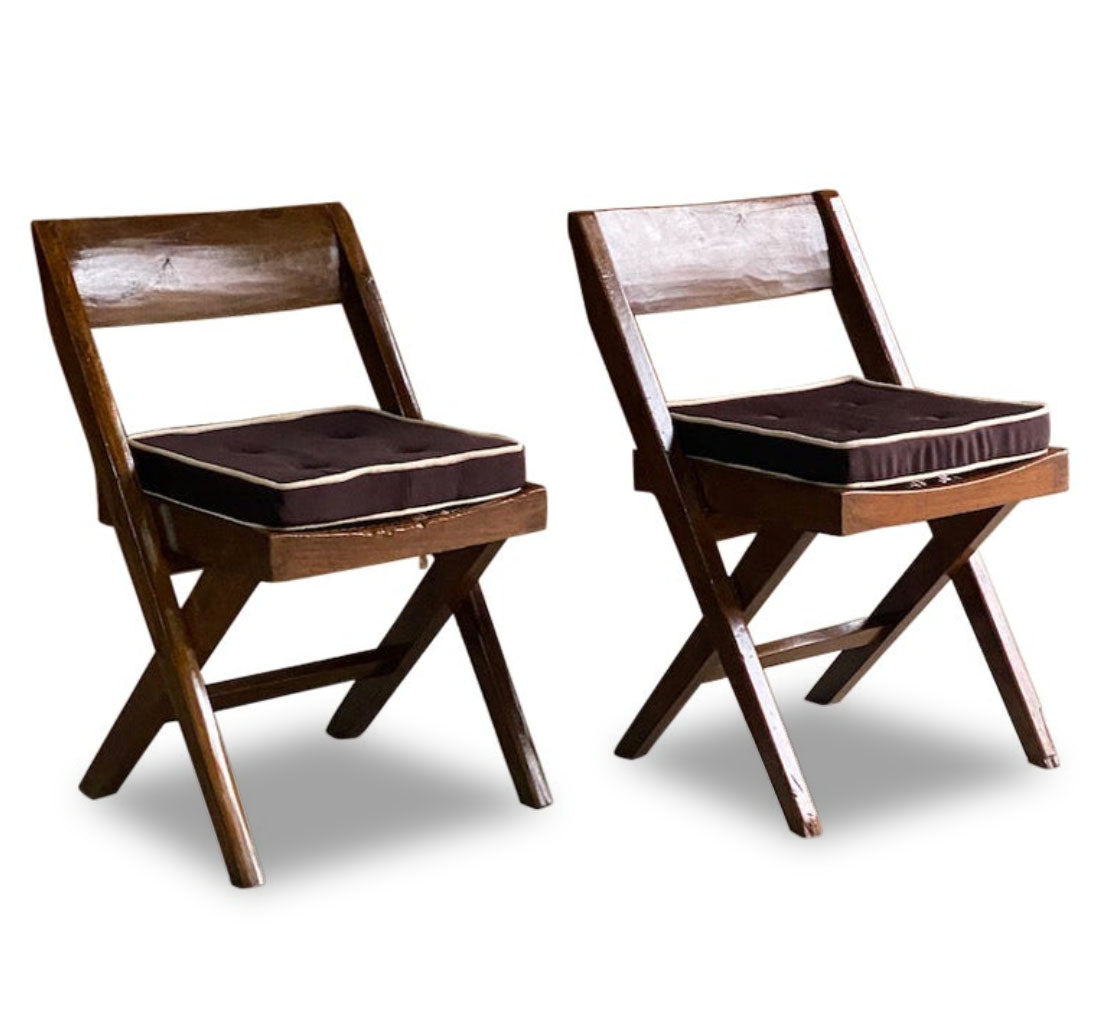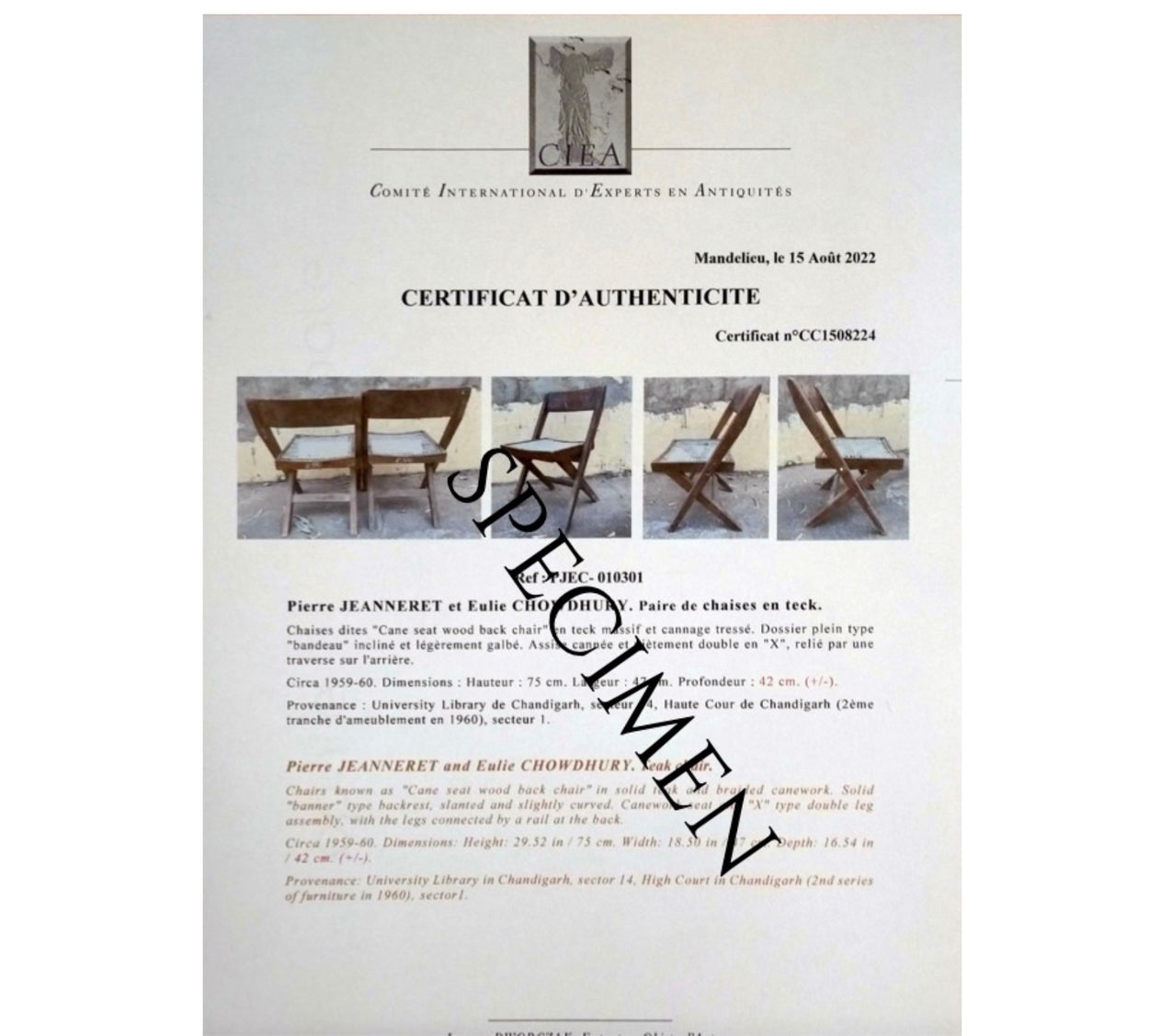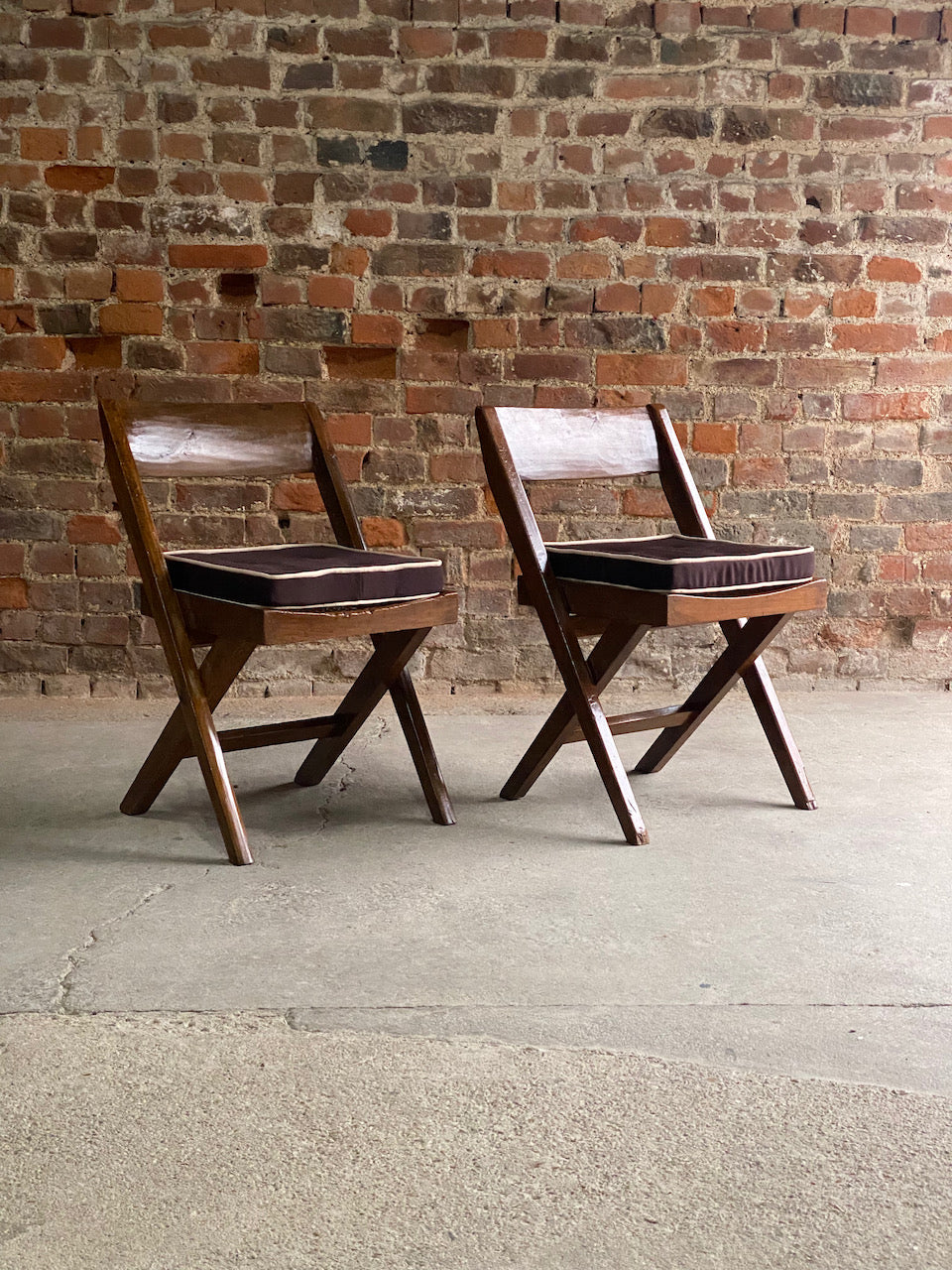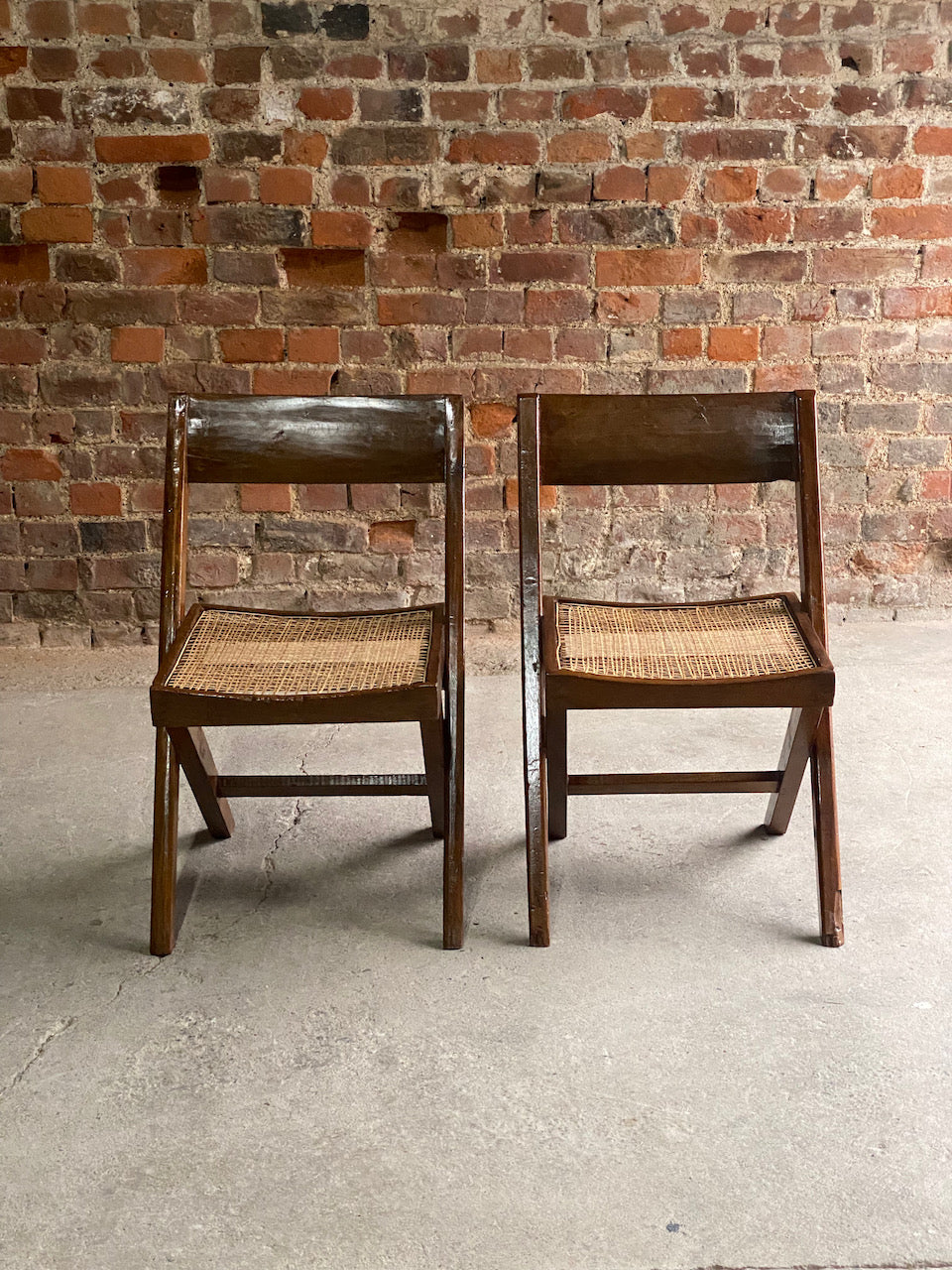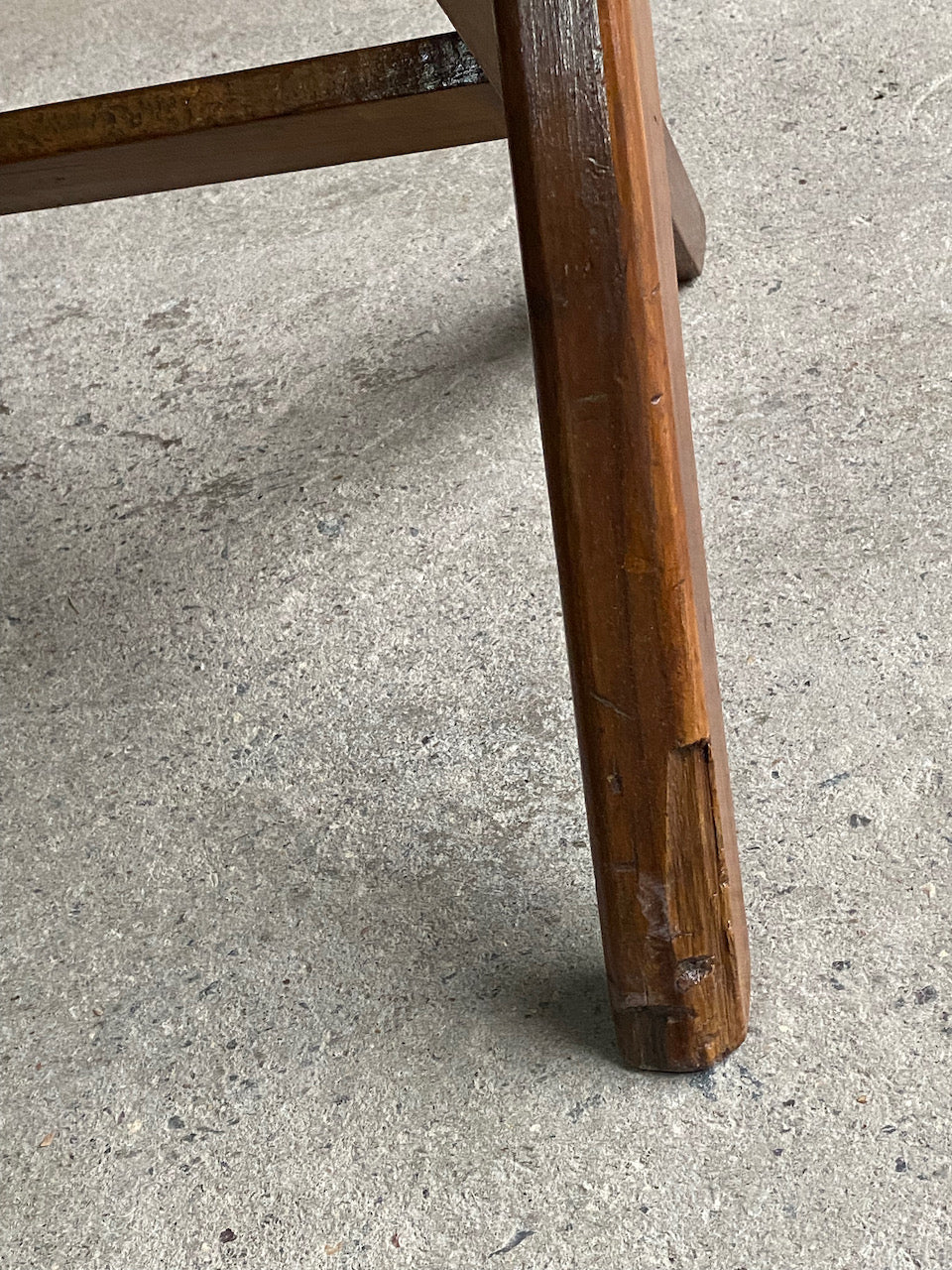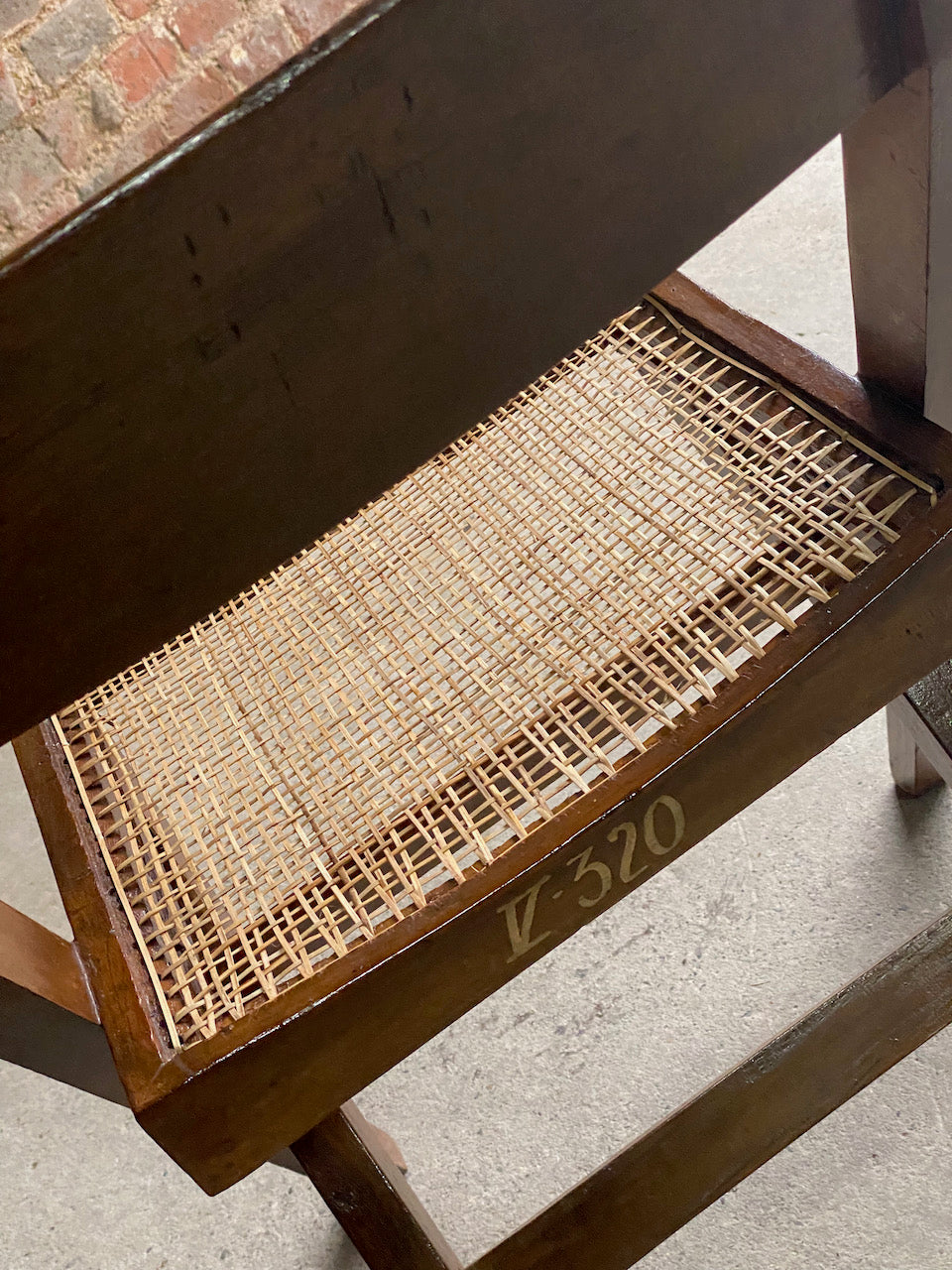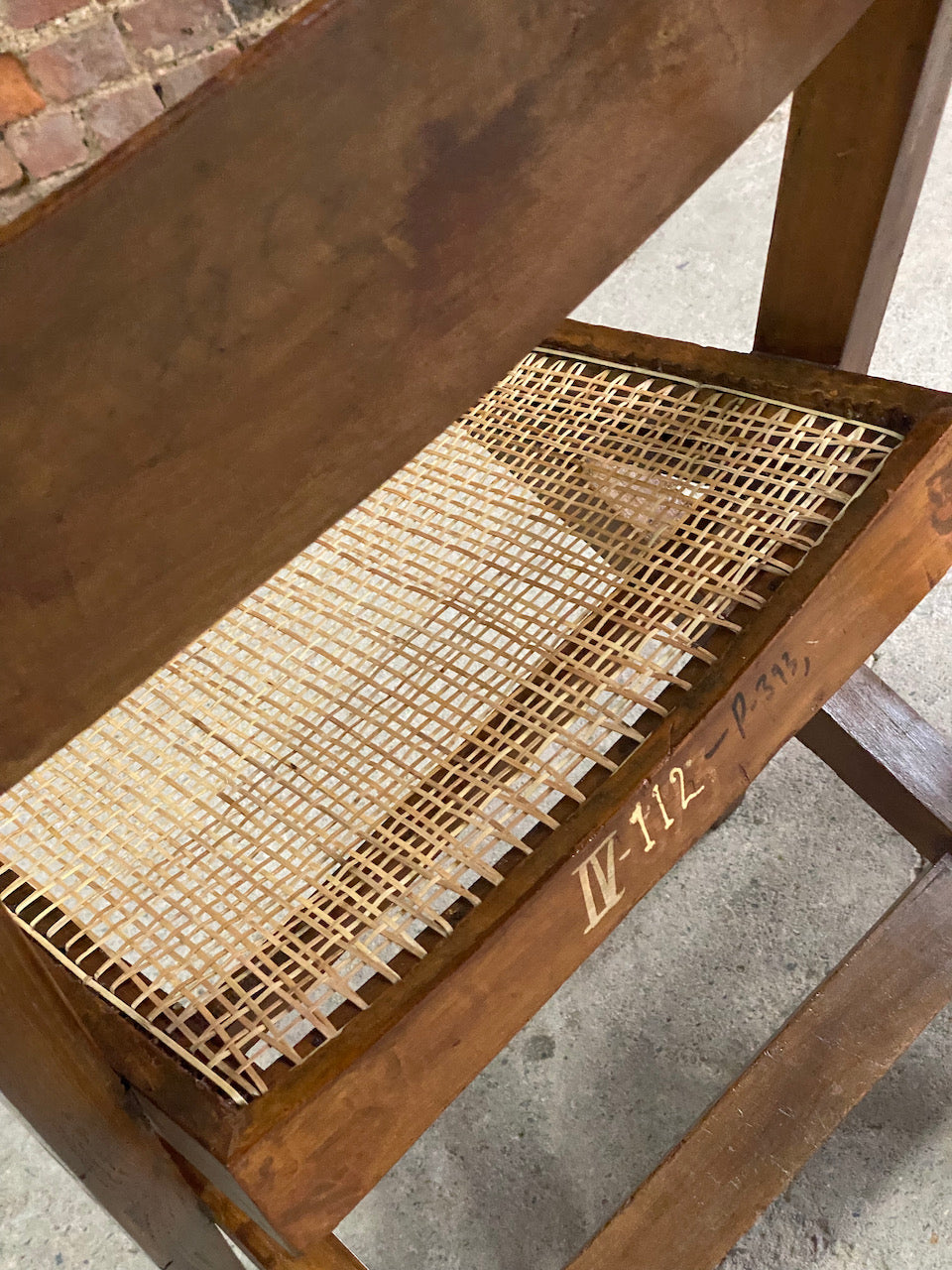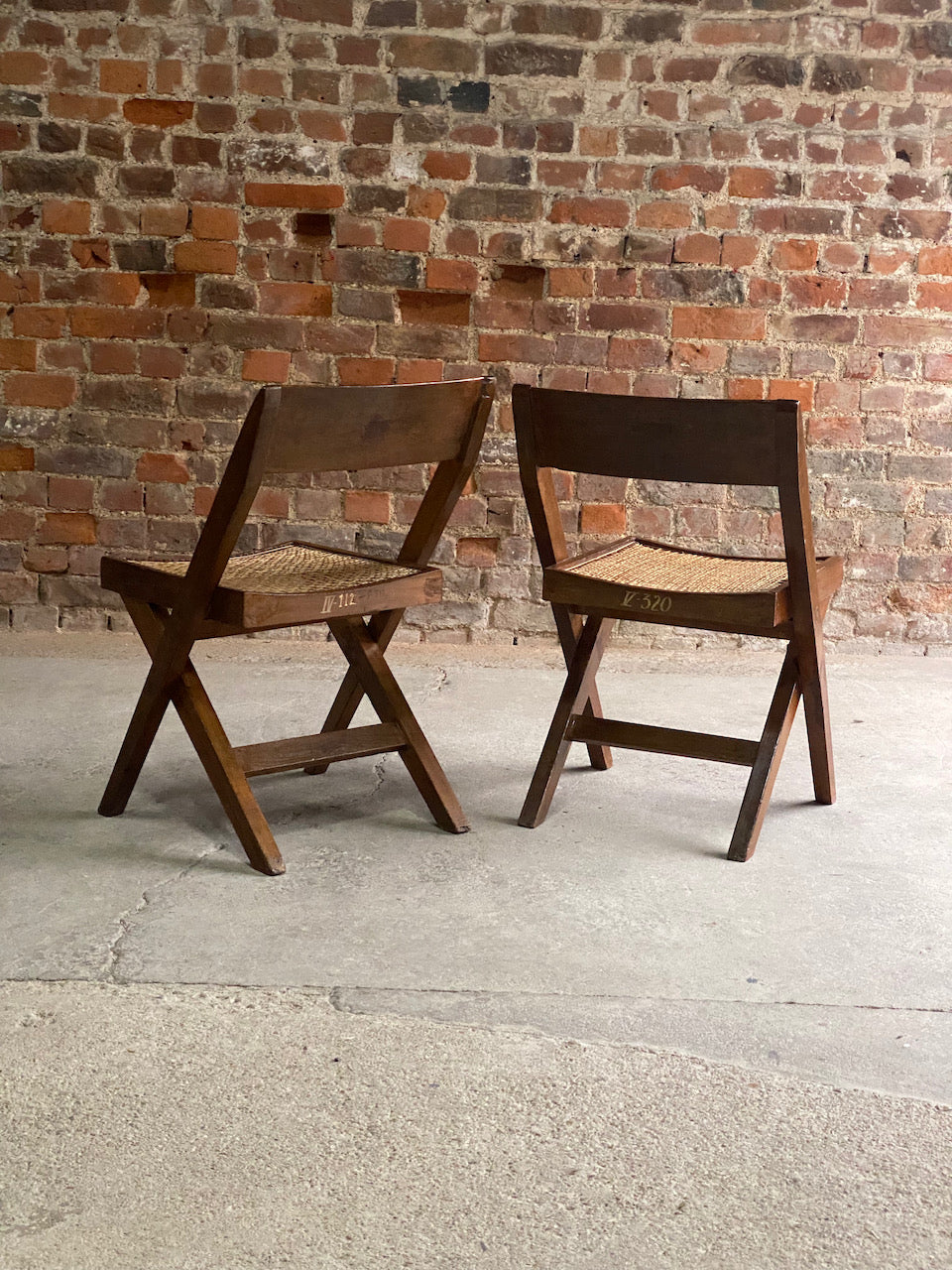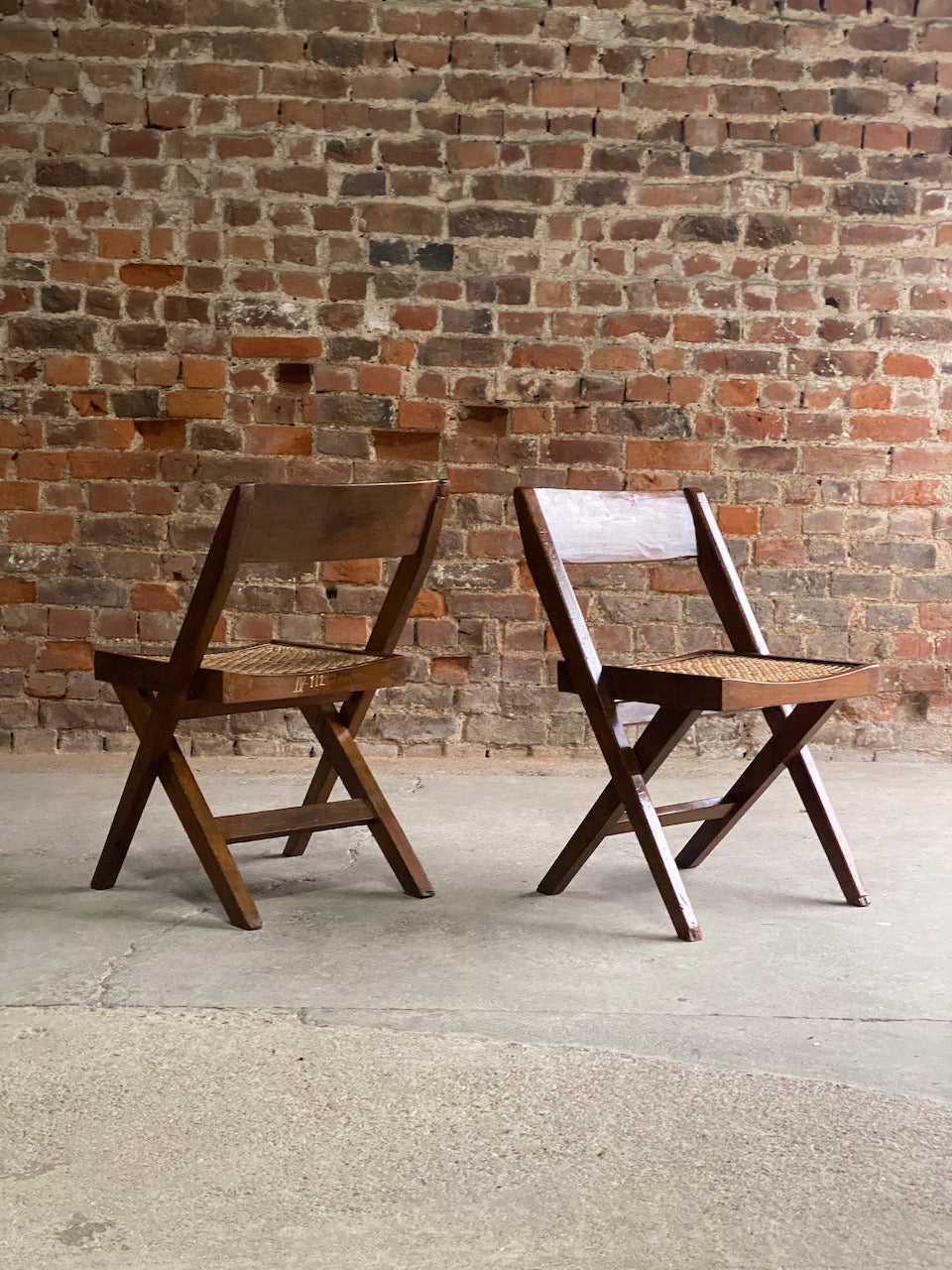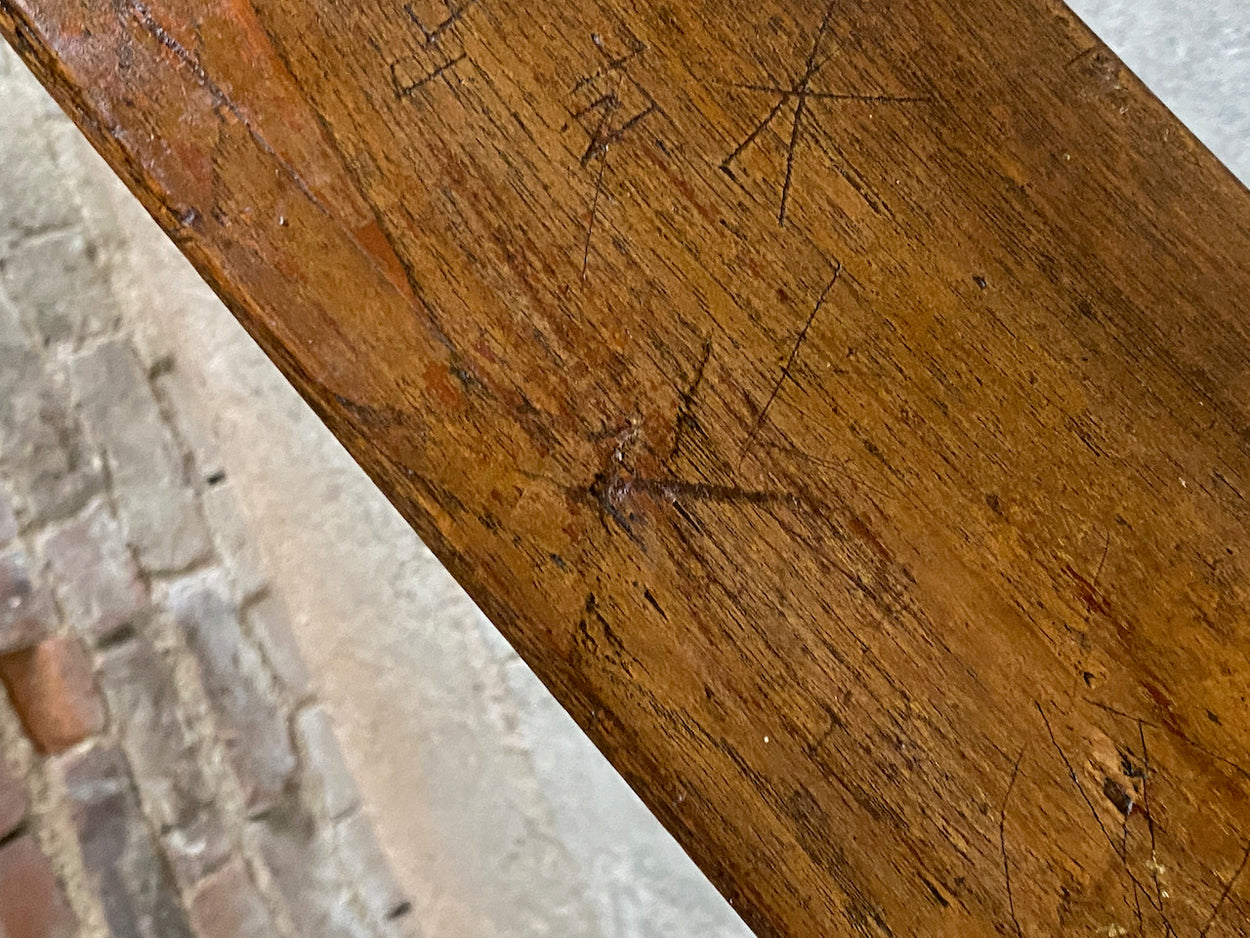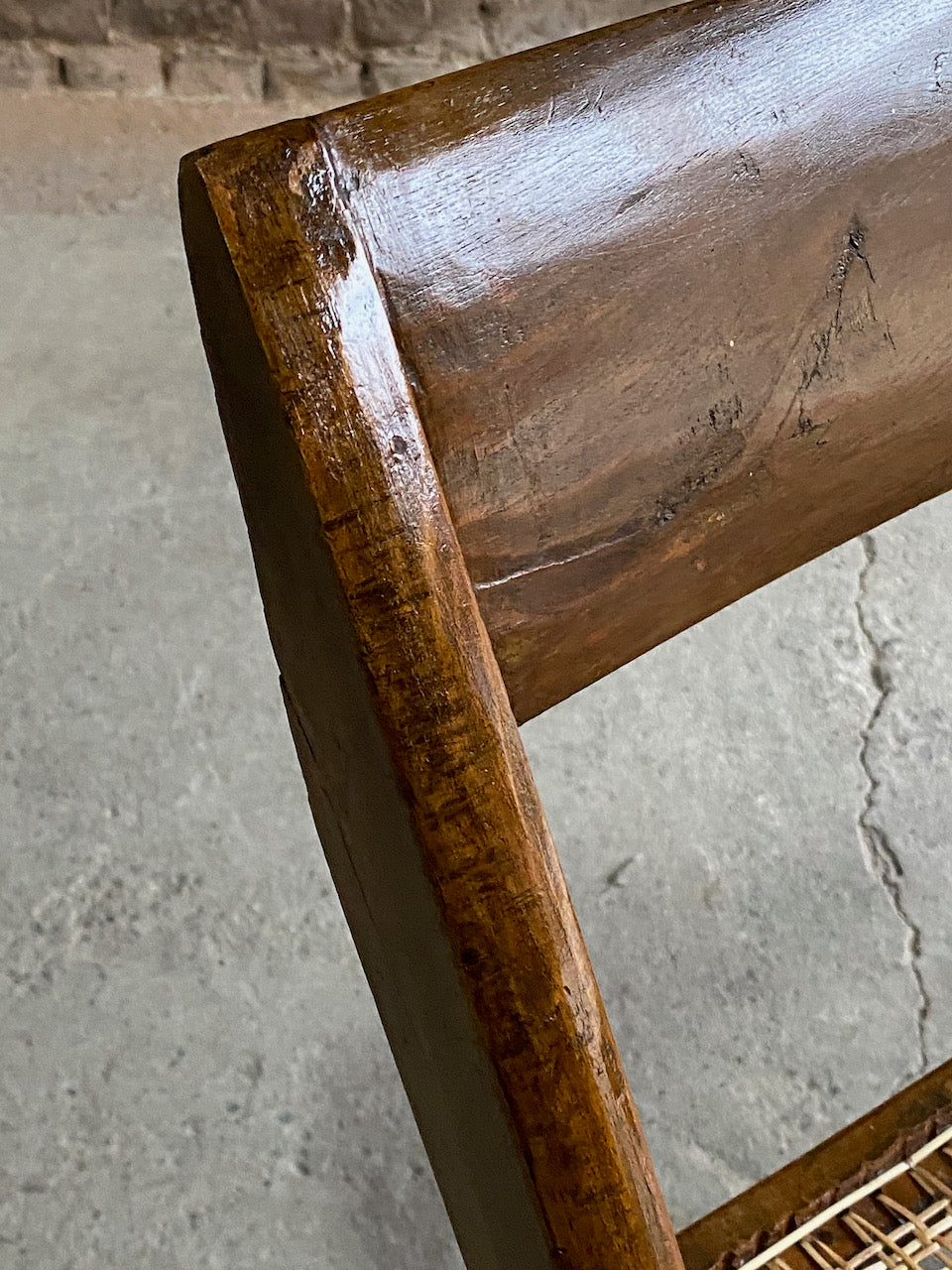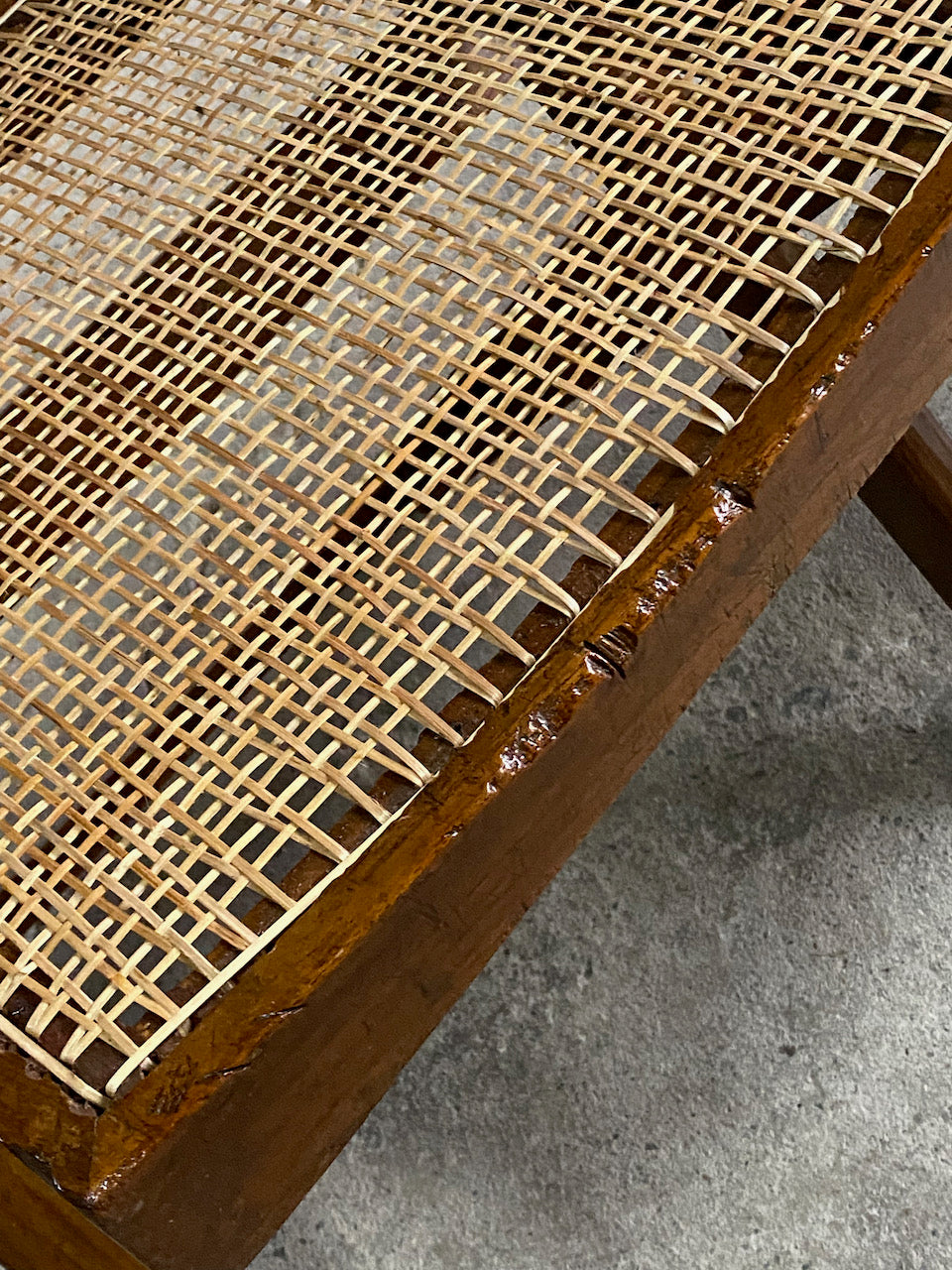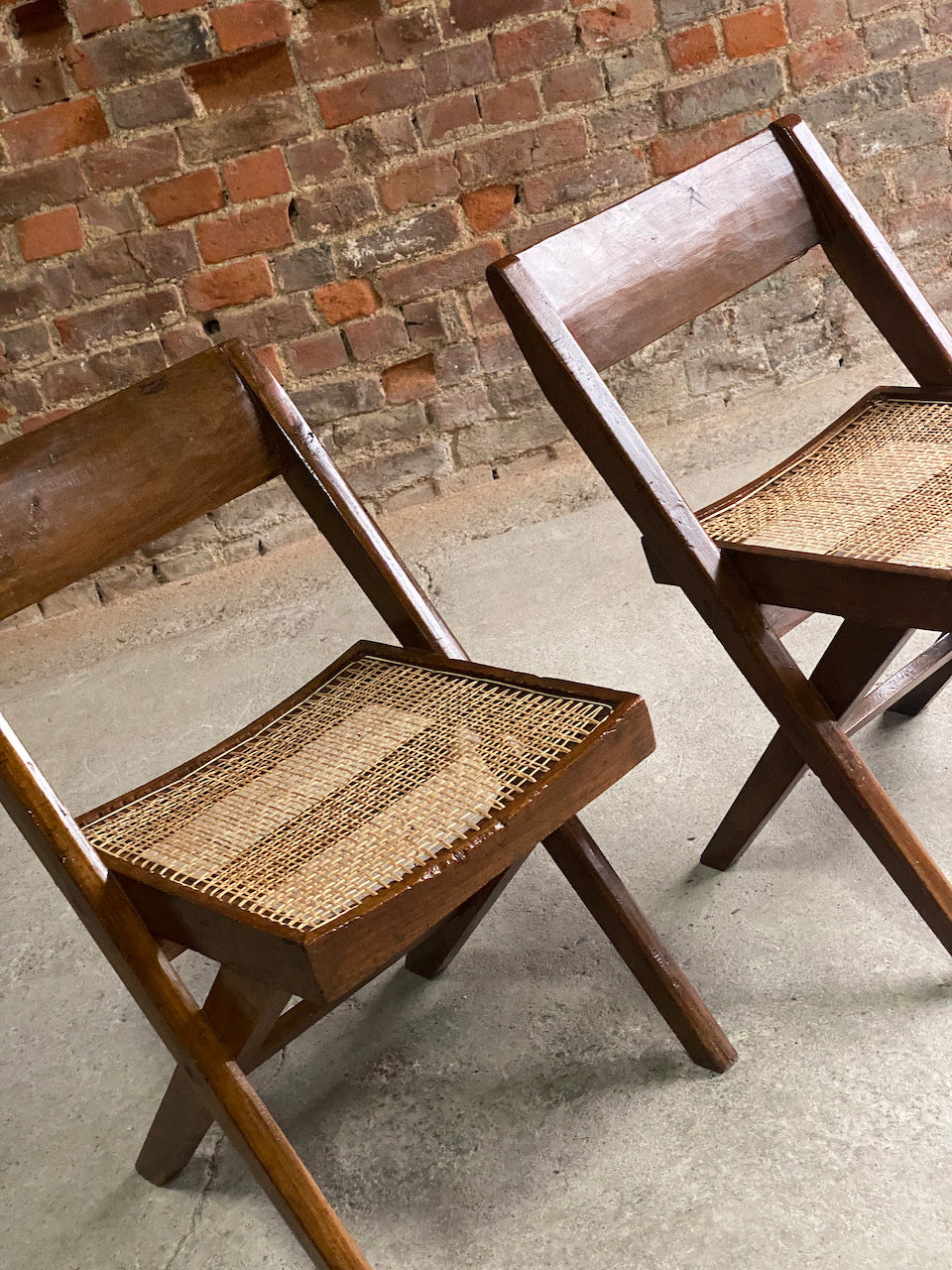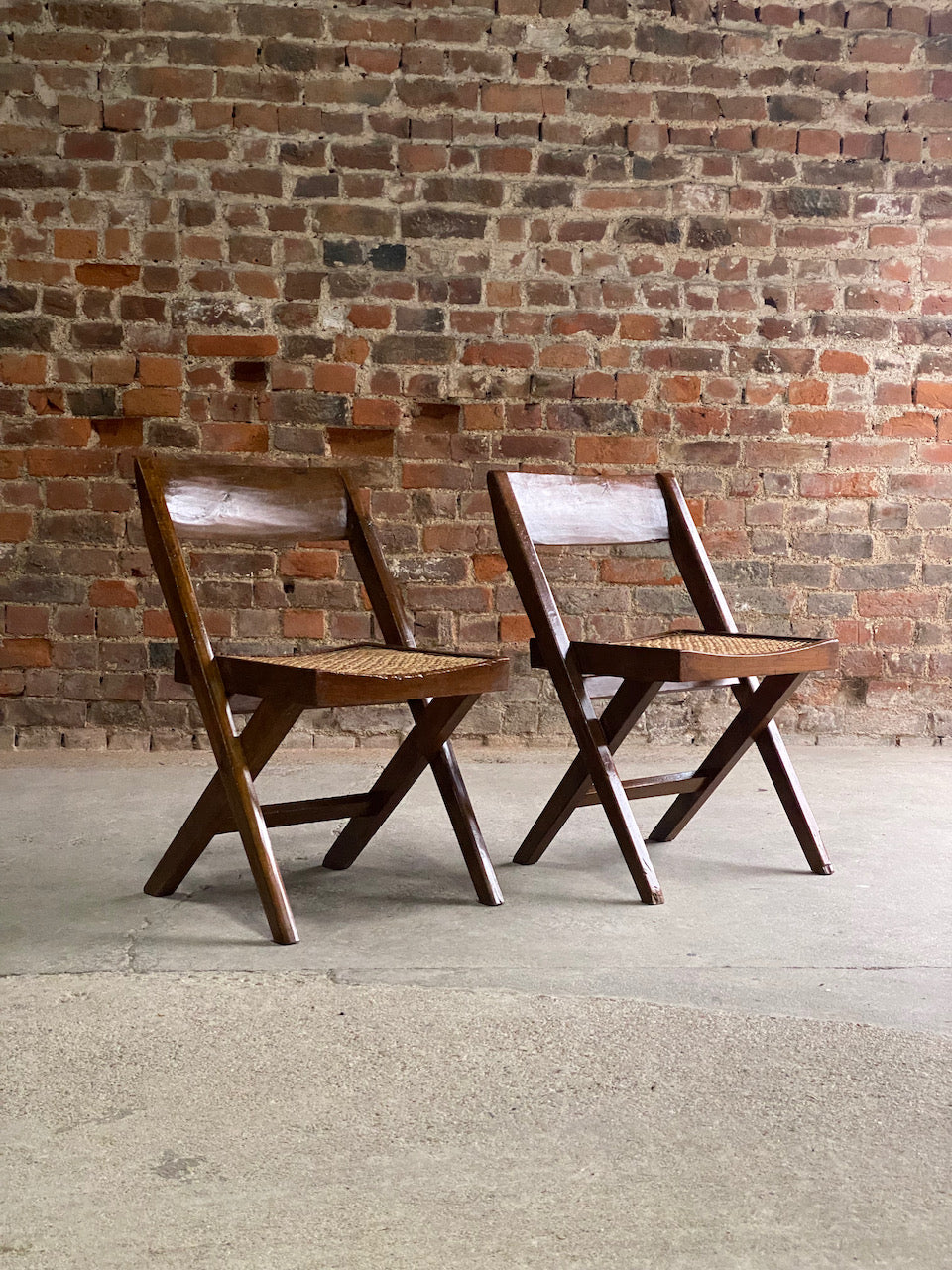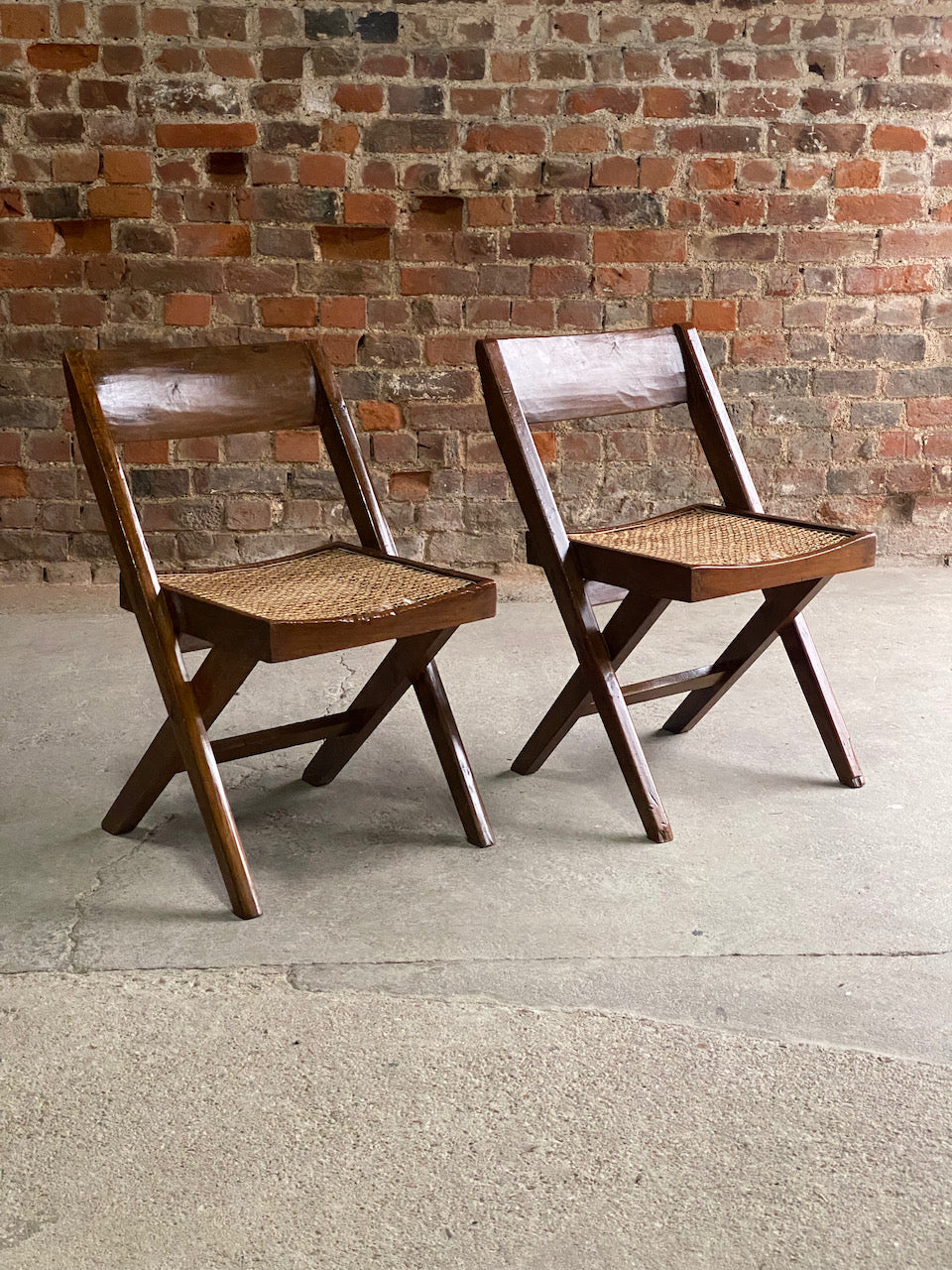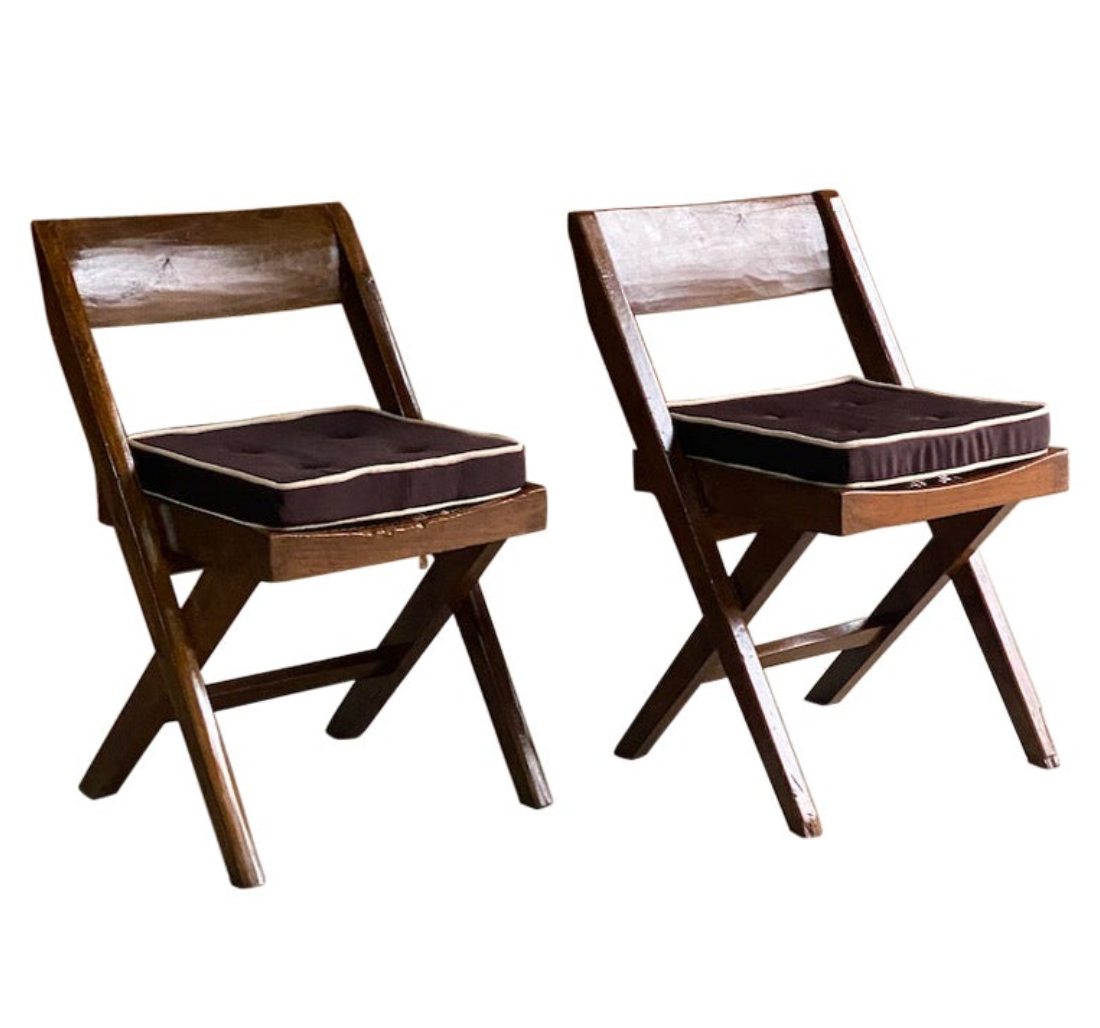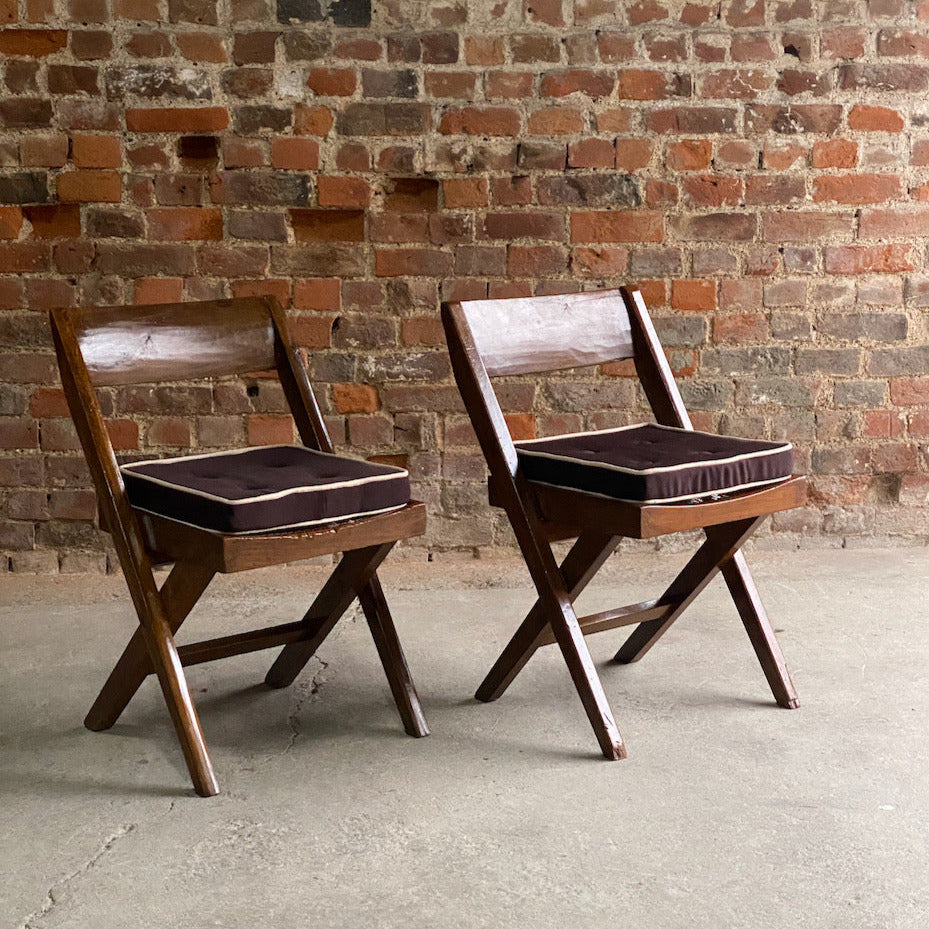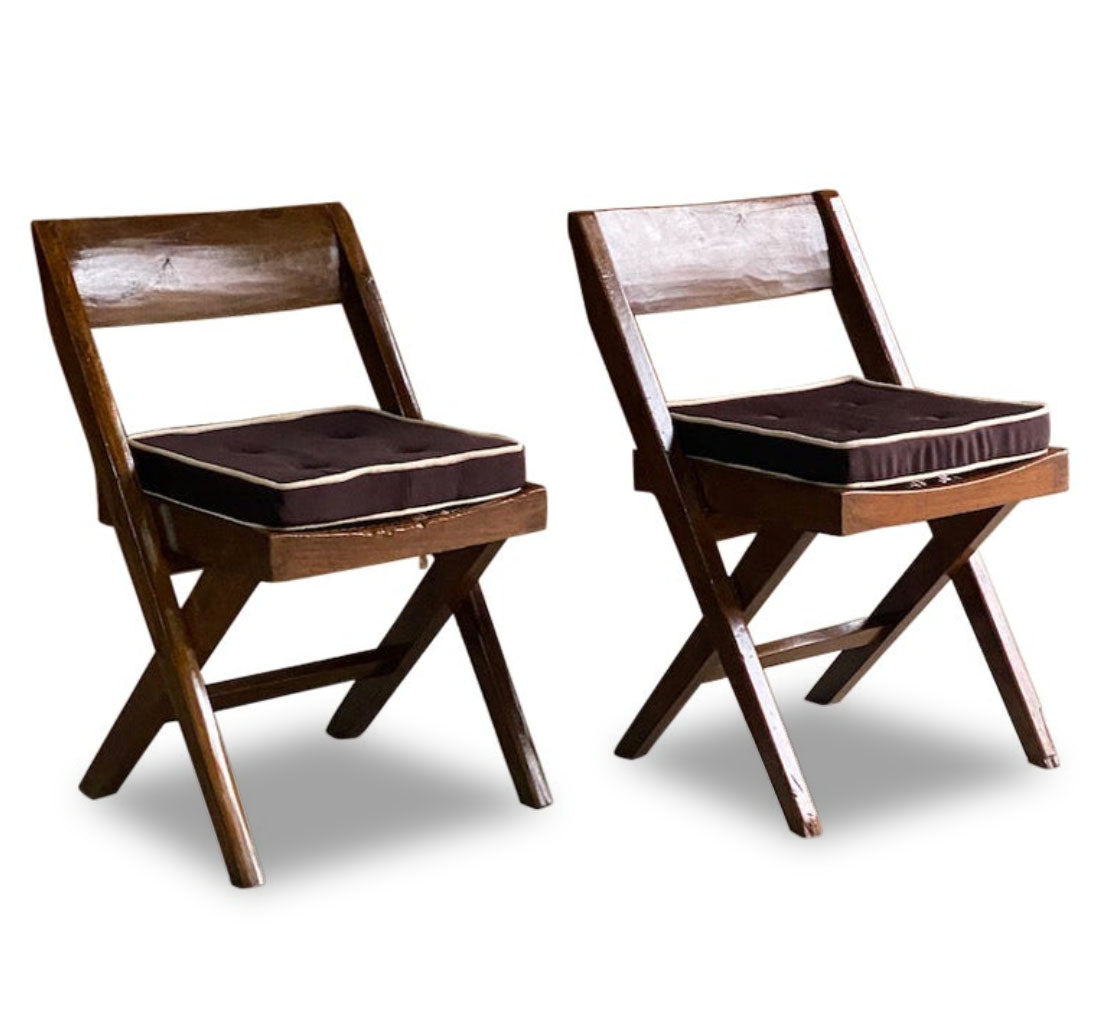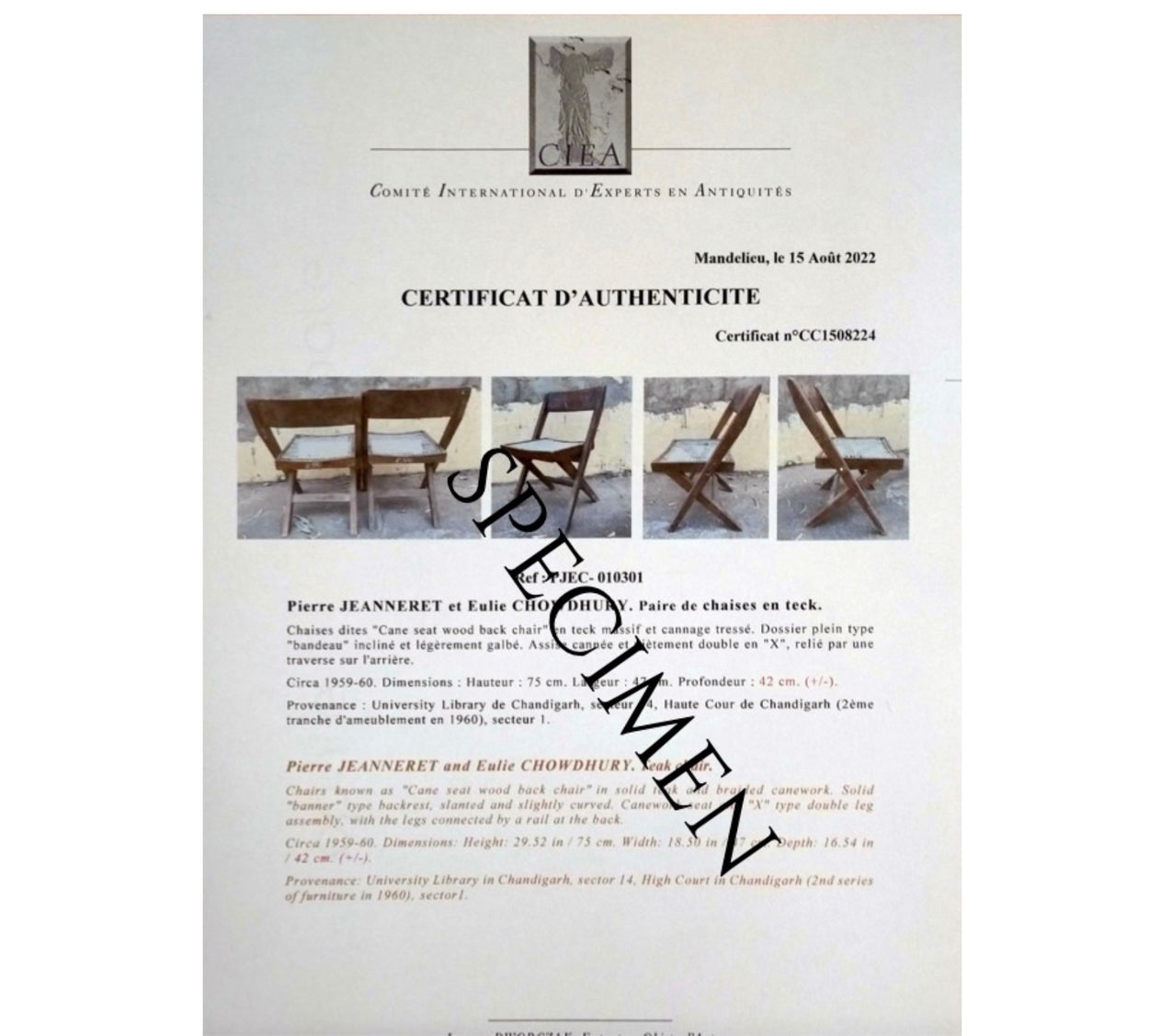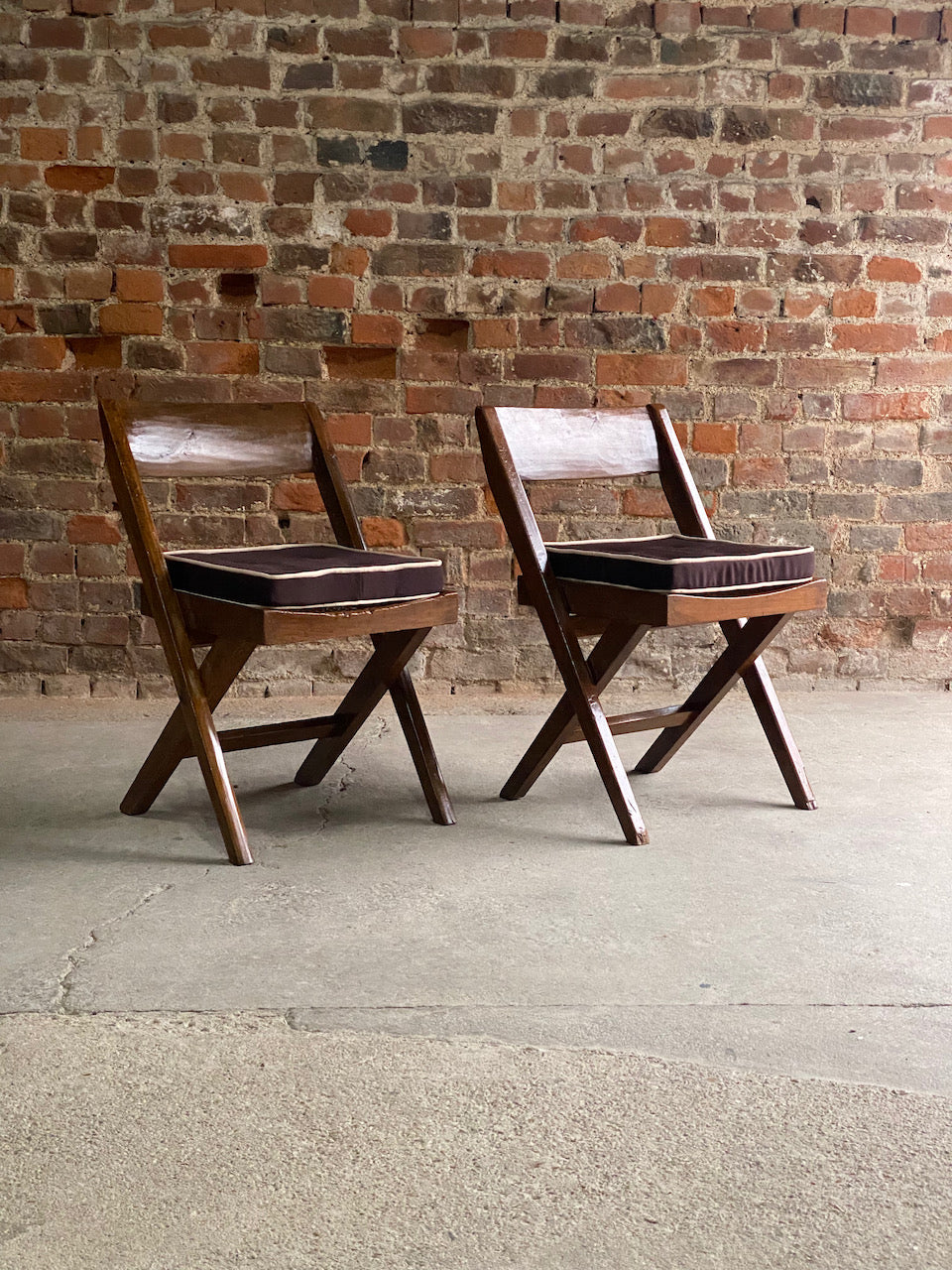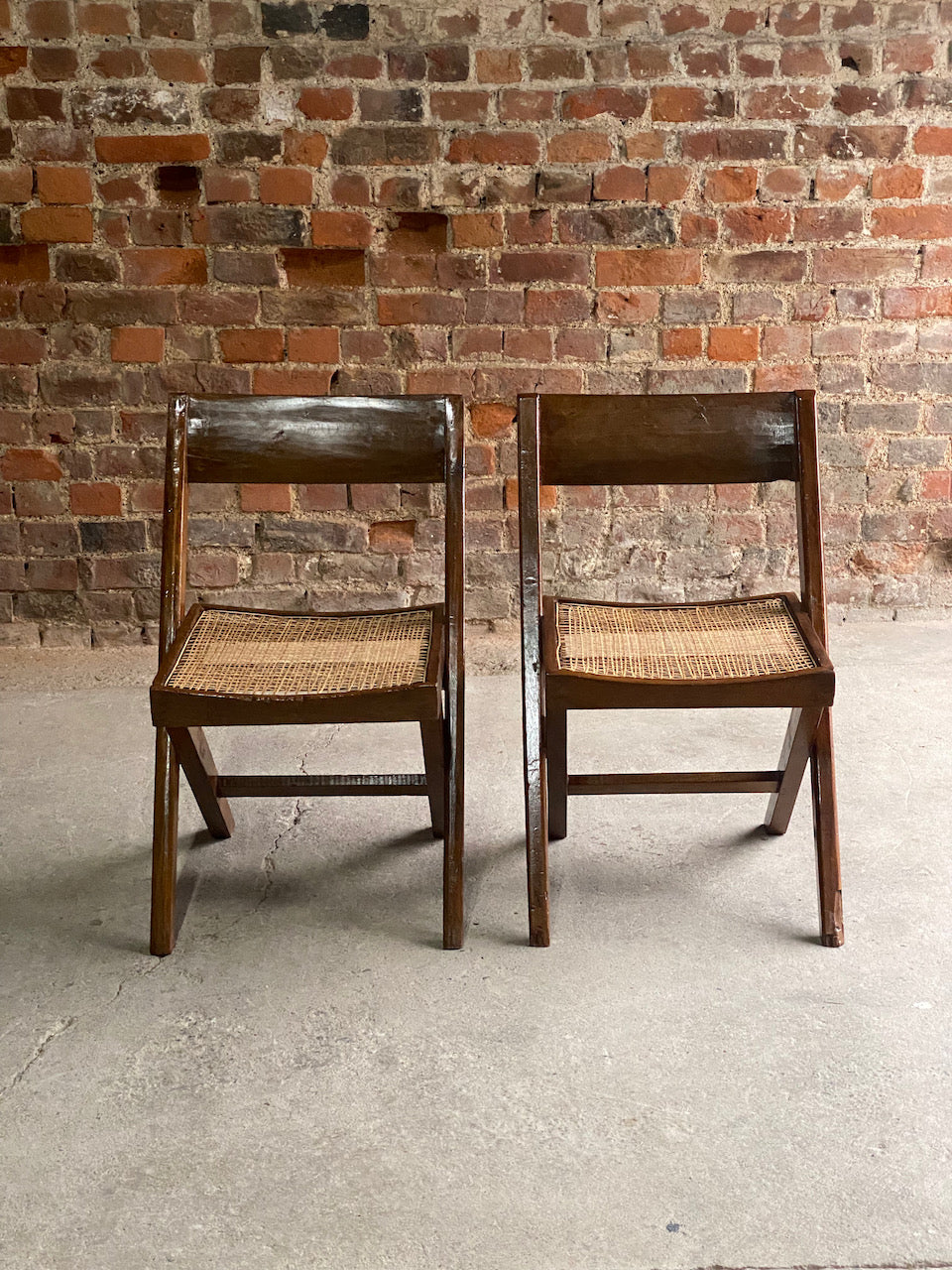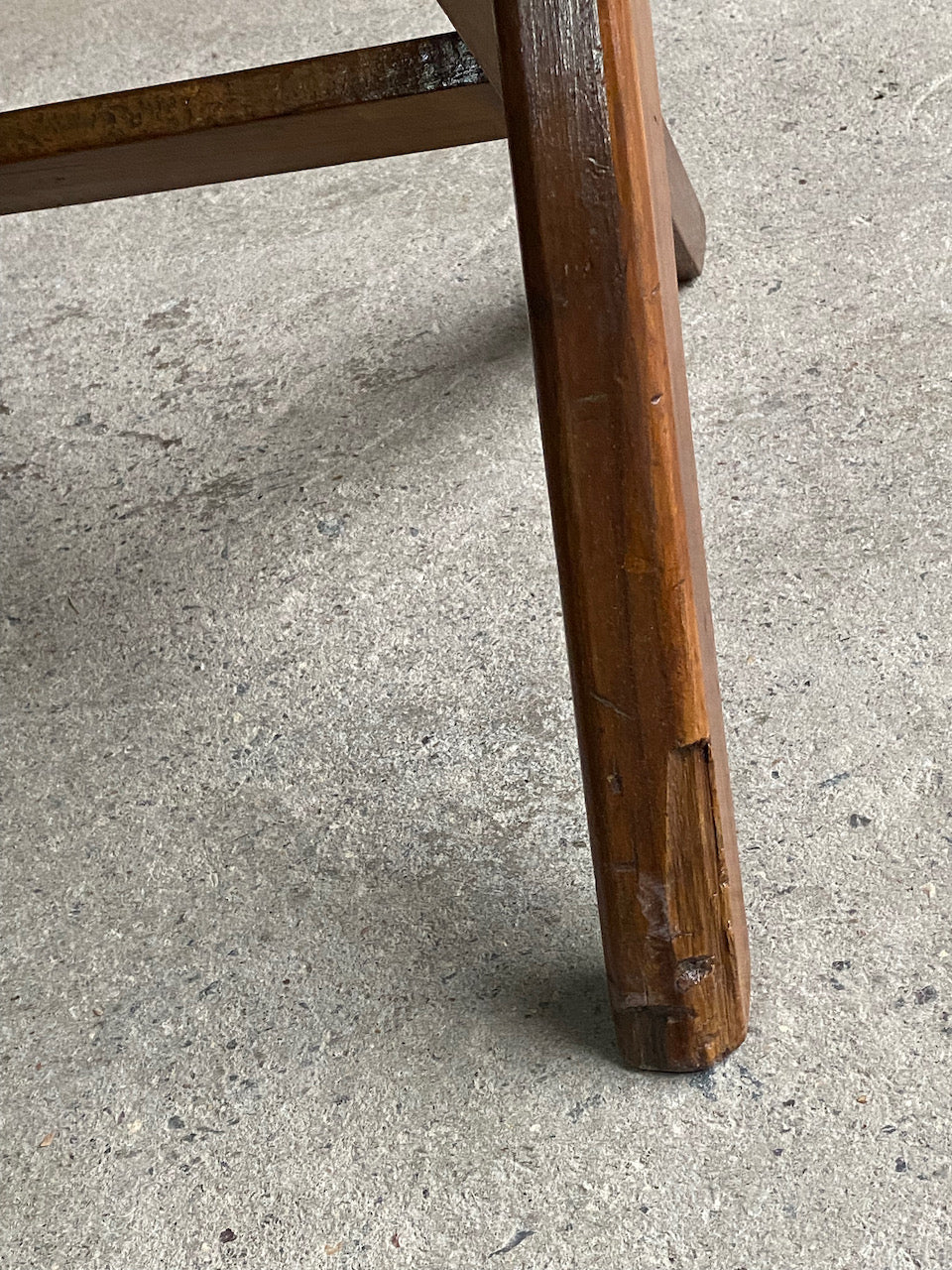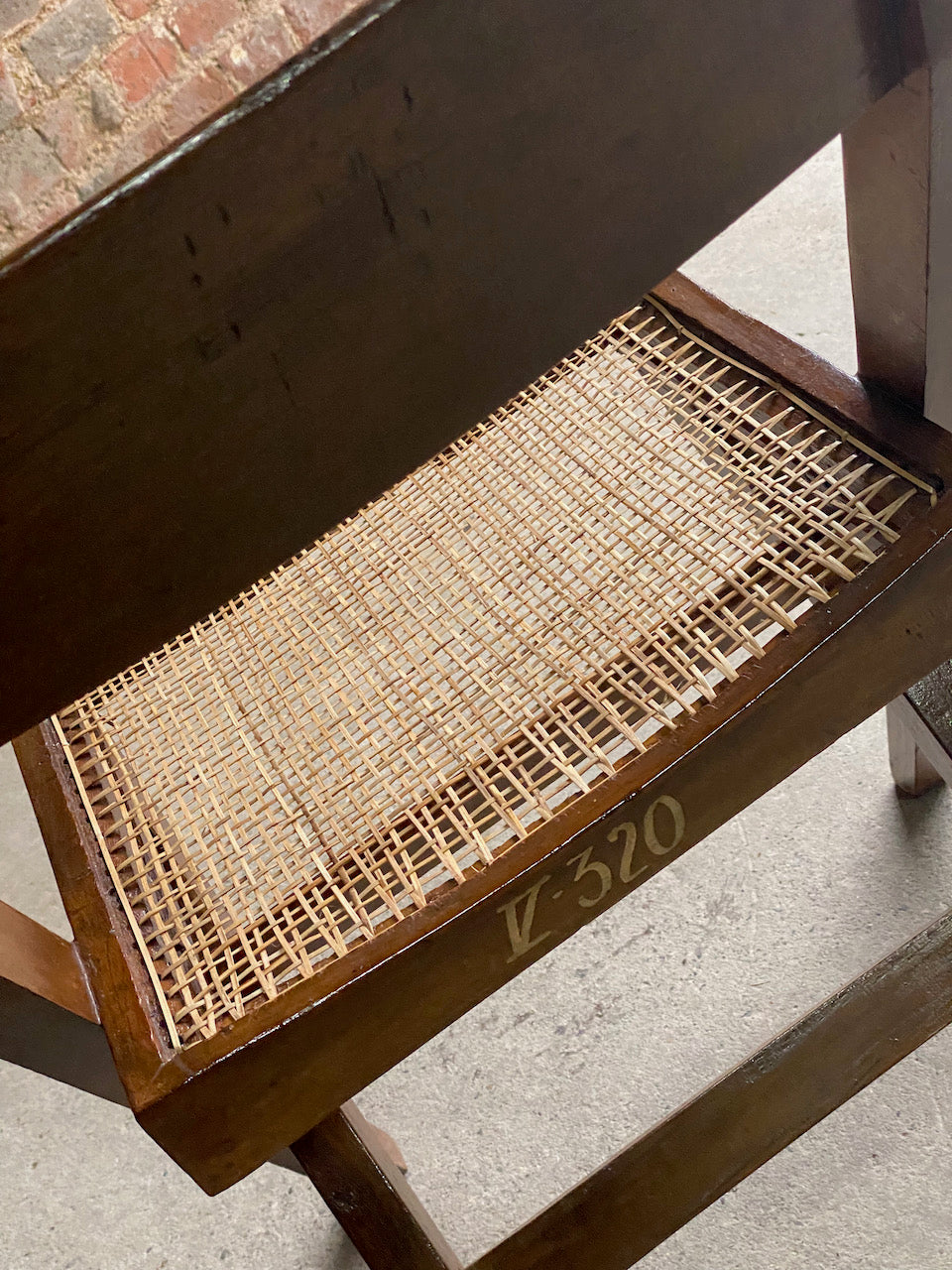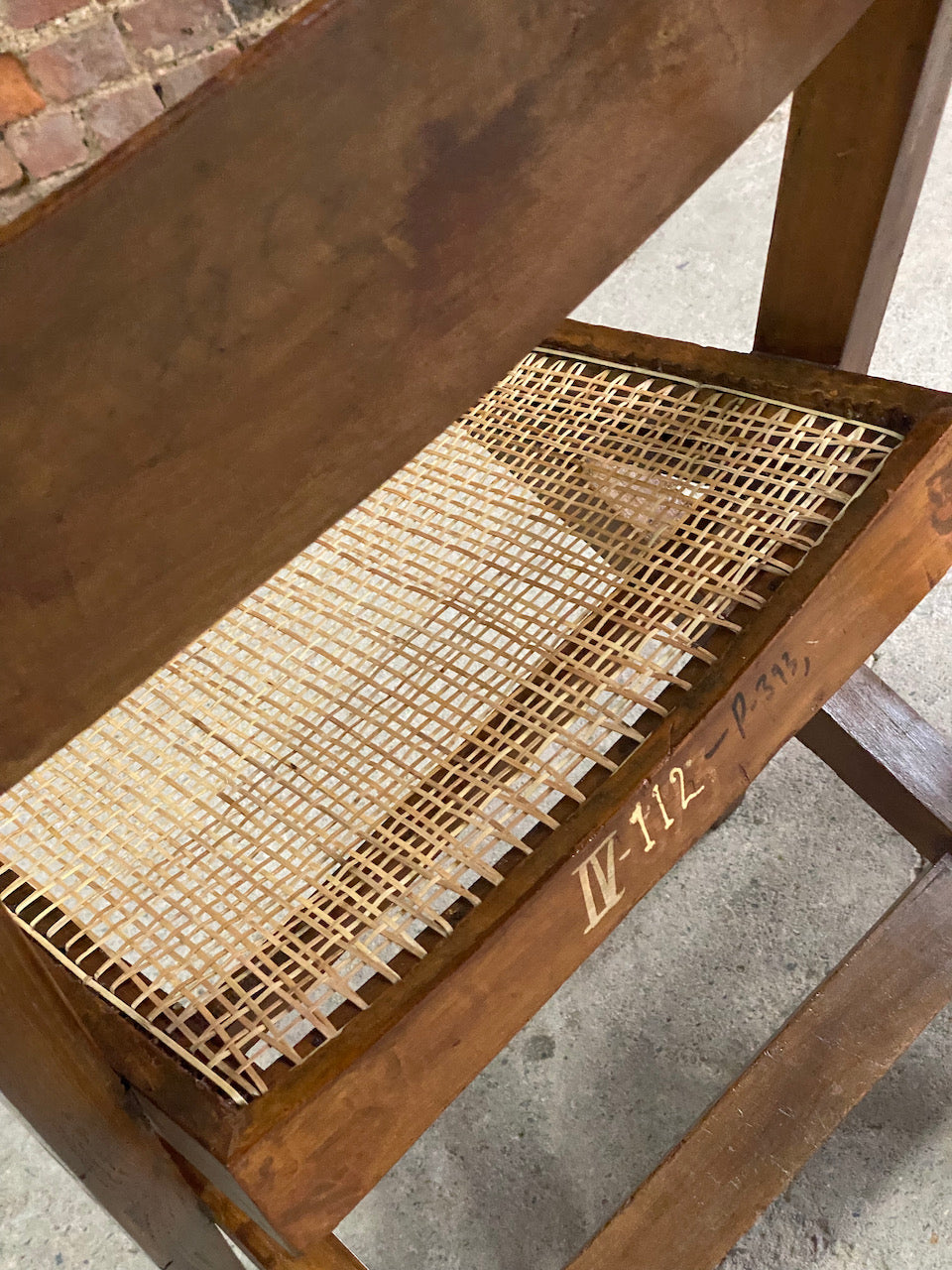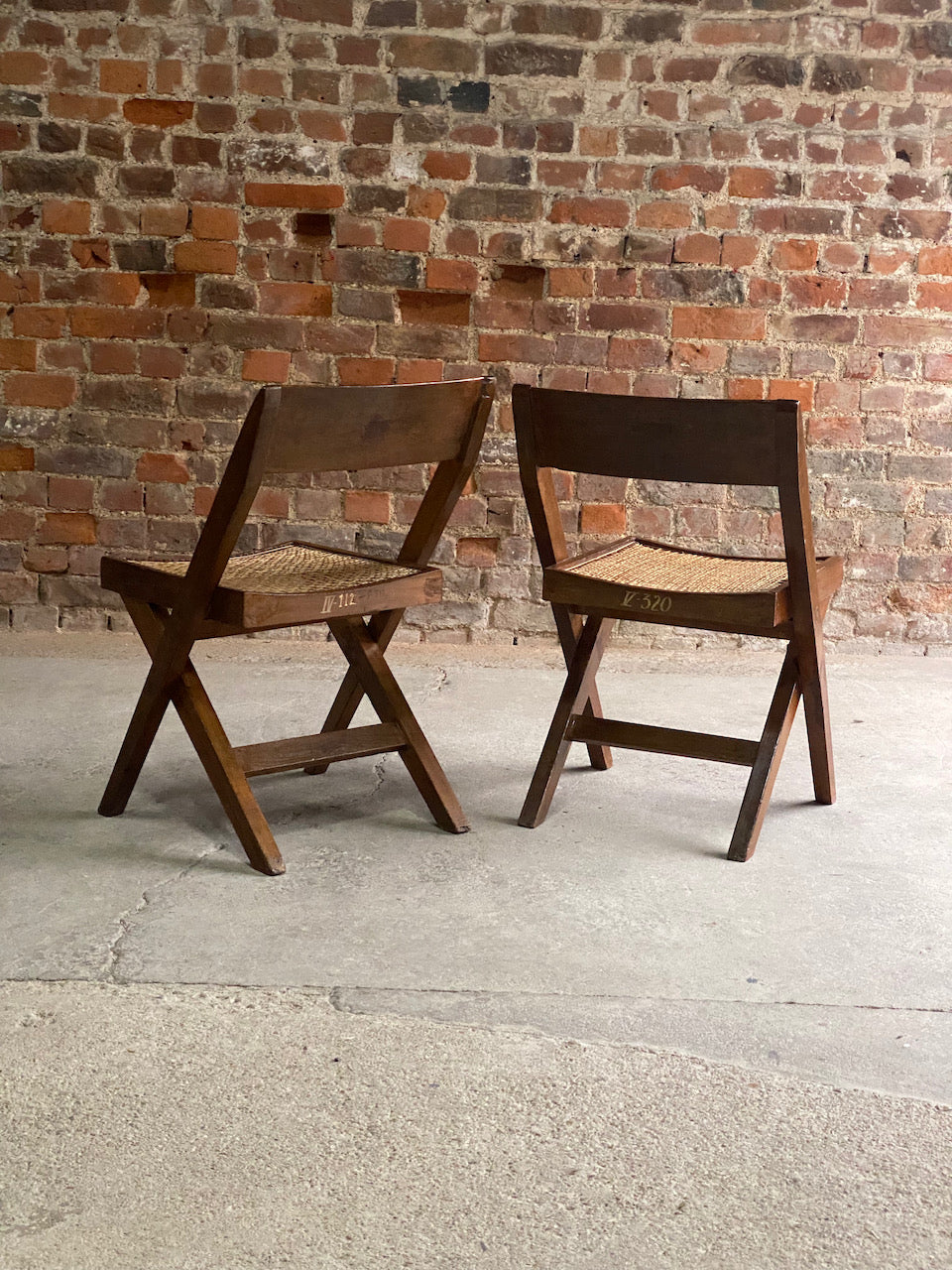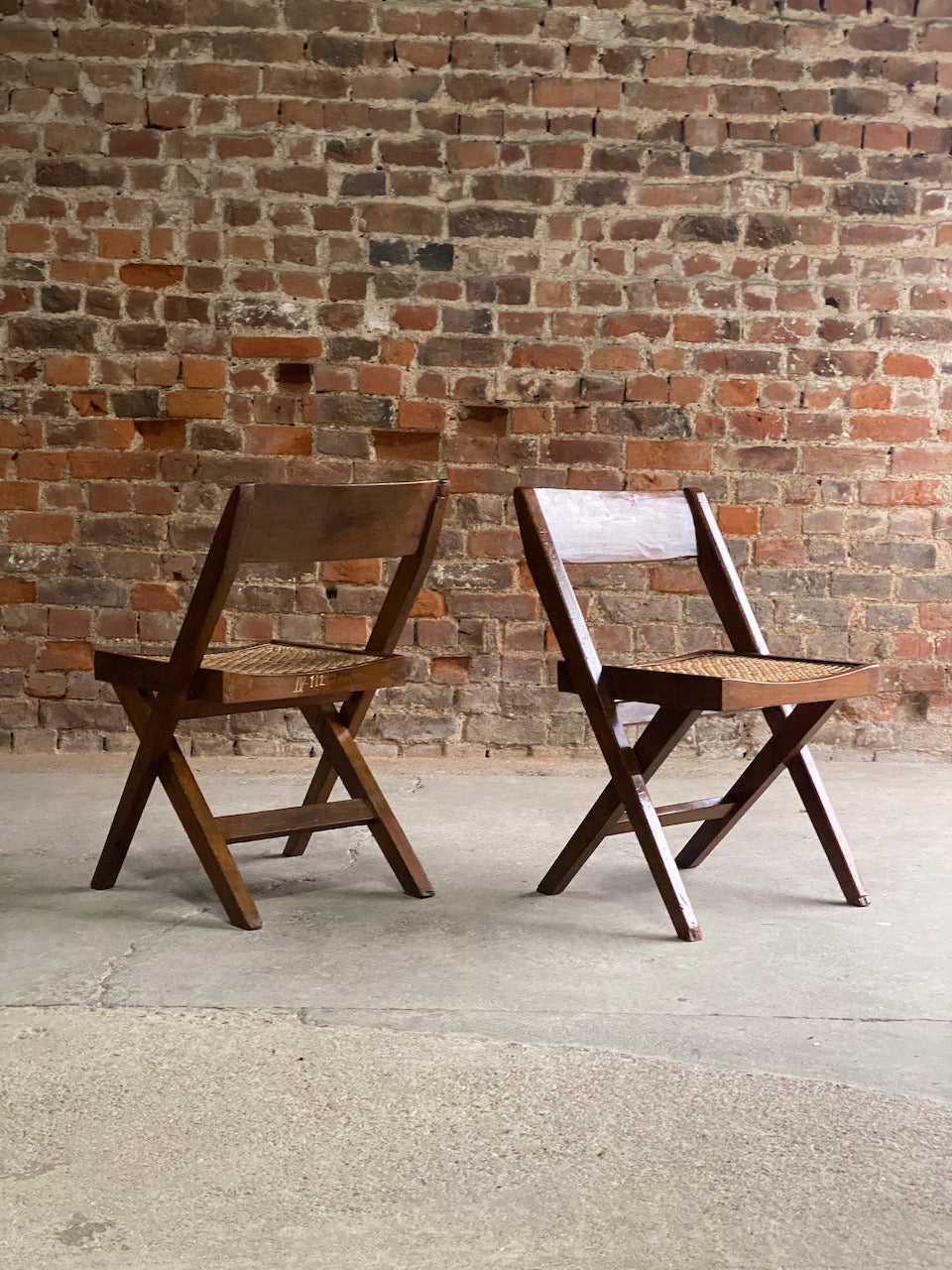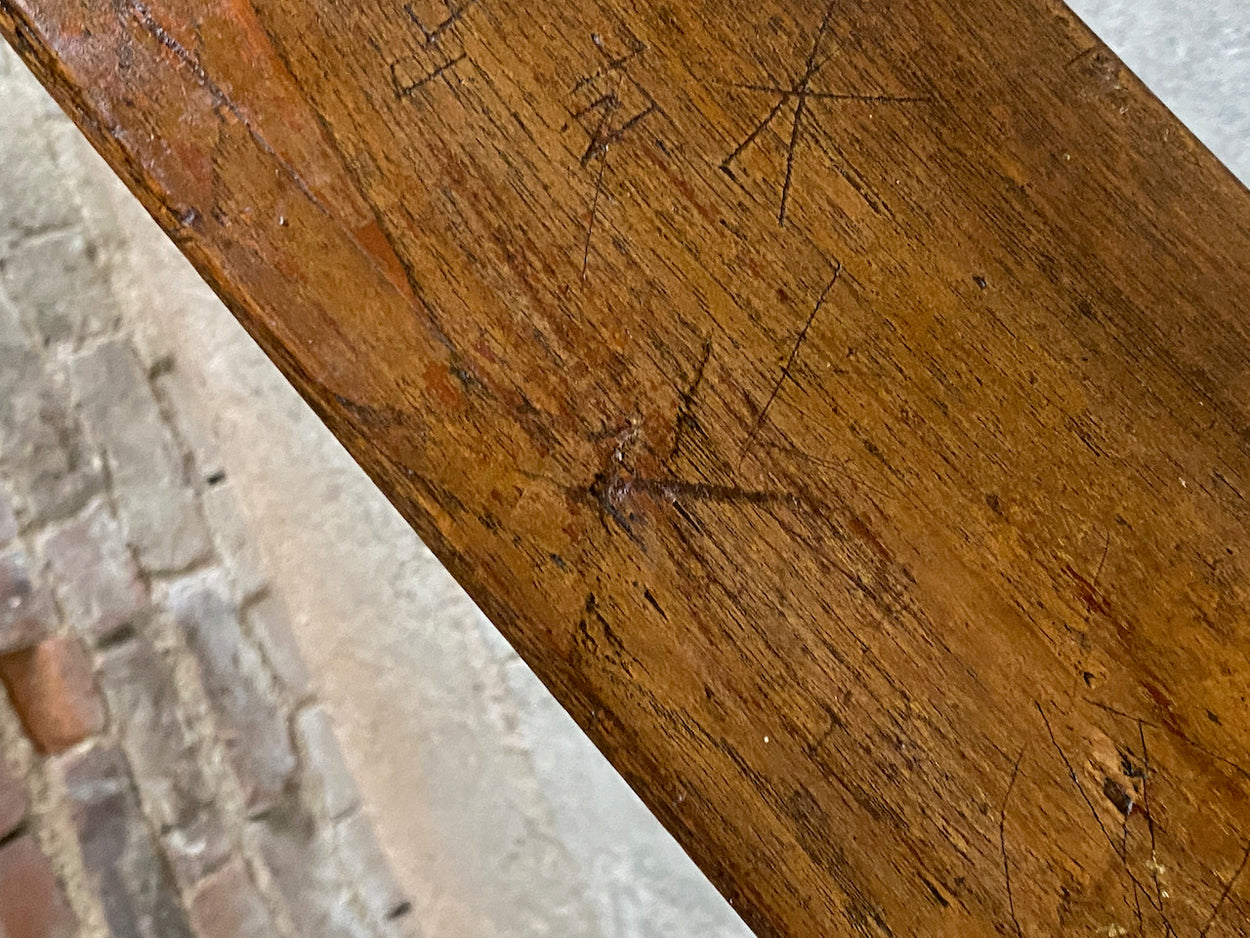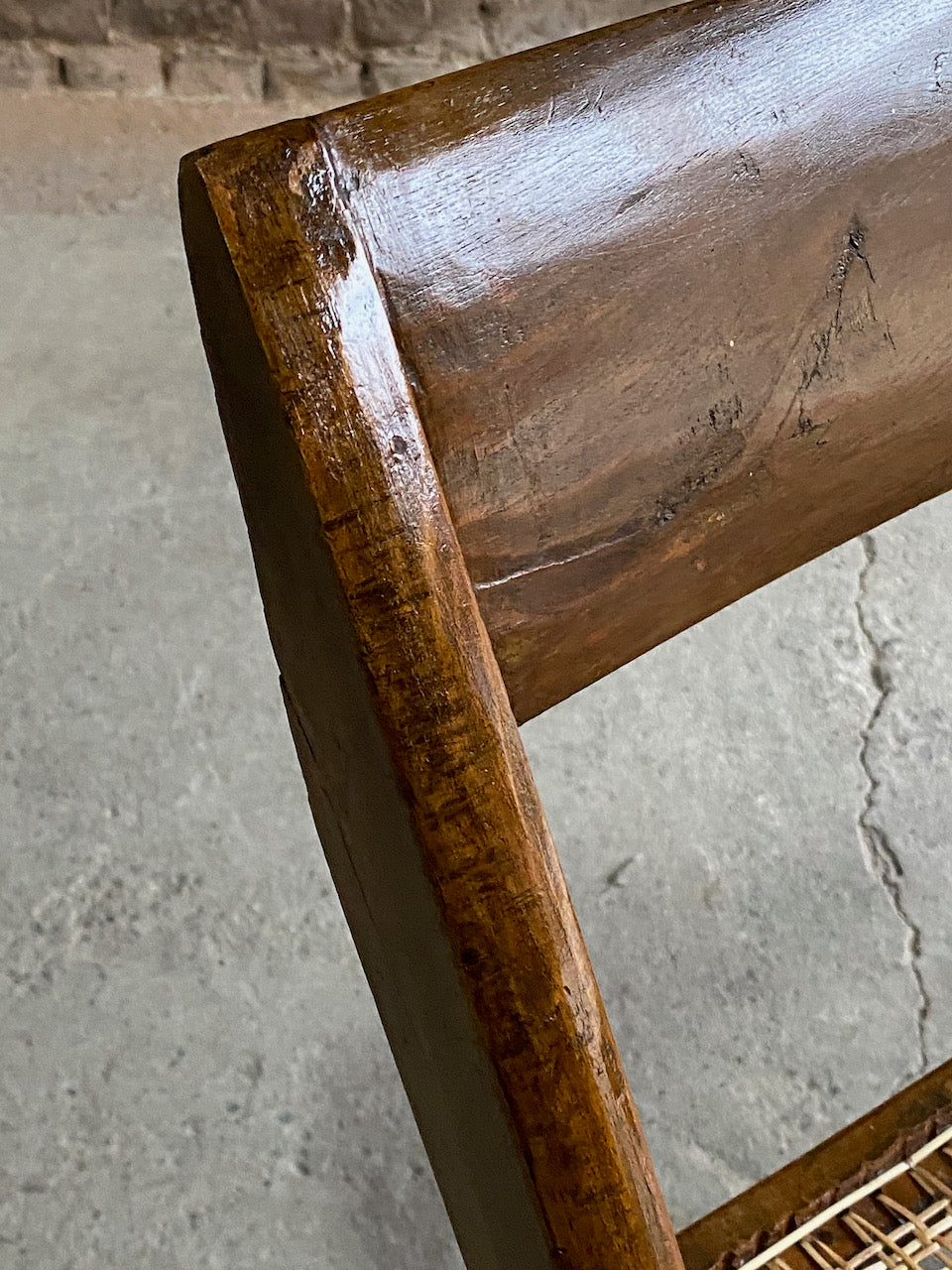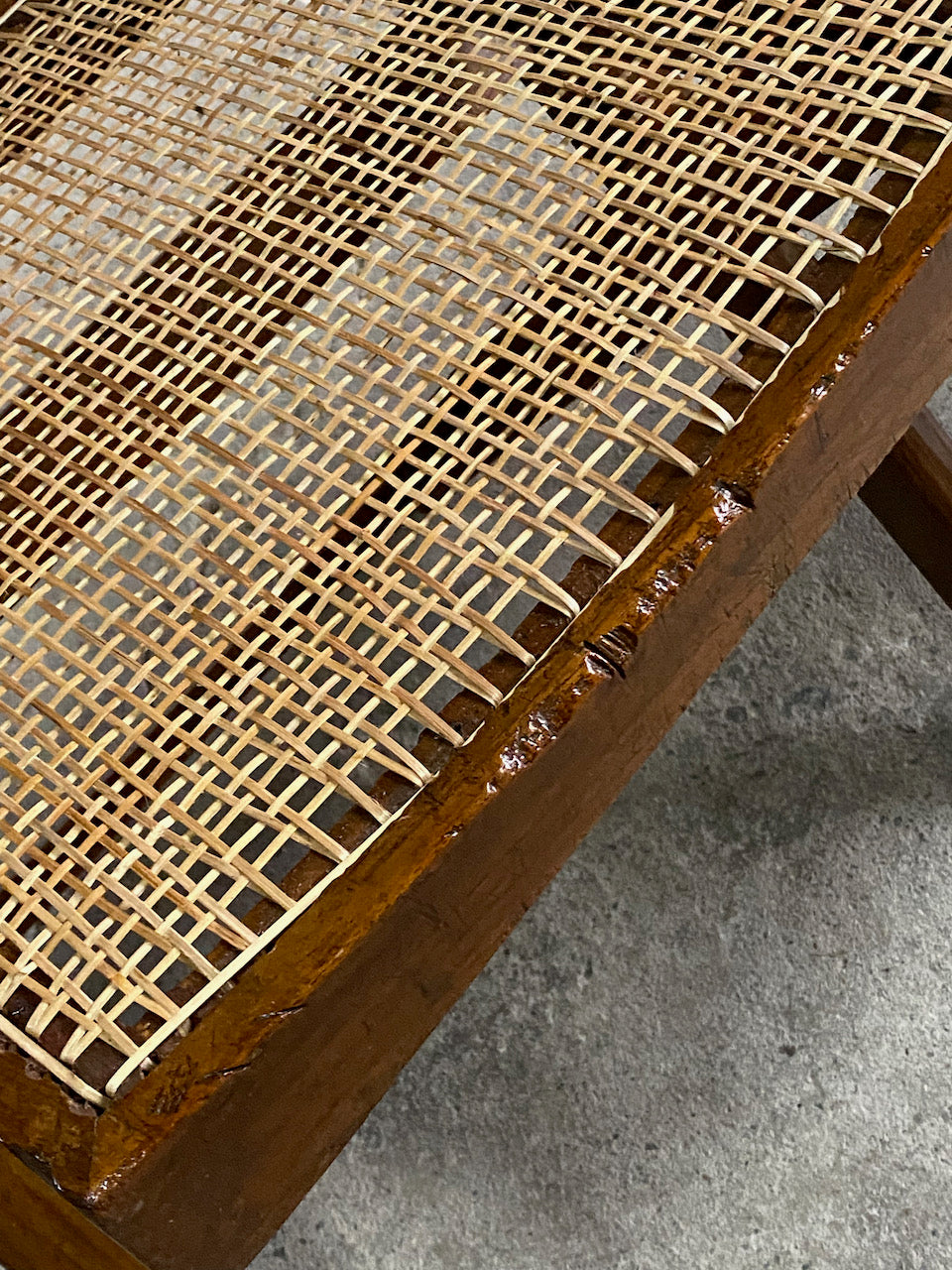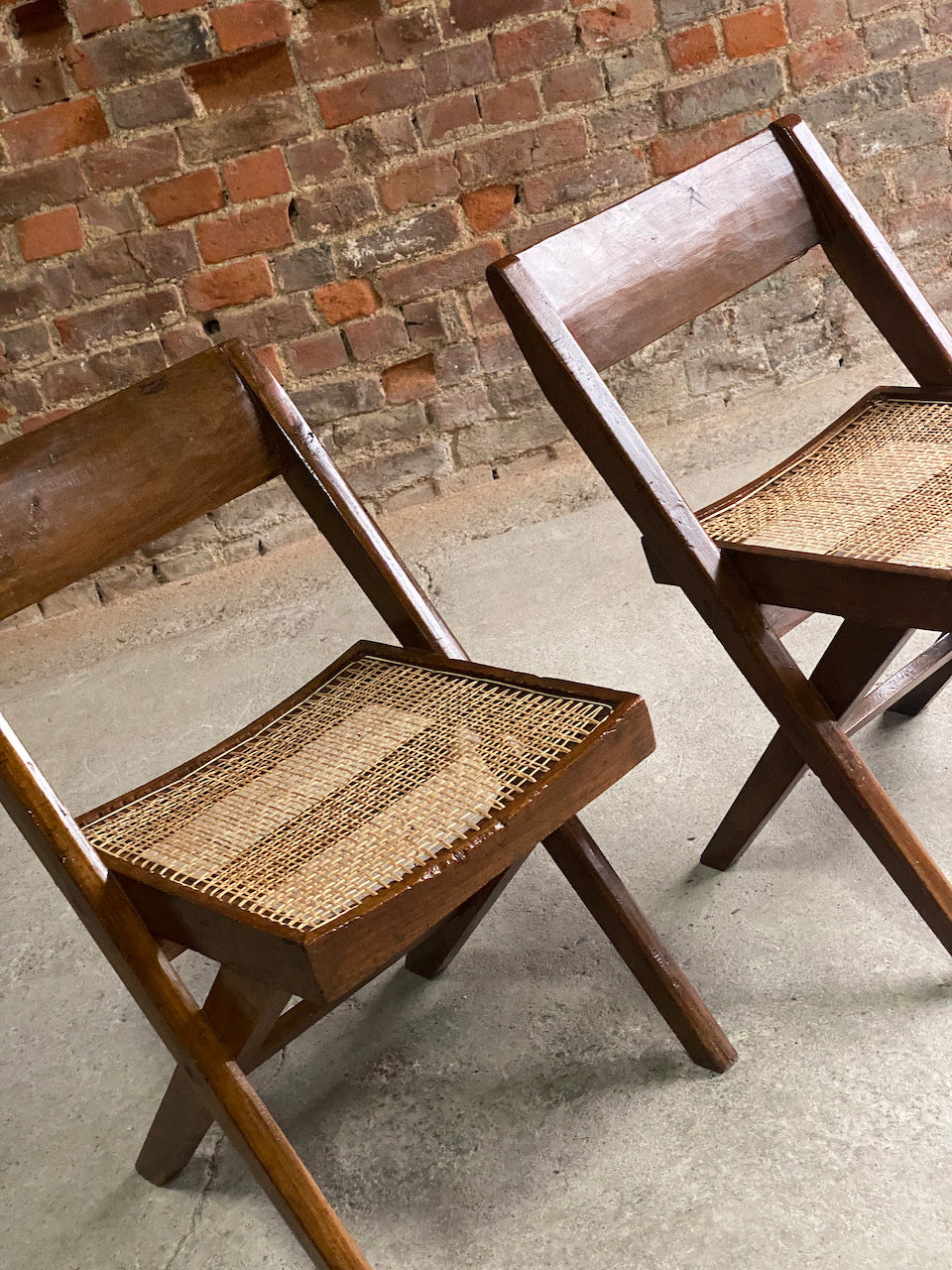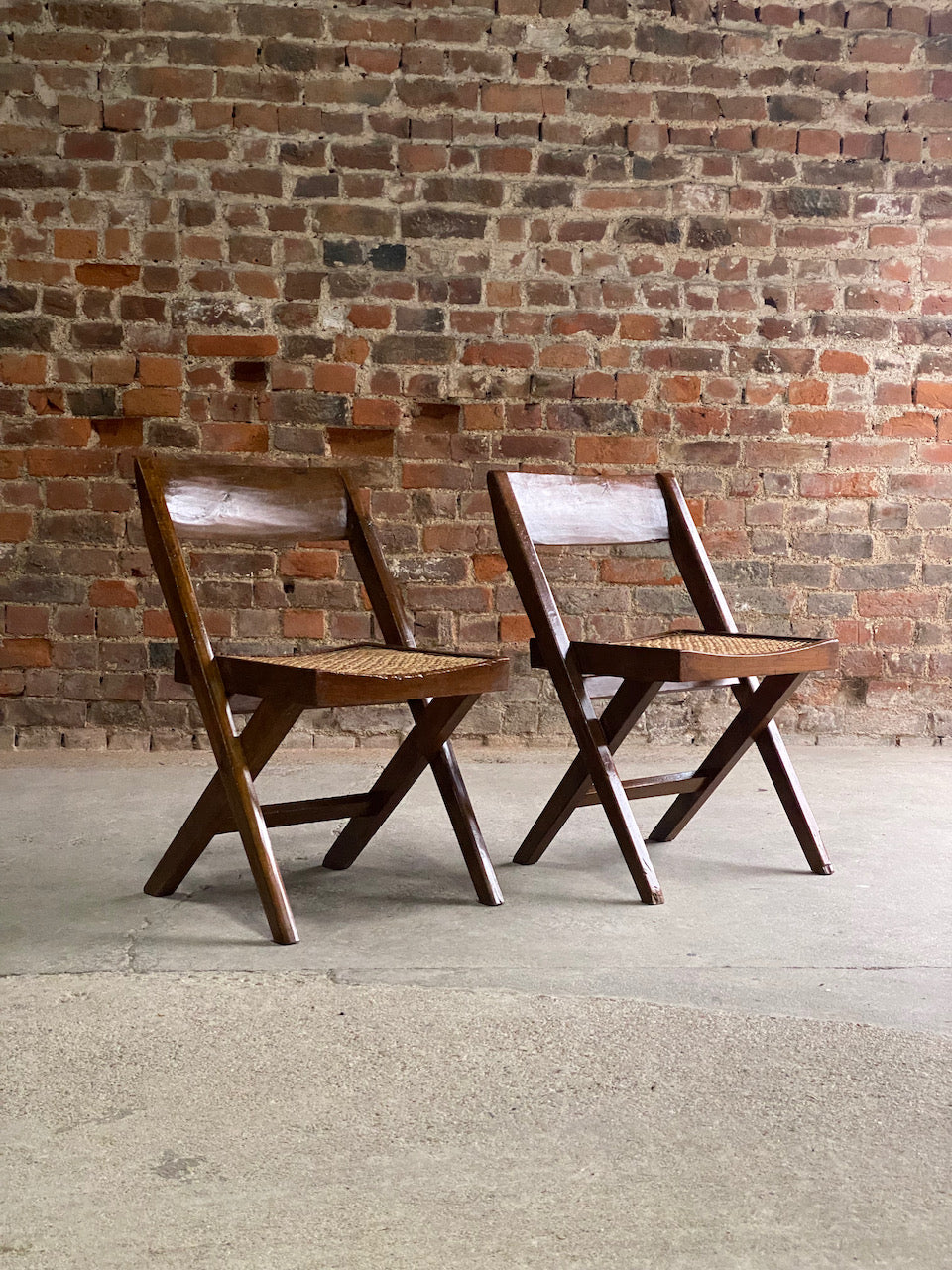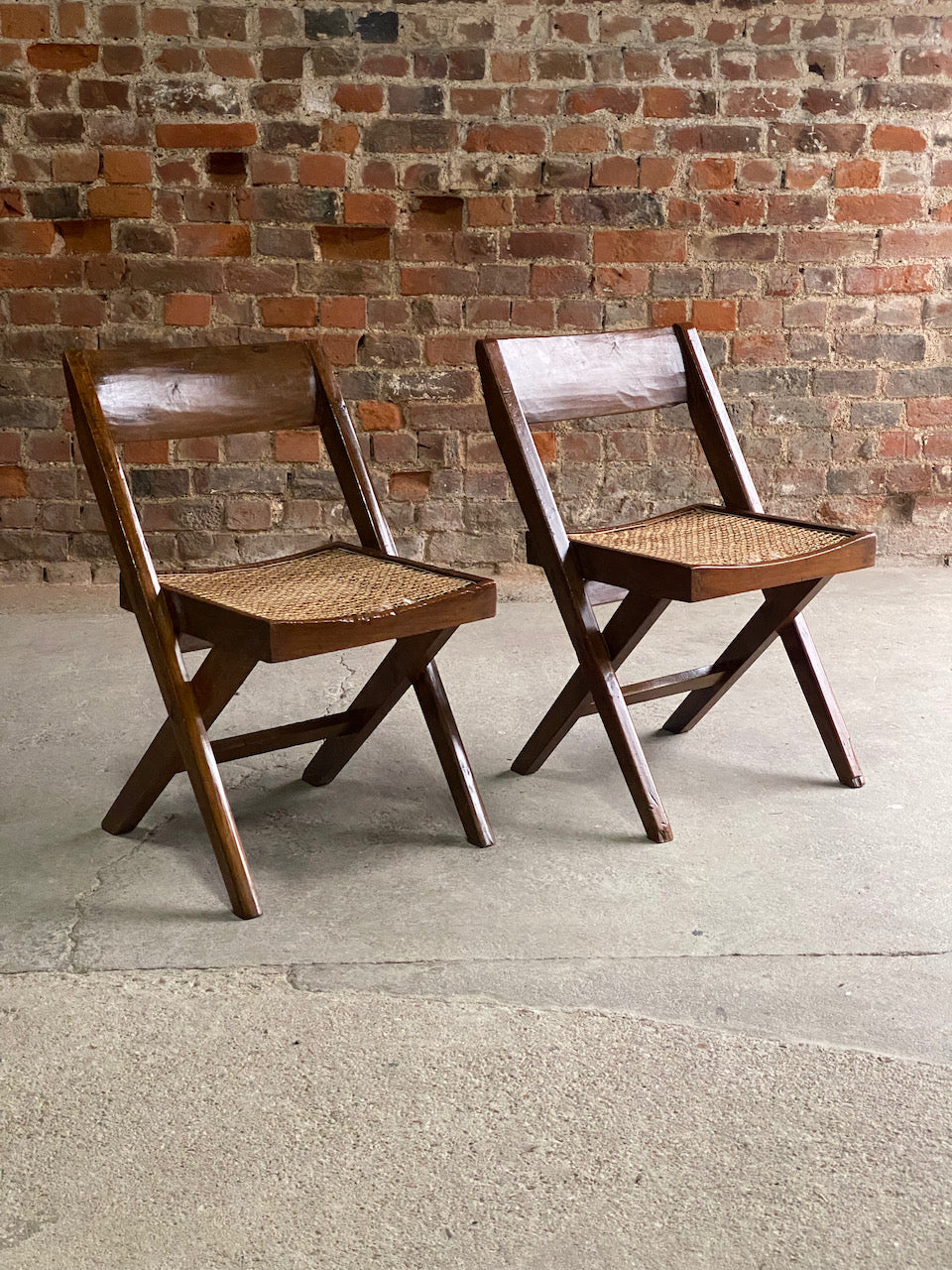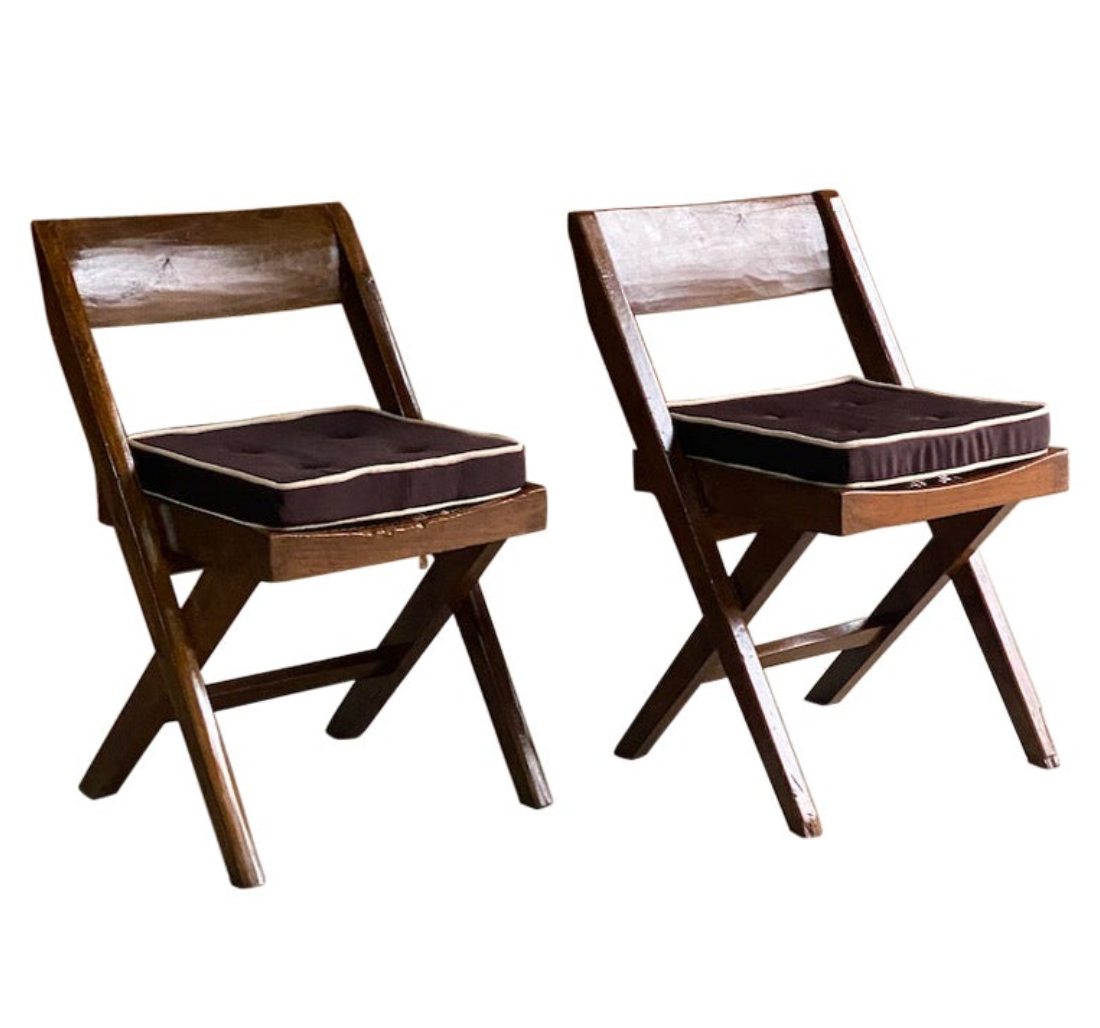 Pierre Jeanneret Library Chairs PJEC-010301 CERTIFICATE BY JACQUES DWORCZAK 19591959
Pierre Jeanneret & Eulie Chowdhury Library Chairs Model: PJEC-010301 Chandigarh Circa 1959-60

Magnificent pair of mid twentieth century Pierre Jeanneret & Eulie Chowdhury 'Library Chairs' or 'Chaise En Teck'  Model: PJEC-010301 Chandigarh, India Circa 1959-60, the chairs also referred to as "Cane Seat, Wood Back chair" are made from solid teak with hand braided cane work, the solid "banner" type backrest, raked and slightly curved, the cane work seat and "X" type double leg assembly, with the legs connected by a single stretcher across the lower section of the back legs, the chairs come with custom made brown cushions with cream piping, both marked with original identification markings denoting designation, this set have been completely and professionally restored in Chandigarh in accordance with original specification, as with all of our Pierre Jeanneret furniture these items will come with an extensive set of pre restoration images and a certificate of authenticity, reserve now

Provenance: University Library in Chandigarh. High Court in Chandigarh (2nd series of furniture in 1960).
Reference: Swiss National Museum in Zurich. City Museum in Chandigarh.

Reference material: Catalogue Raisonné Du Mobilier, Jeanneret Chandigarh by Jacques Dworczak by Assouline, Page 92
Mid Century
Chandigarh
India
Original
Pierre Jeanneret
Eulie Chowdhury
Model: PJEC-010301
Library Chairs
Matching Pair
1959-60
Teak
Cane
Certificate of Authenticity
Pre Restoration Images
Investment
Practical & Beautiful
These chairs have been restored in Chandigarh, India to the highest possible standard and to the exact authentic specifications as to when these items were originally made whilst importantly retaining all historical marks, scuffs, character and patina.
Width: 18.5" / 47cm
Depth: 23" / 58cm
Height: 29.5" / 75cm
Floor to seat: 17" / 43cm
Free UK delivery, please allow 7-14 days for delivery, worldwide shipping available, please ask for quote.