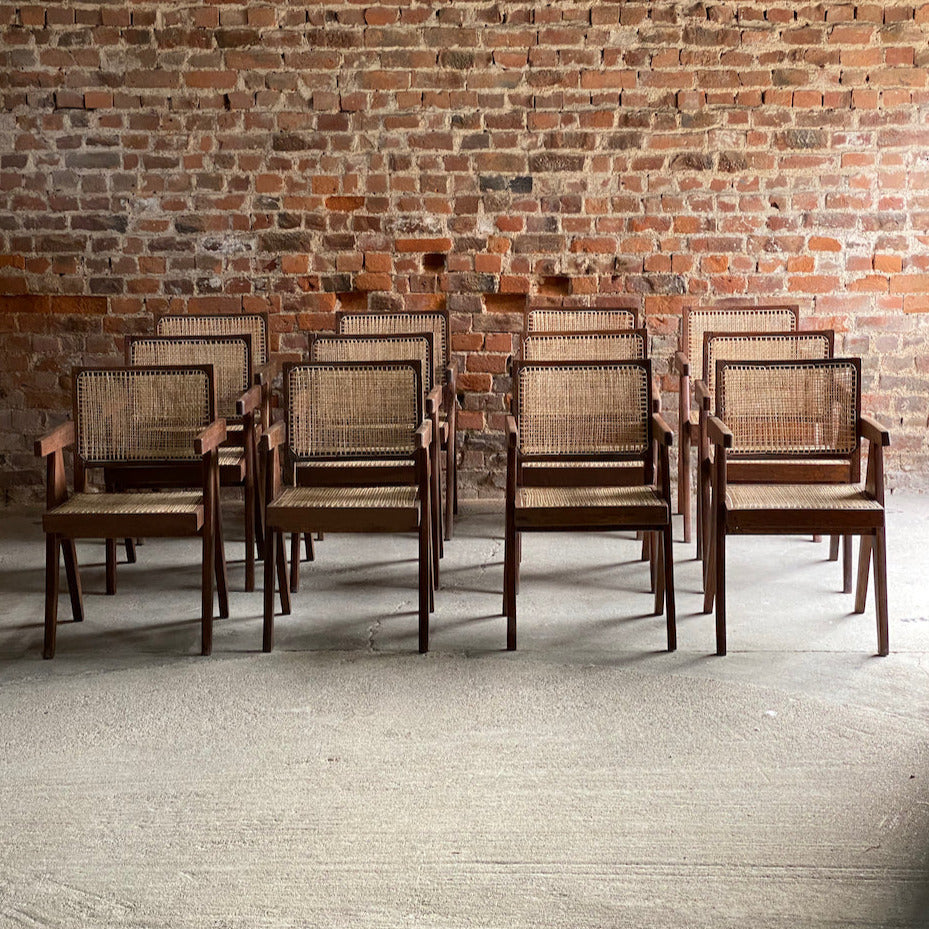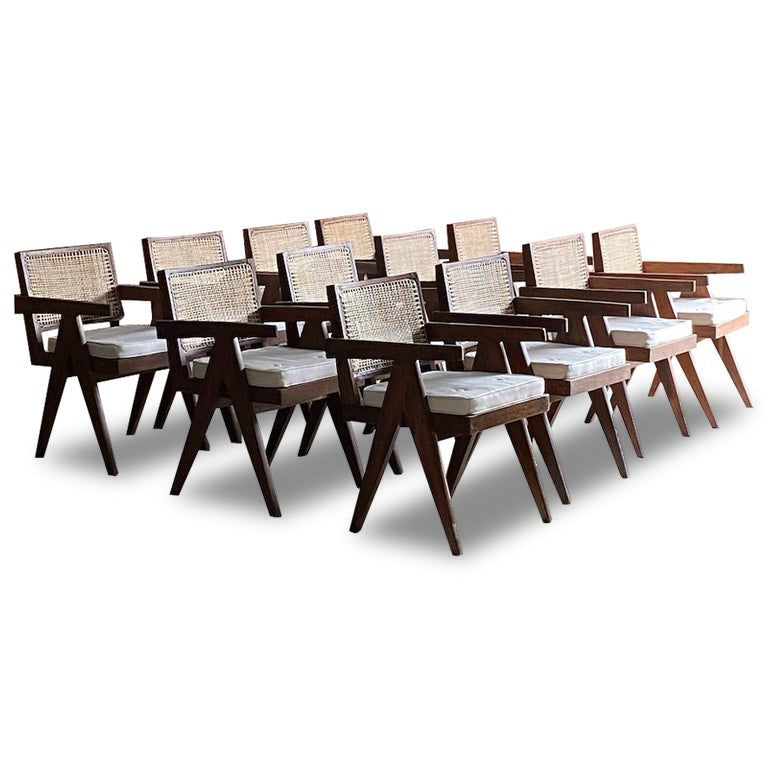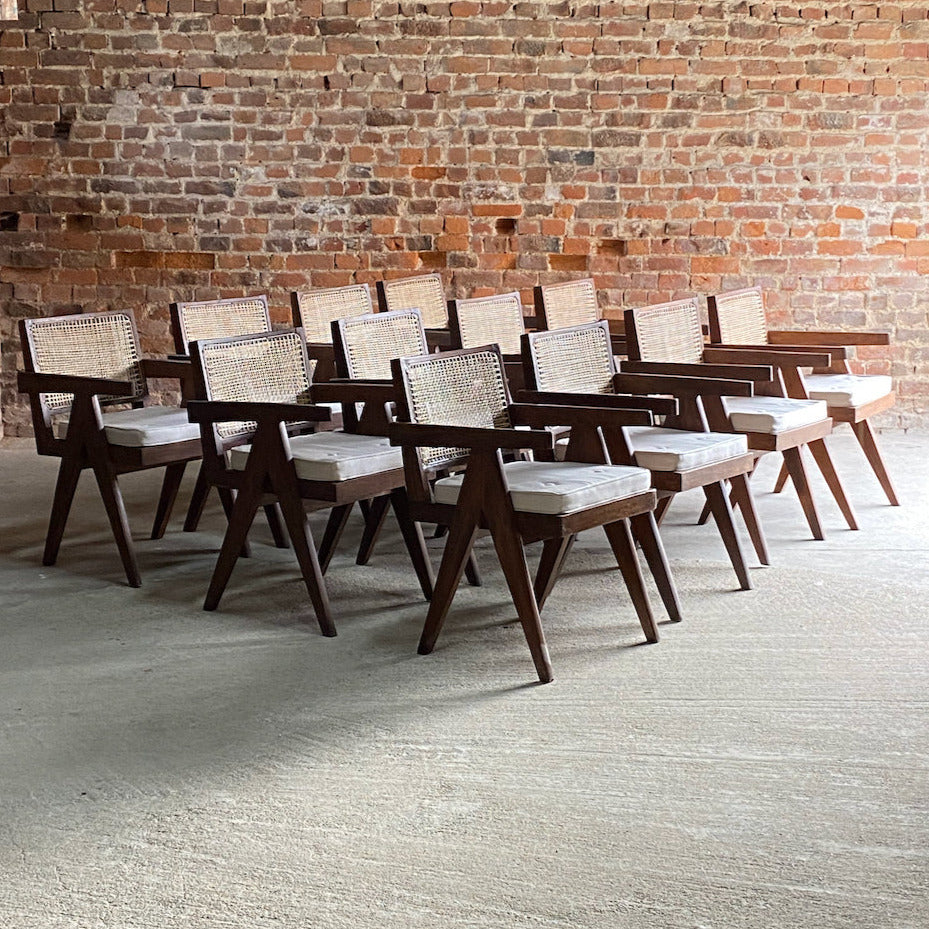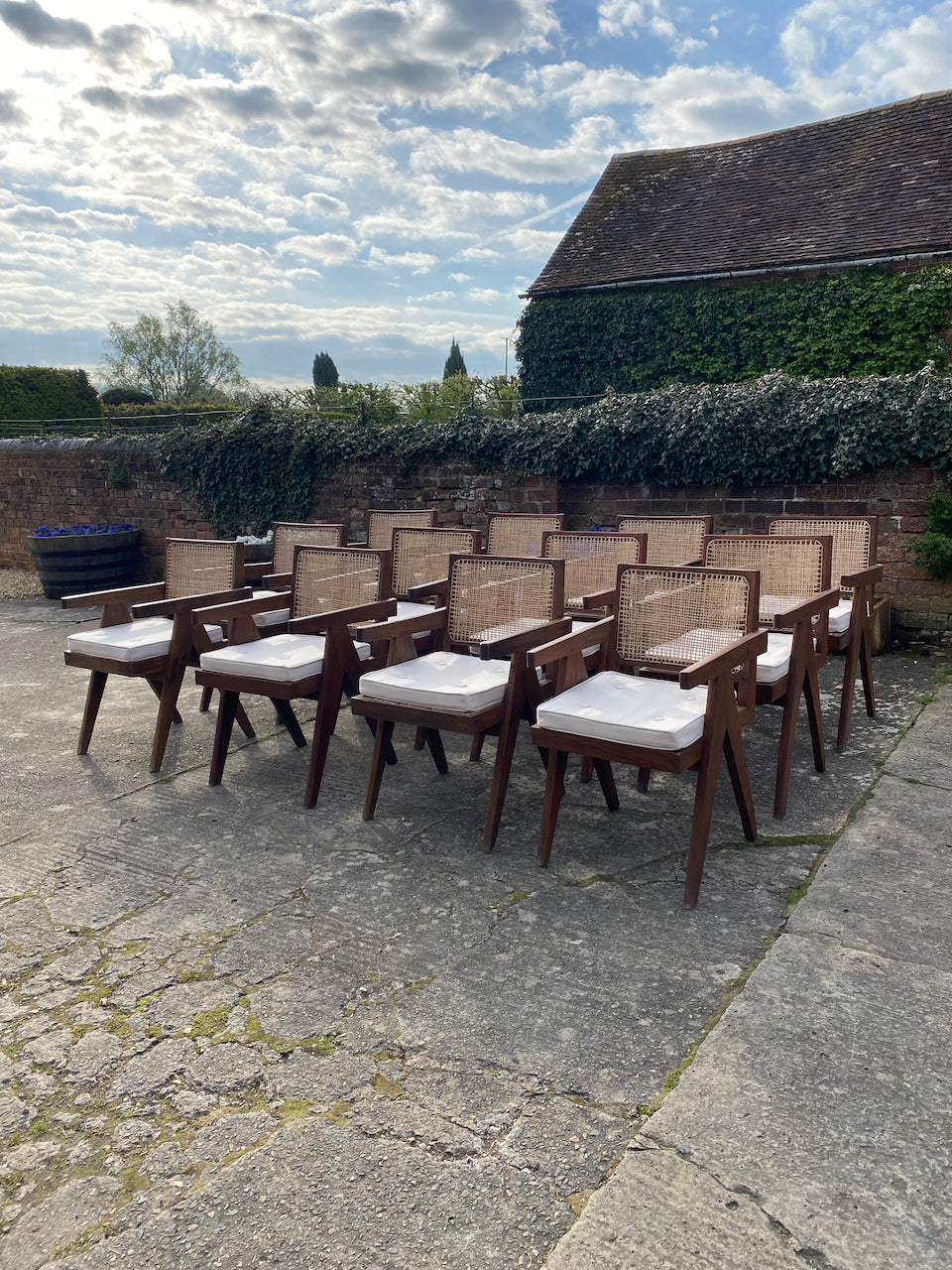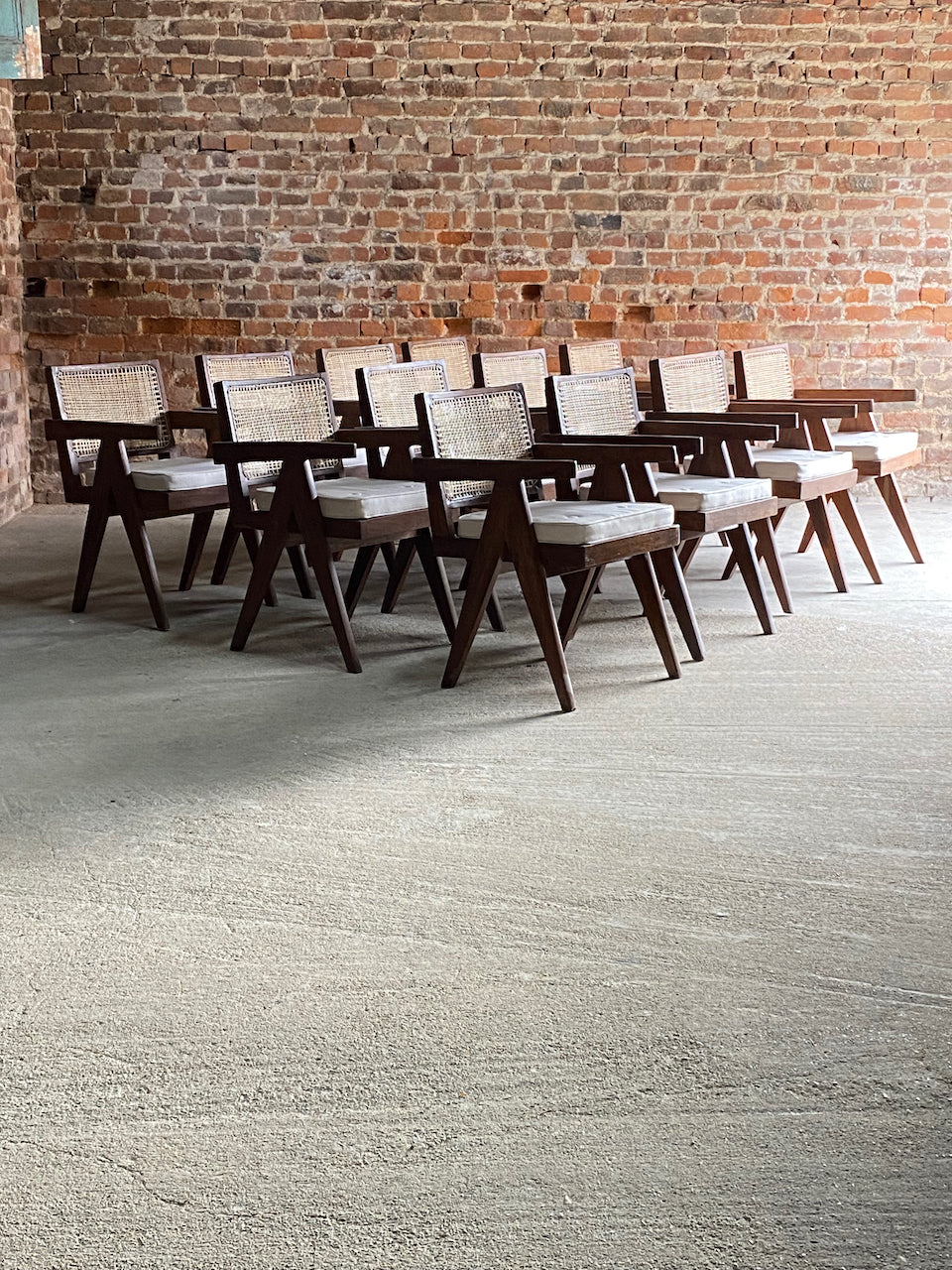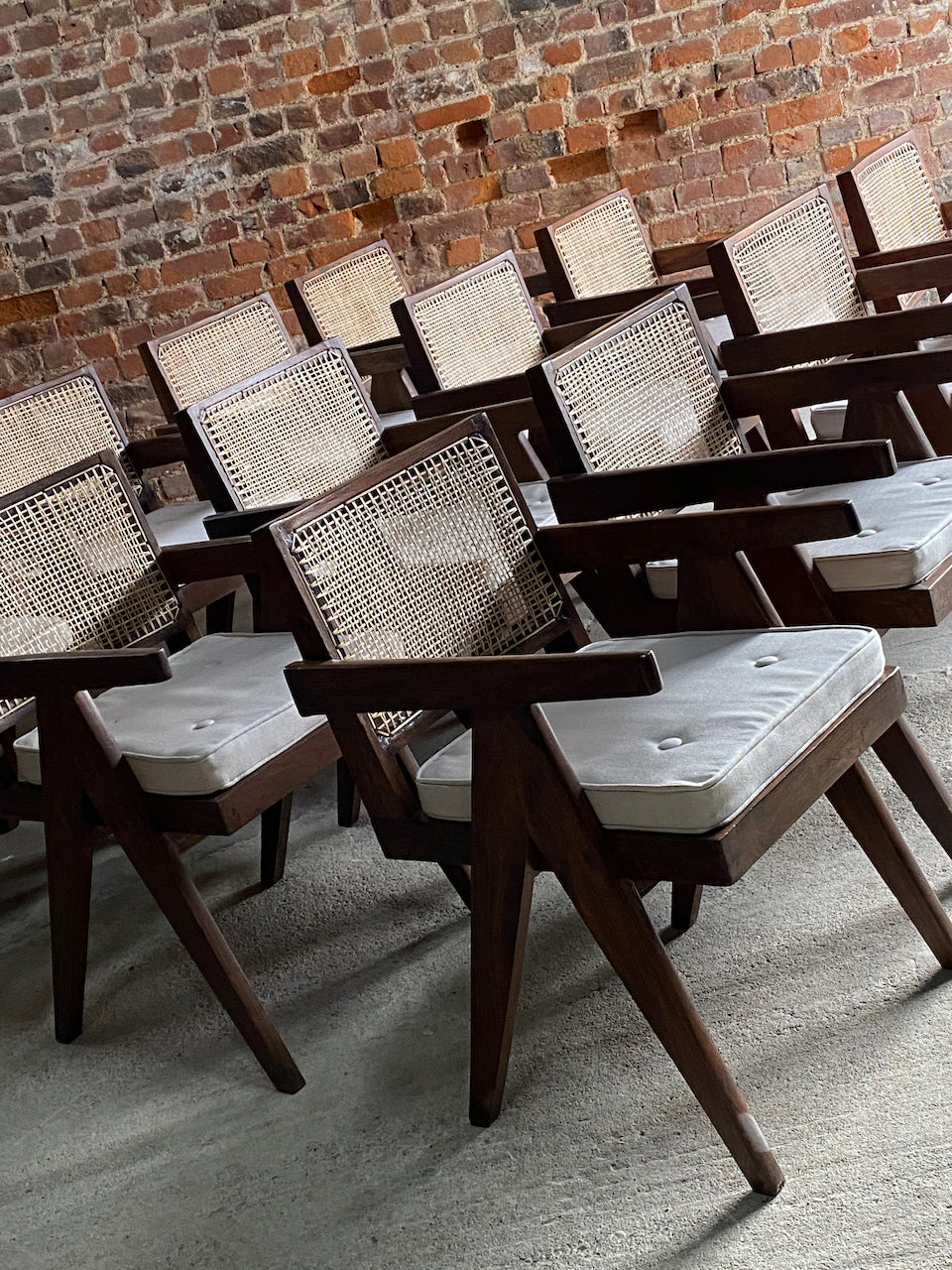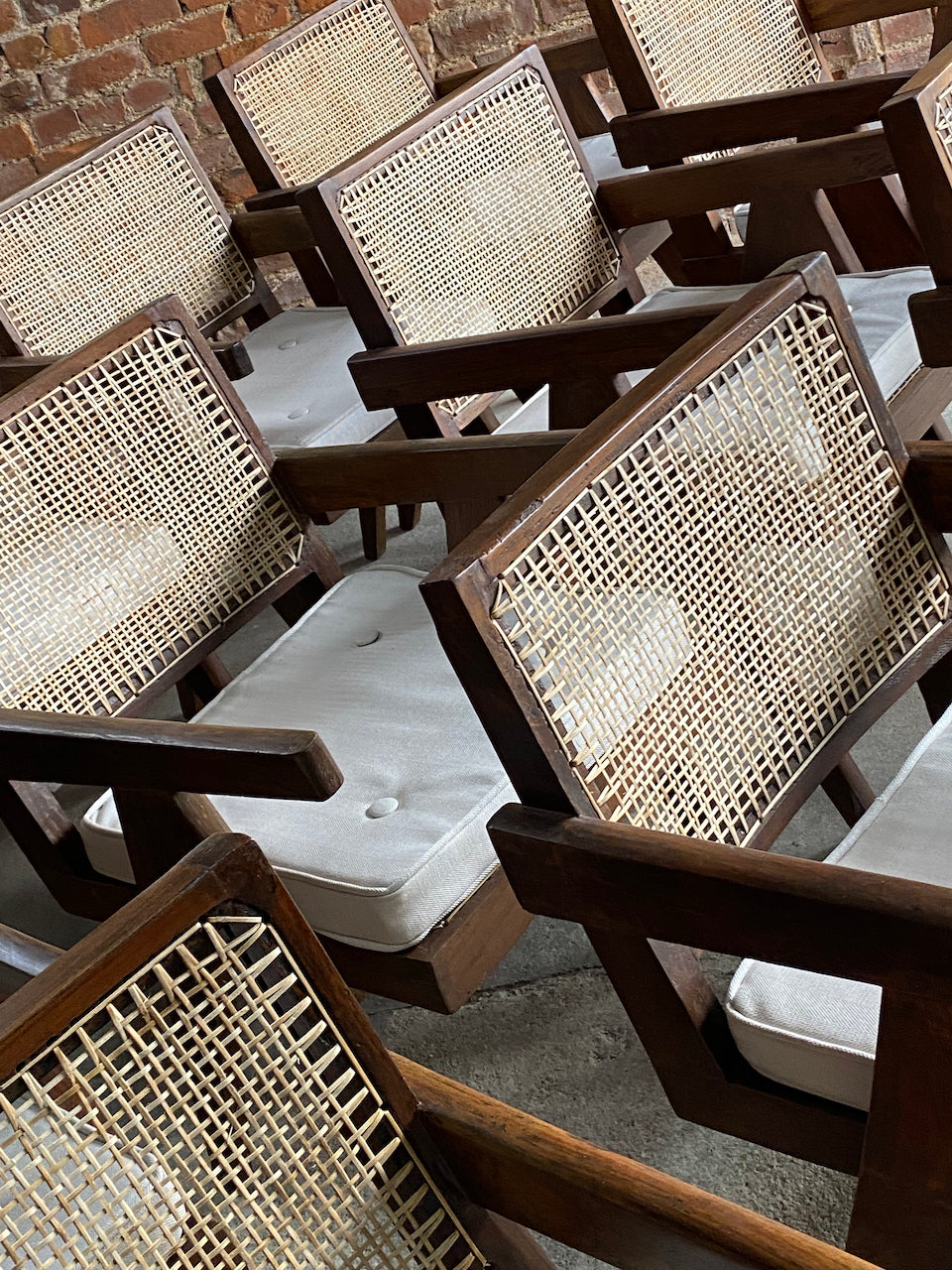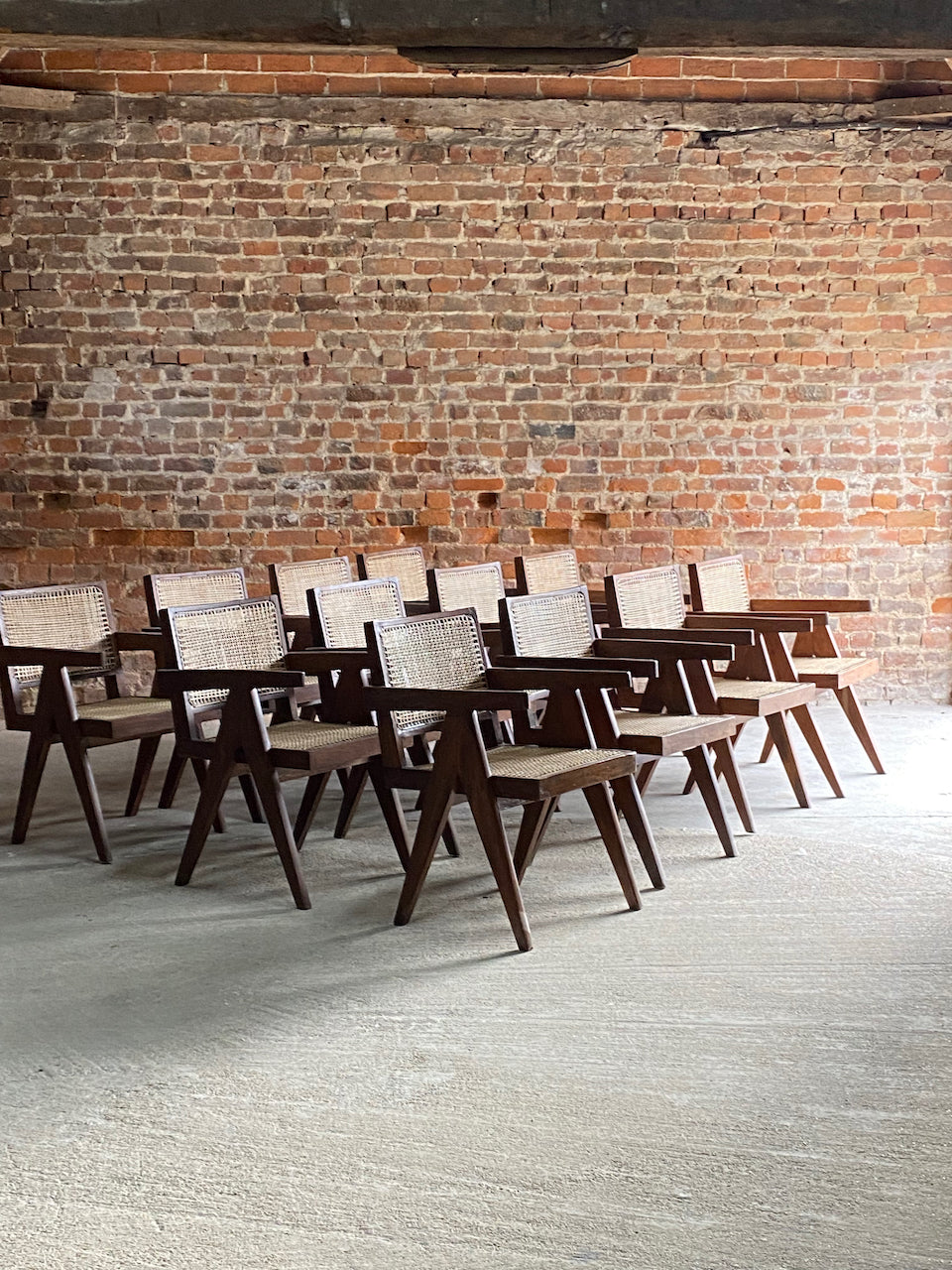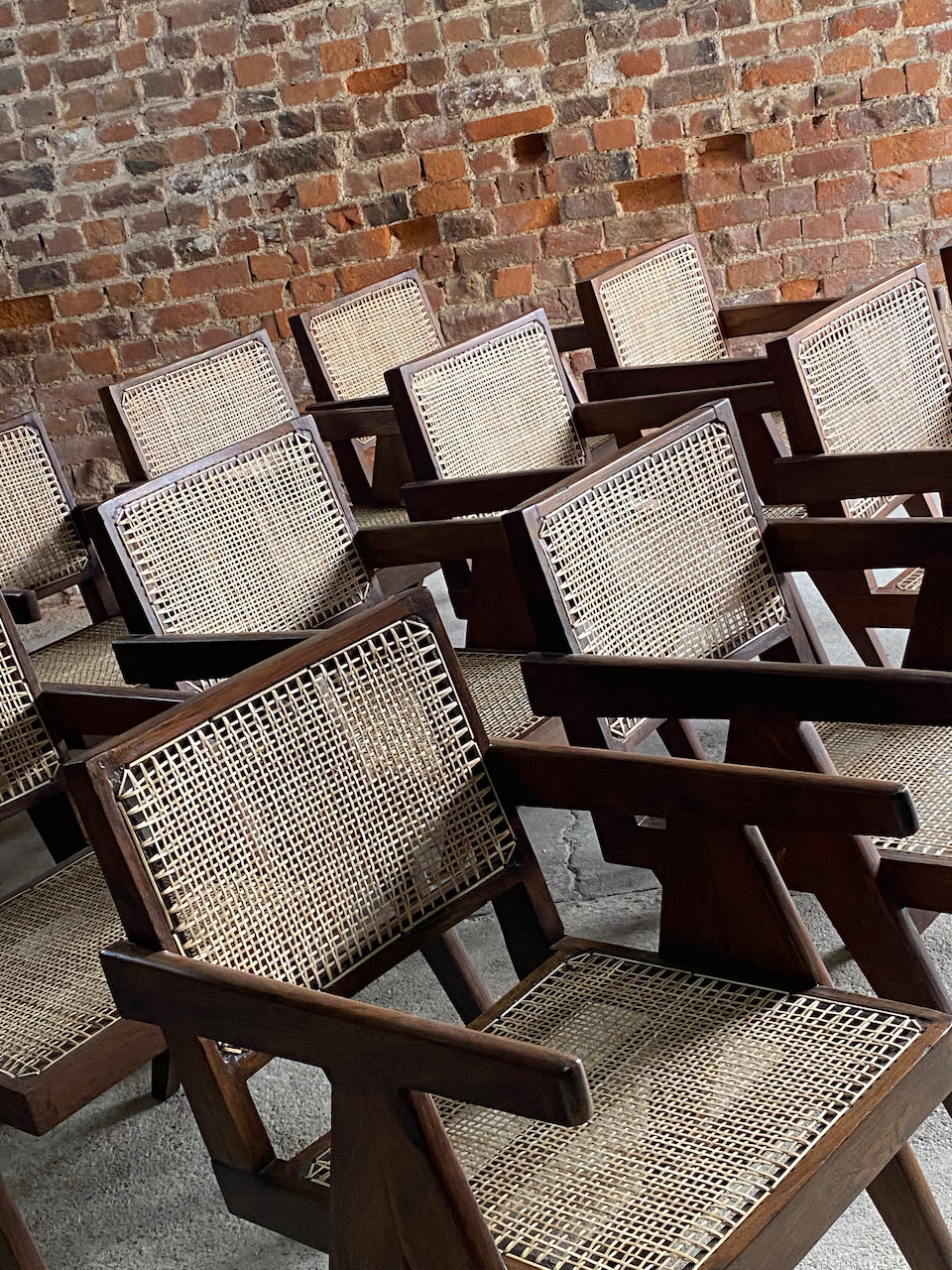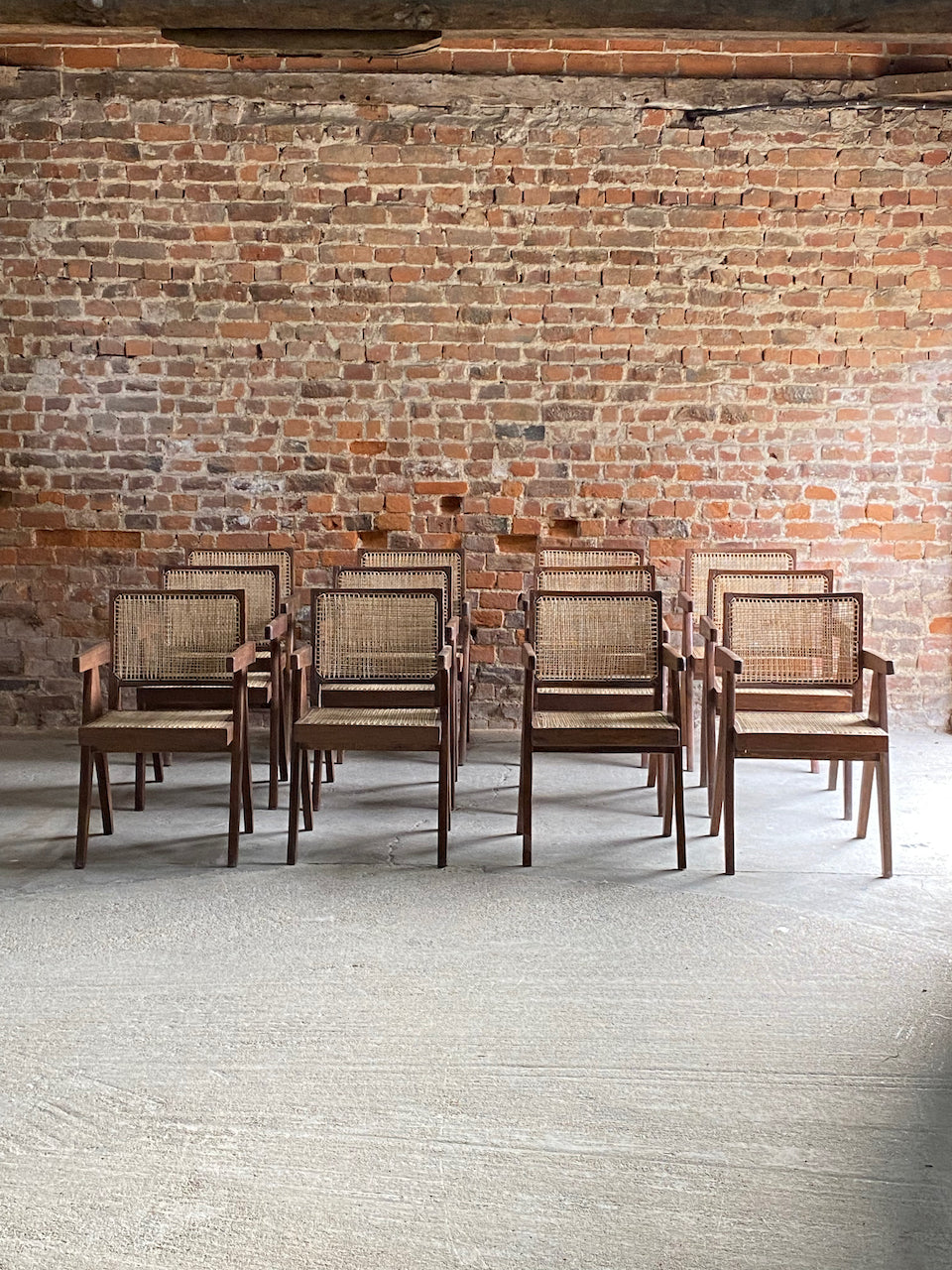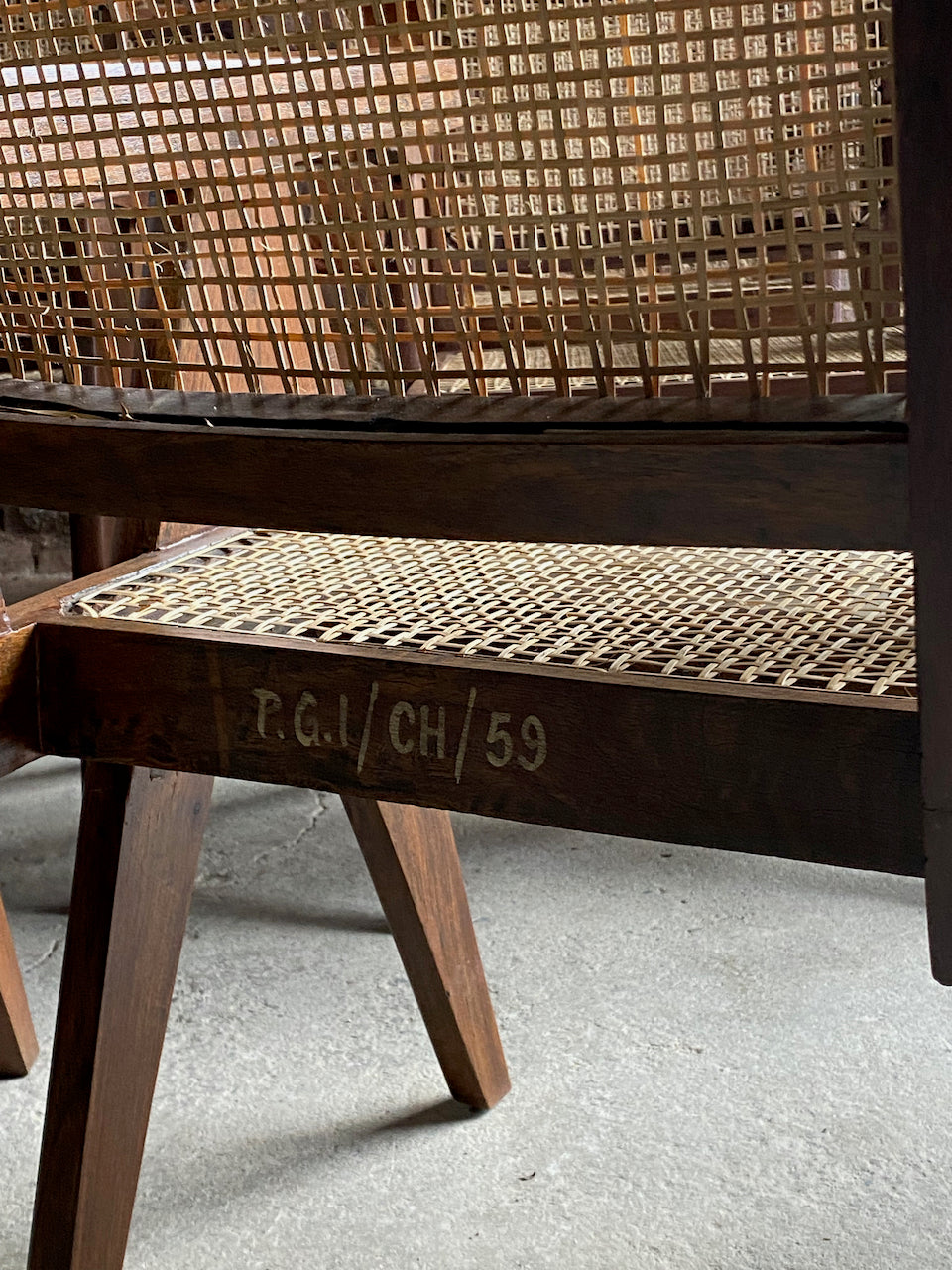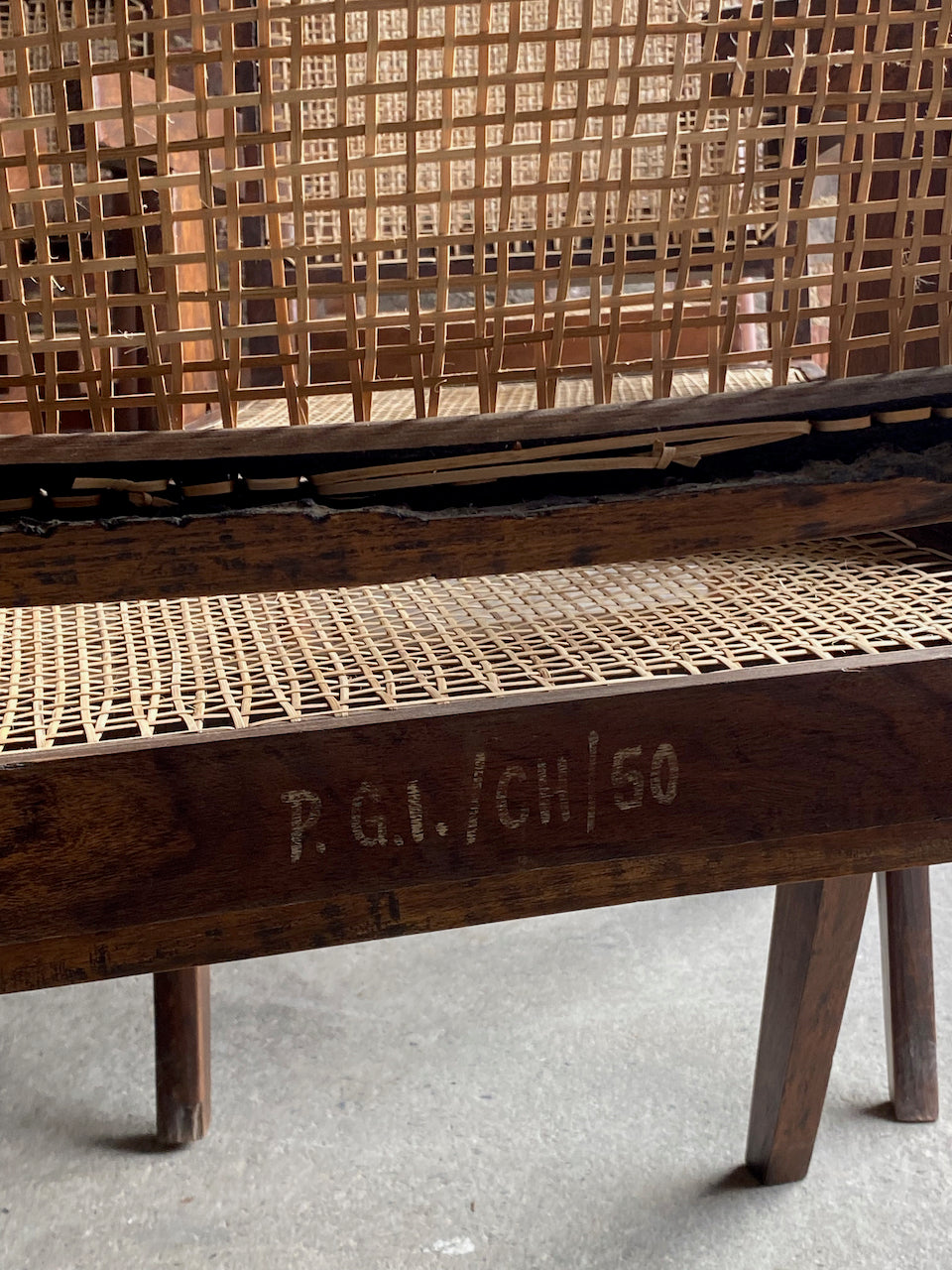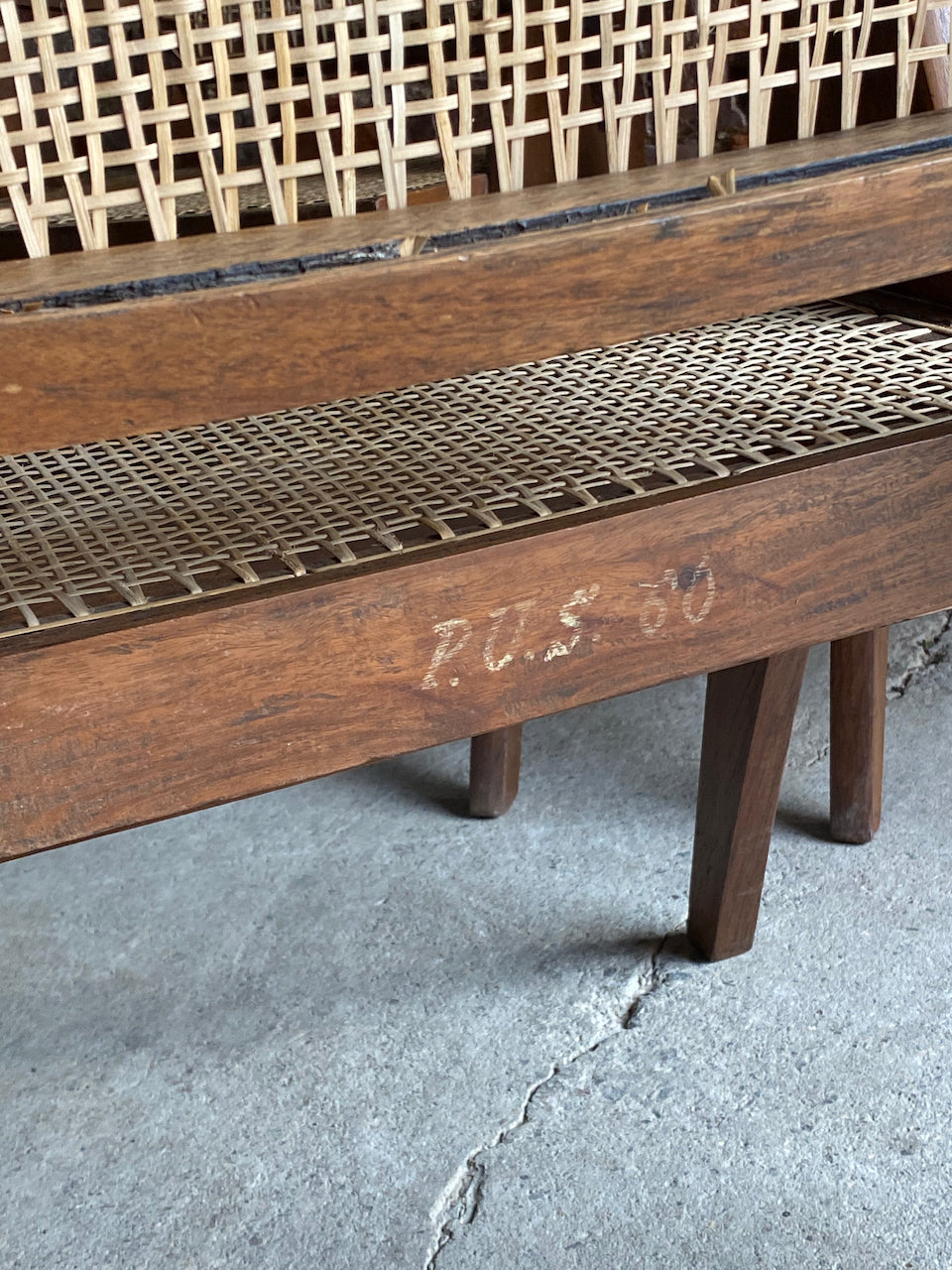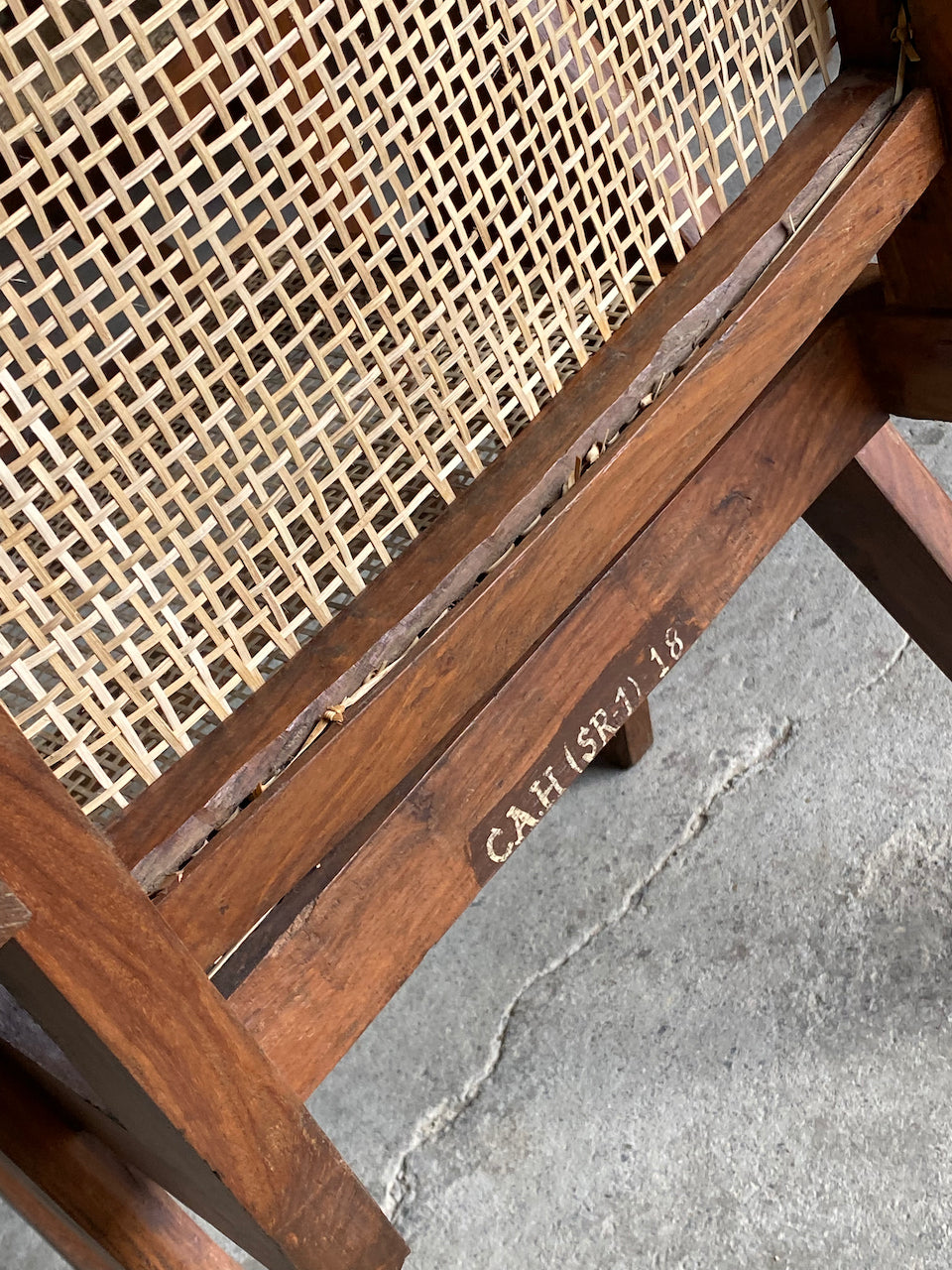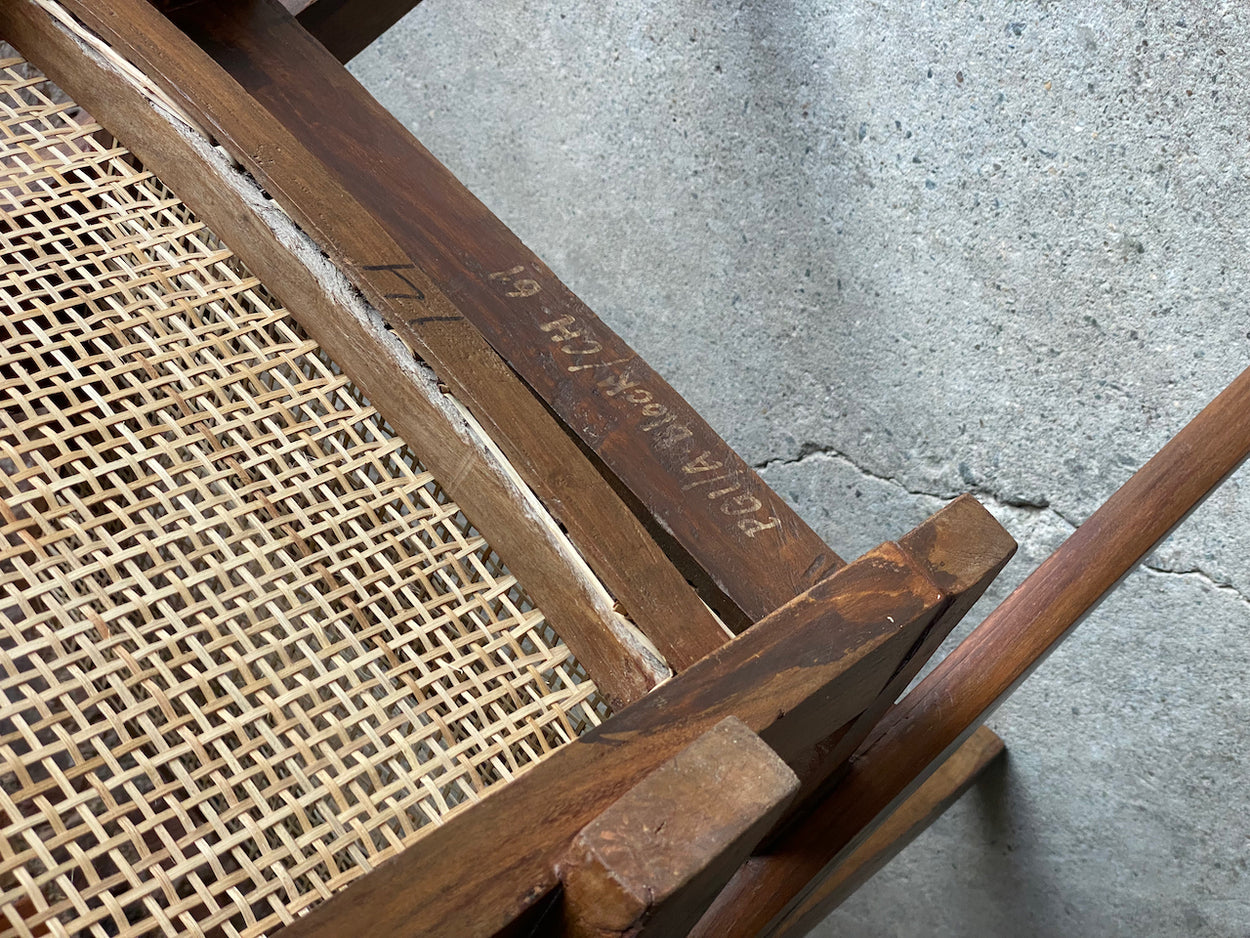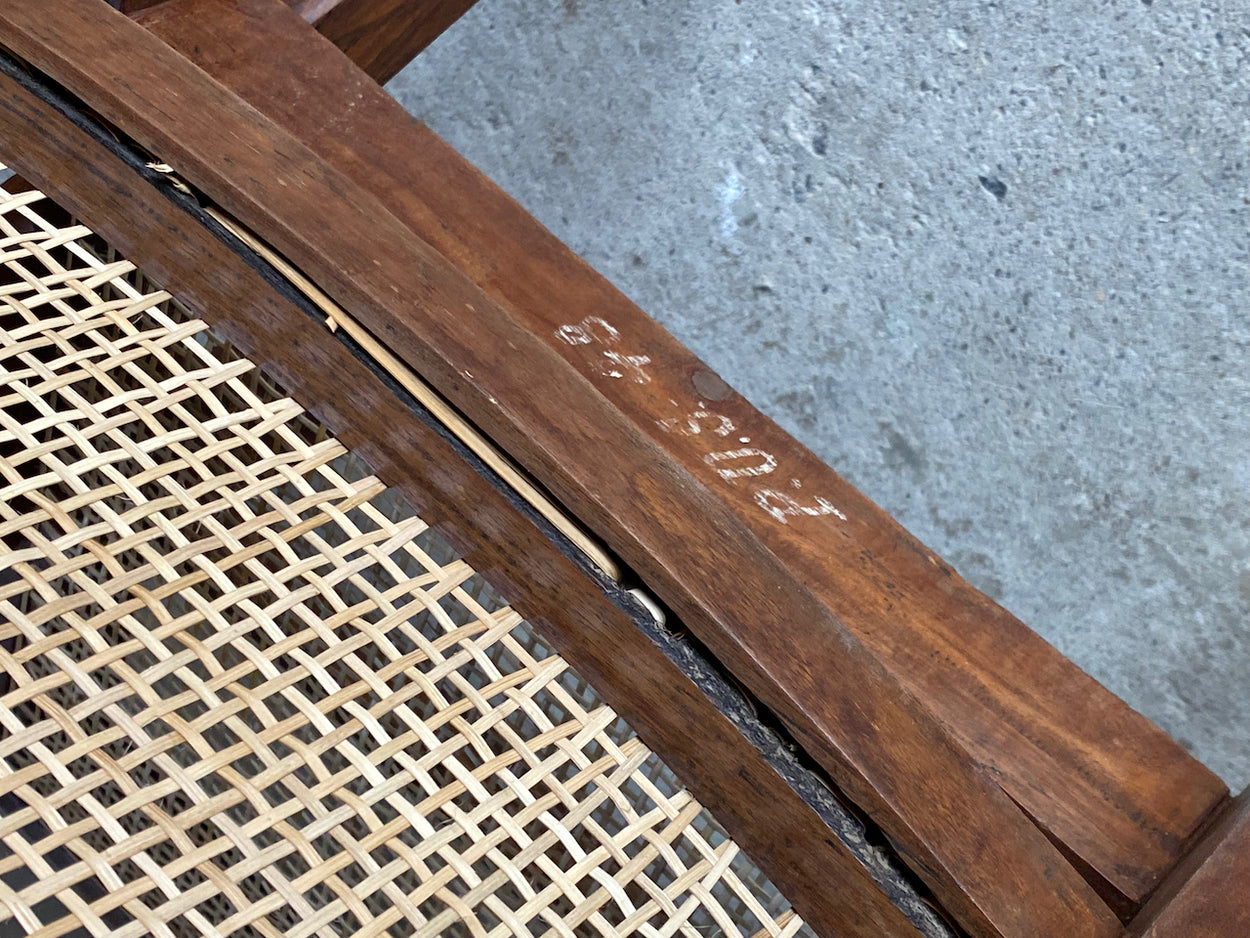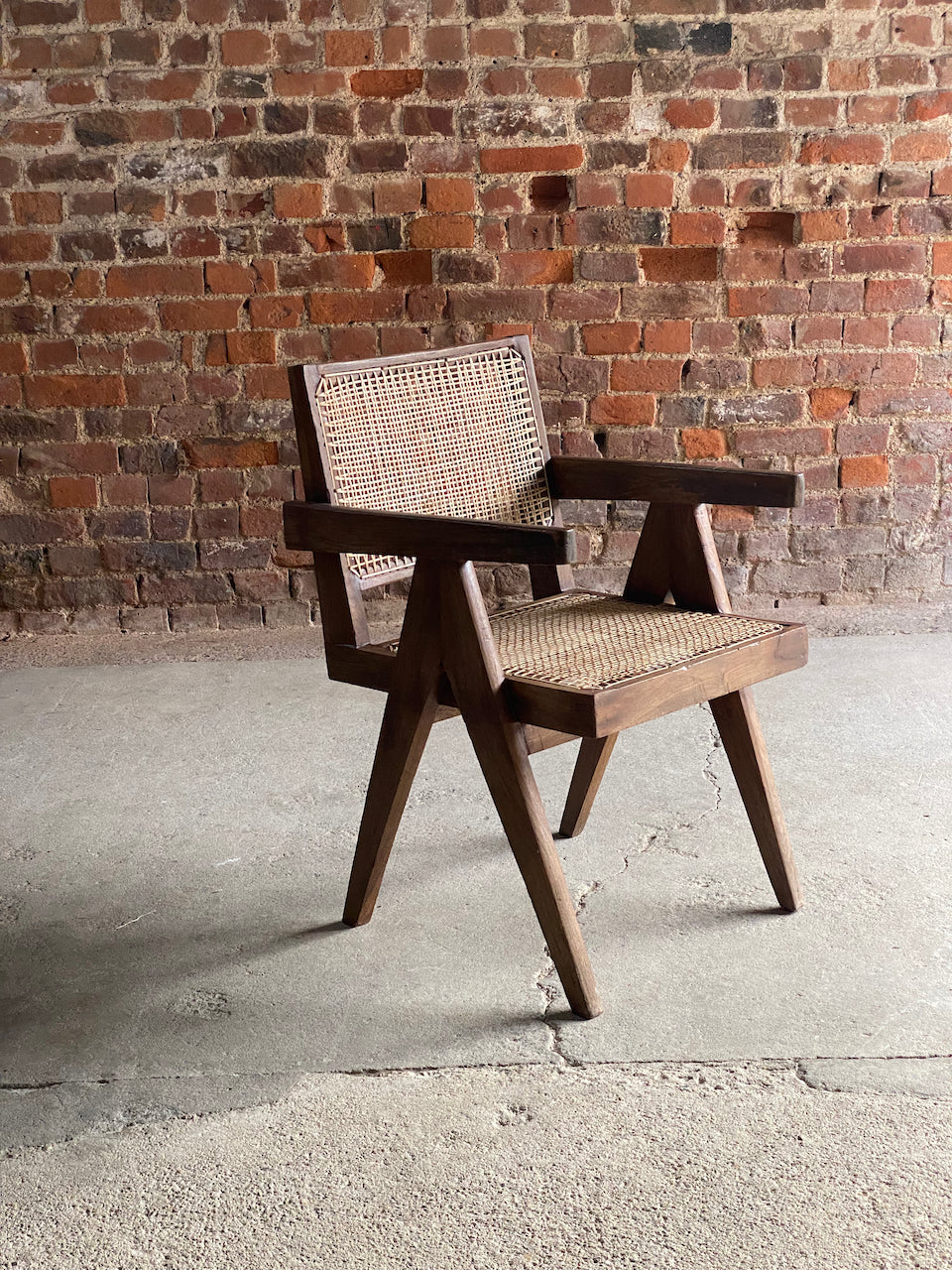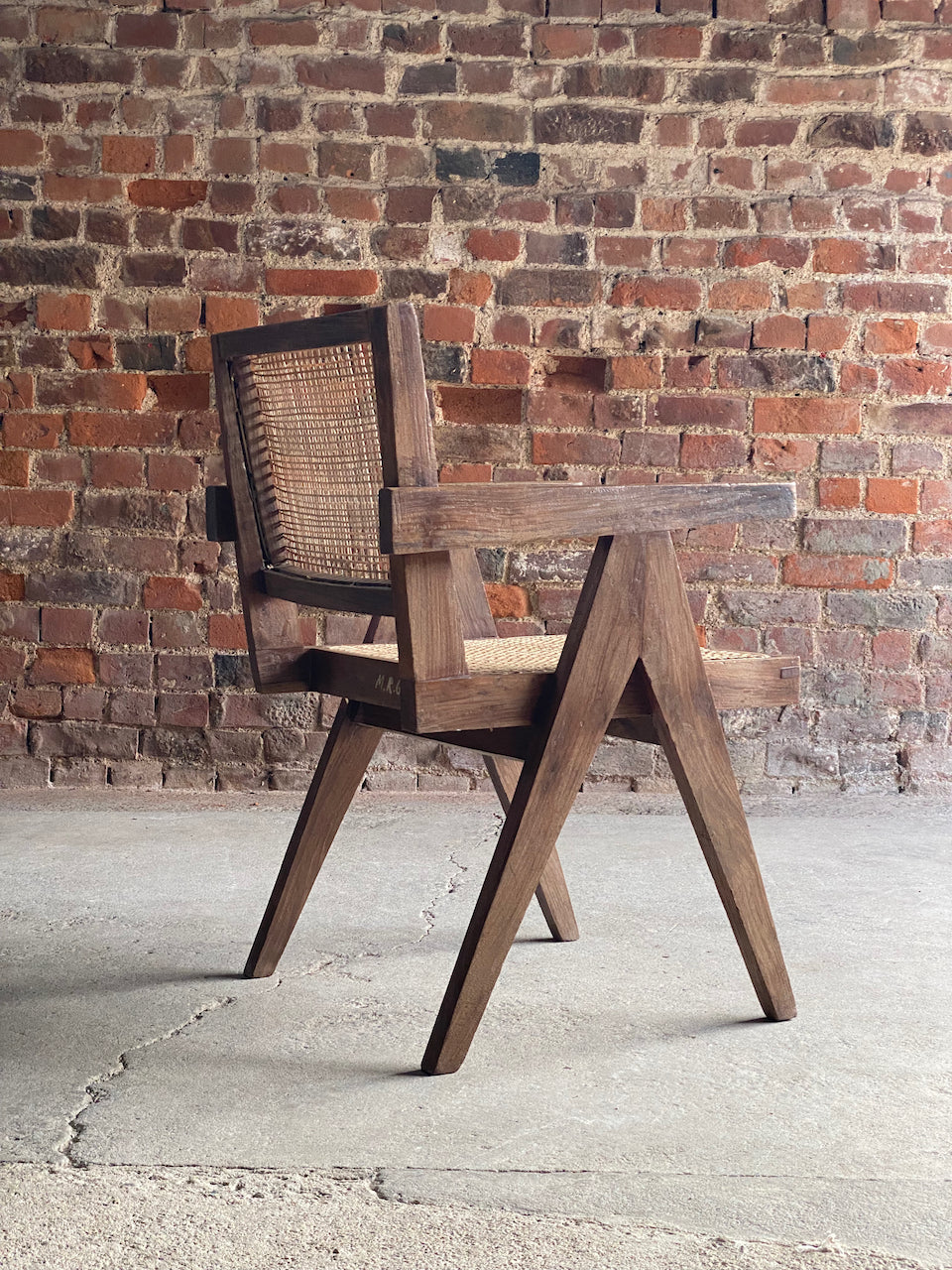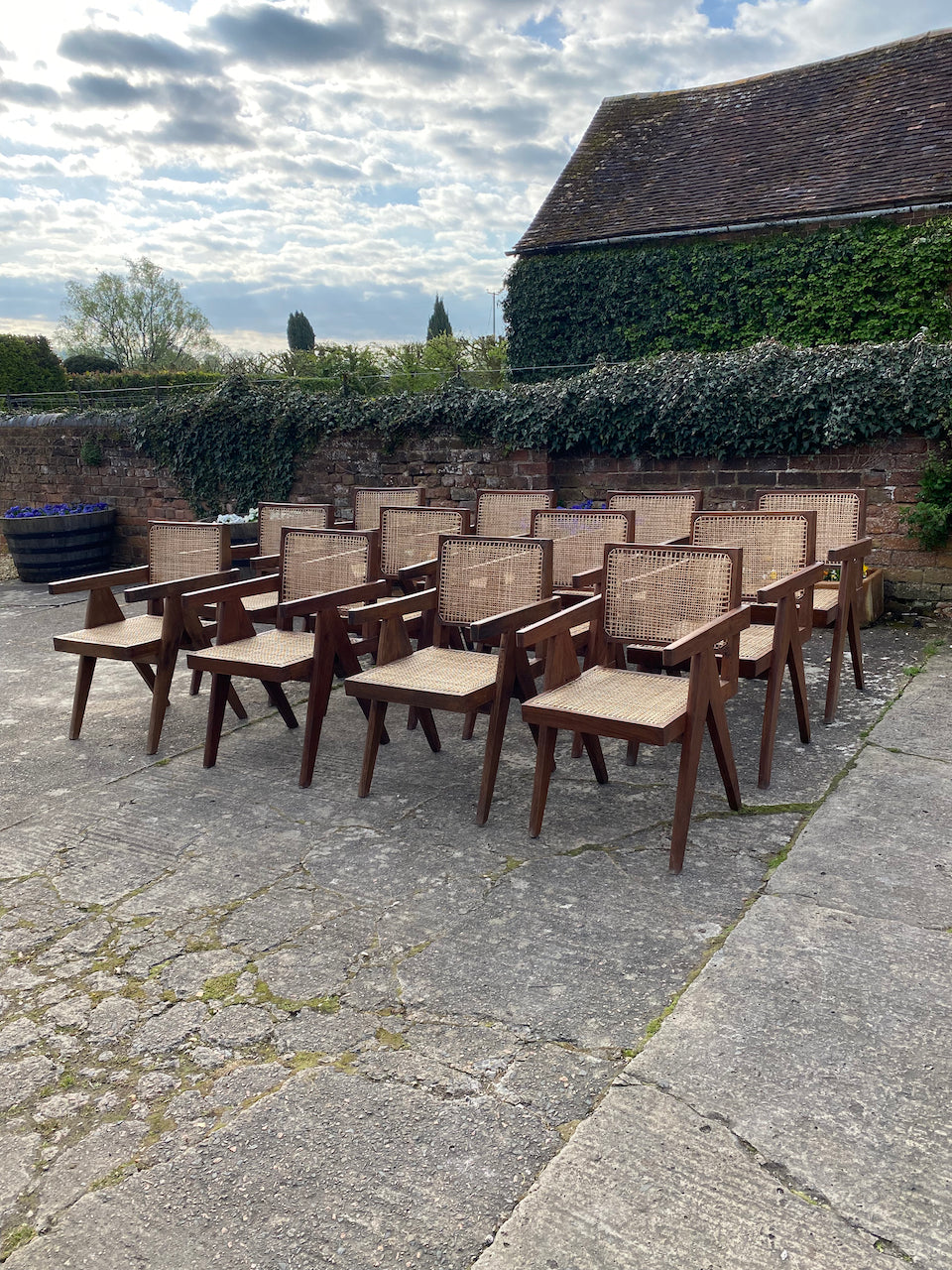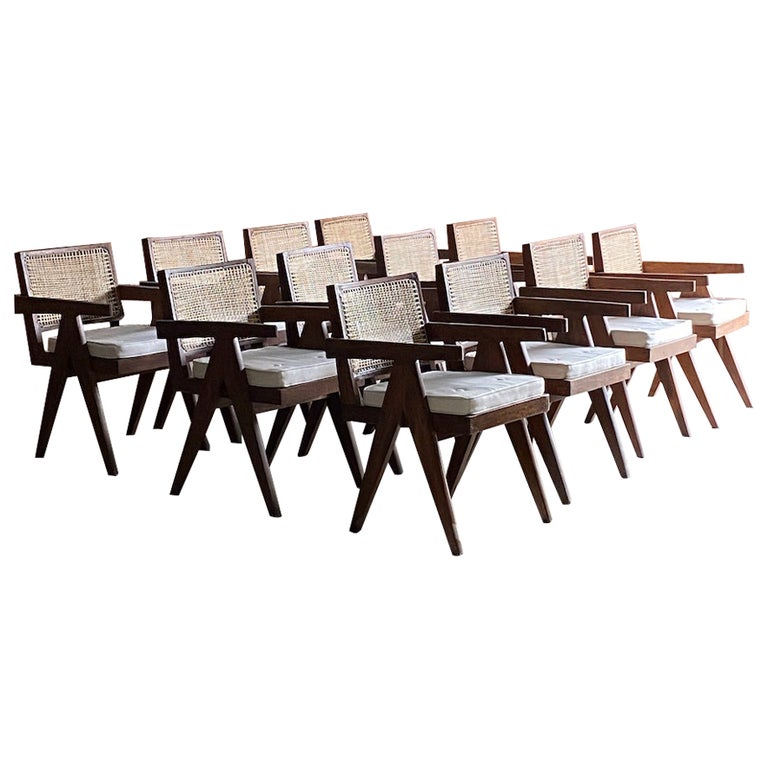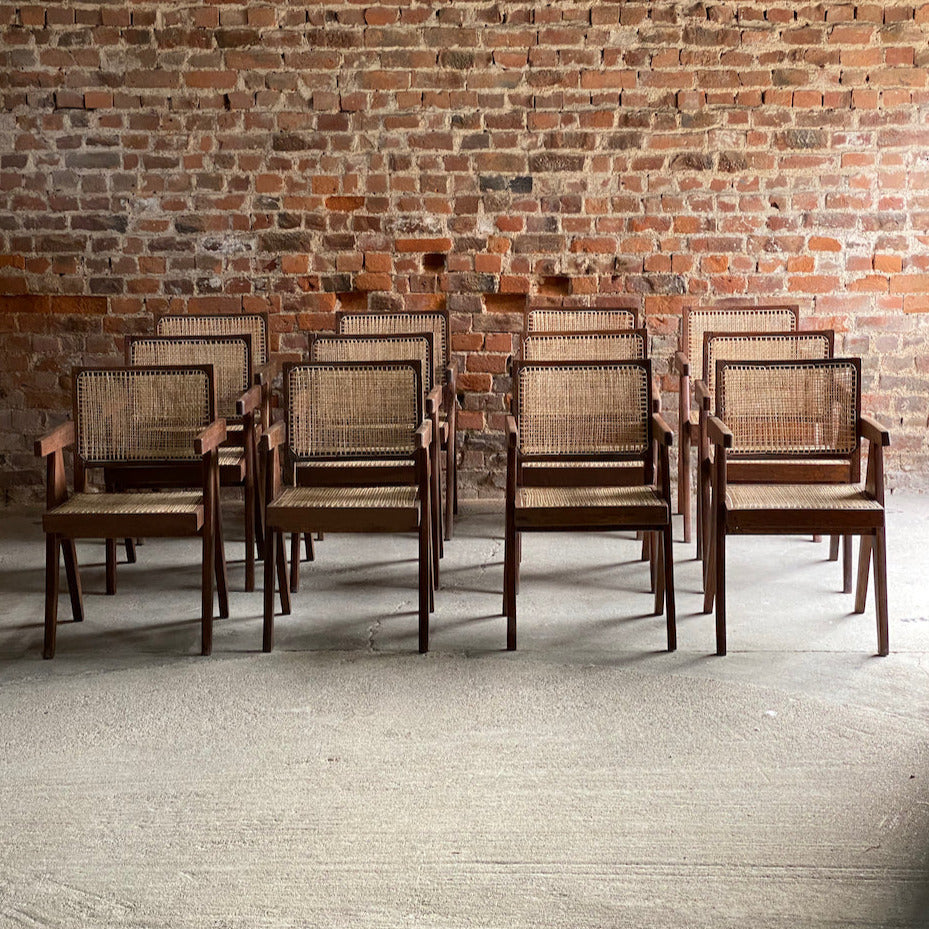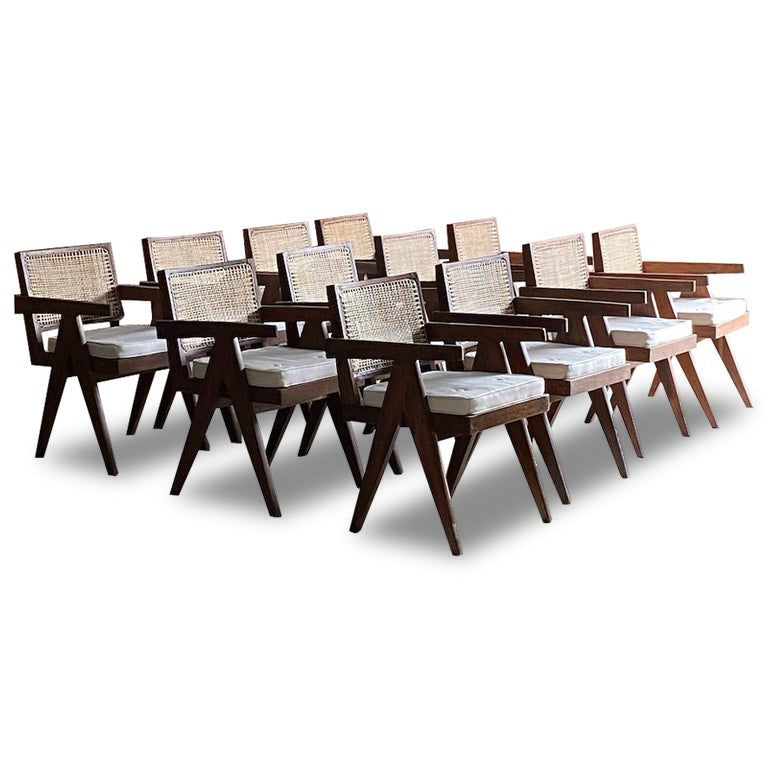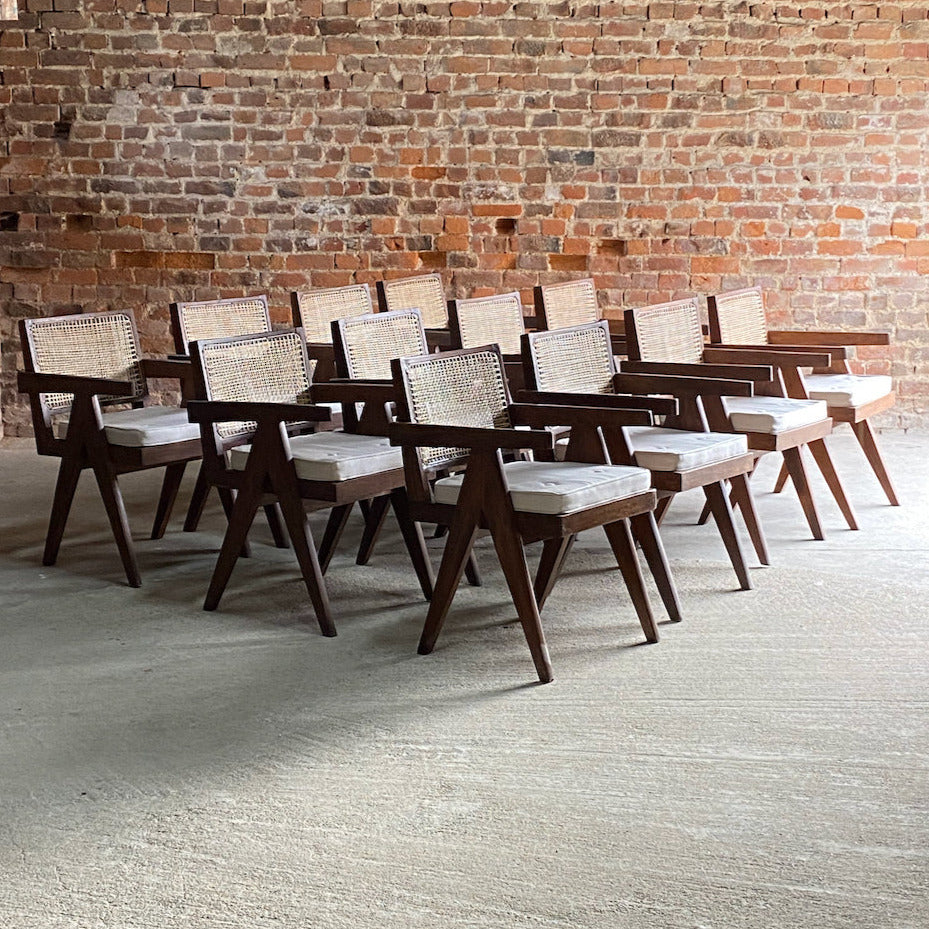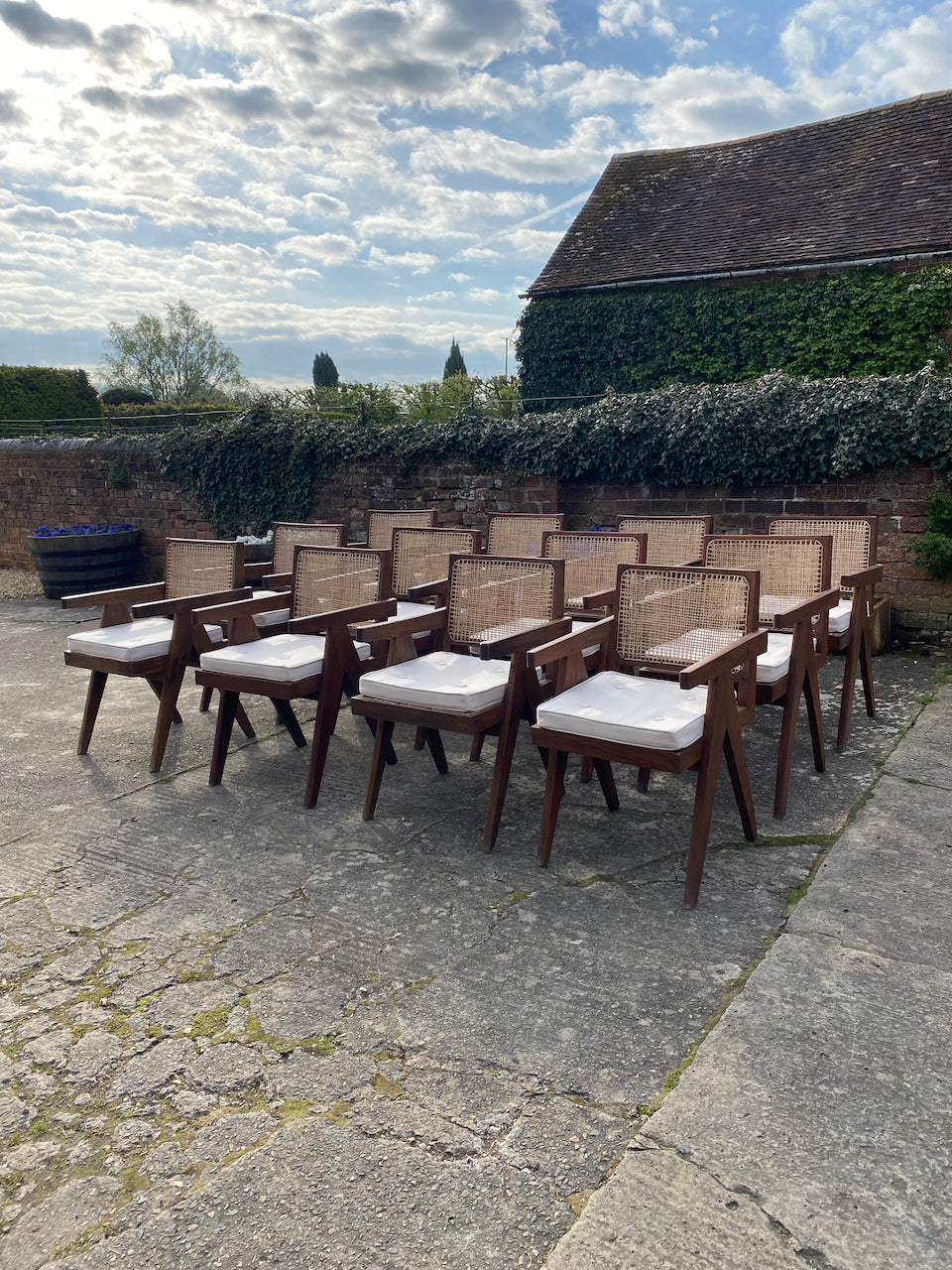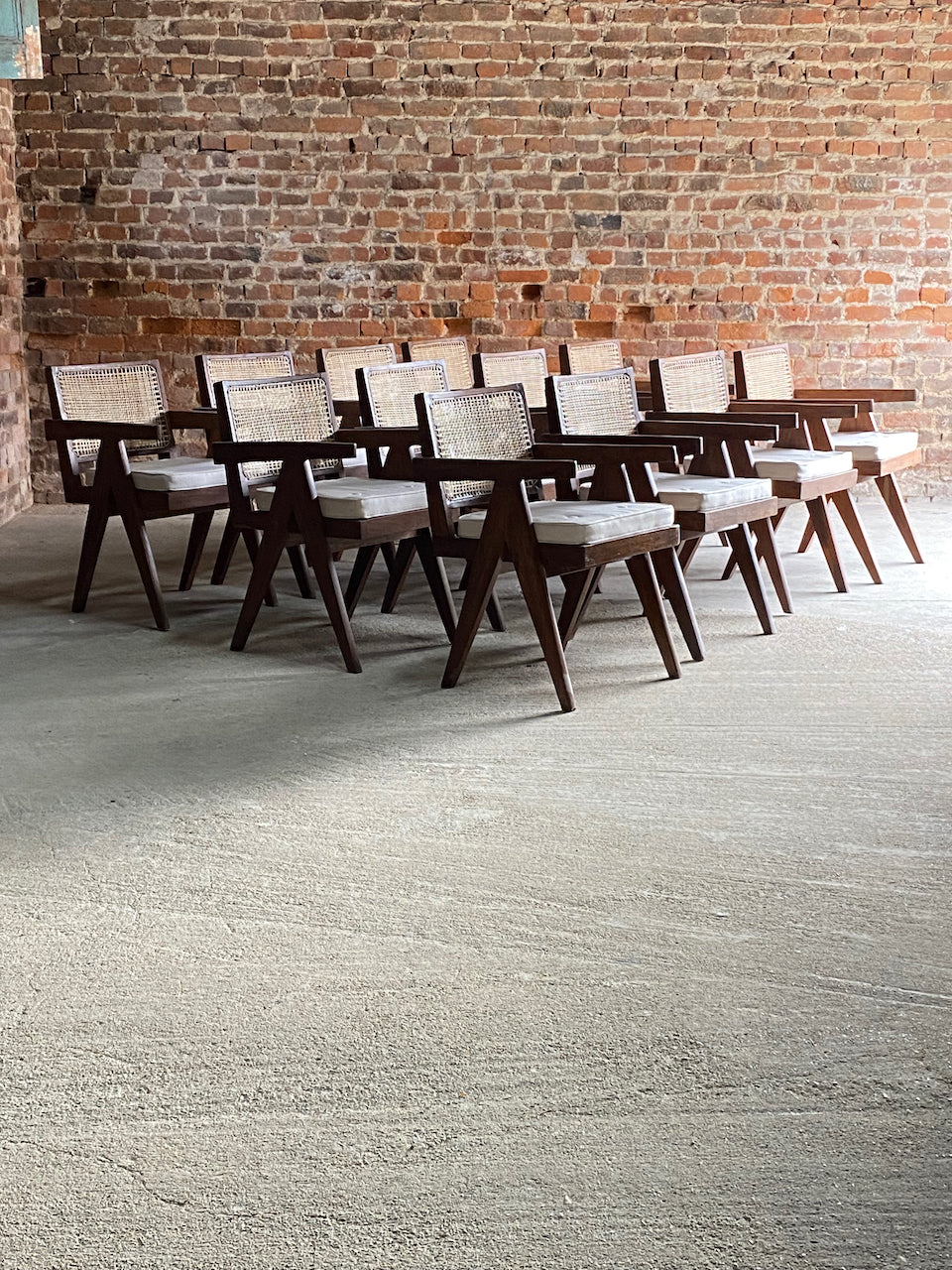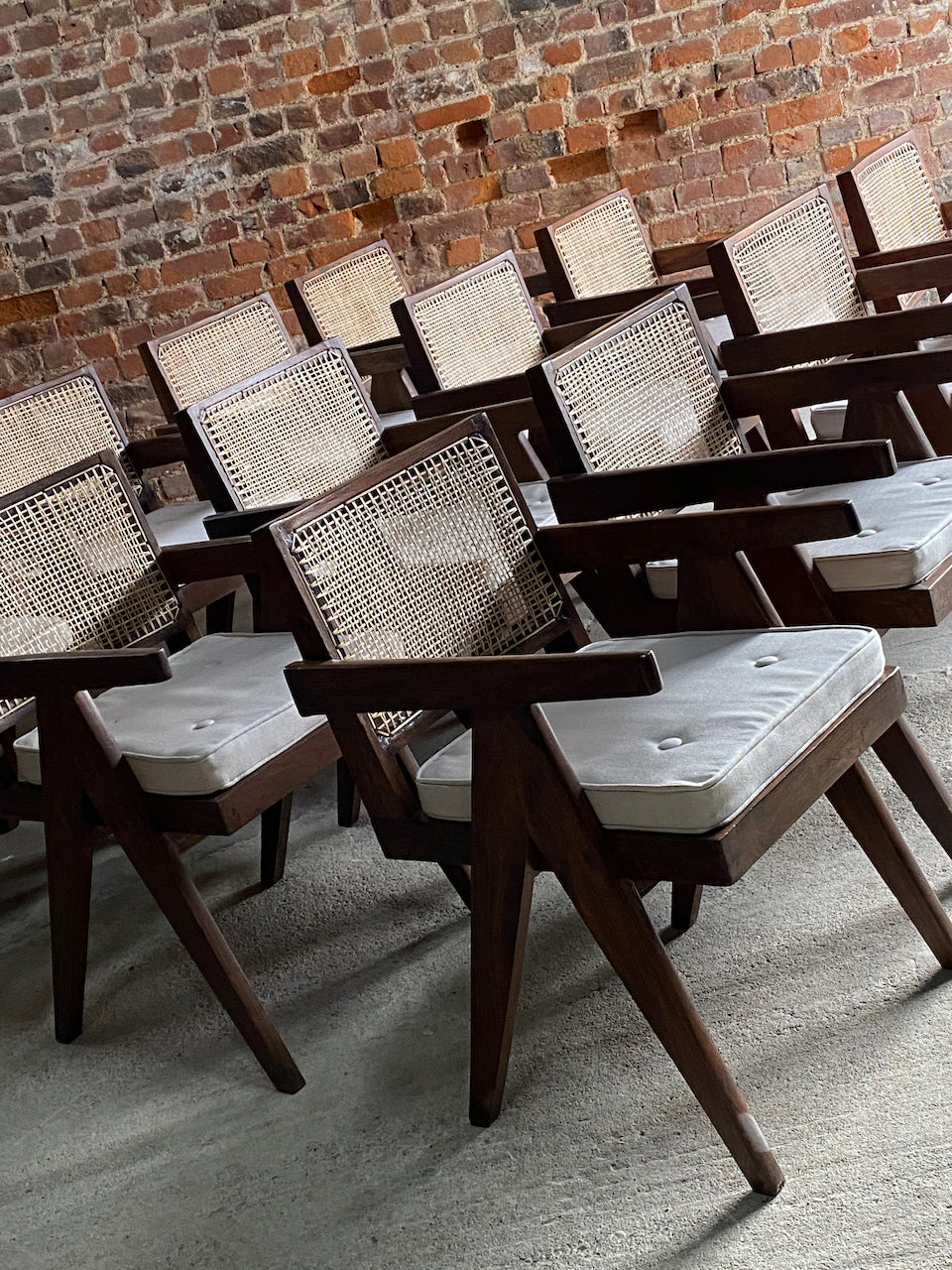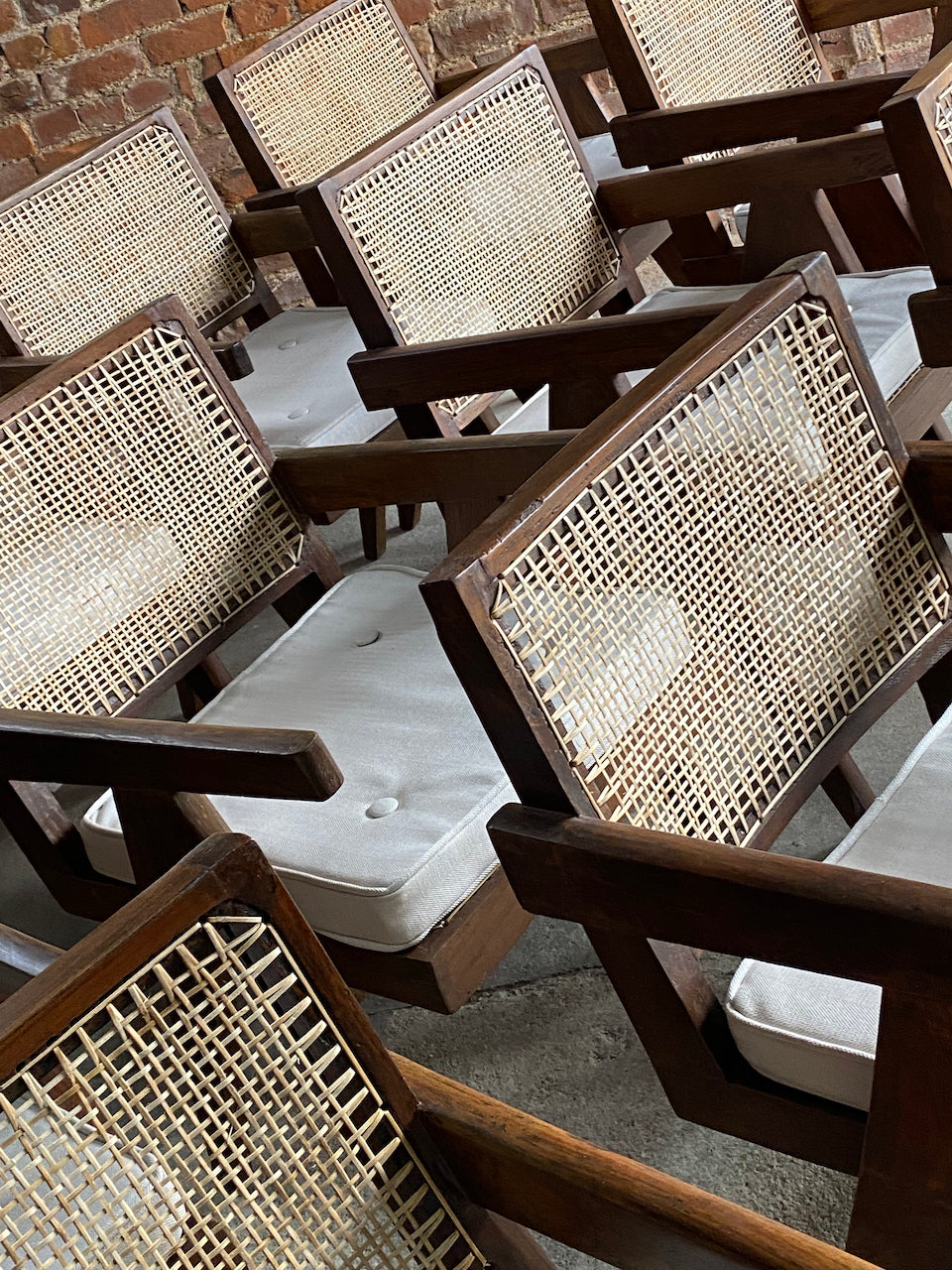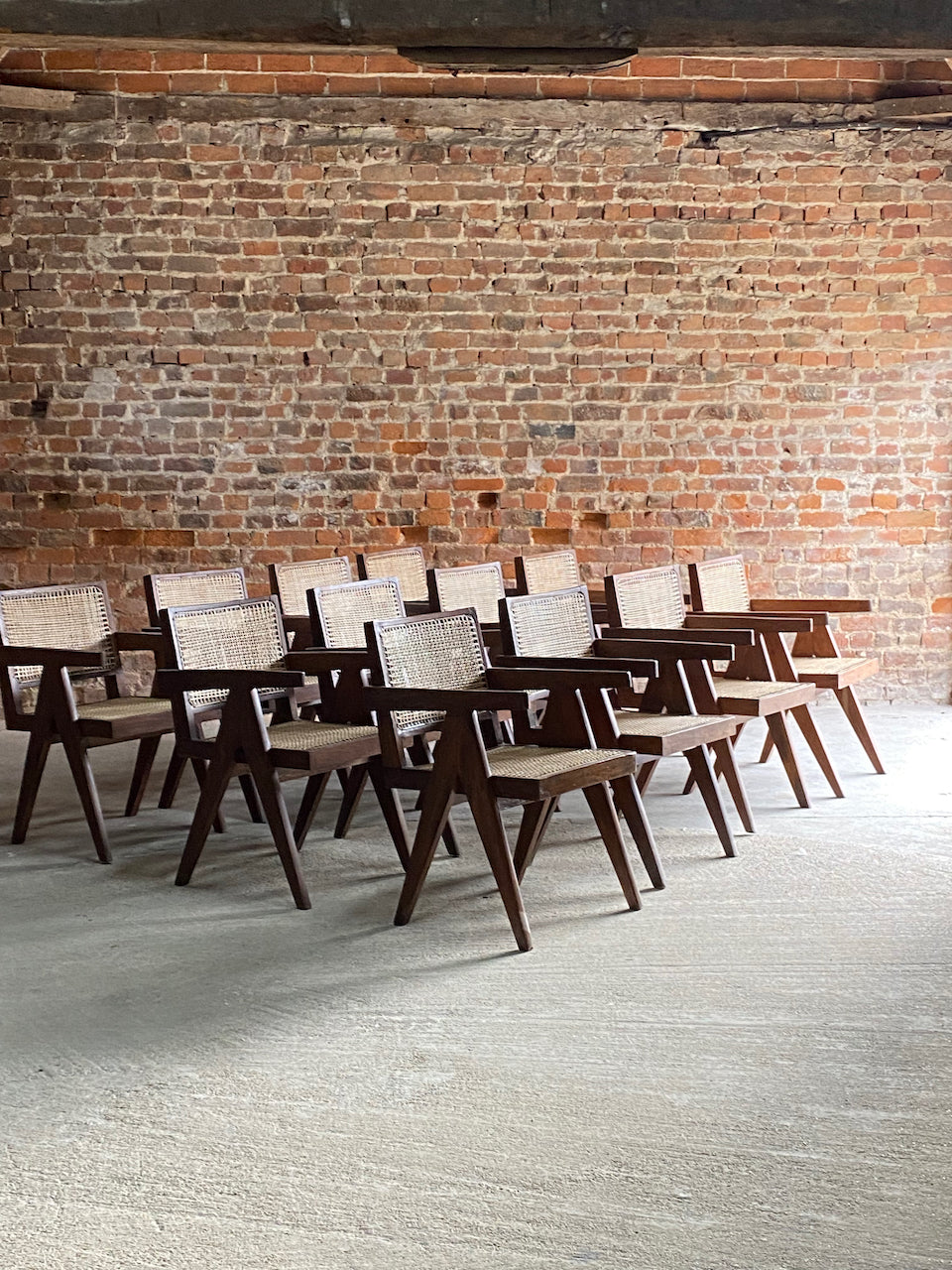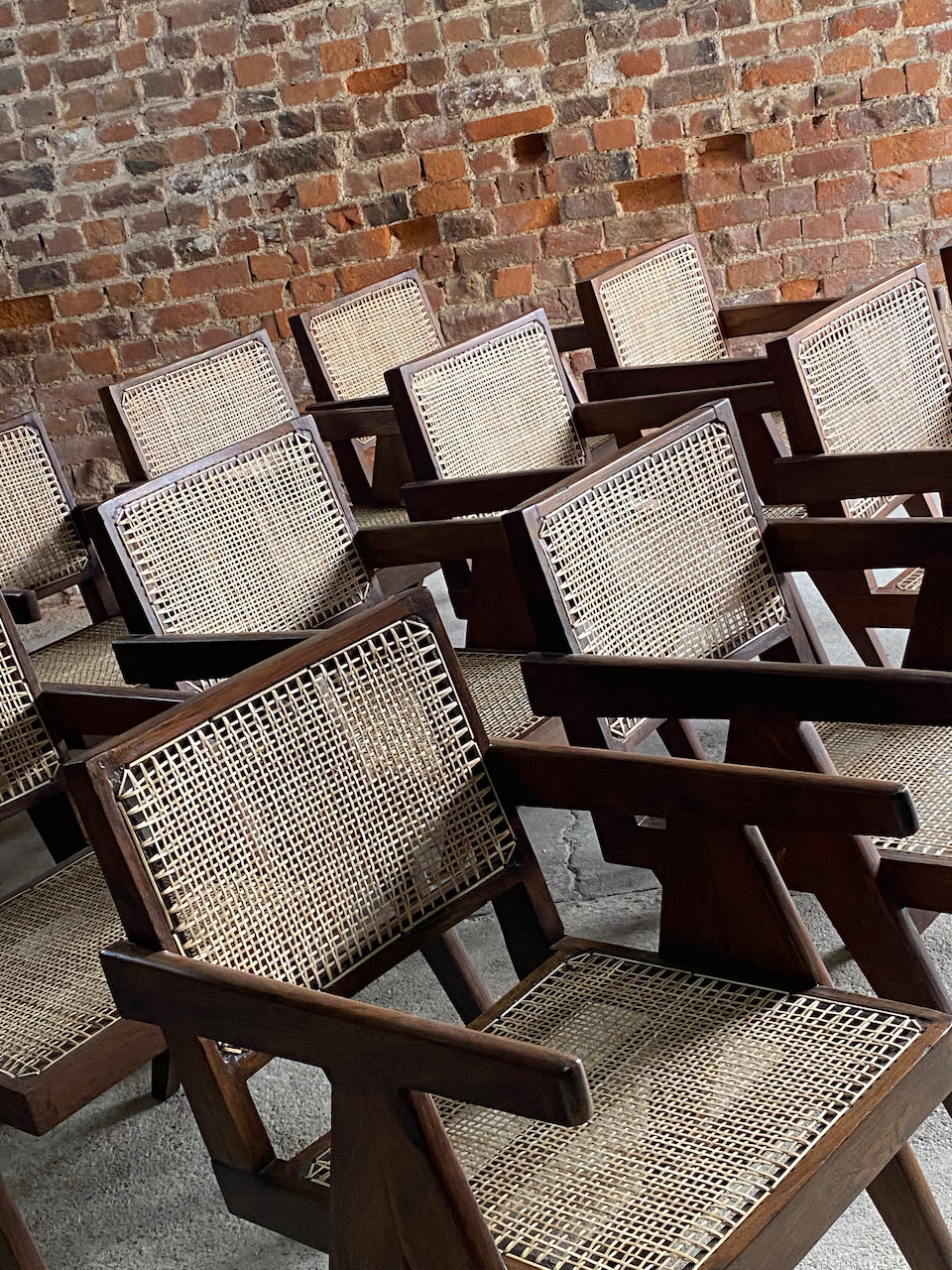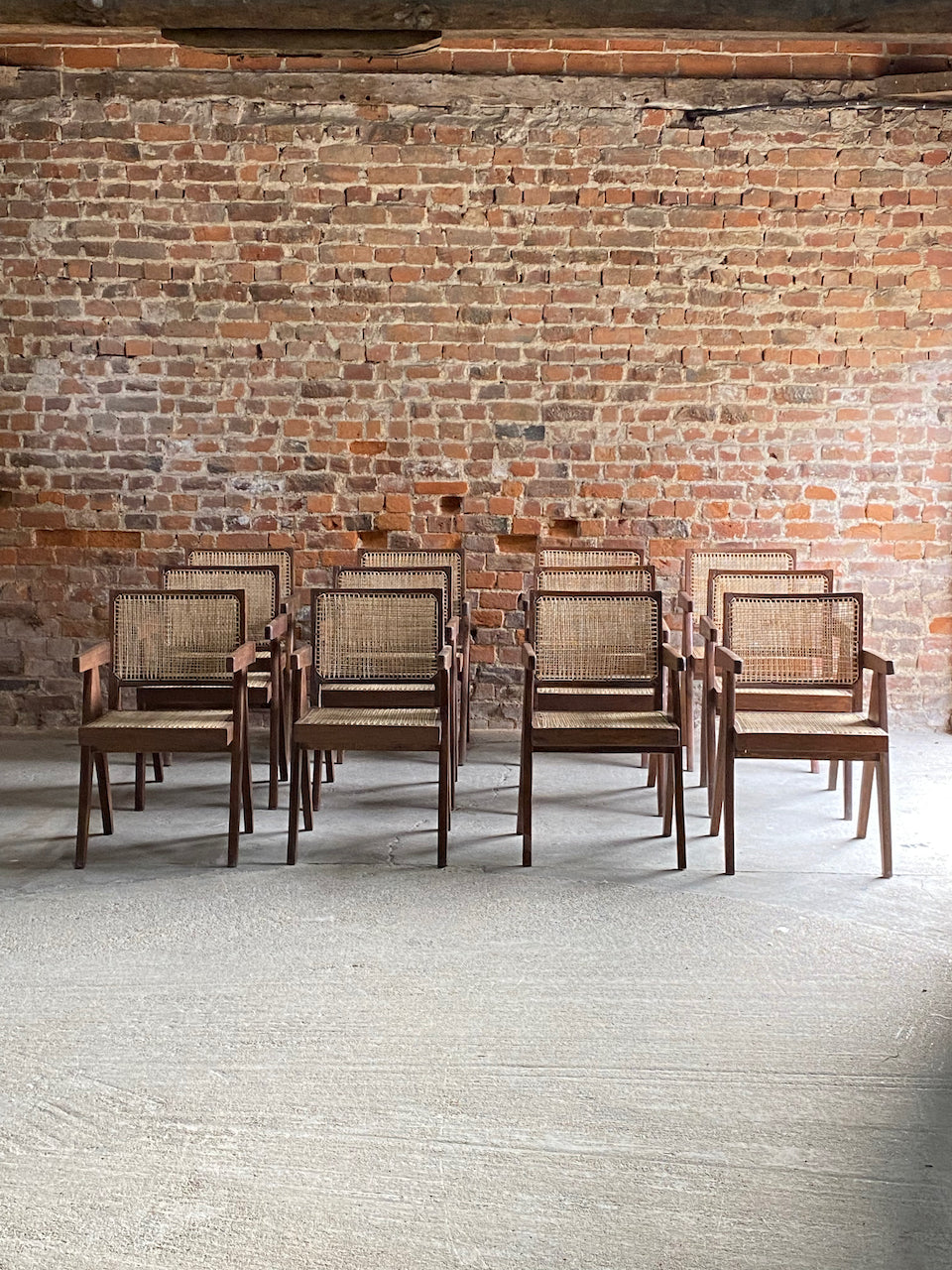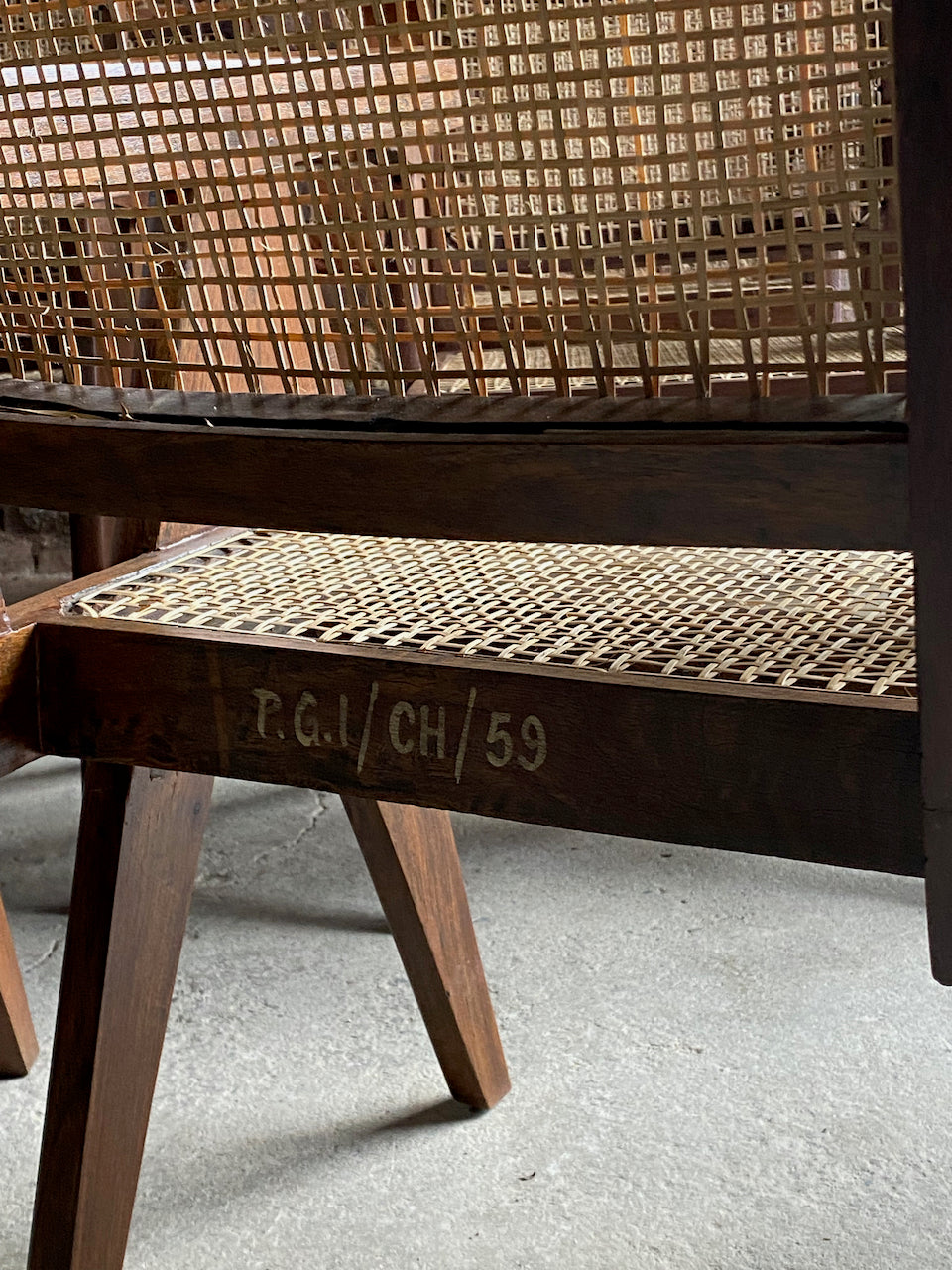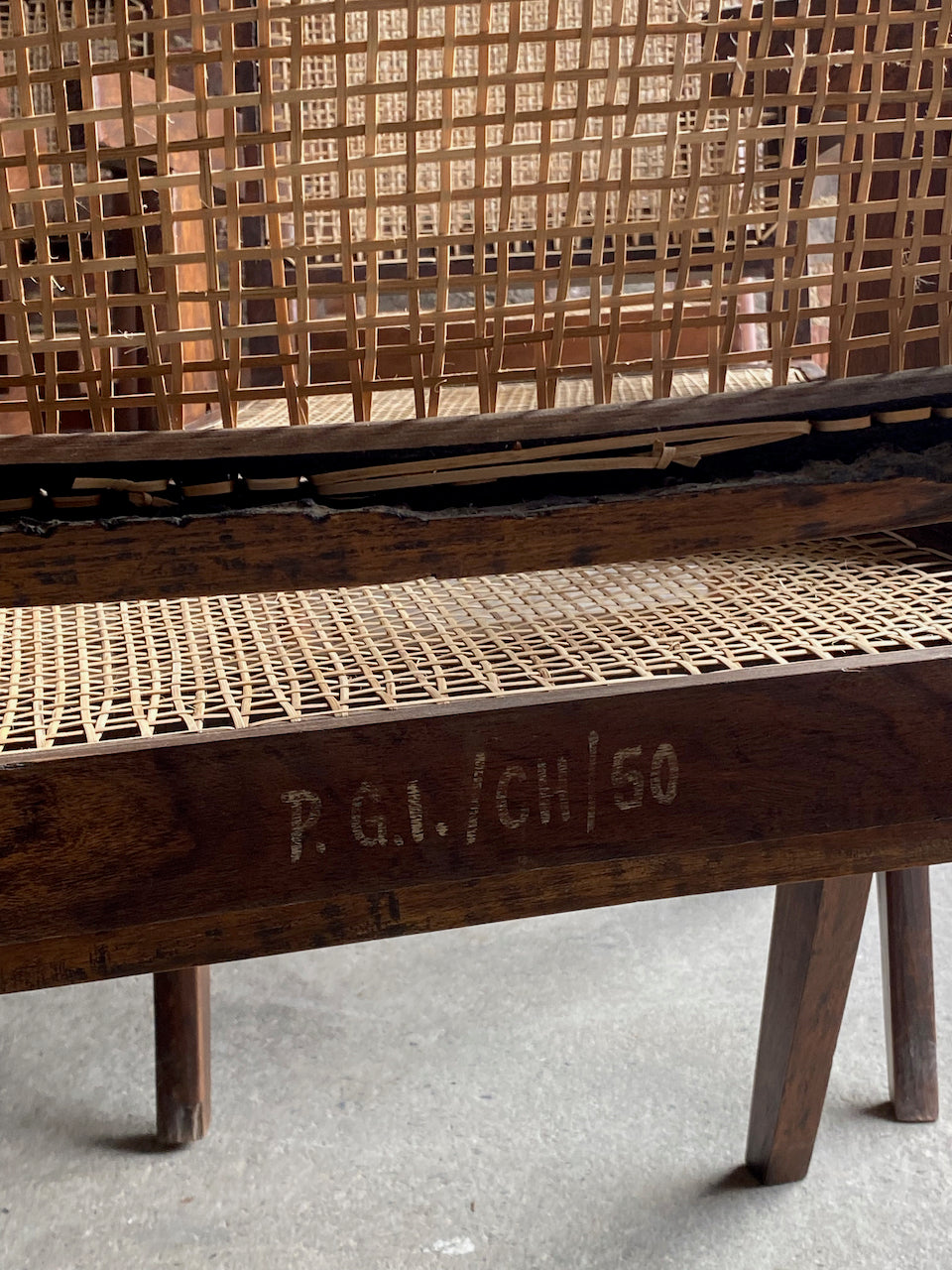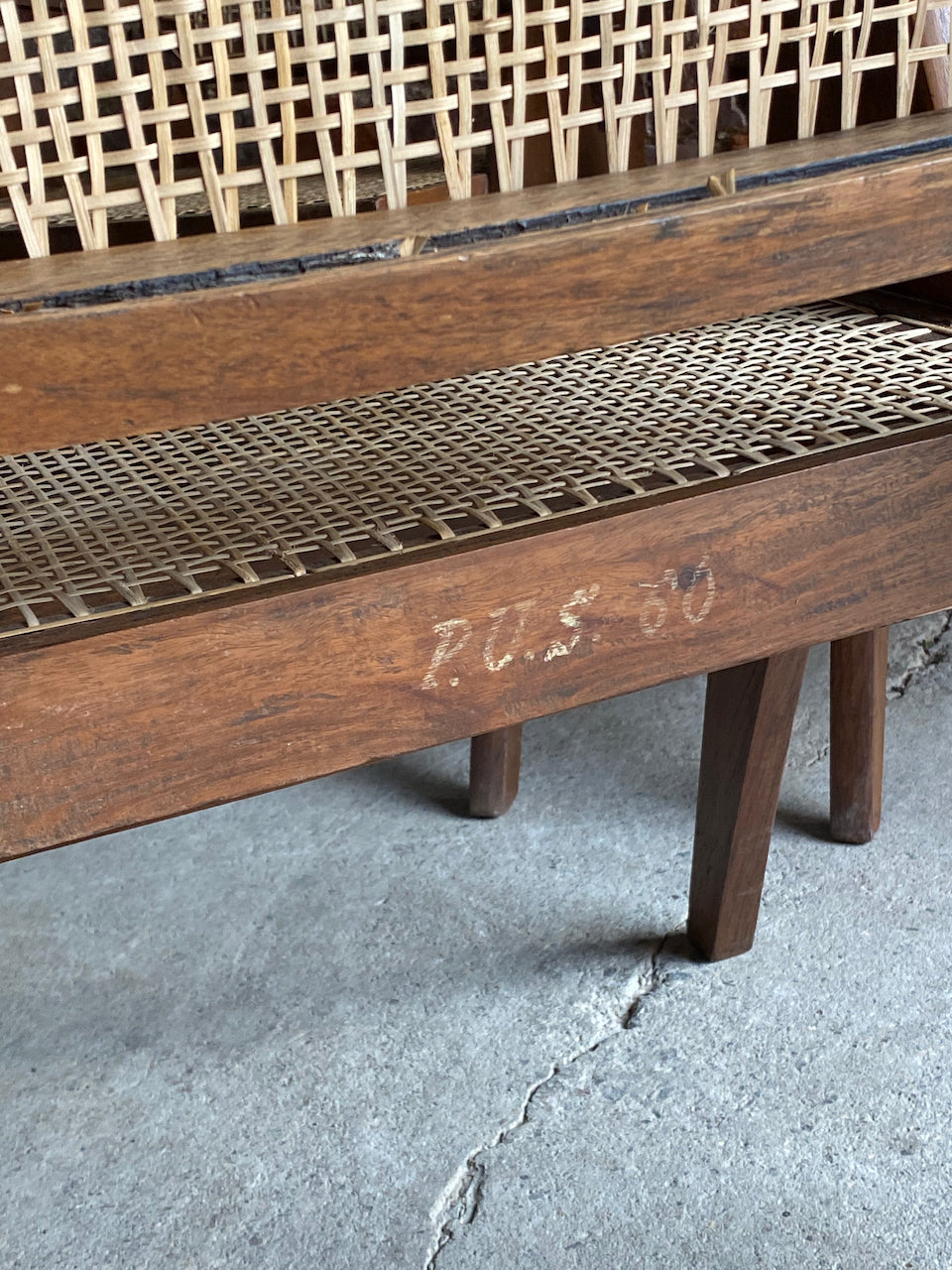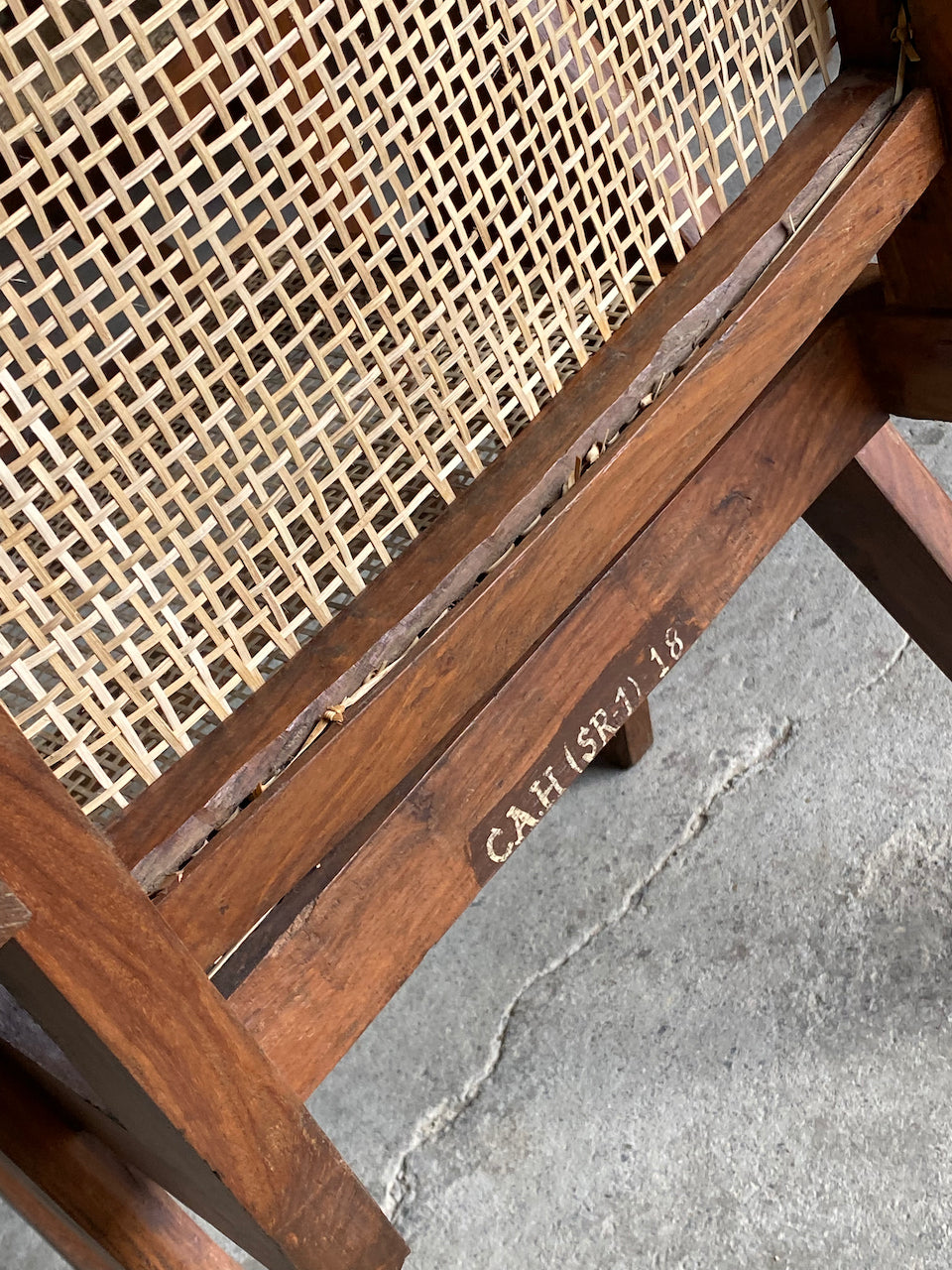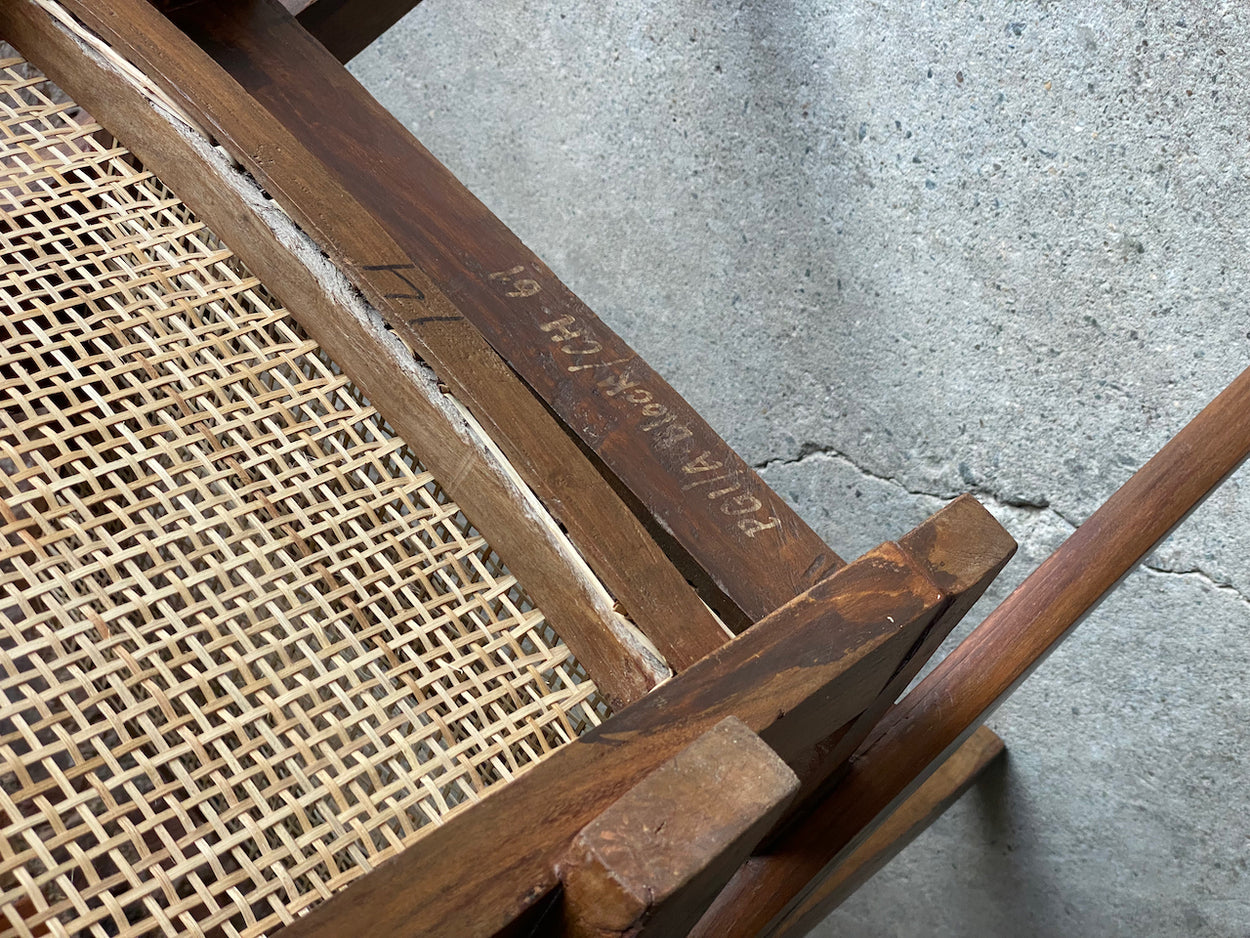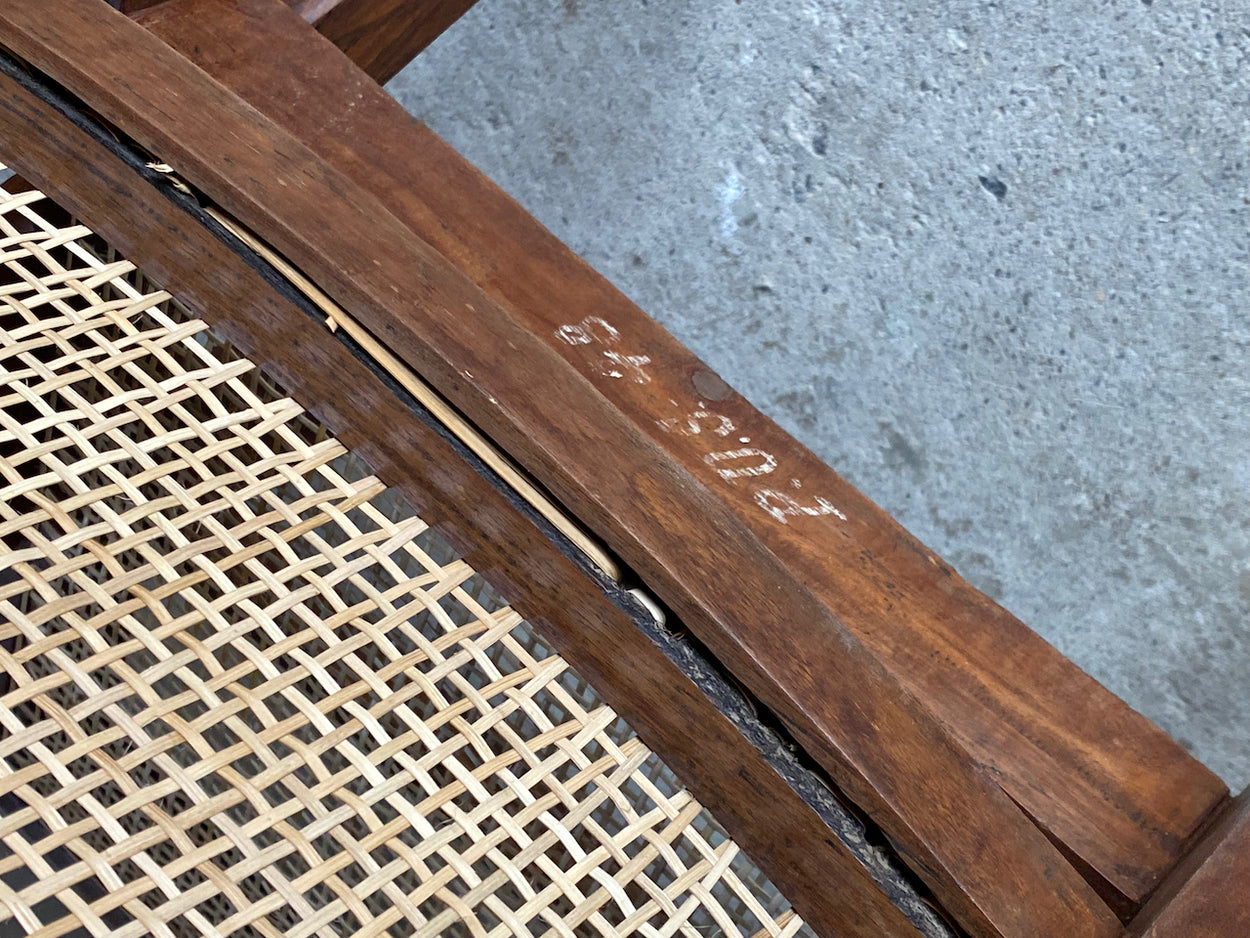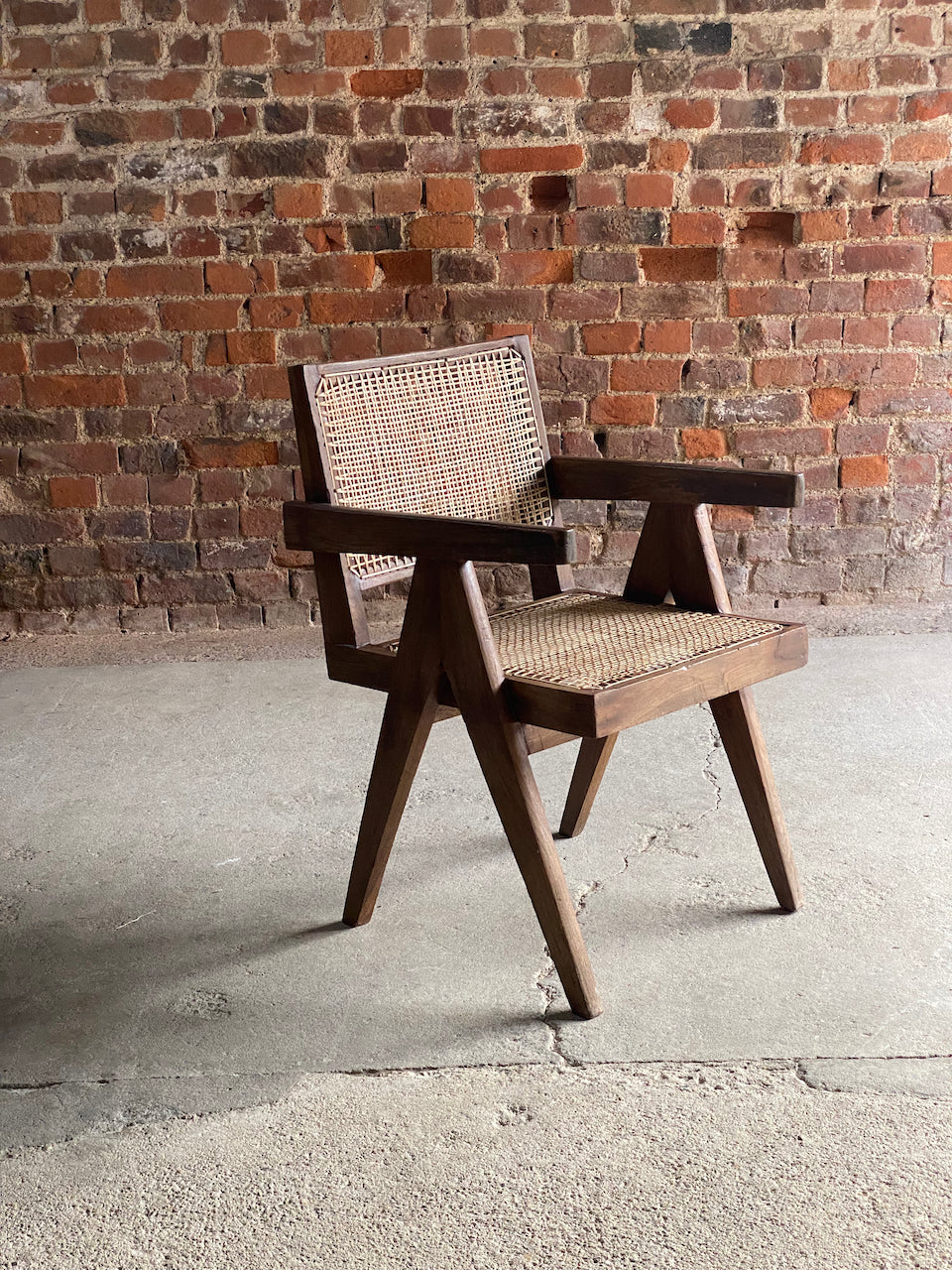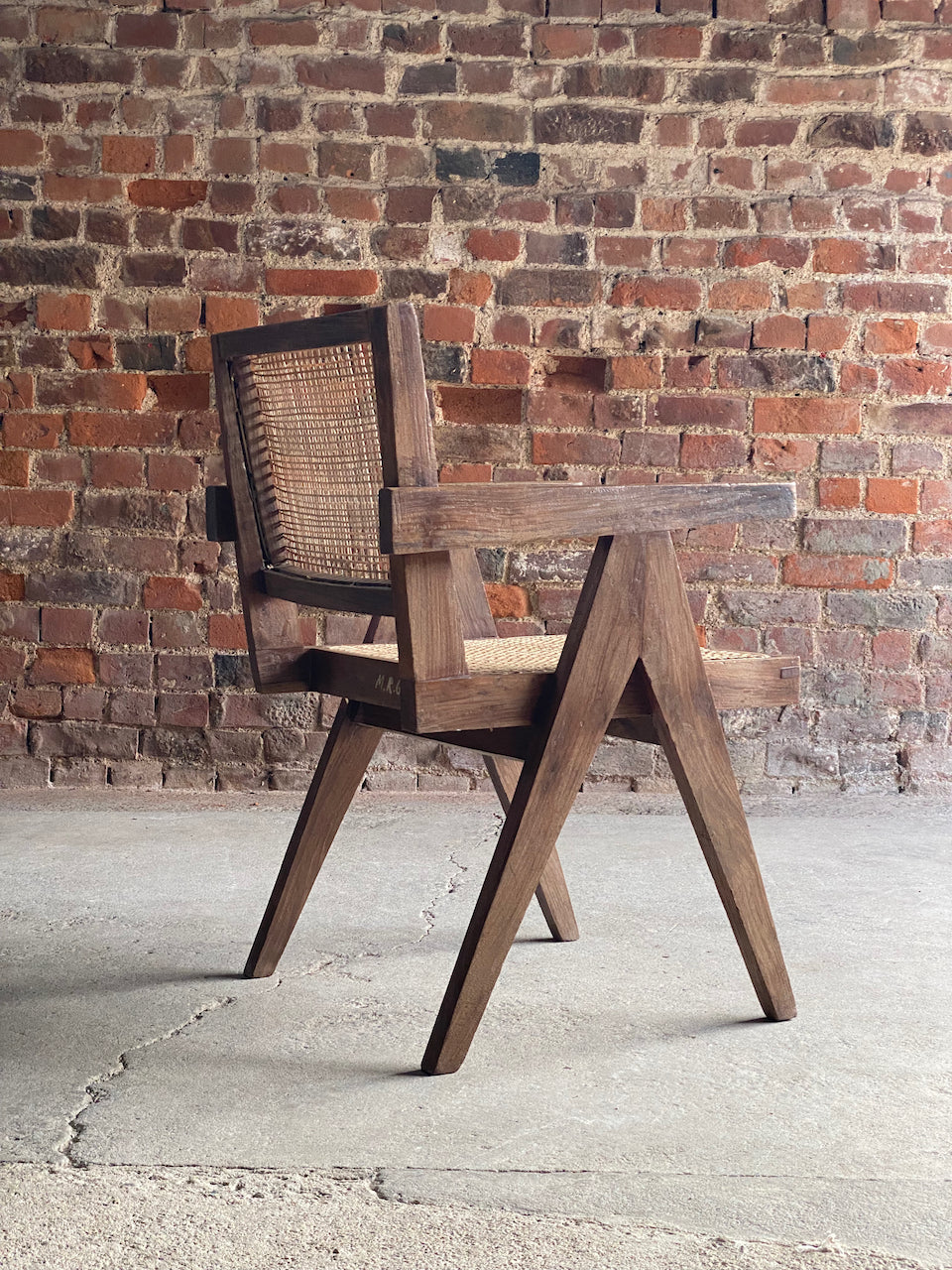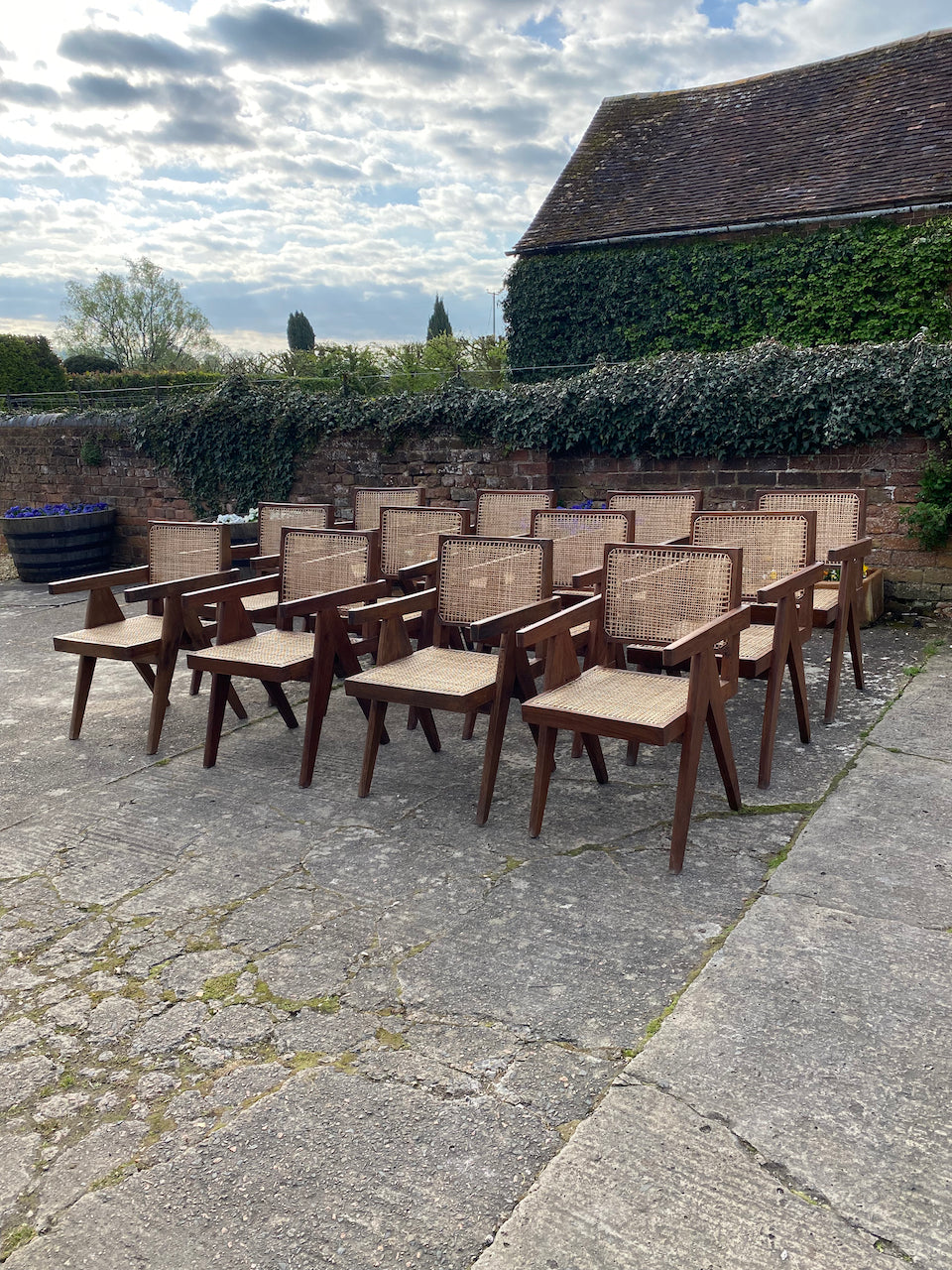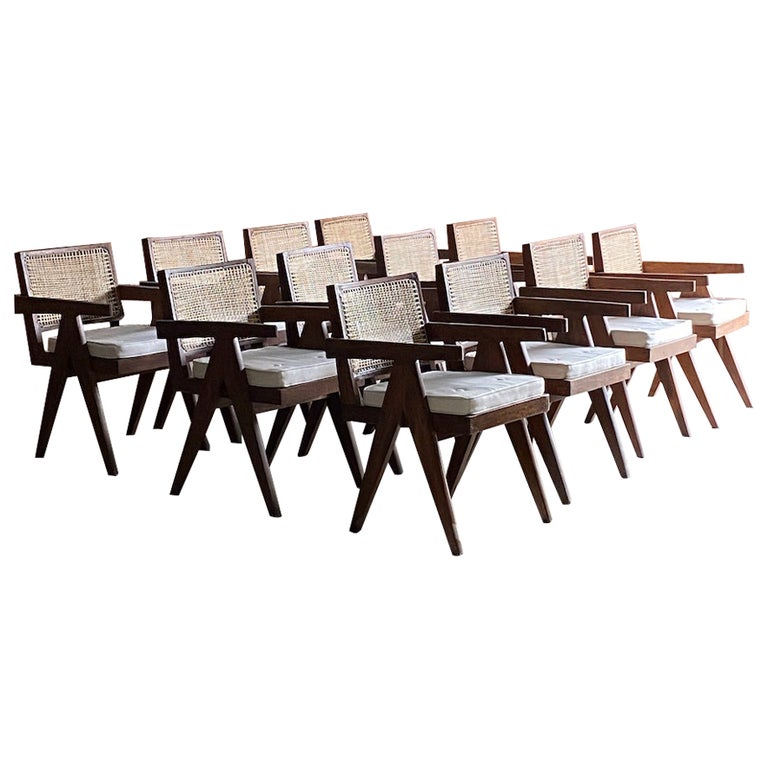 Twelve Pierre Jeanneret King Office Chairs Model PJ-010102T Circa 1953-4
Twelve Pierre Jeanneret King Office Chairs Model PJ-010102T Circa 1953-4

Set of twelve Pierre Jeanneret Model PJ-010102T 'King' Office Chairs Chandigarh Circa 1955-56, also known as 'Fauteuil En Teck' finished in solid teak with the seat and backrest in braided cane work, signature Jeanneret 'Compass'  type double side V leg assembly with the legs connected by two crosspiece stretchers also, the slightly slanted and curved backrest attached to the seat, the chairs will come with a set of twelve cream cushions, as with all of our Pierre Jeanneret furniture these chairs will come with a complete set of pre restored images showing originality and authenticity, we will also supply a certificate of authenticity.

Provenance: Provenance: University housing at Panjab University, sector 14 and administrative buildings in Chandigarh, sector 1.

Summary:
Period: Mid Twentieth Century
Designer: Pierre Jeanneret
Model: PJ-010102T
Style: 'King' Office Chairs
Origin: India, Chandigarh
Quantity: Twelve
Materials: Solid Teak Wood & New Cane
Cushions: Set of Twelve
Design Period: Circa 1953-4
Validation: Certificate of Authenticity
Provenance: Pre restored images

Condition: All chairs have age related wear, knocks, marks and splits, each piece will have its own character and markings, all chairs have been lightly restored and will have been oiled and waxed, the joints will have been strengthened and made solid, cane work will always be renewed and in perfect condition as will cushions and upholstery, each item will be unique and each piece will not be exactly the same as the next, the patina may slightly vary as these items date from the 1950s and 60s, each chair will be slightly +/-different in size due to being original.

Dimensions:
Width 19.5" / 50cm
Depth 21"  / 54cm
Height 32" / 82cm
Floor to seat: 18" / 46cm
Floor to Arm: 26.5" / 67cm

Delivery:
Free delivery is offered to England & Wales only when buyer pays full asking price, next day delivery is not possible due to the size of the piece, please allow between 7-14 days delivery