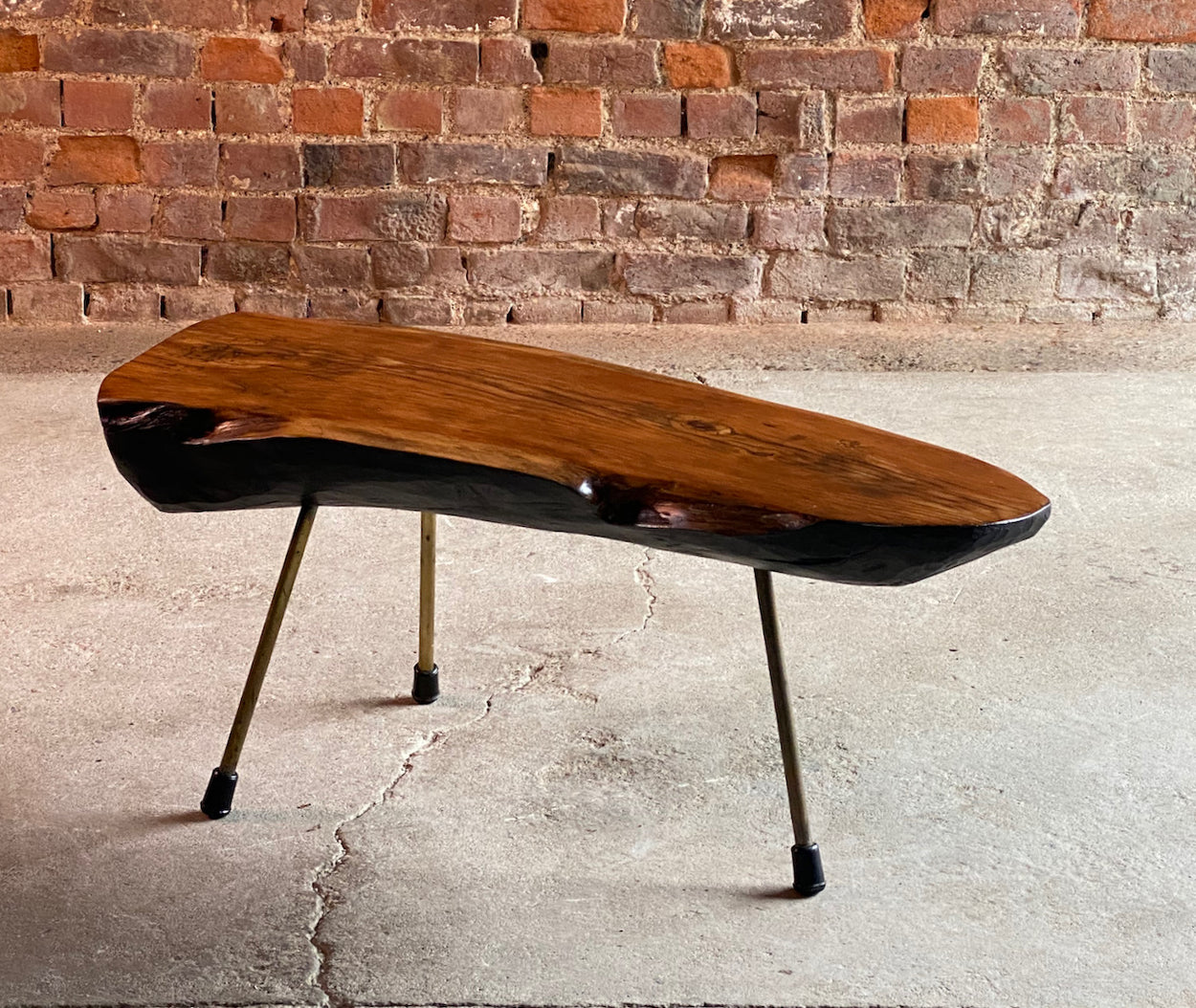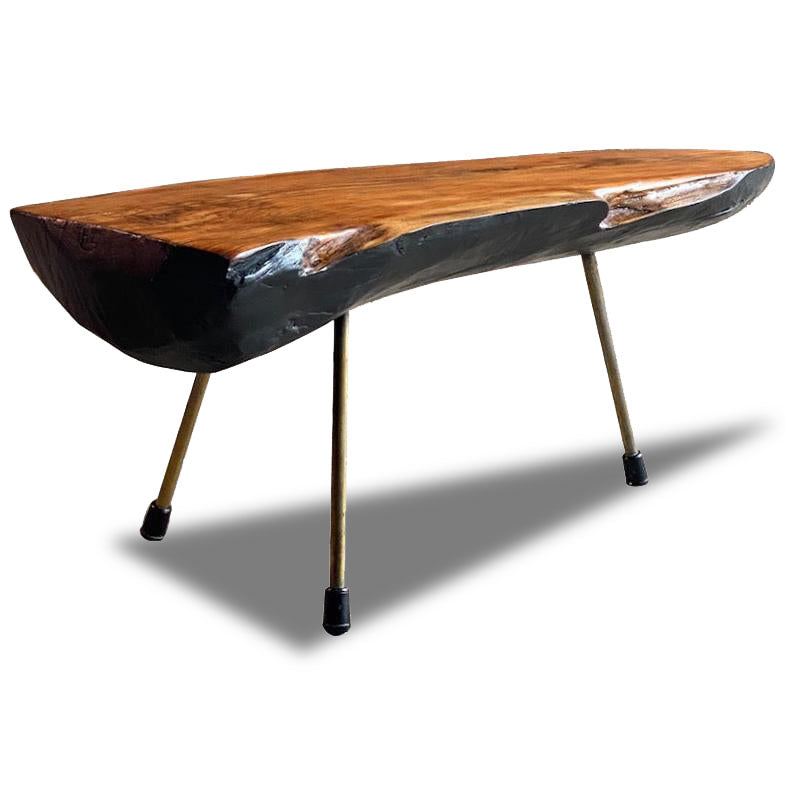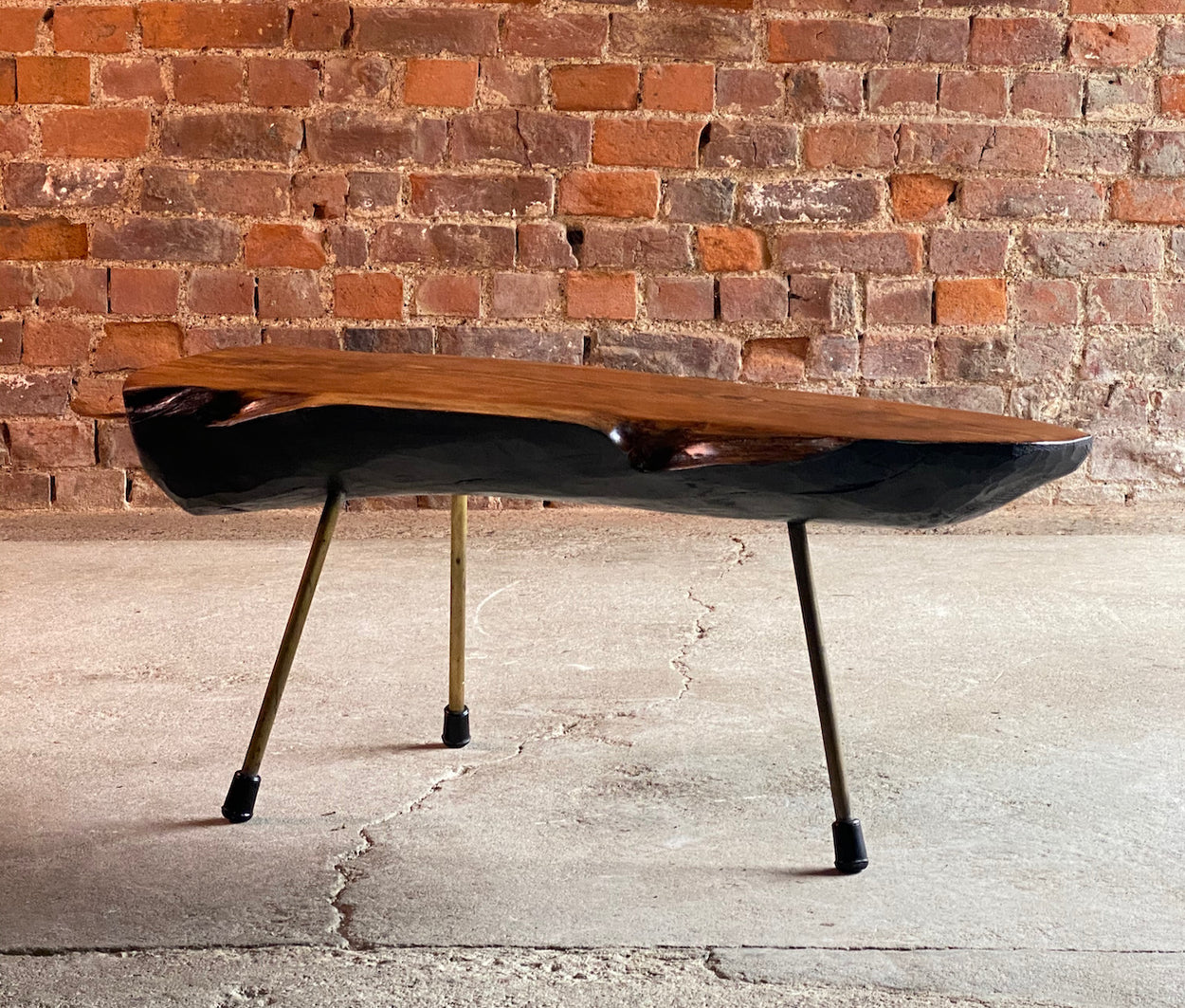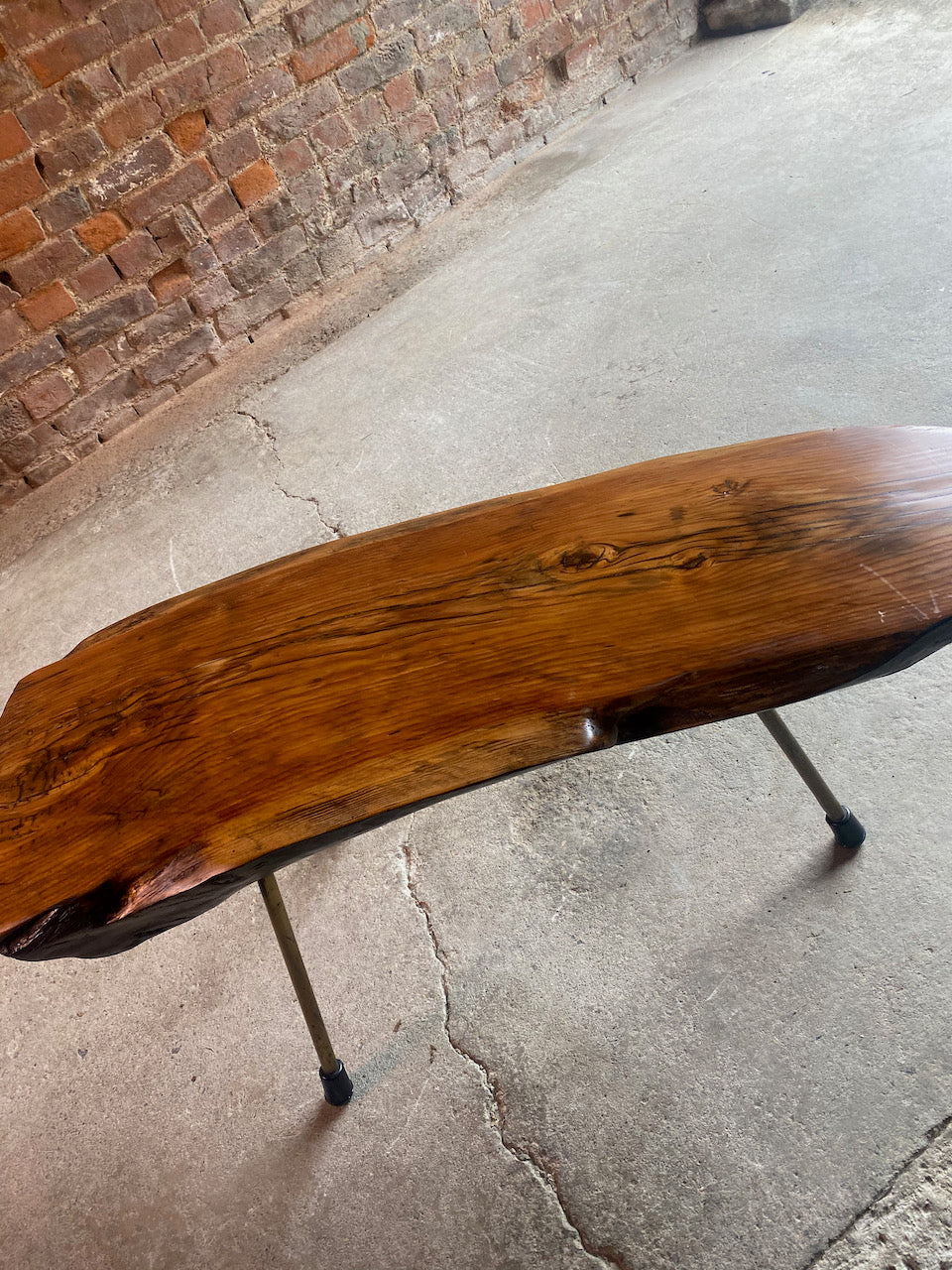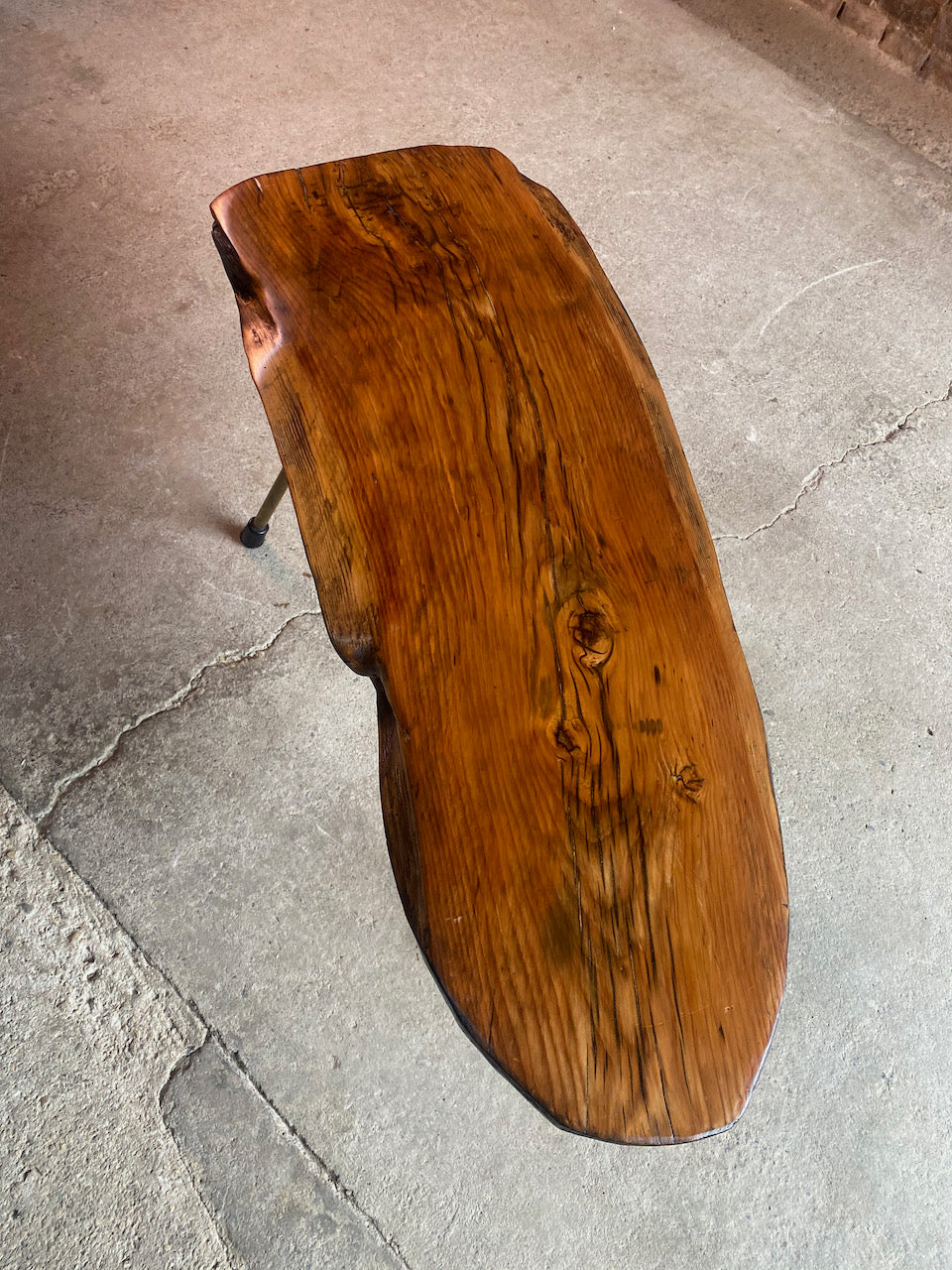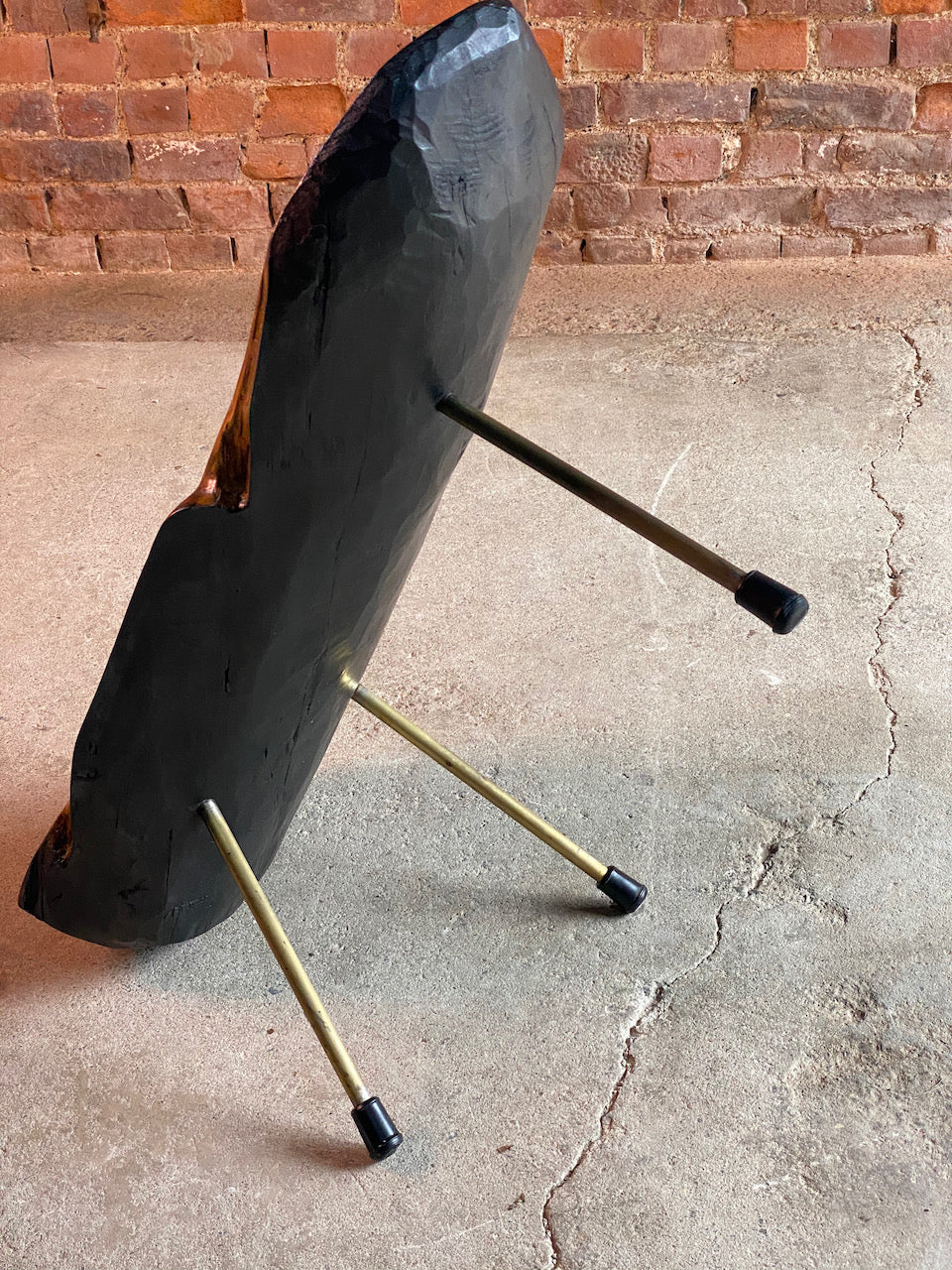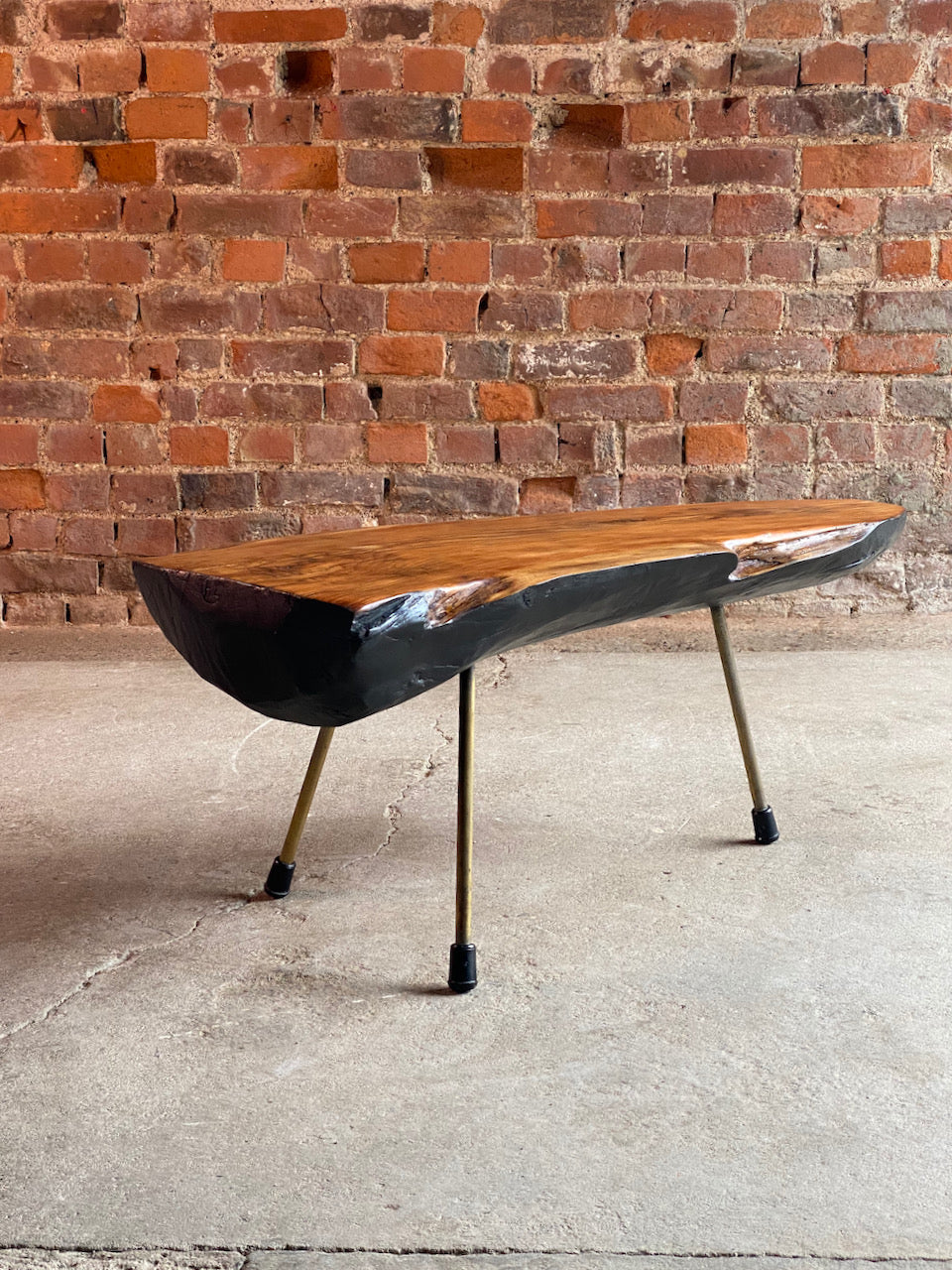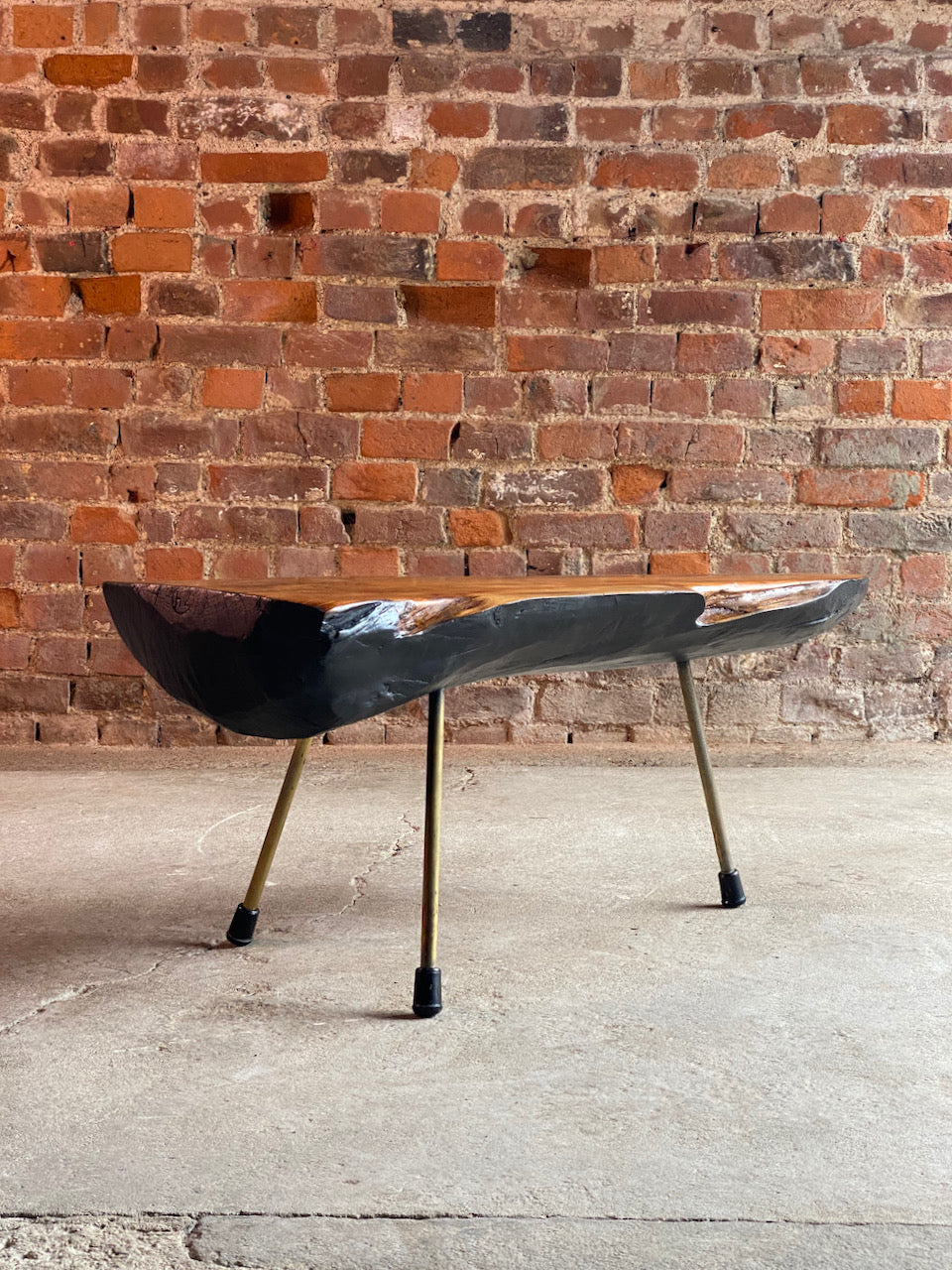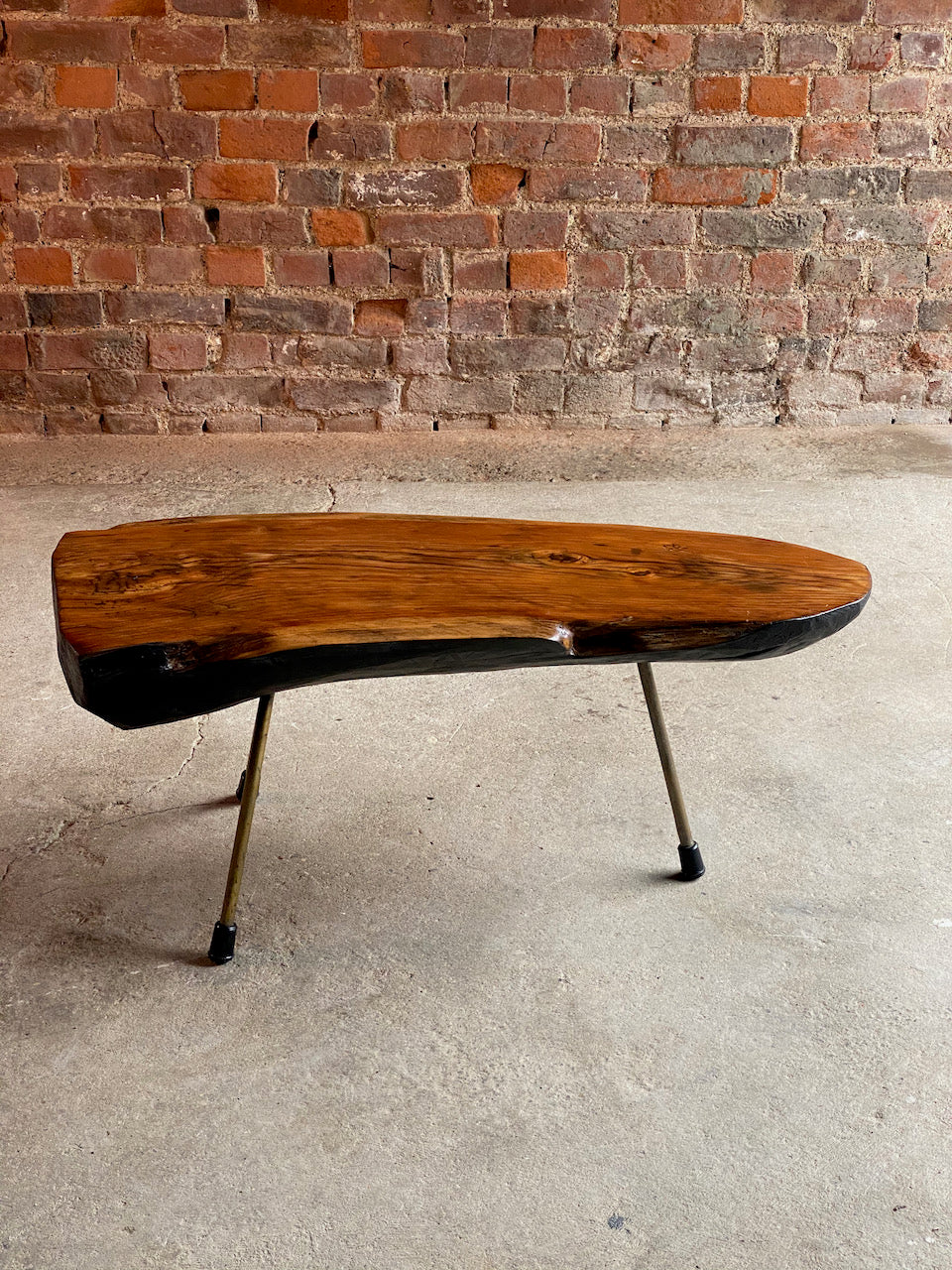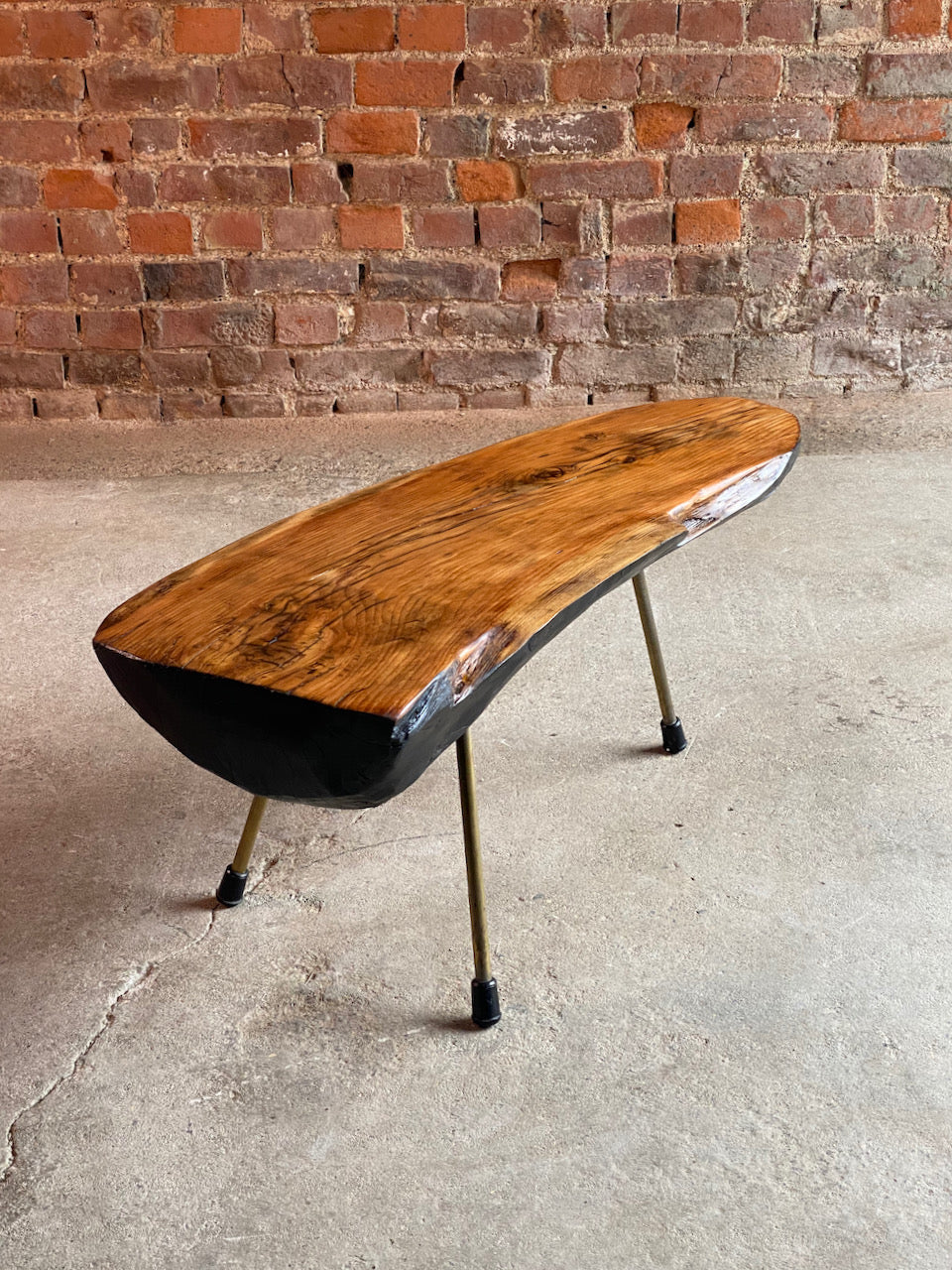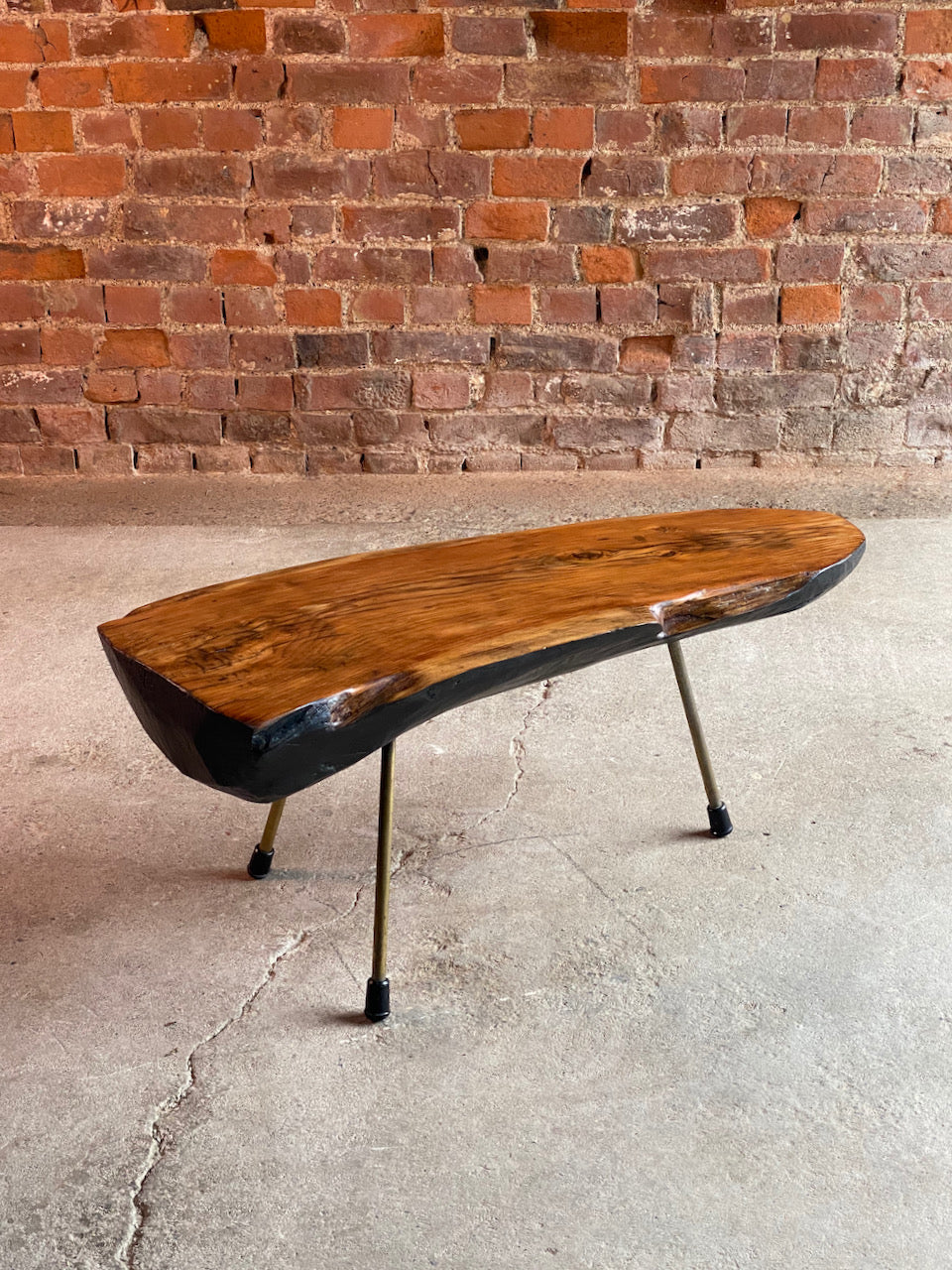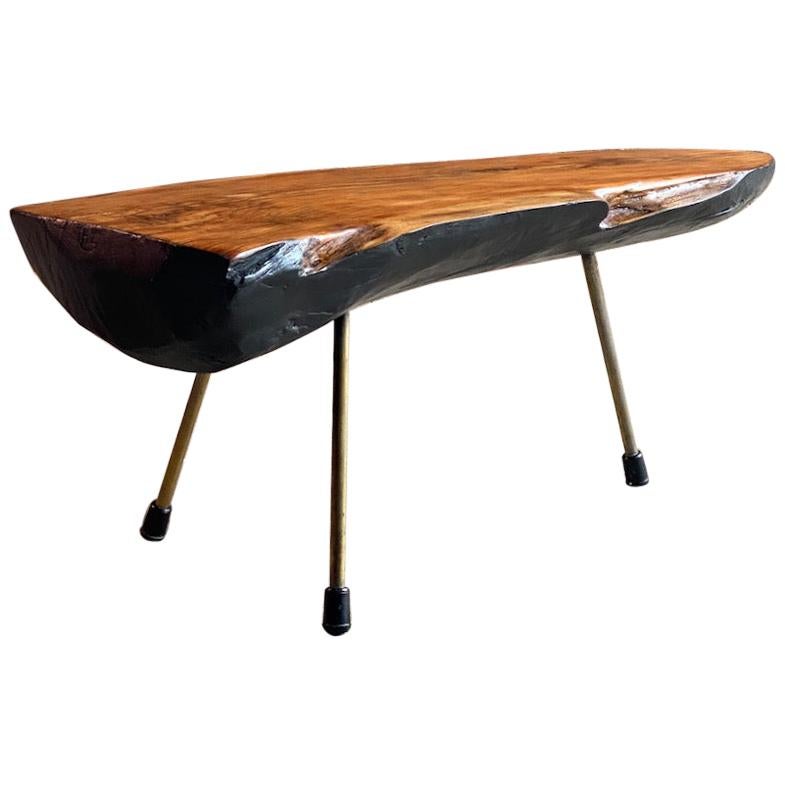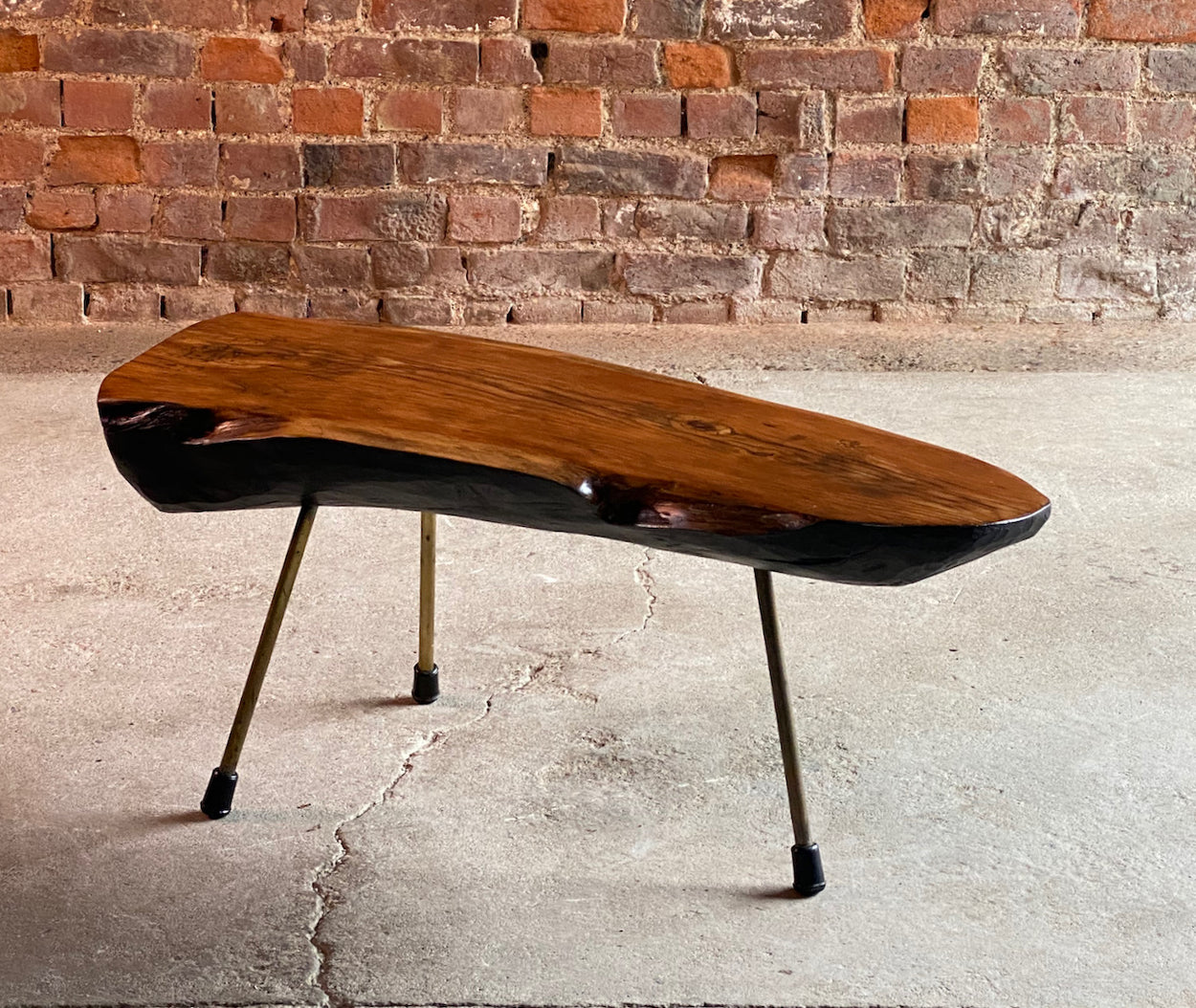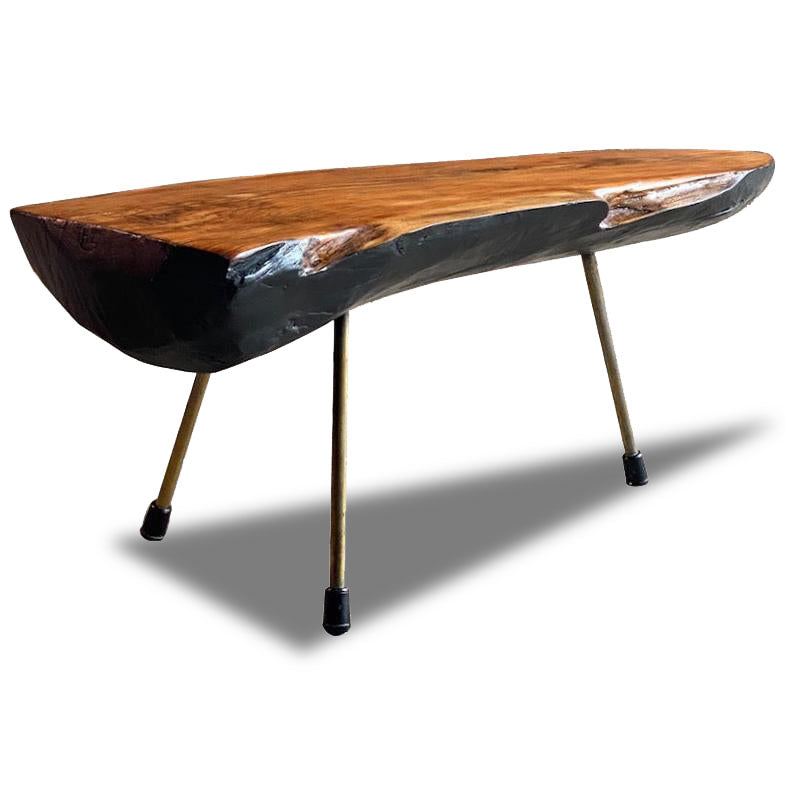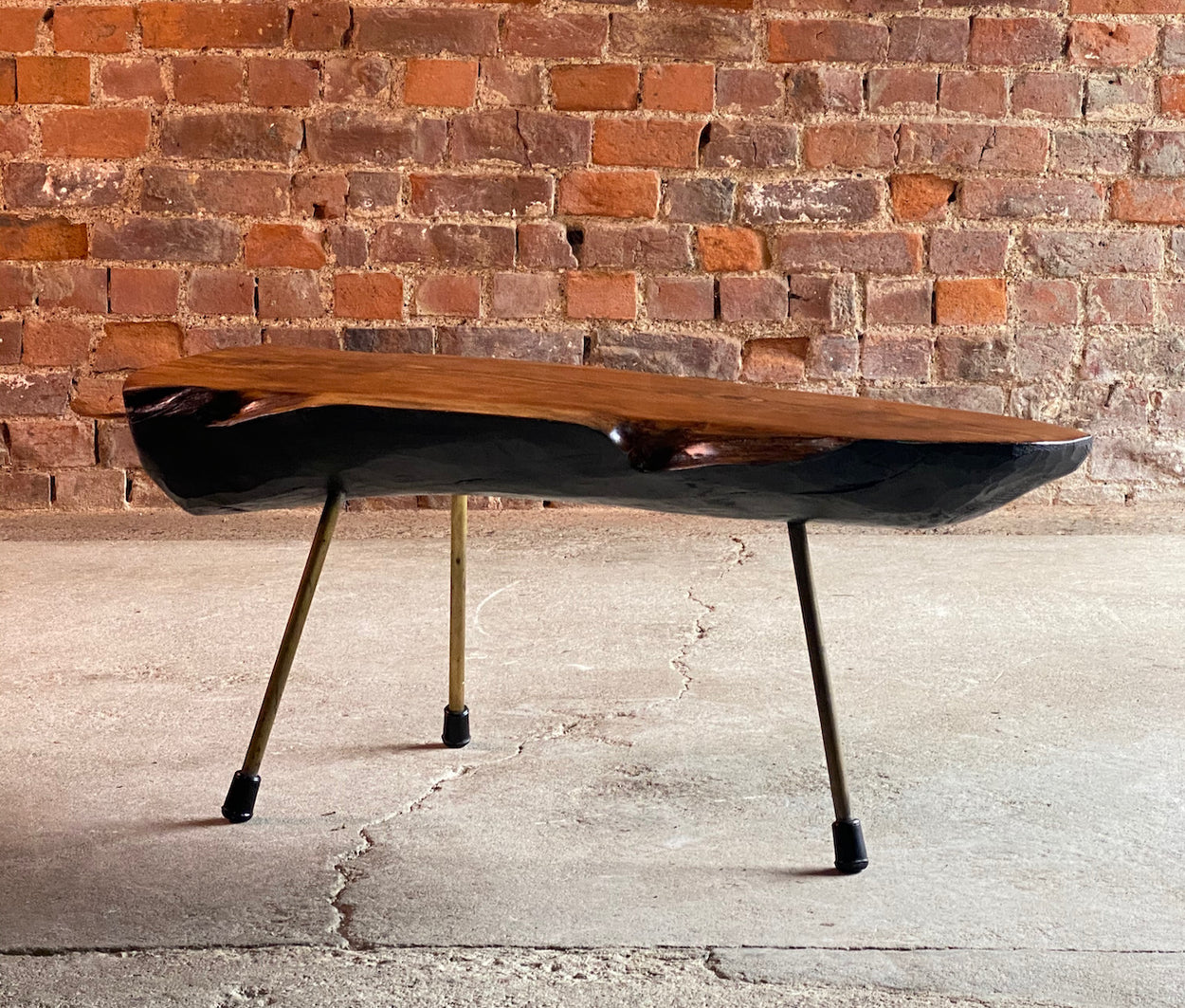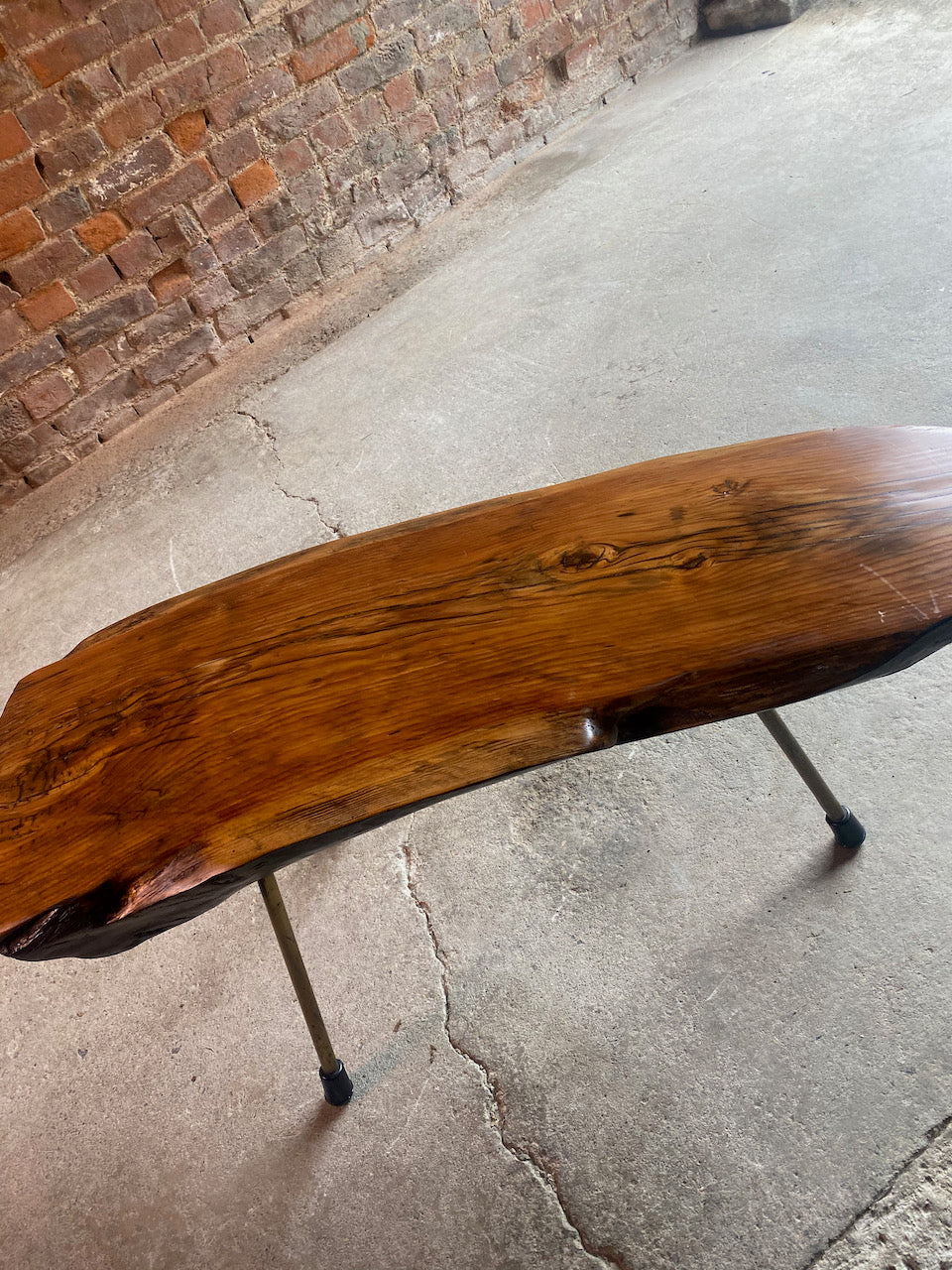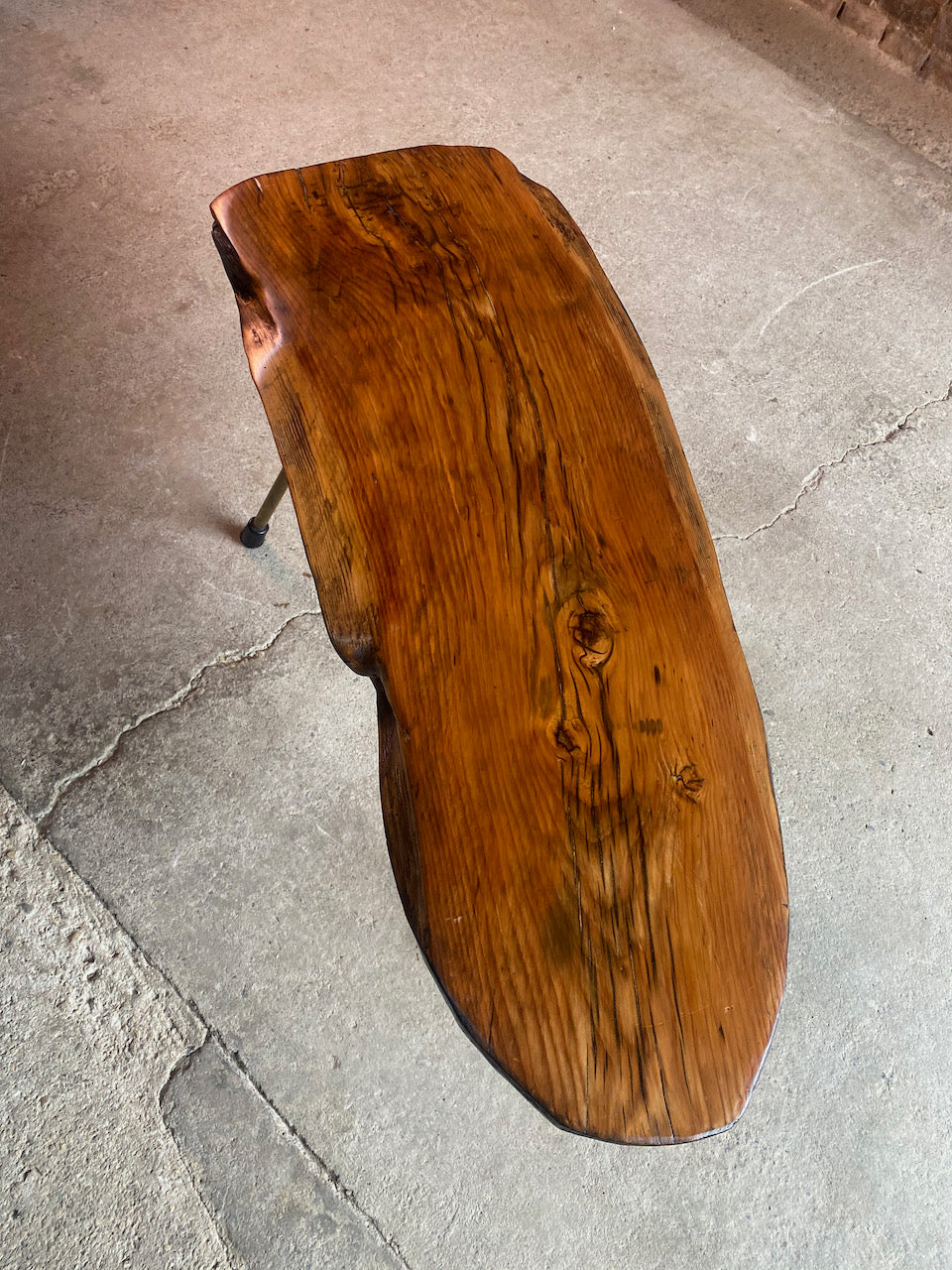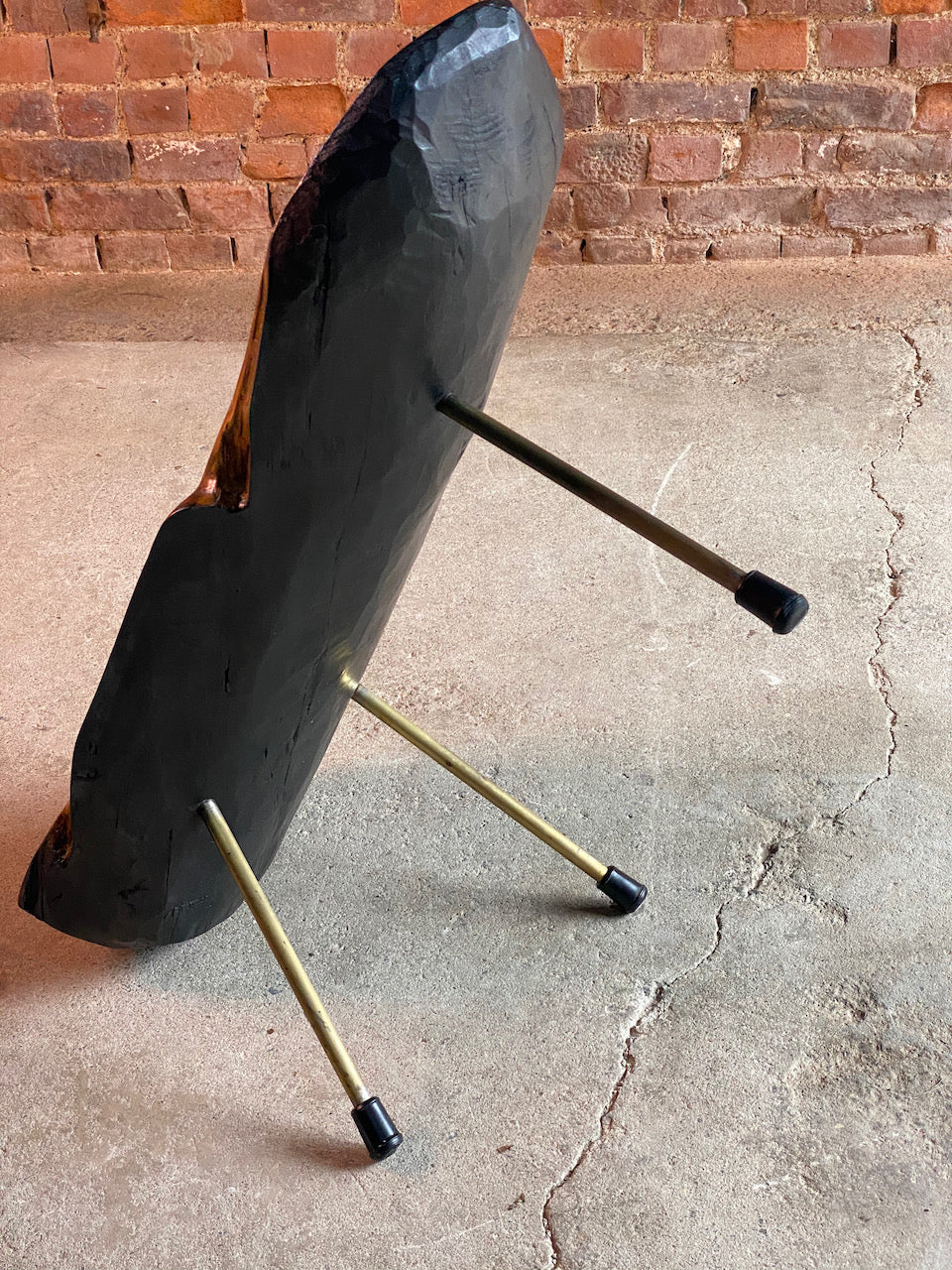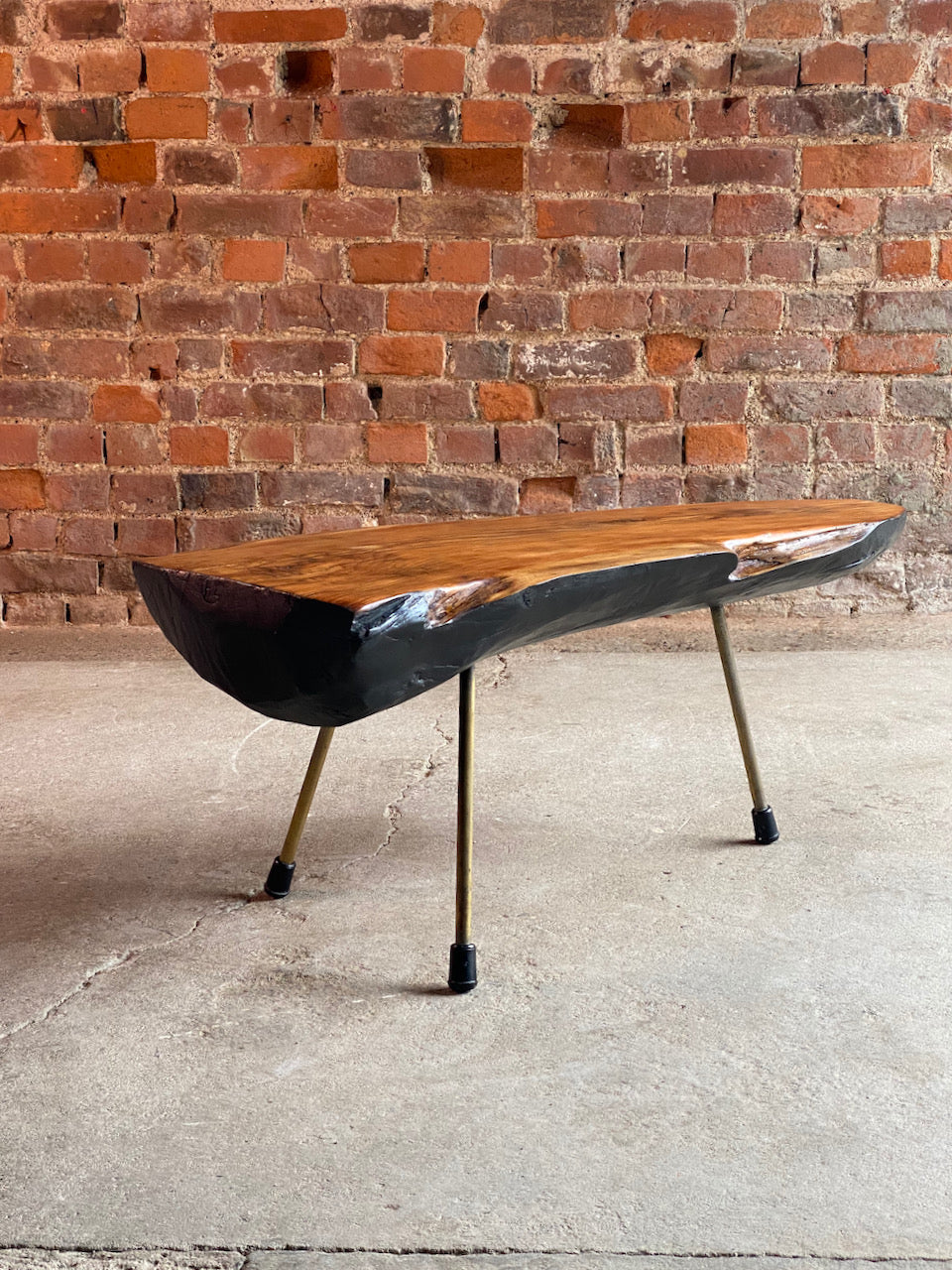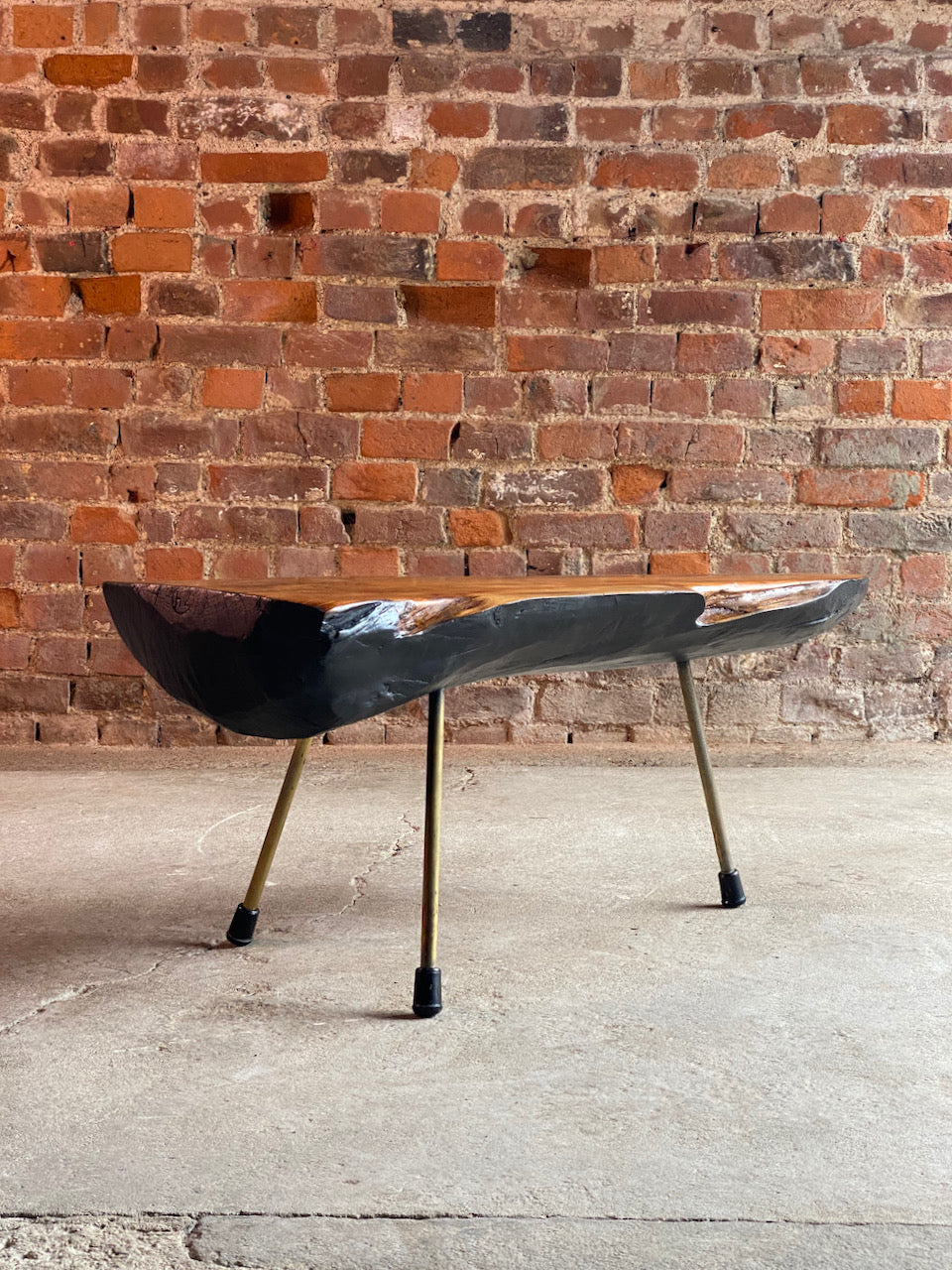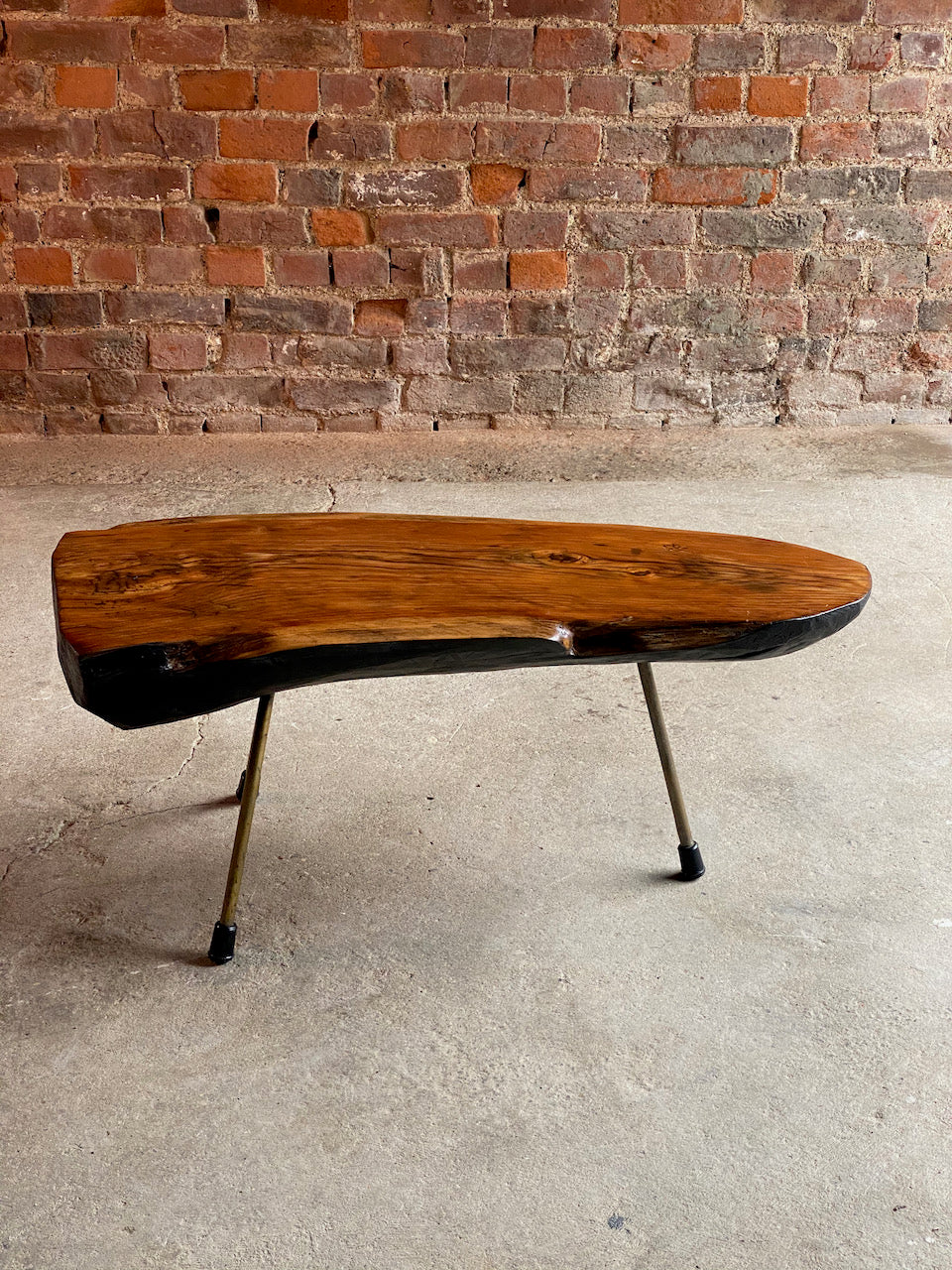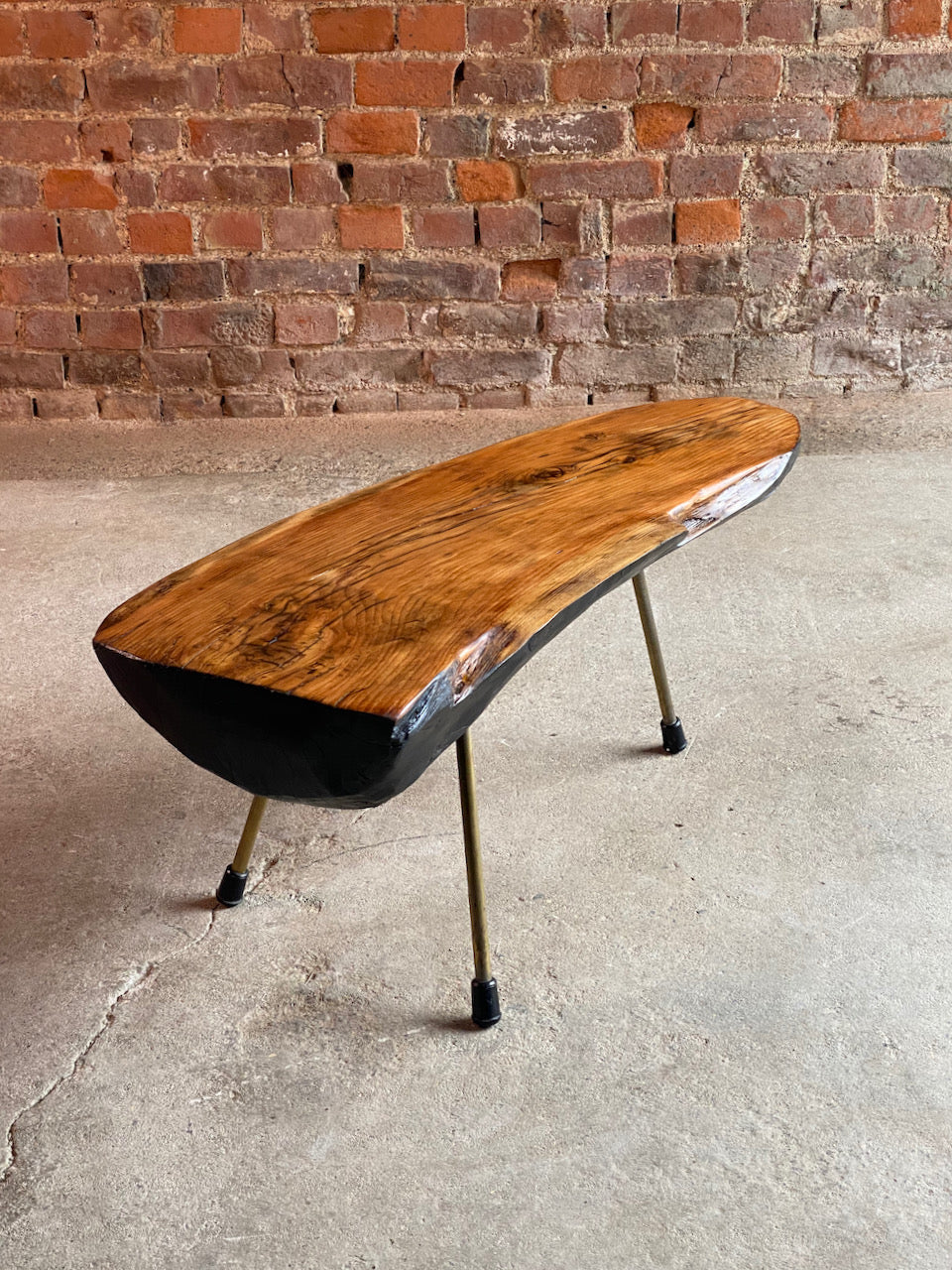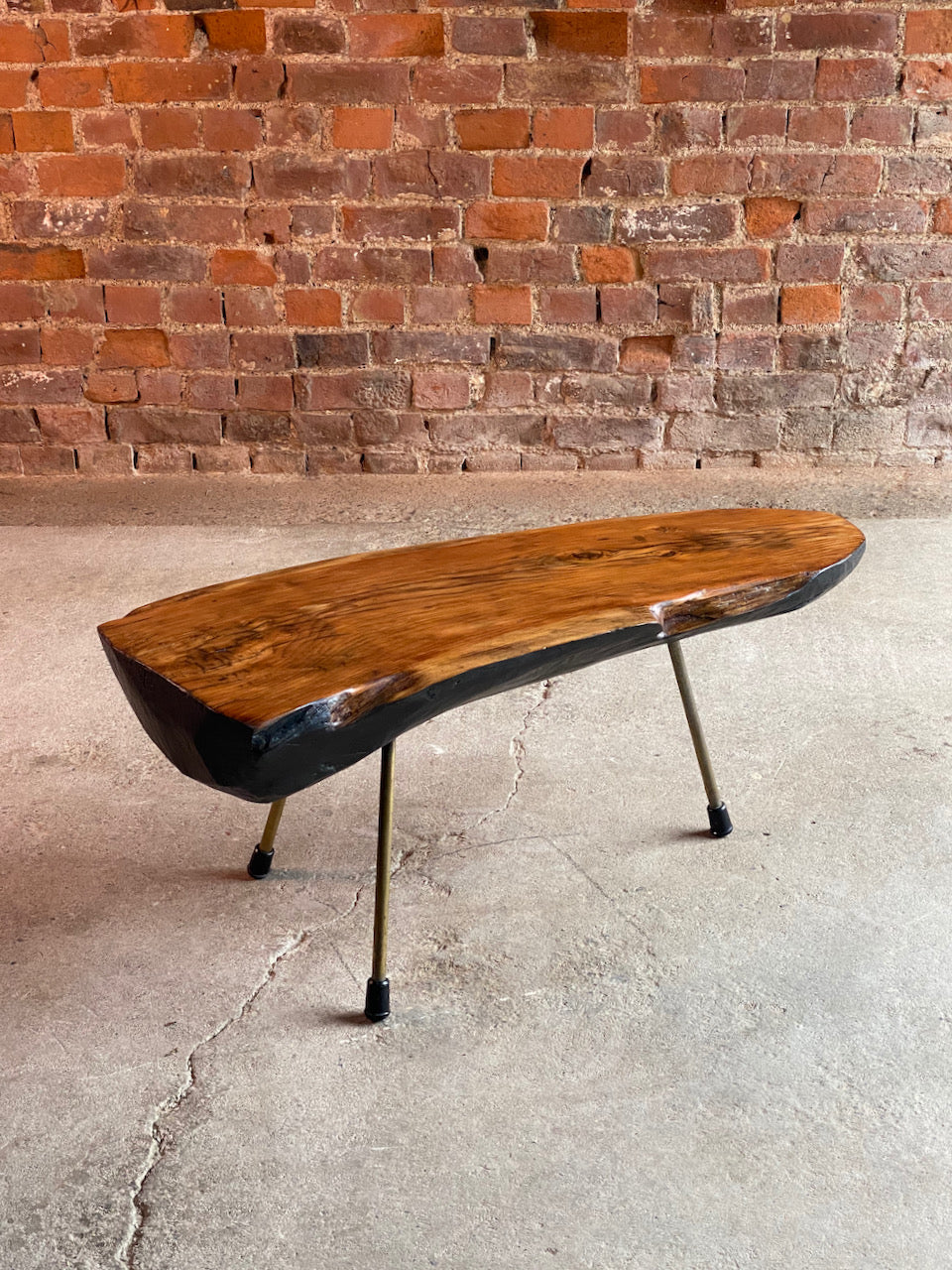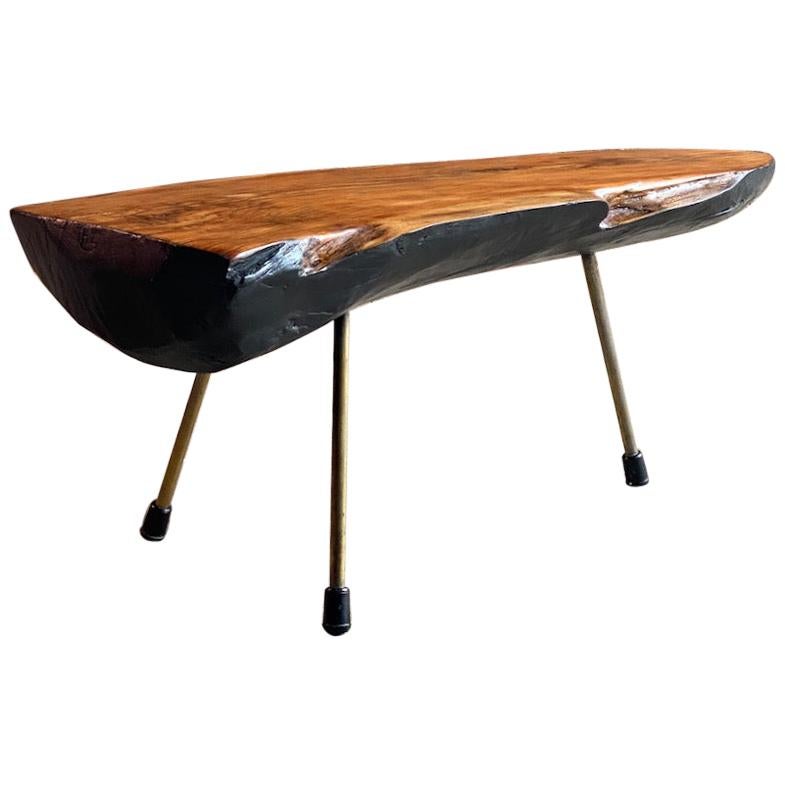 Werkstätte Carl Auböck Walnut Coffee Table Austria Circa 1950s
Werkstätte Carl Auböck Walnut Coffee Table Austria Circa 1950s

Carl Auböck live edge walnut tree trunk coffee table by Werkstätte Austria circa 1950s this classic mid century tri pod table is made from a solid walnut tree trunk with an ebonised base, raised on brass supports ending in black rubber feet, each of  Auböck's tables are unique, one of a kind masterpieces and as such no two are ever the same, reserve now.
Werkstätte Carl Auböck is a fourth-generation Viennese workshop known for its witty approach to modern industrial design. The workshop was founded in 1900 and reformed in 1926, when Carl Auböck (1900–1957) returned from his studies at the Weimar Bauhaus and took over the metalsmith business of his father, Karl Heinrich Auböck (1872–1925). Carl Auböck II was among the few Viennese students to attend the post-World War I Bauhaus in Weimar. Upon his return to the Workshop, he brought with him the inspiration of the new design movement. The Bauhaus-inspired Auböck Workshop is defined by expert craftsmanship and materials of superior quality. Auböck, influenced by both his education and his father's work, united functional modernism with Austrian craft, creating the visual style of the Werkstätte Carl Auböck.
Mid Century
Austrian
Carl Auböck
Werkstätte
Coffee Table
Walnut Tree
1950s
Original
Investment
Practical & Beautiful
Free UK Delivery

Wonderful original condition

Length: 37" / 94cm
Depth: 14" / 66cm
Height: 16" / 41cm

Free delivery is offered to England & Wales only when buyer pays full asking price, next day delivery is not possible due to the size of the piece, please allow between 7-14 days delivery