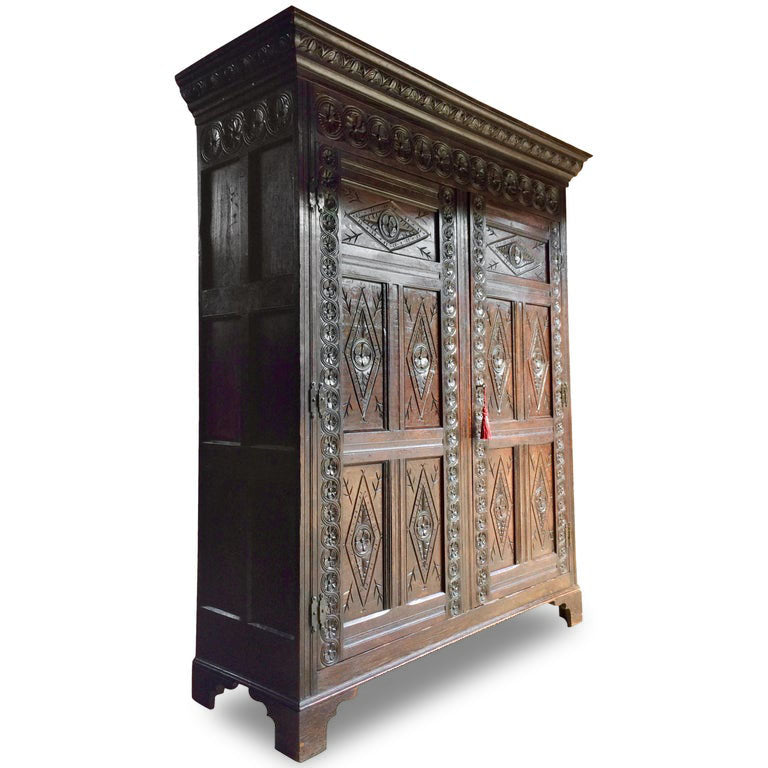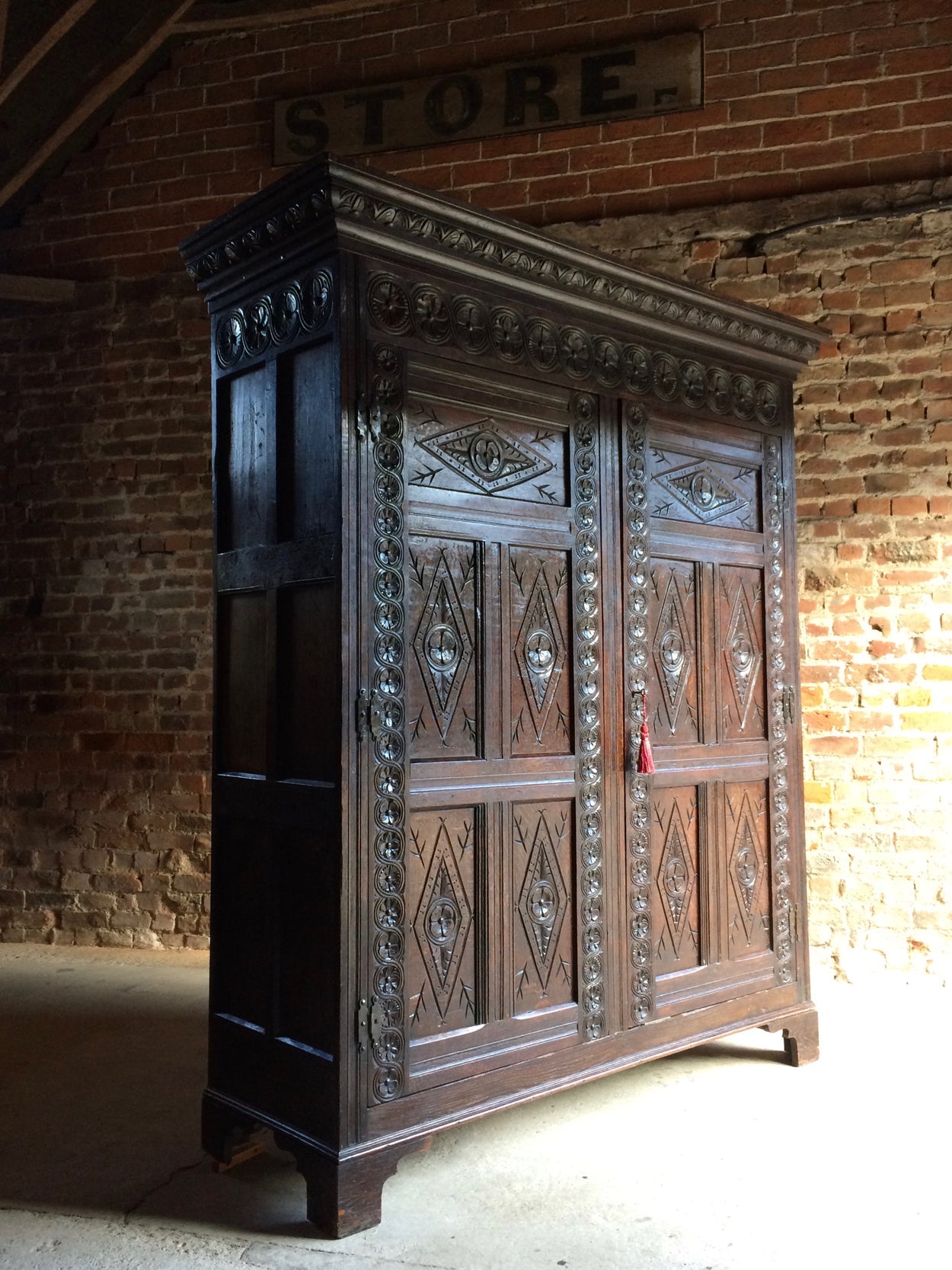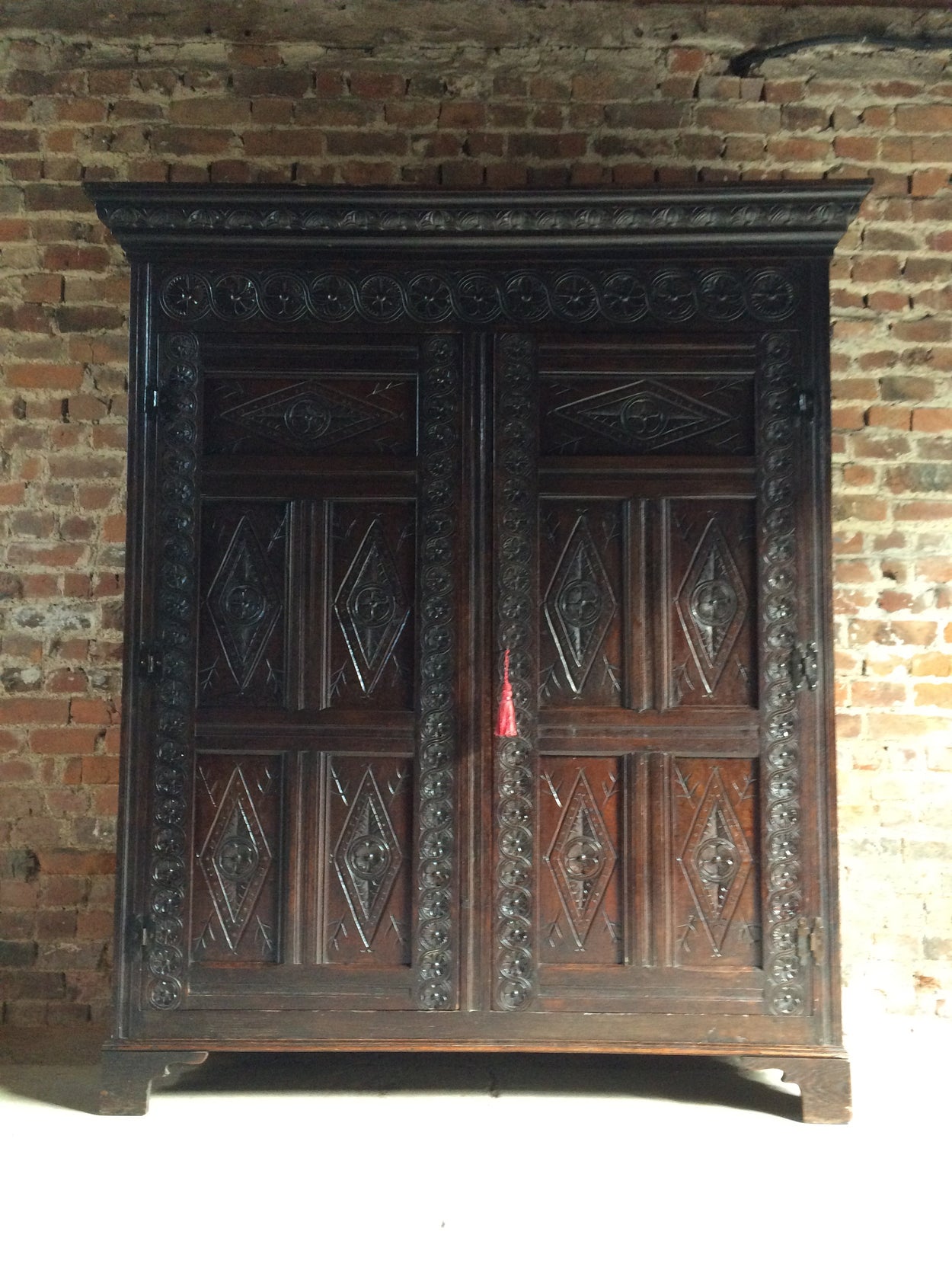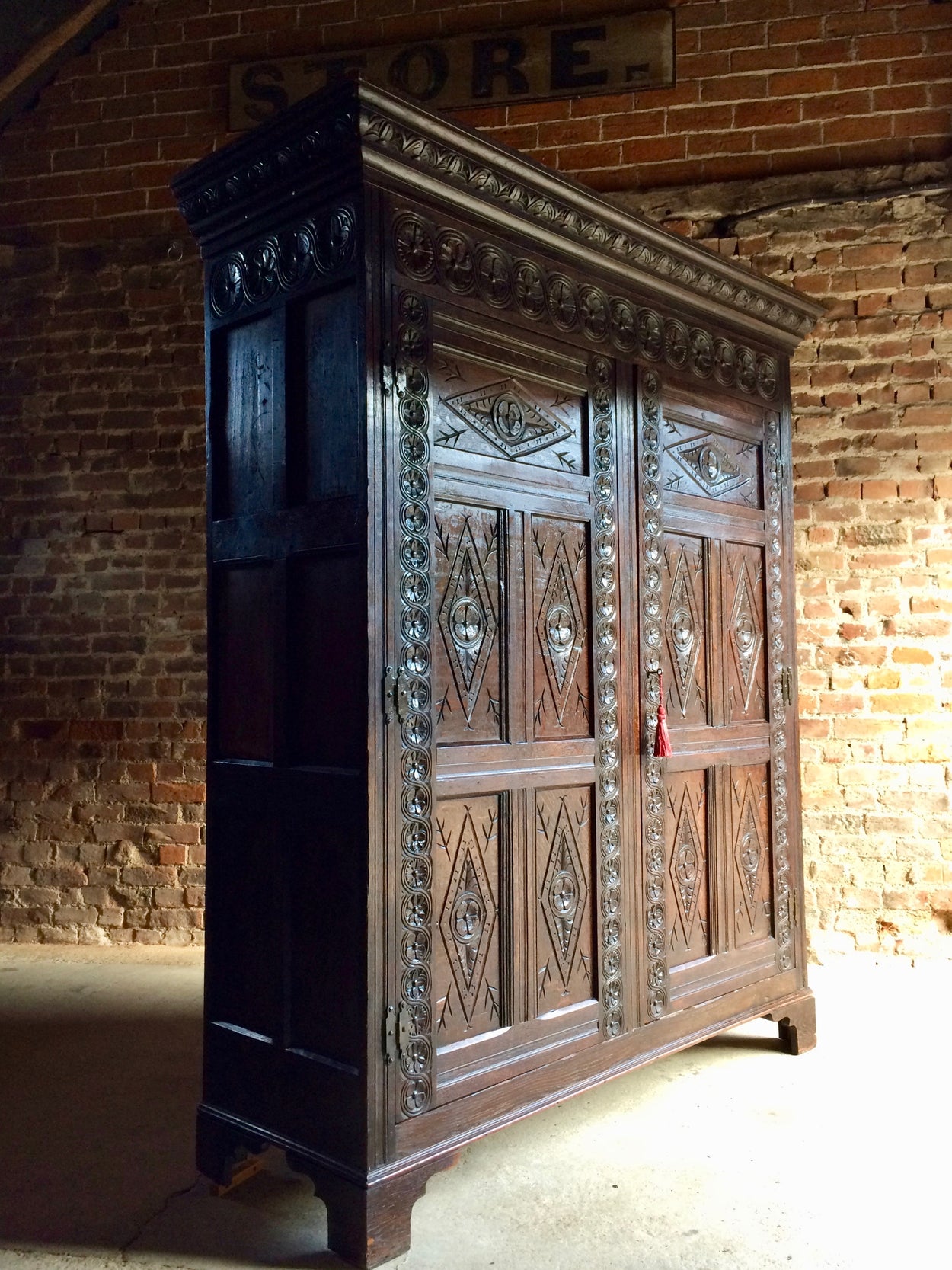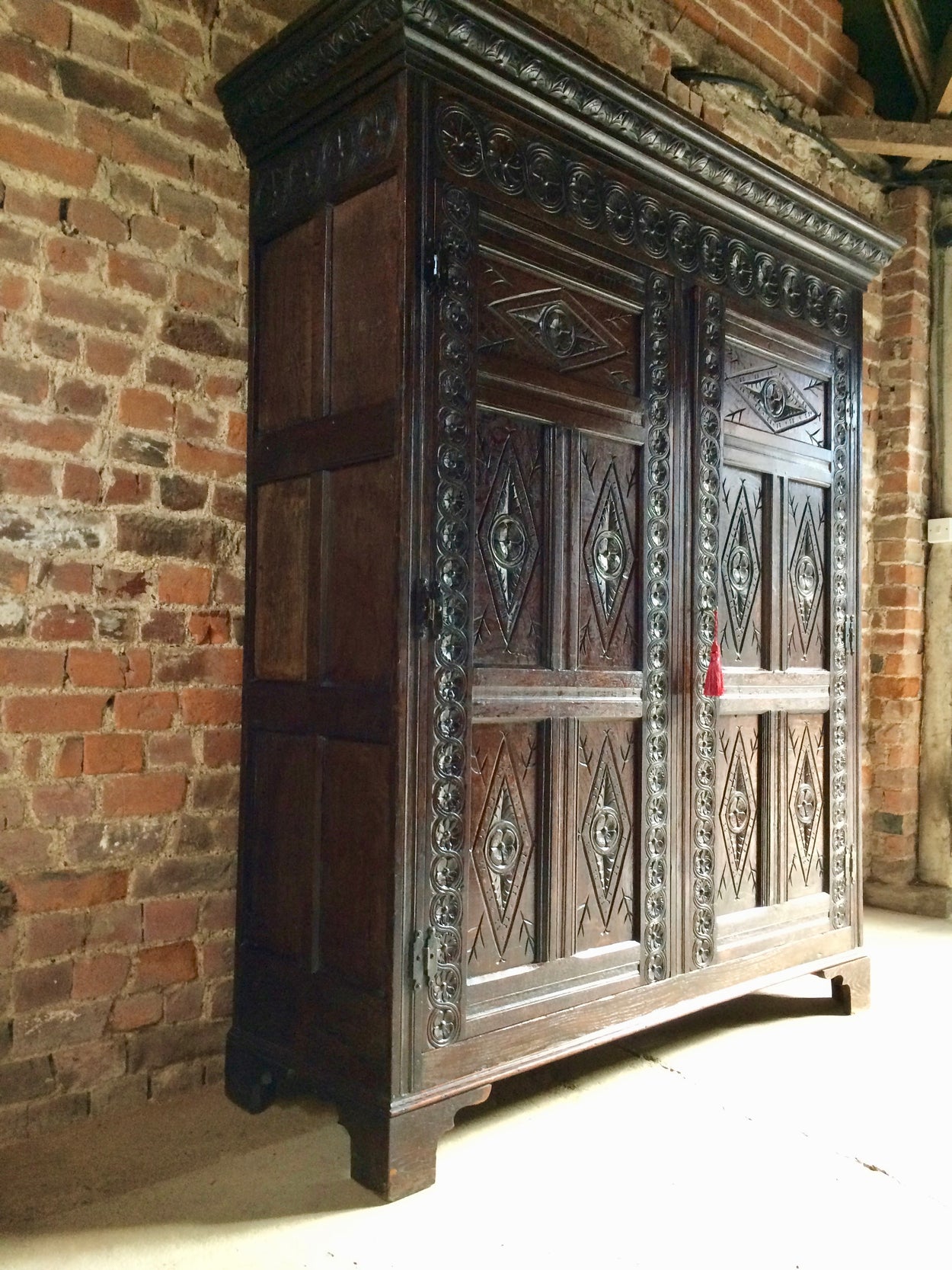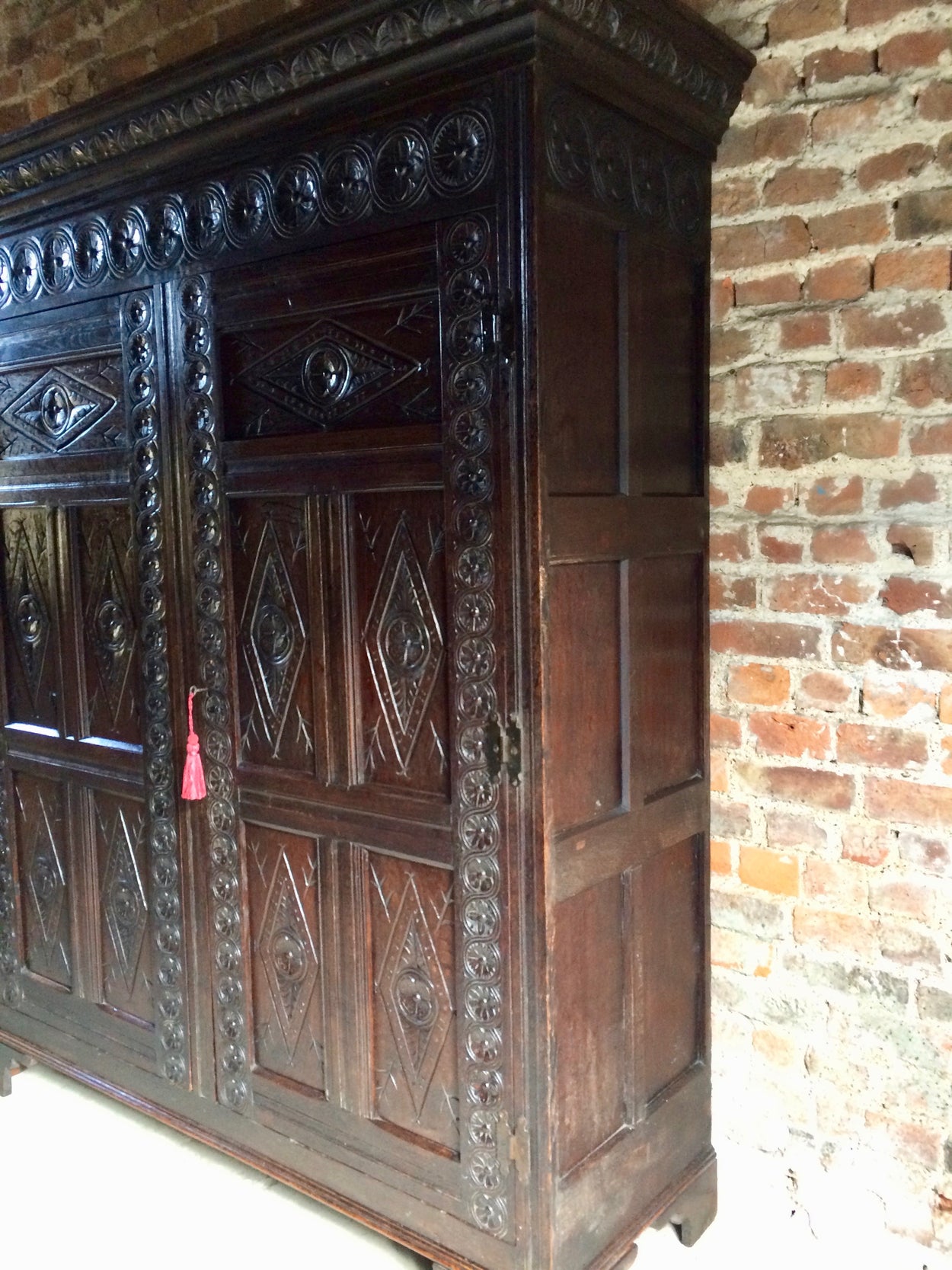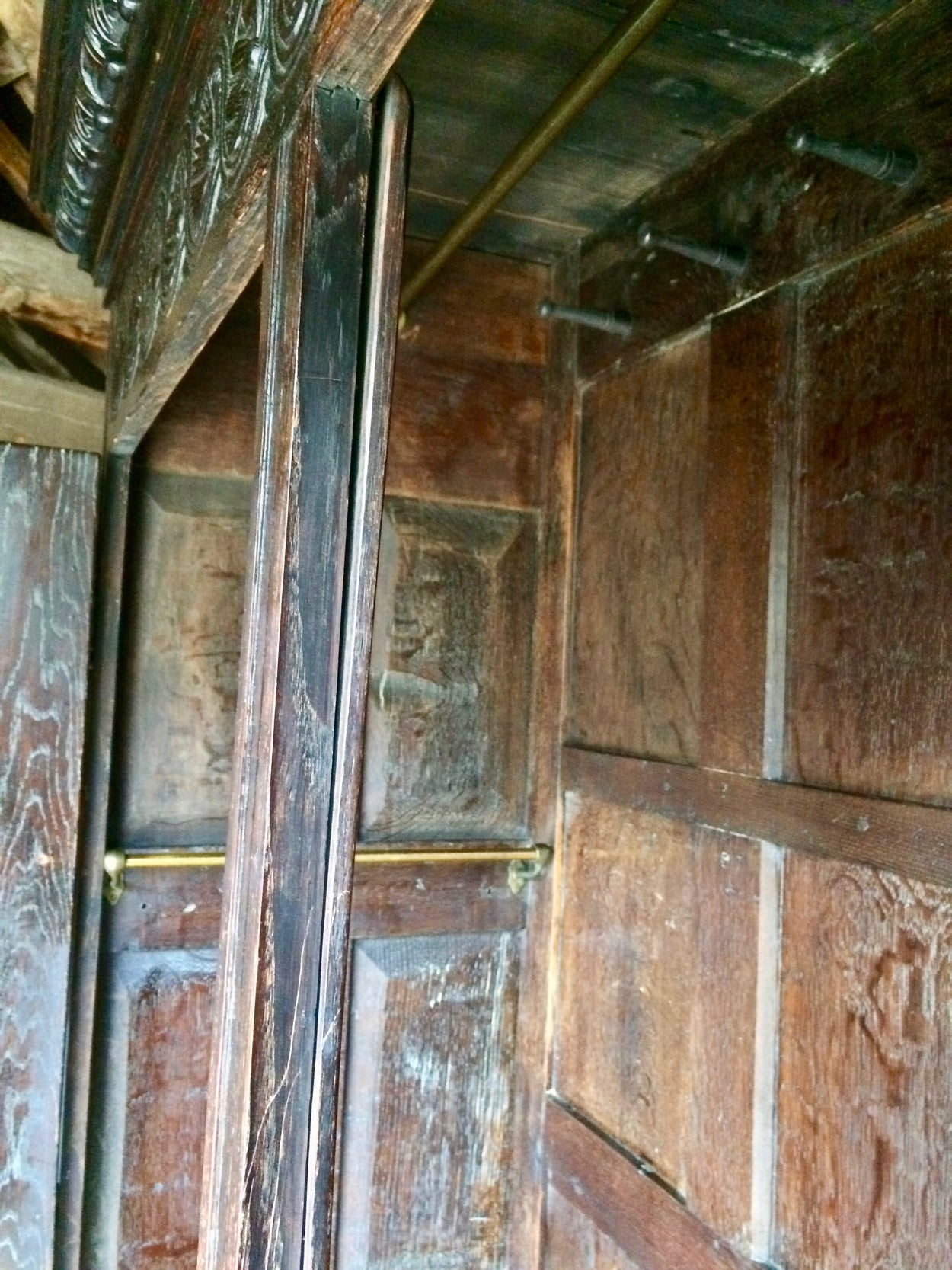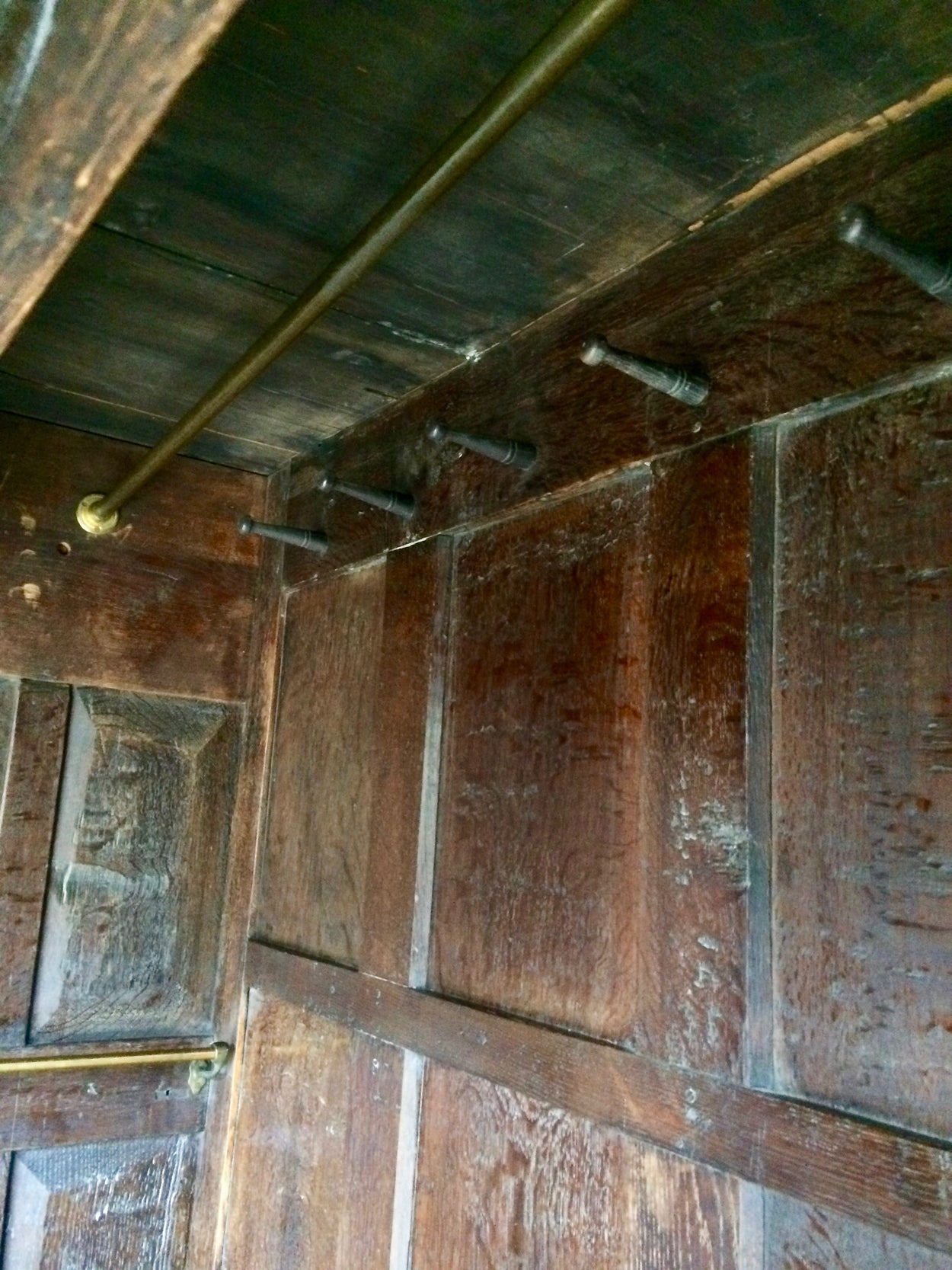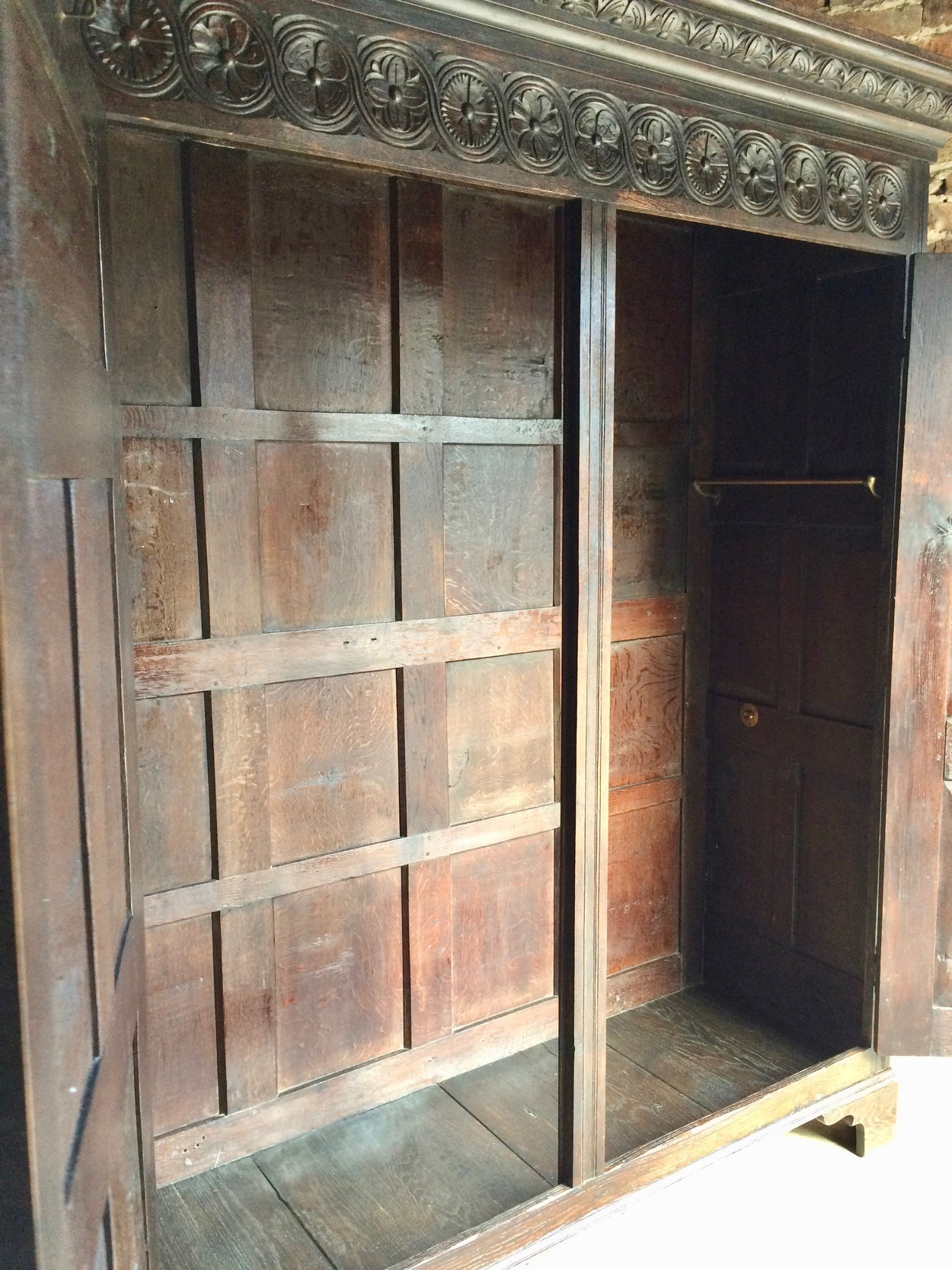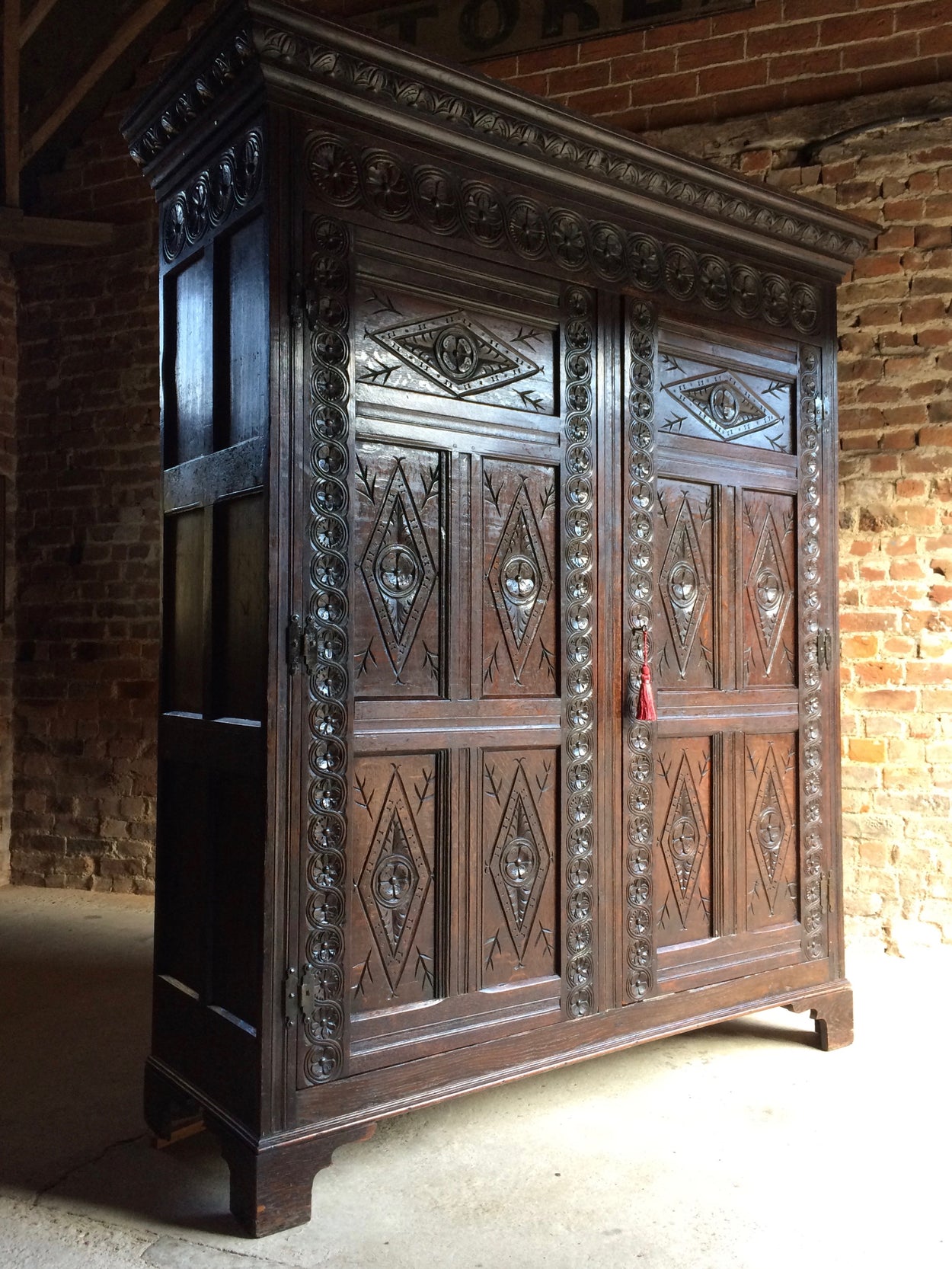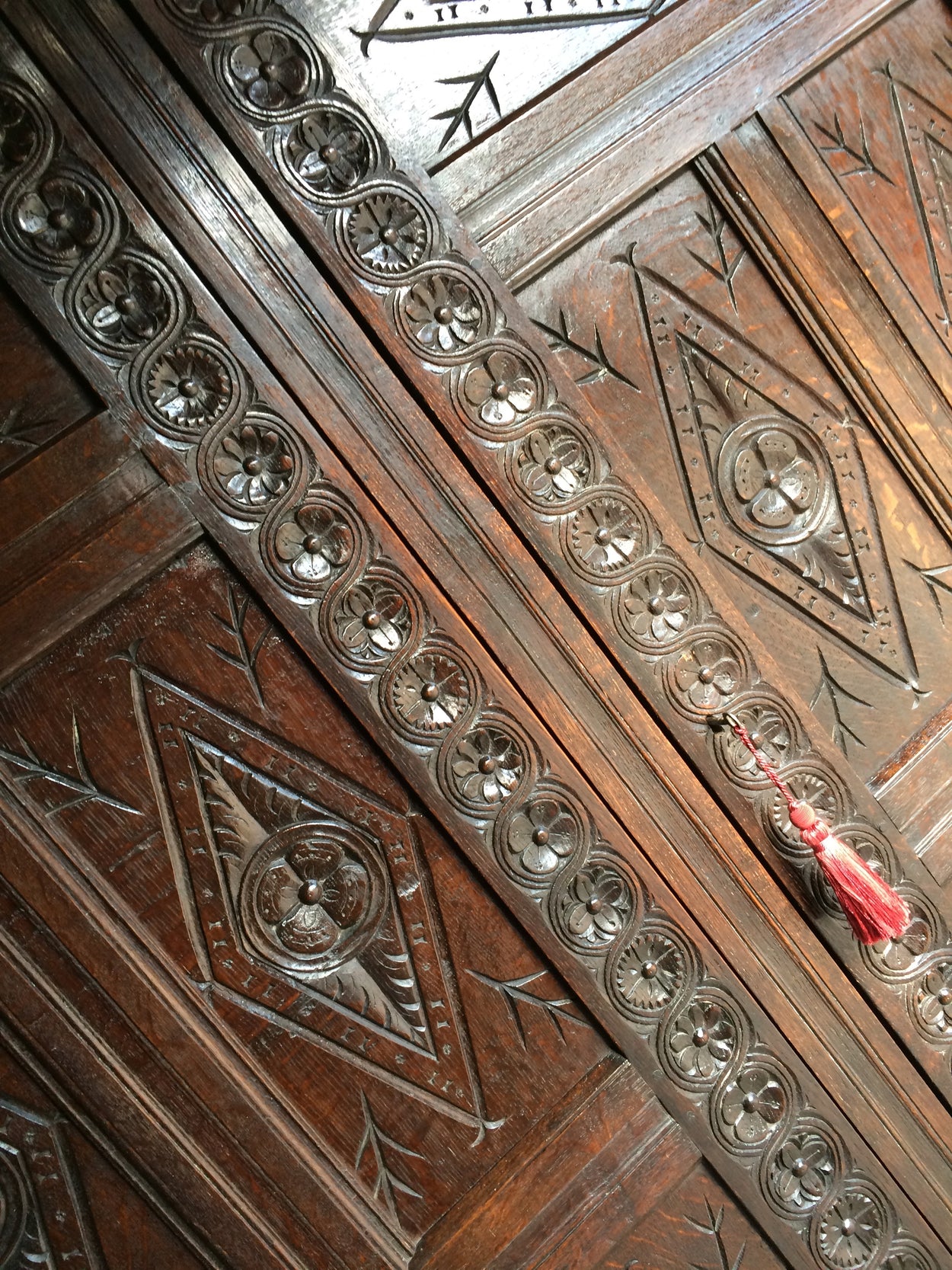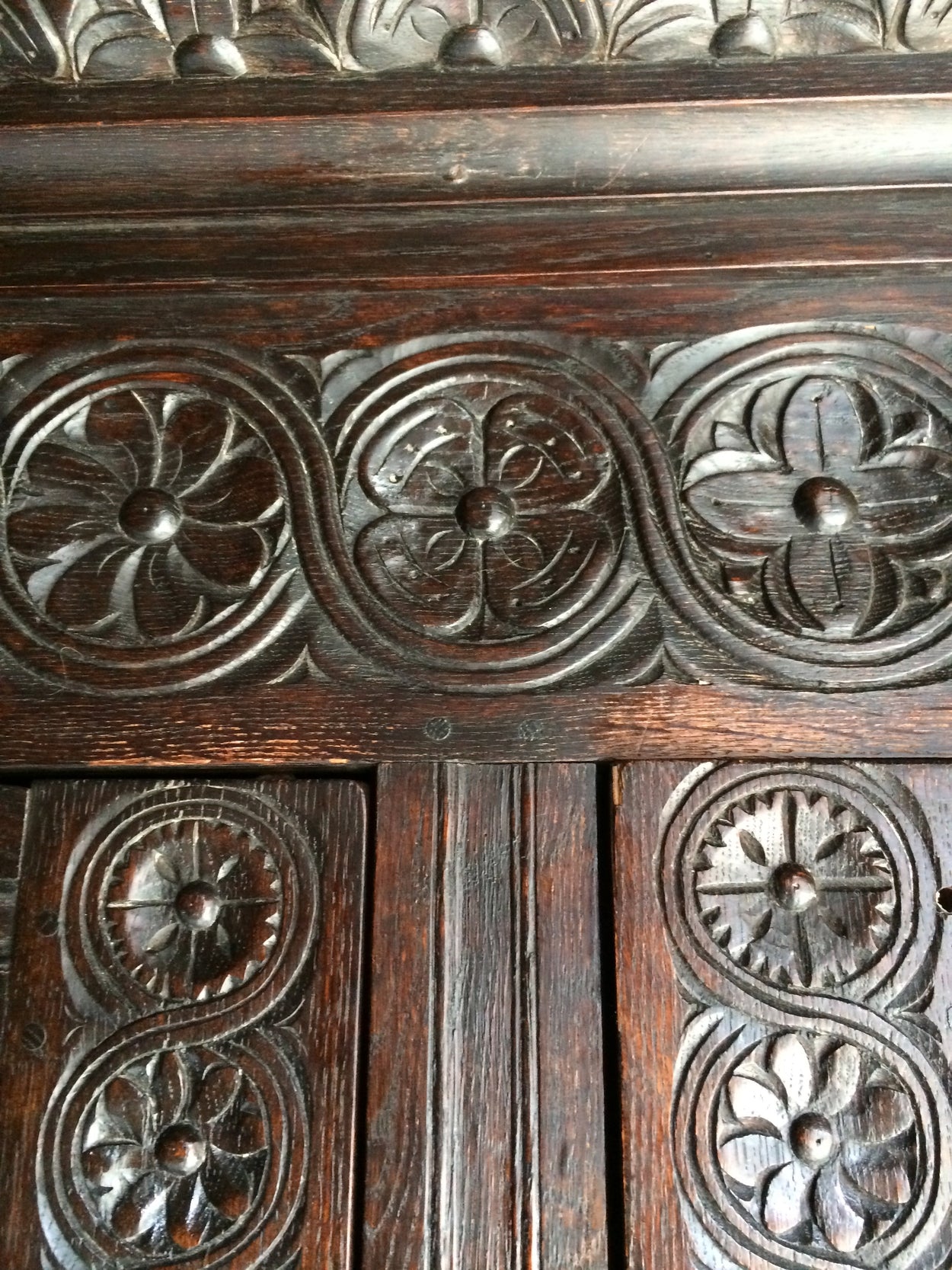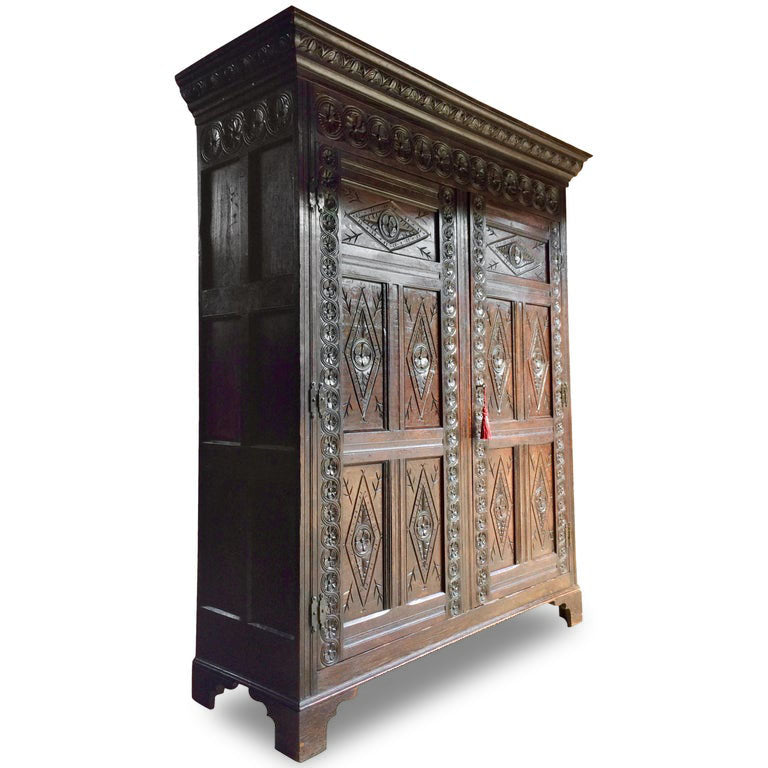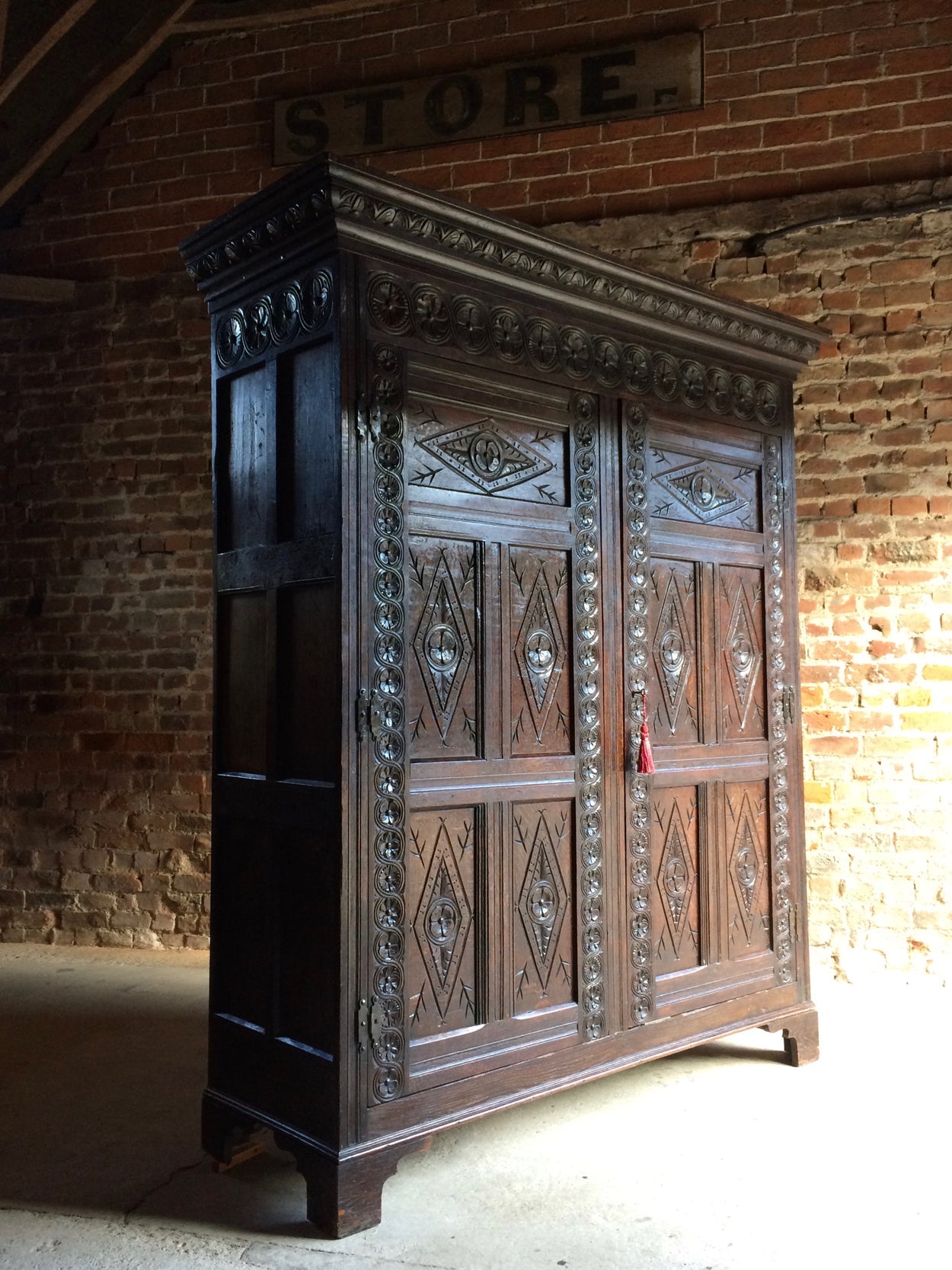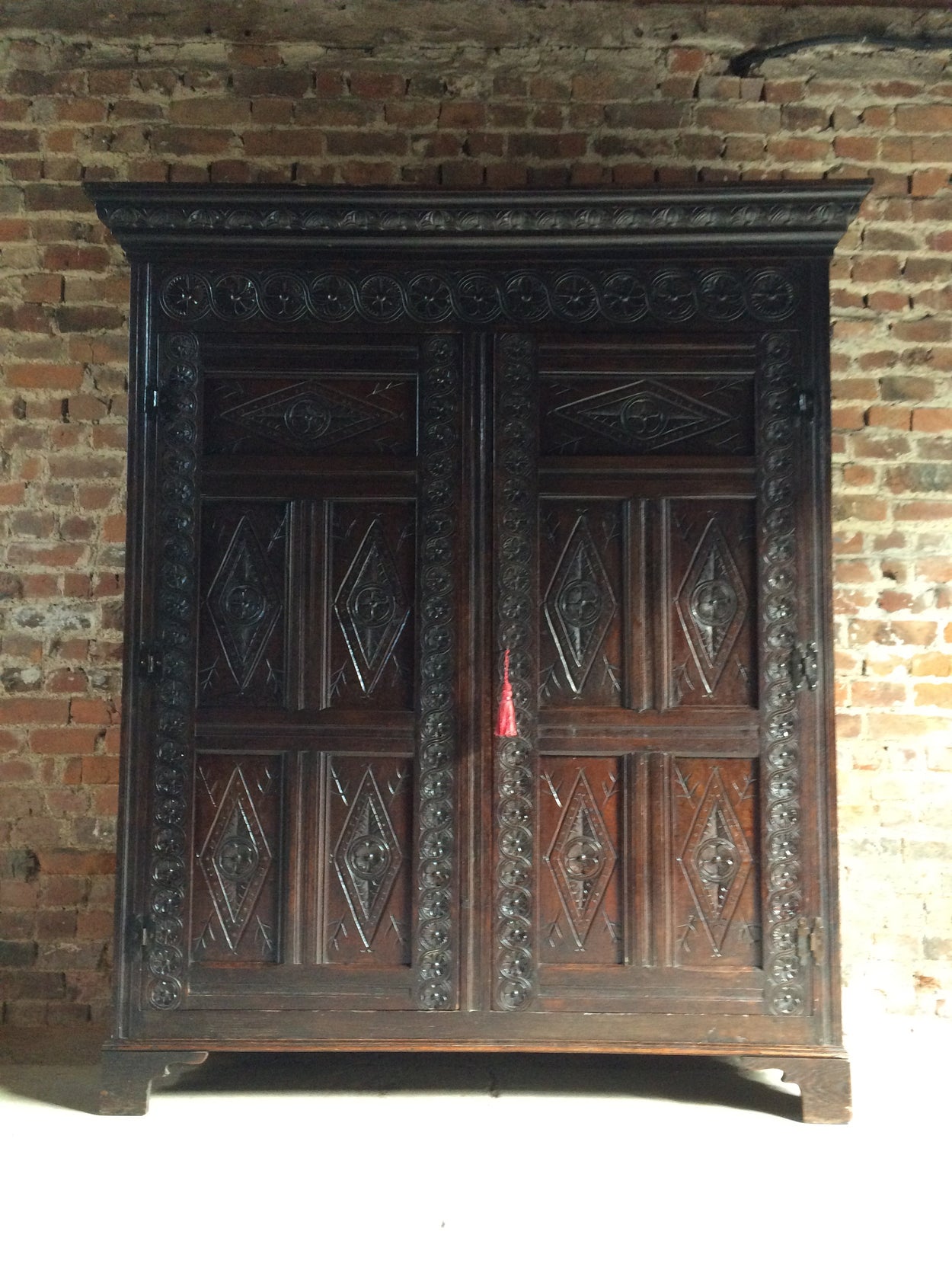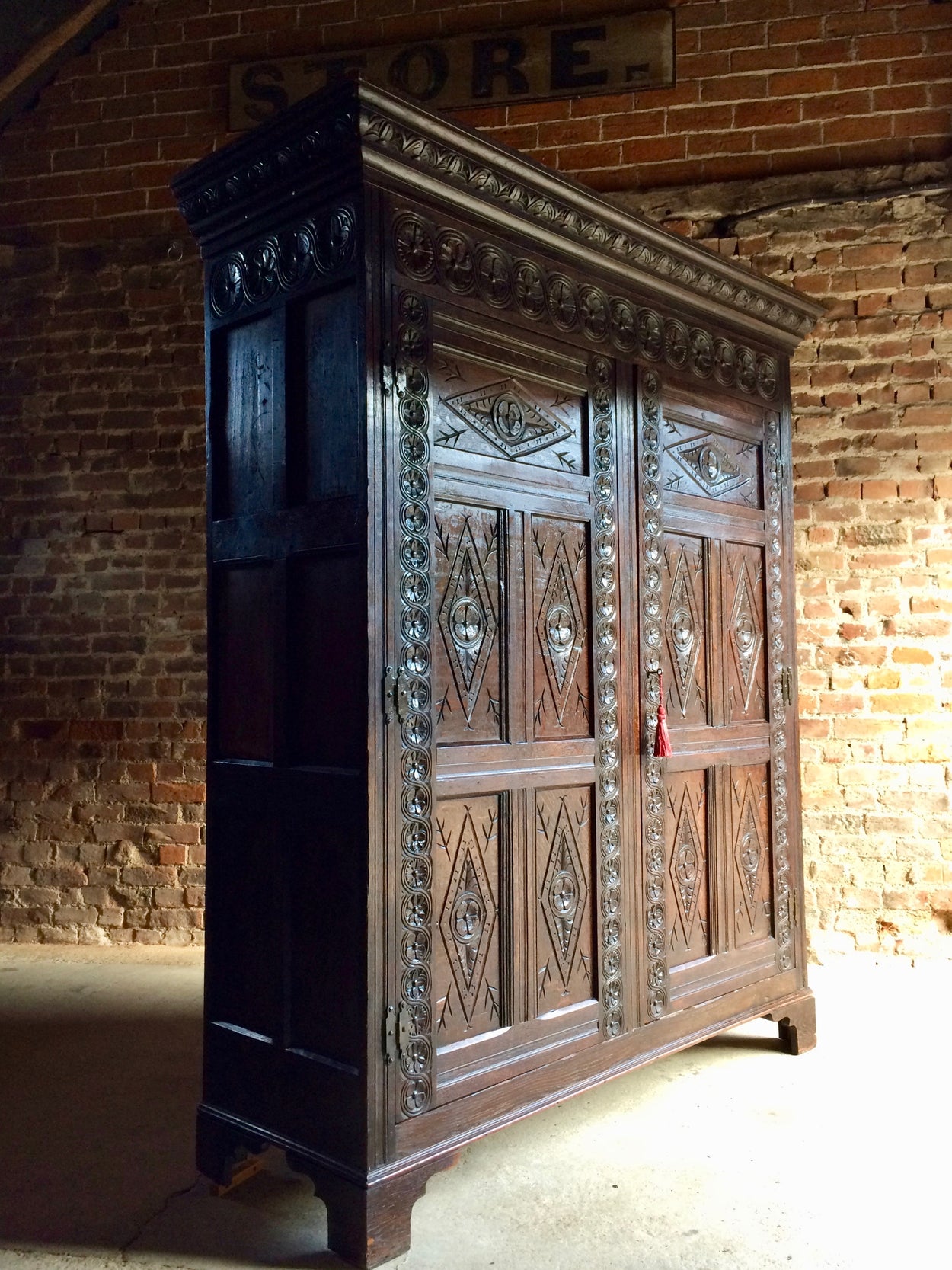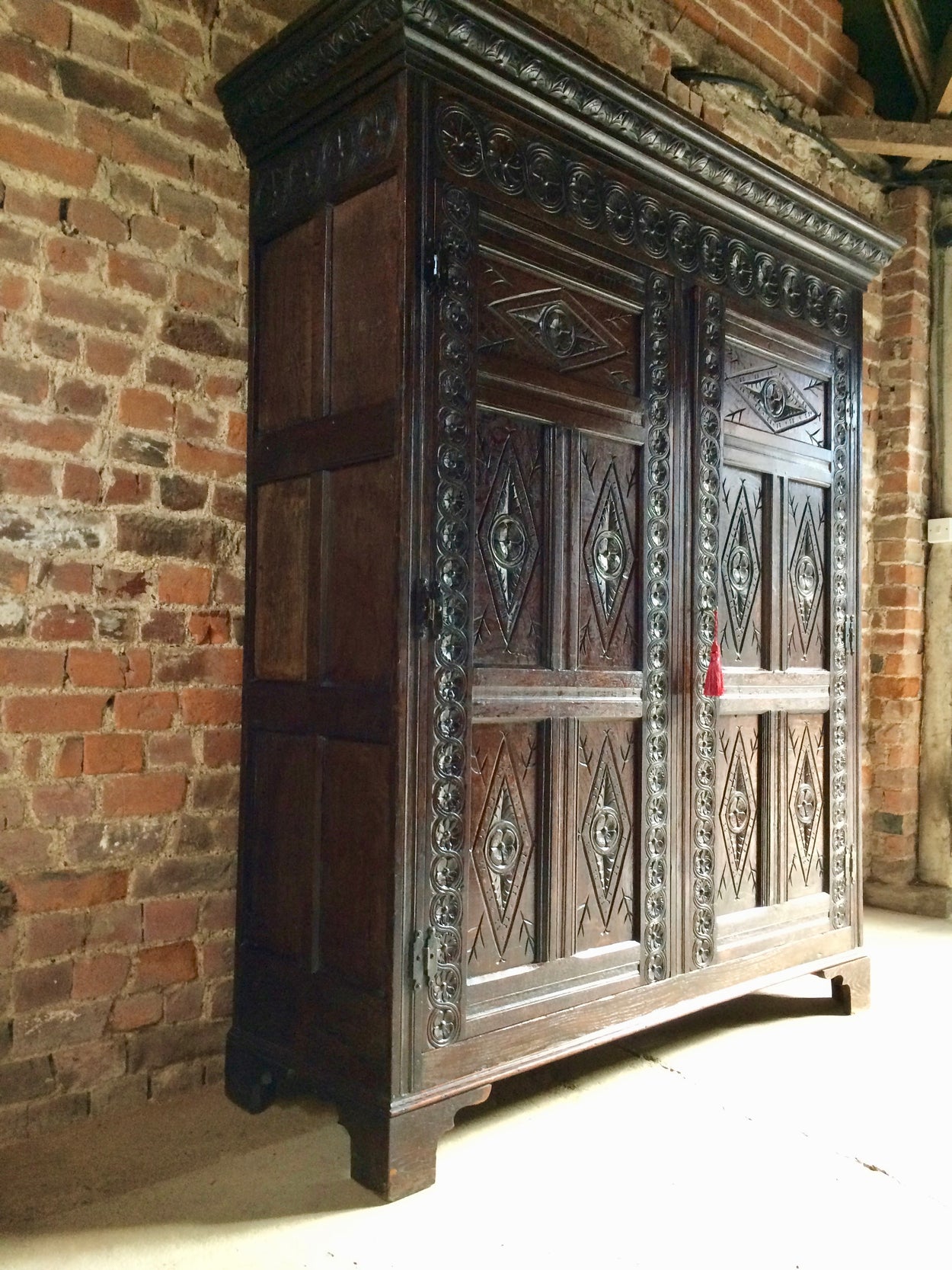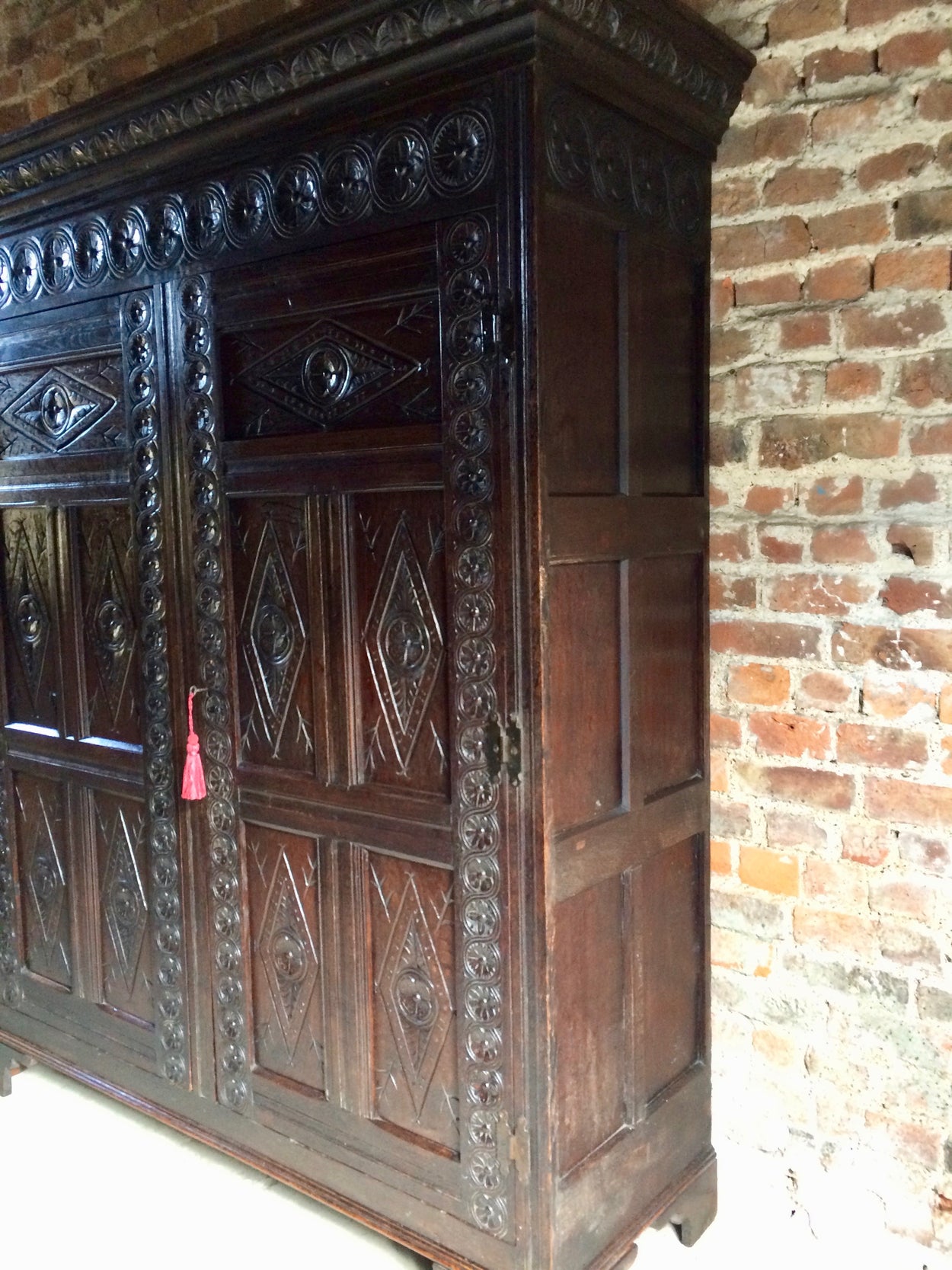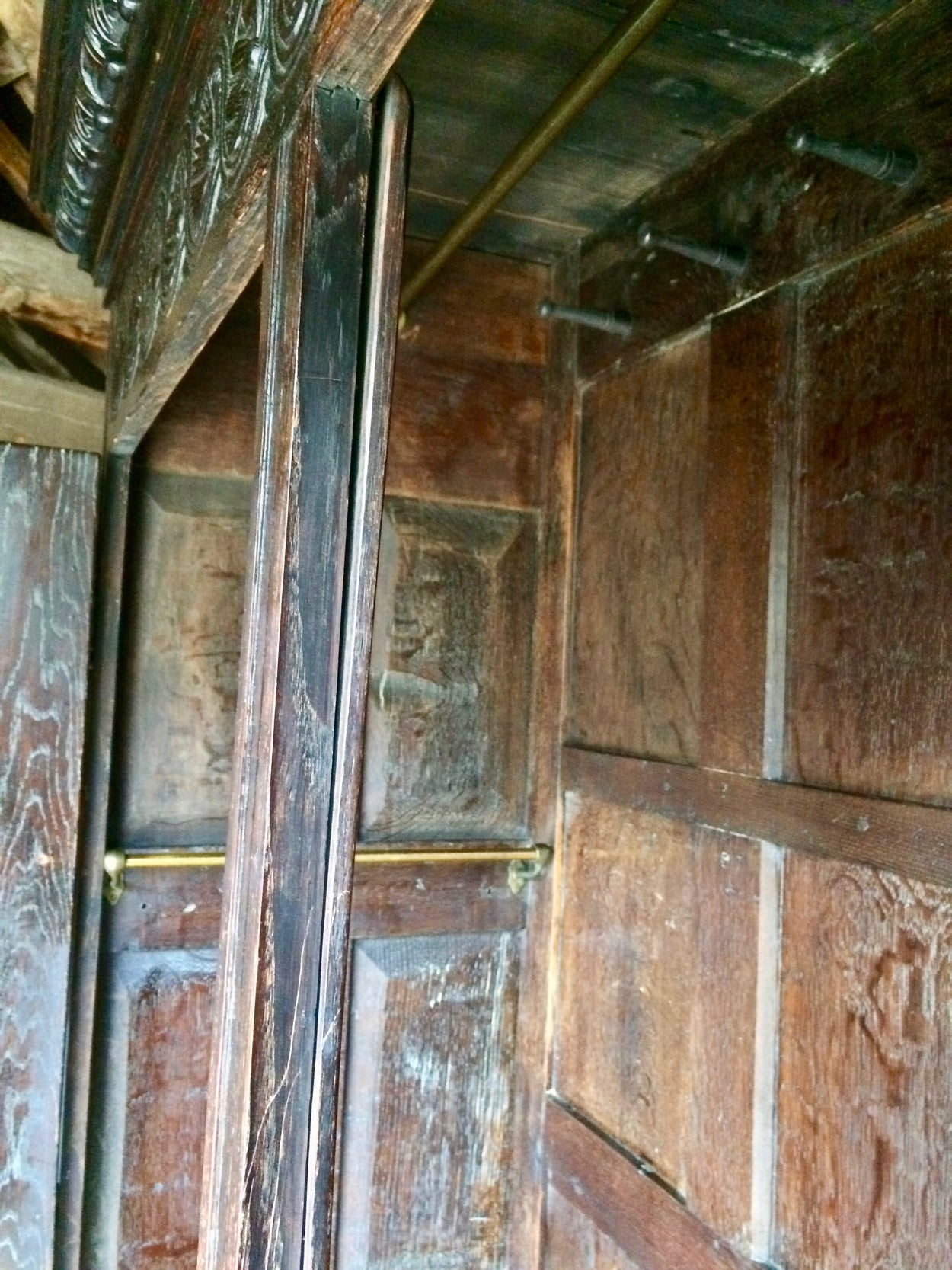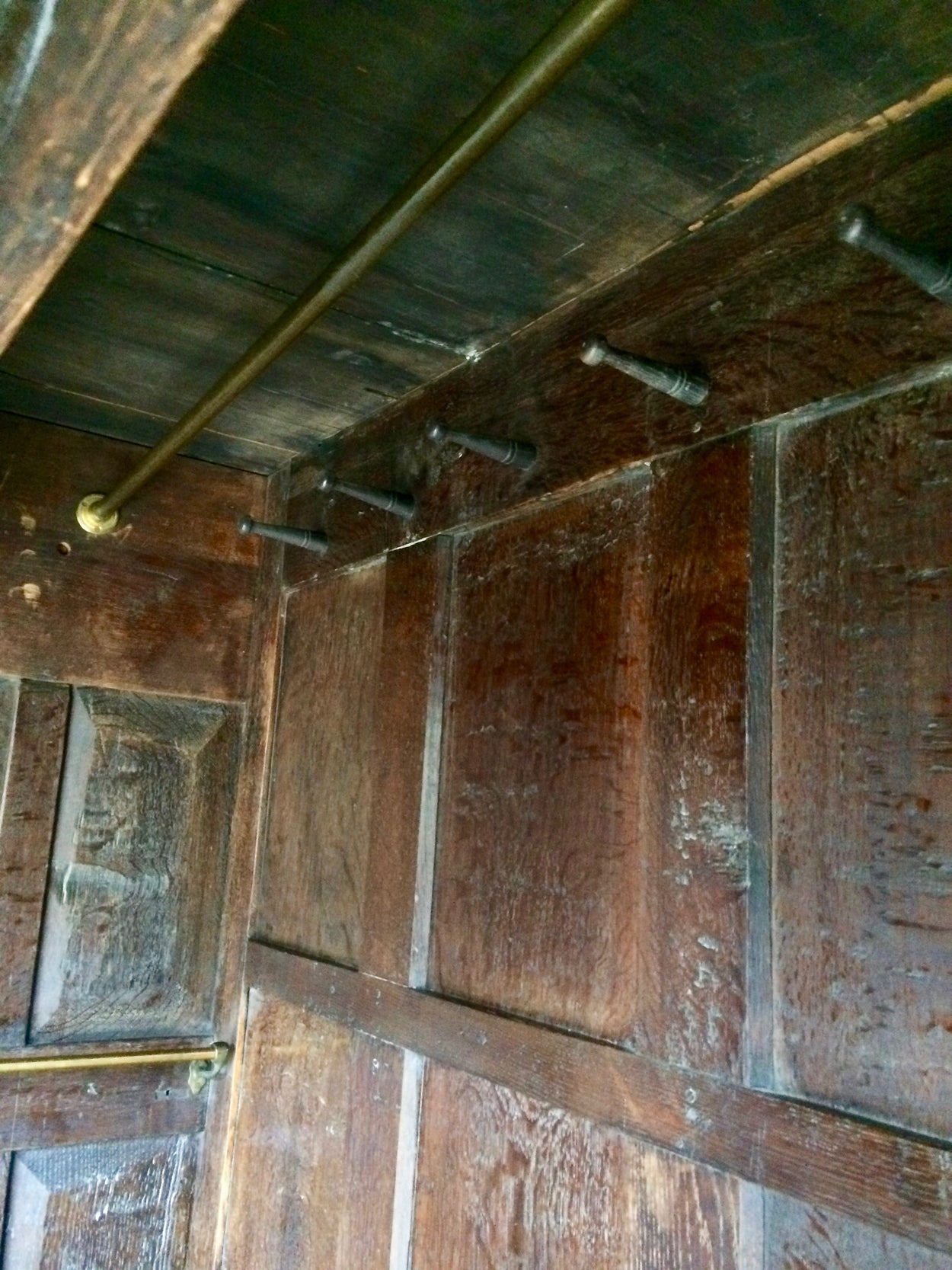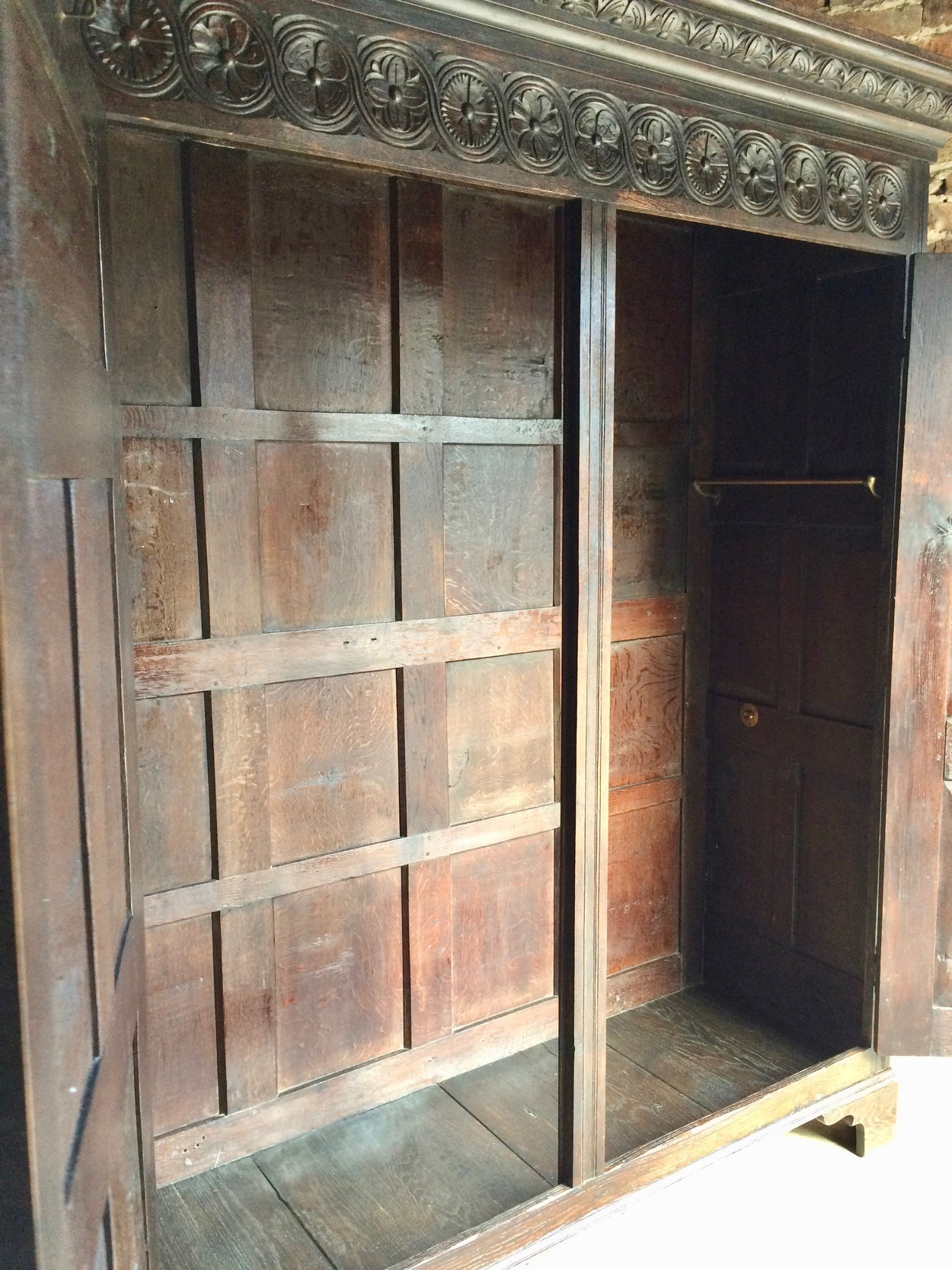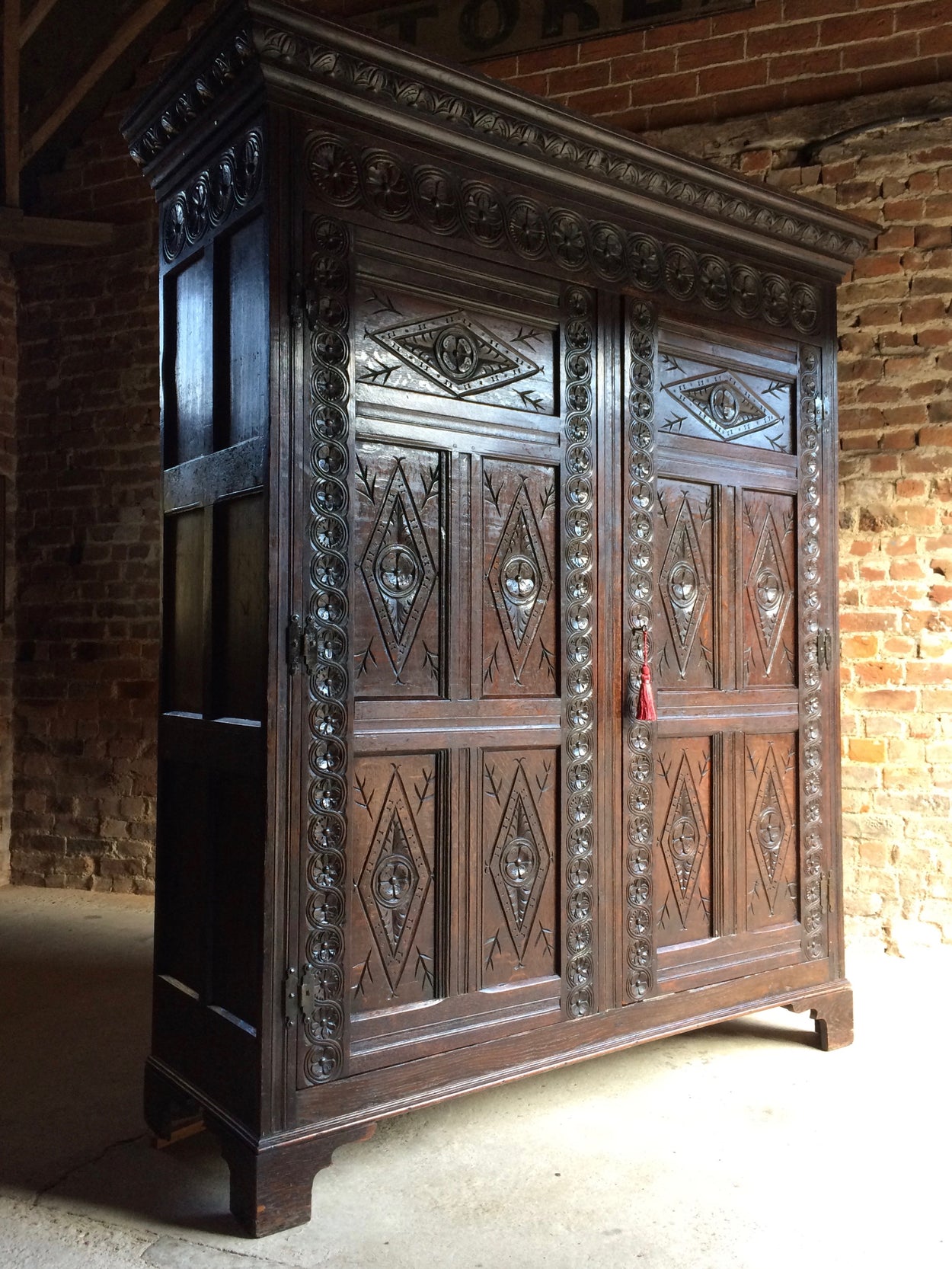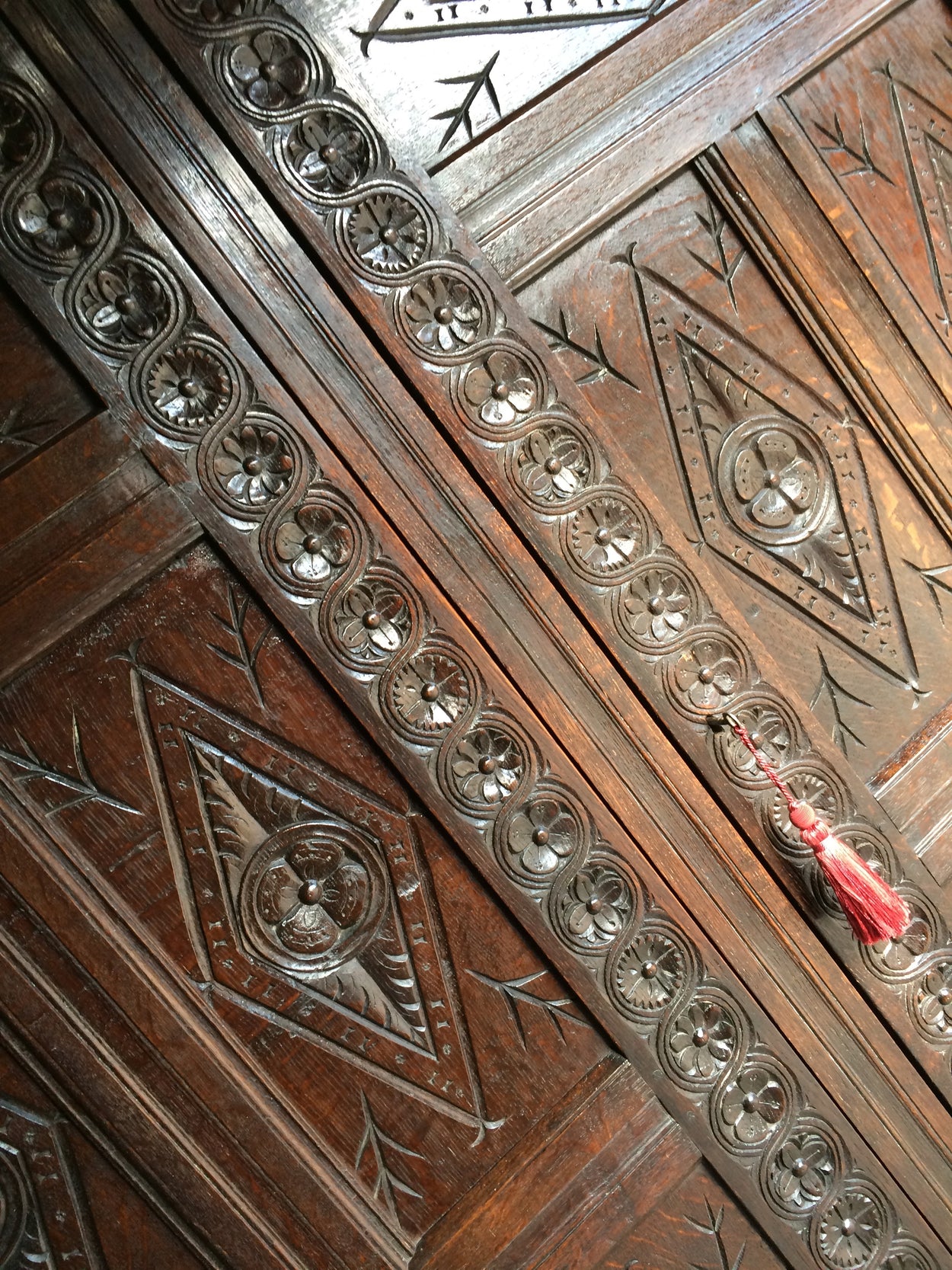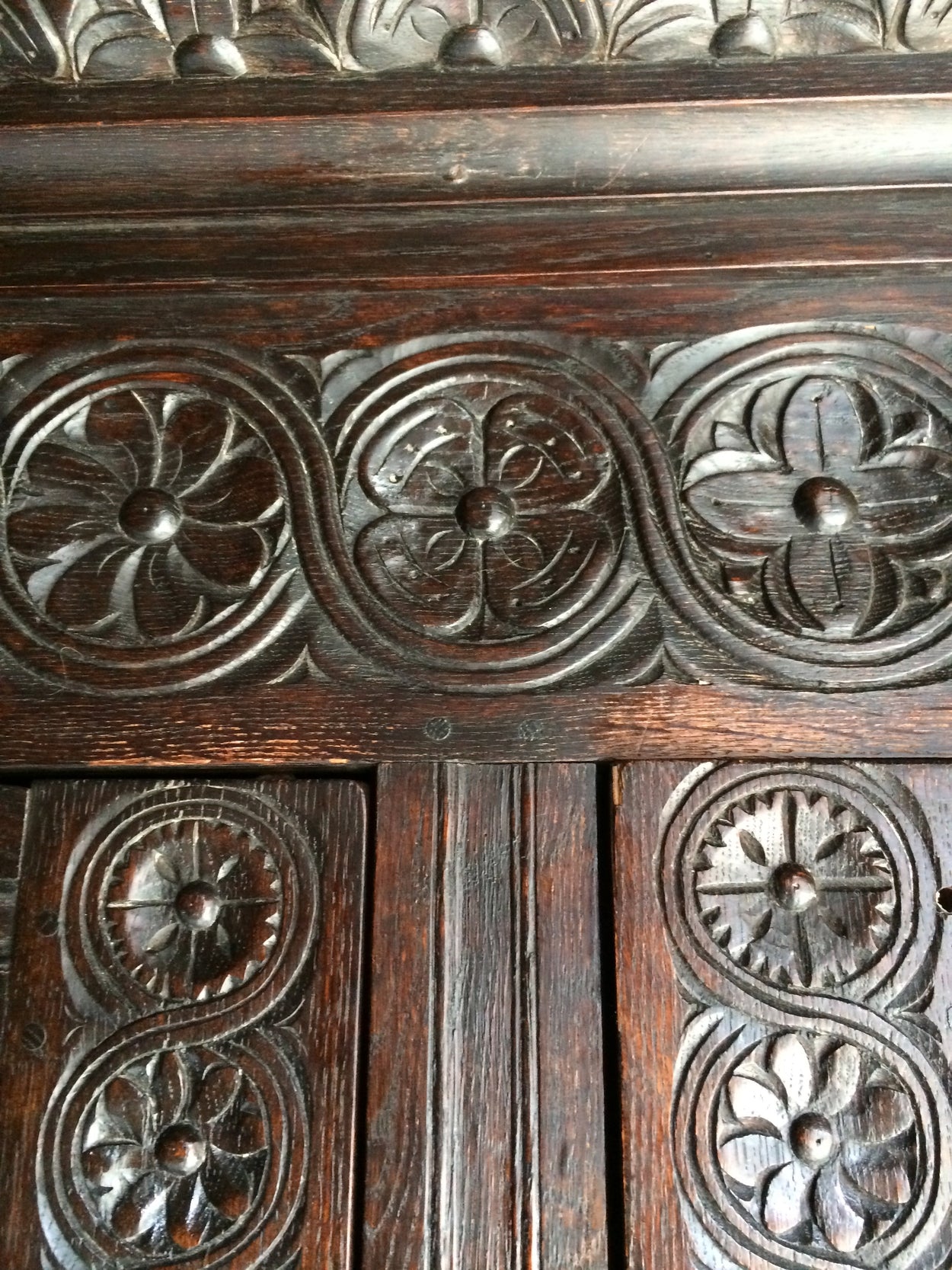 Antique 17th Century Style Oak Livery Hall Cupboard Circa 1790
SOLD
A magnificent antique 17th century style solid English Oak heavily carved livery or hall cupboard circa 1790, the rectangular carved cornice top above two heavily carved panel cupboard doors with original iron butterfly hinges supported by rose head hand forged nails, the cupboard tied together with hand made Oak pegs, various oak hanging pegs and later added brass rails within, planked back in original form, raised on shaped bracket feet, comes with one non working key with tassel.
Please note: this is an extremely large and very, very heavy piece of furniture that will require at least three to four strong people to move into place.
Condition: The cupboard is offered in good original condition, internally there are three brass hanging rails which are later additions, the key to the lock does not work however the lock is present and we could probably get a working key cut if one desired, there are no signs of past or present woodworm, the cupboard is extremely heavy and does not split into sections.
Antique
17th Century Style
Circa 1790
Livery / Hall Cupboard
Solid English Coutry Oak
Heavily Carved
Investment
Practical & Beautiful
Dimensions:
Height: 79" Inches / 200cm
Width: 68" Inches / 172cm
Depth: 24" Inches / 61cm
Delivery:
Free delivery is offered to England & Wales