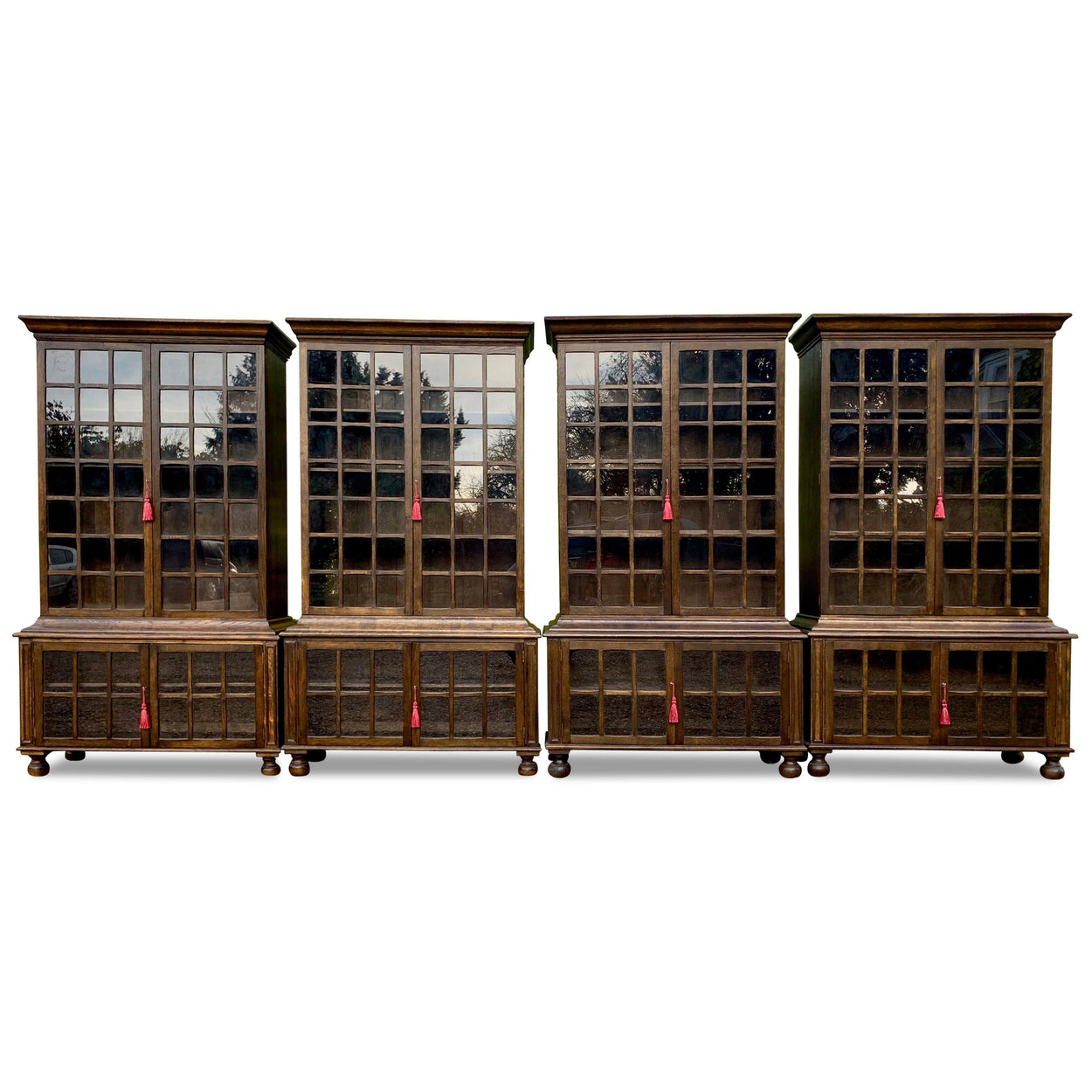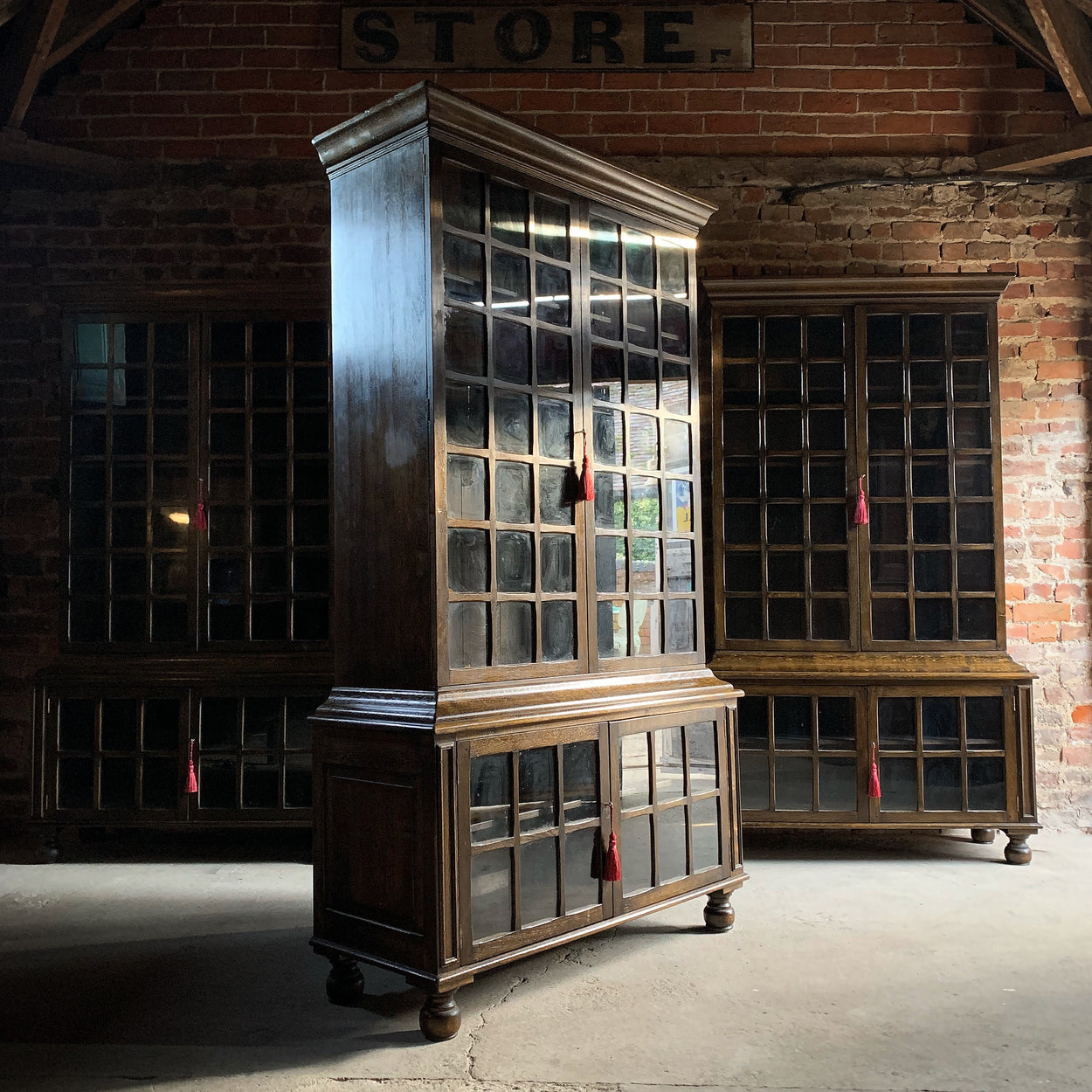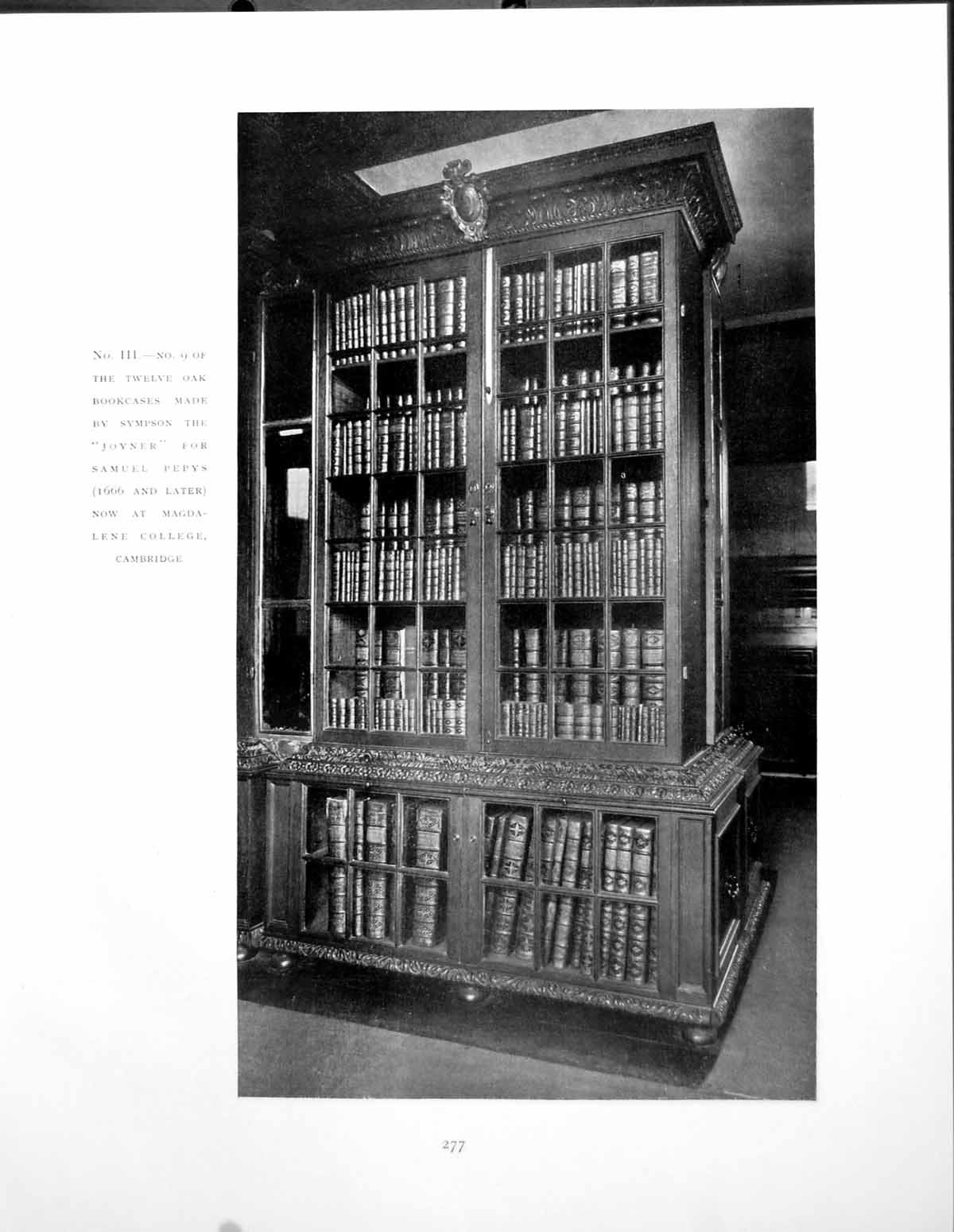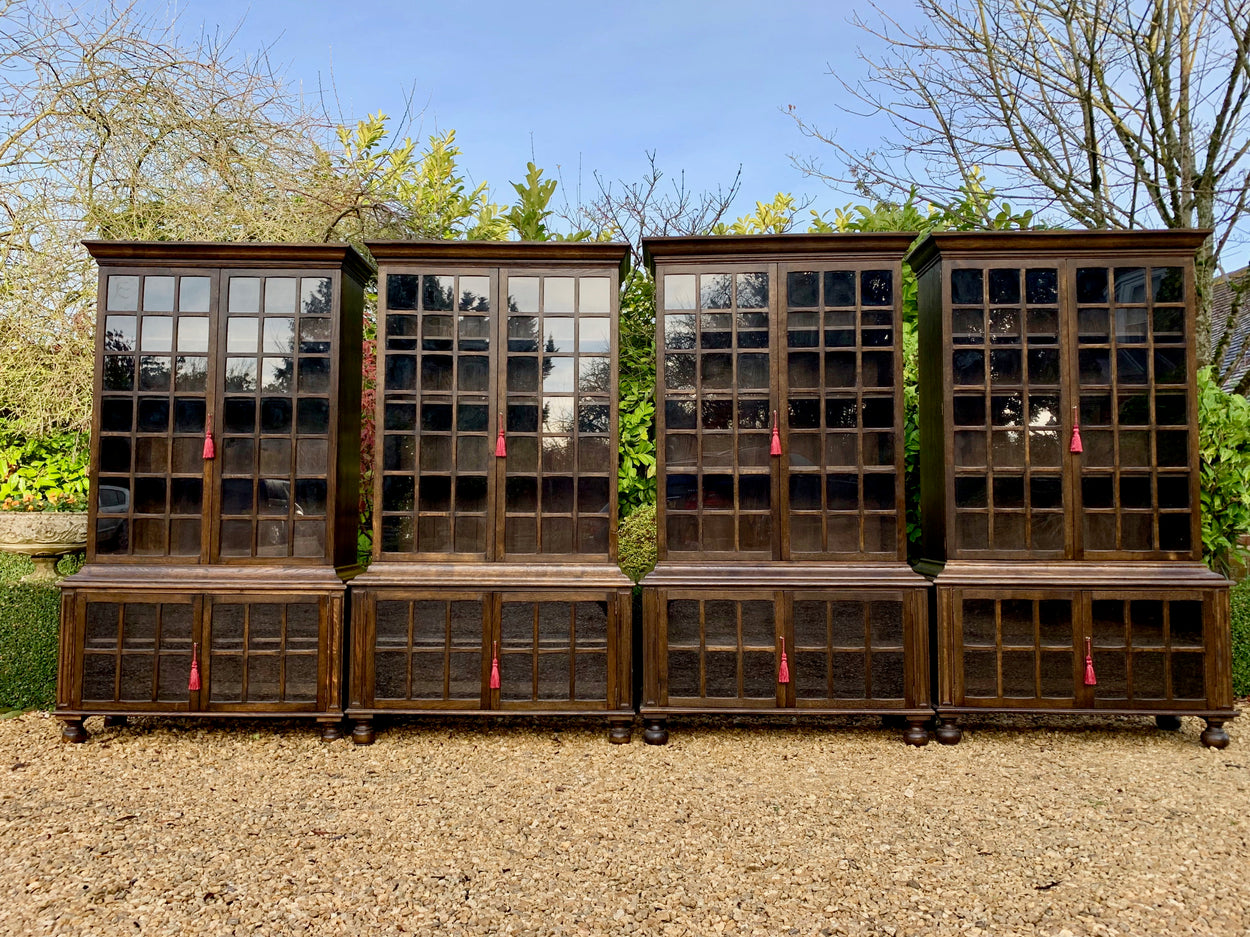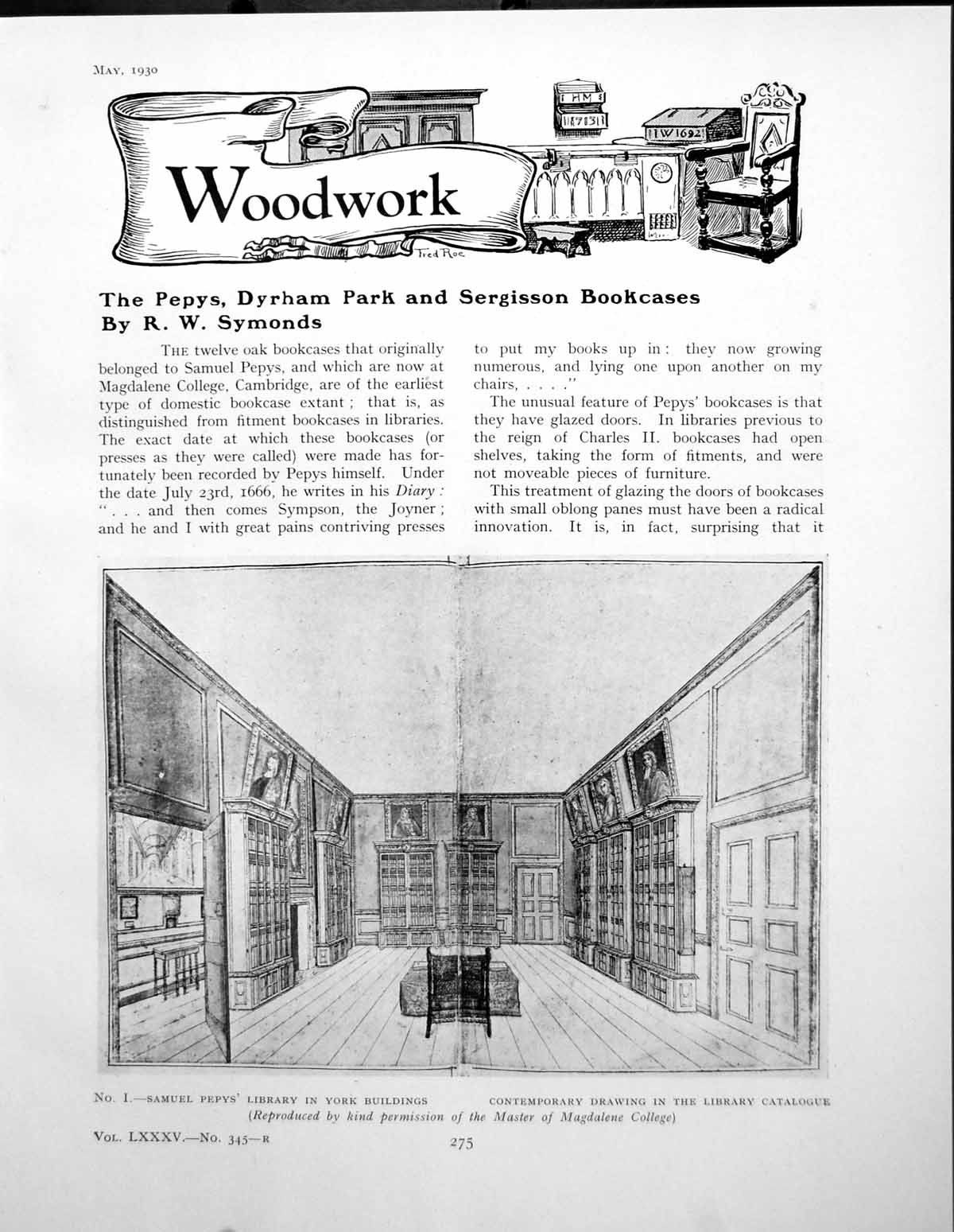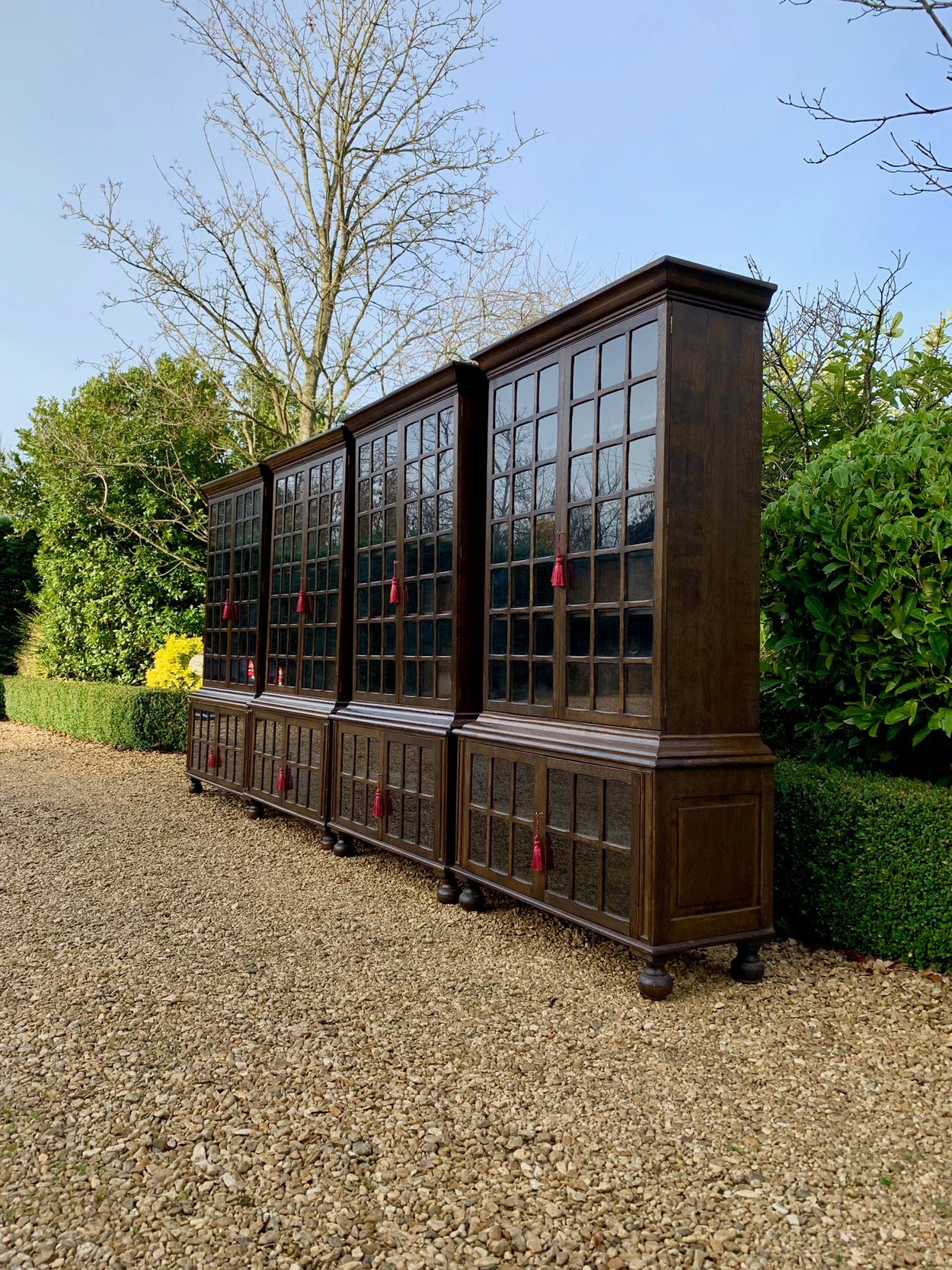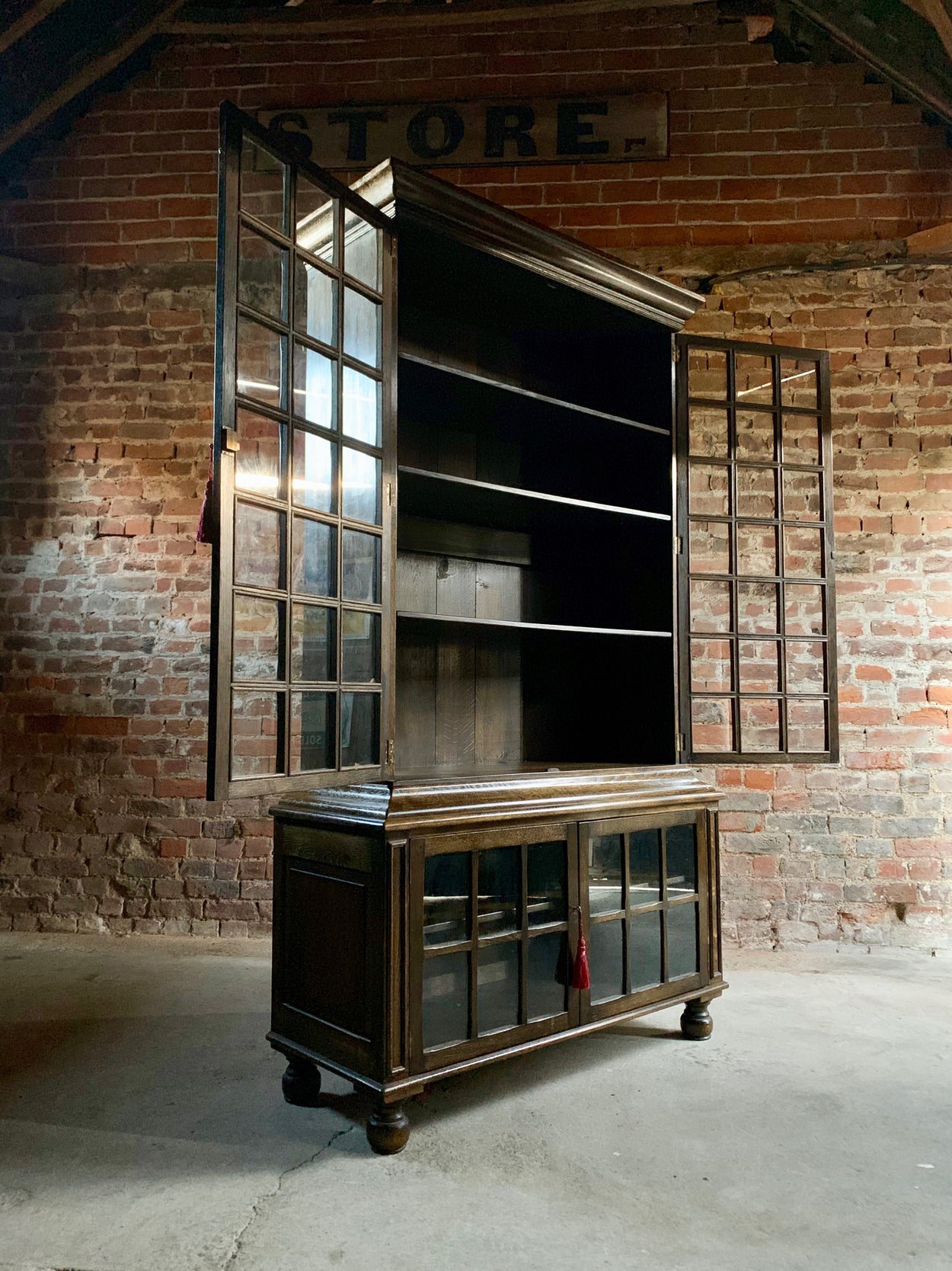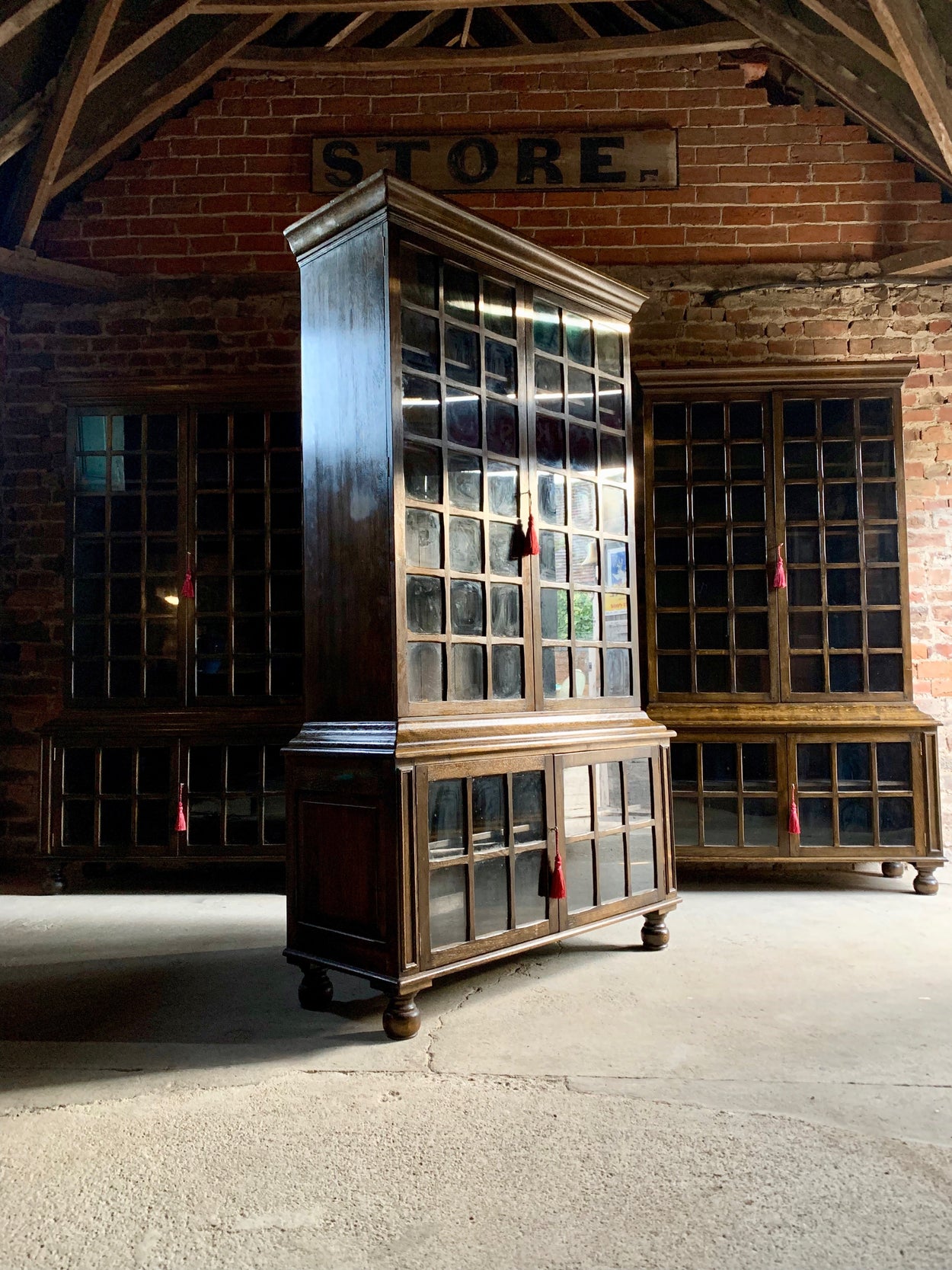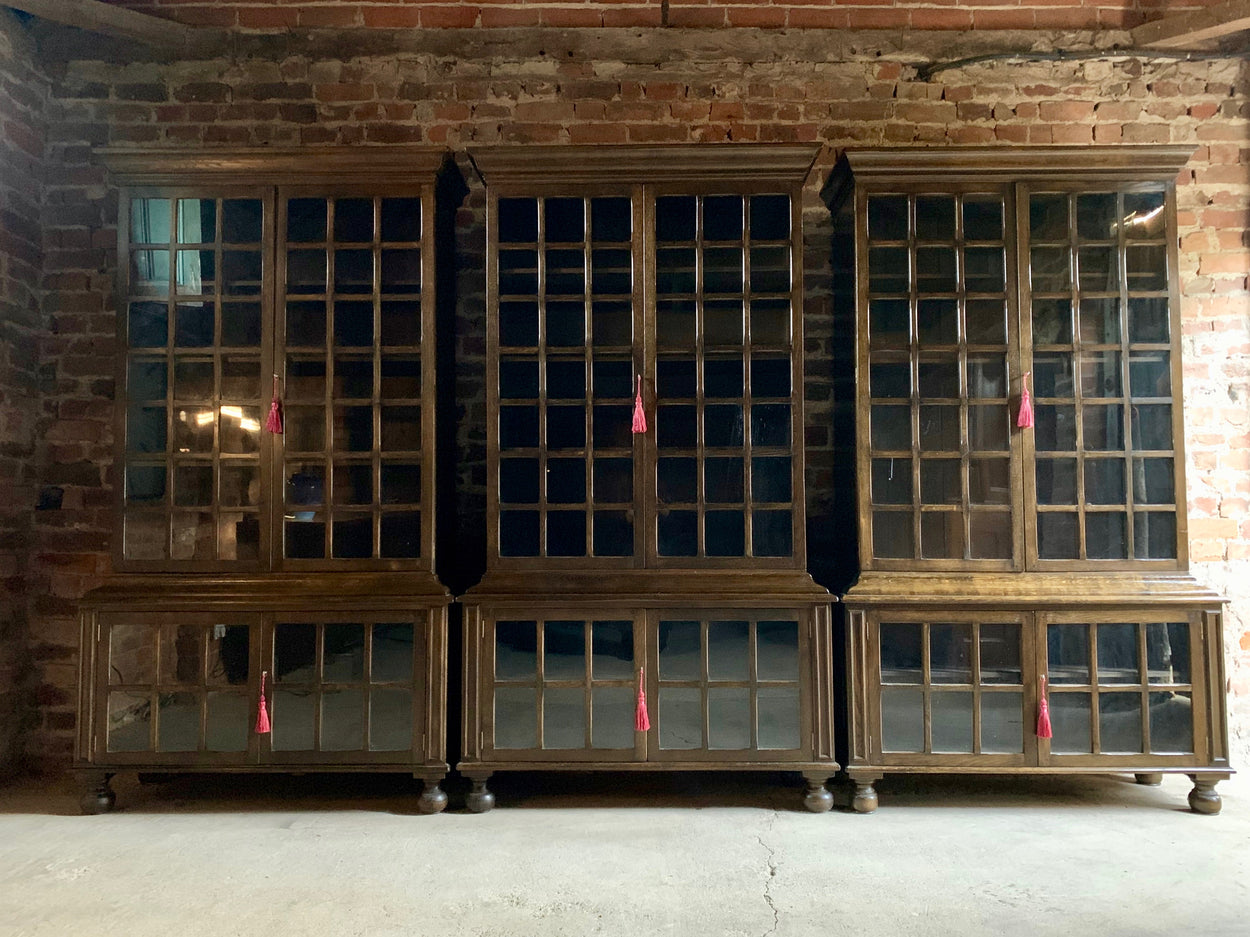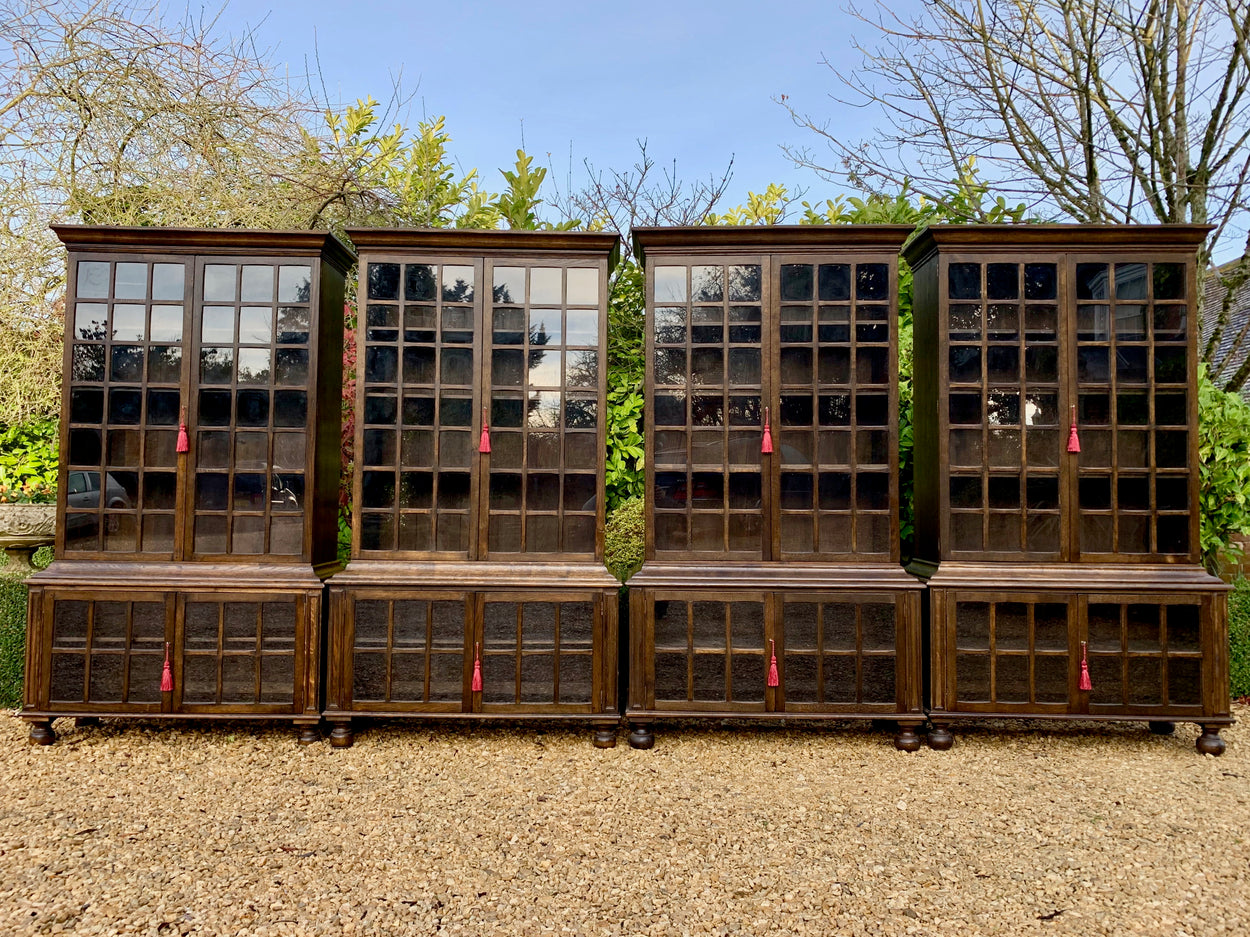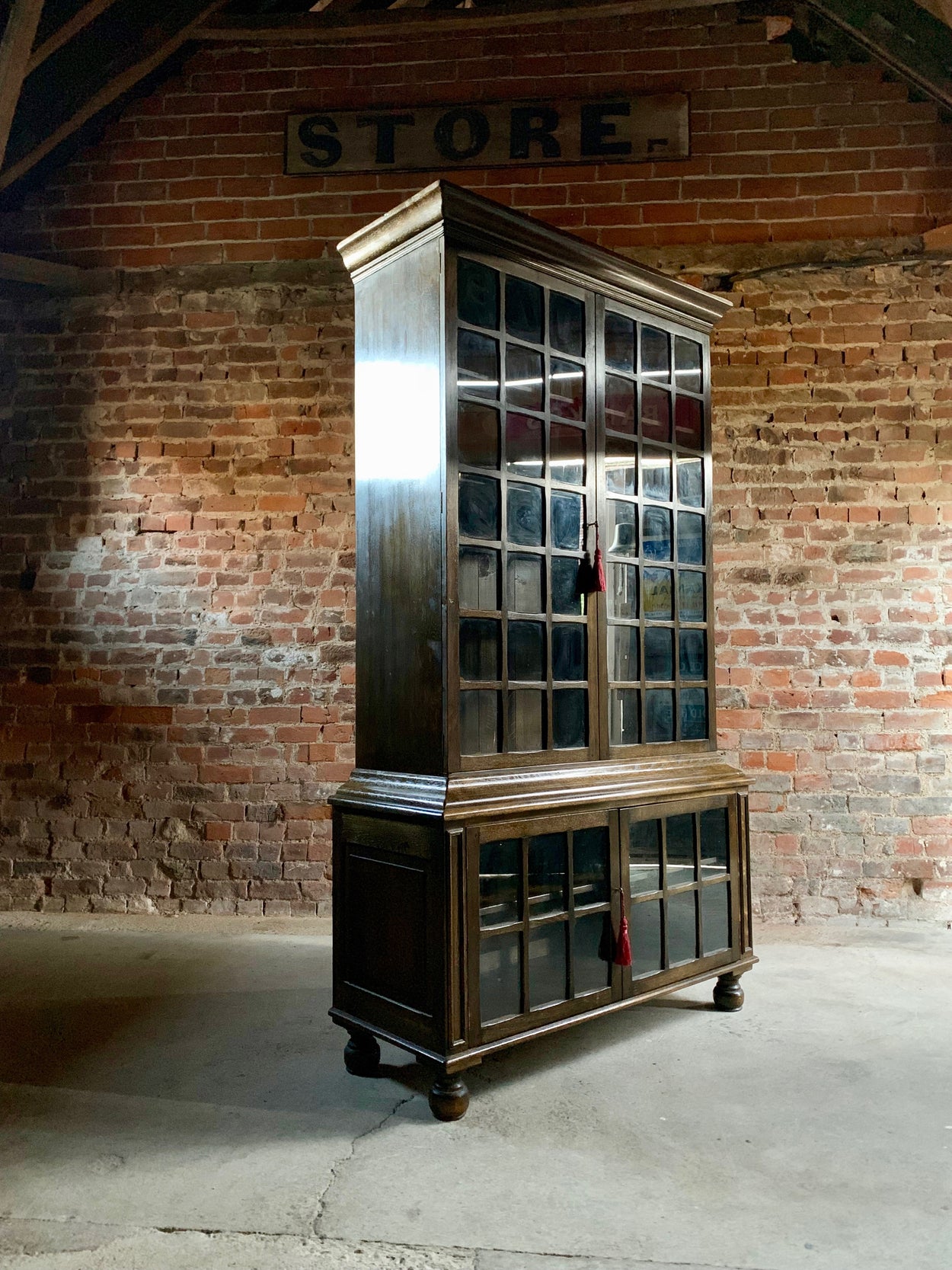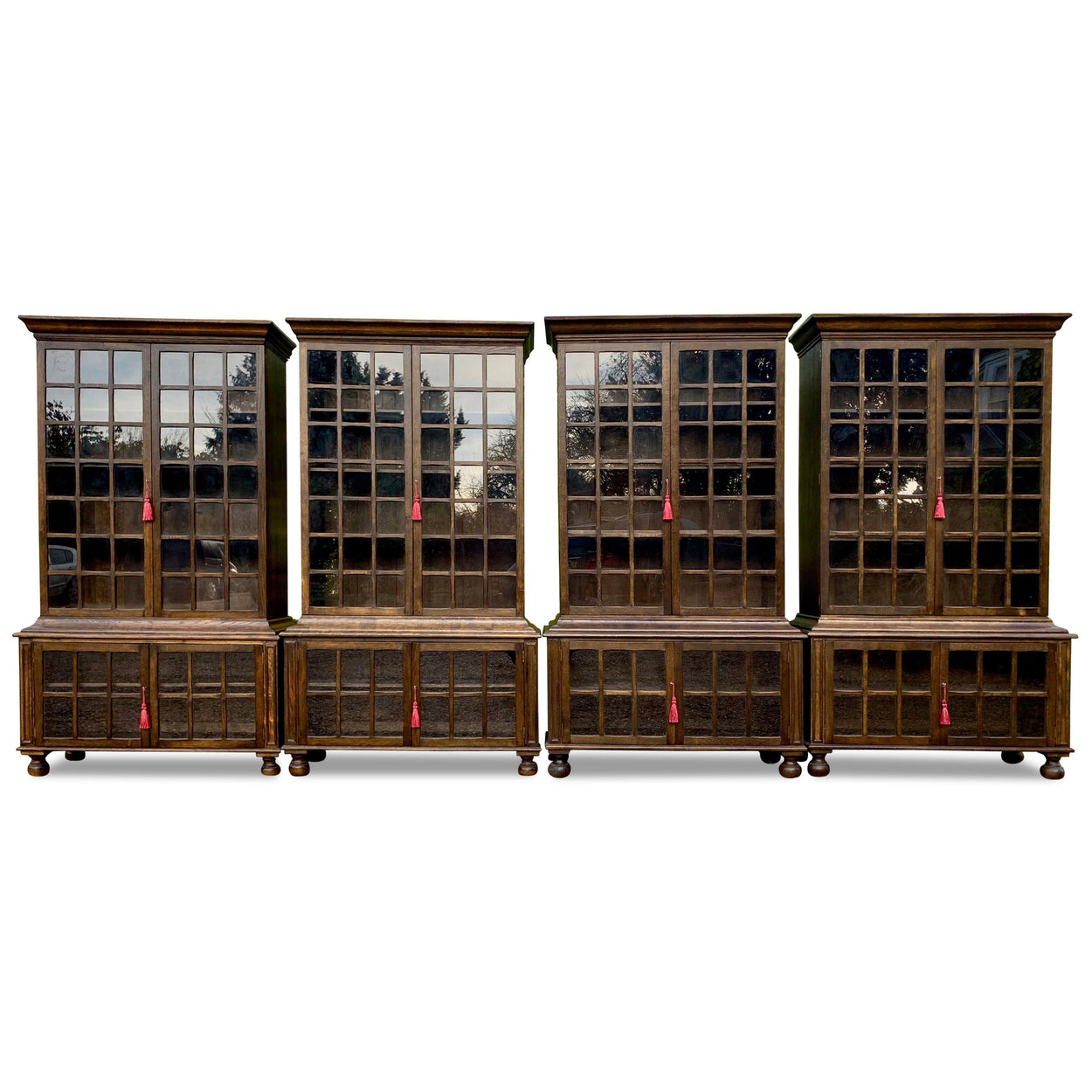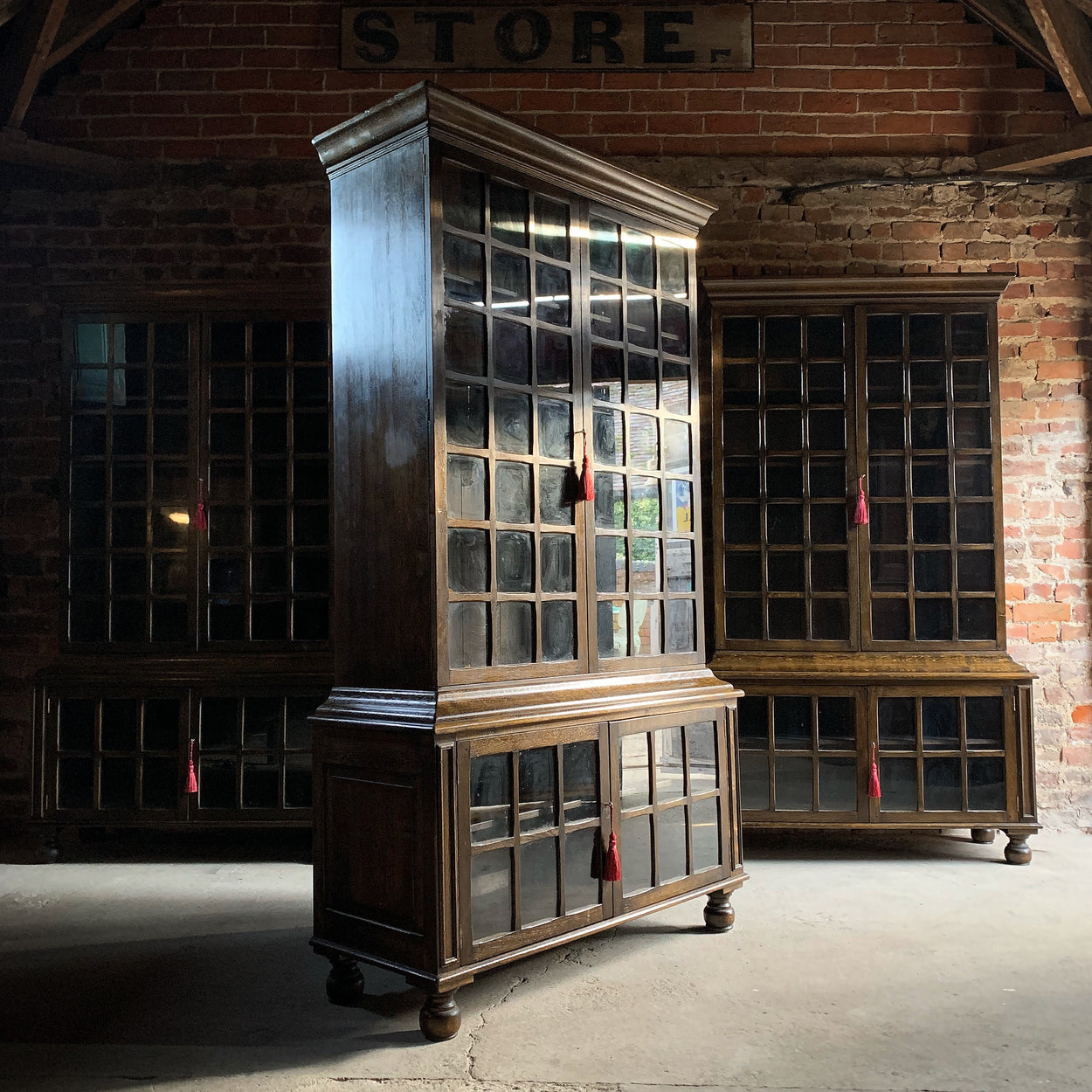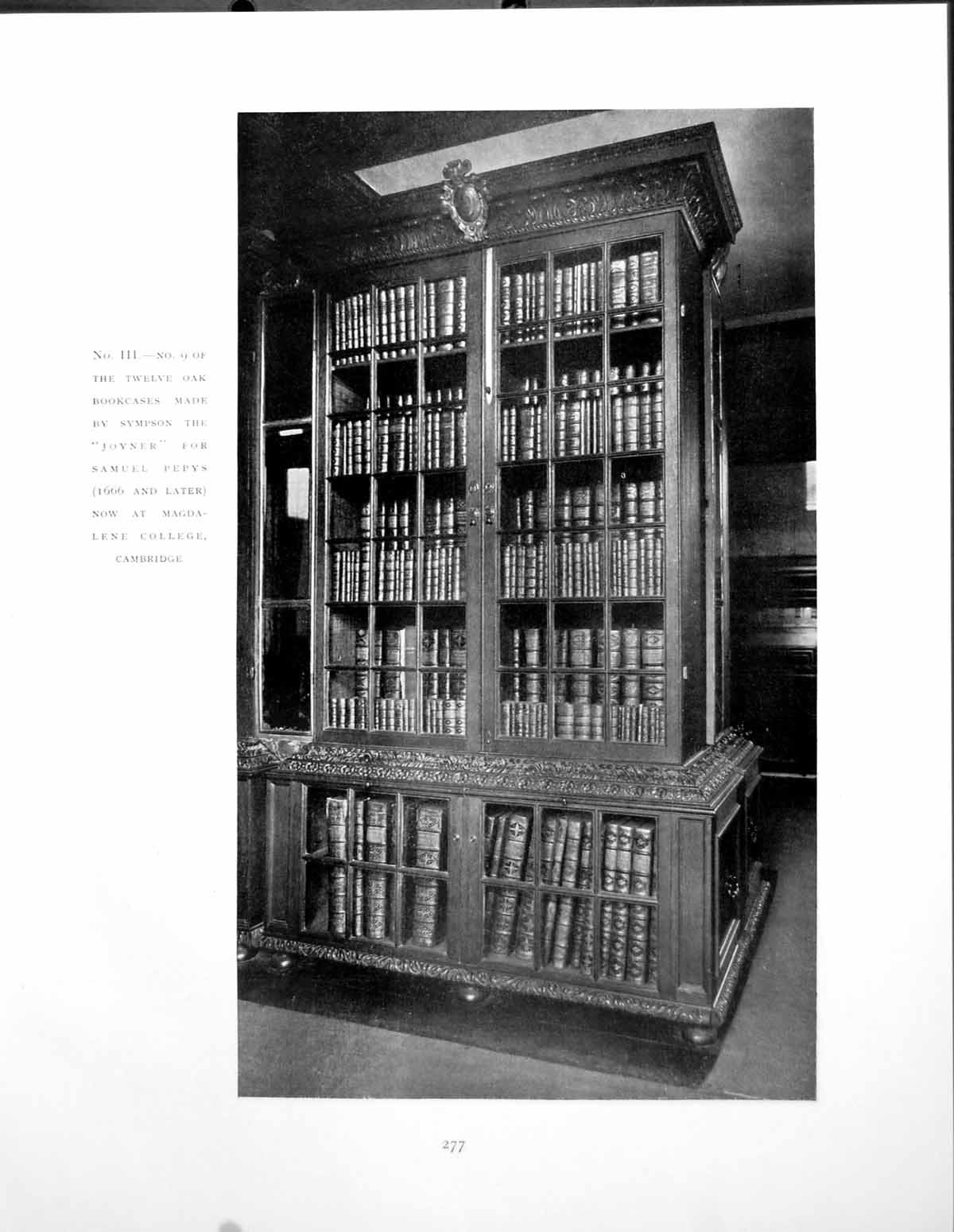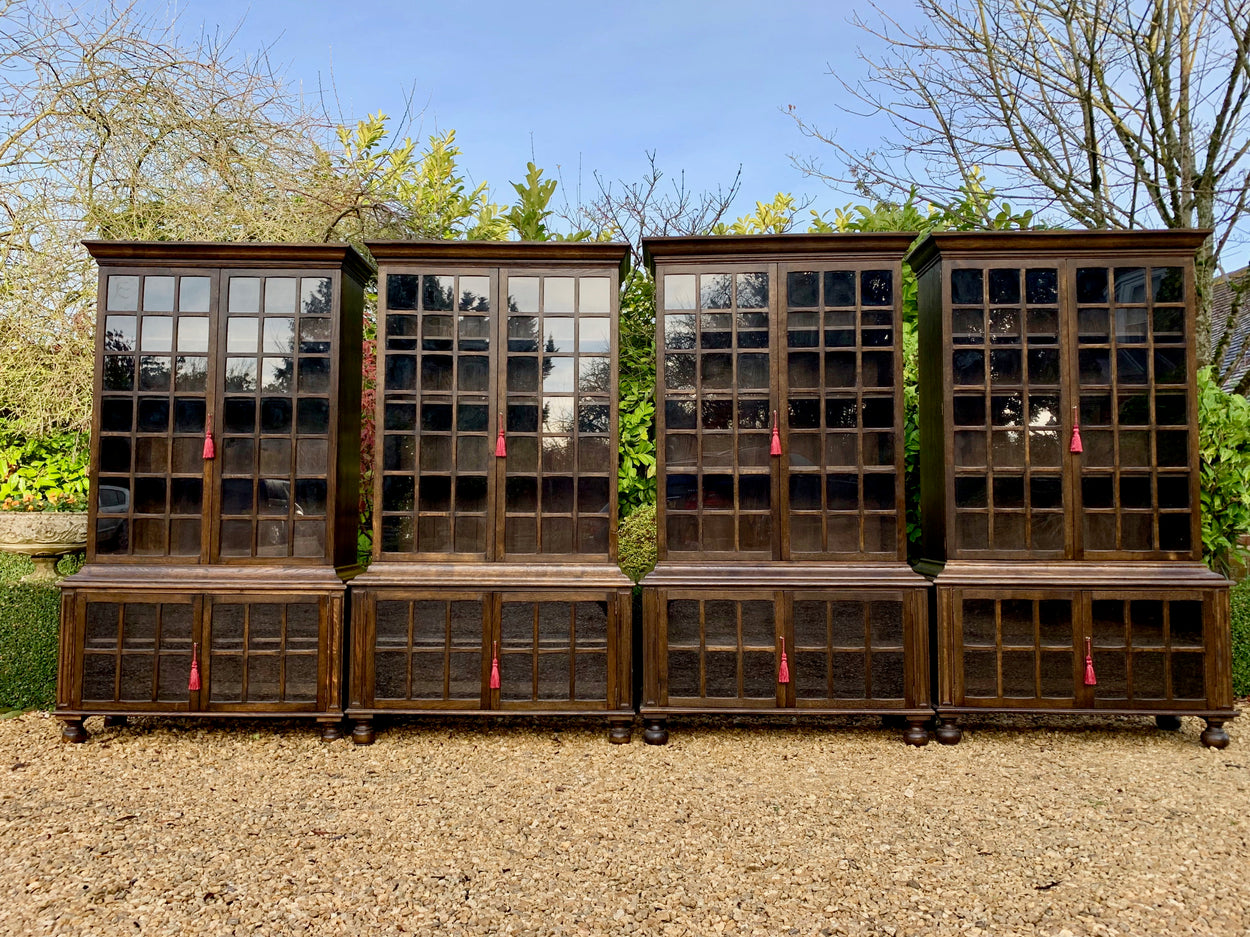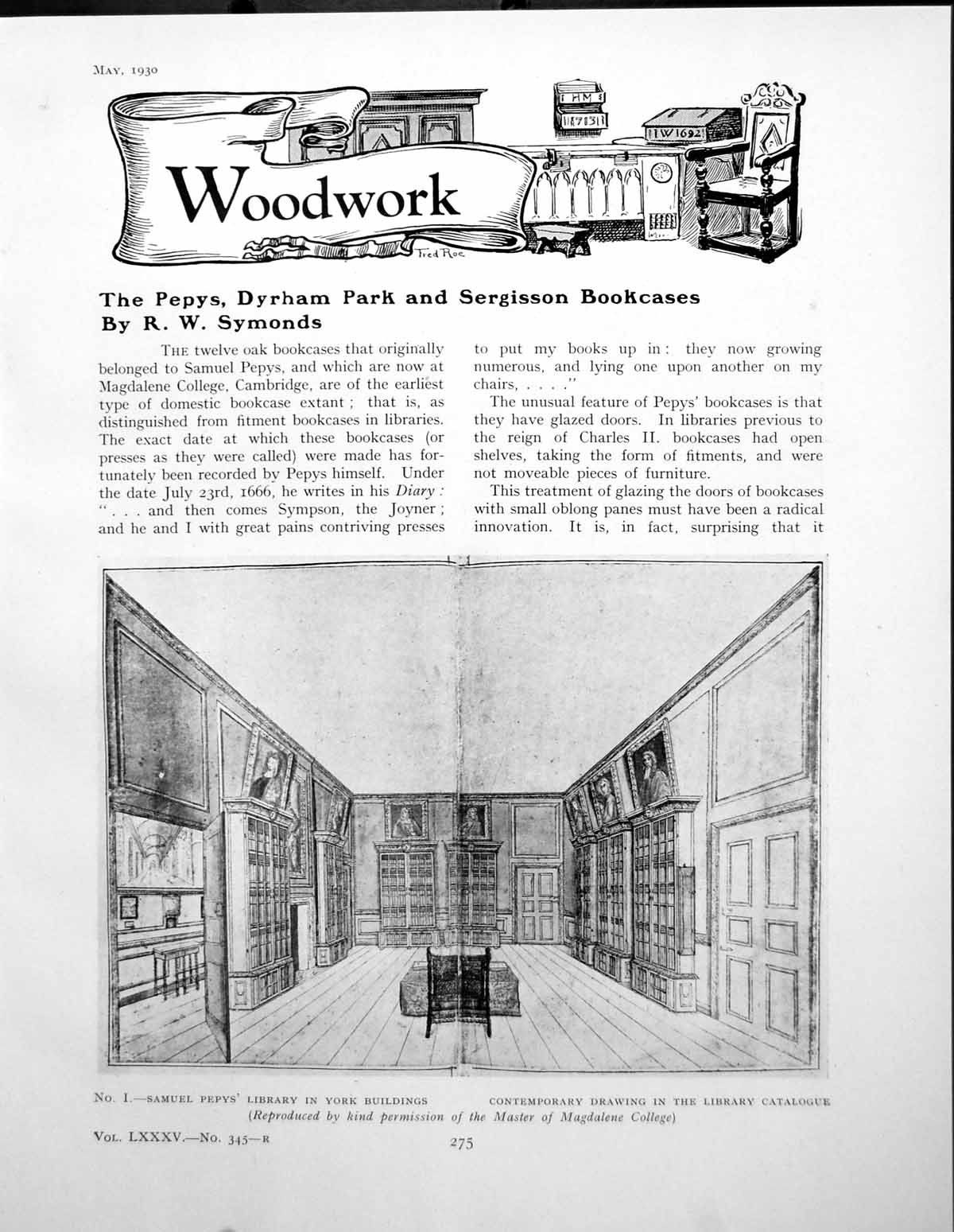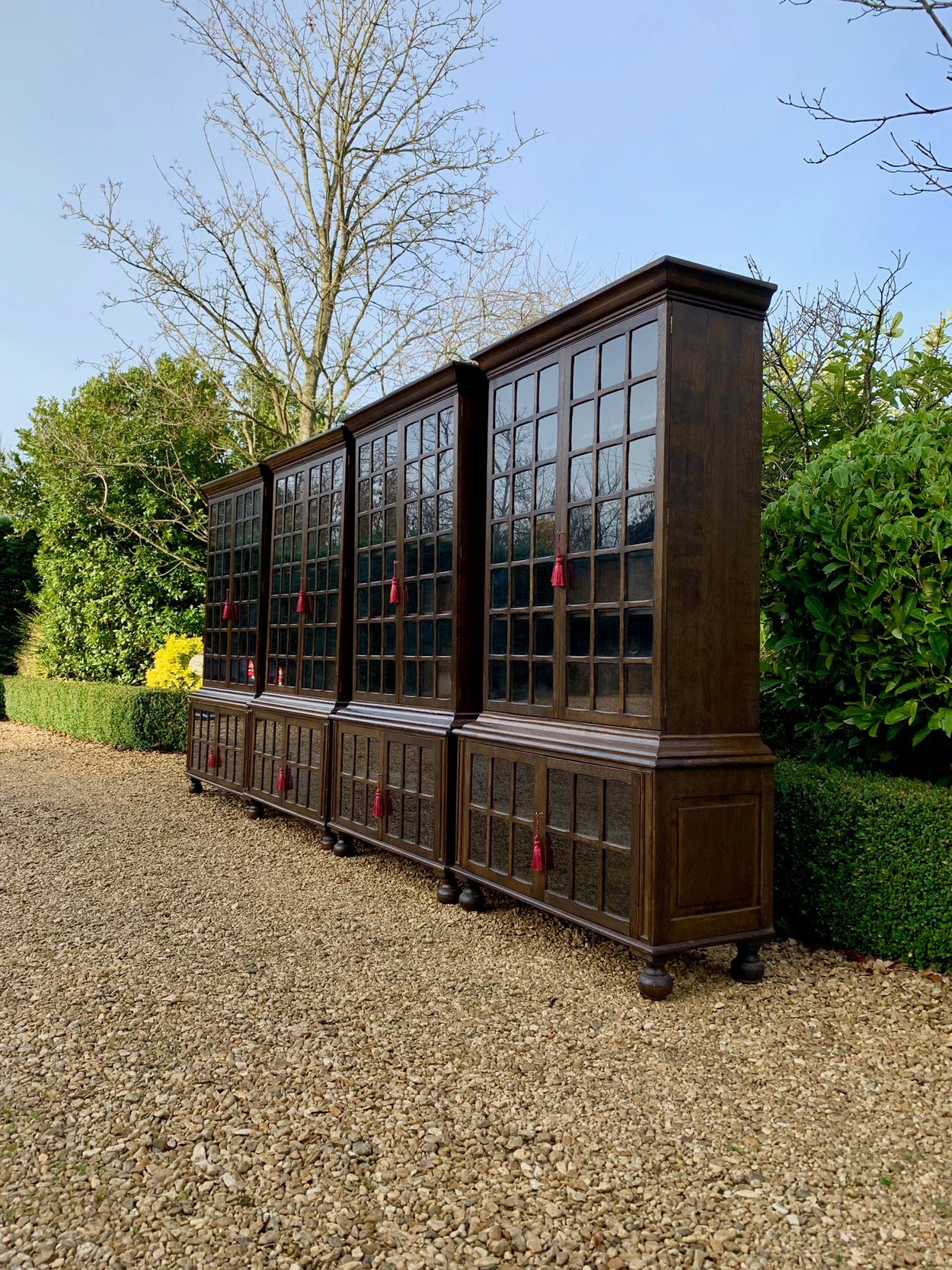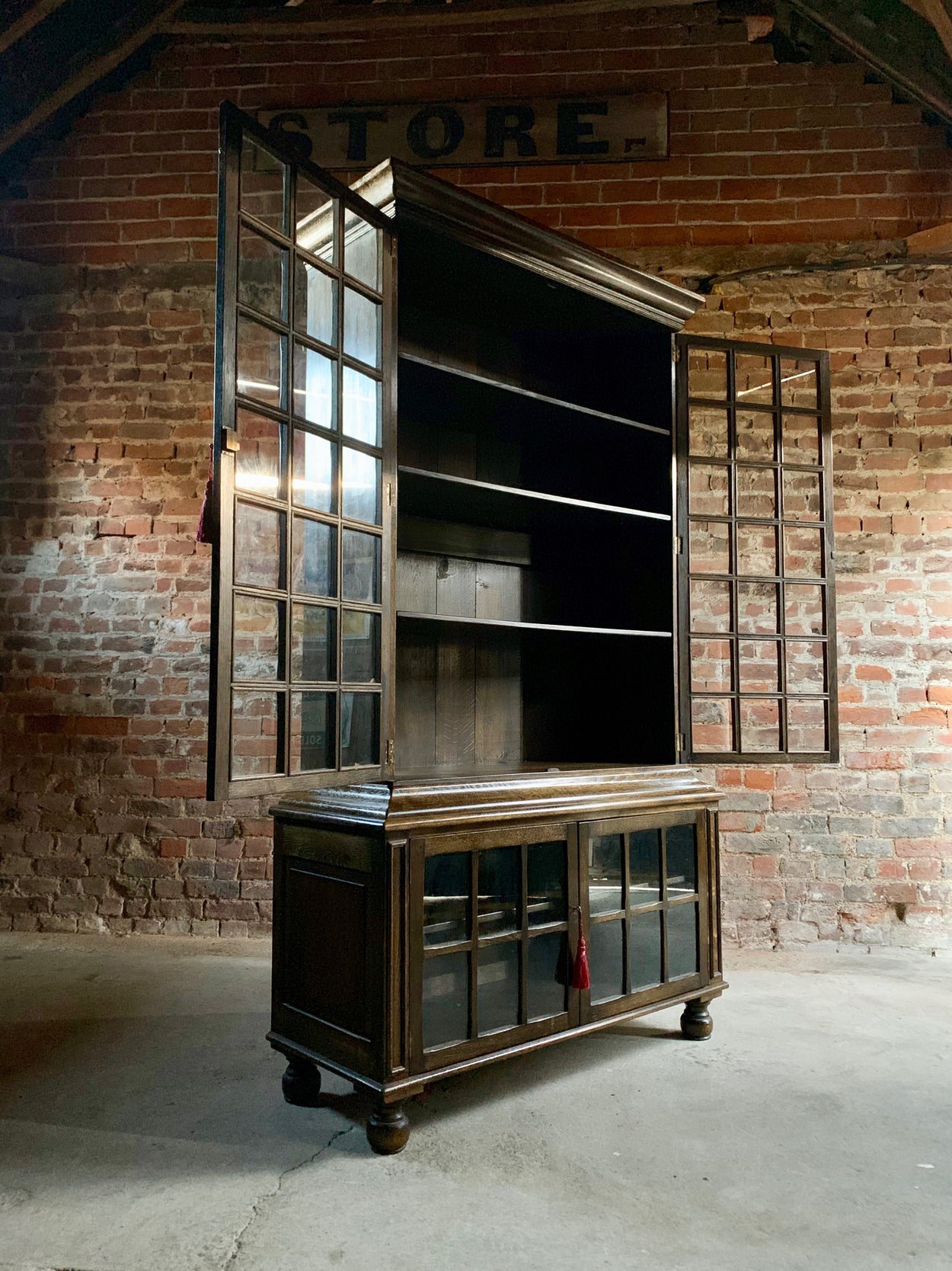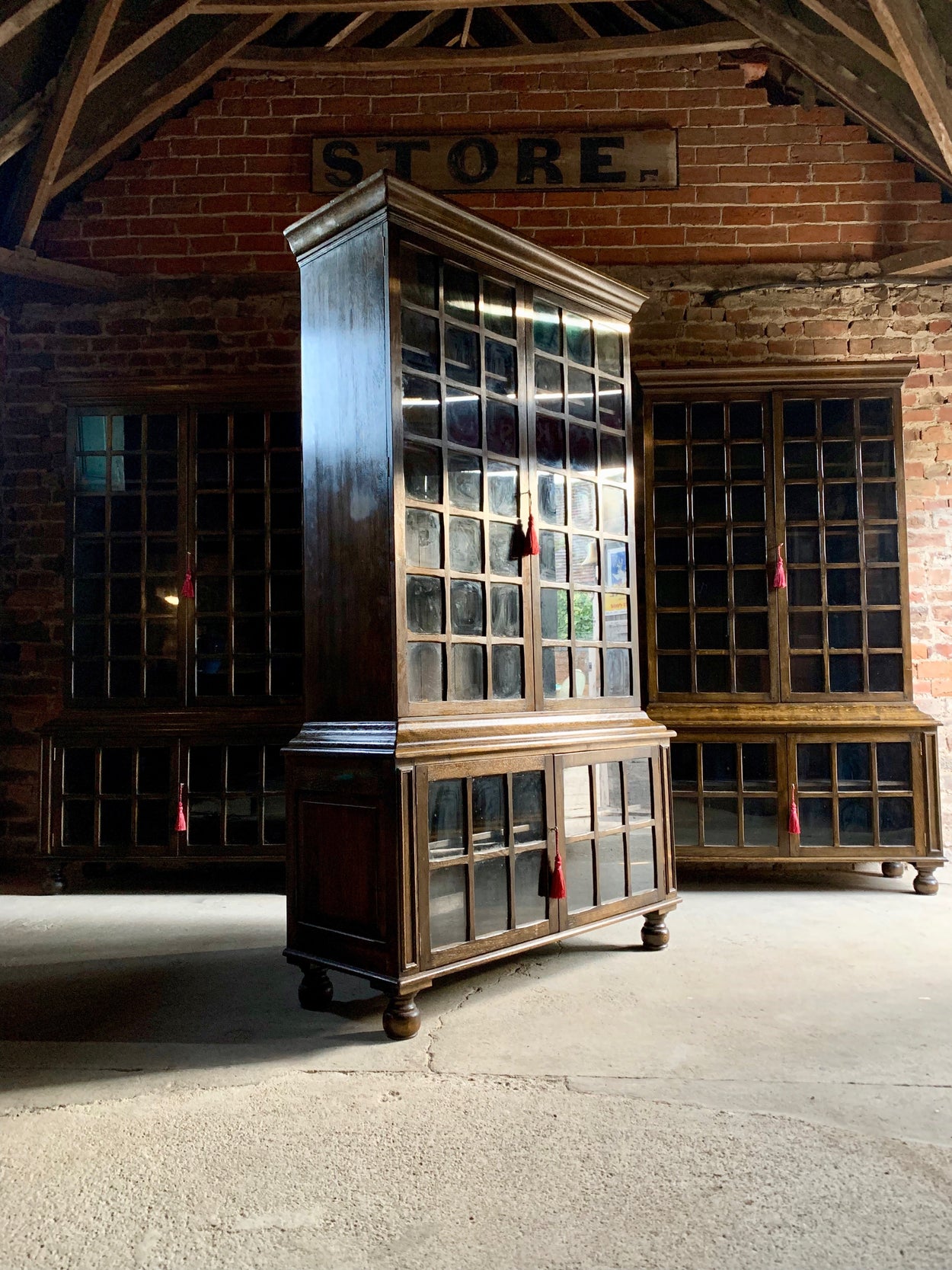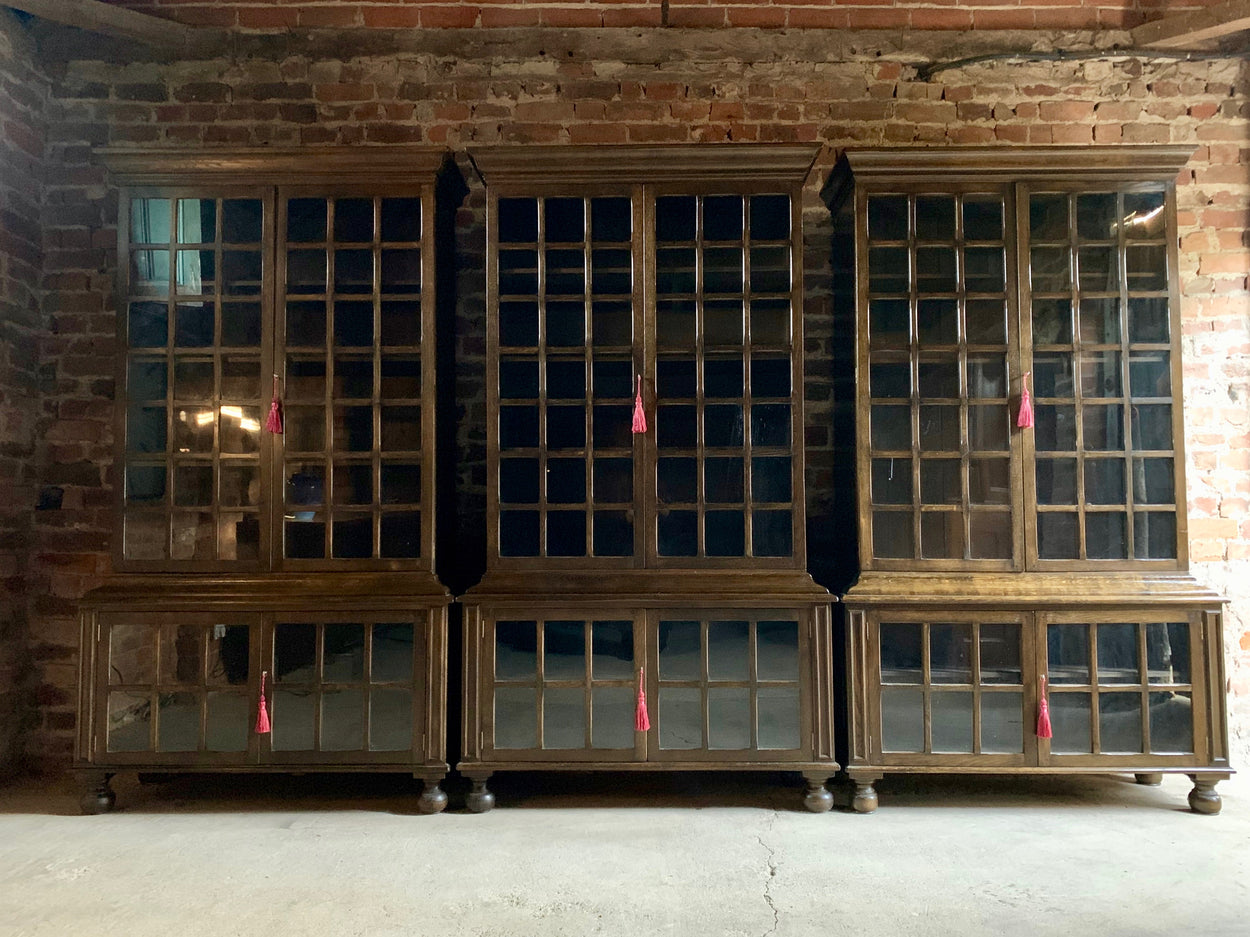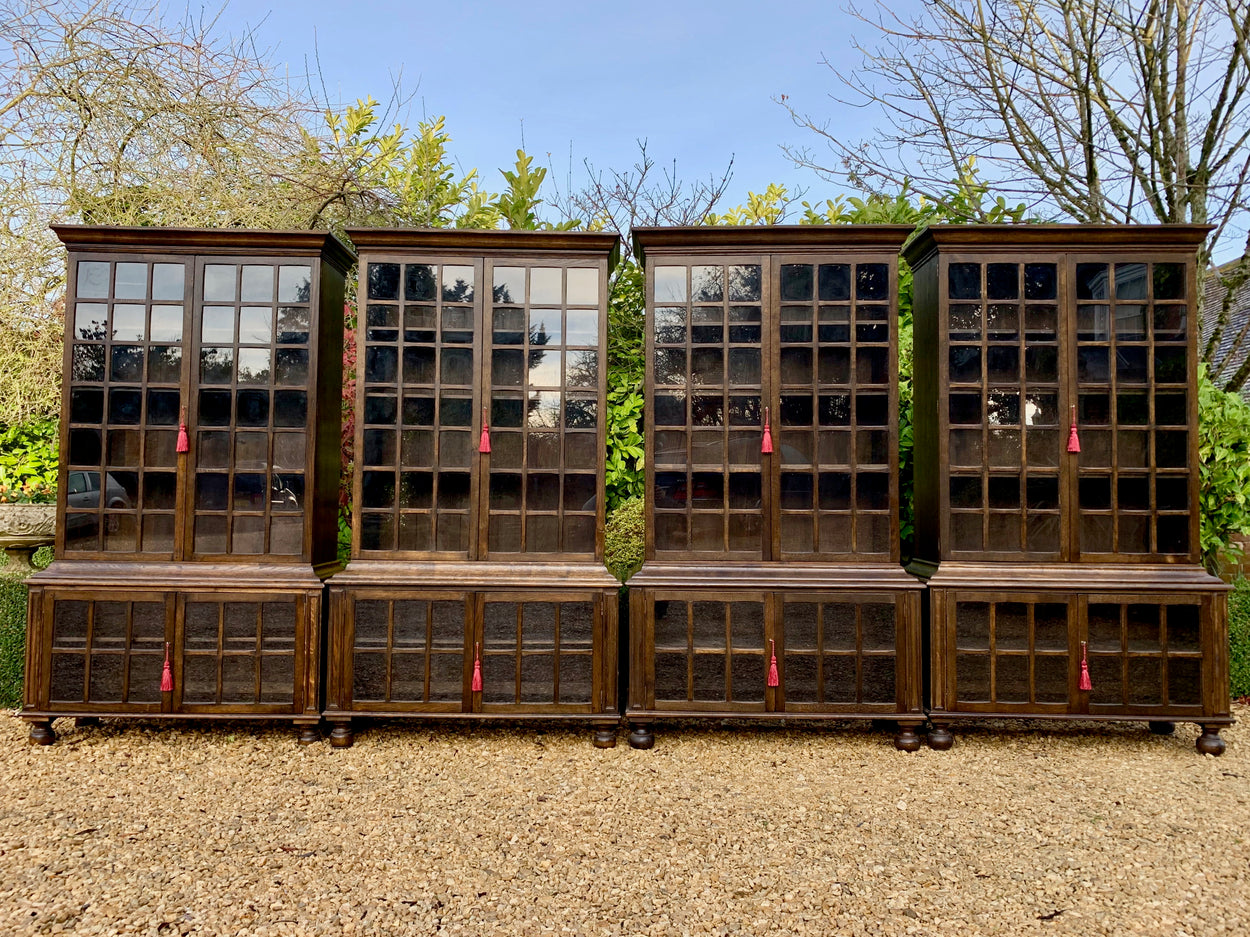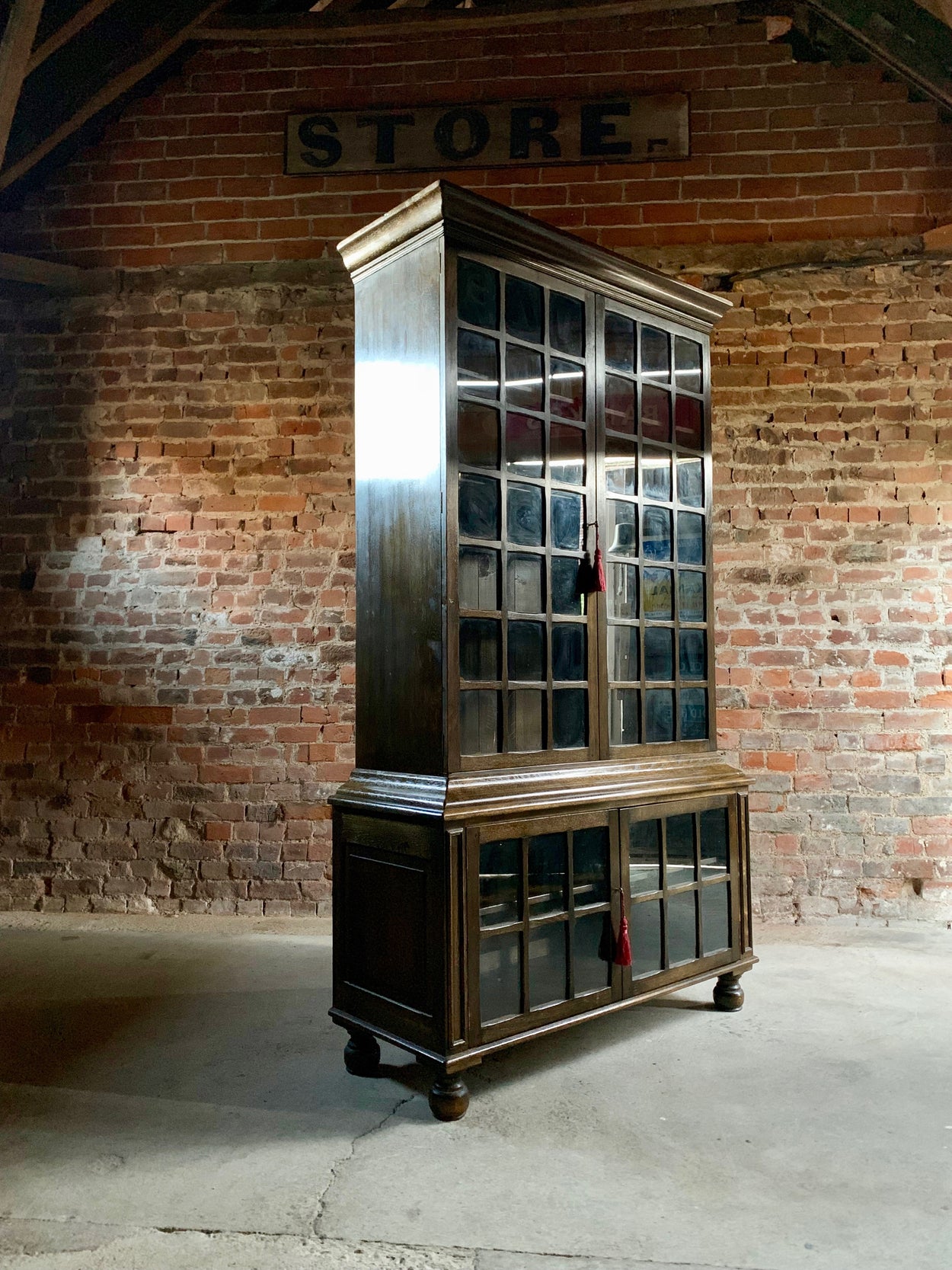 Antique Bookcases Set of Four Pepys Style Solid Oak Arts & Crafts Circa 1920
SOLD
Magnificent and extremely rare set of four early twentieth century 'Pepys' solid oak double bookcases circa 1920, having multi- glass panelled twin upper and lower doors and four interior adjustable shelves, raised on turned bun feet, two left locking, two right, each with original working keys (eight in total) extremely beautiful and we believe the only set of its kind available anywhere in the world, combined standing at sixteen feet in length and seven feet in height, truly unique.
Background:
The Pepys Bookcase: In 1666 the famous diarist Samuel Pepys was given to lament the fact that his books were "growing numerous and lying one upon another on my chairs". Simpson the Joiner was commissioned to solve the problem and he produced 12 free standing bookcases of solid oak. Prior to this, freestanding bookcases, called presses, were not in use and books were normally stored in fitted cupboards with shelving. Simpson's oak bookcases, which now stand in Magdalene College, Cambridge, are remarkable in being immediately recognisable to us today - in many ways the bookcases produced in late 17th century England have changed little in form to the present day. The twelve bookcases were made of oak, had low glazed bases with carved mouldings, and glass doors subdivided by heavy glazing bars.
Condition report: The bookcases are offered in superb condition with no faults at all, the doors all open and close smoothly with no warping to the doors, each bookcase has its own working, there are no signs of past or present woodworm, there are no odours, the glass sections will need a good clean at some point, wonderful patina, each bookcase comes in two sections (total eight).
Price of £12,000 is per bookcase
Dimensions for each bookcase:
Height: 84" Inches / 214cm
Width: 48" Inches / 121cm
Depth: 18" Inches / 48cm
Delivery: Free