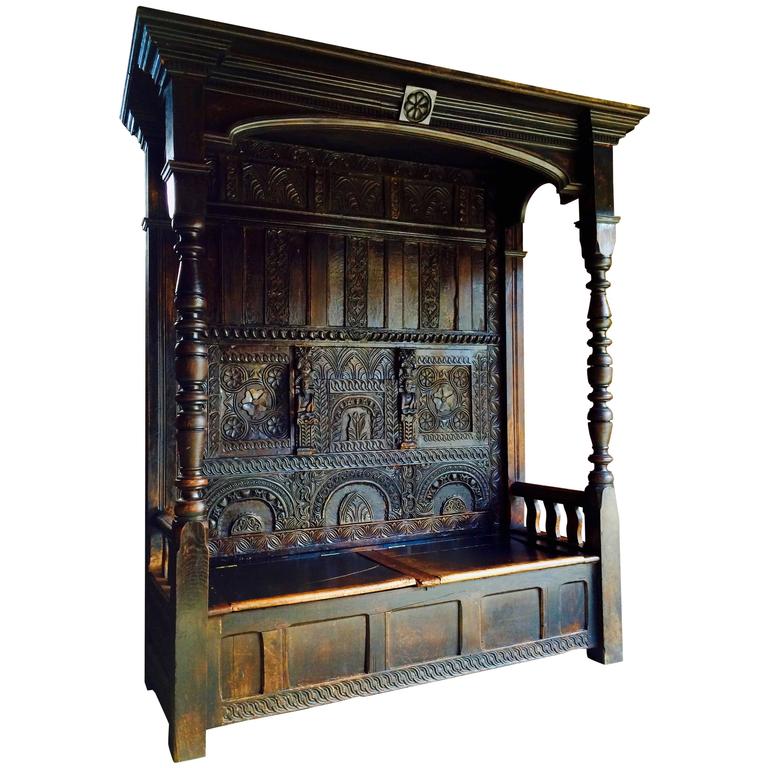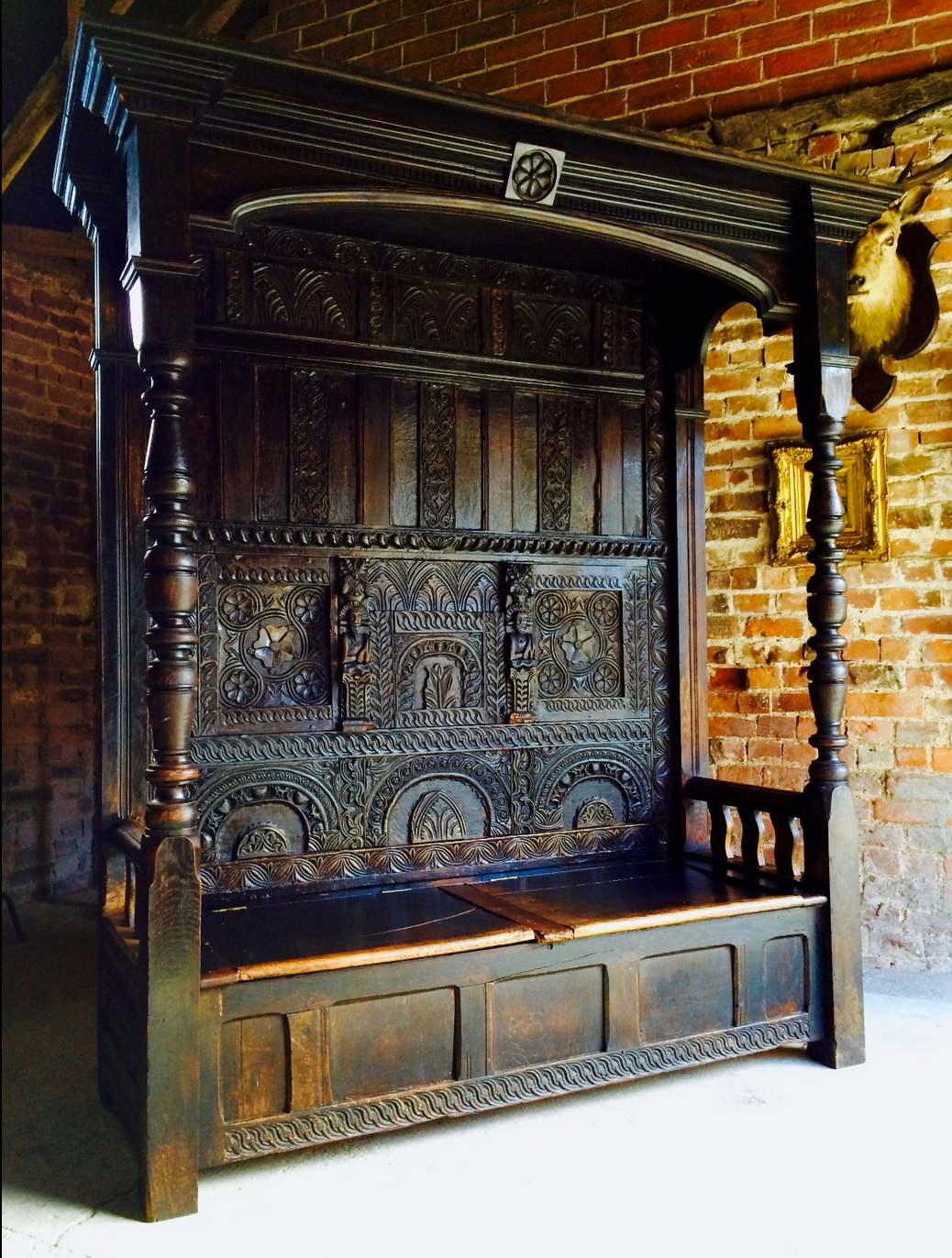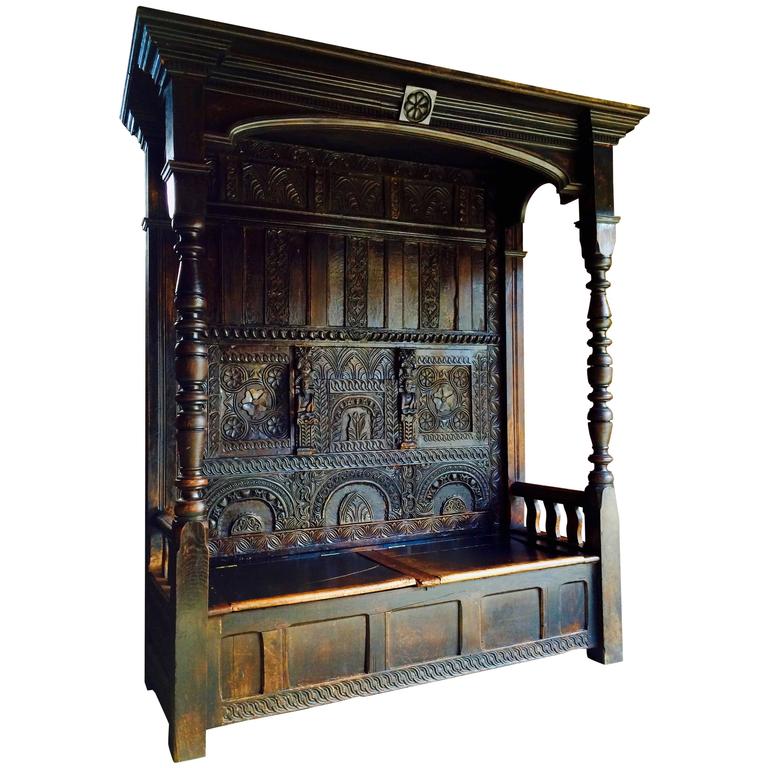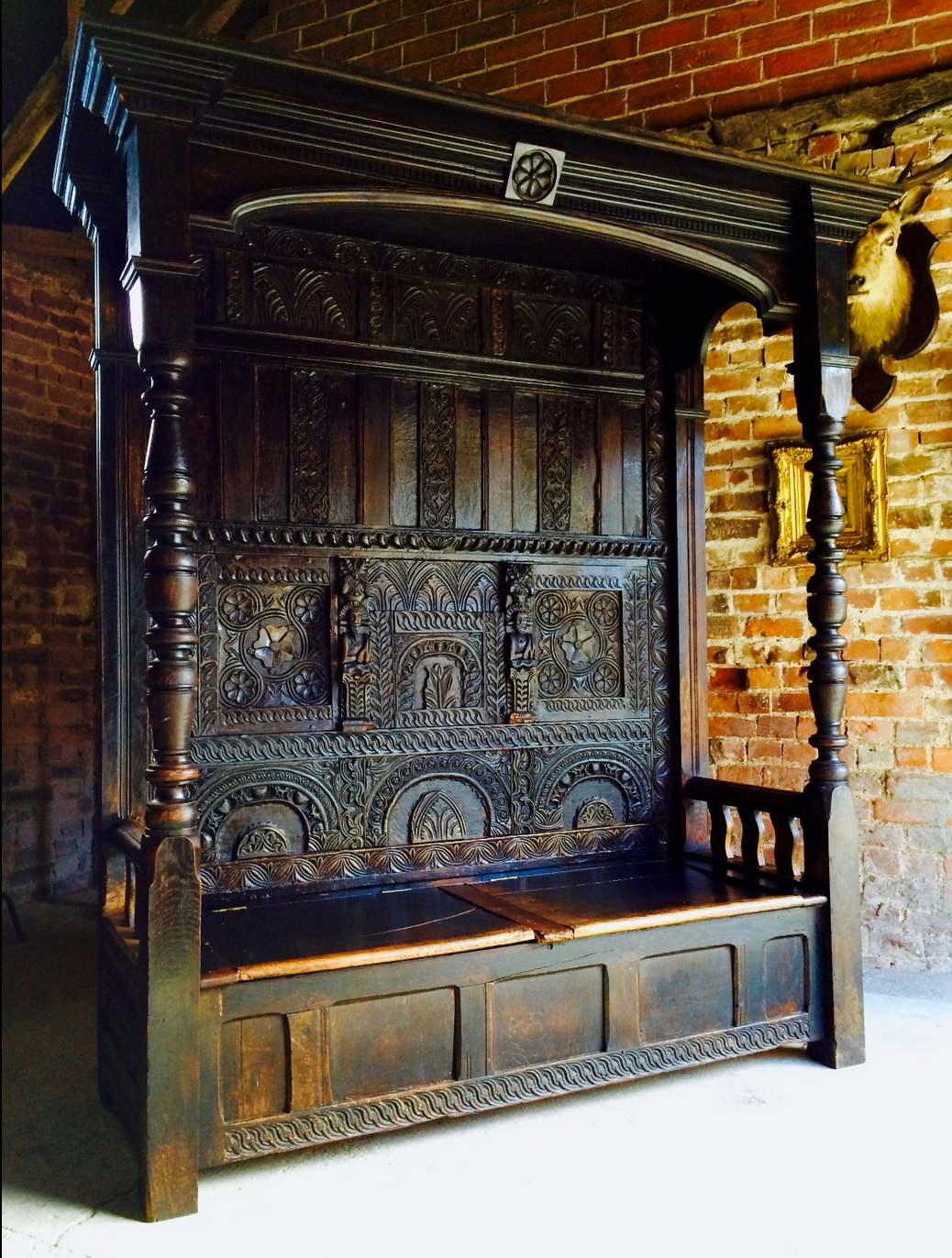 Antique Canopy Settle Bench Heavily Carved Oak Charles I17th Century
SOLD
MAGNIFICENT ANTIQUE 17th CENTURY CHARLES I PROFUSELY CARVED CANOPIED OAK SETTLE CIRCA 1640
Description:
A breathtakingly beautiful, large and imposing antique 17th century and later solid English Oak heavily carved canopied settle circa 1640, arched canopied top with central carved rose, stepped corniced surround, the tall back with profusely carved panels depicting figures, roundels, scrolls, acanthus and flowers, with twin rising seats, with turned column supports, with panelled front, raised on four stile feet, please note this is an extremely large and very heavy piece of furniture that does not dismantle and will not go through a normal size door, it will take at least four people to move into place.
At the time this piece was being produced:
CHARLES 1 1625 - 1649 English Civil War
The son of James I and Anne of Denmark, Charles believed that he ruled by Divine Right. He encountered difficulties with Parliament from the beginning, and this led to the outbreak of the English Civil War in 1642. The war lasted four years and following the defeat of Charles's Royalist forces by the New Model Army, led by Oliver Cromwell, Charles was captured and imprisoned. The House of Commons tried Charles for treason against England and when found guilty he was condemned to death. His death warrant states that he was beheaded on Tuesday 30 January 1649. Following this the British monarchy was abolished and a republic called the Commonwealth of England was declared.
Antique
Circa 1640
Charle I
Canopy Top
Settle
Bench
Oak
Very Large
Investment
Dimensions:
Width: 73" Inches
Height: 82" Inches (Floor to seat 18" inches)