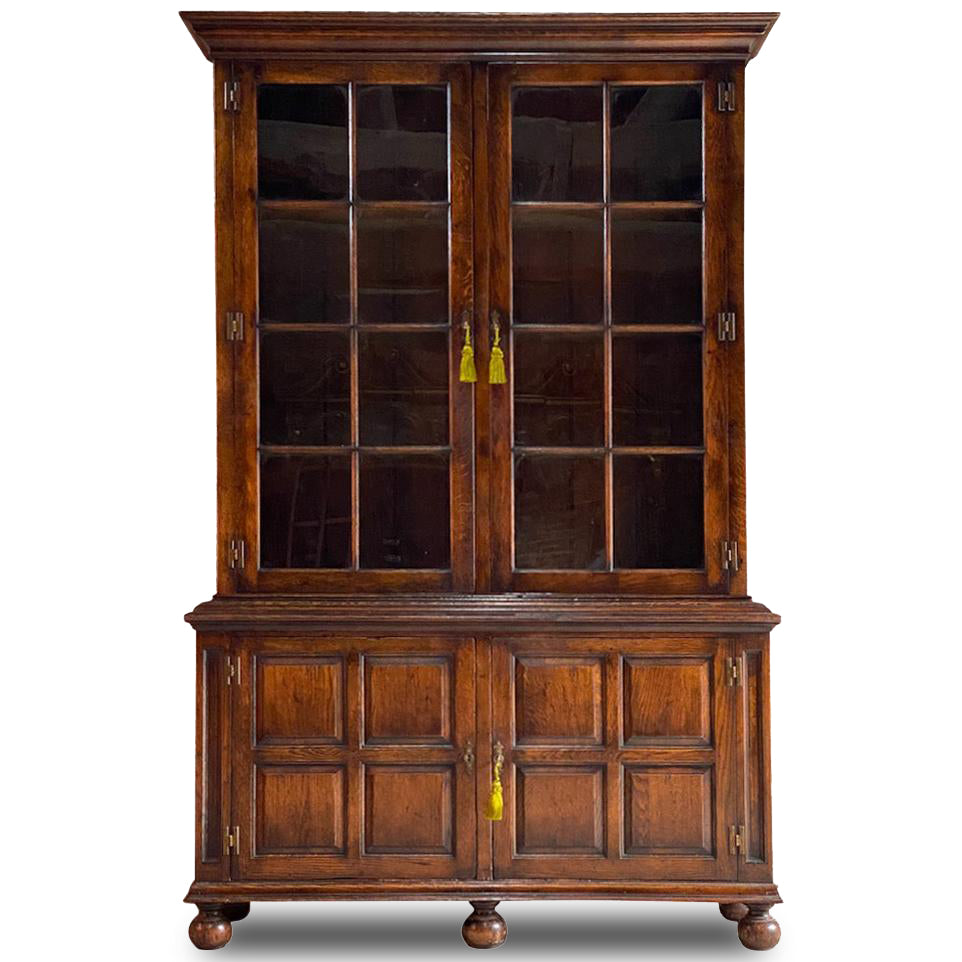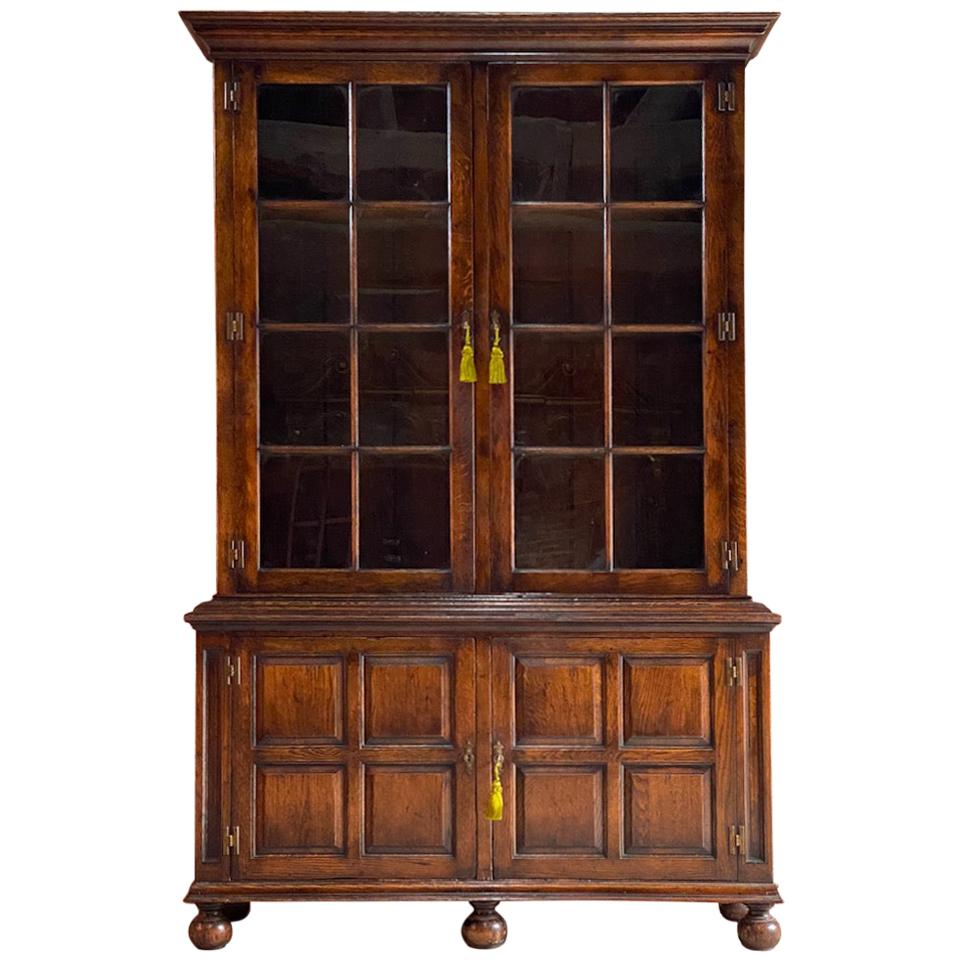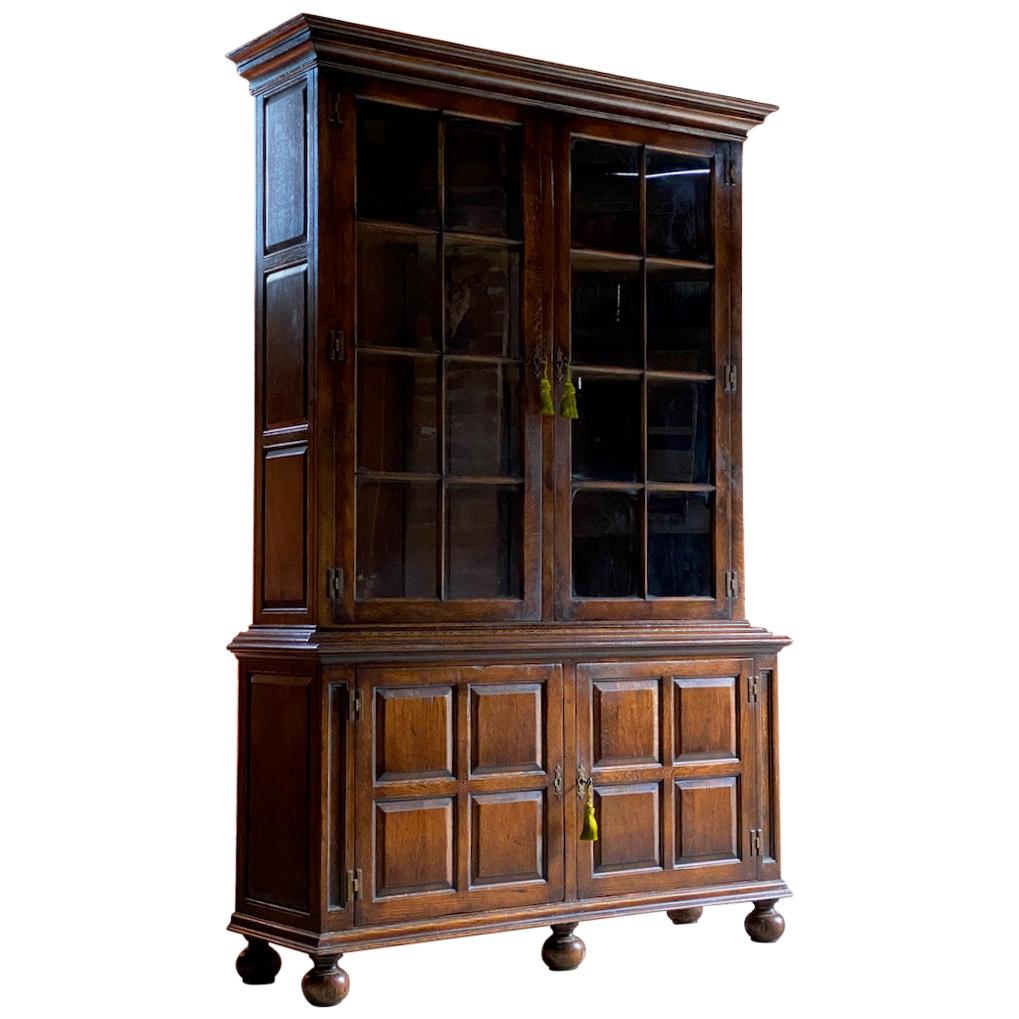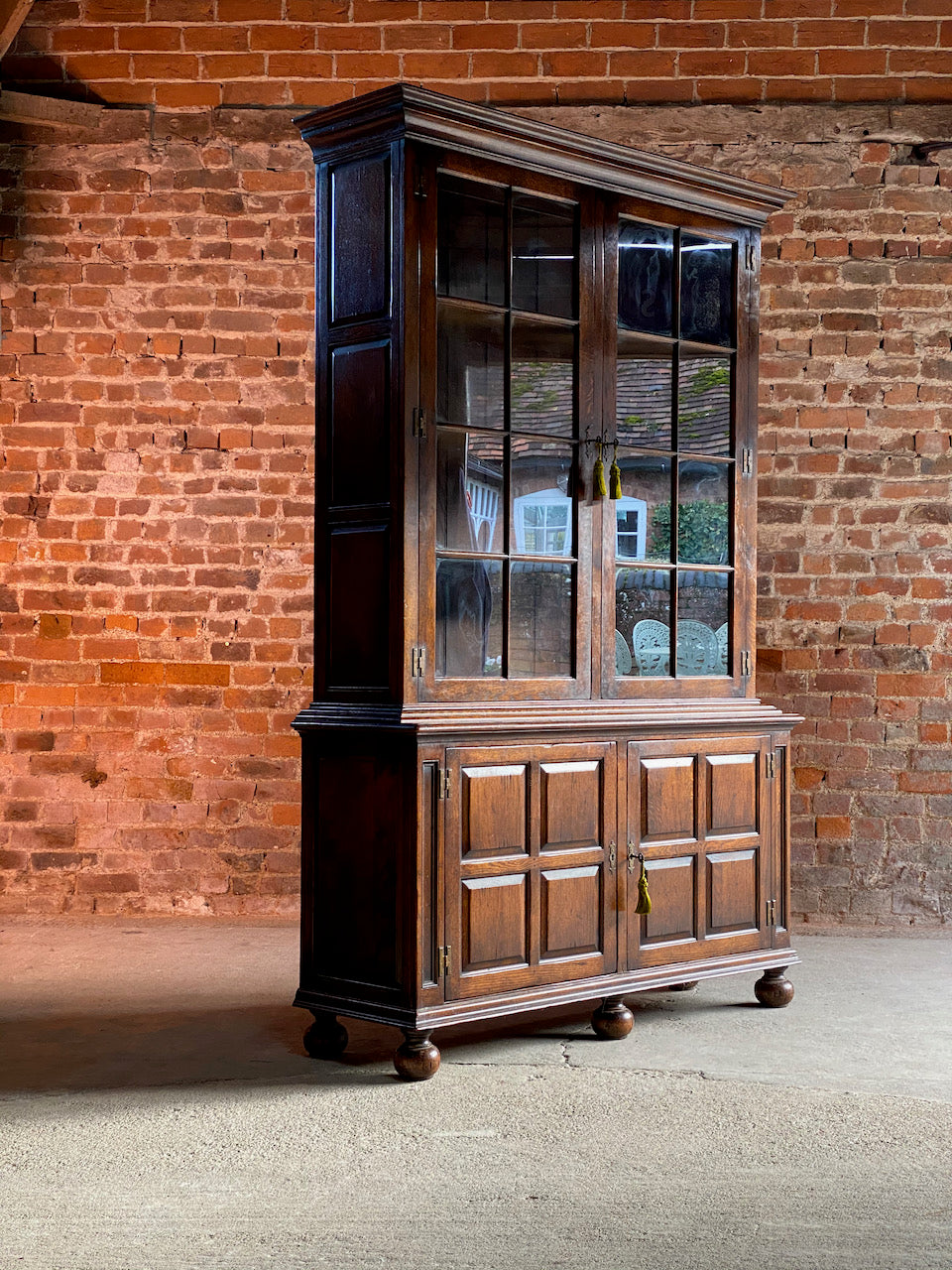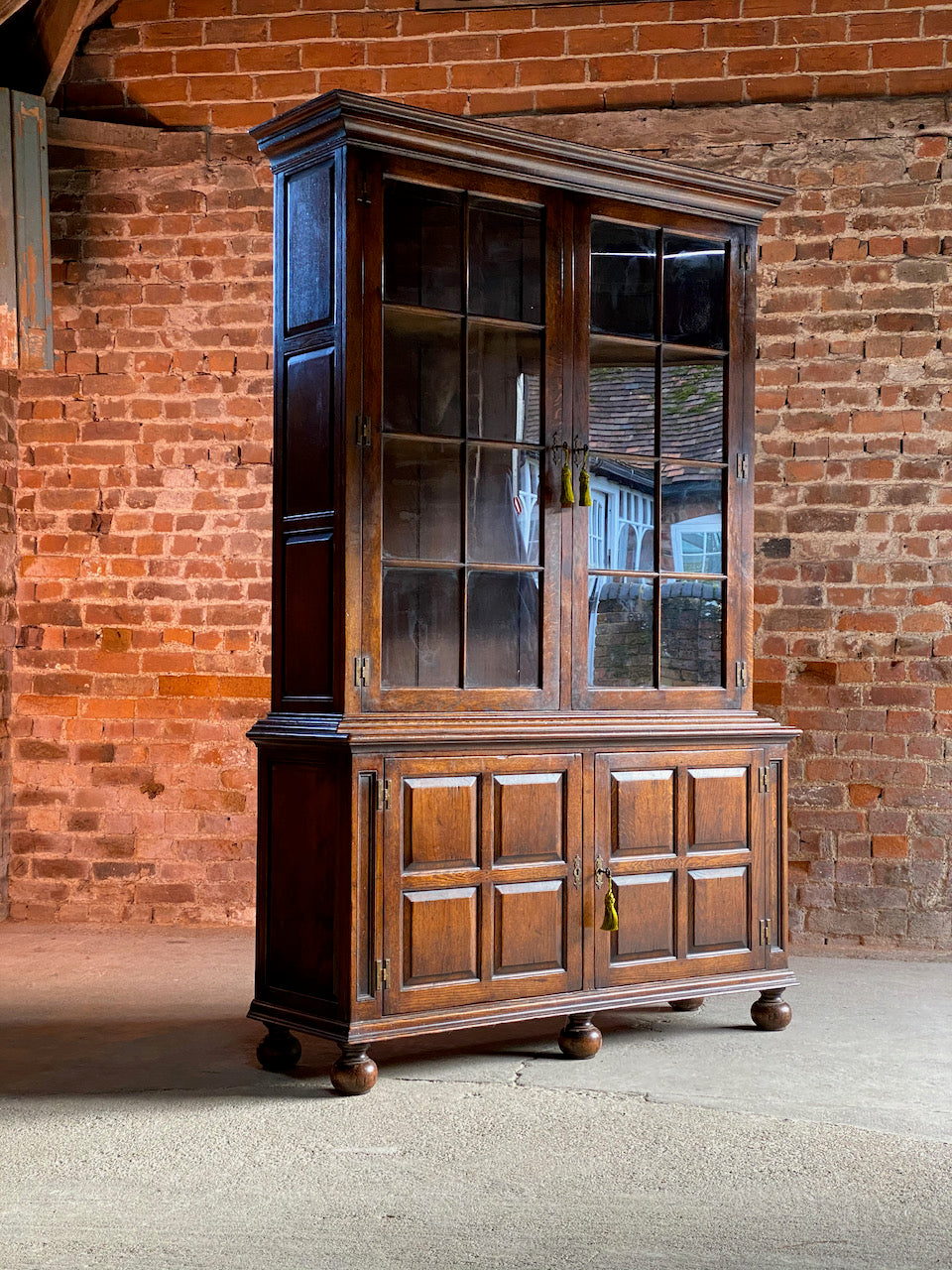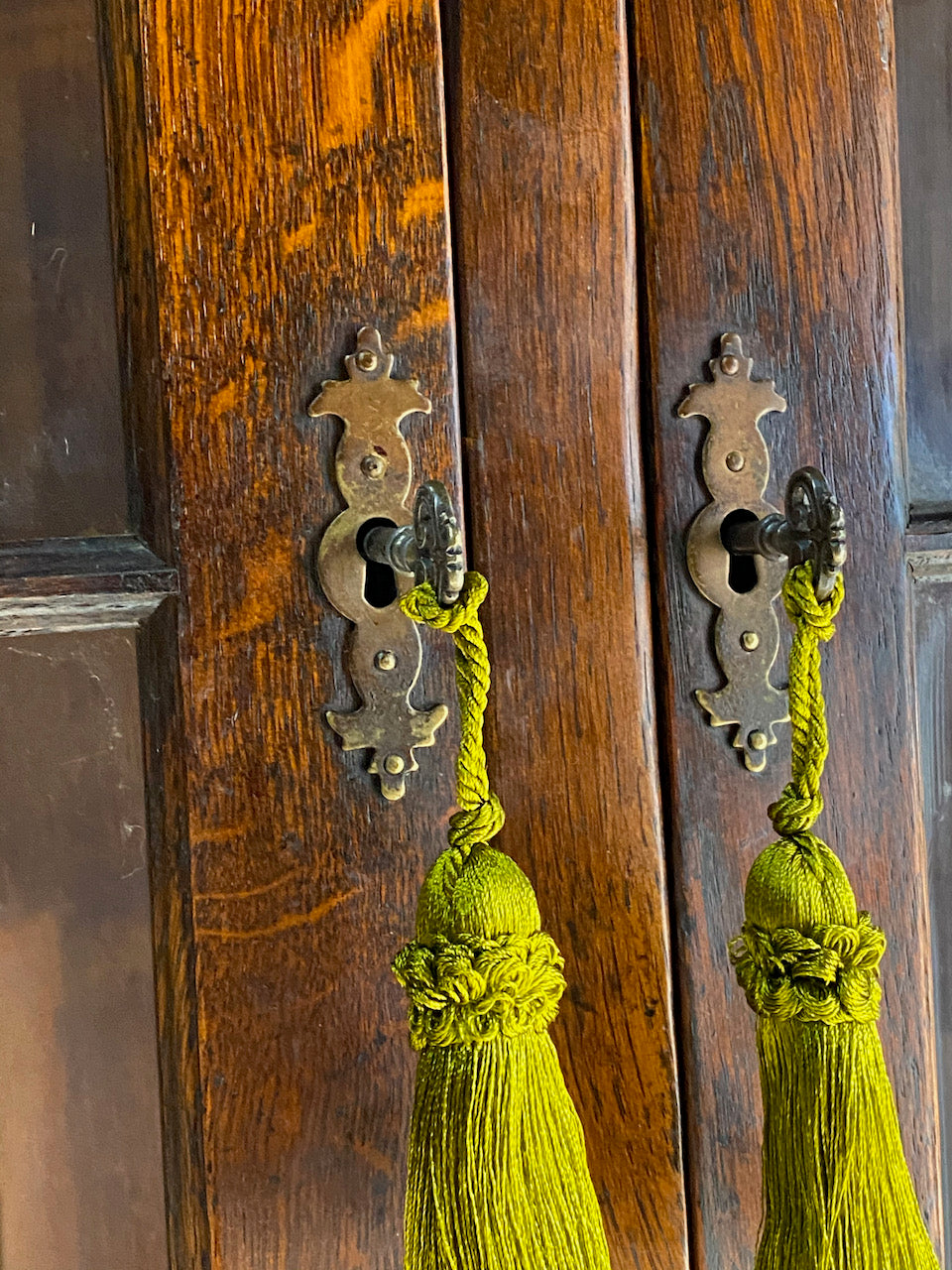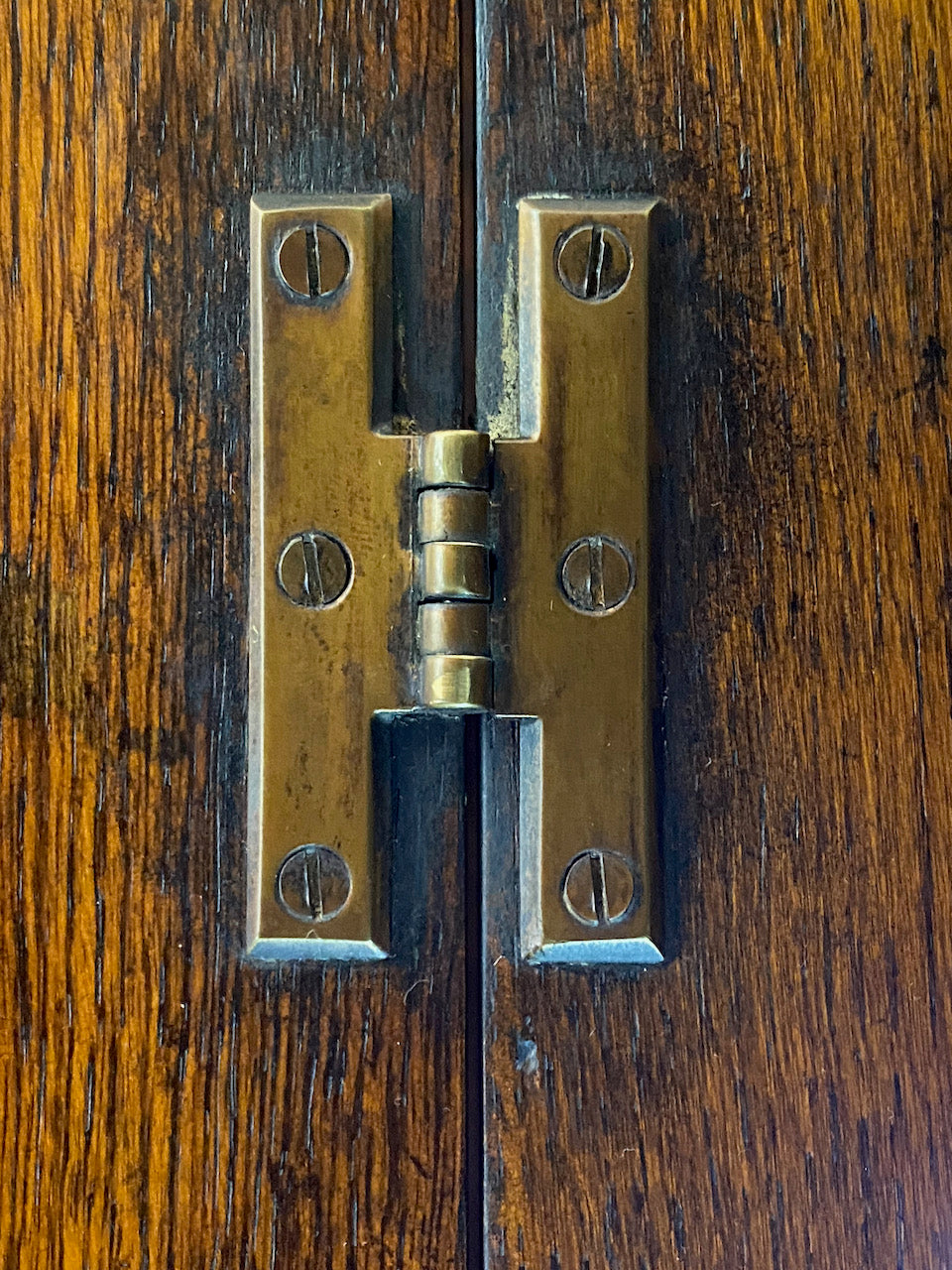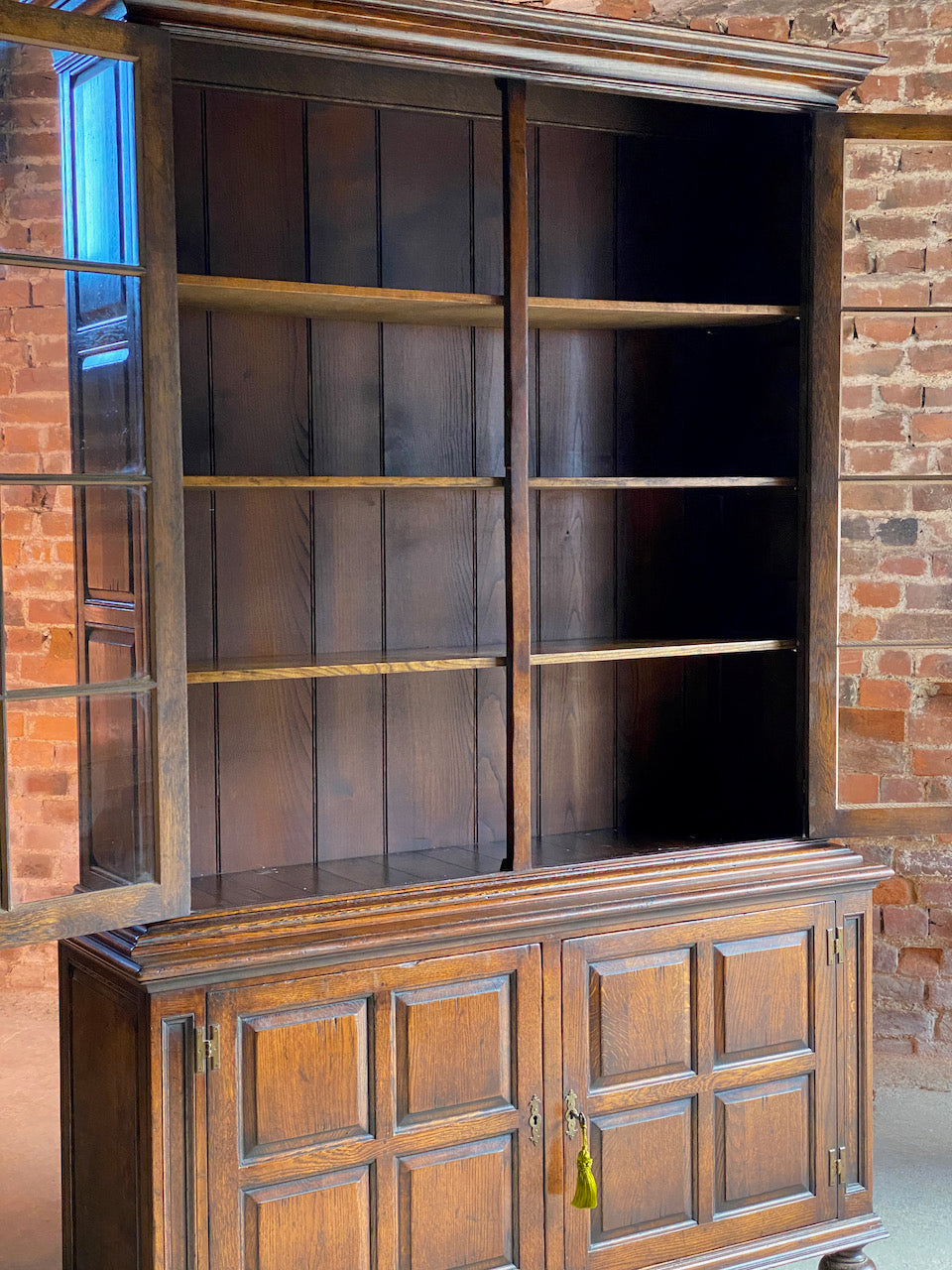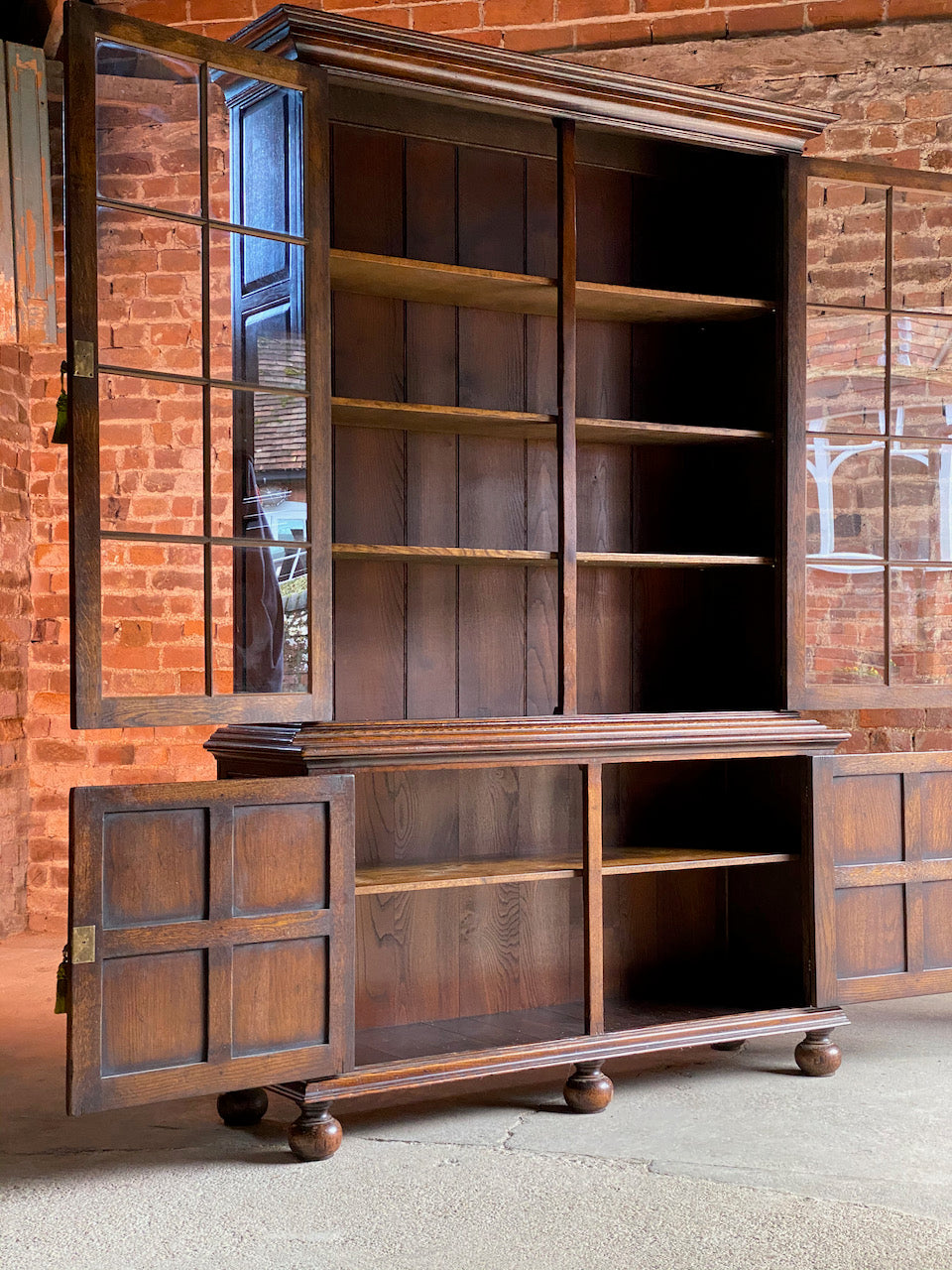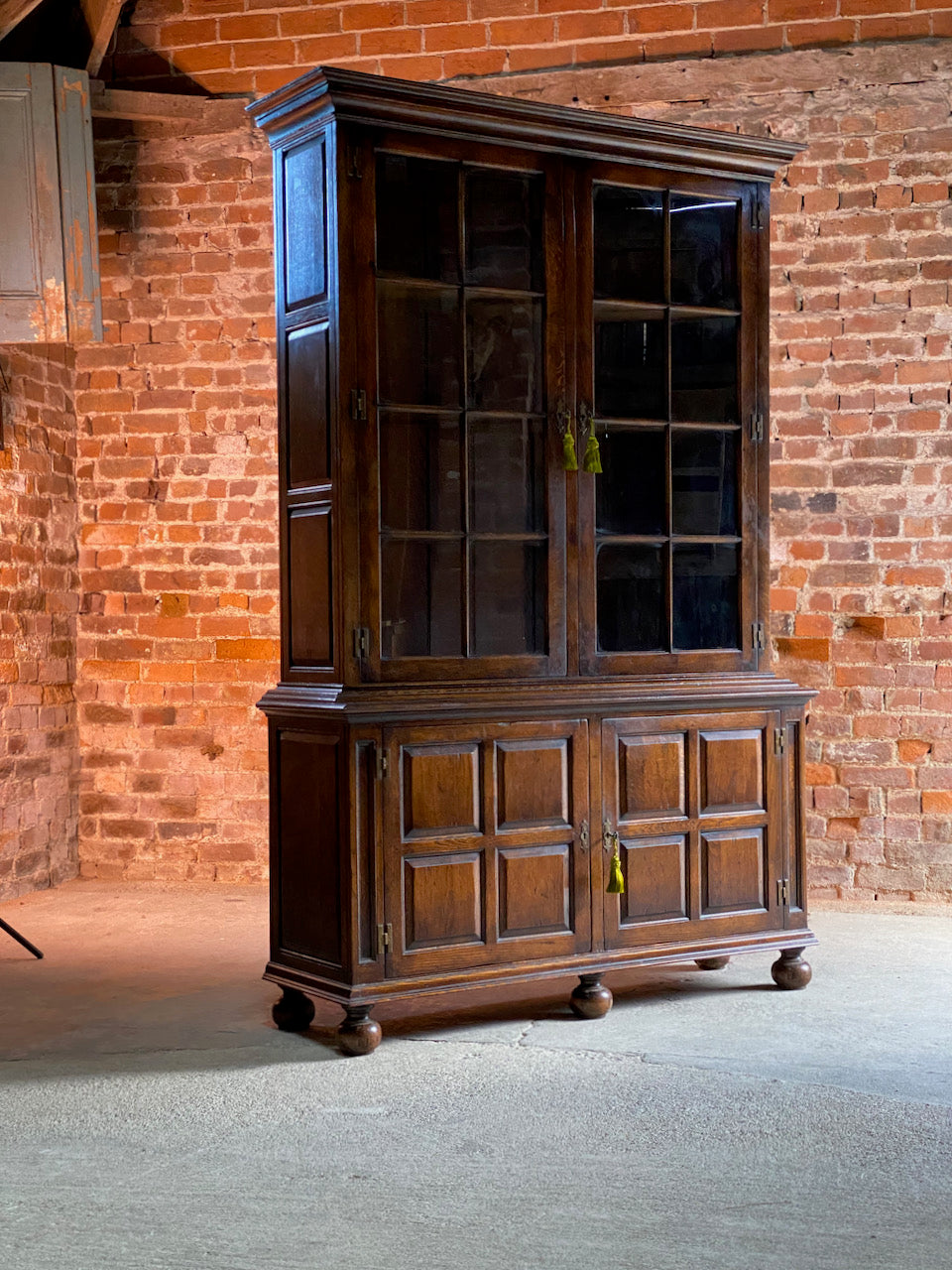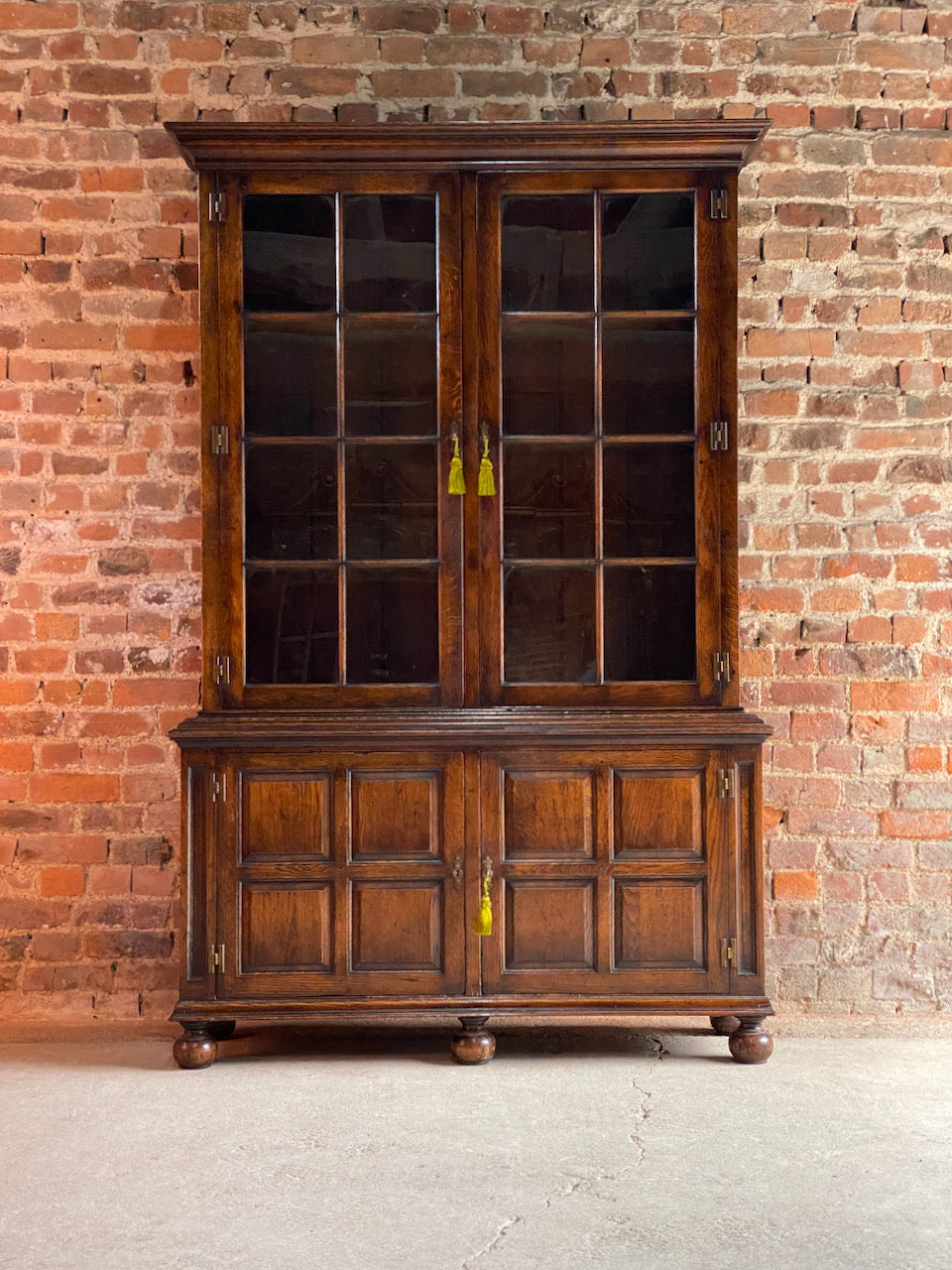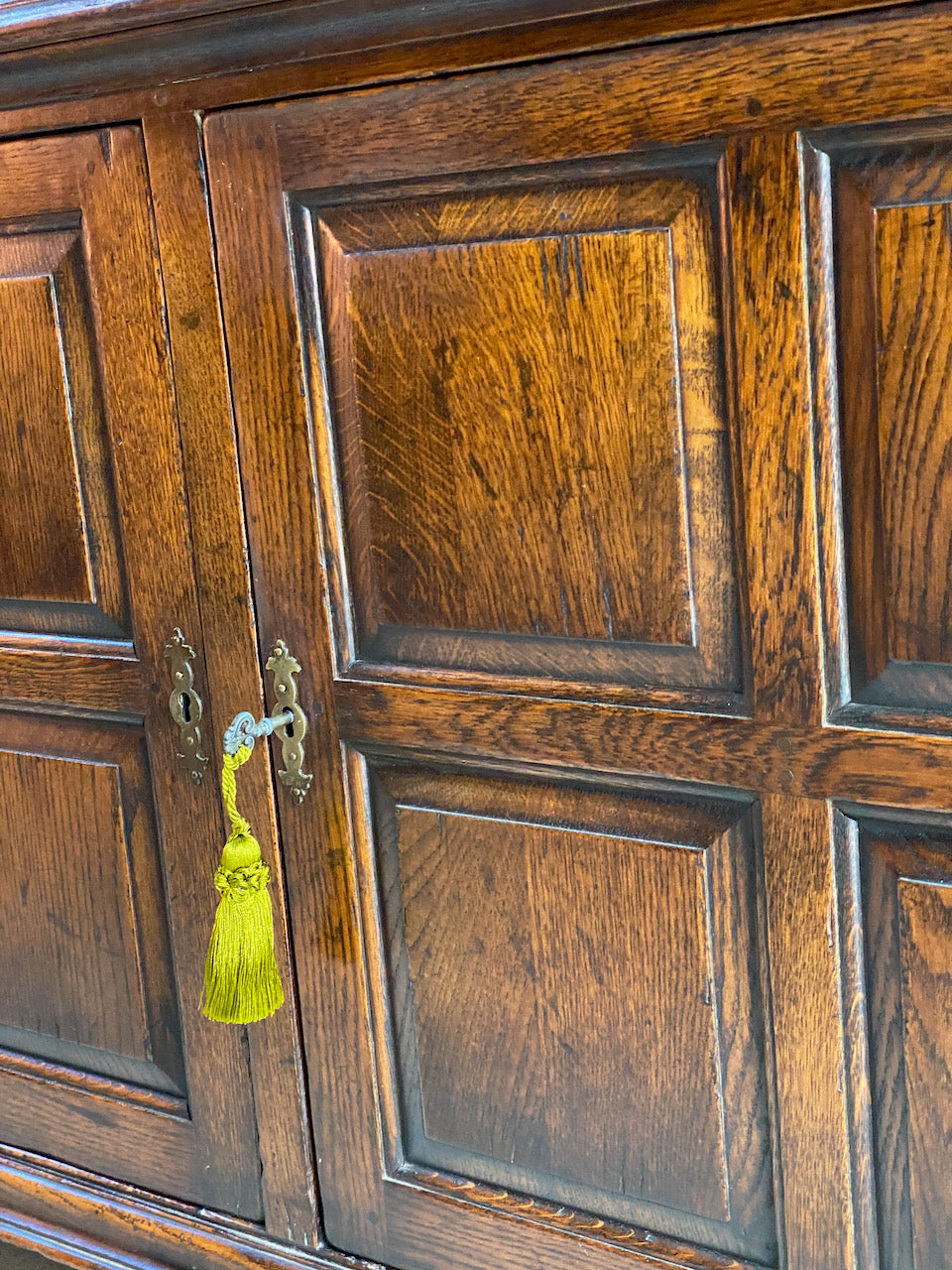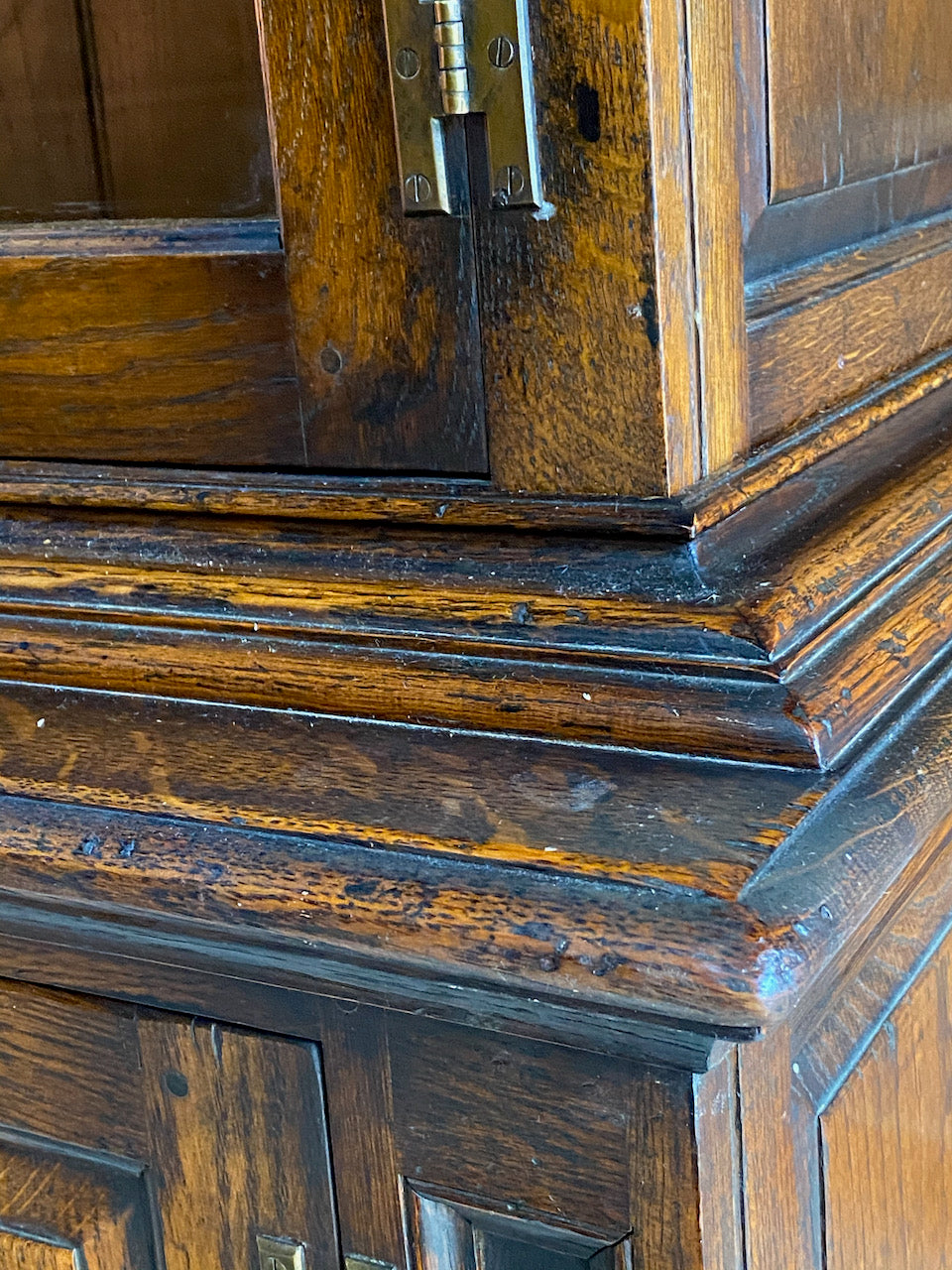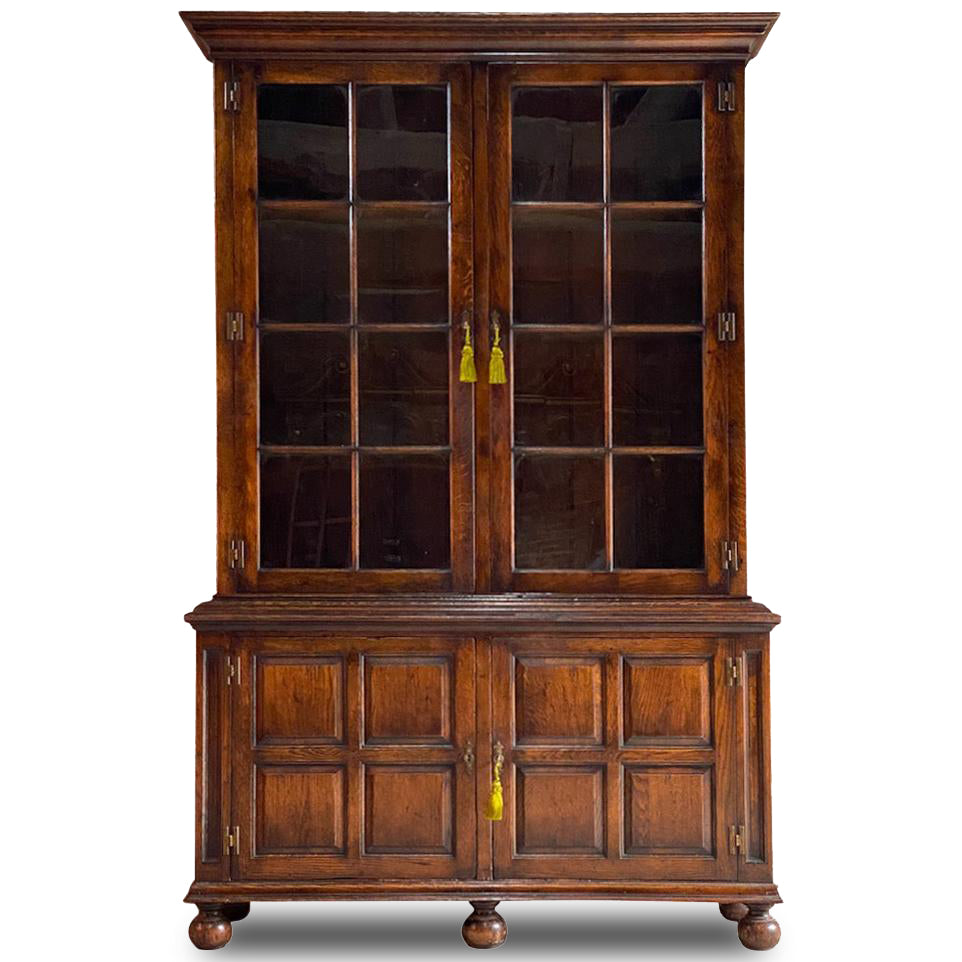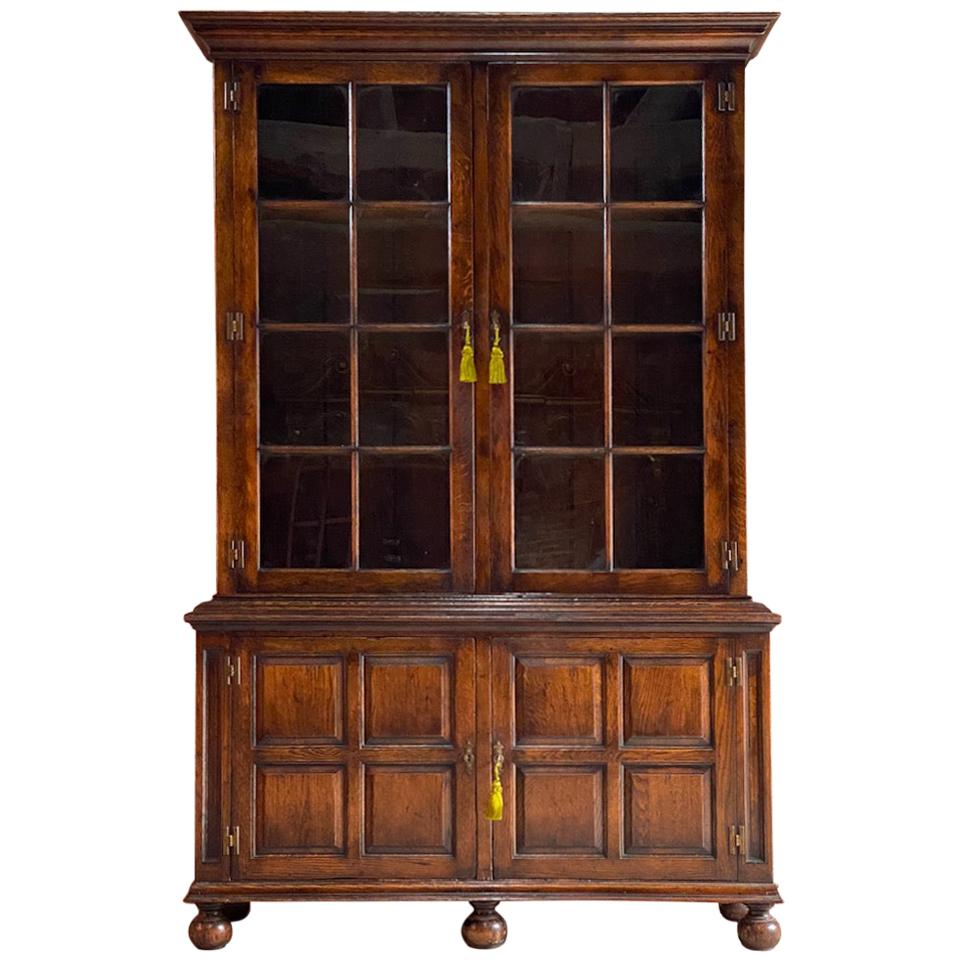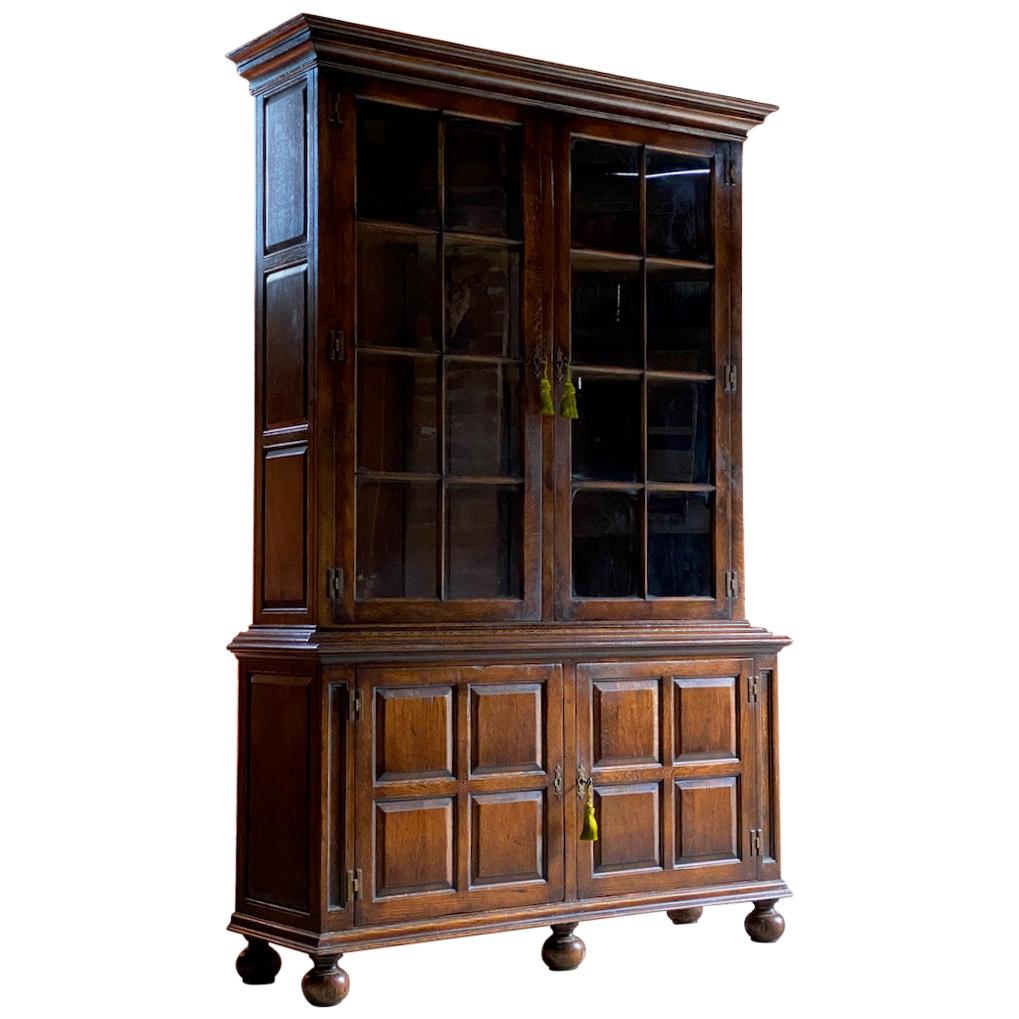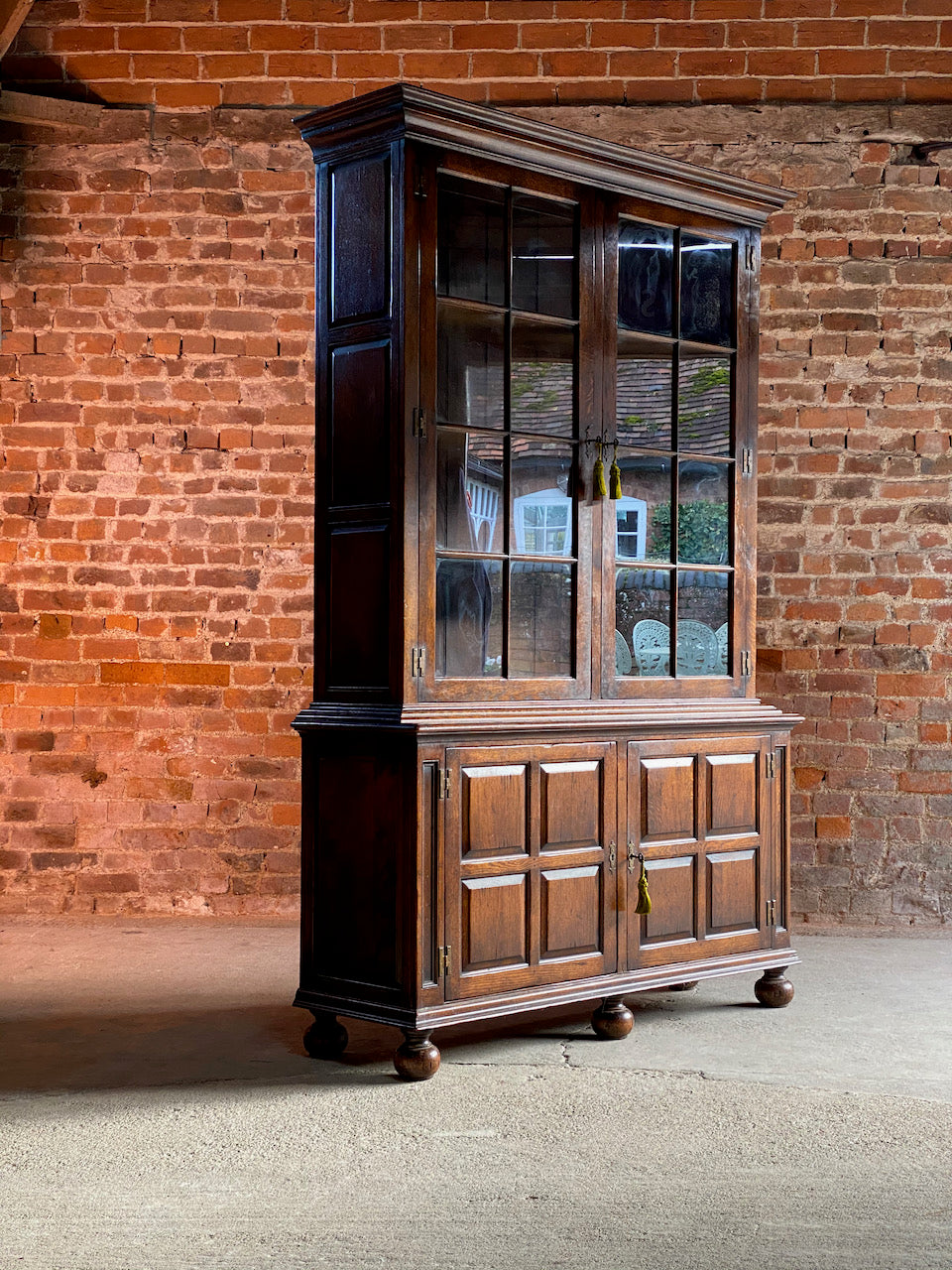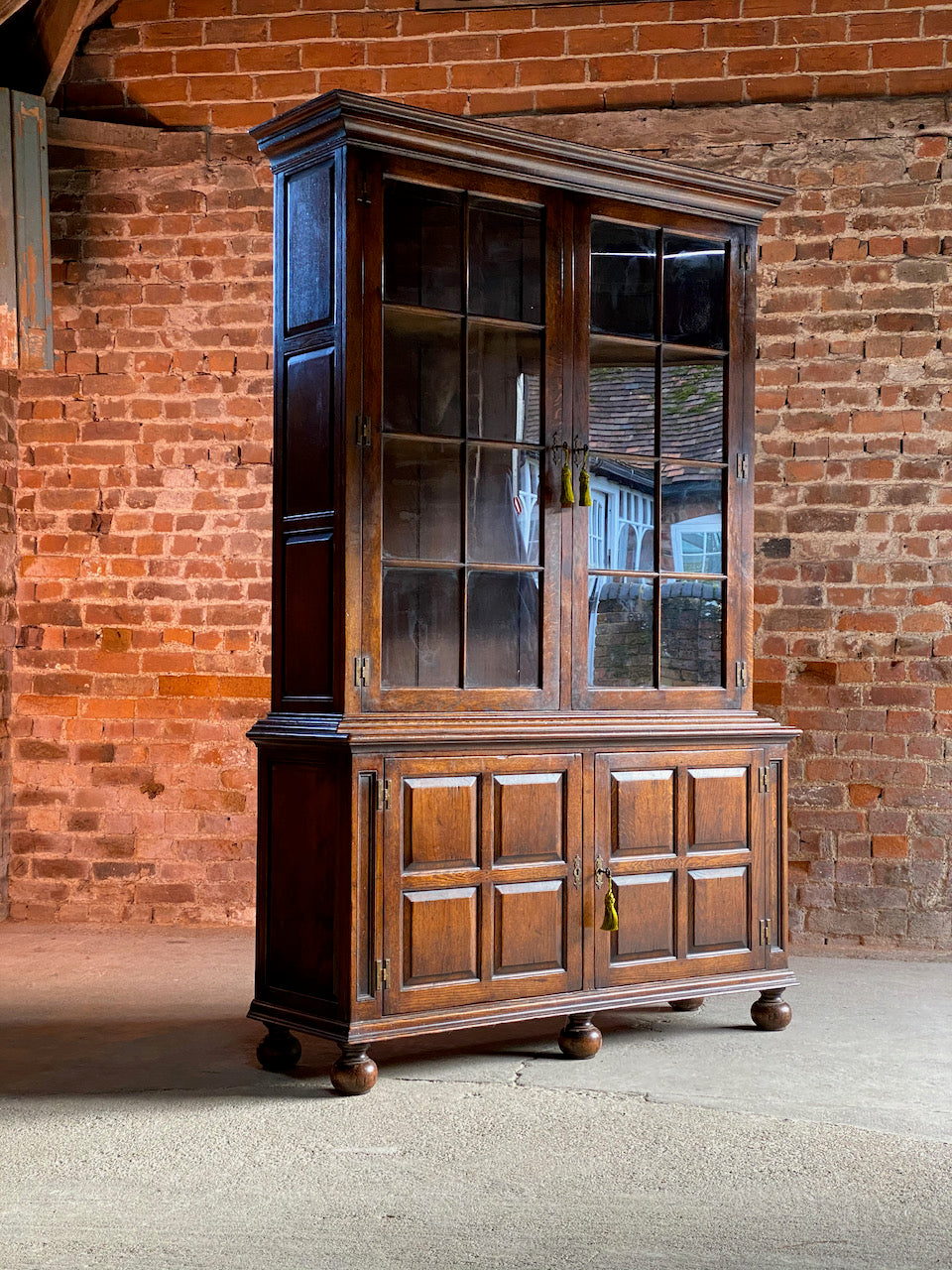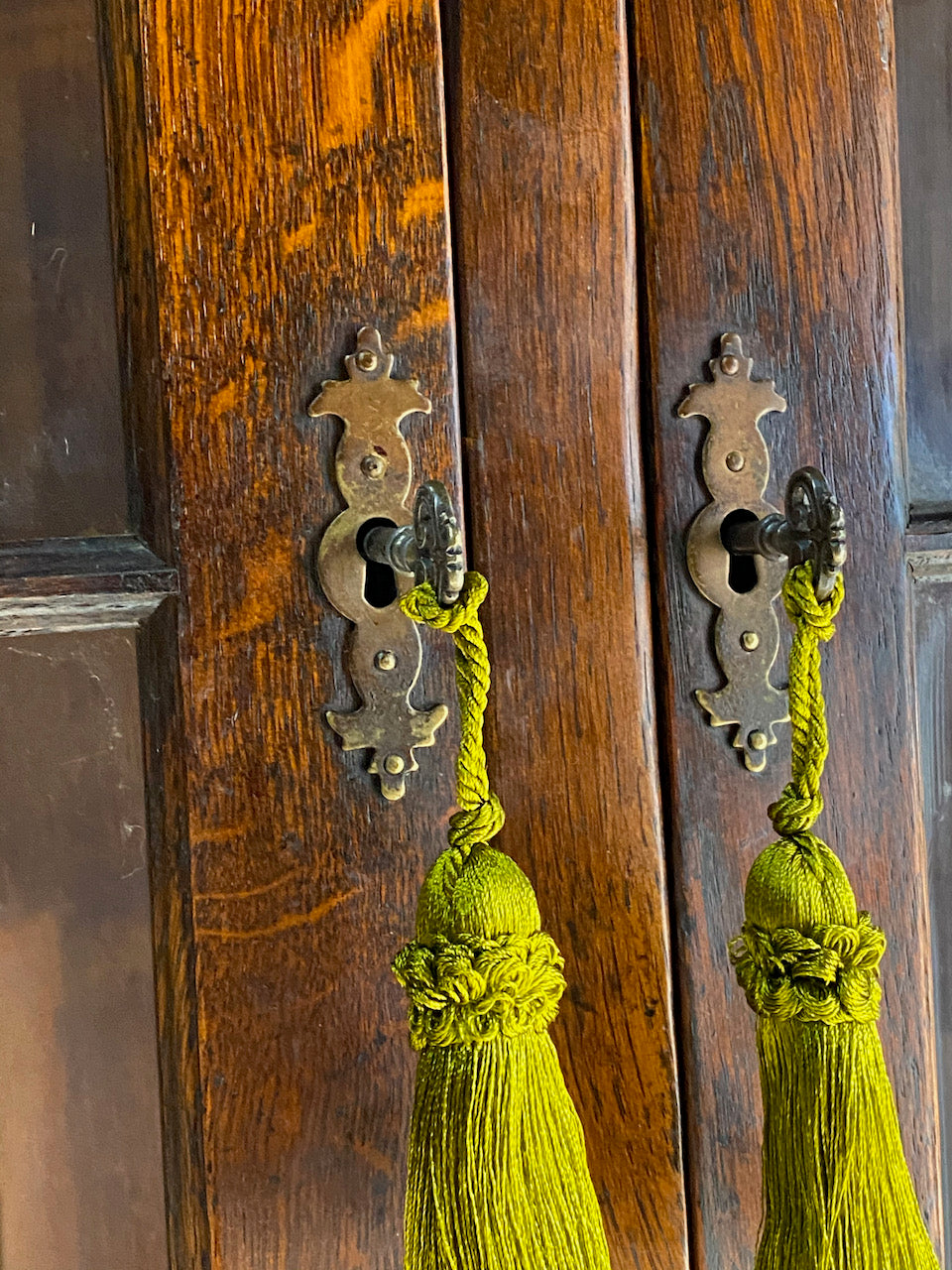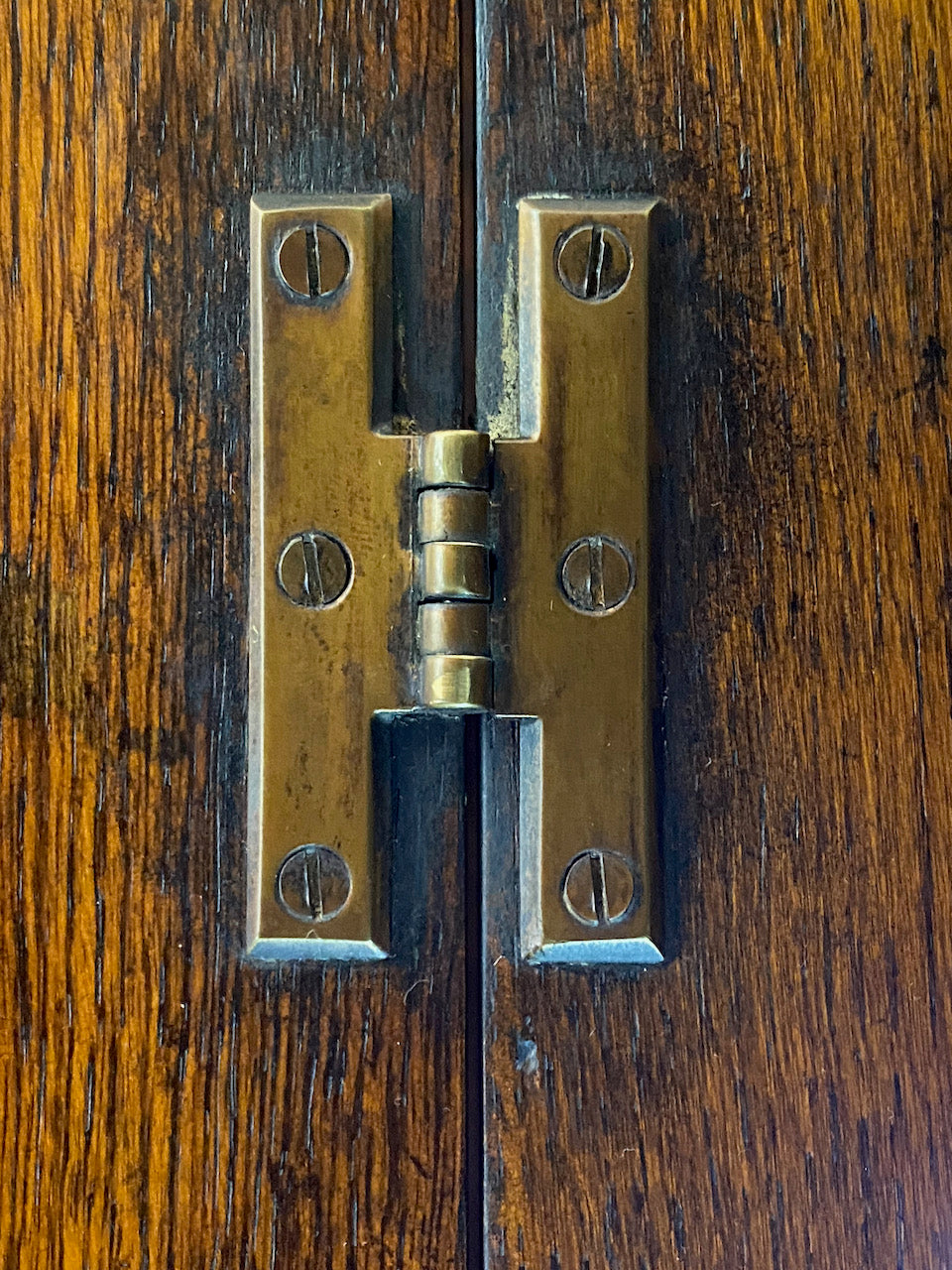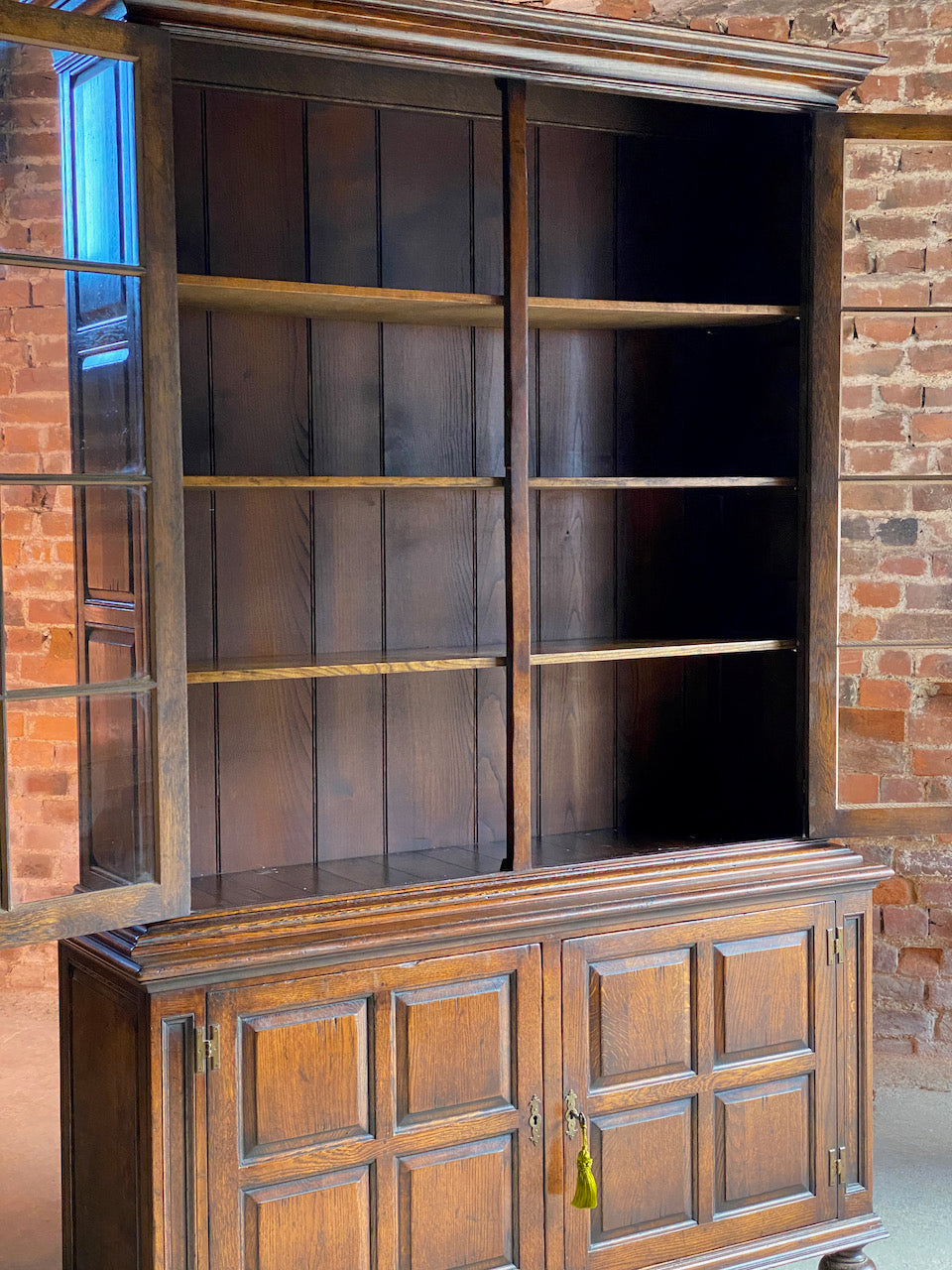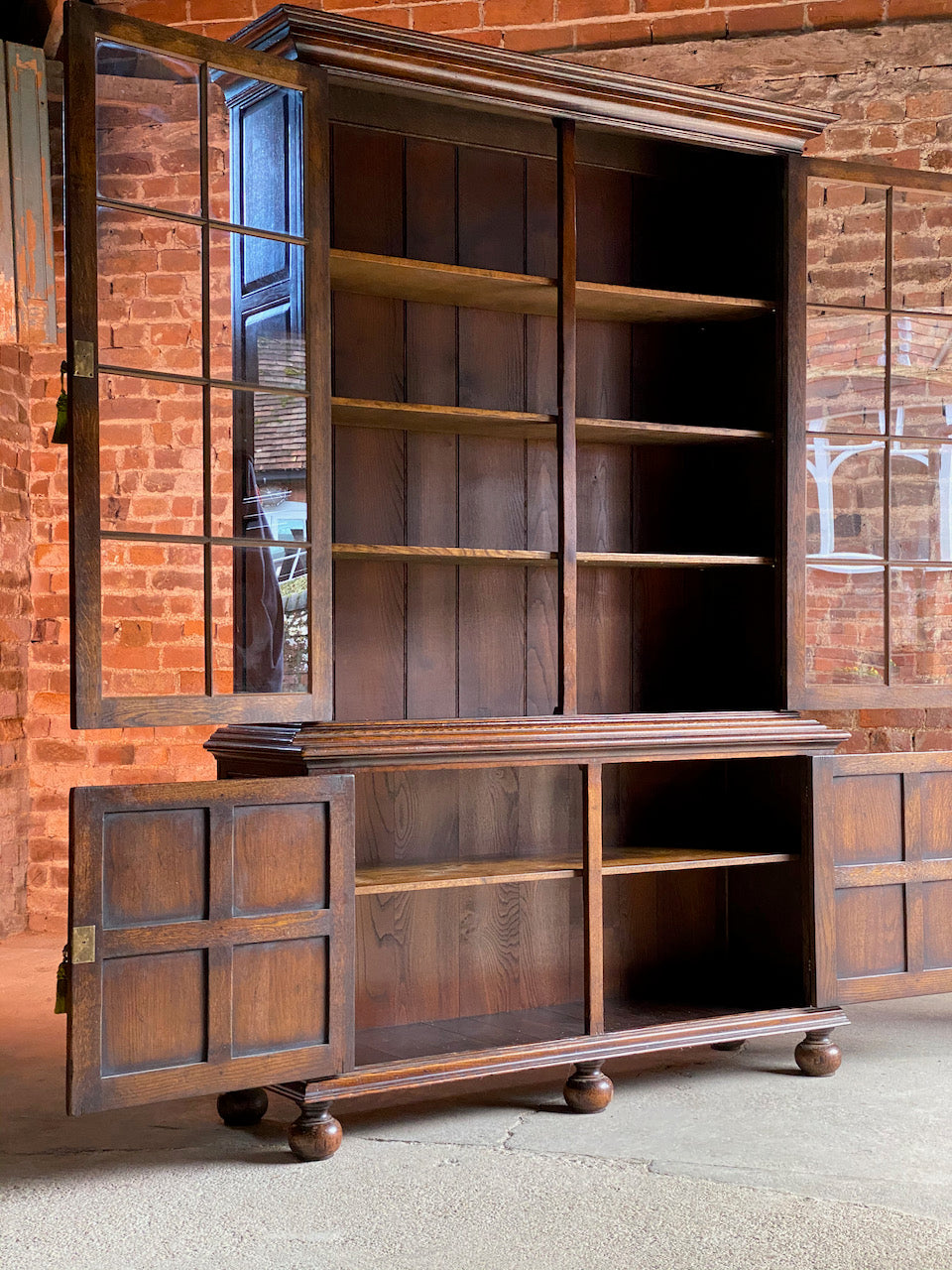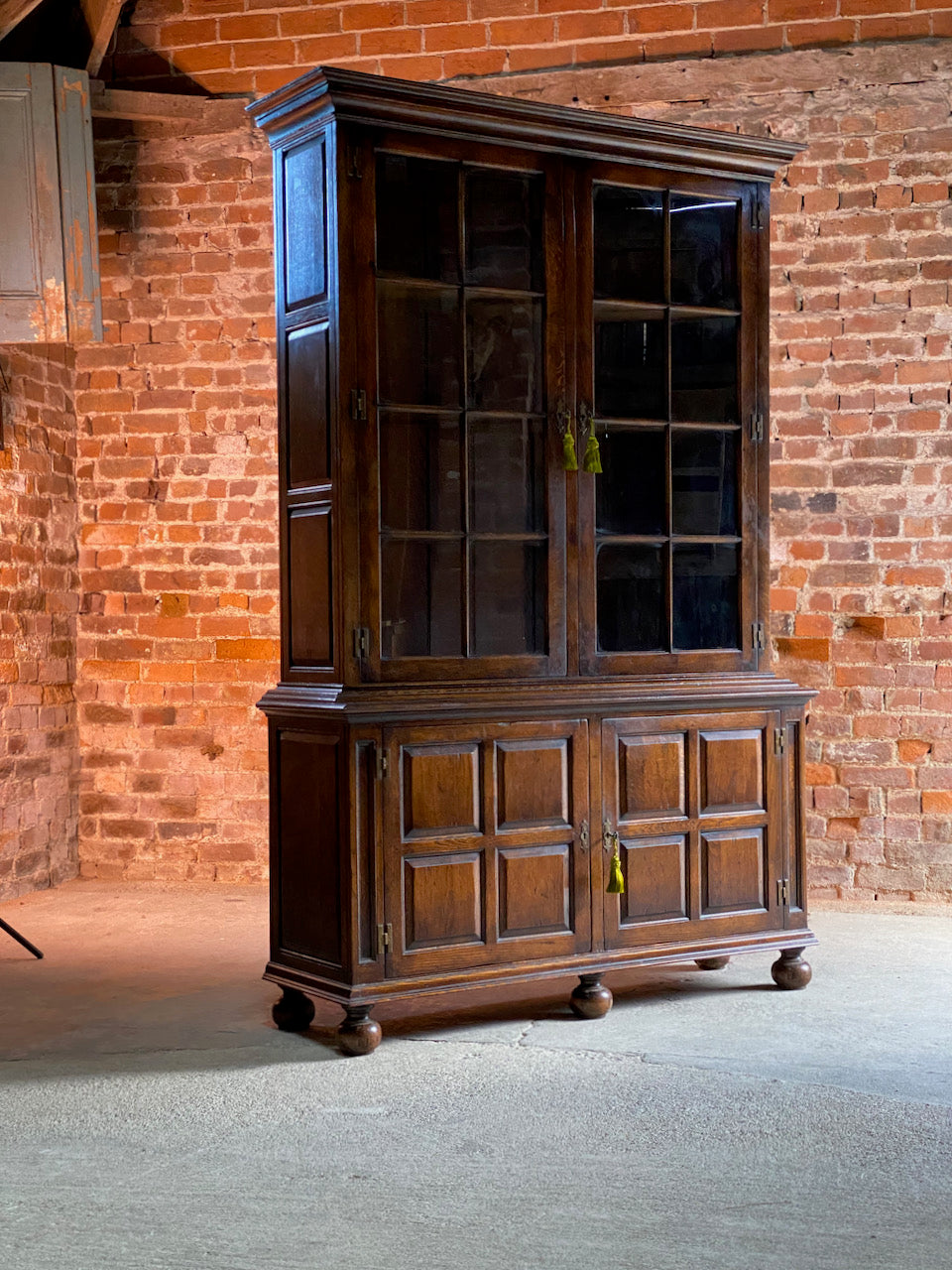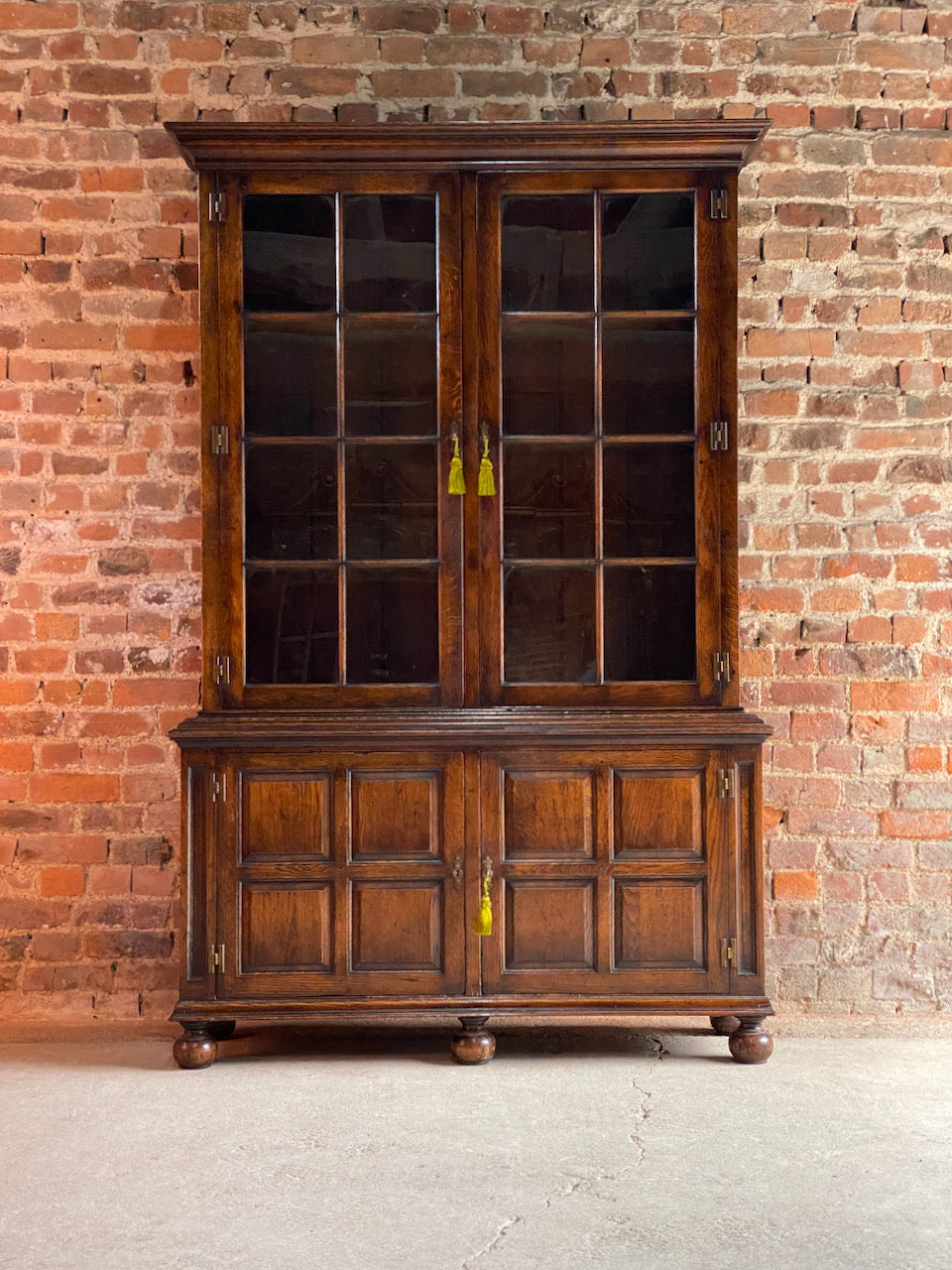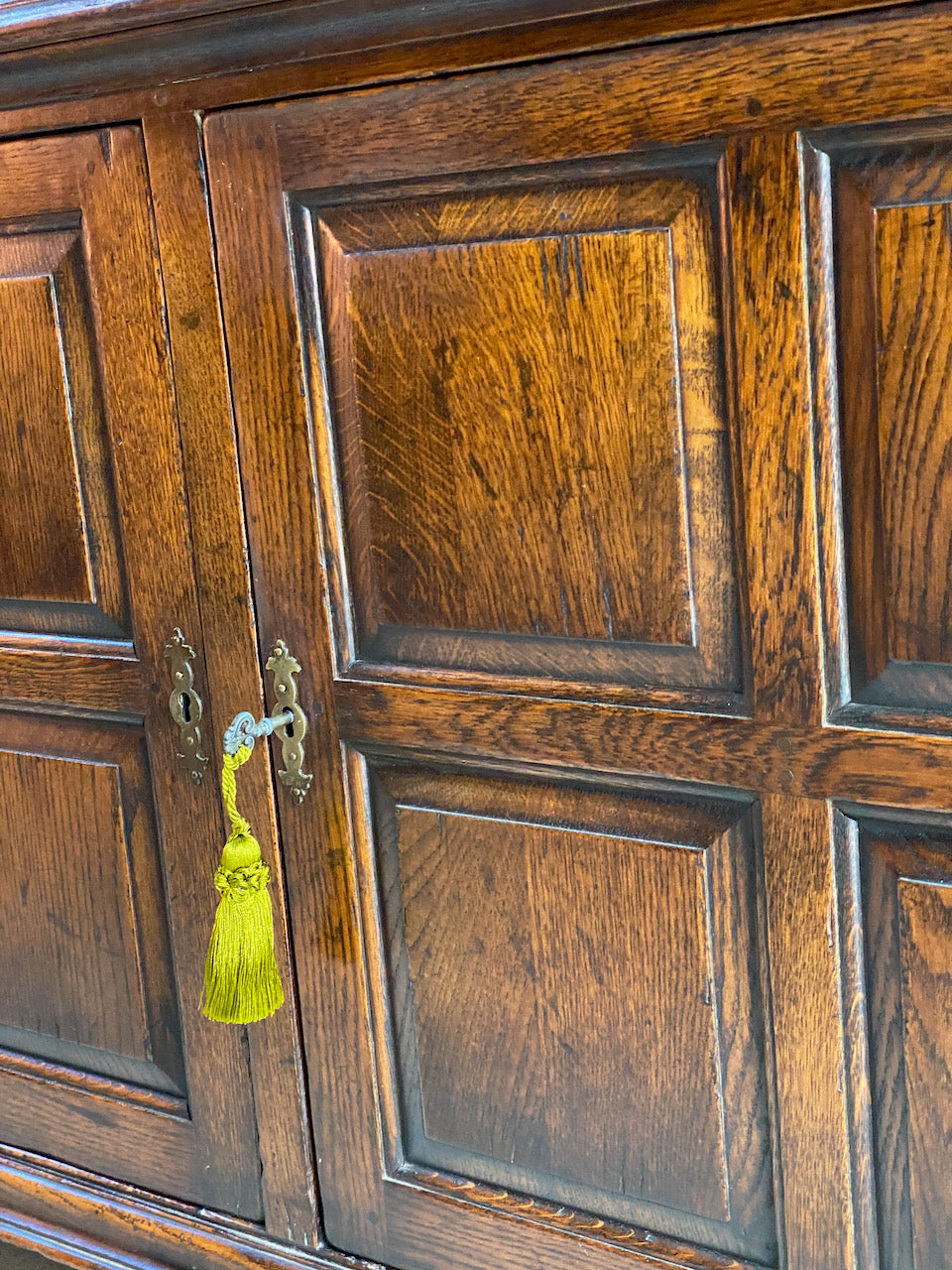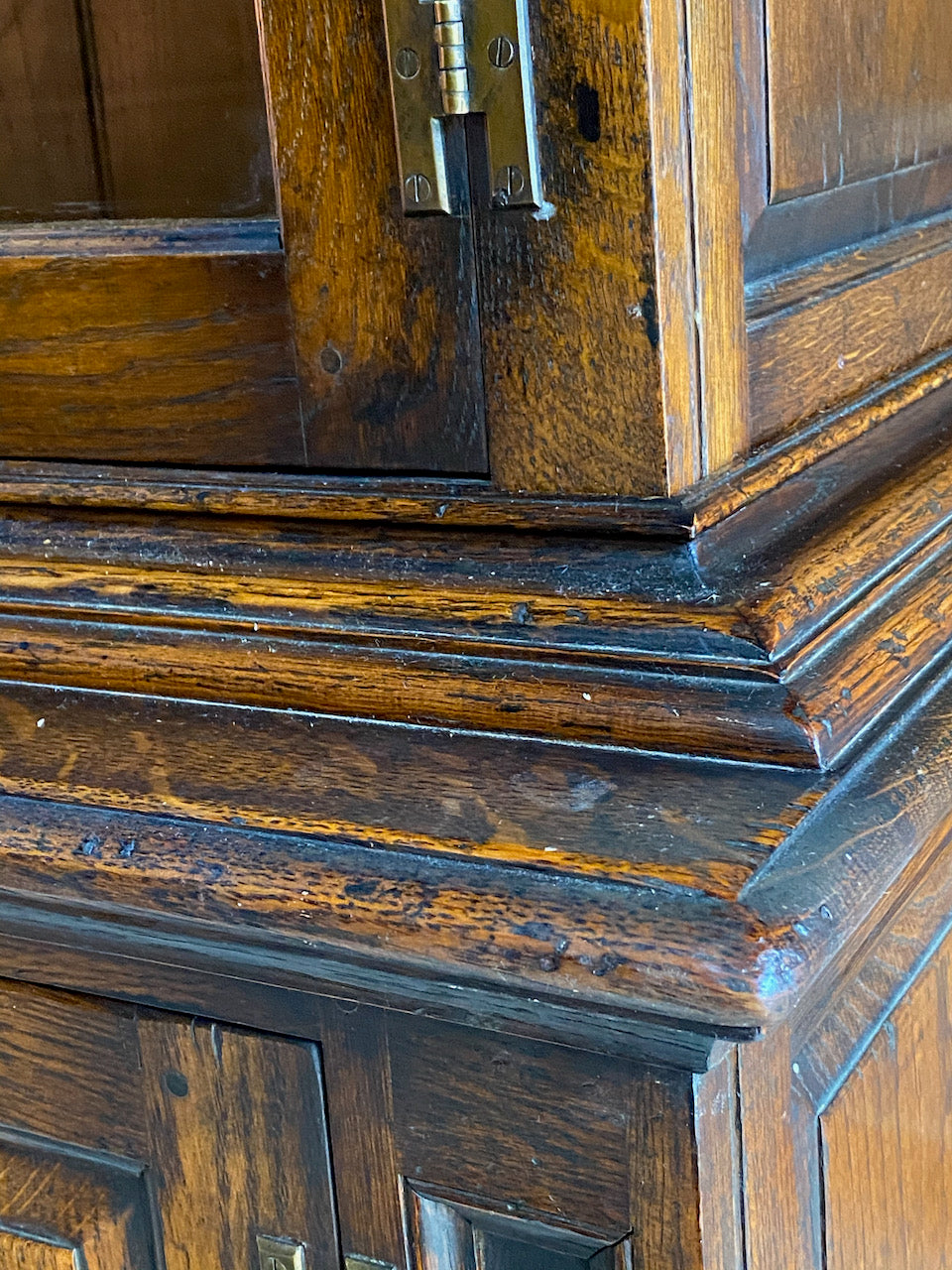 Antique Pepys Style Library Bookcase Oak Titchmarsh & Goodwin Style Circa 1960
SOLD
Antique Pepys Style Library Bookcase Oak Titchmarsh & Goodwin Style Circa 1960

A magnificent tall and imposing 18th century Pepys style solid English oak library bookcase in the manner of Titchmarsh & Goodwin England circa 1960 the upper section with moulded cornice above two glazed panelled doors with internal three shelves,  the lower section with two panelled doors enclosing a single shelf, with three working keys, all raised on six bun feet, this bookcase is of the highest quality and has a wonderful aged and blackened oak patina, a real statement piece that will be the centre piece of any room, truly beautiful, traditional the Pepys bookcase had a glazed lower section whereas this bookcase has solid lower doors, if one wanted to add glass panels to the lower doors this could quite easily be done, reserve now.

Background: The Pepys Bookcase: In 1666 the famous diarist Samuel Pepys was given to lament the fact that his books were "growing numerous and lying one upon another on my chairs". Simpson the Joiner was commissioned to solve the problem and he produced 12 free standing bookcases of solid oak. Prior to this, freestanding bookcases, called presses, were not in use and books were normally stored in fitted cupboards with shelving. Simpson's oak bookcases, which now stand in Magdalene College, Cambridge, are remarkable in being immediately recognisable to us today - in many ways the bookcases produced in late 17th century England have changed little in form to the present day. The twelve bookcases were made of oak, had low glazed bases with carved mouldings, and glass doors subdivided by heavy glazing bars.
Antique Style
Pepys Style
18th Century Style
Titchmarsh & Goodwin Style
Solid Oak
Bookcase
Two Sections
Practical
Beautiful

The bookcase is offered in superb condition with no faults at all, the doors open and close smoothly with no warping to the doors, there are no signs of past or present woodworm, there are no odours or smells, wonderful patina, bookcase comes in two sections.
Dimensions Overall:
Width 54" / 137cm
Depth 17" / 44cm
Height 84" / 214cm

Dimensions Top:
Width 54" / 137cm
Depth 12.5" / 32cm
Height 53" / 137cm

Dimensions Bottom:
Width 54" / 137cm
Depth 17" / 44cm
Height 31" / 79cm

Free delivery is offered to England & Wales only when buyer pays full asking price, next day delivery is not possible due to the size of the piece, please allow between 7-14 days delivery