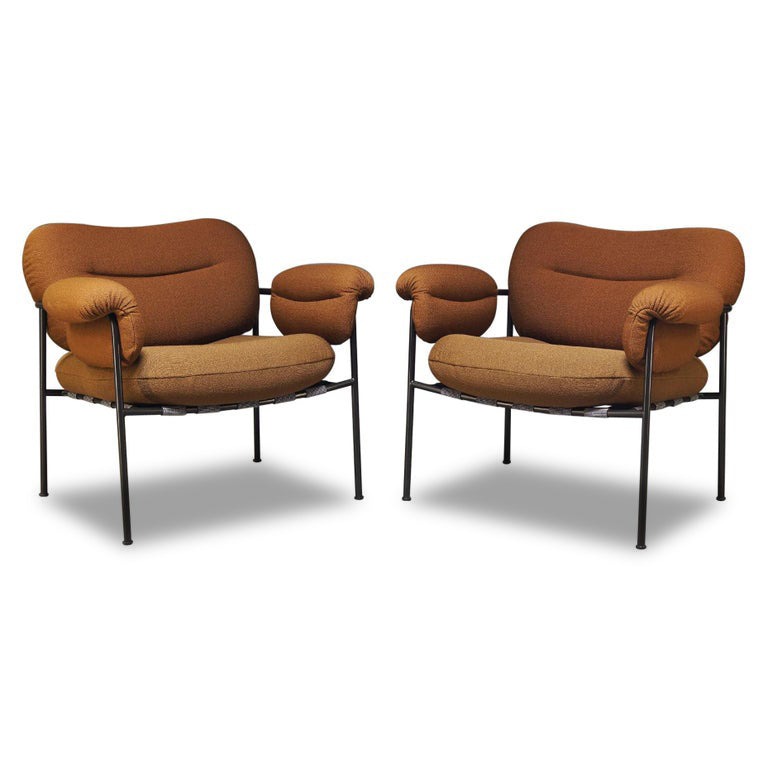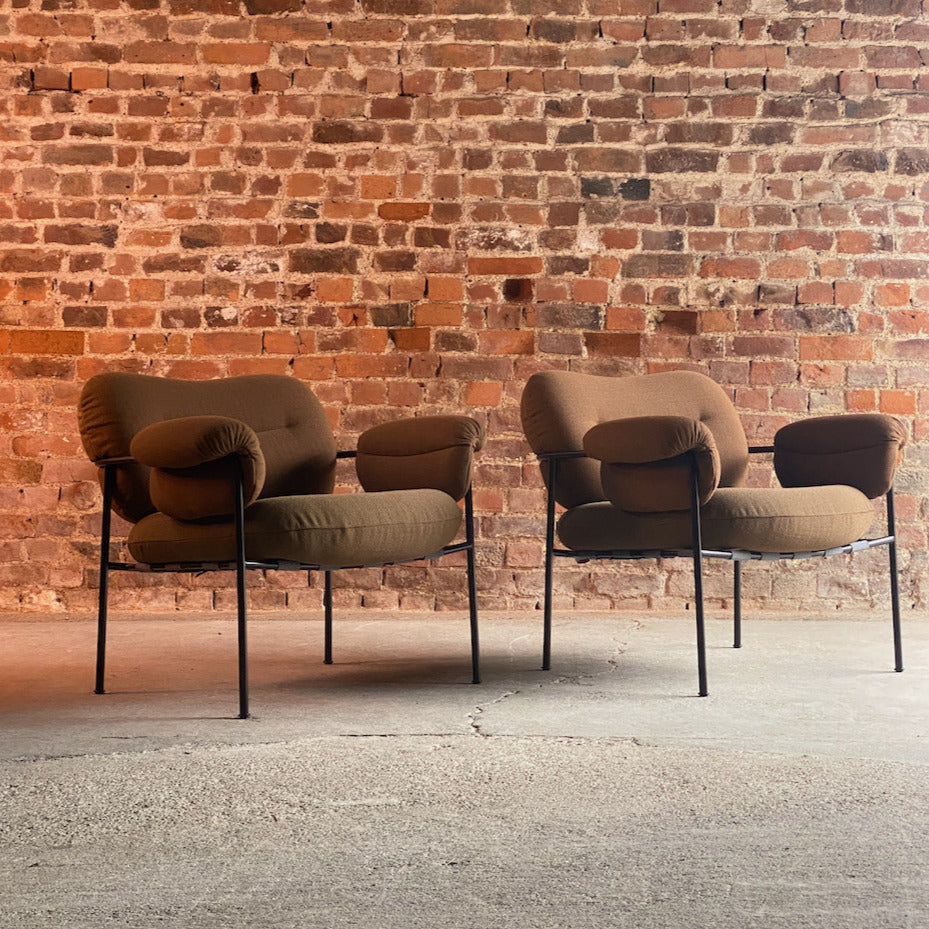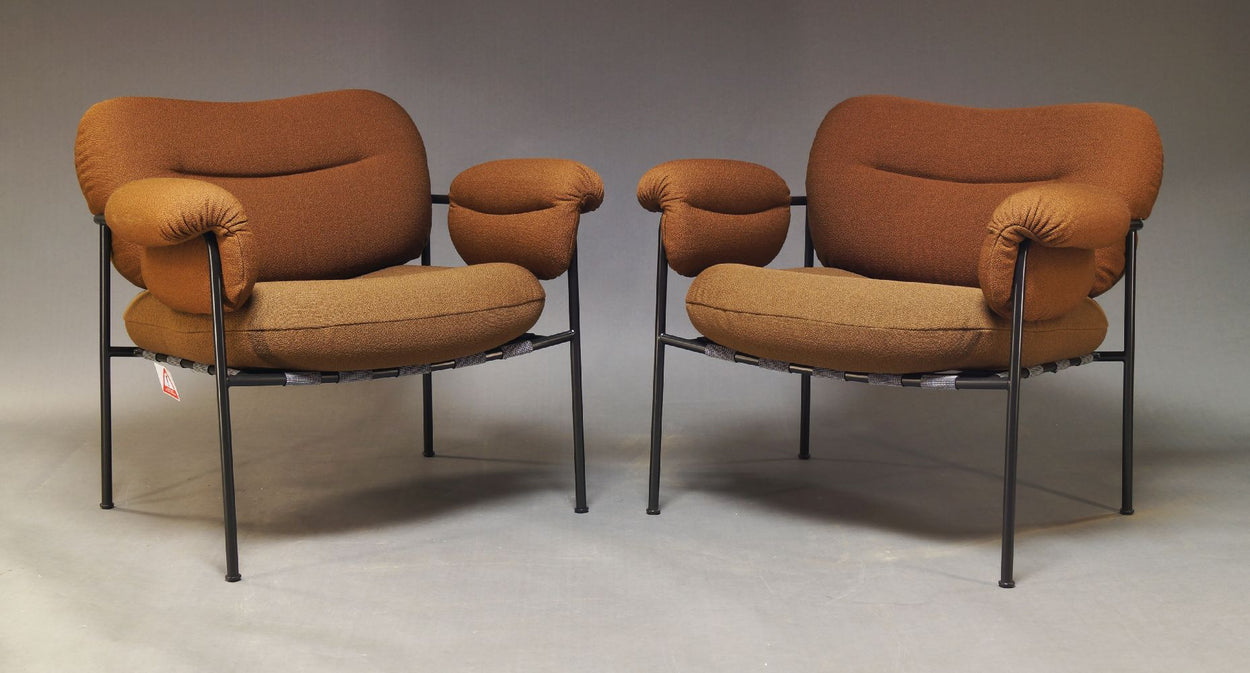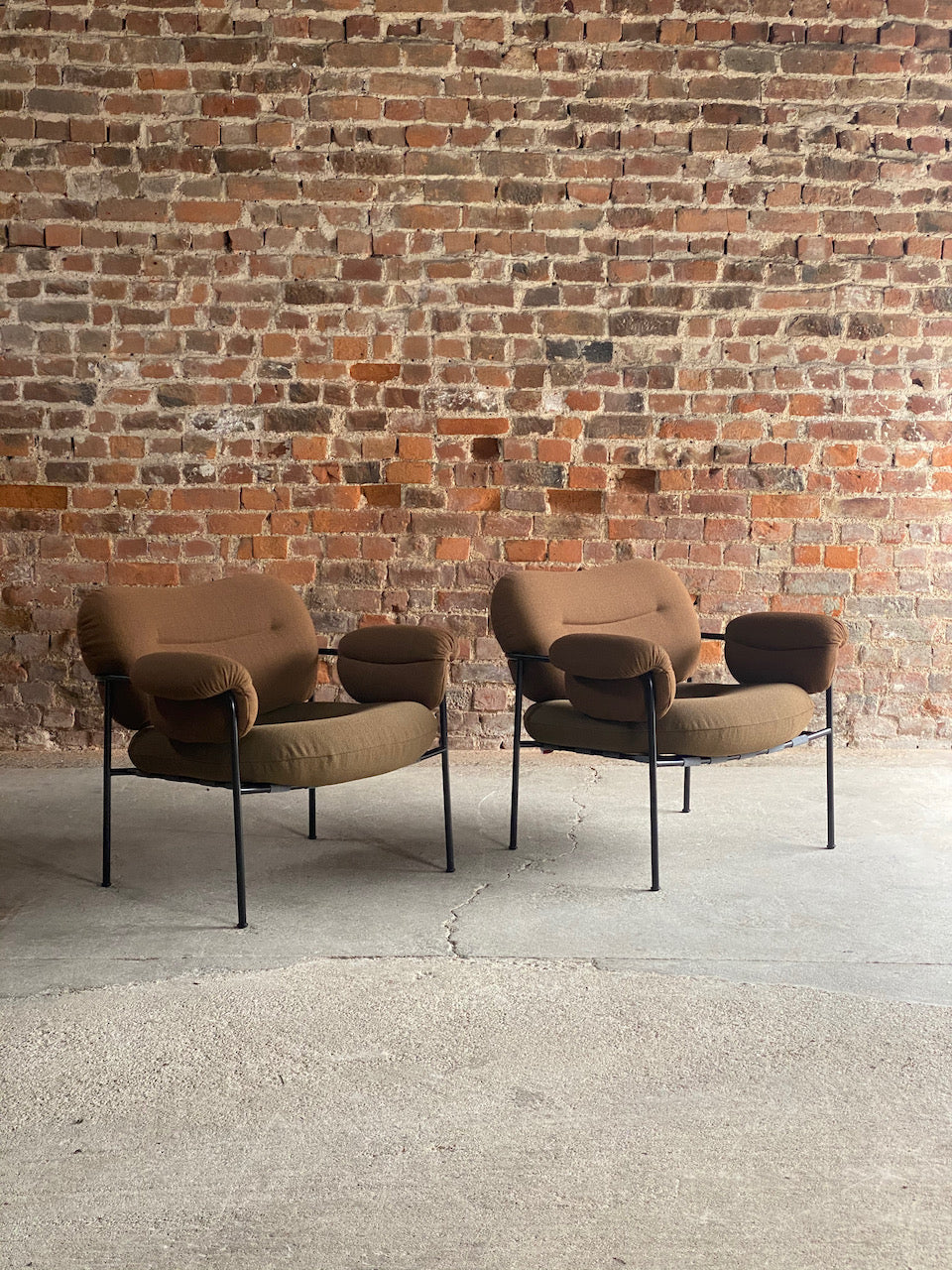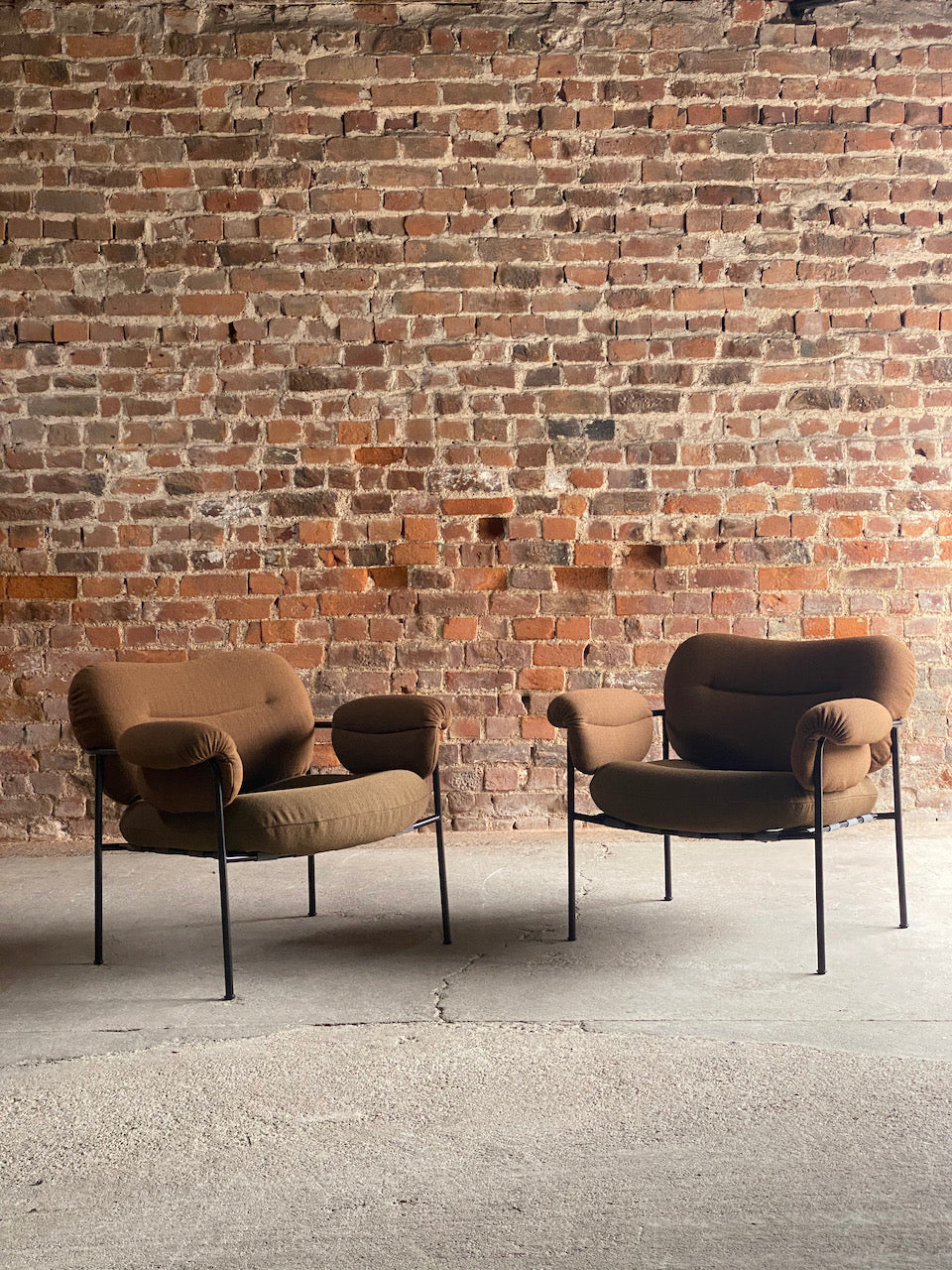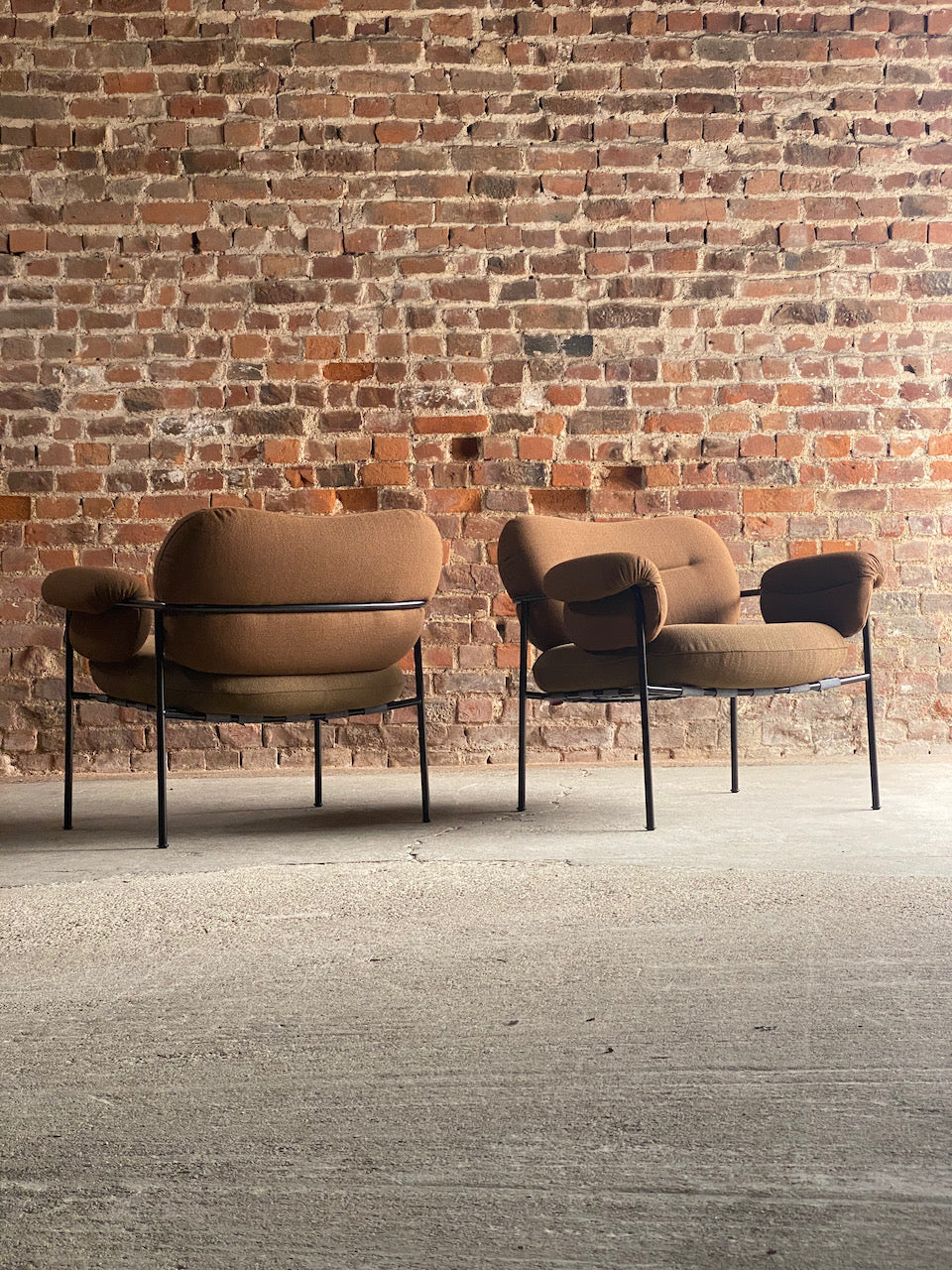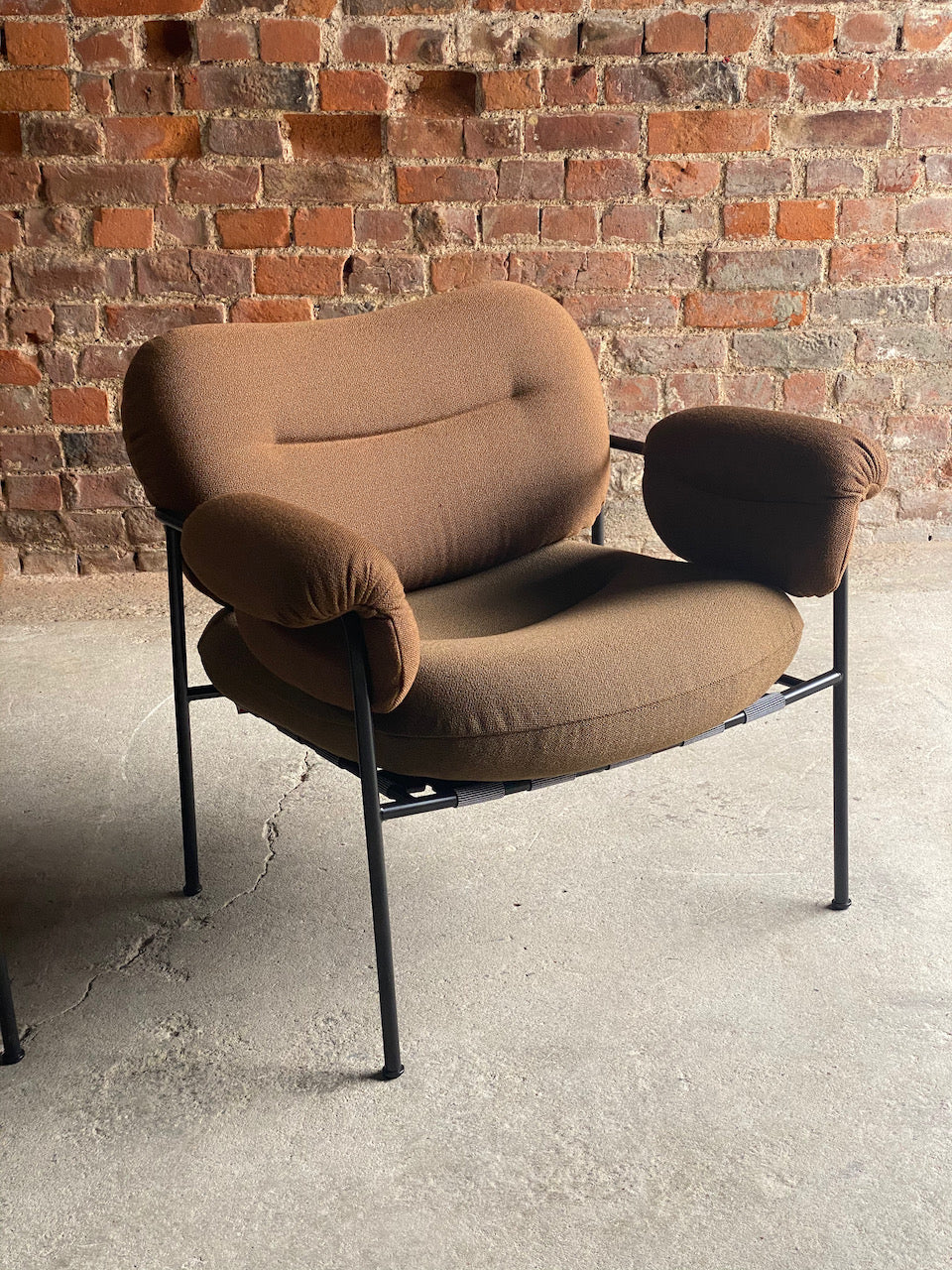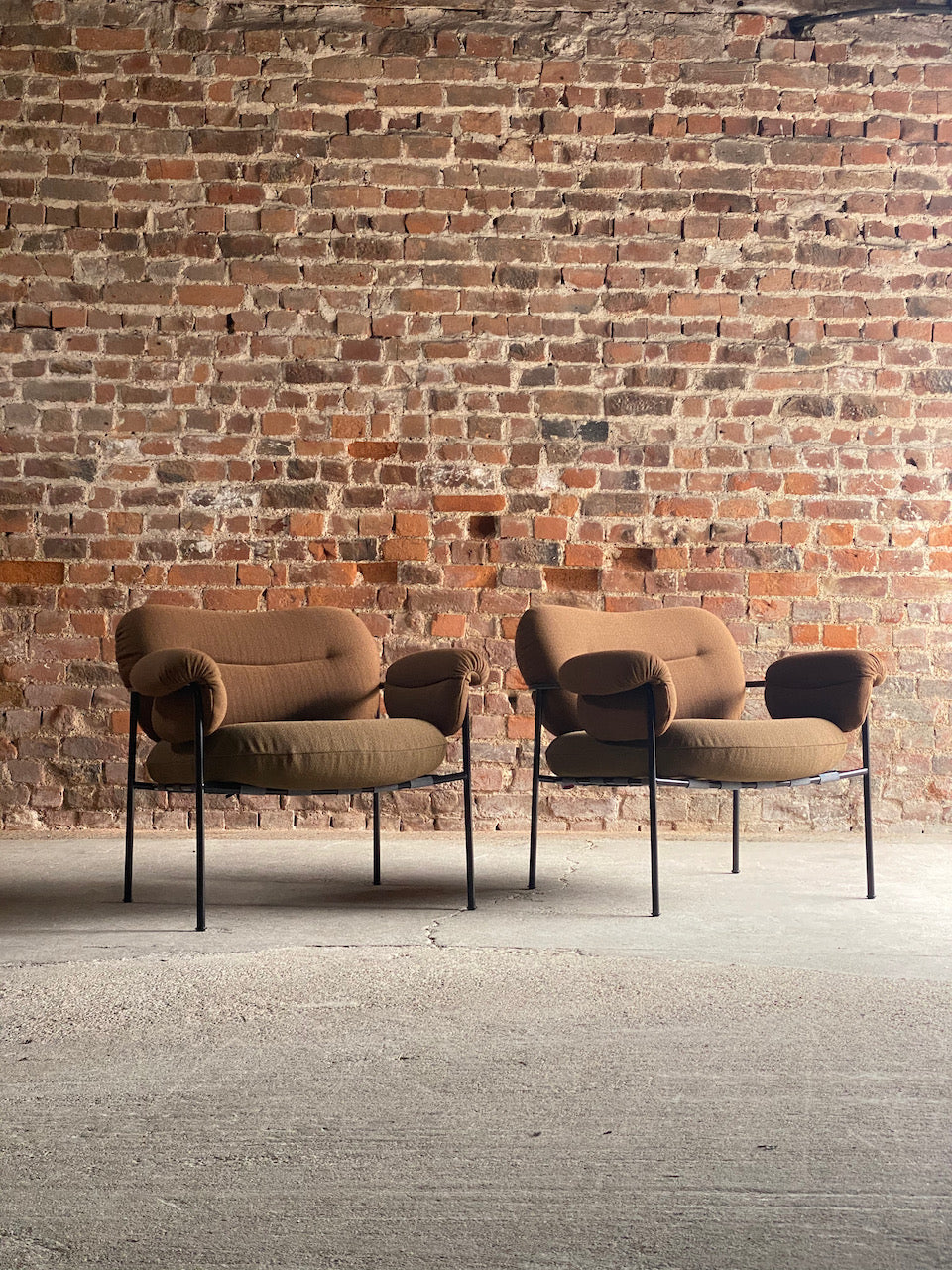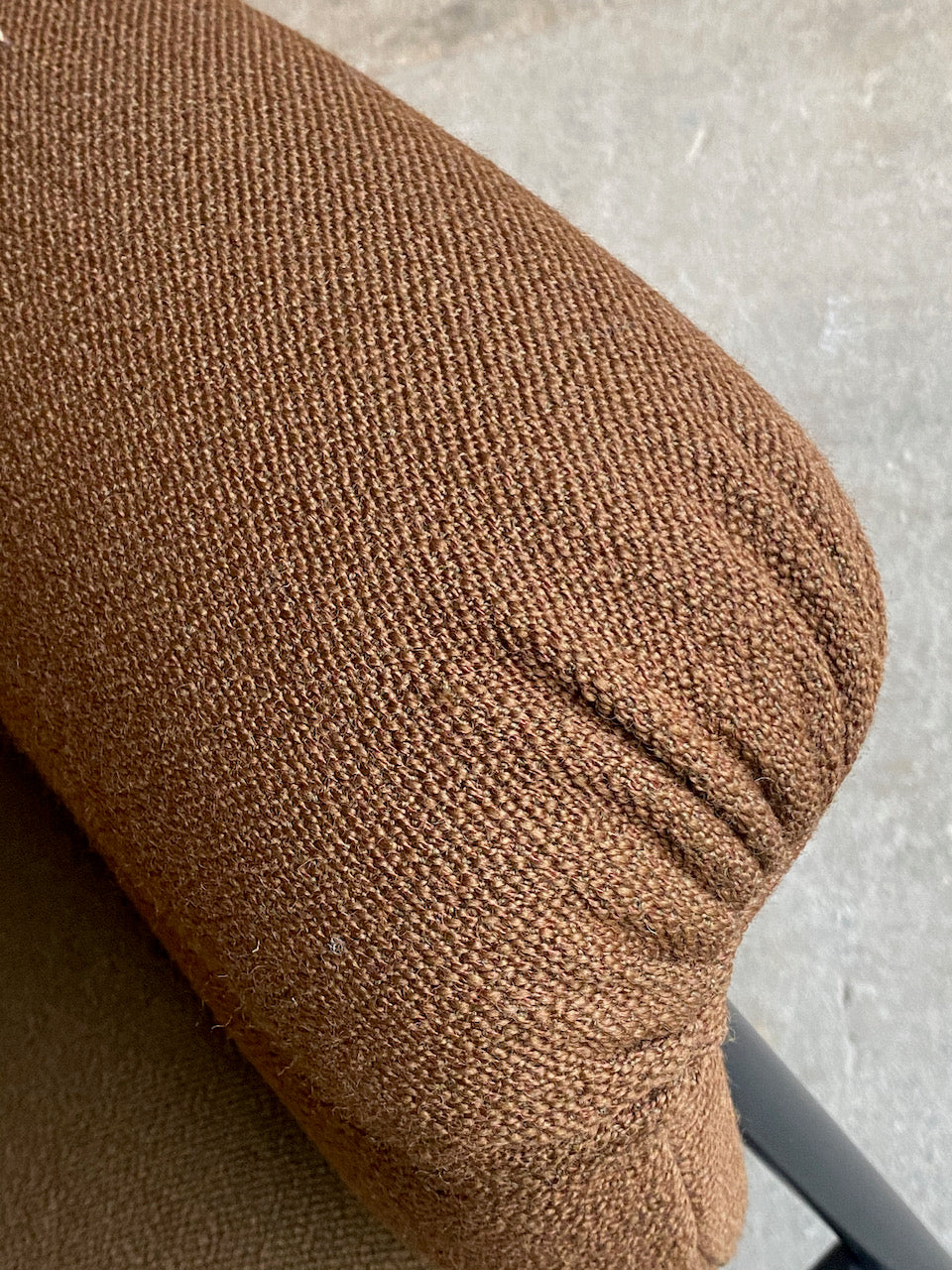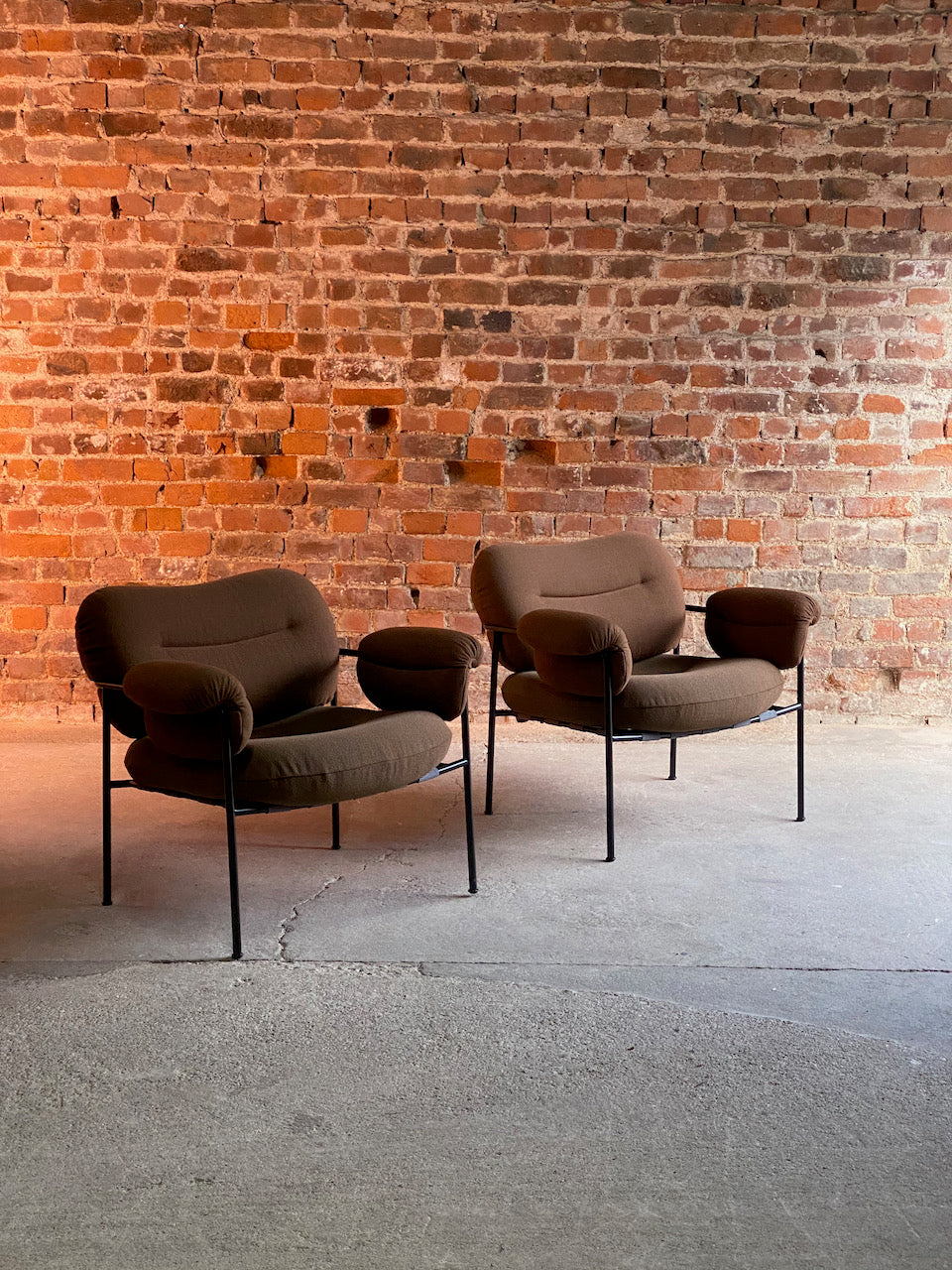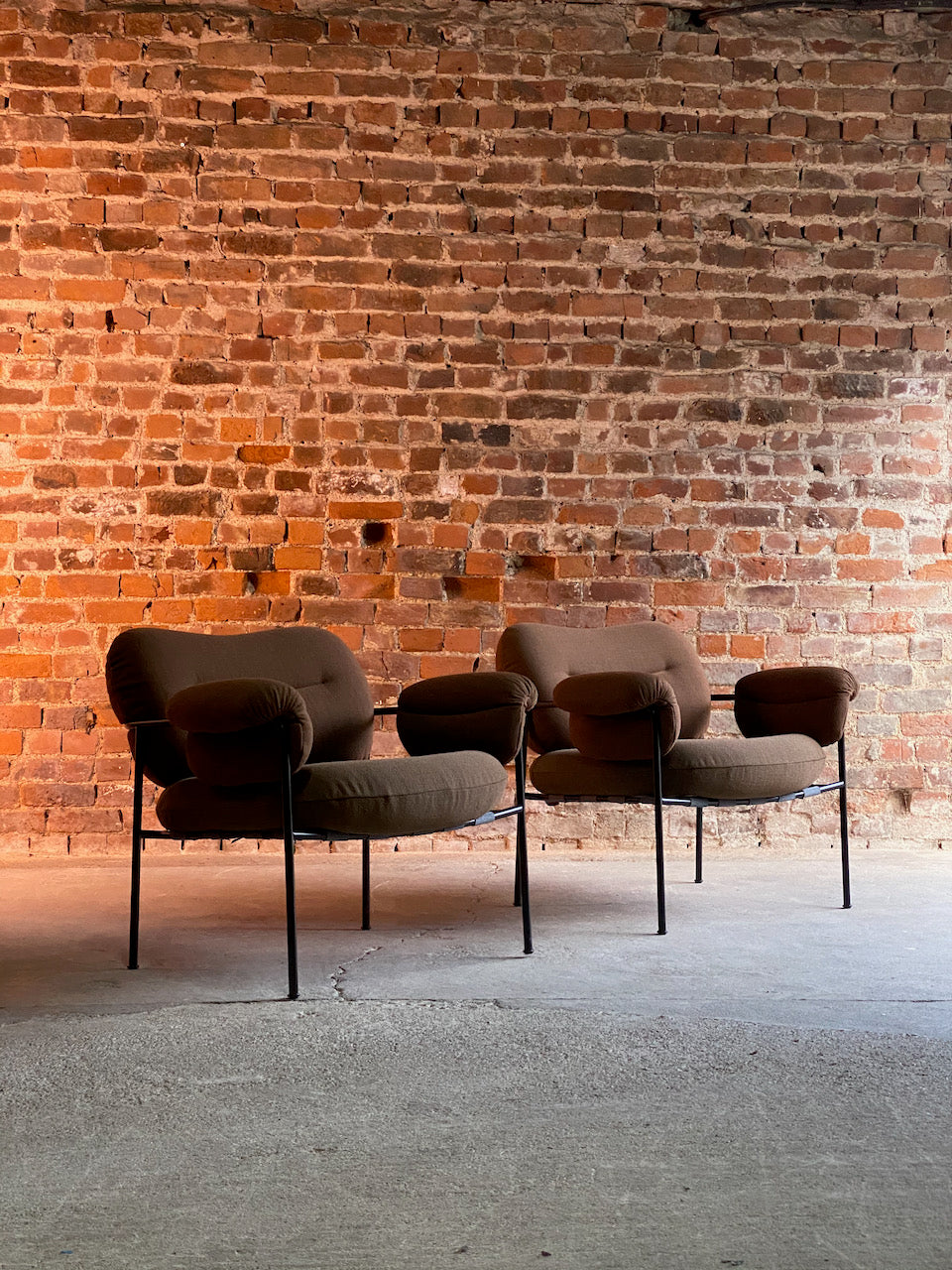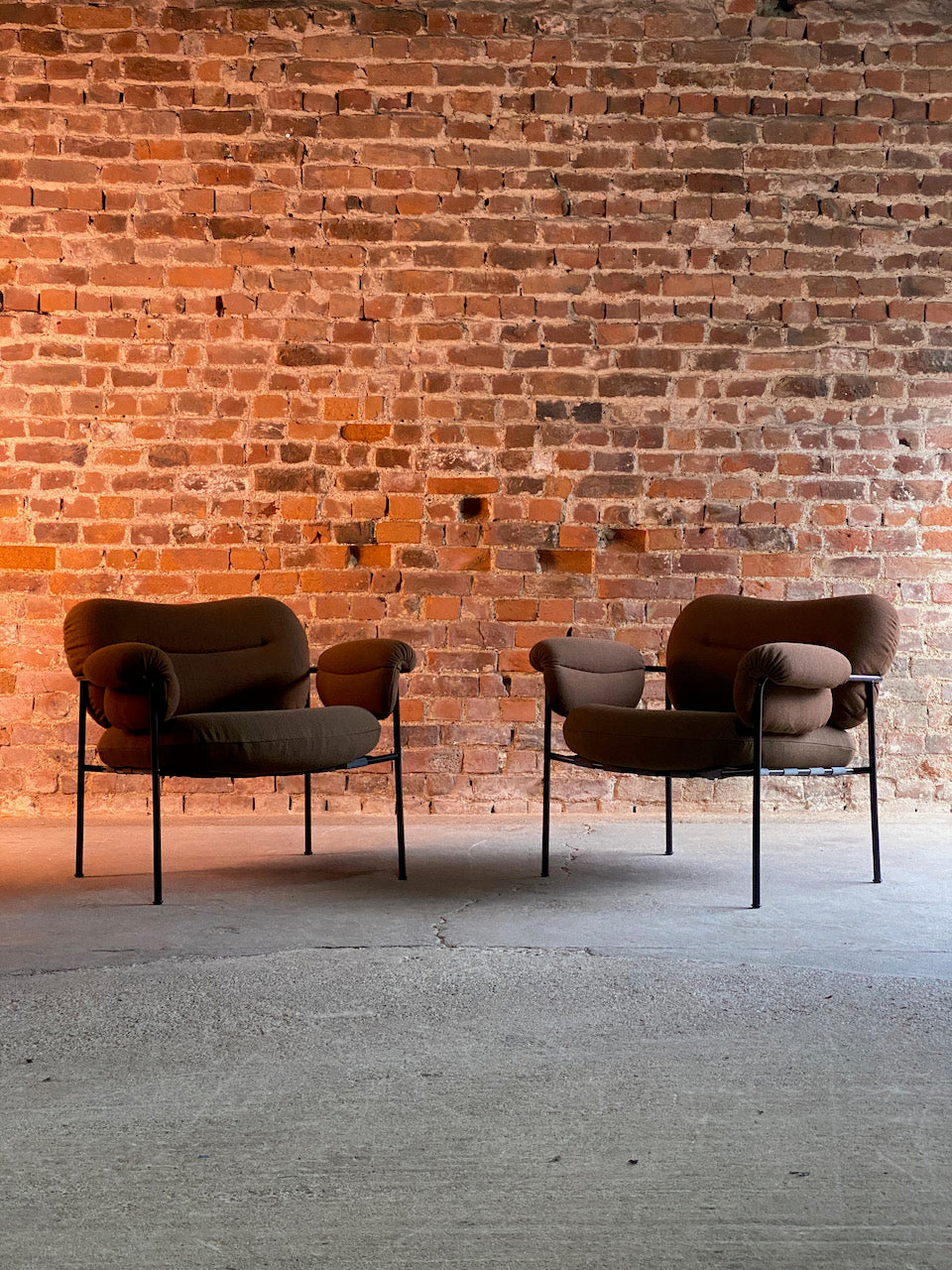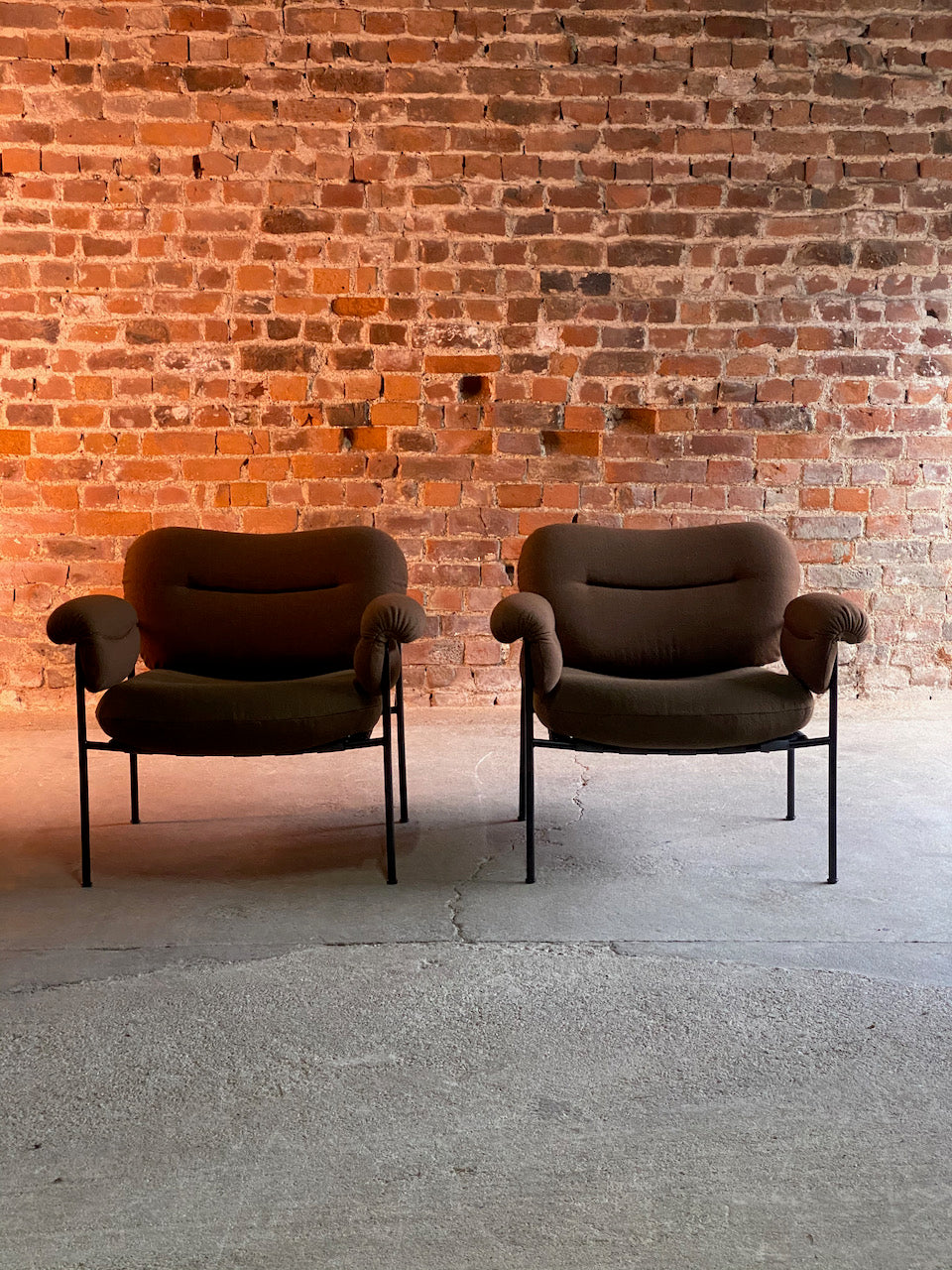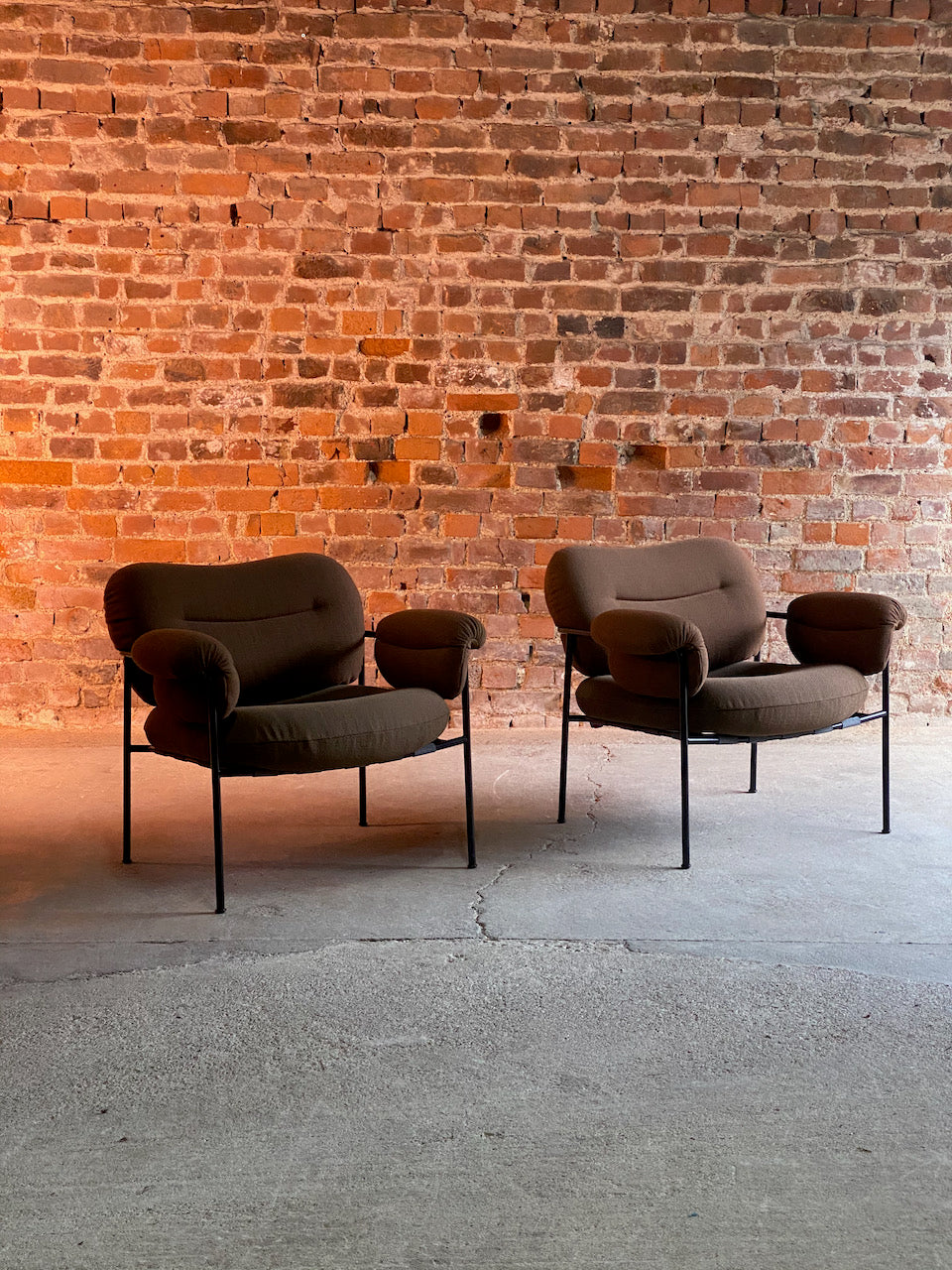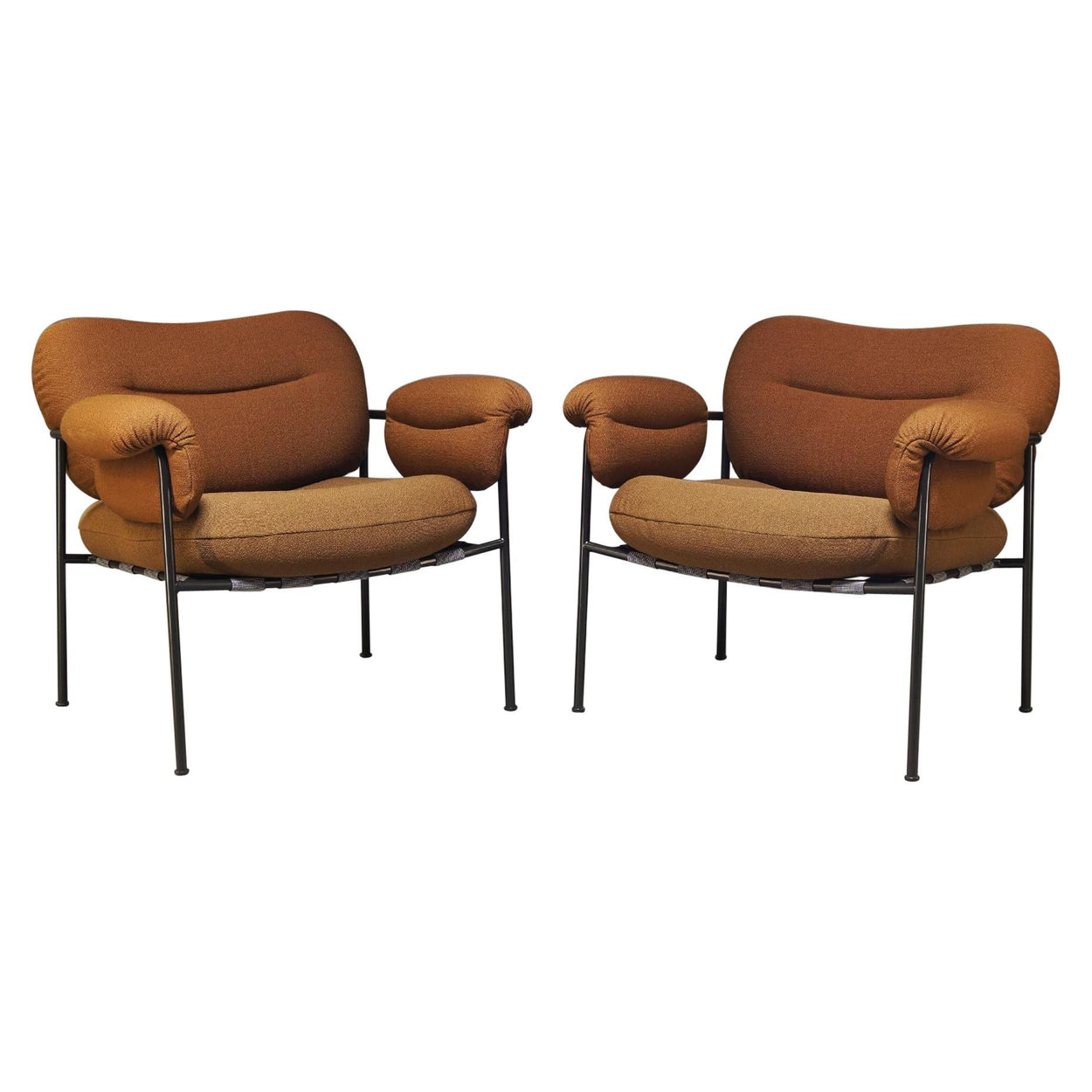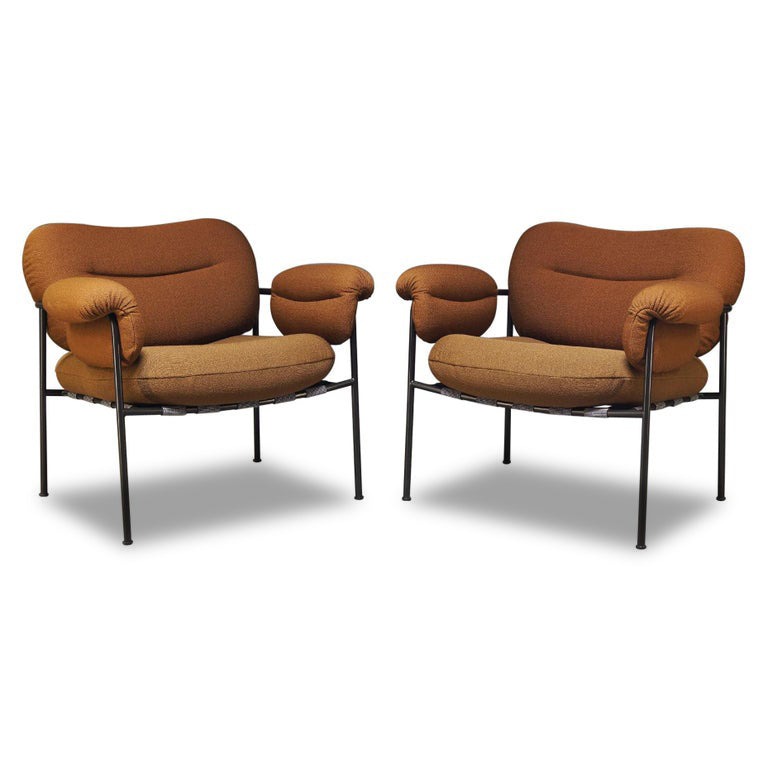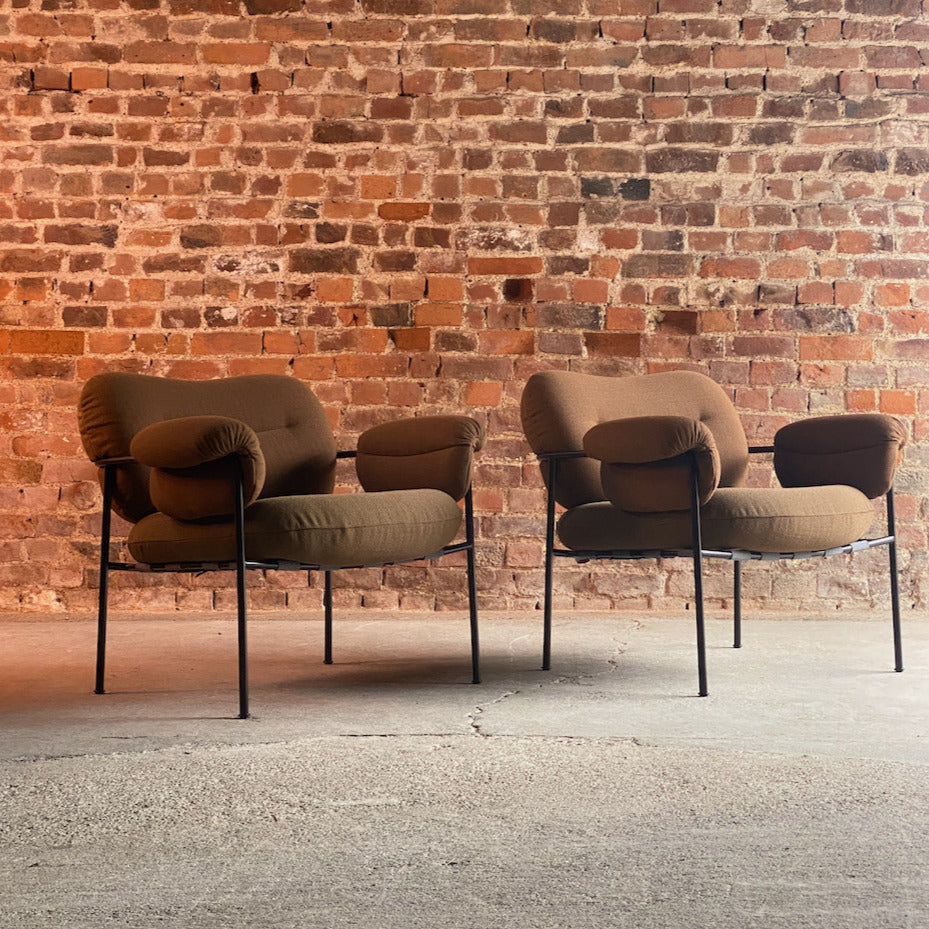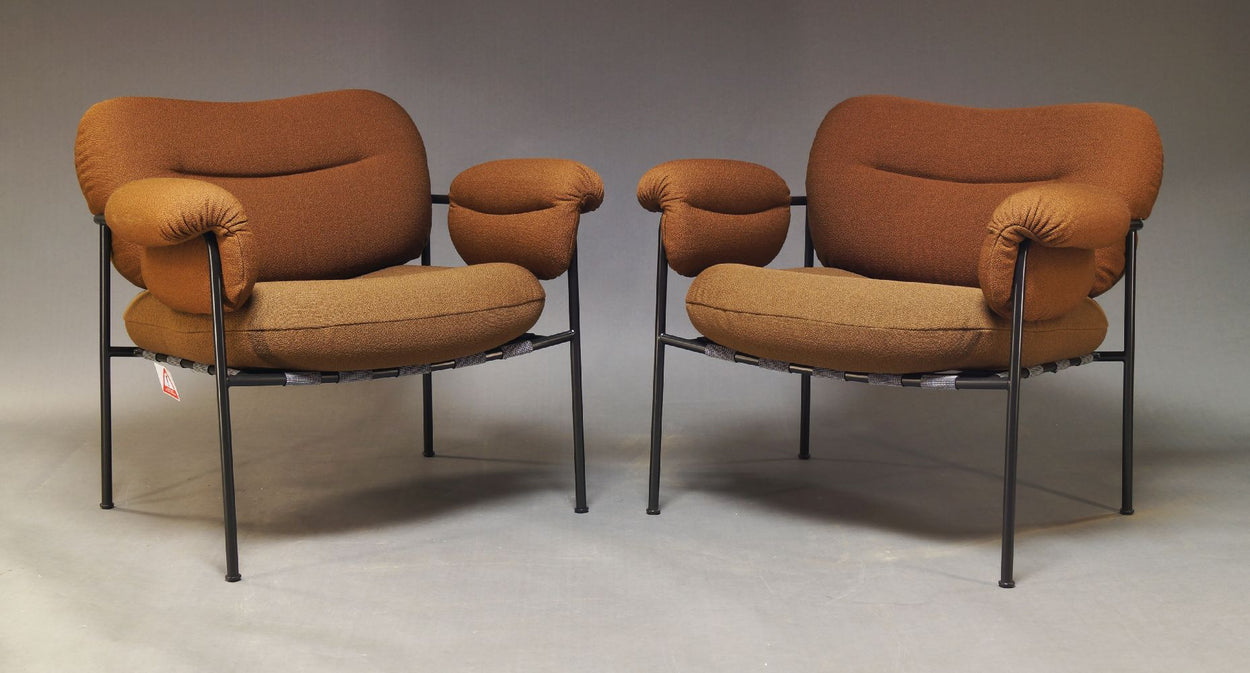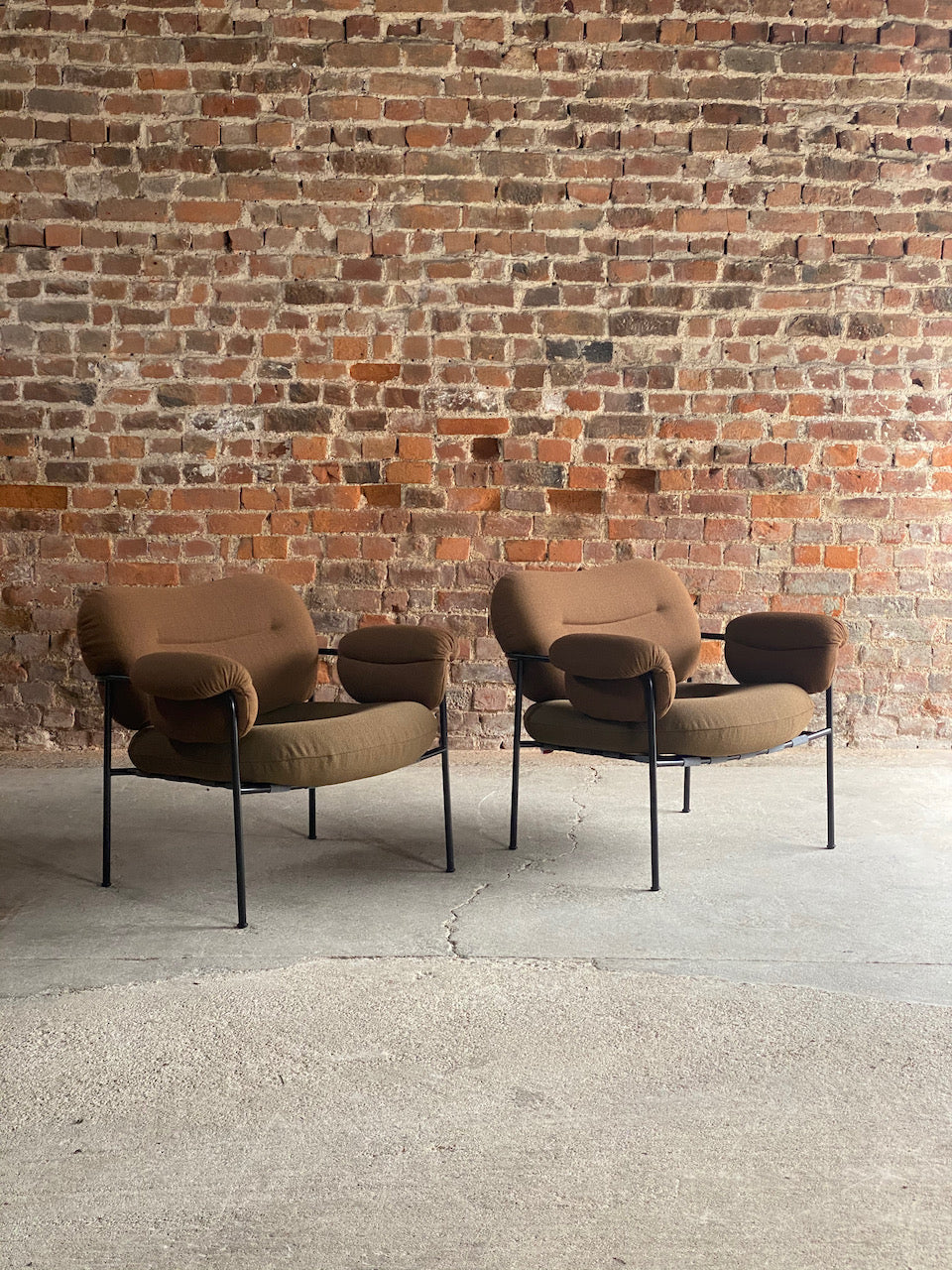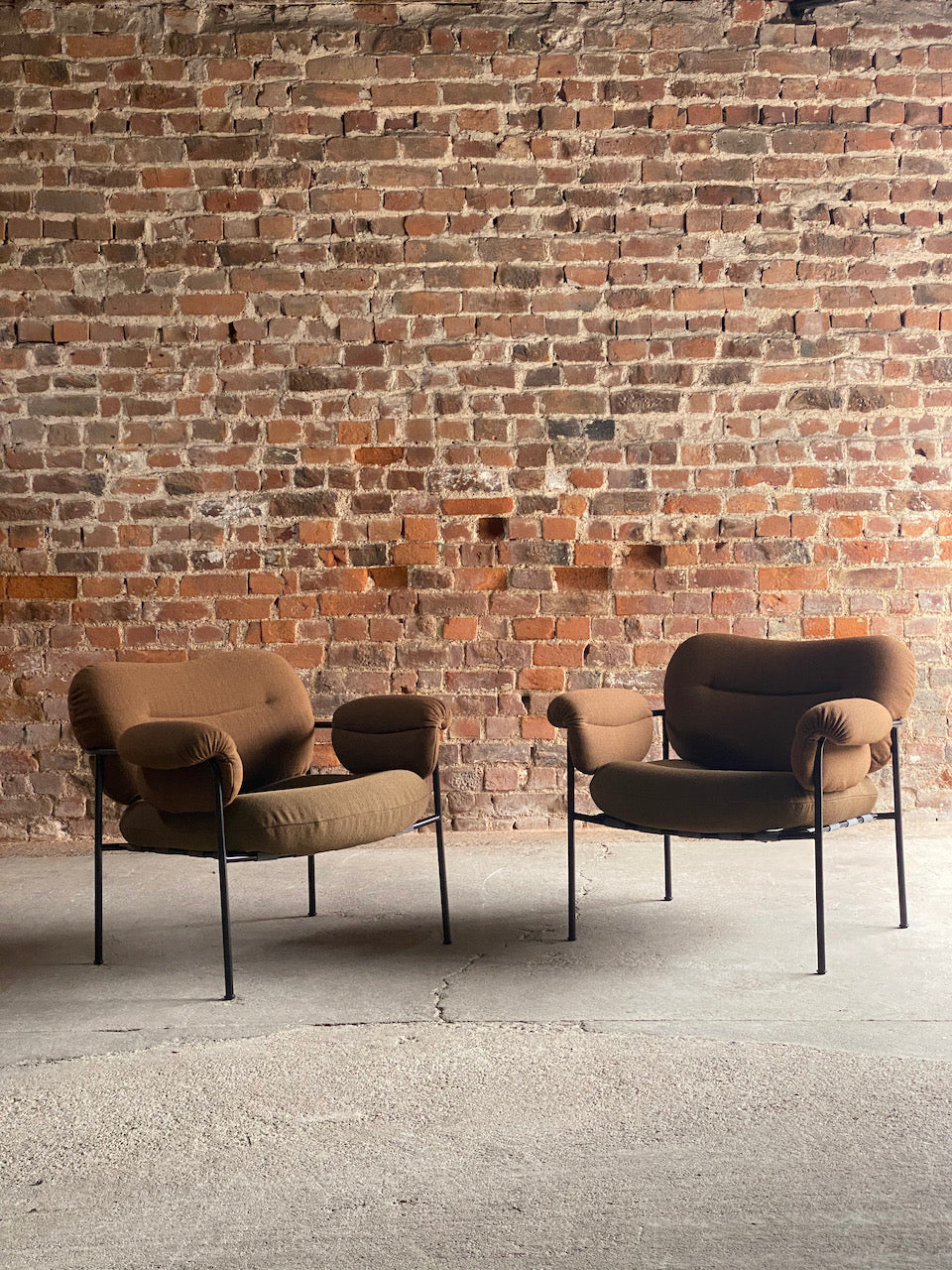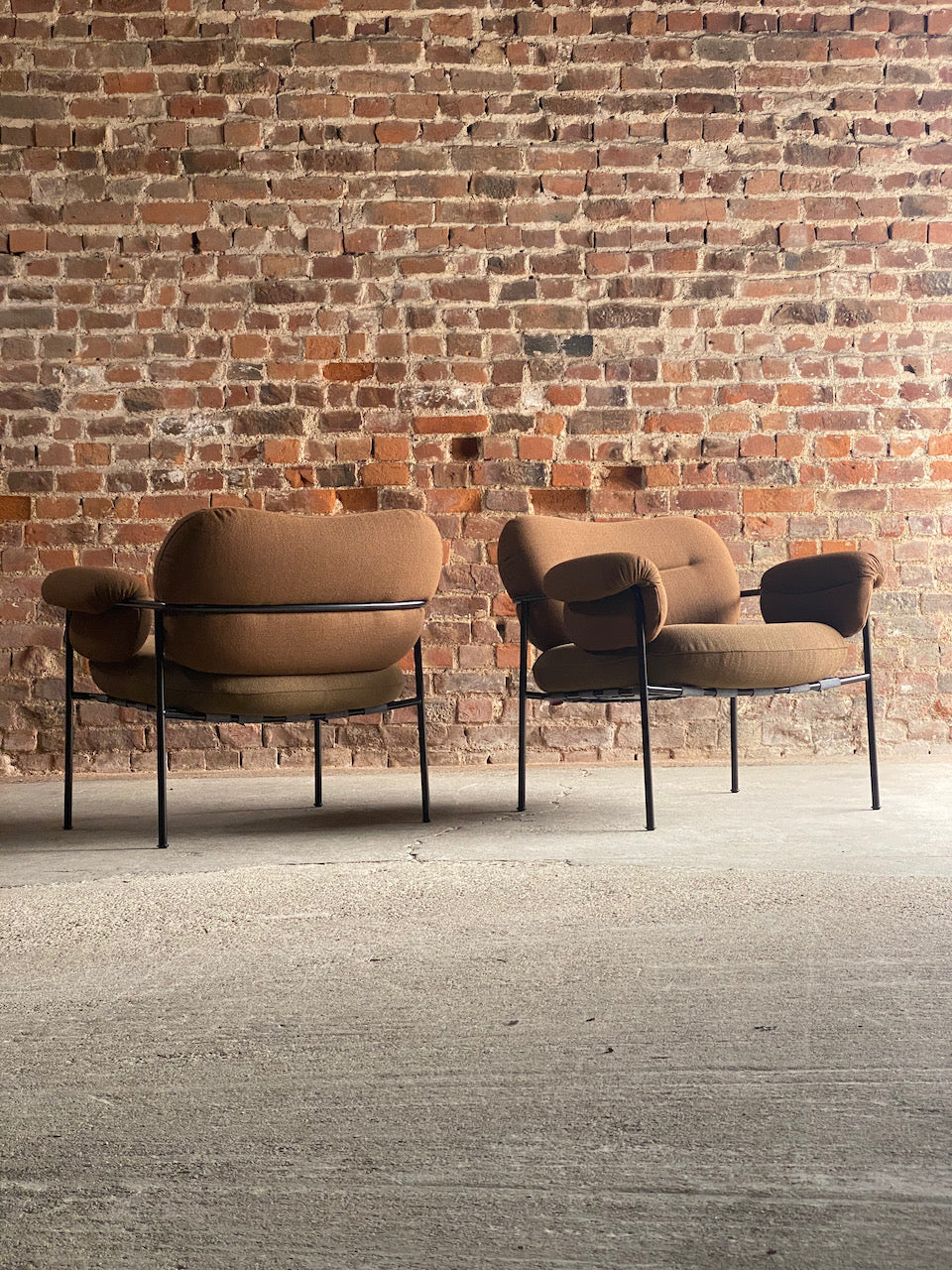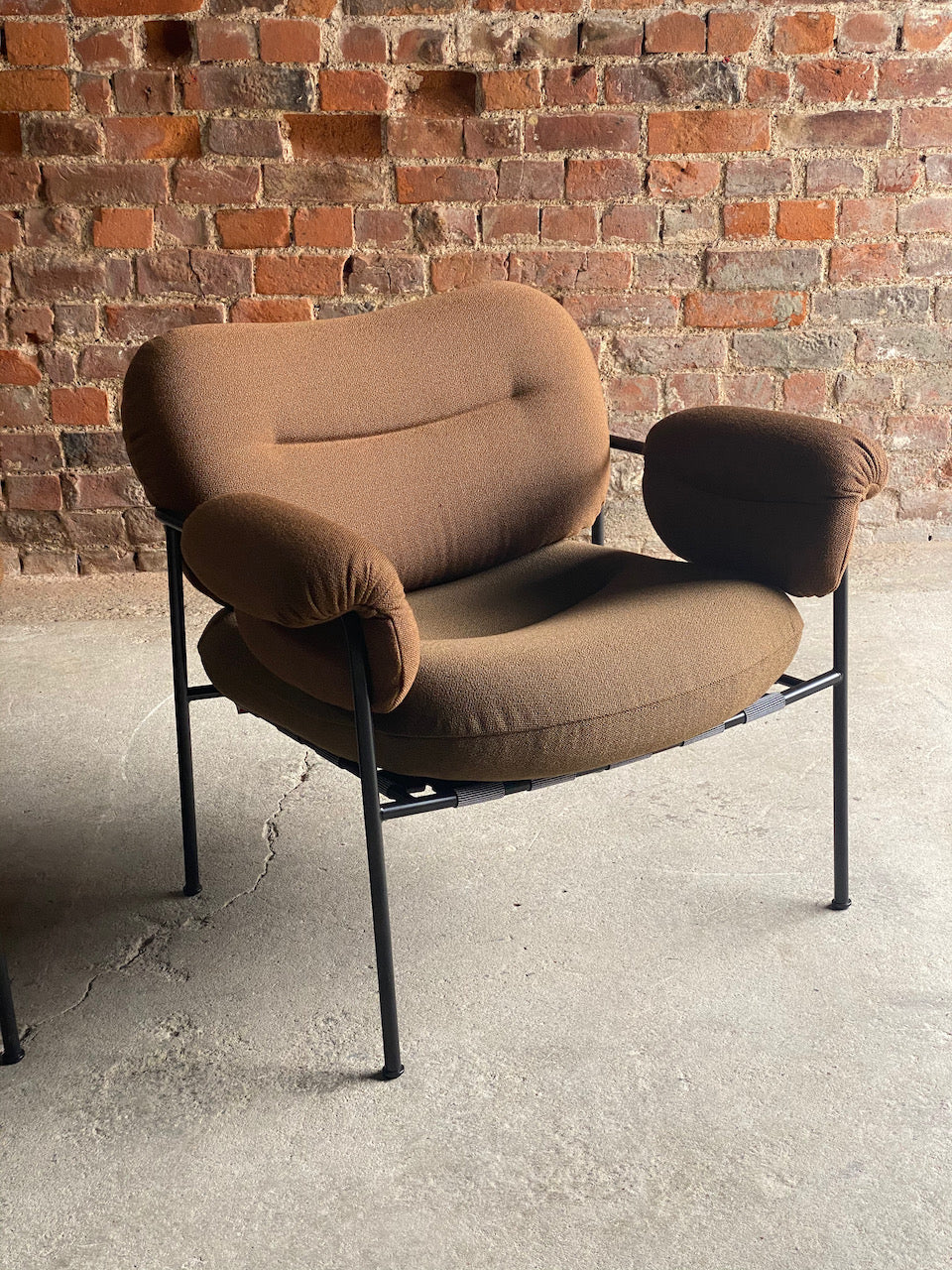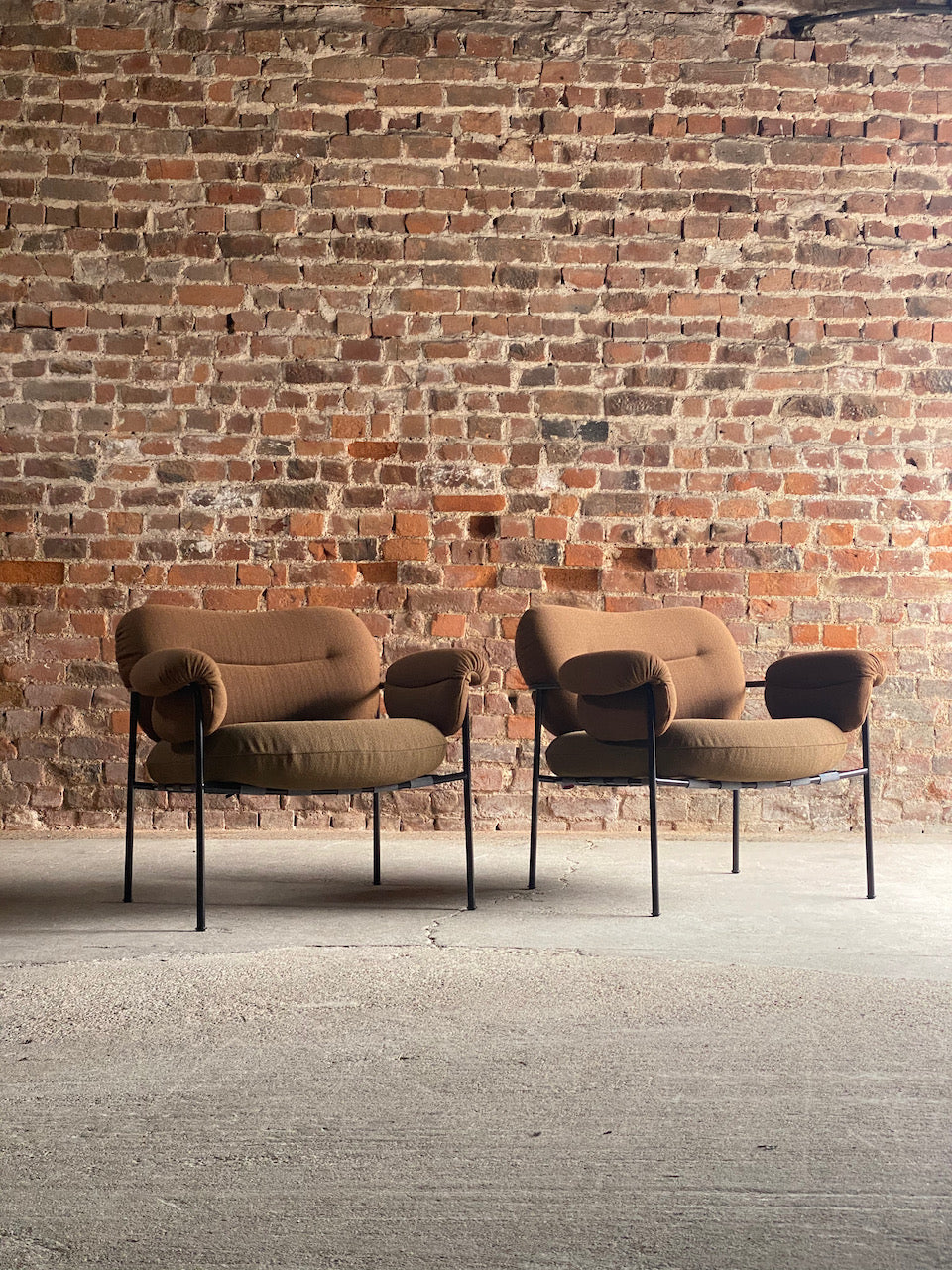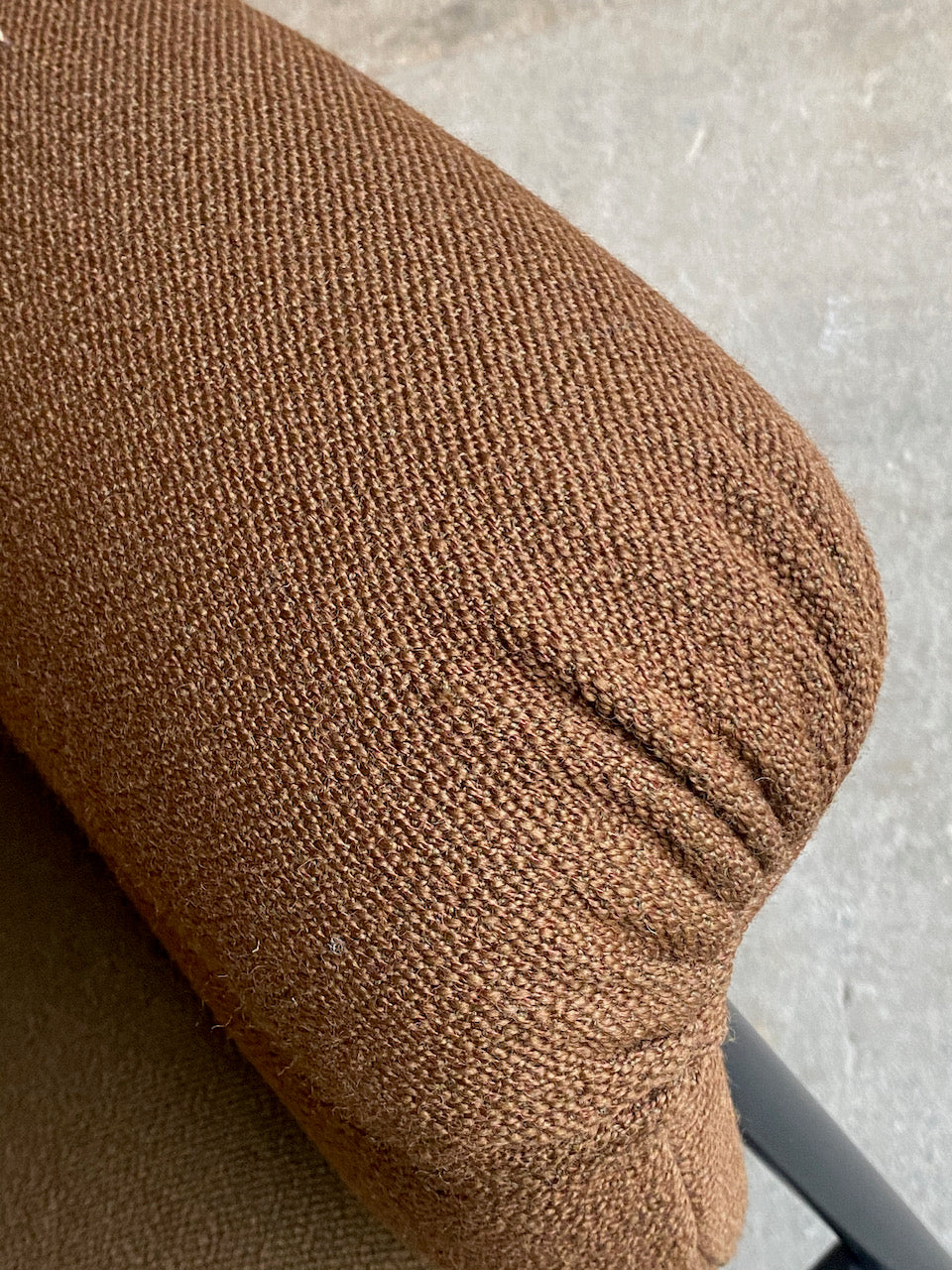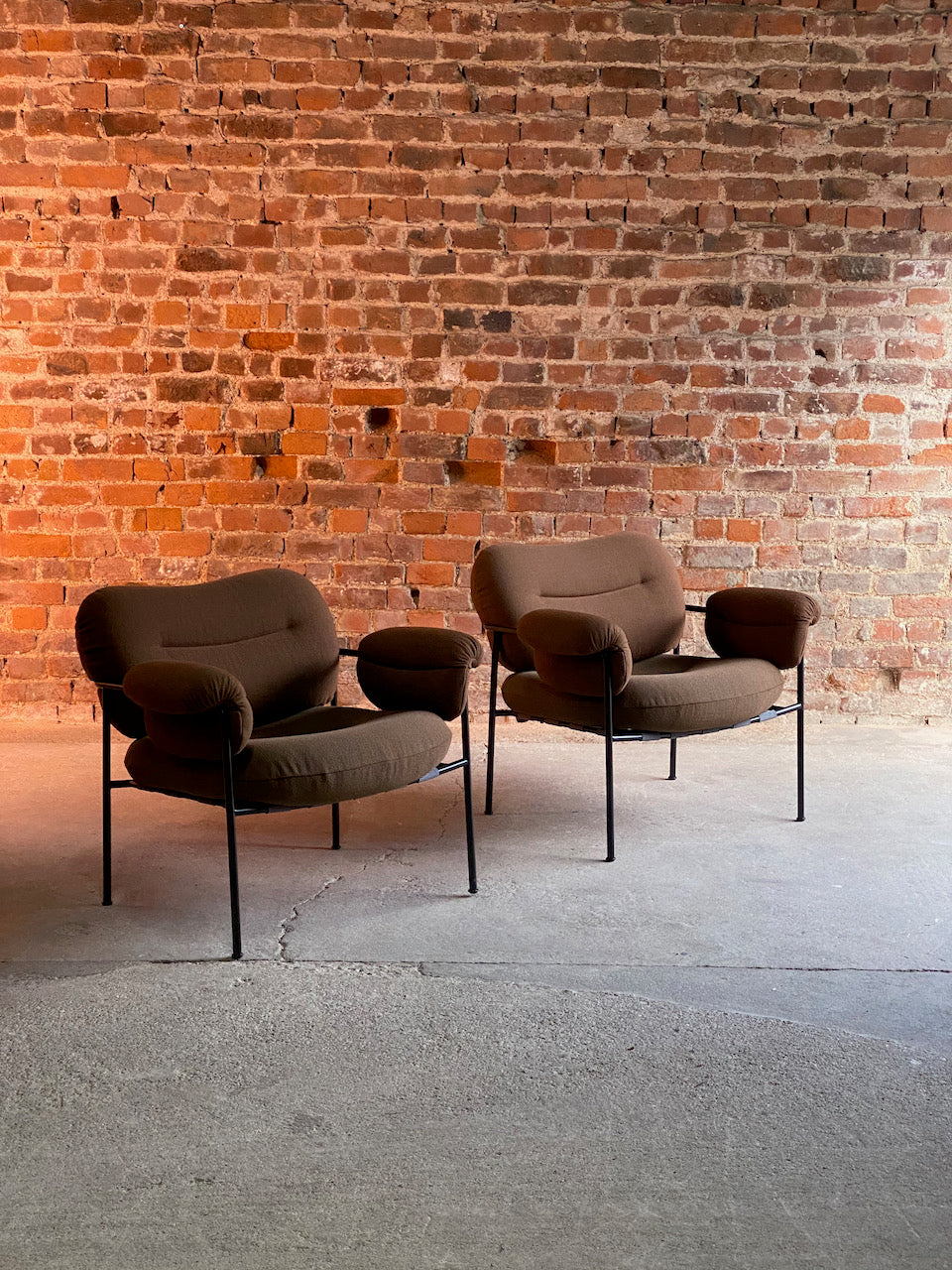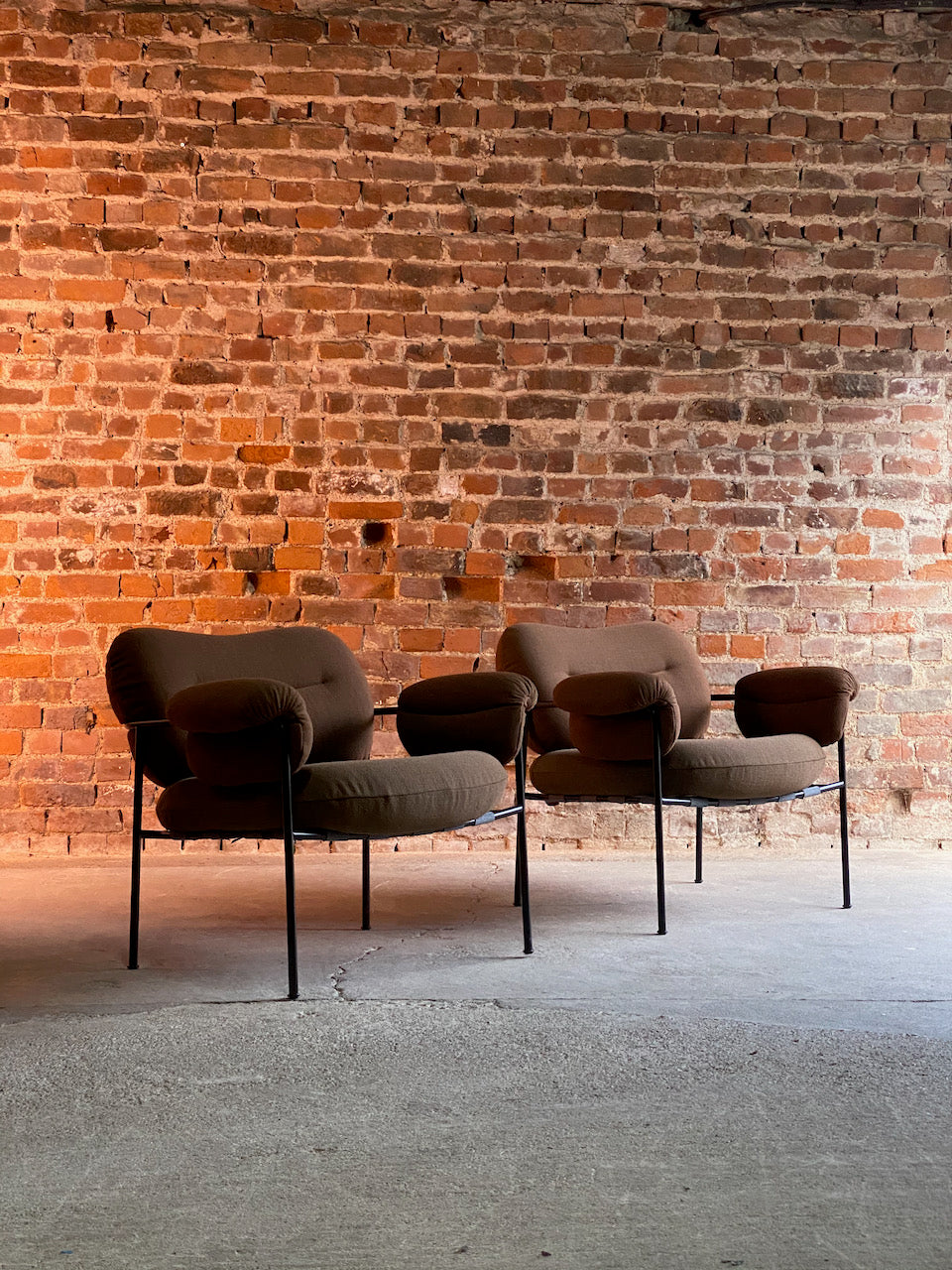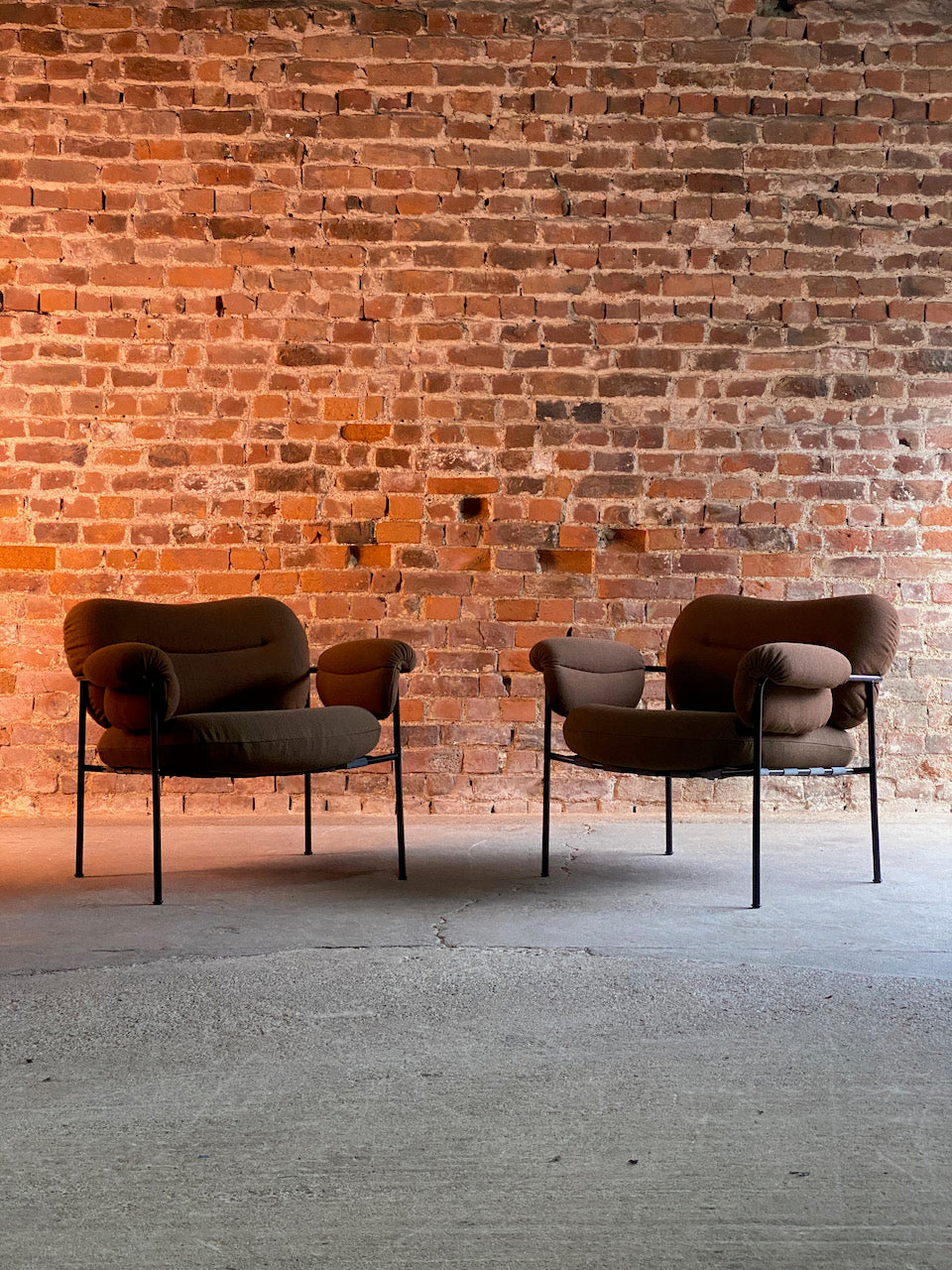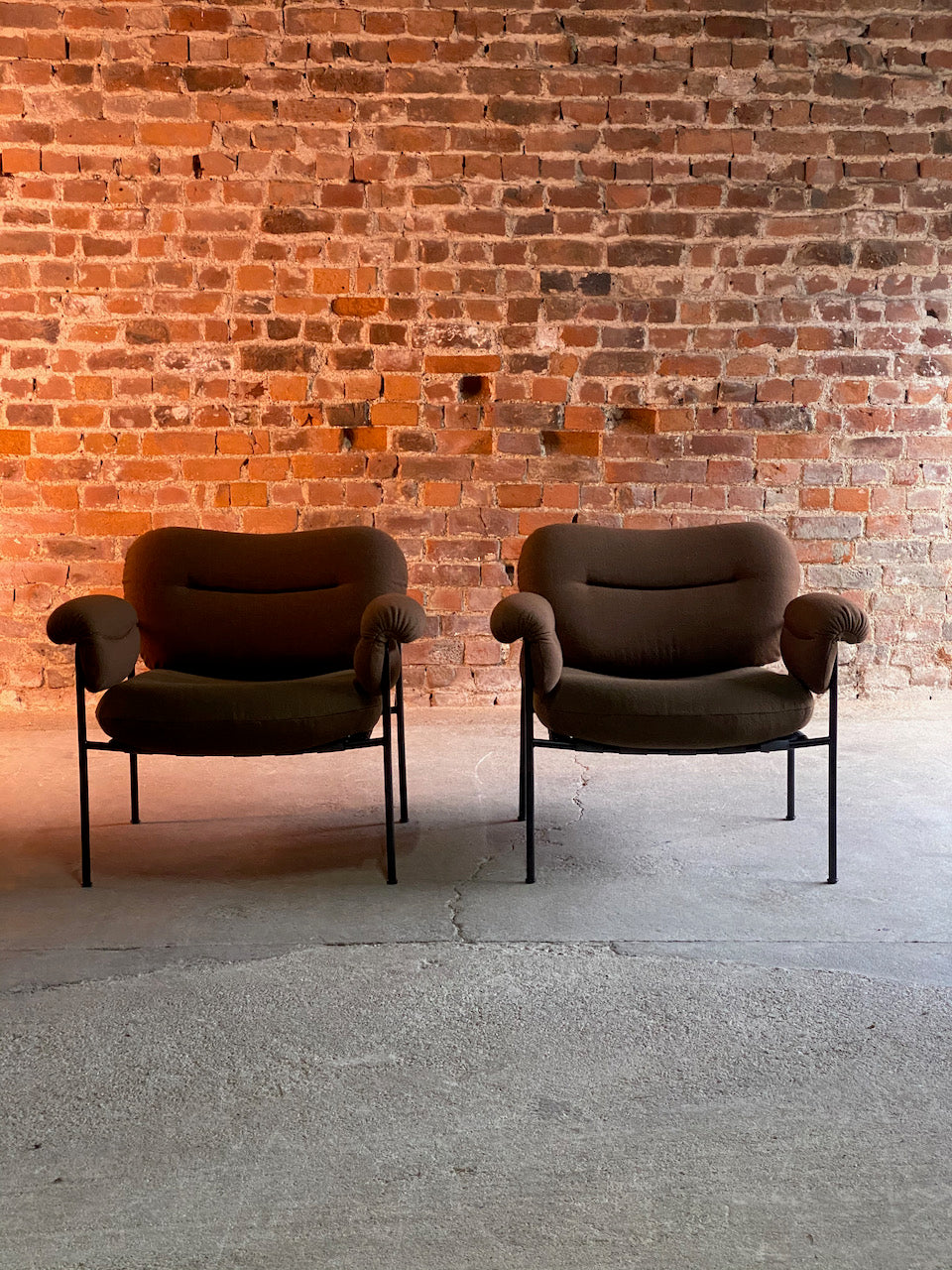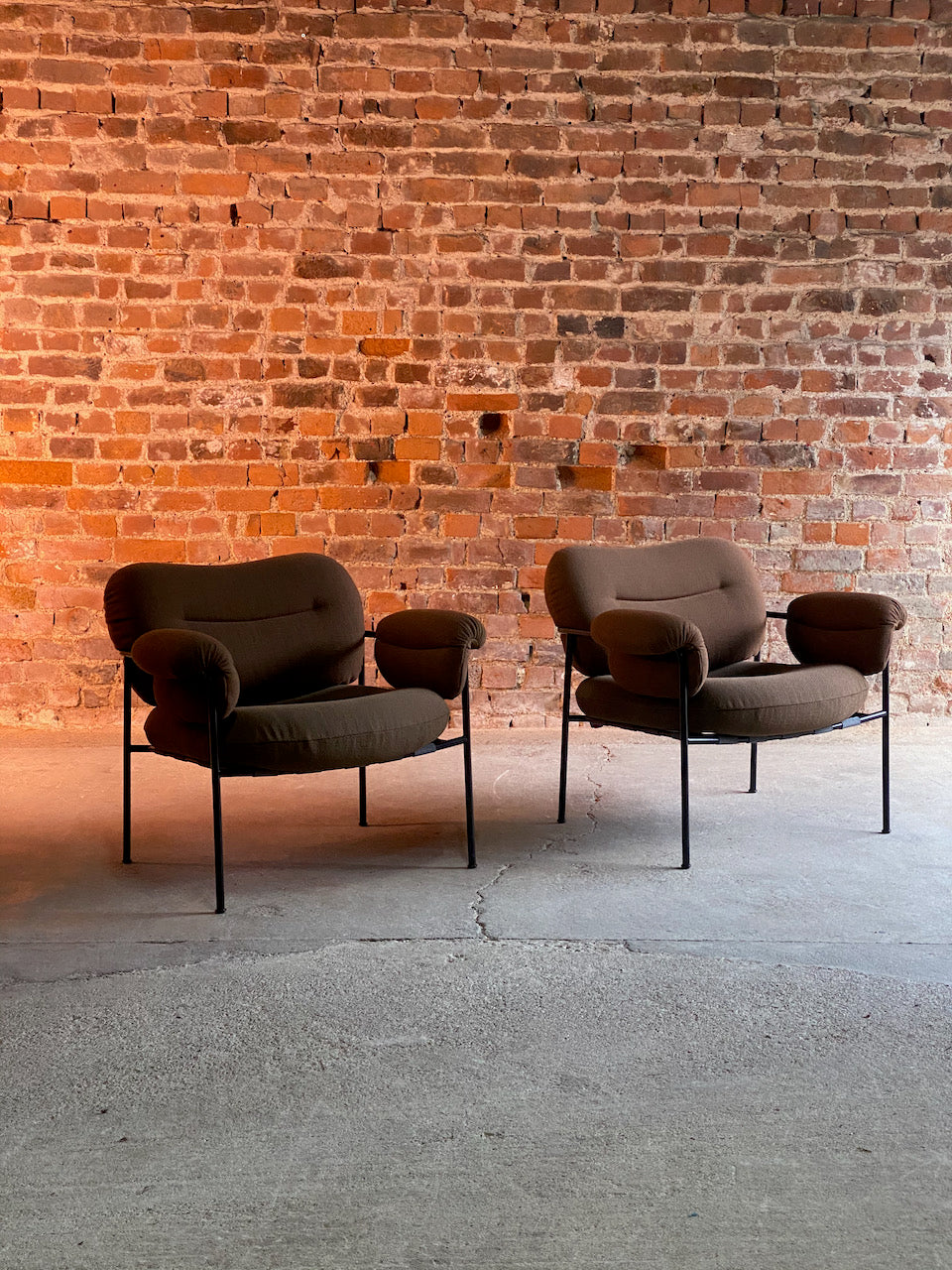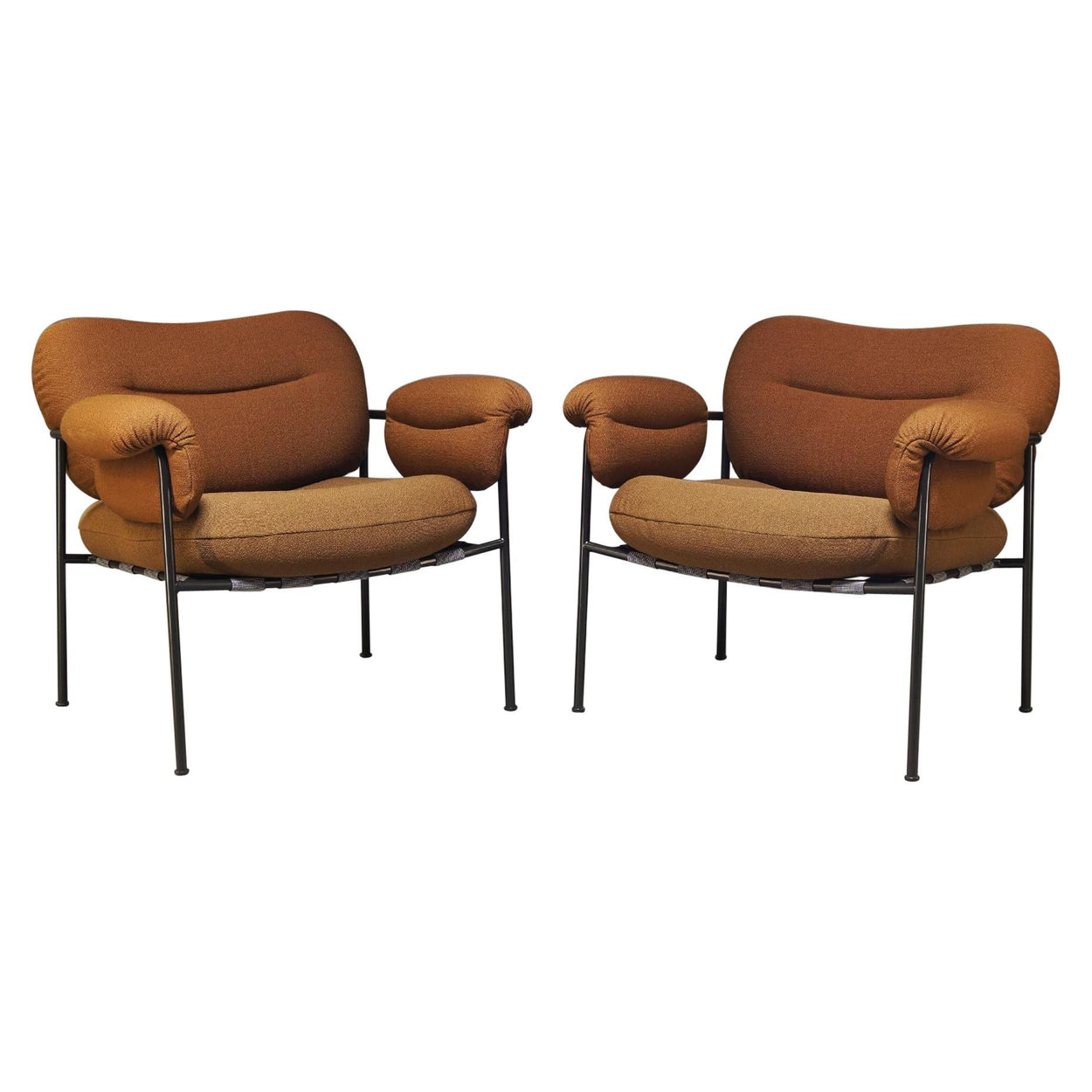 Bollo Armchairs By Fogia Pair Designed by Andreas Engesvik Sweden
SOLD
Bollo Armchairs By Fogia Pair Designed by Andreas Engesvik Sweden

Stunning pair of Swedish design Fogia 'Bollo' armchairs designed in collaboration with Andreas Engesvik circa 2020, the chairs with brown fabric upholstered seat and armrests on black anodised steel tubular frame, the Bollo chair was initiated as a typical Scandinavian lounge chair with slim features and modest use of materials. The final result is a chair driven by comfort, both visually and in use. Bollo has a strong character inspired by its heightened level of comfort, with generously shaped cushions and a bold appearance. The soft volumes reach out to embrace the slim metal base, creating an interesting intersection between the base and its cushions, comfortable and sensual in design, a truly beautiful design that will grace any space, these chairs are offered in mint condition, reserve now.

About the creator: Andreas Engesvik is one of Norways most prominent designers, having played a major role in pushing contemporary Scandinavian design to the international market and establishing the reputation it has today. After studying art history (at the University of Bergen Norway) and completing an MA in design (at the National College of Art and Design) he went on to co found the design studio Norway Says in 2000. Today, many of the products and furniture from the studio have become contemporary classics produced at a time when the Scandinavian design scene in general, and the Norweigan design scene in particular, was mostly appreciated for the furniture icons of its rich past.

Since 2010 Engesvik has successfully run his own studio Andreas Engesvik Oslo, focusing on long term collaborations with international brands such as Iittala, Muuto, FontanaArte, Asplund and Fogia. The studio works in a variety of design fields ranging from furniture and tableware to industrial design; among the studios more recent projects you will find such diverse projects as a toothbrush for Hay and an armchair for Swedish producer Fogia. Alongside the design practice, Engesvik has been dedicated to promoting Norweigan design as well as teaching and supporting younger design talents in order for them to reach out internationally. In 2012 Engesvik was appointed as Guest Professor at The University College of Arts, Crafts and Design (Konstfack) in Stockholm.