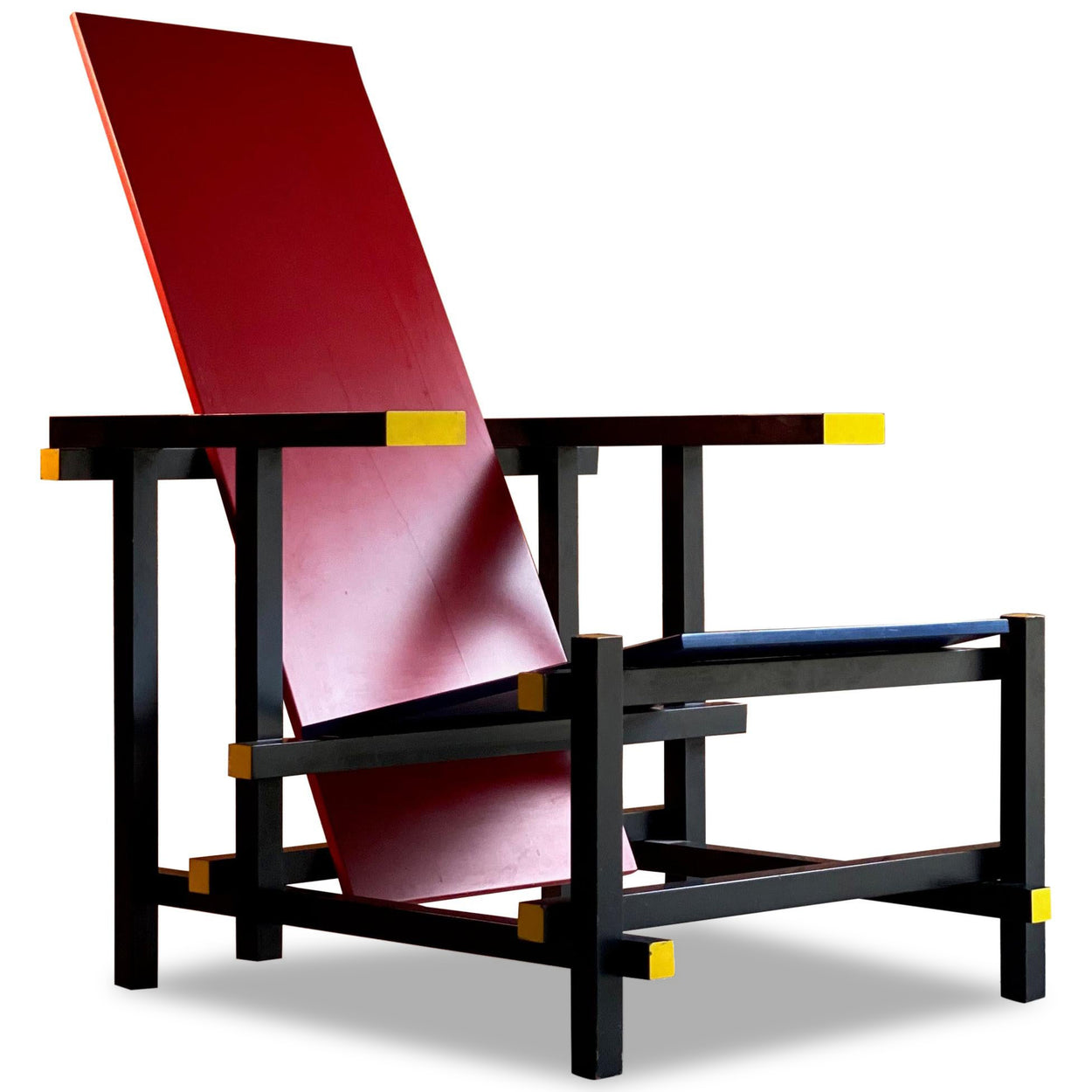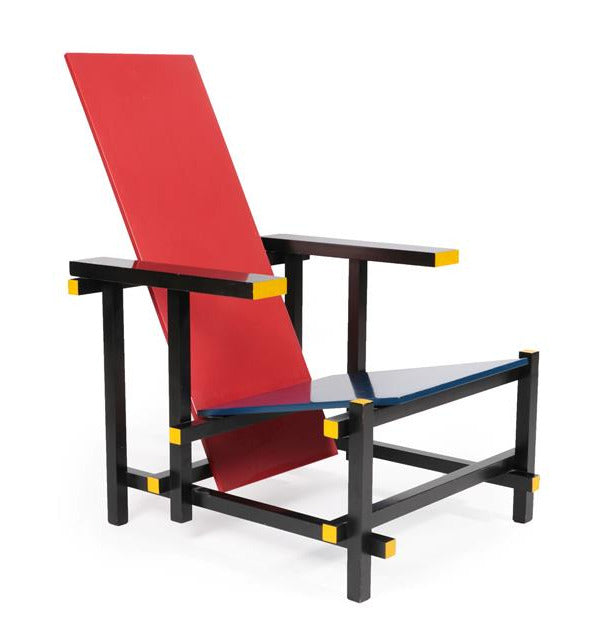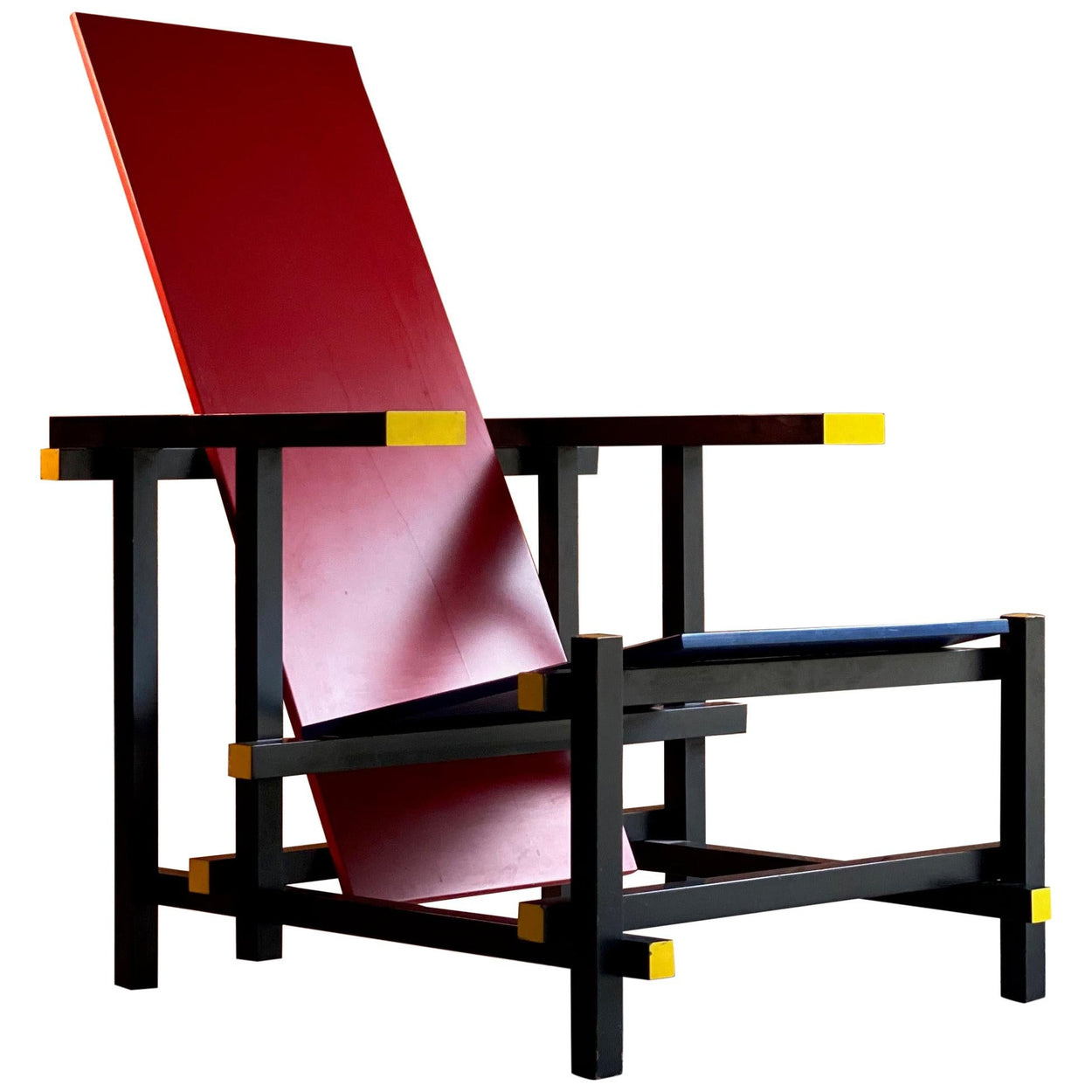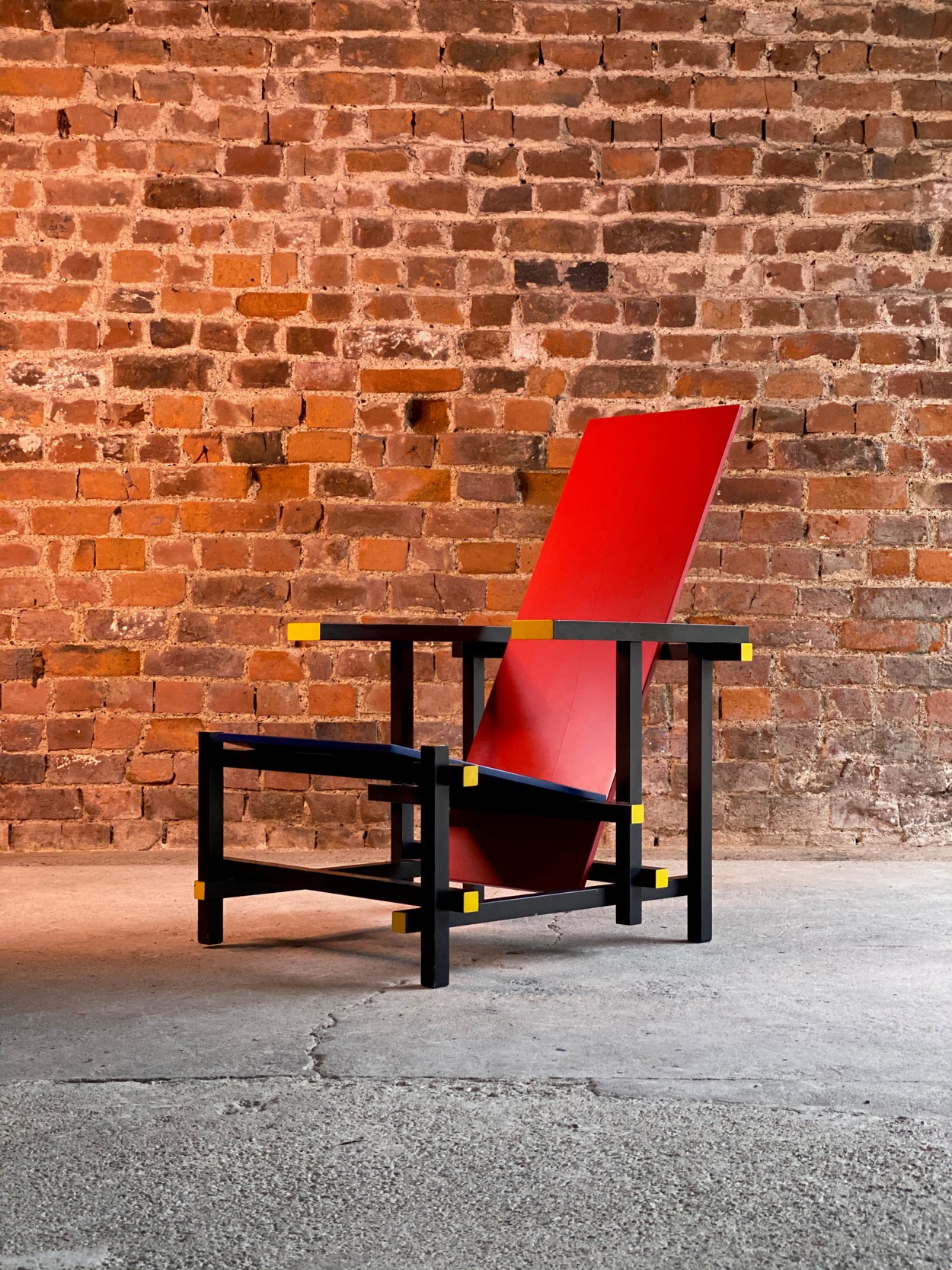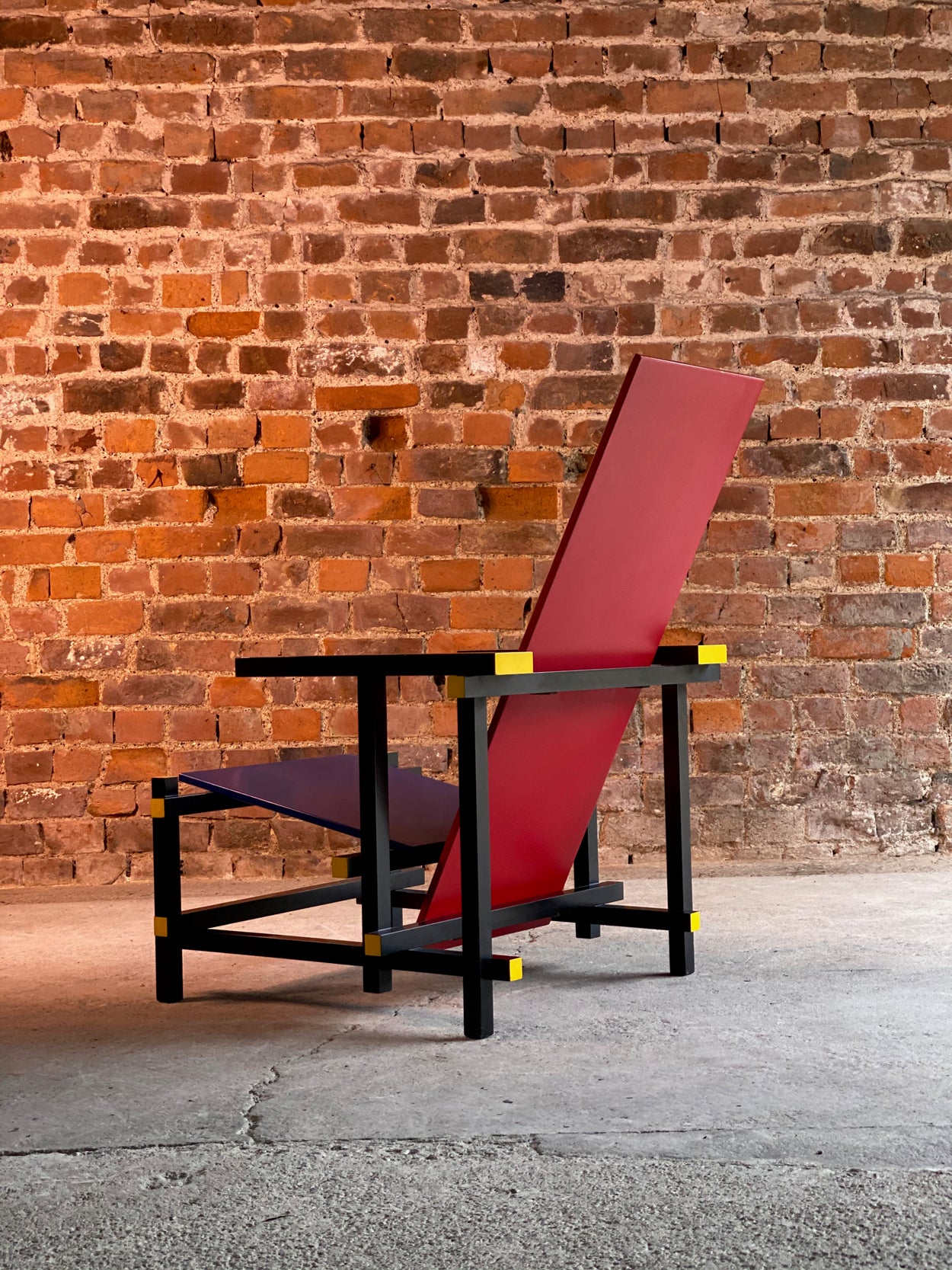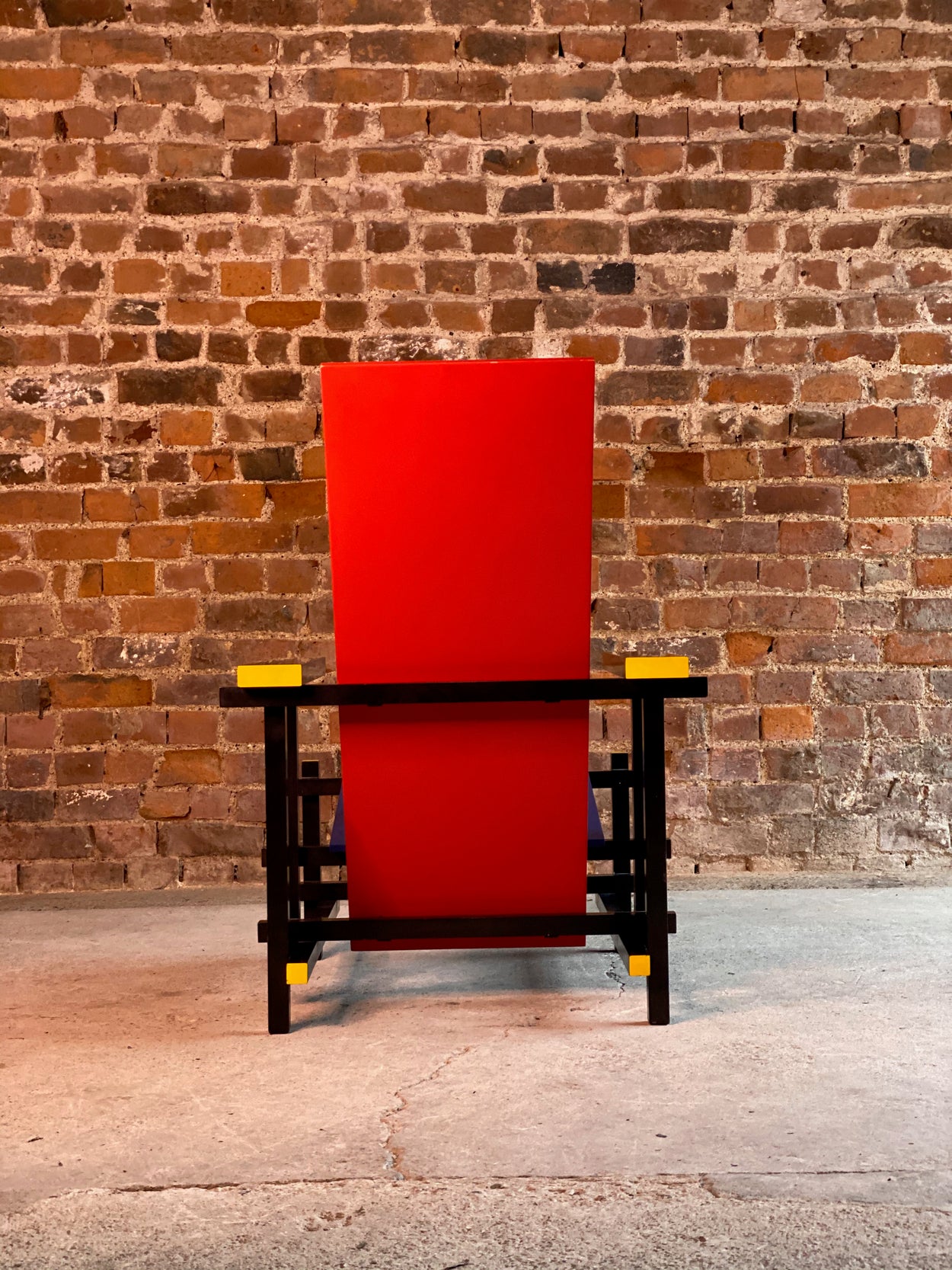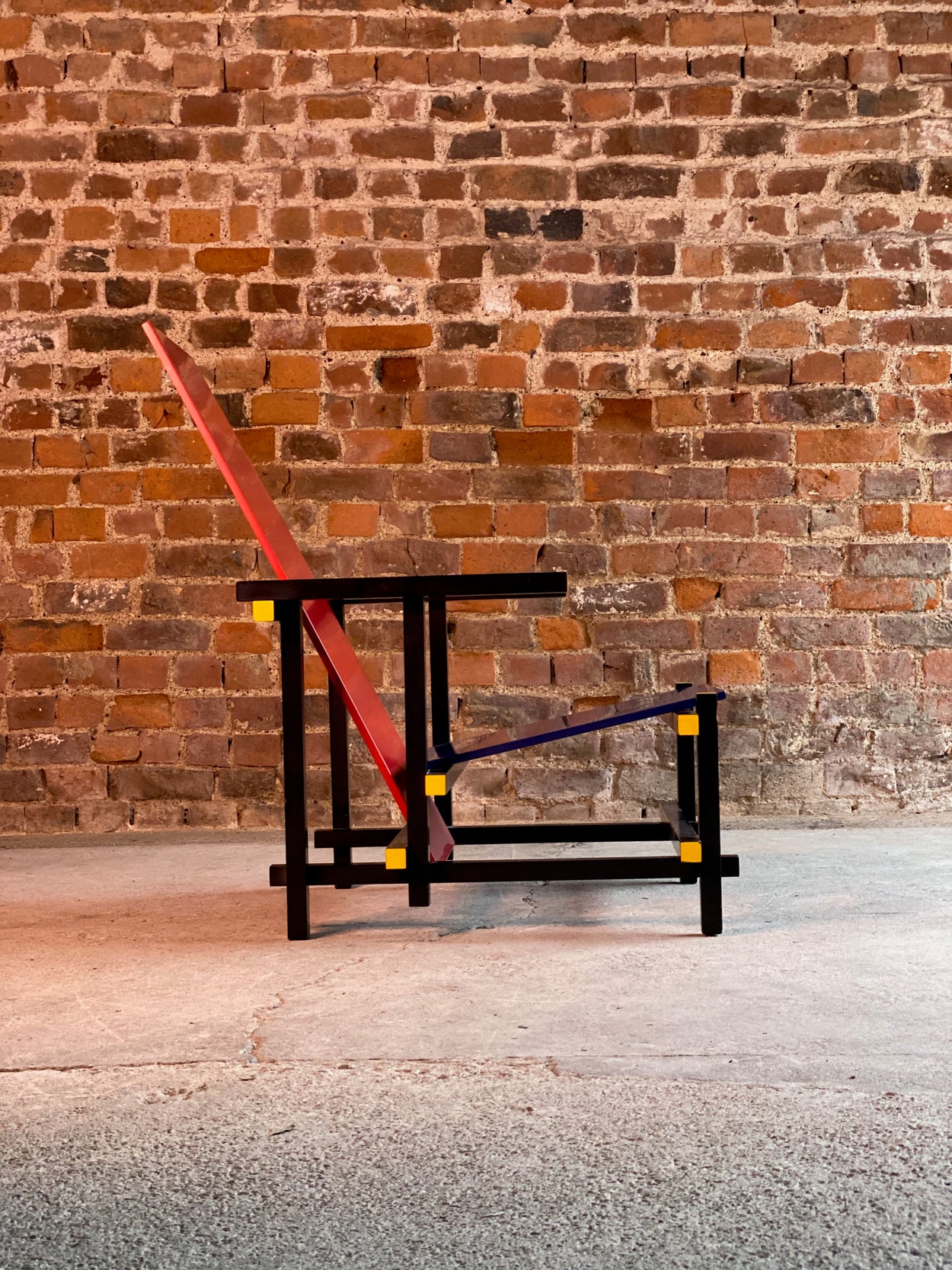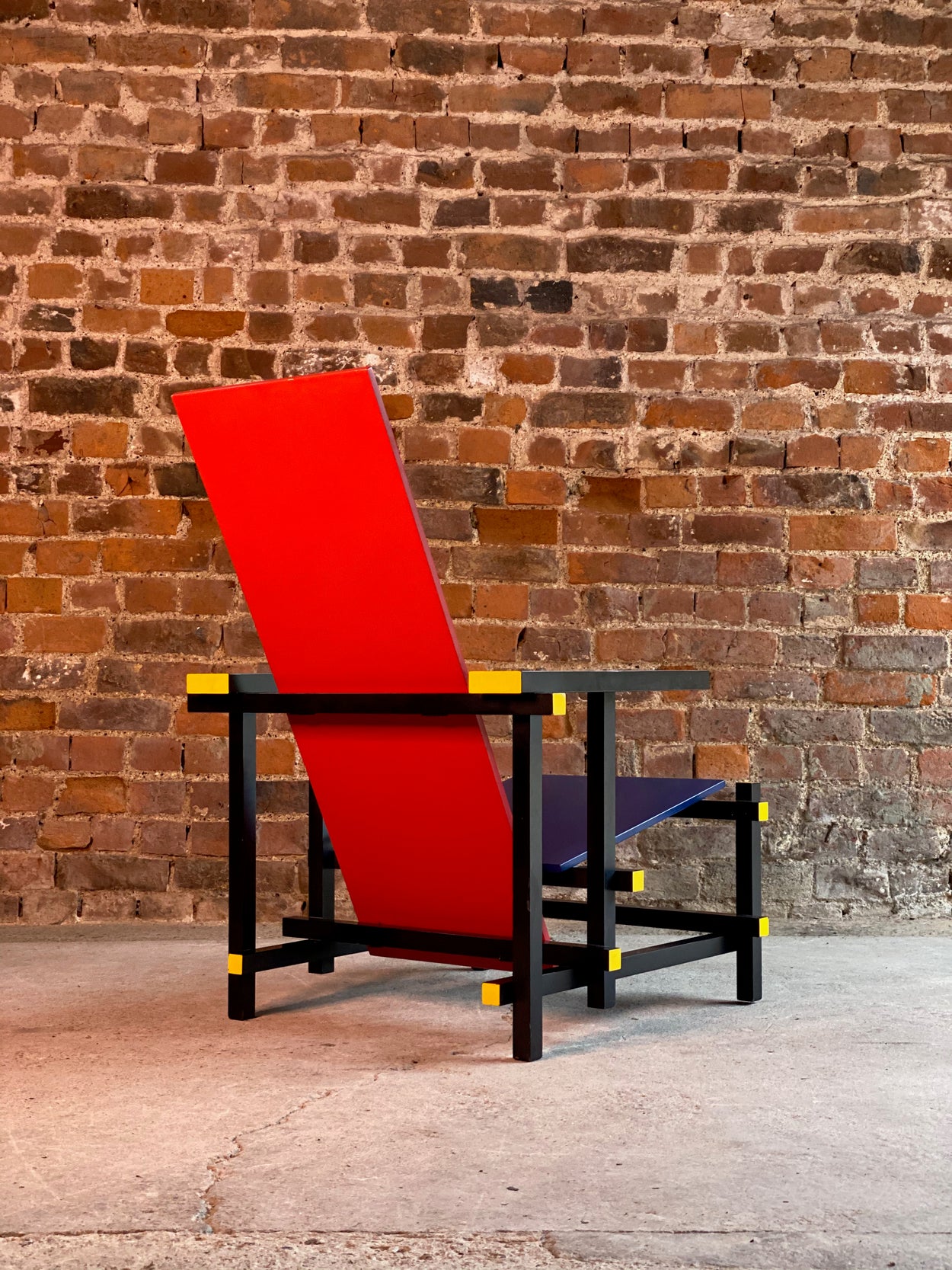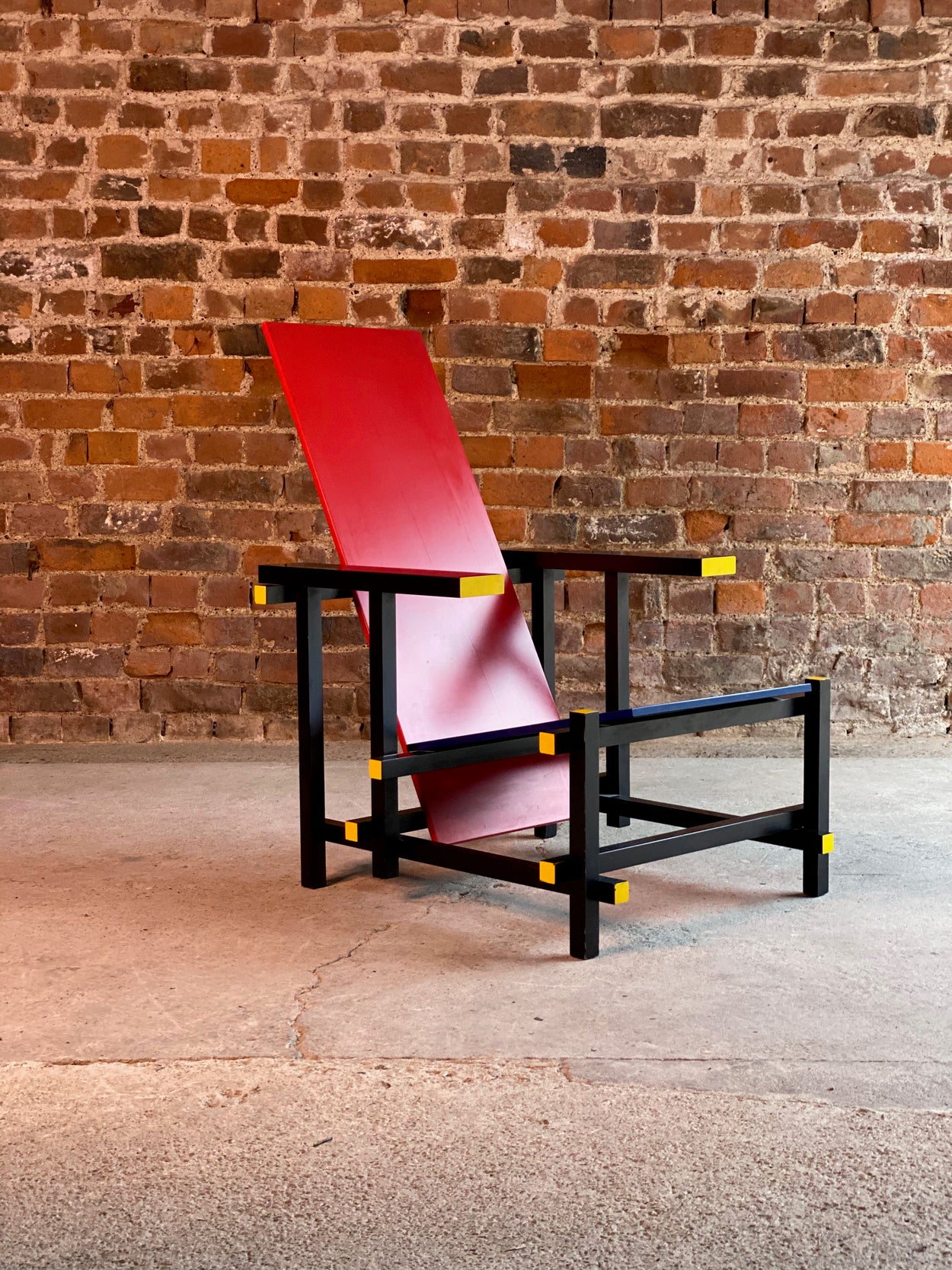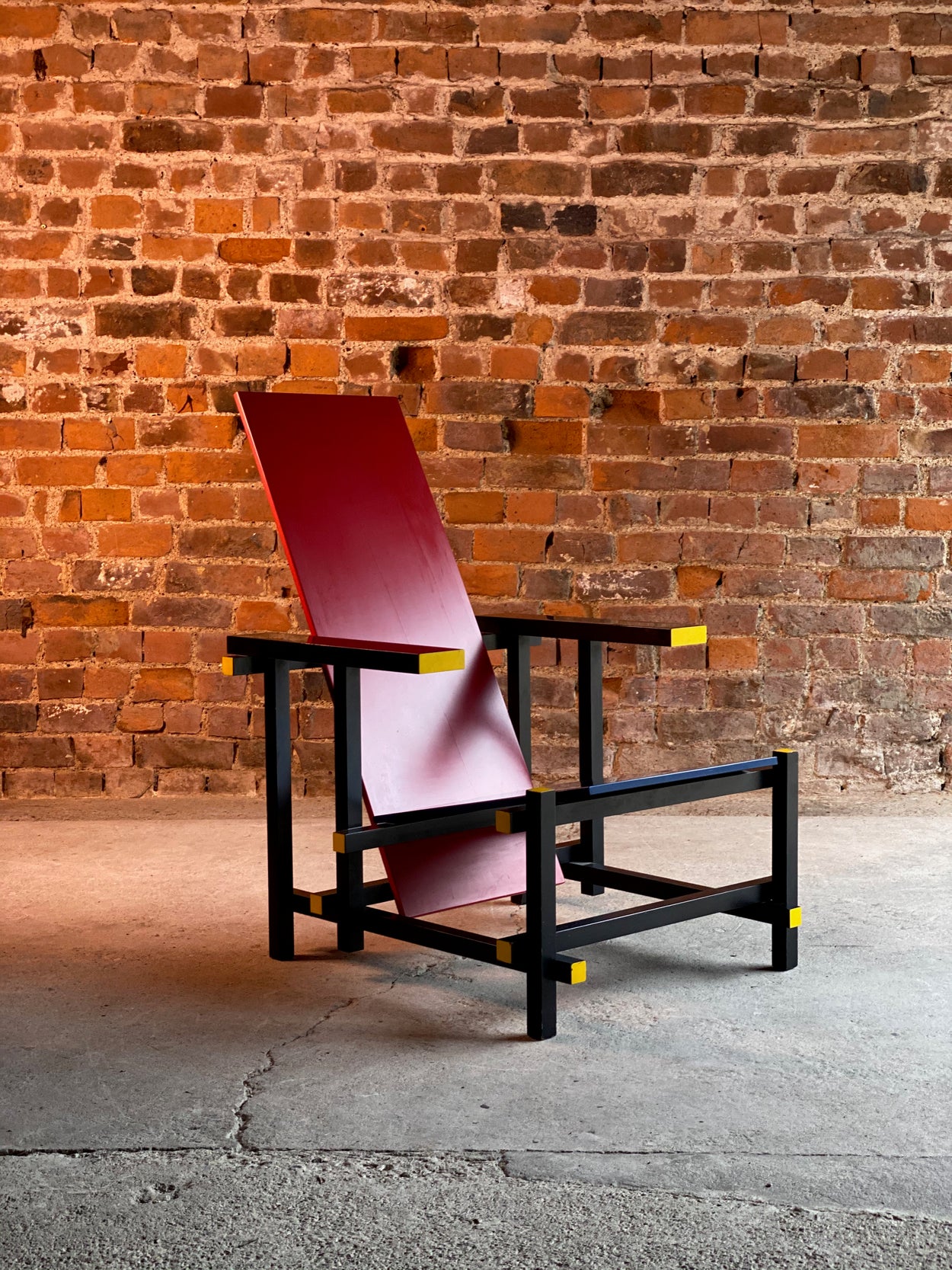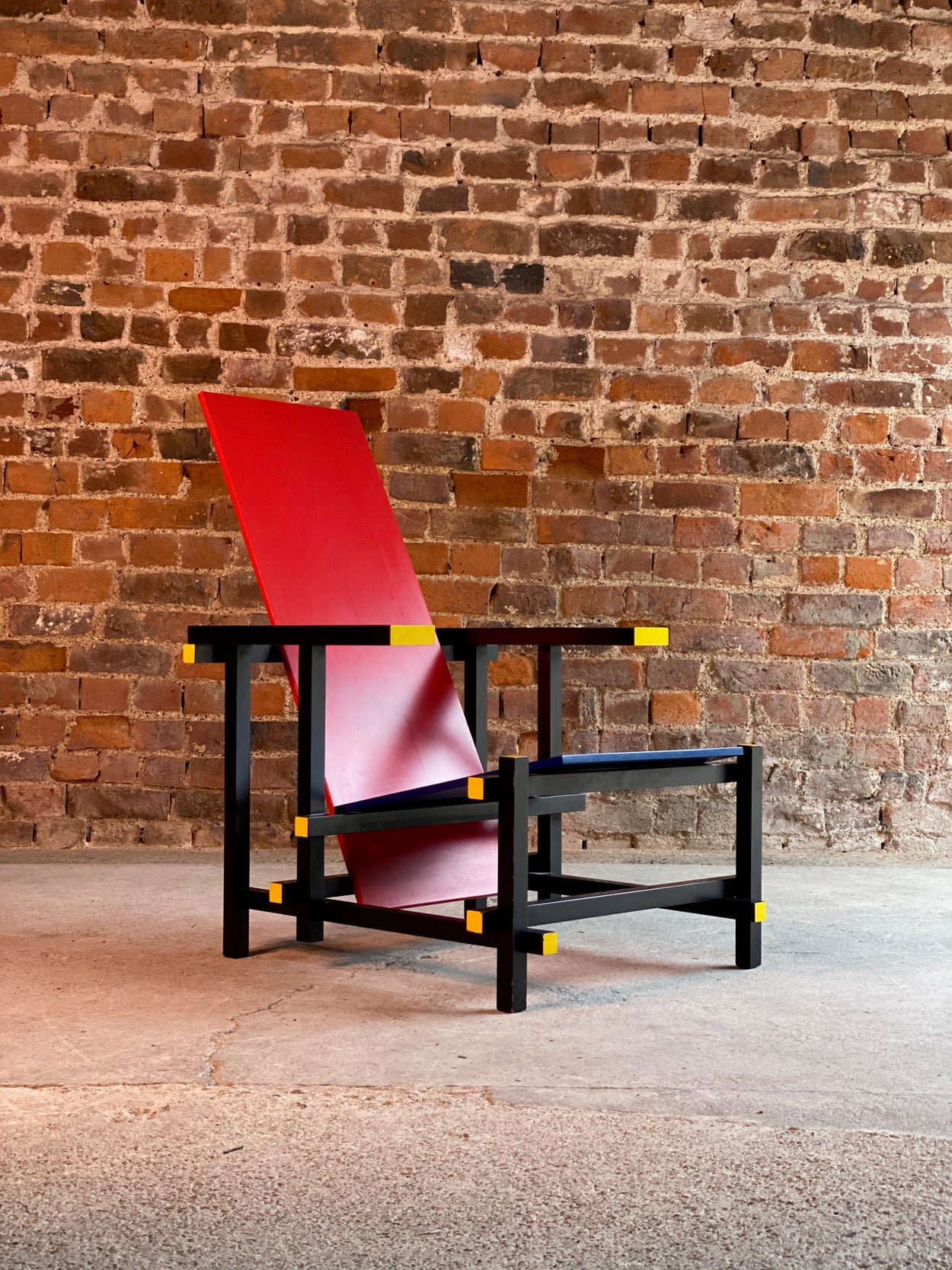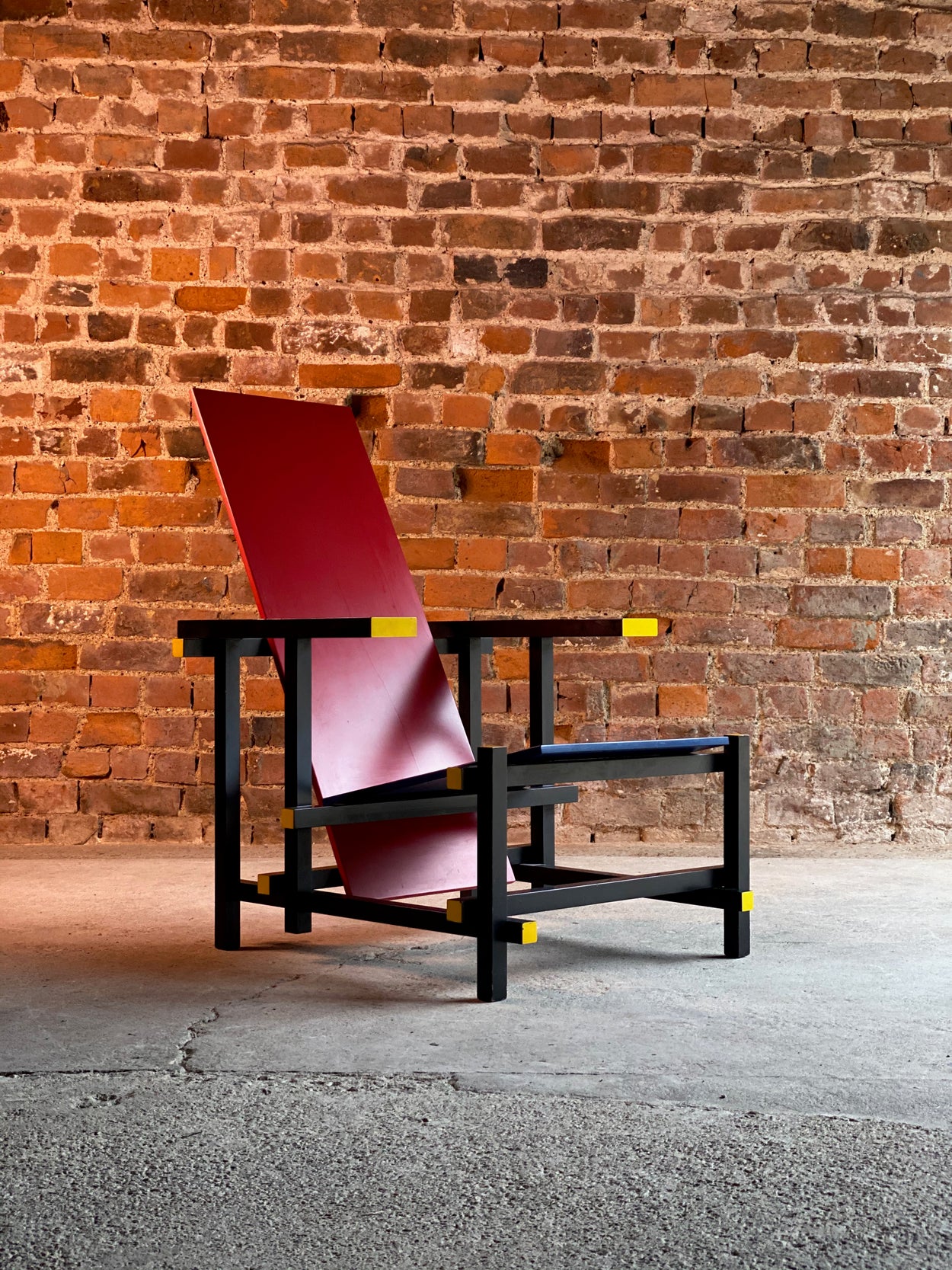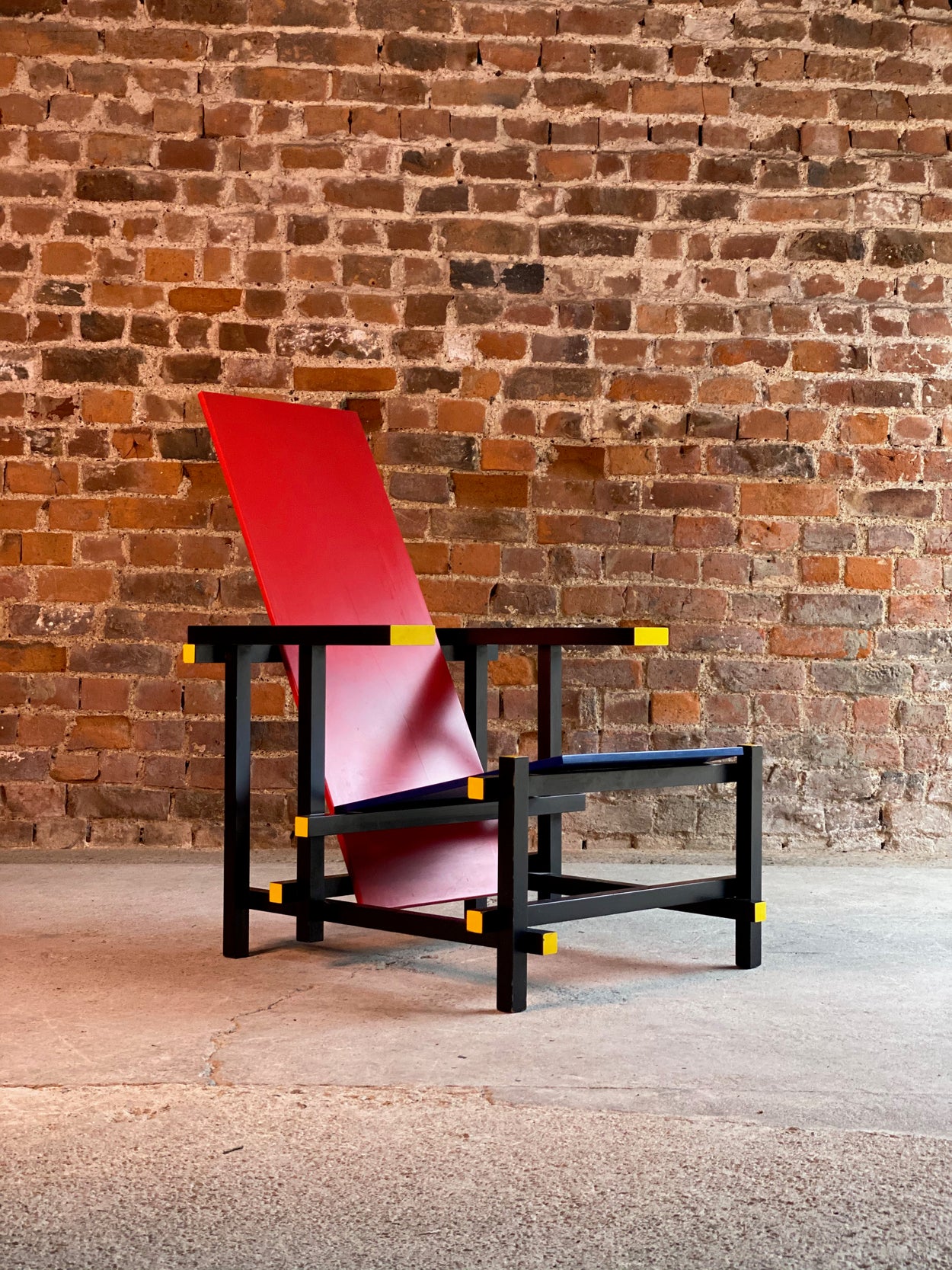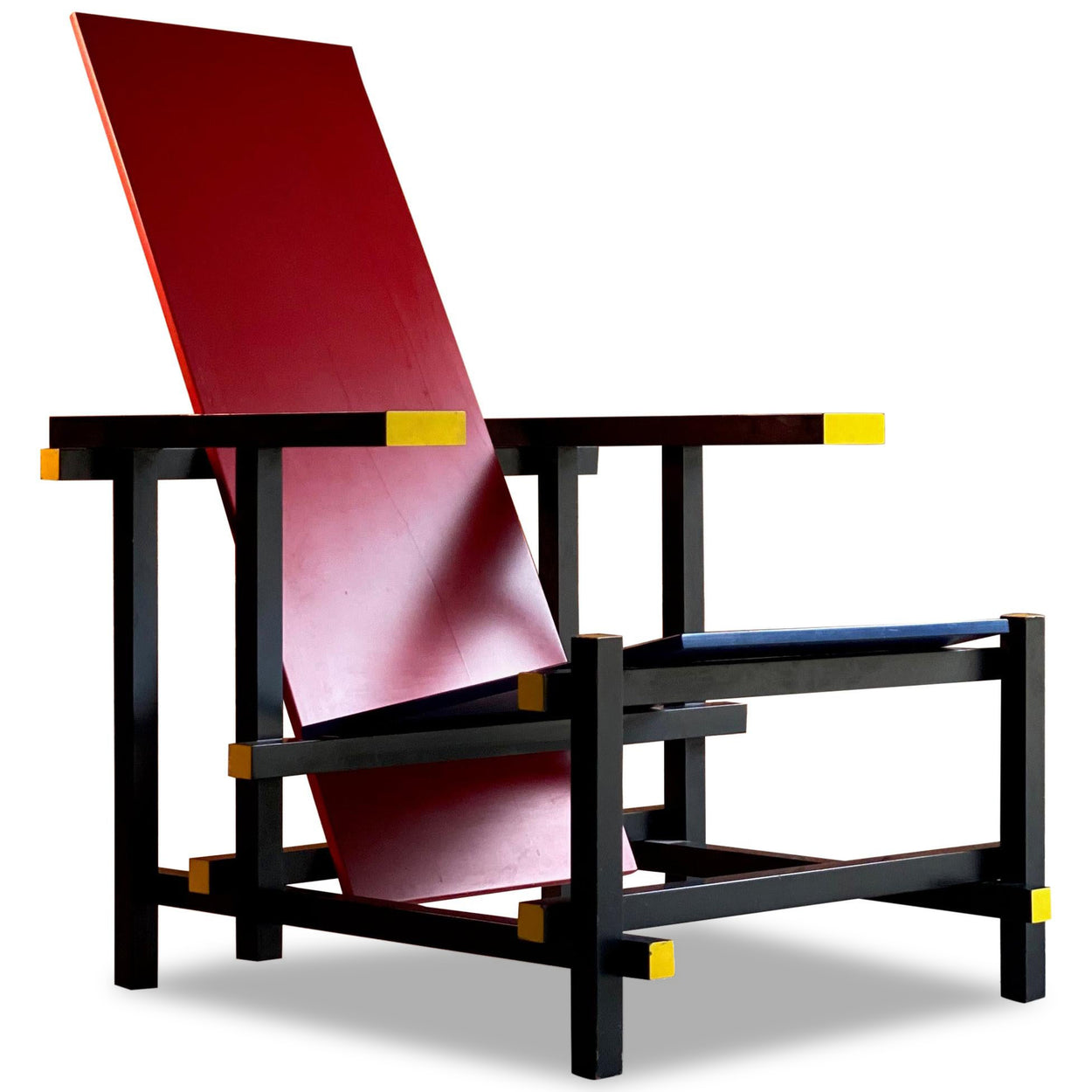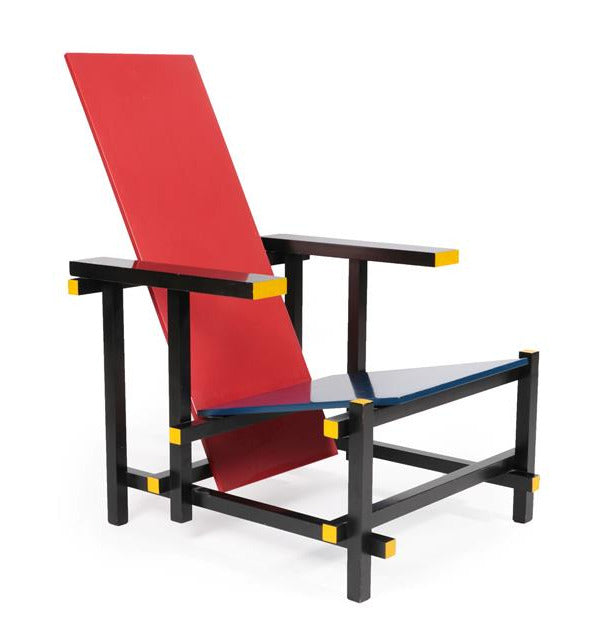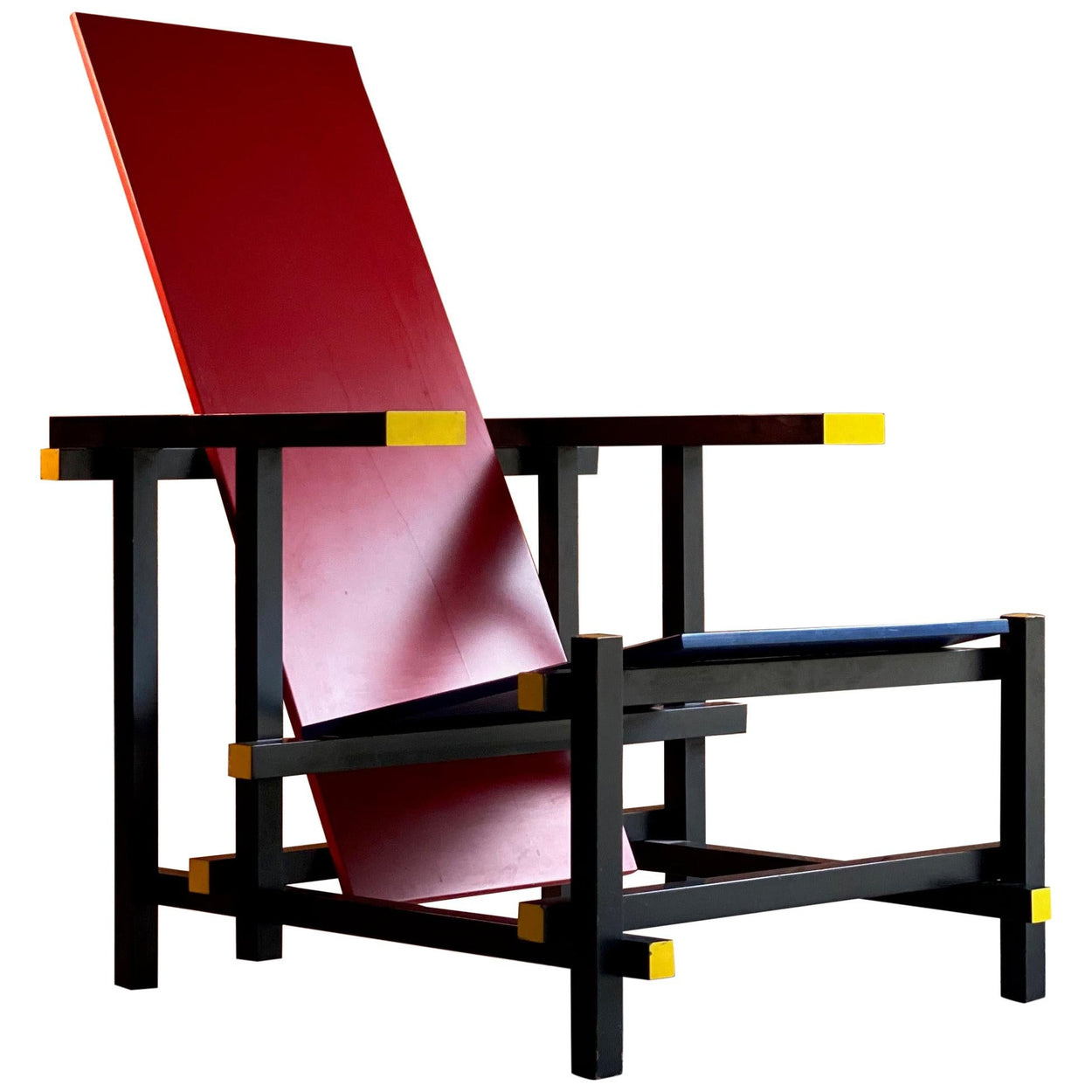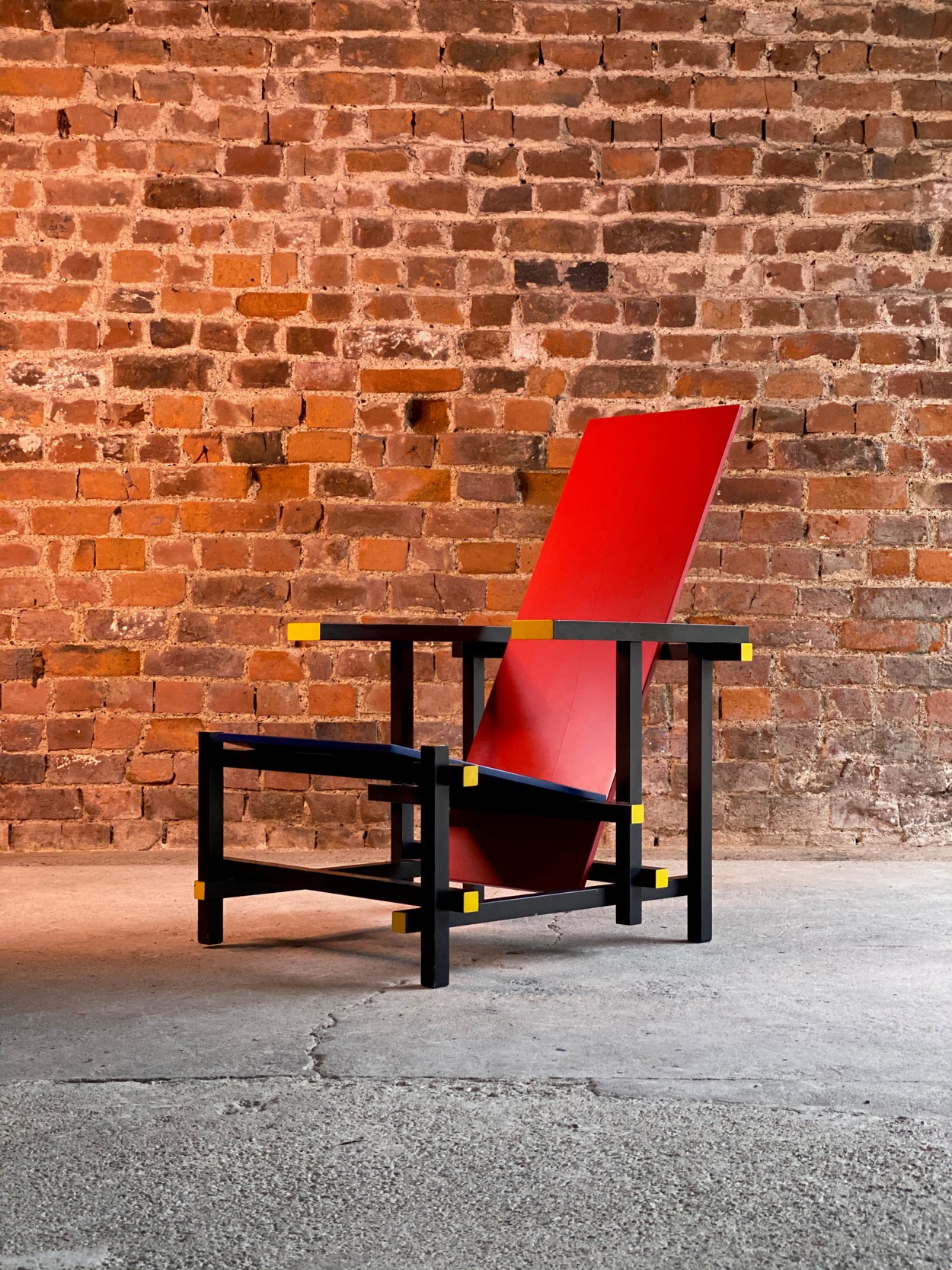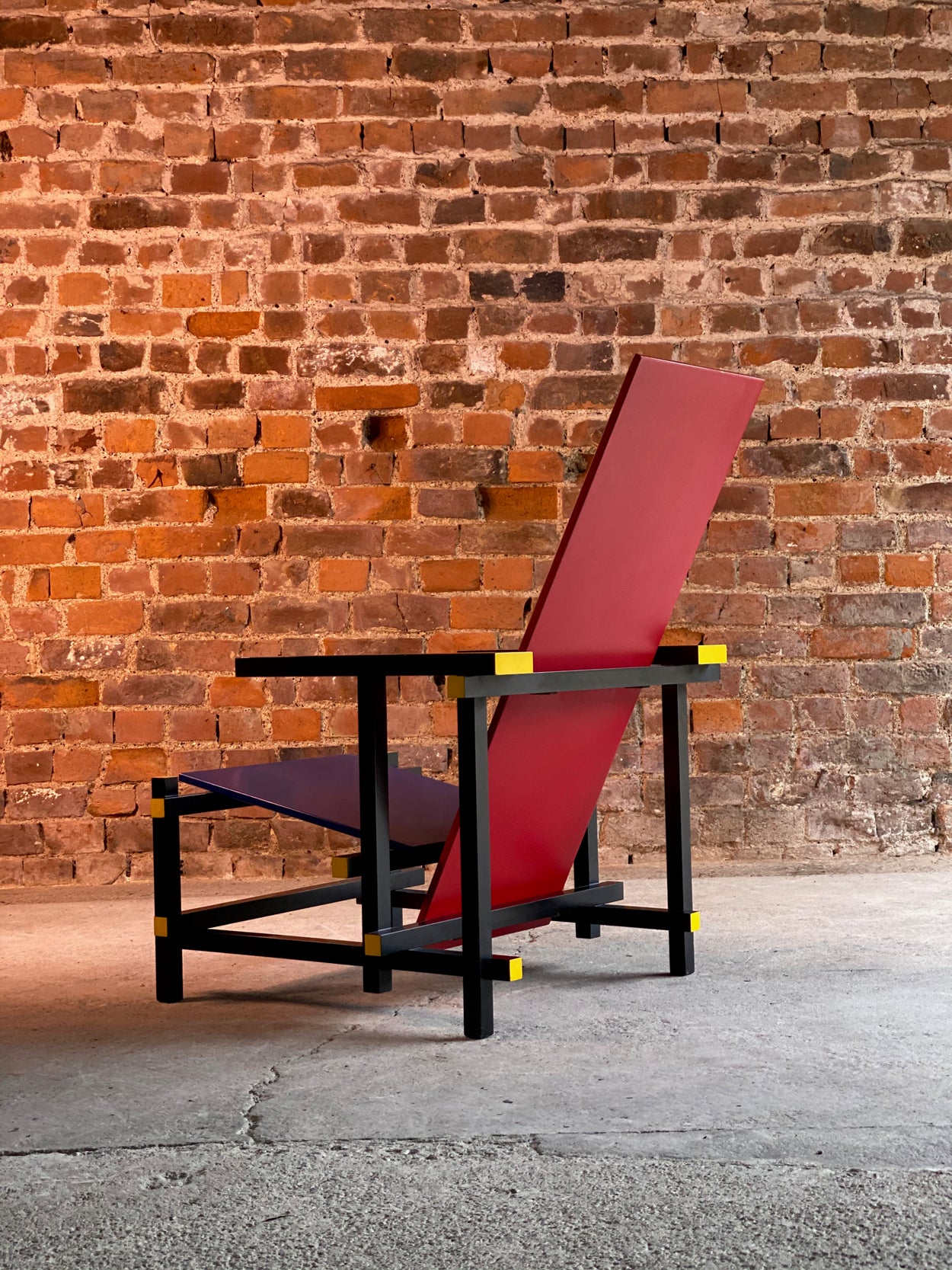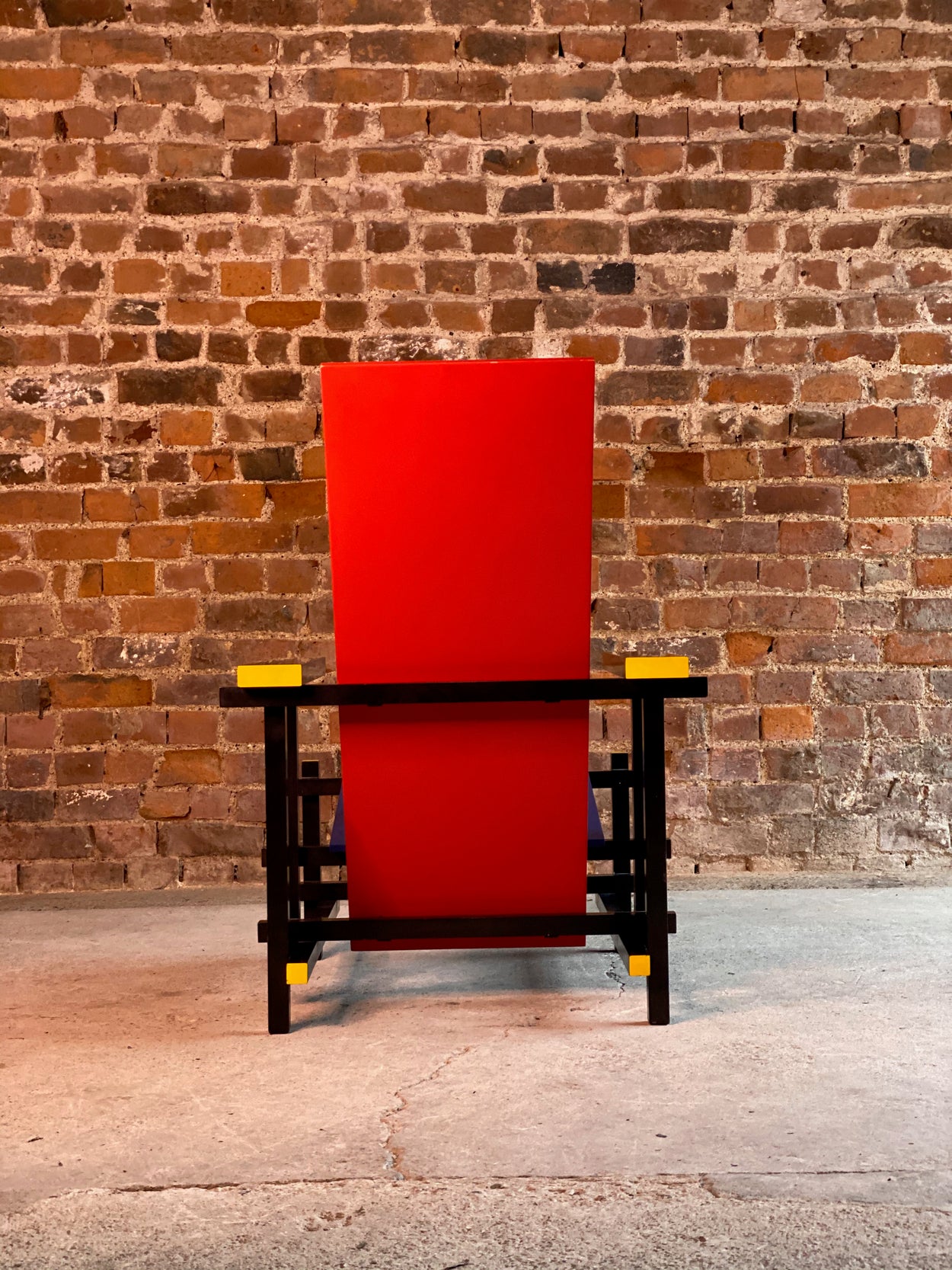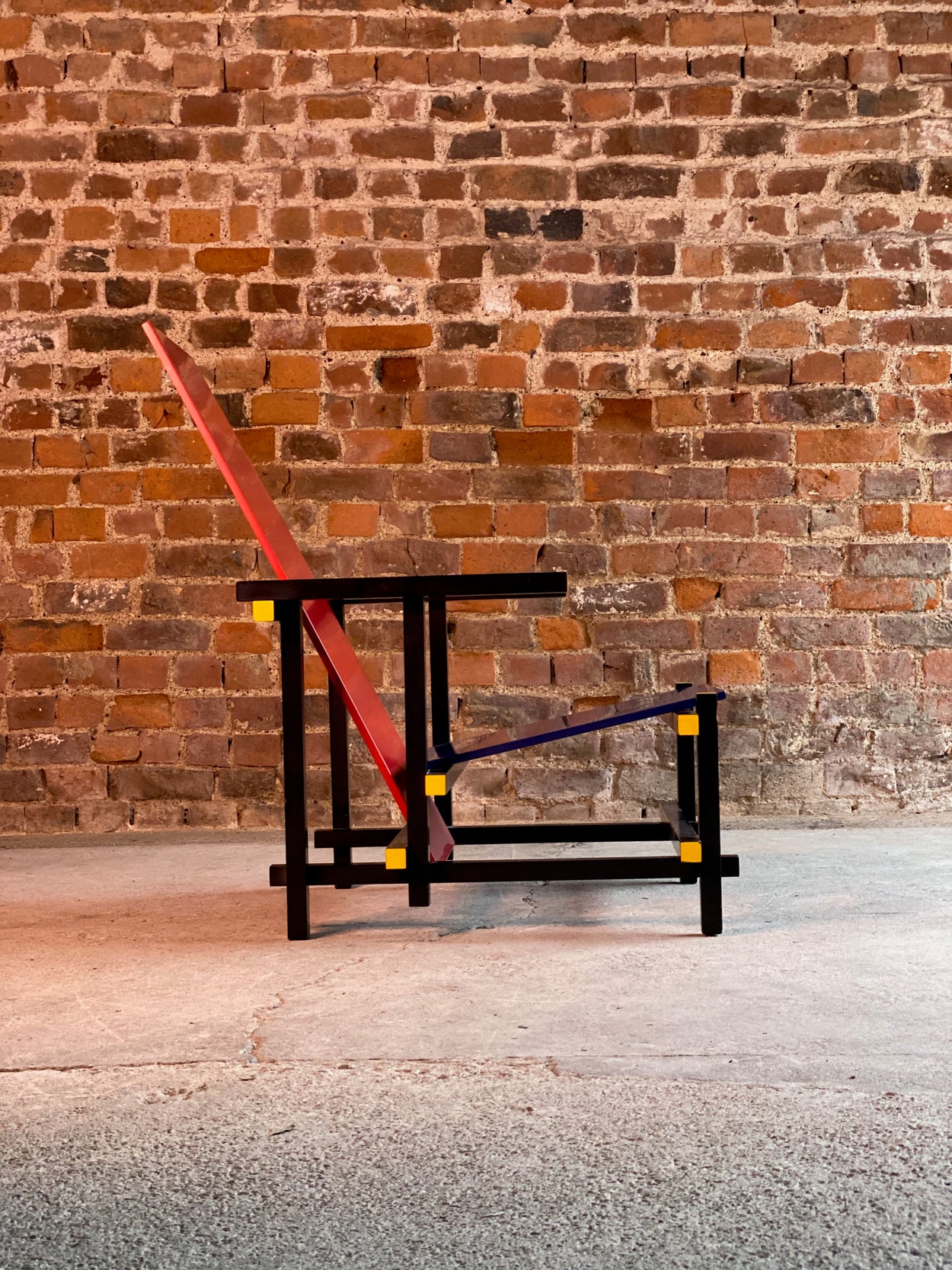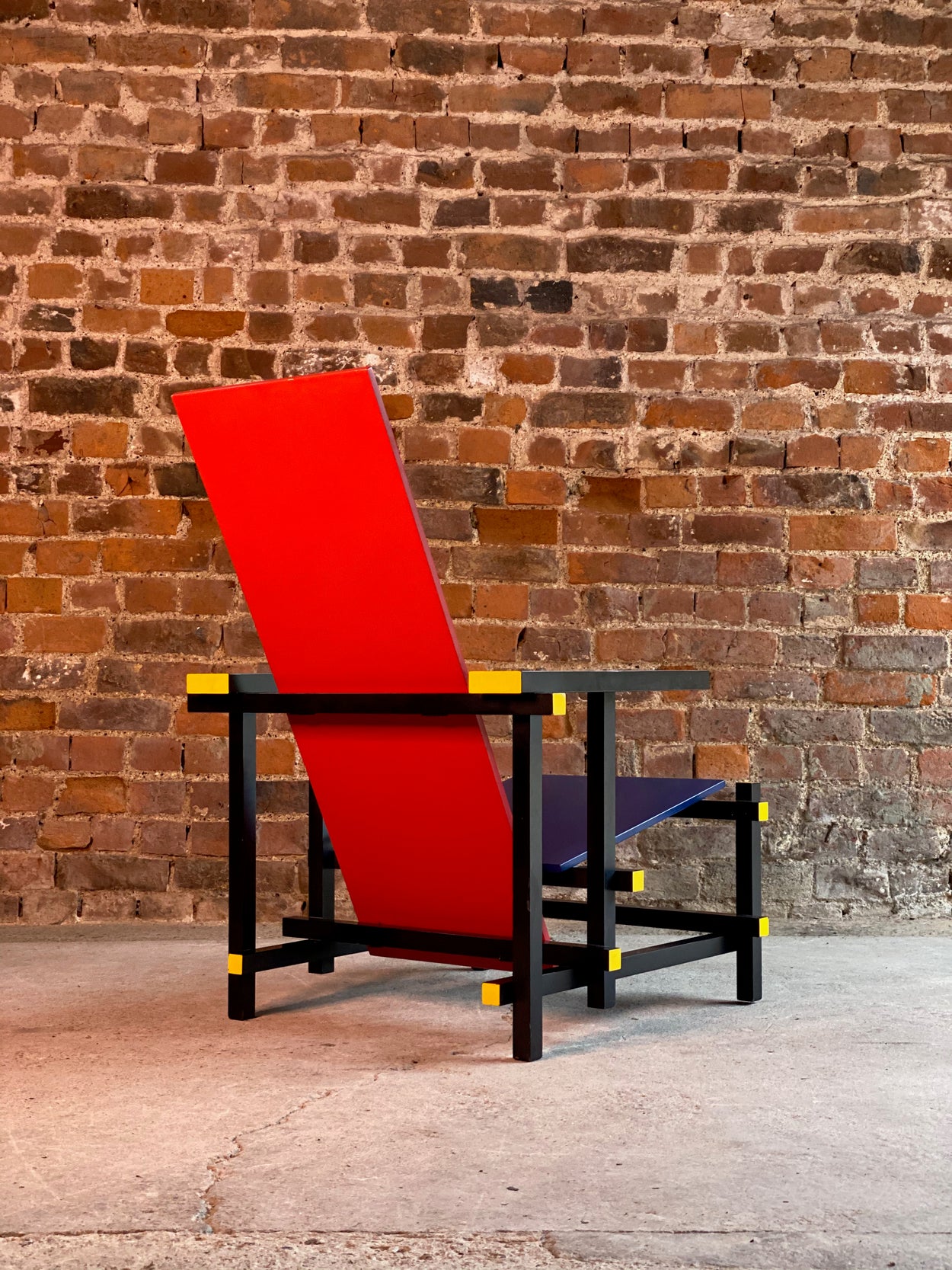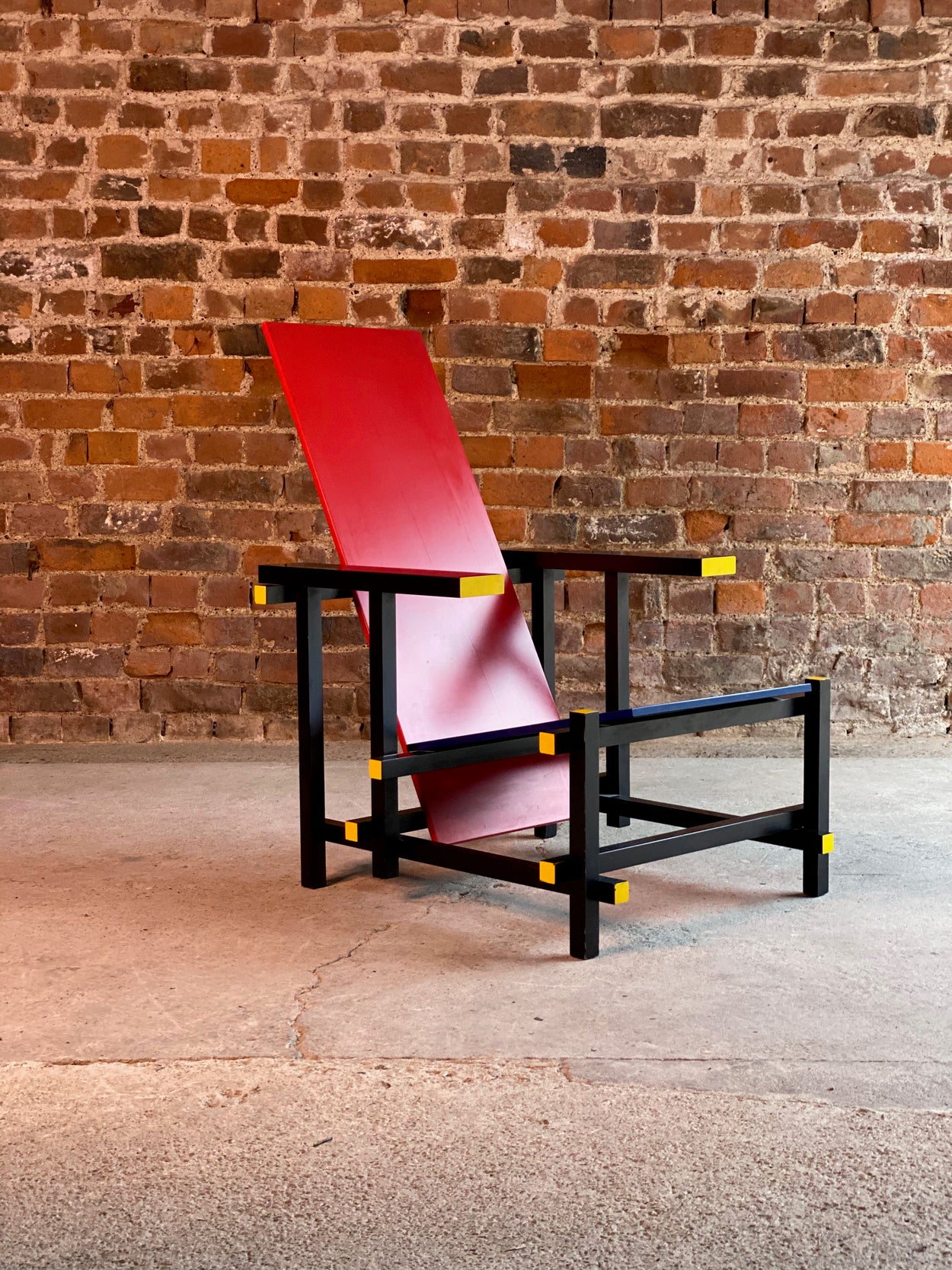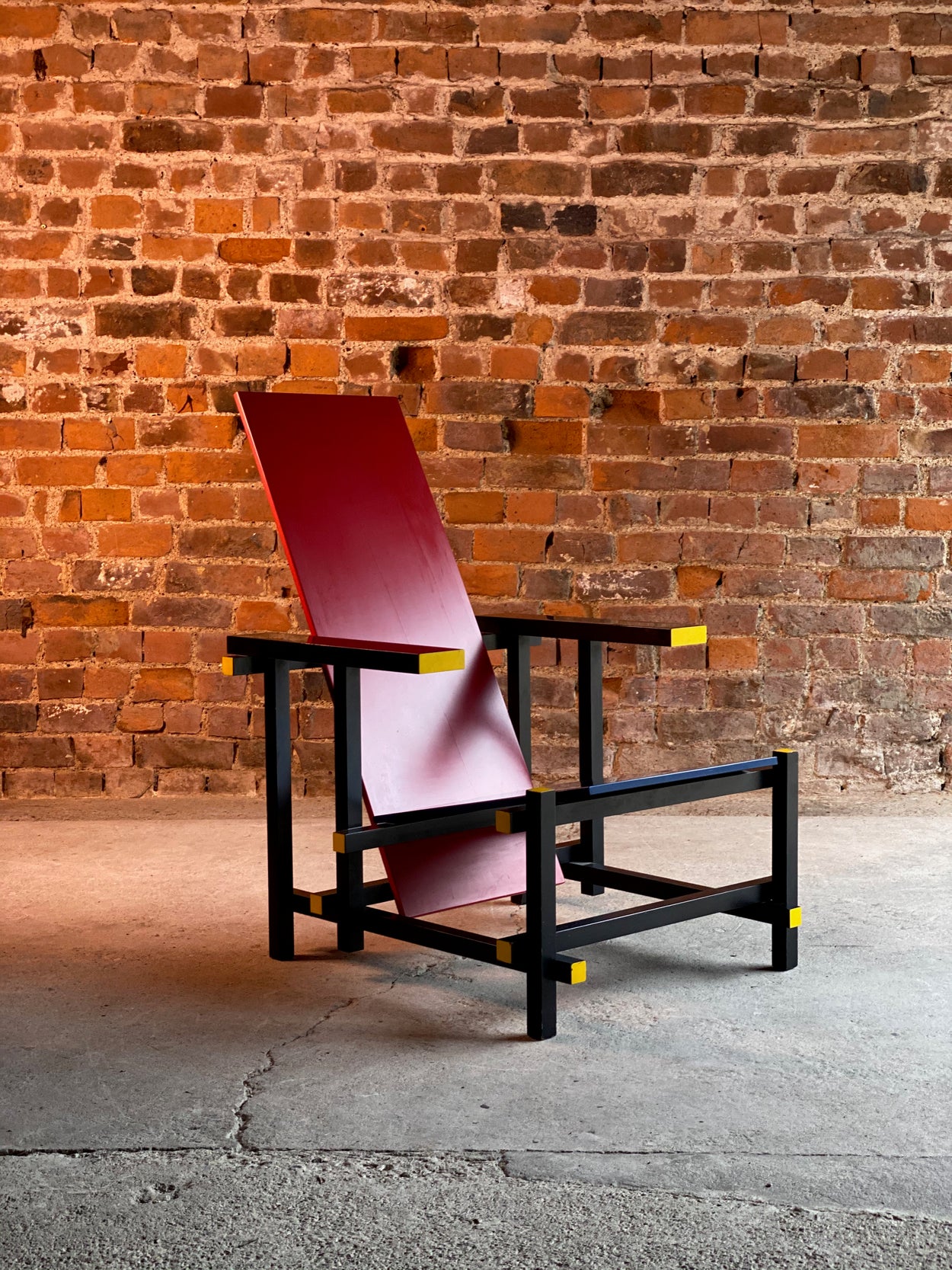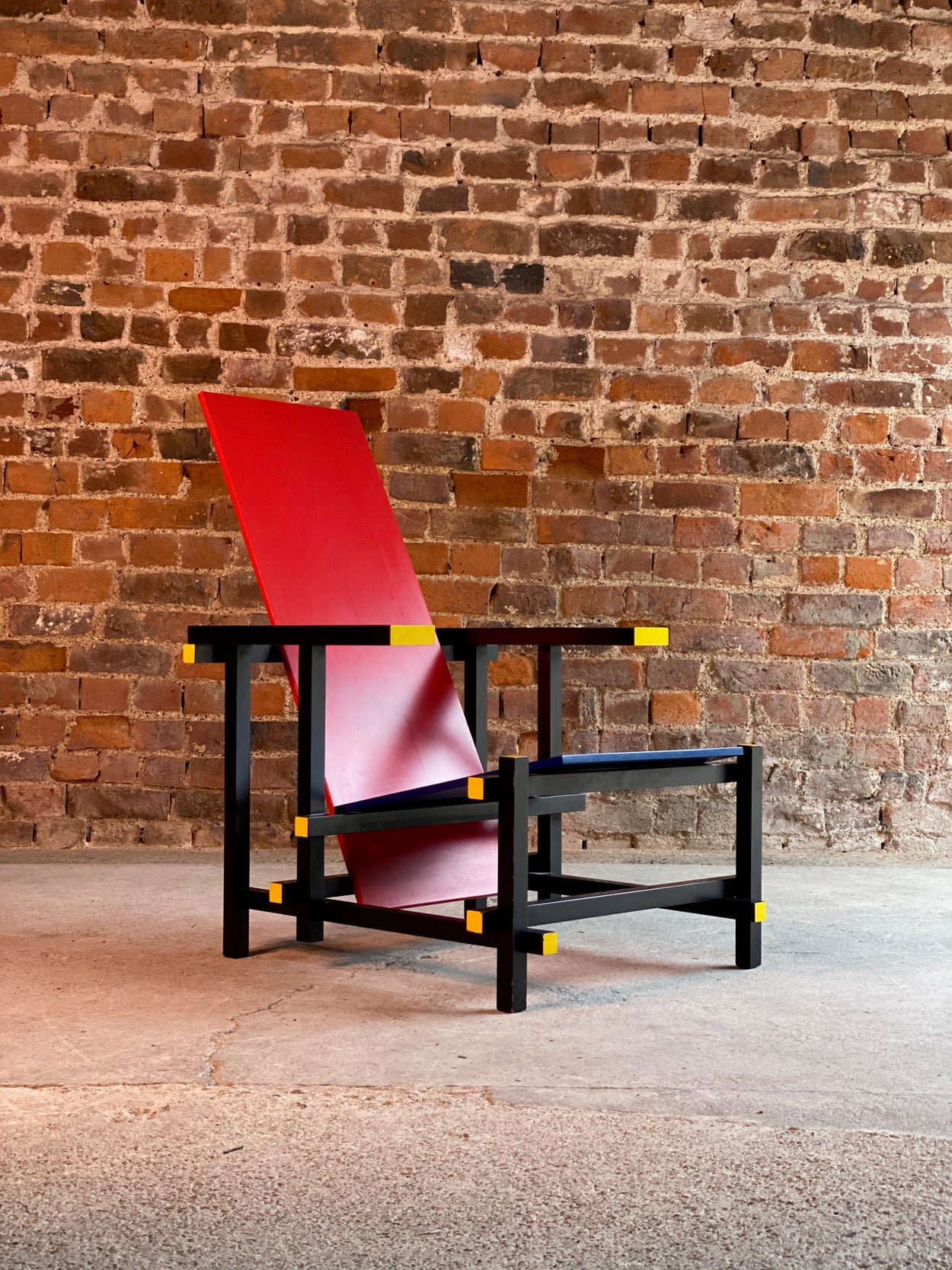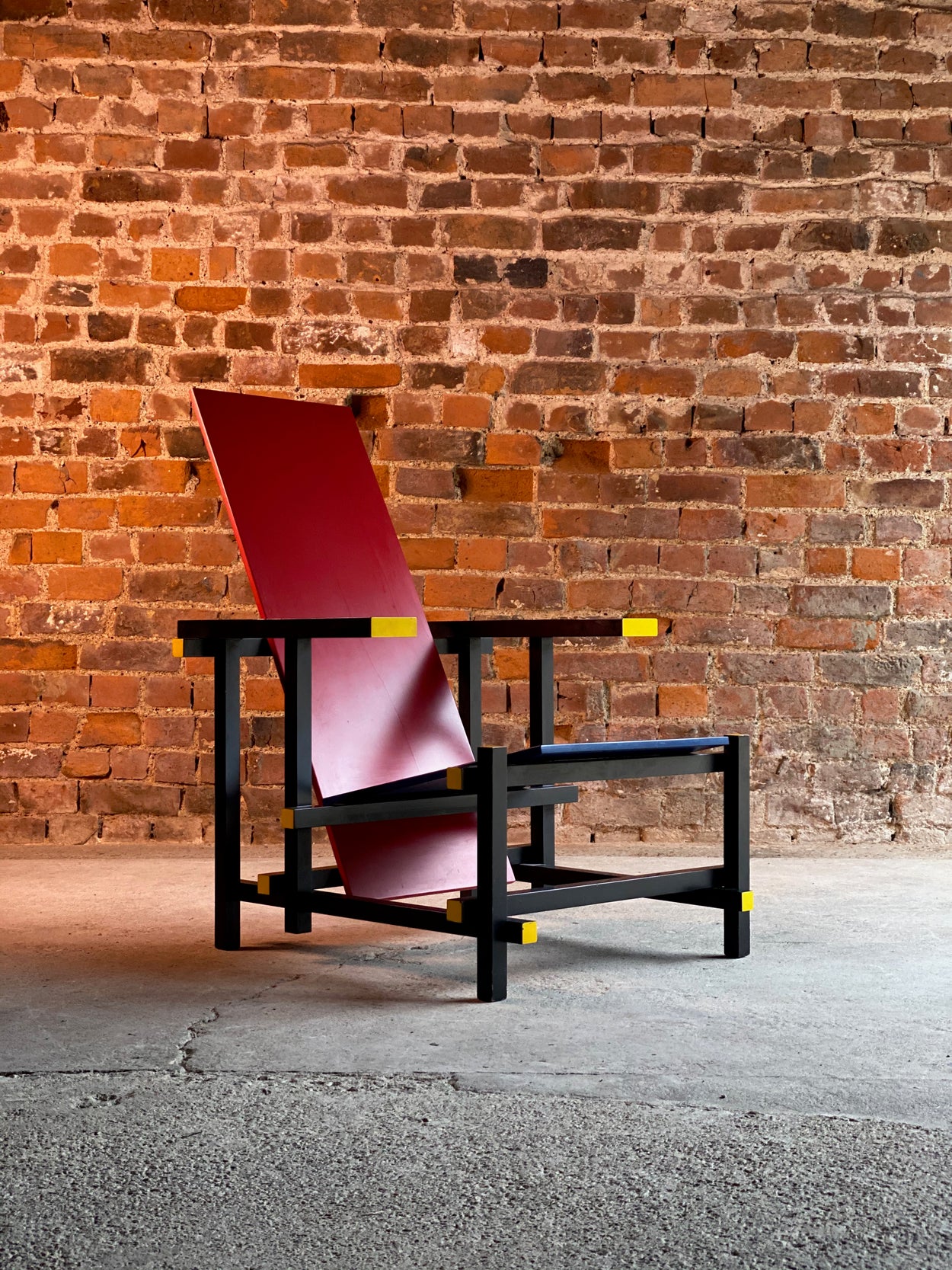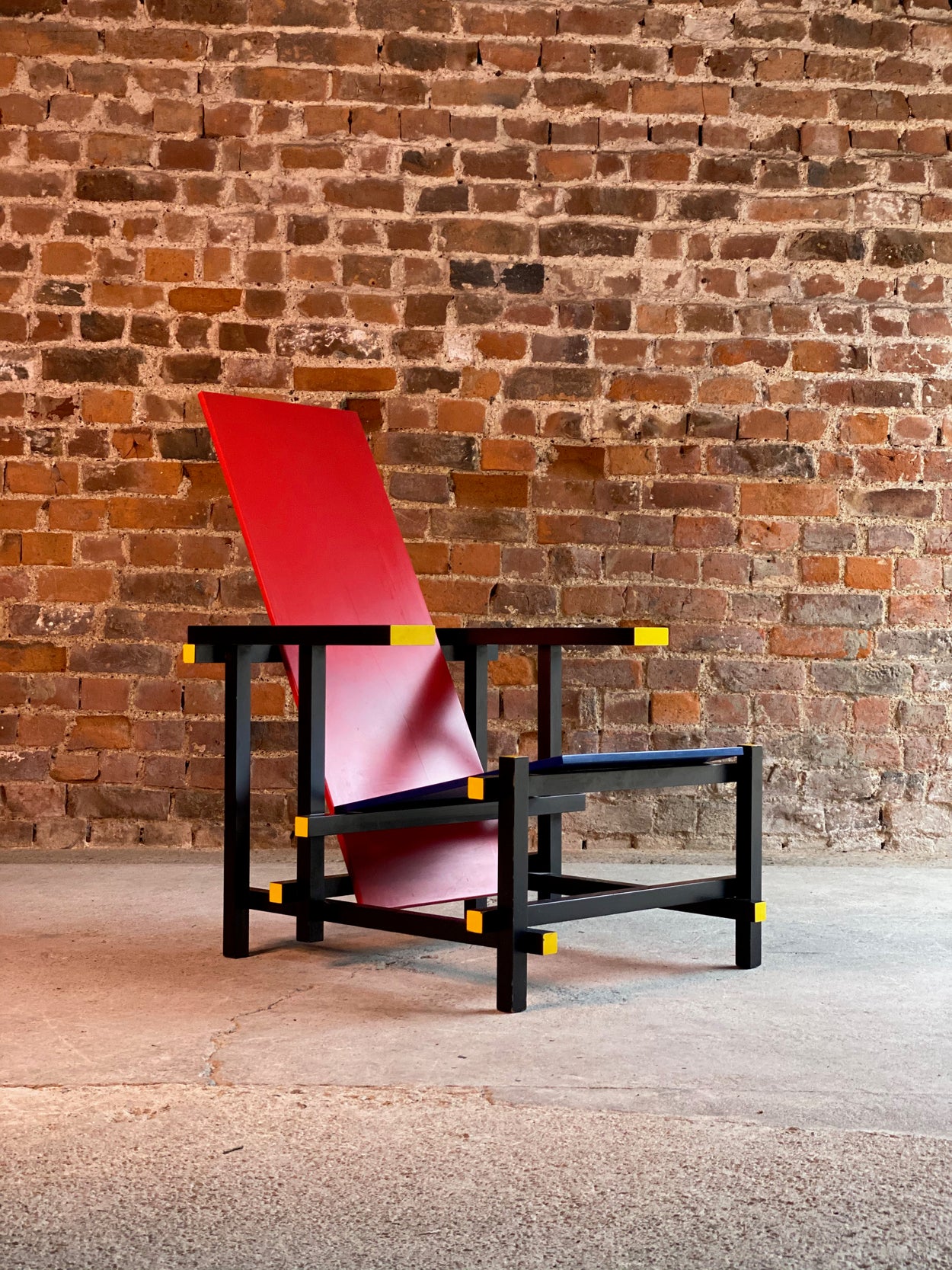 Cassina 635 Red and Blue Chair by Gerrit T Rietveld Italy Circa 1990
SOLD
Cassina 635 Red and Blue Chair by Gerrit T Rietveld Italy Circa 1990
Cassina red and blue chair originally designed by Gerrit Rietveld, Numbered 1983 and with Cassina makers stamp to the underside, The Red and Blue armchair is an iconic model designed by Gerrit T. Rietveld in 1918. It is made with a frame in black dyed beech with blue seat and red backrest in painted plywood. Lines and surfaces are arranged in a vertical-horizontal composition, linked to one another without any joints.??
Condition report:
'1983' is stamped into the wood. Cassina tag is printed on the wood. The red back plate with three internal cracks (One is full length), chip and dents to top edge. Left hand arm with deep scratch and a chip. Scratches to blue seat. Overall wear, tear, scuffs, scratches, dents.
Gerrit T Reitveld possessed a duality of character which was exhibited in two ways. First was as a craftsman cabinet maker, working in a primordial idiom, reinventing chairs and other furniture as if no one had ever built them before and following a structural code all of his own; the second is that of an architect working with elegant formulas, determined to drive home the rationalist and neoplastic message in the context of European Architecture.In 1918 Reitveld joined the De Stijl movement which had sprung up around the review of that name founded the year before by Van Doesburg, translating certain laws of composition that had already been expressed by the Cubists.
Height 34.7" inches / 88cm
Floor to seat: 13.1" inches / 33cm
Delivery: Free delivery is offered to England & Wales