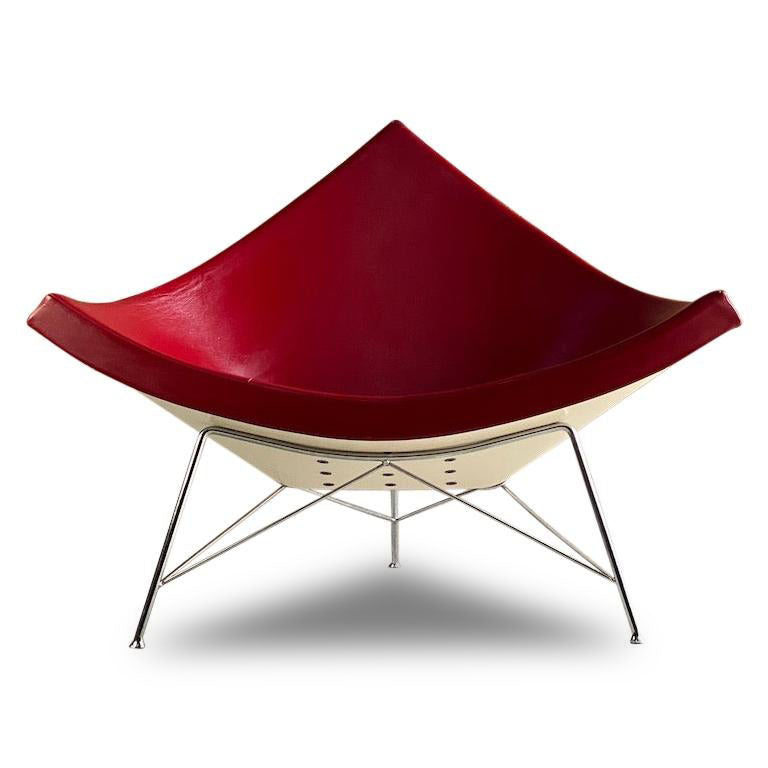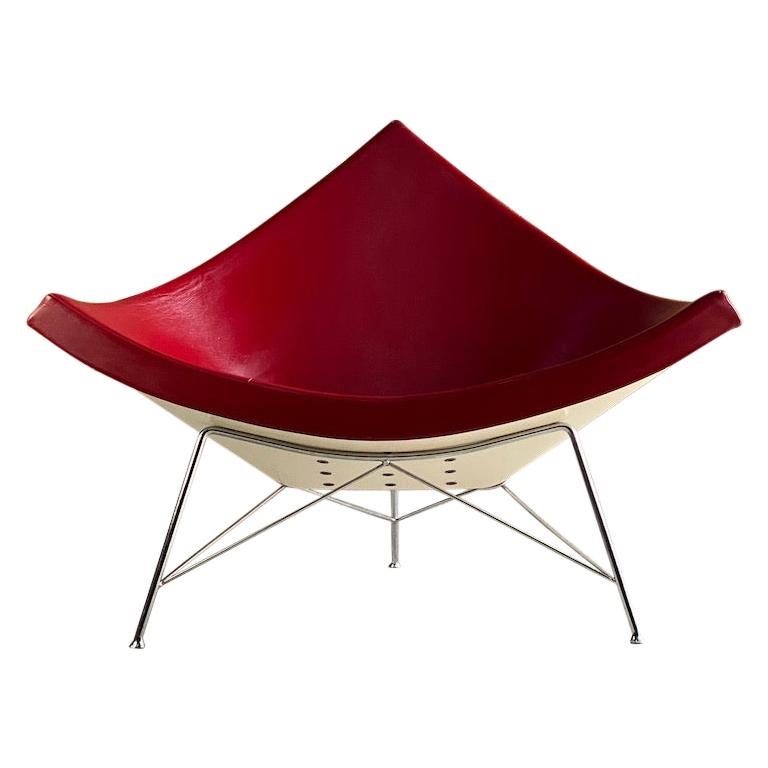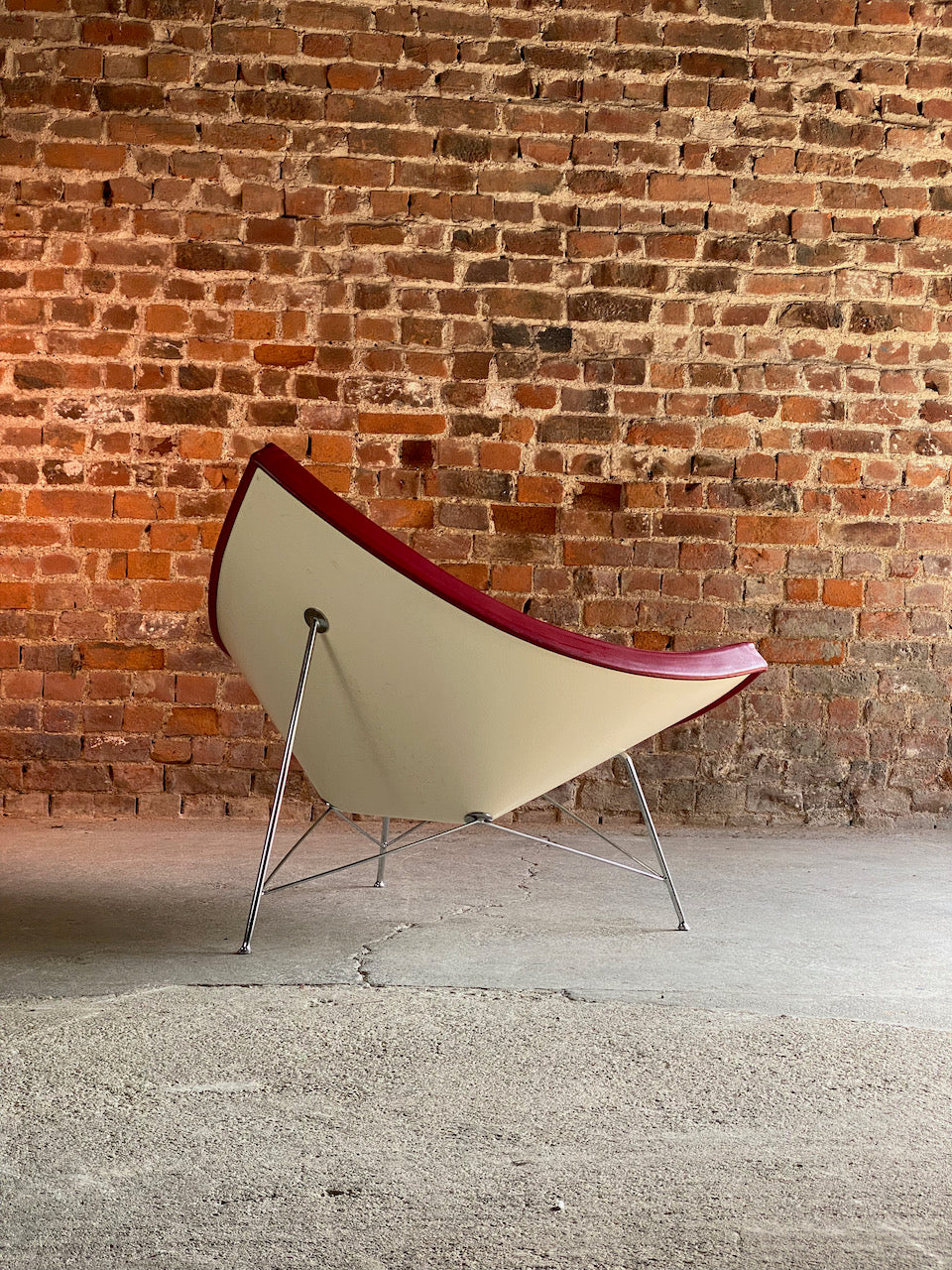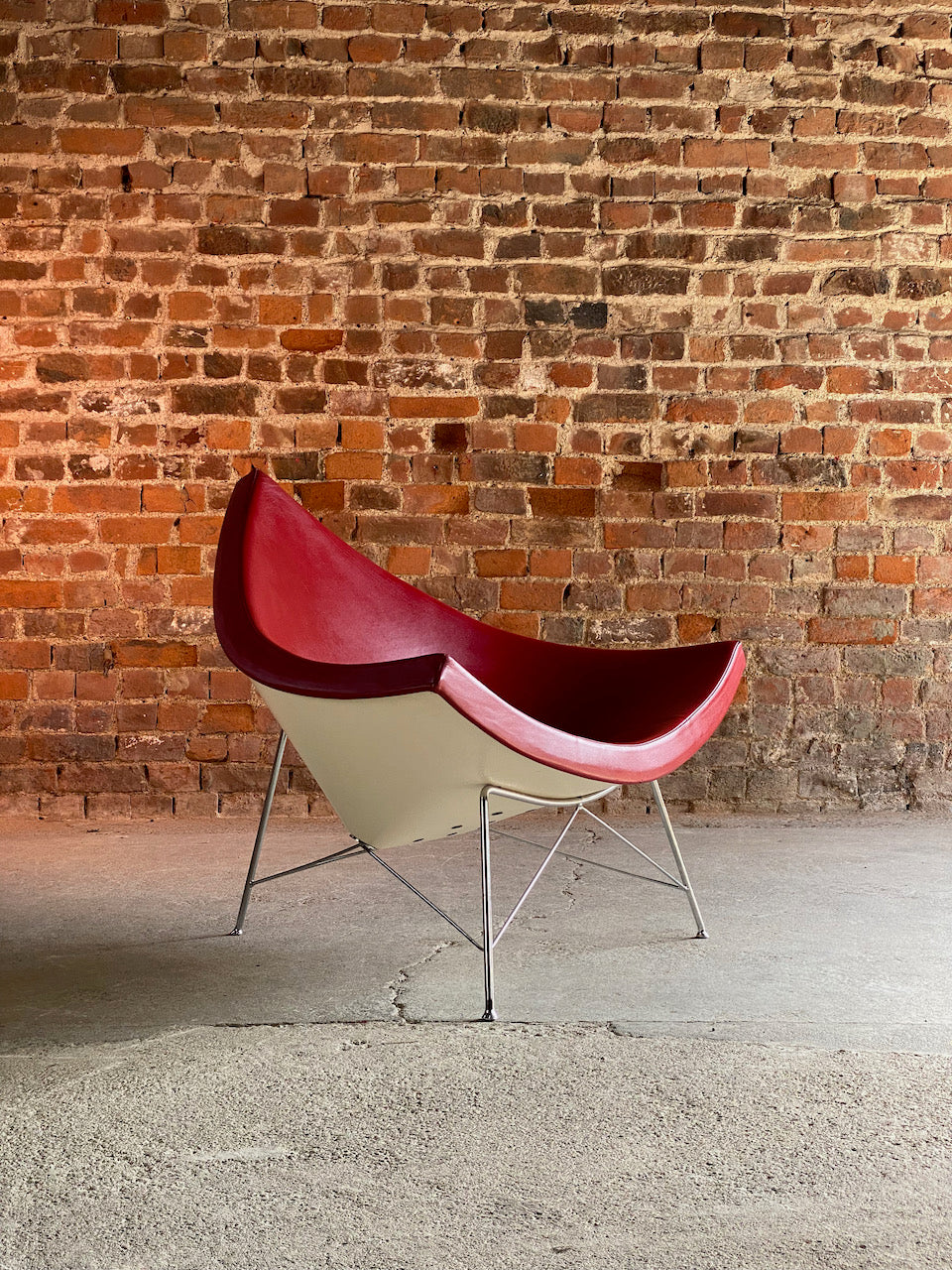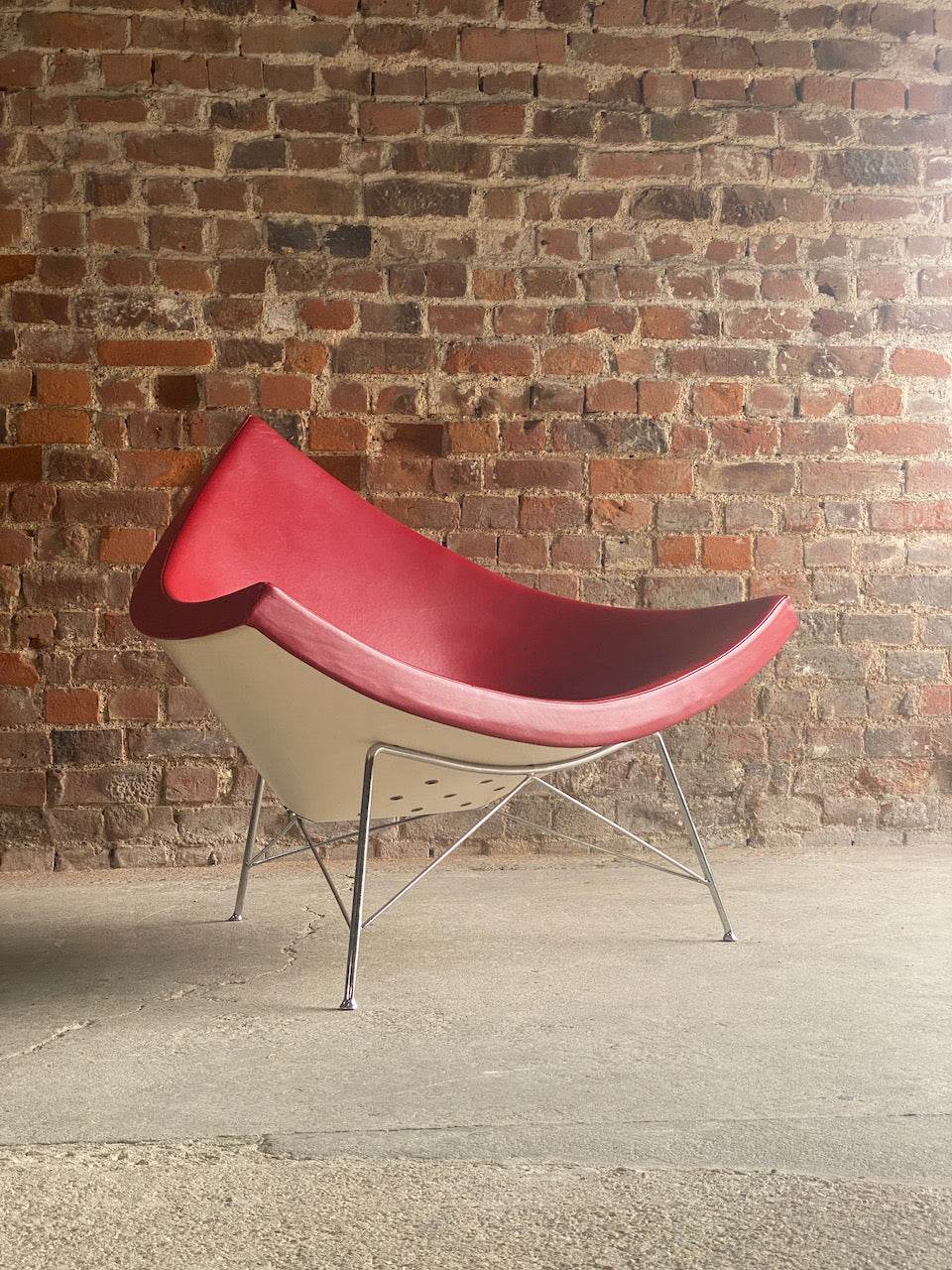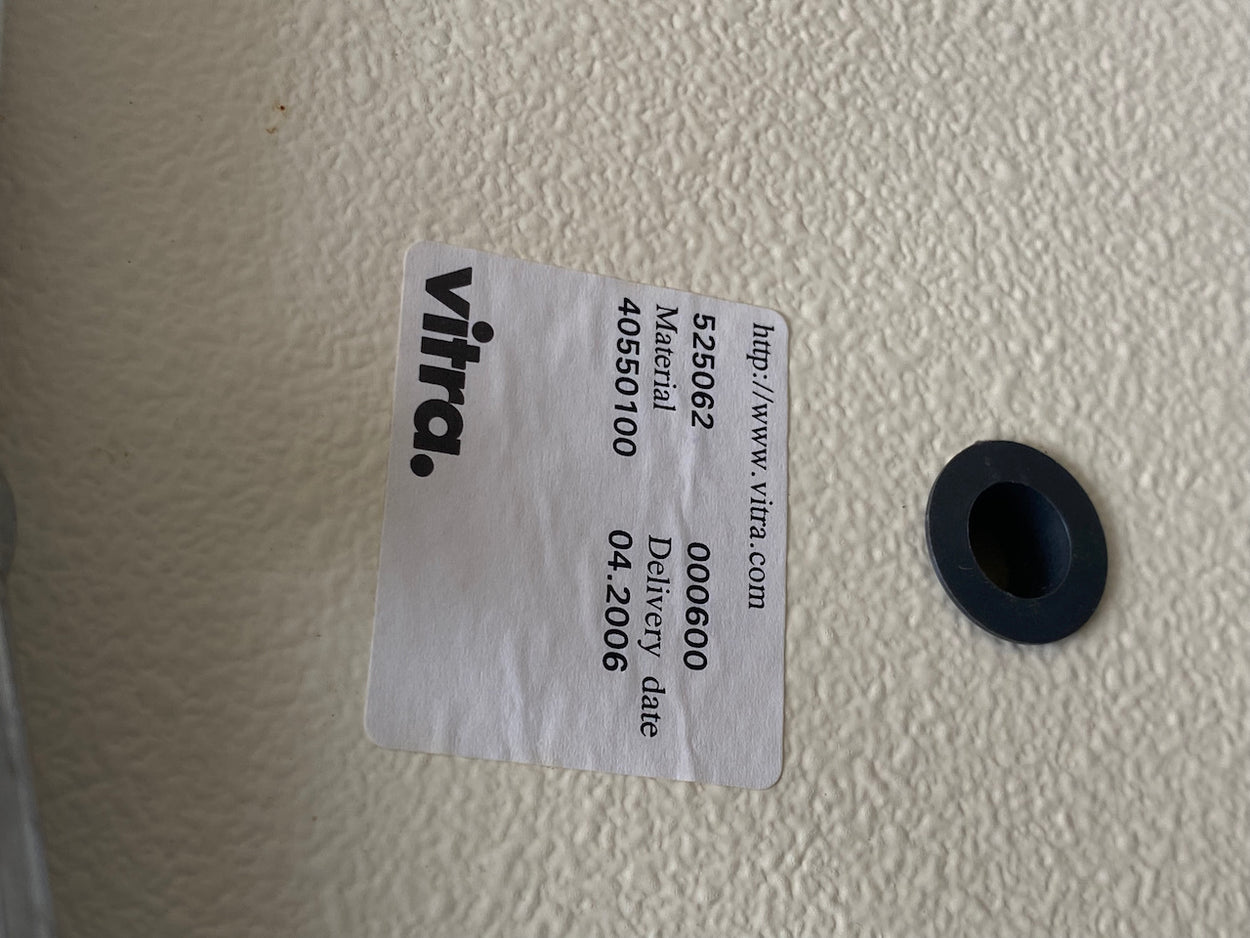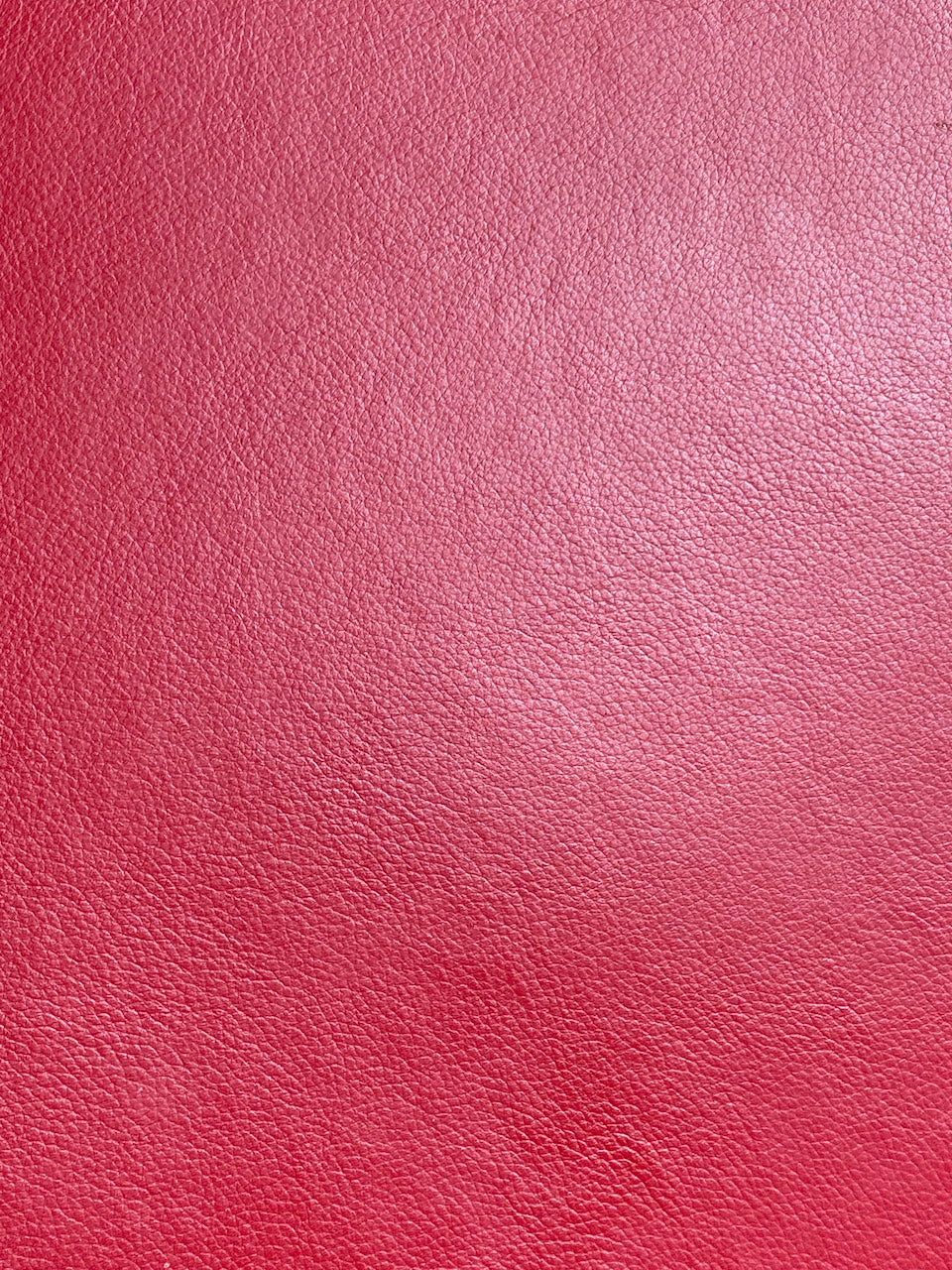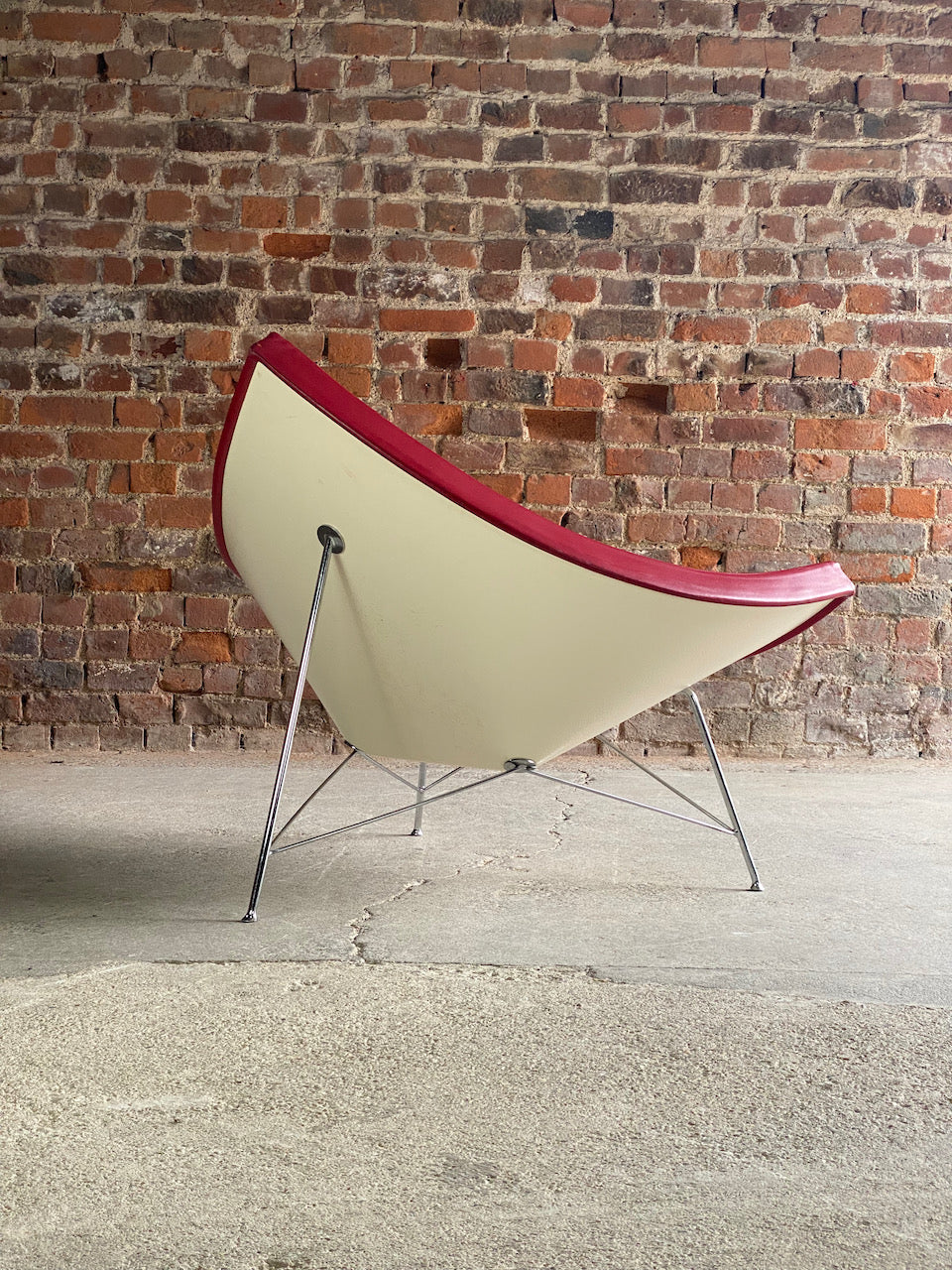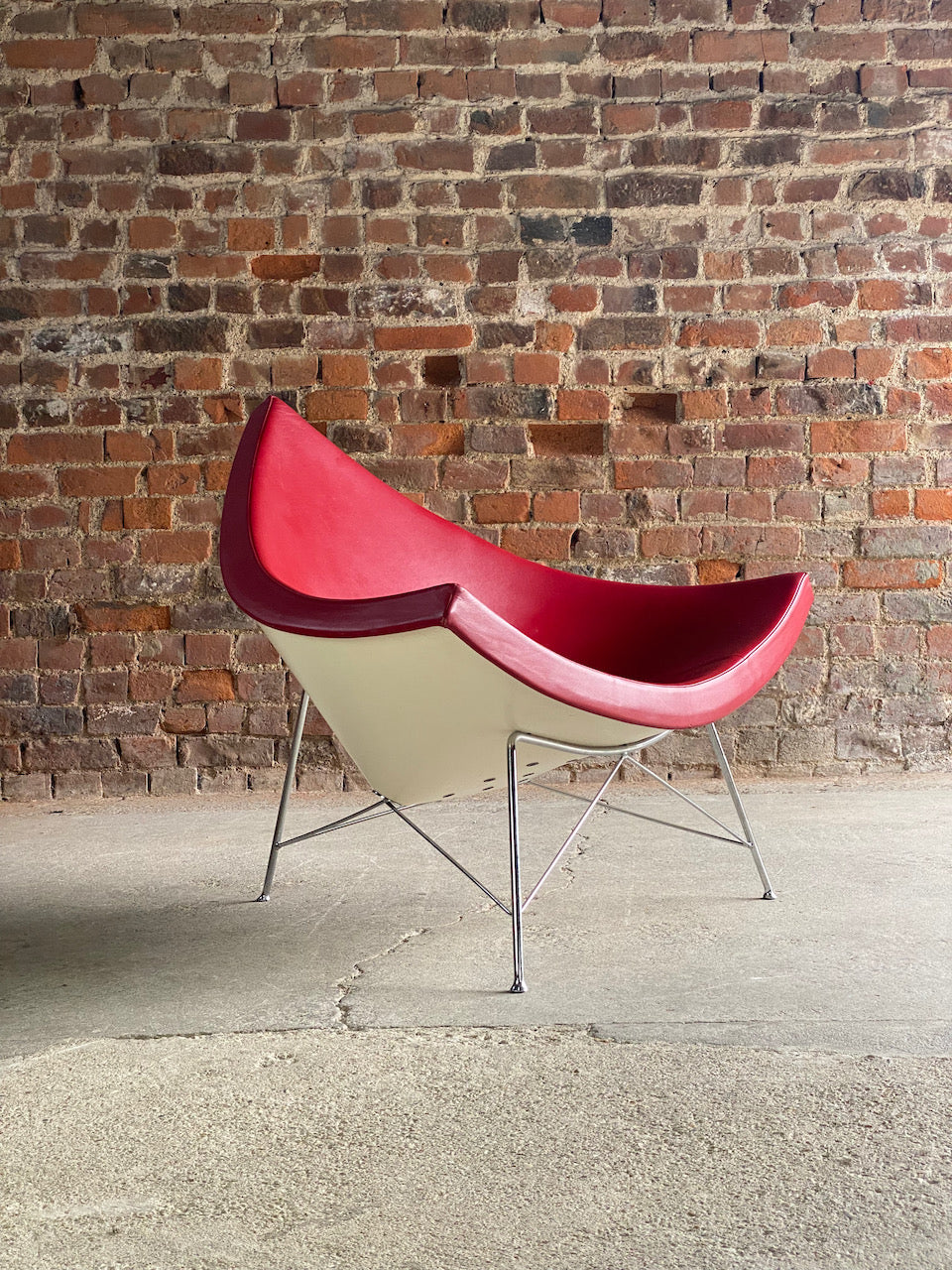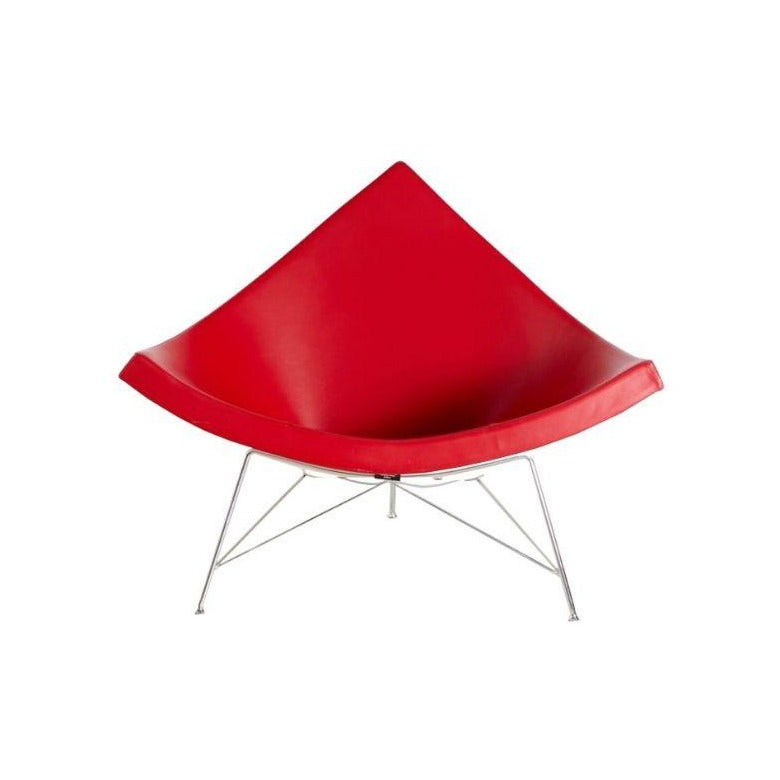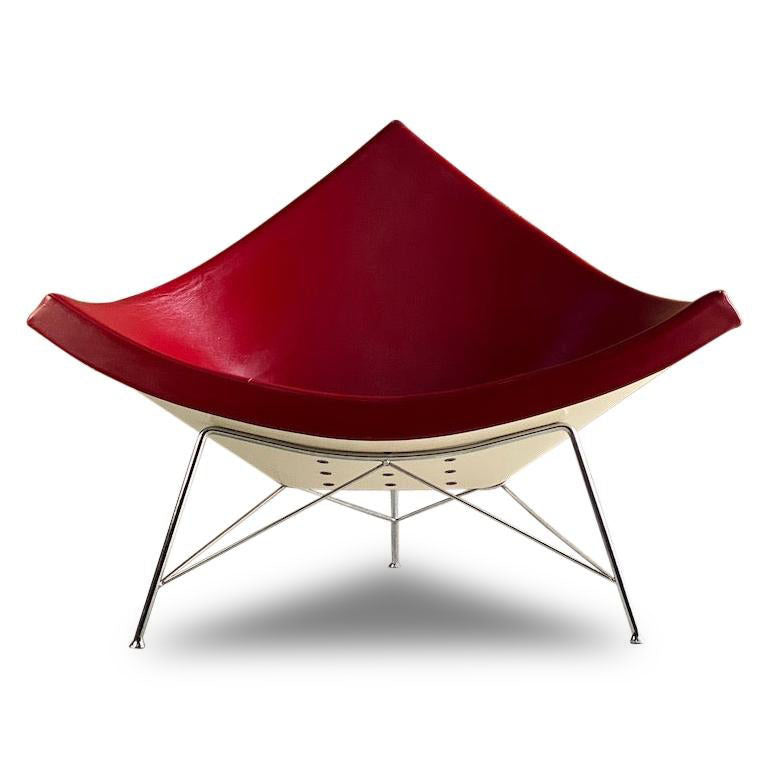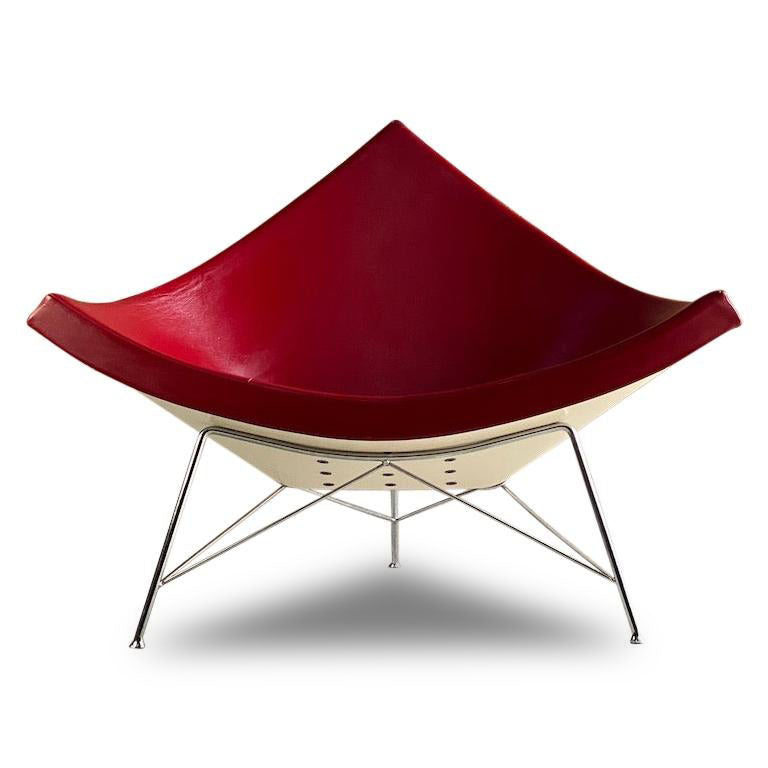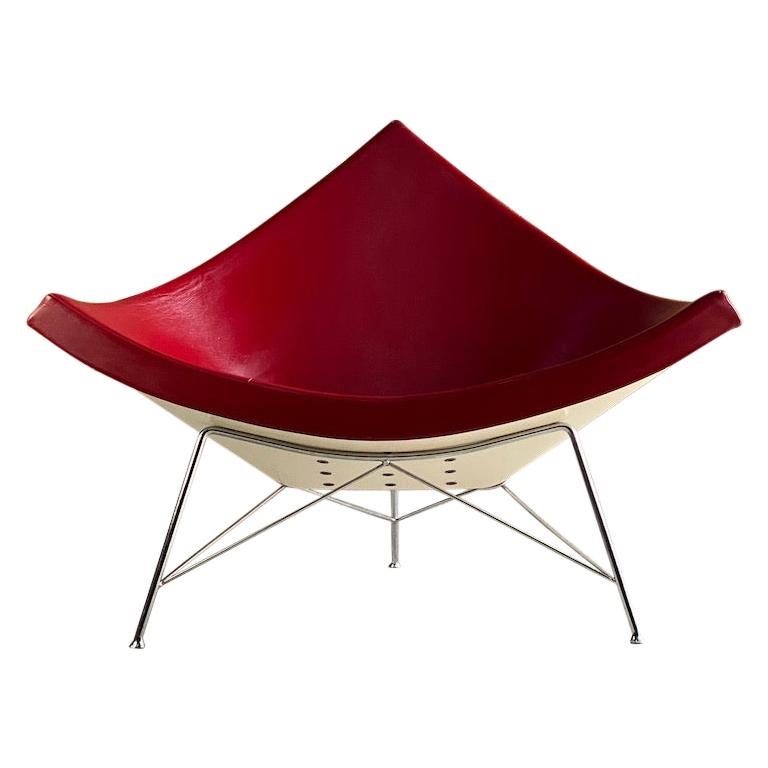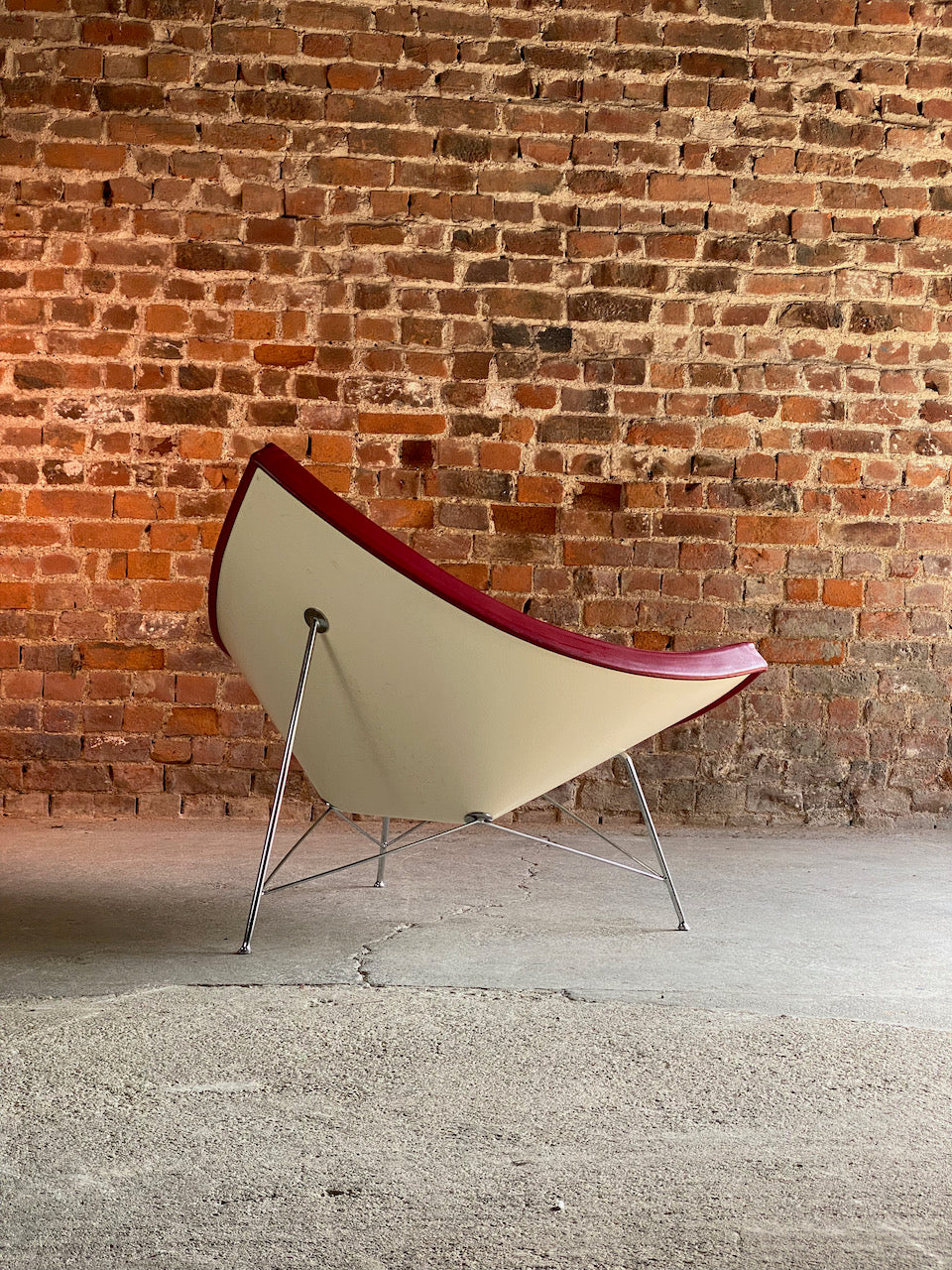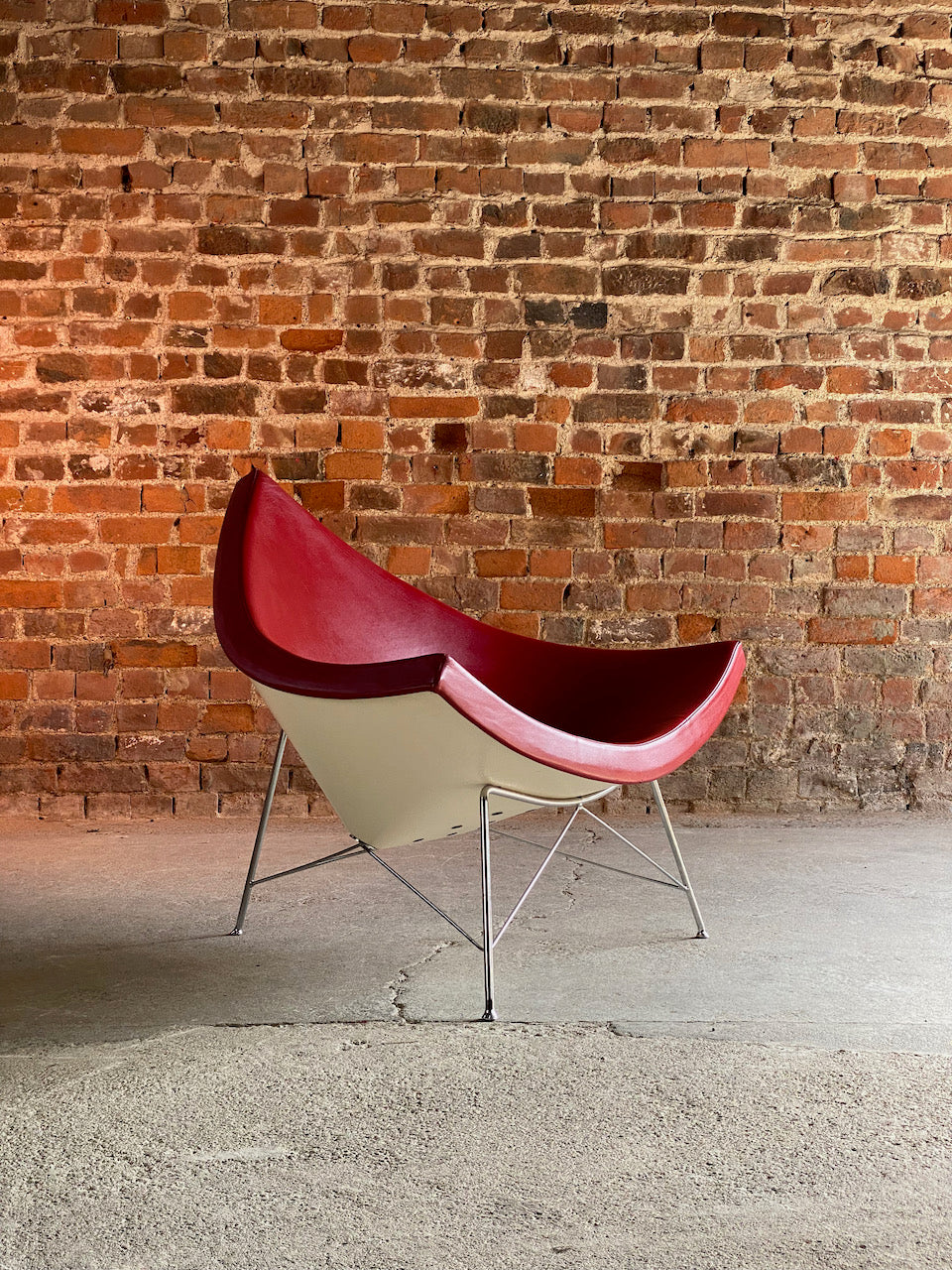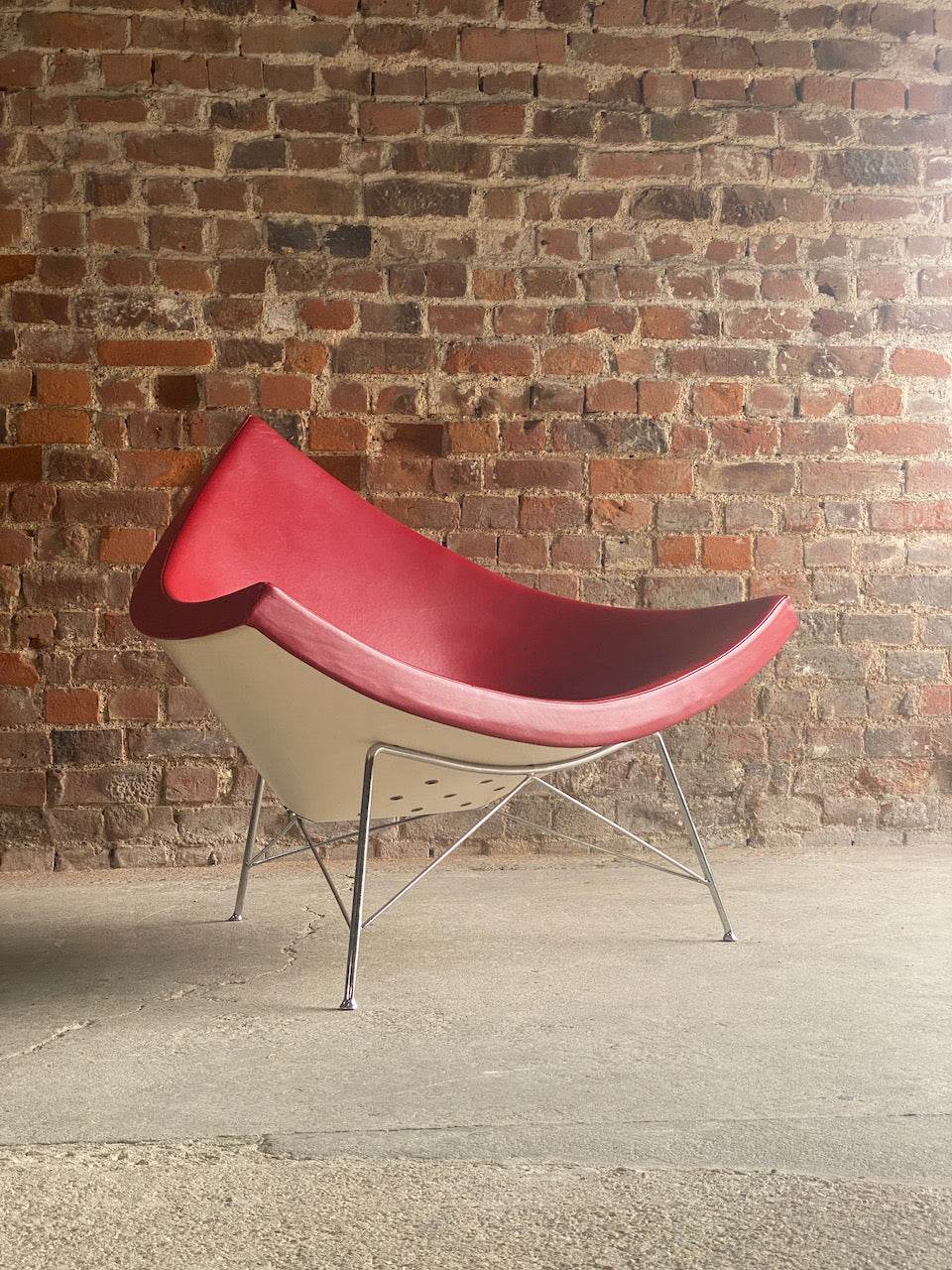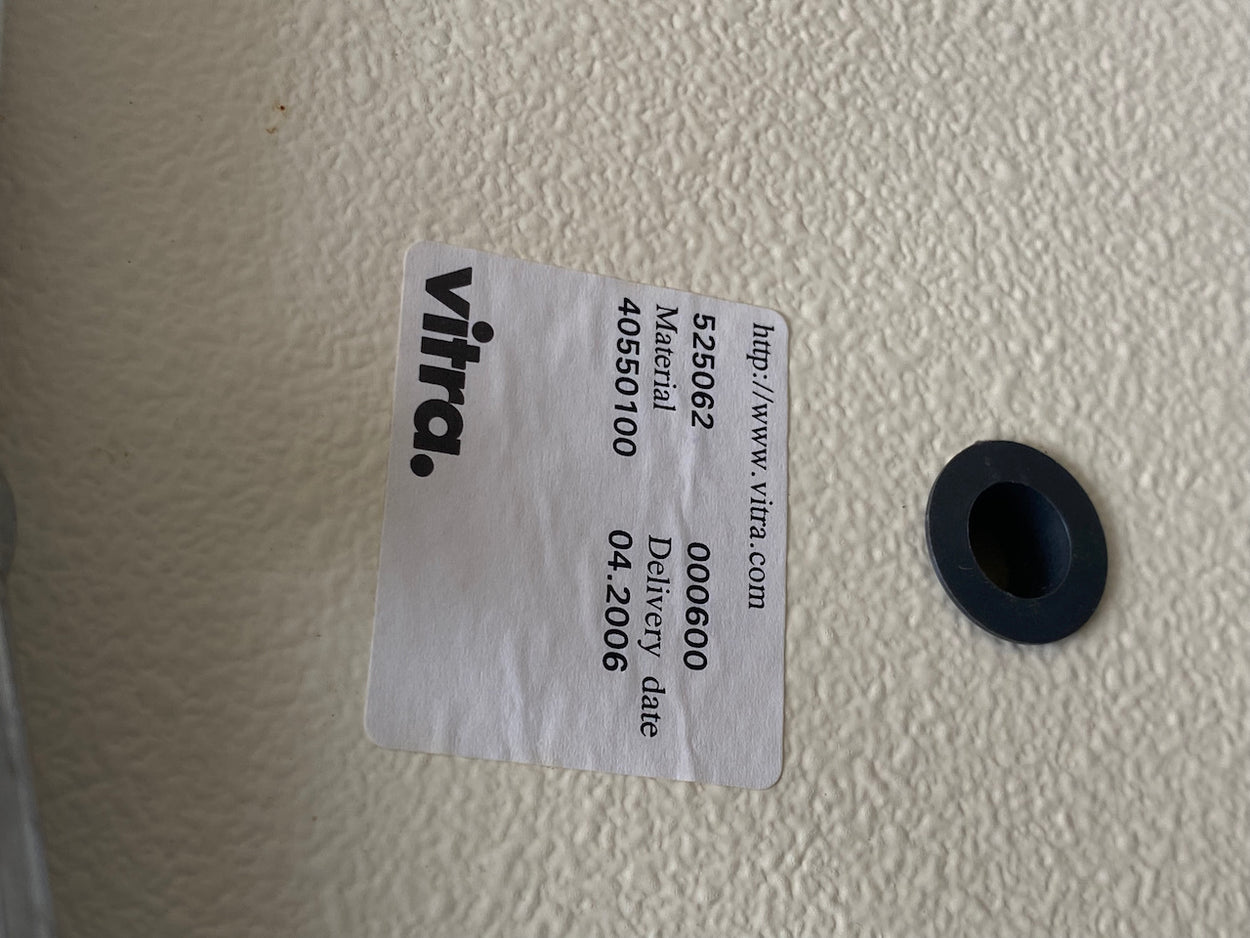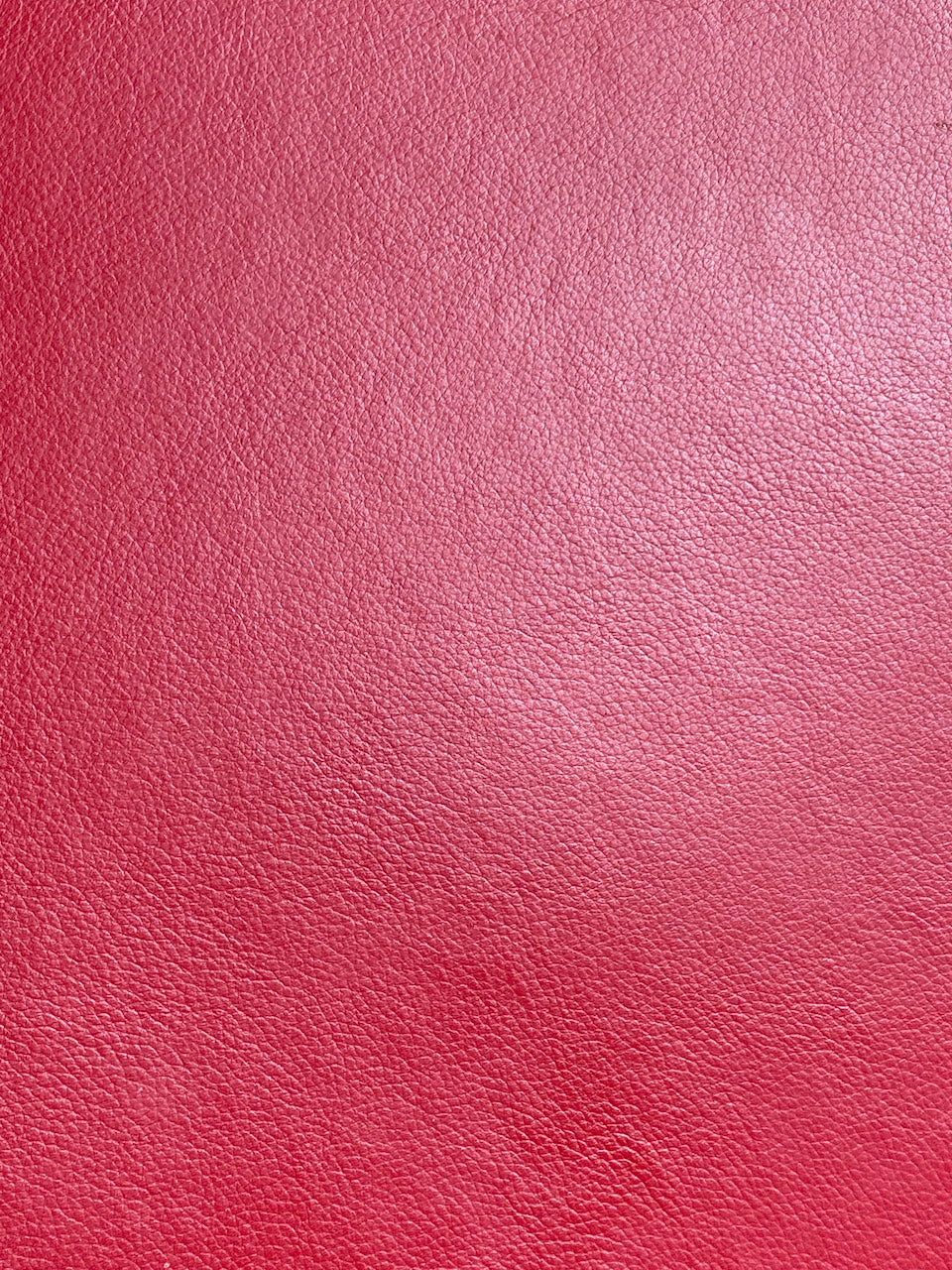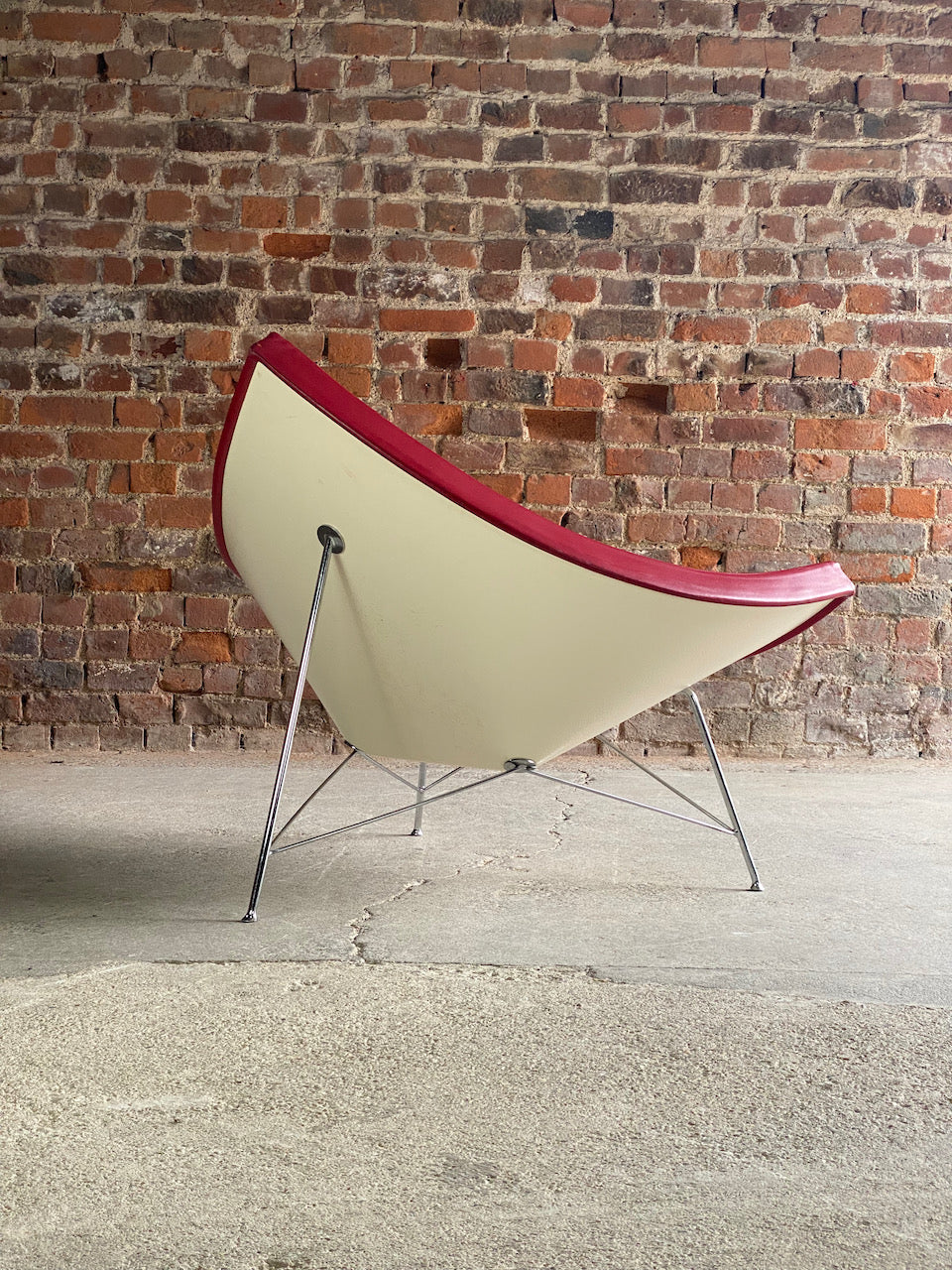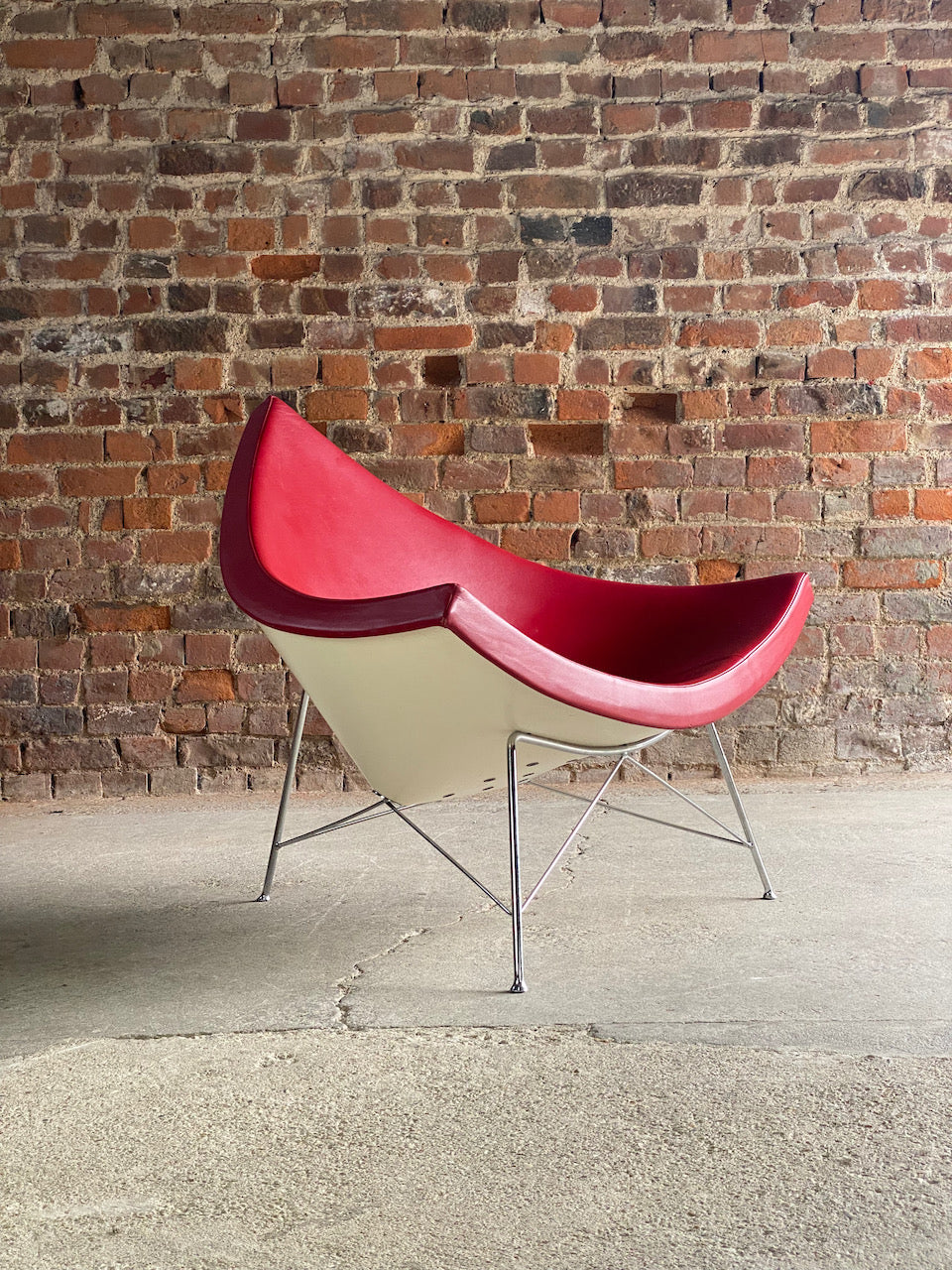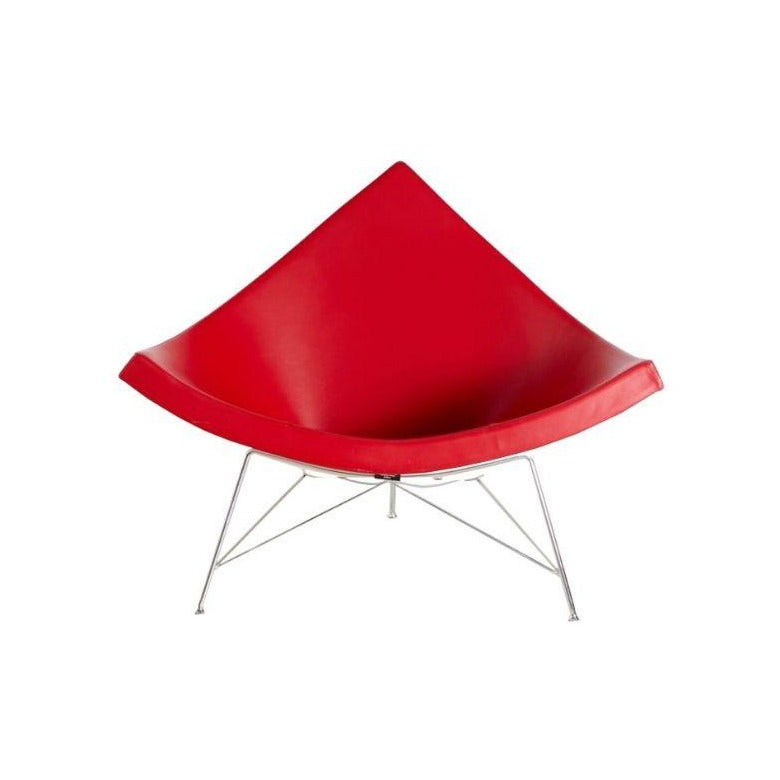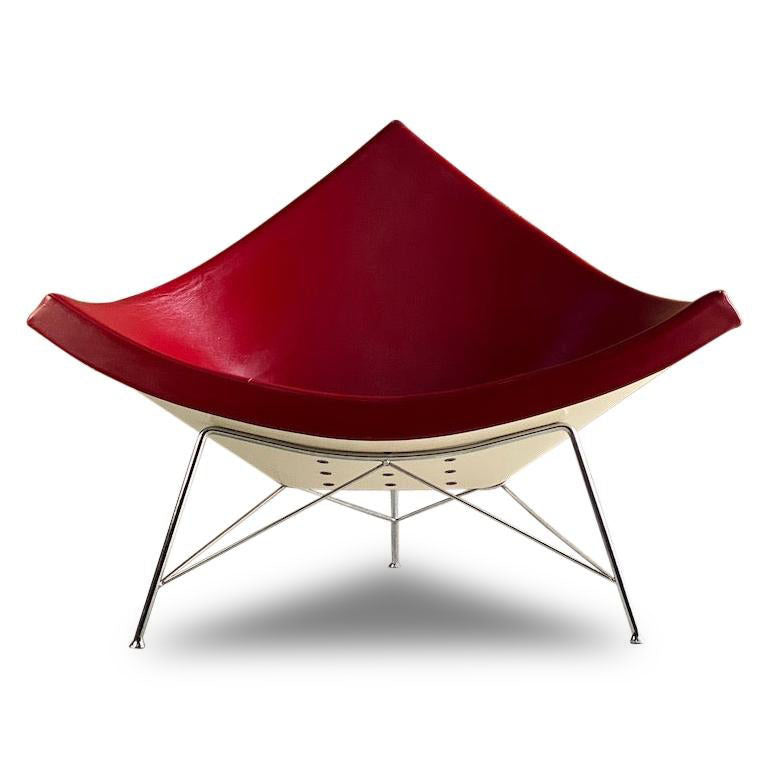 Coconut Chair in Red Leather Designed by George Nelson
SOLD
Coconut Chair in Red Leather George Nelson by Vitra 2006
Superb mid century modern design George Nelson Coconut Chair finished in Red leather and produced by Vitra dated 2006,  the Coconut shaped white shell is upholstered in red leather and raised on chrome tripod legs, makers stamp to the base, reserve now.

Background: The Coconut is a typical 1950s design it stands out for its humorous touch, formal clarity and minimal use of materials.
The comparison of the Coconut Chair to an eighth of a sectioned coconut goes back to the designer himself, George Nelson – a prominent exponent of American mid-century modernism. However, the colour scheme of this iconic, spacious lounge chair is reversed: the outside of the plastic shell is white, while the comfortable one-piece upholstery is covered in high-quality leather

Nelson himself compared it with a coconut cut into eight parts, and inverted the coconut chairs colours: the plastic seat shell is white, while the single-section upholstery comes in a variety of colours. This return to the natural spatial shape of a shell enabled Nelson to create an inviting, comfortable armchair that offers users the freedom to sit in countless different positions. The ottoman, which Nelson designed to complement the armchair in 1955, ensured even greater sitting comfort and increased the range of uses. Materials White shell made of fibreglass-reinforced plastic on a chromed tubular steel base frame.
Mid Century Design
Designer: George Nelson
Model: Coconut Chair
Material: Leather & Plastic
Date: 2006
Colour: Red
Manufacturer: Vitra
Original
Investment
Practical & Beautiful

The chair is offered in superb original condition with very minor wear.

imensions:
Height: 33" / 83.82cm
Width: 40" / 101.6cm
Depth: 34" / 86.36cm
Seat Height: 15" / 38.1cm

Free delivery is offered to England & Wales only when buyer pays full asking price, next day delivery is not possible due to the size of the piece, please allow between 7-14 days delivery