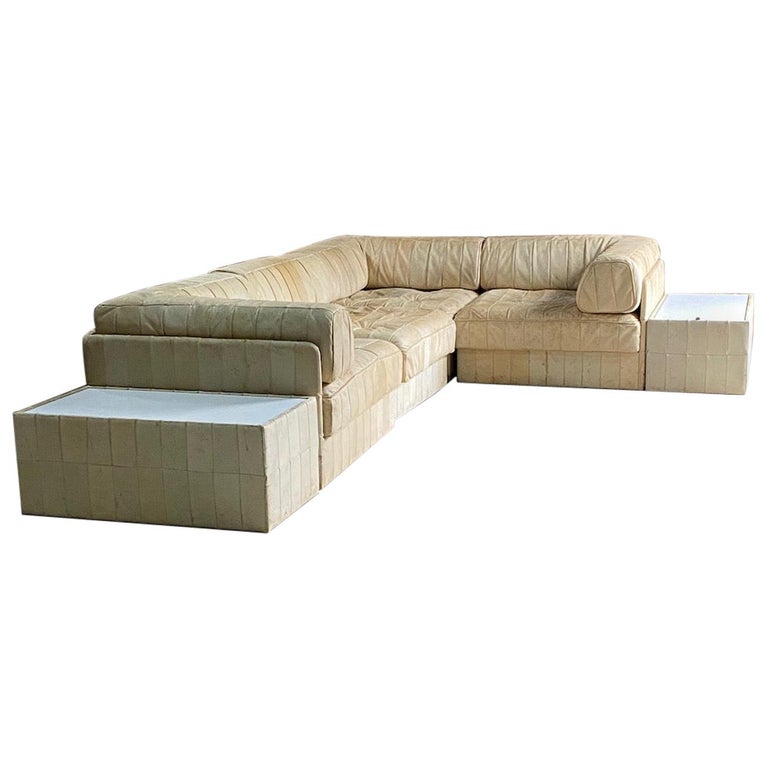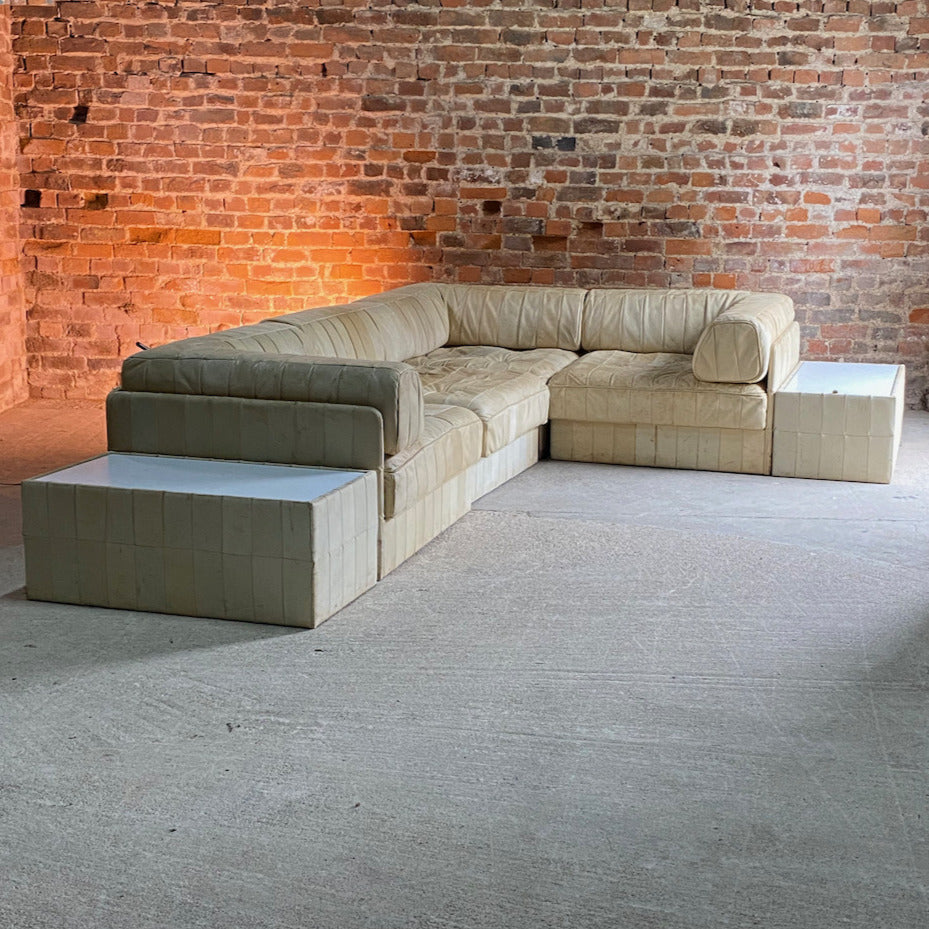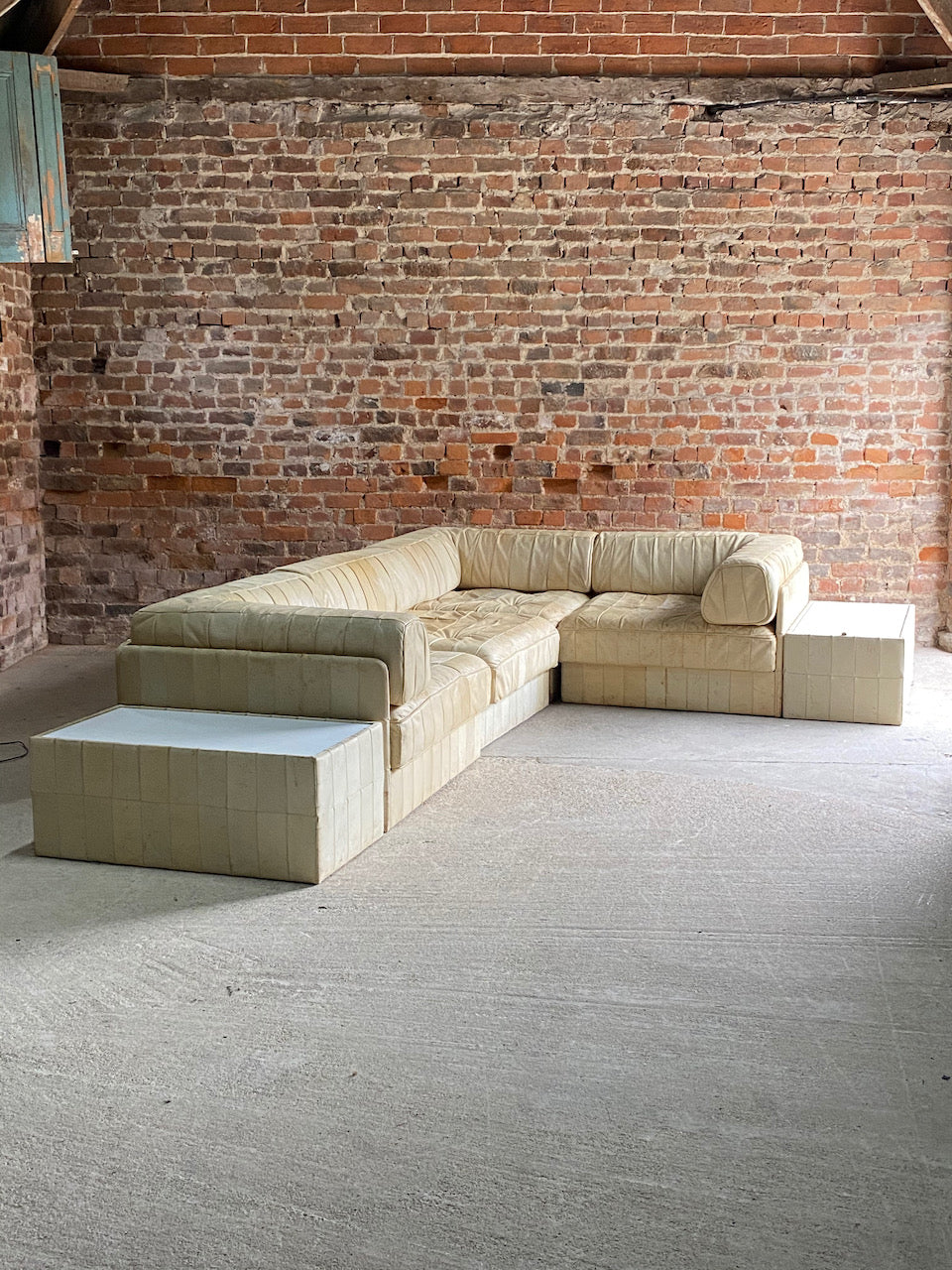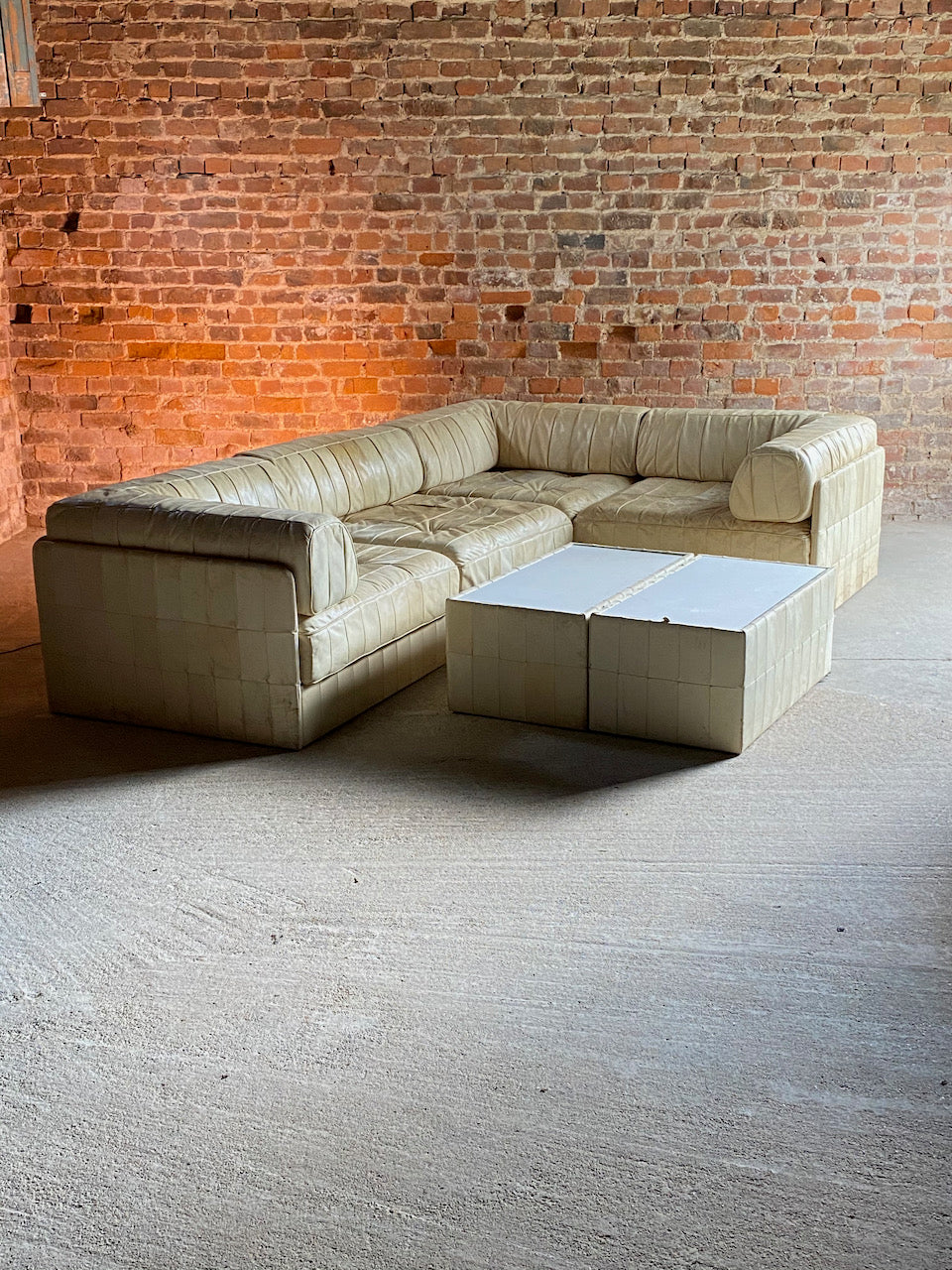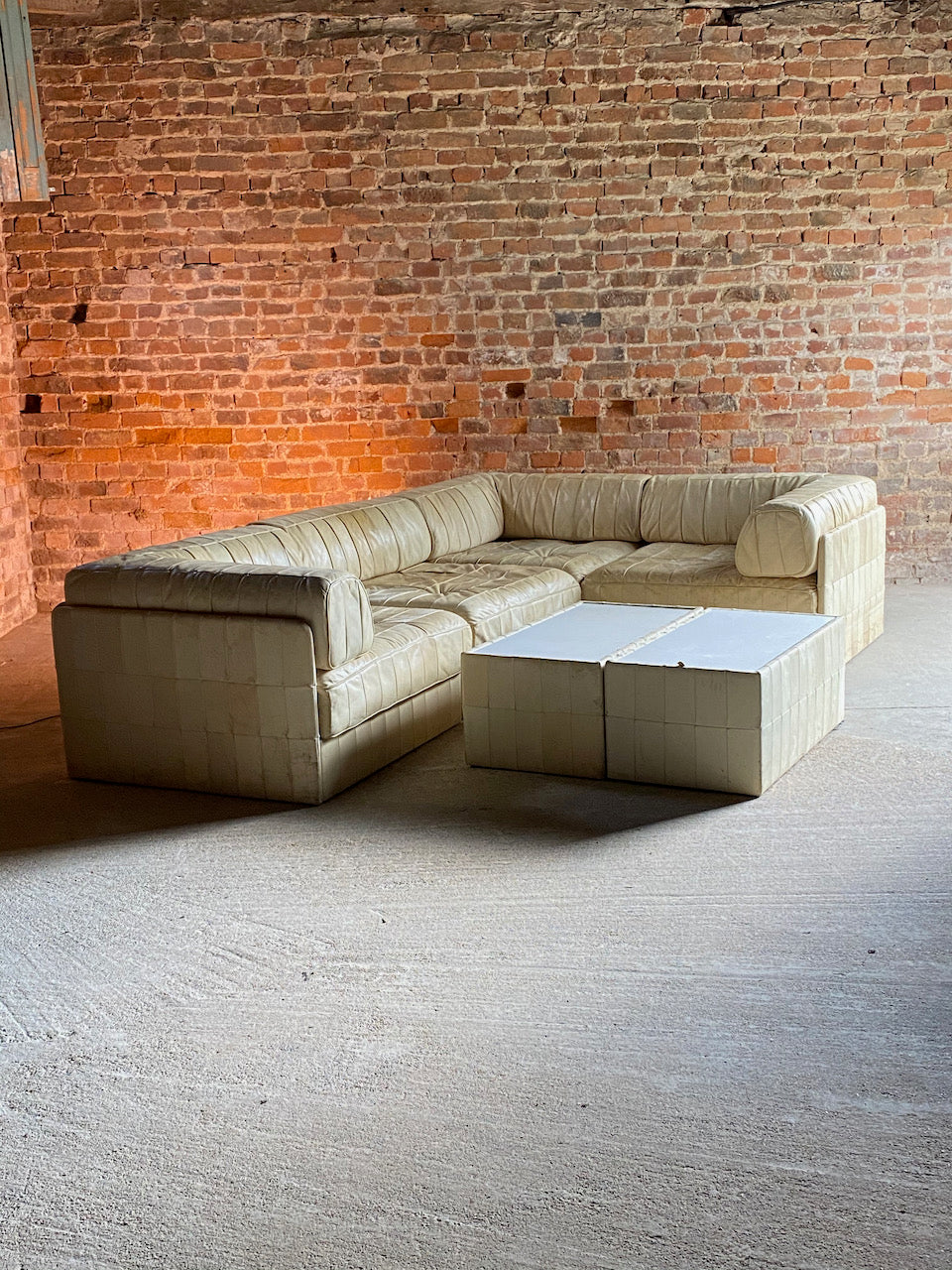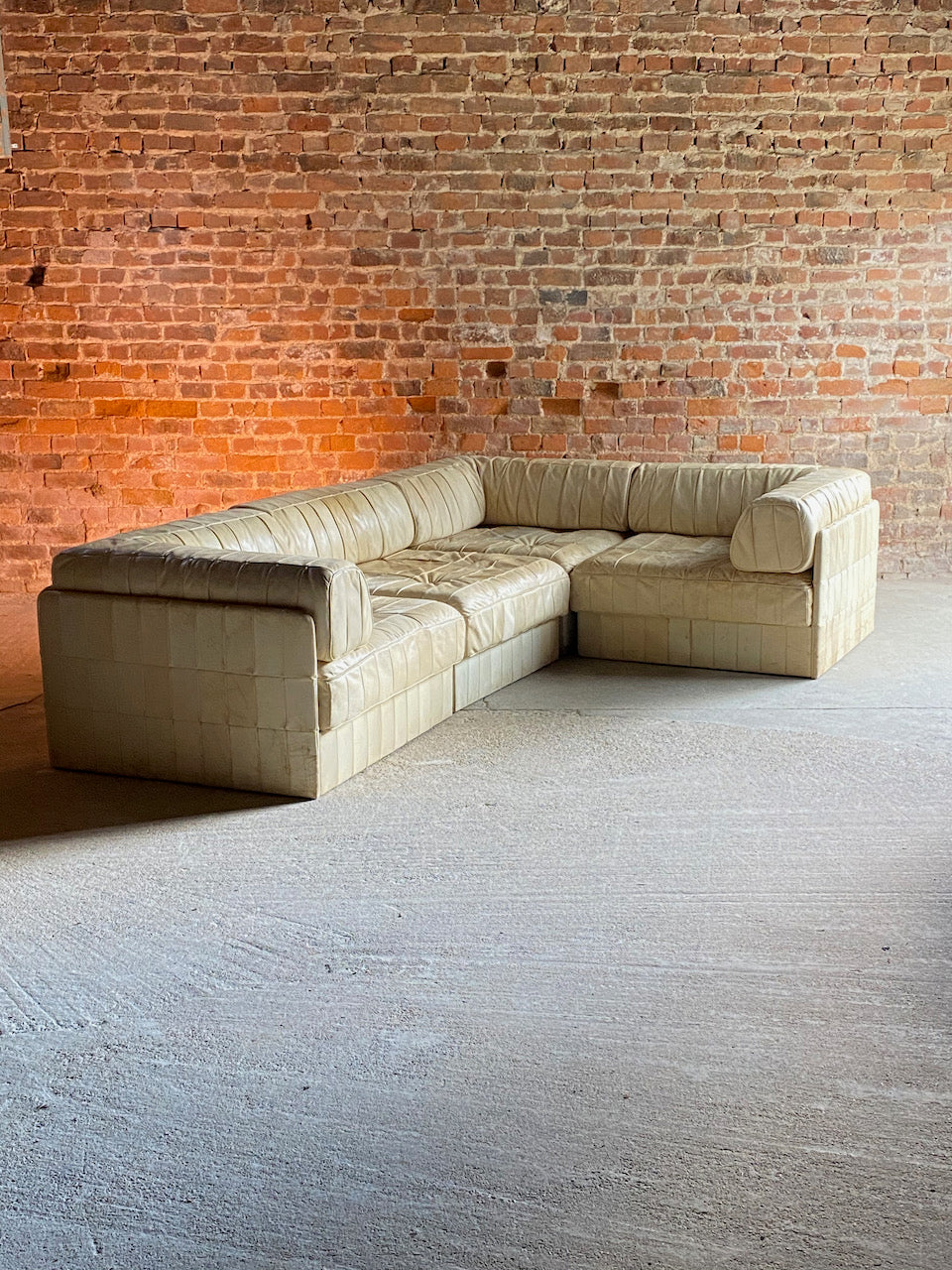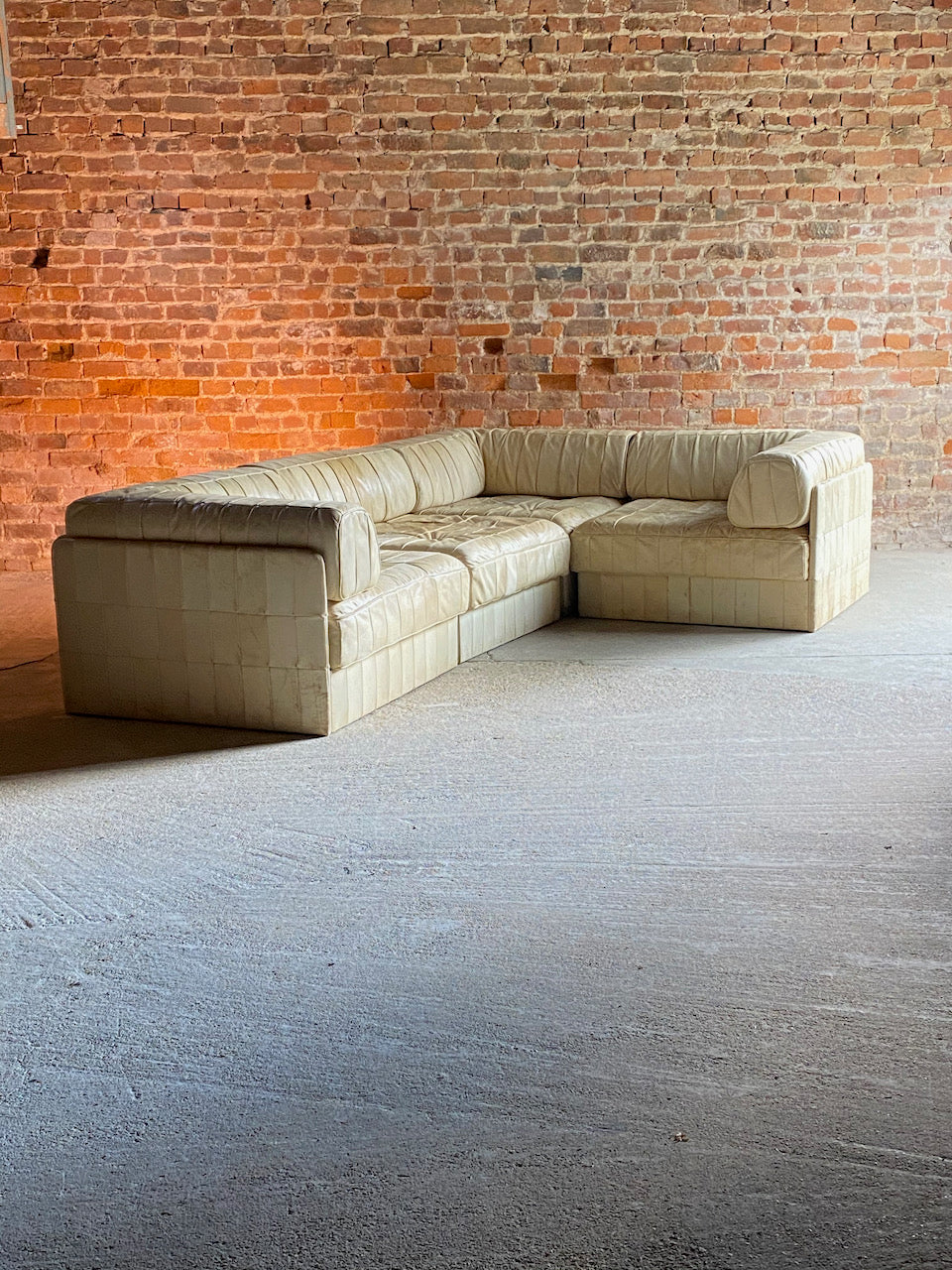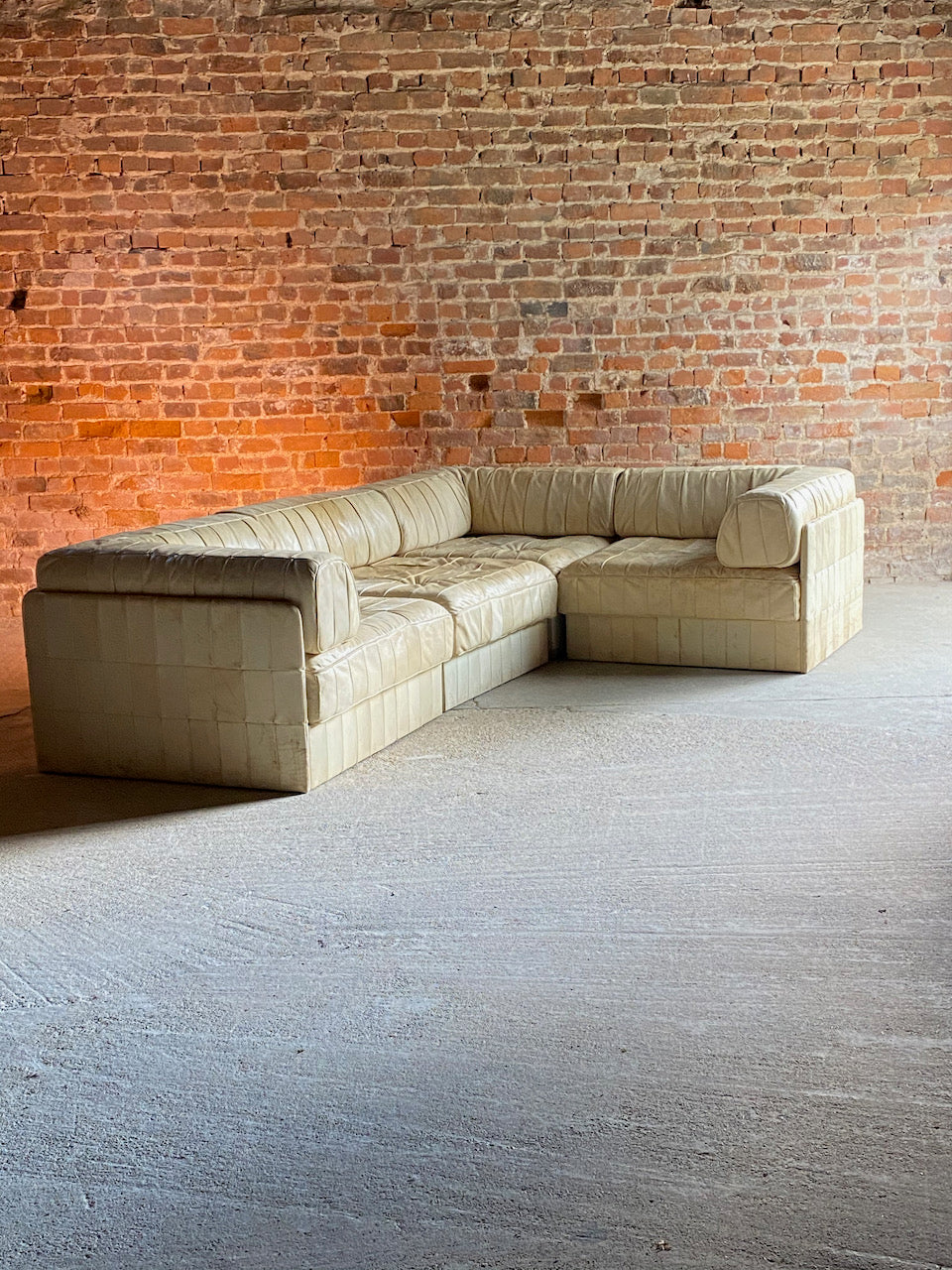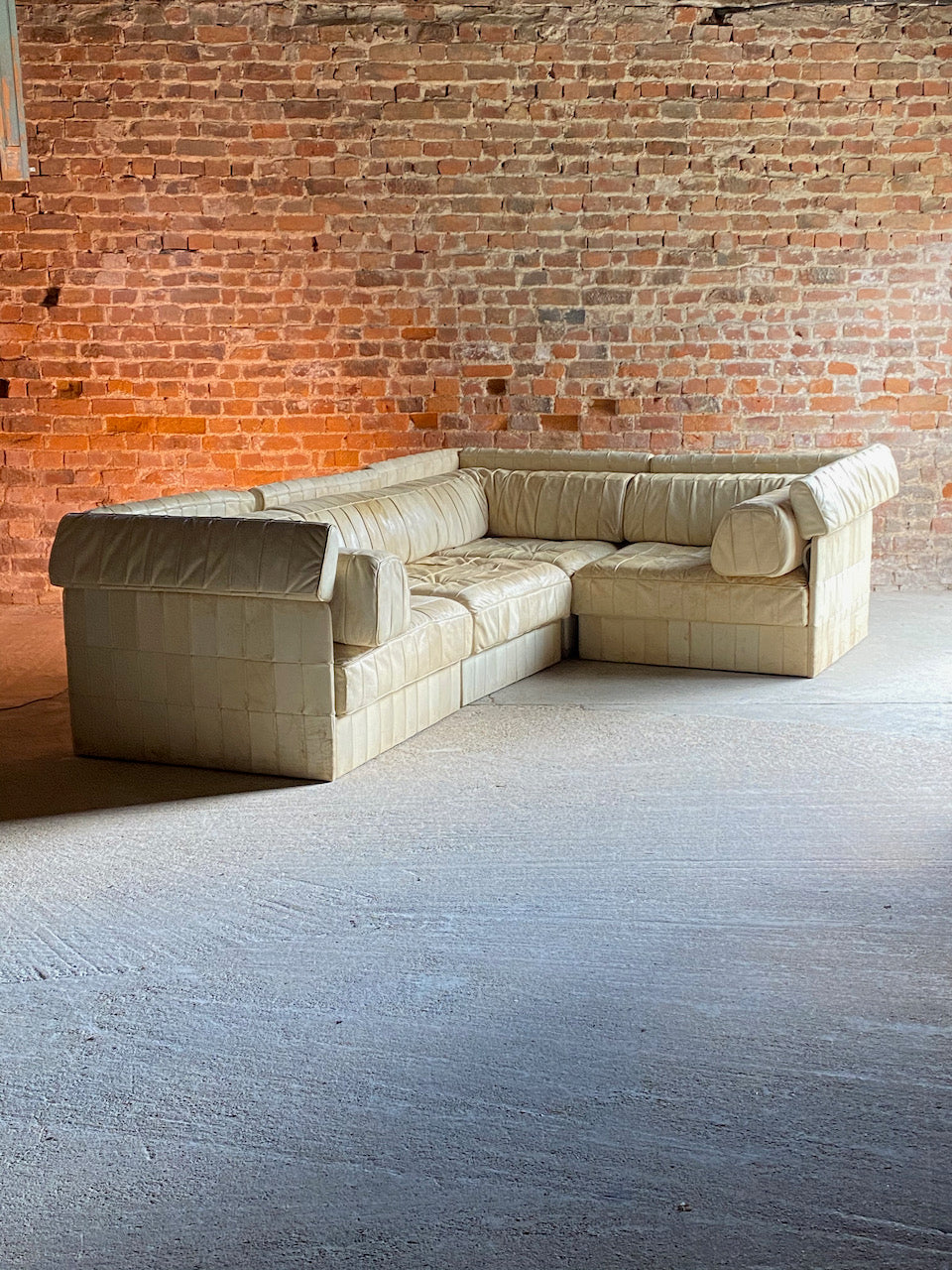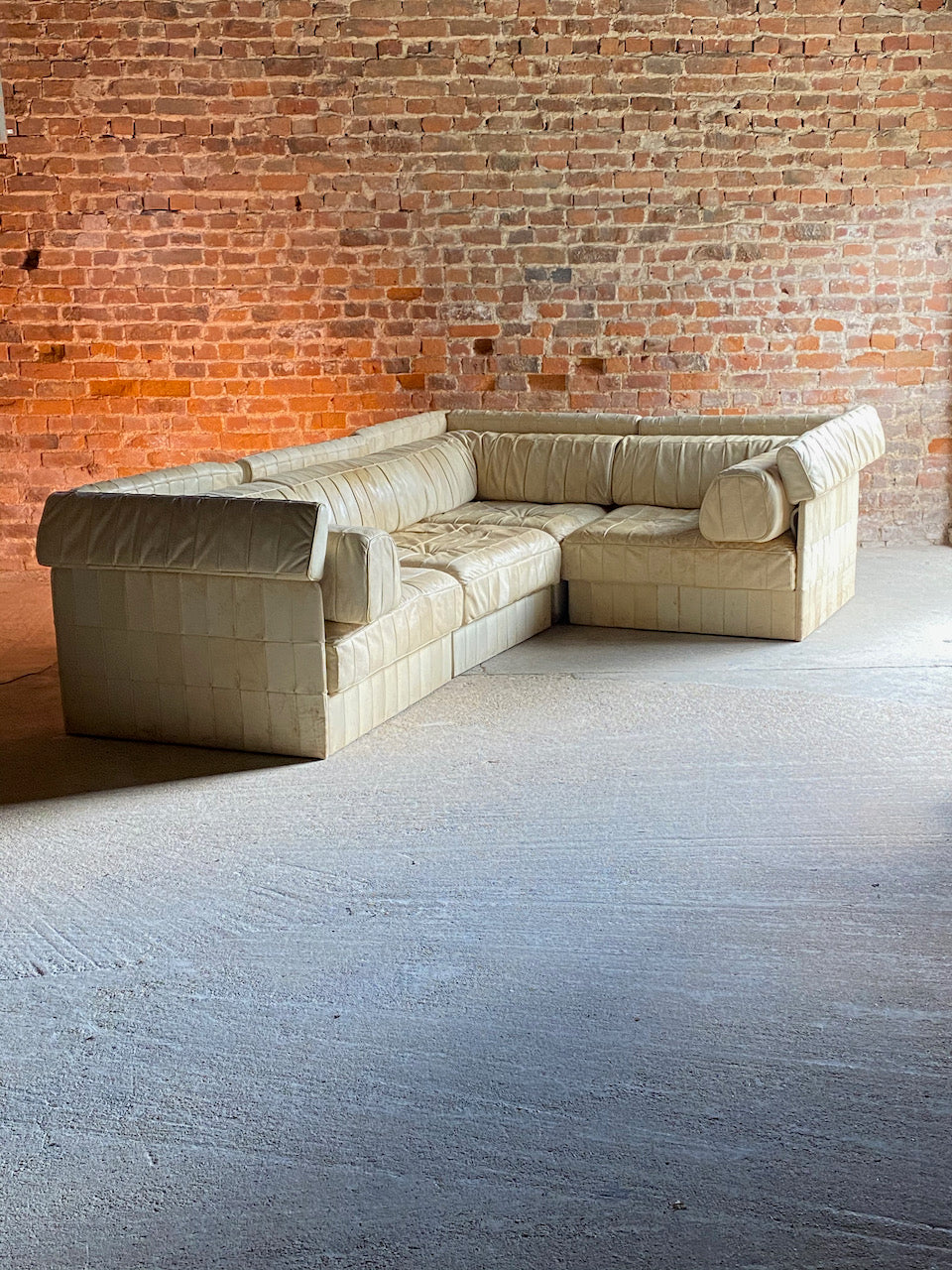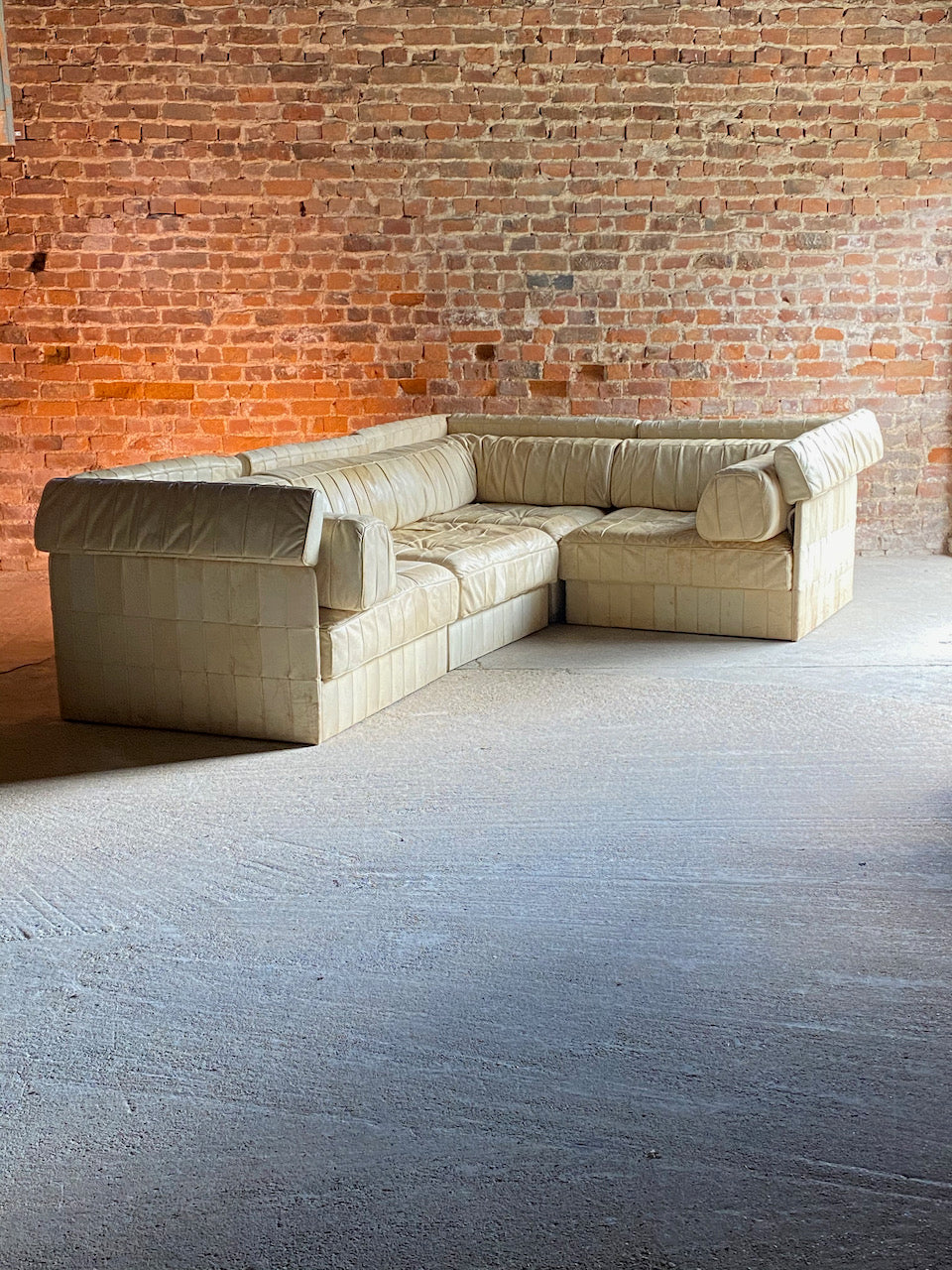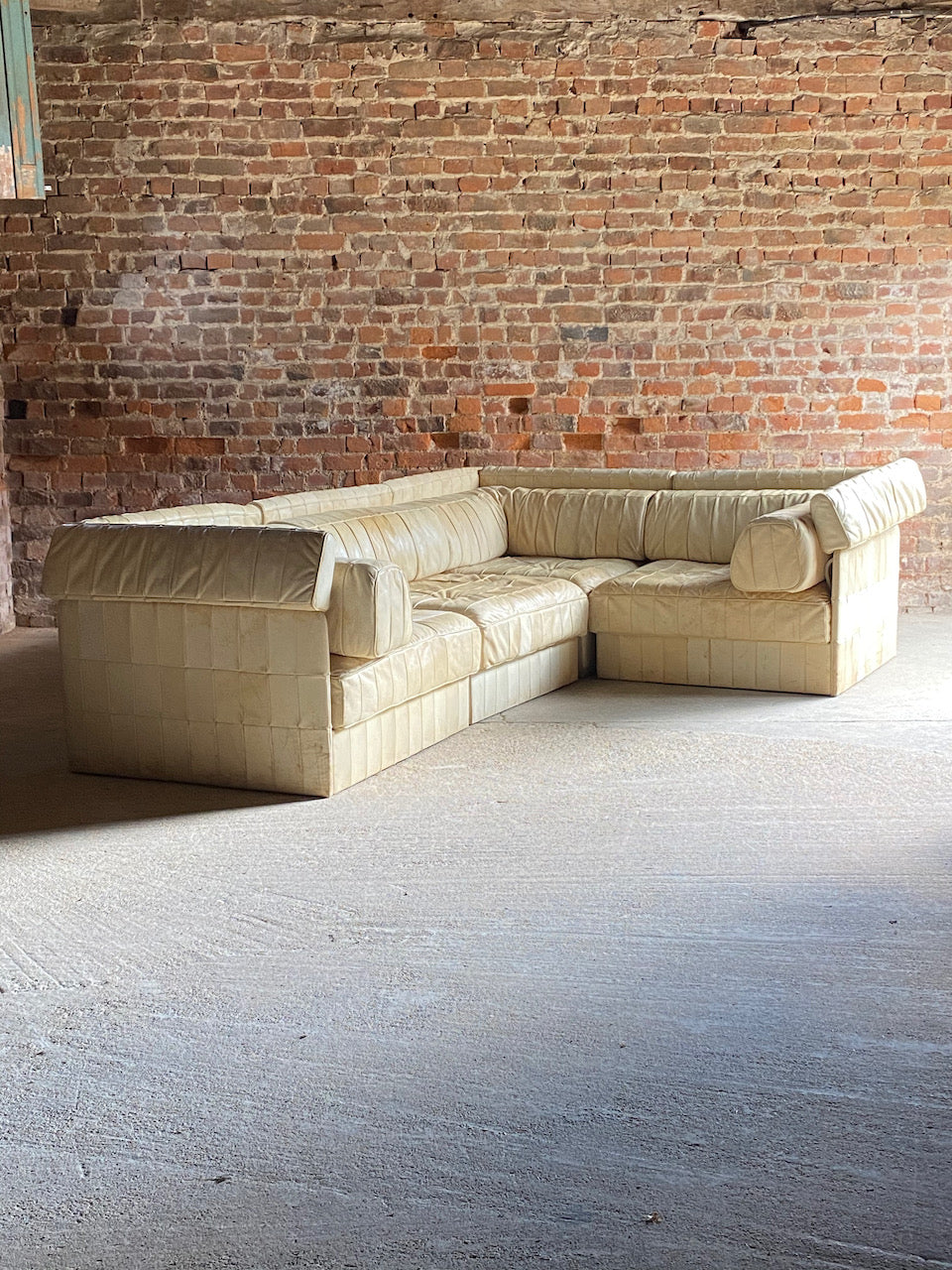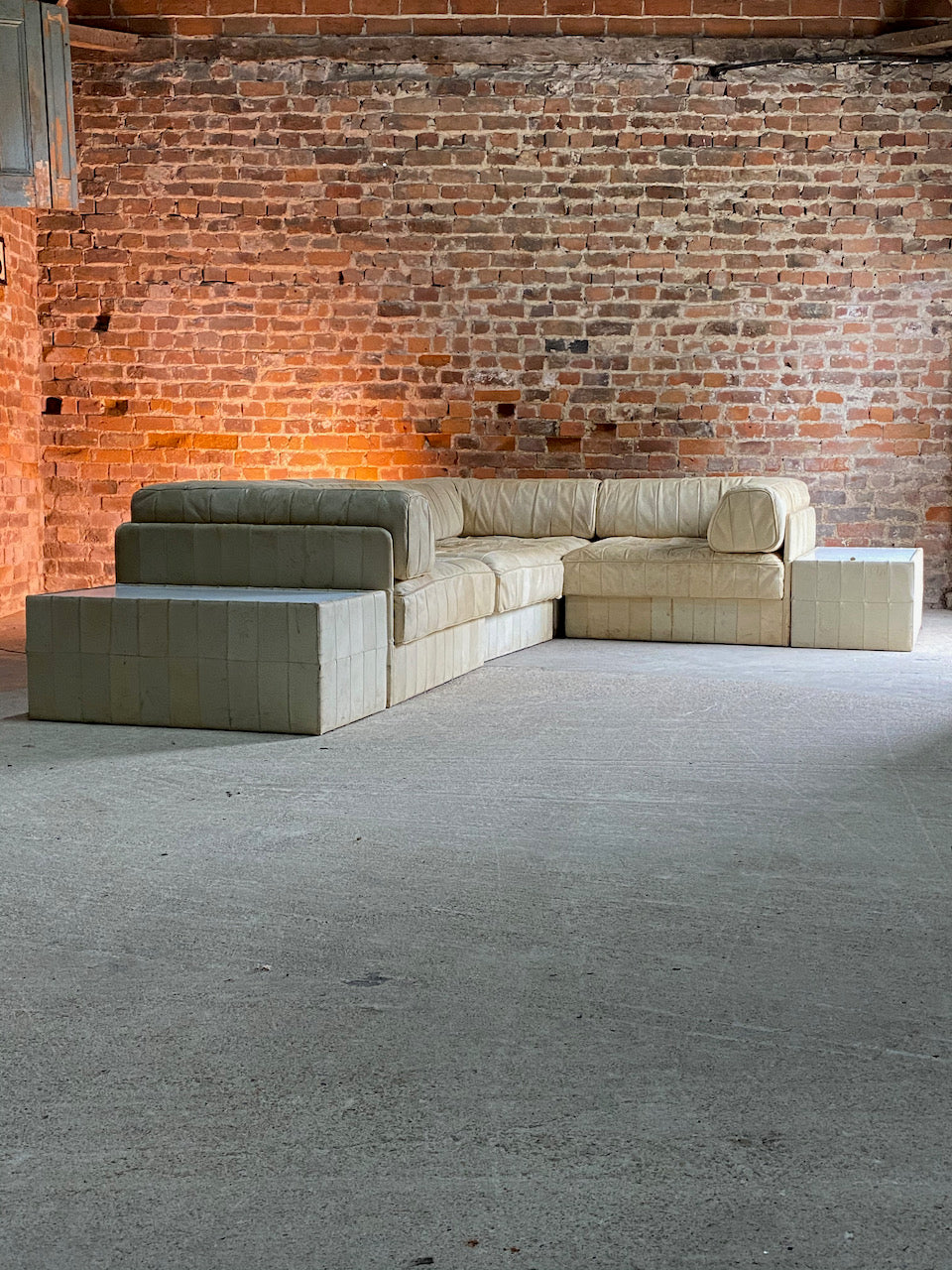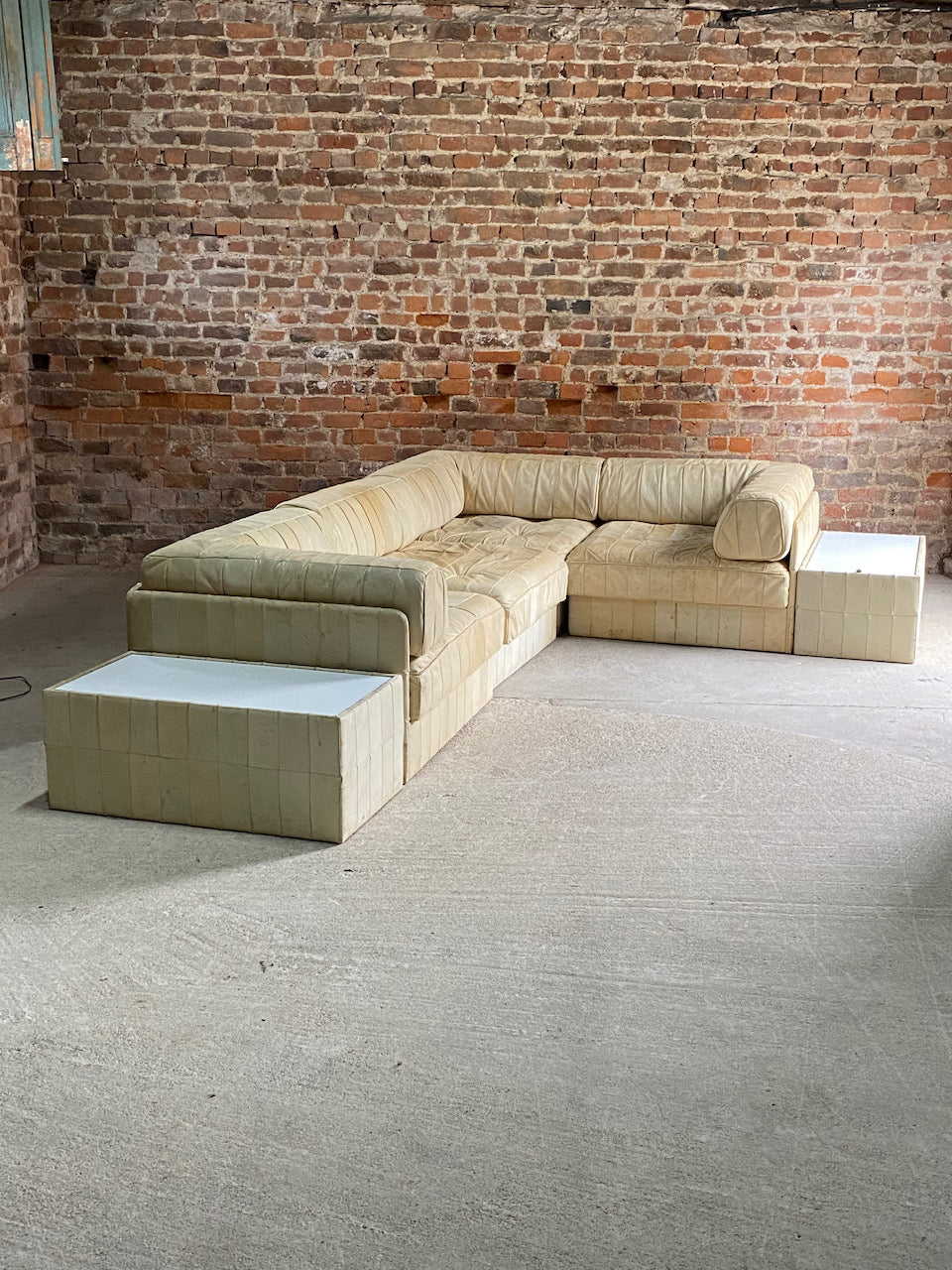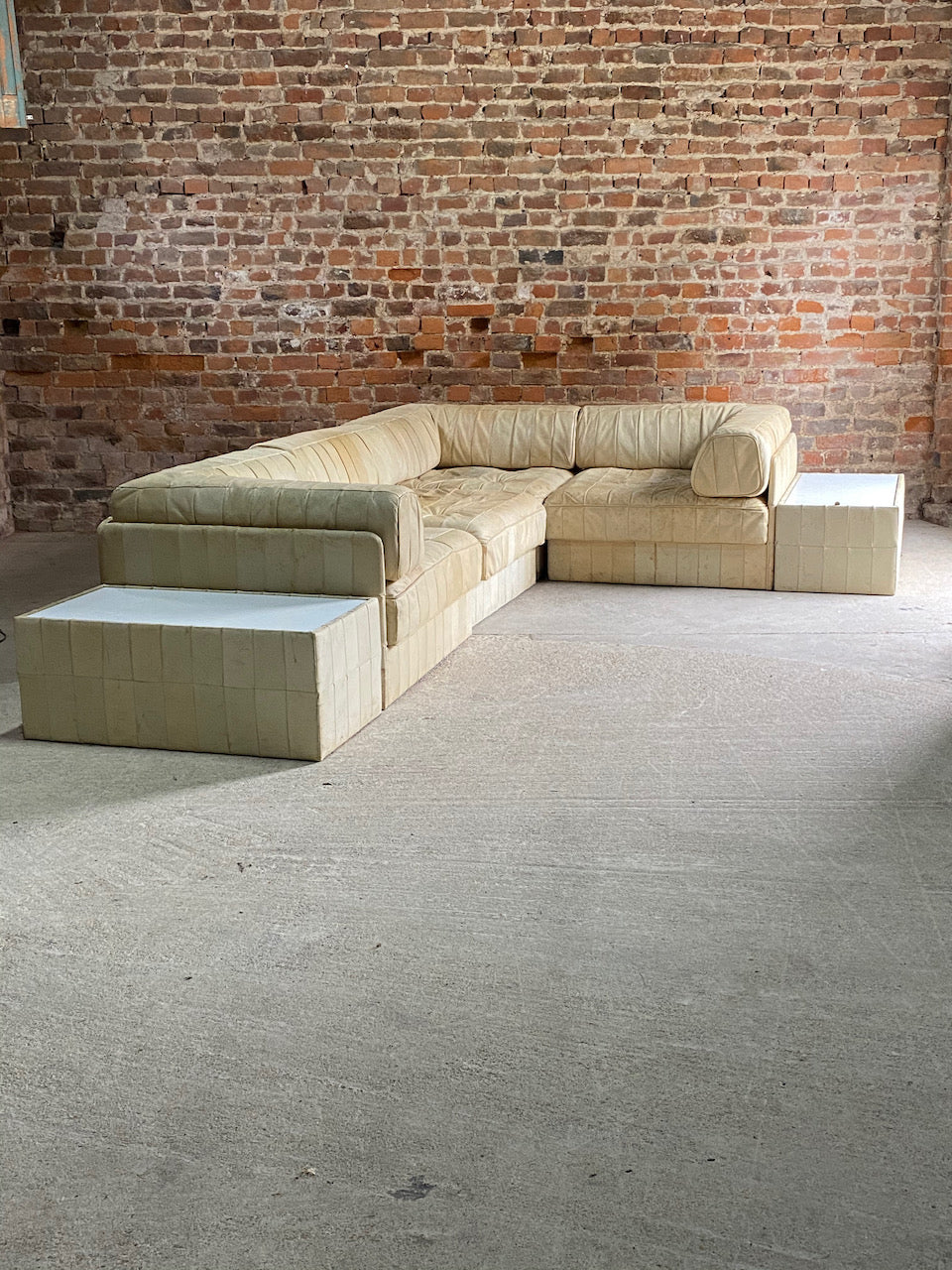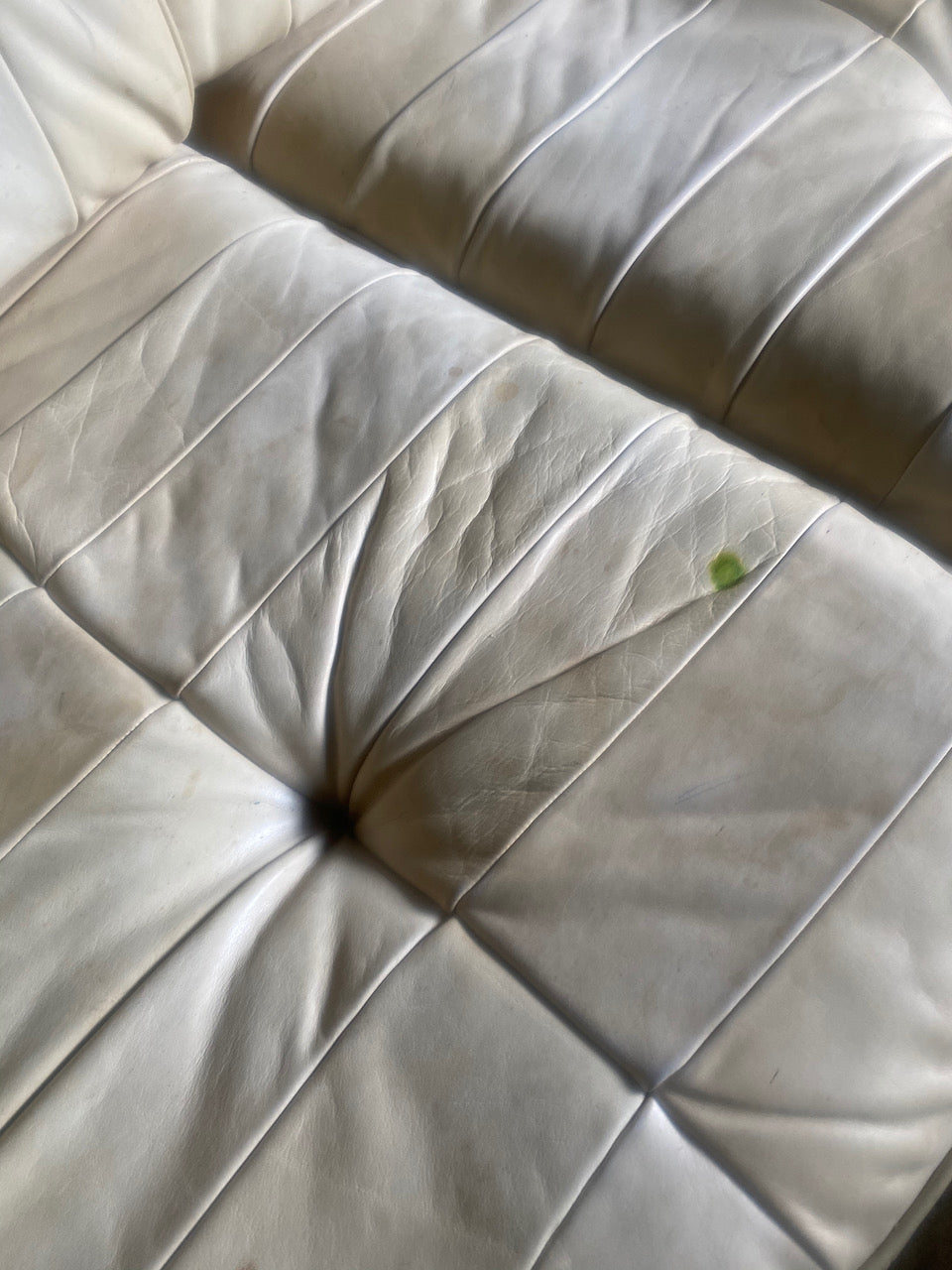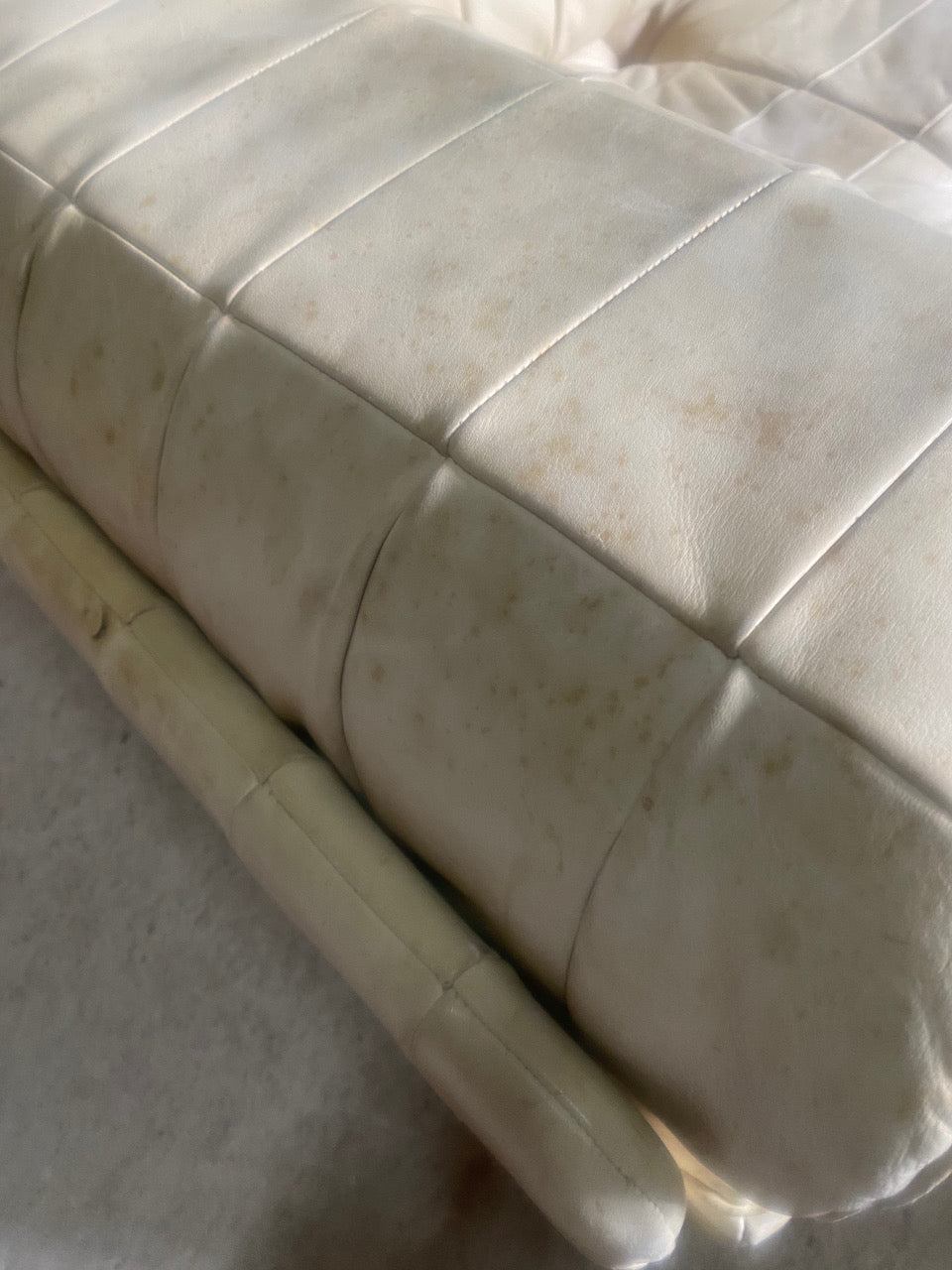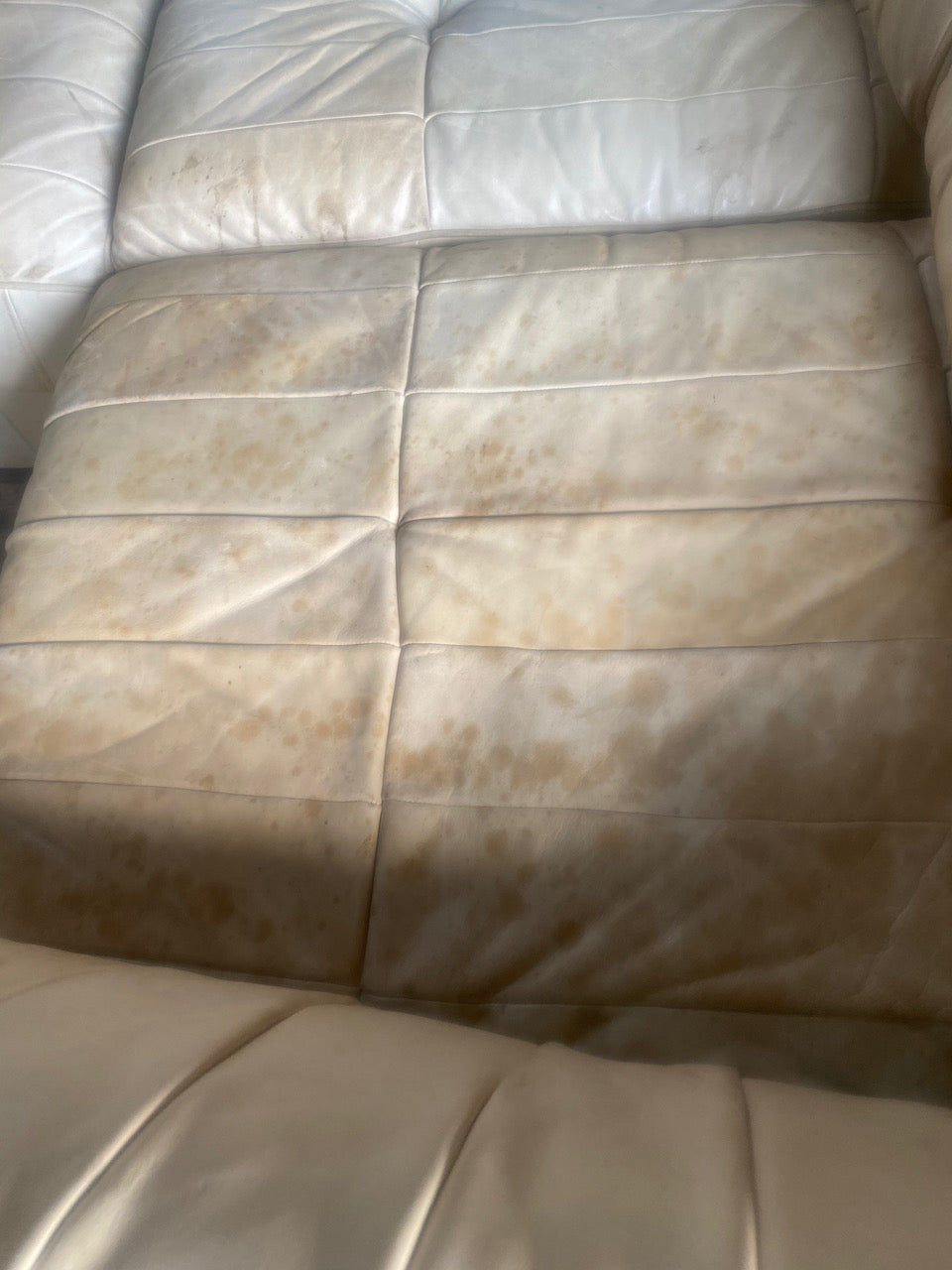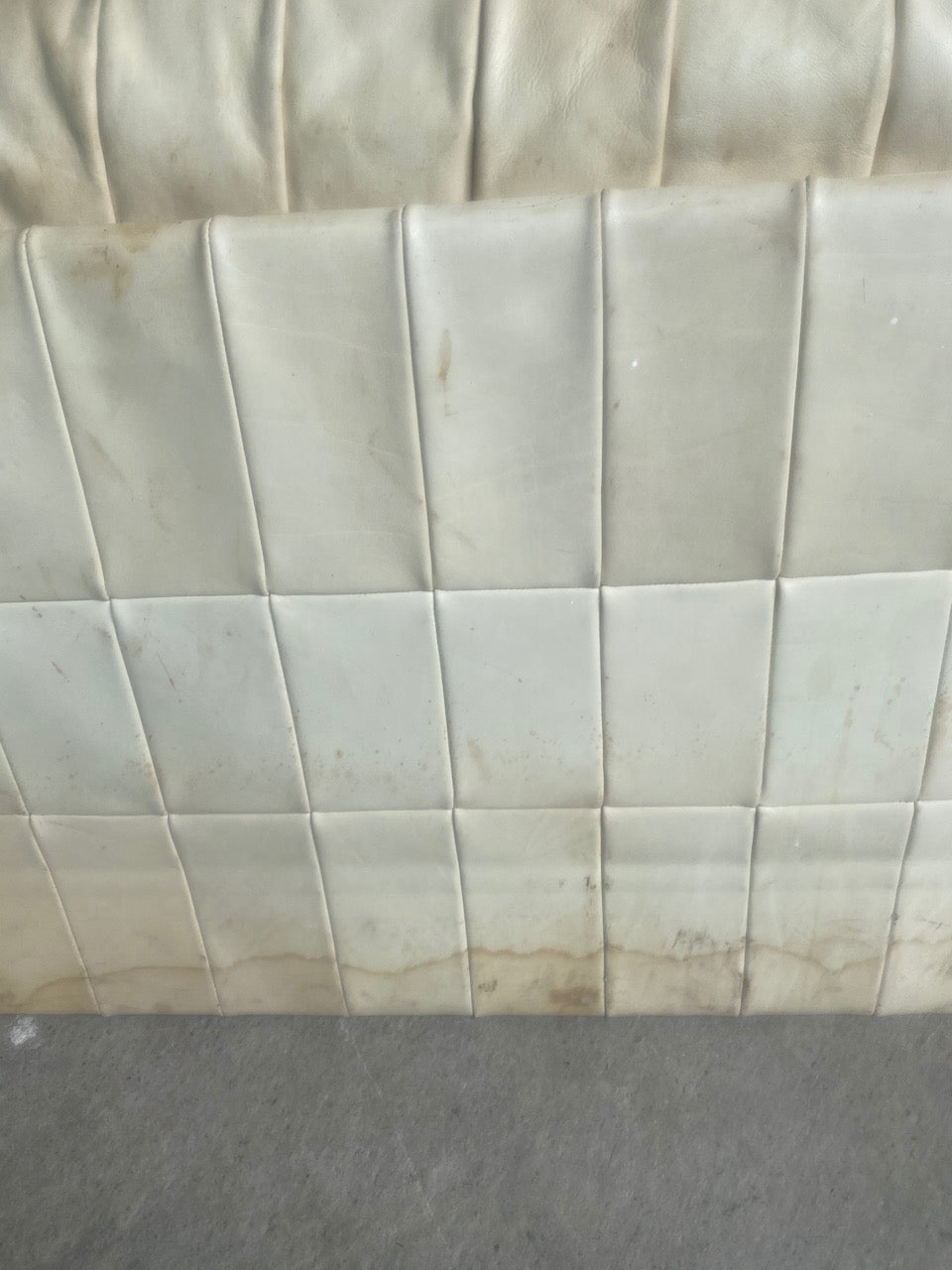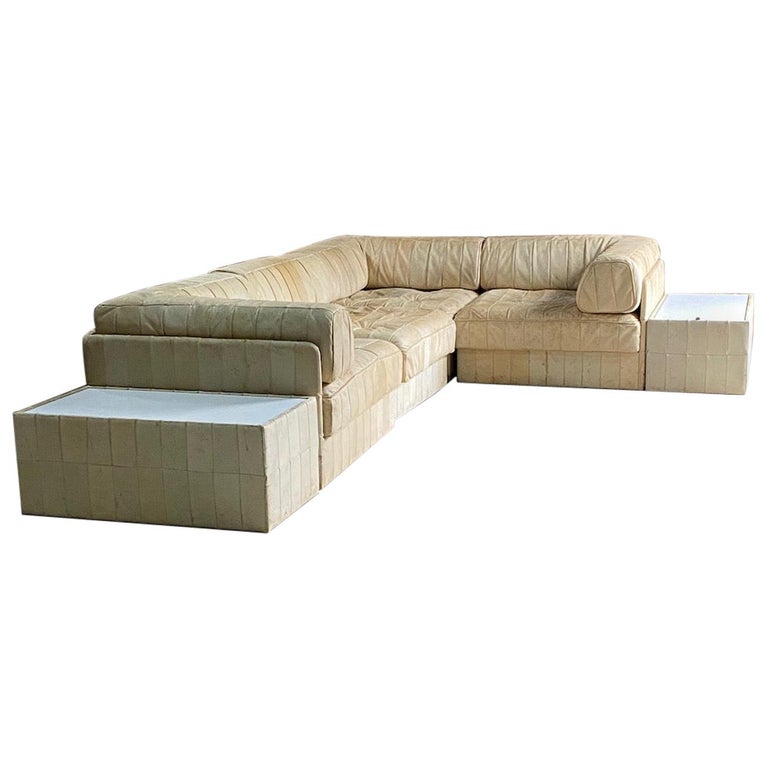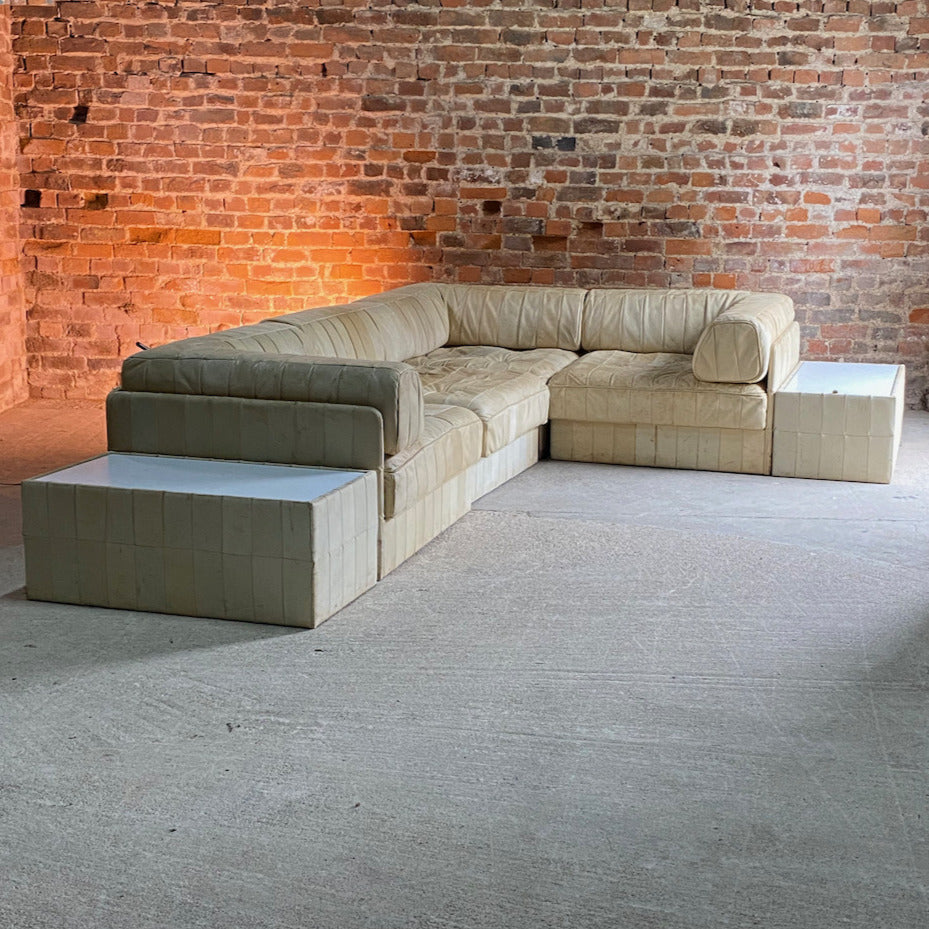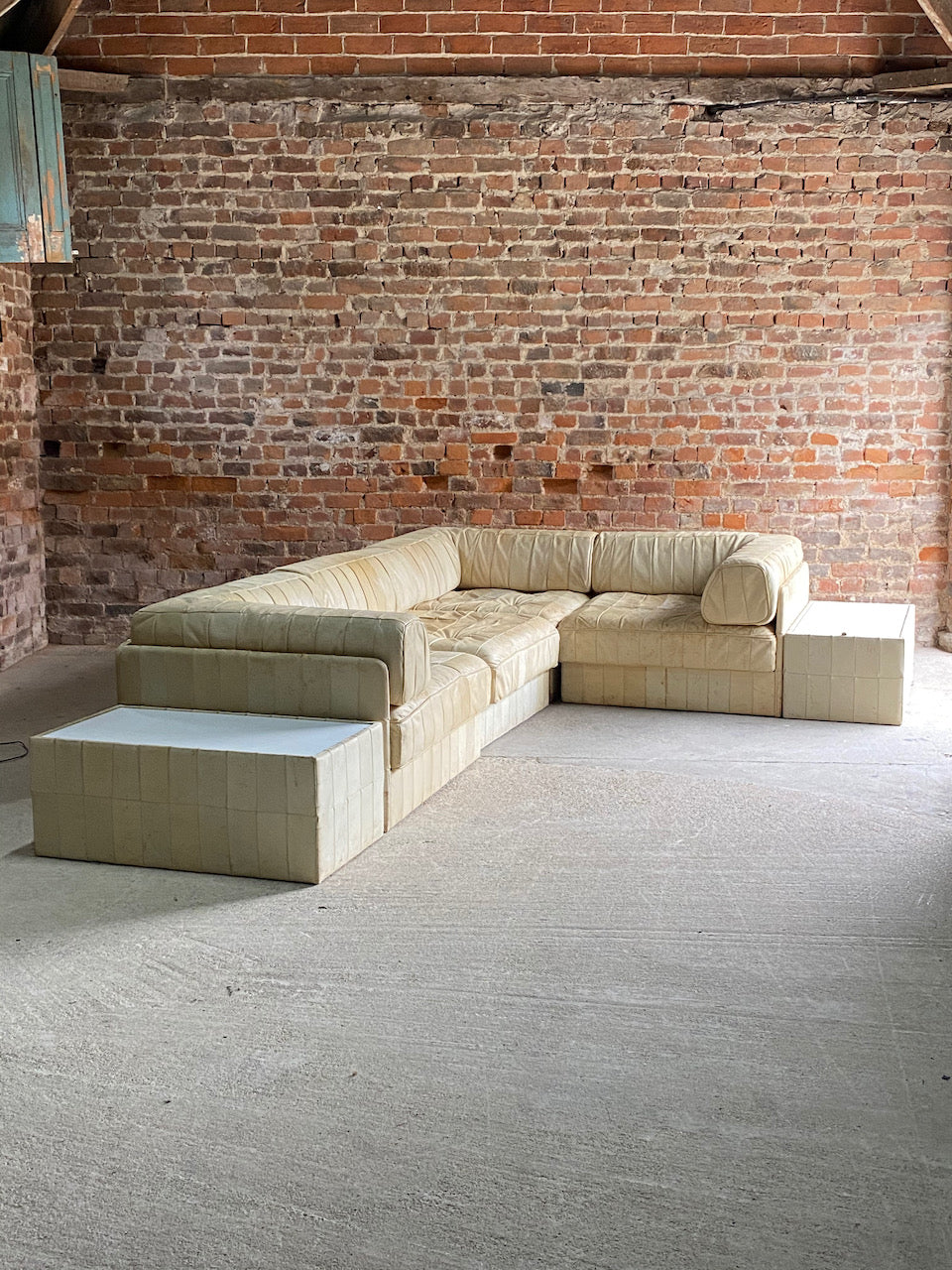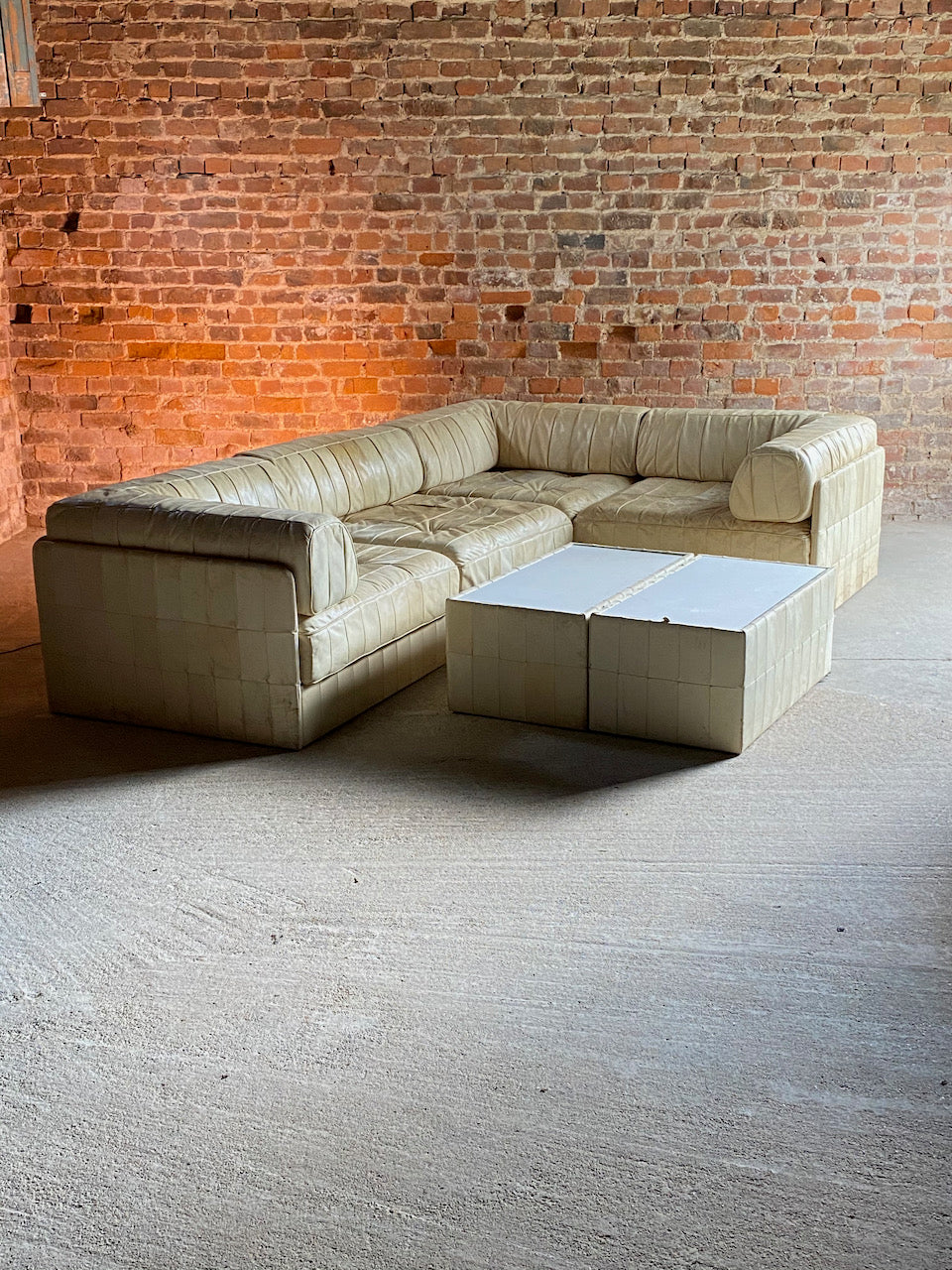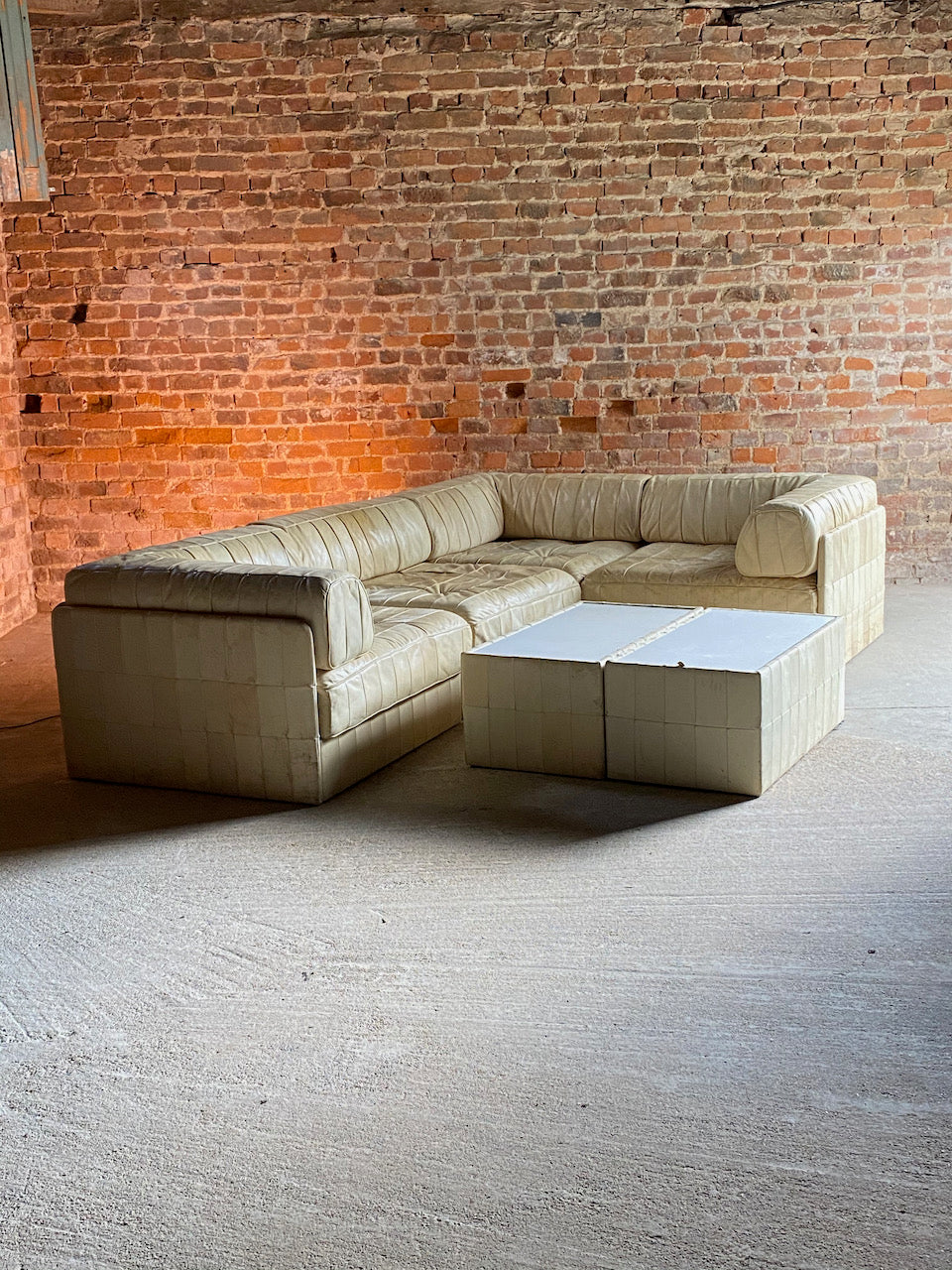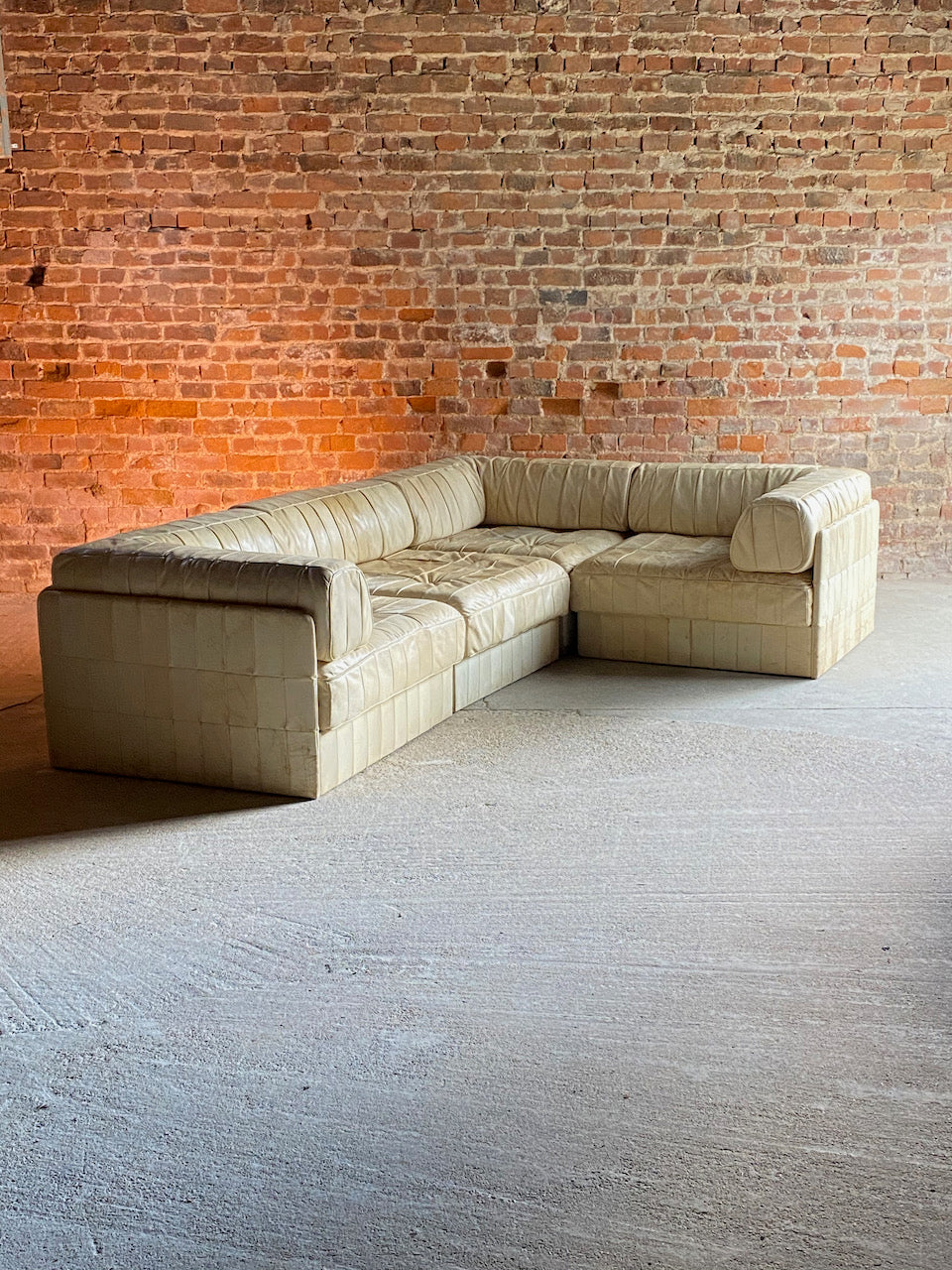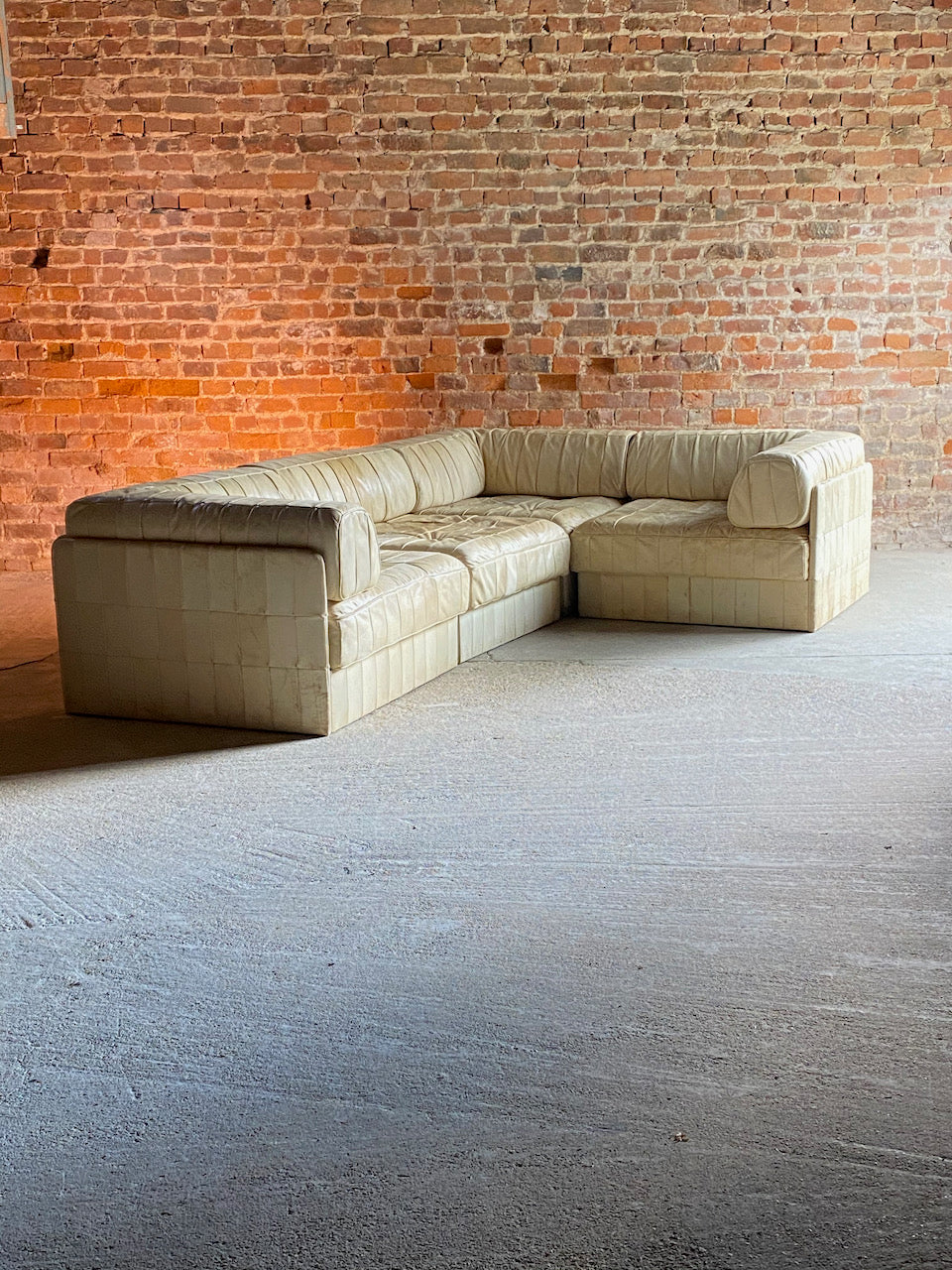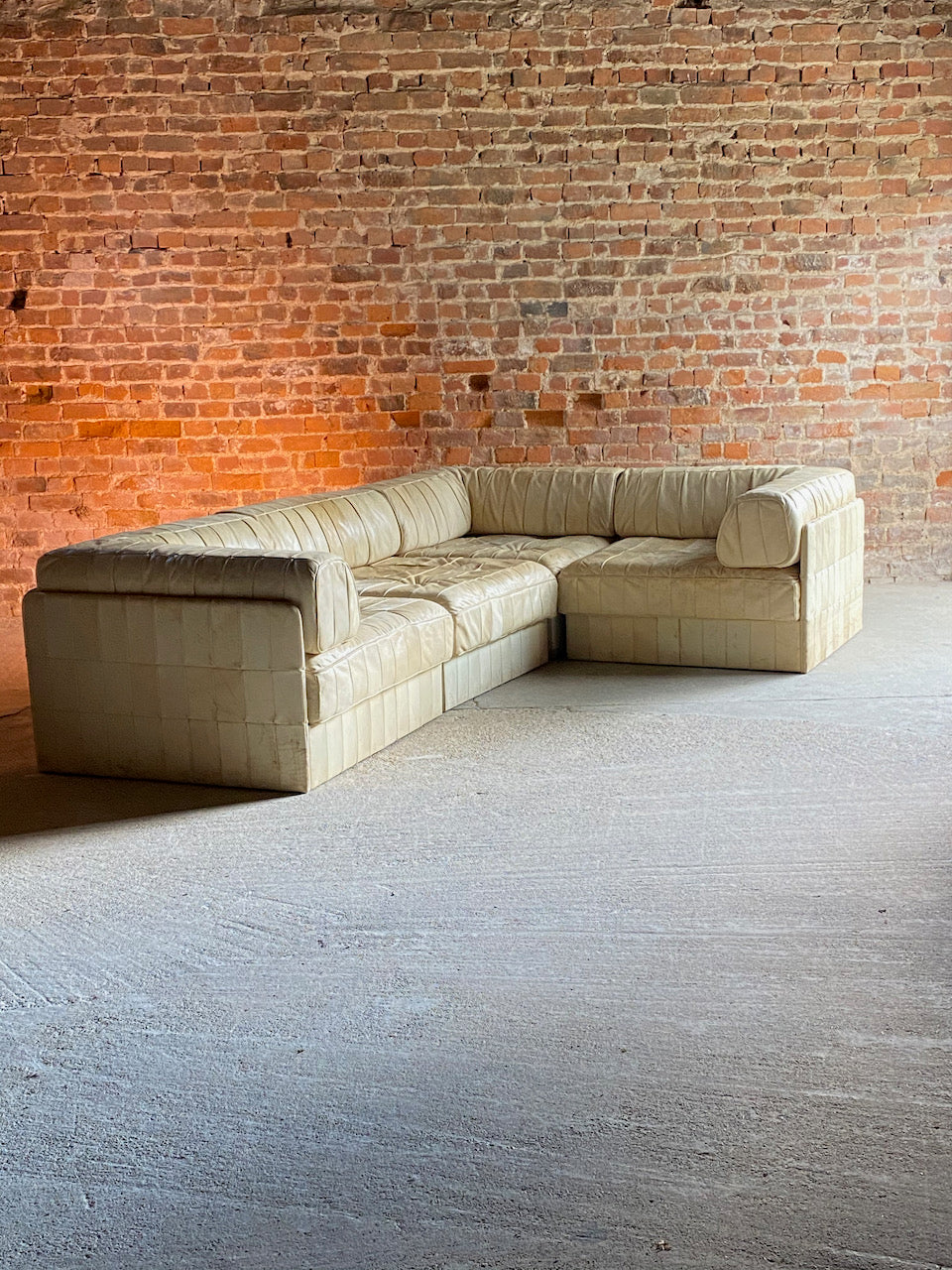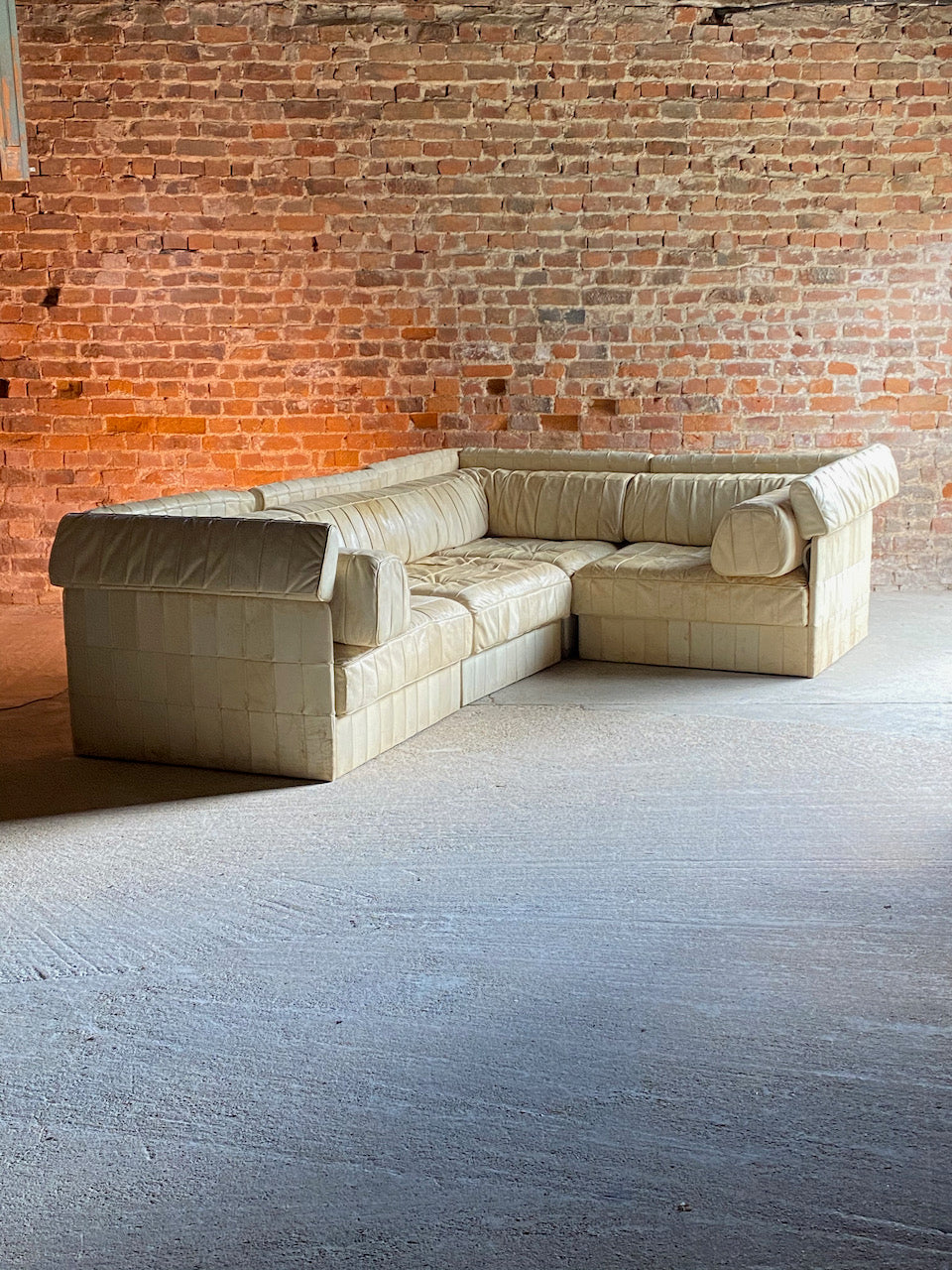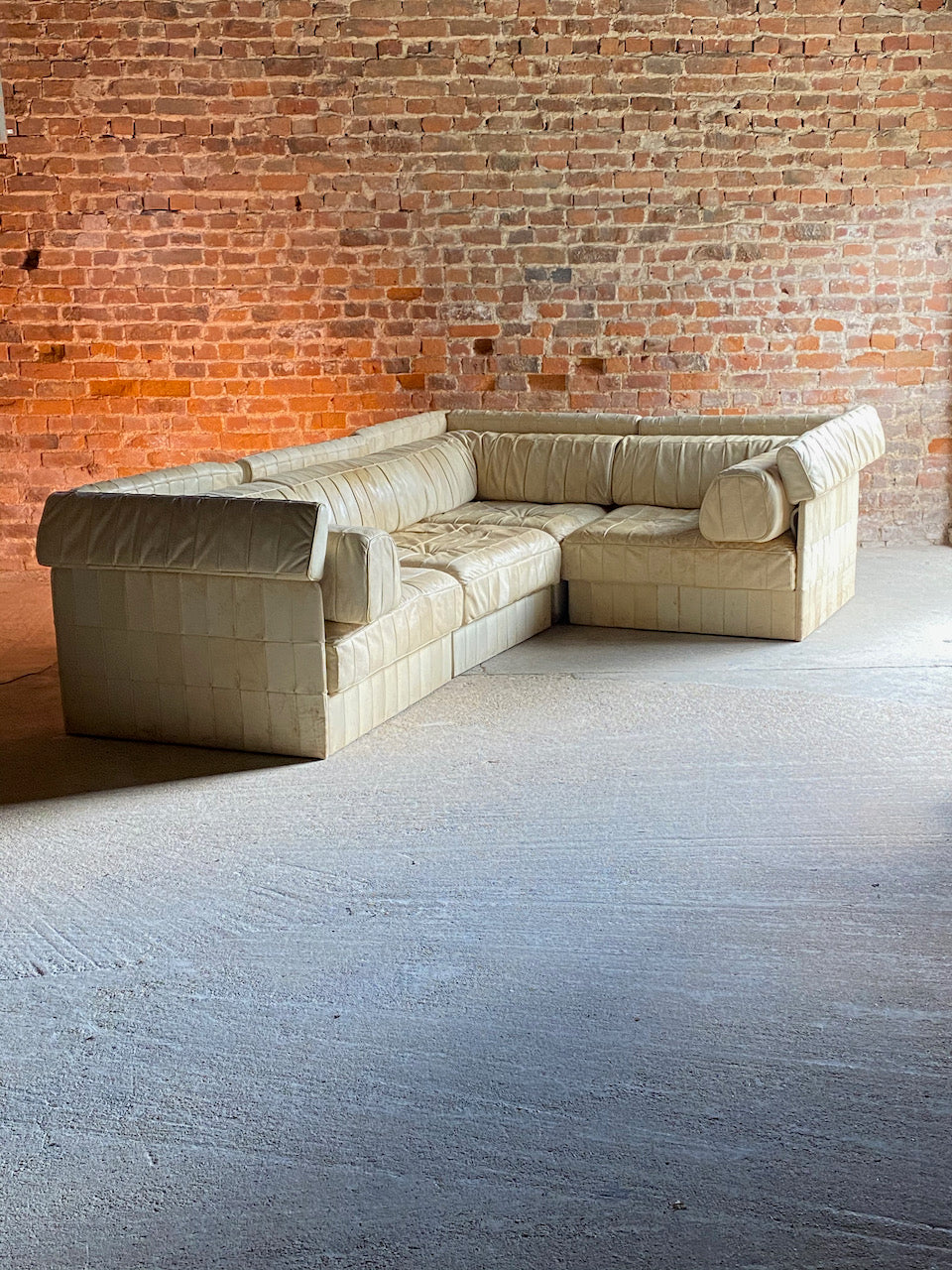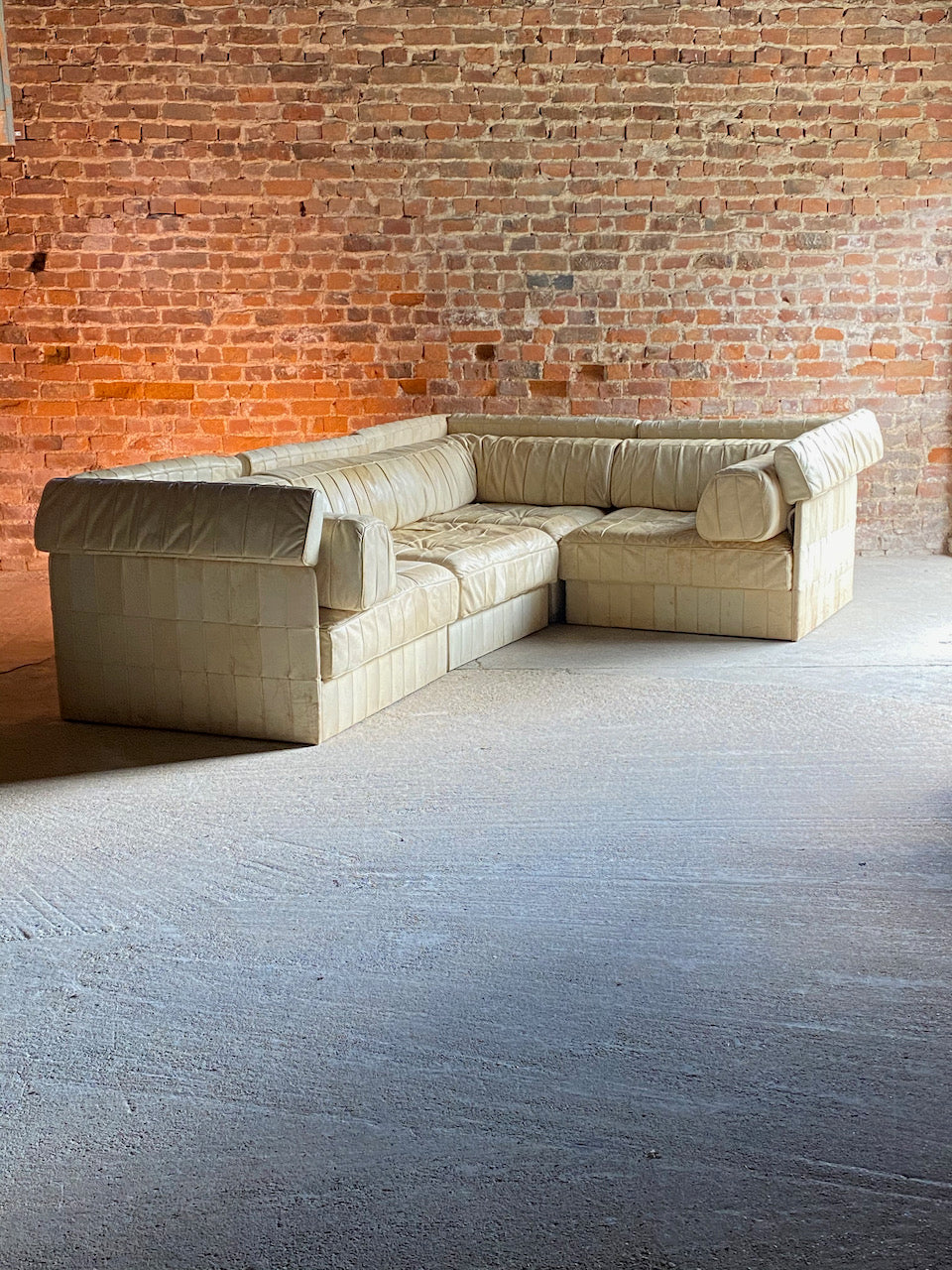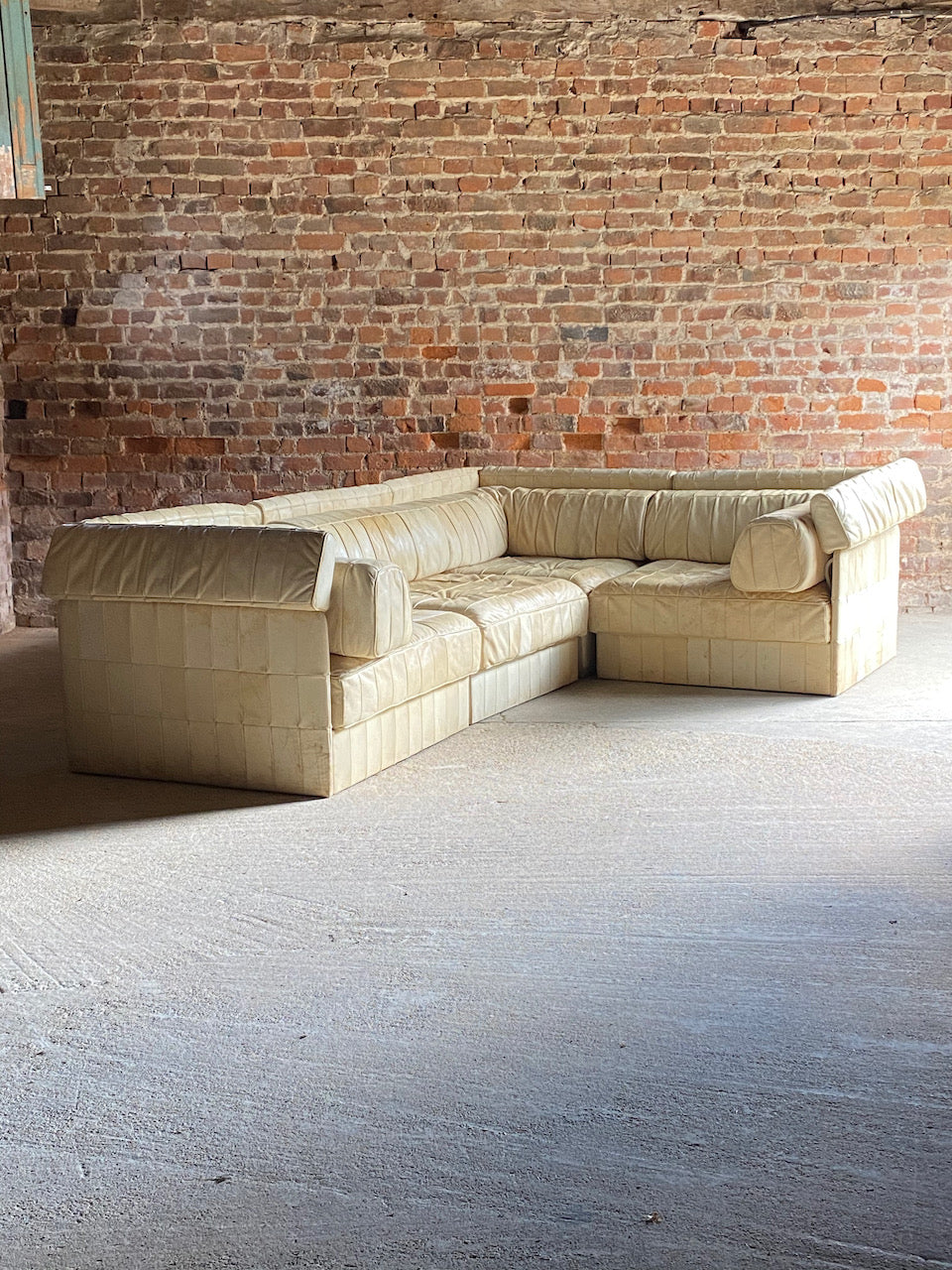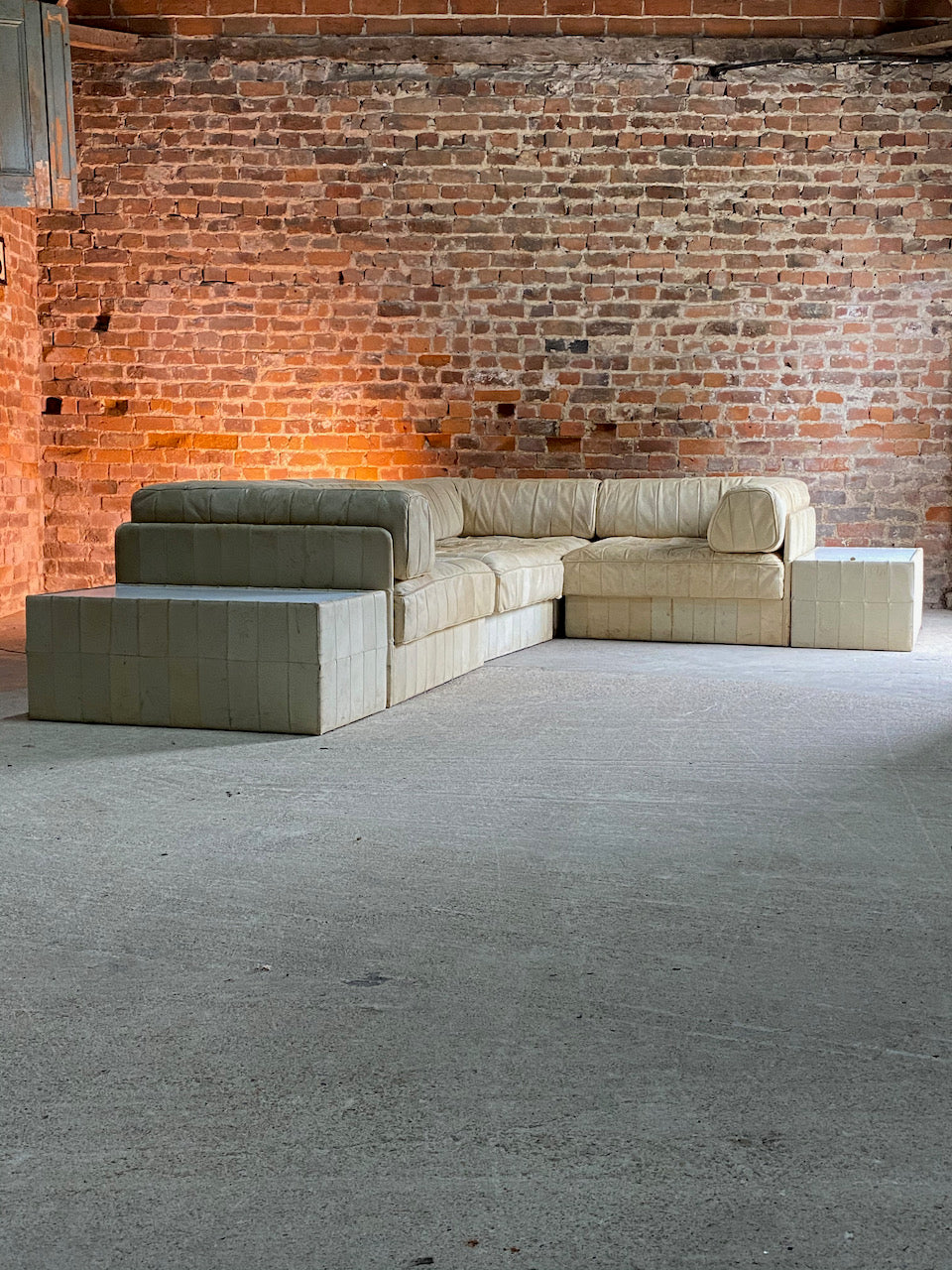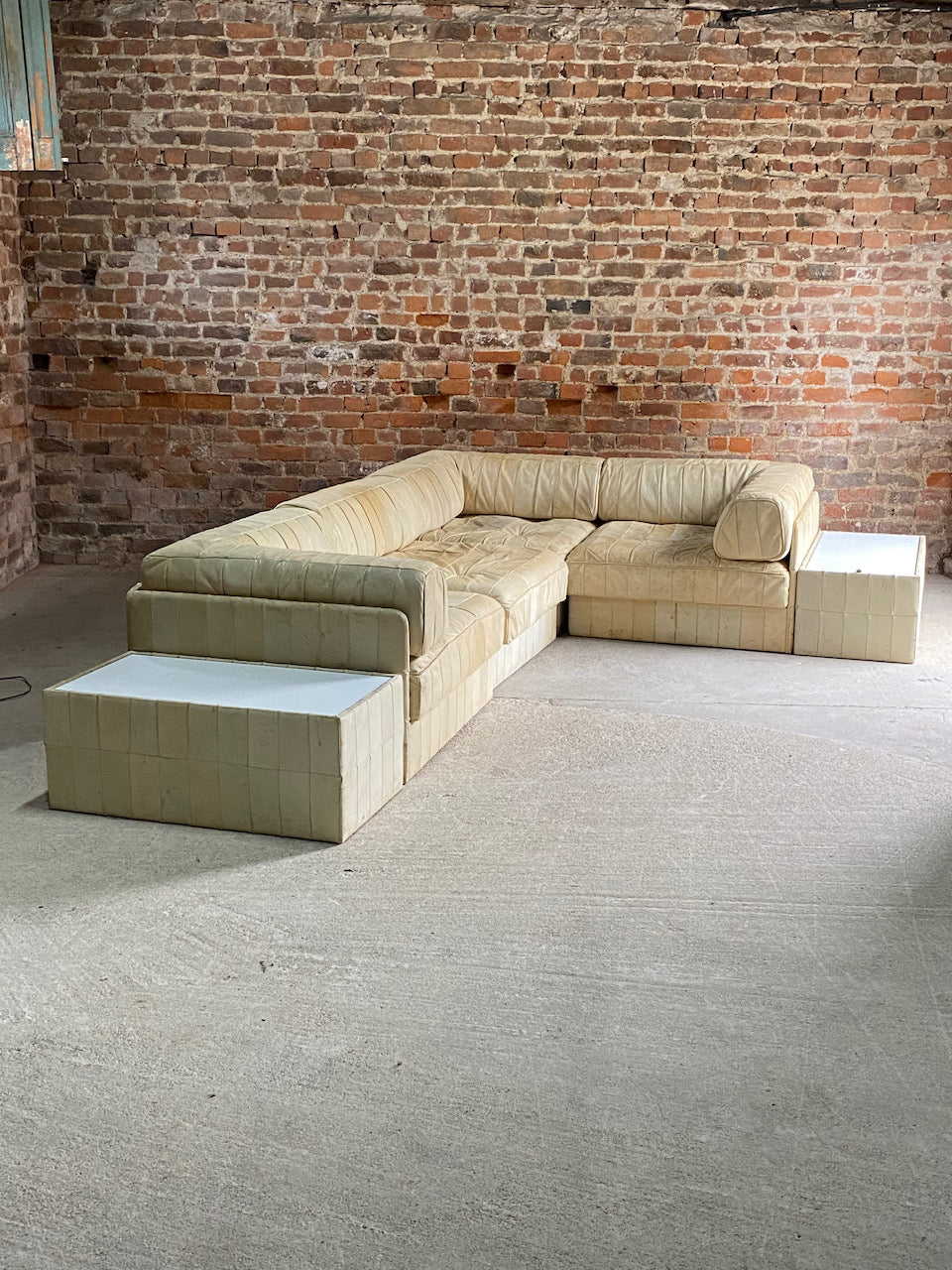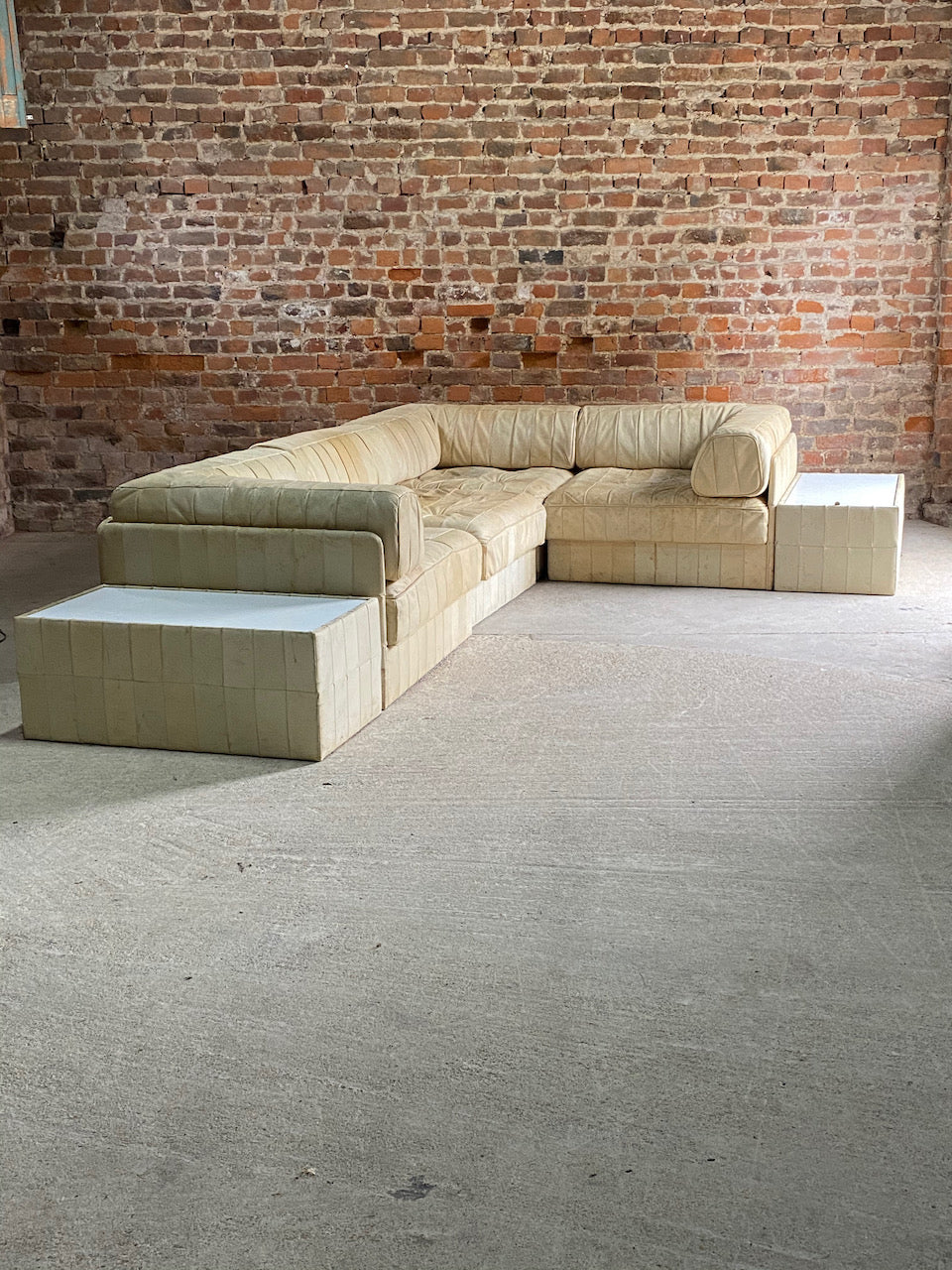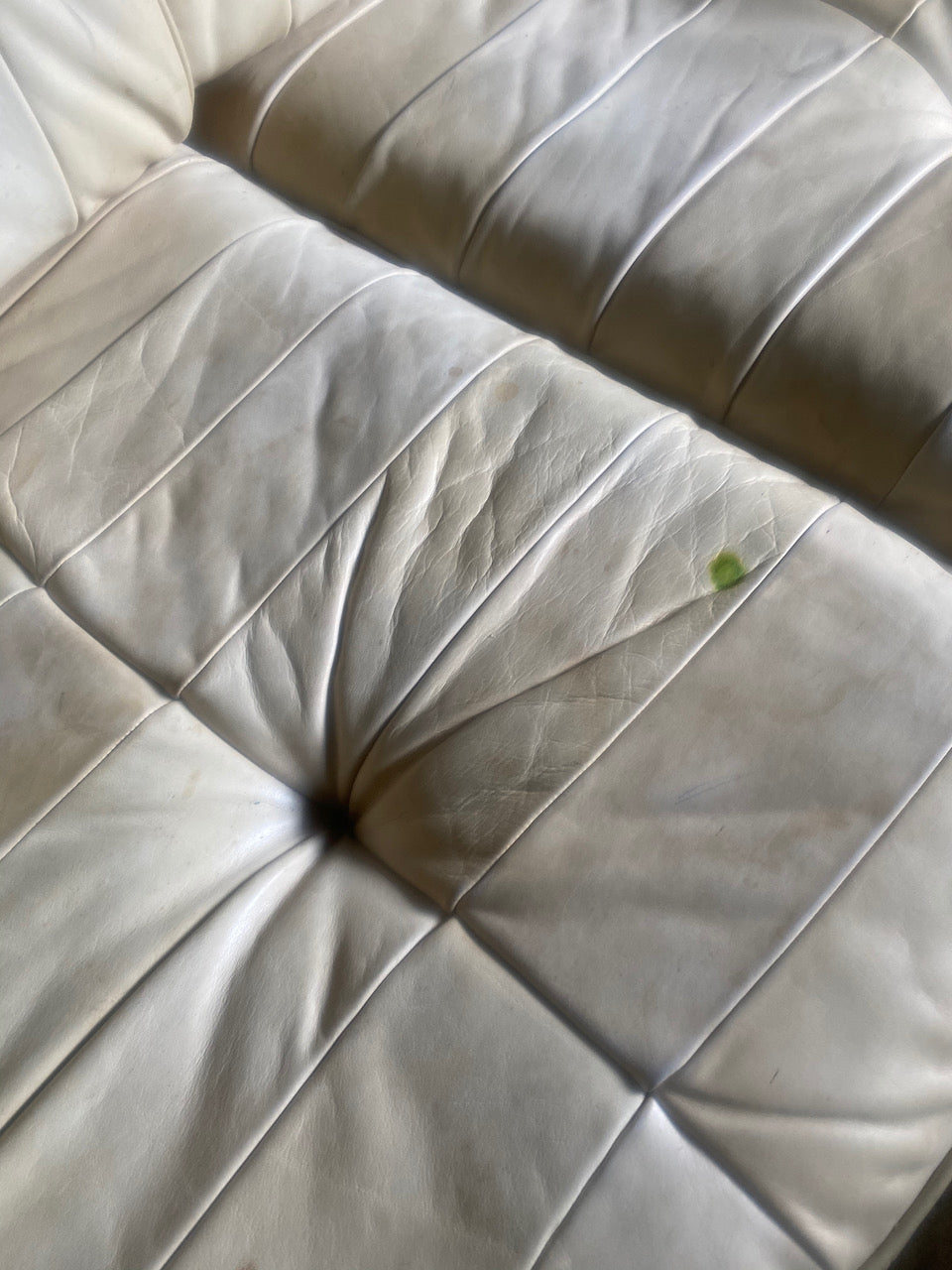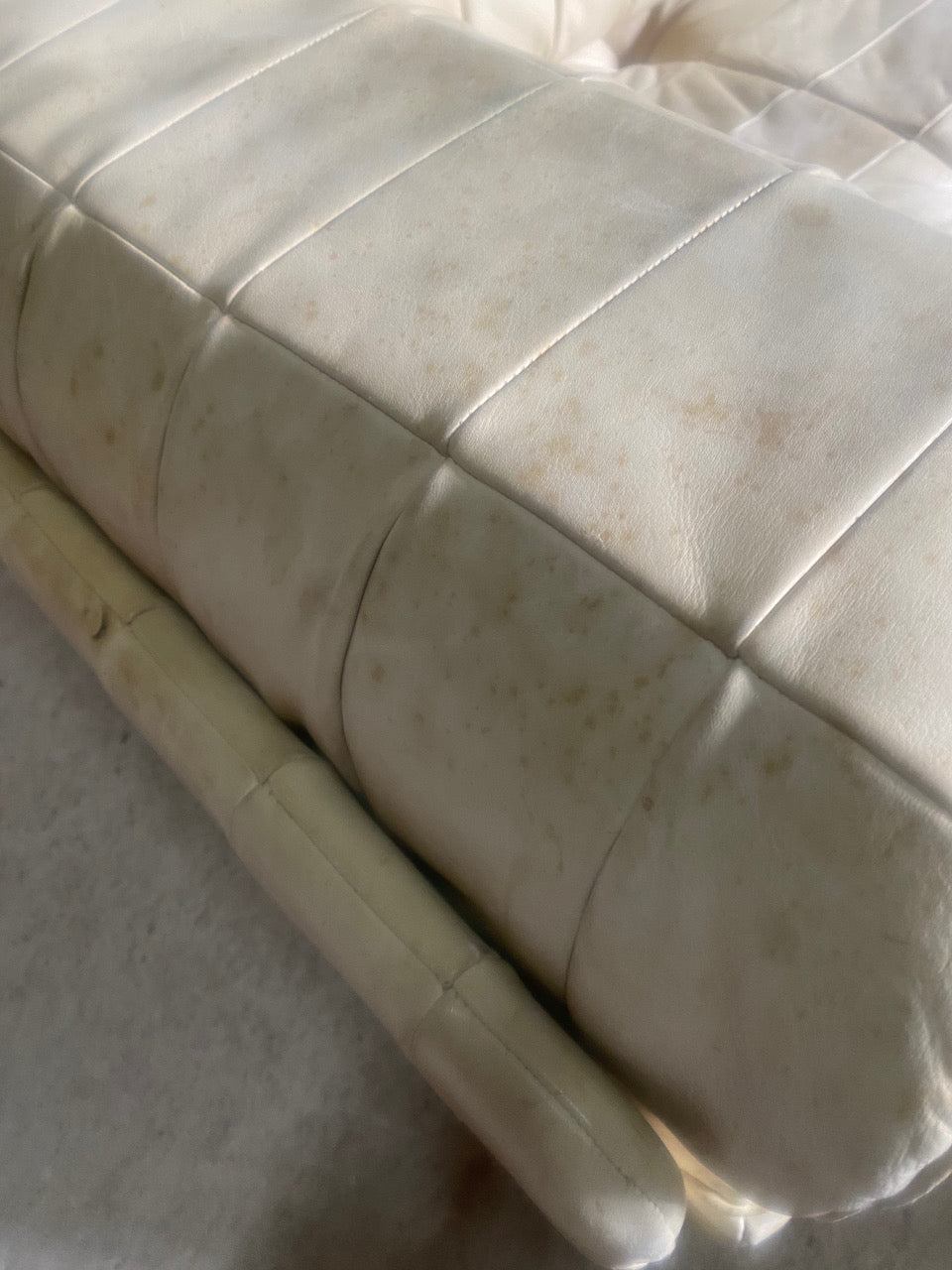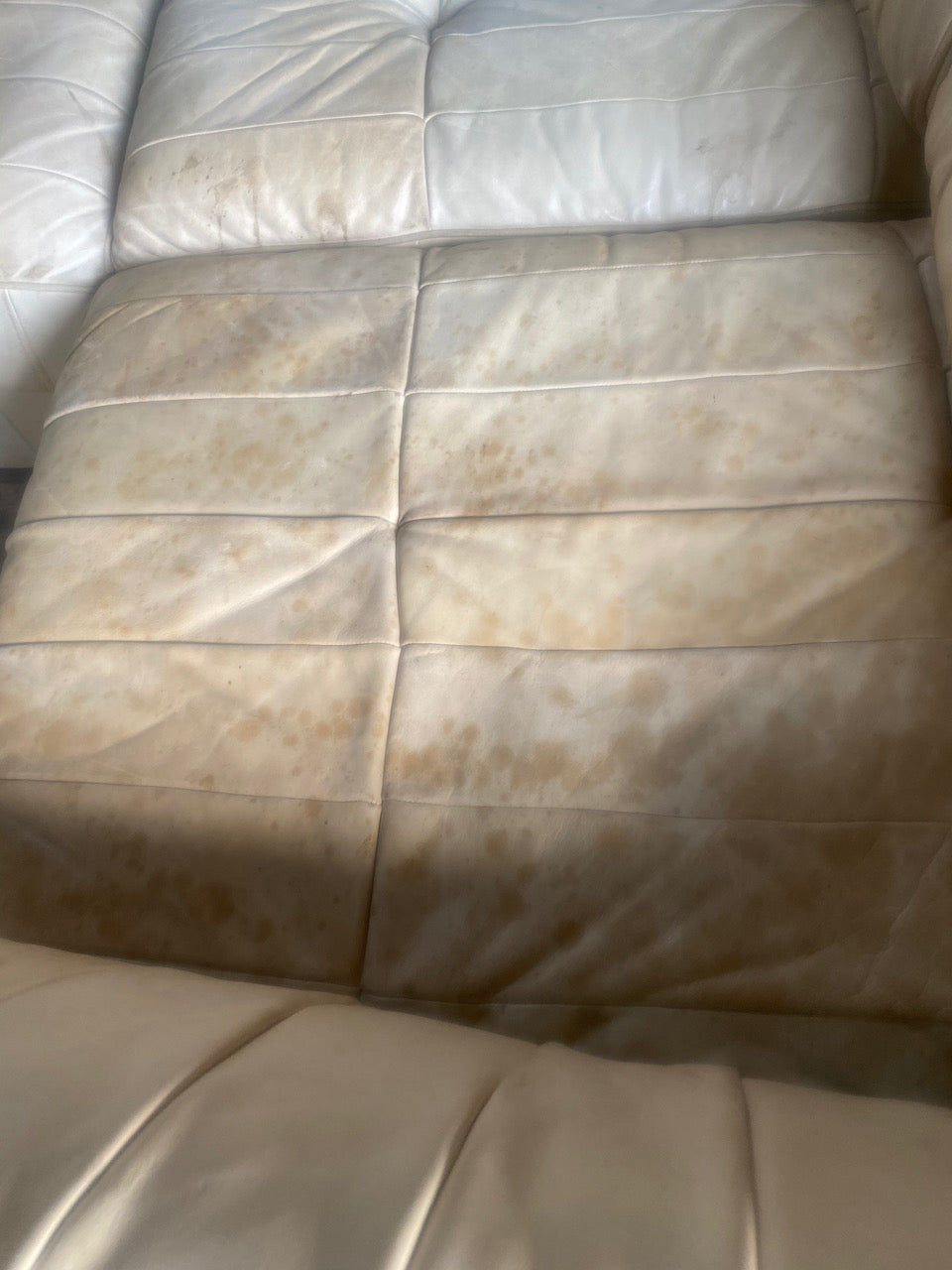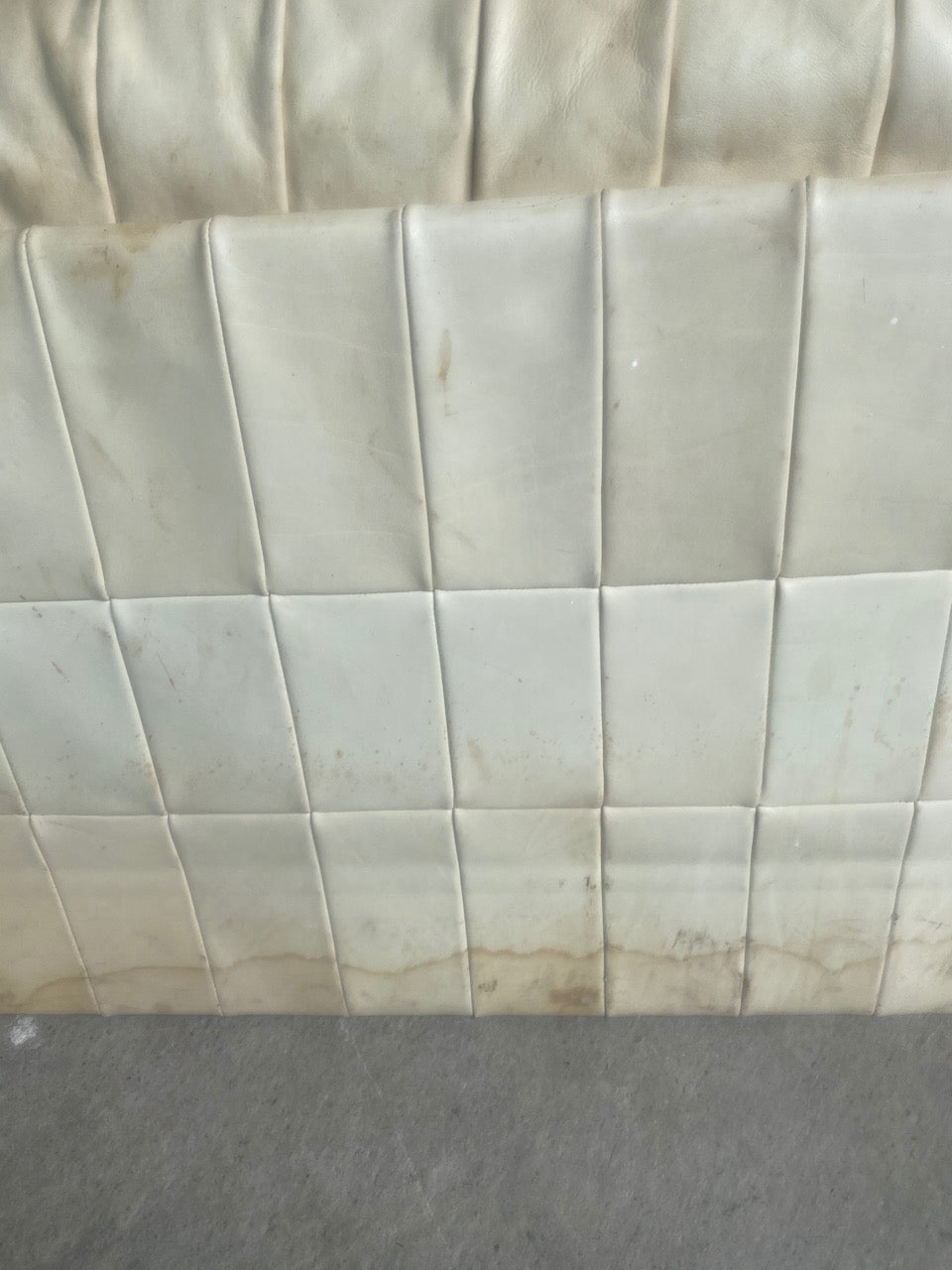 De Sede Model DS88 Sectional Sofa Cream Leather 1970
SOLD
De Sede Model DS88 Sectional Sofa Cream Leather 1970

De Sede Model DS88 cream patchwork leather sectional sofa Switzerland circa 1970, This sublime four sectional sofa is made by quality manufacturer De Sede in Switzerland, known for their craftsmanship, use of highest quality leather and always unique aesthetics, this stunning four-sectional patchwork sofa is finished in original cream leather, which has aged beautifully, the cushions are upholstered with leather in a patchwork pattern, this sofa can be configured in a number of different ways to suit your room shape, the patchwork and loose cushions can be positioned as required, this sofa comes with two ottomans and five original cushions, this beauty is about to be restored to perfection, the buyer has the option in which colour they would like the sofa finished, we can offer cuban brown, olive green, cream or black, please let us know your colour of choice, reserve now.

Please note: There are Four Sections to the Sofa, Two Ottomans, Five football cushions, seven head supports

About: de Sede has its origins in a small but skilled saddler's workshop in Klingnau, Switzerland. The craftsmen committed themselves to transforming the best possible leather into seating furniture. Their years of experience and diligence enabled them to create hand-crafted leather furniture of singular quality.

In 1965, the family-run business became a joint-stock company called de Sede AG, but remained faithful to their original guiding principles.

The company developed rapidly from this moment onwards: top designers of international calibre were brought on board to create seating furniture, additional manufacturing facilities were opened, and an international distribution network was established. Sophisticated designs that skilfully integrate traditional and precise Swiss workmanship swiftly gained the brand an international reputation.

Today, de Sede AG presents itself as a leading manufacturer of exclusive leather furniture.
Mid Century
Swiss
De Sede
Sectional Sofa
DS88
Leather
Ottomans
Football Cushions
1970s
Practical & Beautiful
Investment
This piece is offered in original condition and has age related wear, stains, marks, scuff marks but overall in very good condition, please note we can stain this to a colour of your choice.

Width: 37" / 97cm
Depth: 37" / 97cm
Height: 27" / 67cm
Seat height: 14" / 36cm

Free delivery is offered to England & Wales only when buyer pays full asking price, next day delivery is not possible due to the size of the piece, please allow between 7-14 days delivery