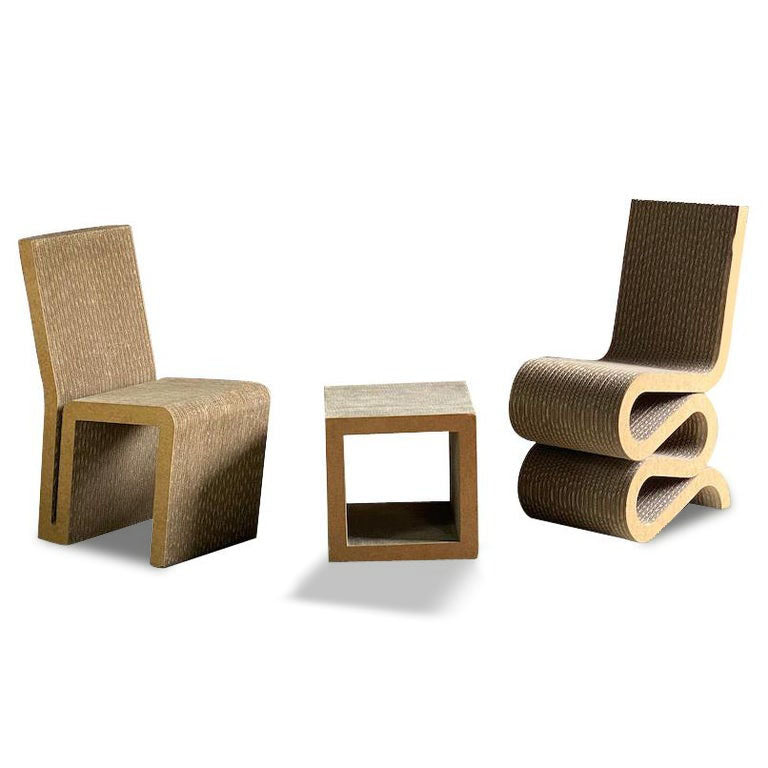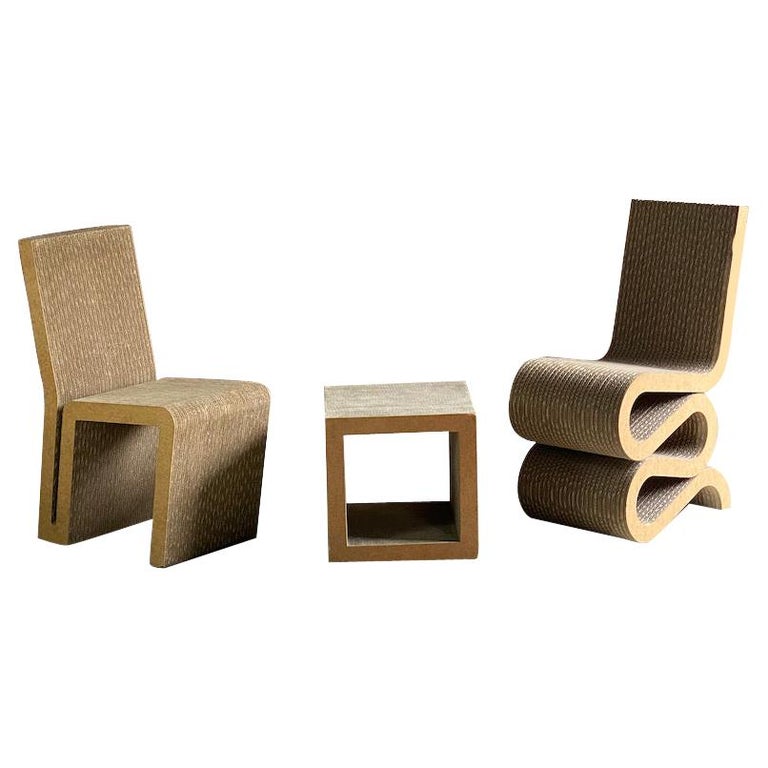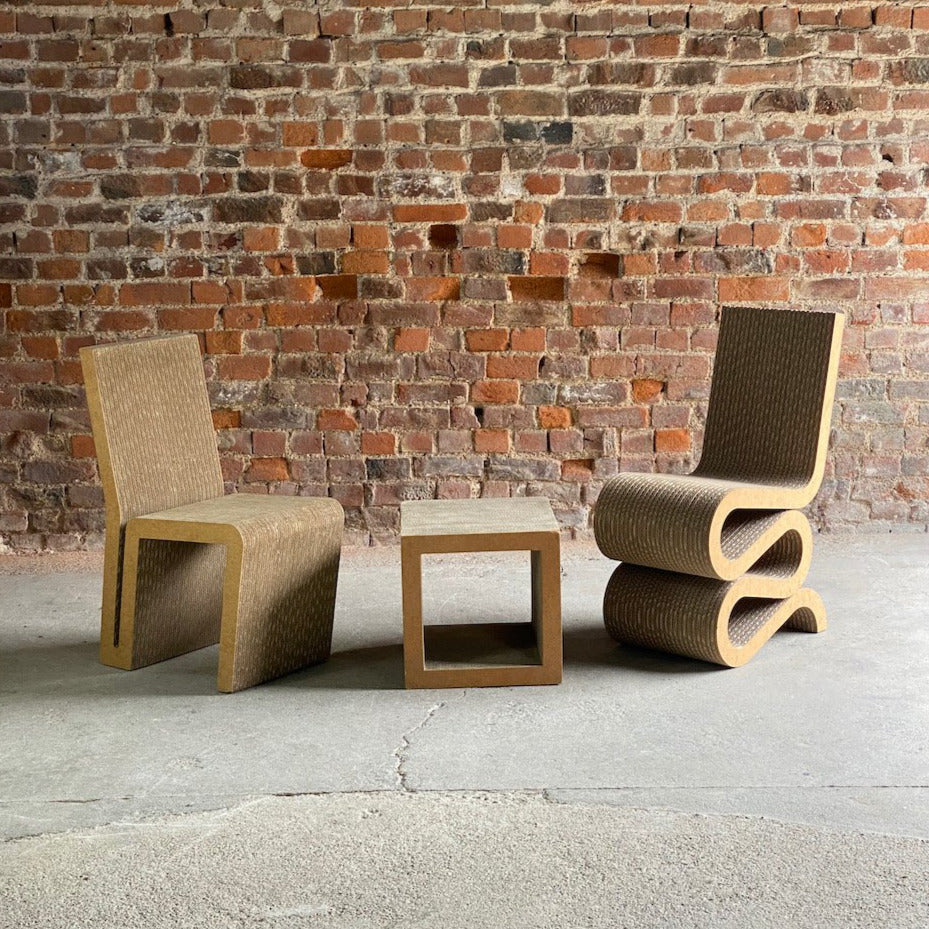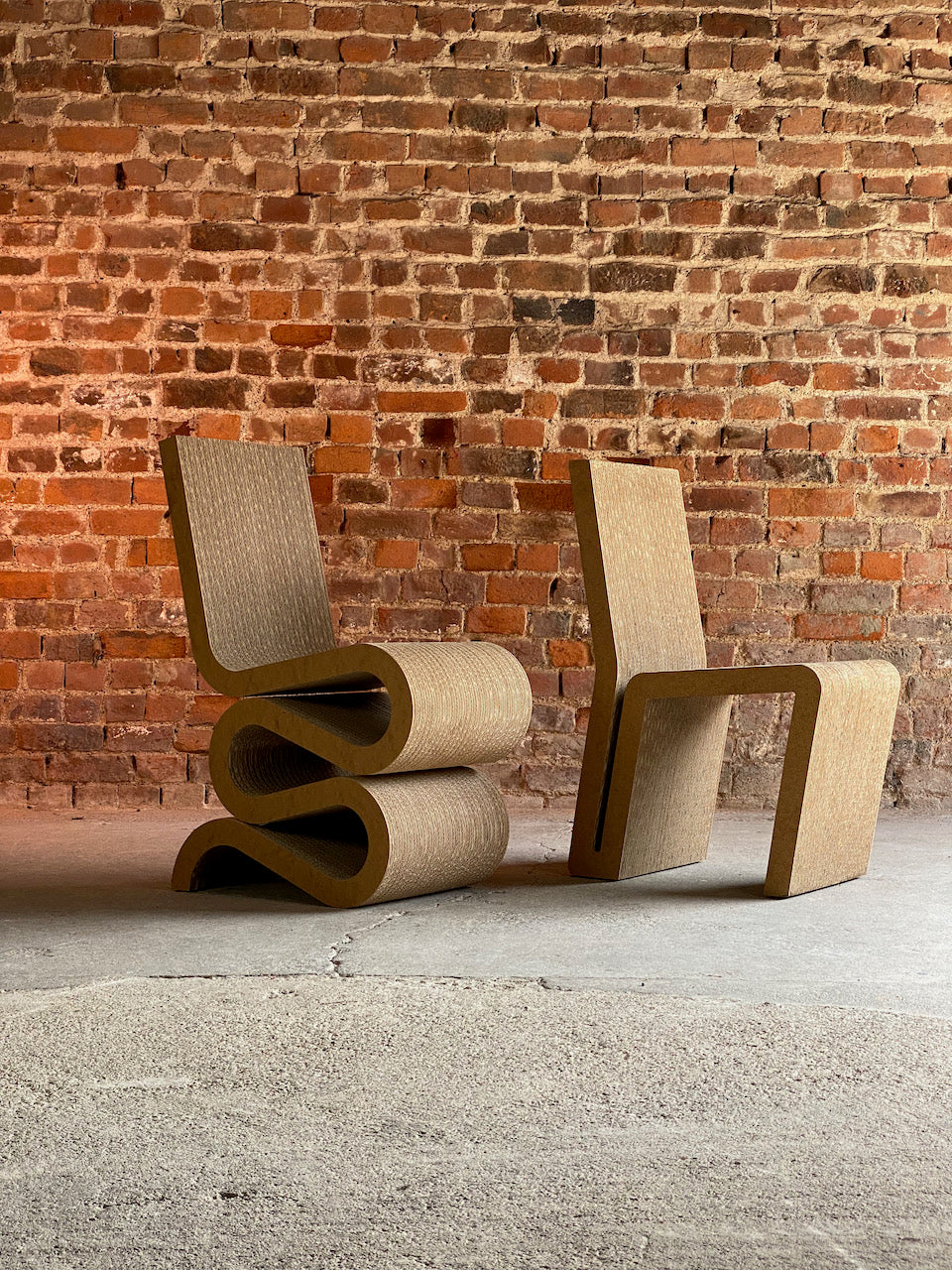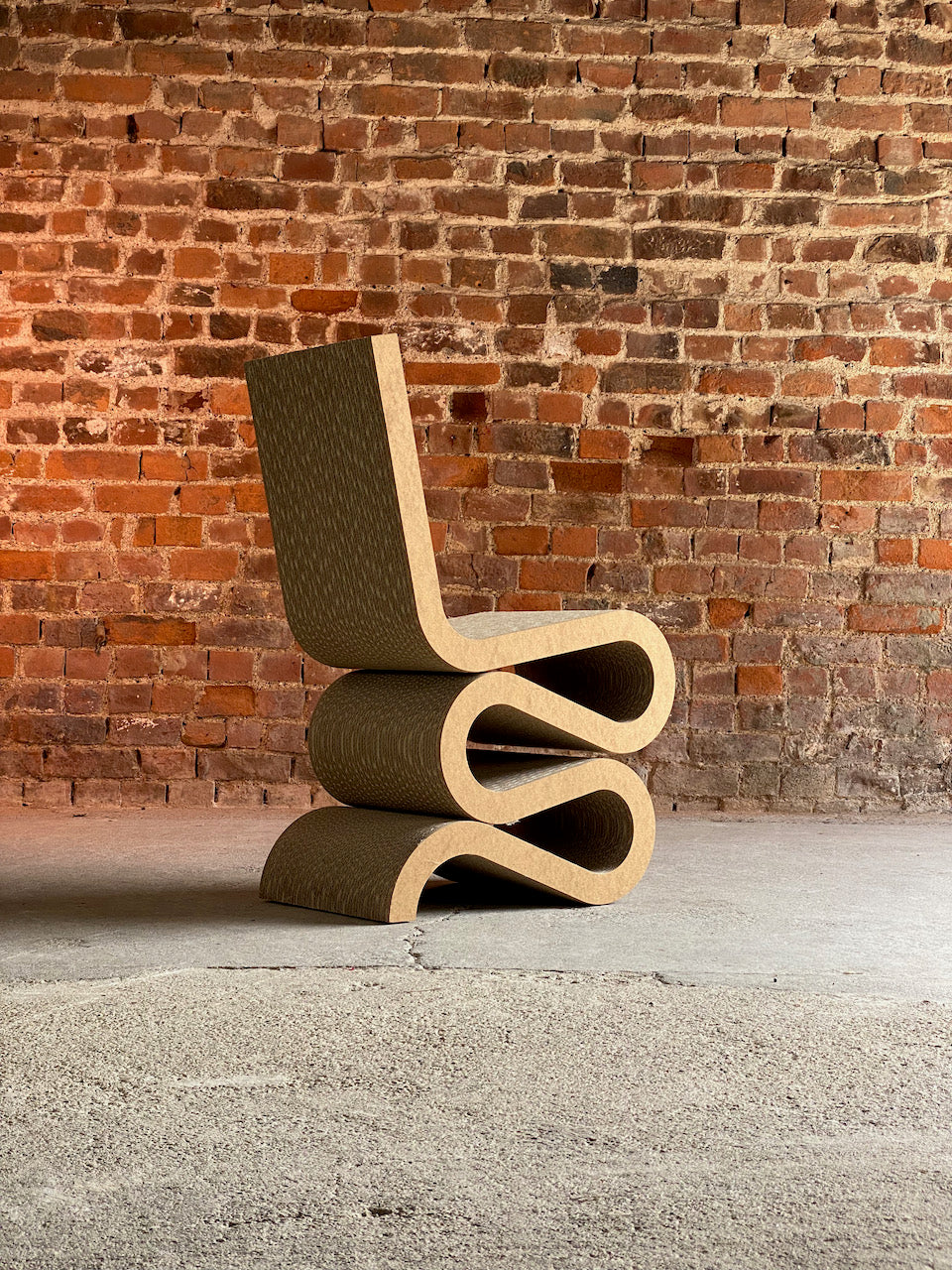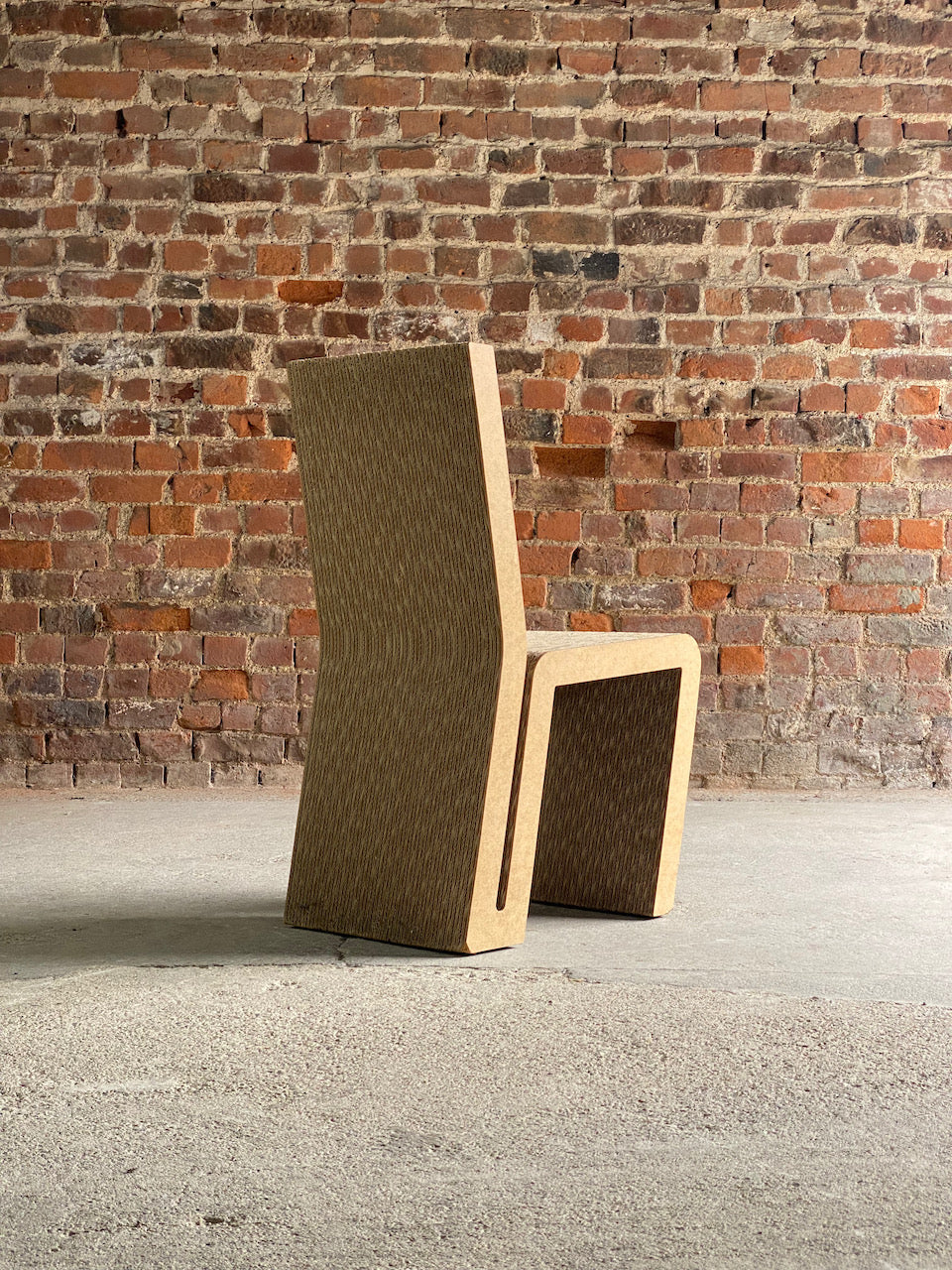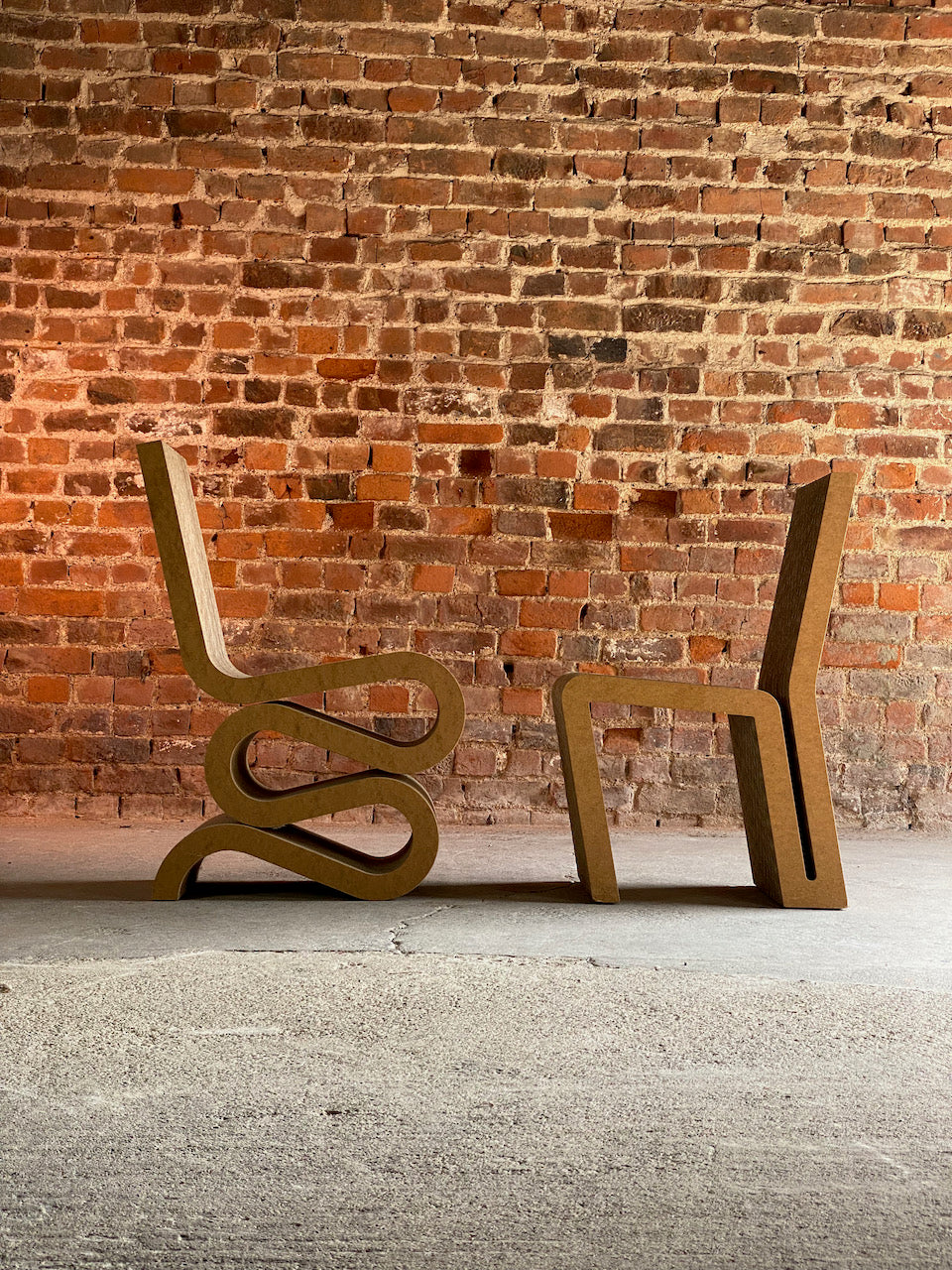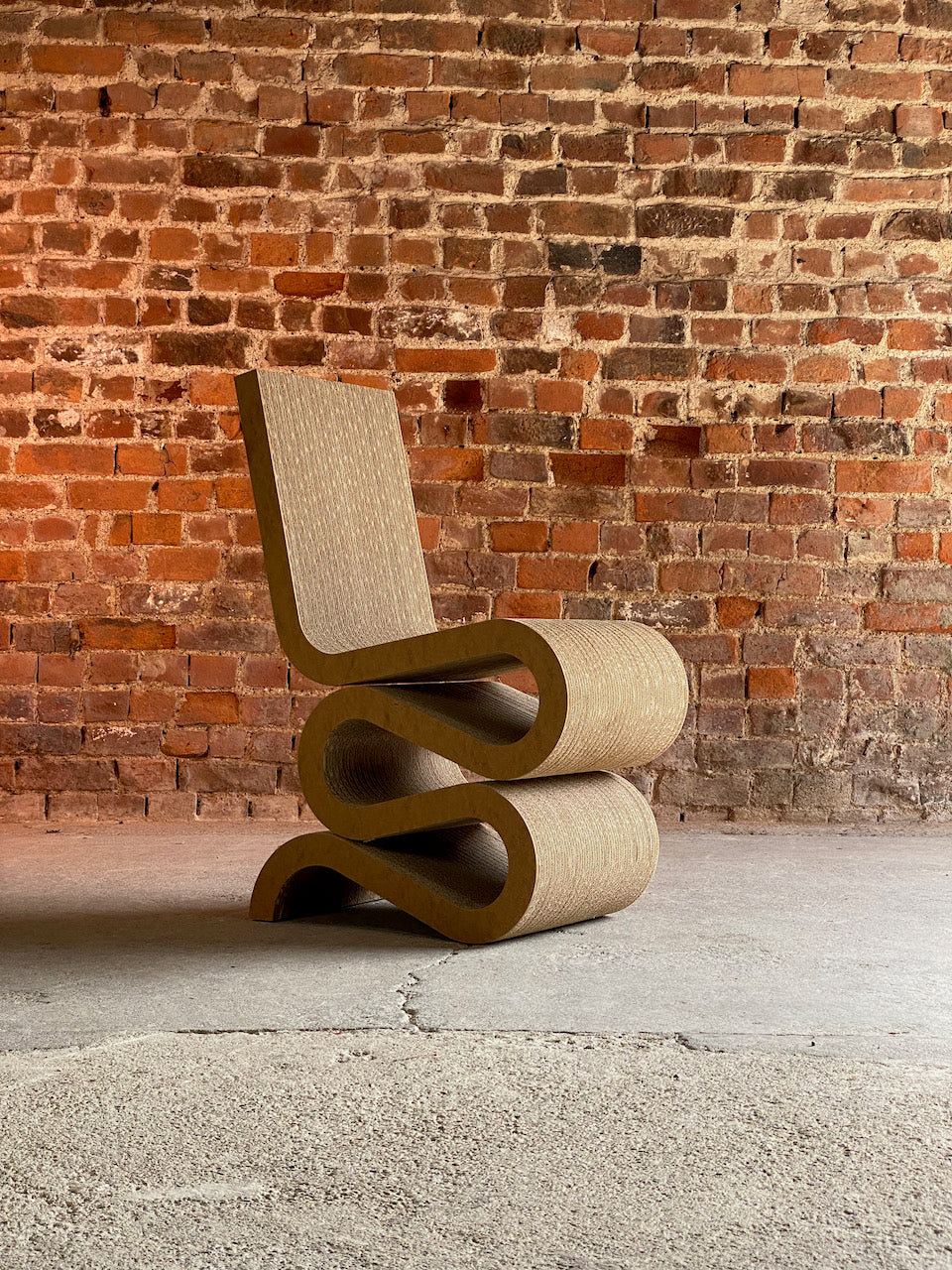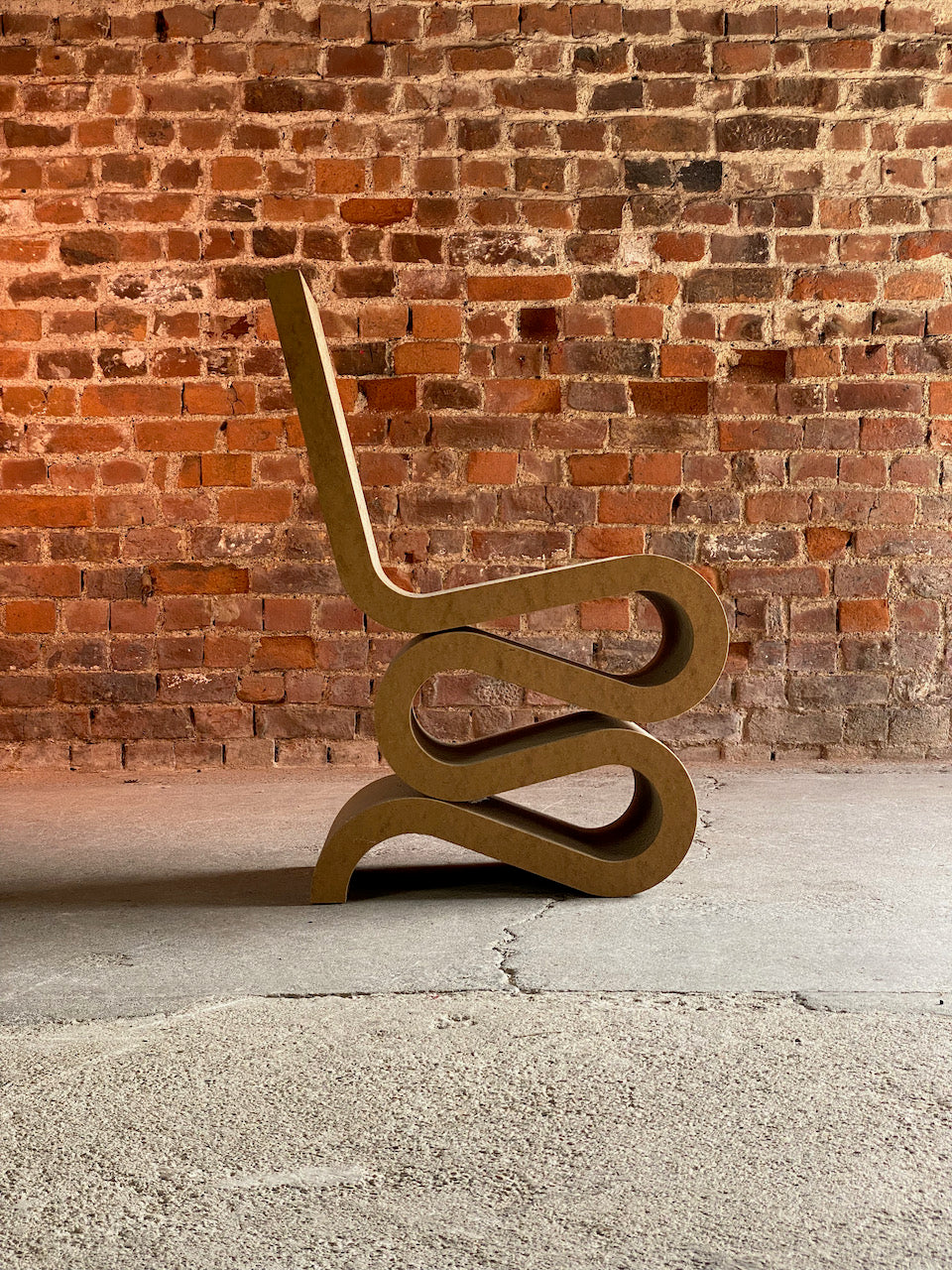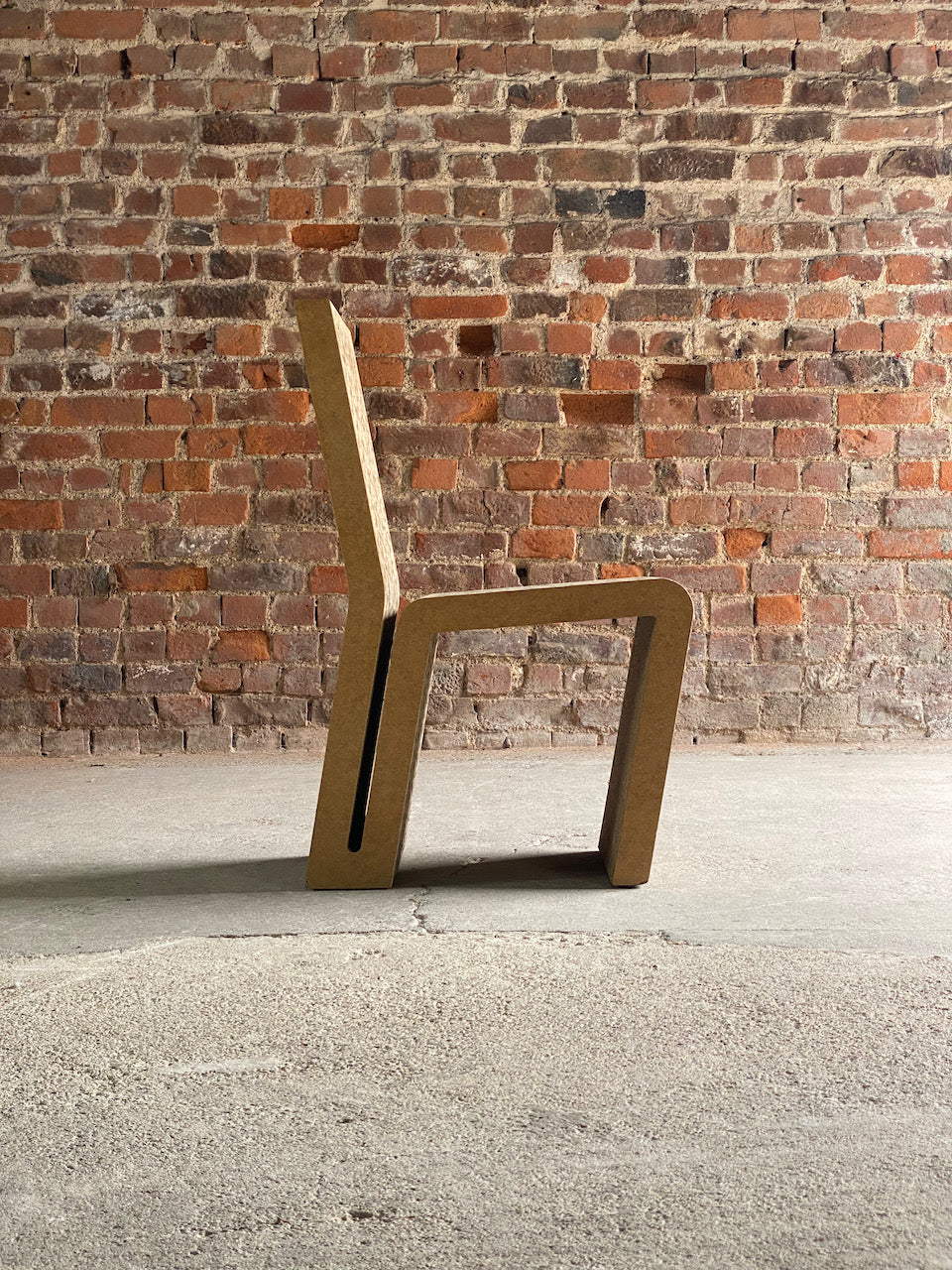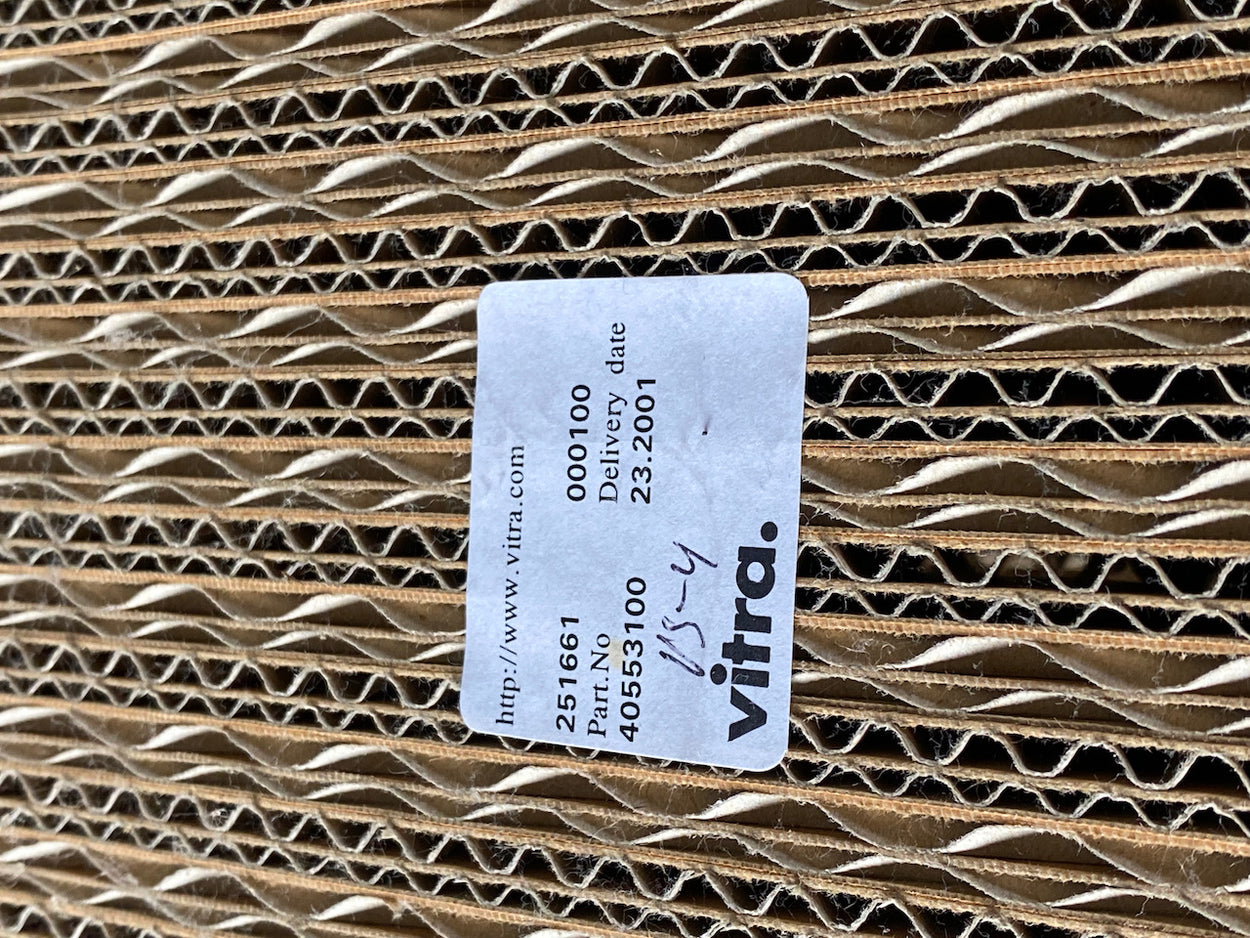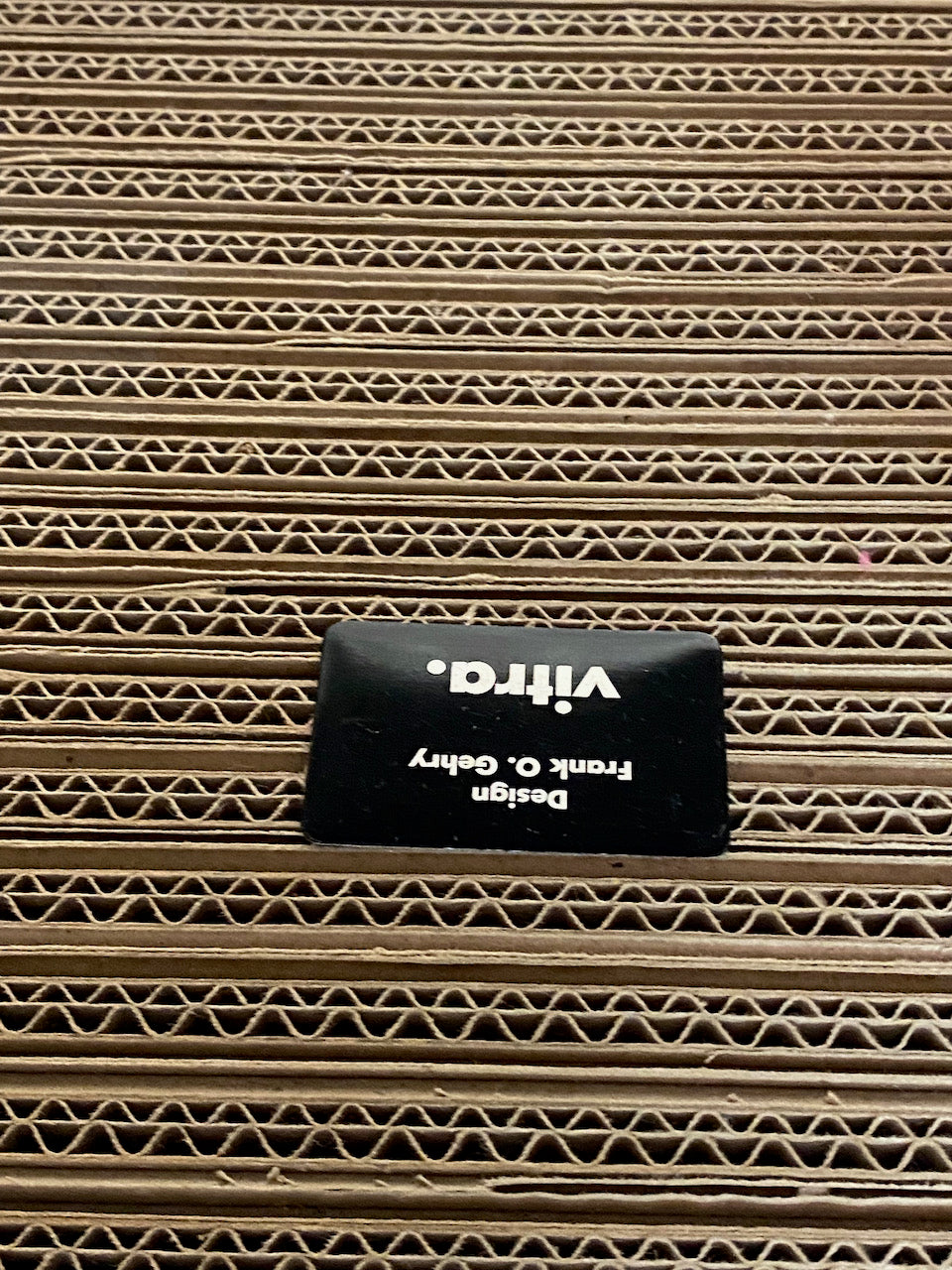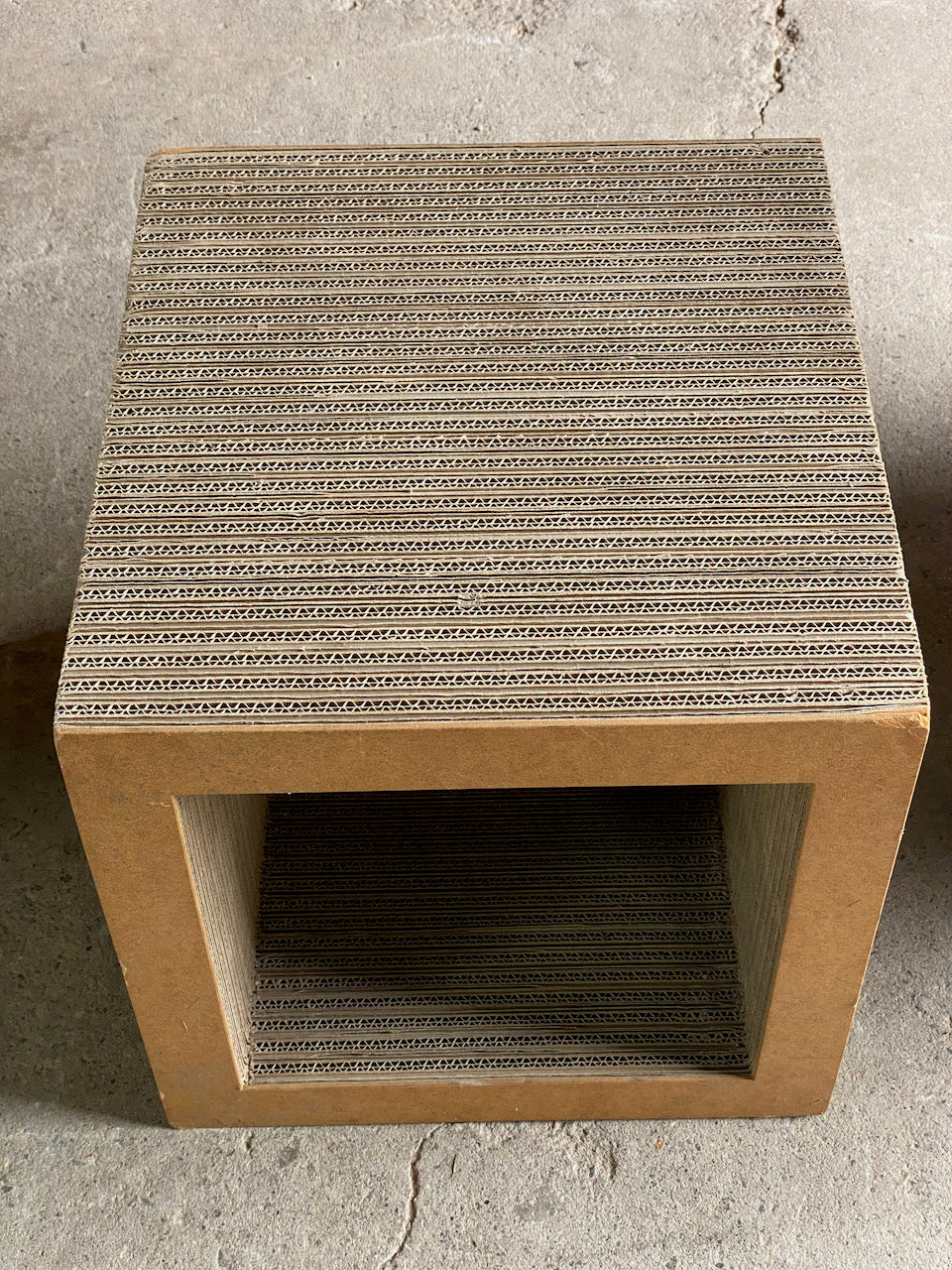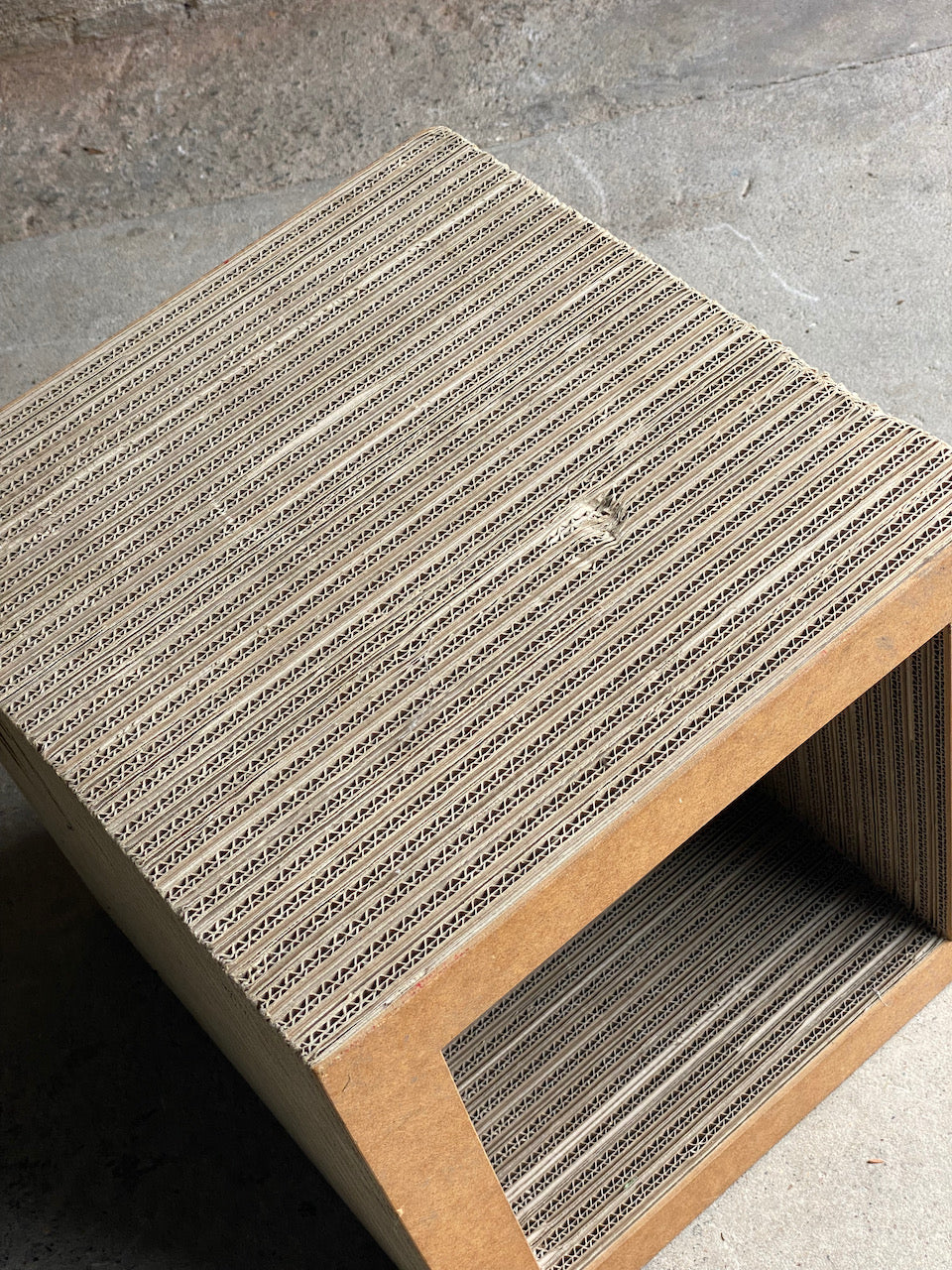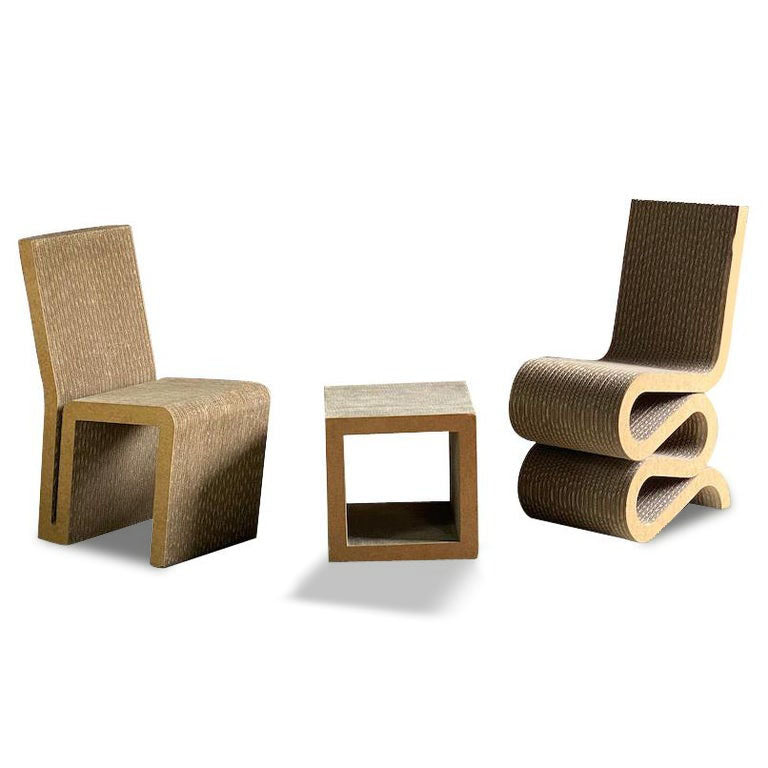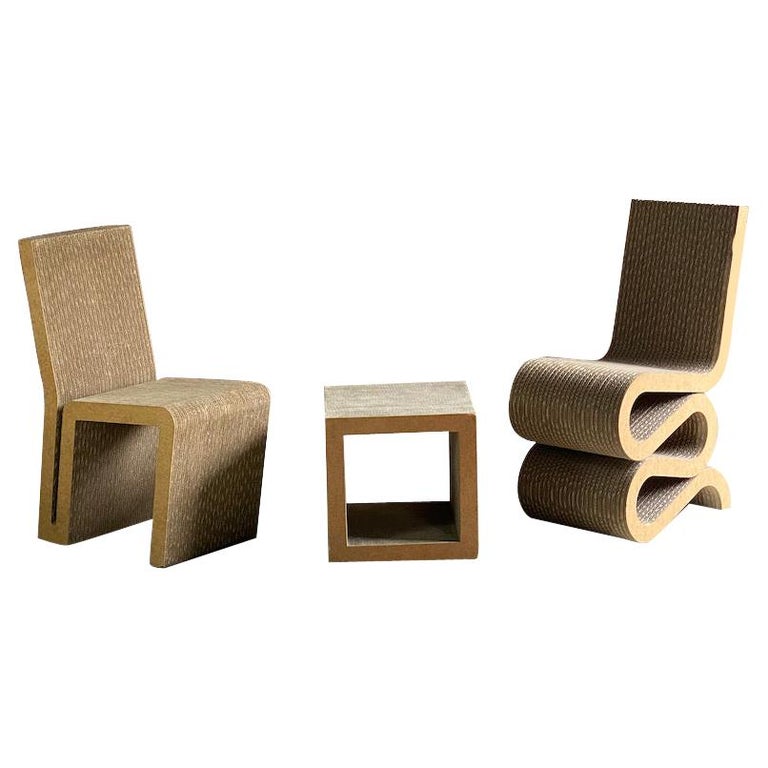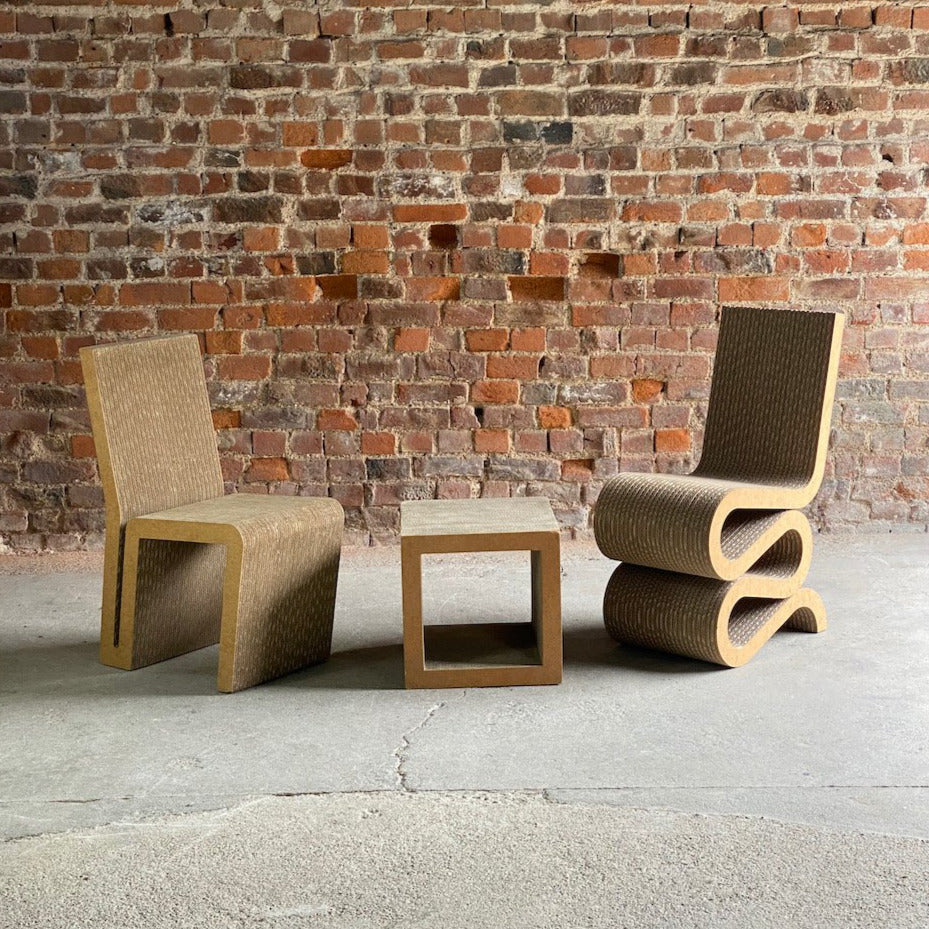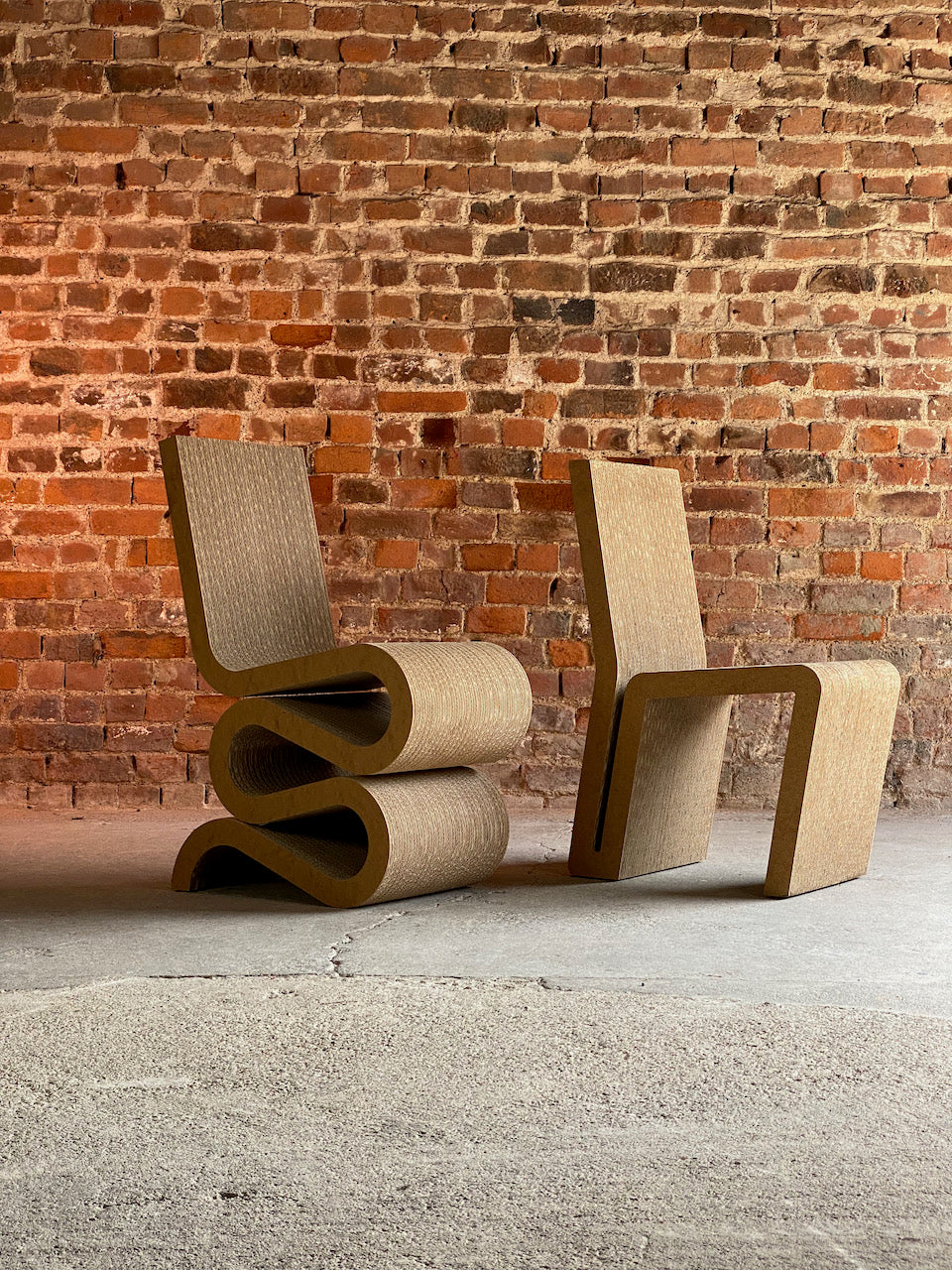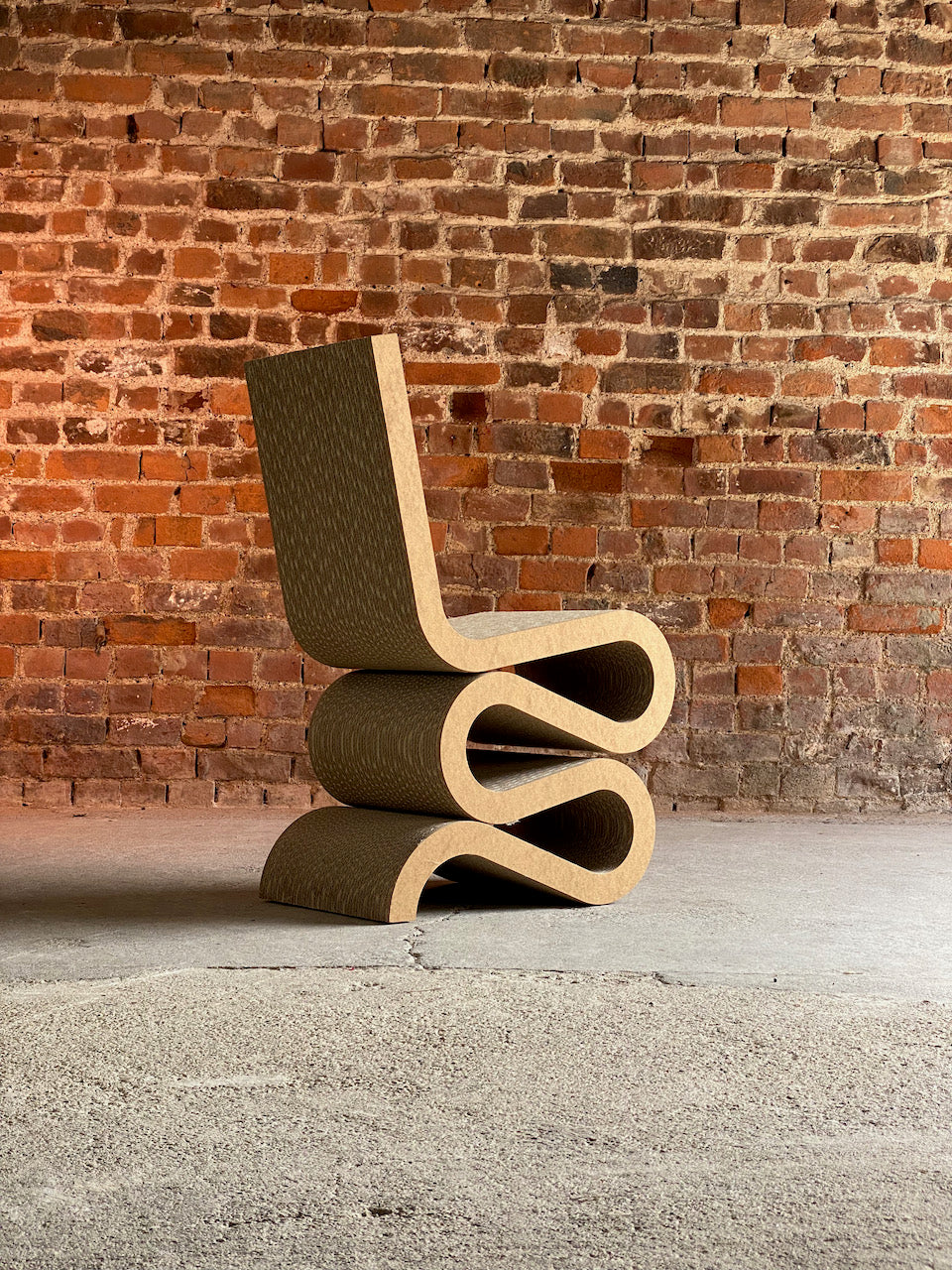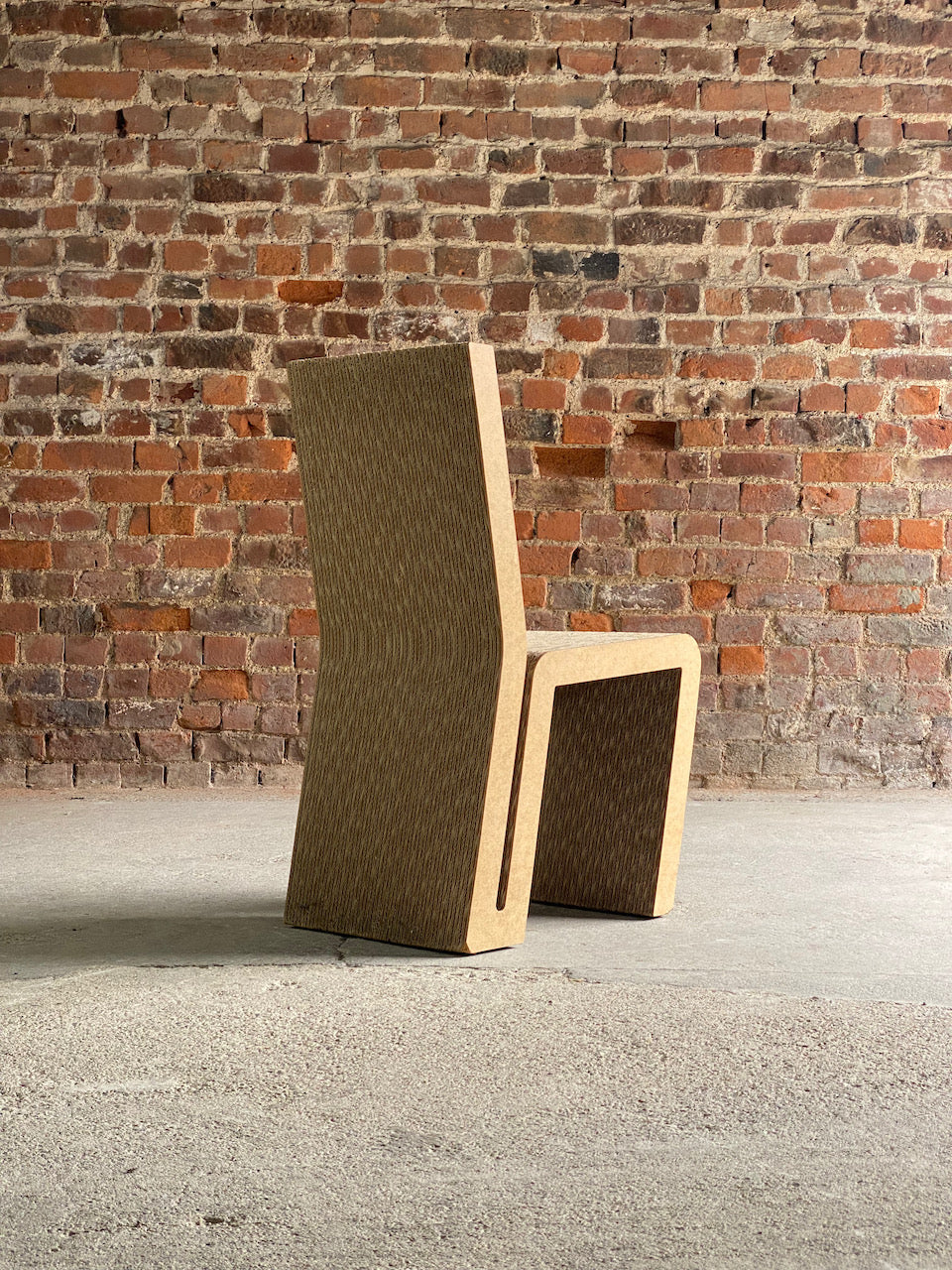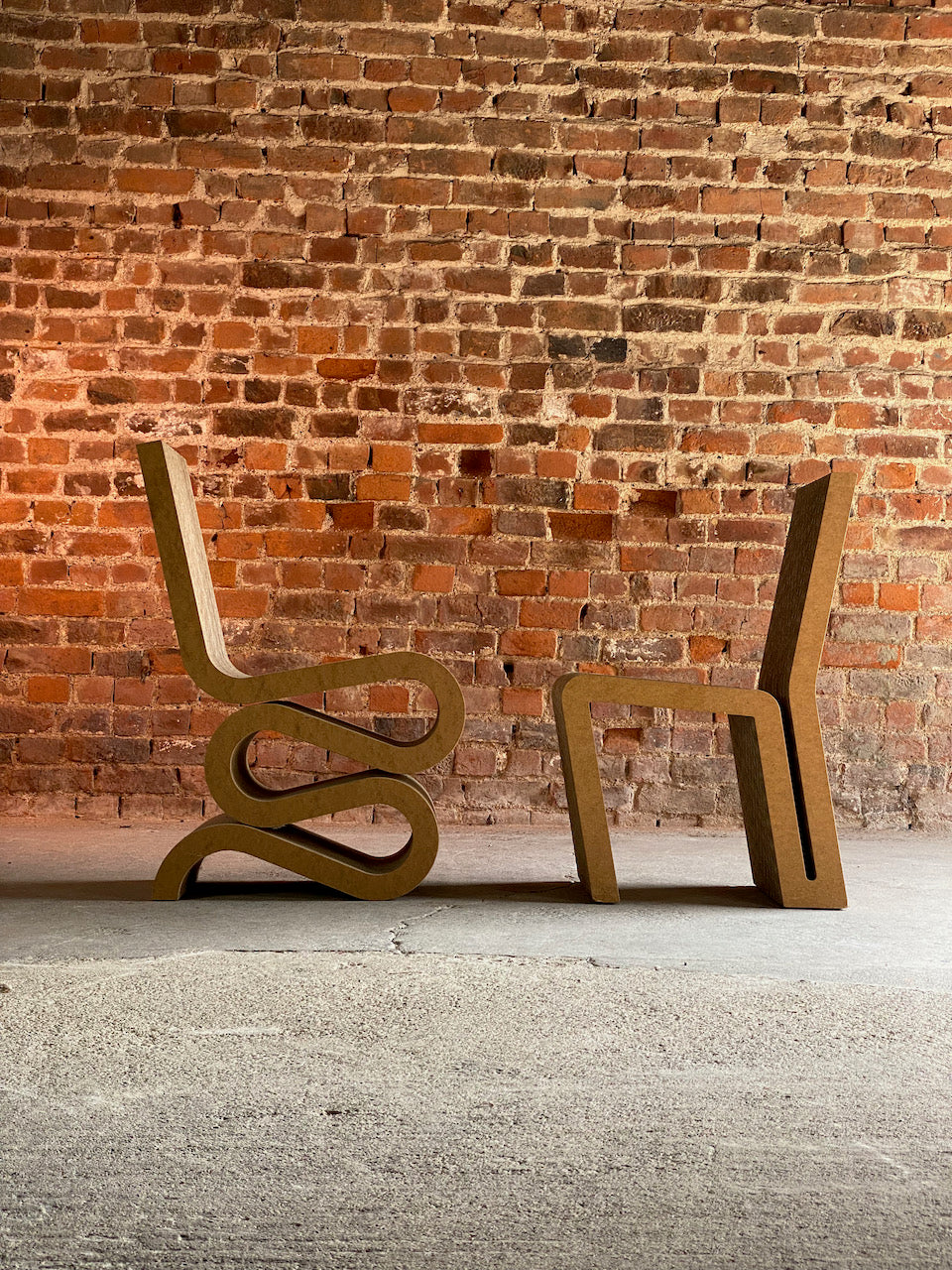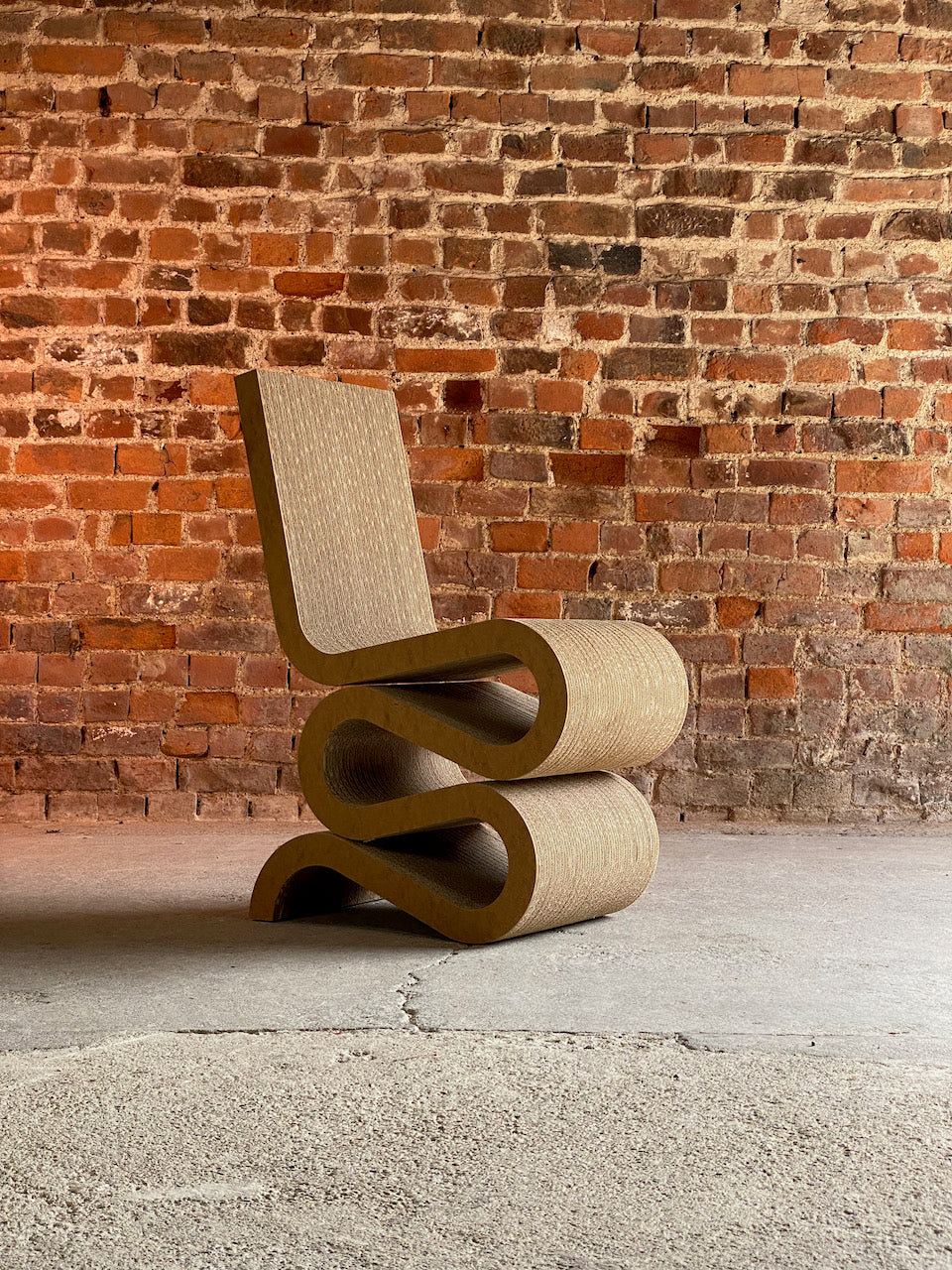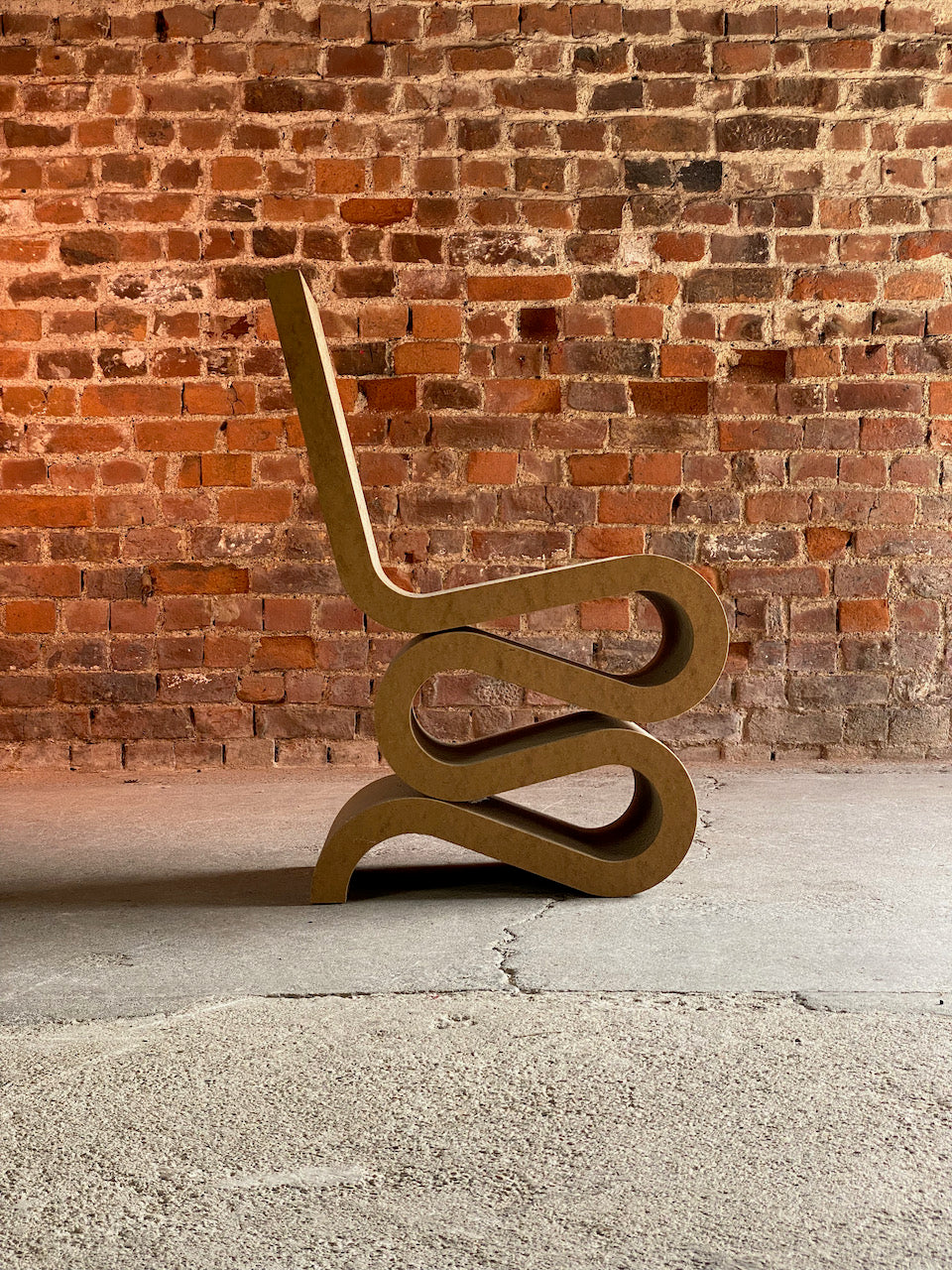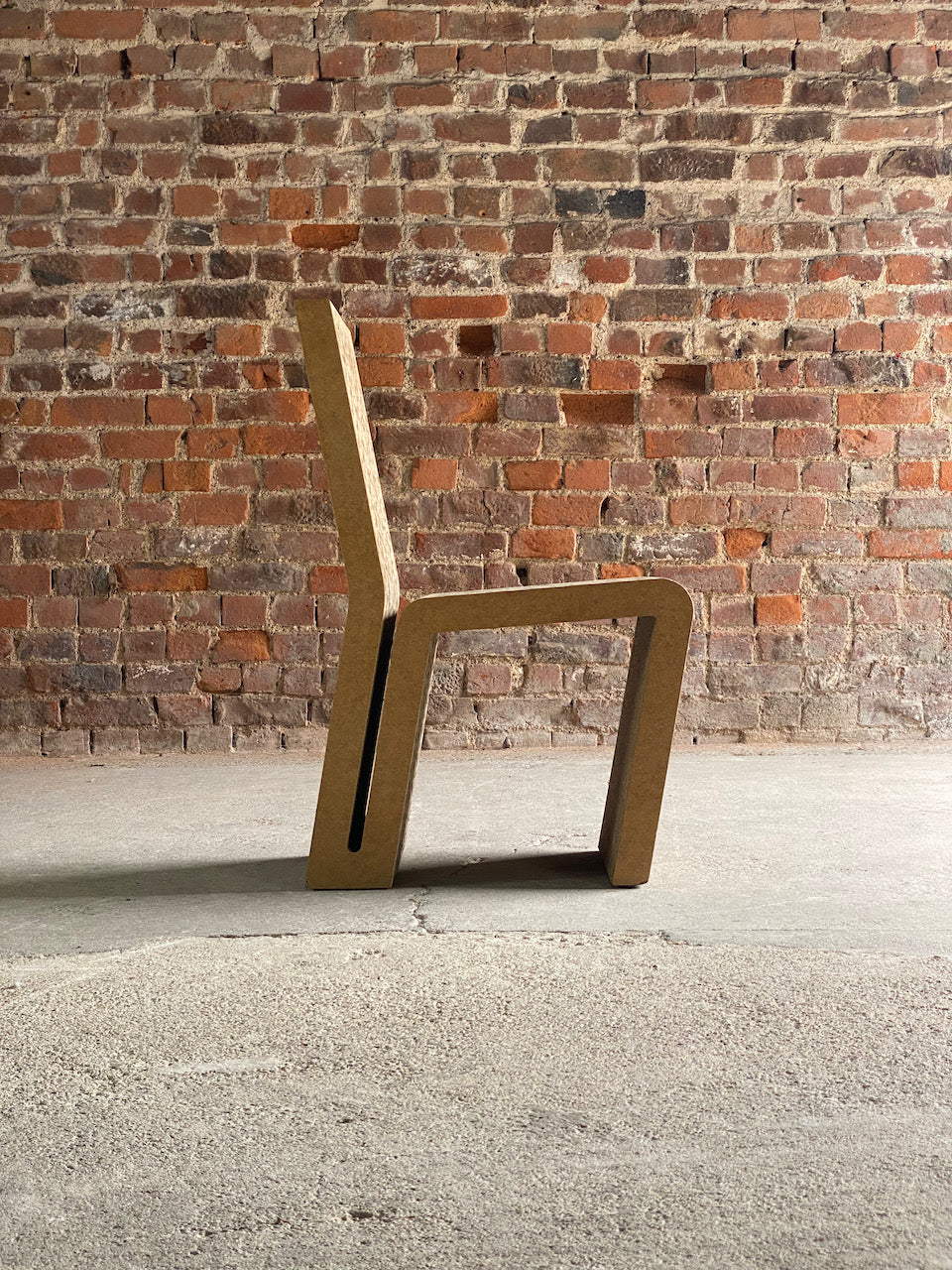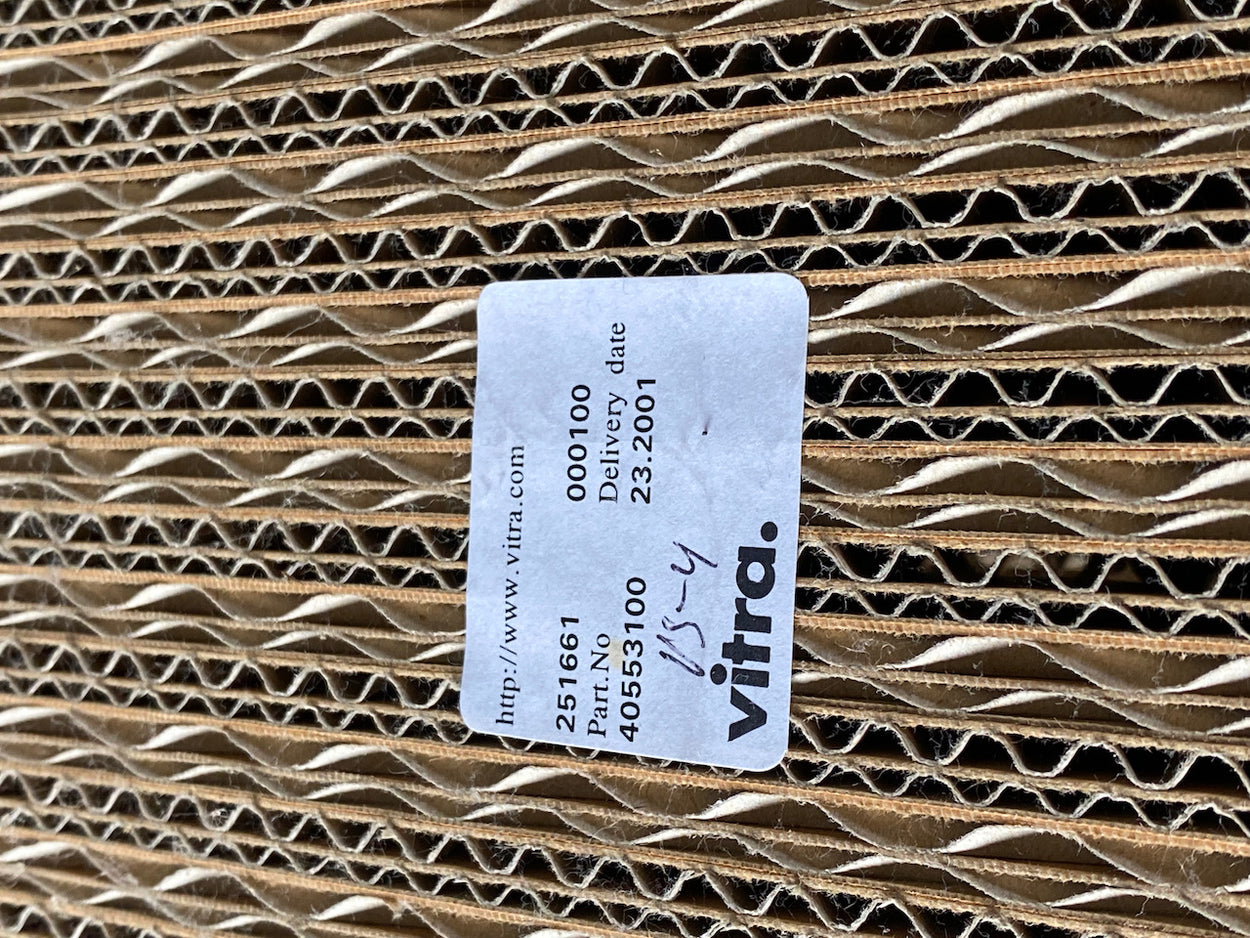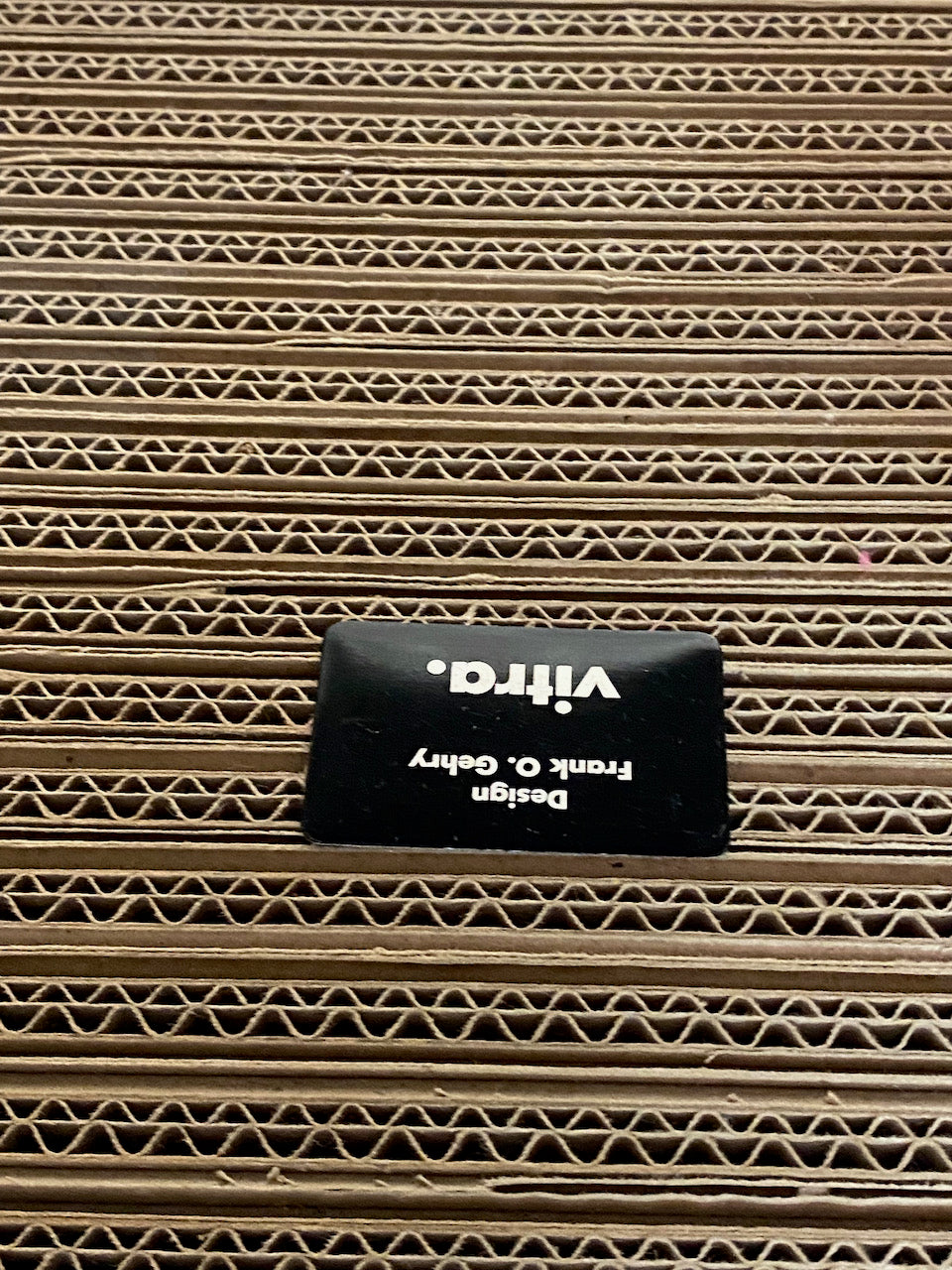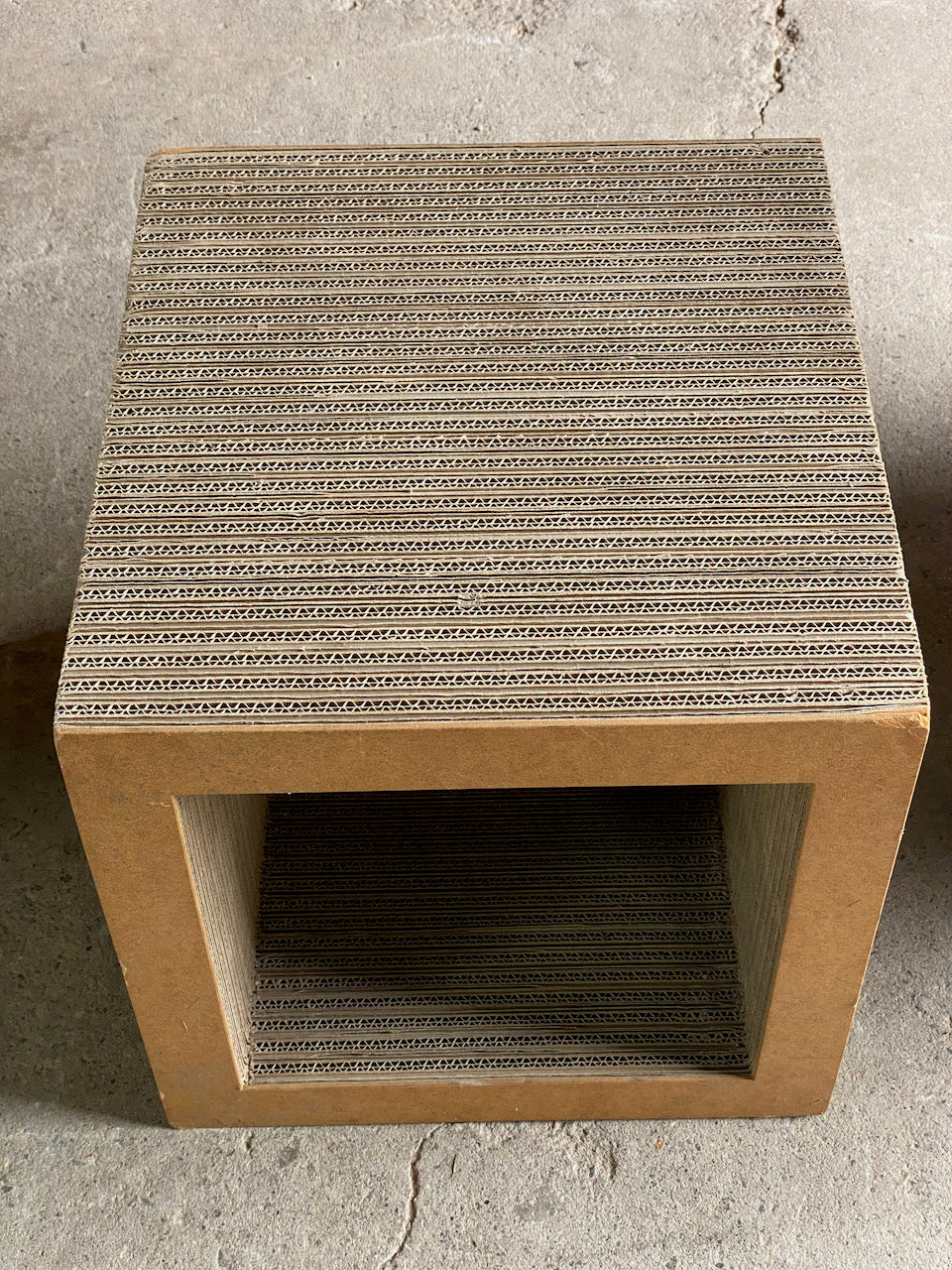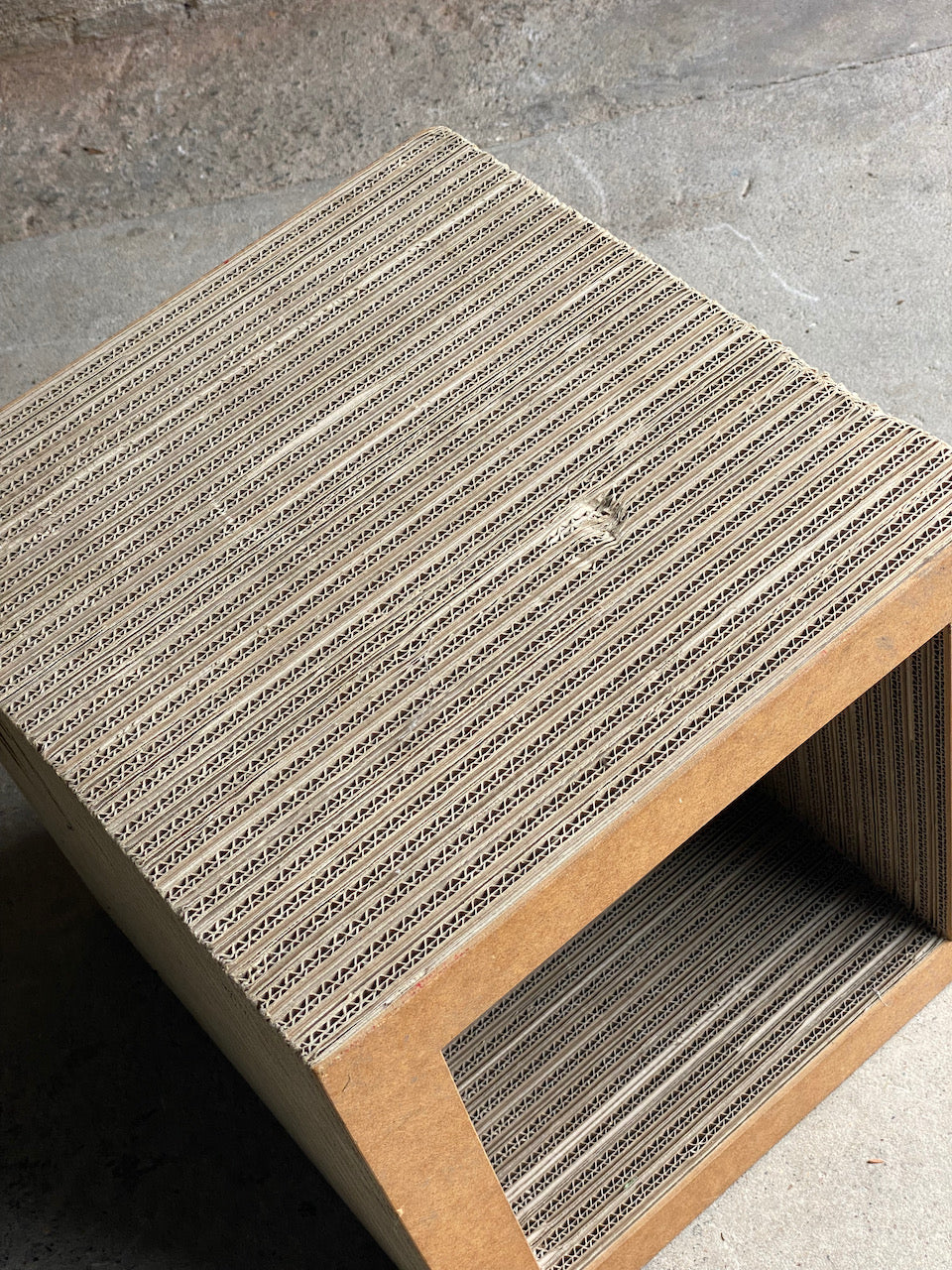 Frank Gehry Wiggle Chair, Side Chair & Table Designed in 1972
SOLD
Frank Gehry Wiggle Chair, Side Chair & Side Table or Stool Designed in 1972

Magnificent set of early 21st century Frank Gehry Wiggle Chair, Side Chair & Low Table or Stool by Vitra Germany circa 2001 & 2003,  The Wiggle Side Chair is part of Frank Gehry's design of 1972 furniture series 'Easy Edges', using cardboard layers, fibreboard edging in which he succeeded in bringing a new aesthetic dimension to such an everyday material as cardboard. The sculptural chair is not only very comfortable, it is also strong and robust, a fabulous edition to any collection, there are three pieces in this set, reserve now.

Frank O. Gehry is one of today's most important architects. Gehry likes to use unusual materials for his architecture and furniture. With the series "Easy Edges", from 1972, he succeeded in lending such everyday materials as cardboard a new aesthetic dimension. Although they appear unbelievably simple "Easy Edges" are constructed with the architect's care as well as being very robust and stable. Approximately 60 layers of cardboard are held together by hidden screws with a fibreboard edging. Four models from the series - Side Chair, Wiggle Side Chair, Dining Table and Low Table Set - are now being produced by Vitra.

Frank Gehry's experimentation with cardboard furniture grew from his extensive use of it in architectural models. To show the strength of the laminated cardboard material, he famously photographed a Volkswagen Beetle supported on all four wheels with cardboard side chairs. He used a particular type of multi-layer corrugated cardboard, and stipulated its use in the production versions by Vitra. Over time cardboard technology has changed so current production uses a different cardboard, considered even stronger yet slightly lighter in colour. When new, the Gehry cardboard chairs exhibit a crisp, scratchy surface, due to the stiff paper edges. Over time, and with prolonged use, the paper wears to a soft sueded patina, which is both beautiful and comfortable. This version is from Vitra's earliest production, a long-time show sample and has been included in many exhibitions of modern design, and is velvety soft to the touch.

The most celebrated architect working today, Frank Gehry has single-handedly changed conventional ideas about architecture. Recent masterpieces include the Guggenheim Museum in Bilbao and the Disney Concert hall in Los Angeles. Gehry's unique vision and innovative use of materials has brought him numerous honours. Through his emphasis on collaboration in the creative process, Gehry continues to transcend the boundaries of design.
Modernist
Artist: Frank O. Gehry
Design Date: 1972
Model: Wiggle Chair
Model: Side Chair
Model: Side Table
Maker: Vitra
Material: Cardboard
Made in Germany
Date: 2001, 2003
Investment
Practical & Beautiful
Free UK delivery

The chairs and table are offered in excellent original condition with only minor wear, the chairs are date stamped to the undersides 2001 and 2003,  the table is stamped Vitra, the table has a minor dent to the underside of the table which does not show when placed on the floor.
Dimensions wiggle chair
Height: 34.25" / 85cm
Width: 13.75" / 59cm
Depth: 24" / 57cm
Seat Height: 17" / 46cm

Dimensions side chair
Height: 32.5" / 82.55cm
Width: 14.25" / 36.2 cm
Depth: 21" / 53.34cm
Seat Height: 17.5" / 44.45cm

Free delivery is offered to England & Wales only when buyer pays full asking price, next day delivery is not possible due to the size of the piece, please allow between 7-14 days delivery