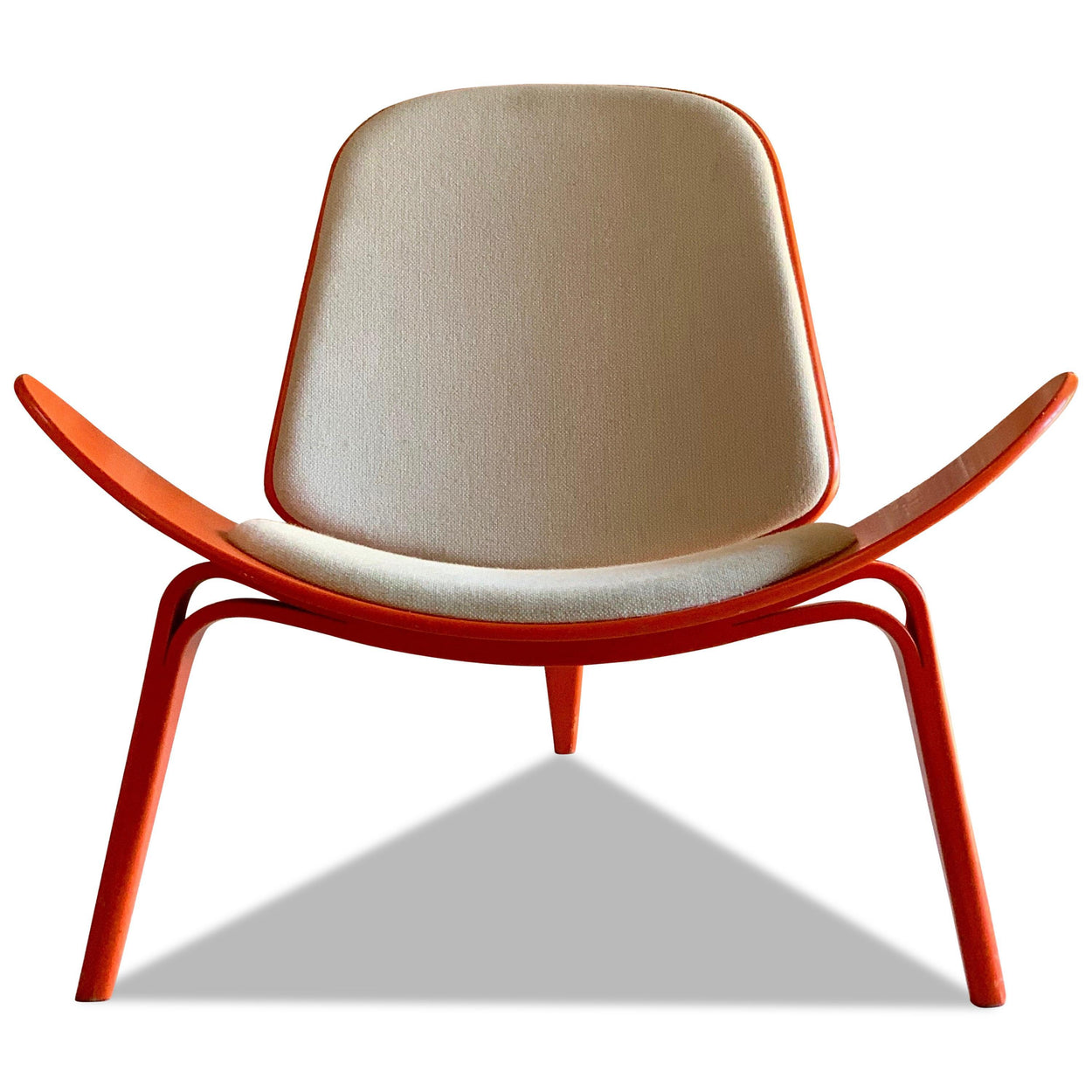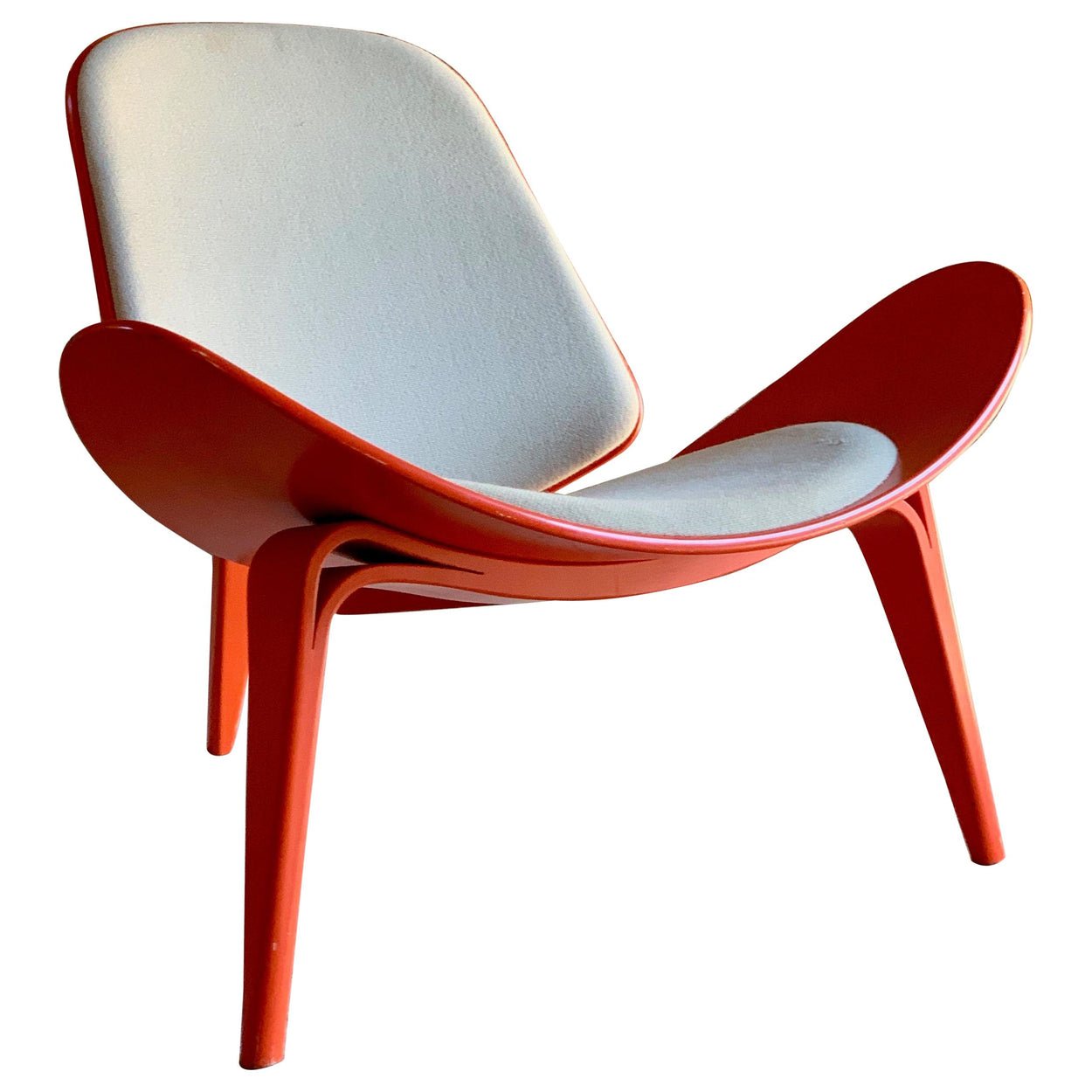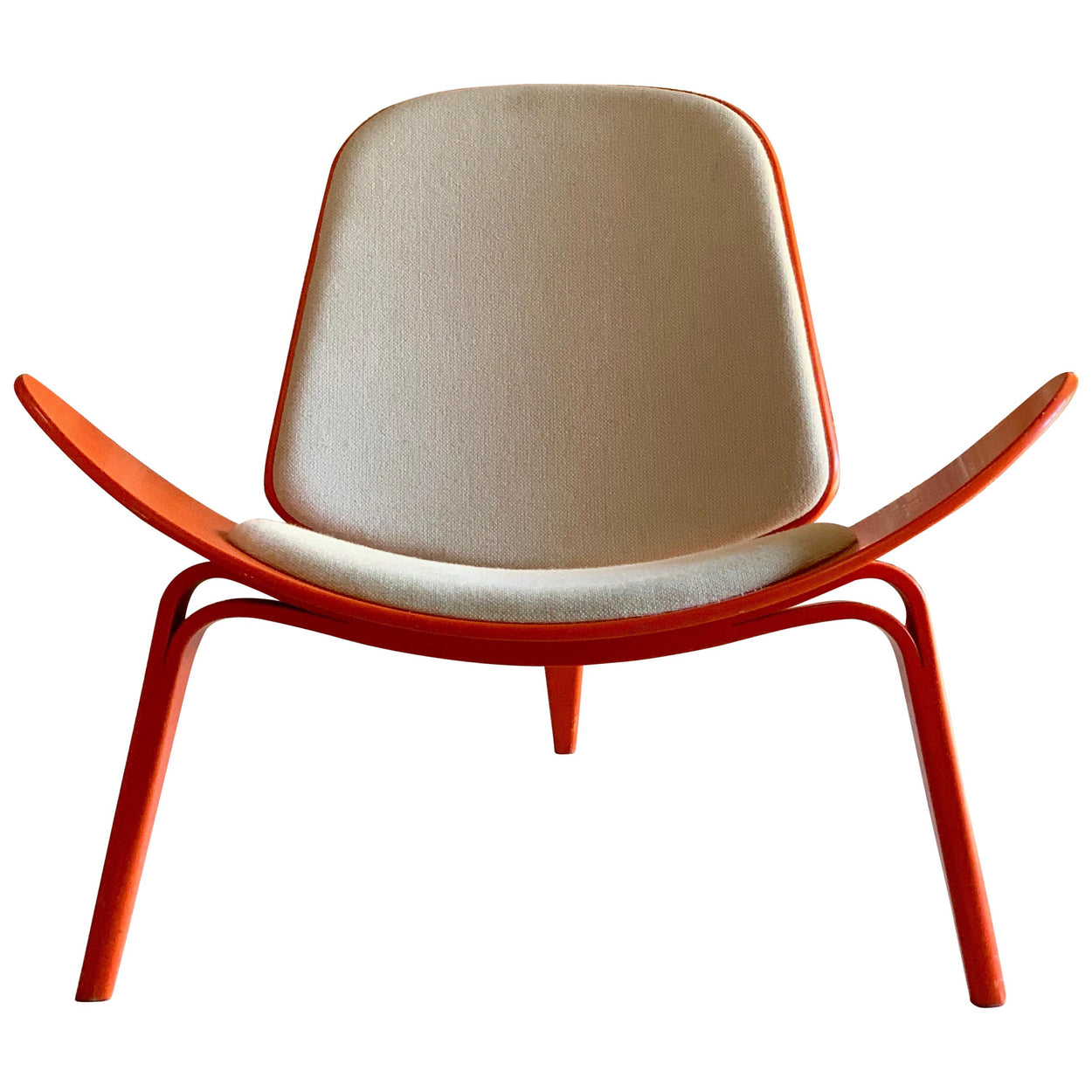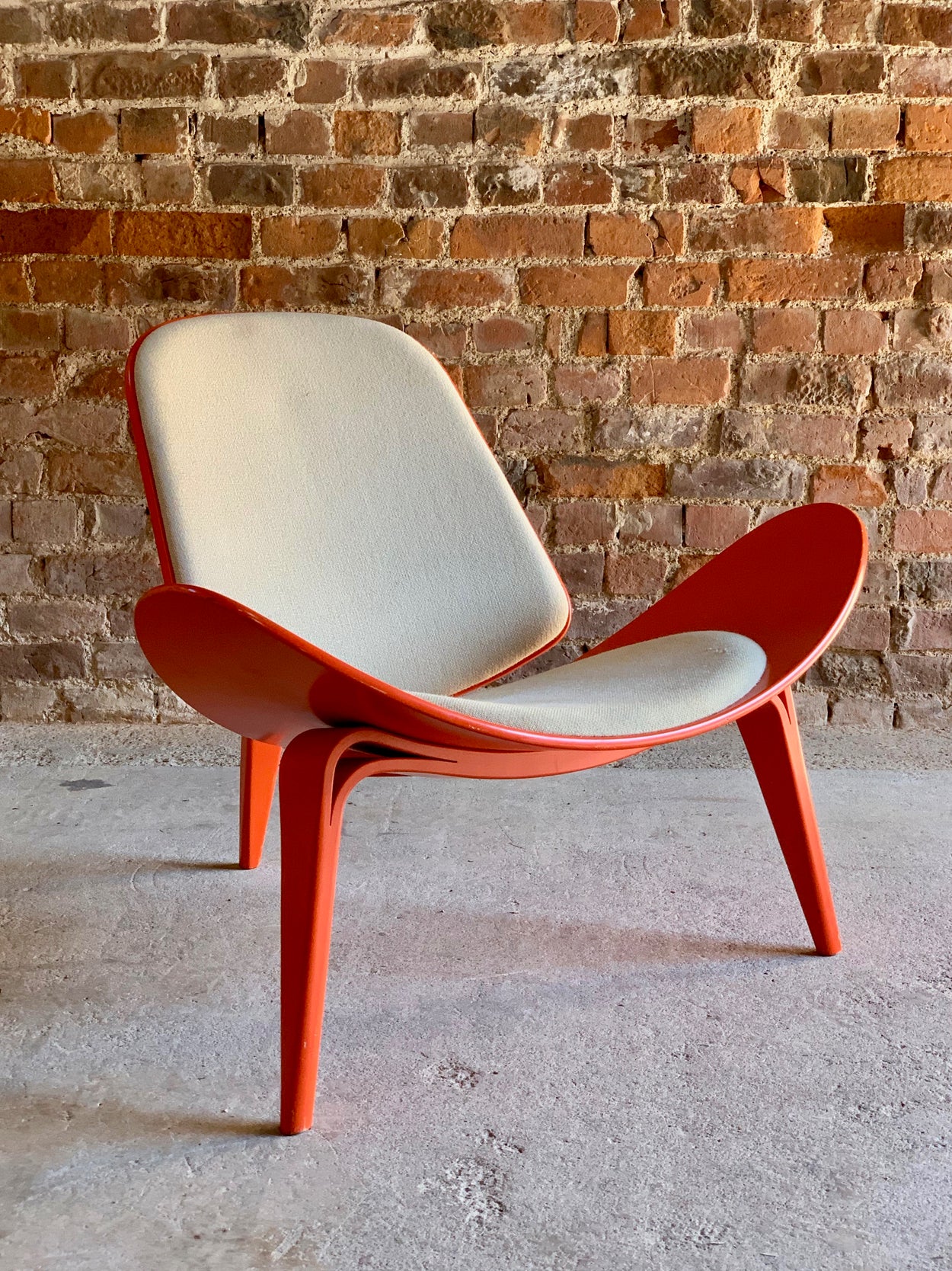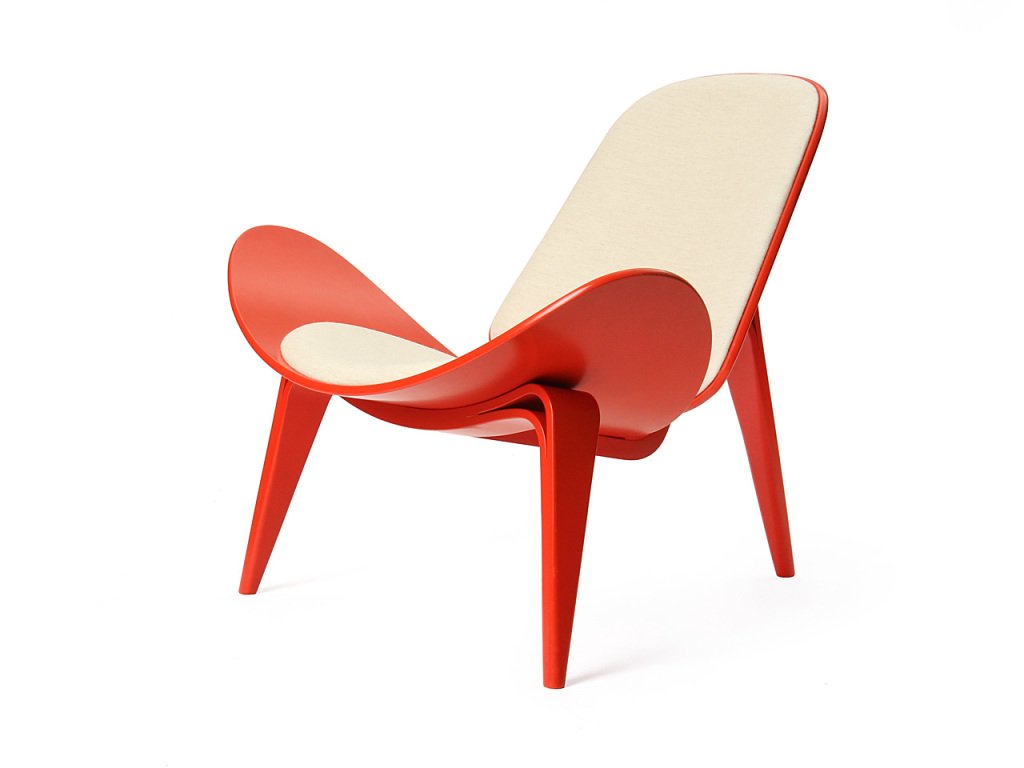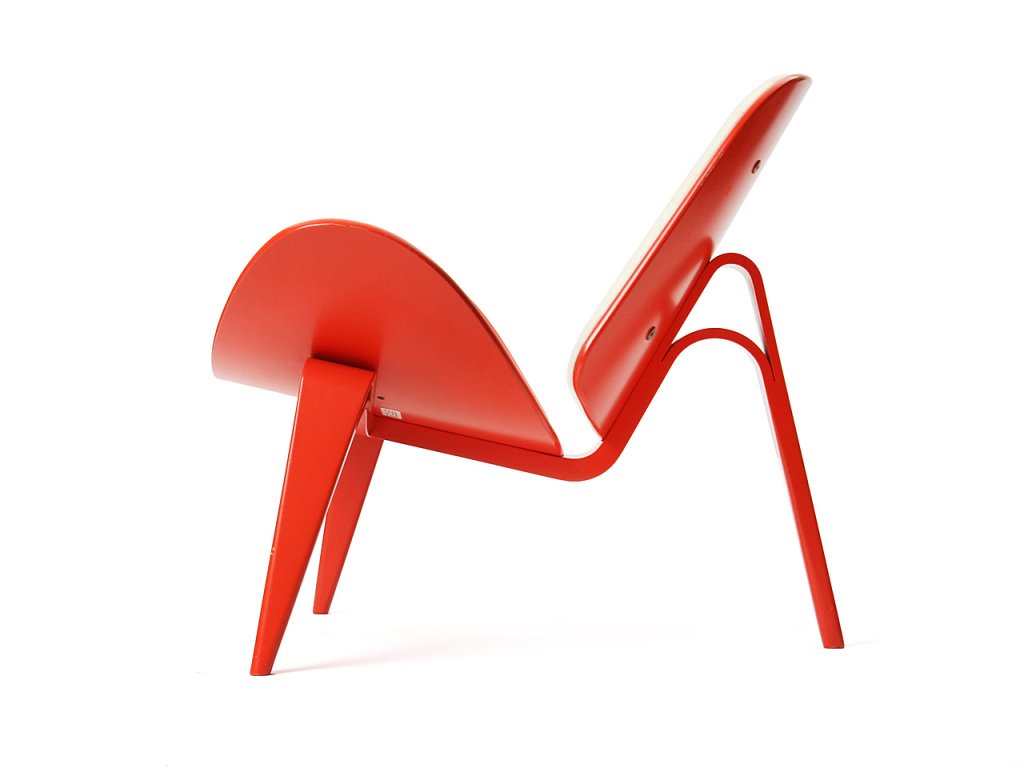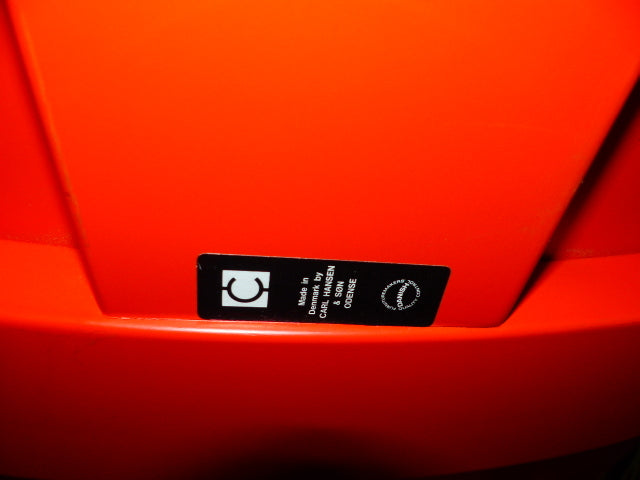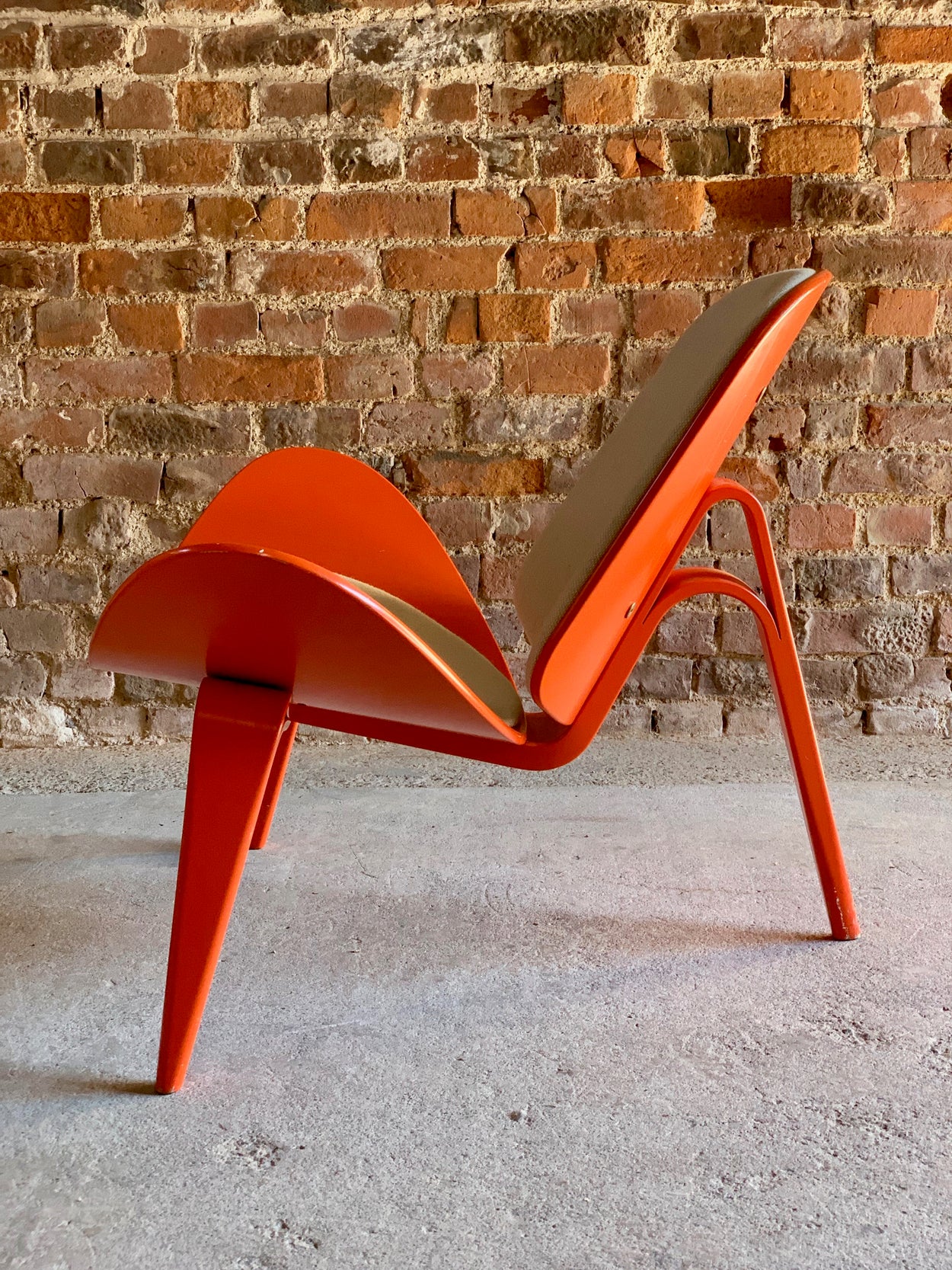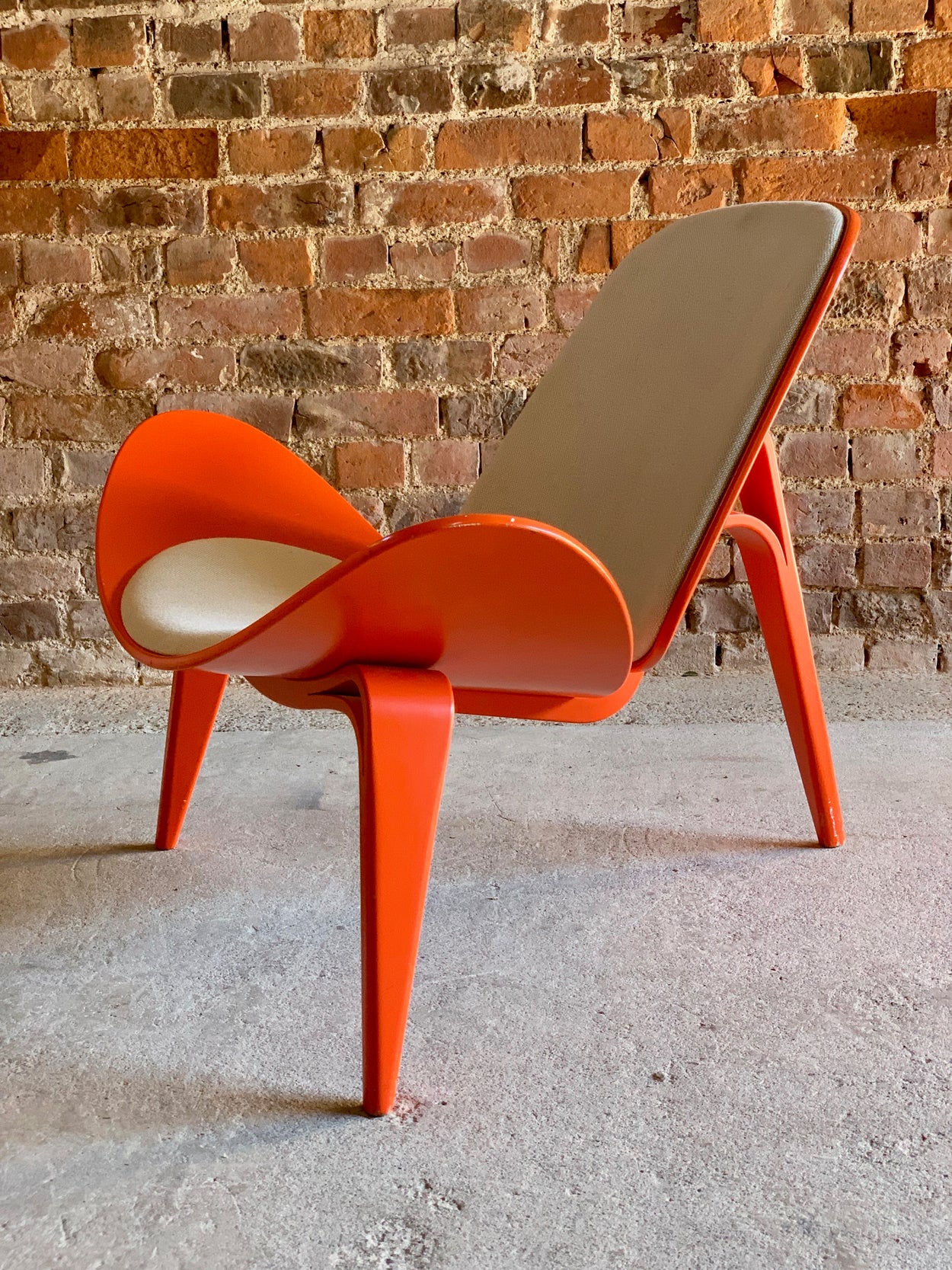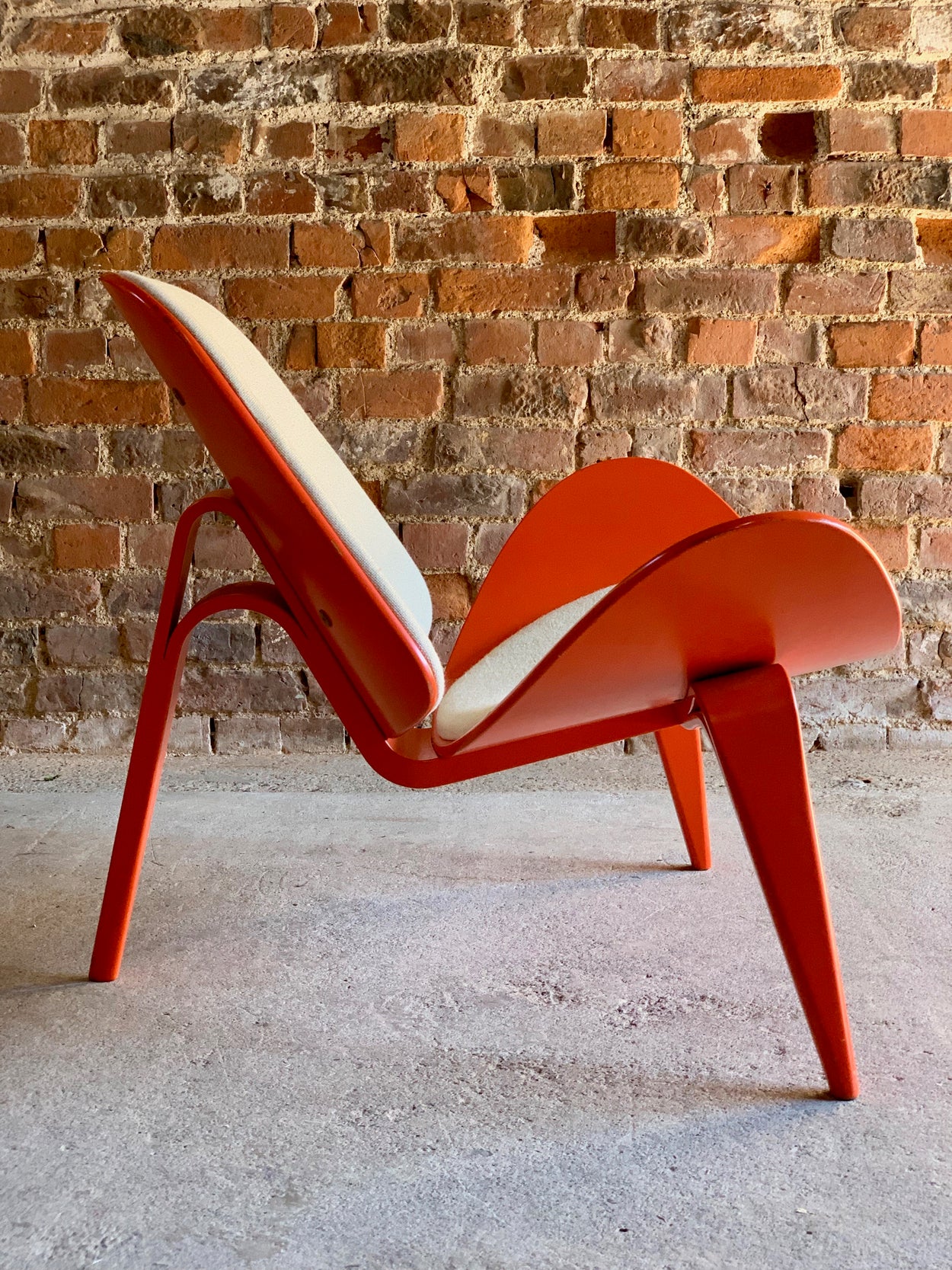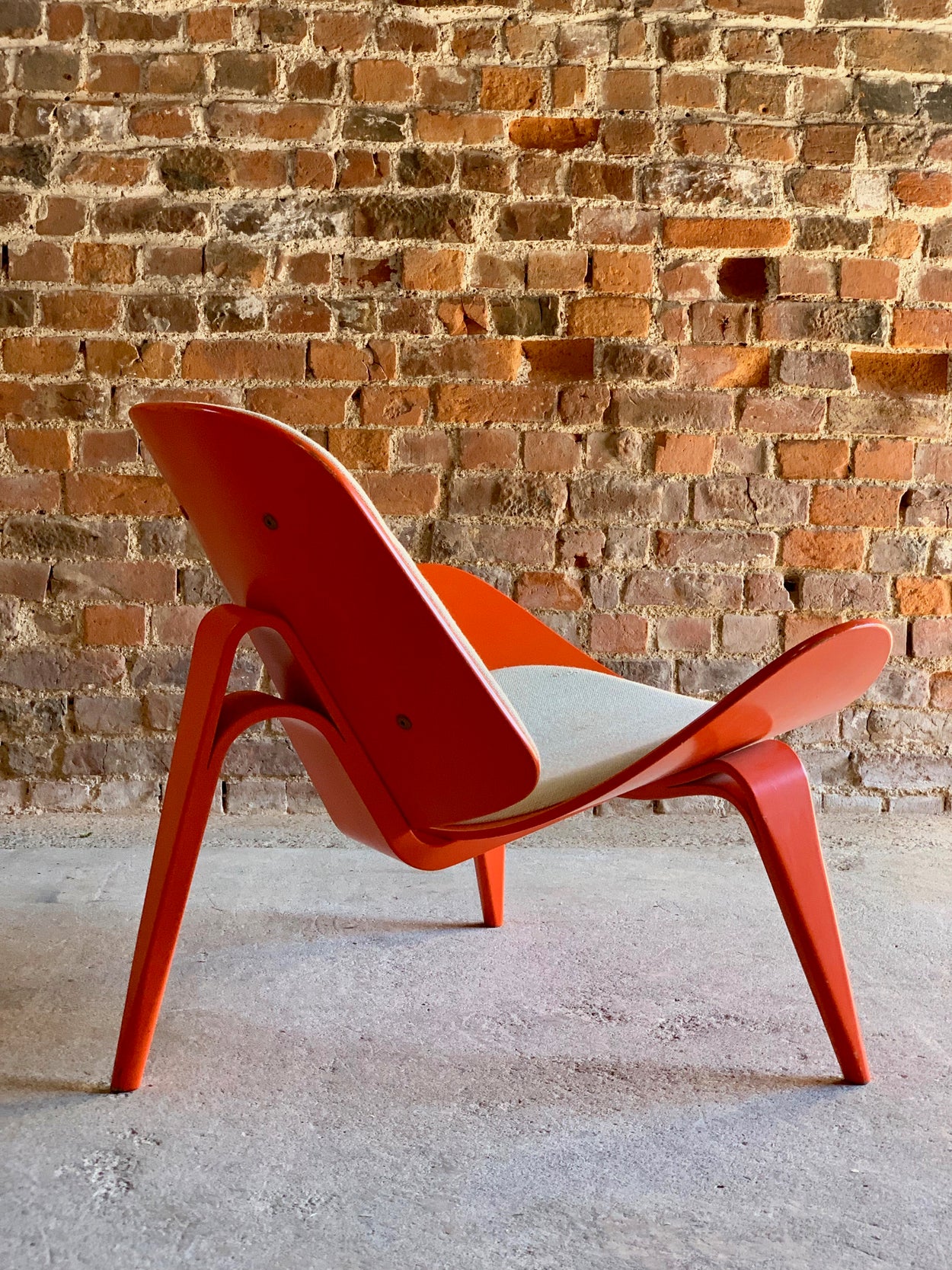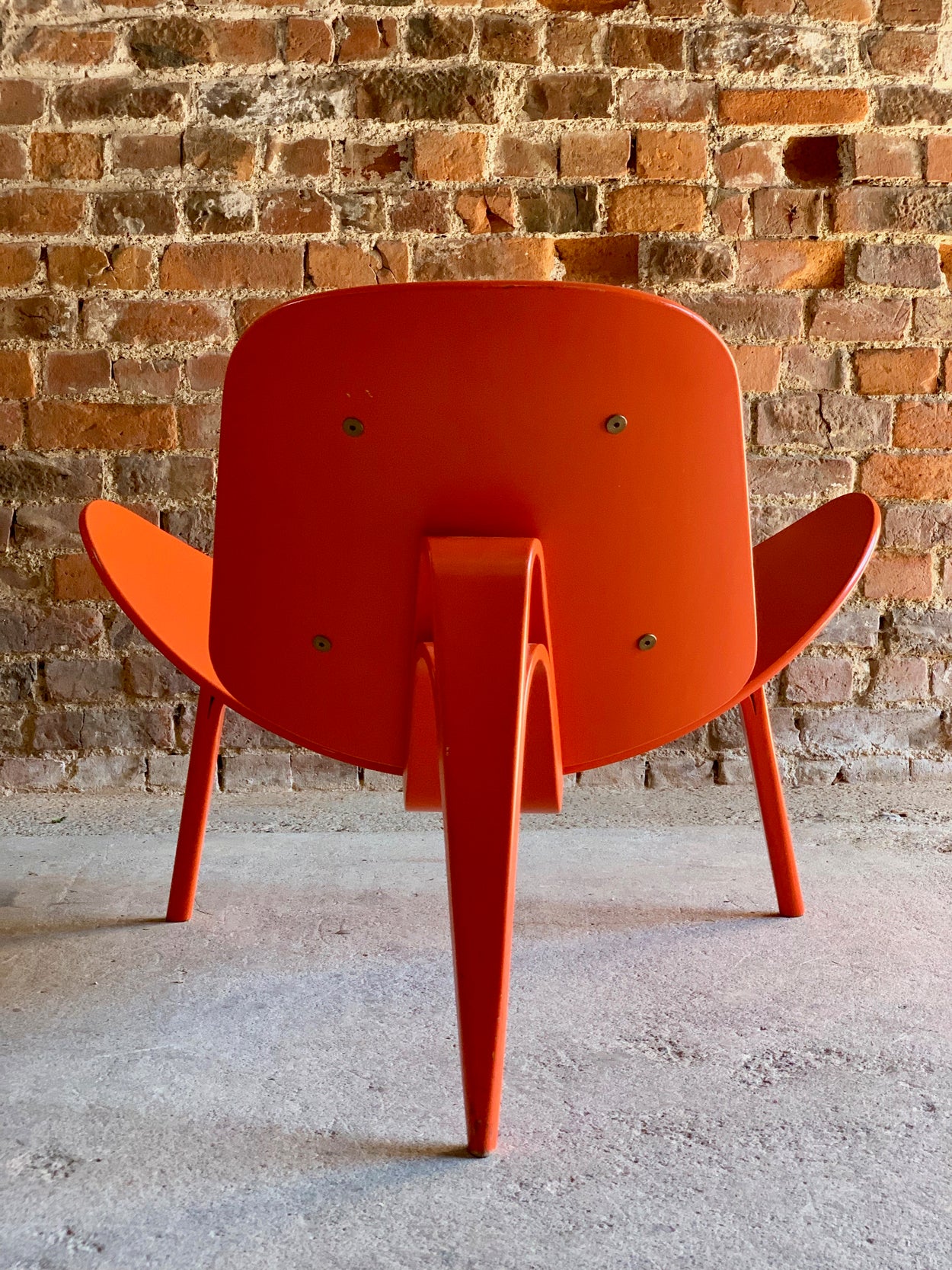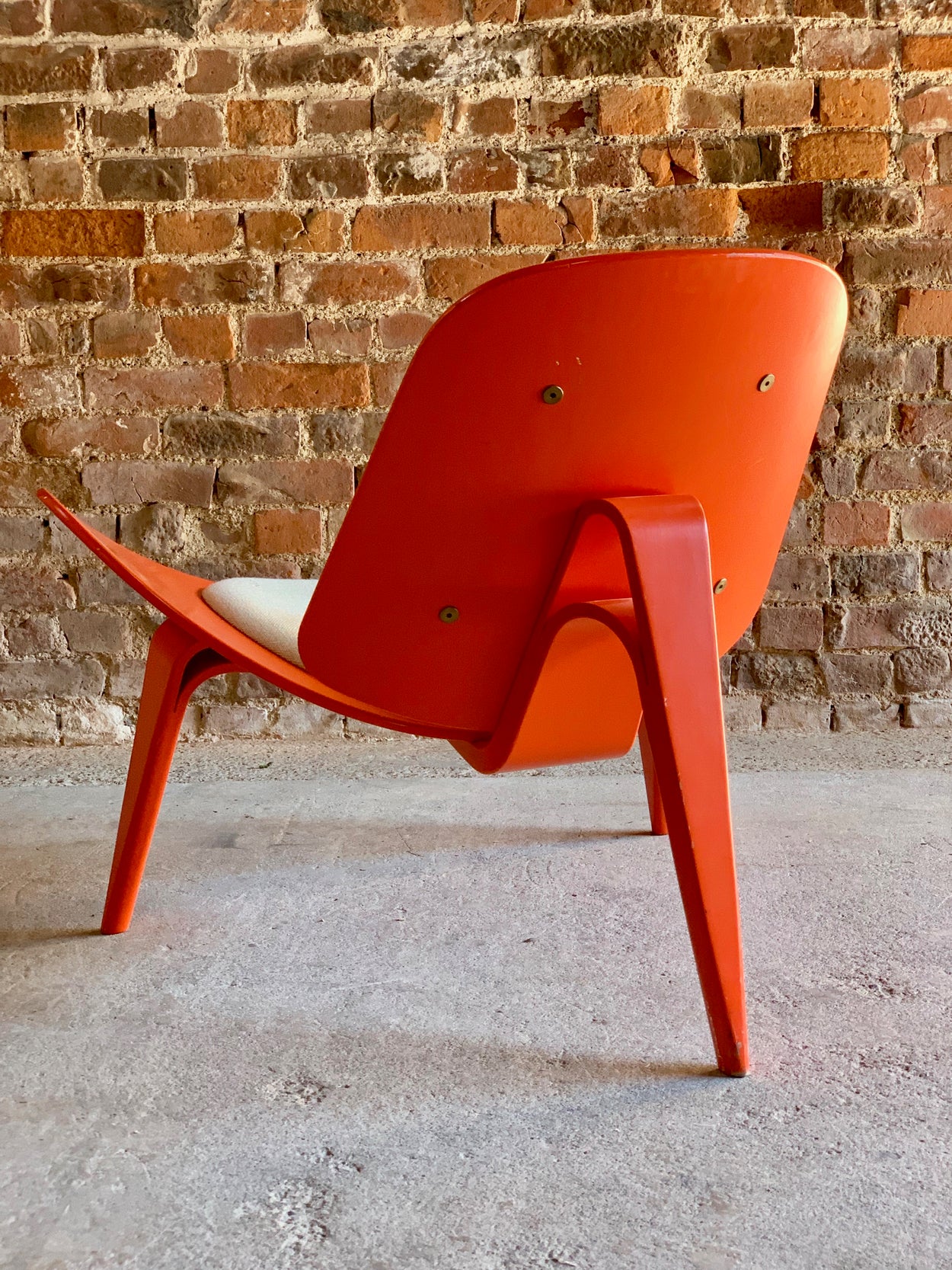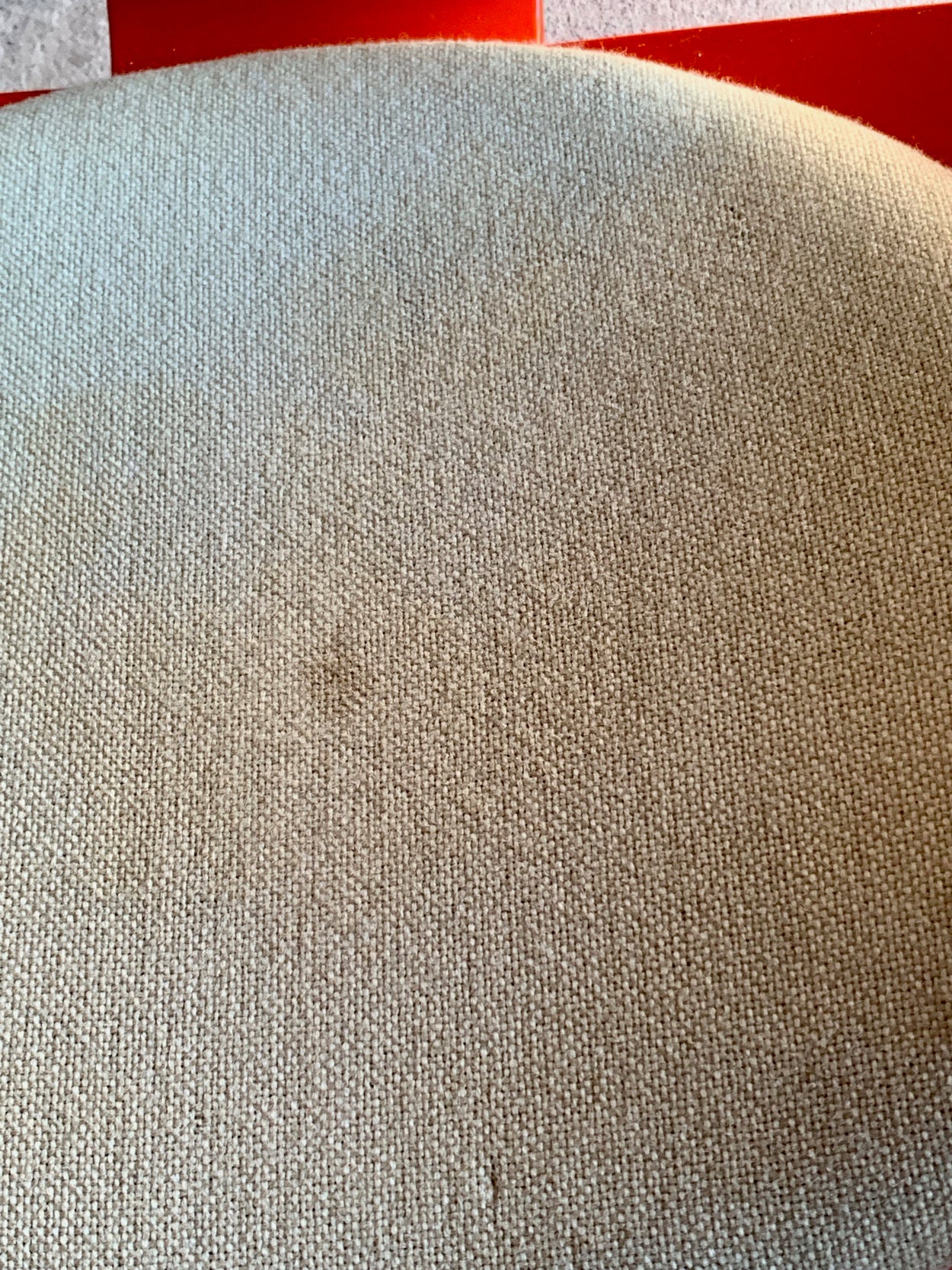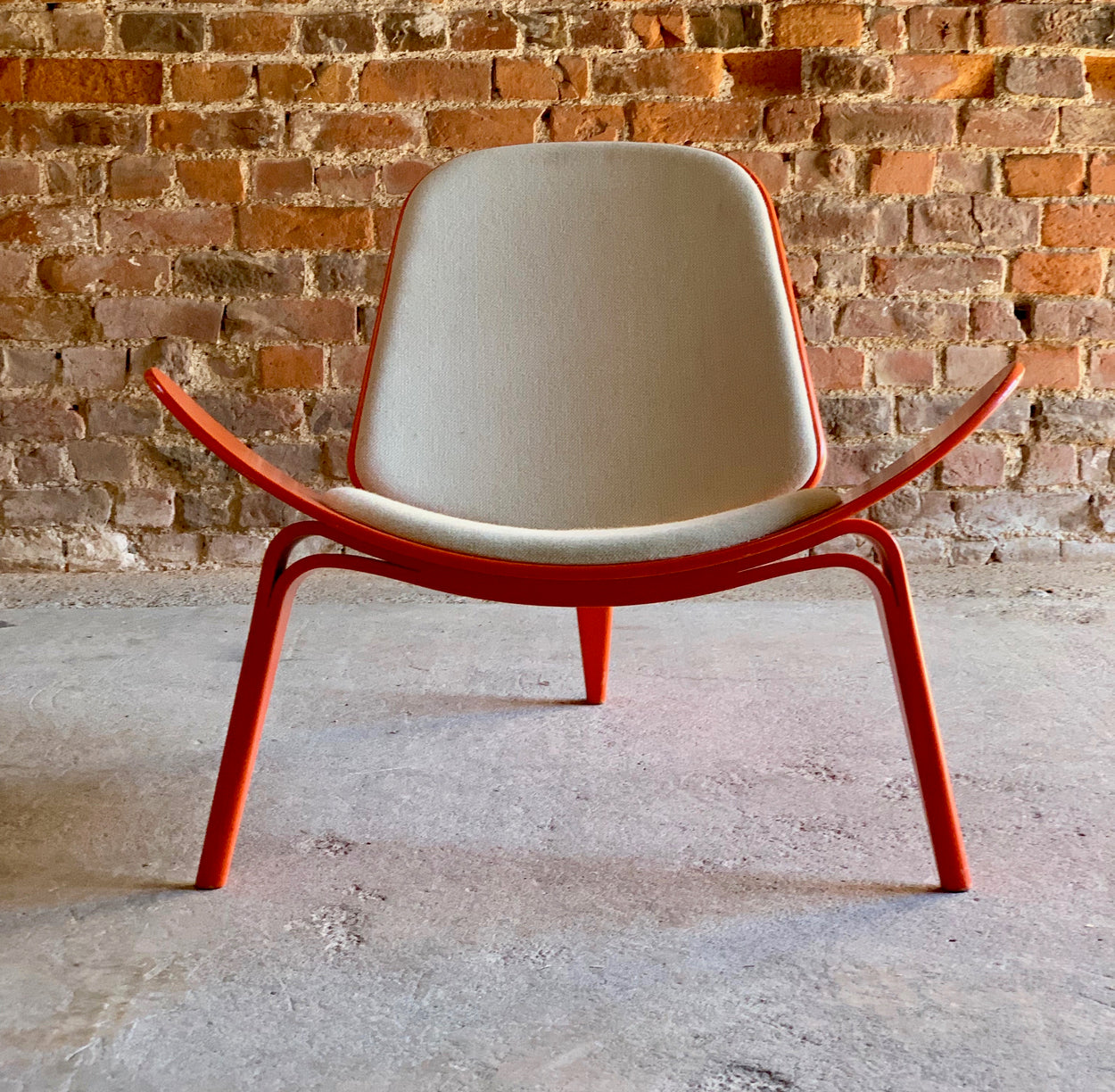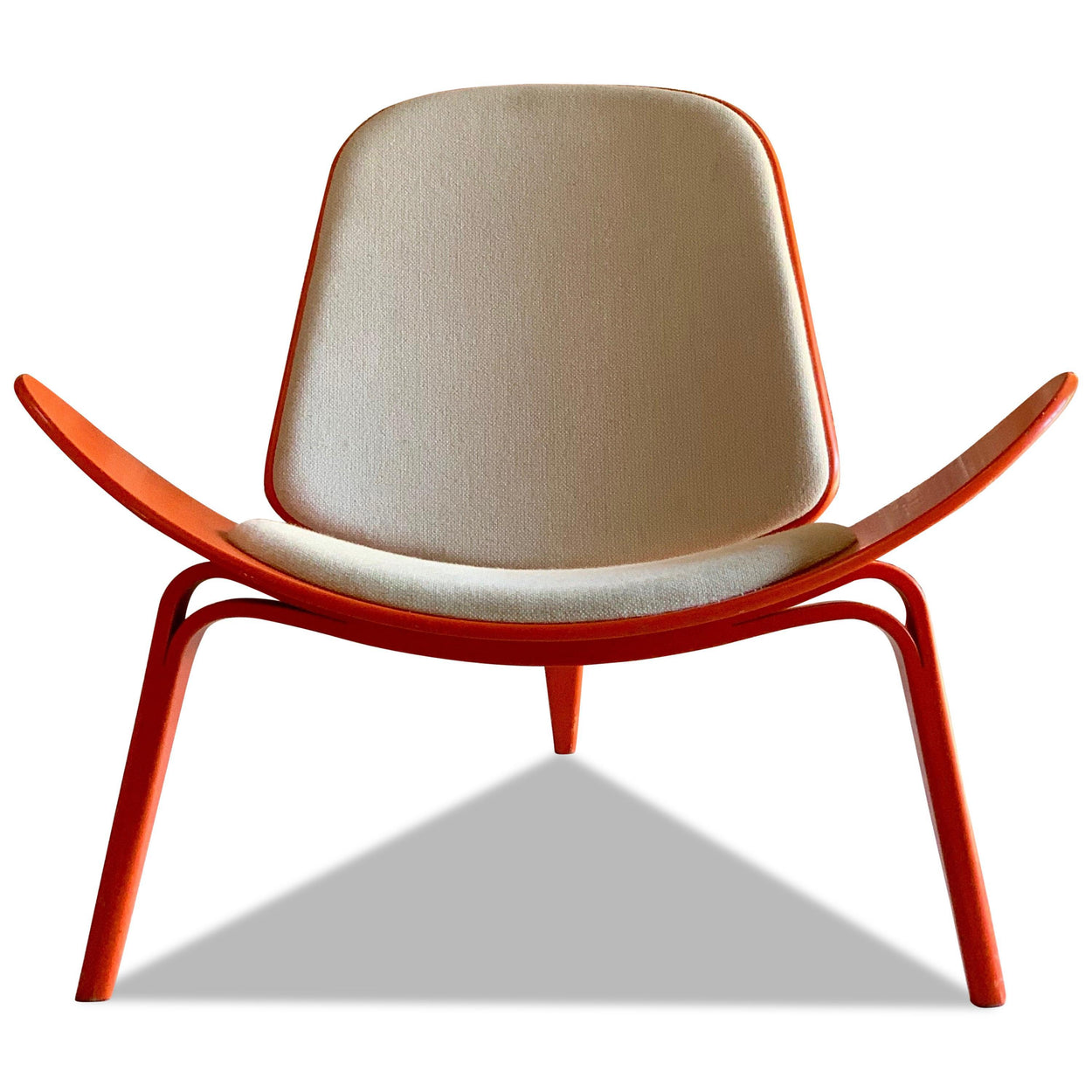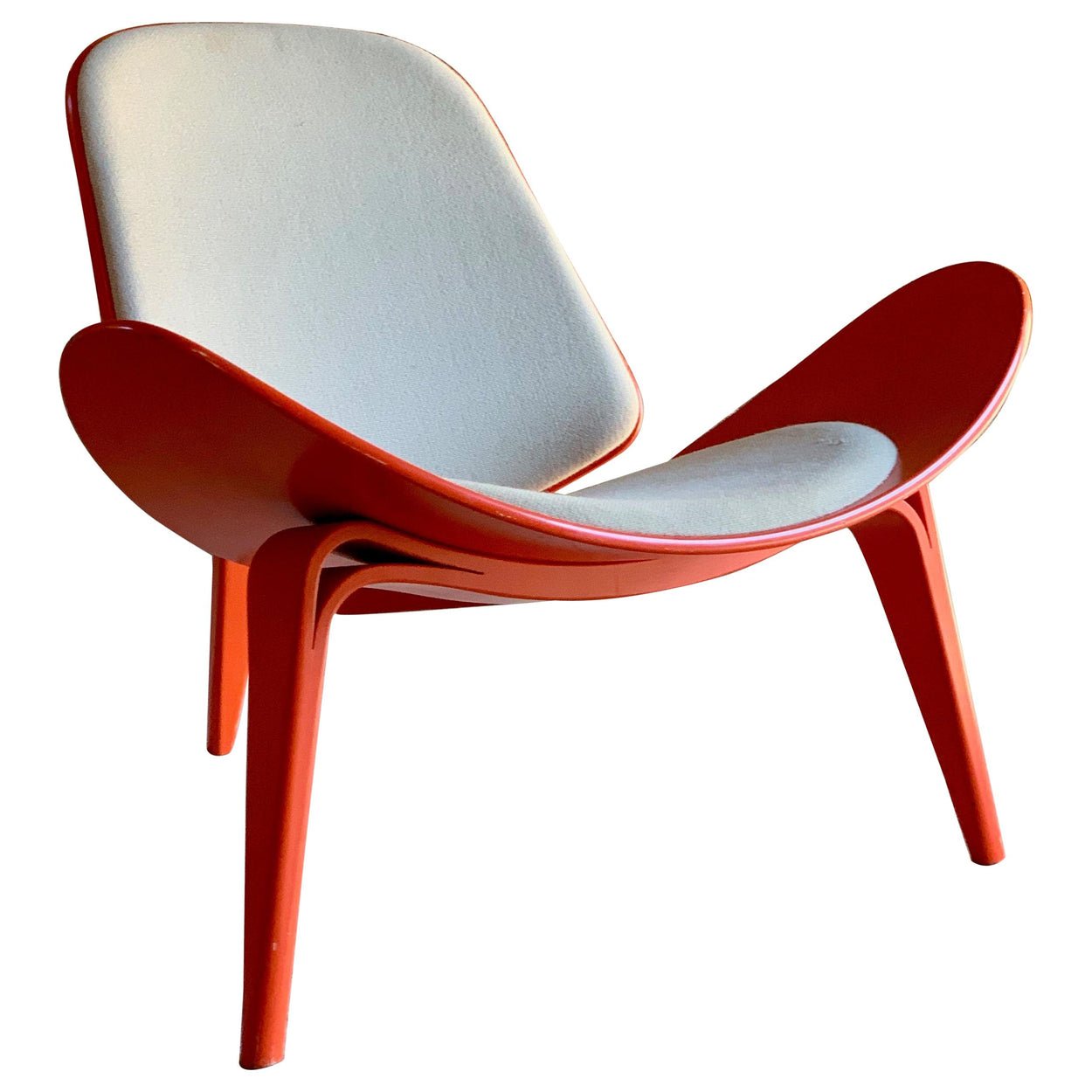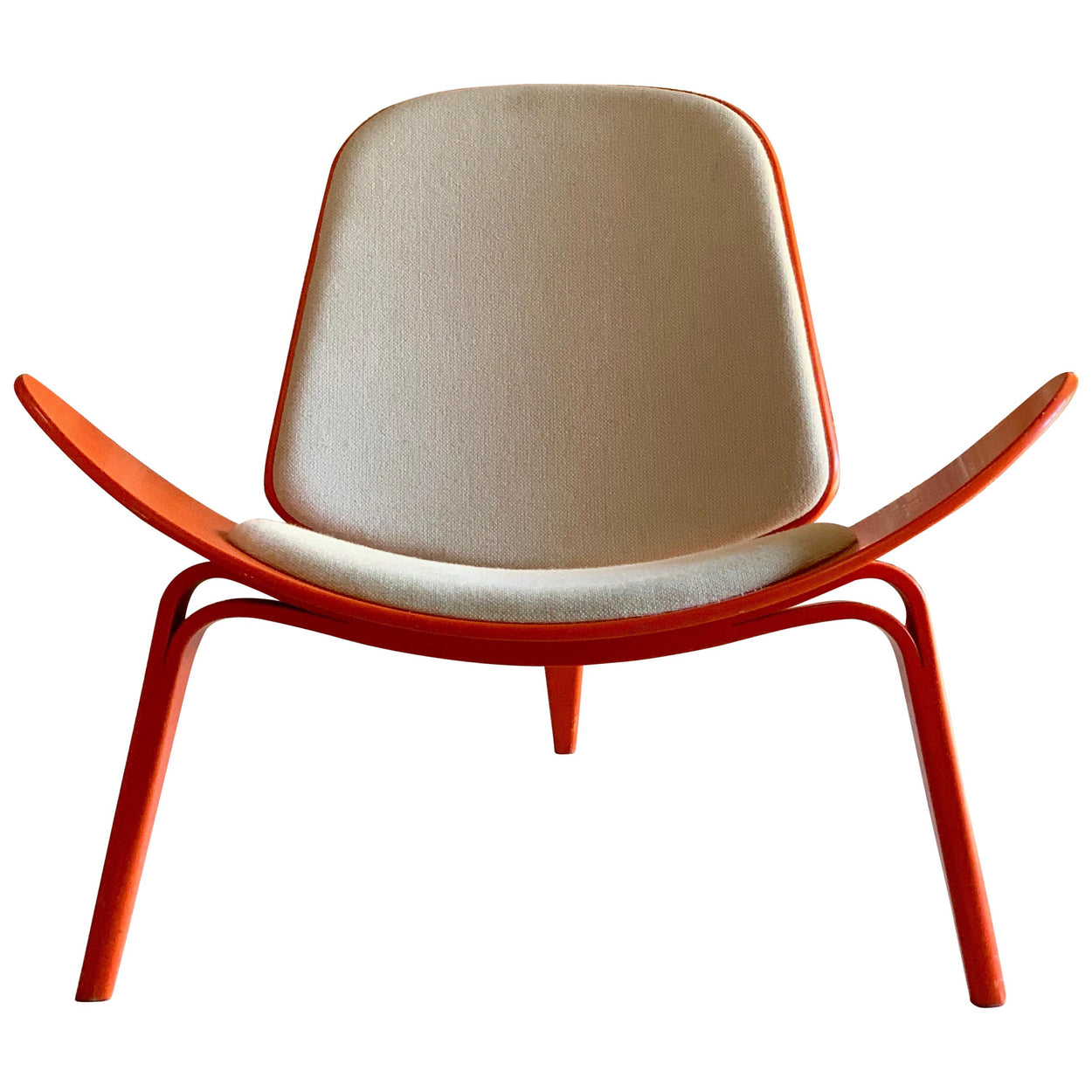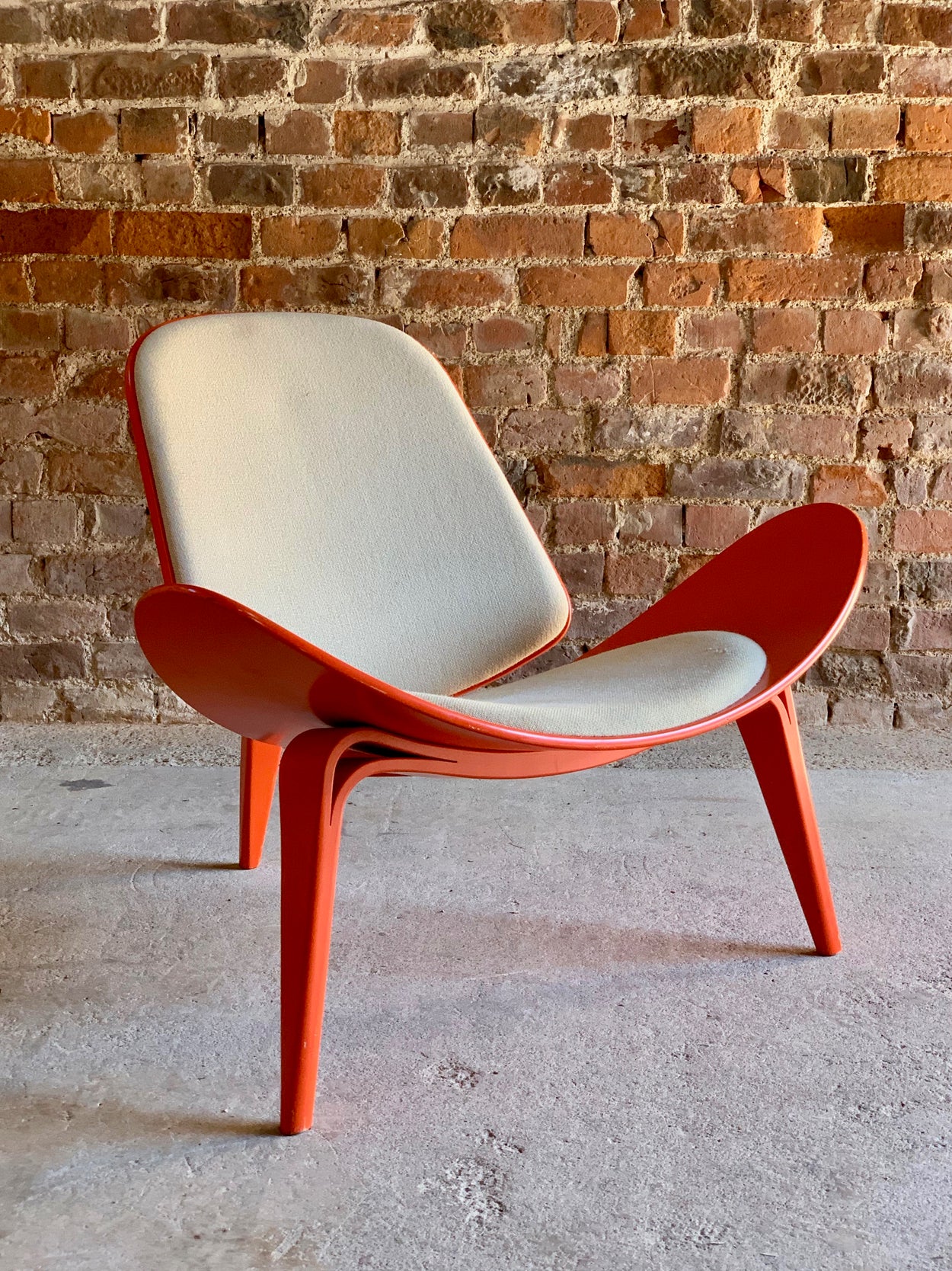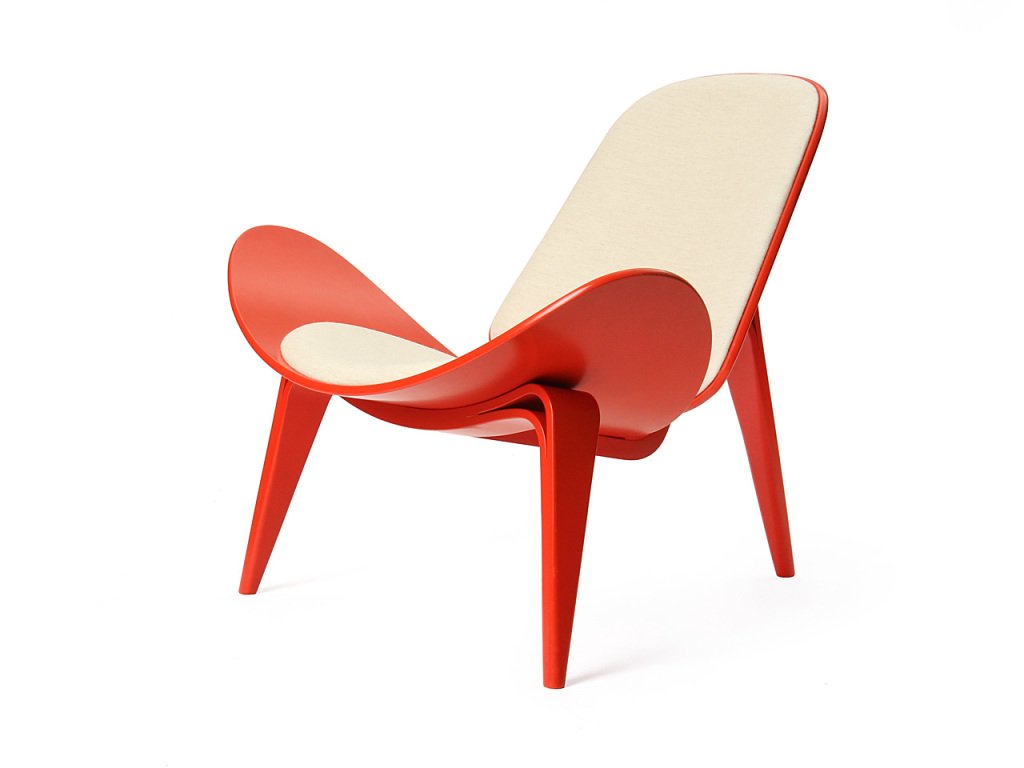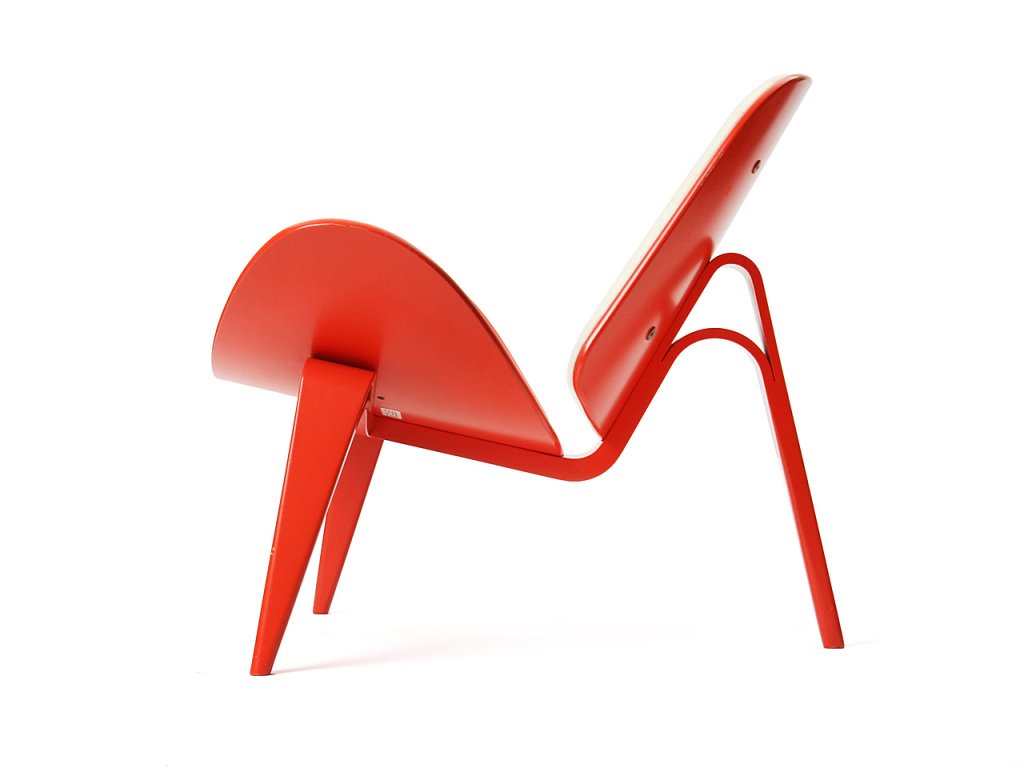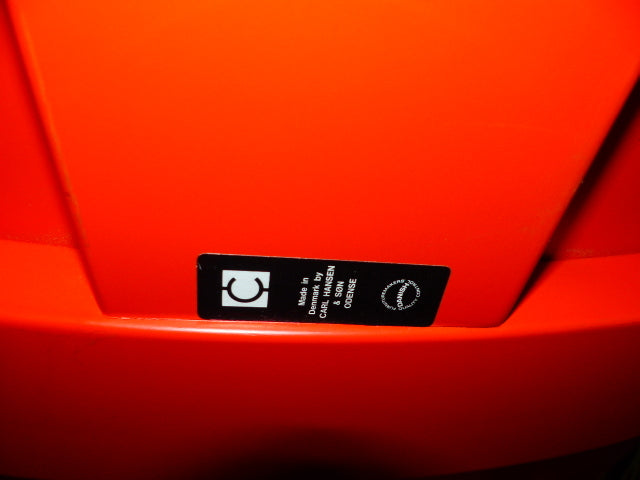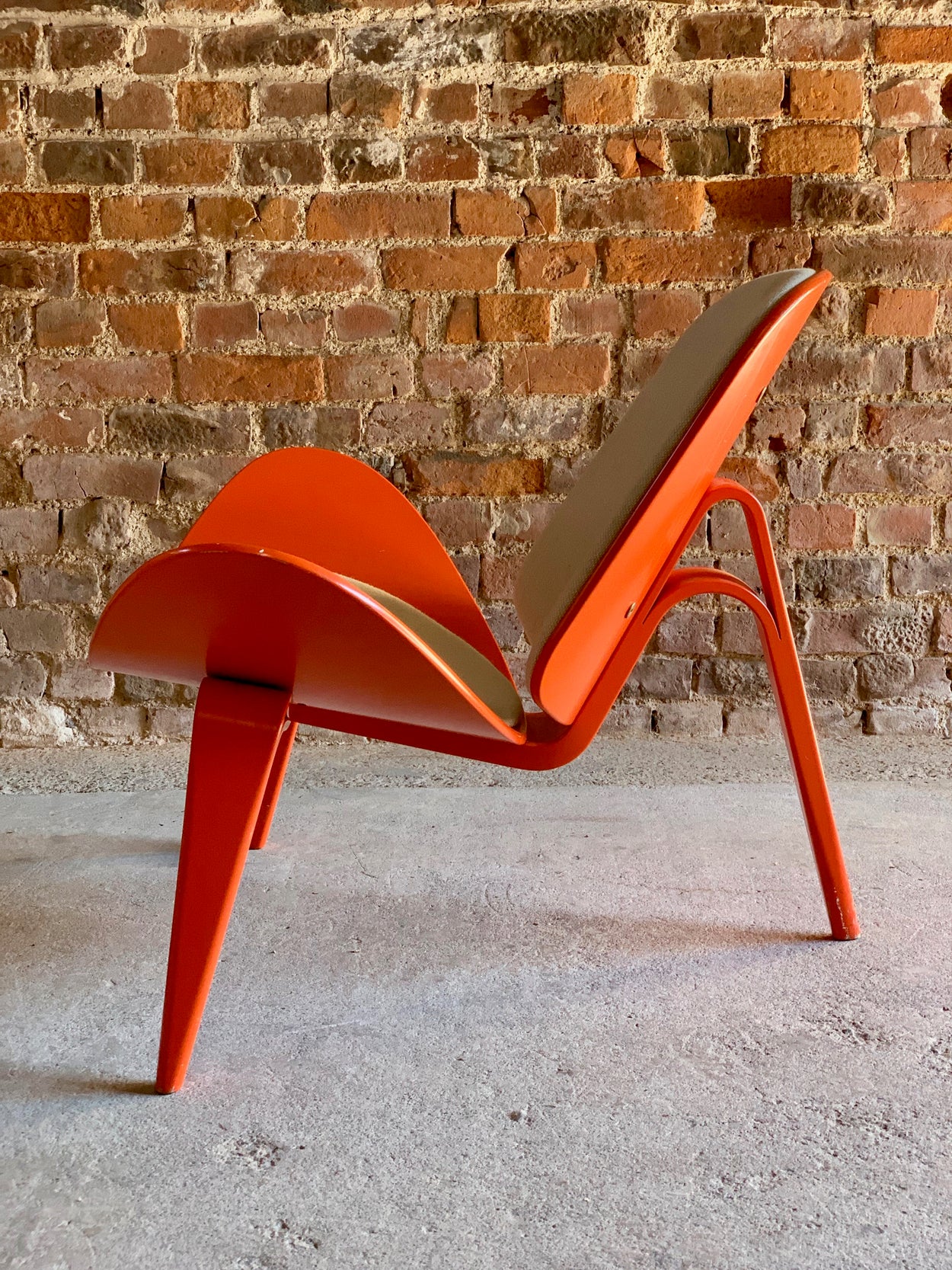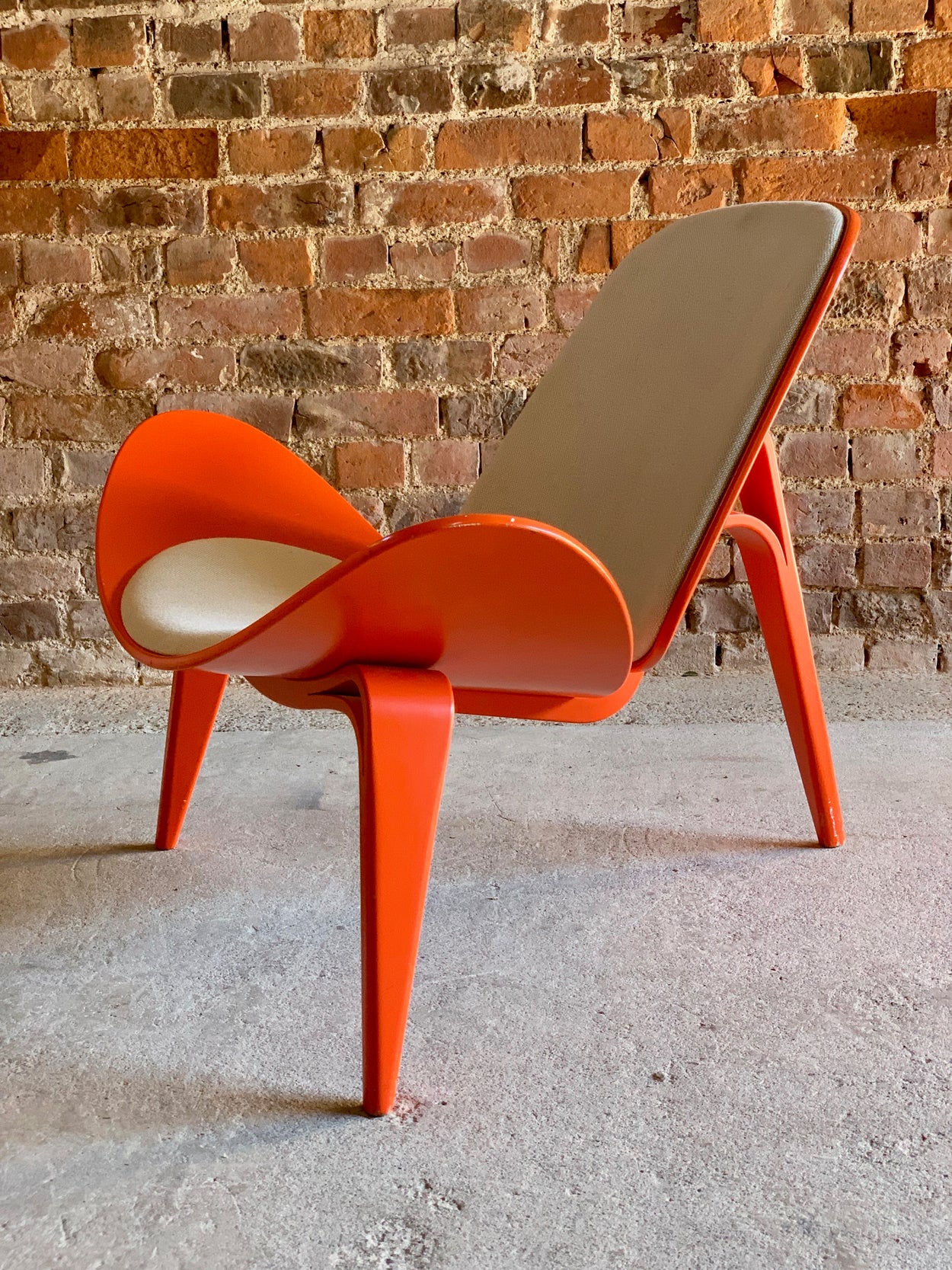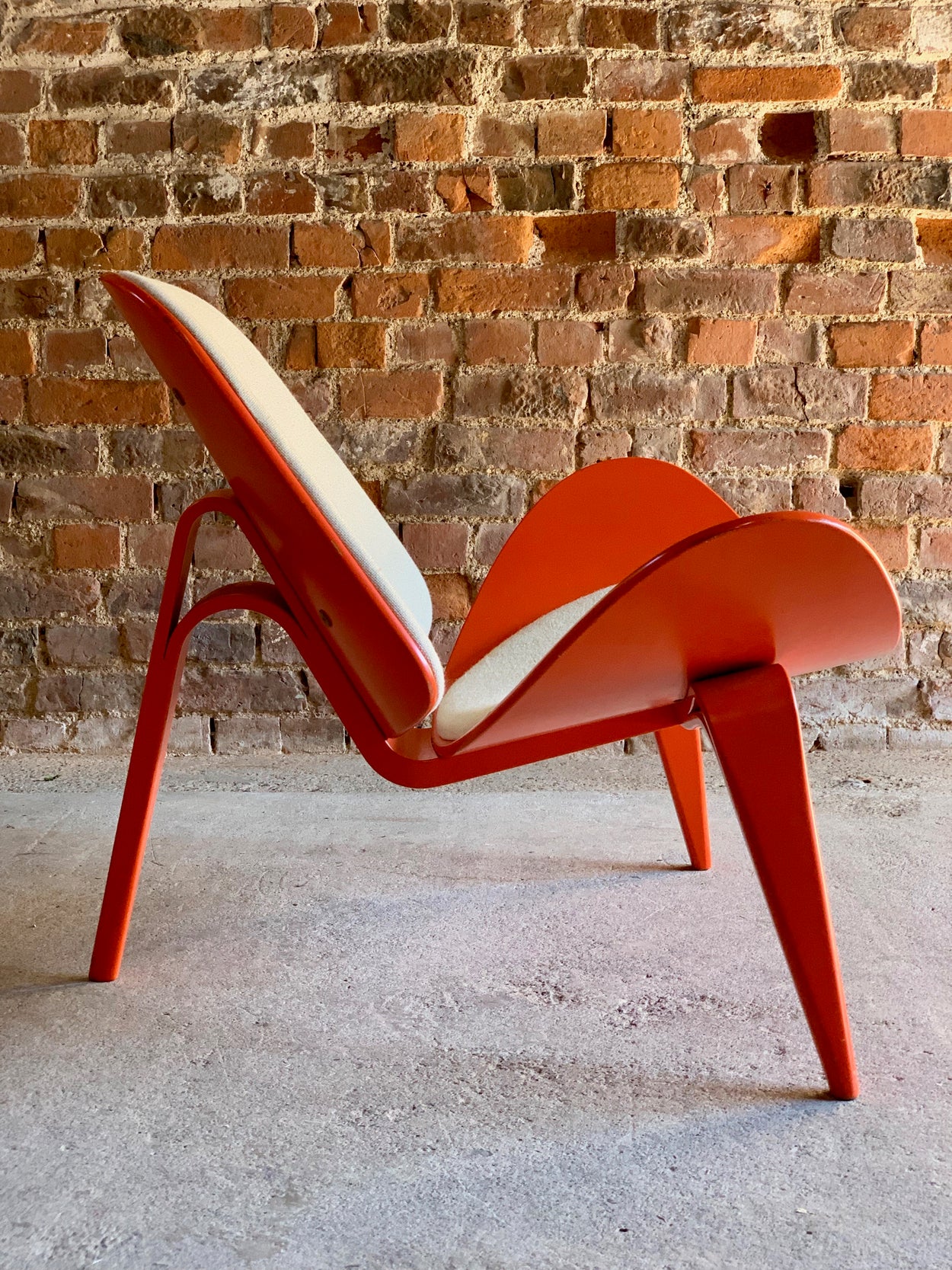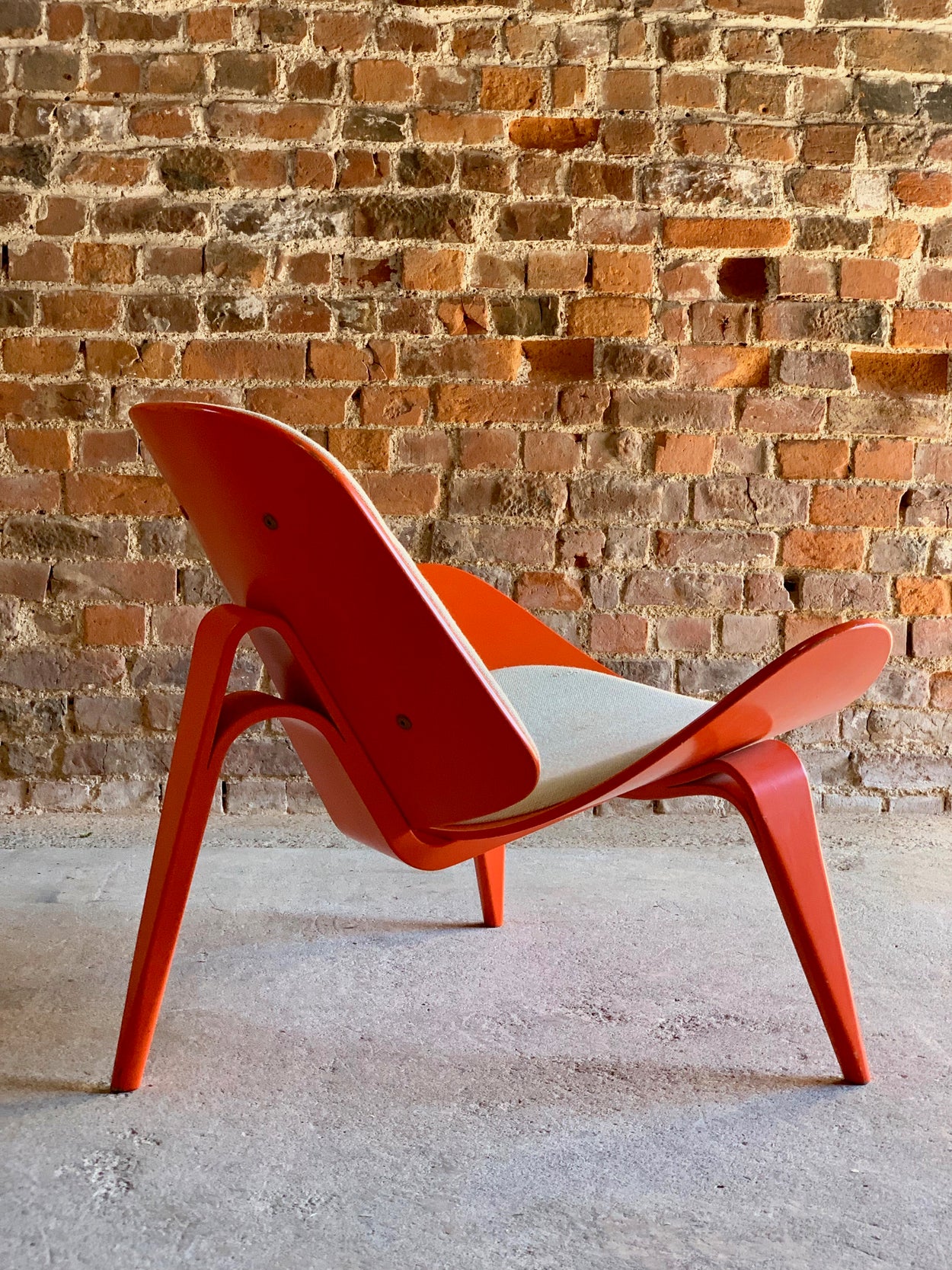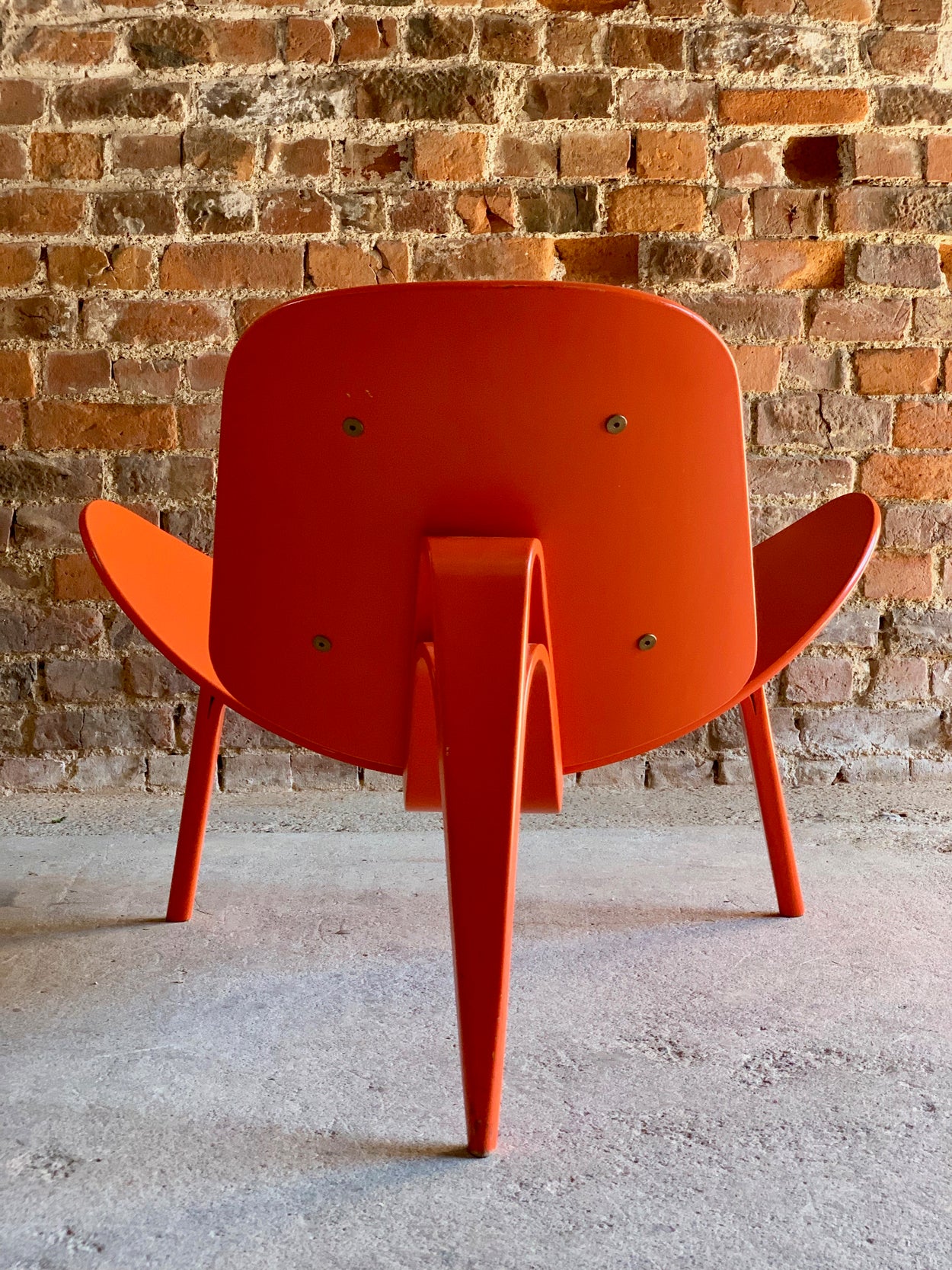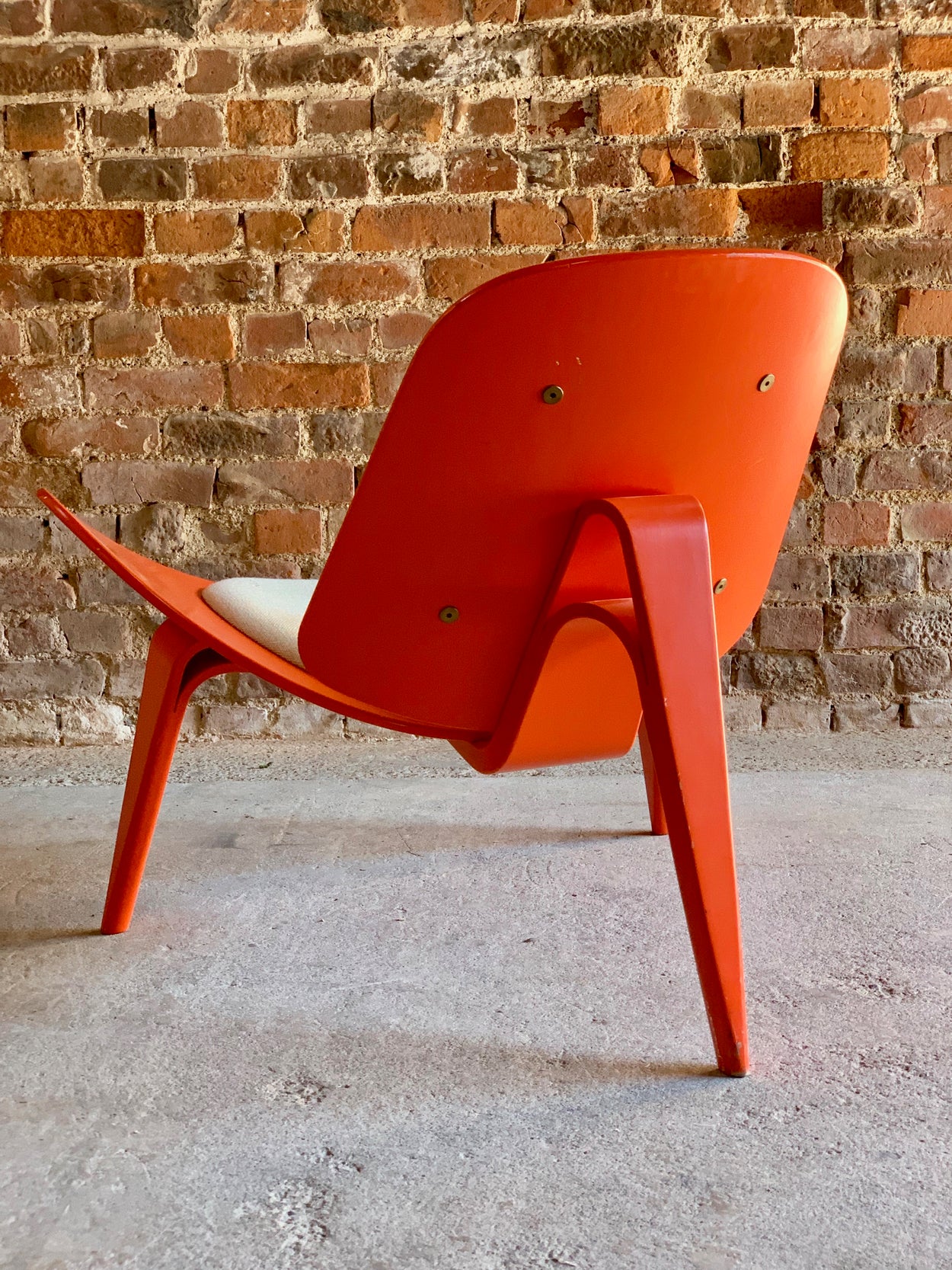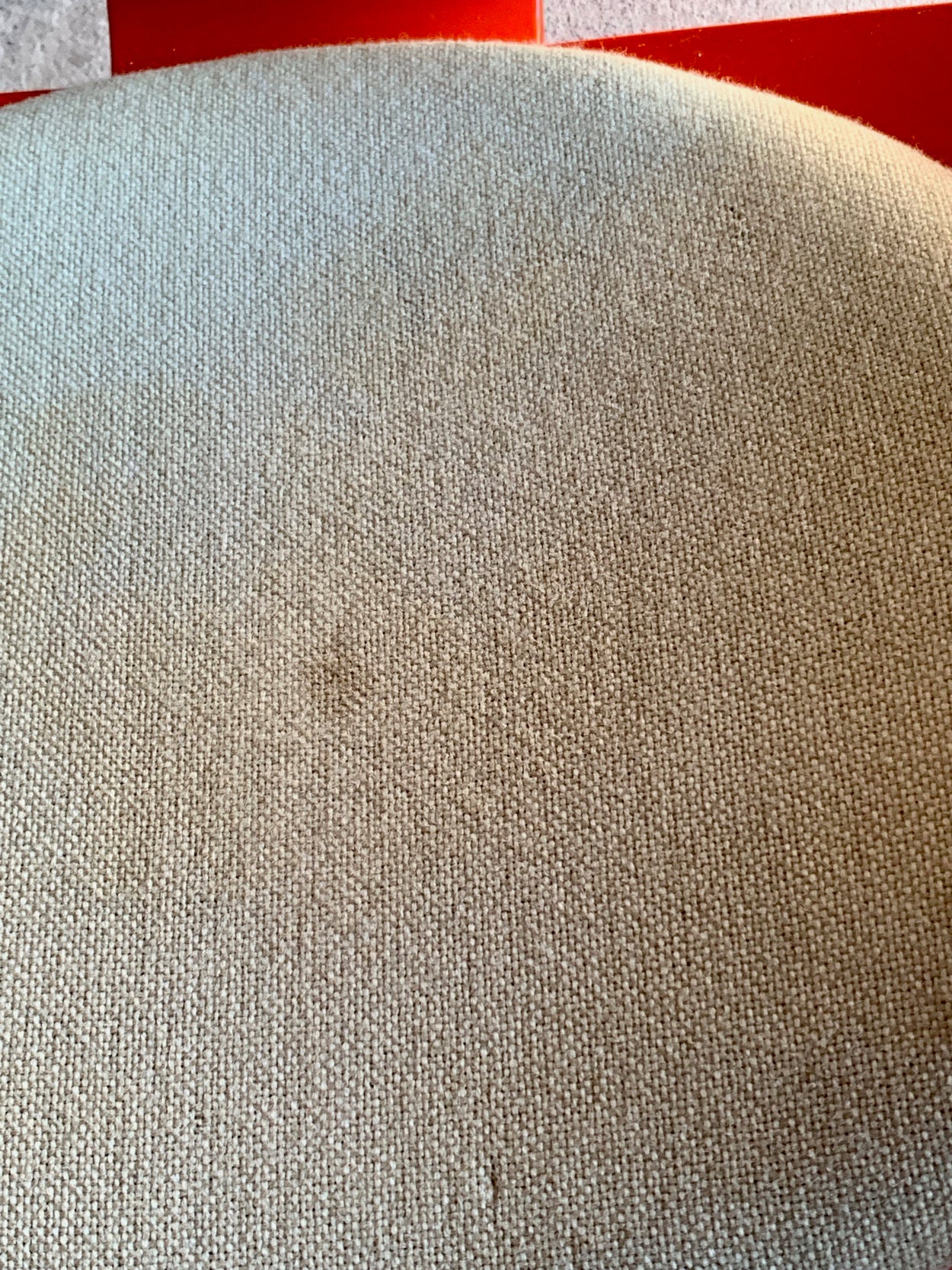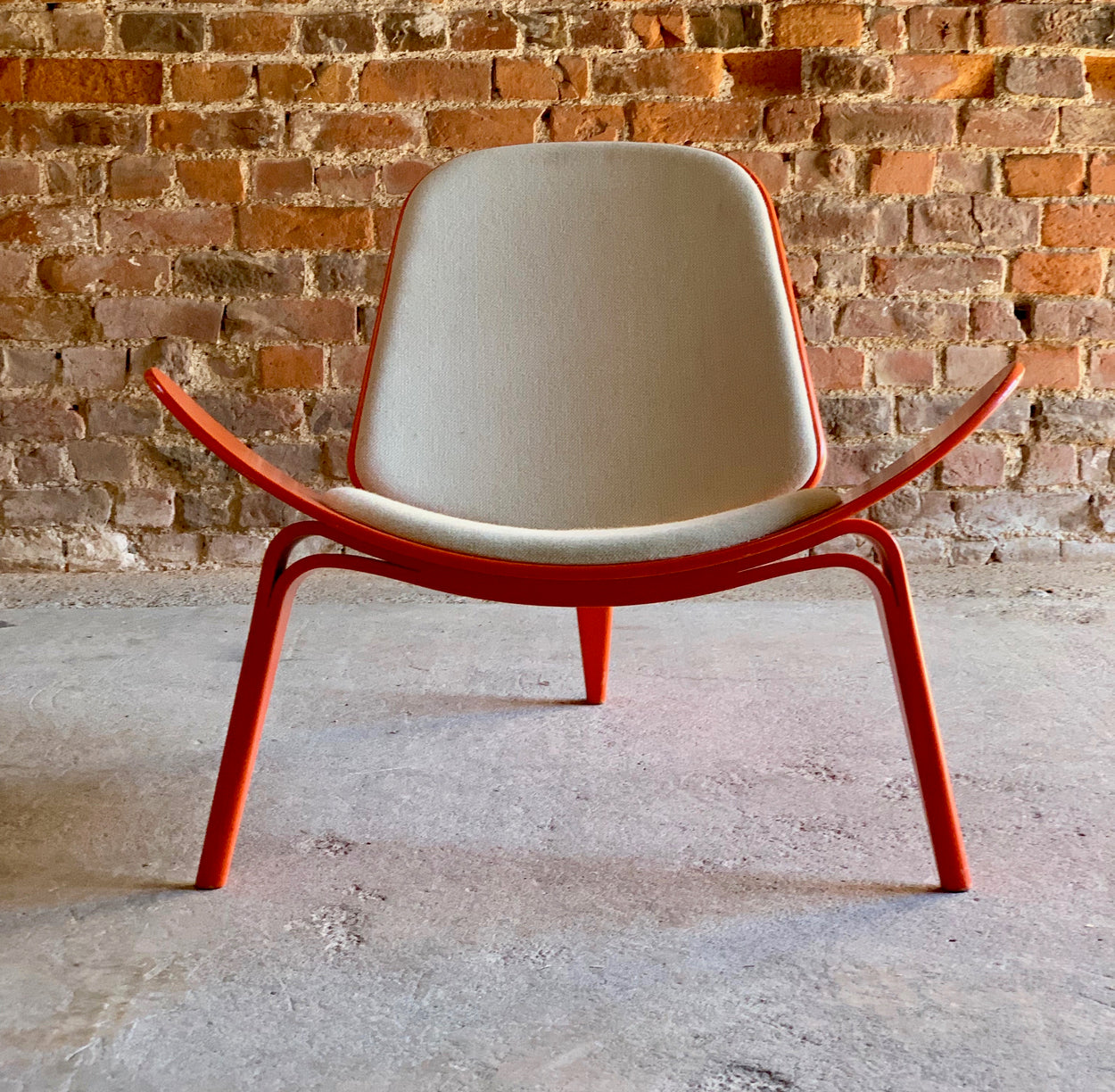 Hans Wegner CH07 Shell Chair Carl Hansen & Son Circa Denmark
SOLD
Hans Wegner CH07 Shell Chair Carl Hansen & Son Circa Denmark

The CH07 Shell Chair was created in 1963, but the design was ahead of its time and therefore has patiently waited for the spotlight for a number of decades. Today, it is considered one of Hans J. Wegner's most iconic and groundbreaking designs, this chair is an original production by Carl Hansen & Son and dates to late 20th century.

The design's floating lightness is achieved through its wing-like seat and curved backrest held by a frame with three arched legs. The chair's signature seat and backrest are created from upholstered form-pressed veneer, cradling the user in generous comfort. The chair's laminated legs are made of several layers of veneer, and the two front legs are made from a single element, resulting in a unique and stable form. The Shell Chair is a clear manifestation of Wegner's belief that a chair should always be comfortable, have no back side and should be beautiful from all sides and angles.
Condition report: The chair is in very good condition and there are no weaknesses to the joints, the seat has a small blemish and a small snag, perfectly acceptable is is but could easily be reupholstered for not too much cost, the are some very minor chips and marks to the paintwork but overall nothing that is very noticeable.

Measurements:
Width 37.5" inches / 95cm
Depth 31" inches / 79cm
Height 29" inches / 73cm
Seat Height: 15"inches / 35cm

Delivery:

Free delivery is offered to England & Wales only