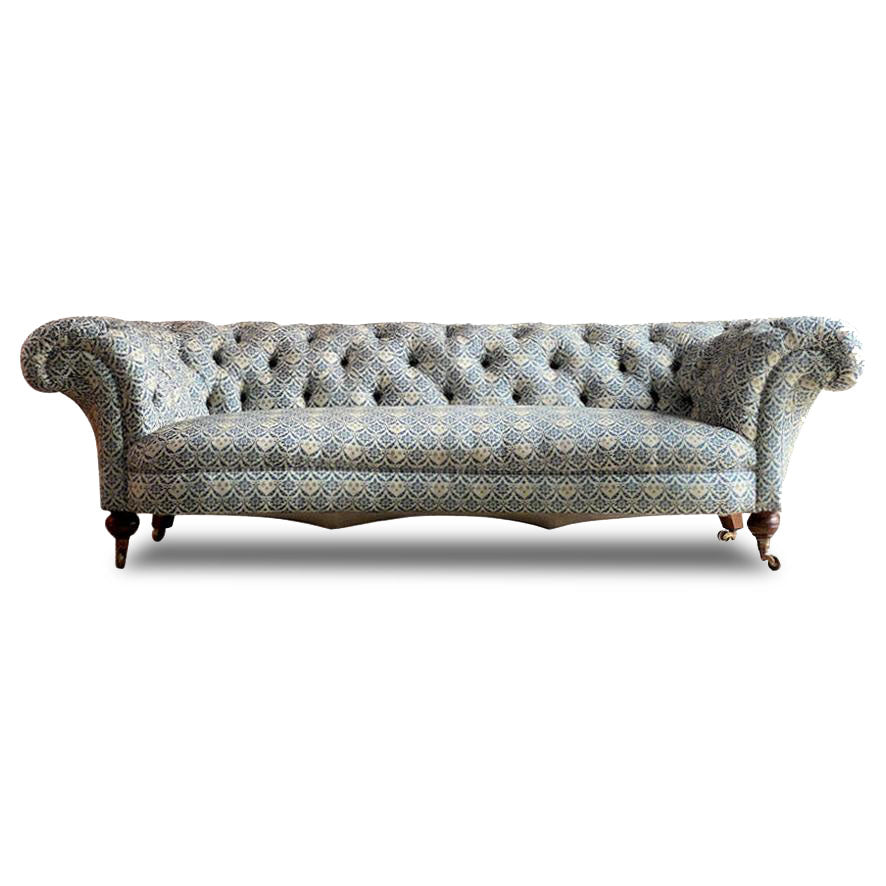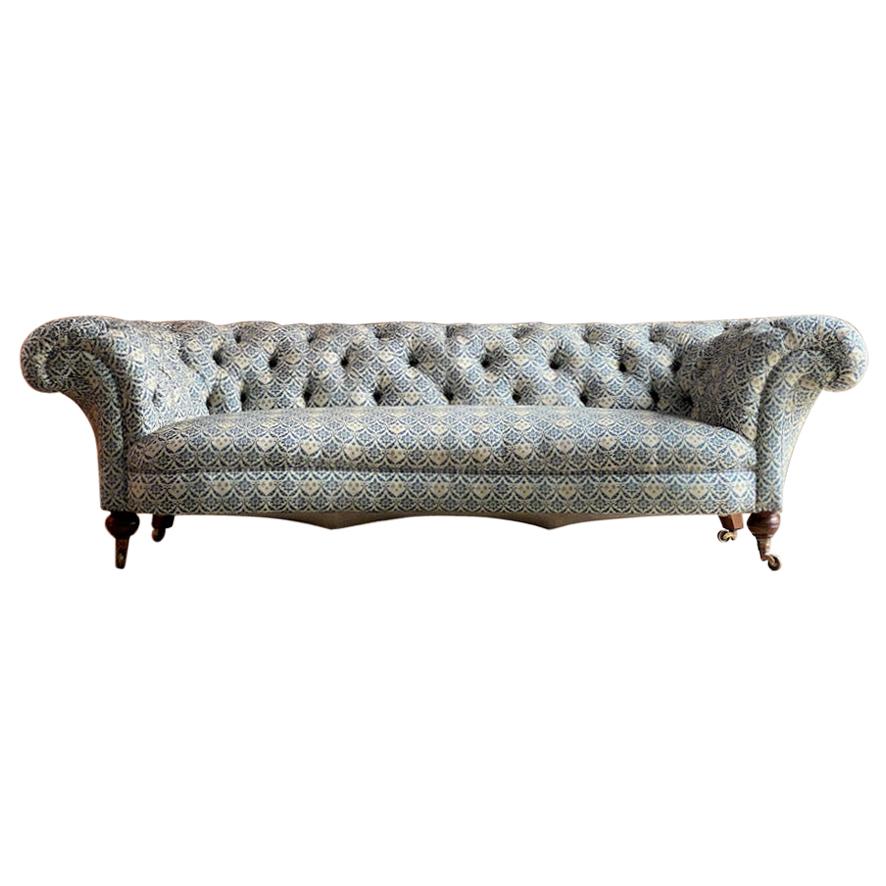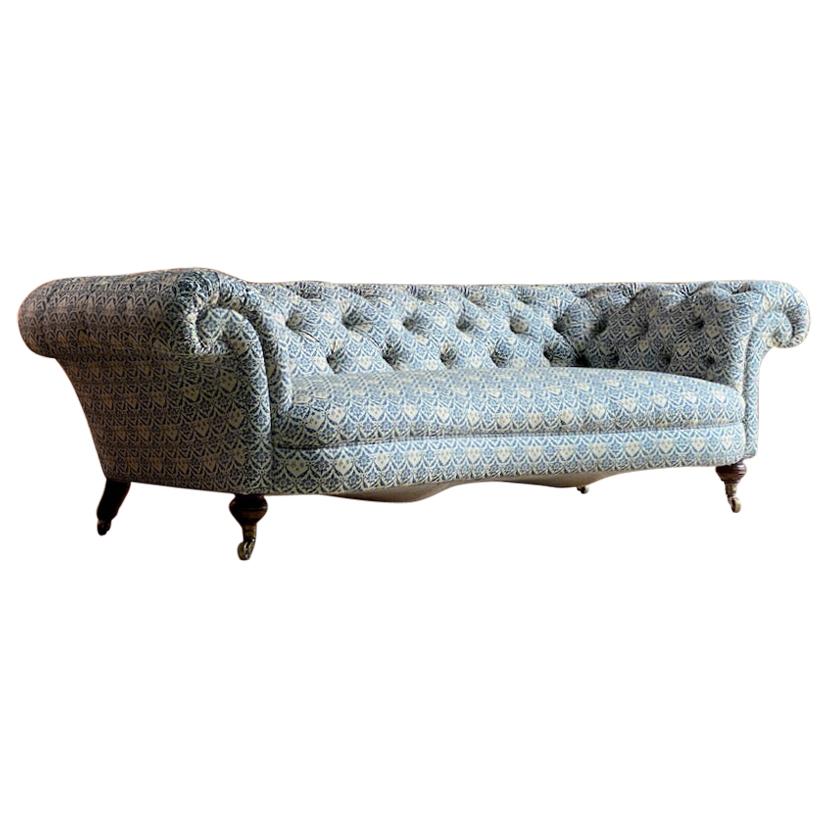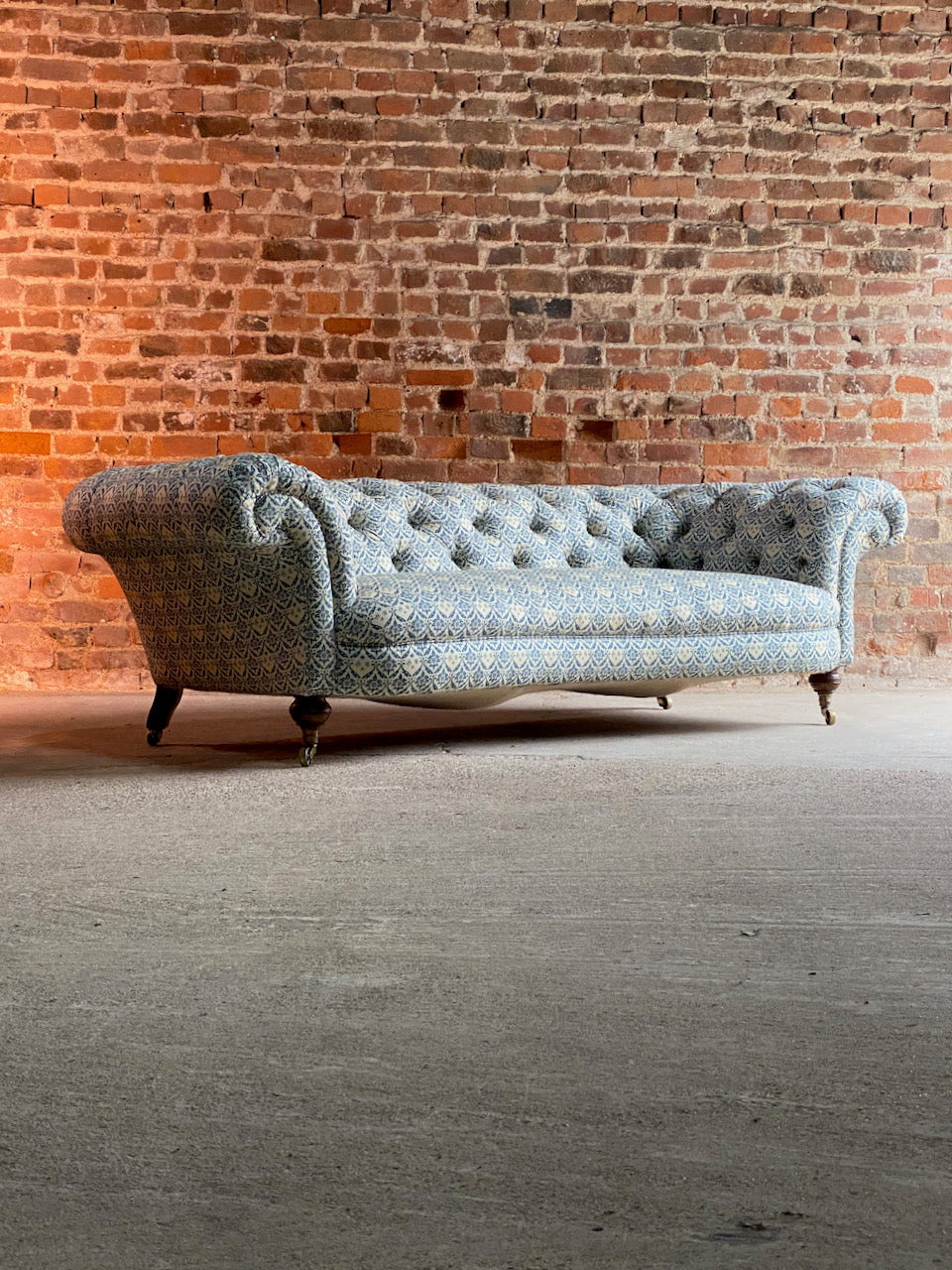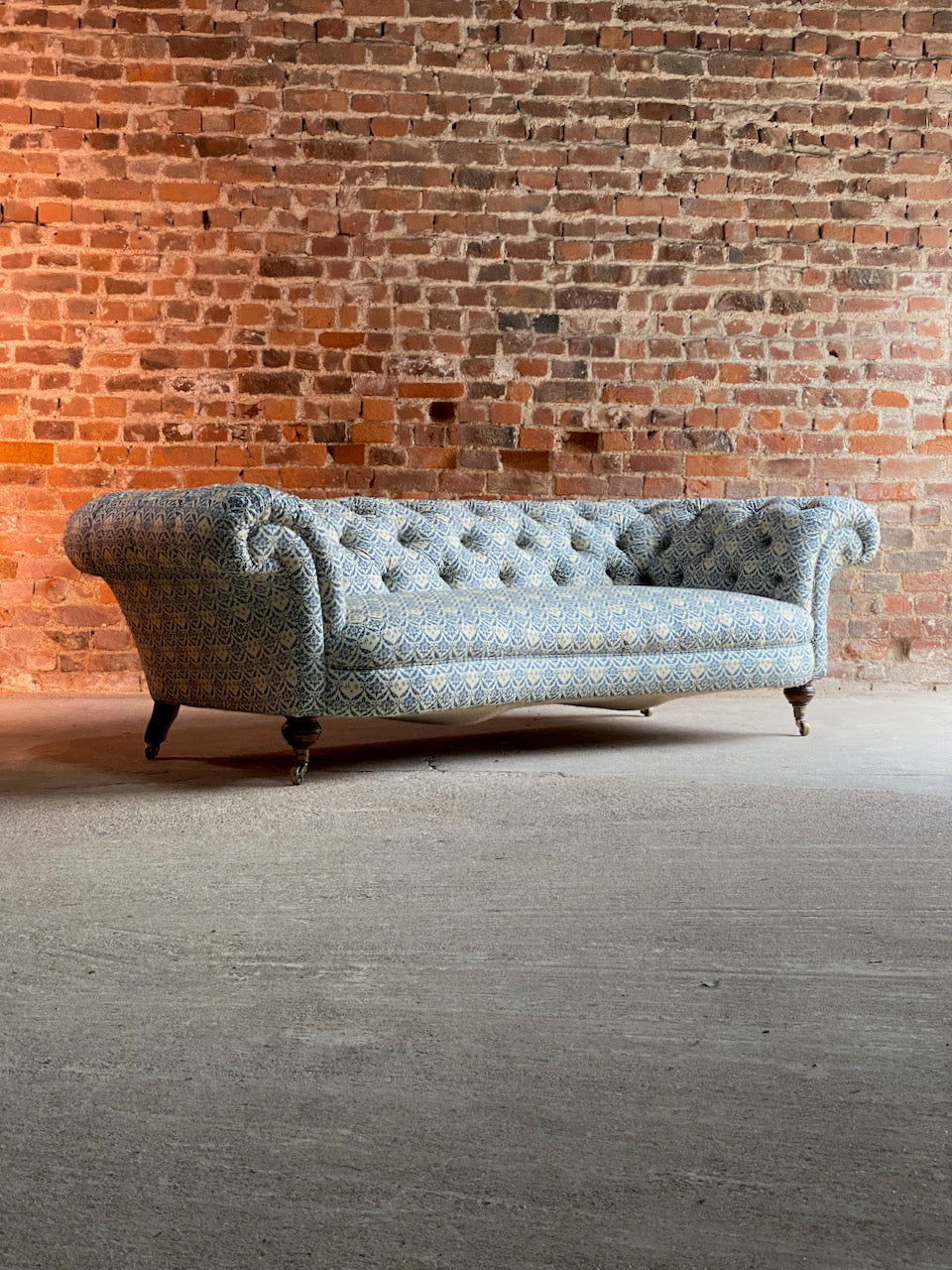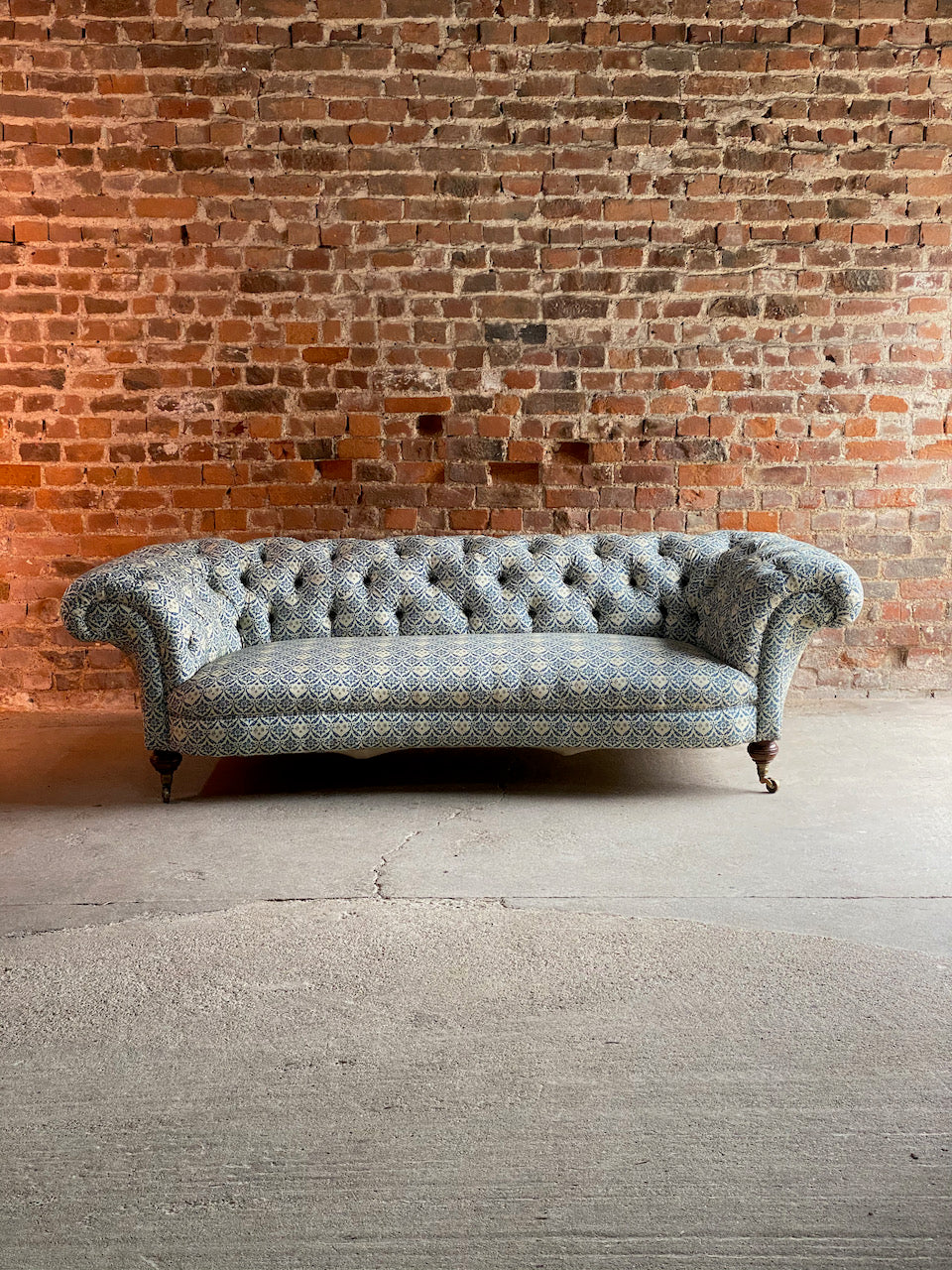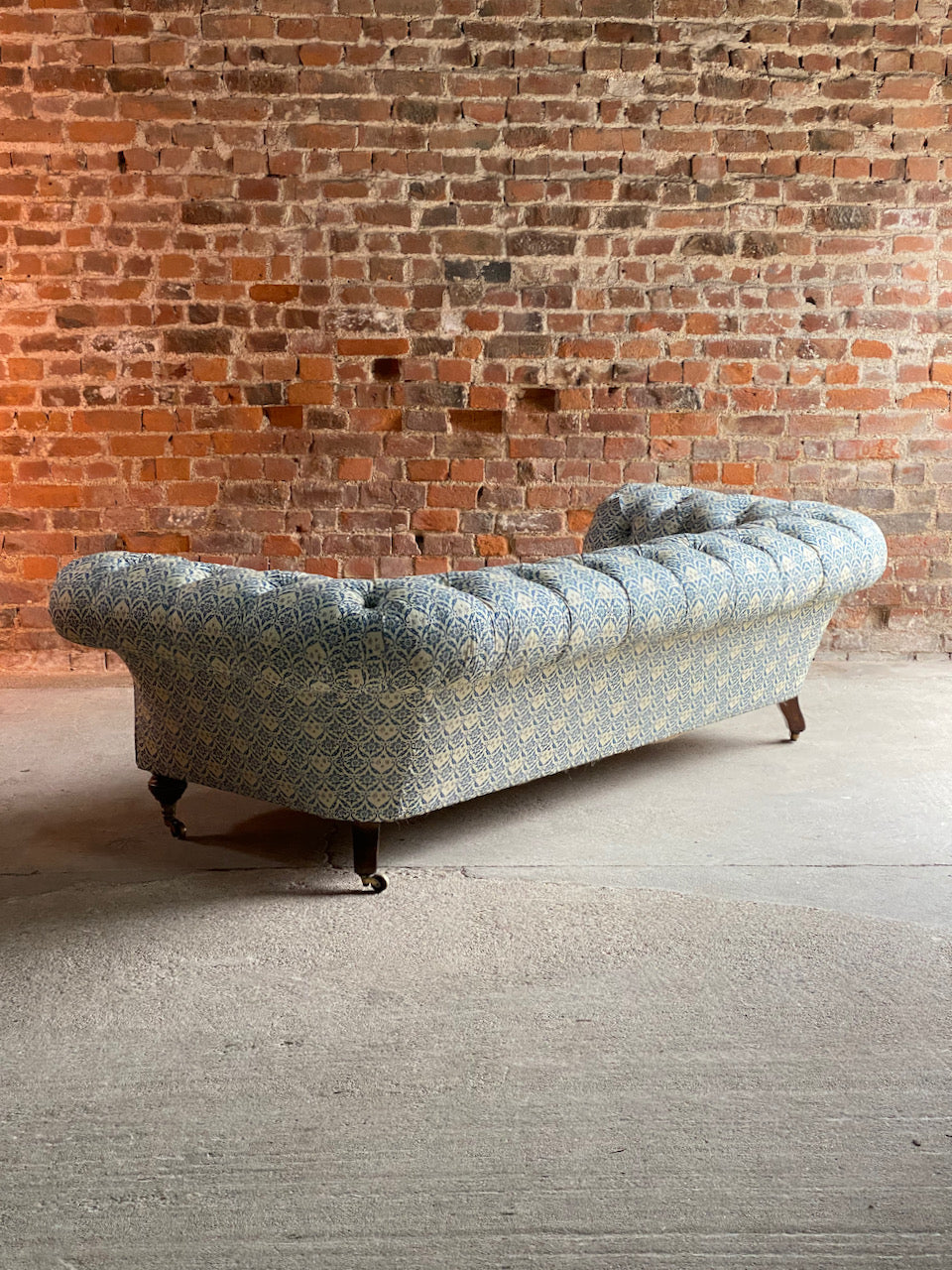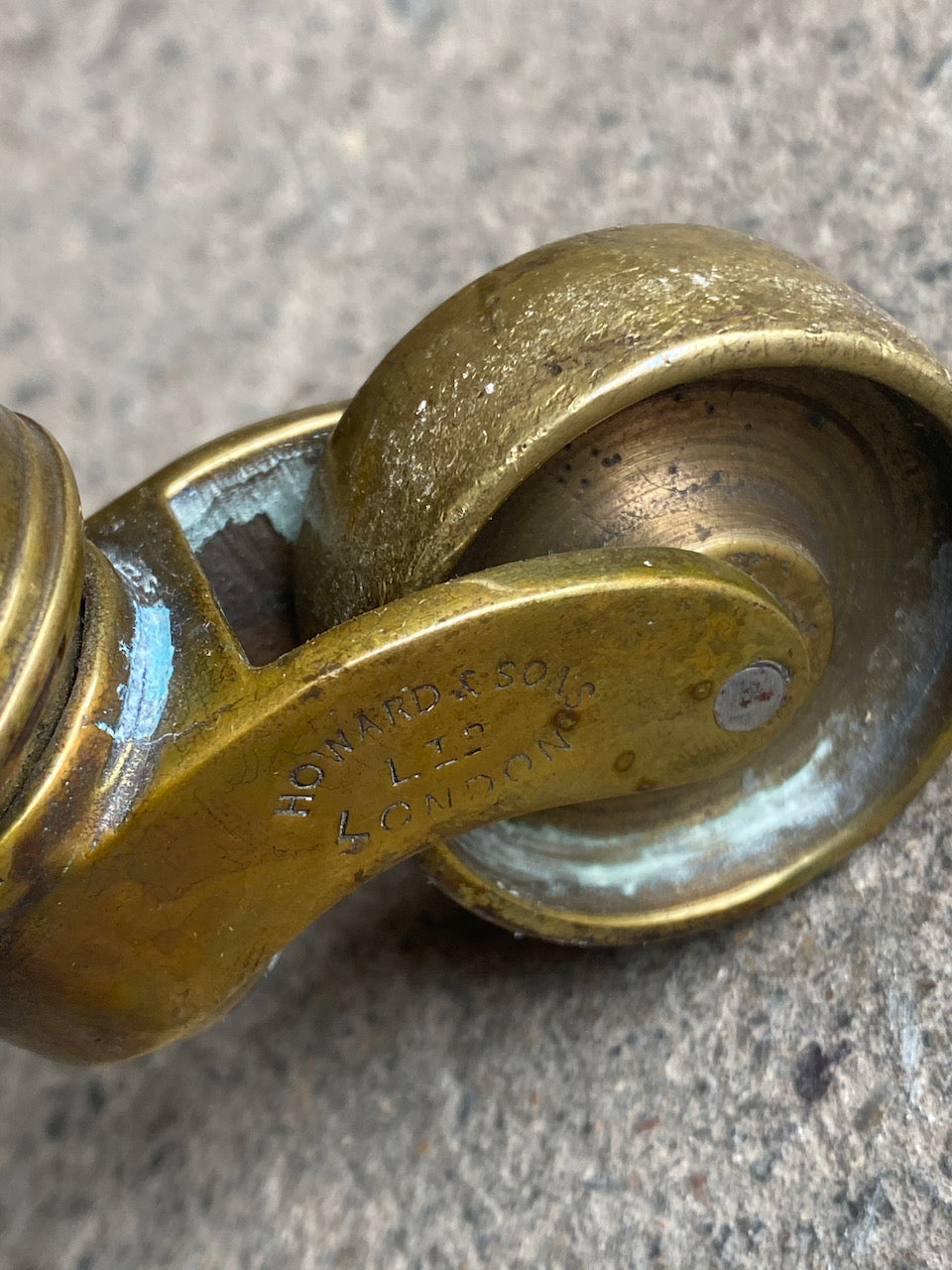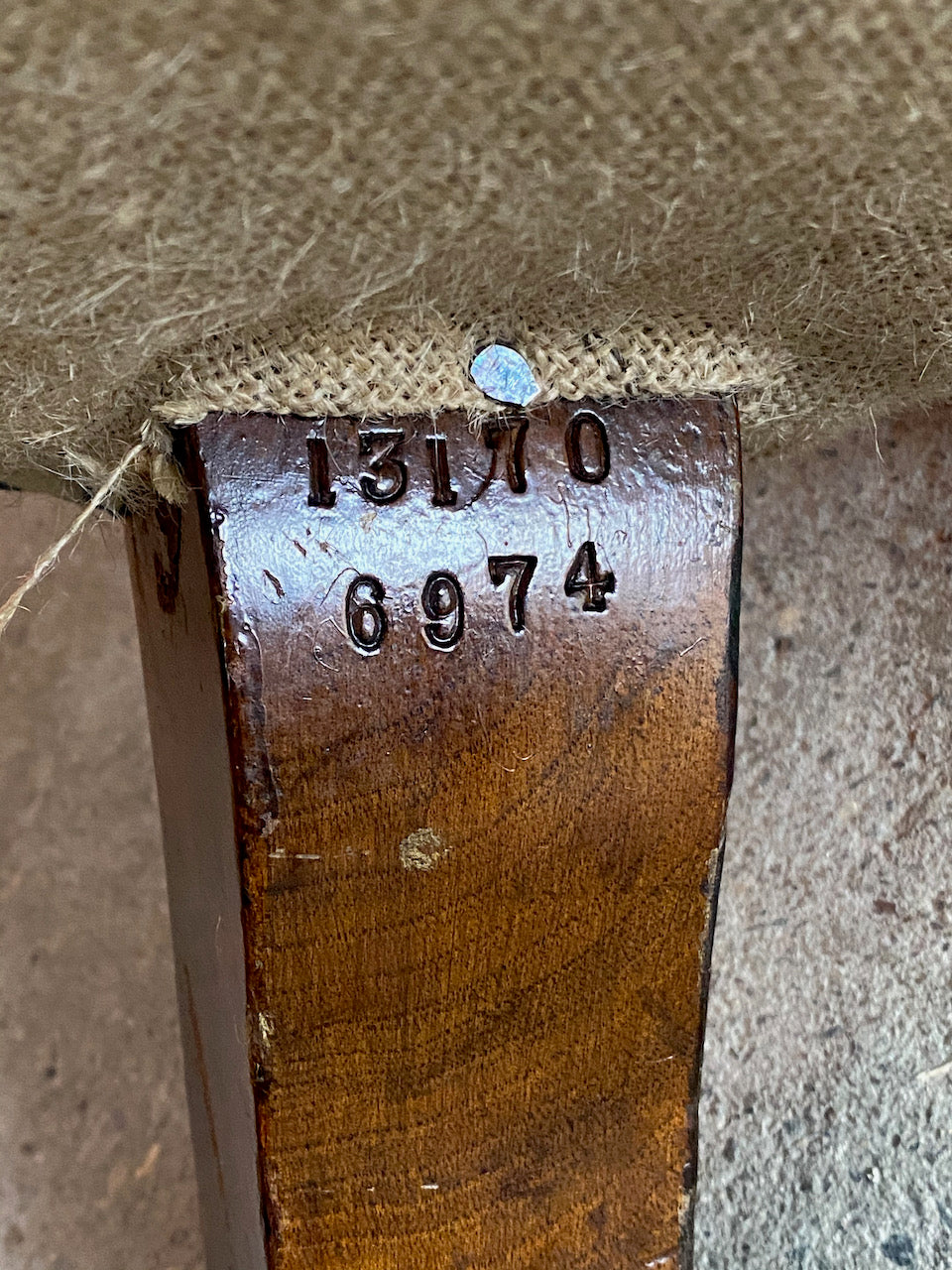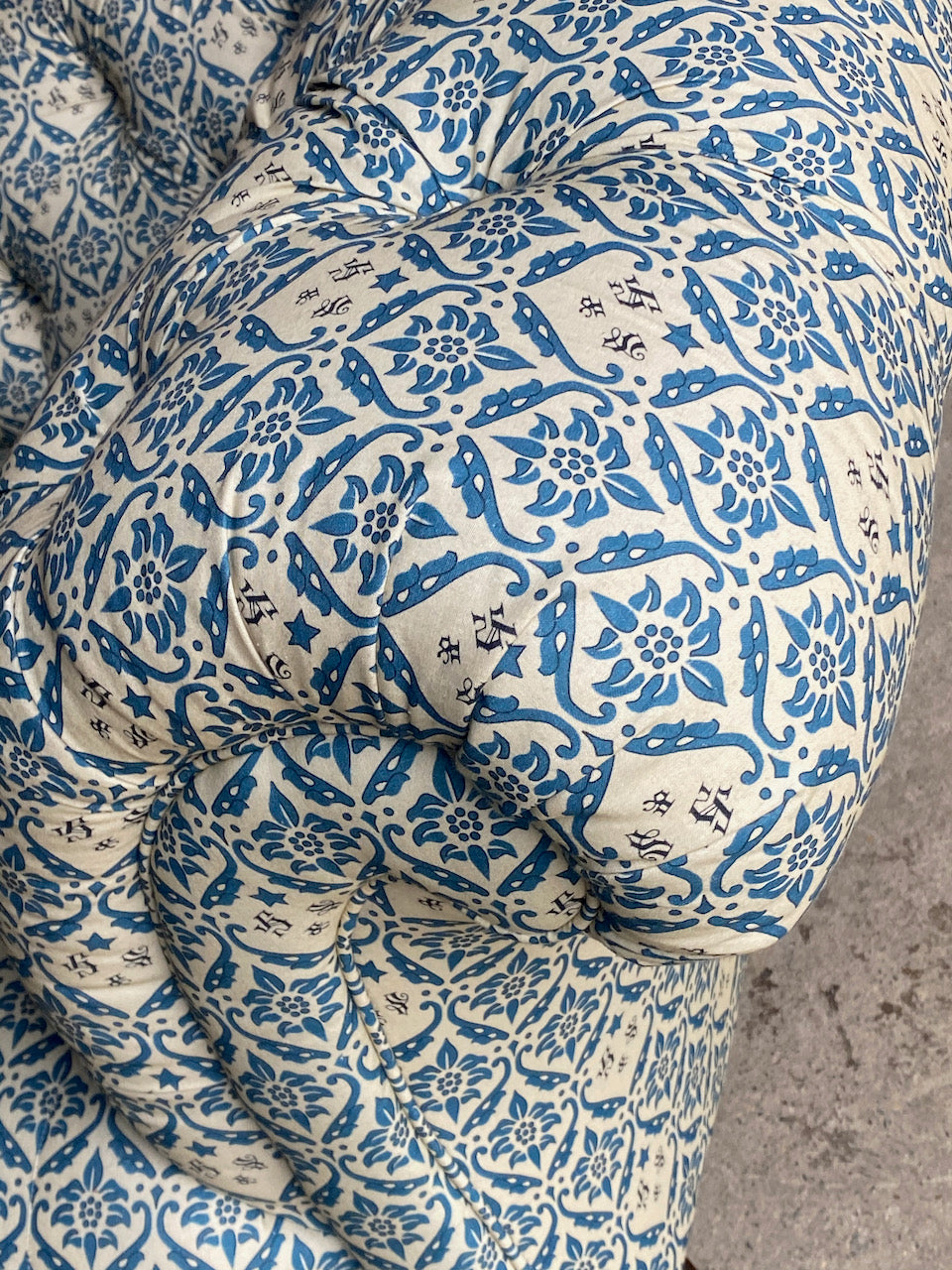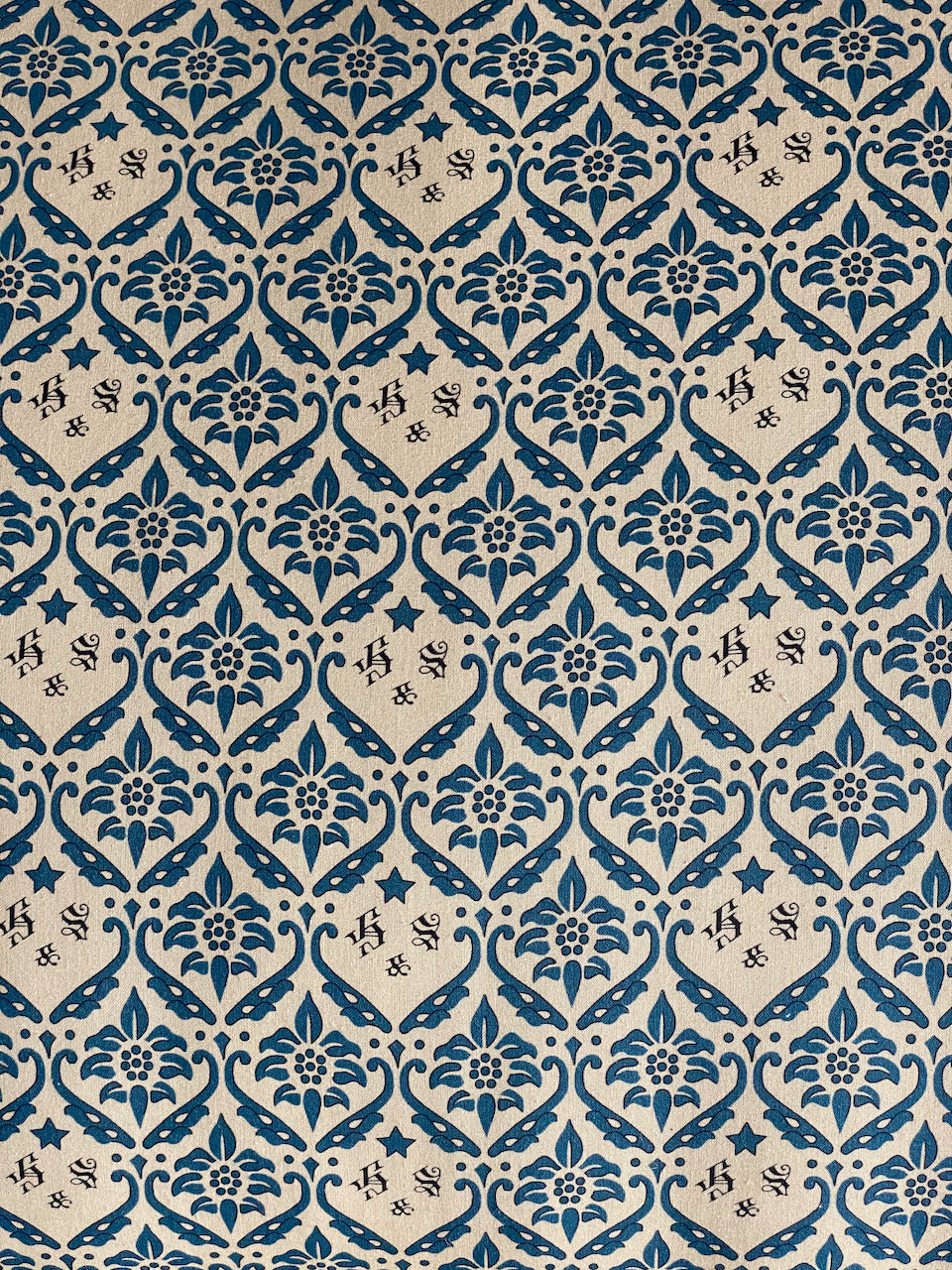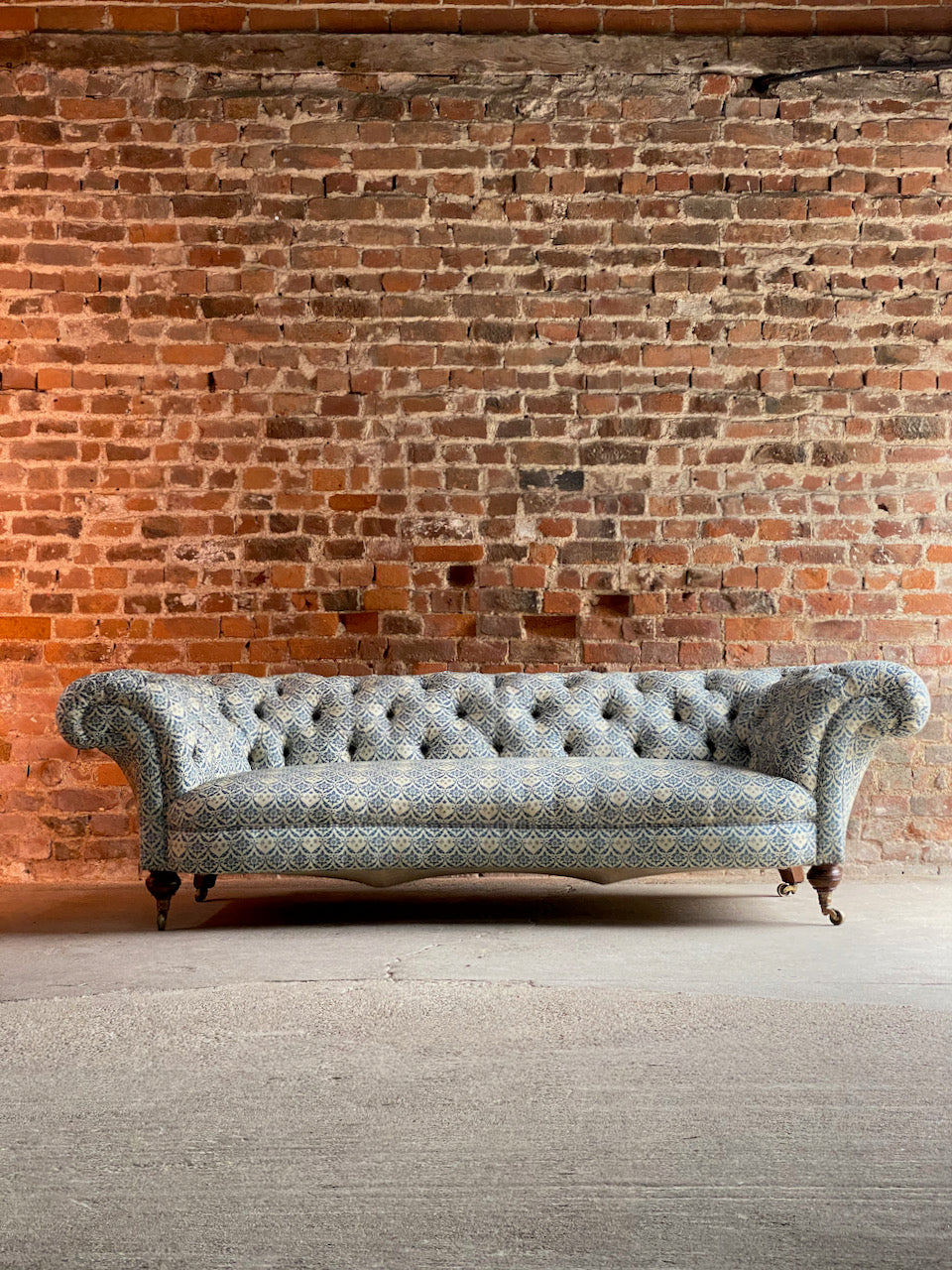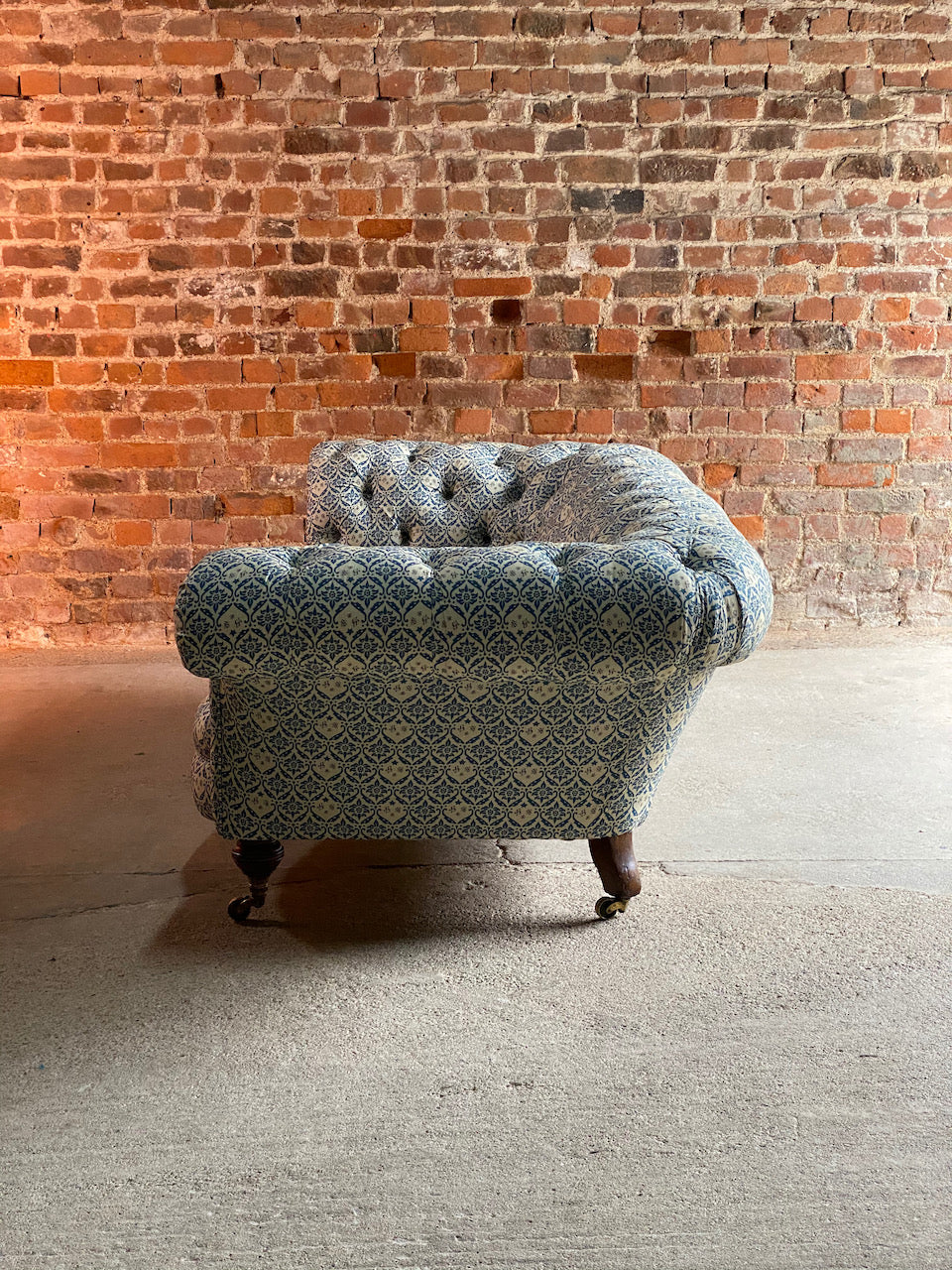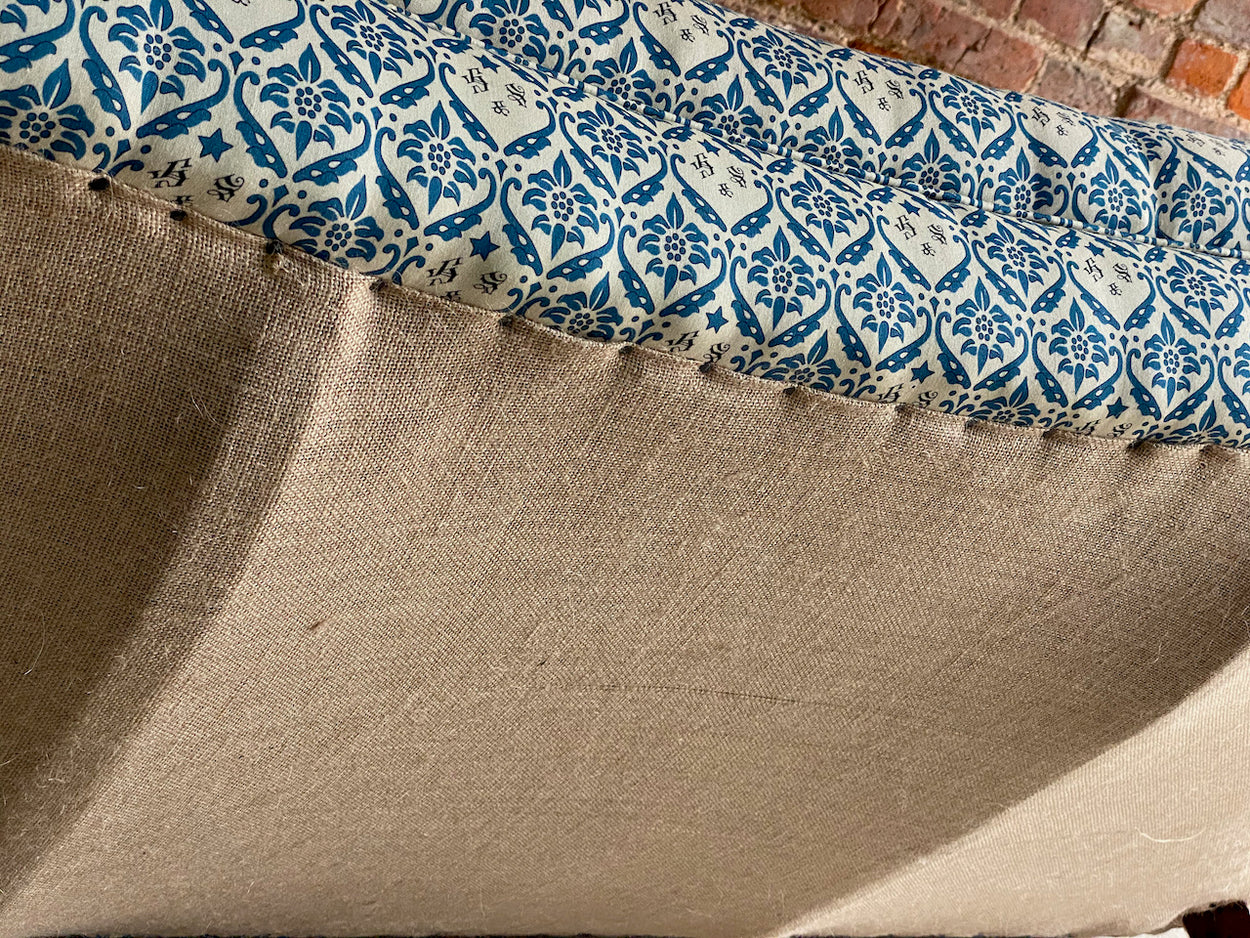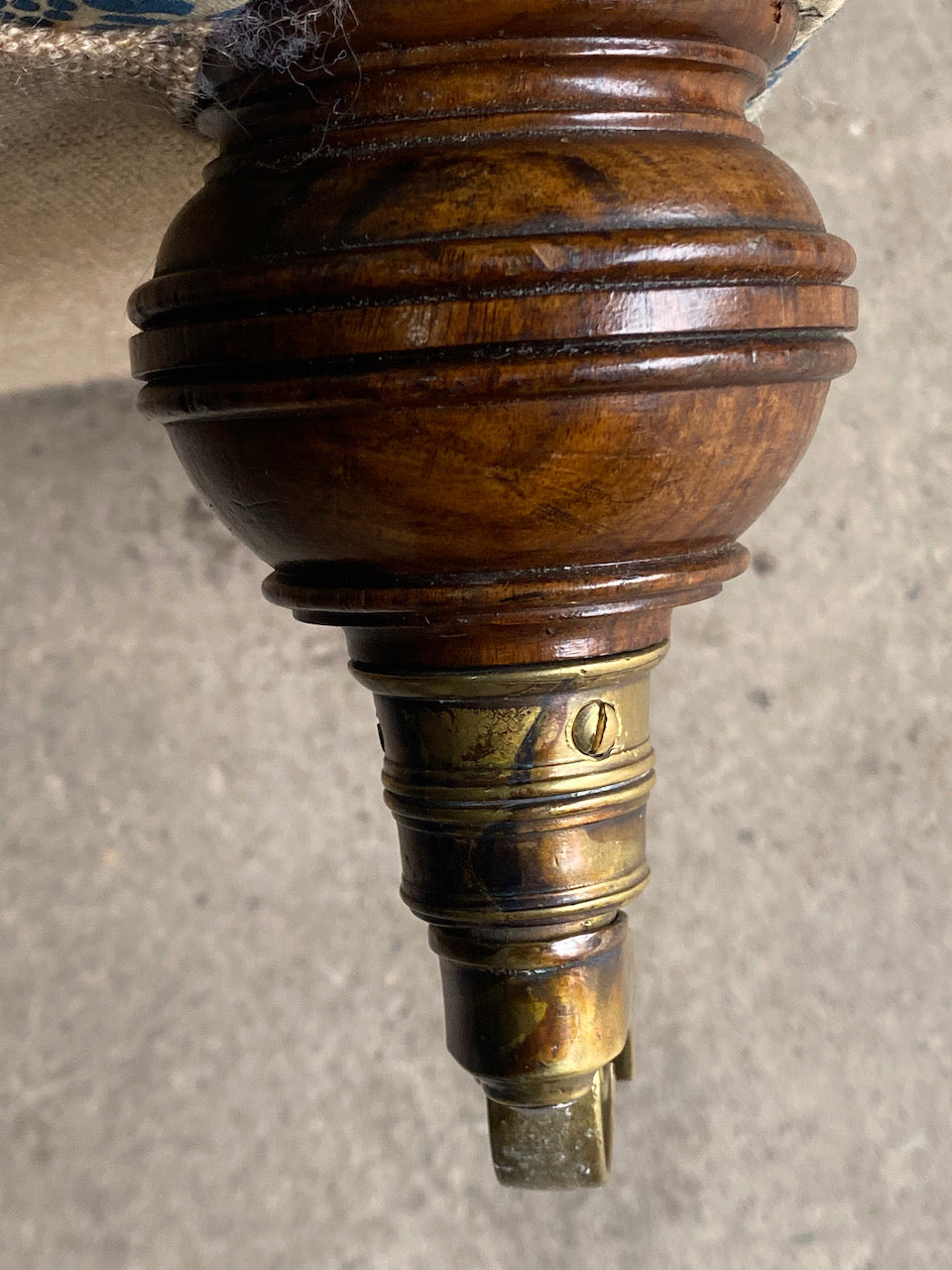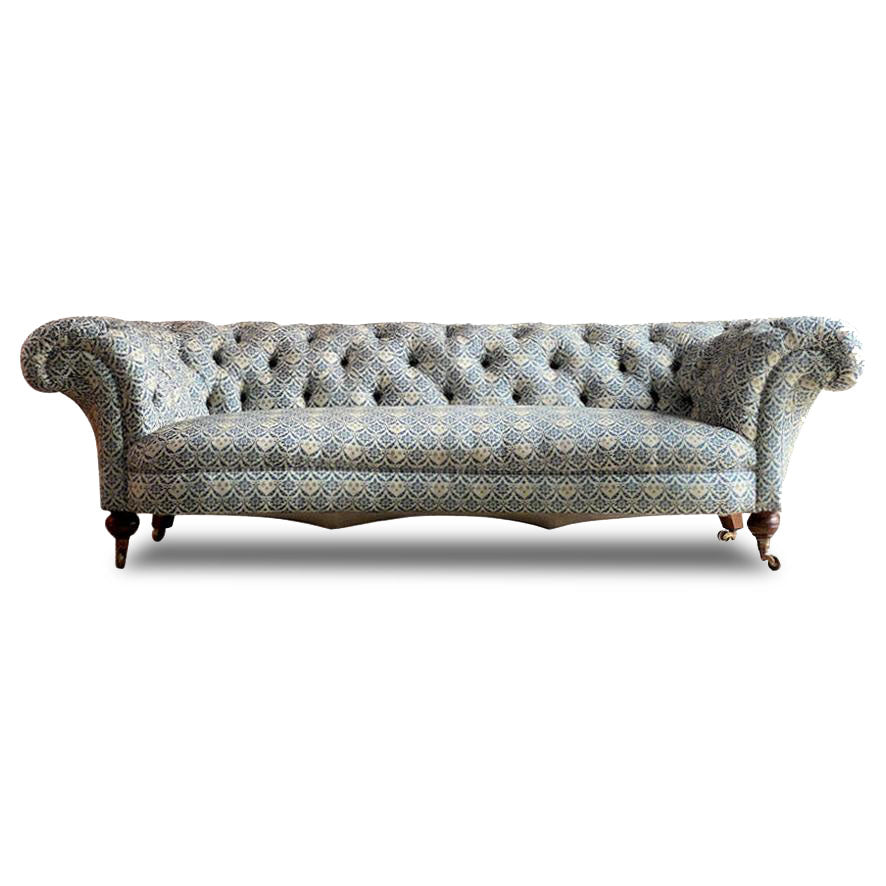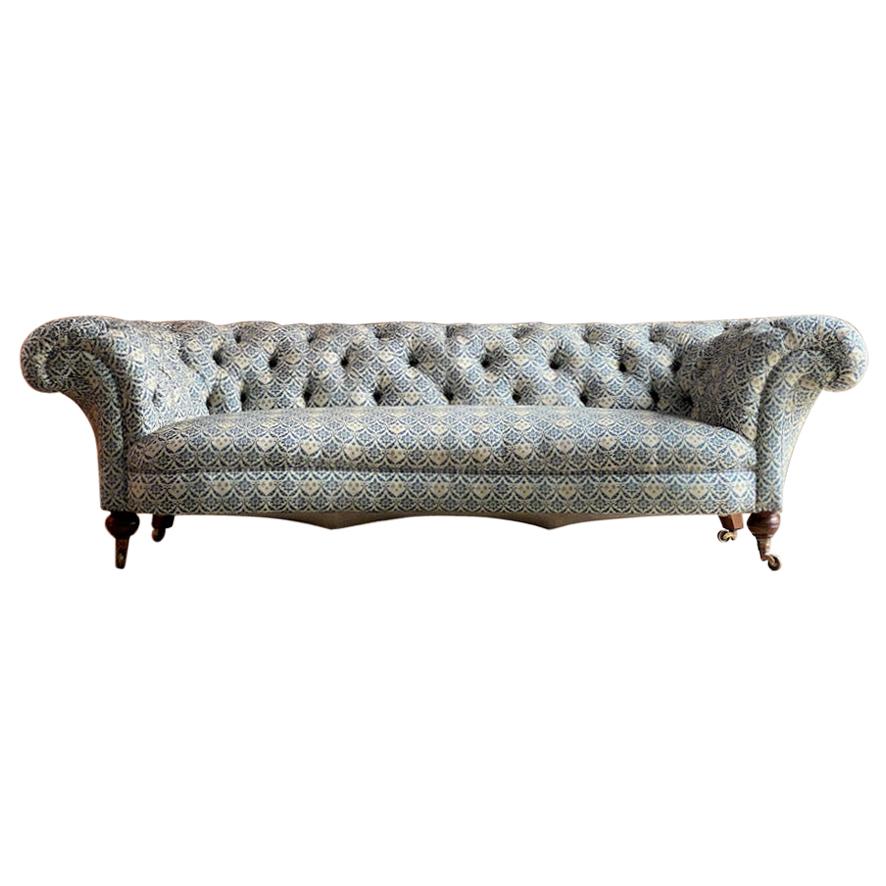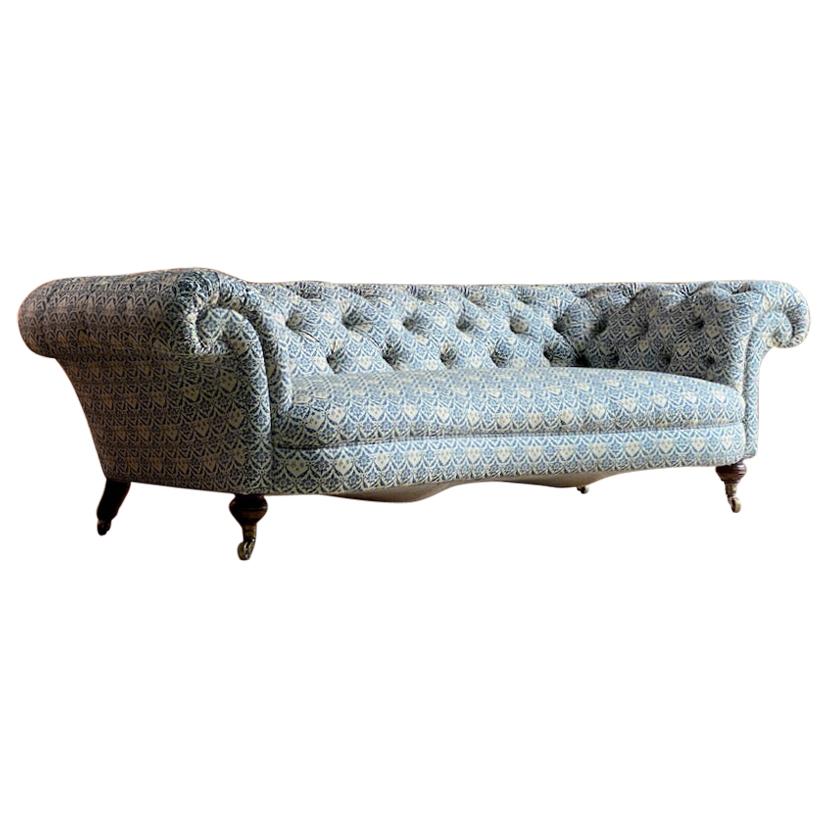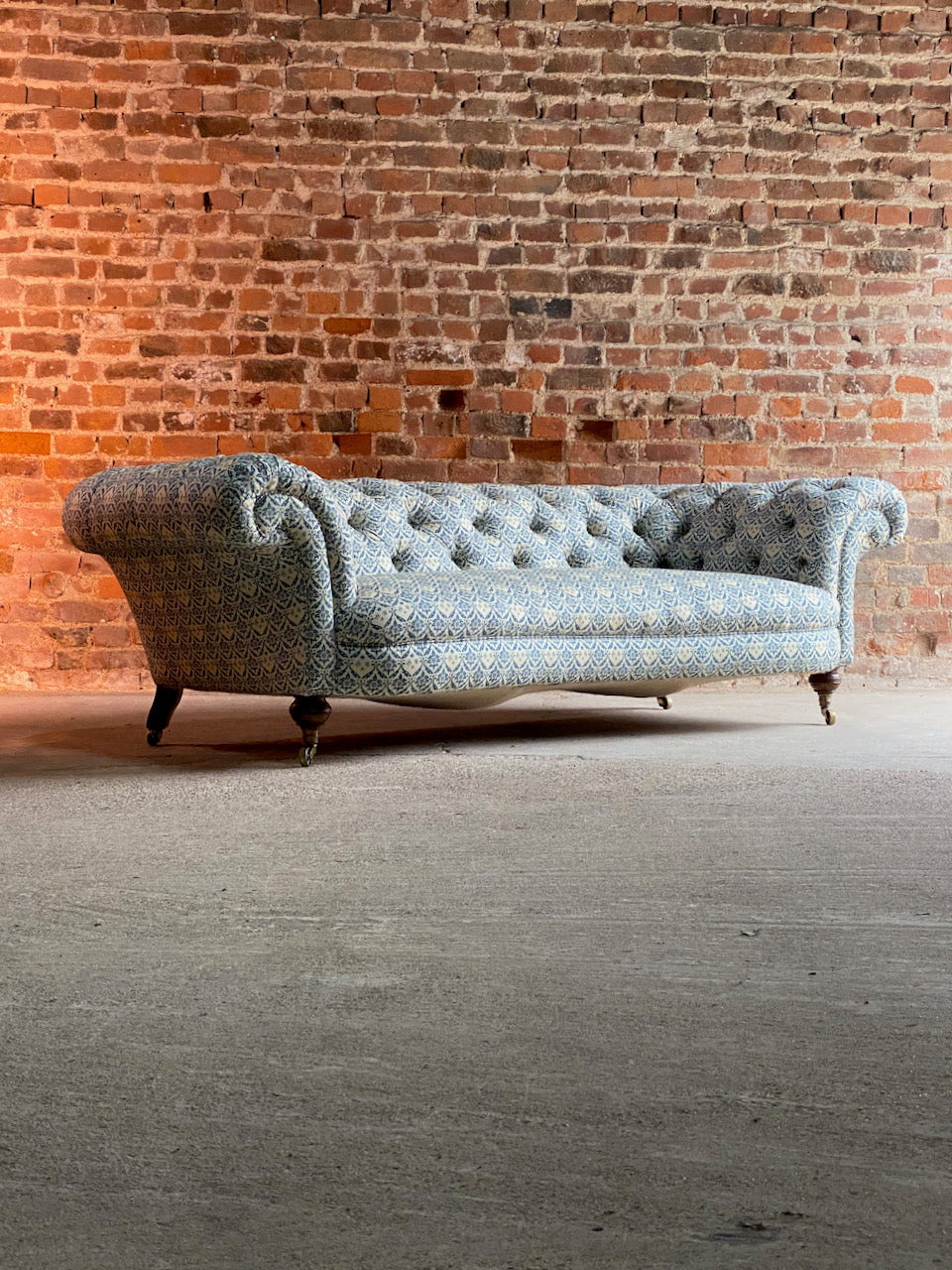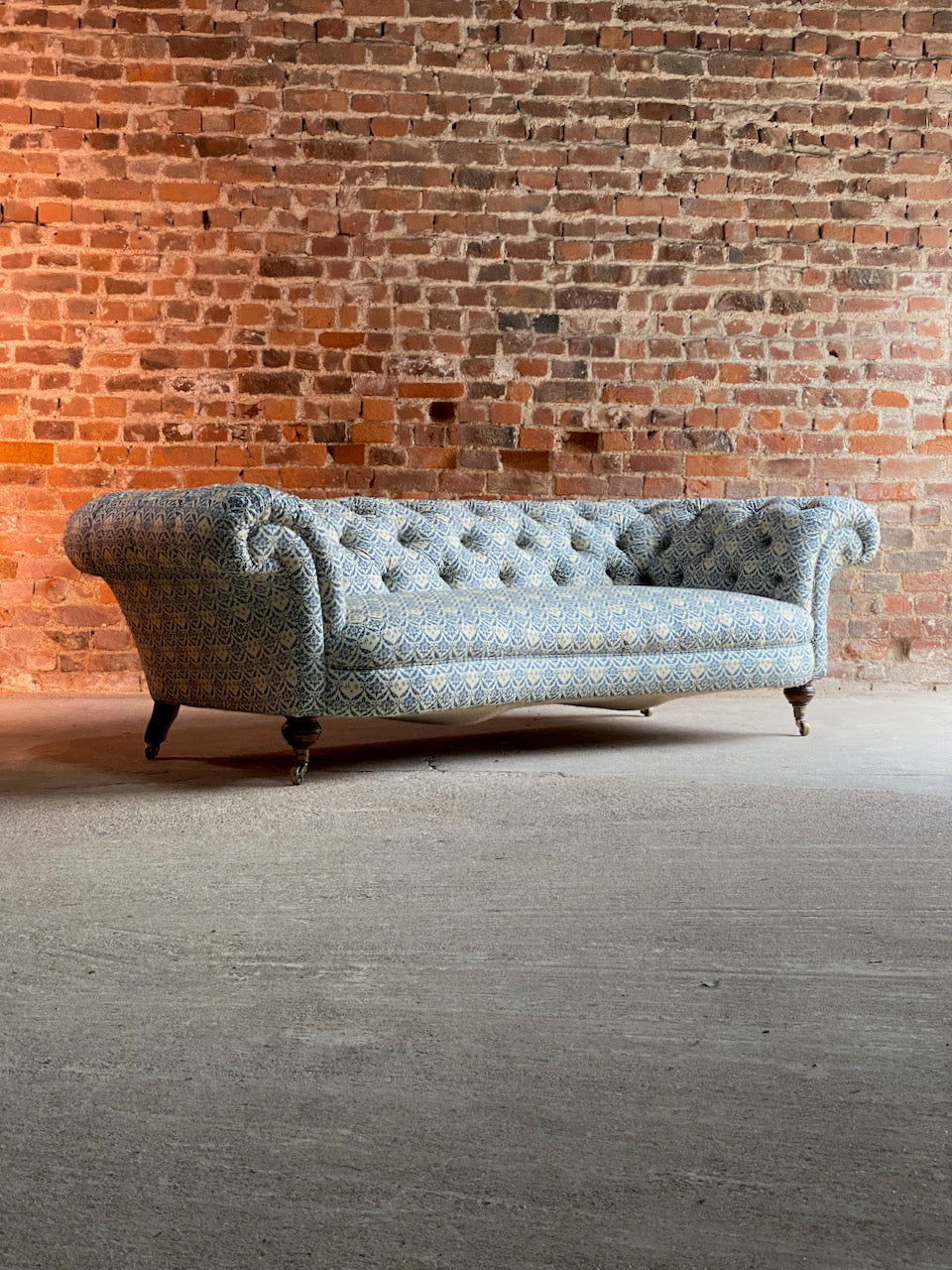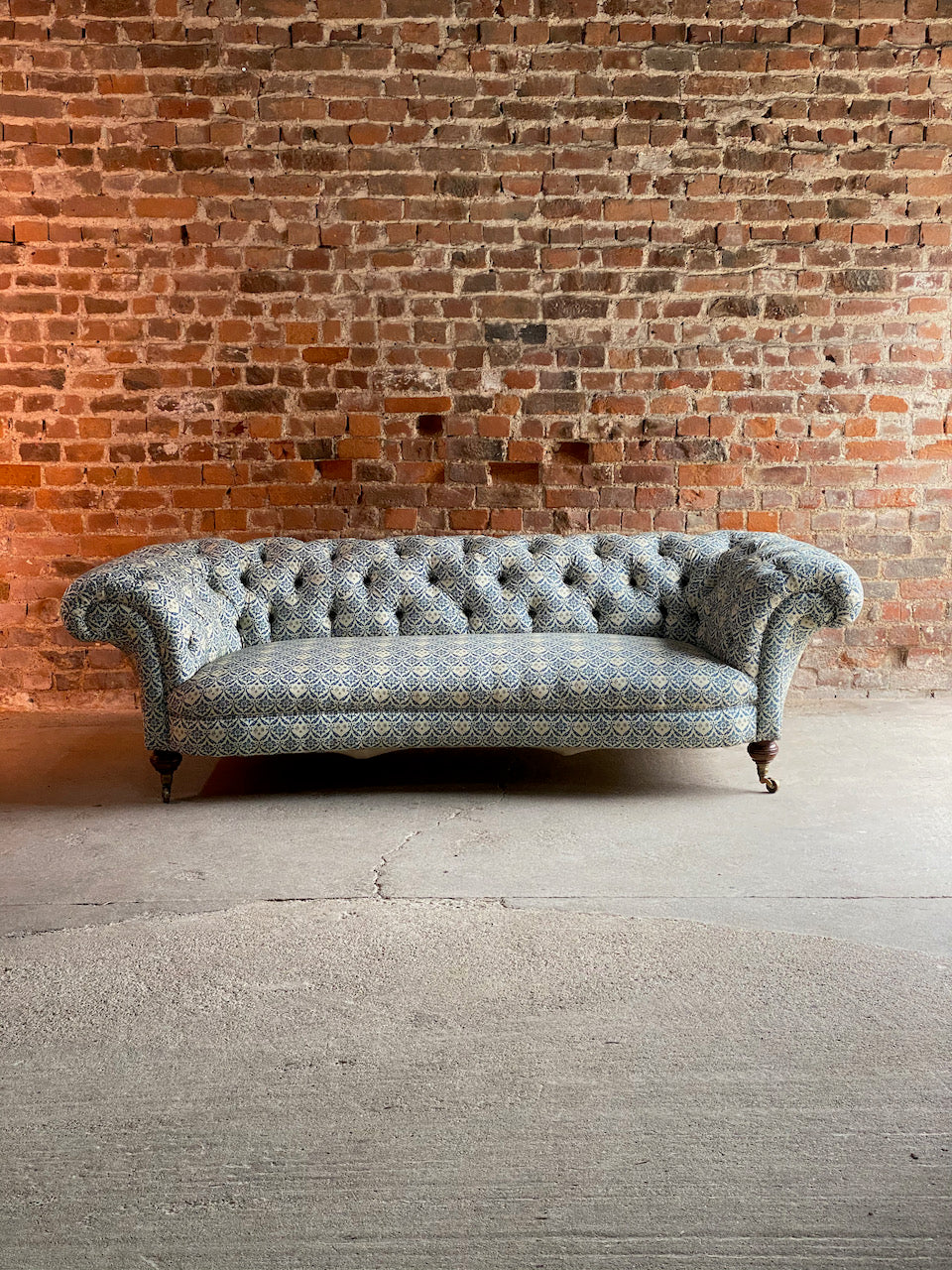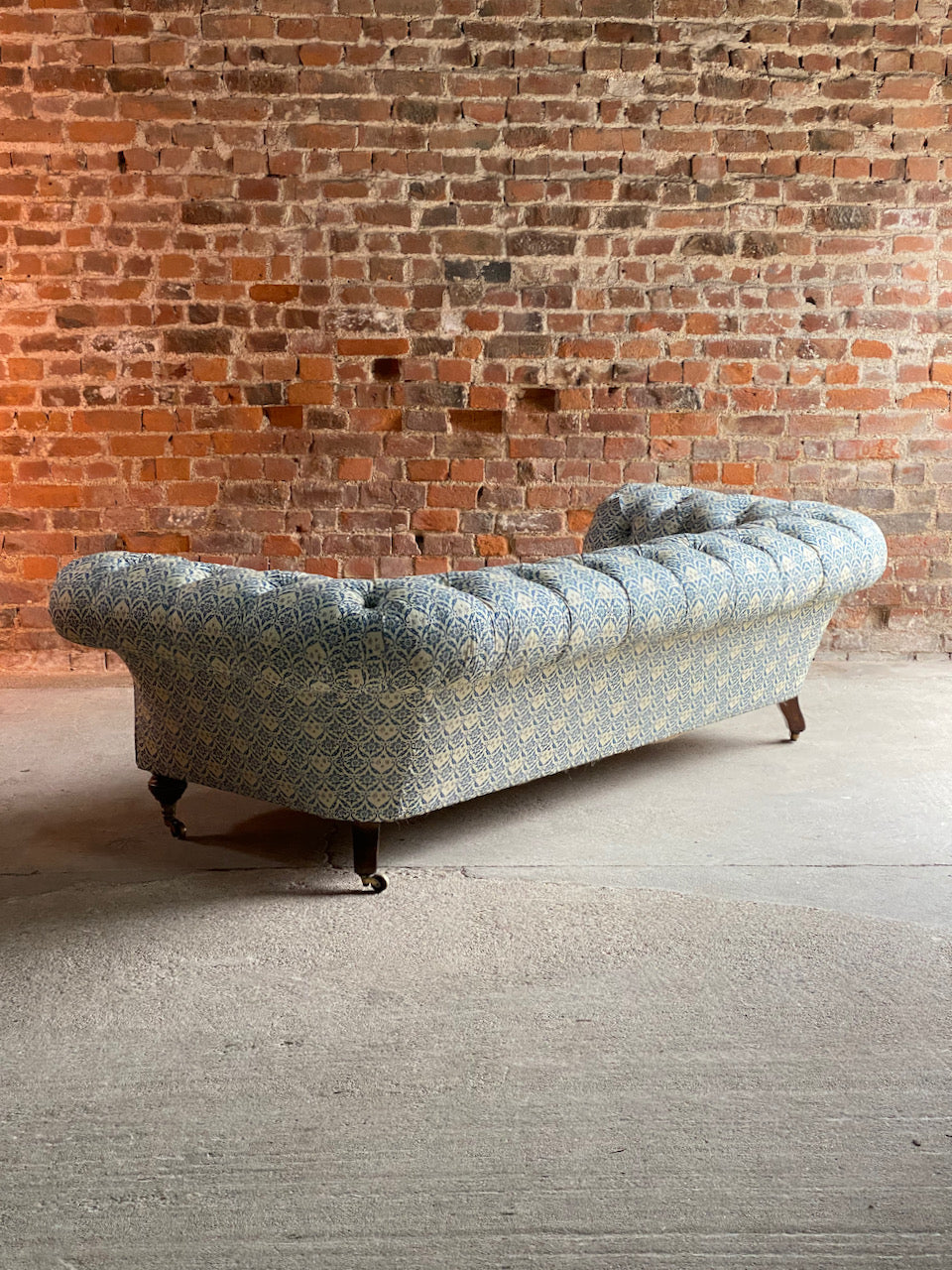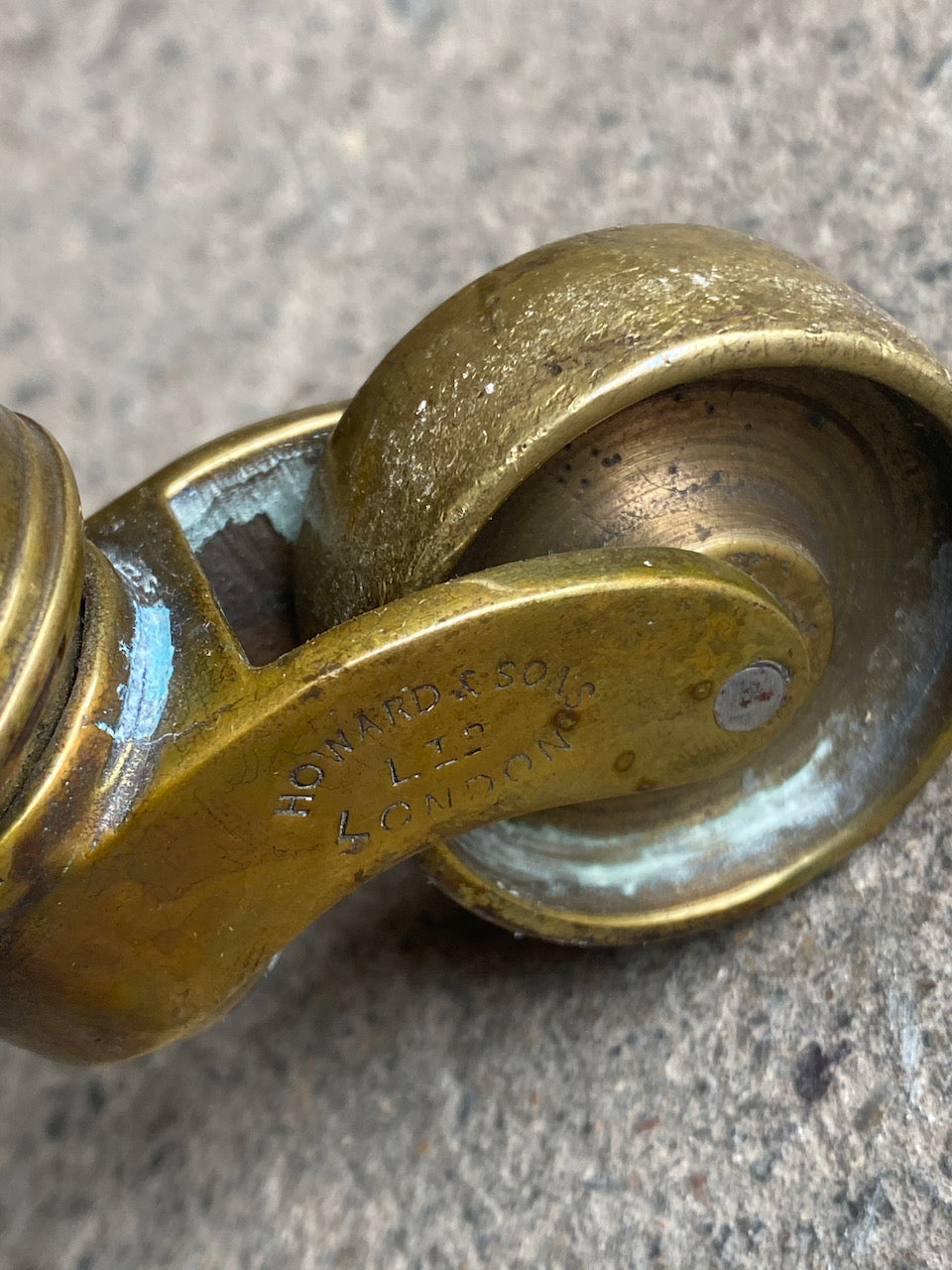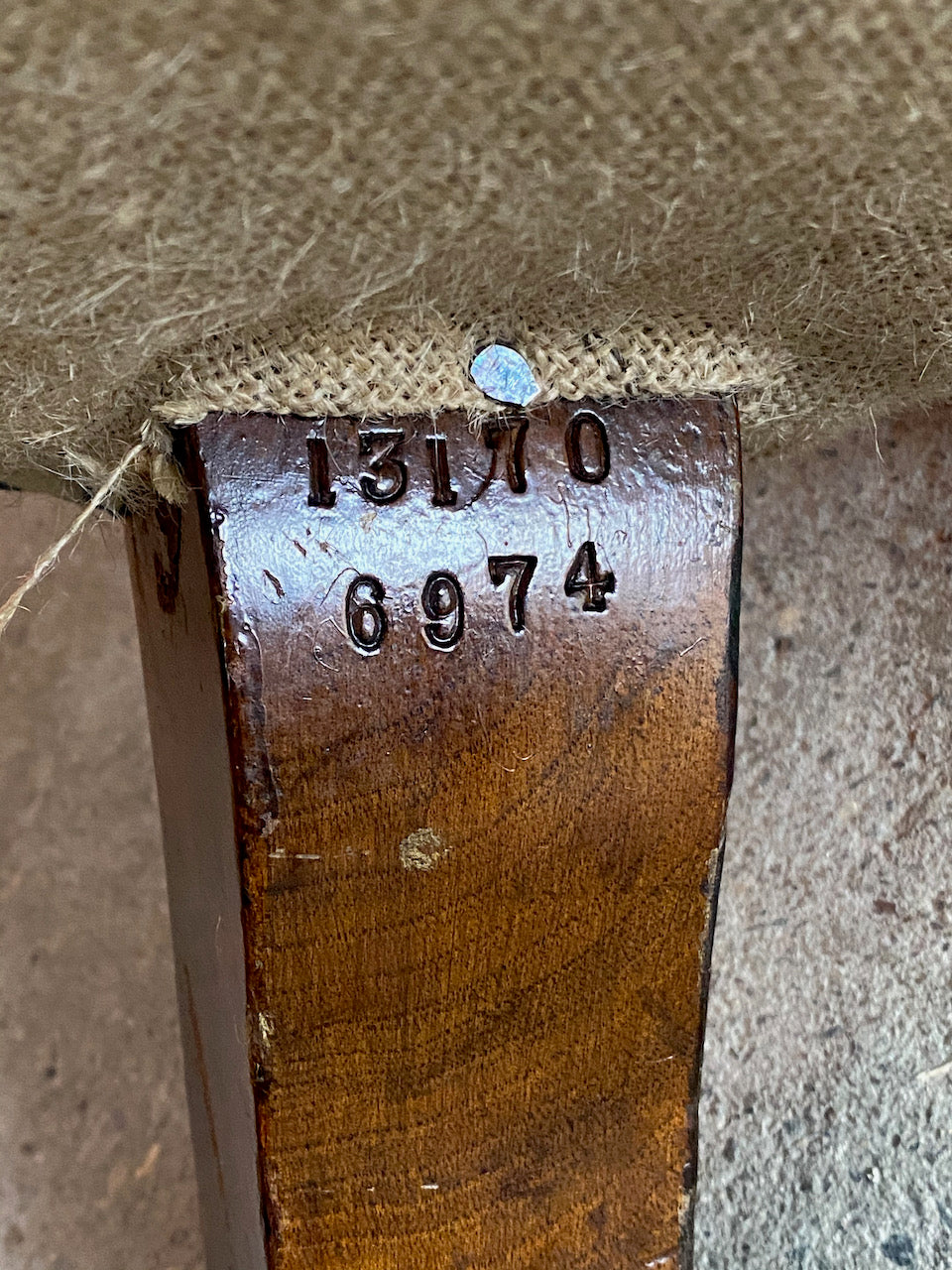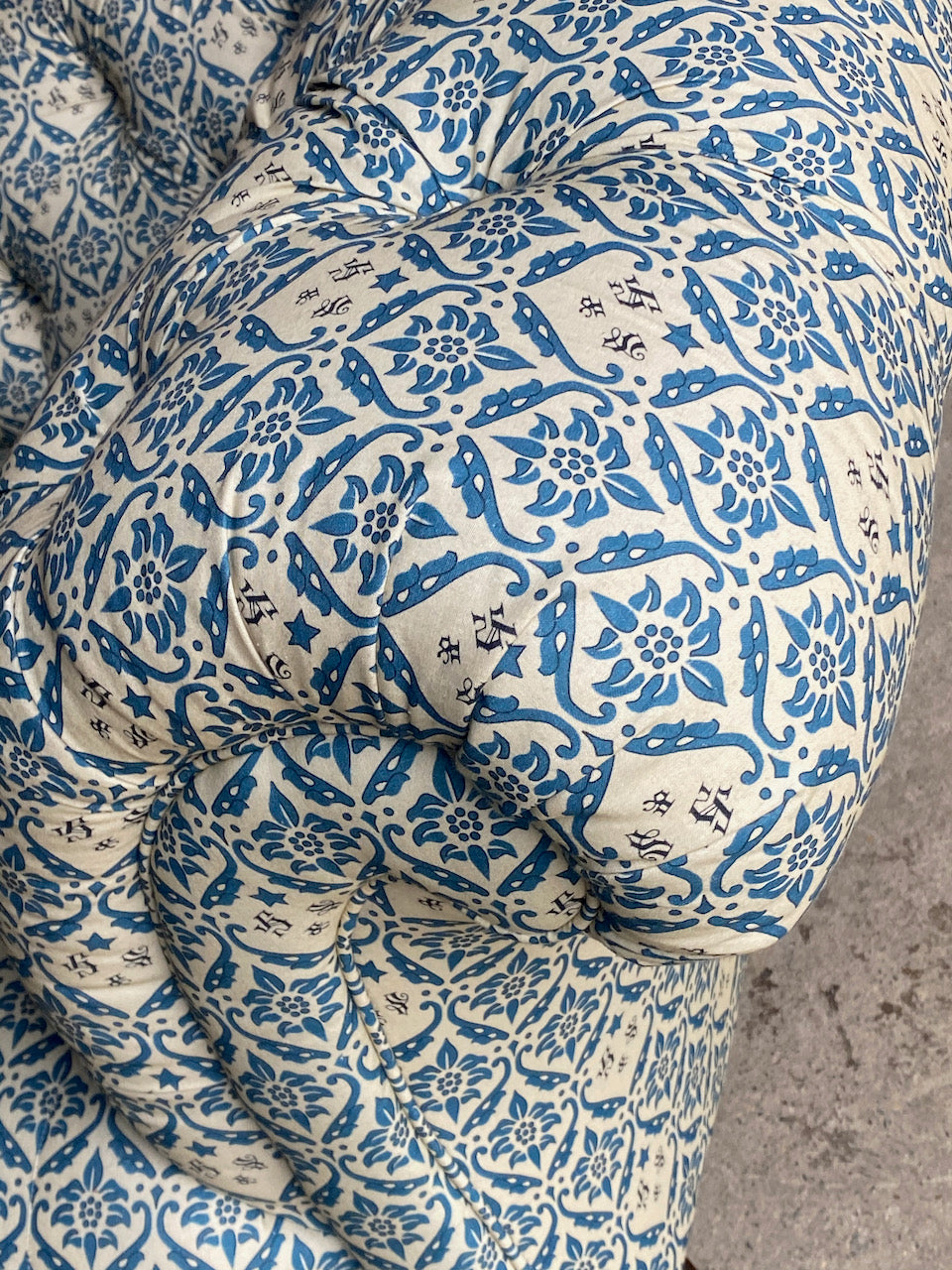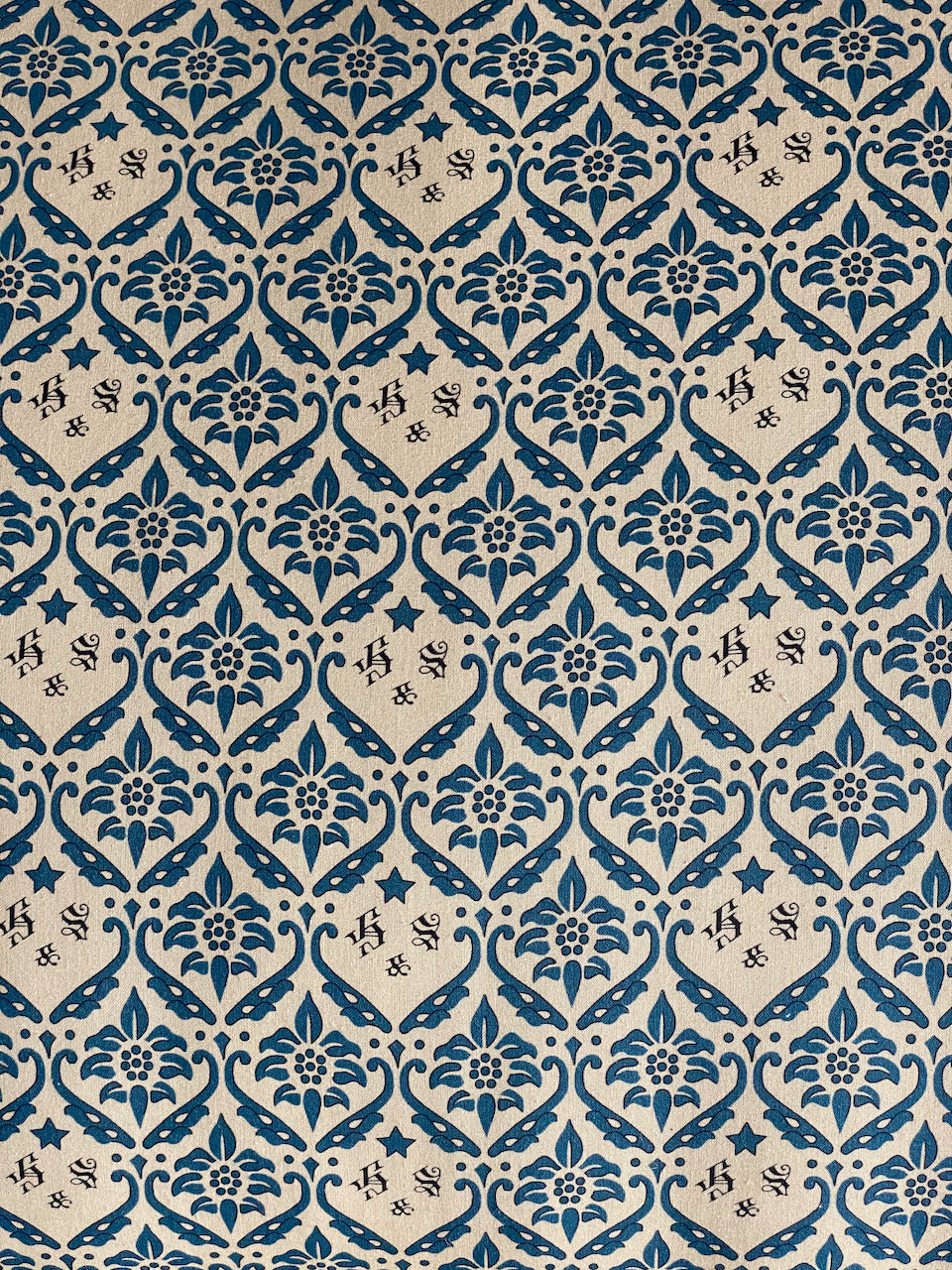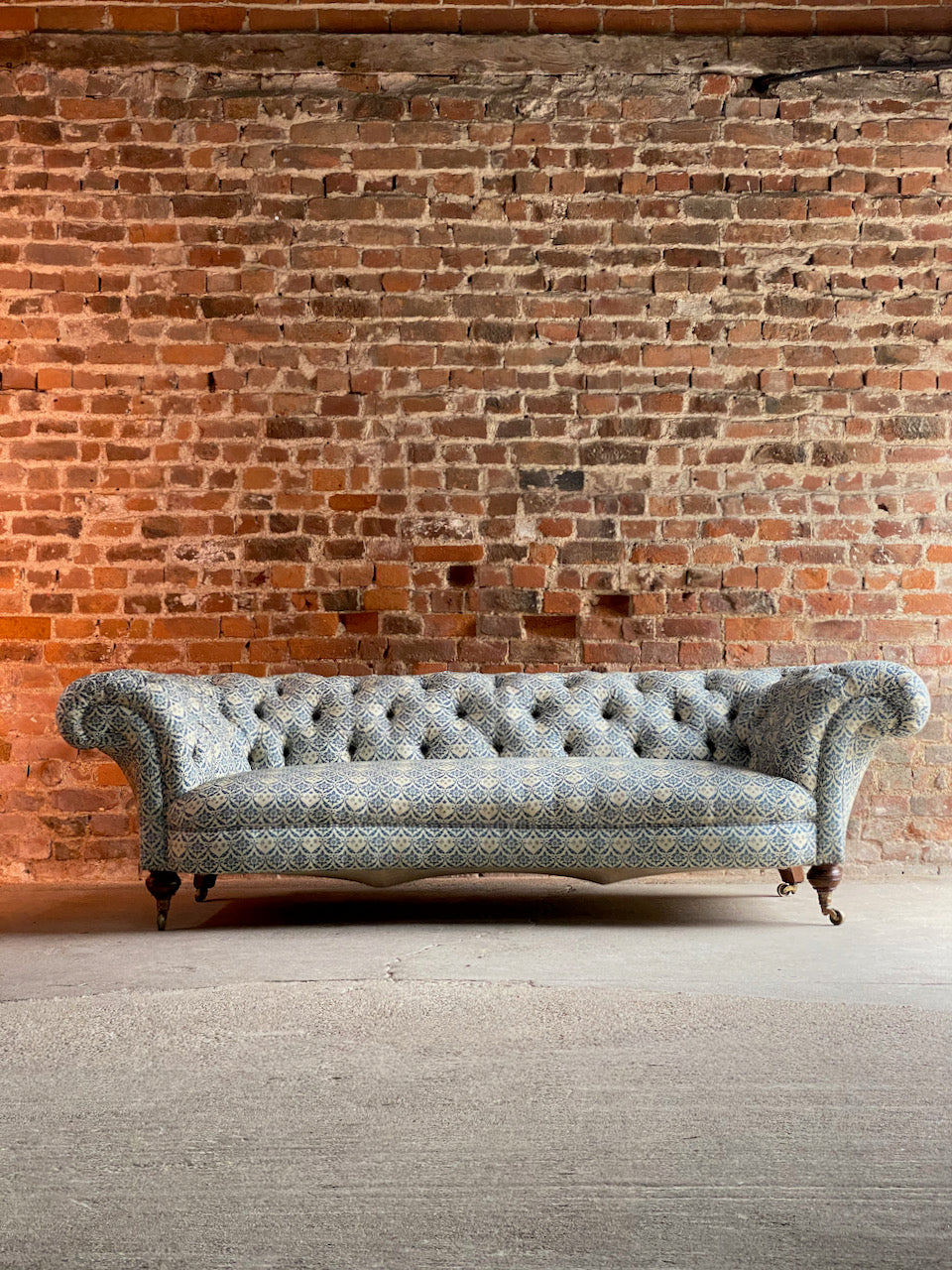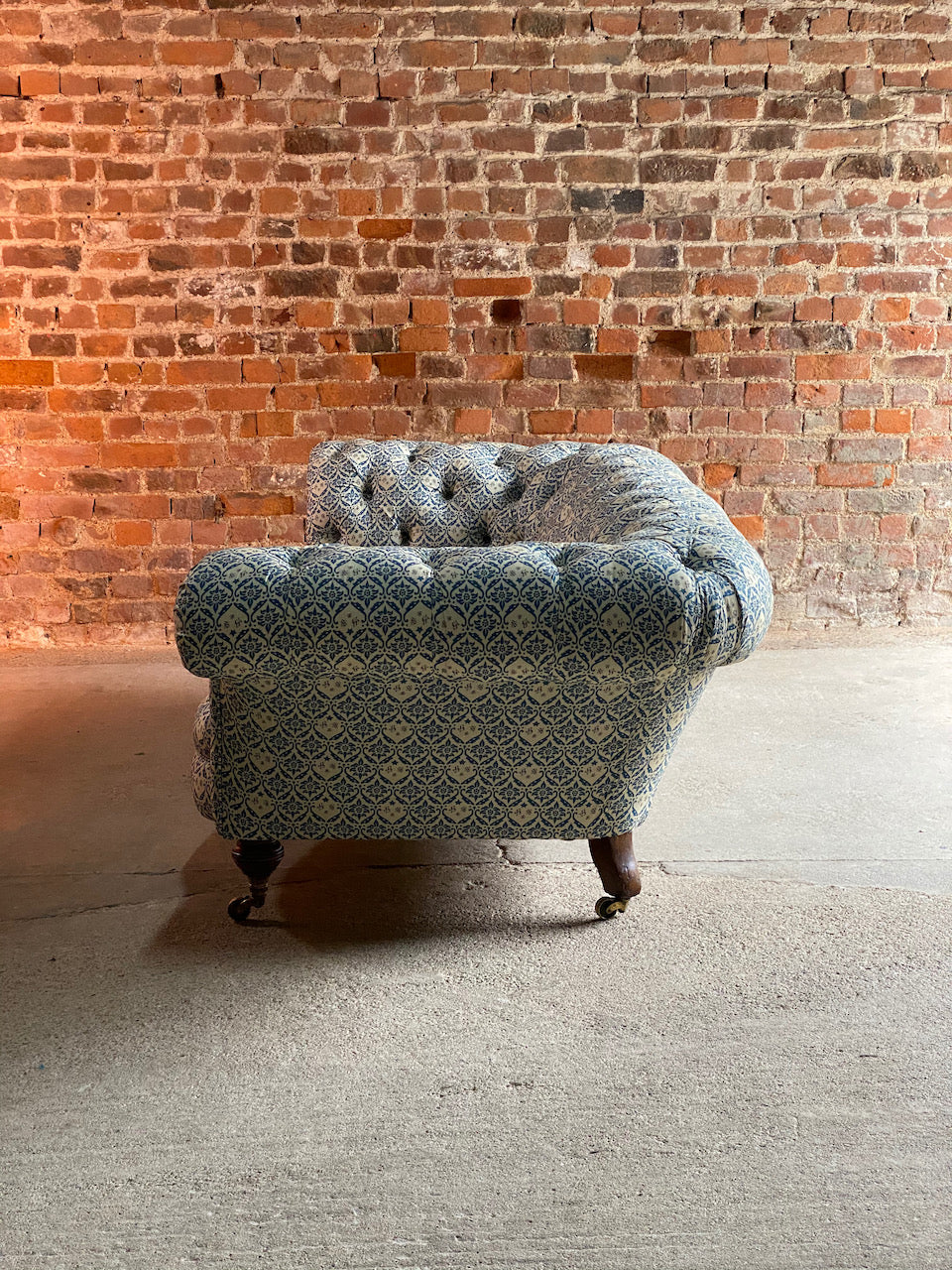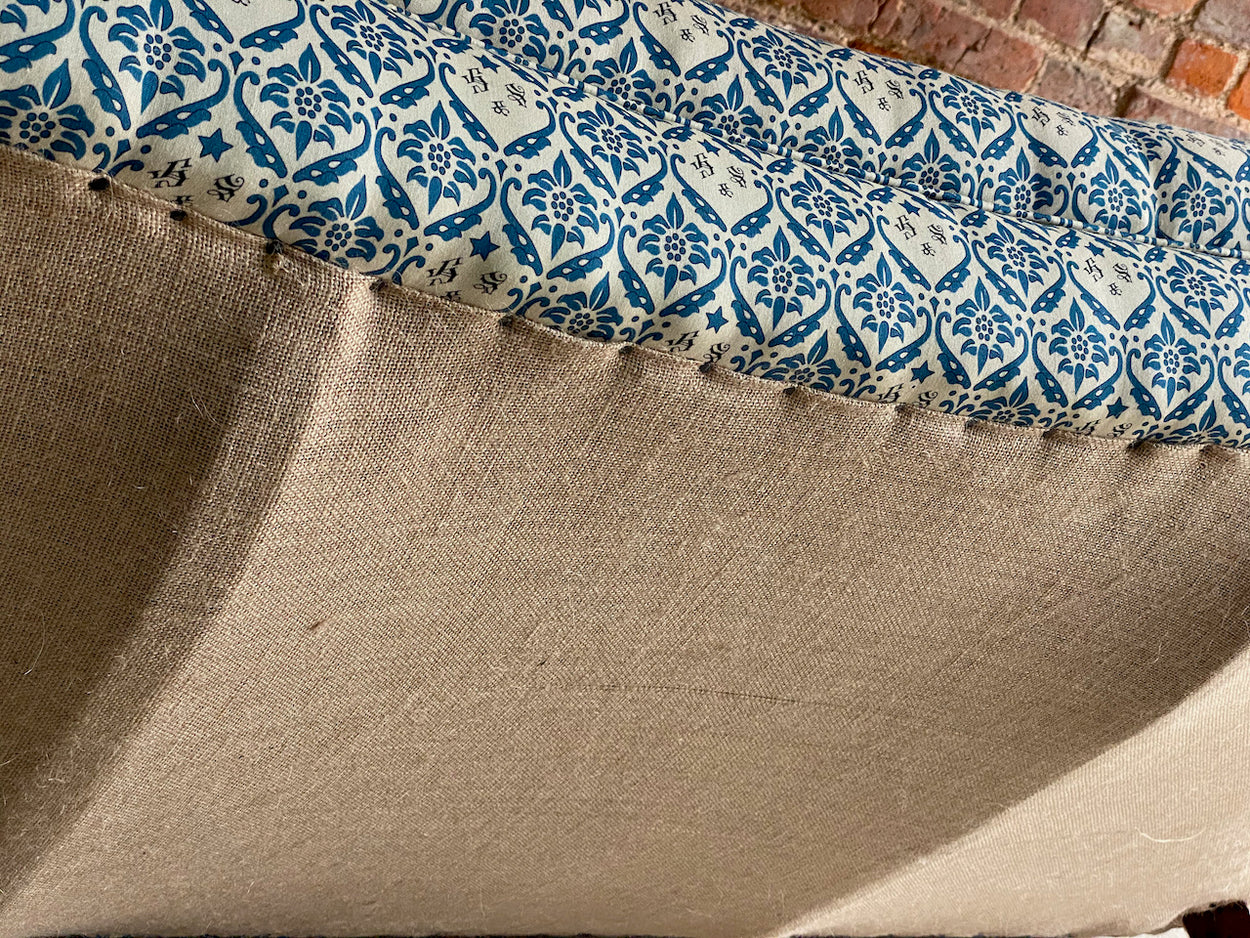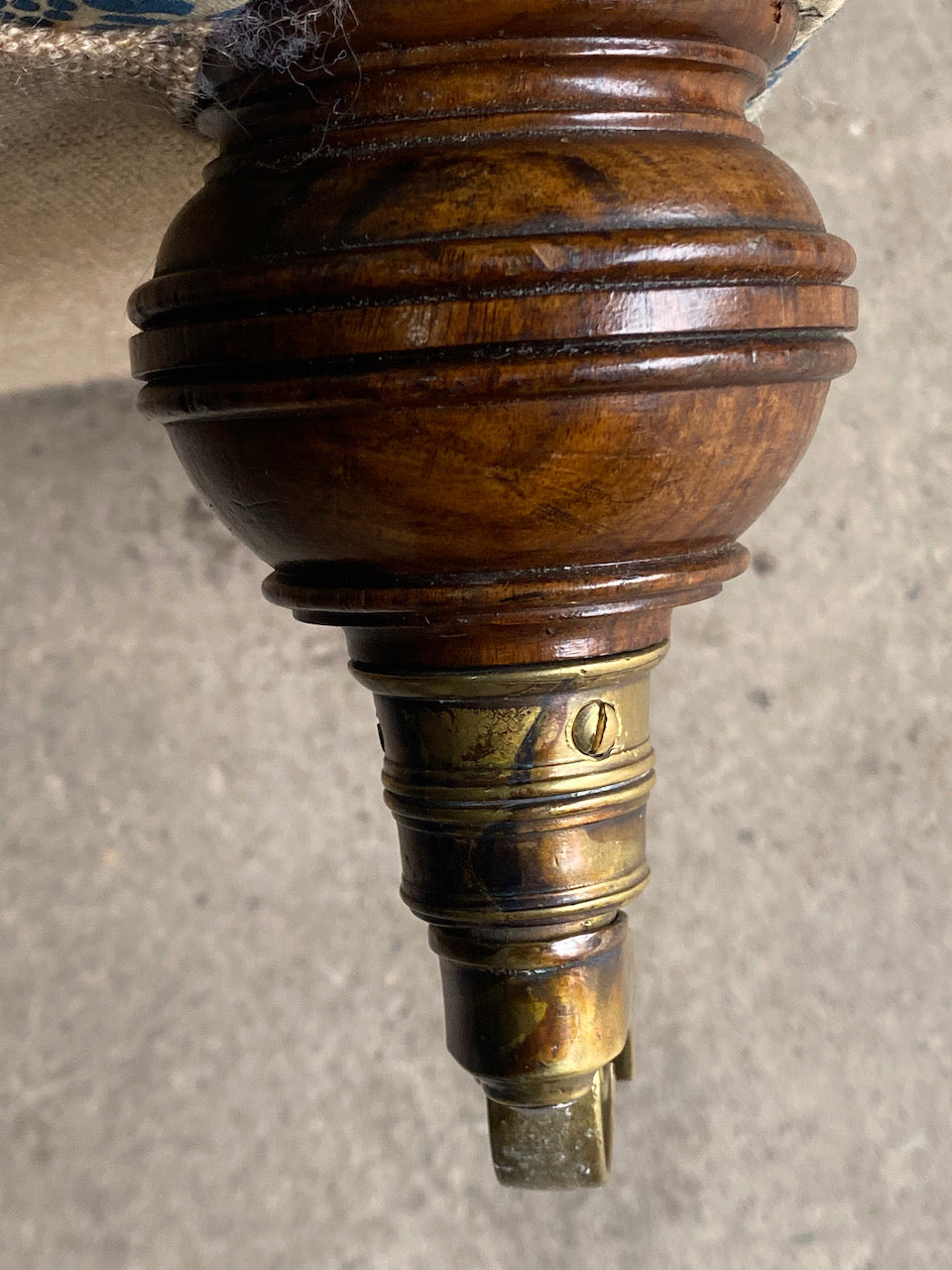 Howard & Sons Chesterfield Sofa 19th Century Circa 1850
SOLD
Howard & Sons Chesterfield Sofa 19th Century Circa 1850

Magnificent large and imposing 19th century Howard & Sons Country House Chesterfield button backed three seater sofa England circa 1850, serpentine fronted with exceptional size and quality, having been newly professionally reupholstered in the traditional manner with horsehair stuffing throughout and covered in original new Howard & Sons blue ticking fabric,  the sofa with raised on turned mahogany wooden legs to the front and sitting on brass castors (stamped Howard & Sons), the back leg stamped with the model number 13170 6974, this is a truly stunning sofa that would grace any room, extremely comfortable, reserve now.

Background: Howard and Sons

The name of Howard and Sons is probably one of the best known and highly sought after names in upholstered furniture.

The company was started by John Howard in 1820 trading from 24 Leman St, London as a Cabinet Maker. Over the next 25 years they would make several changes of premises within the Whitechapel area. First to 27 Great Alie St (Now just Alie St) before moving a short distance to 34 Great Alie St.

In 1844 the company made its first venture into upholstered furniture by opening a showroom/workshop at 36 Red lion St. This was also to be a big move towards what would be their next and most famous location.

In 1848 they moved to a new address much more accustomed with the name; Berners St. London as "Cabinet Maker, Upholsterer and Decorator" under the name John Howard and Sons.
By 1872 the company was occupying 25, 26 and 27 Berners St.

By 1854 he was established in the heart of the West End at 22 and 36 Berners Street. The firm grew to become one of the most fashionable and successful of the 19th century, participating in many of the International Exhibitions for the remainder of the century.

They employed their eclectic styles working for many important clients providing furniture for important houses such as Sudbury Hall in Derbyshire, Elton Hall, Huntingdonshire and Stokesay Court, Shropshire. Still fashionable at the close of the century, in 1893 they provided the fittings for Mr Vanderbilt's yacht

In 1935 the well established decorators Lenygon and Morant appear to take over the name with the business address being given as 31 Old Burlington St (Lenygon and Morants premesis since 1909). Lenygon and Morant later moved to South Audley St where from 1954 they advertised as 'Makers of Howard Chairs and Sofas'. In 1967 the owners of Lenygon and Morant open Howard Chairs Limited, the company operating from Lyme St continue to make high quality sofas and armchairs

It is believed that Queen Elizabeth II has the largest private collection of Howard & Sons chairs in the world.
Antique
19th Century
Howard & Sons Ltd
Chesterfield Sofa
Deep Seated
Original
Date: 1850
Maker: Howard & Sons
Wood: Mahogany
Stamped:13170 6974
Casters: Stamped Howard & Sons Ltd
Investment
Practical & Beautiful
Very good condition, no weakness to joints, recently re upholstered.
Width: 90" / 229cm
Depth: 42" / 107cm
Height: 27" / 77cm
Floor to seat:  15" / 38cm
Free delivery is offered to England & Wales only when buyer pays full asking price, next day delivery is not possible due to the size of the piece, please allow between 7-14 days delivery