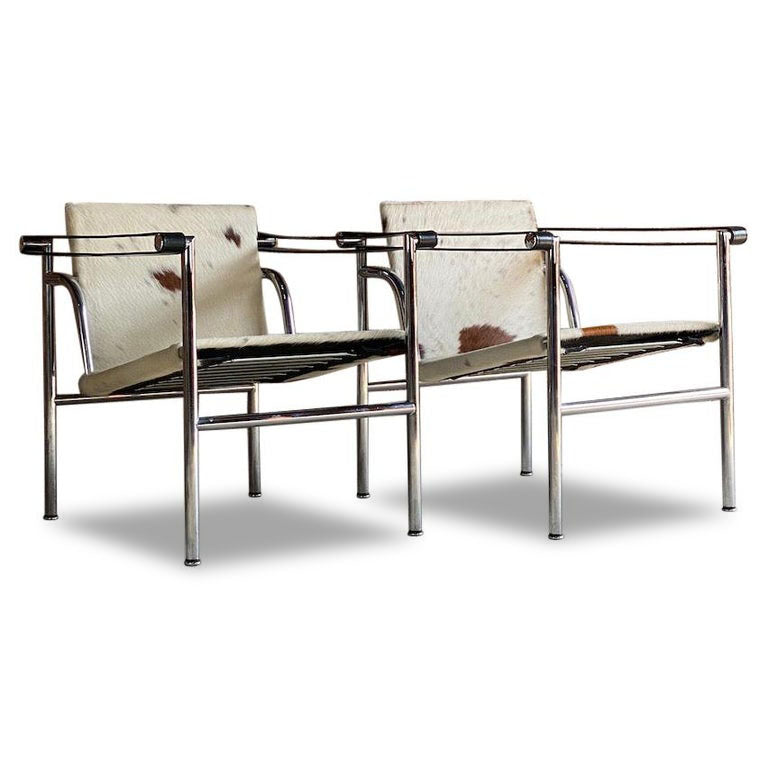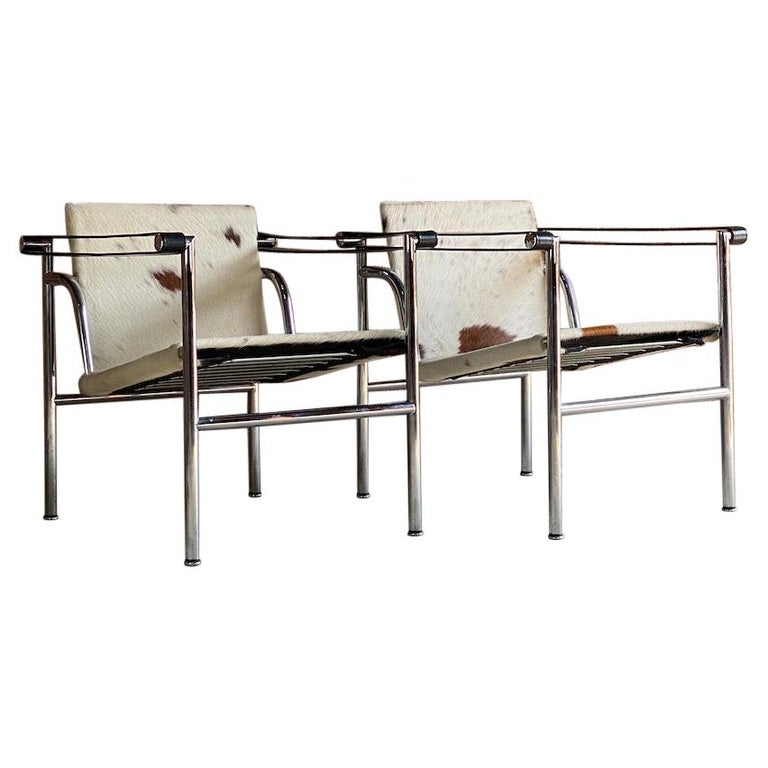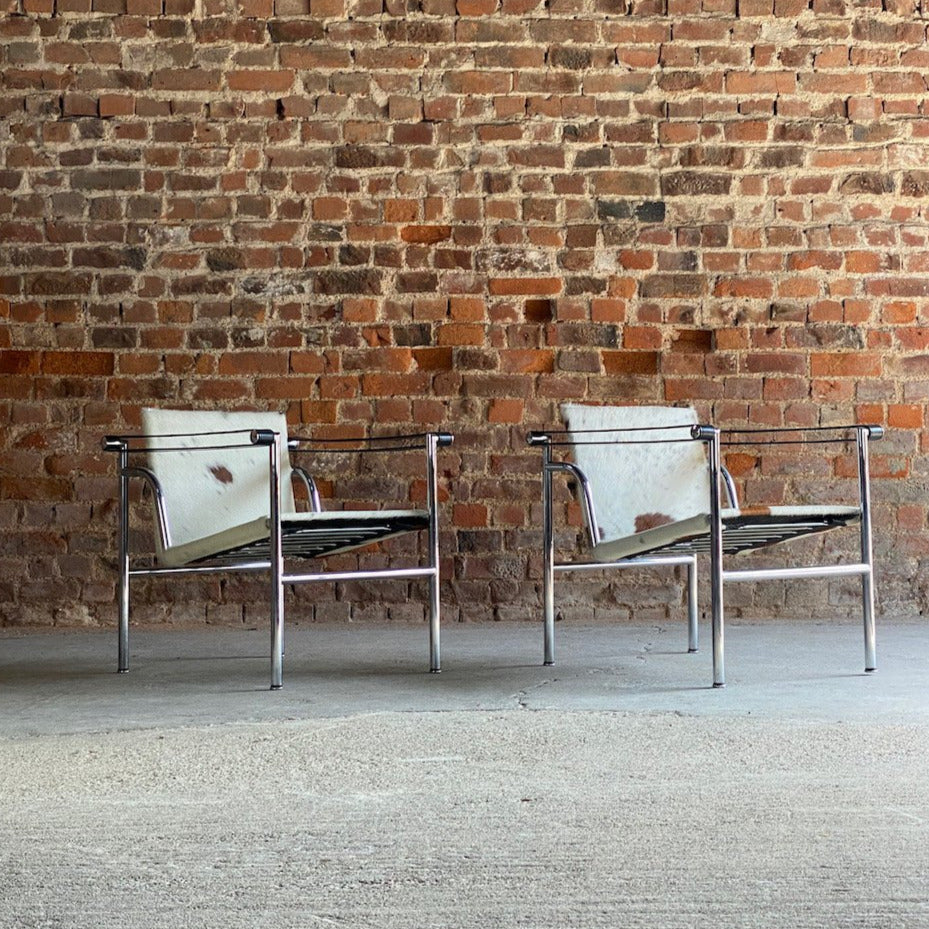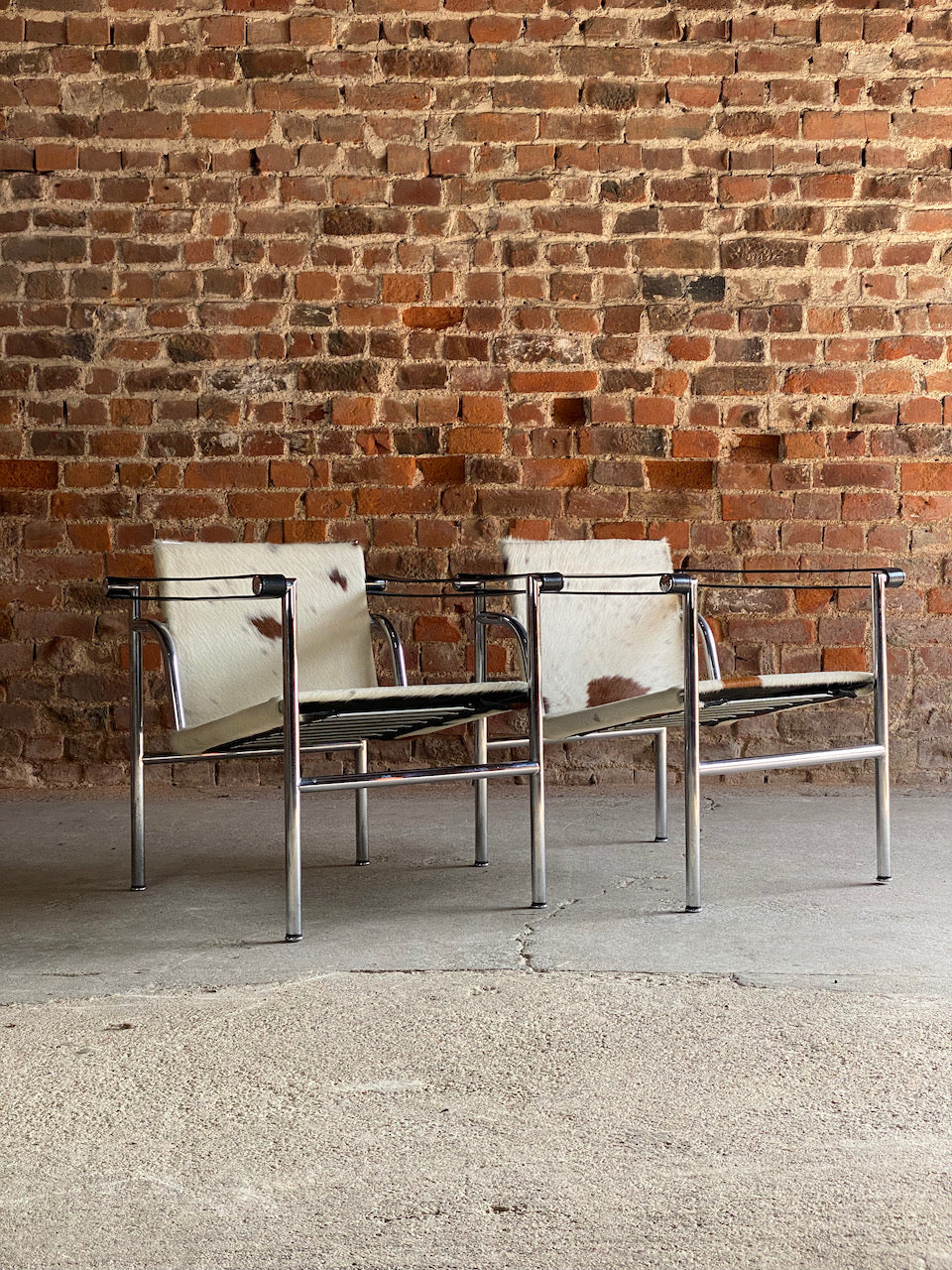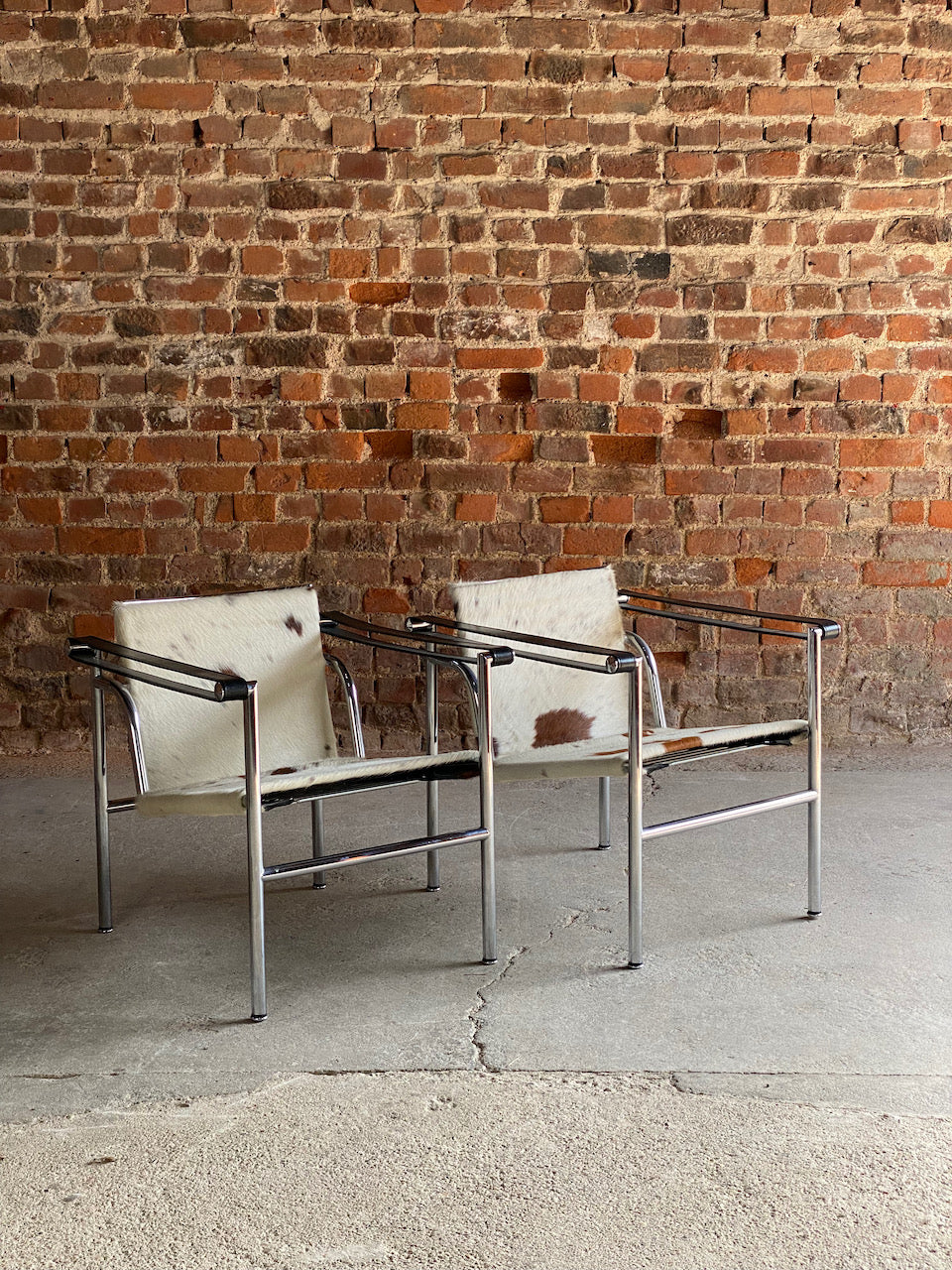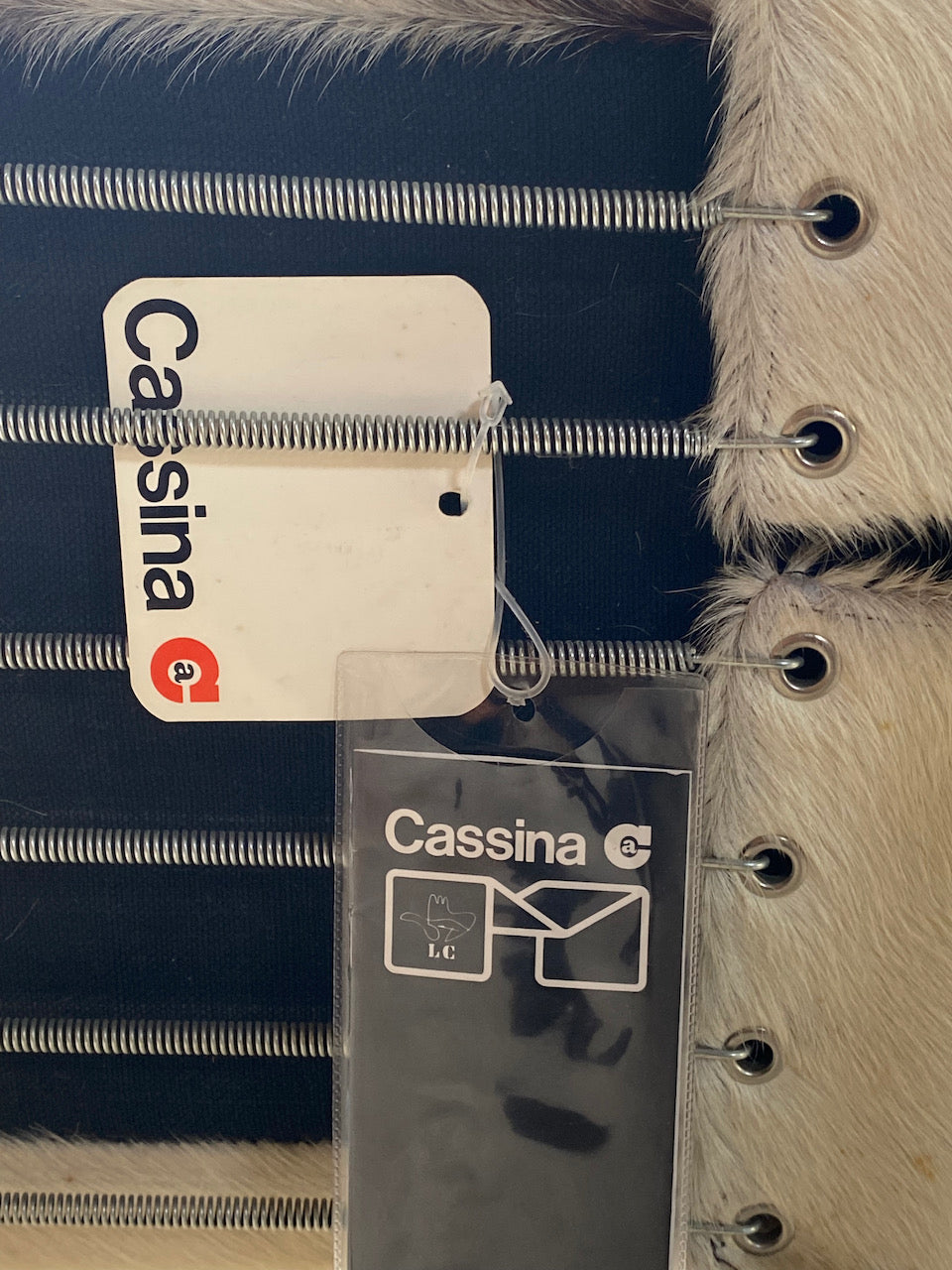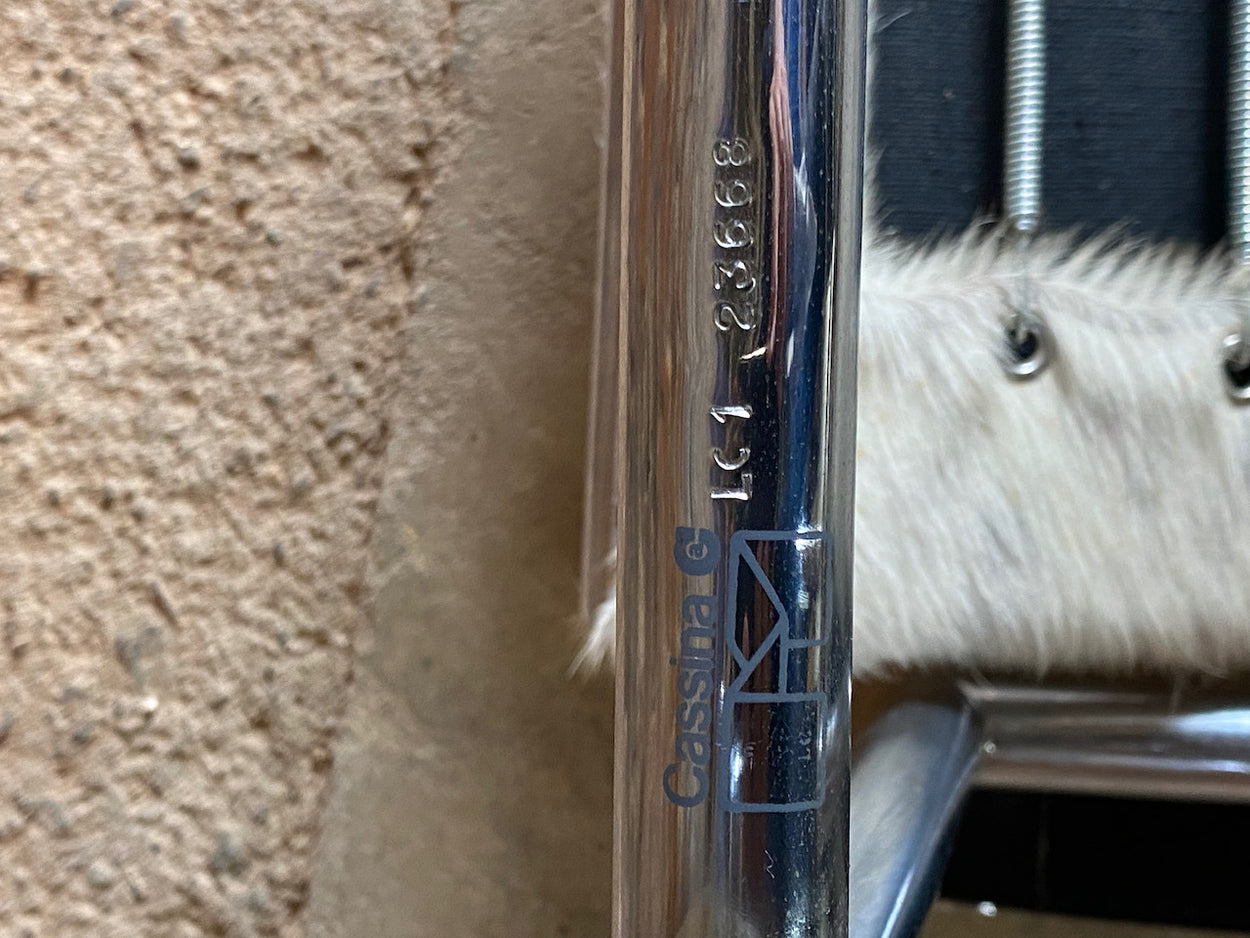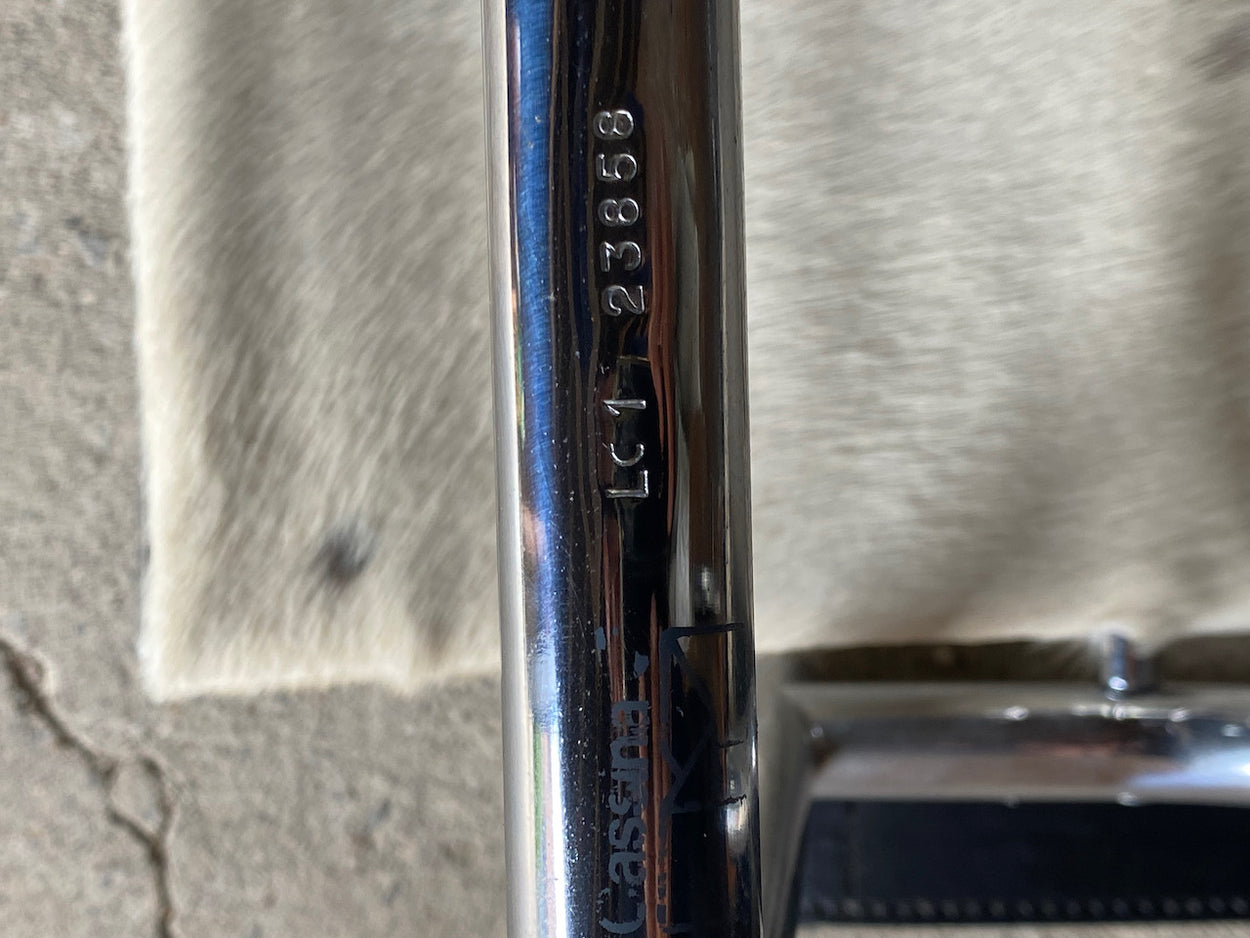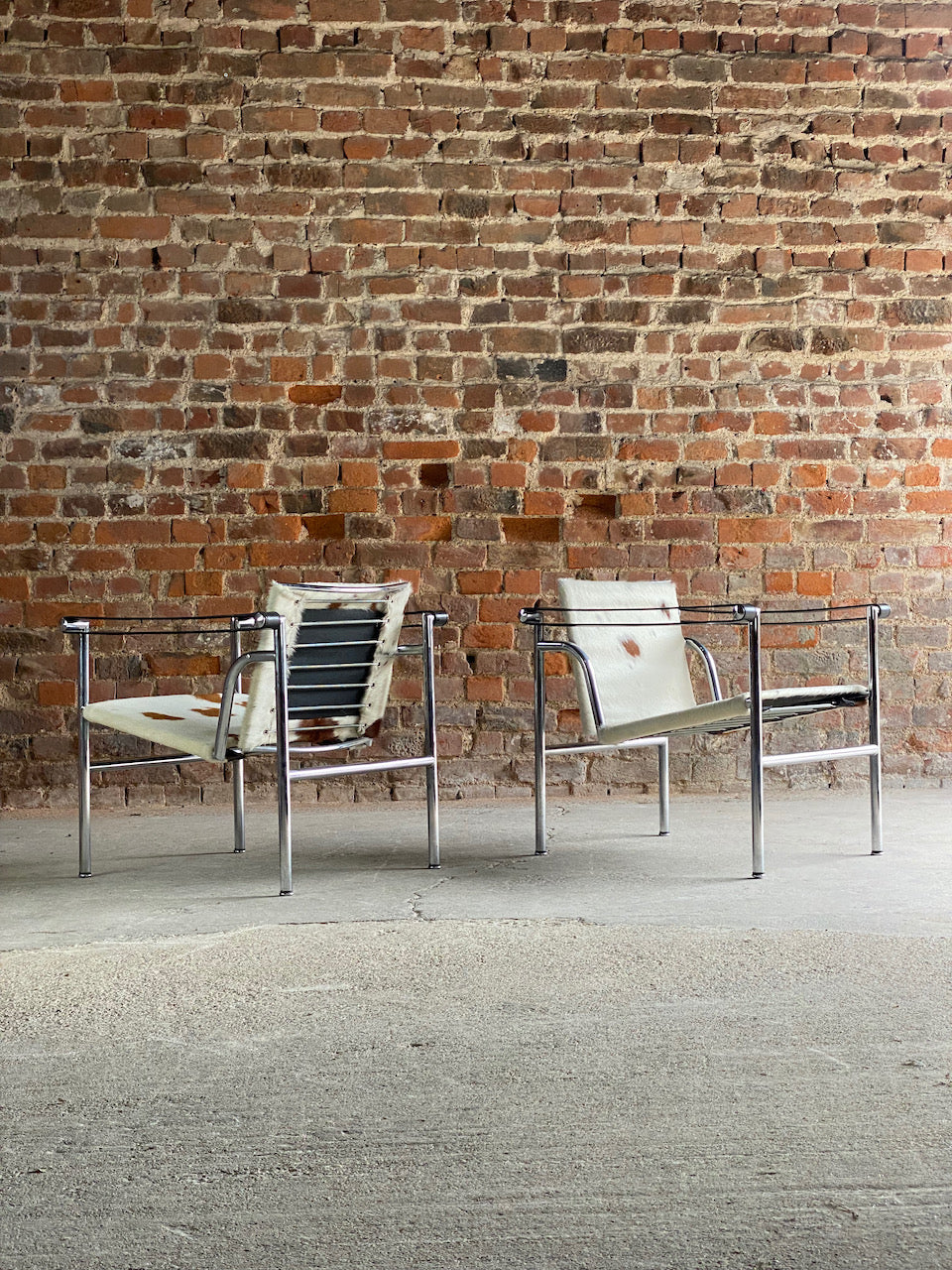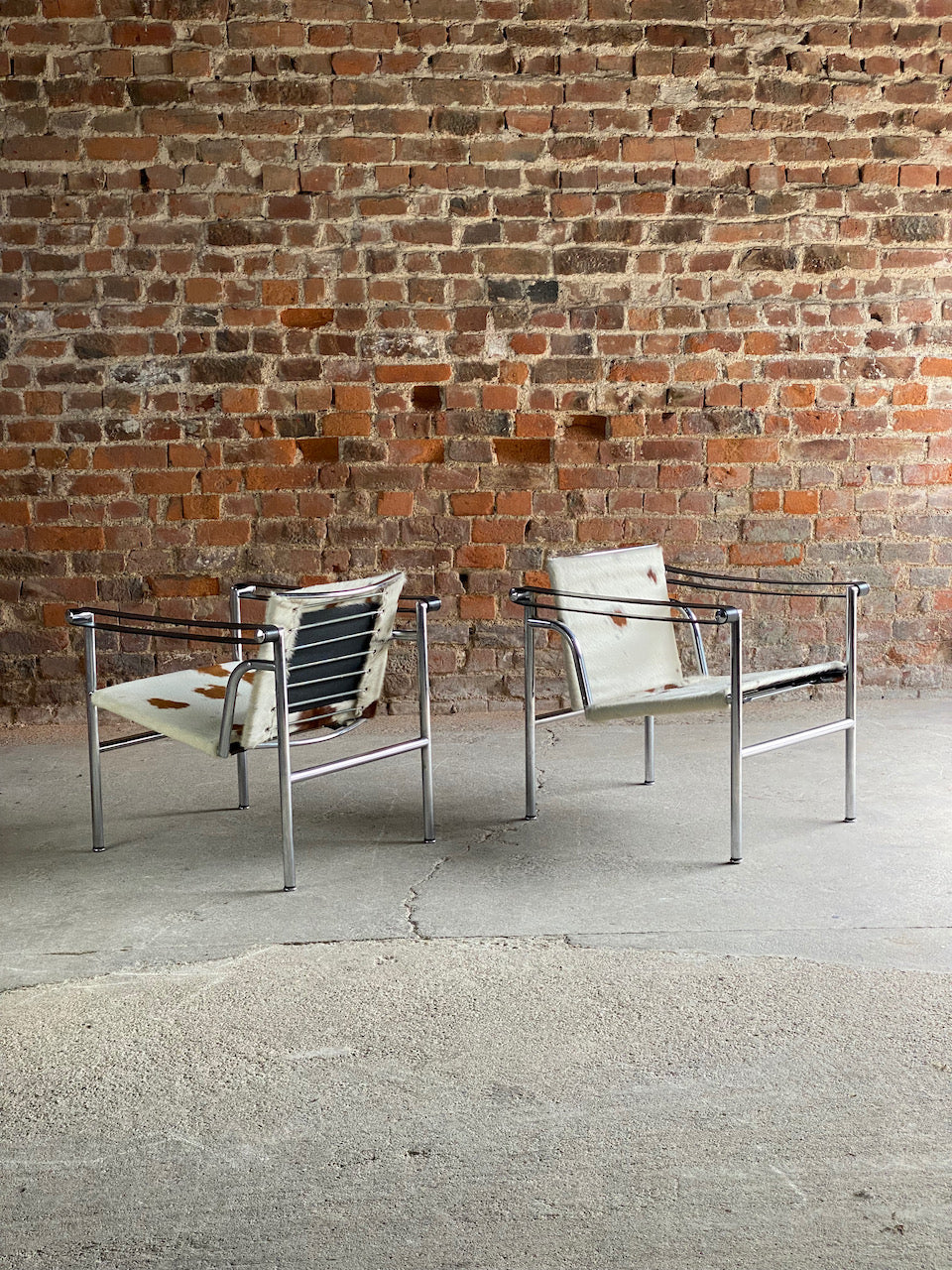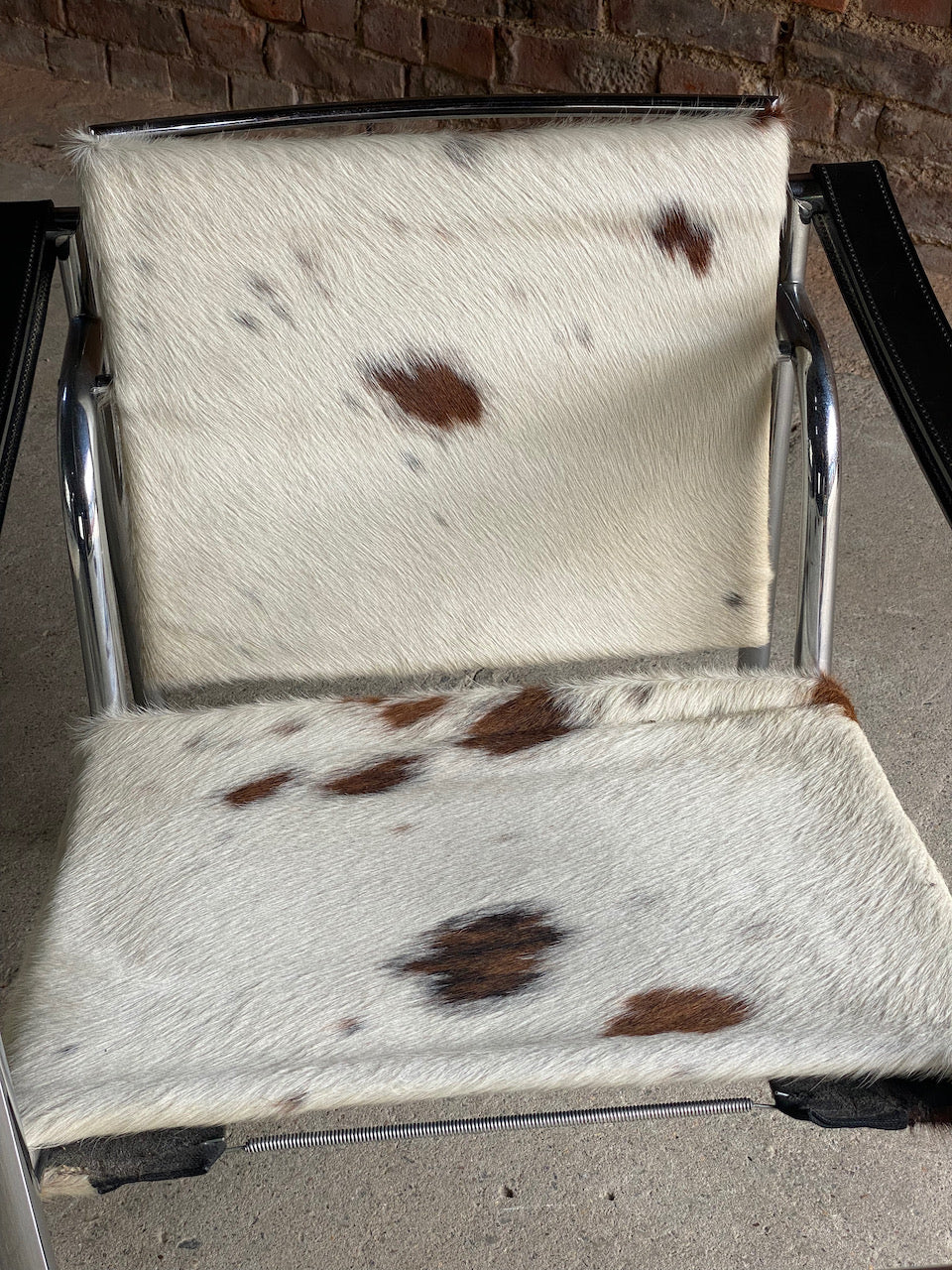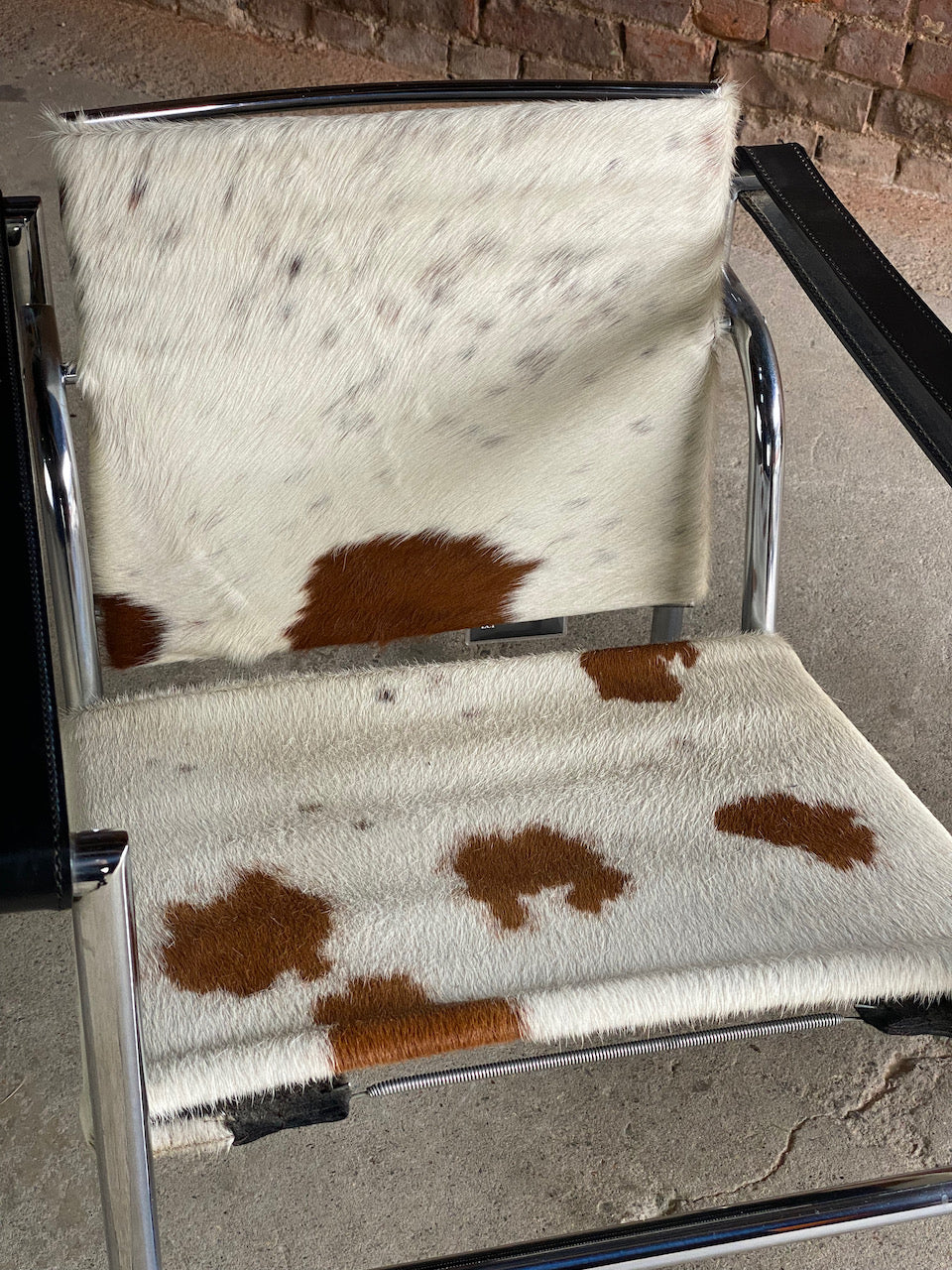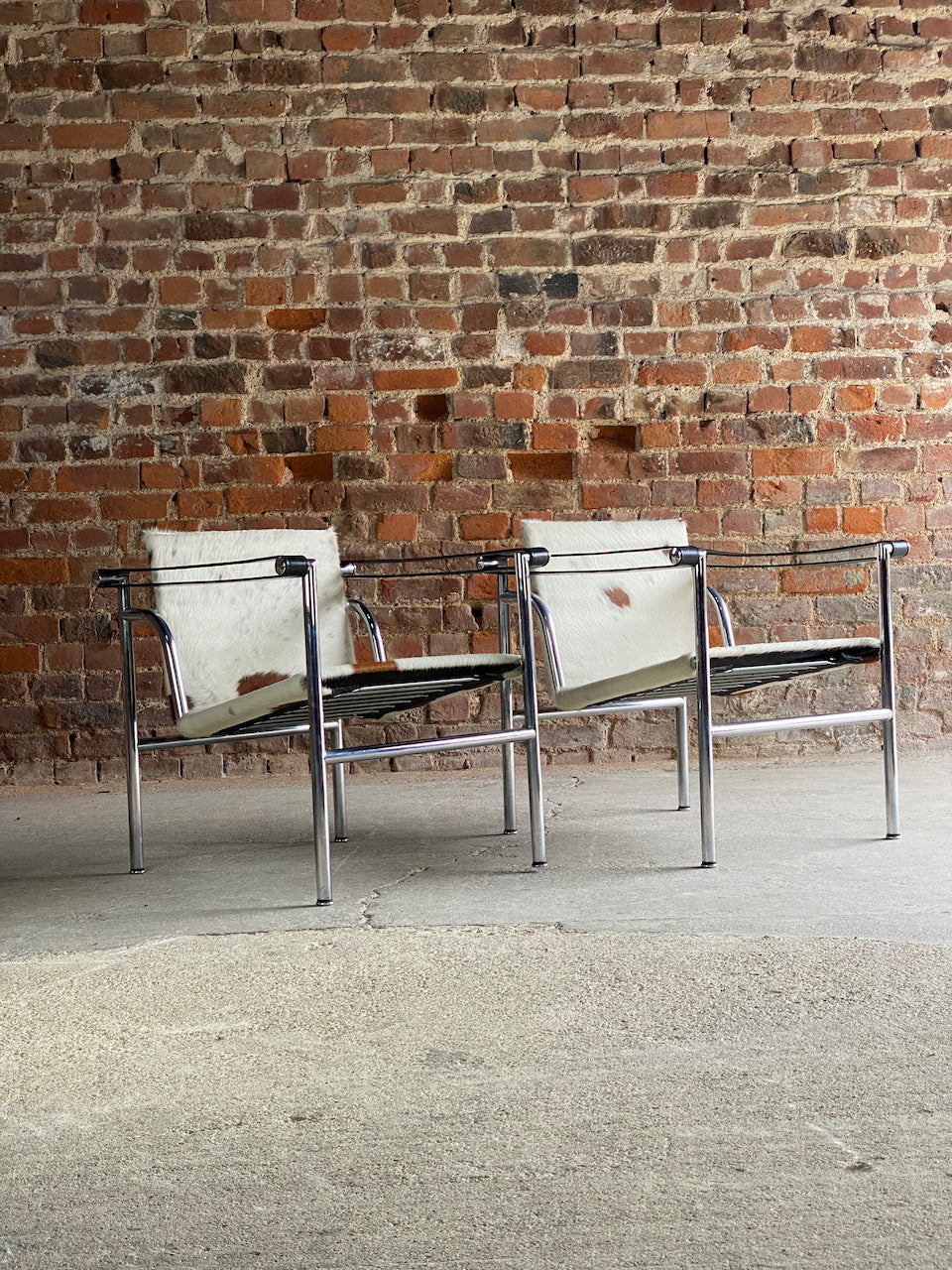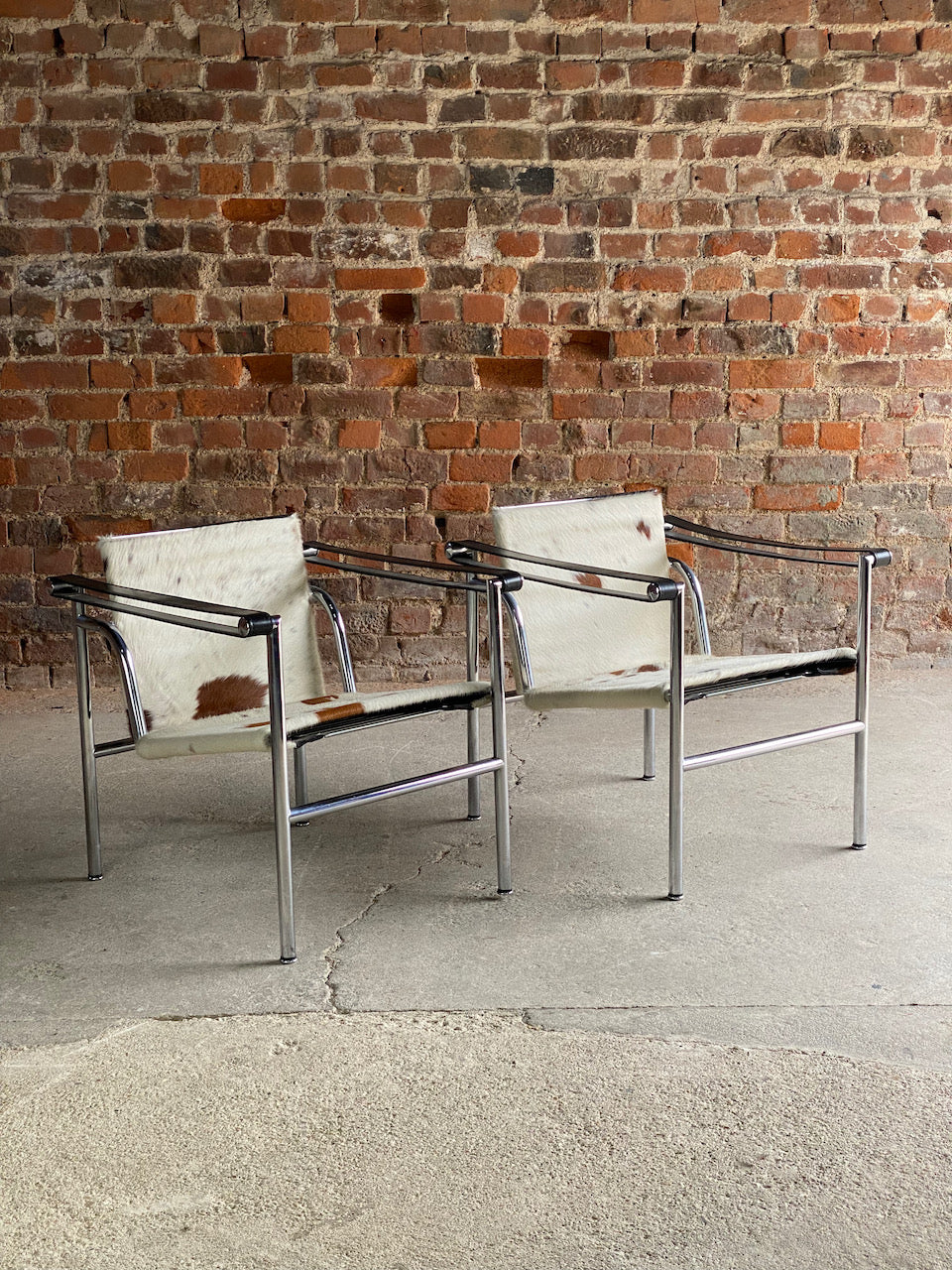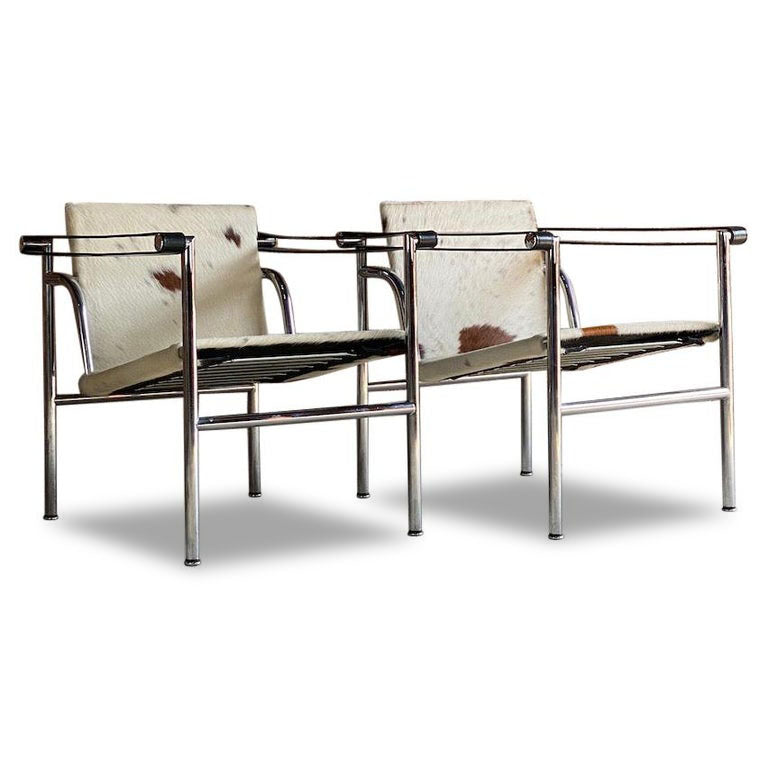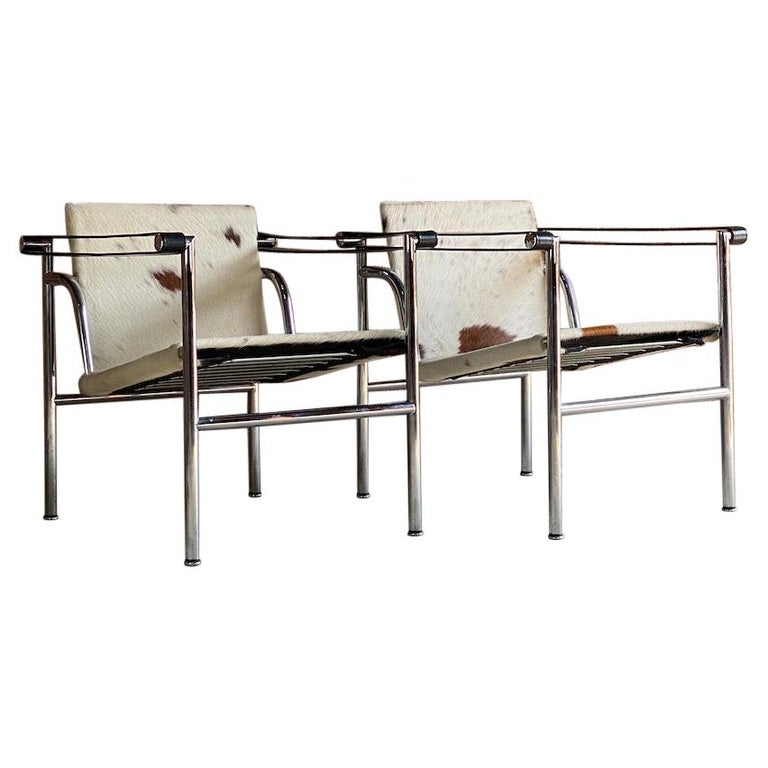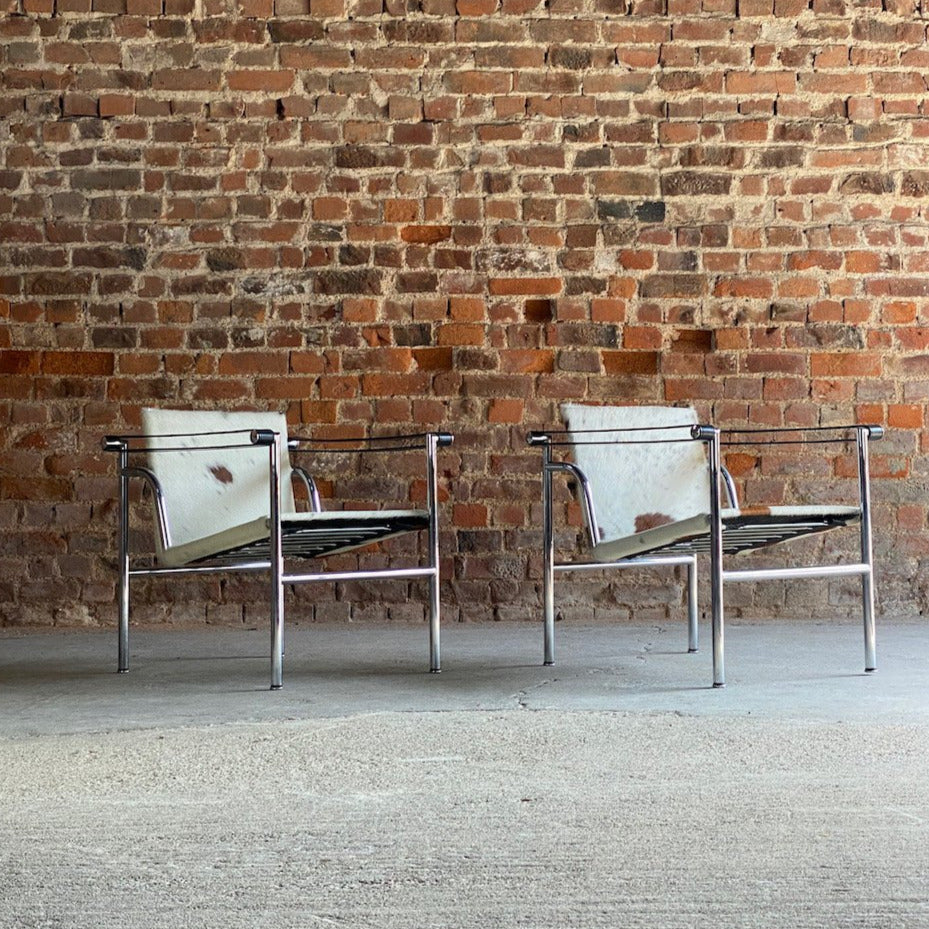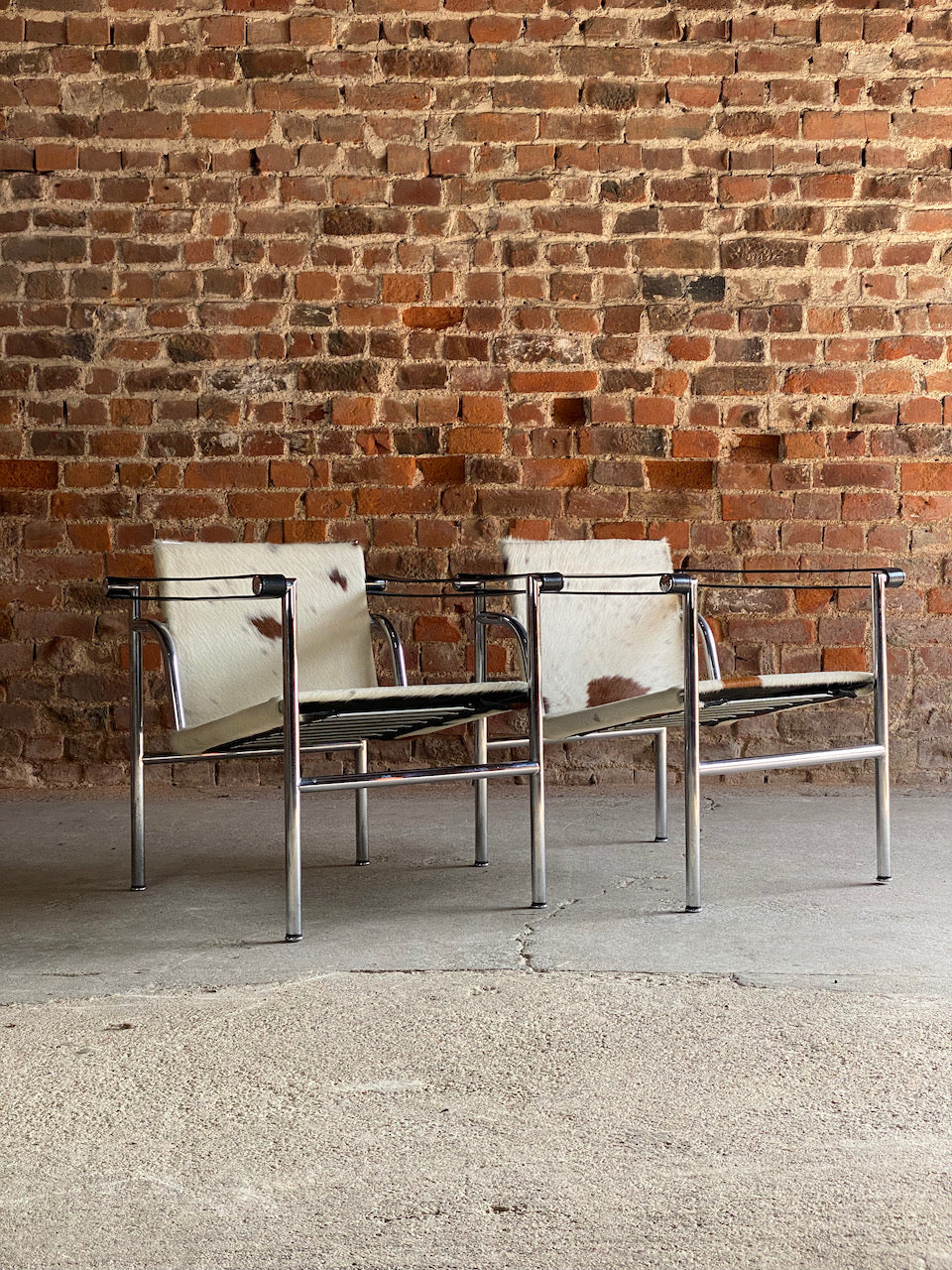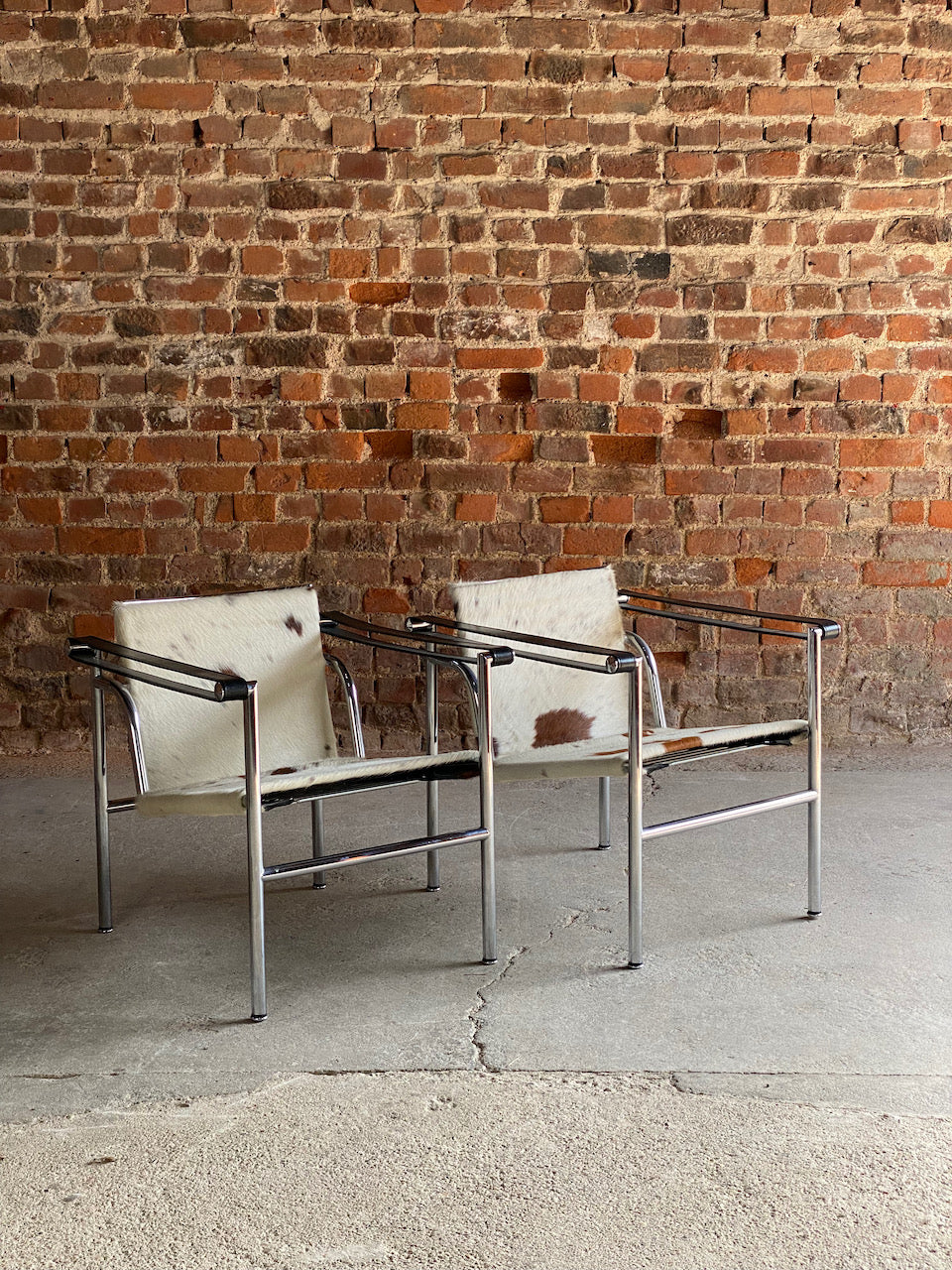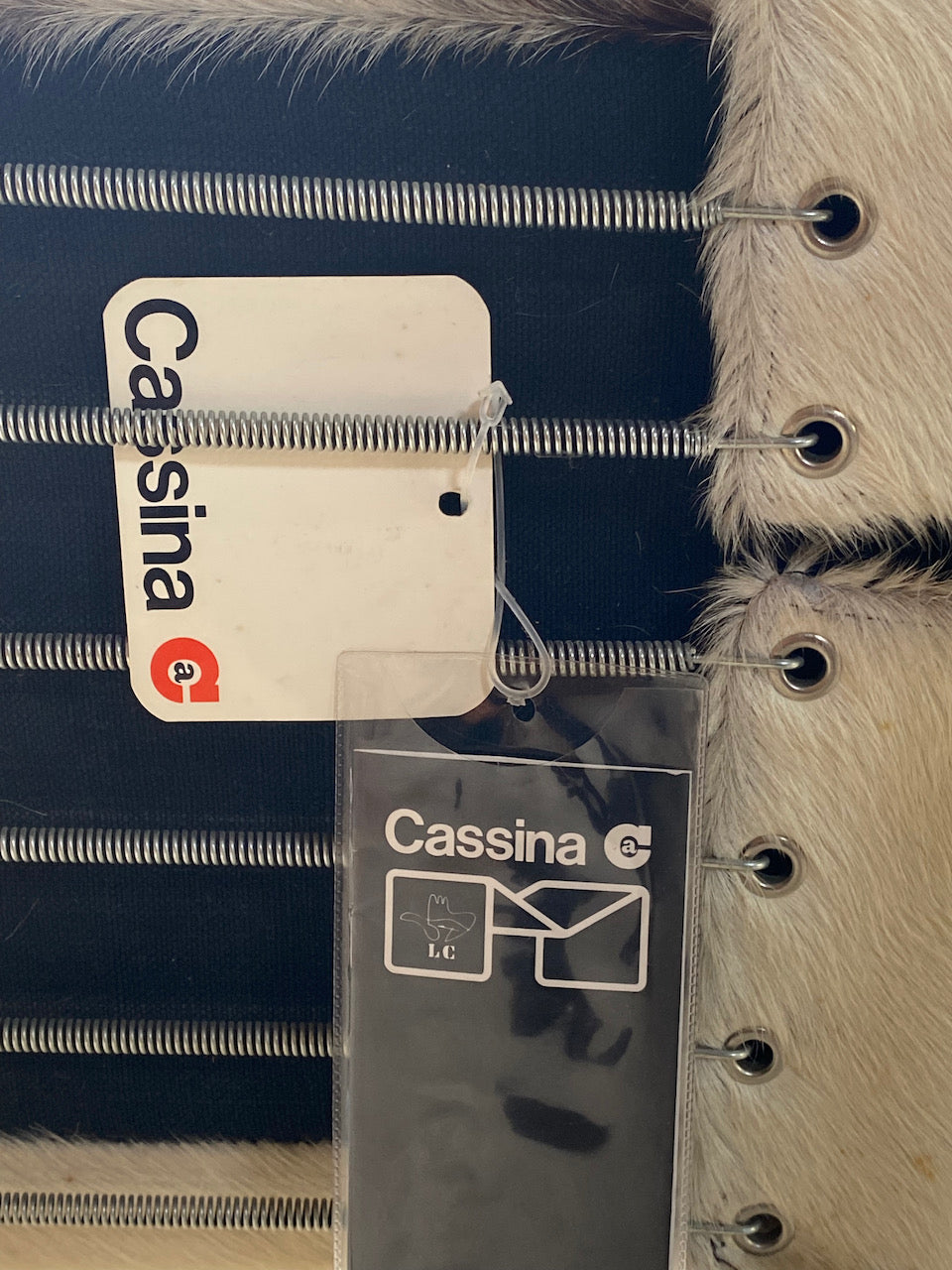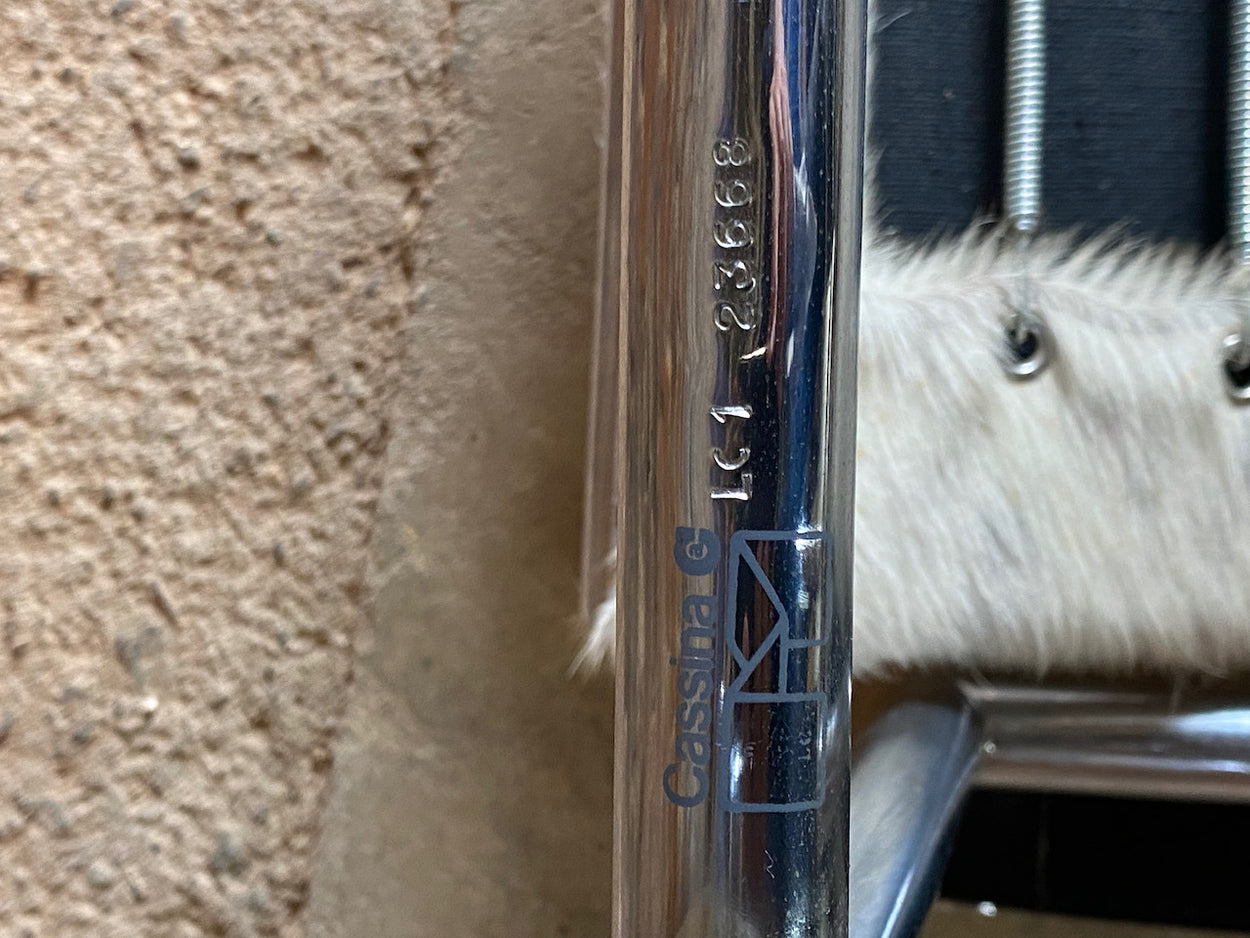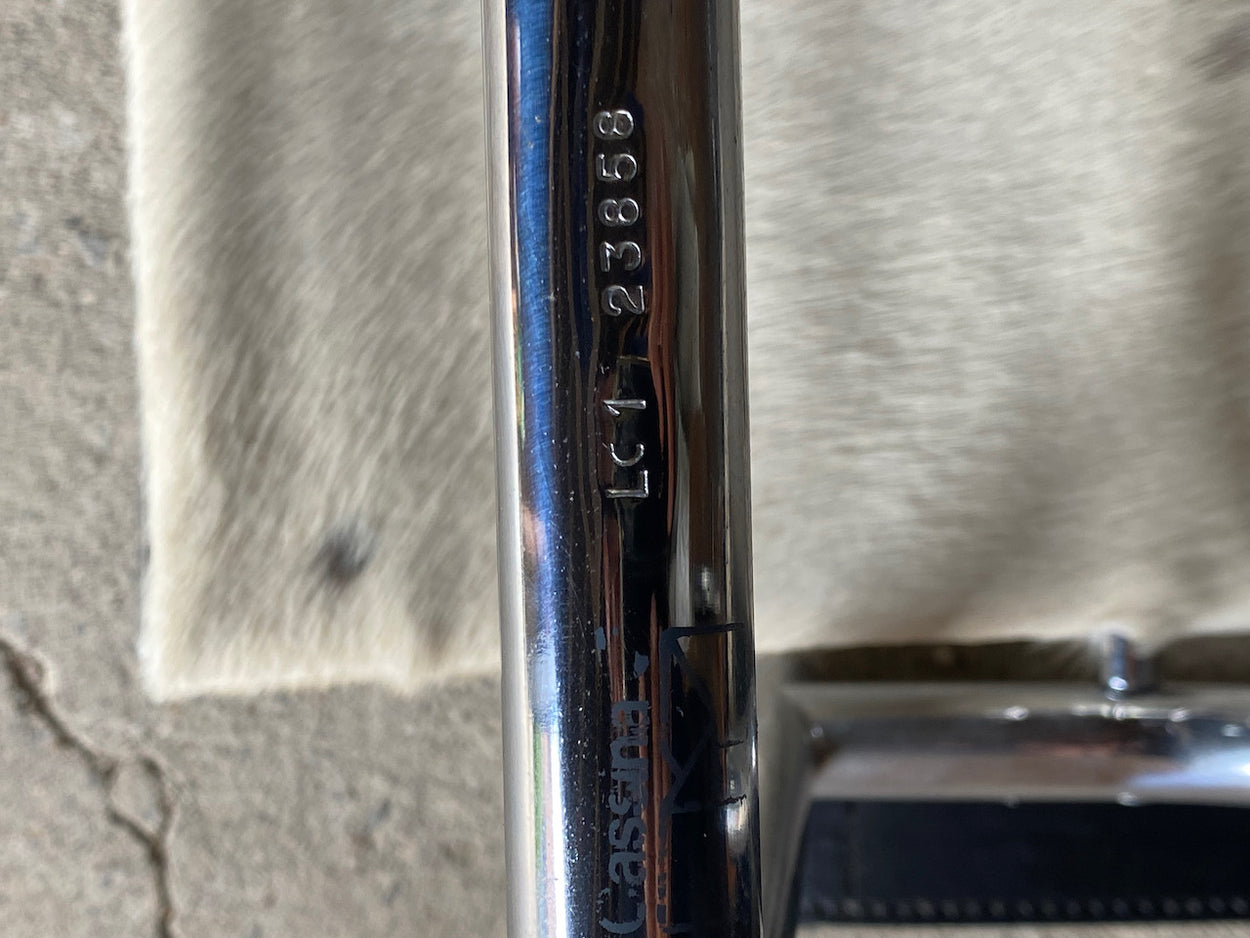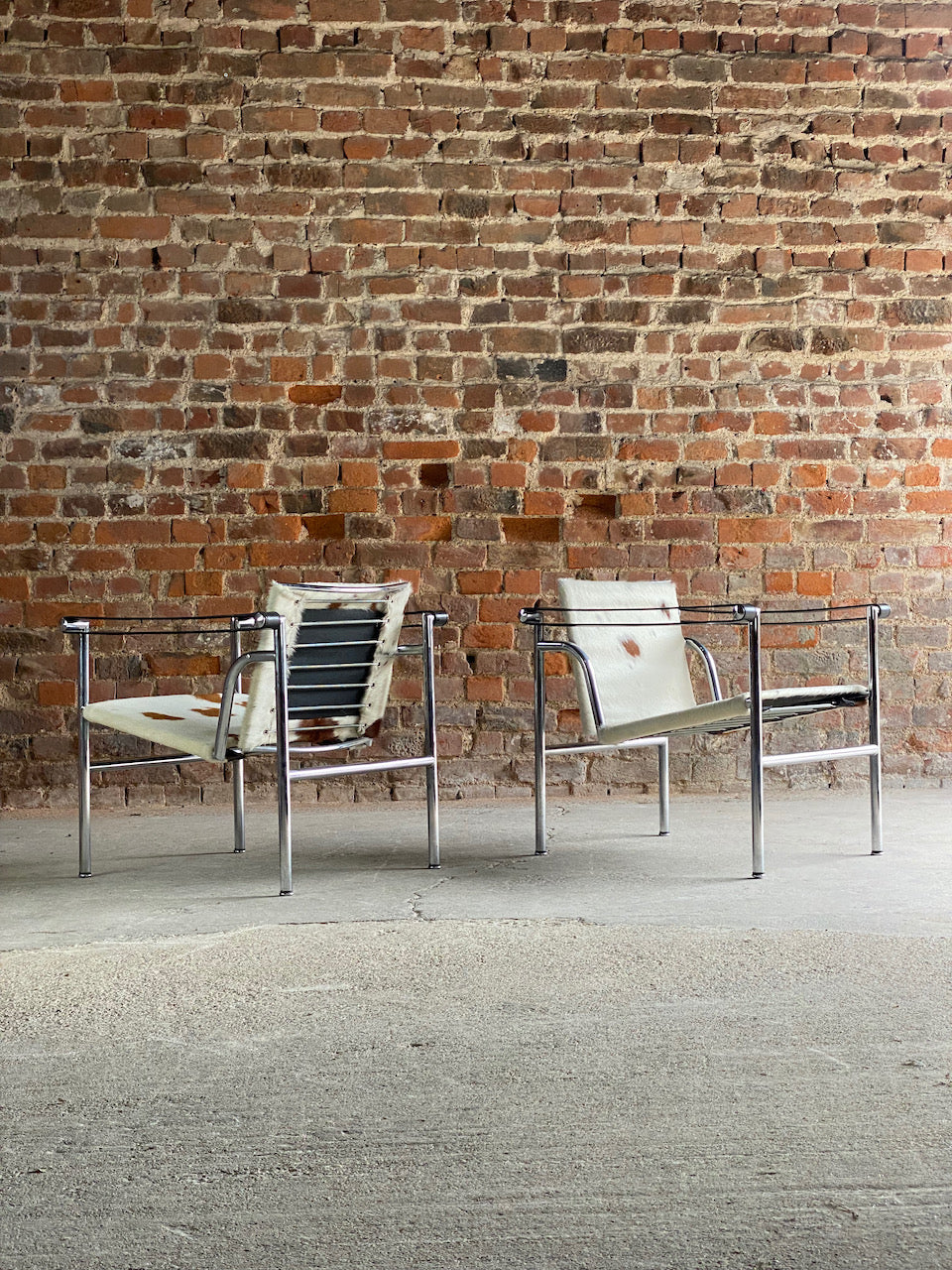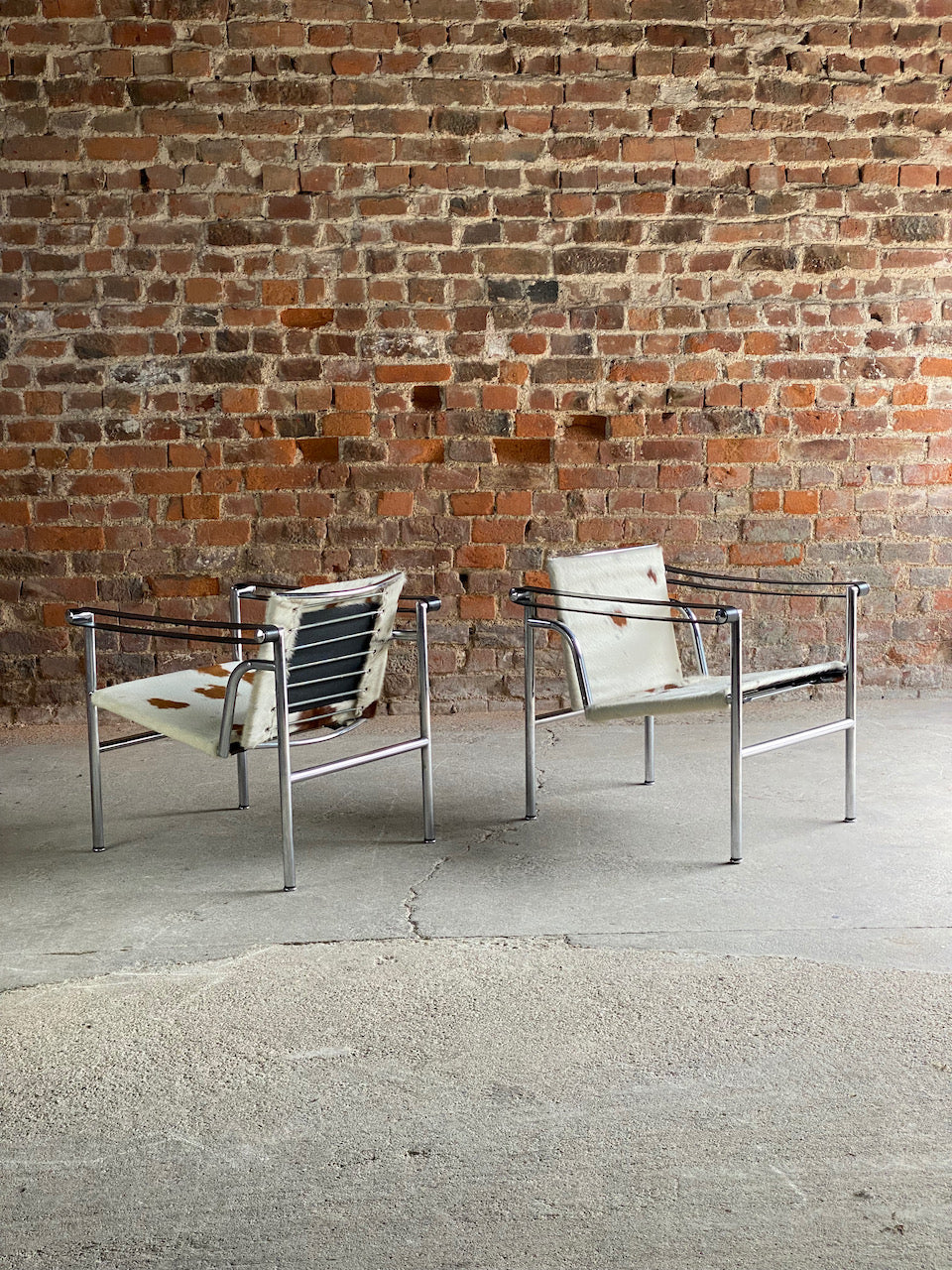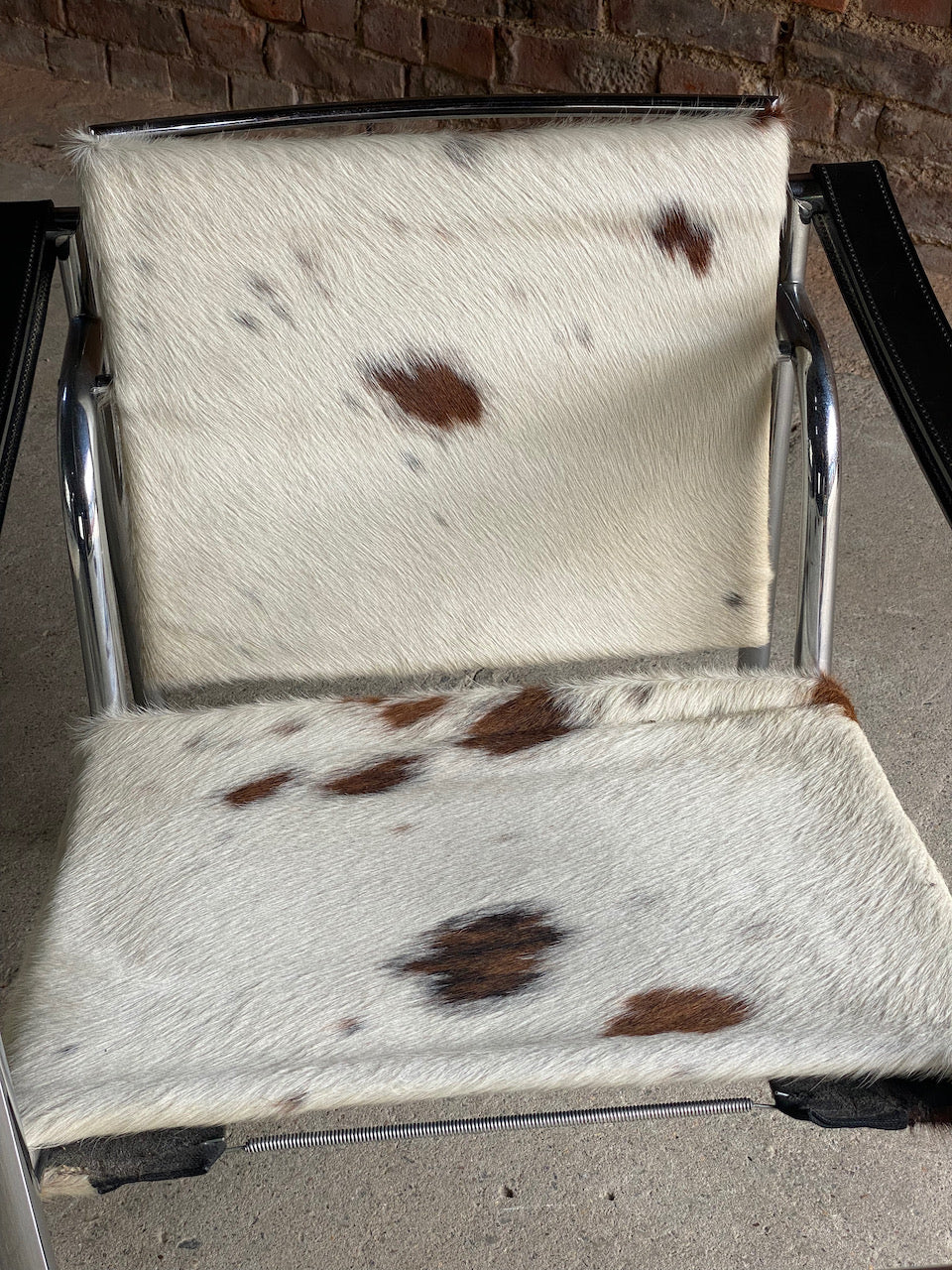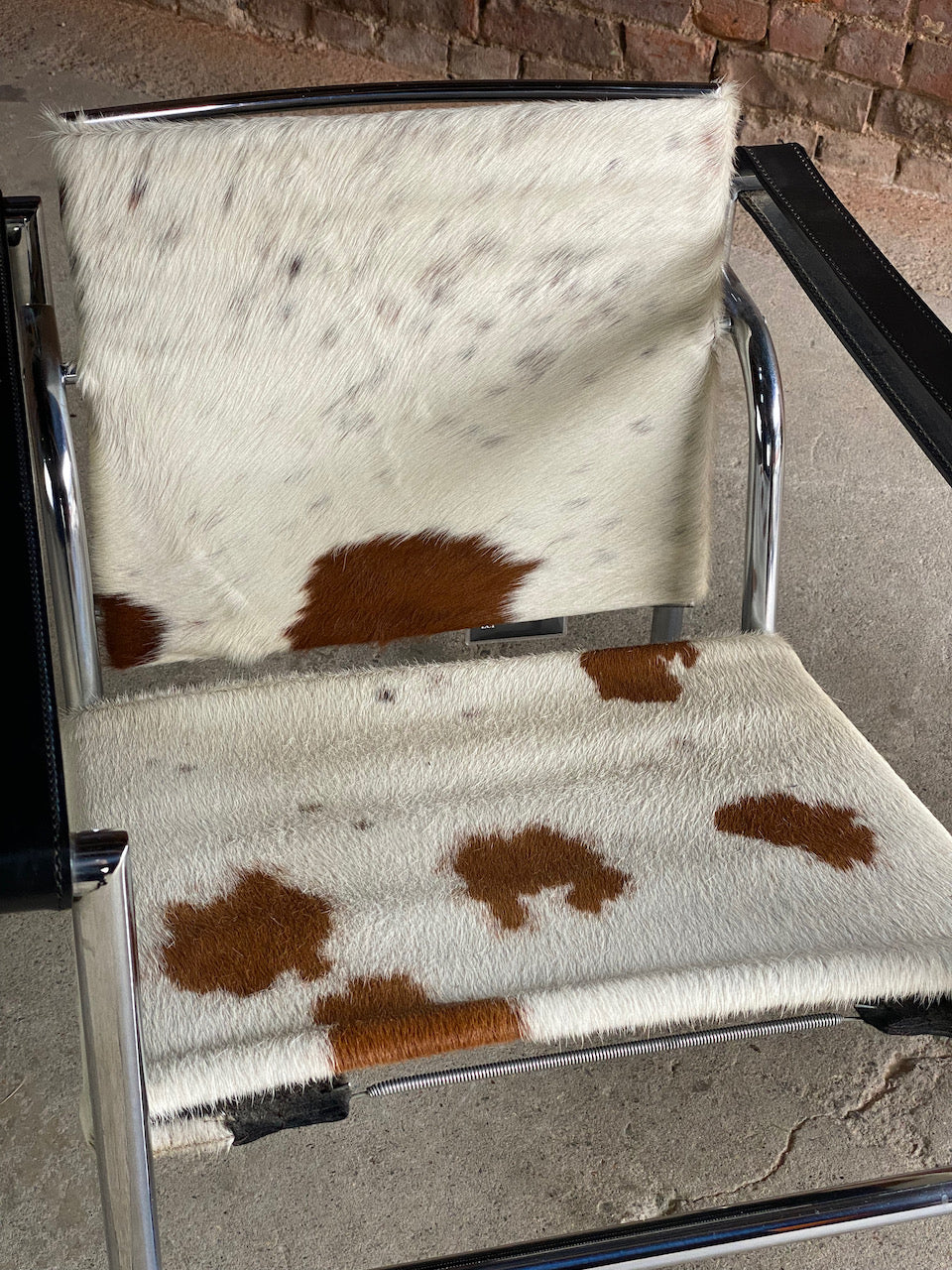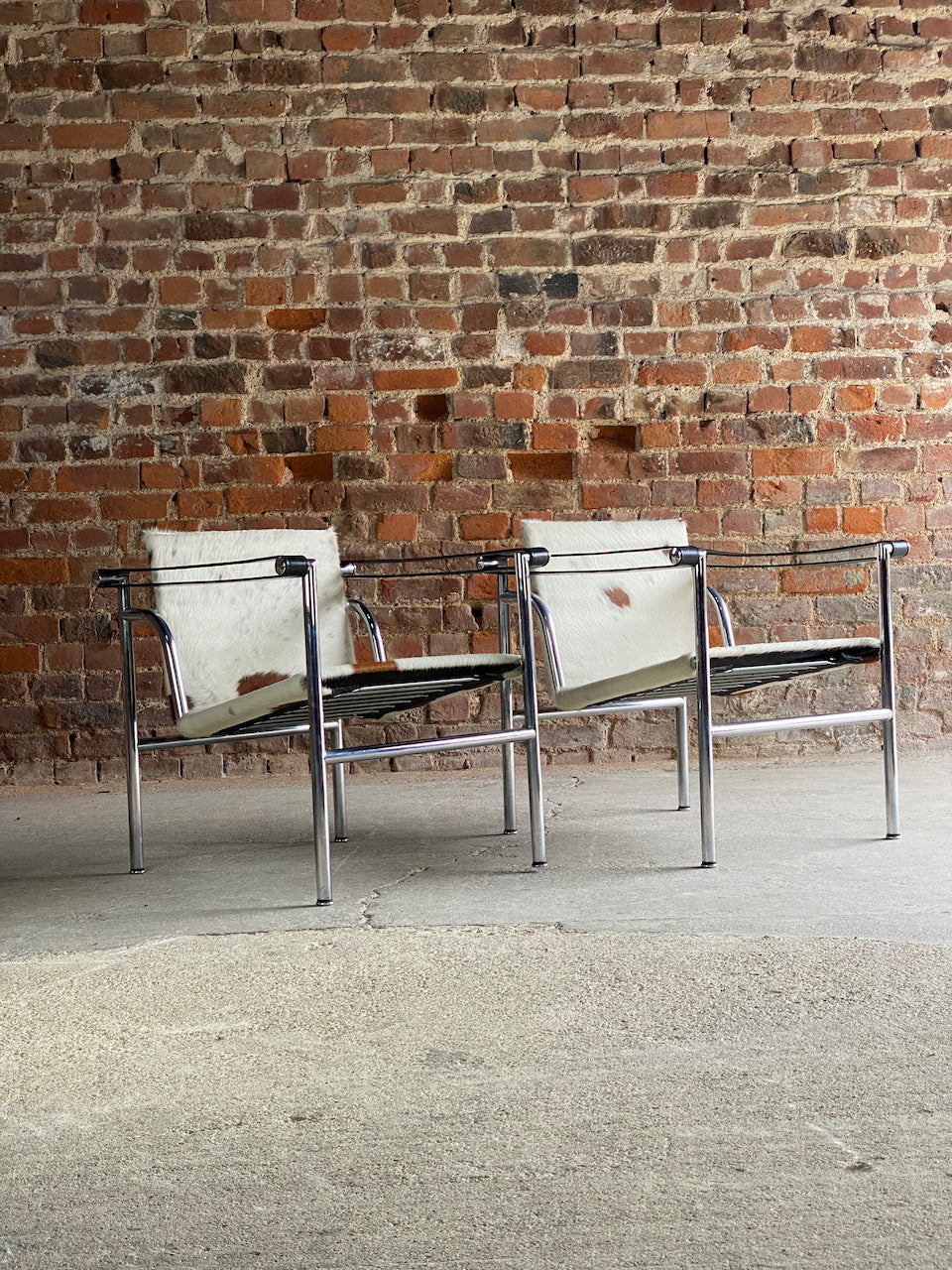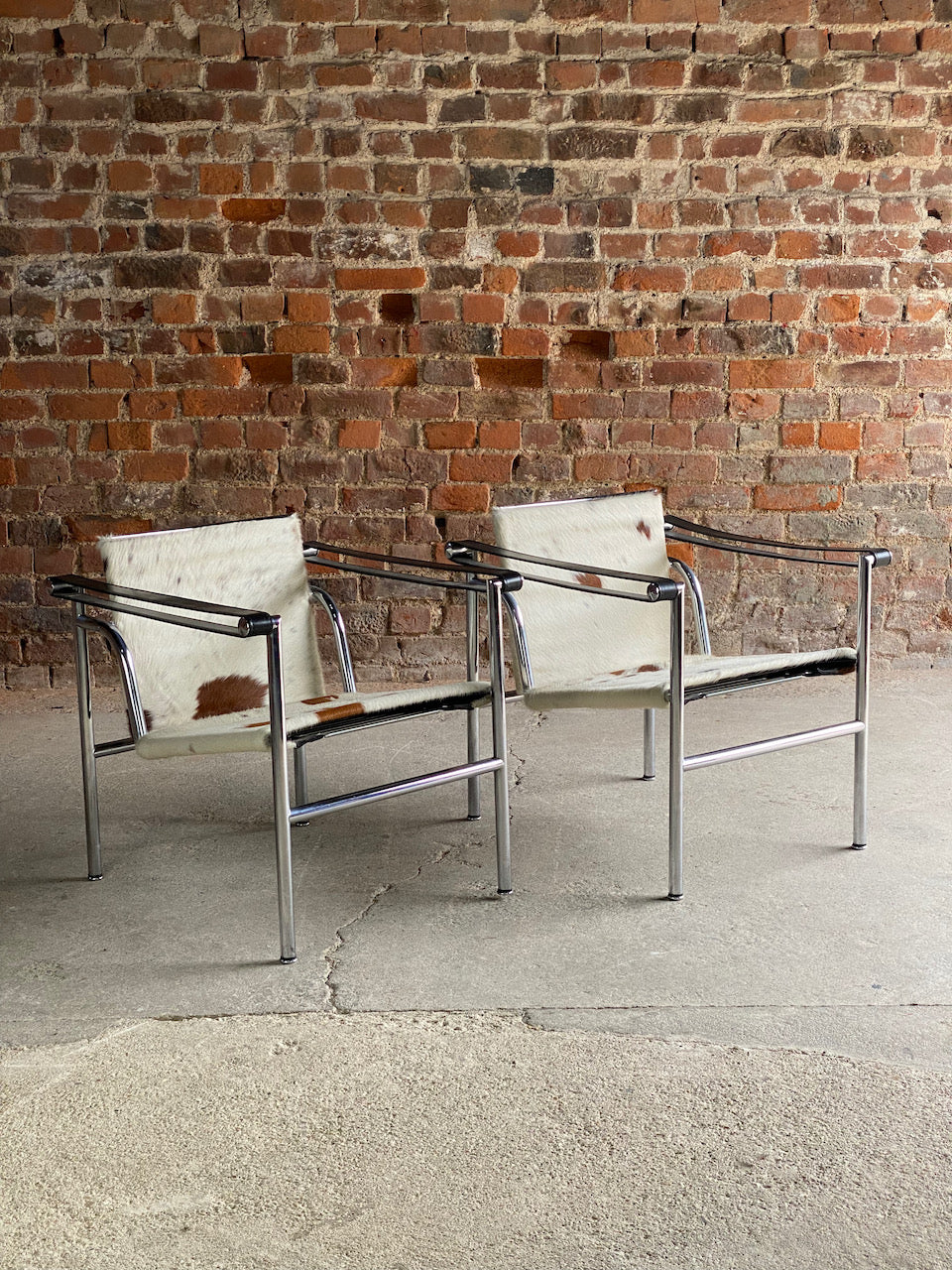 Le Corbusier LC1 Basculant Chairs By Cassina Circa 1990
SOLD
Le Corbusier LC1 Basculant Chairs By Cassina Circa 1990
Stunning pair of original LC1 Basculant Armchairs by Le Corbusier, Pierre Jeanneret, & Charlotte Perriand Italy circa 1970, Fauteuil à dossier basculant LC1 Basculant armchairs, finished in Hairy Skin cow hide with black leather arms on polished trivalent chrome plated frames manufactured by Cassina  Italy circa 1990,  each chair stamped to underside:  "Cassina LC1 23858" & "Cassina LC1 23668"
The 'LC1' has a timeless appeal, originally presented by Le Corbusier, Pierre Jeanneret and Charlotte Perriand in 1929, the chair draws upon colonial styles for inspiration and is defined by a hairy skin seat and a chrome frame created from a blueprint that is based on measurements derived from the Modulor. The result is this supremely comfortable seat, produced by Cassina, that seamlessly combines form and function to create a piece that is suited to relaxation in a variety of environments. The chair's LC-Y leather and trivalent chromium plating hold Greenguard Environmental Institute certification.

Charles-Edouard Jeanneret, known as Le Corbusier, was born at La Chaux-de-Fonds, in Switzerland, in 1887; he died in France, in 1965.

The multi-talented Le Corbusier was at the same time a painter, architect, designer and writer, he is now recognised as one of the most influential architects of 20th century design.
Mid Century Design
Date: 1990
Artist: Le Corbusier
Model: LC1 Basculant
Maker: Cassina
Material: Hairy Skin Cow Hide & Chrome
Original
Investment
Practical & Beautiful
Free UK delivery
The chair is offered in superb original condition with no faults, damages or repairs, the chairs are stamped to the underside with a Cassina LC1 23858 & Cassina LC1 23668, original makers labels still present.

Width: 23.6 inch / 60cm

Depth: 25.2 inch / 64cm

Height: 26.8 inch / 68cm
Seat Height: 16.1 inch / 40cm

Free delivery is offered to England & Wales only when buyer pays full asking price, next day delivery is not possible due to the size of the piece, please allow between 7-14 days delivery