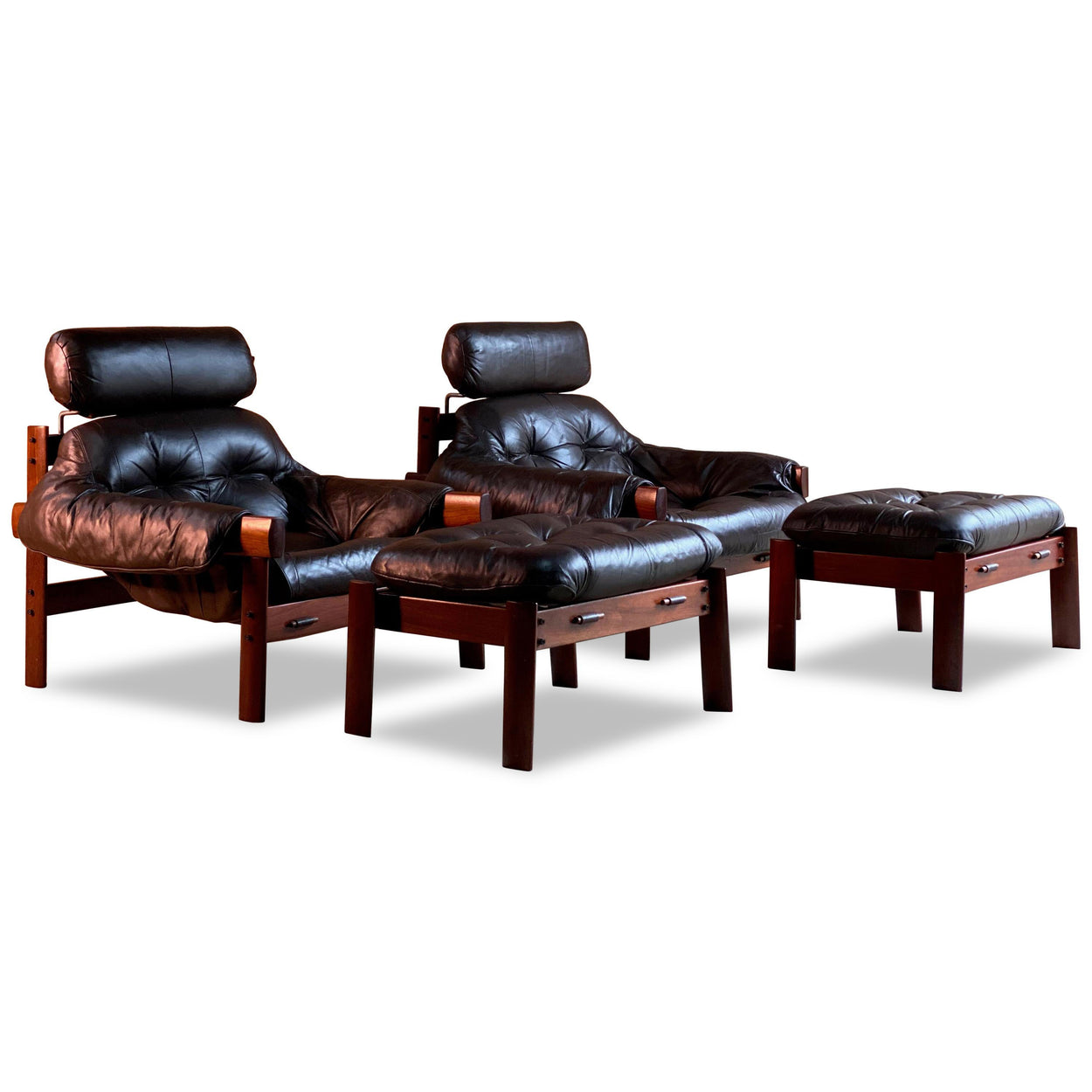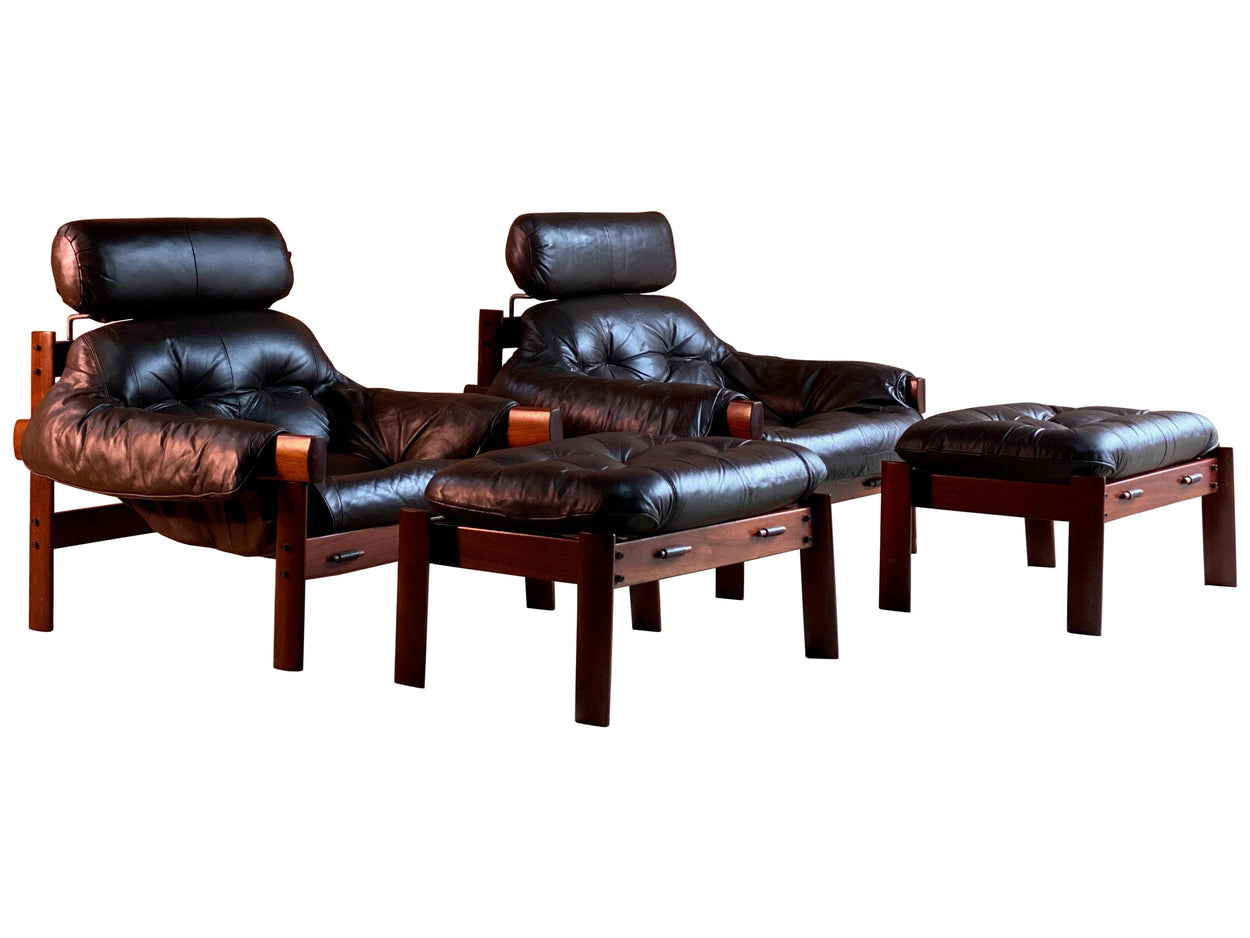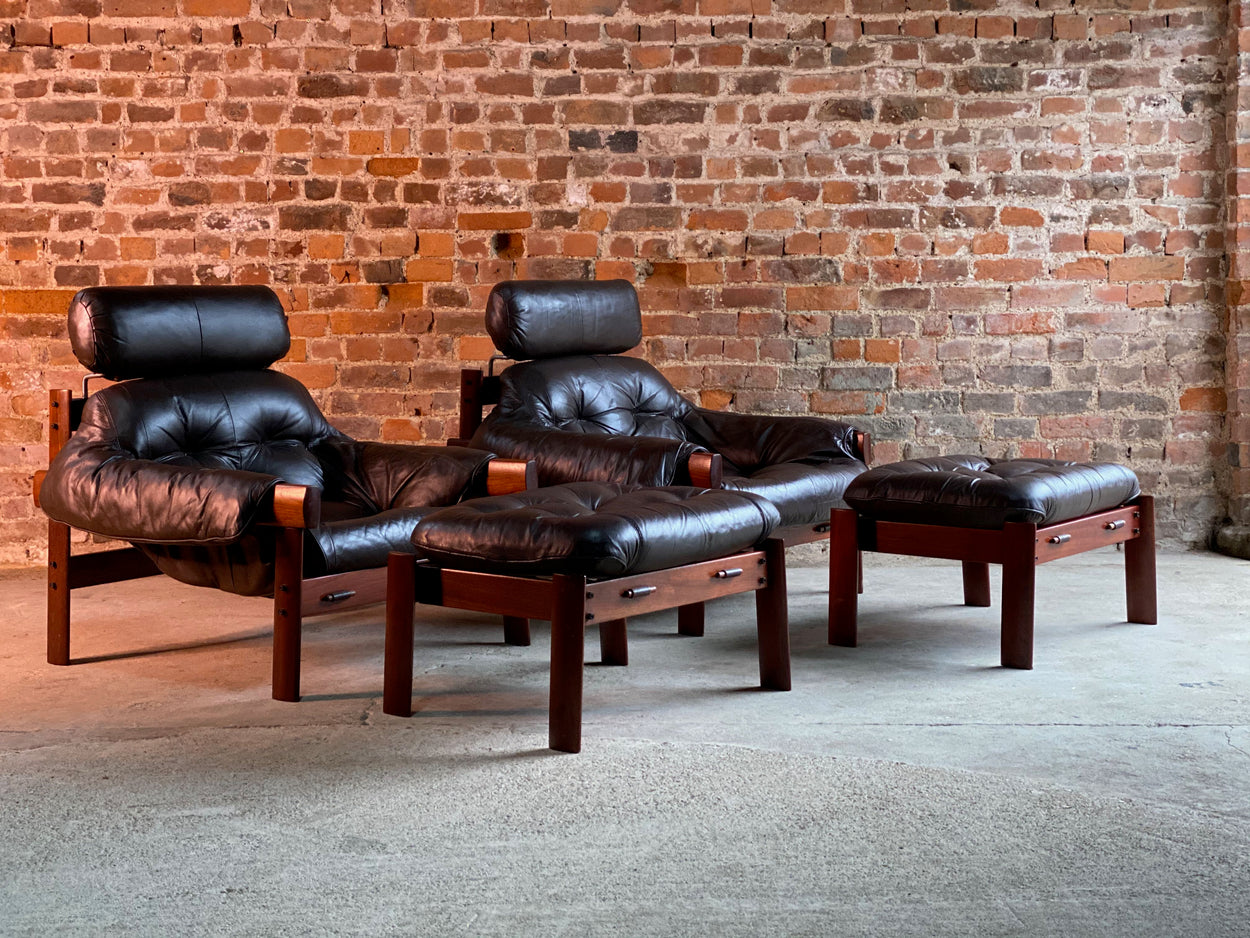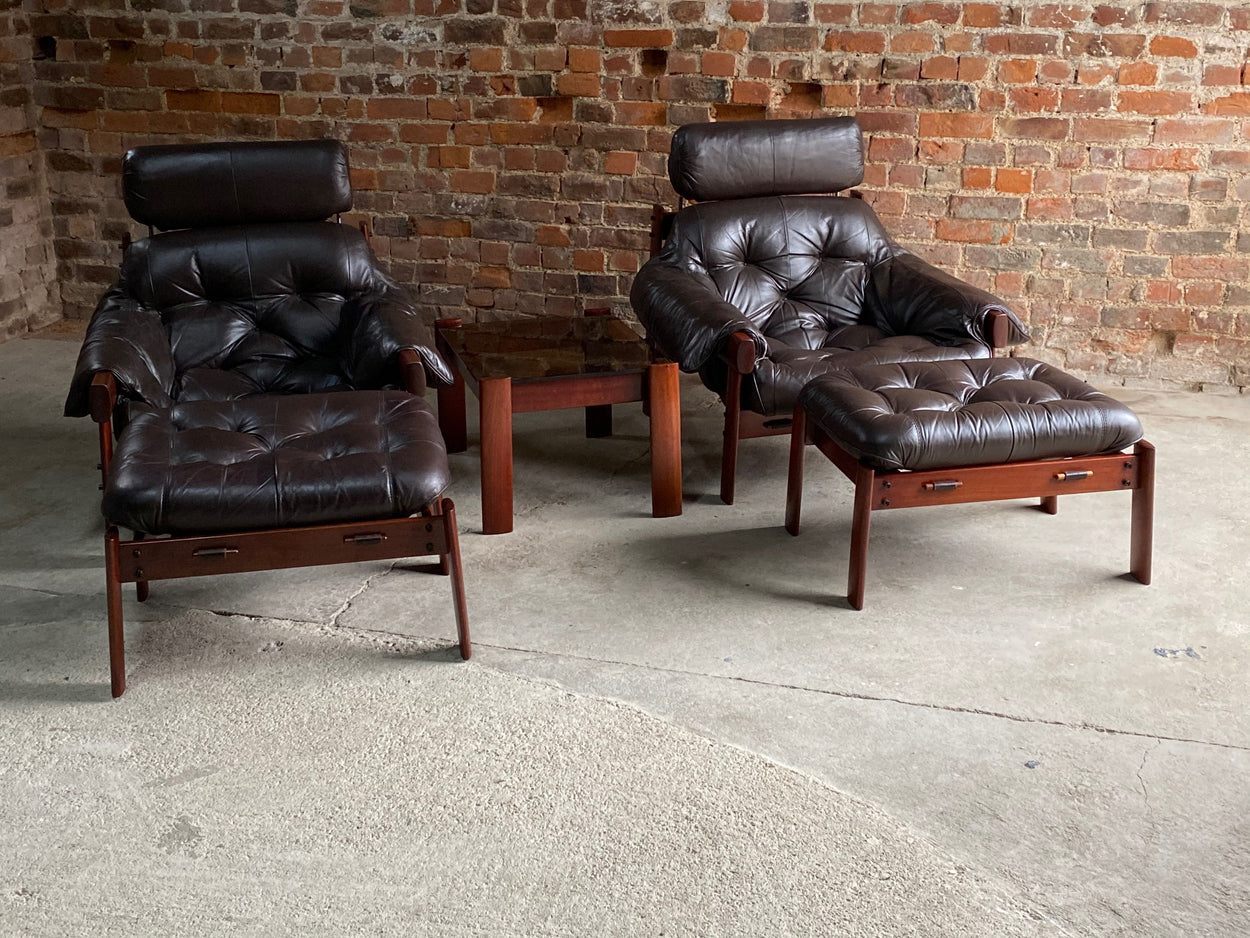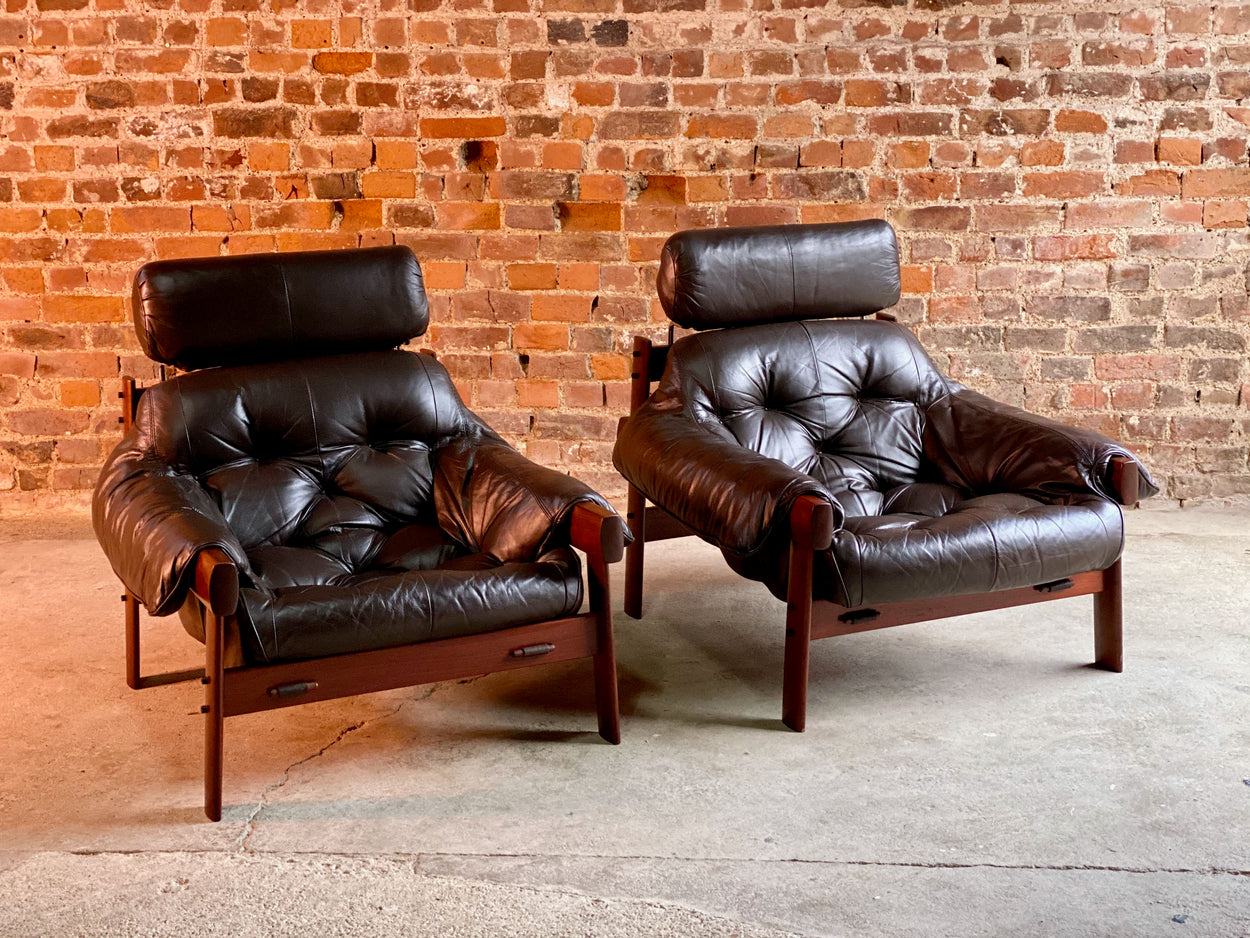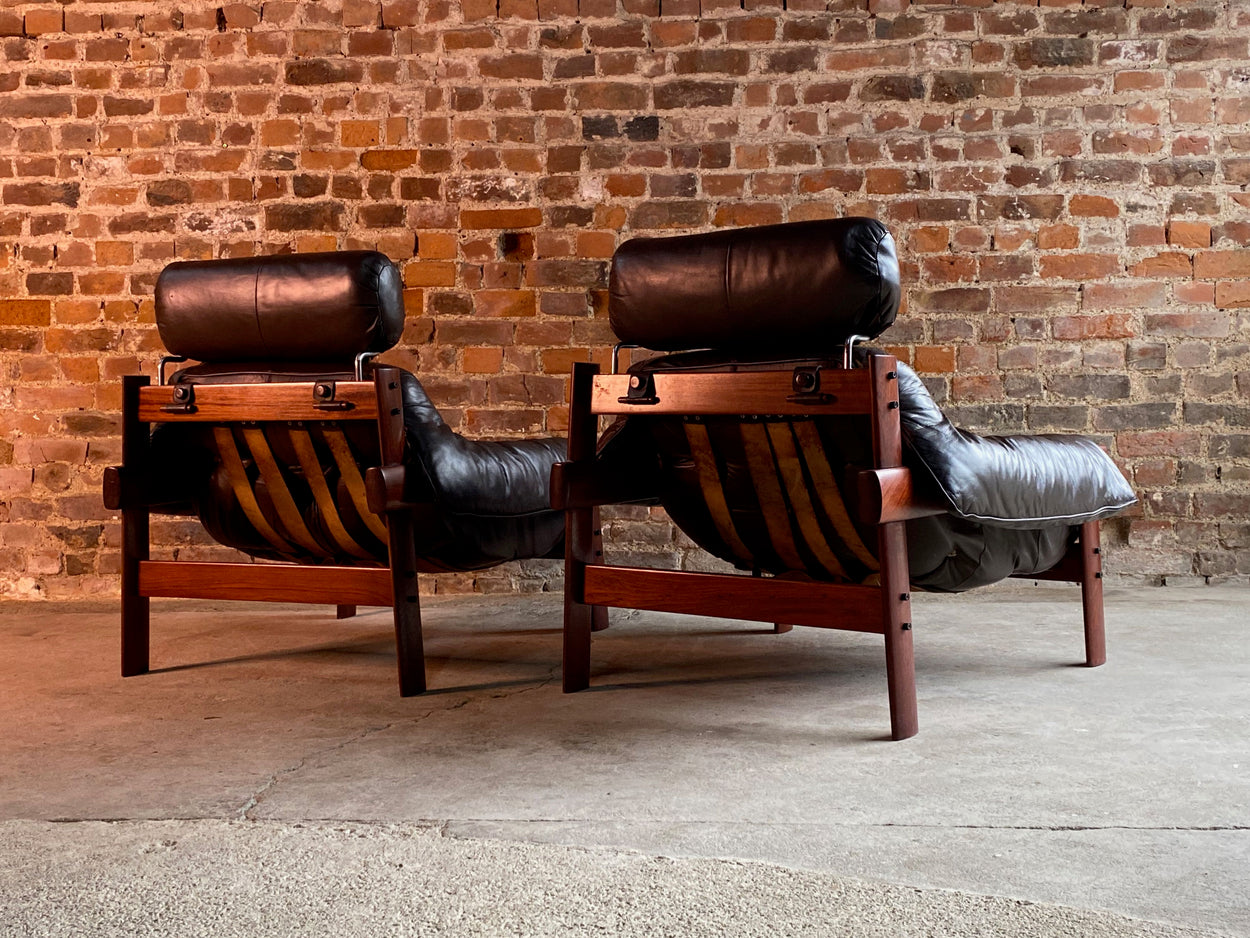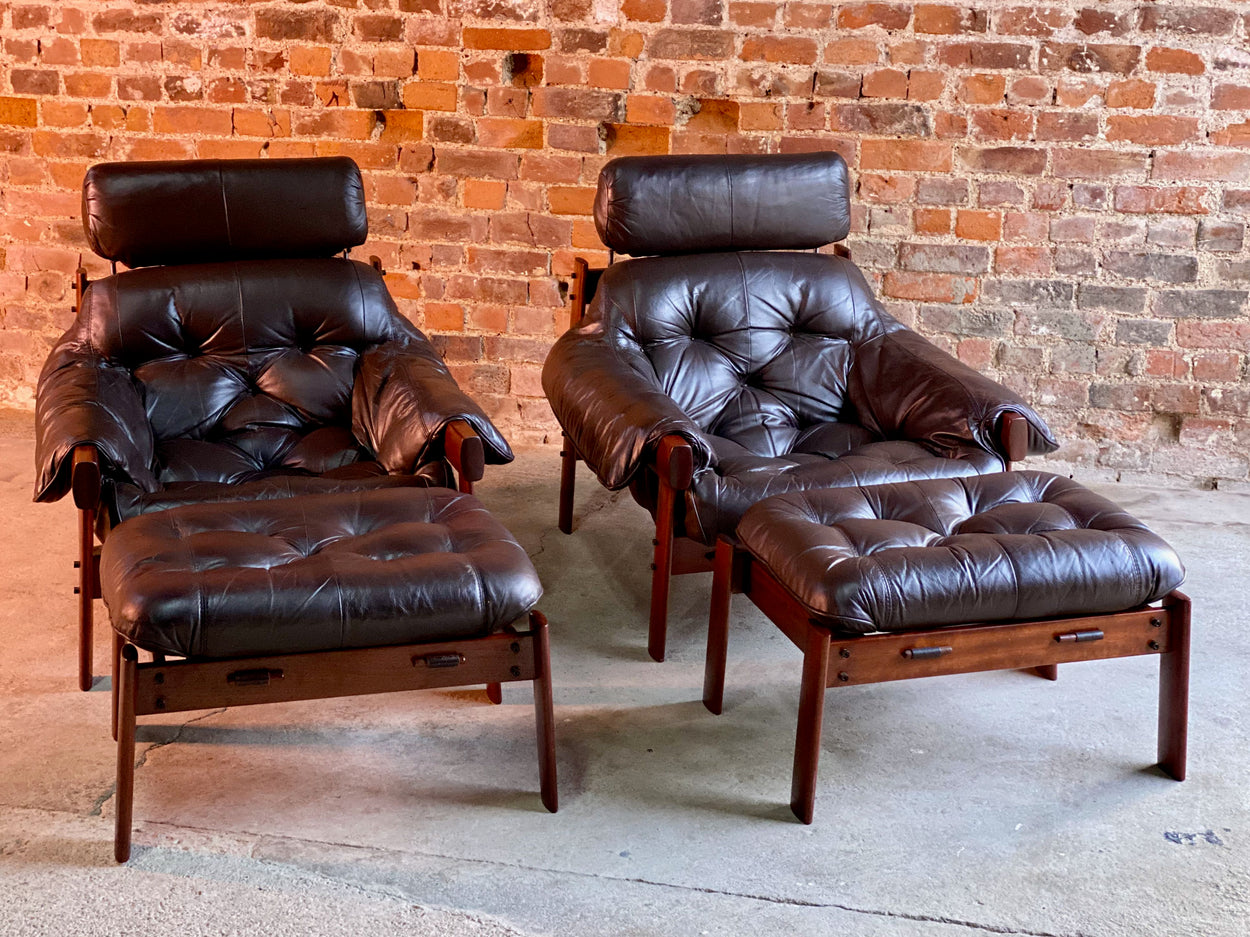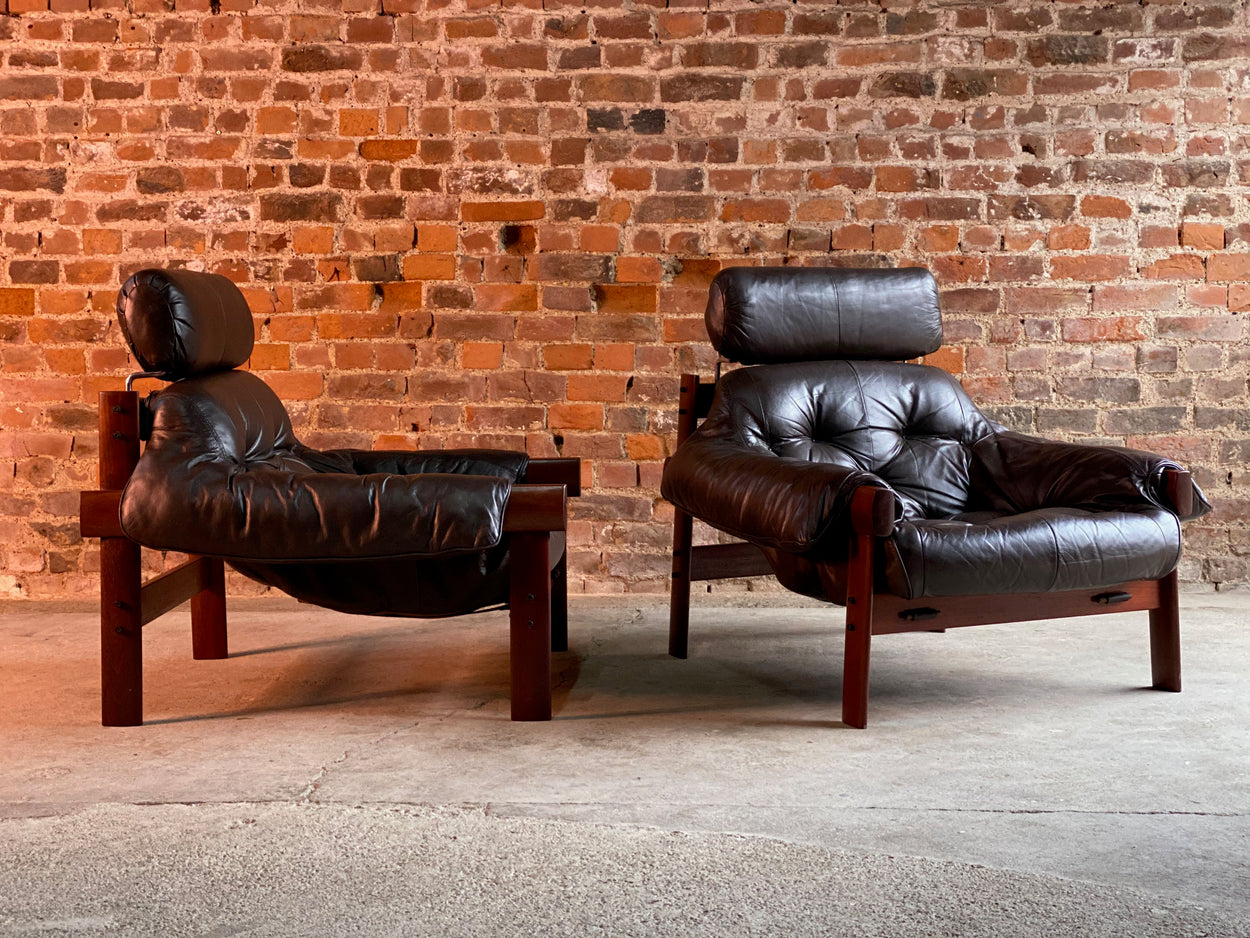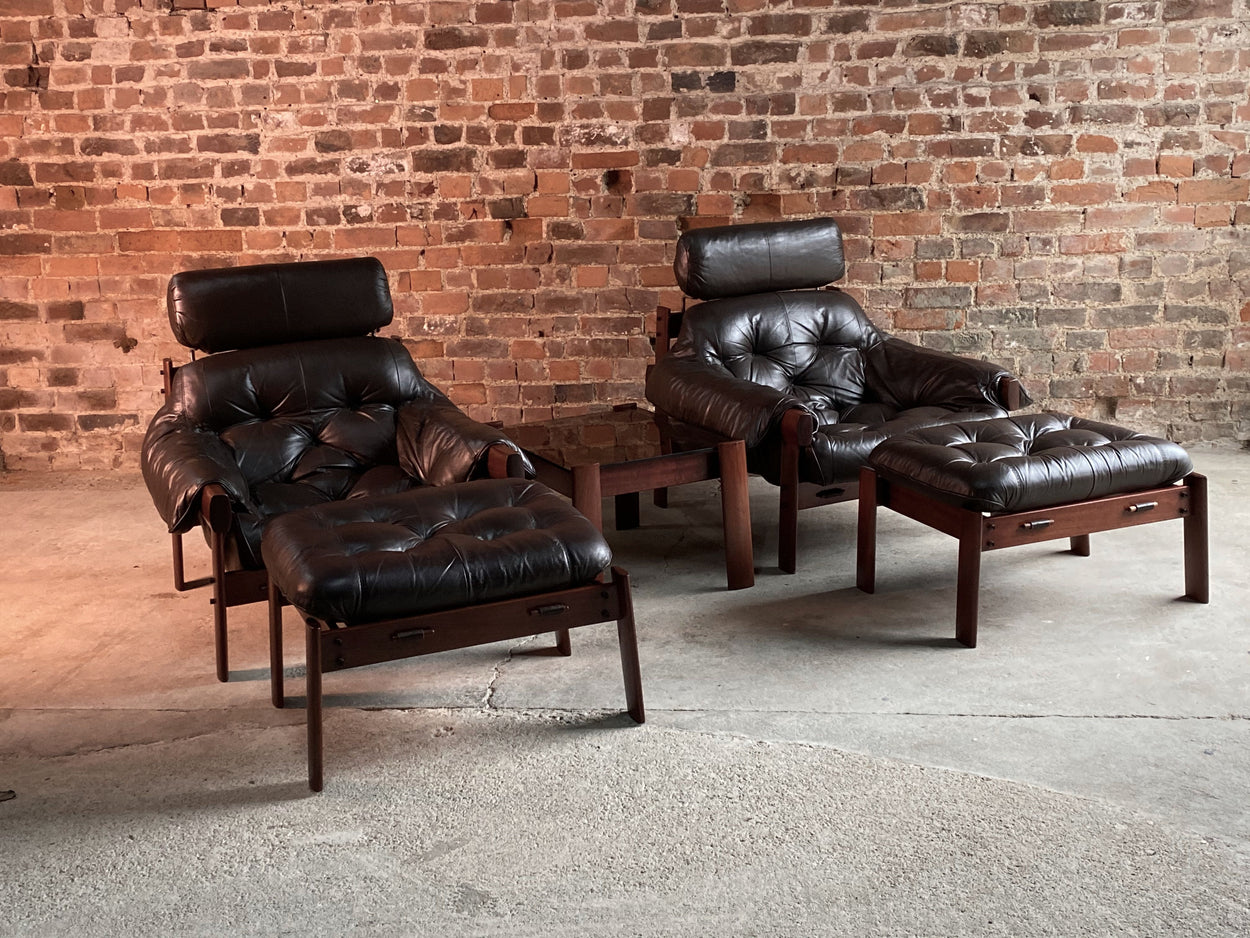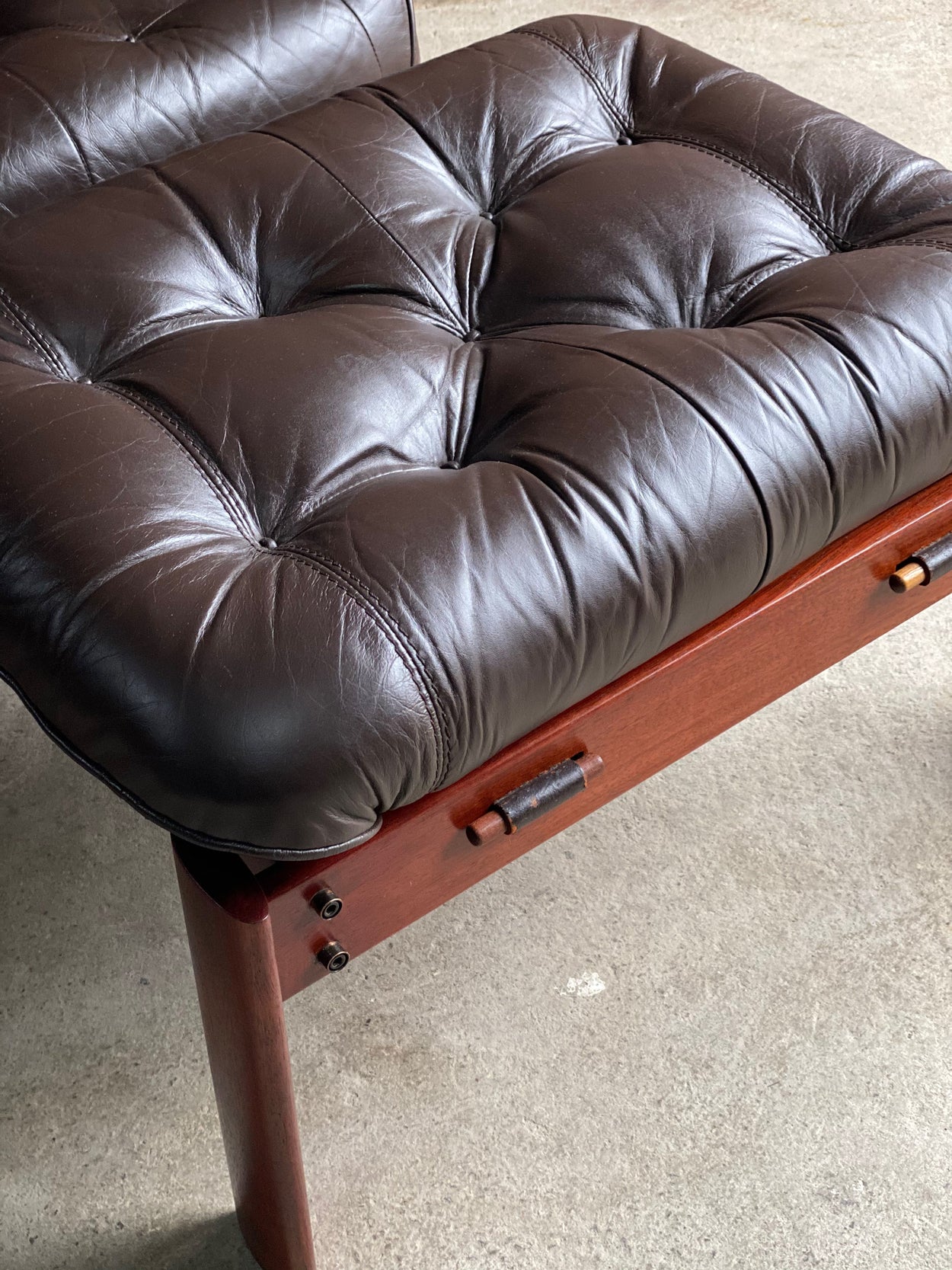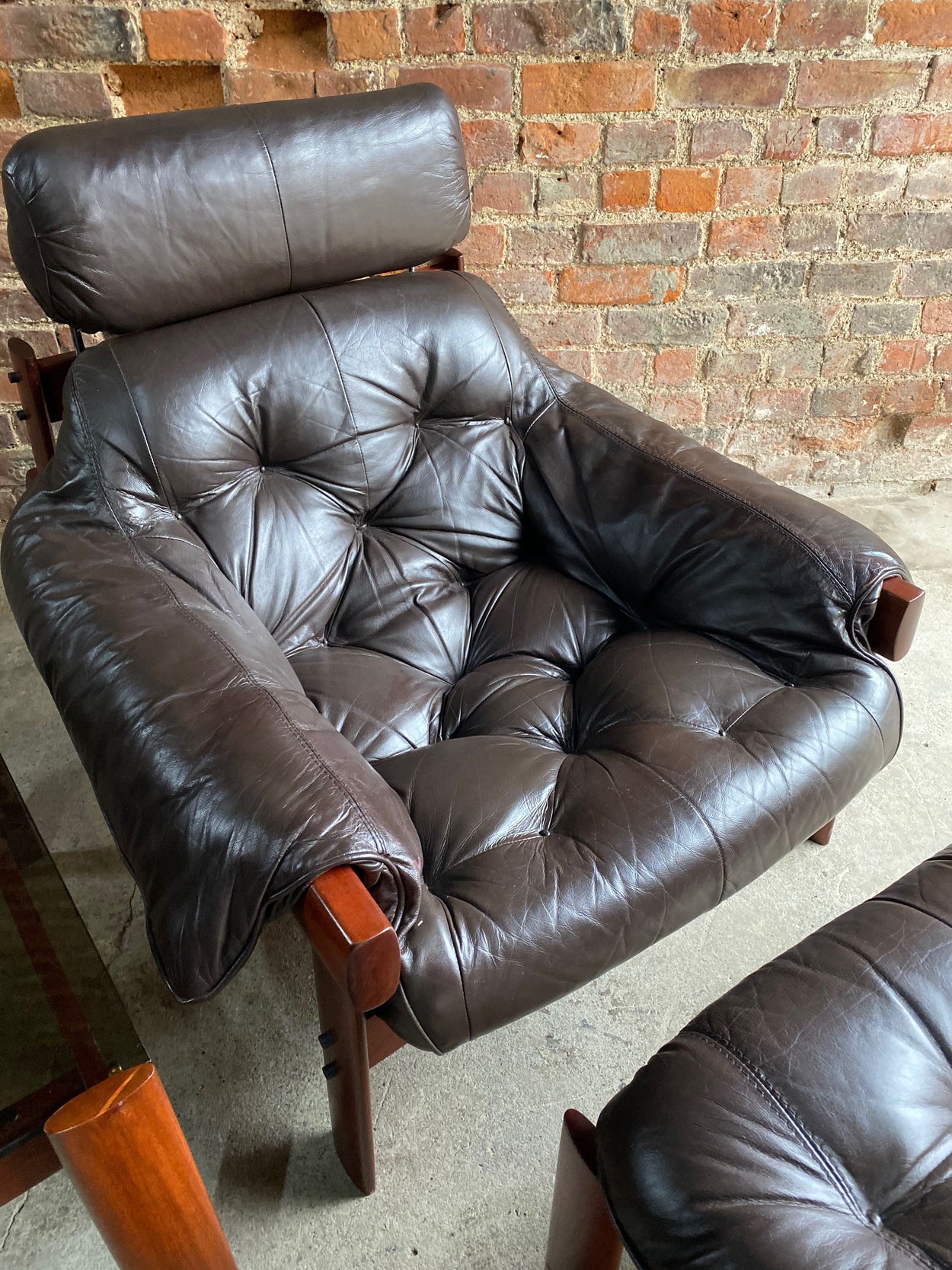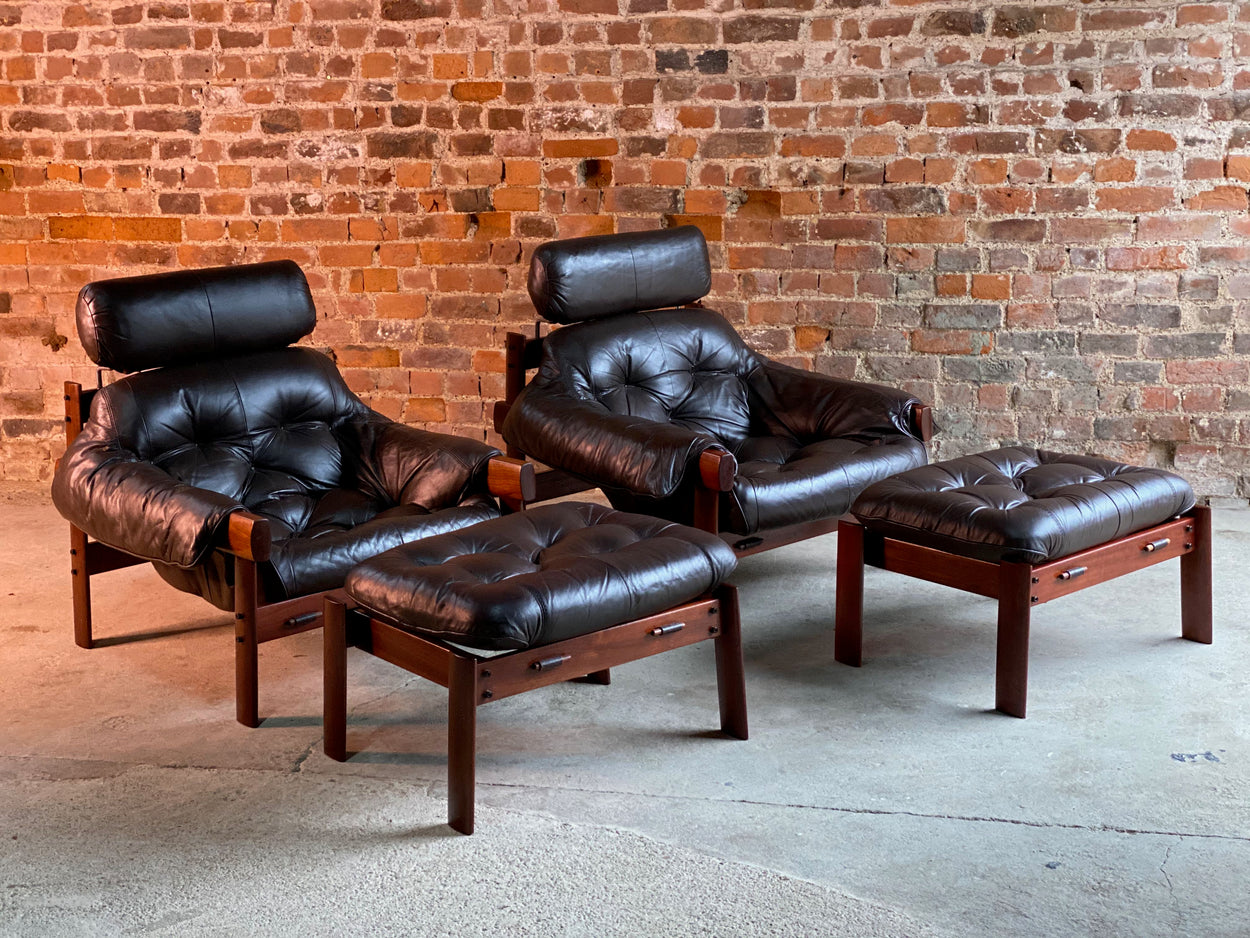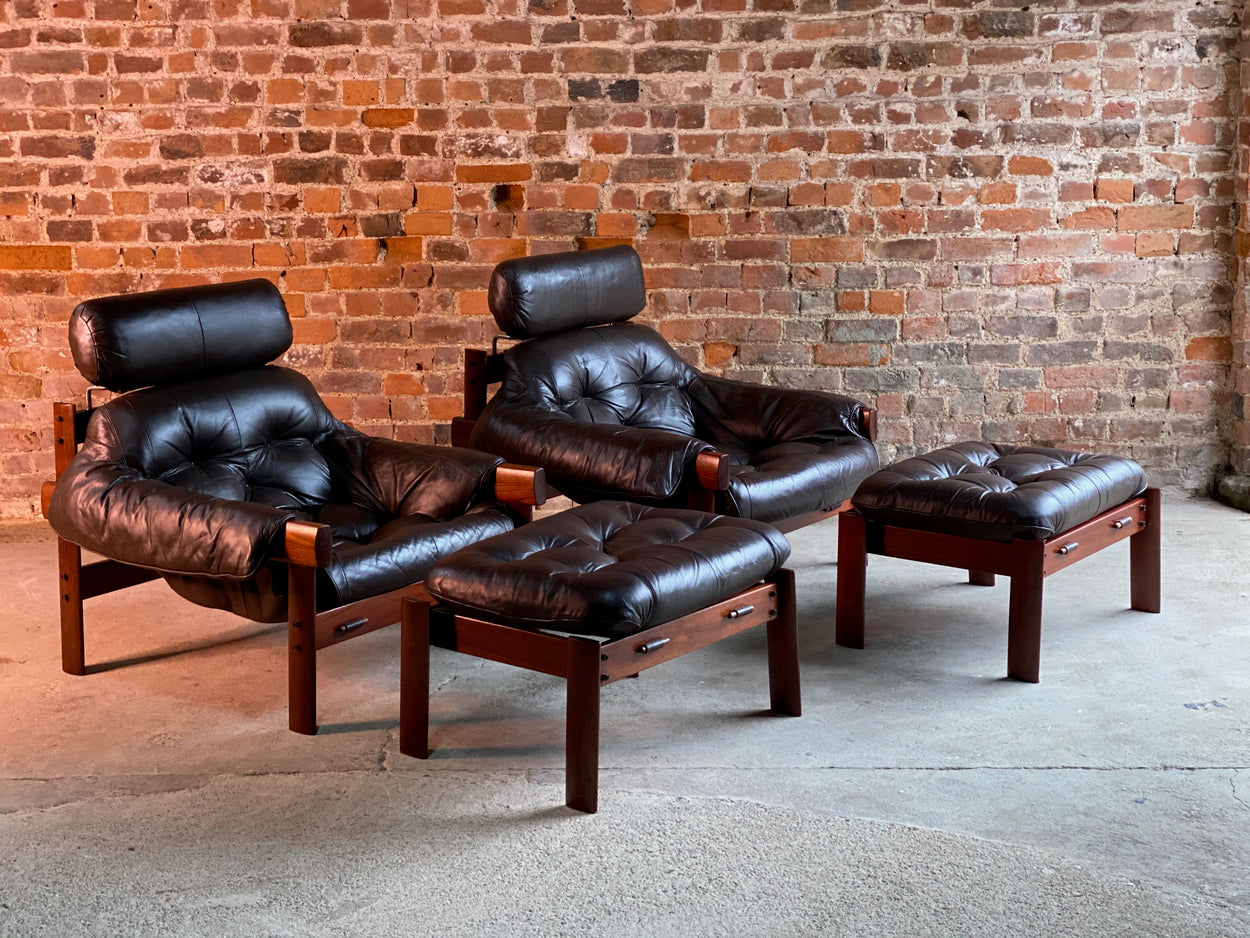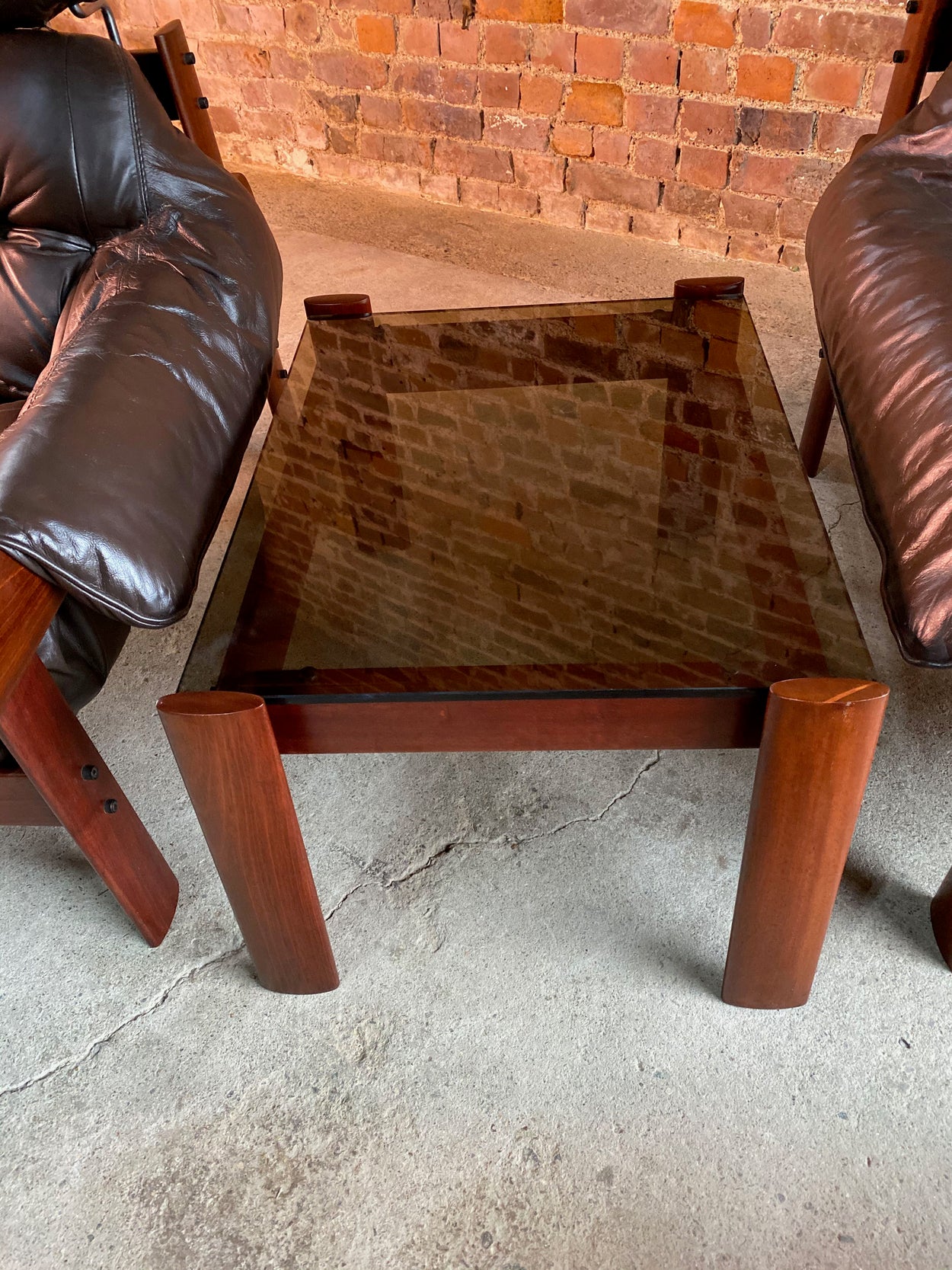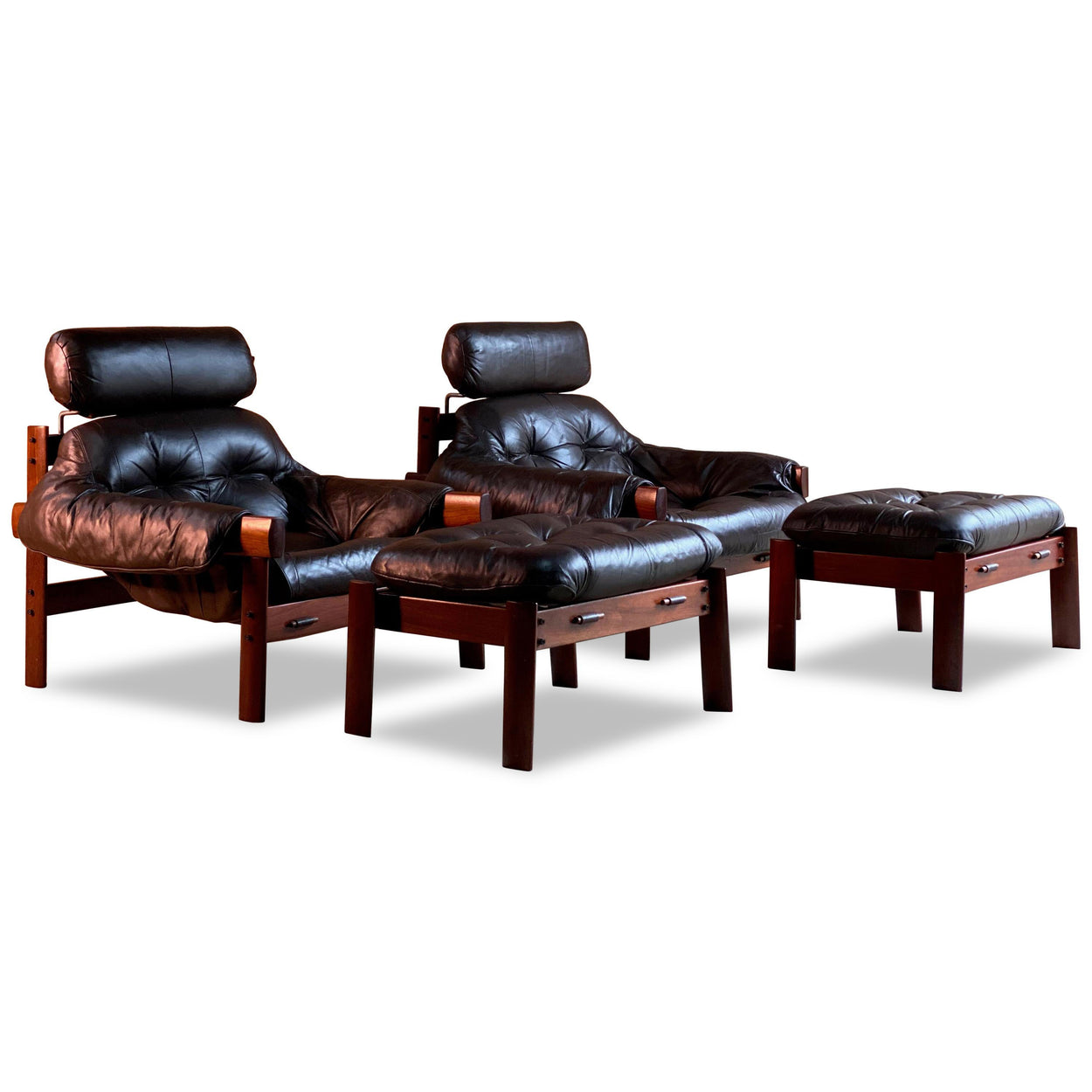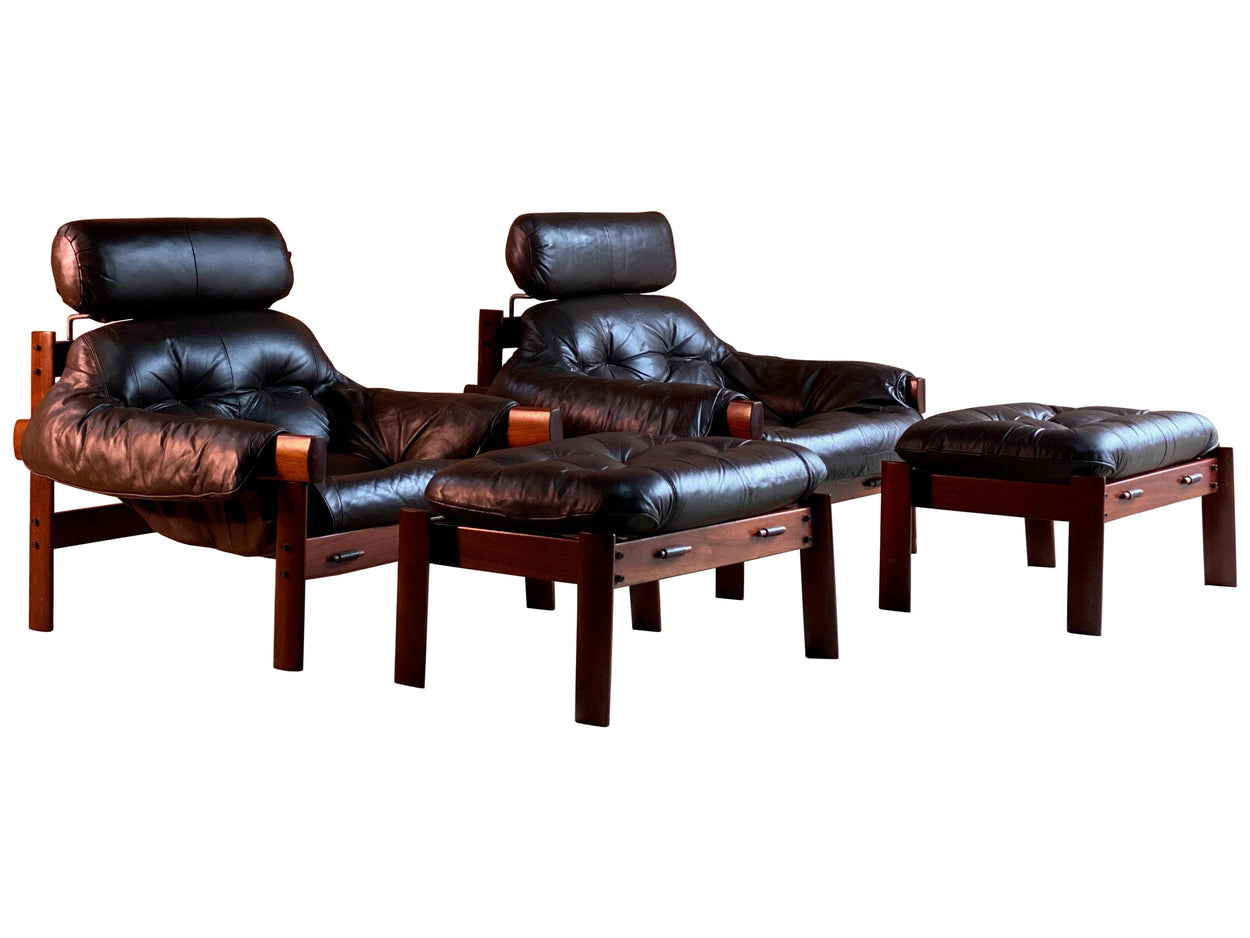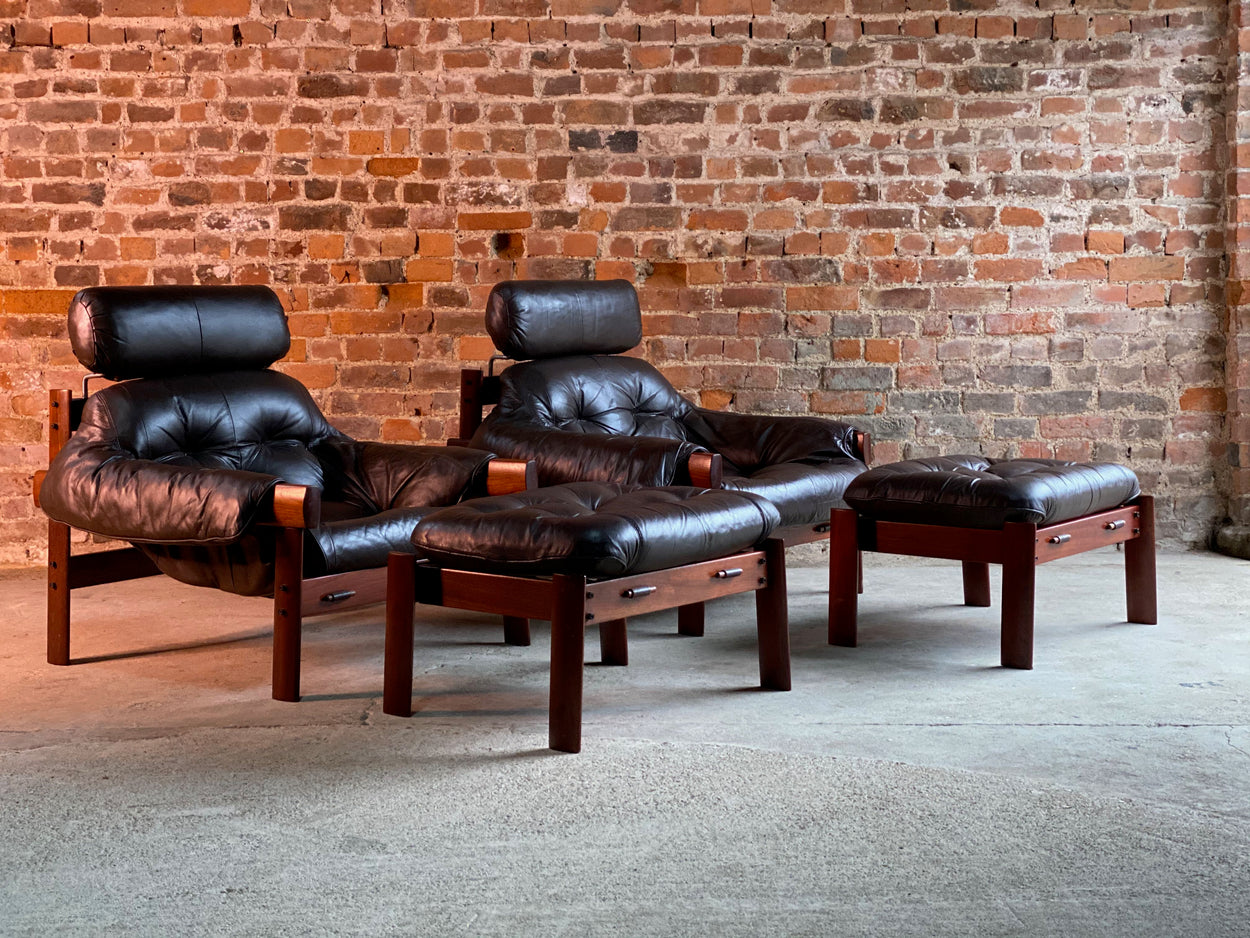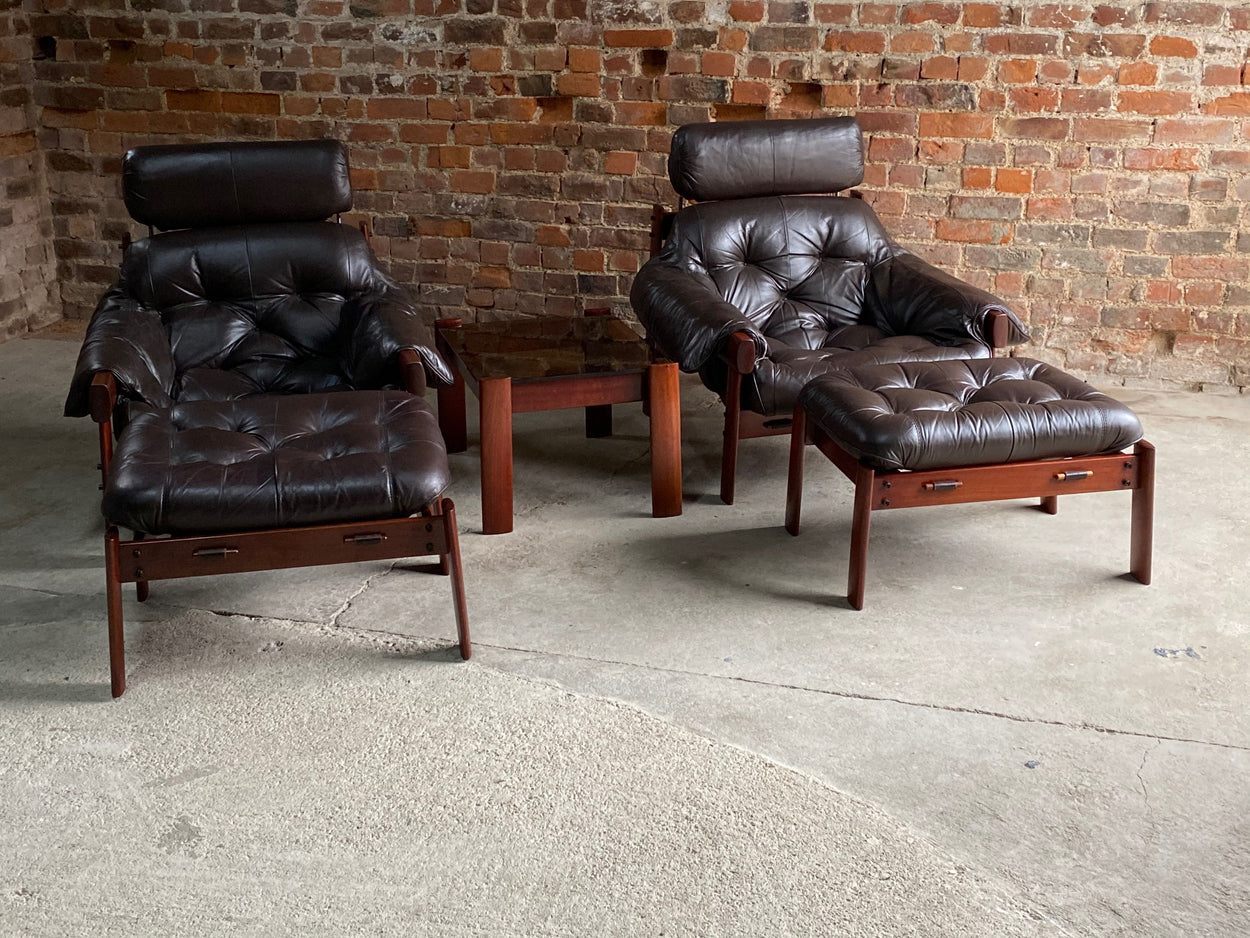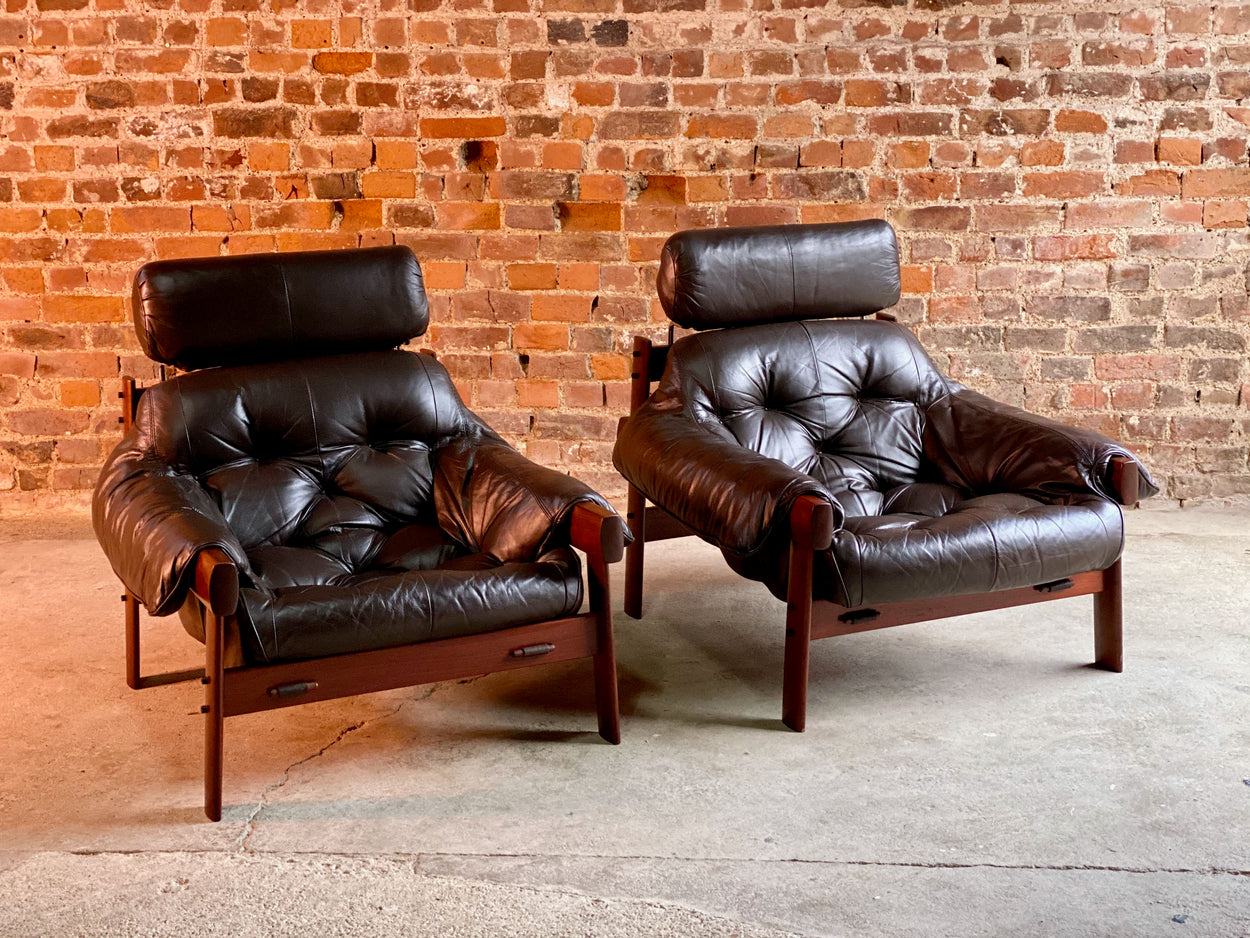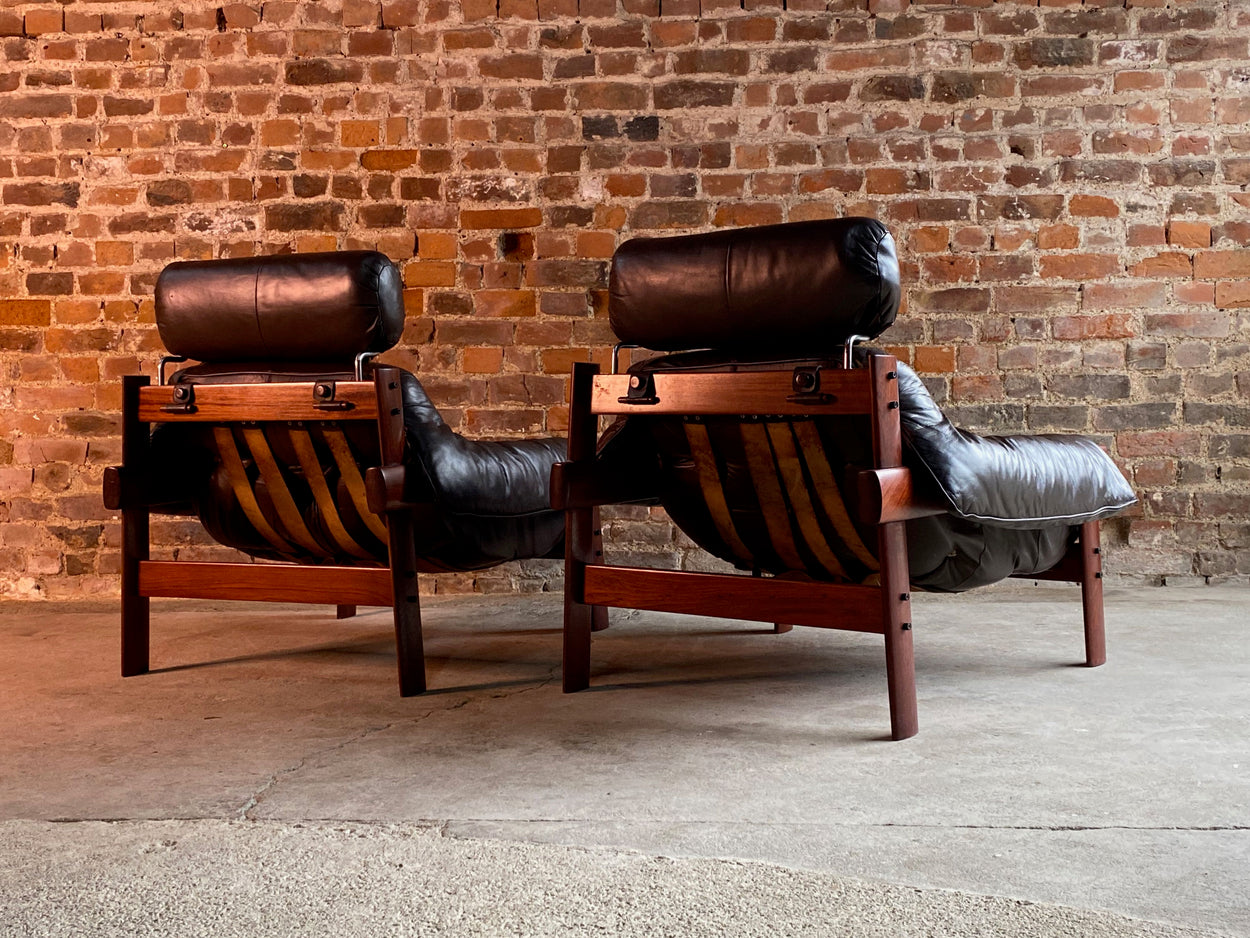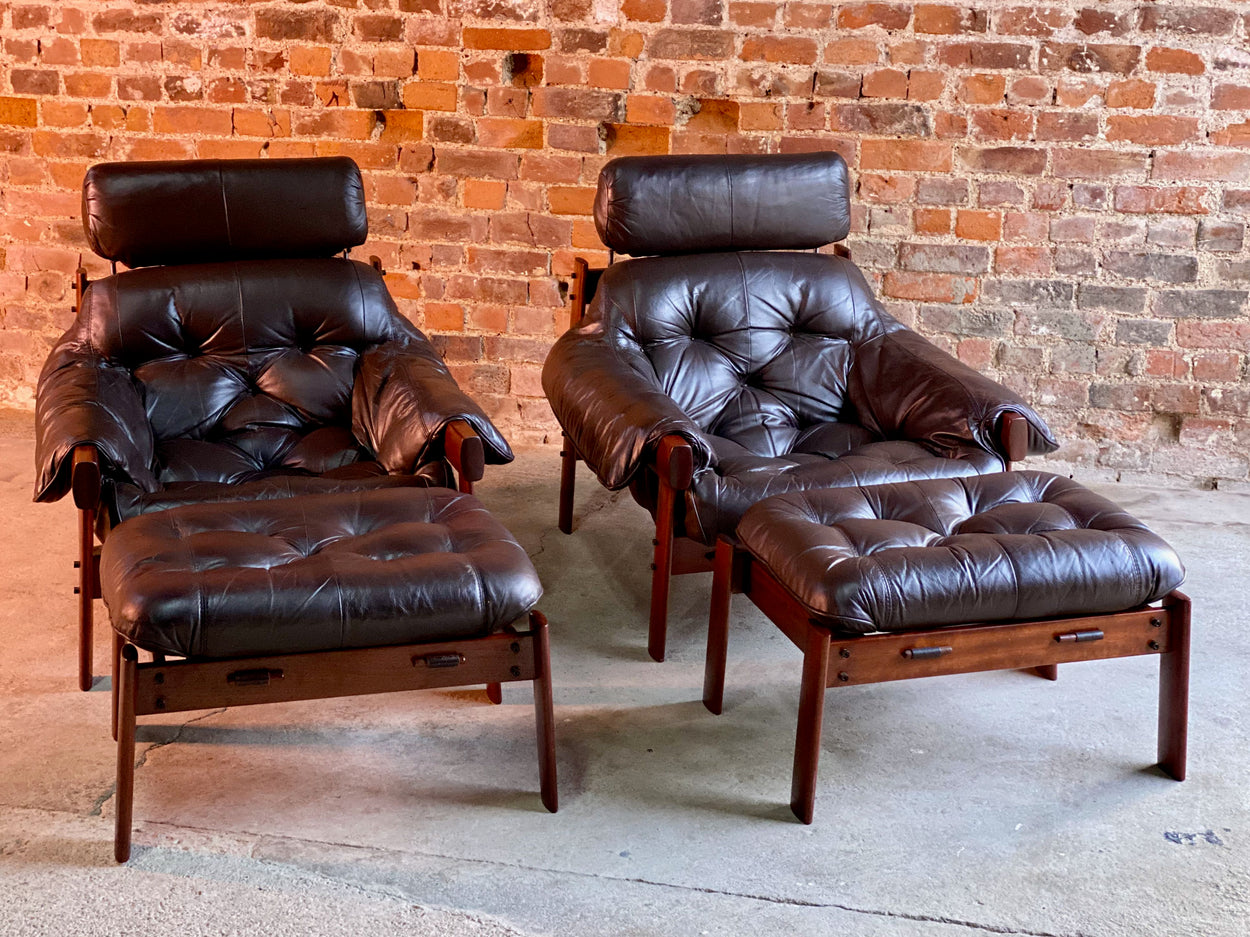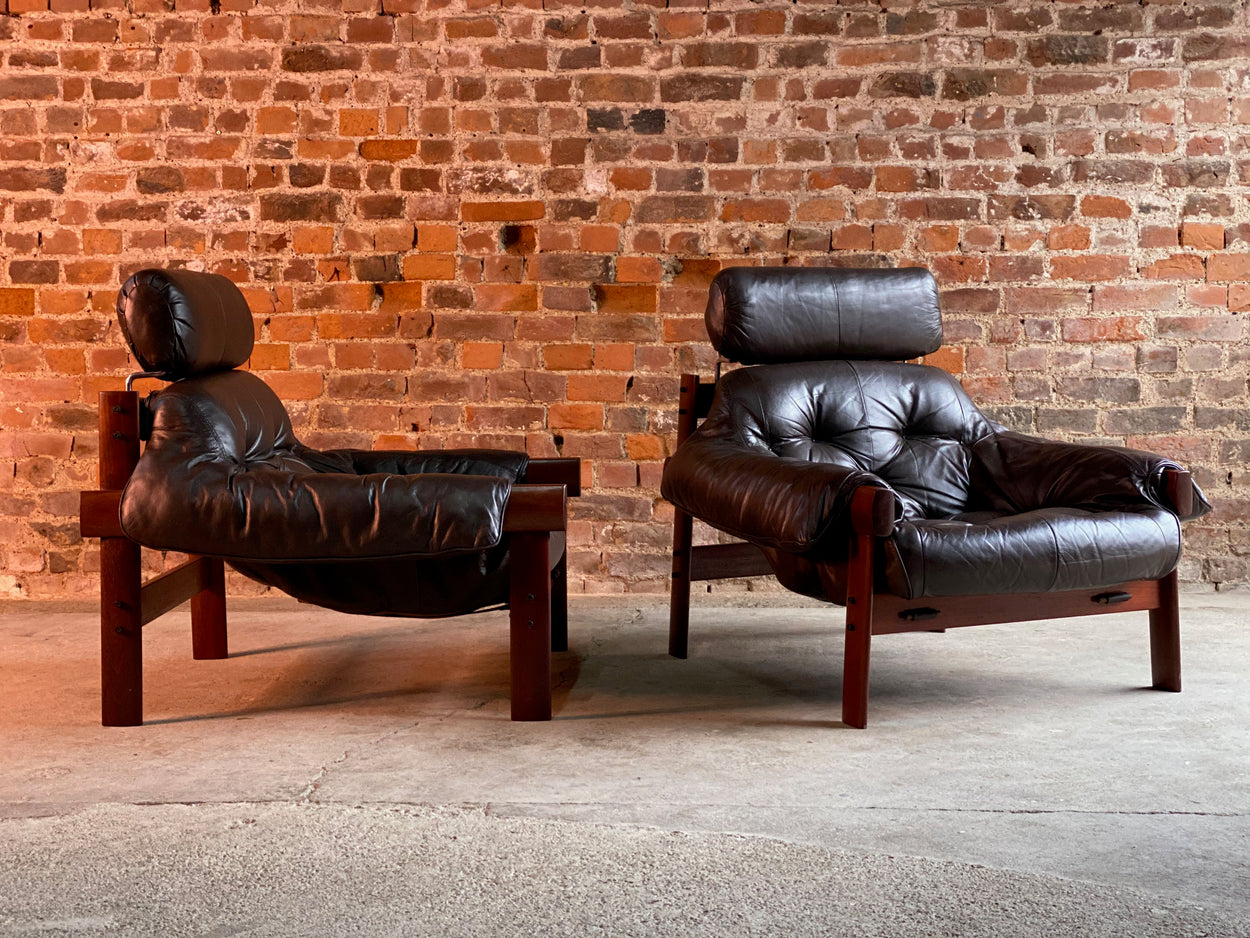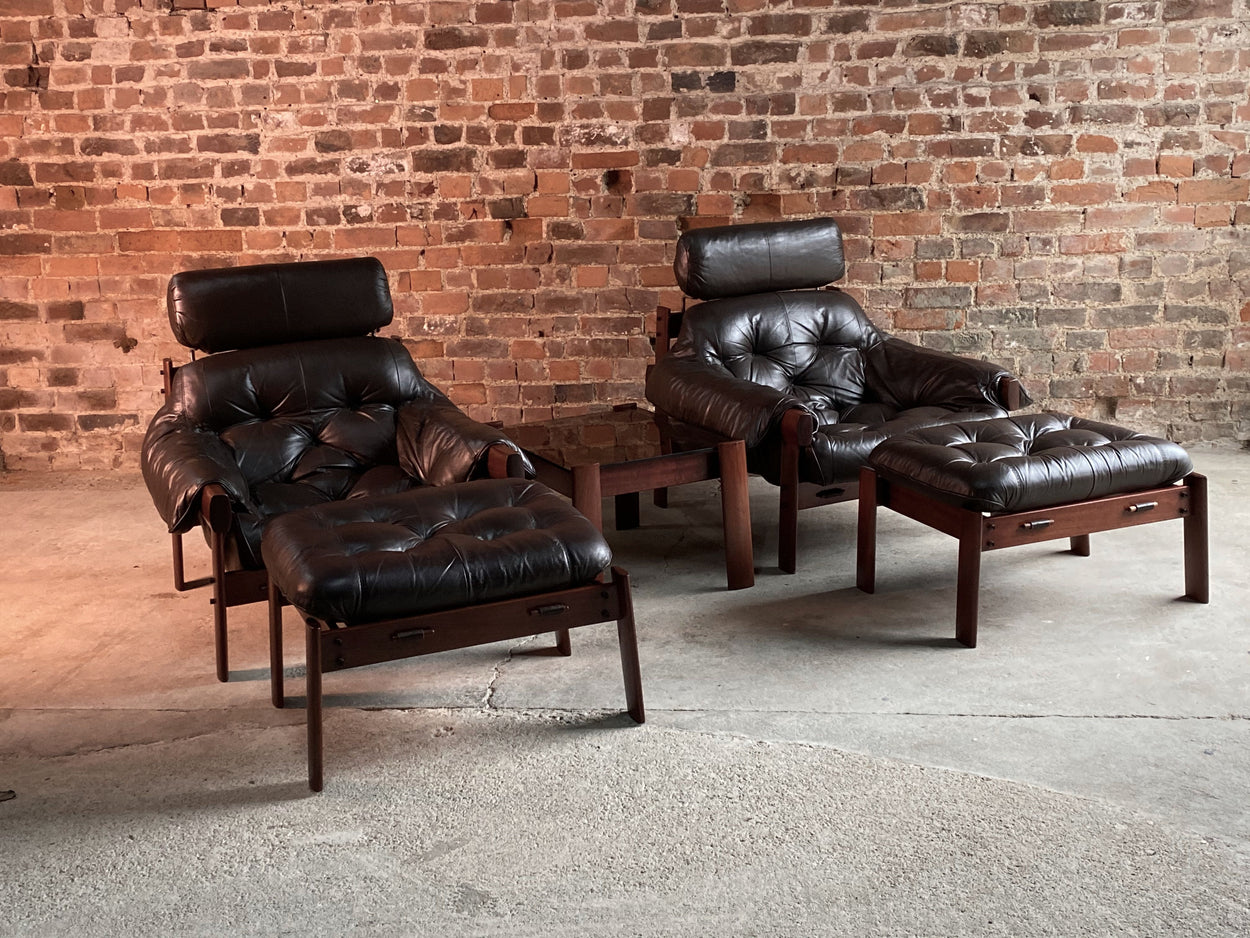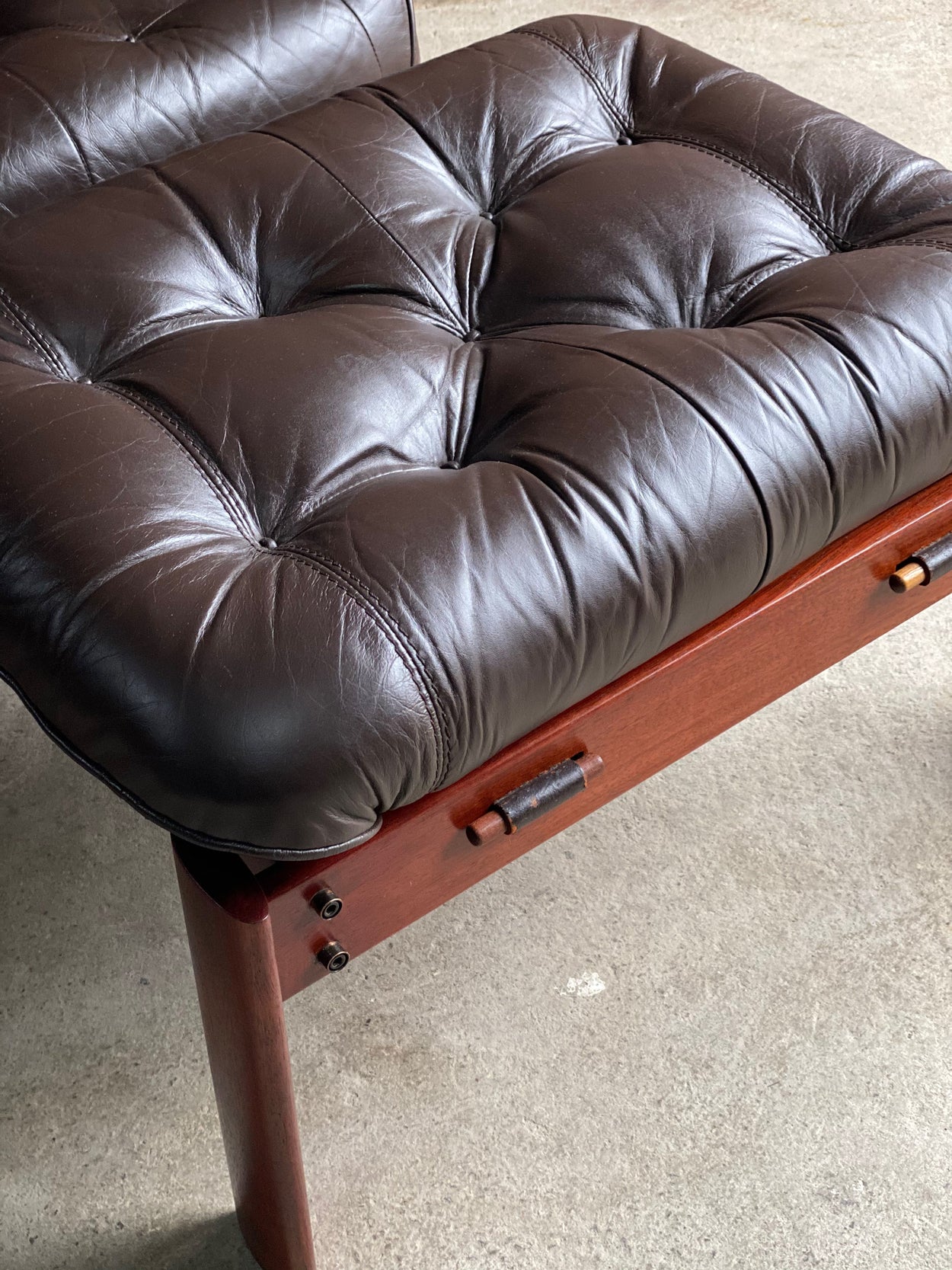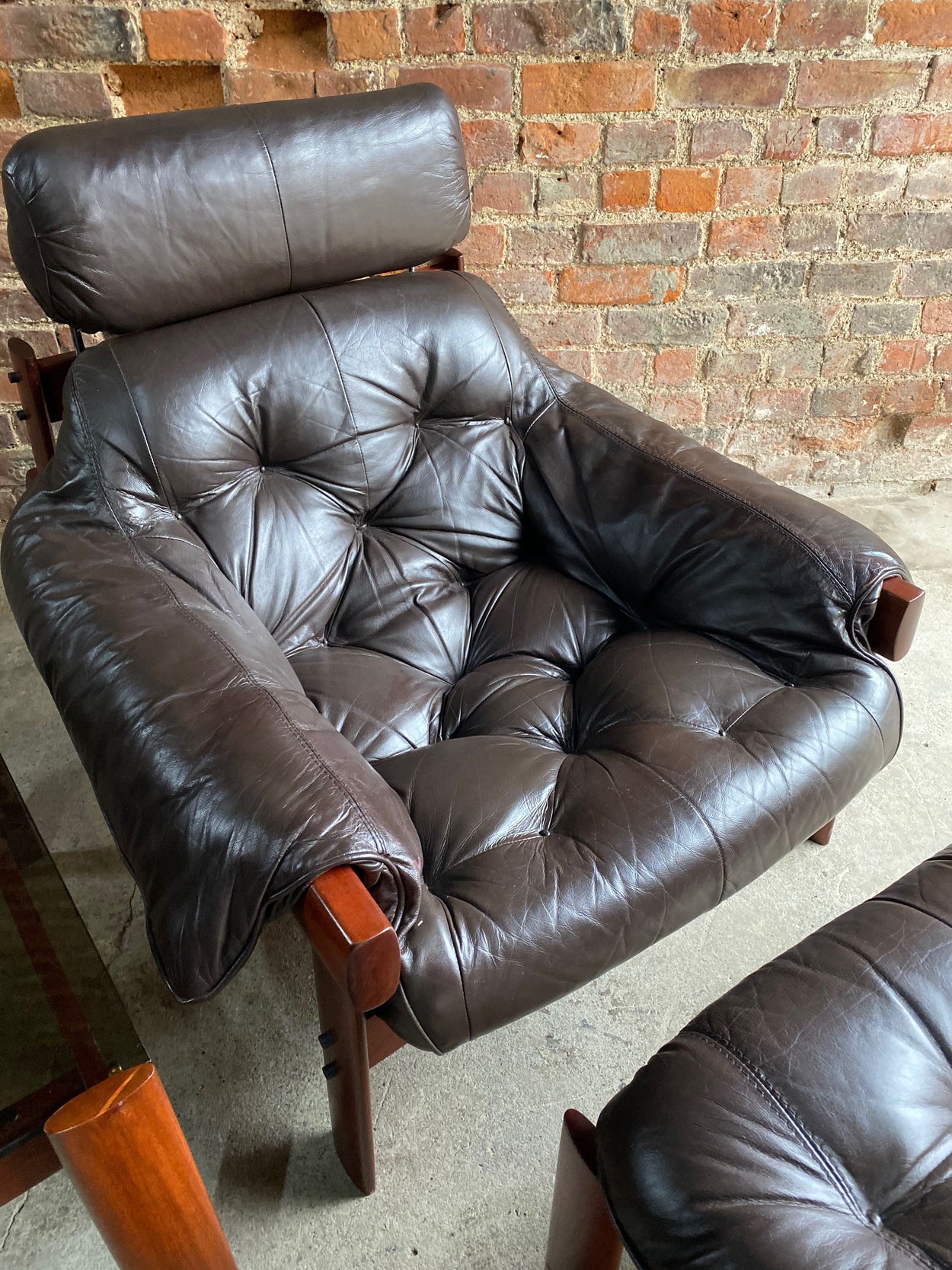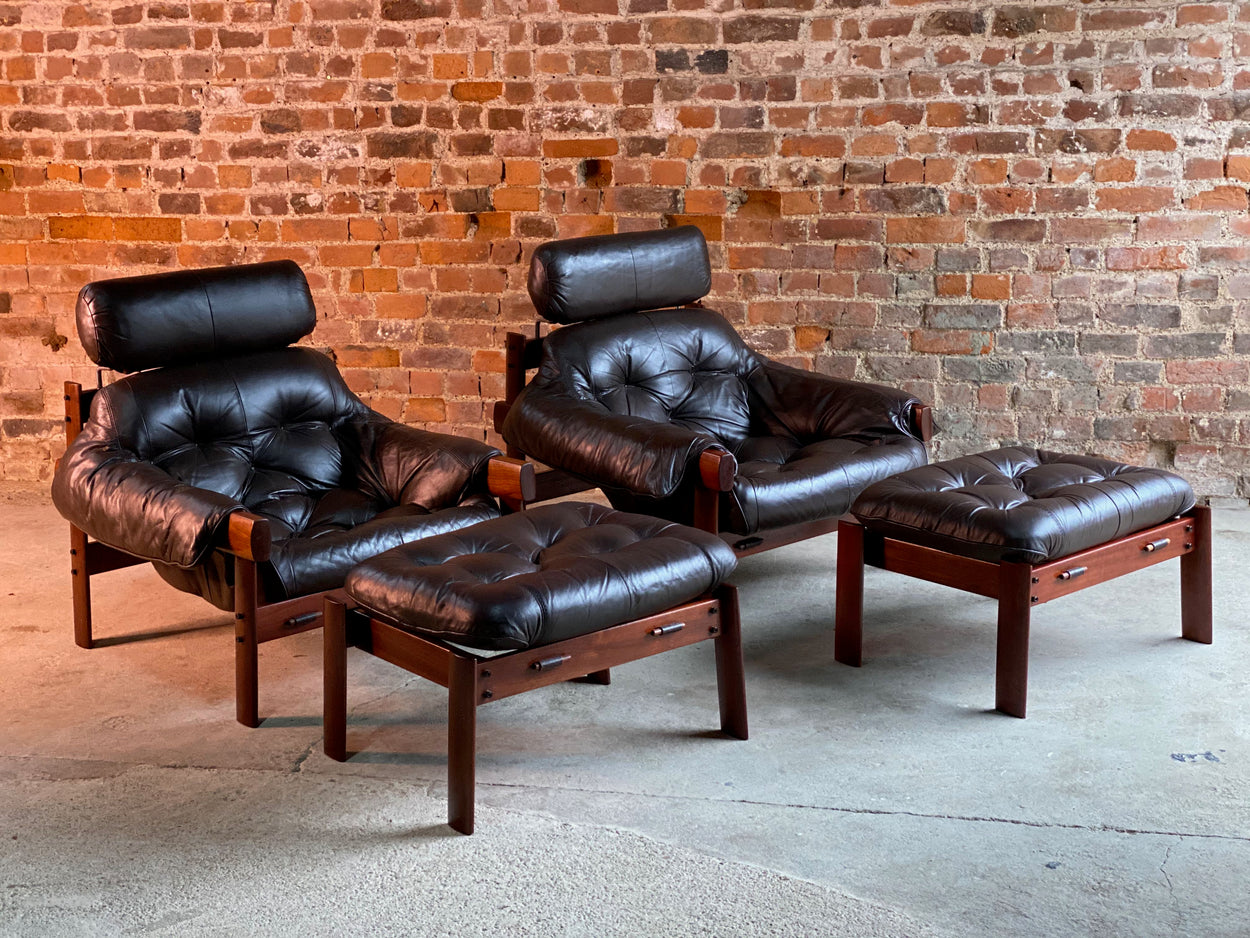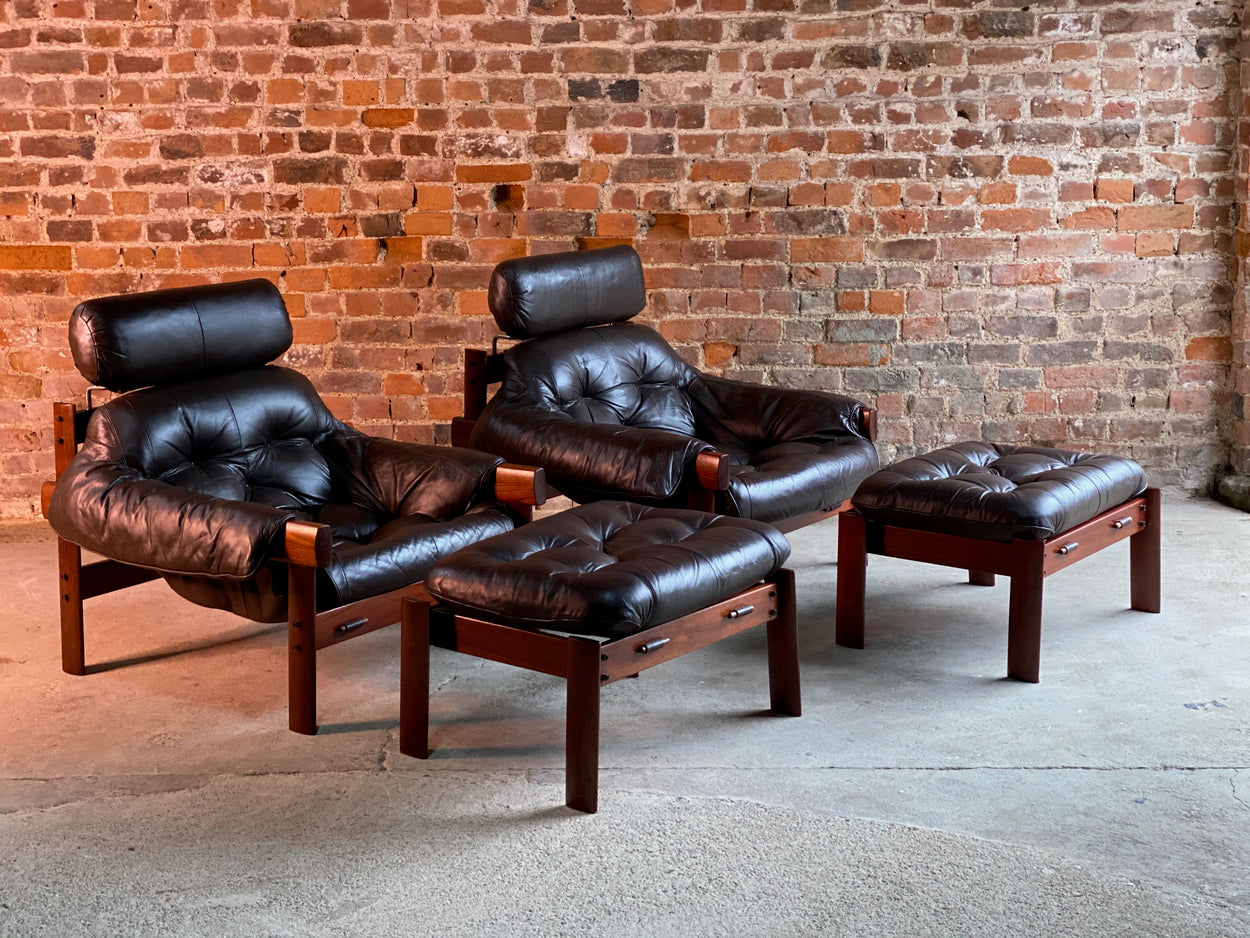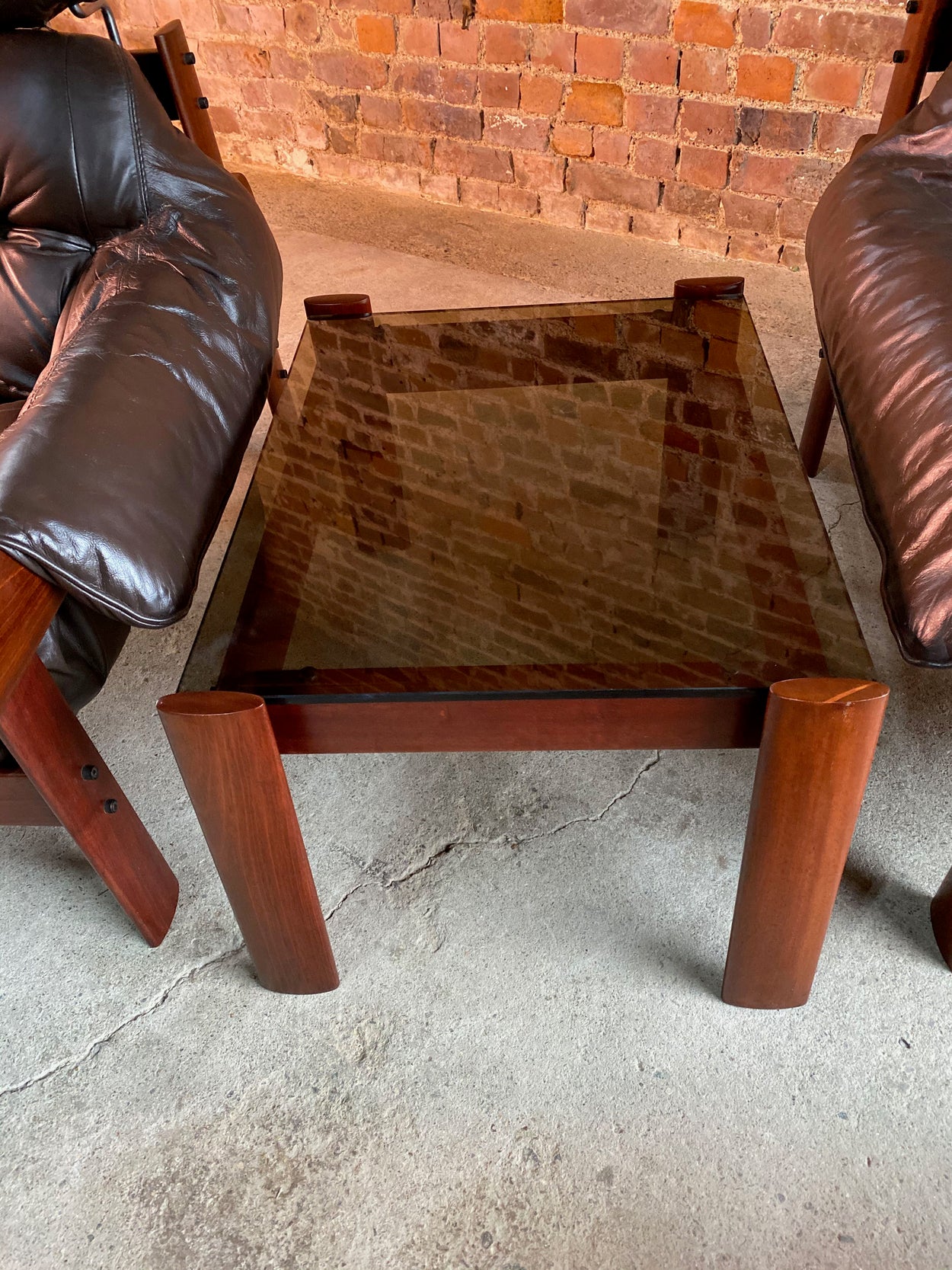 Percival Lafer Mahogany Lounge Chairs & Ottomans & Table Model MP041 Circa 1960
SOLD
Percival Lafer Mahogany Lounge Chairs & Ottomans & Table Model MP-041 Circa 1960

Splendid Antiques is delighted to offer this magnificent set of Mid Century Modern Percival Lafer MP-041 solid Mahogany and Leather lounge chairs with matching ottomans circa 1960, the pre-formed leather cushions rest on natural leather straps mounted with wooden pegs, supported by heavy solid mahogany frames, part of the designer's MP-041 series, the lounge chairs, complete with adjustable headrests, ottomans and side table, the suite finished in the finest dark chocolate brown leather, impeccably crafted, beautifully designed, hand-tufted, with super soft button back cushions, the frames in solid mahogany, comes with a matching side table with smoked glass top that sits perfectly between the two armchairs, total five pieces.

Percival Lafer Background

Percival Lafer is a contemporary Brazilian furniture maker and pioneer of the Brazilian Modernist movement. He is most famous for his chair and sofa designs, which combine low-profile hardwood structures with plush leather upholstery. "I've always been drawn to the motion features of furniture," he's said. "The engineering and design work that goes into its mechanisms is fascinating and fulfilling." Born on April 12, 1936 in Brazil, he studied at the Mackenzie Presbyterian University College of Architecture in São Paulo. After graduating, his father passed away and he and his brothers took over LAFER, his father's furniture company. The designer currently lives and works in Campos do Jordão, Brazil.

Barely influenced by northern European design compared to most of his colleagues in his early days as a designer, Percival Lafer's work has always been traced back to his Brazilian roots. The diffuse use of local woods, the strength and hardness of his elegant designs and the warm colors of his fabrics and leathers, make him a fundamental figure in the evolution and affirmation of Brazilian design, both inside and outside the country's borders.
Mention modern Brazilian furniture and names like Sergio Rodrigues, Joaquim Tenreiro, and Jorge Zalszupin come to mind. Yet the most prolific Brazilian furniture designer from the early 1960s to the mid-1980s is arguably Percival Lafer, comparatively unknown in the USA. Percival Lafer credits the availability of his work here to the 35 Brazil Contempo stores that existed stateside from 1970 to 1985.

When he began making furniture in 1961, his vision was to "bring good design to everyone, not just the intellectual elite" with modern, well-made pieces that were mass-produced and affordable. That he did, with "an incomparable product for the price," says Joanne Podell, co-founder of the now-defunct retailer. "Percival's furniture not only captured the modern aesthetic of the moment, but was exquisitely crafted using gorgeous, solid hardwoods that were novel to U.S. consumers." With burnished leather upholstery and meticulous finishing details, Lafer's pieces were also big sellers in Western Europe and Scandinavia.

Condition report: The suite is offered in excellent condition, minor wear but overall in superb condition, no smells or odours, the leather is in great condition with no tears or rips.

Percival Lafer
Brazilian
Mid Century Modern
Circa 1960
MP 041
Two Lounge Chairs
Two Ottomans
One Glass Side Table
Solid Mahogany Frames
Dark Chocolate BrownLeather
Free UK Delivery
Investment


Dimensions Chairs:
Height 34" inches / 85cm
Width 27" inches / 69cm
Depth 40" inches / 102cm
Floor to seat: 16" inches / 41cm

Dimensions Ottomans:
Height 13" inches / 33cm
Width 27" inches / 69cm
Depth 21" inches / 53cm

Dimensions Table:
Height 15.5" inches / 40cm
Width 20.5" inches / 52cm
Depth 26" inches / 66cm

Delivery:

Free delivery is offered to England & Wales