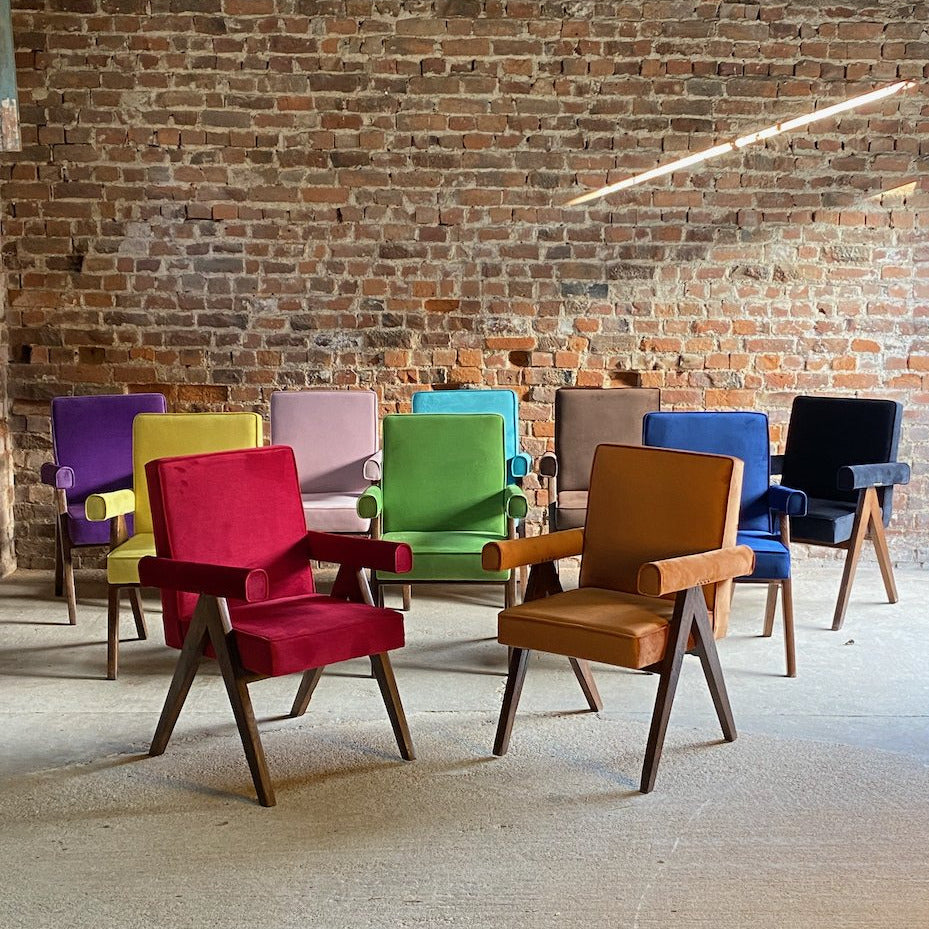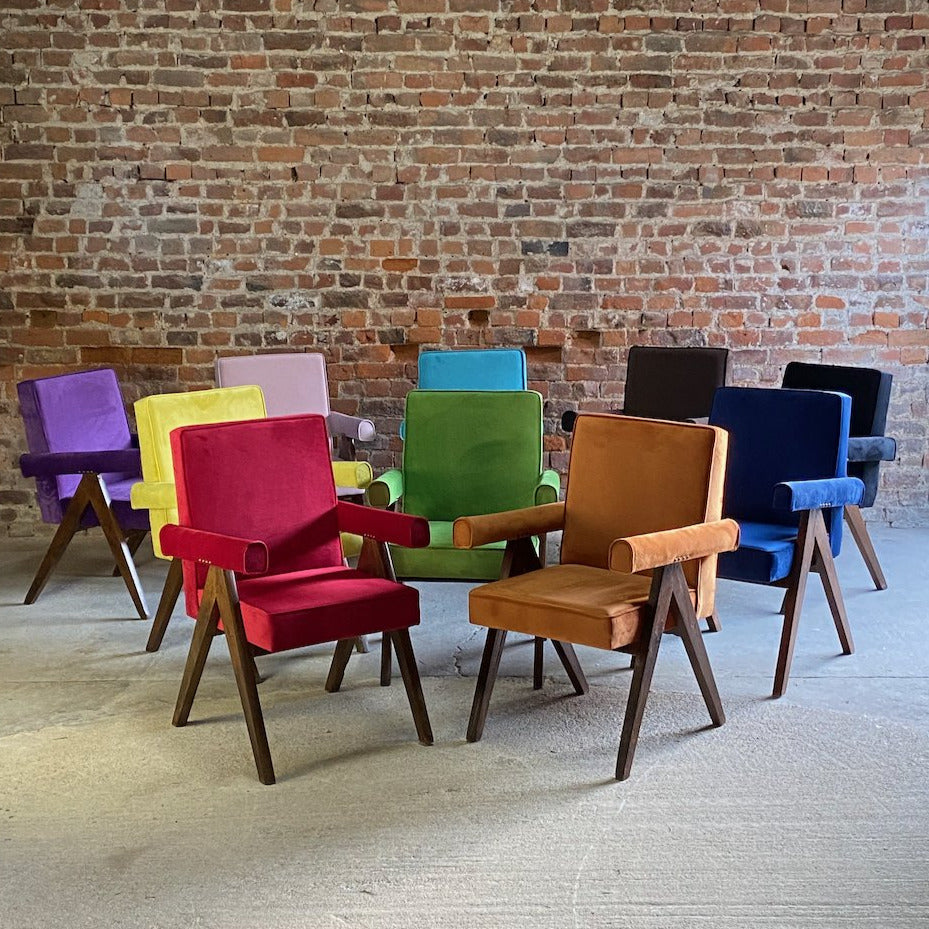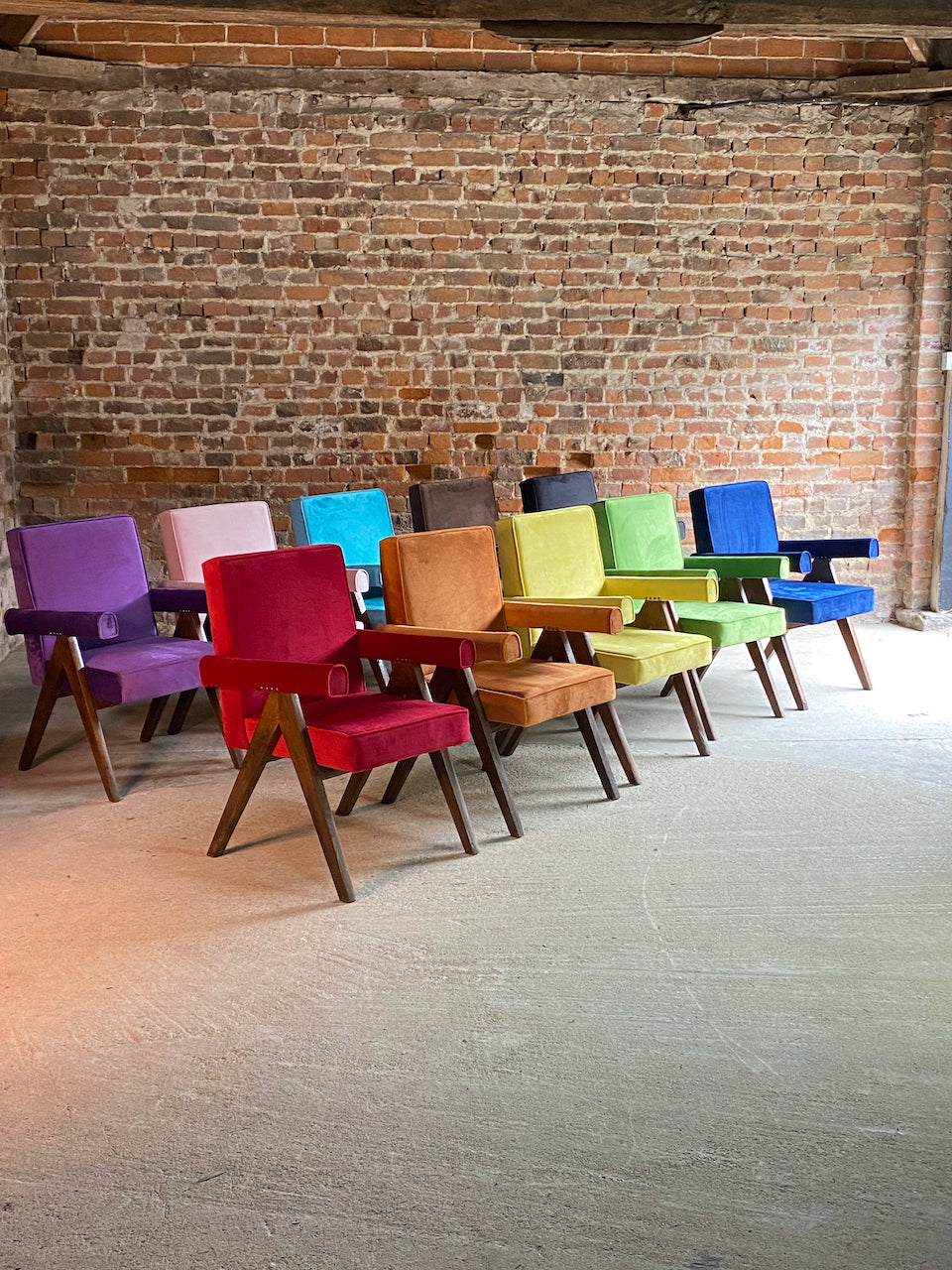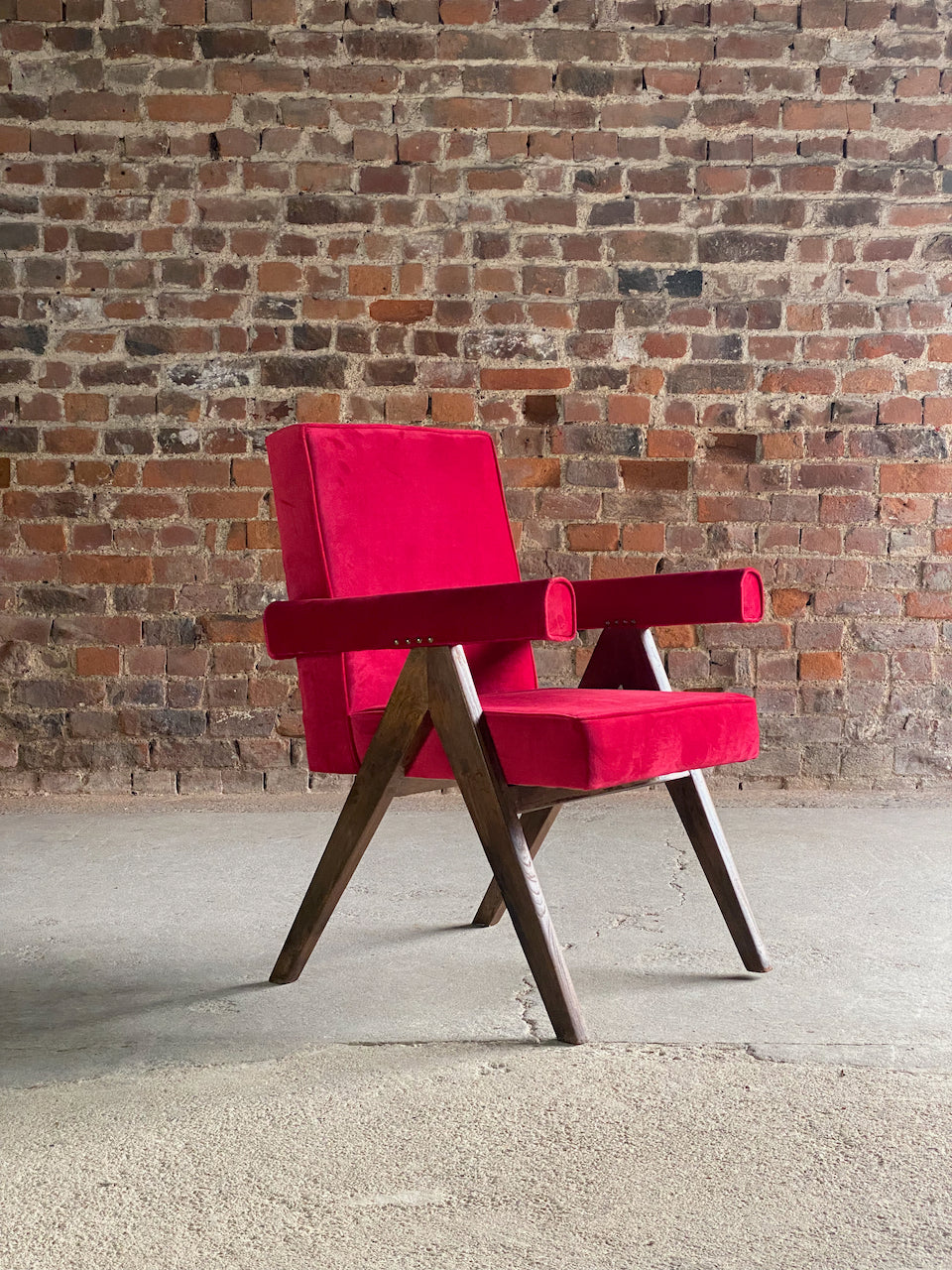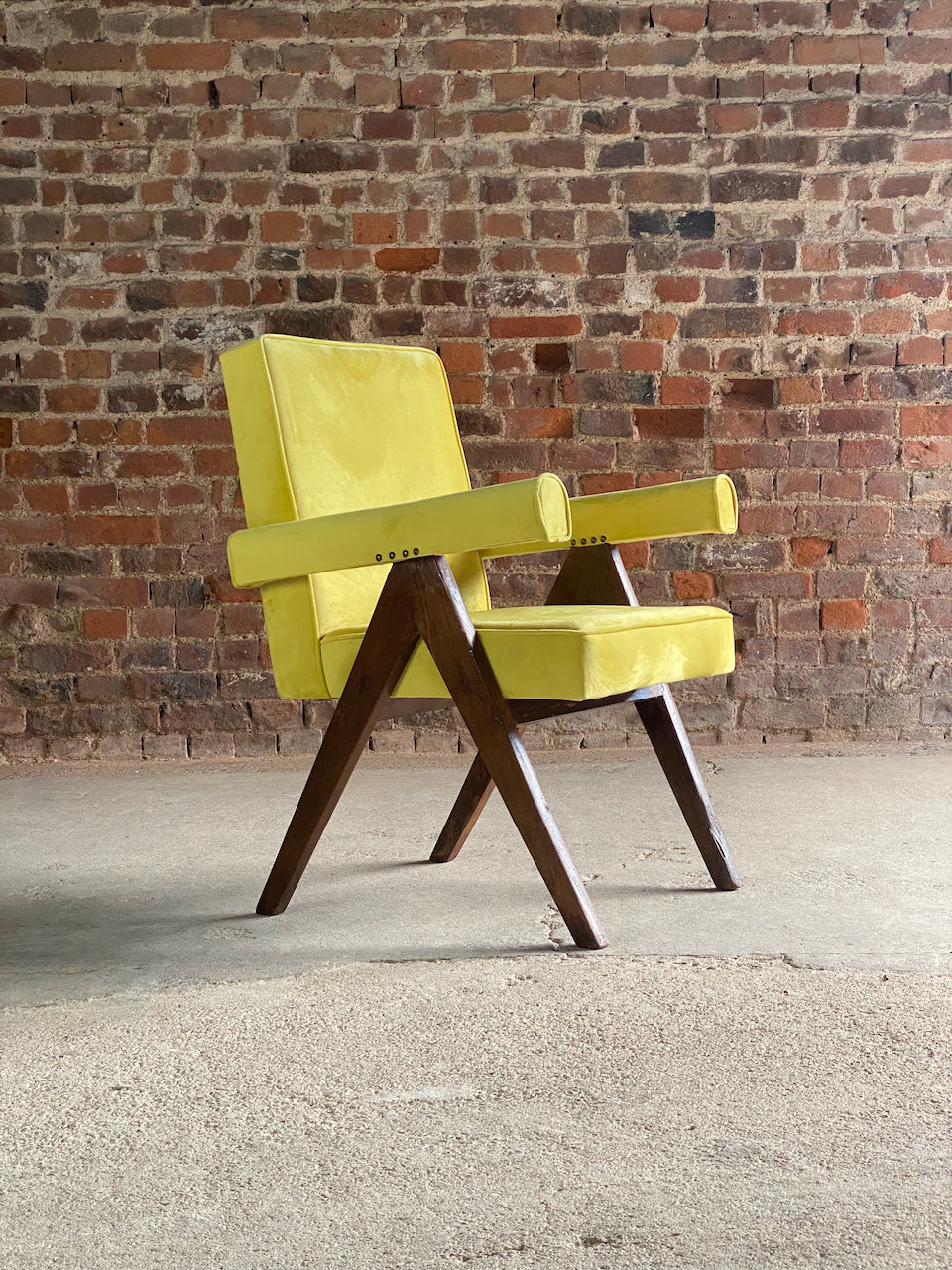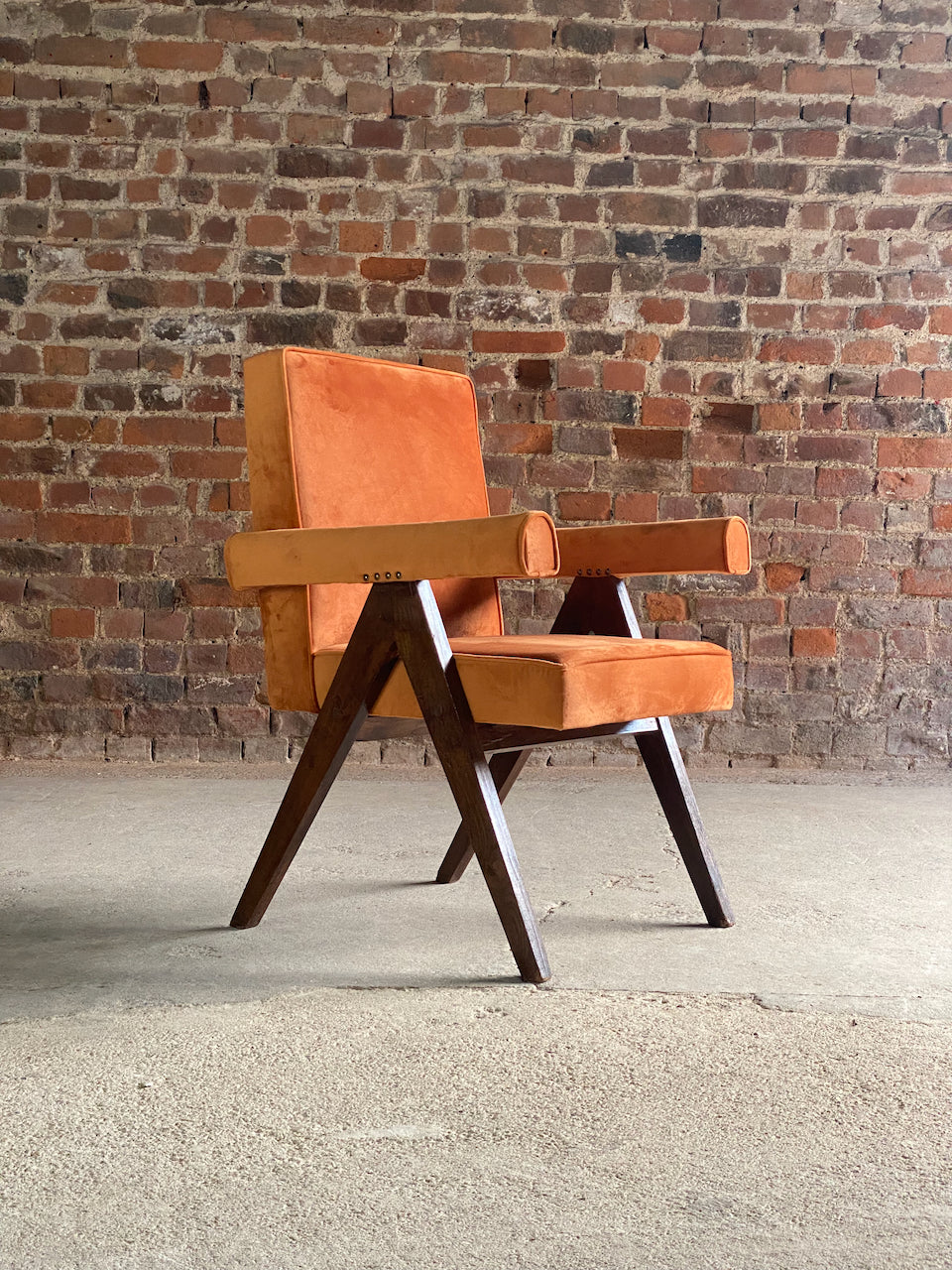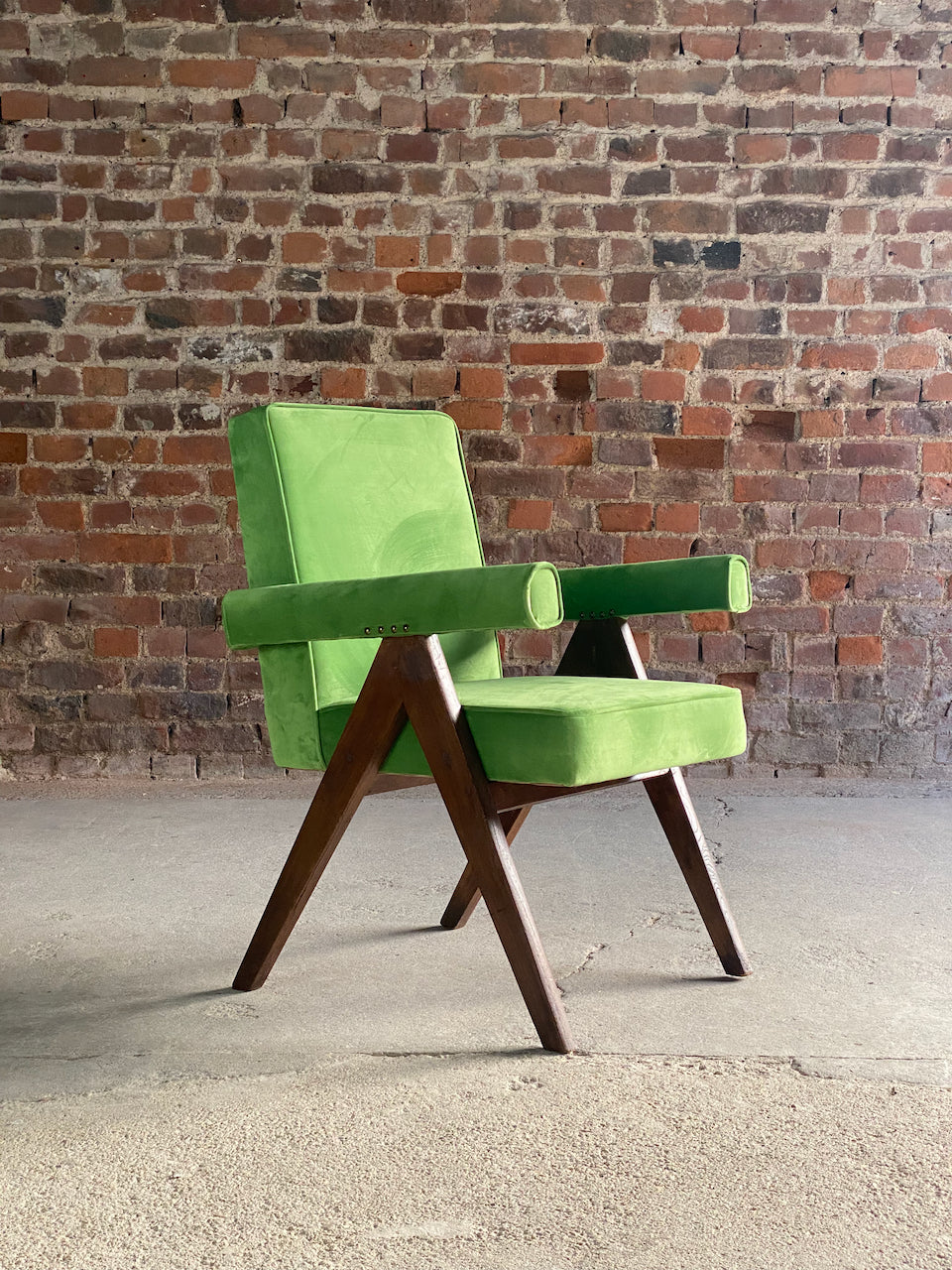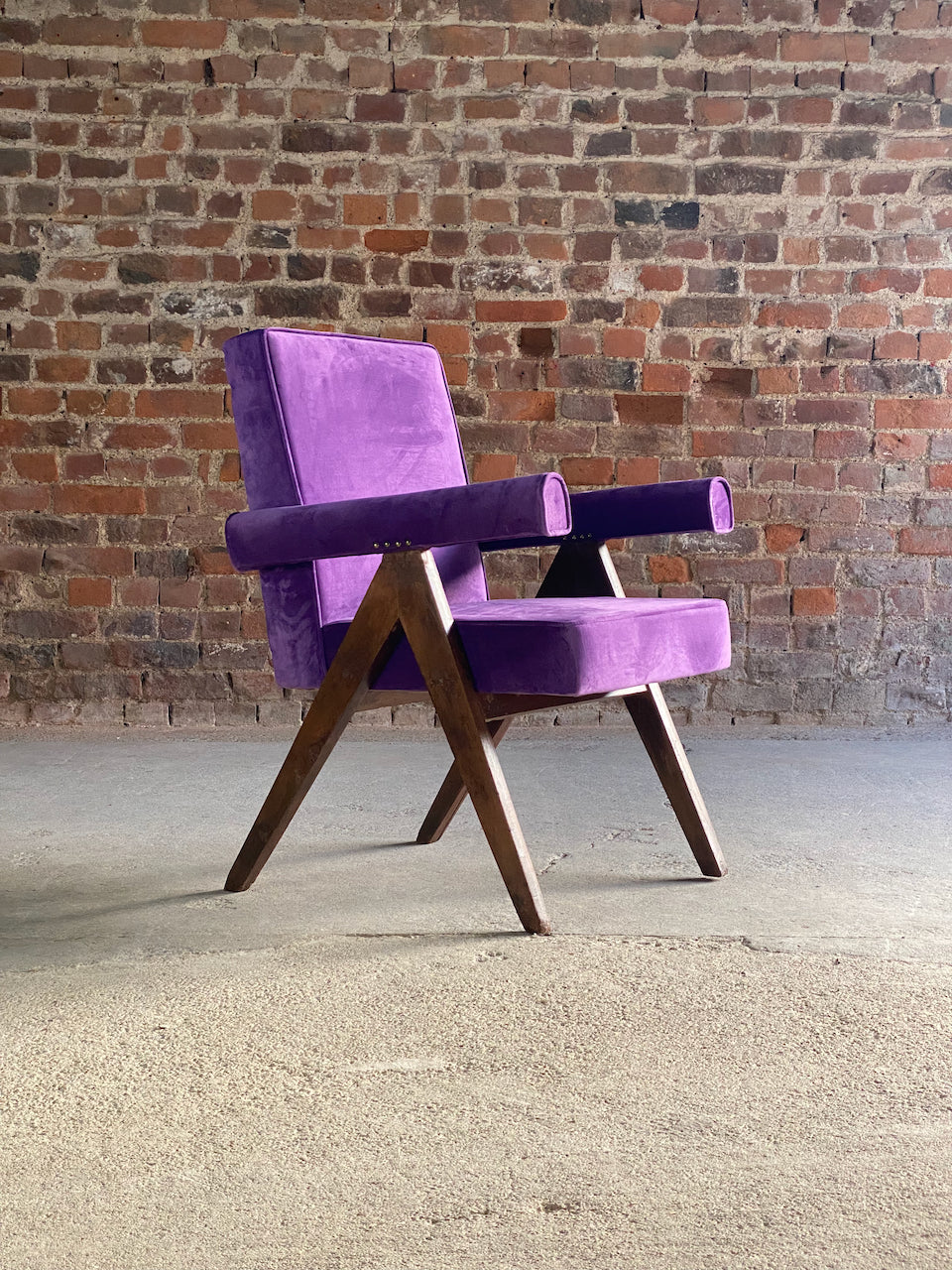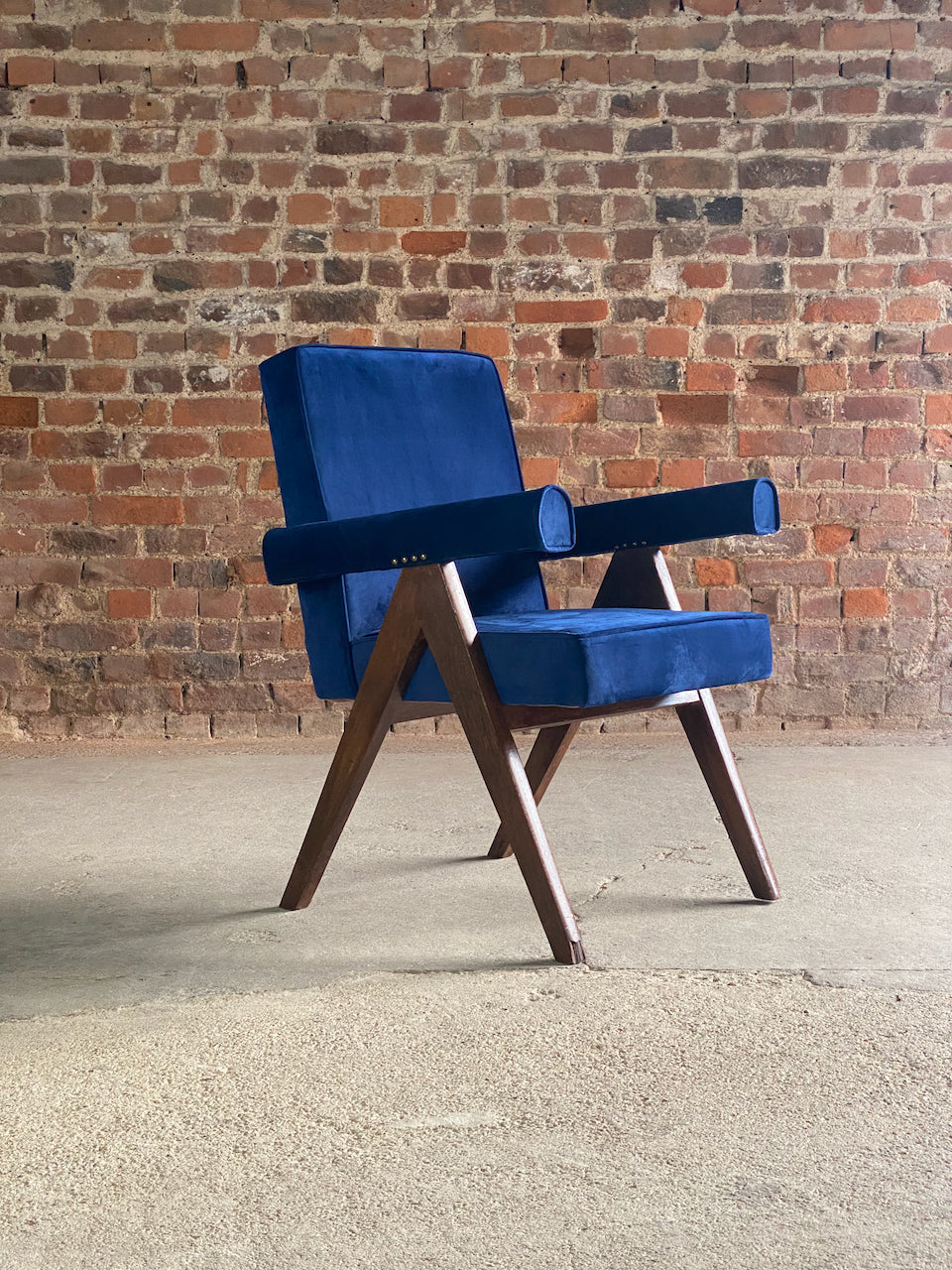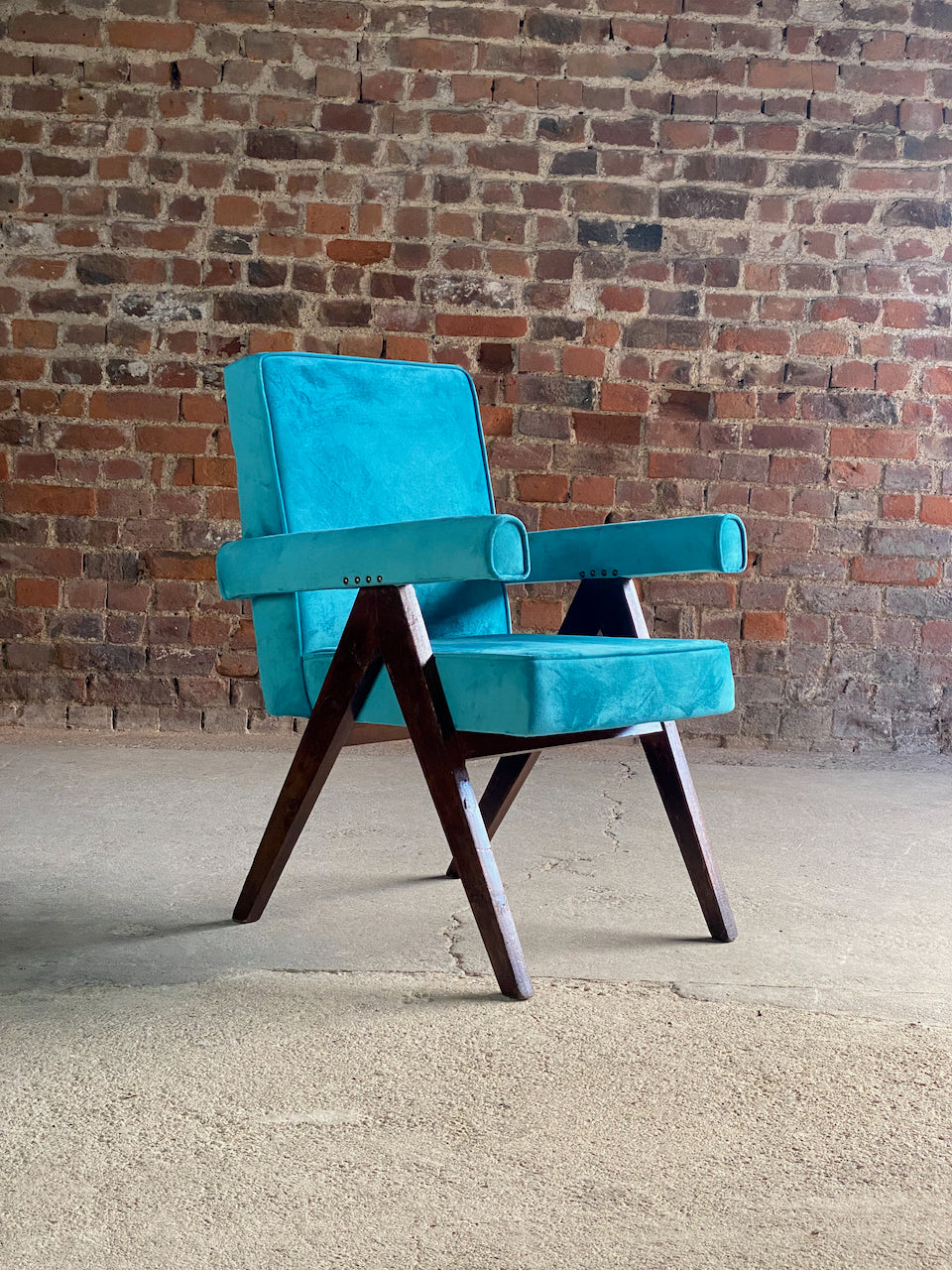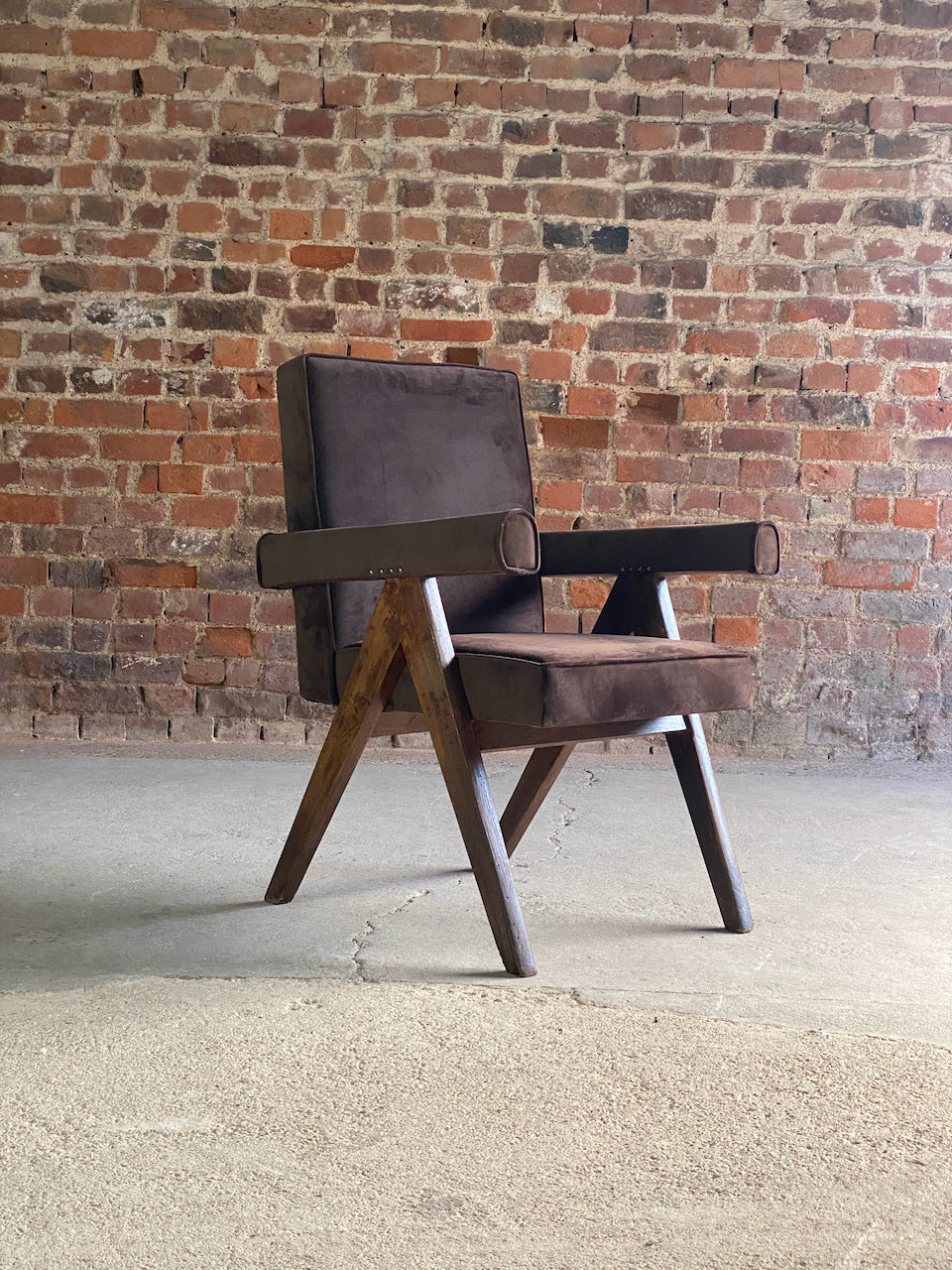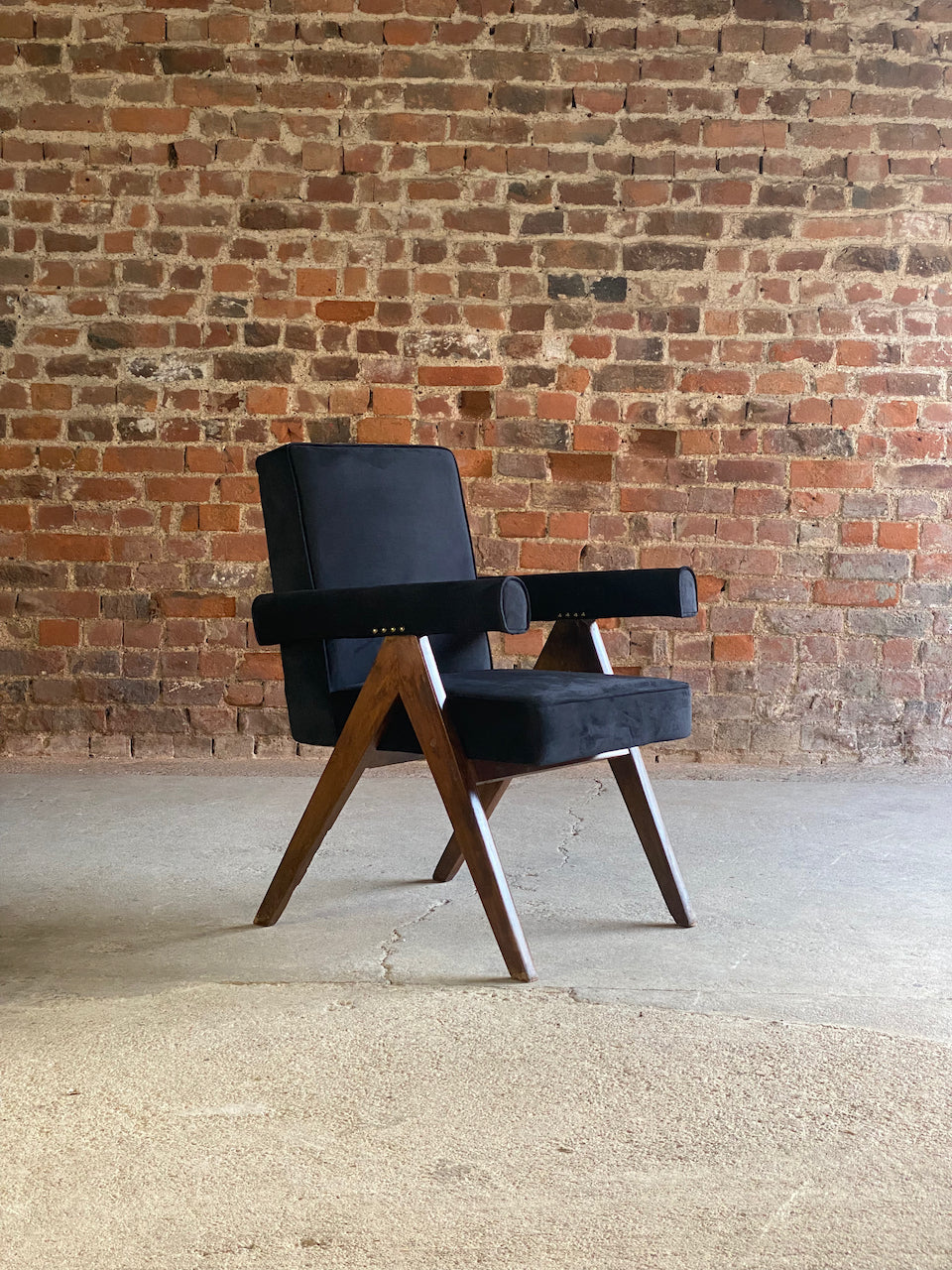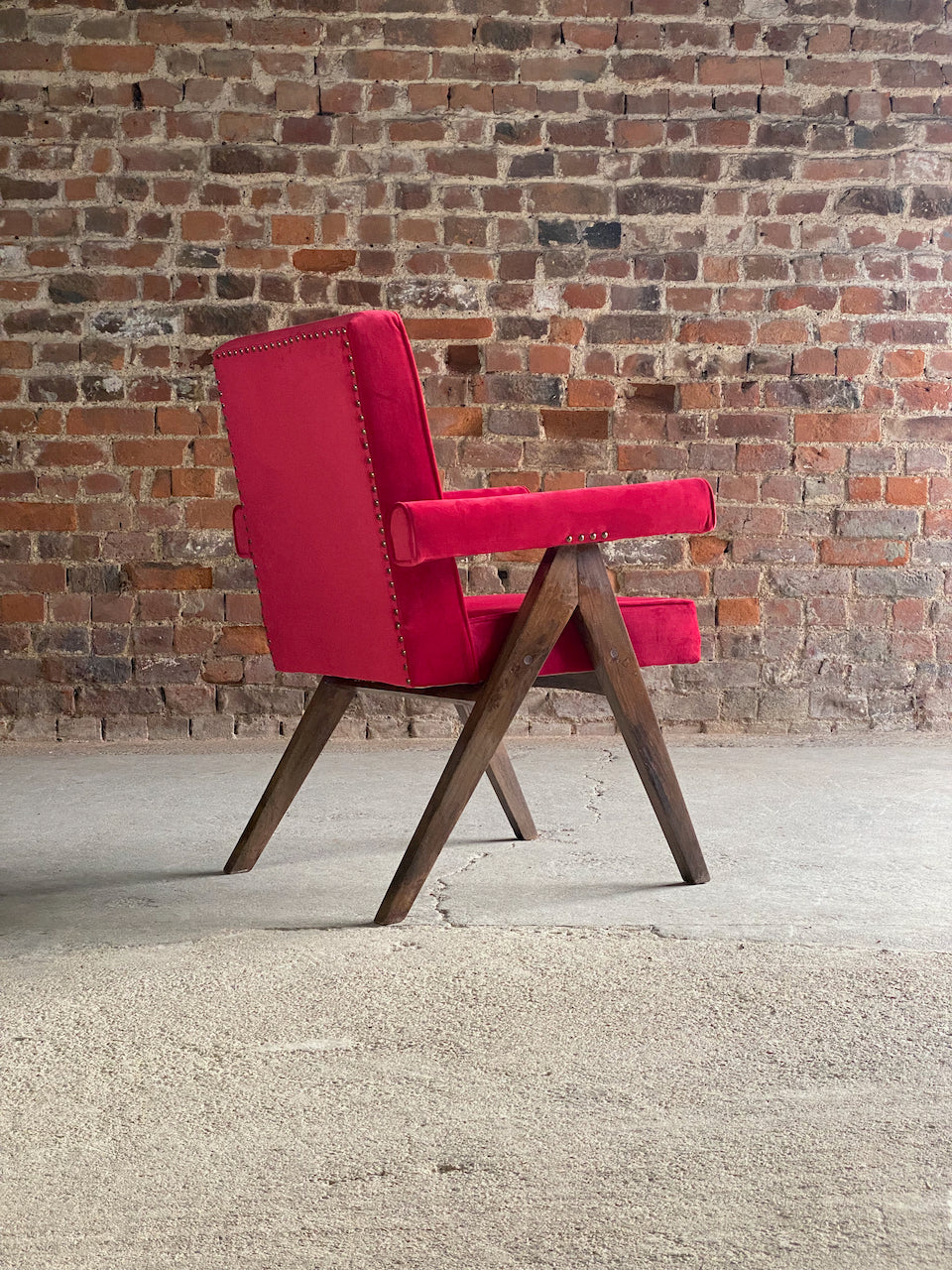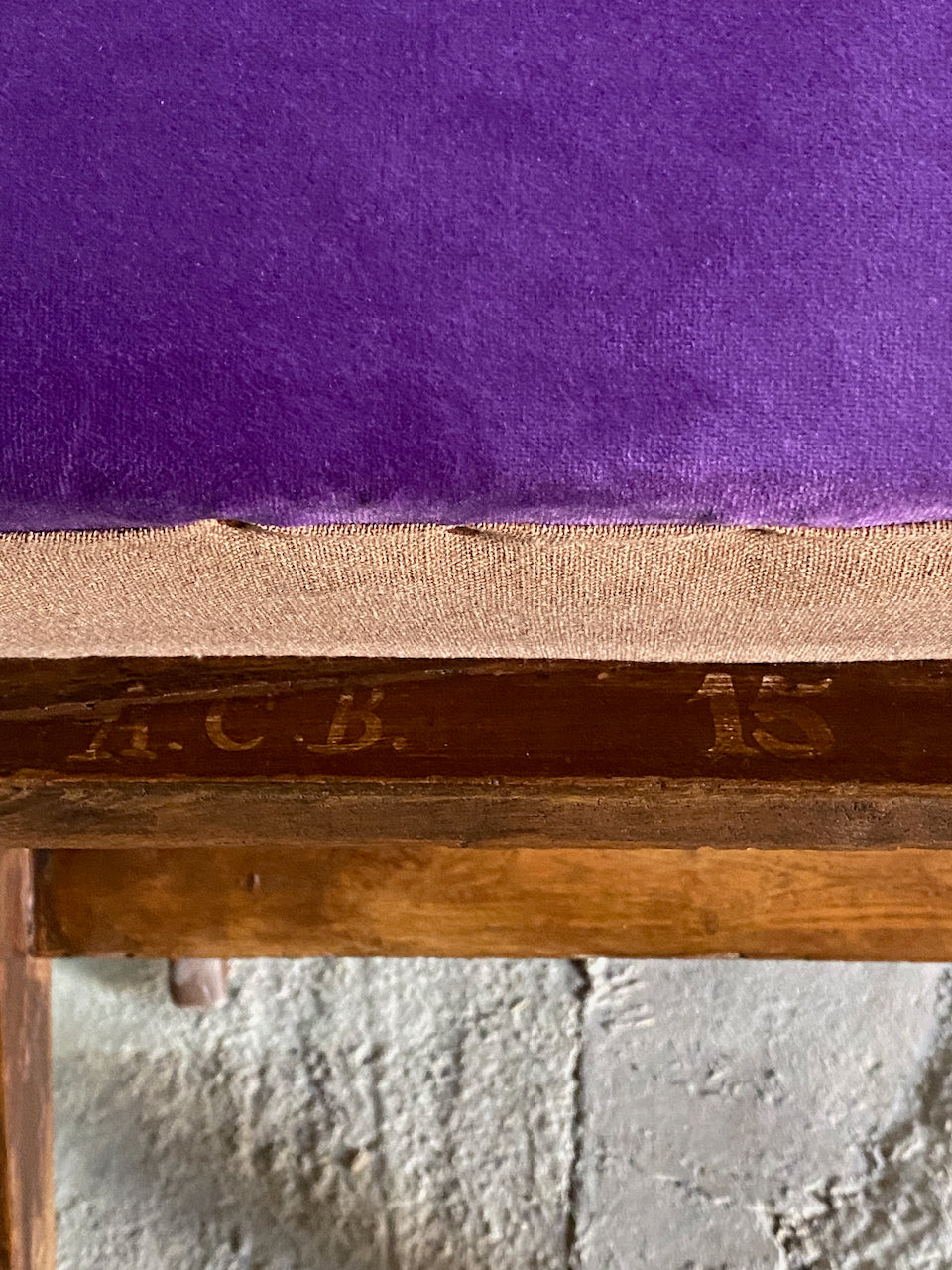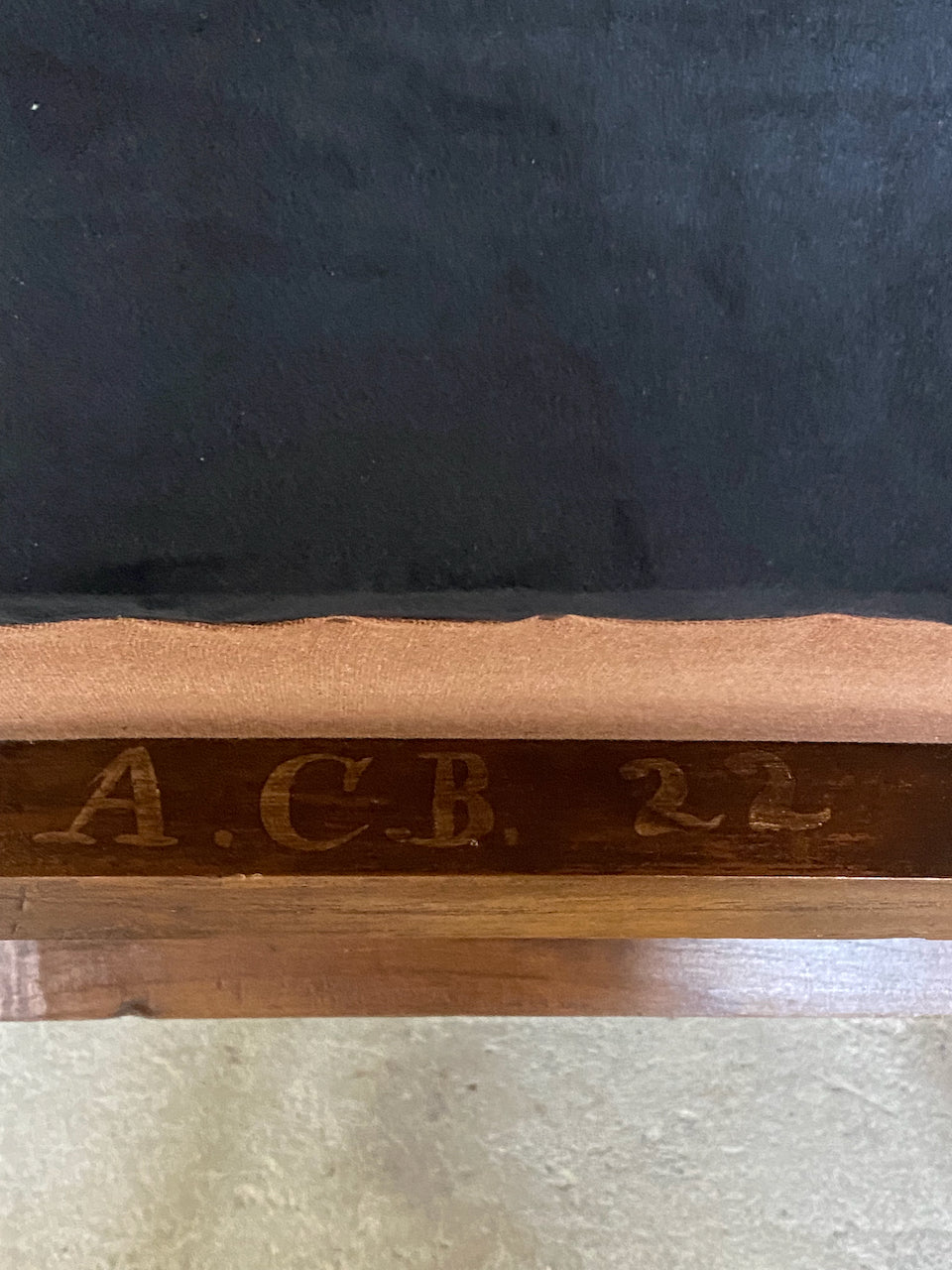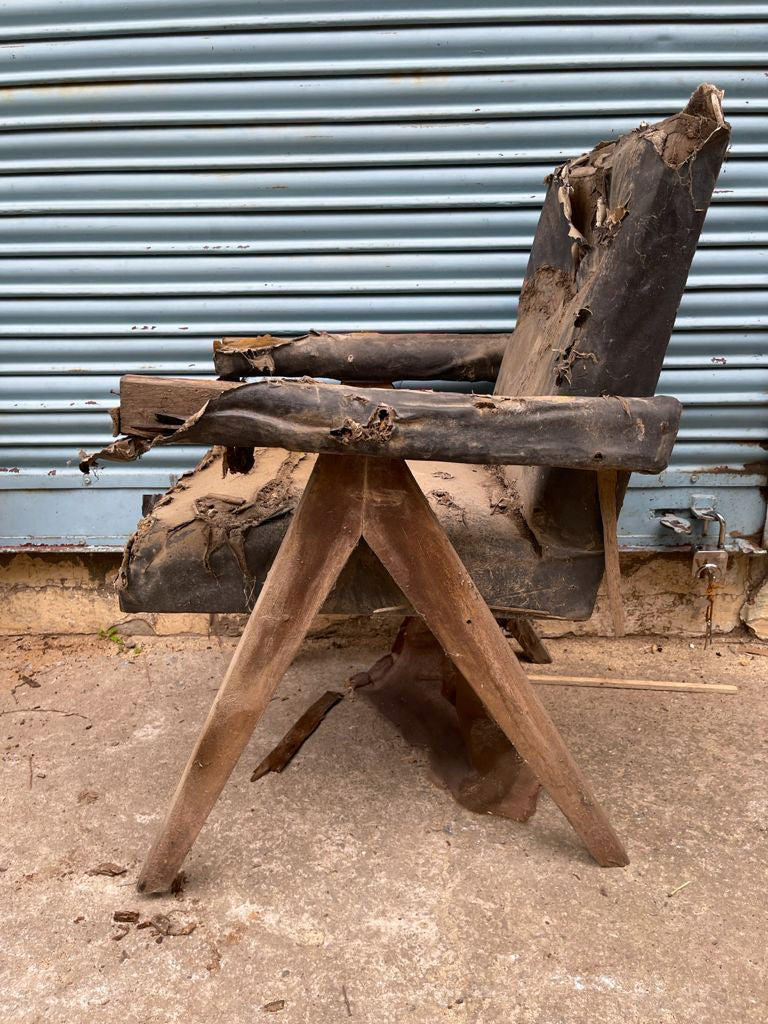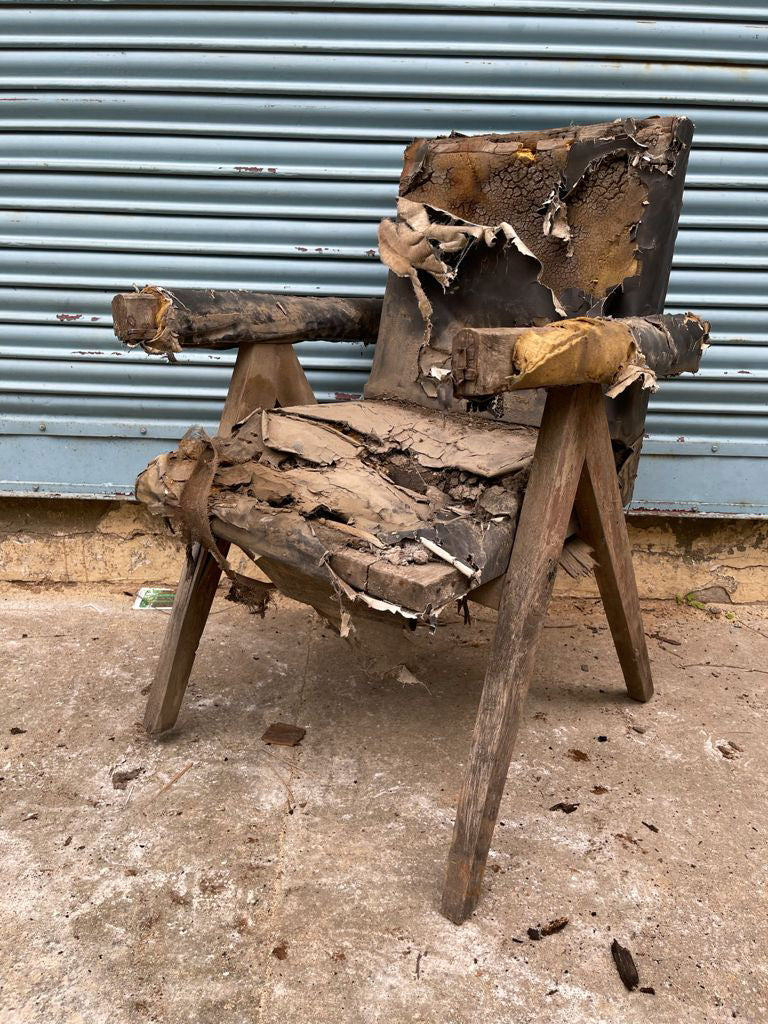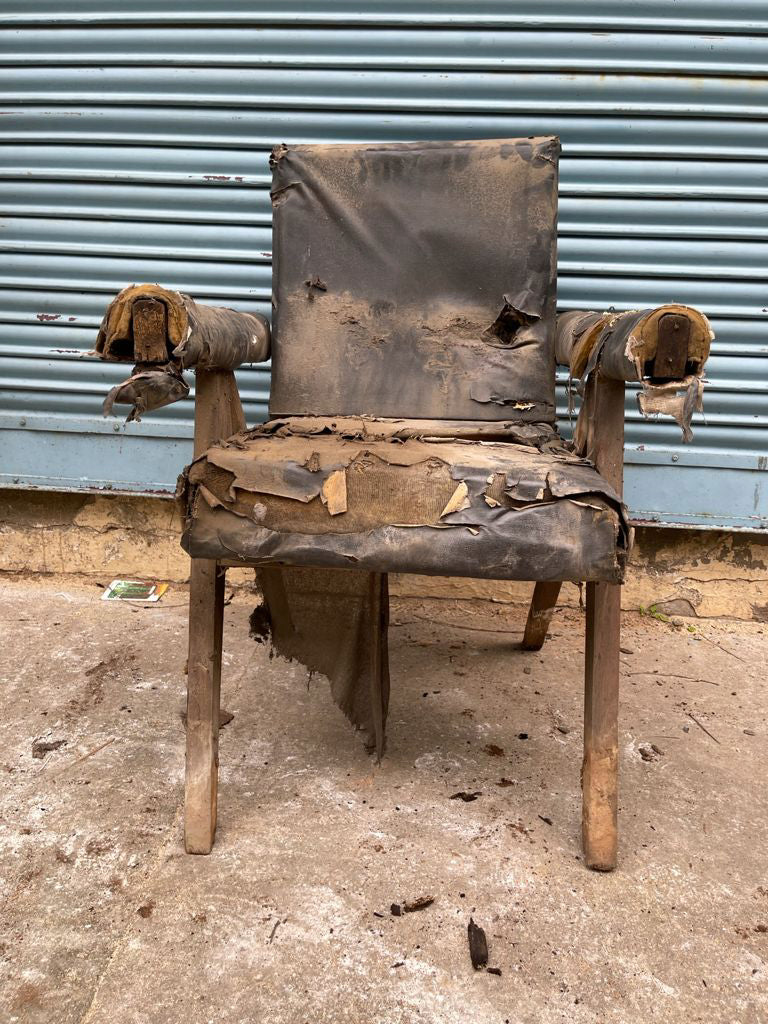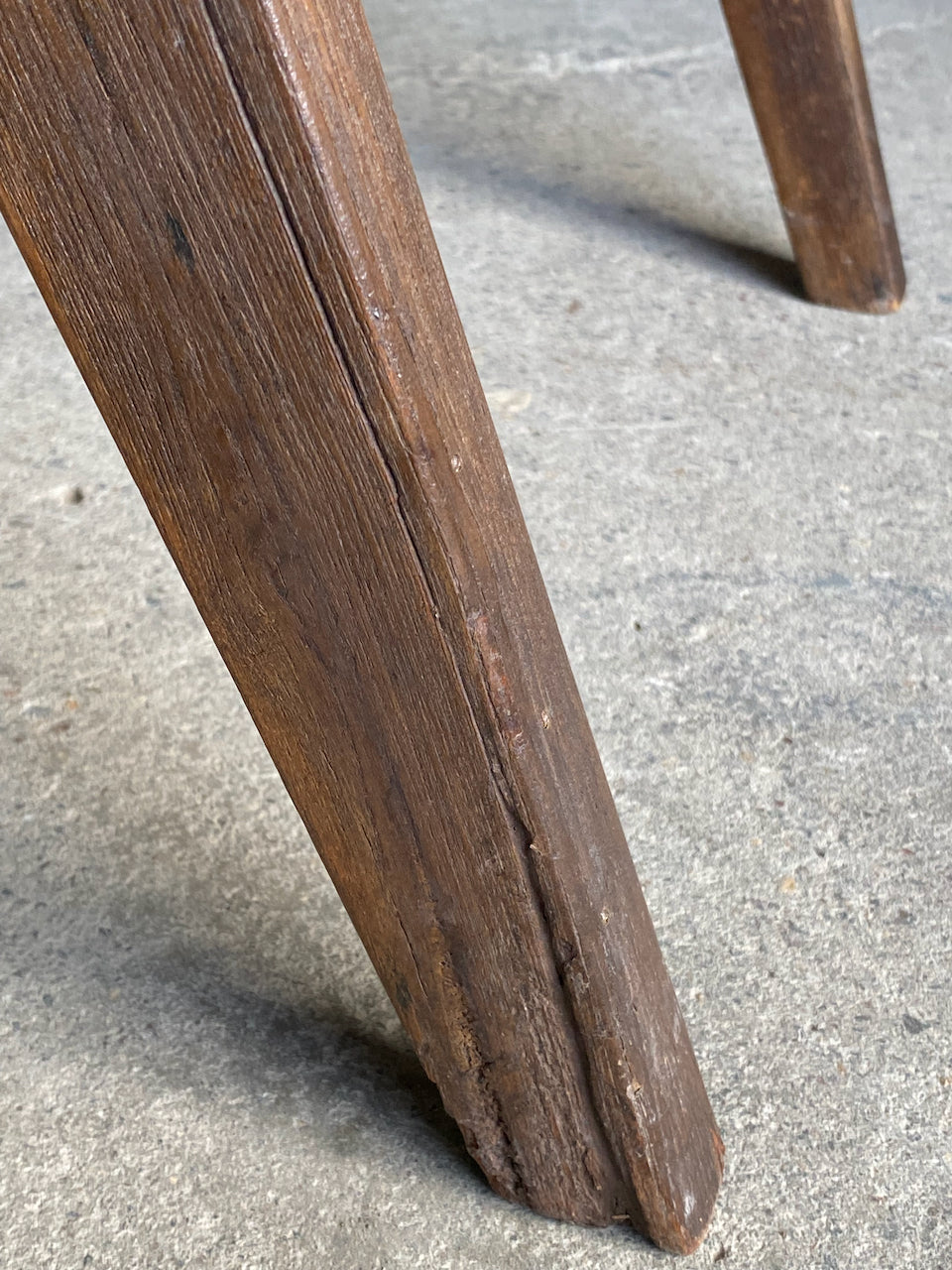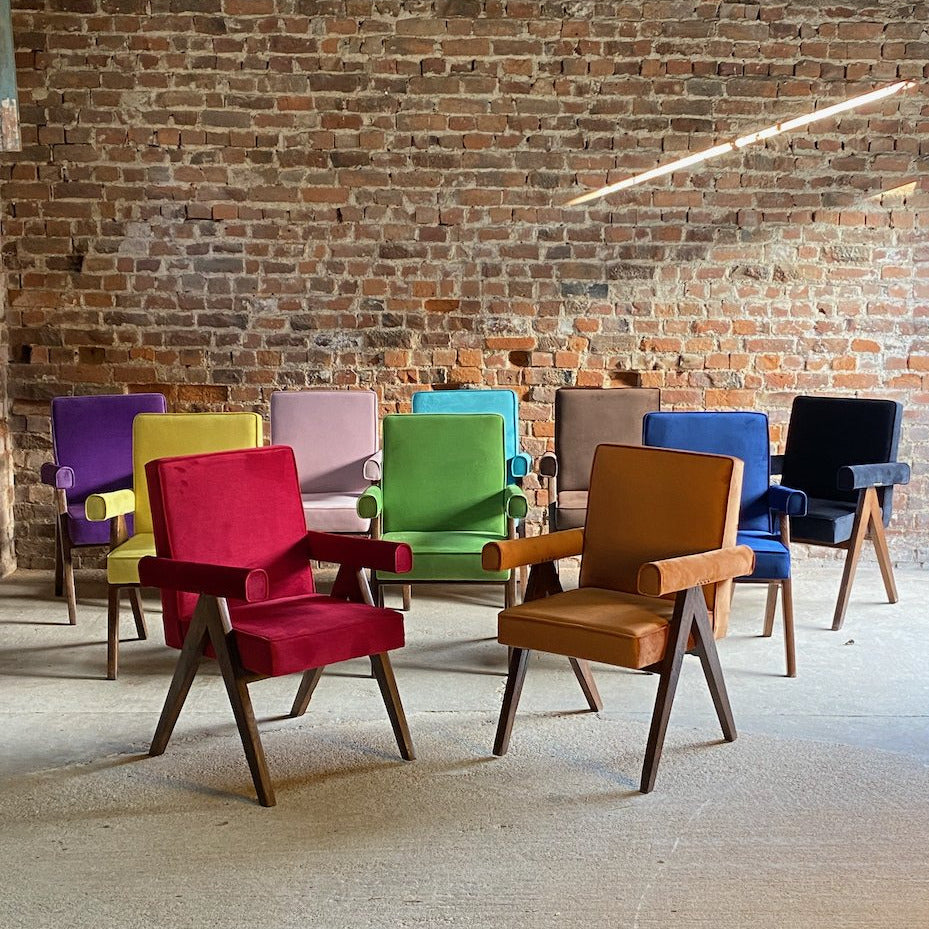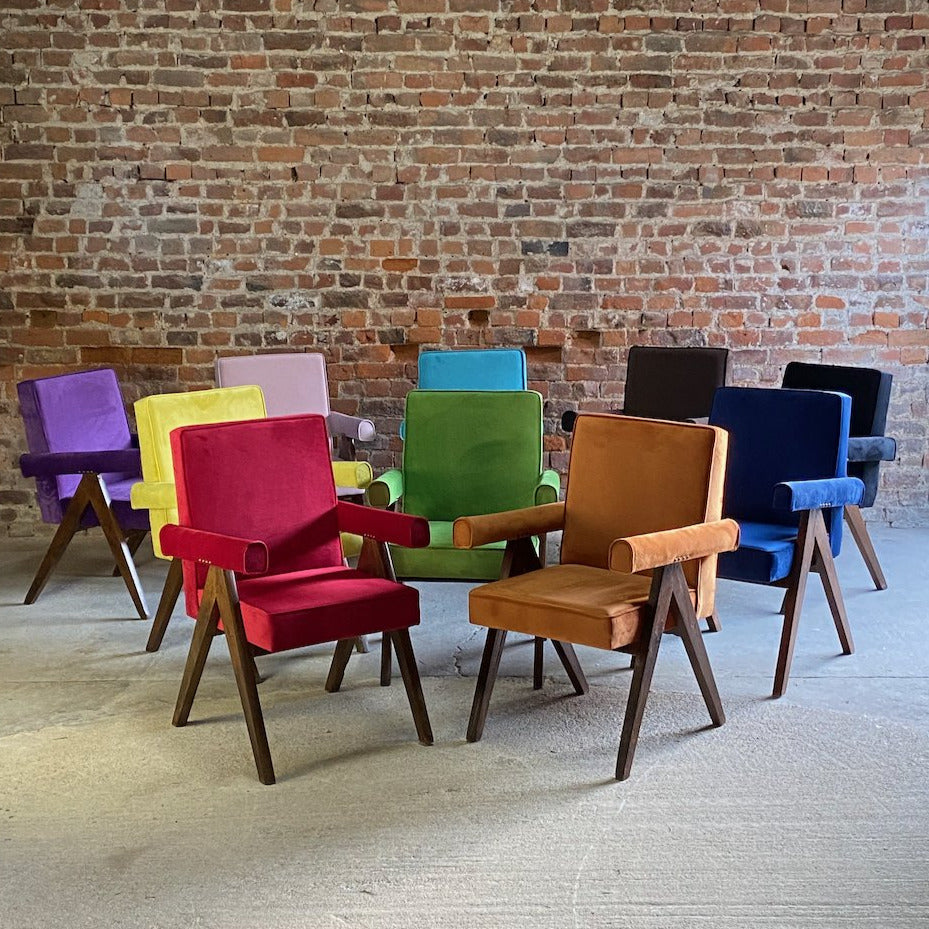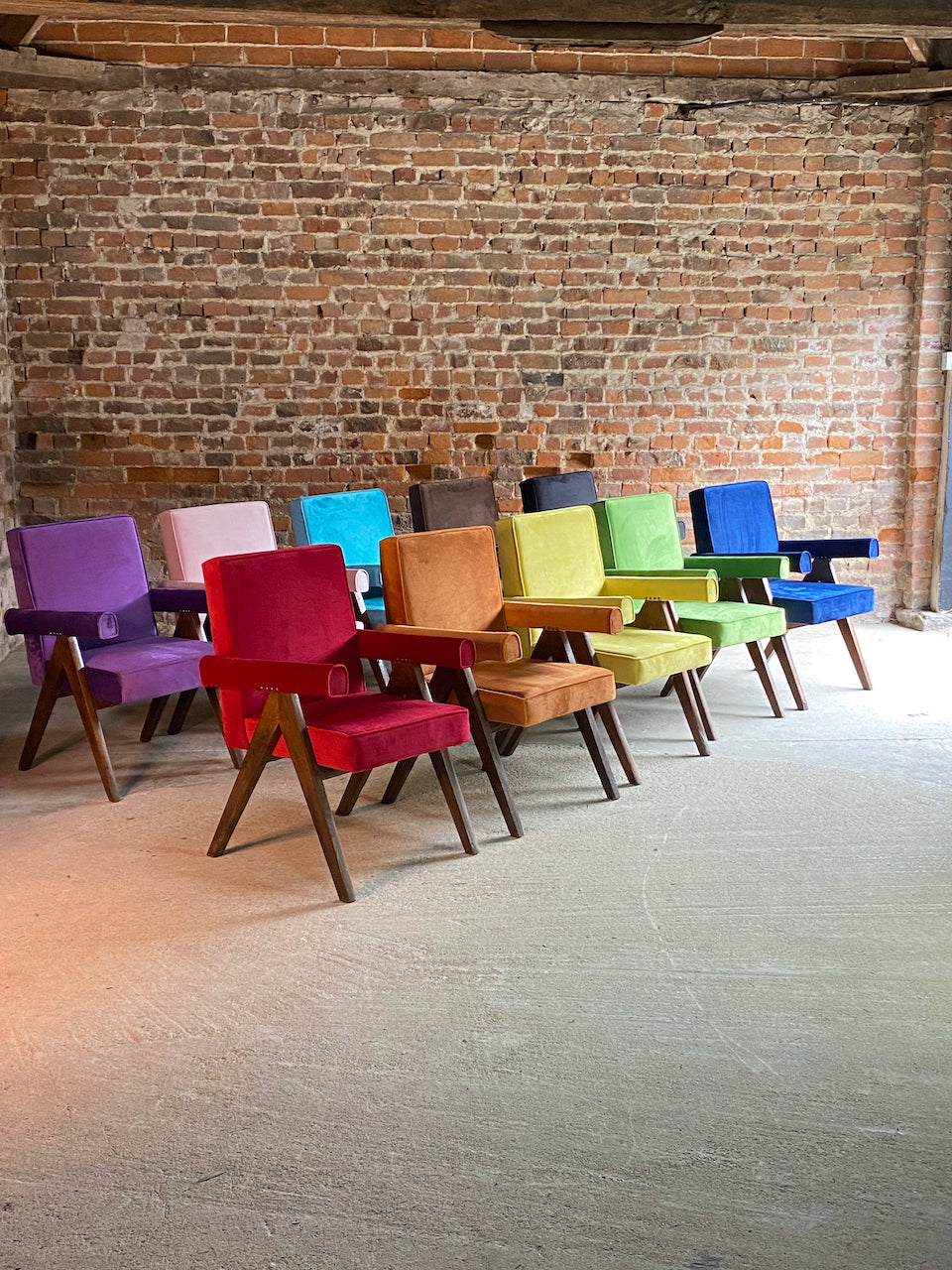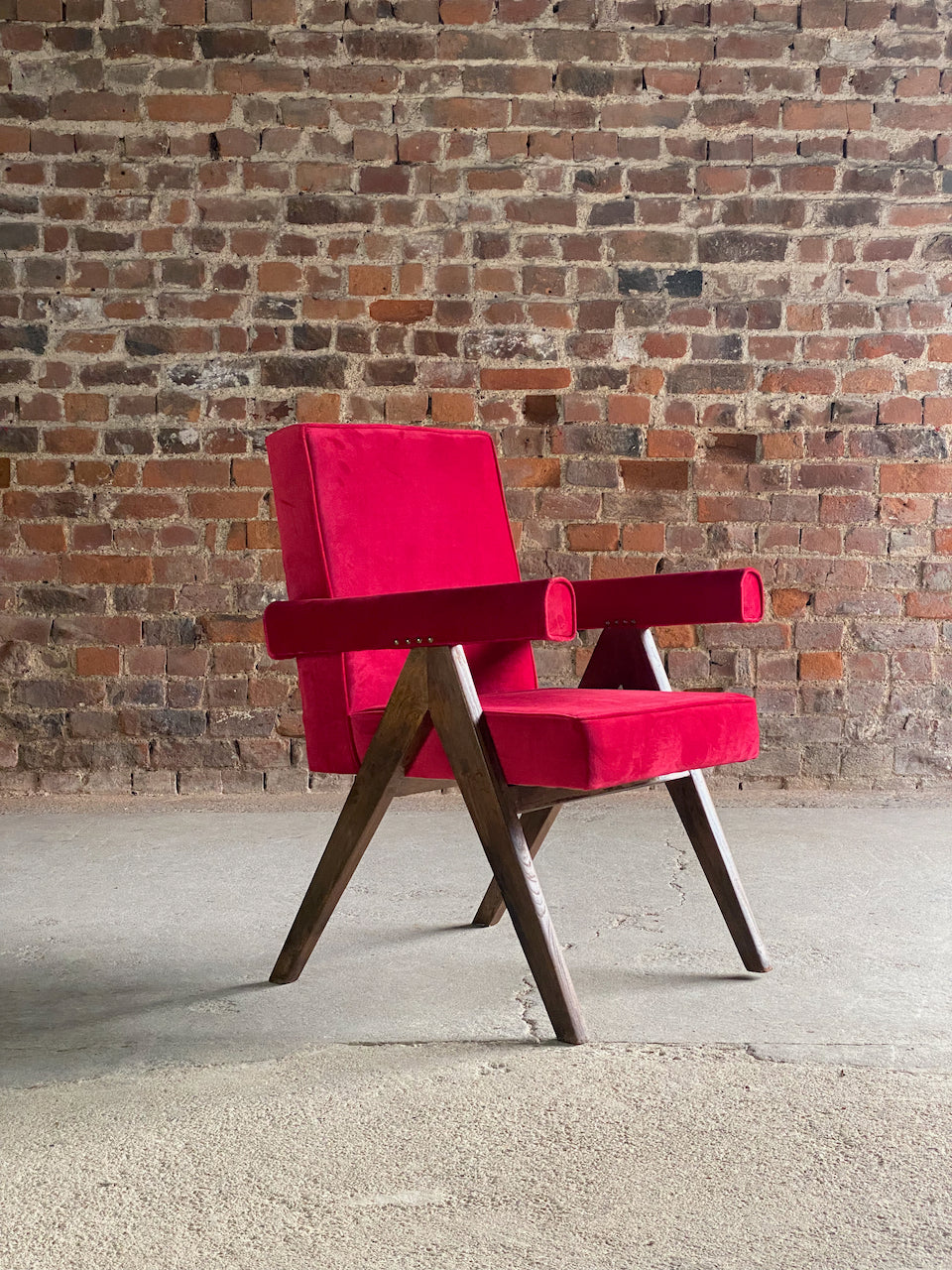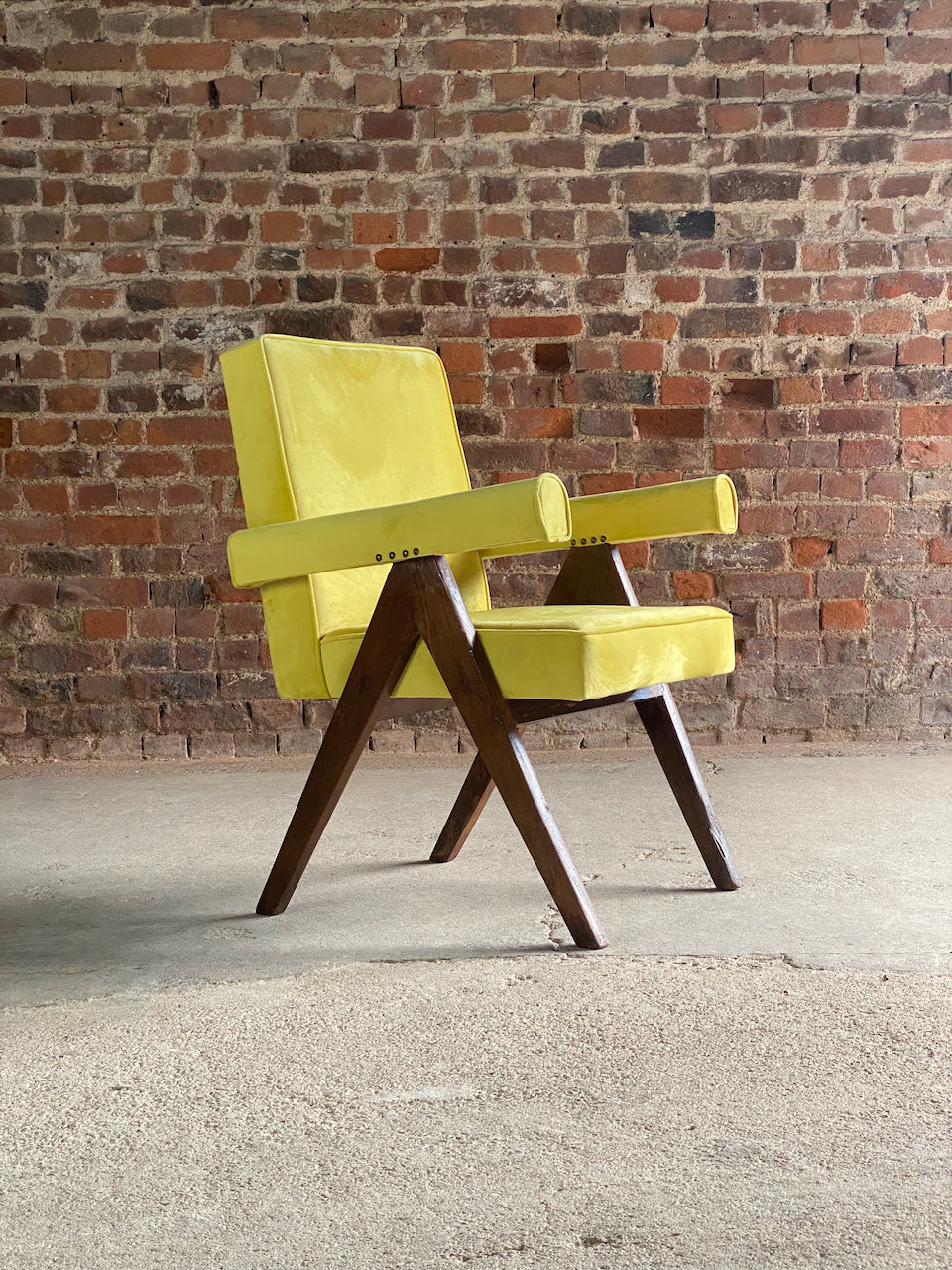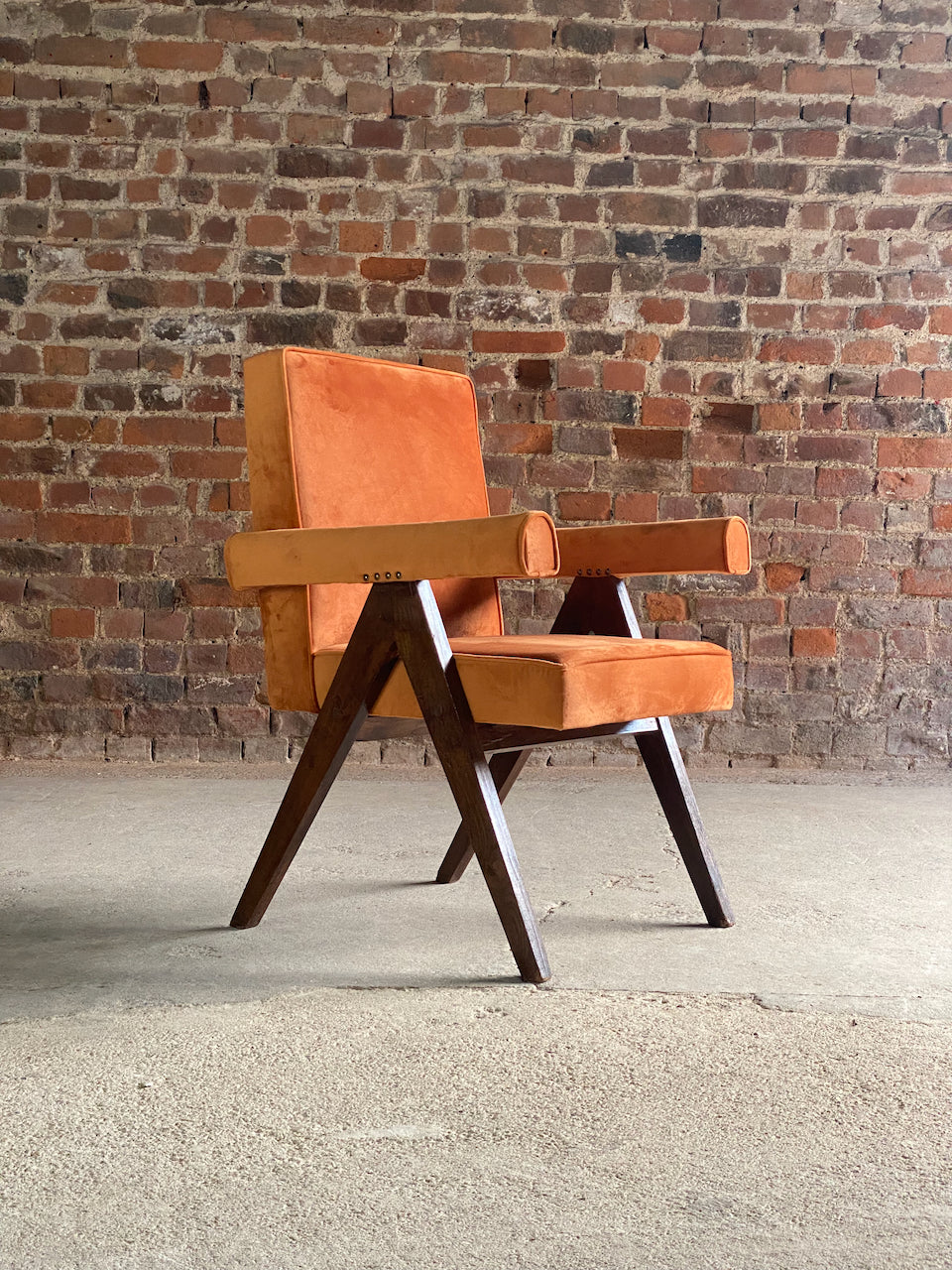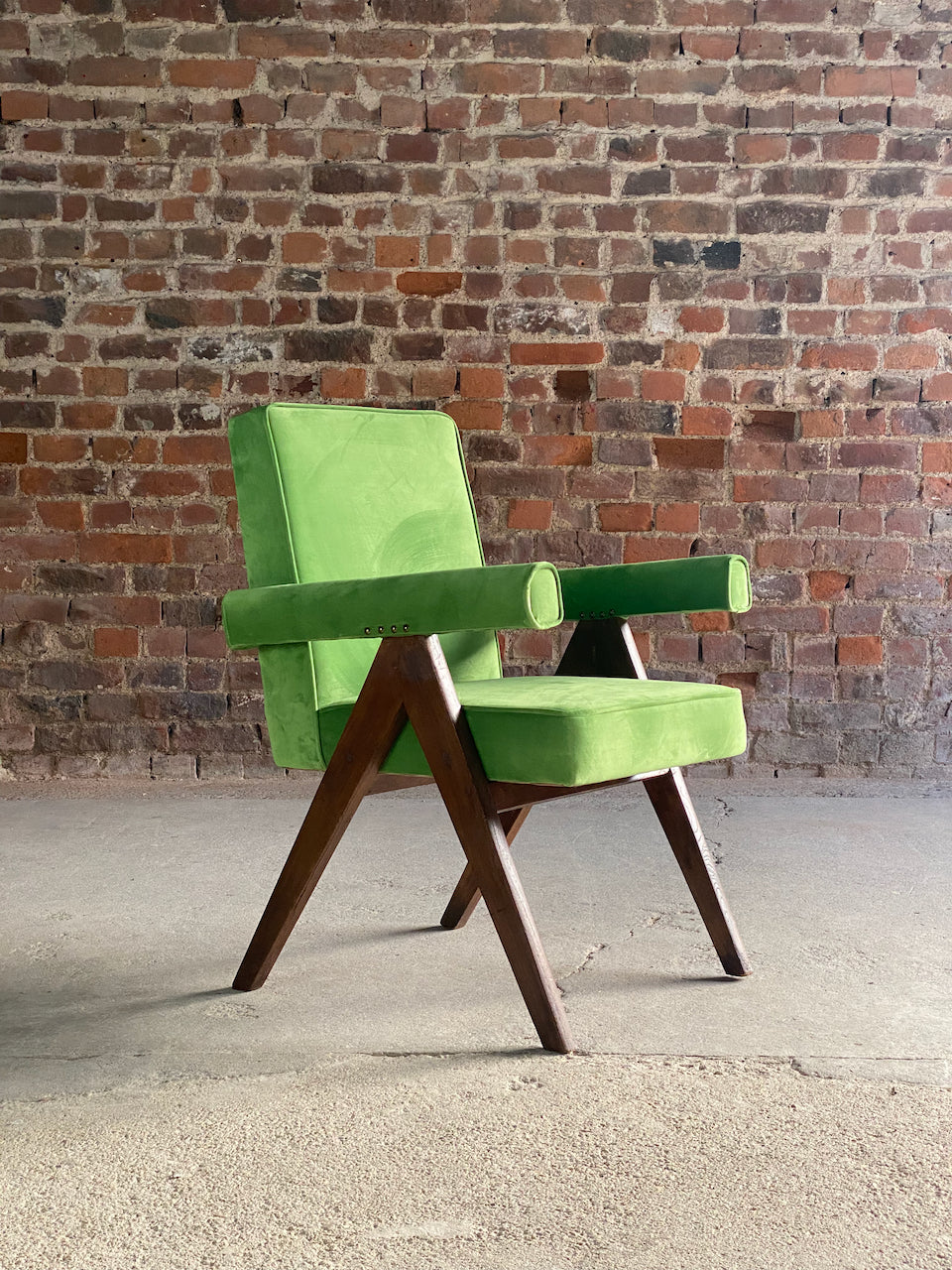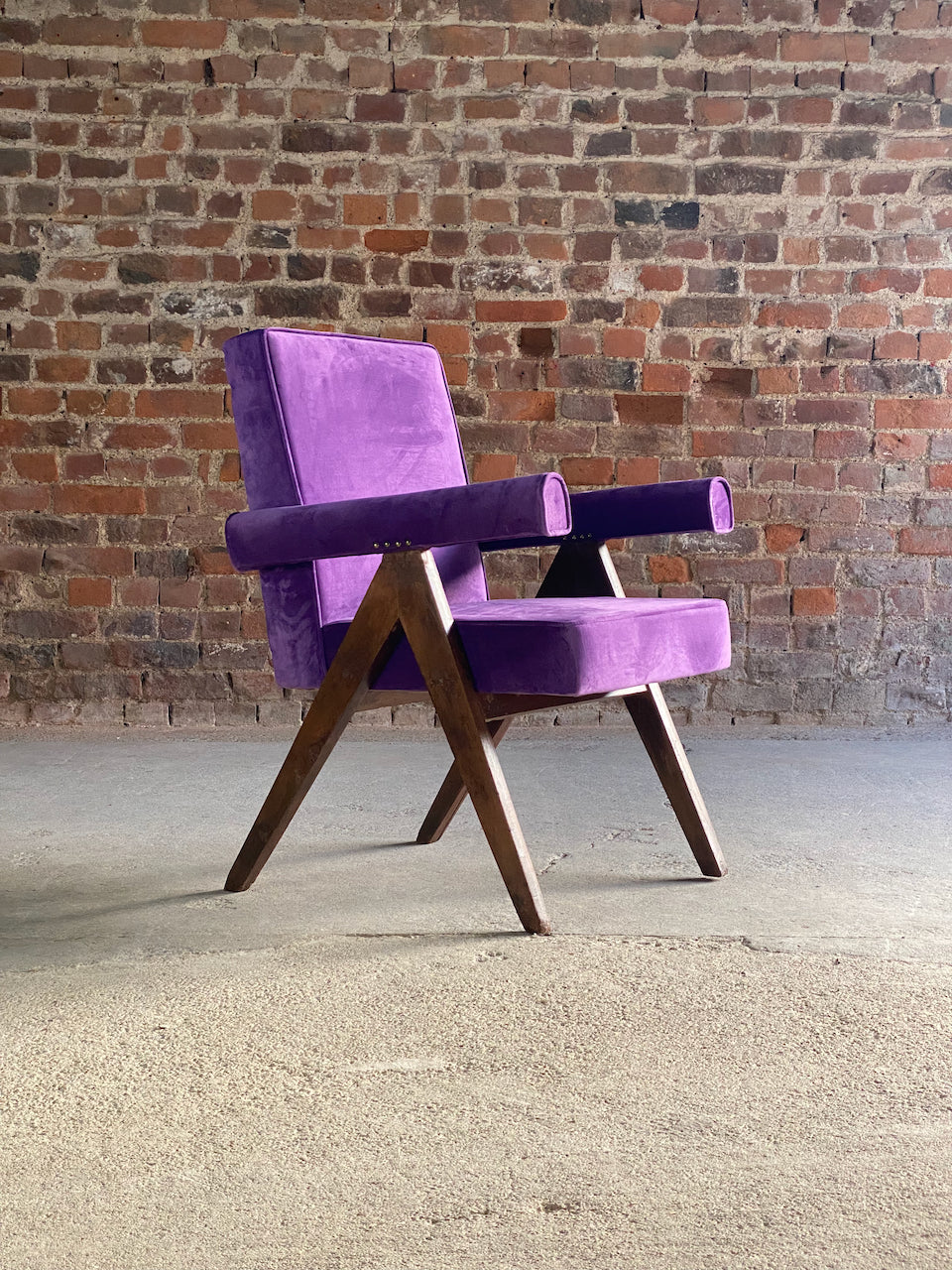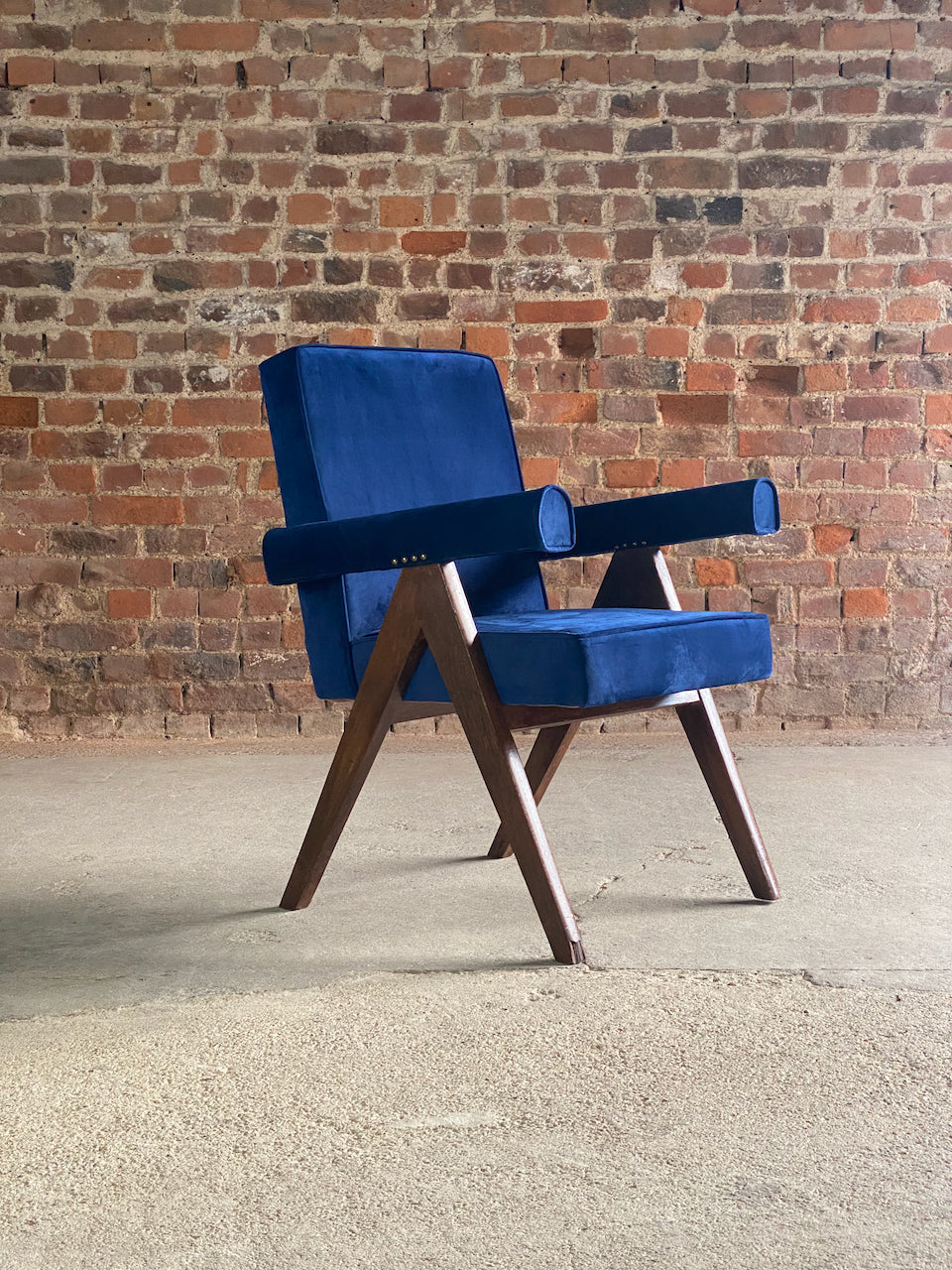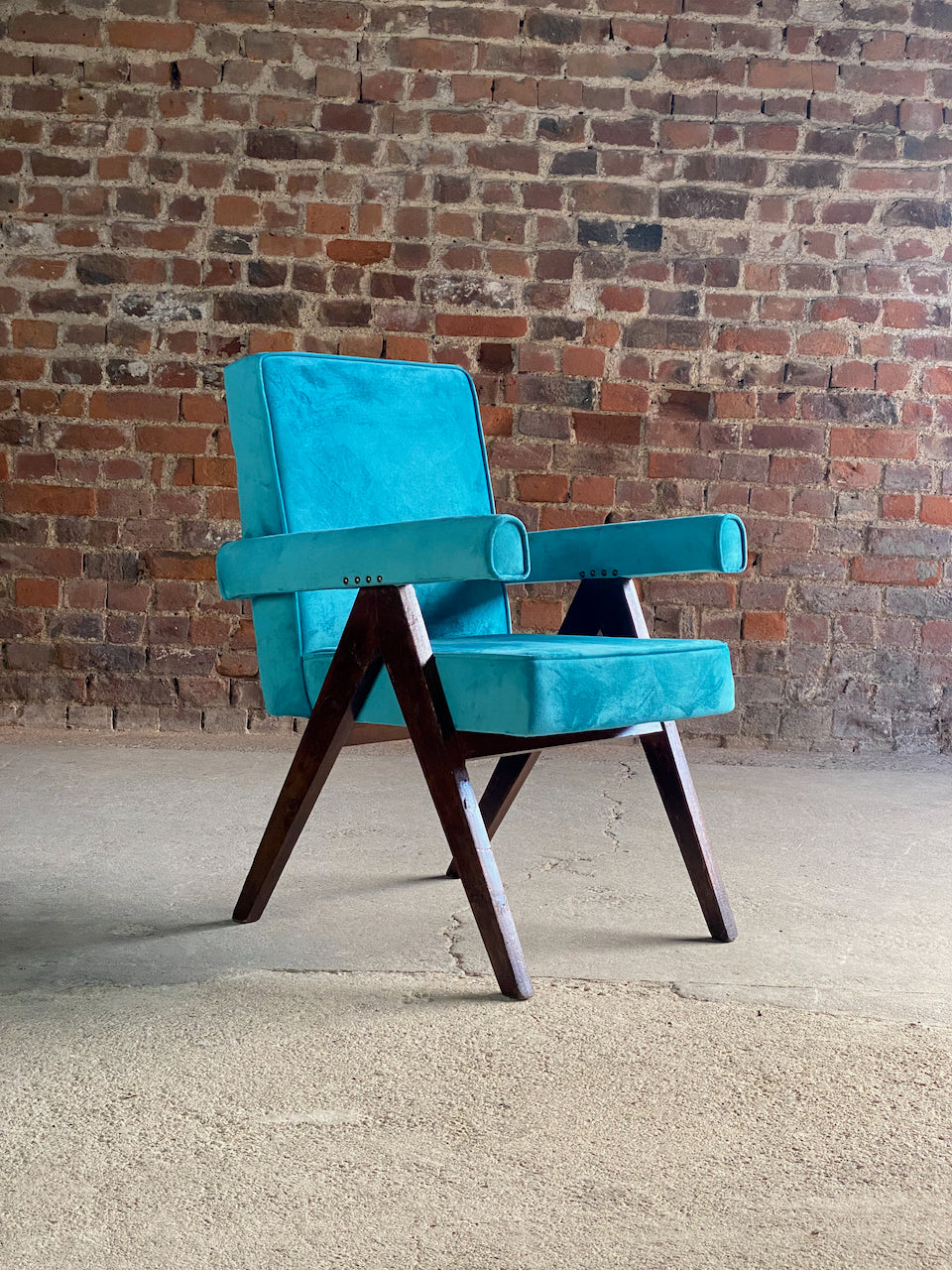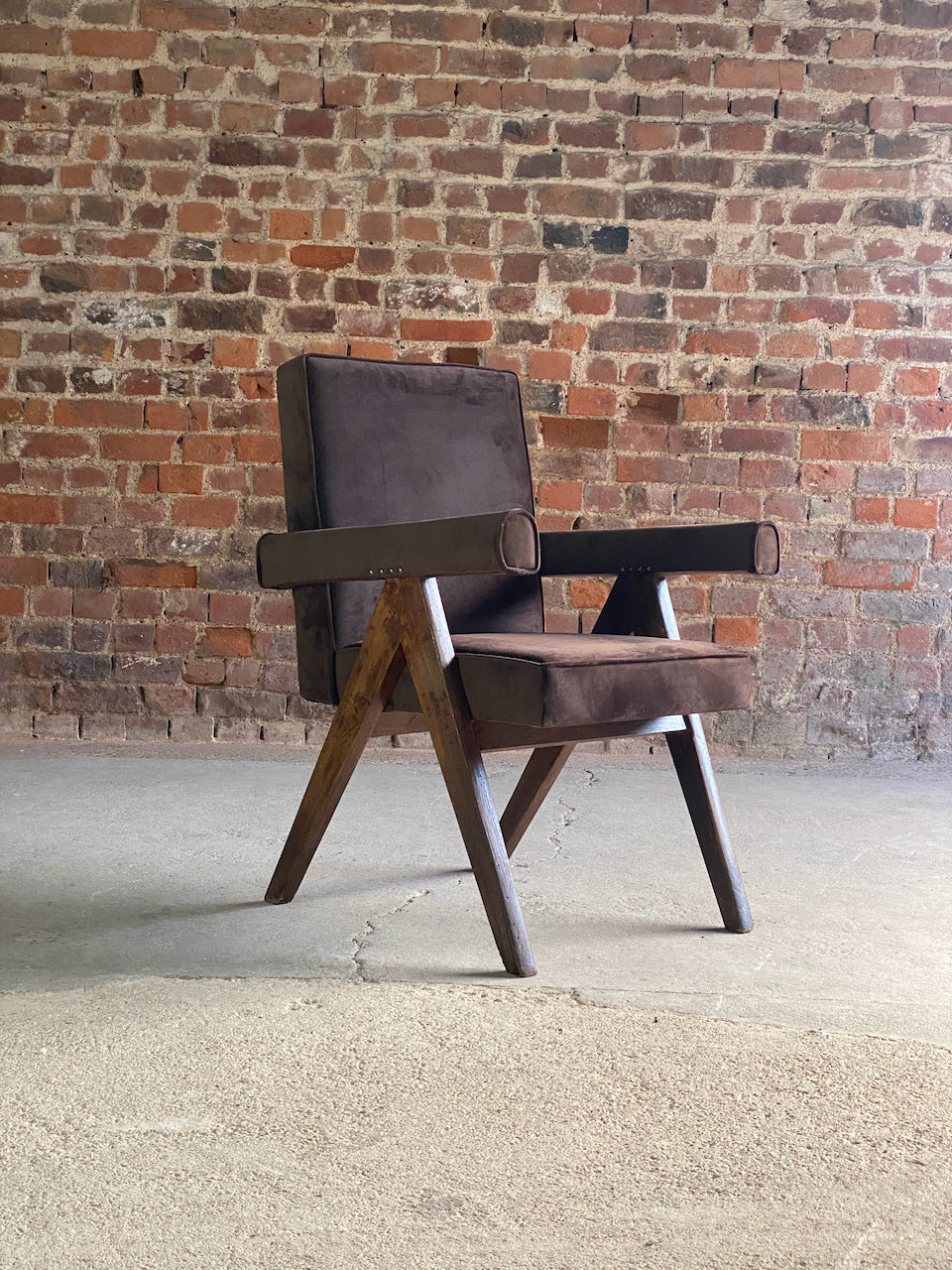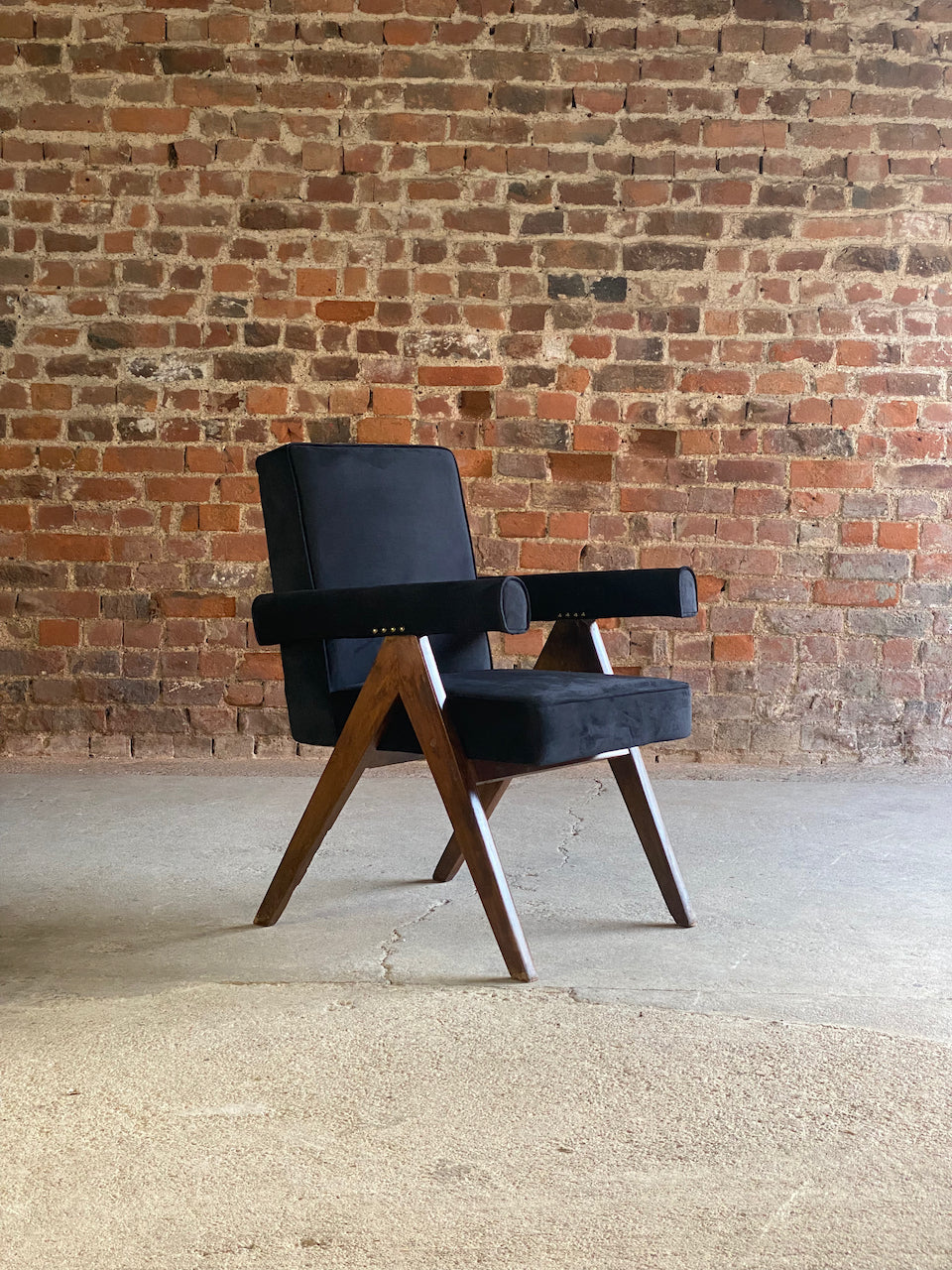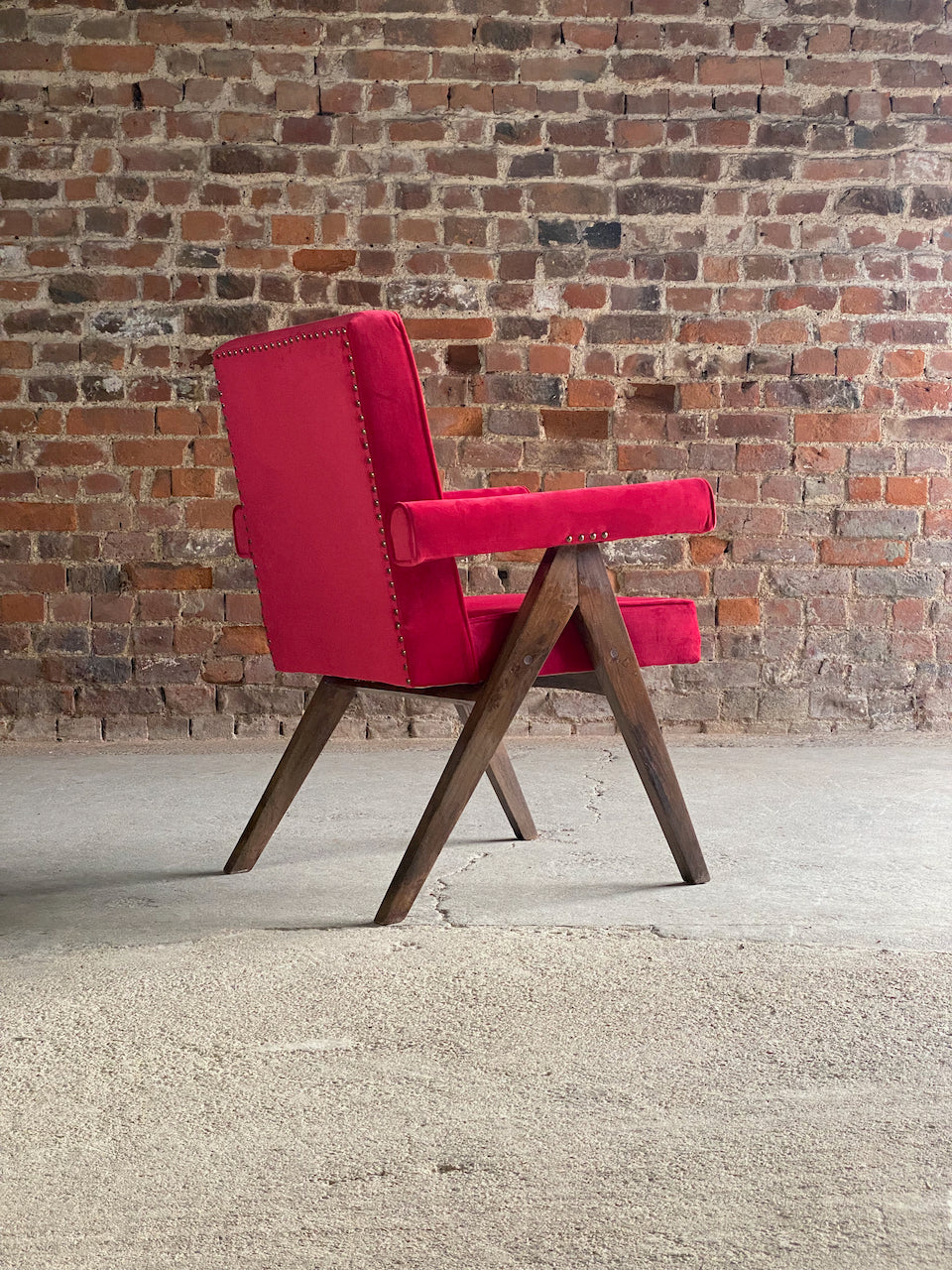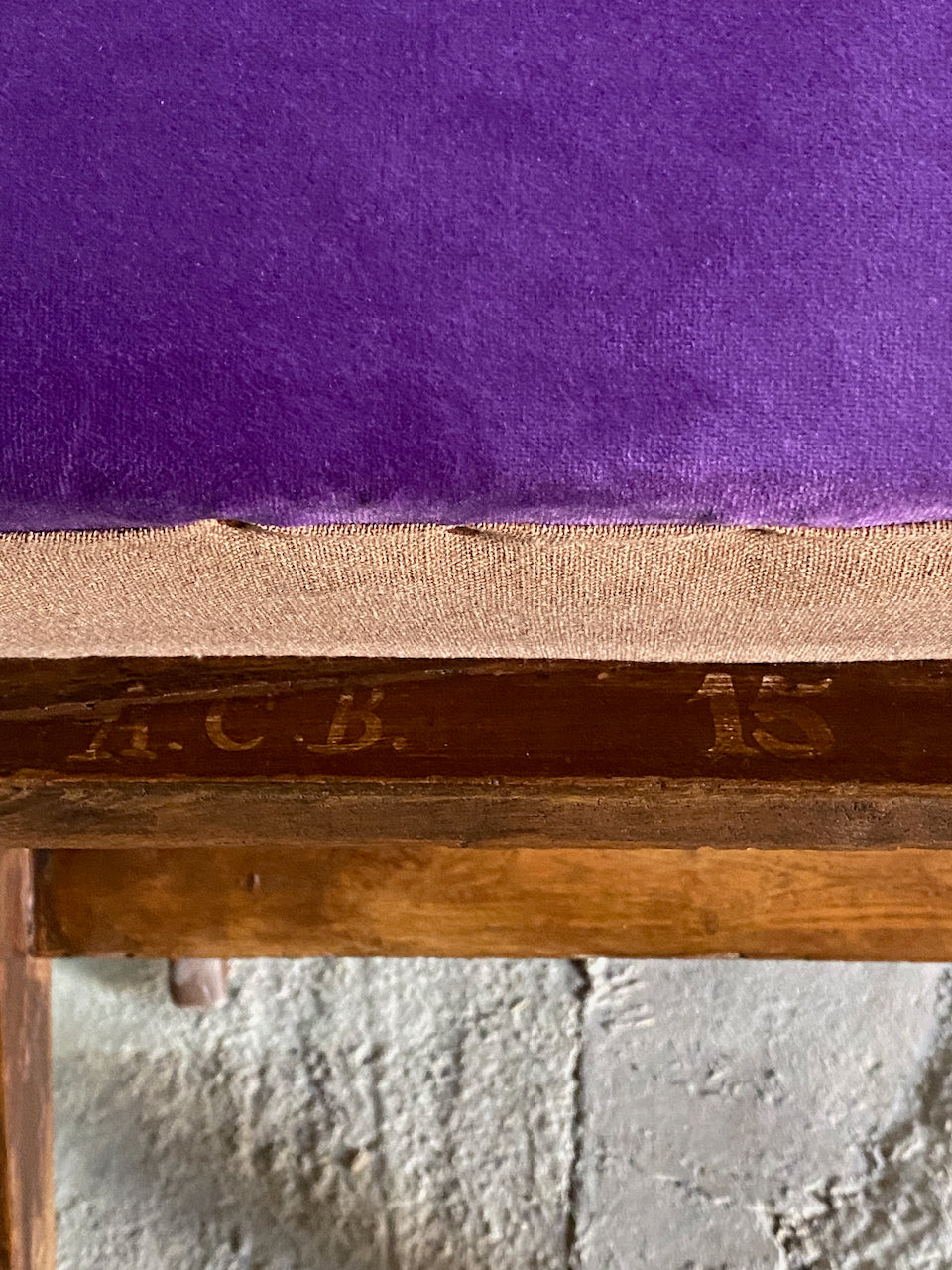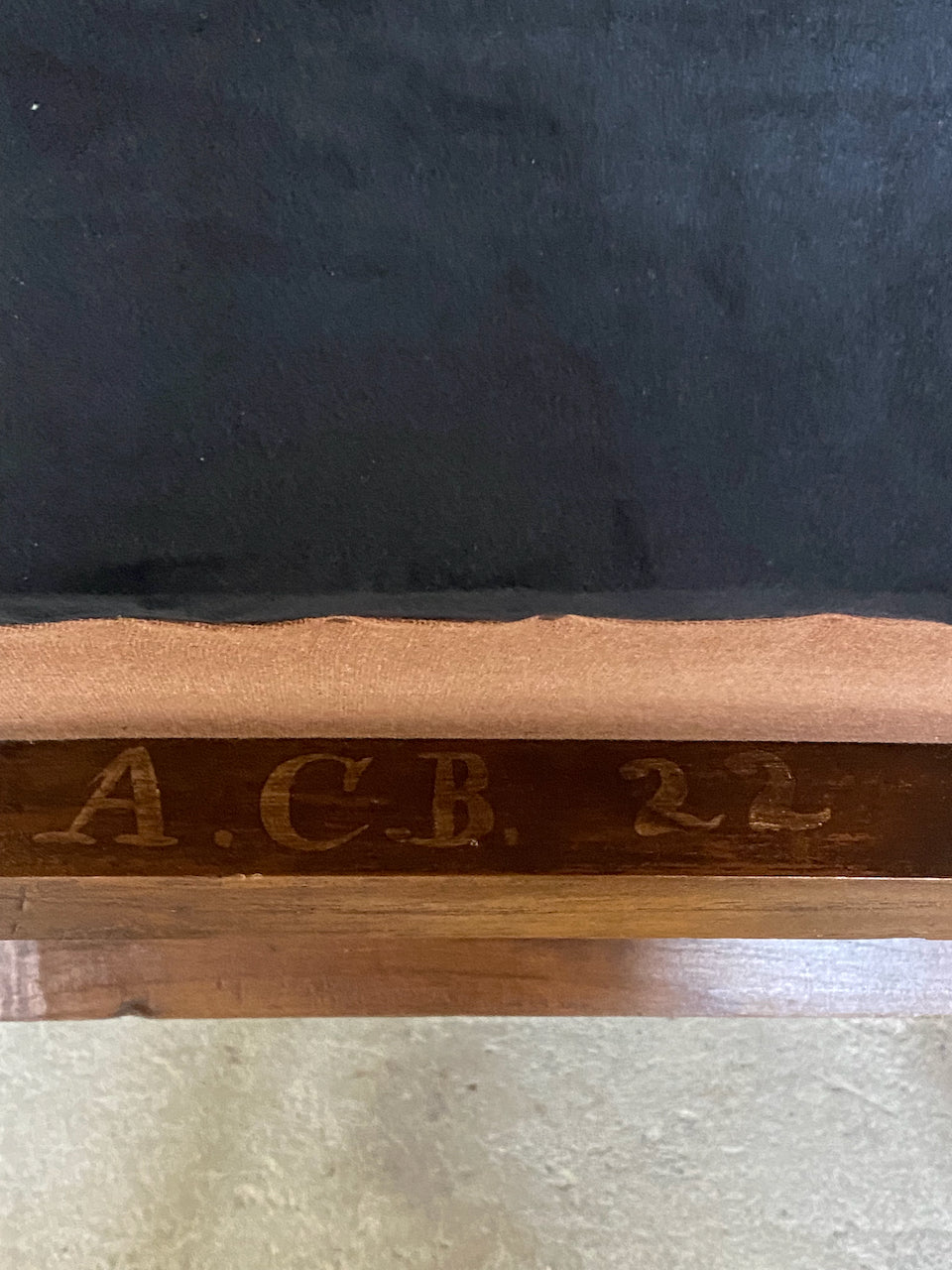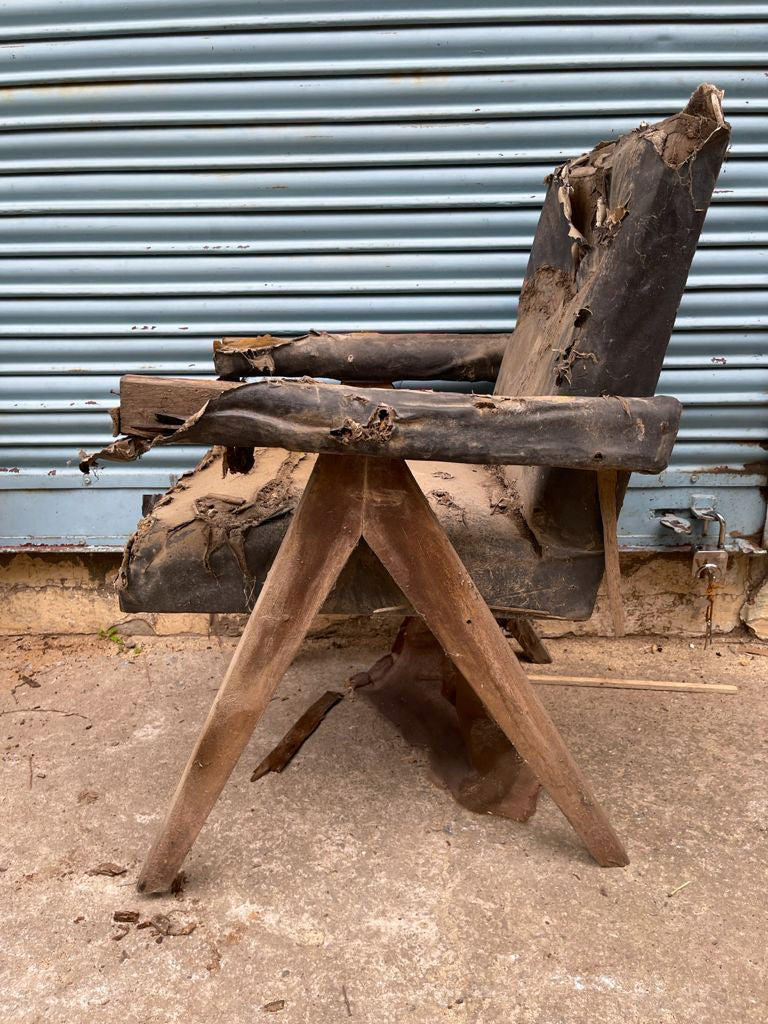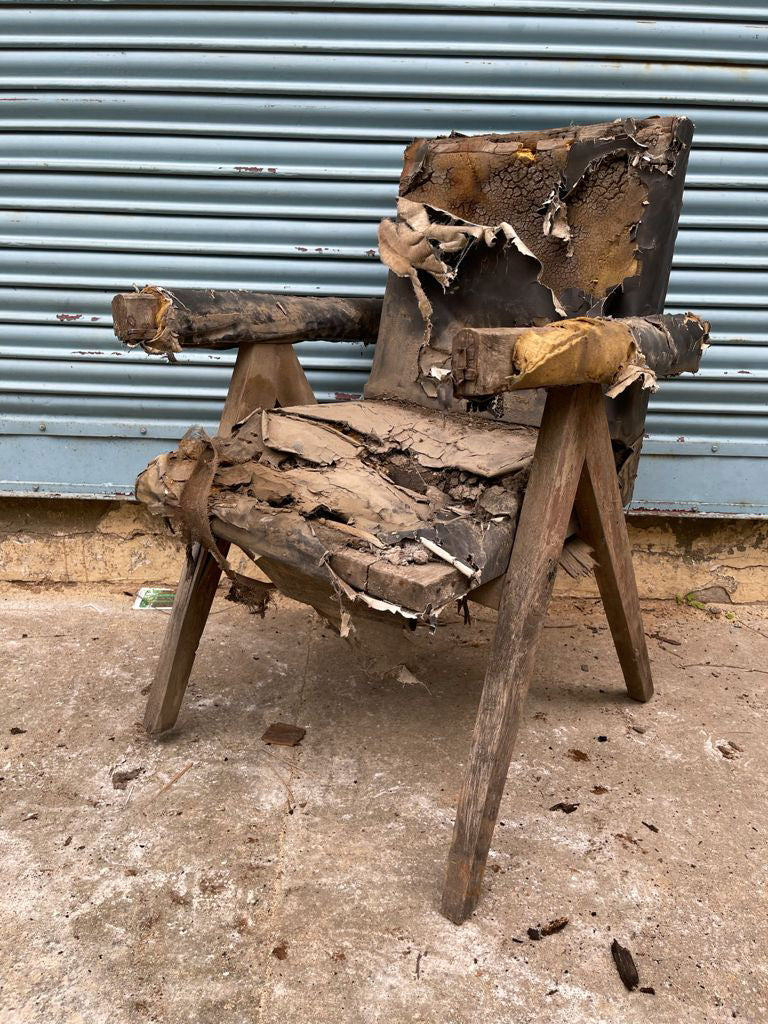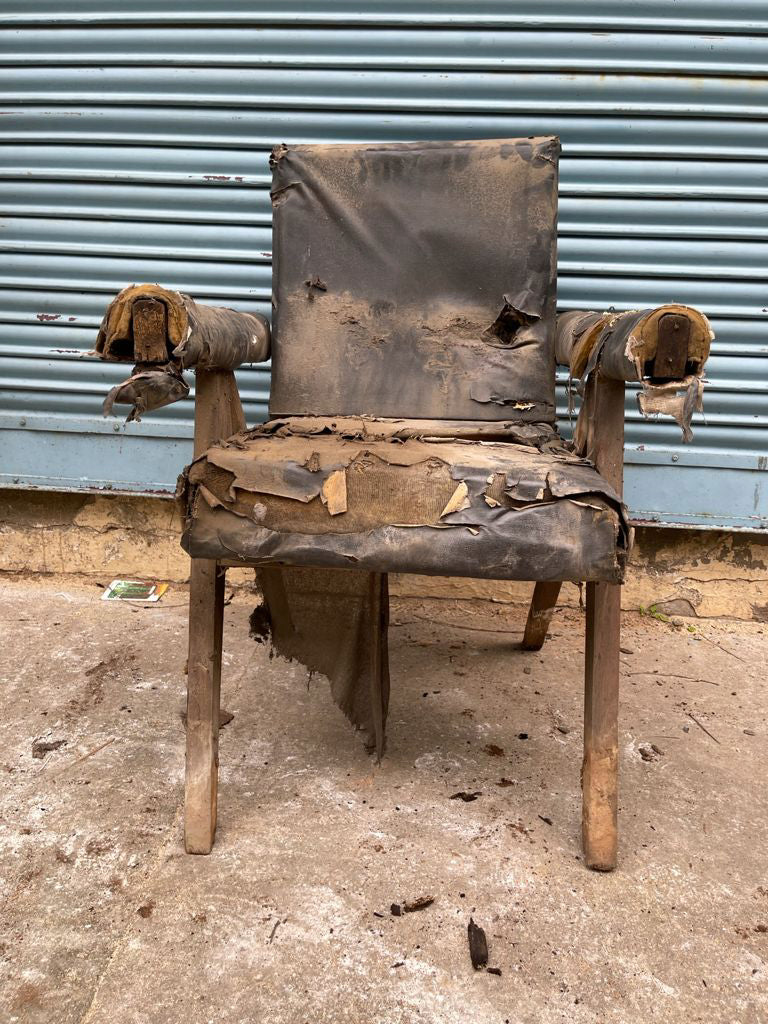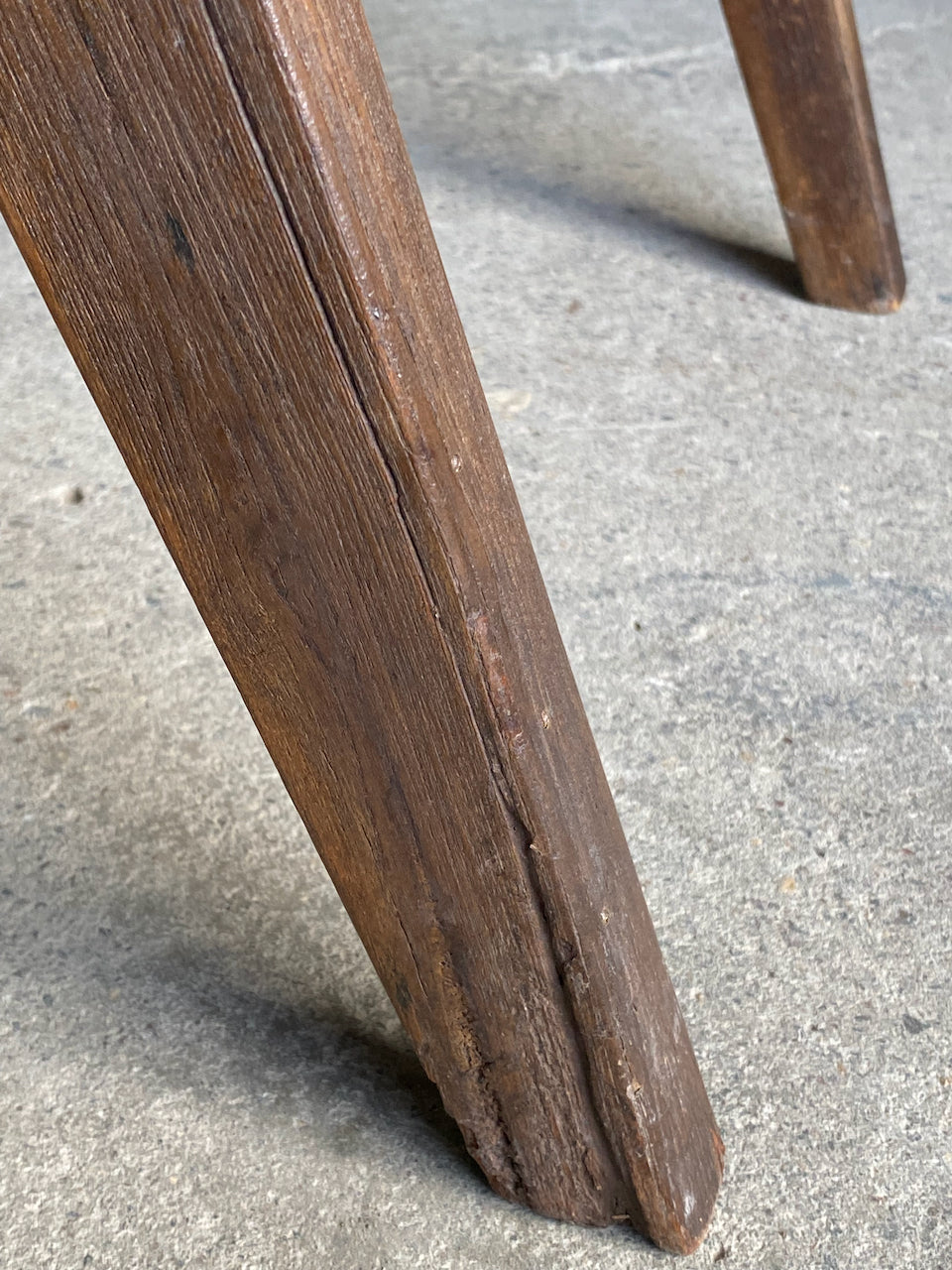 Pierre Jeanneret Model: PJ-010803 Committee Chairs Official Certificate By Jacques Dworczak
SOLD
Pierre Jeanneret Model: PJ-010803 Committee Chairs 1953-54
 Official Certificate By Jacques Dworczak

'One of a Kind' set of ten incredibly rare and unique mid twentieth century Pierre Jeanneret Model: PJ010803 Teak Armchairs also known as the 'Committee Chair' or  'Fauteuil En Teck' Chandigarh, India Circa 1953-54, the chairs with their distinctive tall and elegant signature Jeanneret 'Compass' style flat profiled inverted 'V' leg assembly, the legs forming support for the armrests with stuff over "Roll"  arm covers, the chairs with original markings to the underside of the back rail denoting their designation, this set has been newly restored in Chandigarh in accordance with original specifications, Jeanneret loved to cover his chairs in bright and distinctive colours, and we believe he would have approved of this set, the chairs have been newly upholstered in the ten different colours  of the spectrum (Red, Orange, Yellow, Green, Blue, Purple, Pink, Turquoise, Brown, Black, completely unique and the only set of its kind anywhere in the world, the chairs are simply breathtaking and will bring colour and joy to any setting, as with all of our Pierre Jeanneret furniture these items will come with an extensive set of pre restoration images and a certificate of authenticity, ideal for dining room or boardroom, reserve now.

Please note: Phillips Auction - Design London, sale on 28/04/2018, Page 107, Lot no. 79, a set of ten similar model chairs in dark red leather sold for £200000 / €229843.

Provenance: High Court in Chandigarh, administrative buildings in Chandigarh, sector 1 and Panjab University, sector 14.
Reference material: Catalogue Raisonné Du Mobilier, Jeanneret Chandigarh byJacques Dworczak by Assouline, Page 124
Summary:
Status: Original
Era: Mid Century
Origin: India
Area: Chandigarh
Artist: Pierre Jeanneret
Style: Committee
Model: PJ010704
Type: Armchair
Qty: Ten Pieces
Colour: Red, Orange, Yellow, Green, Blue, Purple, Pink, Turquoise, Brown, Black
Age: 1953-54
Material: Teak
Material: Velvet
Investment
Practical & Beautiful

Condition: These items have been restored in Chandigarh, India to the highest possible standard to the original specification whilst importantly retaining all historical marks, scuffs, character and patina.

Dimensions Chairs:
Width: 23.5" / 60cm
Depth: 24"/ 61cm
Height: 34" / 86cm
Floor to seat: 17" / 44cm
Floor to arm: 25.5" / 65cm

Delivery:
Free UK delivery, please allow 7-14 days, worldwide shipping available, please request shipping quote