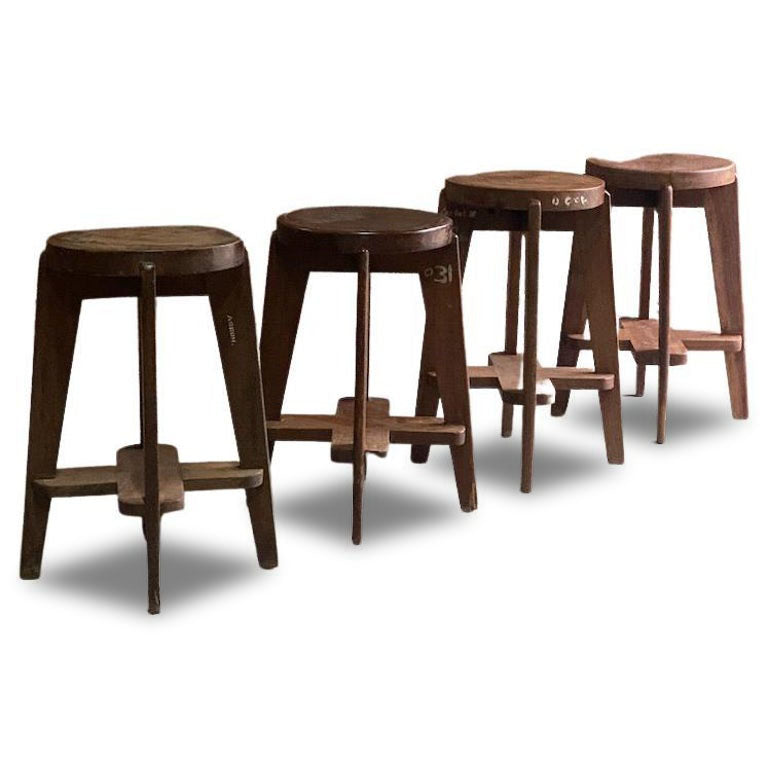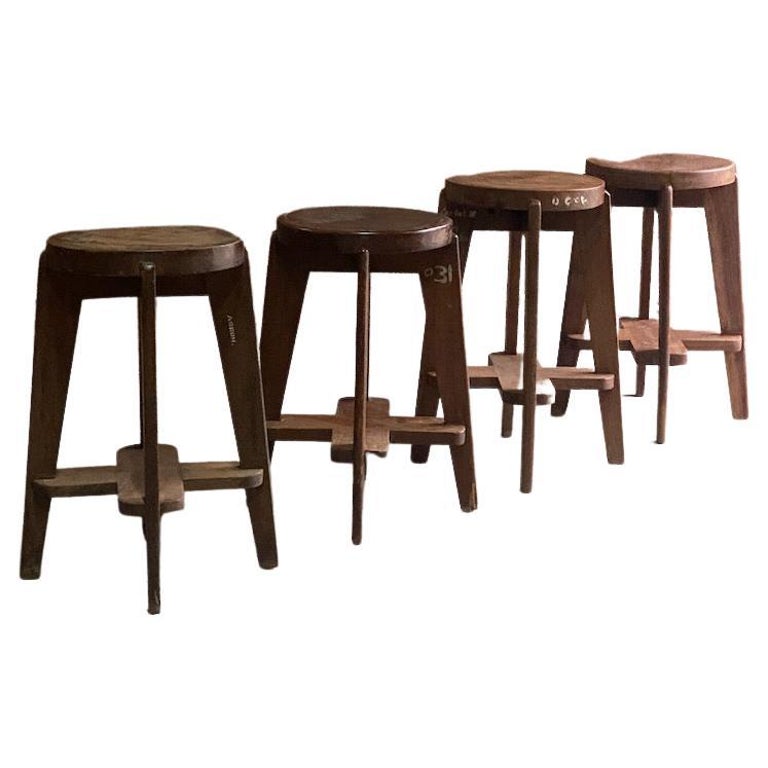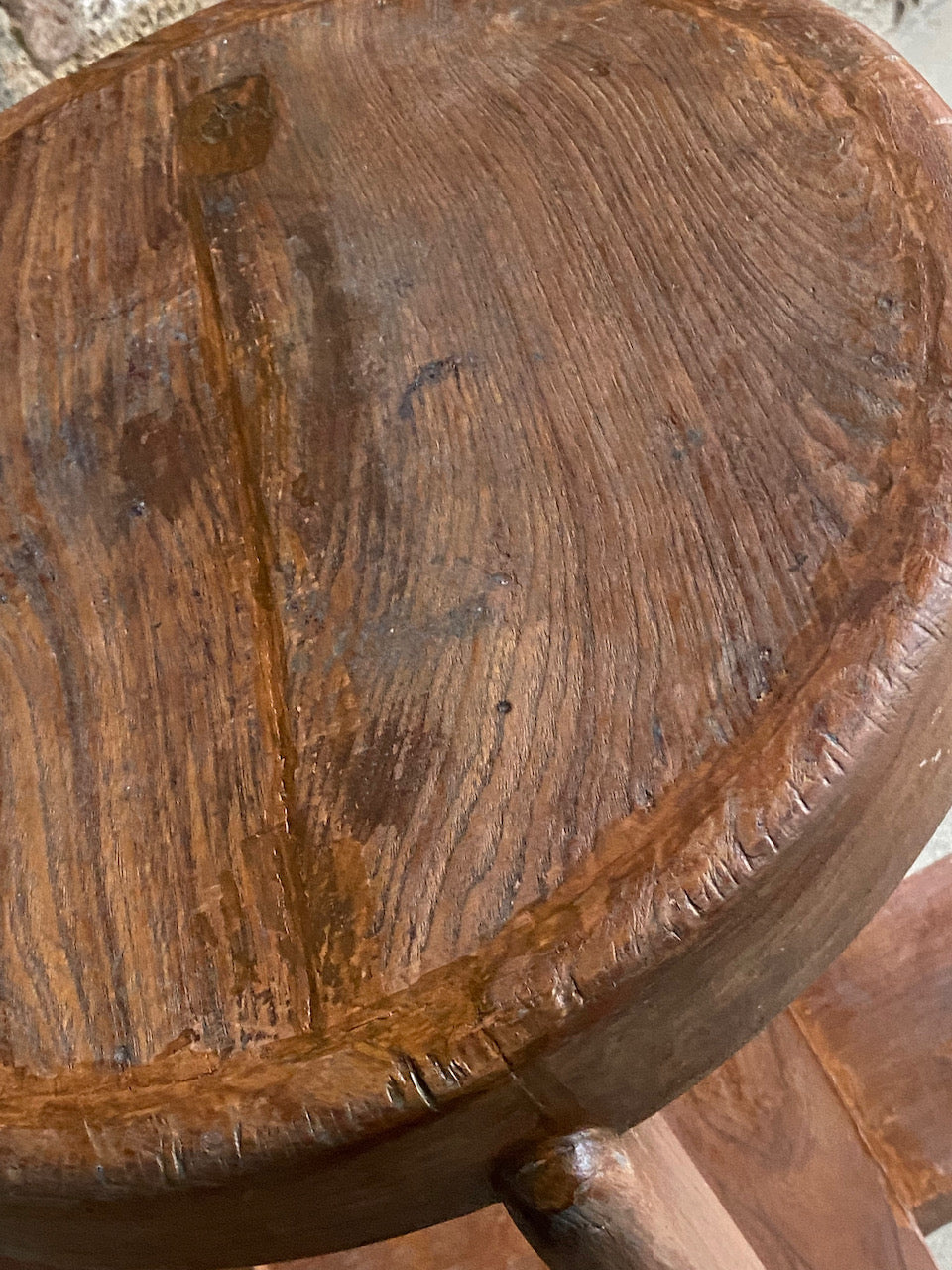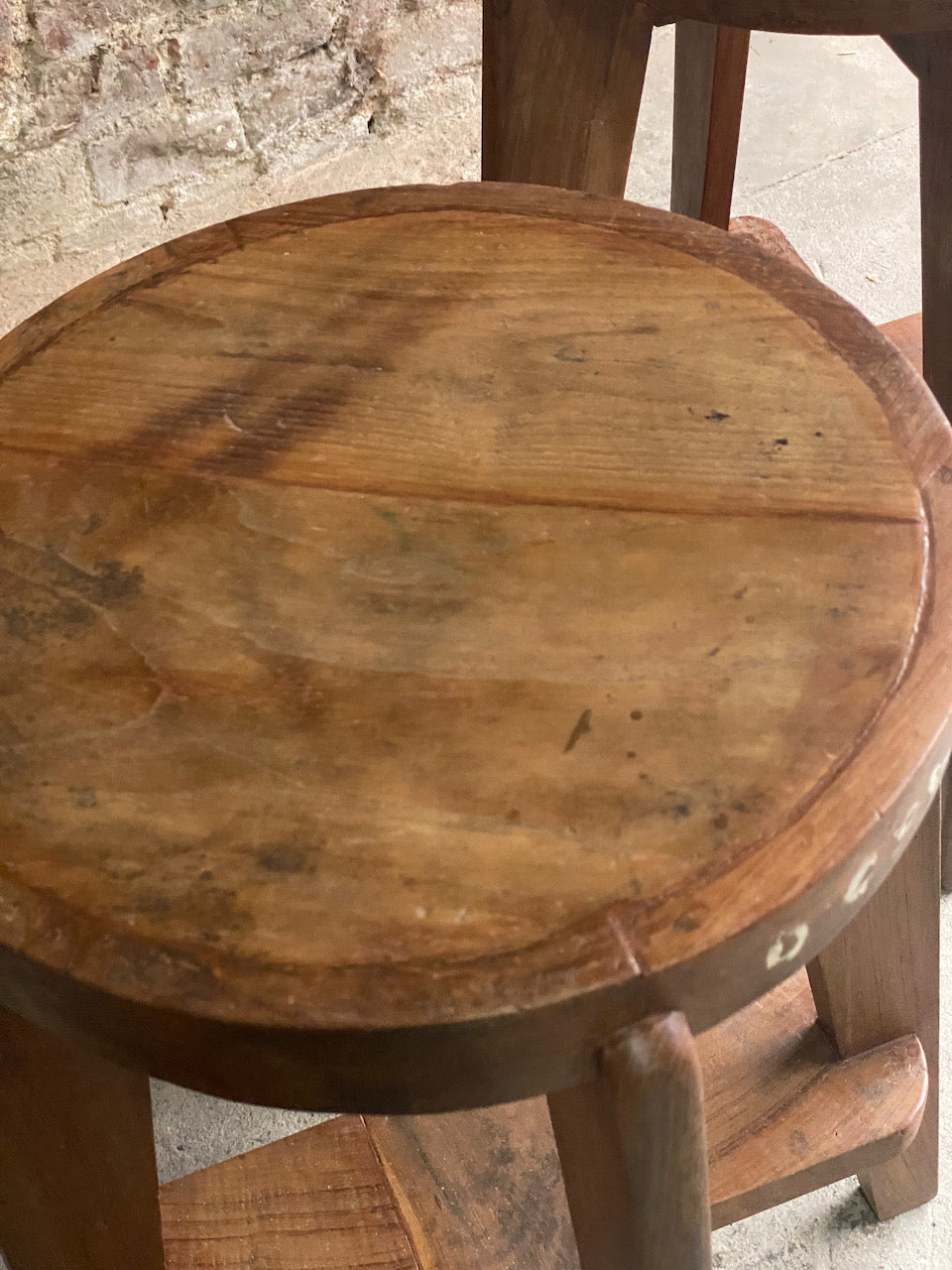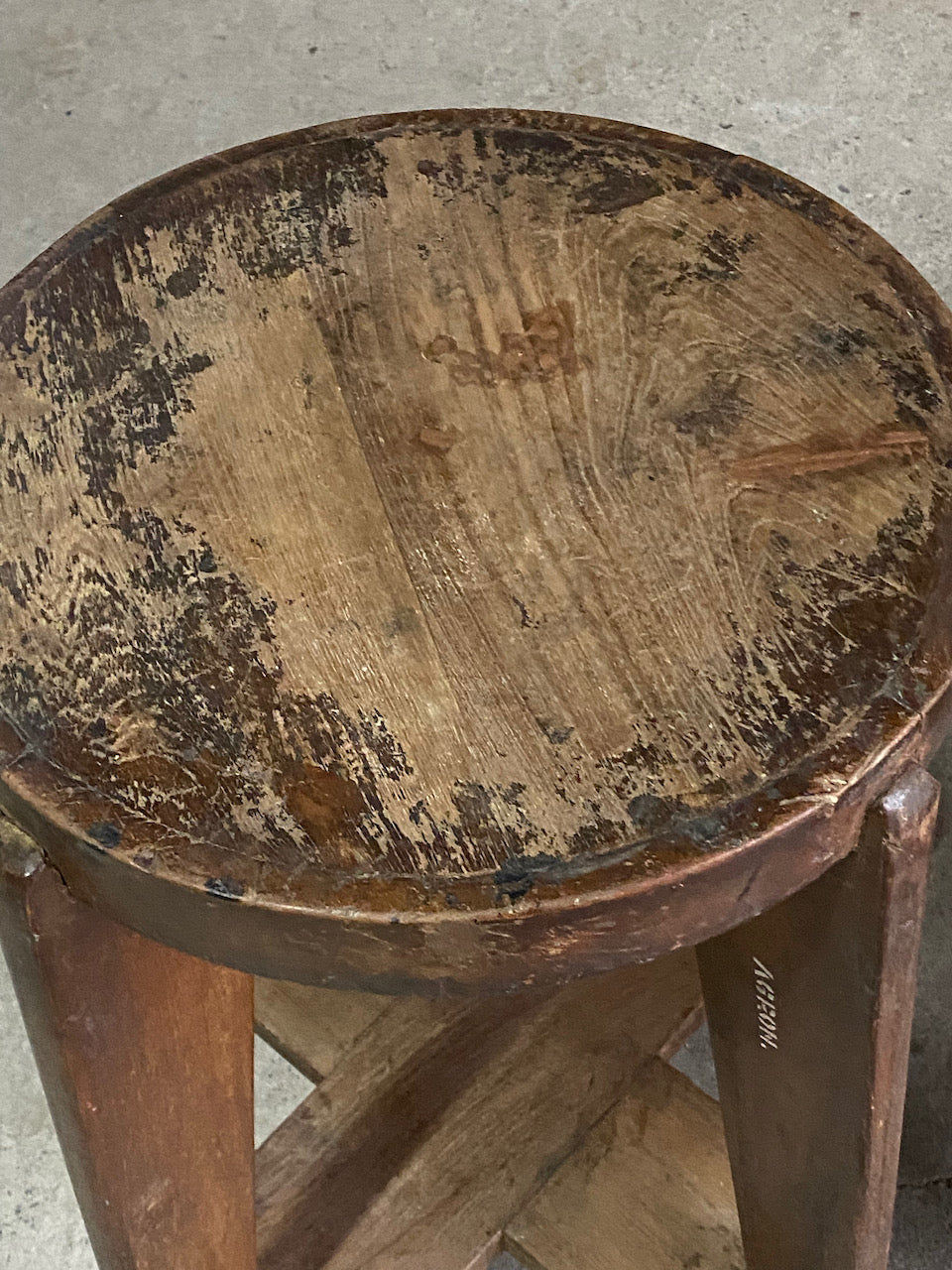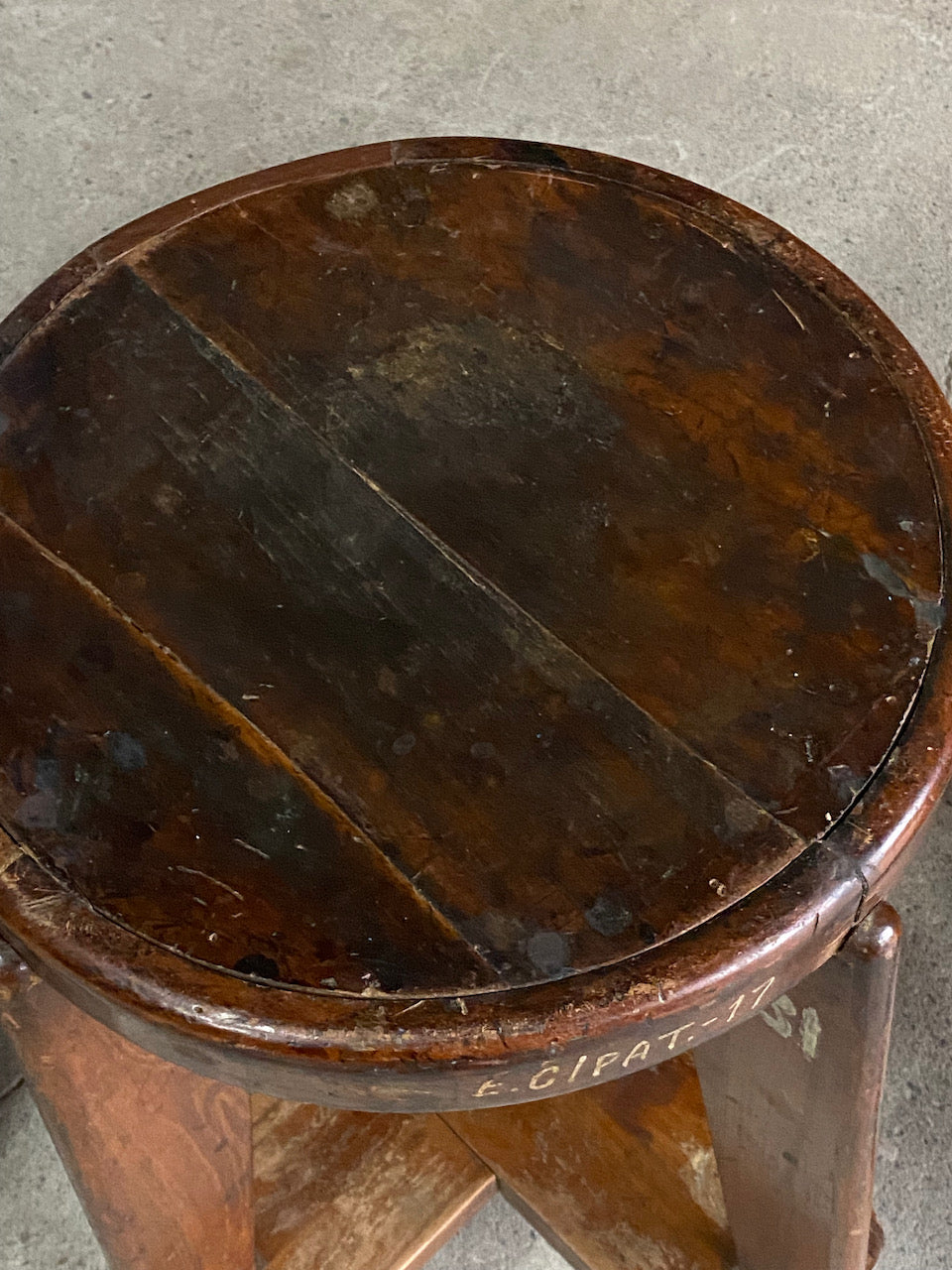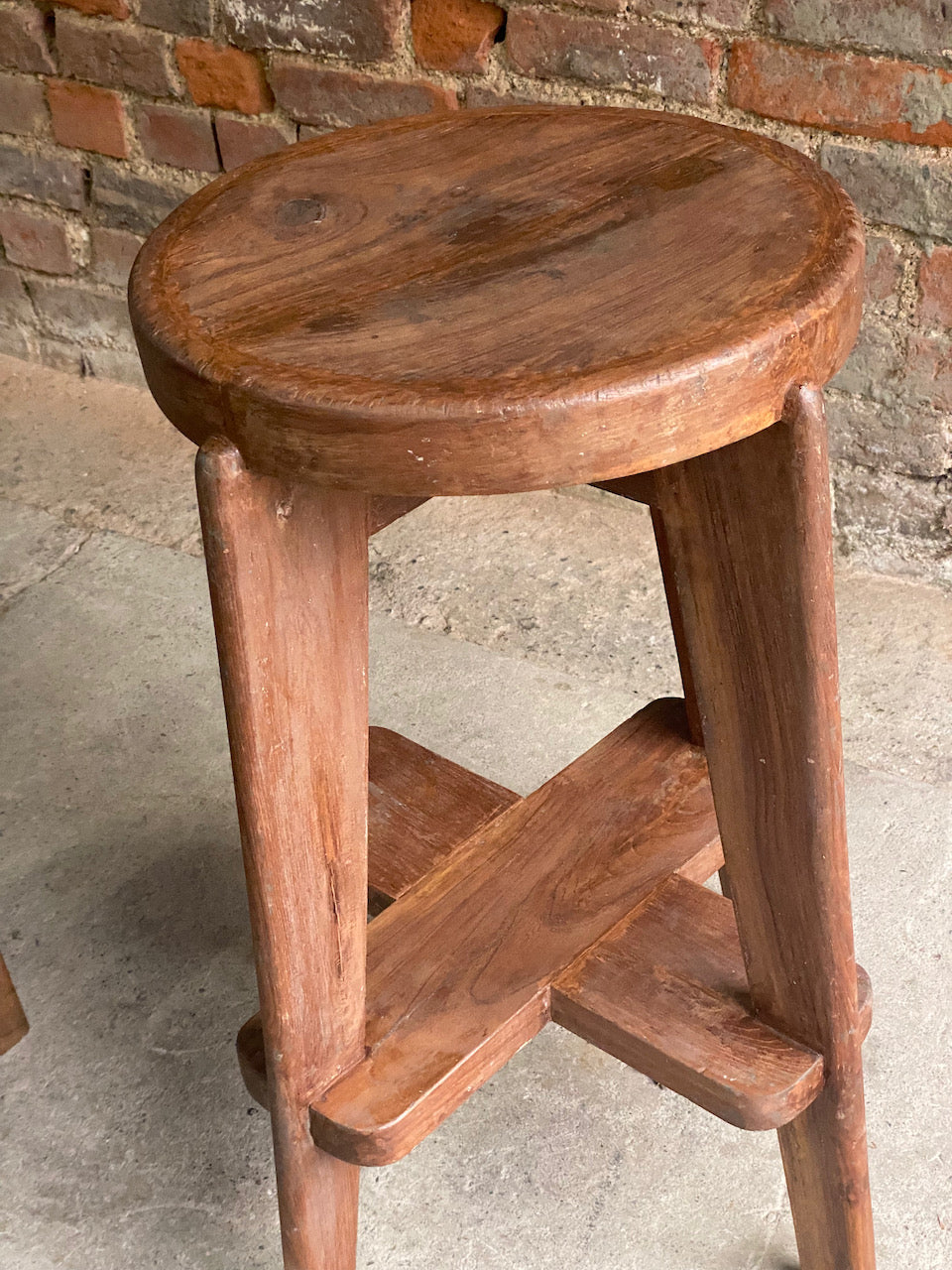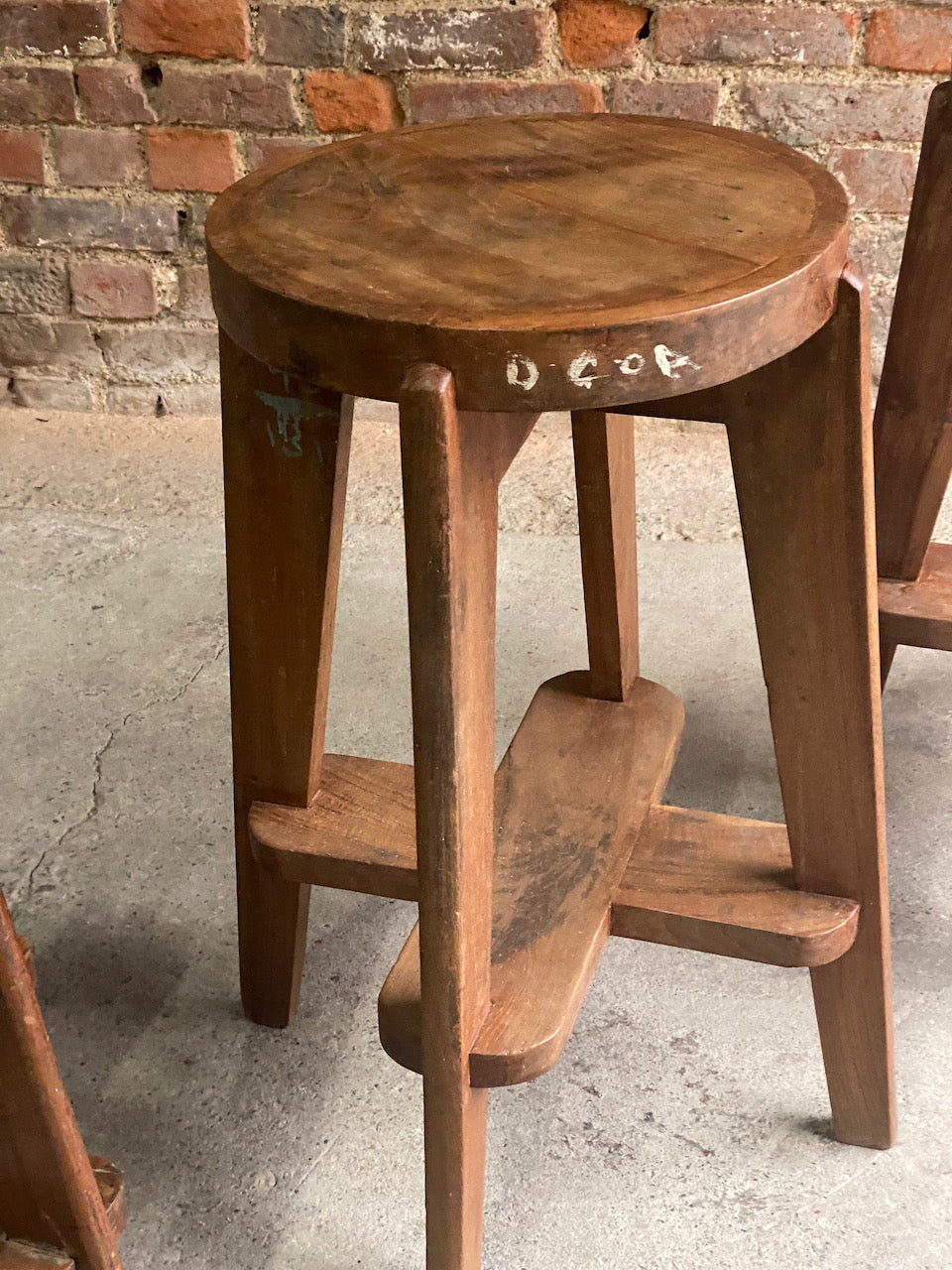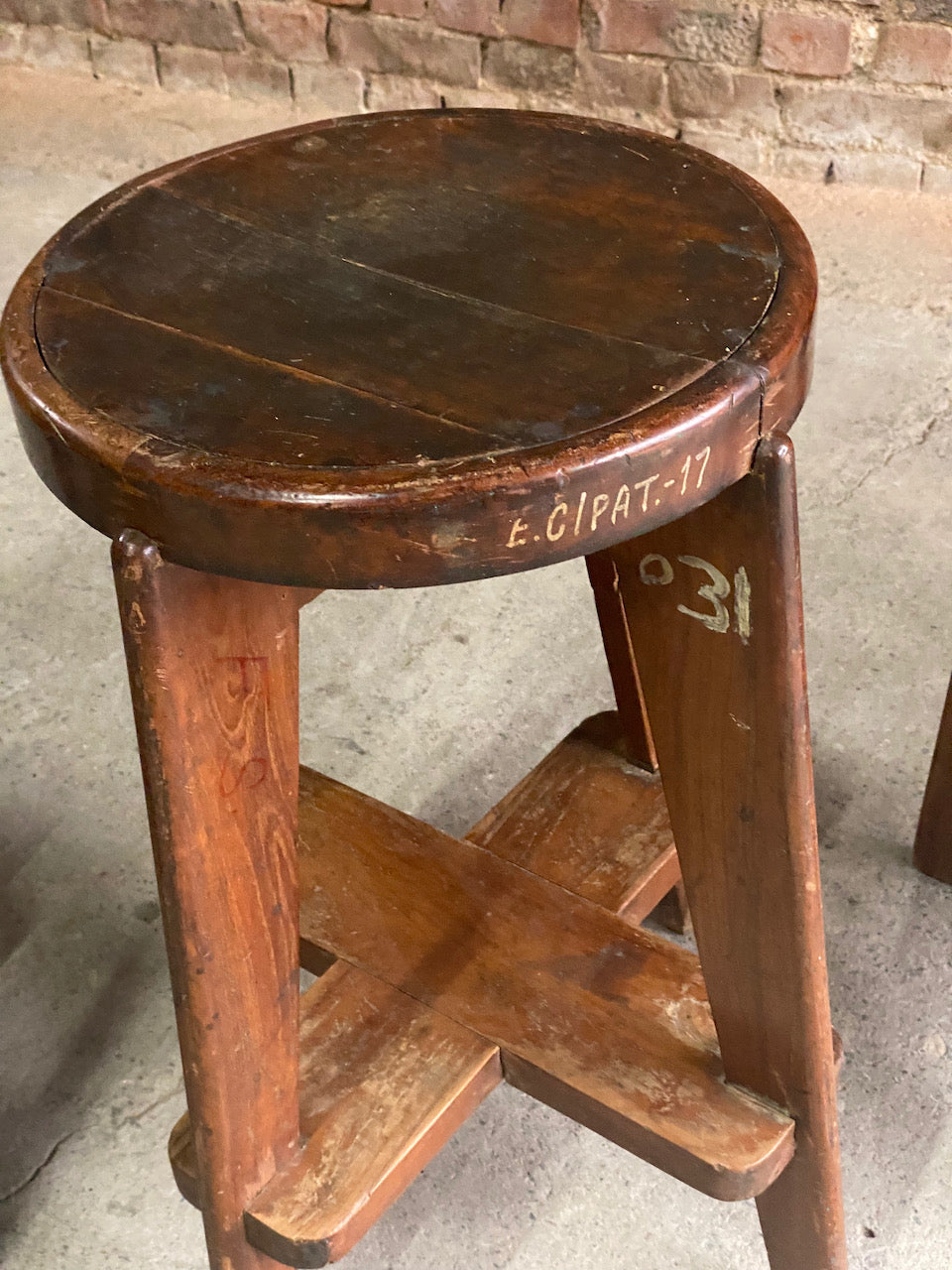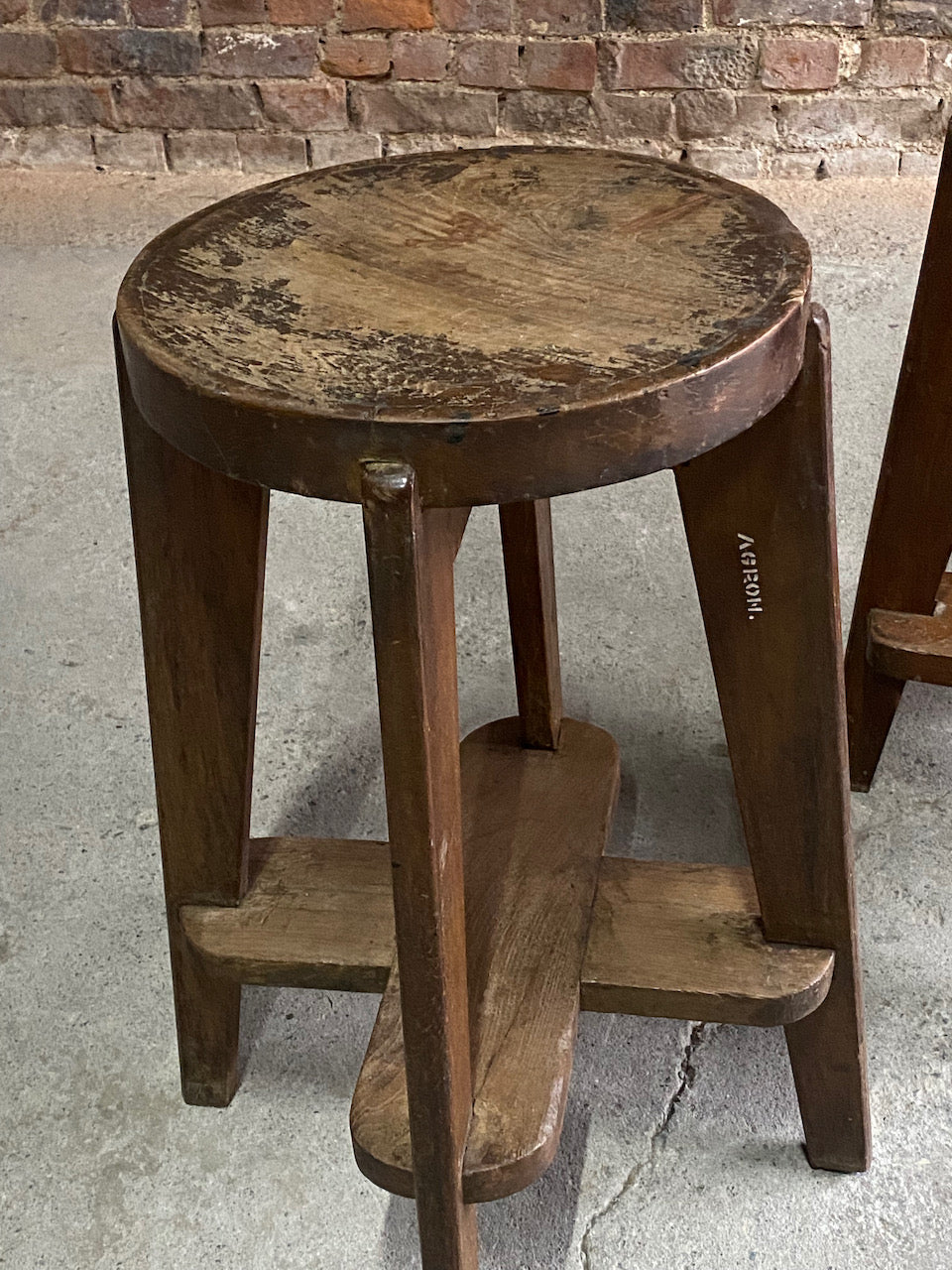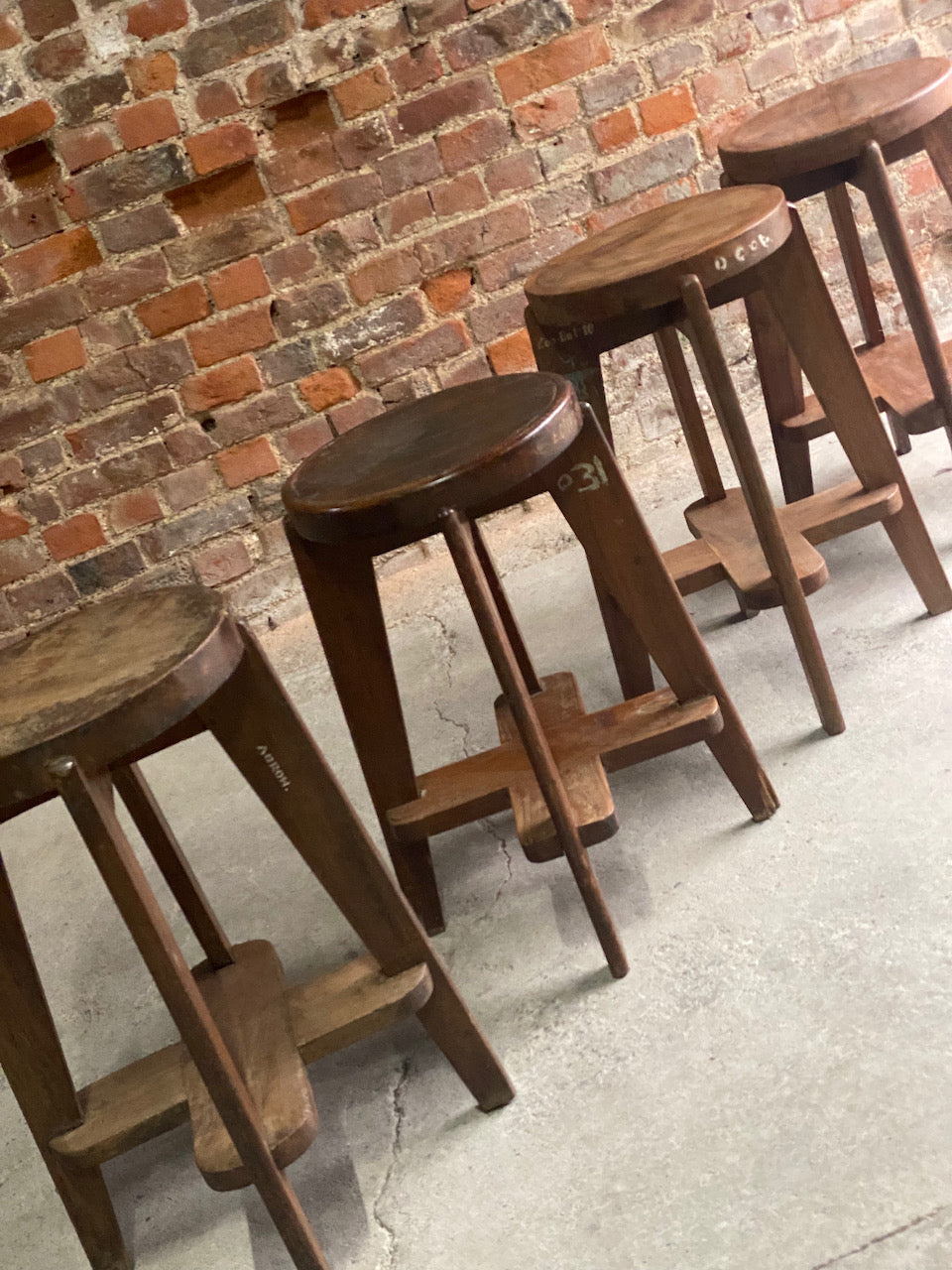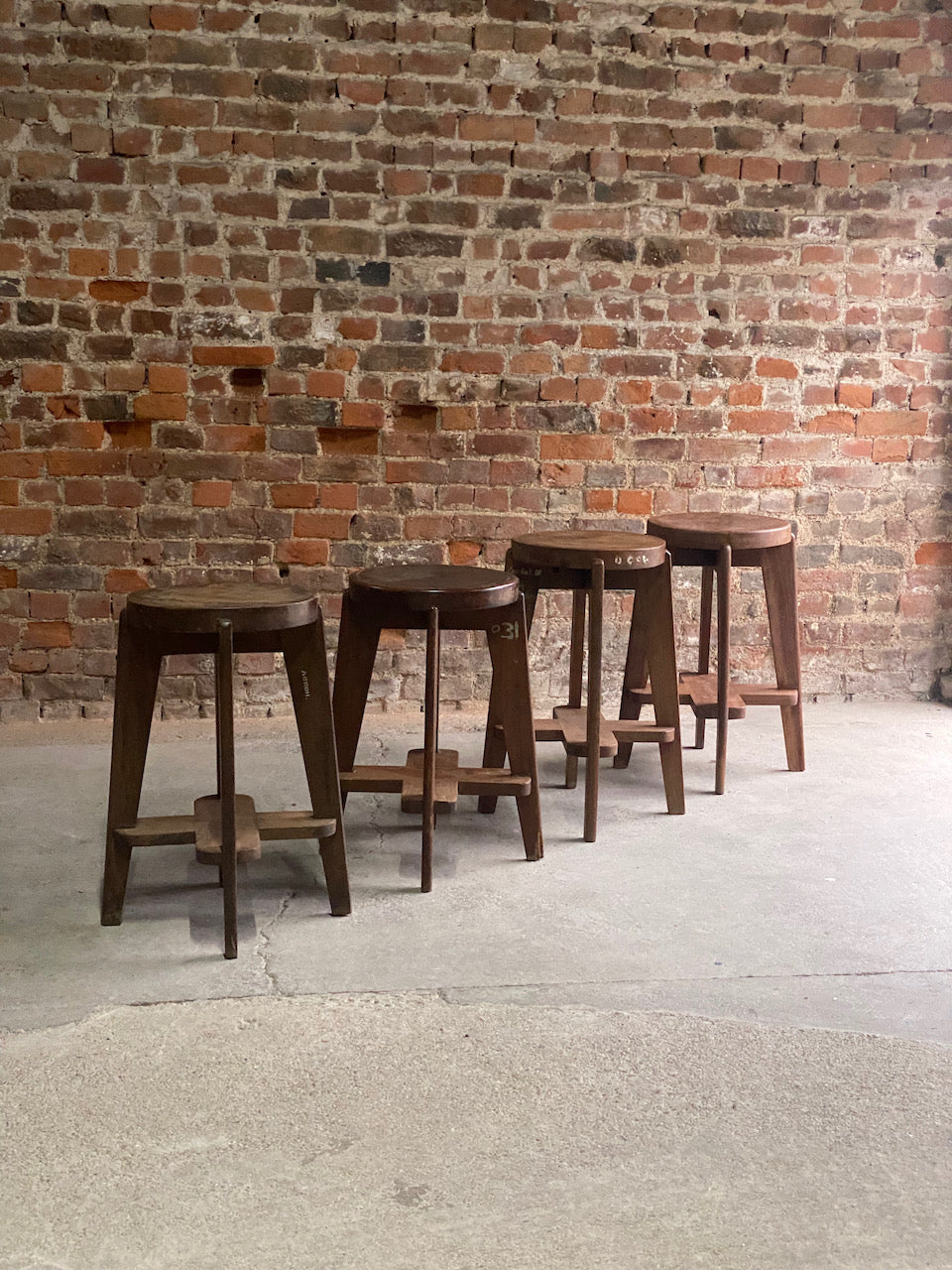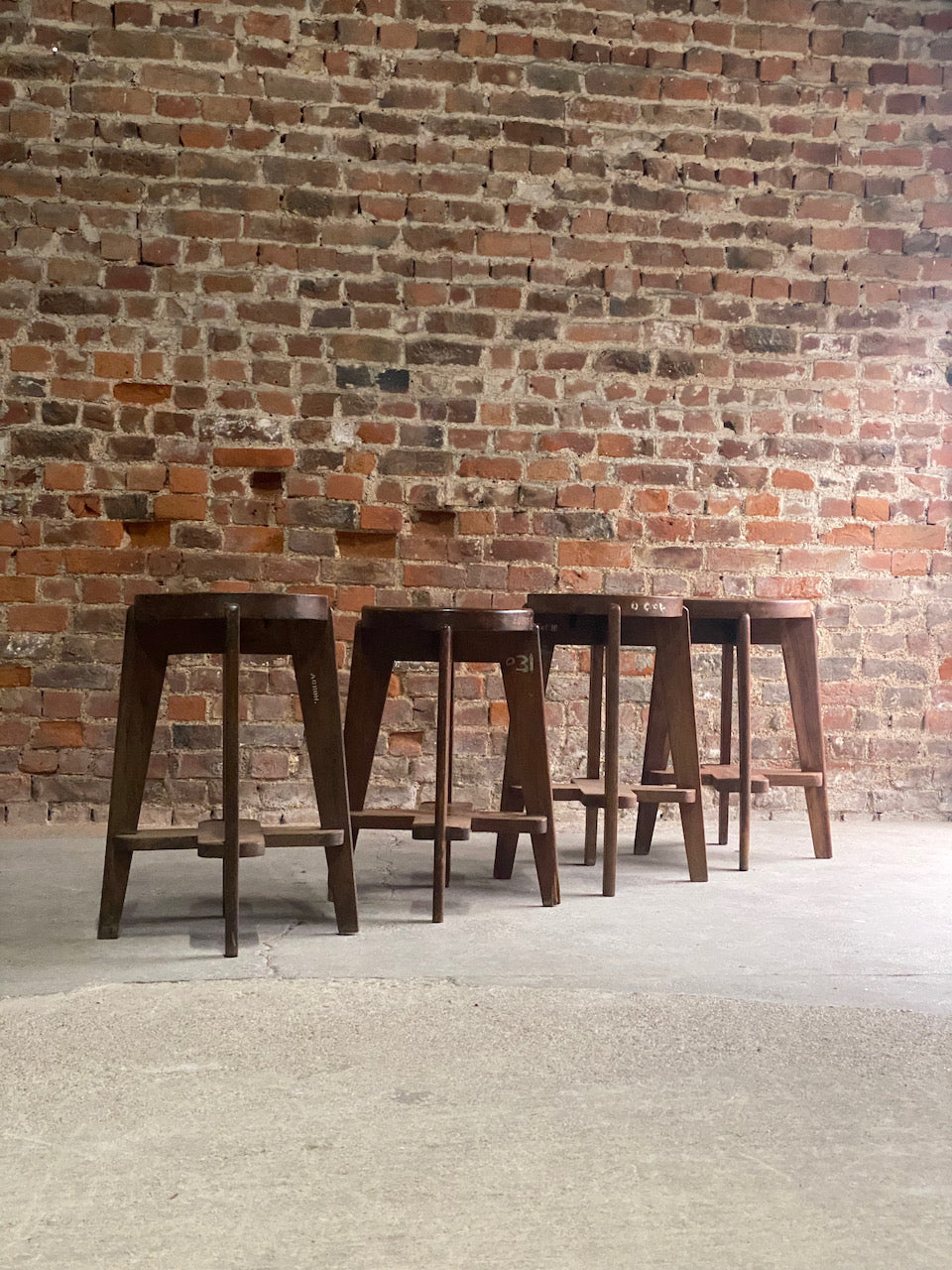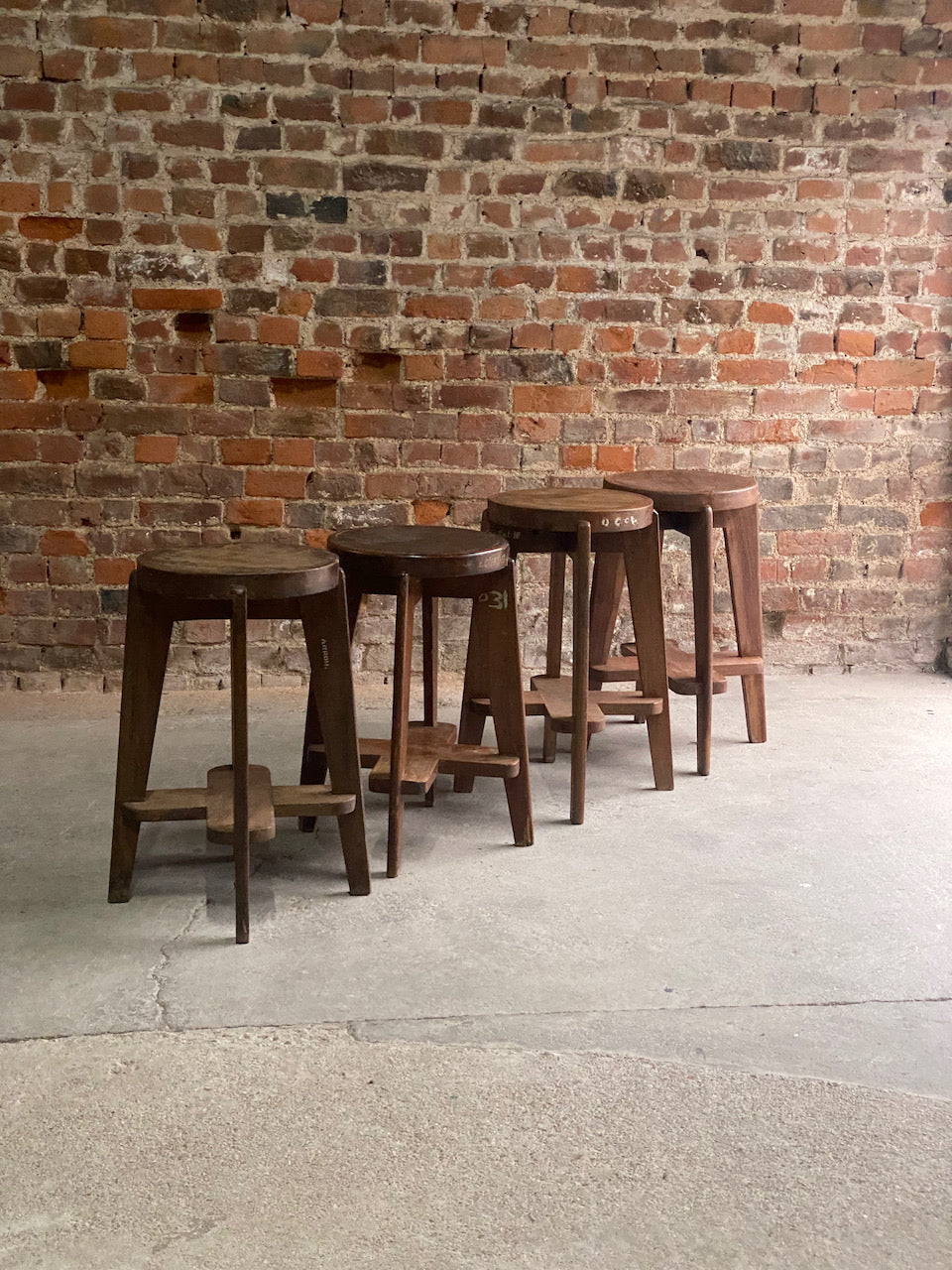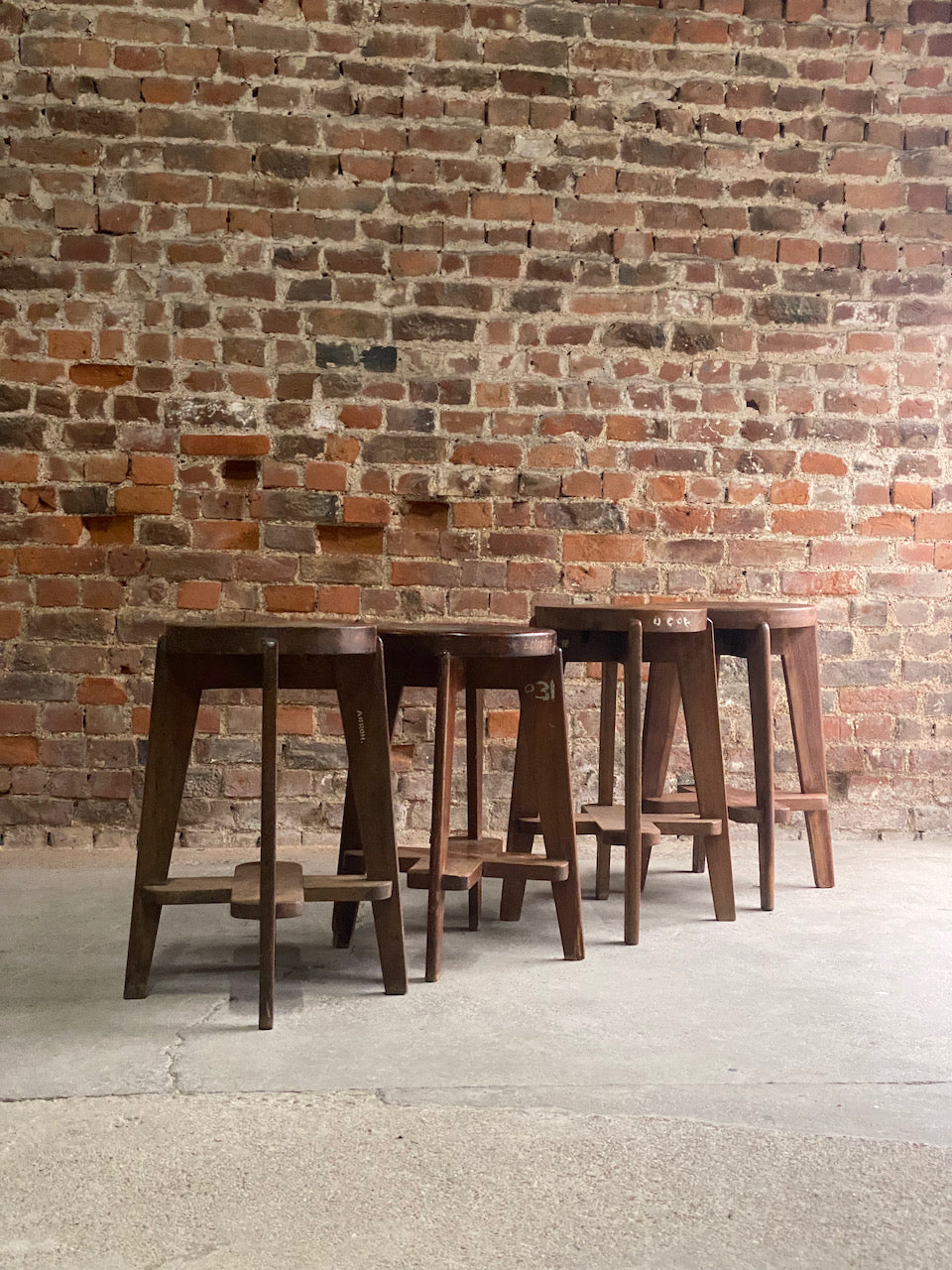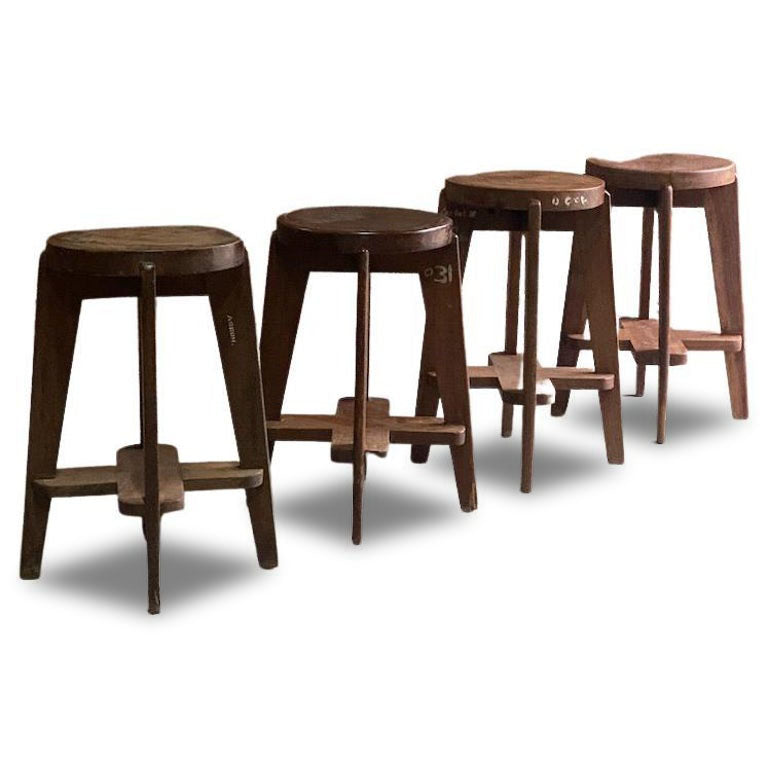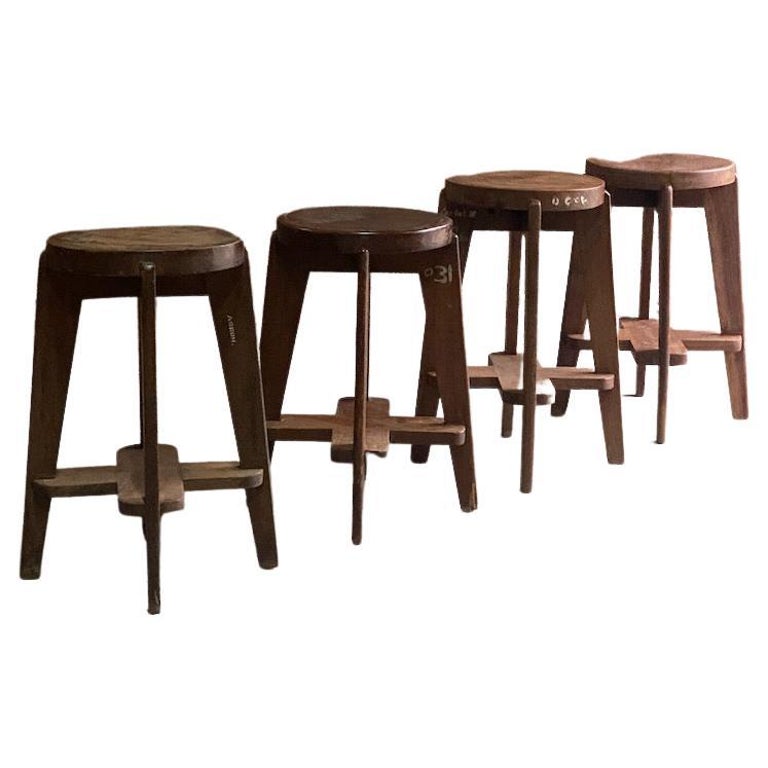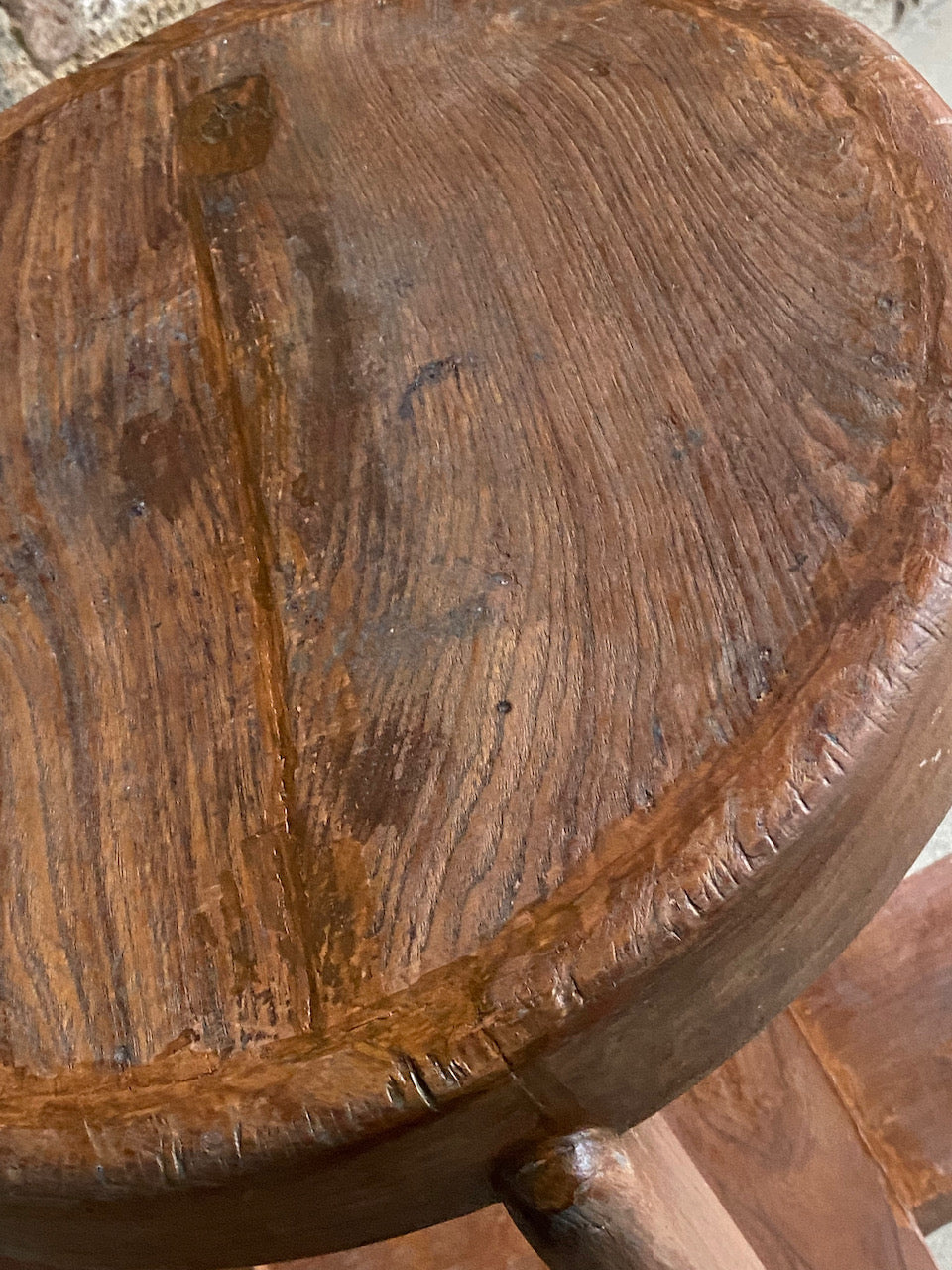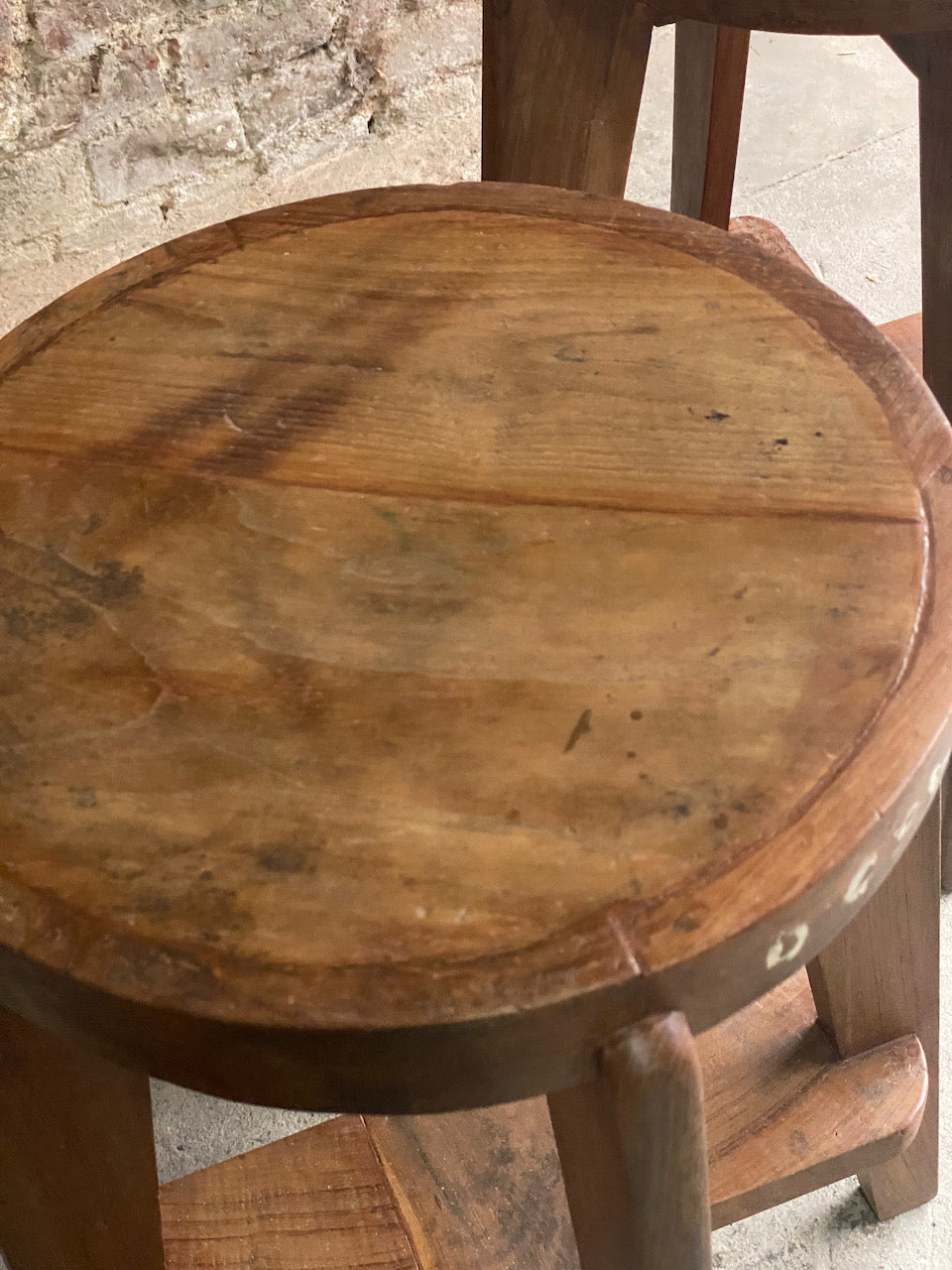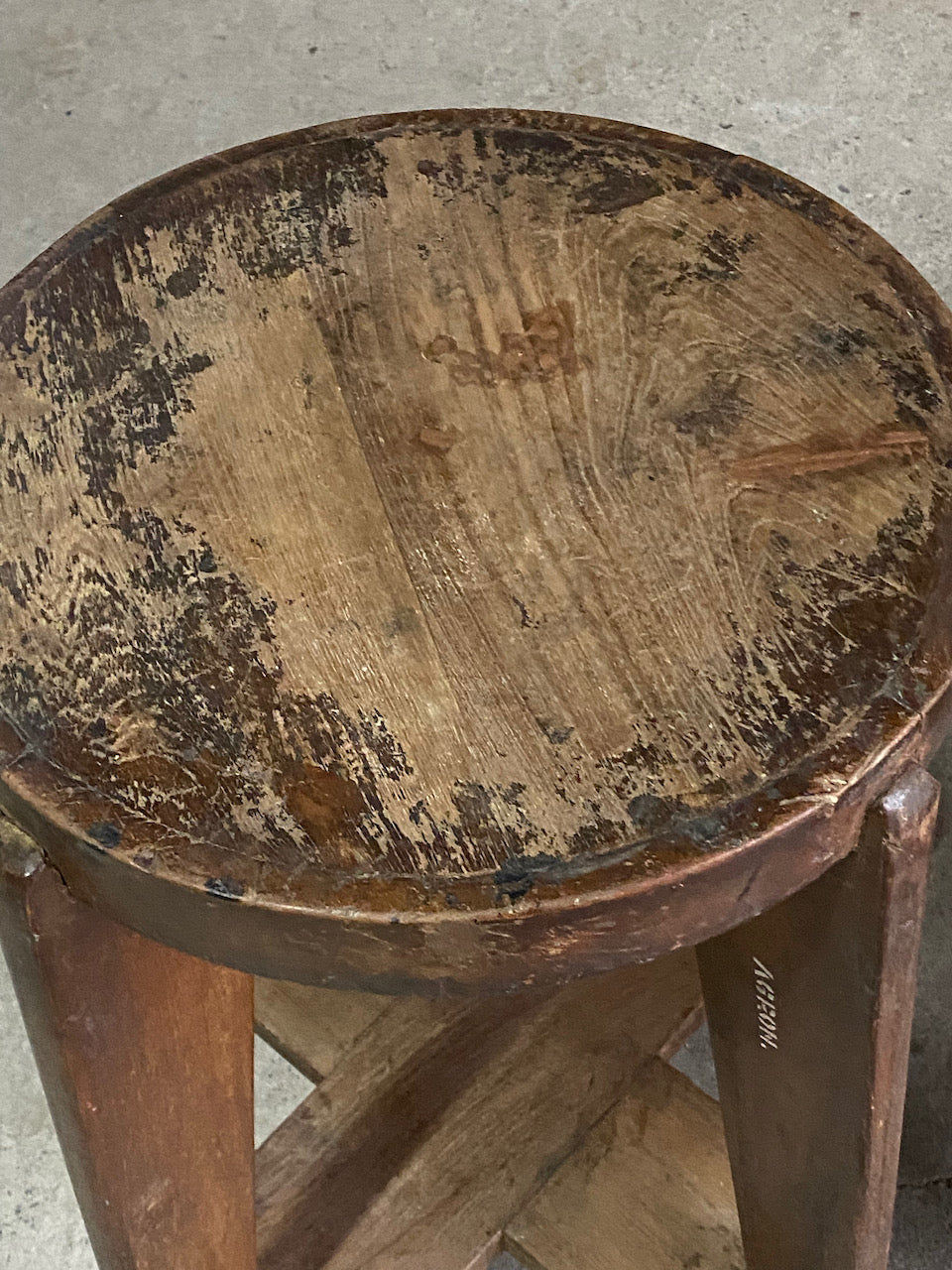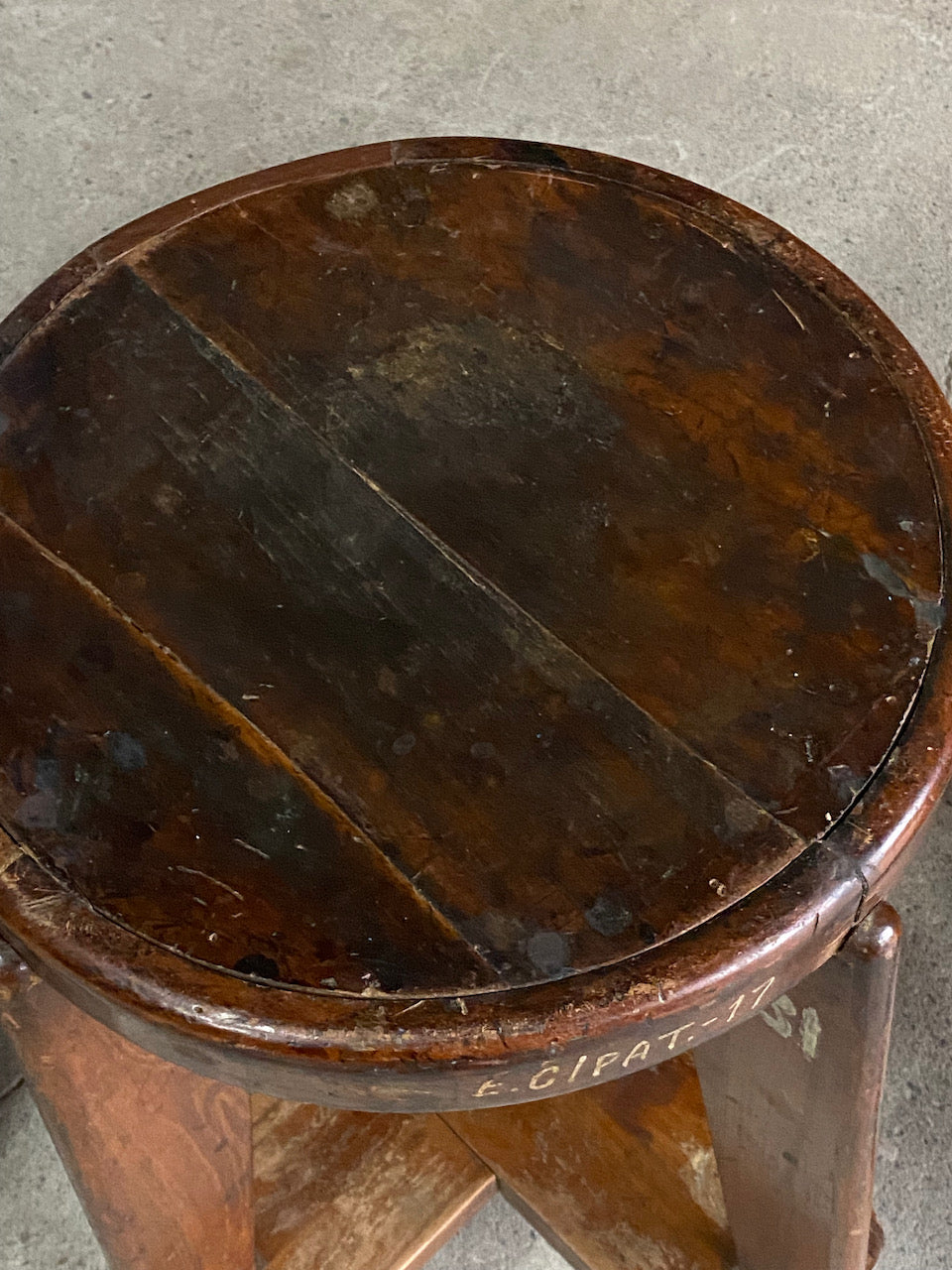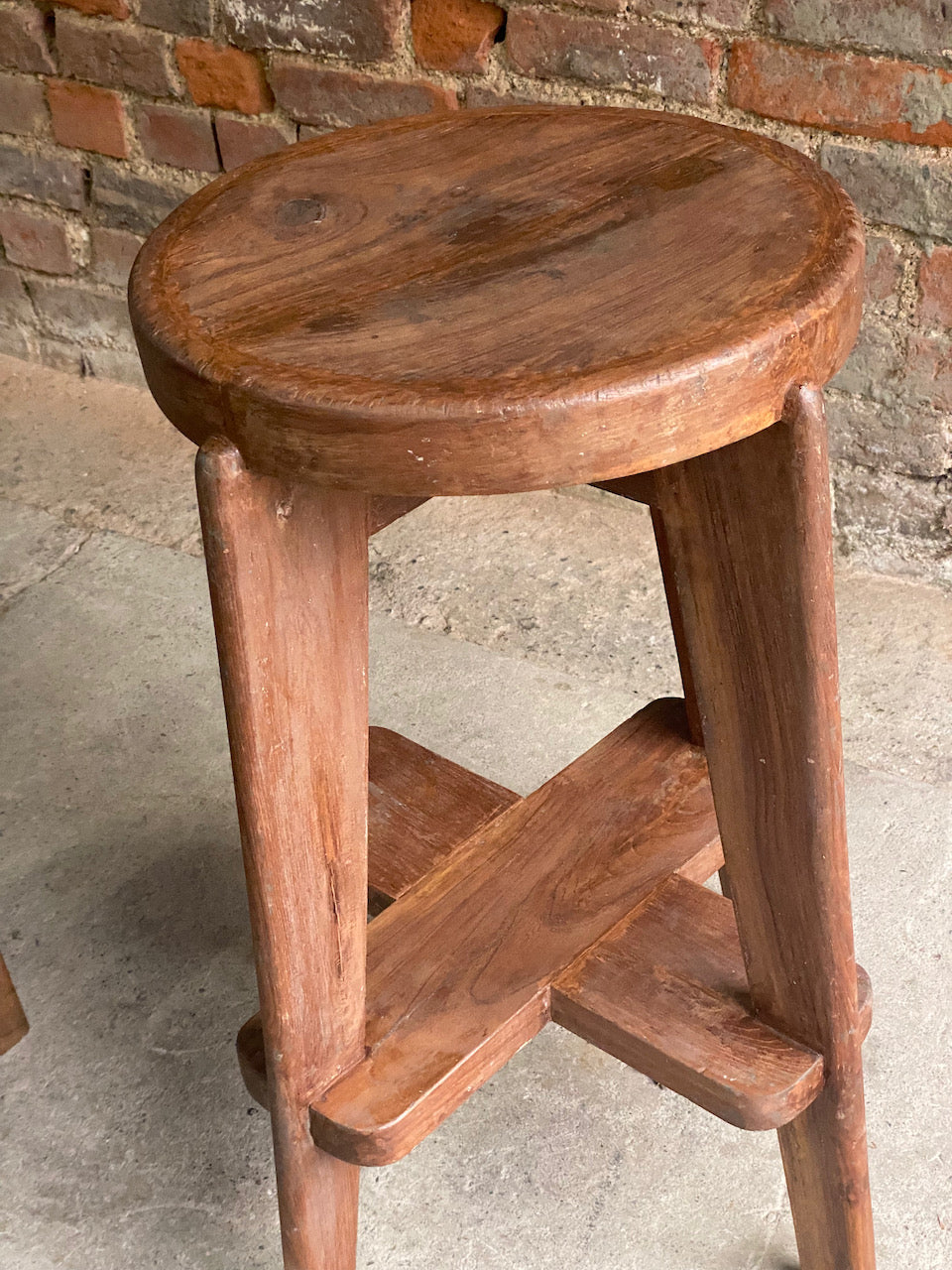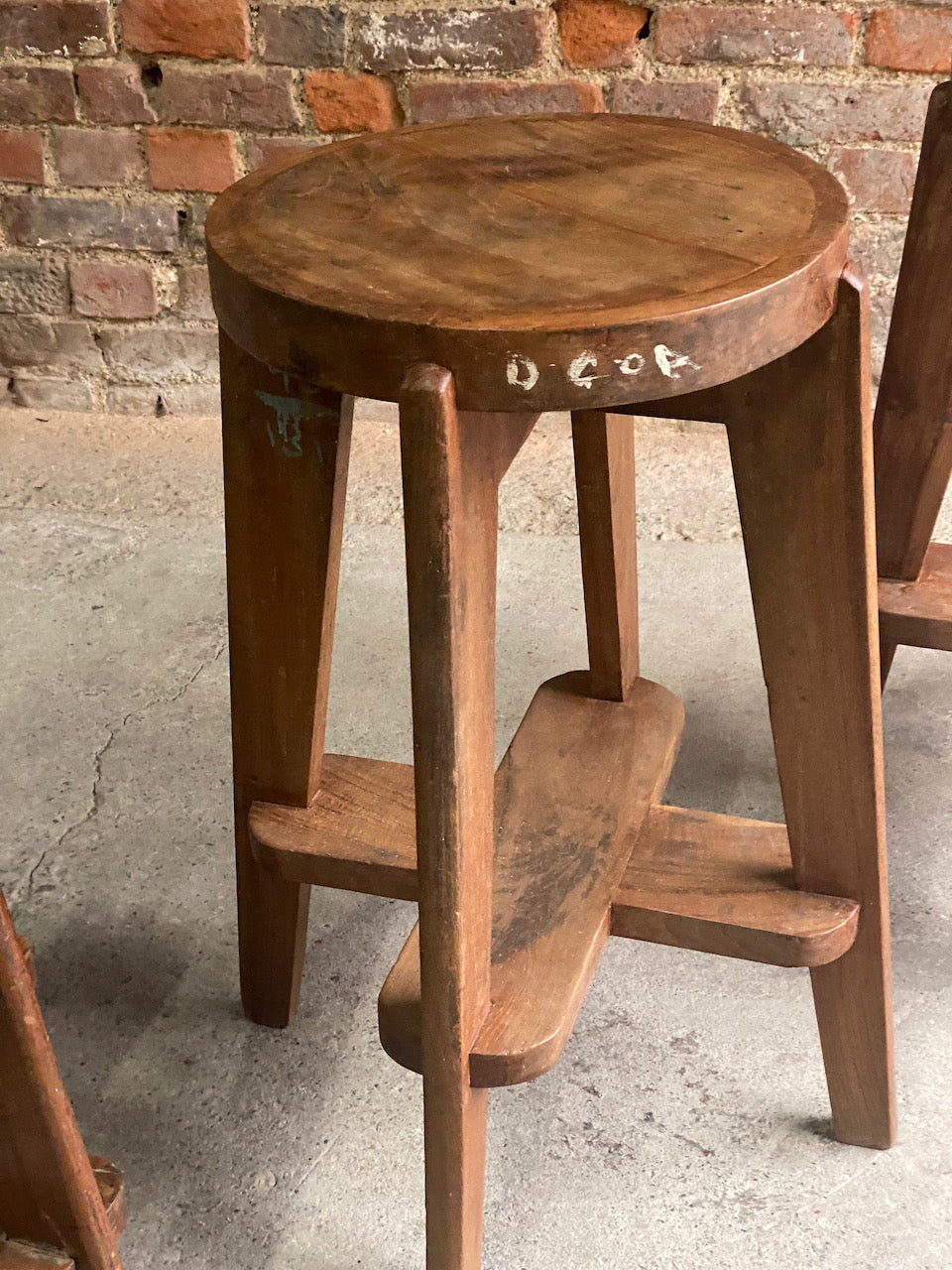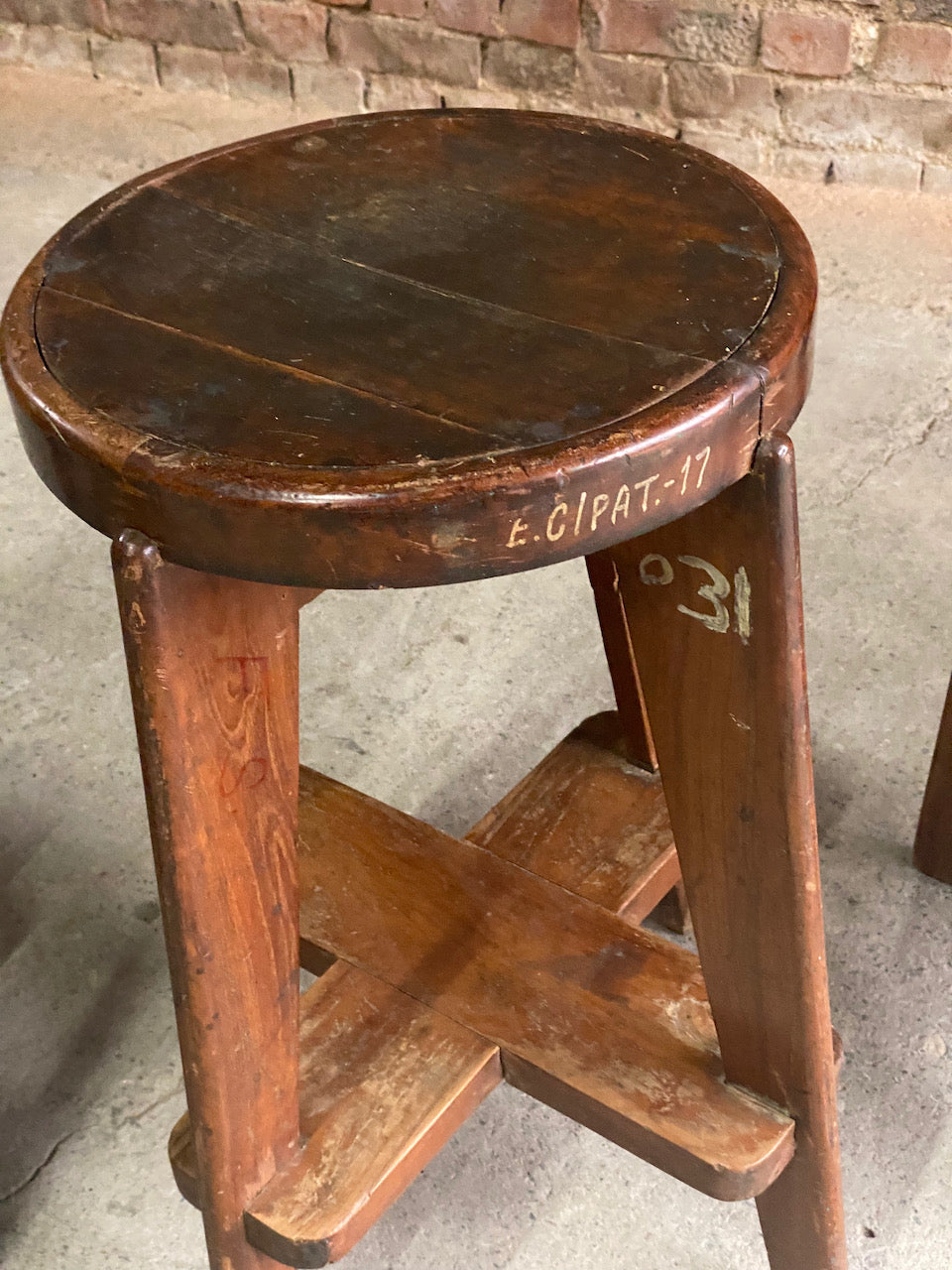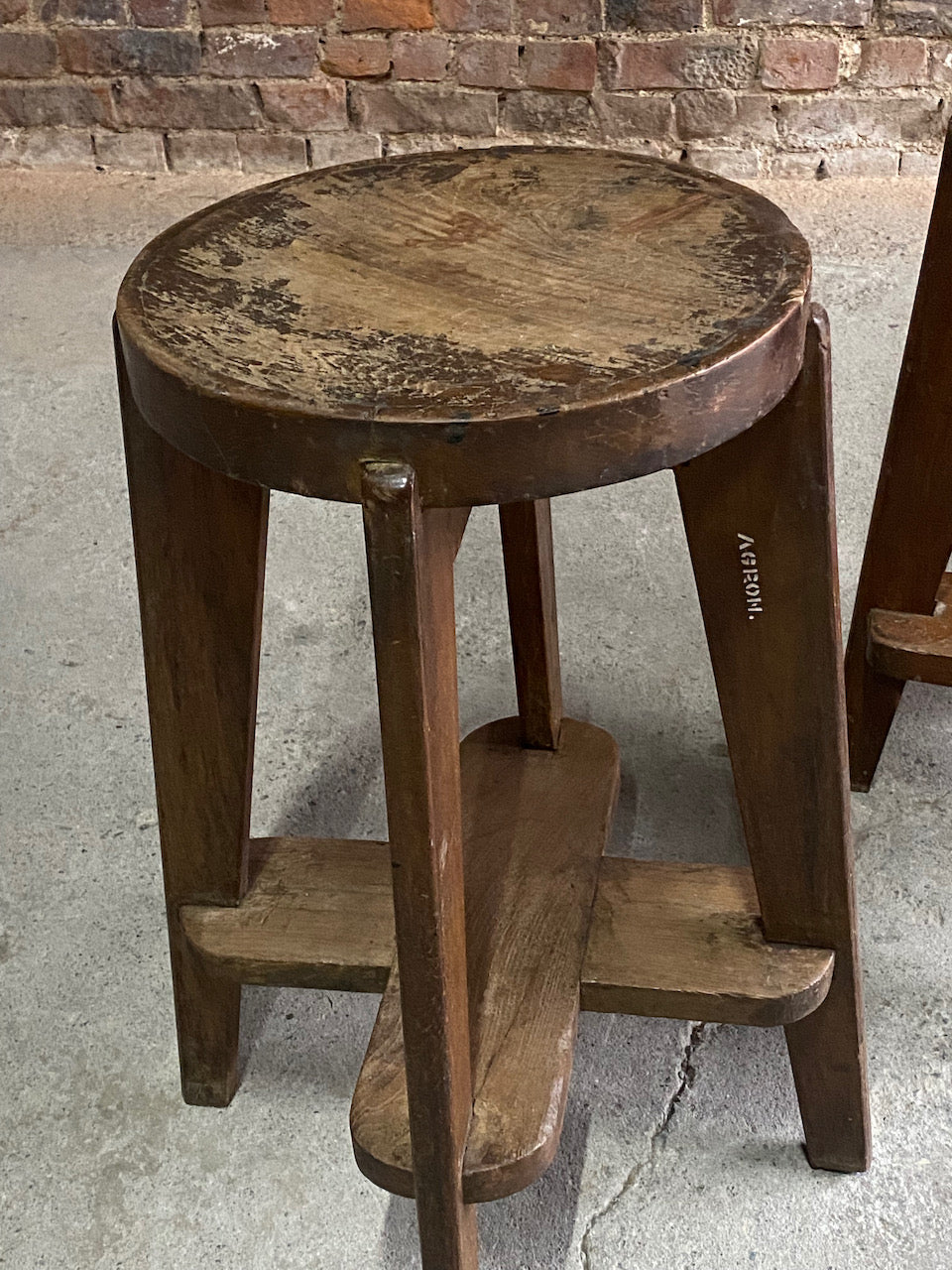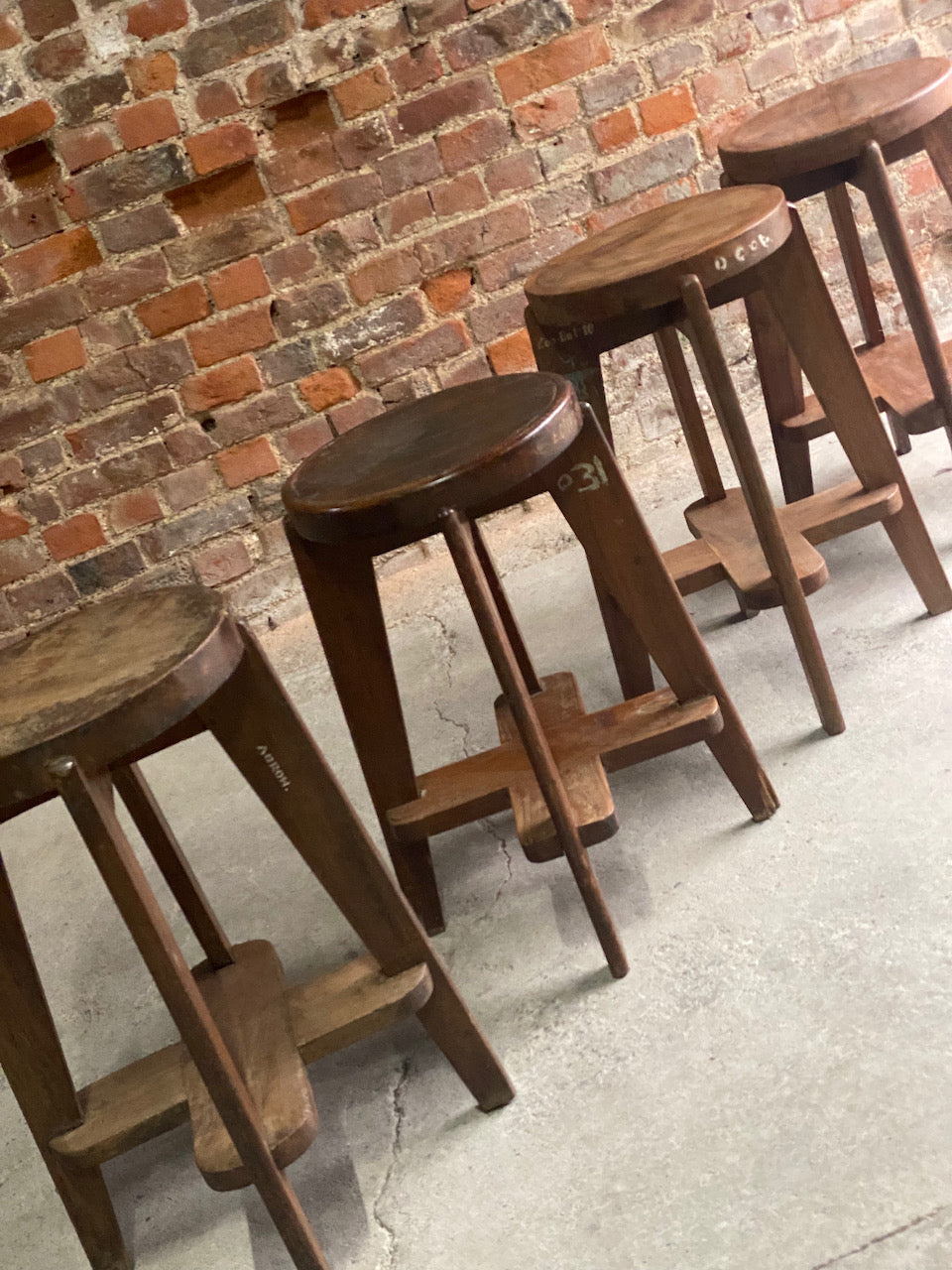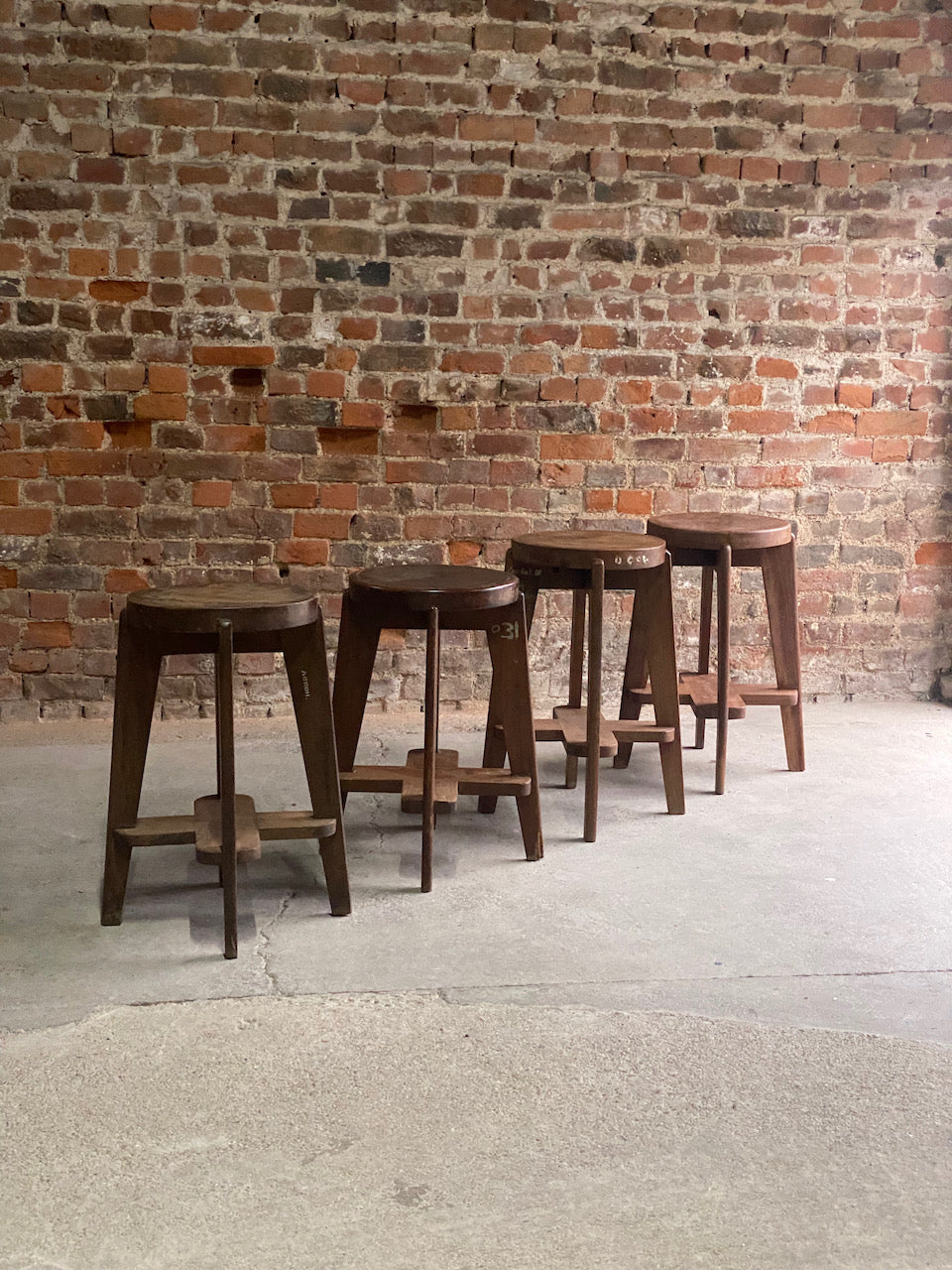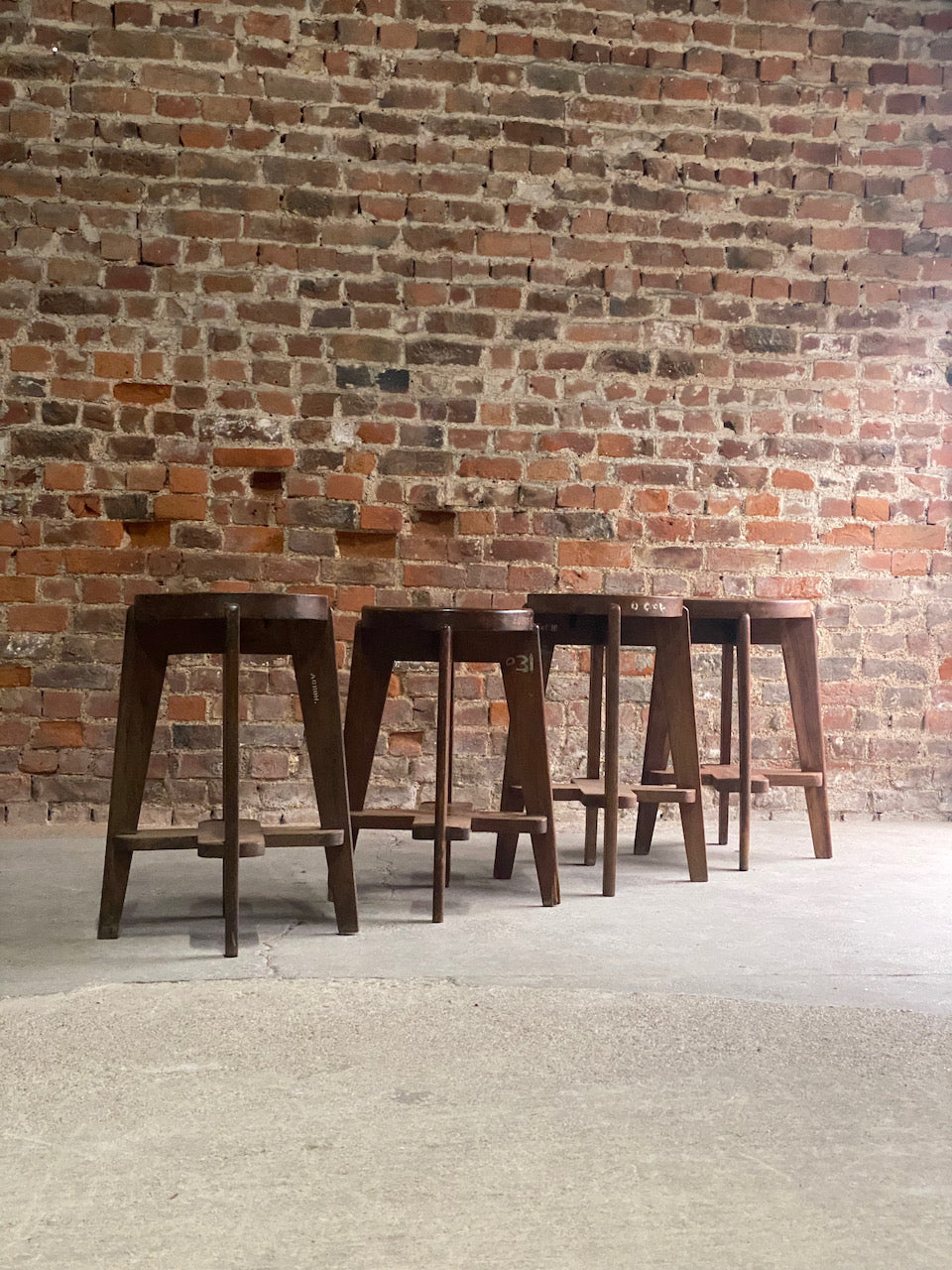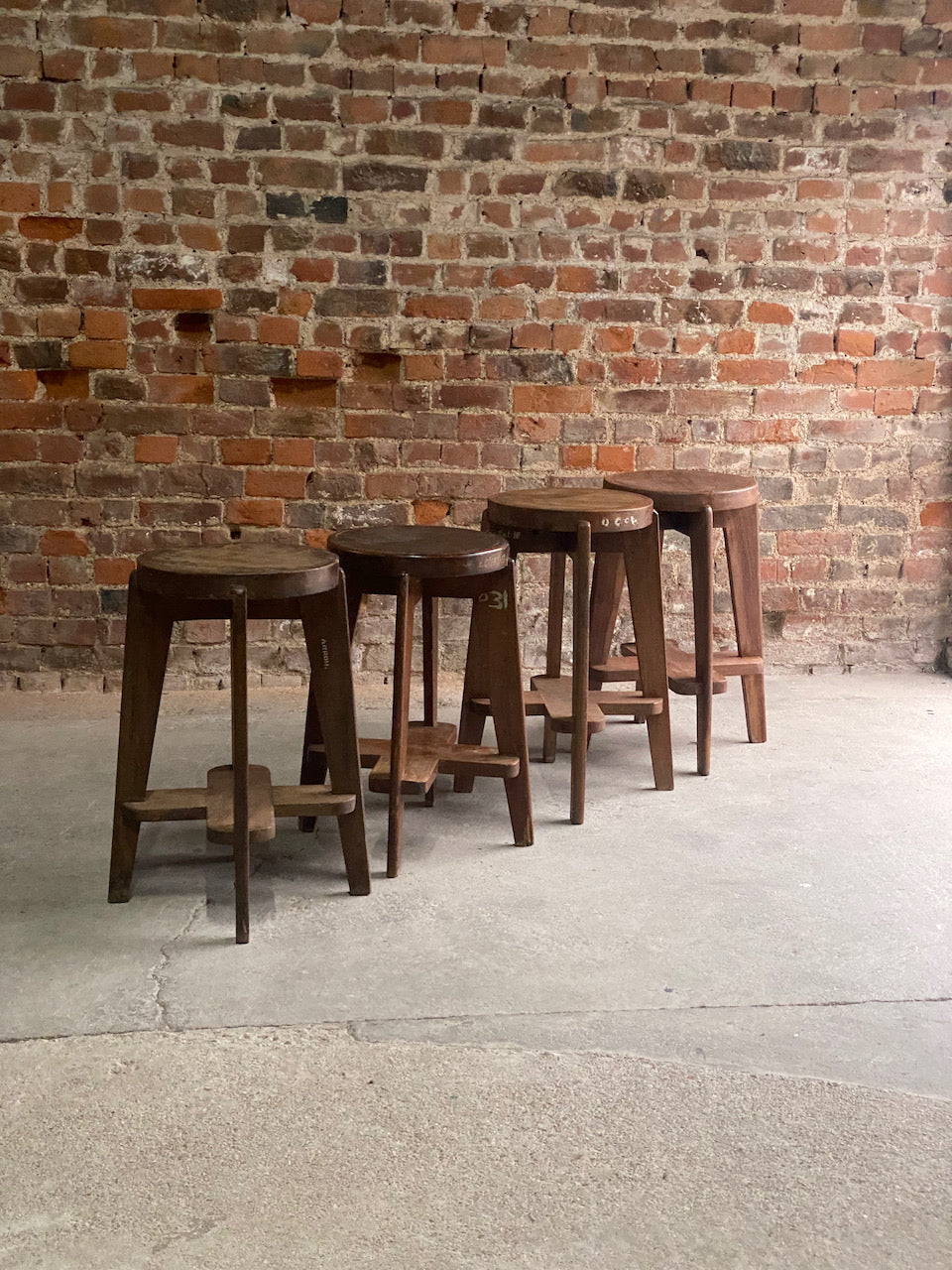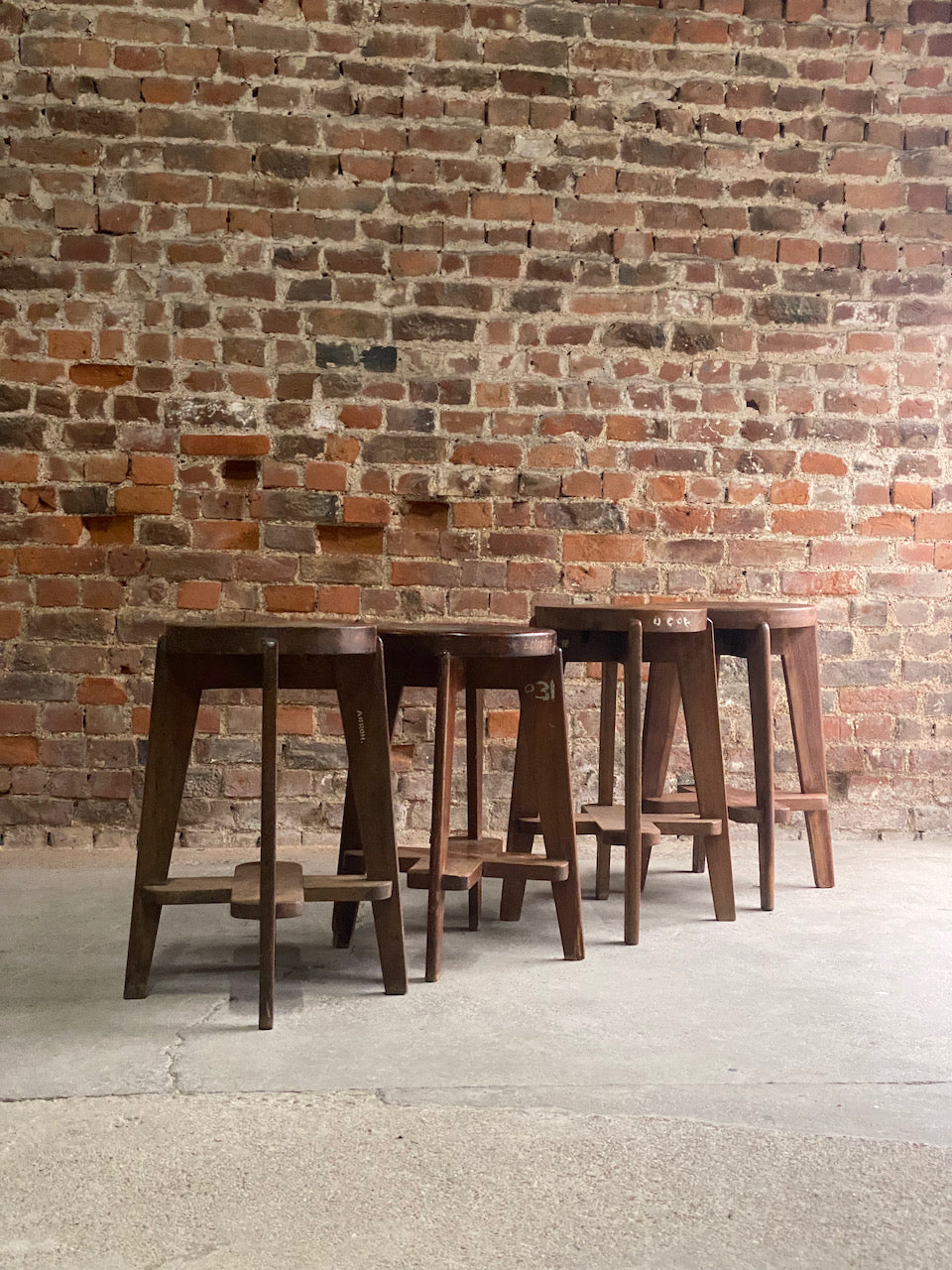 Pierre Jeanneret Model: PJ-011012 High Stools 1965-66*OFFICIAL CERTIFICATE BY JACQUES DWORCZAK*
SOLD
Pierre Jeanneret Model: PJ-011012  High Stools Chandigarh India Circa 1965-66
*OFFICIAL CERTIFICATE BY JACQUES DWORCZAK*

Fabulous mid twentieth century Pierre Jeanneret Model PJ-011012 High Round Stools 'Tabouret En Teck' in solid teak Chandigarh, India circa 1965-66, the wide circular seat with apron in thick teak veneer mounted on a solid frame in solid teak, the leg assembly with four slightly splayed, tapered legs, connected by a double wide cruciform crosspiece stretcher, the stools retain the original letters and markings denoting designation, these items have been very lightly restored retaining all original marks, scuffs, dents and patina, as with all of our Pierre Jeanneret furniture these item will come with a set of pre restored images and certificate of authenticity *OFFICIAL CERTIFICATE BY JACQUES DWORCZAK* reserve now.

Please note: Price is per stool

Provenance: Provenance: Panjab University (sector 14) and "Science Block" in Chandigarh.

About: Pierre Jeanneret Swiss 1896-1967
Though overshadowed by his cousin Le Corbusier, Pierre Jeanneret was a visionary of modernist architecture and design. Together, the pair pioneered a new aesthetic vocabulary that placed function and order over embellishment—Jeanneret's work imbuing the strict geometry of modernism with energetic diagonals and lighter materials like cane and wood. A consistent innovator, he collaborated with Charlotte Perriand on experiments in aluminium and wood, and developed prefabricated housing with Jean Prouvé. In the early 1950s Jeanneret joined his cousin in Chandigarh, India, where they embarked on a massive urban-planning project, laying out the city and designing low-cost buildings and furniture. Though Corbusier abandoned the project halfway through, Jeanneret remained for 15 years as the project's chief architect. The city remains a masterpiece of the modern vision.

Reference material: Catalogue Raisonné Du Mobilier, Jeanneret Chandigarh by Jacques Dworczak by Assouline page 146
Mid Century
Chandigarh
India
Original
Pierre Jeanneret
Model: PJ-011012  
High Stools
Four available
1965-66
Solid Teak
Numbered
Certificate of Authenticity
Pre Restoration Images
Investment
Practical & Beautiful

These items have been restored in Chandigarh, India to the highest possible standard and to the exact authentic specifications as to when the items was originally made whilst importantly retaining all historical marks, scuffs, dents, scratches and patina.

Width: 16" / 41cm
Depth: 16" / 41cm
Height: 26.5" / 67cm

Free UK delivery, please allow 7-14 days, worldwide shipping available, please ask for quote