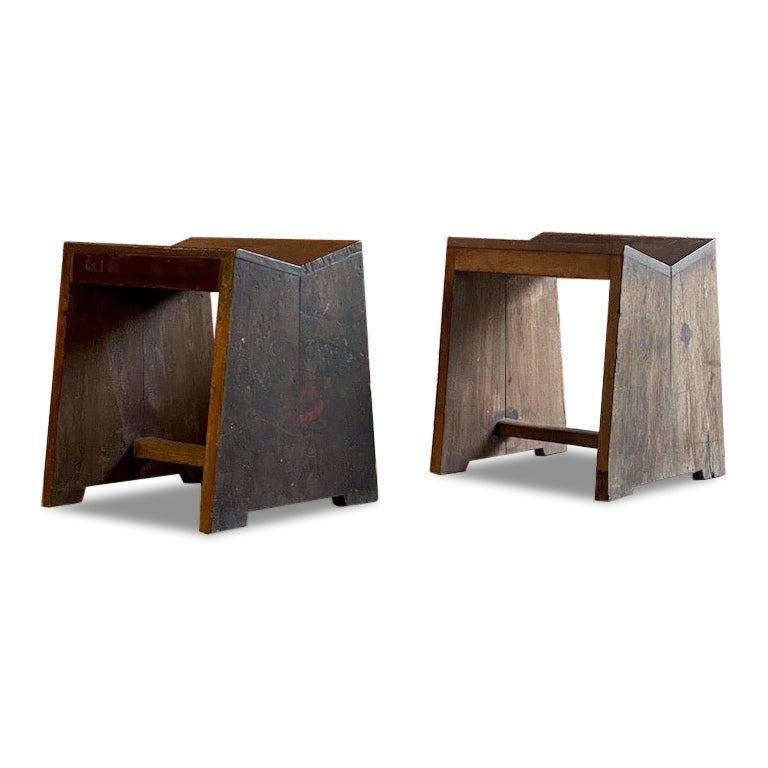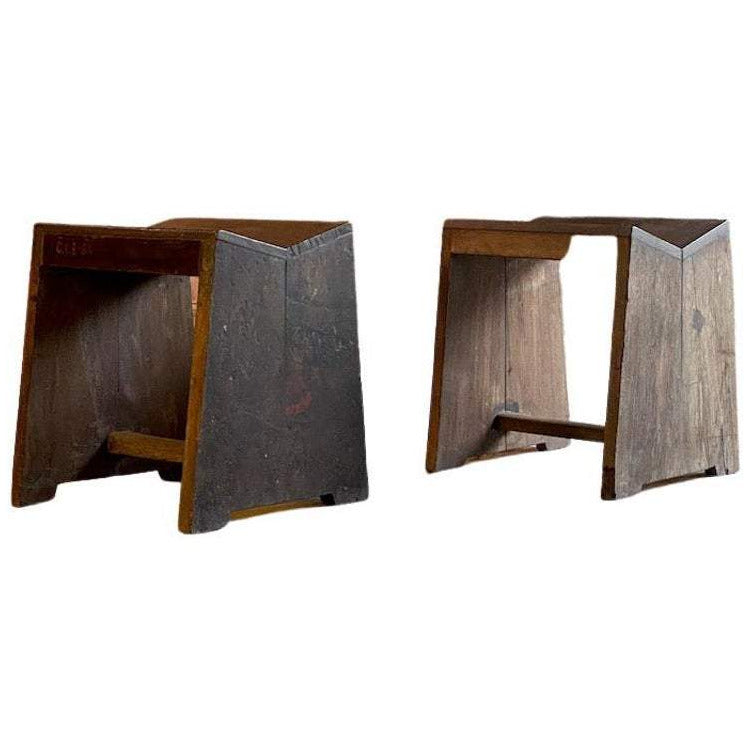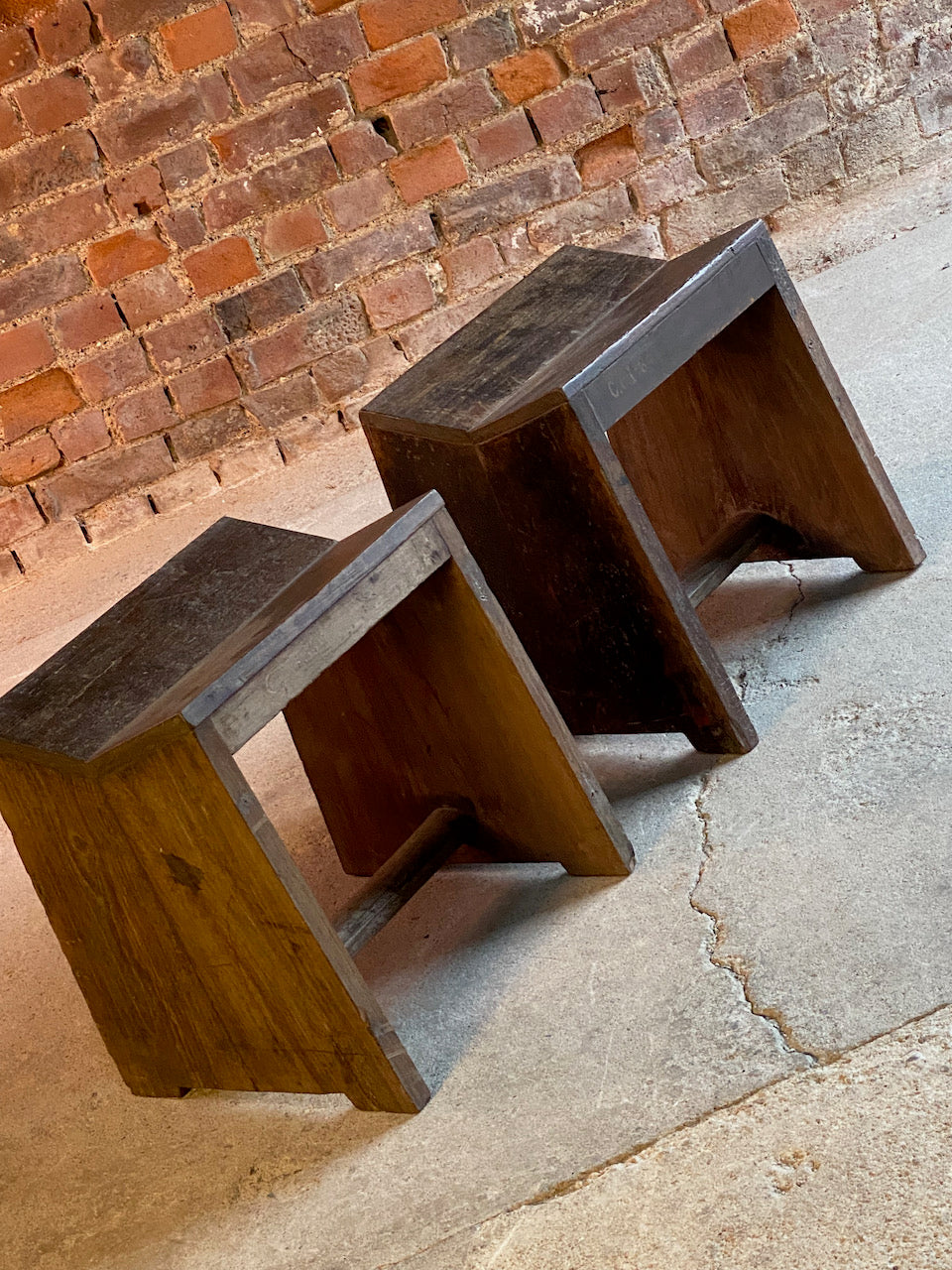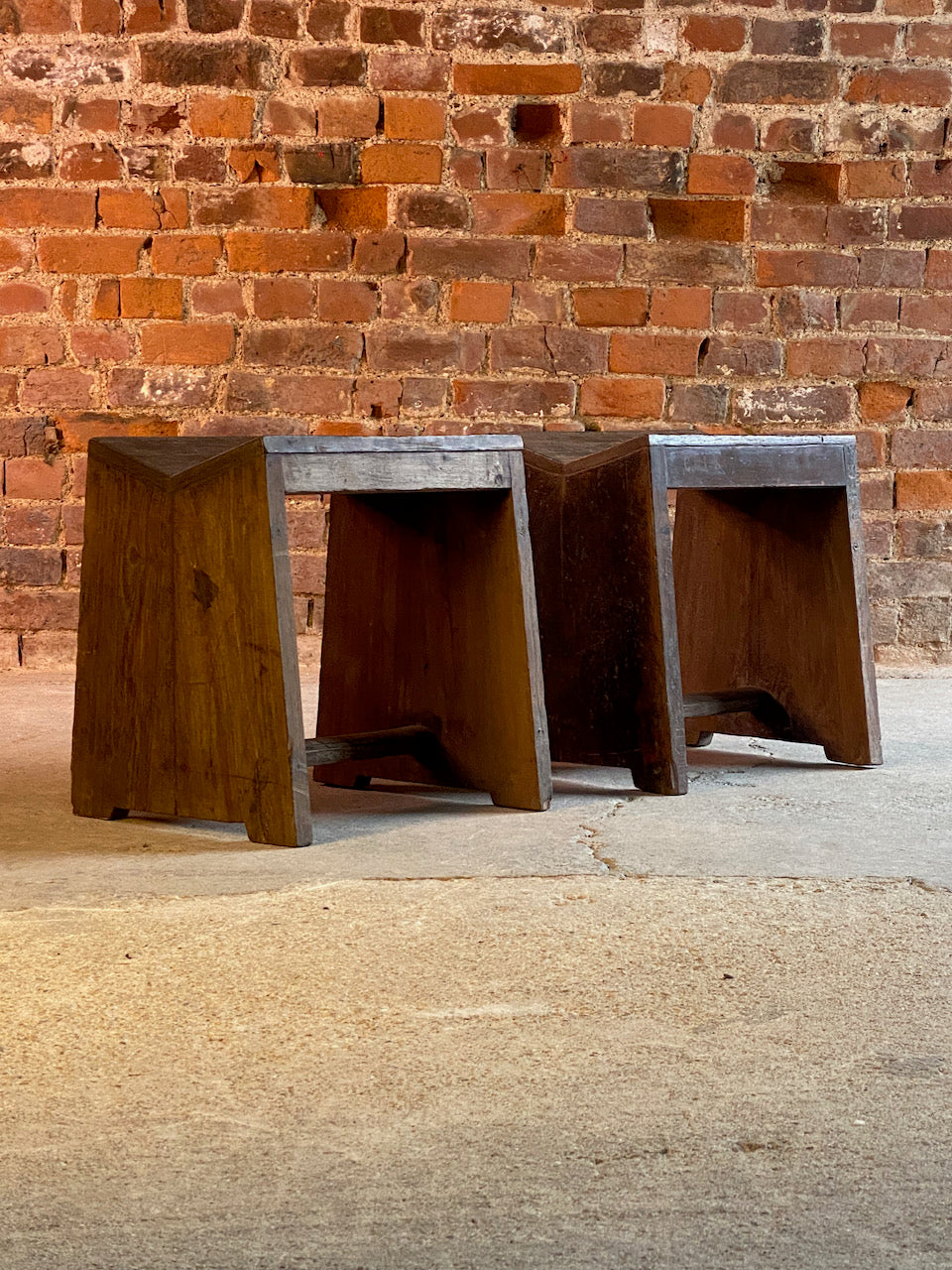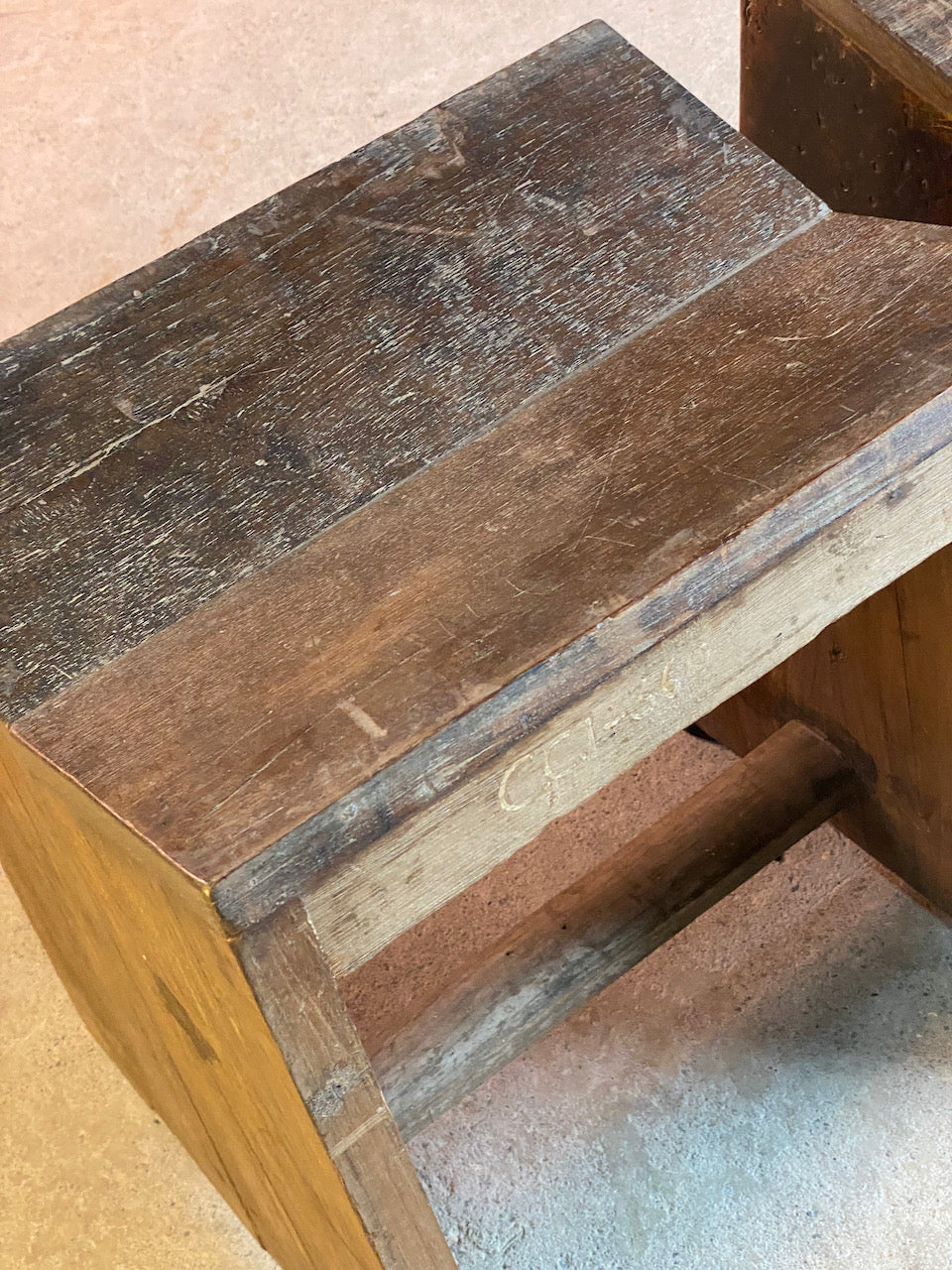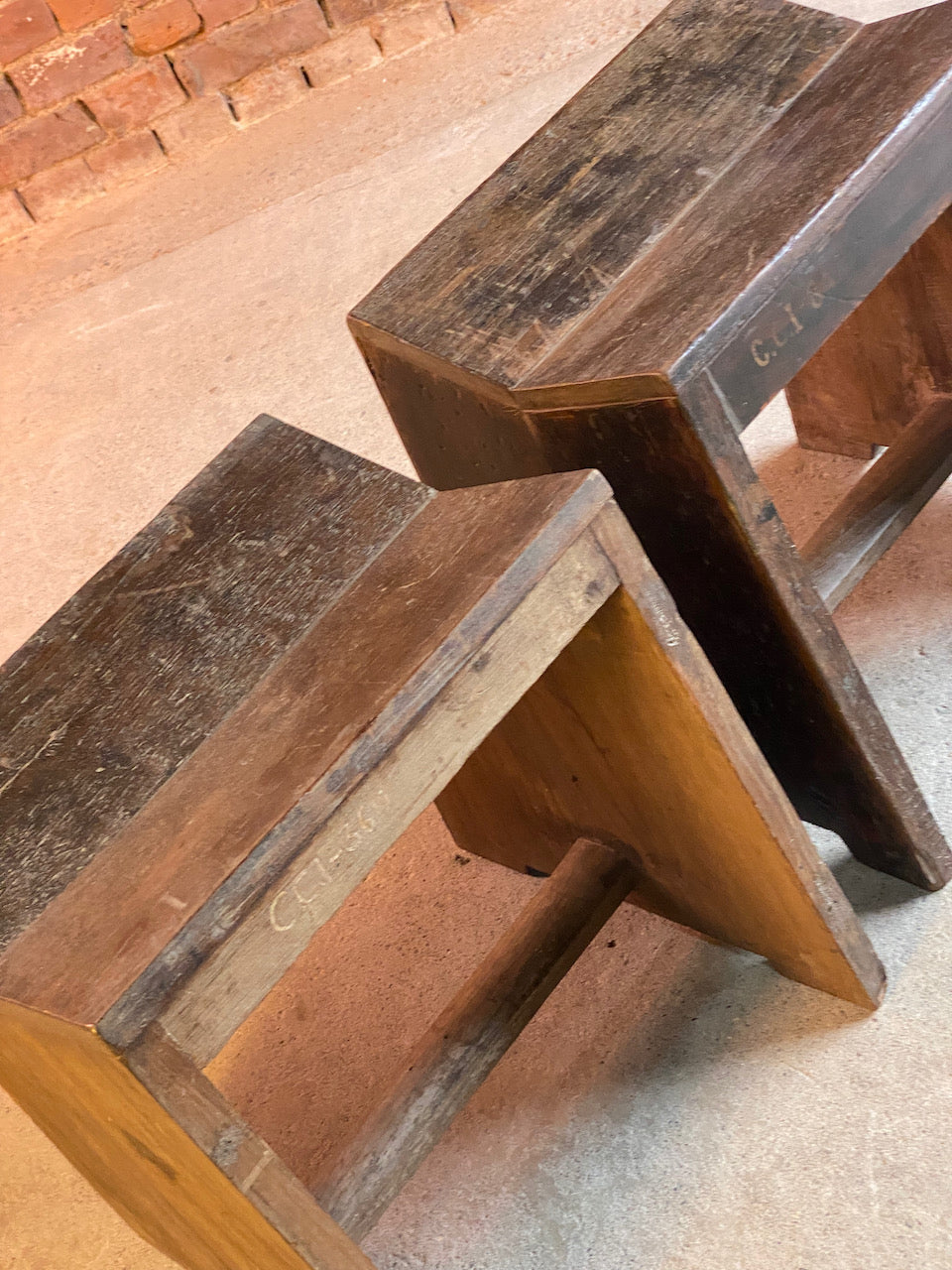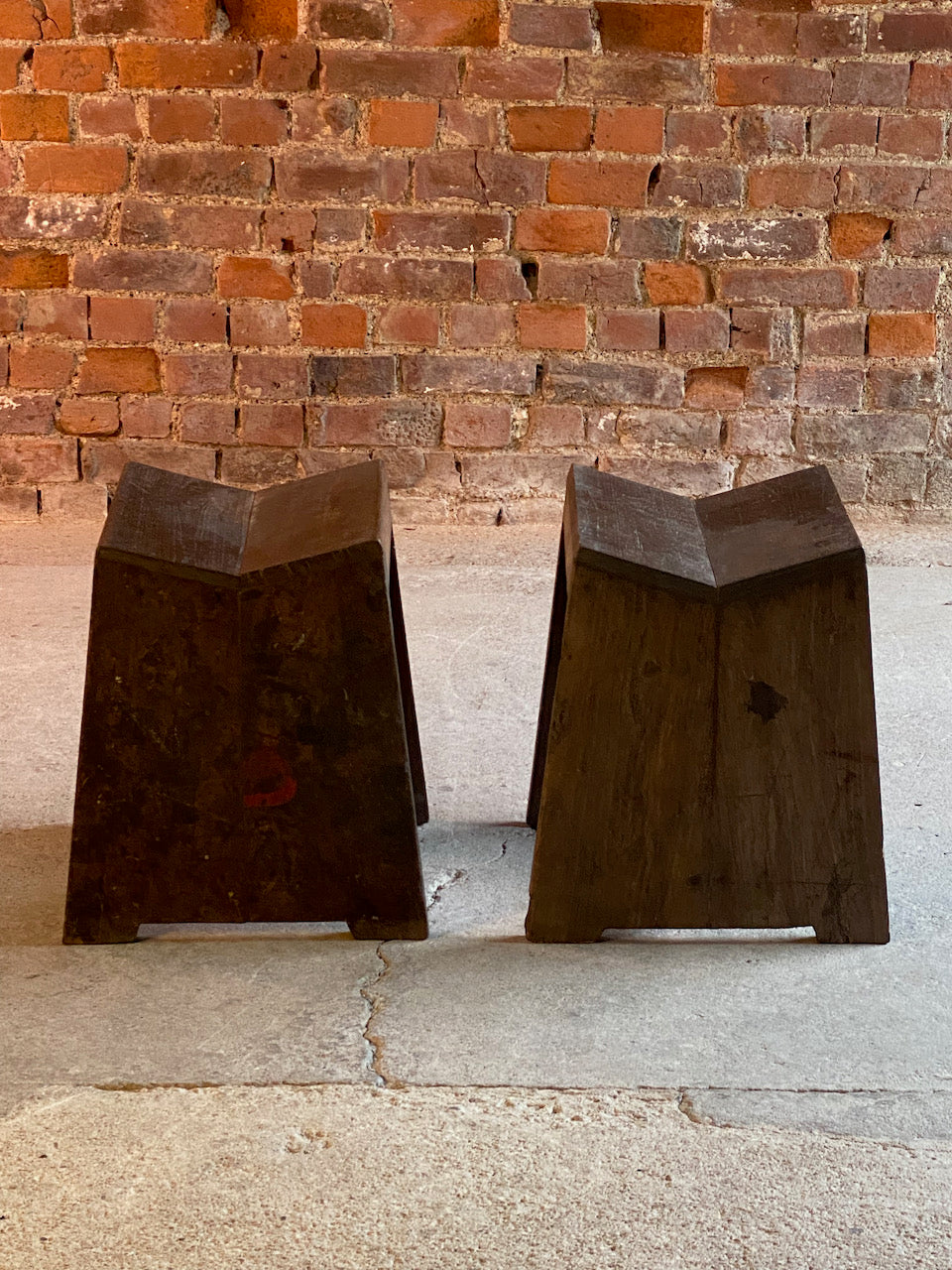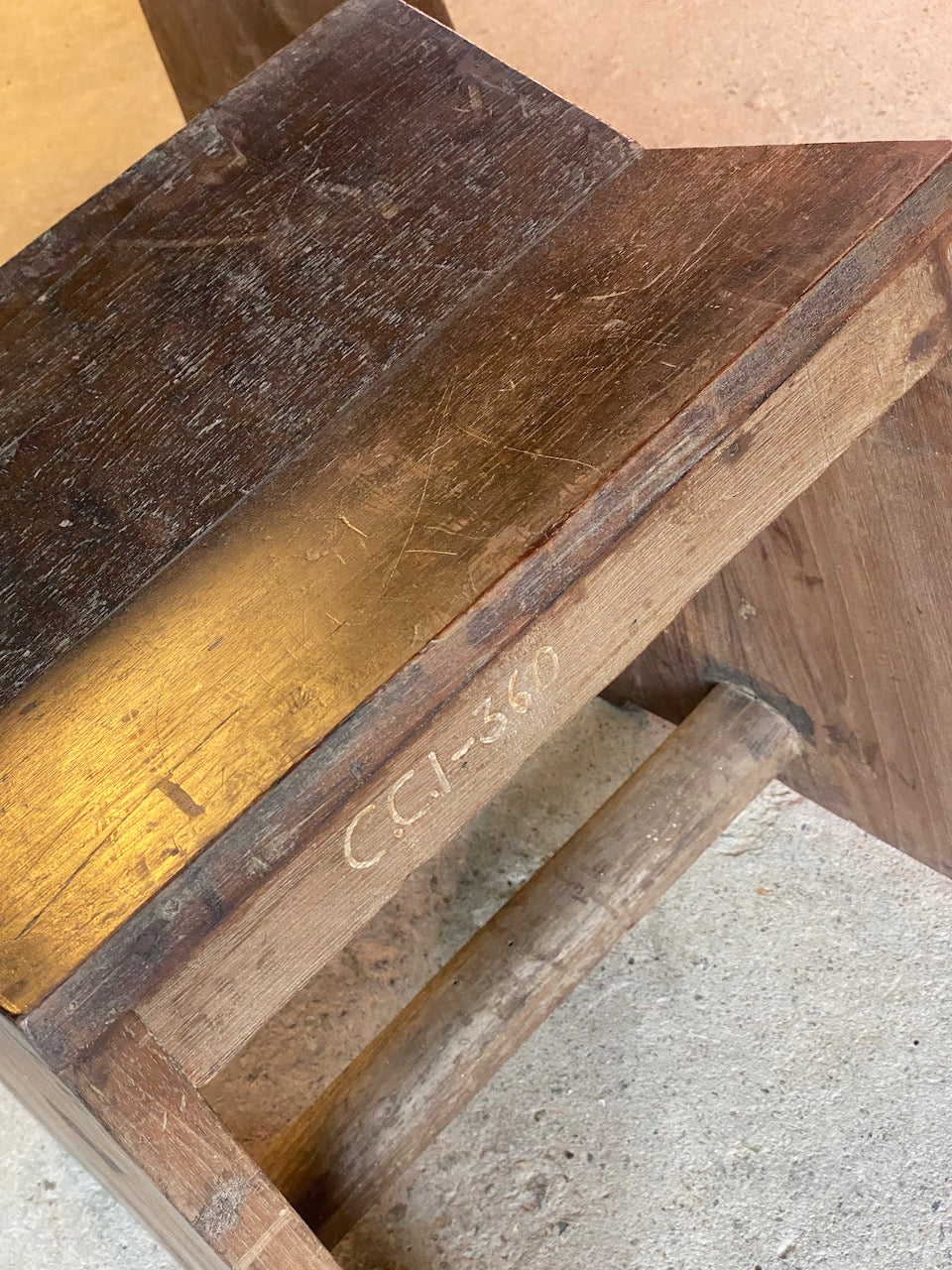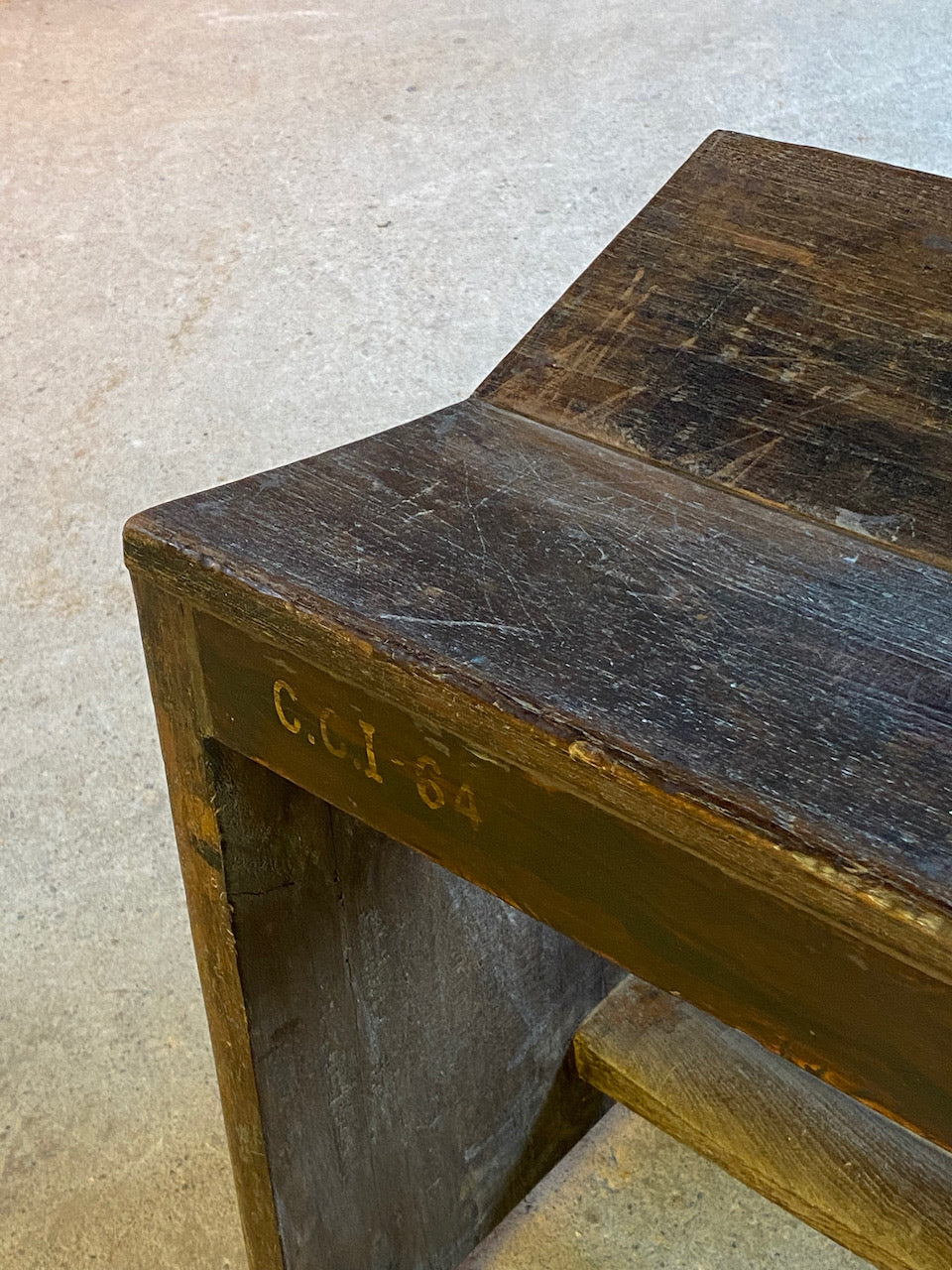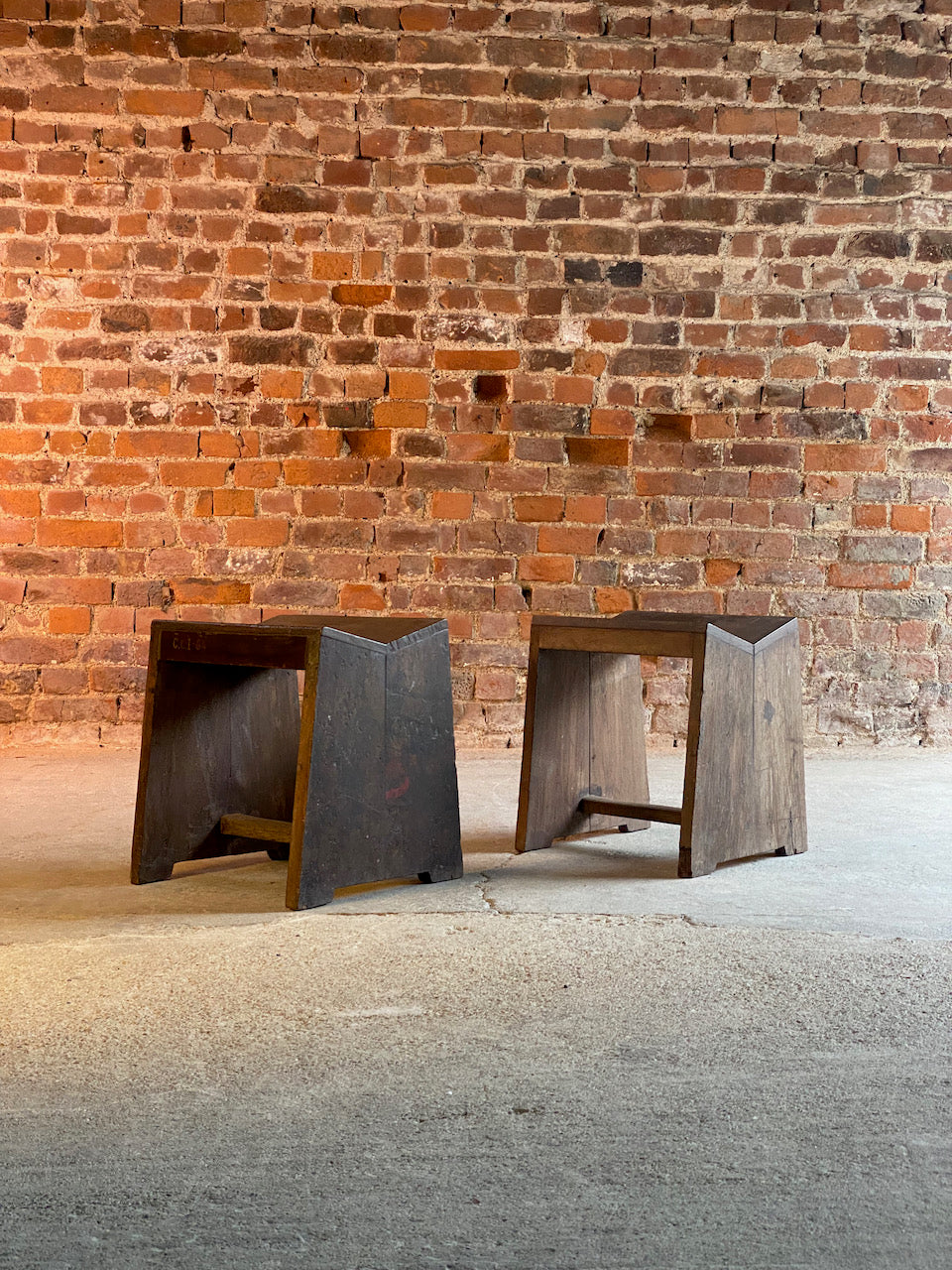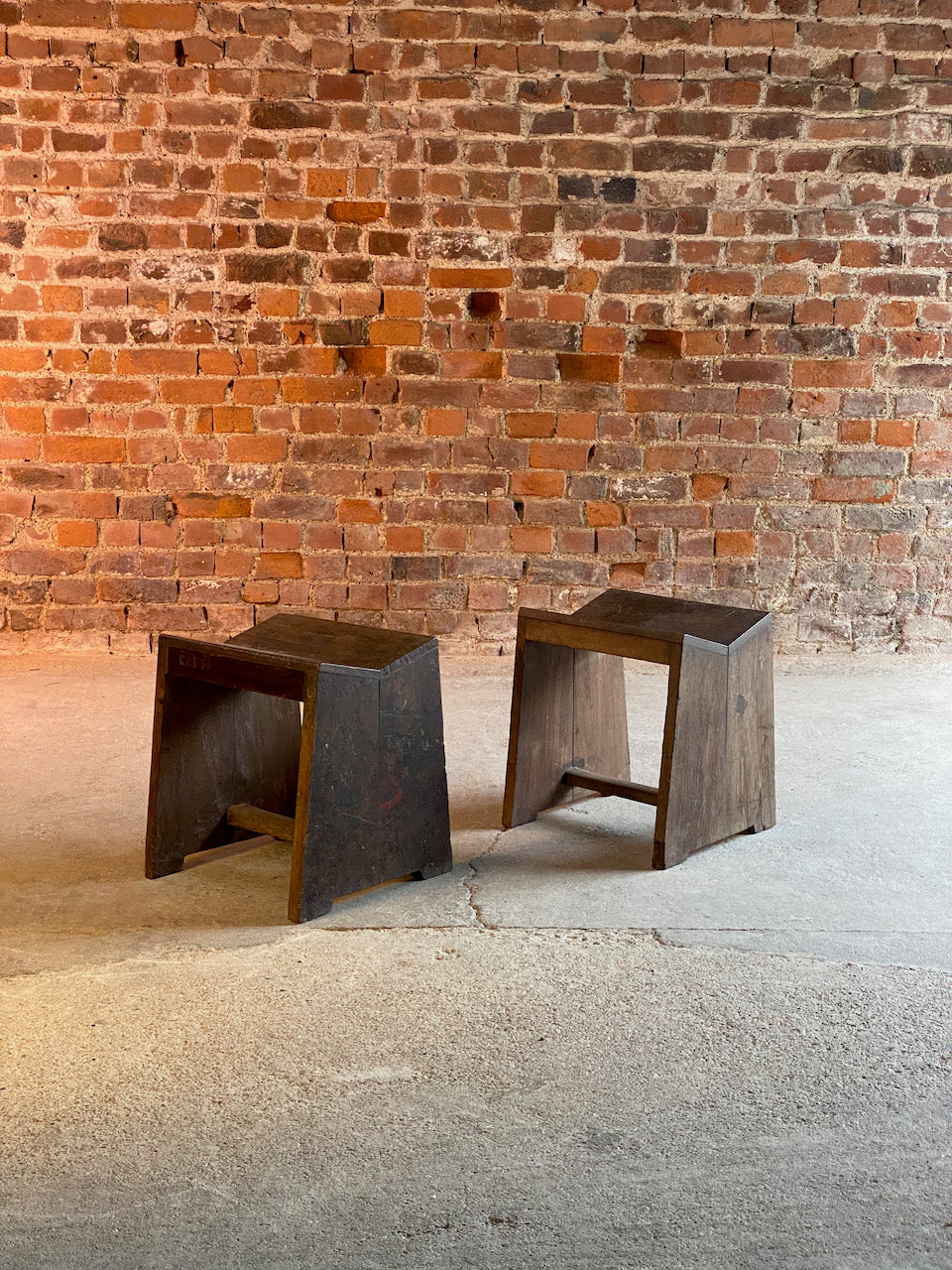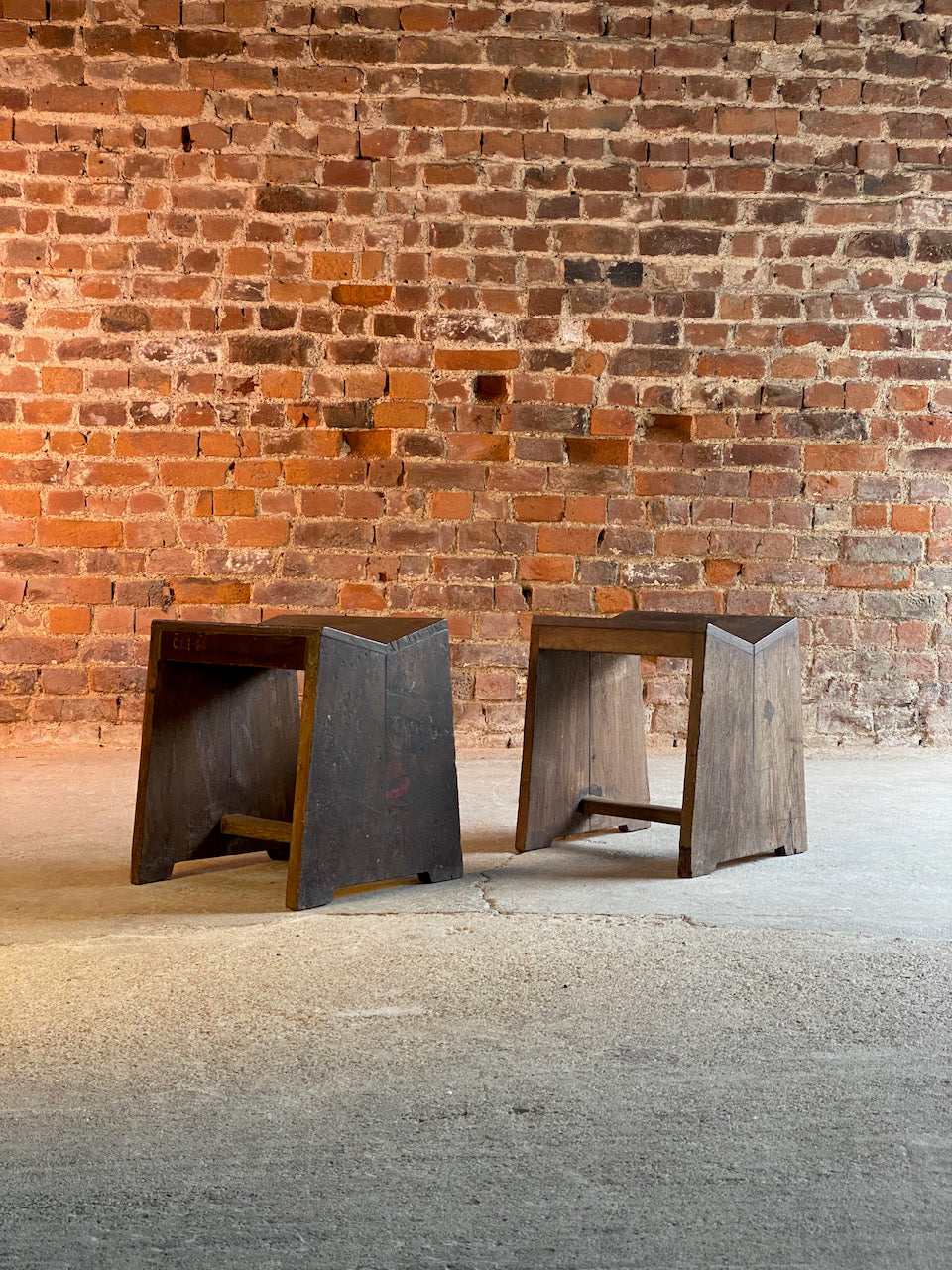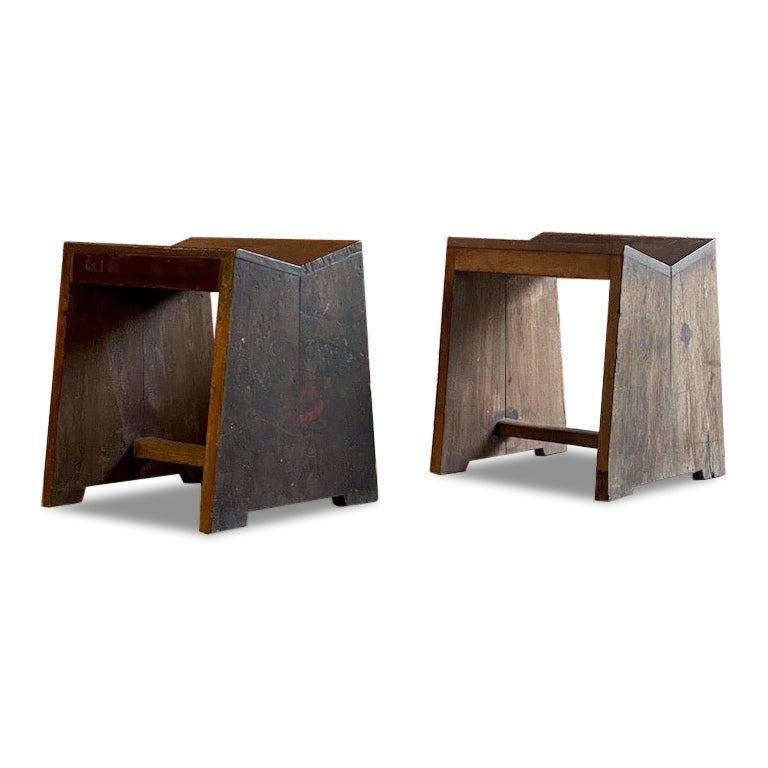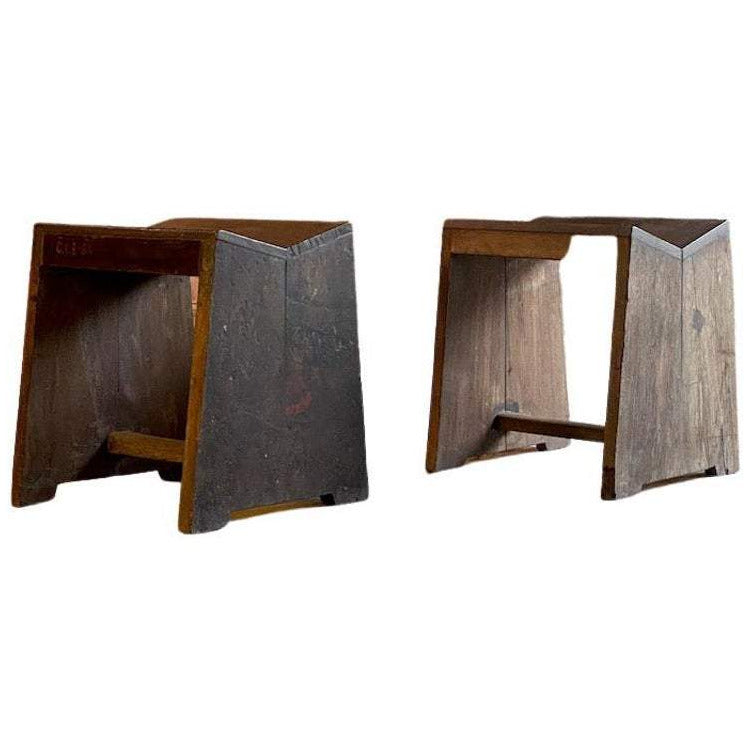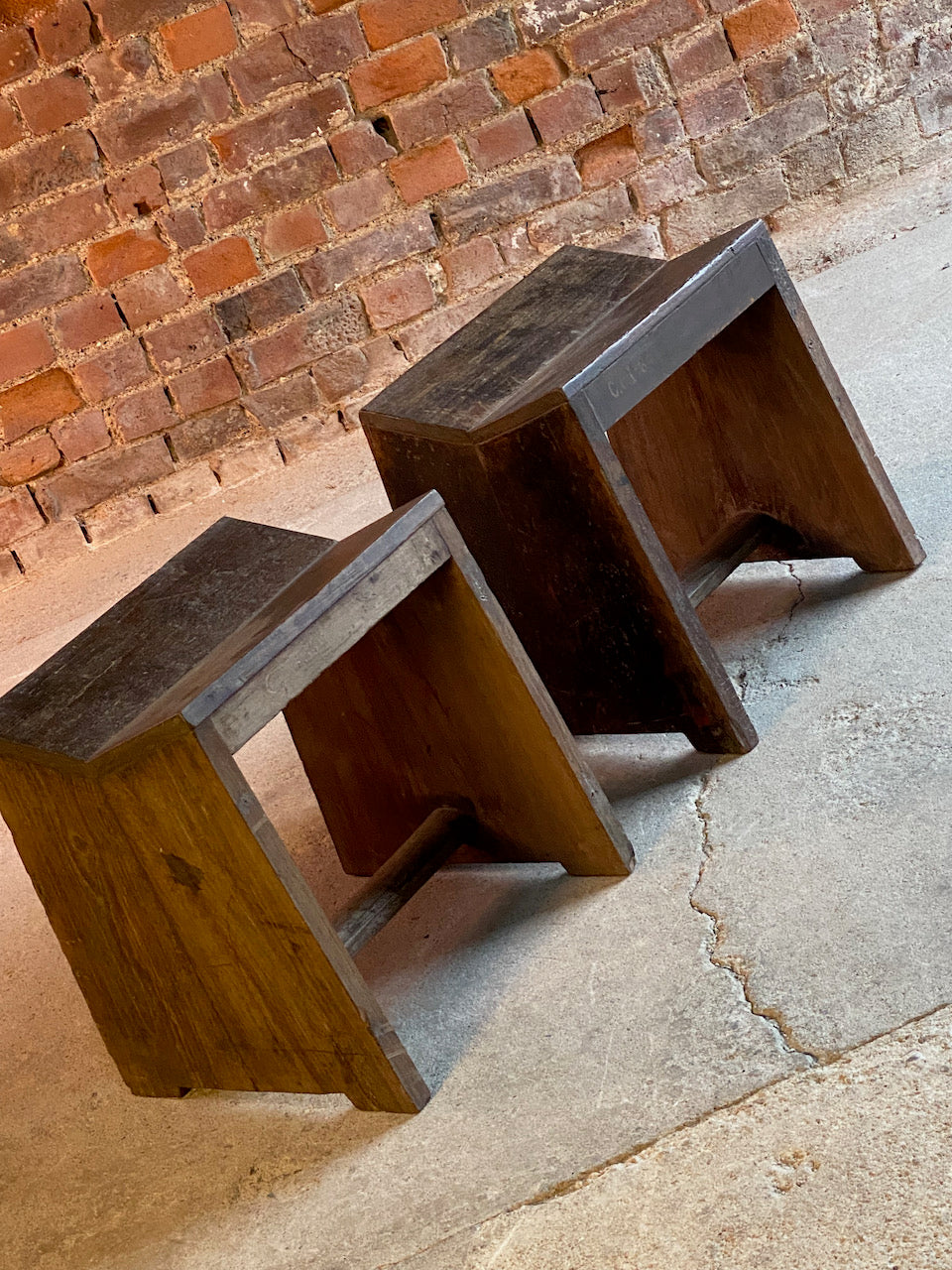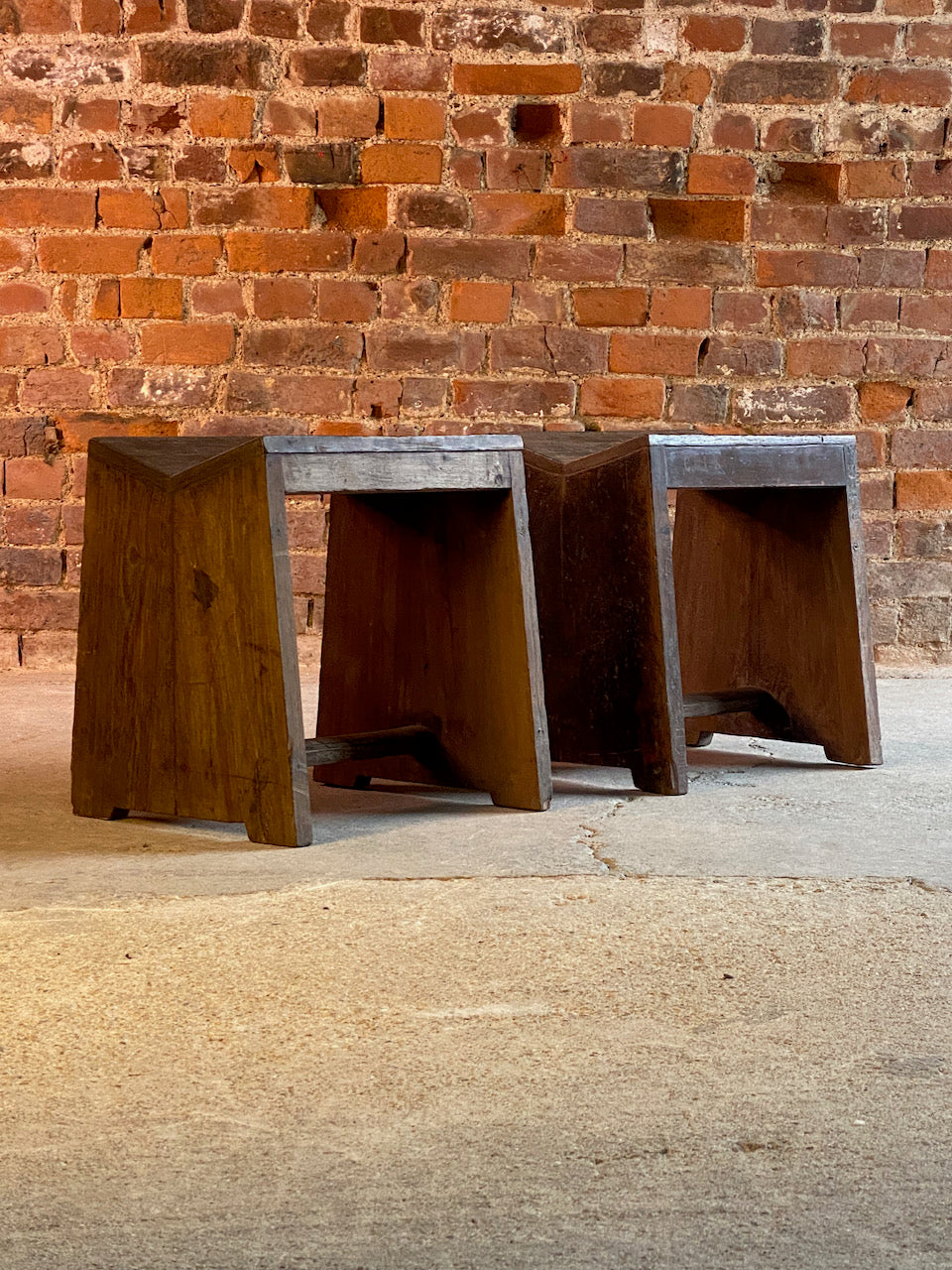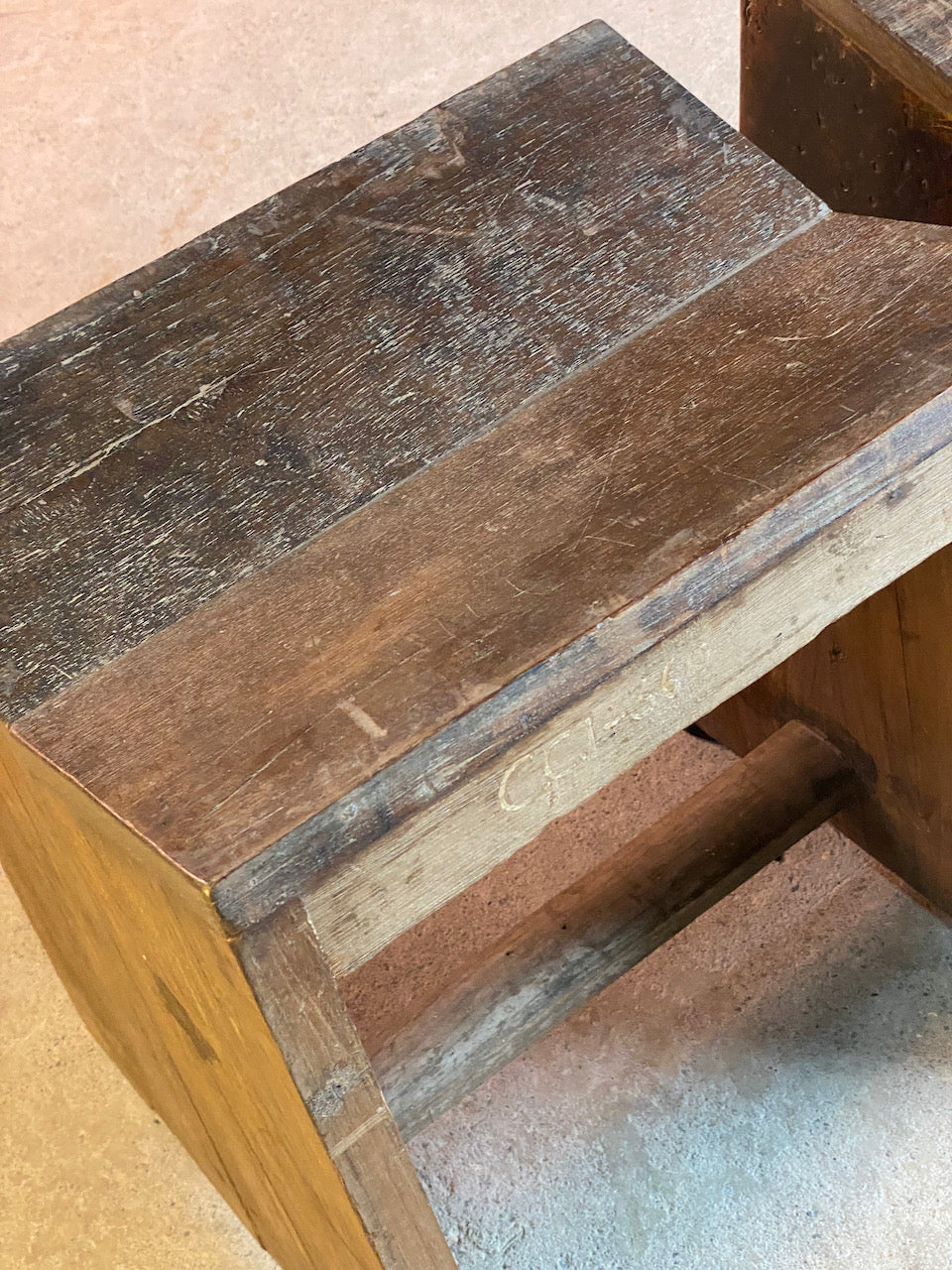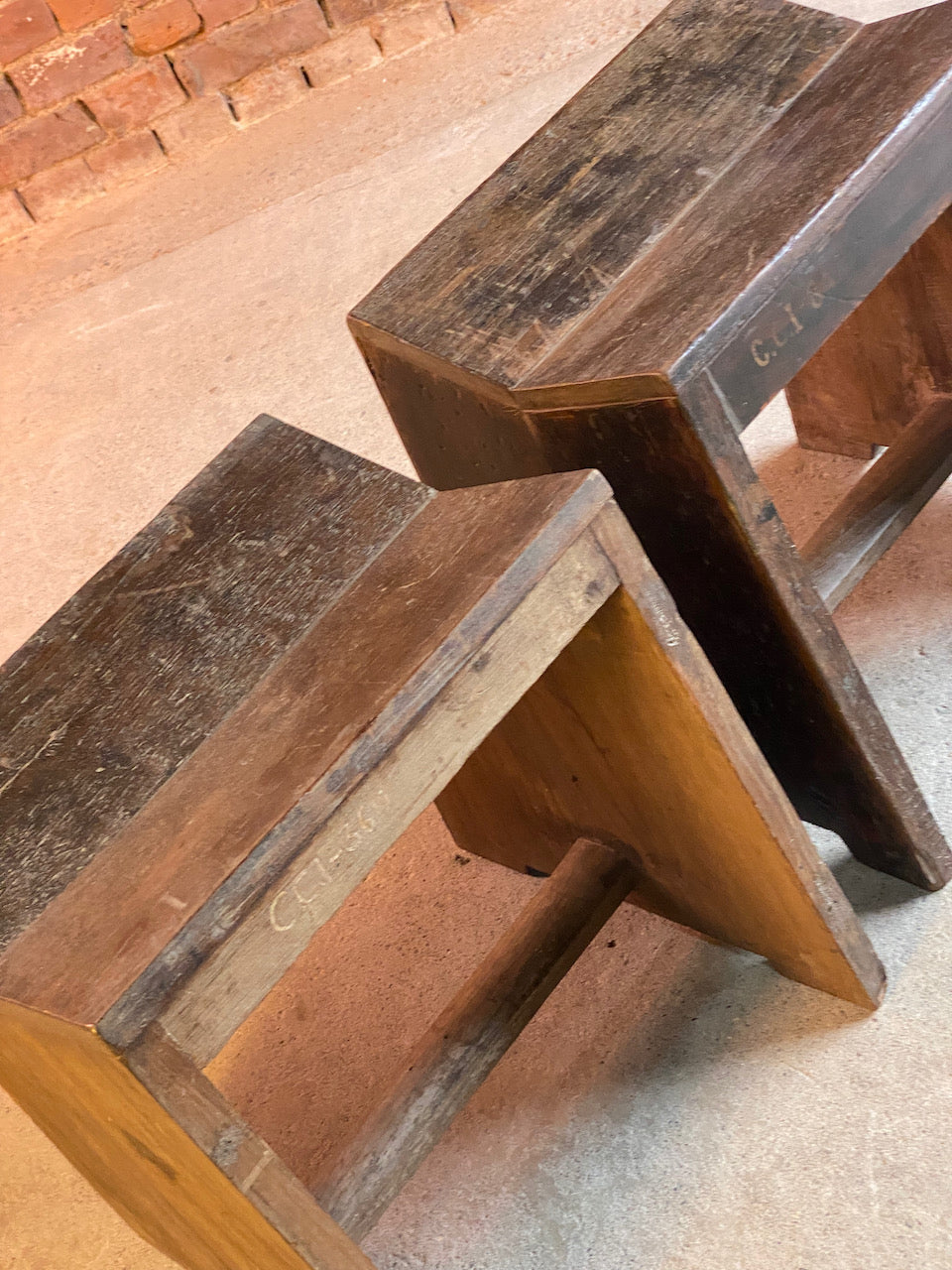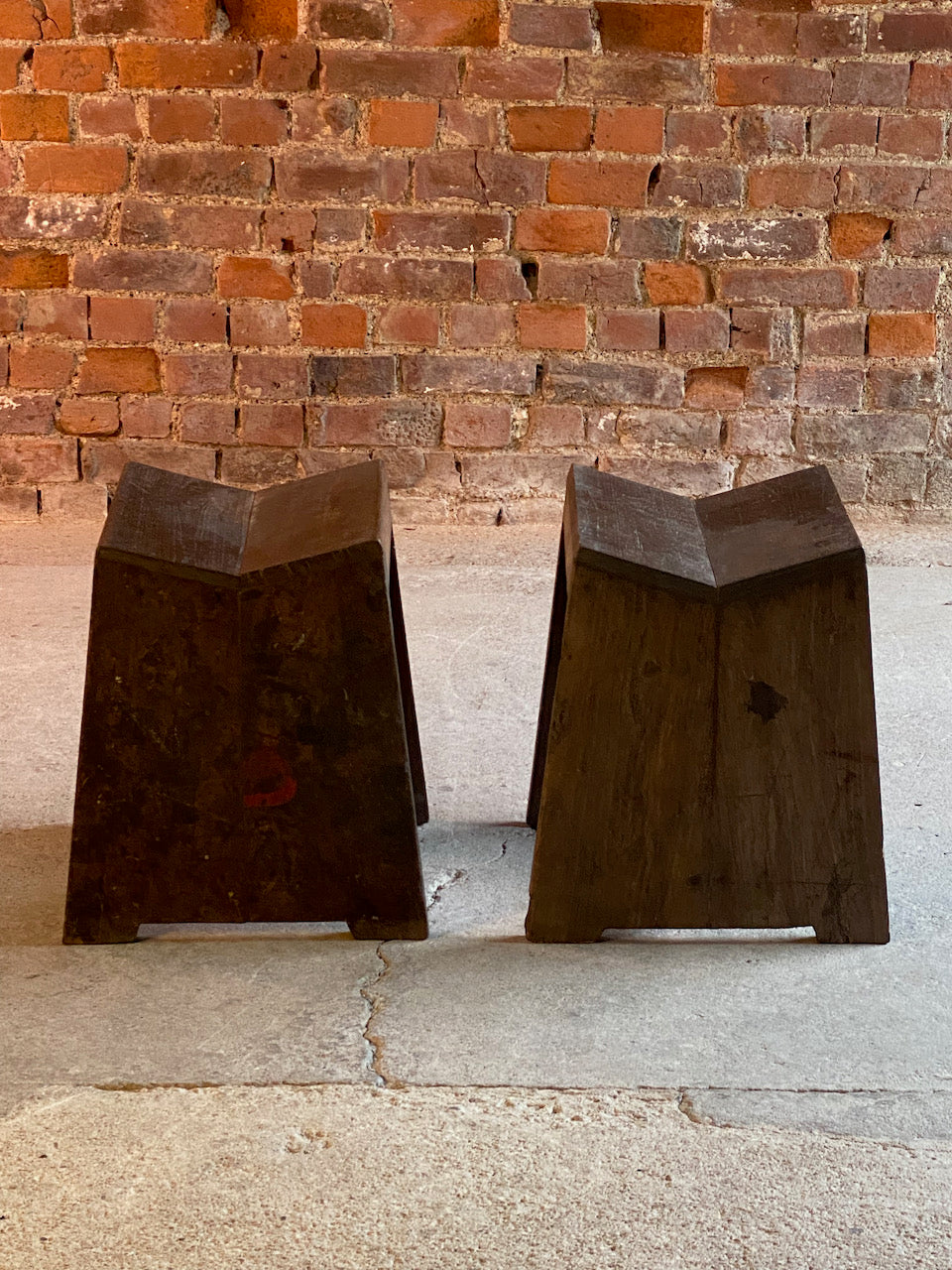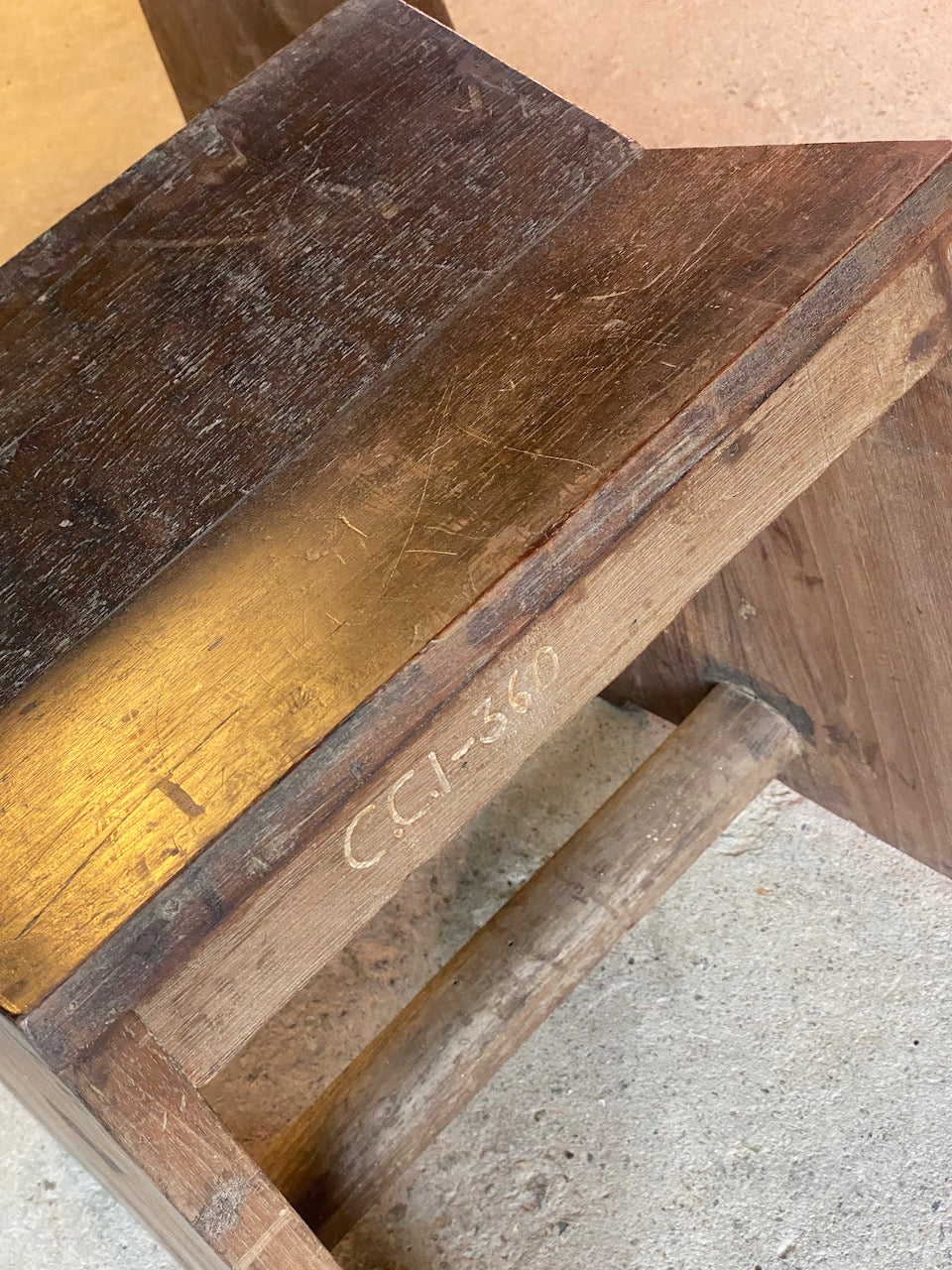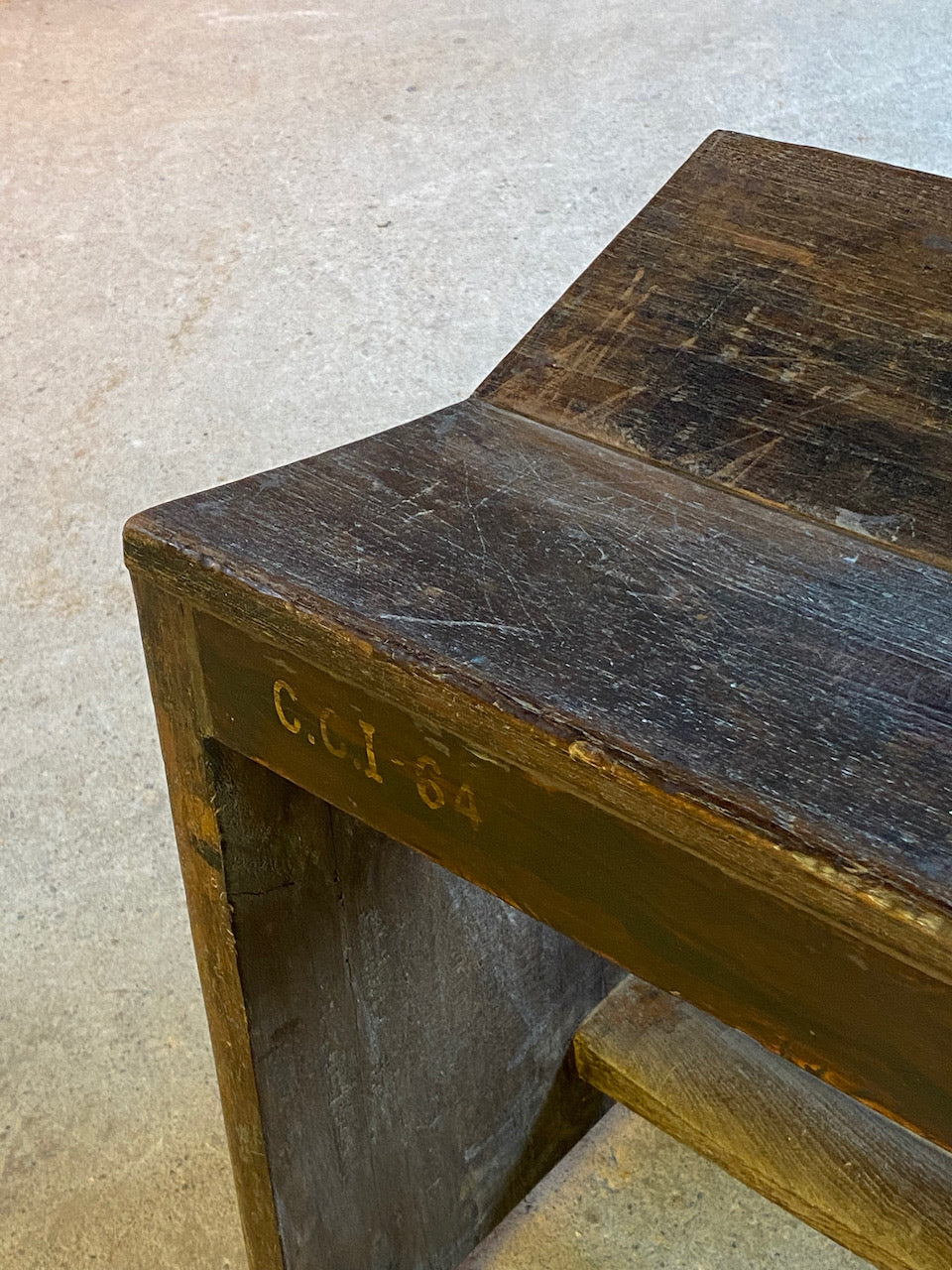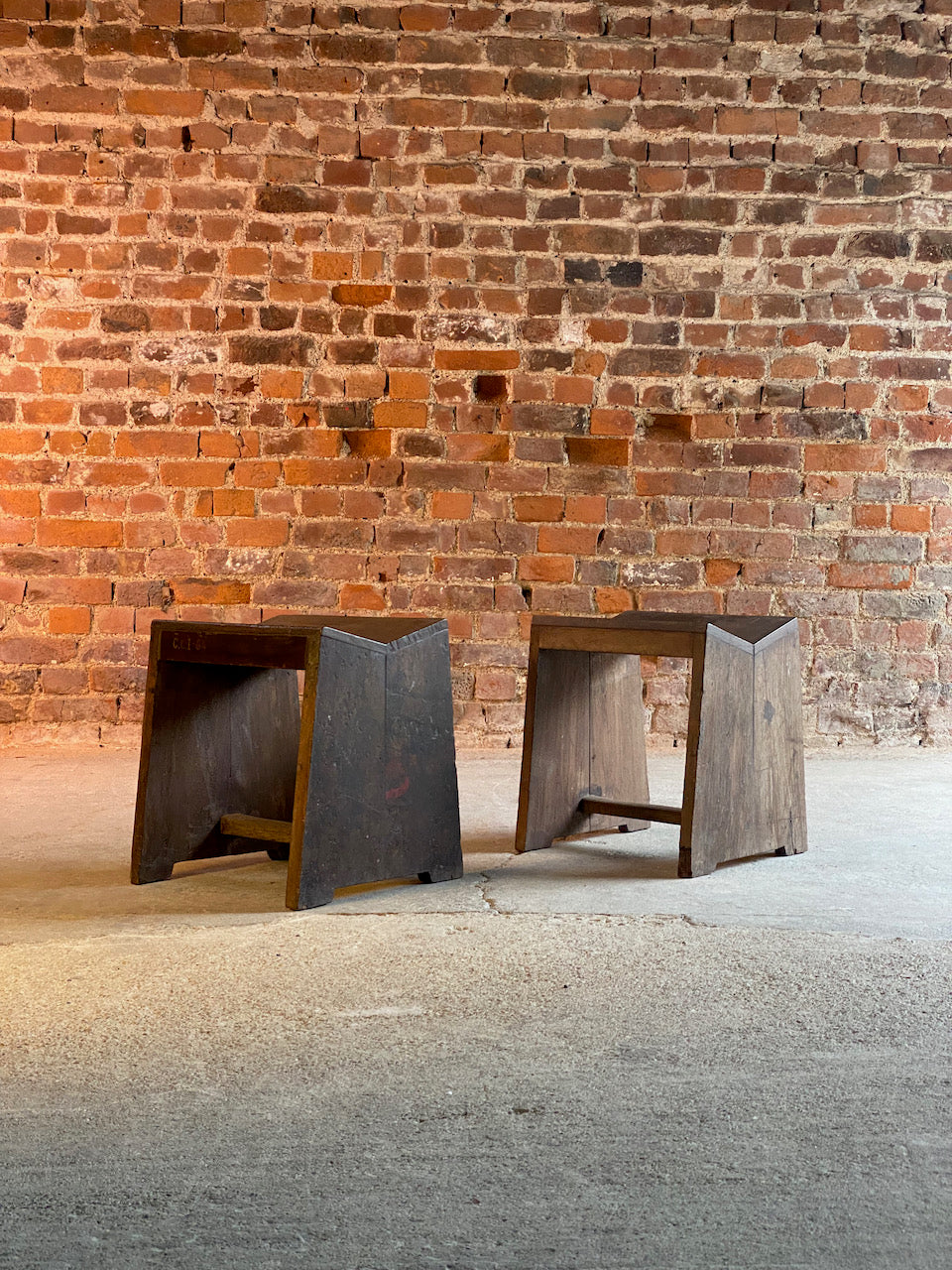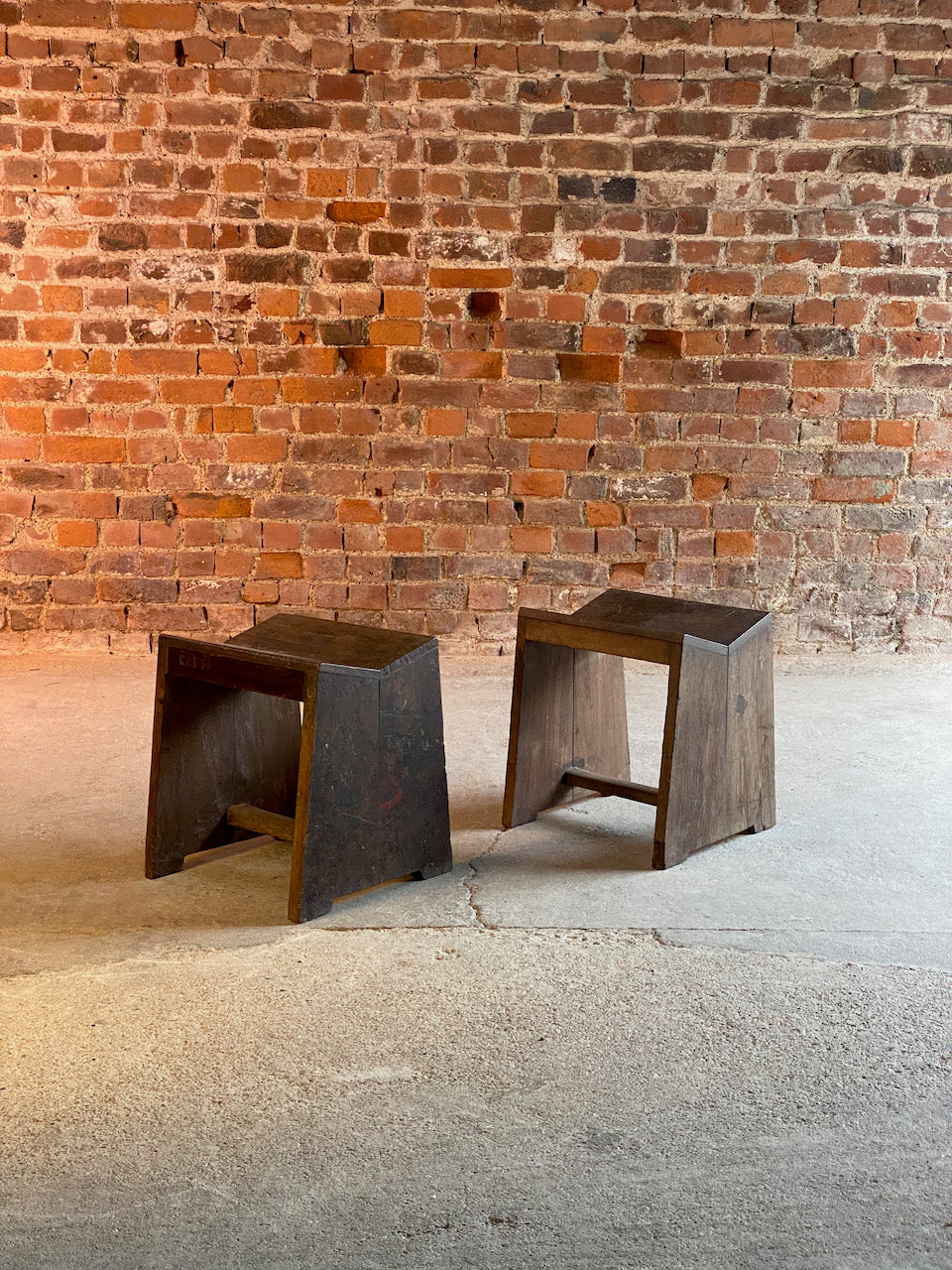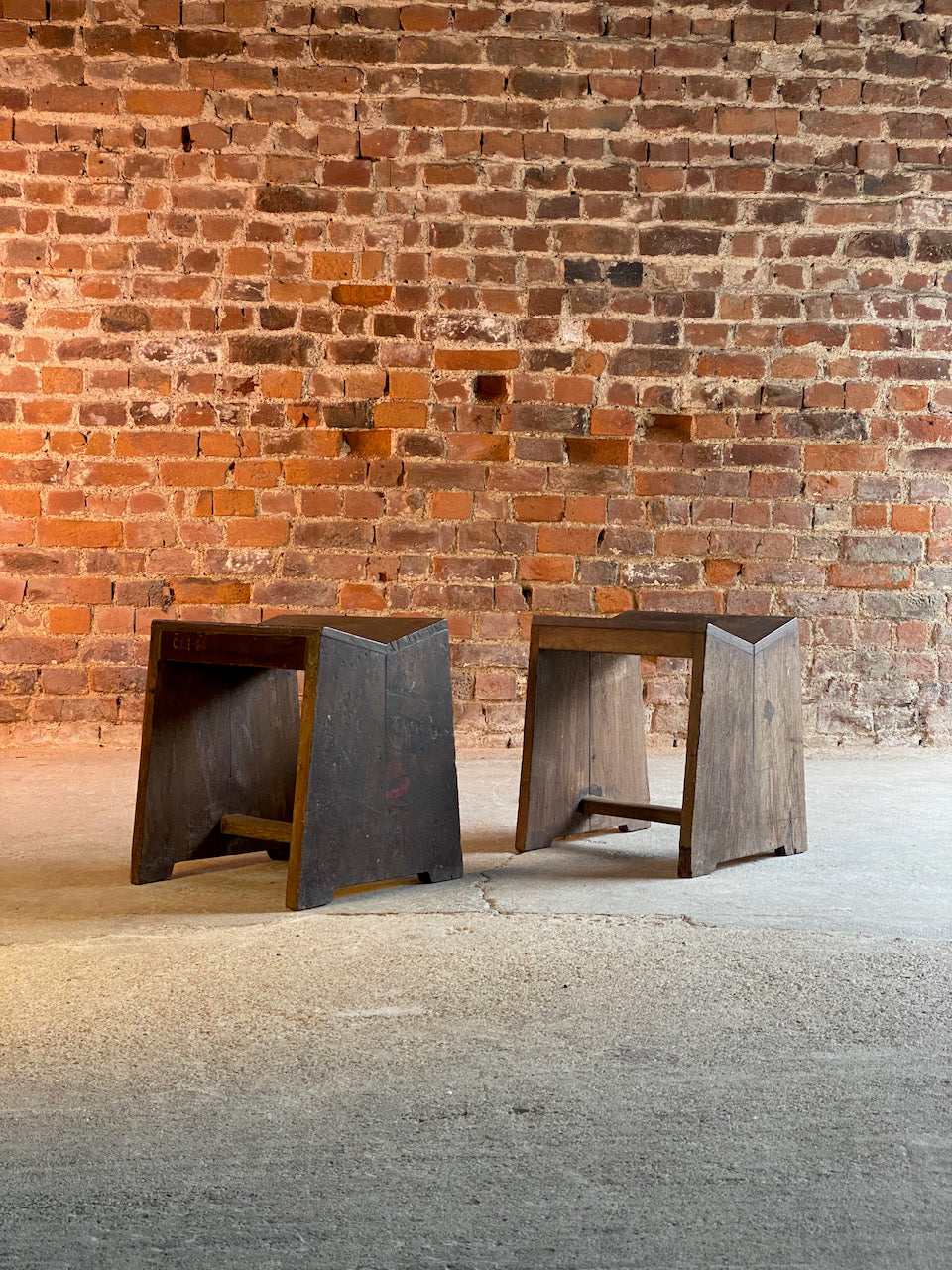 Pierre Jeanneret Model: PJ-SI-68-A Sewing Stools Chandigarh India Circa 1955-56
SOLD
Pierre Jeanneret Model: PJ-SI-68-A Sewing Stools Chandigarh India Circa 1955-56

Extremely rare pair of mid twentieth century Pierre Jeanneret Model PJ-SI-68-A Low Stools also known as 'Sewing Stools' Chandigarh, India Circa 1995-56, the angular tops with an inverted chevron shape, the flat profiled sides forming the supports, the side leg panels are united by a central circular stretcher, the stools made from solid Teak and retain the original letters and markings denoting designation, these items have been  very lightly restored retaining all original marks, scuffs, dents and patina, as with all of our Pierre Jeanneret furniture these item will come with an extensive set of images and certificate of authenticity, reserve now.

Provenance: Private homes in Chandigarh.
About: Pierre Jeanneret Swiss 1896-1967
Though overshadowed by his cousin Le Corbusier, Pierre Jeanneret was a visionary of modernist architecture and design. Together, the pair pioneered a new aesthetic vocabulary that placed function and order over embellishment—Jeanneret's work imbuing the strict geometry of modernism with energetic diagonals and lighter materials like cane and wood. A consistent innovator, he collaborated with Charlotte Perriand on experiments in aluminium and wood, and developed prefabricated housing with Jean Prouvé. In the early 1950s Jeanneret joined his cousin in Chandigarh, India, where they embarked on a massive urban-planning project, laying out the city and designing low-cost buildings and furniture. Though Corbusier abandoned the project halfway through, Jeanneret remained for 15 years as the project's chief architect. The city remains a masterpiece of the modern vision.

Reference material: Catalogue Raisonné Du Mobilier, Jeanneret Chandigarh by Jacques Dworczak by Assouline
Mid Century
Chandigarh
India
Original
Pierre Jeanneret
Low Stools
Sewing Stools
Model: PJ-SI-68-A
Pair
1955-56
Solid Teak
Certificate of Authenticity
Pre Restoration Images
Investment
Practical & Beautiful
These items have been restored in Chandigarh, India to the highest possible standard and to the exact authentic specifications as to when the item was originally made whilst importantly retaining all historical marks, scuffs, dents, scratches and patina.

Width: 16" / 41cm
Depth: 12" / 30cm
Height: 18" / 46cm
Free UK delivery, please allow 7-14 days, reach out for worldwide shipping