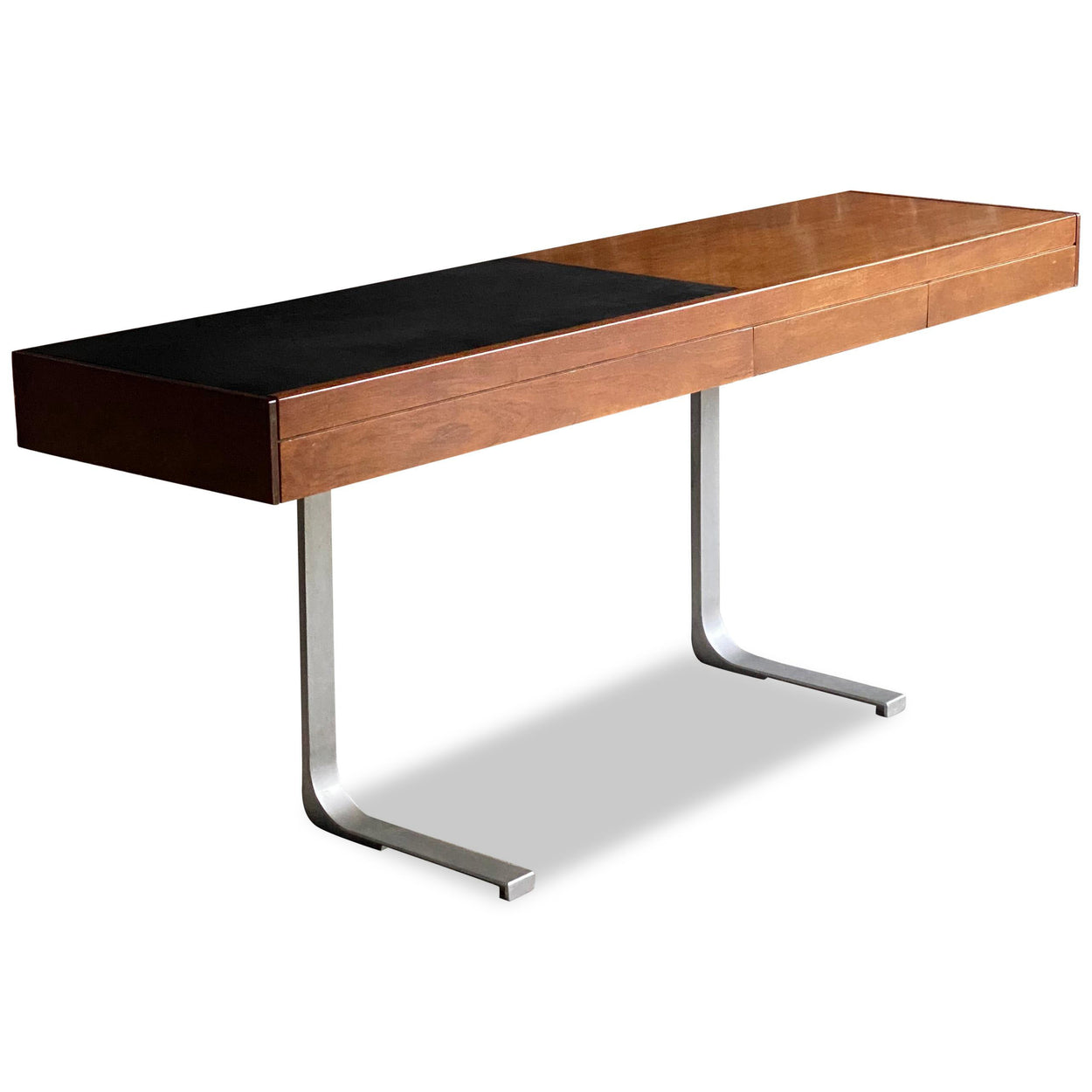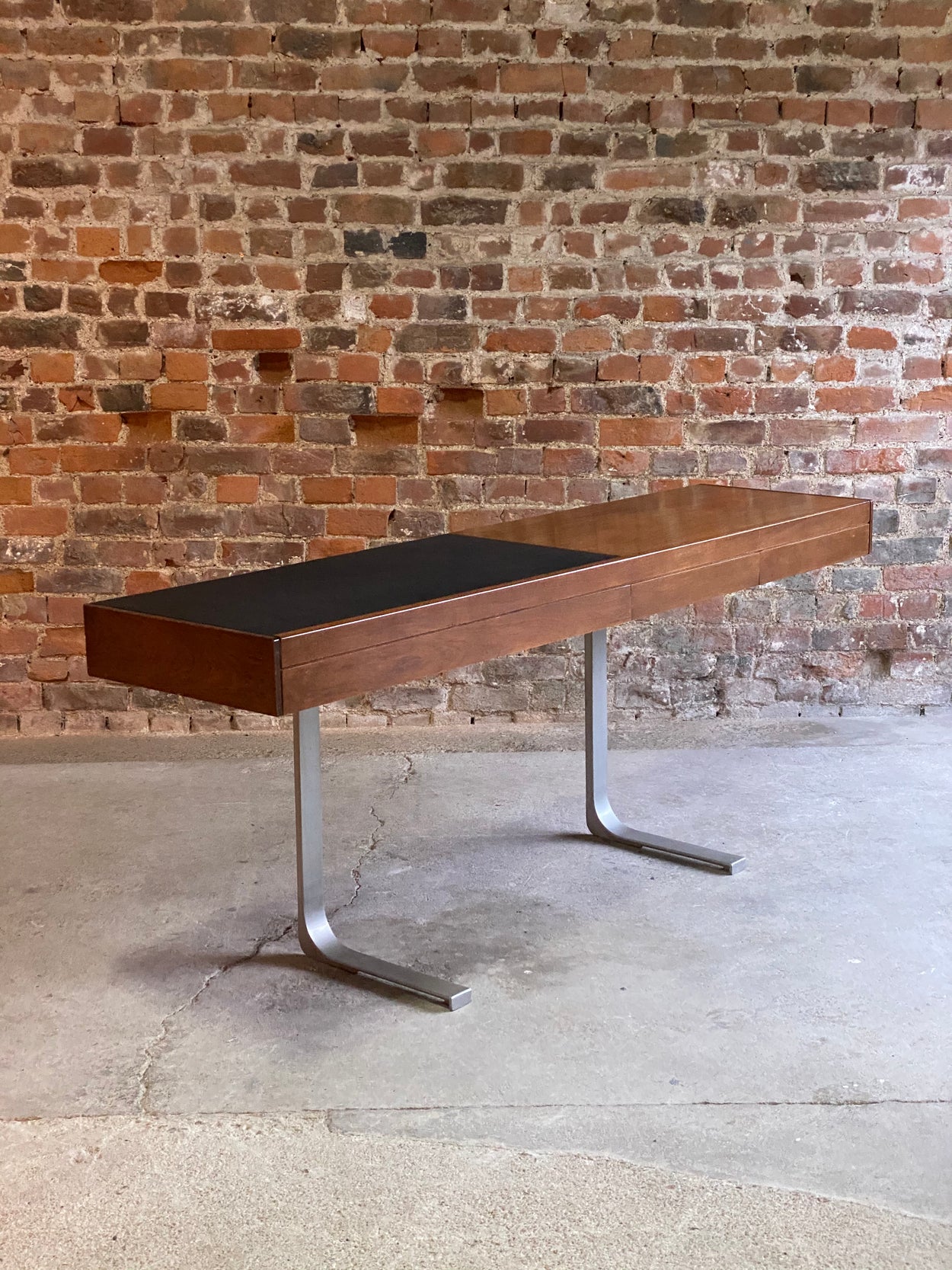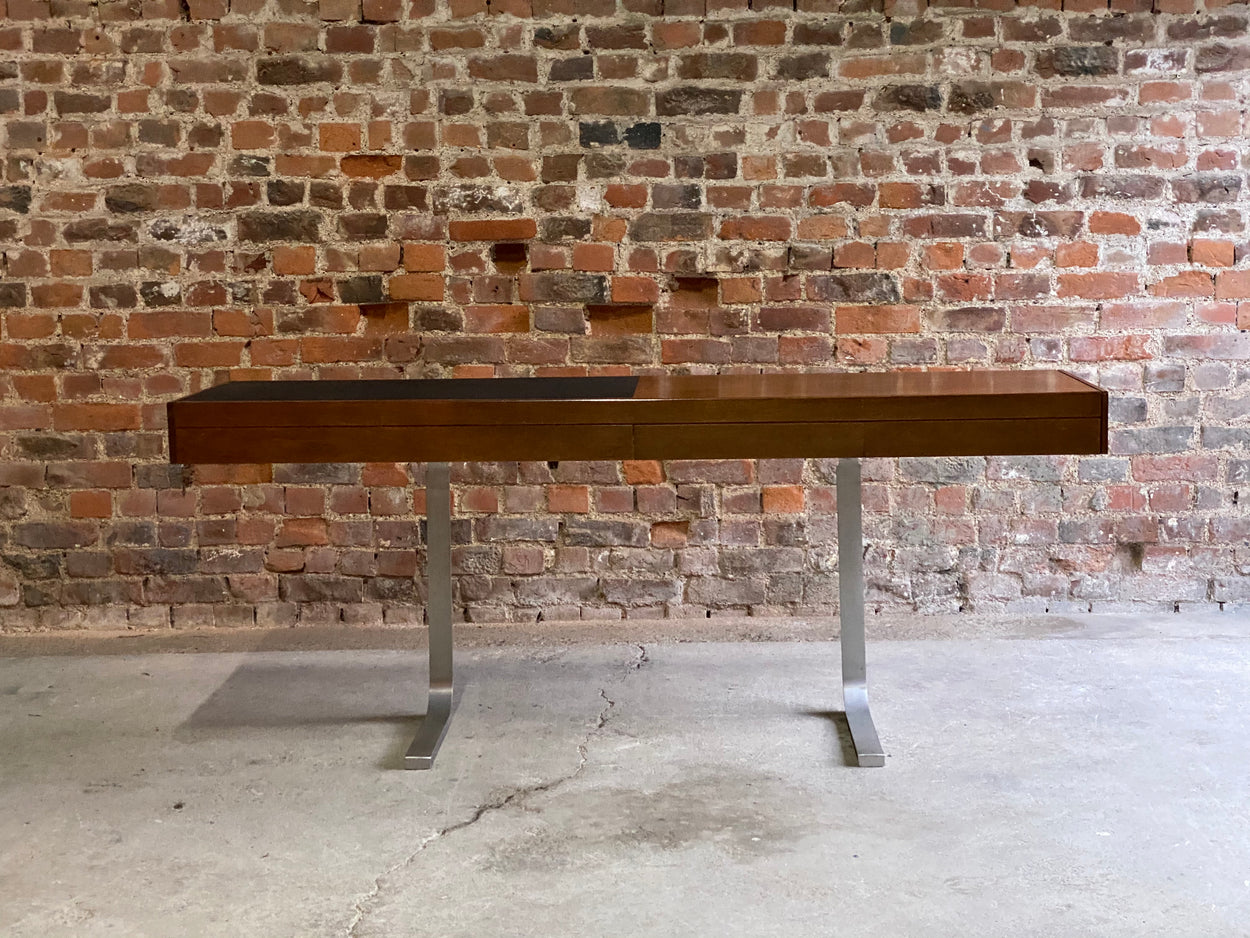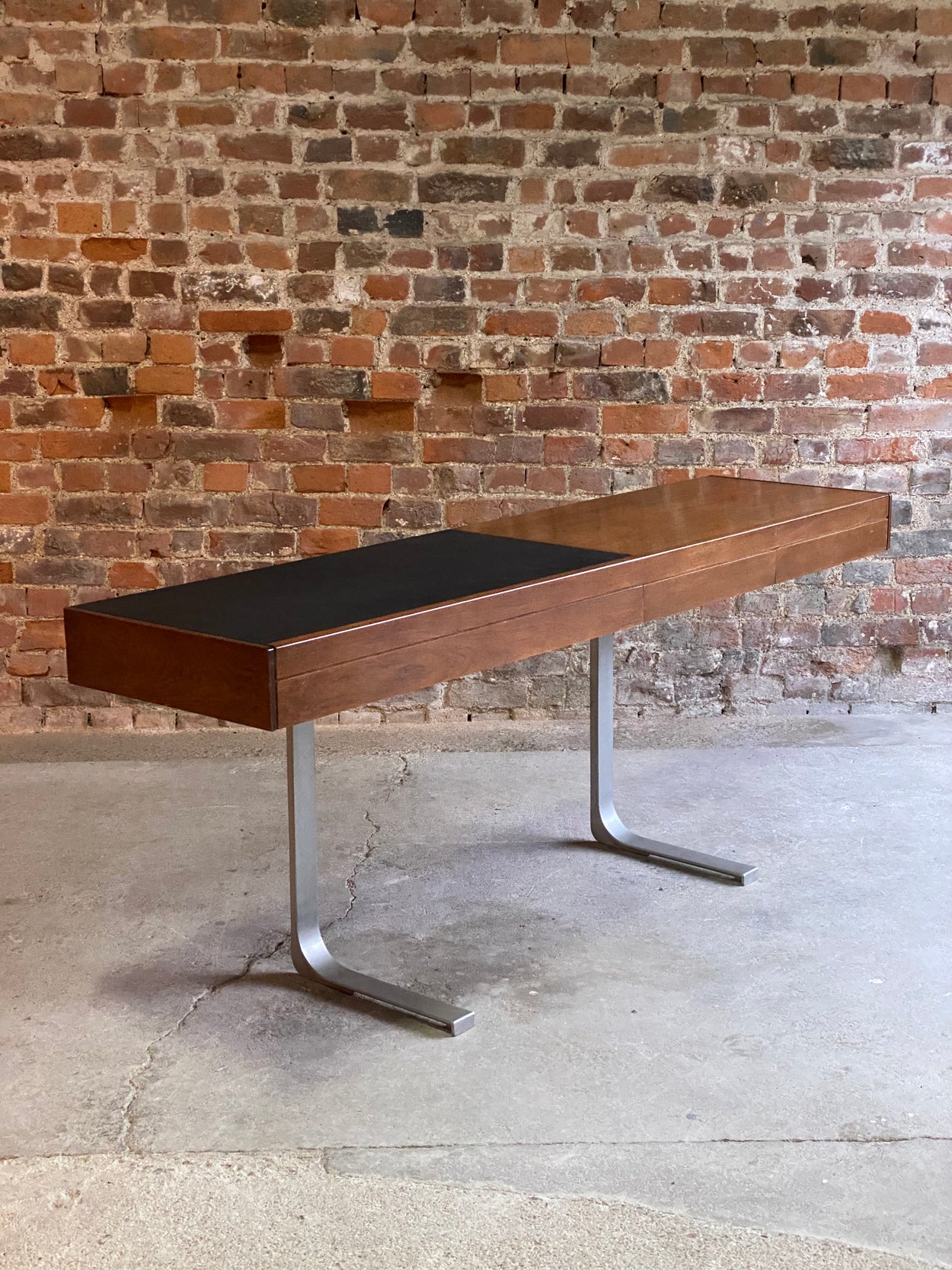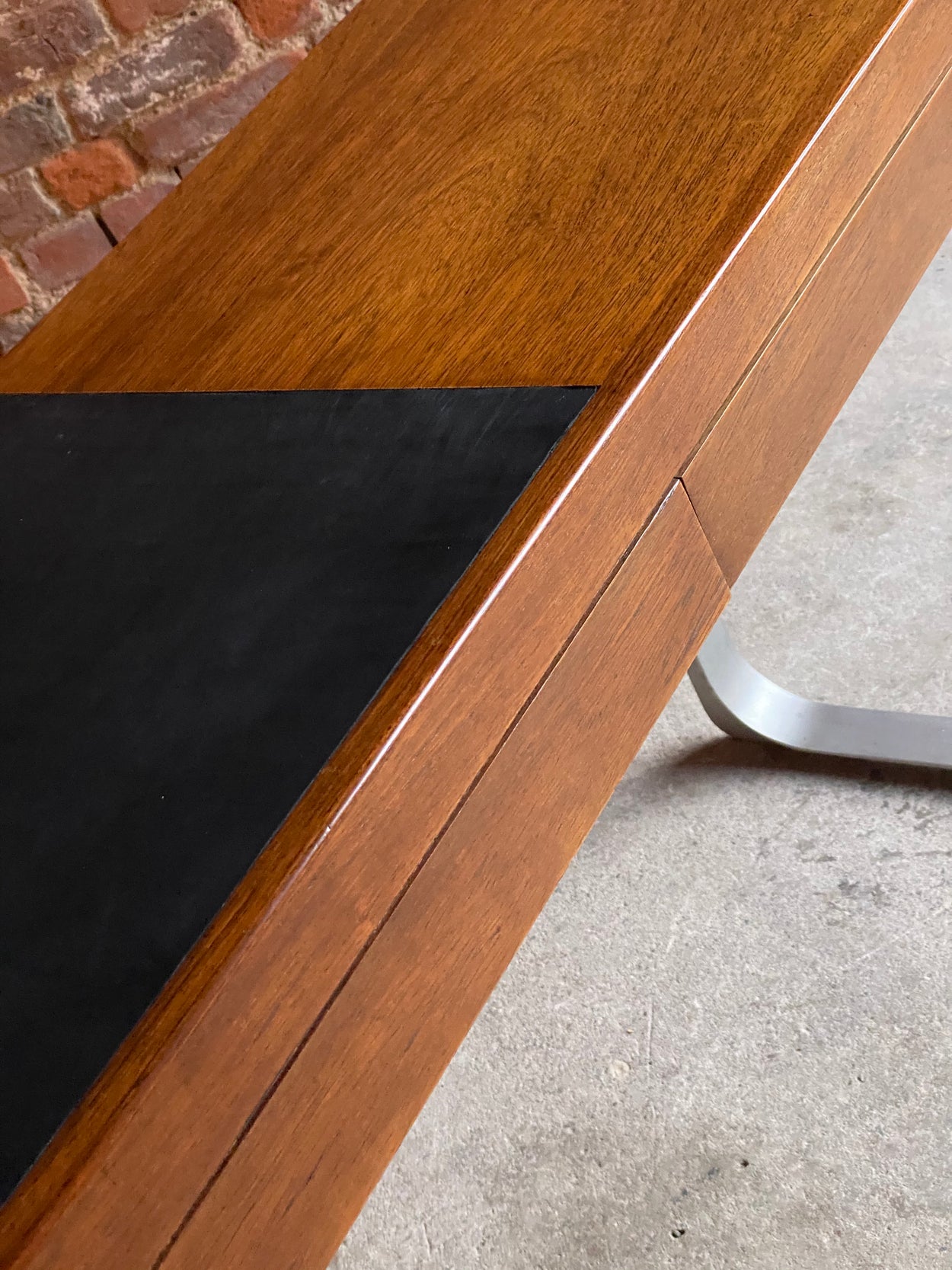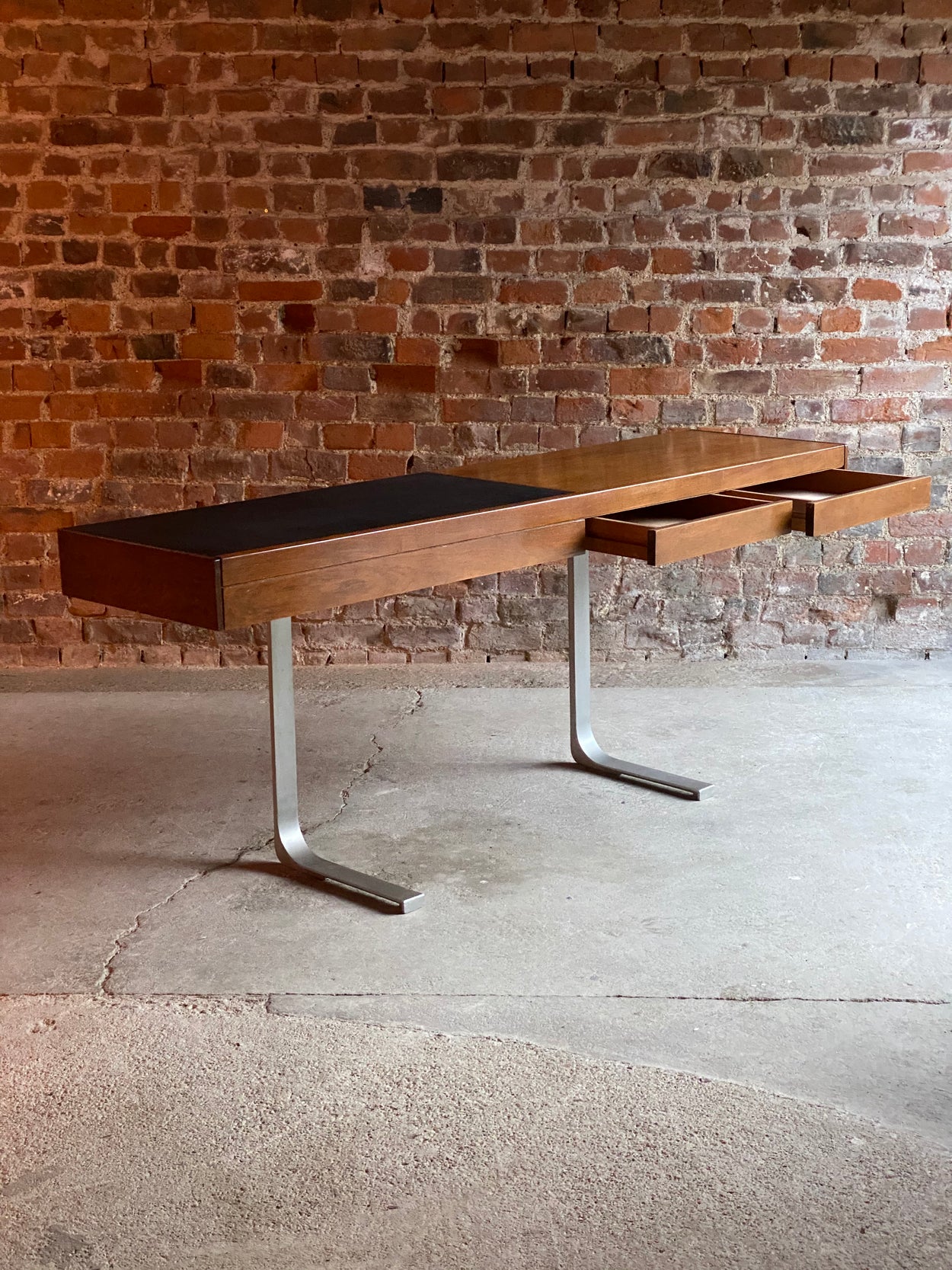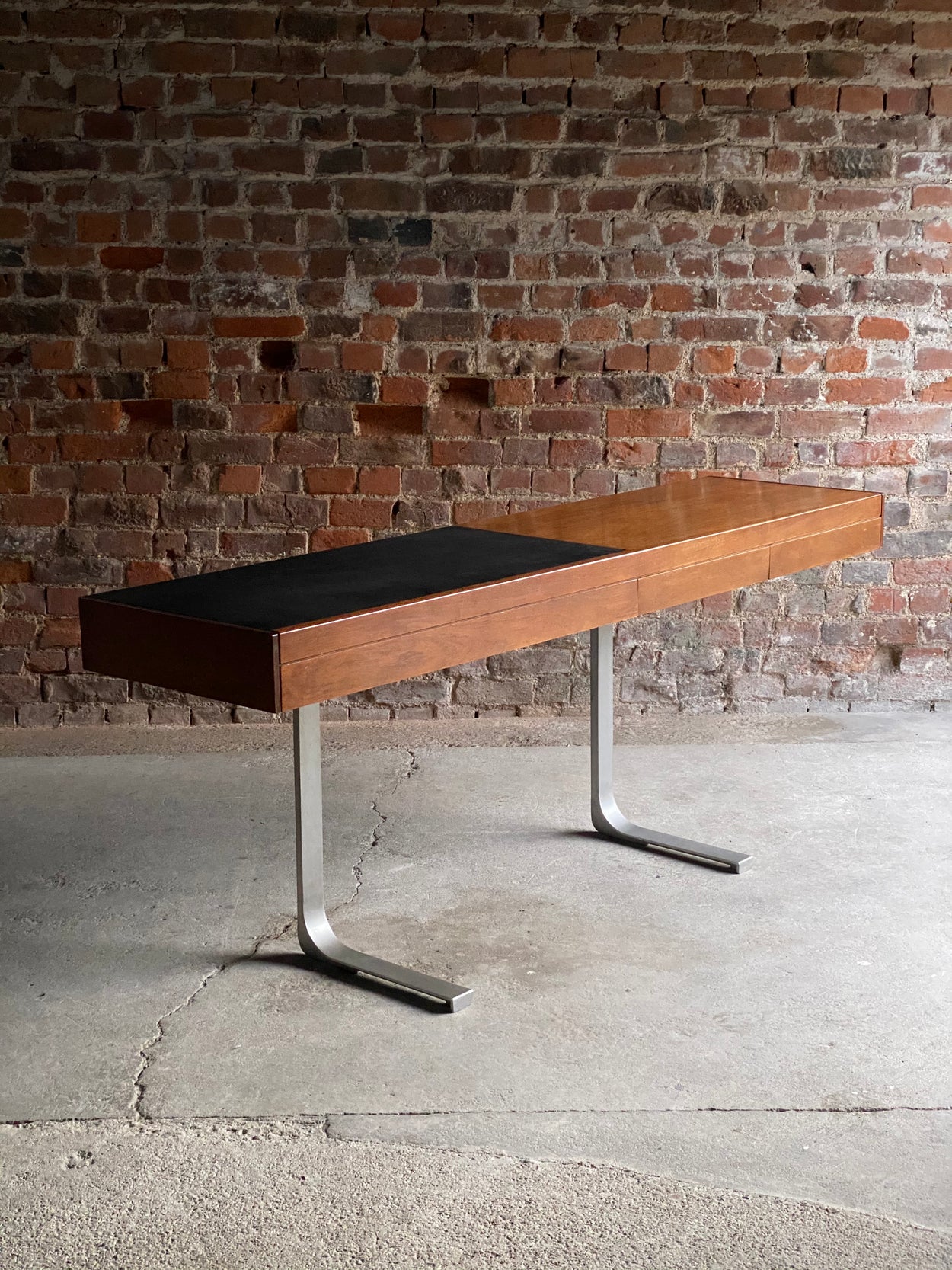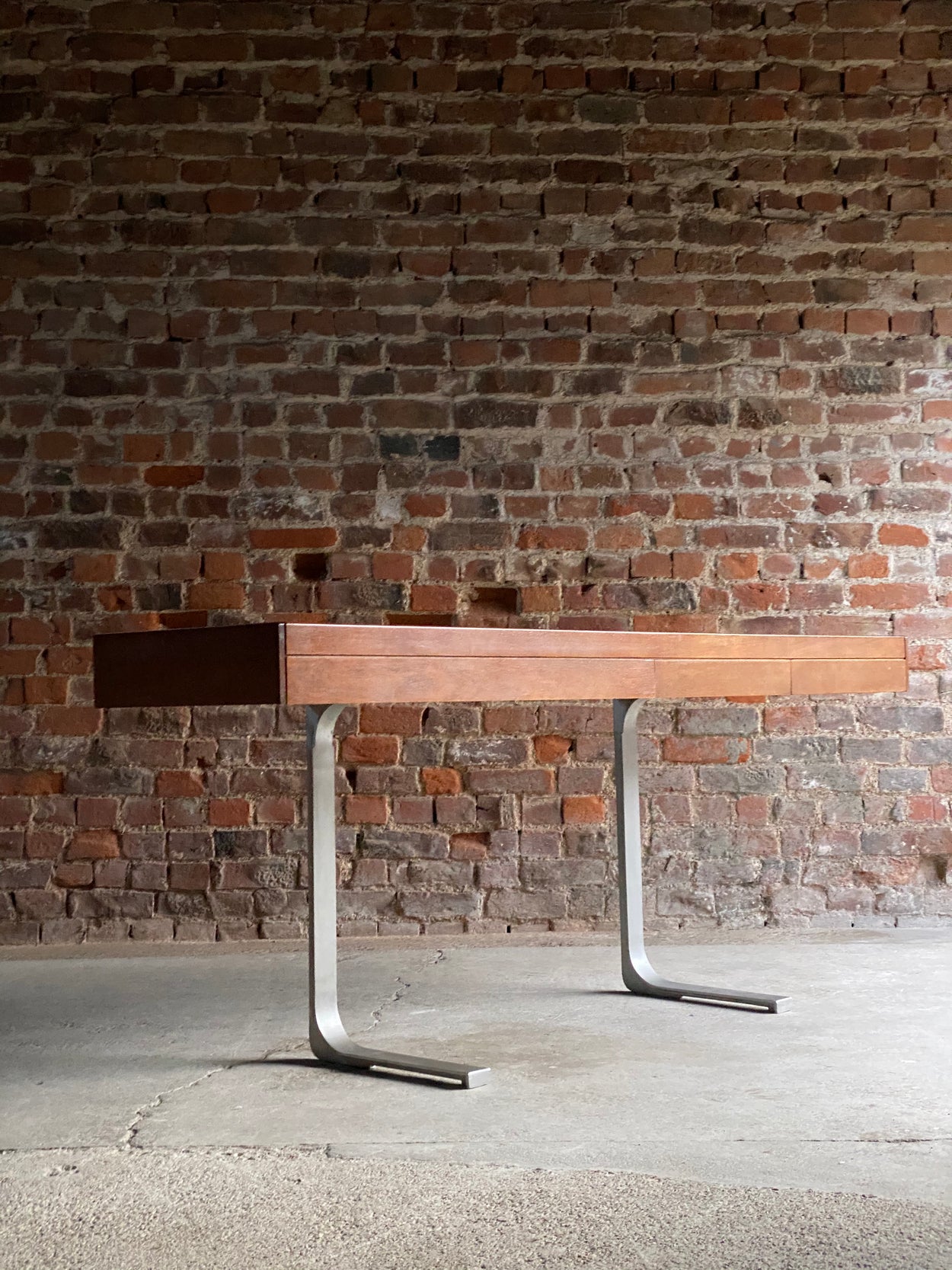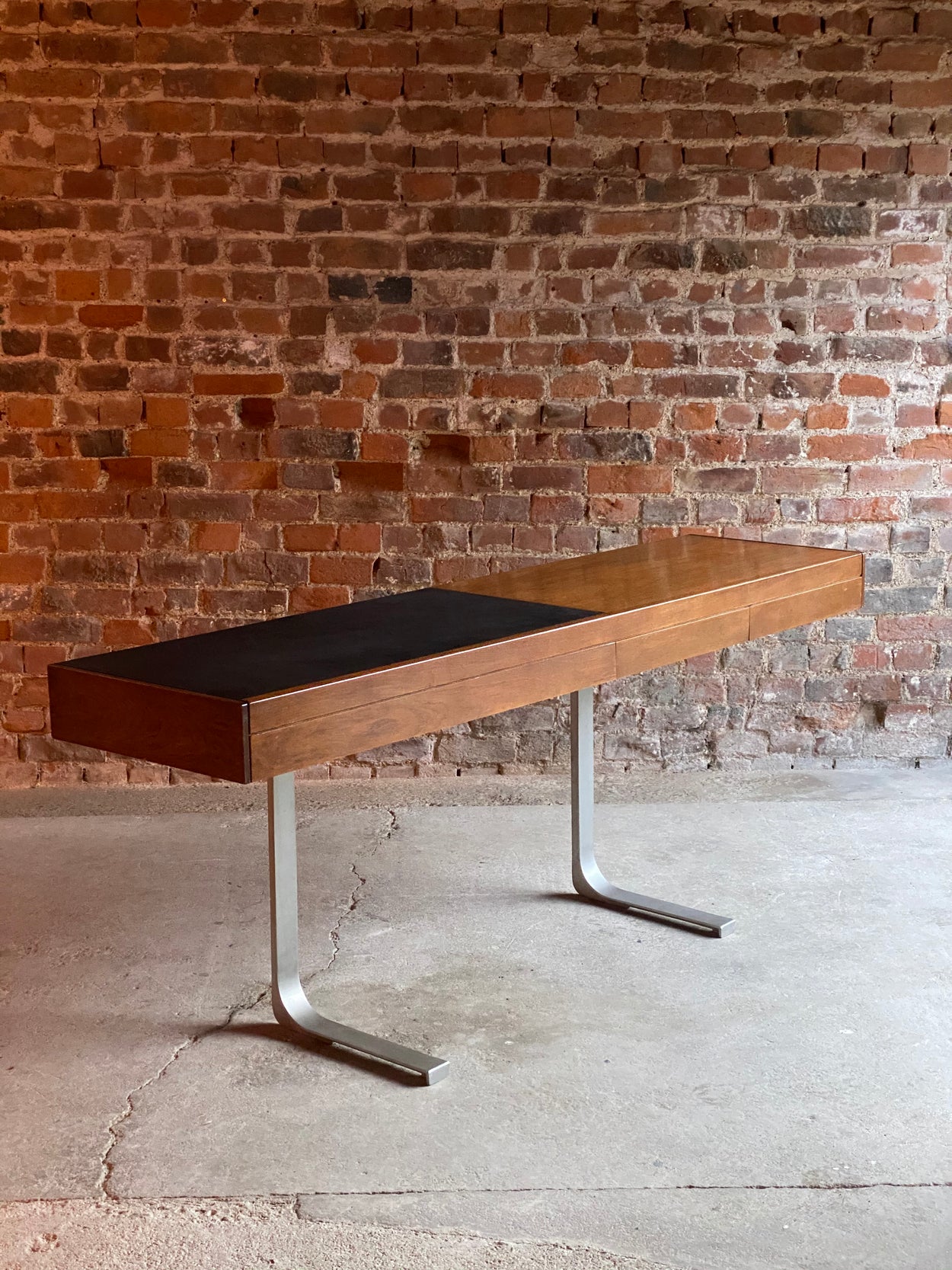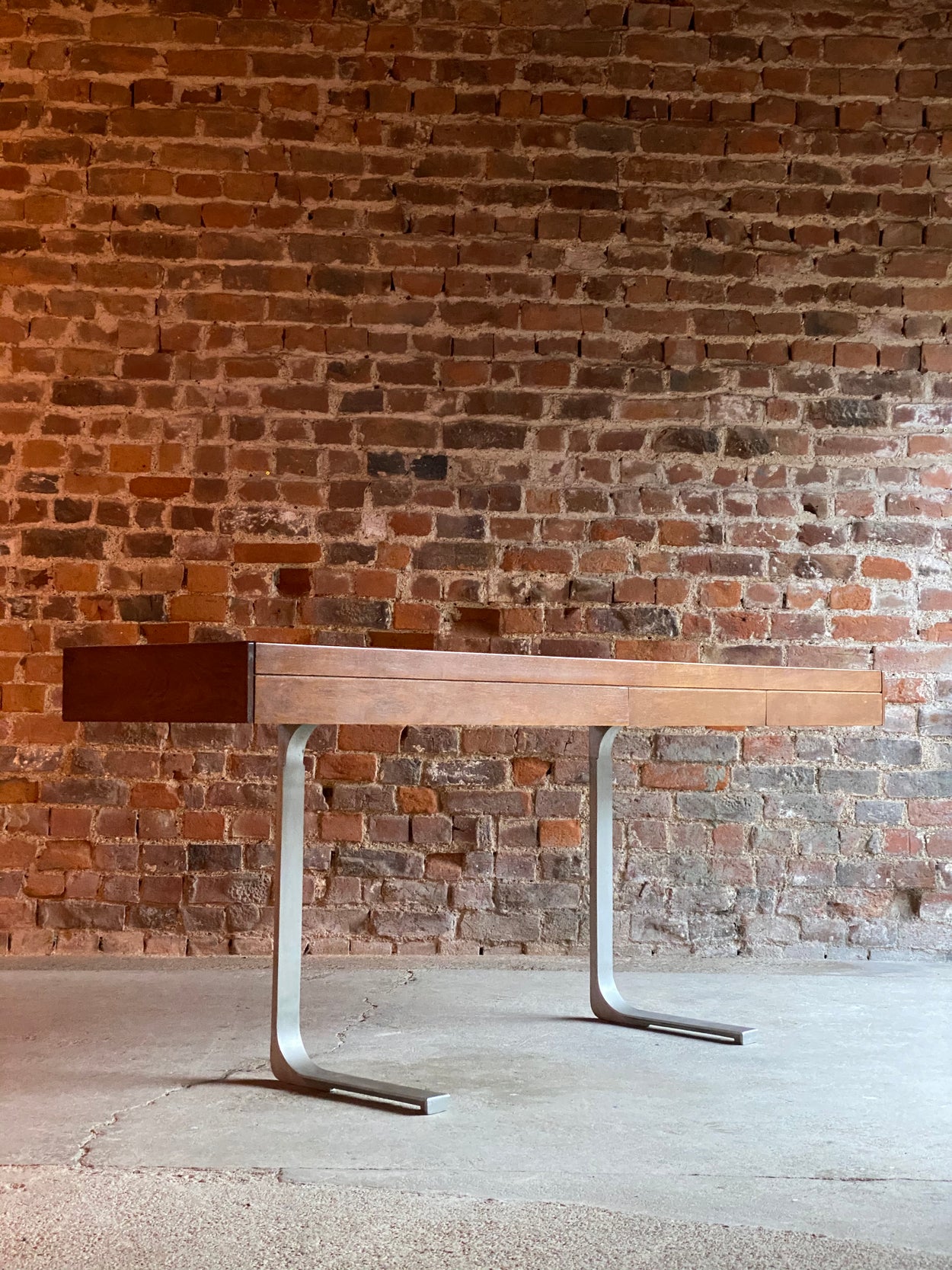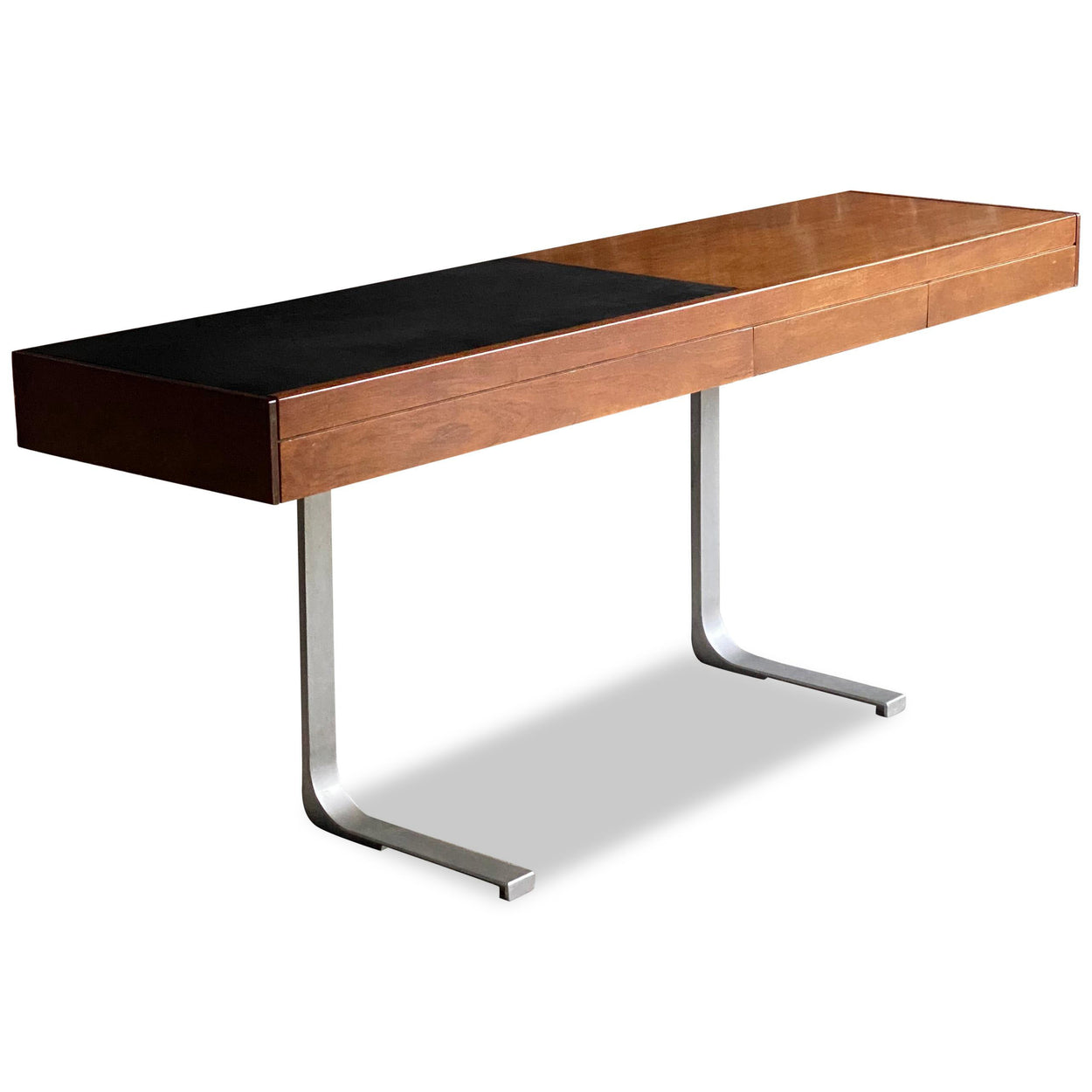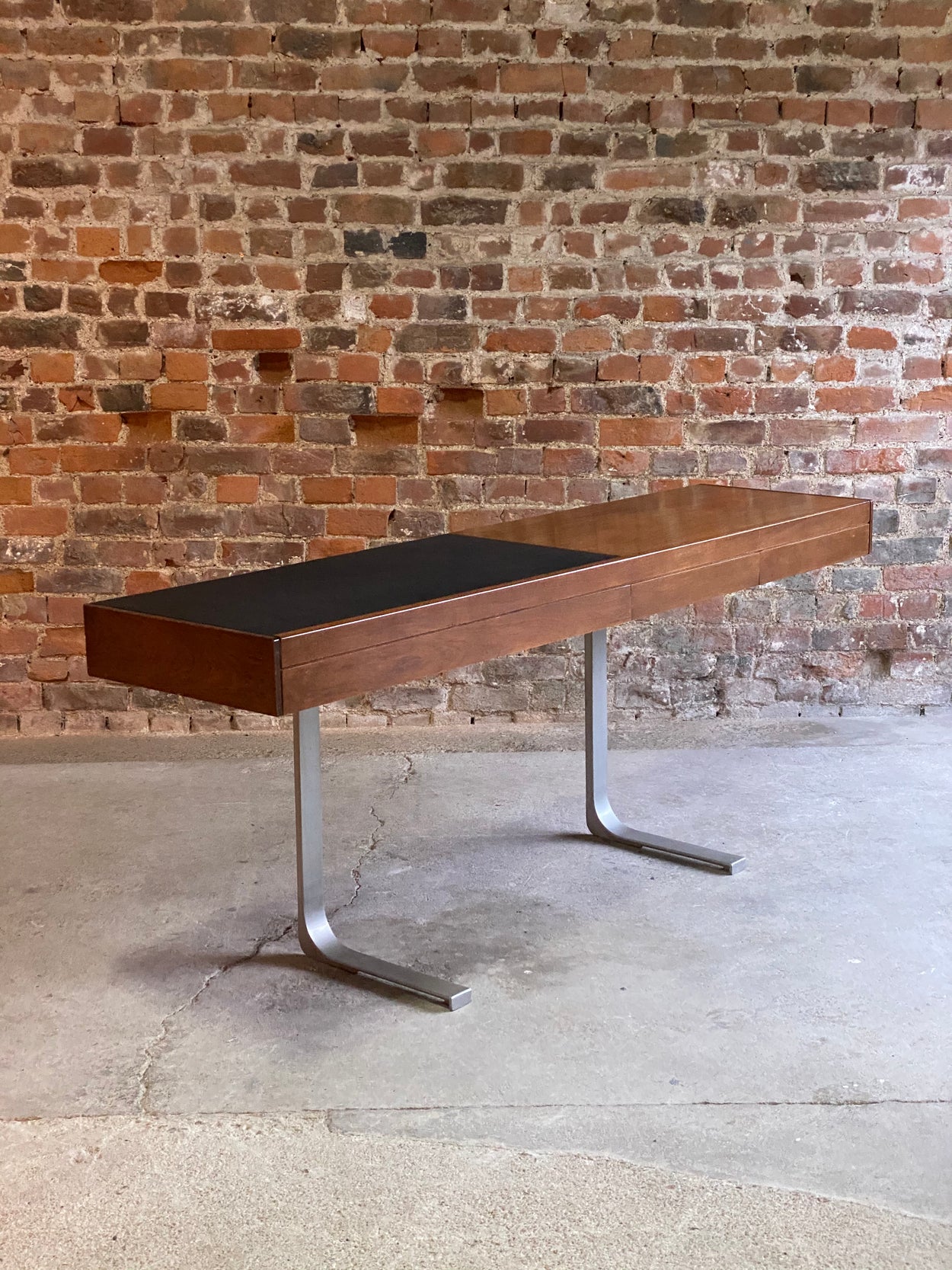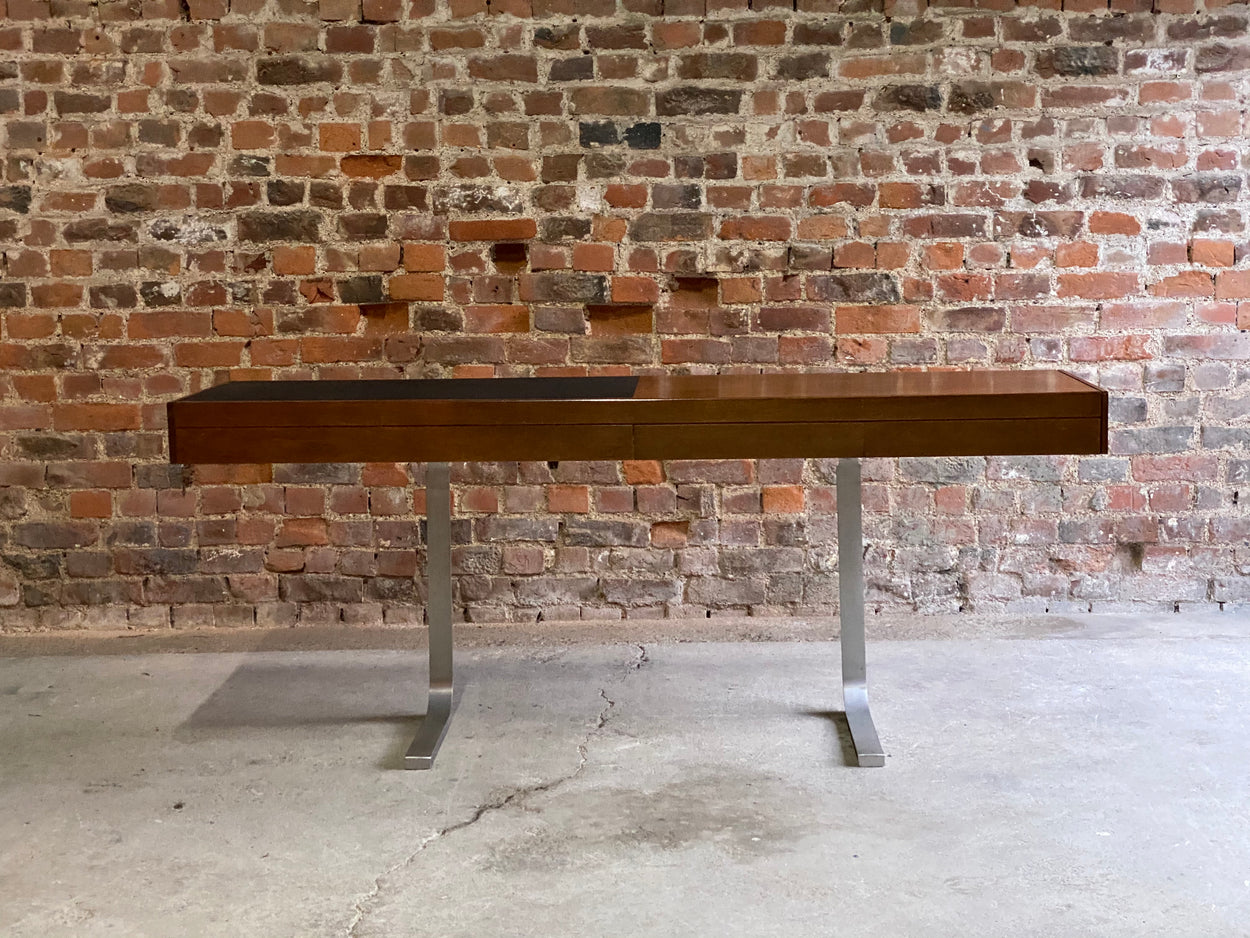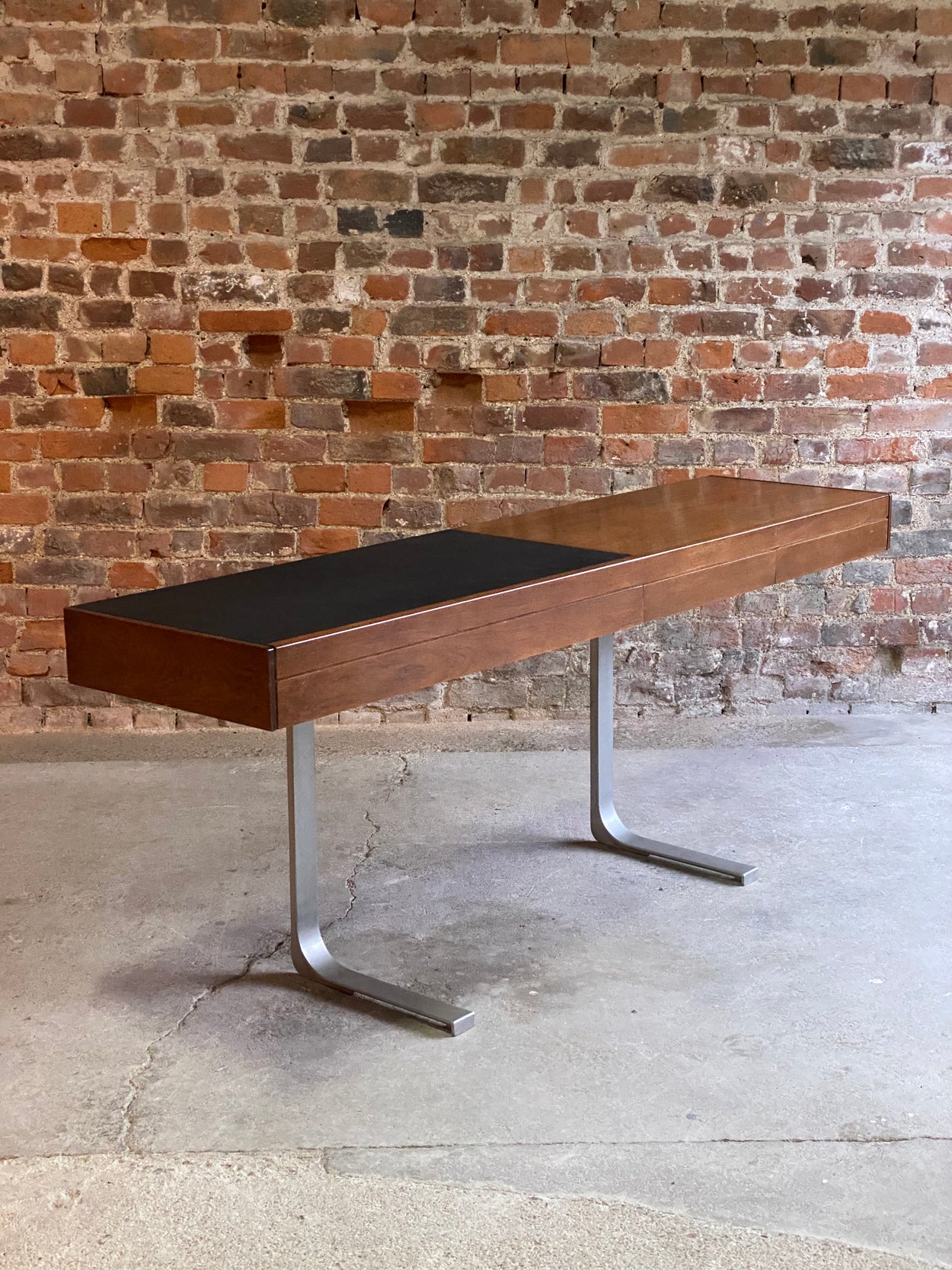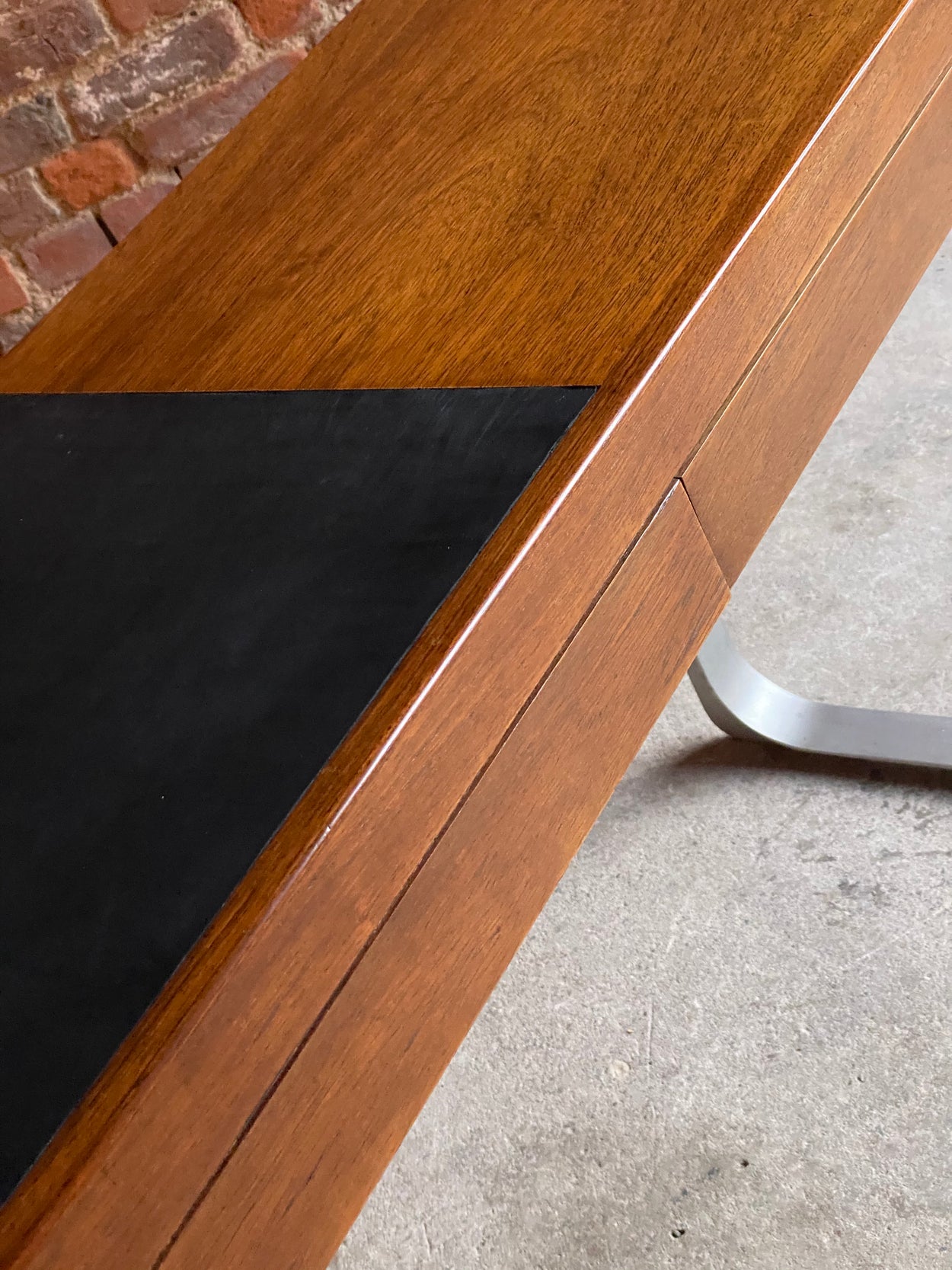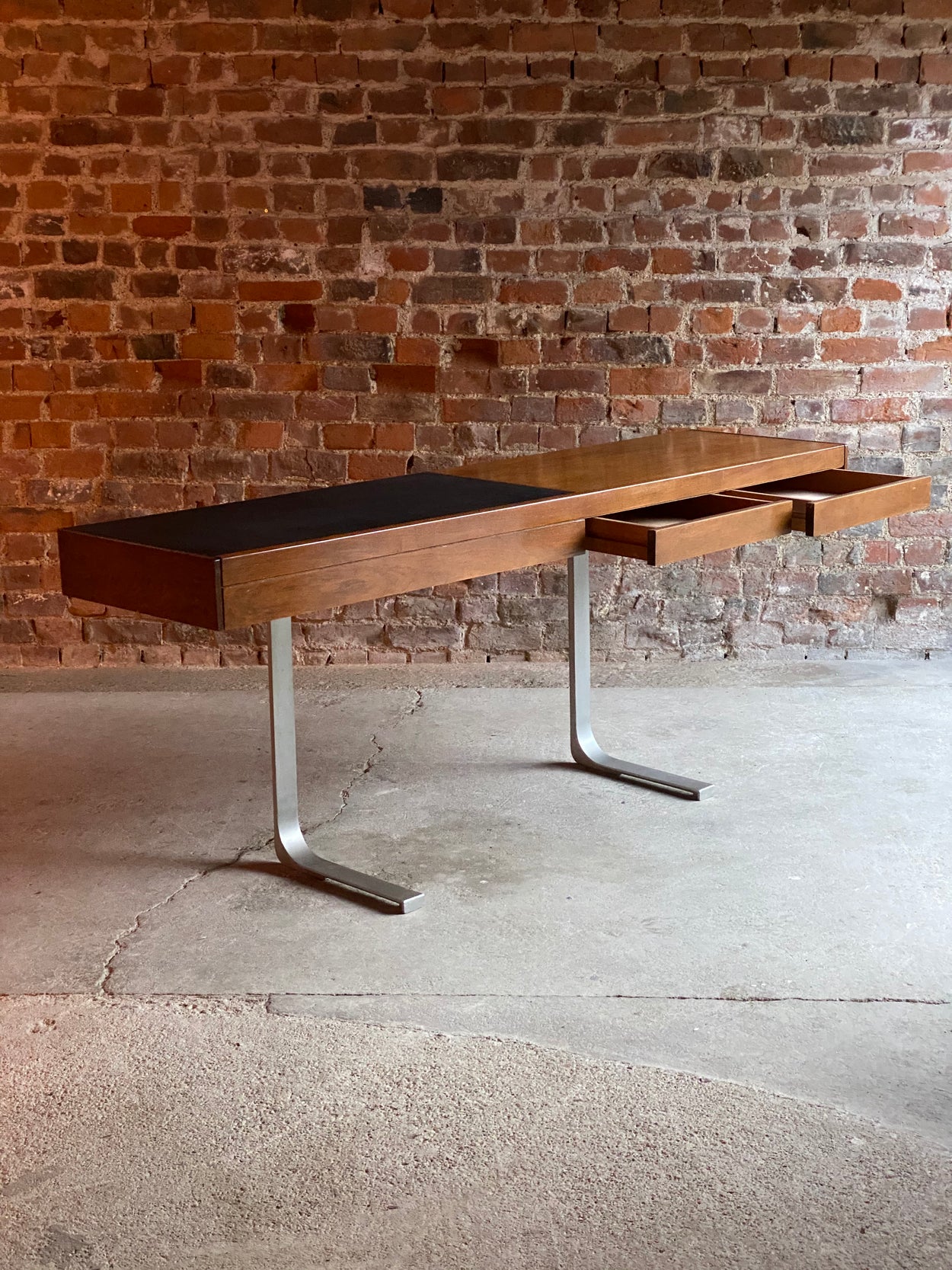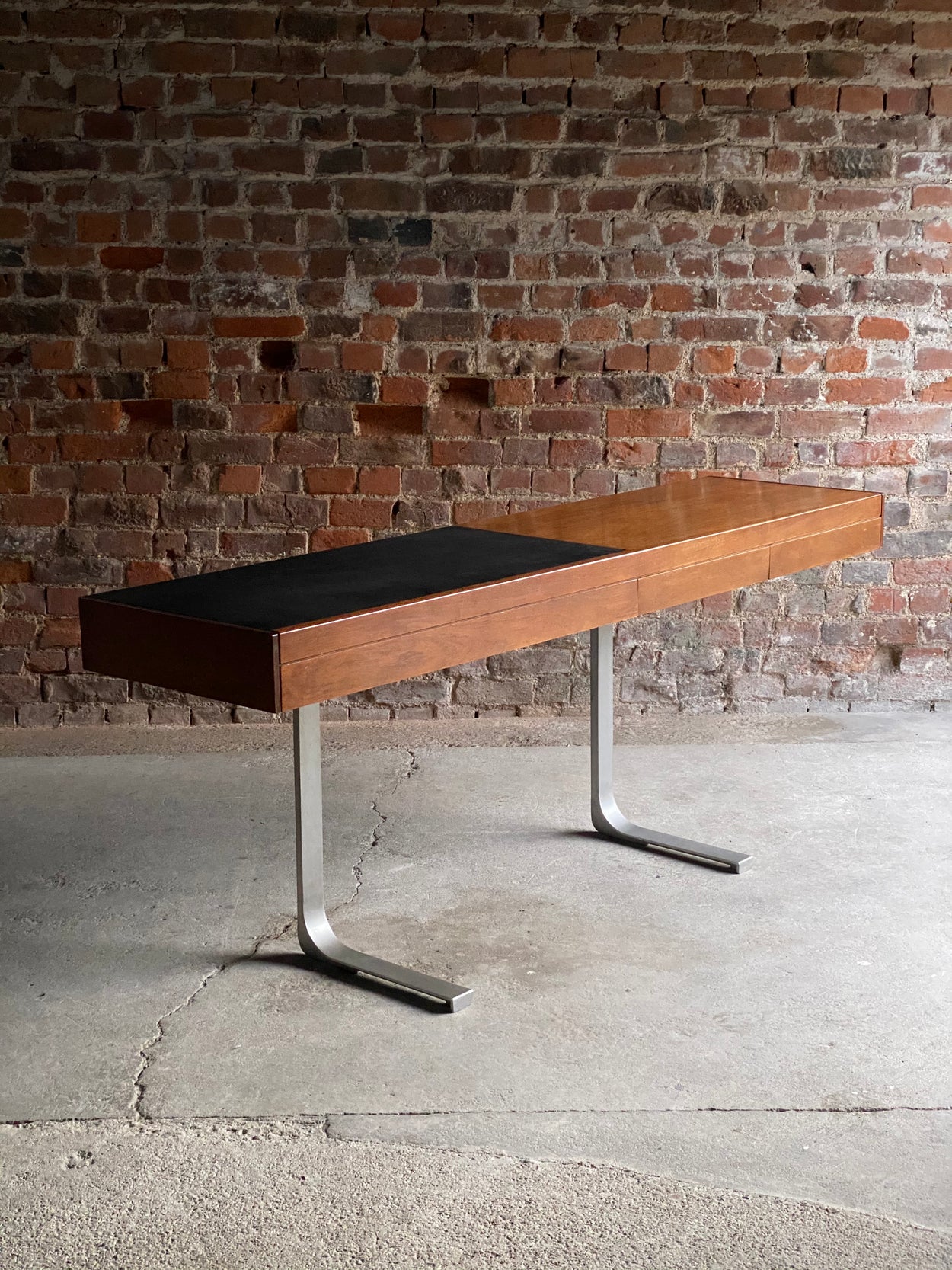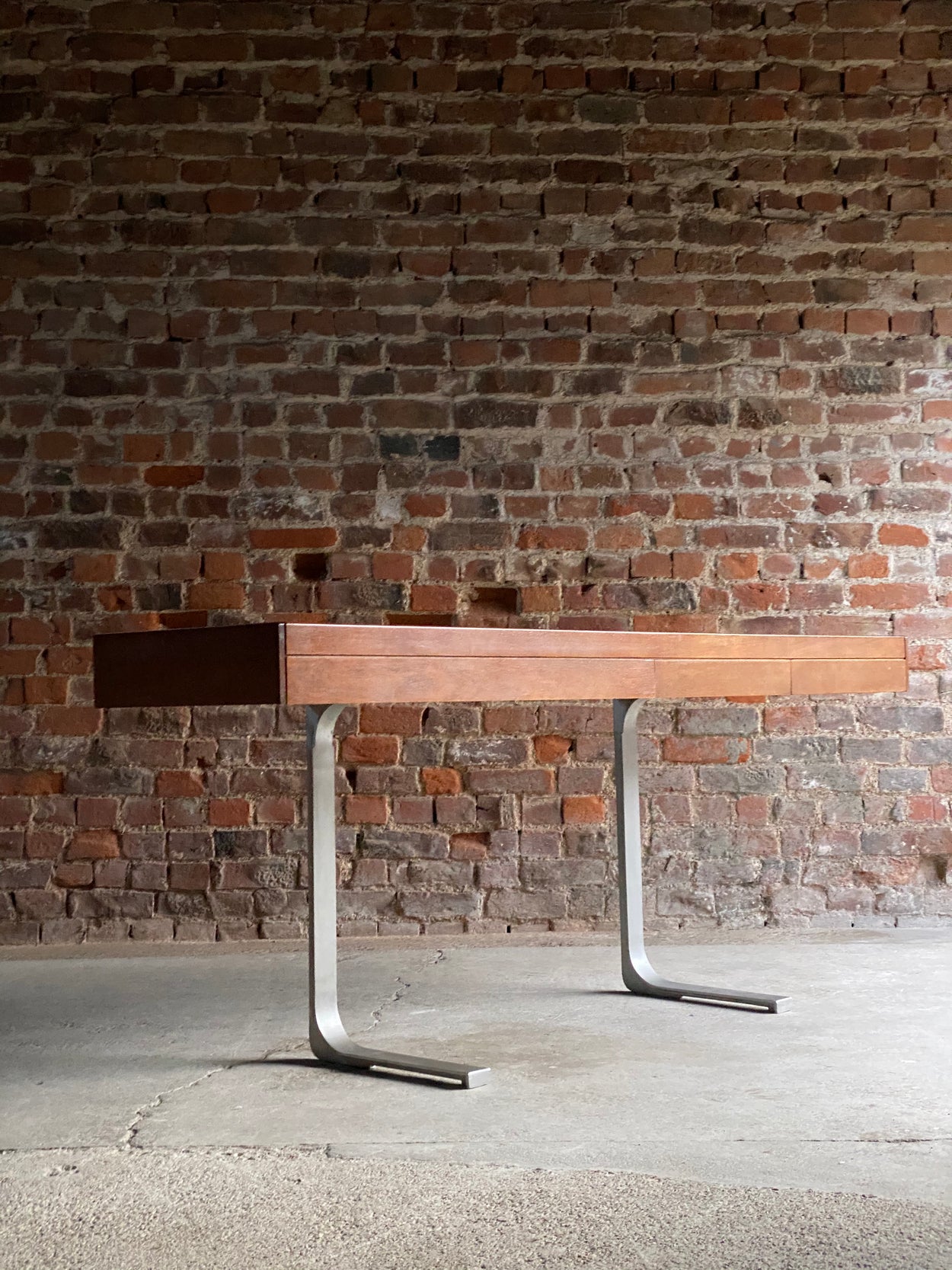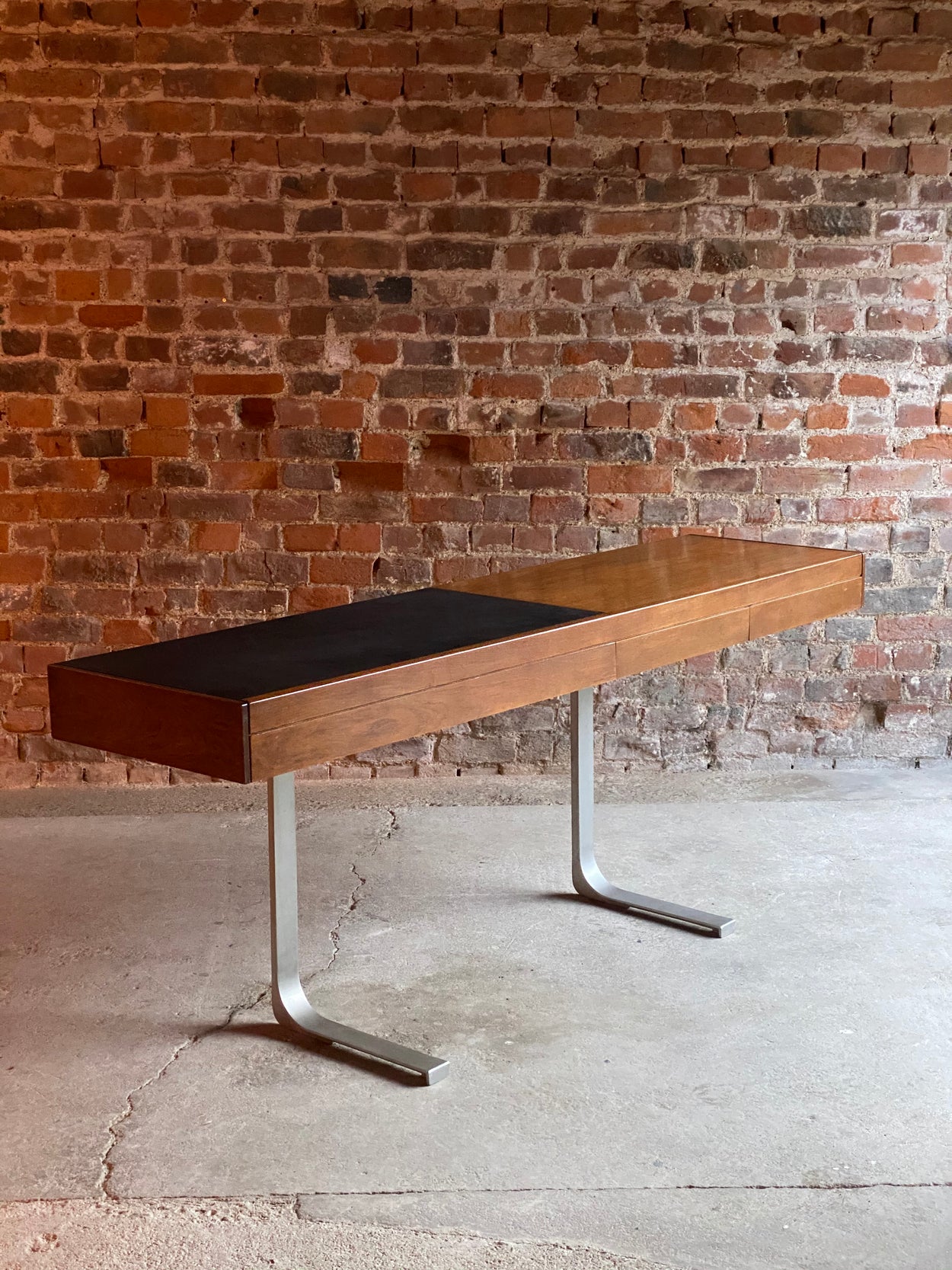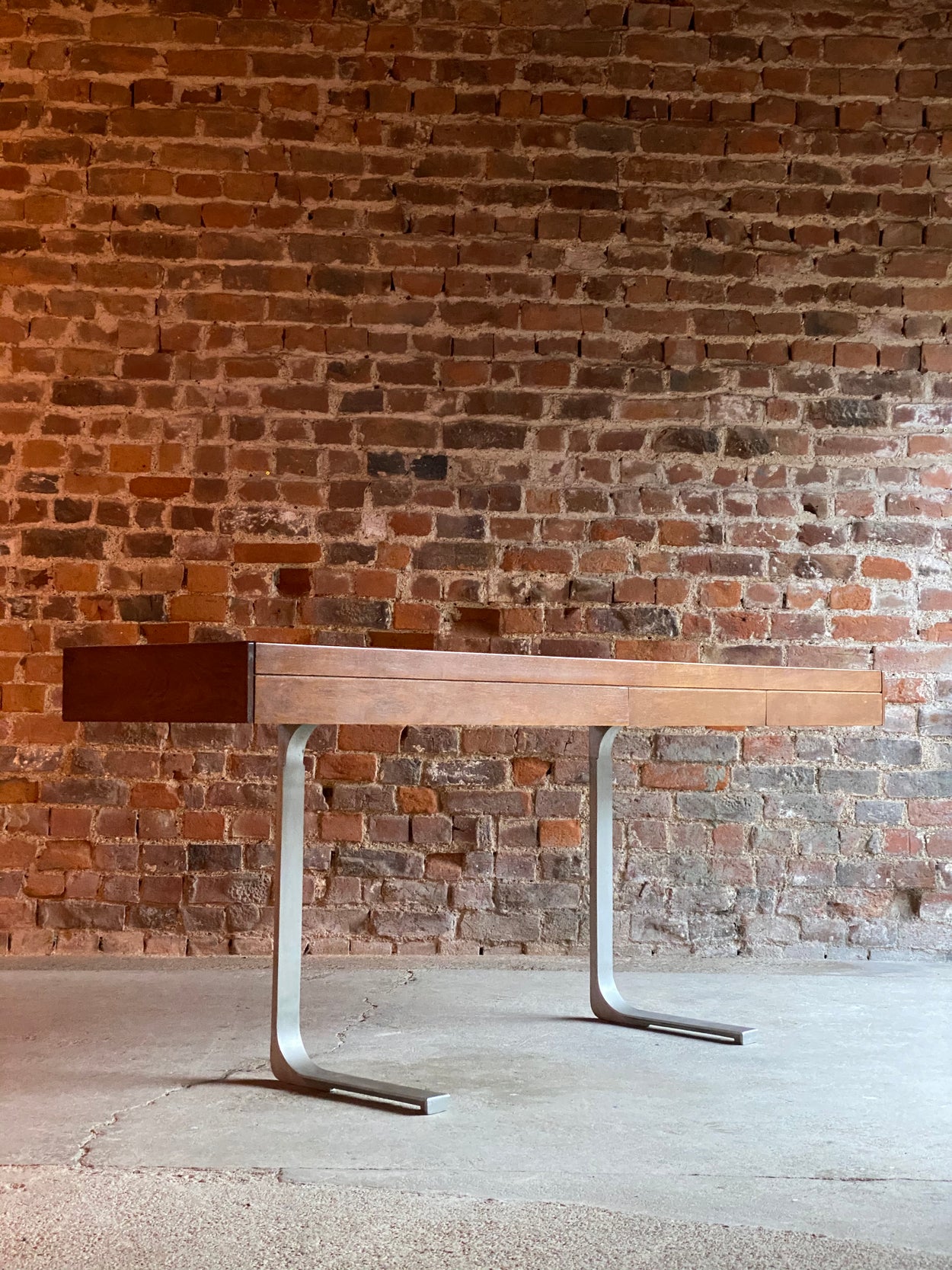 Robert Heritage Planar Teak Console Table For Archie Shine Circa 1960s
SOLD

Robert Heritage Planar Teak Console Table For Archie Shine Circa 1960s

Robert Heritage Teak and Leather Planar Range Console Table by Archie Shine circa 1960s, the rectangular Teak top with black leather insert to the left side with two drawers below, raised on cast aluminium legs.

Archie Shine was one of the top British makers of up-market contemporary furniture in the 1960s and into the 1970s , and his pieces were retailed by Harrods and Heals of London and other top quality shops in the UK. Archie Shine pieces were expensive back in the day , and pieces such as this were always luxury items so not found in large numbers.

Condition: The desk is offered in excellent condition with no faults, minor age related wear as to be expected.

Dimensions:
Height: 29.5" inches / 75cm
Width: 72" inches / 183cm
Depth: 18" inches / 46cm

Delivery:
Free delivery is offered to England & Wales