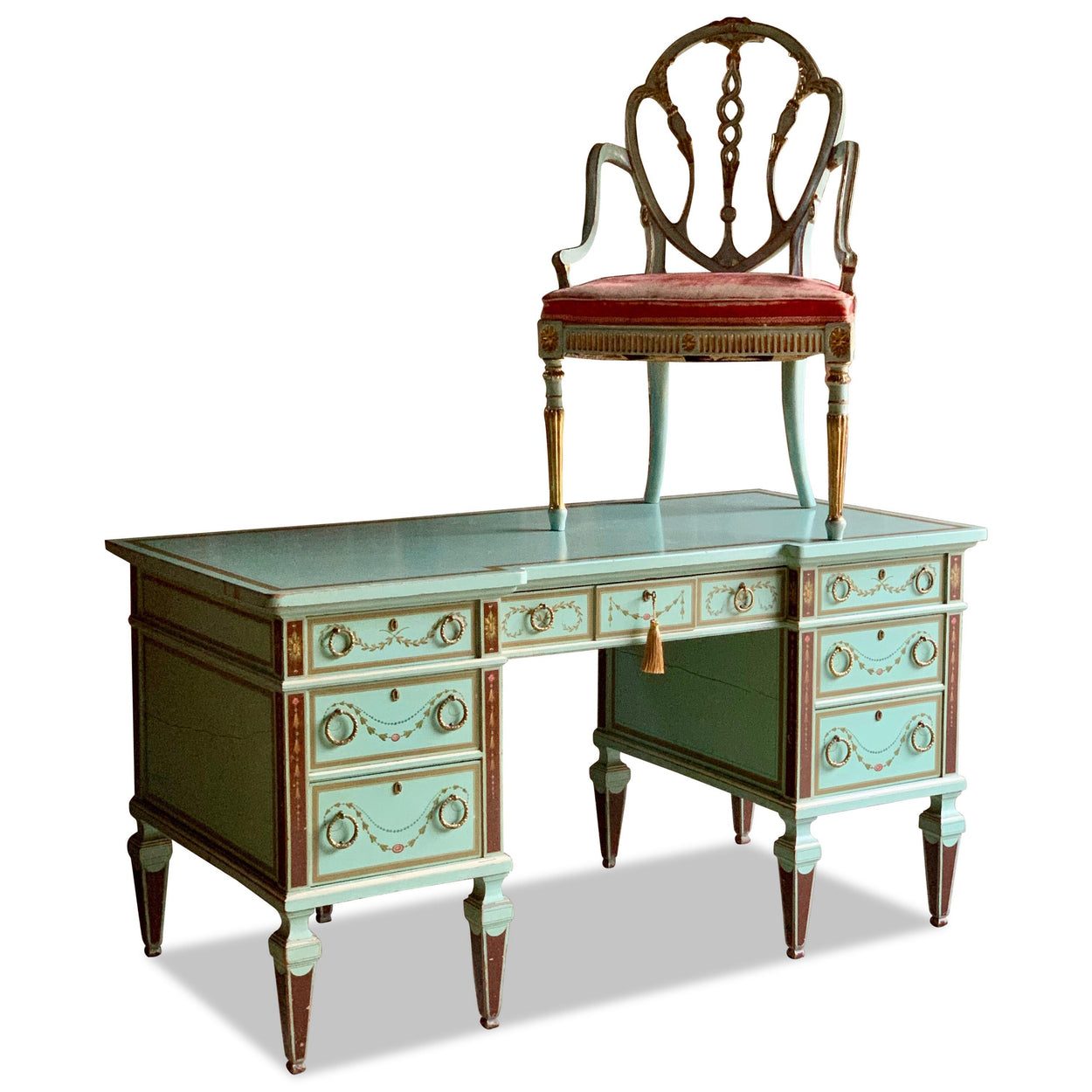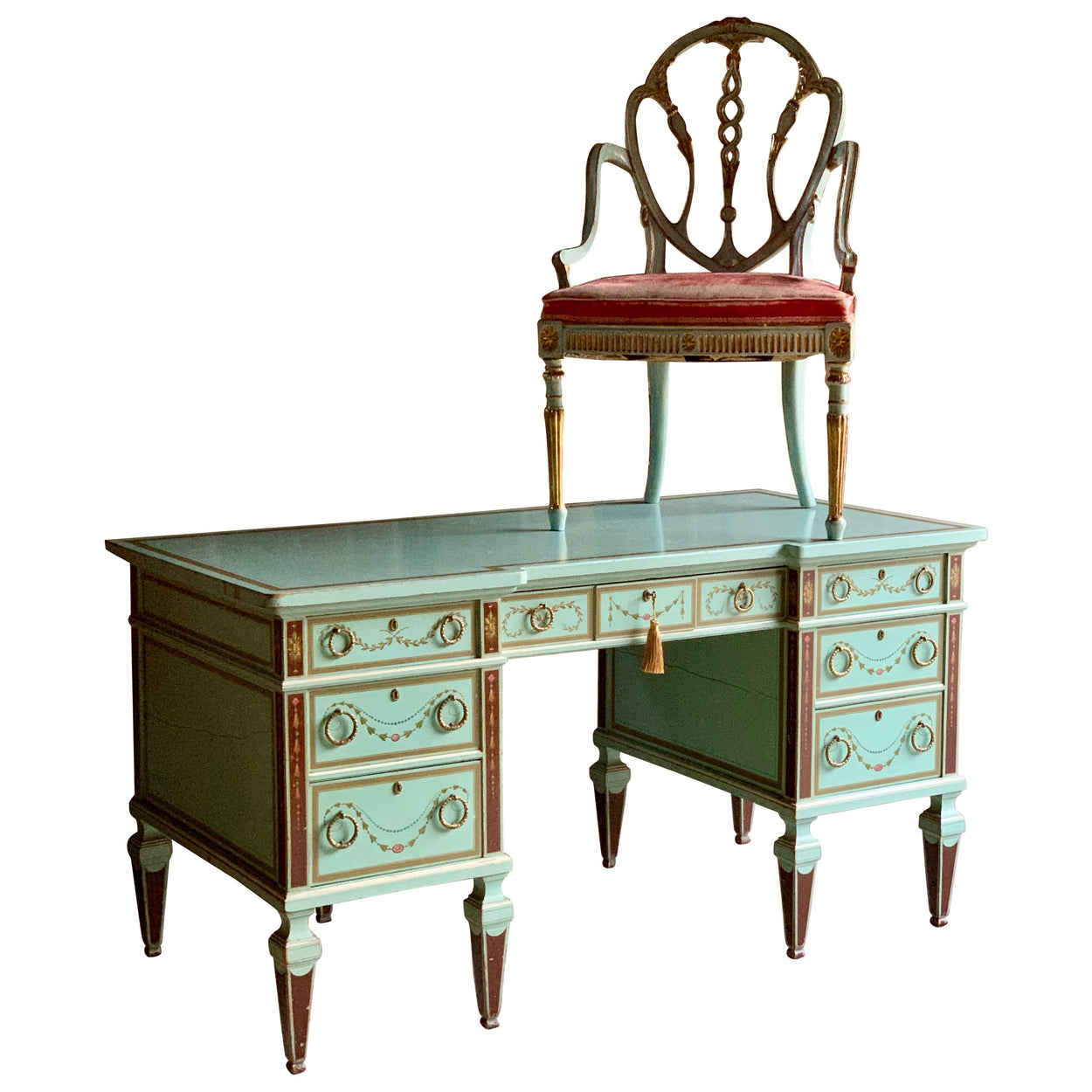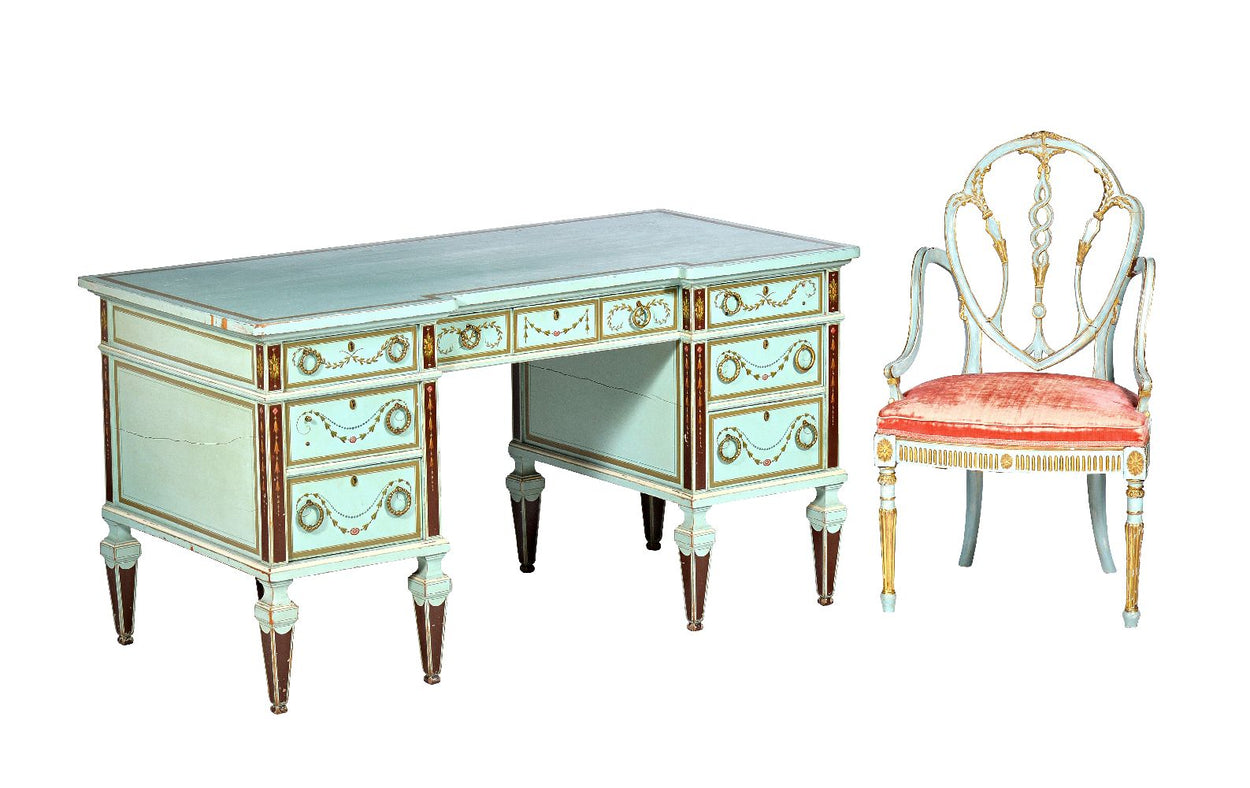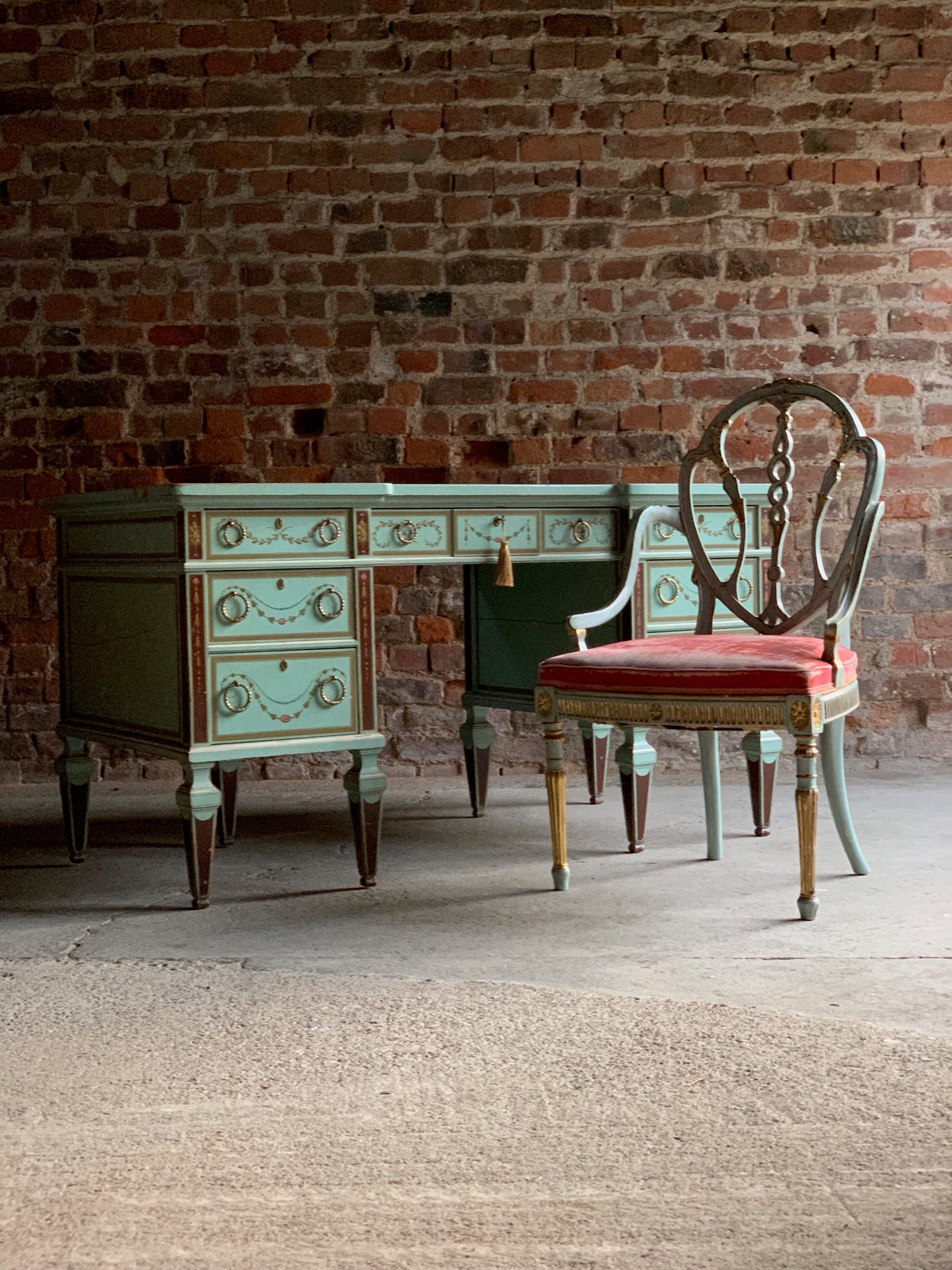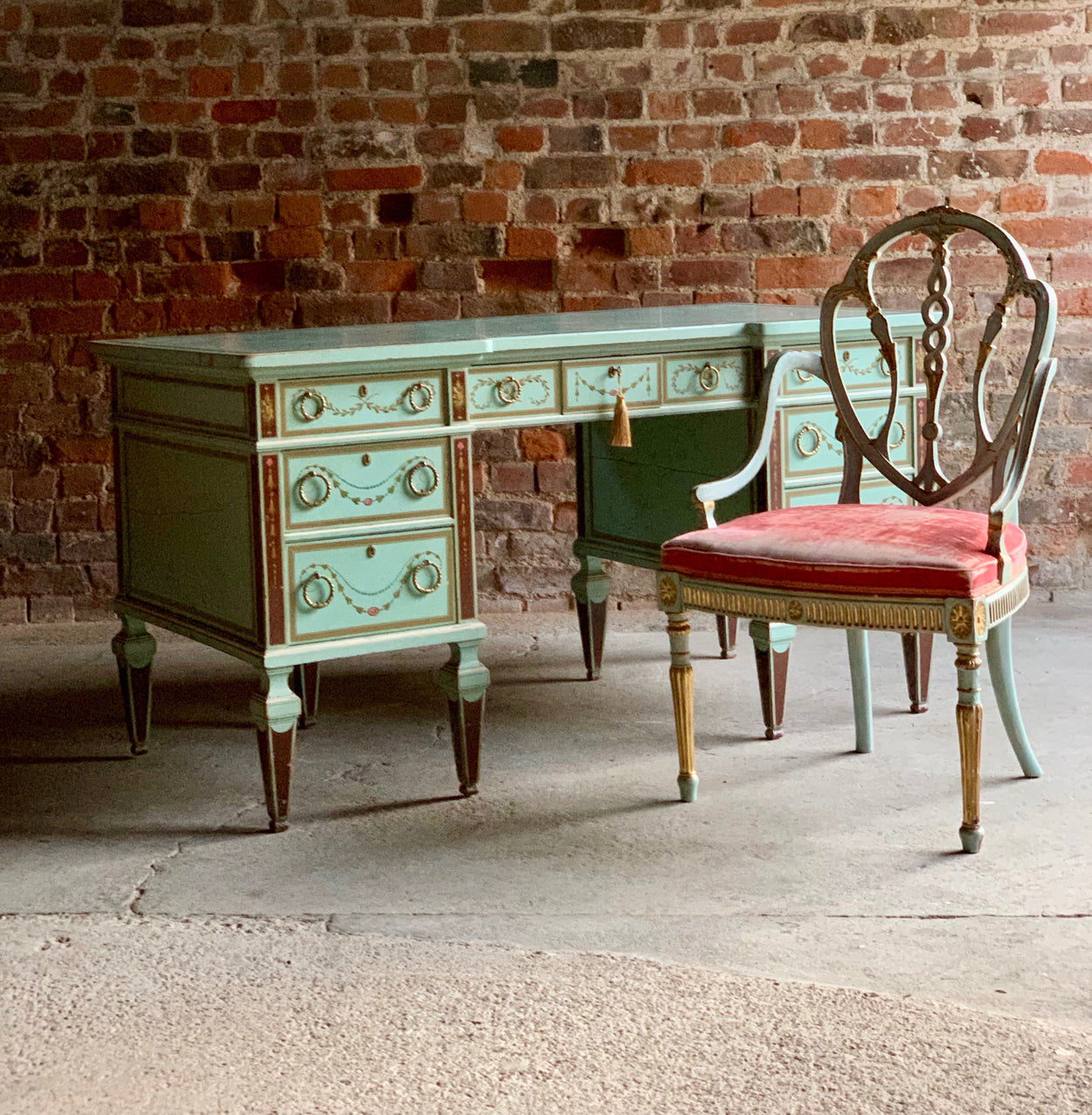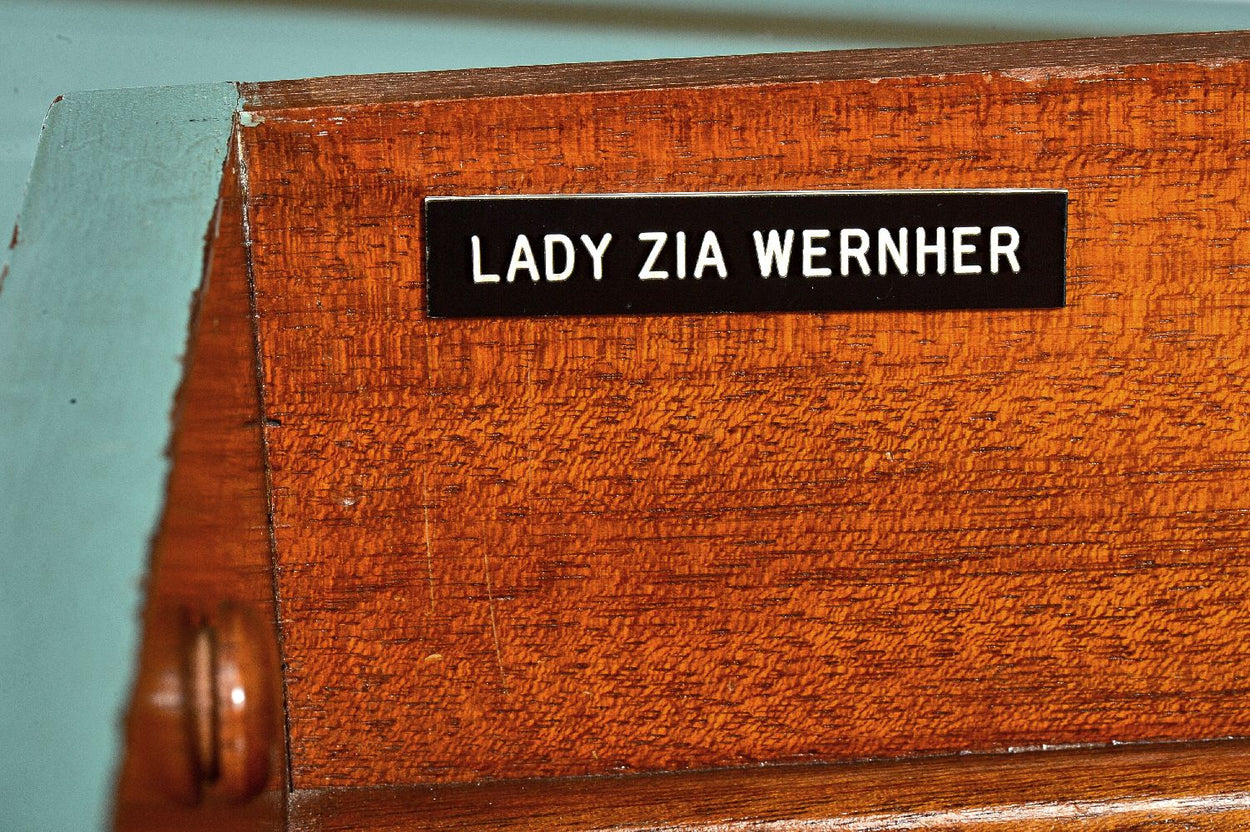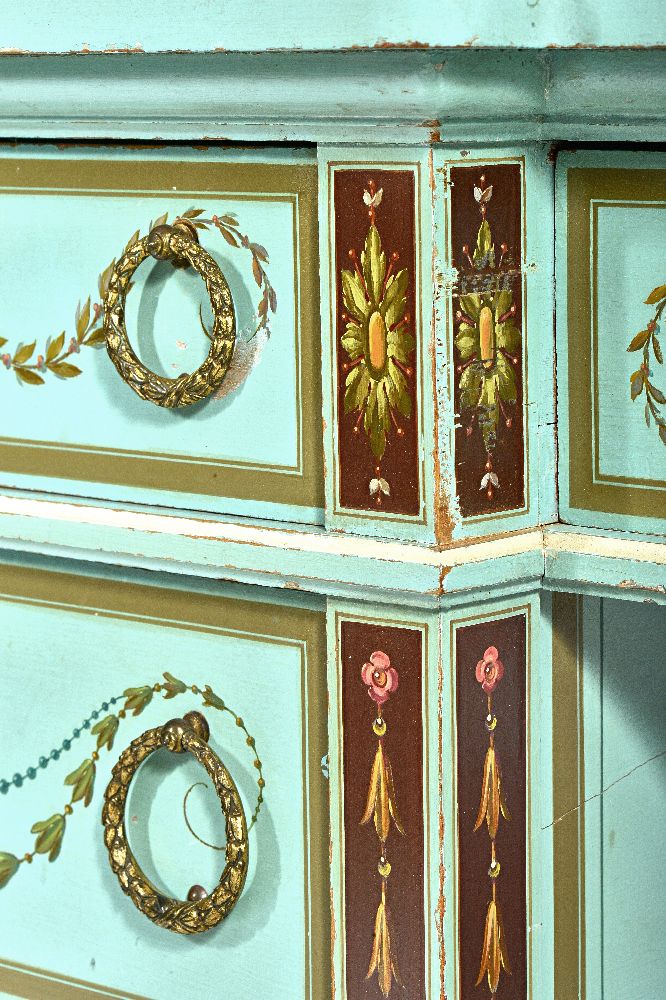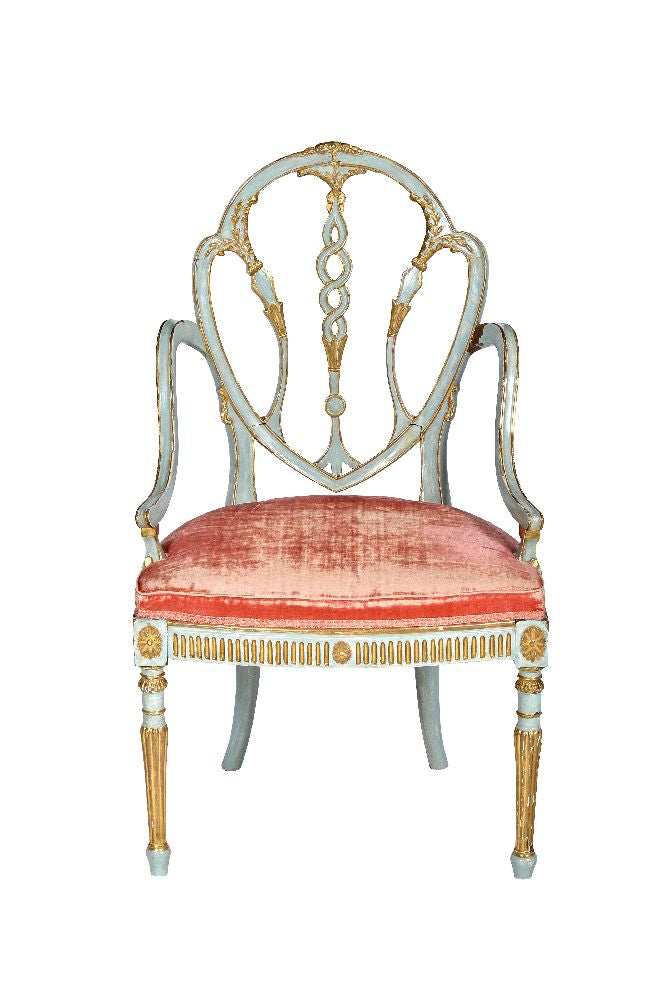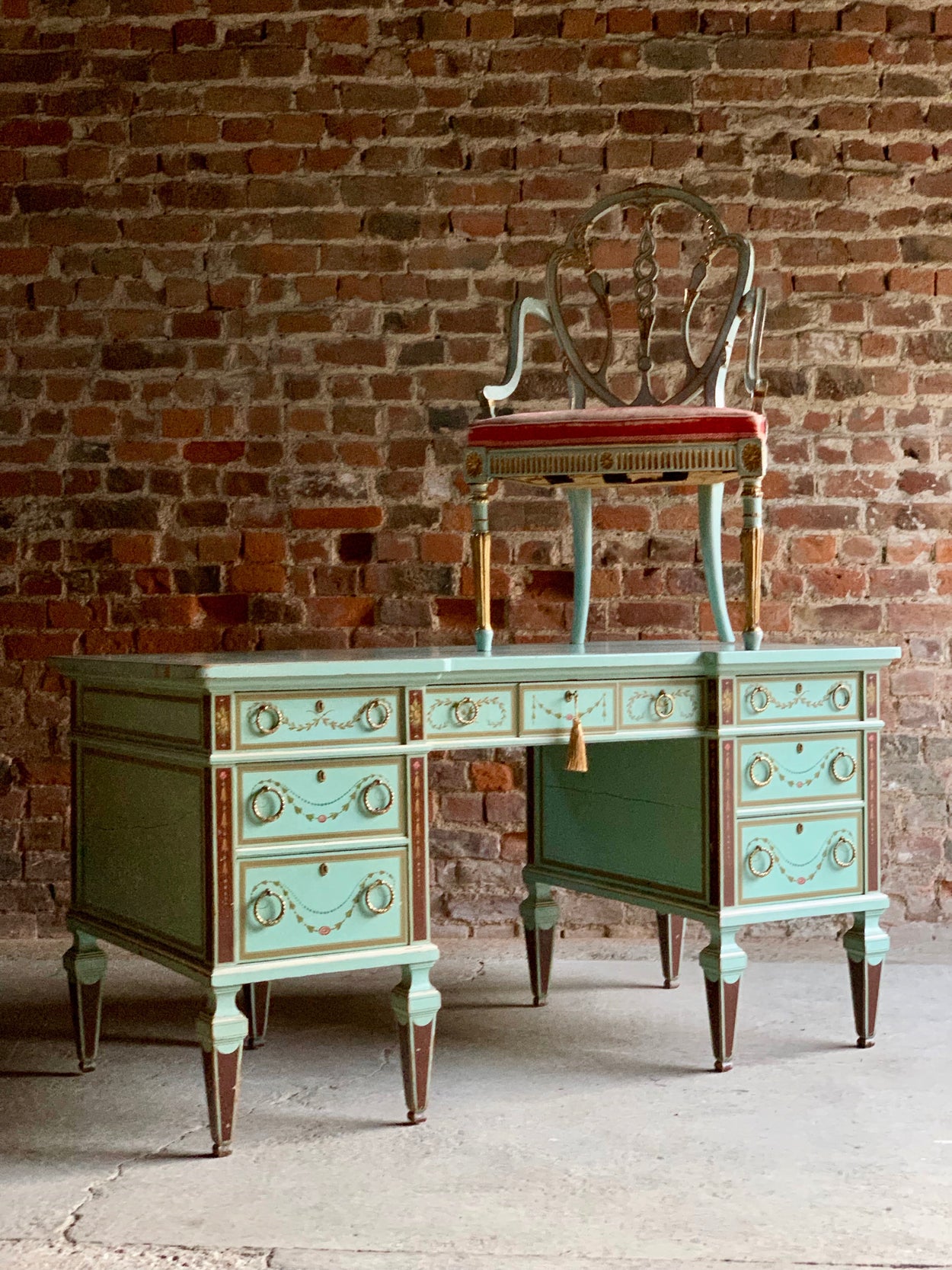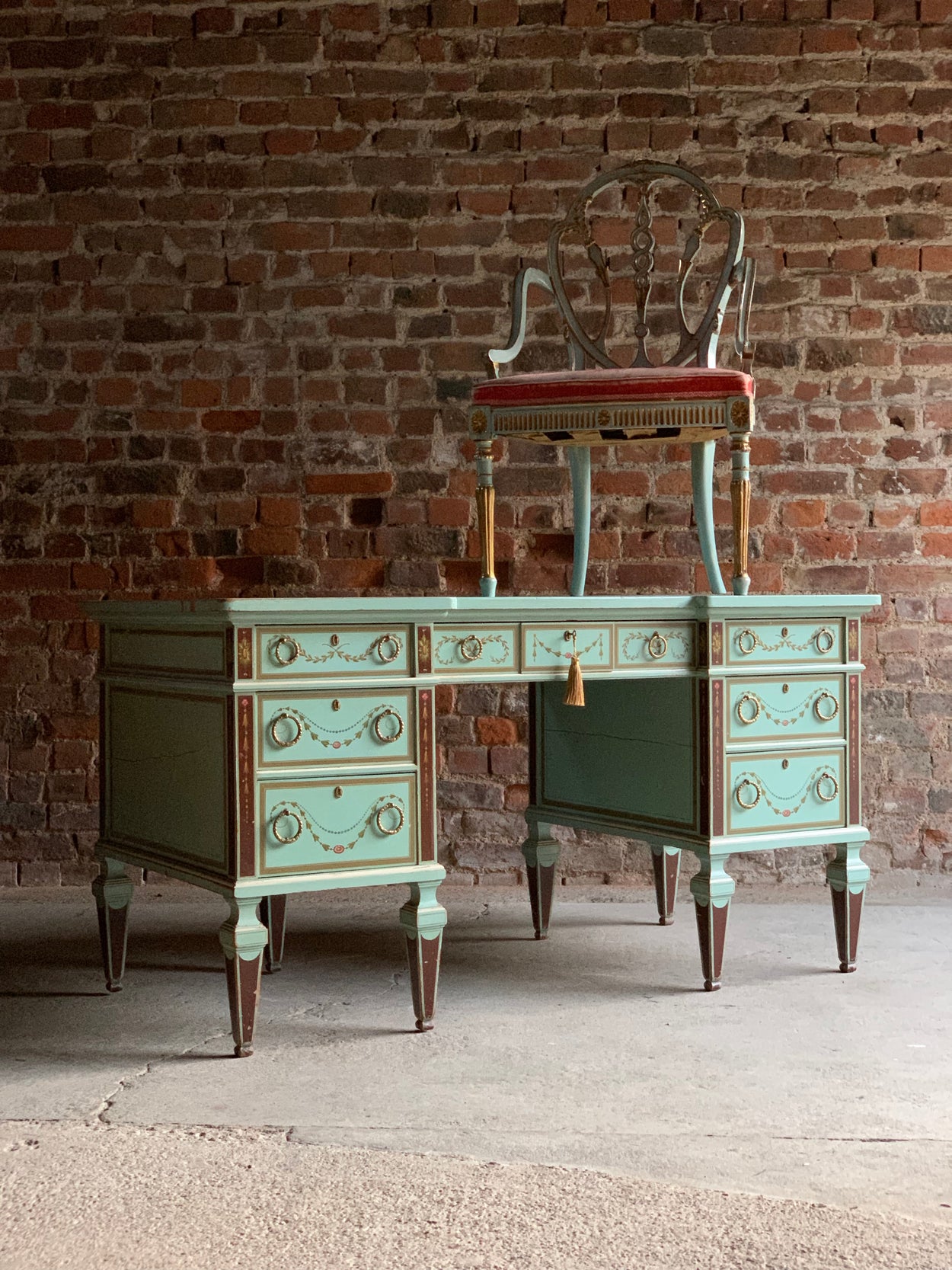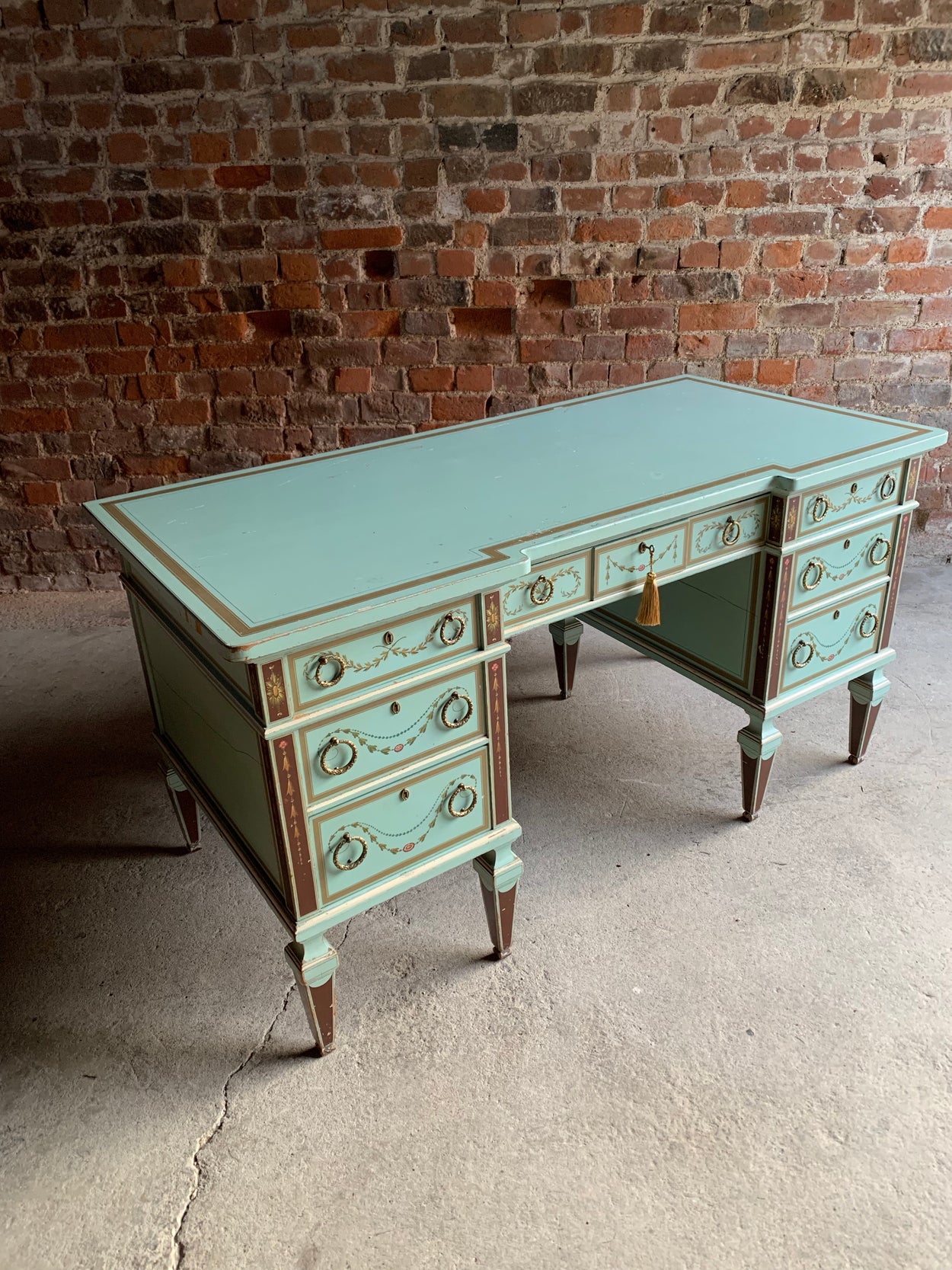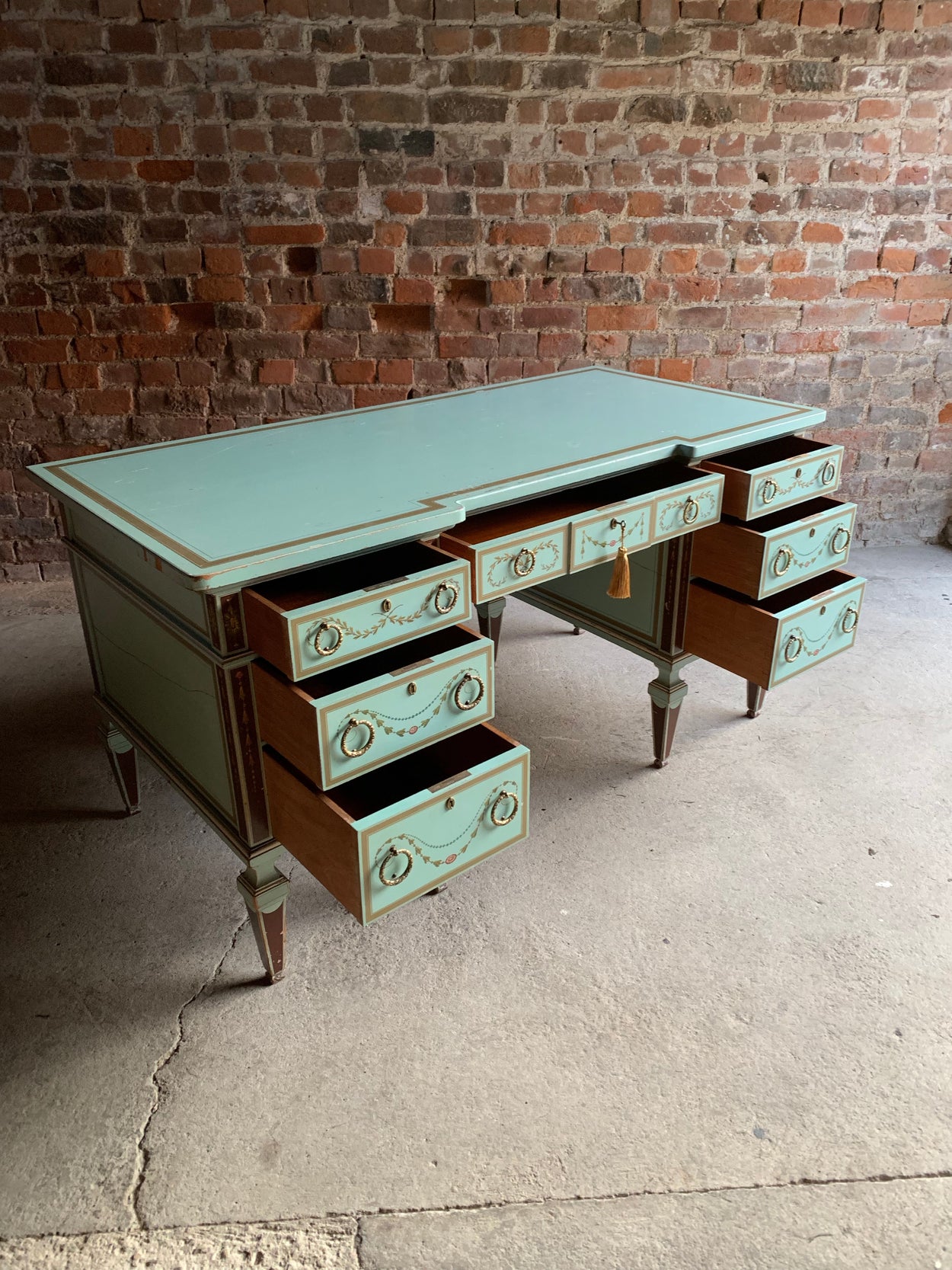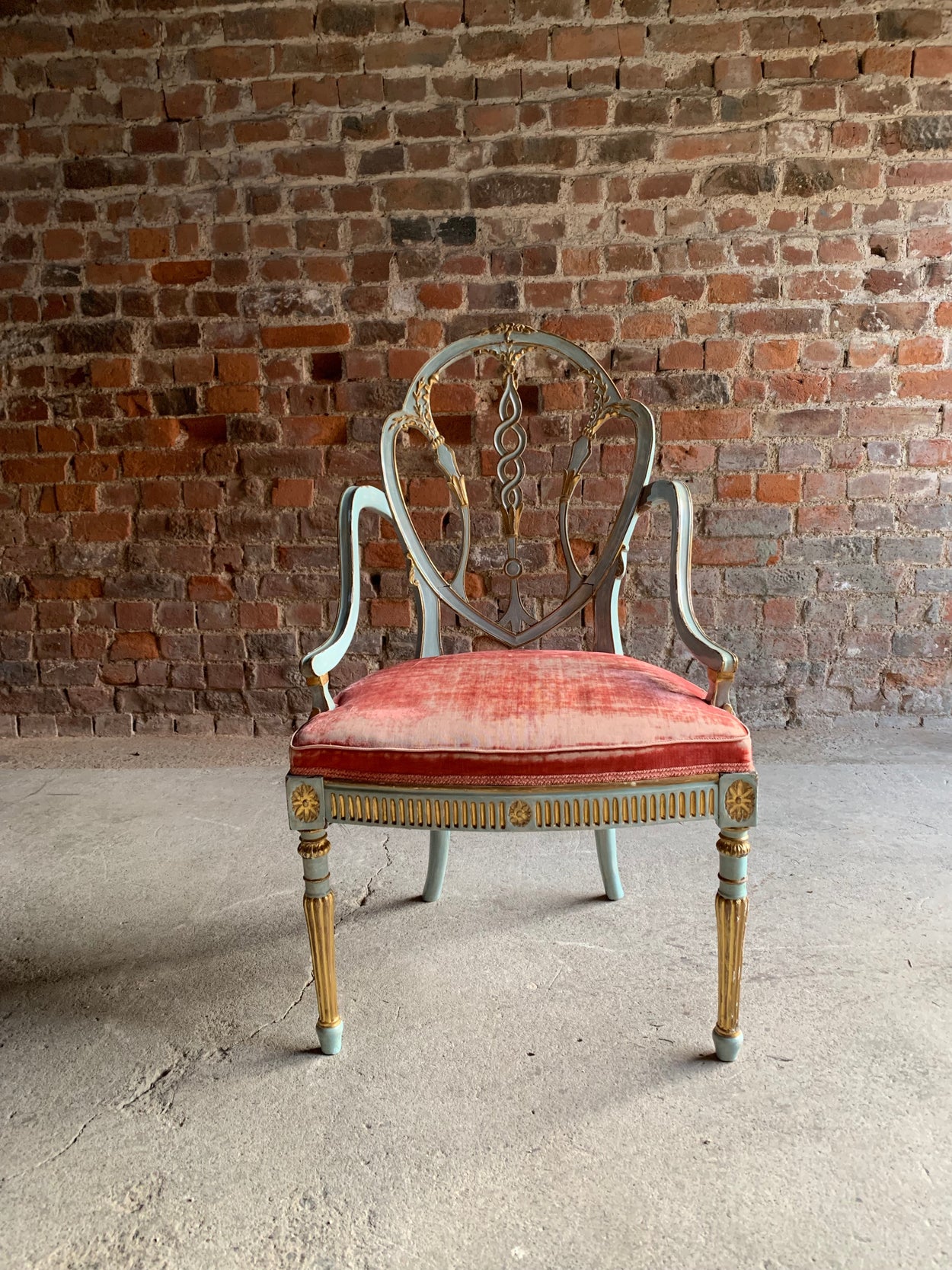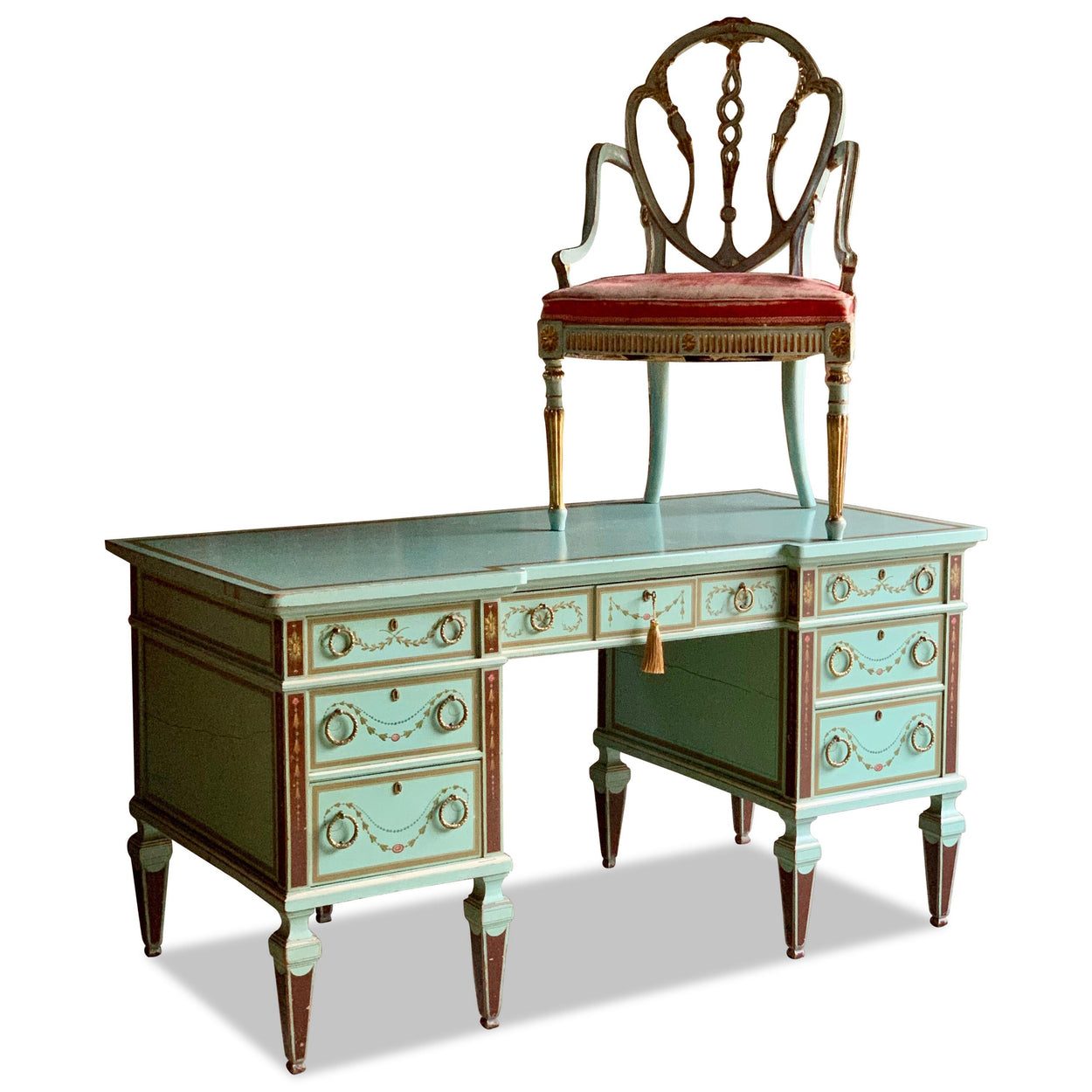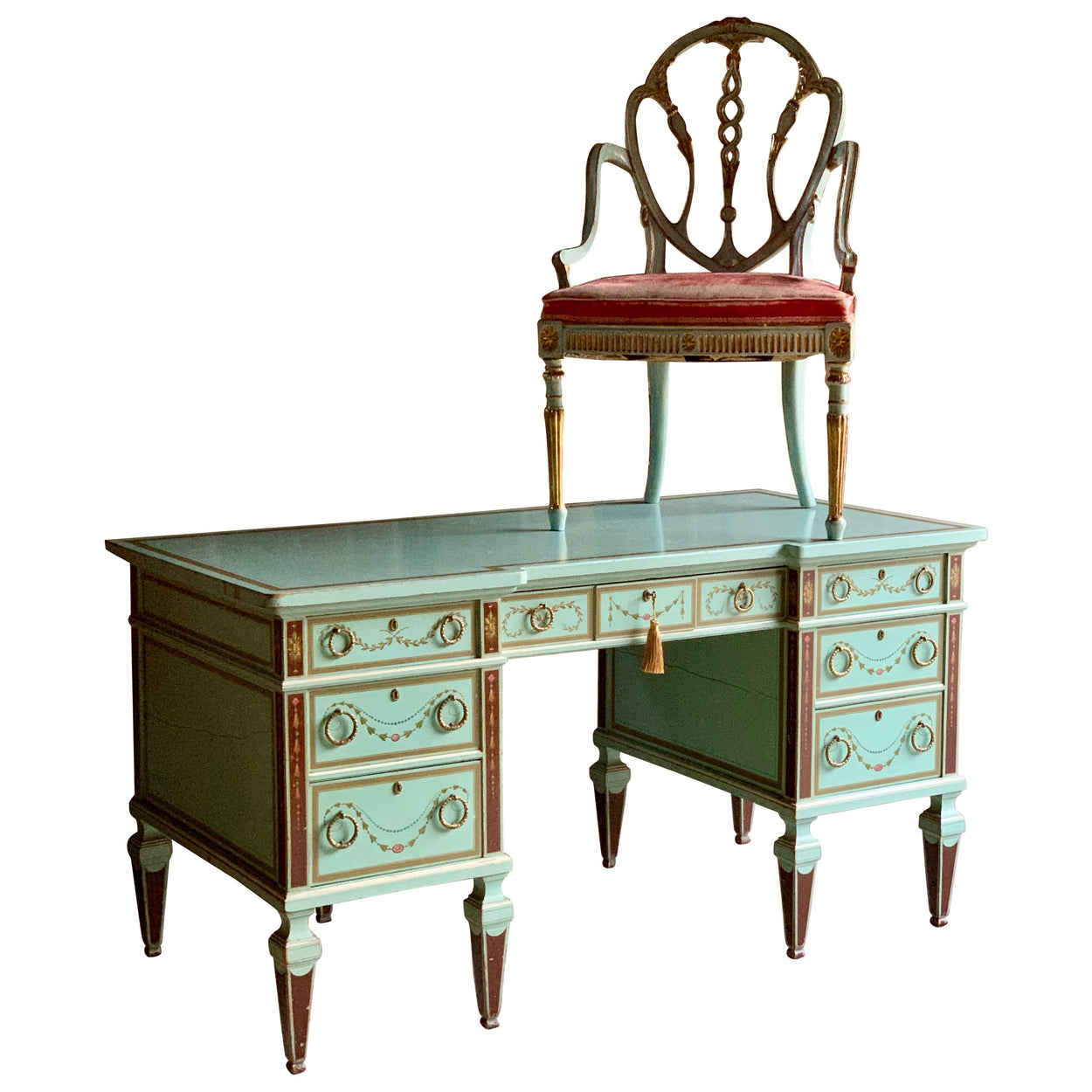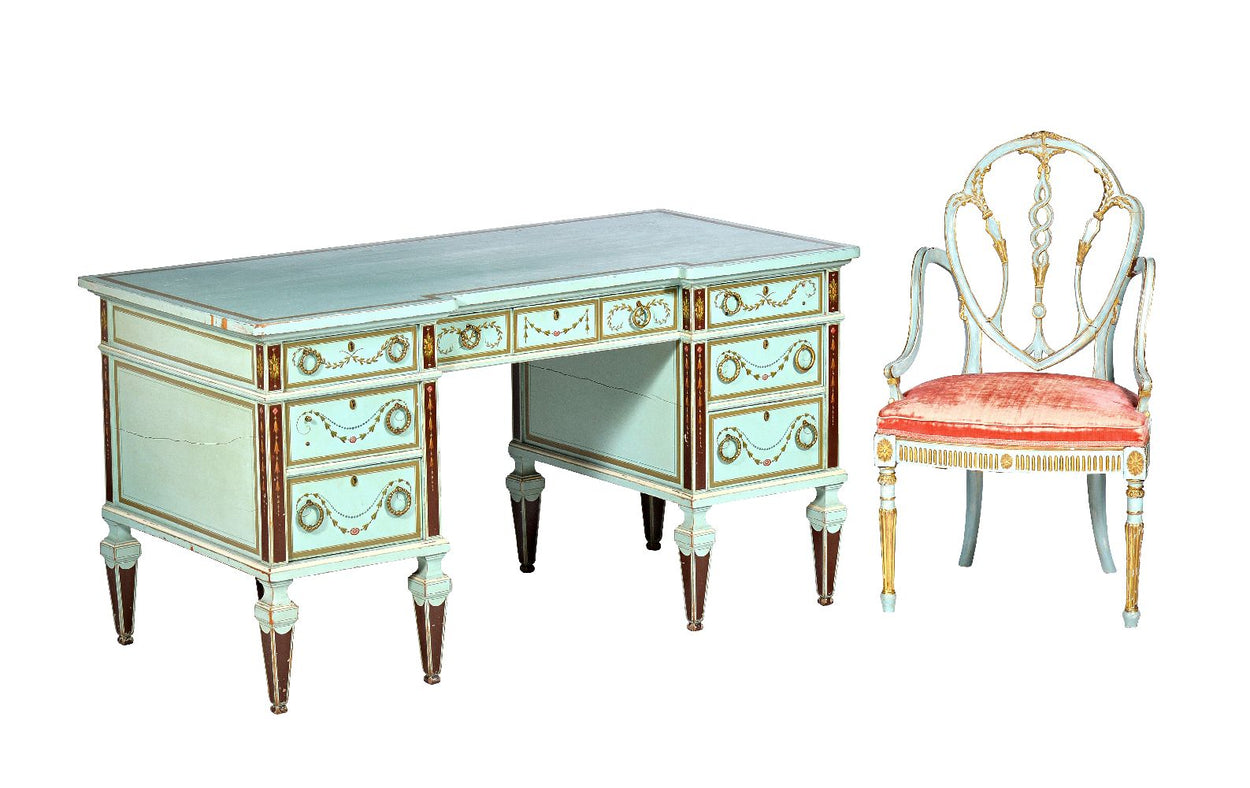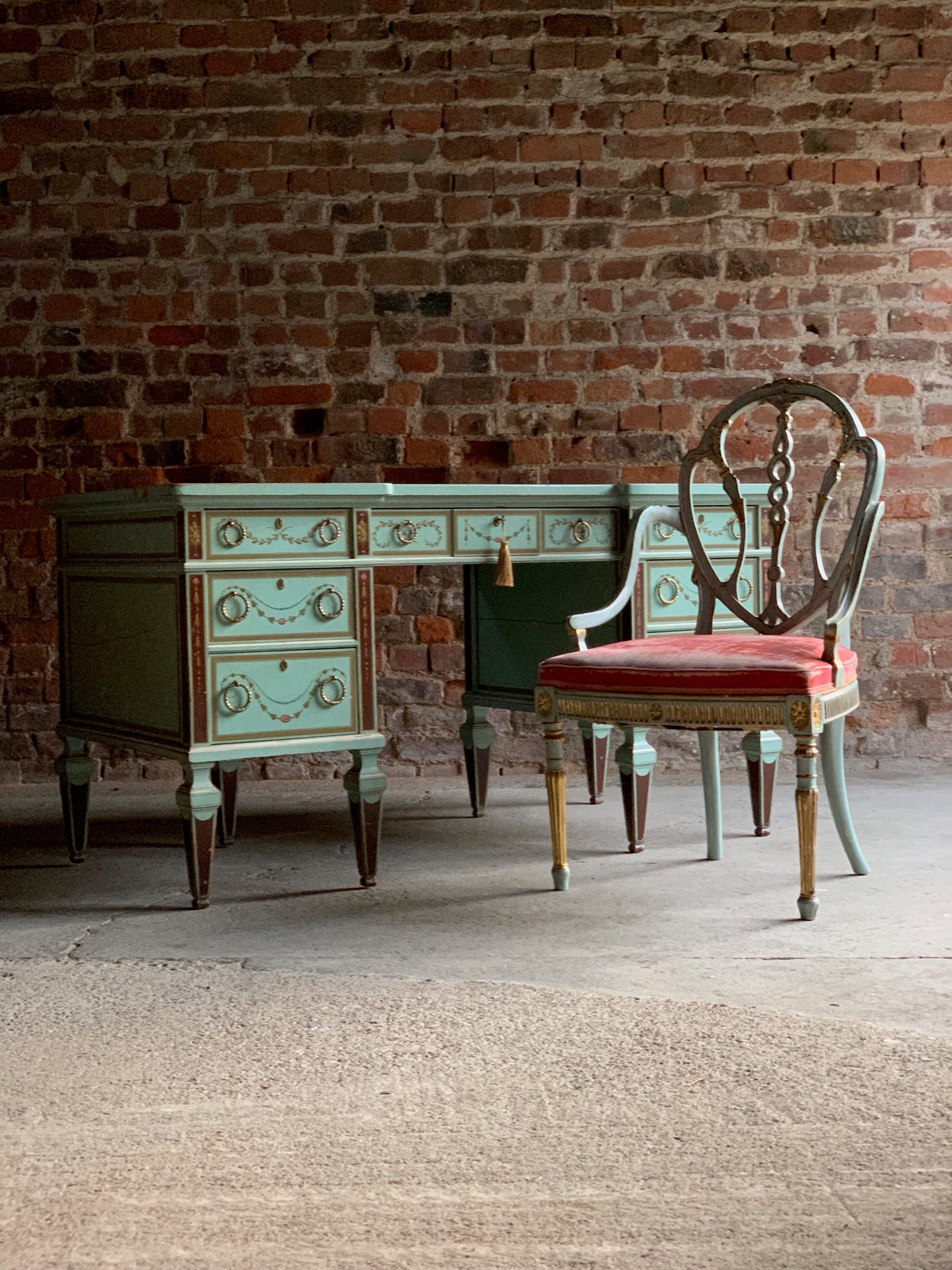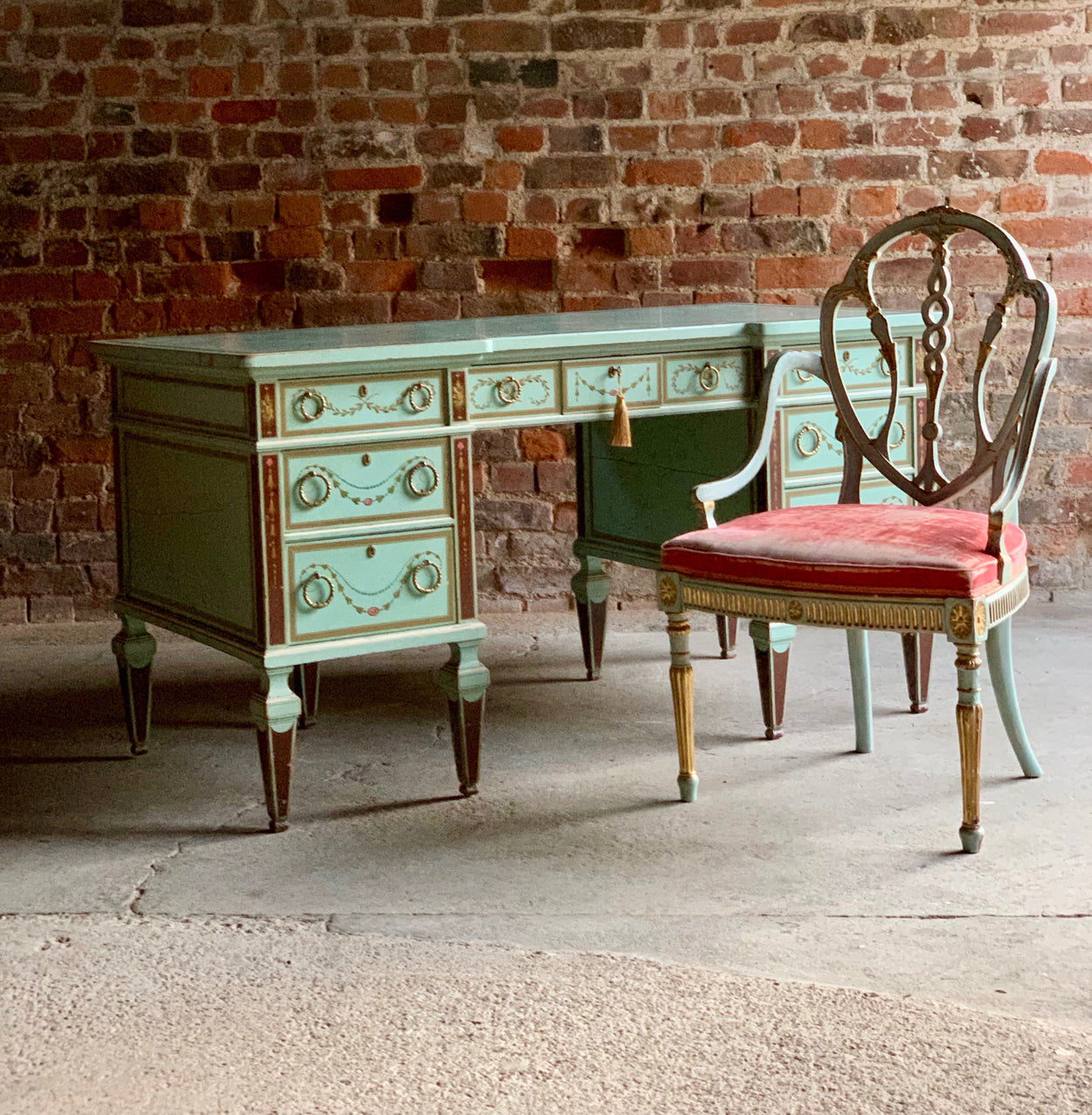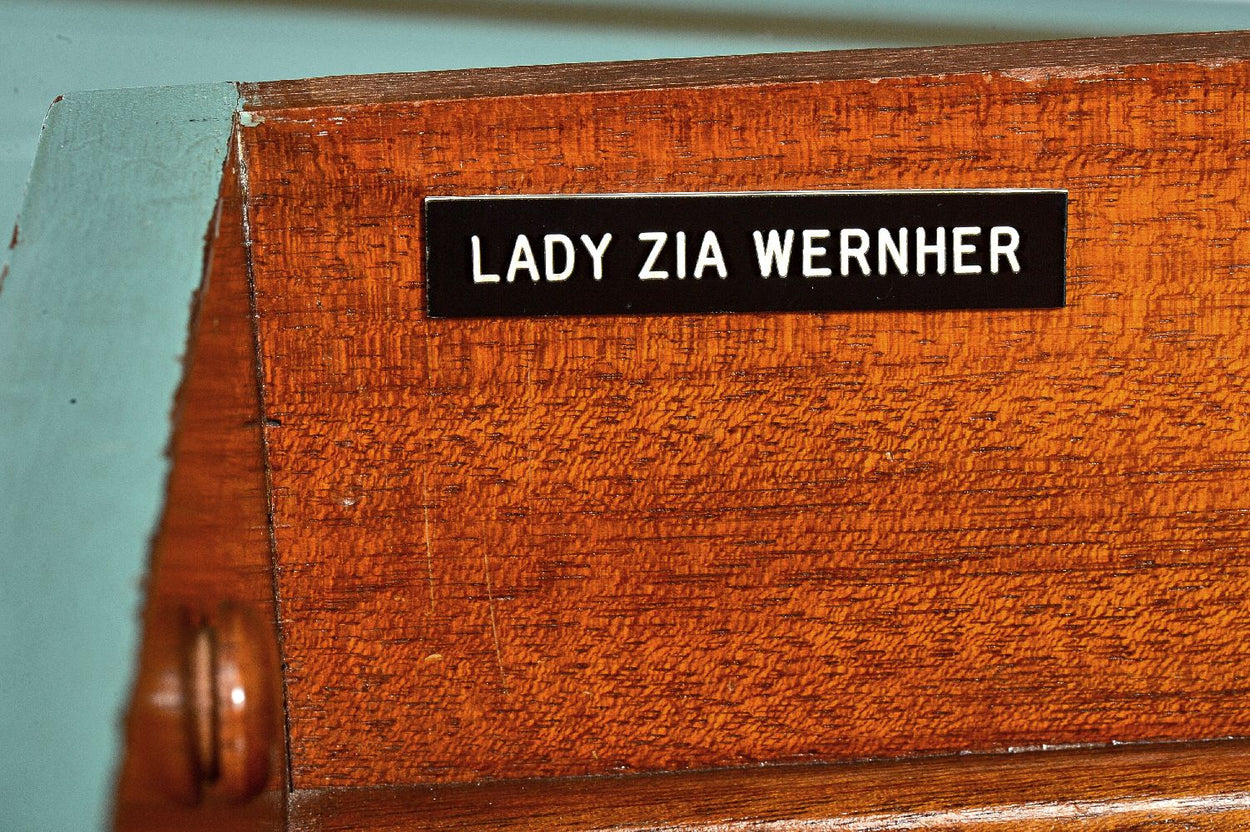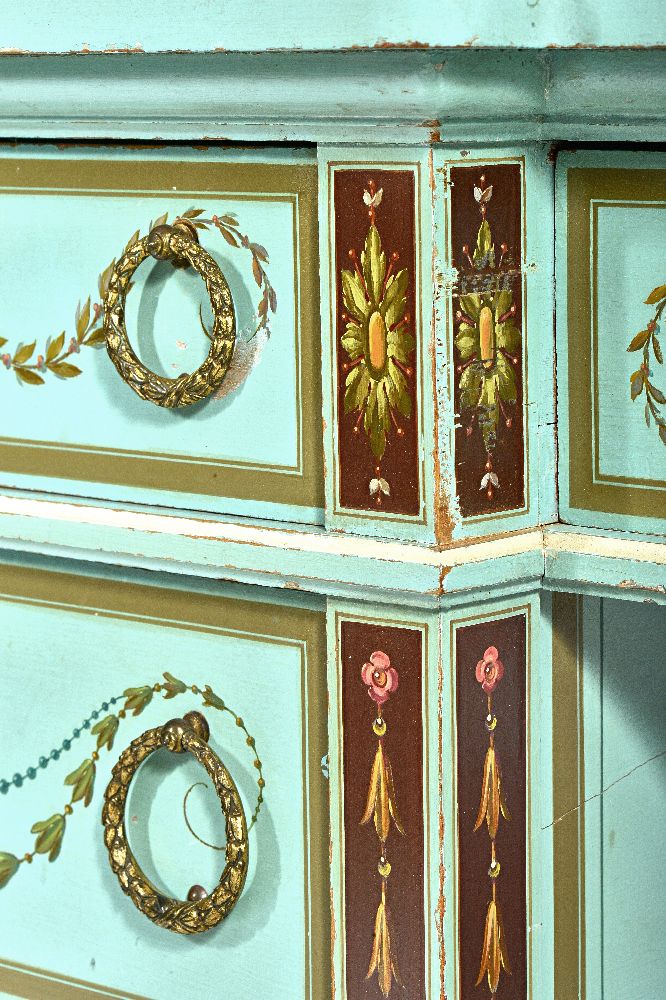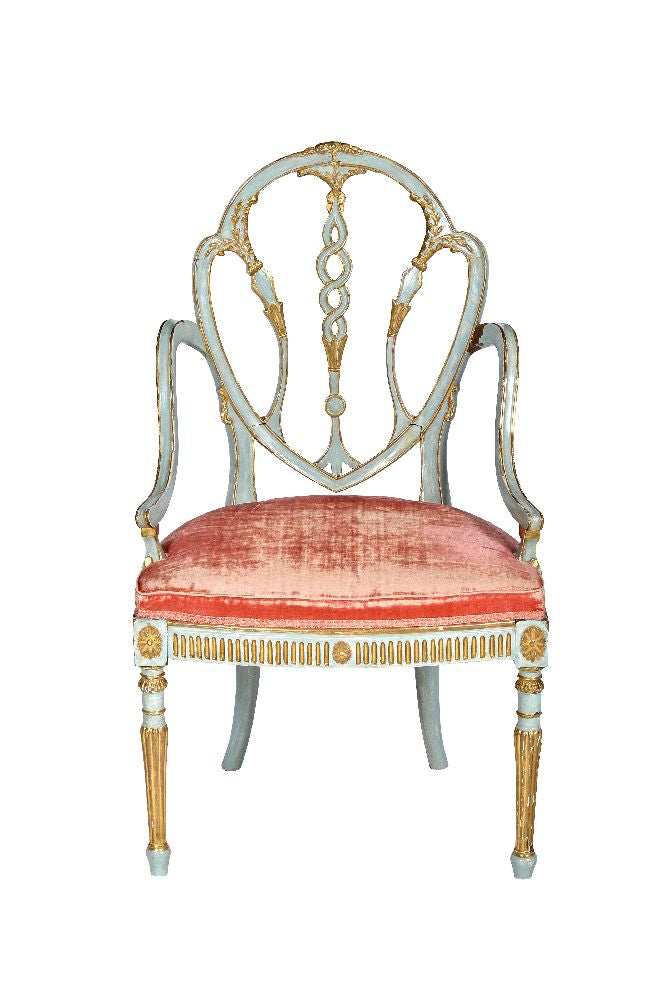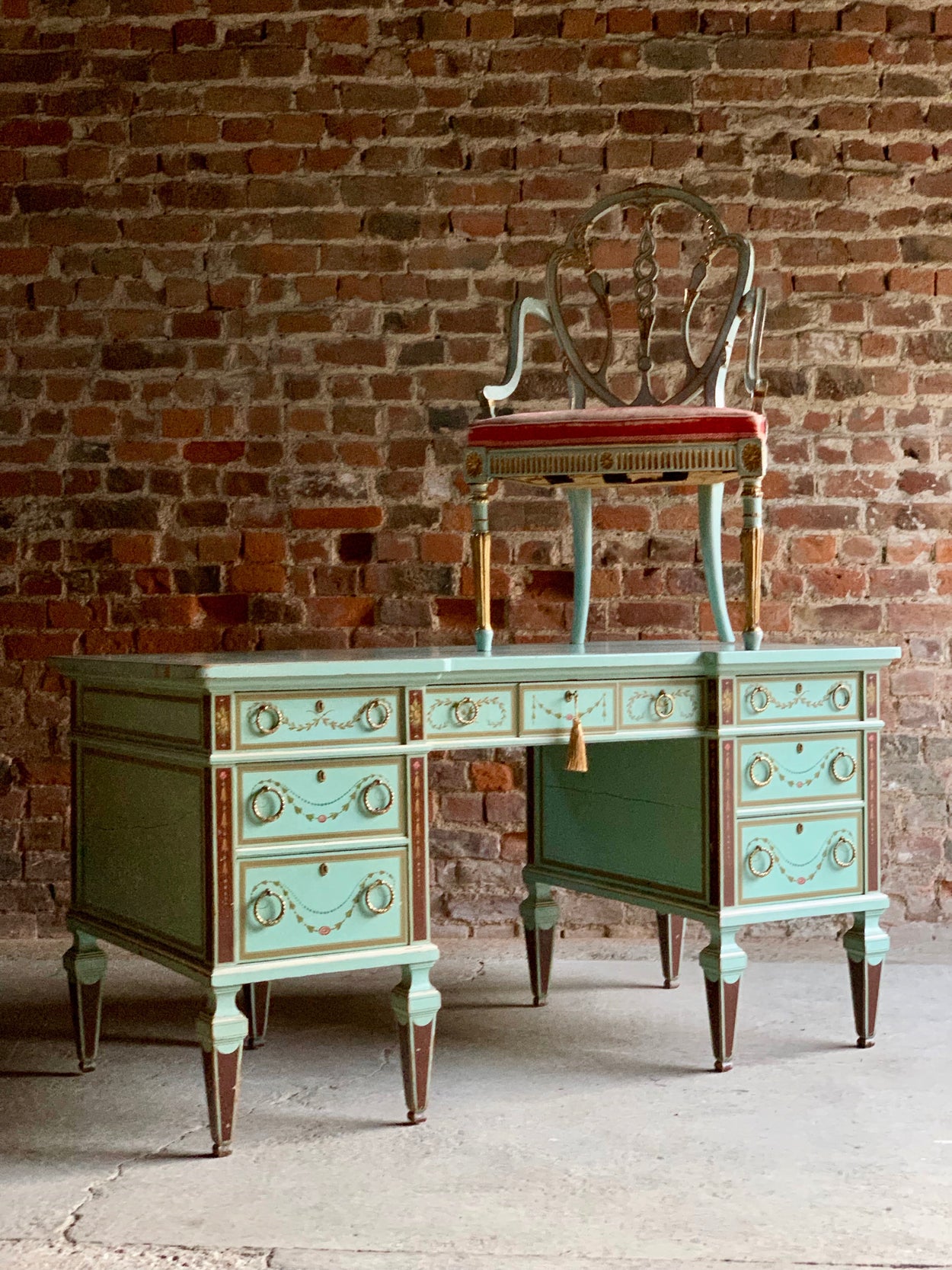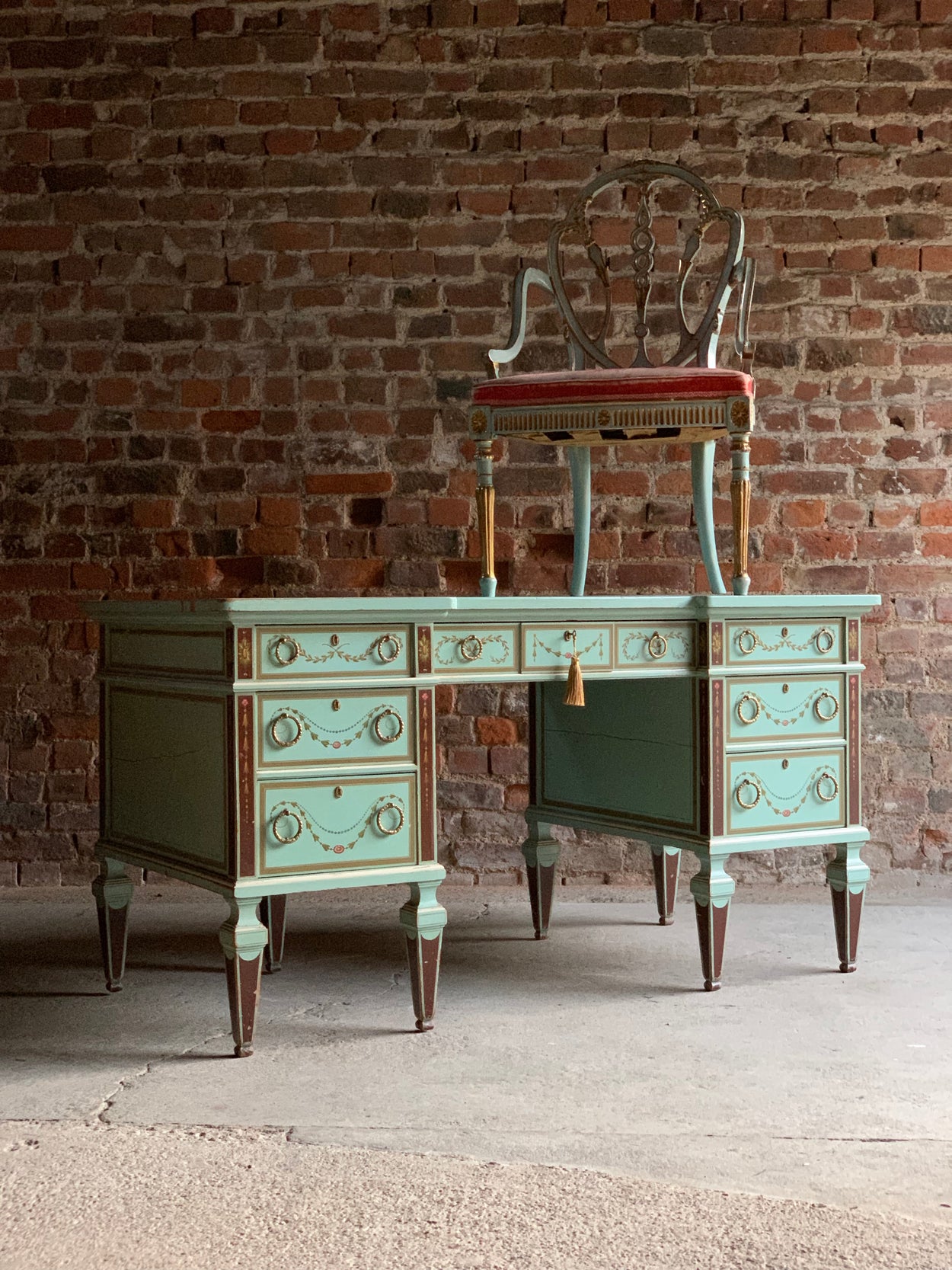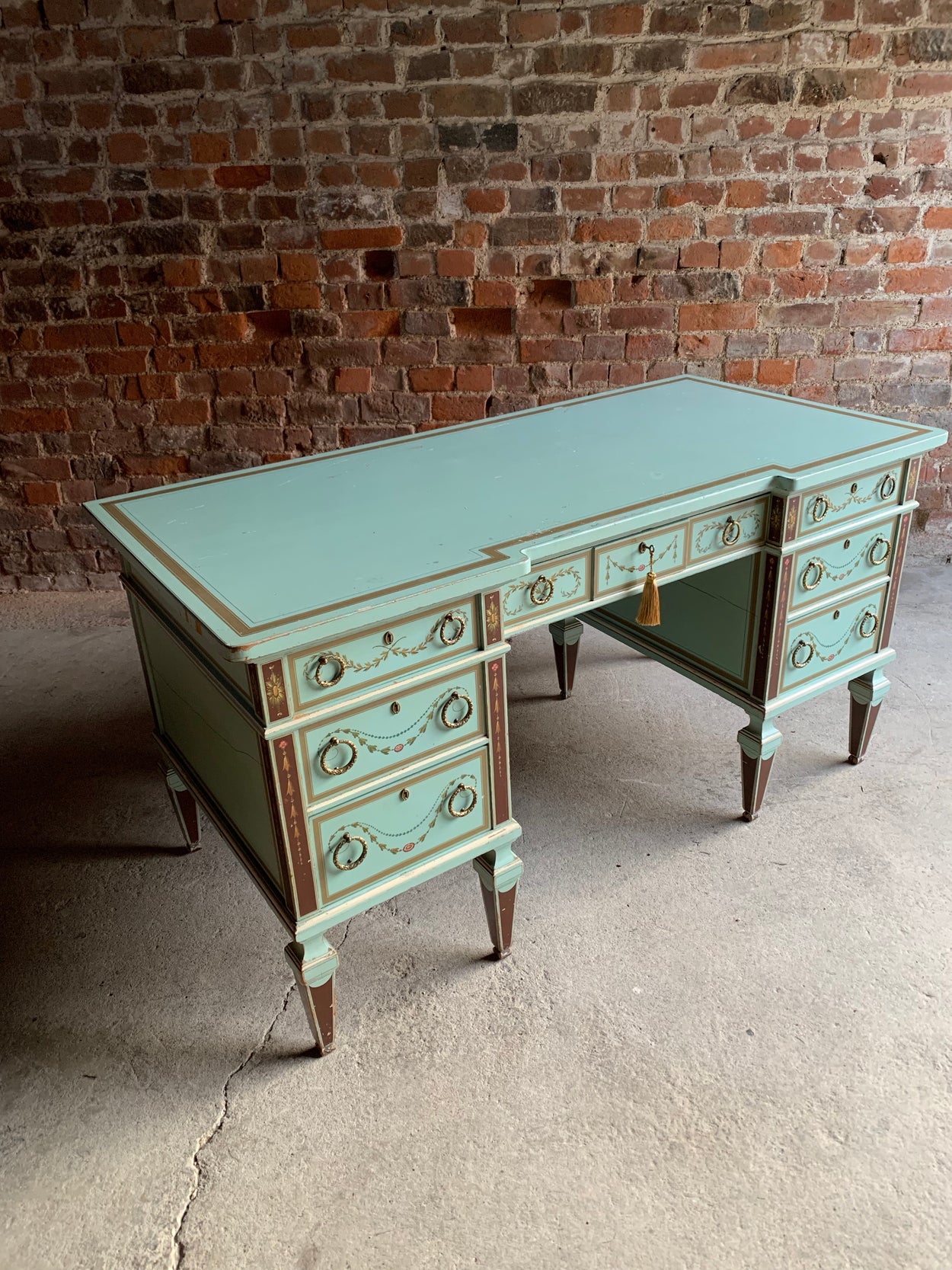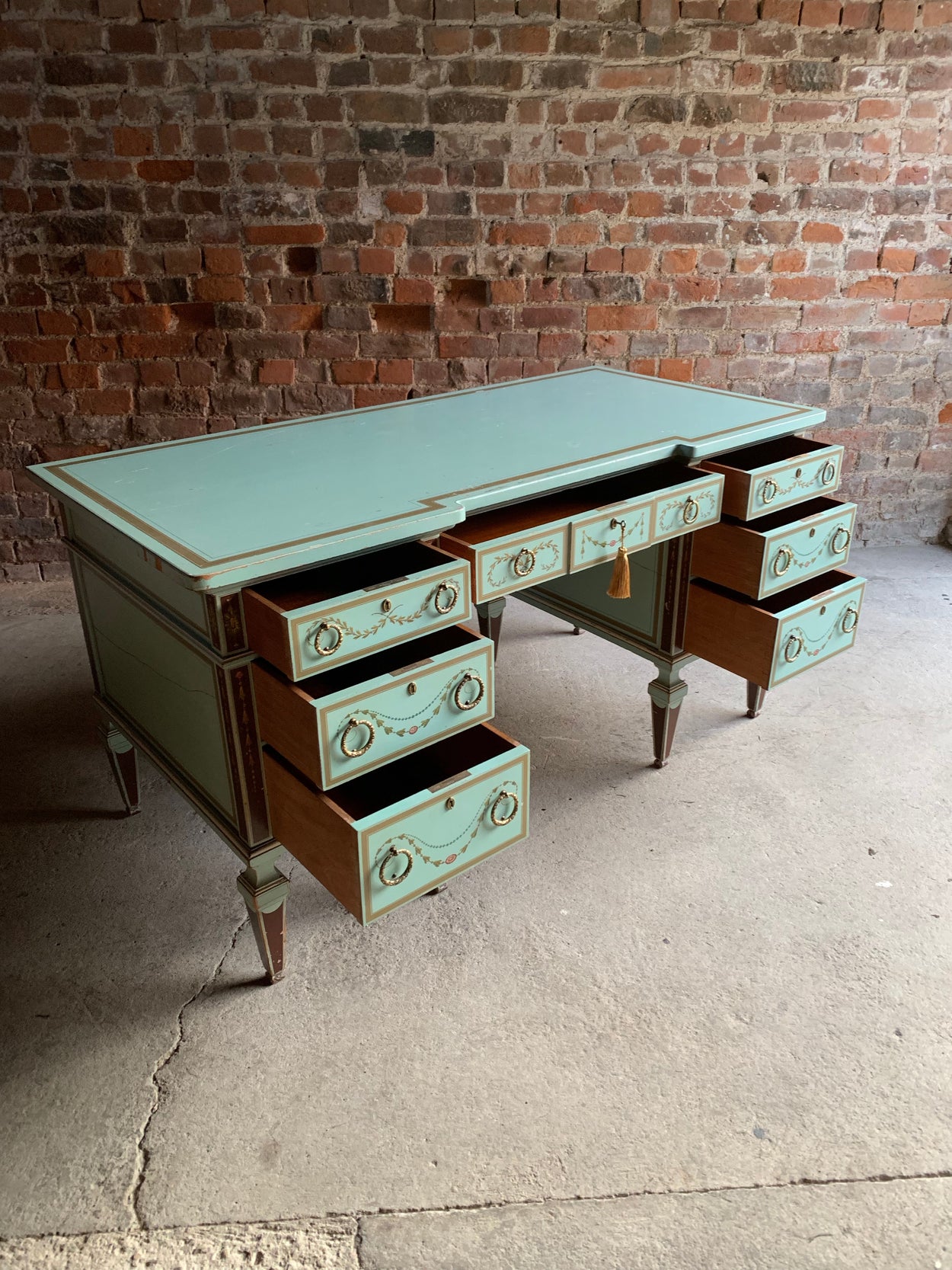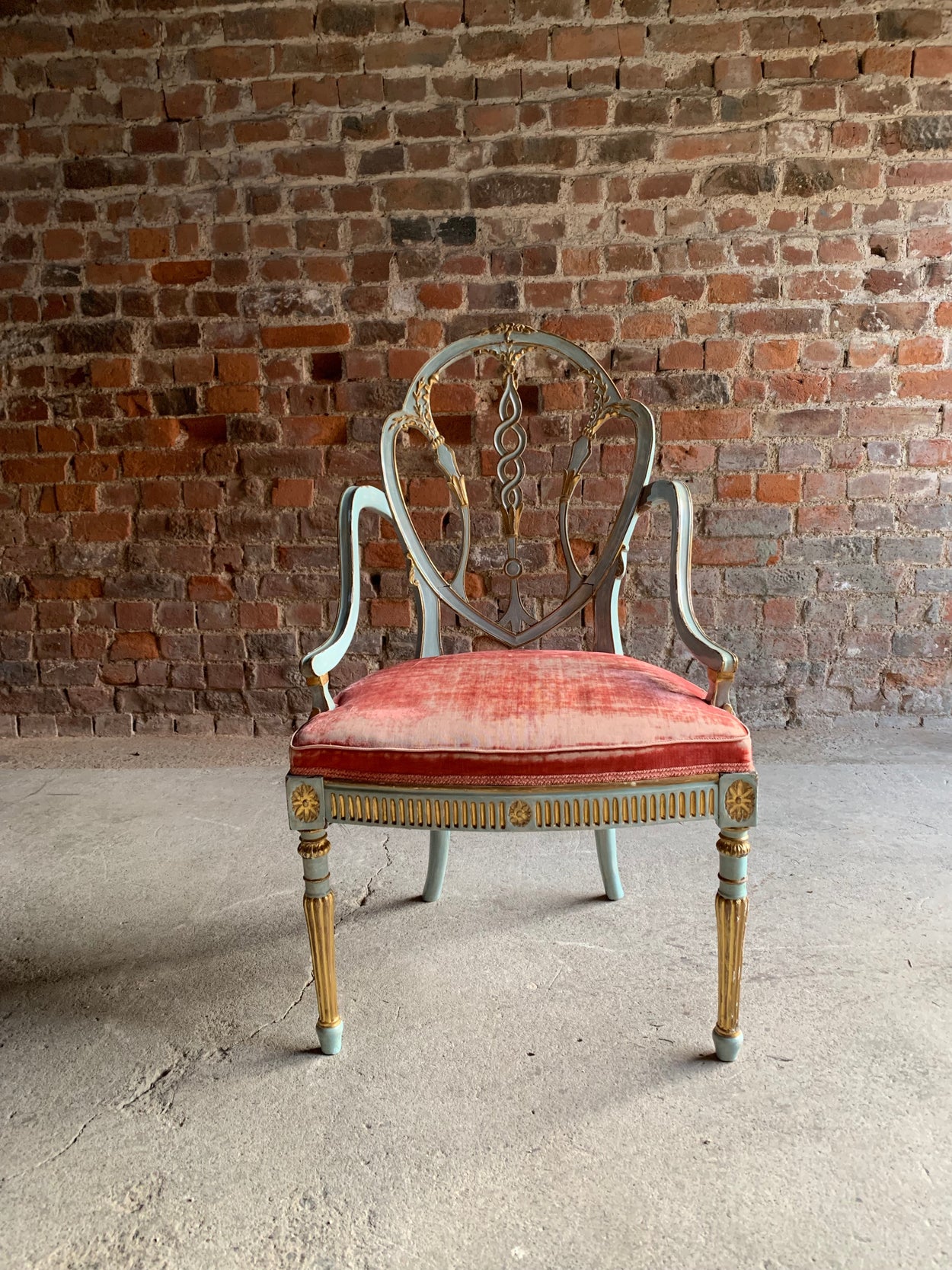 Russian Interest Lady Zia Wernher Antique French Desk & Chair 18th Century
SOLD
Countess Anastasia Mikhailovna de Torby,(1892-1977), also known as Lady Zia Wernher
A green painted mahogany desk in George III style, circa 1890, with Hobbs locks throughout, with a later label to the interior for Lady Zia Wernher, together with a matching George III elbow chair, late 18th century and later painted.

Background:
Countess Anastasia Mikhailovna de Torby,(1892-1977), also known as Lady Zia Wernher was the elder daughter of Grand Duke Michael Mikhailovich of Russia, a grandson of Tsar Nicholas I of Russia, and Countess Sophie of Merenberg.

Like her mother, Anastasia was born of a morganatic marriage, and was ineligible to bear her father's title or rank. Following her parents' elopement to San Remo in 1891 and consequent banishment from Russia, Sophia was made Countess de Torby by Adolphe, Grand Duke of Luxembourg, which title extended to all three of the couple's children. Through her mother, she descended from the renowned Russian poet Alexander Pushkin, as well as from his ancestor Abram Petrovich Gannibal, Peter the Great's African protégé.

On 20 July 1917 she married British Major-General Sir Harold Wernher, 3rd Bt (1893–1973), son of wealthy financier, Sir Julius Wernher, Bt, who had made his fortune in South African diamonds. In the following September, she was accorded the style and precedence of the daughter of an earl by Royal Warrant of George V, and discontinued use of her comital title. Henceforth she was known as Lady Zia Wernher.
Height: 30" Inches / 76cm
Width: 57.5" Inches / 146cm
Free delivery to England & Wales