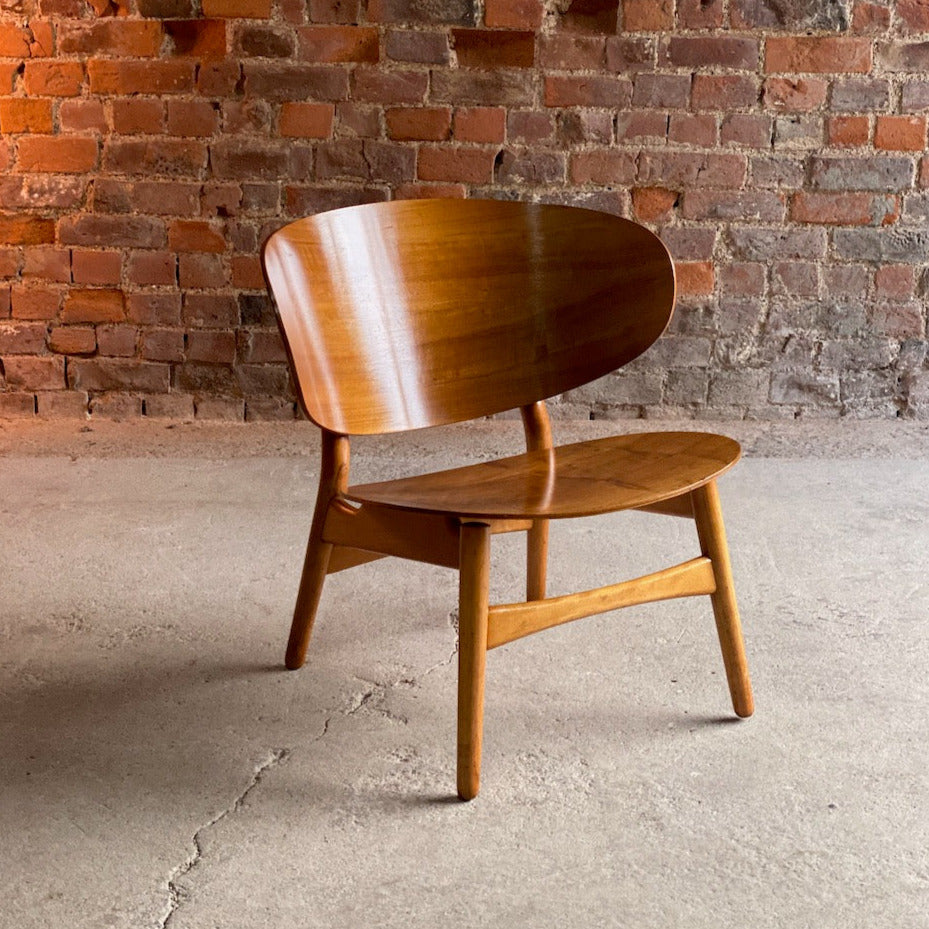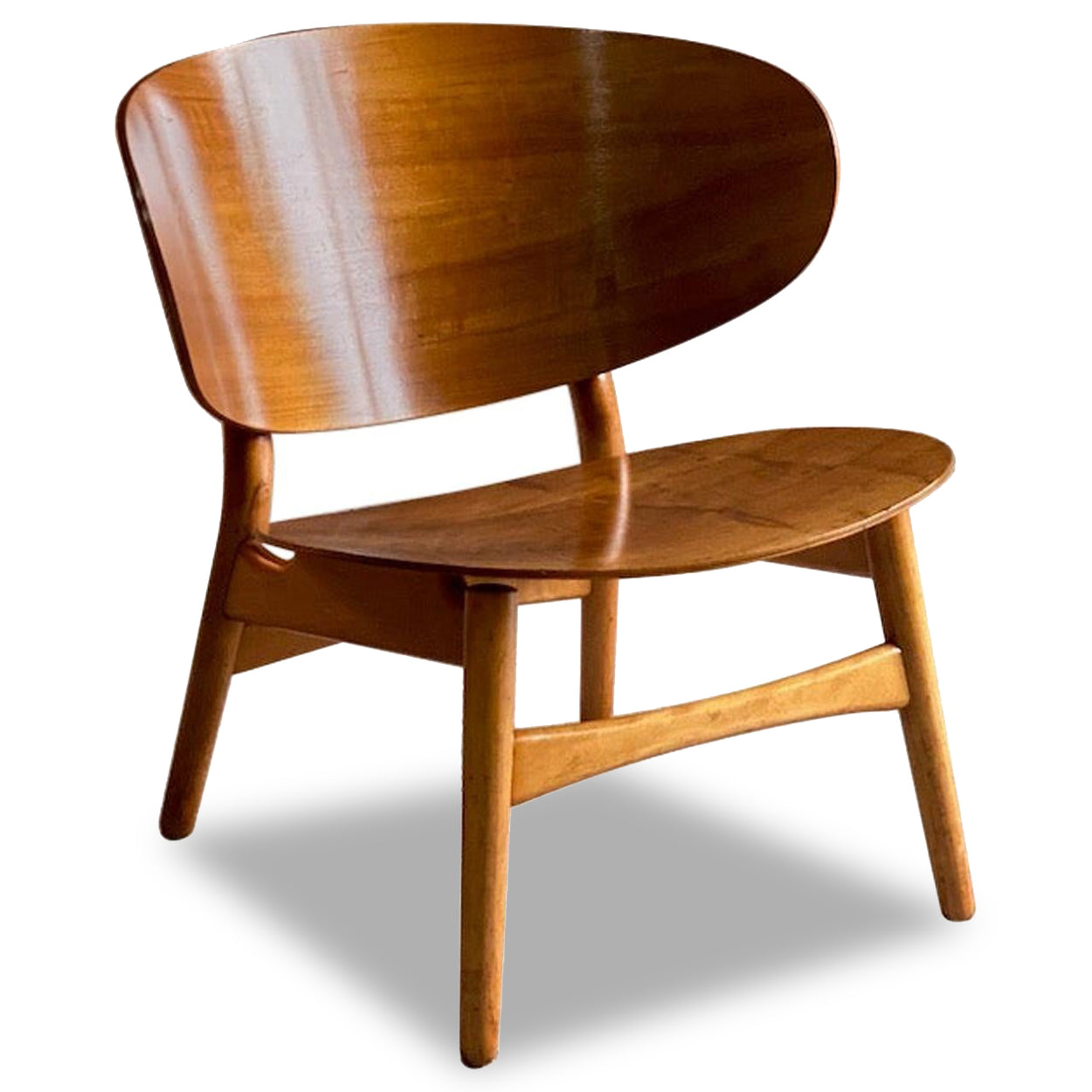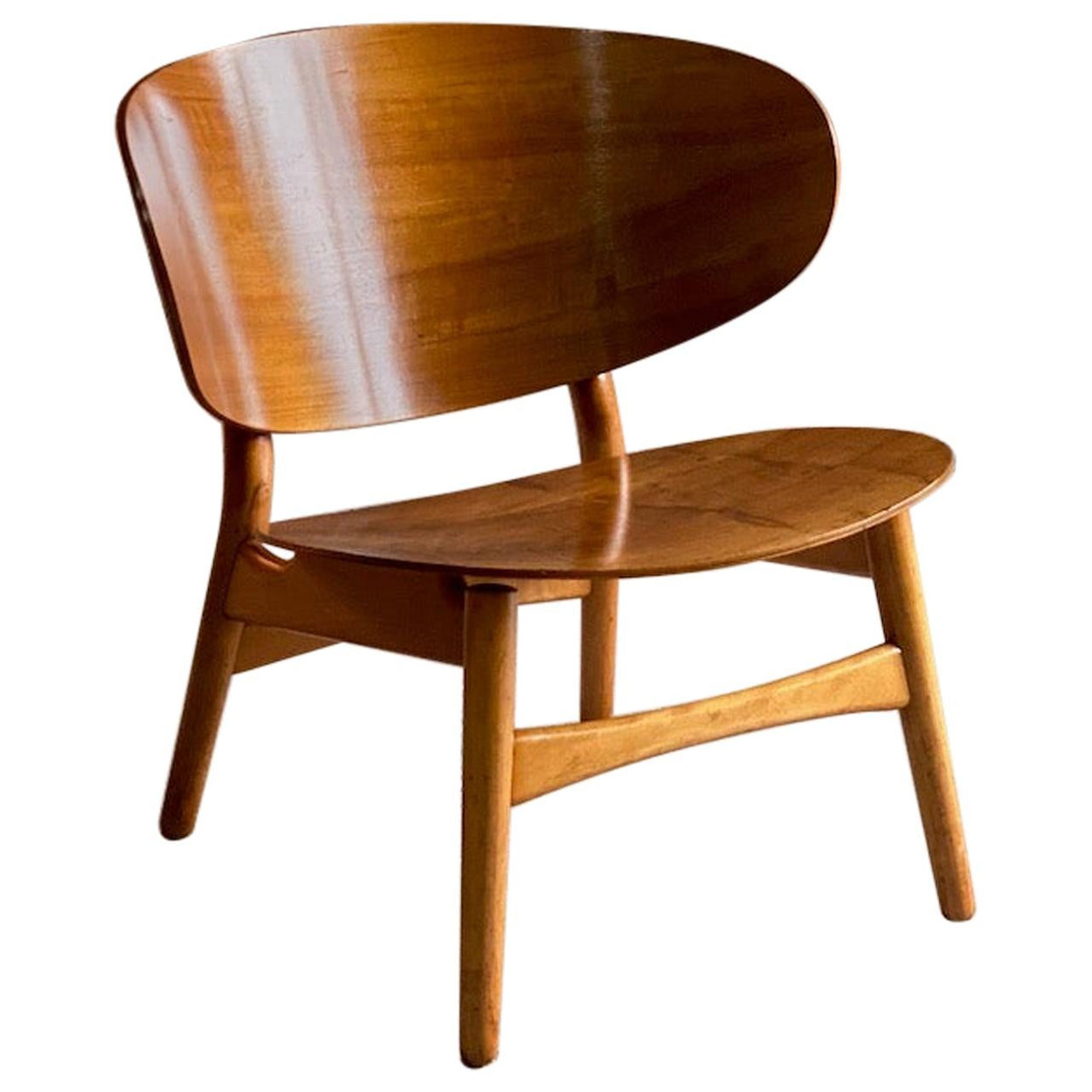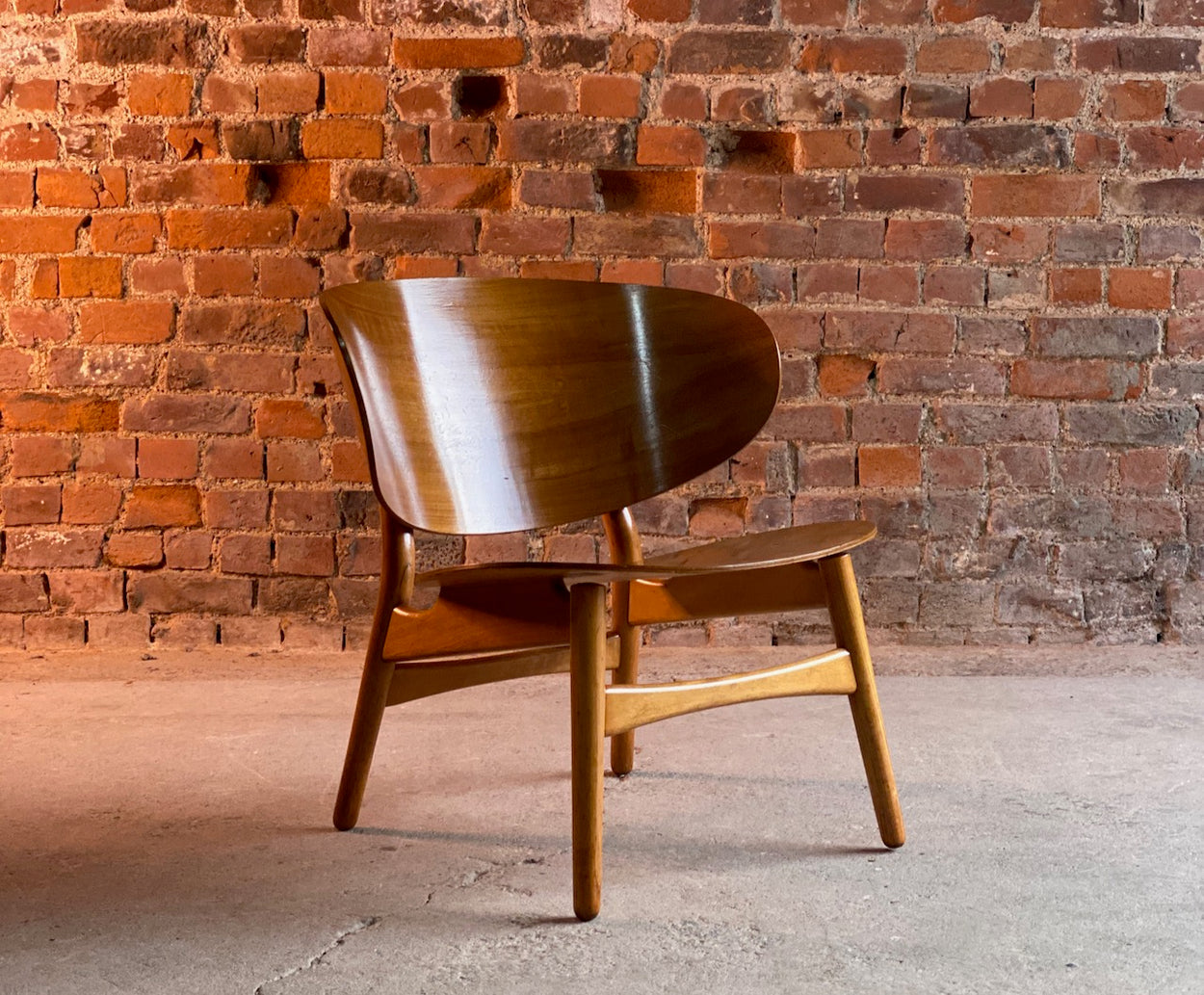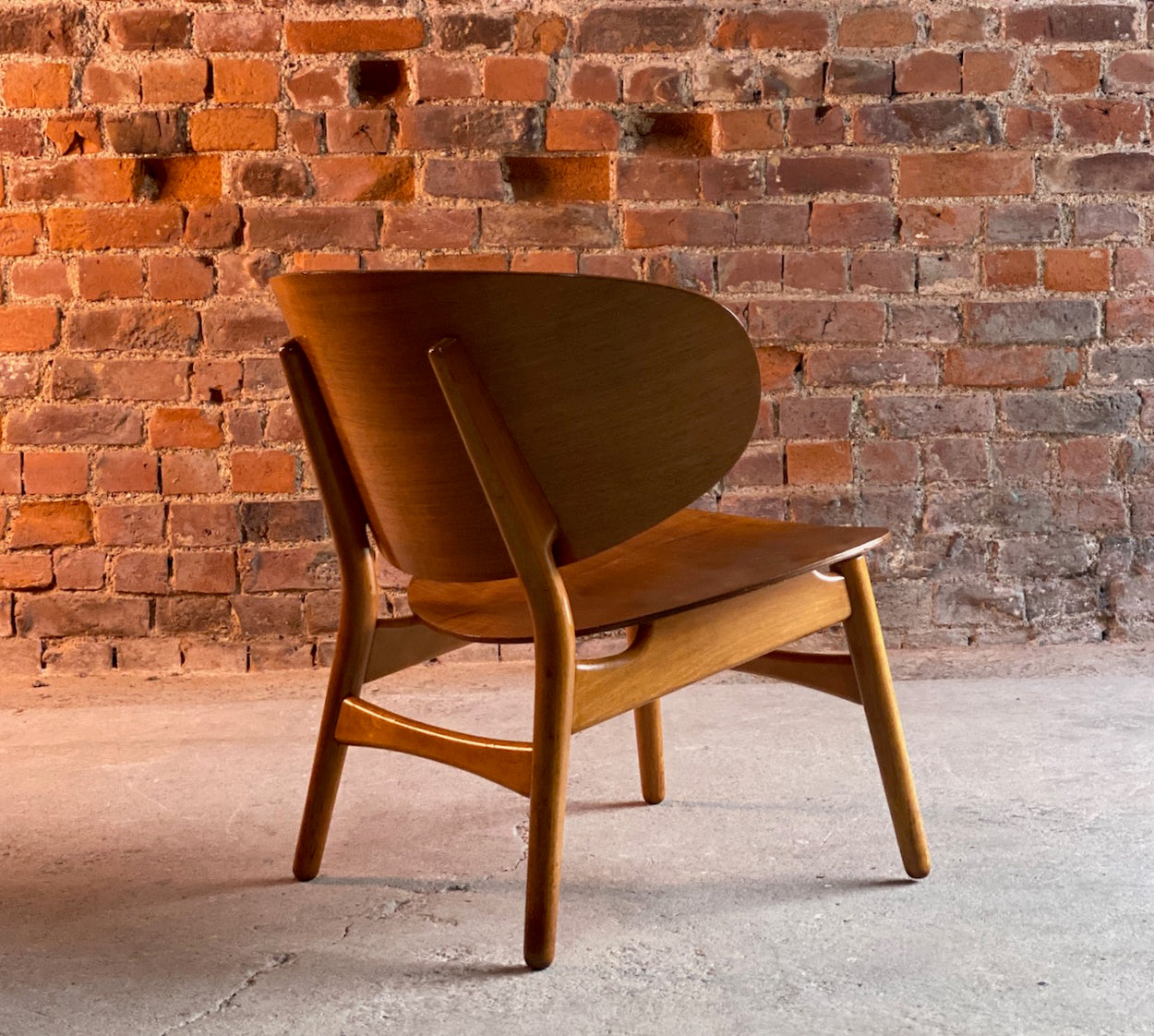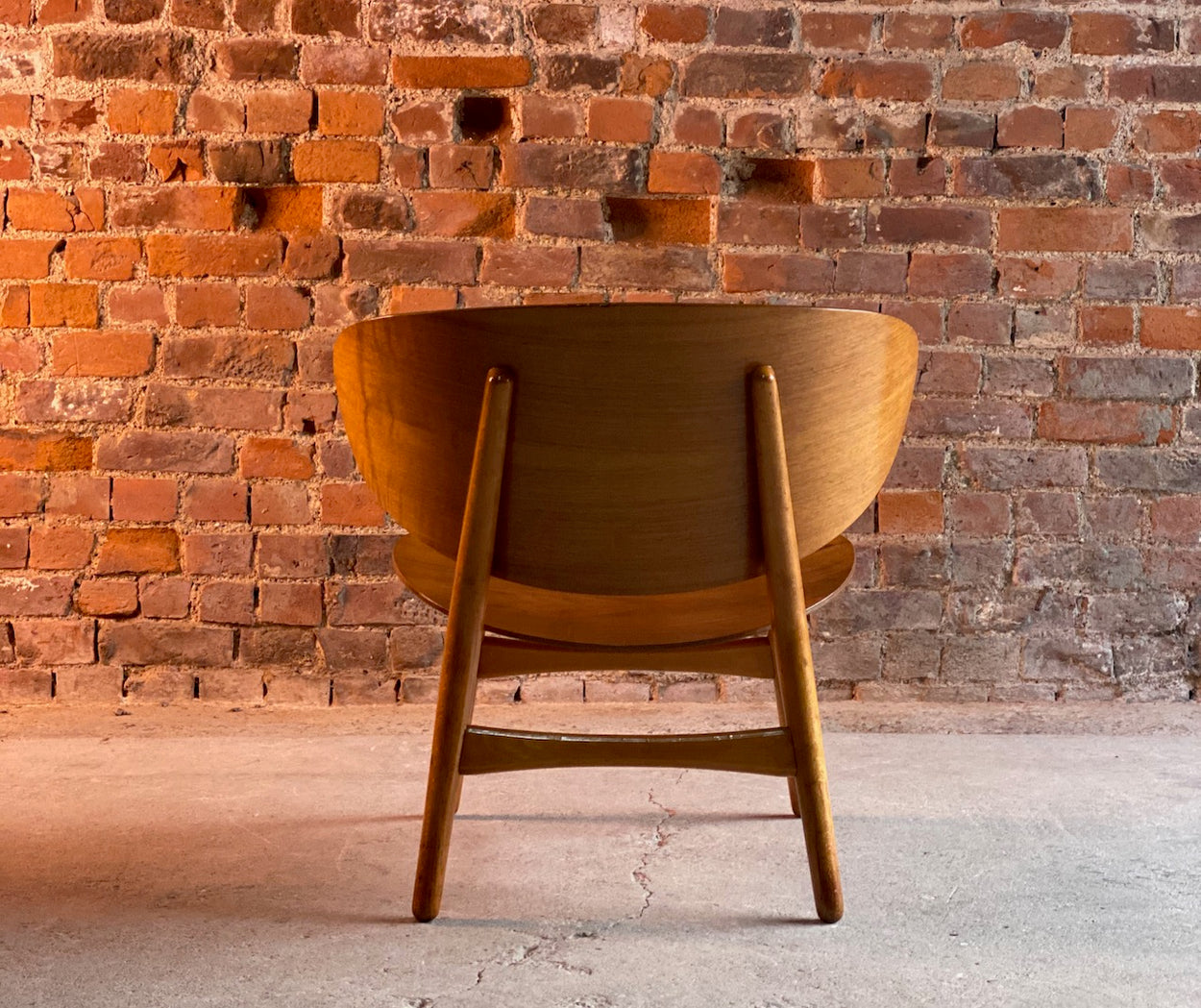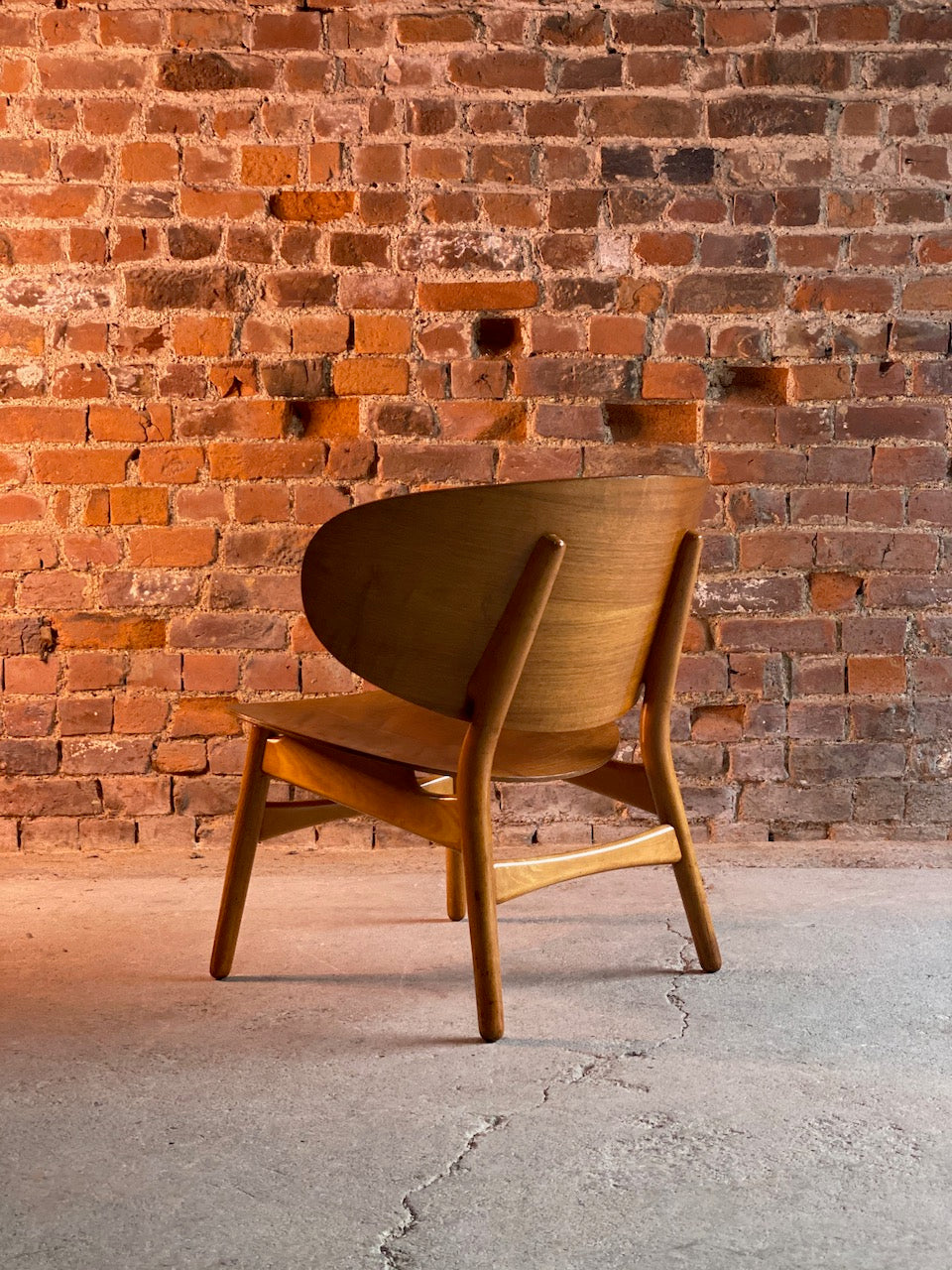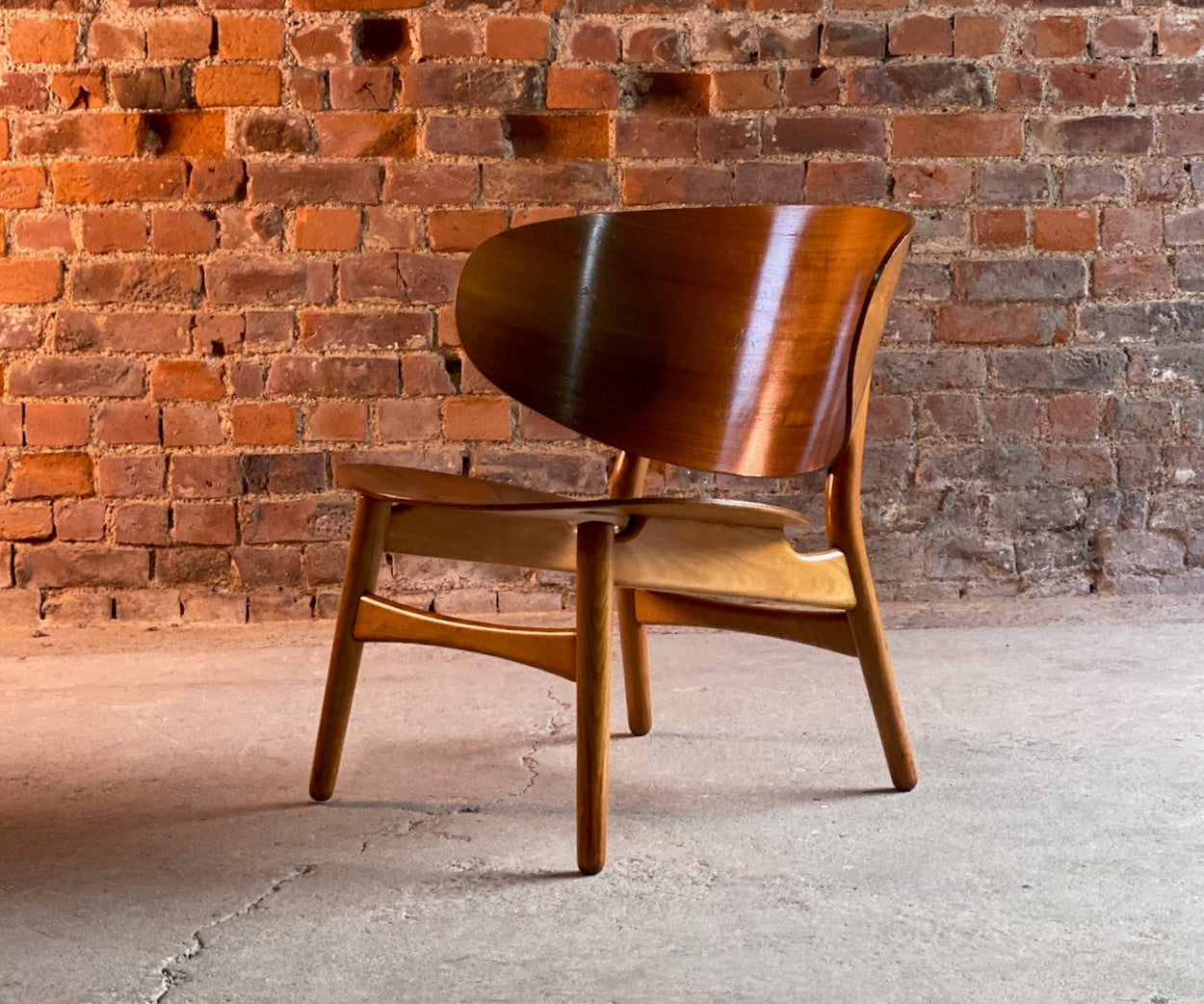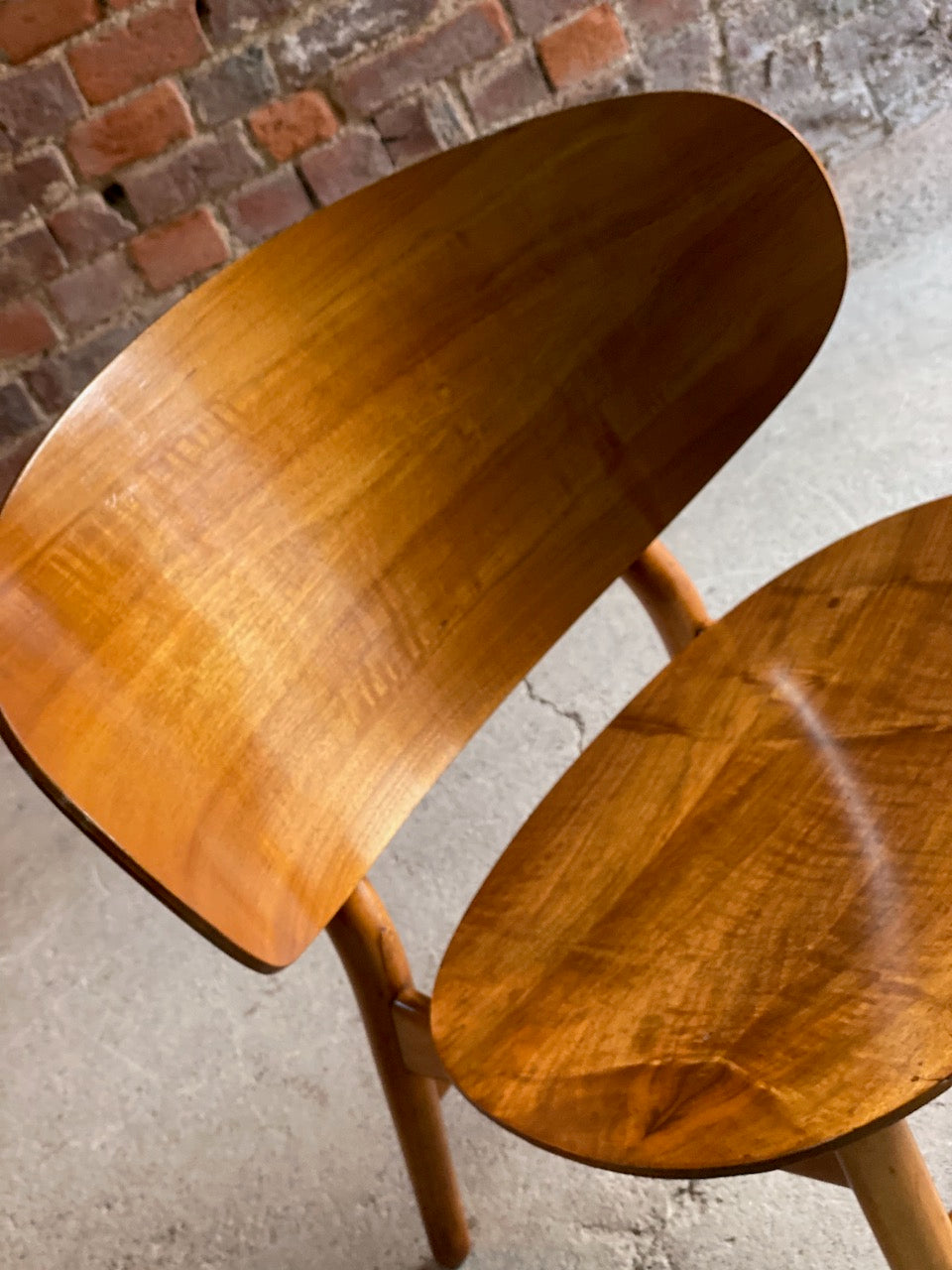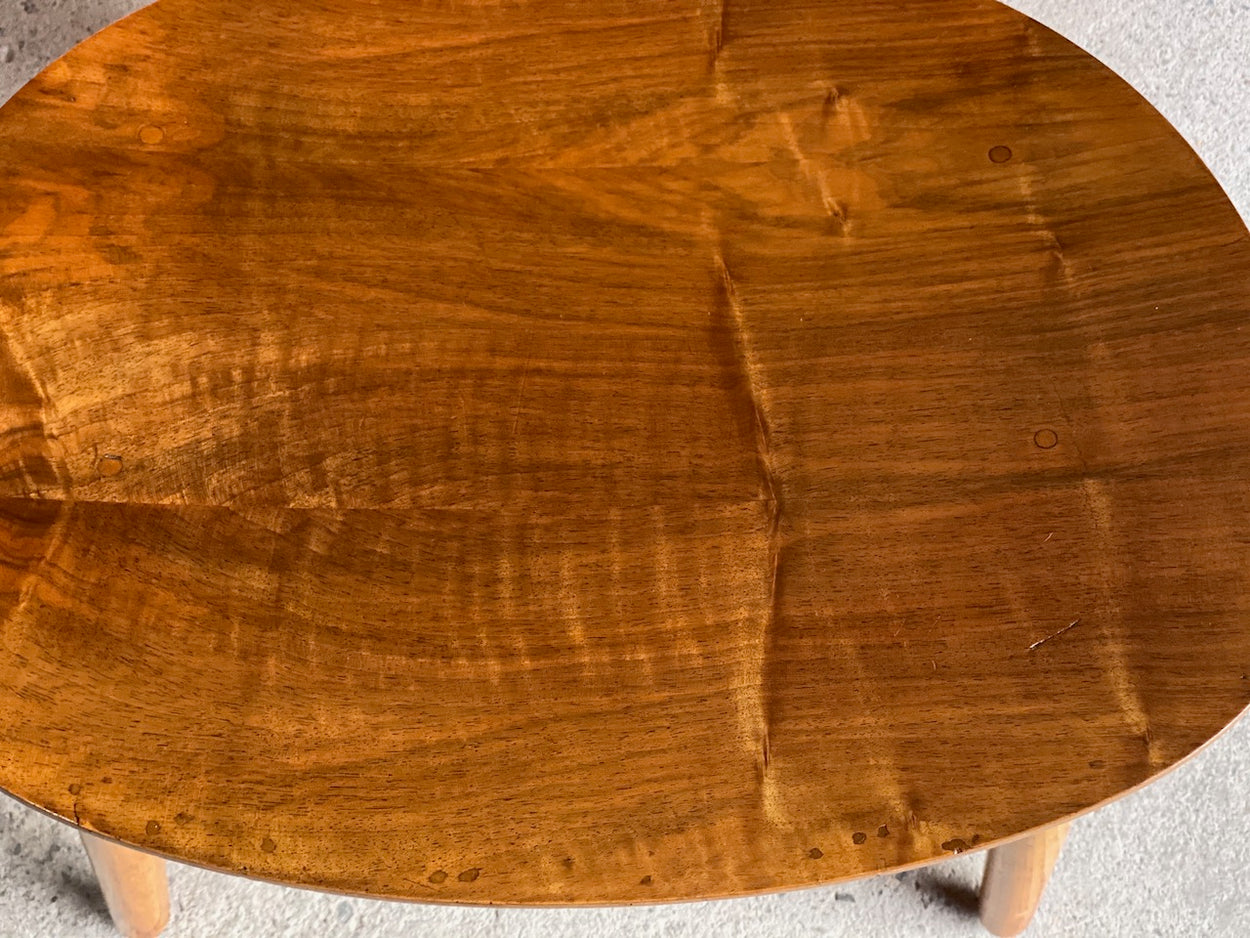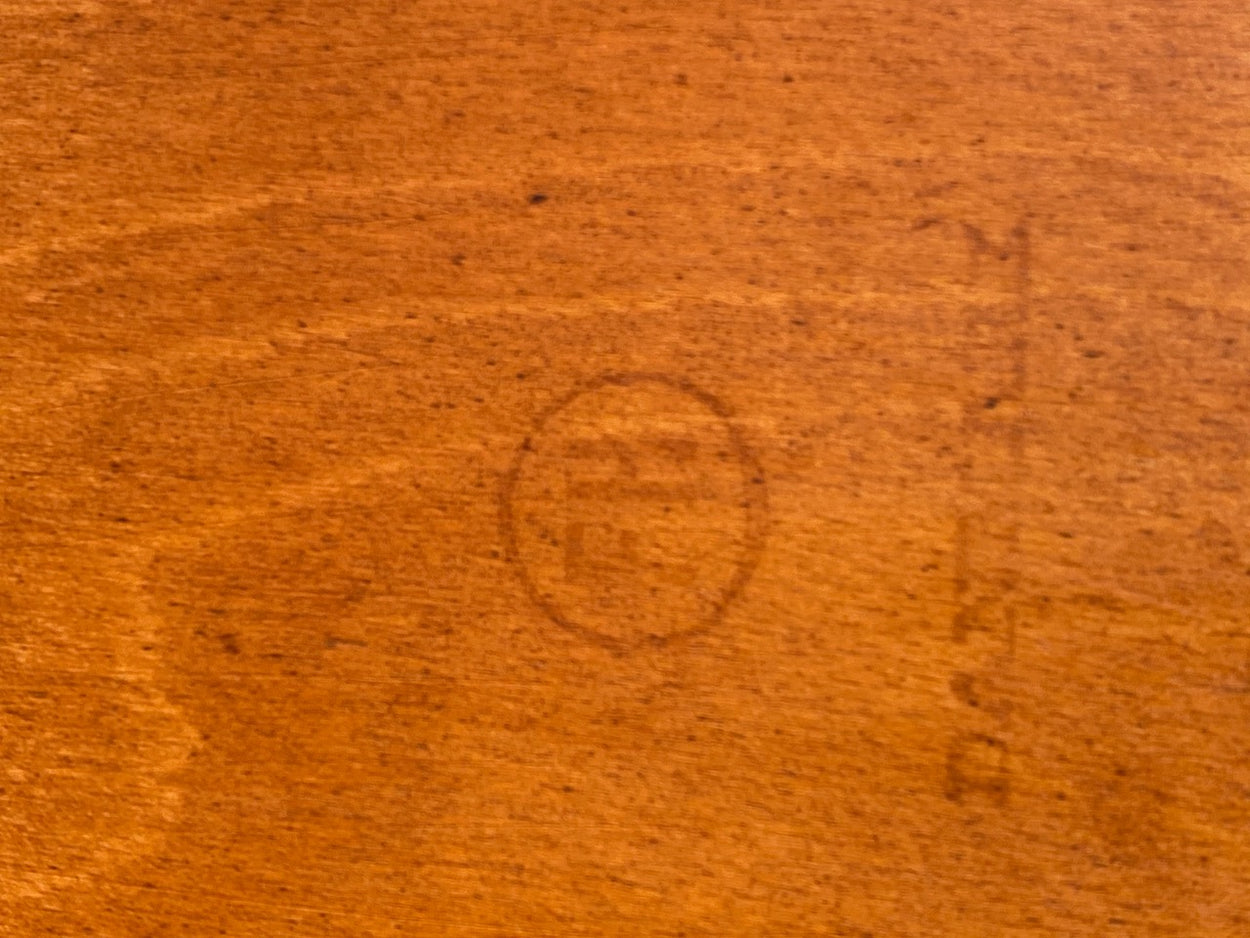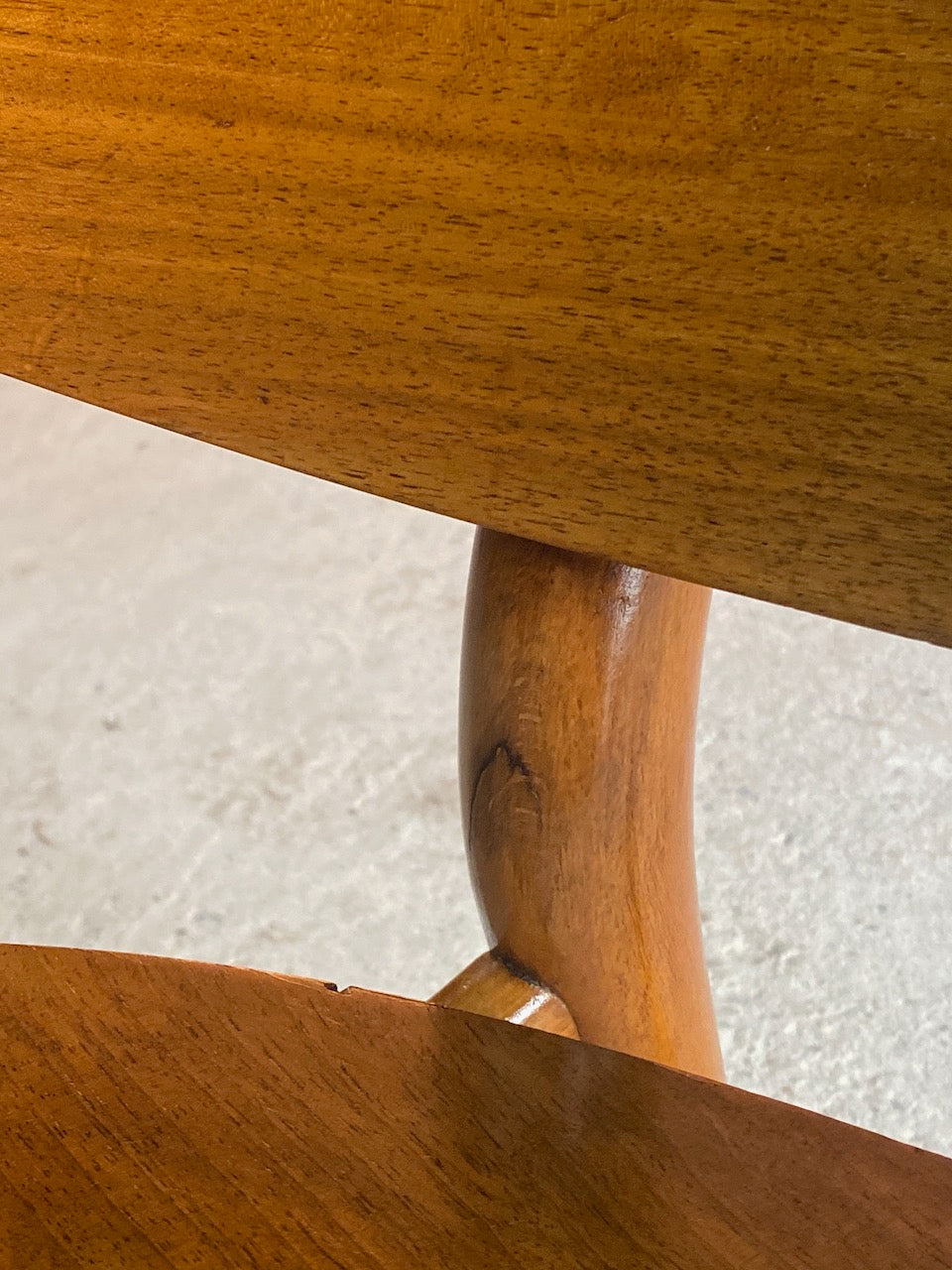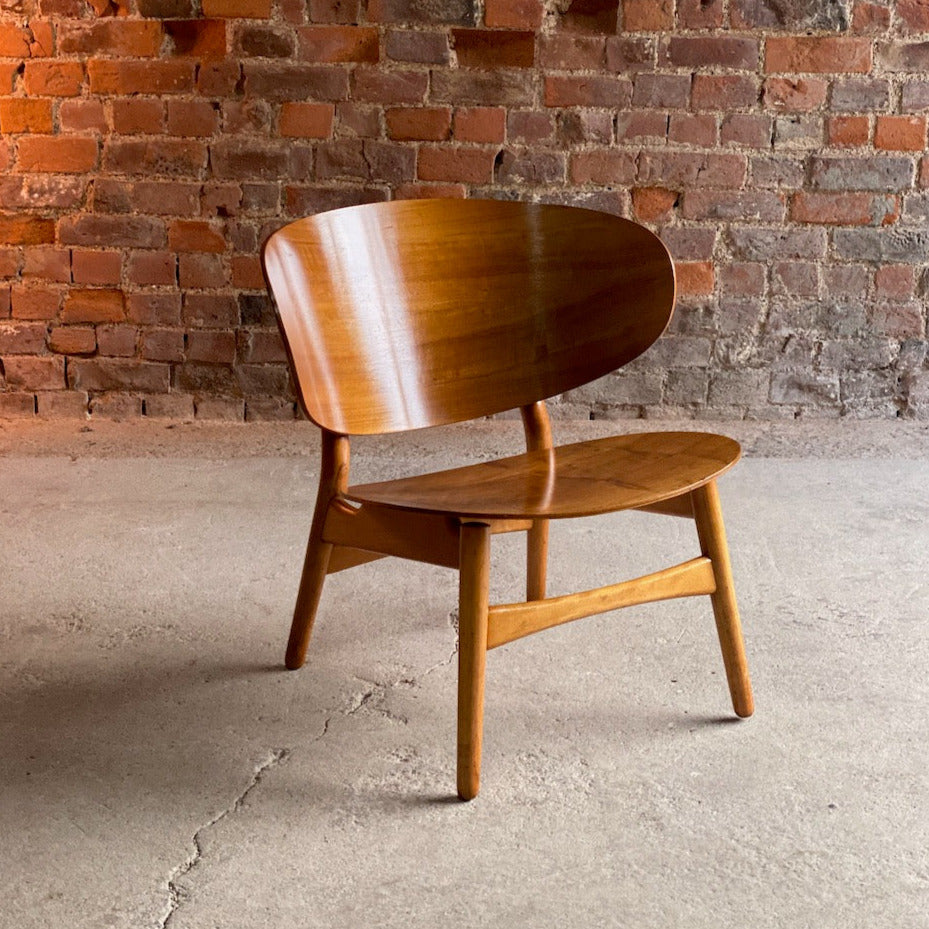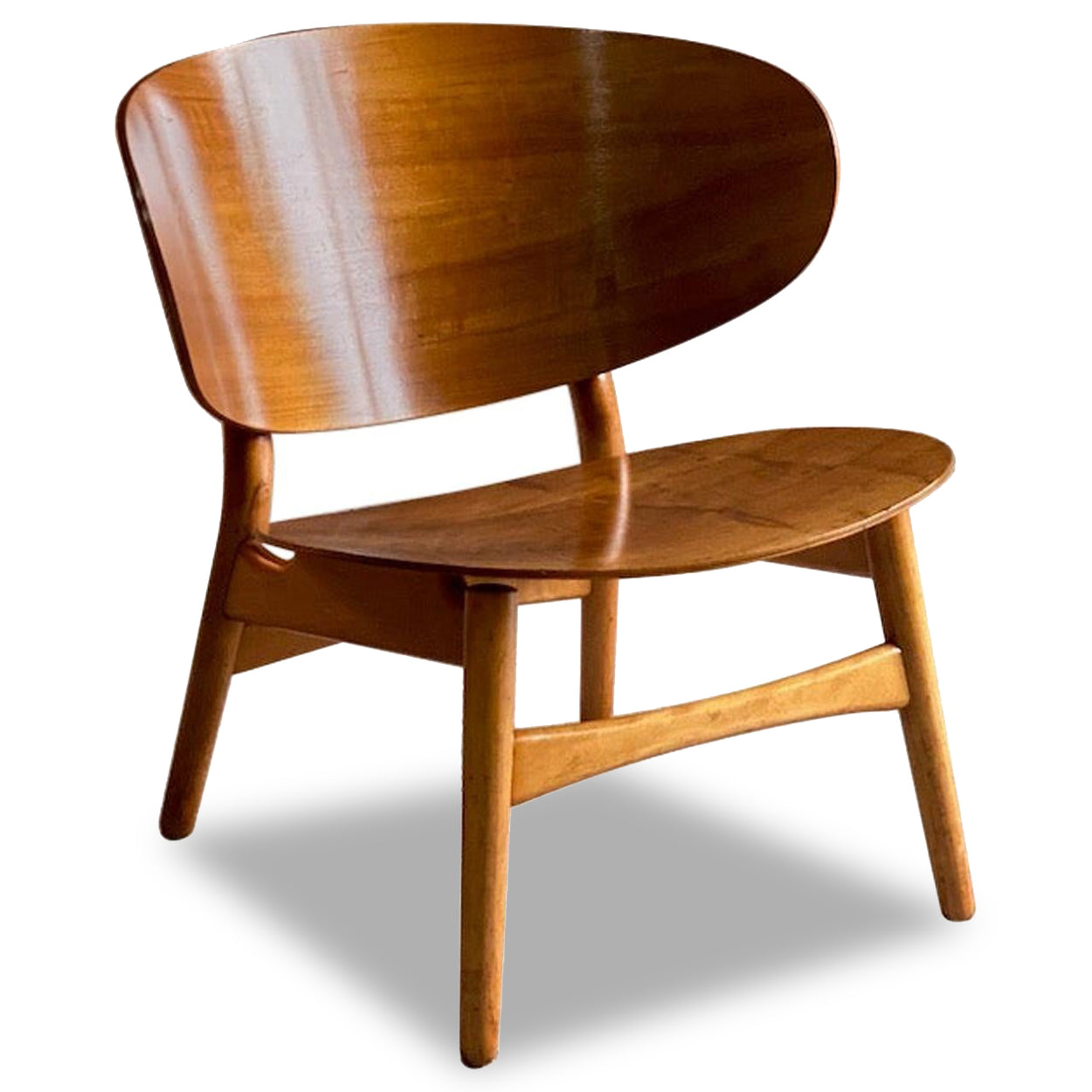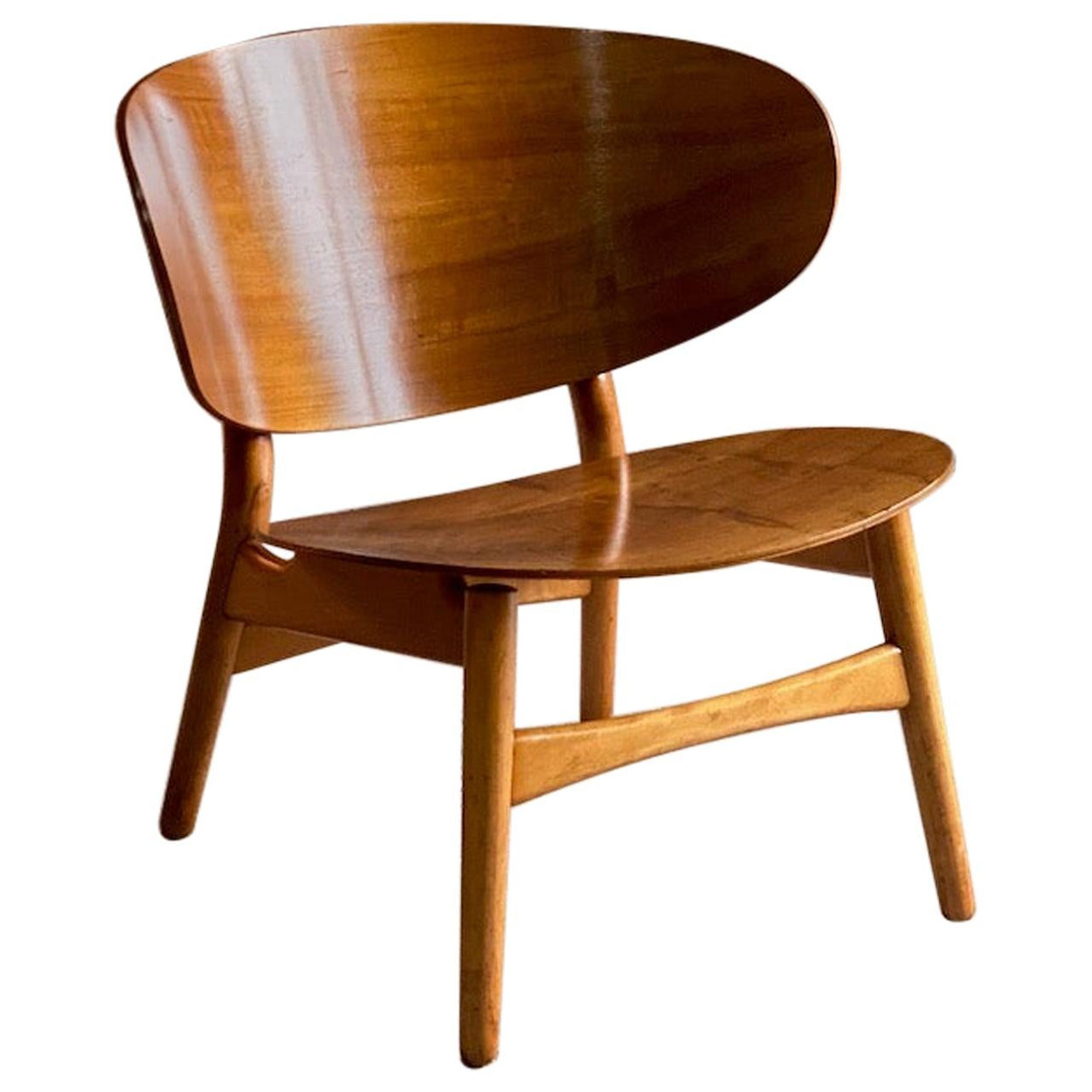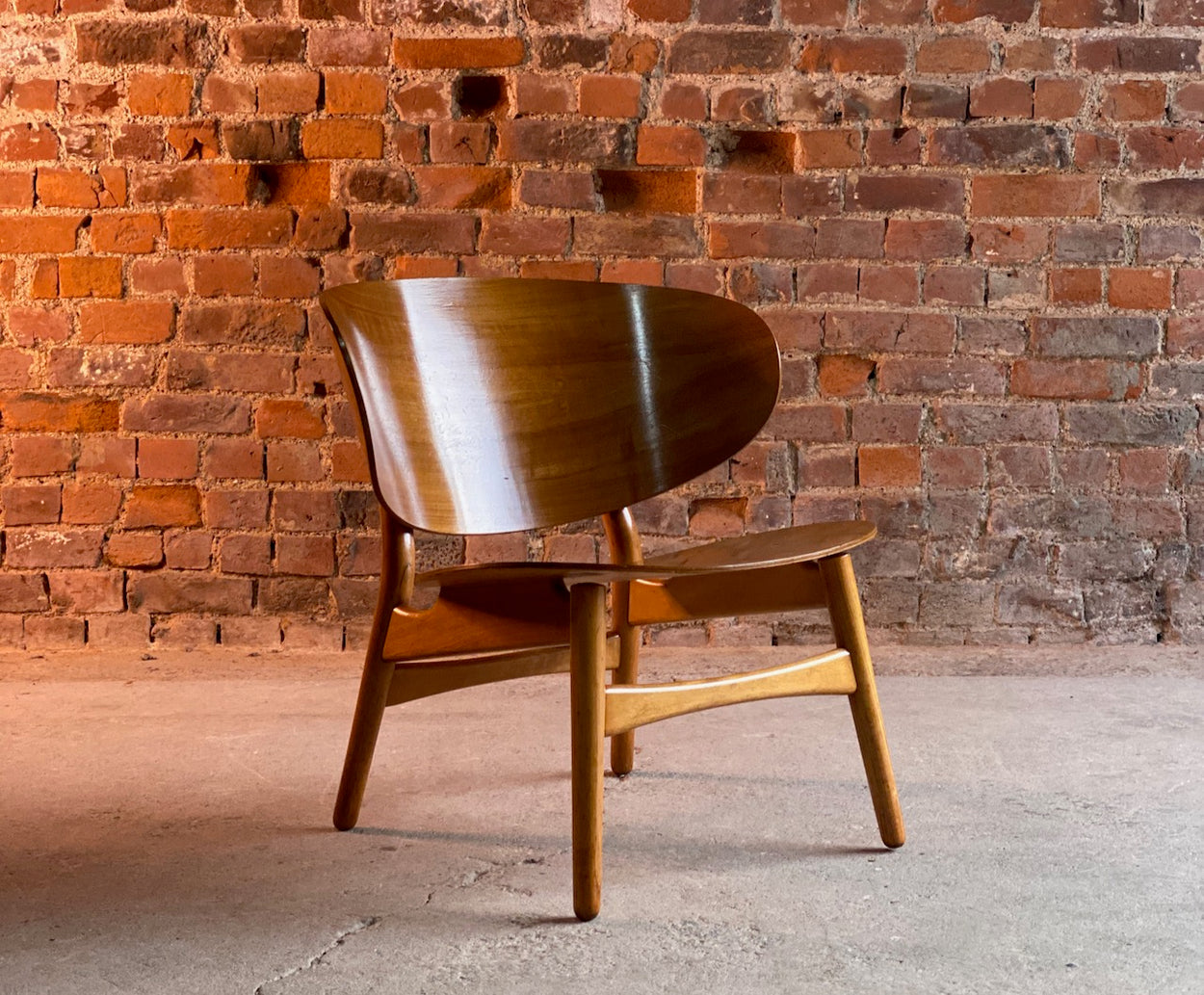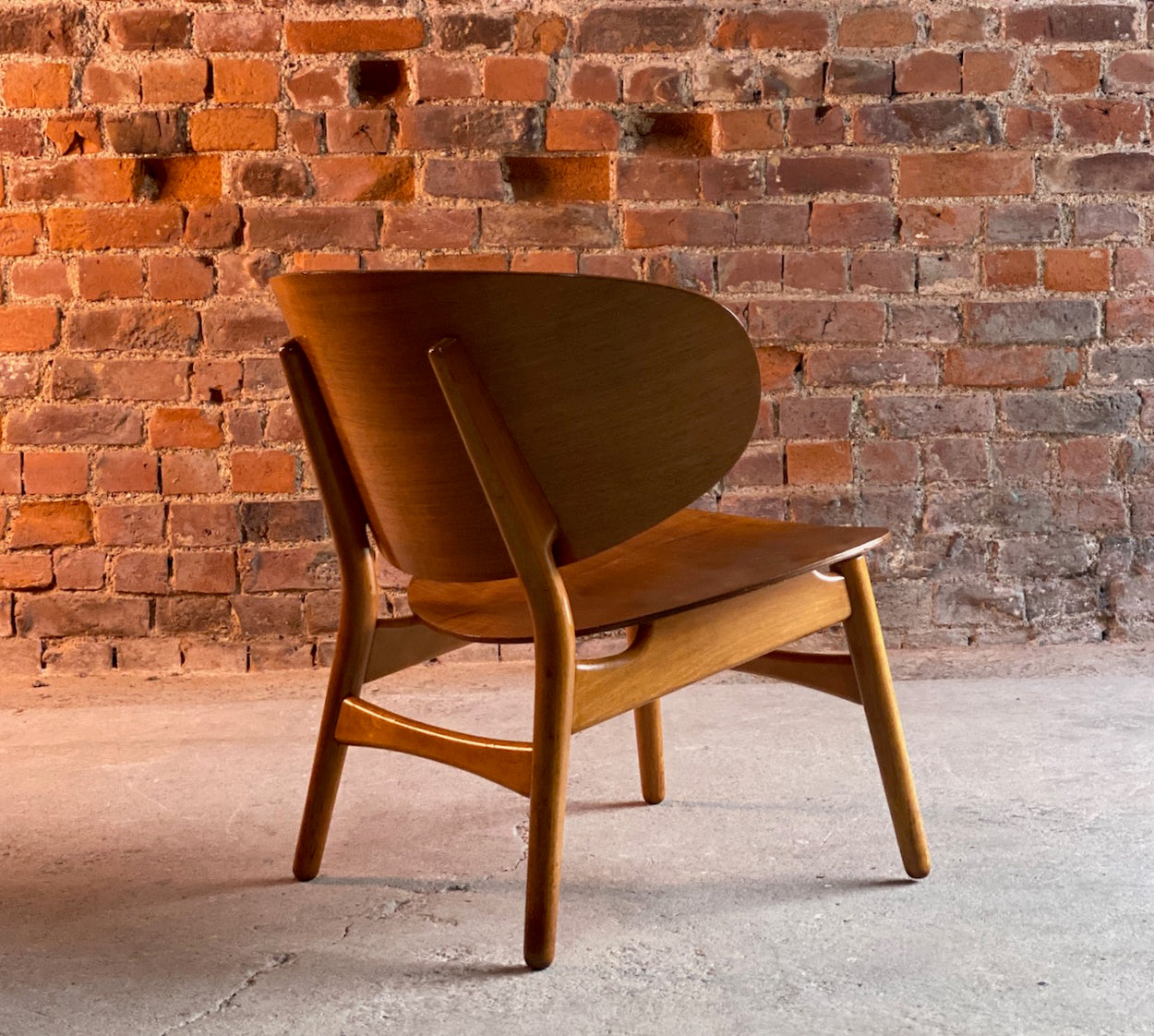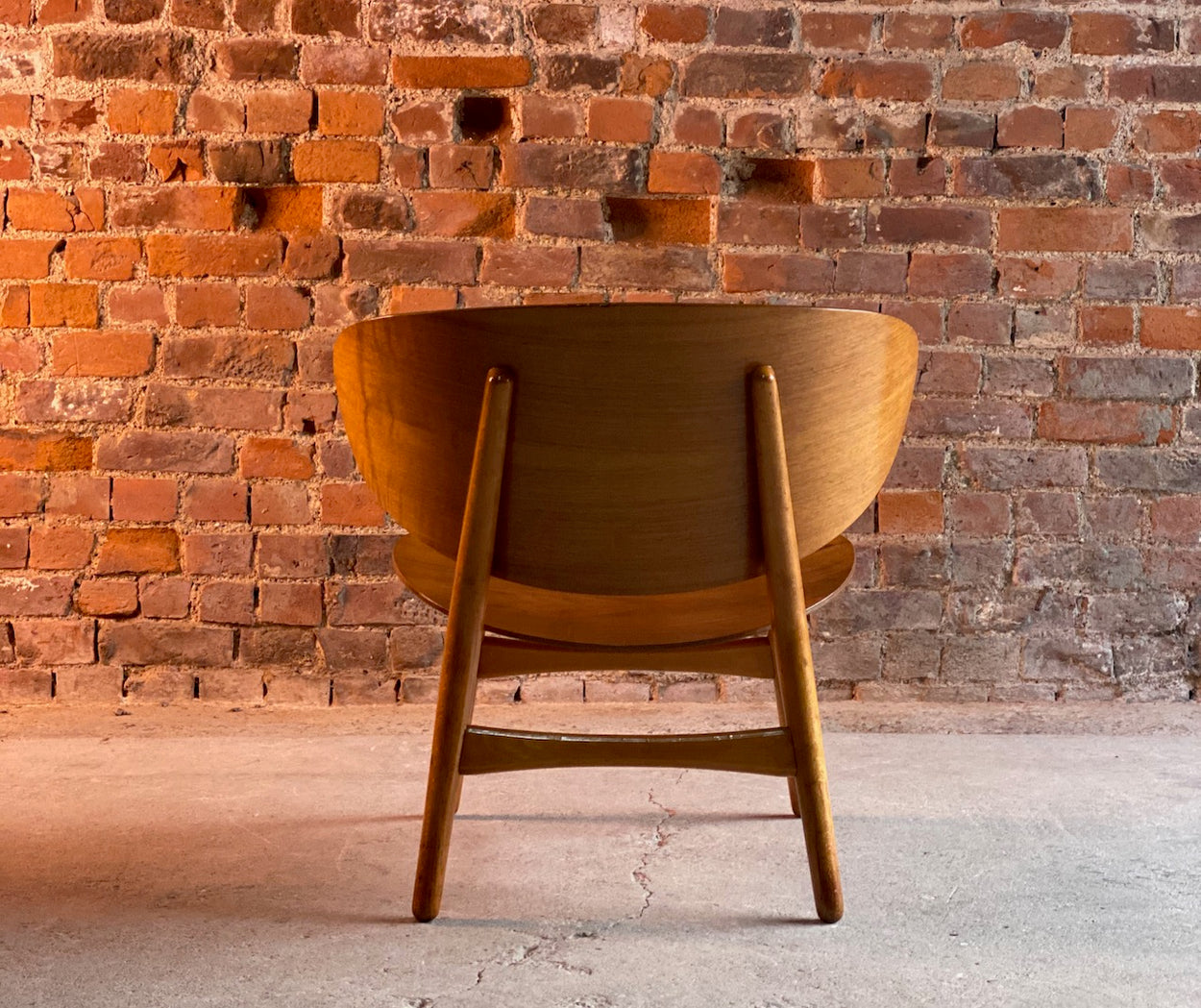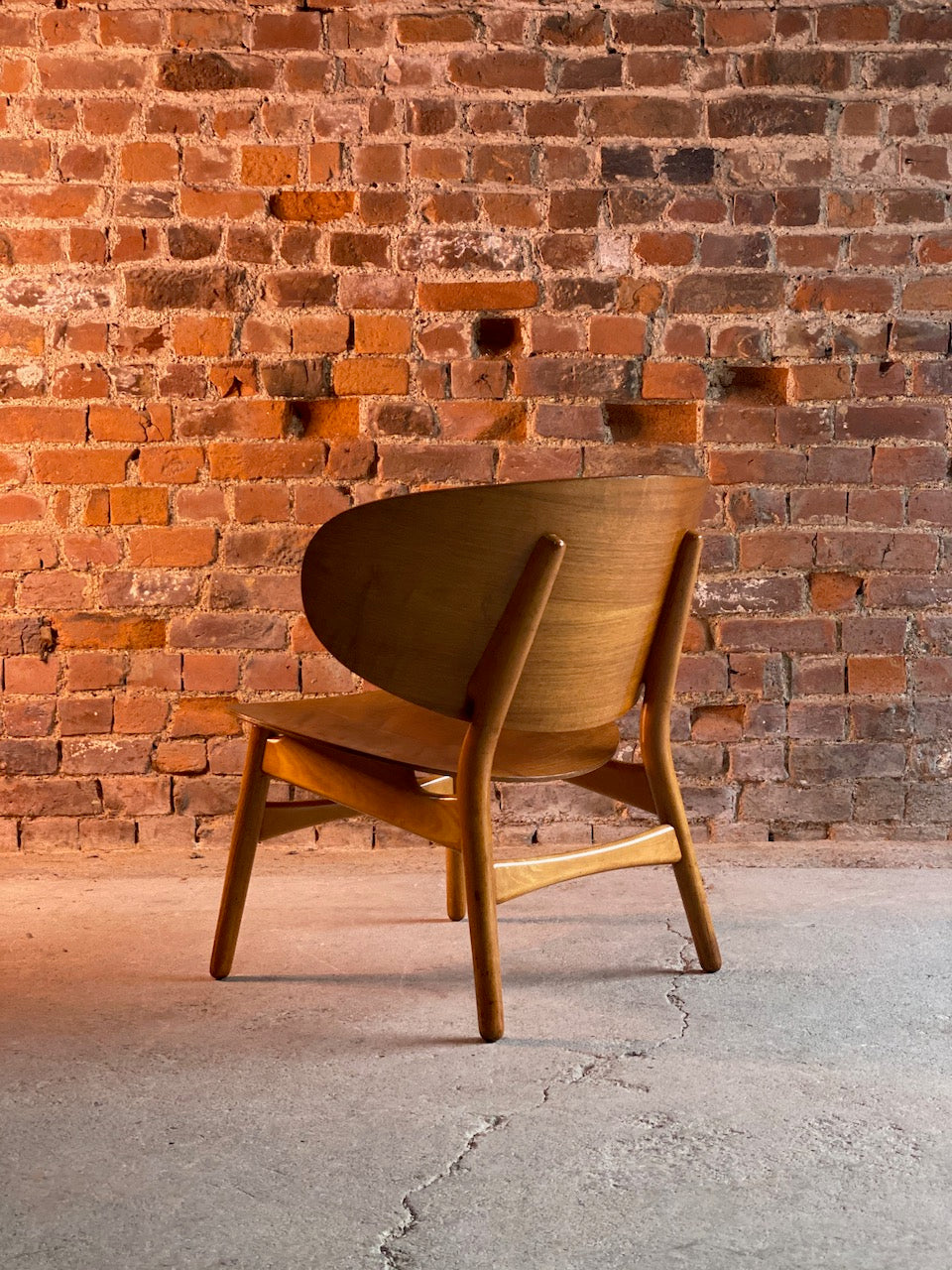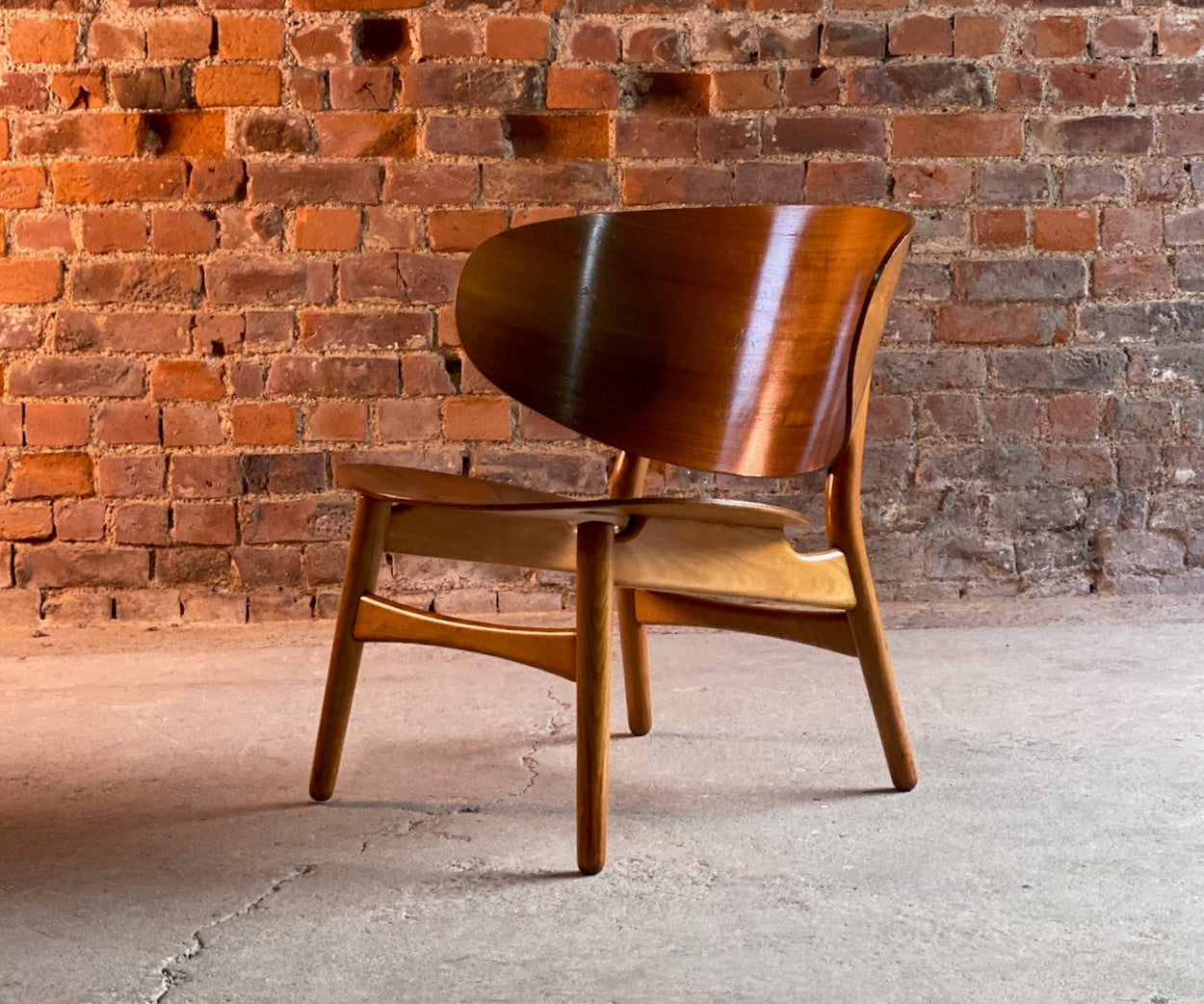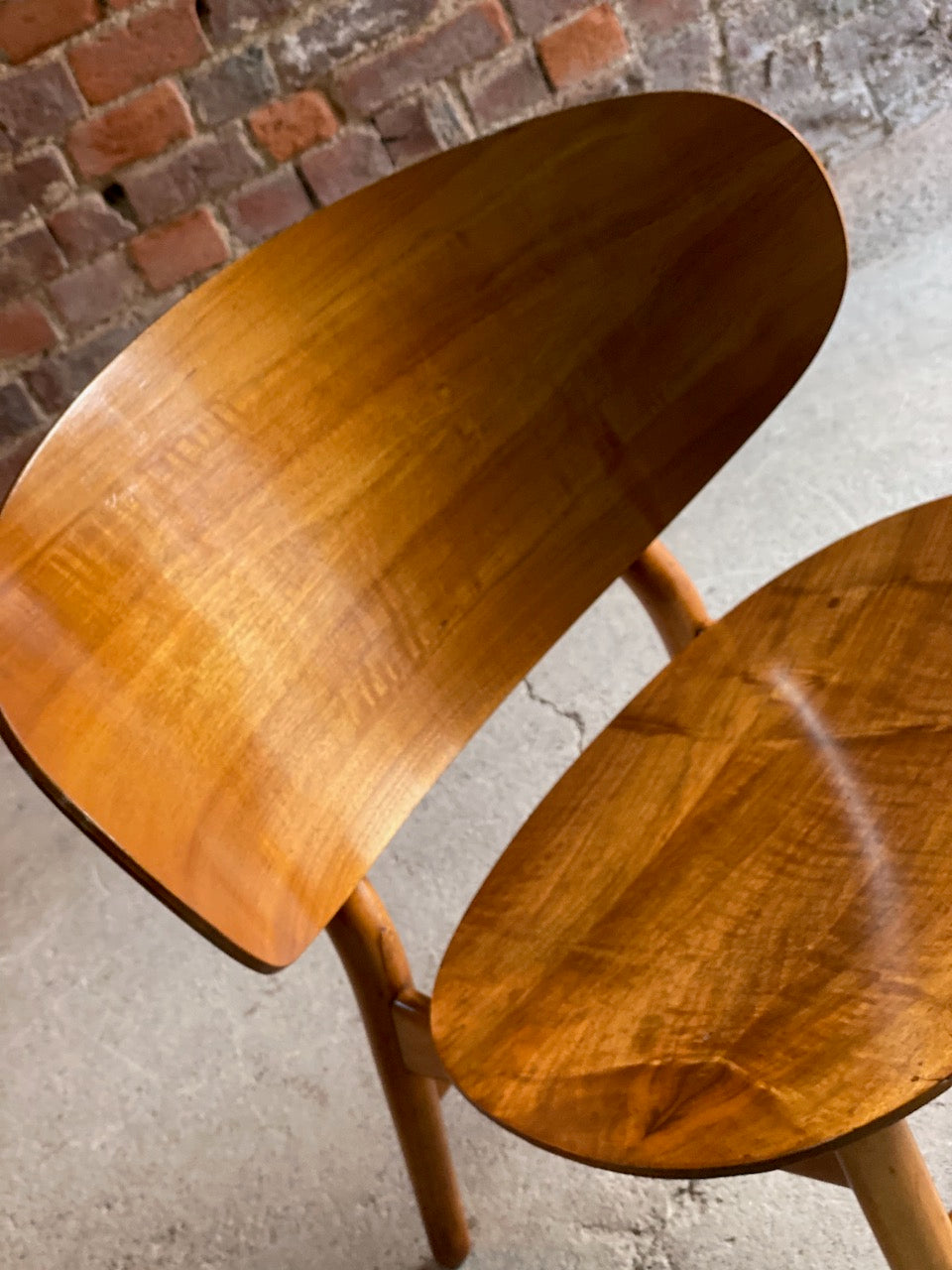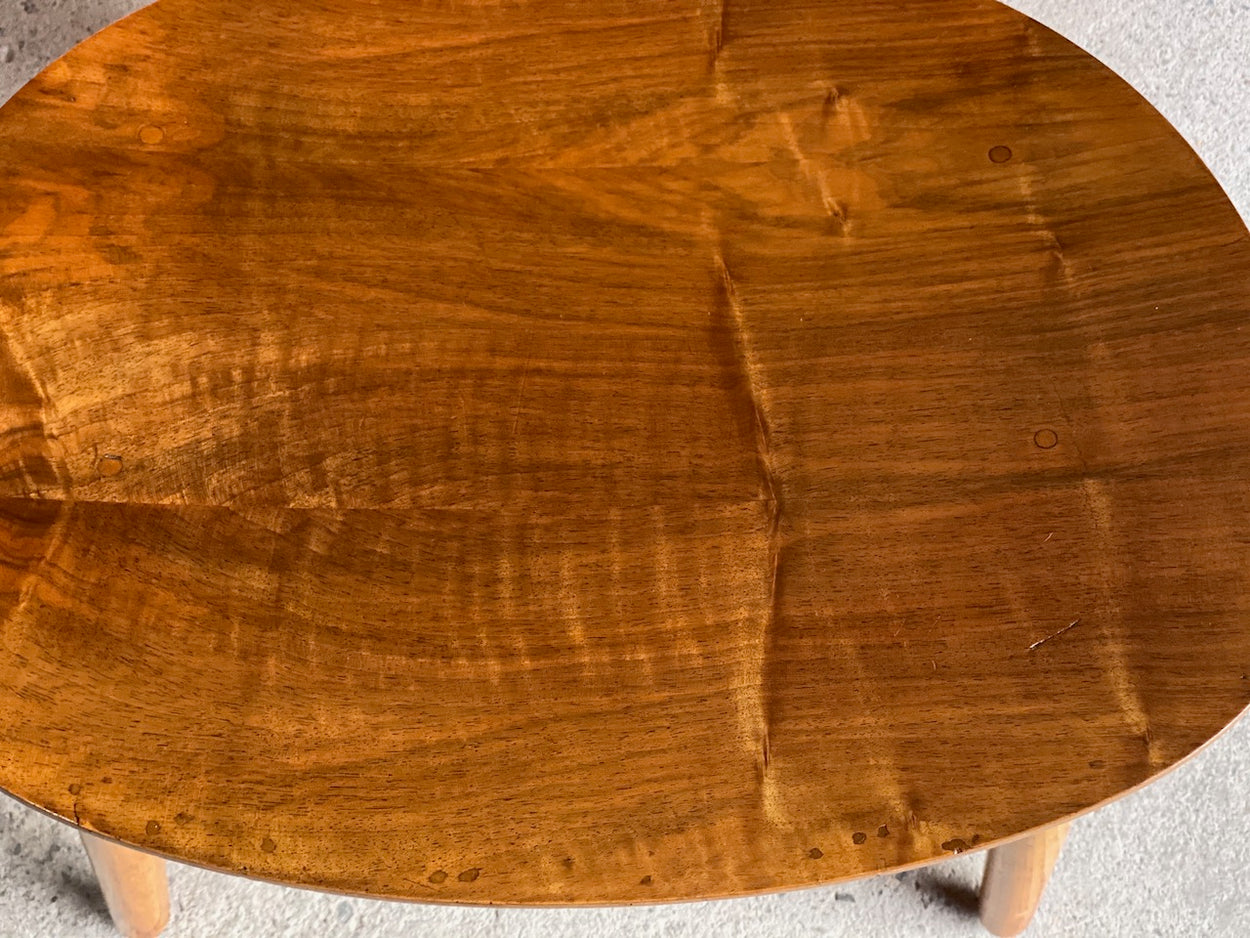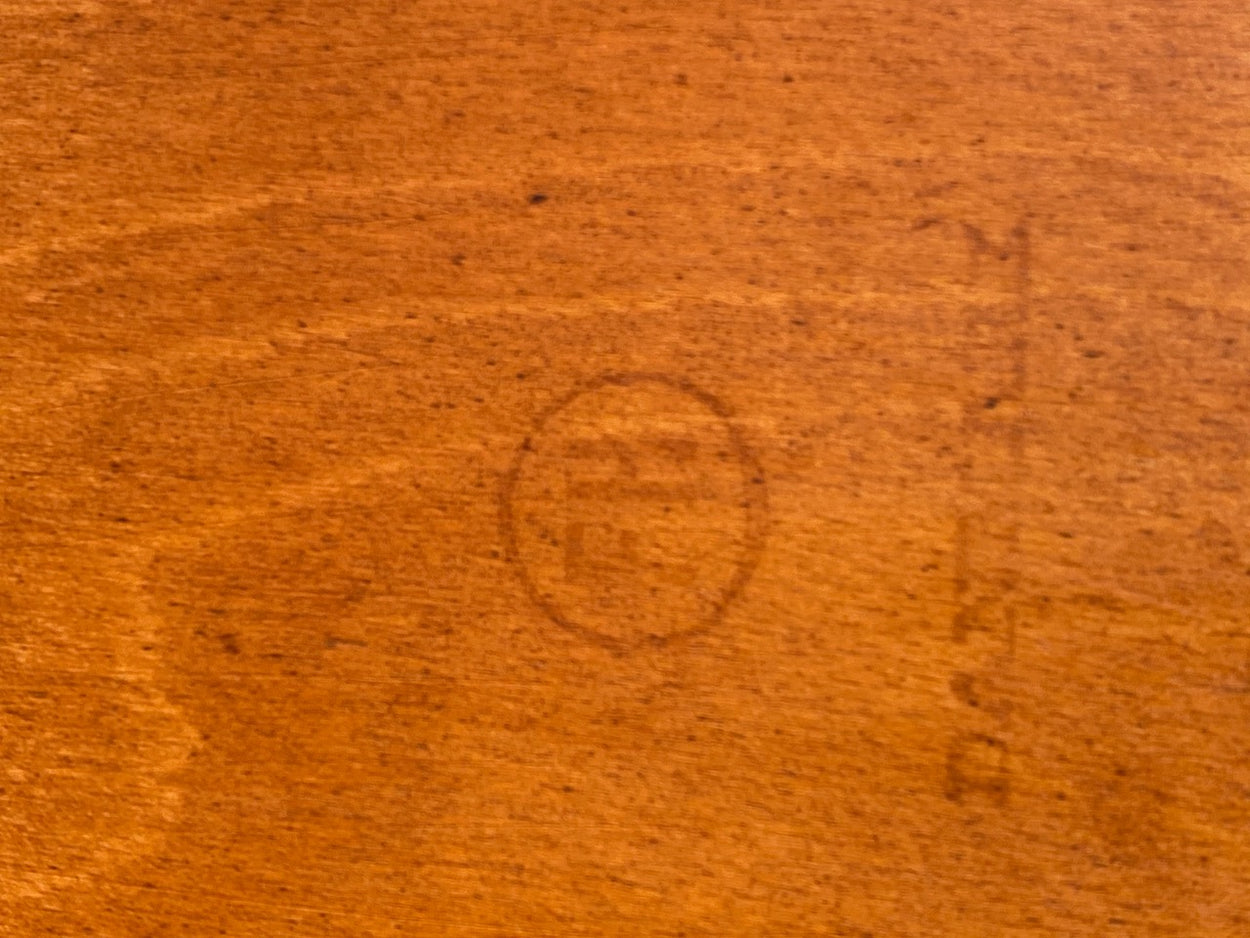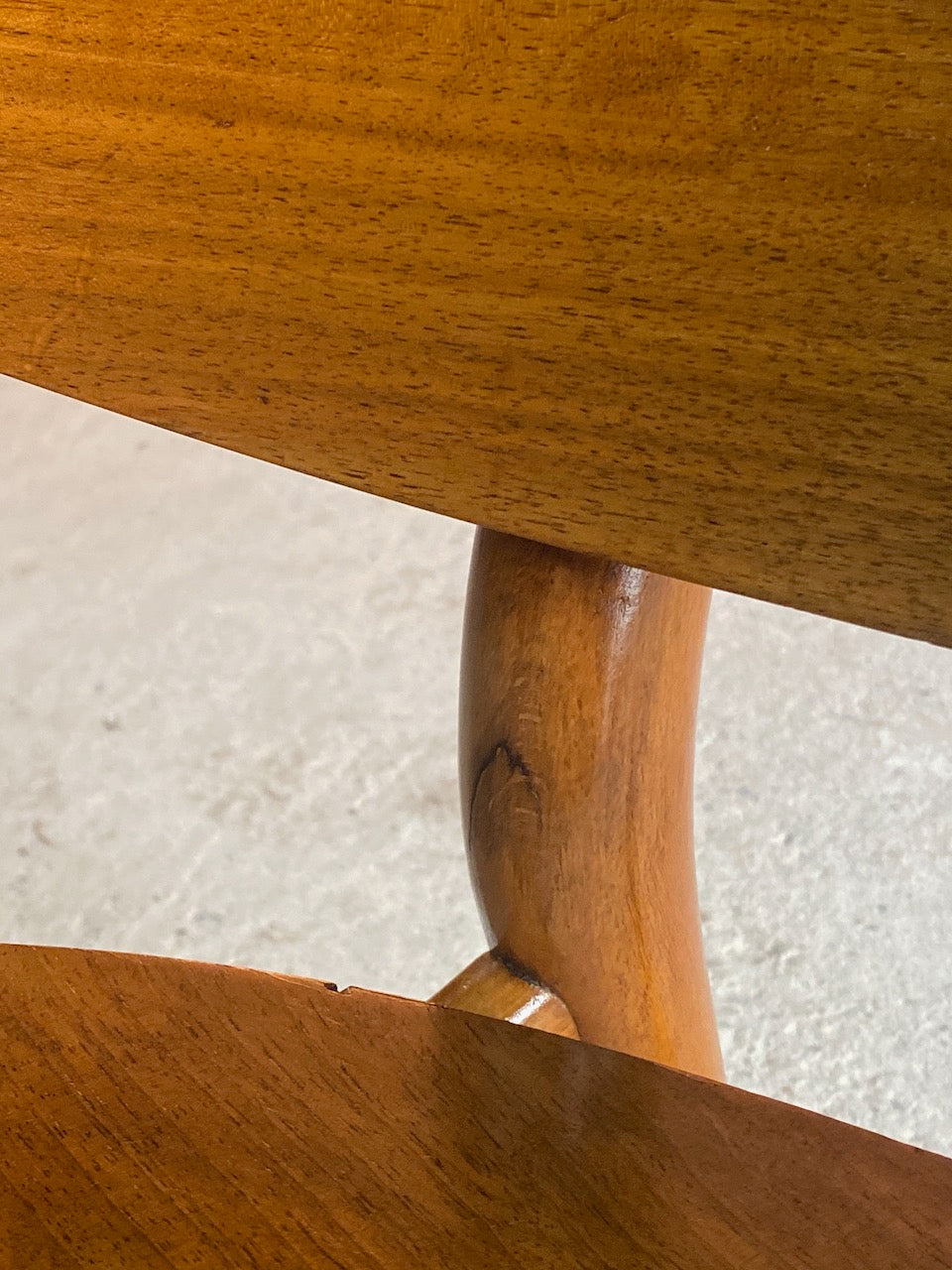 Hans Wegner Shell Chair Model FH 1936 for Fritz Hansen Mid Century Danish Circa 1950

Hans Wegner Shell Chair Model FH 1936 for Fritz Hansen Mid Century Danish Circa 1950

Hans J Wegner Model FH1936 Shell chair by Fritz Hansen made in Denmark circa 1950, designed 1948 and manufactured by Fritz Hansen laminated plywood, beech. This iconic chair has a teak shell back and seat on a beech frame, bears original makers FH logo to underside of base and XA stamped in to rear leg, reserve now.

Hans Jørgensen Wegner 1914 -2007

Hans Wegner was a pioneer of Danish modern—a minimalist style of wood furniture—and one of Scandinavia's most admired designers. Wegner trained as a cabinet maker before bringing the skills and techniques he acquired during his apprenticeship to furniture design. He worked predominantly with wood and other natural finishes, eschewing the industrial materials that largely defined modernism in the rest of Europe, and establishing the organic functionality that would become the hallmark of mid-century Scandinavian design. A prolific designer, Wegner created over three hundred chairs during his career and garnered international recognition for several of his designs. Chief among them was an armchair that earned a place in the Museum of Modern Art's Low-Cost Furniture Design competition in 1948, and the Wishbone Chair (1950), whose clean construction and elegantly tapered lines embody the visual warmth and lightness that became associated with Wegner's work.
Mid Century
Danish
Hans J Wegner
Fritz Hansen
Shell Chair
Model FH1936
Beech
1950
Rare
Investment
Original
This chair is over 70 years old and as such shows sign of age and use, the chair has been restored and re-polished, the chair has old existing marks to the seat and back, the underside of chair has a Fritz Hansen logo FH and also the rear leg has the initials  XA impressed into the leg, the chair has a wonderful golden patina.

Width 28.5" / 73cm
Depth 26"  / 66cm
Height 27" / 69cm
Seat height 15" / 38cm
Seat depth 18.5" / 48cm

Free delivery is offered to England & Wales only when buyer pays full asking price, next day delivery is not possible due to the size of the piece, please allow between 7-14 days delivery