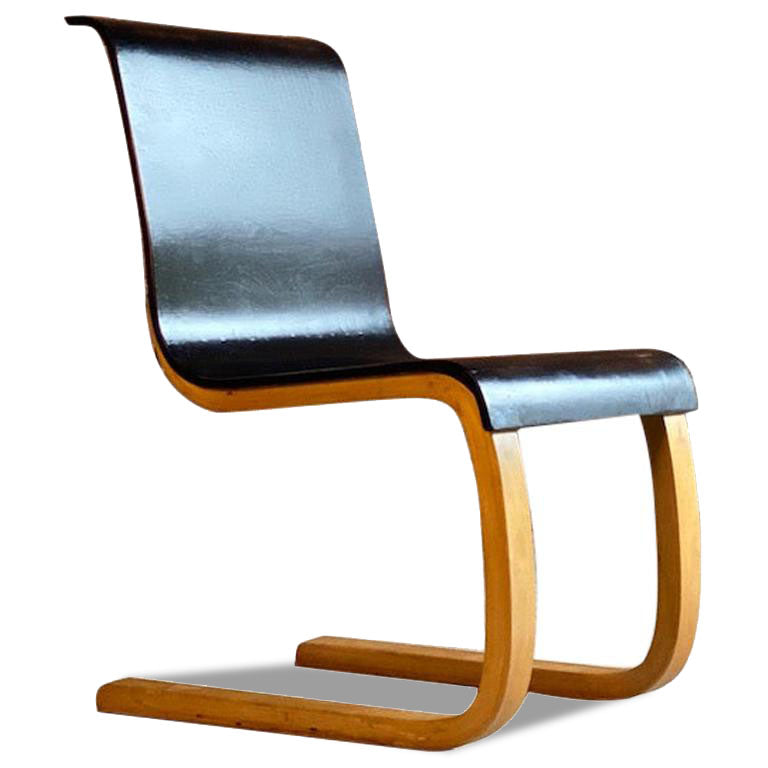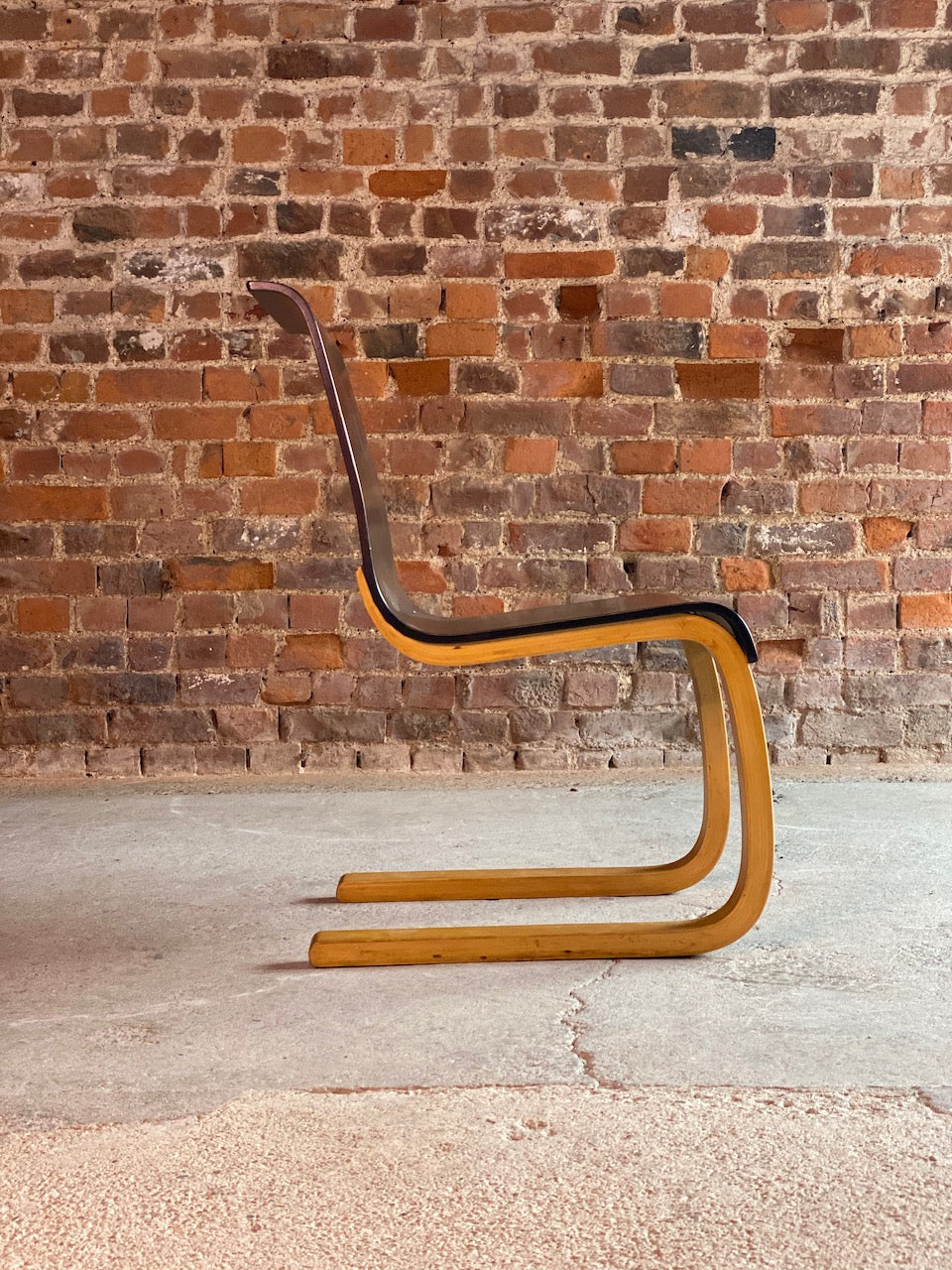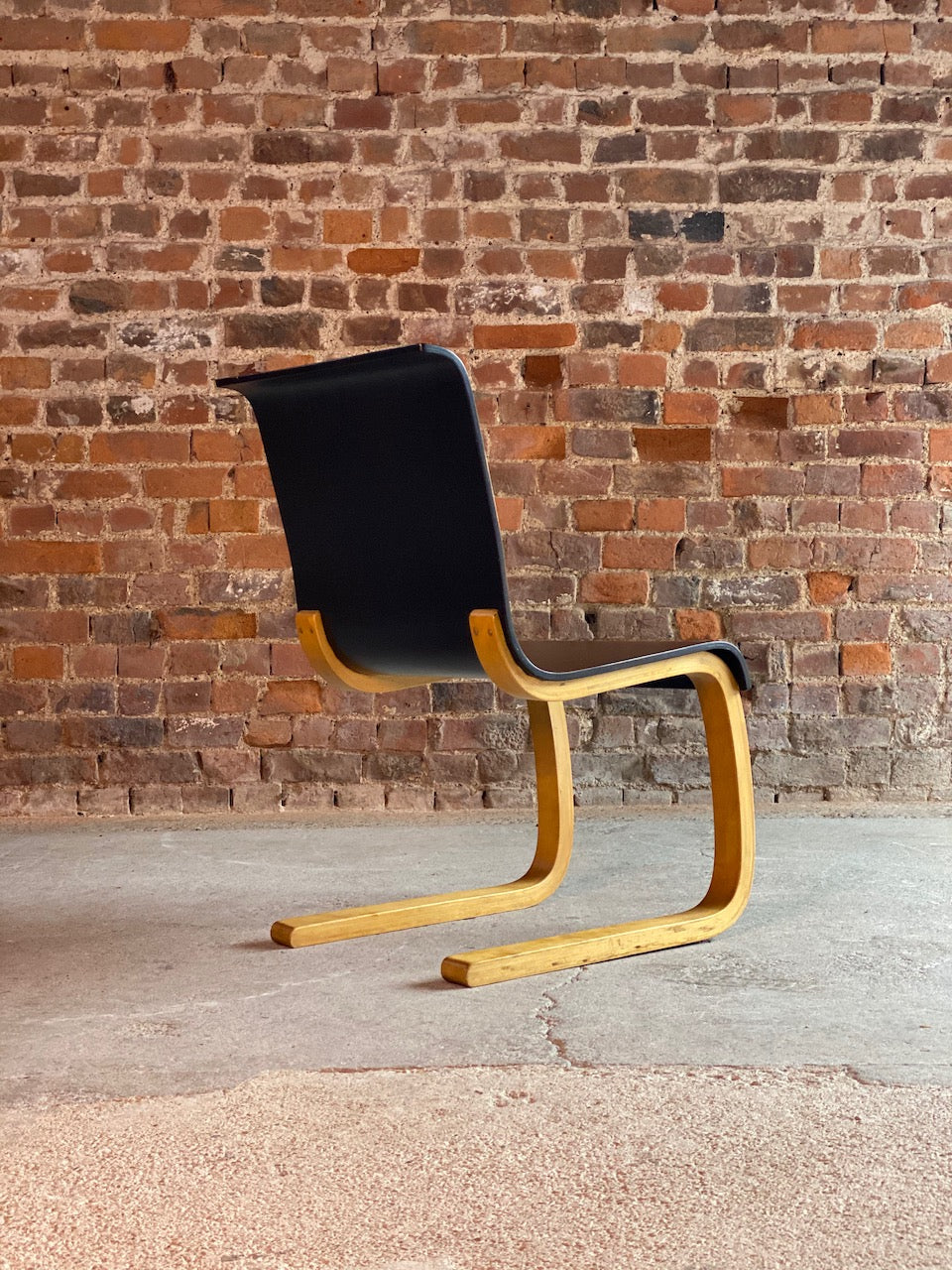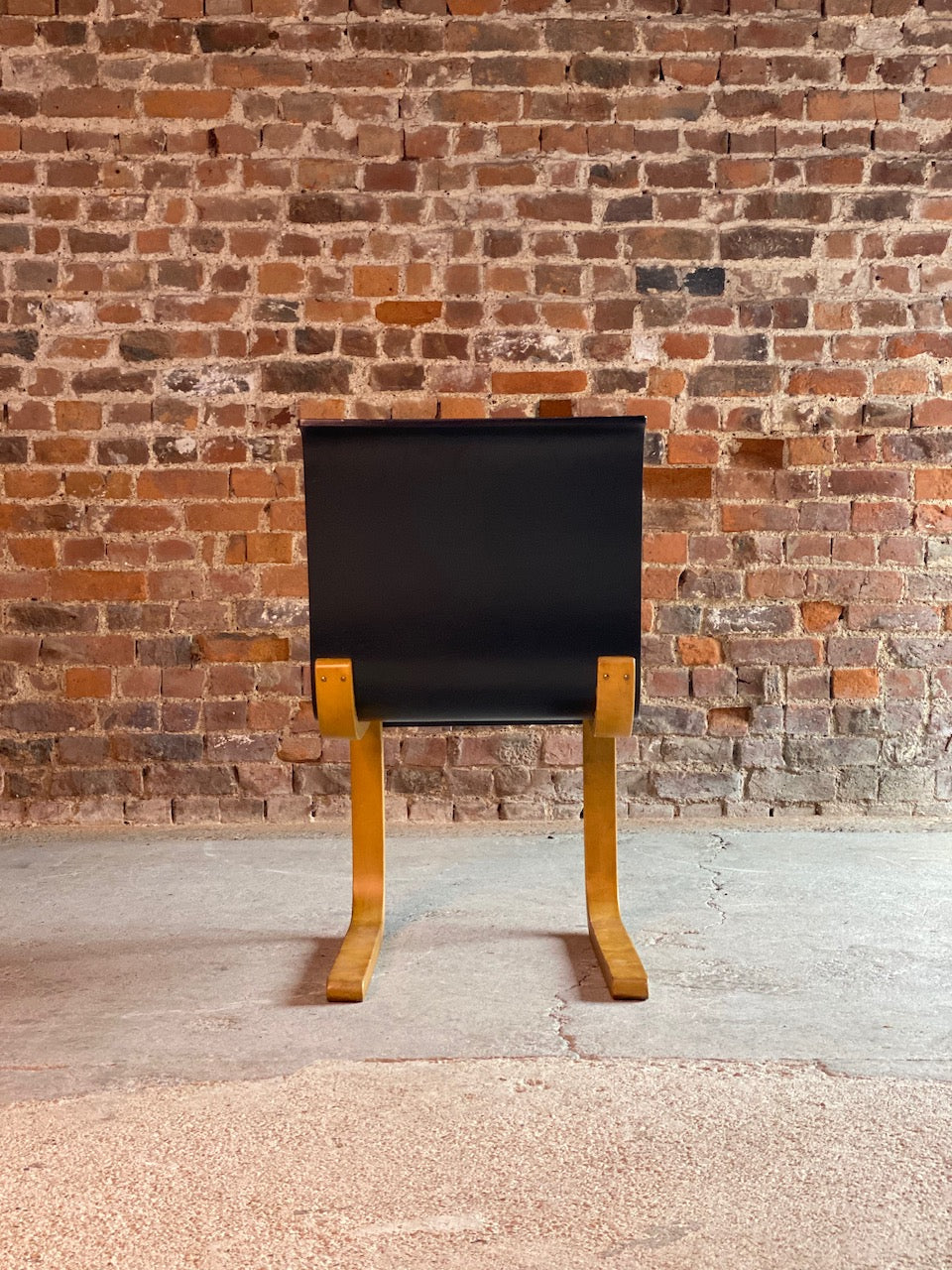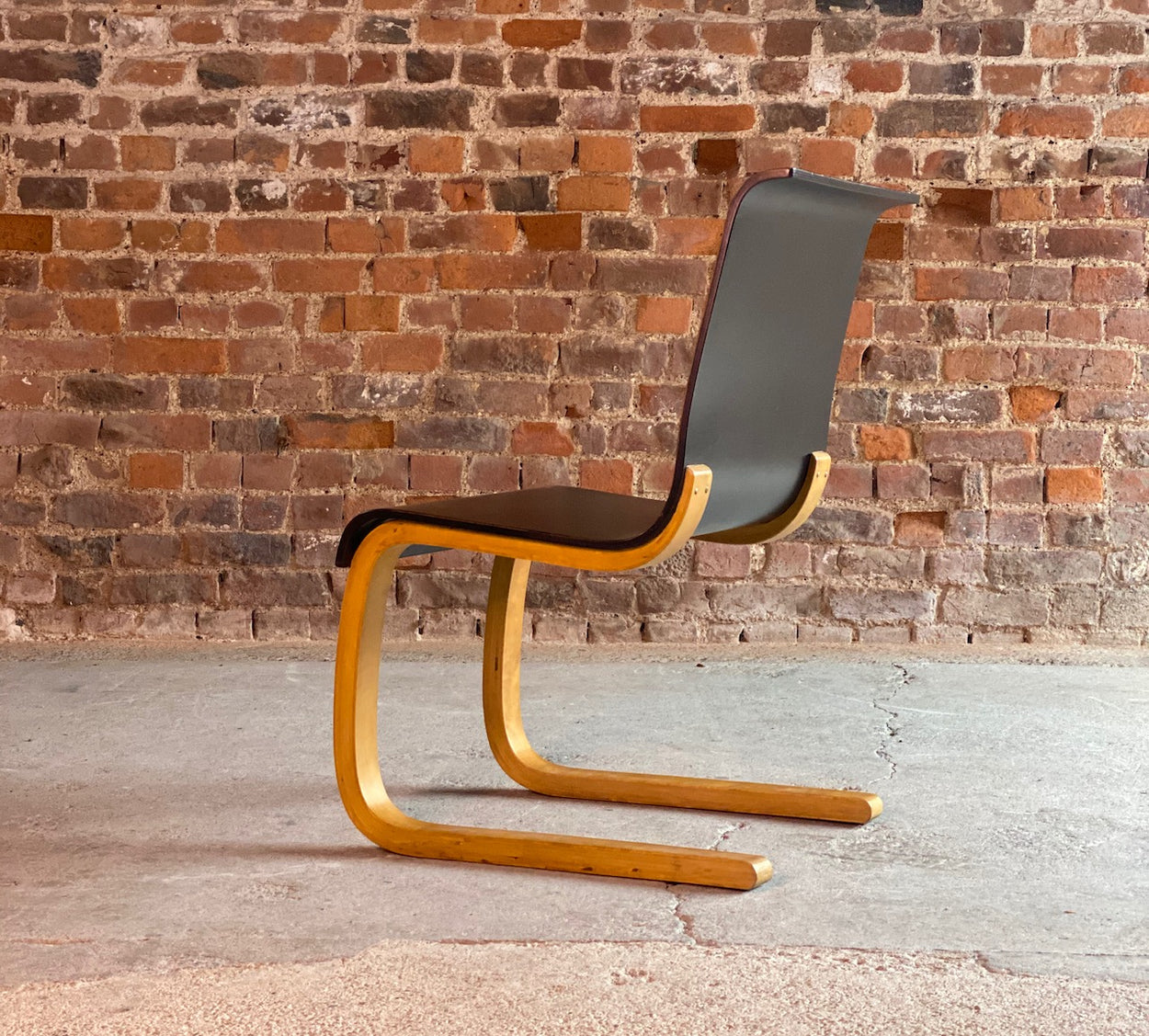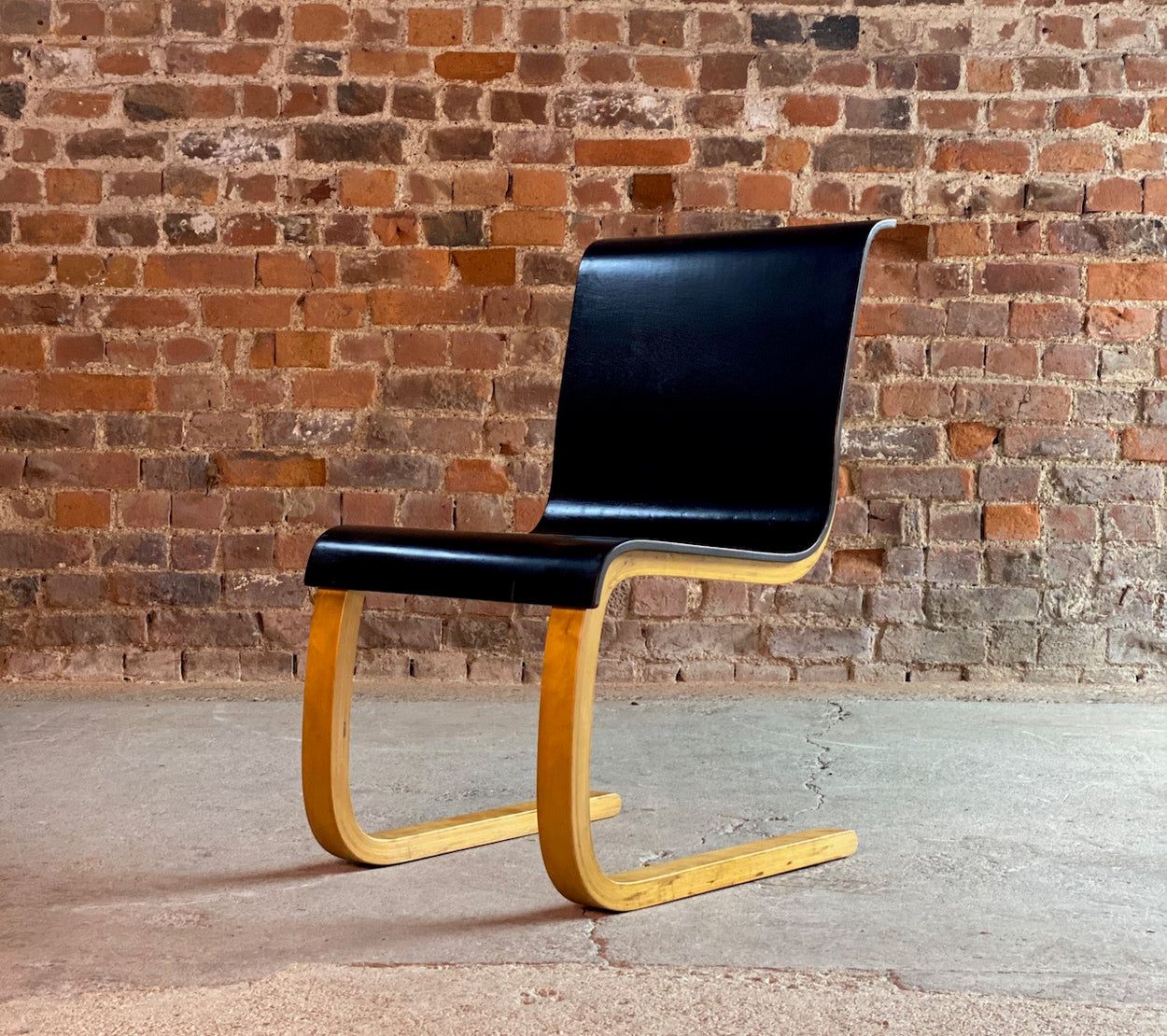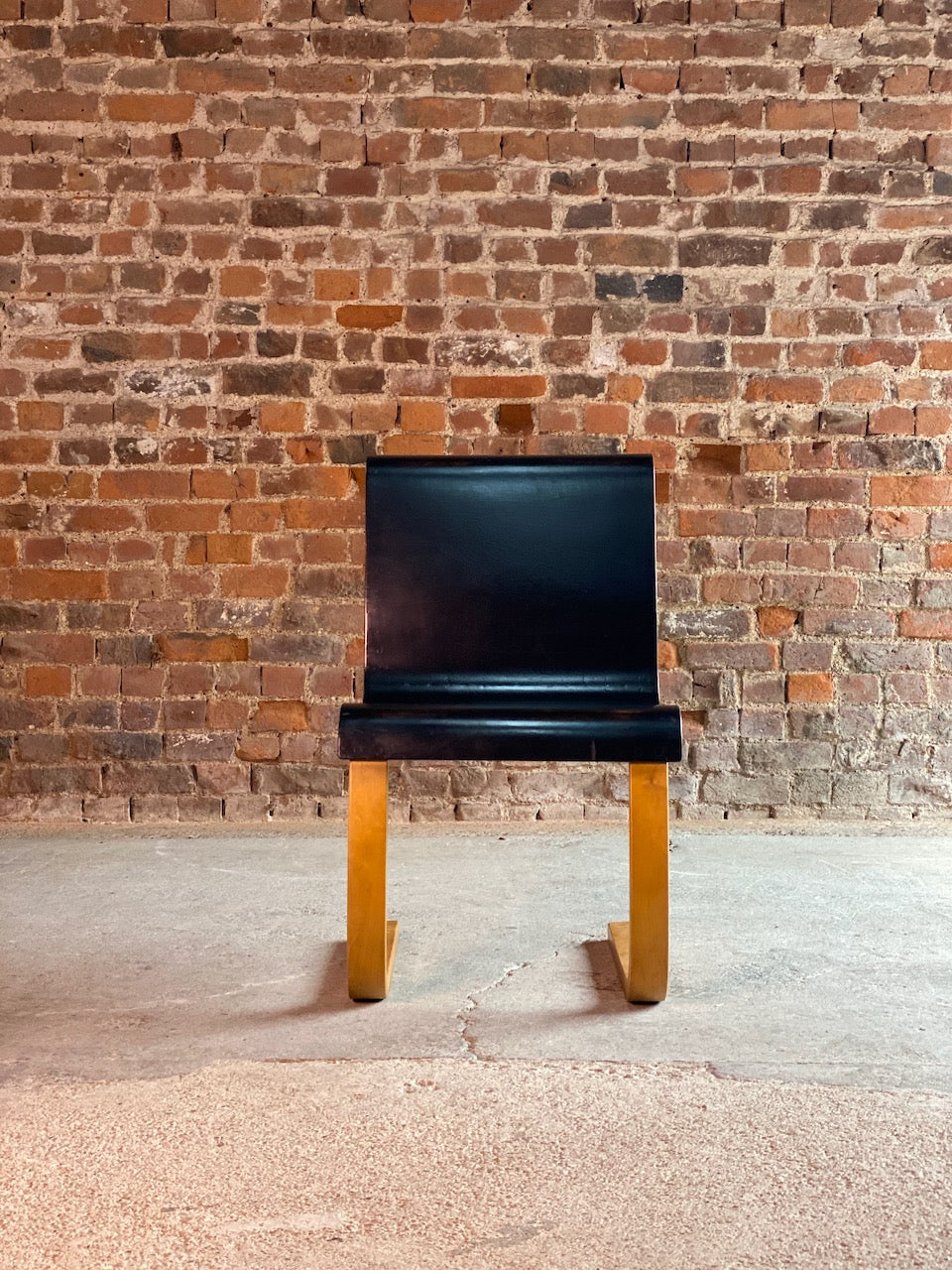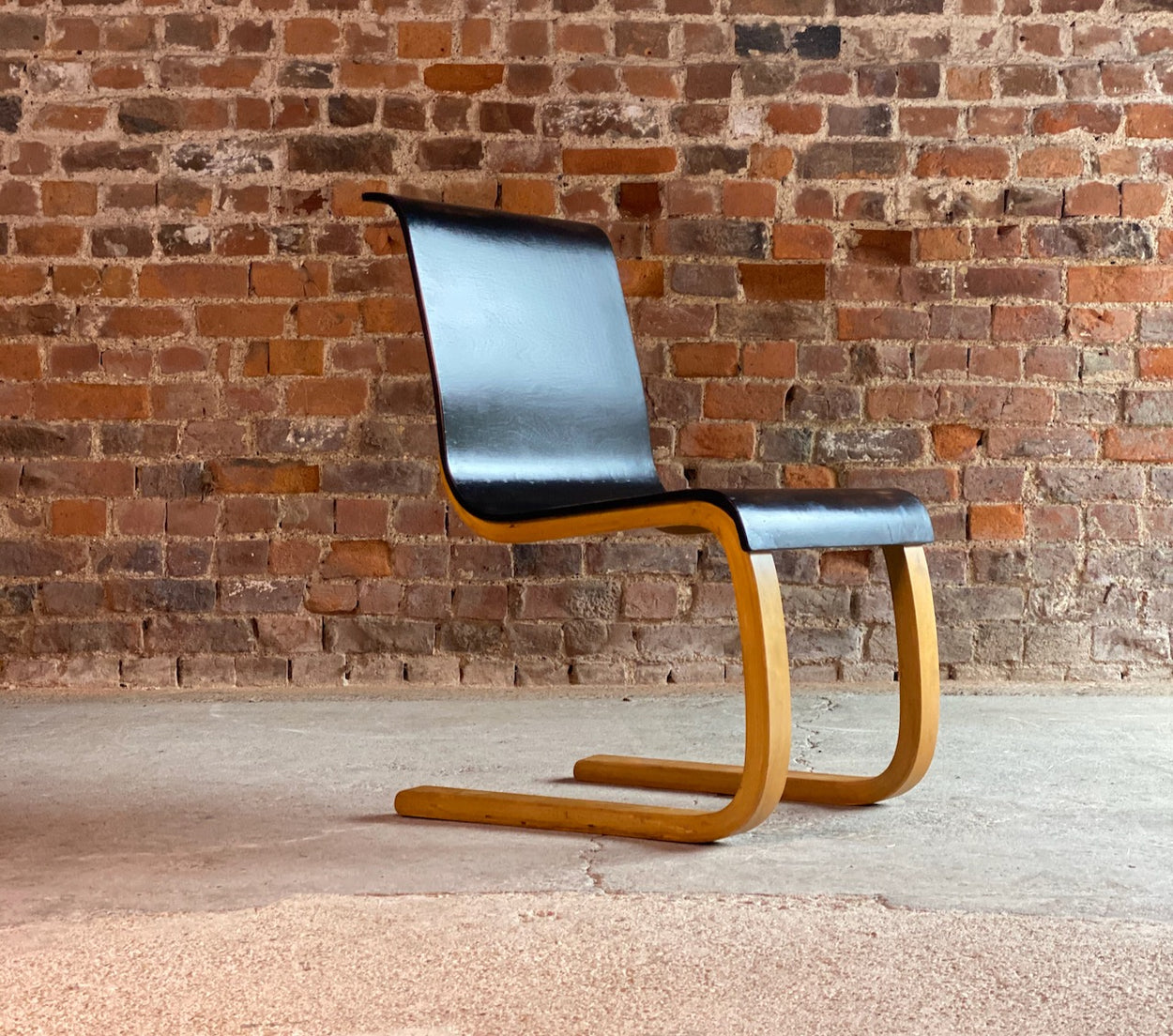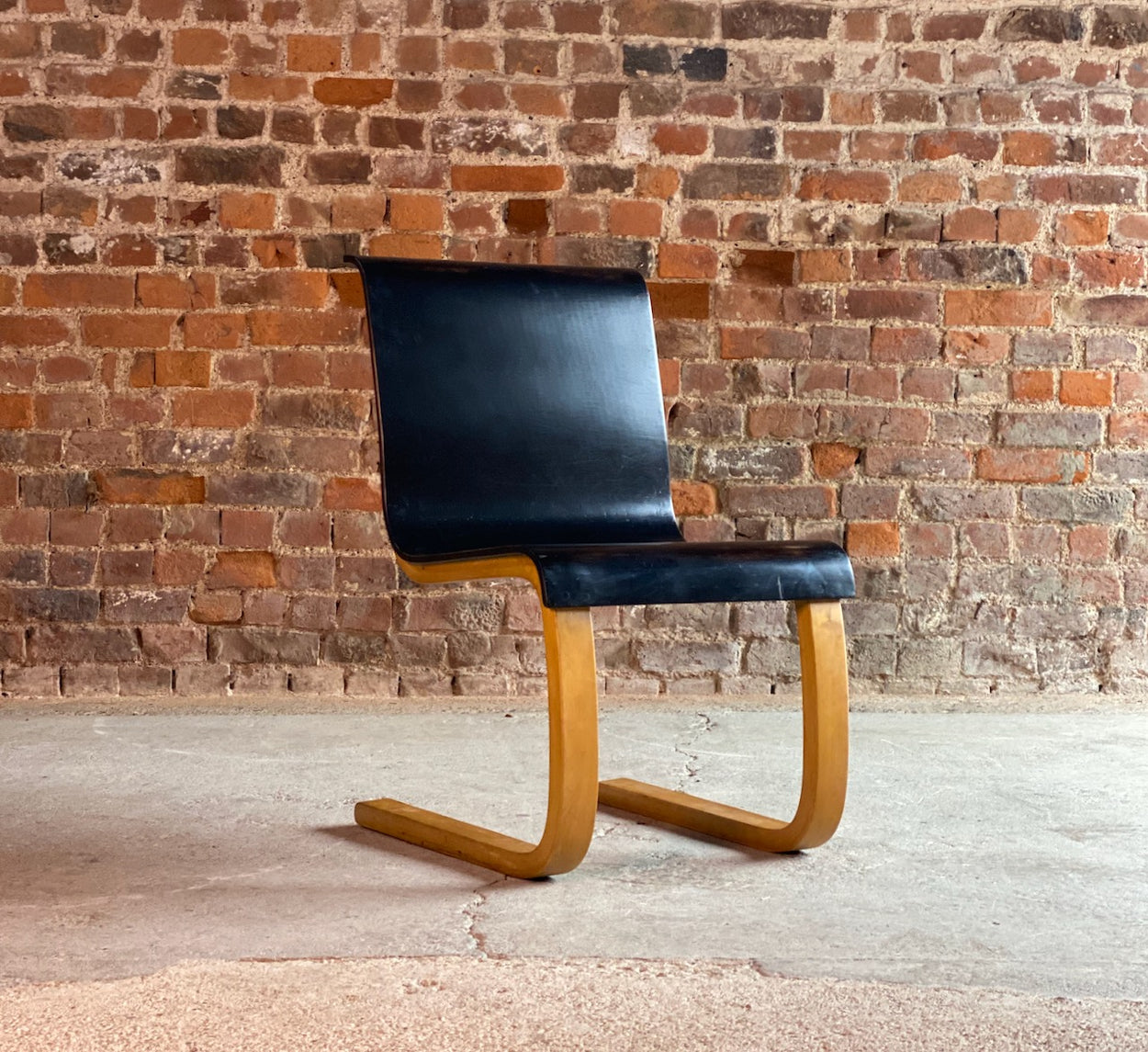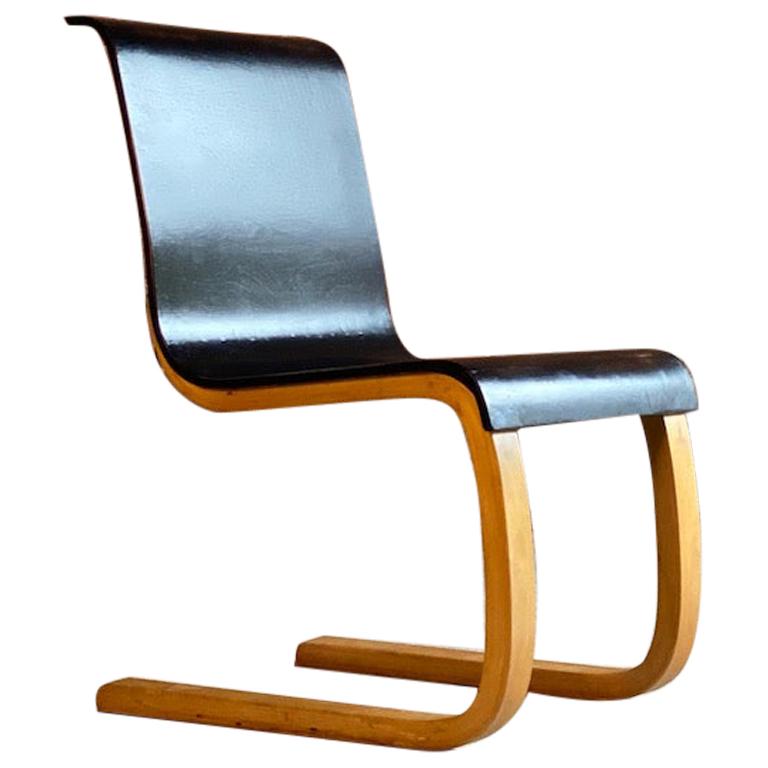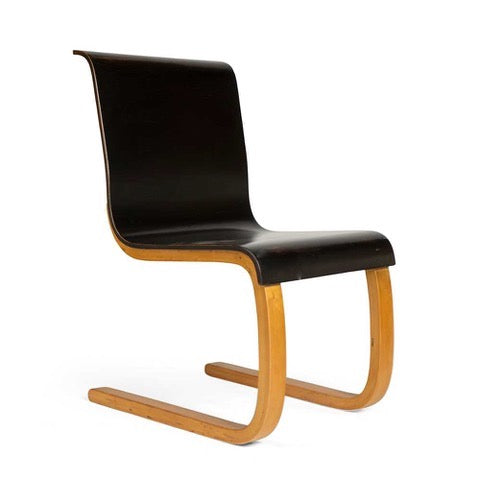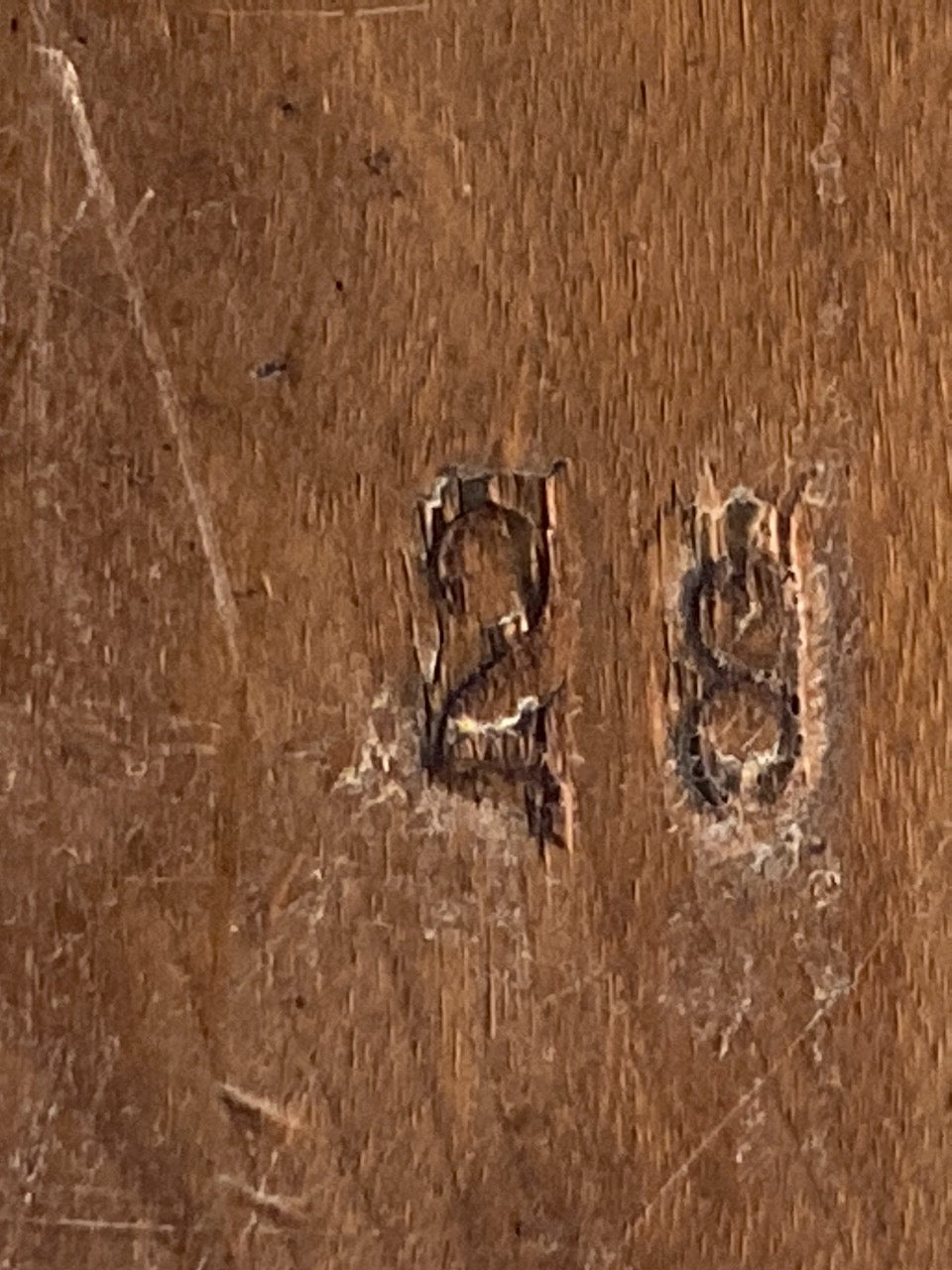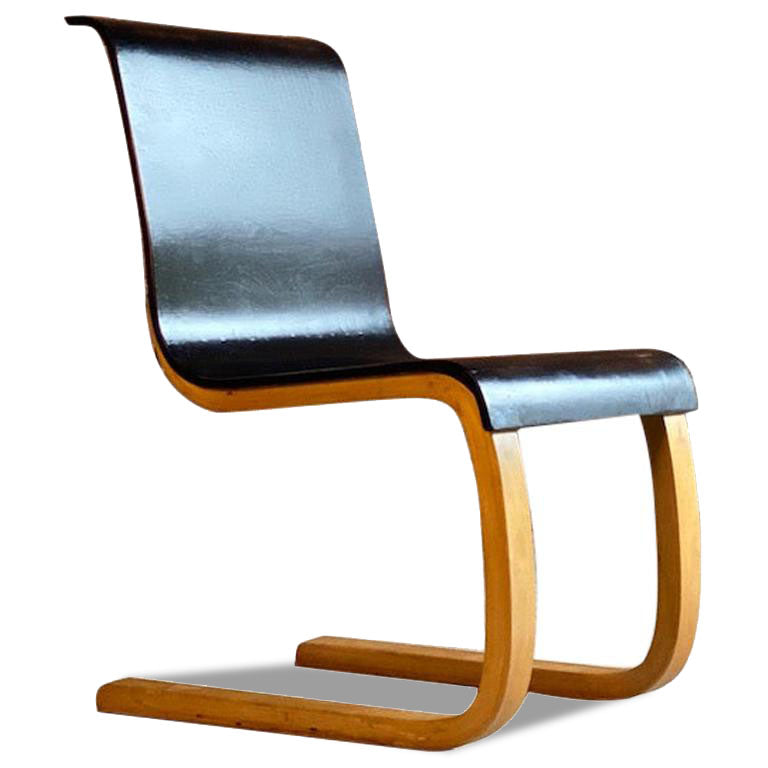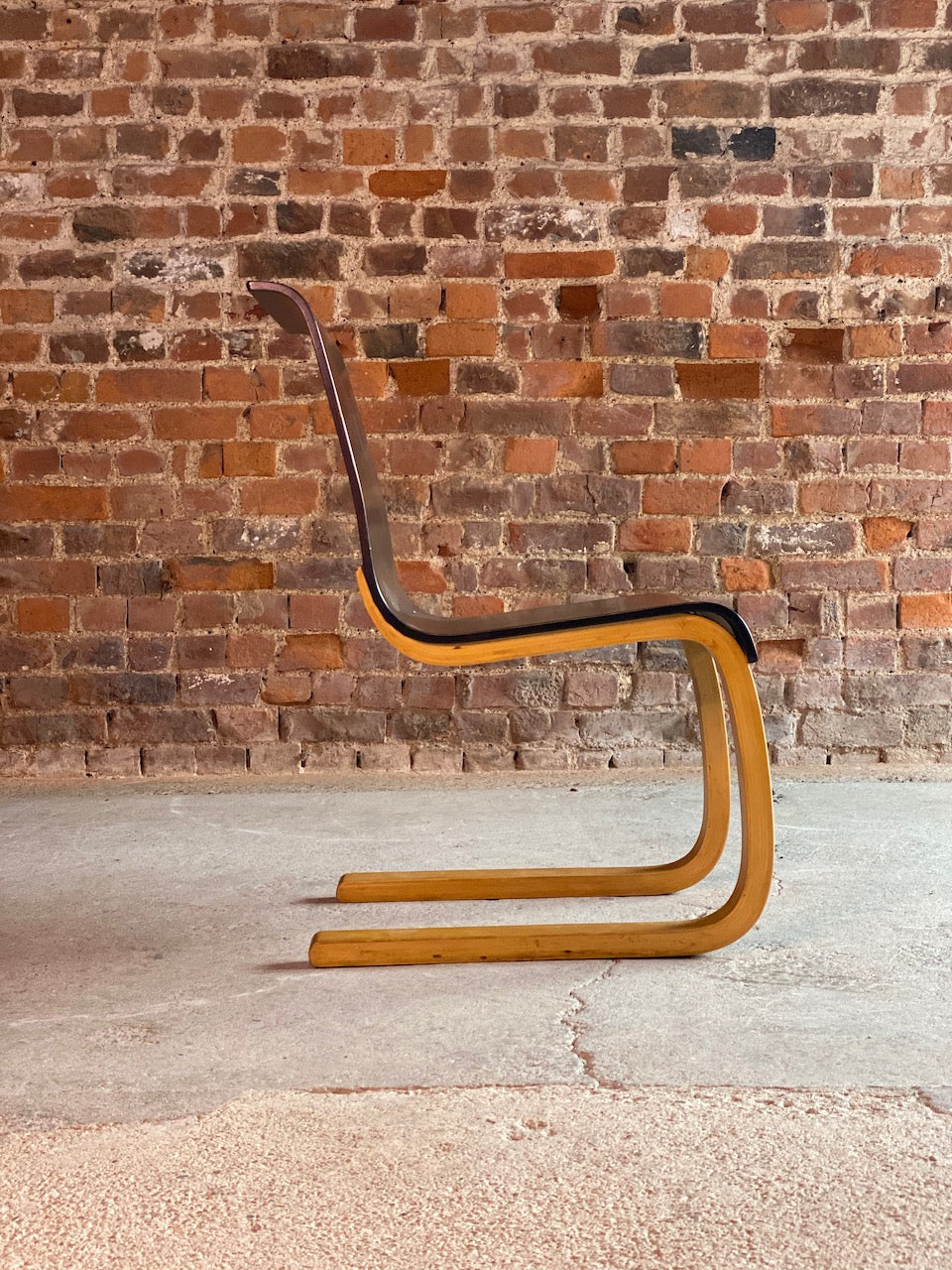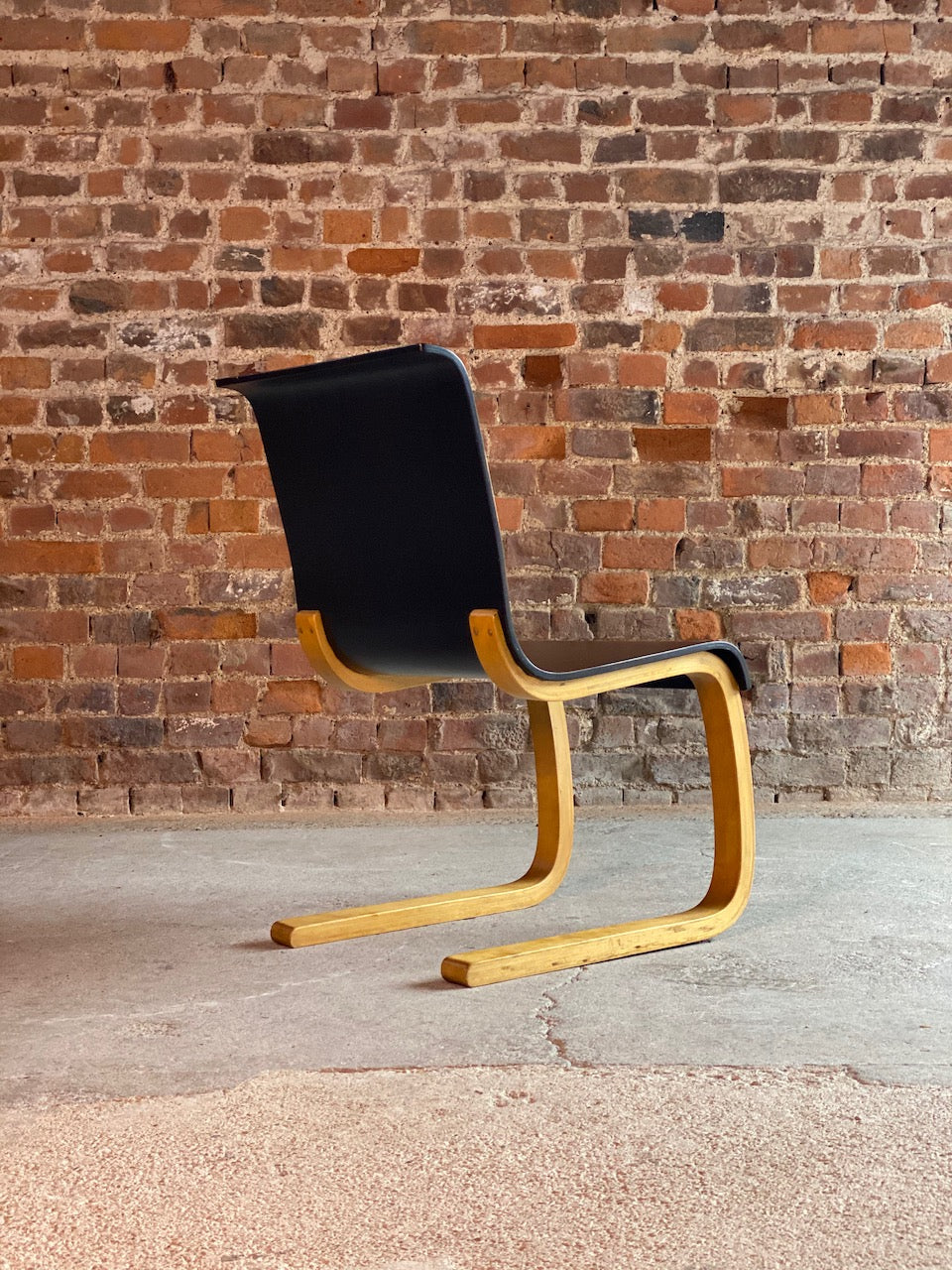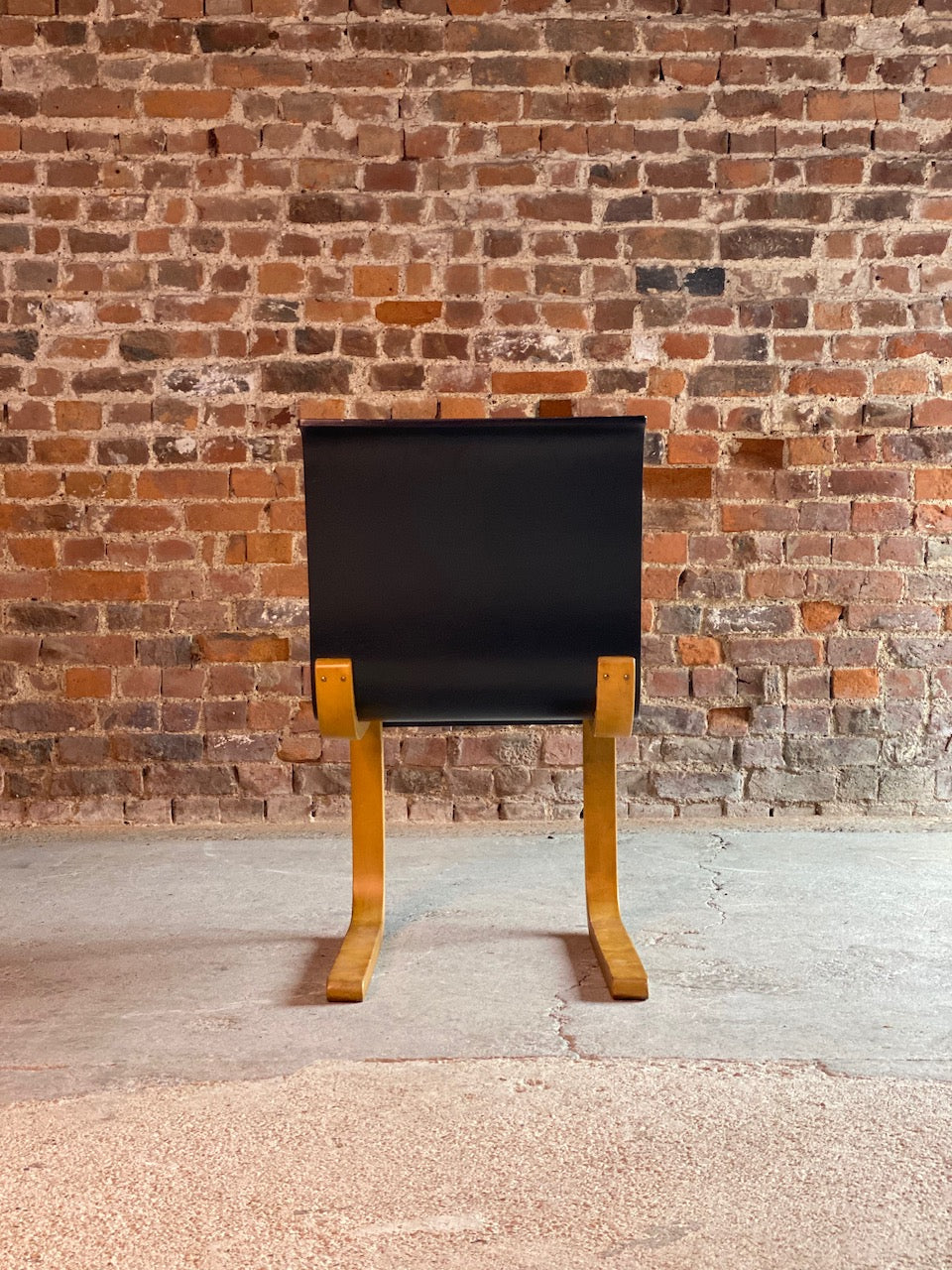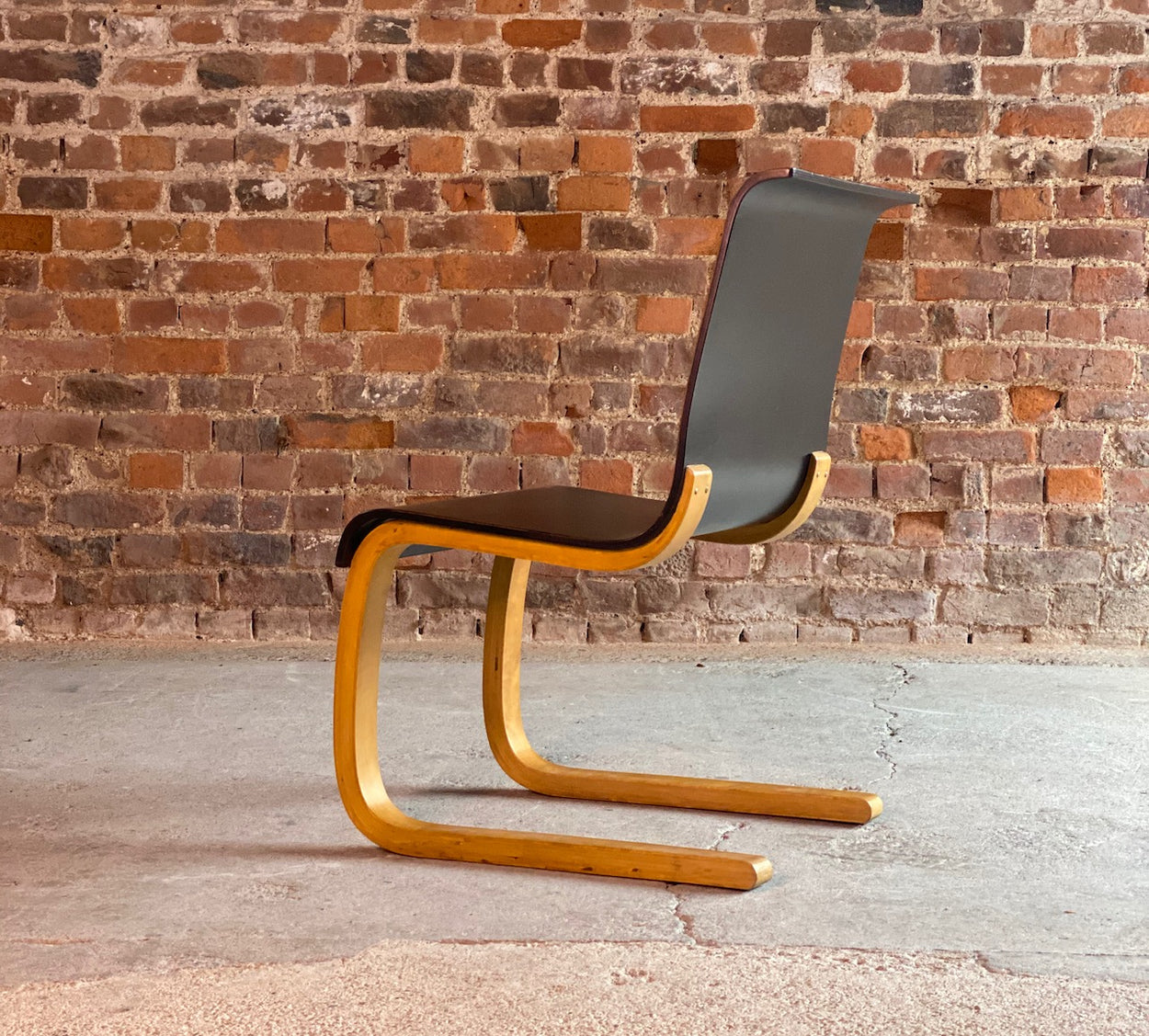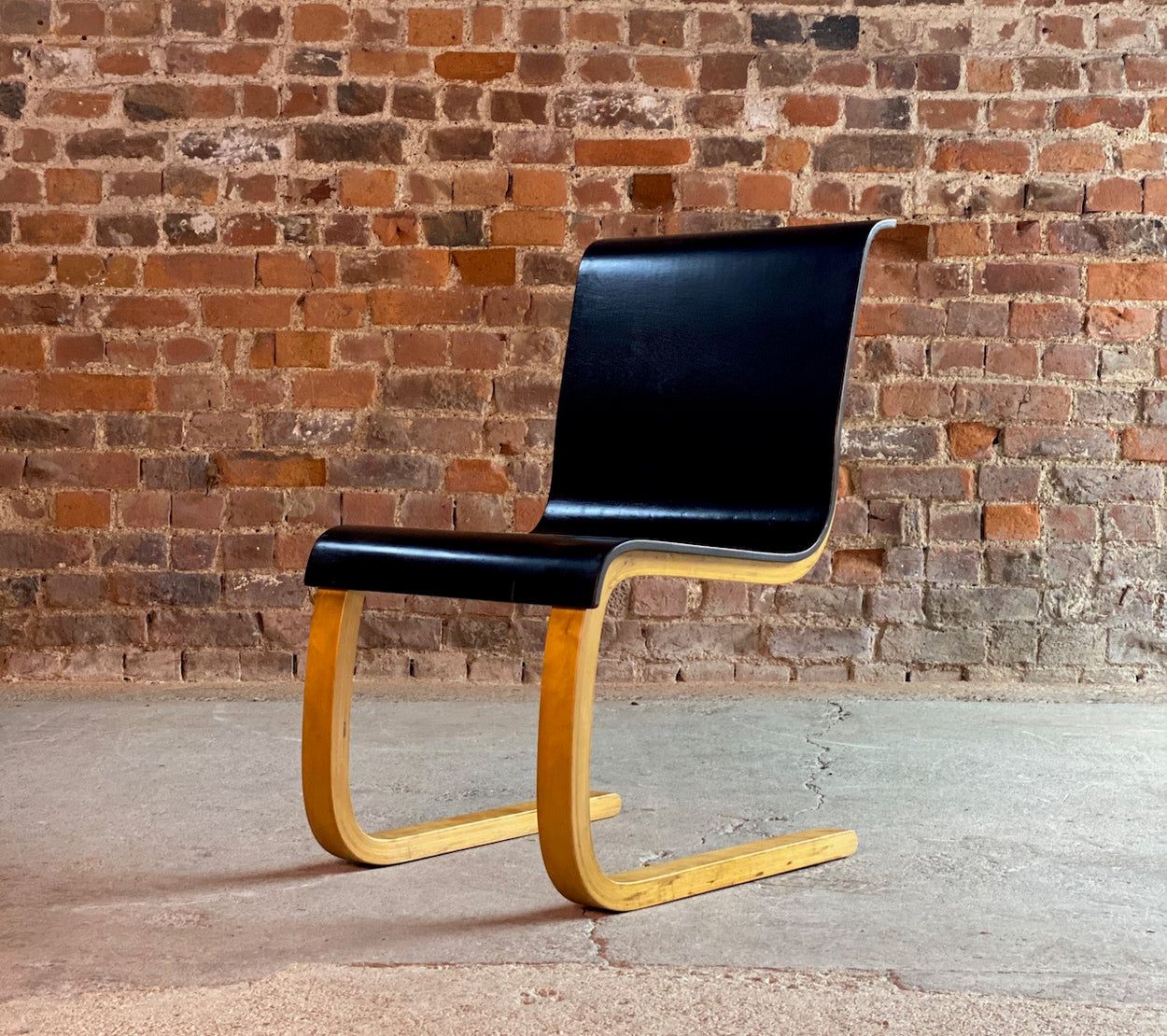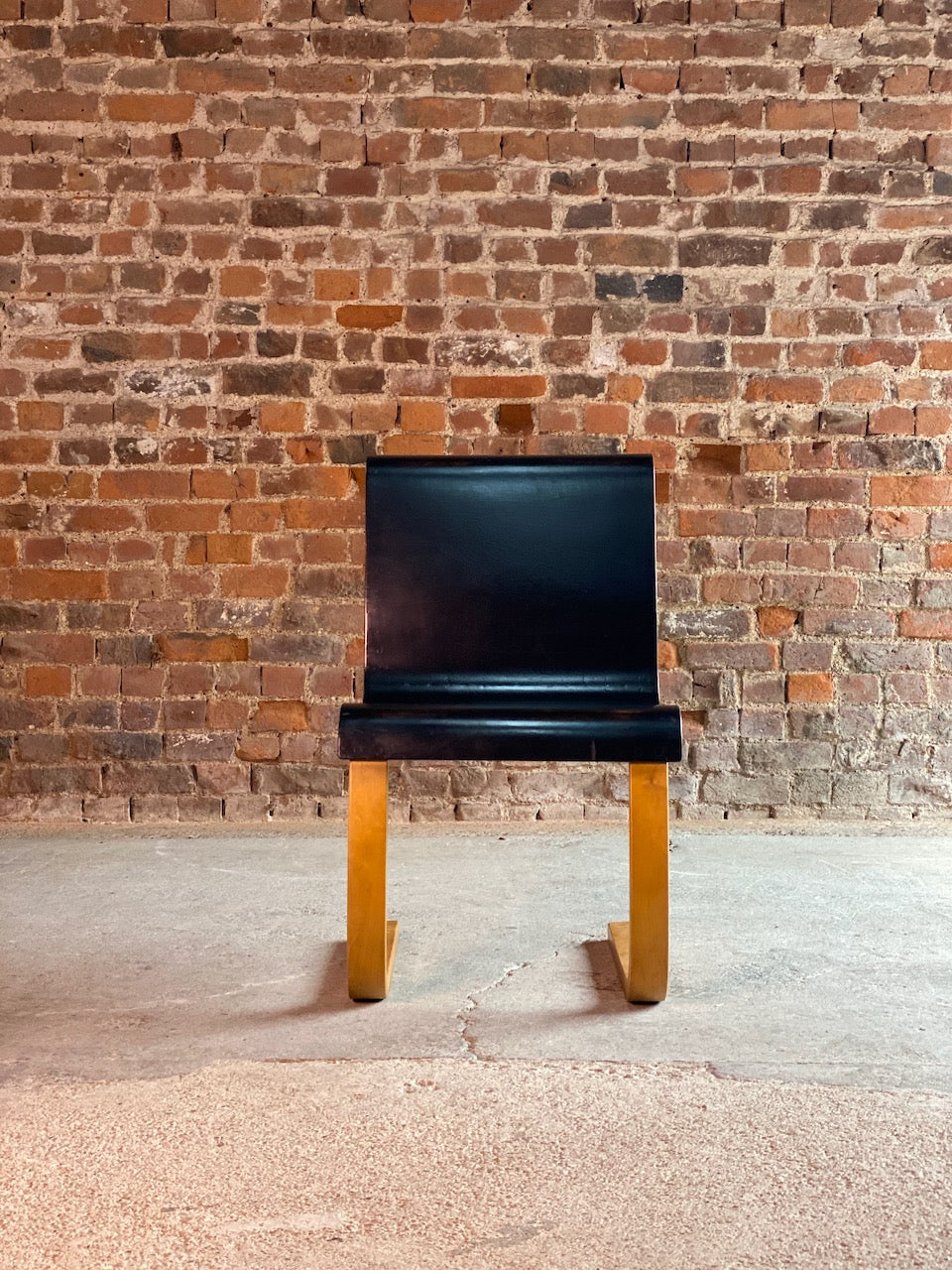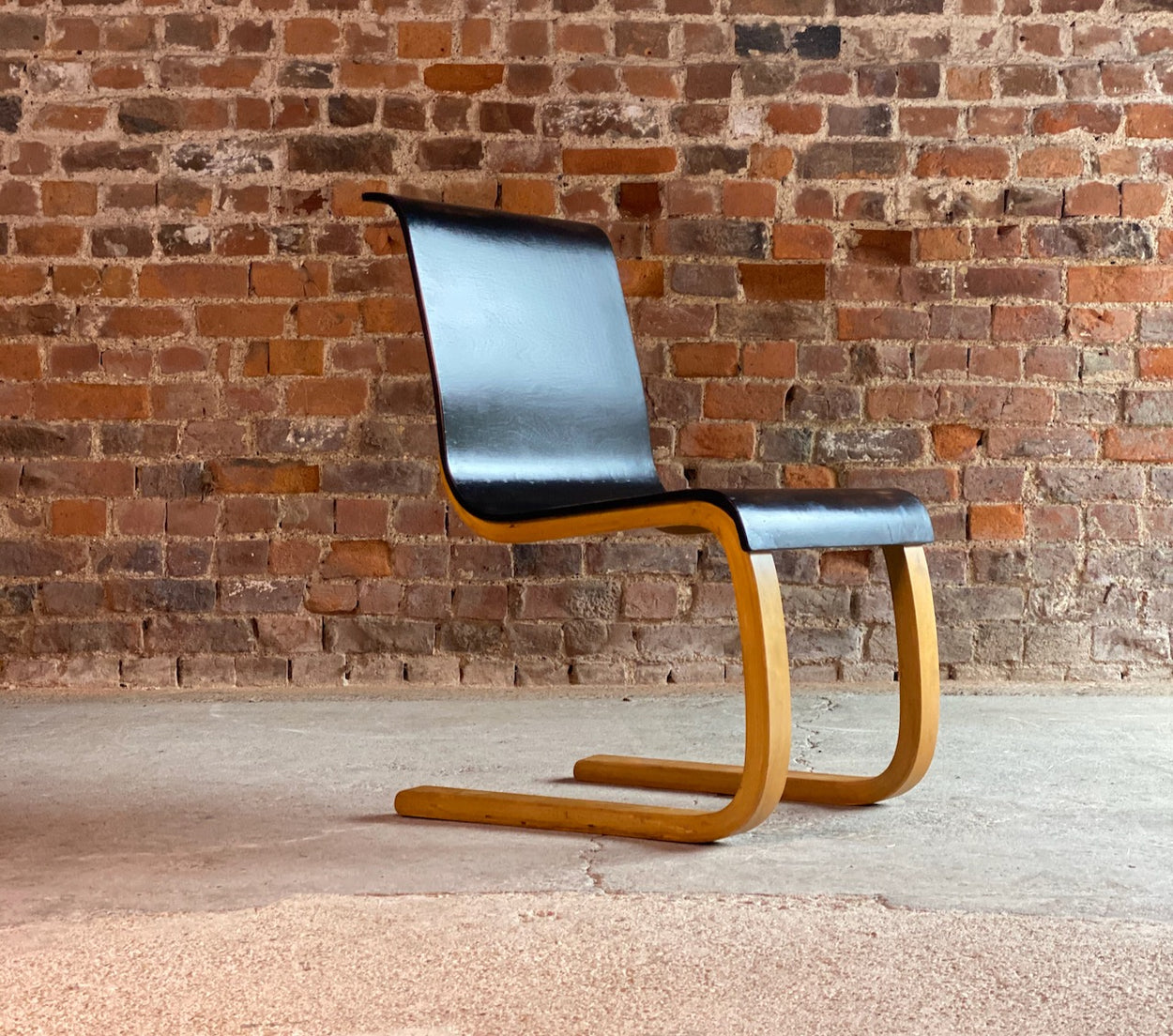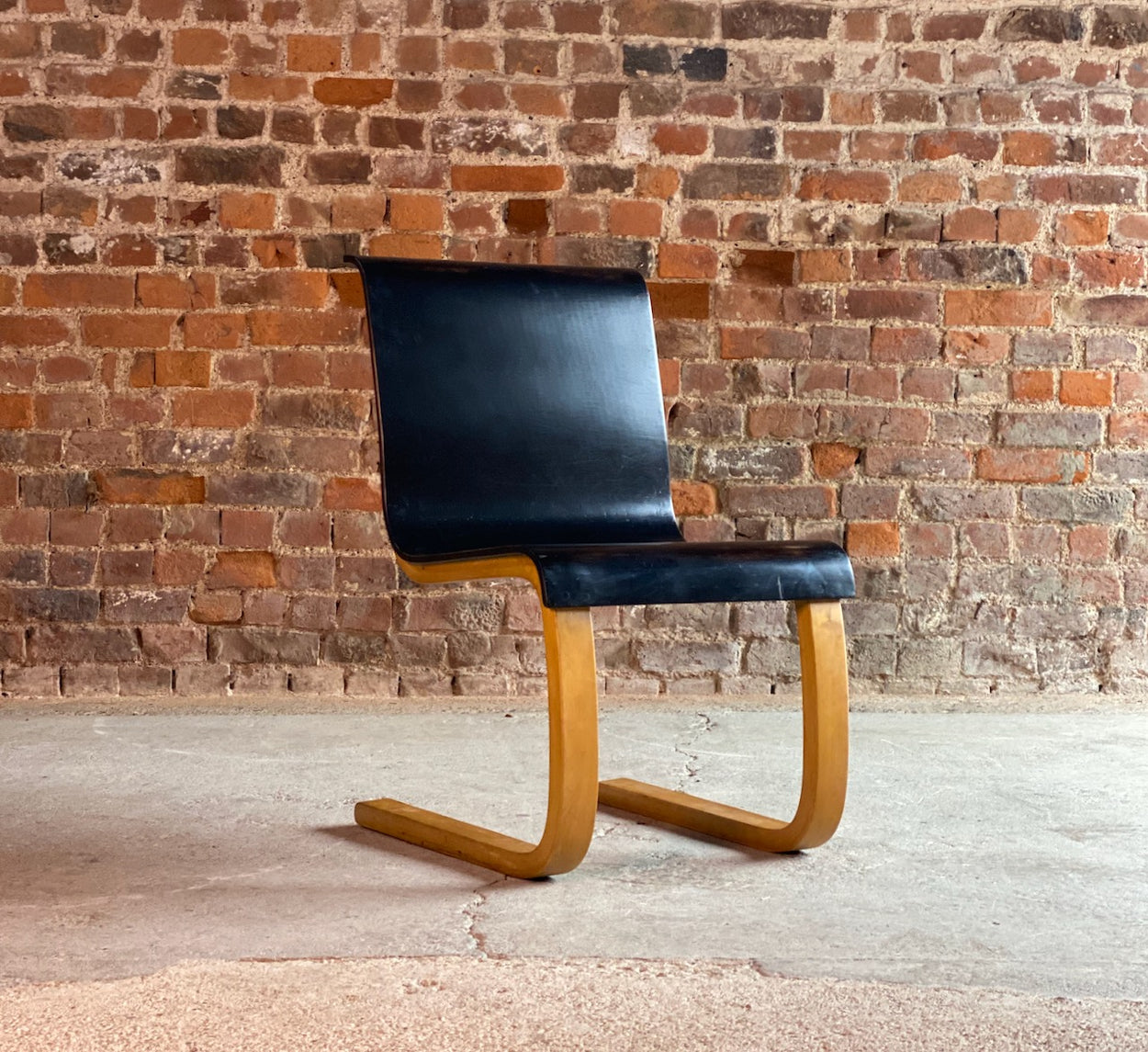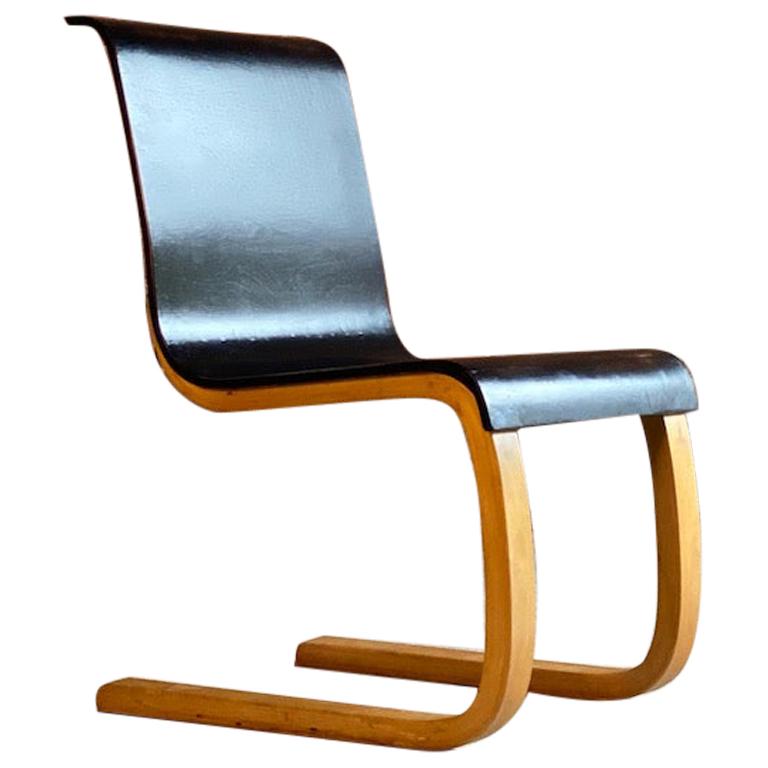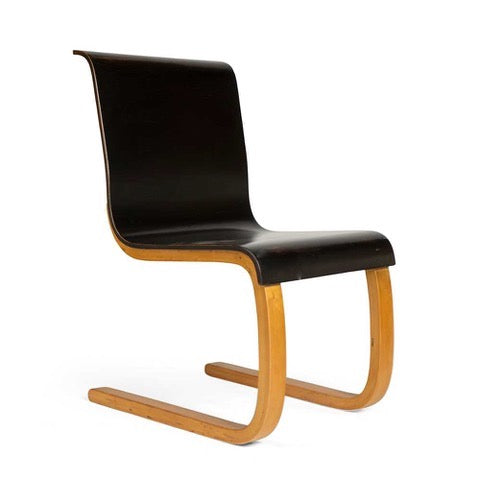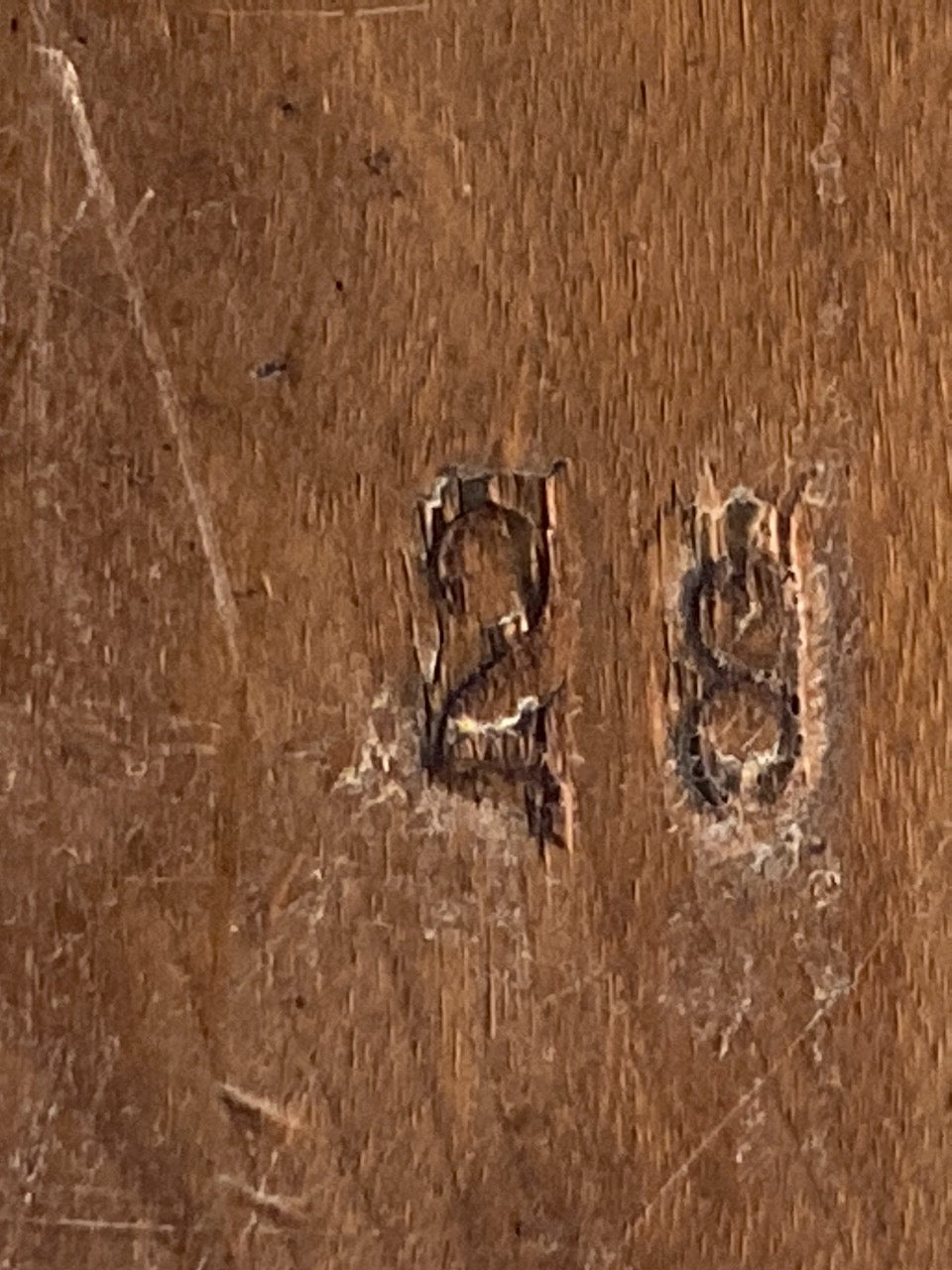 Alvar Aalto Model 21 Cantilever Side Chair By Finmar Finland Circa 1940
SOLD

Alvar Aalto Model 21 Cantilever Side Chair By Finmar Finland Circa 1934

Stunning original and highly sought after Alvar Aalto Model 21 Cantilever Side Chair for Finmar Finland circa 1934, bent laminated birch frame with moulded ebonized plywood seat, the chair has a faded 'Finmar' label to the underside and is stamped '28' to base, a wonderful addition to any collection, reserve now.

Biography:

Alvar Aalto (Finnish 1898-1976) In contrast with the functionalism of the International Style (as well the neoclassicism put forward by the Nazi and Soviet regimes), Alvar Aalto brought a refreshing breath of humanism to modern design: "True architecture exists only where man stands in the centre," he wrote. Aalto designed furniture in stack-laminated plywood composed of Finnish birch, which was cost-effective and lent warmth to his interiors. Aalto also revived Finnish glass design with his entries in the various Karhula-Iitala glassworks competitions throughout the 1930s.

In 1936 he won first place for a collection of colourful, wavy vases in various sizes titled Eskimoerindens skinnbuxa (The Eskimo Woman's Leather Breeches). The vases were an immediate success and the most popular size, now known as the "Savoy" vase, is still in production today. Aalto's freeform designs, in harmony with human needs and nature, anticipated the organic modernism of the 1950s and 1960s; in particular, his innovations in bent plywood had a major impact on designers such as Charles and Ray Eames.
Mid Century
Circa 1934
Alvar Aalto
Finmar
Finland
Cantilever Chair
Model 21
Stamped
Label
Original
Rare
Investment
Practical & Beautiful

The chair is offered in good original condition with age related scuffs and marks, wonderful patina with no weakness to the joints.

Height: 33" /83cm
Width: 19" / 49cm
Depth: 22" / 56cm
Floor to seat: 17" / 44cm

Free delivery is offered to England & Wales only when buyer pays full asking price, next day delivery is not possible due to the size of the piece, please allow between 7-14 days delivery