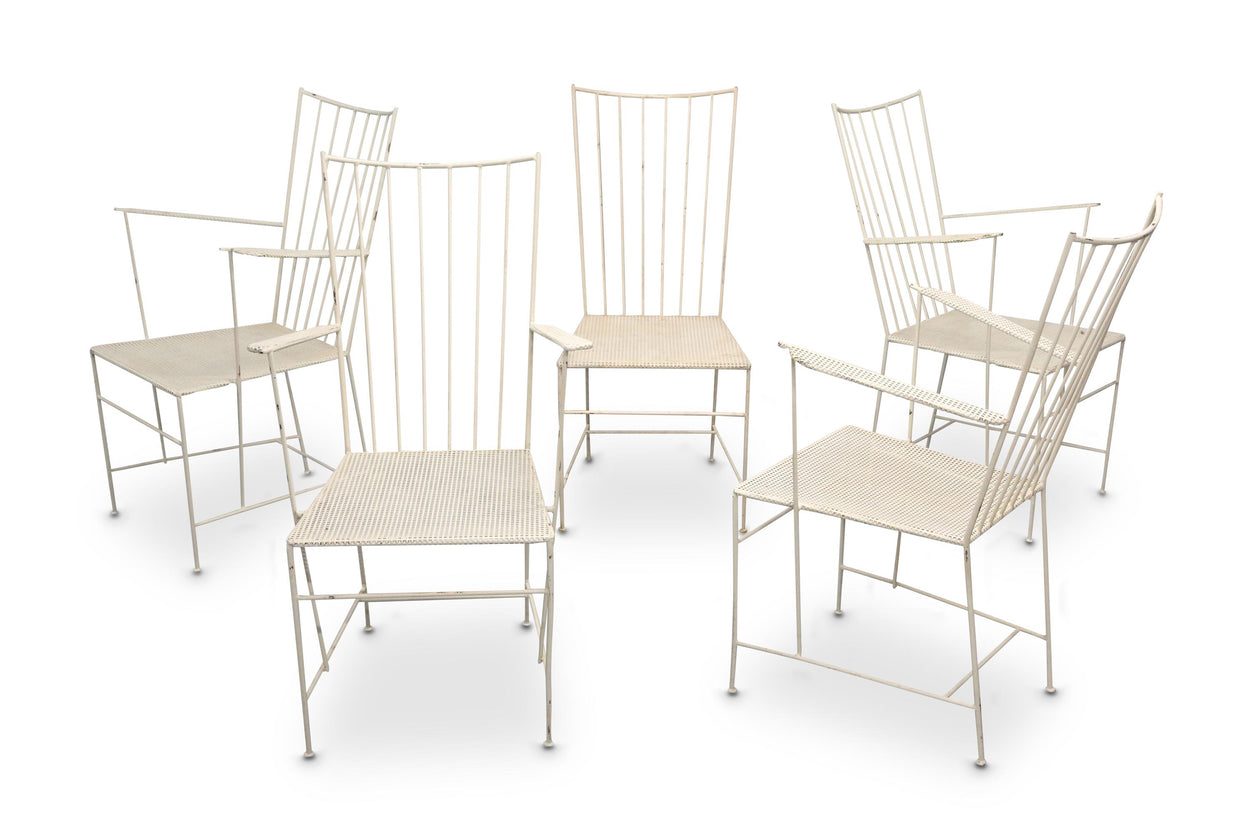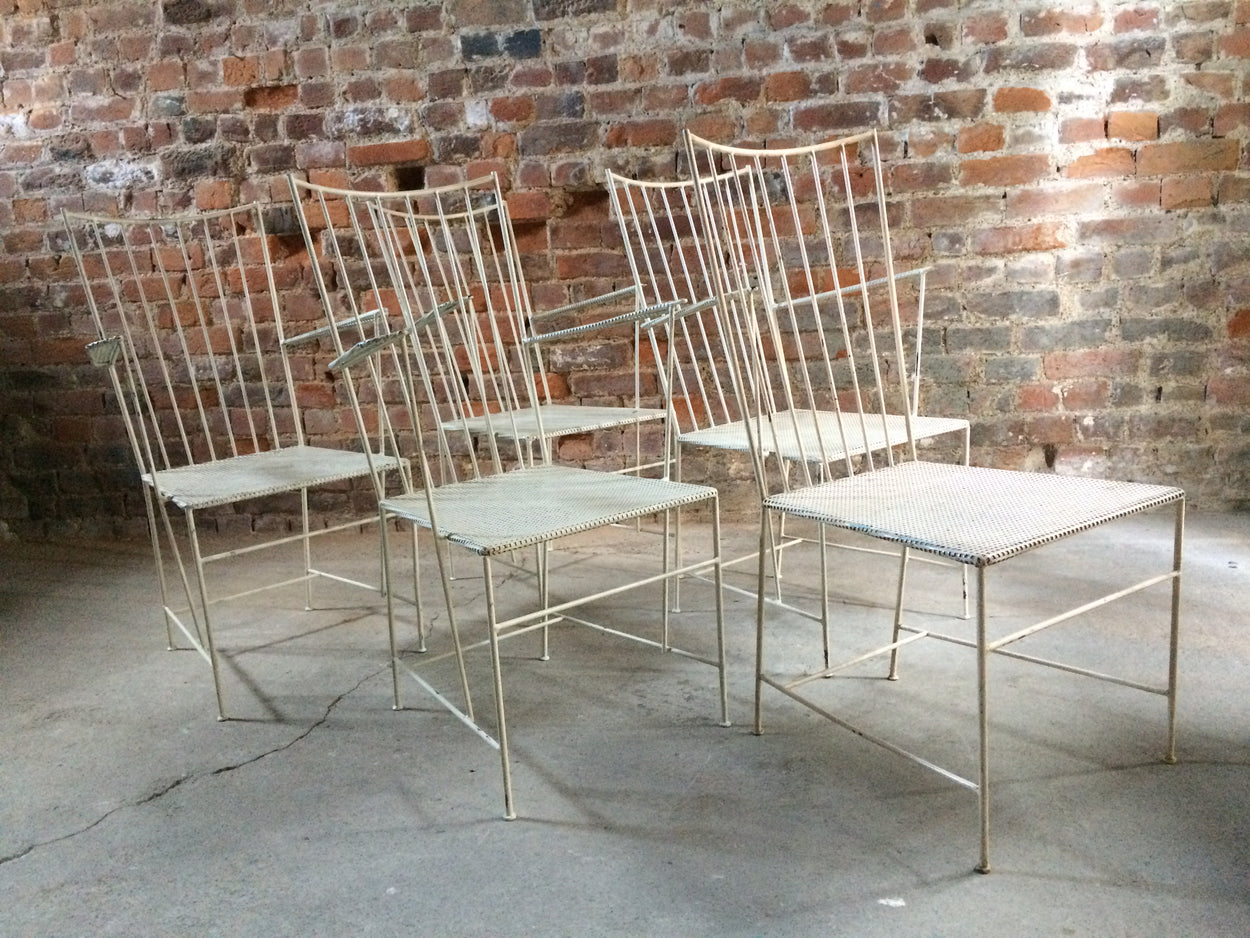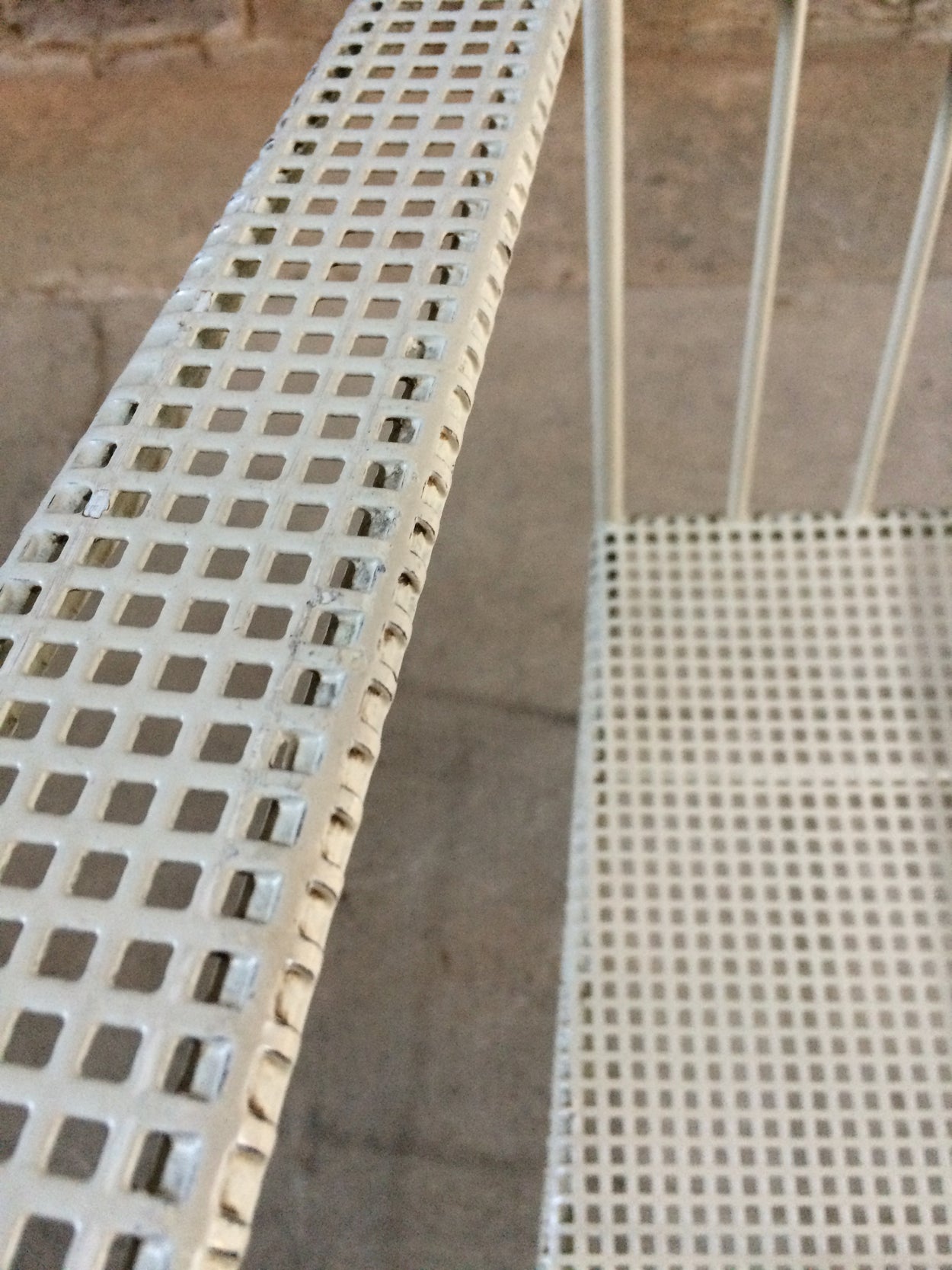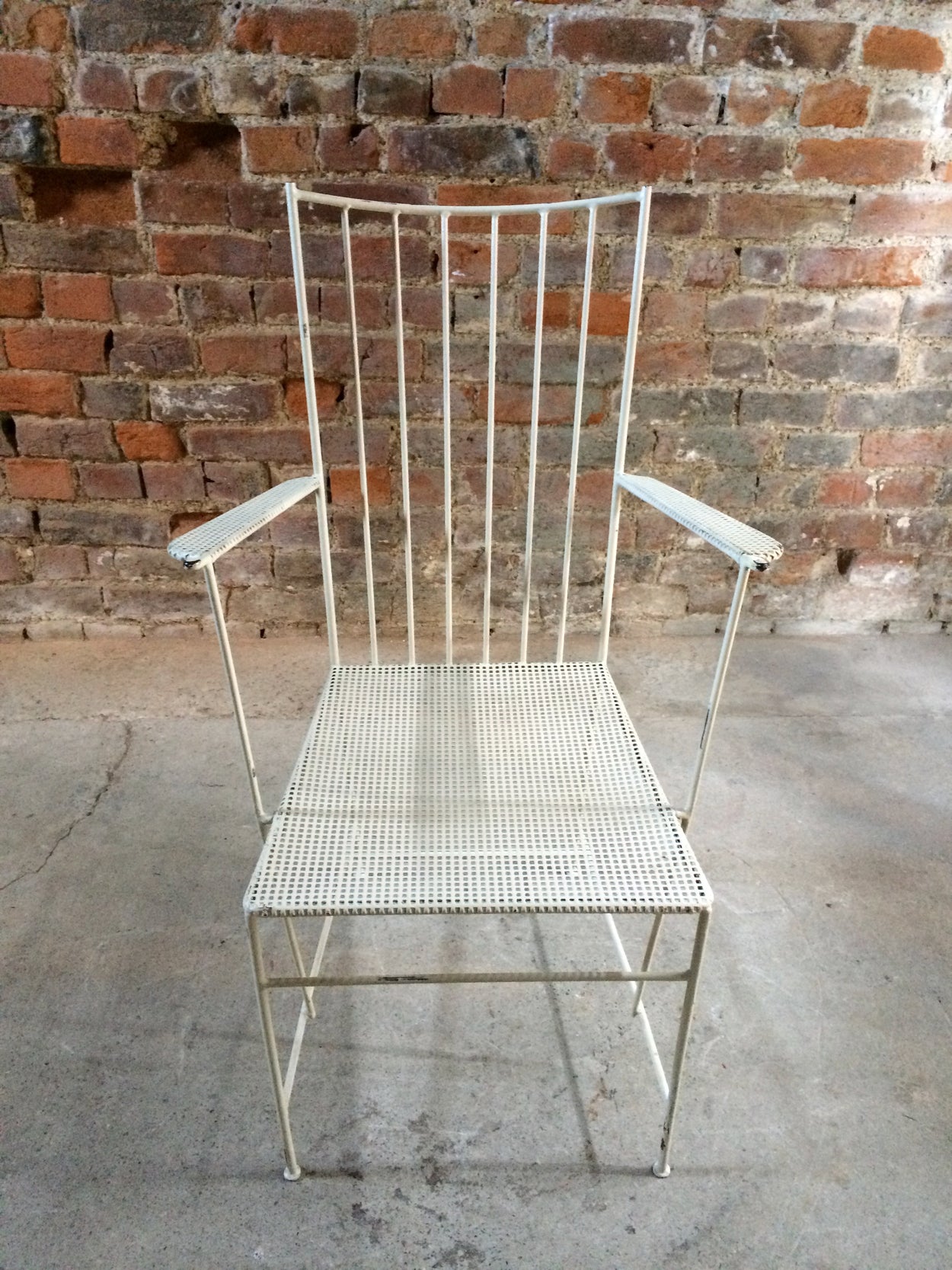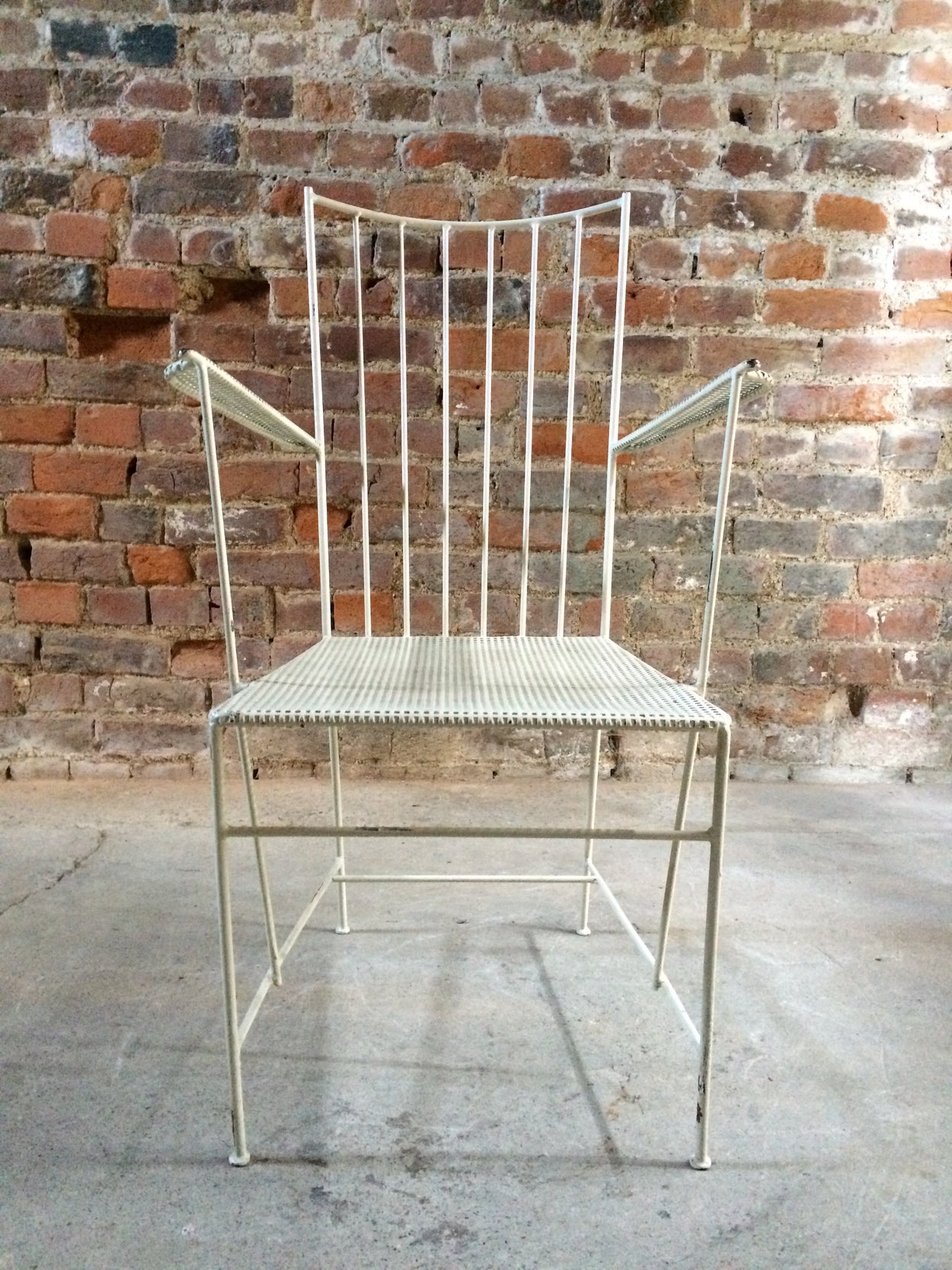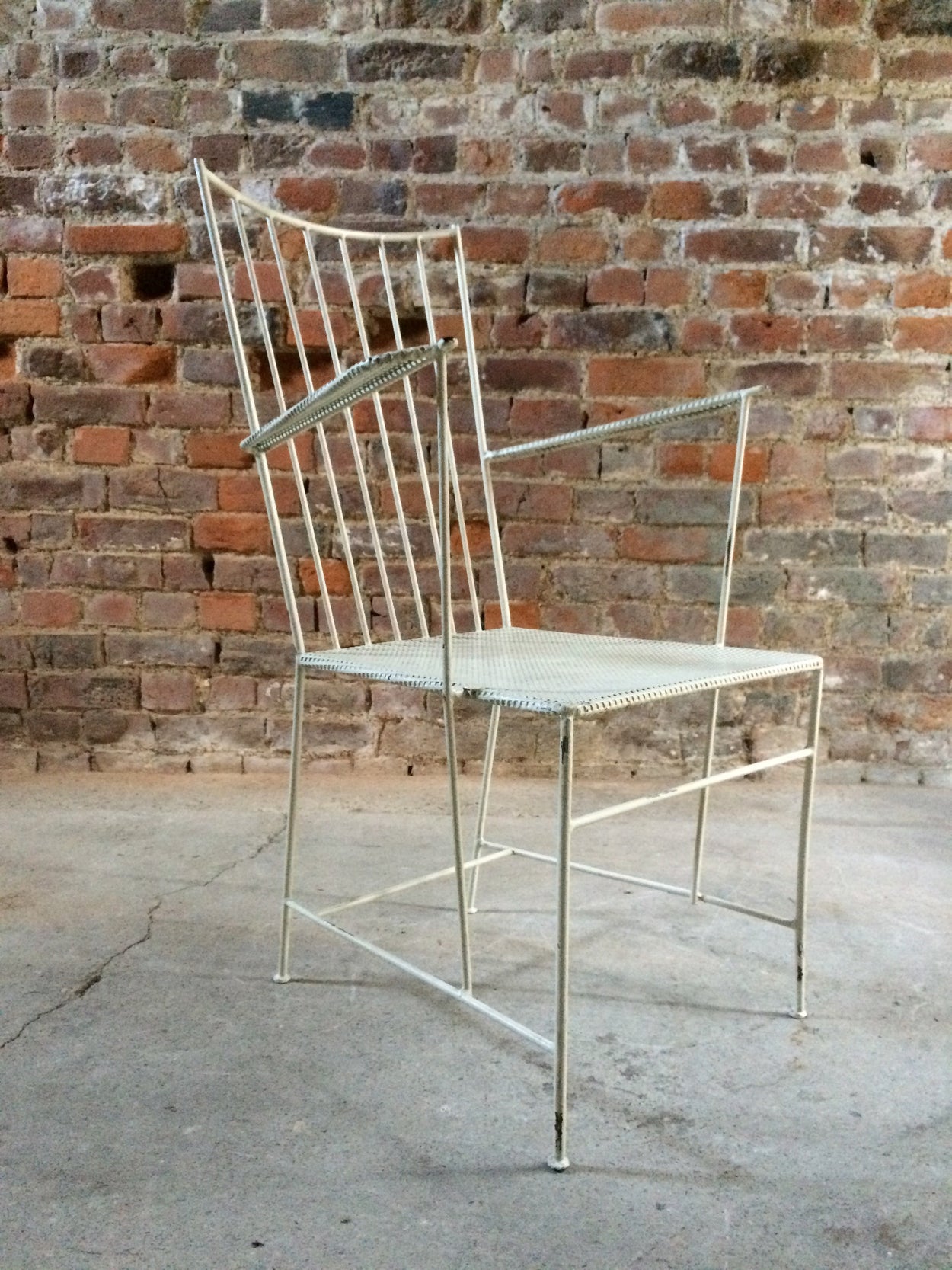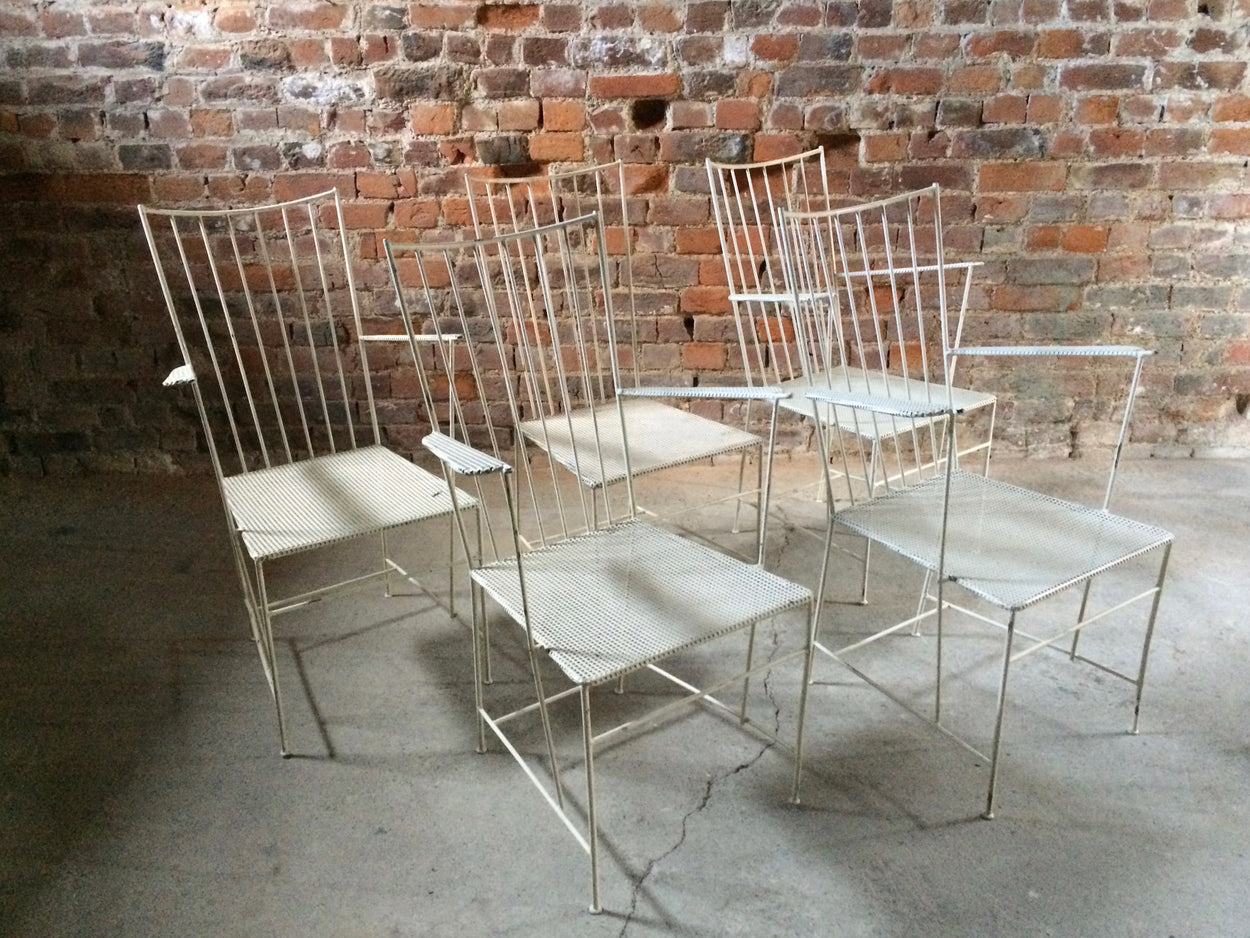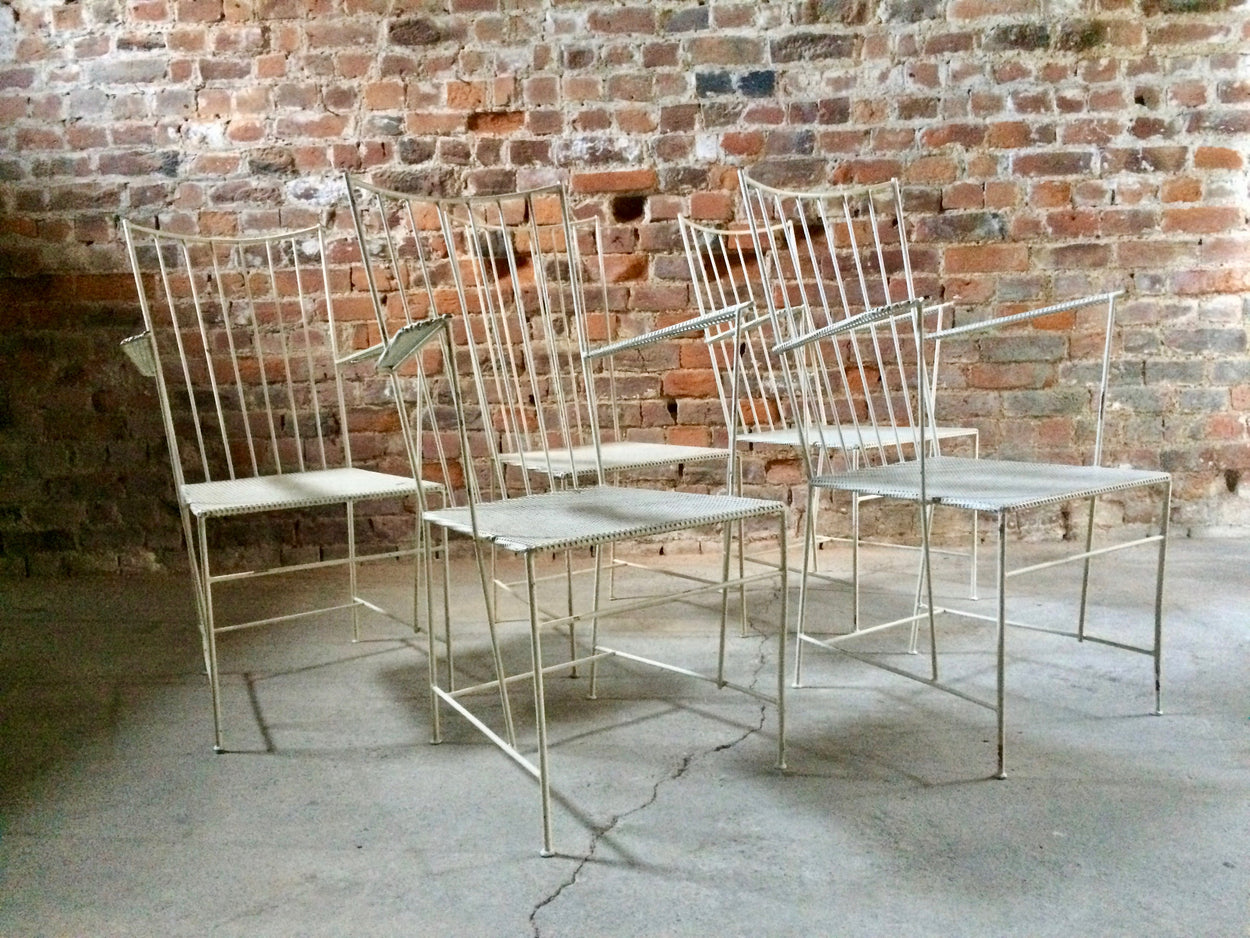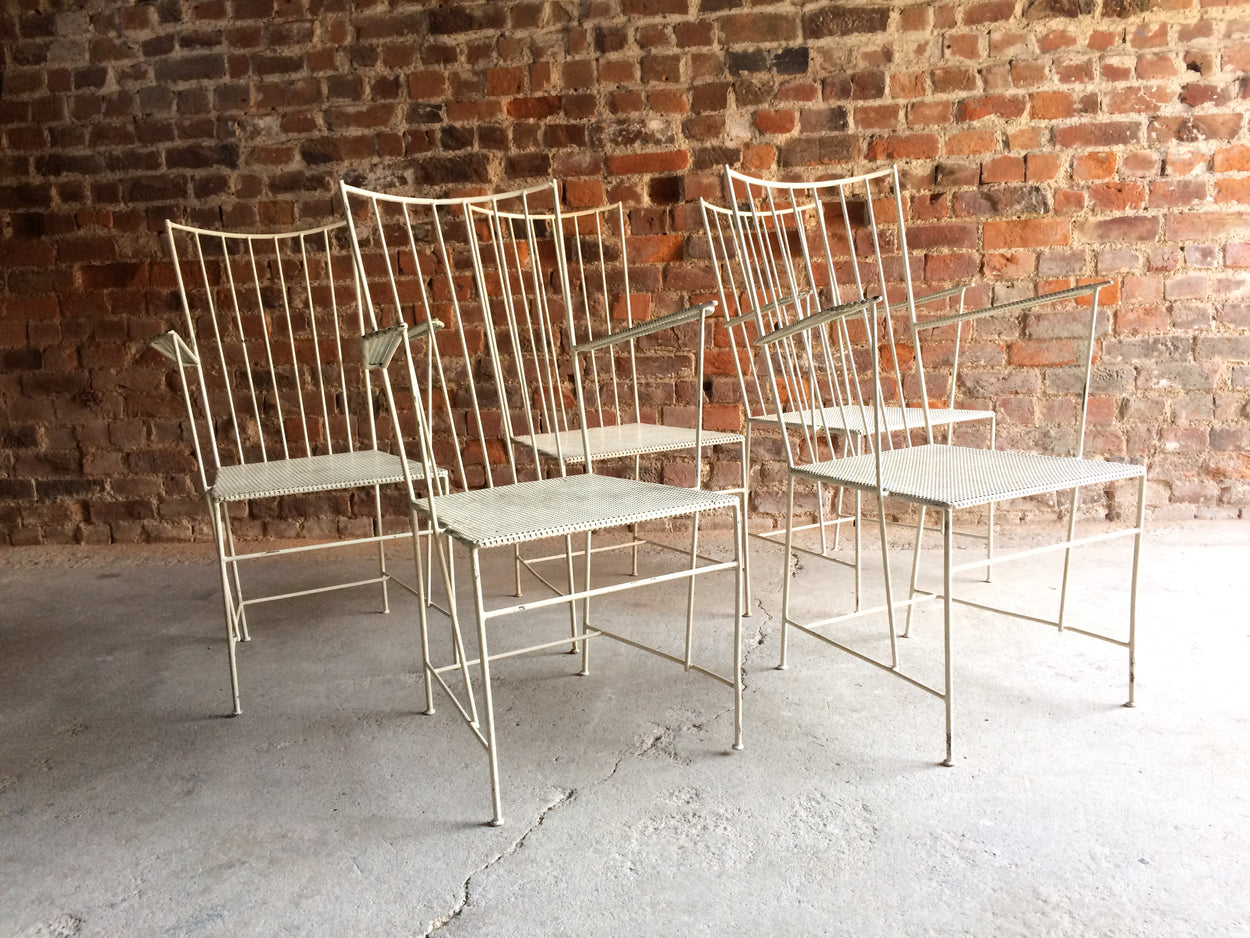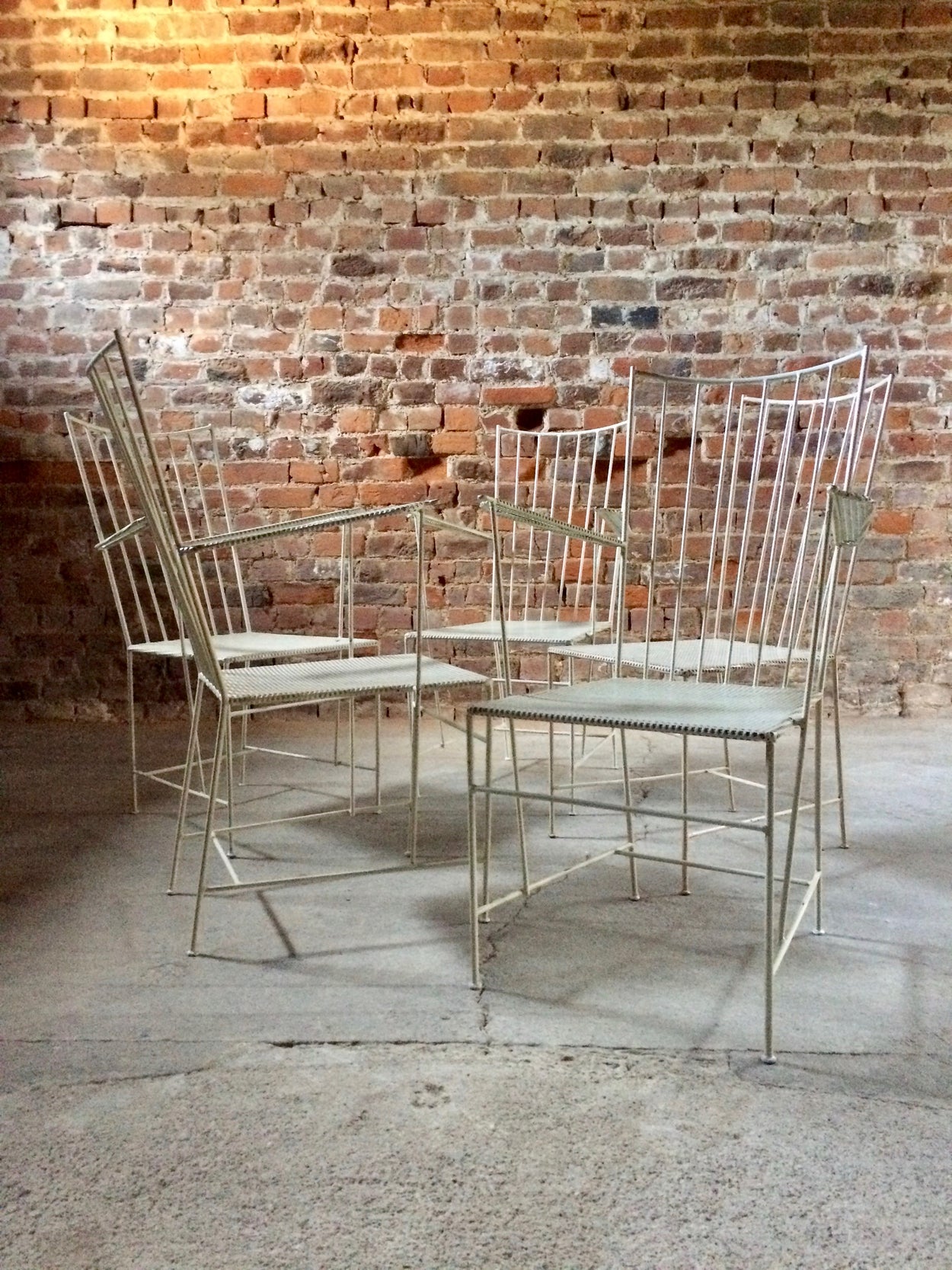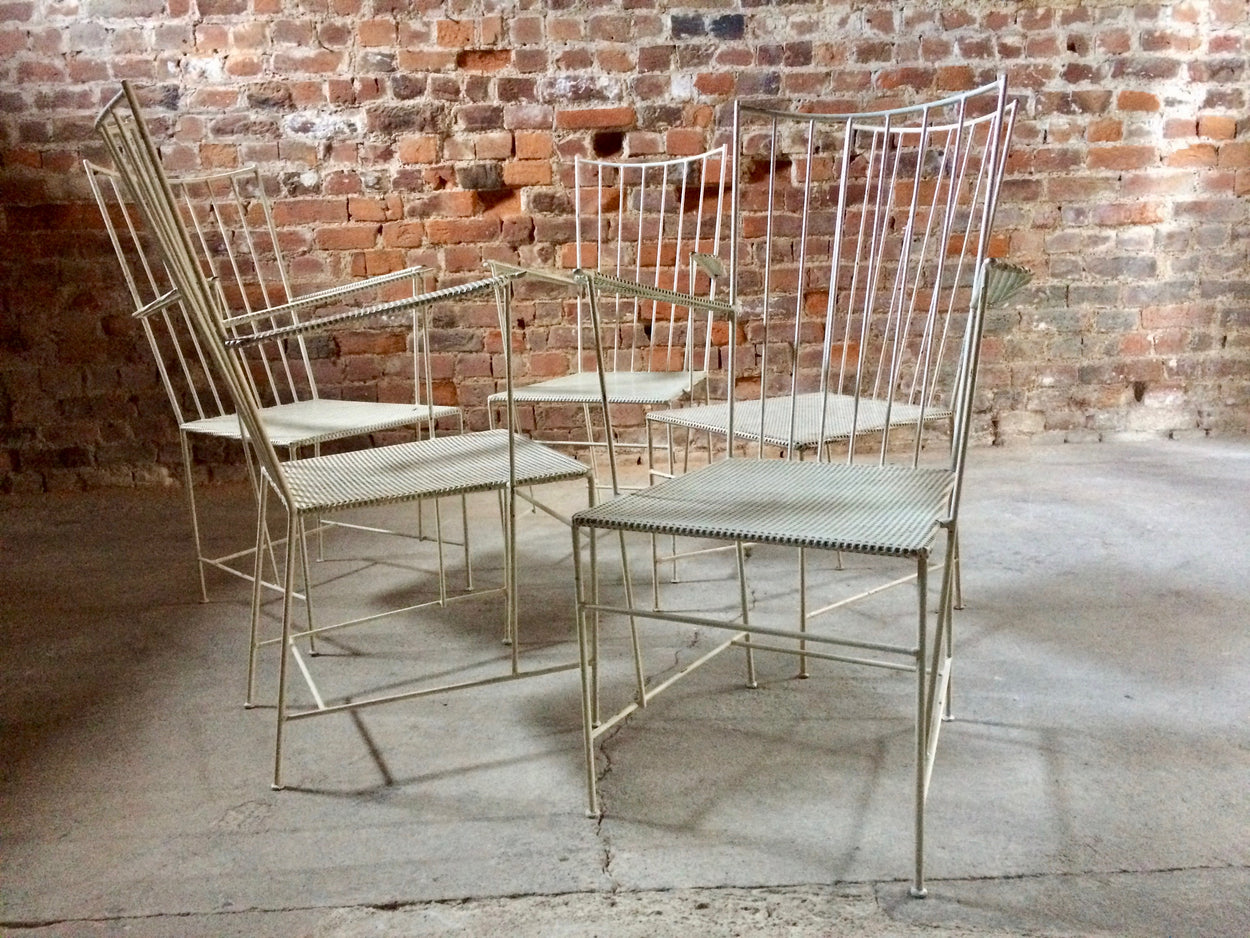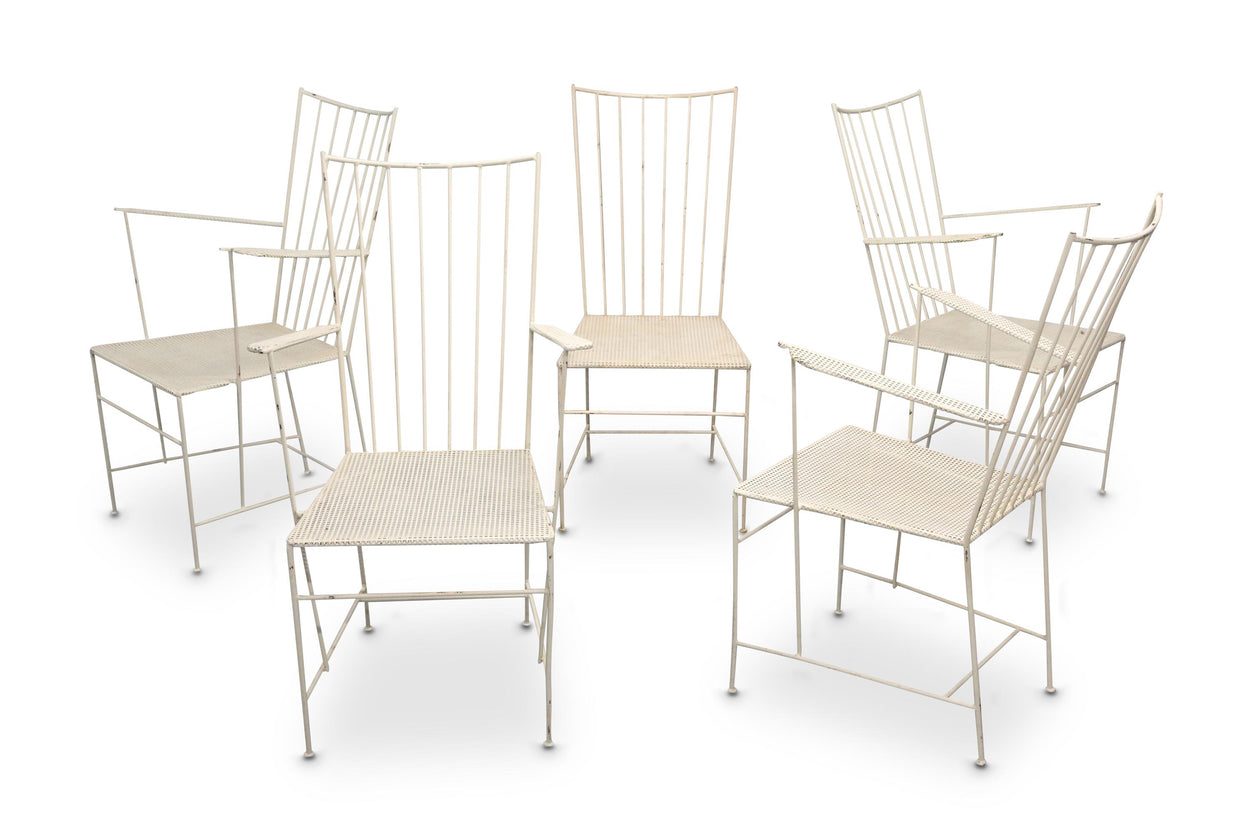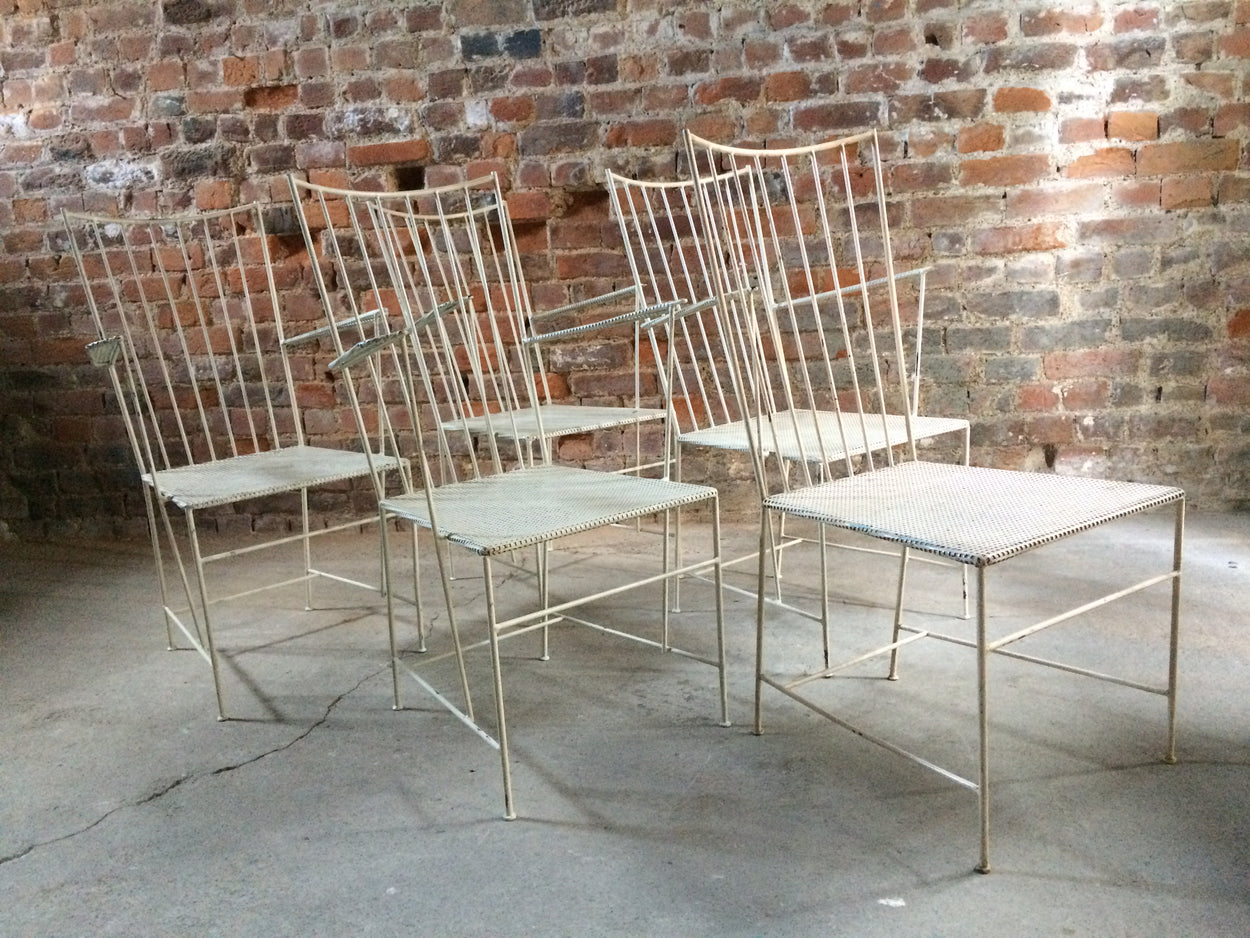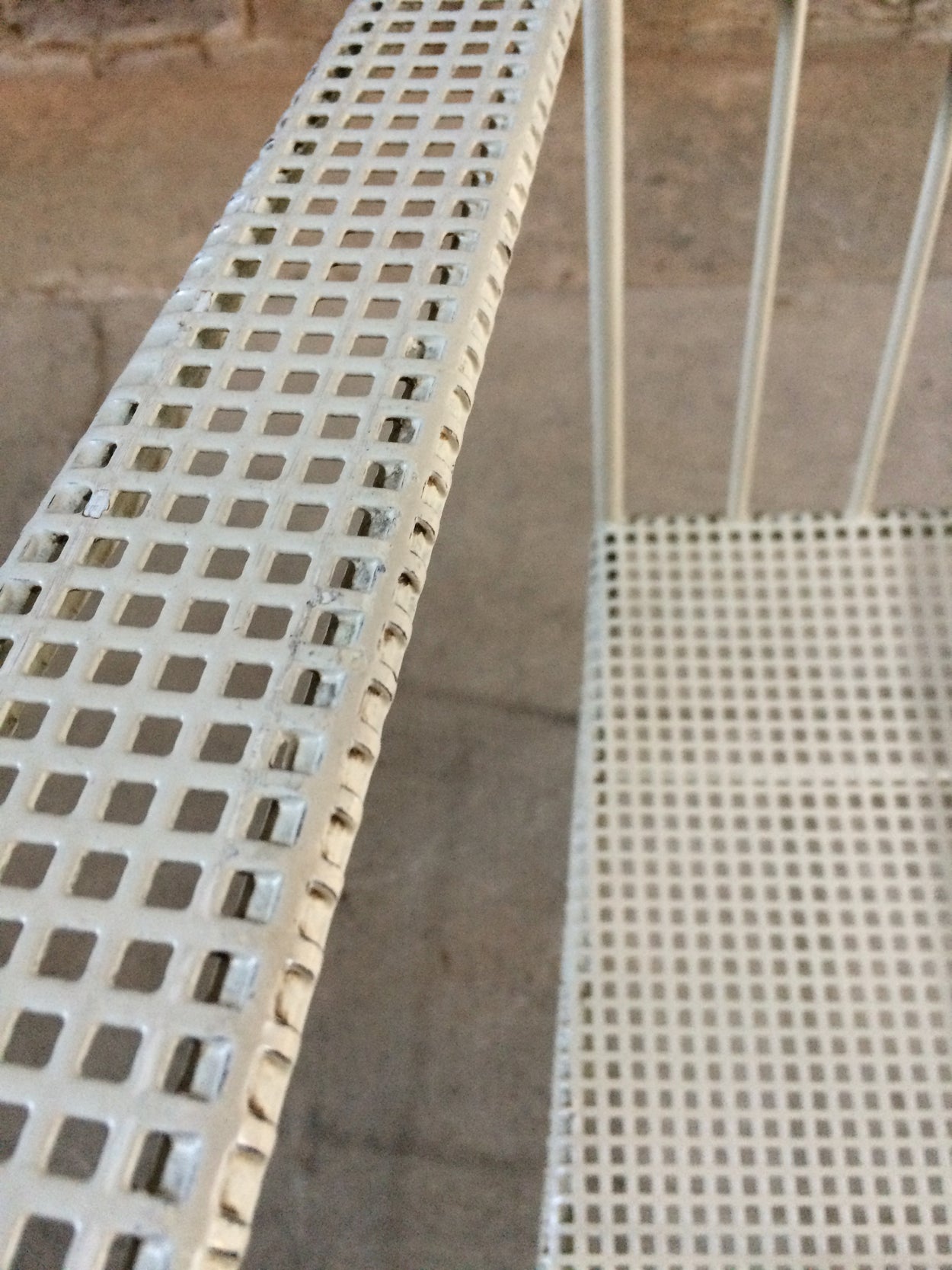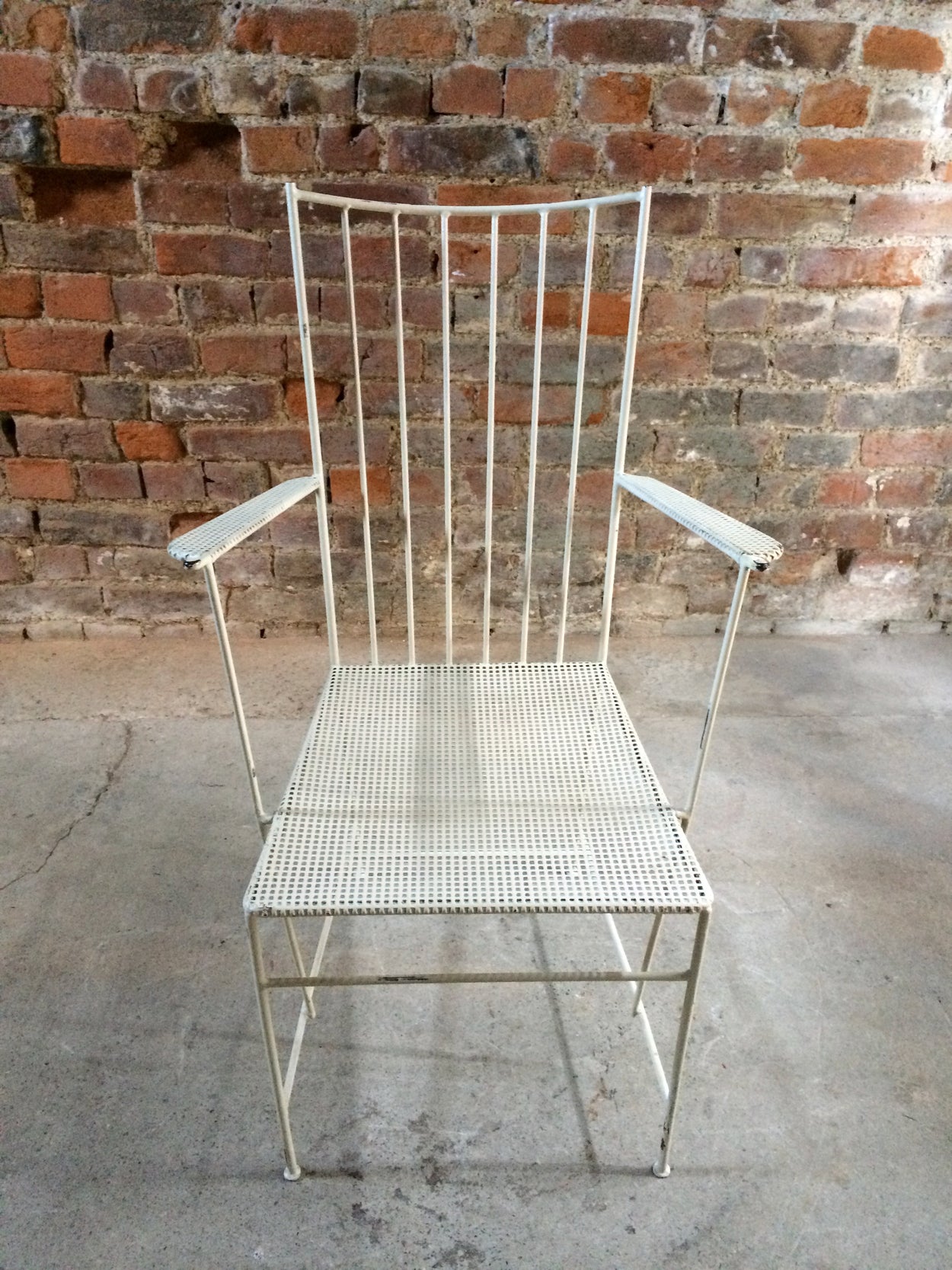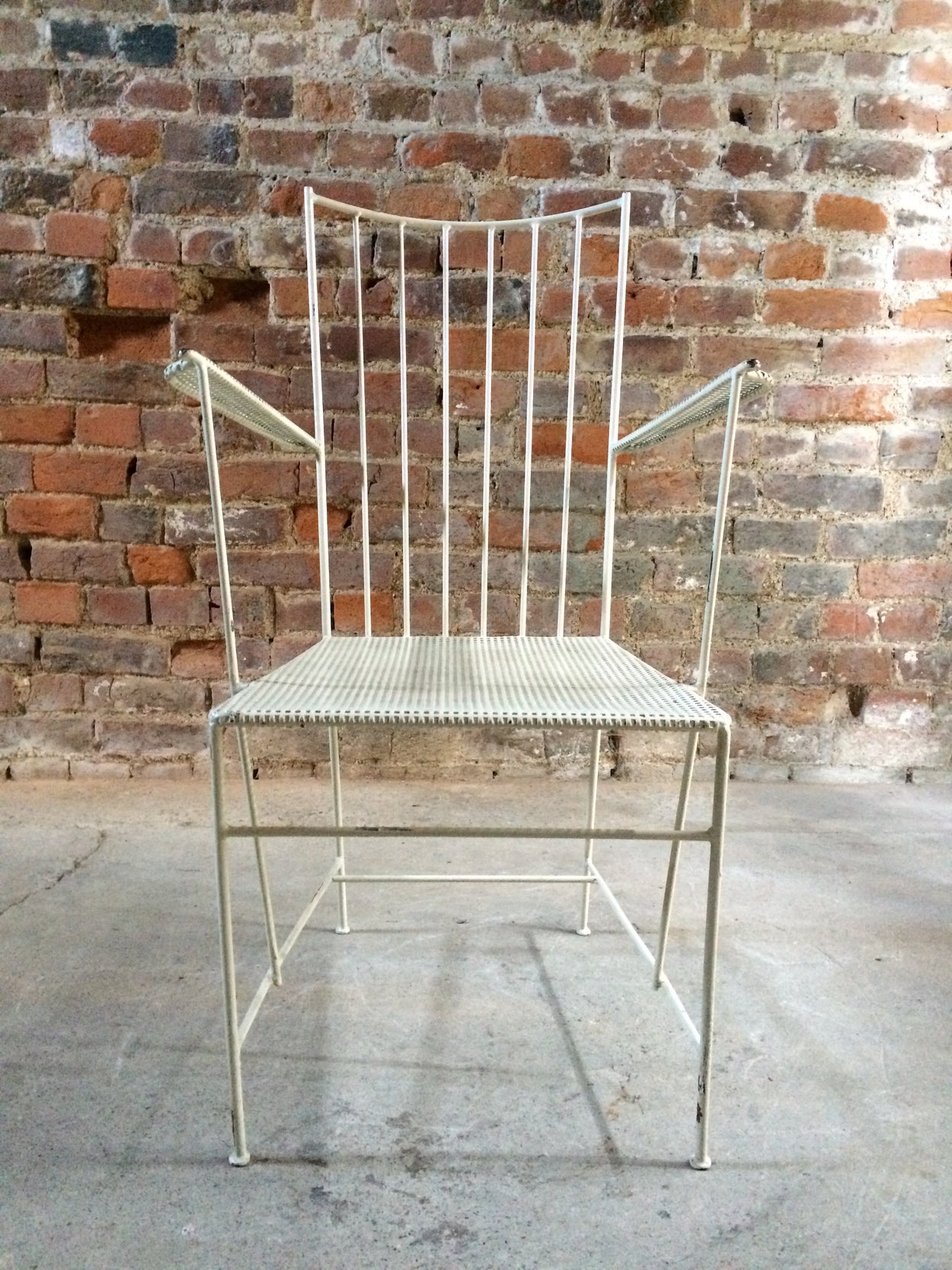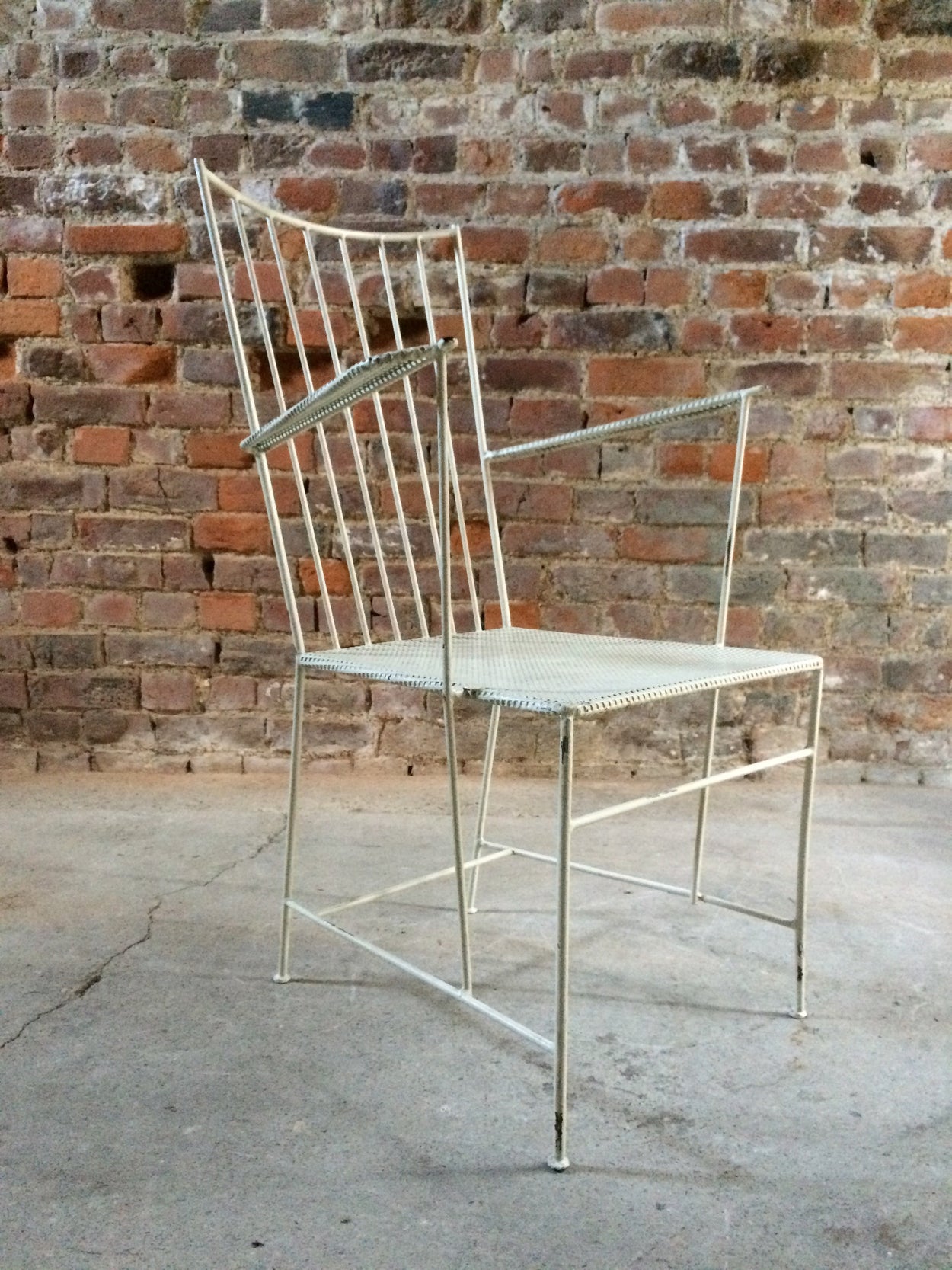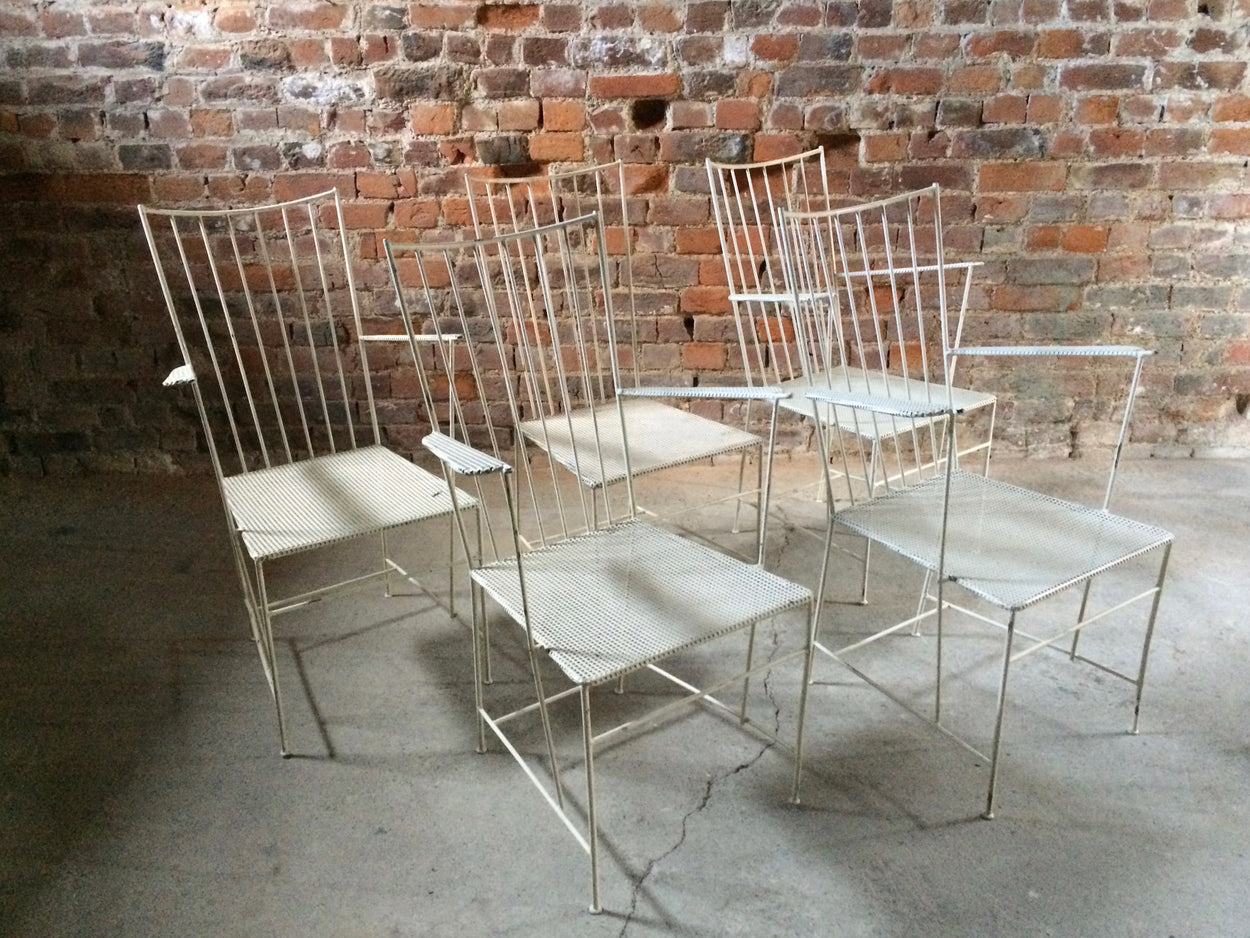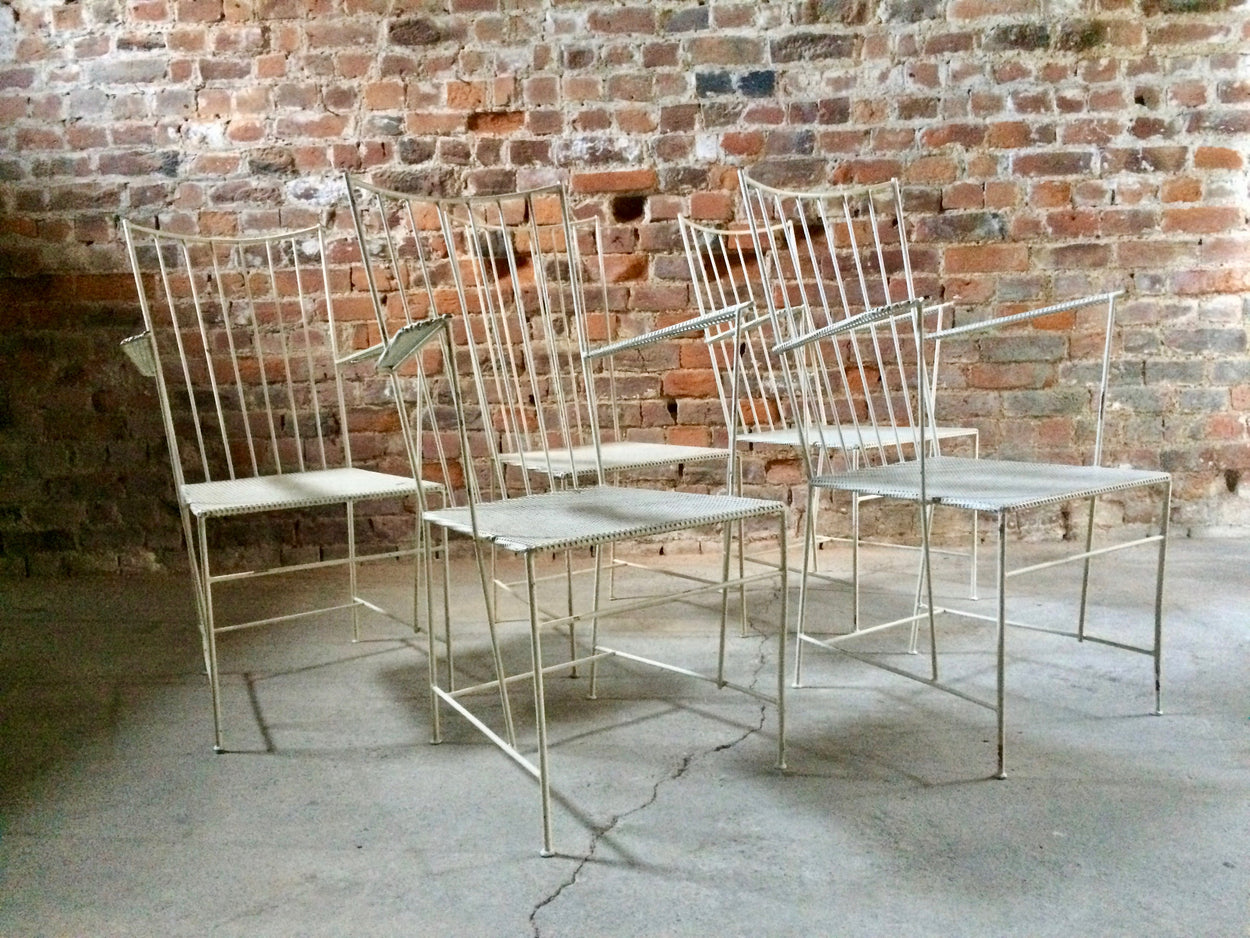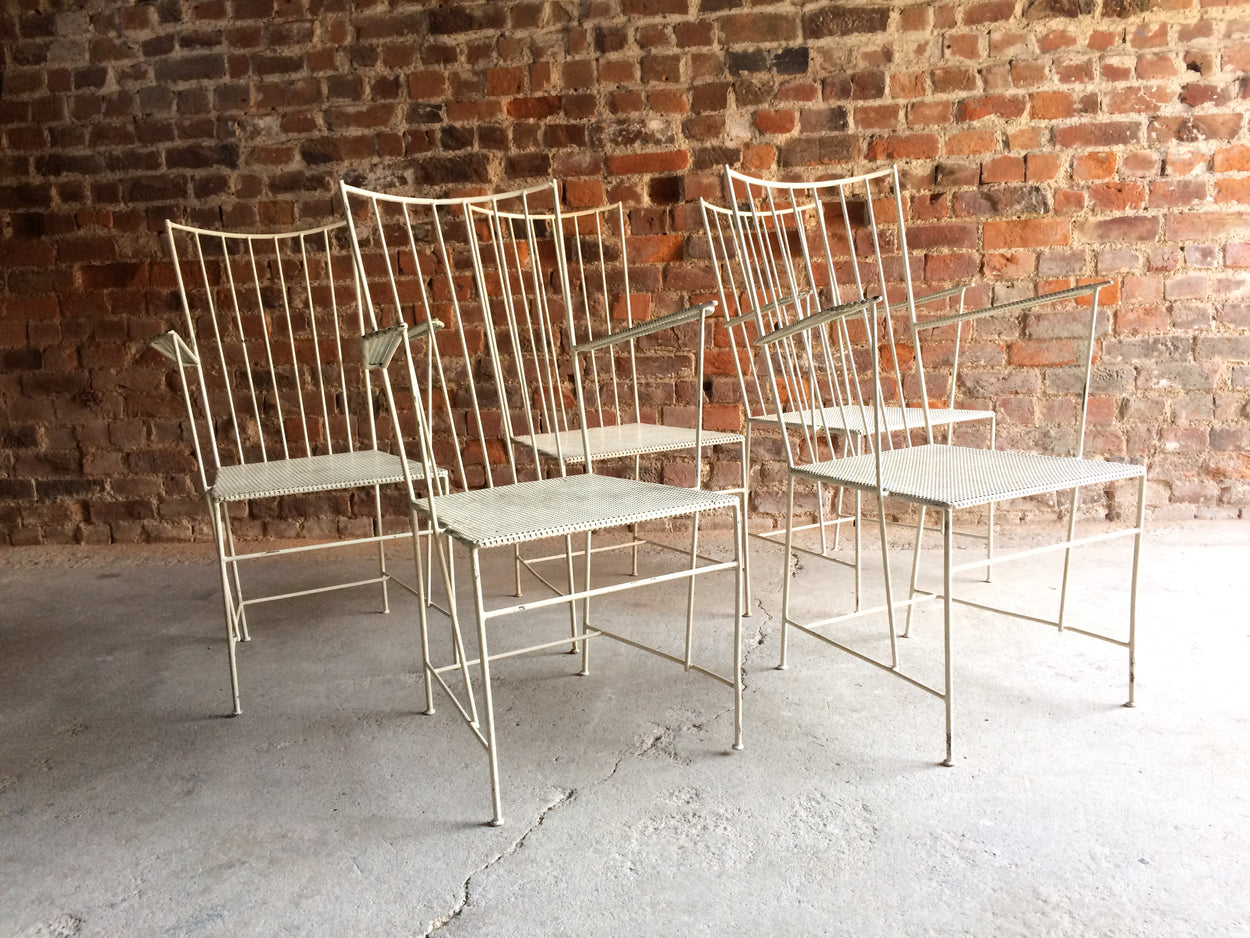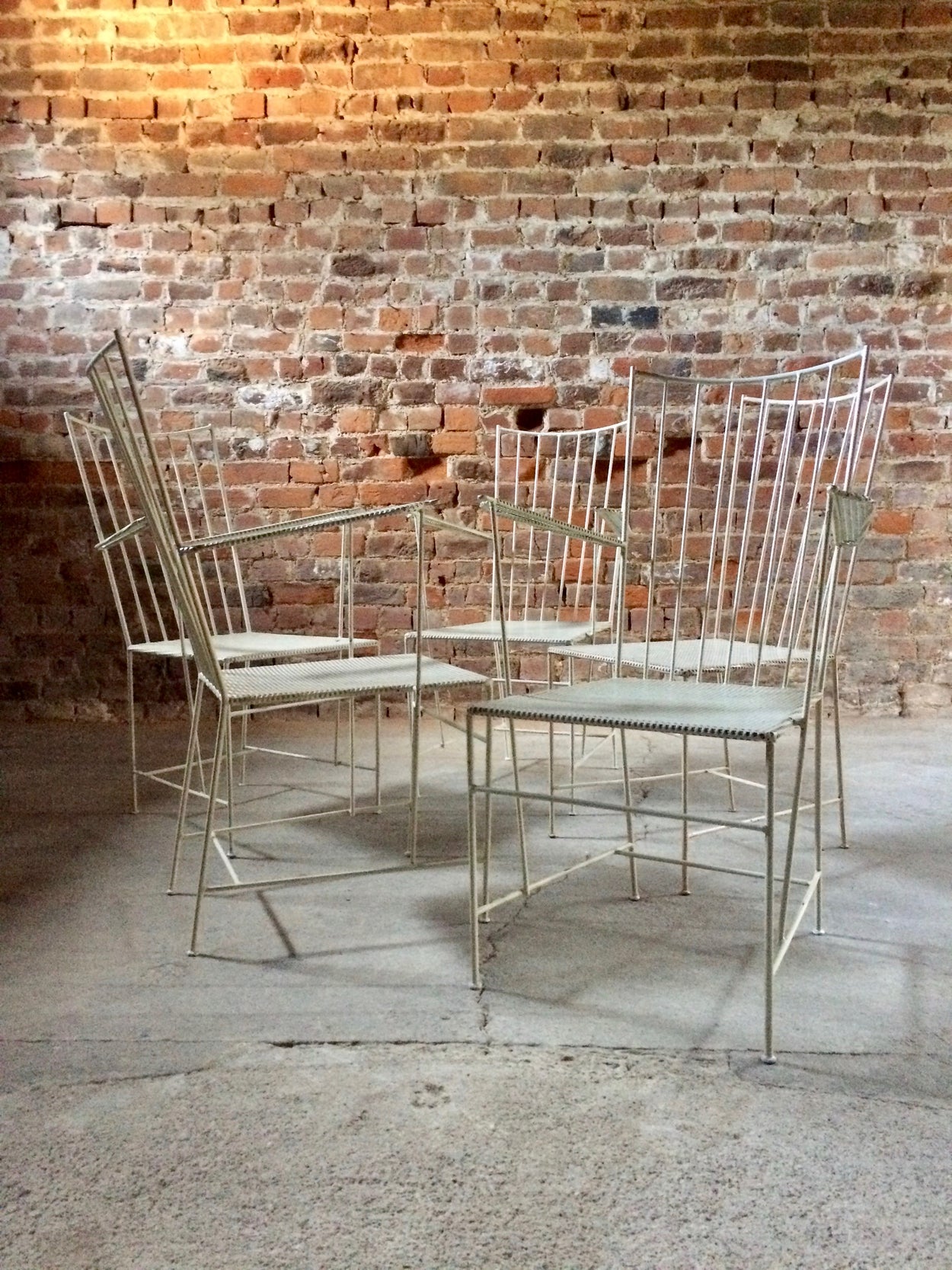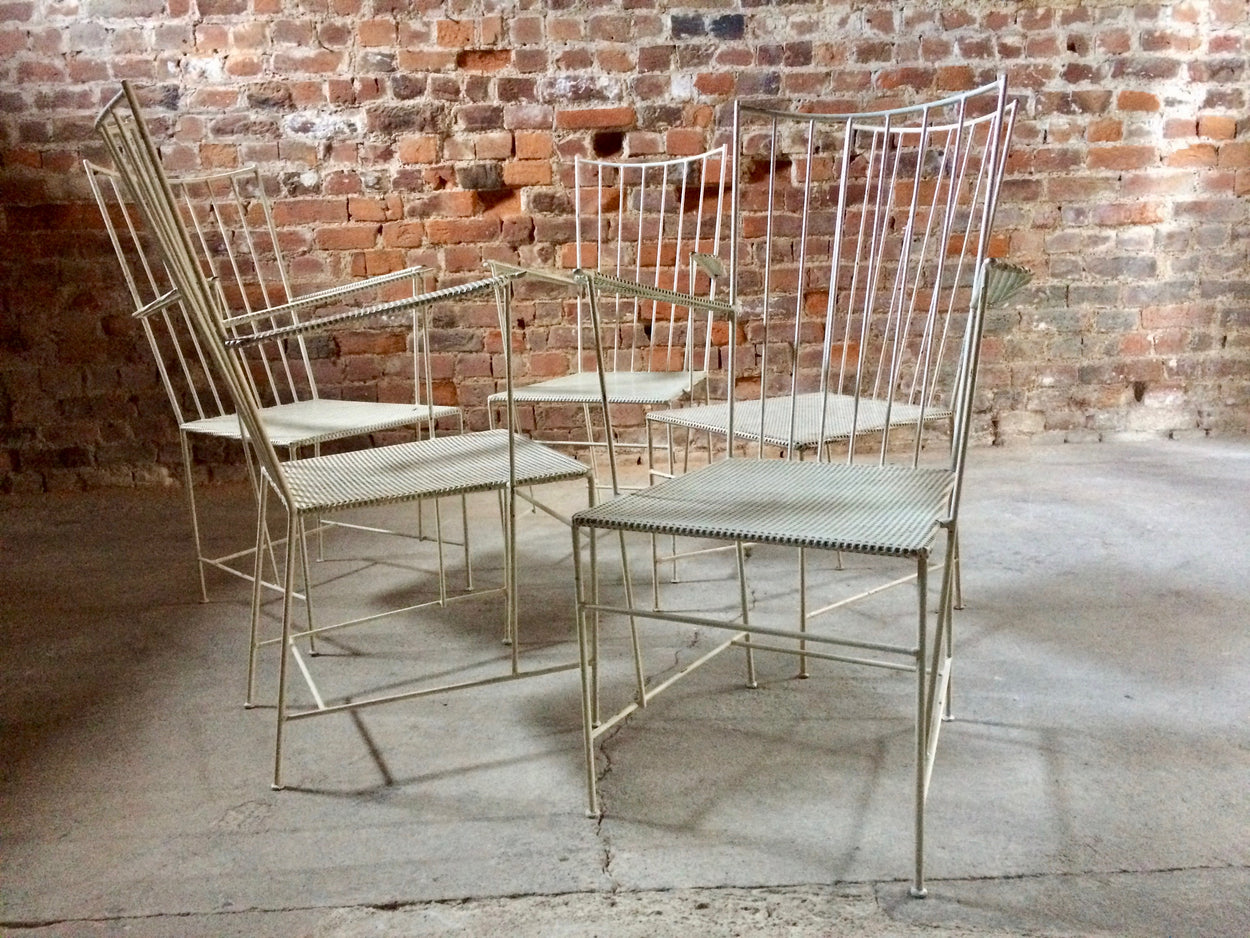 Anna-Lülja Praun & Thomas Lauterbach Sonett Chairs Set of Five Karl Fostel 1950
SOLD
Thomas Lauterbach, a set of five Sonnet chairs, circa 1950, manufactured by Karl Fostel Son's Erben, Vienna, white lacquered perforated steel designed by Anna-Lülja Praun and Thomas Lauterbach for the "Sonett" programme, these chairs are extremely rare.
Please note: we are also selling separately a rare Lyra chair by the same designers and from the same era.
Condition: All chairs are structurally in excellent condition with no breaks or weakness to joints, the painted finish is showing signs of age and could easily be re powder coated in a colour of your choice or simply left as is.
Lülja Praun
Thomas Lauterbach
Karl Fostel Son's Erben, Vienna
Sonett Programme
Set of Five
Karl Fostel Son's Erben
Circa 1950
Investment
Practical & Beautiful
Dimensions:
Height: 37" Inches / 94cm (floor to seat 16" Inches / 40cm)
Wide: 22" Inches / 55cm
Depth: 17" Inches /43cm