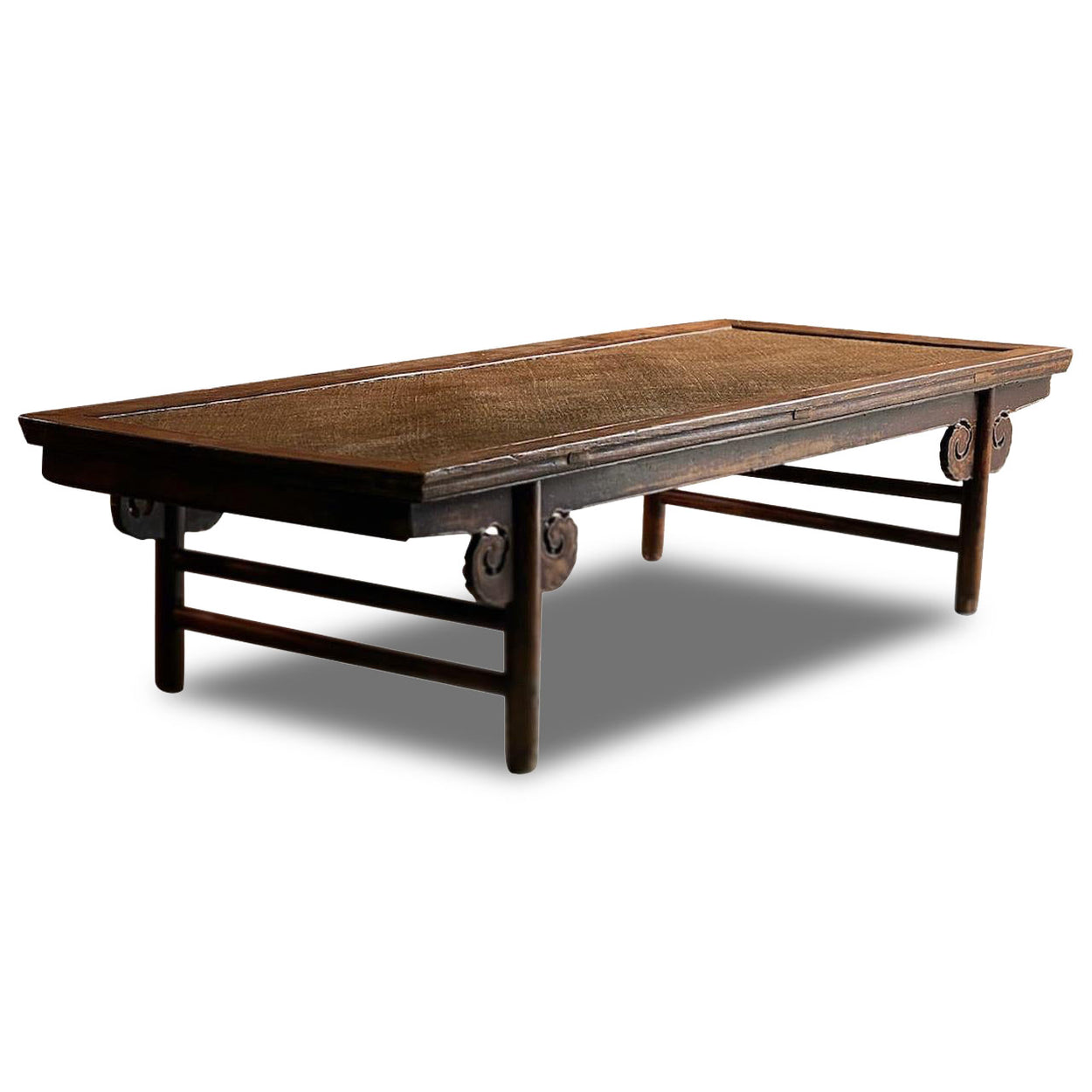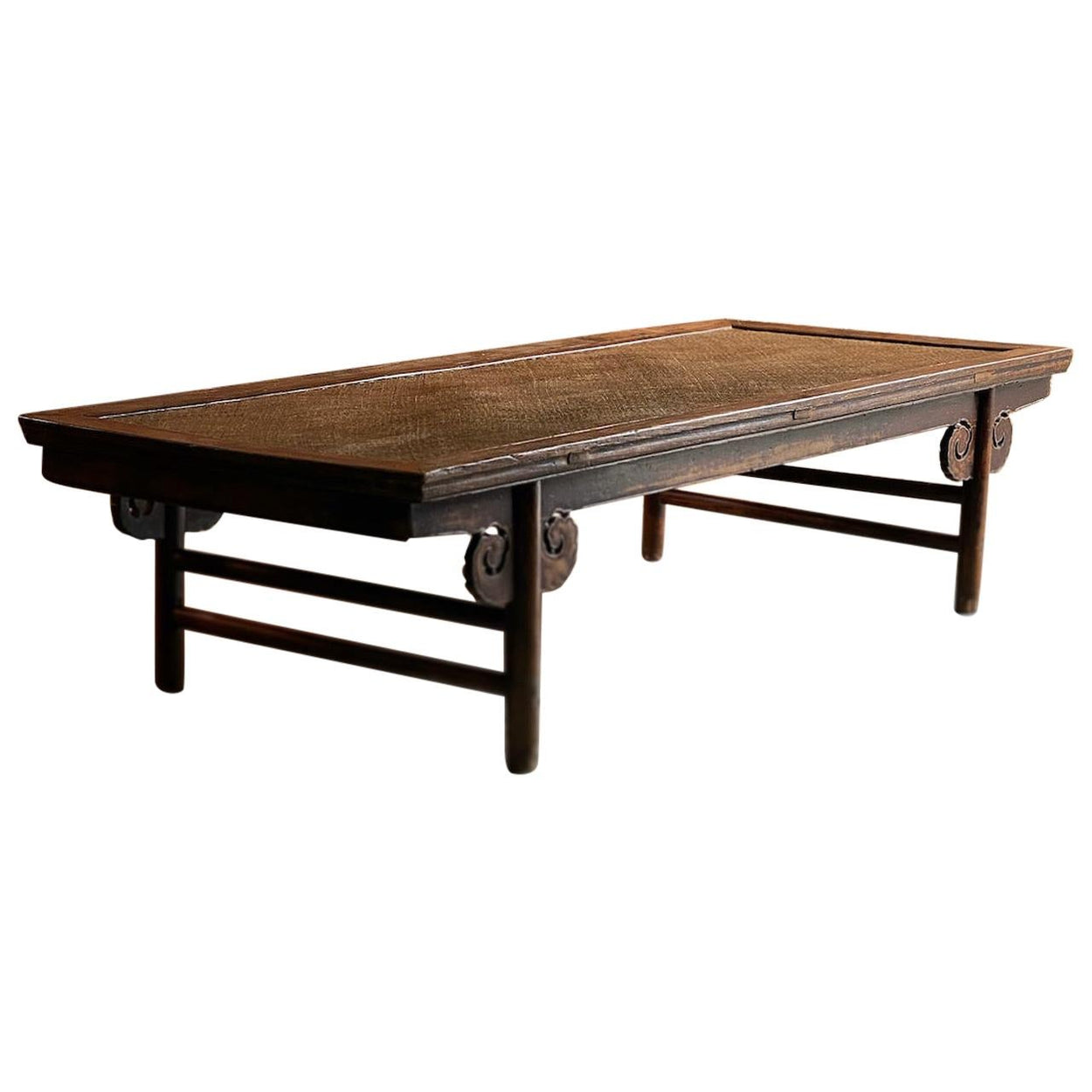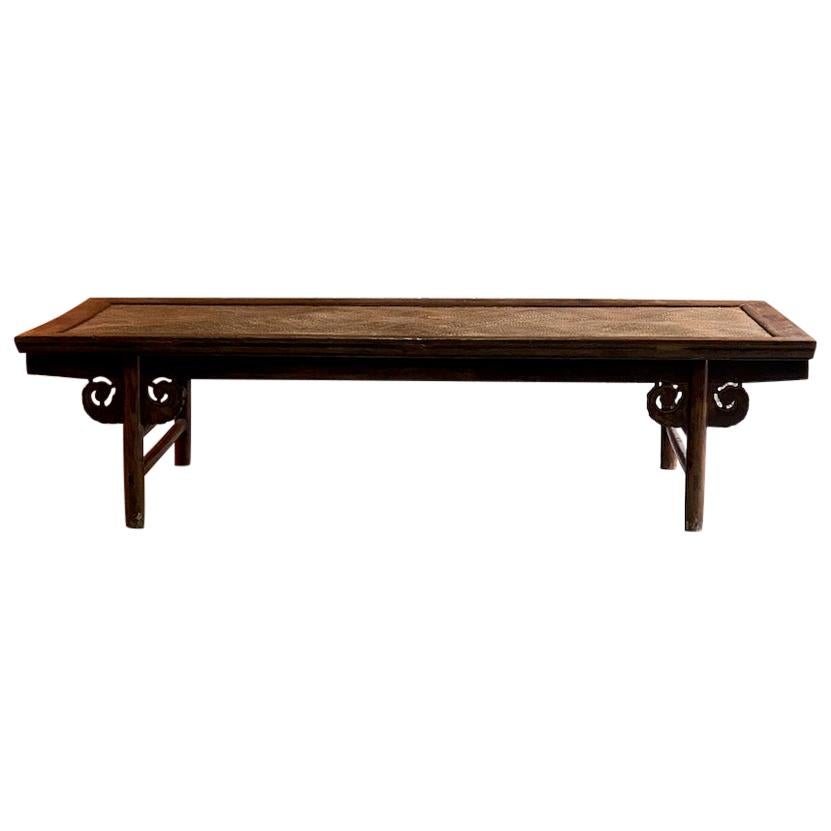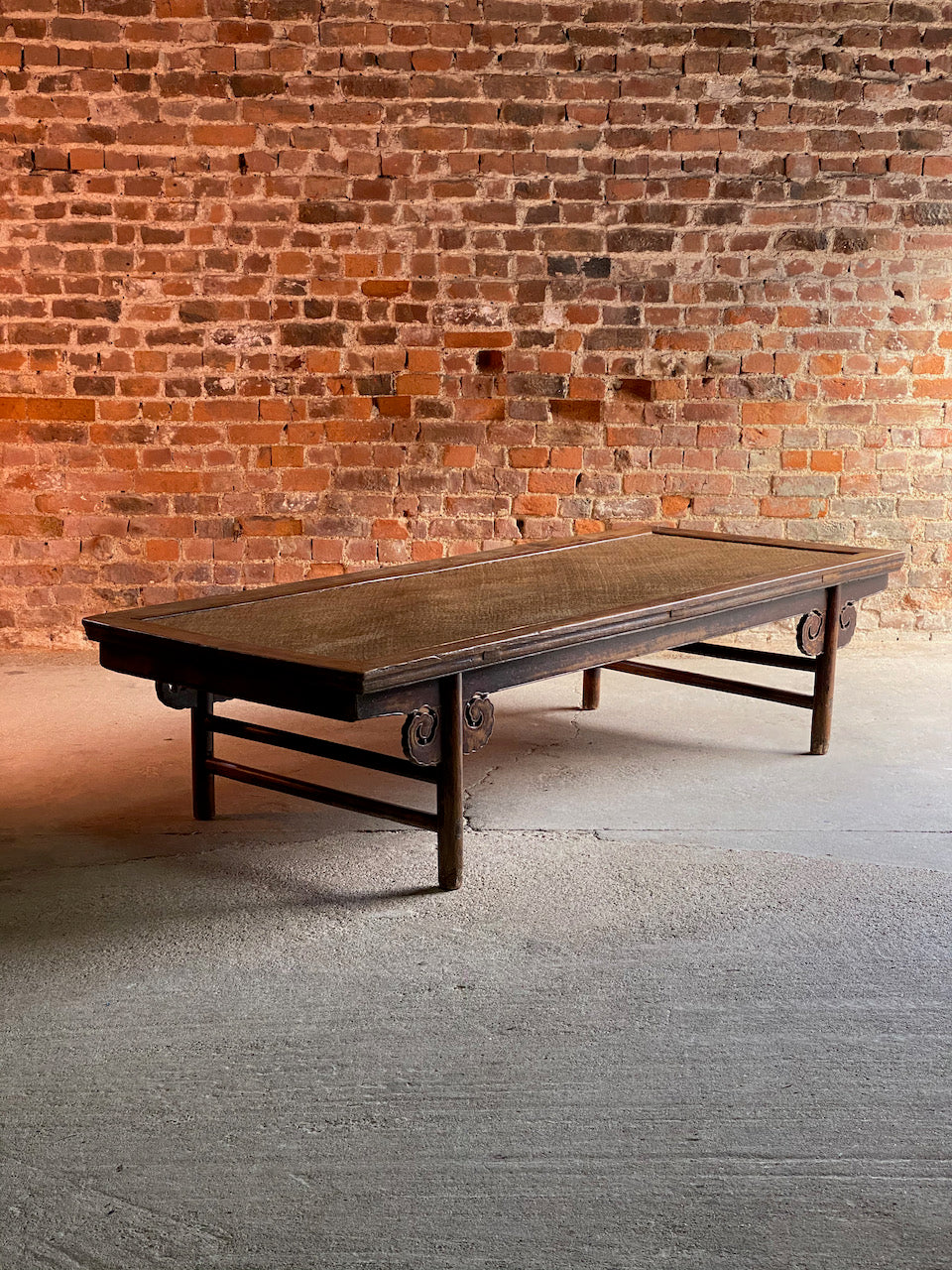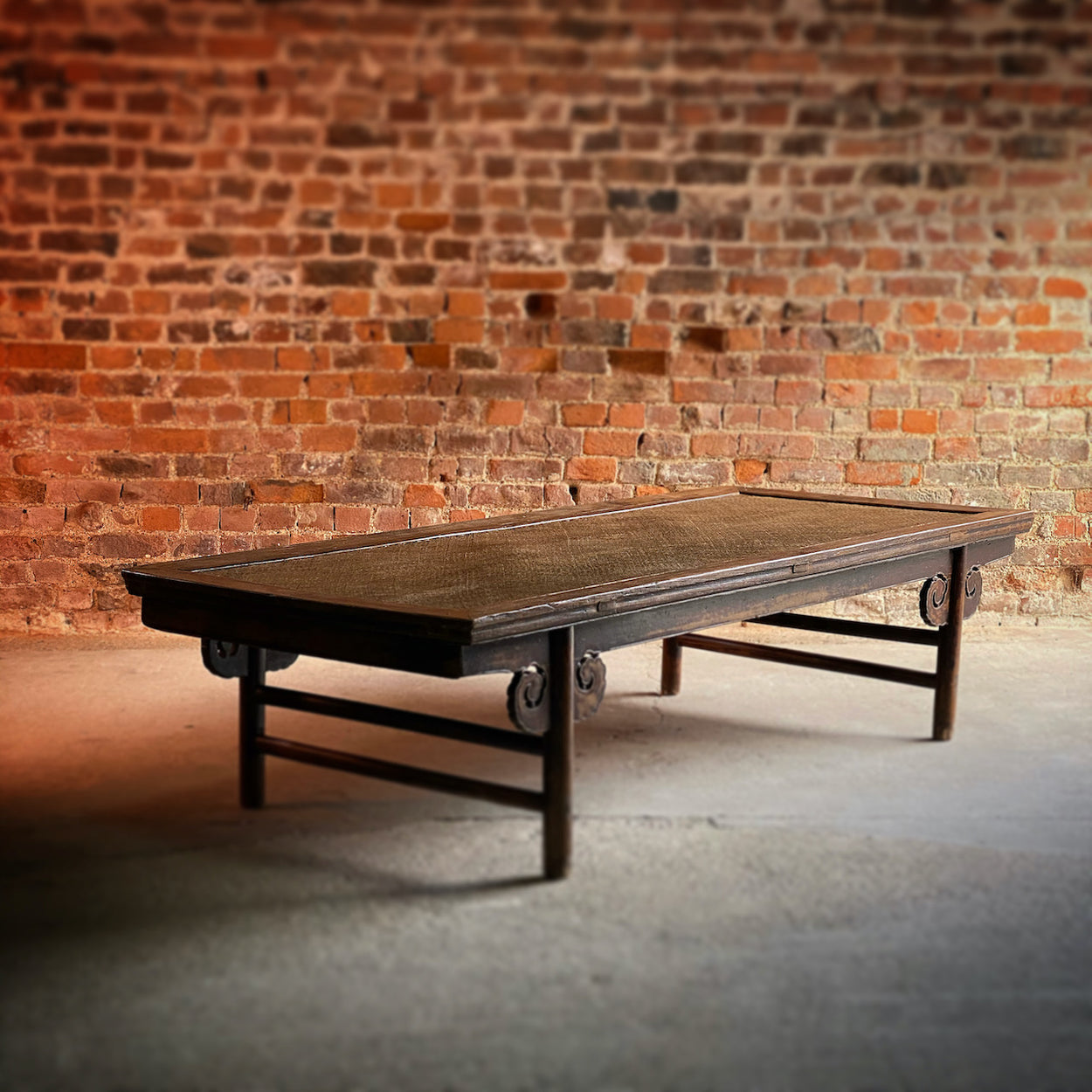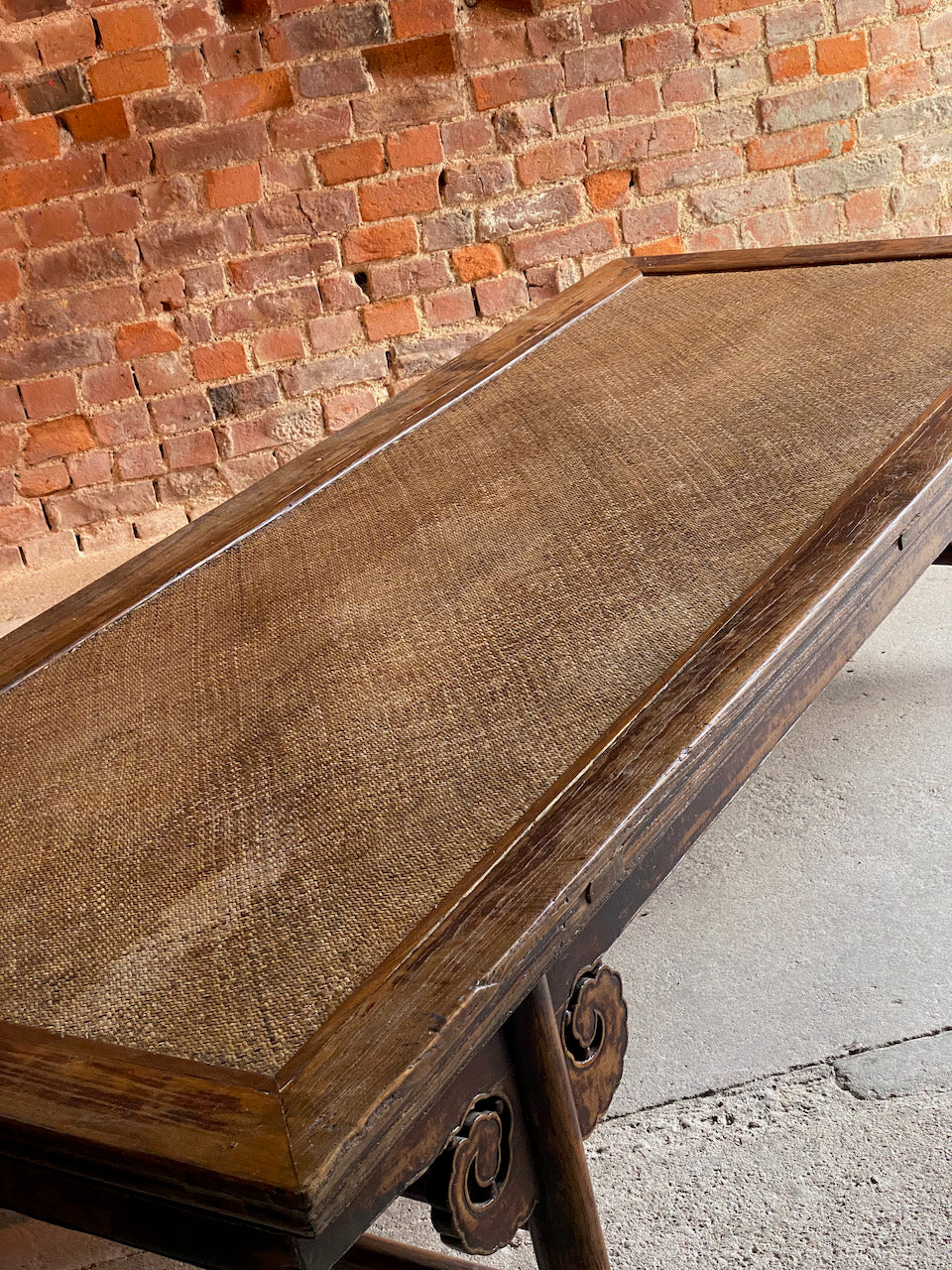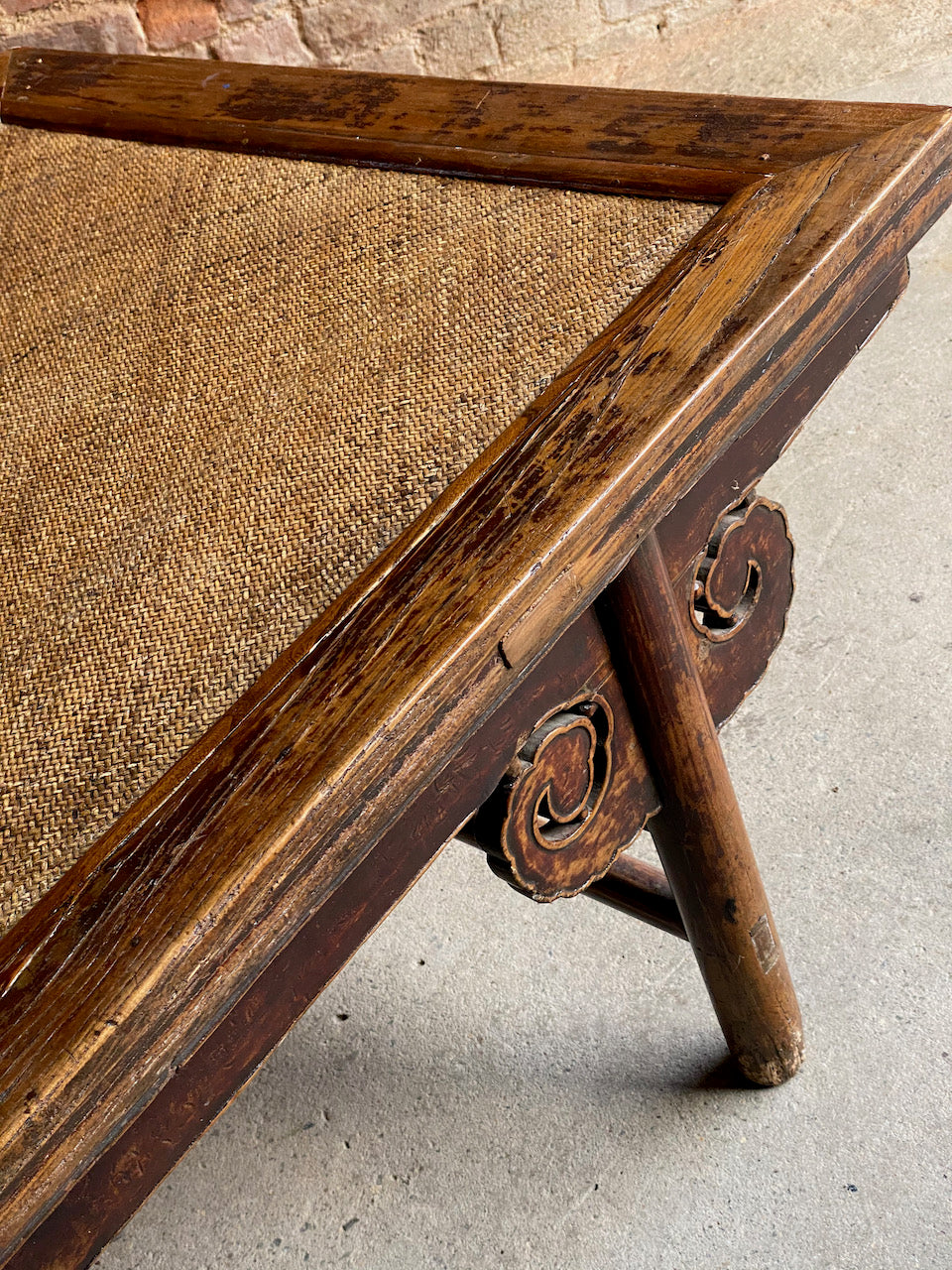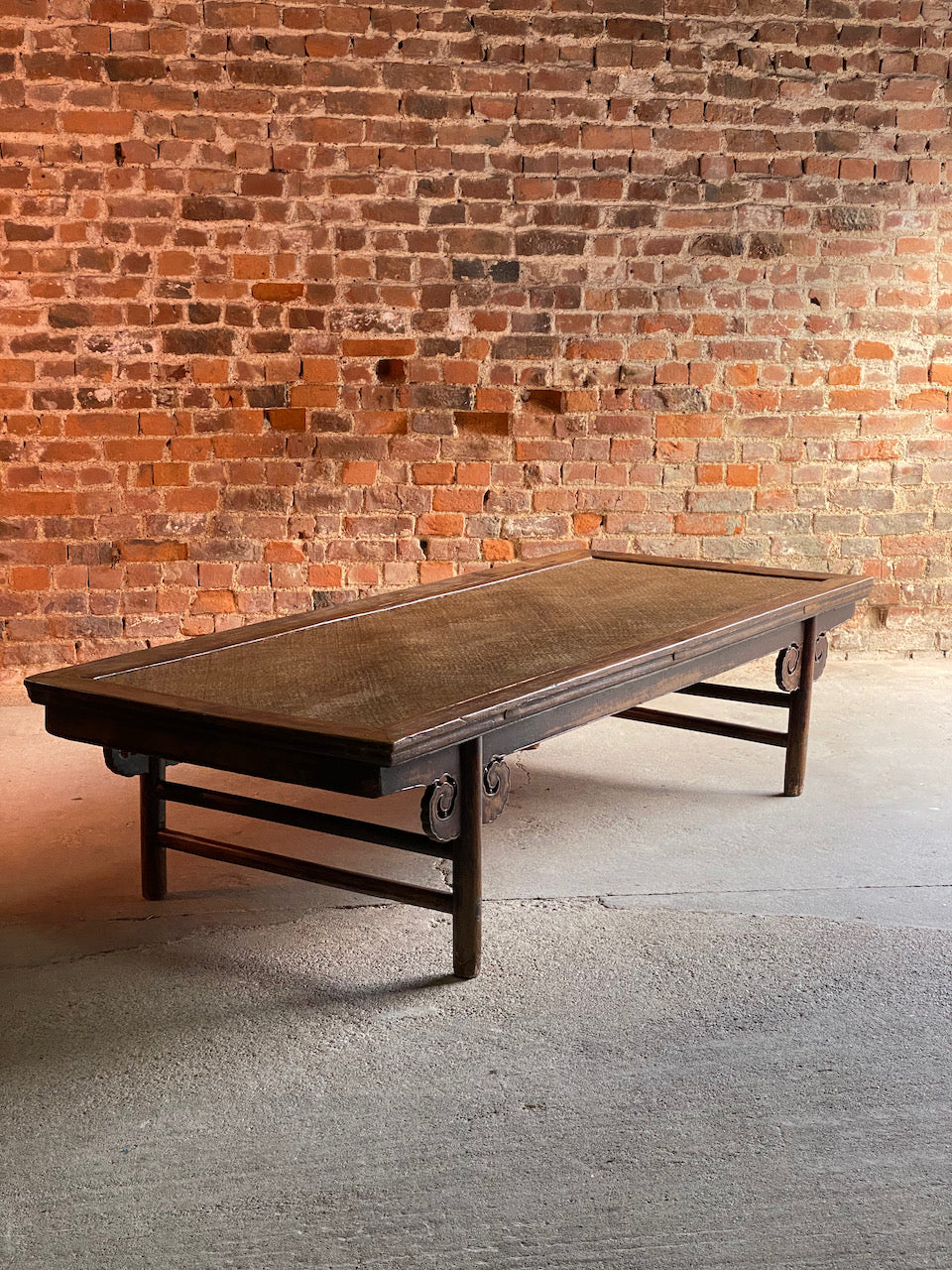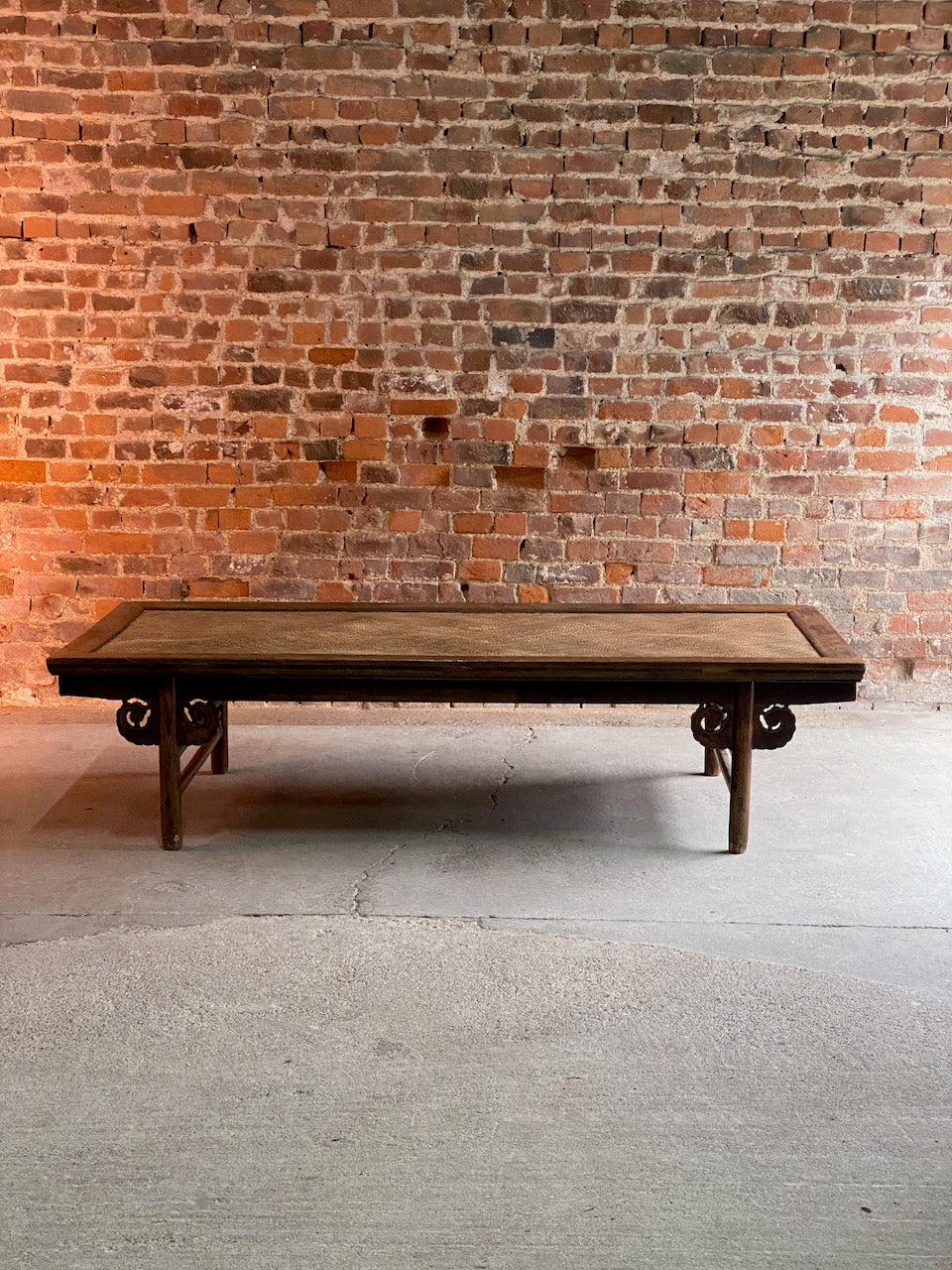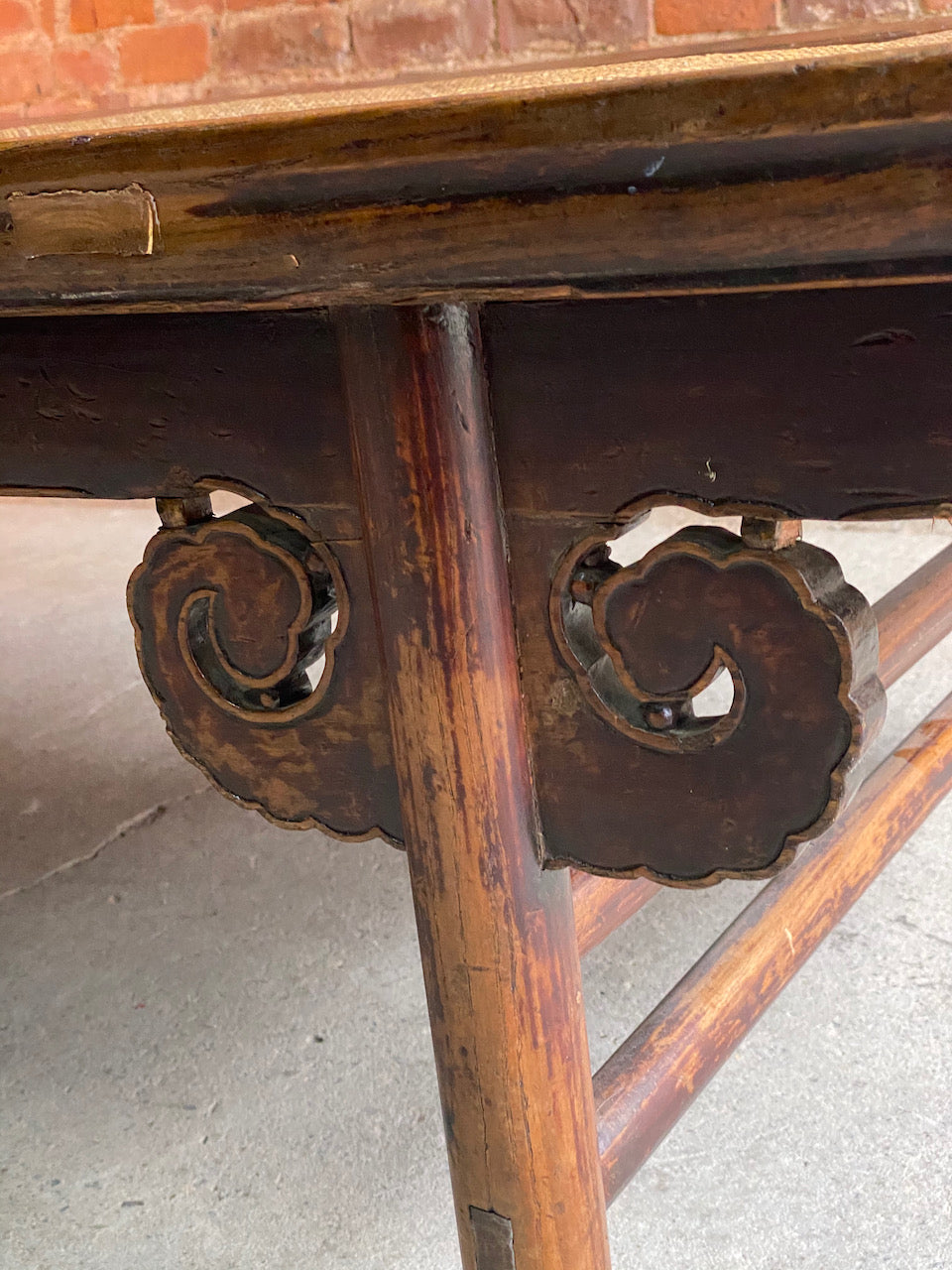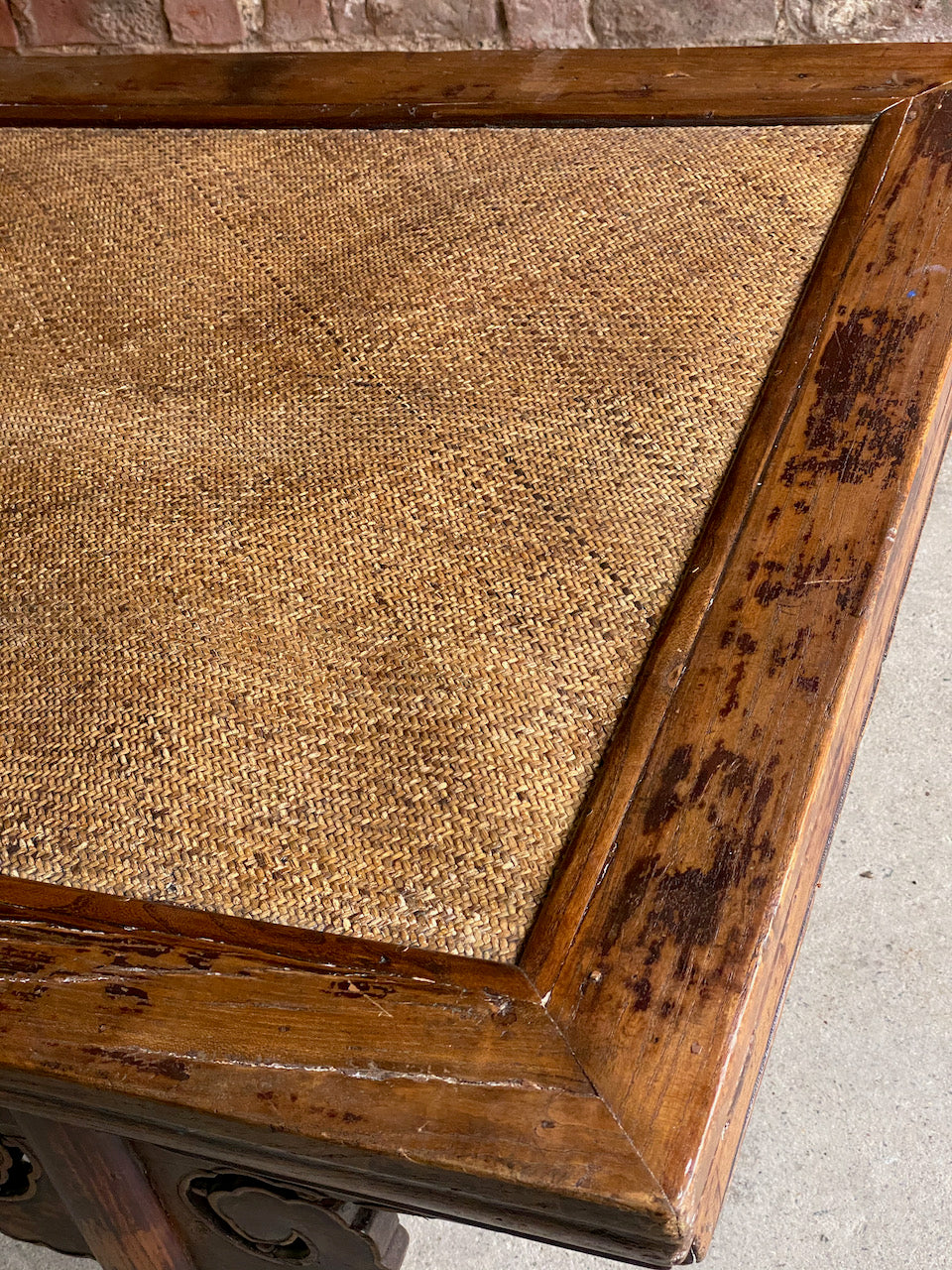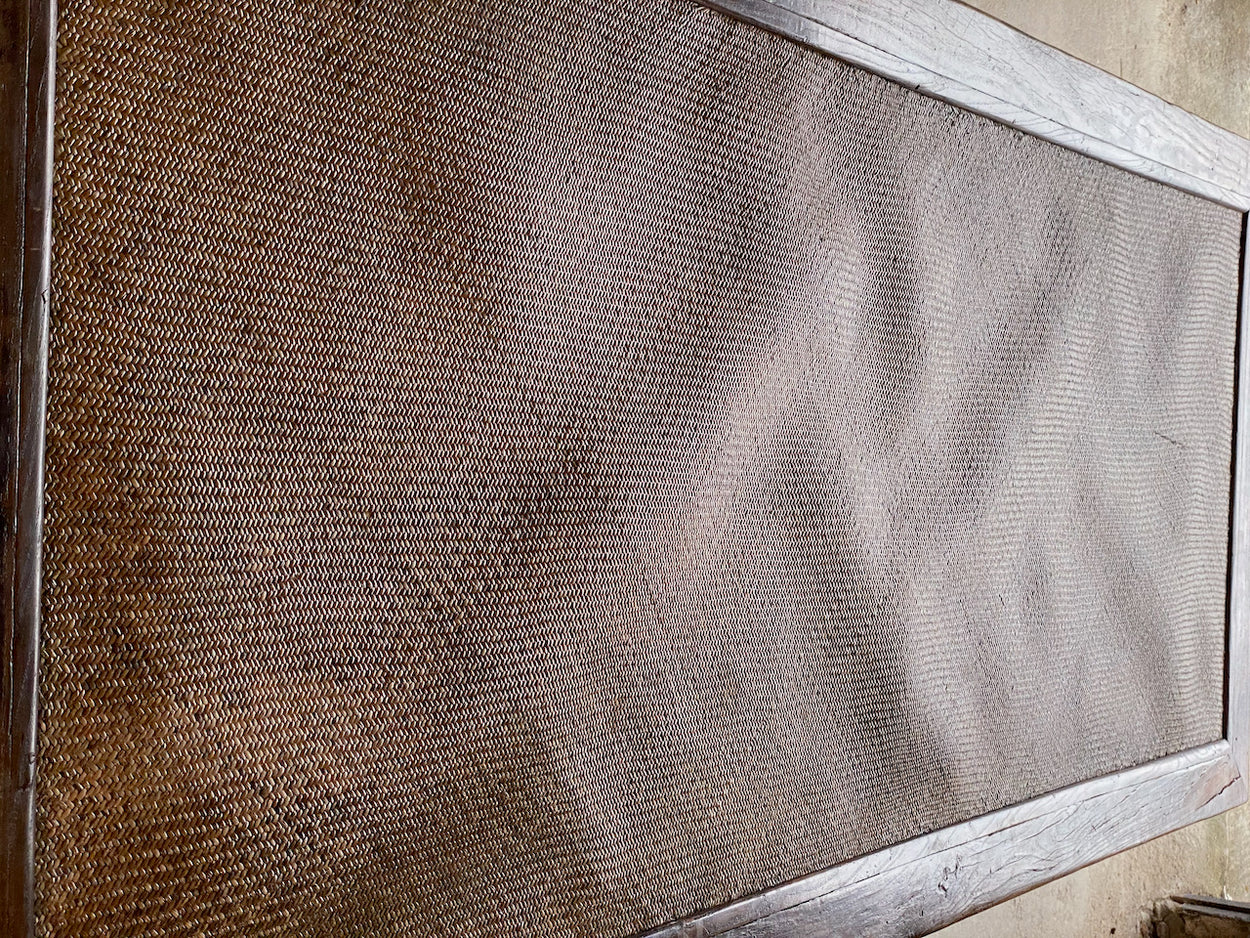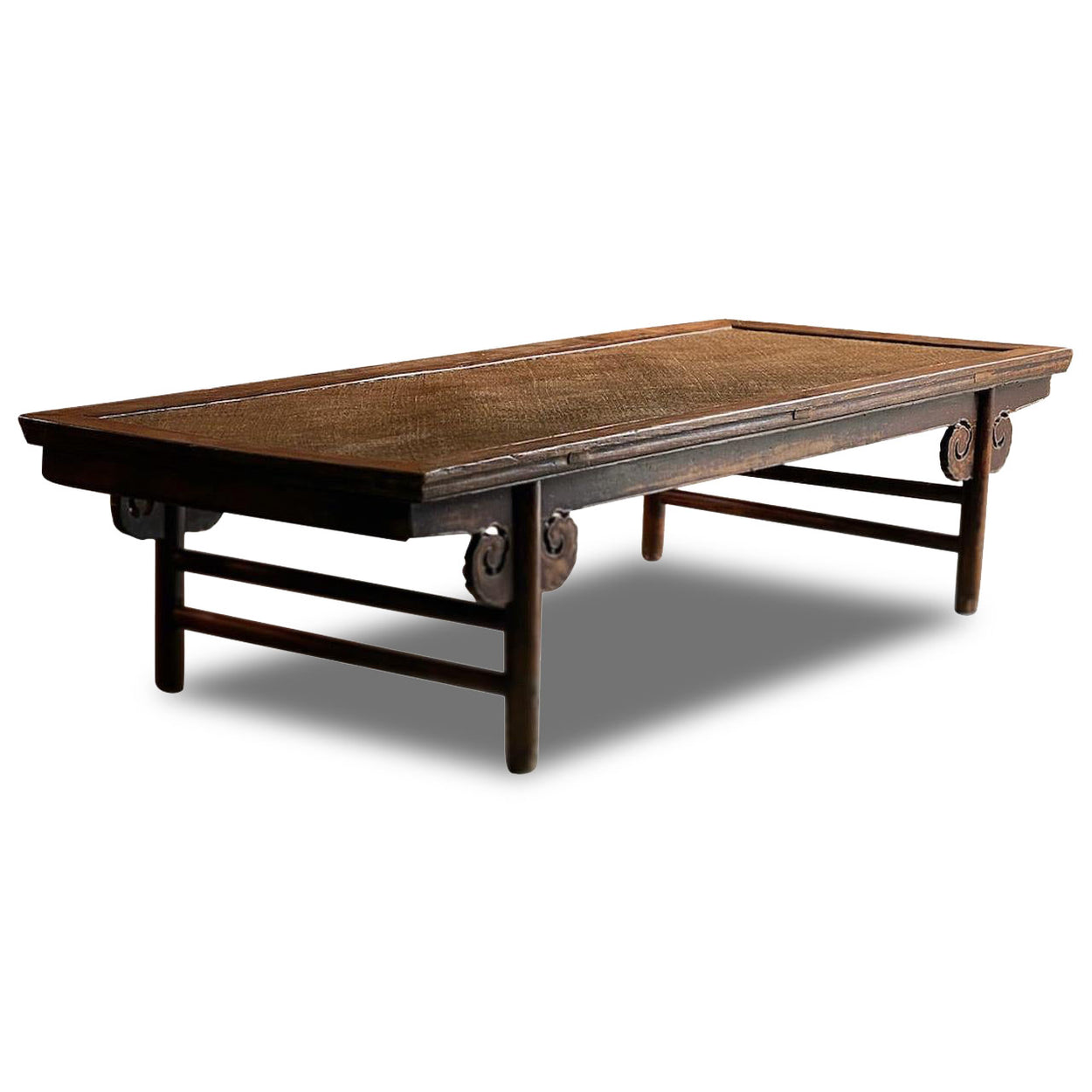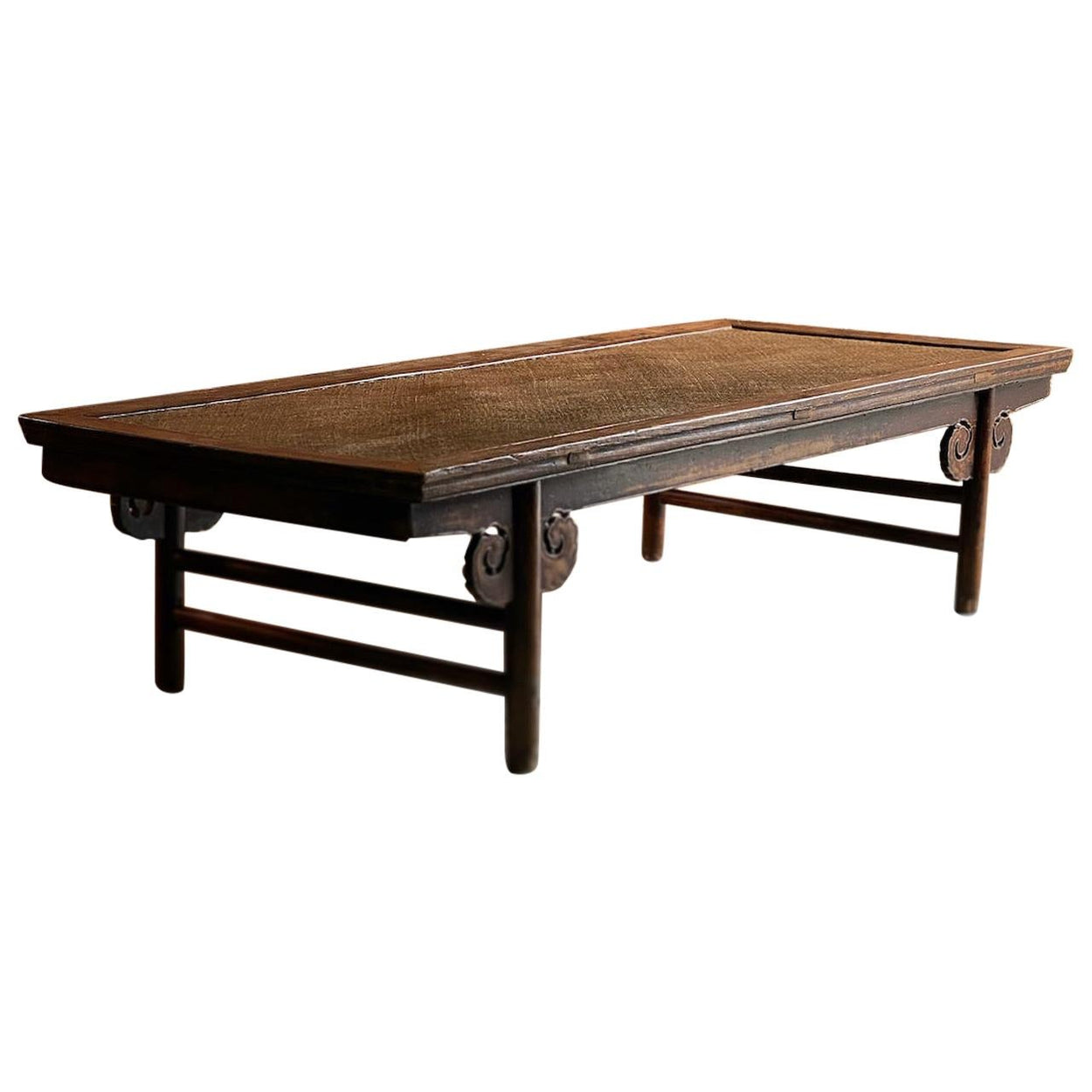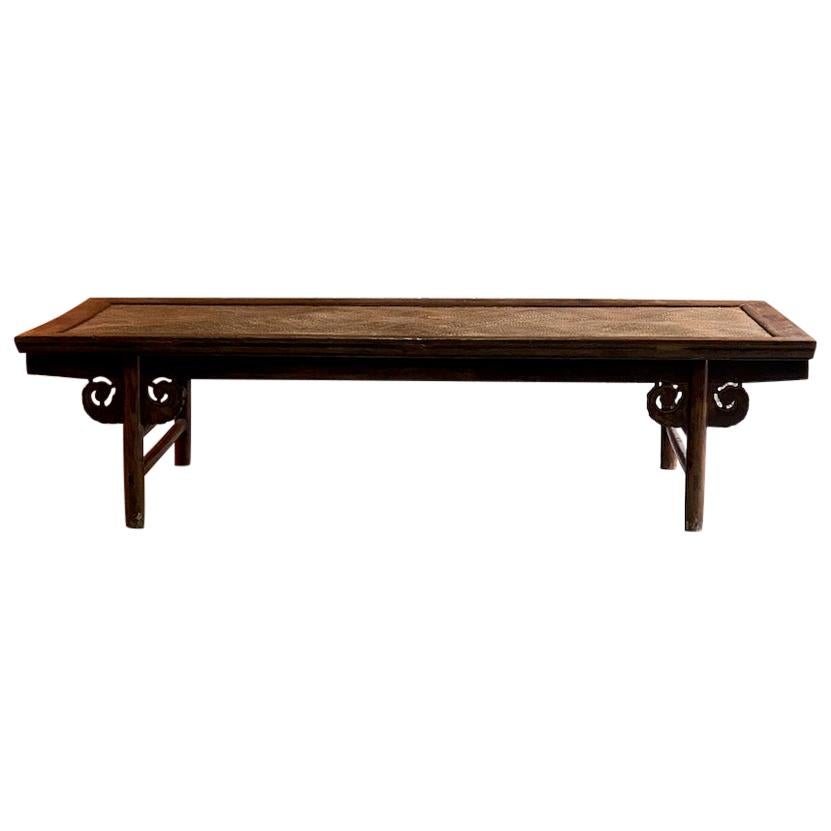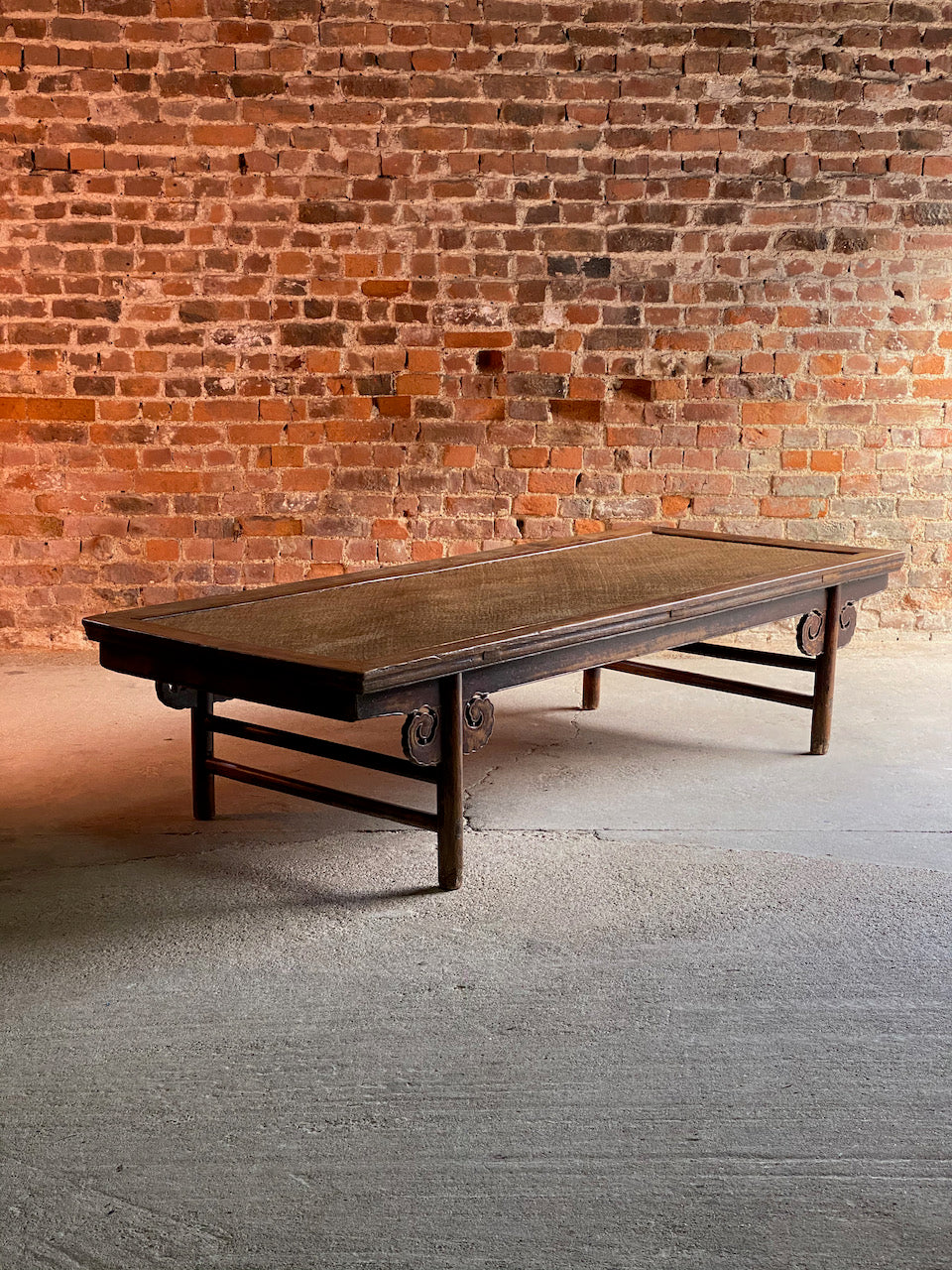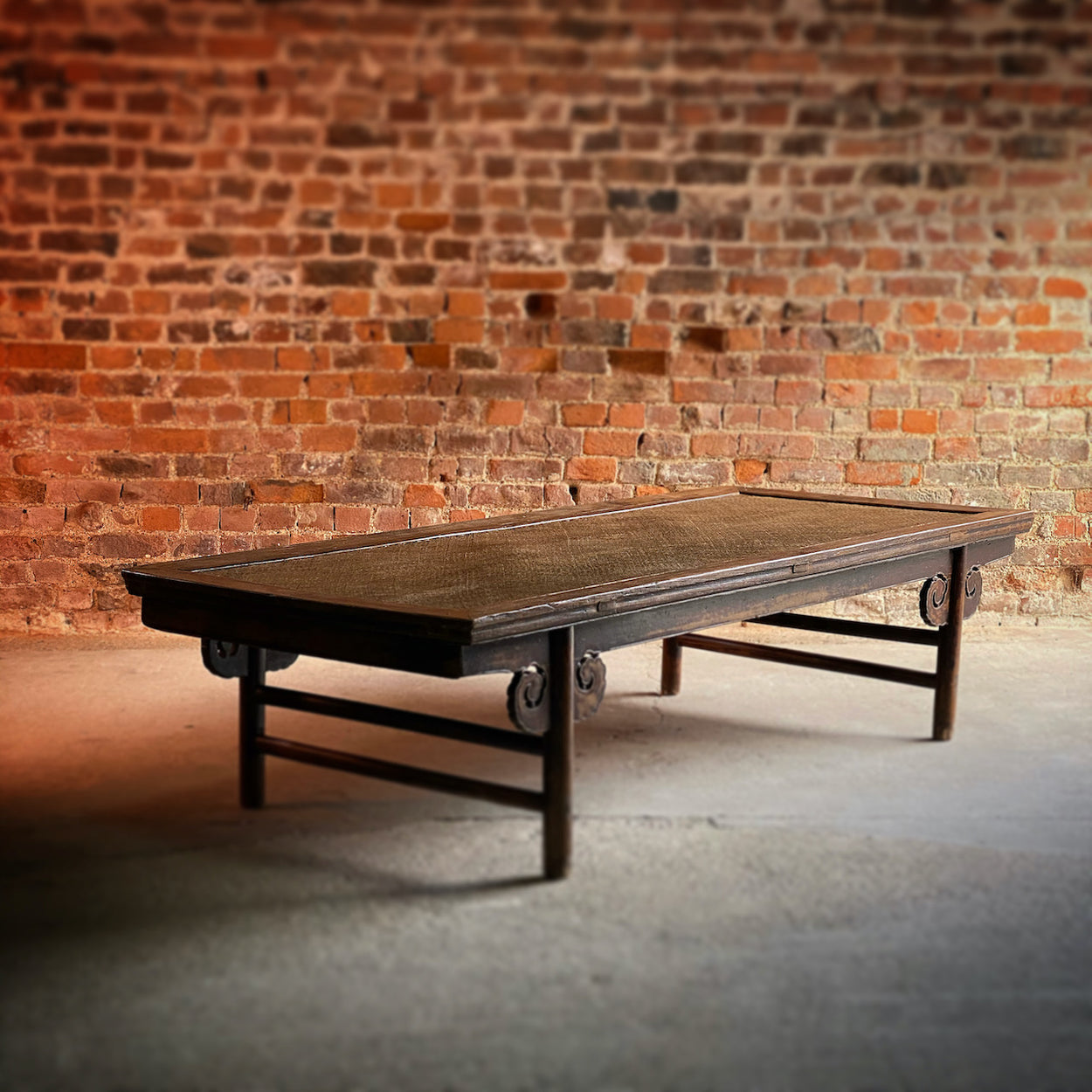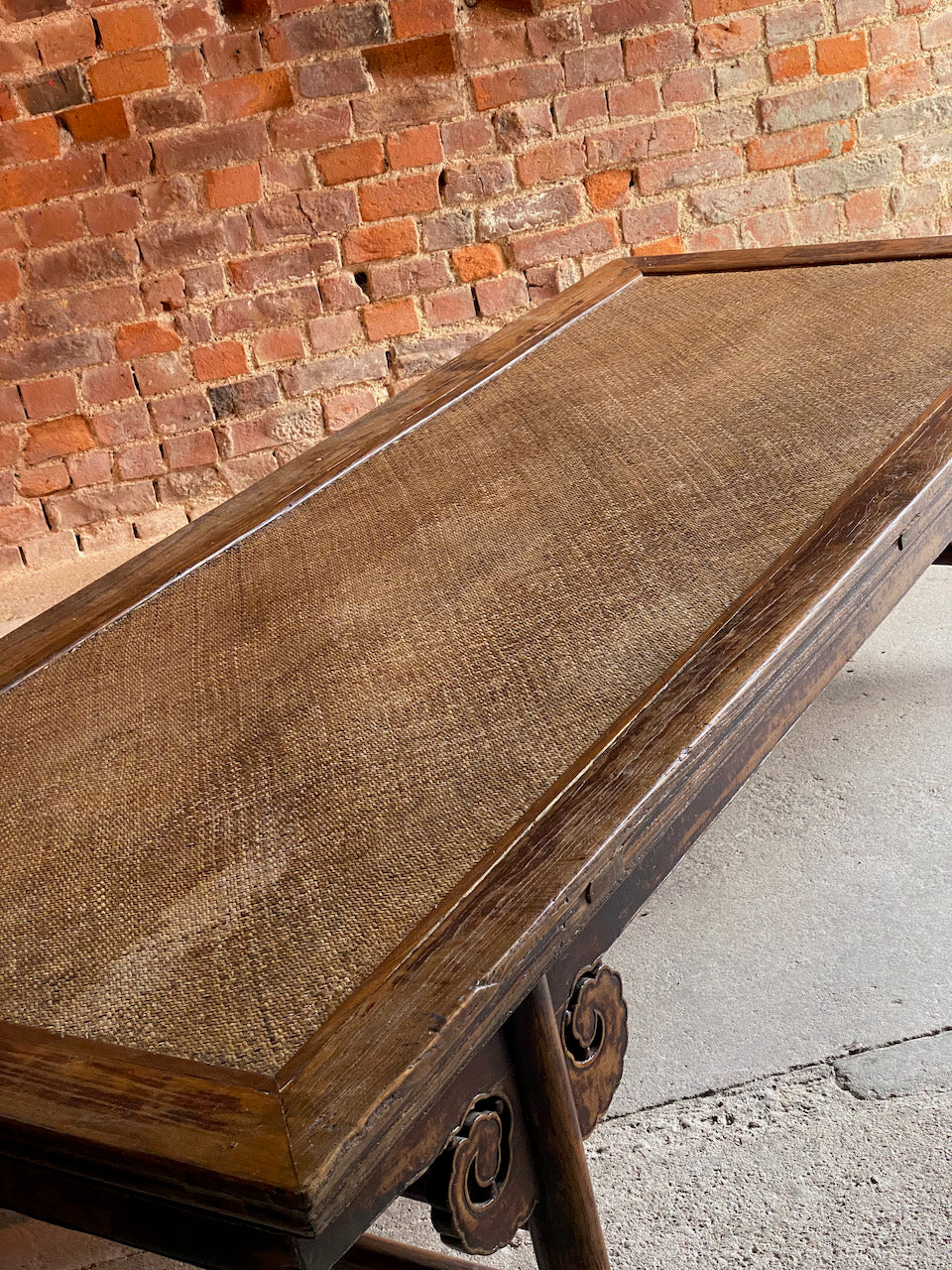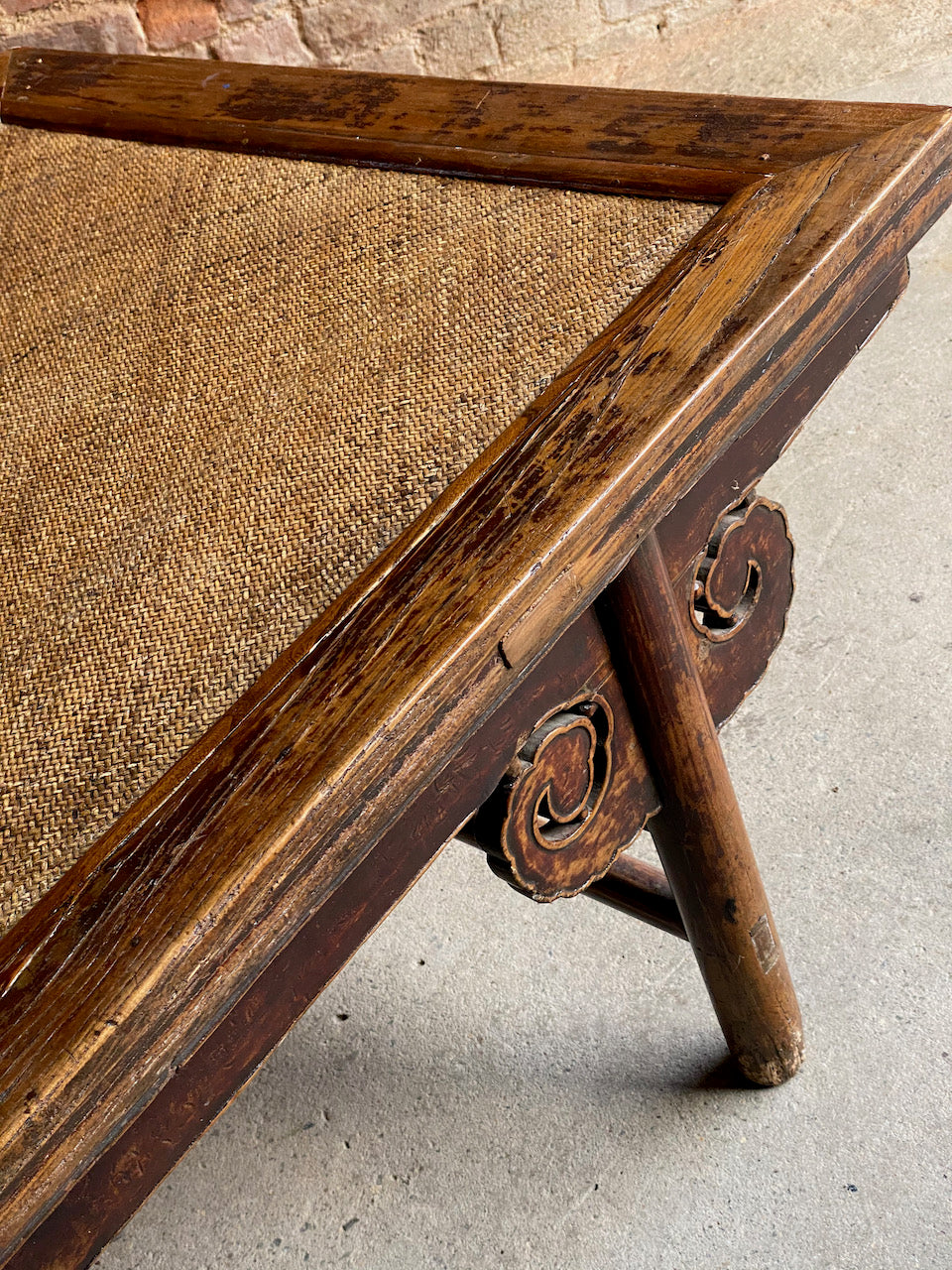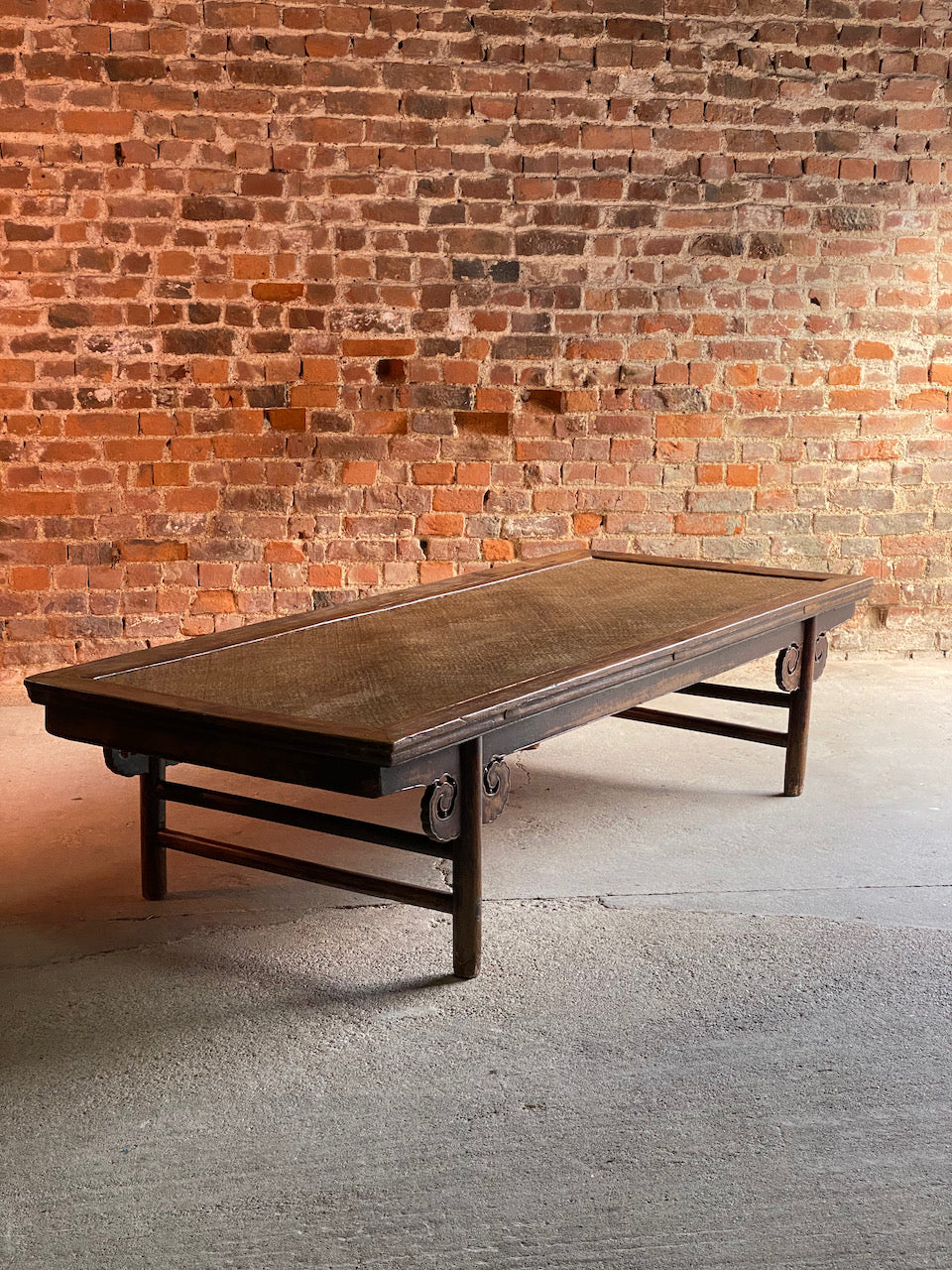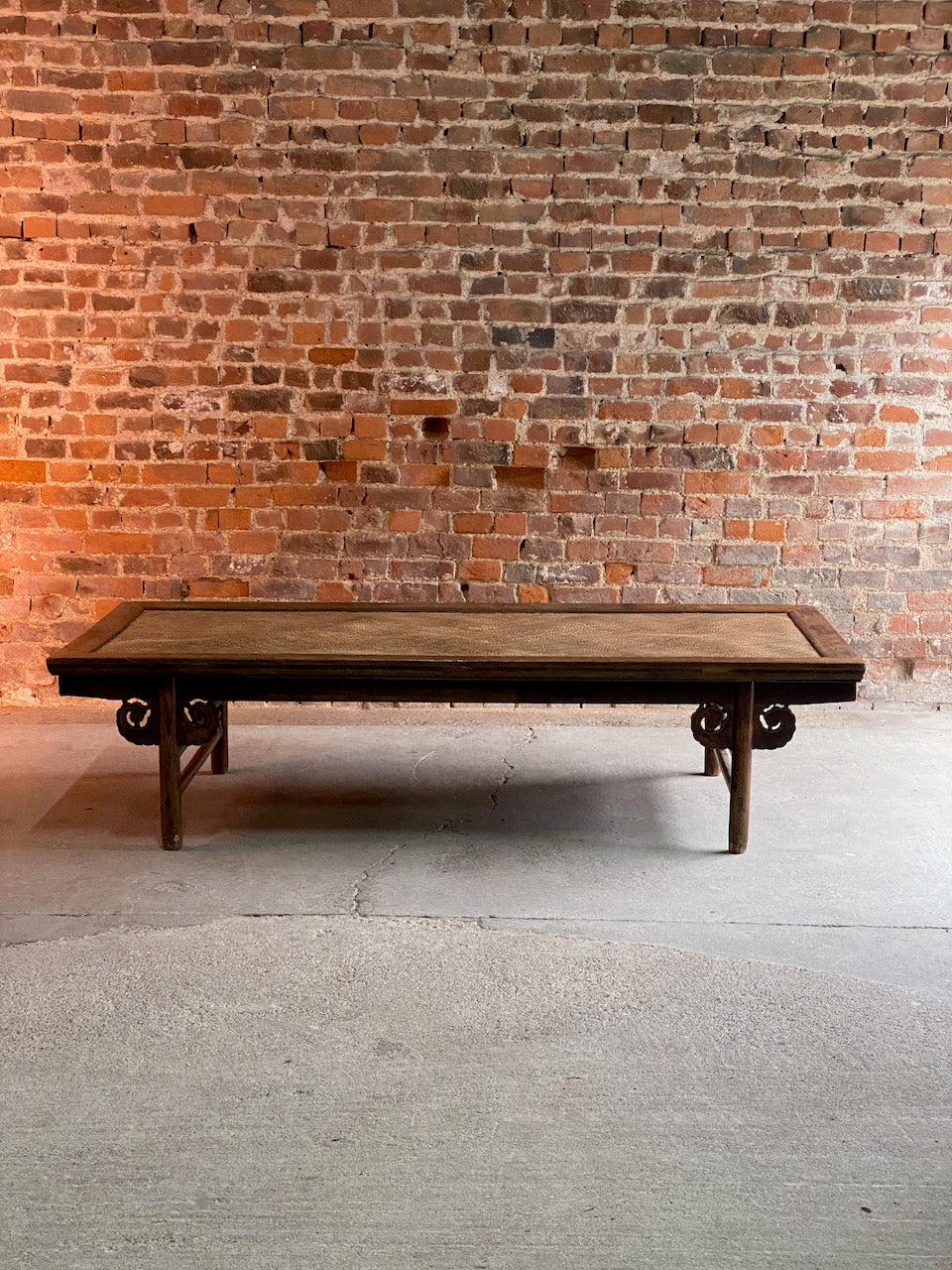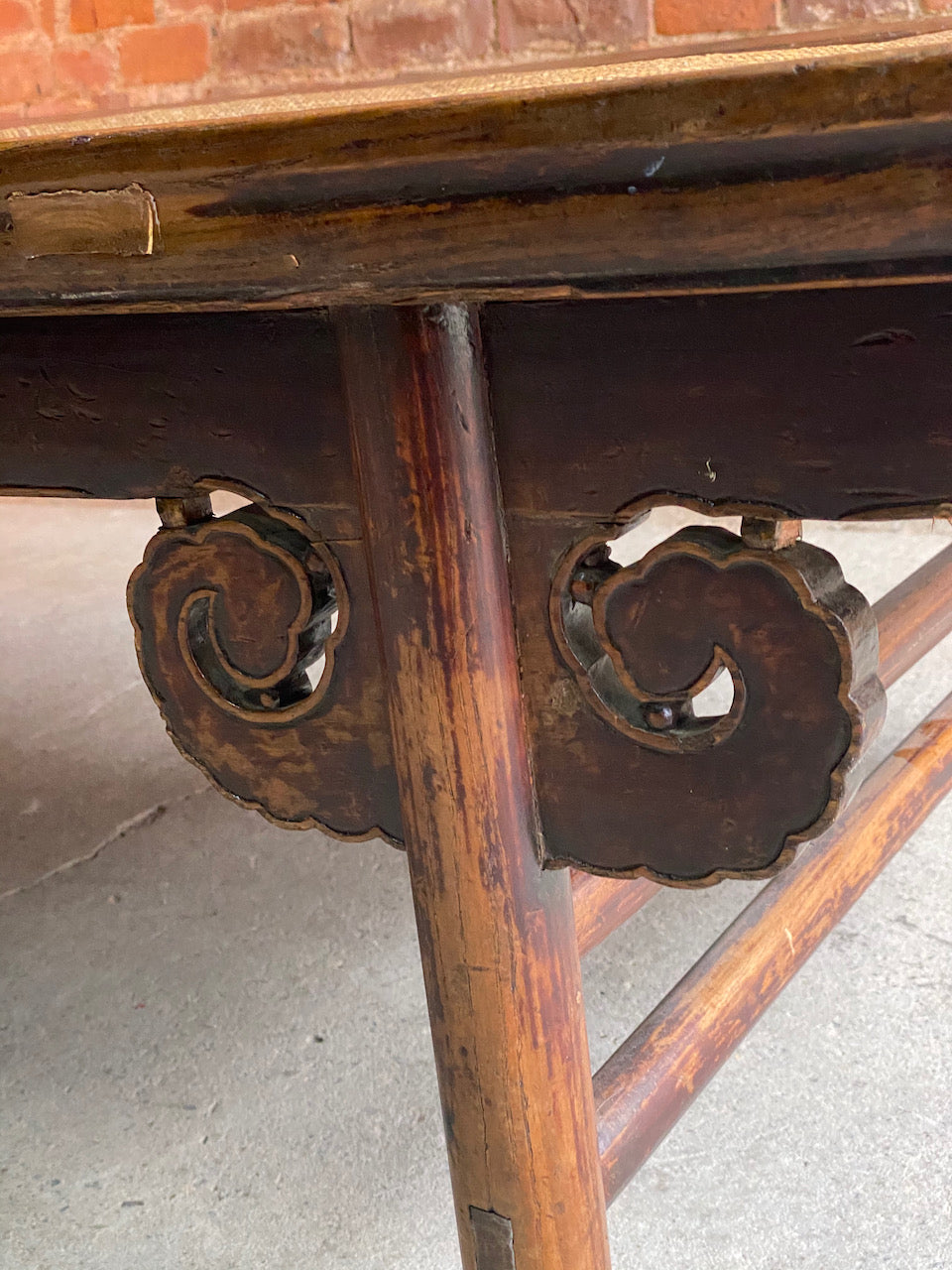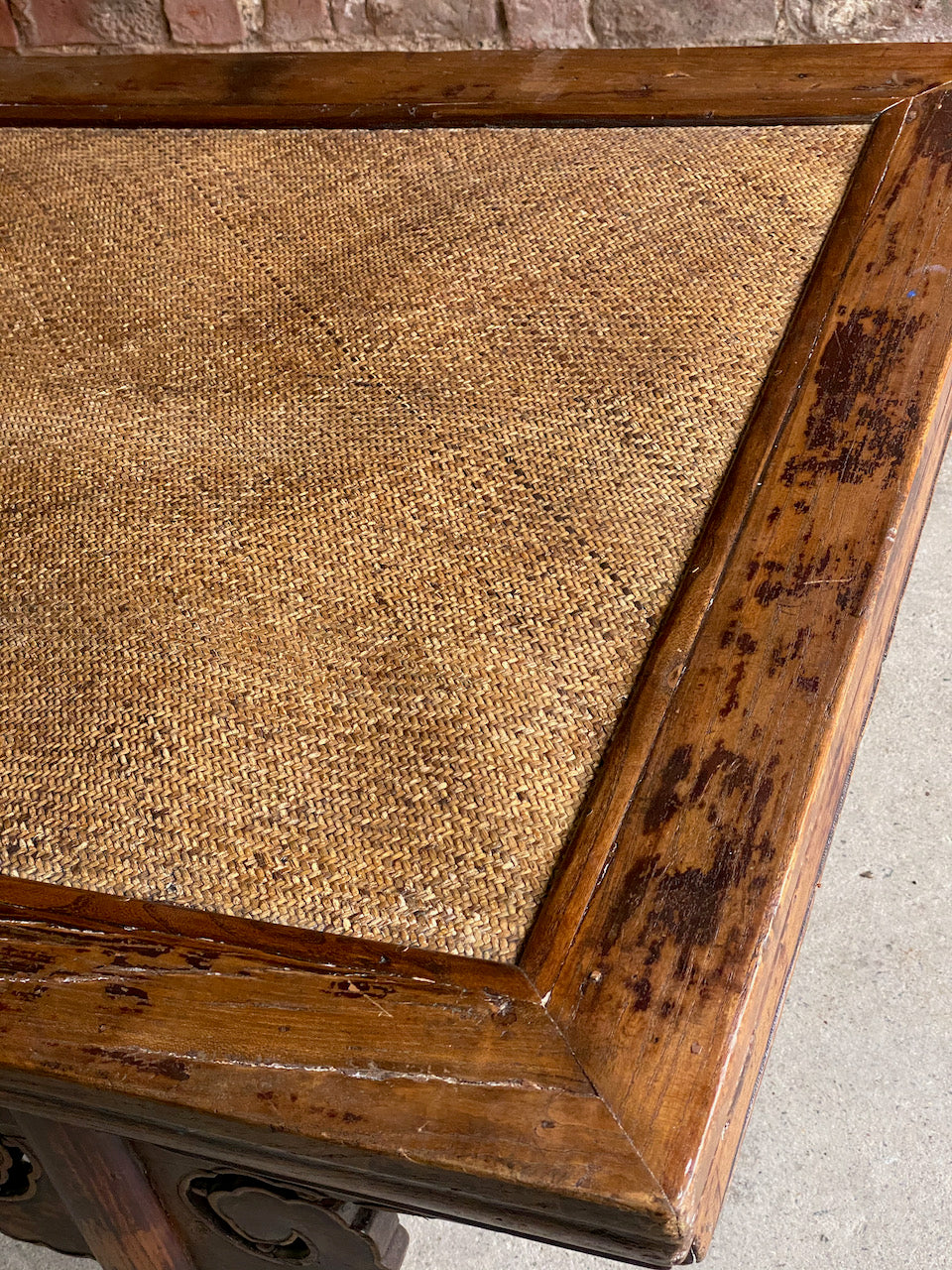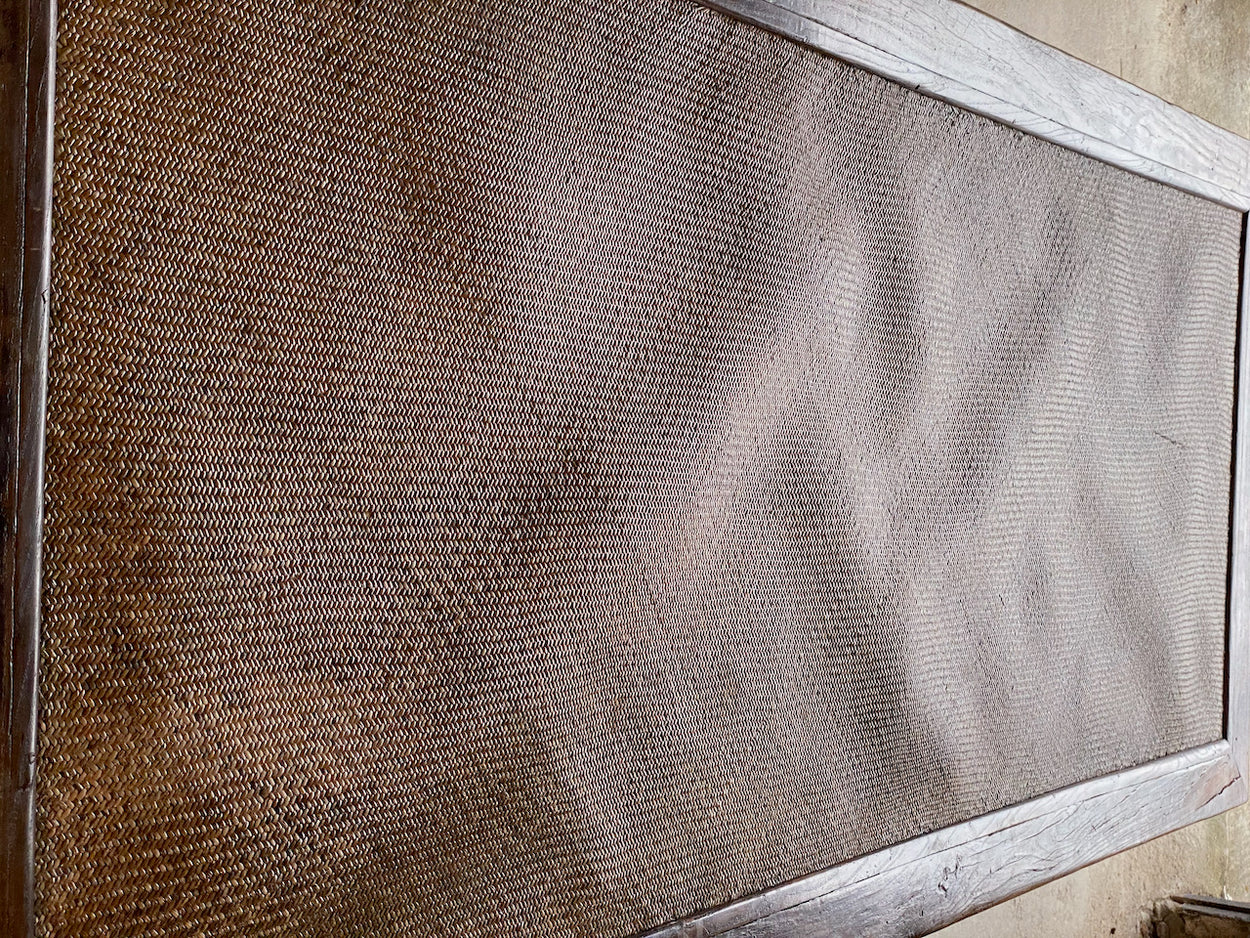 Antique Chinese Opium Daybed Qing Dynasty 19th Century 1830
SOLD
Antique Chinese Opium Daybed Qing Dynasty 19th Century 1830

Monumental 19th century Chinese Qing Dynasty 'Opium' Elmwood & Rattan Daybed from China's Shanxi province dating to circa 1830, the rectangular elm top with inset rattan slumber area raised upon four round supports adorned with a pair of carved clouds to each leg united by double stretchers, the whole of peg jointed construction, the daybed would have been the most popular piece of furniture in the home, being lightweight and portable, the platform bed could be easily moved from room to room and brought outside during the region's hot and sultry summers, being low to the ground, the bed was easy to clamber upon for relaxation, sleeping or being intimate, this bed has a wonderful aged patina and makes the ultimate coffee table, reserve now

The Qing dynasty, officially the Great Qing, was the last imperial dynasty of China. It was established in 1636, and ruled China proper from 1644 to 1912. It was preceded by the Ming dynasty and succeeded by the Republic of China

Shanxi is a plateau province of North China. Its ancient sites include Pingyao, a preserved old town dating from the Ming and Qing dynasties, with a circa-1370 wall. On the outskirts are sprawling old merchants' mansions including the Qiao Family Courtyard. Taiyuan, the modern provincial capital, is known for temples and the Shanxi Museum, with expansive collections of regional artefacts going back to prehistory.

Antique
China
19th Century
Qing Dynasty
Shanxi province
Opium Bed
Elm
Rattan
Original
Circa1830
Practical & Beautiful
Investment

Very good original condition, age related marks, no weakness to joints, rattan material in  good condition with no tears or rips, slightly loose, excellent patina.

Dimensions:
Length: 84" / 212cm
Depth: 35" / 90cm
Height: 21" / 53cm

Free delivery is offered to England & Wales only when buyer pays full asking price, next day delivery is not possible due to the size of the piece, please allow between 7-14 days delivery