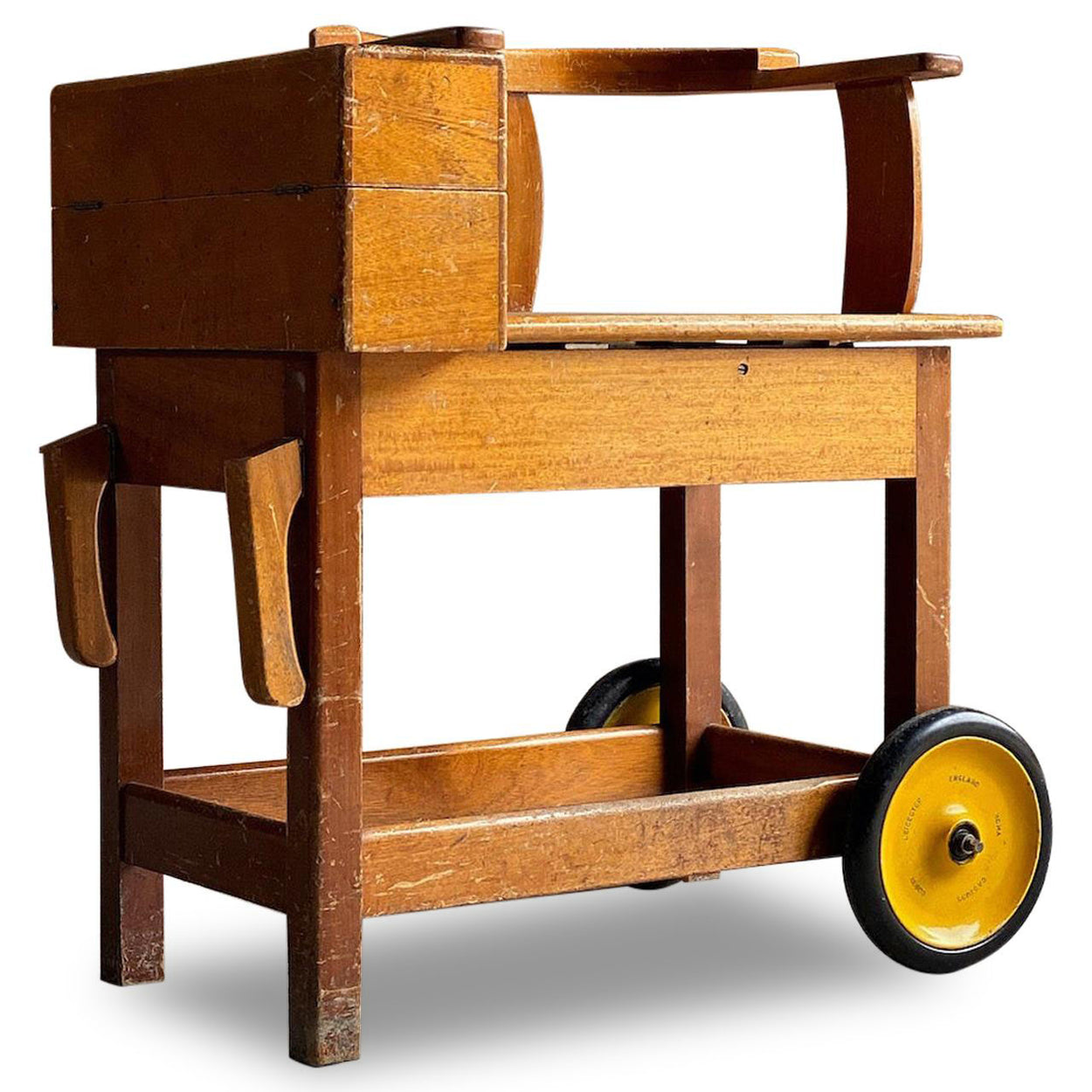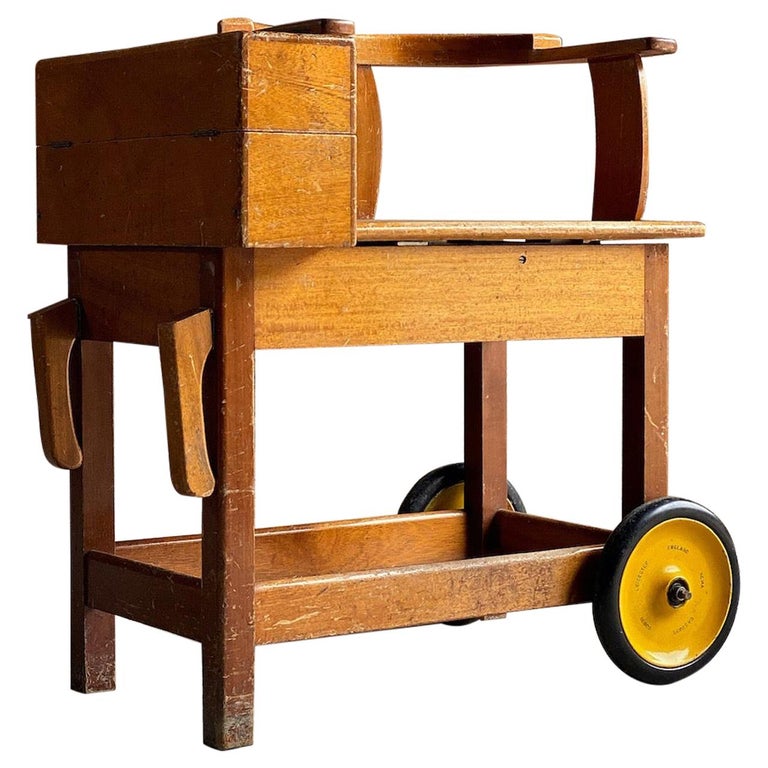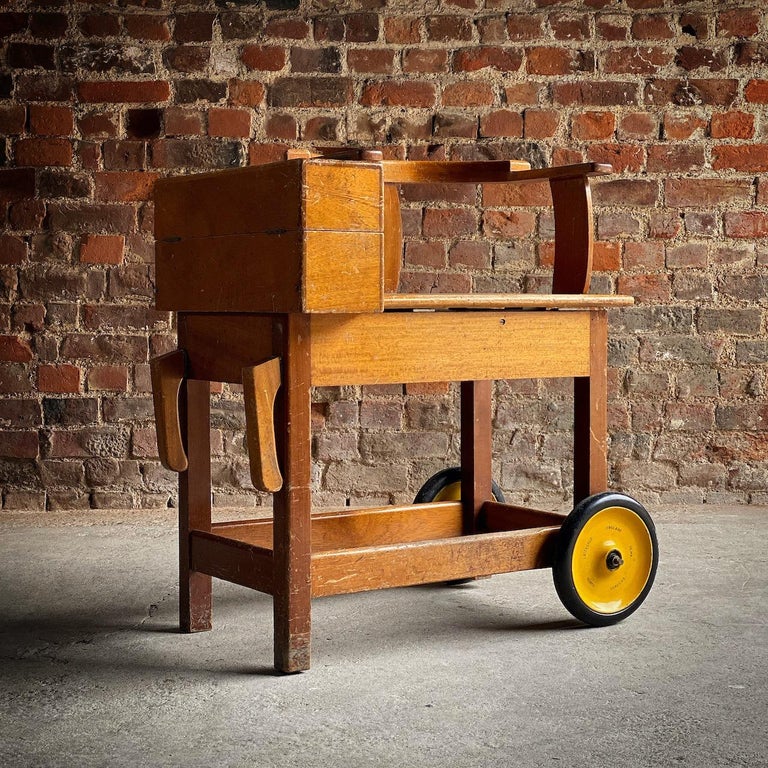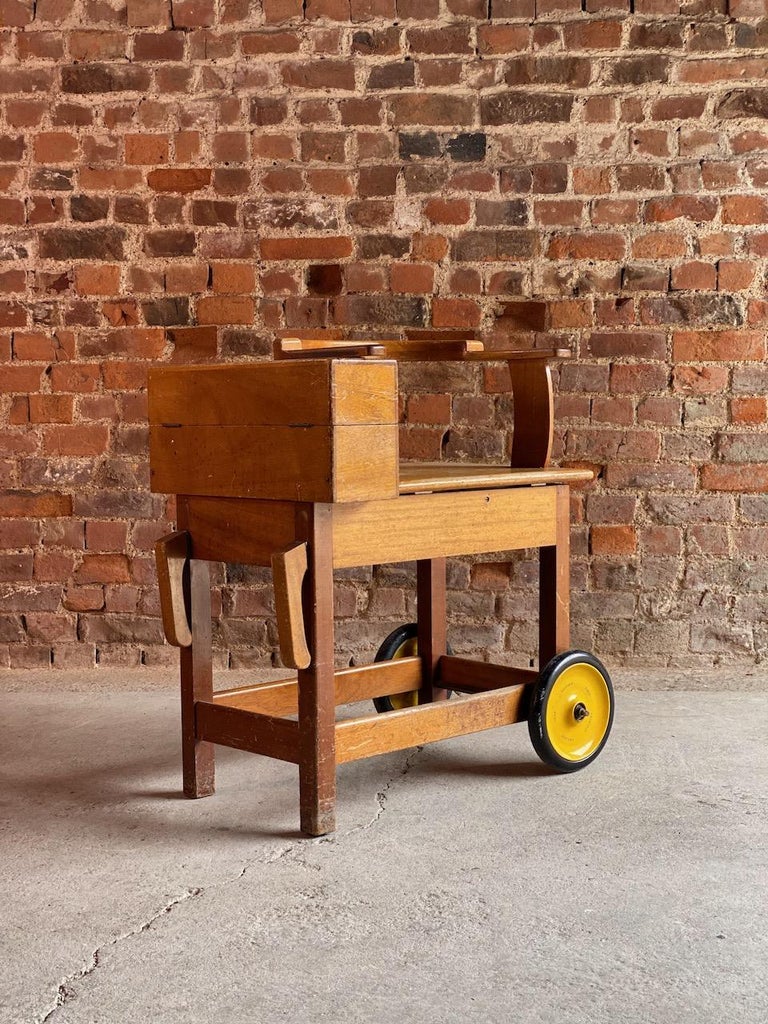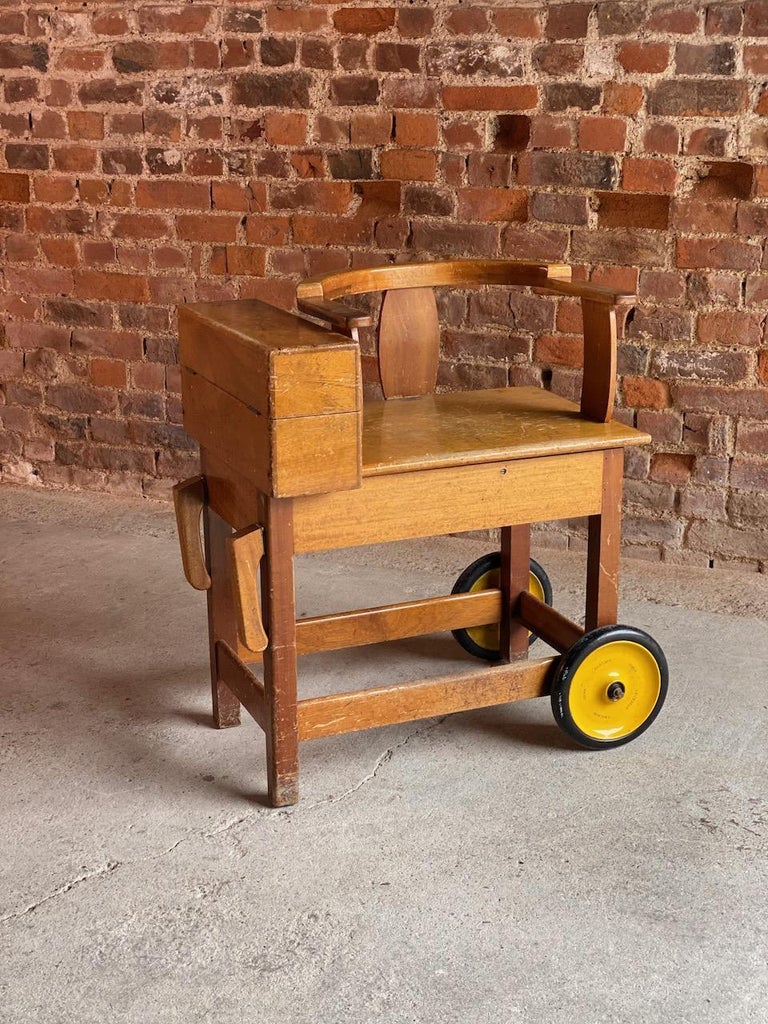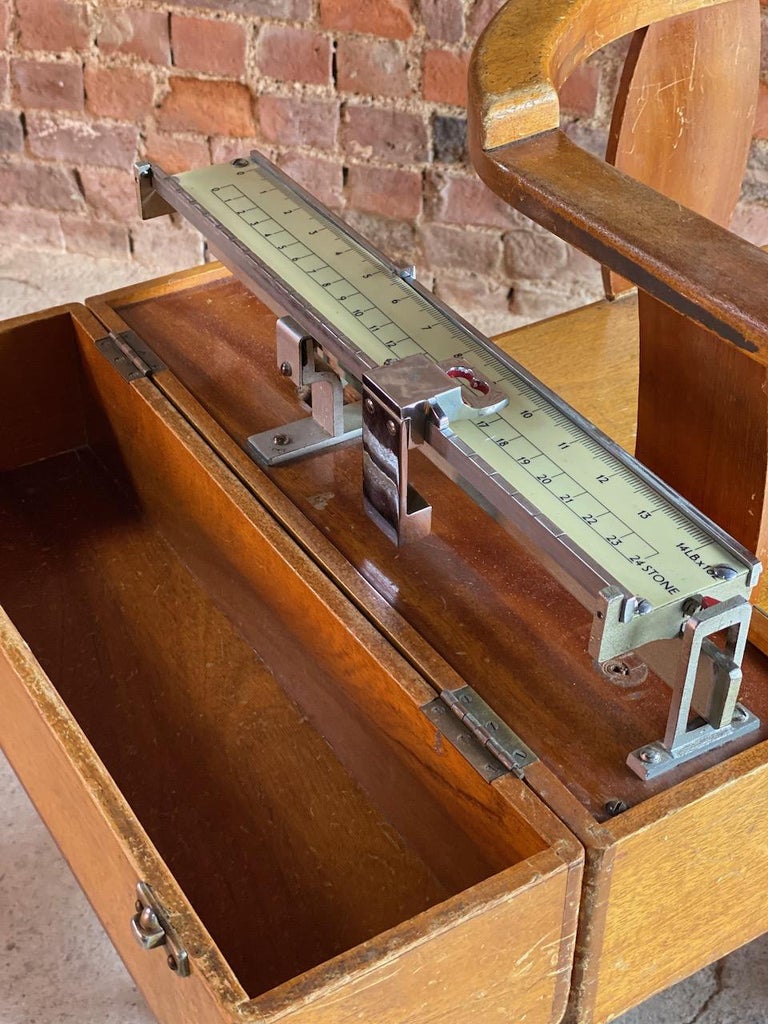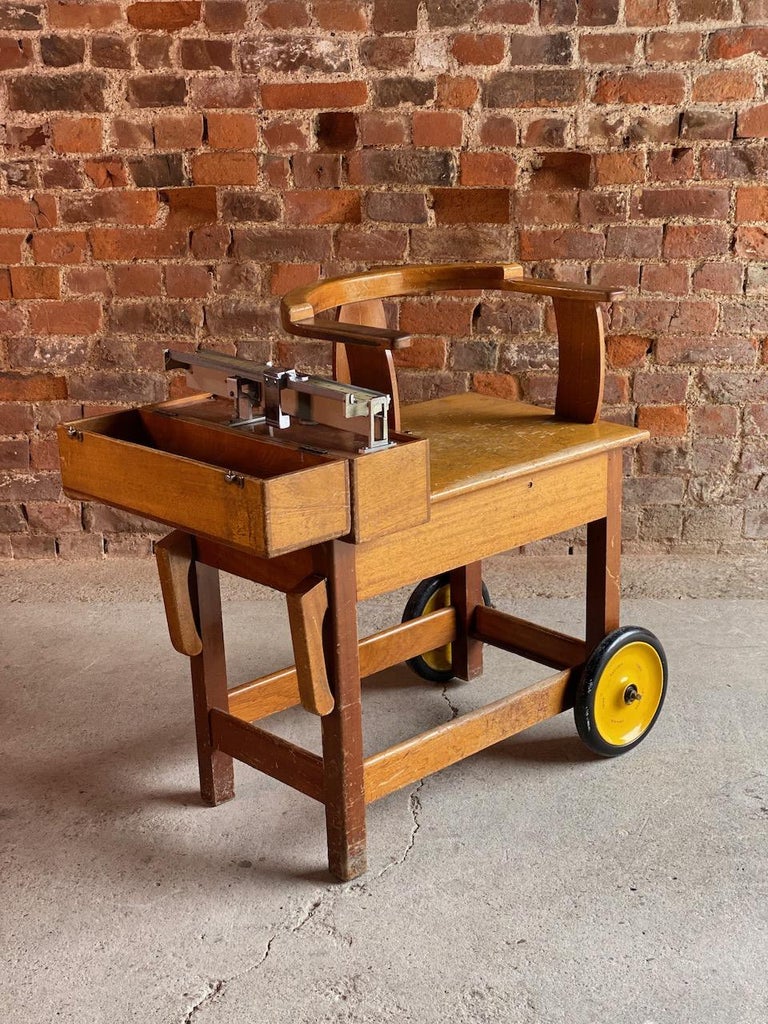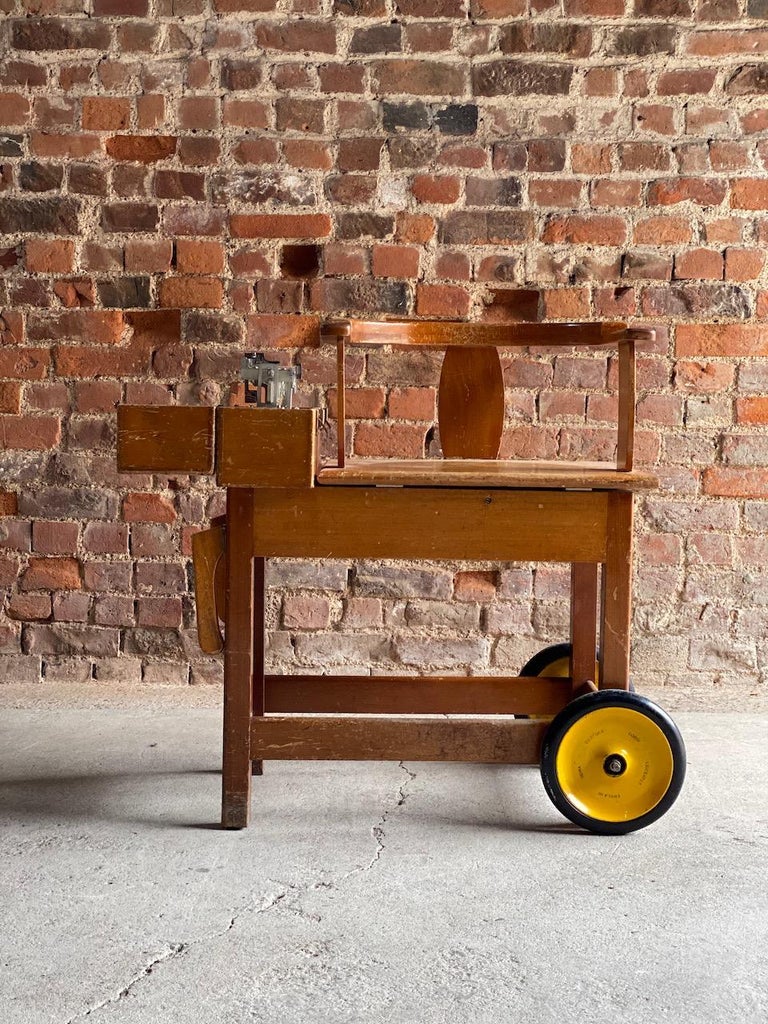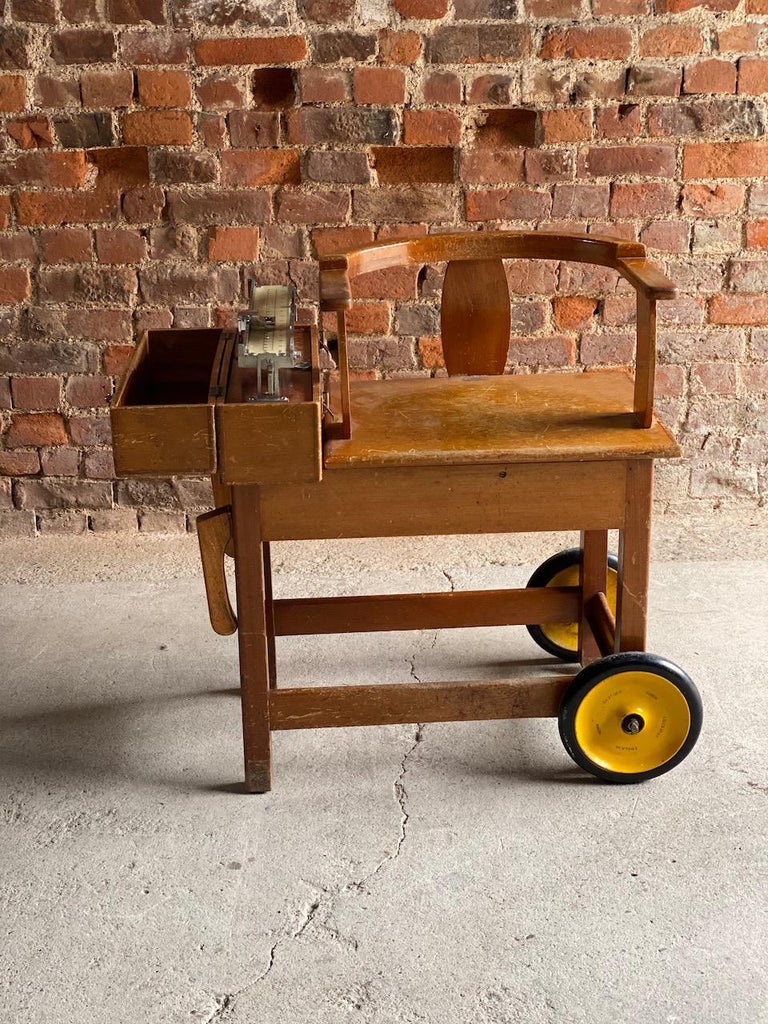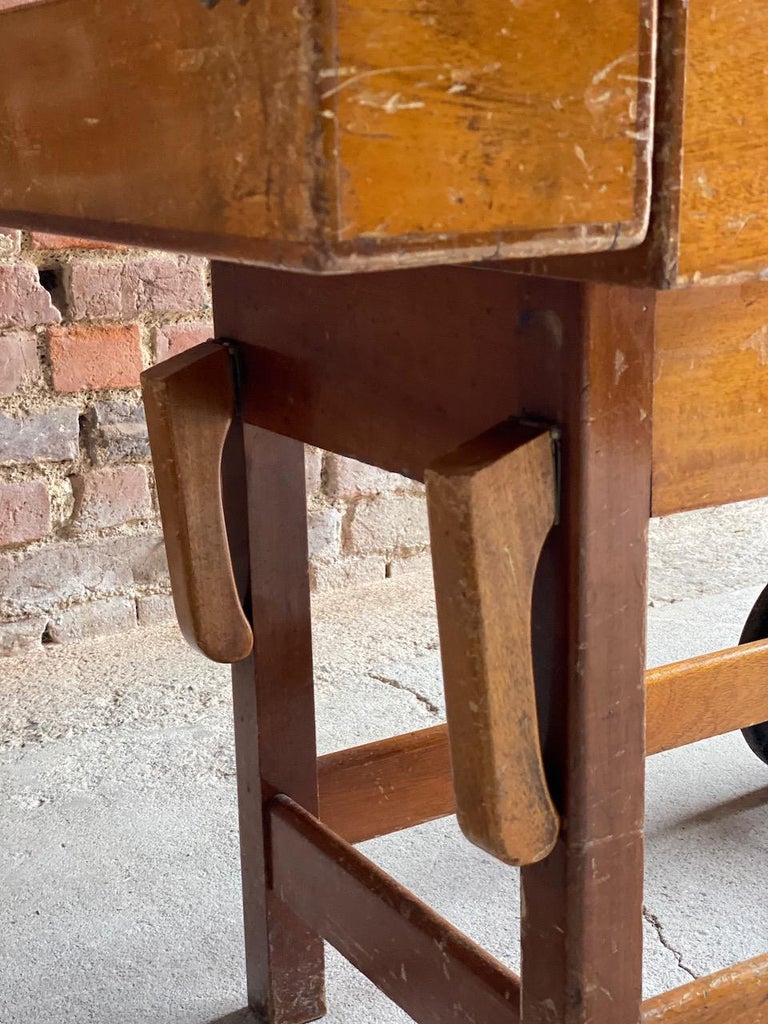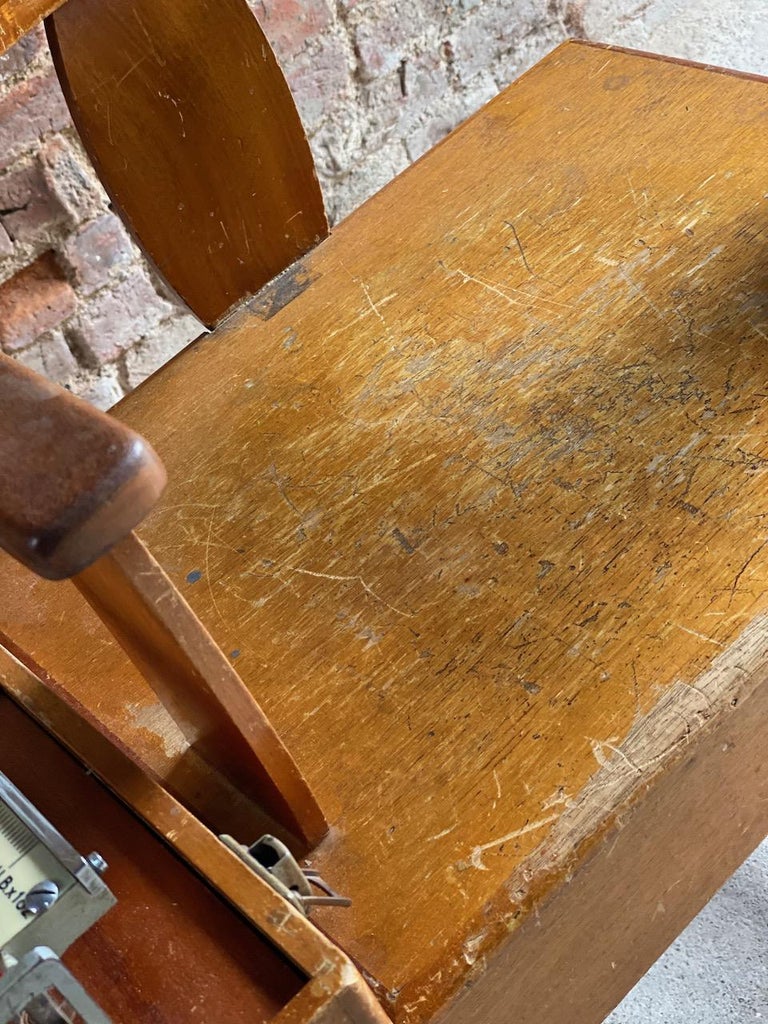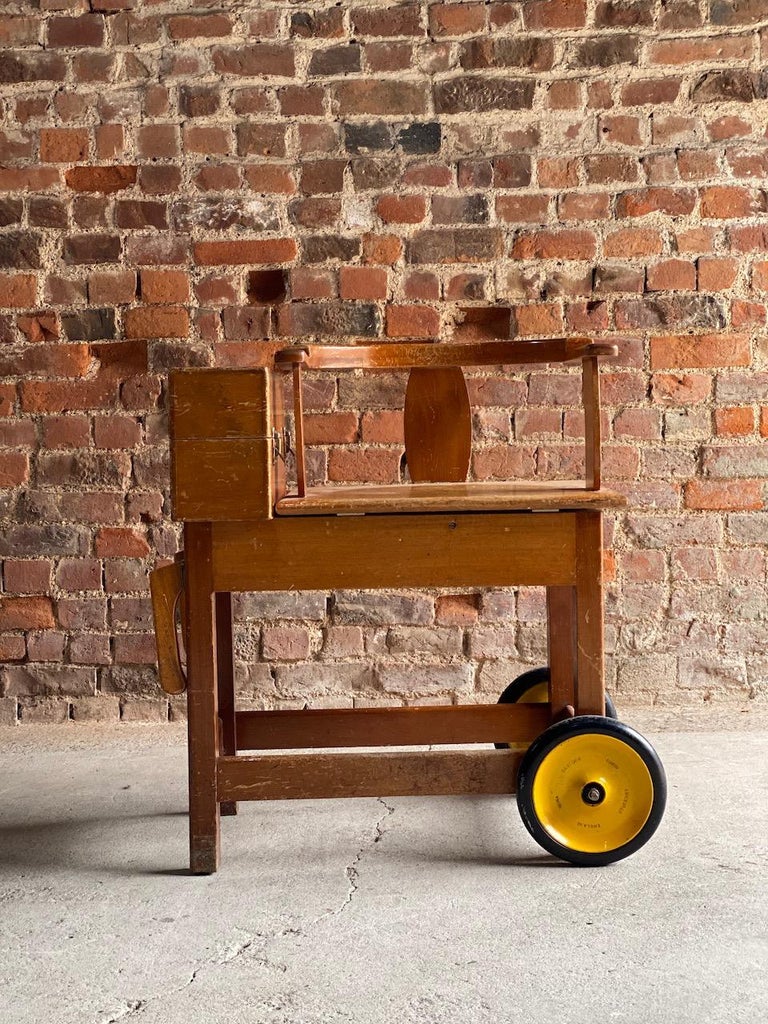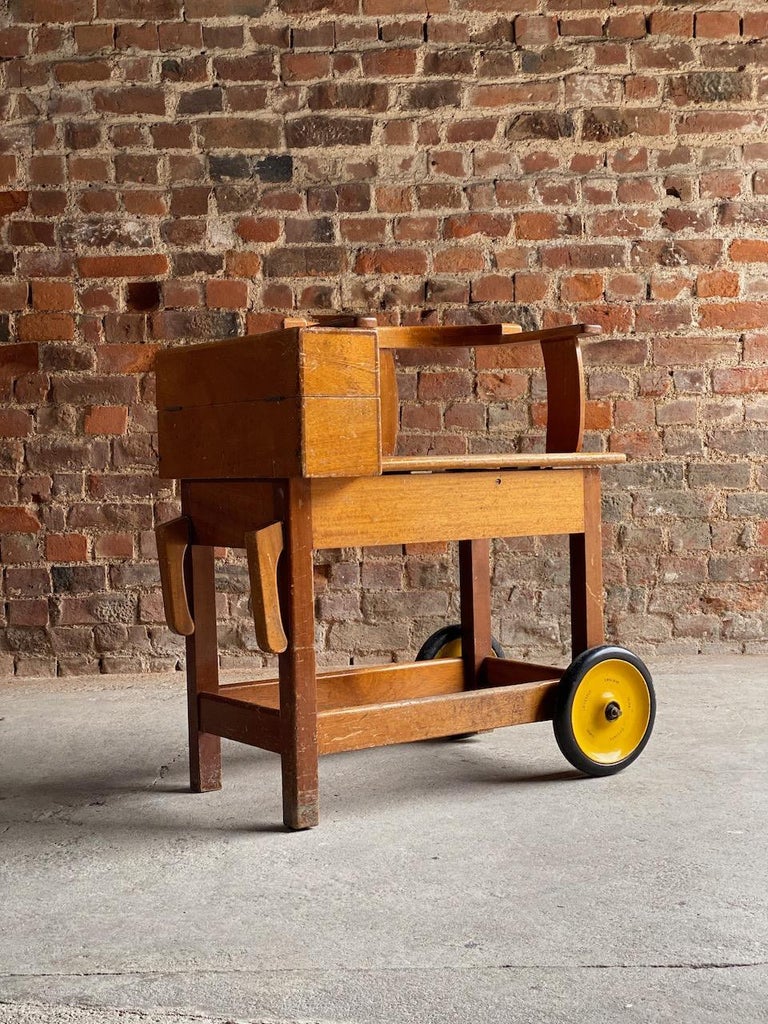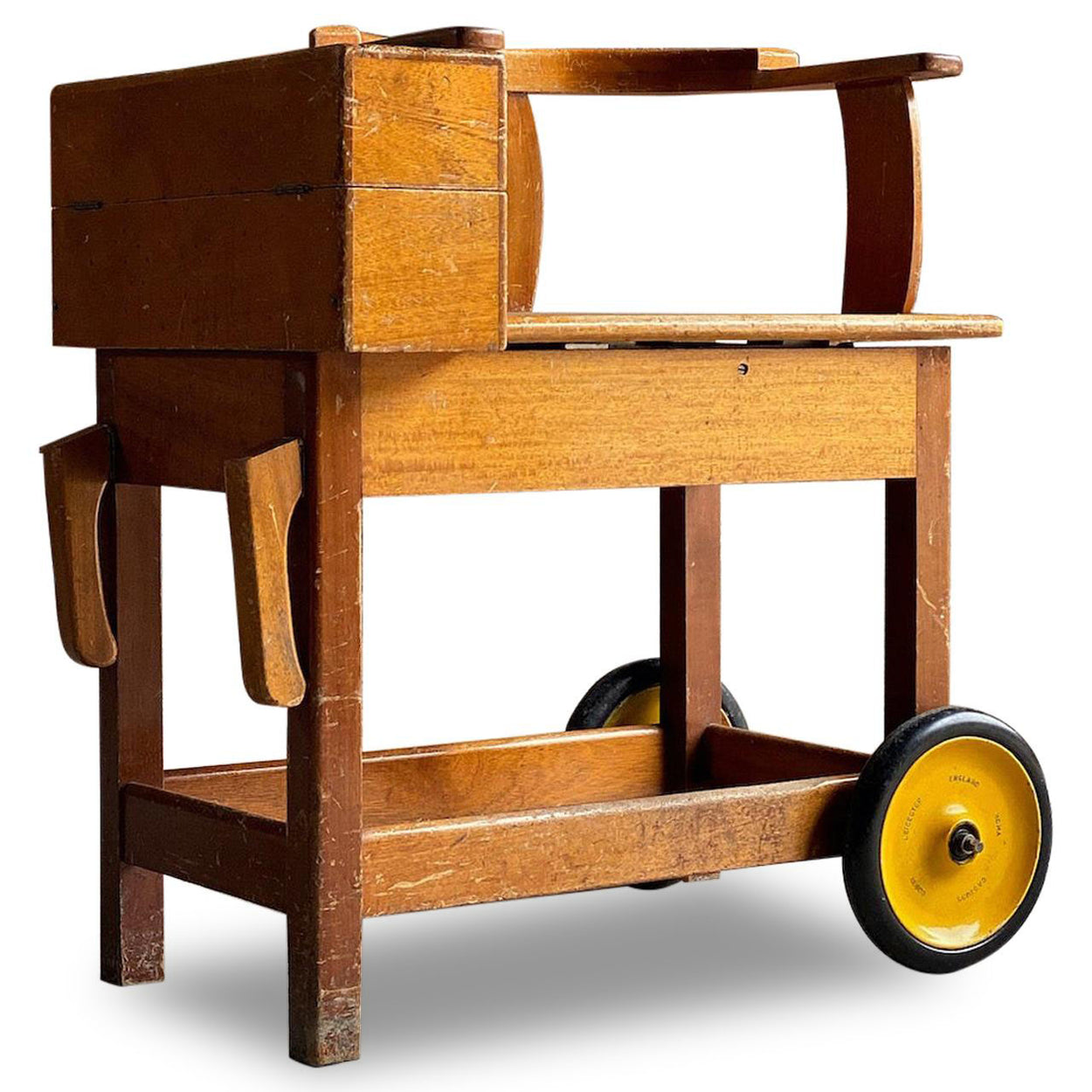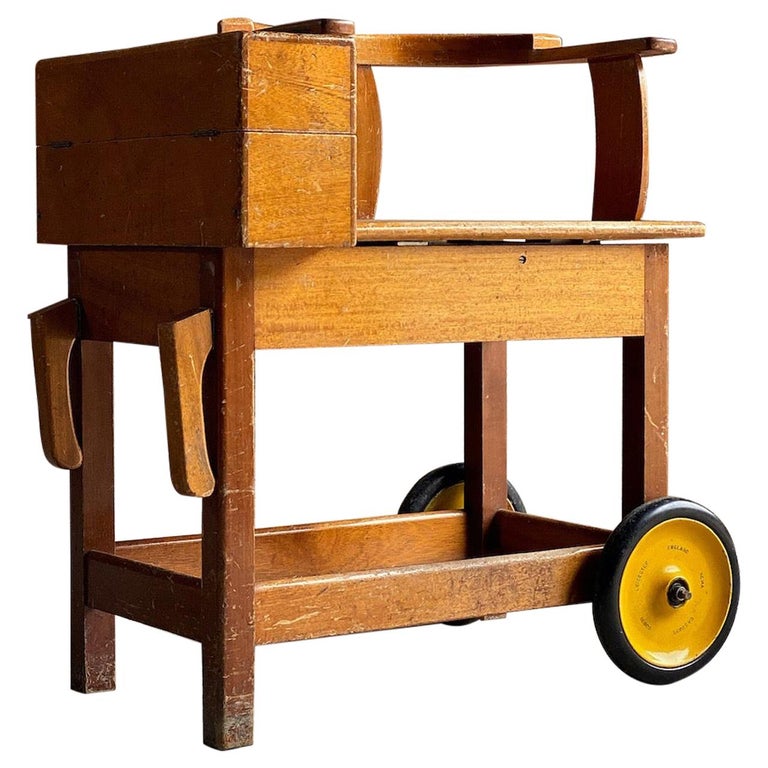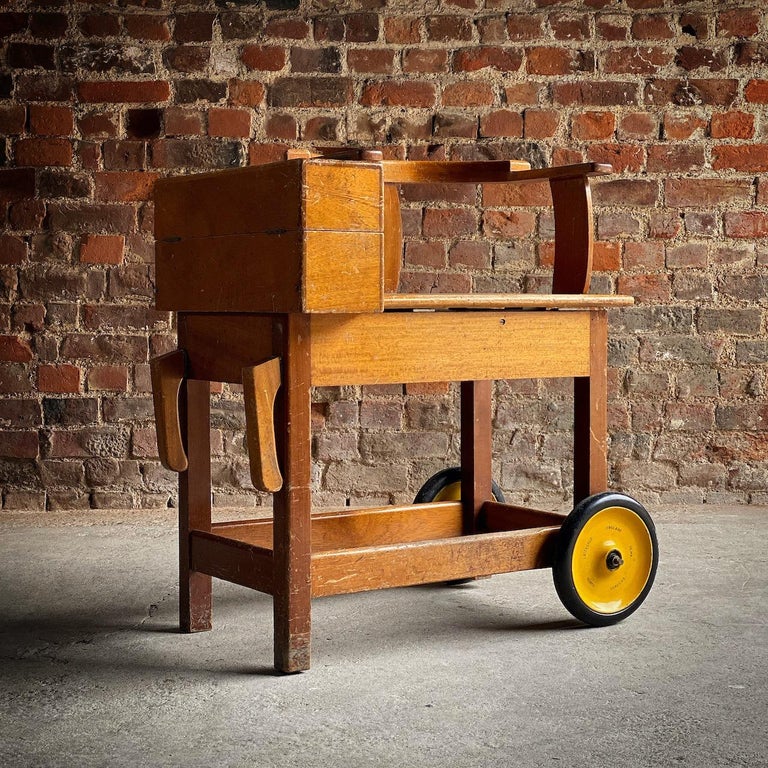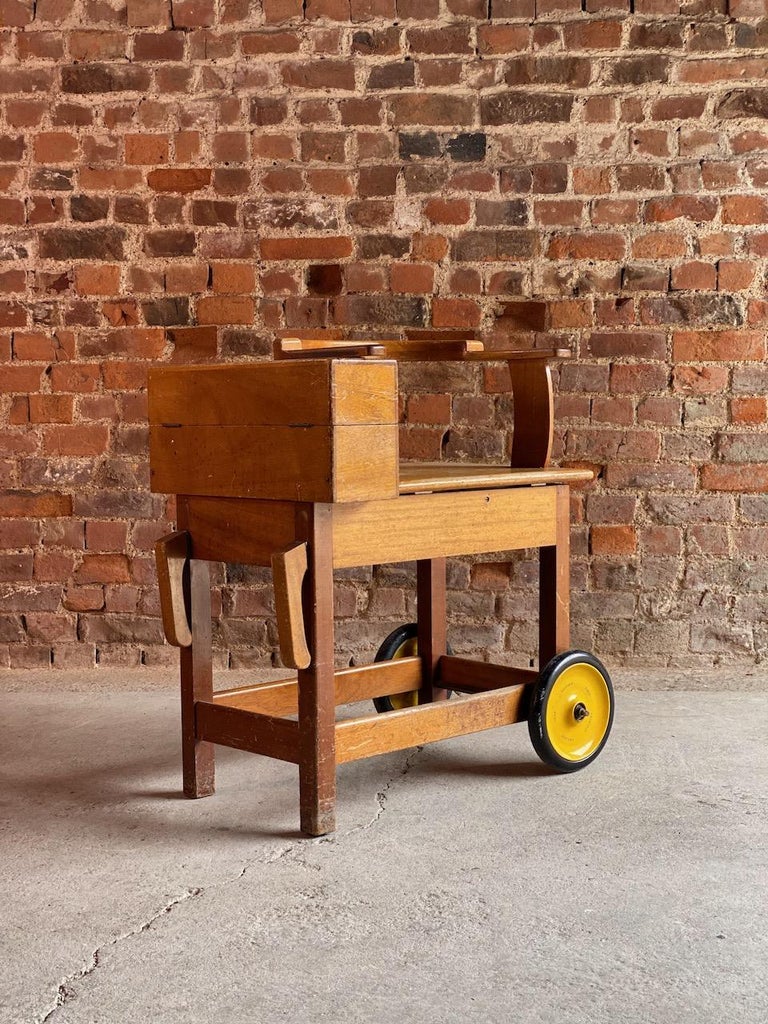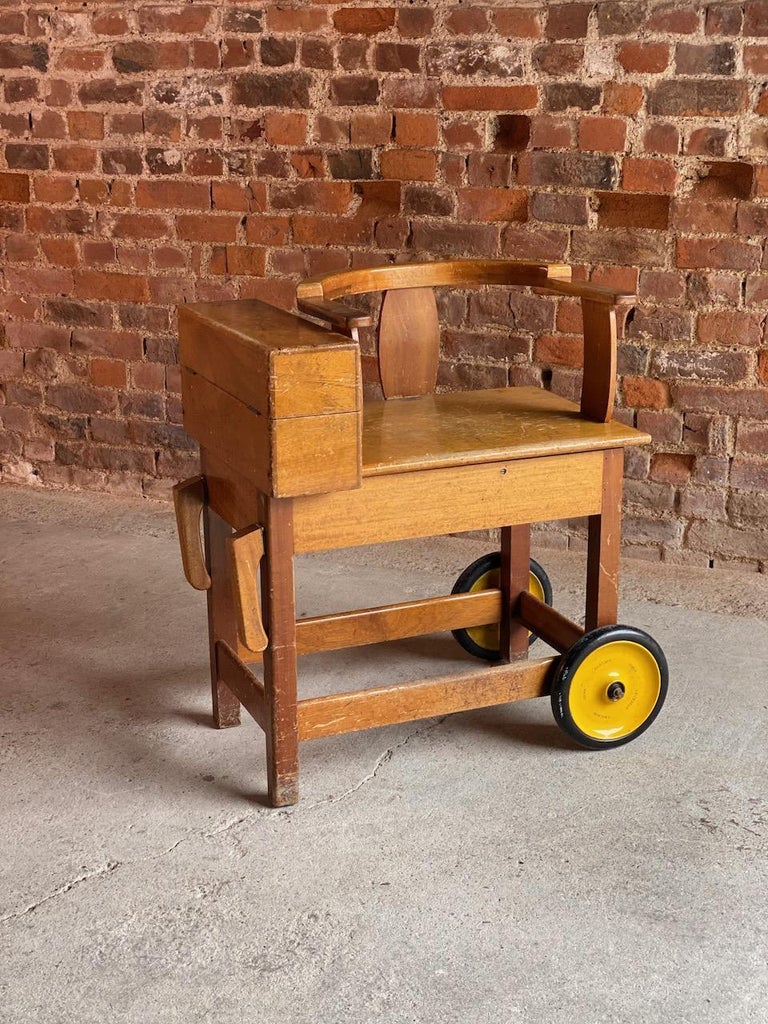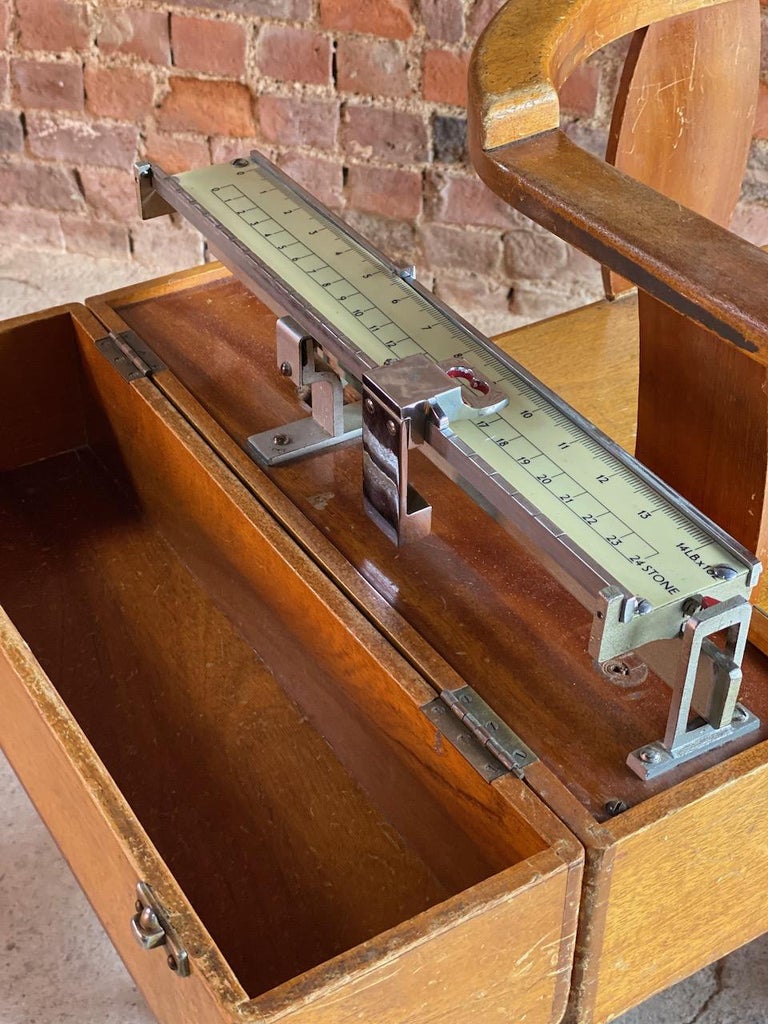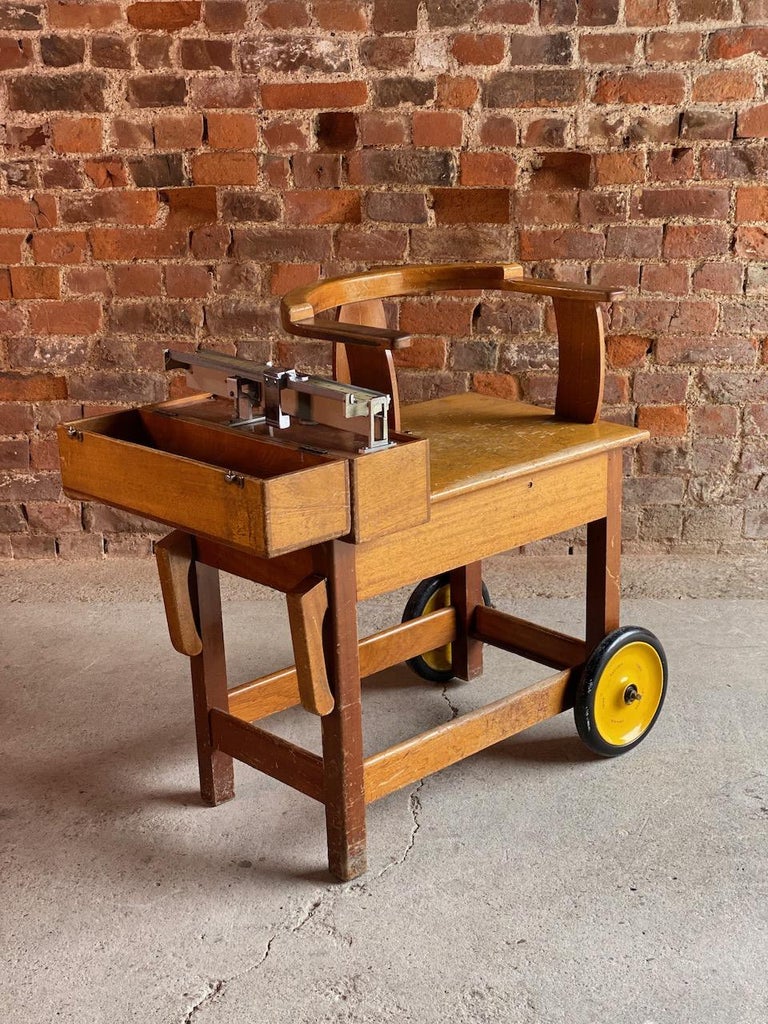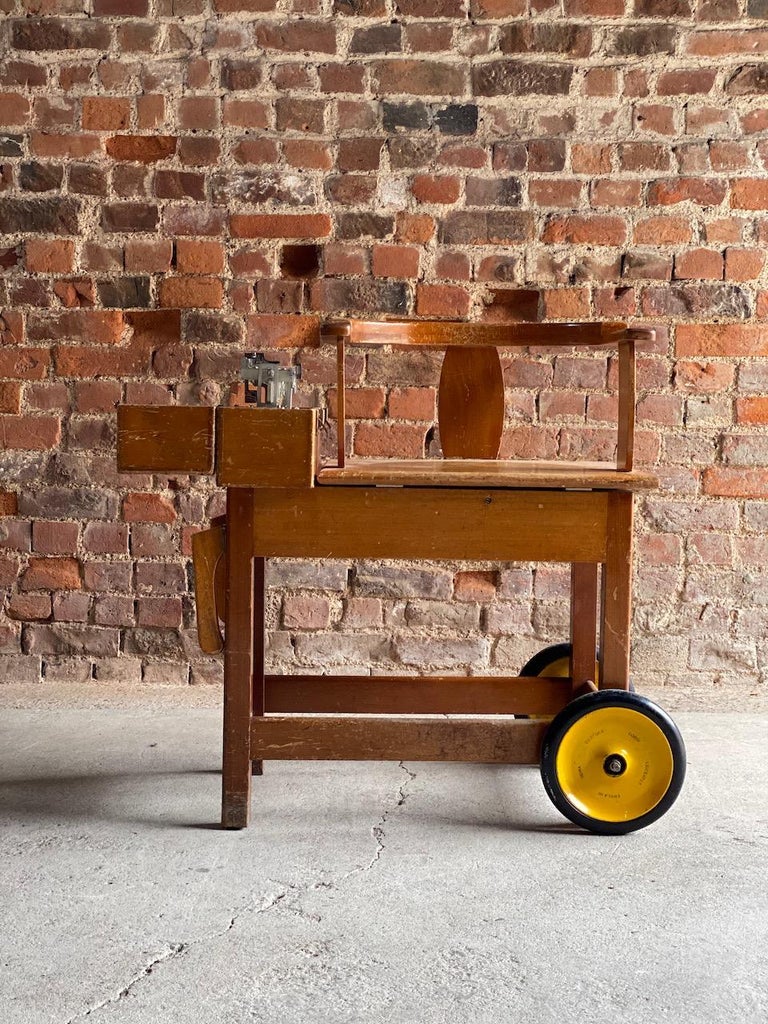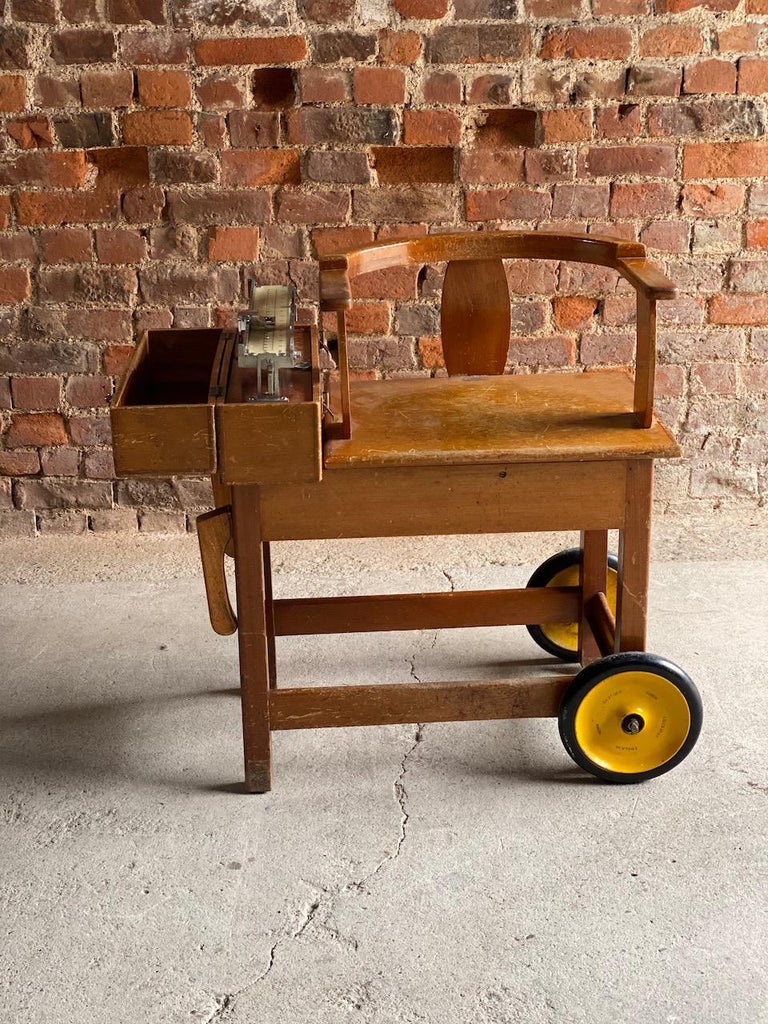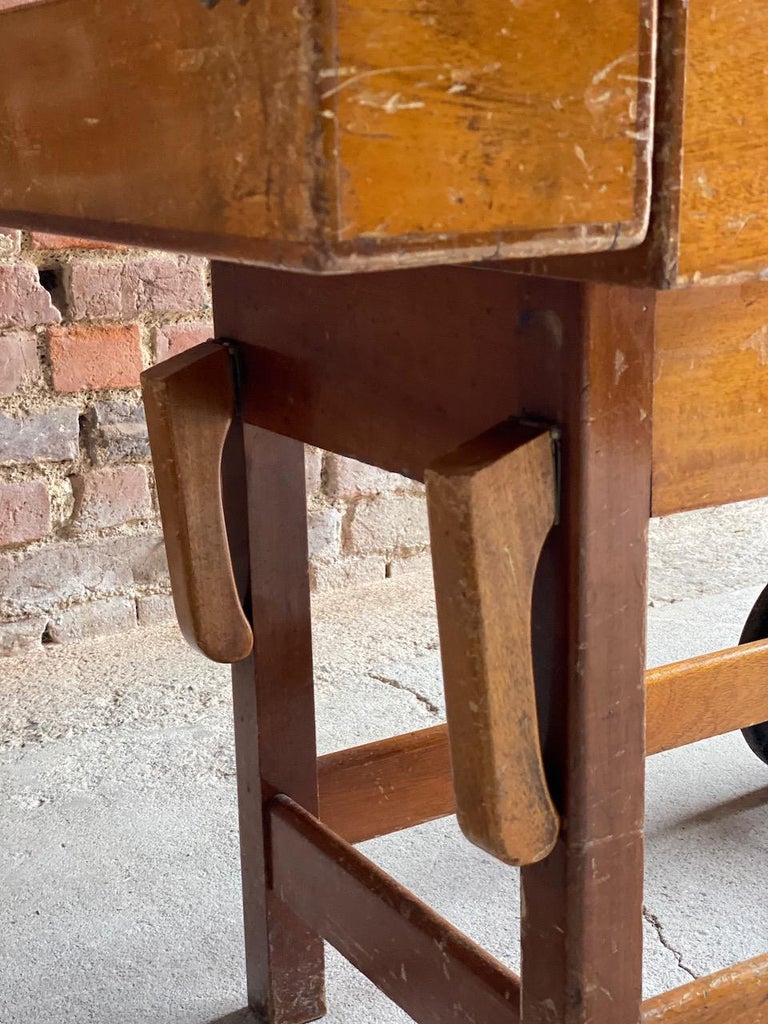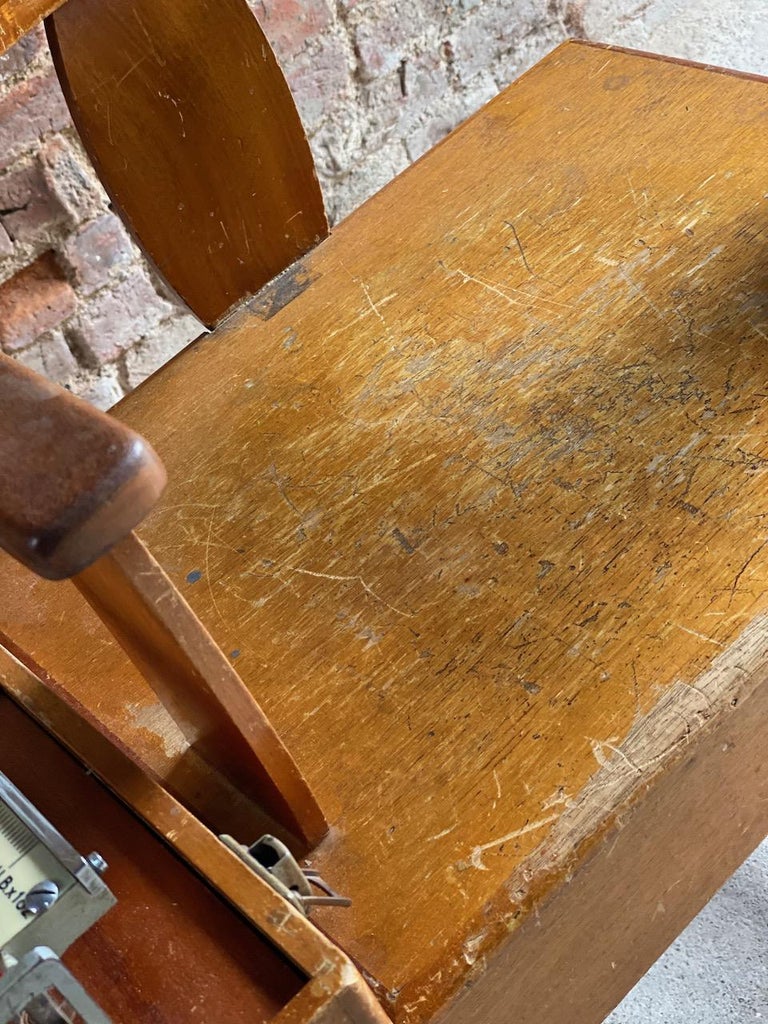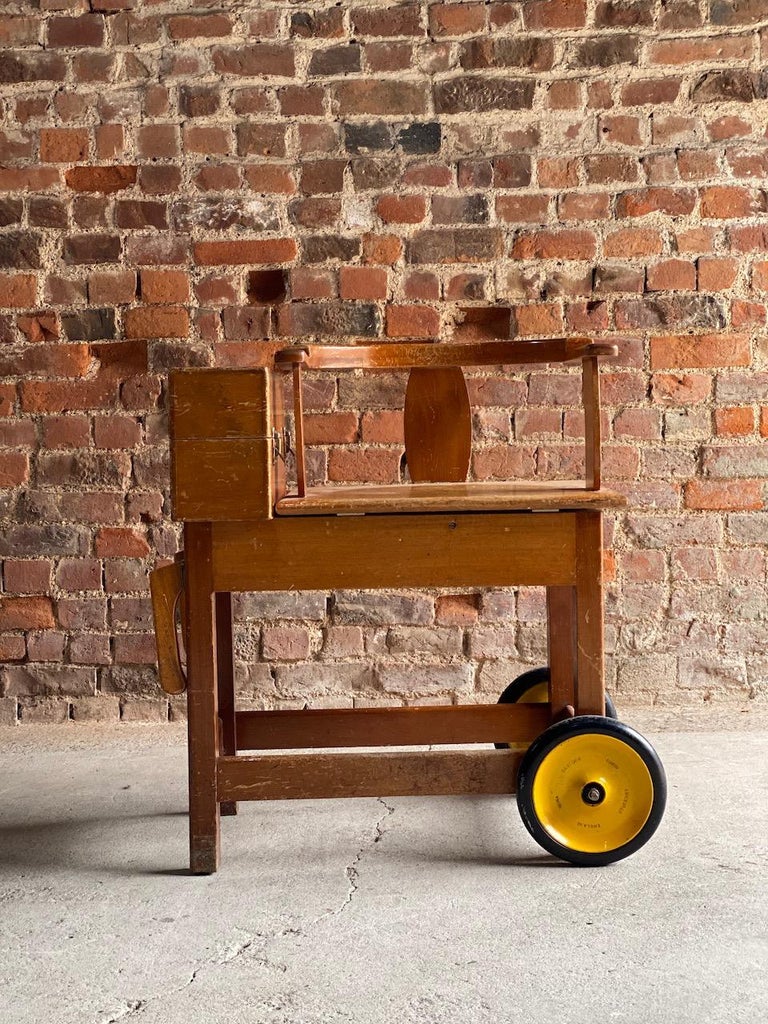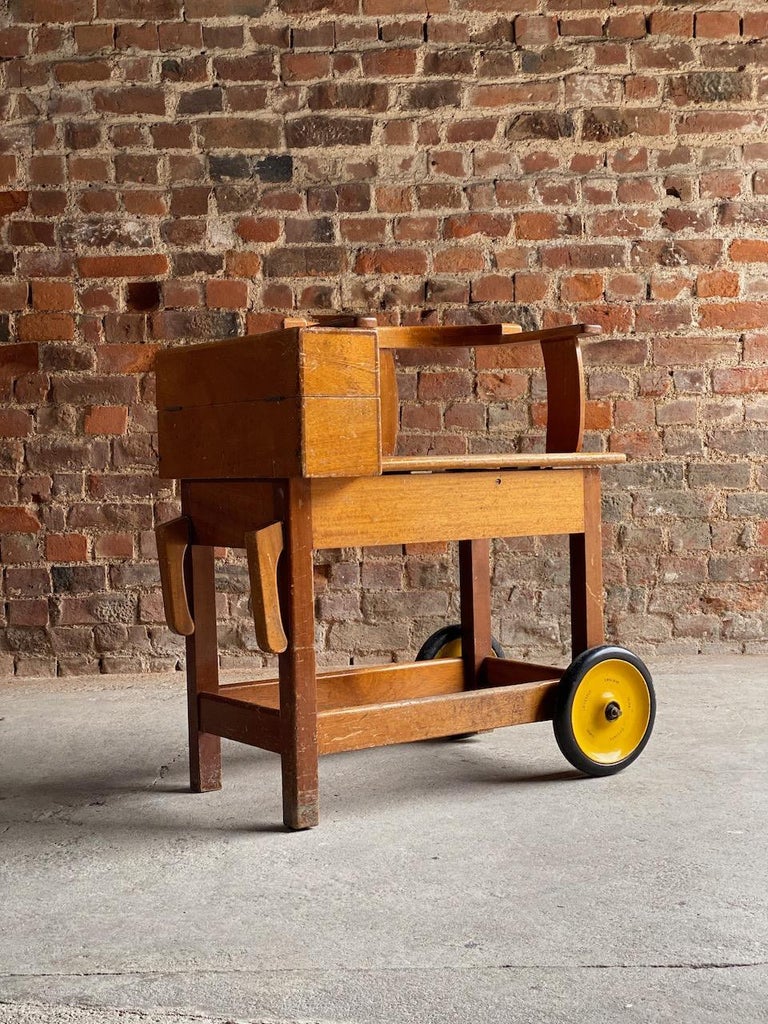 Antique Jockey Weighing Chair Scales, English Horse Racing circa 1930
SOLD
Fabulous piece of English antique horse racing history, a fully functioning set of golden oak weighing scales for jockeys, has a seat that acts as a large scale that precisely measures the weight of racing jockeys, wheeled on one end with extendable folding arms so it can be lifted and wheeled to its destination. The chrome weighing scale sits in a large wood box and functions as it should perfectly, this is a really interesting piece, a mobile device with its lift up handles and large yellow wheels, this would have been used at local and country racing events and racecourses, these custom made scales were used at English race tracks to determine the jockey's exact weight before a big race to prevent any jockey from being lighter than the rules regulated, since it would give him and his horse a seriously unfair advantage over the other competitors, would be perfect for the bathroom or hall.
Offered in good condition with minor age related wear, offered in full working order wonderful golden patina.
Antique
Original
20th century
Jockey Scales
Circa 1930
Oak
Lovely rich colour and grain configuration
Excellent original condition
Free delivery to England & Wales

Width 30" inches / 76cm
Height 31" inches / 80cm
Depth 17" inches / 43cm
Floor to seat 23" inches / 58cm.