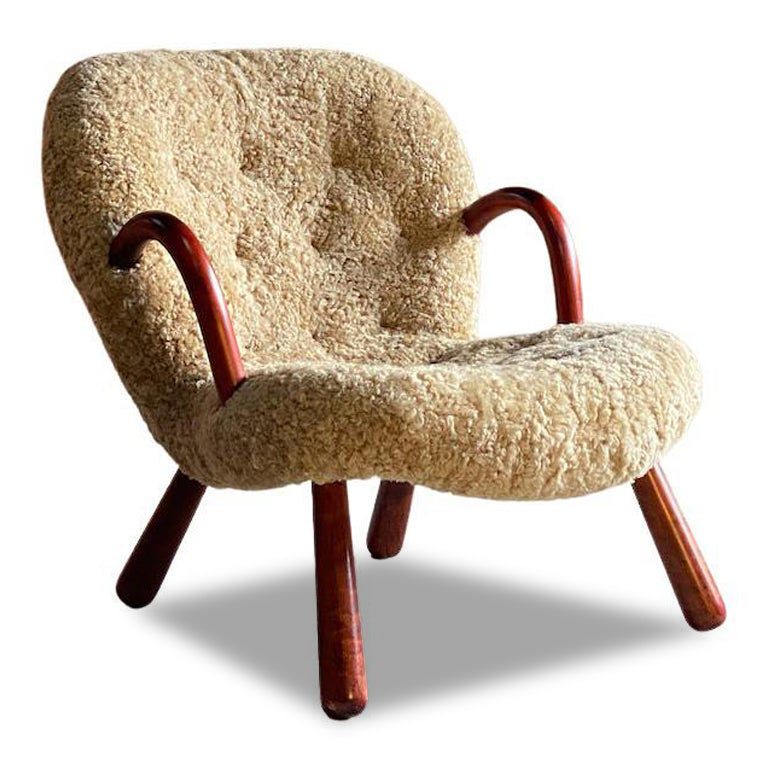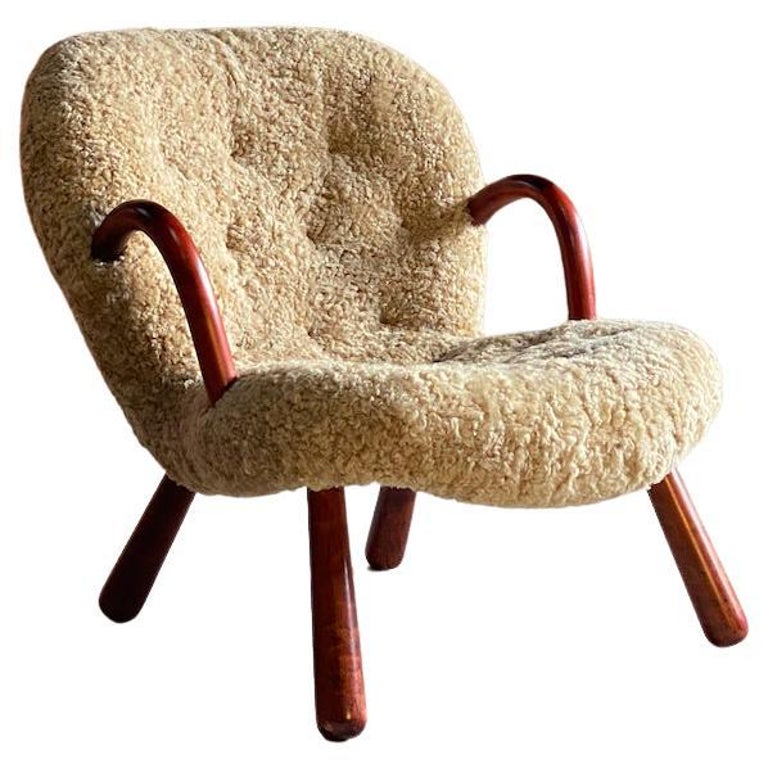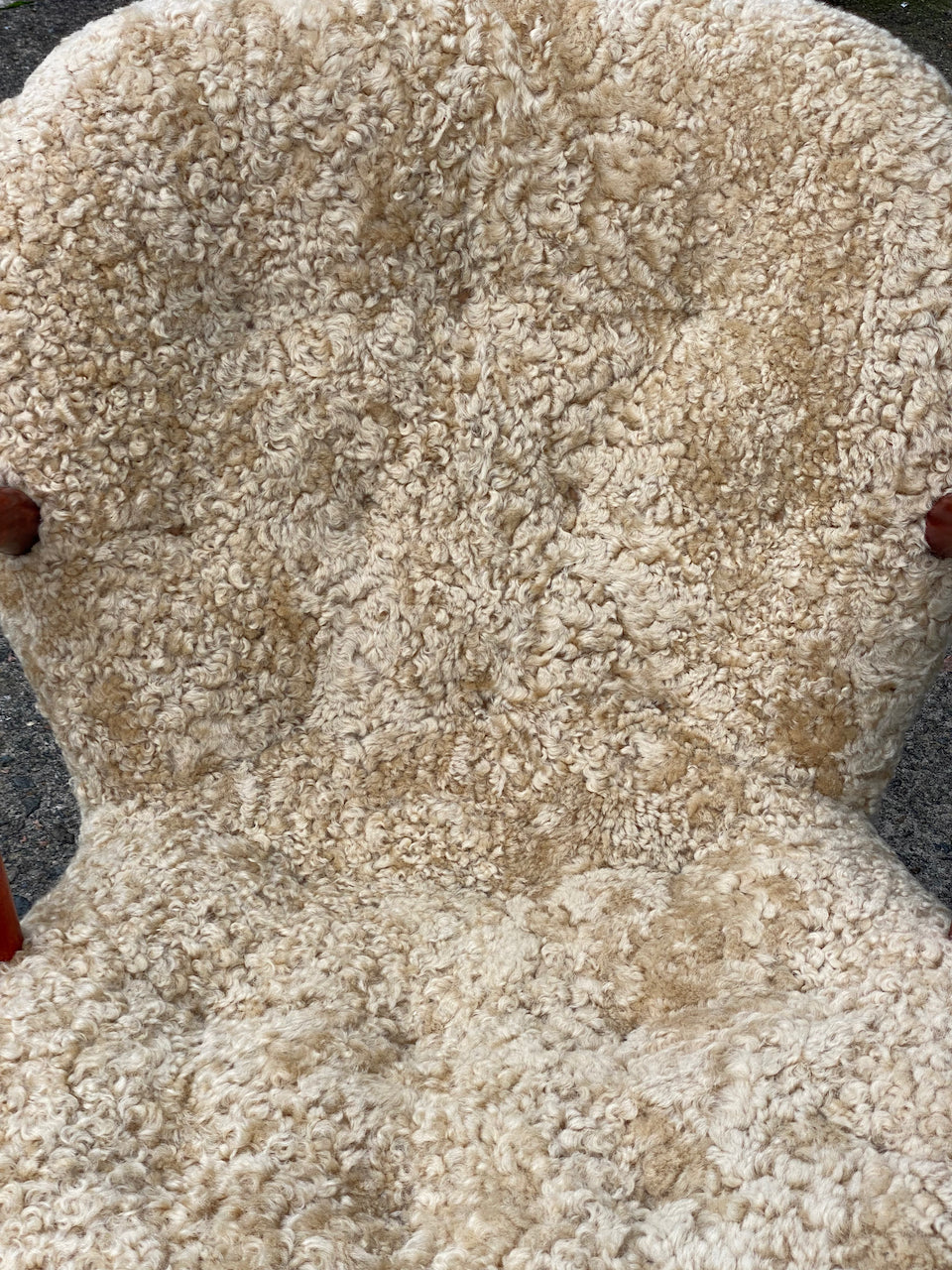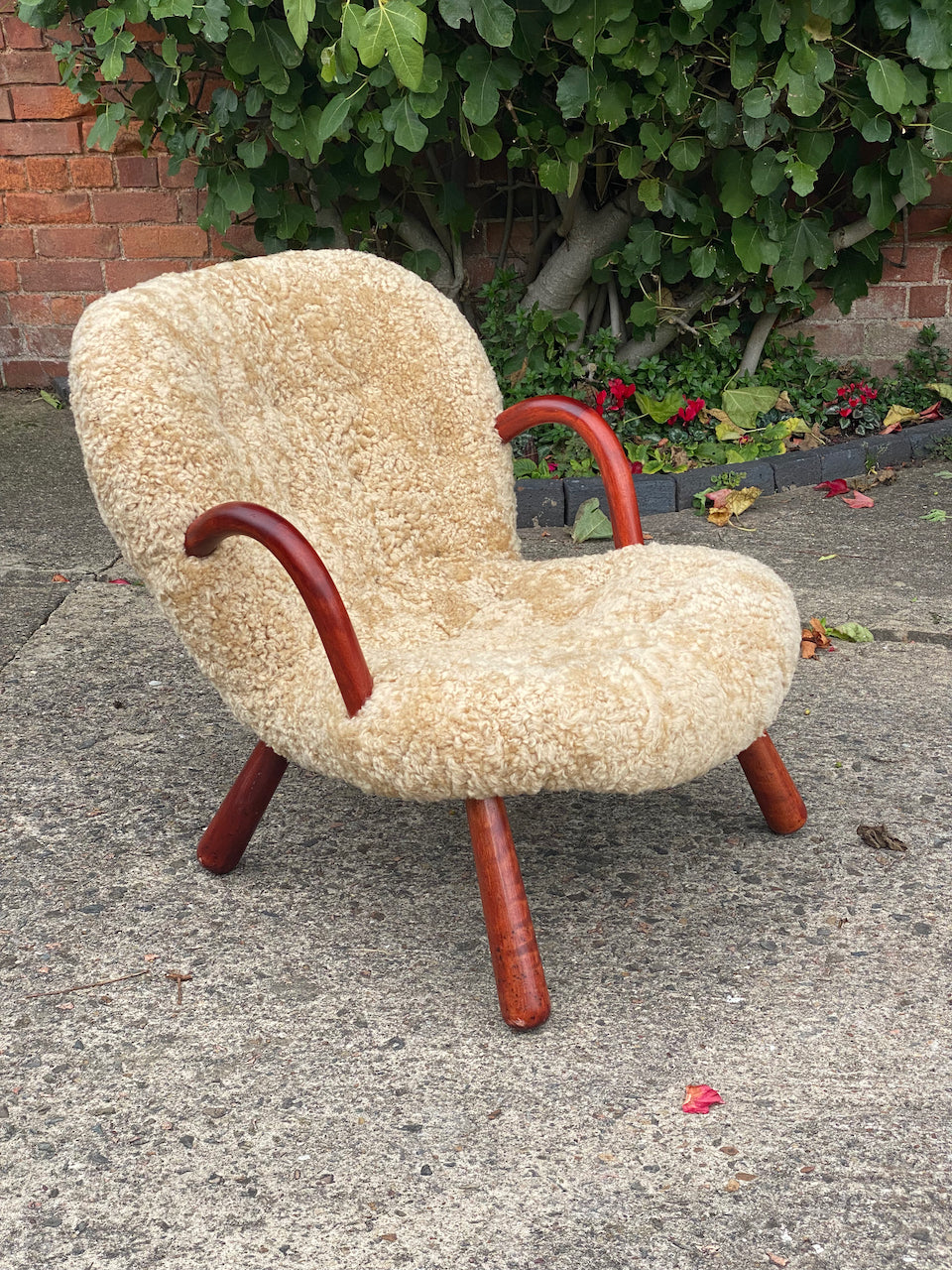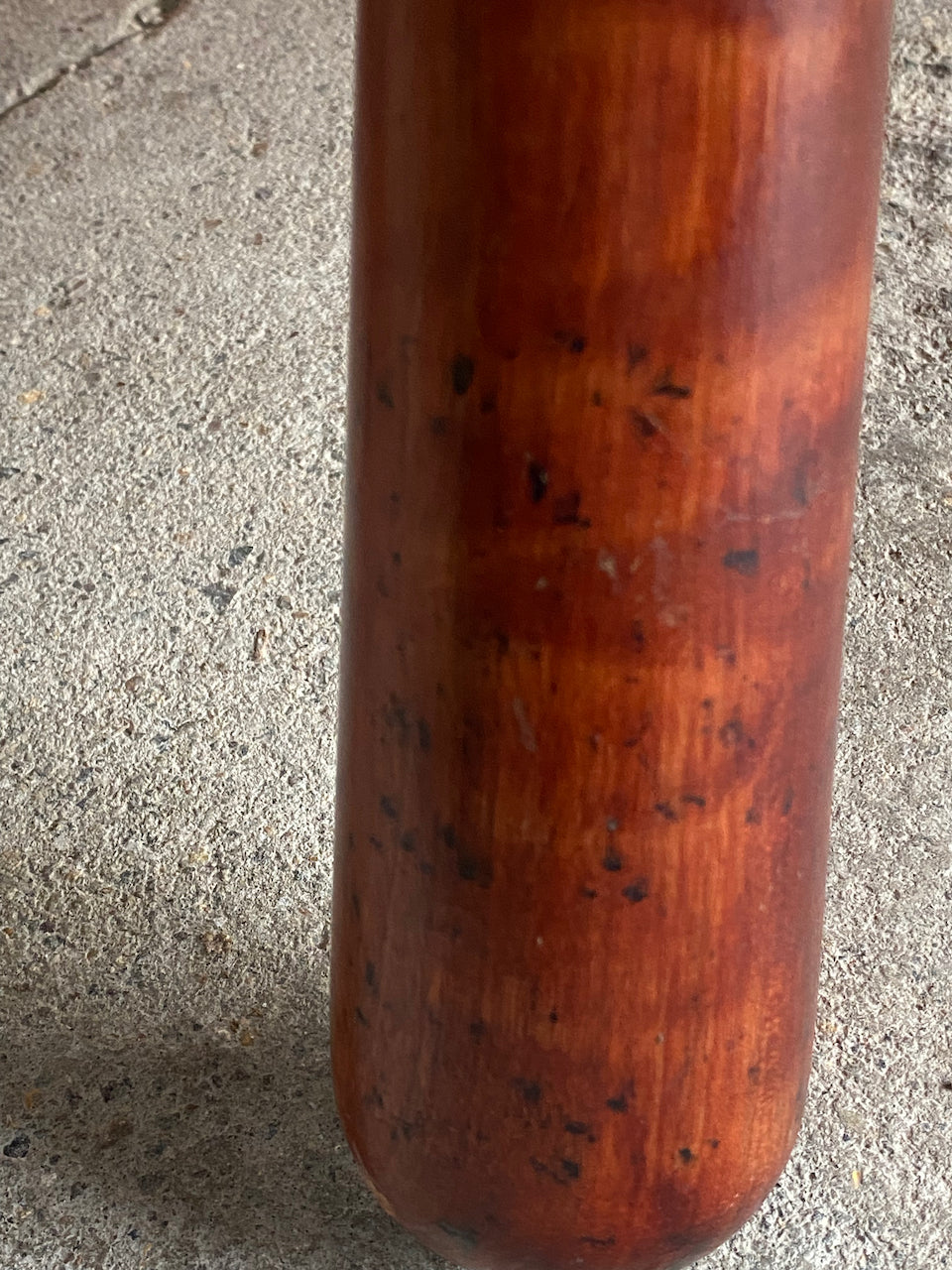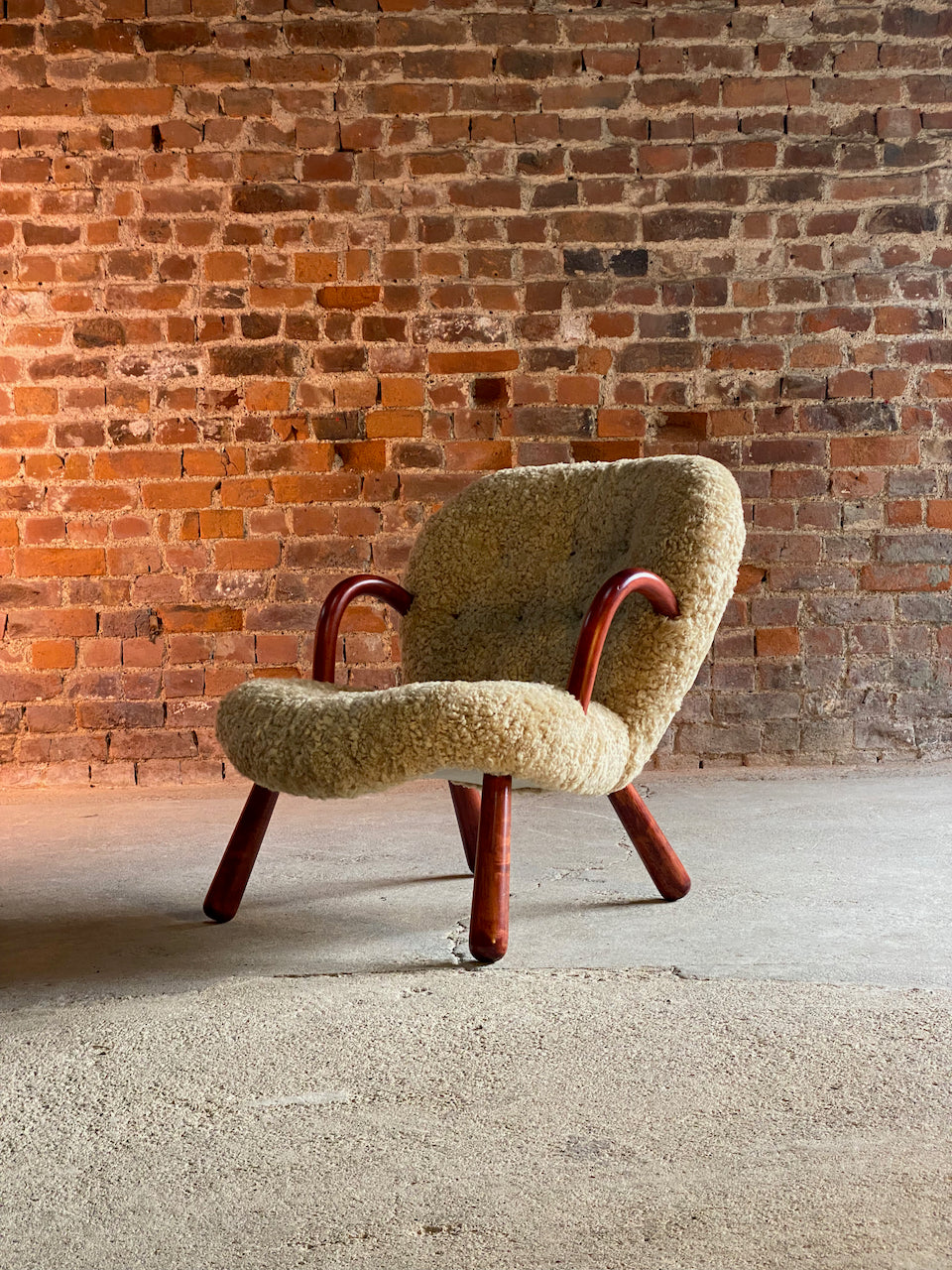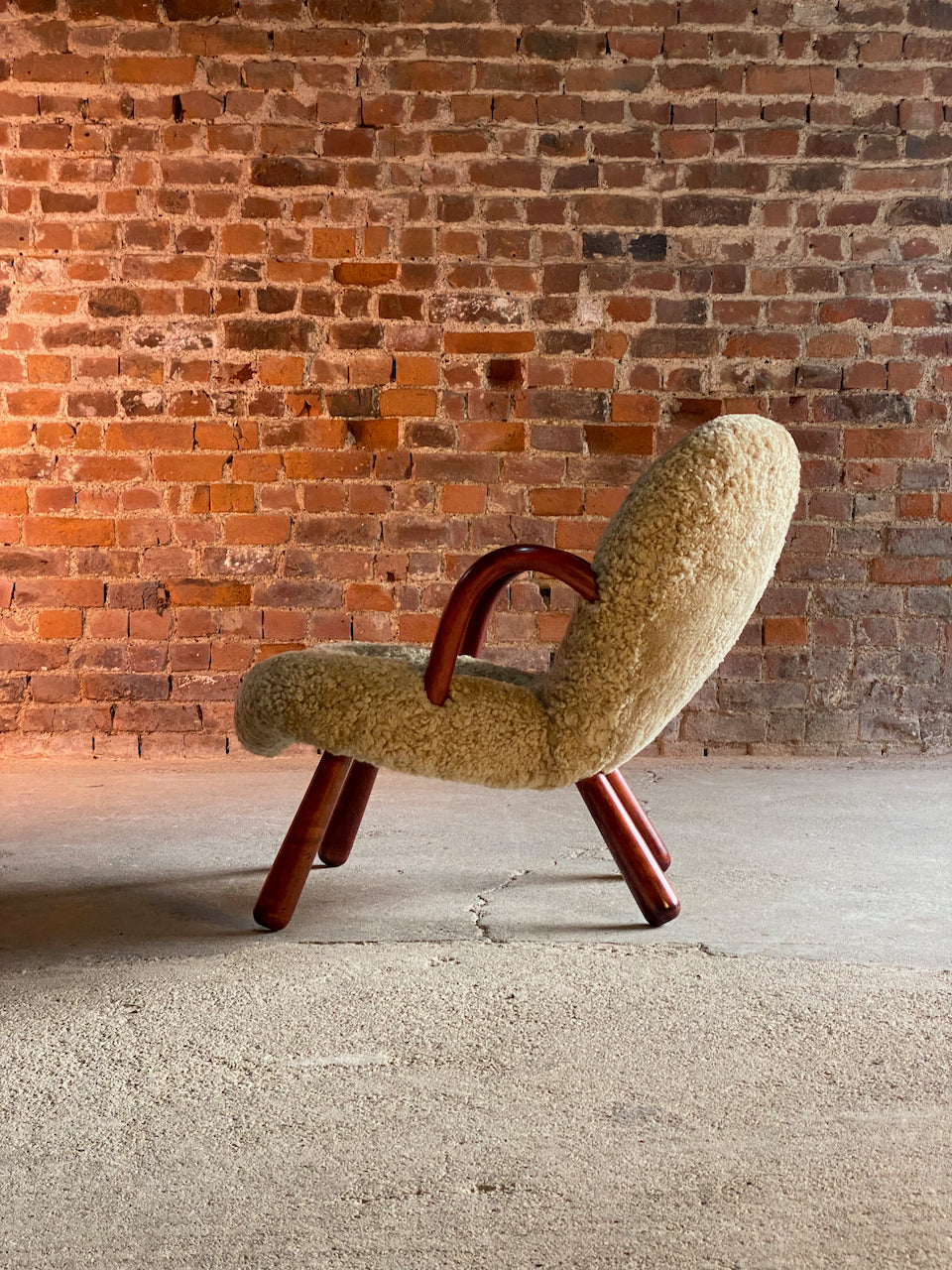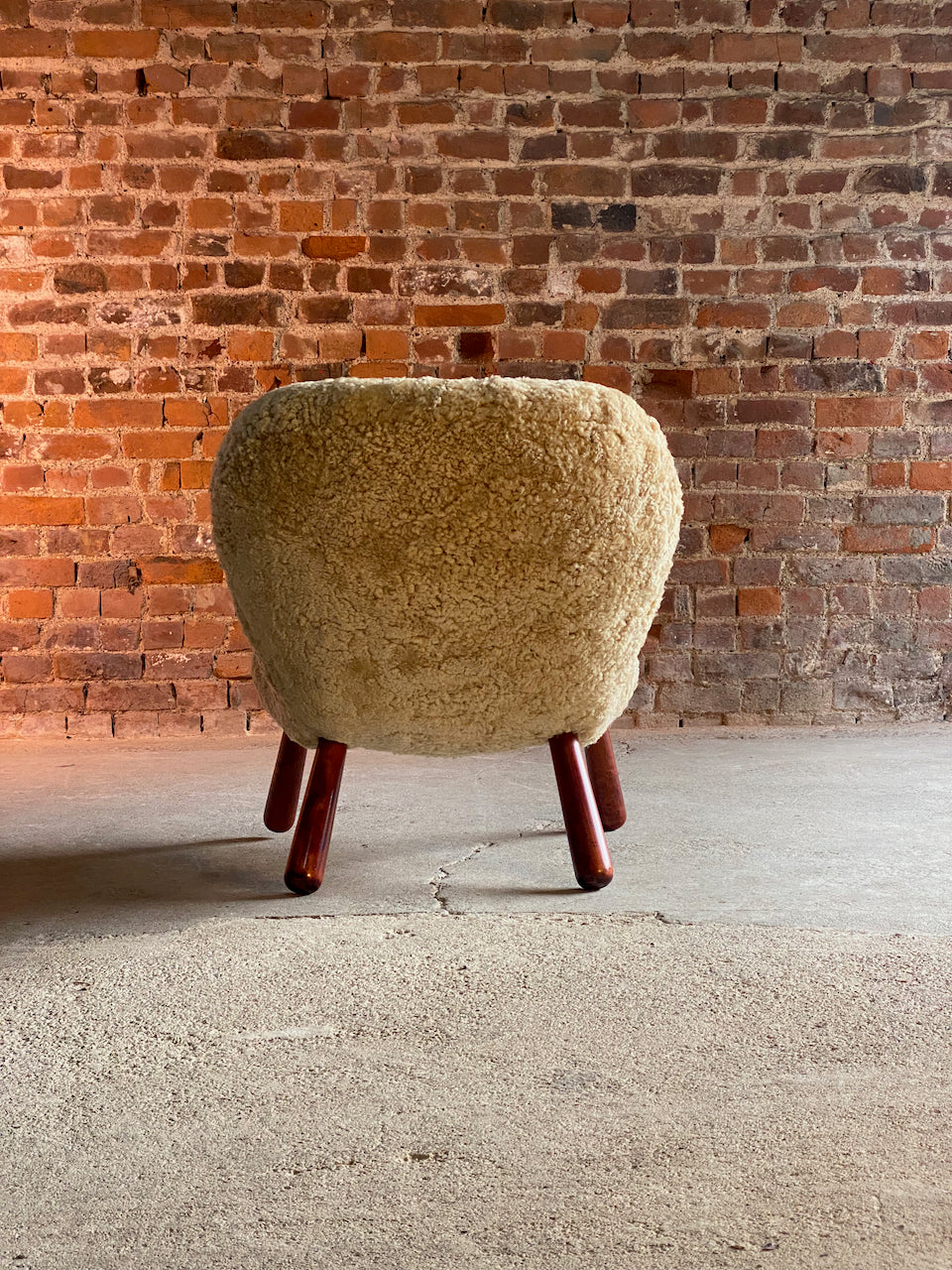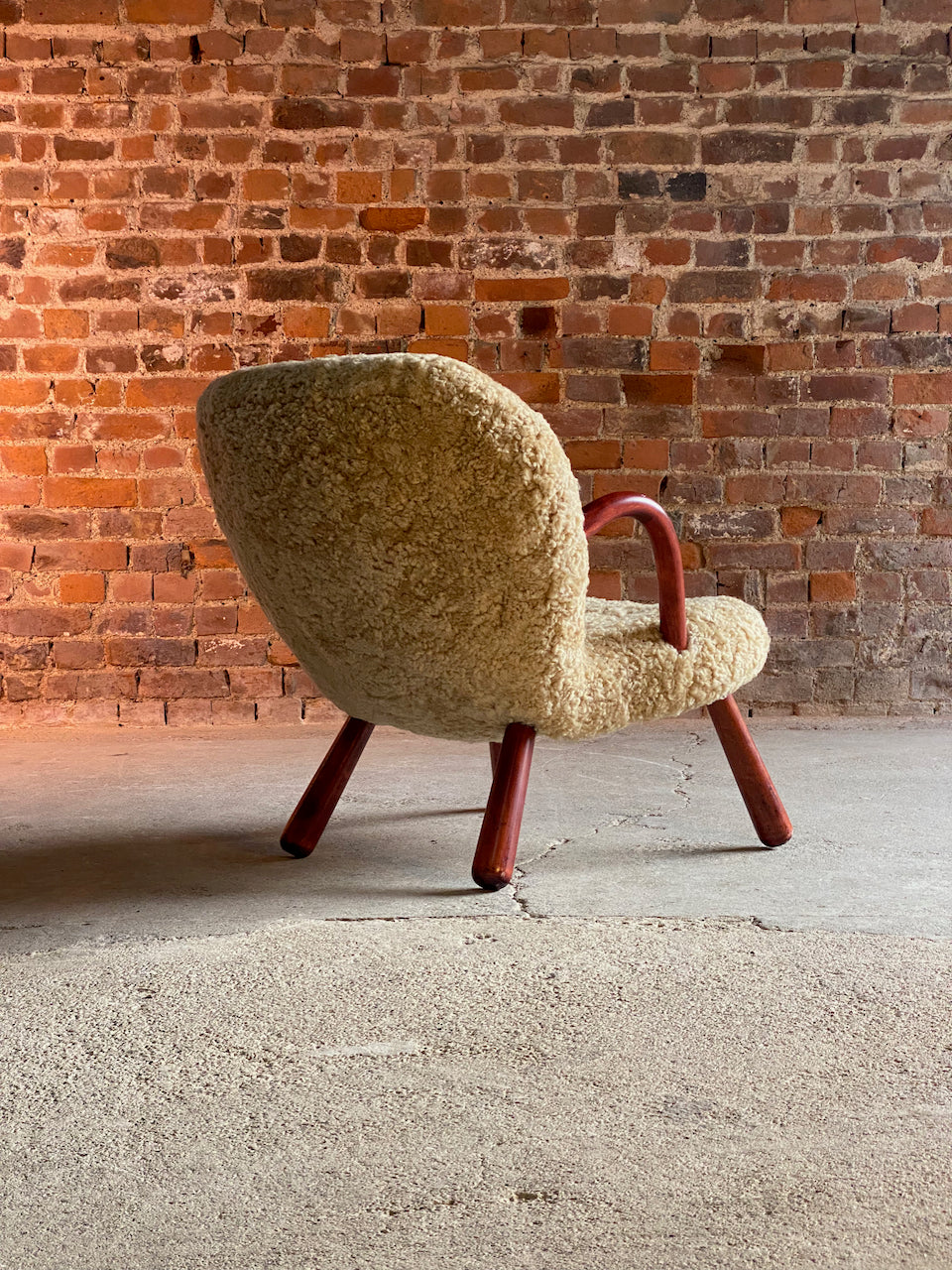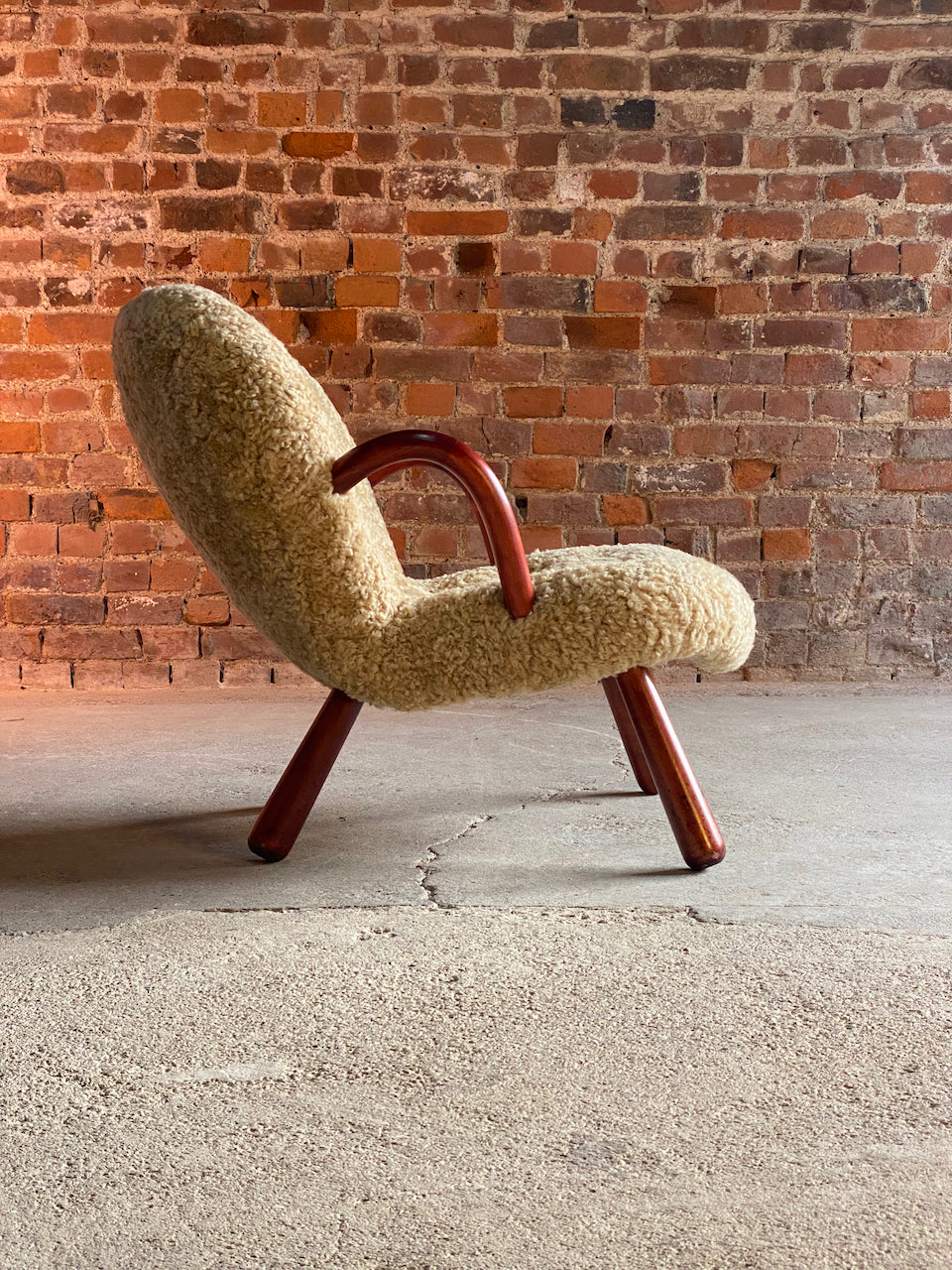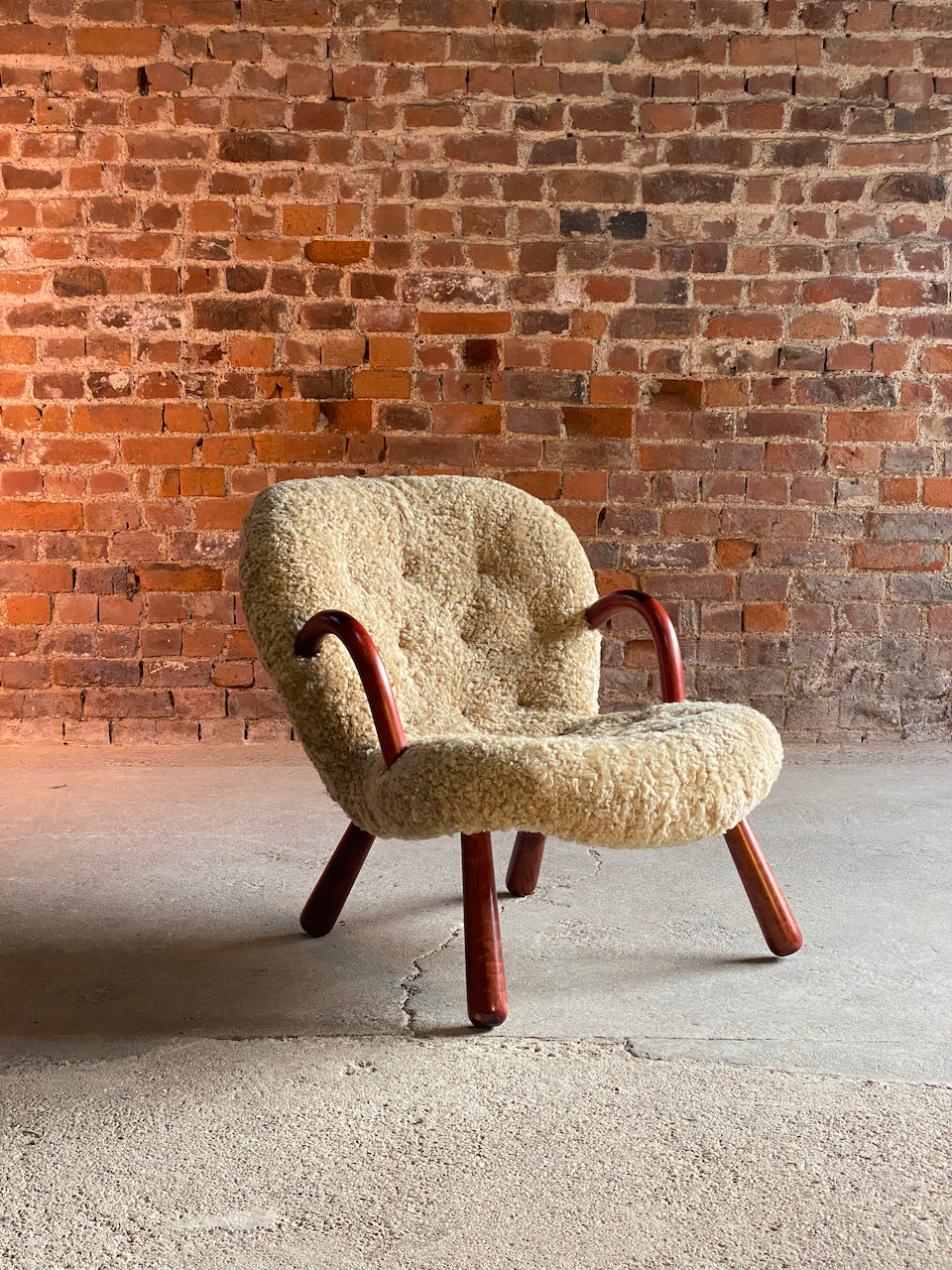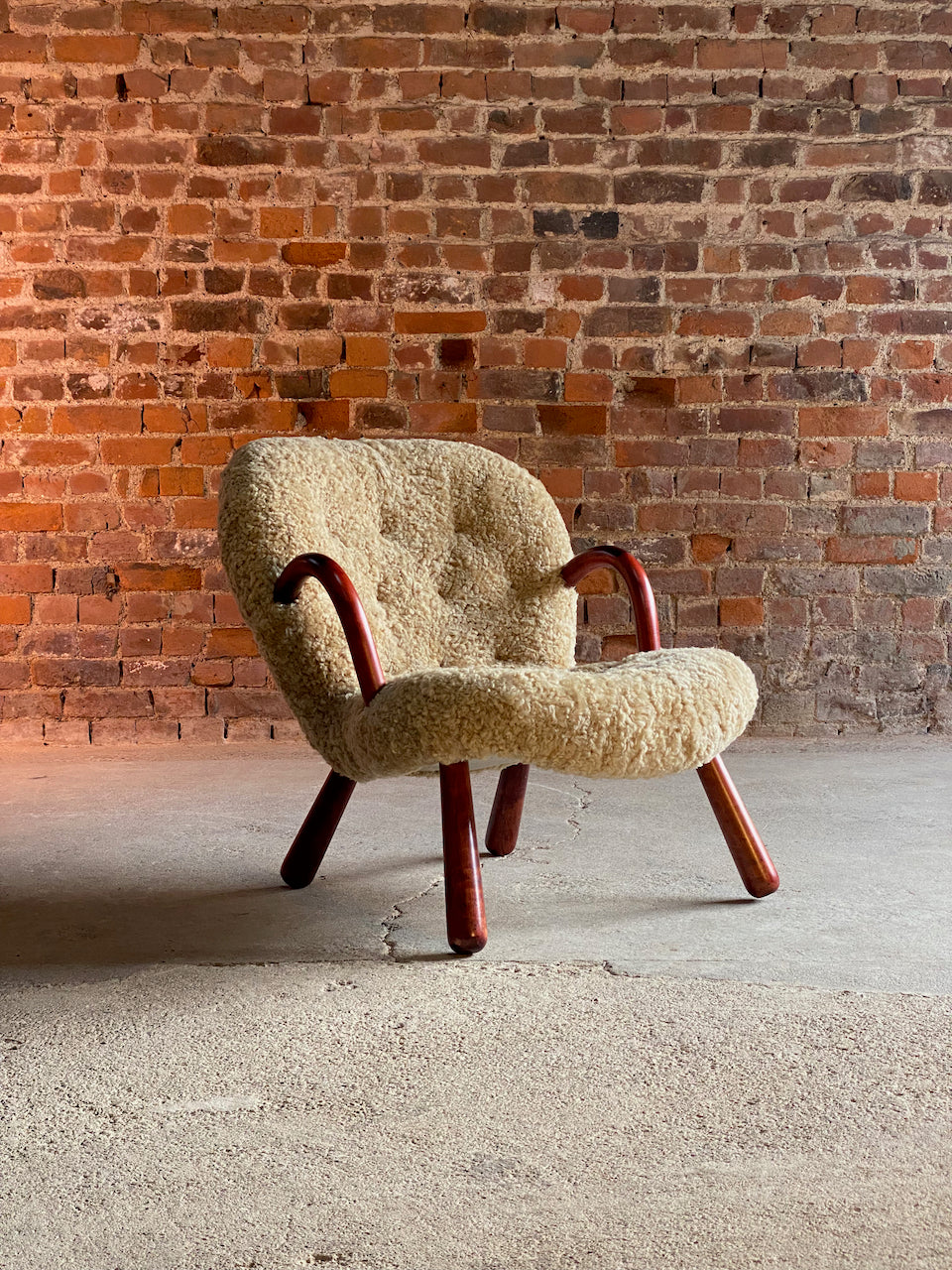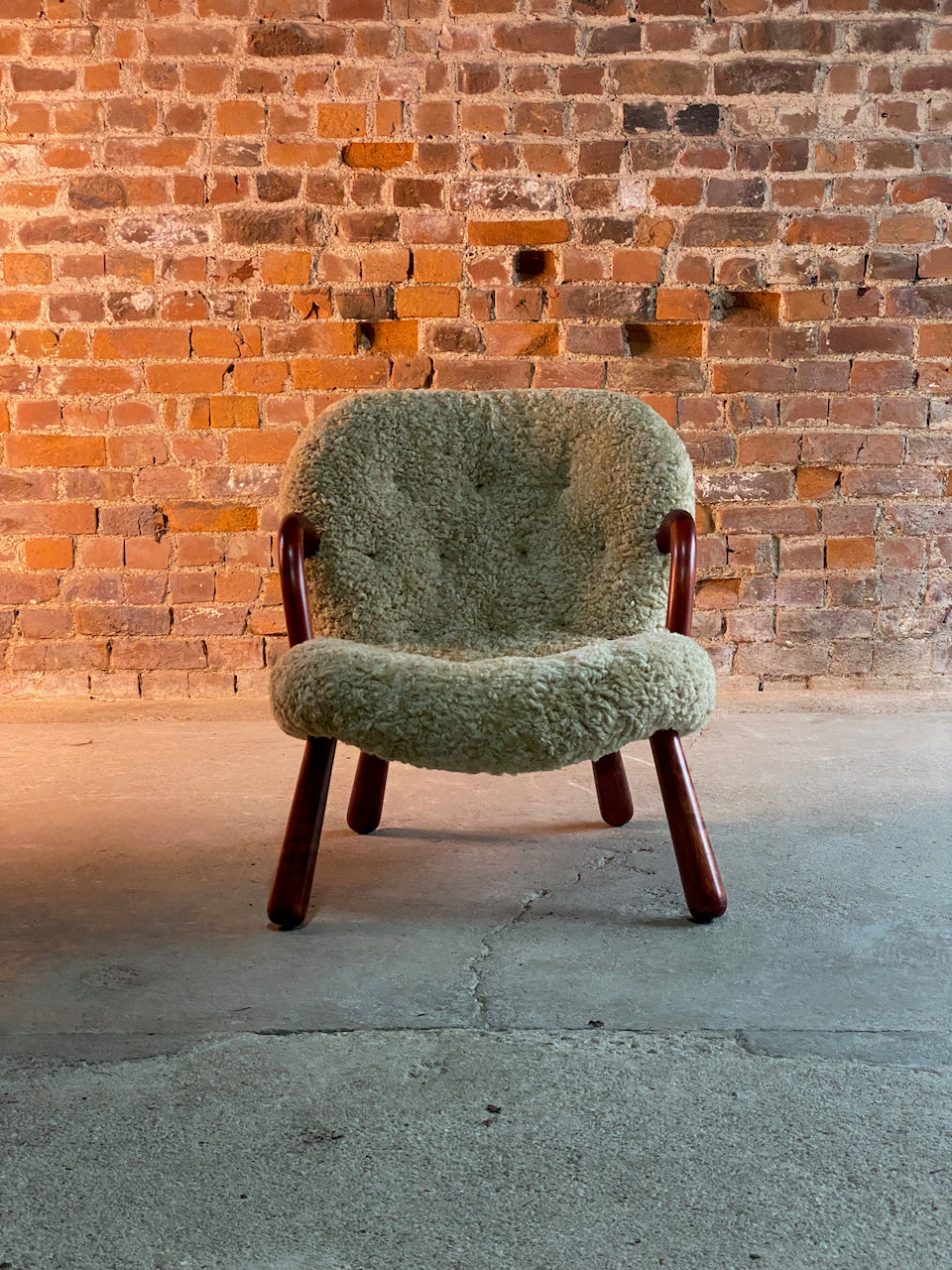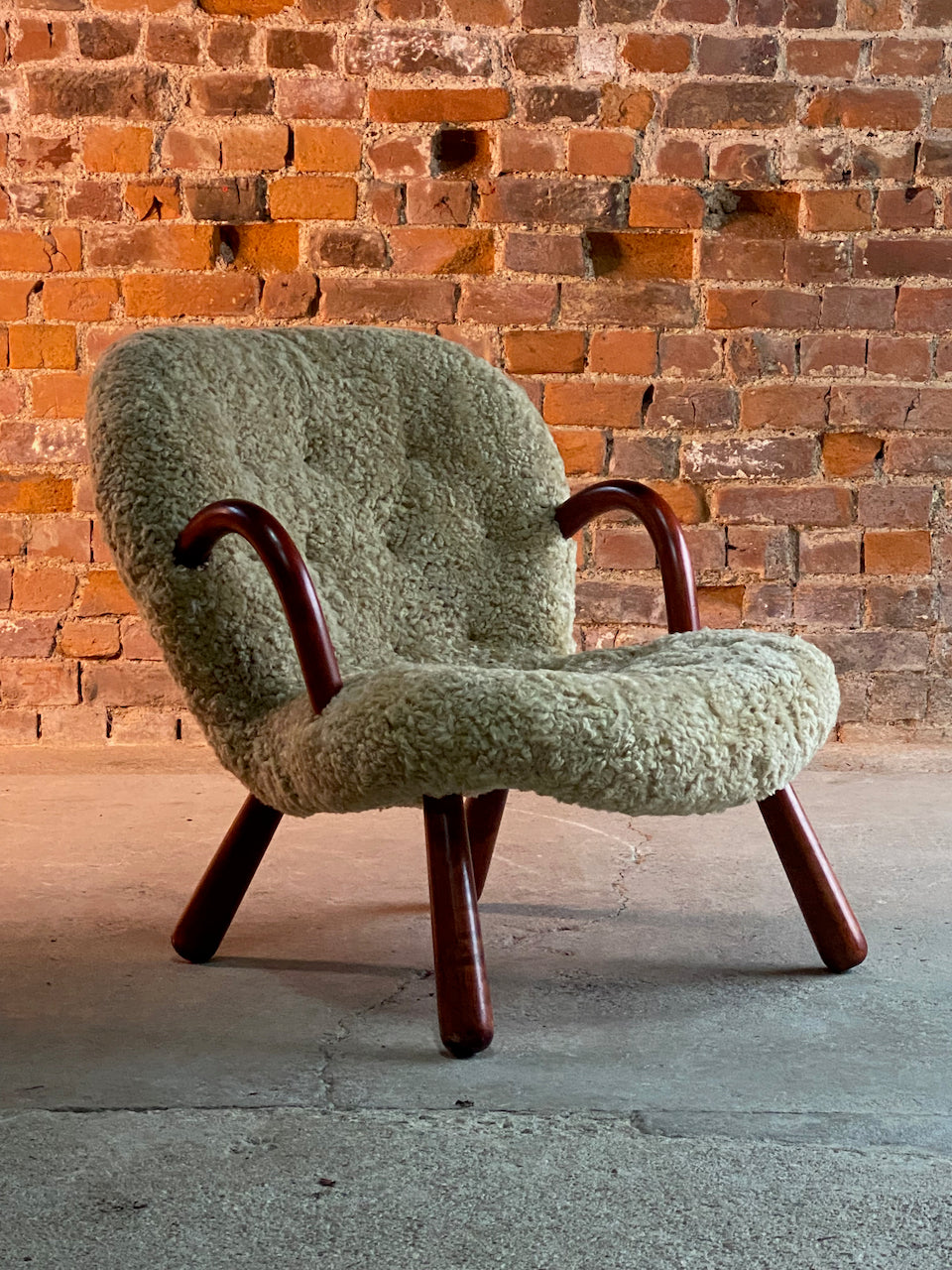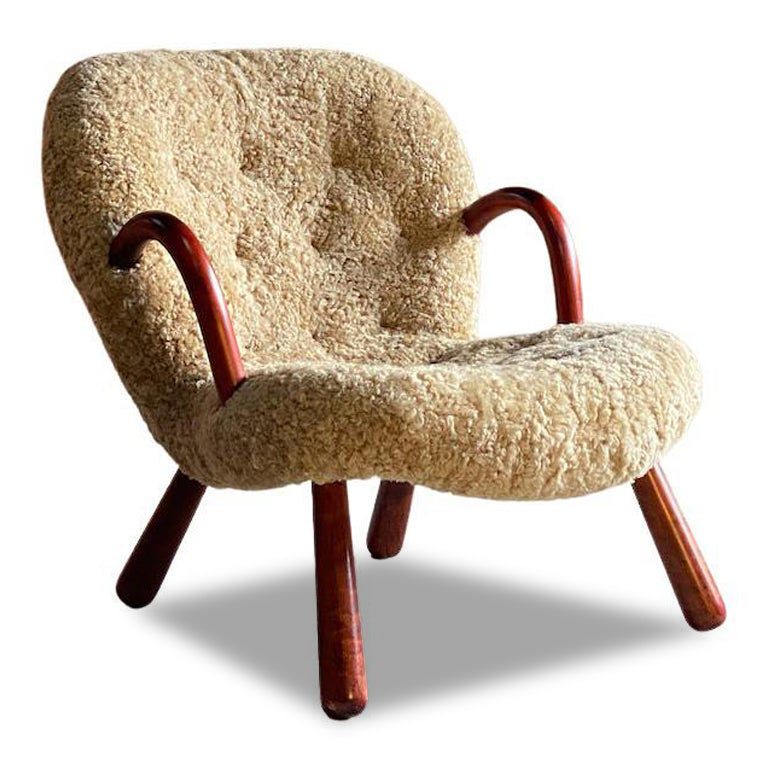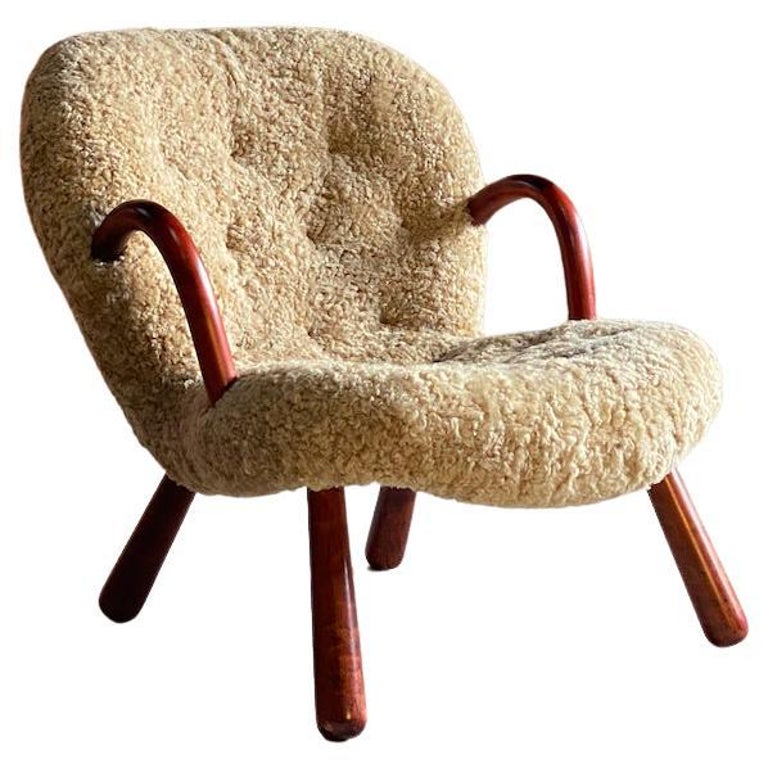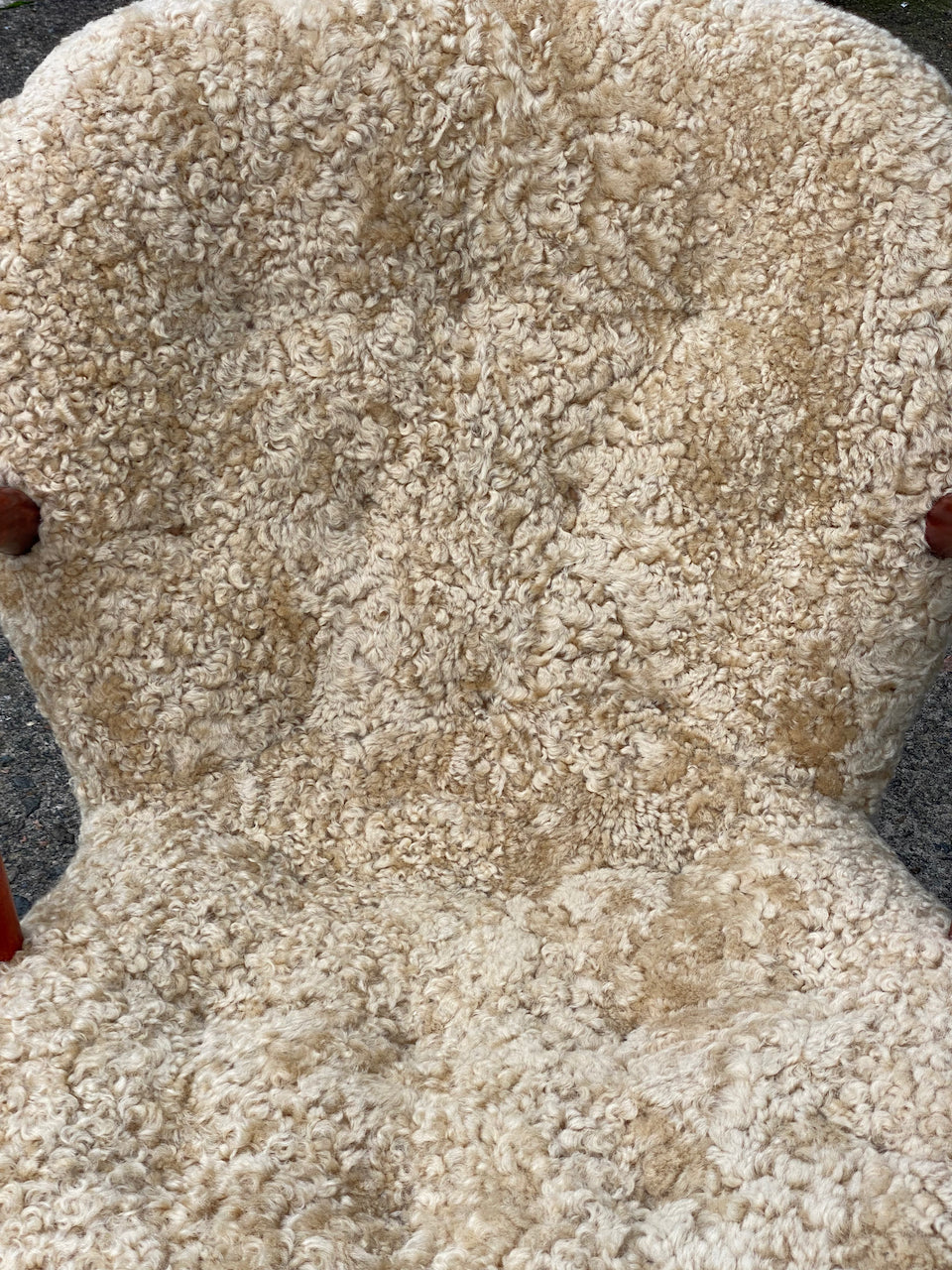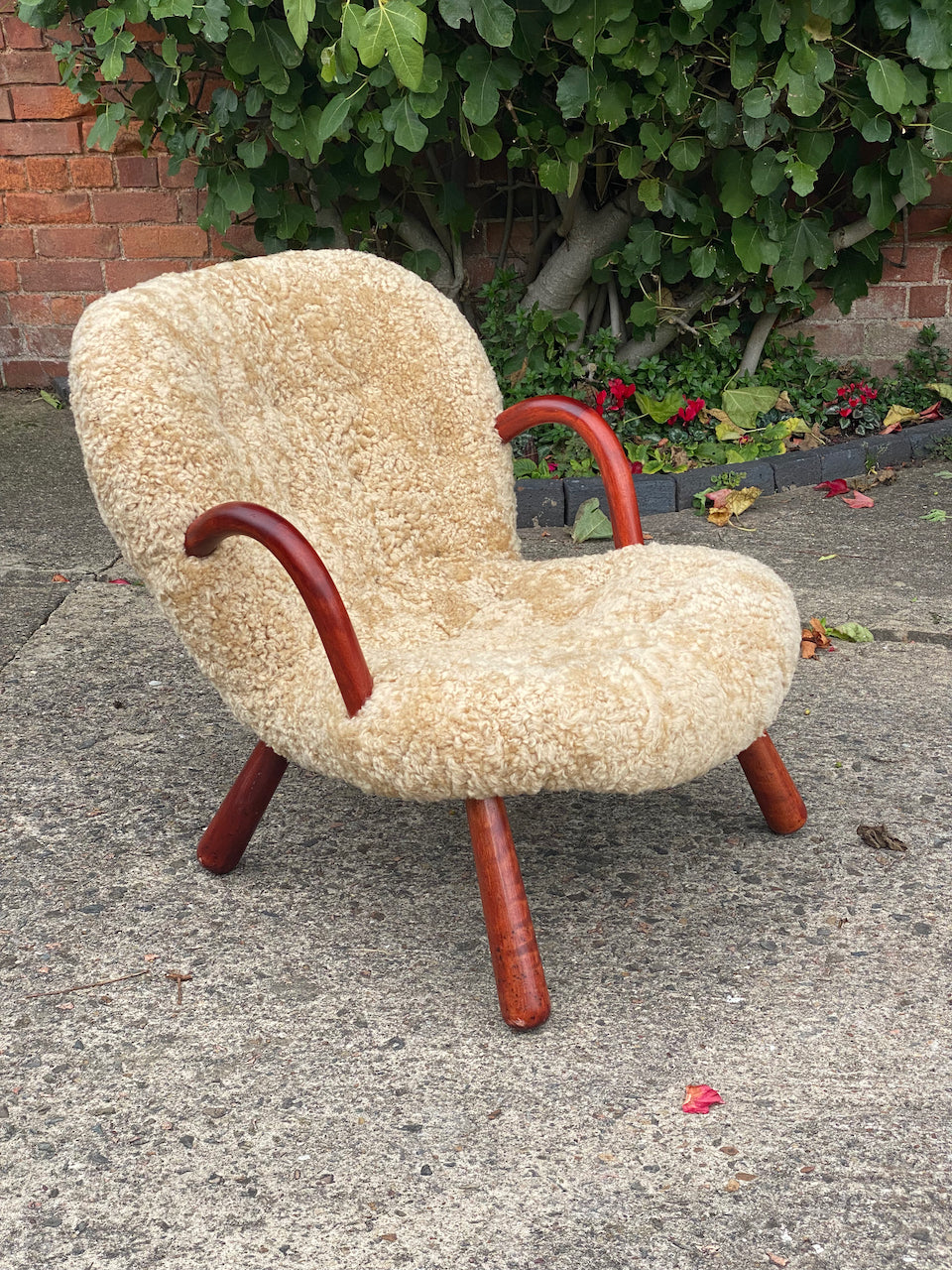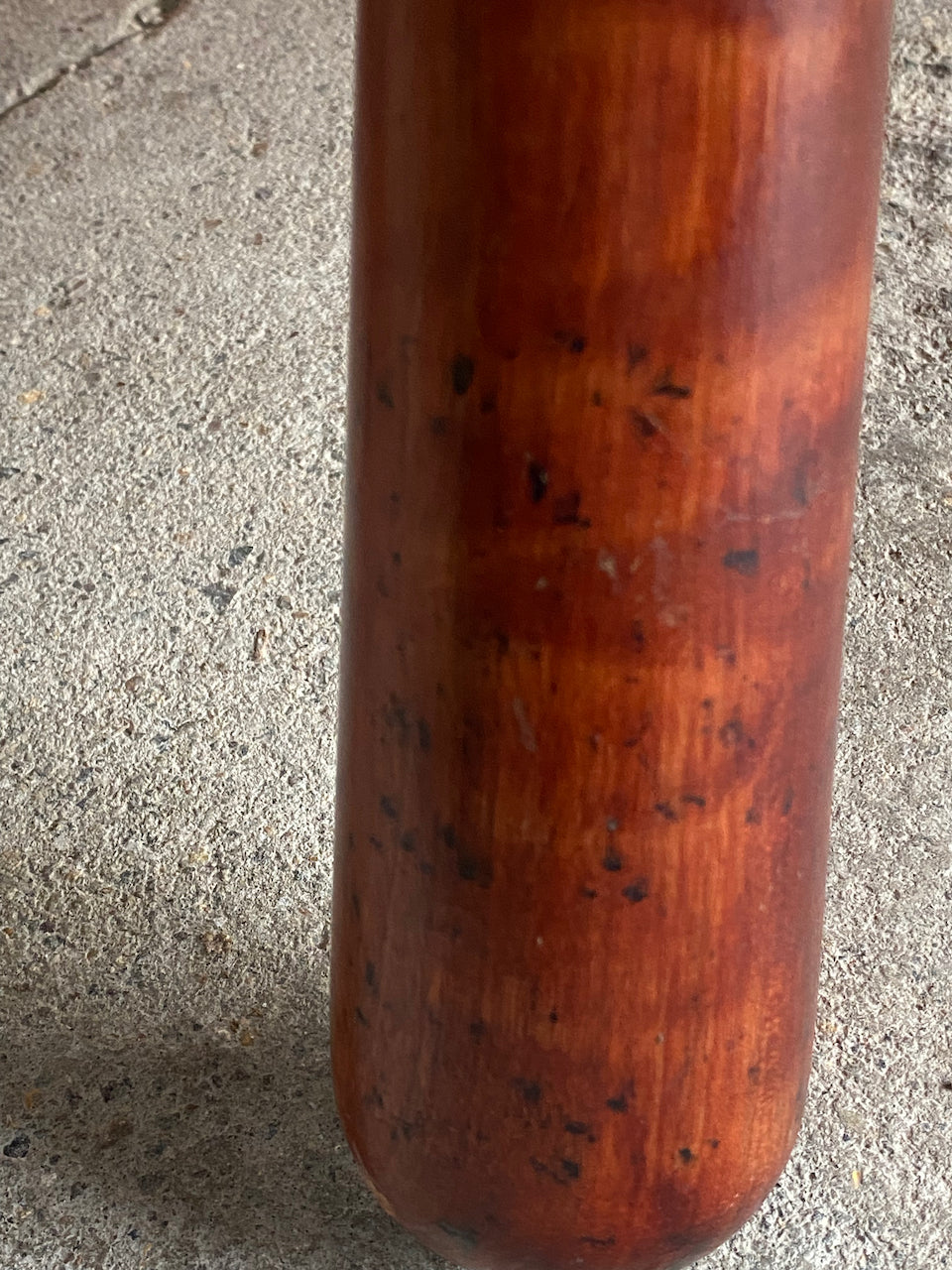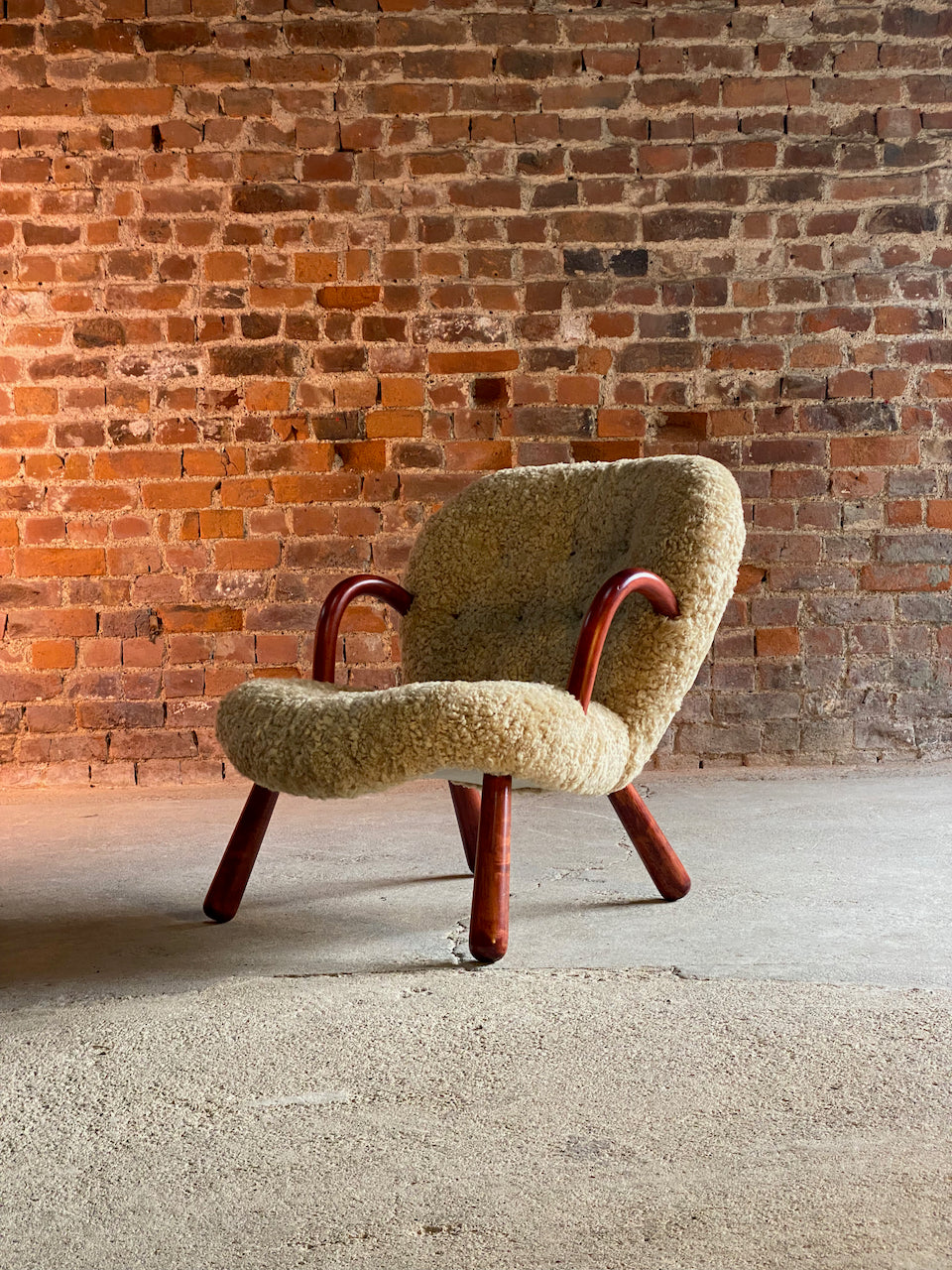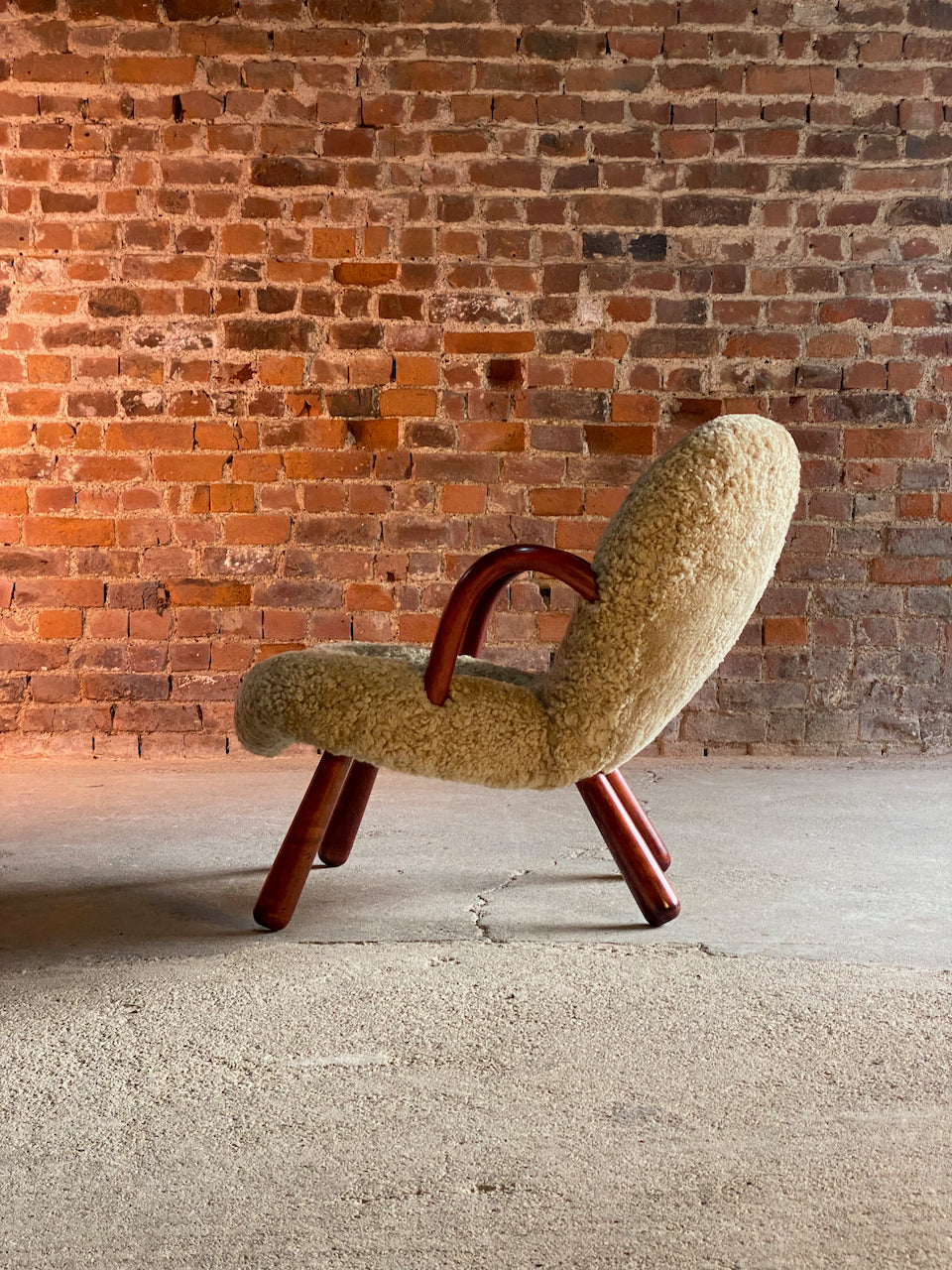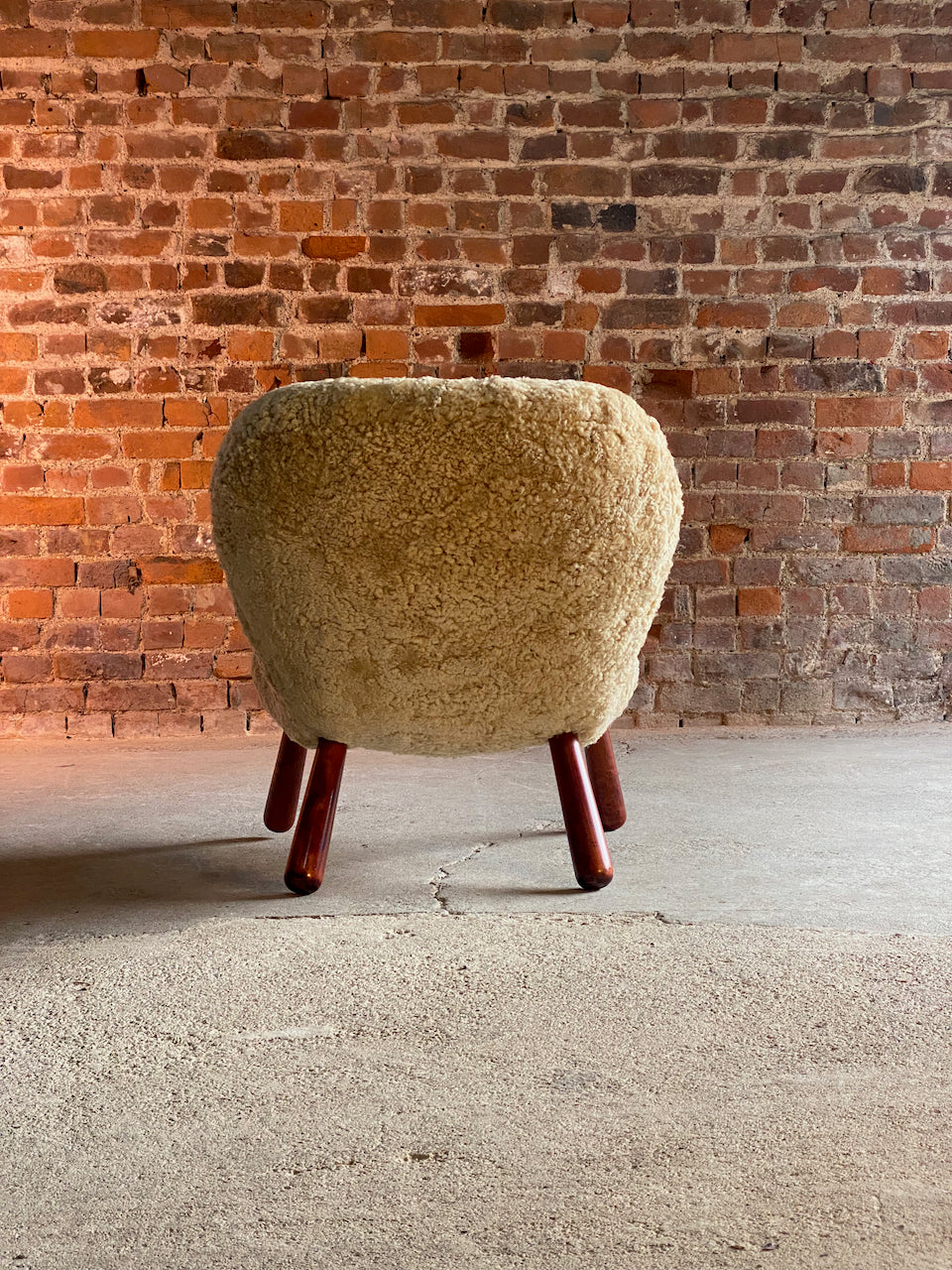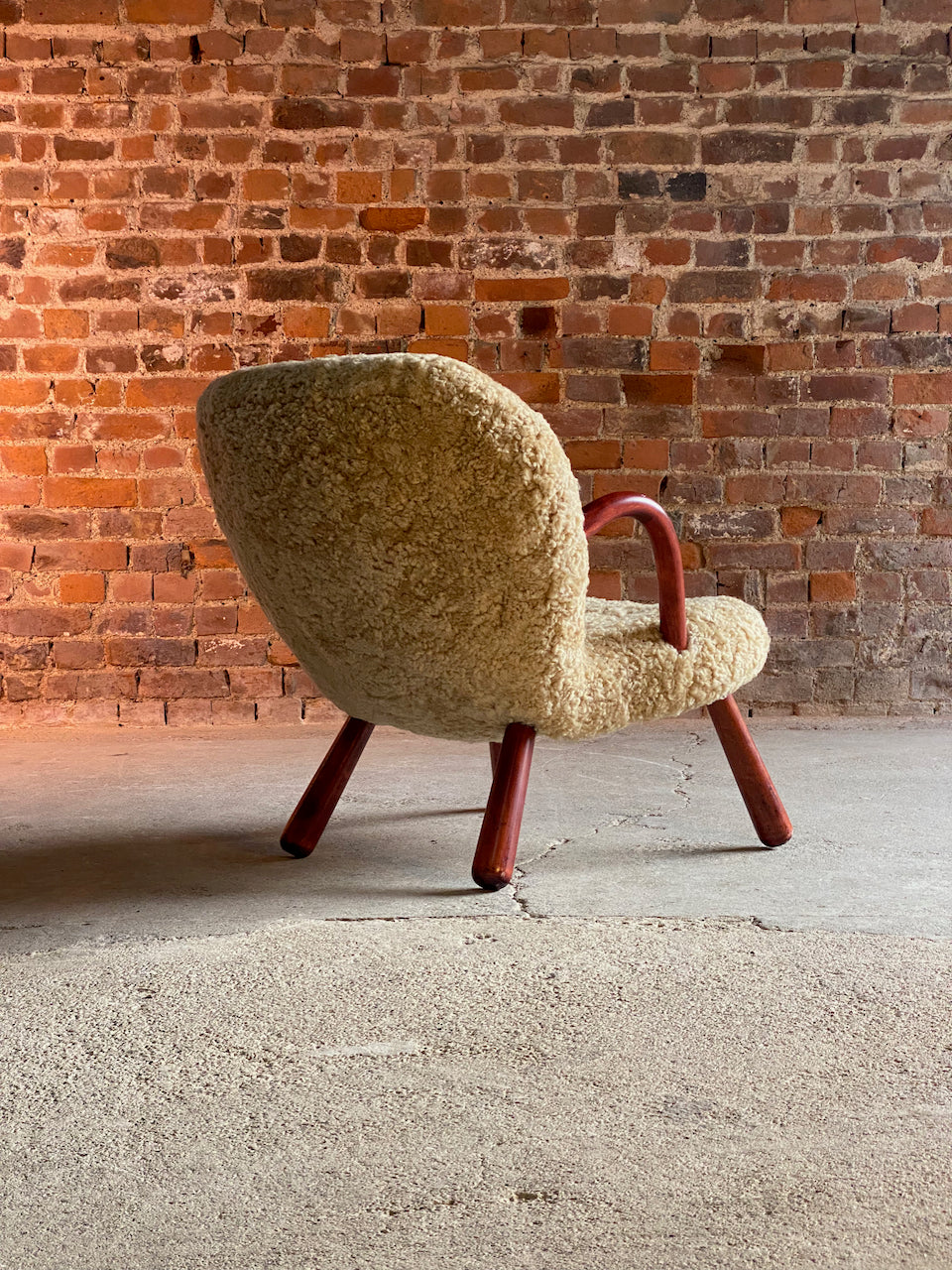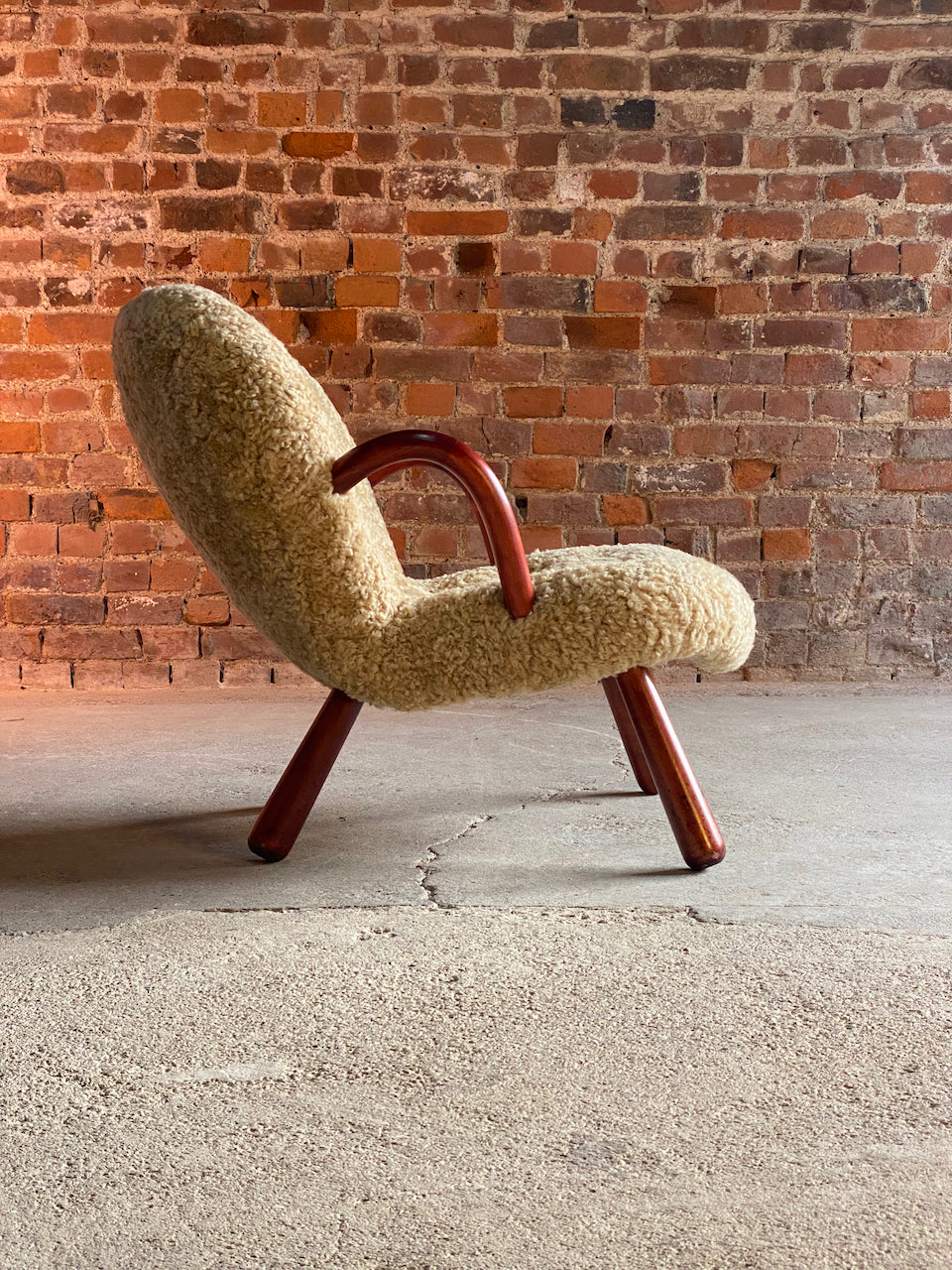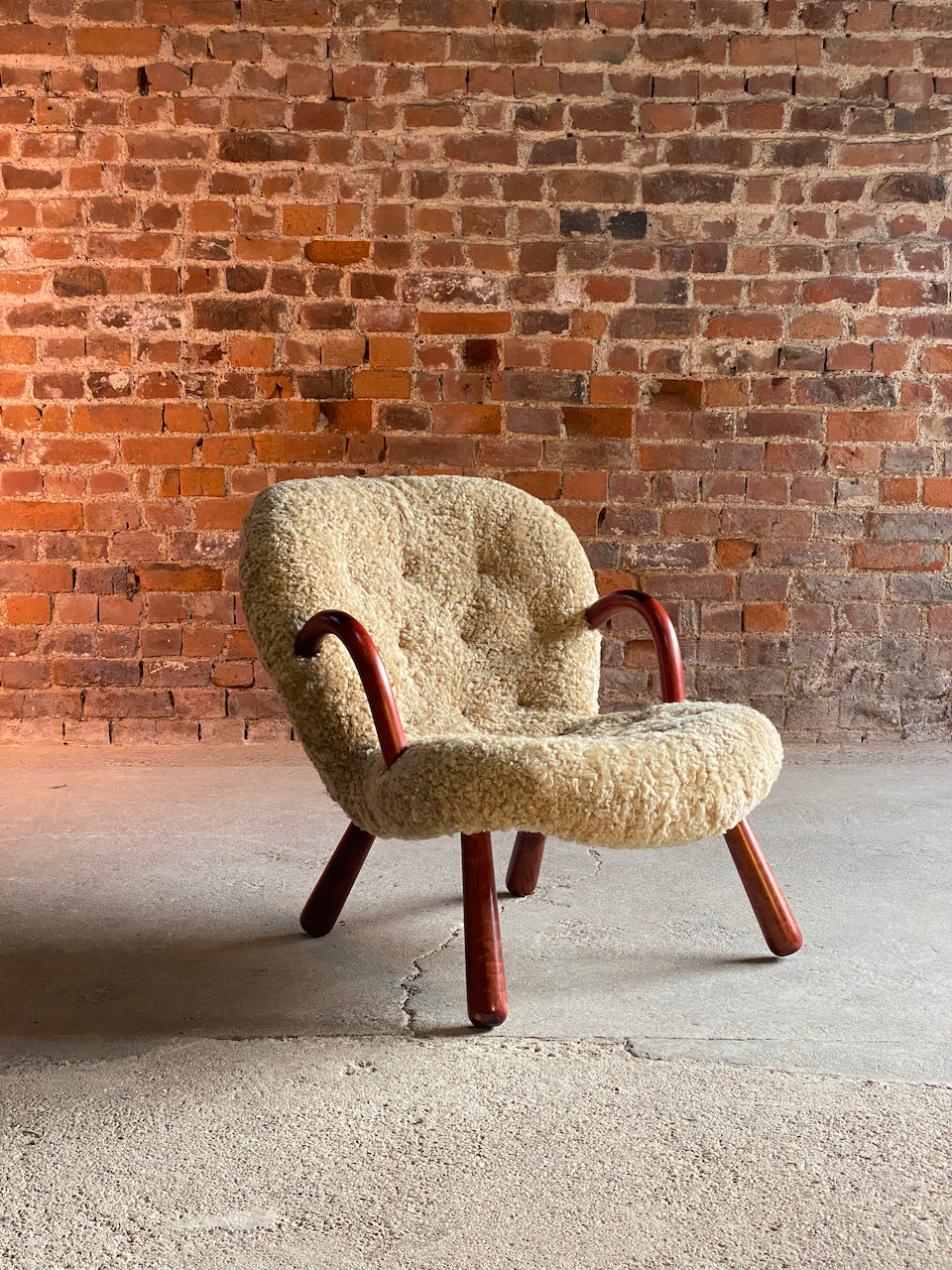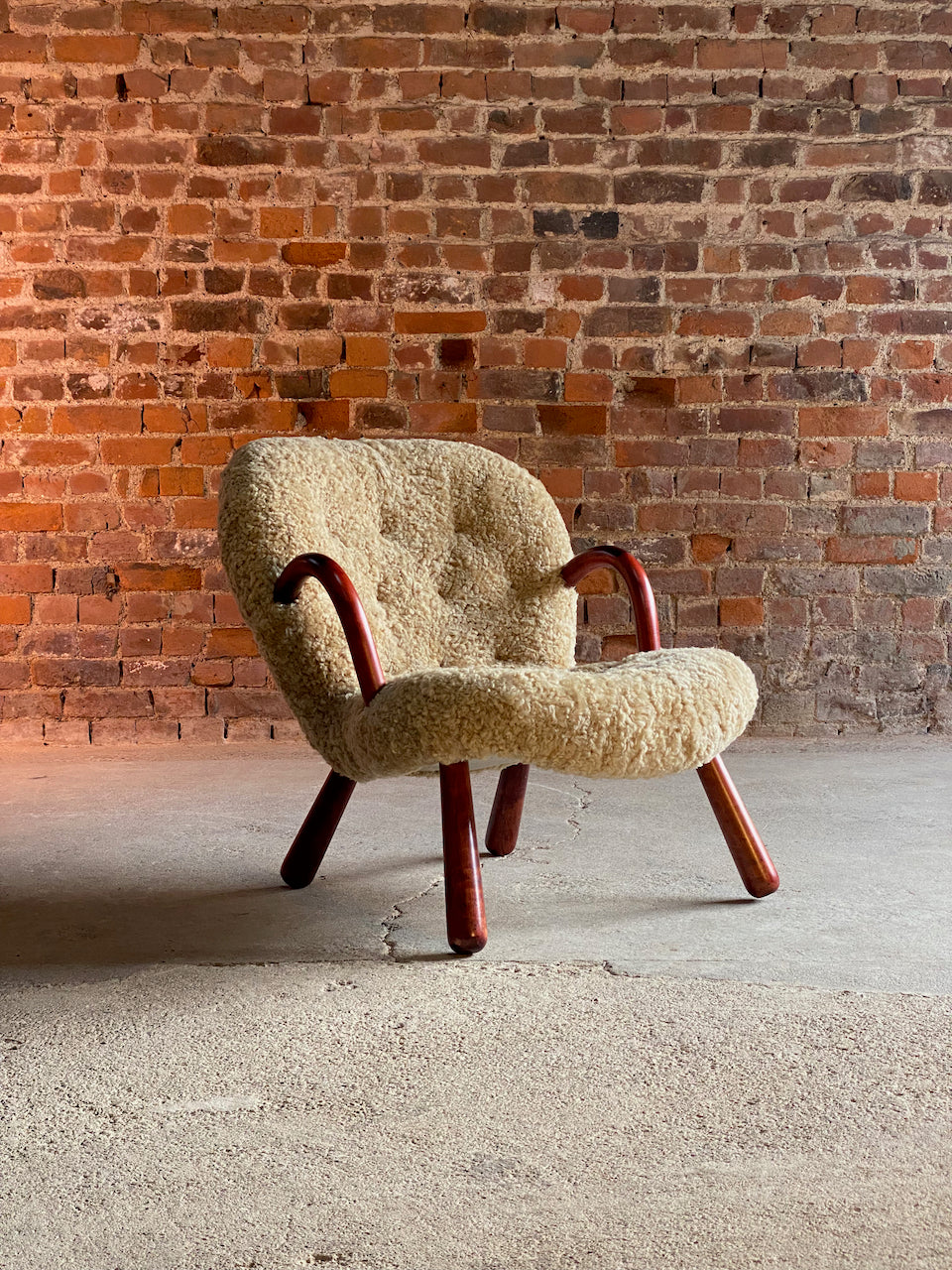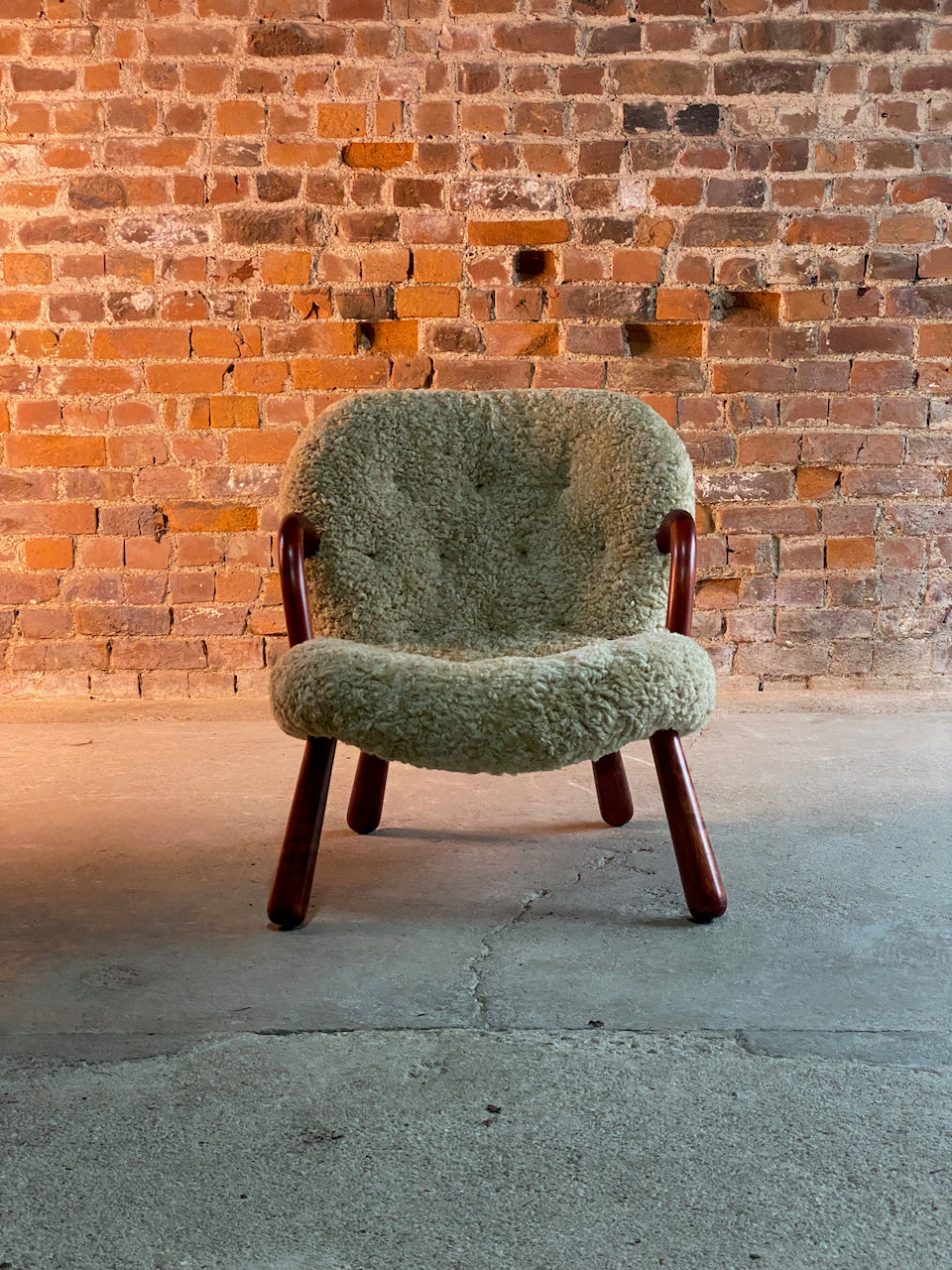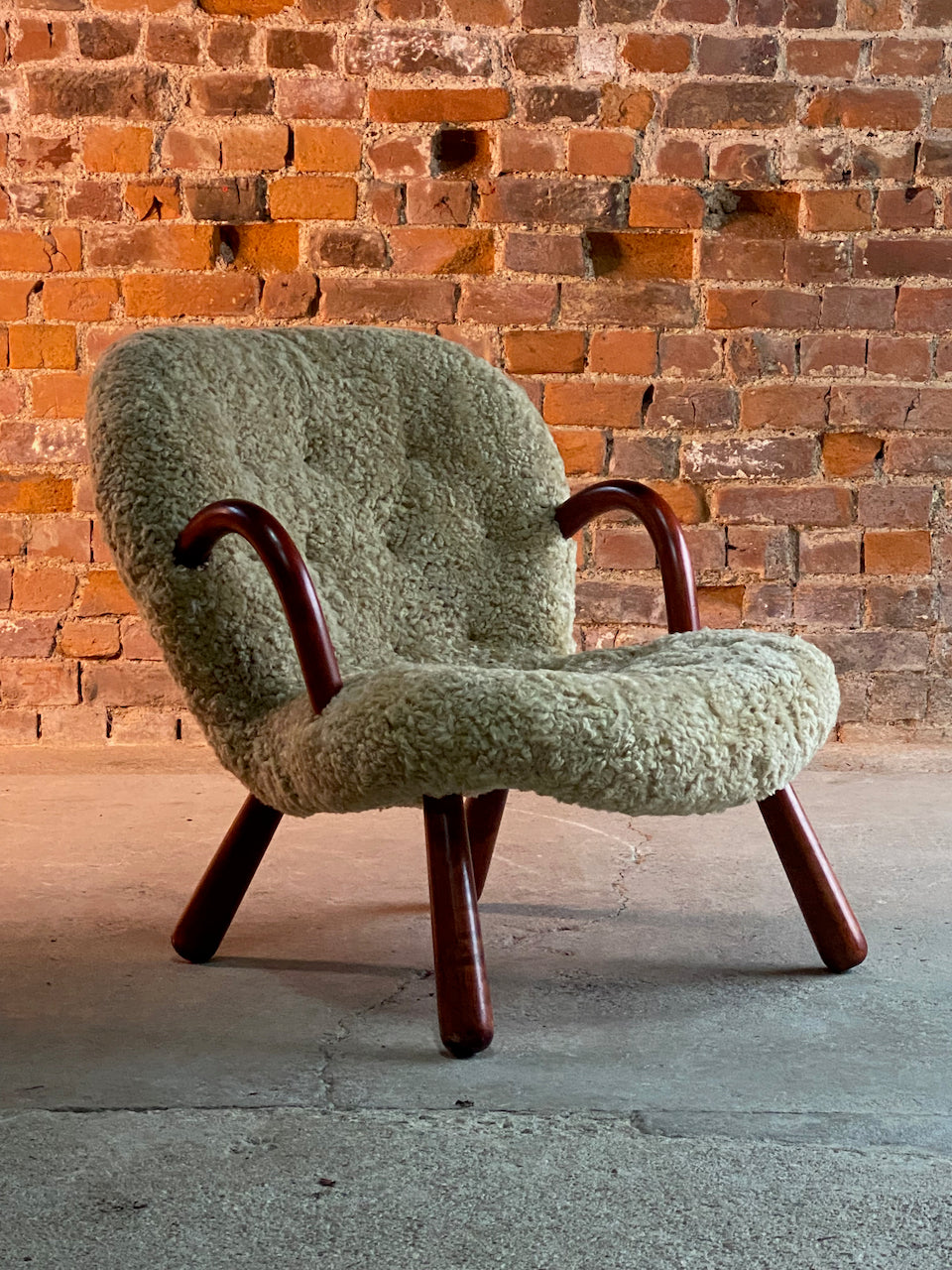 Arnold Madsen Clam Chair Muslingestole Norway Circa 1950s
SOLD
Arnold Madsen Clam Chair Muslingestole Norway Circa 1950s

Magnificent original mid twentieth century Arnold Madsen 'Muslingestole' or Clam Chair Norway circa 1950s,  the chair has been fully restored and recovered in a beautiful deep and sumptuous Honey coloured shearling, the beech legs and arms have been dark stained, this chair was recently imported directly from Norway and will come with pre restoration images, reserve now.

Provenance: Private collection Norway, this chair and another Rocking Clam both came from the same home.

Background: The Clam chair or 'Muslingestole' is arguably the most mysterious piece of Danish furniture ever made, but now new evidence has come out about its true origin, according to this information, the Clam was not designed by Philip Arctander, but by the furniture upholsterer Arnold Madsen, and it was produced by Madsen & Schubell.

The Clam first gained attention in the mid-nineties, various theories have been put forward. First Viggo Boesen was suspected to be the author, then a certain Martin Olsen, and finally in 2013 the design world settled on a story that the chair was designed by architect Philip Arctander and produced for a retailer called Nordisk Staal- og Mobelcentral. But today we can say that none of this is true. New research has revealed that the originator of the Clam was someone else: the Danish upholsterer, designer and furniture manufacturer Arnold Madsen (1907-1989).

Madsen's daughter Johna, born in 1943, "My father was a furniture man, and the chair belonged to him and to our family," she says. In the 1950s it was part of the furniture in the Madsen house. Above all, her father reported how he developed the Clam in his basement workshop in Gothersgade, says Johna. it was the chair that started everything for Arnold Madsen.

In 1945, the Clam went into production as the first model of the new furniture company Madsen & Schubell. Illums Bolighus was one of them, as were the Messen department store and the Copenhagen furniture store Nordisk Staal-og-Møbel Central. In 1953 they met Sigurd Hassing, who worked for Vik & Blindheim, at the furniture fair in Fredericia. Hassing concluded a licensing agreement with them, which enabled Vik & Blindheim to produce designs by Madsen & Schubell in Norway. The deal also included the Clam.

While Madsen & Schubell stopped production of the Clam at their Copenhagen workshop around 1953, the chair continued to be produced in Norway. A 1958 Vik & Blindheim catalog shows it, along with three other models that can be clearly credited to Madsen & Schubell.
Mid Century Modern
Arnold Madsen
Madsen & Schubell
Norway
Vik & Blindheim
Muslingestole
Clam Chair
Shearling
Circa 1950s
Beautiful & Practical
The chair is offered in mint fully restored condition with no odours or smells, the shearling in new condition with no stains or damages, the frame solid to joint, the legs and arms have been dark stained and polished.

Width 26"  / 67cm
Depth 34" / 87cm
Height 33" / 77cm
Seat height 15" / 38cm
Arm height 20" / 50cm
Free delivery is offered to England & Wales only when buyer pays full asking price, next day delivery is not possible due to the size of the piece, please allow between 7-14 days delivery