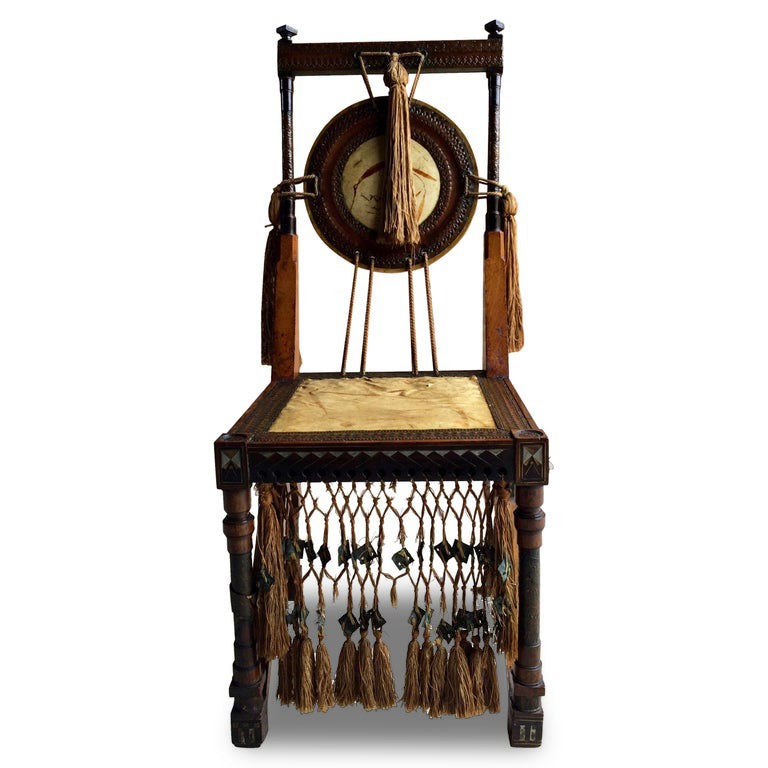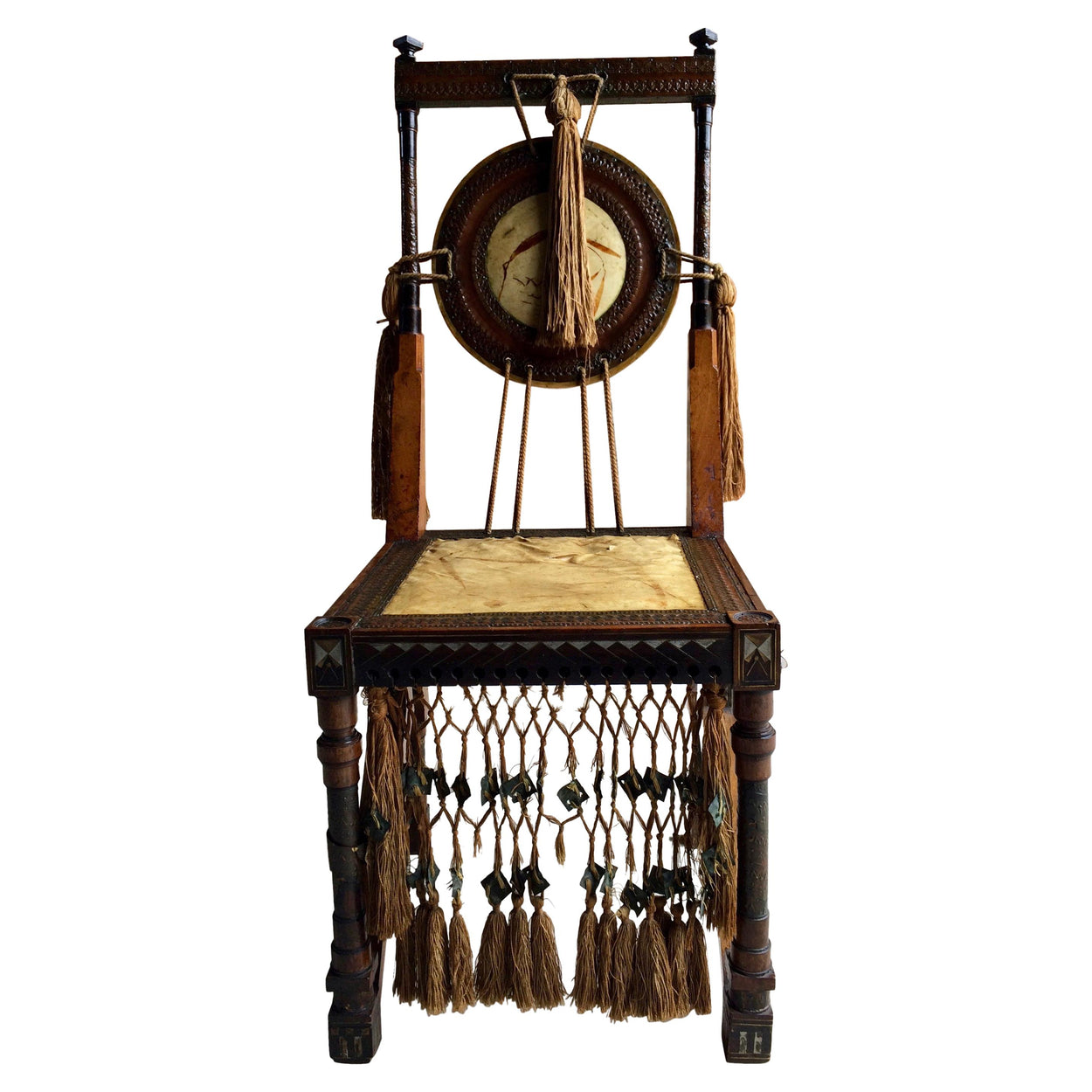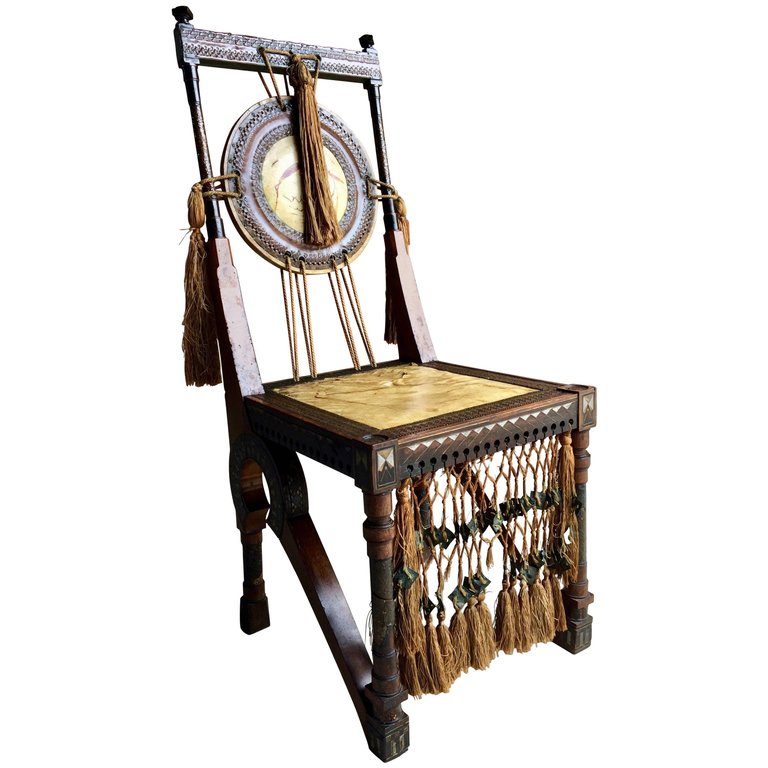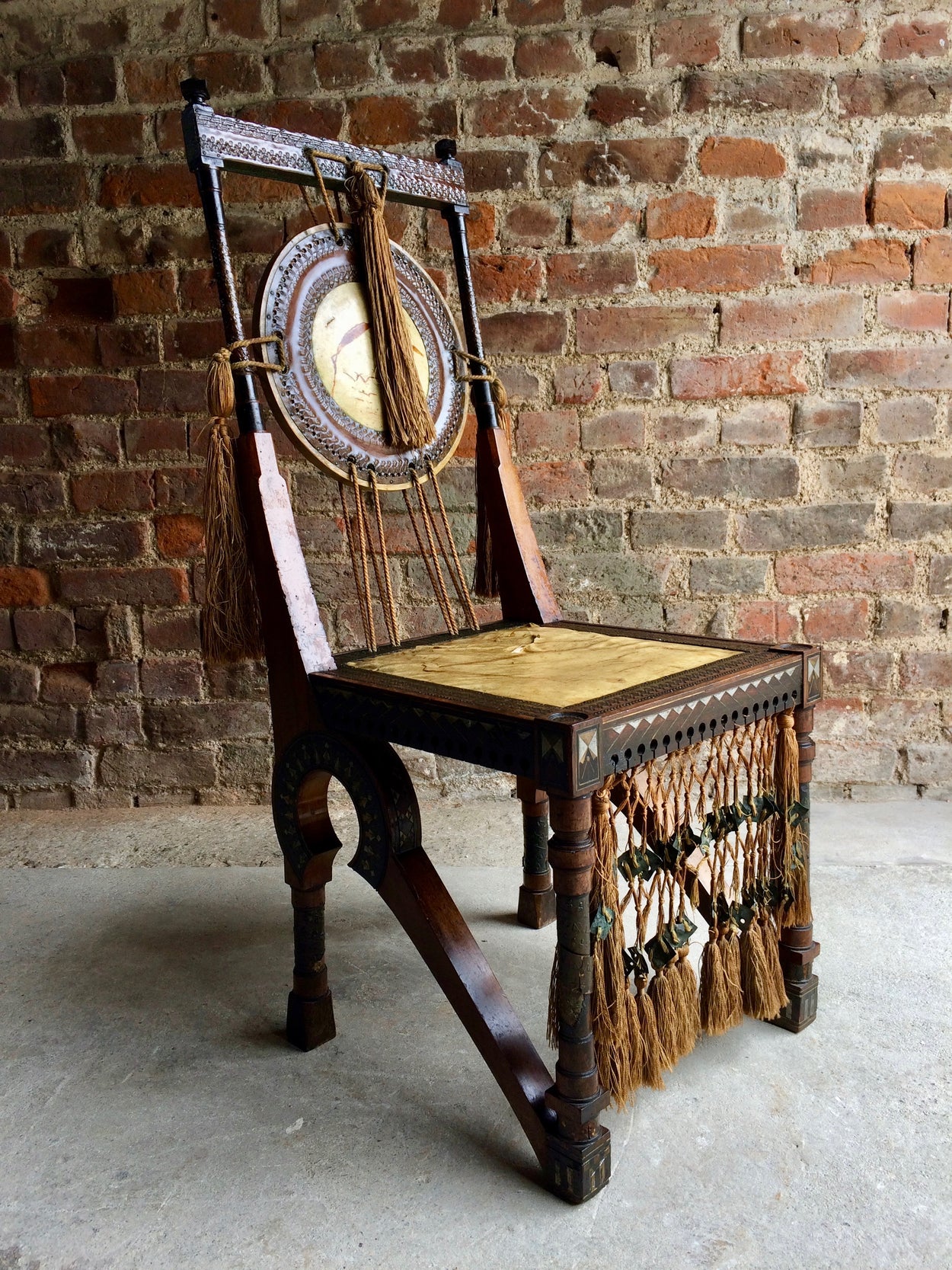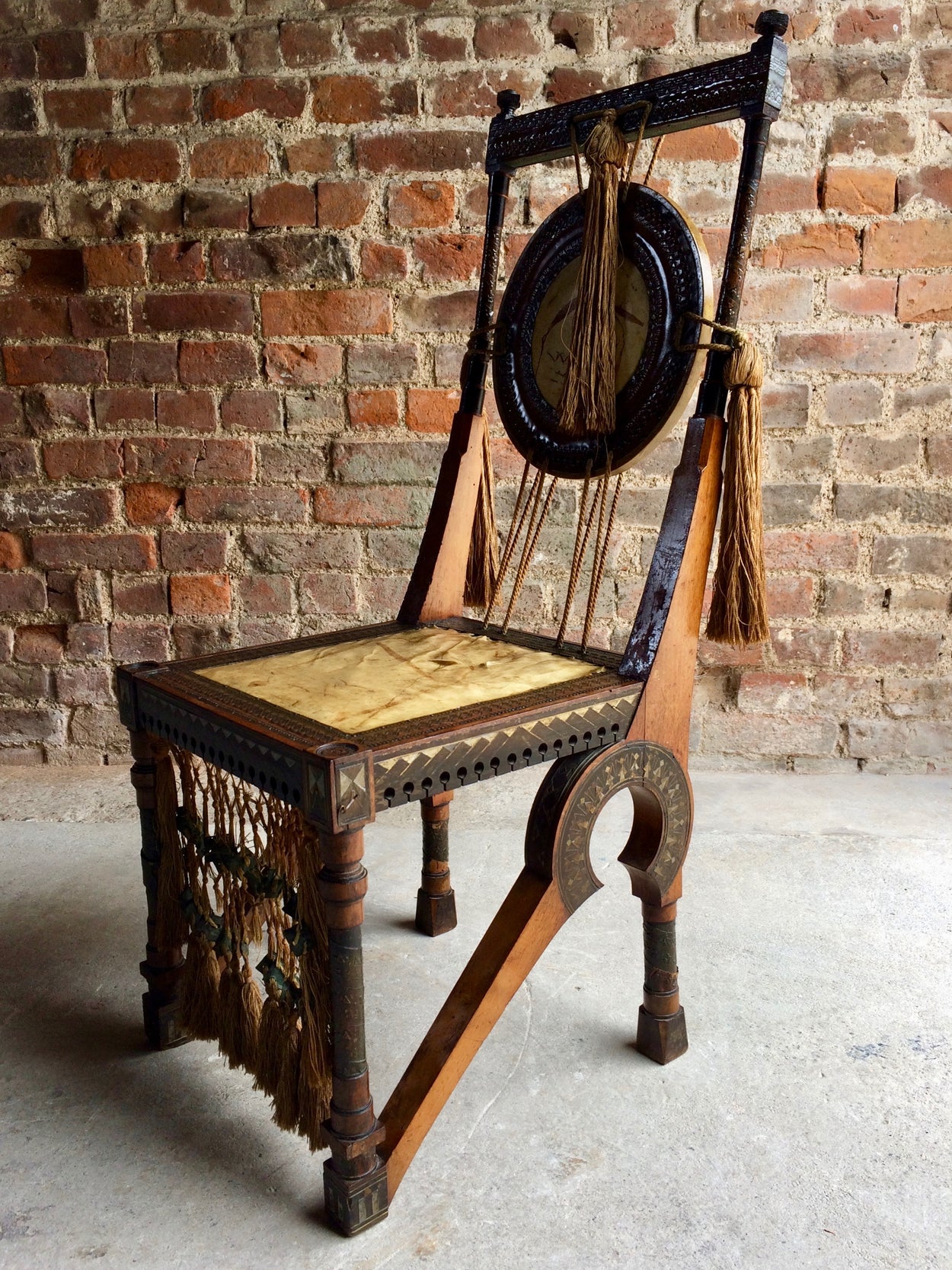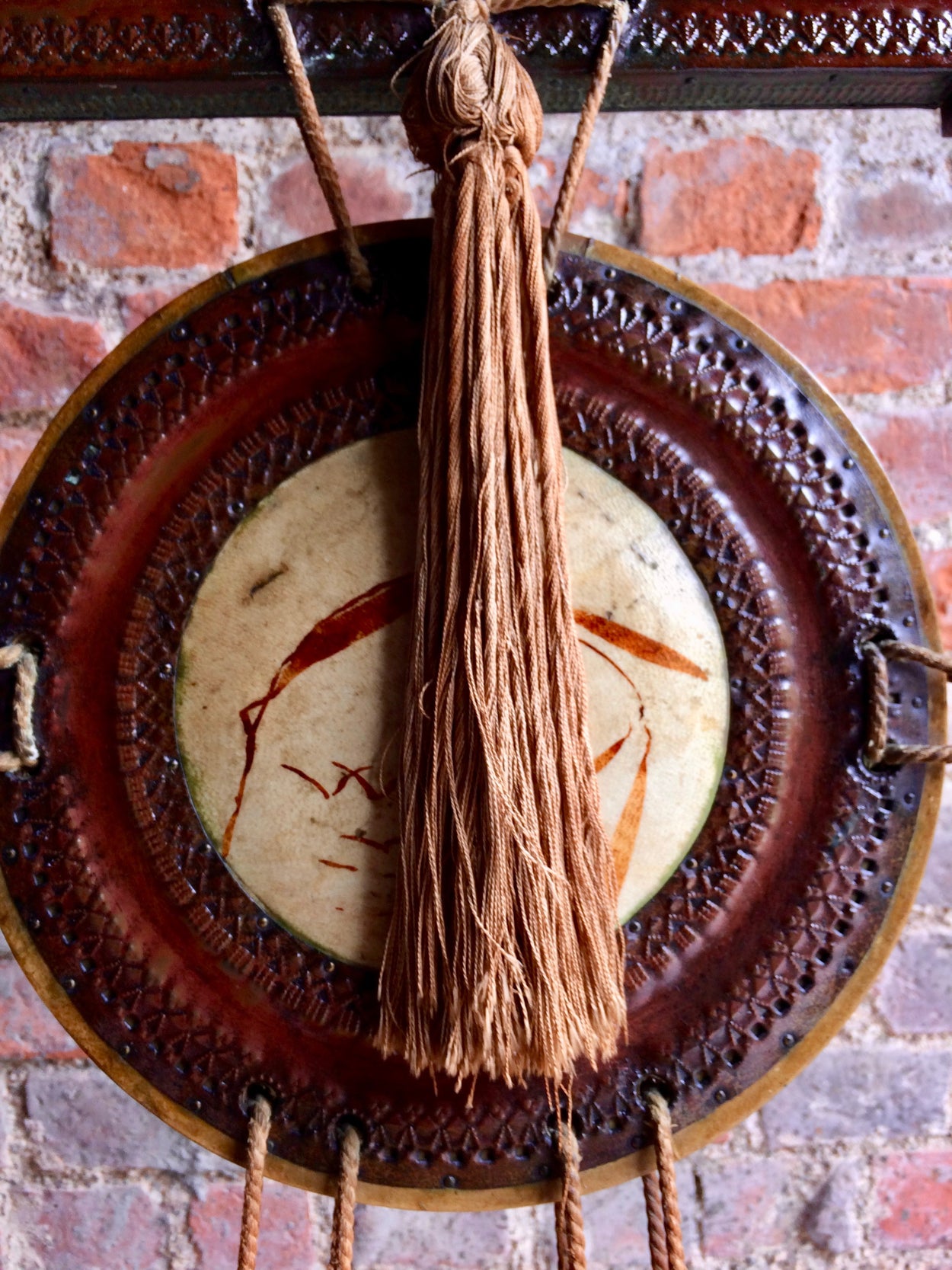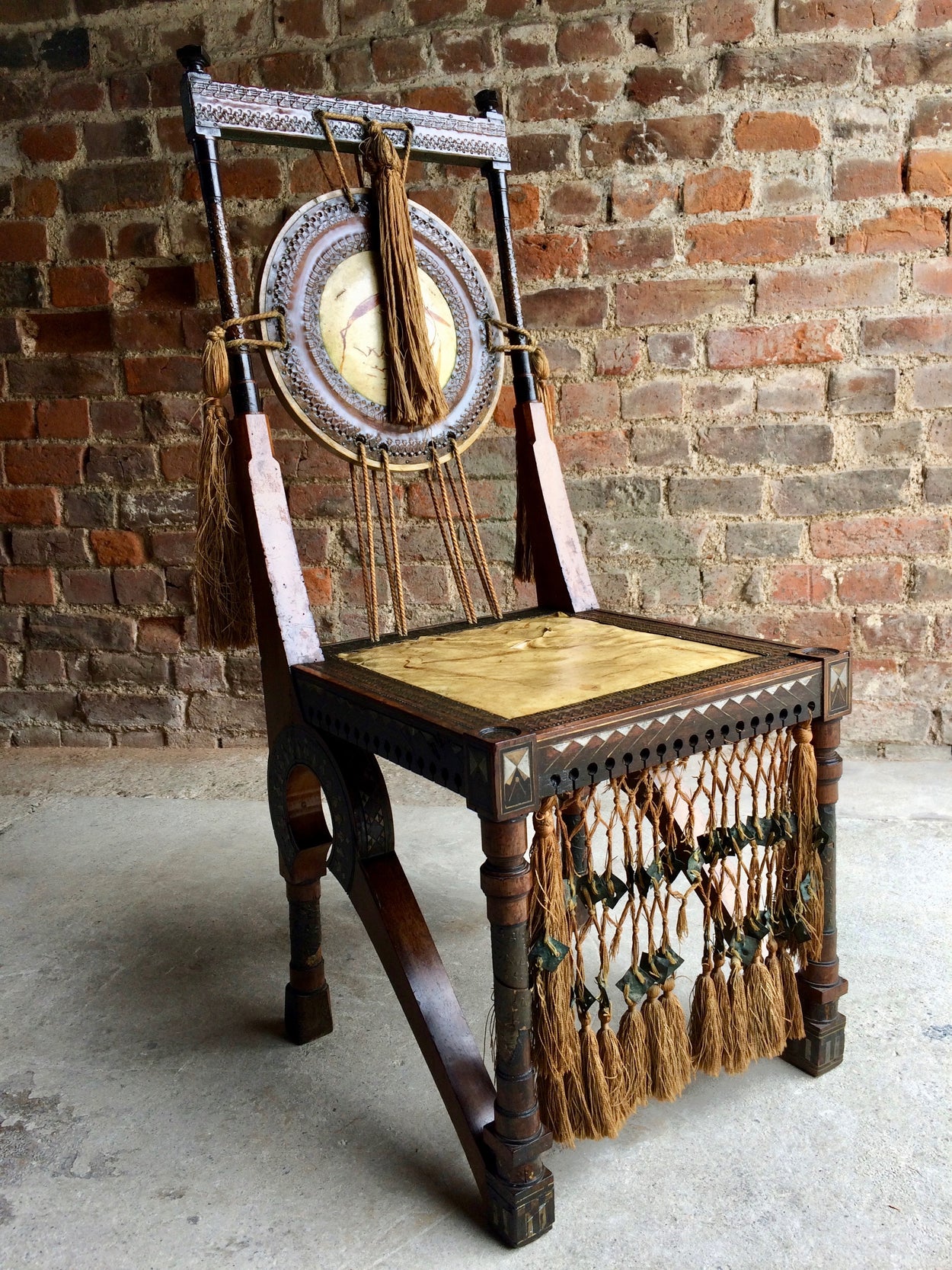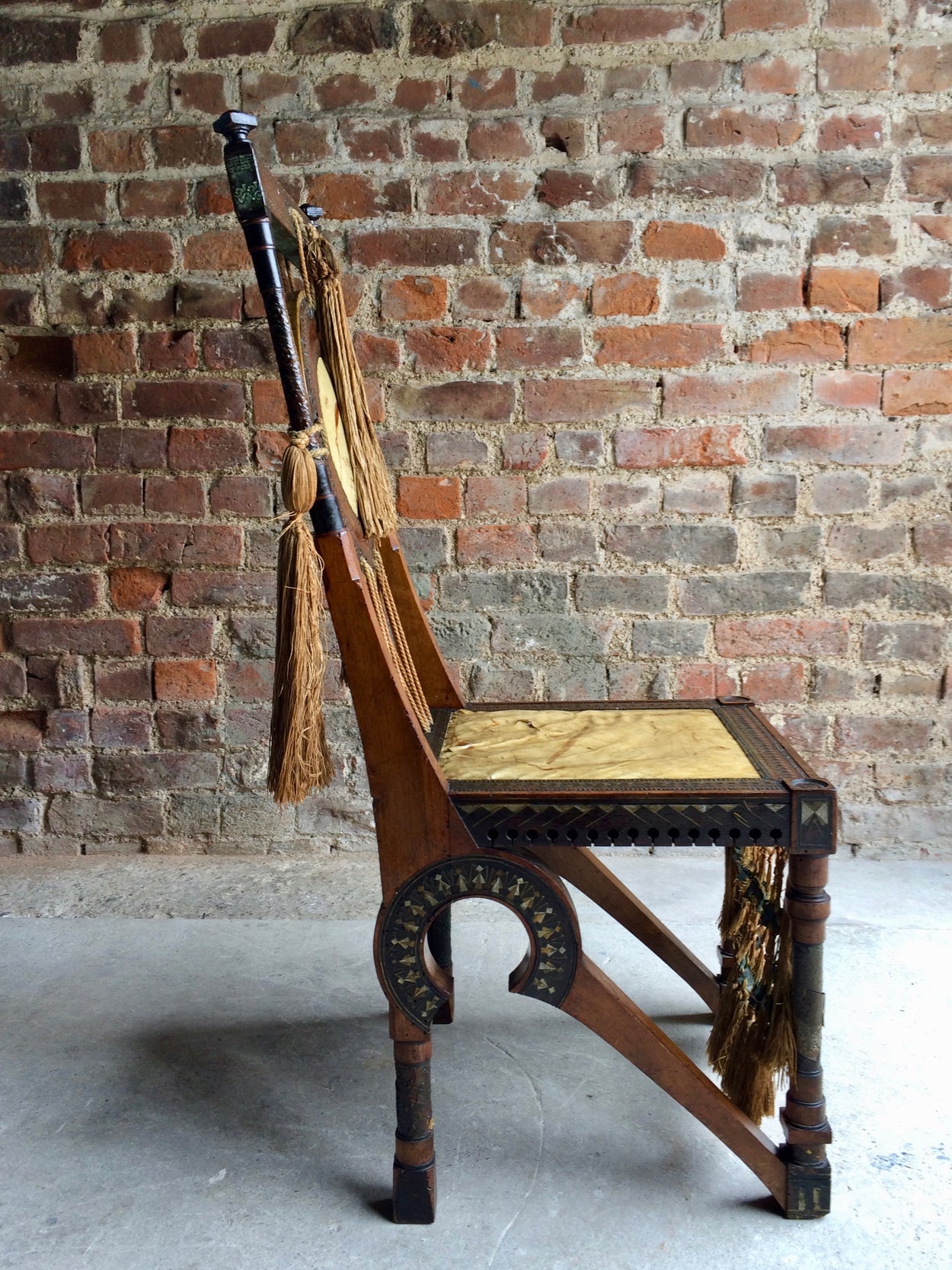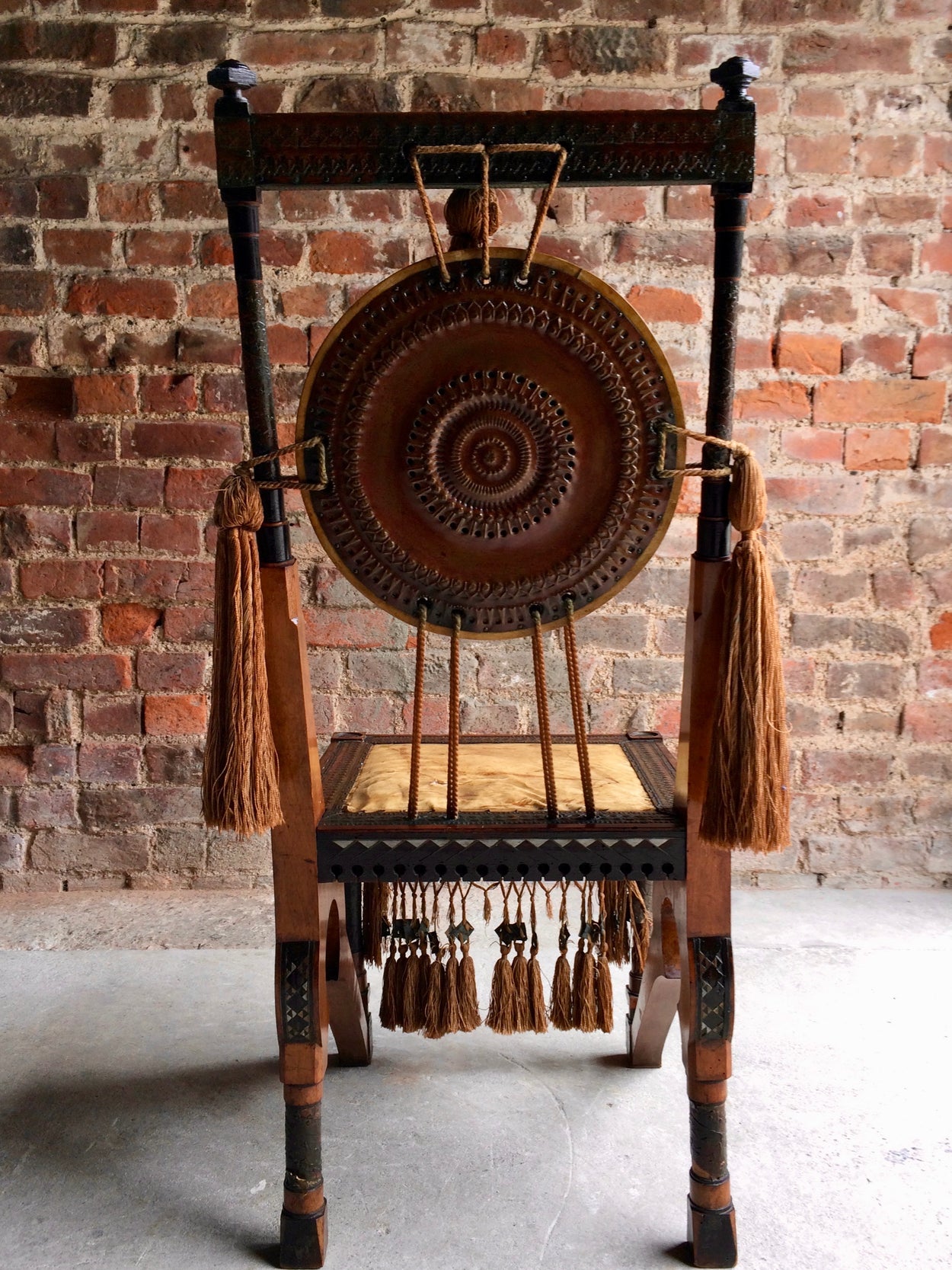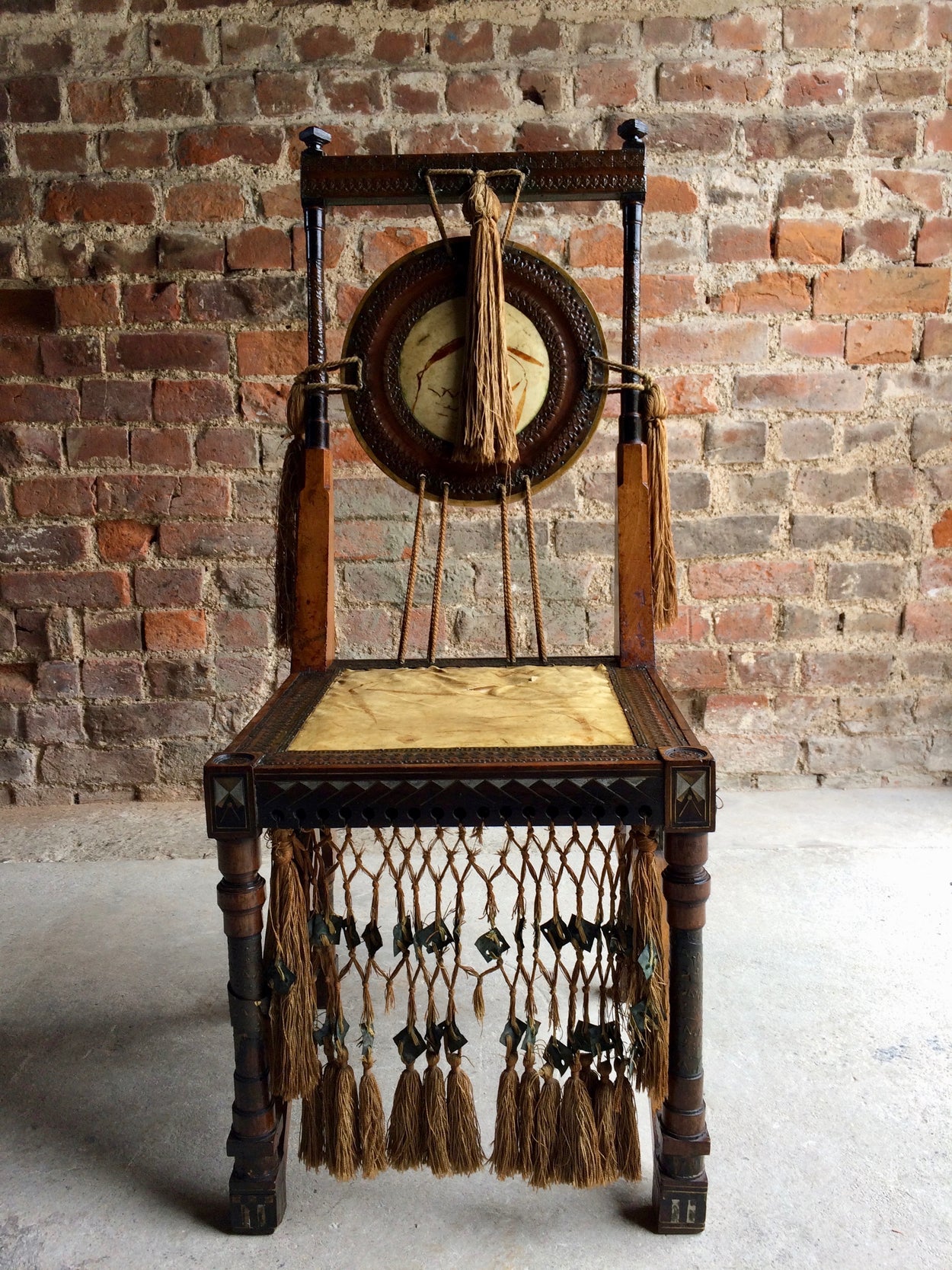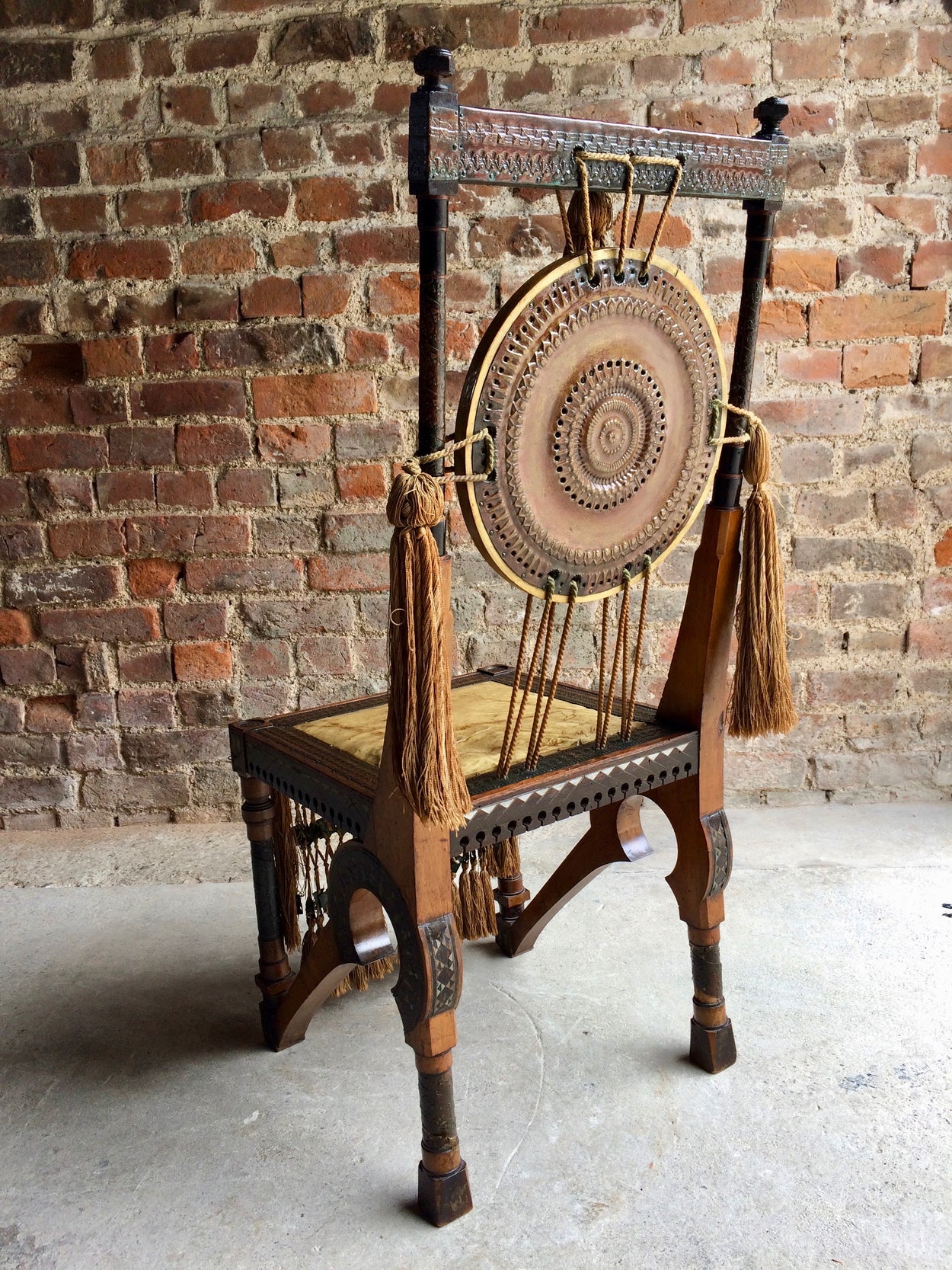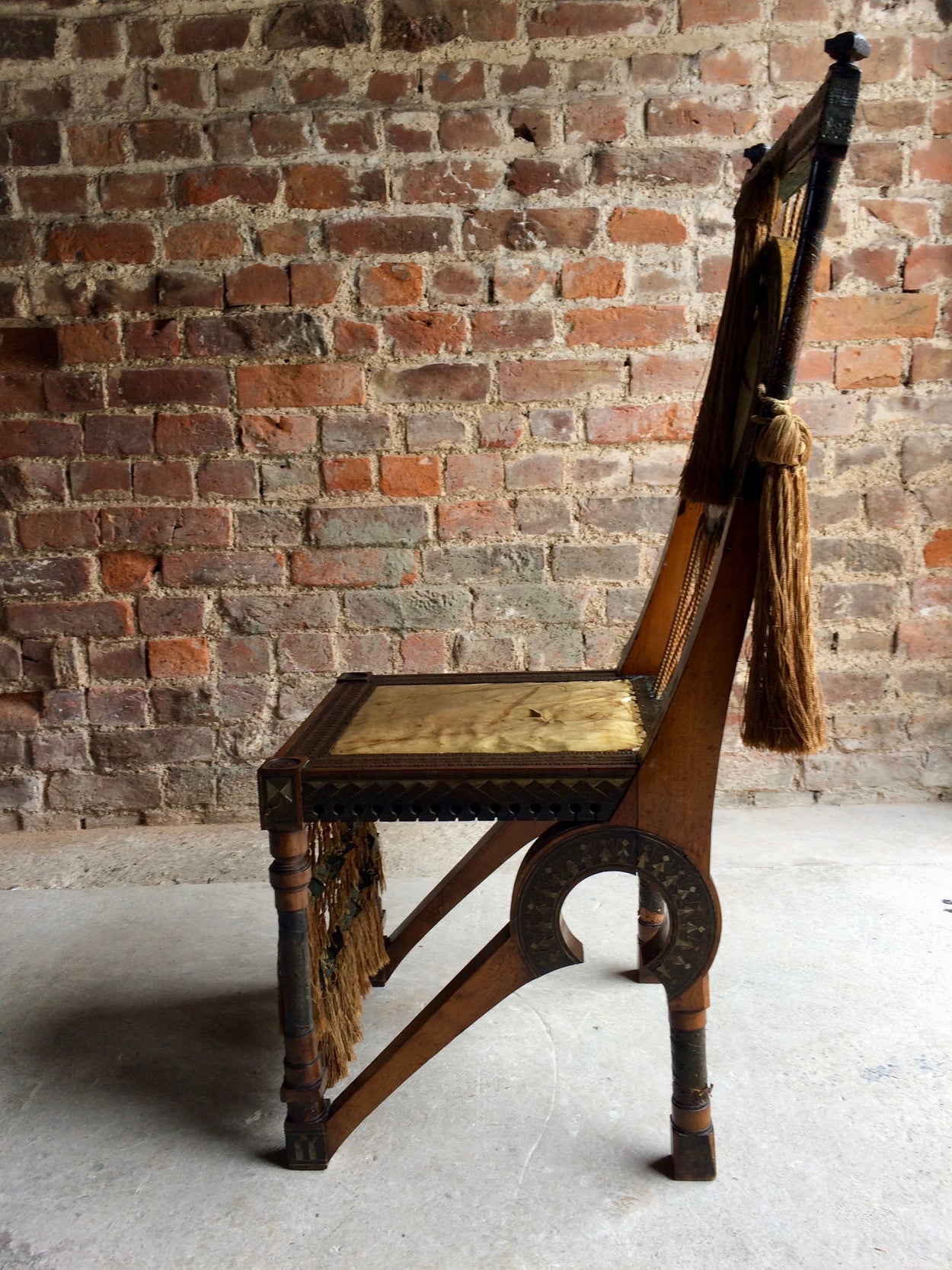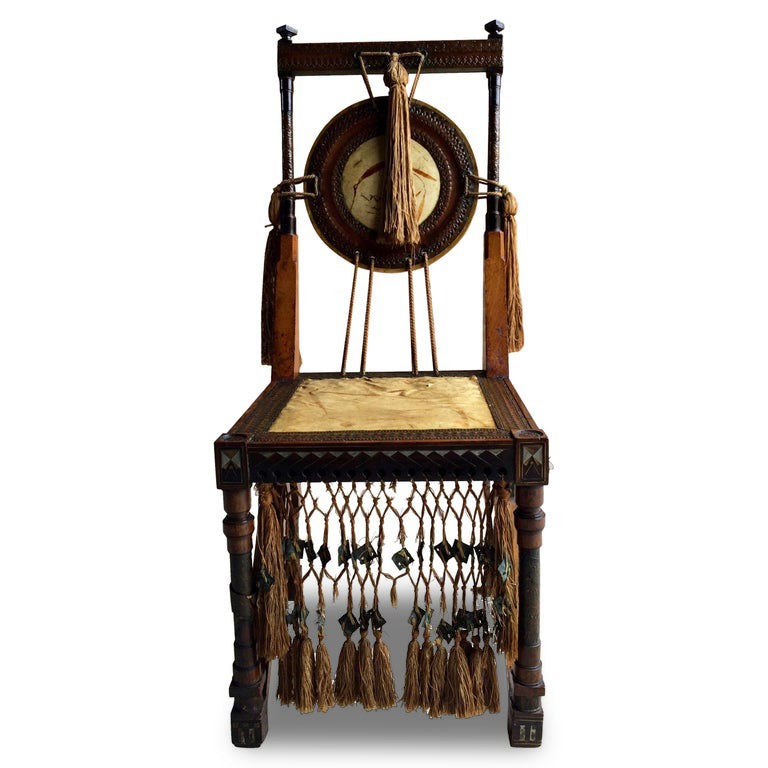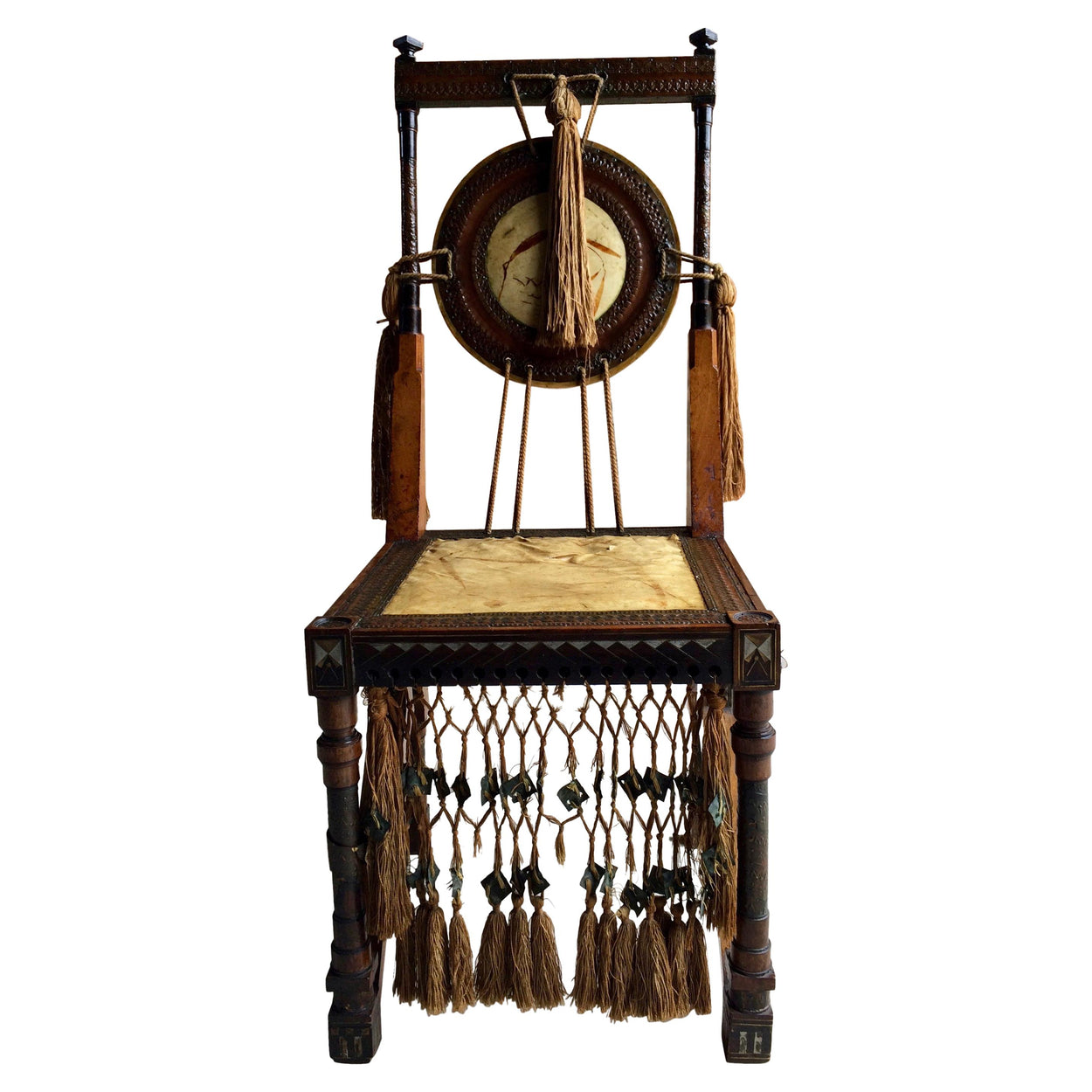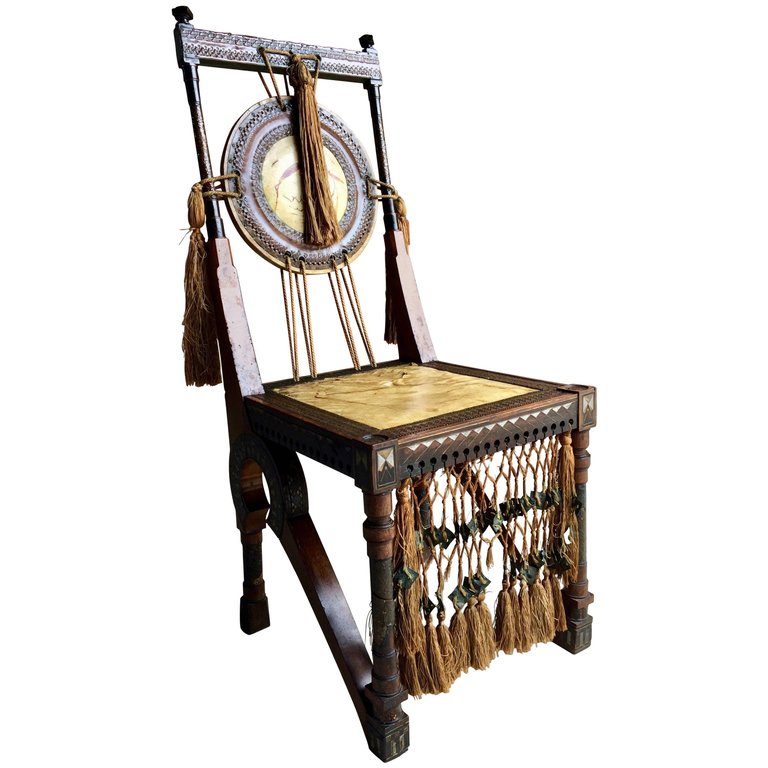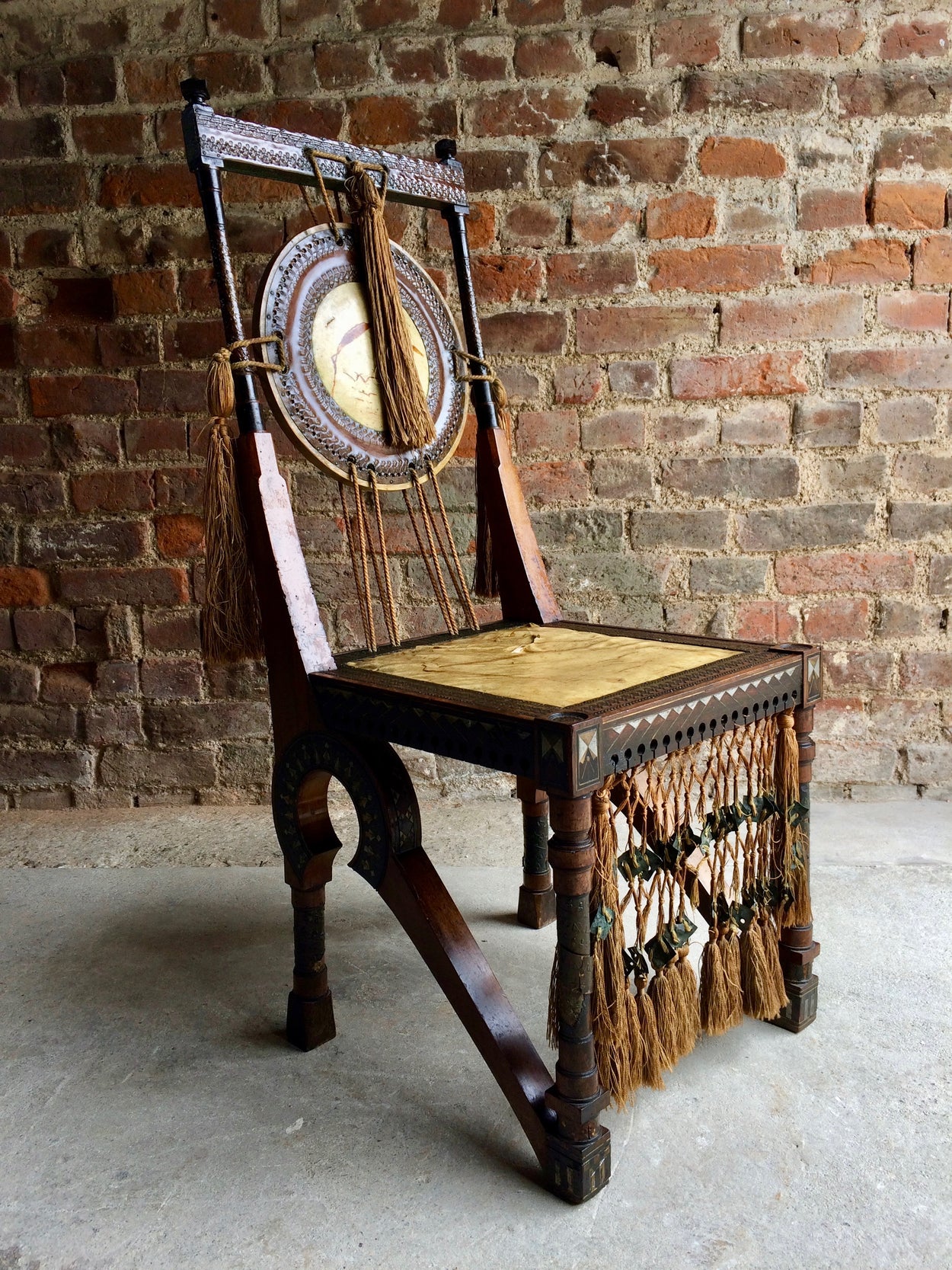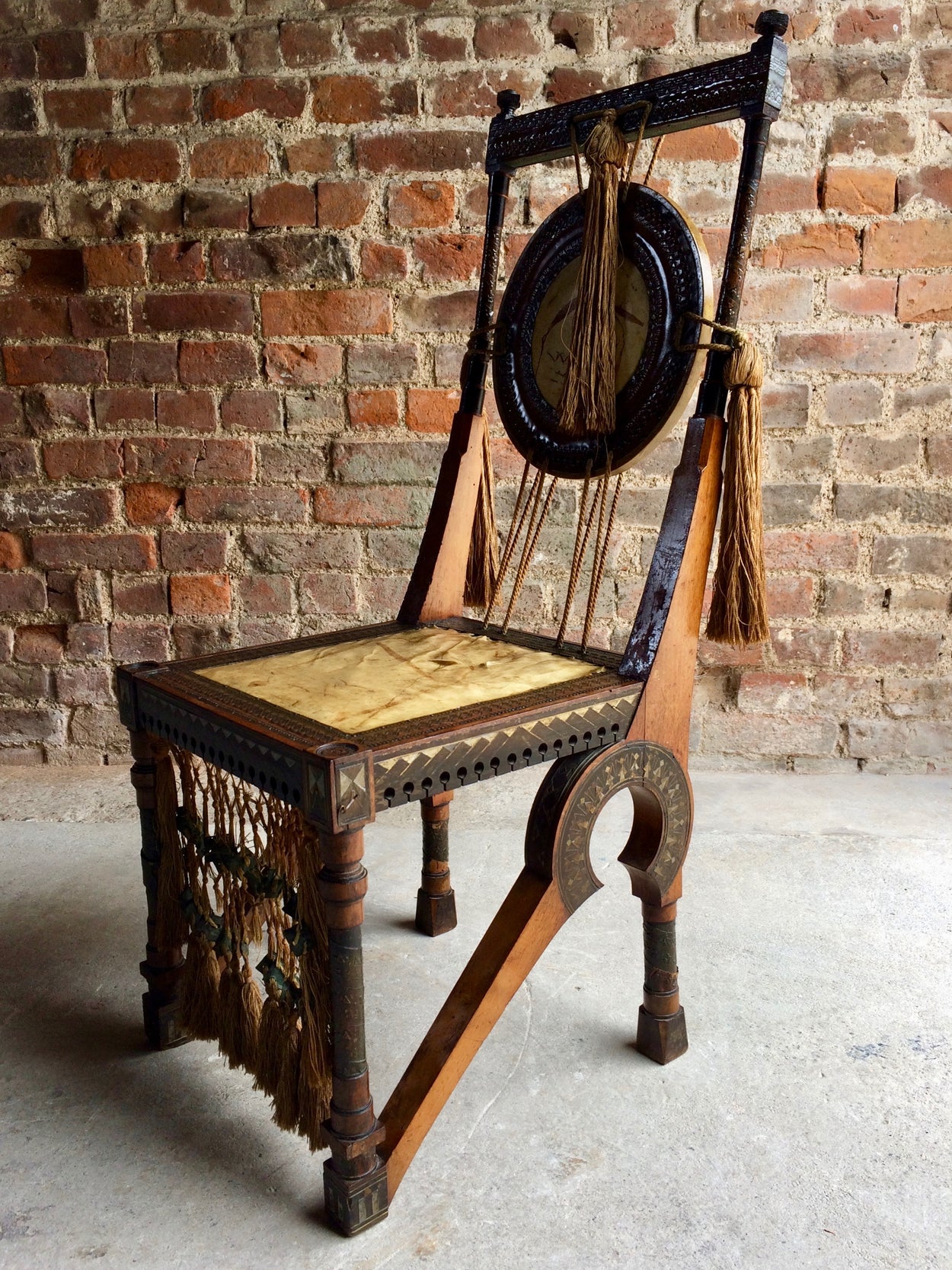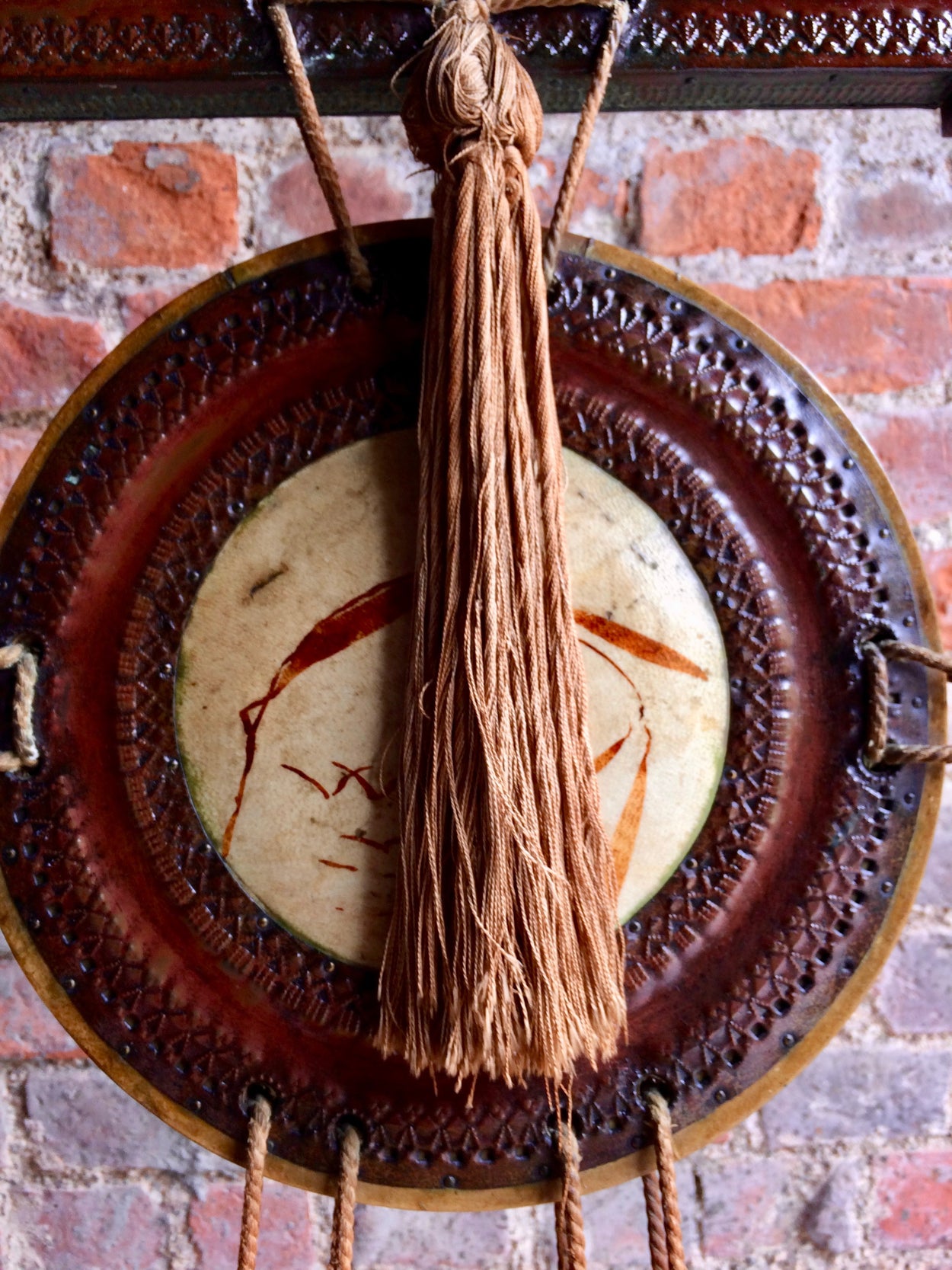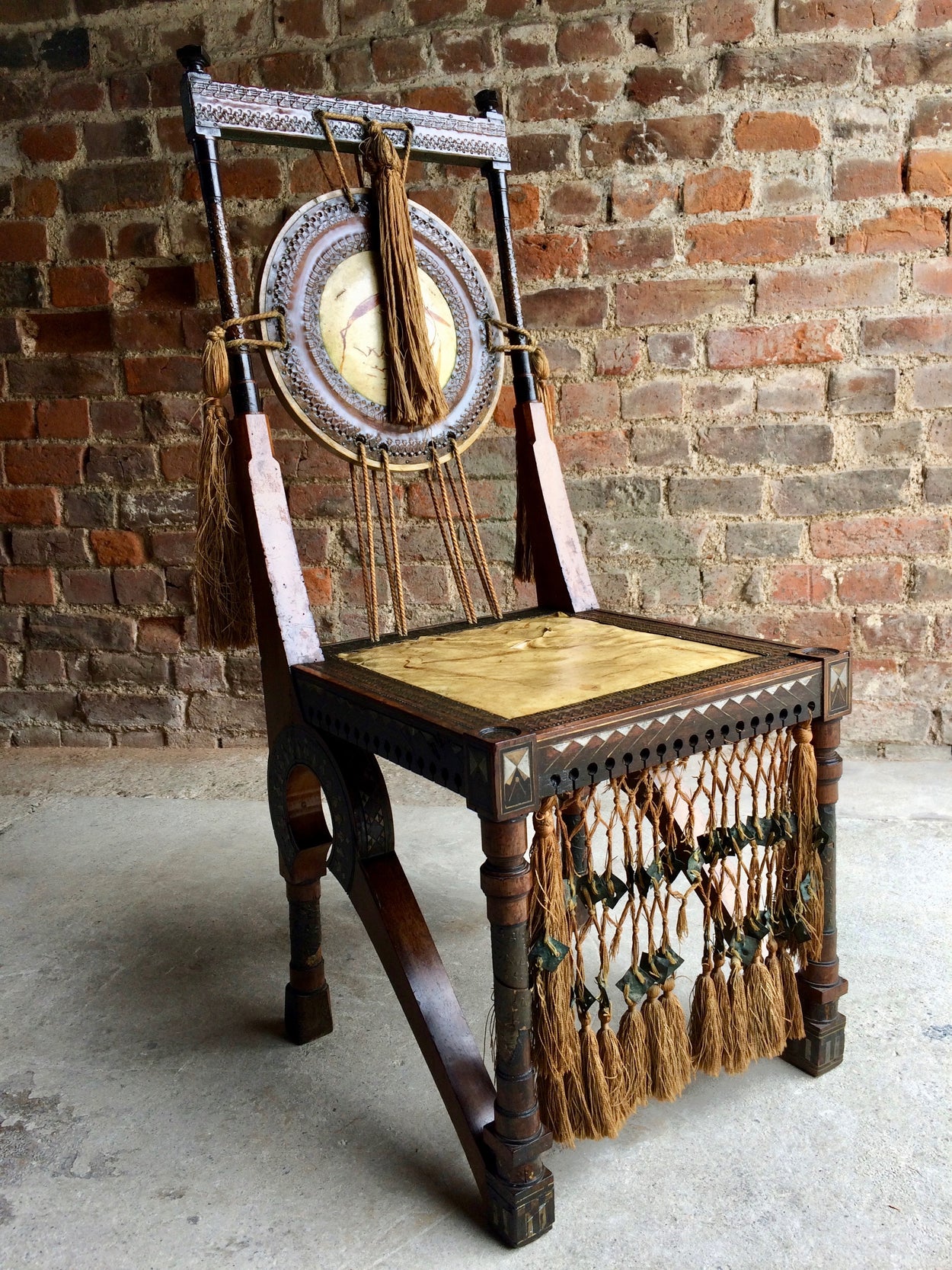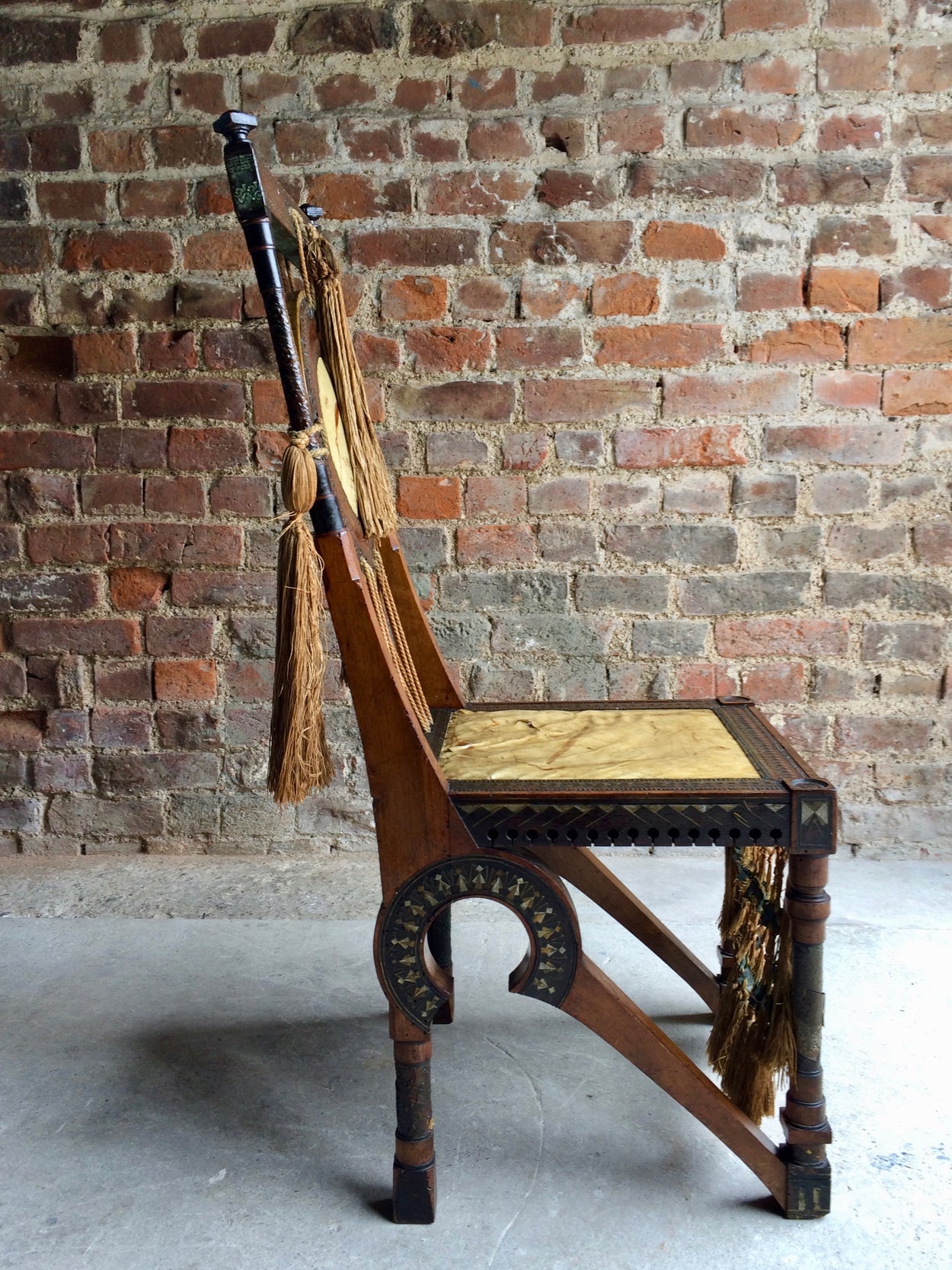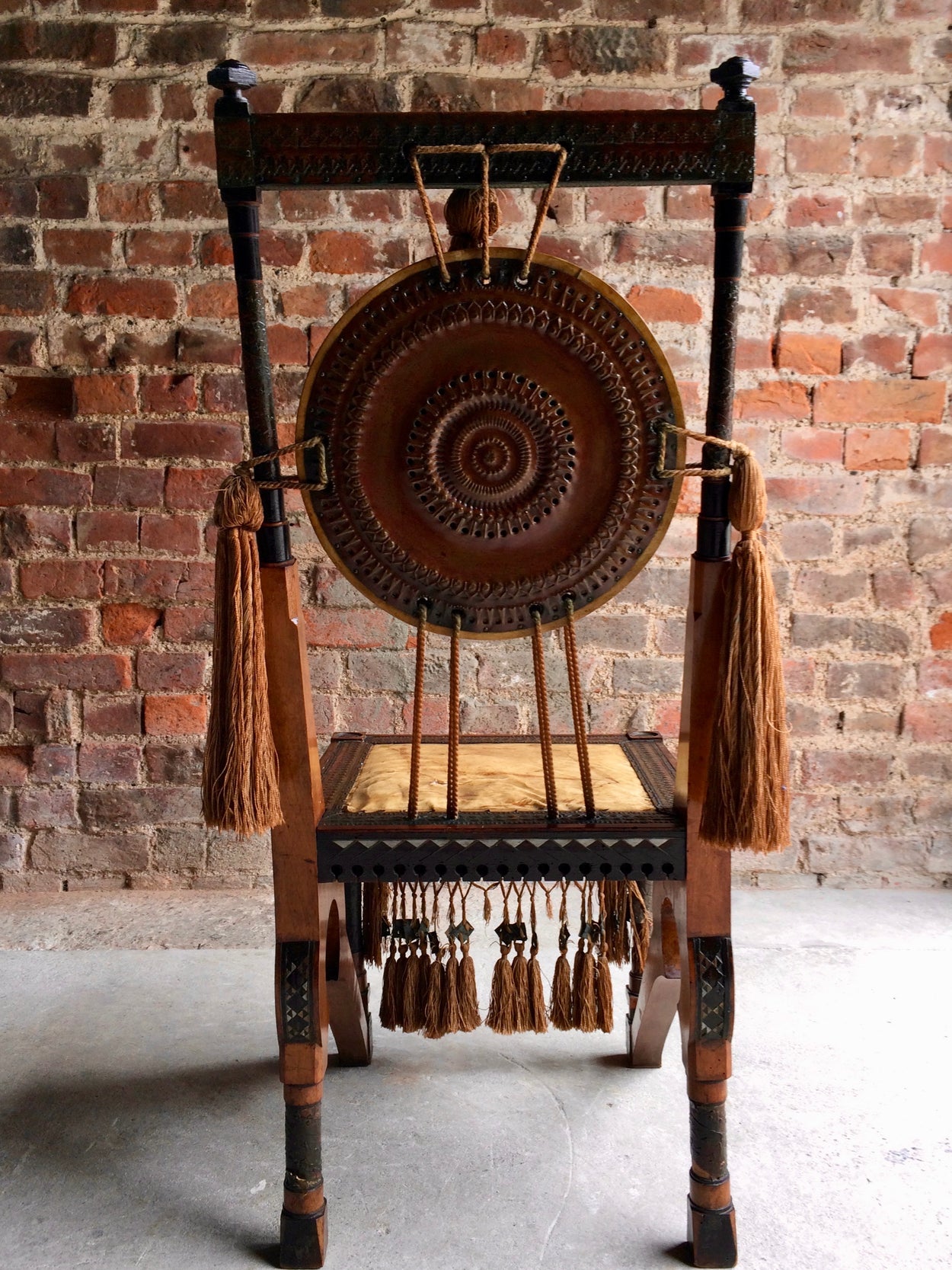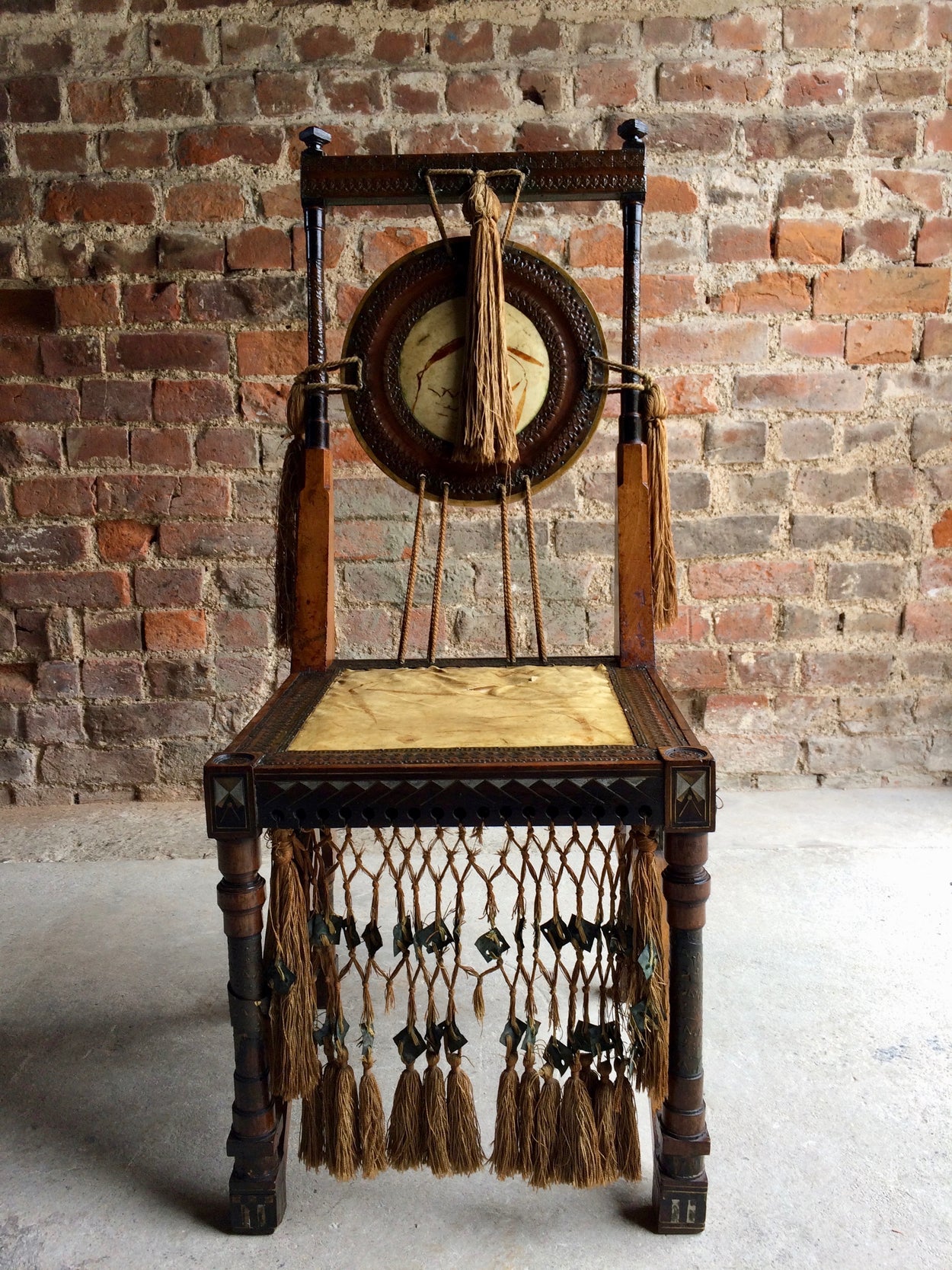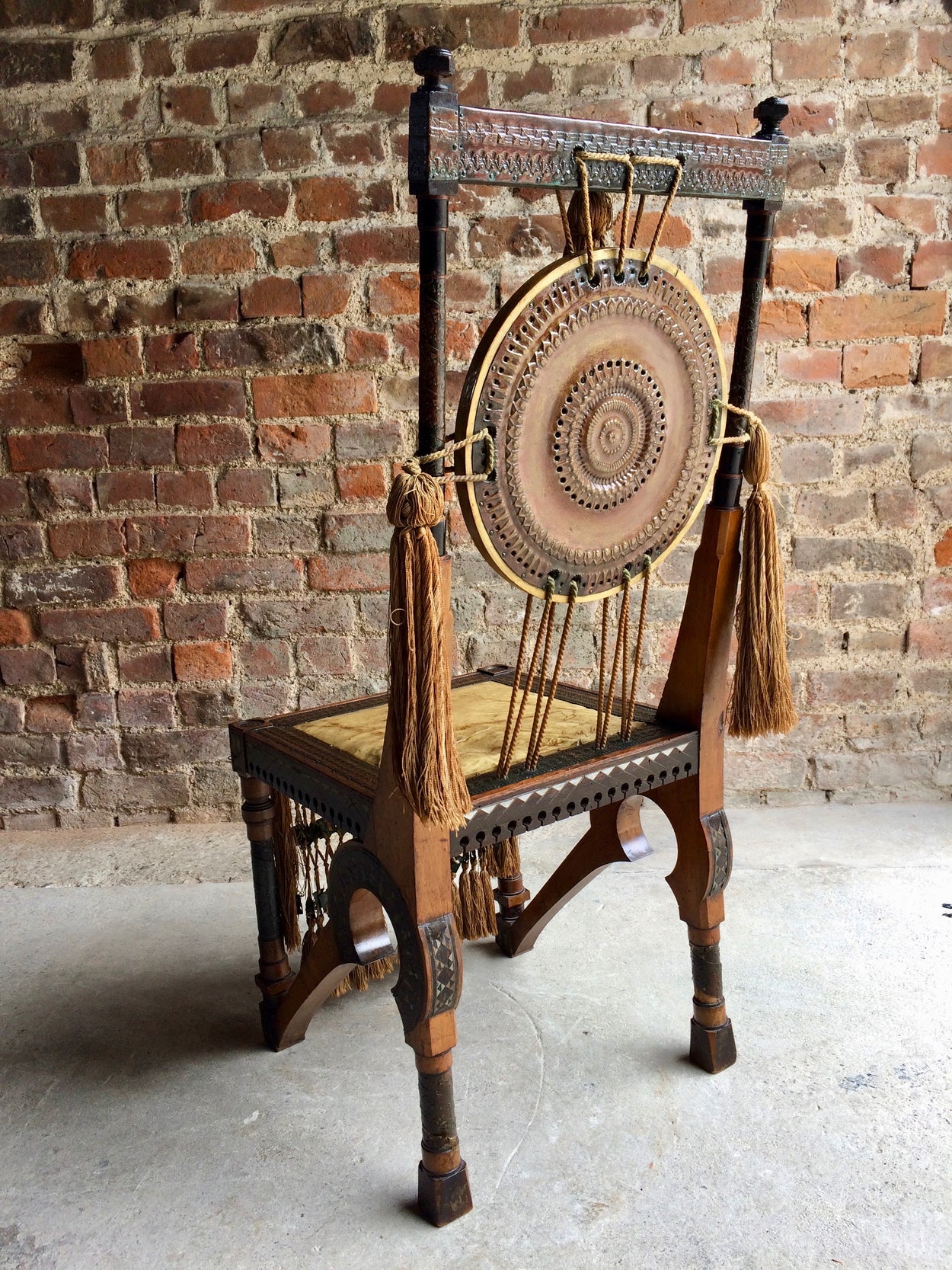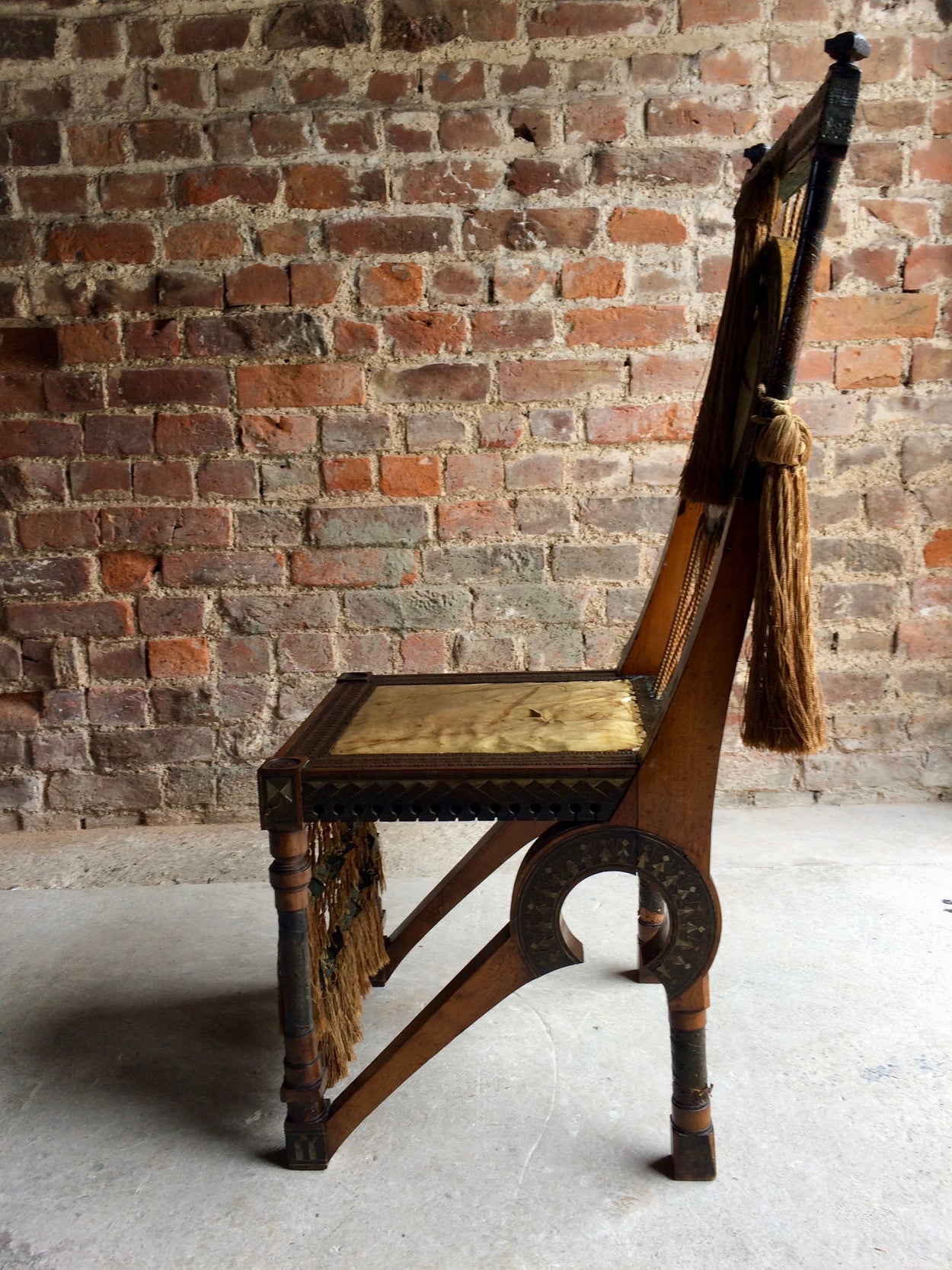 Carlo Bugatti Side Chair Walnut Copper Italian Circa 1900 Very Rare
SOLD
A very rare and original Carlo Bugatti (1856-1940) side chair made from Walnut with embossed copper and pewter inlay, velum seat and back painted with stylised flora with original silk tassels dated circa 1900.
Background:
Carlo Bugatti was an Italian furniture designer most active in the Art Nouveau era, around 1900. His eclectic, striking designs are unlike any others and are immediately recognizable. Our era is so concerned with good taste and classic design — it's nice to take a peek at the bizarre and fabulous work of the past.
Around the turn of the twentieth century, artists and designers were seeking a new kind of design, one that was properly modern and new while still resting on sound design principles. The Industrial Revolution was essentially complete, but the factories' output was little more than a rehashing of previous styles and trends. Forward-looking designers looked to pre-industrial and non-Western cultures for a 'new,' pure visual vocabulary, one untainted by the exigencies of machine manufacture.
Of course, these artists were still looking to the past, but it was a foreign, exotic past, and they were trying to use these other cultures as inspiration, not for imitation. The most influential 'foreign' cultures at the time were the Gothic era (the past as foreign), Japan, and the Islamic World.
Like many designers of his era, Carlo Bugatti turned to these three influences in his own work. But he combined them and transformed them in a totally unique way, somehow avoiding the rather obvious orientalizing tendencies of some of his peers. When the Queen of Italy commended Bugatti on his "Mooresque" work in 1902, he cheekily responded, "You are mistaken, Majesty, this style is mine!"
Today, the name Bugatti is immediately associated with the French carmaker: Carlo's firstborn, Ettore, founded it in Molsheim, in 1909. His other son, Rembrandt, became a famous sculptor.
A family with creativity and talent in its blood.

Early 20th Century
Rare
Carlo Bugatti
Side Chair
Walnut
Copper