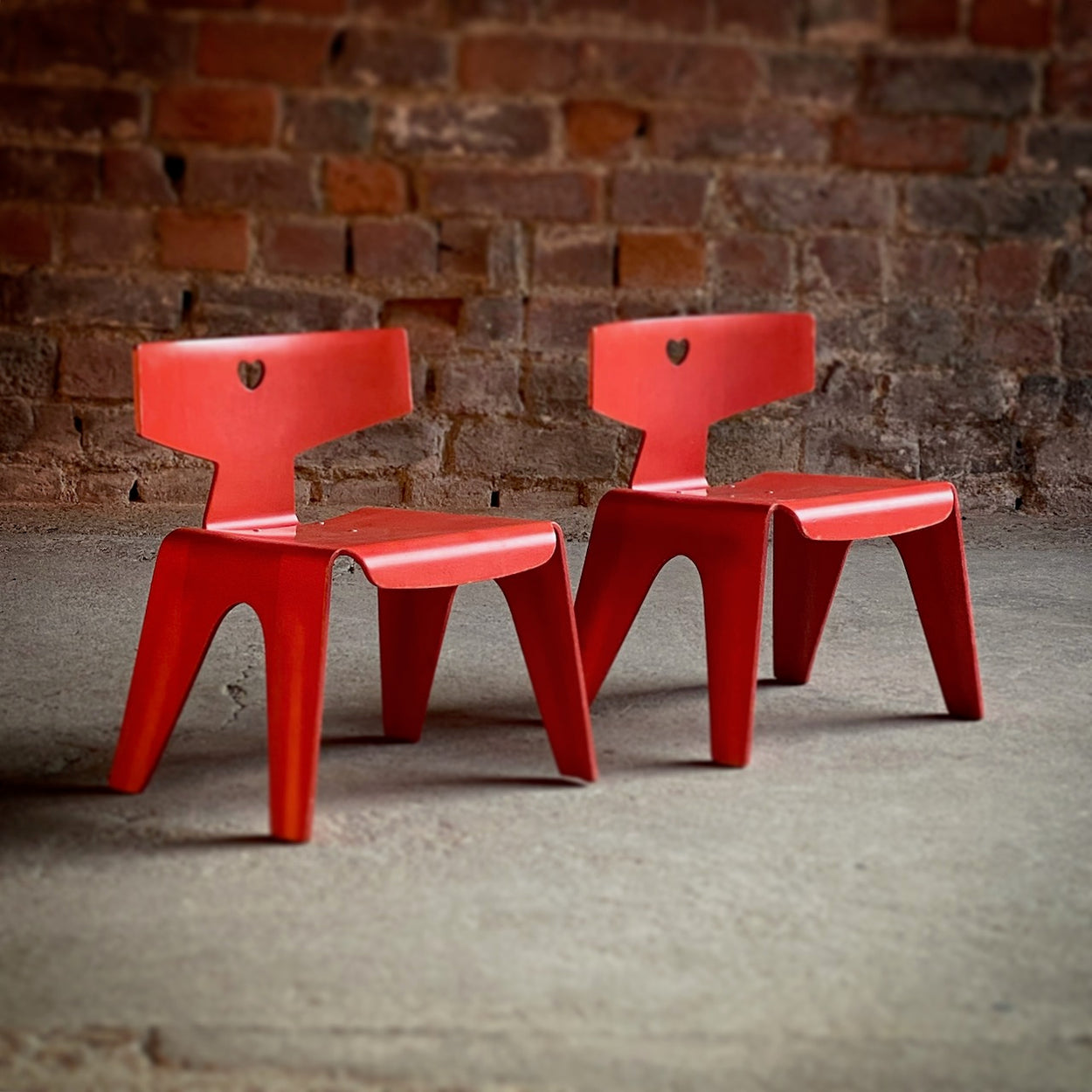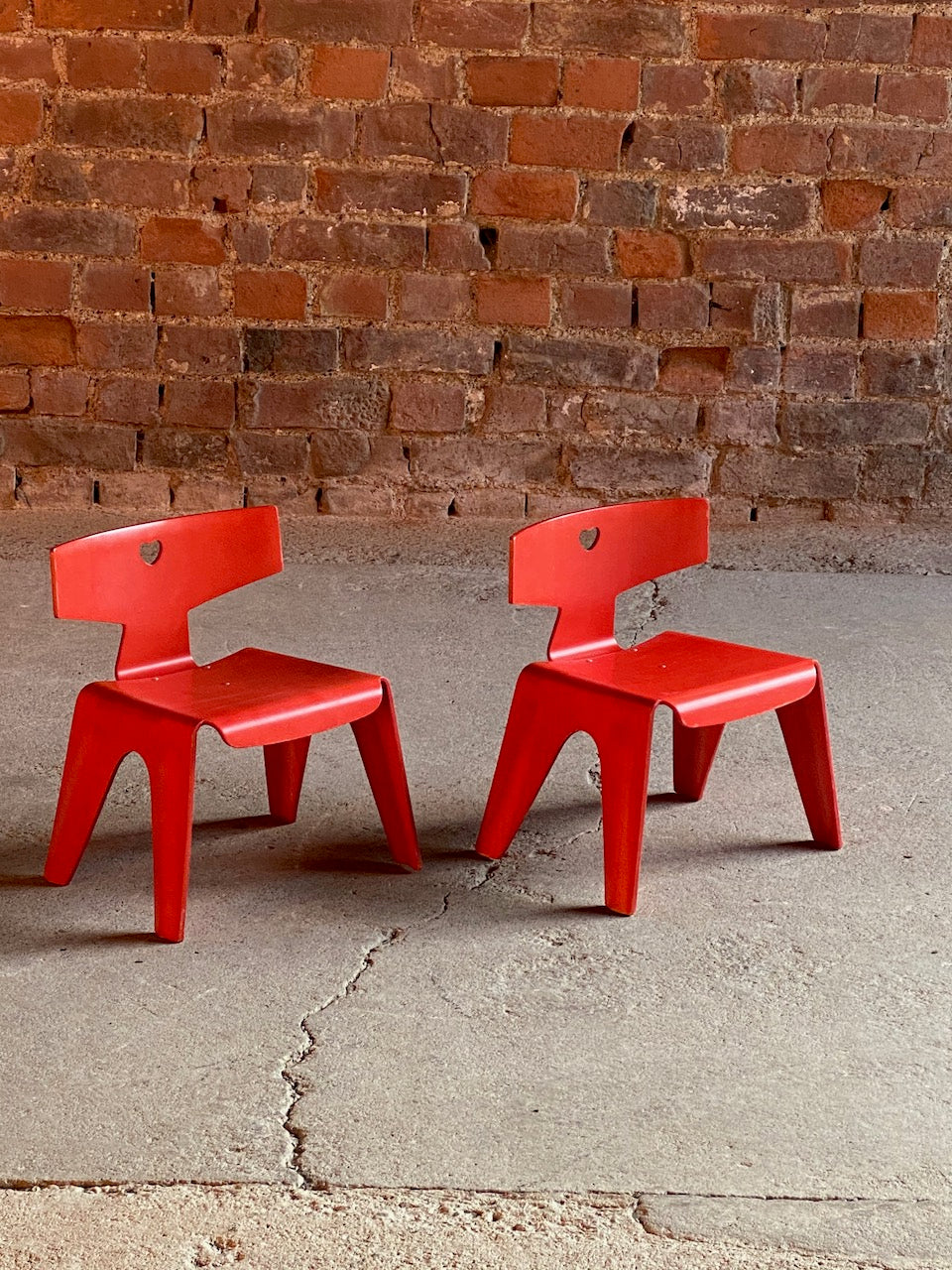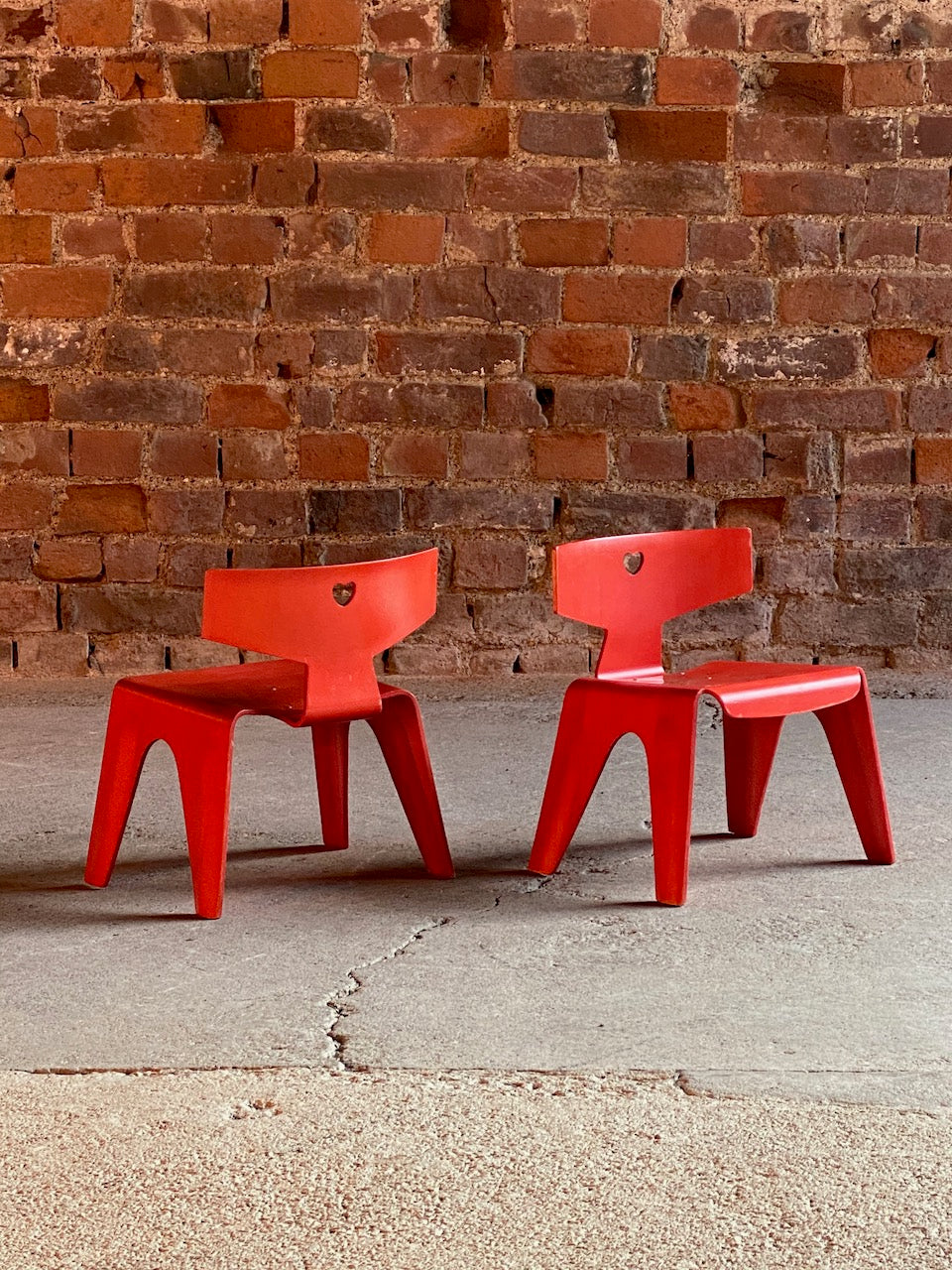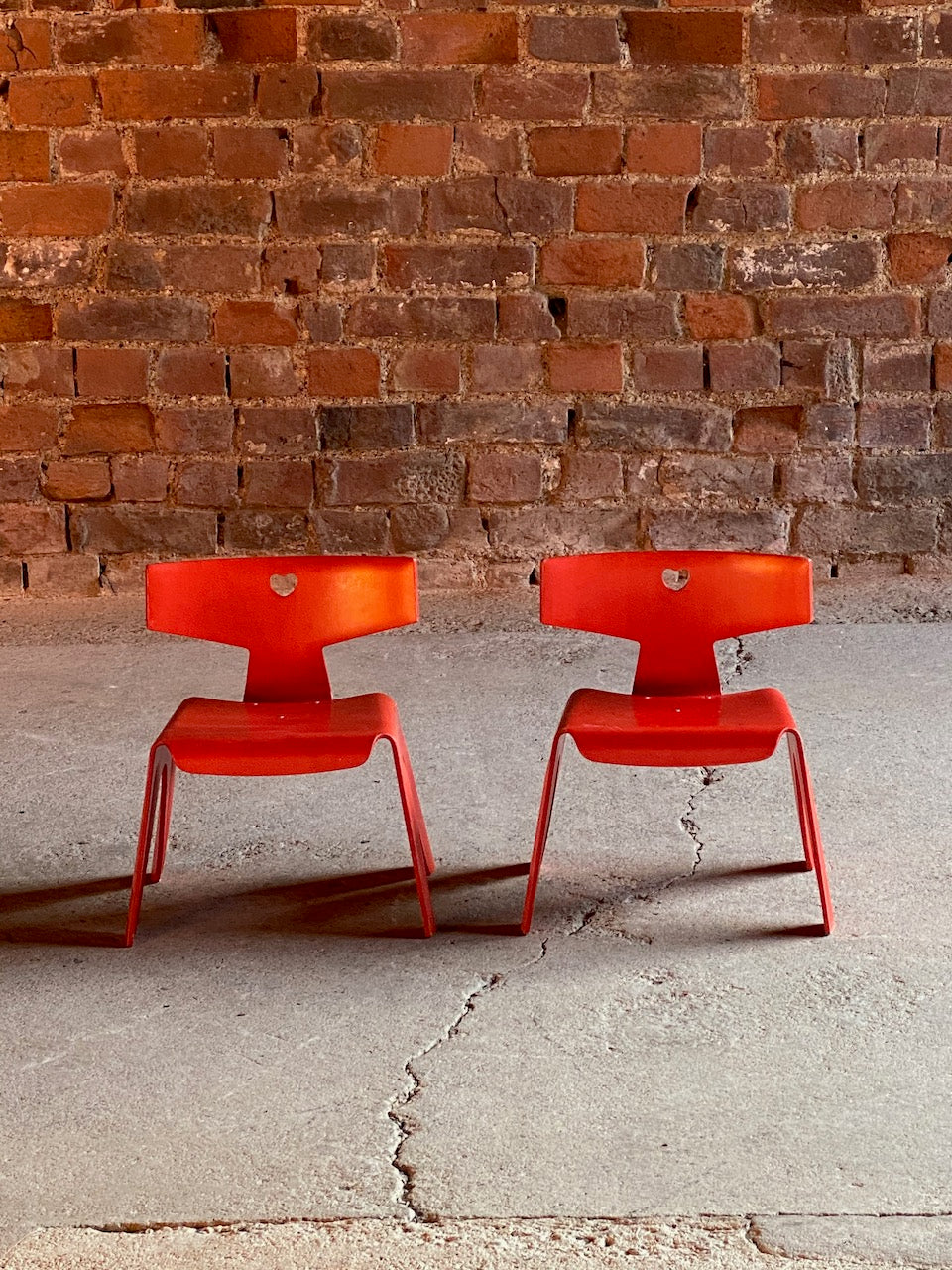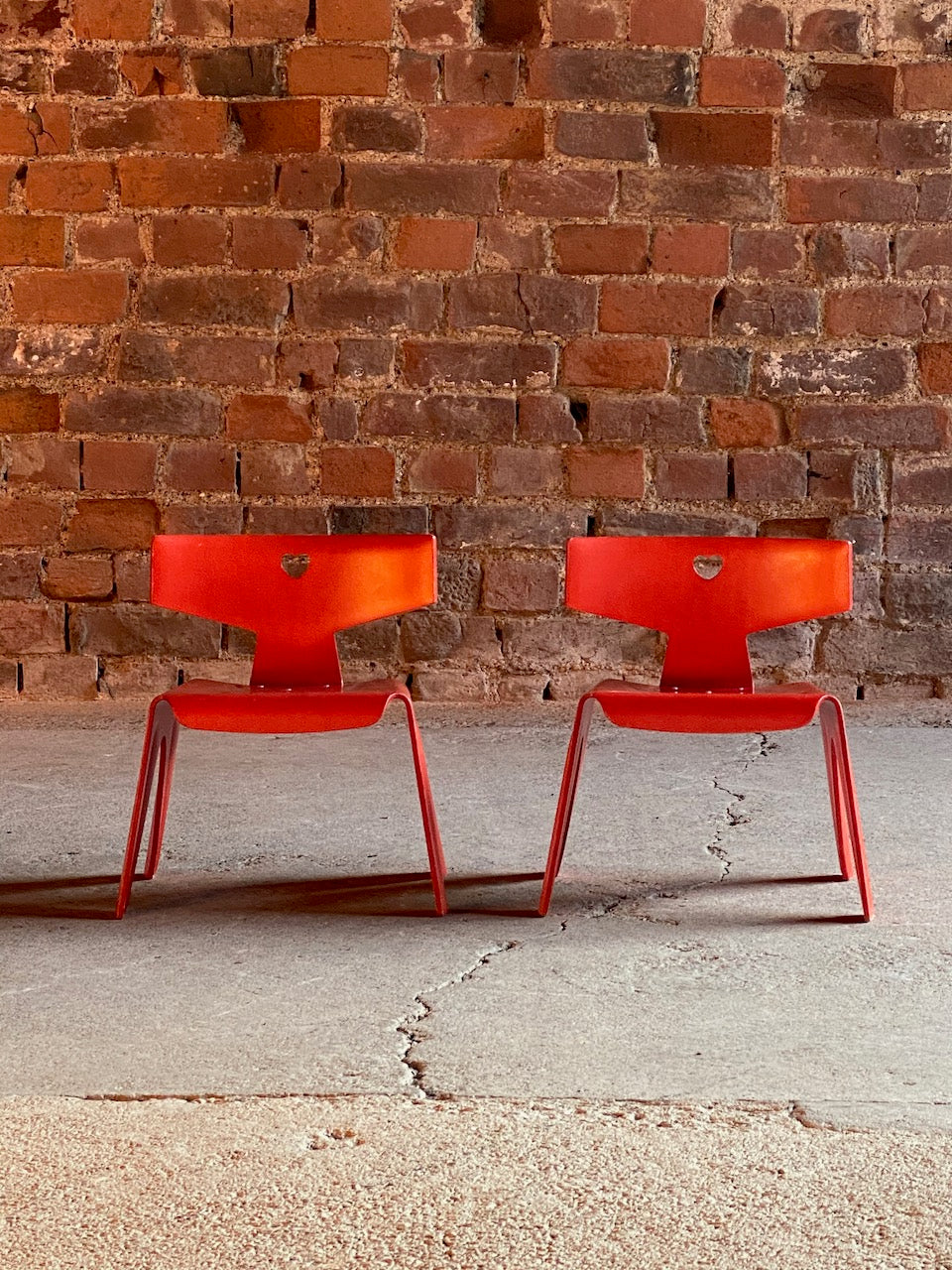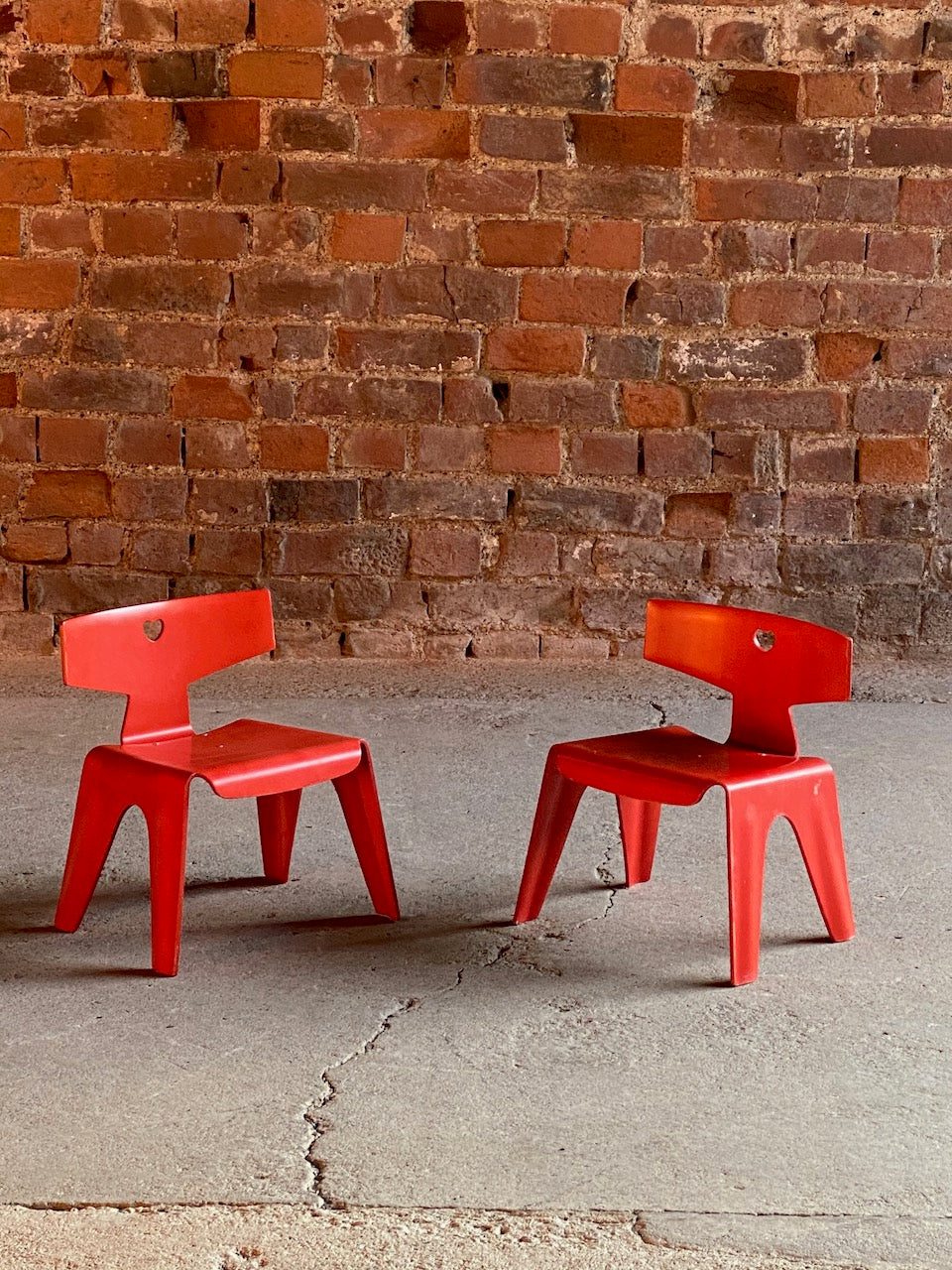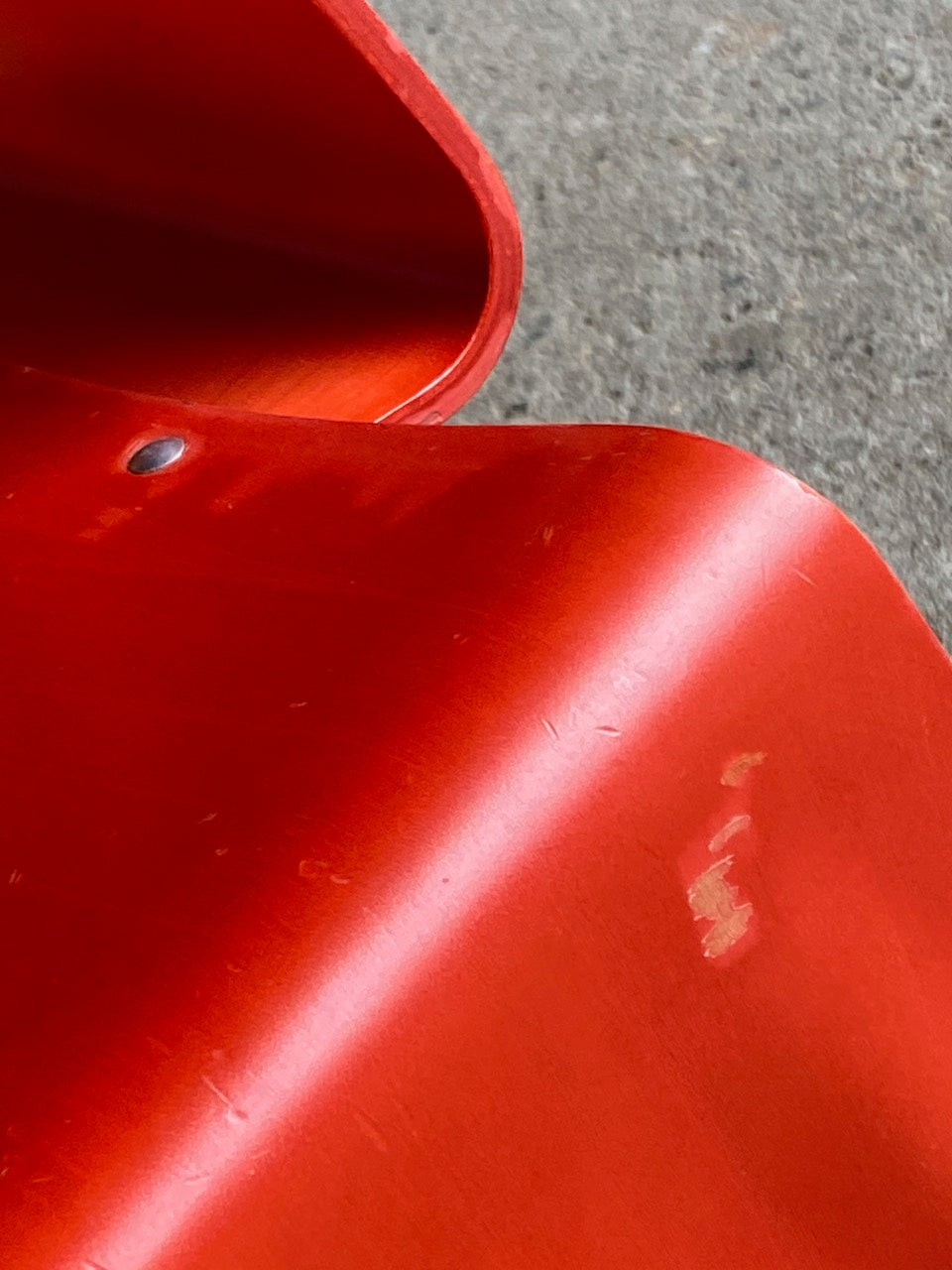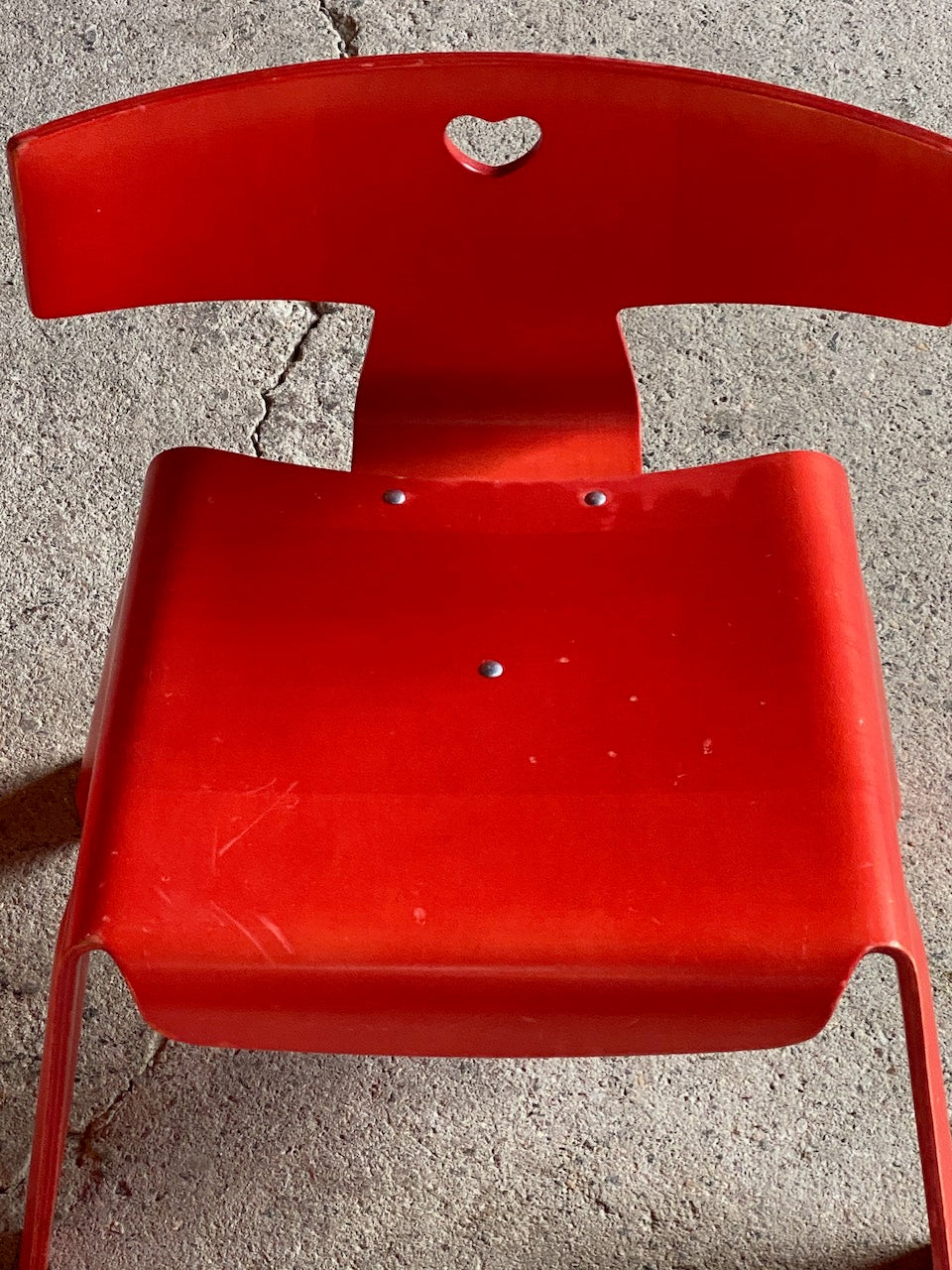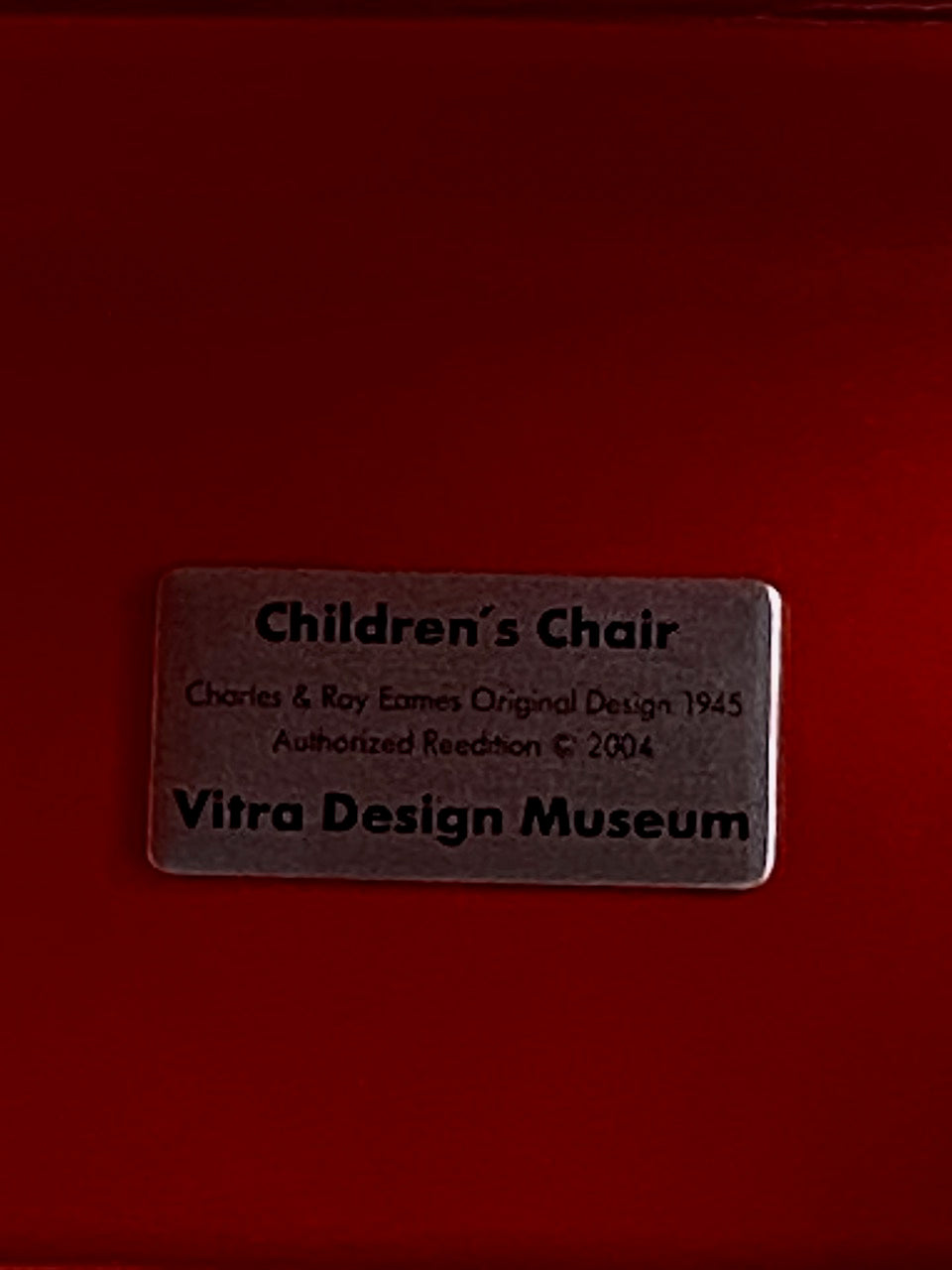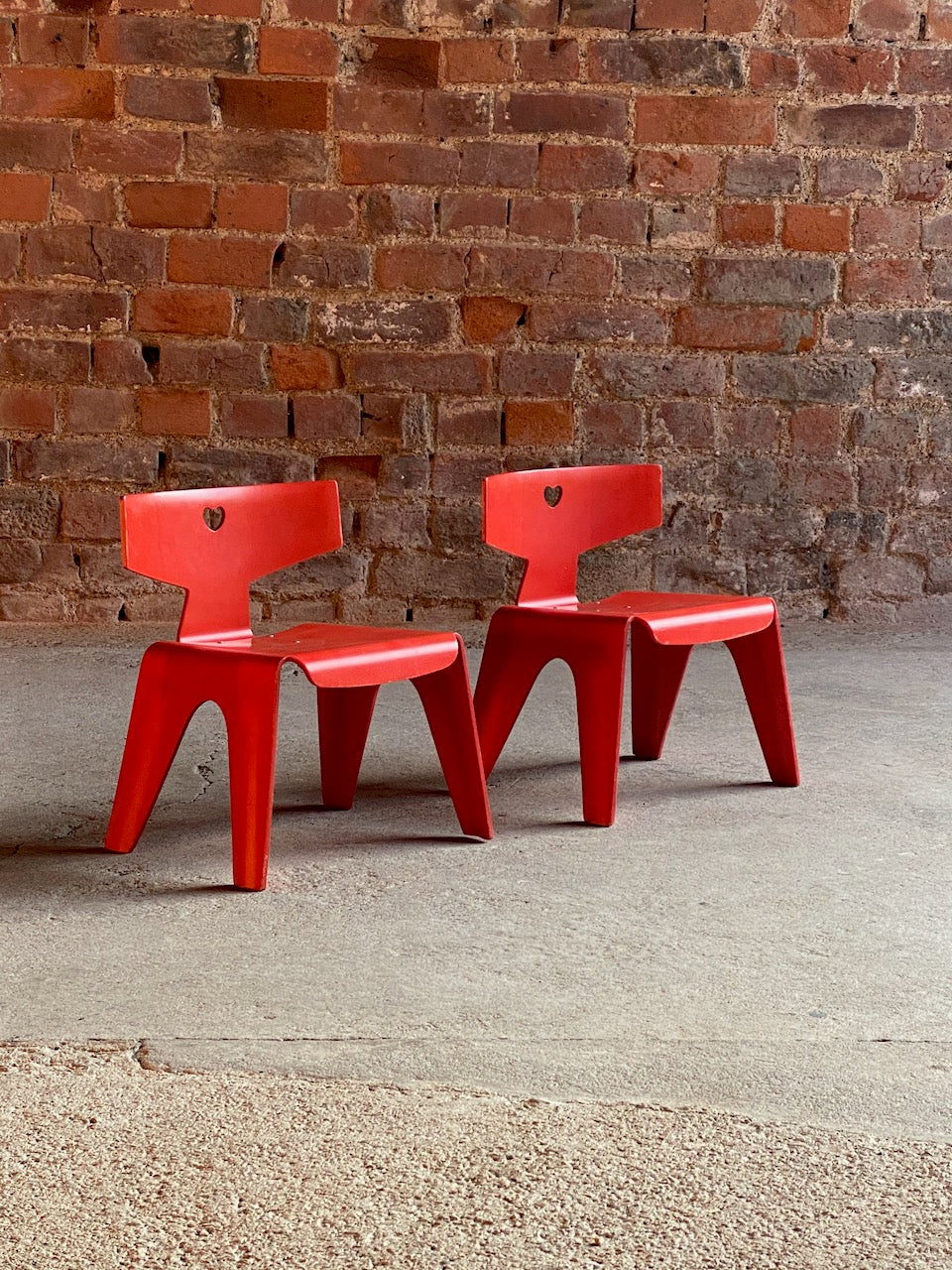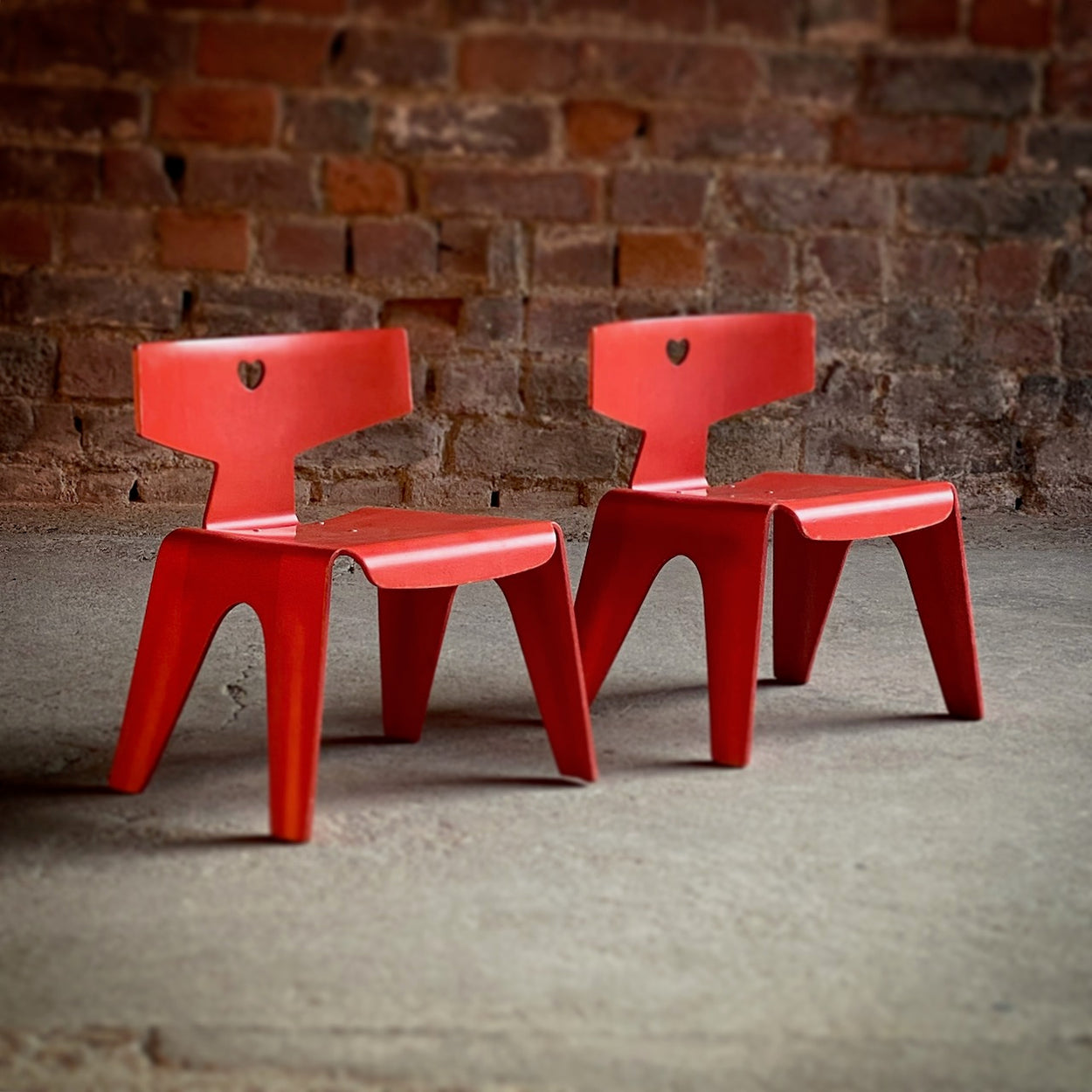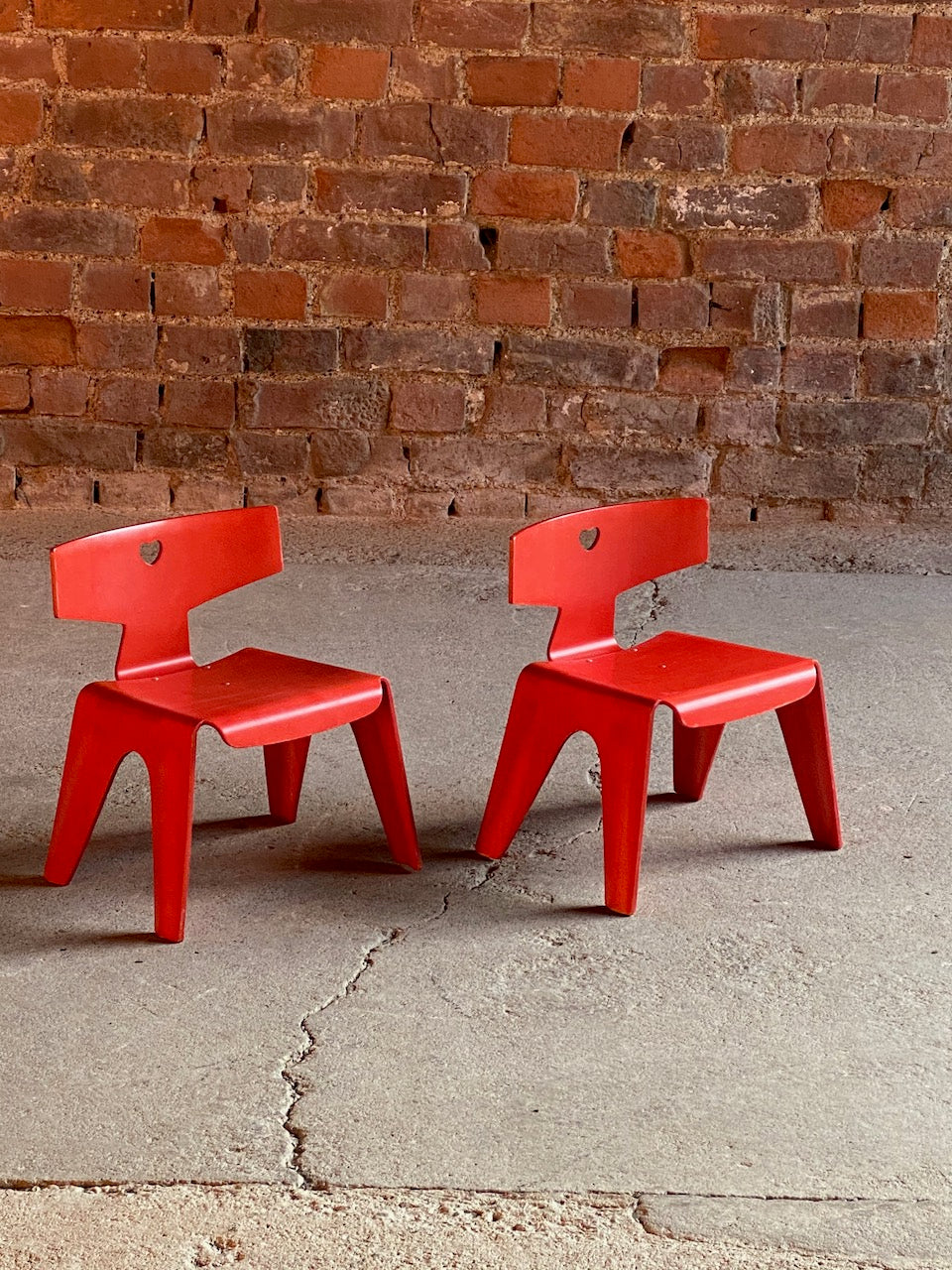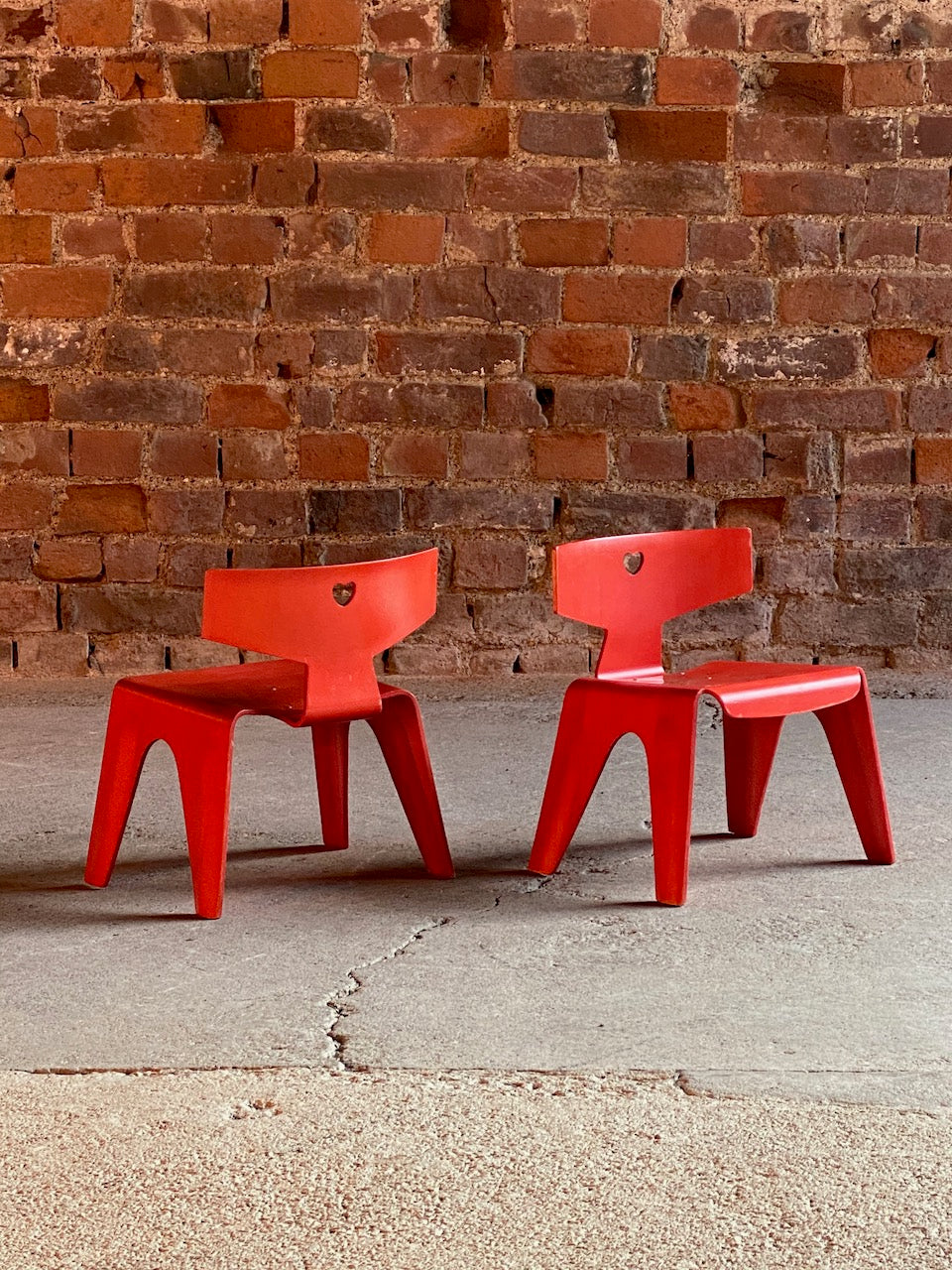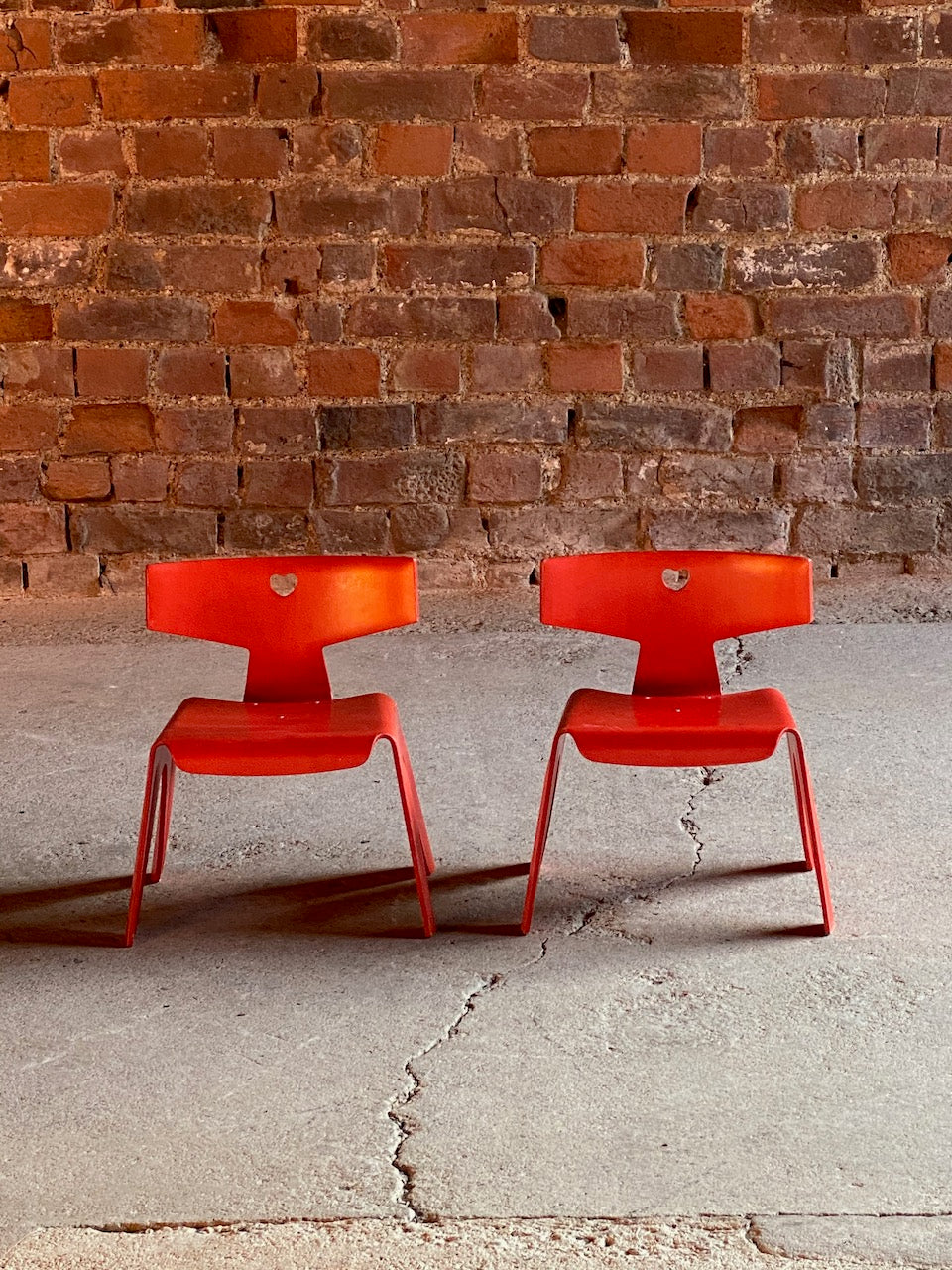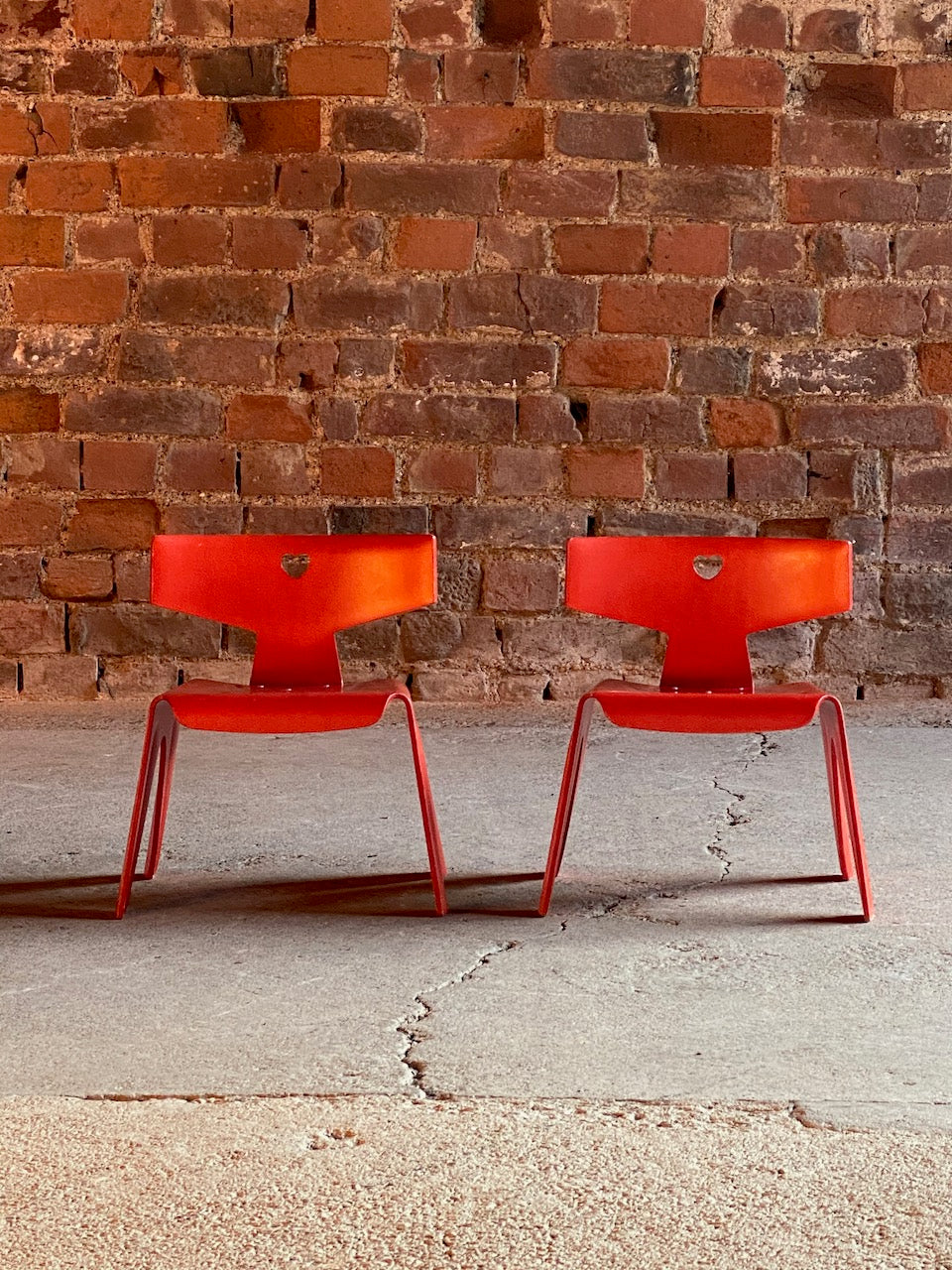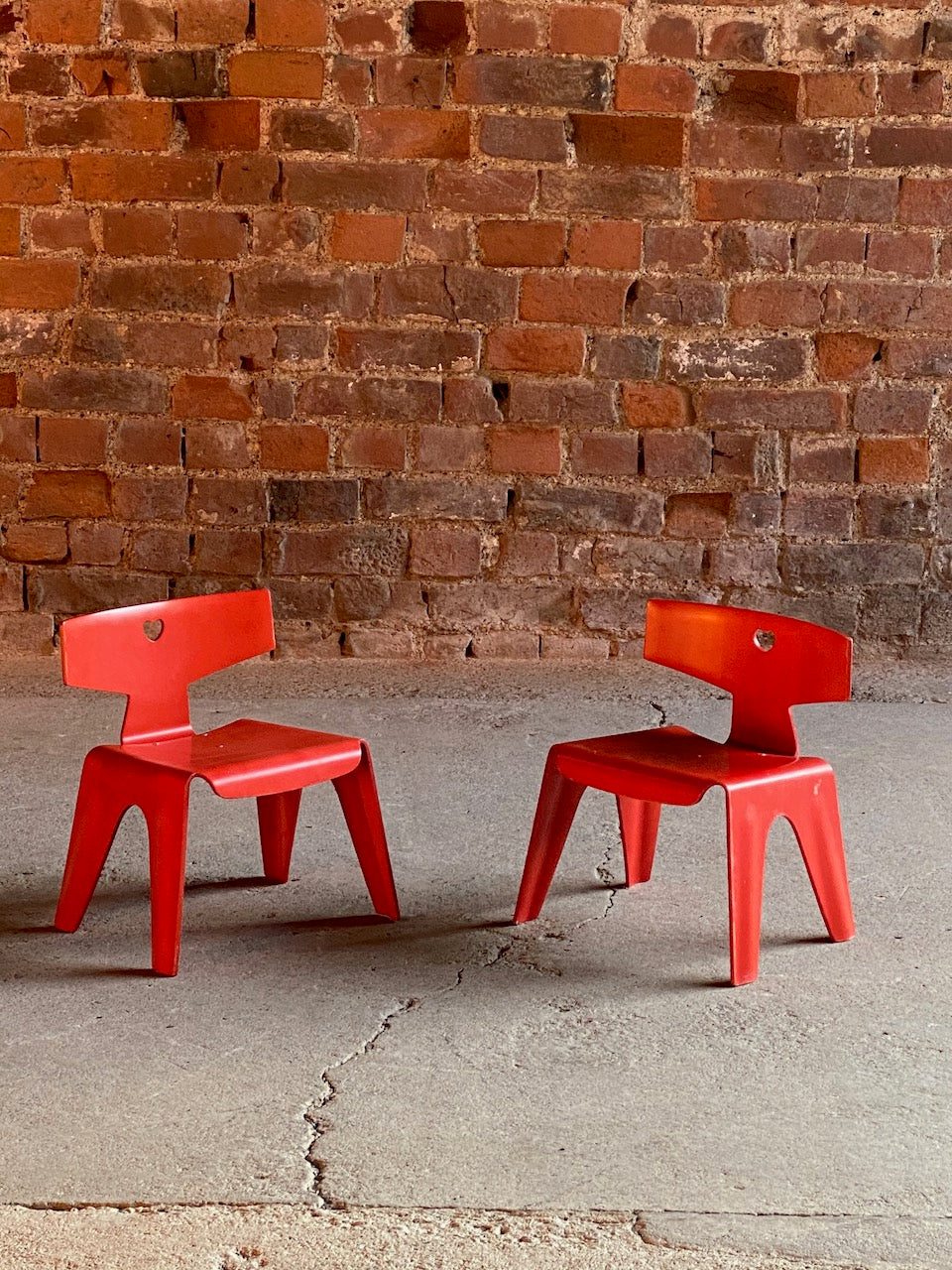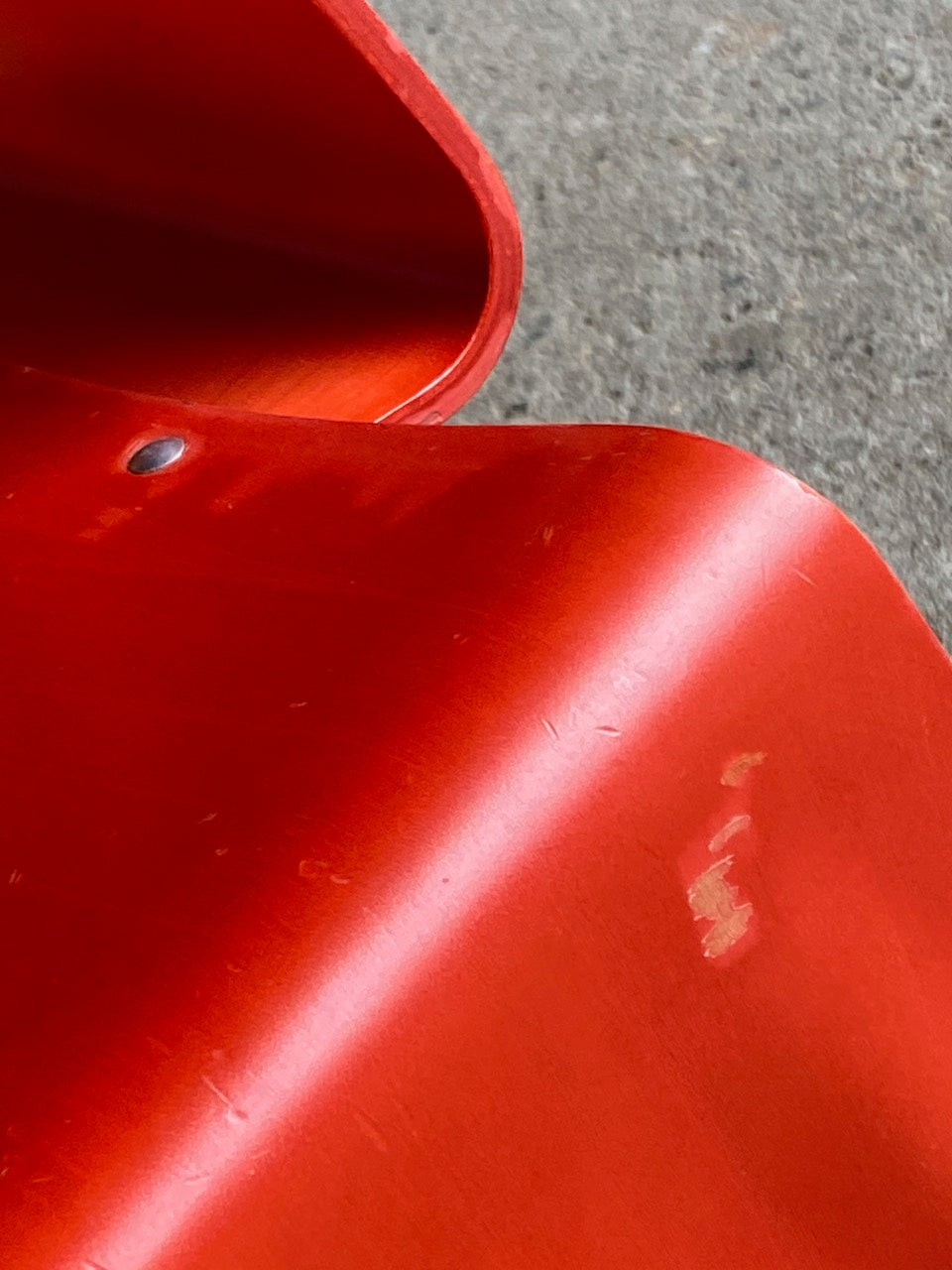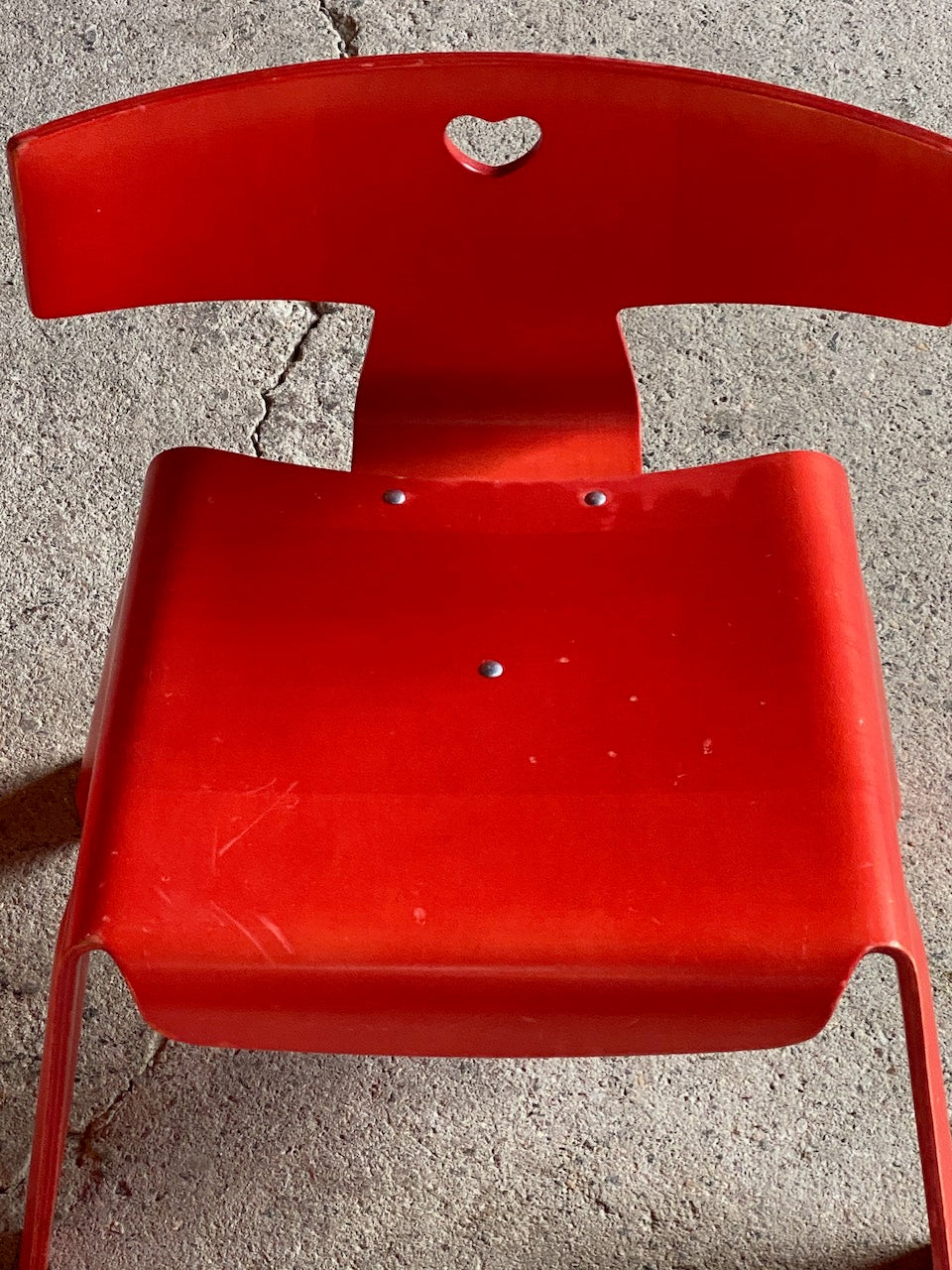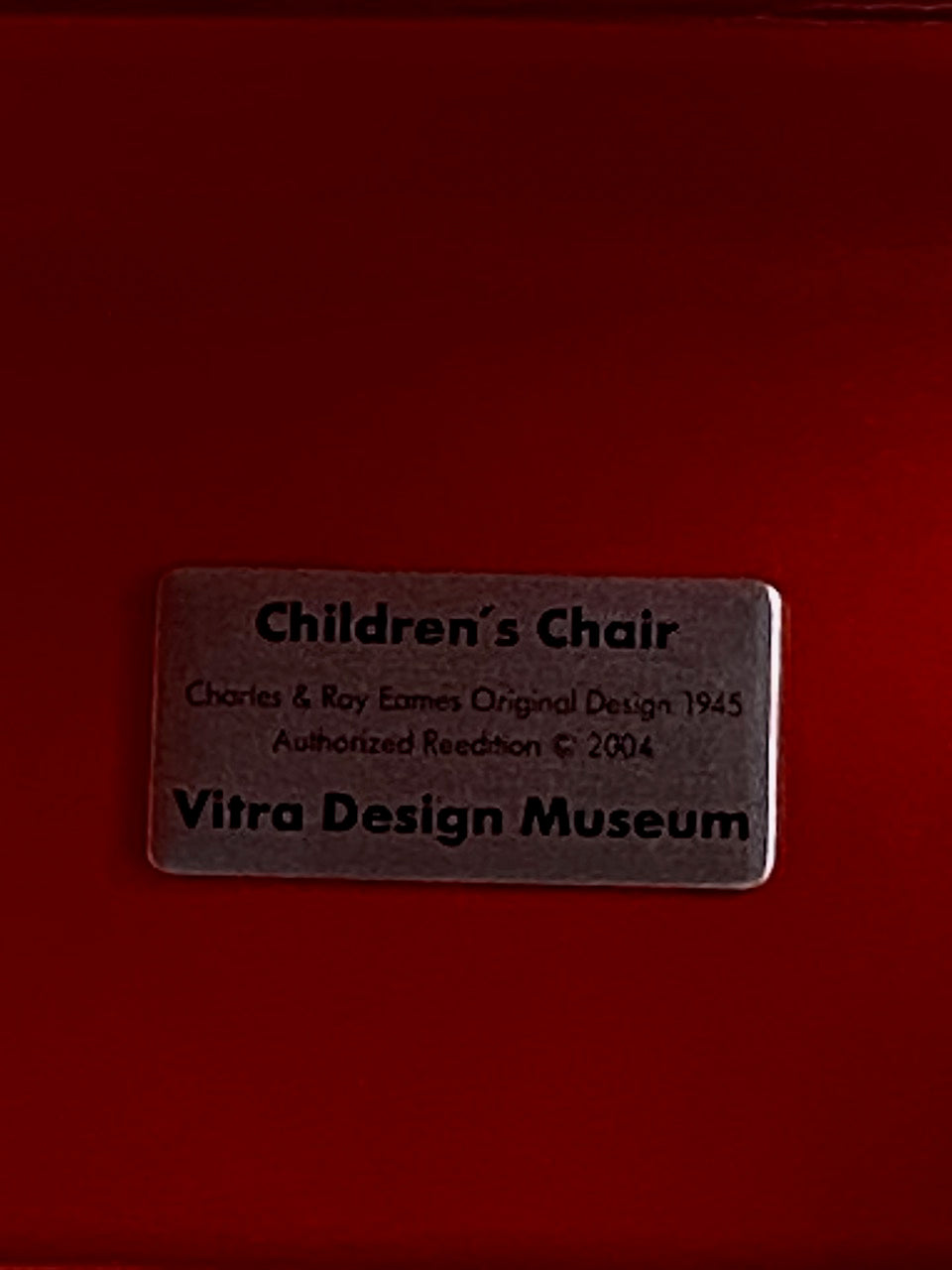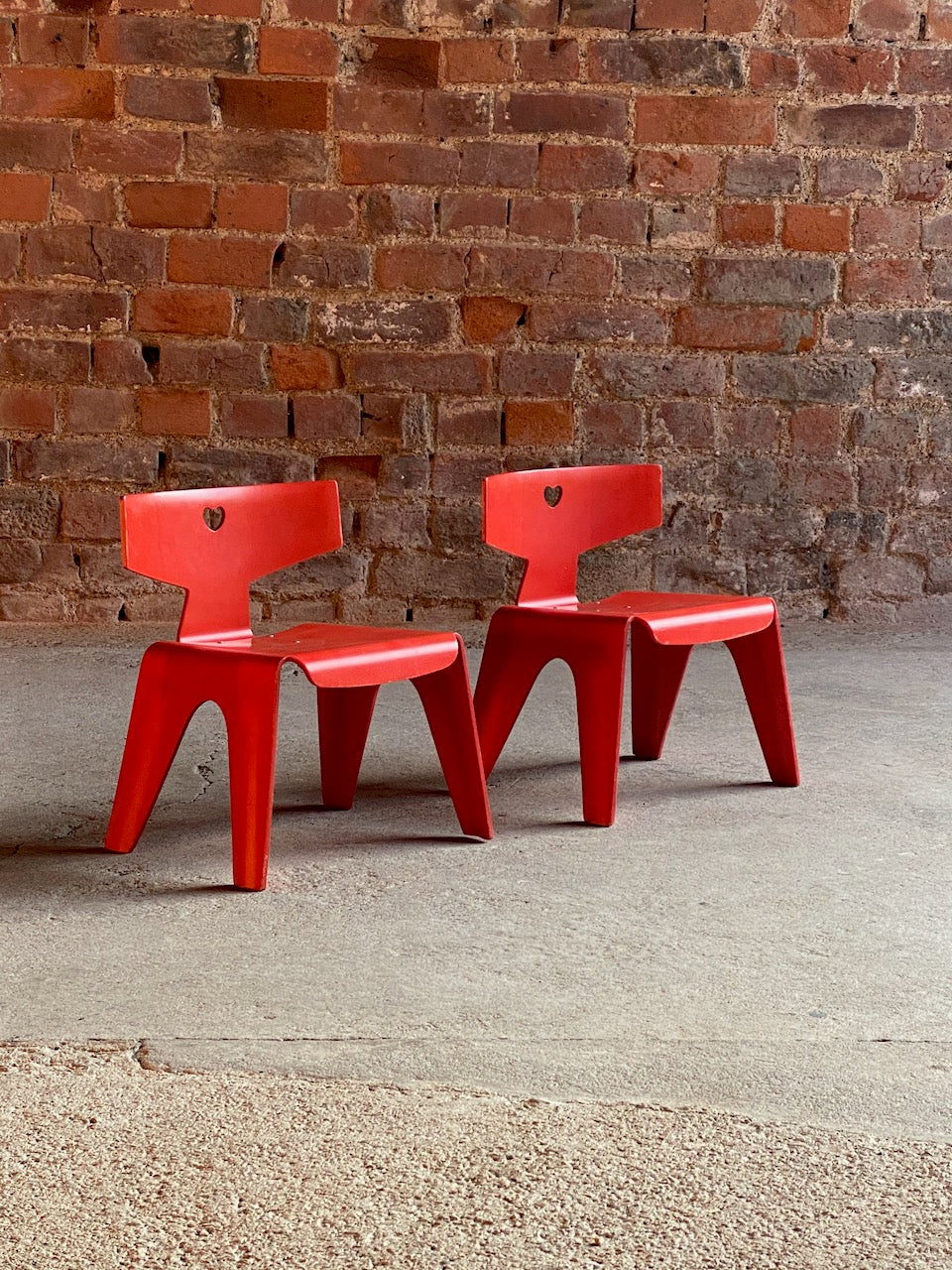 Charles and Ray Eames Pair of Children's Chairs 2004
SOLD
Charles and Ray Eames Children's Chairs 2004

Super rare Charles & Ray Eames Children' s chairs originally designed in 1945, perfectly moulded birch wood construction, the backrests pierced with heart motifs, in red dyed finish with applied 'Vitra Design Museum 2004' plaque to underside.

For a very brief time during the late 1940s, Charles & Ray Eames designed a group of children's furniture. The set included a chair, stool, and table, produced with a new technique in moulded wood. Evans Products, who was already tasked by the Eames Office to produce moulded plywood objects, was grappling with the inevitable transition from wartime production (Leg Splints for the war effort) to peacetime production (home furnishings) and Eames cleverly designed this suite of furniture with that in mind.

Created using a single piece of moulded plywood, the Eames Office used their creative architectural and engineering skills to shape the negative spaces of the legs/feet, keeping in mind the structural integrity of the seat to conform to a child's size and weight.

The children's furniture came in a variety of kid-friendly colours too (red, blue, green, magenta, and yellow), all aniline-dyed into the Birch wood. True to the Eames Office spirit and creativity – known for their whimsical nature – the chair was equipped with a finger hole cut in the shape of a heart designed for easy moving. This was the first time this romantic symbol was used by Charles & Ray Eames.

Around the same time, interestingly, the Eames Office designed children's toys such as the Elephant, Frog, Seal, Bear, and Horse.

In the grand time line of the Eames' success, the children's chair design was an important step in what was to come of their low-cost post-war home furnishings as well as a tribute to the clever architectural genius of Charles & Ray Eames and the Eames Office.
Mid Century Modern
Original Design
USA
Charles & Ray Eames
Vitra Production
Children's Chair
Birch Plywood
Pair
2004
Original
Investment
Practical & Beautiful

Offered in good condition with age related wear, offered in excellent structural condition with, wonderful examples of one of Eames's most iconic designs.

Height: 14.5″ / 37cm
Width: 14.5″ / 37cm
Depth: 11″ / 28cm
Seat height 9" / 23cm

Free delivery is offered to England & Wales only when buyer pays full asking price, next day delivery is not possible due to the size of the piece, please allow between 7-14 days delivery