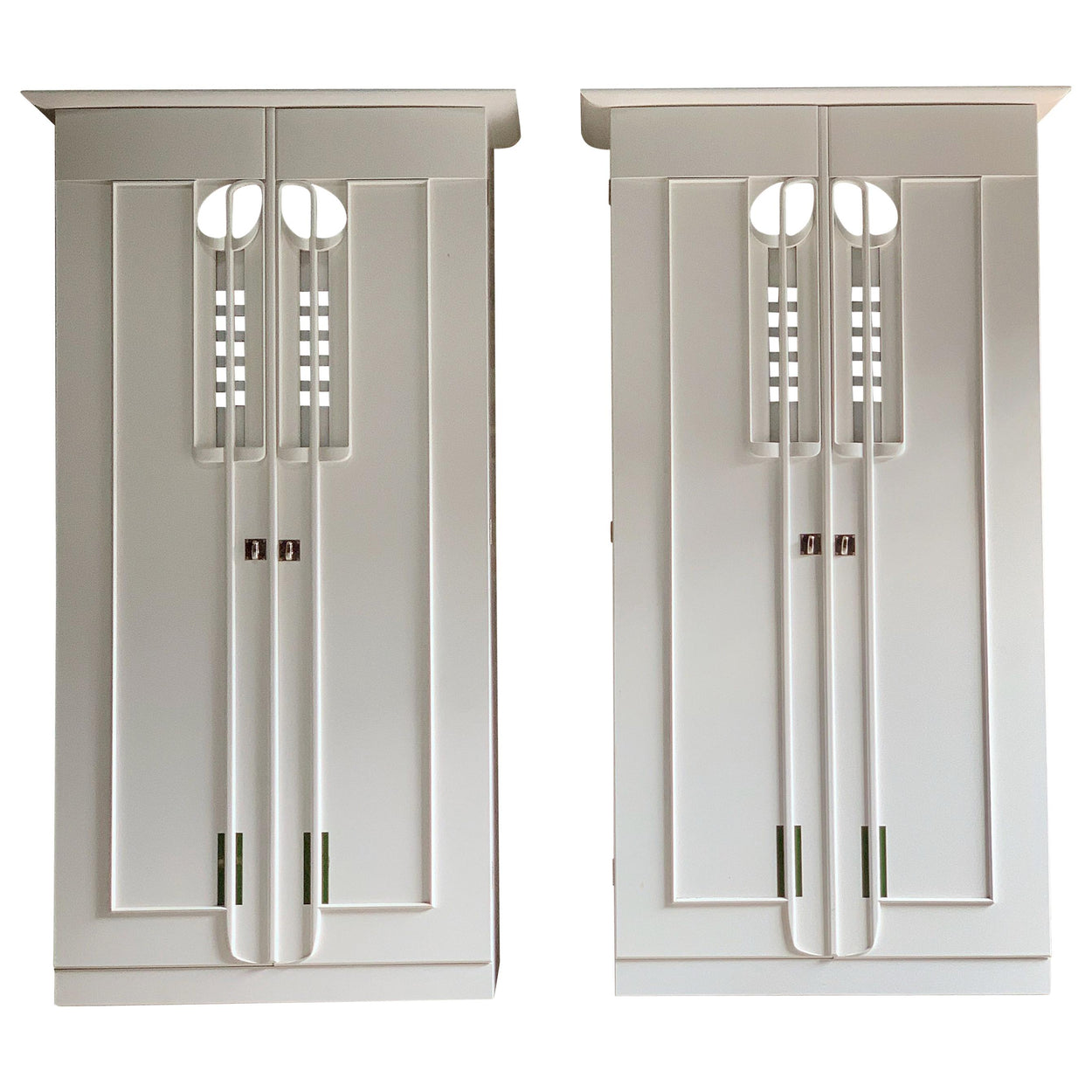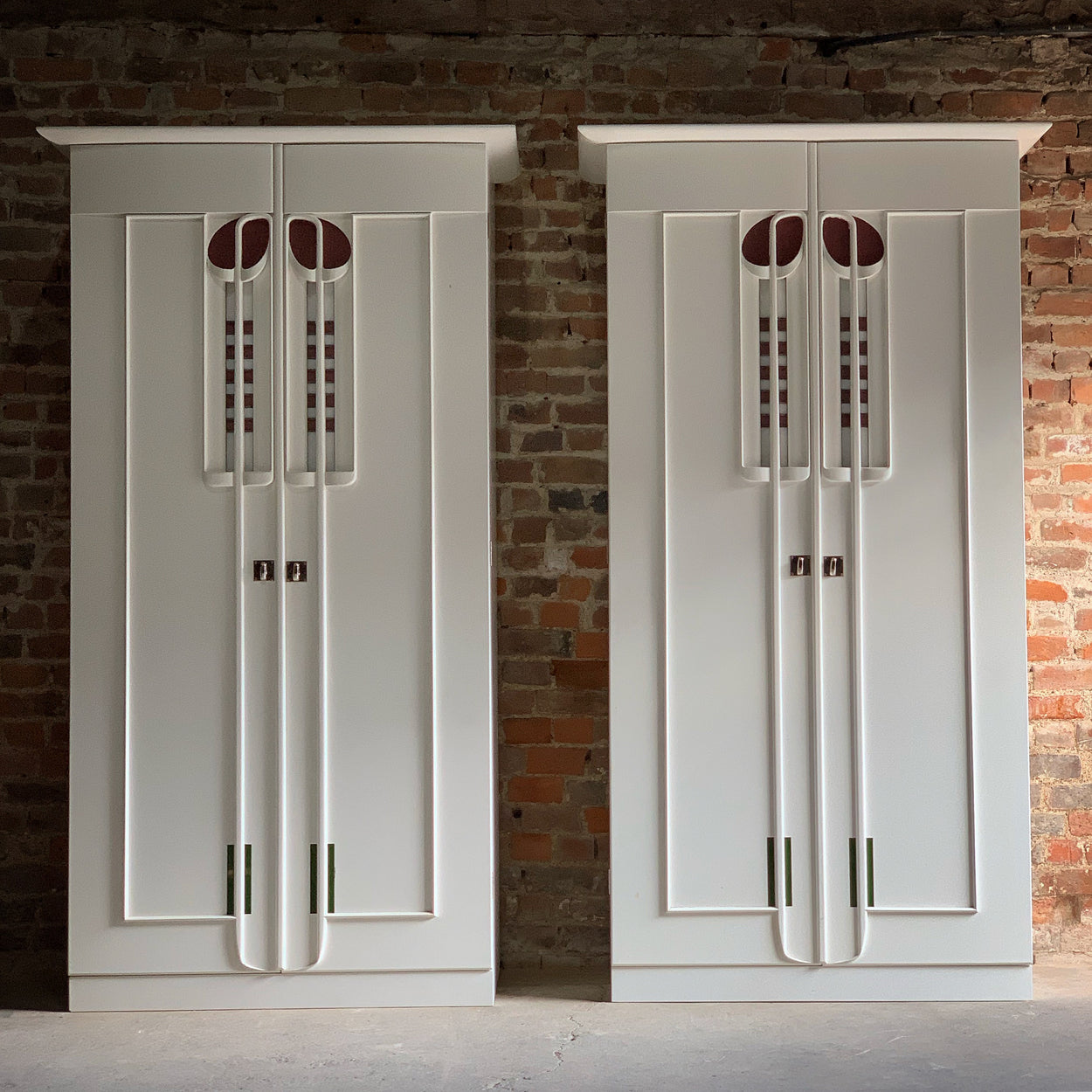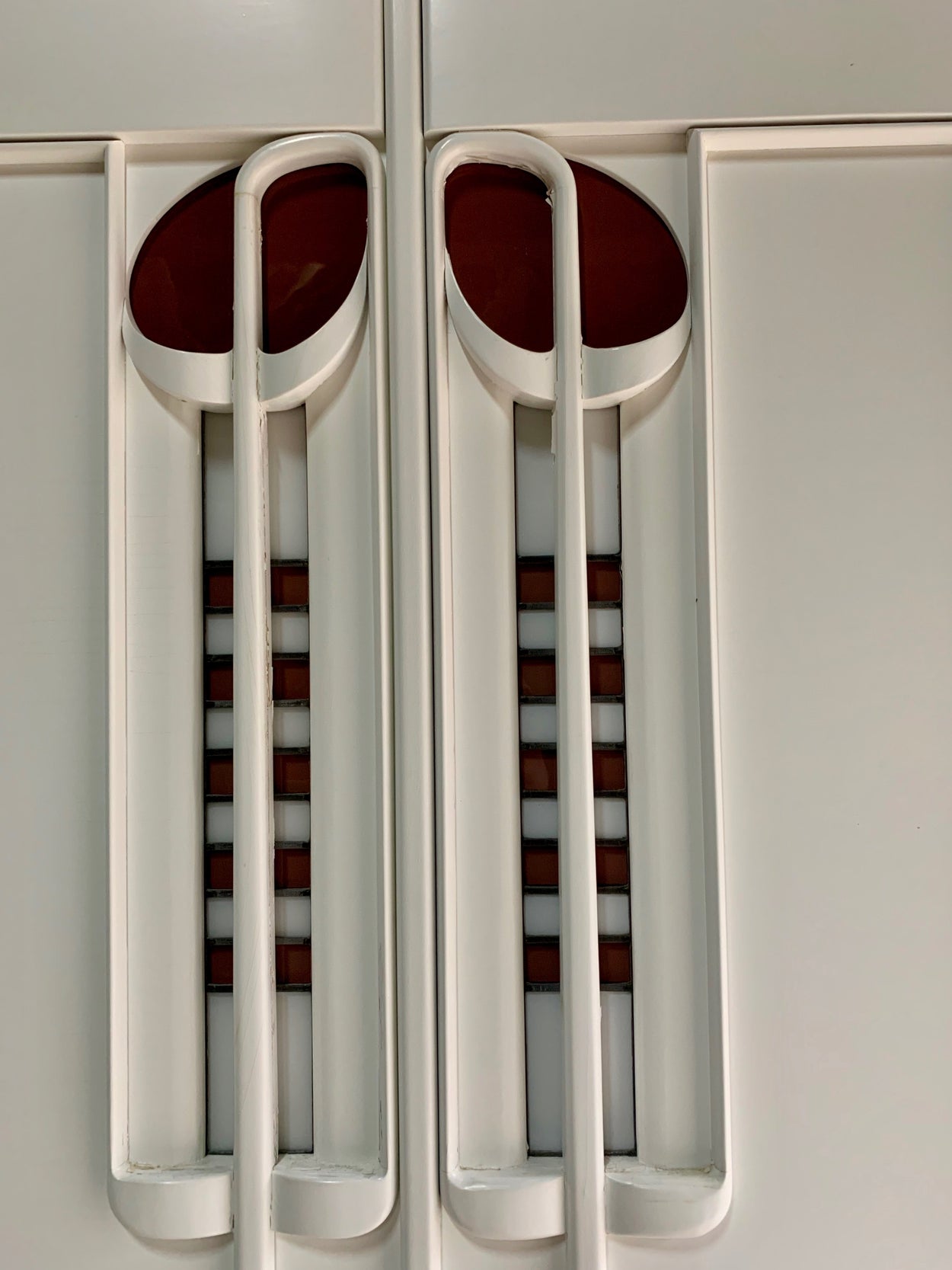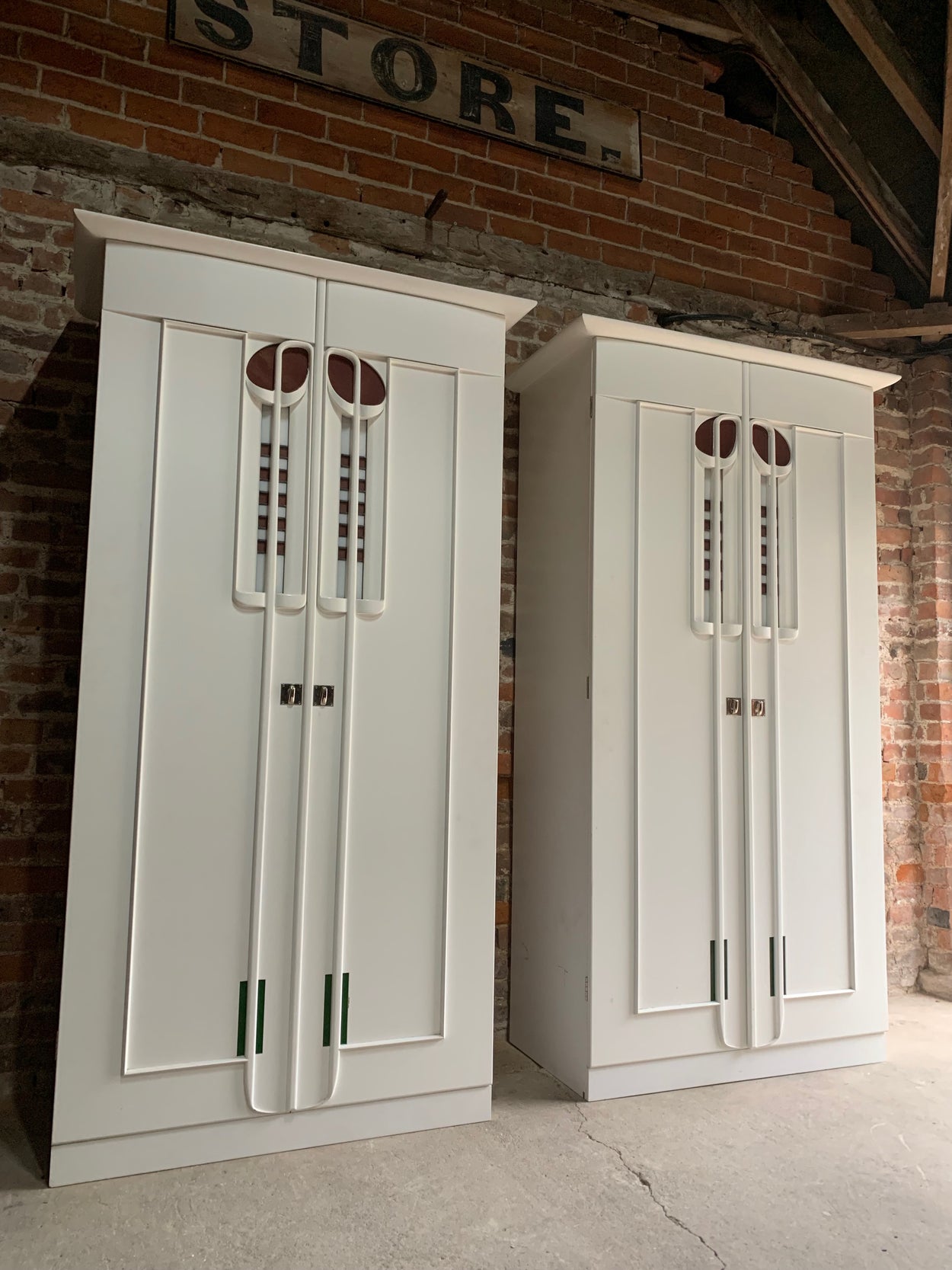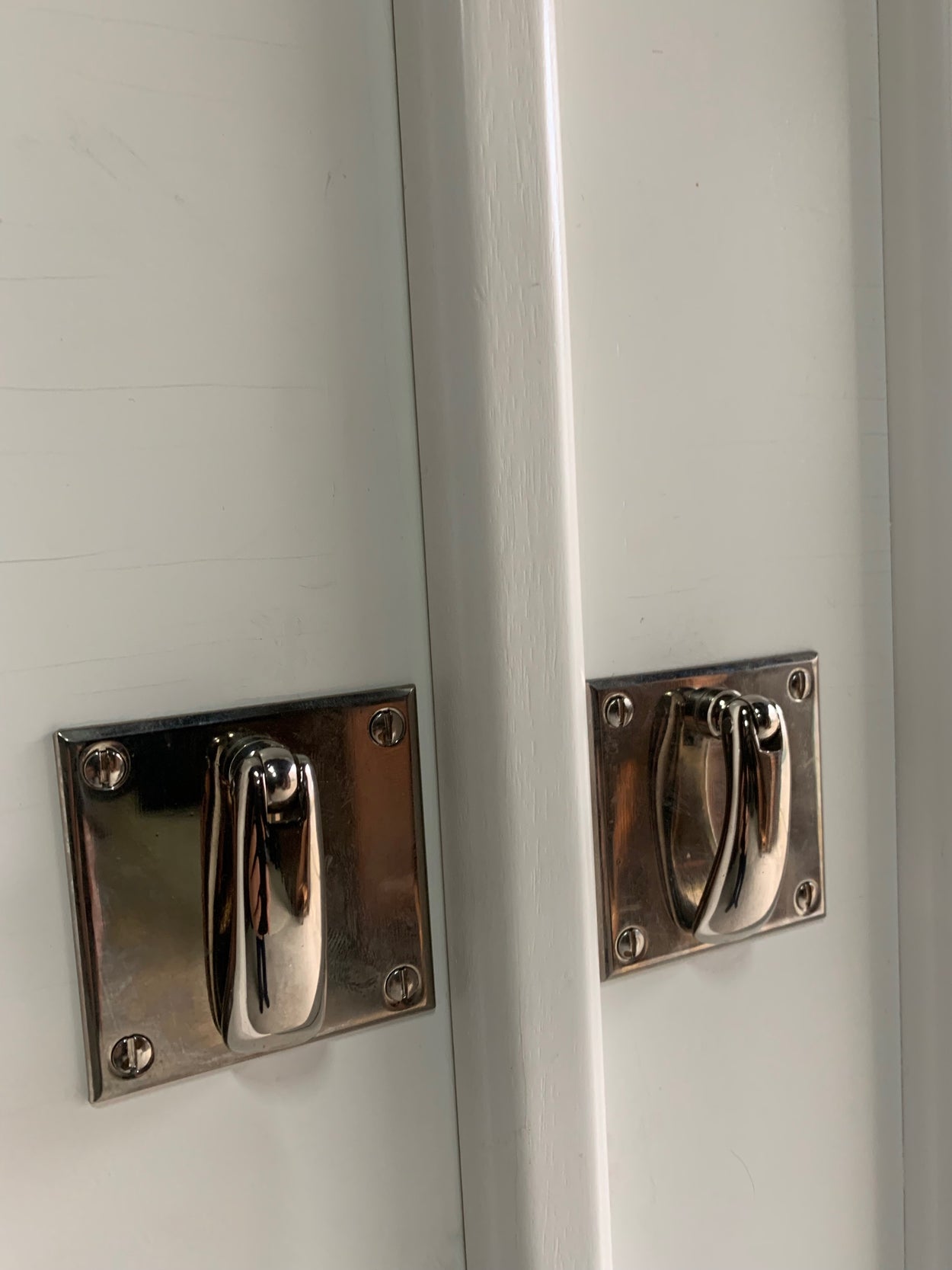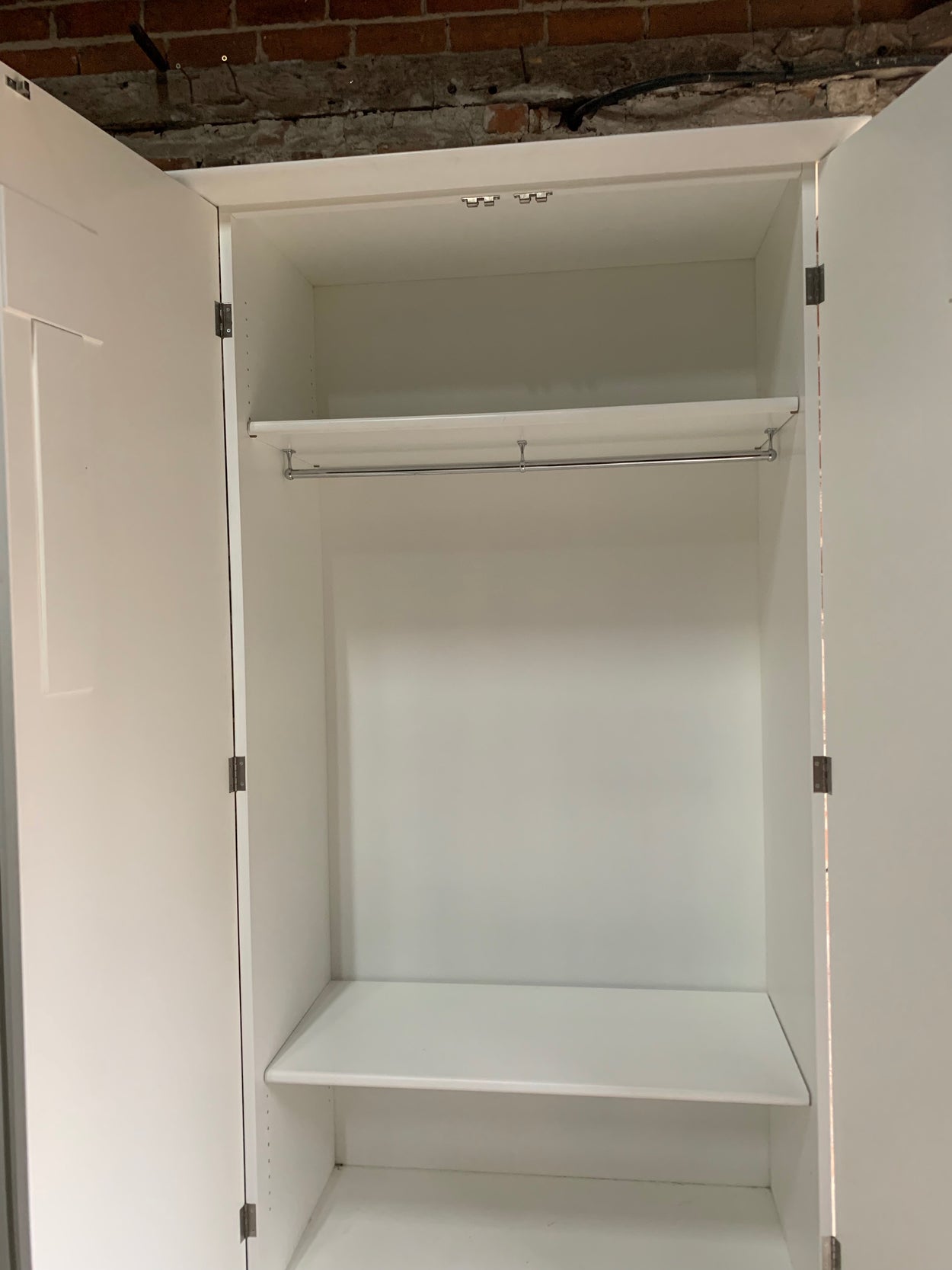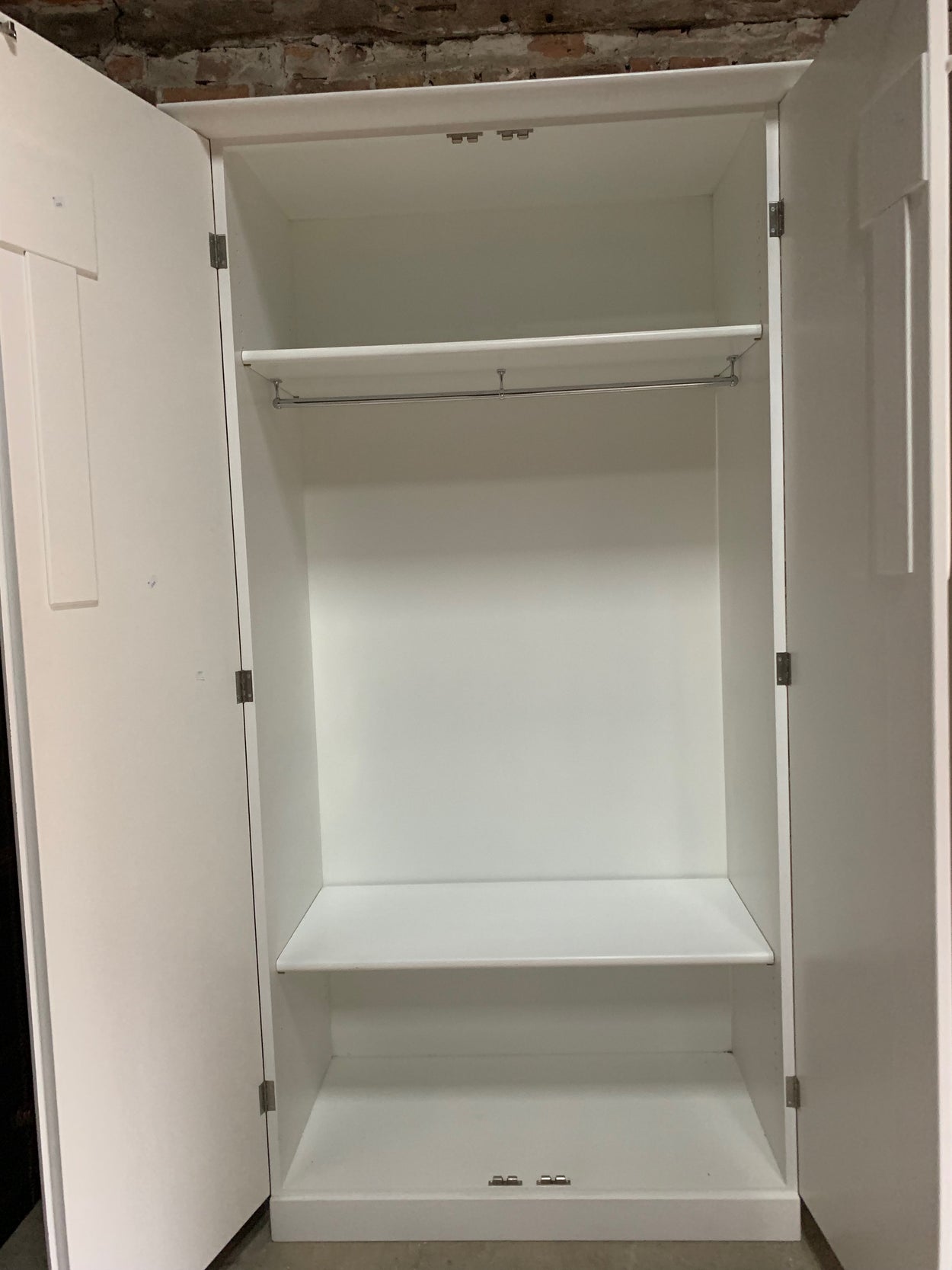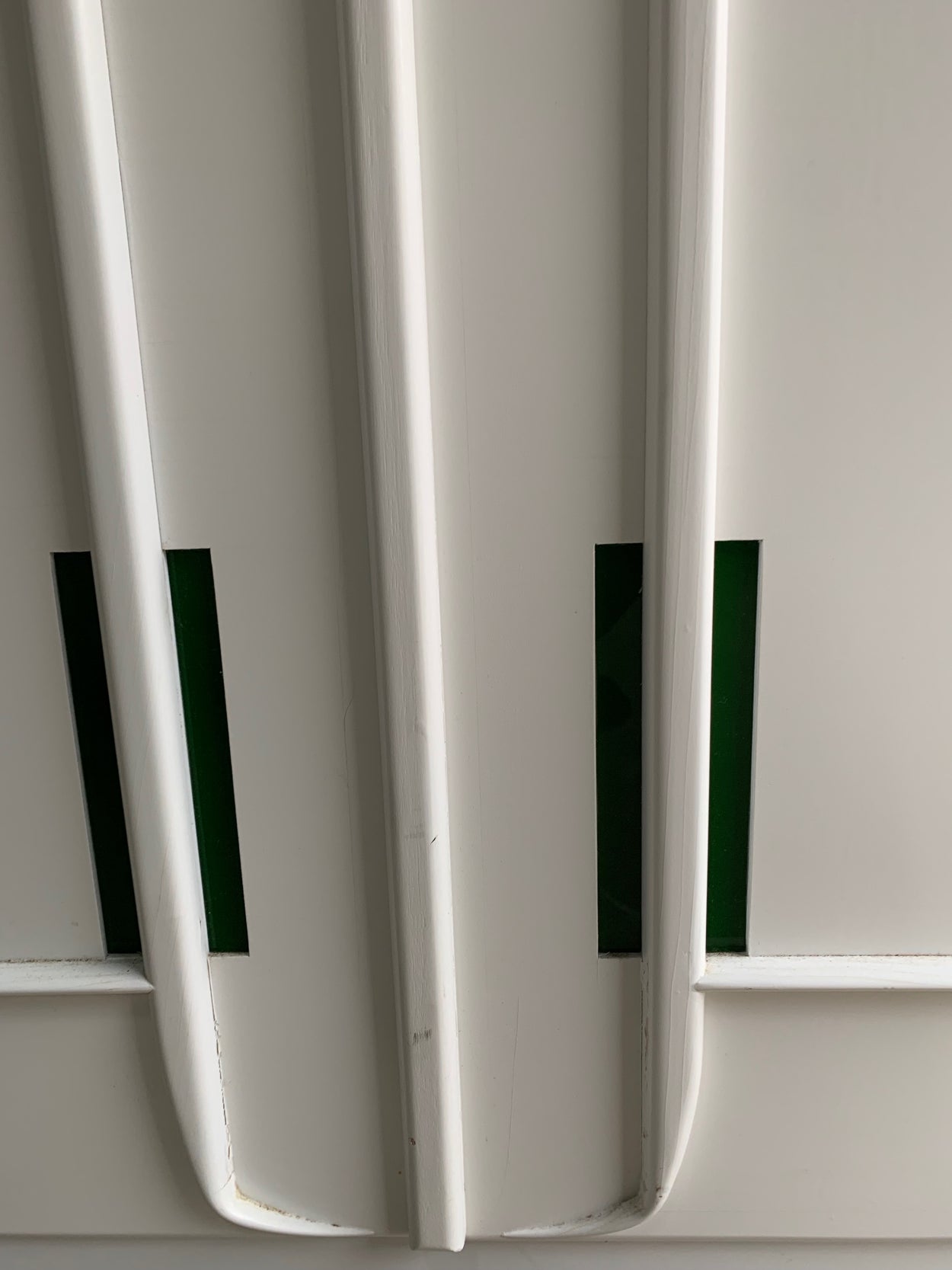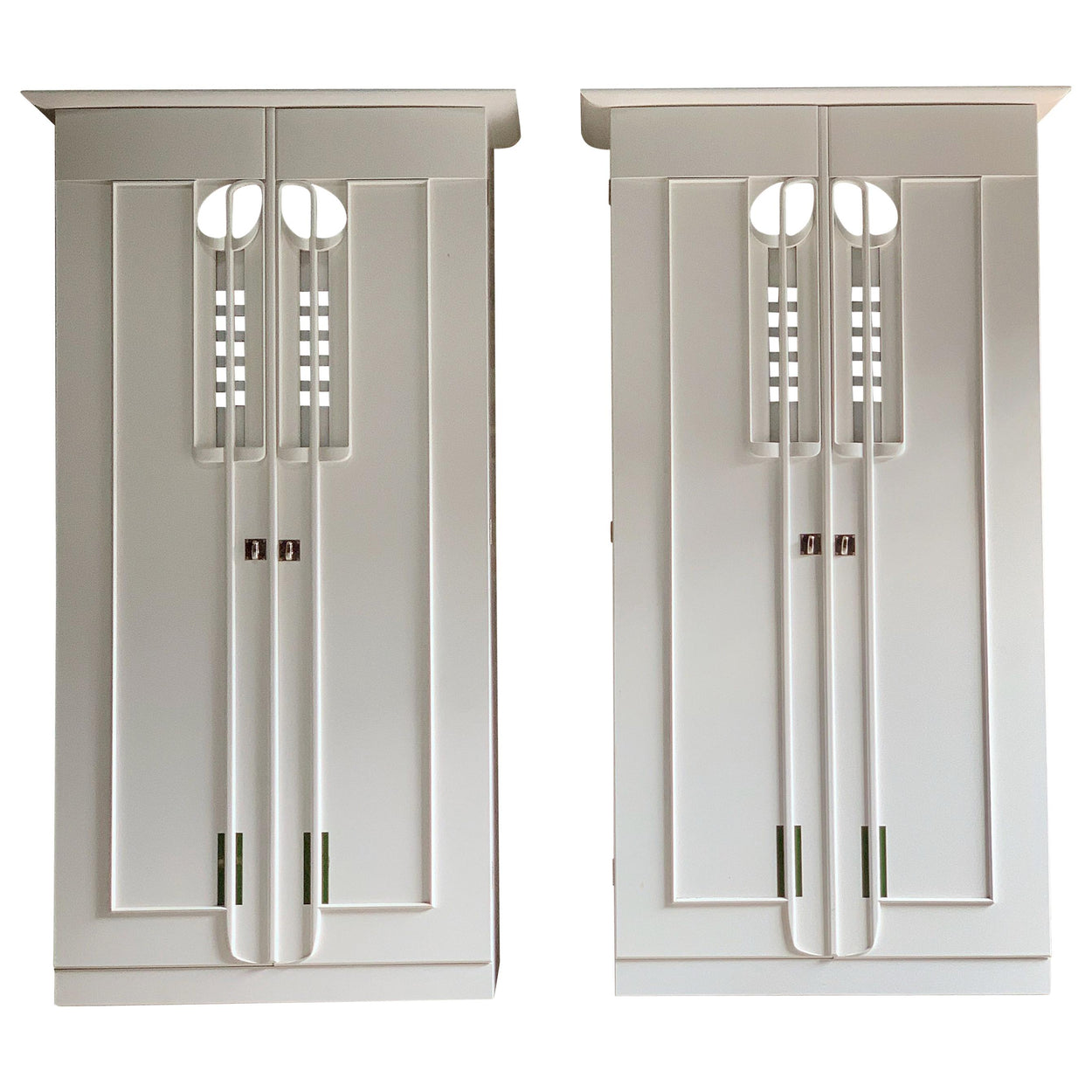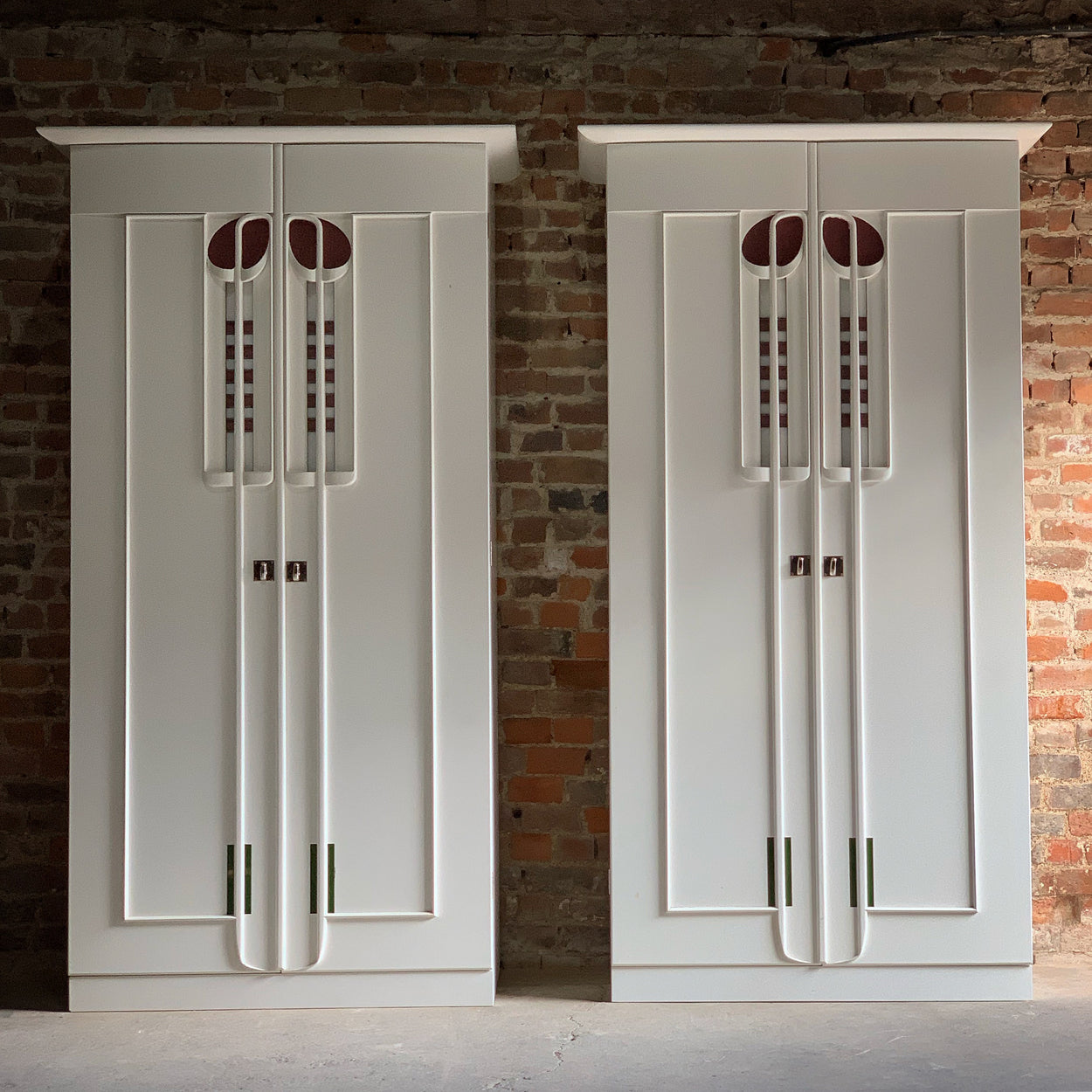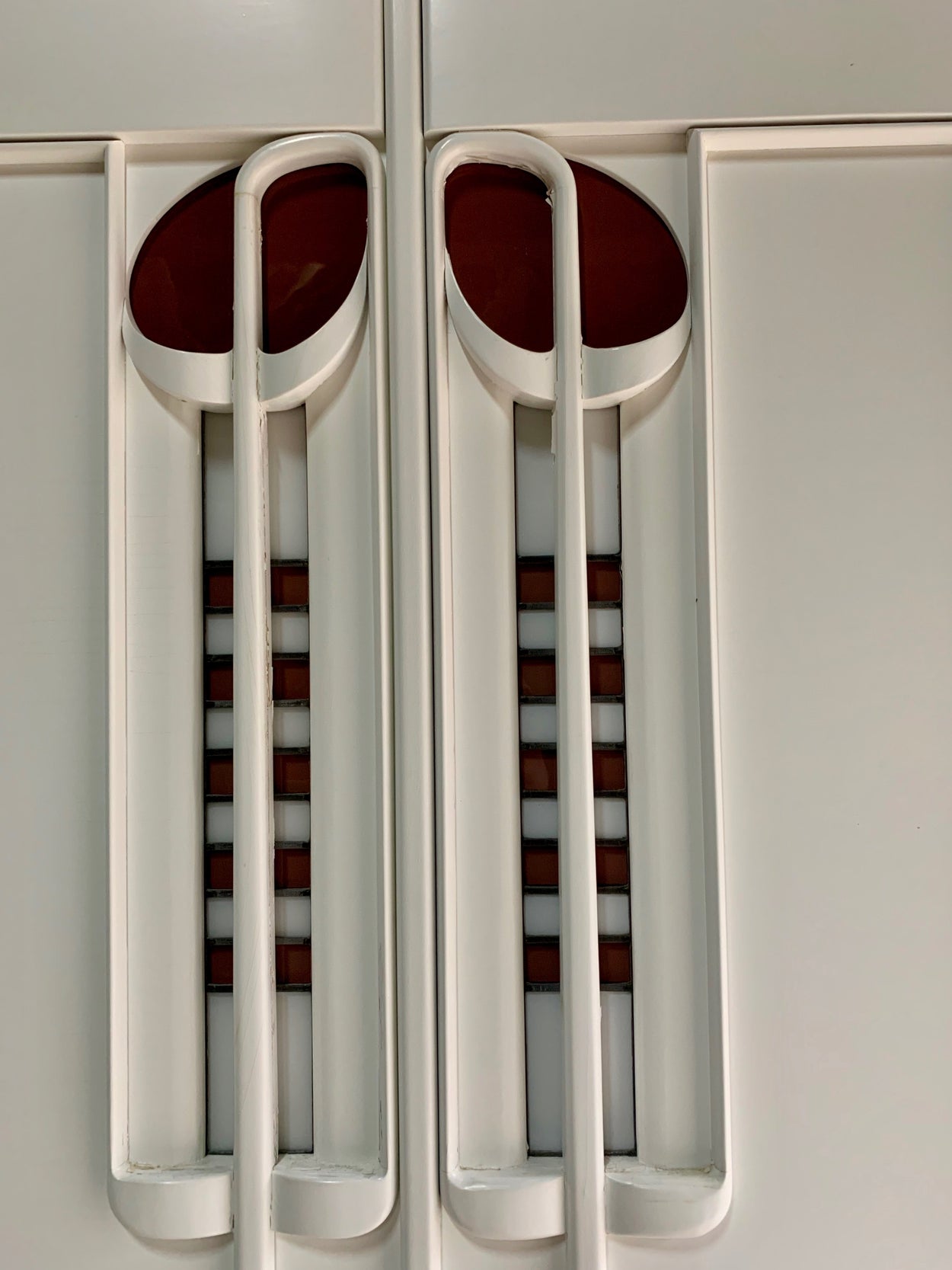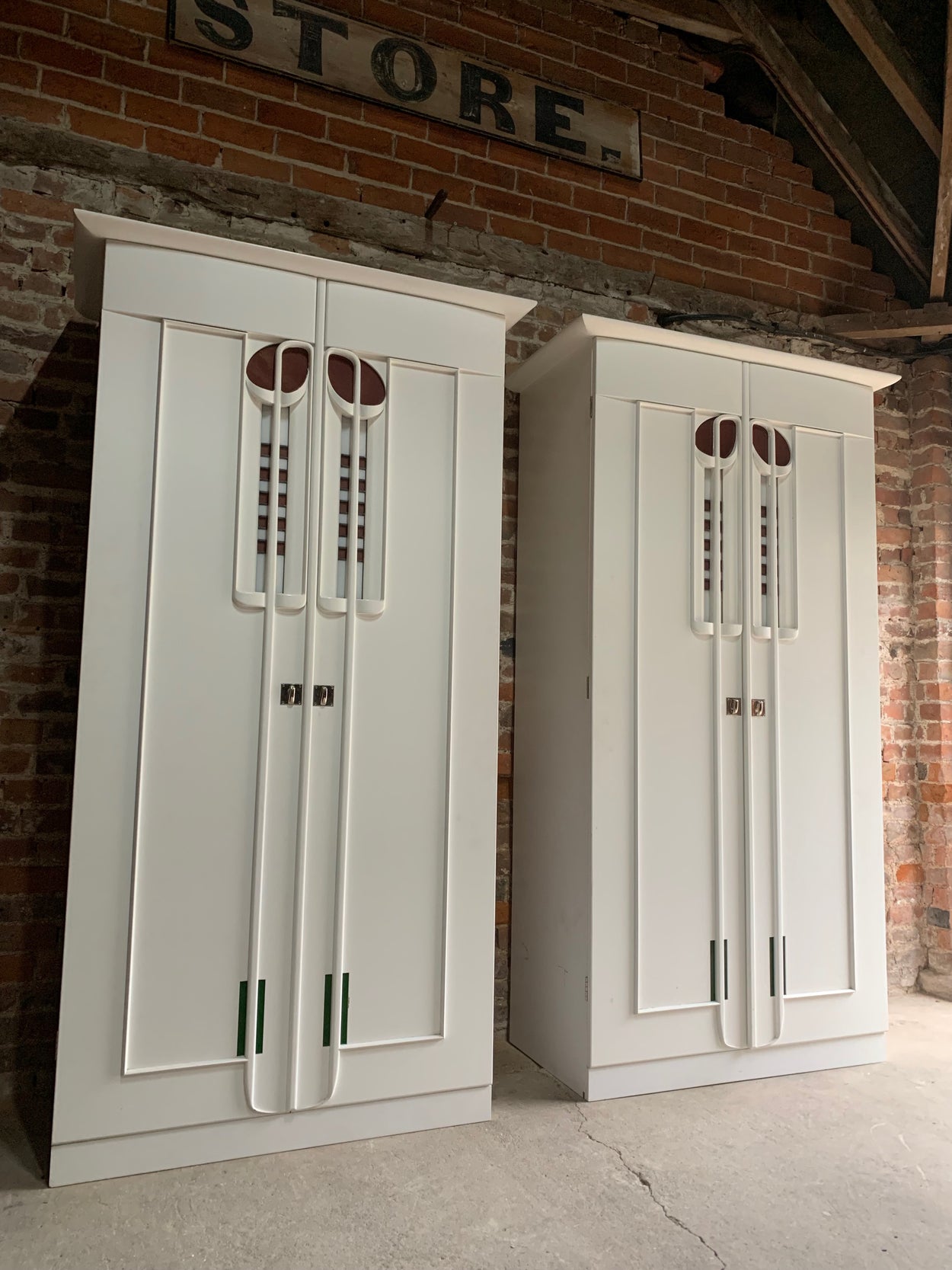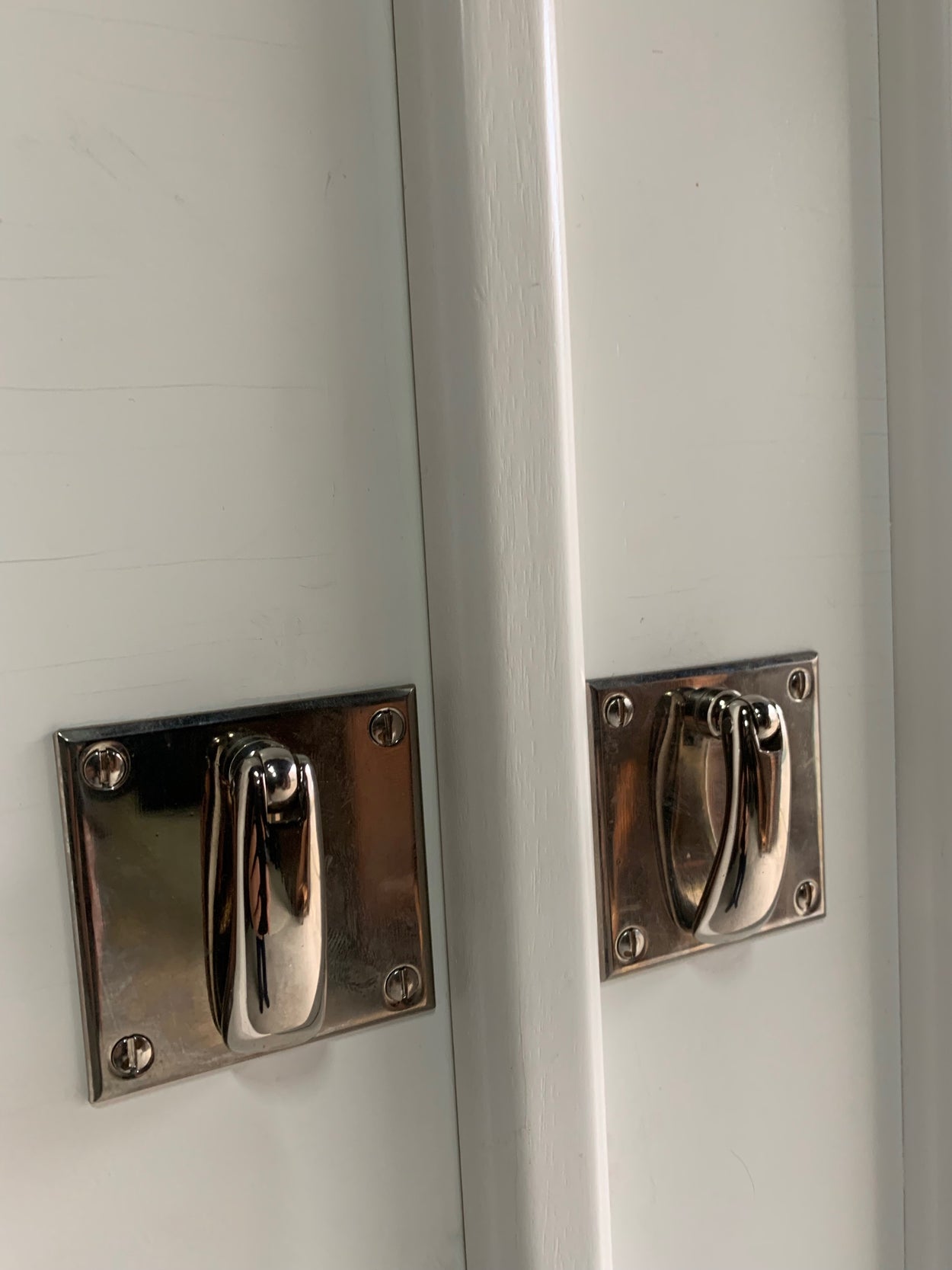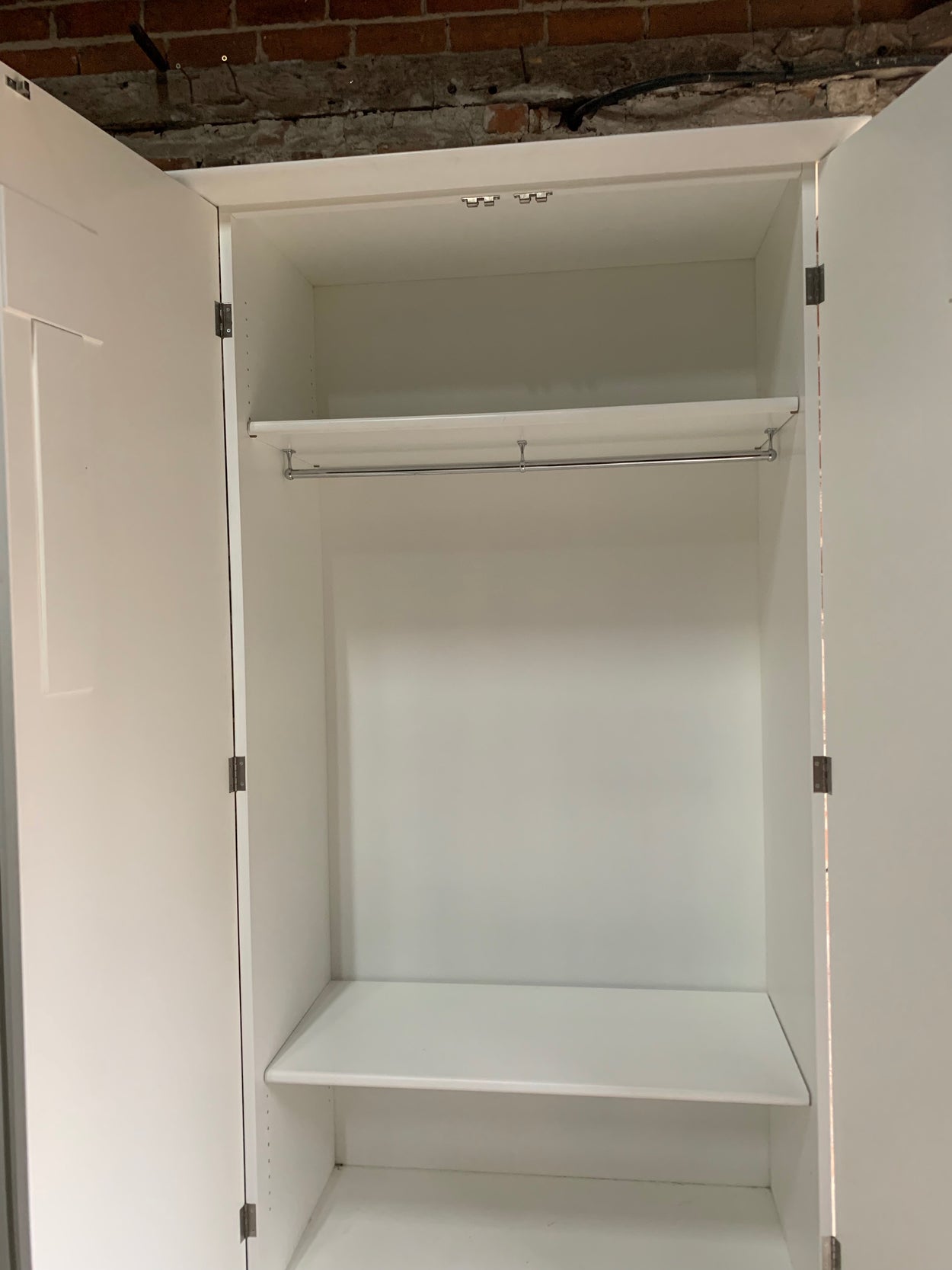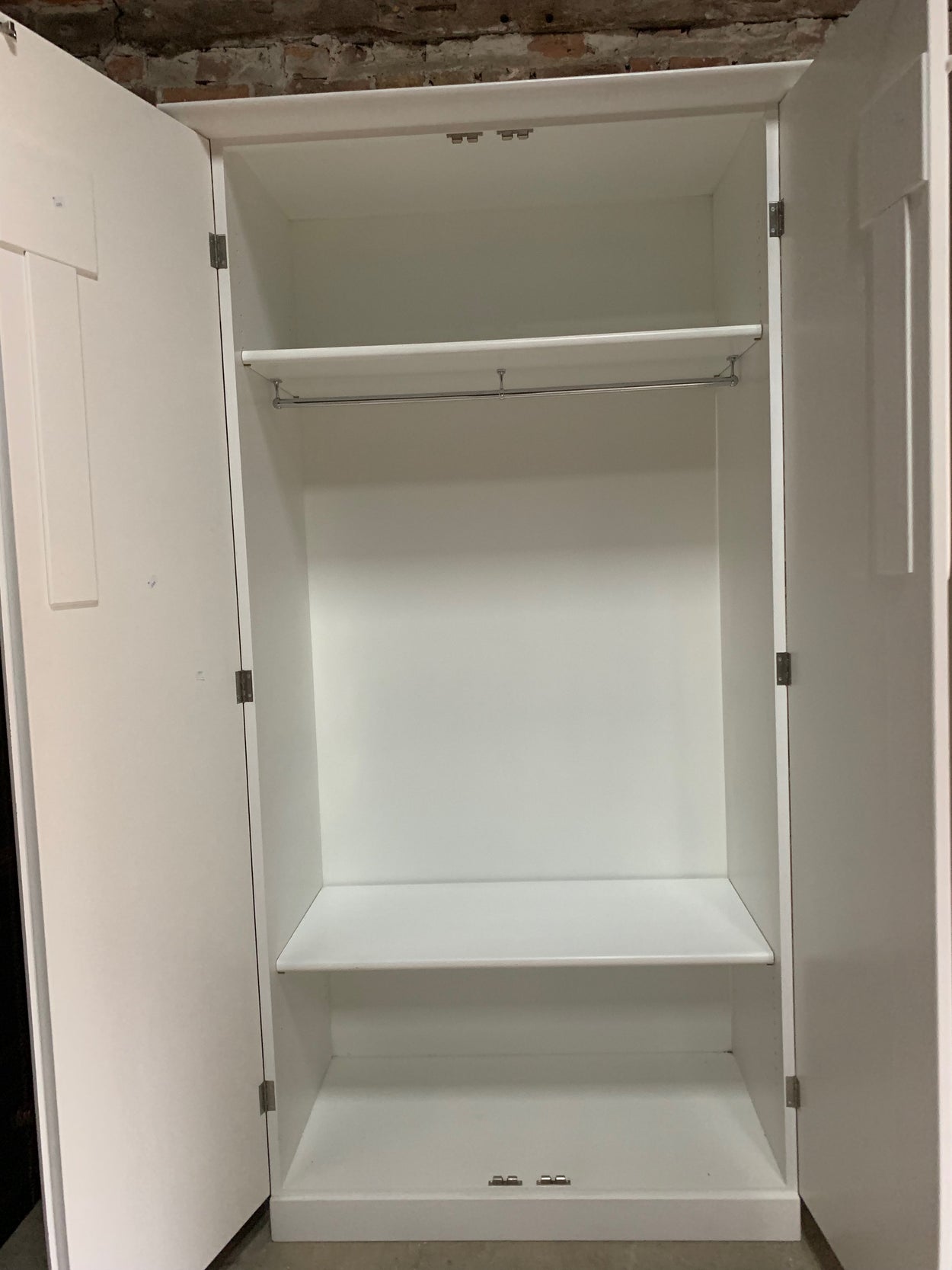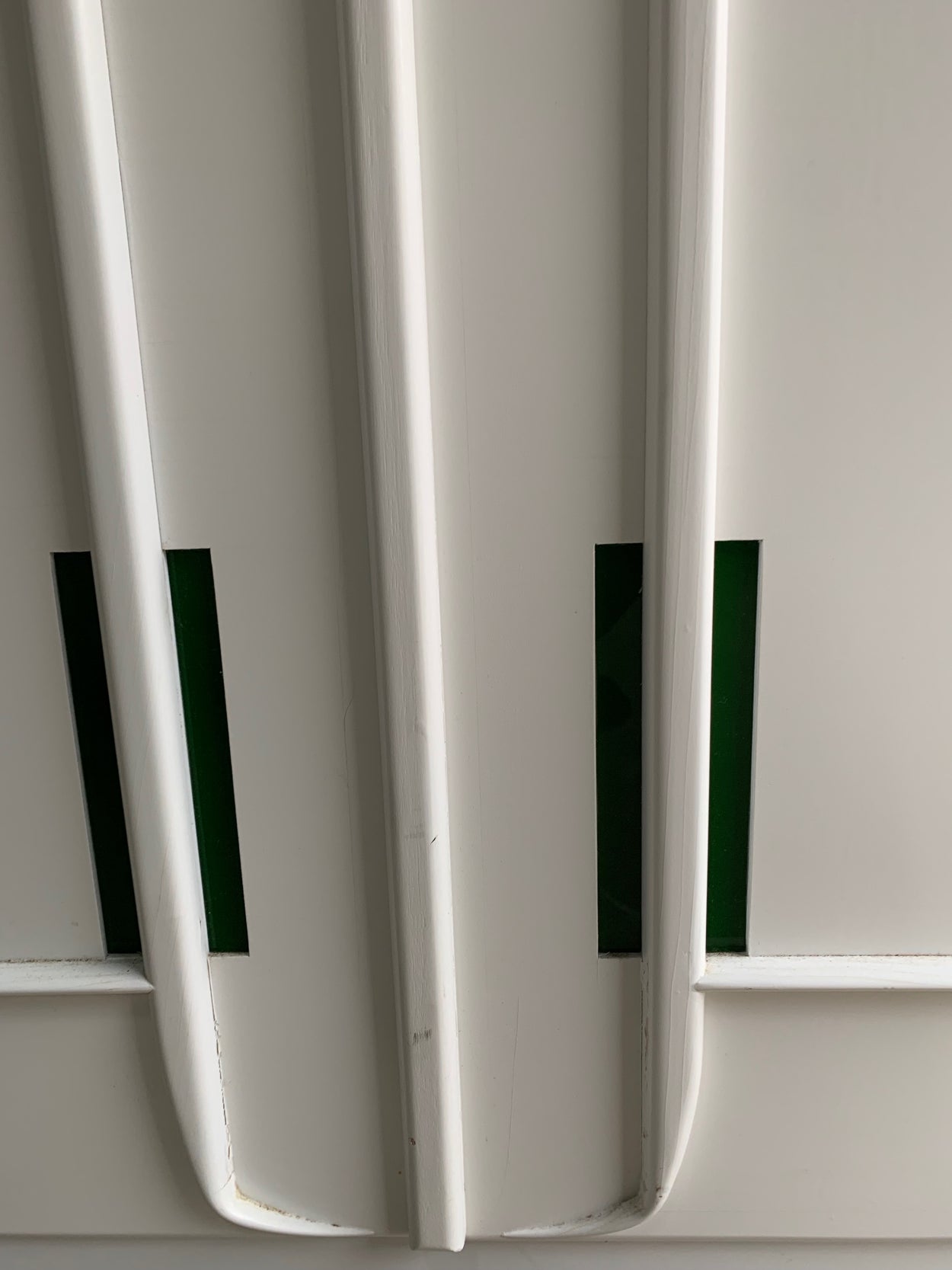 Charles Rennie Mackintosh Design Wardrobes Pair The Hill House
SOLD
sign Wardrobes Pair The Hill House Very Tall
The Hill House in Helensburgh is Charles Rennie Mackintosh's Domestic Masterpiece.
The Hill House was built in 1902–3 by Charles Rennie Mackintosh (1868–1928), arguably Scotland's most famous architect and designer. Commissioned by the Glasgow publisher Walter Blackie, it remains a remarkably complete example of Mackintosh's unique vision and is a masterpiece of domestic architecture. It is also widely acclaimed as a work of art and design associated with the Art Nouveau movement at the turn of the 20th century.
The Hill House represents a union of two architectural opposites: traditional Scottish values and modern international aspirations. Mackintosh's almost magical ability to distil new forms and shapes from conventional ingredients transforms the building into something completely innovative.
This wonderful pair of late twentieth century Charles Rennie Mackintosh design wardrobes are true to every detail and stand tall and majestically beautiful, the originals reside in the Master Bedroom of Hill House.
Please note: These wardrobes are extremely tall and very heavy please check dimensions before purchase, will require three to four very strong people to move into place.
Condition Report: The wardrobes are offered in very good condition with no smells or odours, the internal shelves are adjustable, no signs of past or present woodworm, slight flaking to some of the paint work around the glazed panels, small split to lower left base of one of the wardrobes.
Dimensions:
Height: 89" inches / 225cm
Width: 48" inches / 122cm
Depth: 23" inches / 60cm
Delivery:
Free delivery is offered to England & Wales