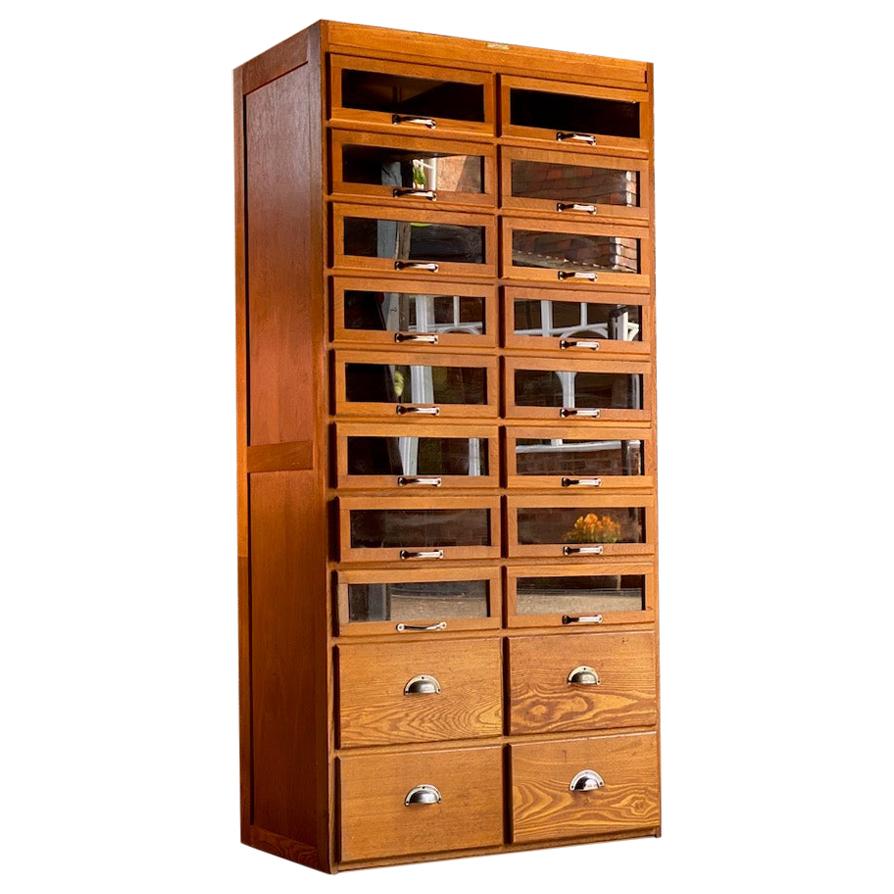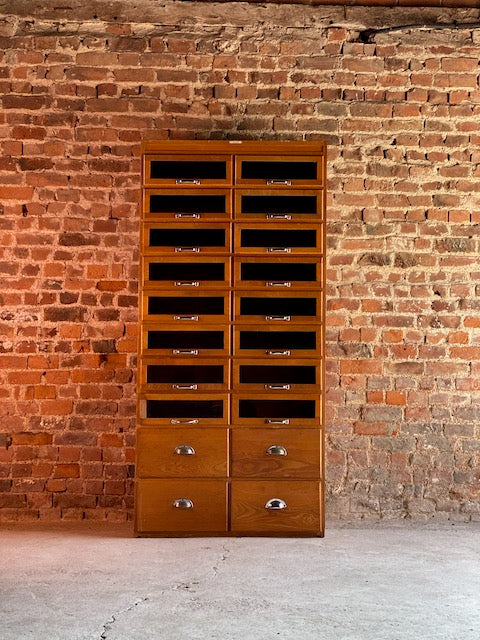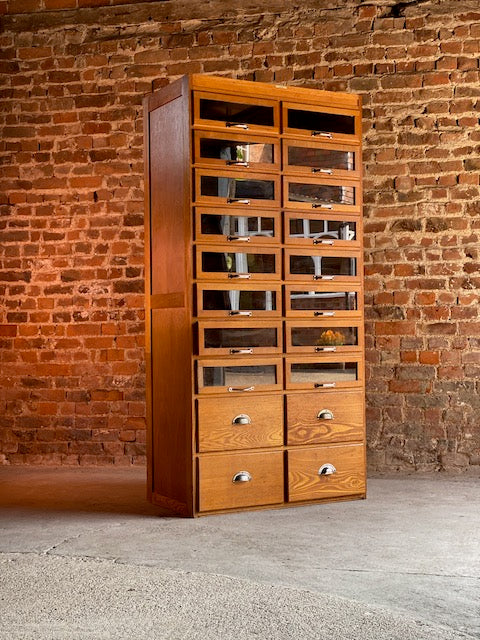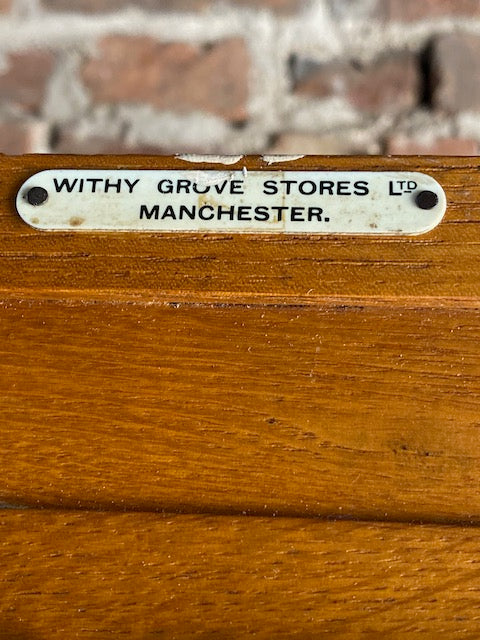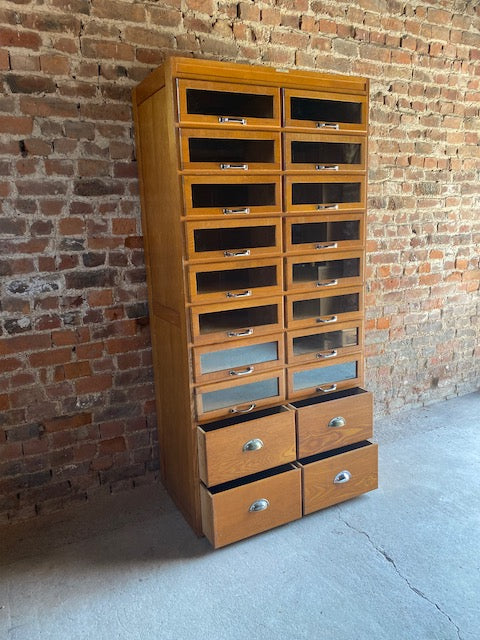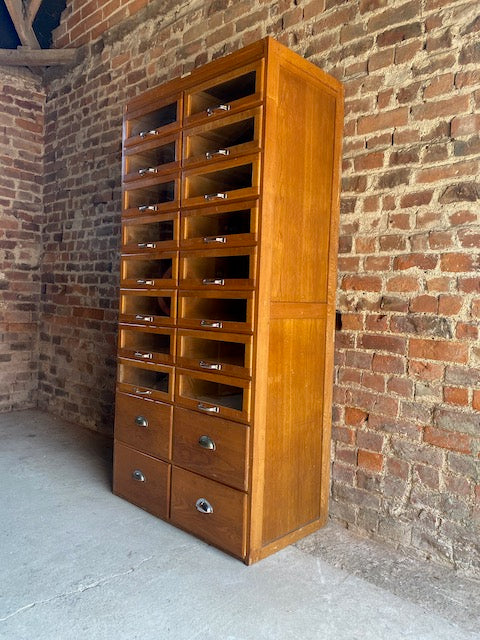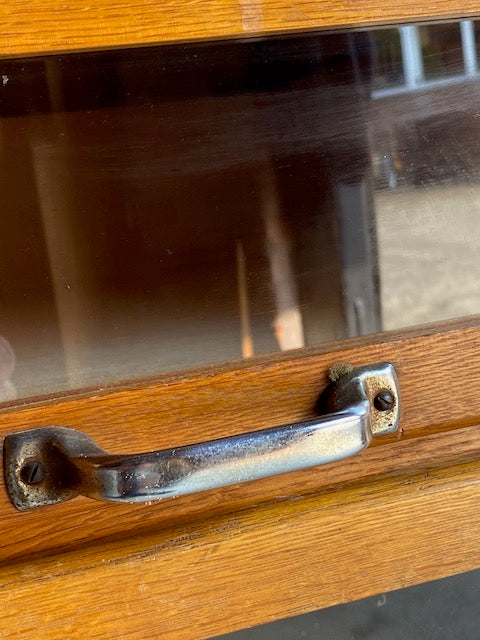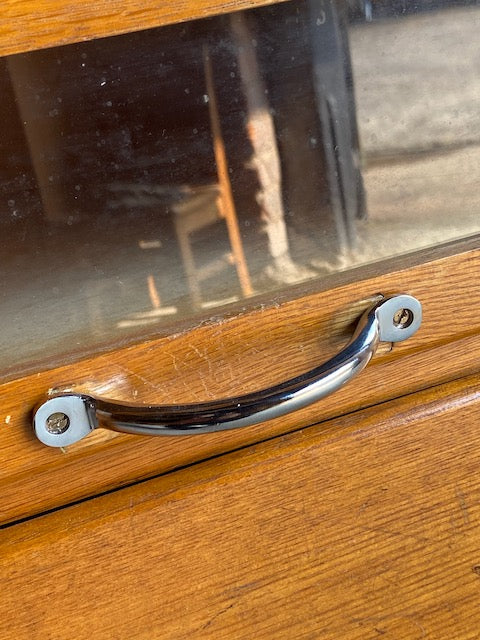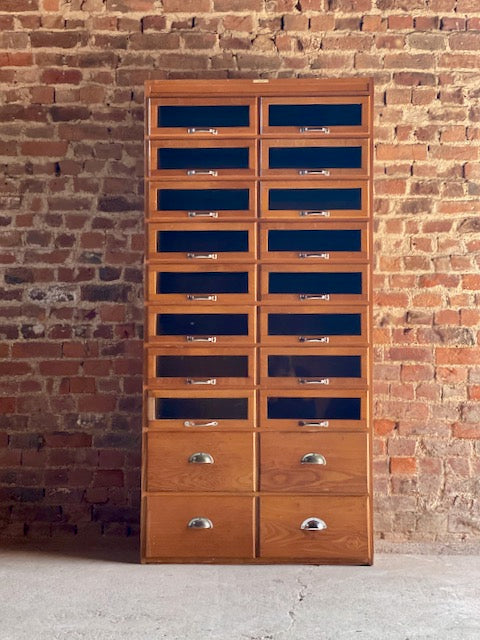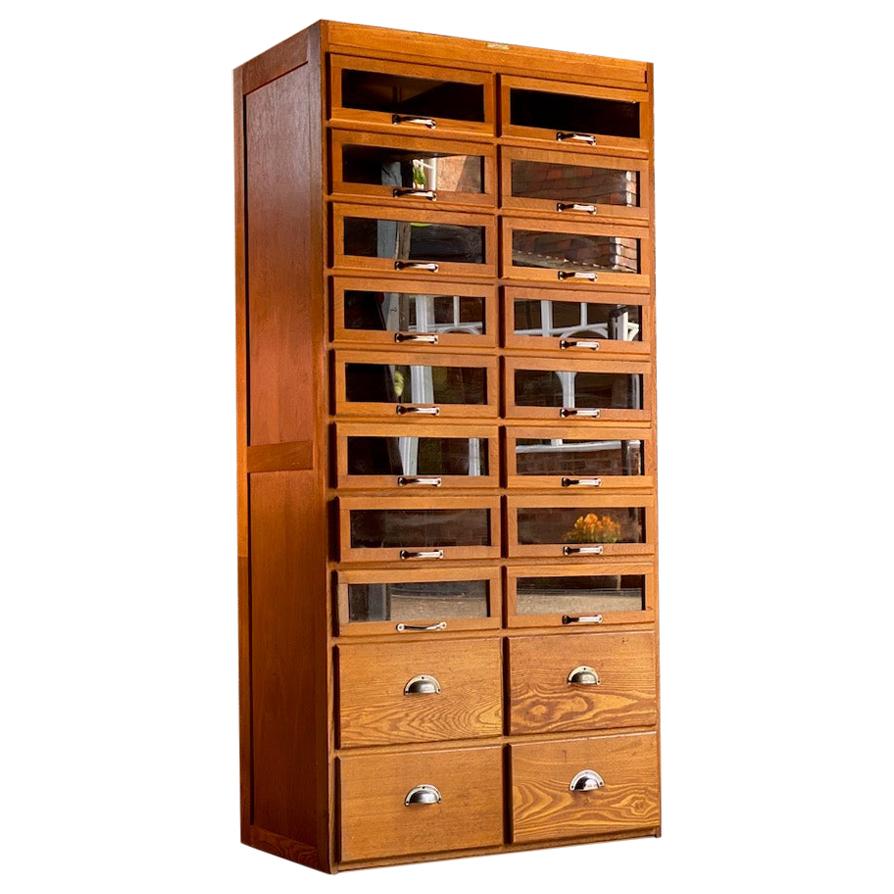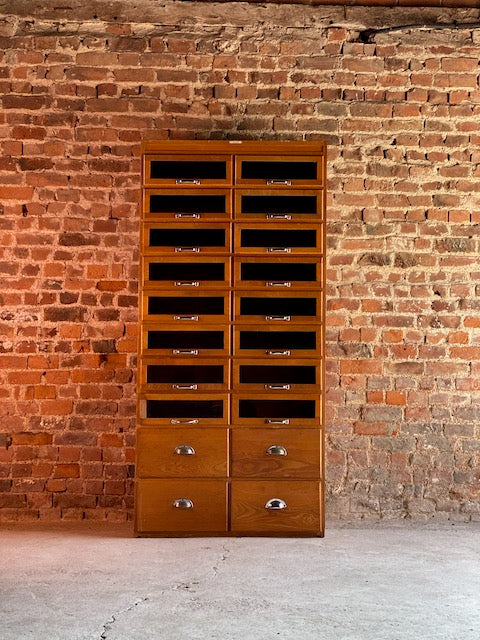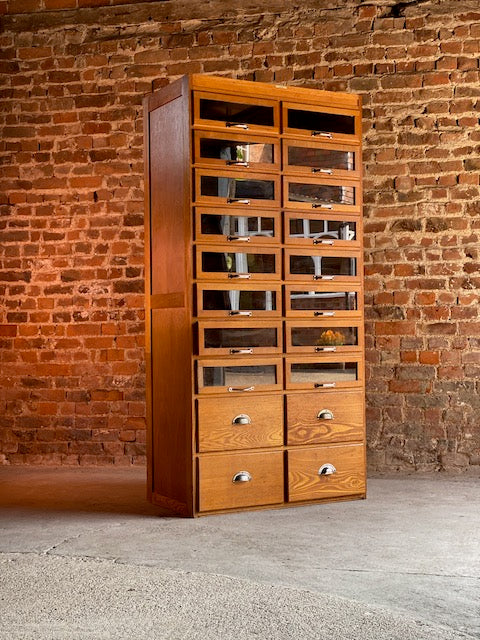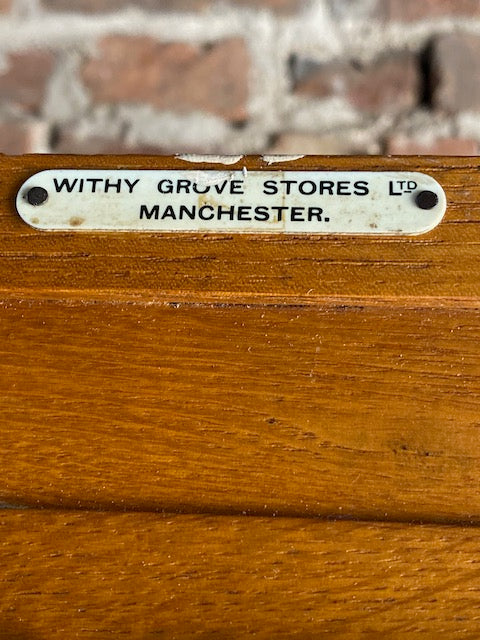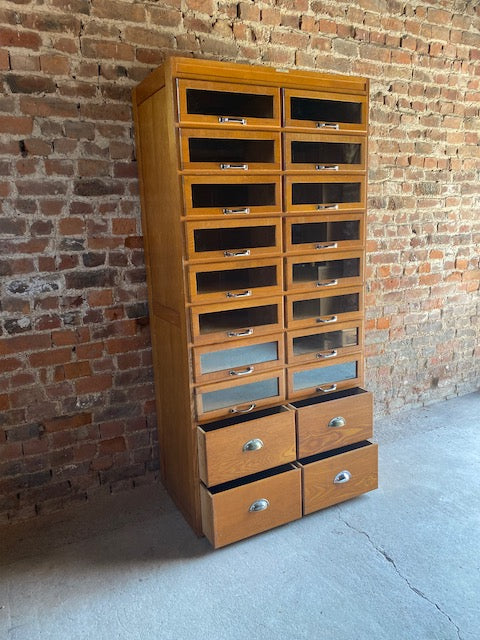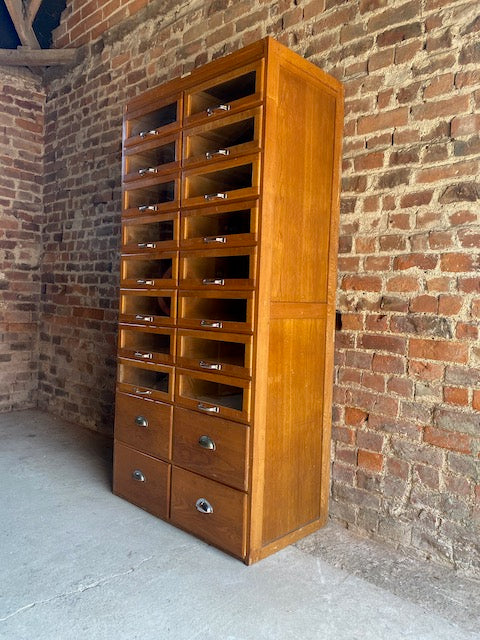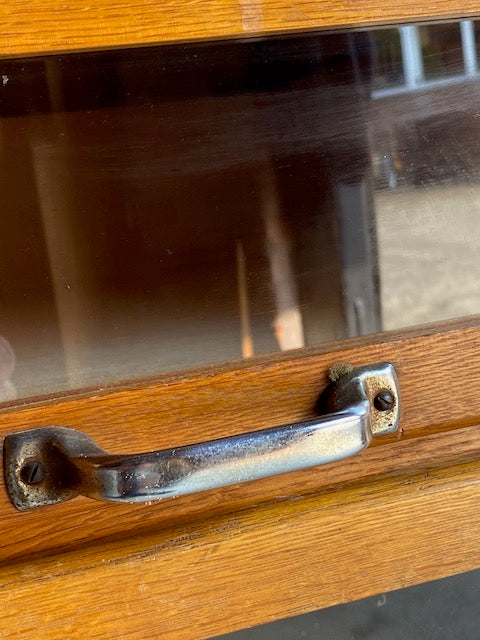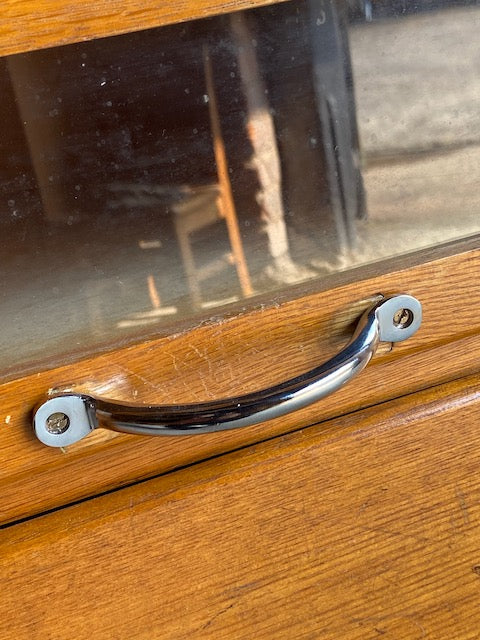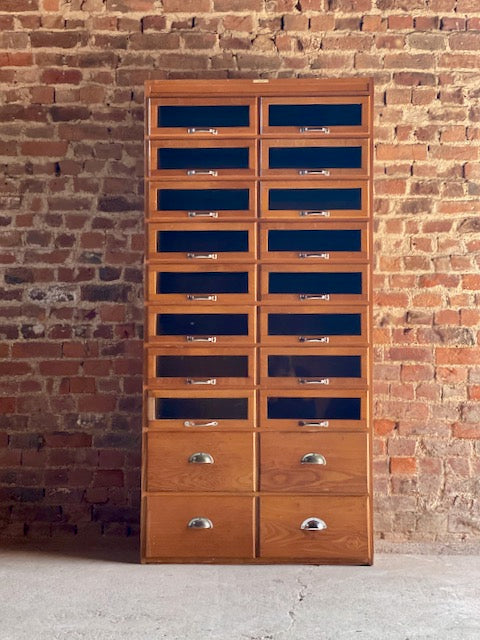 Haberdashery Oak Cabinet Circa 1930
SOLD
Haberdashery Oak Cabinet Circa 1930

Stunning early twentieth century Haberdashery Golden Oak cabinet circa 1930s, this incredible cabinet comes from Withy Grove Stores in Manchester, these cabinets are now very desirable and highly sought after, not only beautiful in design but also very practical, Made of Oak with solid construction with sixteen glass fronted drawers with chrome handles to the upper section and four solid deep storage drawers with chrome cup handles to the lower section. The cabinet has developed a beautiful golden patina through years of use, a truly elegant way to keep clothes and accessories organised and beautifully displayed, ideal for kitchen, lounge or bedroom, reserve now.

Withy Grove Stores date to 1850.

Originally named the Richmond Safe Company which was set up by John R Solomon back in 1799, supplying iron-branded and ironclad strongboxes for ships.

The Richmond Safe Company continued to operate until around 1840, at which point they located to offices on Withy Grove and renamed themselves Withy Grove Stores in 1850. The company expanded, eventually running three sites in the North of England – Manchester, Liverpool and Leeds, the company still operates to this day in Leeds and Manchester.


in excellent original condition, with minor age related wear, no odours or smells, one of the drawer handles is a replacement and also one of the cup handles to the larger drawers has also been replaced, no signs of past or present woodworm

Dimensions:
Height: 75"  / 191cm
Width: 35.5" / 90cm
Depth: 21"  / 54cm