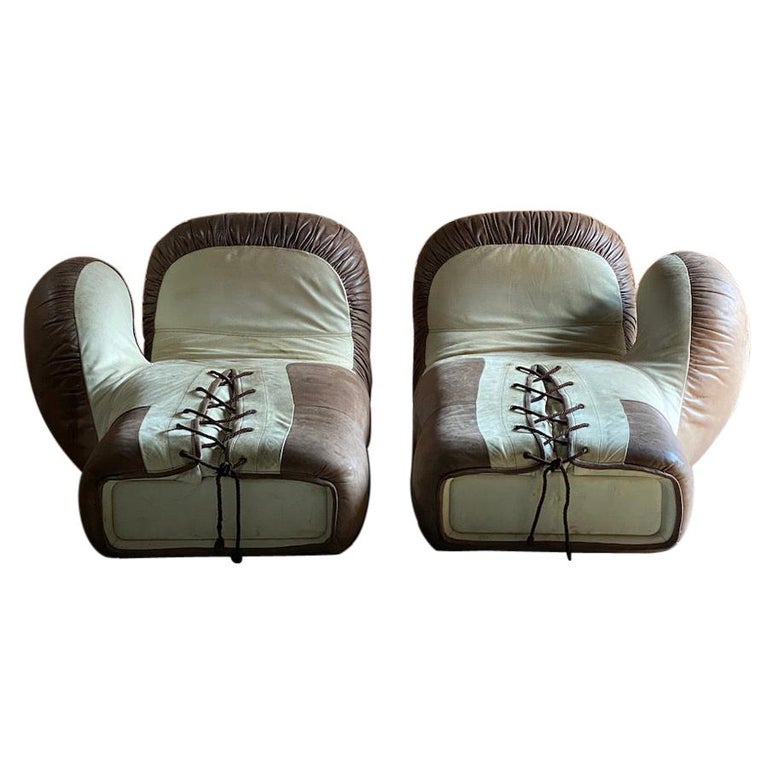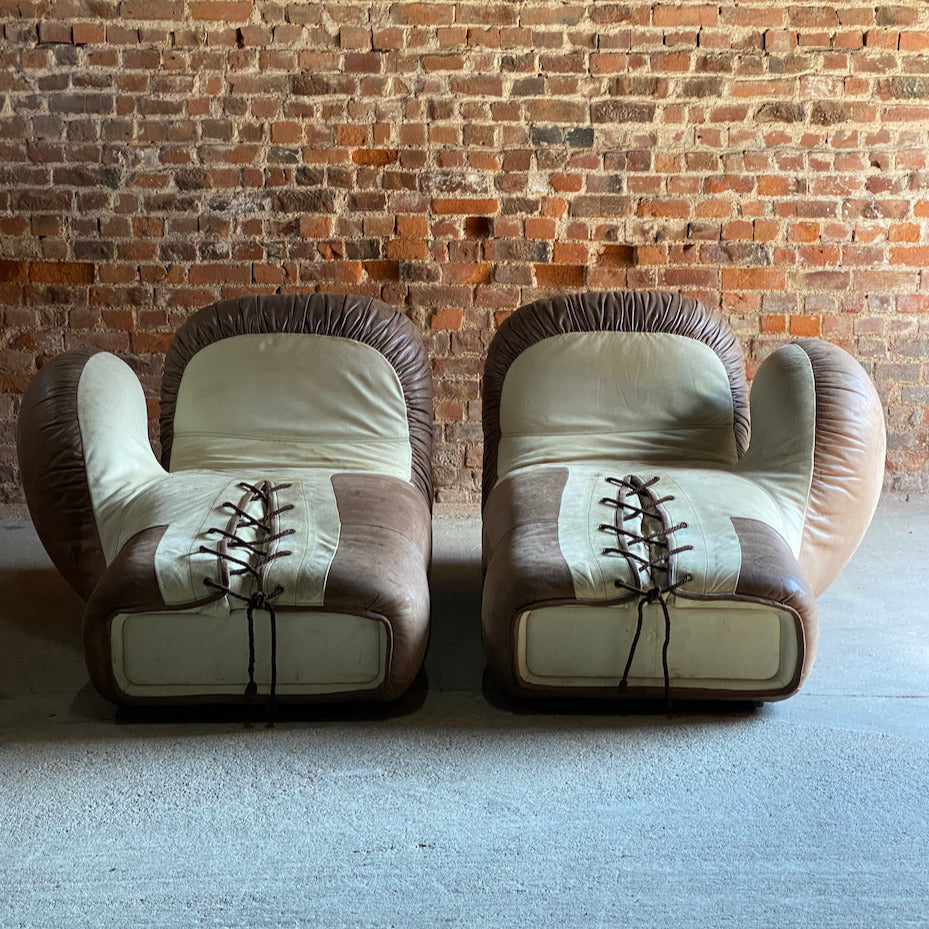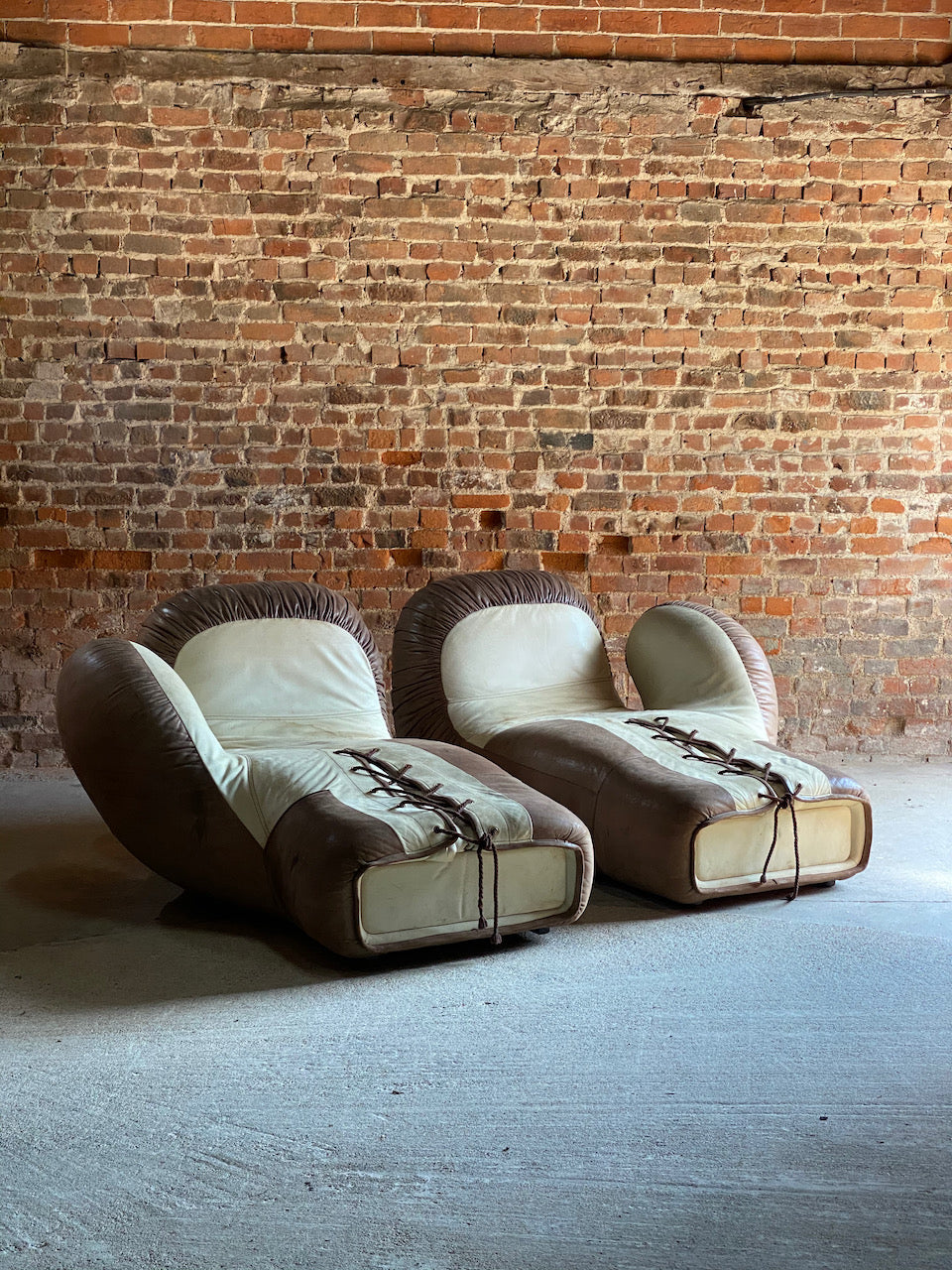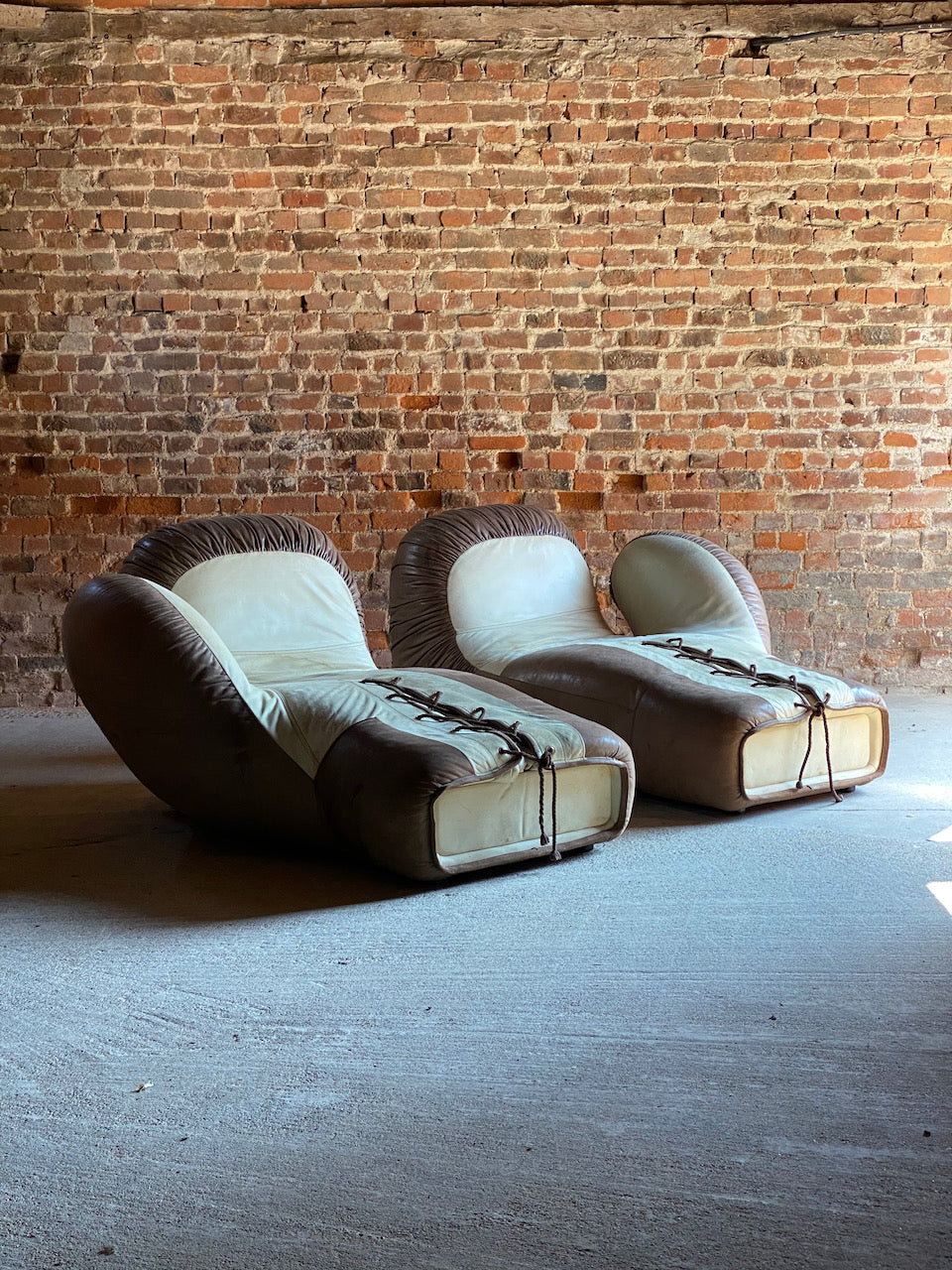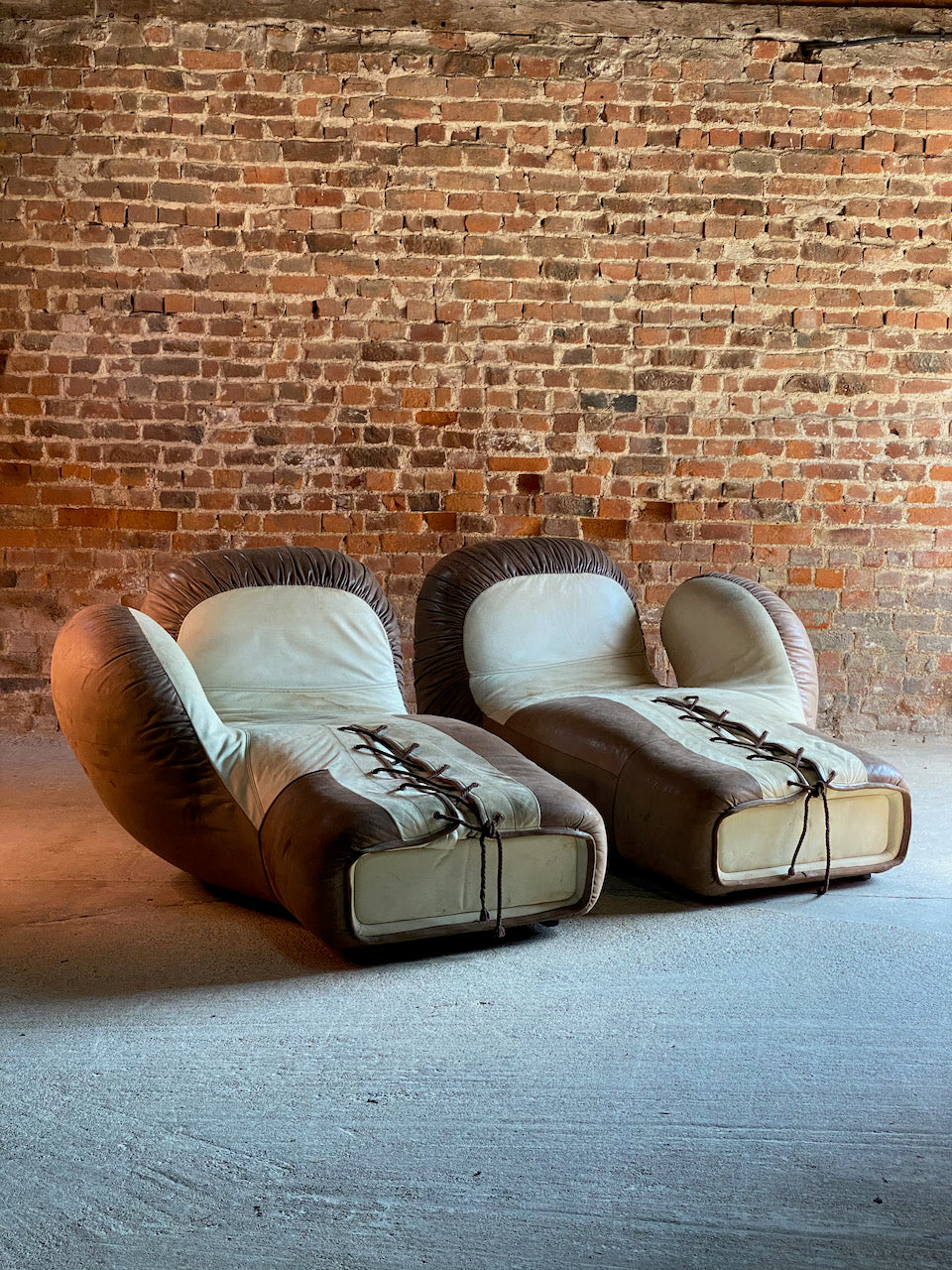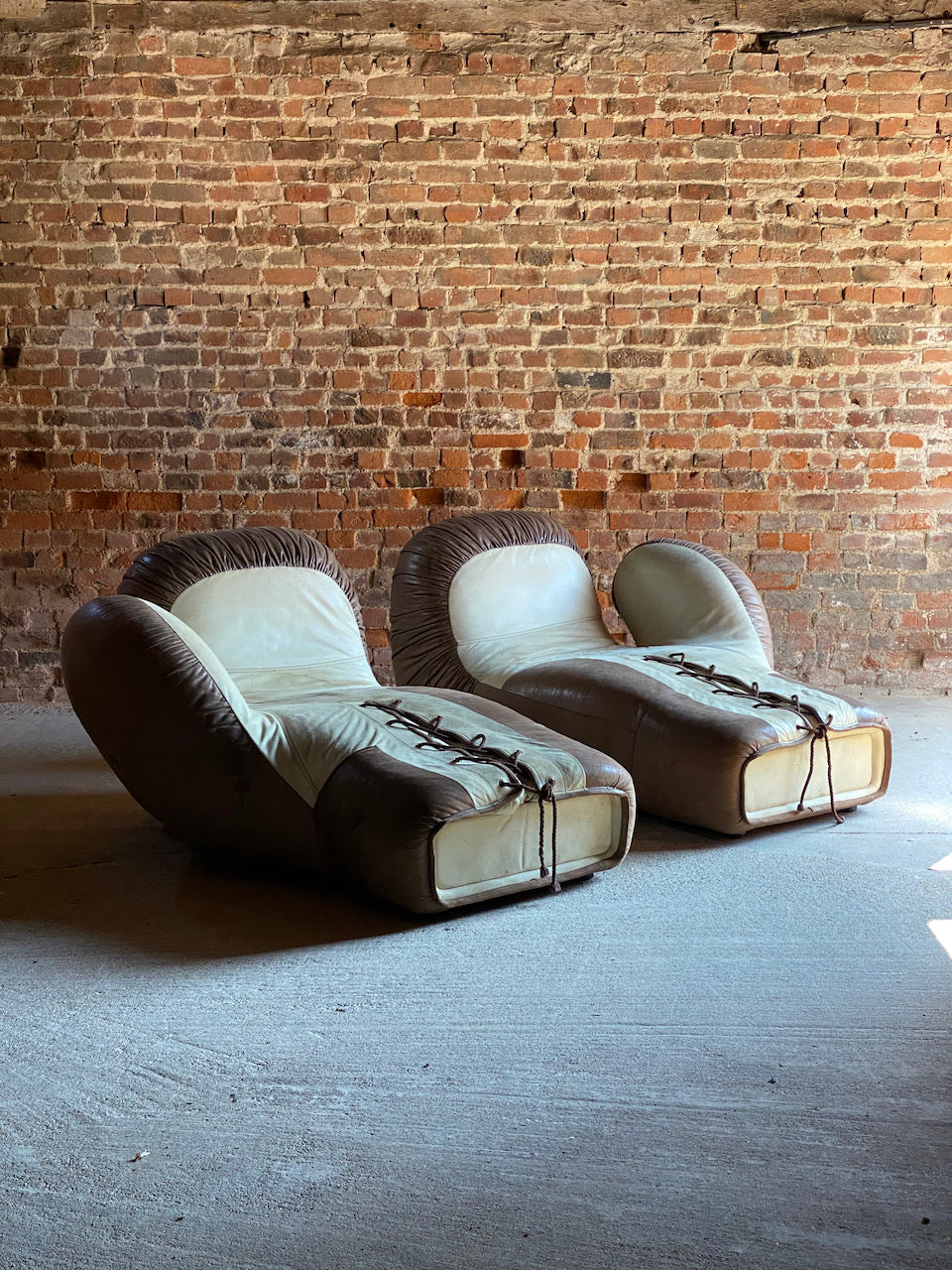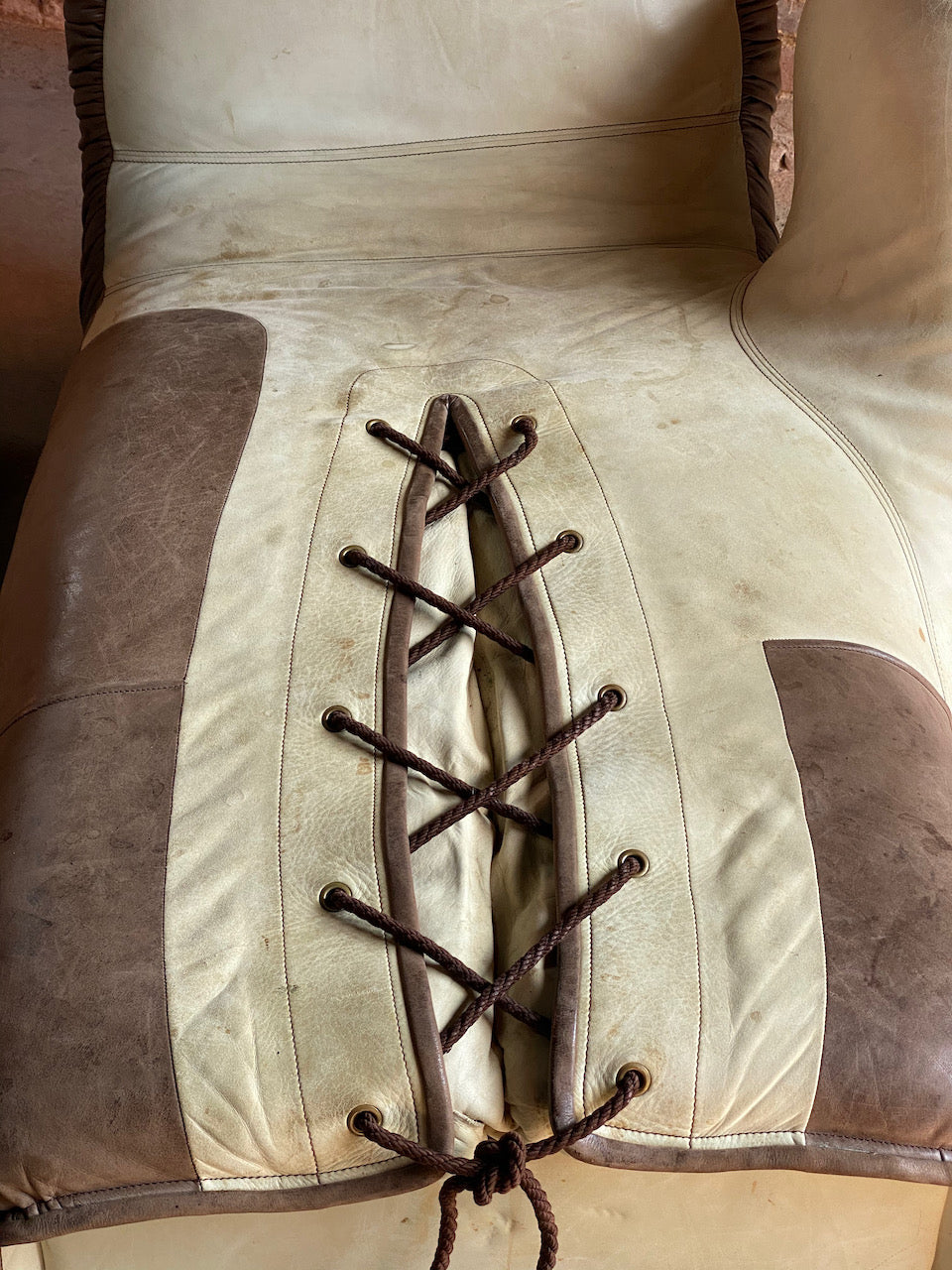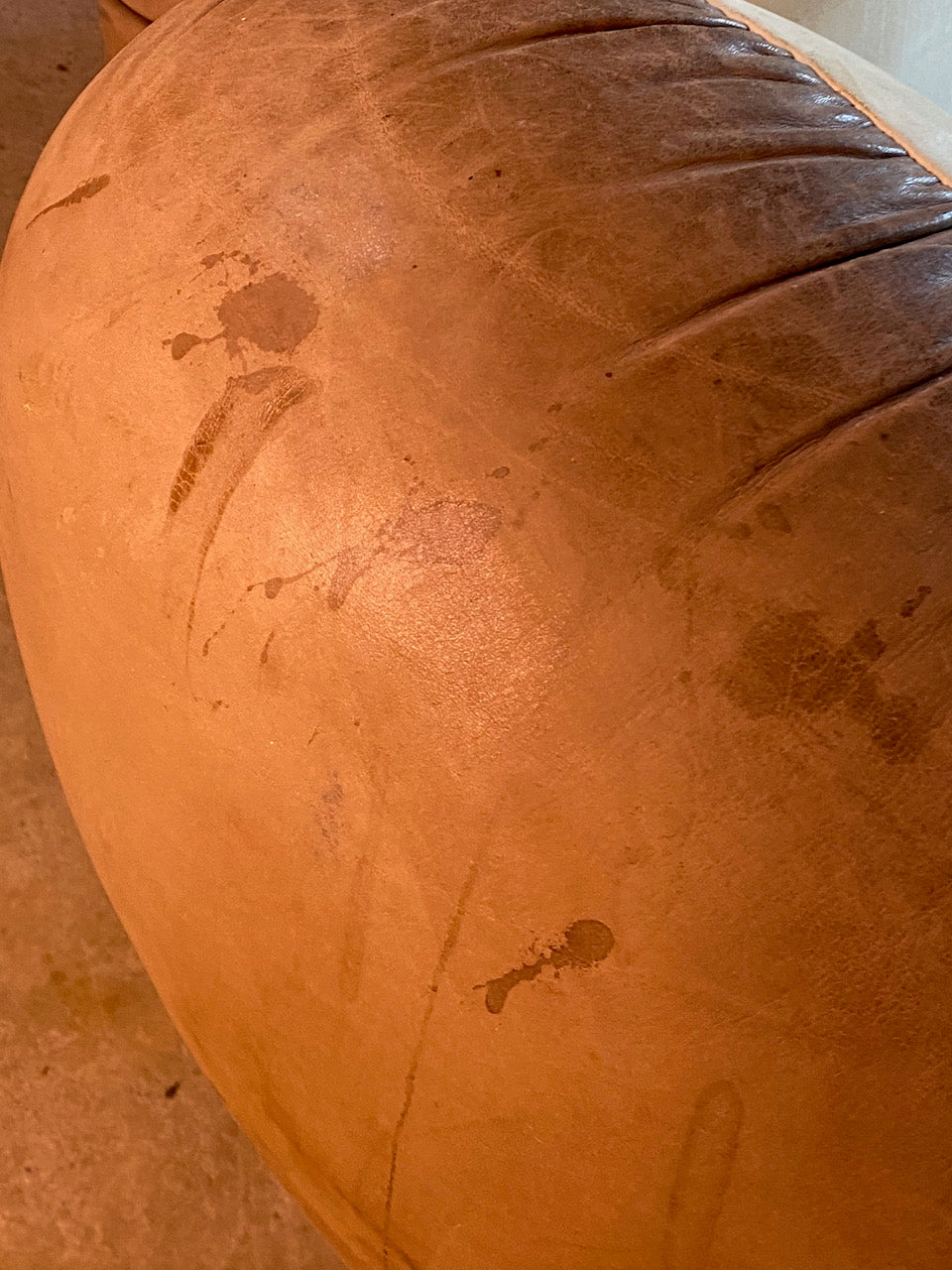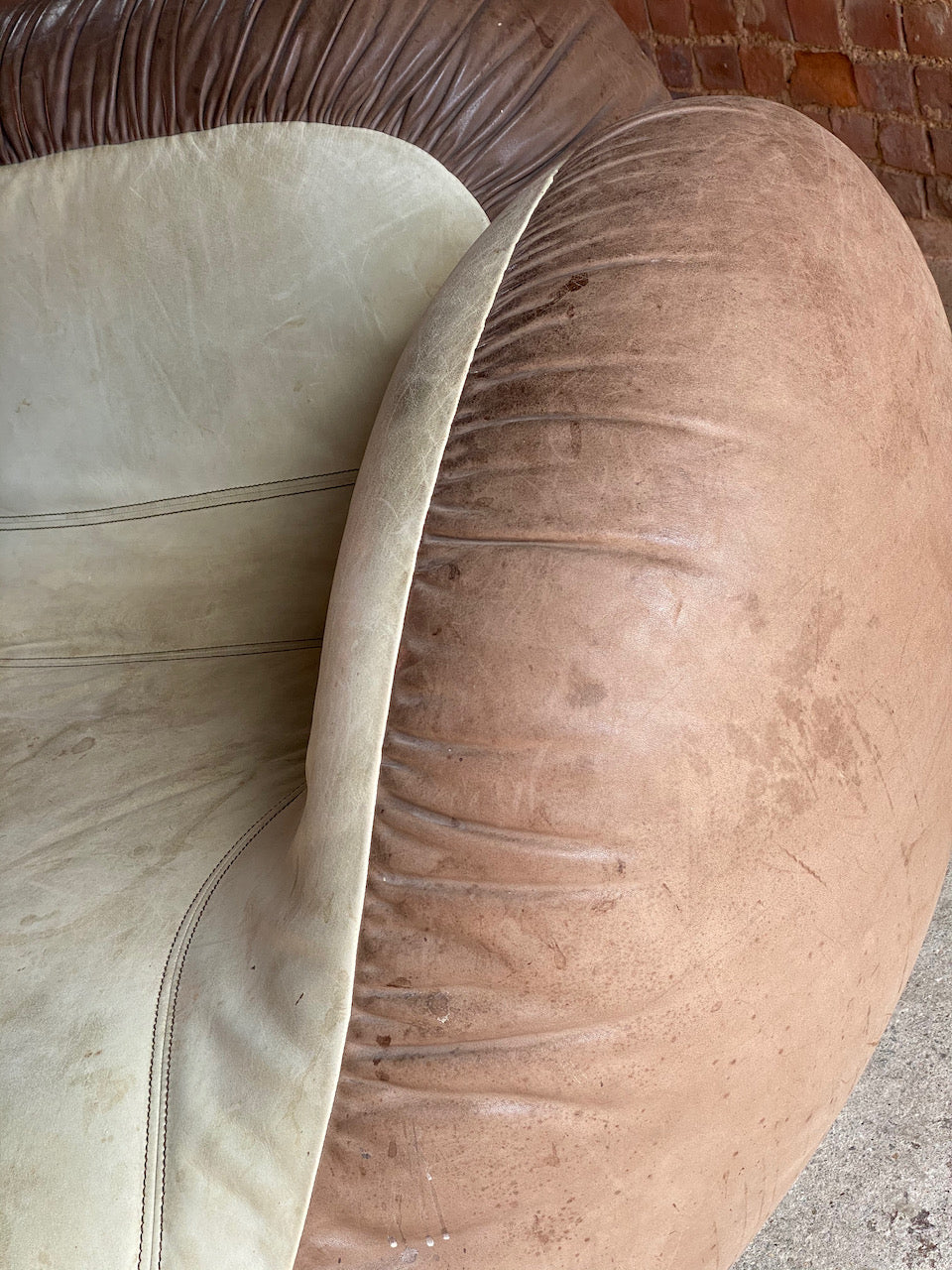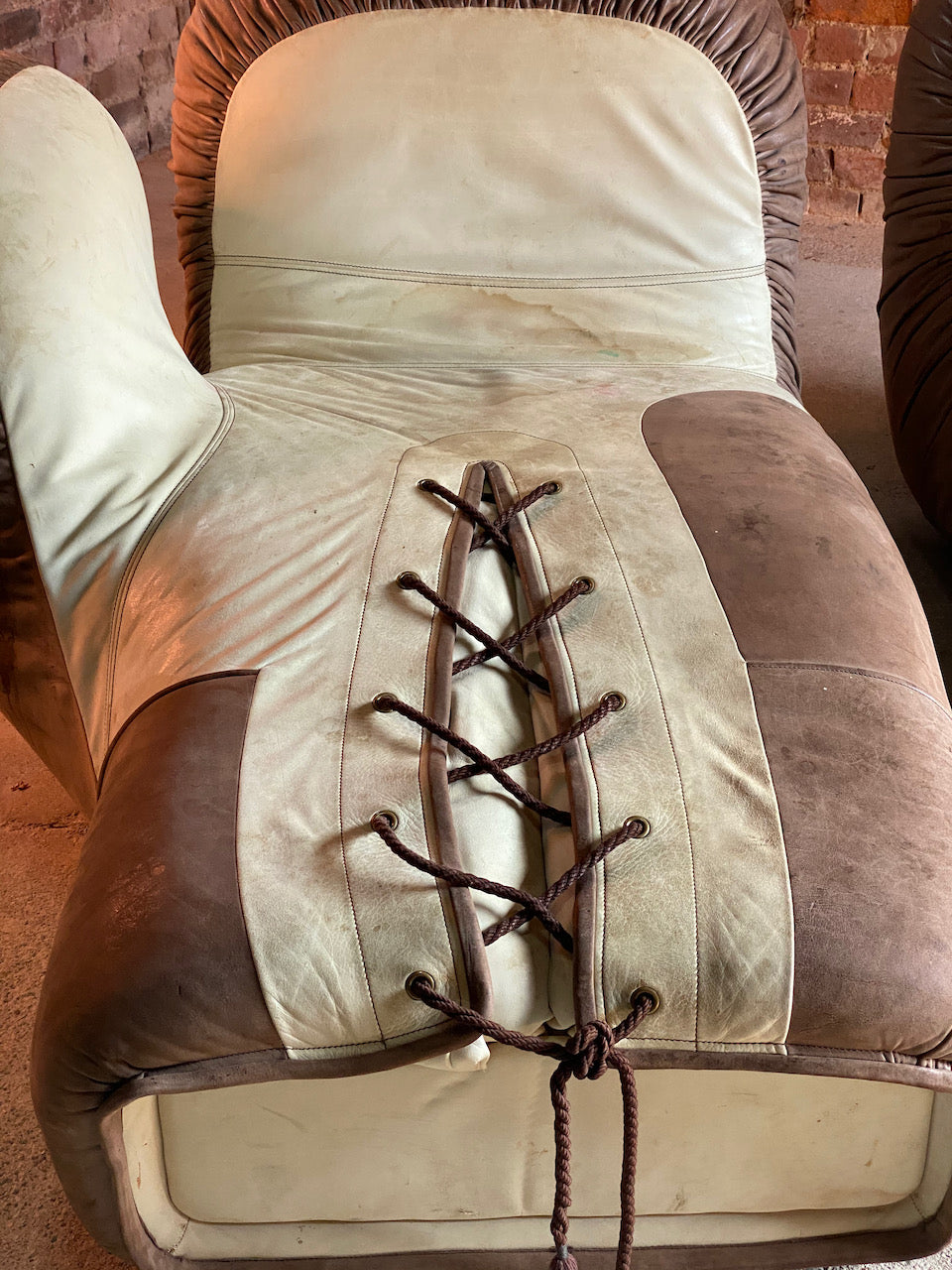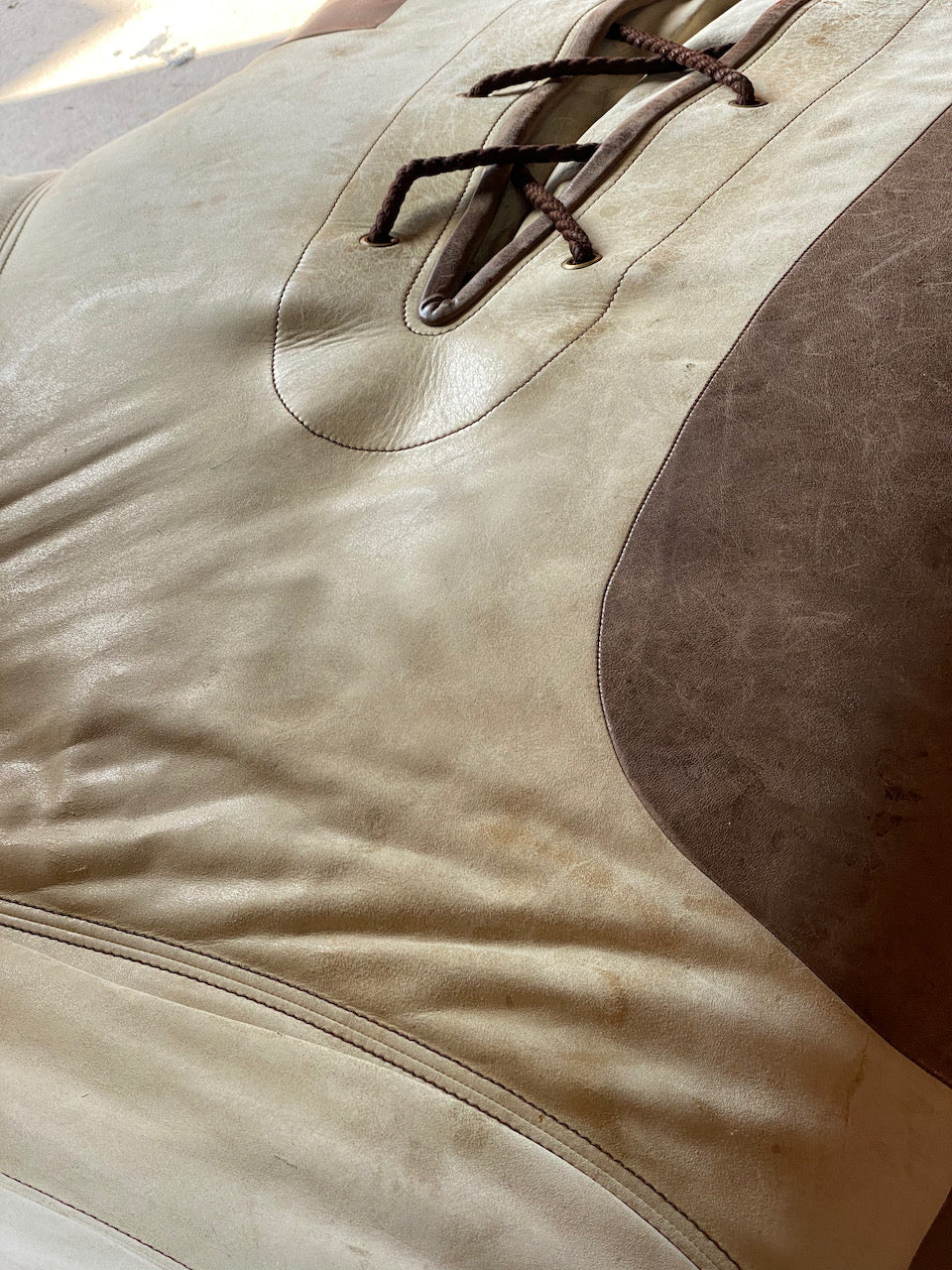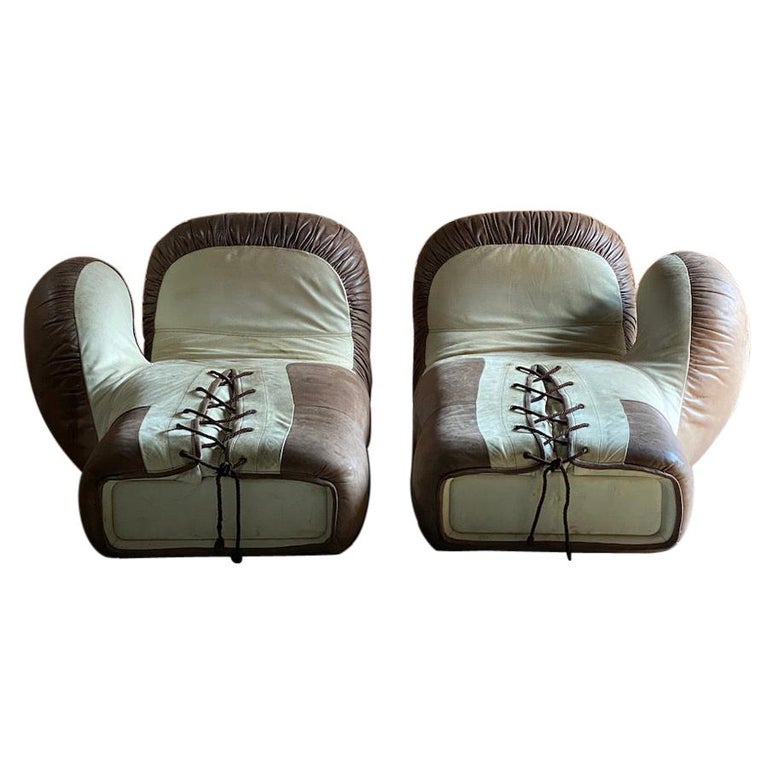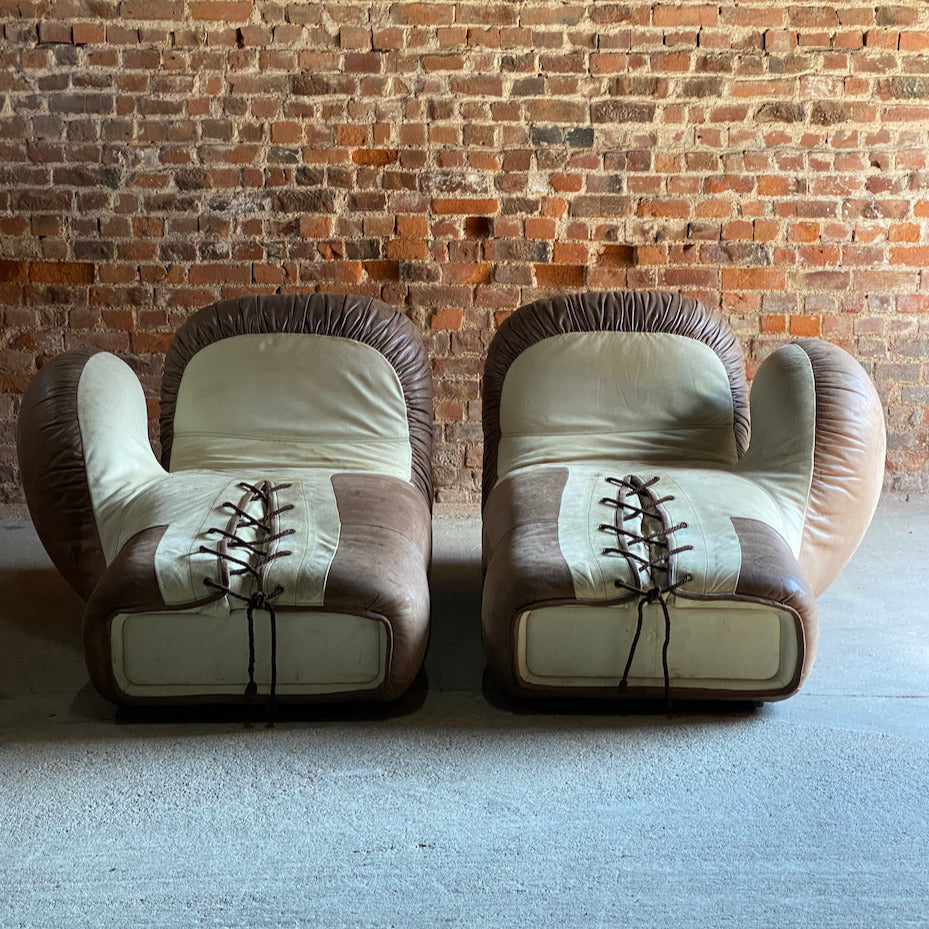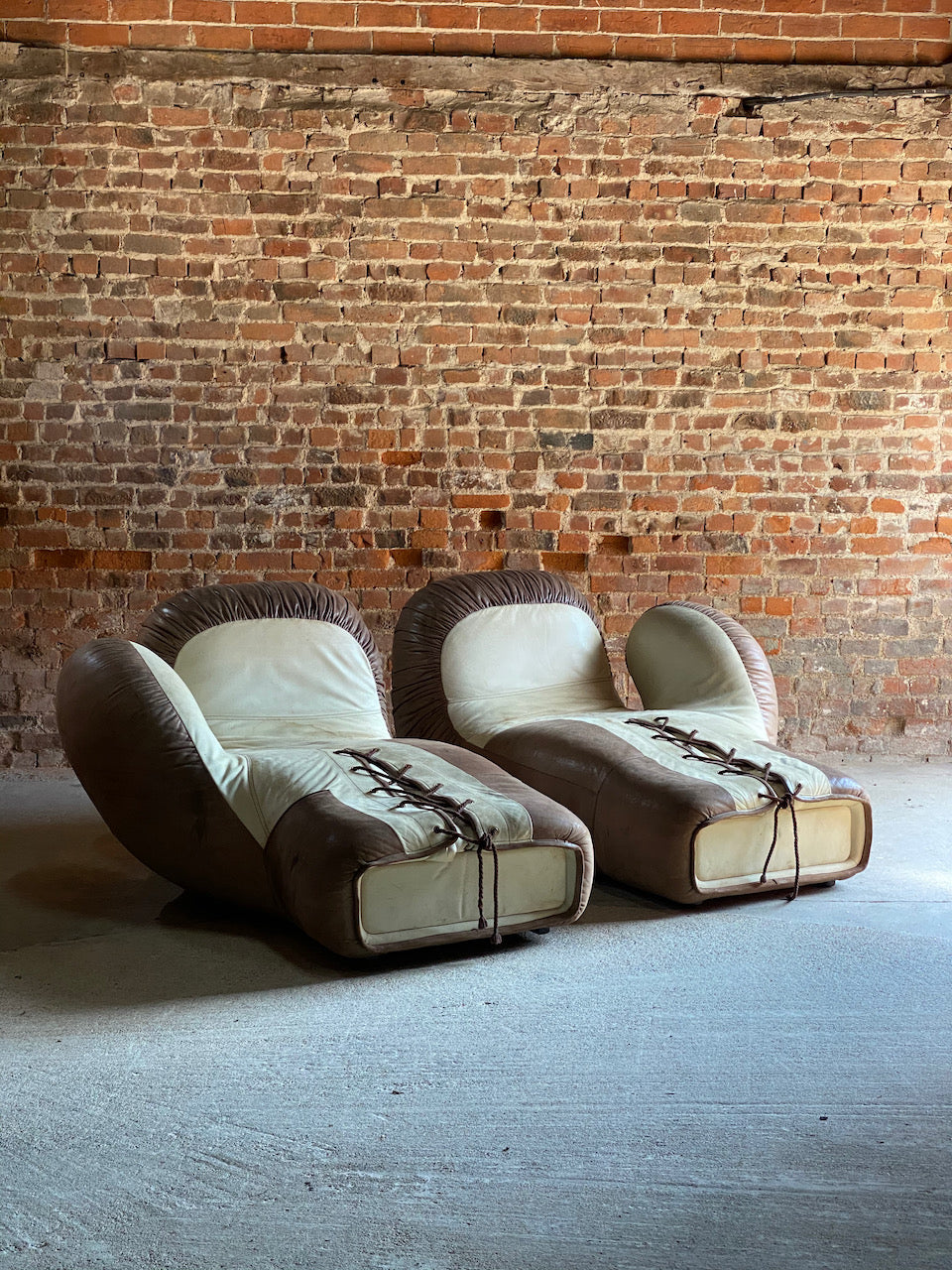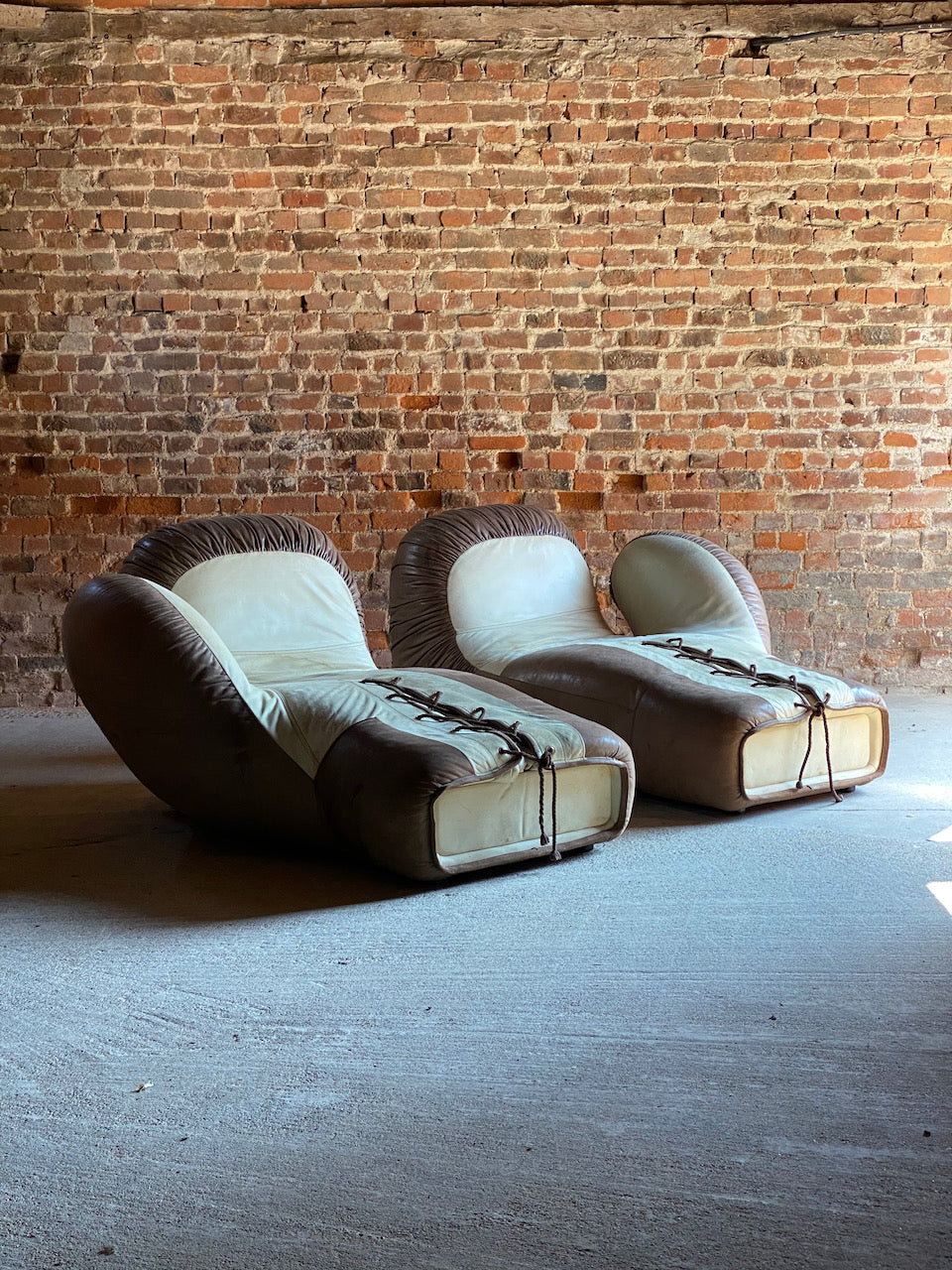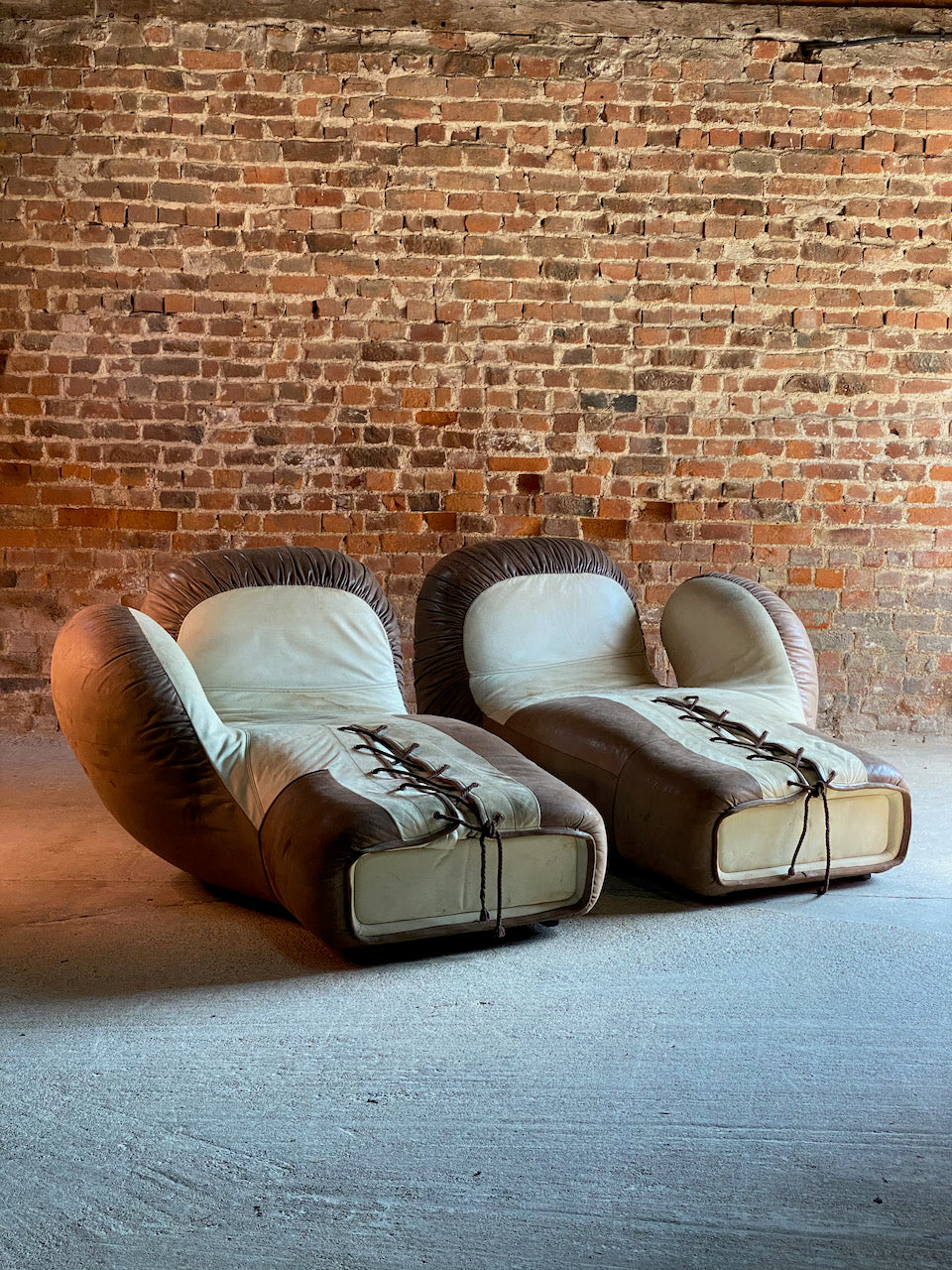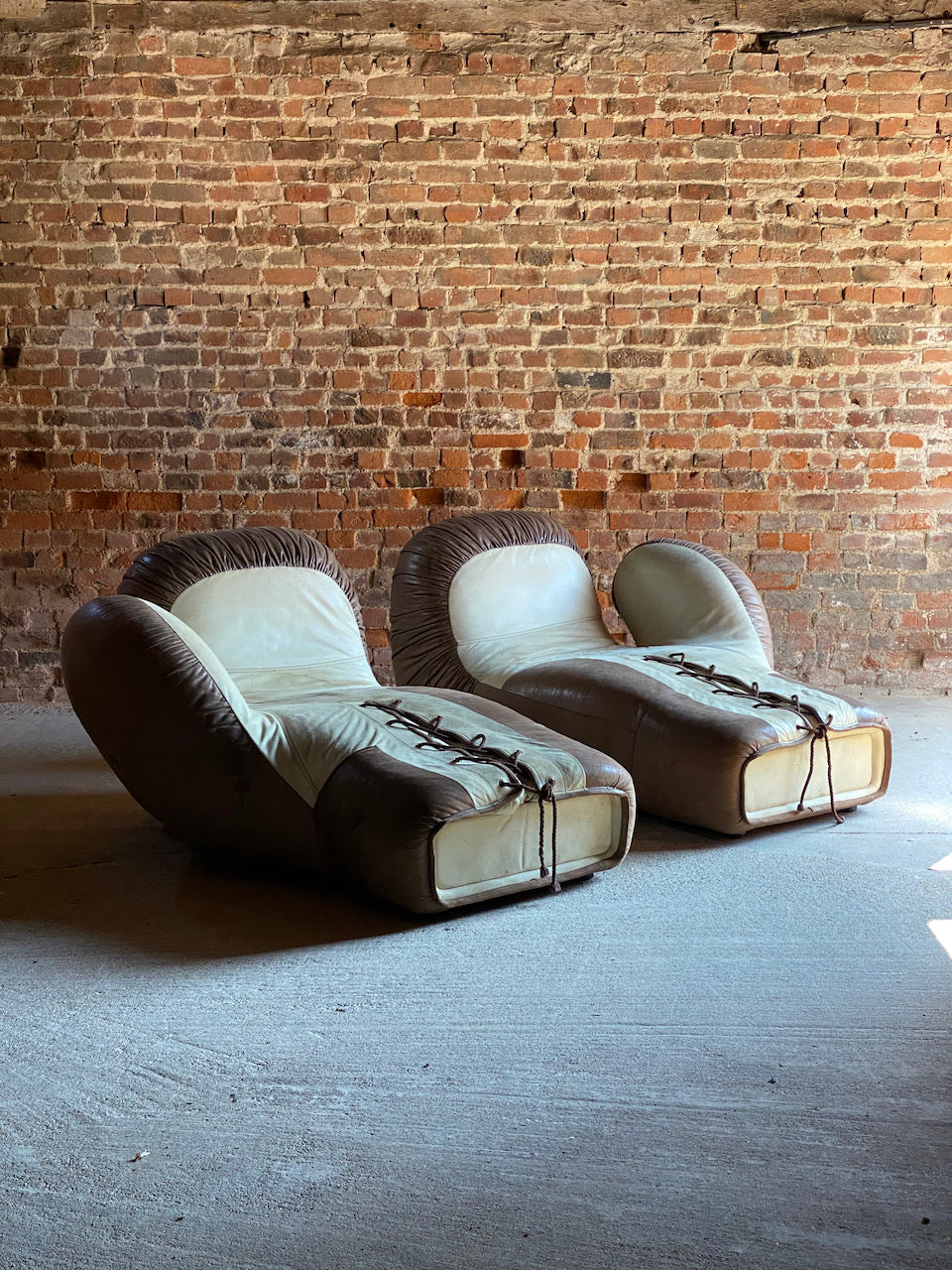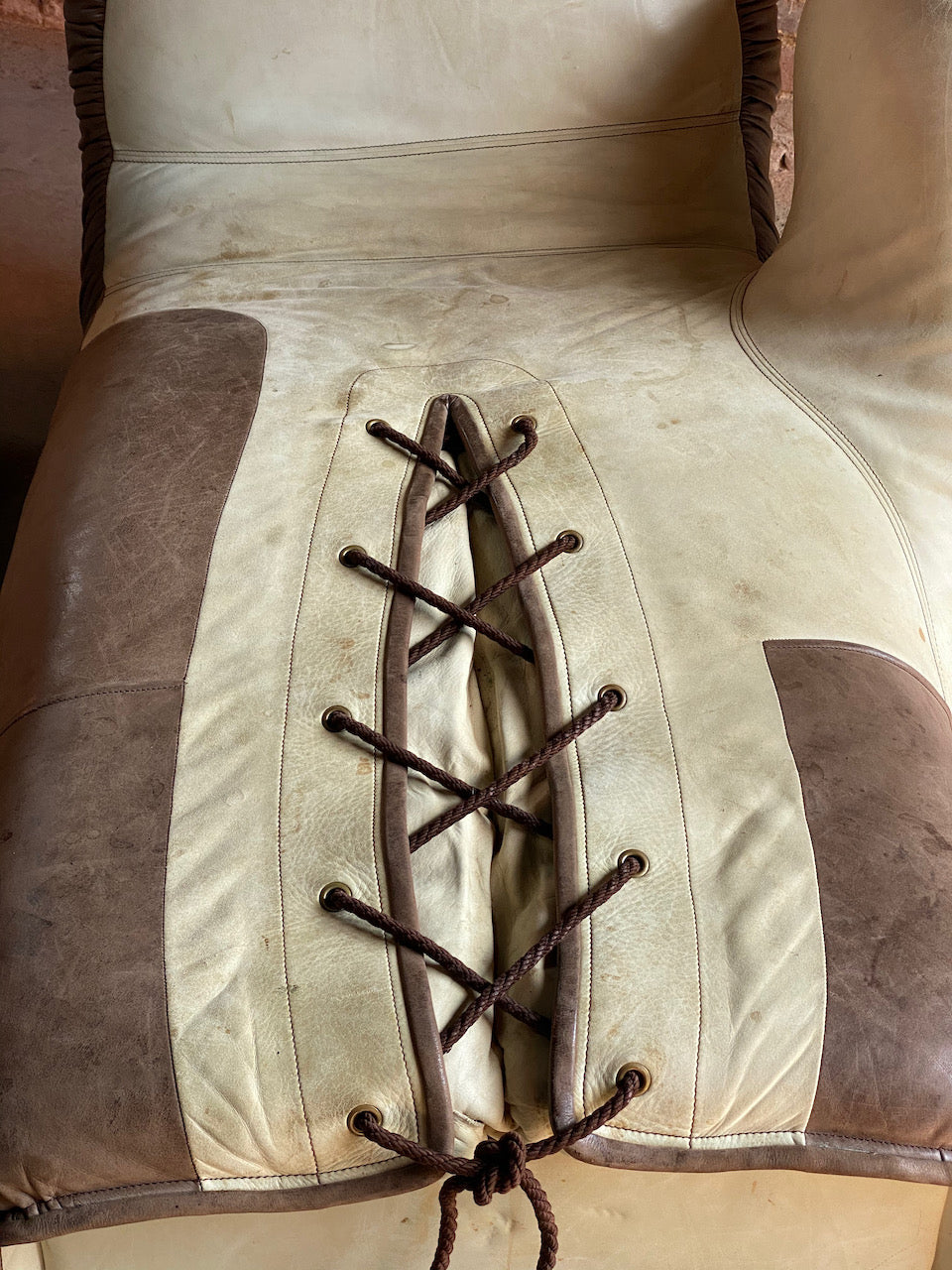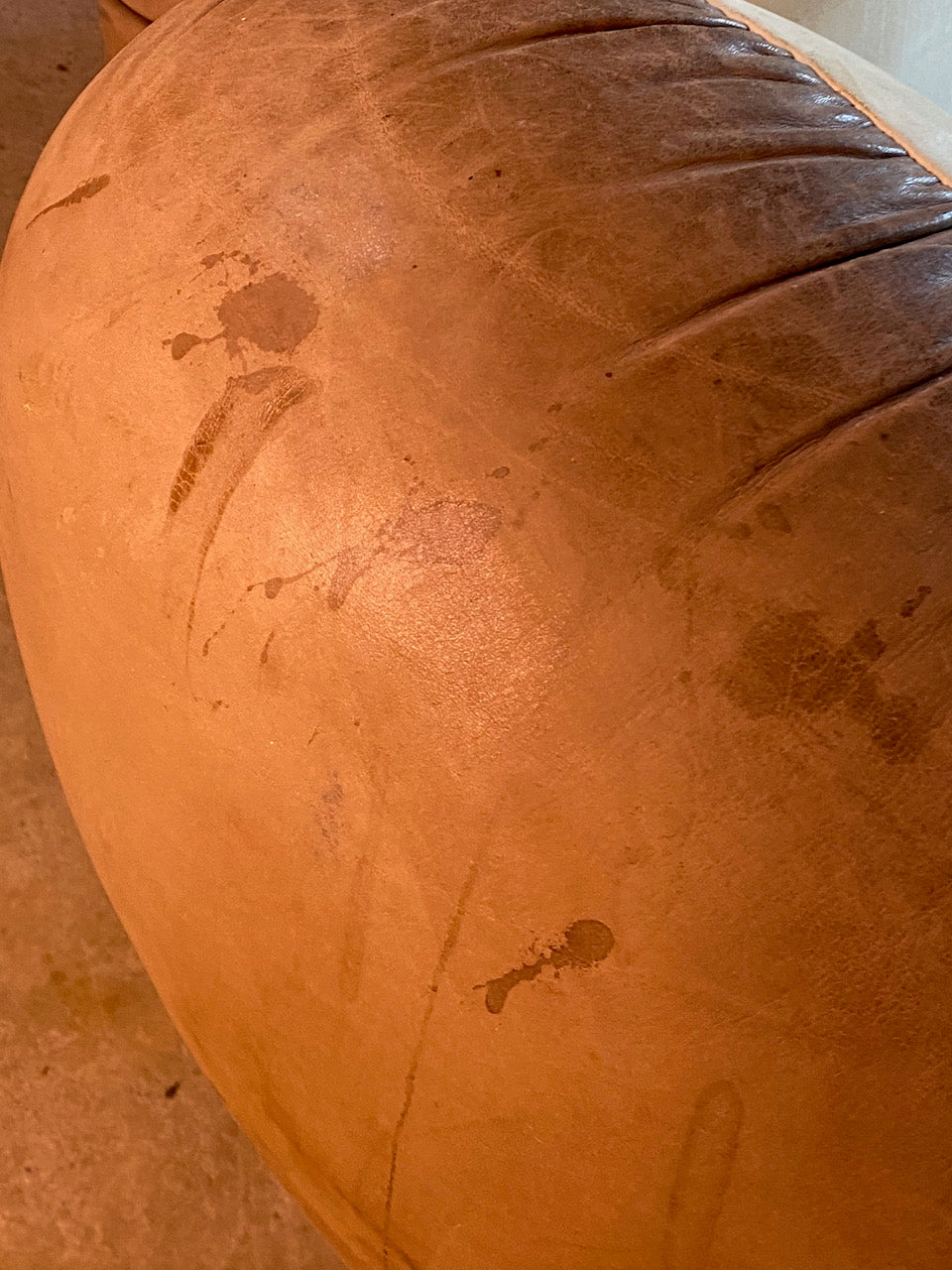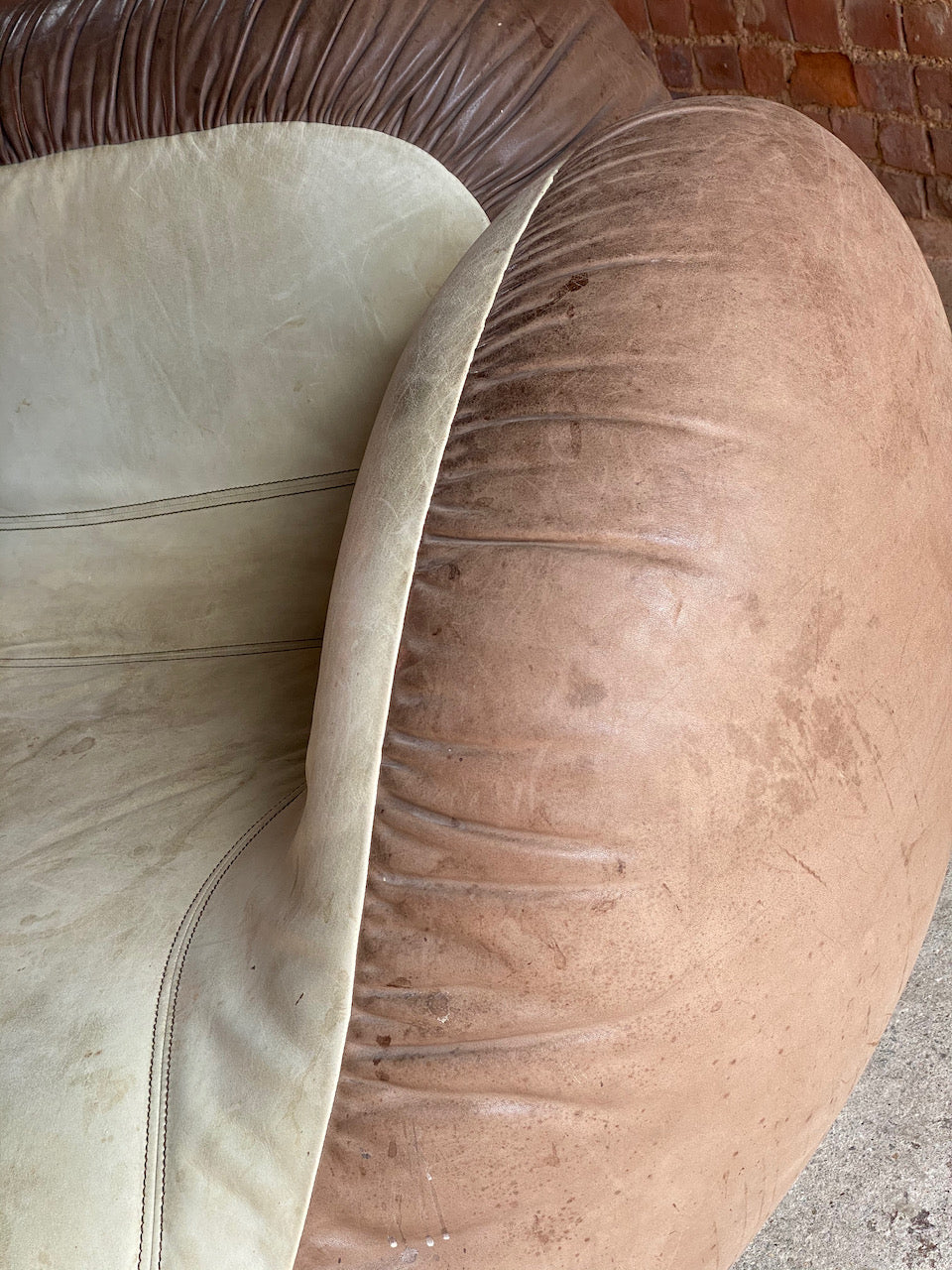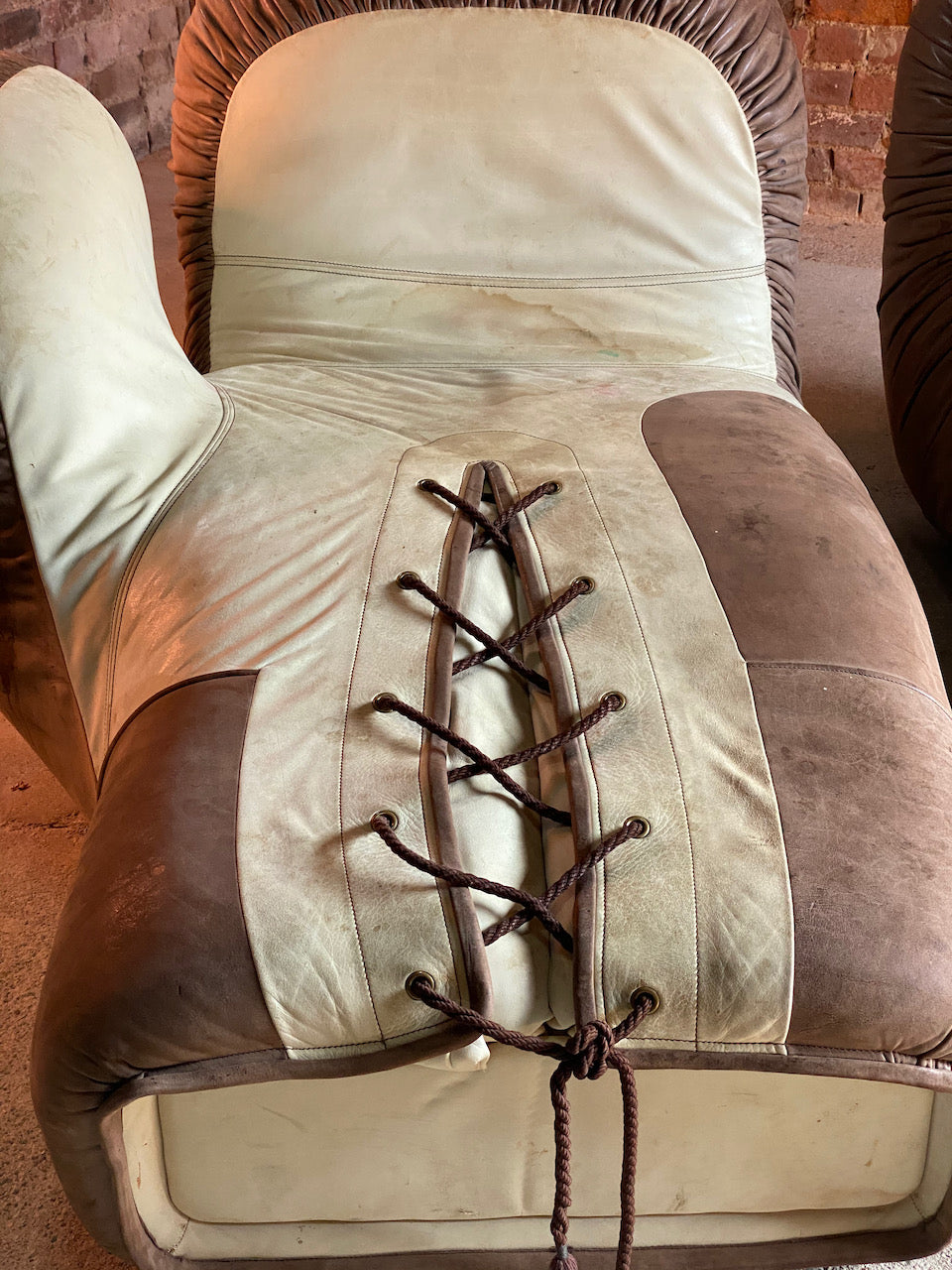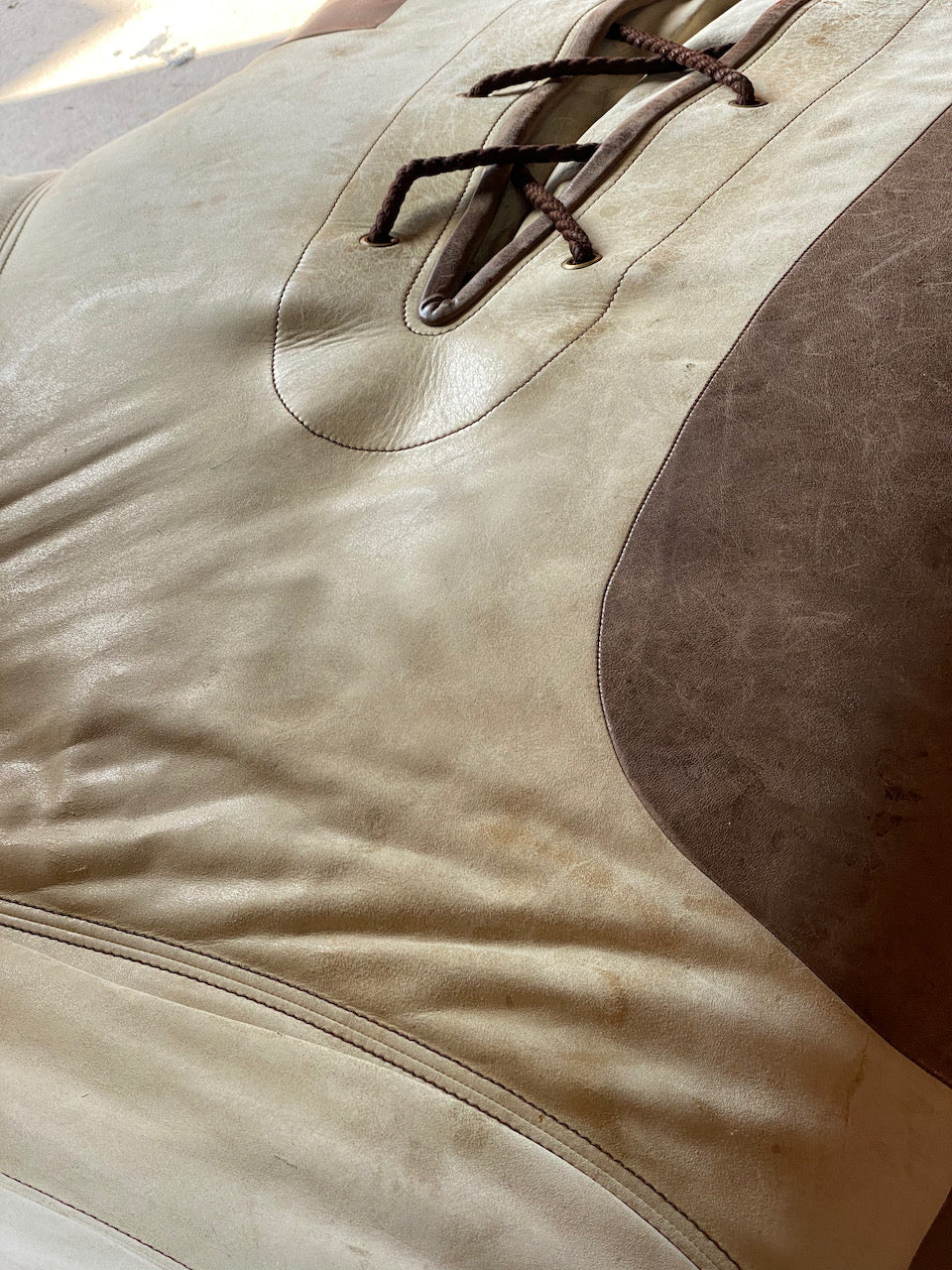 De Sede Model DS-2878 Boxing Glove Sofas, Switzerland 1978
SOLD
De Sede Model DS-2878 Boxing Glove Sofas, Switzerland 1978
Magnificent pair of de Sede Model DS-2878 boxing glove sofas or armchairs, Switzerland 1978, manufactured at 7:1 scale and bringing the popular sport of boxing into your home – whether for boxing fans, the young at heart, boxing athletes or aficionados of the sport, the detailed boxing glove armchair comes in two- tone, the typical folds at the edges, and a striking lacing at the glove opening, which is also the foot end of the sofa. Soft de Sede leather and ingeniously detailed upholstery ensure extraordinary seating comfort, these beauties are in original condition, reserve now.
Please note: We can have these items re stored and recoloured at an additional cost.
About: de Sede has its origins in a small but skilled saddler's workshop in Klingnau, Switzerland. The craftsmen committed themselves to transforming the best possible leather into seating furniture. Their years of experience and diligence enabled them to create hand-crafted leather furniture of singular quality.
In 1965, the family-run business became a joint-stock company called de Sede AG, but remained faithful to their original guiding principles.
The company developed rapidly from this moment onwards: top designers of international calibre were brought on board to create seating furniture, additional manufacturing facilities were opened, and an international distribution network was established. Sophisticated designs that skilfully integrate traditional and precise Swiss workmanship swiftly gained the brand an international reputation.
Today, de Sede AG presents itself as a leading manufacturer of exclusive leather furniture.
Mid Century
Original
Swiss
De Sede
DS2878
Boxing Gloves
Pair
Leather
1978
Practical & Beautiful
Investment

Offered in original condition with age related wear, stains, marks, scuff marks but overall in very good condition, please note these items can be easily re coloured

Dimensions per glove:
Width: 40.94" / 104 cm
Length: 66.93" / 170 cm
Height: 33.86" / 86 cm
Seat Height: 15.75" / 40 cm
Free delivery is offered to England & Wales only when buyer pays full asking price, next day delivery is not possible due to the size of the piece, please allow between 7-14 days delivery