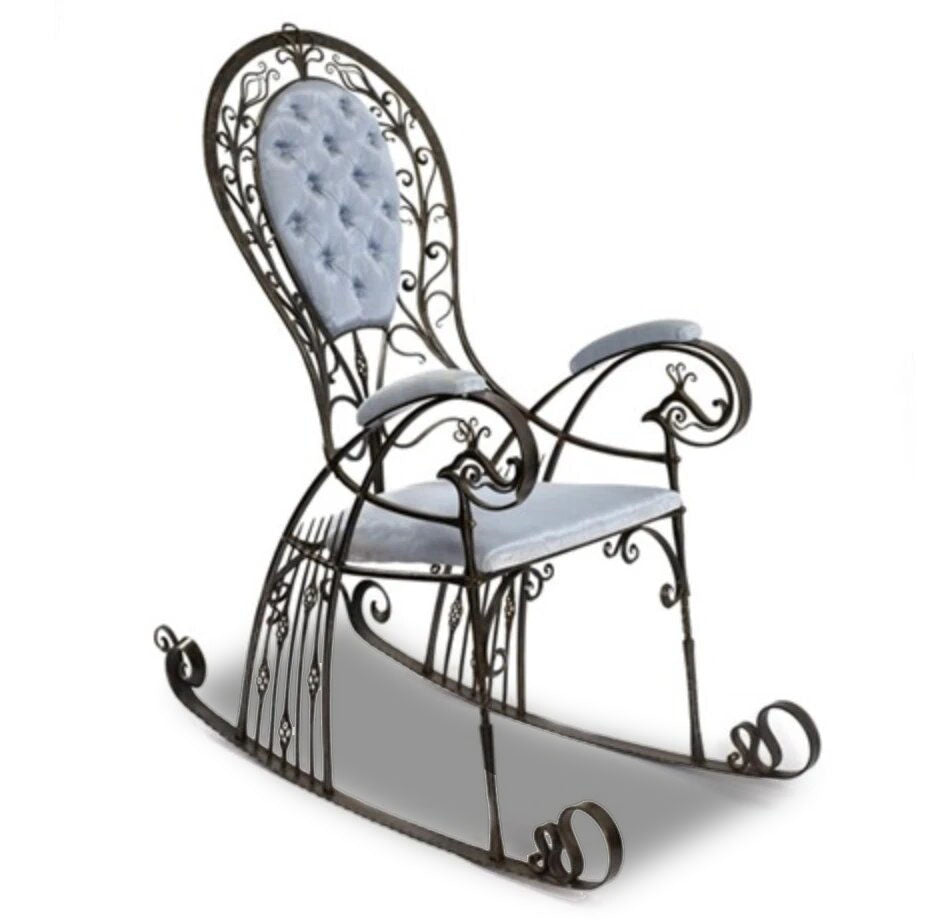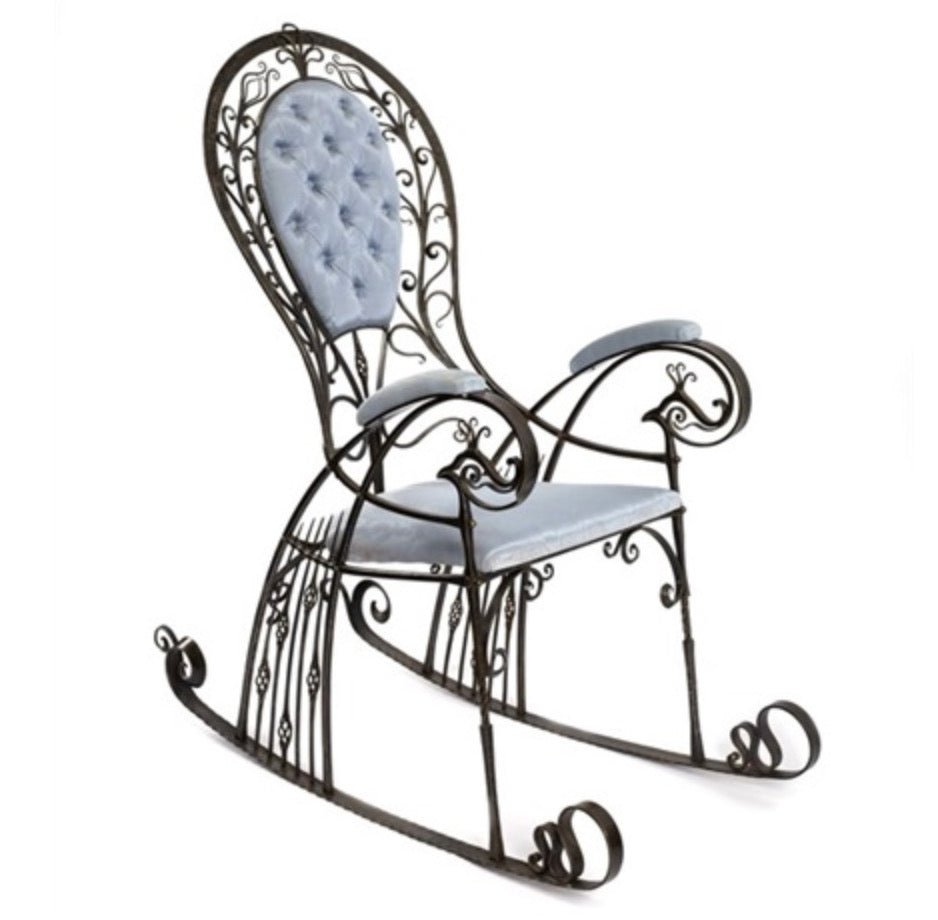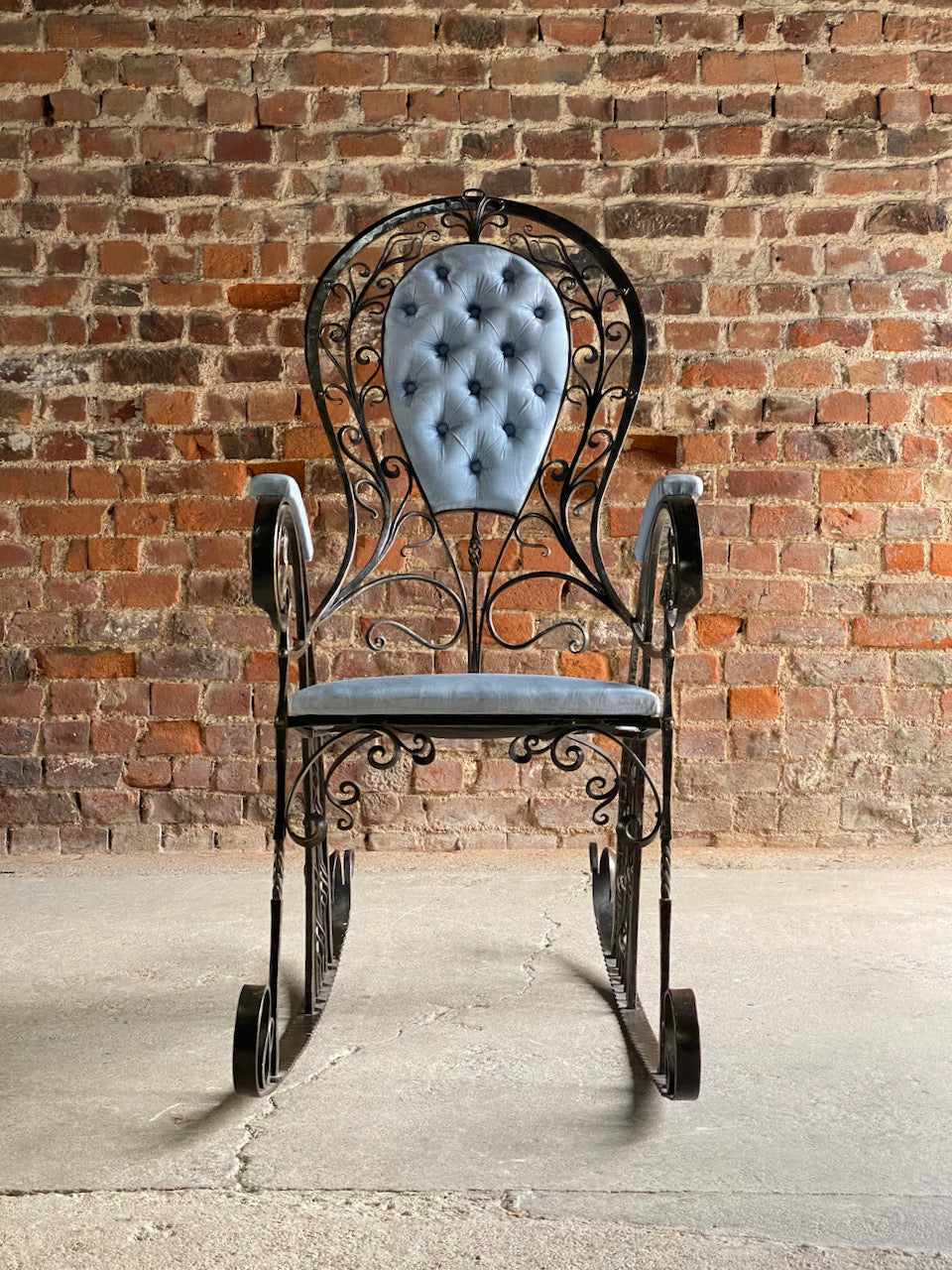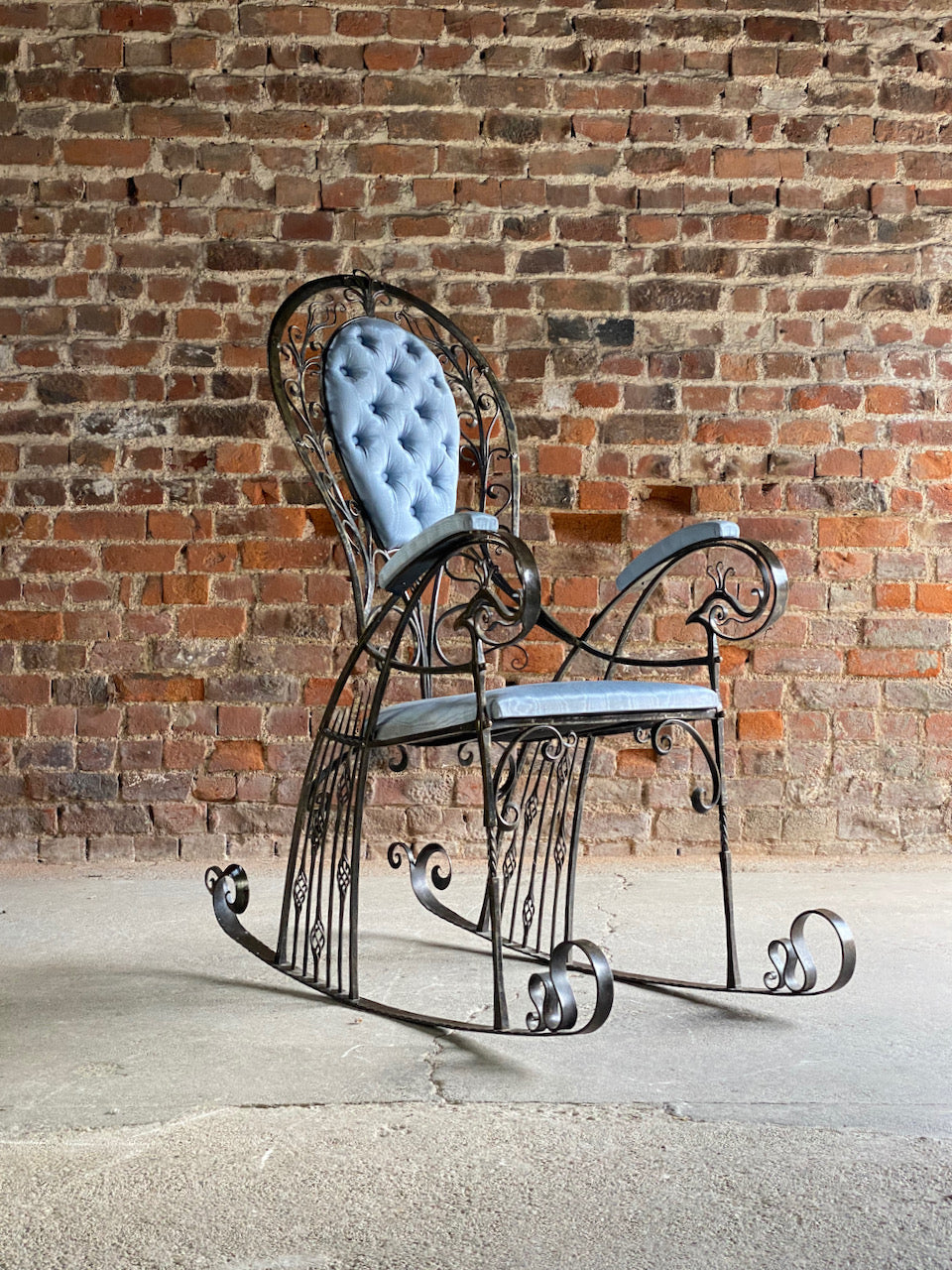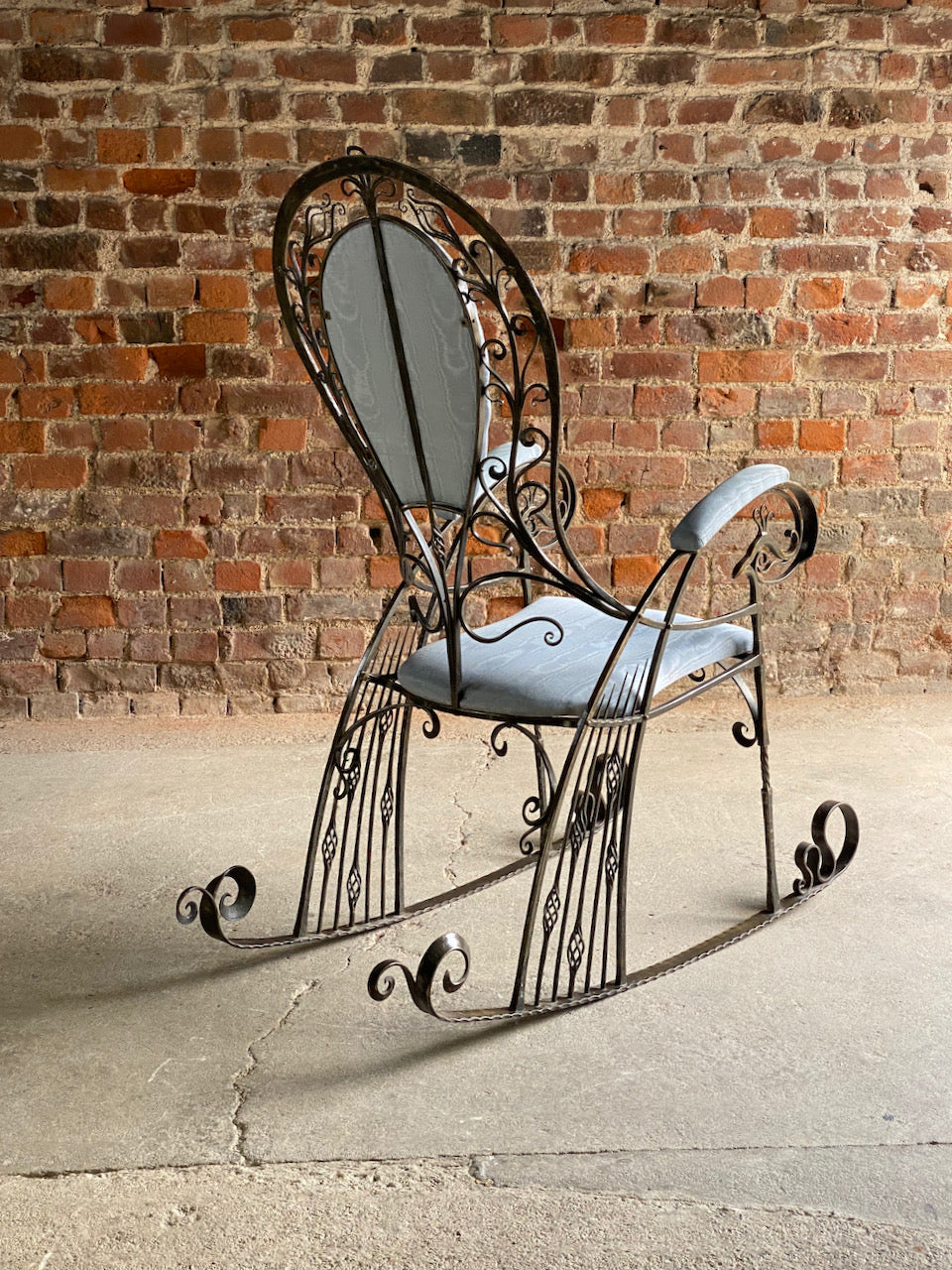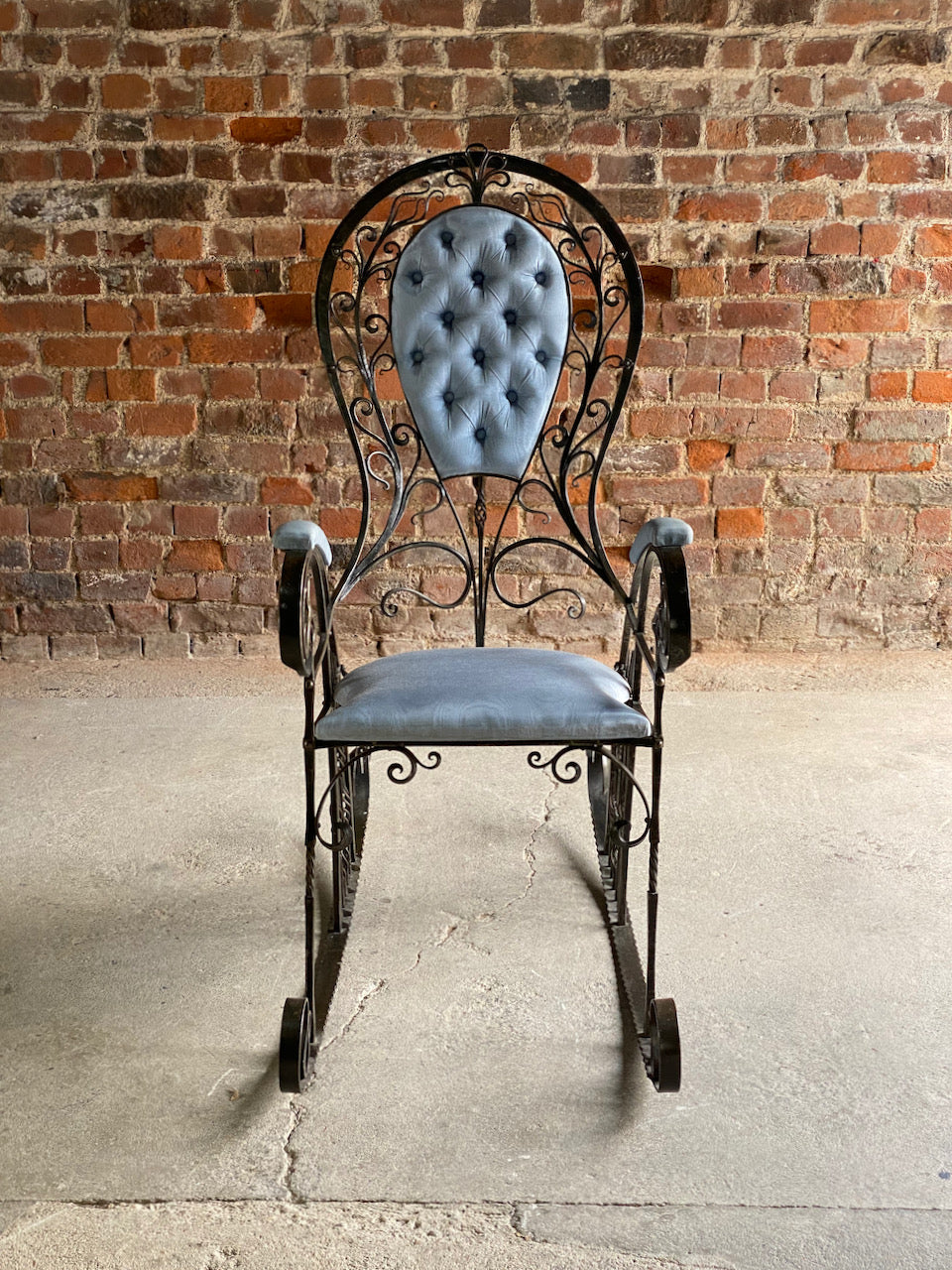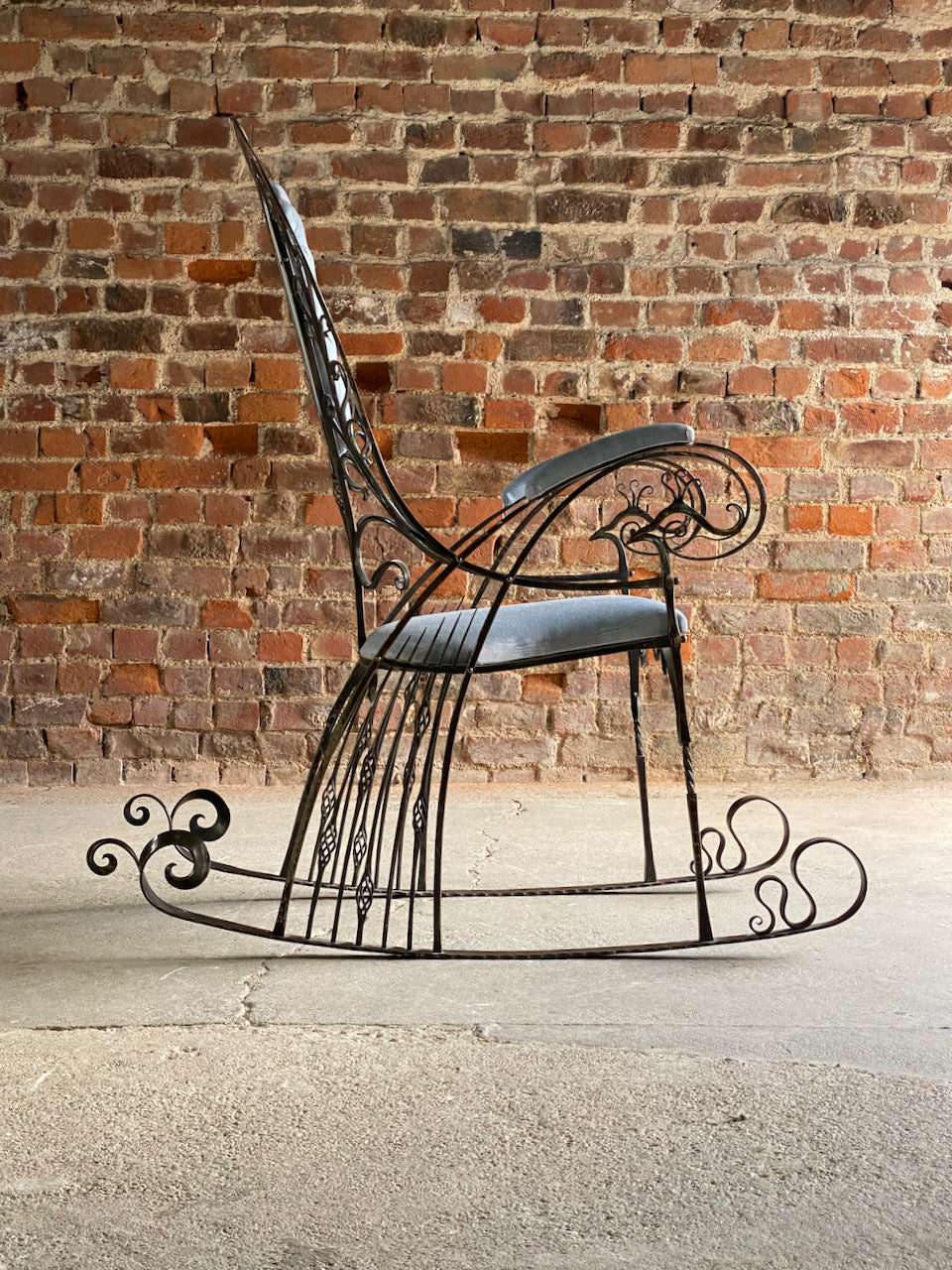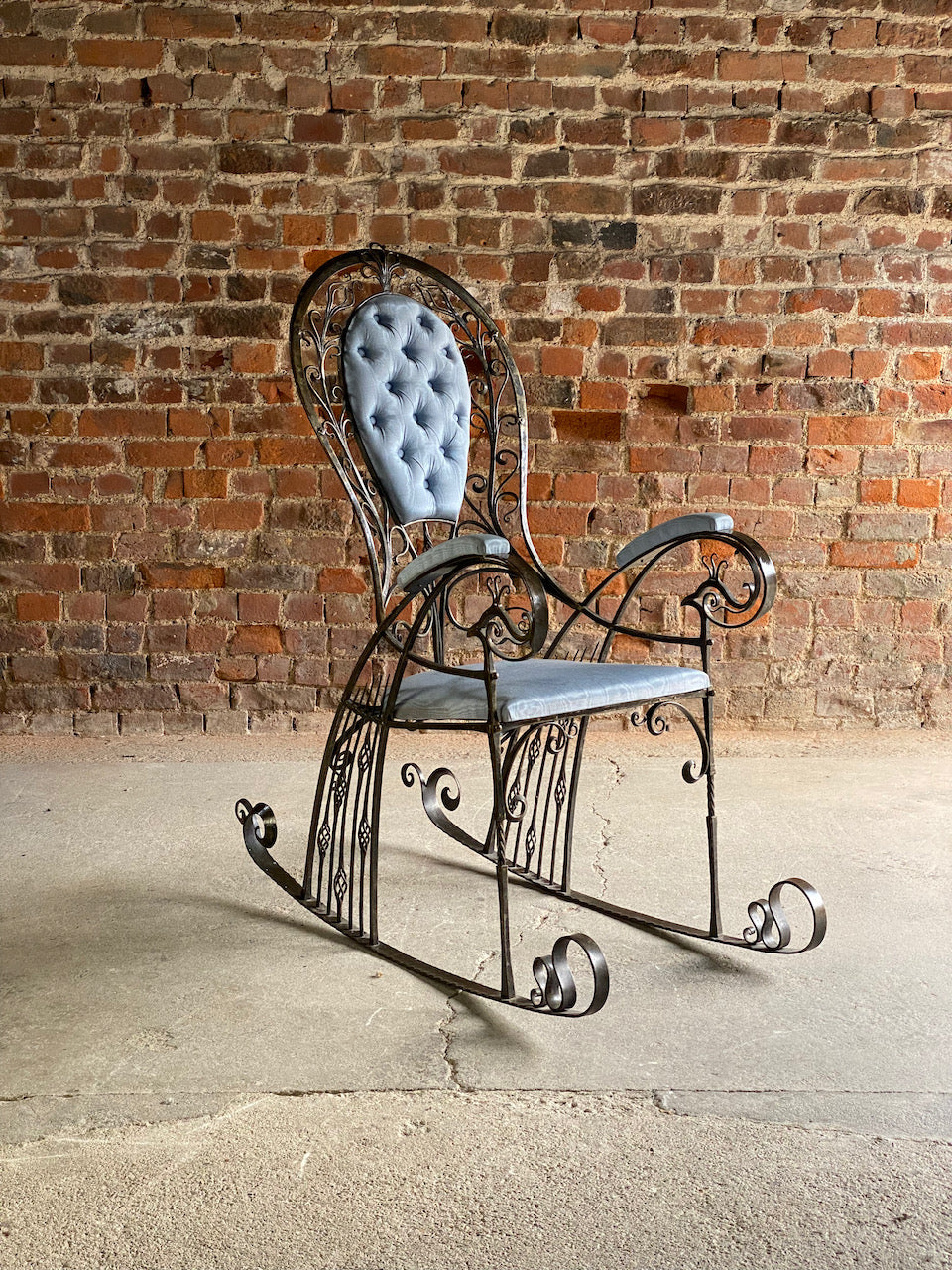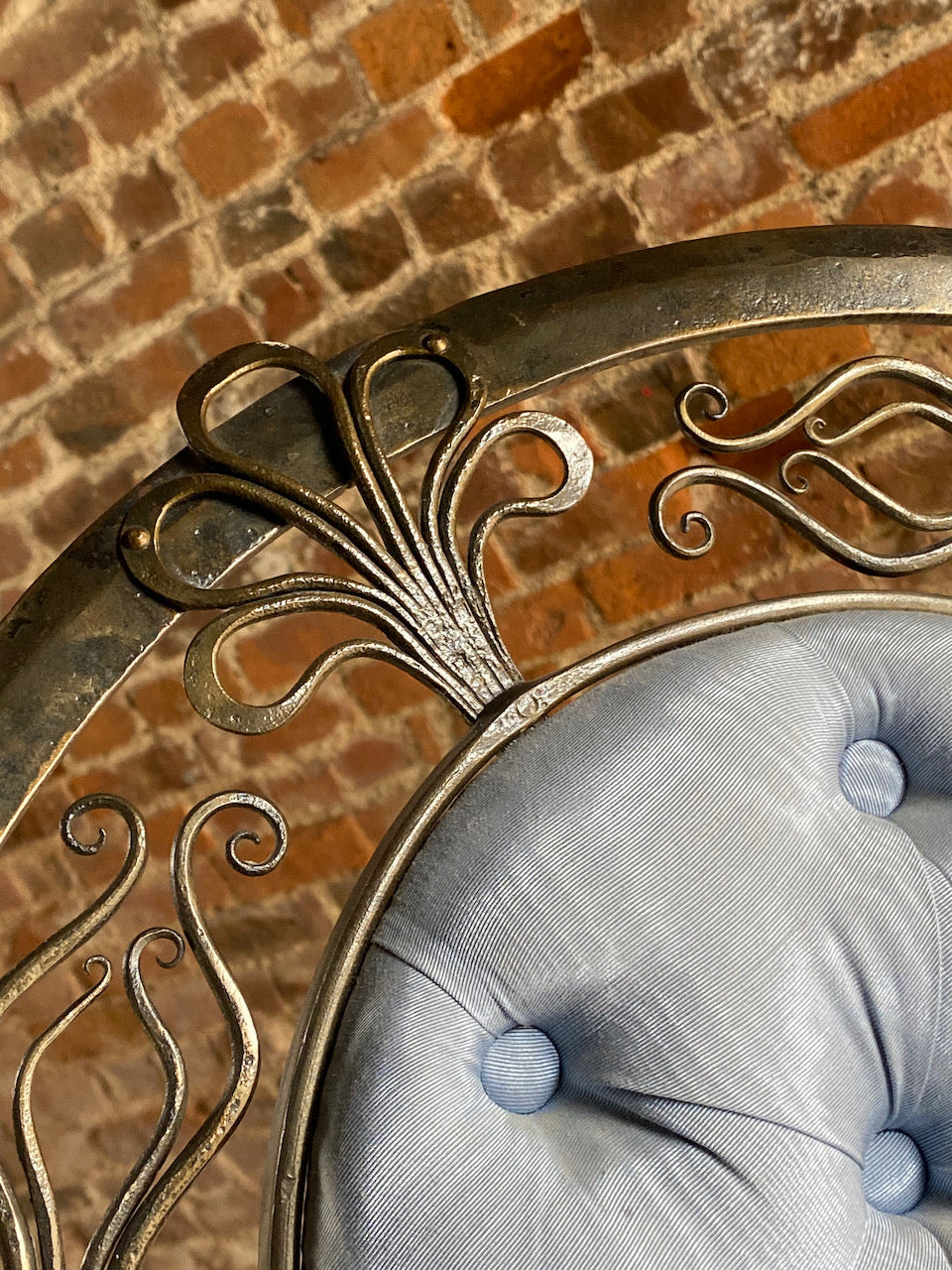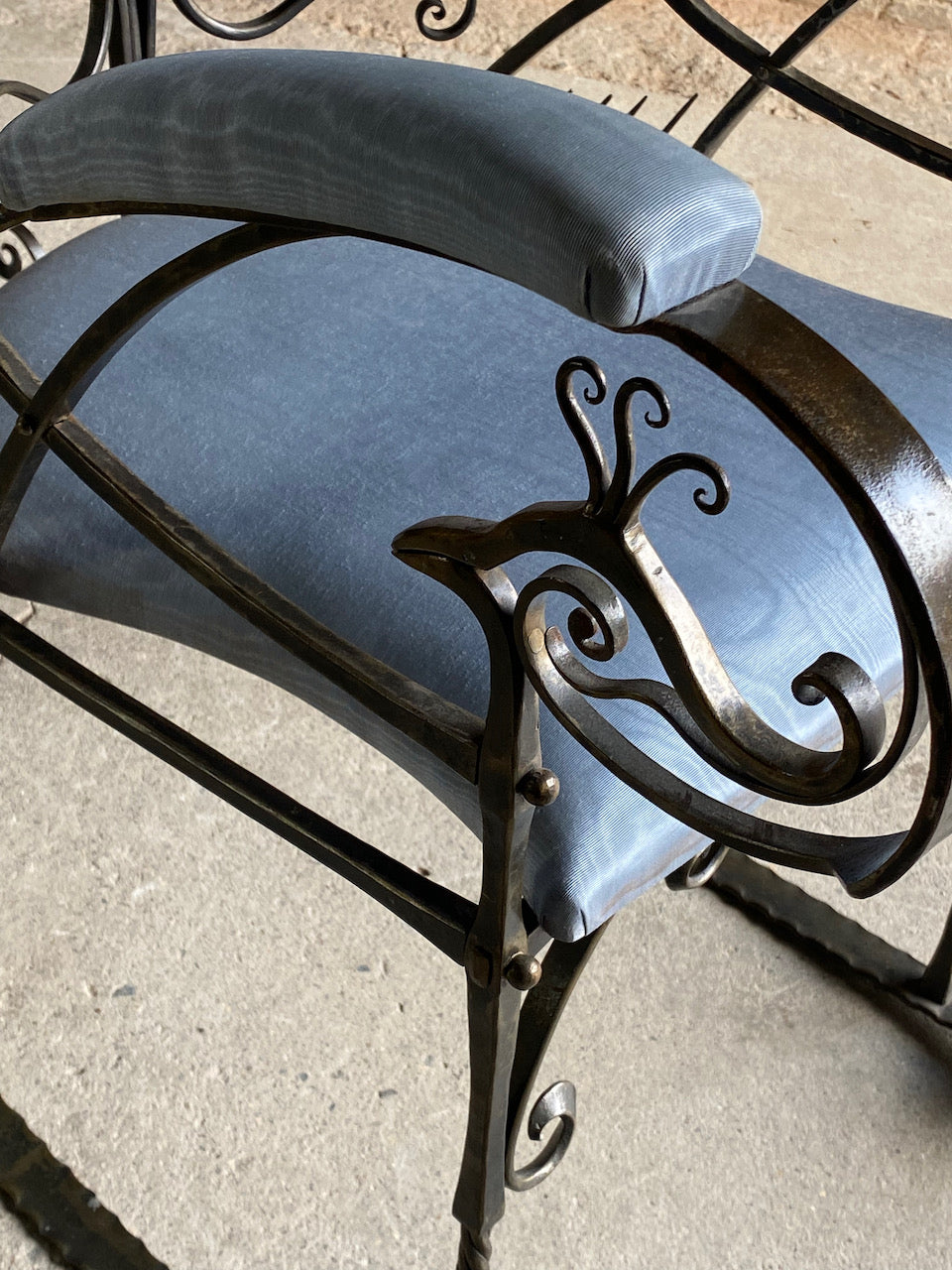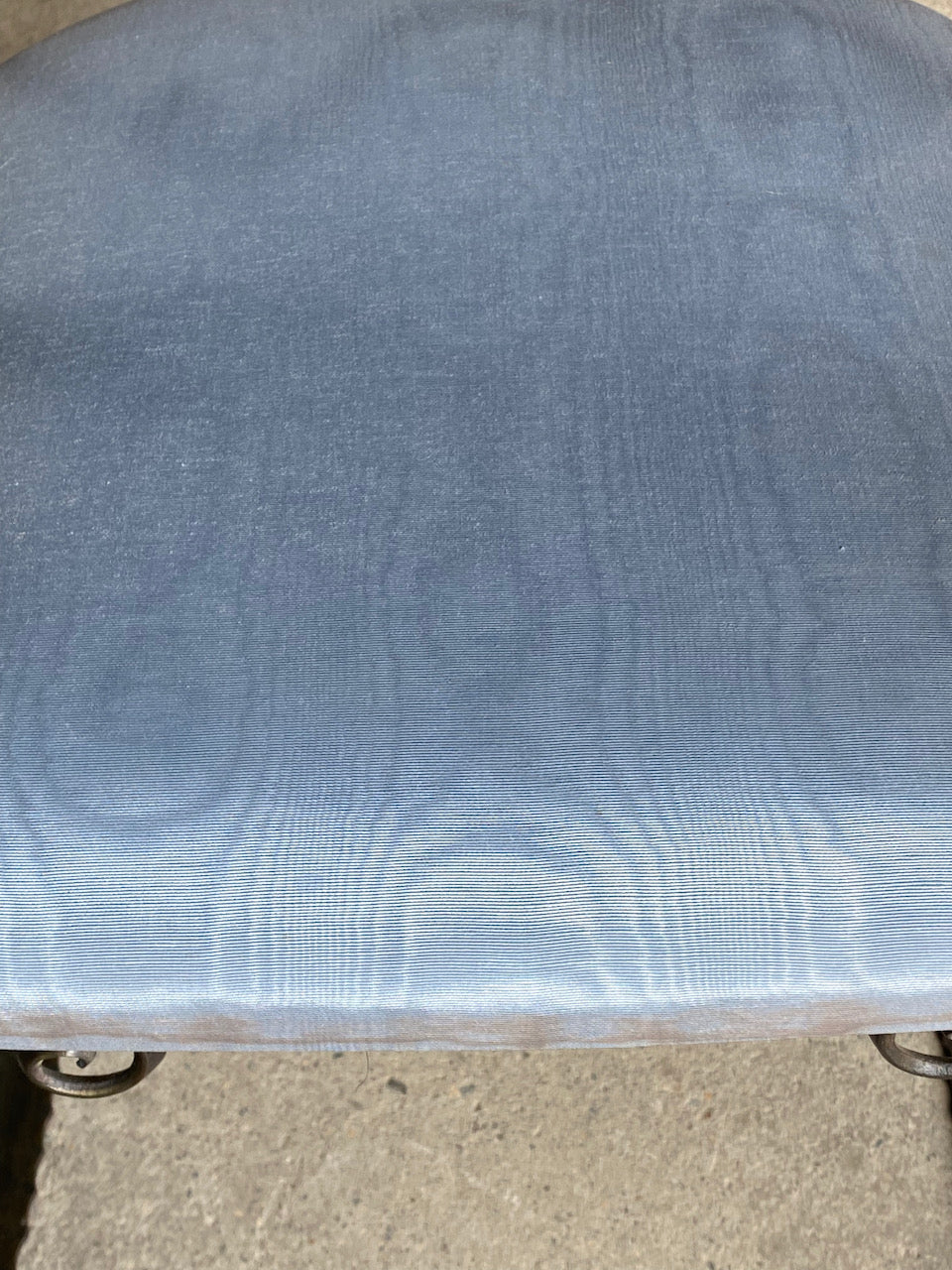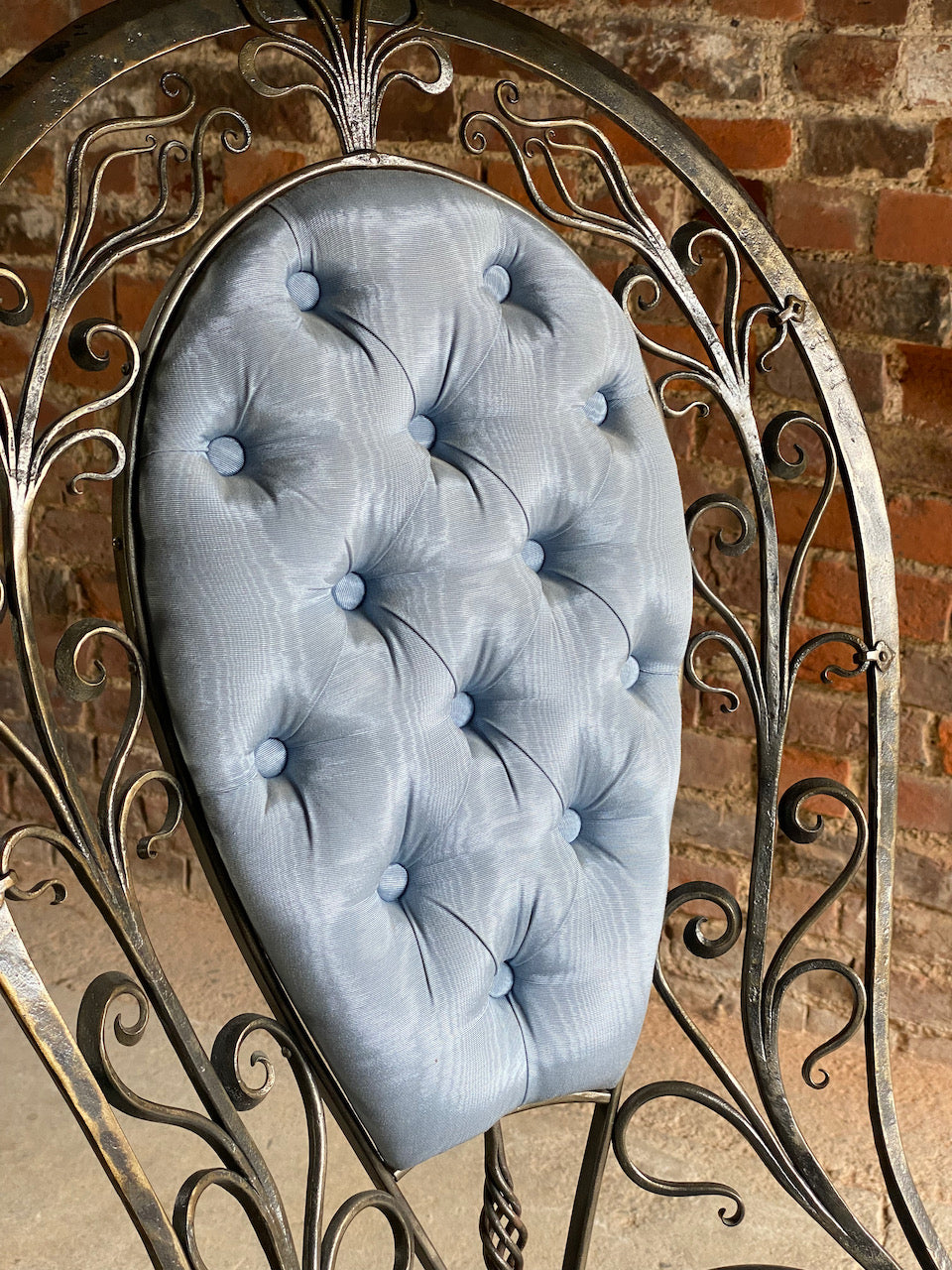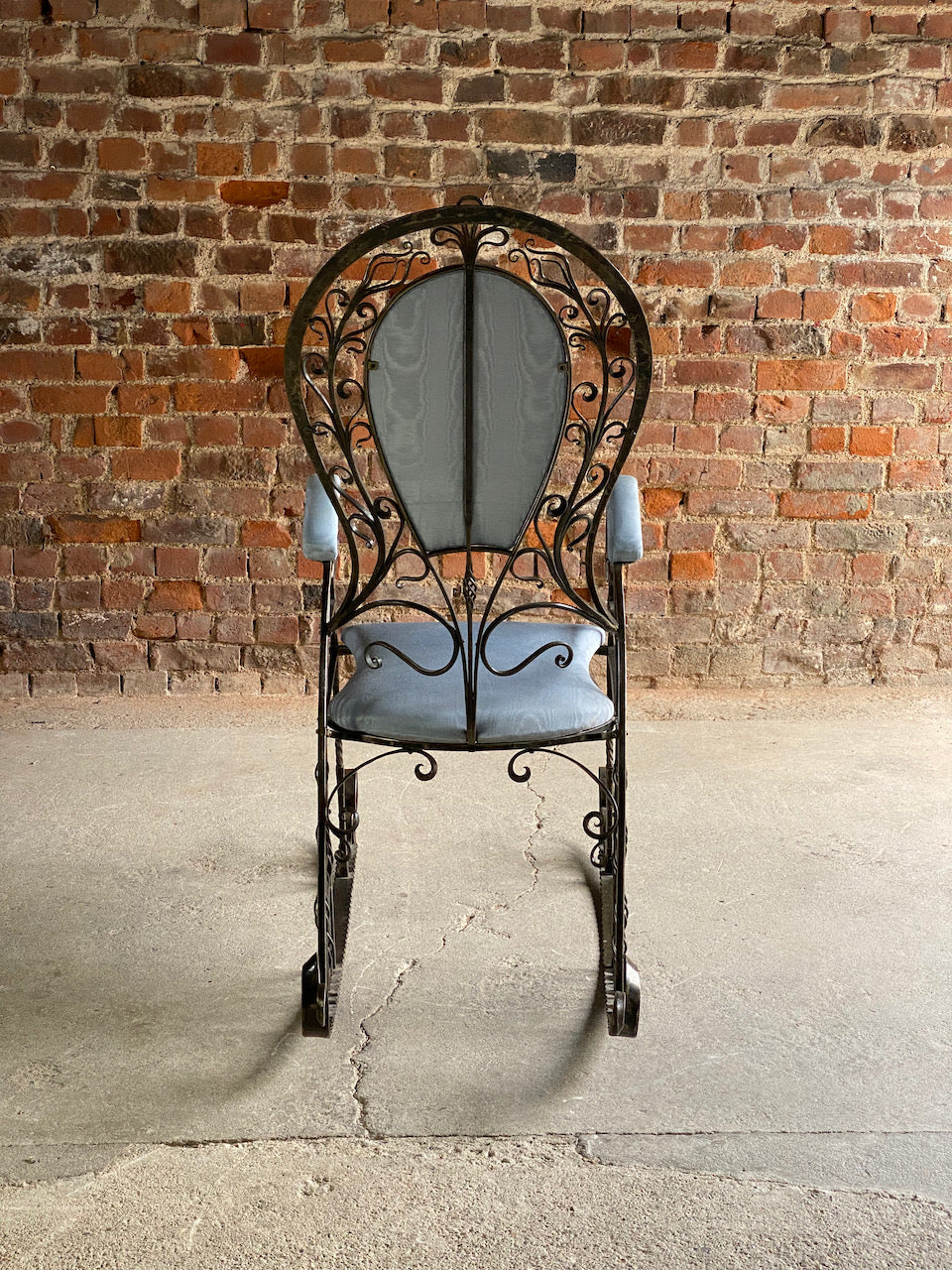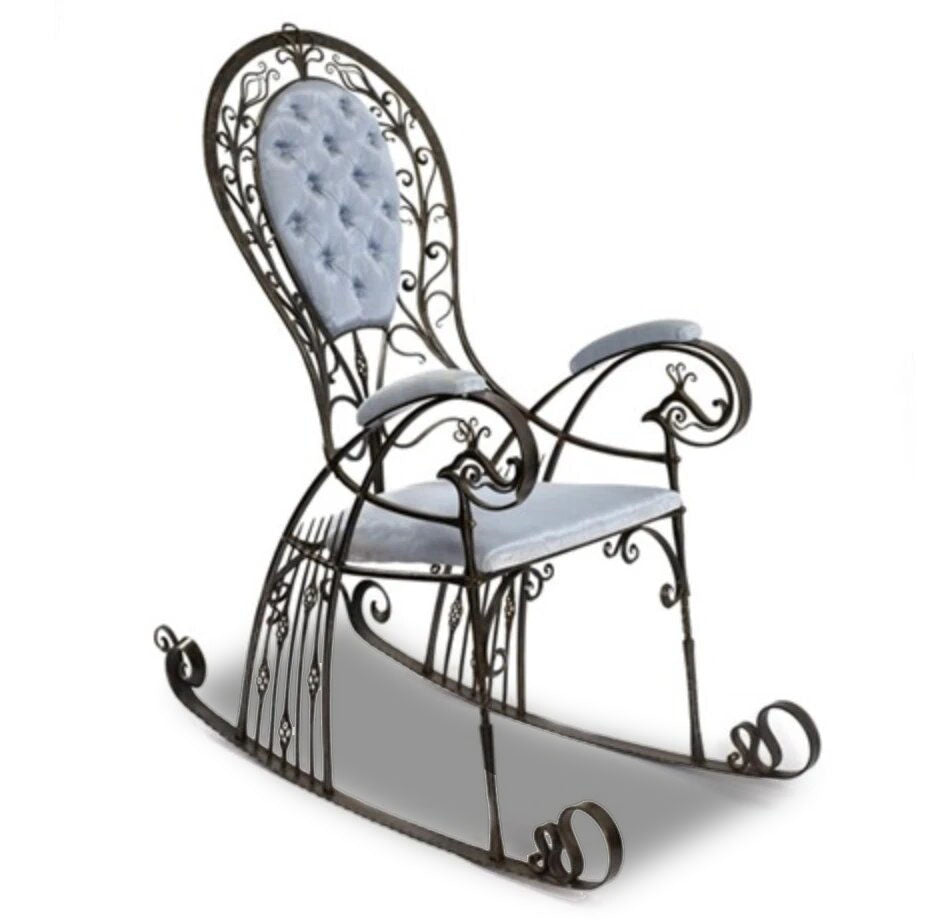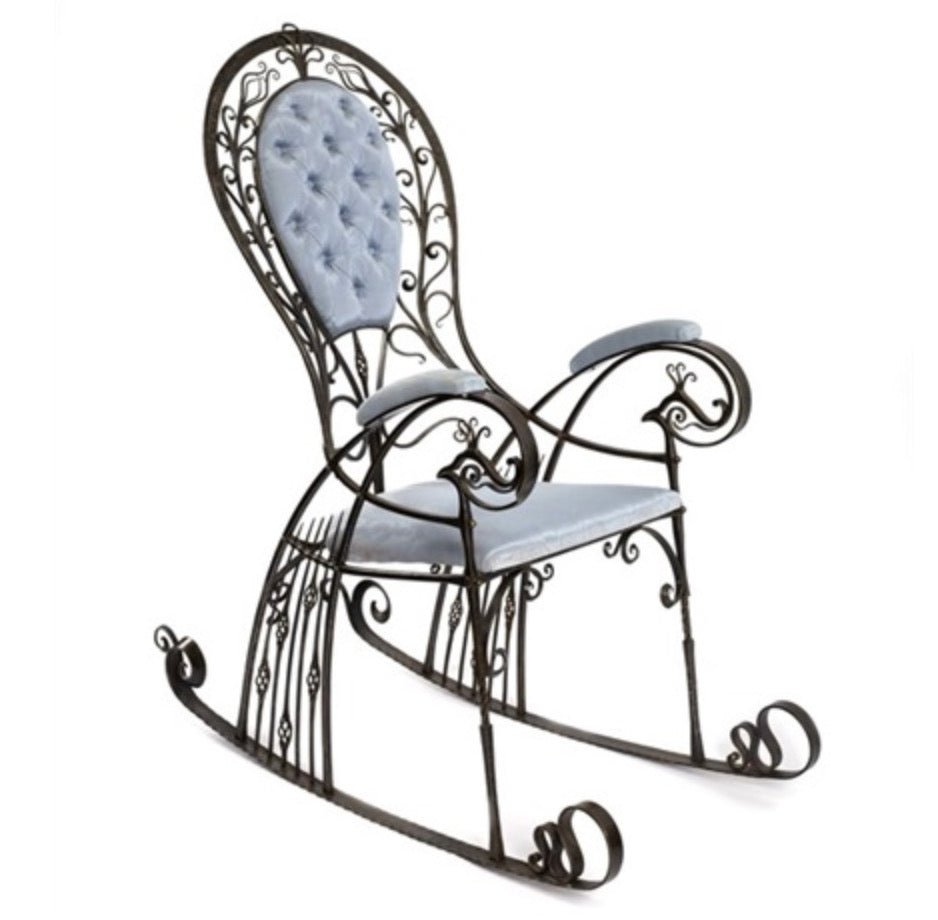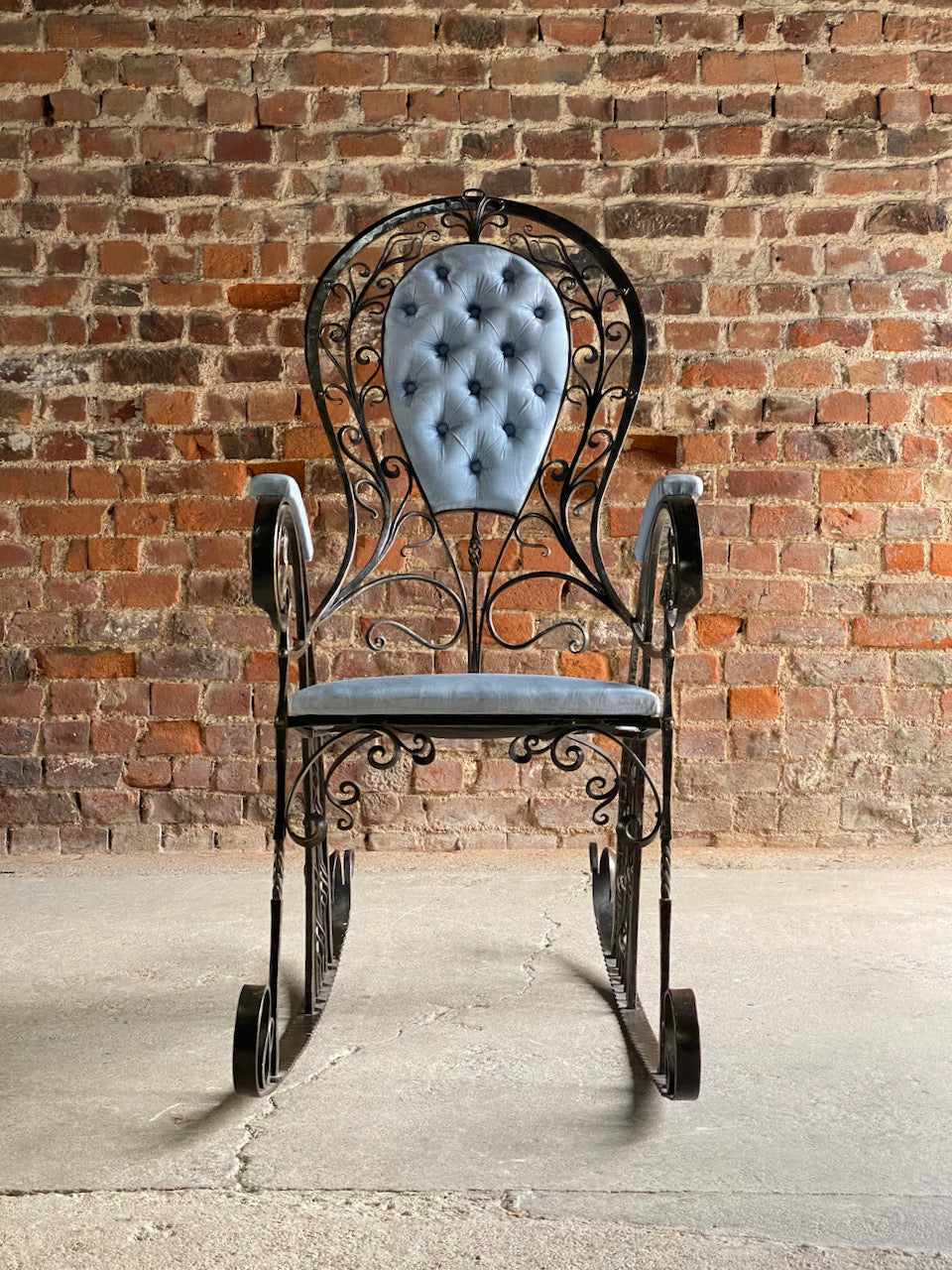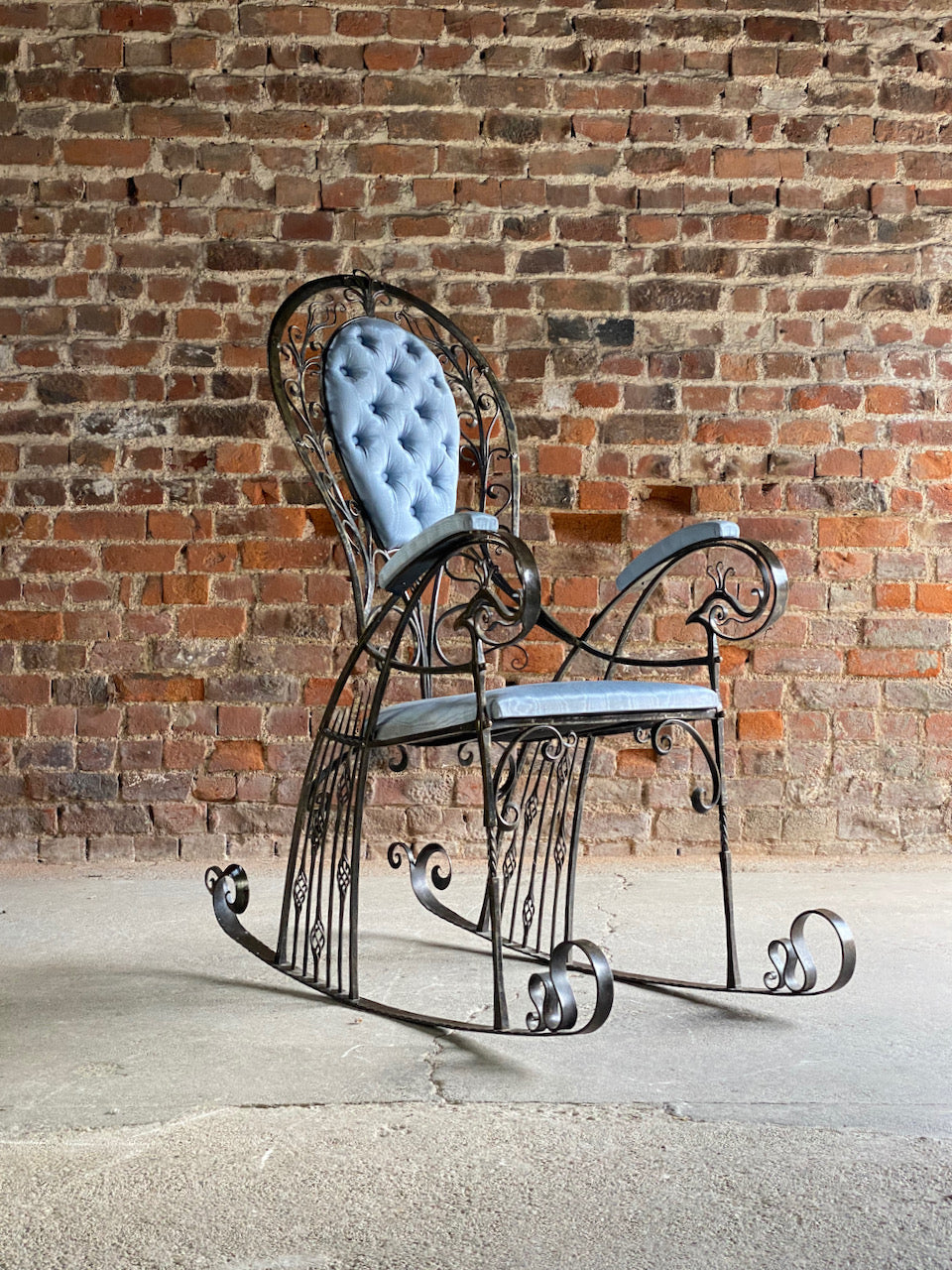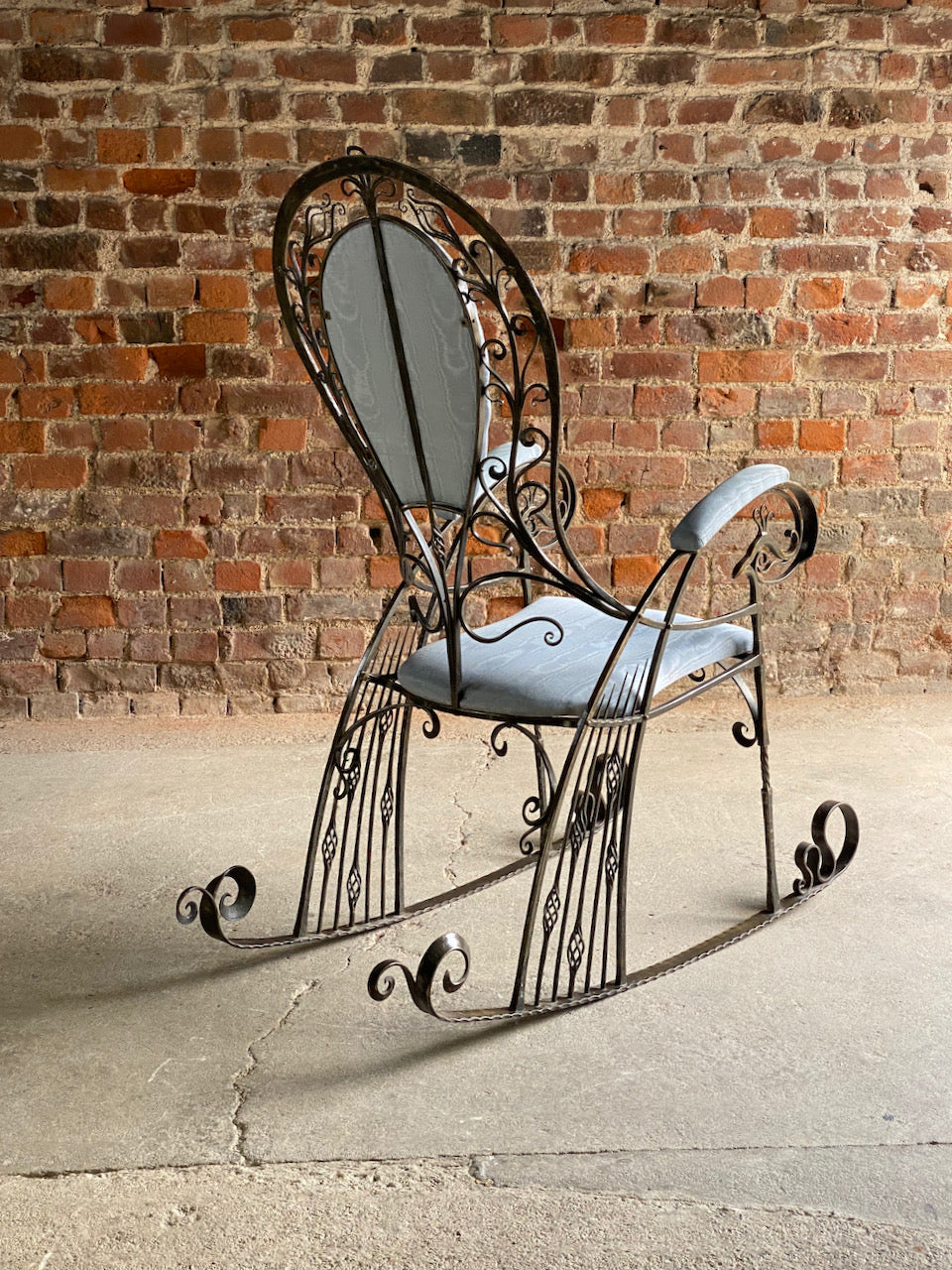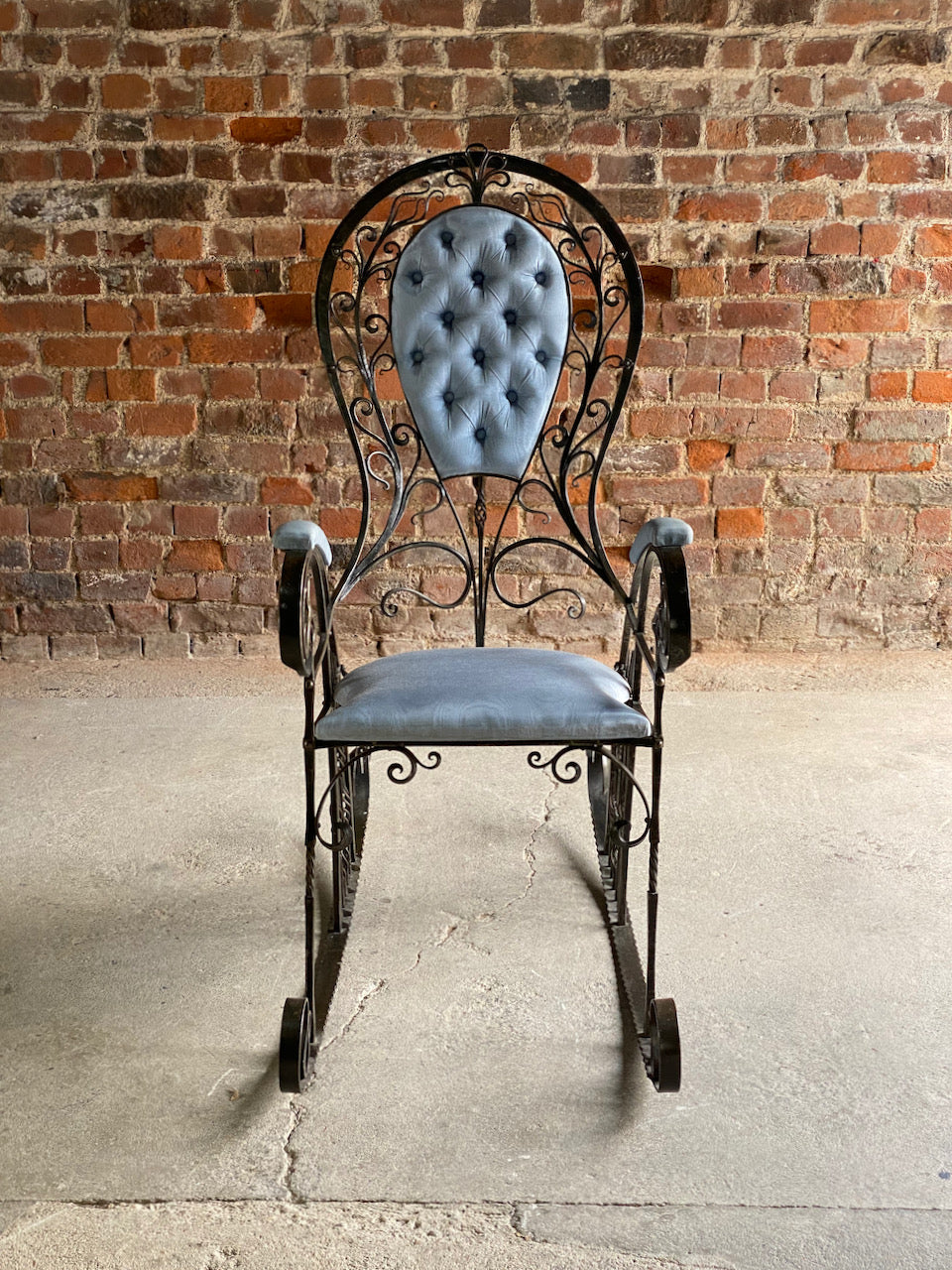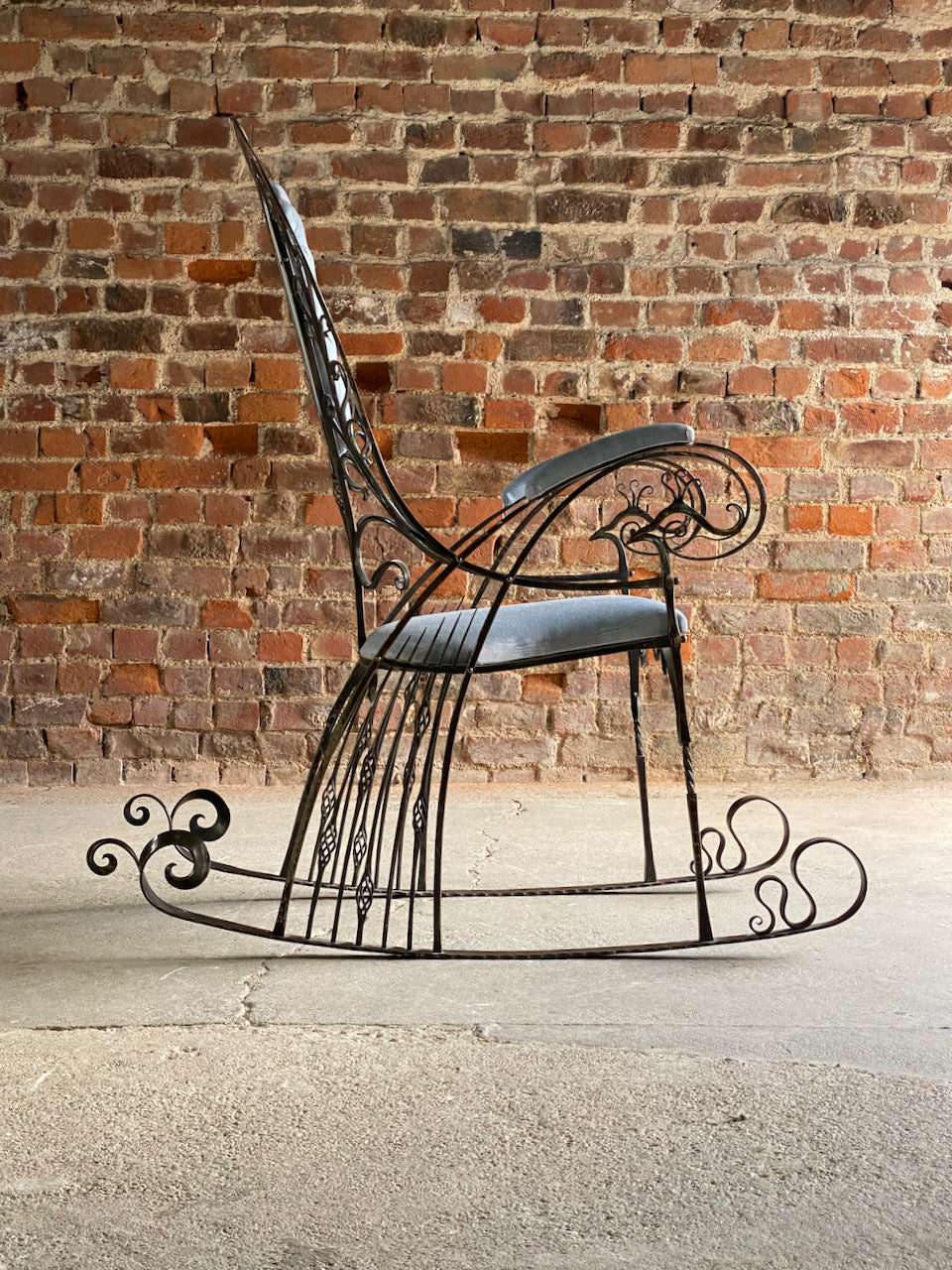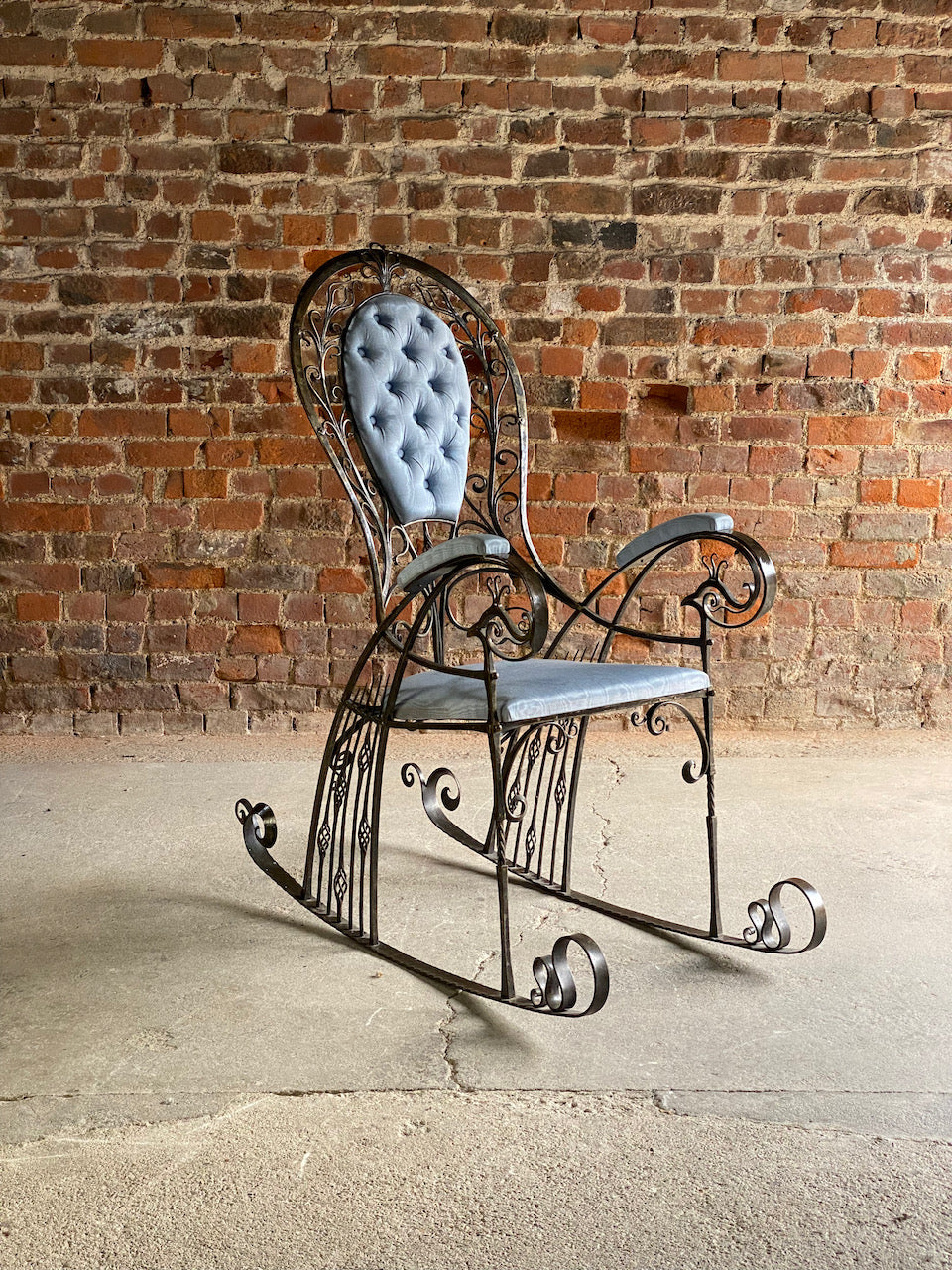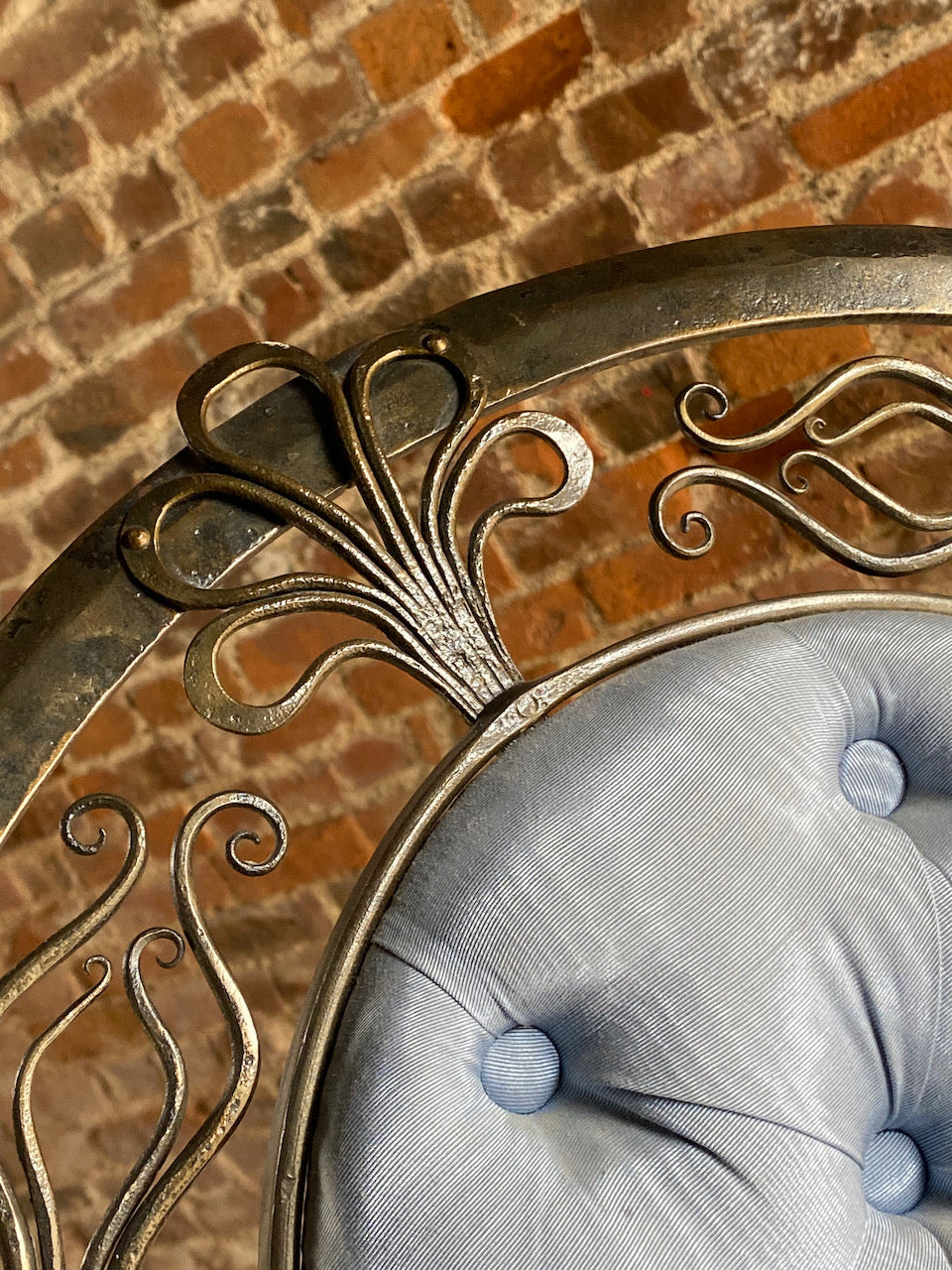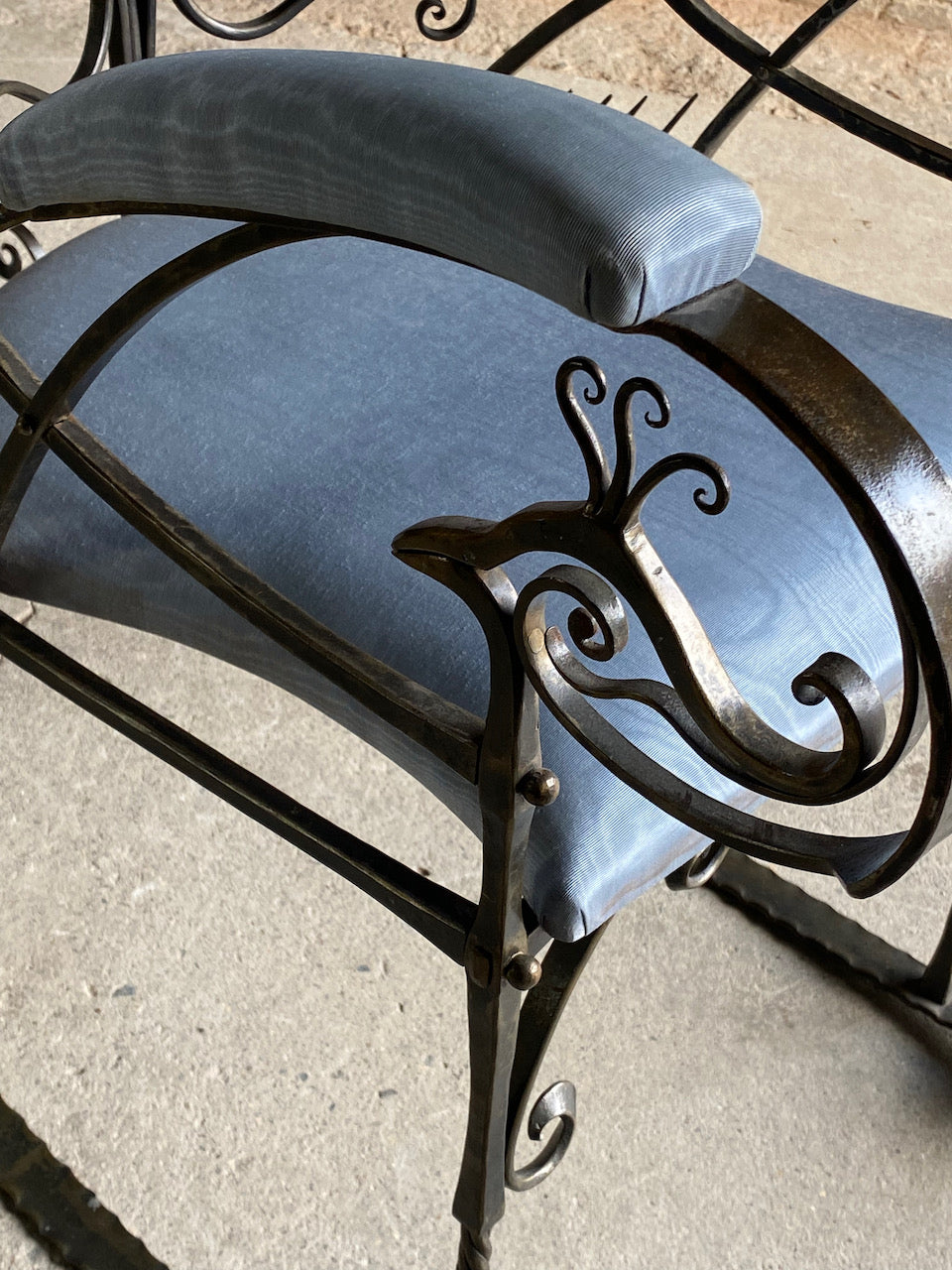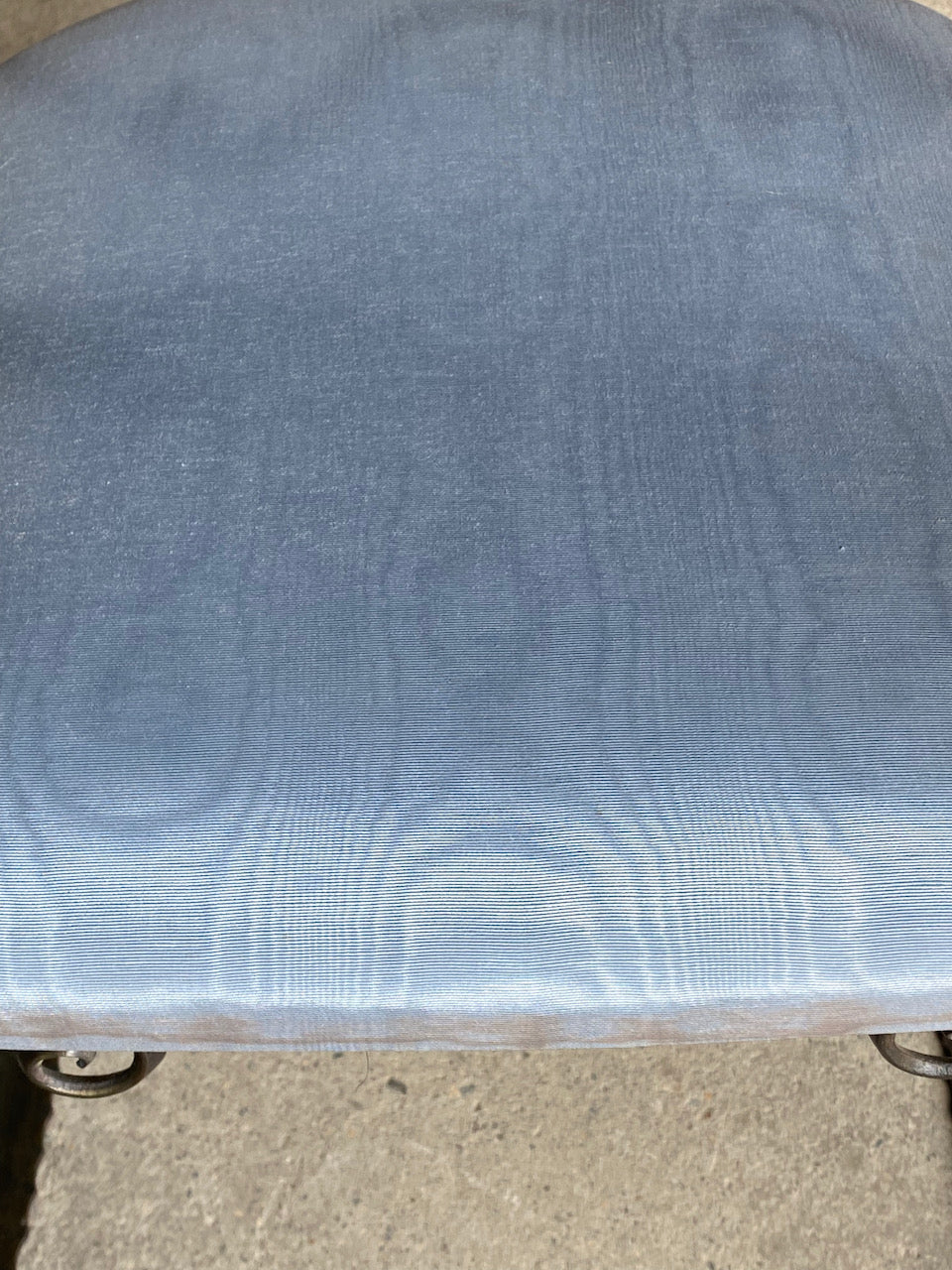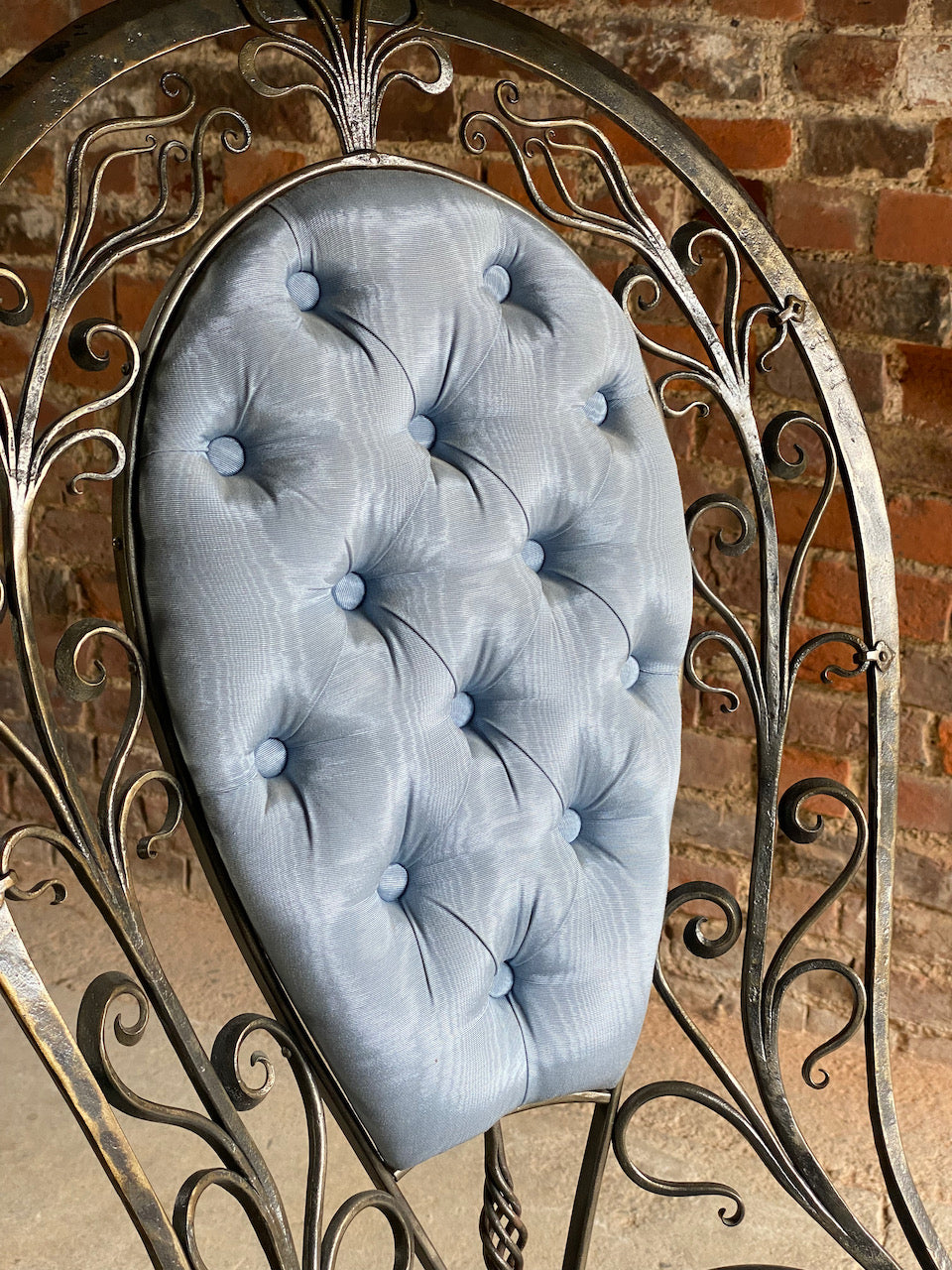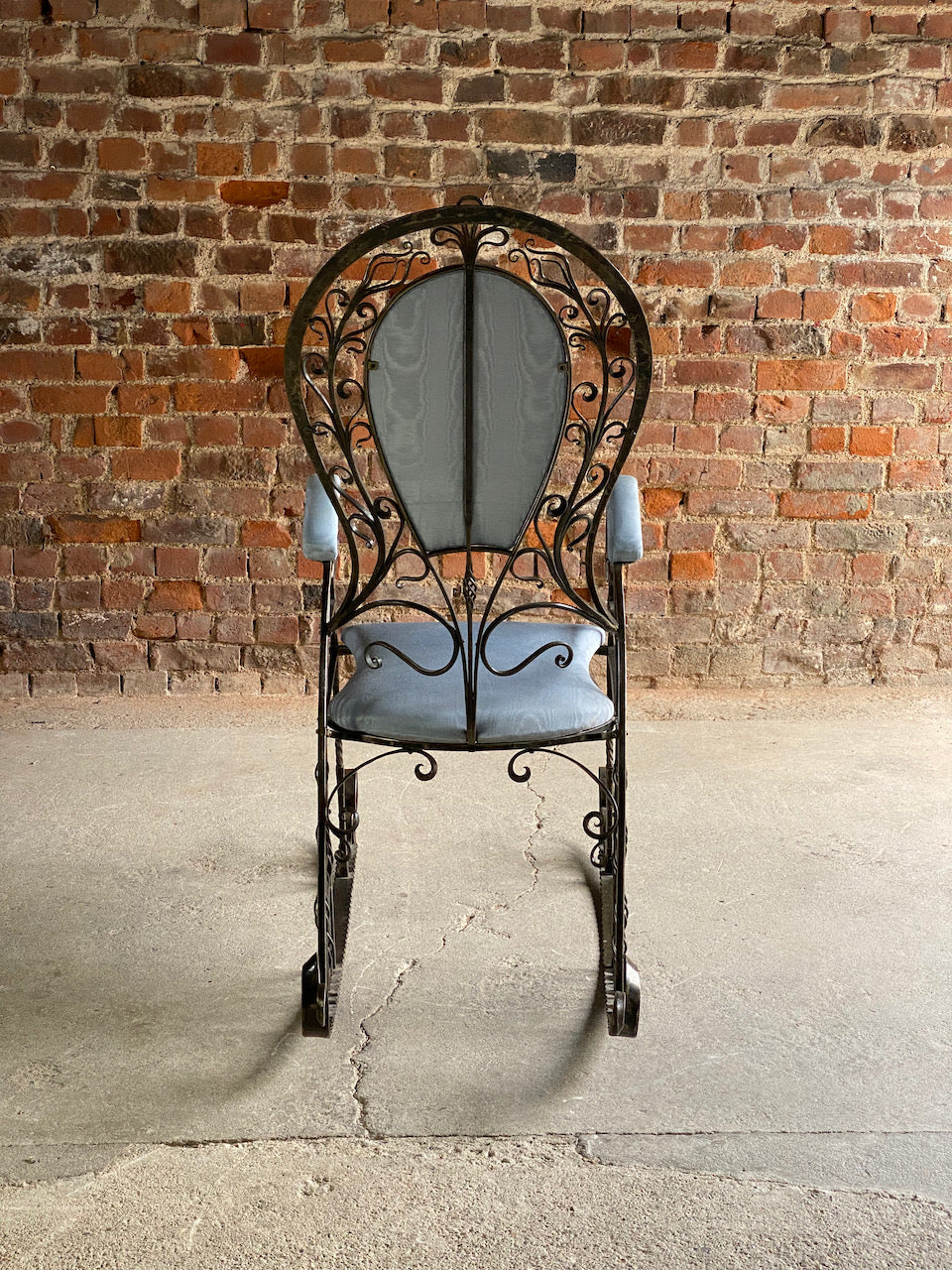 Derek Lloyd Peacock Iron Rocking Chair England Circa 1993
SOLD
Derek Lloyd Peacock Iron Rocking Chair England Circa 1993

Derek Lloyd FWCB The Peacock Chair a wrought iron rocking chair, the shaped back pierced with foliate stems and tendrils, the scroll arms with peacock heads, the sides with pierced bars to emulate quills, the seat and buttoned back upholstered in pale blue moire silk, reserve now.

About: In 1941, at the age of five, Derek Lloyd was evacuated from Birmingham to Worcestershire where his new home was opposite a blacksmiths shop. He started to assist there and when older undertook a 4-year apprenticeship. After serving in the army, he established his own blacksmithing business and also taught at what is now the National School of Blacksmithing in Hereford. A farrier all his life, Derek has shoed thousands of horses including winners of the Grand National and Cheltenham Gold Cup. /This chair was designed and created as an entry in the 1993 Ornamental Ironwork National Championship. It is a completely traditional piece of work, meaning that all the assembly was carried out by riveting or forge welding by hand. The chair was entered into all the major UK championship shows during 1993 and won every event but one, thereby becoming the overall winner.

England
Date: 1993
Artist: Derek Lloyd FWCB
Model: Peacock Rocking Chair
Maker: Derek Lloyd
Material: Wrought Iron
Original
Investment
Practical & Beautiful
Free UK delivery

The chair is offered in superb original condition with no faults, damages or repairs, please note the chair is extremely heavy.


Dimensions
Width: 23" / 58cm
Depth: 45" / 115cm
Height: 50" / 127cm
Seat Height: 21" / 51cm
Free delivery is offered to England & Wales only when buyer pays full asking price, next day delivery is not possible due to the size of the piece, please allow between 7-14 days delivery