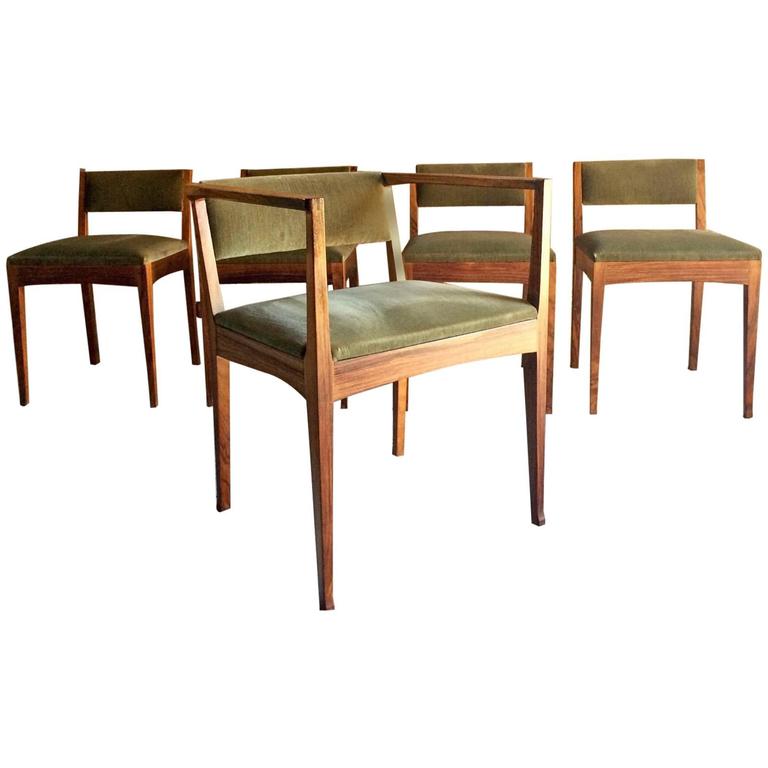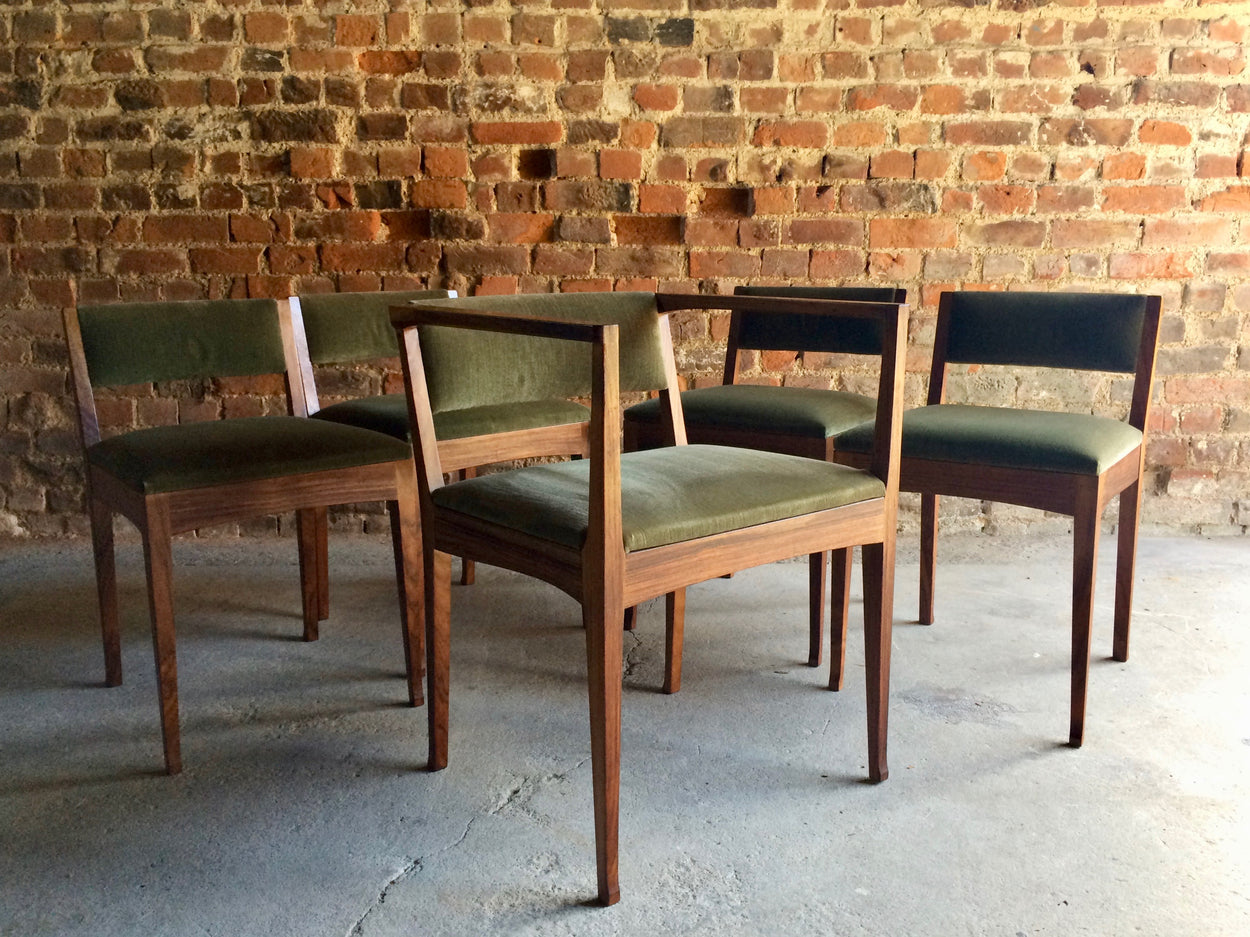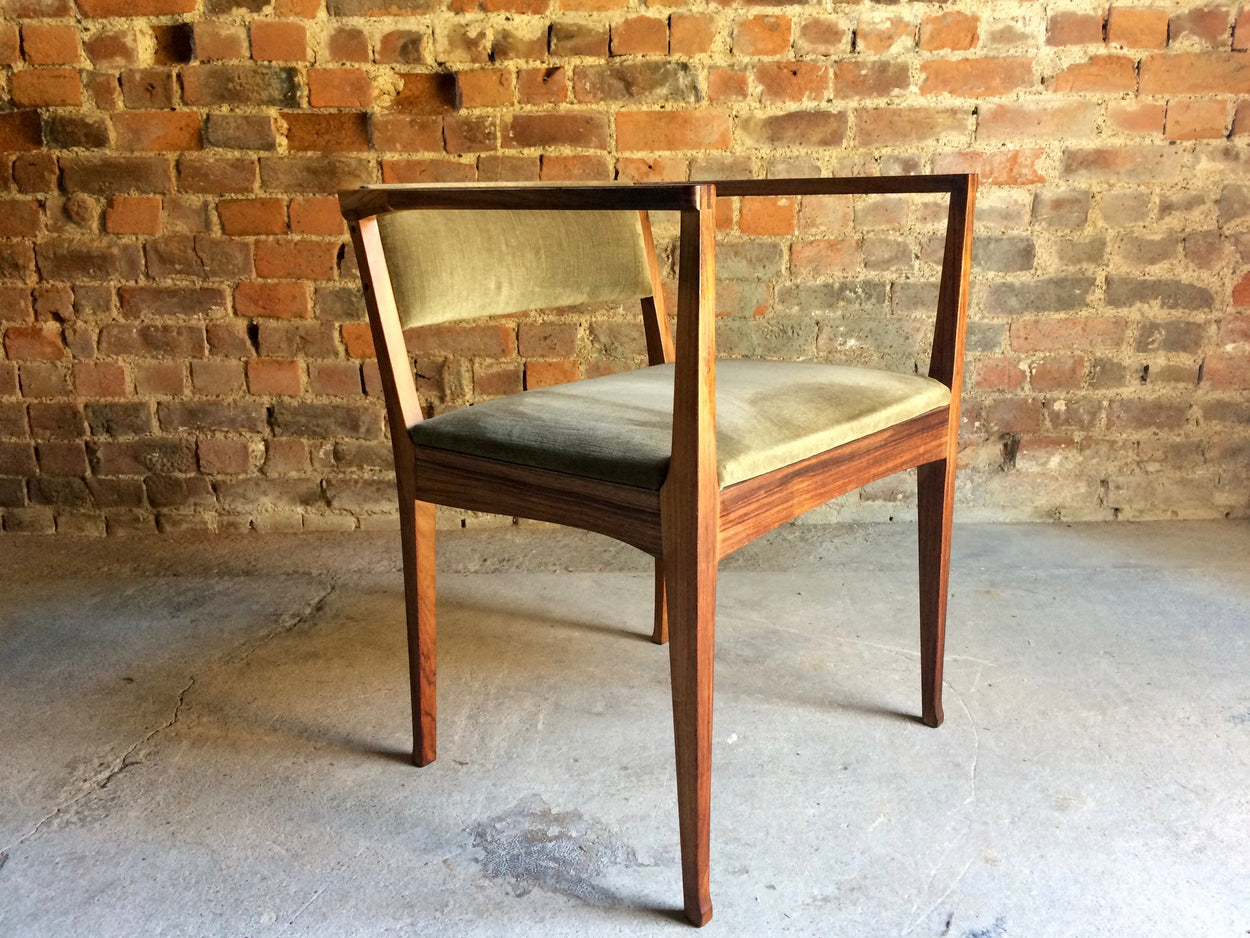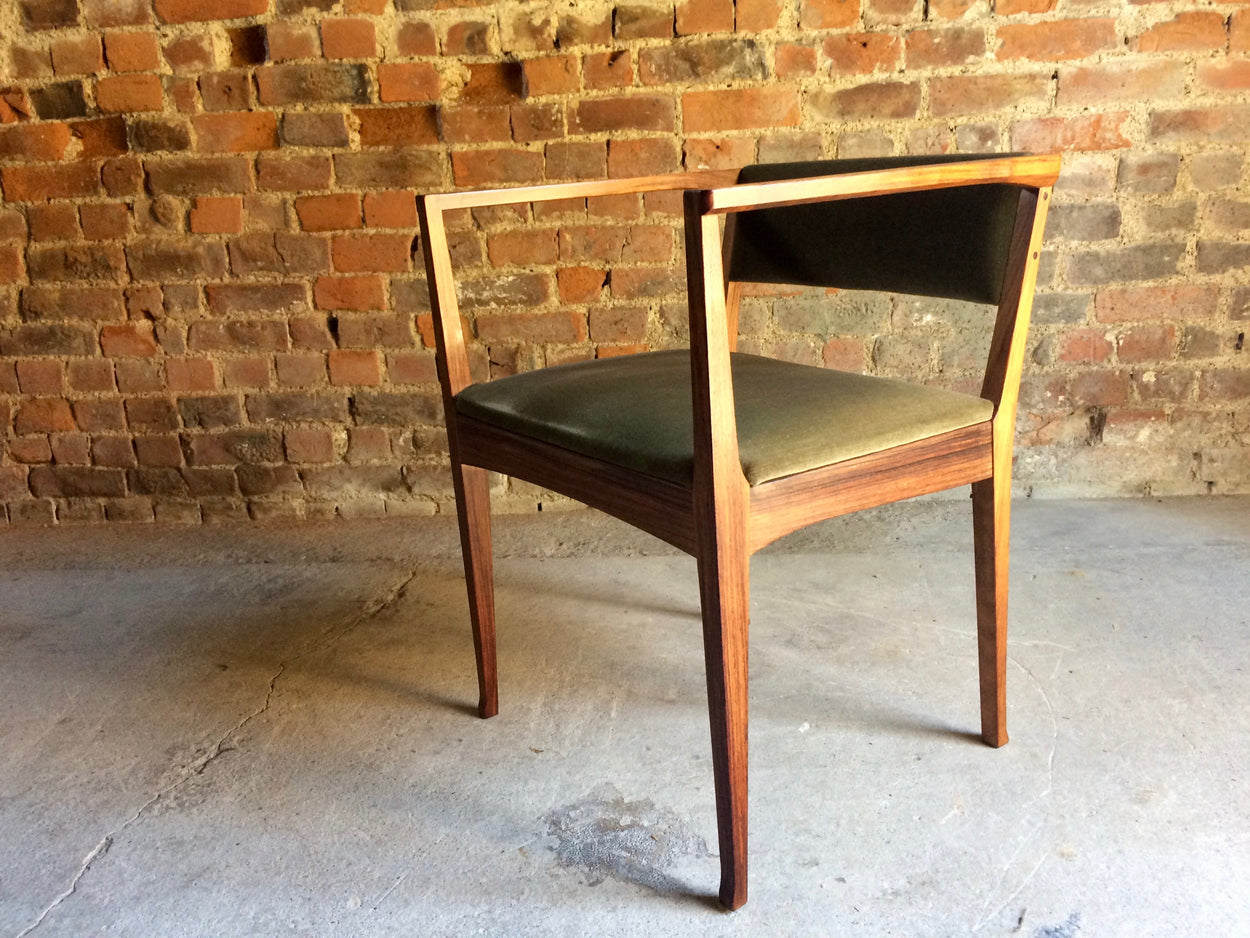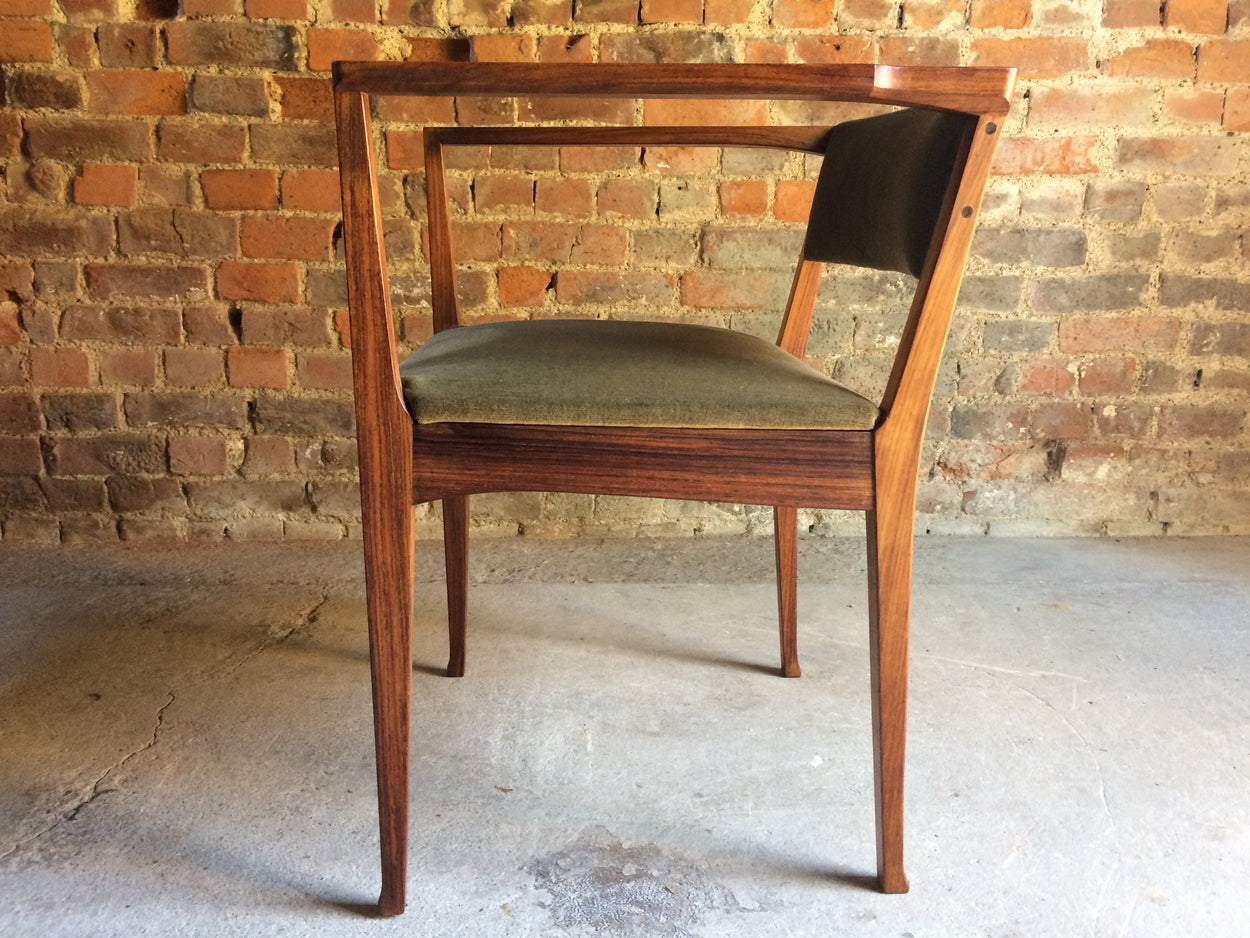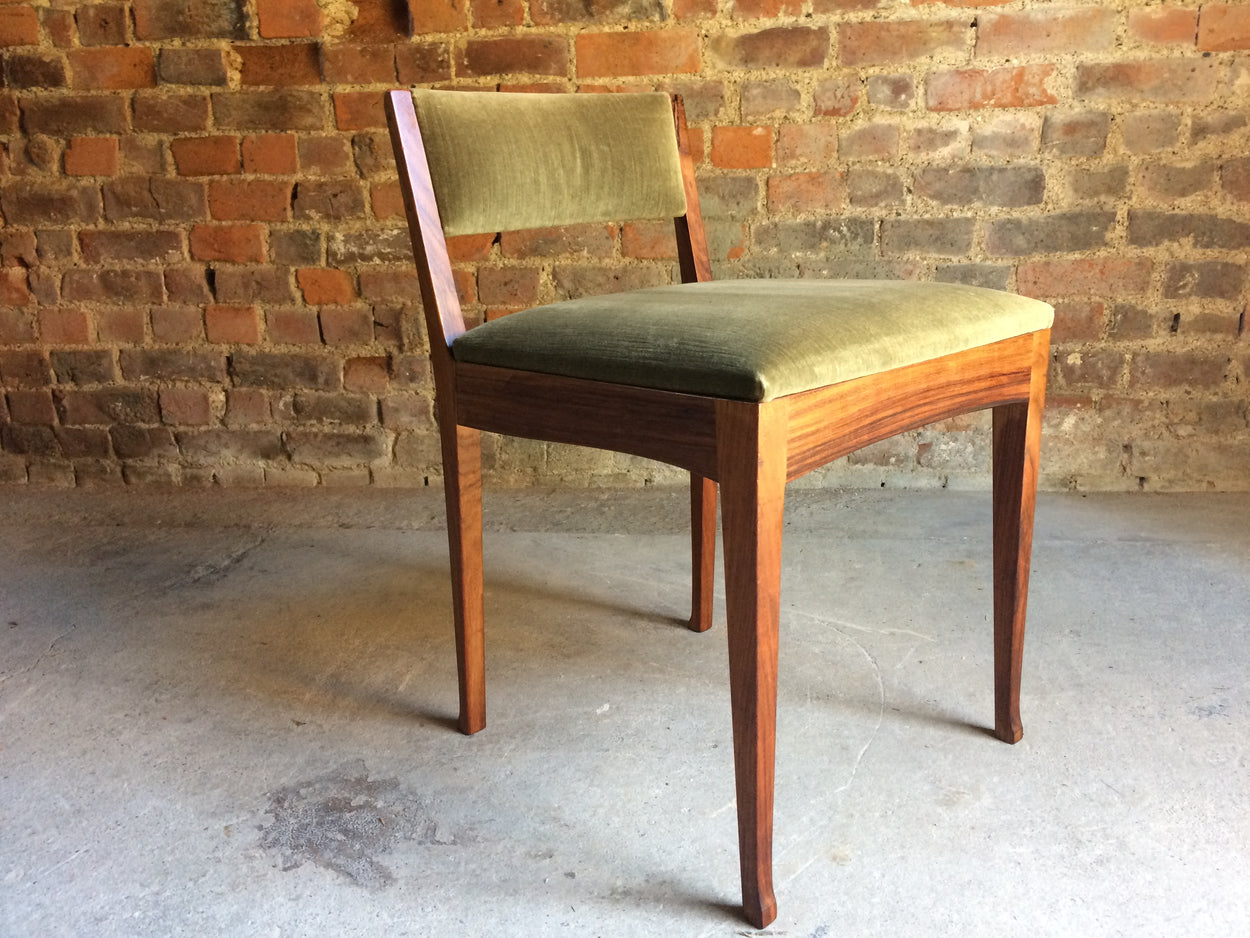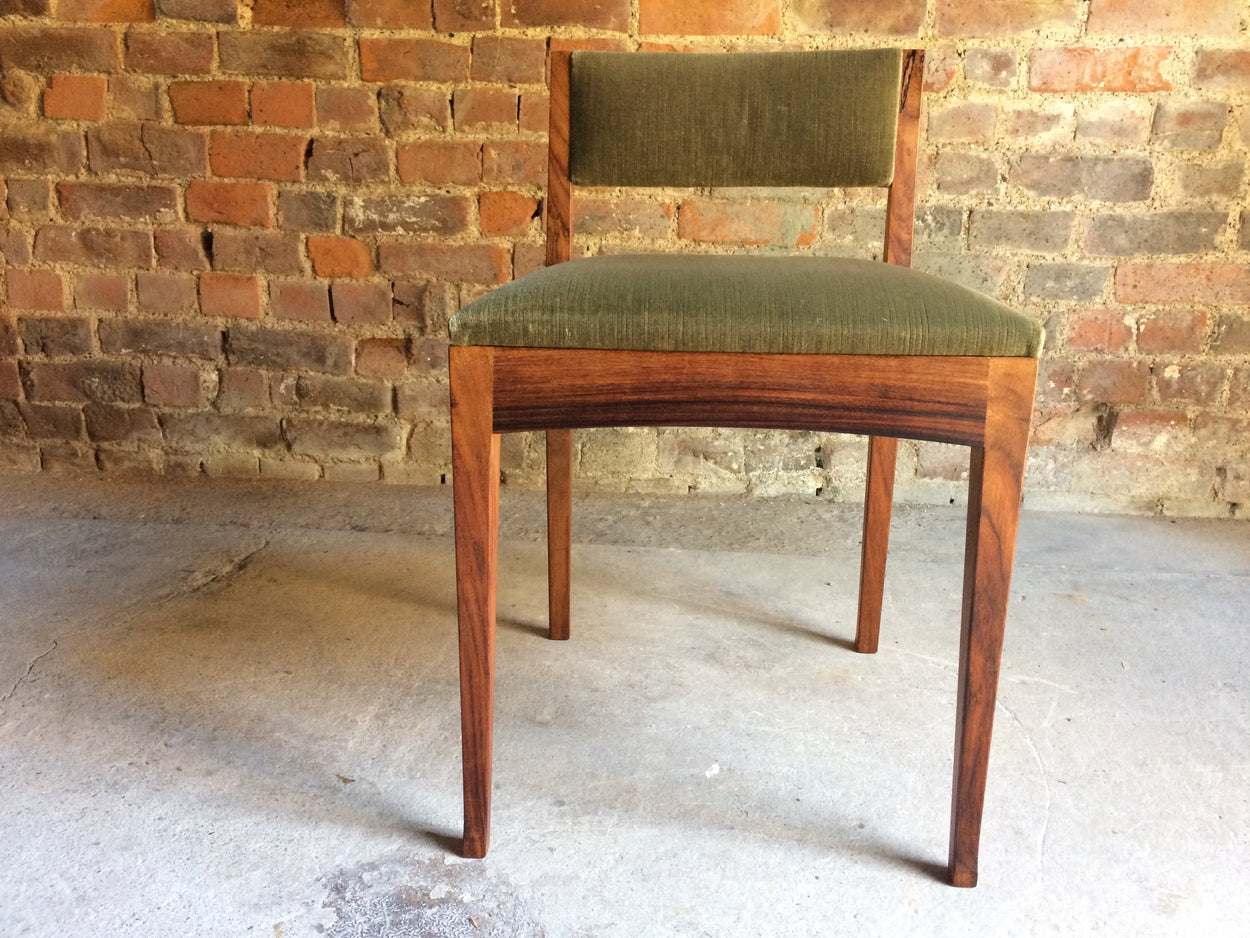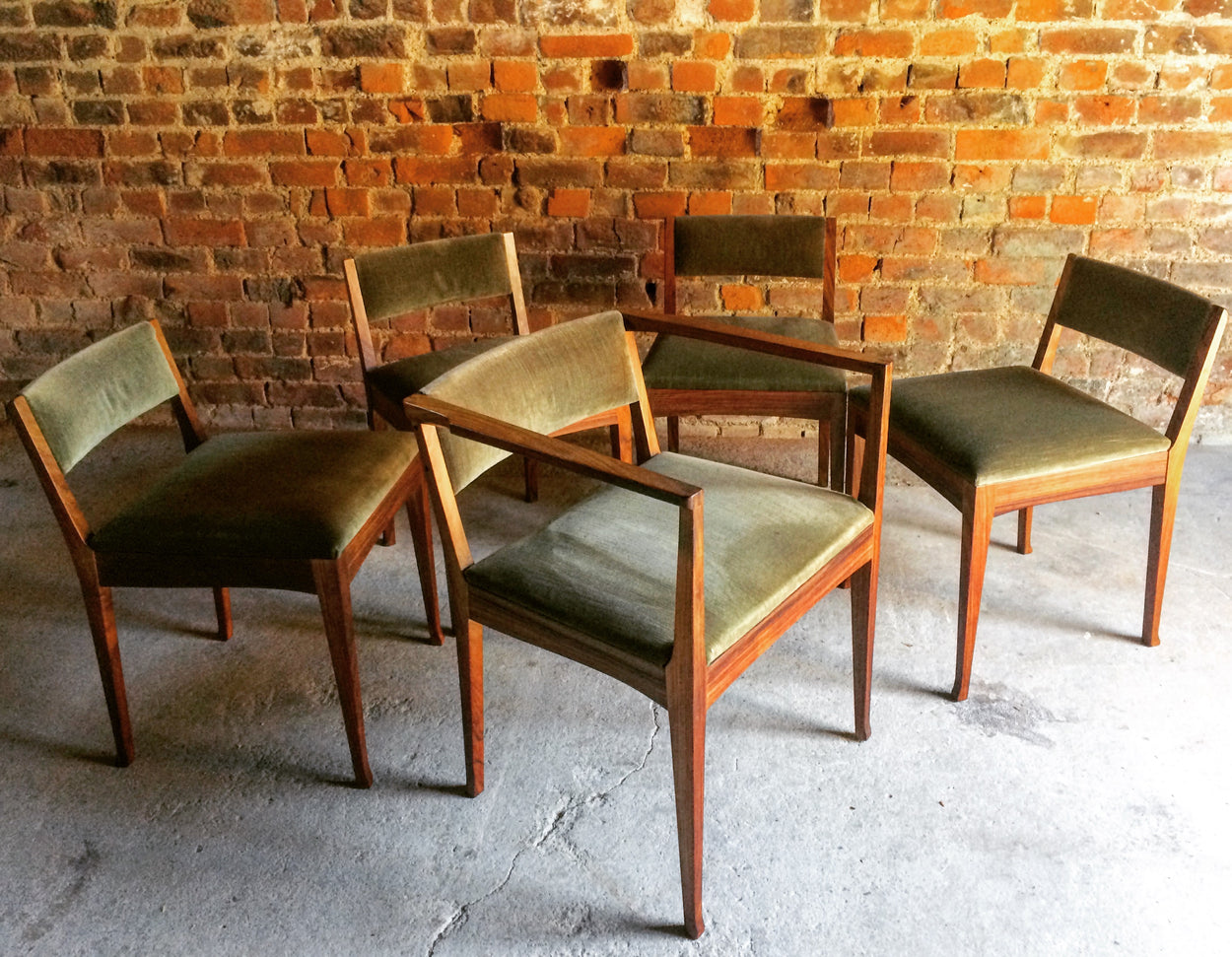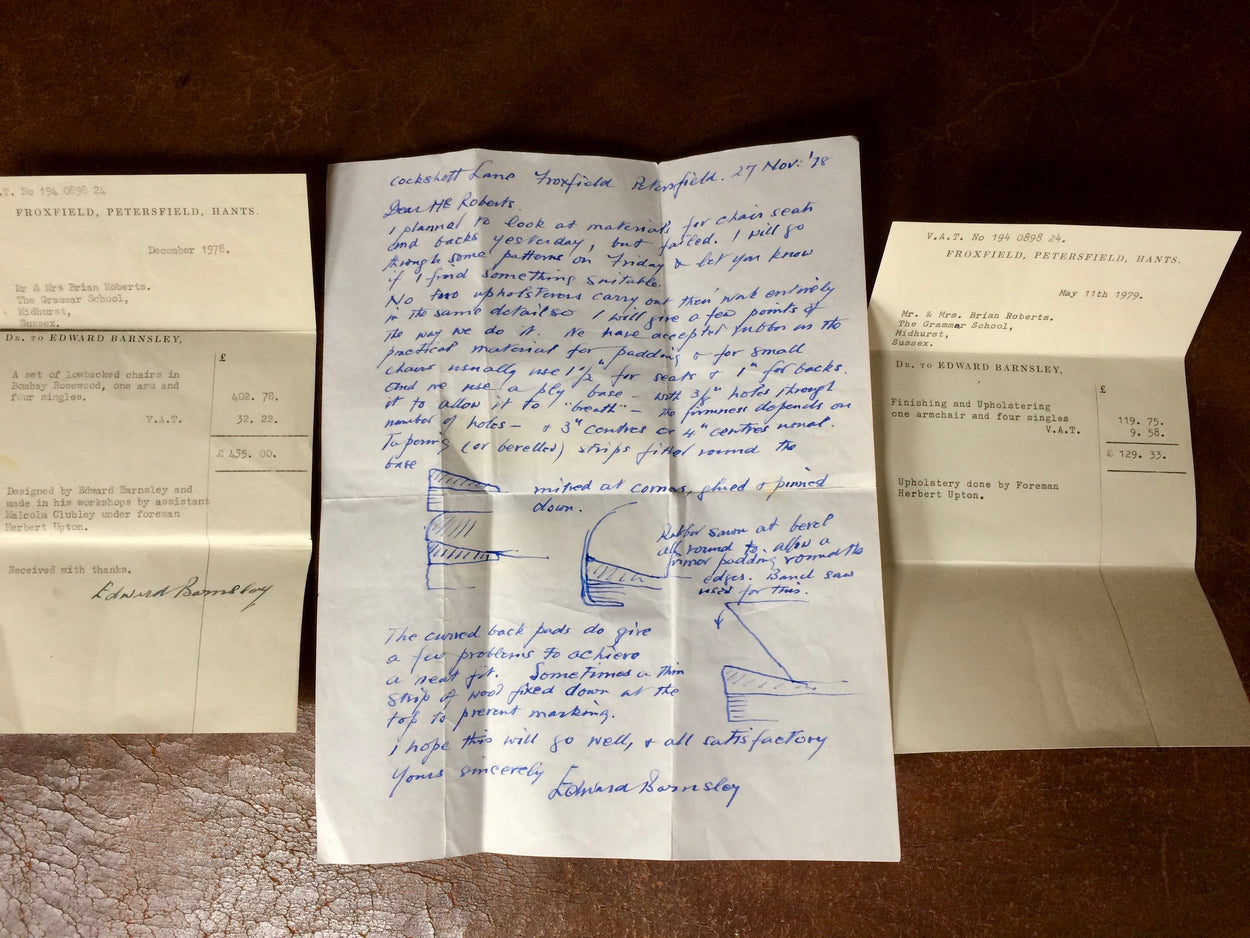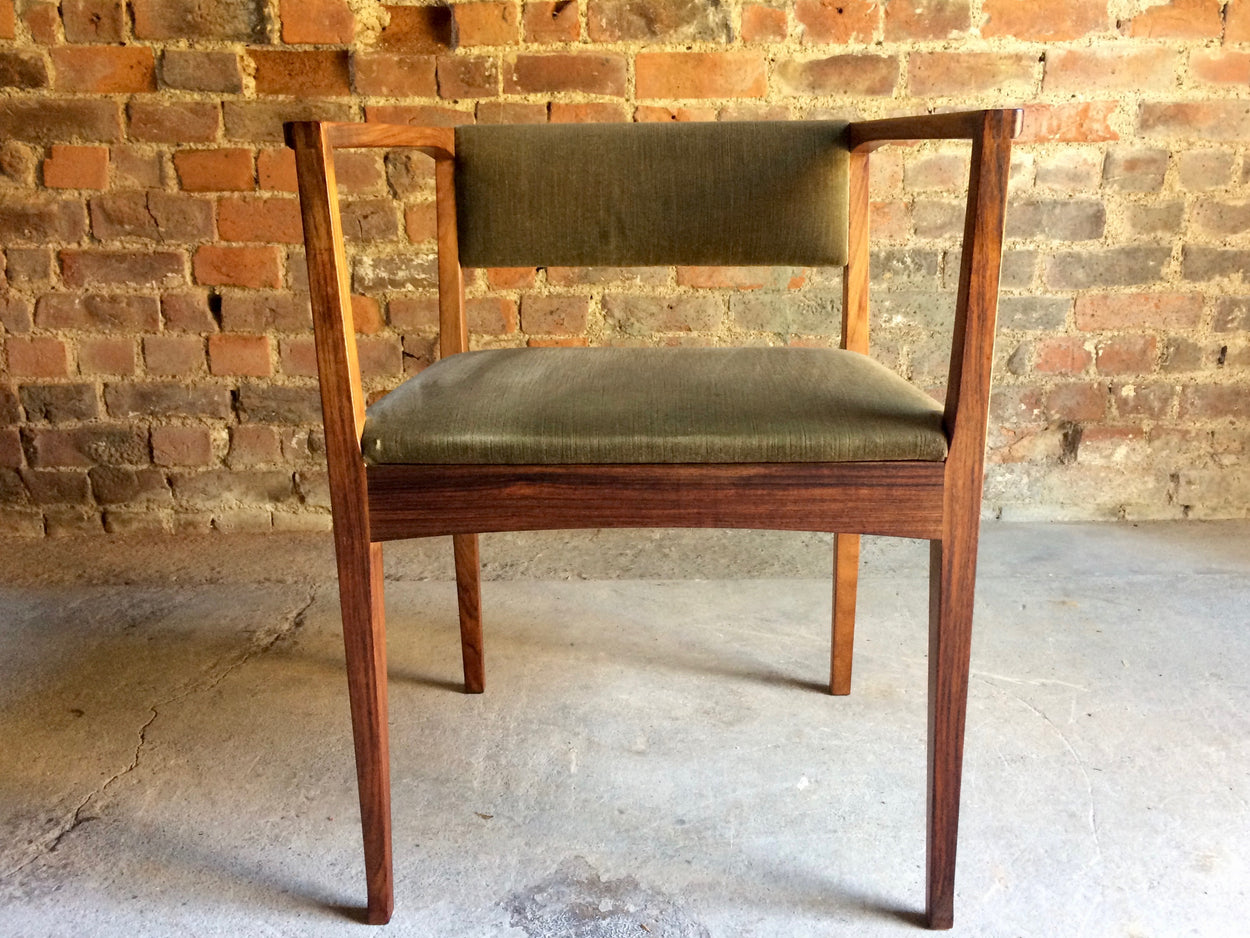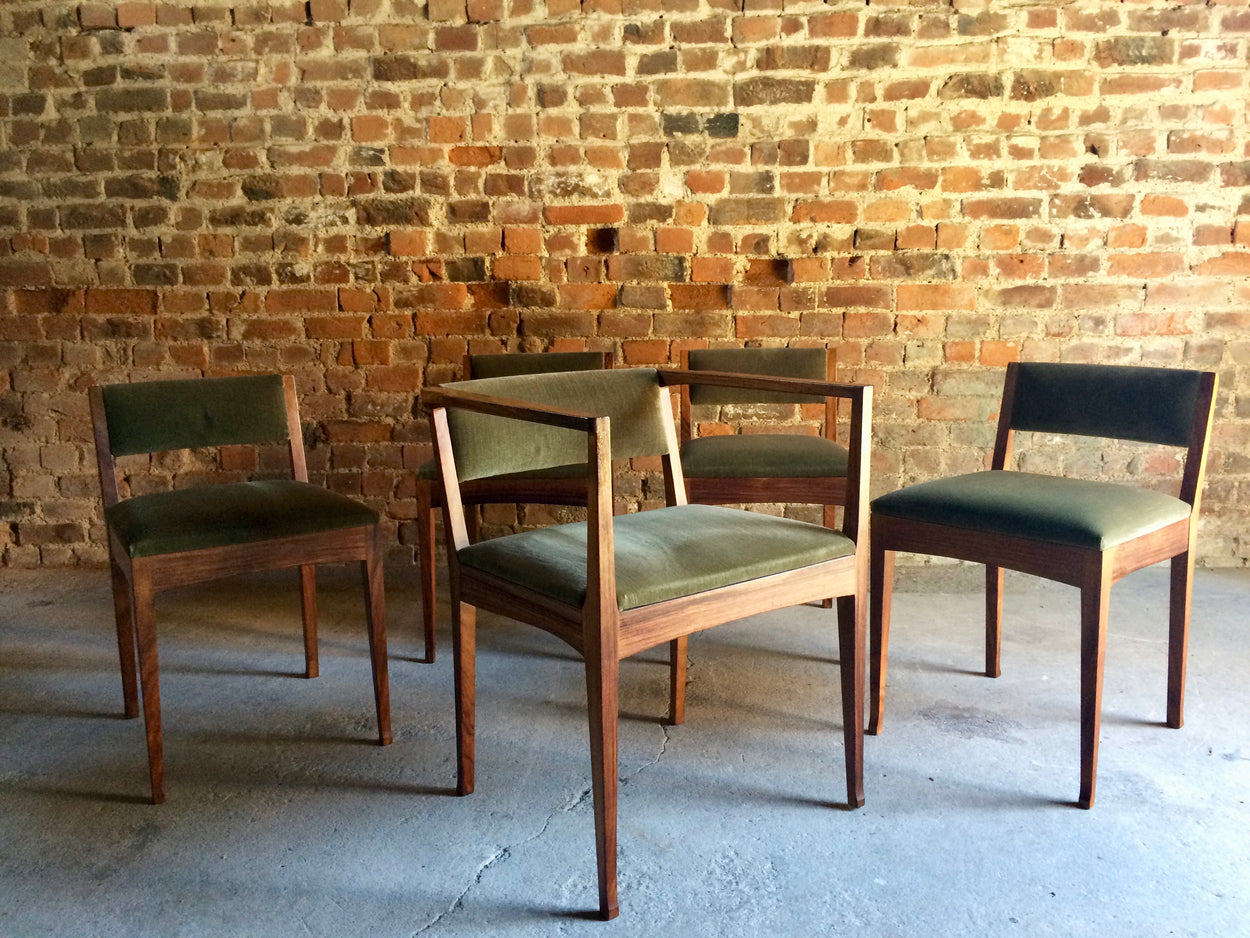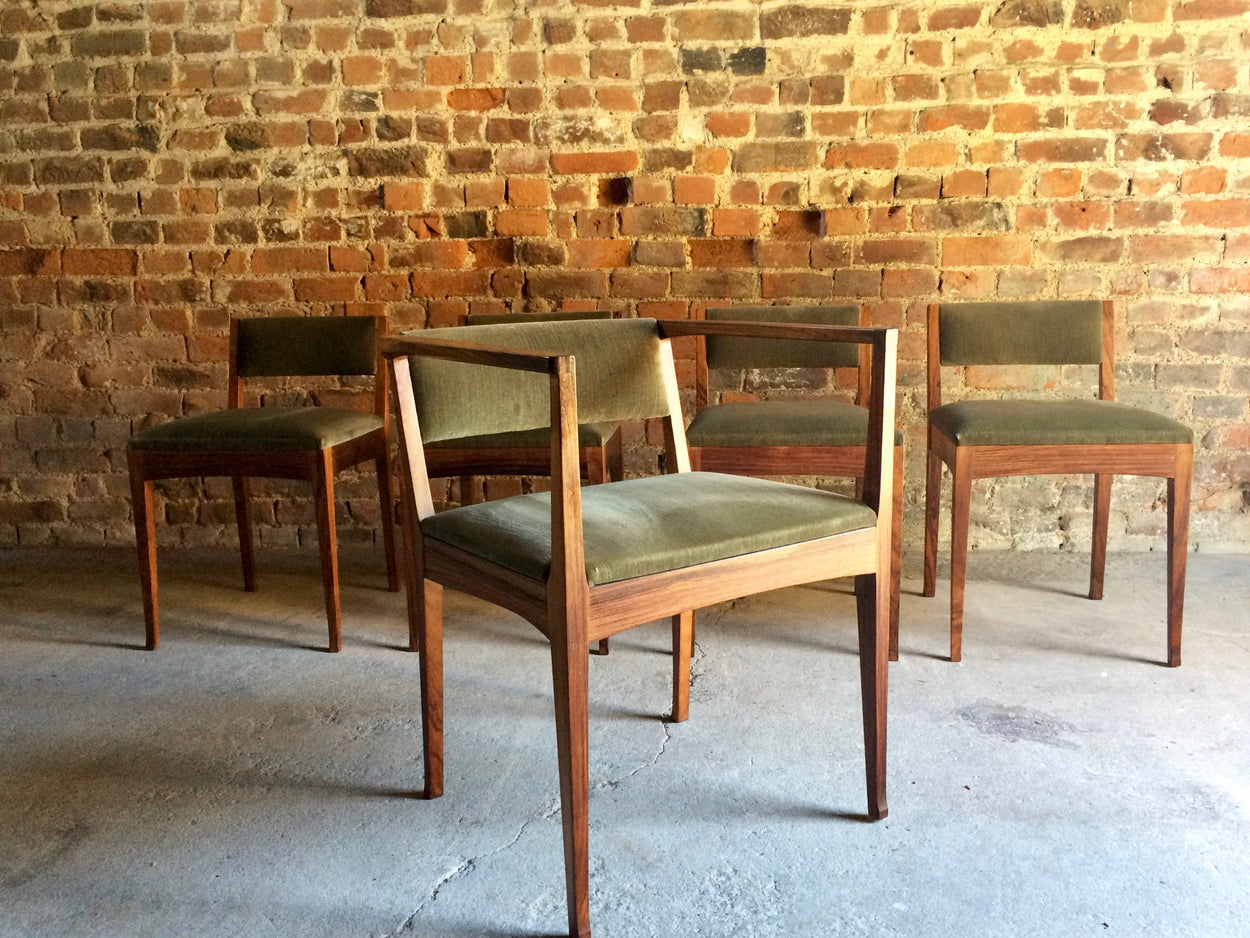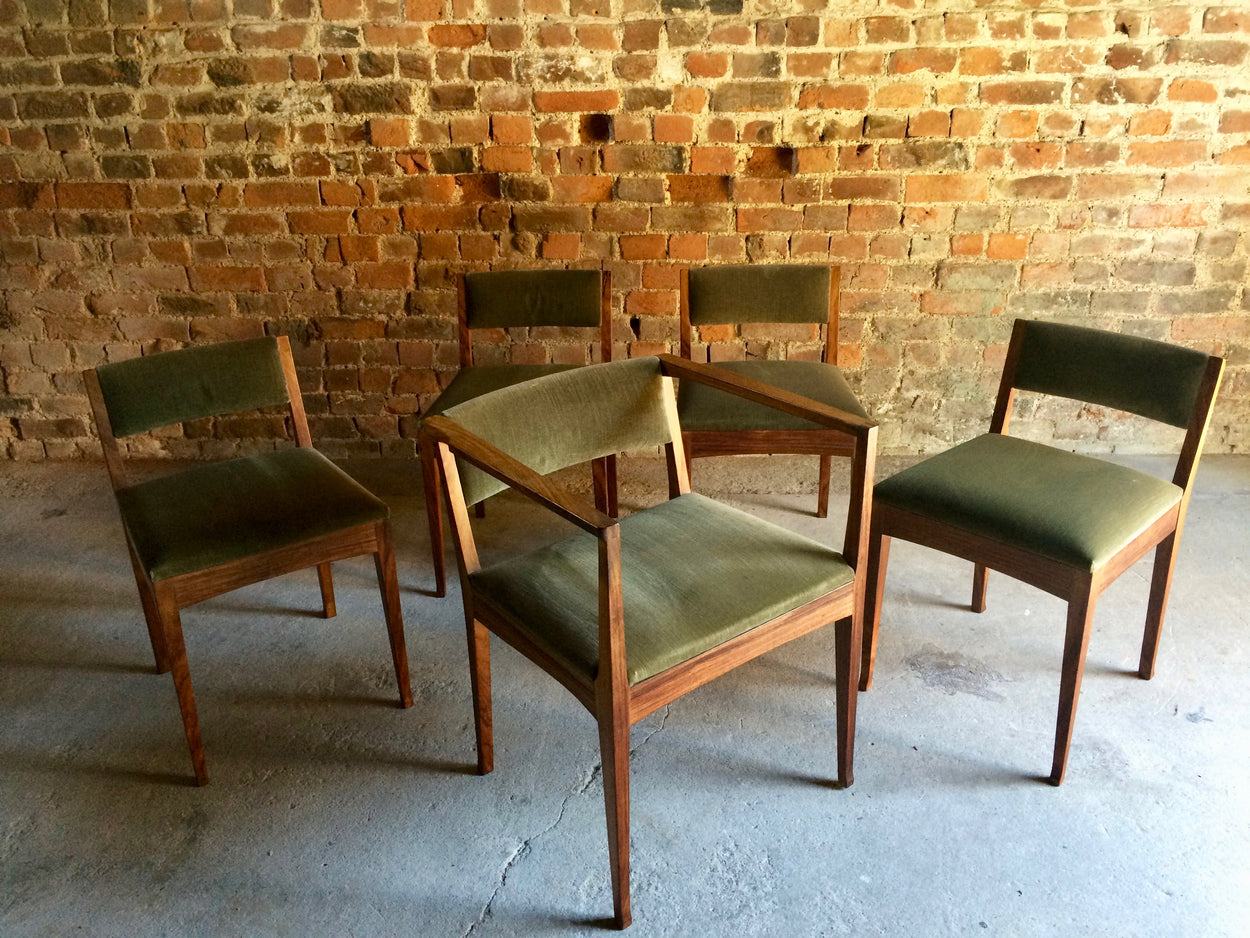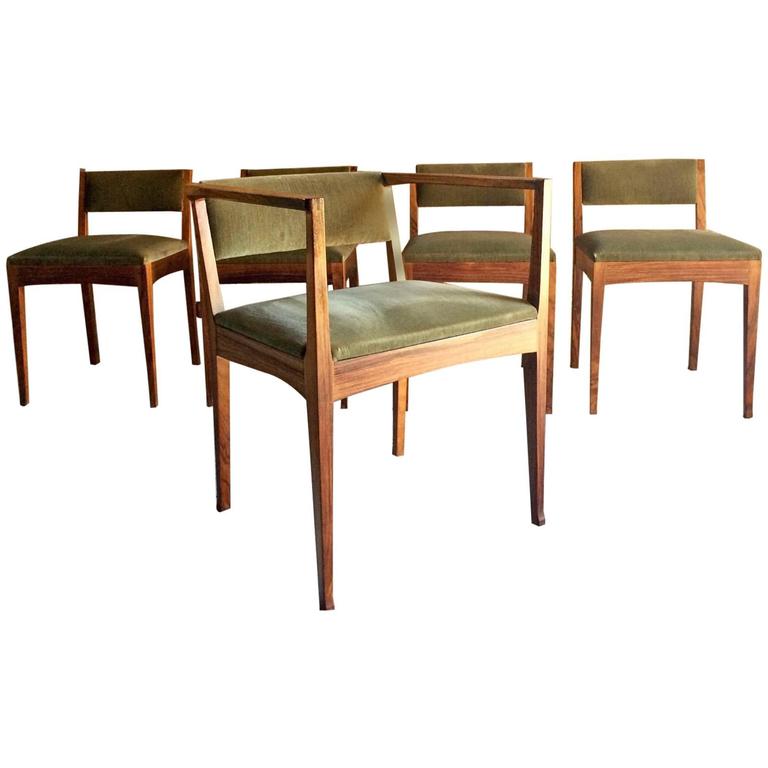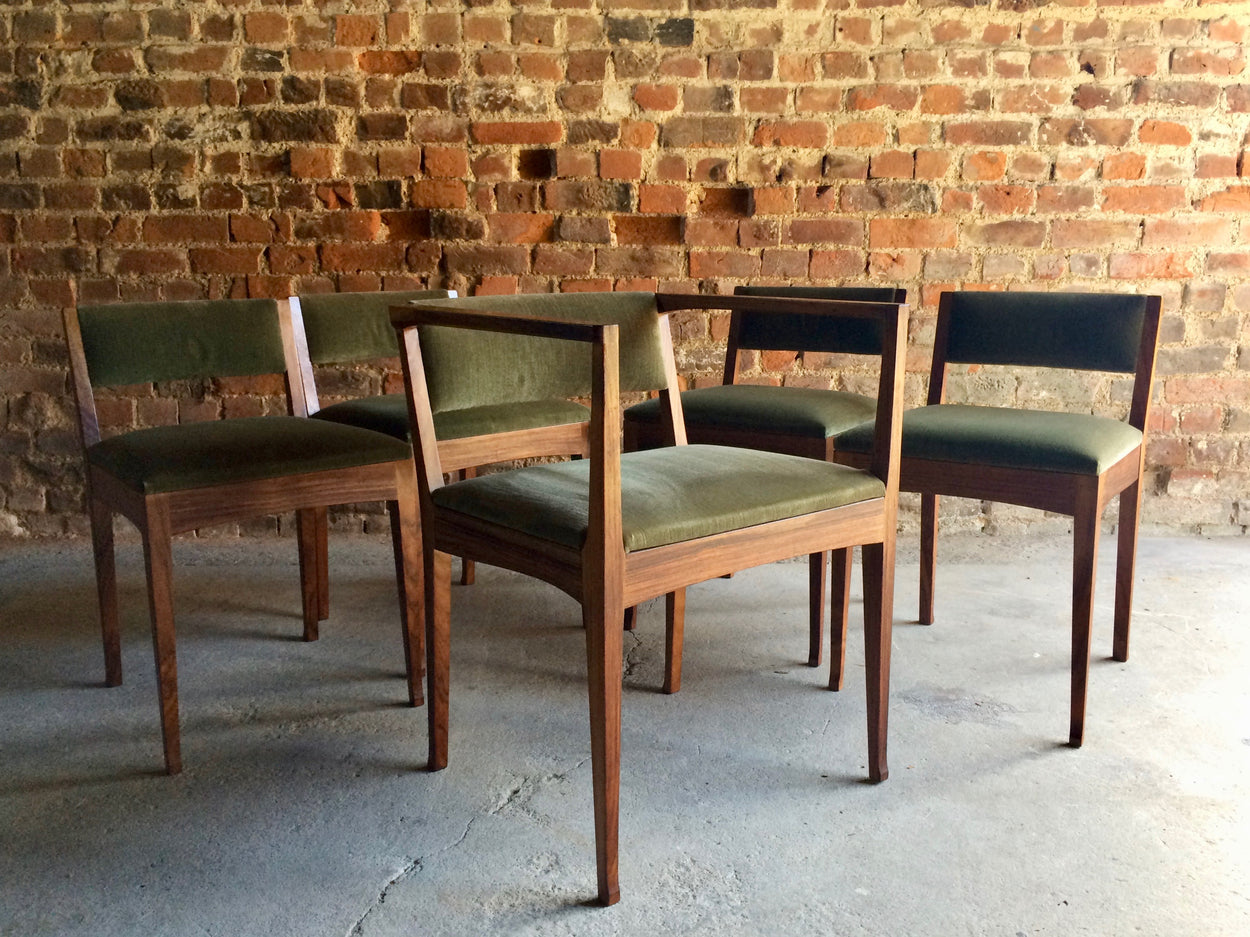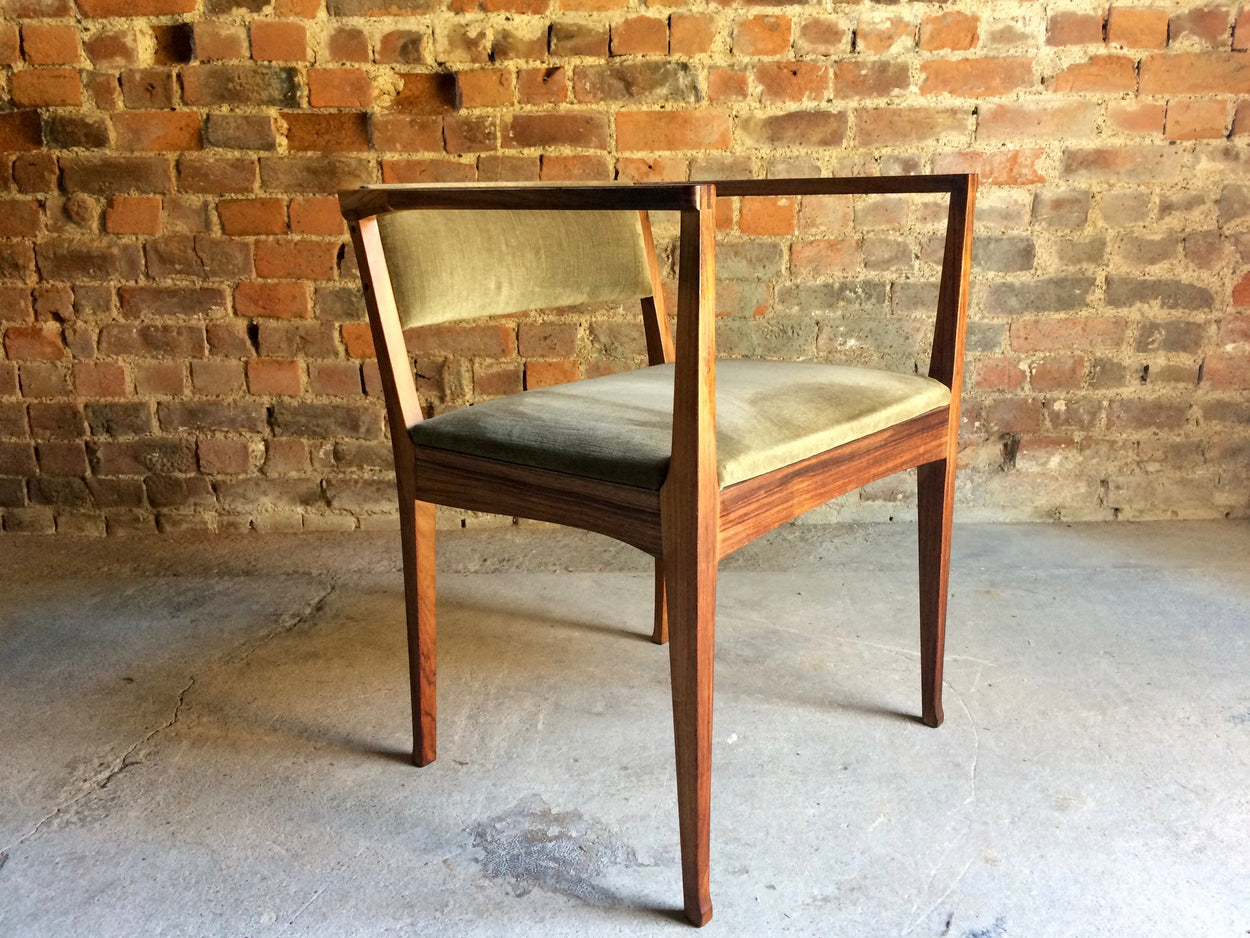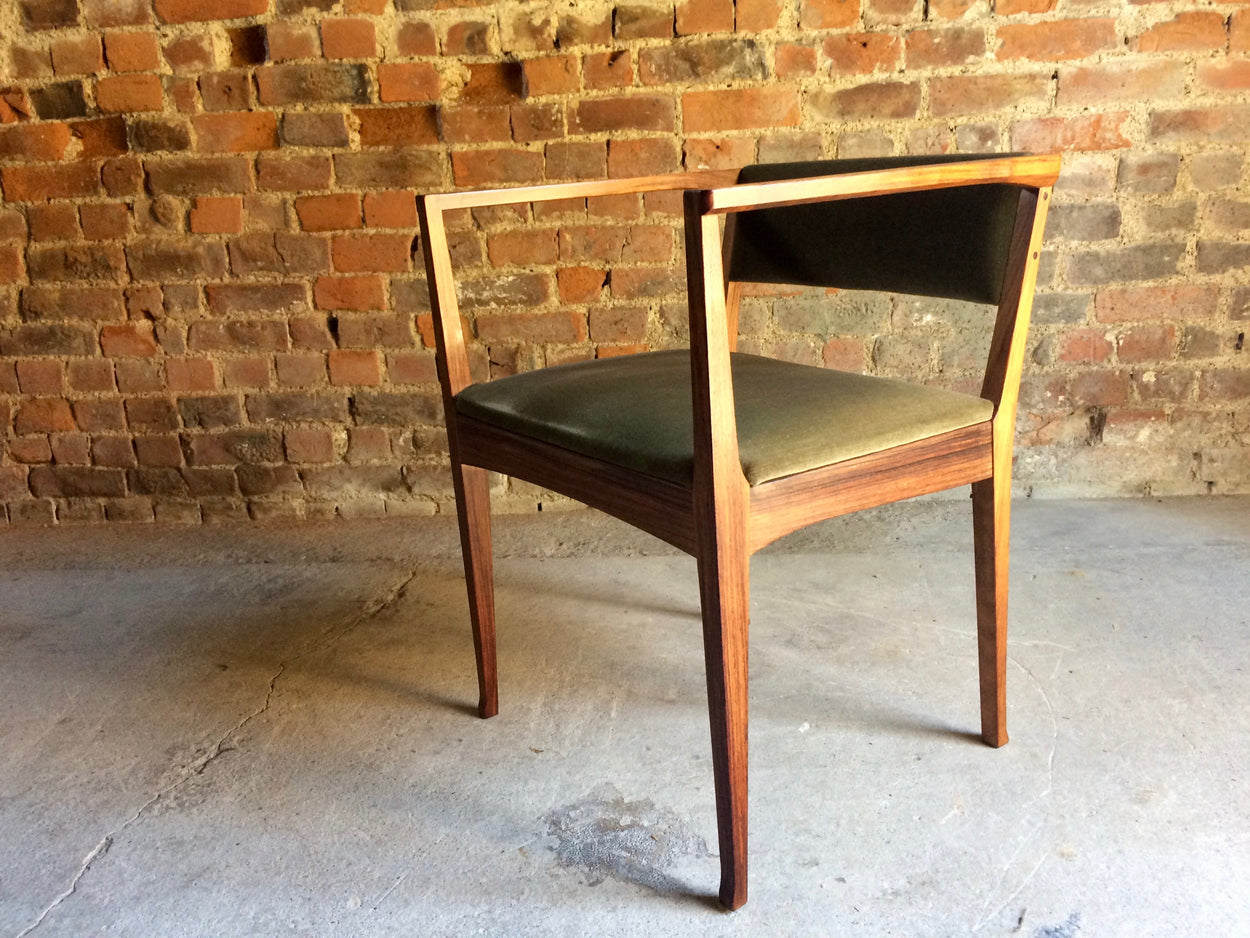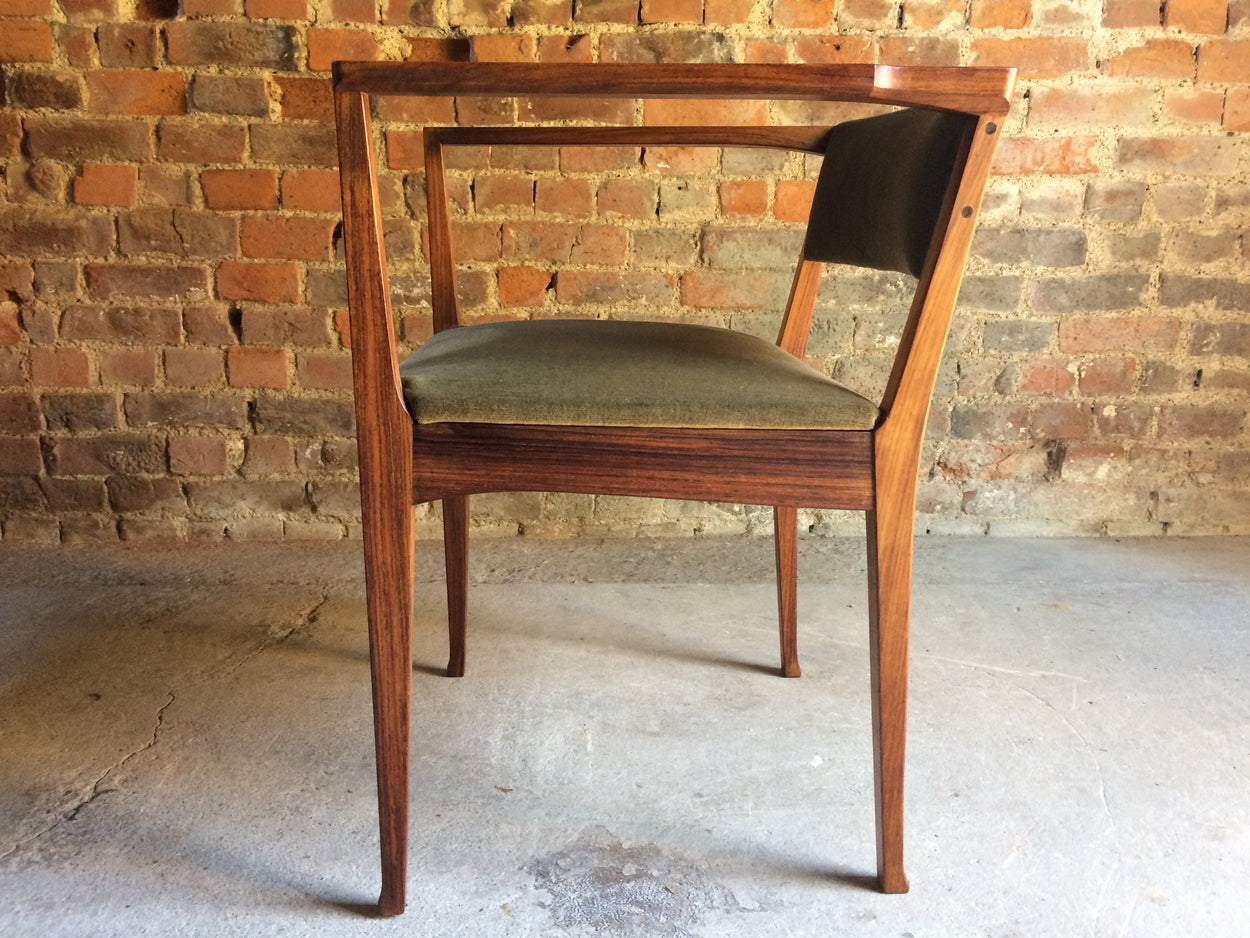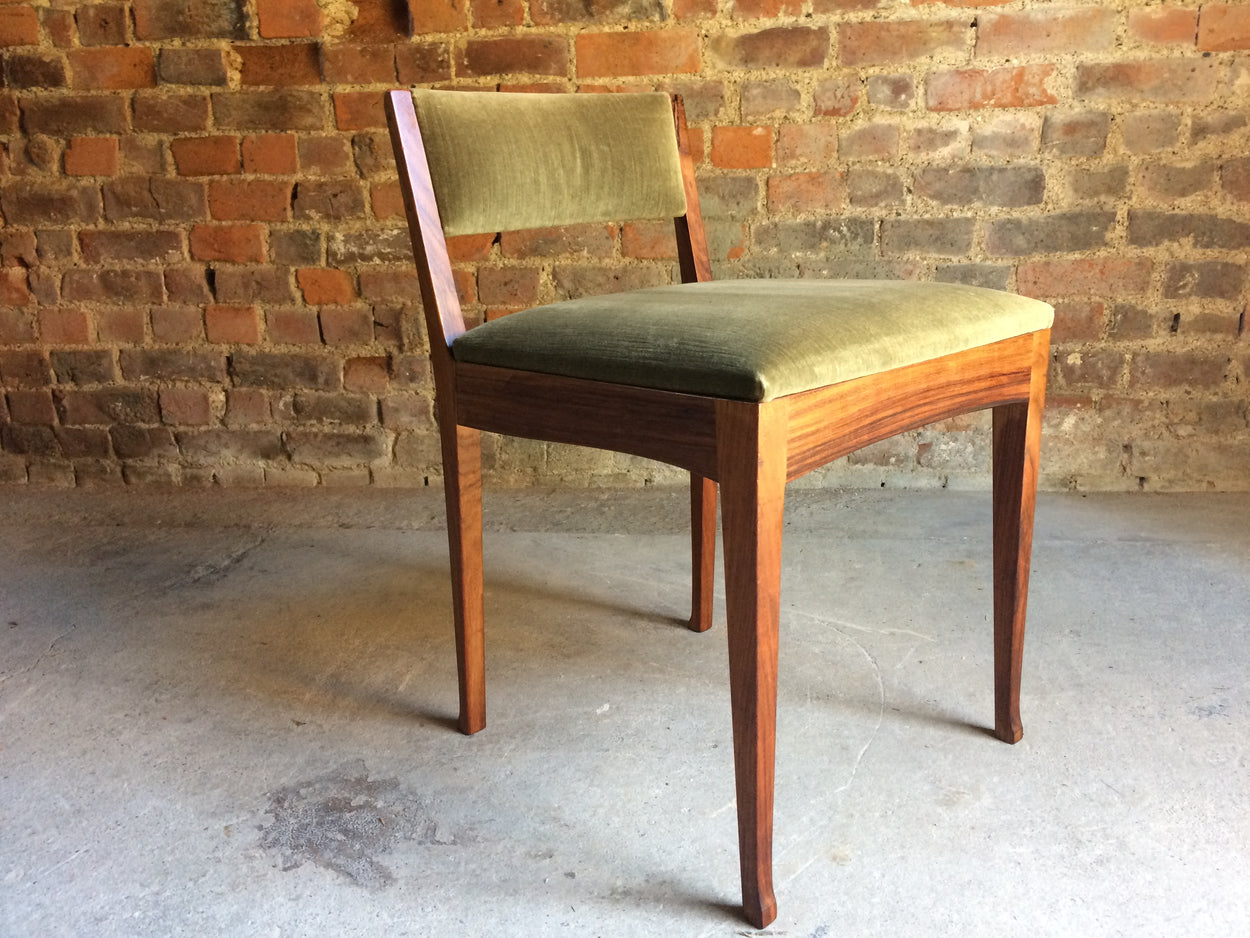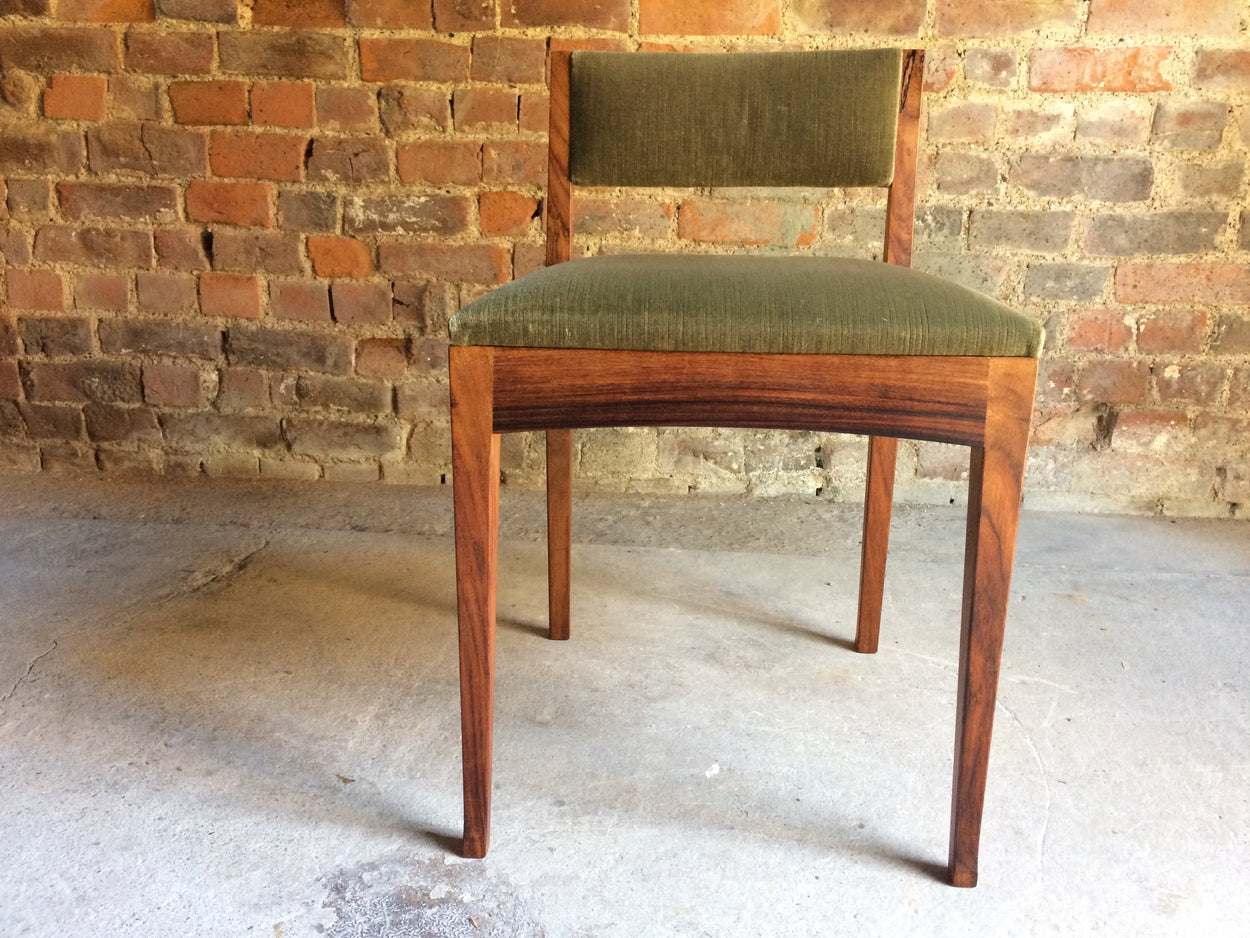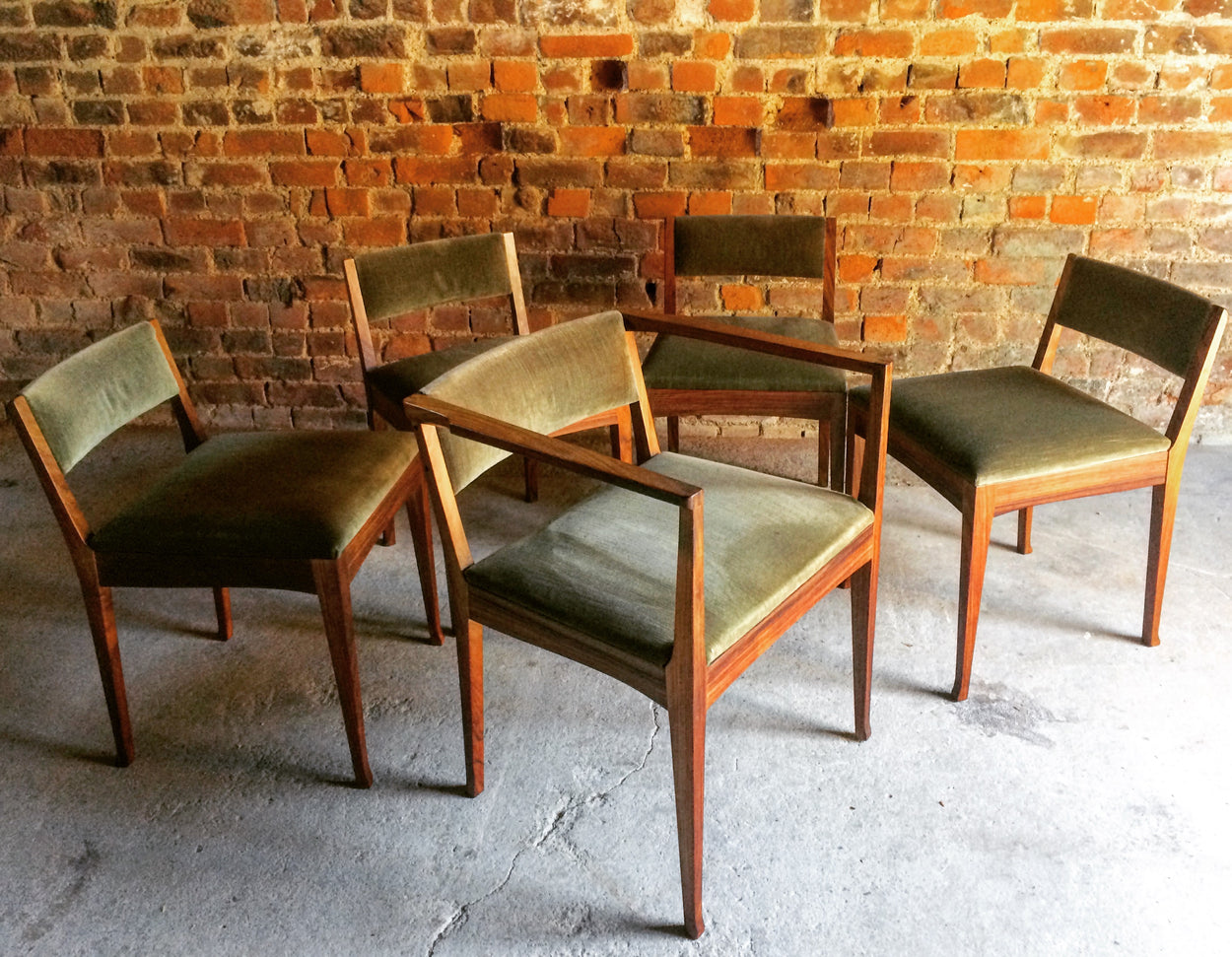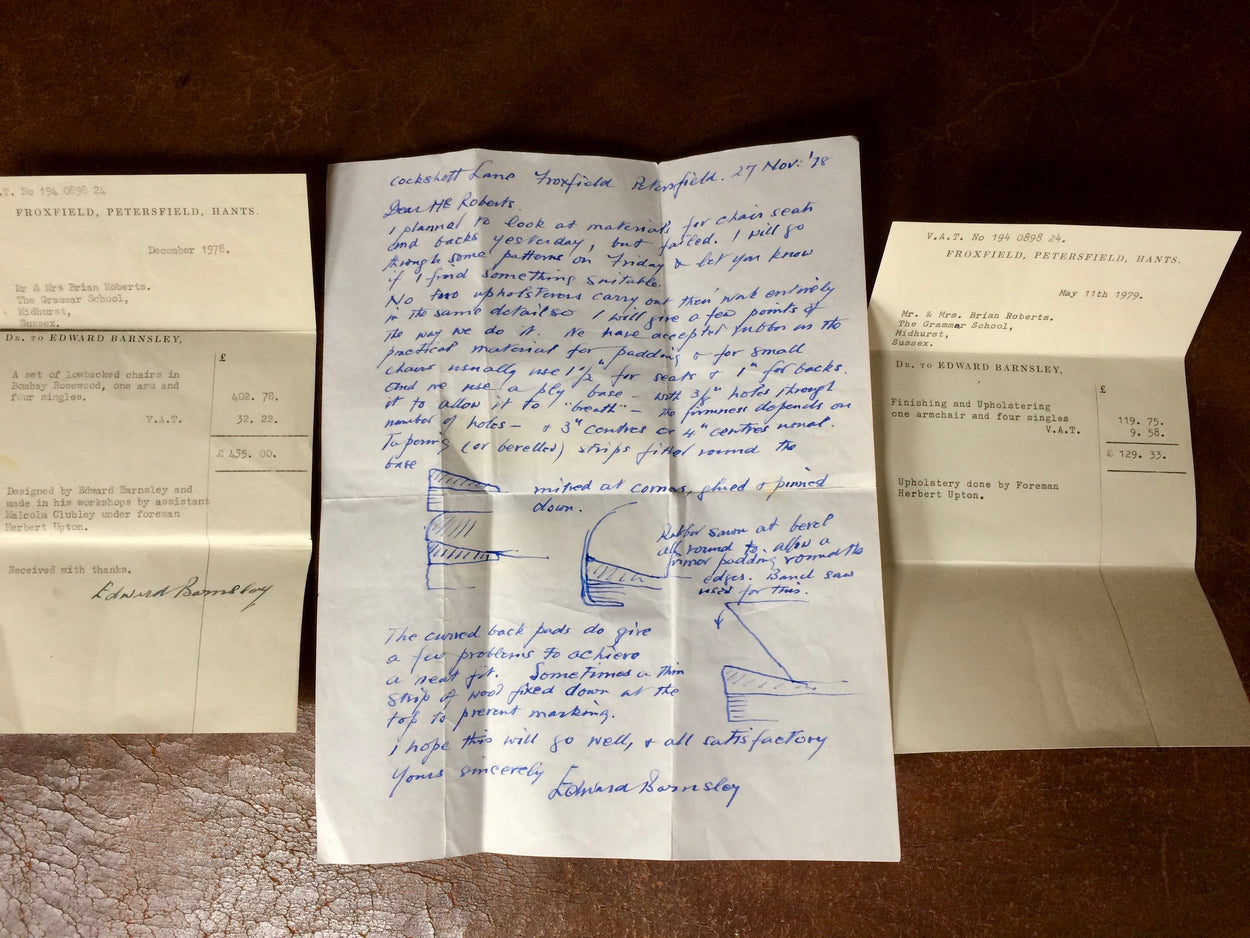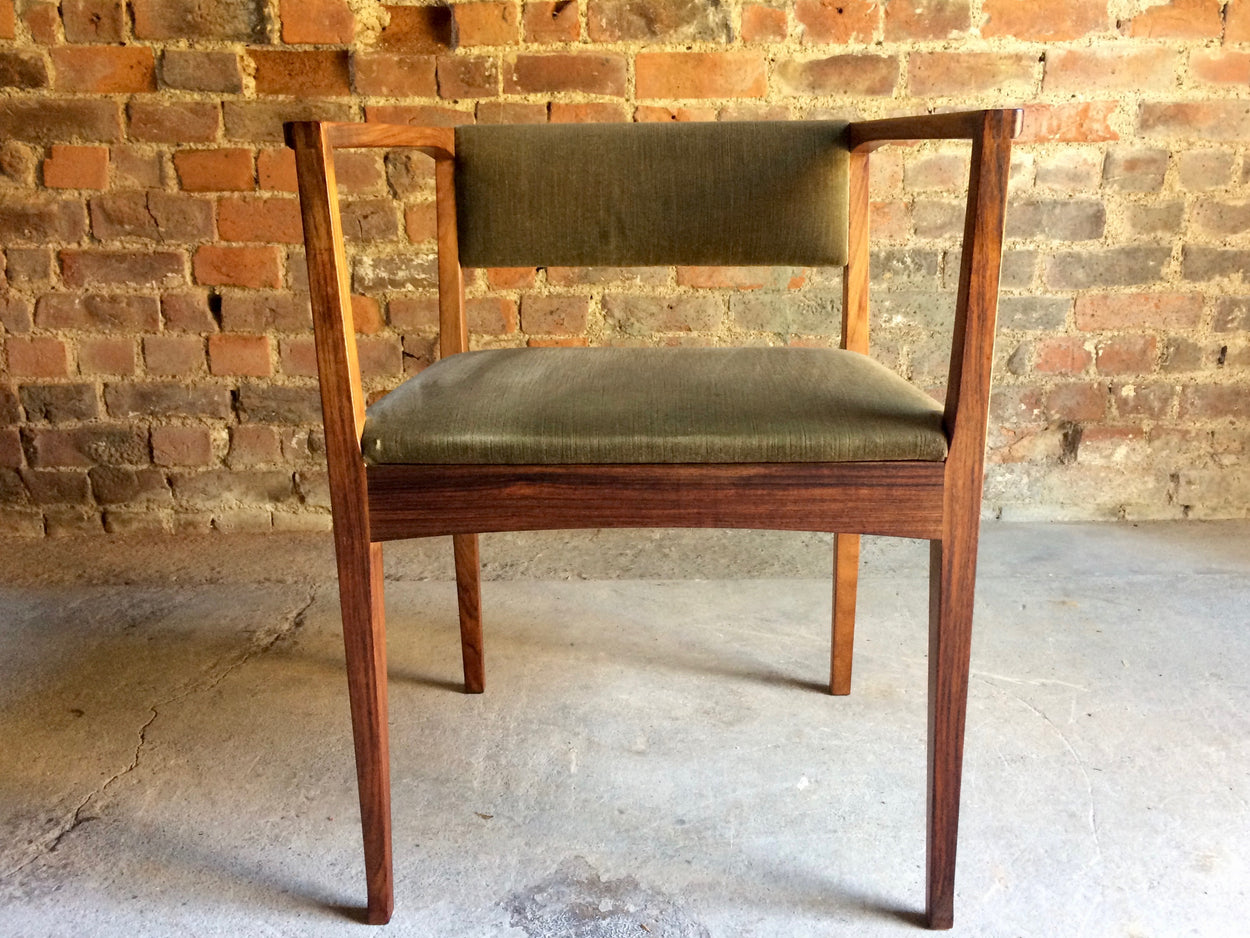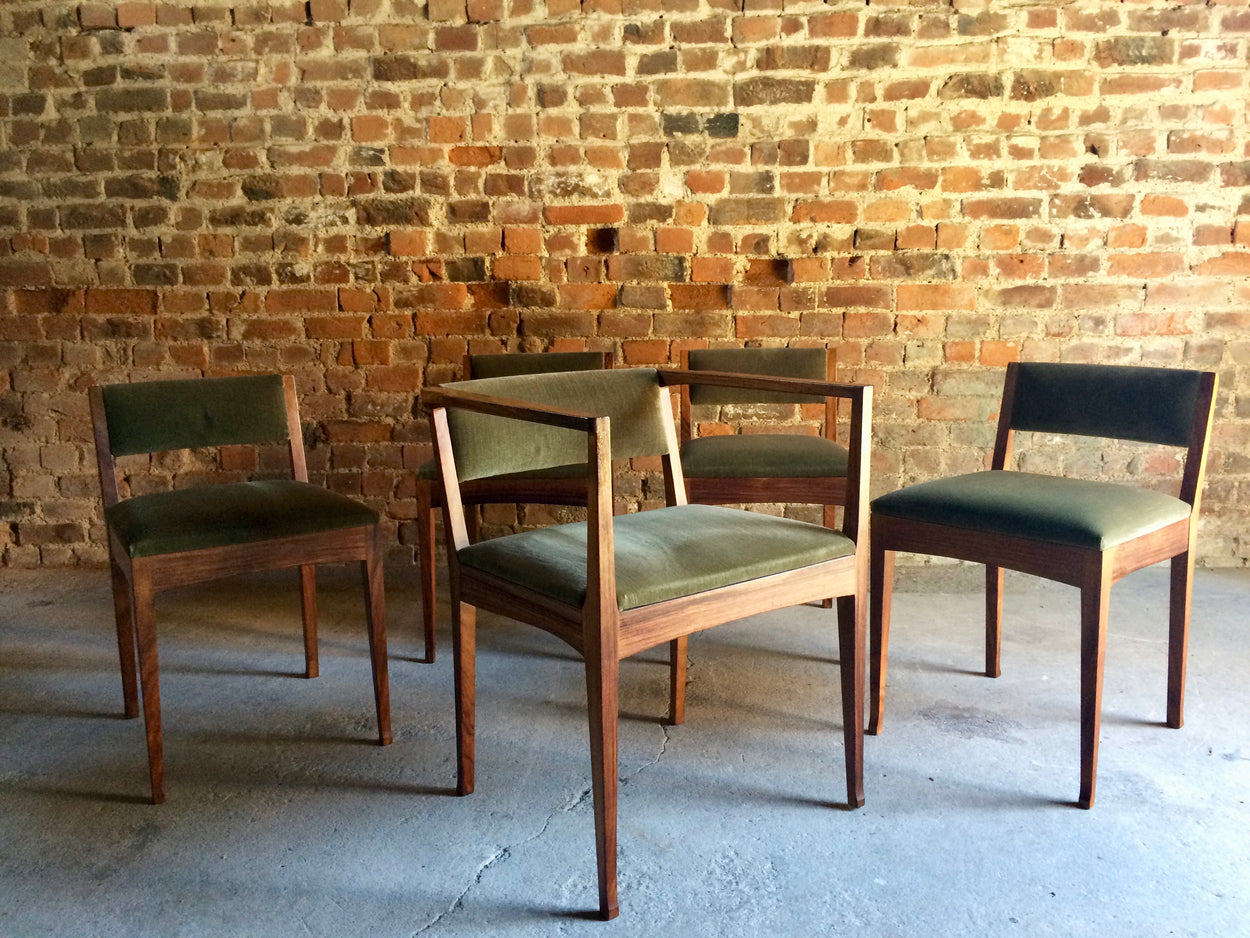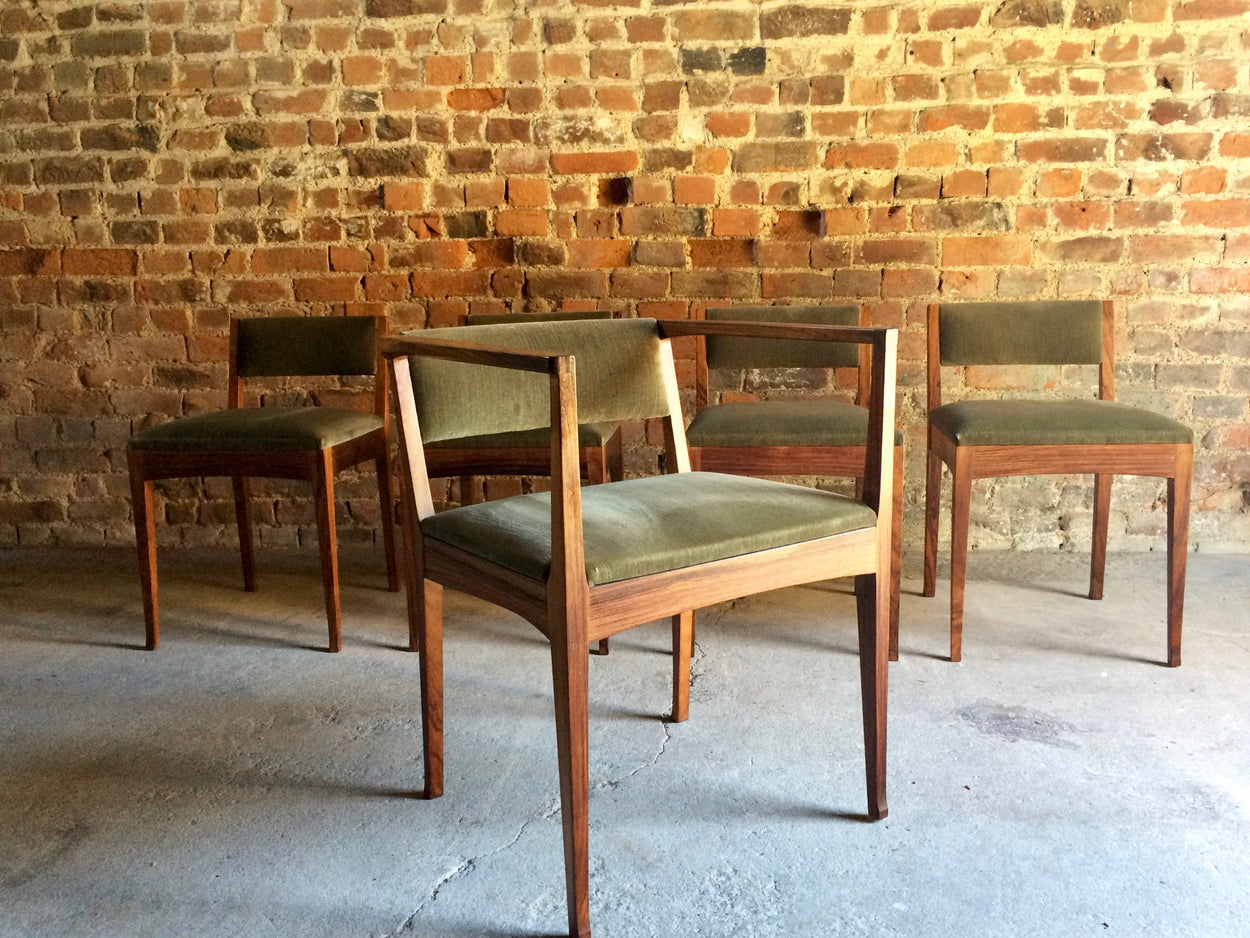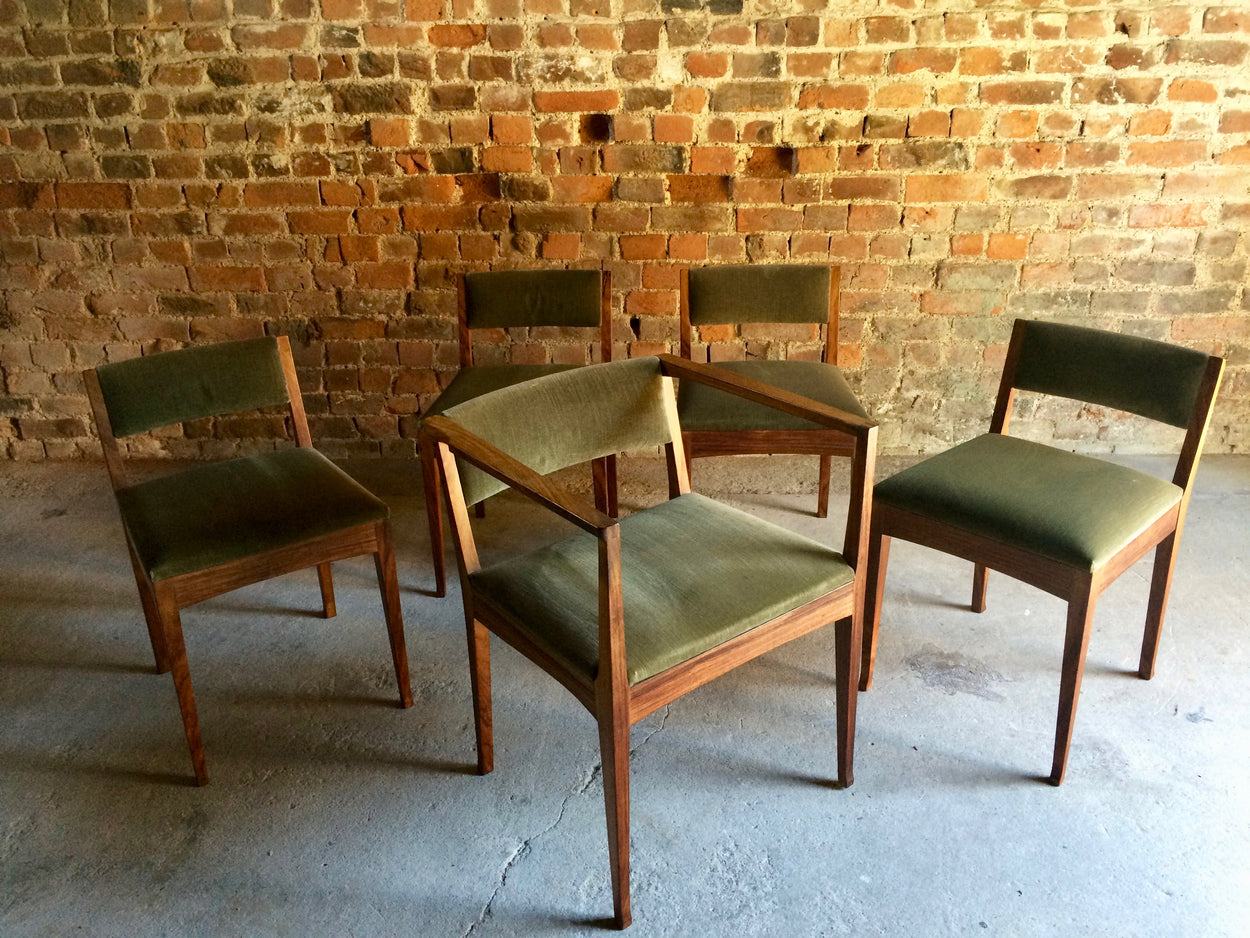 Edward Barnsley Rosewood Dining Chairs Set Of Five Stamped Dated 1978 Provenance
SOLD
A stunning set of Five Rosewood Dining Chairs by Edward Barnsley from the Barnsley Workshop, comprising an armchair and four singles all with upholstered backs and seats finished in sage green velvet, raised upon square narrow tapering shaped legs with impressed mark Barnsley to each chair, with full provenance and associated invoices and personal letter with designs from Edward Barnsley signed and dated 1978.
Edward Barnsley (1900-1987) was one of the most important British furniture makers of the 20th Century.
He was born into a family of furniture makers. His father Sidney, uncle Ernest and their friend Ernest Gimson had been inspired by William Morris and embraced his radical ideas. In 1893 these three moved from London to the Cotswolds to put their beliefs into practice.
They built their own houses using local materials and traditional techniques. They established workshops and made furniture generally from solid planks of timber. They celebrated the construction methods by exposing the tenons and dovetails. The furniture was often decorated with simple chip carving. Today Gimson and the Barnsleys are seen as key figures in the Arts and Crafts Movement and their influence on design has been immense.
Edward Barnsley
1978
Set of Five Chairs
Rosewood
Museum Quality
Investment

Dimensions:

Height: 28" Inches (Floor to seat 18" inches)

Wide: 22" Inches

Depth: 22" Inches