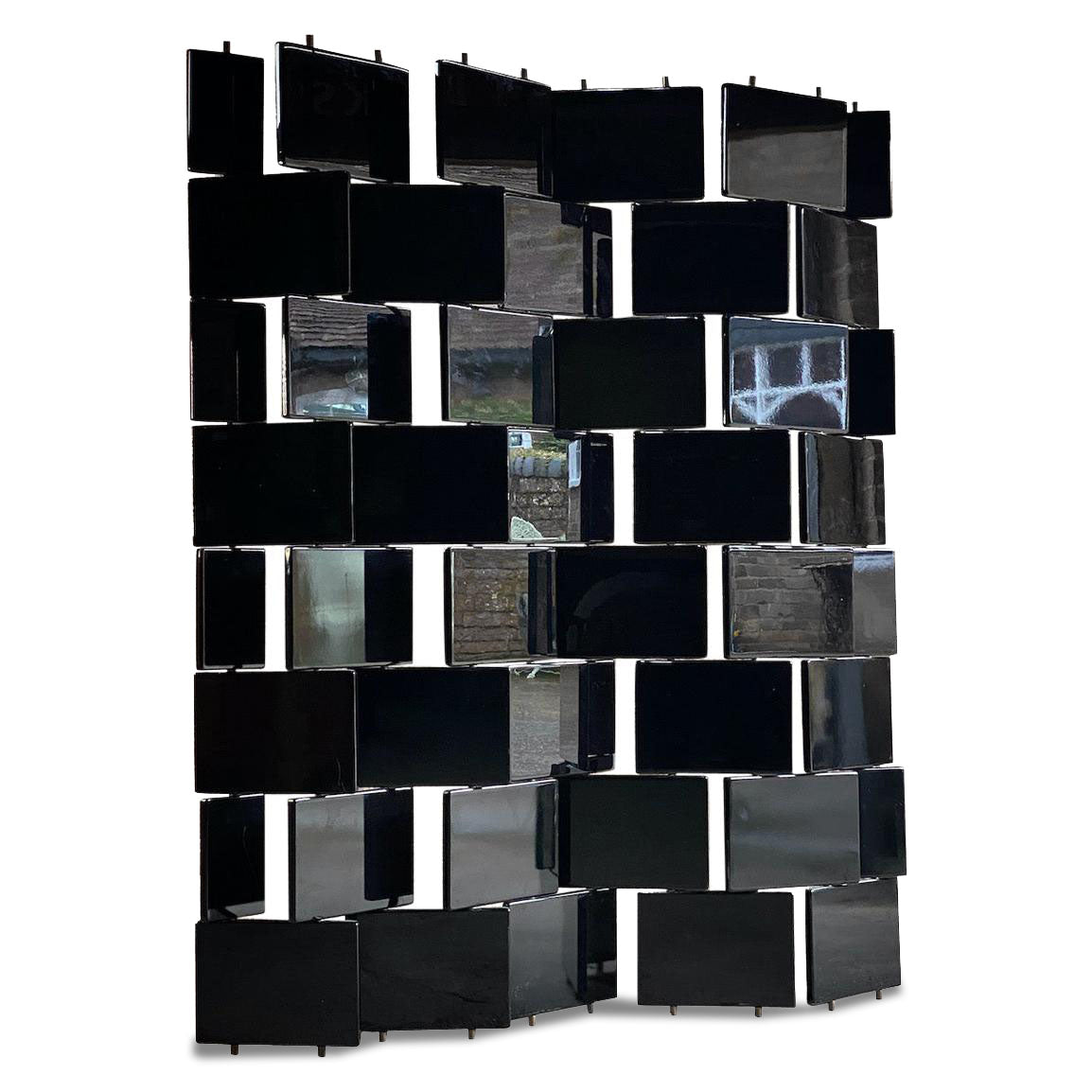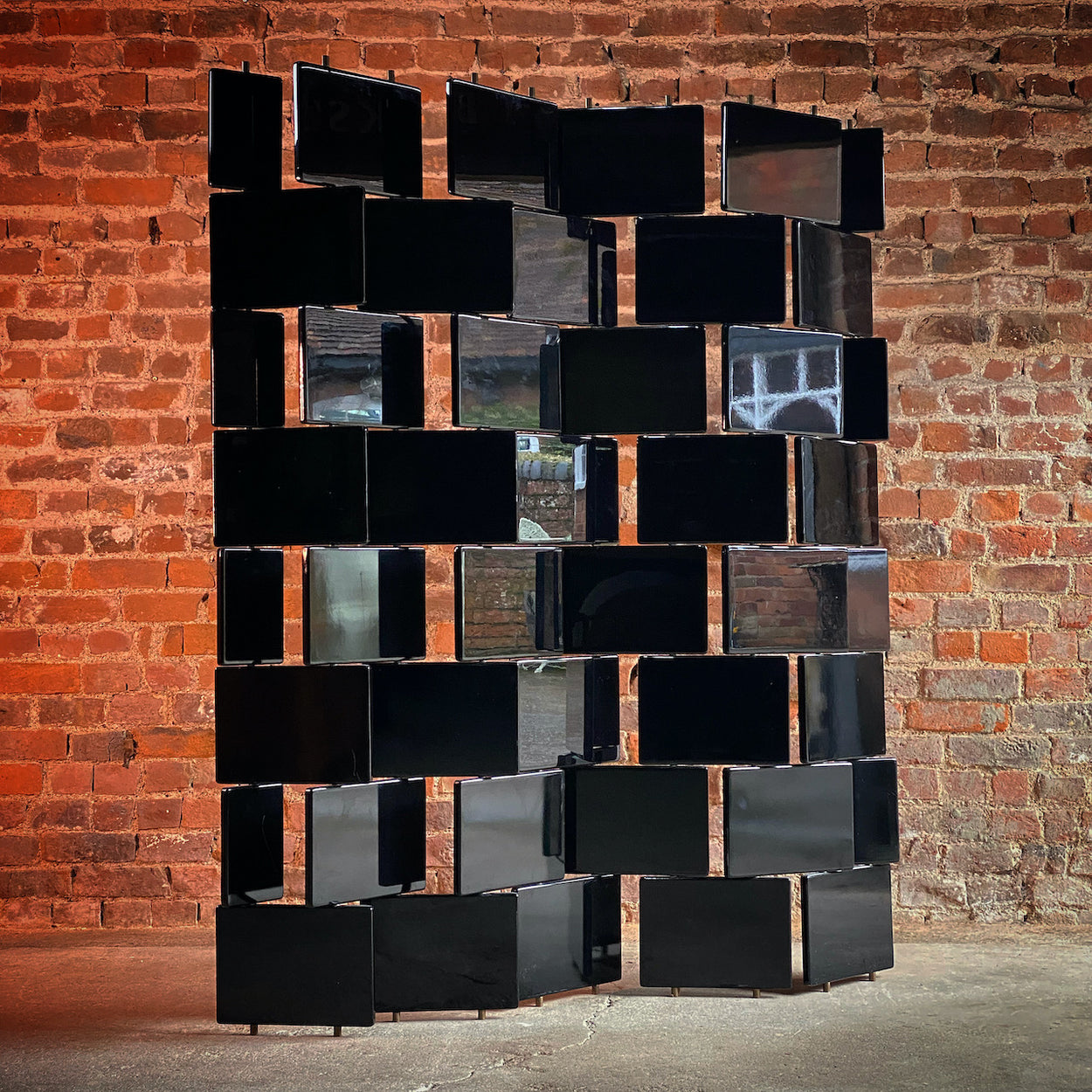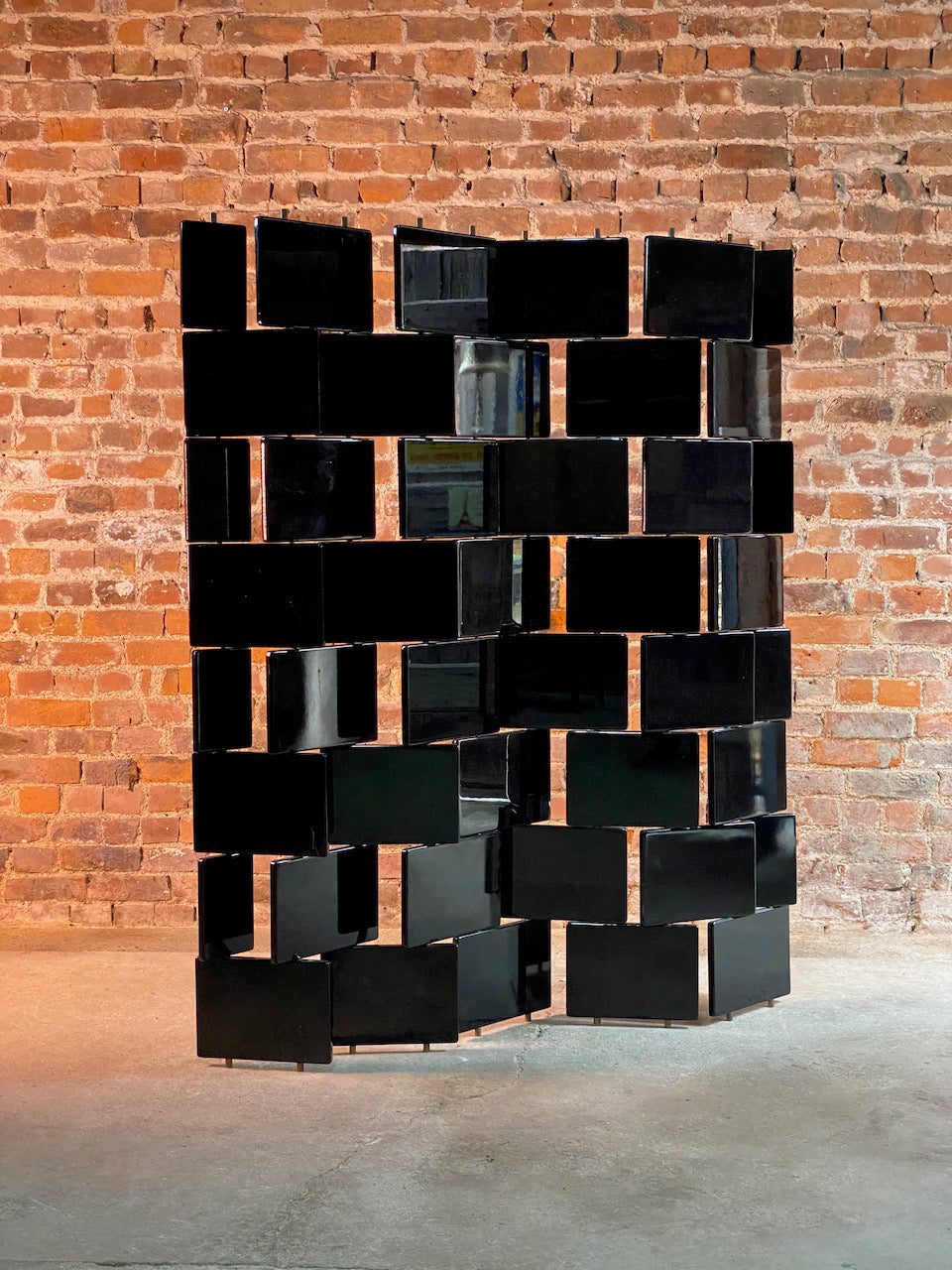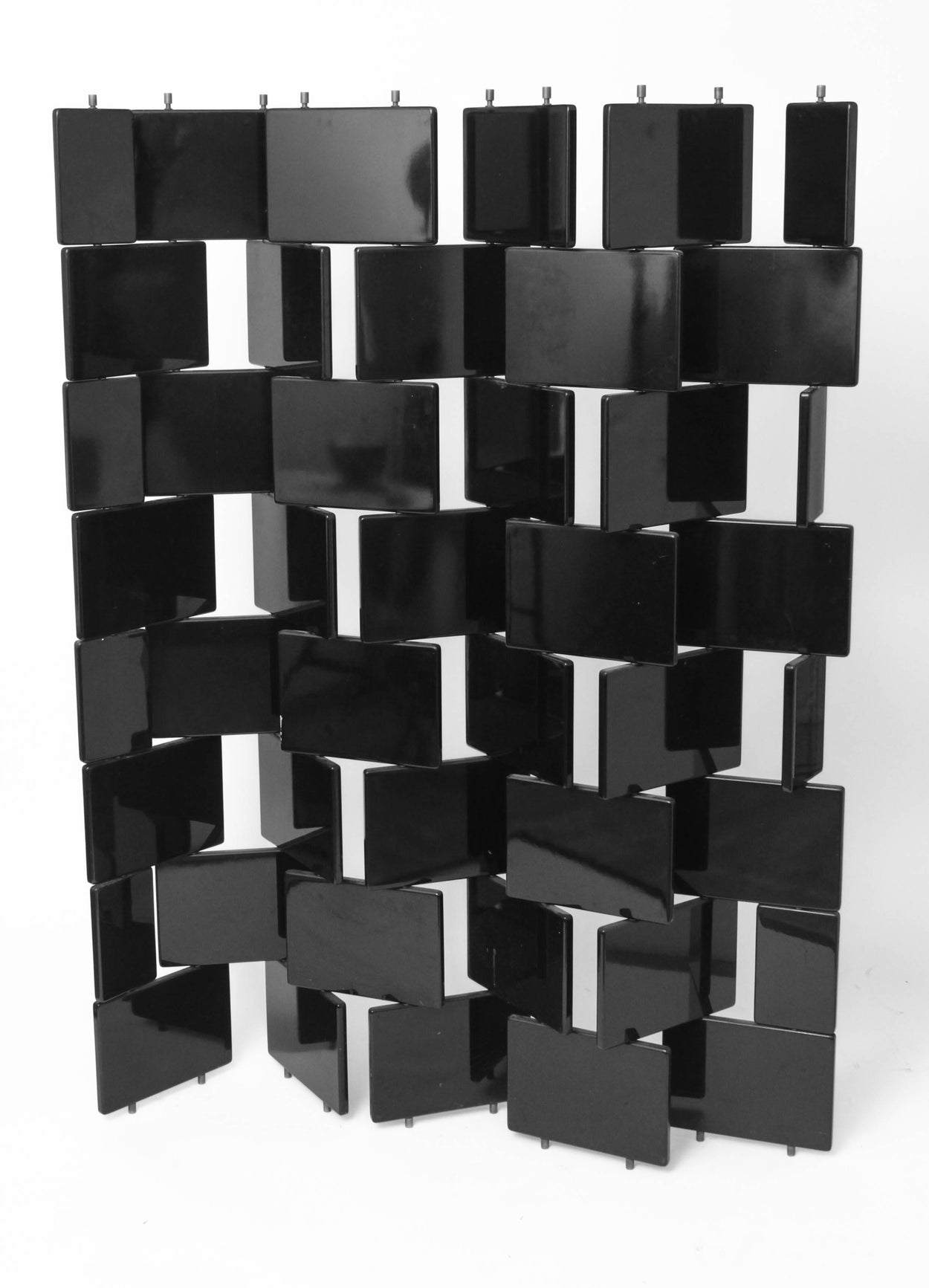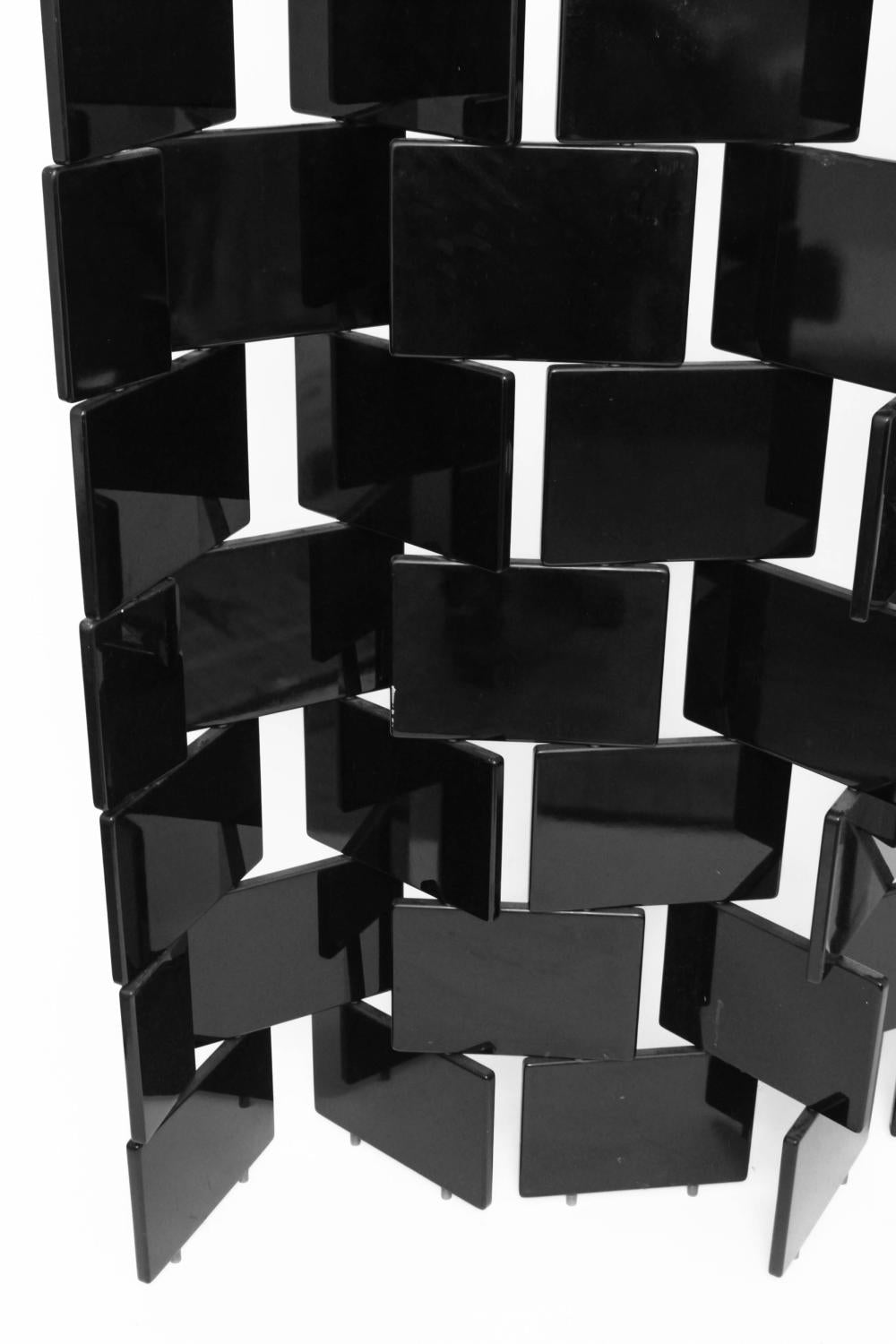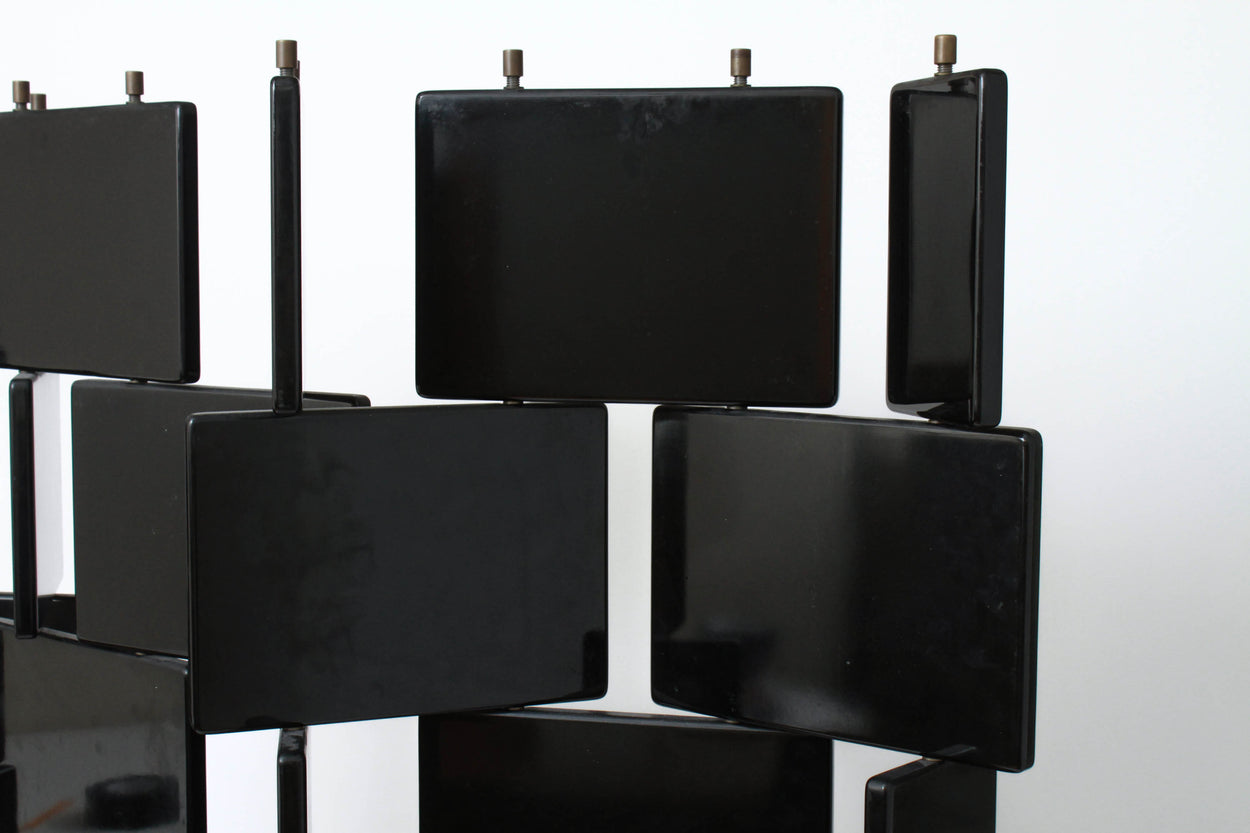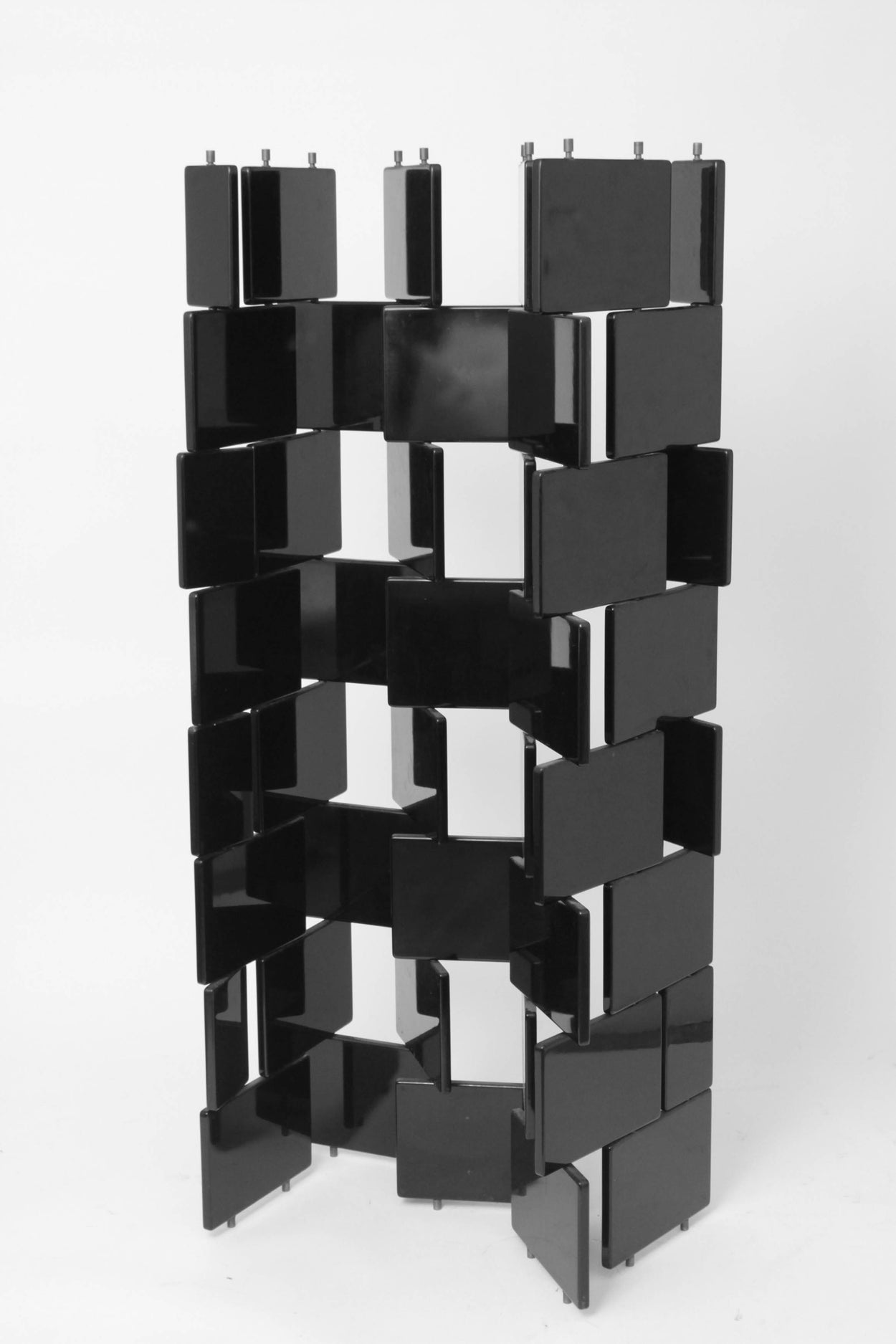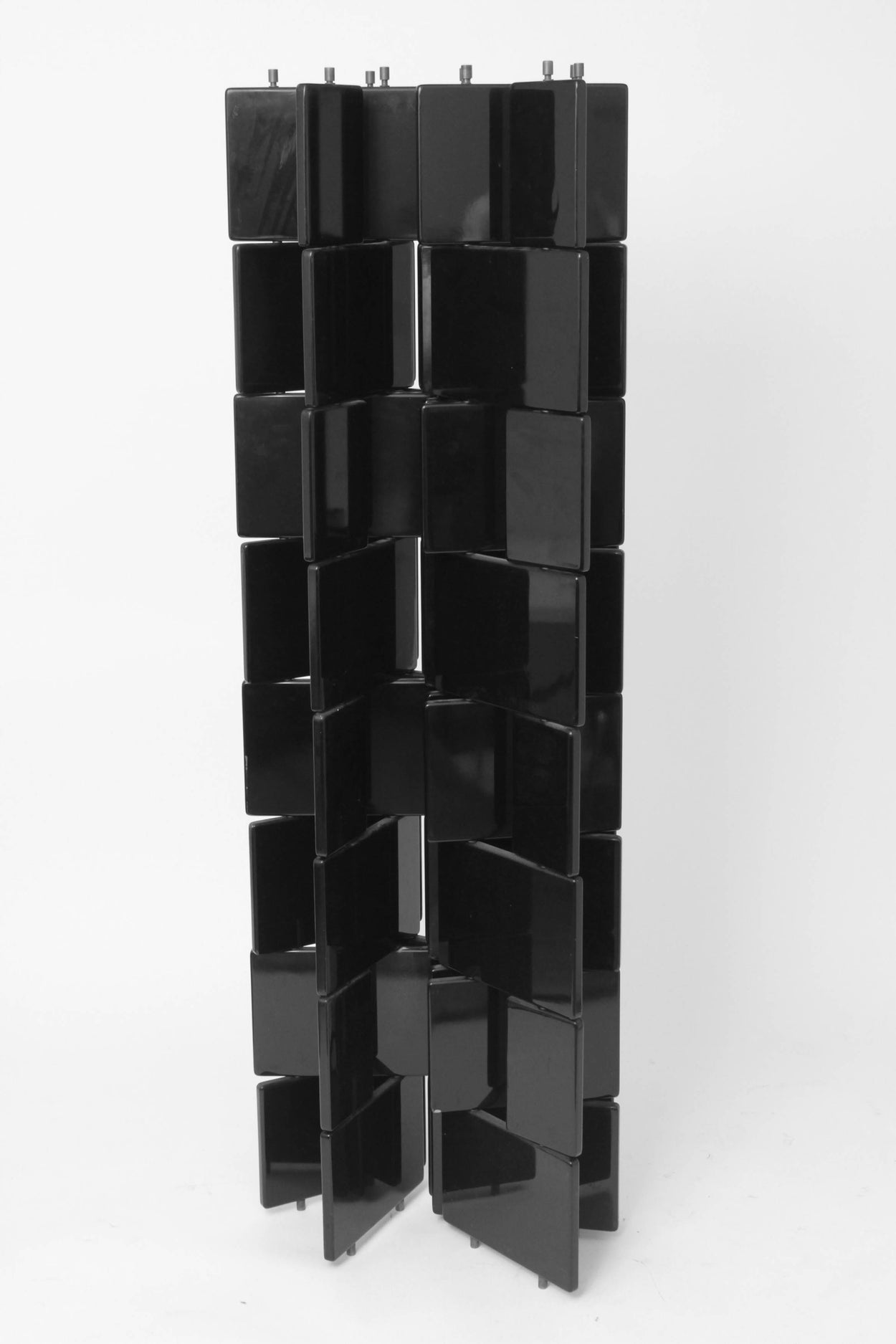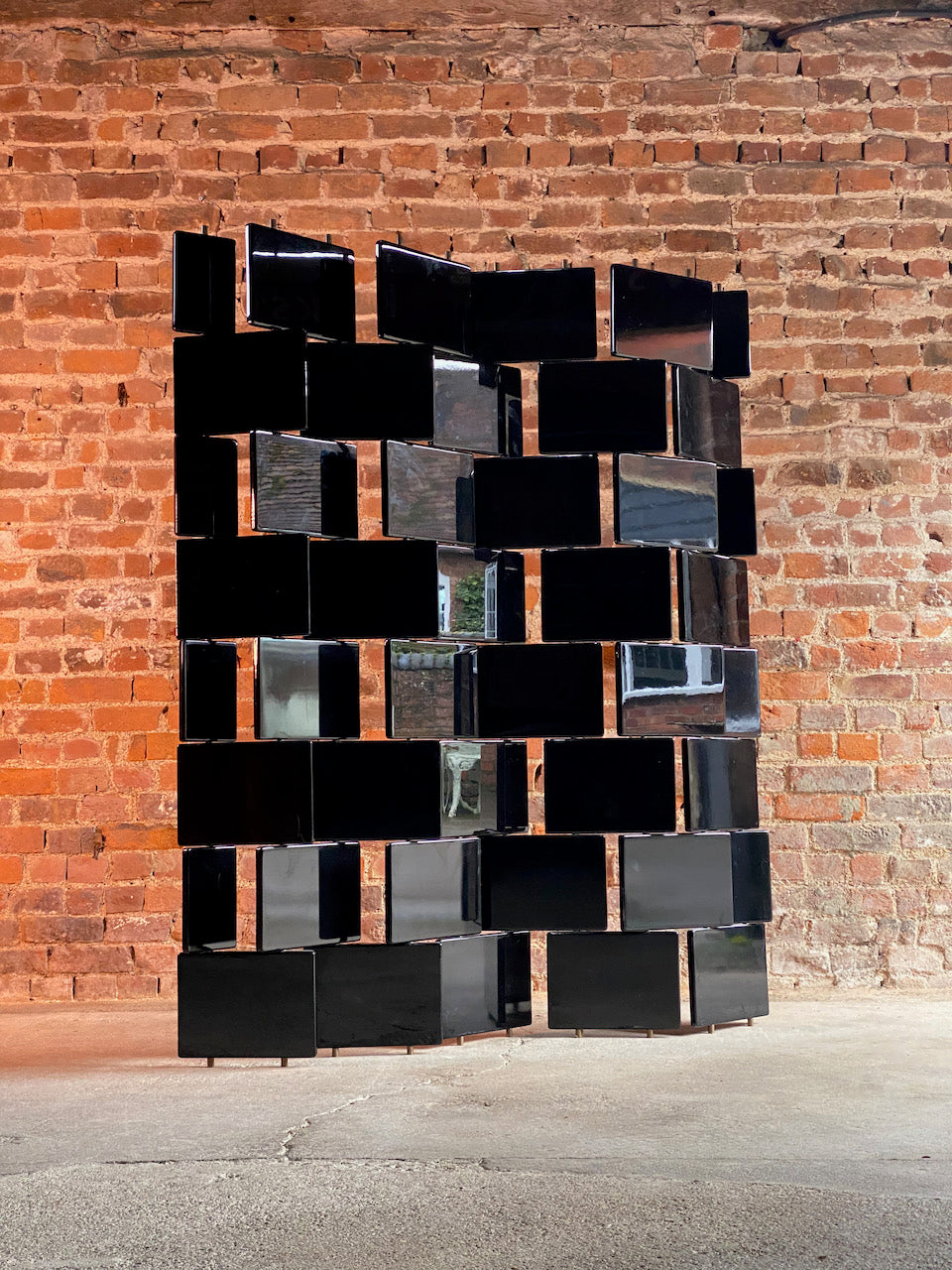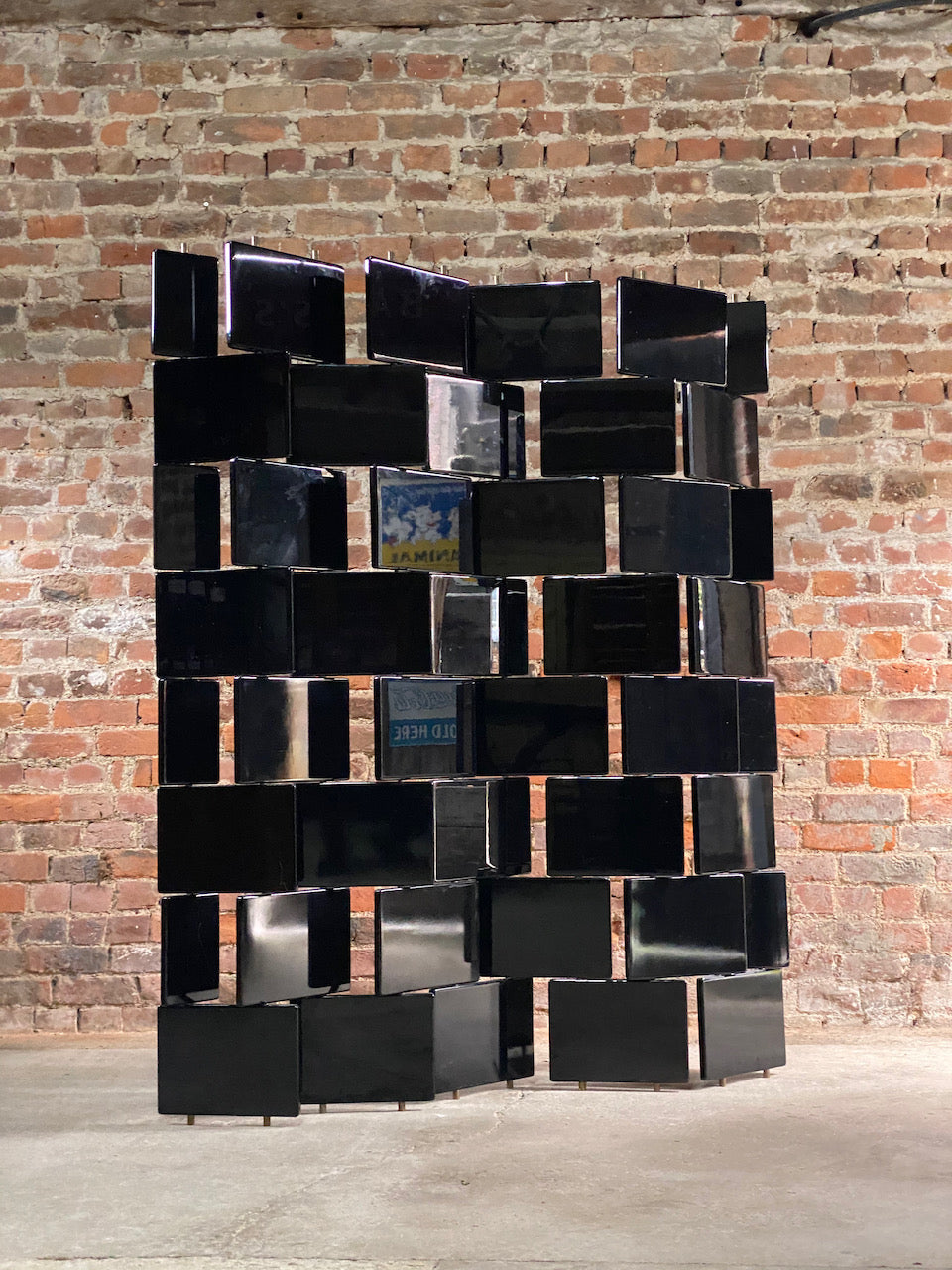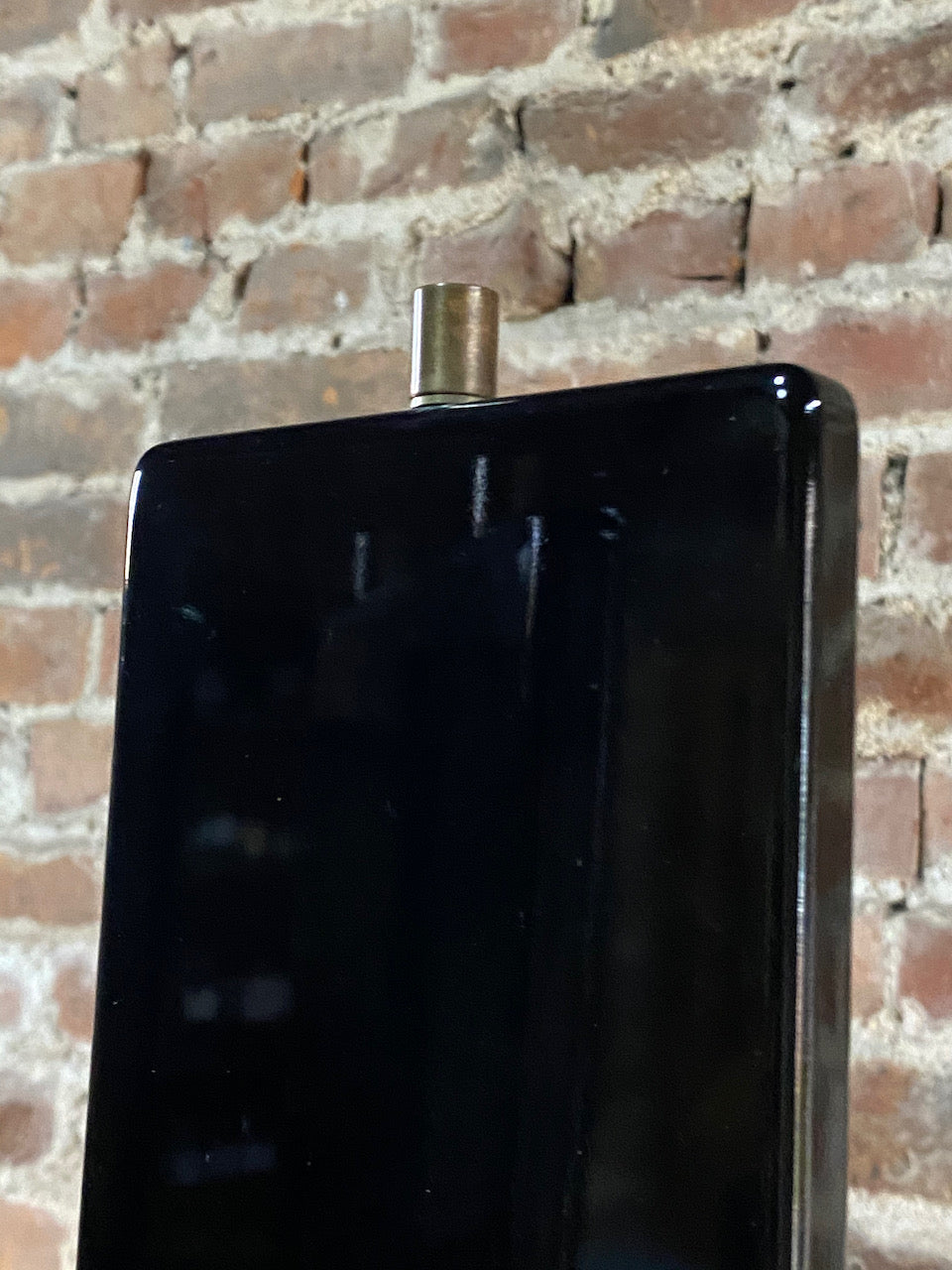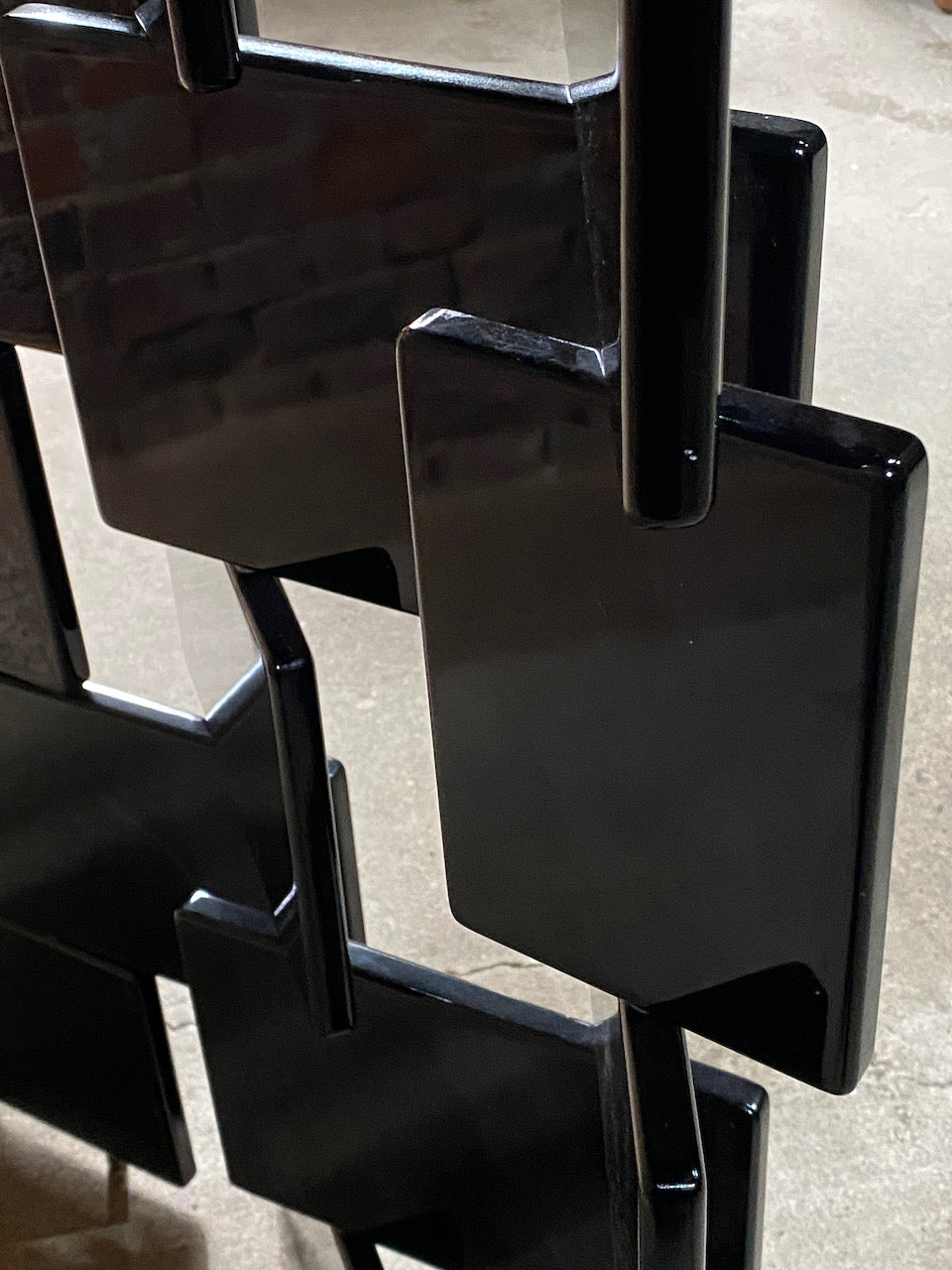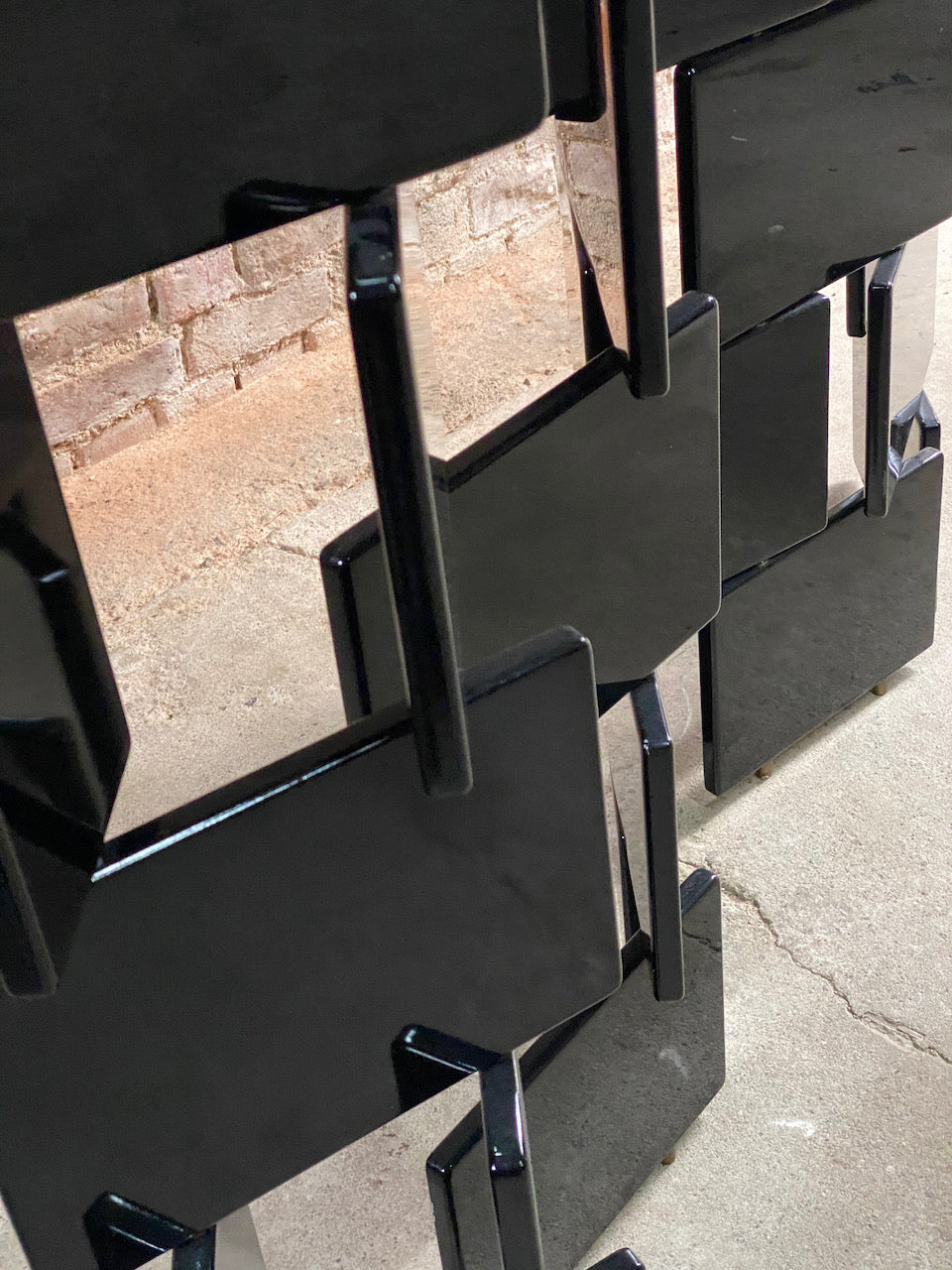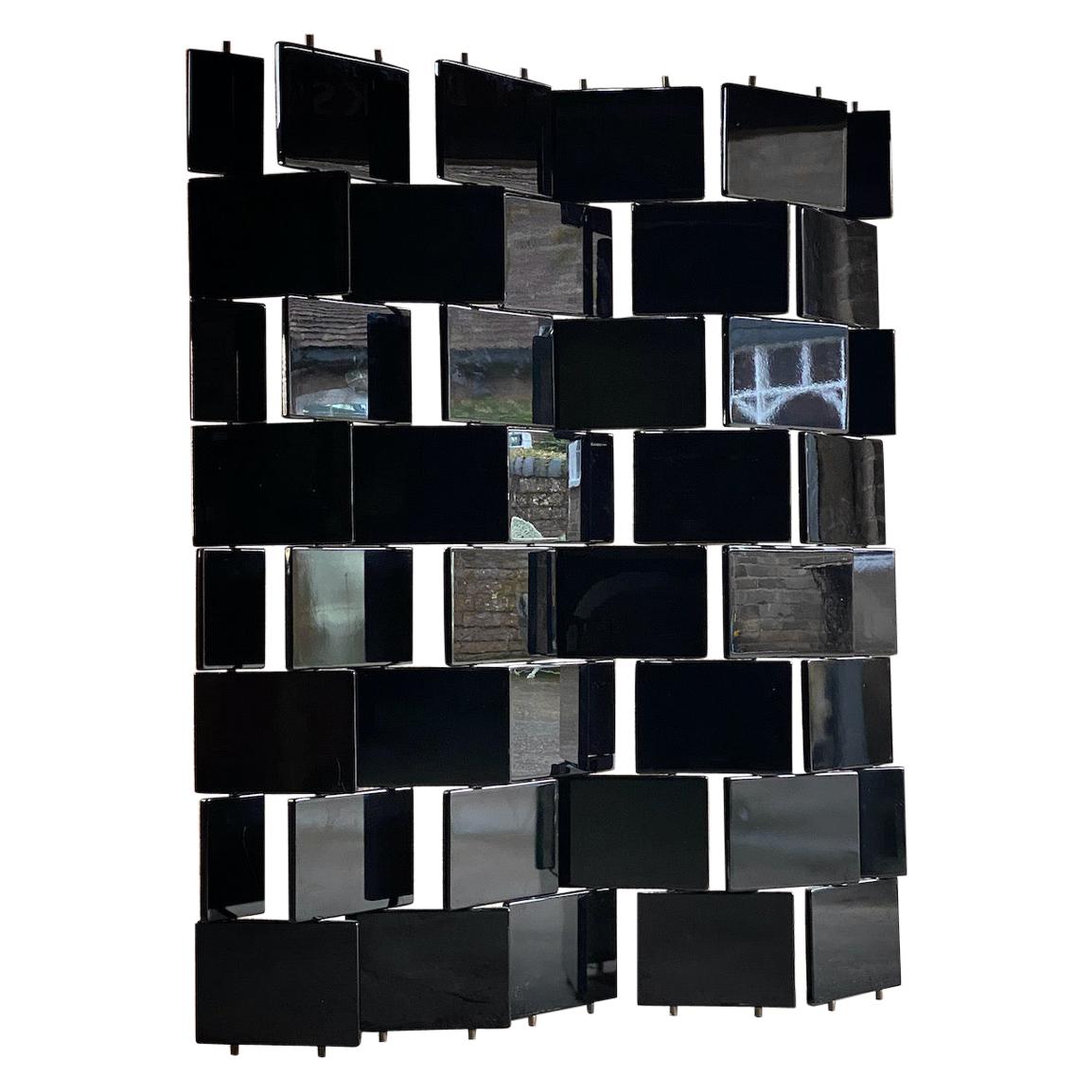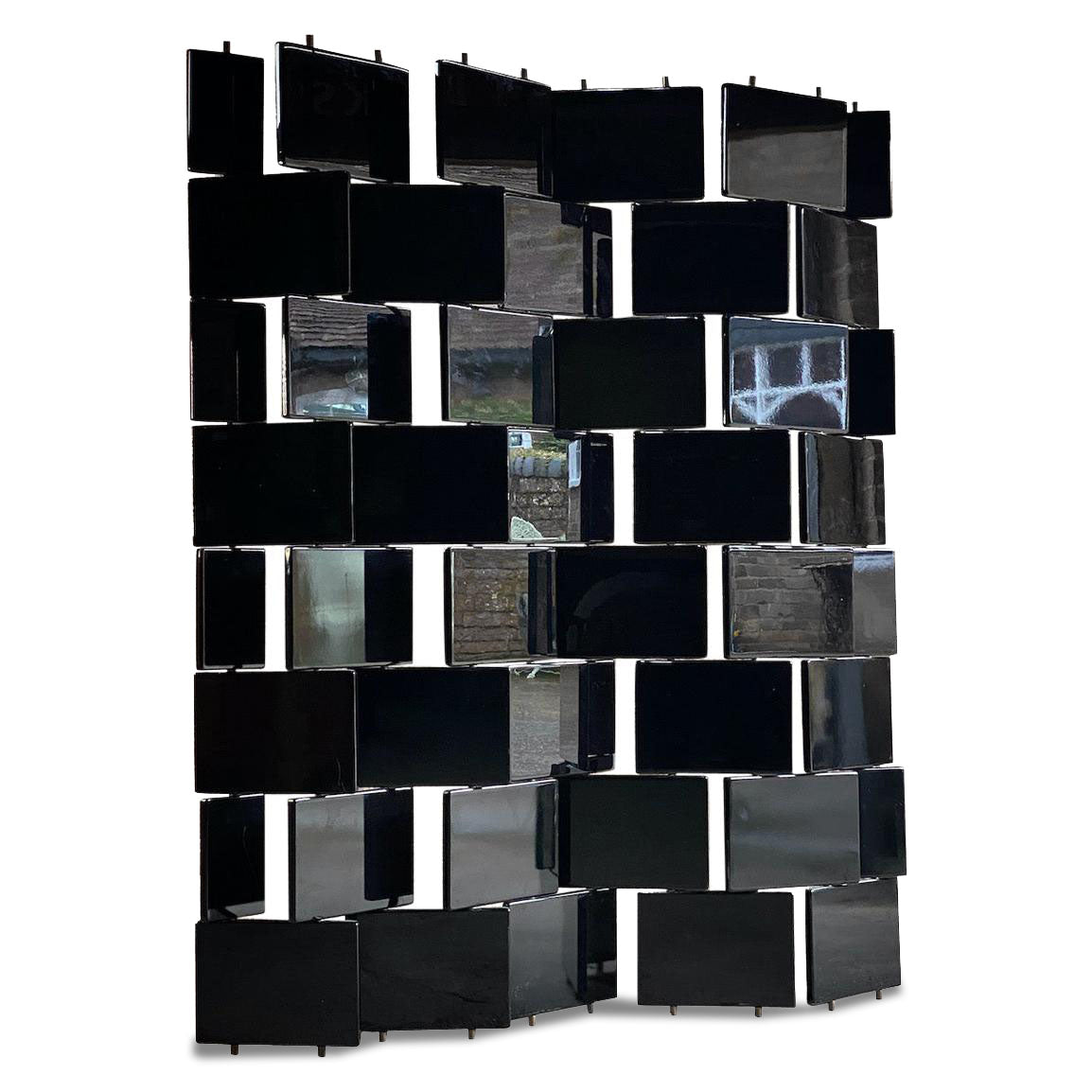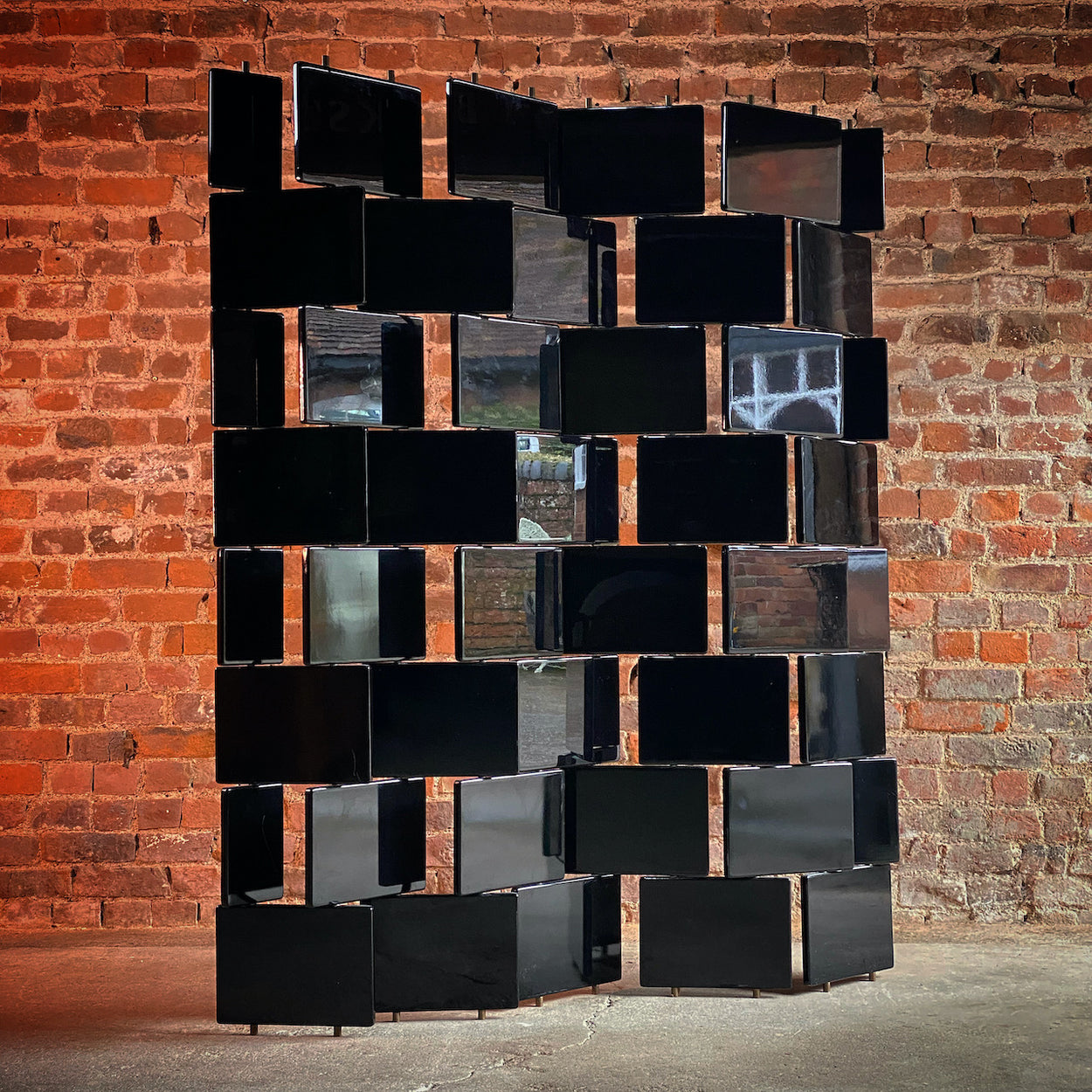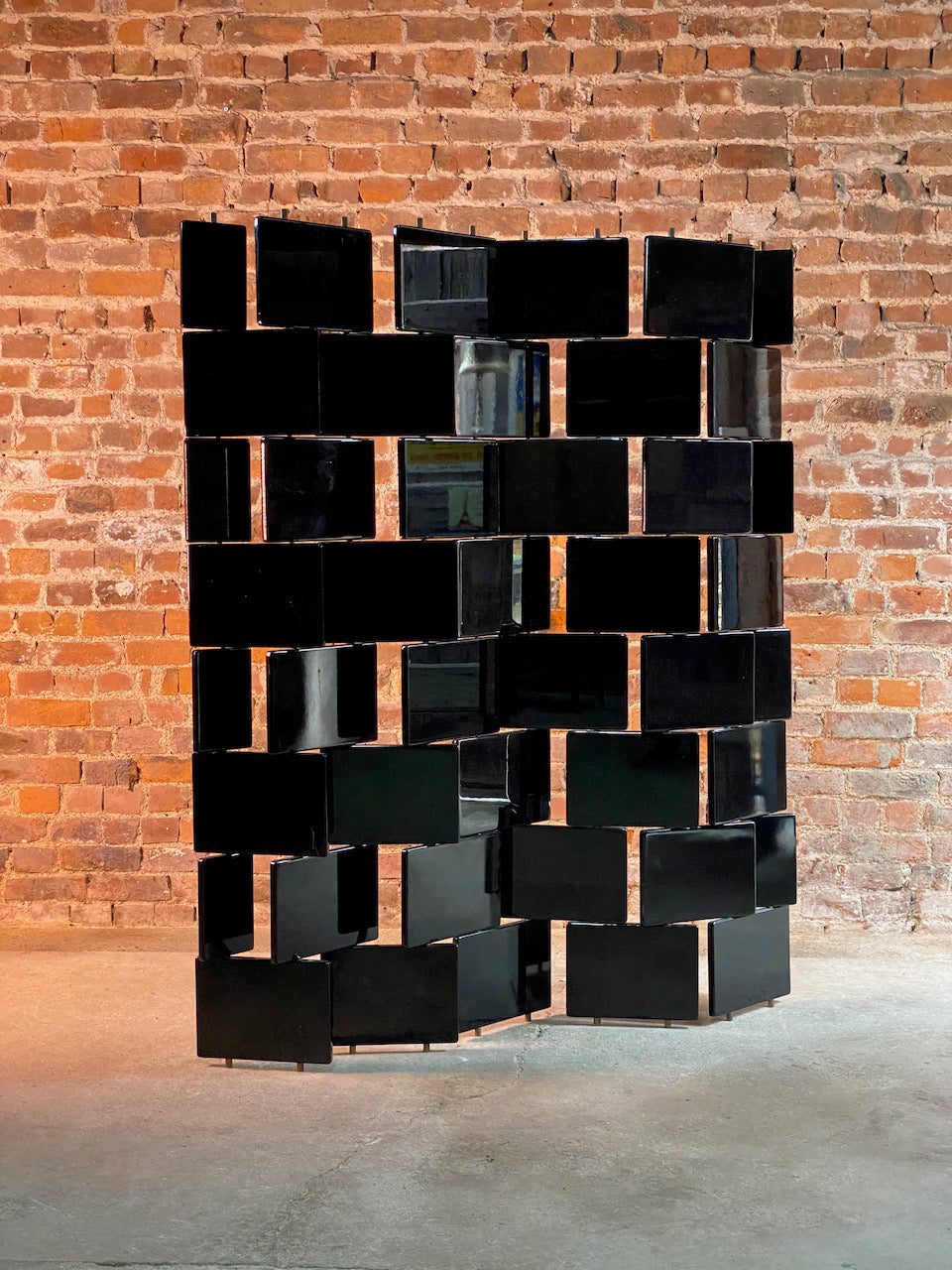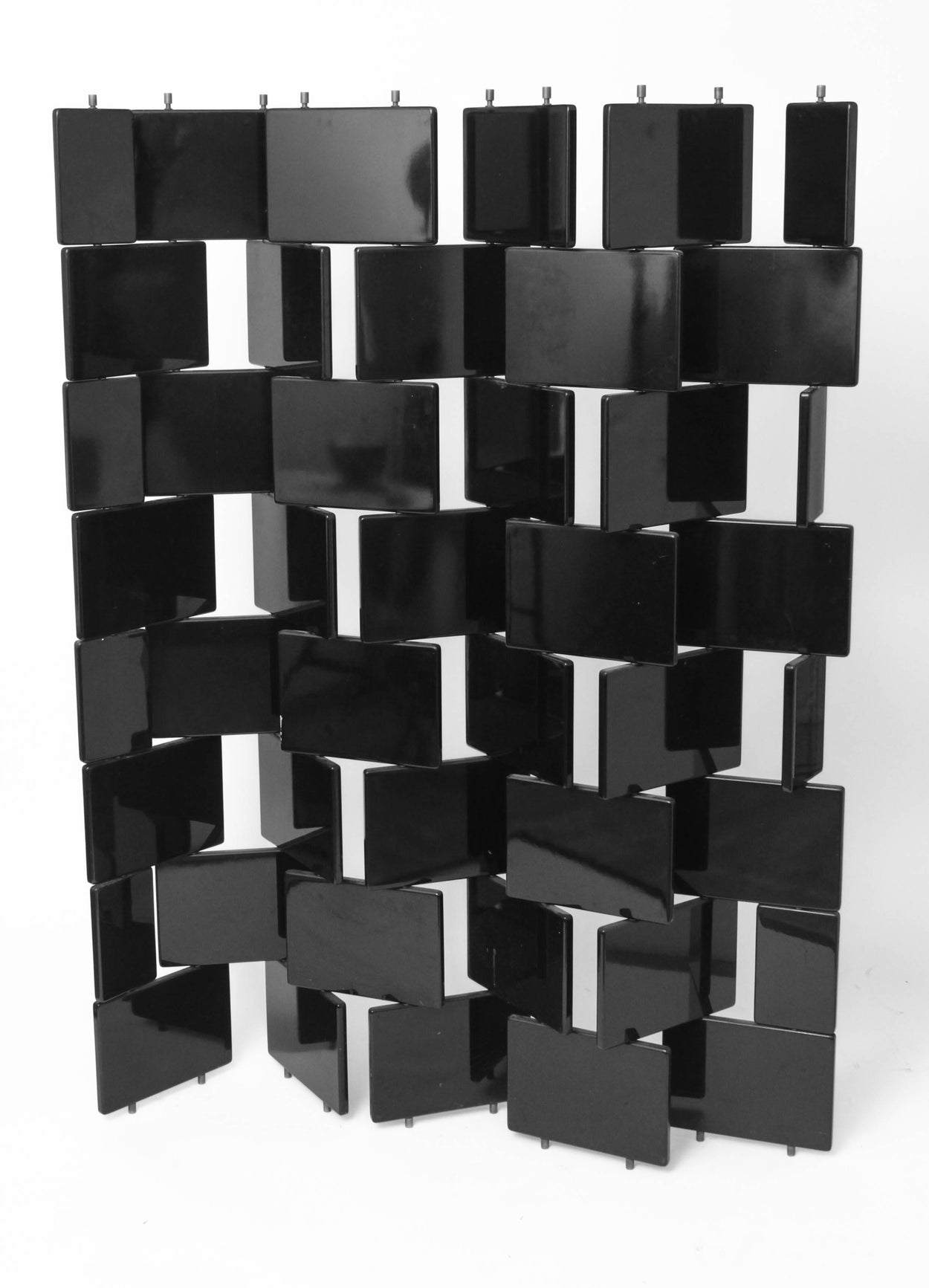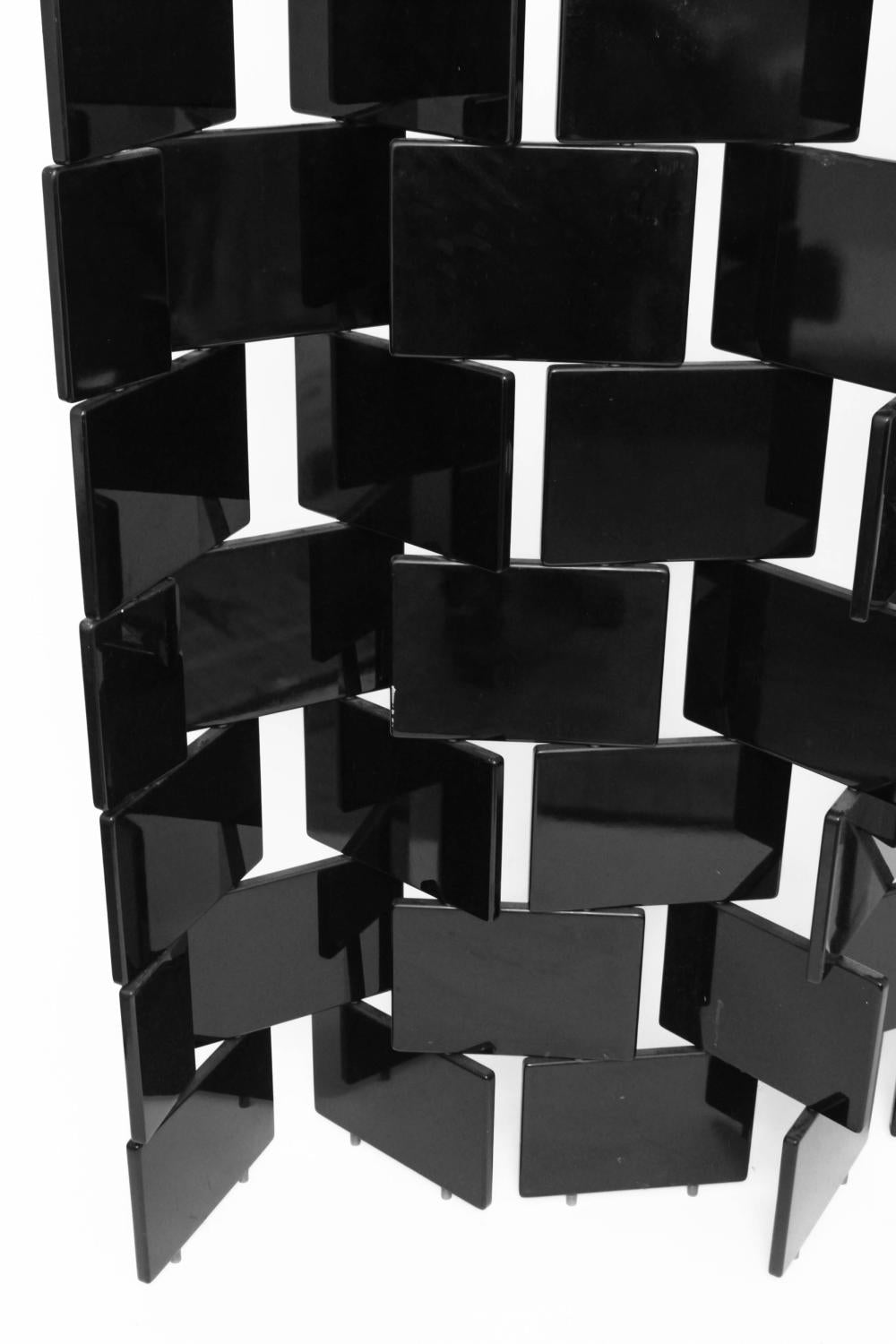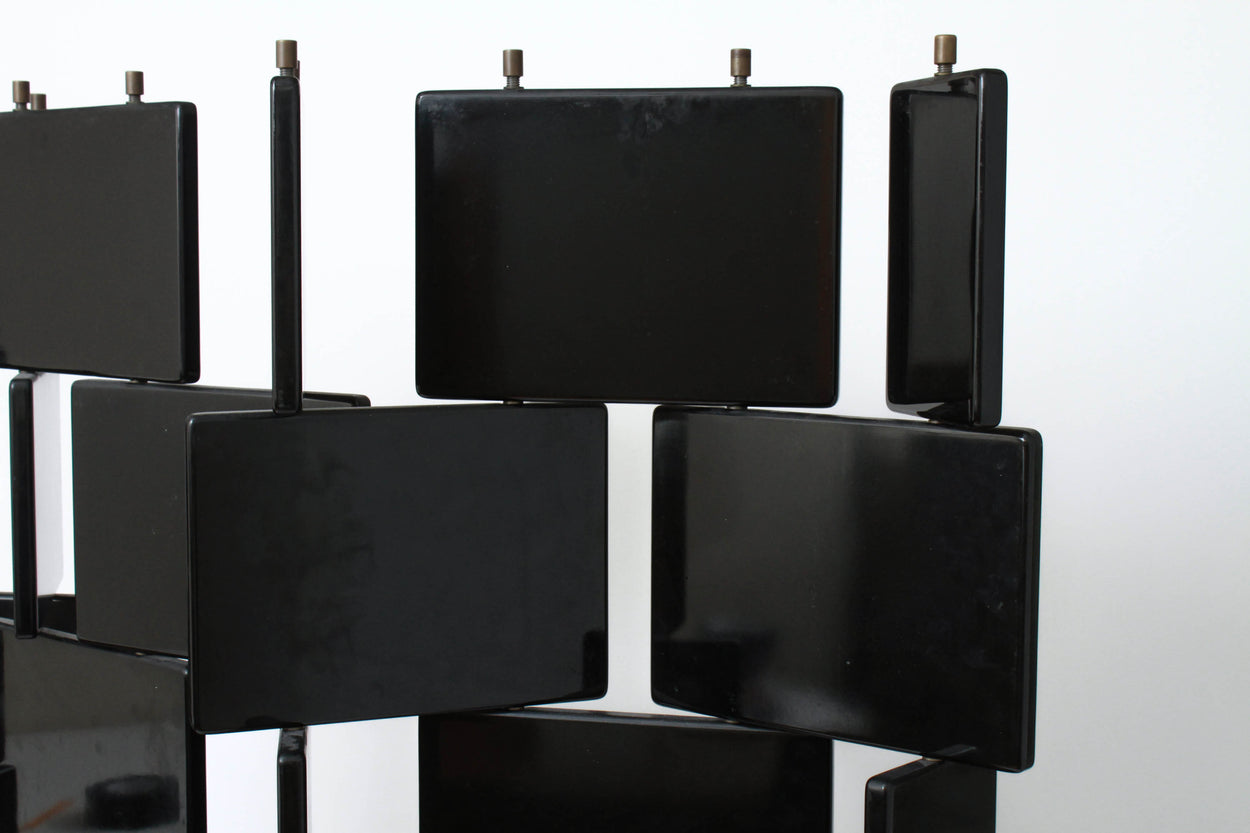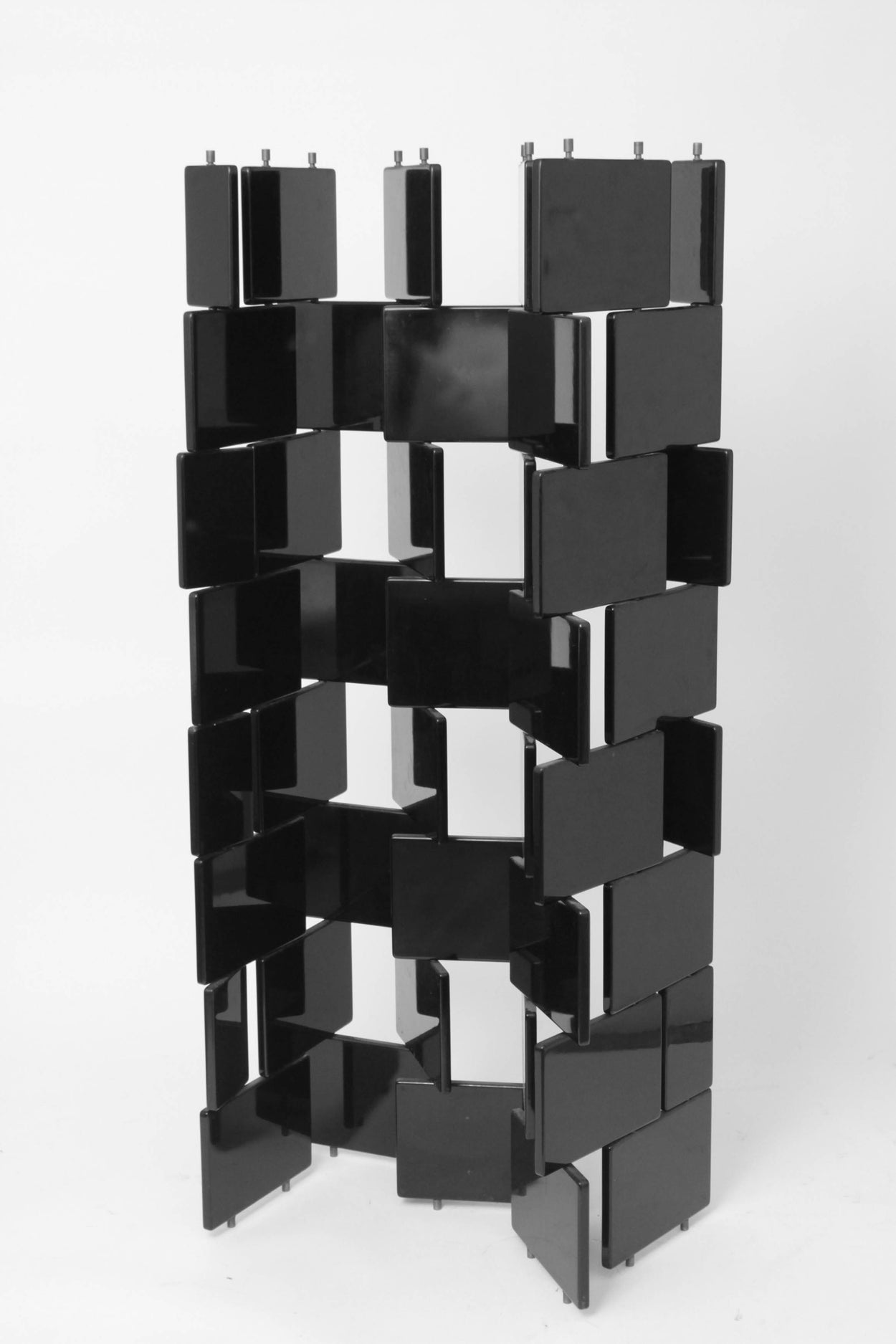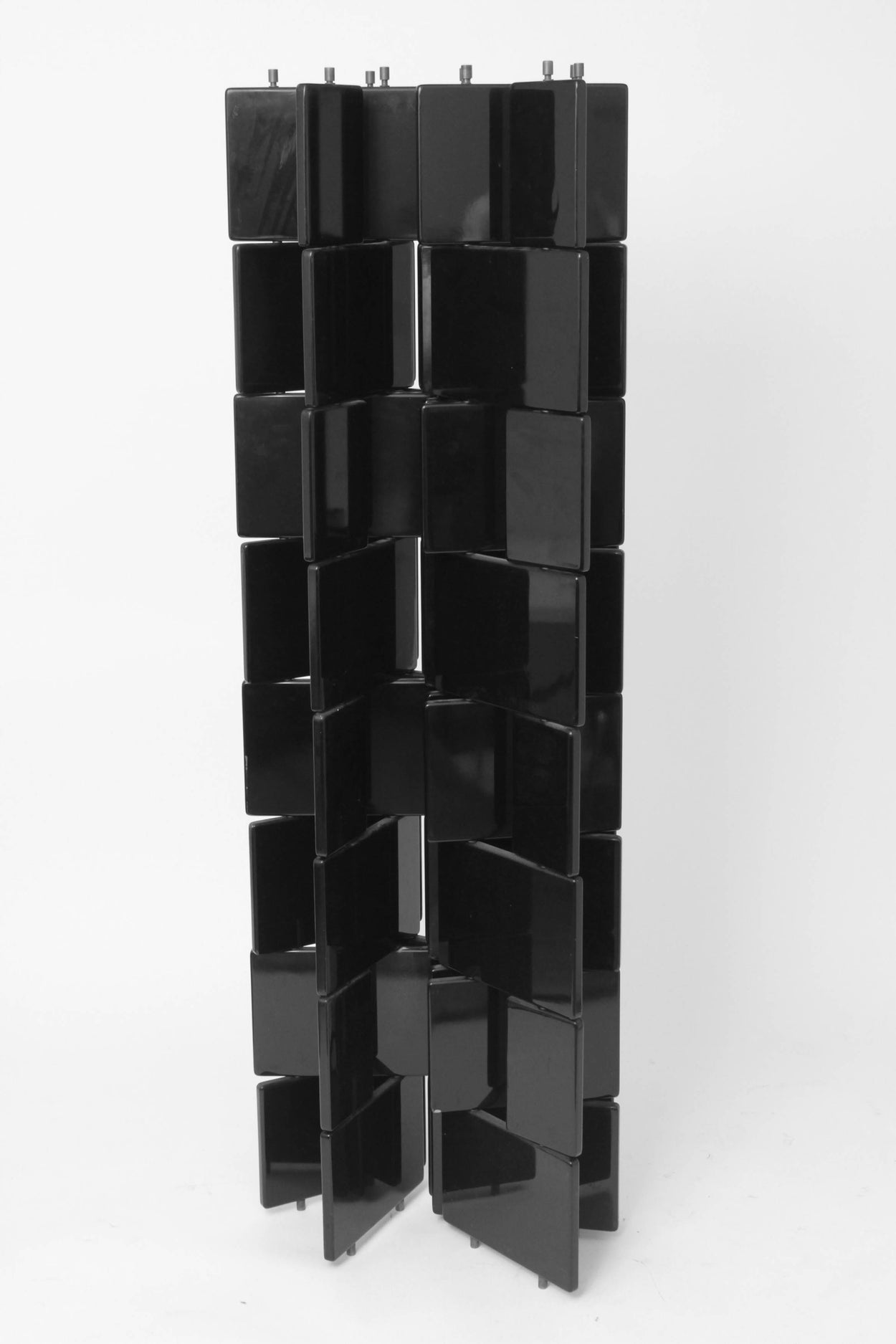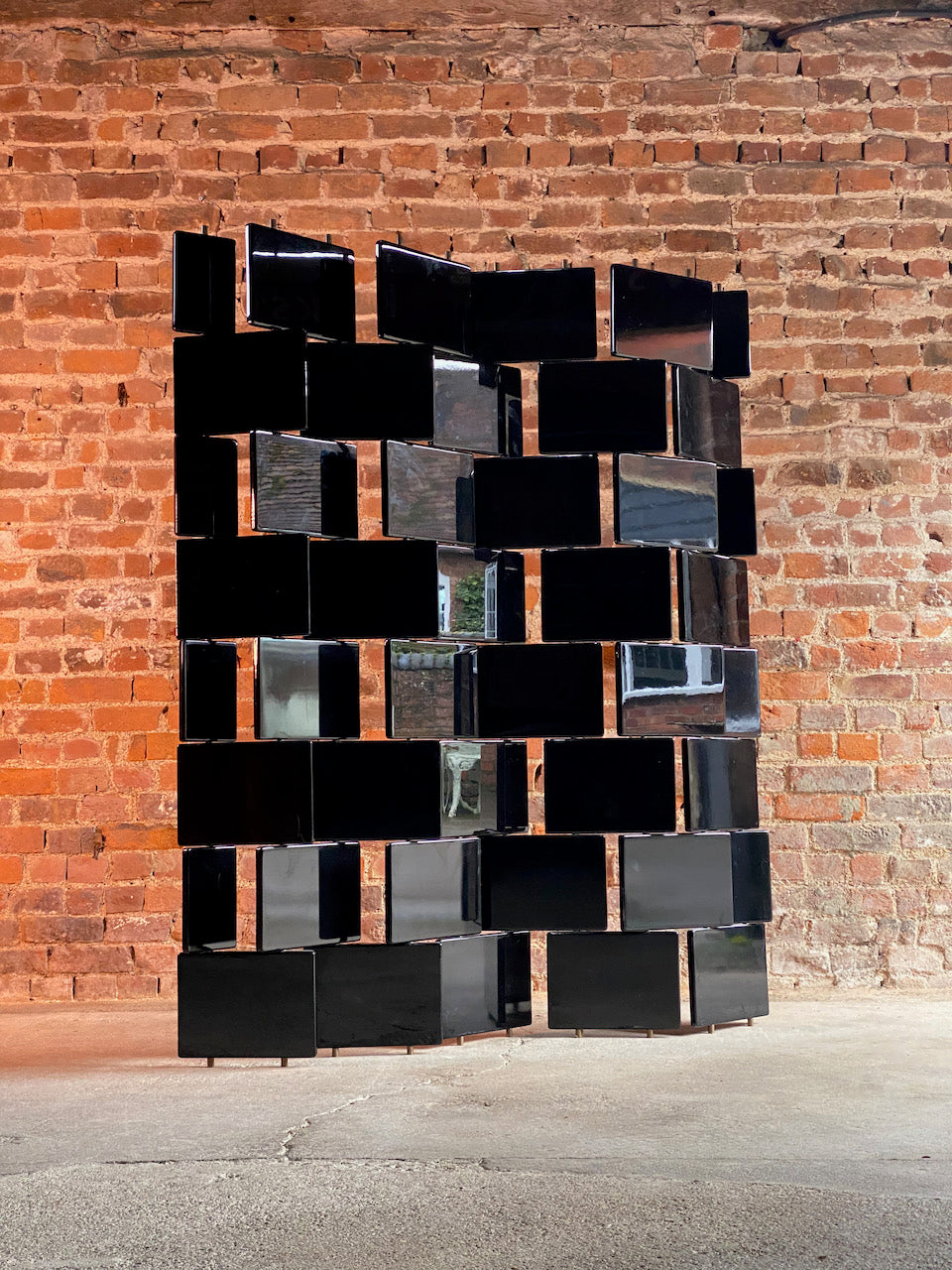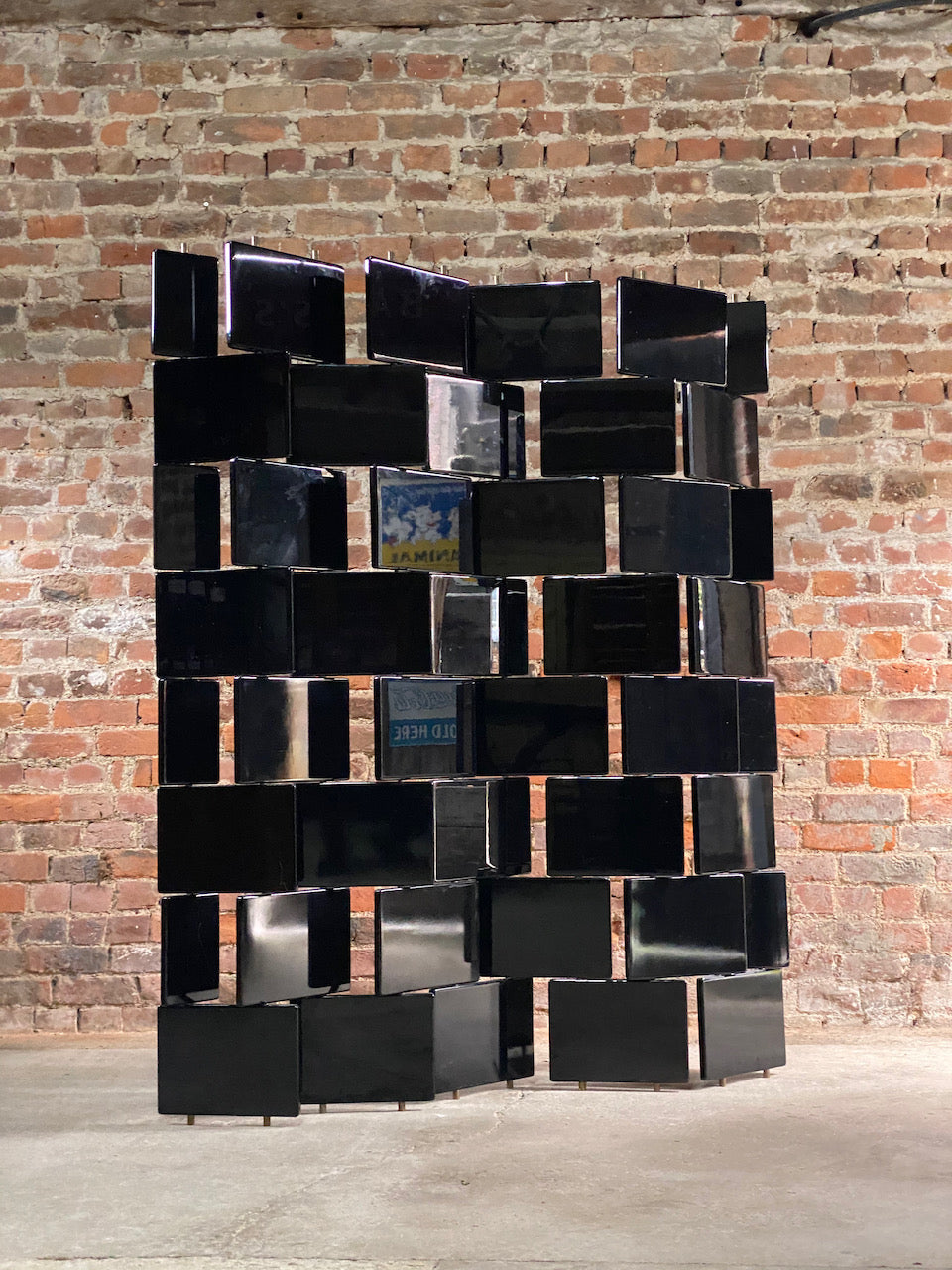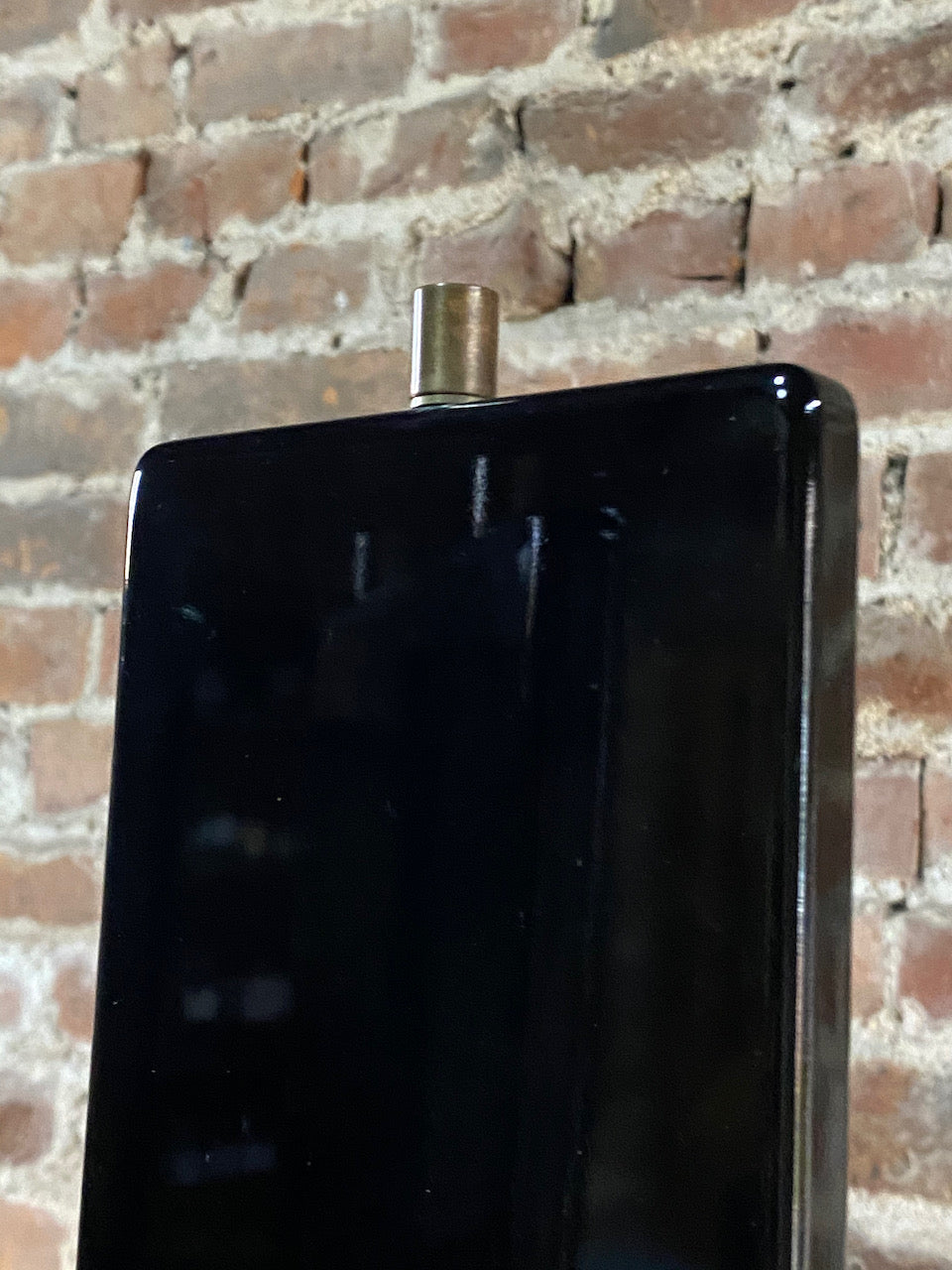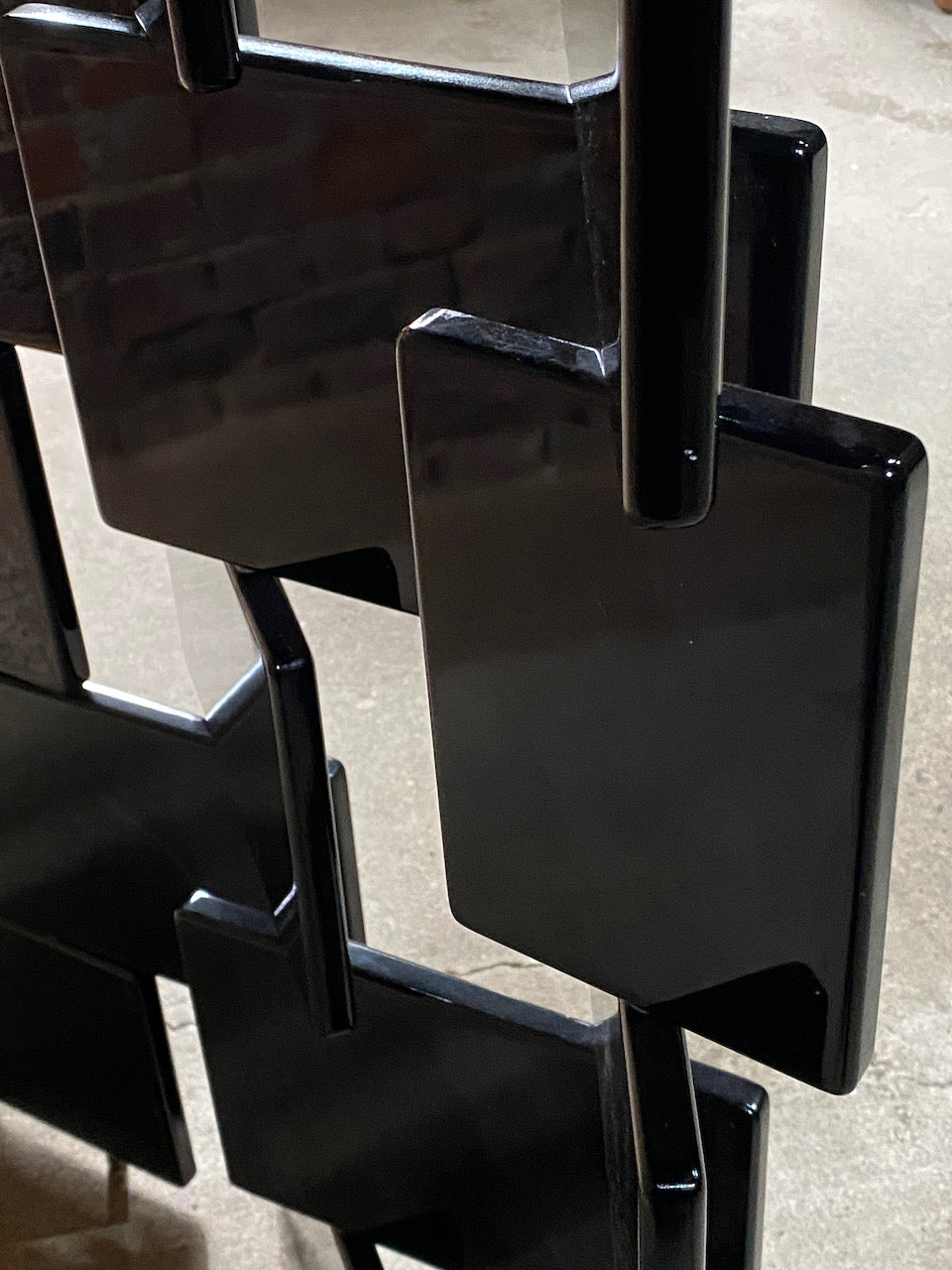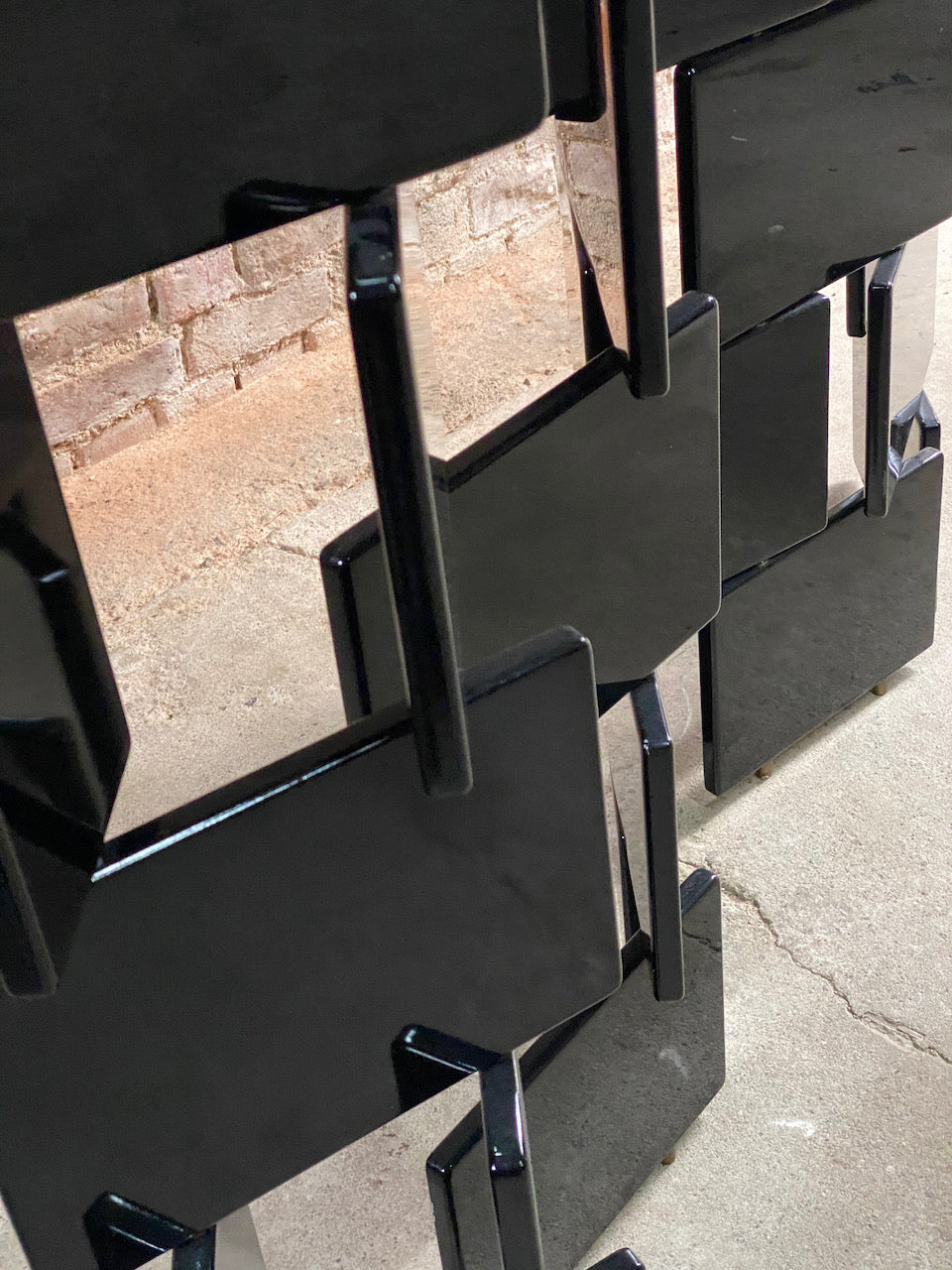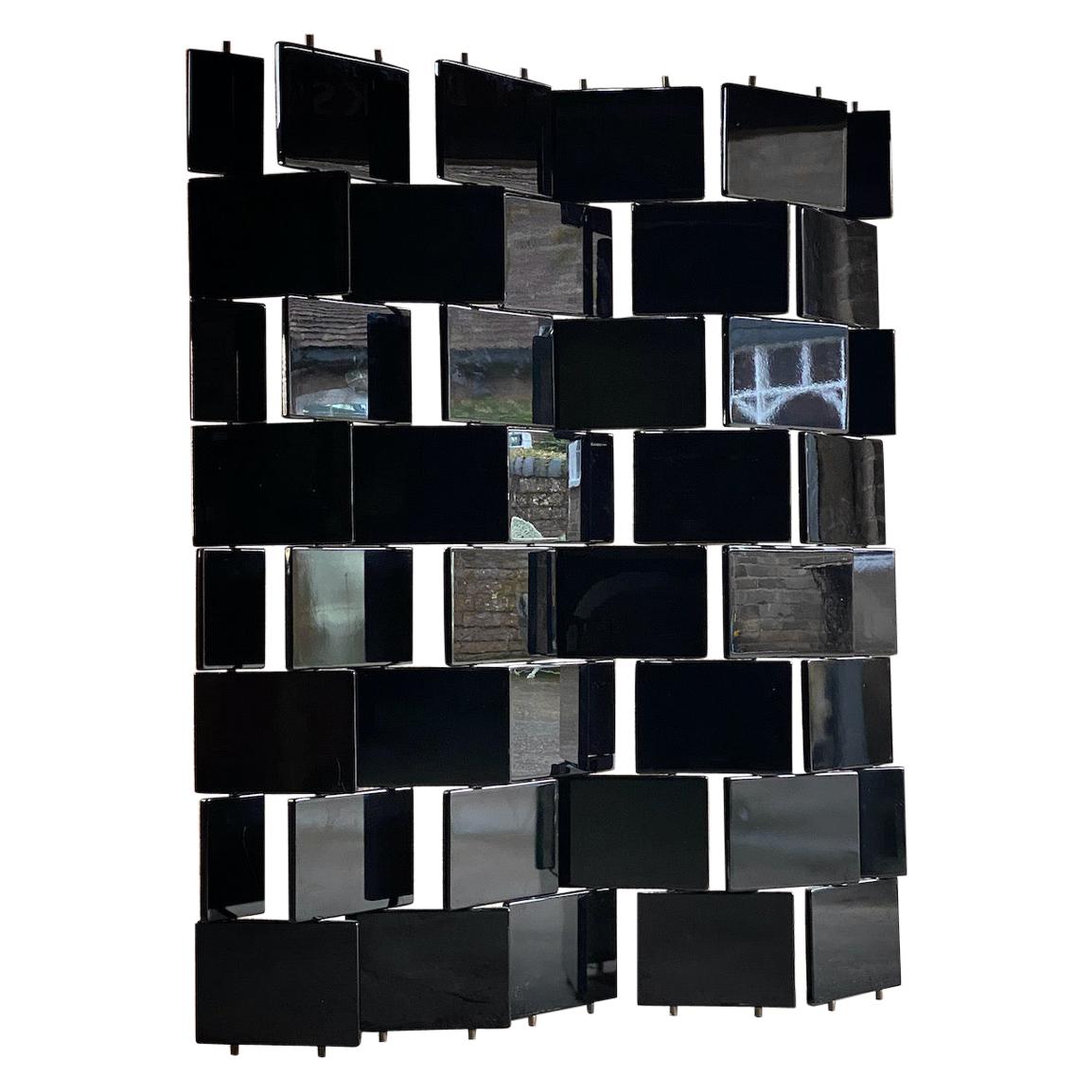 Eileen Gray Brick Screen Room Divider Circa 2000
SOLD
Eileen Gray Brick Screen Room Divider Circa 2000

Incredible Eileen Gray 'Brick Screen', after the original 1920s design Italy Circa 2000, the folding screen or room divider made in Japanned black lacquered wood moveable panels on a brass structure,  reserve now.

The Eileen Gray Brick Screen was originally designed around 1922, this design represents a clear milestone in Eileen Gray's productive career as one of the twentieth century's most creative designers. Her ability to successfully use materials rarely used together are shown in this magnificent piece.

Eileen Gray designed various models of screens during her career. Amongst those of which a trace has remained, some are lacquered white, some others are black, with different heights and lengths, and smooth panels or with a rectangular relief on one side. This Eileen Gray Brick Screen uses block shaped panels lacquered with polyester paint, connected together with steel rods and polished brass end caps. There are eleven known examples of this screen that were produced at different times from 1922 up until 1971.

Six are in black lacquer while five are in white. They vary in width and height. An example in the Virginia Museum of Fine Arts has plain panels.

Provenance: From  the contents of architecturally designed 'Valhalla House' Swains Lane, Highgate, designed by Denizen Works

Eileen Gray was fascinated by the beauty of traditional lacquerware. She learned the centuries-old craft from a Japanese artisan and then perfected her skills over the course of many years. Brick Screen is one of her best-known creations. She experimented with various dimensions and panel finishes. More than just a room divider, this folding screen with its understated elegance commands the presence of a sculpture. The fixed and moveable panels are lacquered by hand layer upon layer in a process that takes several weeks, each layer first allowed to dry completely, then sanded by hand and finally polished to an immaculate sheen. This famous piece, coveted by collectors, is part of the permanent design collection of the Museum of Modern Art in New York. Each screen is signed and given a serial number as proof of authenticity and provenance.

This black lacquered-wood screen, made of horizontal rows of panels joined by thin vertical metal rods, is not only a movable wall but also a sculpture composed of solids and voids with an underlying Cubist influence. It is among the most striking and elegant creations by Gray, who was one of the leading designers working in Paris after World War I. Gray popularised and perfected the art of lacquered furnishings, and her preference for this meticulous finish reveals a predilection for exotic materials, in particular those used in Japanese decorative arts.
Based on a larger version that Gray designed in 1922 for the Paris apartment of Madame Mathieu-Lévy, the owner of an exclusive millinery shop, the freestanding screen can be seen as a bridge between furniture, architecture, and sculpture. Gray also was an accomplished textile designer and architect. Her first major architectural project, the E-1027 House in Roquebrune-Cap-Martin, France, was composed of multifunctional rooms and furniture, and was much admired by the Swiss-French architect Le Corbusier. The flexibility inherent in that project was a continuation of Gray's primary fascination in her earlier designs: pivoting parts and movable elements that transform both object and space.
Bauhaus
Eileen Gray
Brick Screen
Black Lacquer
Designed 1922
Practical & Beautiful
Free UK Delivery
Excellent original condition, one or two bricks with minor marks
Width: 53" / 135cm
Height: 67" / 171cm

Free delivery is offered to England & Wales only when buyer pays full asking price, next day delivery is not possible due to the size of the piece, please allow between 7-14 days delivery