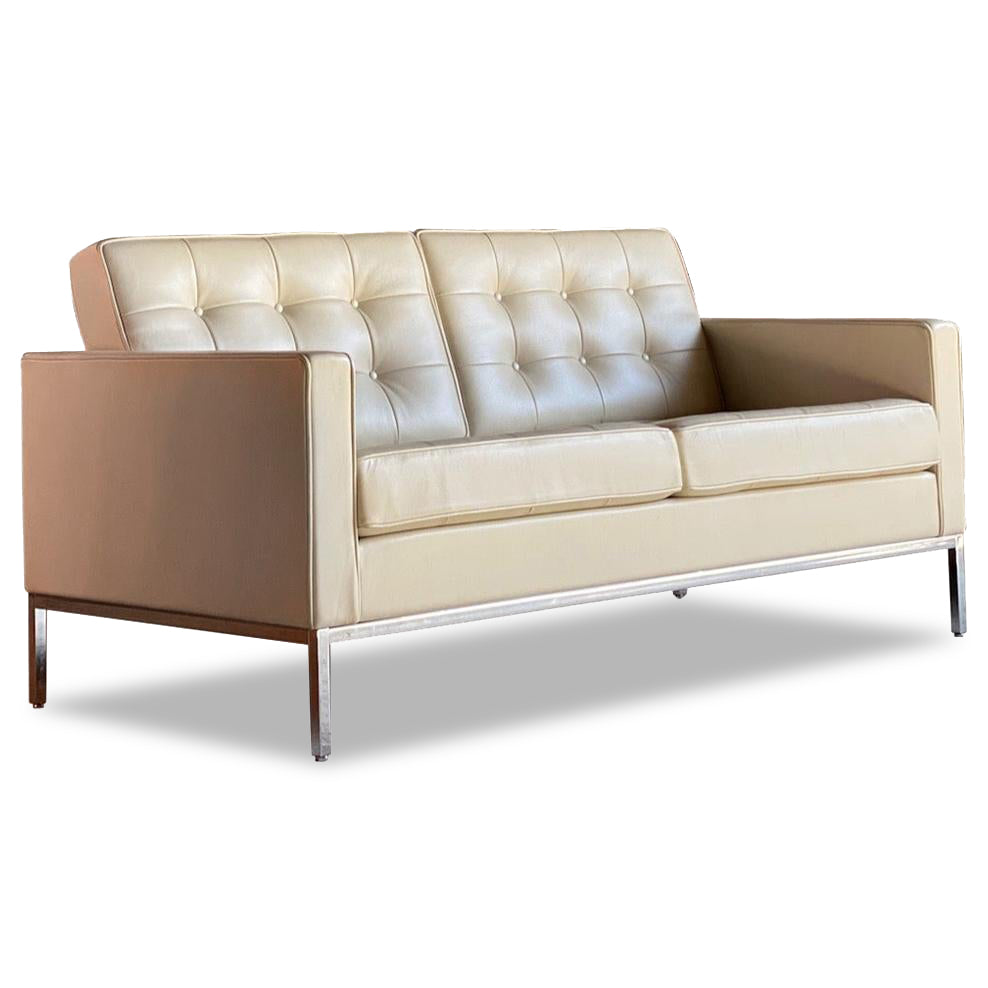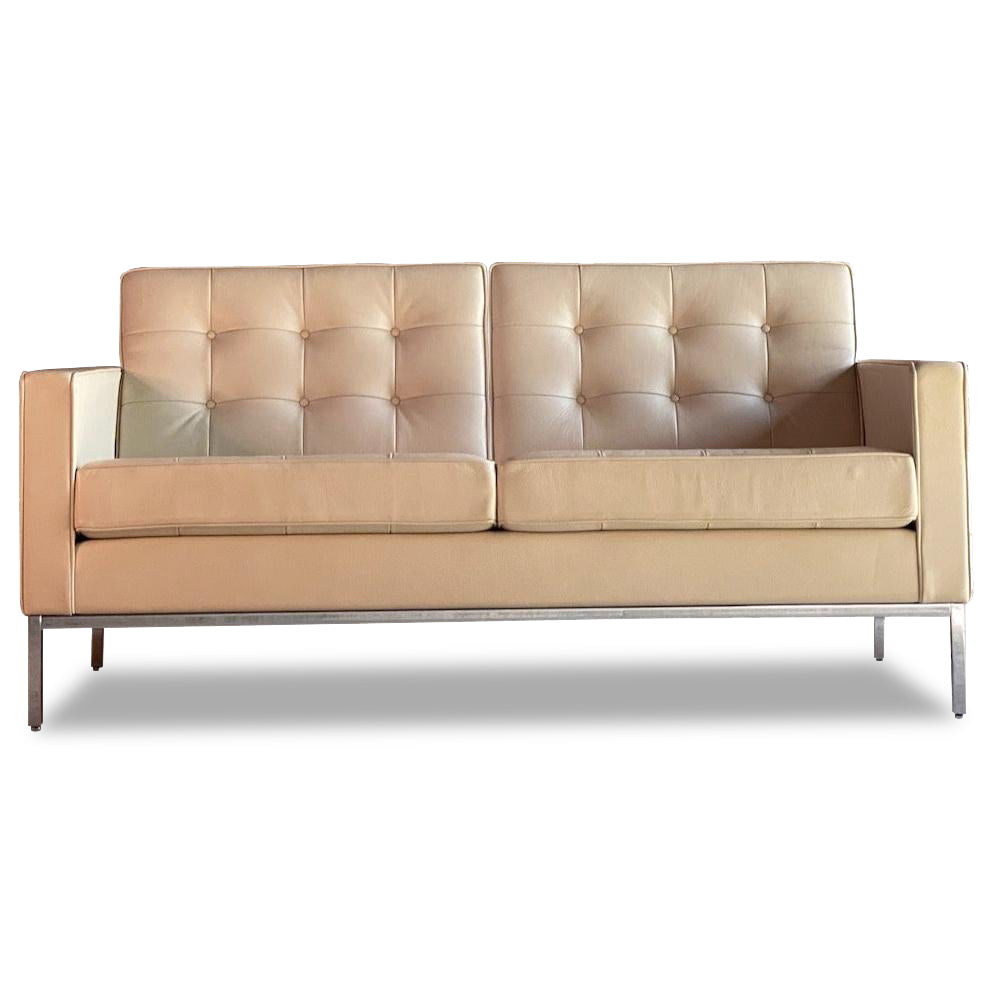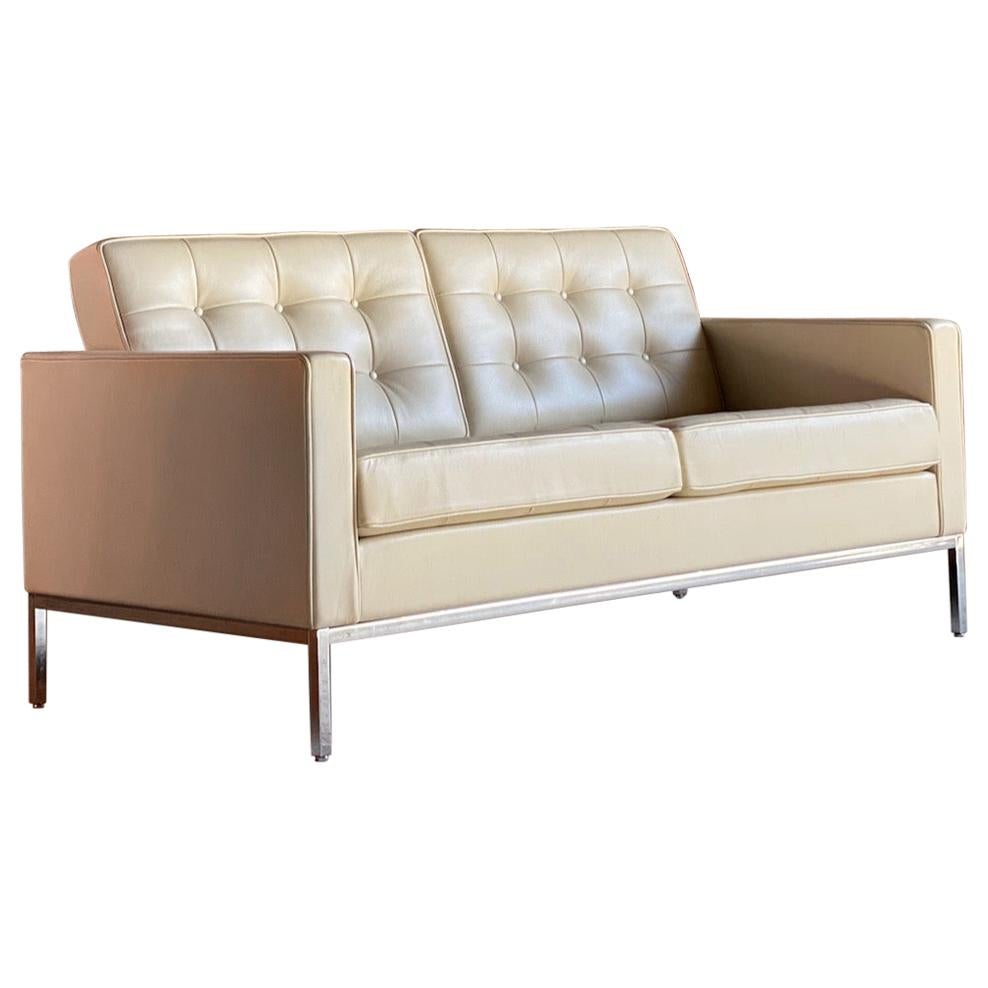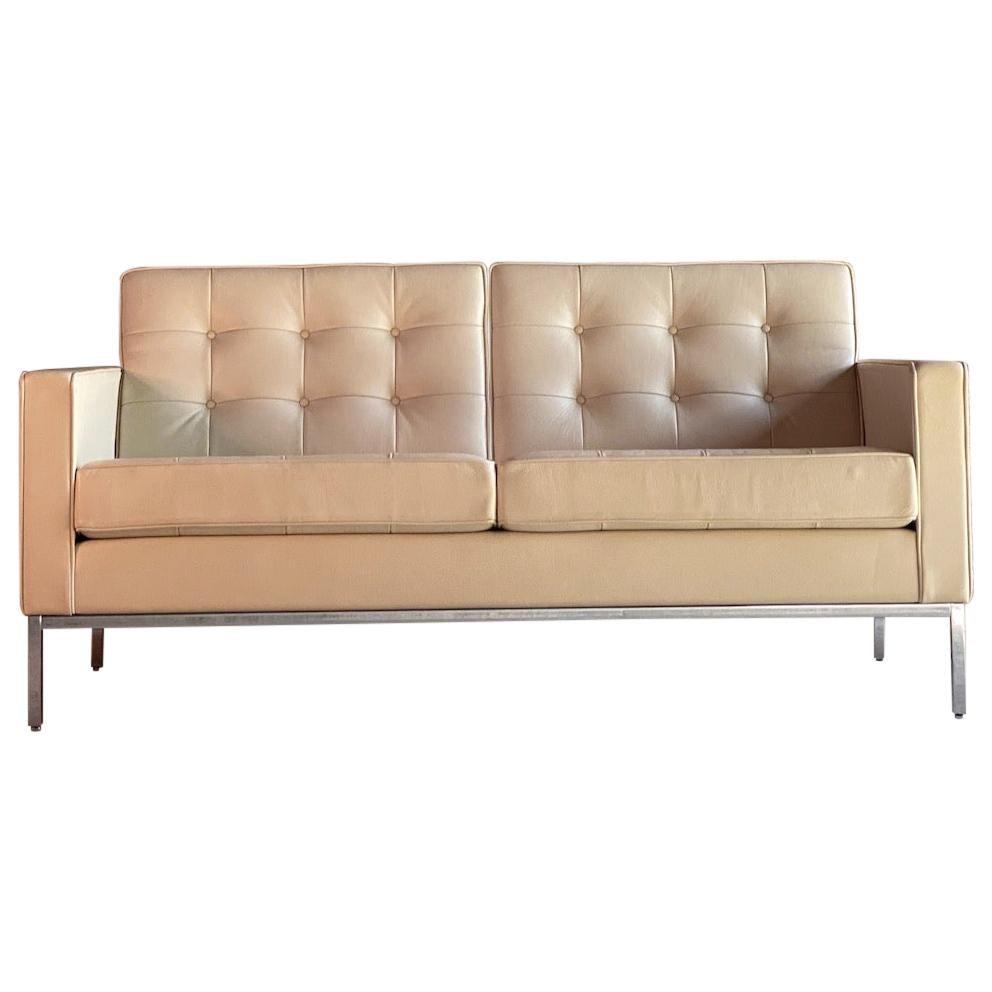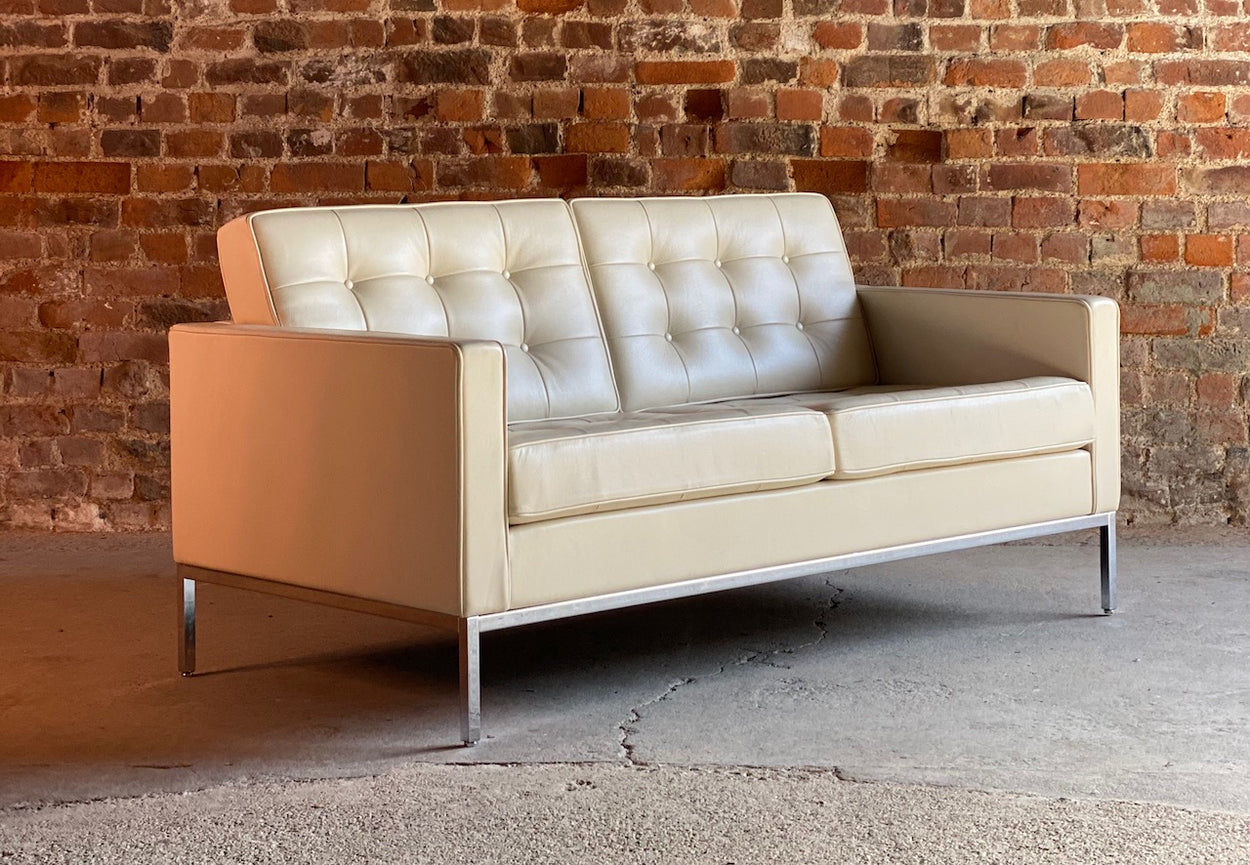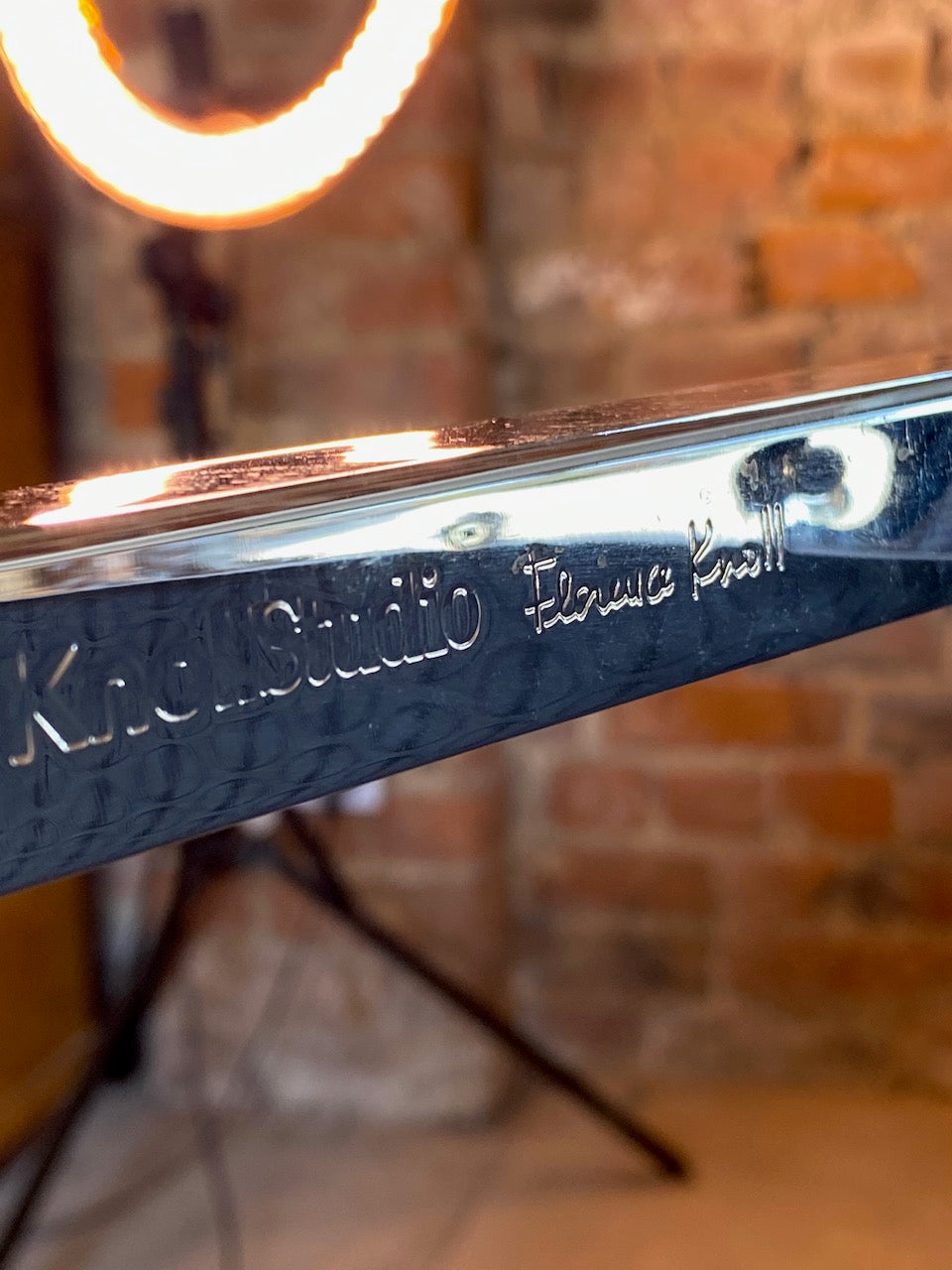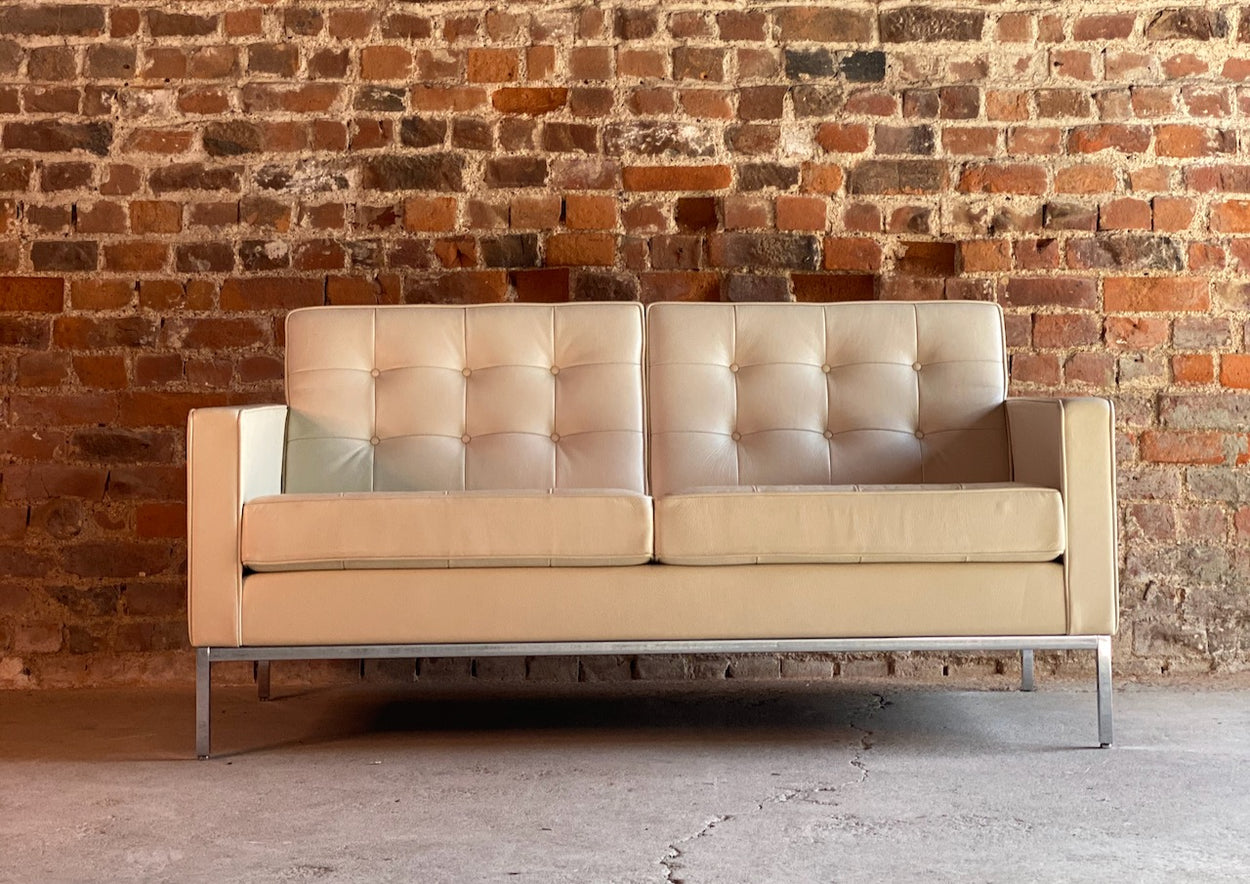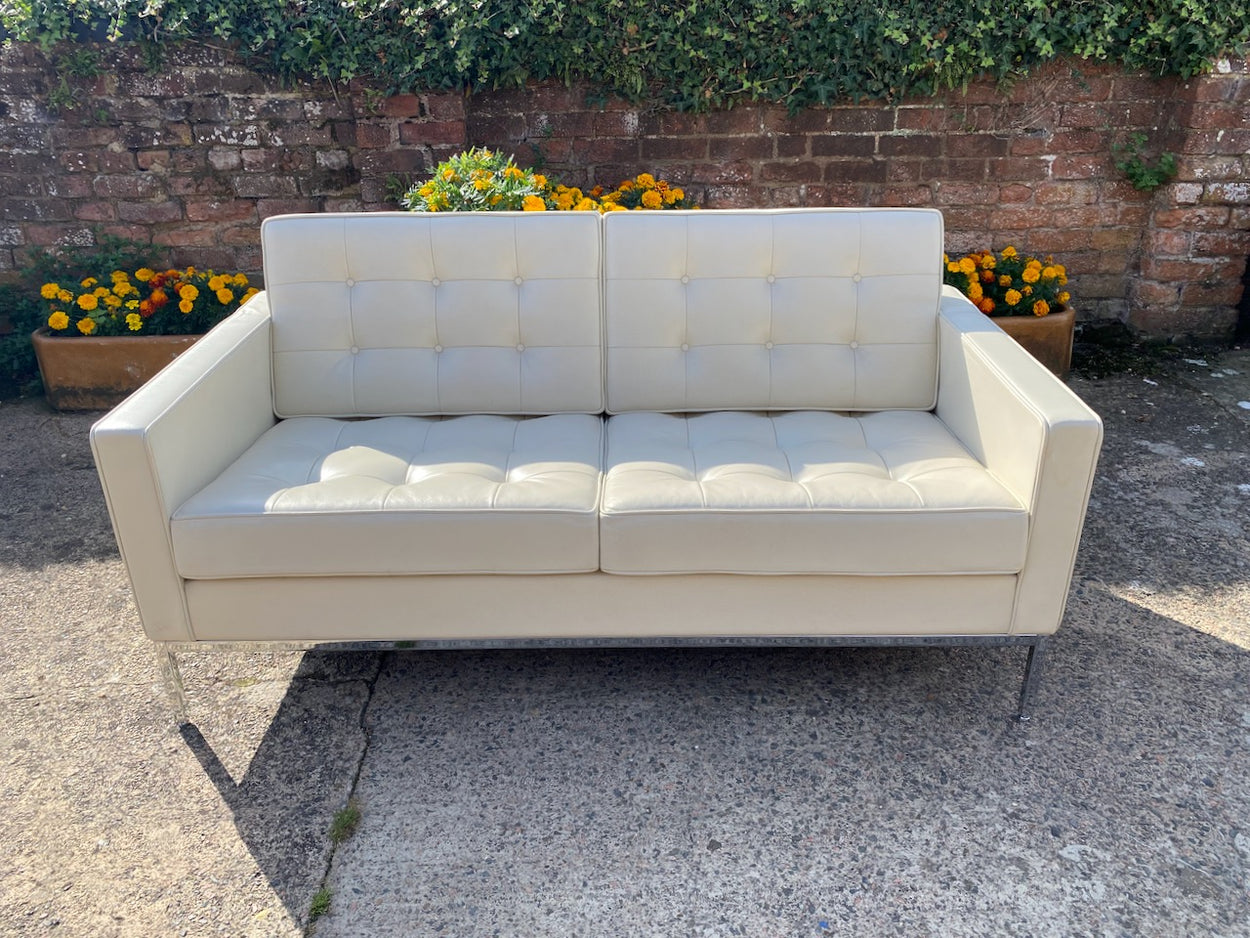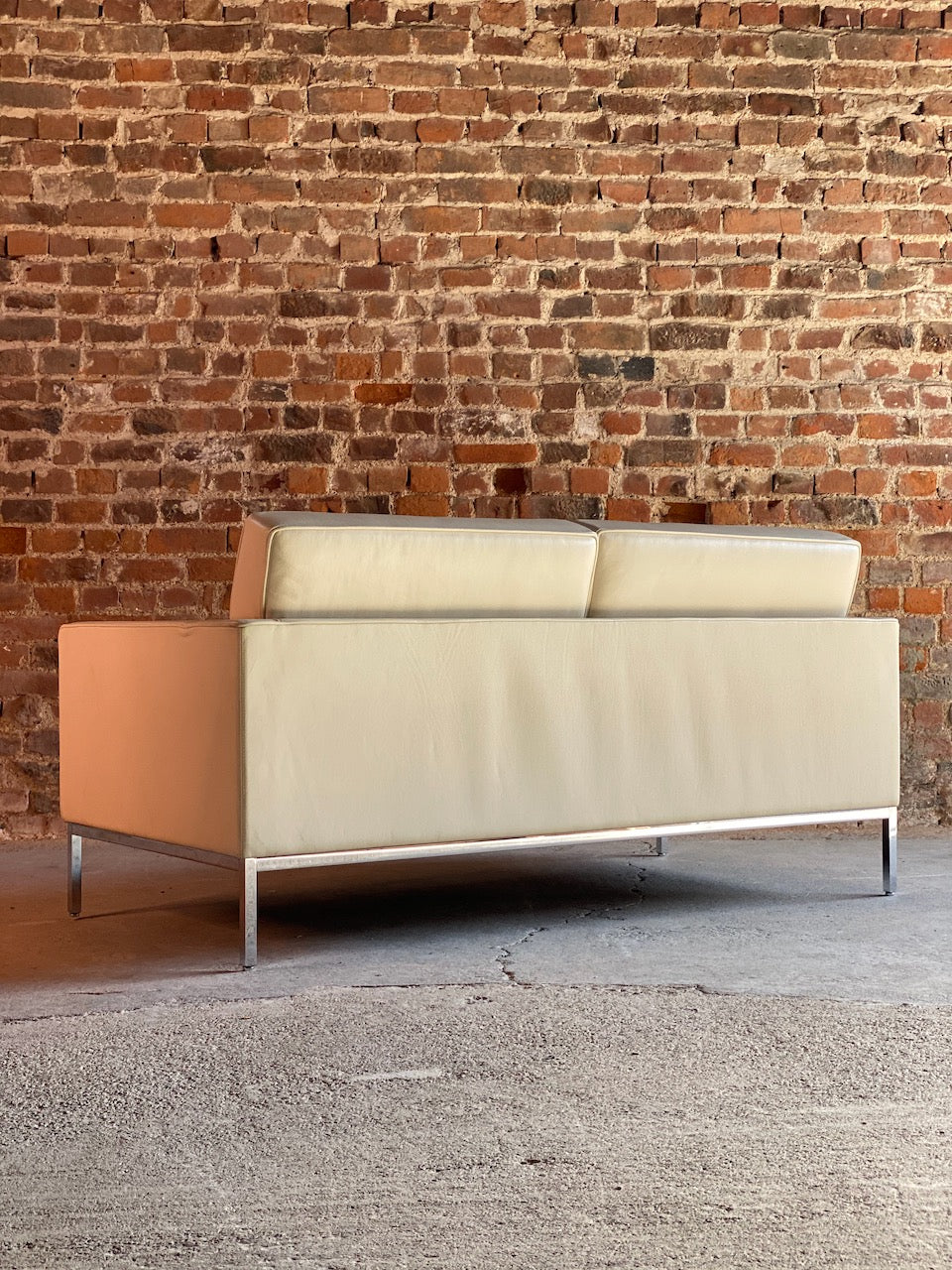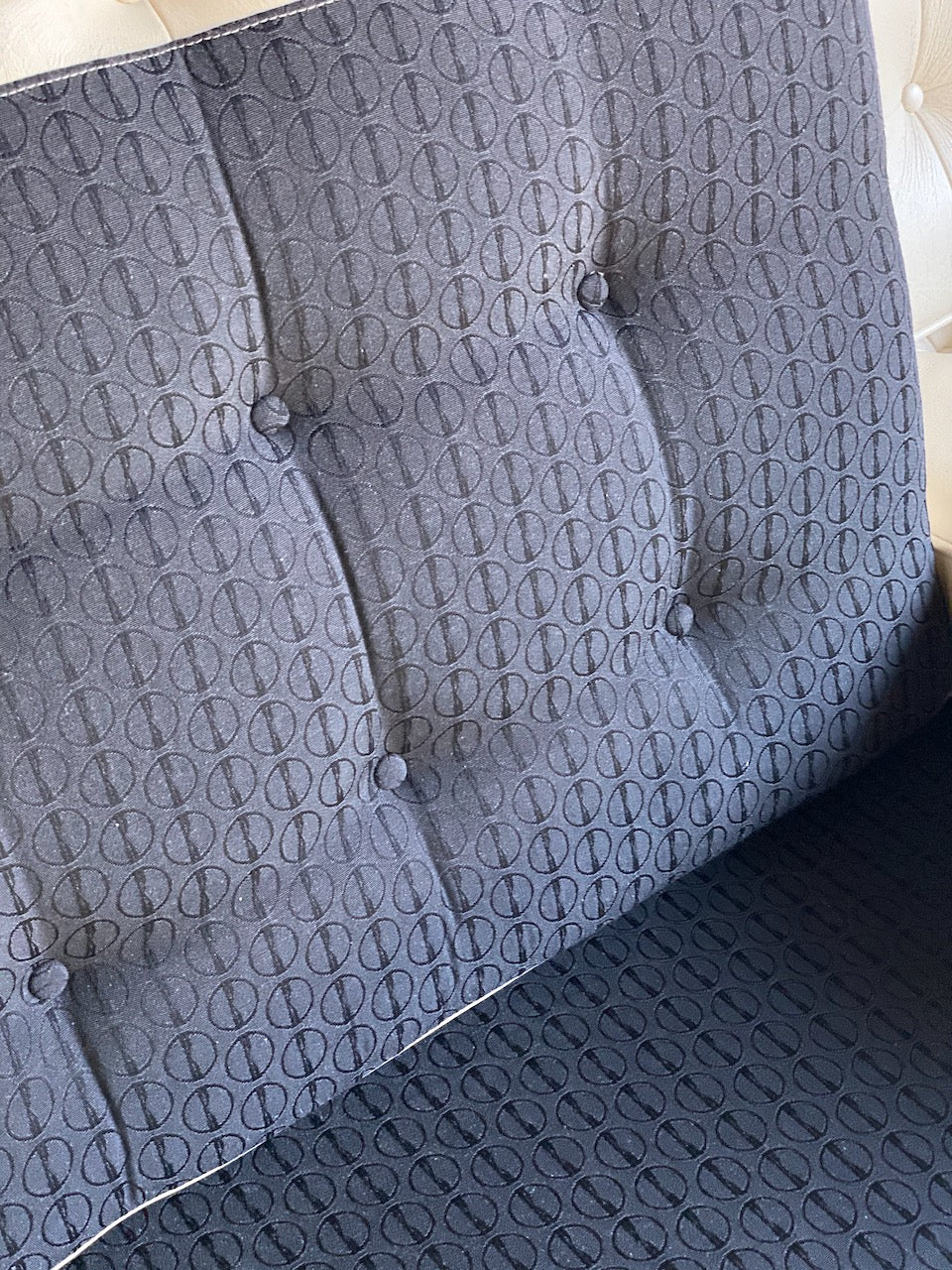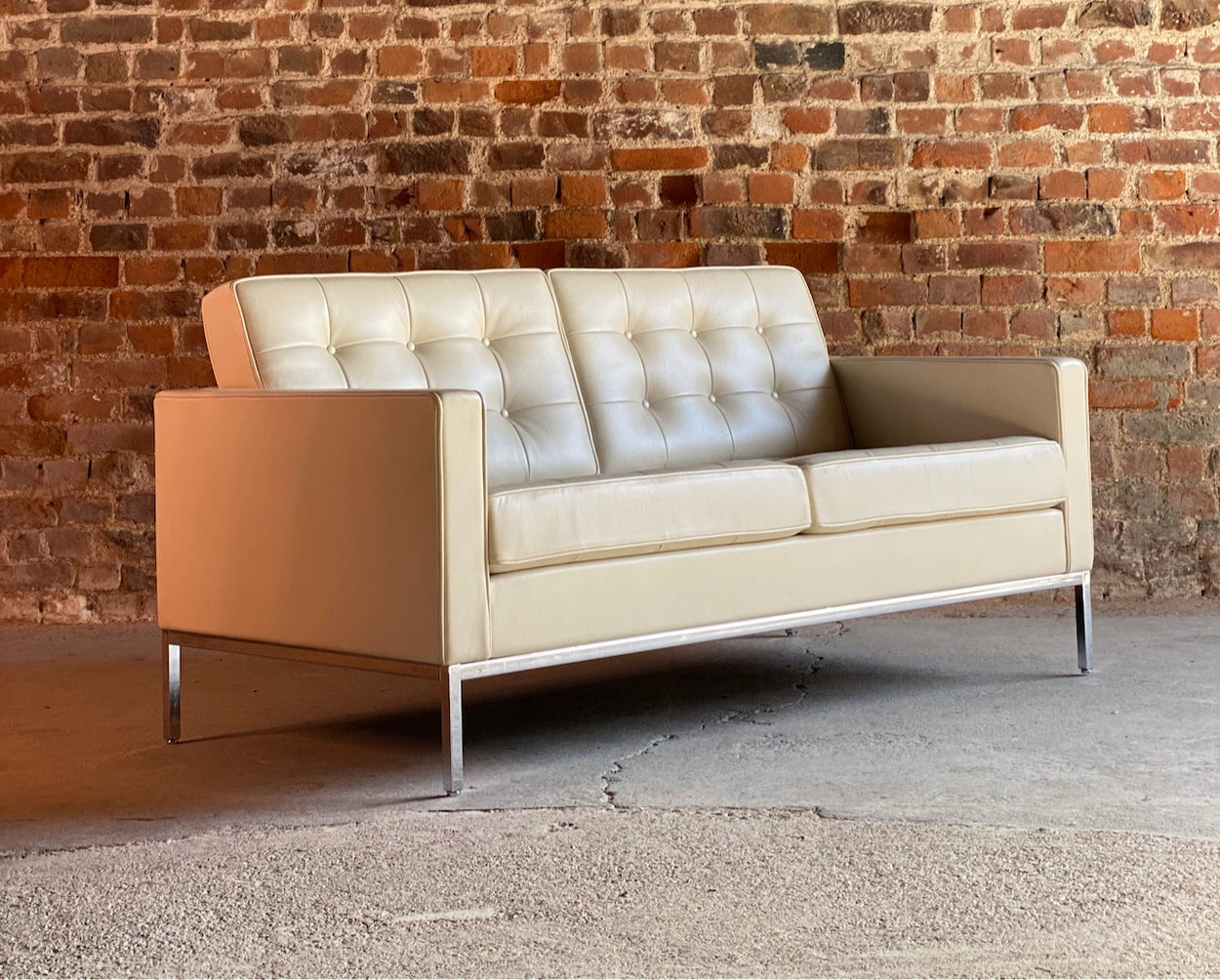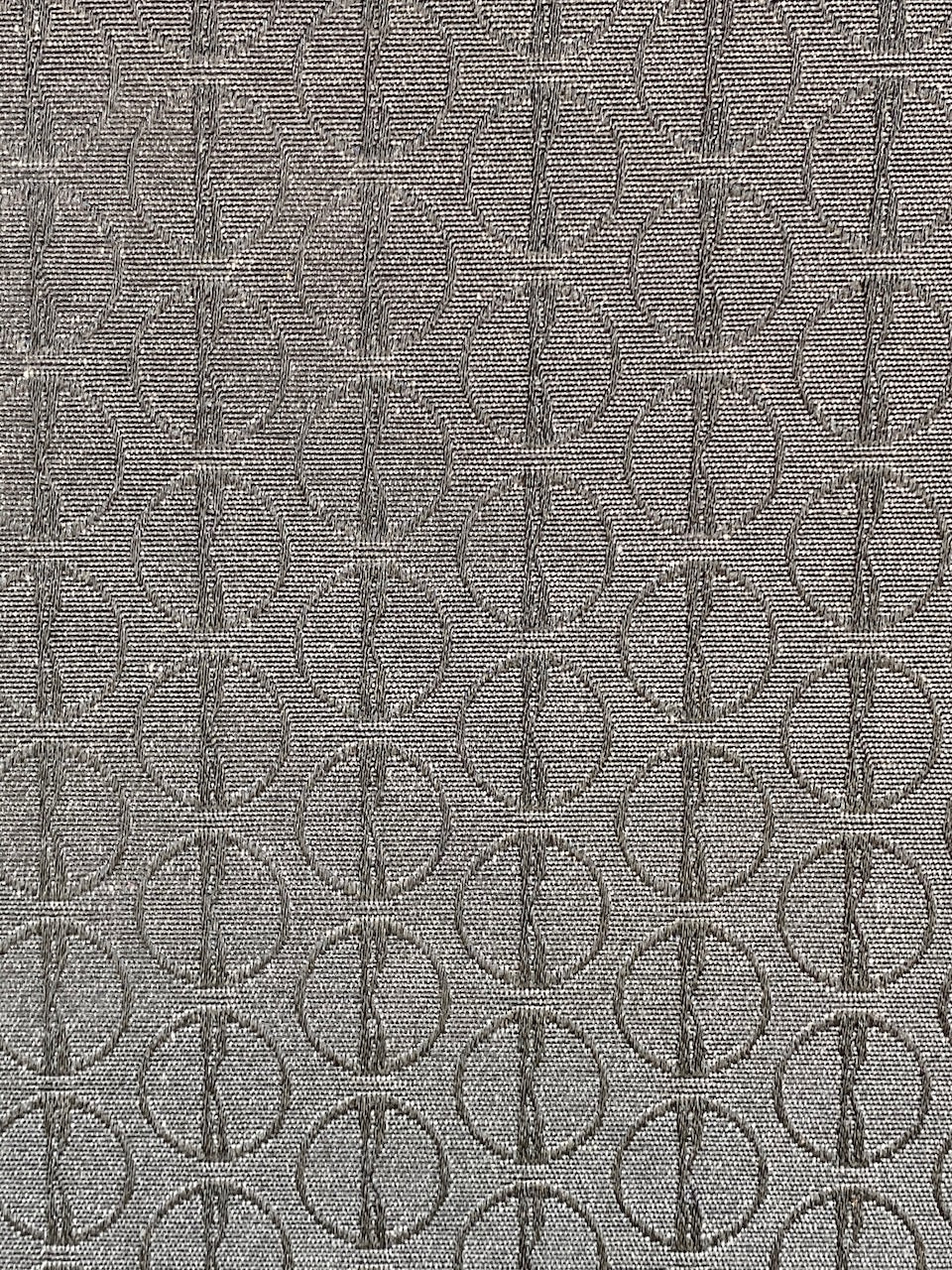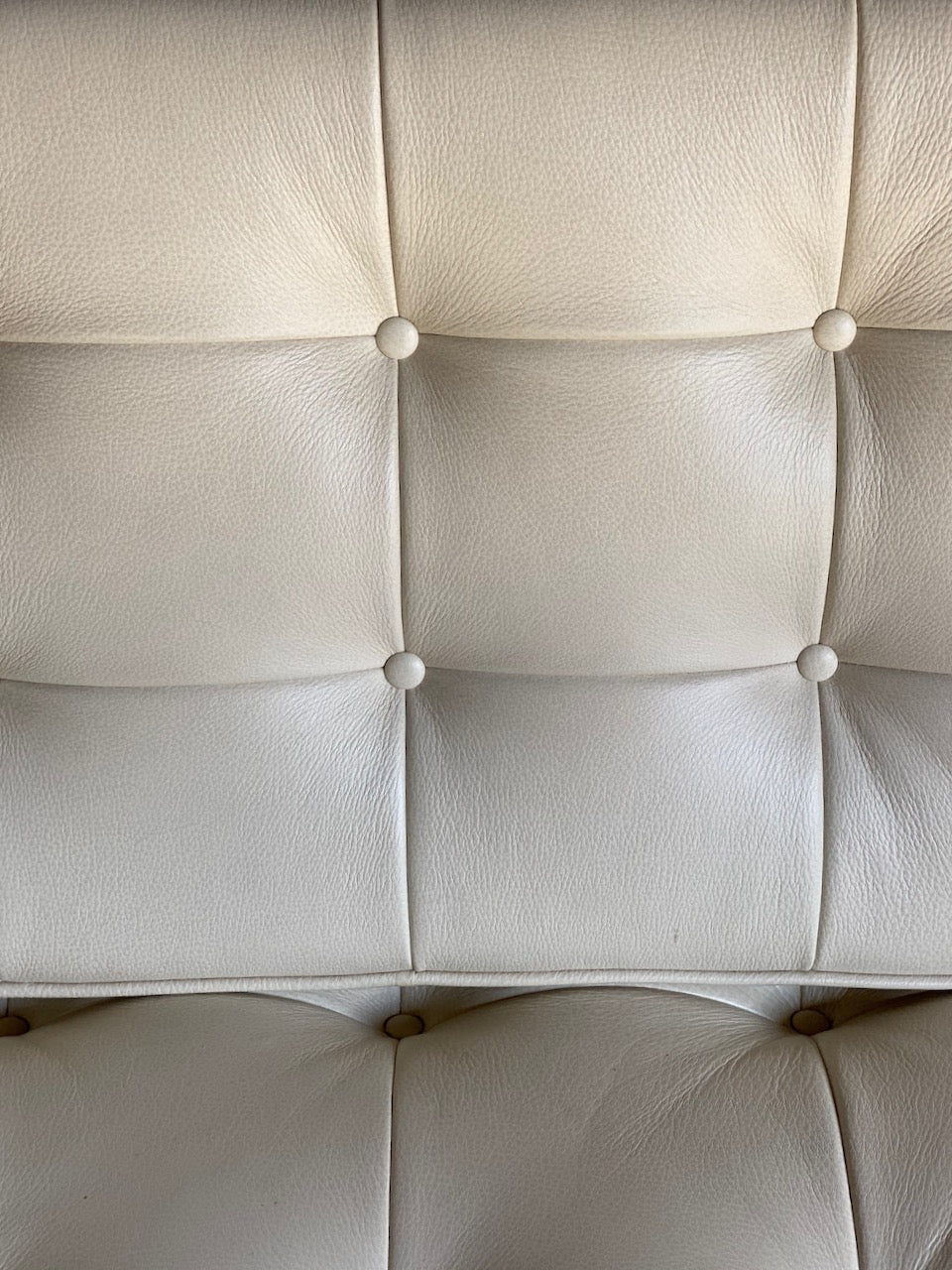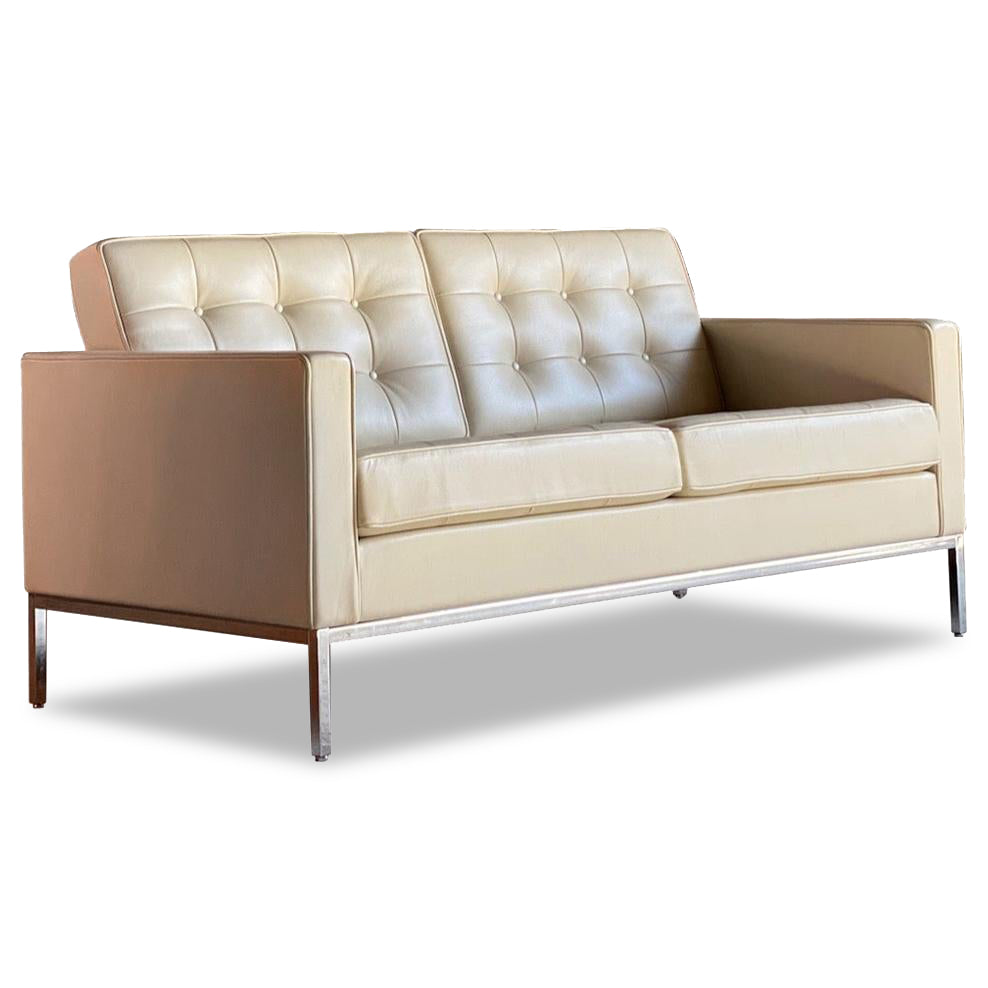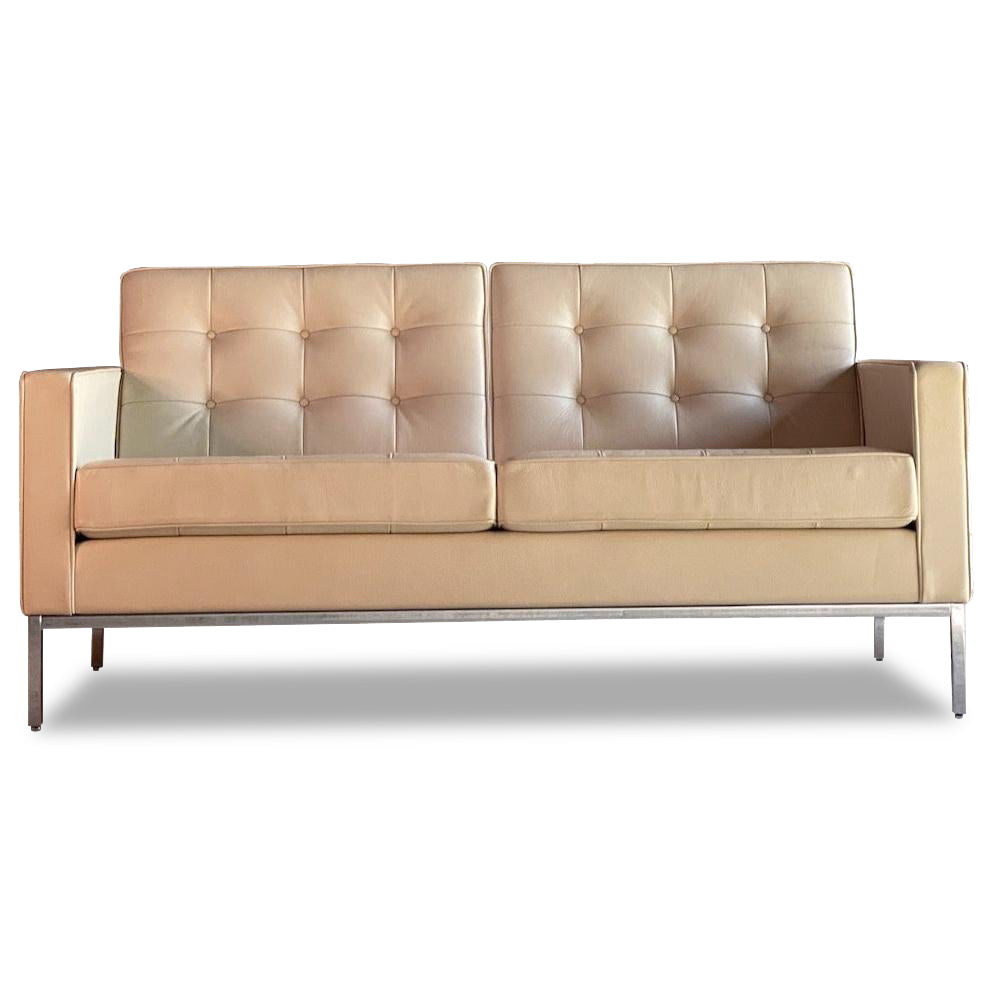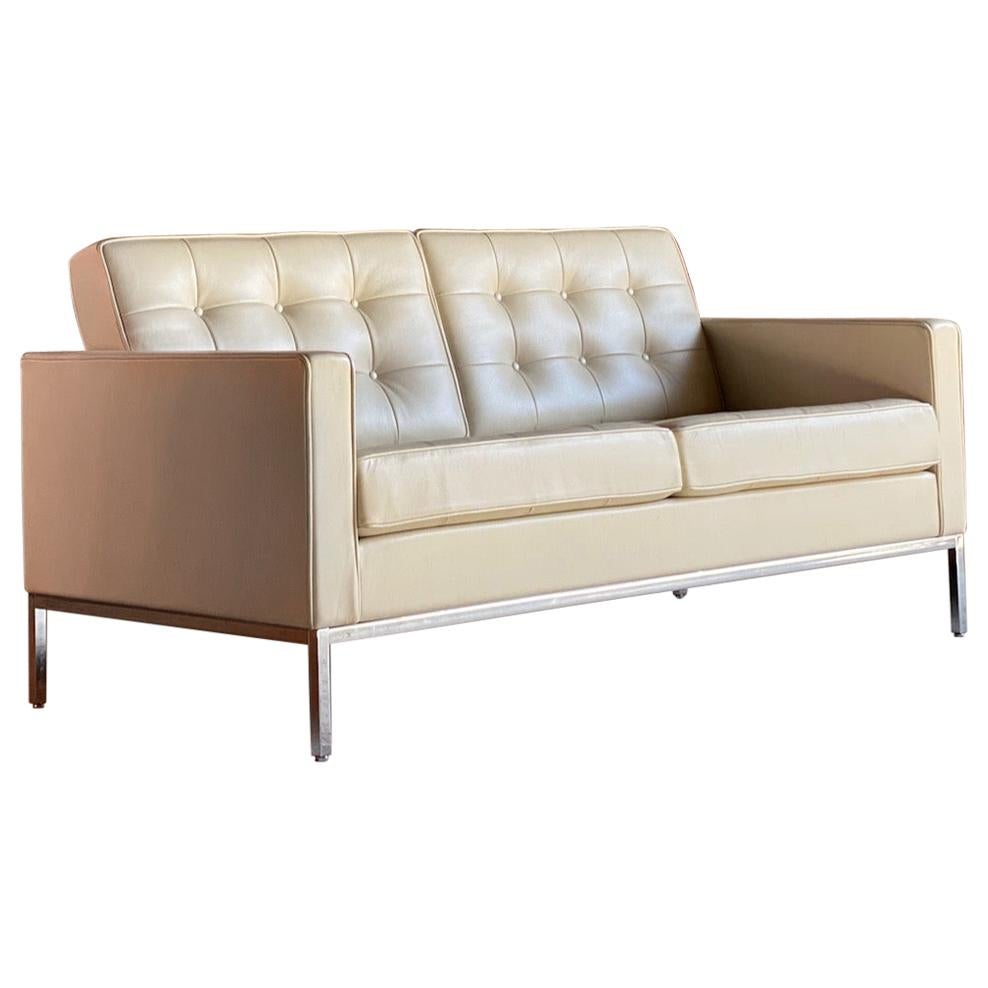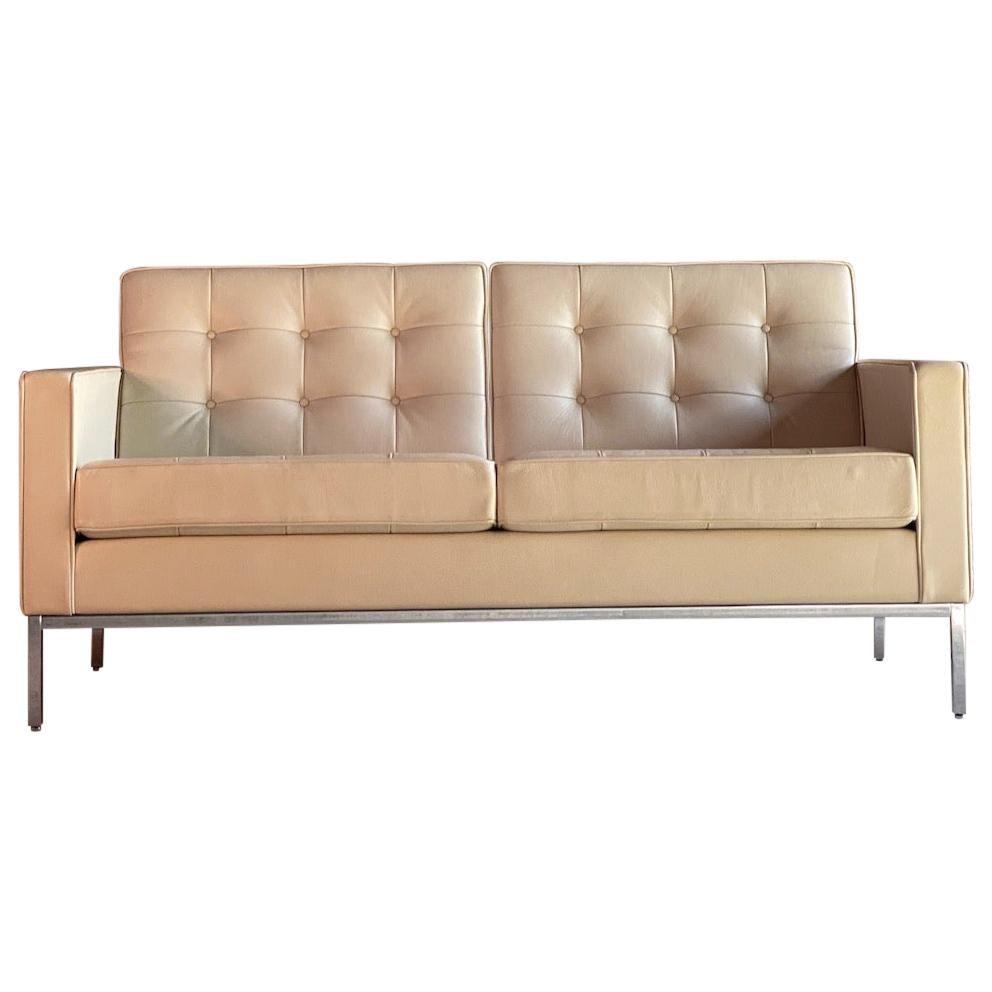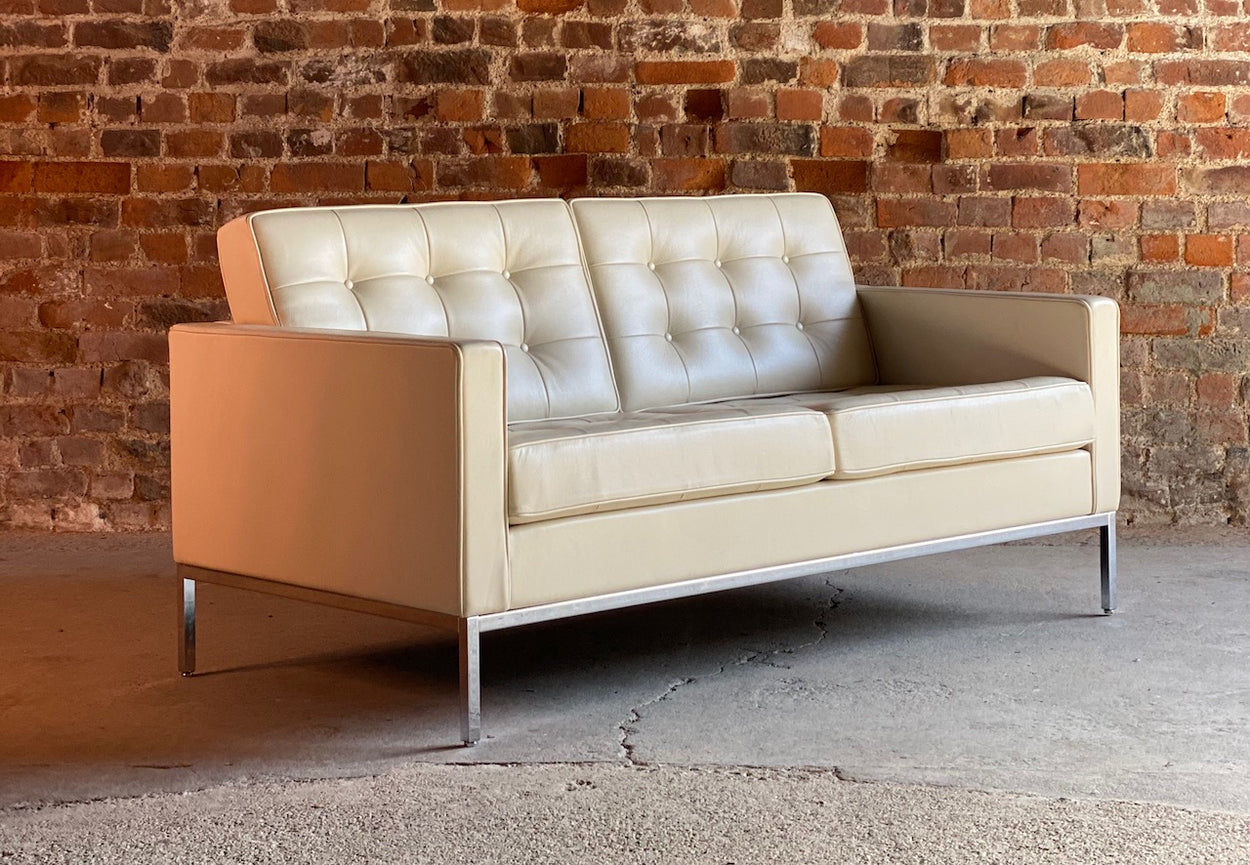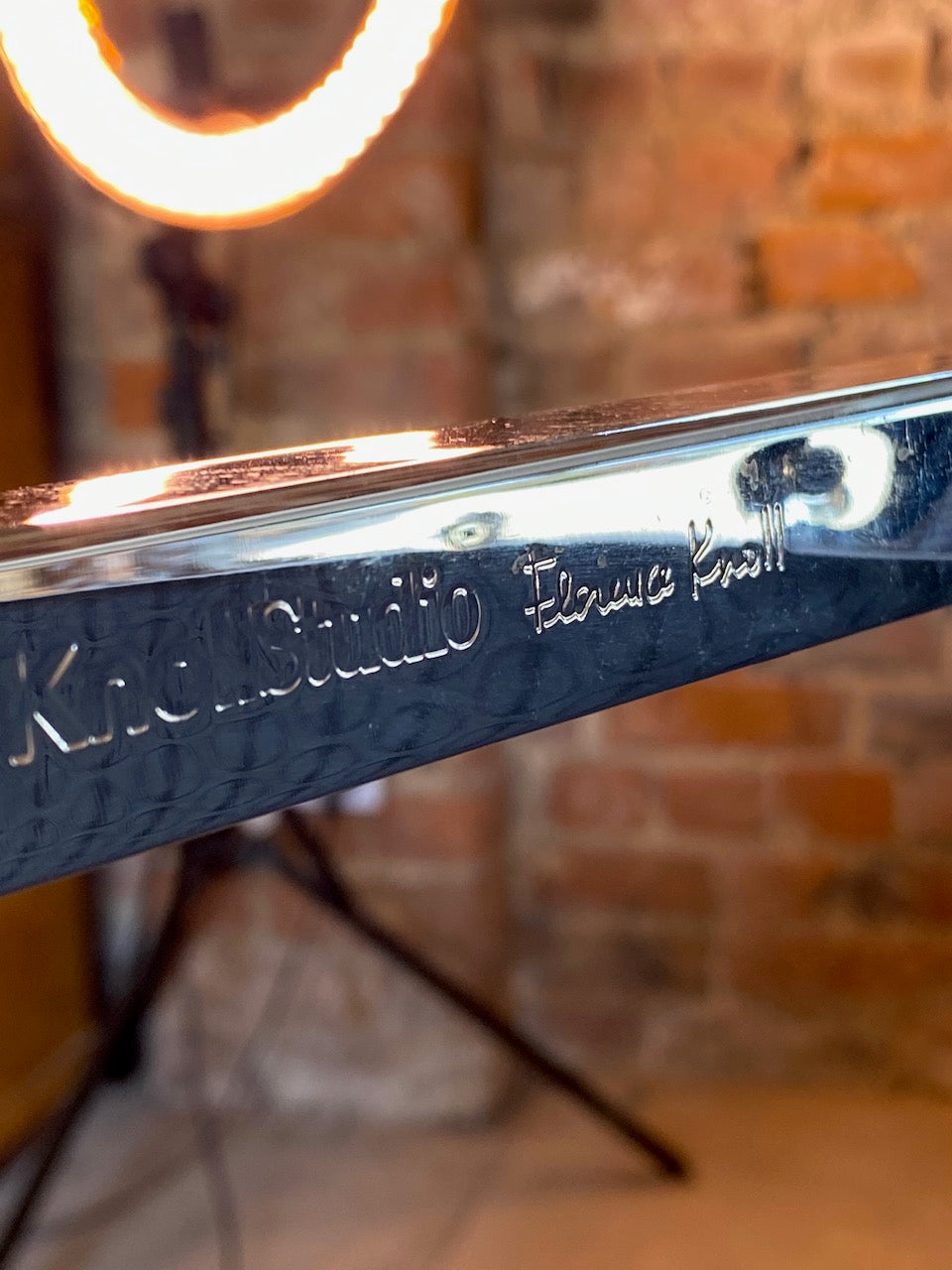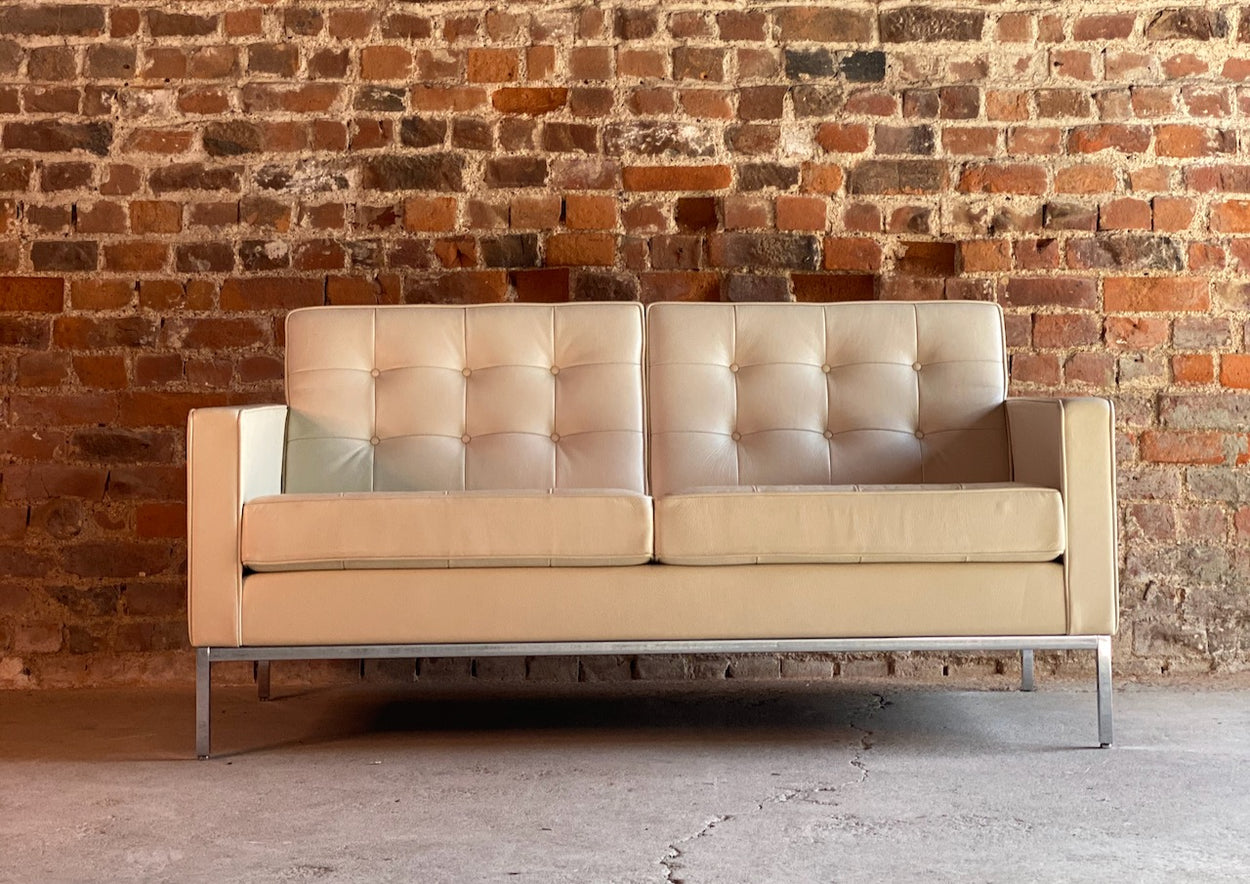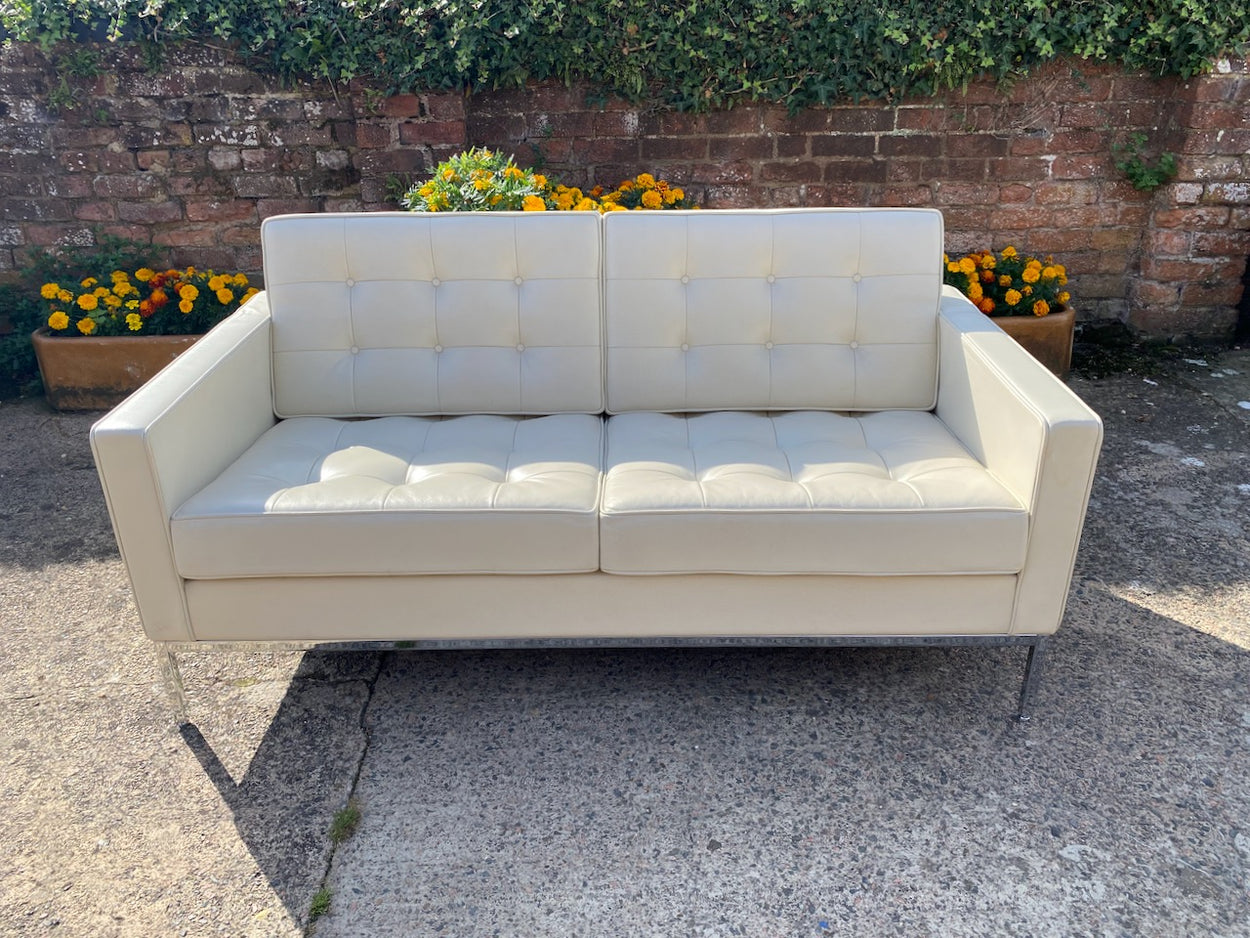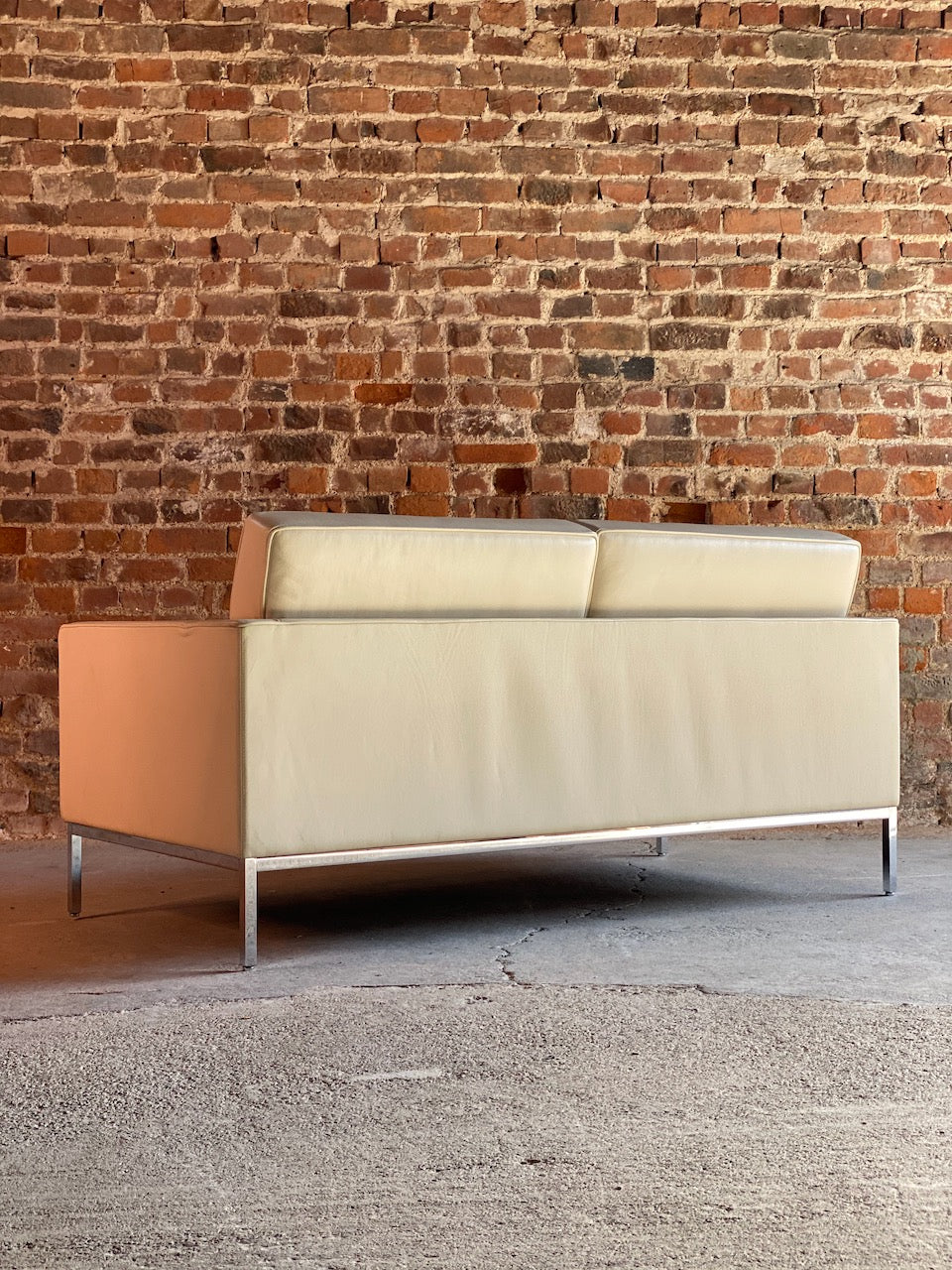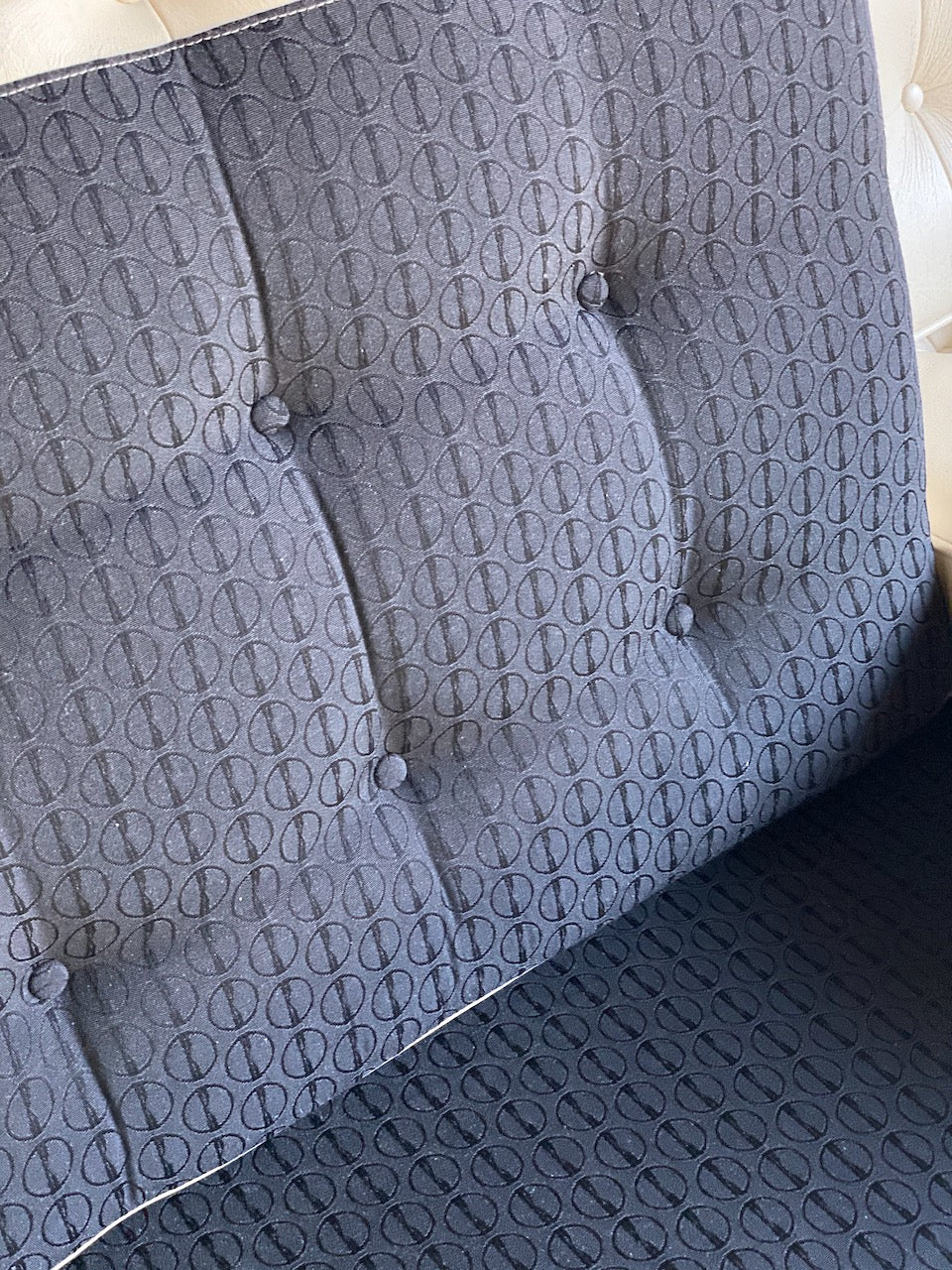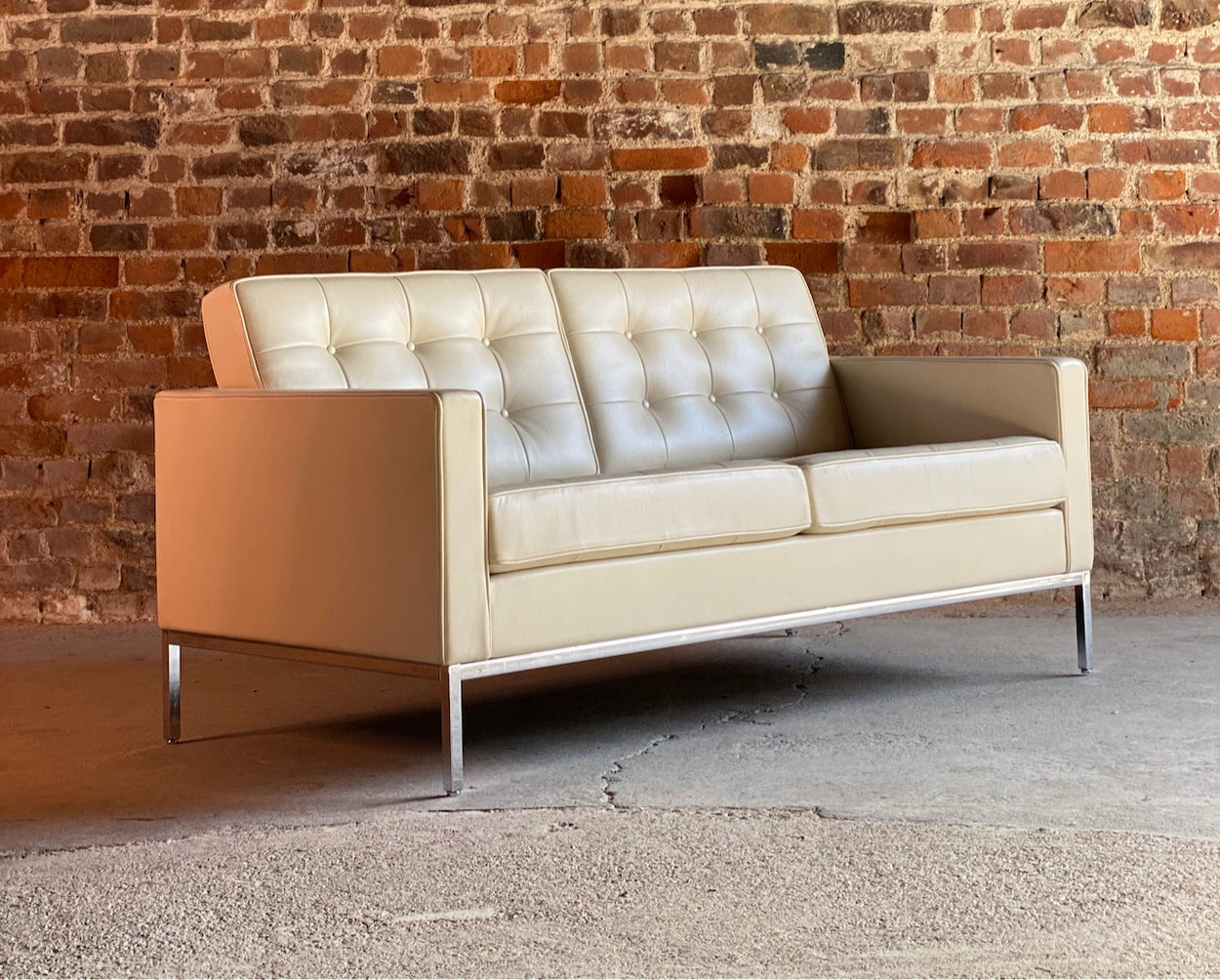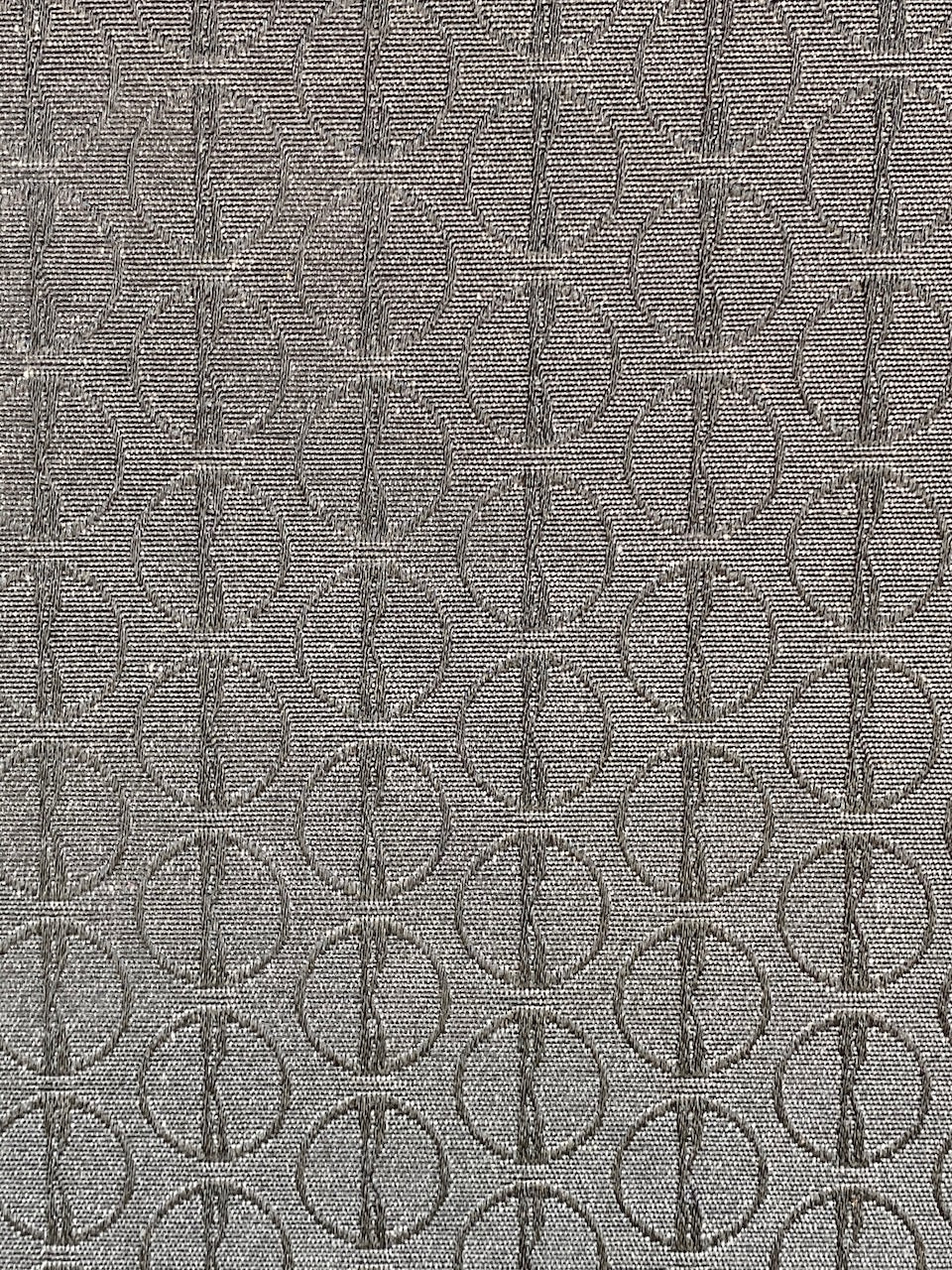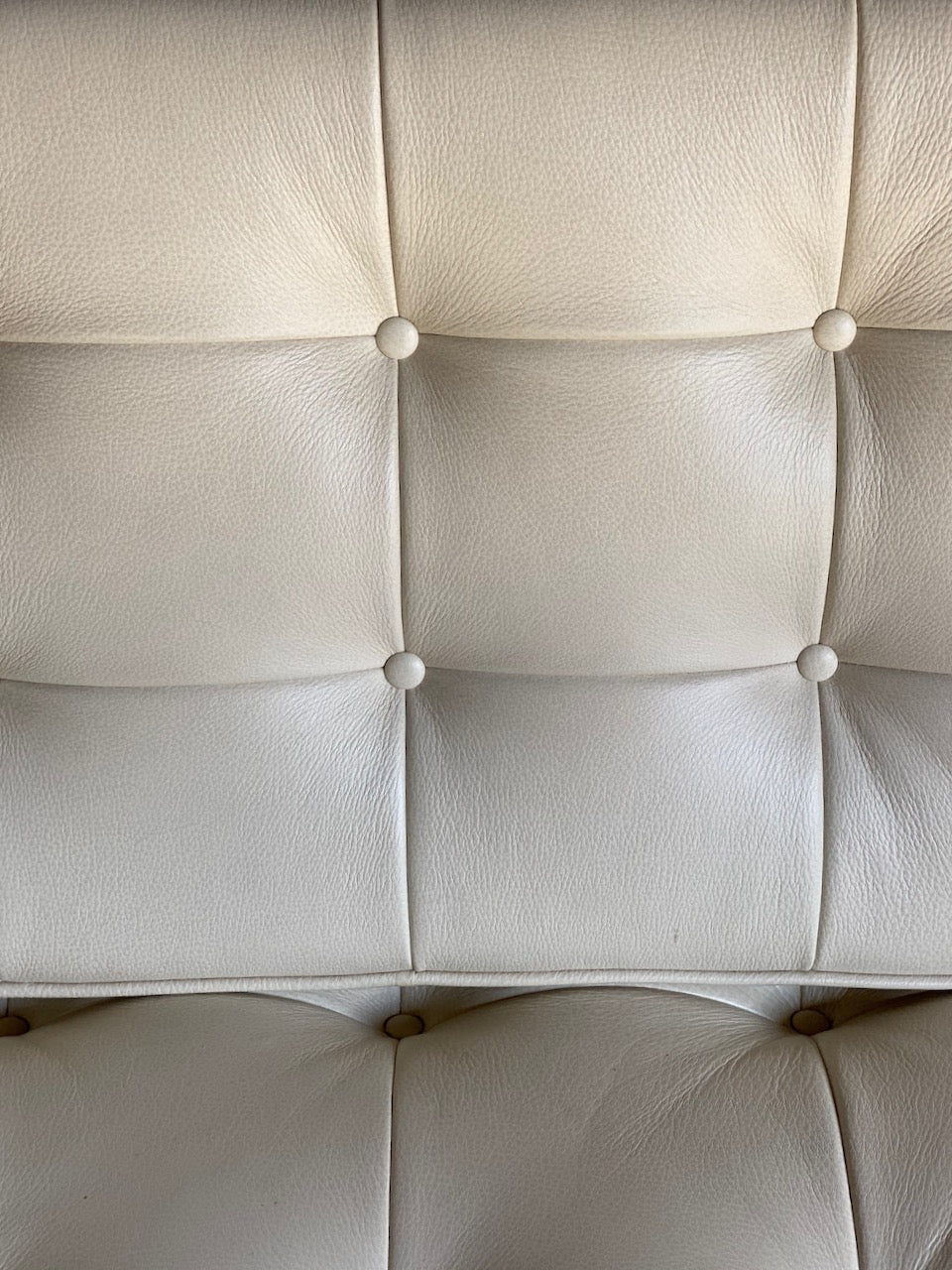 Florence Knoll Leather Sofa By Knoll Studio
SOLD

Florence Knoll Leather Sofa By Knoll Studio

Sublime quality Florence Knoll for Knoll Studio Model 1205S2C leather two-seater sofa, the chrome frame supporting the finest cream Spinneybeck HT513 leather button upholstered seats, this is an authorised Knoll original - sofa, The Knoll Studio logo and Florence Knoll signature are stamped onto the base. This elegant yet simple design has influenced so many designers since its original conception in 1954, the Florence Knoll Settee is a scaled-down translation of the rhythm and proportions of mid-century modern architecture. With a square, geometric profile - an expression of the rational design approach Florence Knoll learned from her mentor, Mies van der Rohe the settee is utterly modern and totally timeless with a RRP of £13,212, perfect for minimalist living, reserve now

Background:

Designed in 1954 as what Florence Knoll modestly referred to as one of the "fill-in pieces that no one else wants to do," the Florence Knoll Sofa Collection now stands as a defining example of modern design. Consistent with all of her designs, the Lounge Collection has a spare, geometric profile that reflects the objective perfectionism and rational design approach Florence Knoll learned from her mentor, Mies van der Rohe.

The elegant and refined Florence Knoll Relax 2-Seater Sofa was designed for the leading manufacturer Knoll International by the much revered, American-born architect and designer Florence Knoll. After she graduated from the Cranberry Institute of Art, the young designer obtained a degree in architecture from the Illinois Institute of Technology. Equally successful as both an architect and furniture designer, Knoll's most famous projects include the Connecticut Life Insurance building and New York's CBS building. During the 1950's, Florence Knoll's work was on permanent display at the Museum of Modern Art and in 2002, she received the National Medal of Arts.

Although first designed and manufactured in the early 1950's, the Florence Knoll Relax 2-Seater Sofa is still a timeless, classic piece of furniture that complements modern and contemporary décor, as well as more traditional rooms and themes. The premium-quality, supple leather covers the entire piece, including the arm-rests. The sturdy frame is constructed from chrome and ensures that the furniture is robust and long lasting.
Mid Century Modern
Florence Knoll
Knoll Studio
Two Seater Settee
Model 1205S2C
Spinneybeck Leather
Signed & Stamped Florence Knoll
RRP £13,212
Beautiful & Elegant
Free delivery to England & Wales
Structurally sound, good condition overall with no odours, no tears or obvious concerns, chrome work excellent, sound and clean, would benefit from a light clean, overall very good with no faults at all.
Width: 62.59" / 159cm
Depth: 32.28" / 82cm
Height: 31.49" / 80cm
Floor to seat: 18.50" / 47cm

Free delivery is offered to England & Wales only when buyer pays full asking price, next day delivery is not possible due to the size of the piece, please allow between 7-14 days delivery