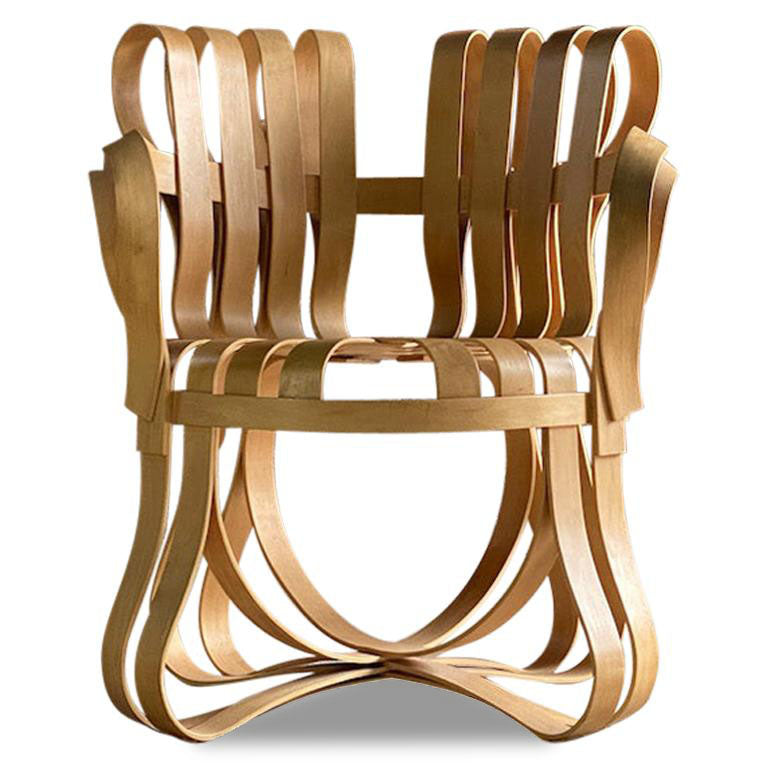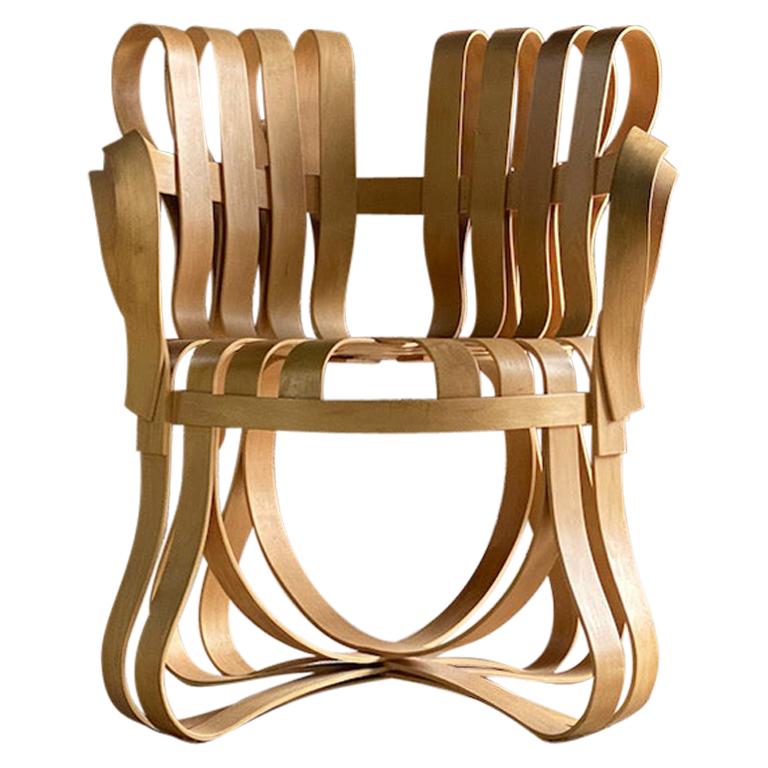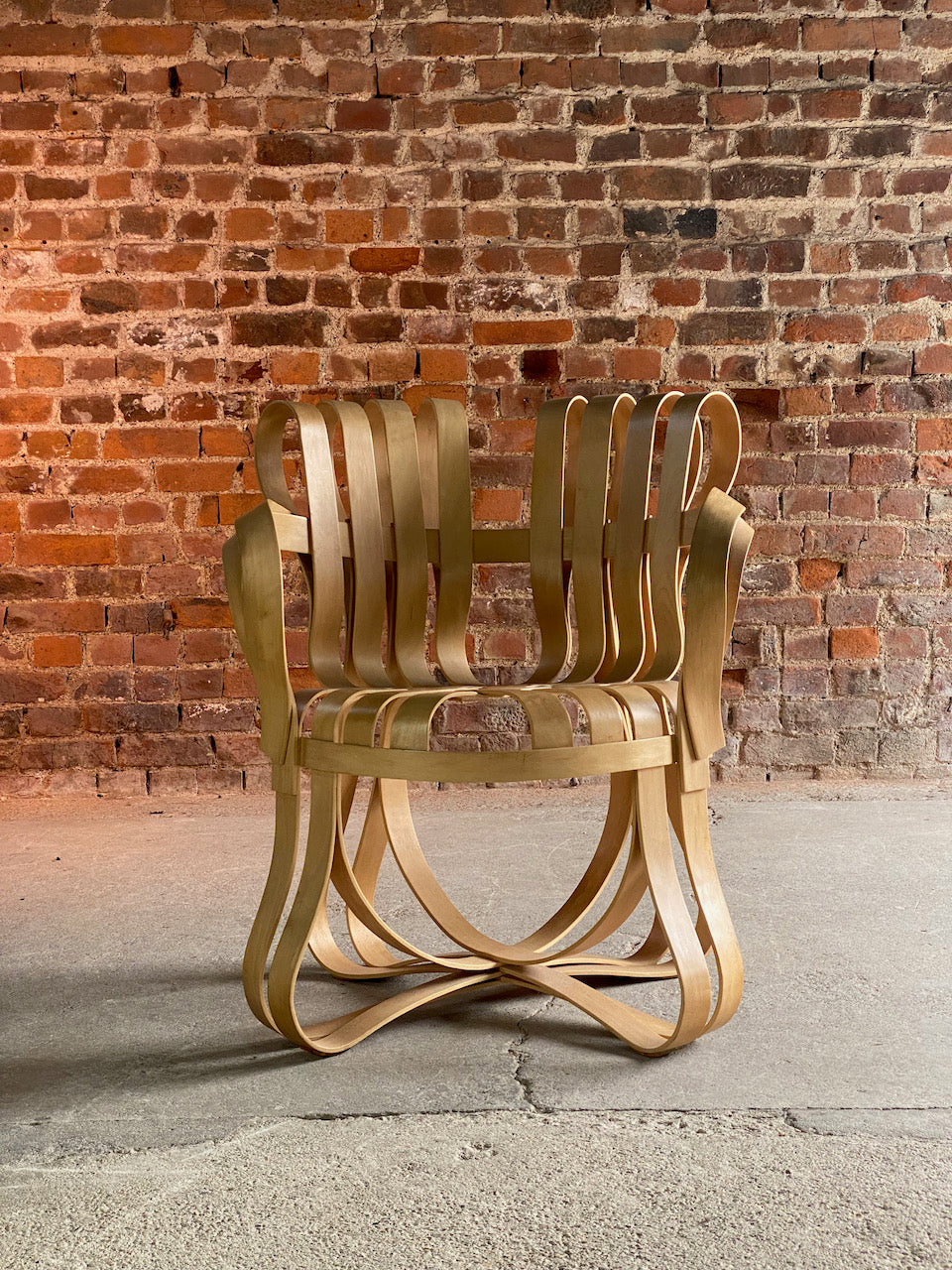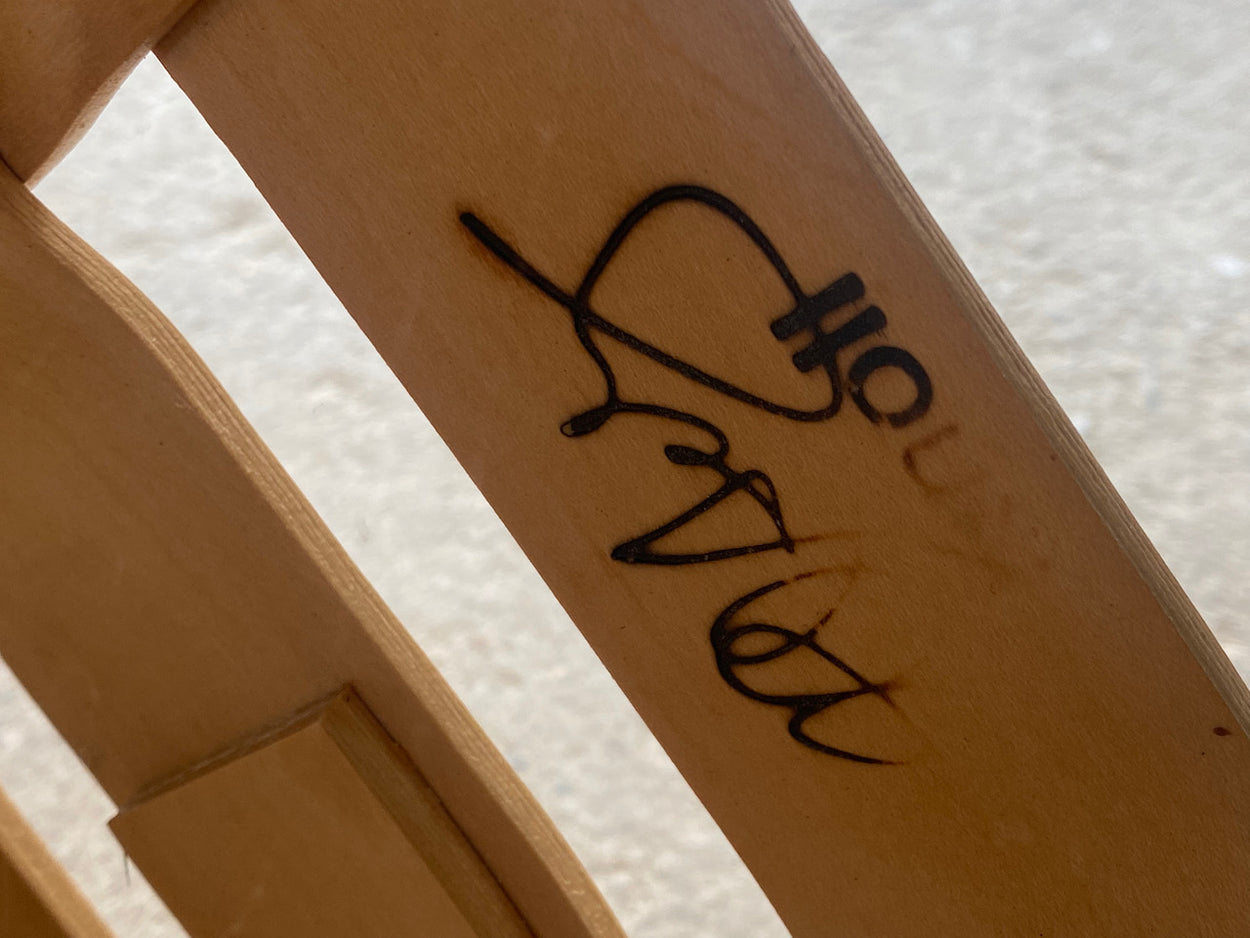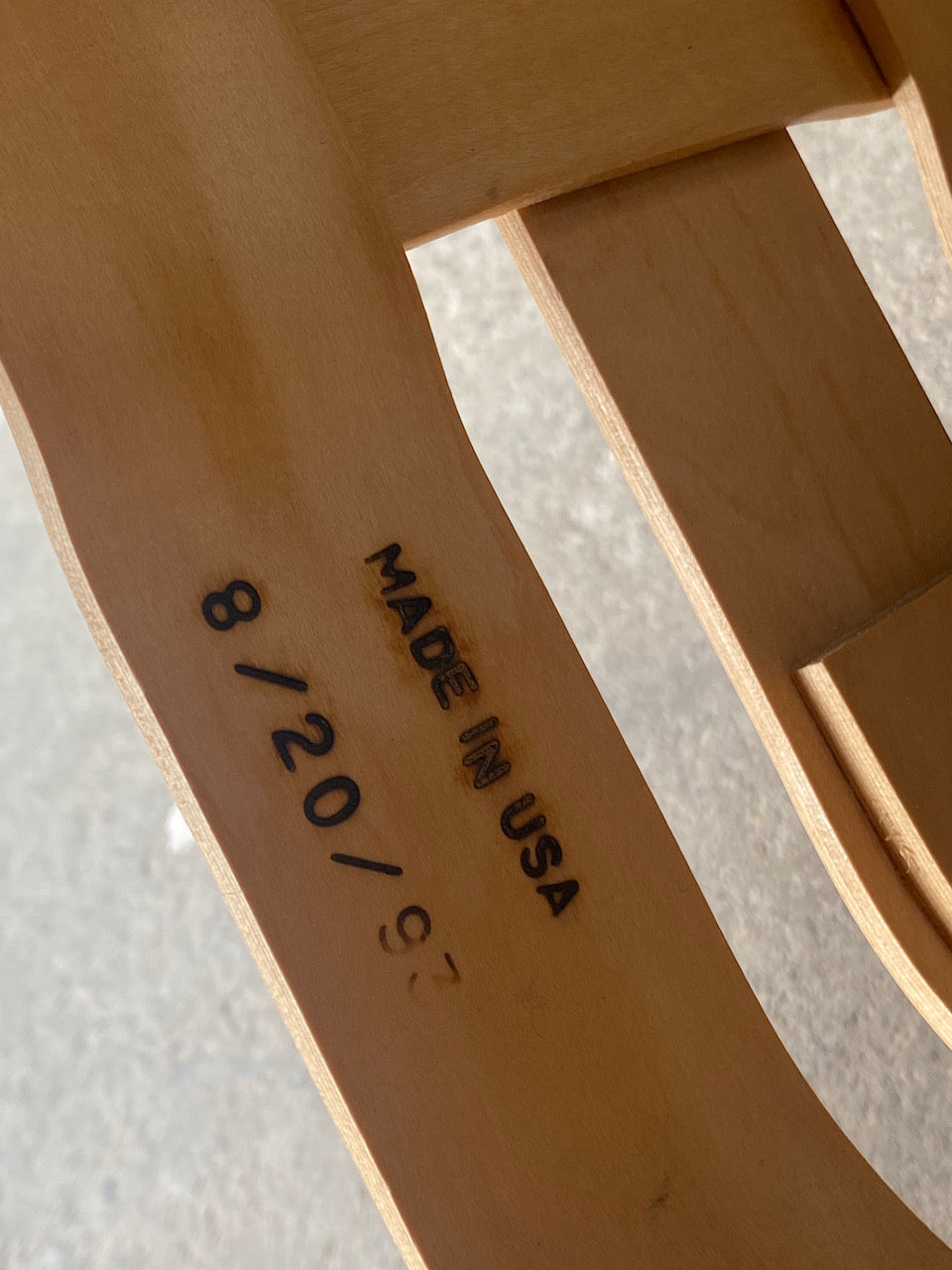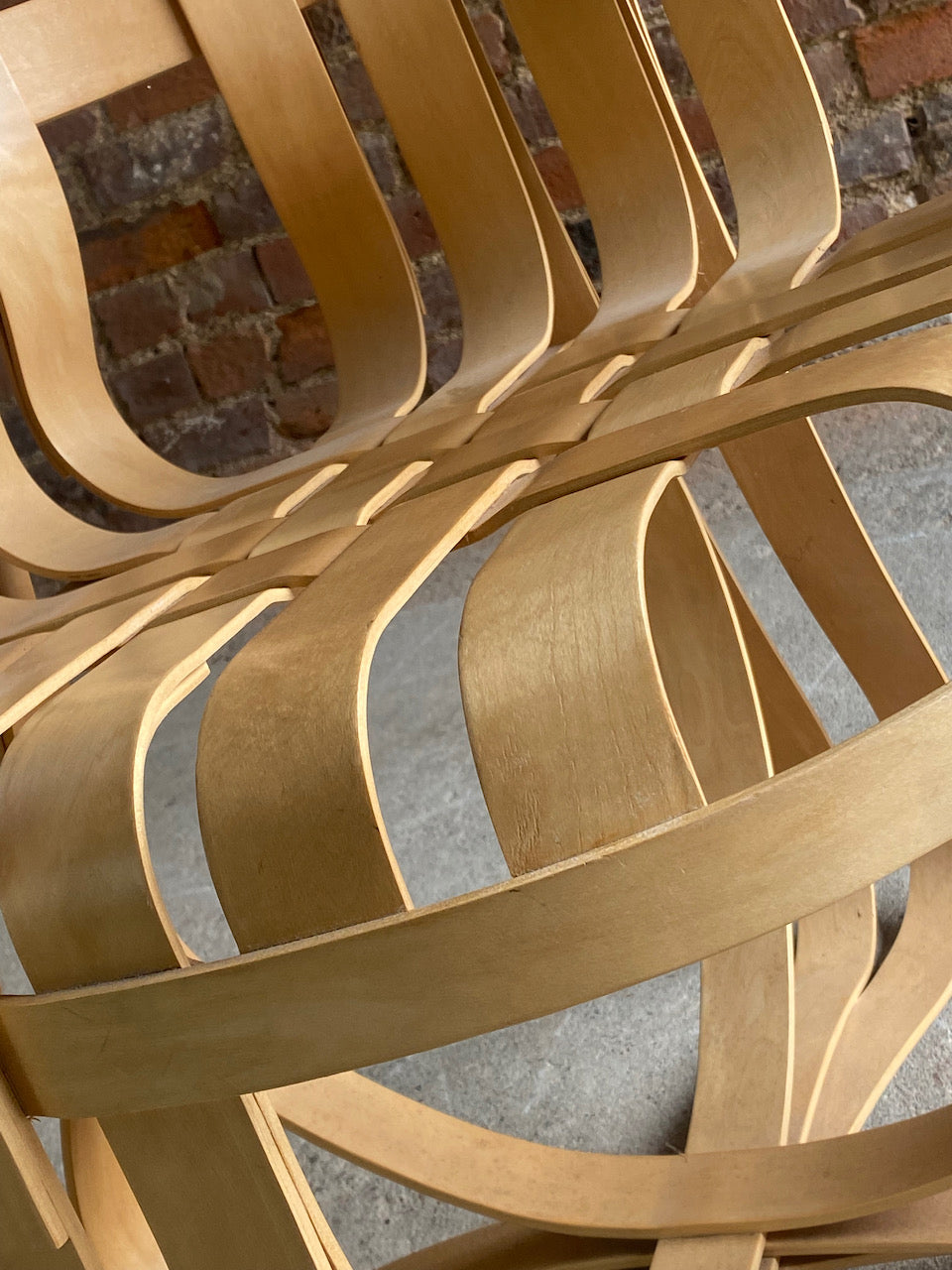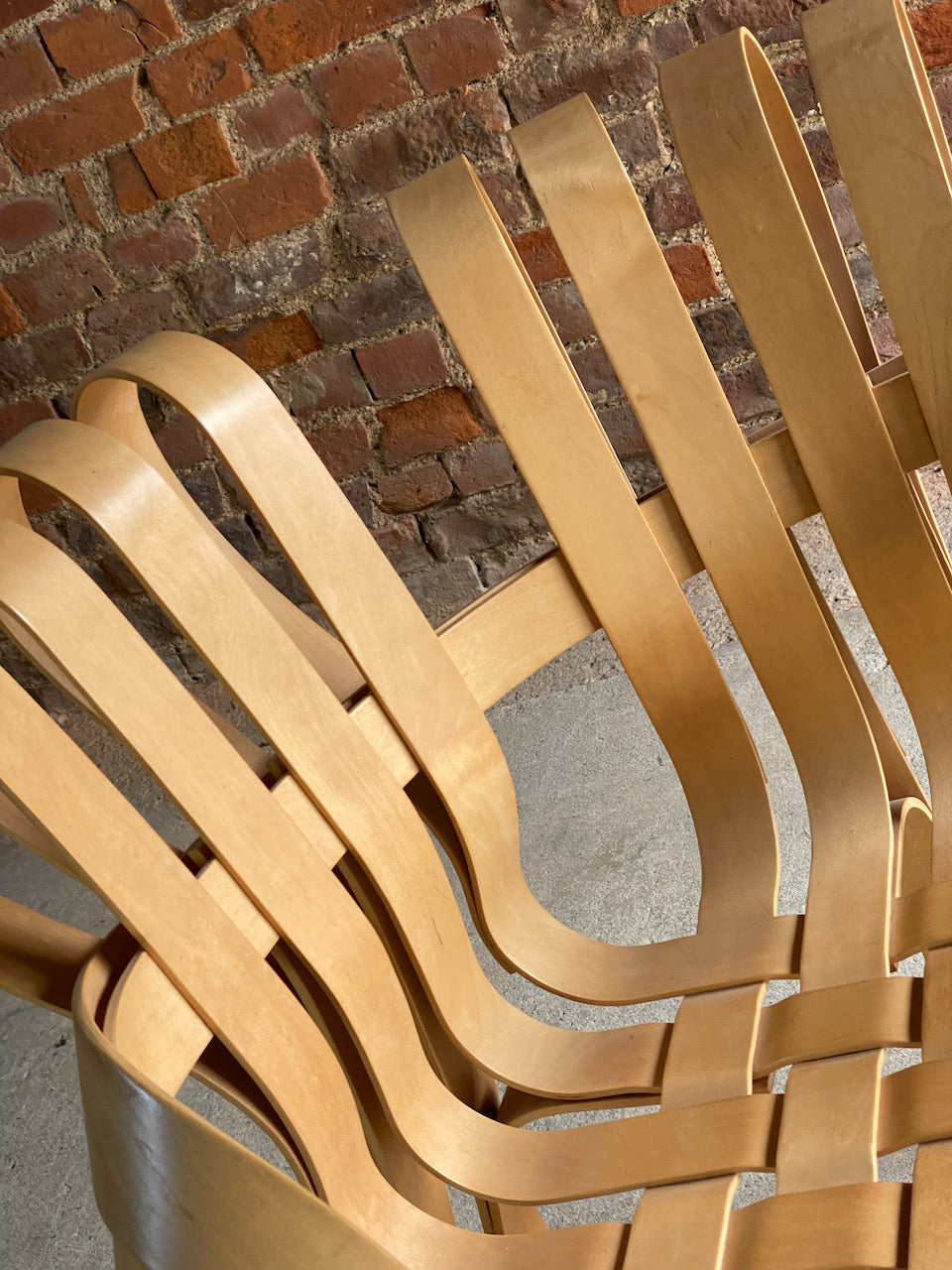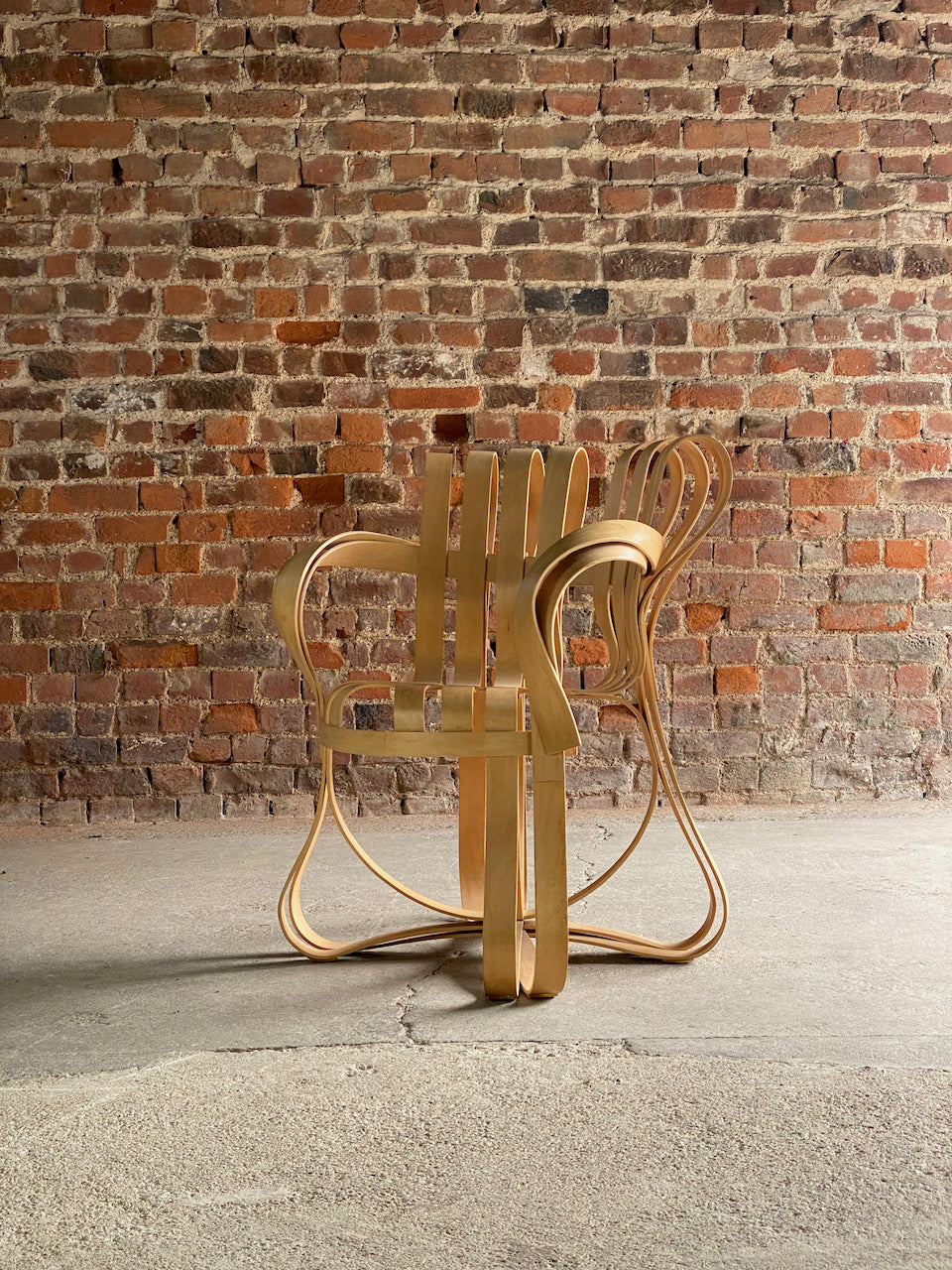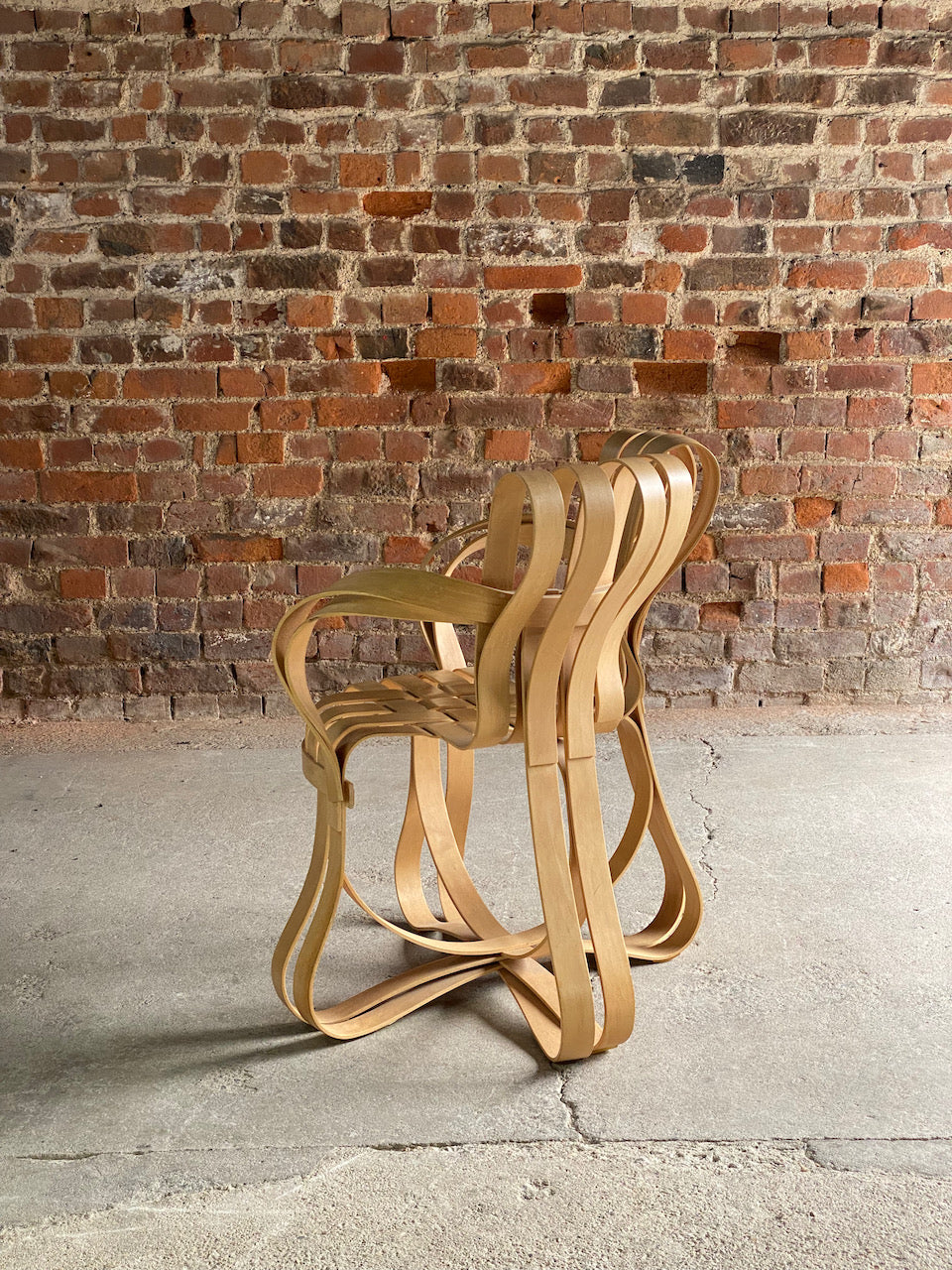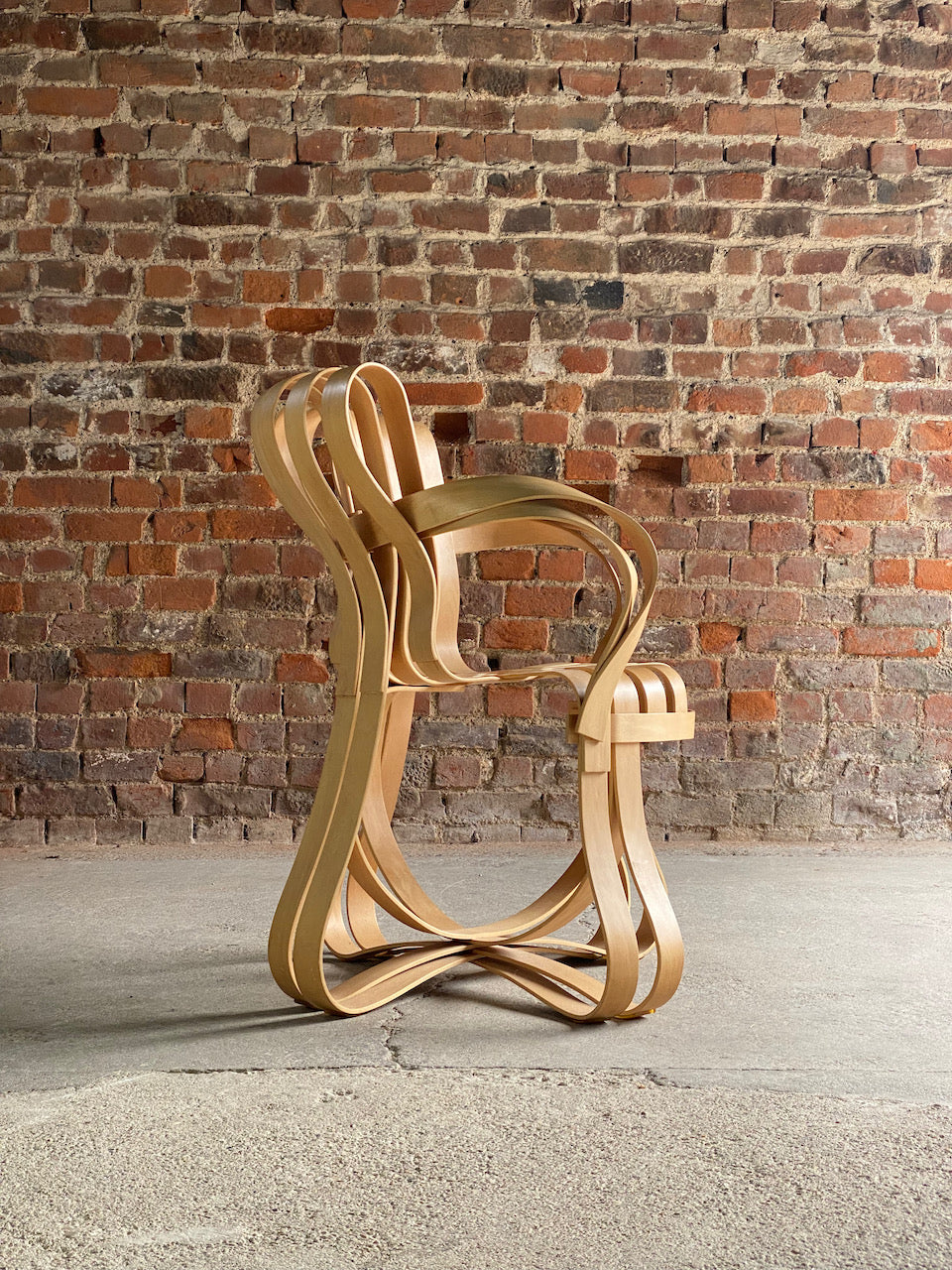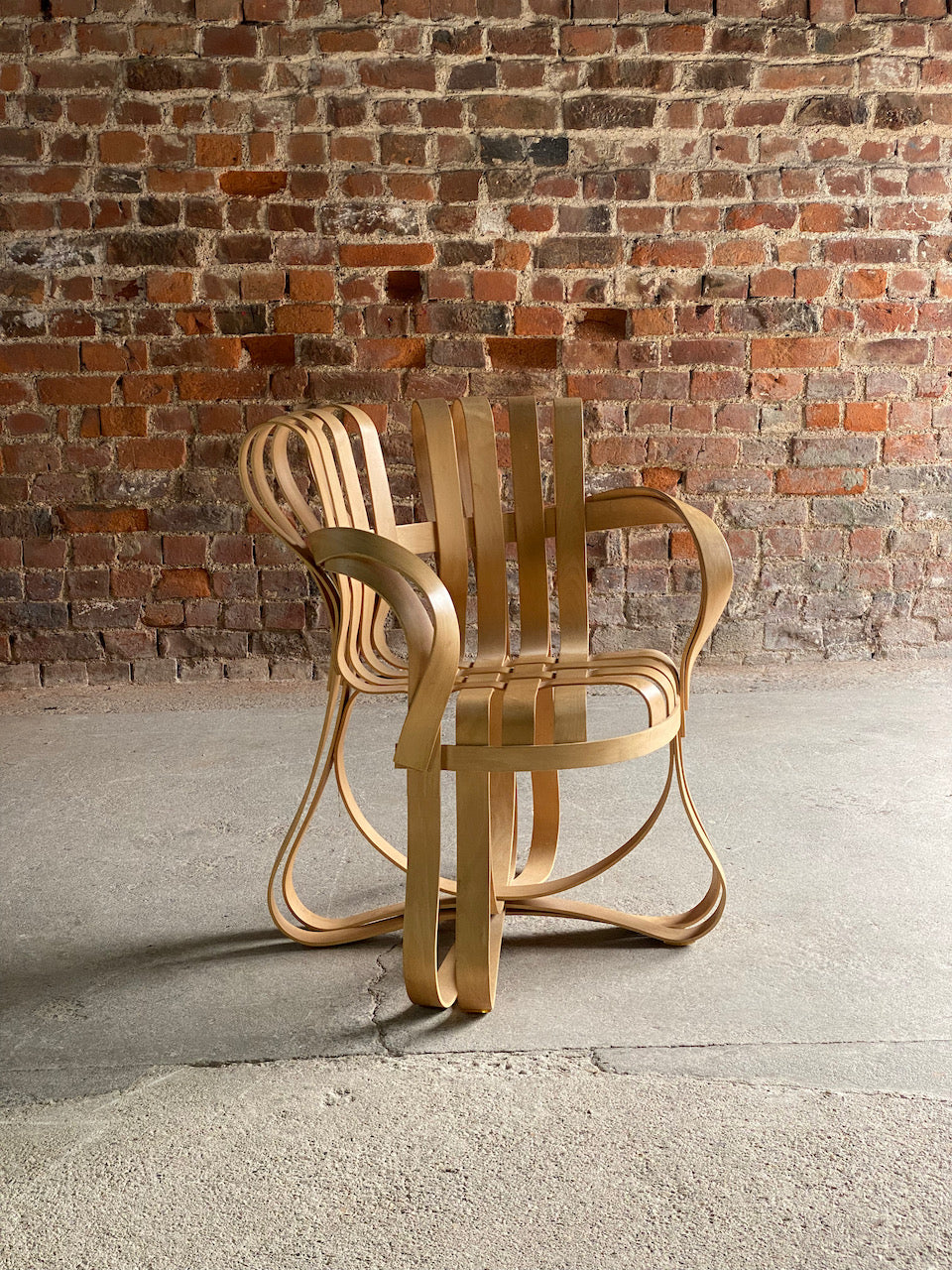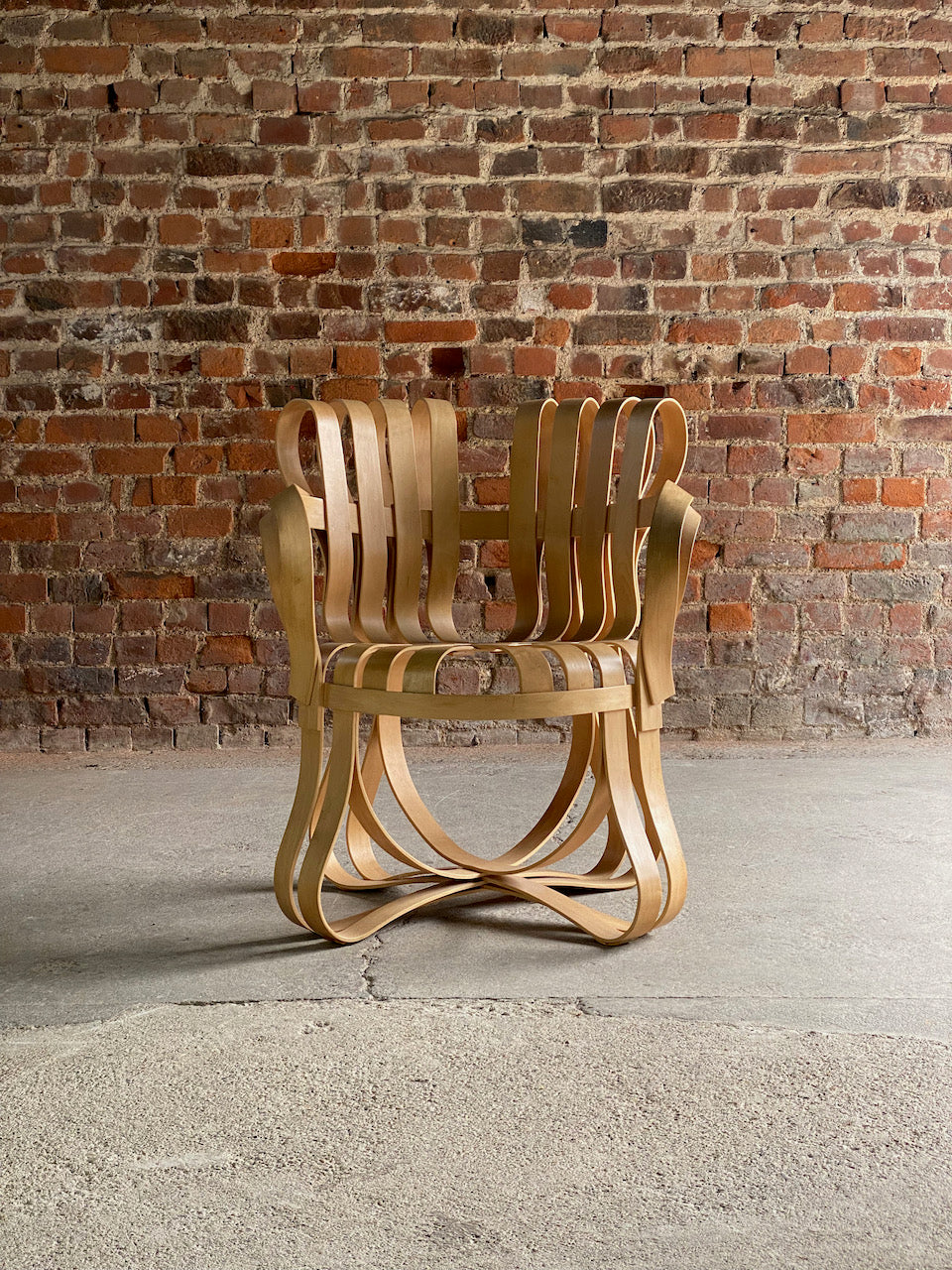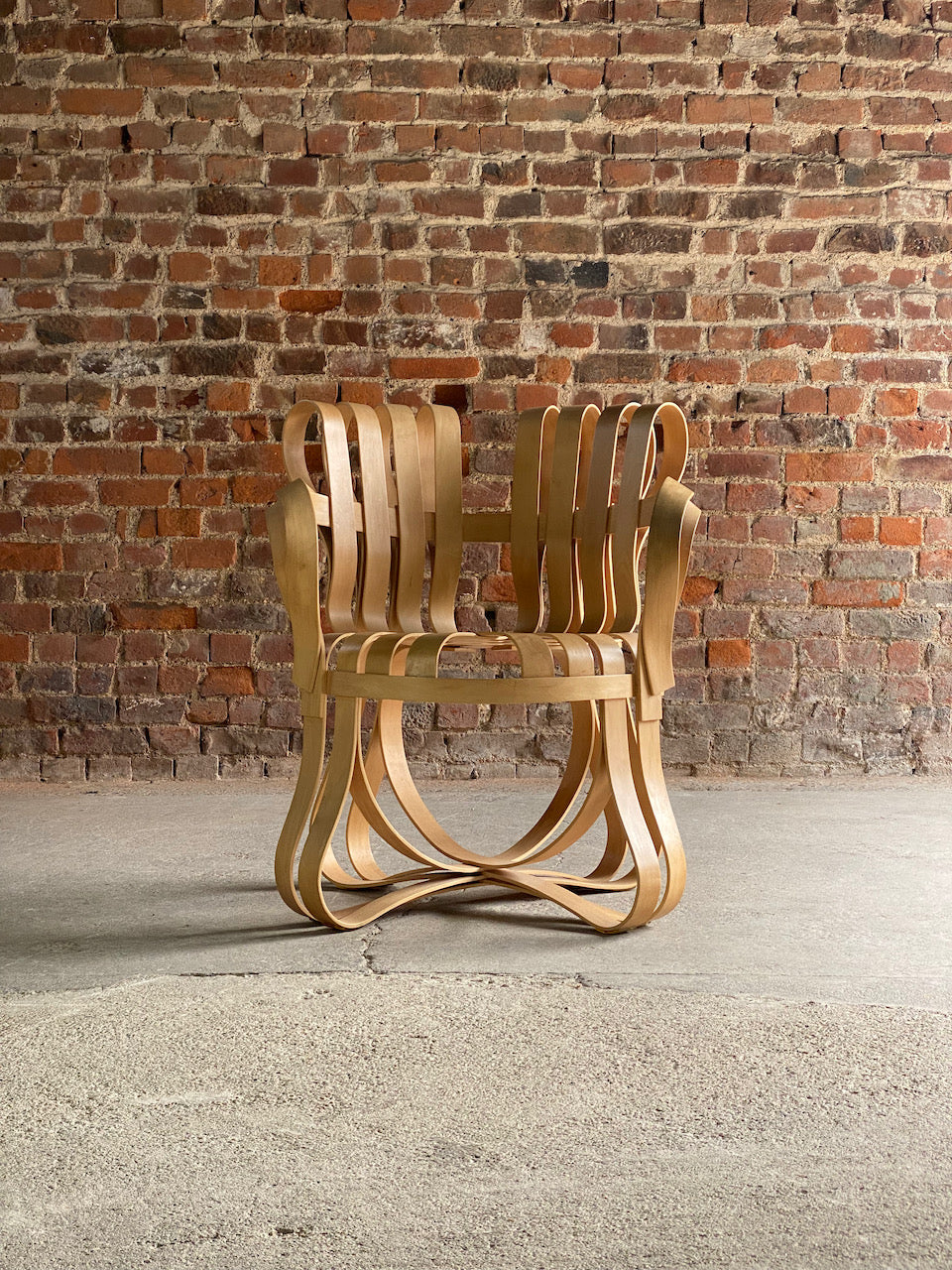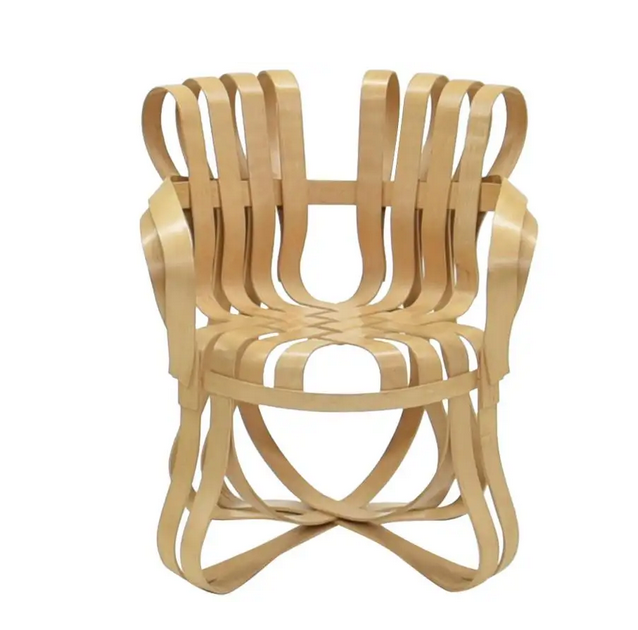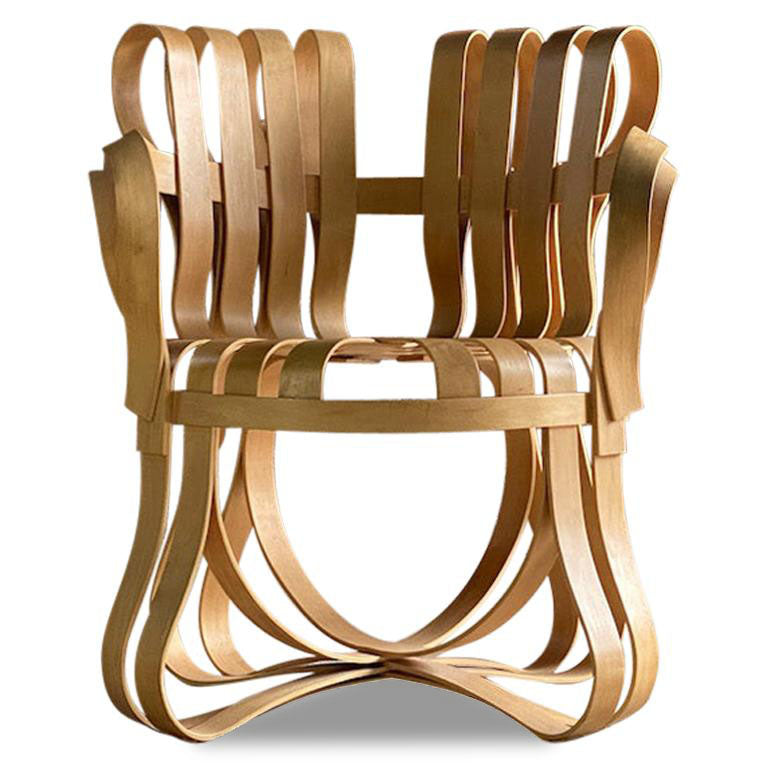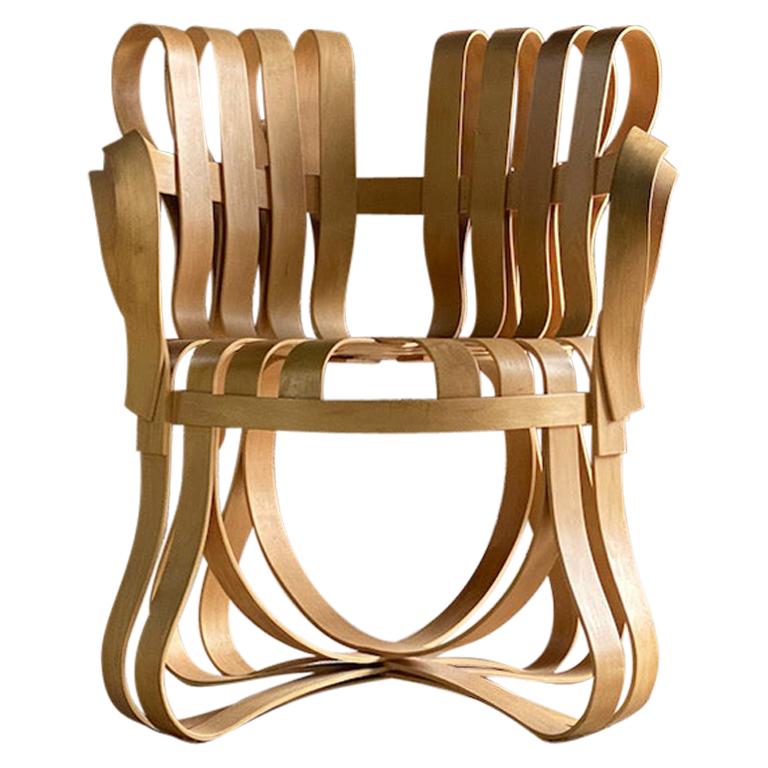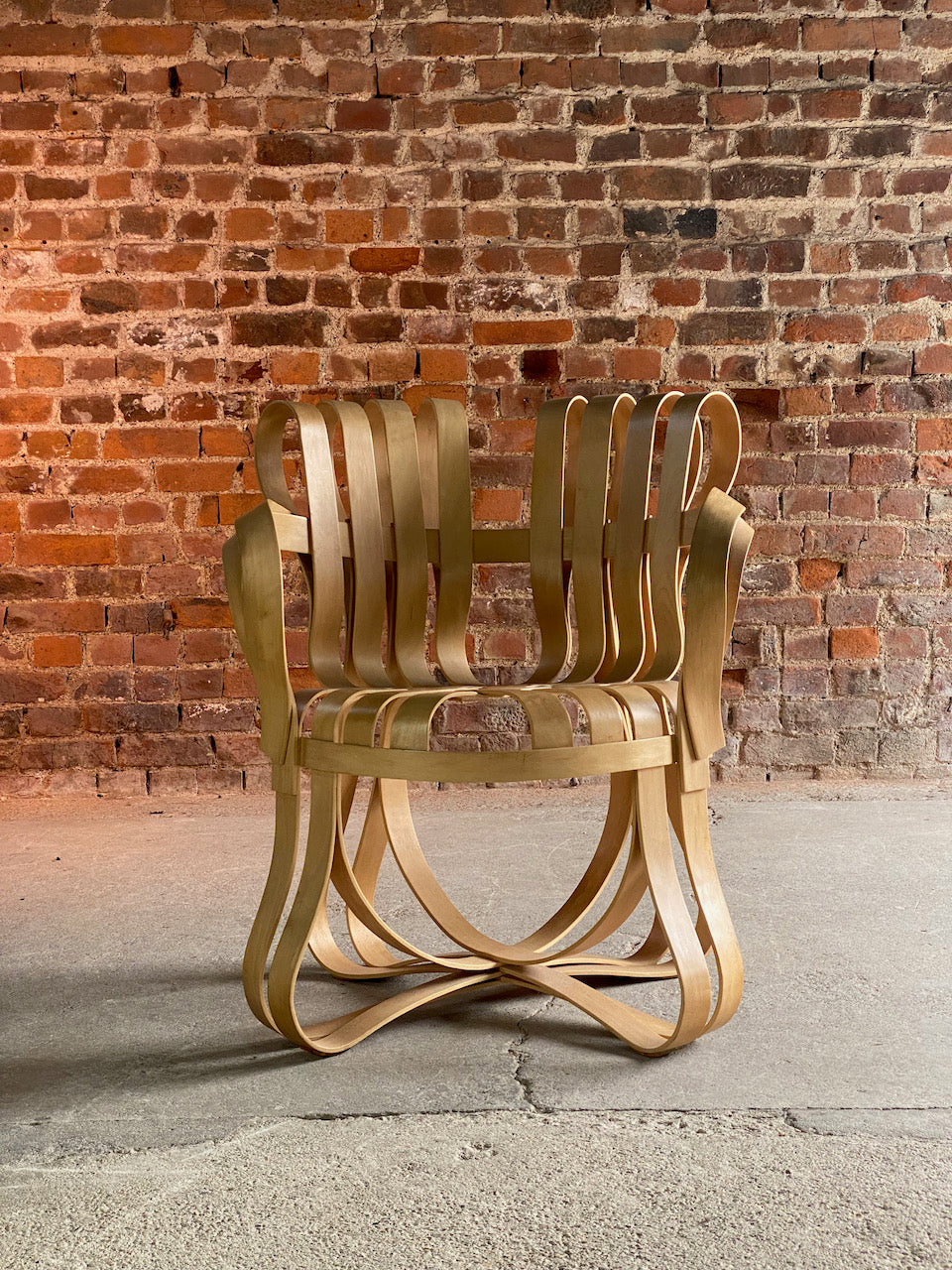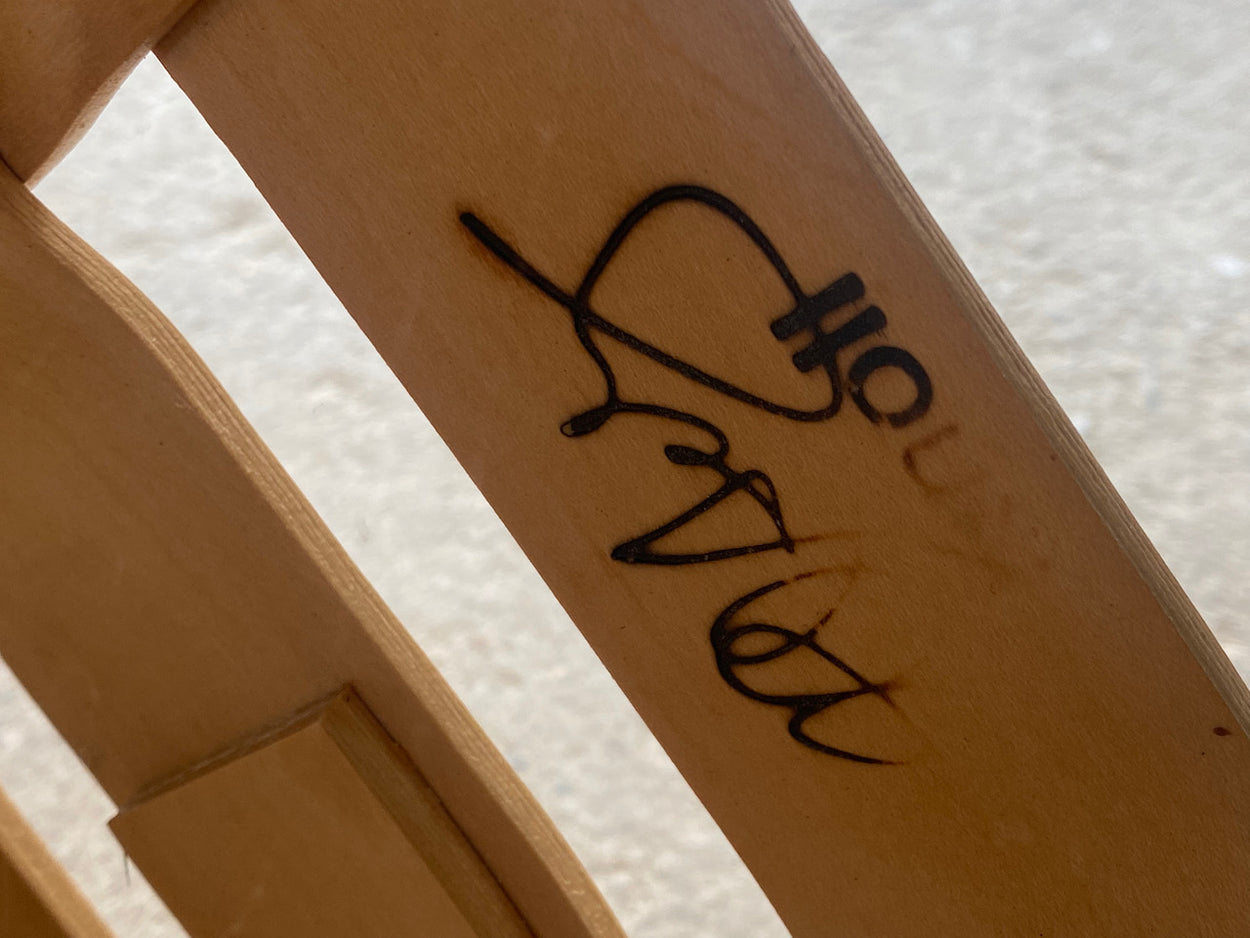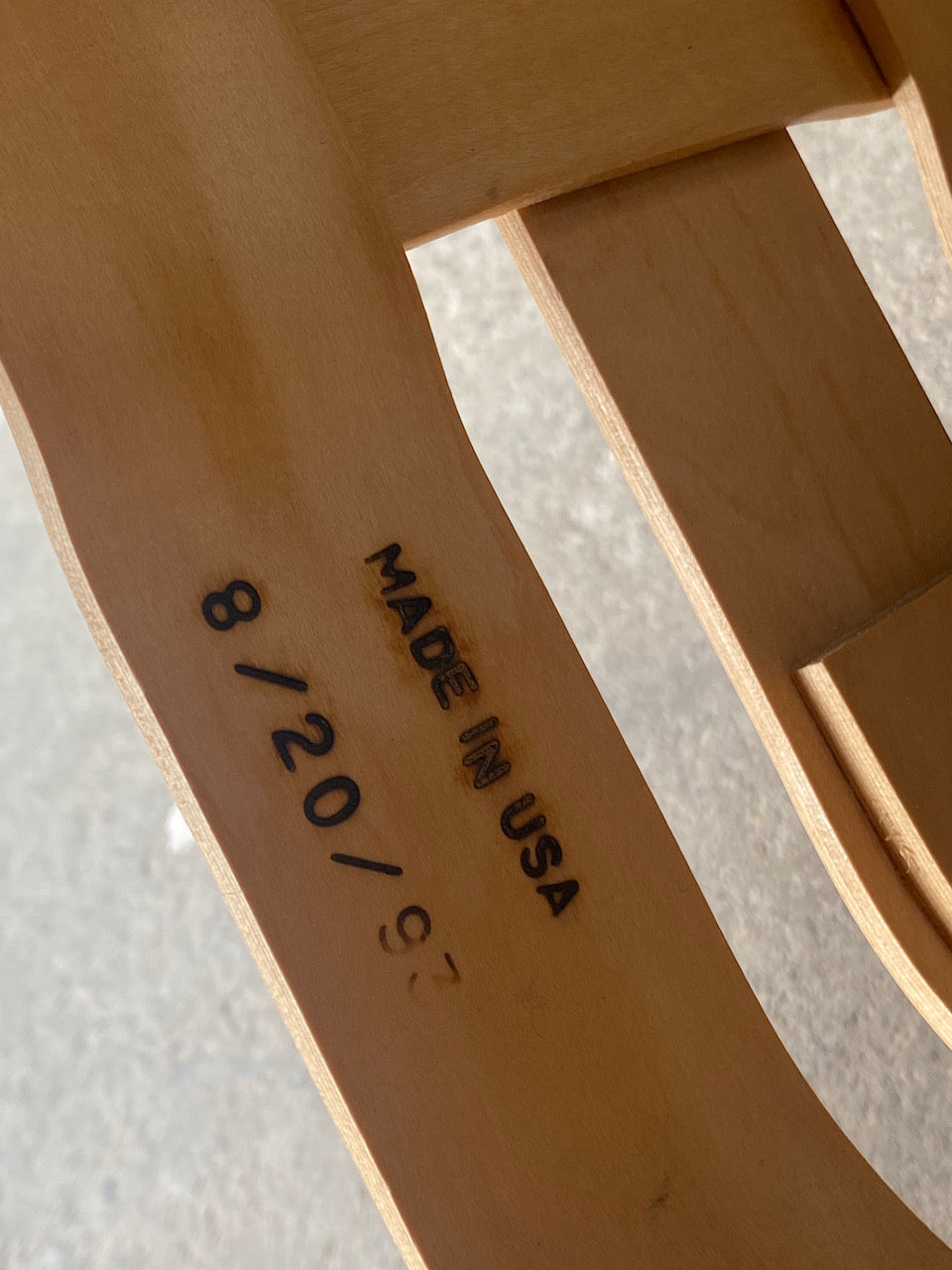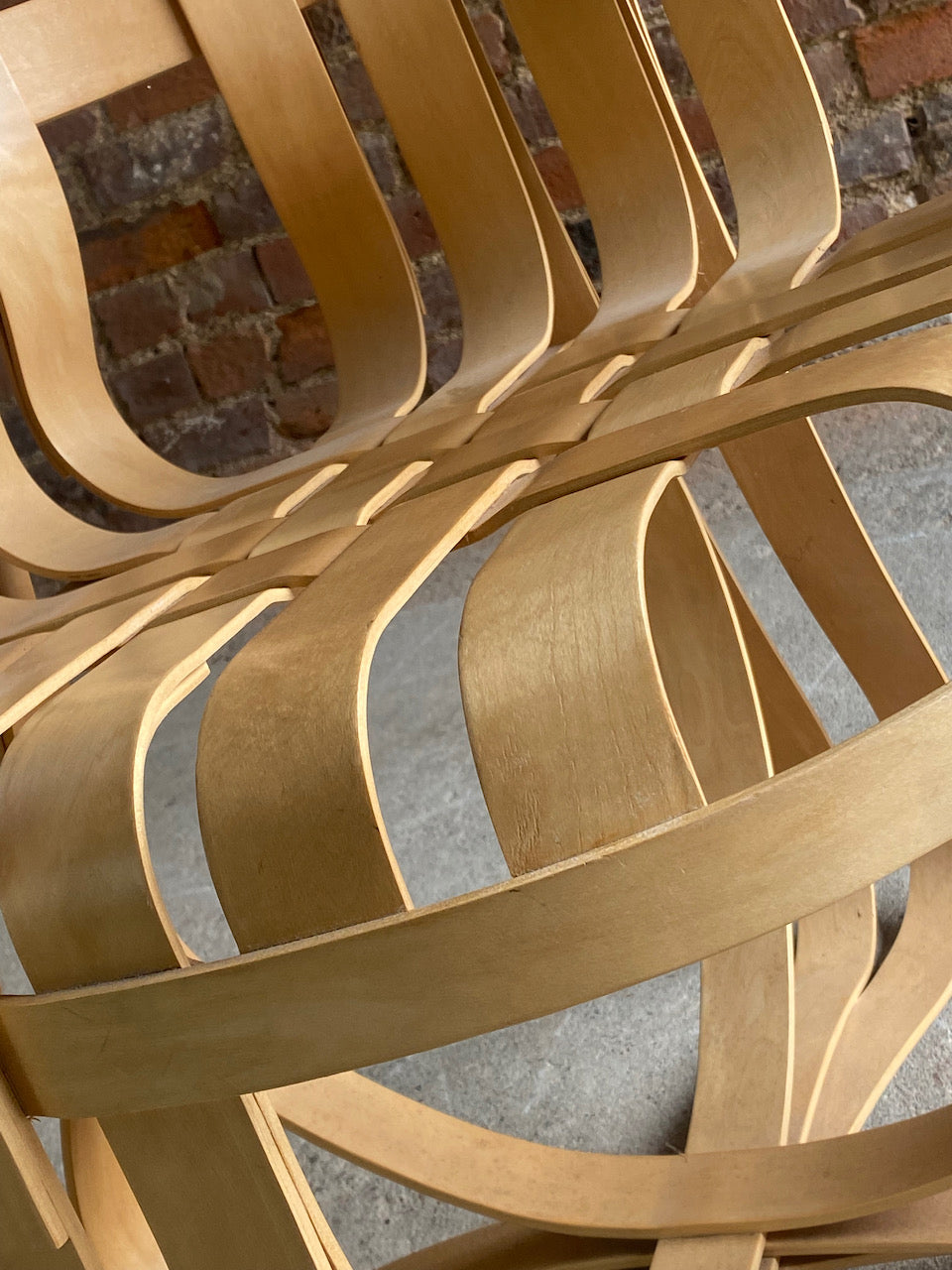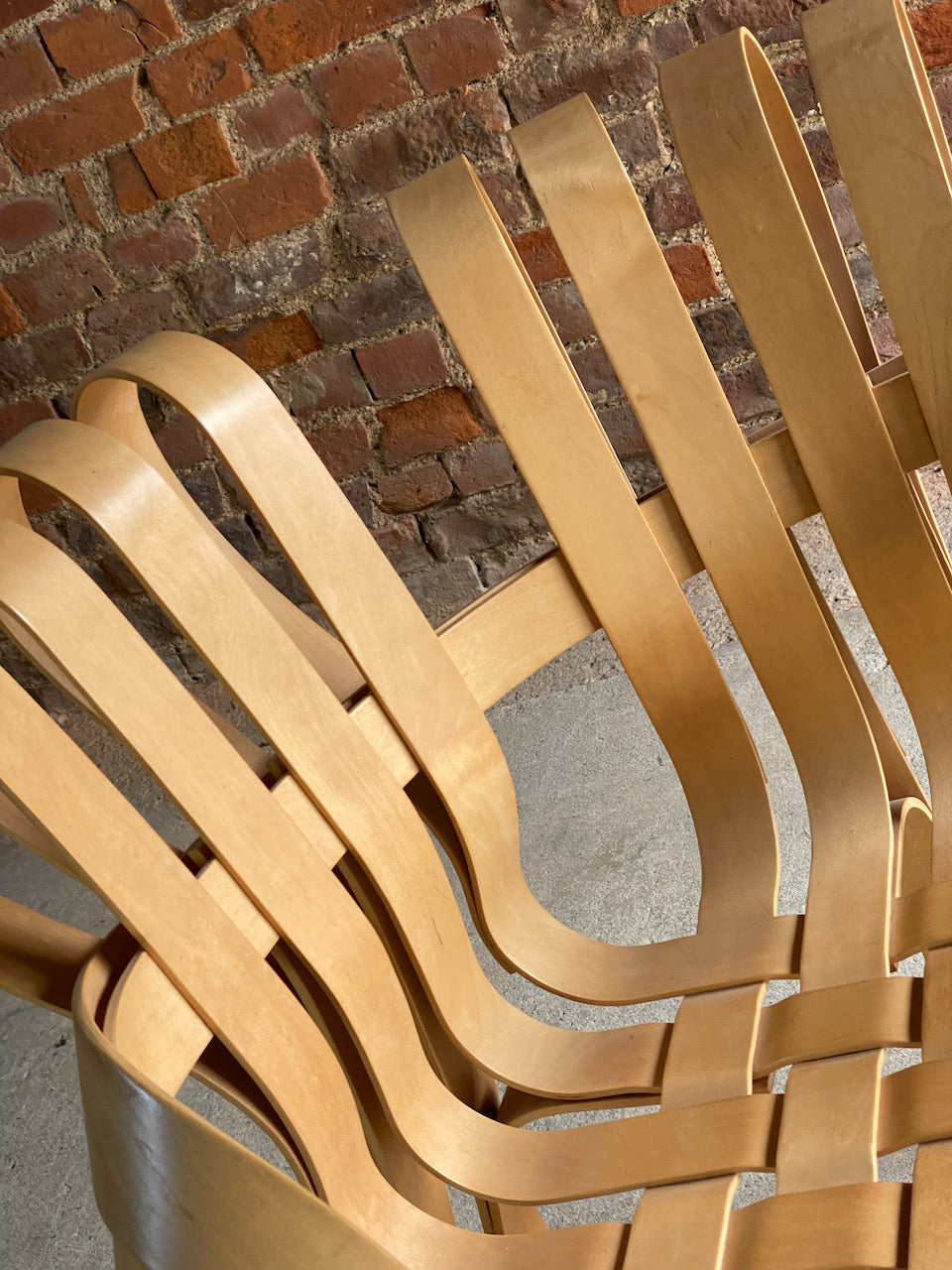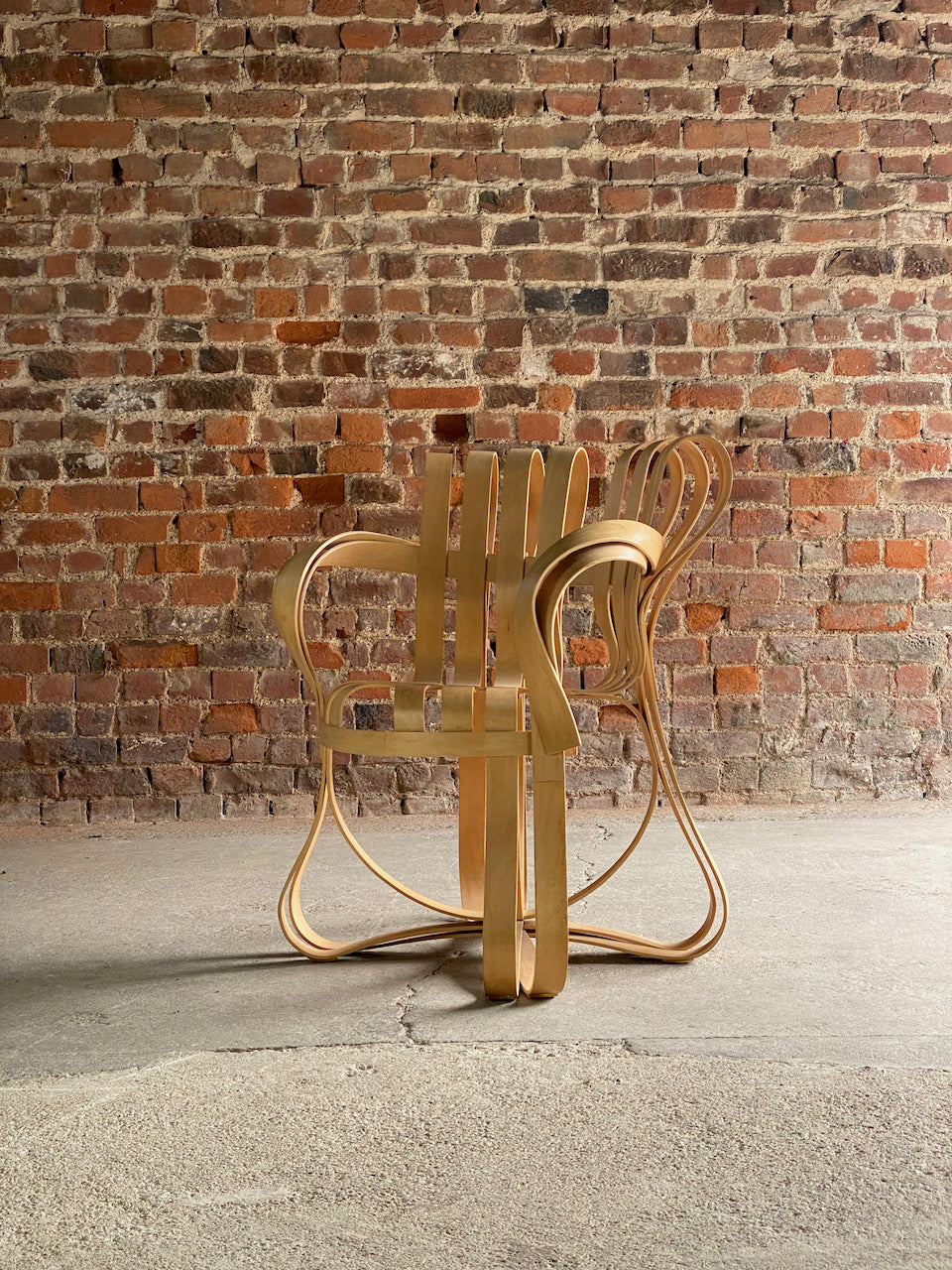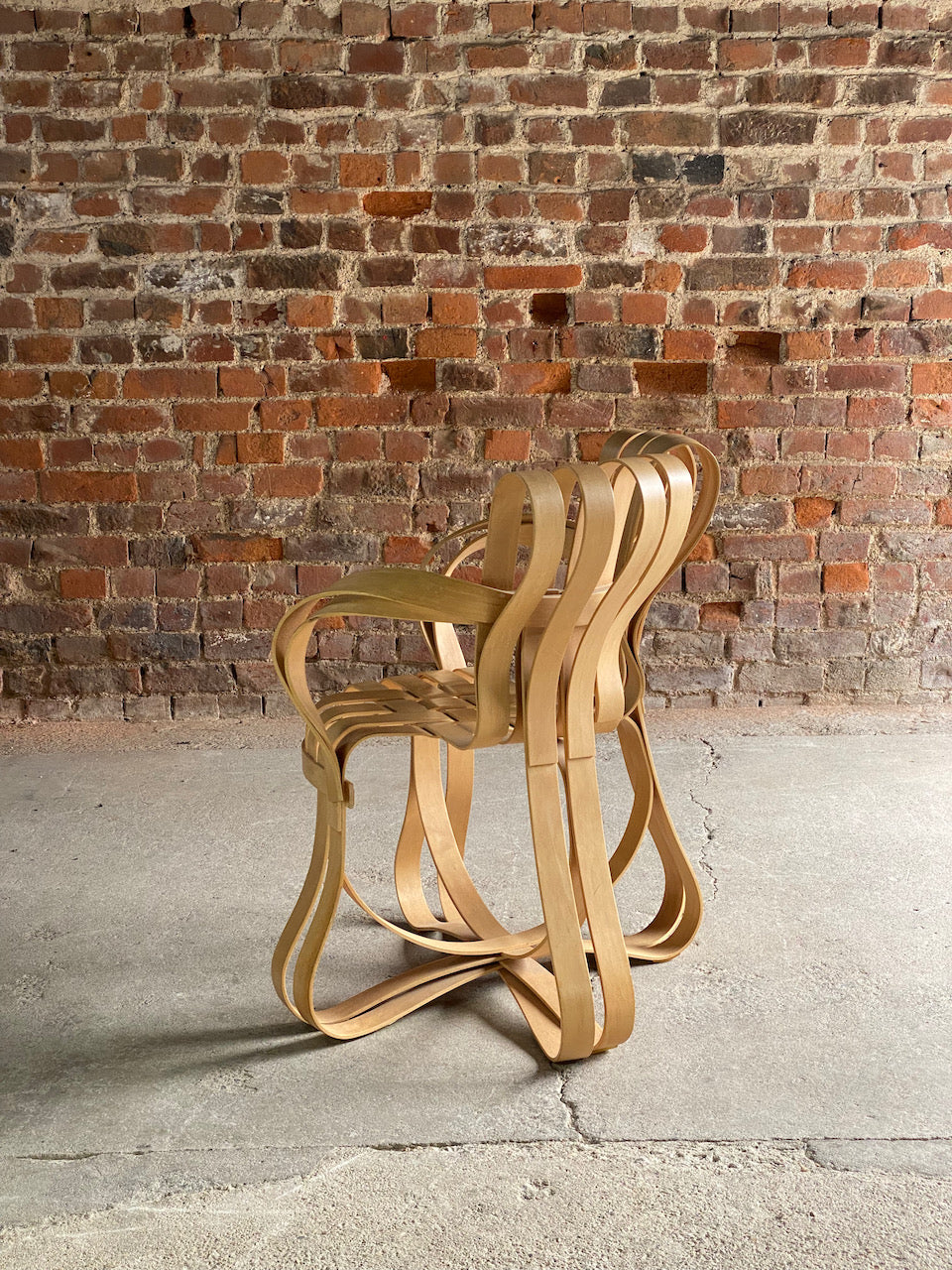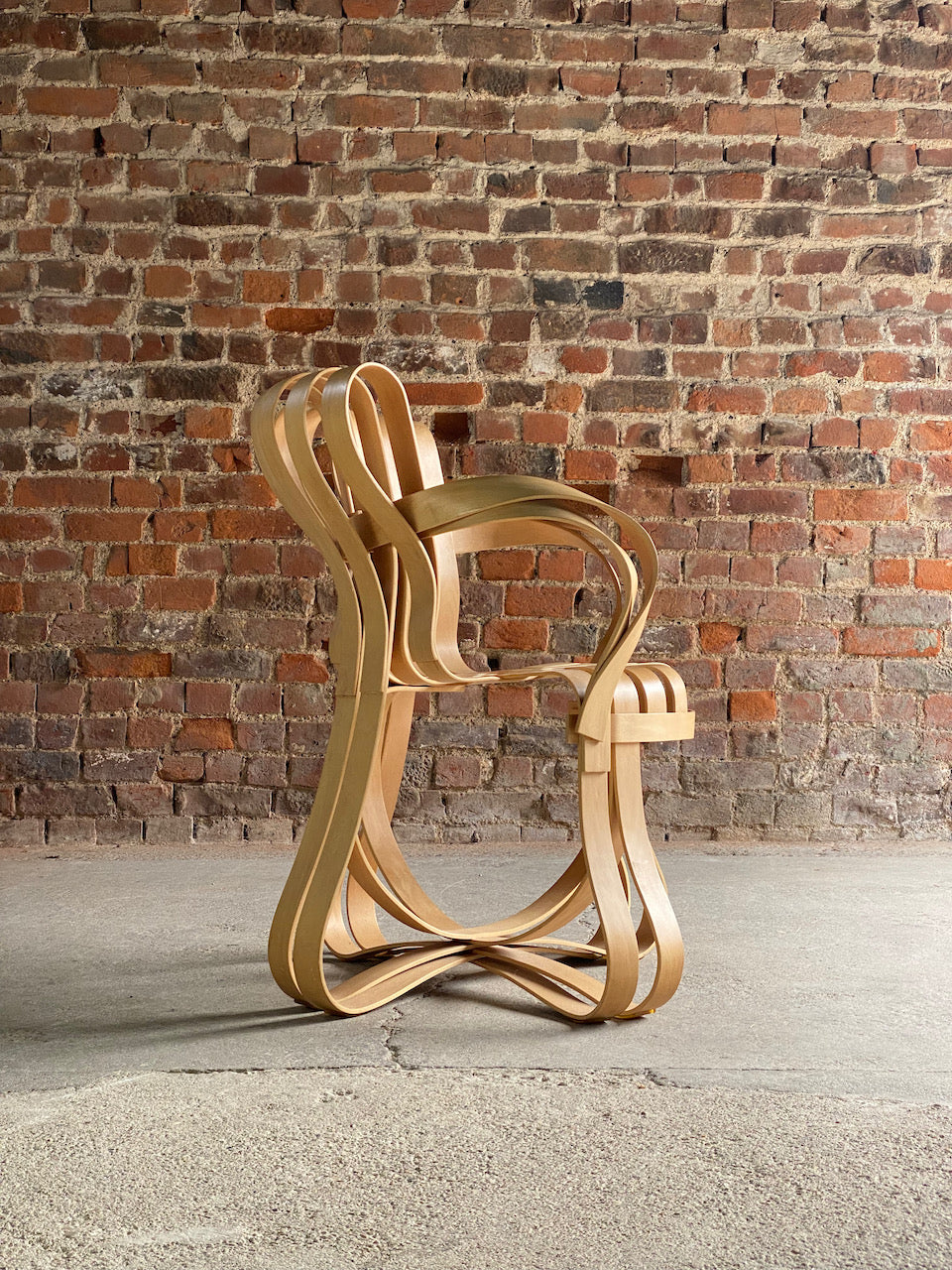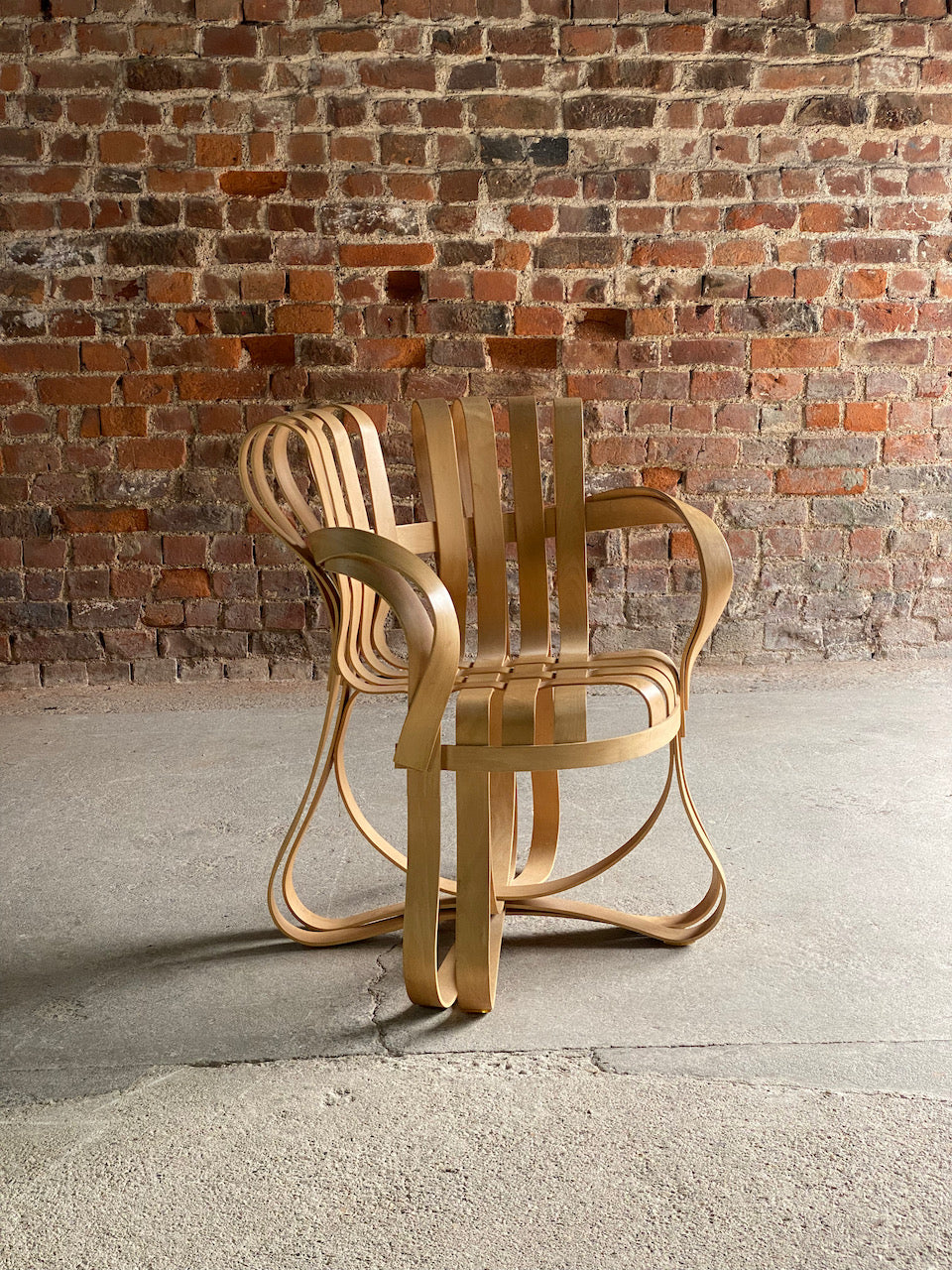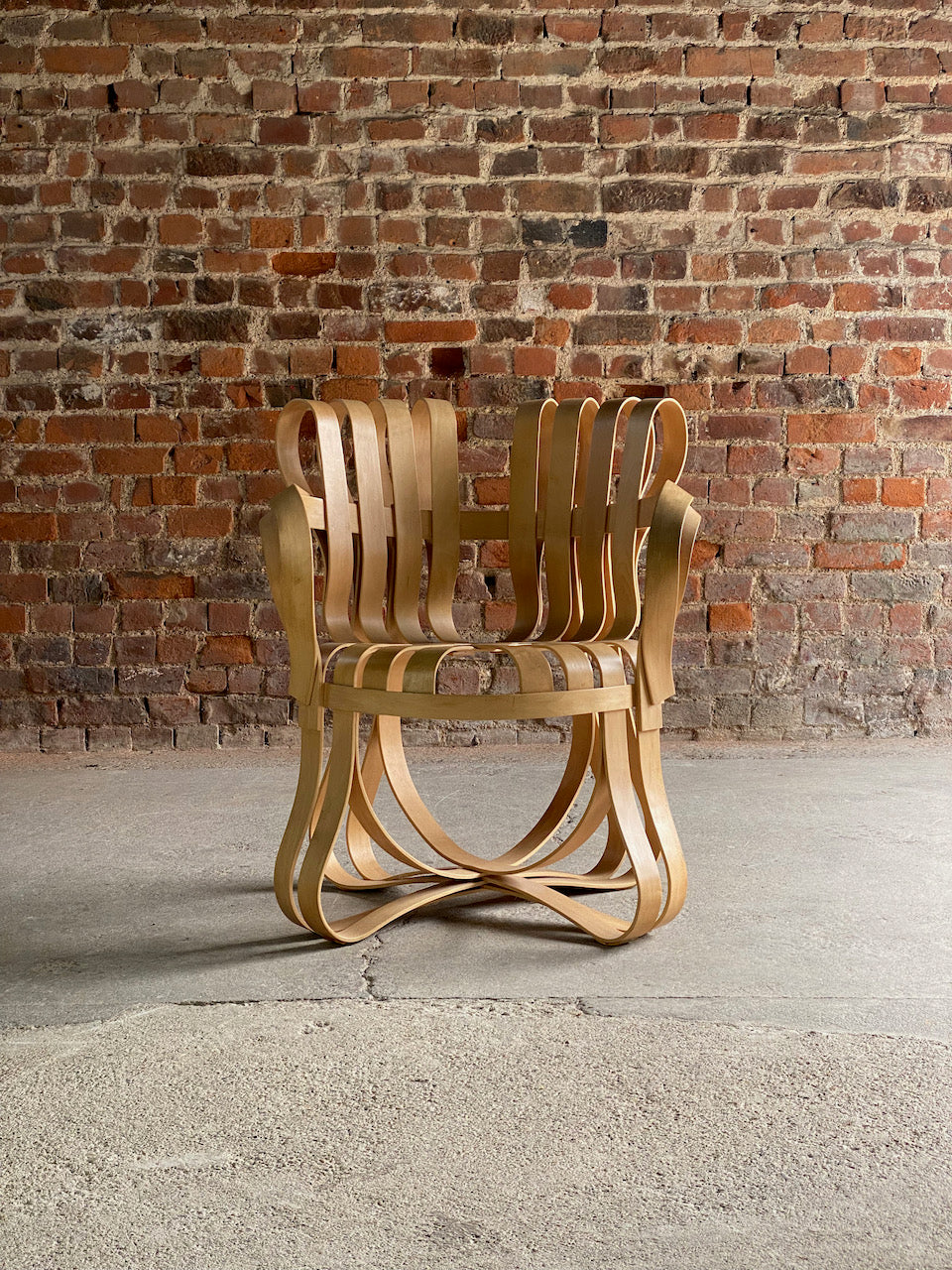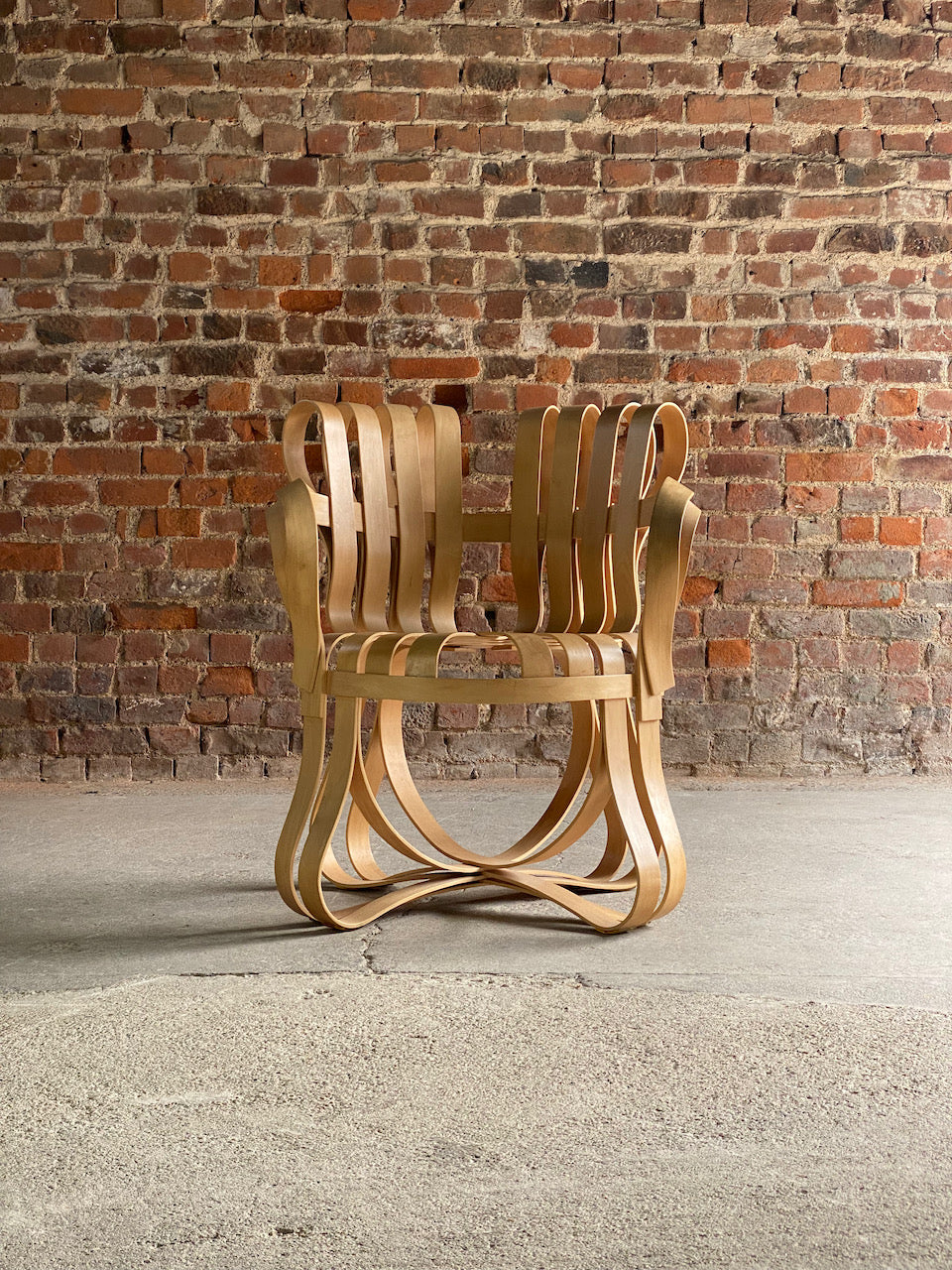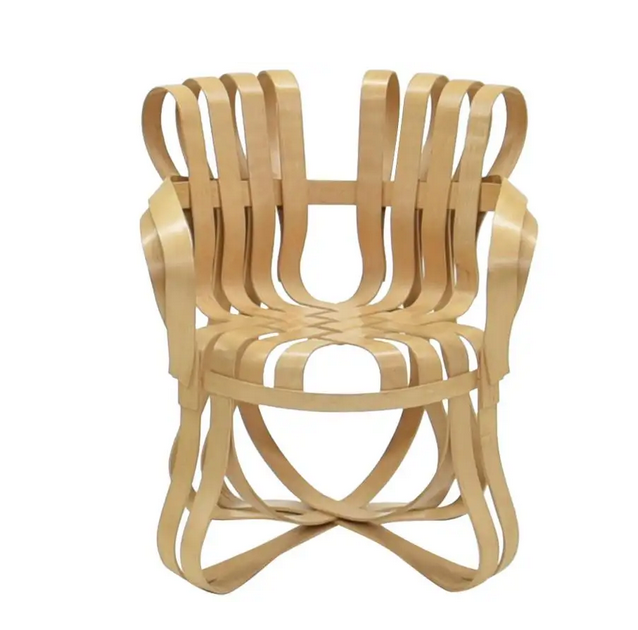 Frank Gehry Cross Check Chair by Knoll 1993
SOLD
Frank Gehry Cross Check Chair by Knoll 1993

Magnificent original early edition Frank Gehry Cross Check Chair by Knoll International USA dated 20/8/1993, this chair is an early example signed, stamped and dated, reserve now.

Inspired by the apple crates he had played on as a child, Frank O. Gehry created the ribbon-like design of the Cross Check chair with thin interwoven white Maple strips. The Cross Check chair was part of the Gehry collection for Knoll International from 1992–94, of which this is an example, made with white Maple sourced from a reservation which was especially chosen as environmentally sustainable for the material used to make the chair.

While the Museum of Modern Art does have two of Gehry's corrugated cardboard chairs, the Cross Check chair represents a different line of thinking and would bring up-to-date the museum's series of bentwood laminated furniture, which includes examples by Thonet, John Henry Belter, and Alvar Aalto.

Inspired by the surprising strength of the apple crates he played on as a child, Frank Gehry created his thoroughly original collection of bentwood furniture. The ribbon-like designs transcend the conventions of style by exploring, as the great modernists did, the essential challenge of deriving form from function.
Neither party knew what lay ahead when Frank Gehry came to Knoll in 1989 with an idea for a new generation of bentwood furniture inspired by the simple bushel basket. Despite the uncertainty, a studio was set up and, fuelled by mutual optimism.

"Everything I've always done has been a reaction against the usual expectations of the furniture market. I wanted the chair to come out of my own work, the shapes of my buildings… What the Knoll people first said to me was, 'It probably won't work, but maybe it will. You've been thinking about it. Something will come of it. ' All bentwood furniture until now has relied on a thick and heavy main structure and then an intermediary structure for the seating. The difference in my chairs is that structure and the seat are formed of the same incredibly lightweight slender wood strips, which serve both functions.

After three years of experimentation and exploration, the collection was debuted in the Frank Gehry: New Furniture Prototypes show at The Museum of Modern Art in New York.

United States
Date: 20/8/1993
Artist: Frank O. Gehry
Model: Cross Check Chair
Maker: Knoll International
Material: White Maple
Original
Investment
Practical & Beautiful
Free UK delivery

The chair is offered in superb original condition with no faults, damages or repairs, the chair is stamped and signed to the underside with a date stamp signifying manufacture date of 28/8/1993

Height: 33.47" / 85cm
Width: 23.23" / 59cm
Depth: 22.45" / 57cm
Seat Height: 18.12" / 46cm
Free delivery is offered to England & Wales only when buyer pays full asking price, next day delivery is not possible due to the size of the piece, please allow between 7-14 days delivery