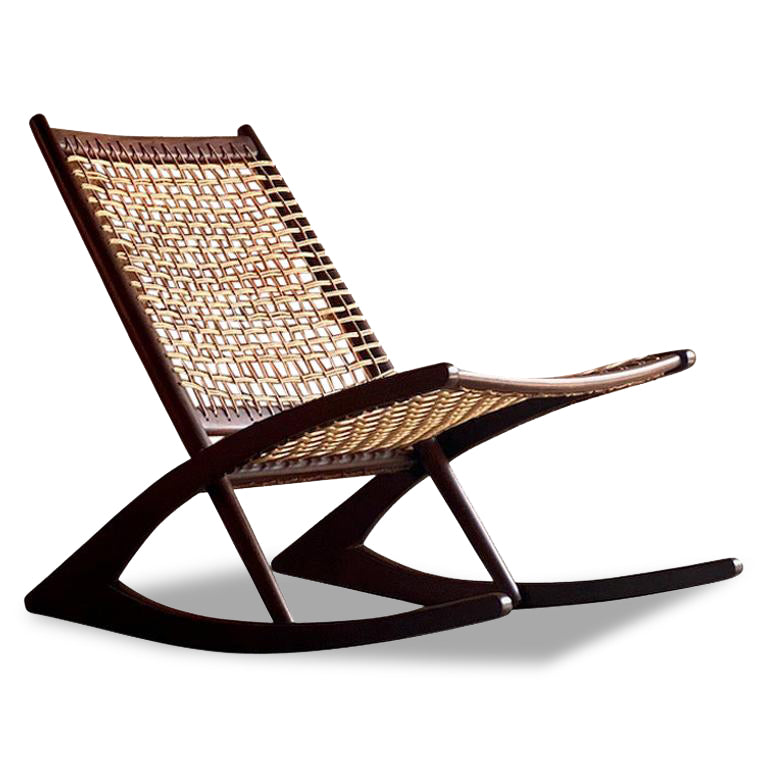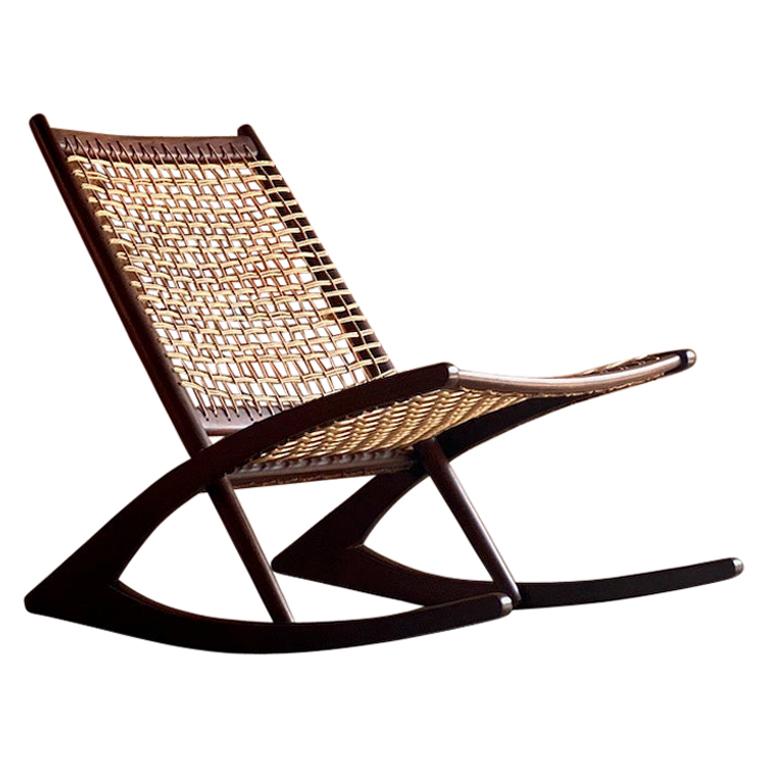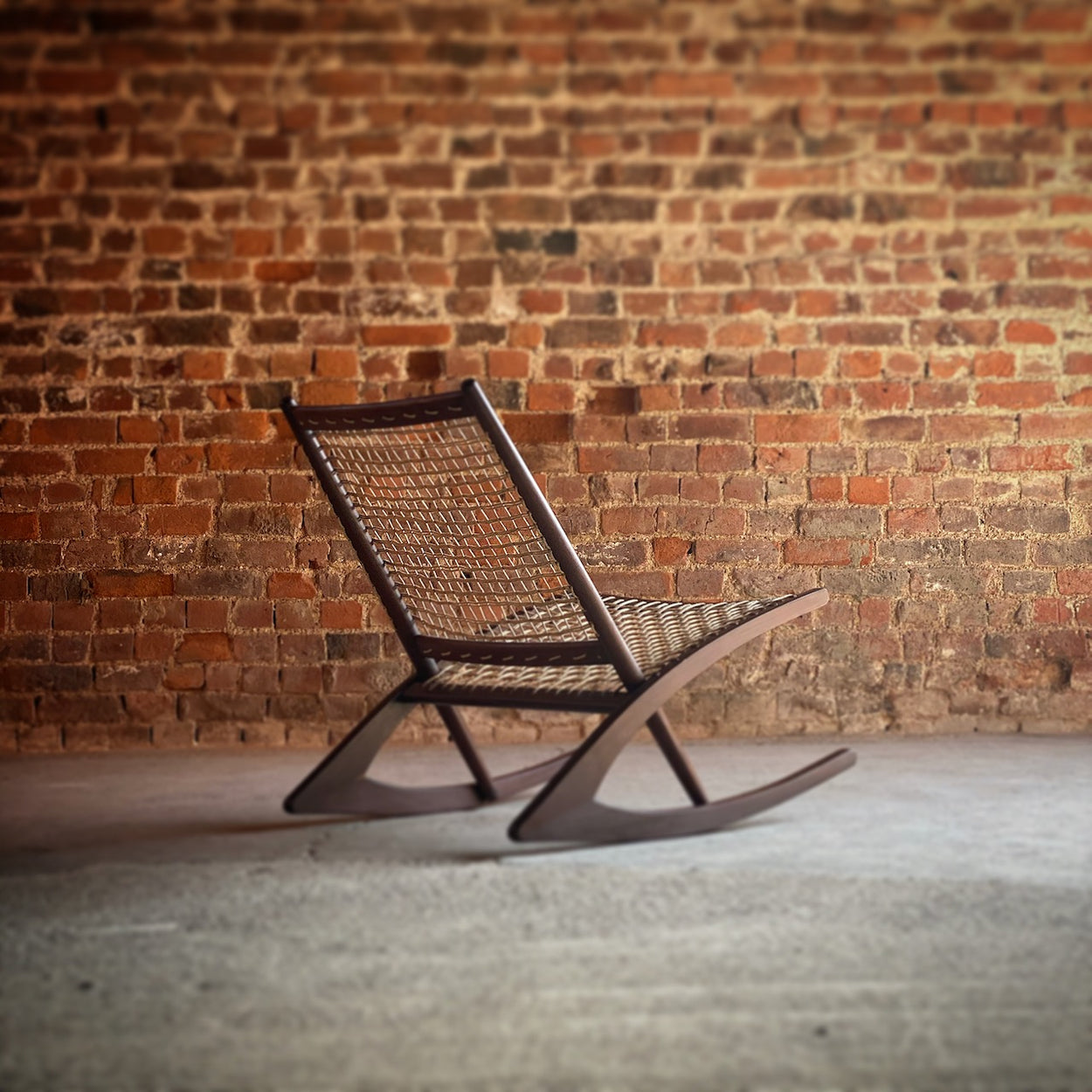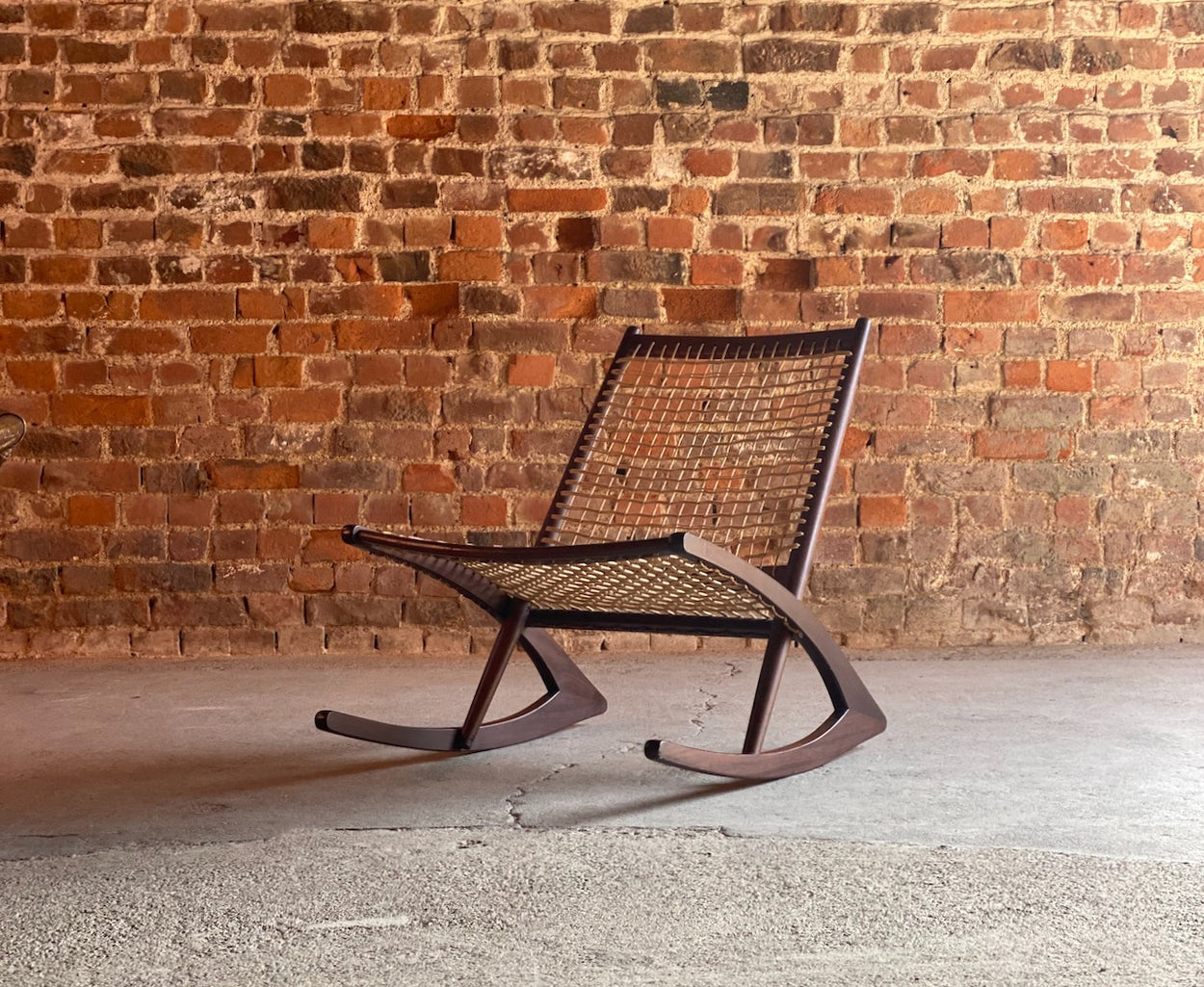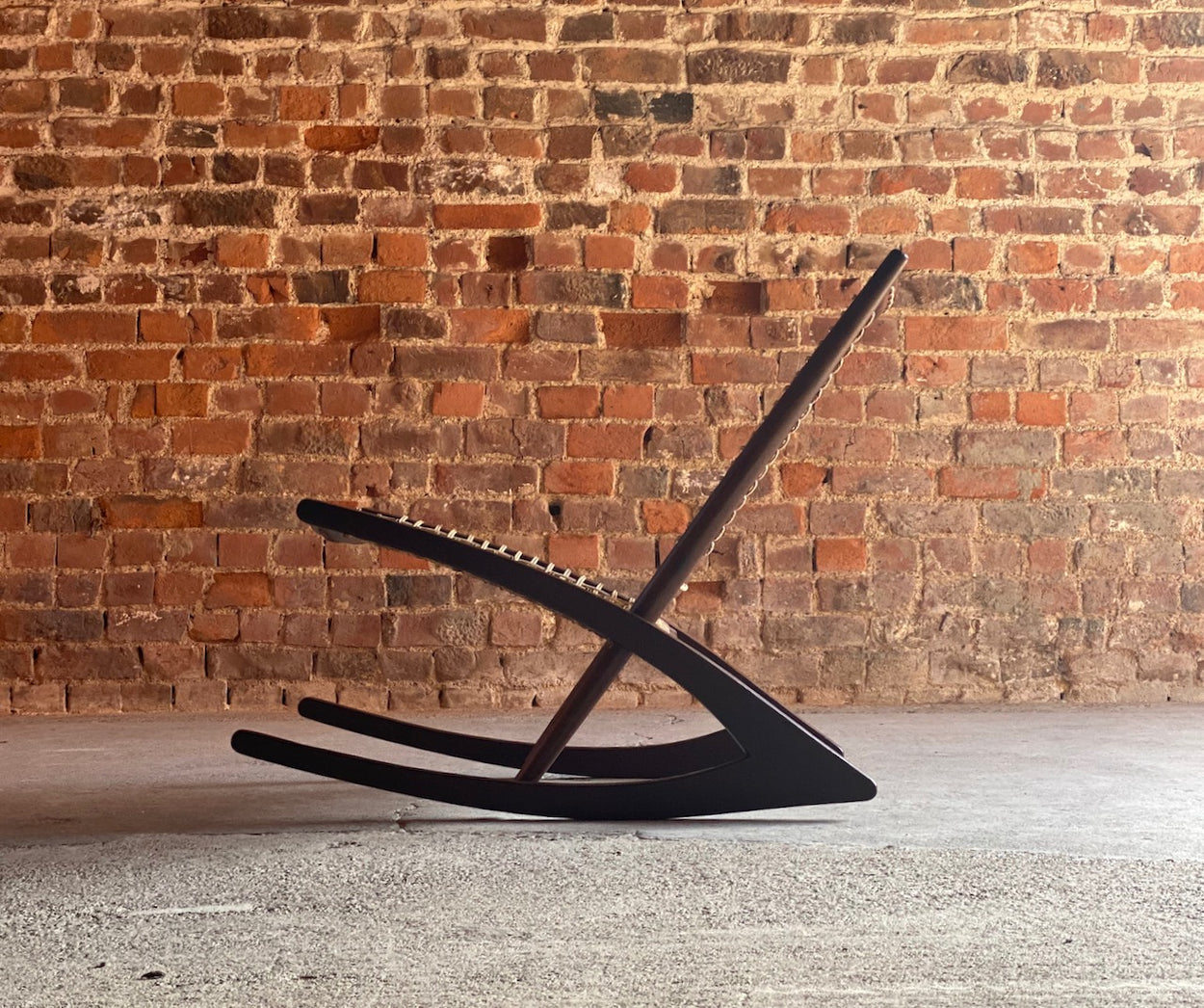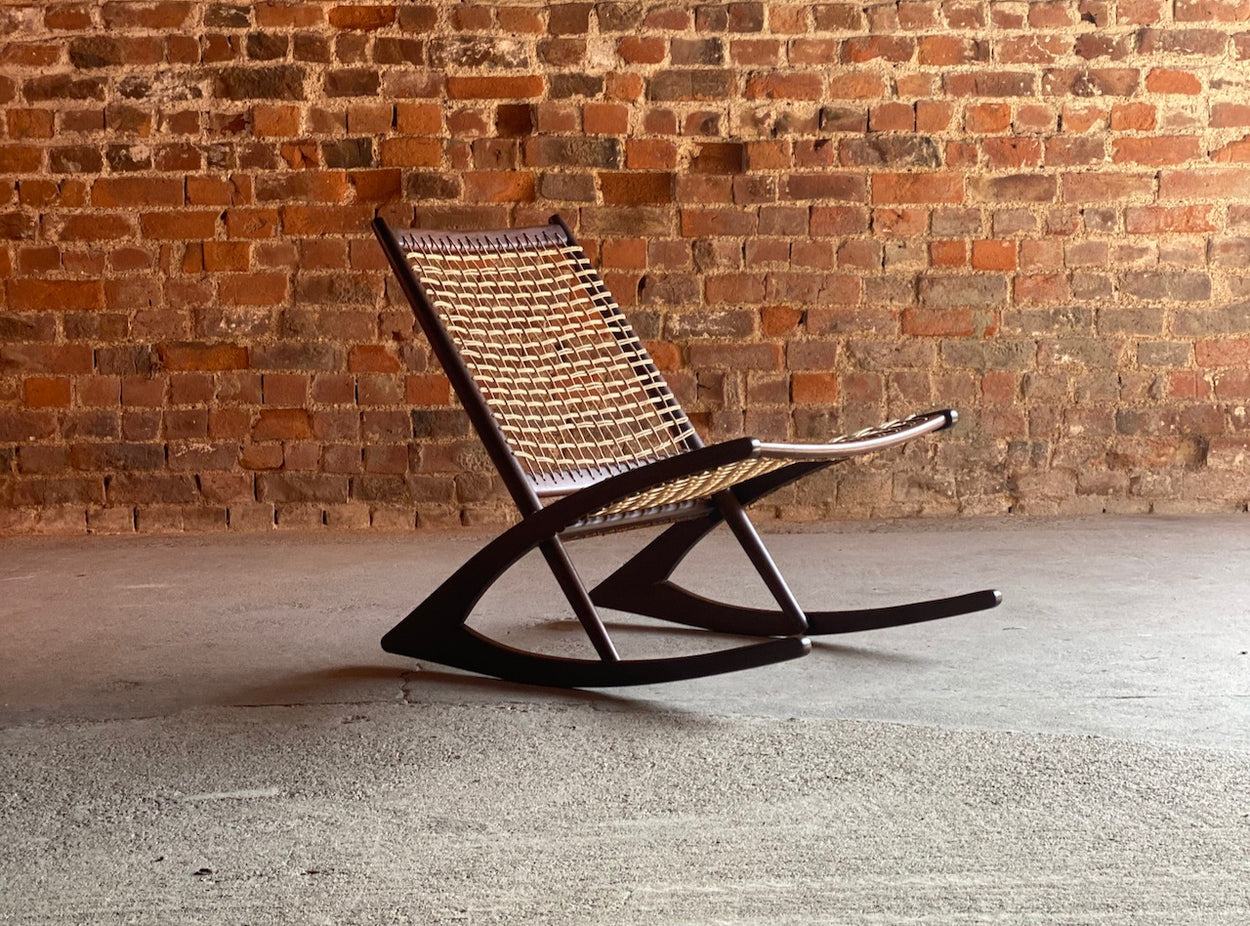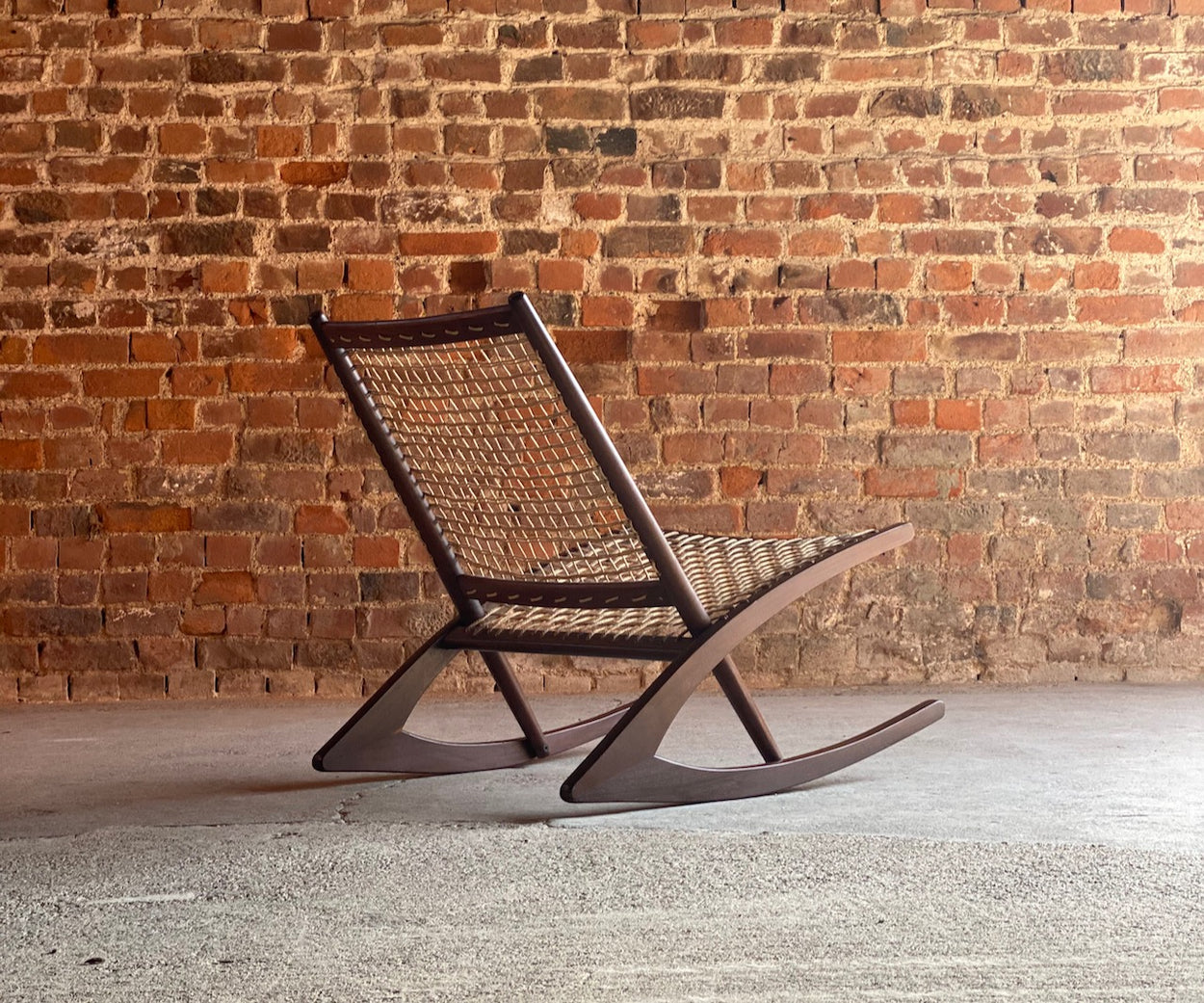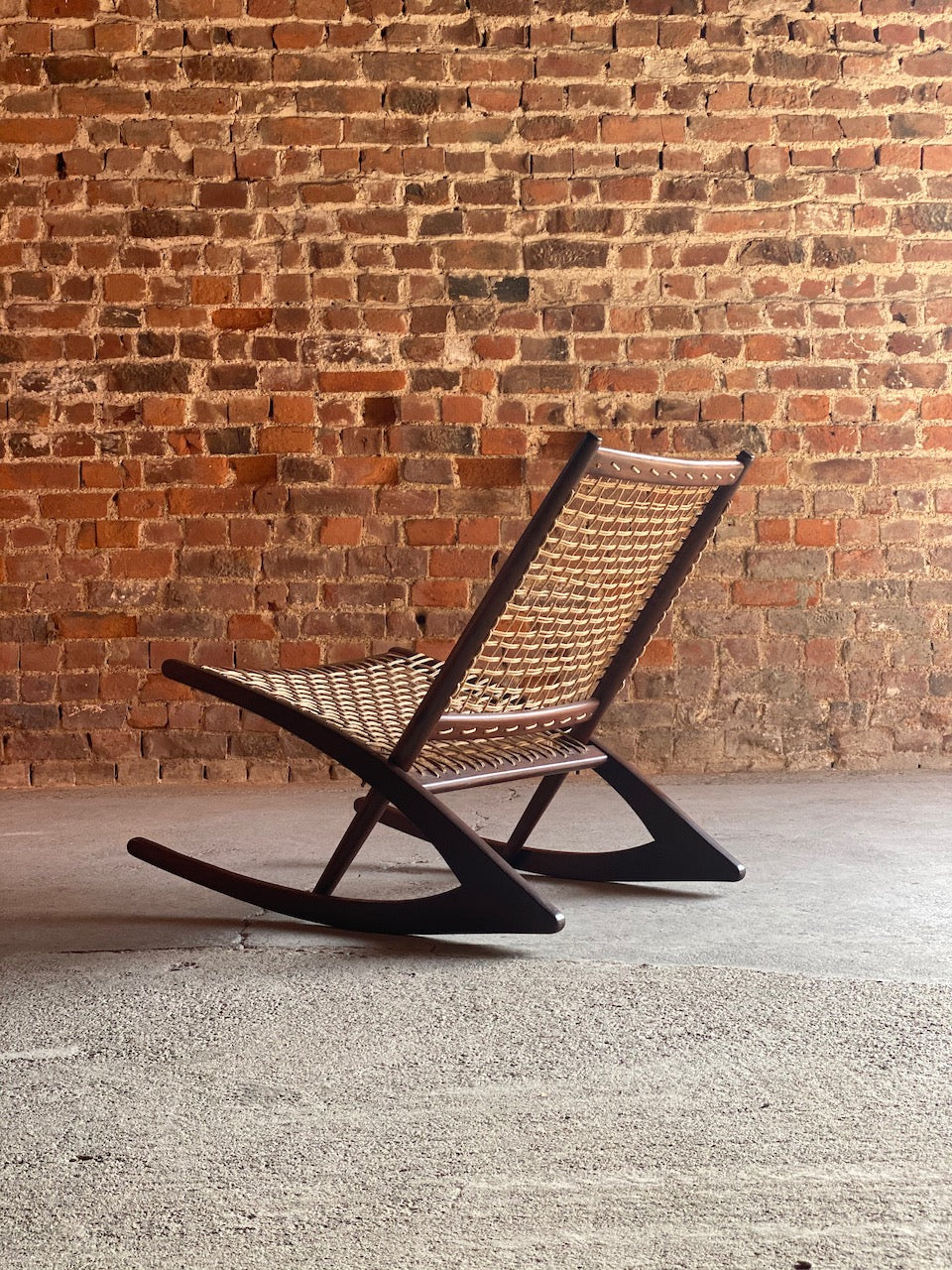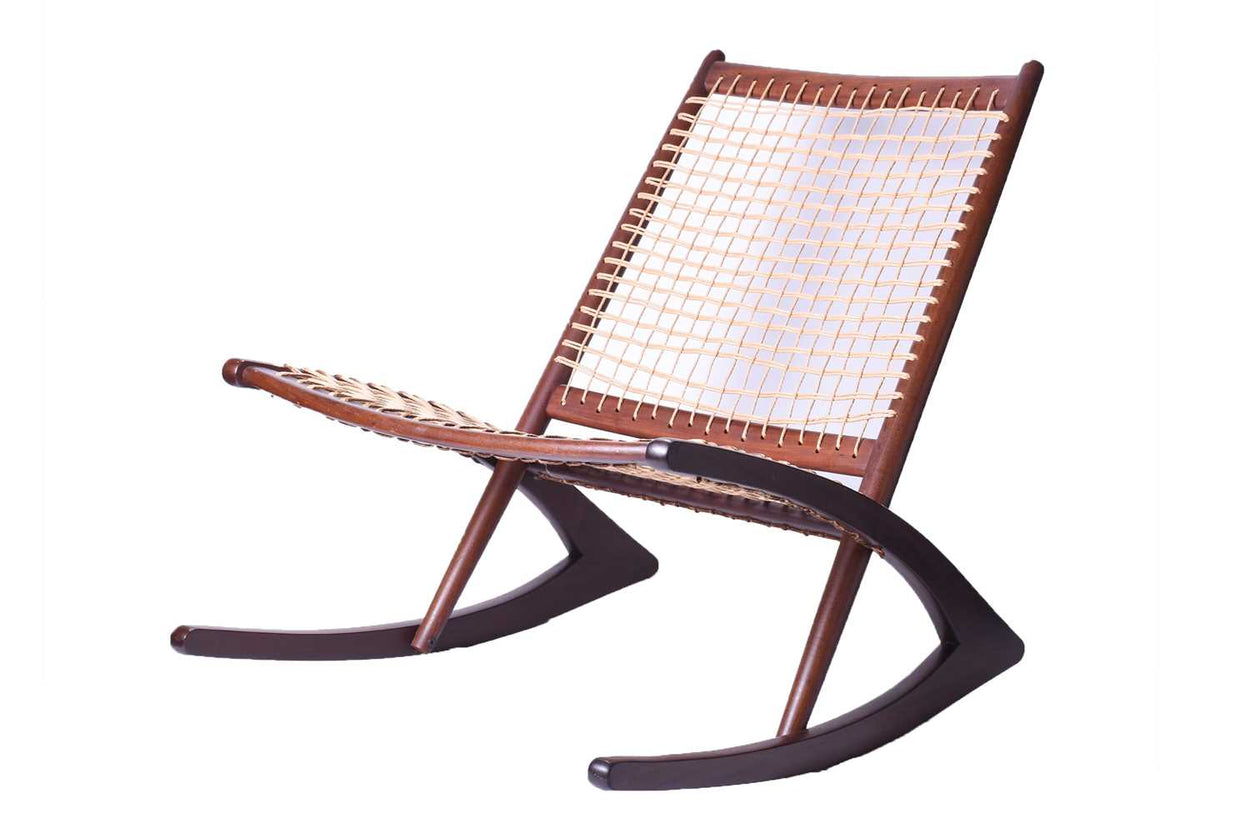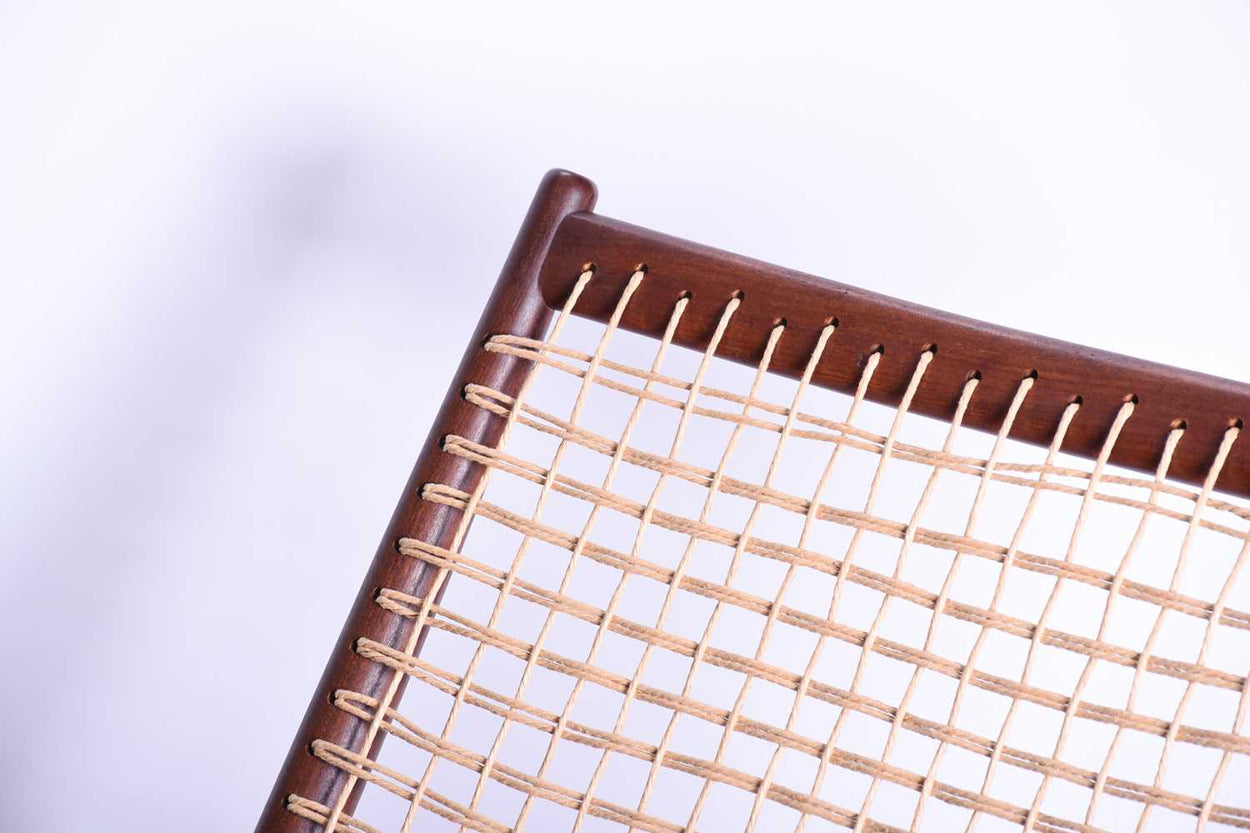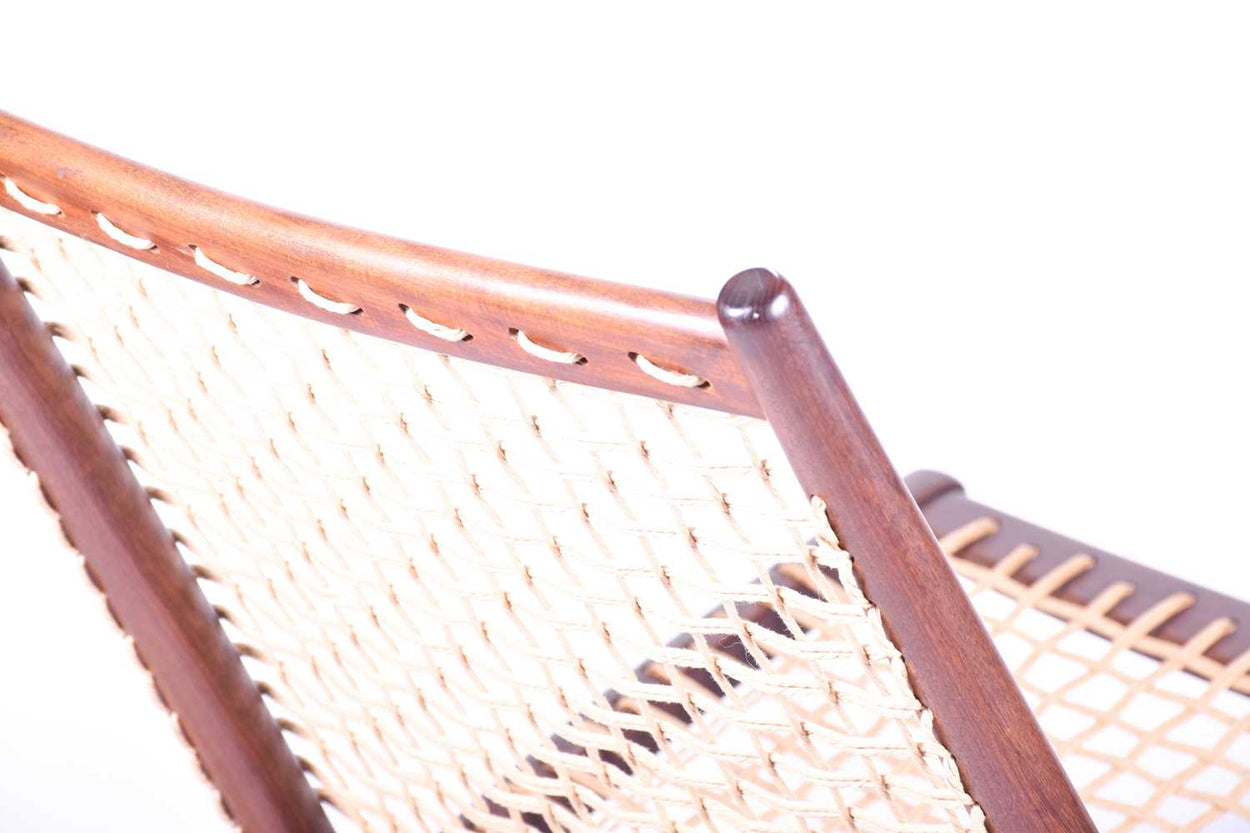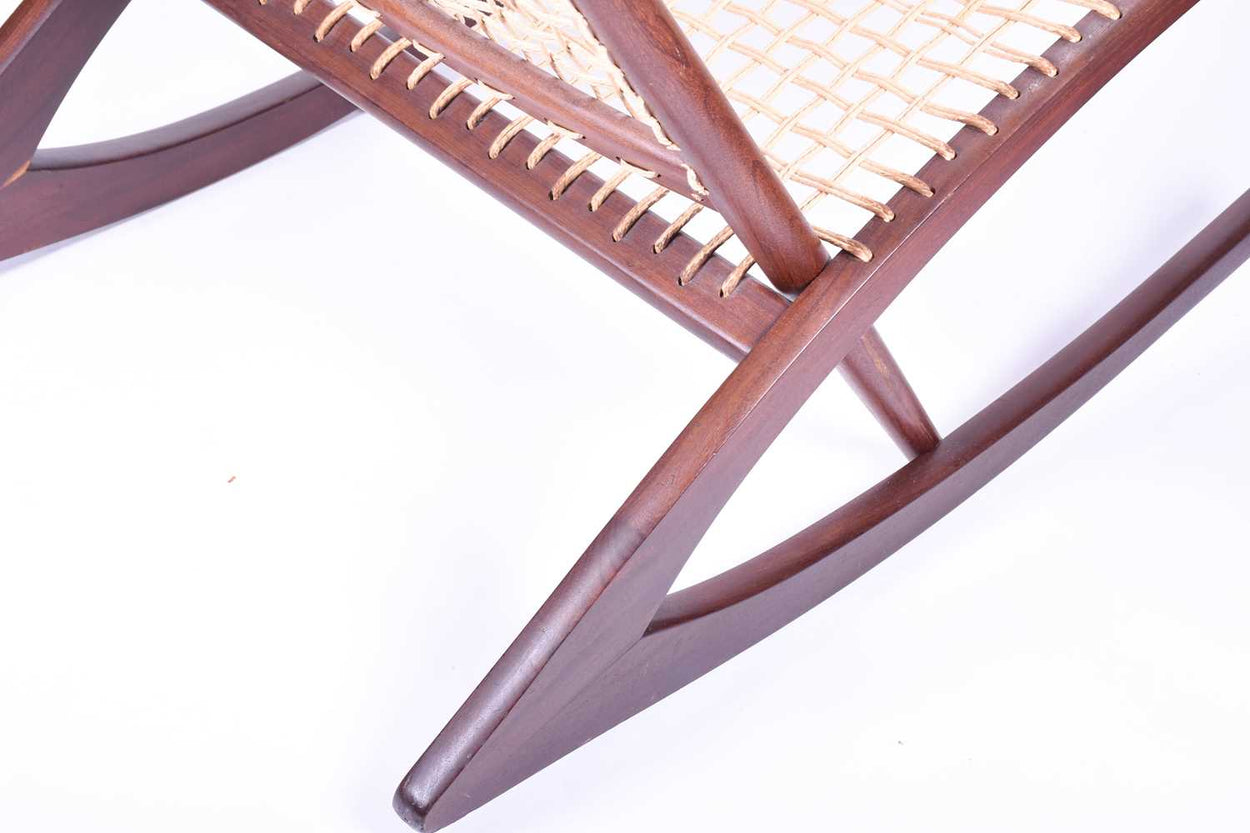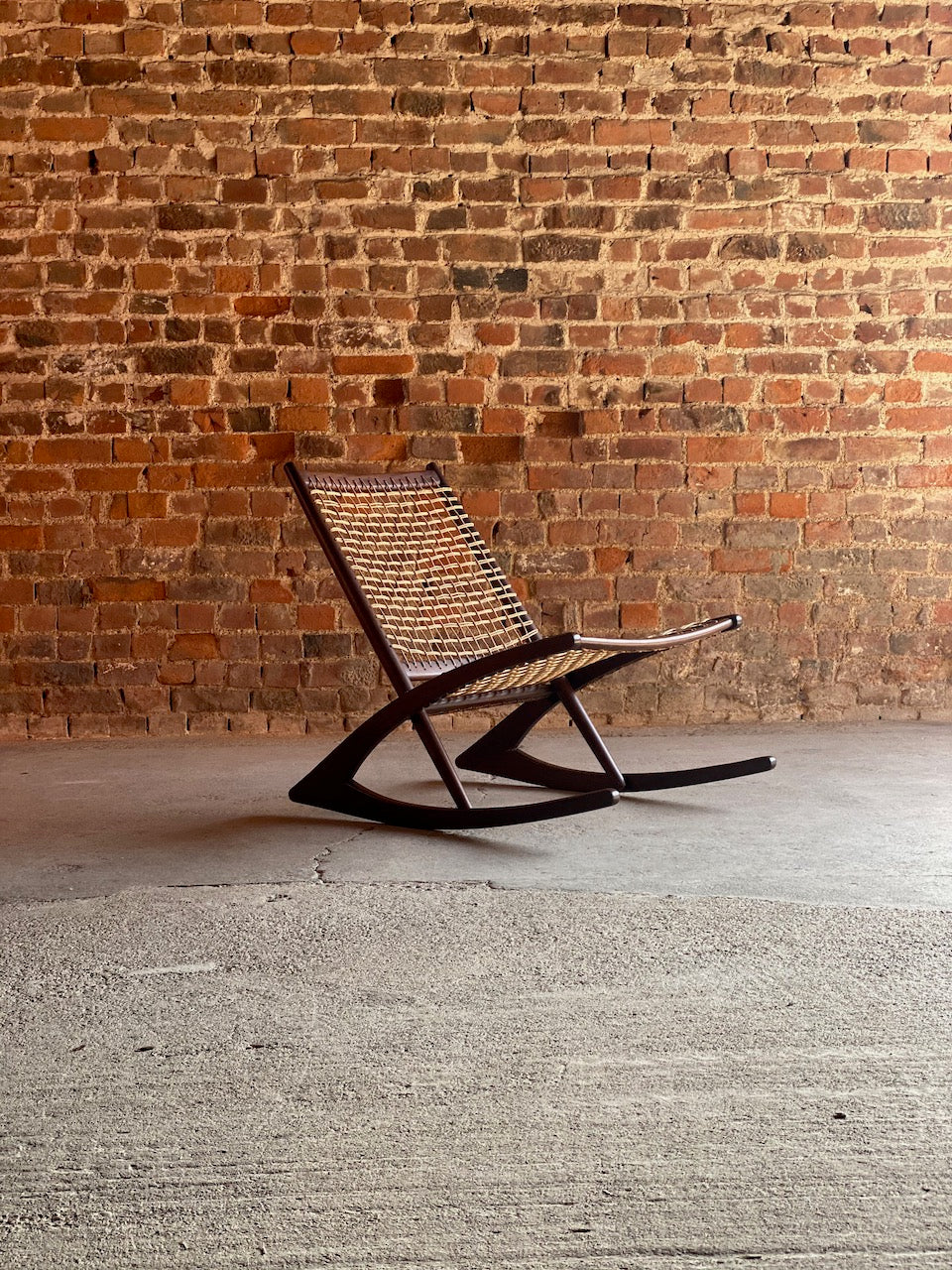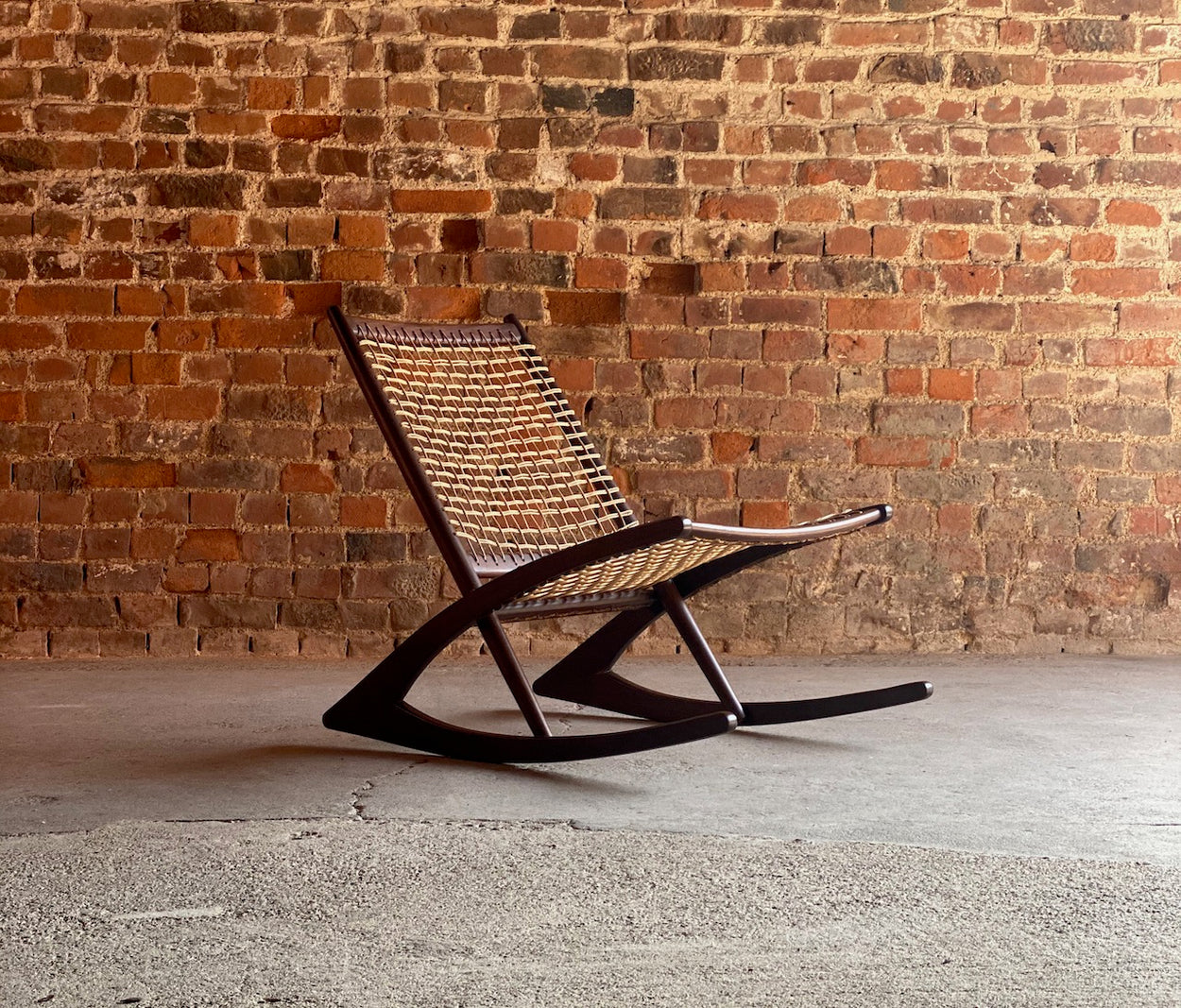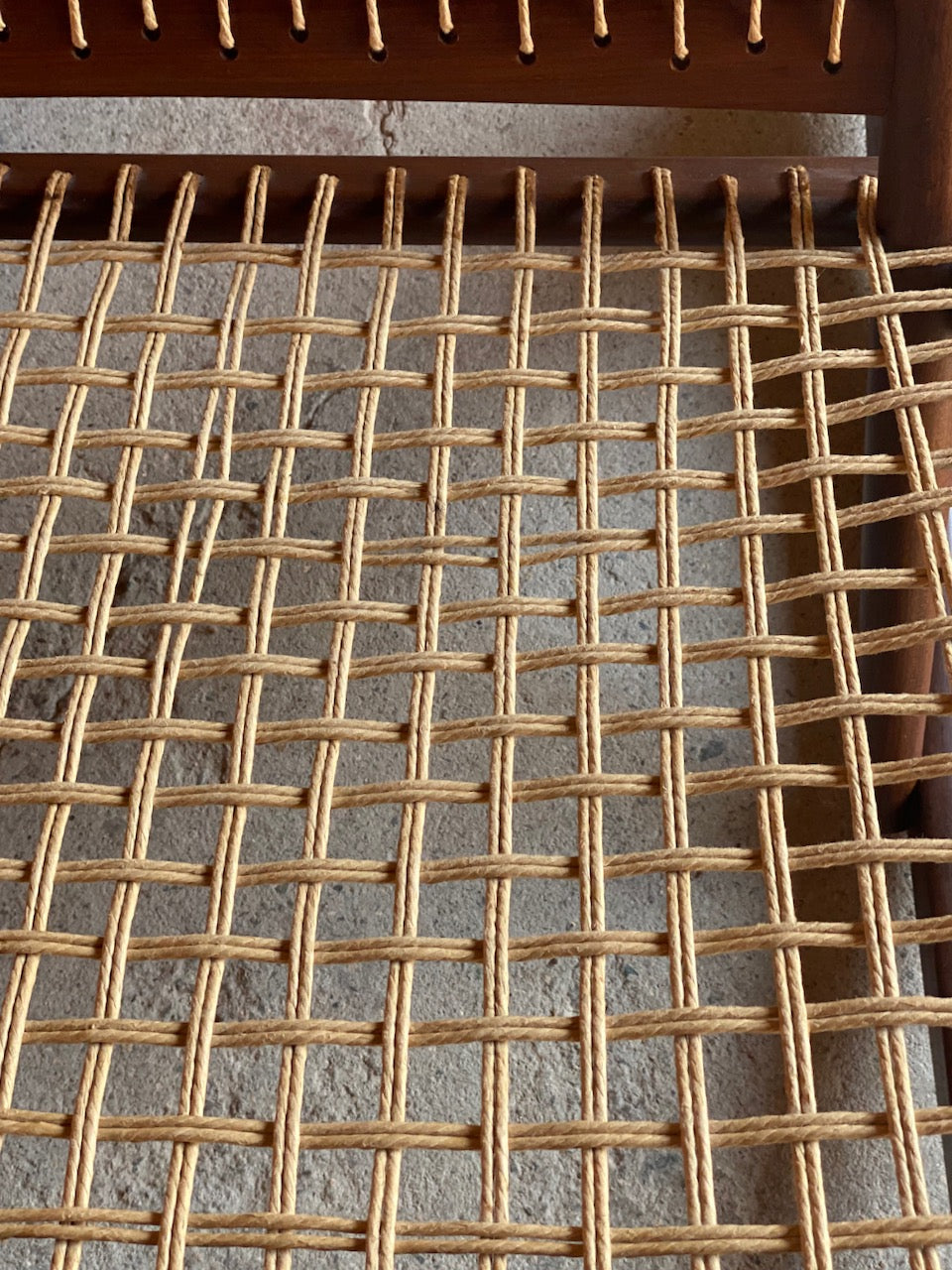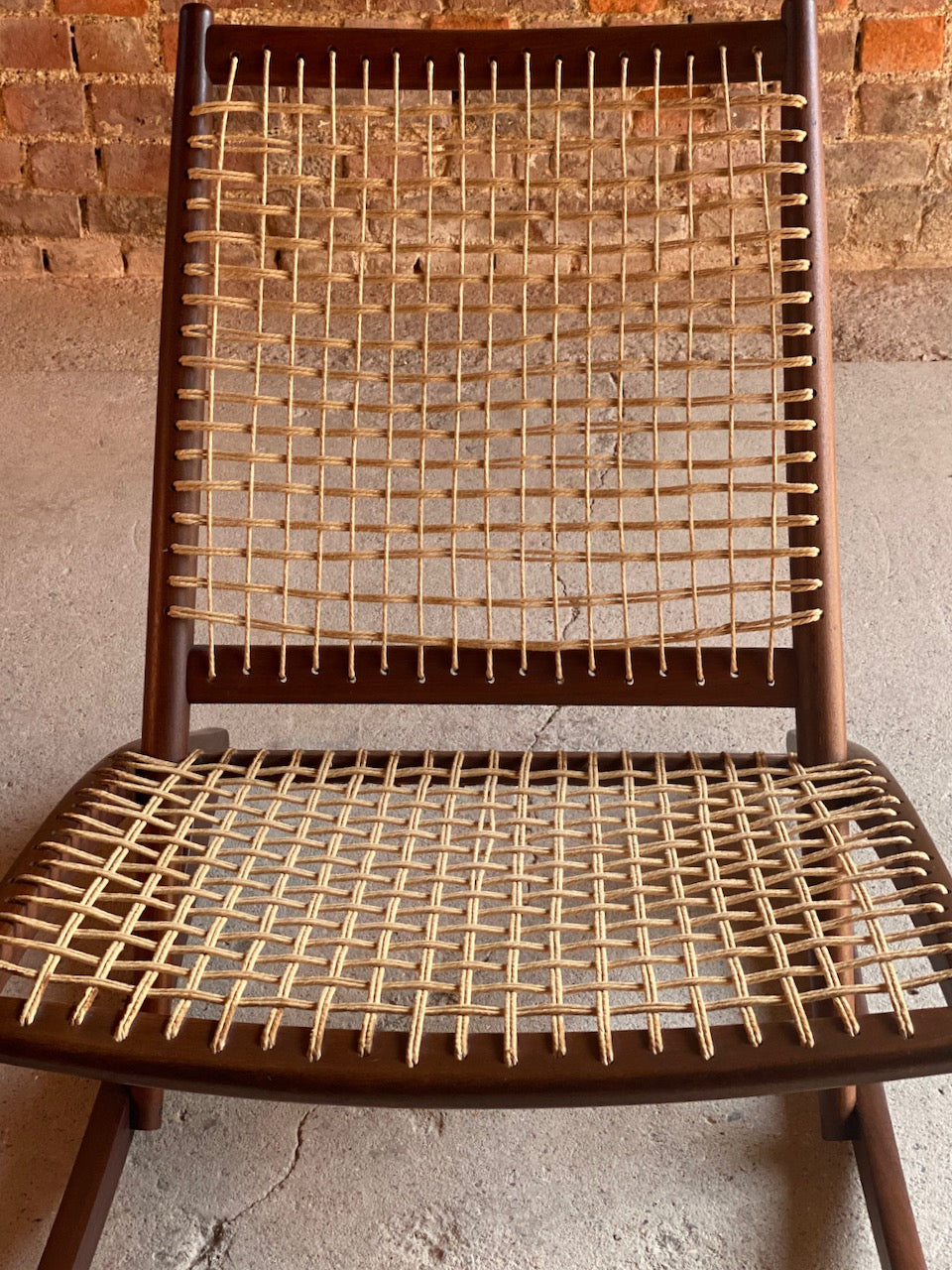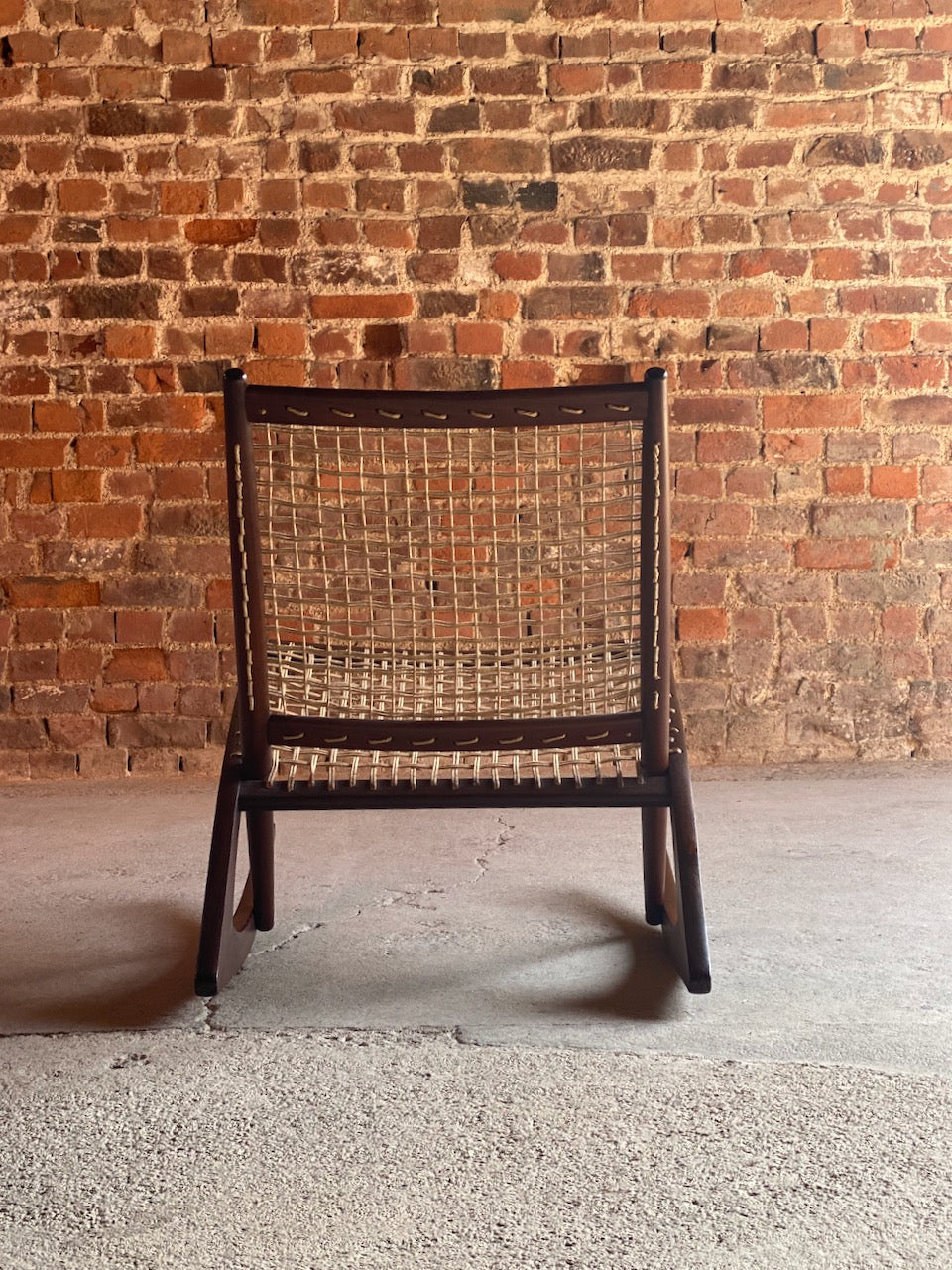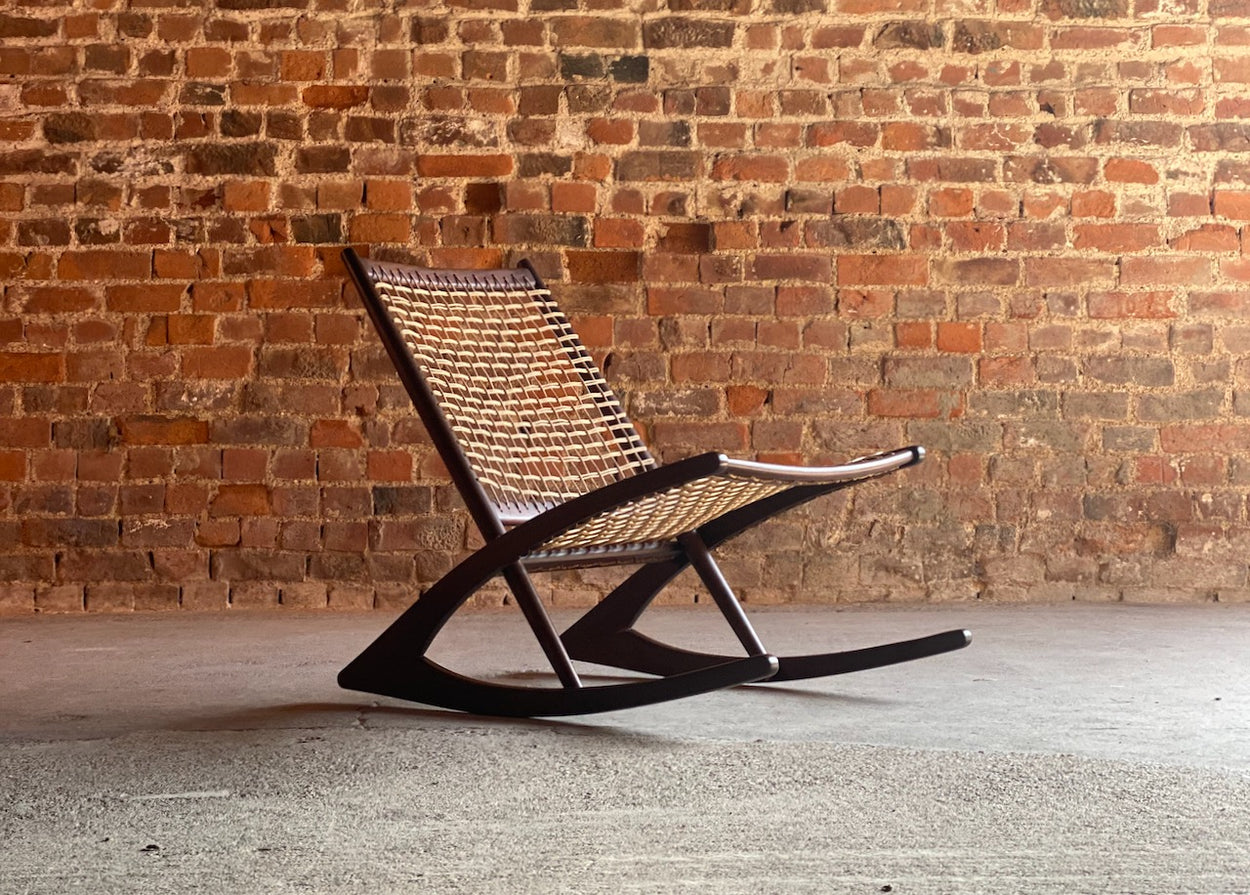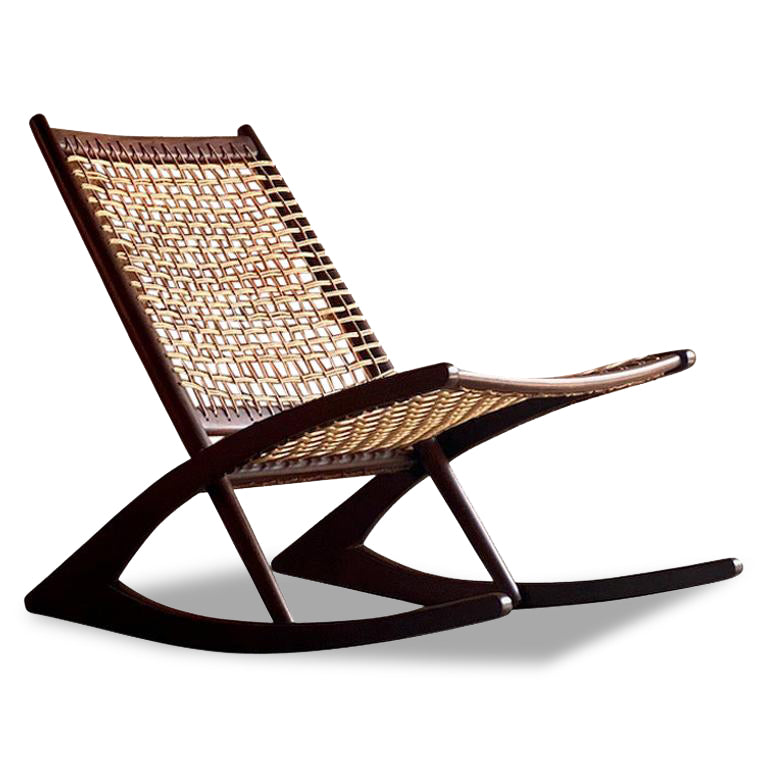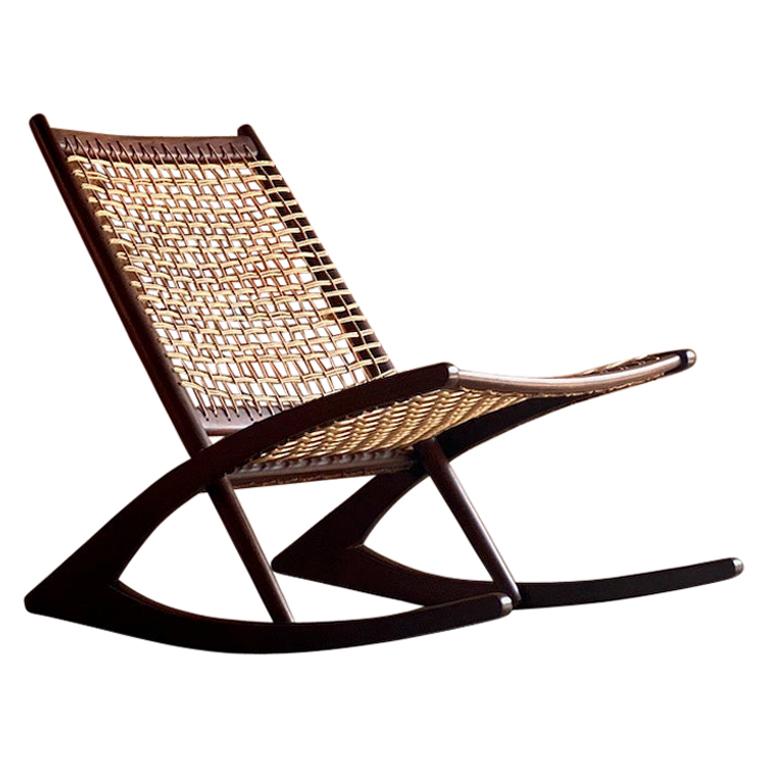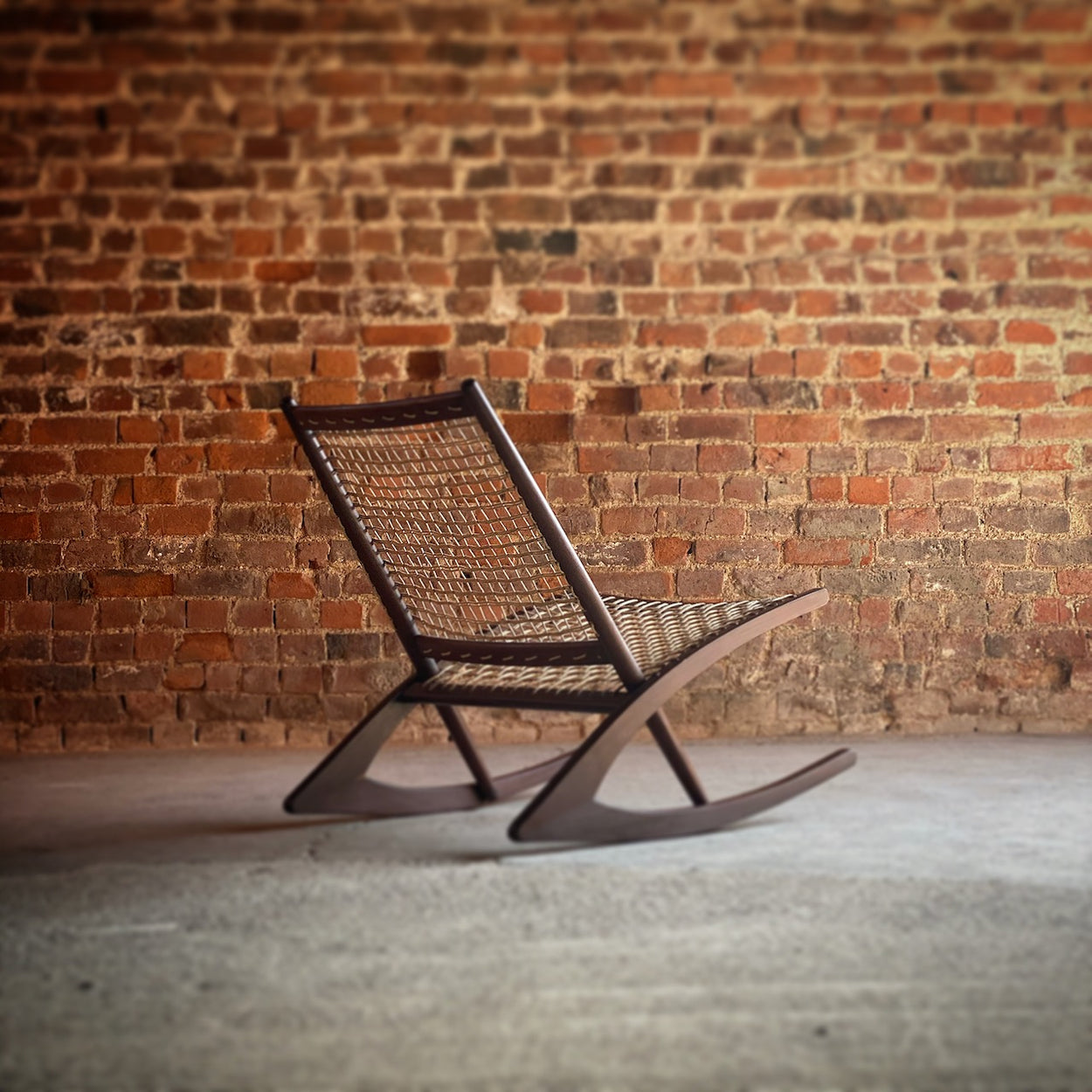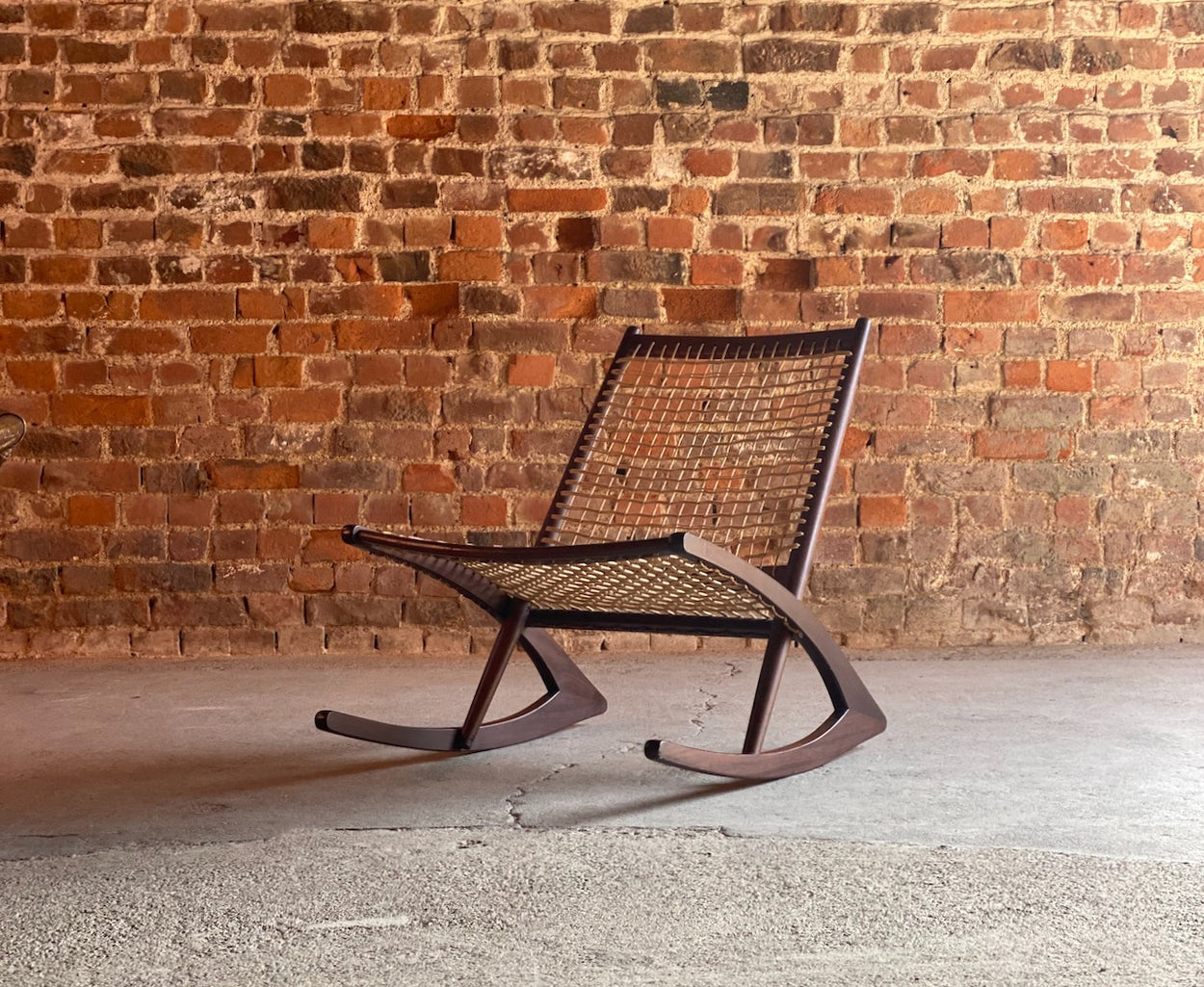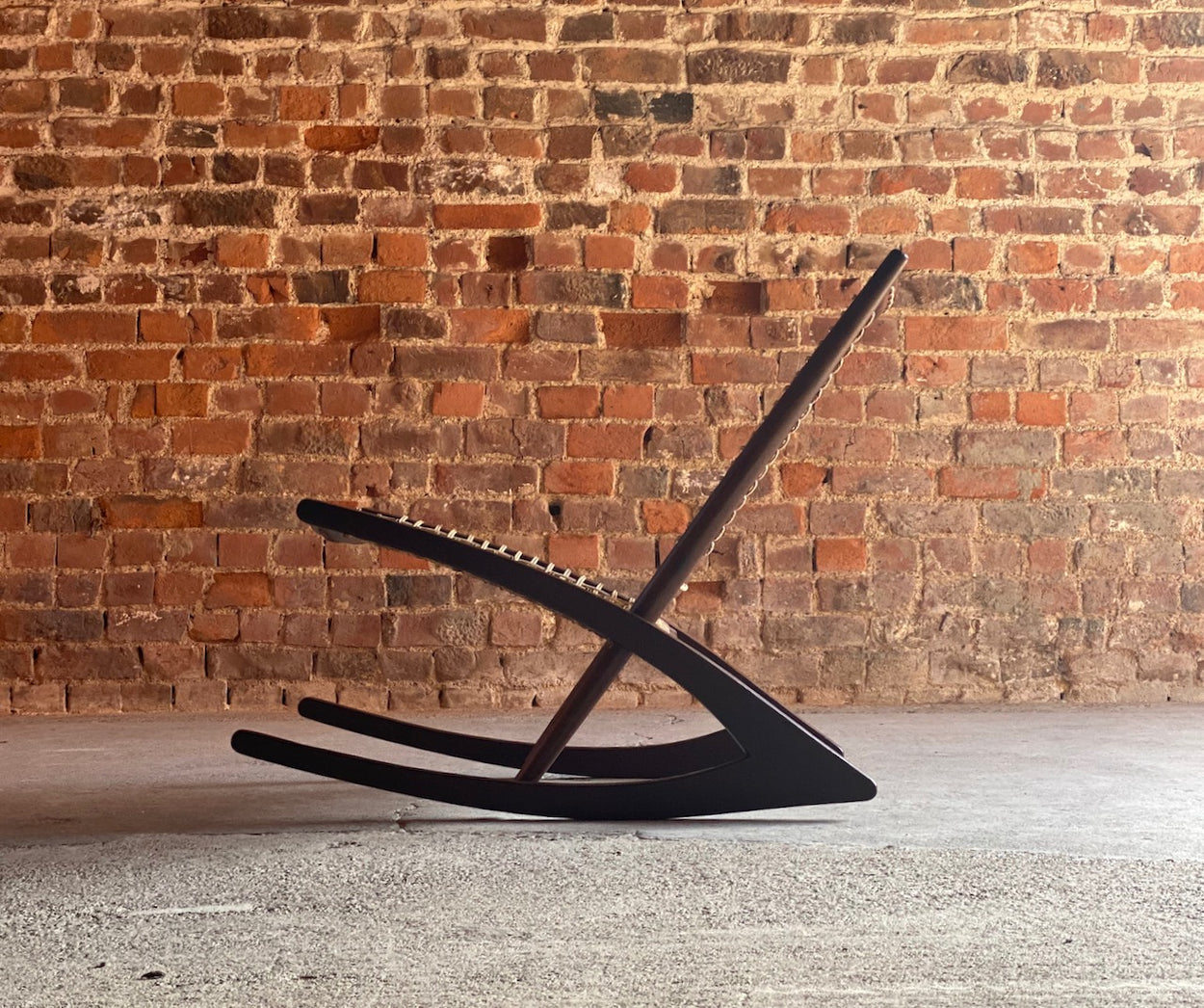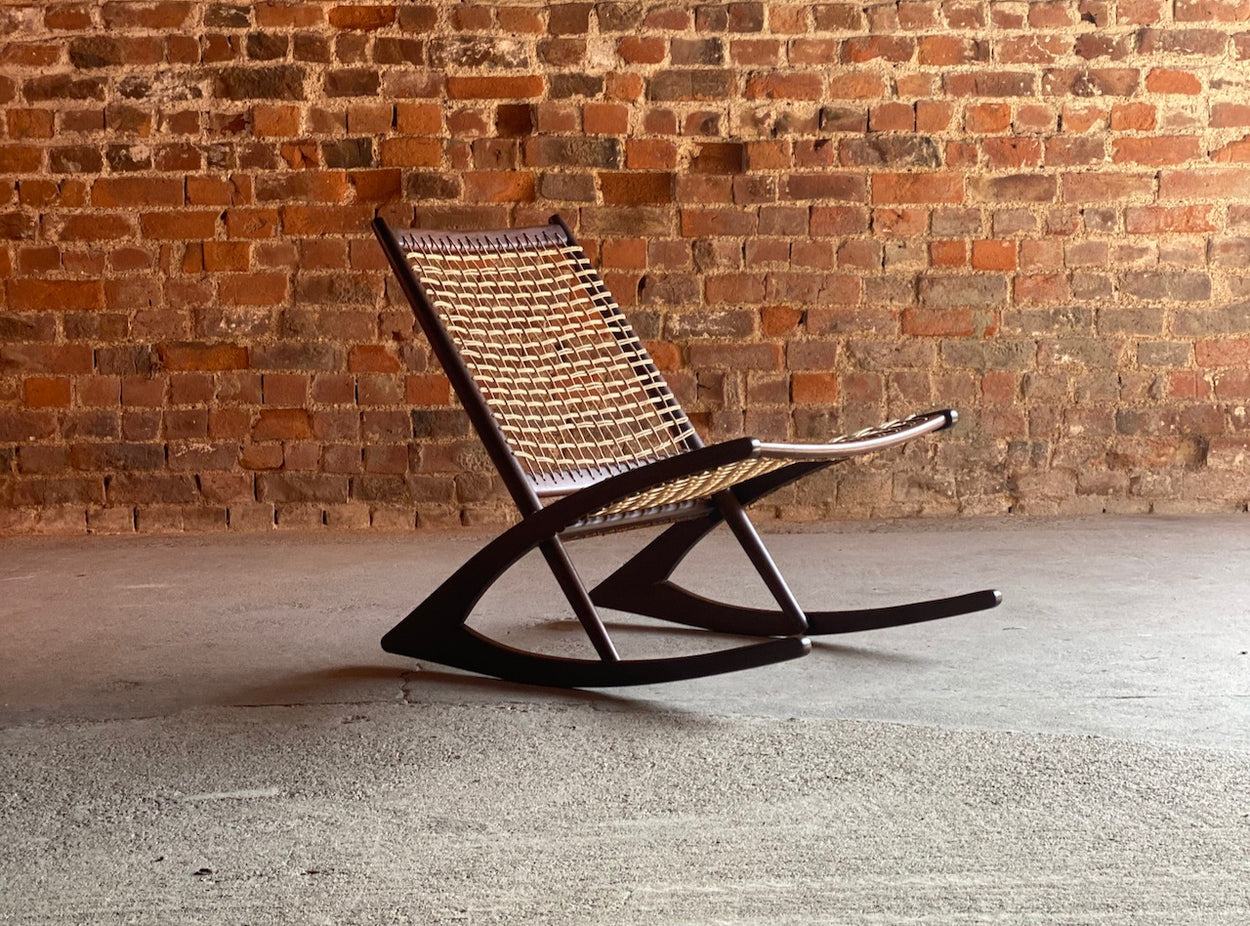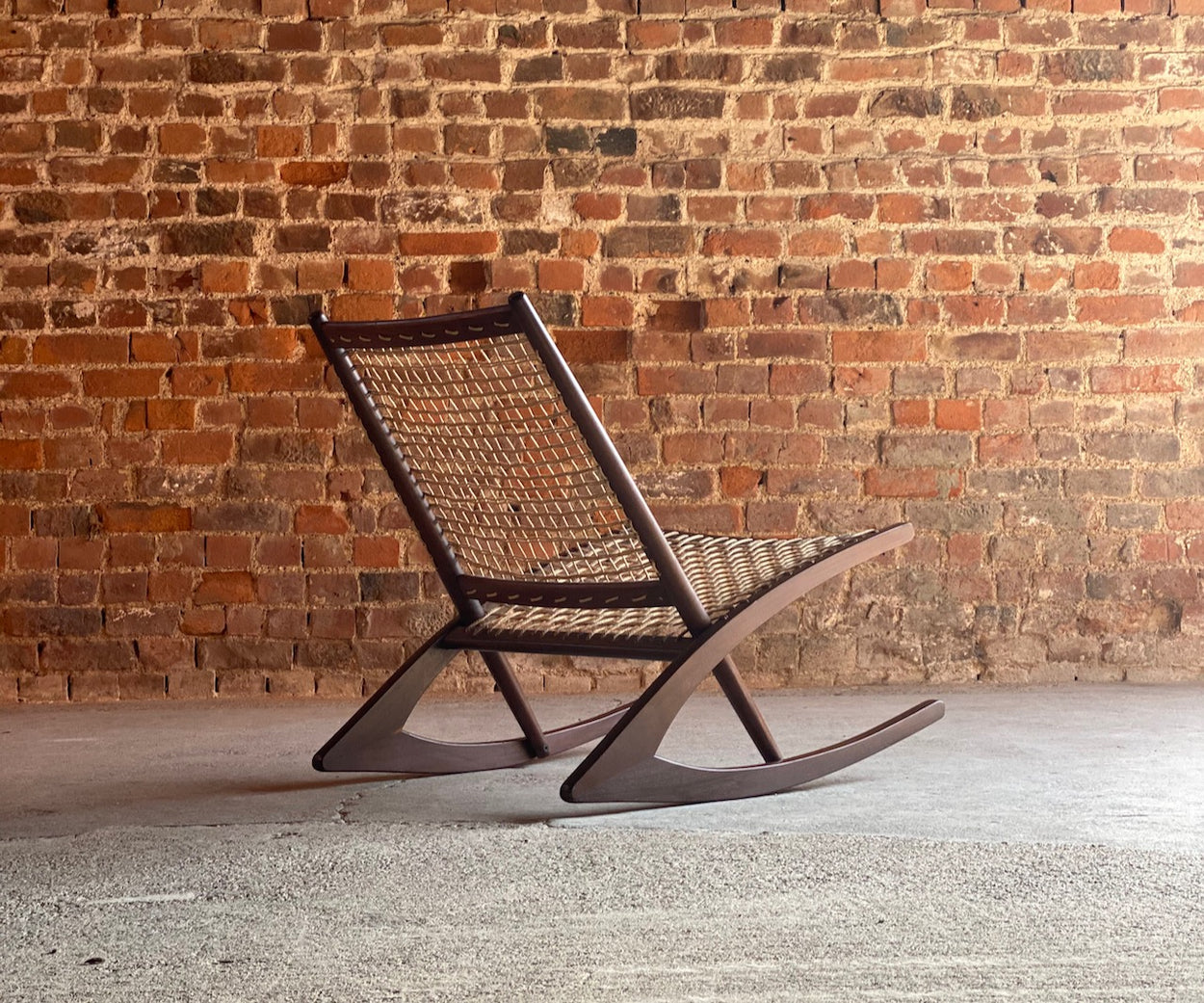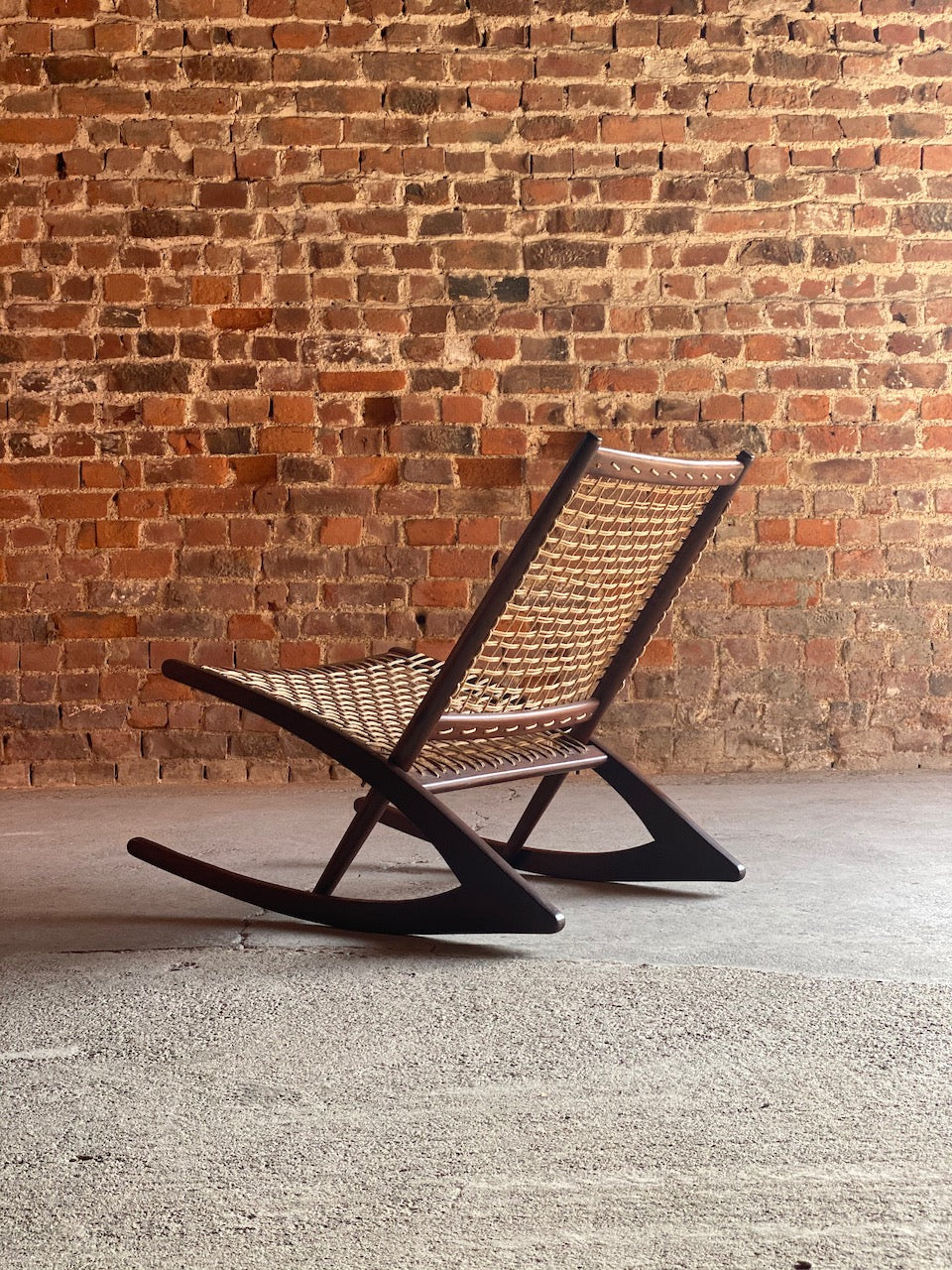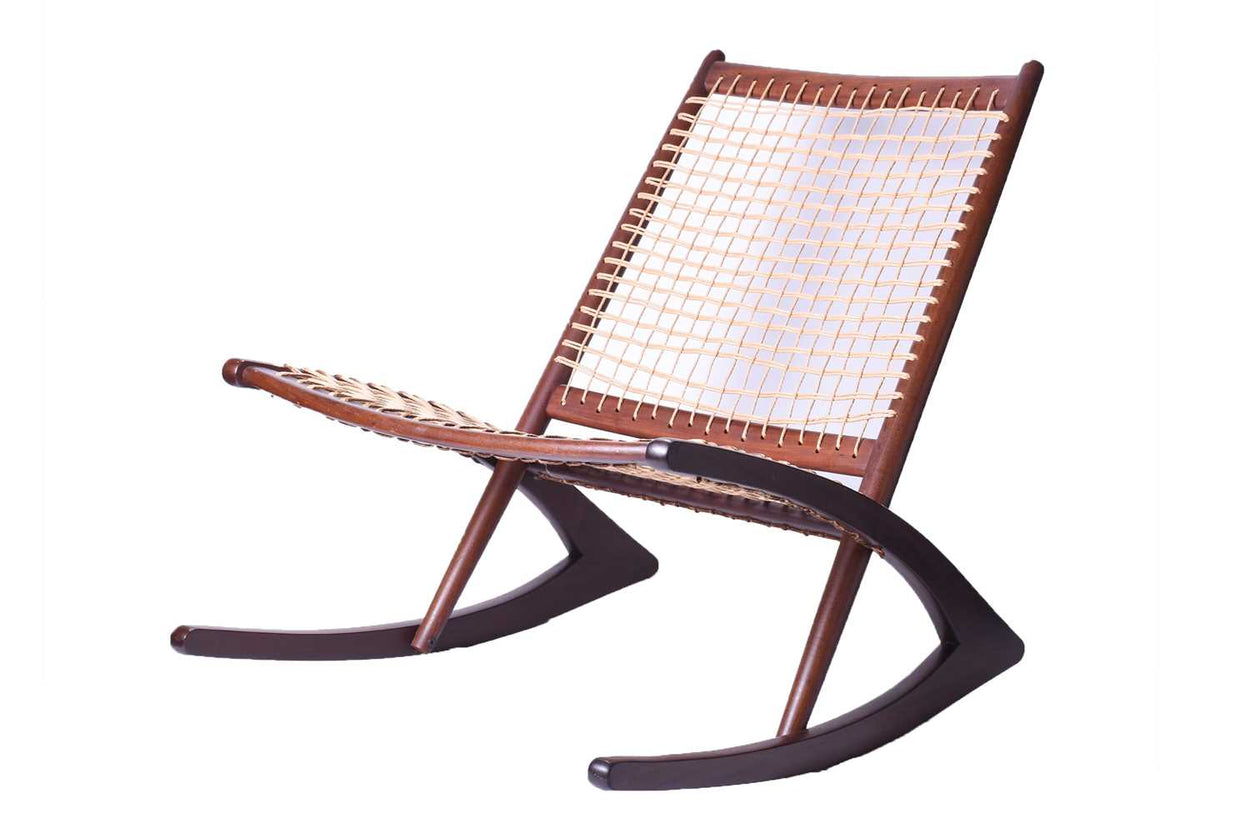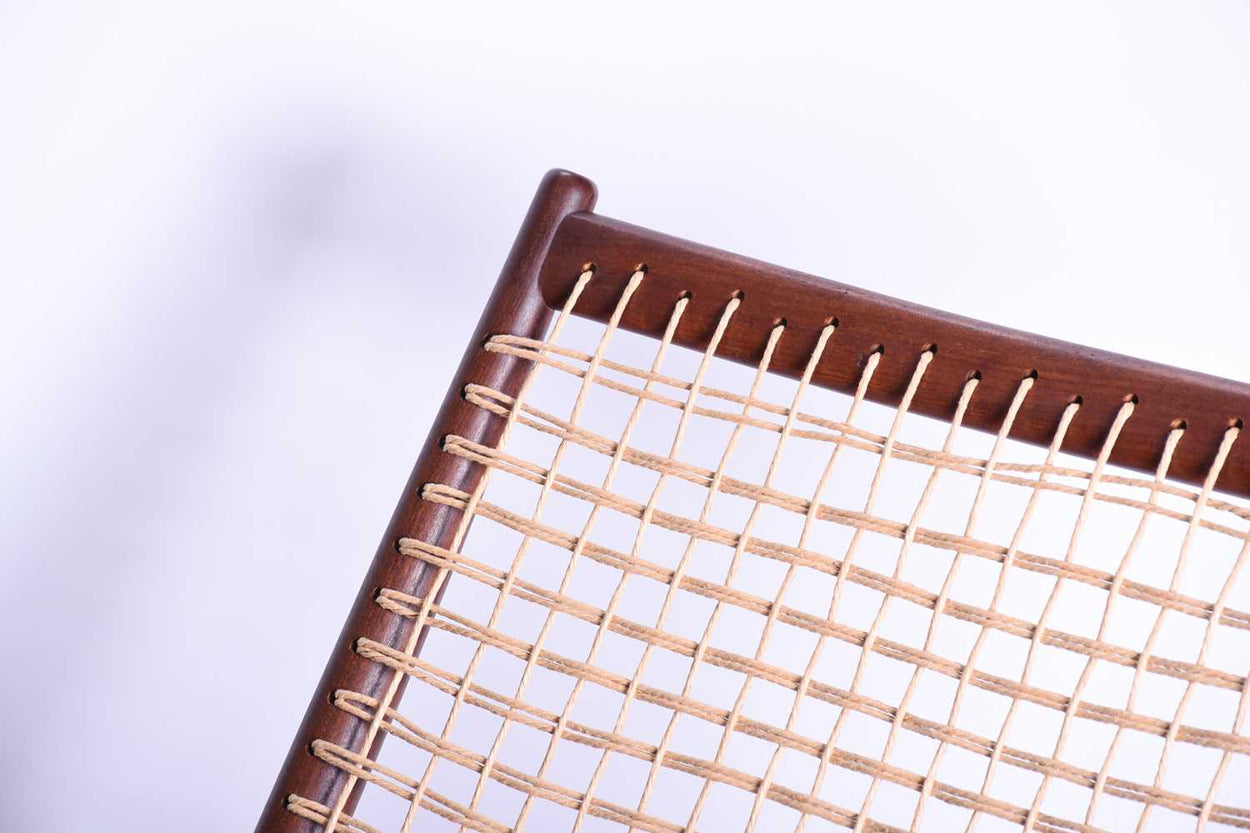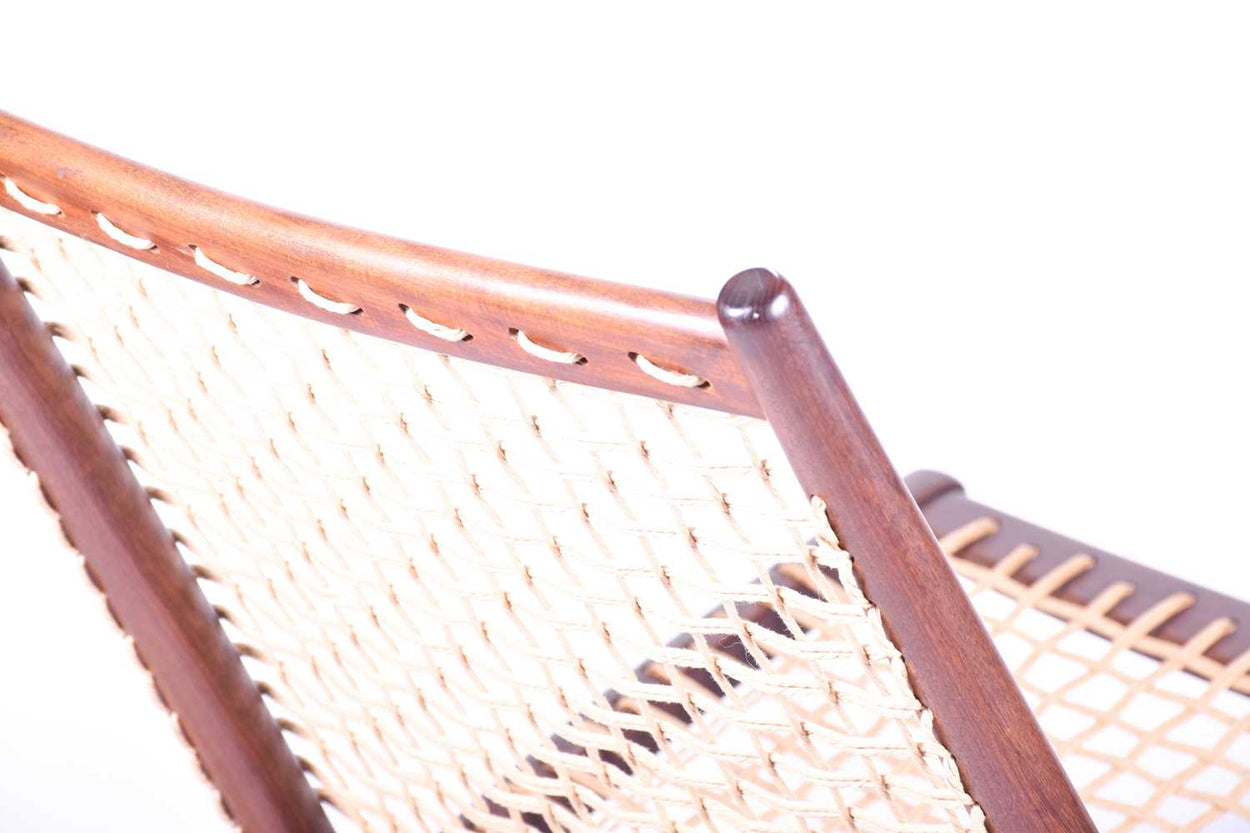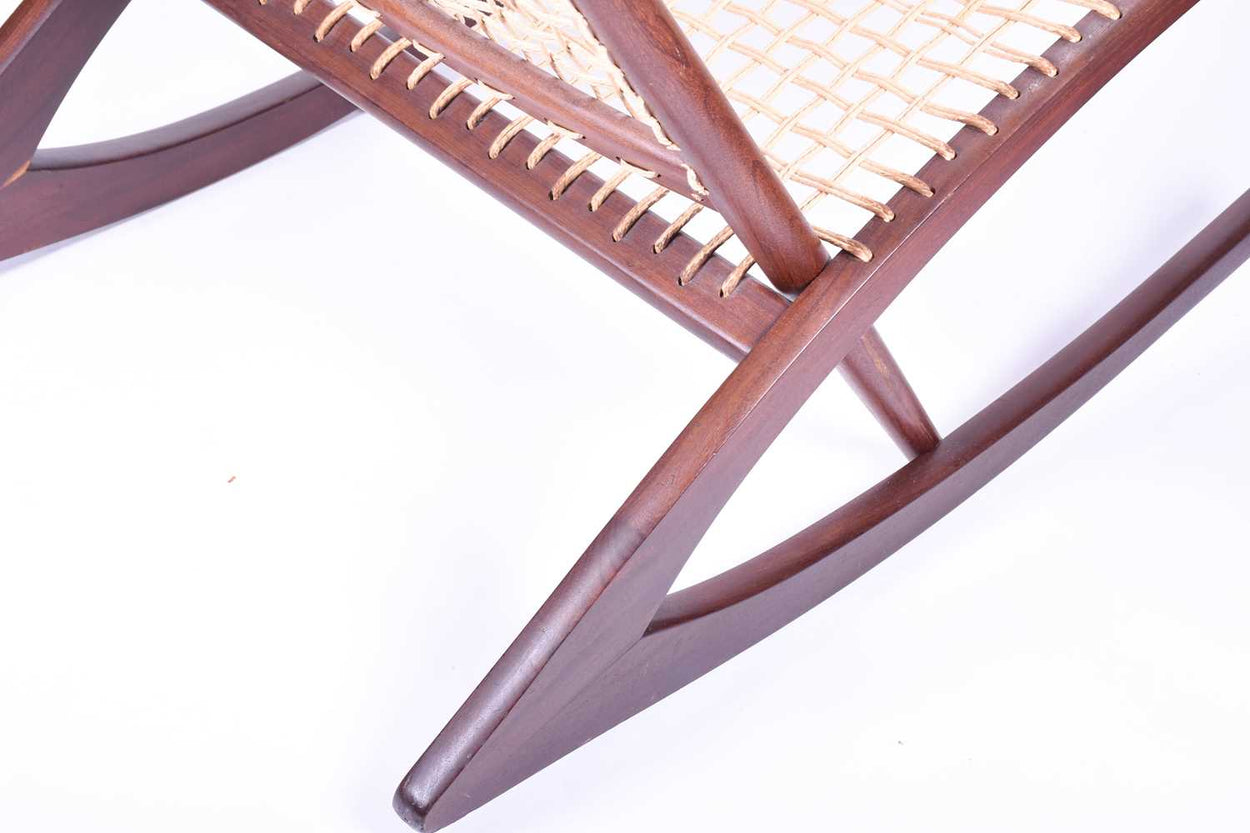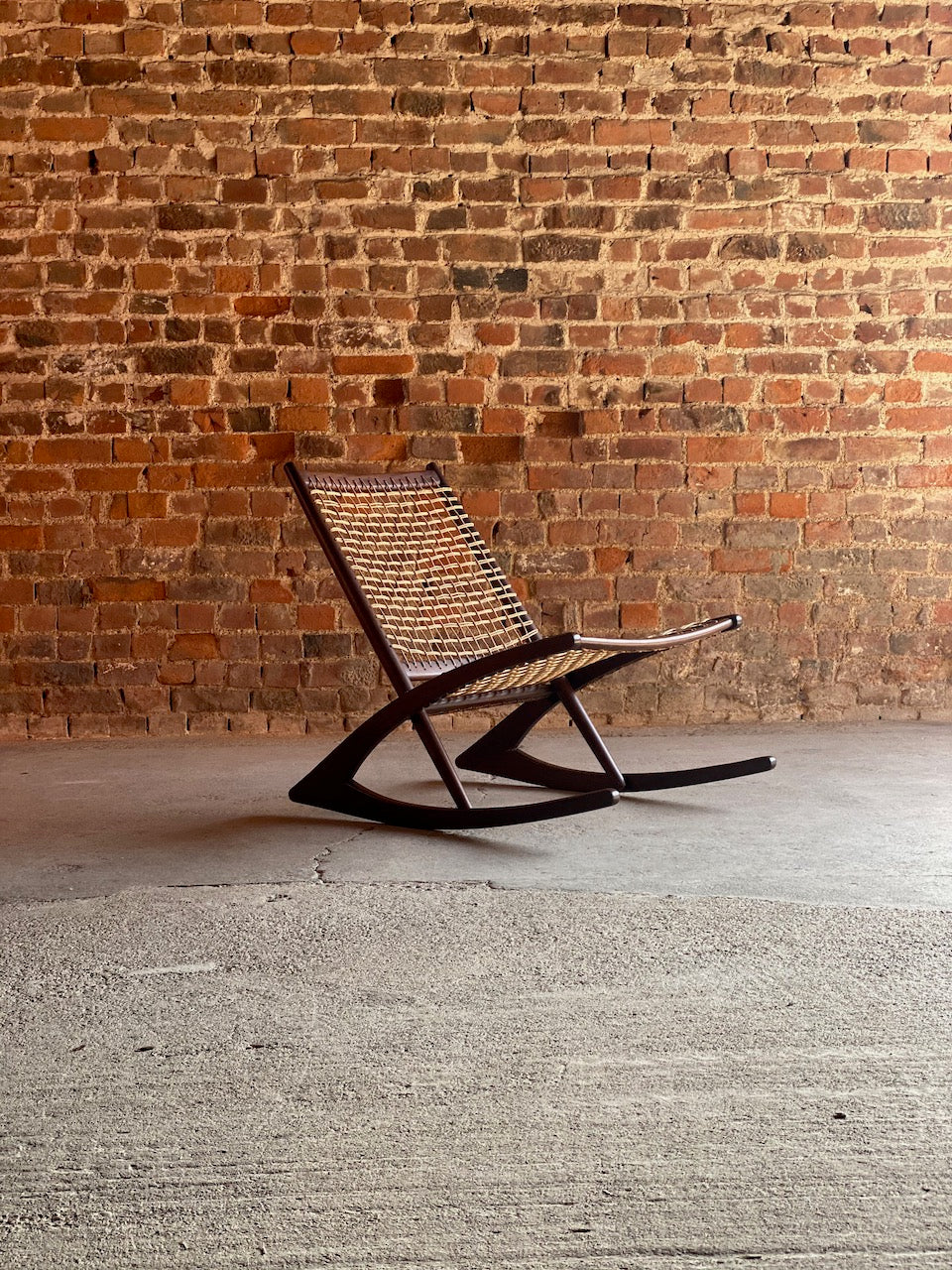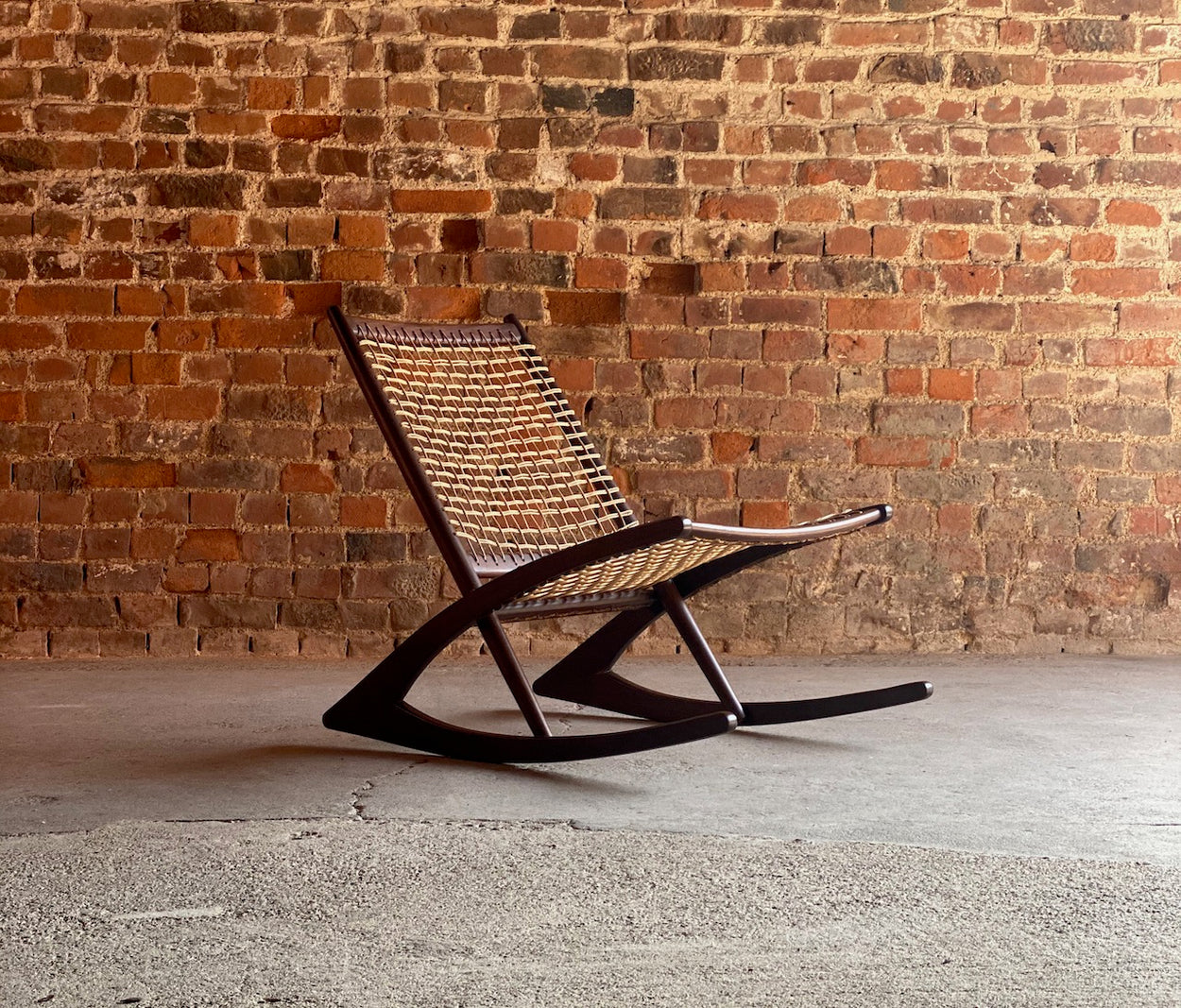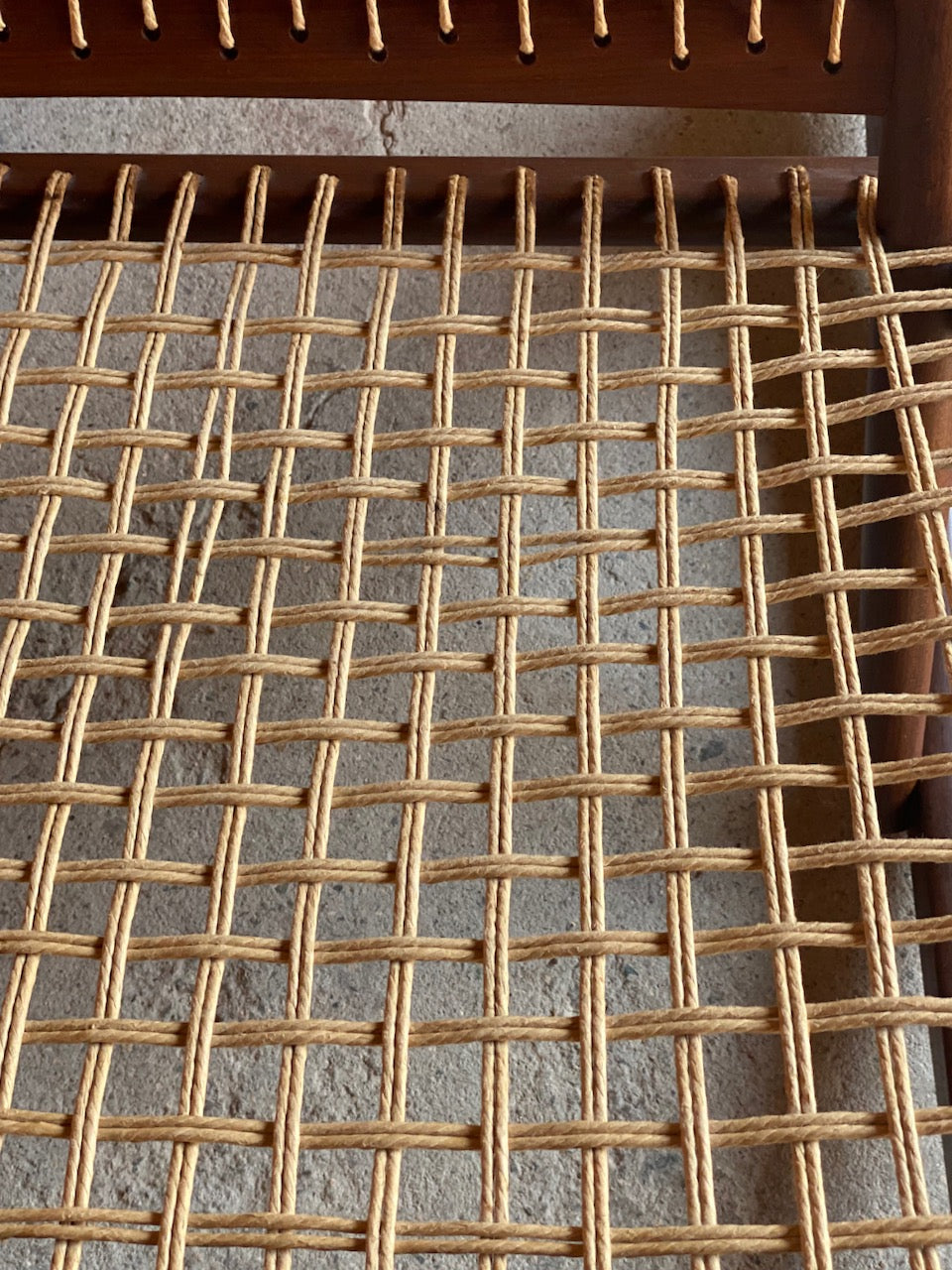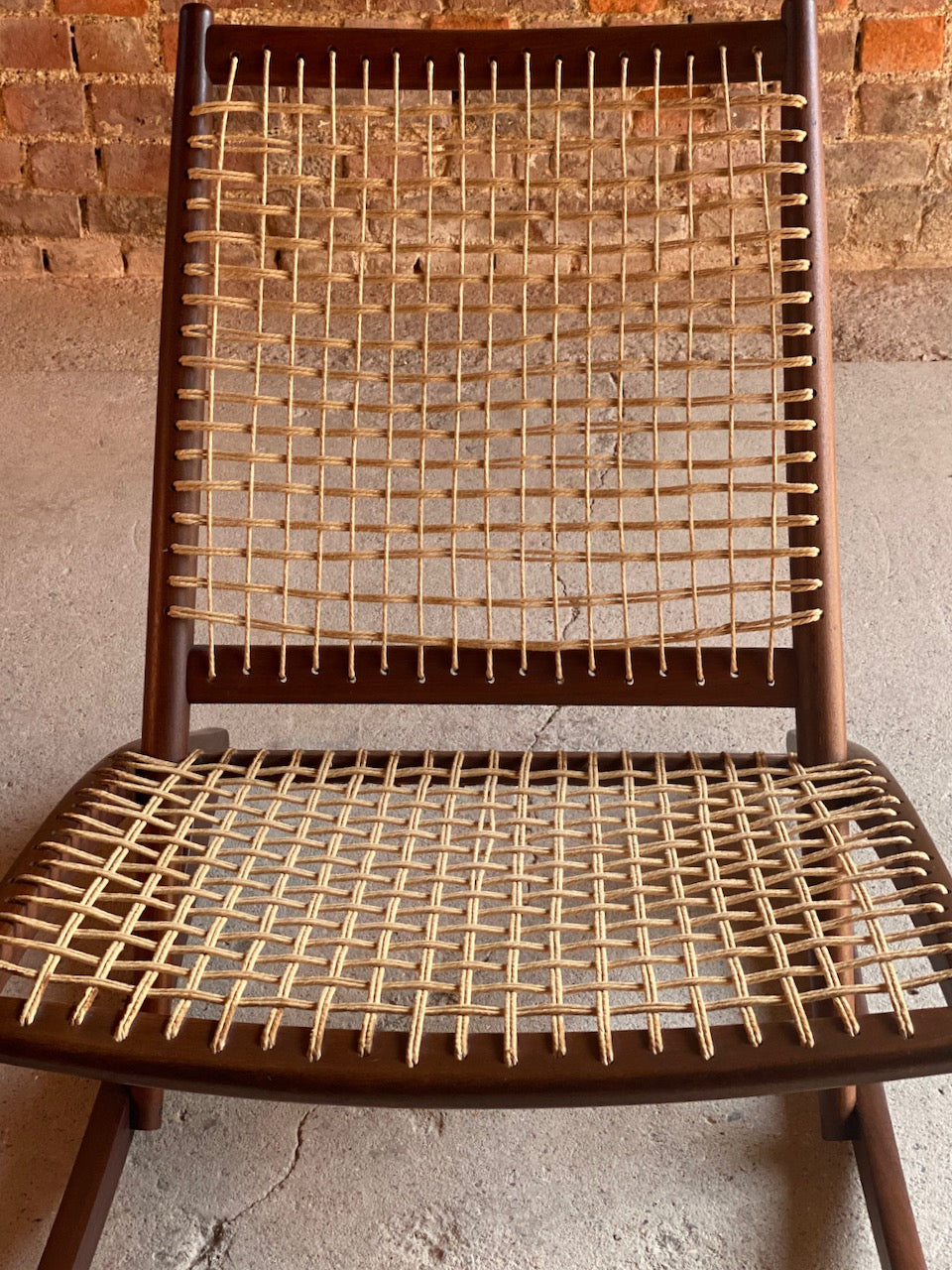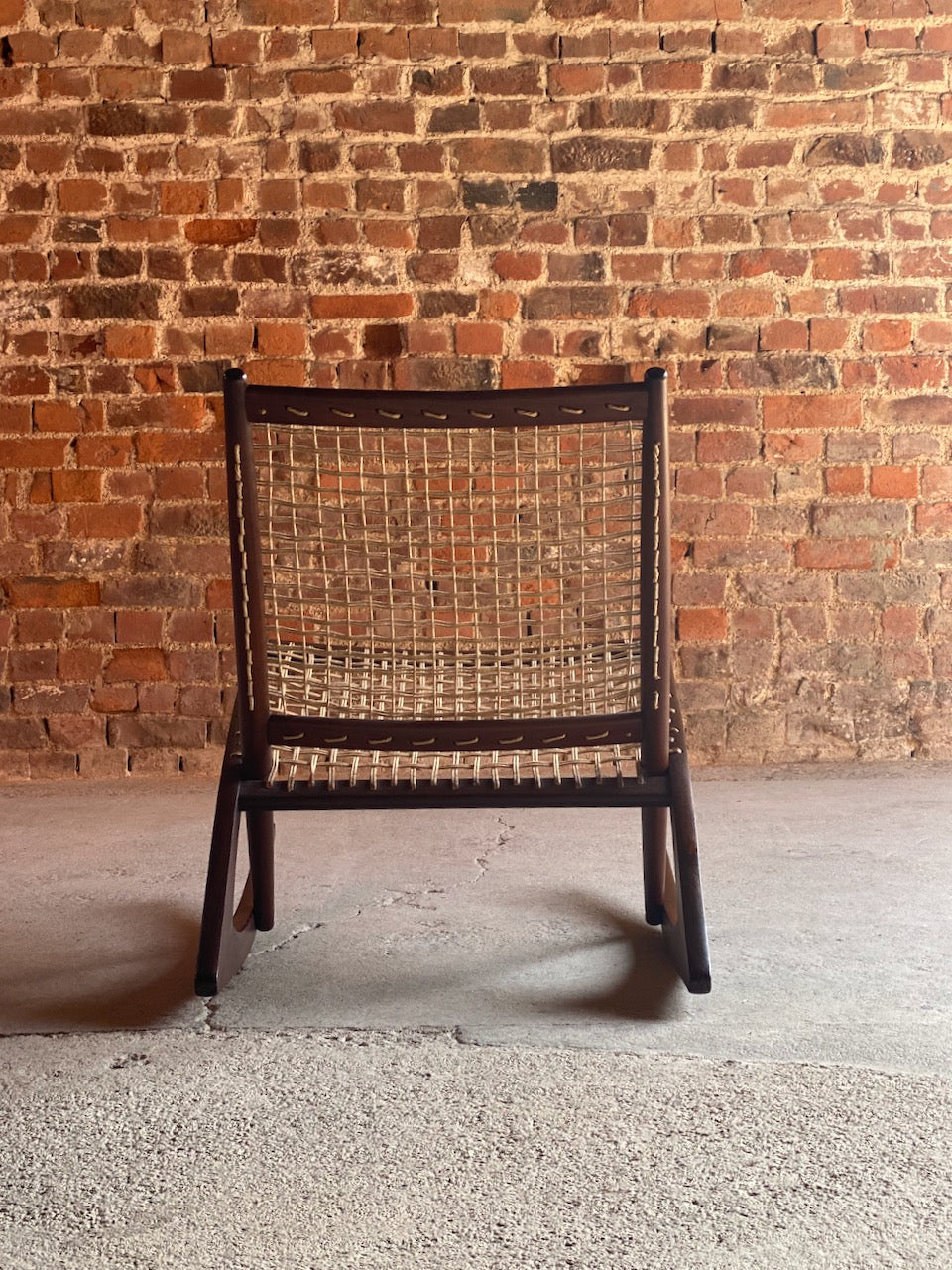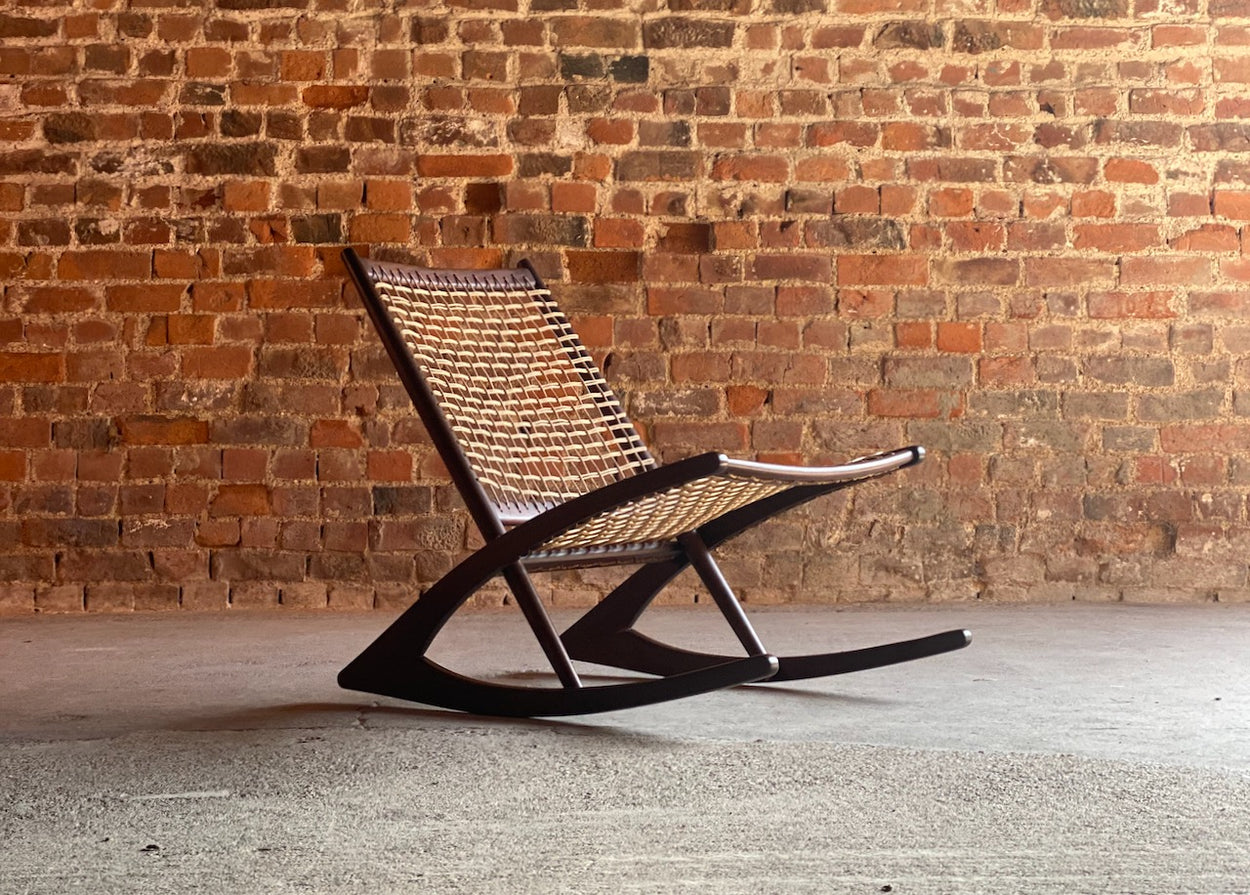 Frederik Kayser Model 599 Teak Rocking Chair, Norway circa 1950
SOLD
Stunning mid century modern Frederik Kayser for Vatne Mobler, Model 599 Afromosia teak with cord weave rocking chair, Norway circa 1950's, with woven cord backrest and seat, a simply stunning addition to any collection.

Norwegian industrial designer, Fredrik A. Kayser (1924-1968) was born in Bergen, and was introduced to the world of design at a young age through his family's furniture business. Apprenticed as a carpenter, Kayser's first chair design was put into production by Viken Møbelfabrikk when he was just fifteen years old, foreshadowing a bright future in design.

Kayser attended the Norwegian National Academy of Craft and Art Industry—now known as the Oslo National Academy of the Arts—graduating in 1945. From 1945 to 1946, he worked for design firm Rastad & Relling in Oslo before opening his own factory in Bergen. Unfortunately his business was unsuccessful, and he returned to his previous employer in capital, where he stayed from 1952 to 1956, he worked.

In 1956, Kayser founded his own design studio, and worked as a freelancer for various chair and furniture manufacturers, such as Viken Mobelfabrikk, where he designed the teak and rosewood Hertug sideboard. Kayser collaborated with Knut Sæter of Vatne Lenestolfabrikk (armchair factory) in 1958, creating furniture that could be easily shipped and assembled. This new collection, shown at the export fair in Helsingør in 1958, was well-received both in Norway and internationally. The partnership, which lasted until Kayser's death in 1968, was his most successful venture, some designs from which are still in production today including the rosewood and teak 807 Easy Chair (1965) and the high-backed 965 Lounge Chair (1960s).

Kayser was heavily influenced by Danish design—popular all over the world in the mid-century period. Kayser was also well-known for his lamination technique, which can be seen in his 909 Easy Chair (1965). Other important Kayser designs include the Cross Chair (1955); the wicker 570 Chair (1958); 599 Rocking Chair (1958-9); the 711 Series (1960), which won first prize in the Industry Council for Furniture and Furnishing Industry chair competition in 1960; and the 108 Easy Chair (1965), which won the Award for Design Excellence in 1968 and the Collection Price Furniture Fair in Oslo in 1983.
Kayser passed away at the premature age of forty-four. Although his life was short, his accomplishments and designs have earned him a place among Norway's most important mid-century designers.
Offered in mint condition, completely restored to perfection.
Height: 31.5" / 80cm 

Depth: 37.5'' / 96cm 

Width: 31.5" / 80cm
Floor to seat: 13" / 33cm

Free delivery is offered to England & Wales only when buyer pays full asking price, next day delivery is not possible due to the size of the piece, please allow between 7-14 days delivery