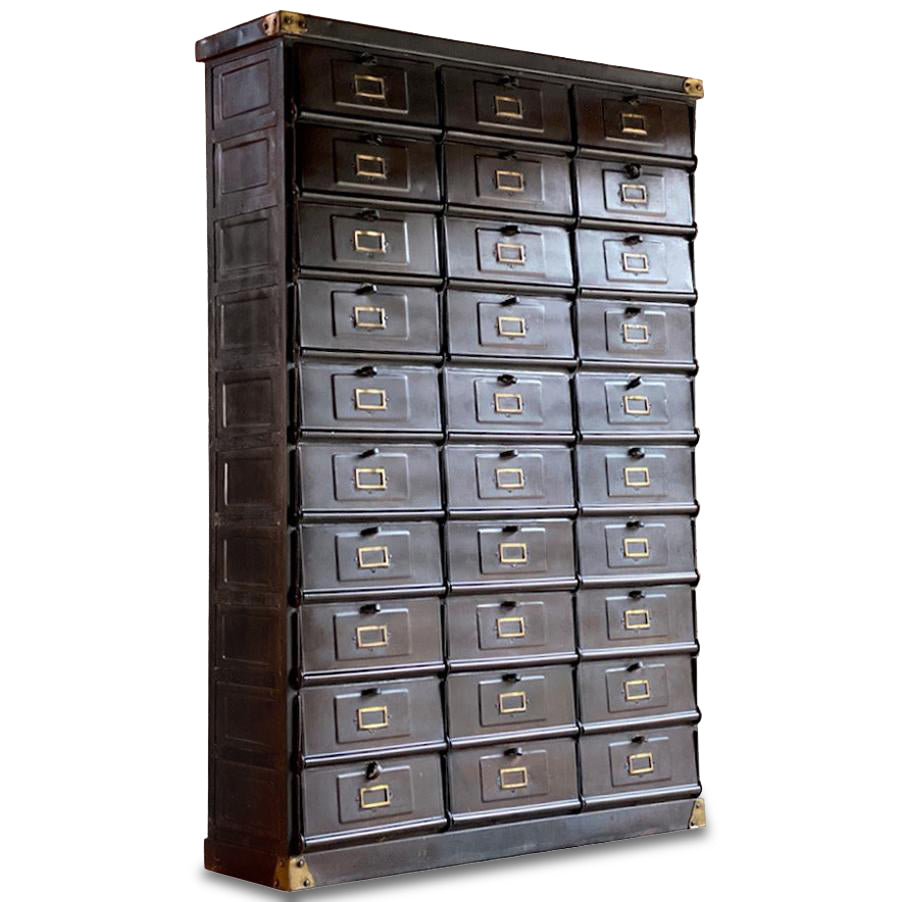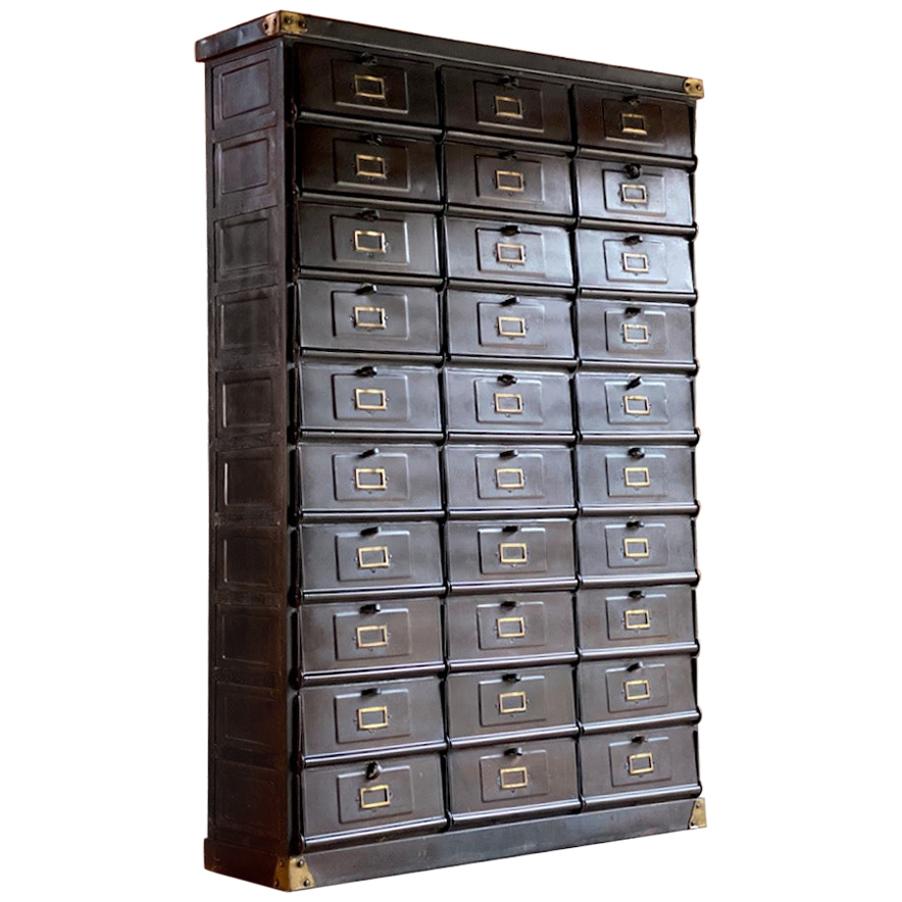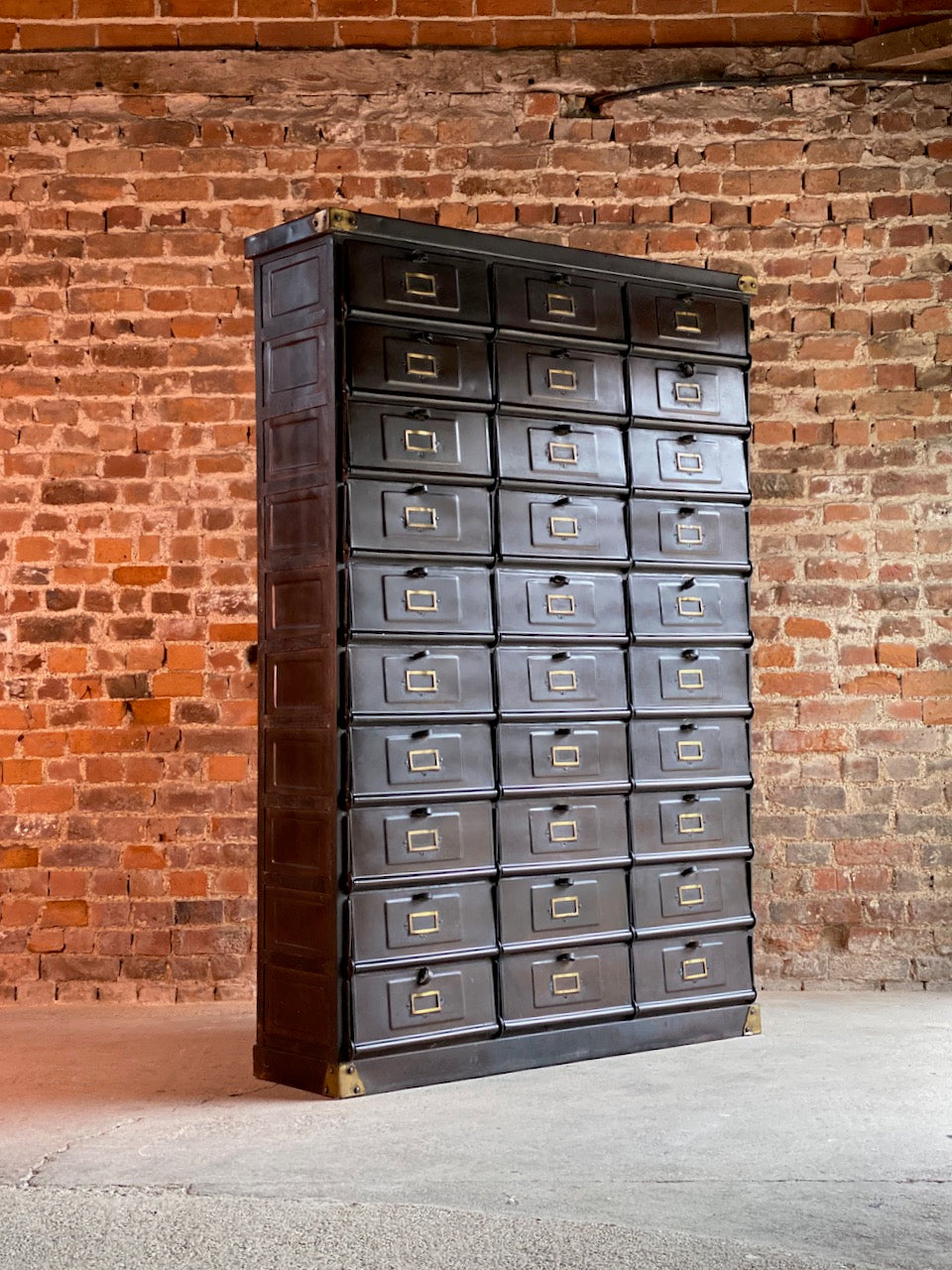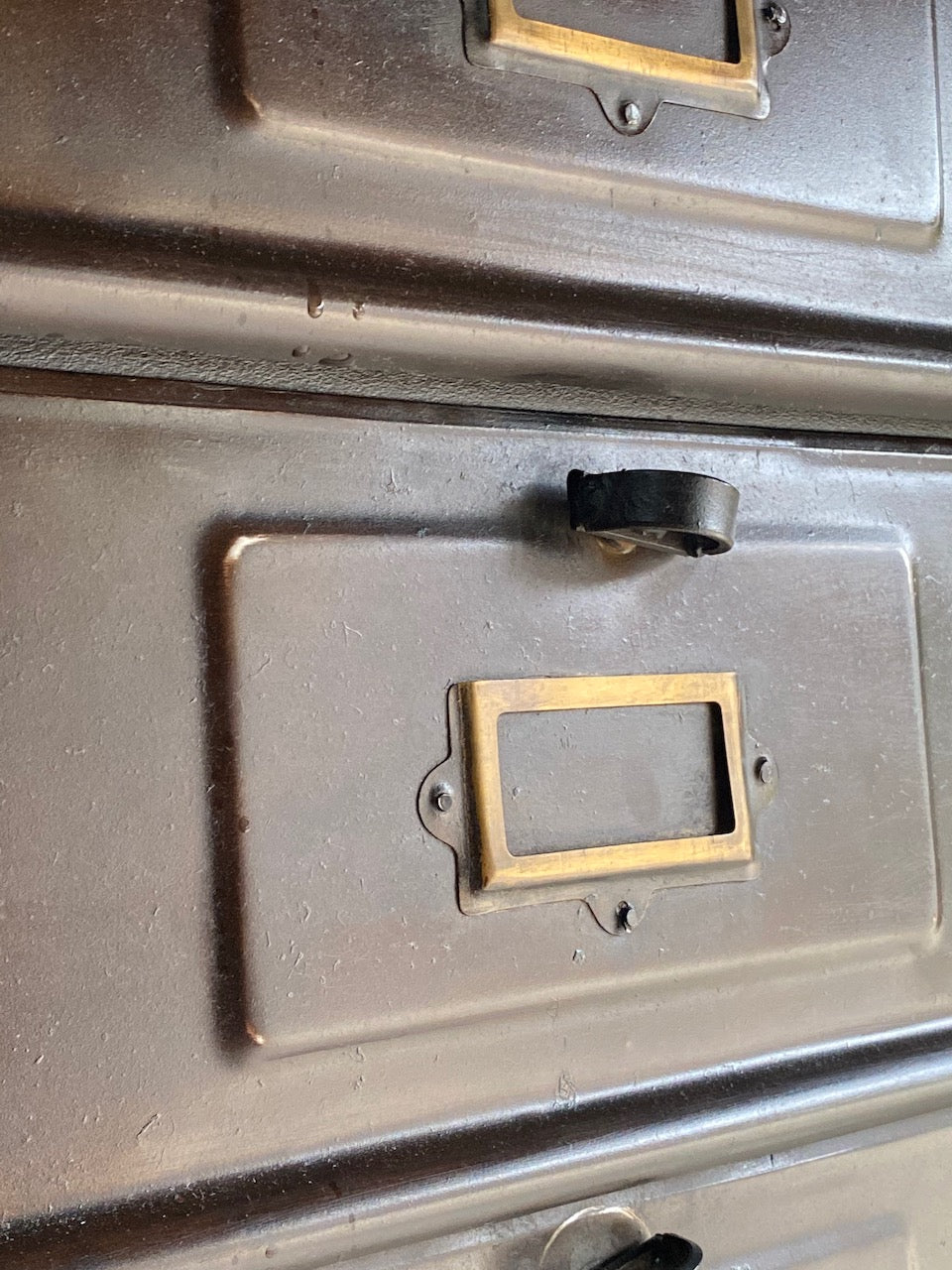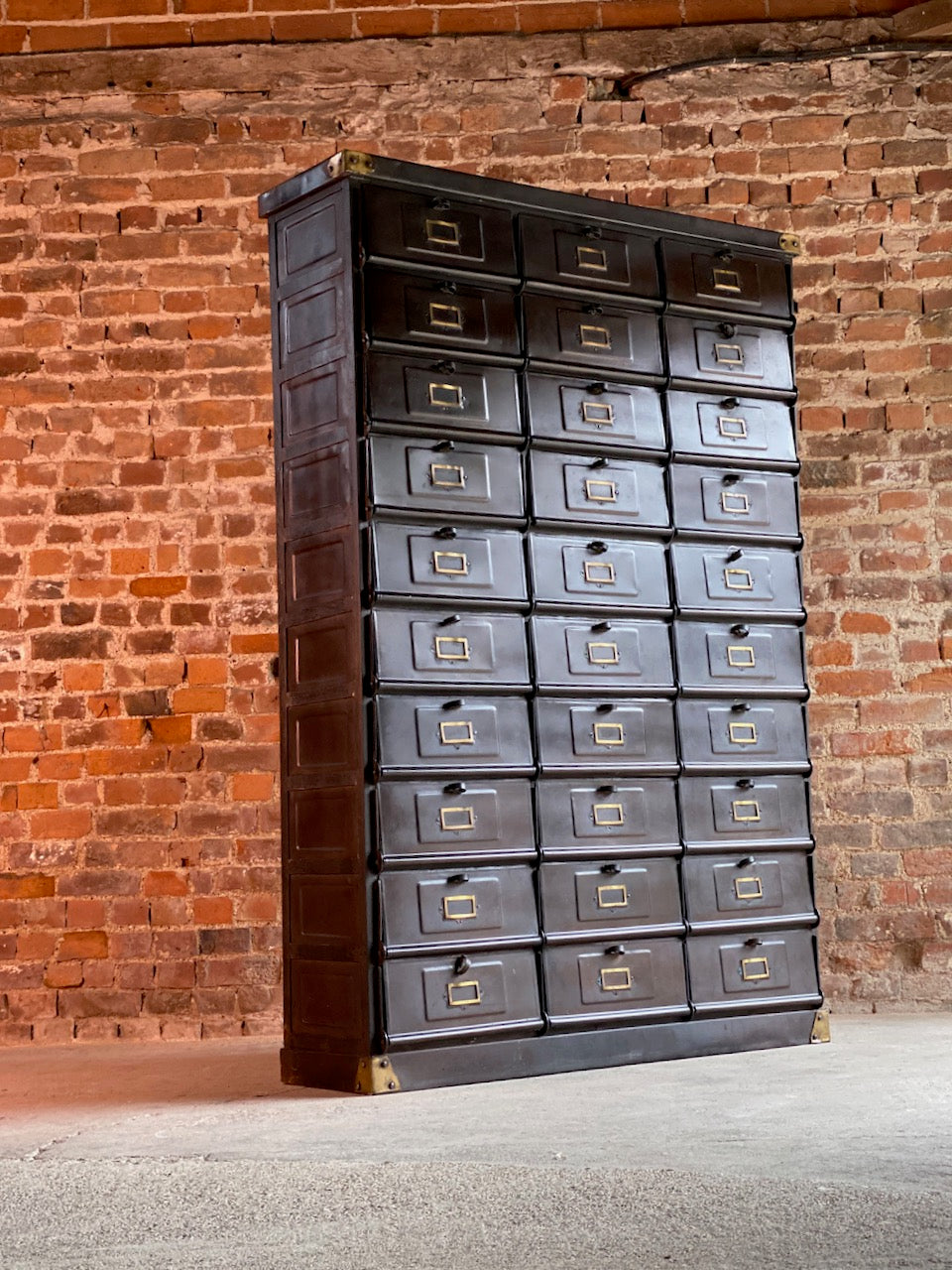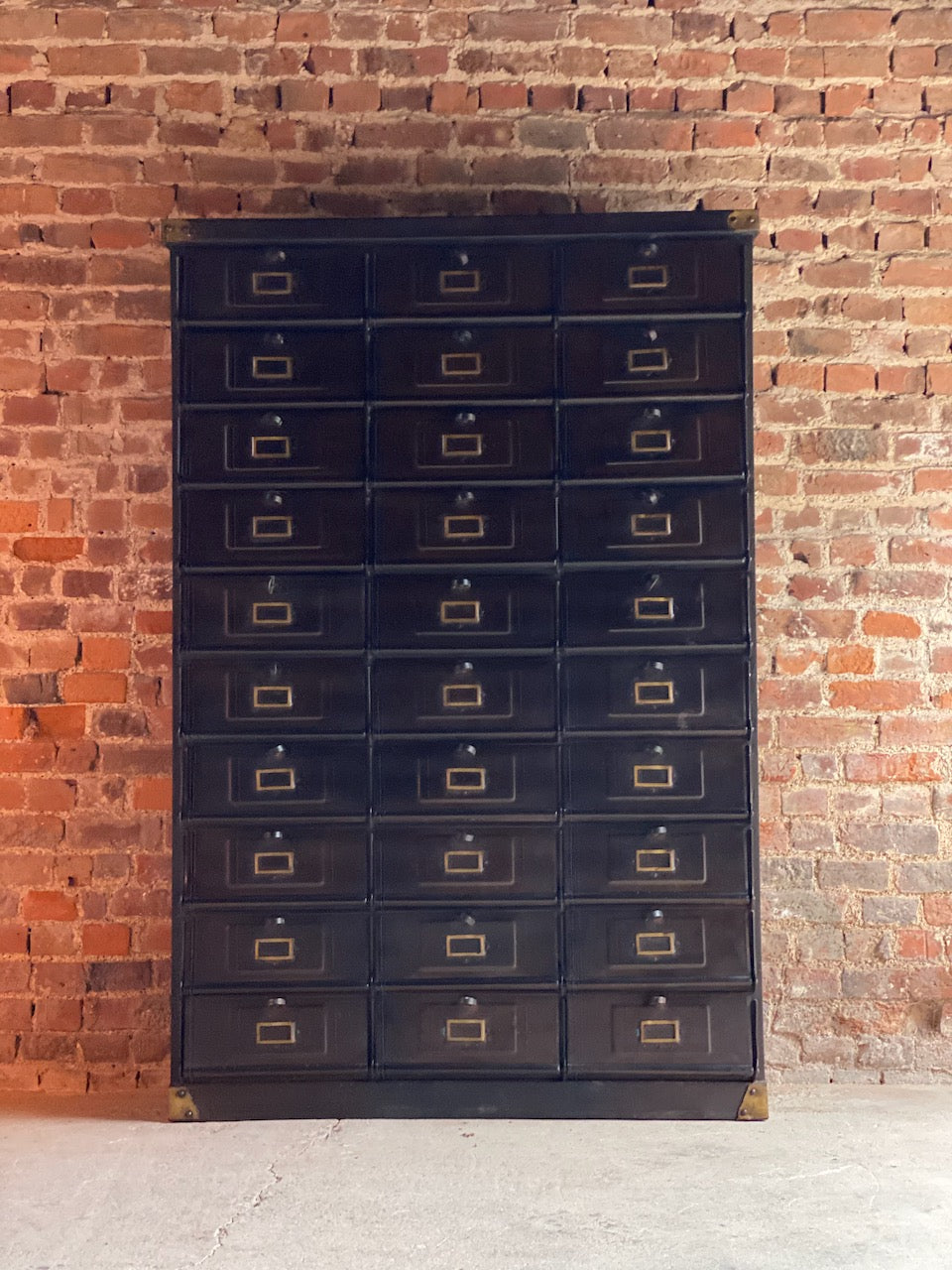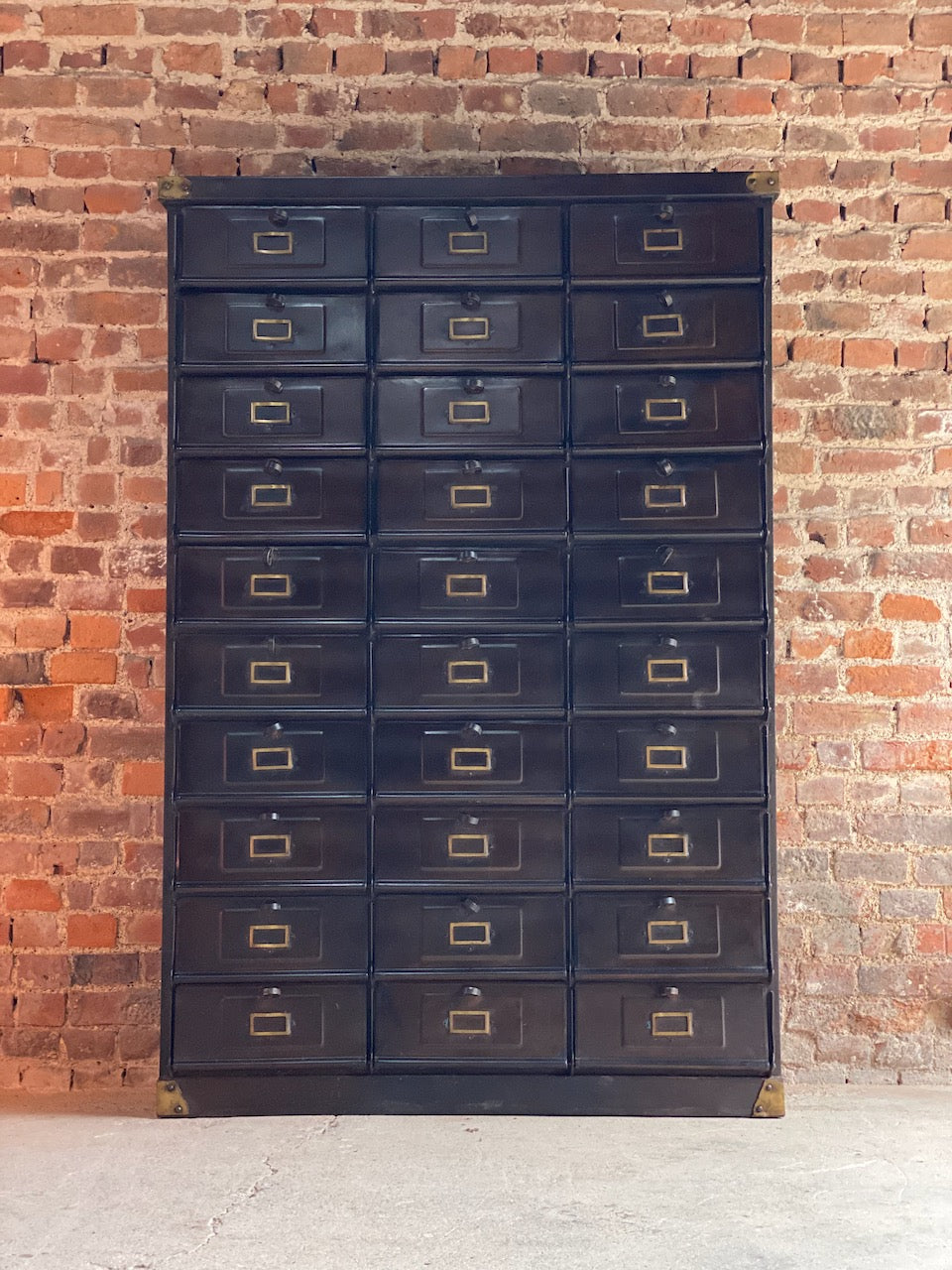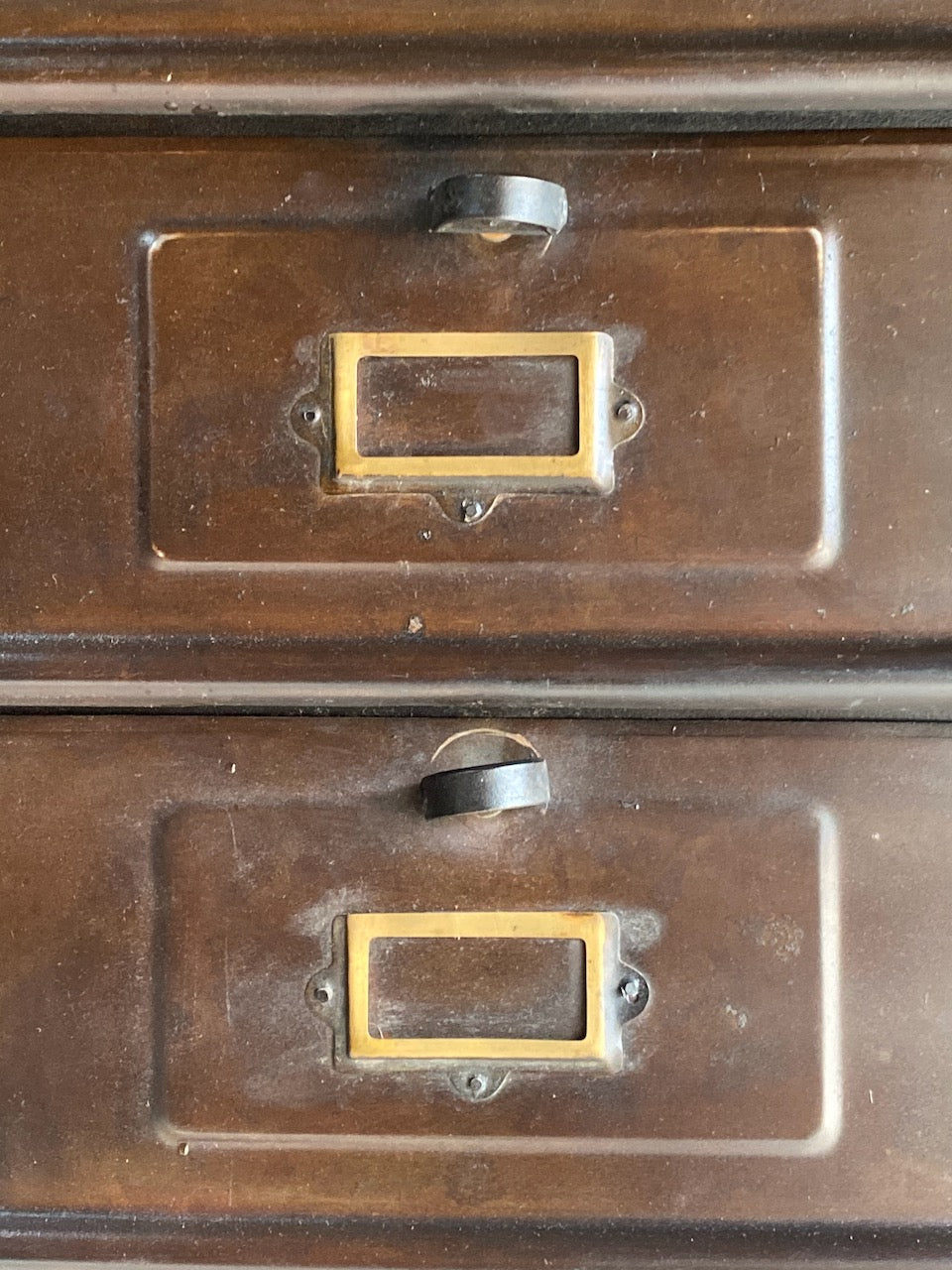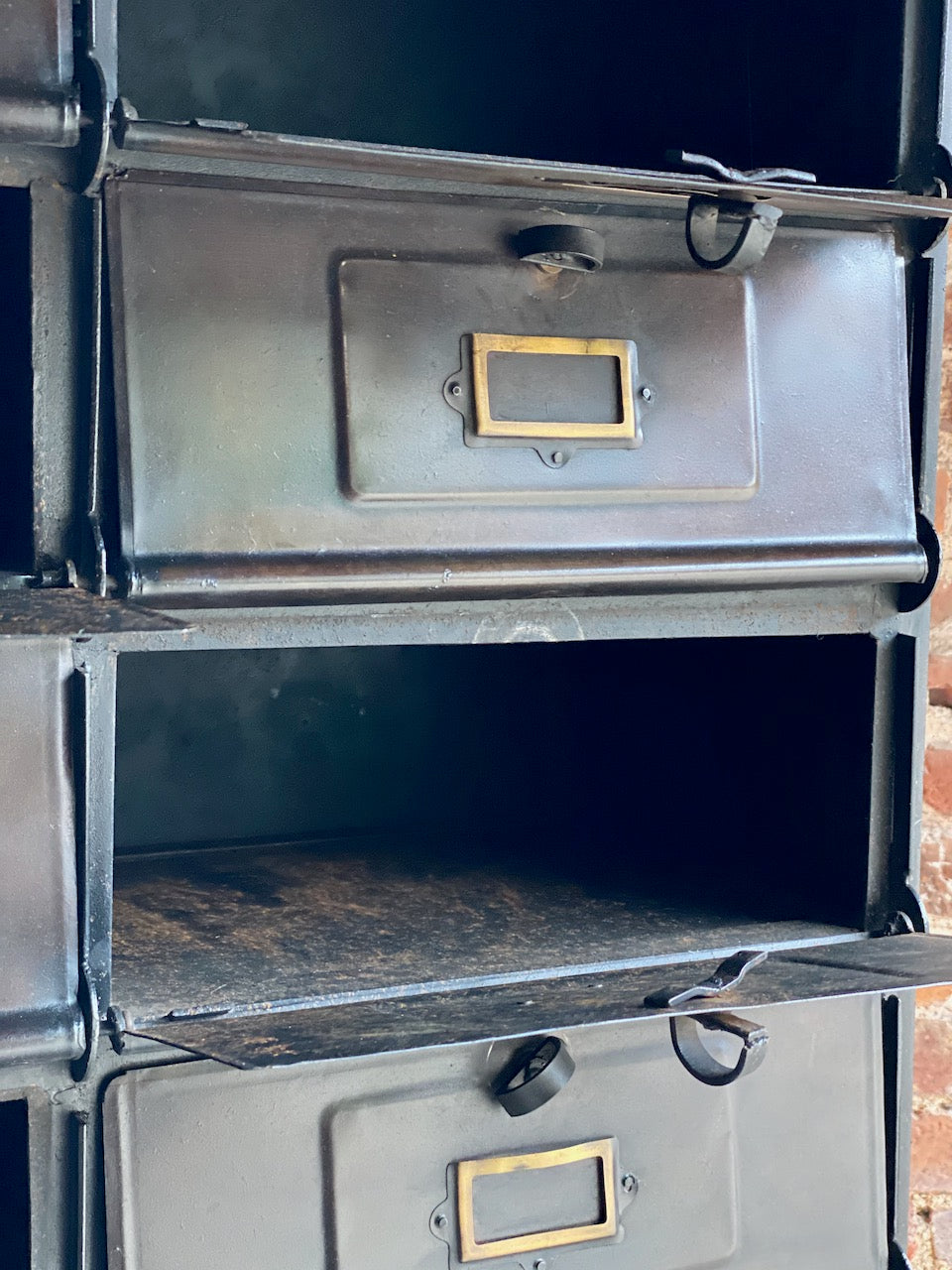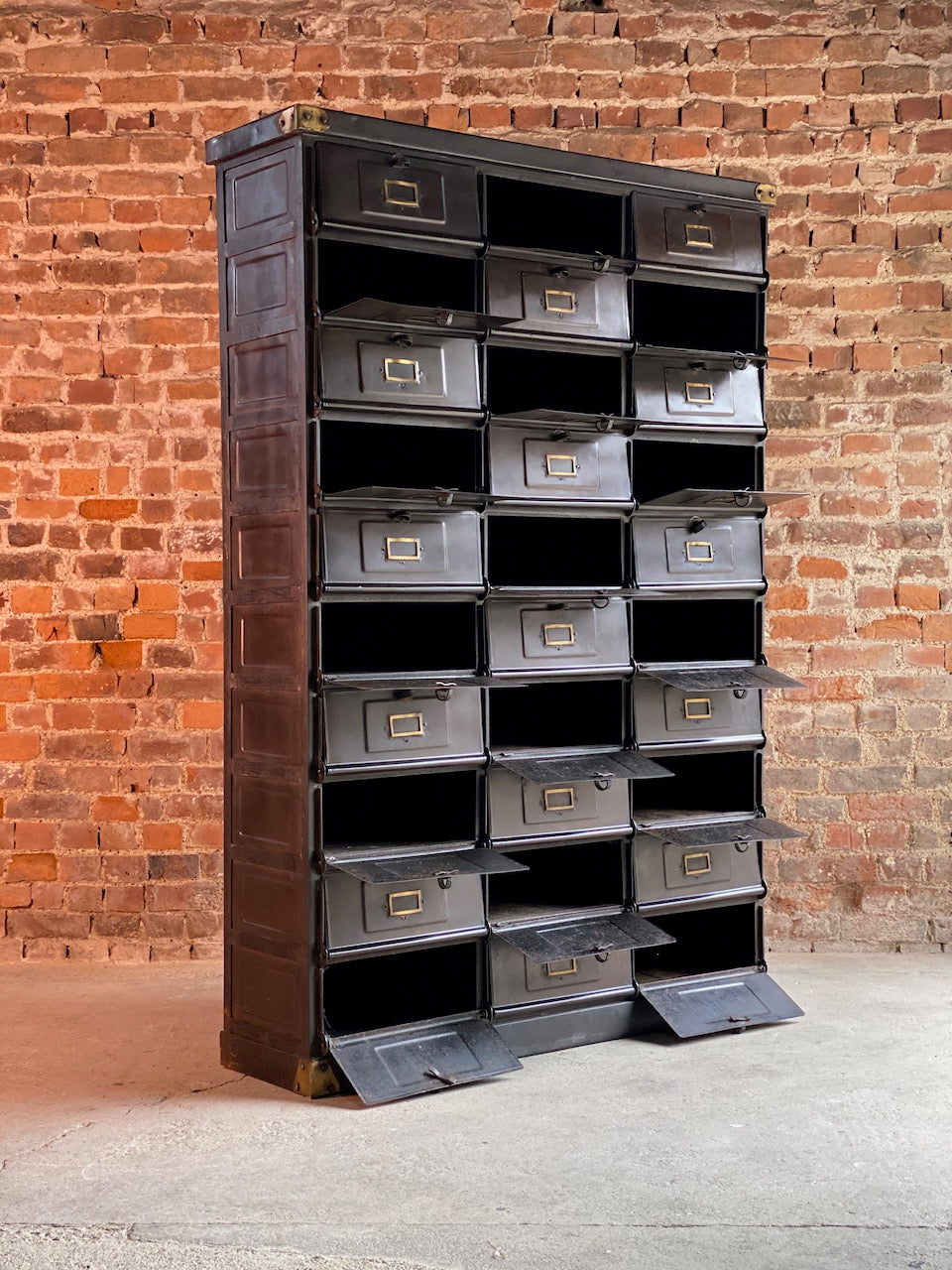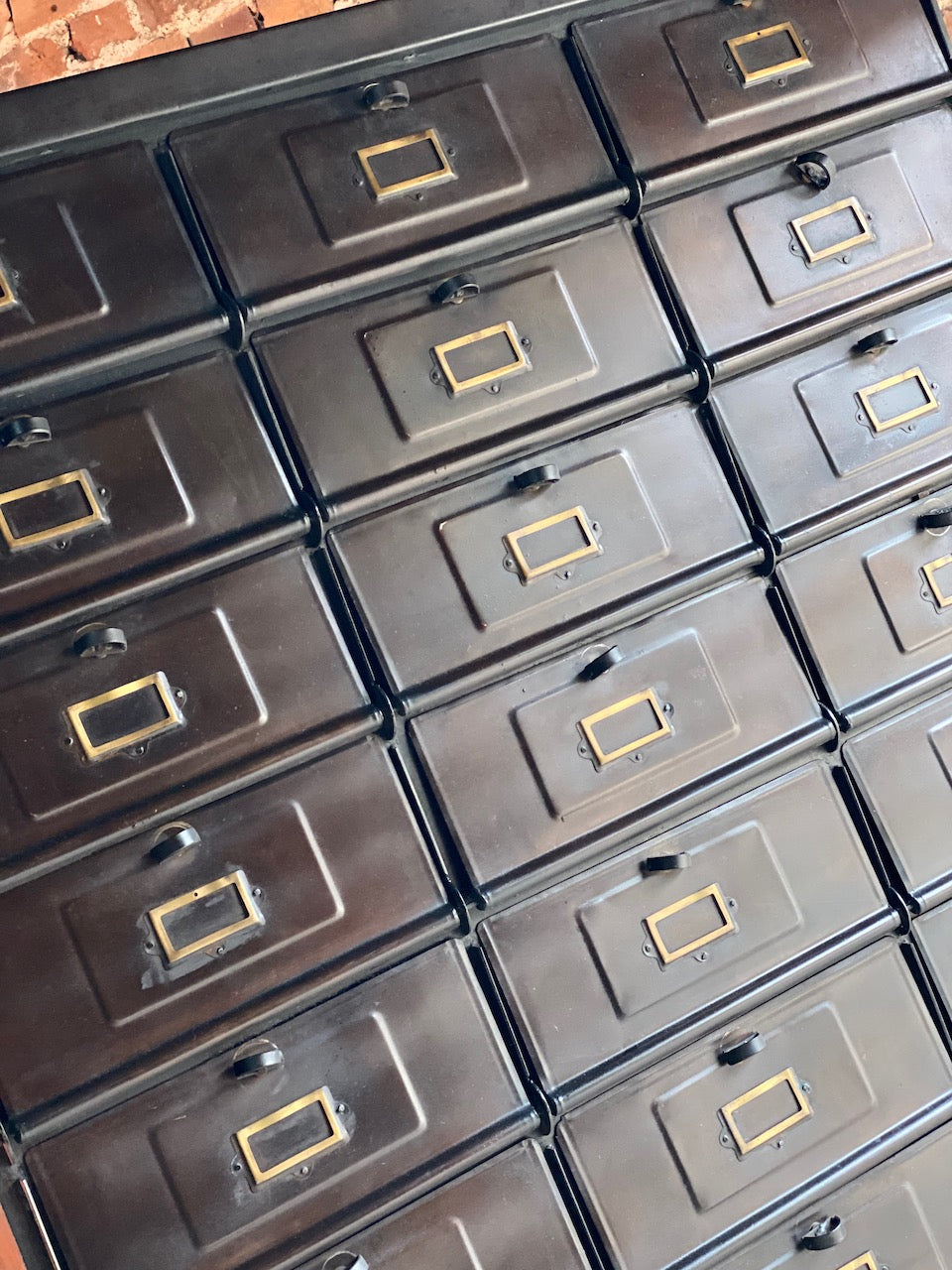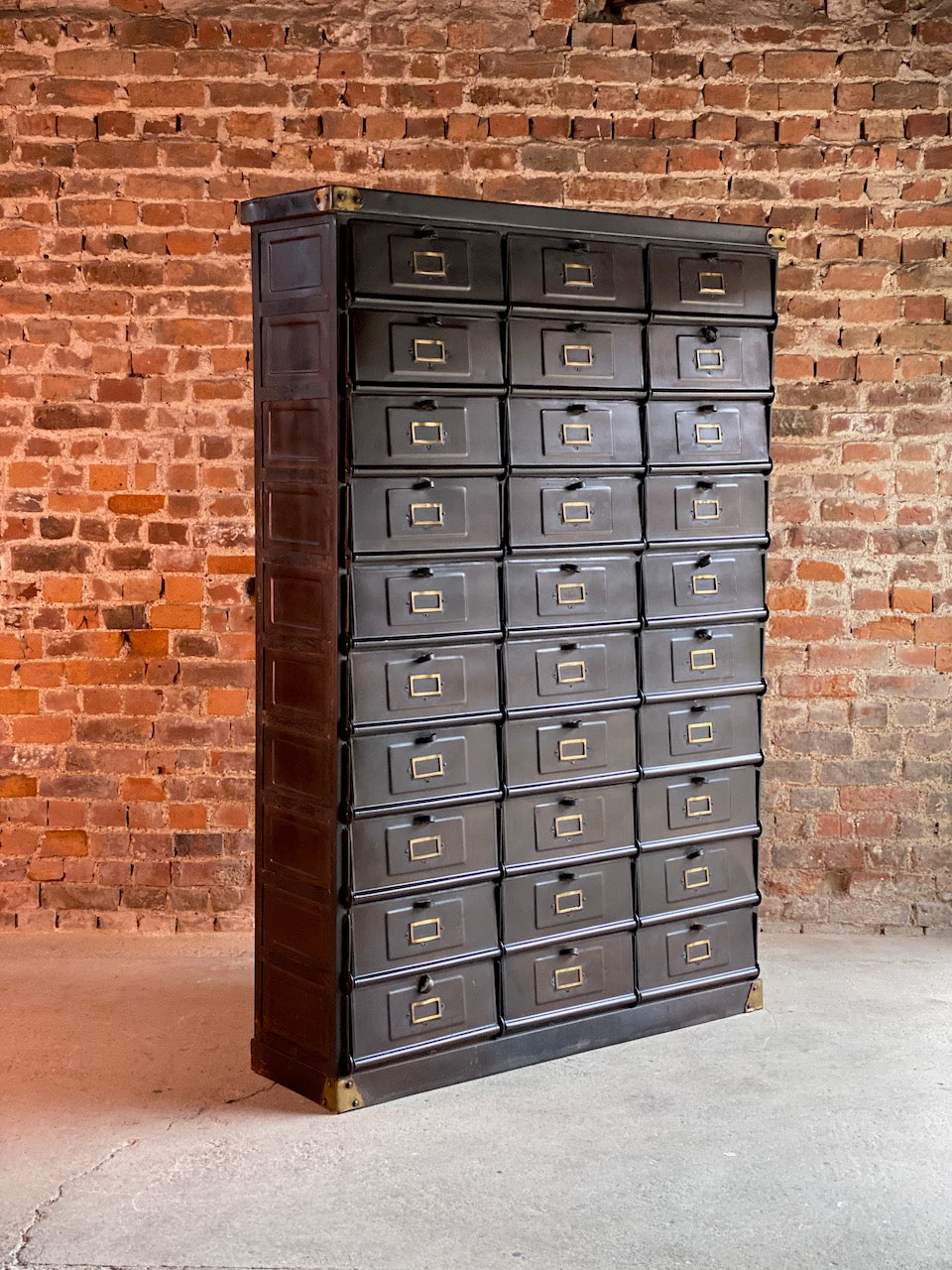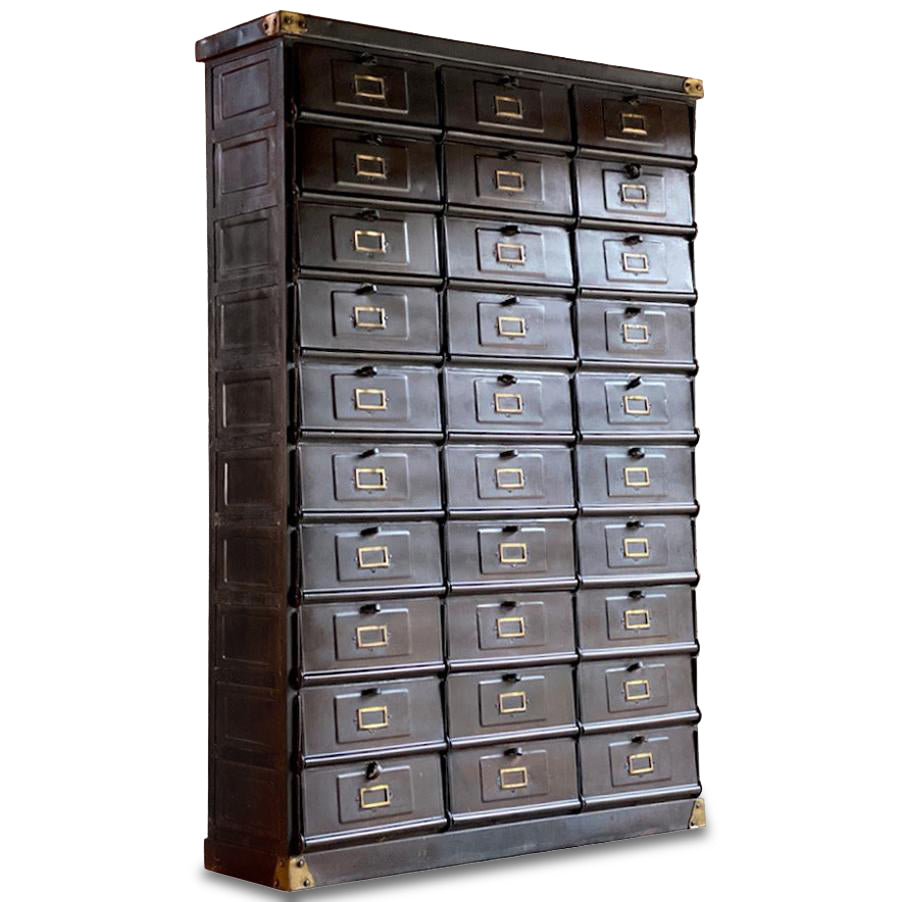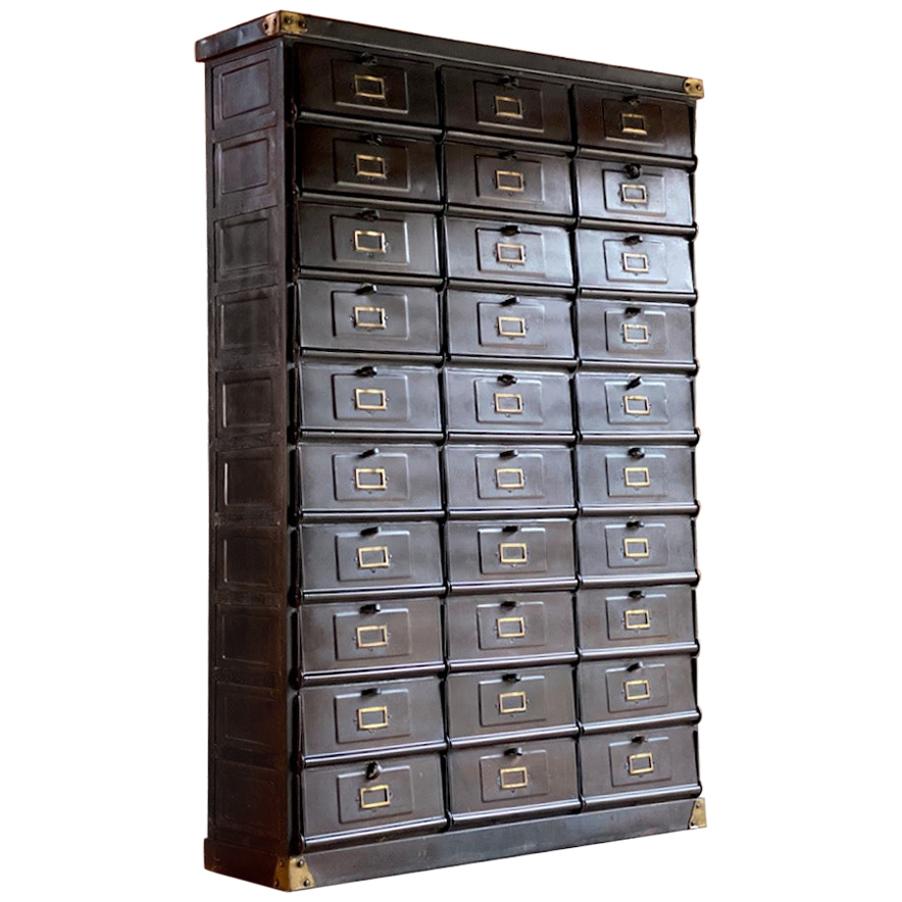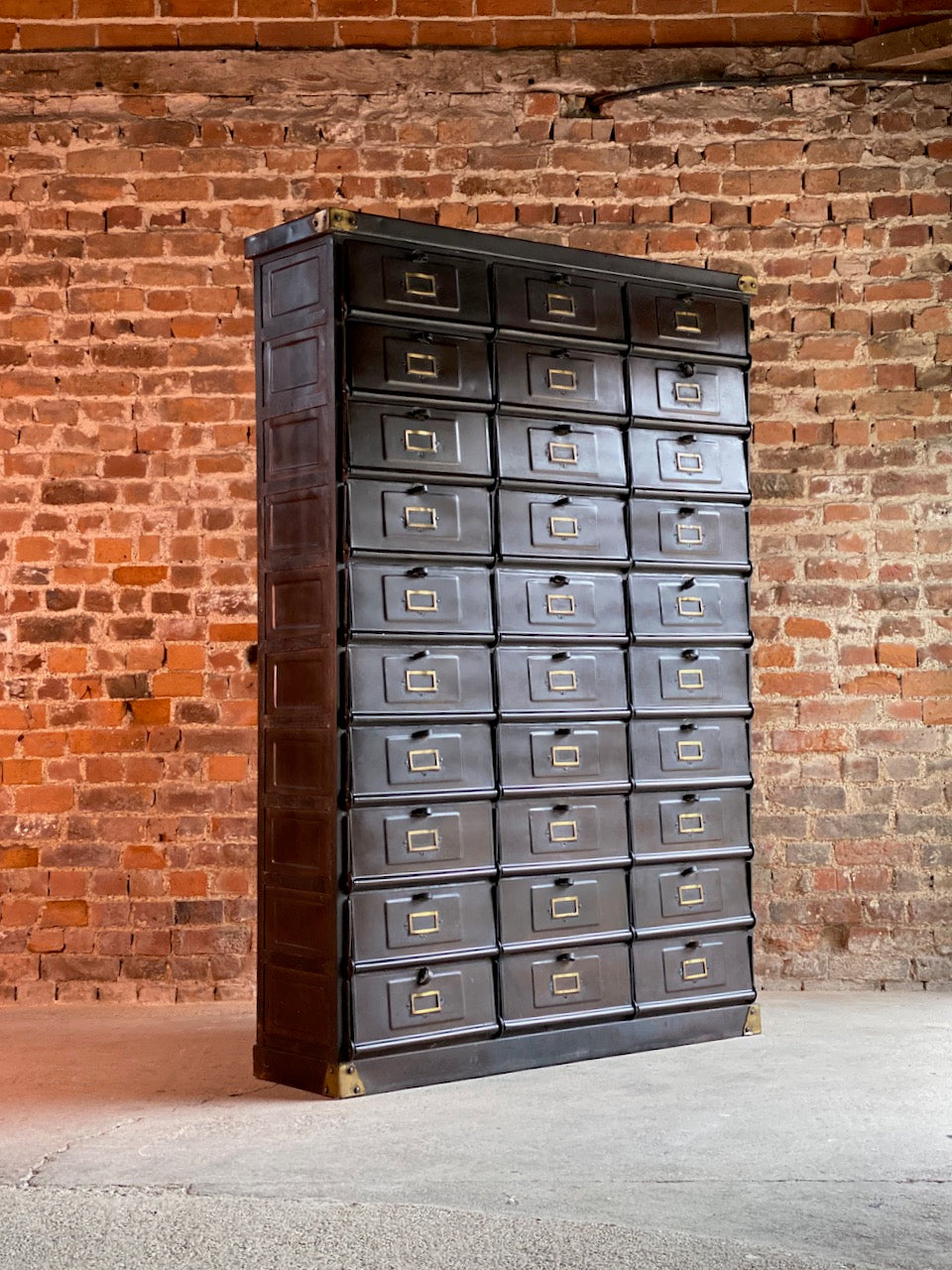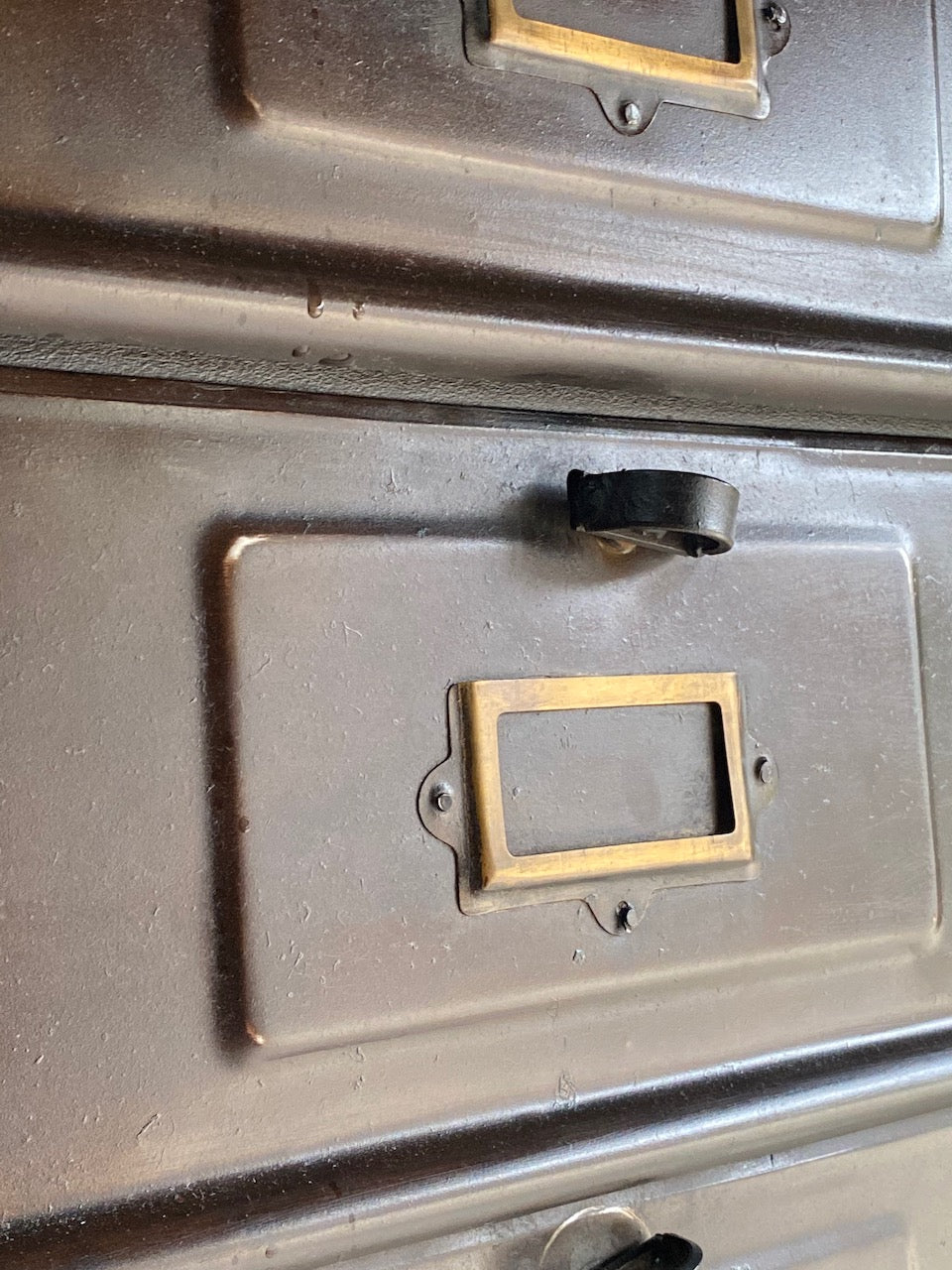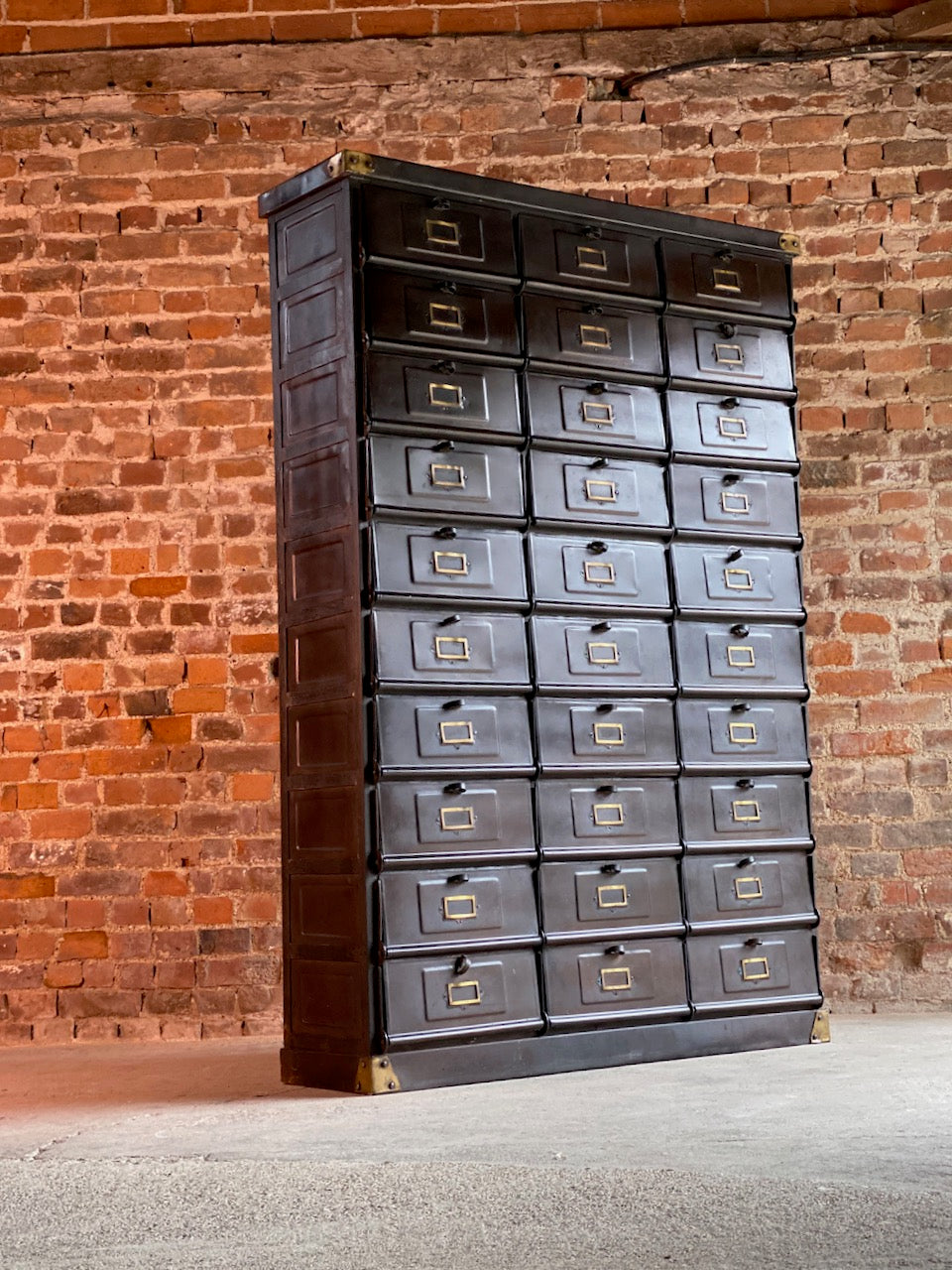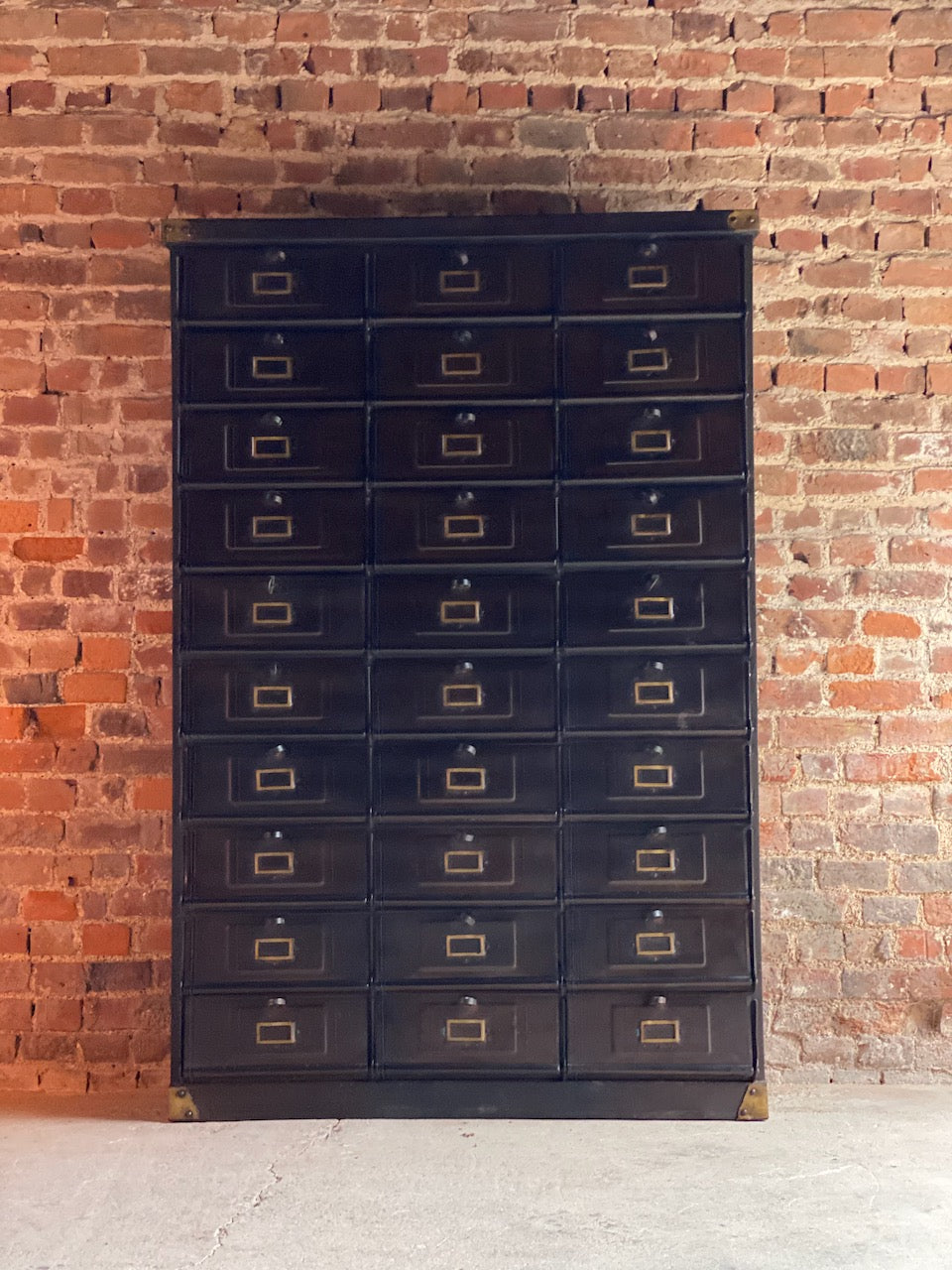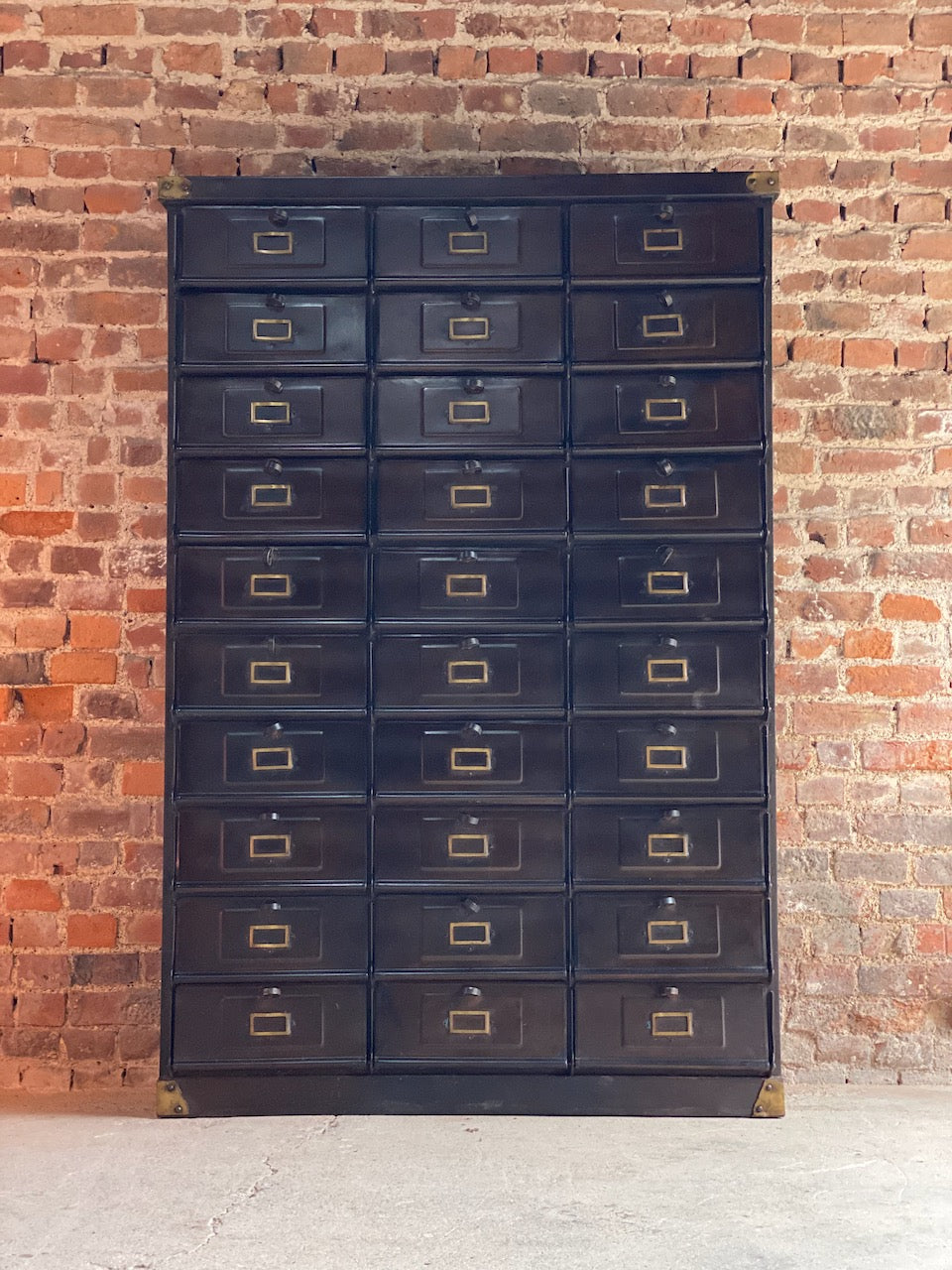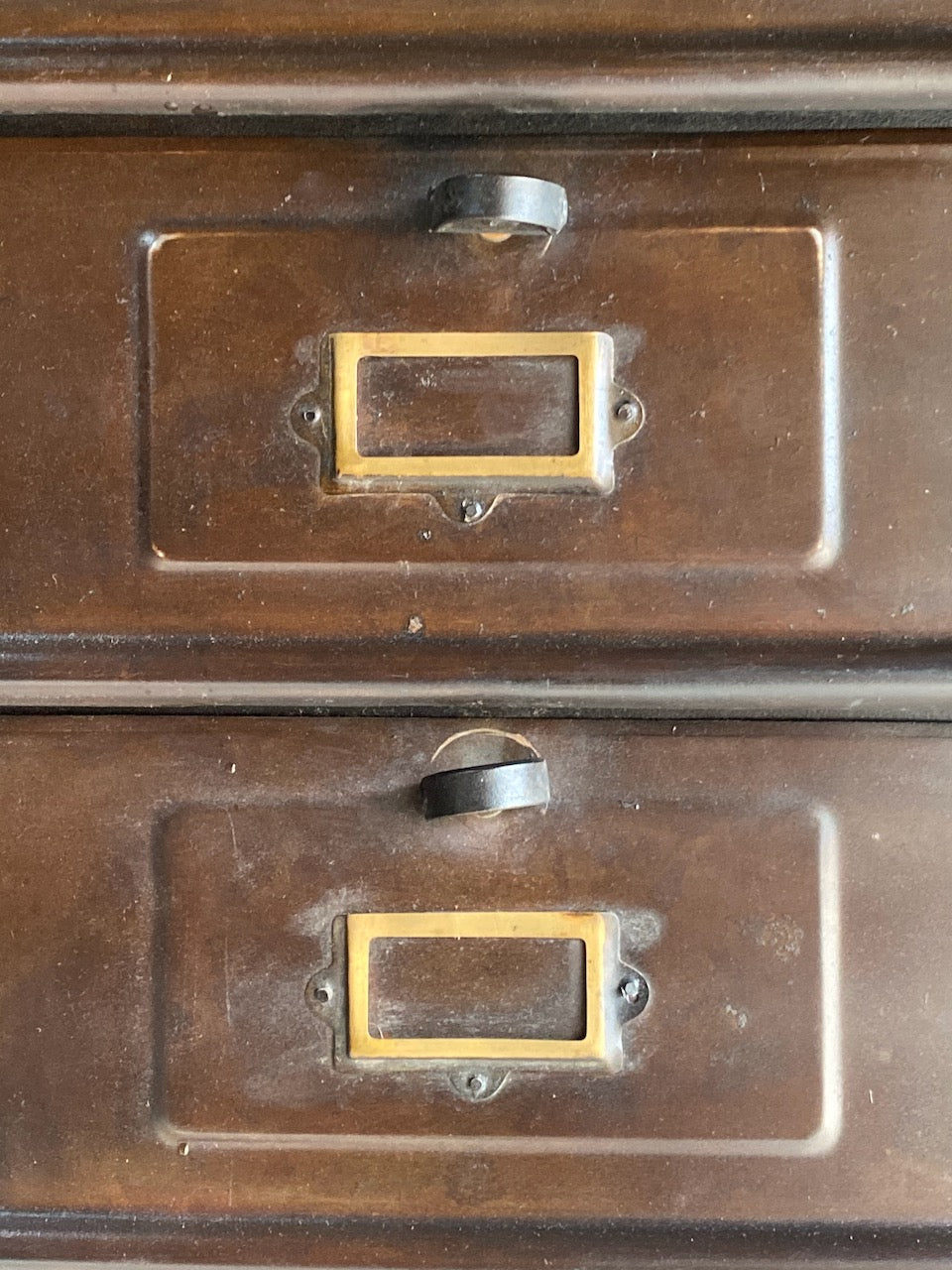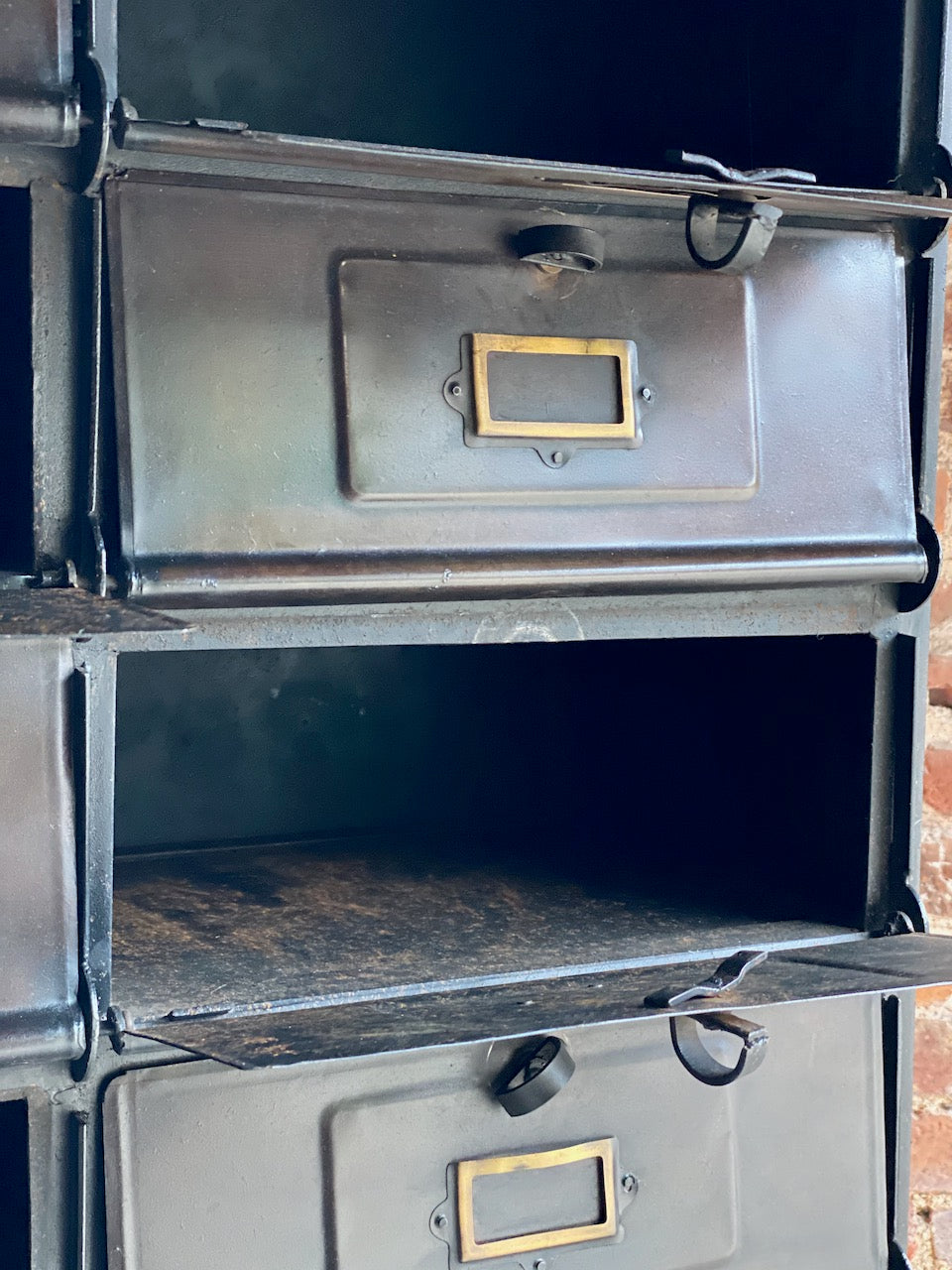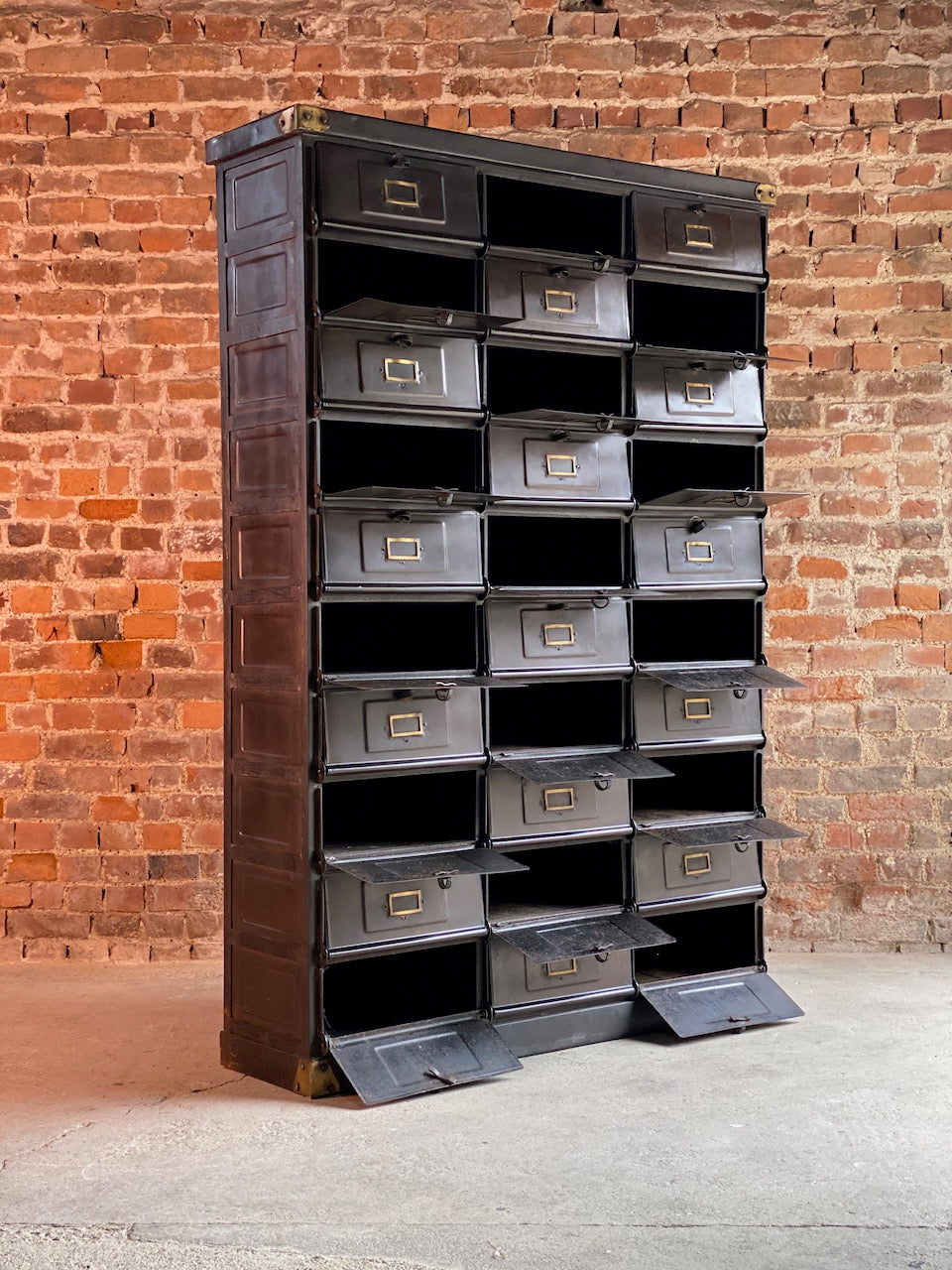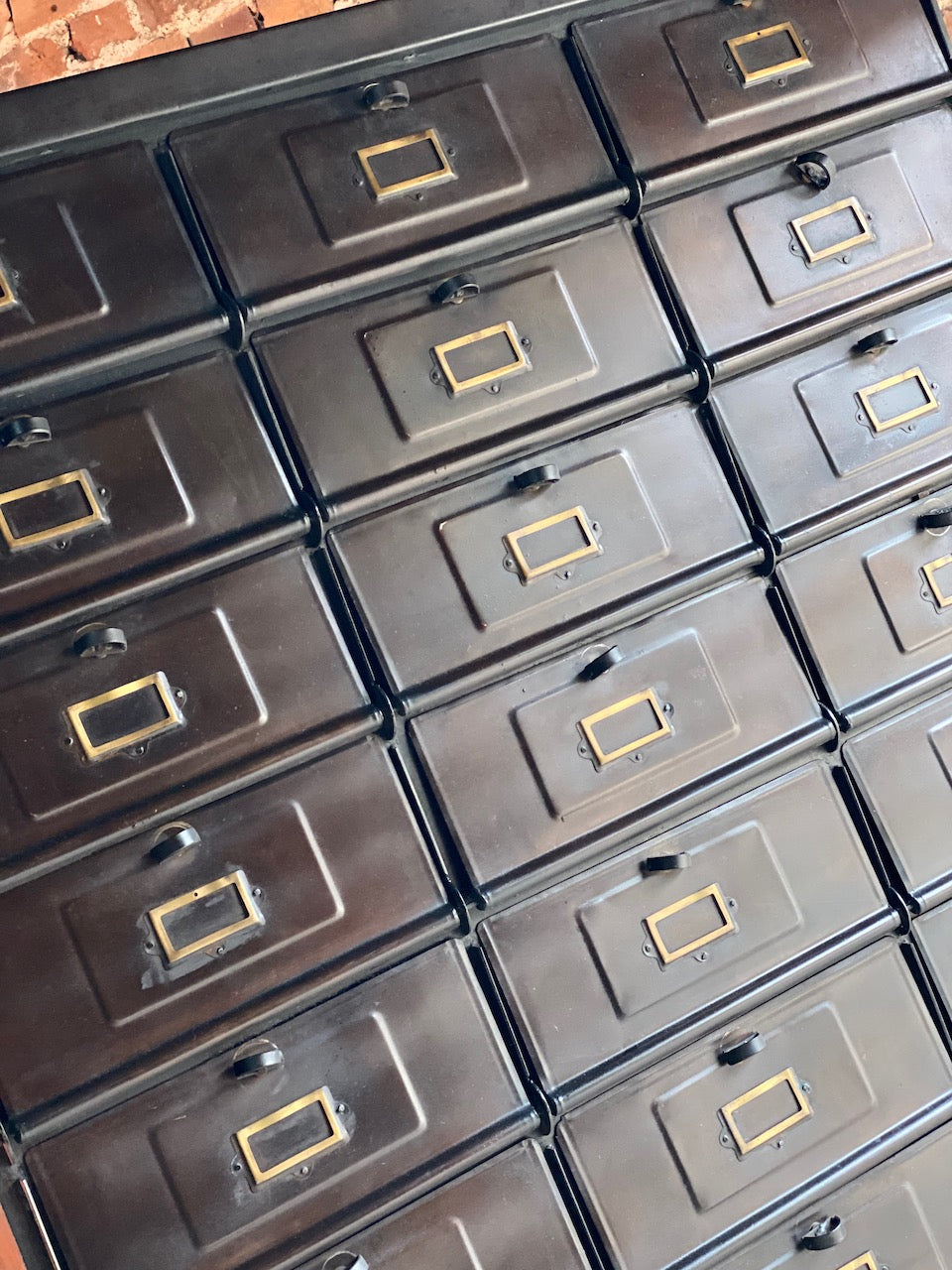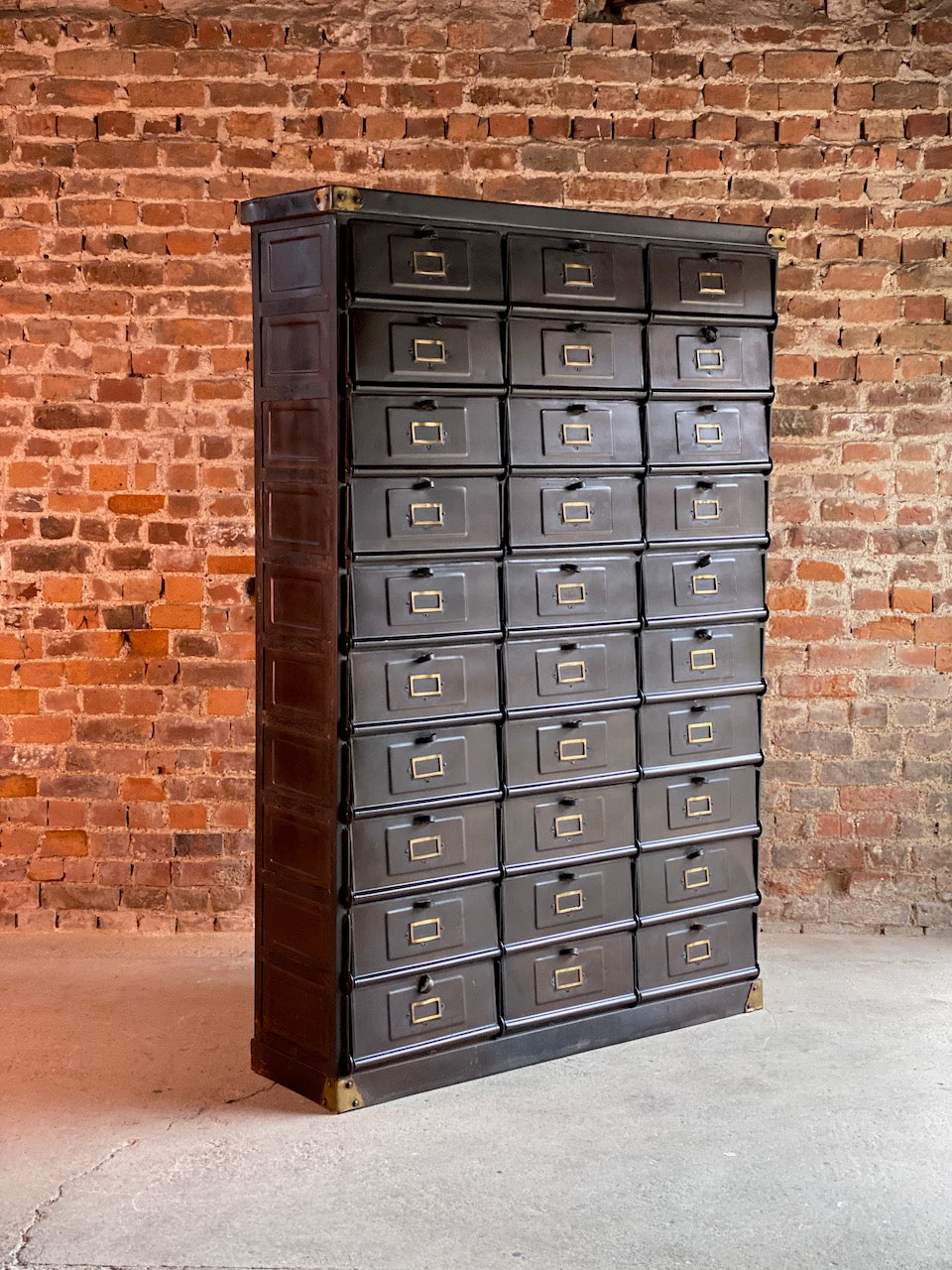 French Industrial Steel Cabinet By Strafor-Forges de Strasbourg circa 1920
SOLD
French Industrial Steel Cabinet By Strafor-Forges de Strasbourg circa 1920

Magnificent French solicitors 30 door steel cabinet by Strafor-Forges de Strasbourg France circa 1920, this exquisite fireproof industrial solicitors cabinet is of large proportions with 30 drop down compartments each with a ring pull handle and brass index card holder, with brass corner cap protectors to the front four corners, the doors operate with a twist locking action, the cabinets large enough to store documentation or household goods, standing at just over 6ft , this stunning piece of French history has real presence and stature, a wonderful aged steel patina, perfect for that industrial loft space or kitchen, we love this, reserve now.

History:
The Forges of Strasbourg were pioneers of French metal furniture established in 1919, The Forges of Strasbourg, were at the origin of the manufacturer of metal made furniture in the machine era.

In 1926 the company creates the brand "Strafor" ( a shortening and combination of the words 'Strasbourg' and 'Forges') to market  all types of metal and industrial furniture.

Stamped in the steel, the first signature appears under the name "Forges de Strasbourg", in the 20s, with the creation of the Strafor brand, it became an oval plate, obviously placed in the pediment of the furniture, the labels bearing the words "Strafor, Forges de Strasbourg".

During the 1950s the company encountered economic difficulties and sought stability in 1974 by joining forces with the US company  Steelcase Group through a joint venture giving birth to Steelcase Strafor.

By 1999 the legend Strafor was over  and Steelcase Strafor was 100% bought back by Steelcase Inc.
Antique
Industrial
French
Early 20th century
Solicitors Cabinet
Circa 1920
Steel
Brass
30 Compartments
Strafor Forges de Strasbourg
Investment
The Cabinet is offered in excellent antique condition with absolutely no smells, rust or dirt, the steel has oxidised to give a beautiful steel patina, please note this cabinet is ridiculously heavy and will require two to three strong people to move into place.

Dimensions Cabinet:
Wide: 50" / 128cm
Depth: 14" / 36cm
Height: 75" / 191cm

Dimensions Compartment:
Wide: 14.5" / 37cm
Depth: 12.5" / 32cm
Height: 6" / 15cm

Free delivery is offered to England & Wales only when buyer pays full asking price, next day delivery is not possible due to the size of the piece, please allow between 7-14 days delivery