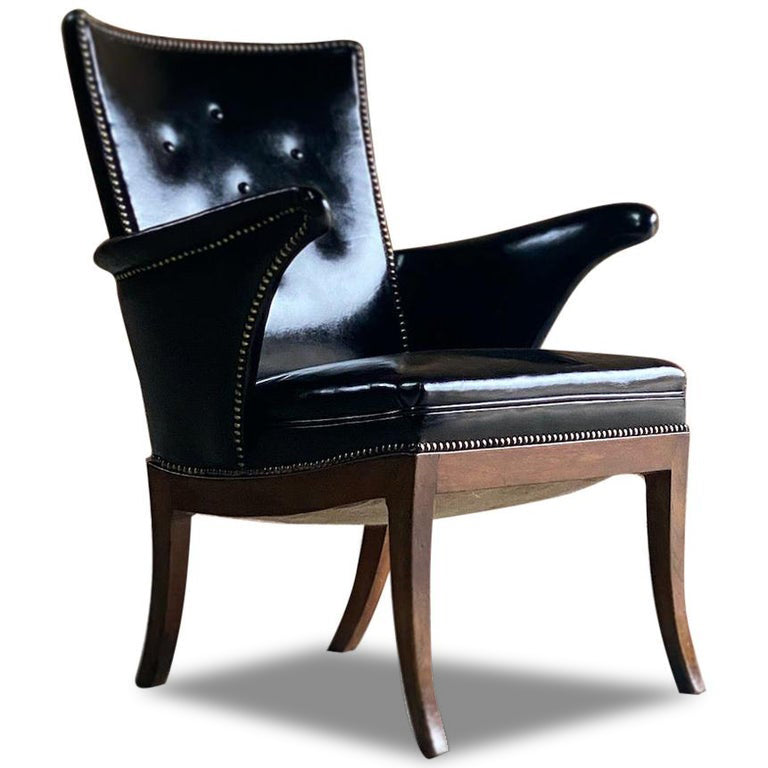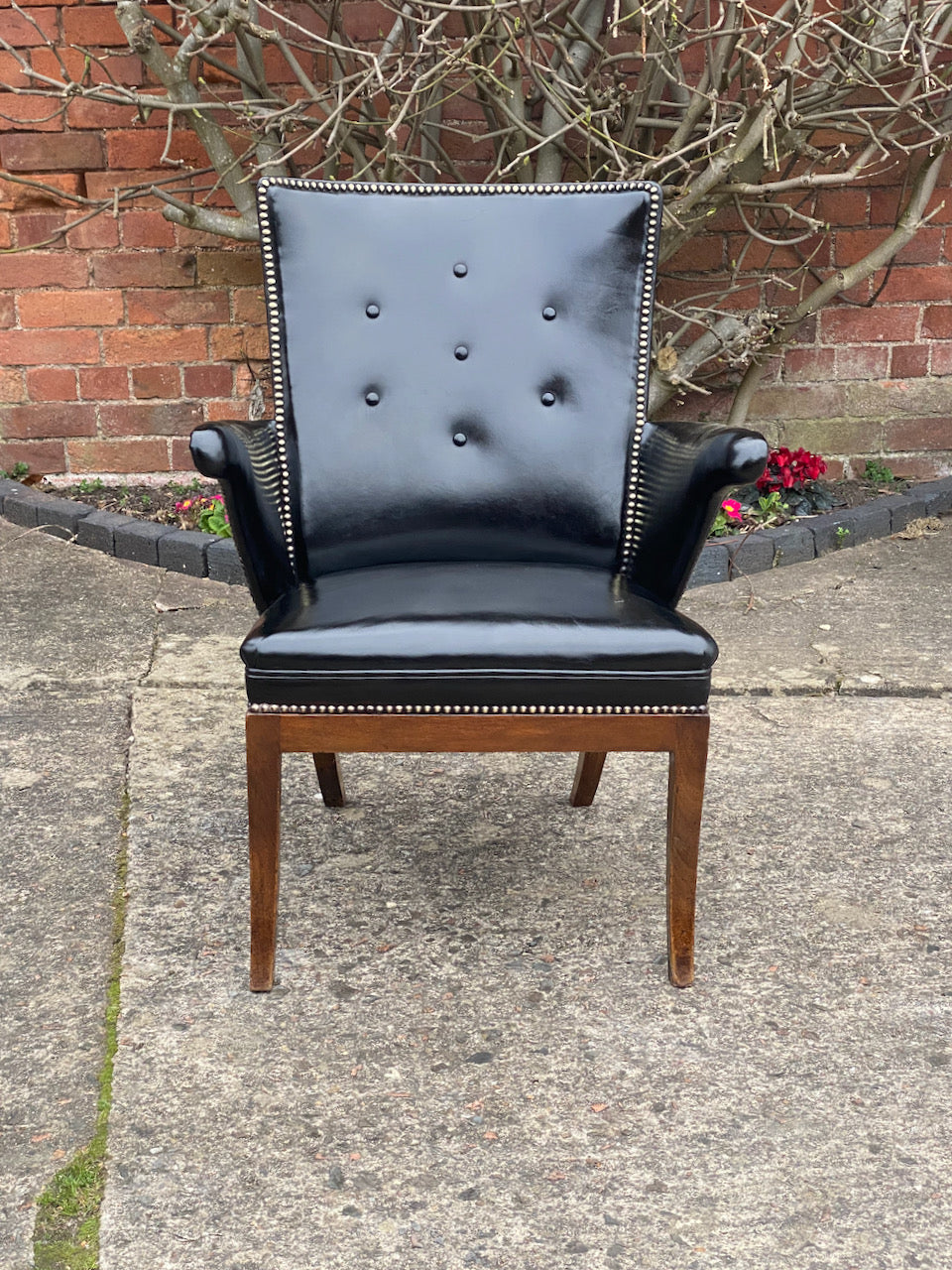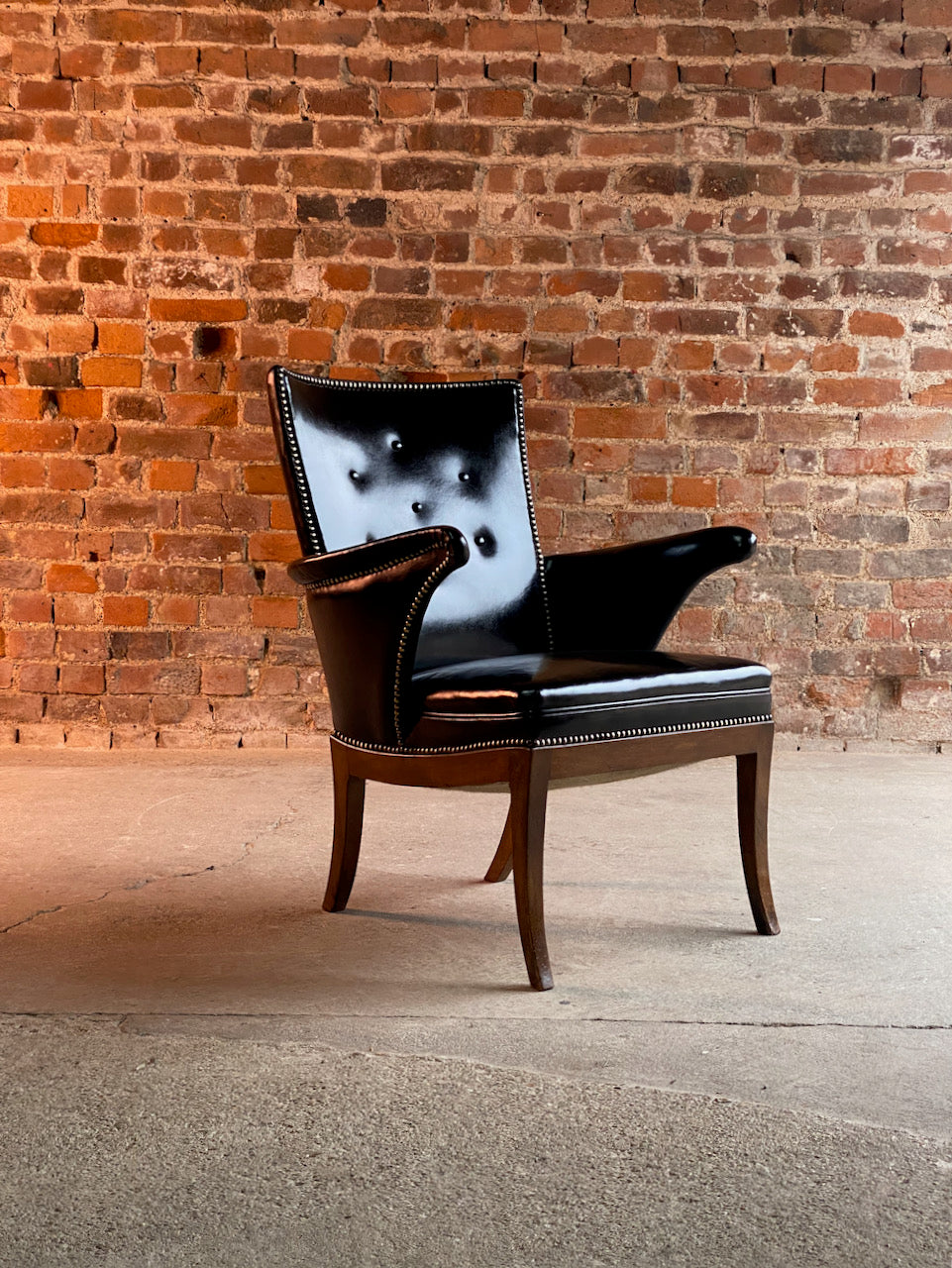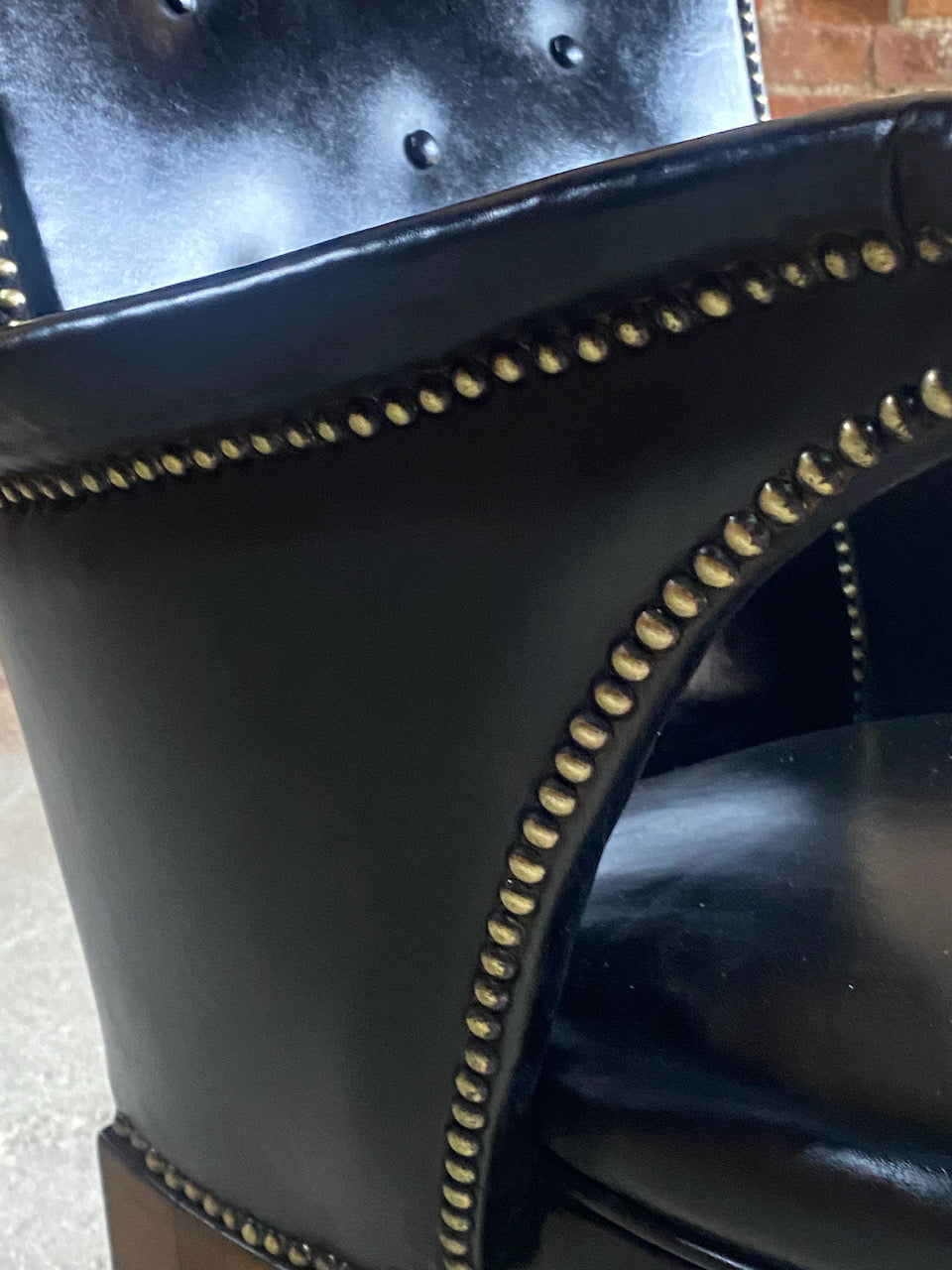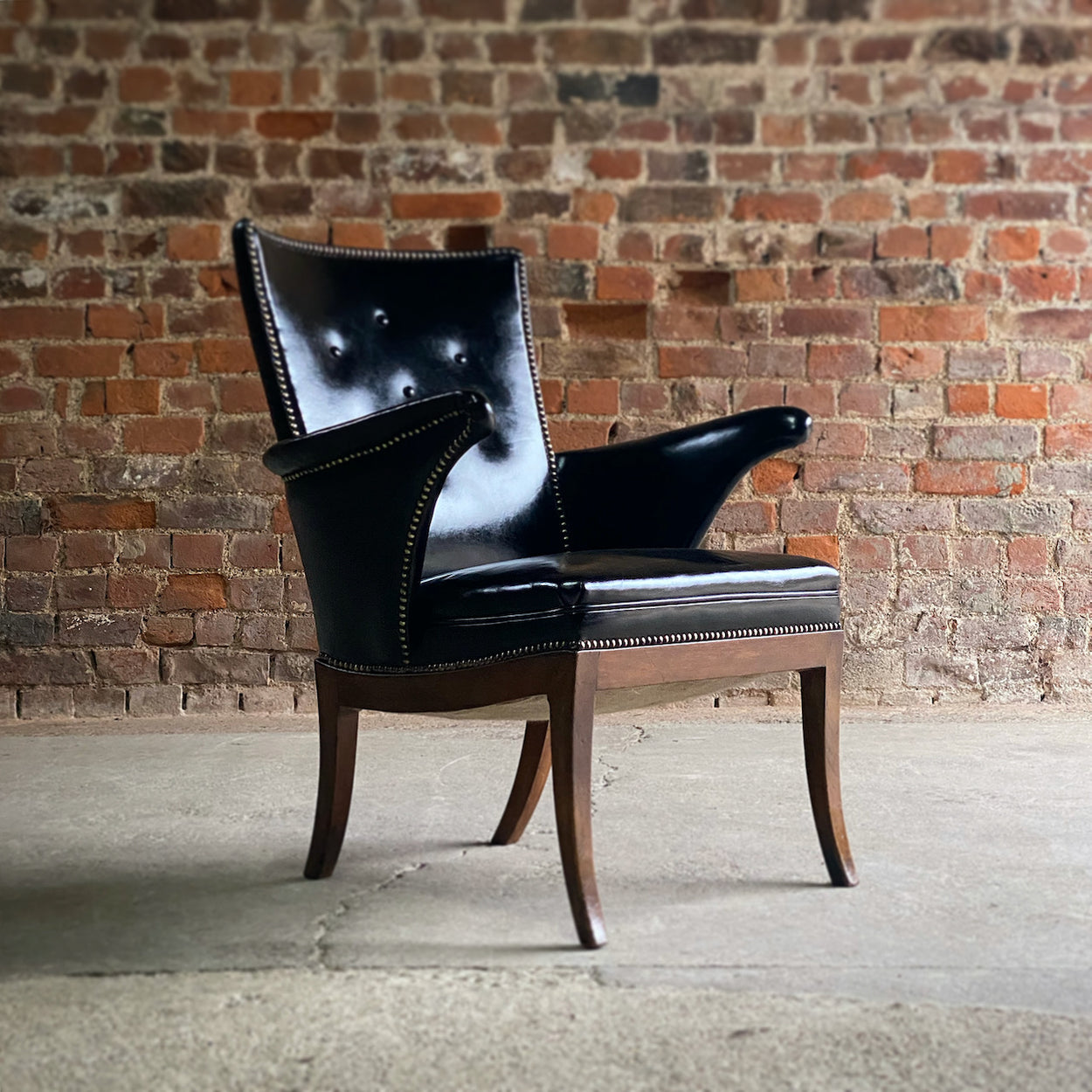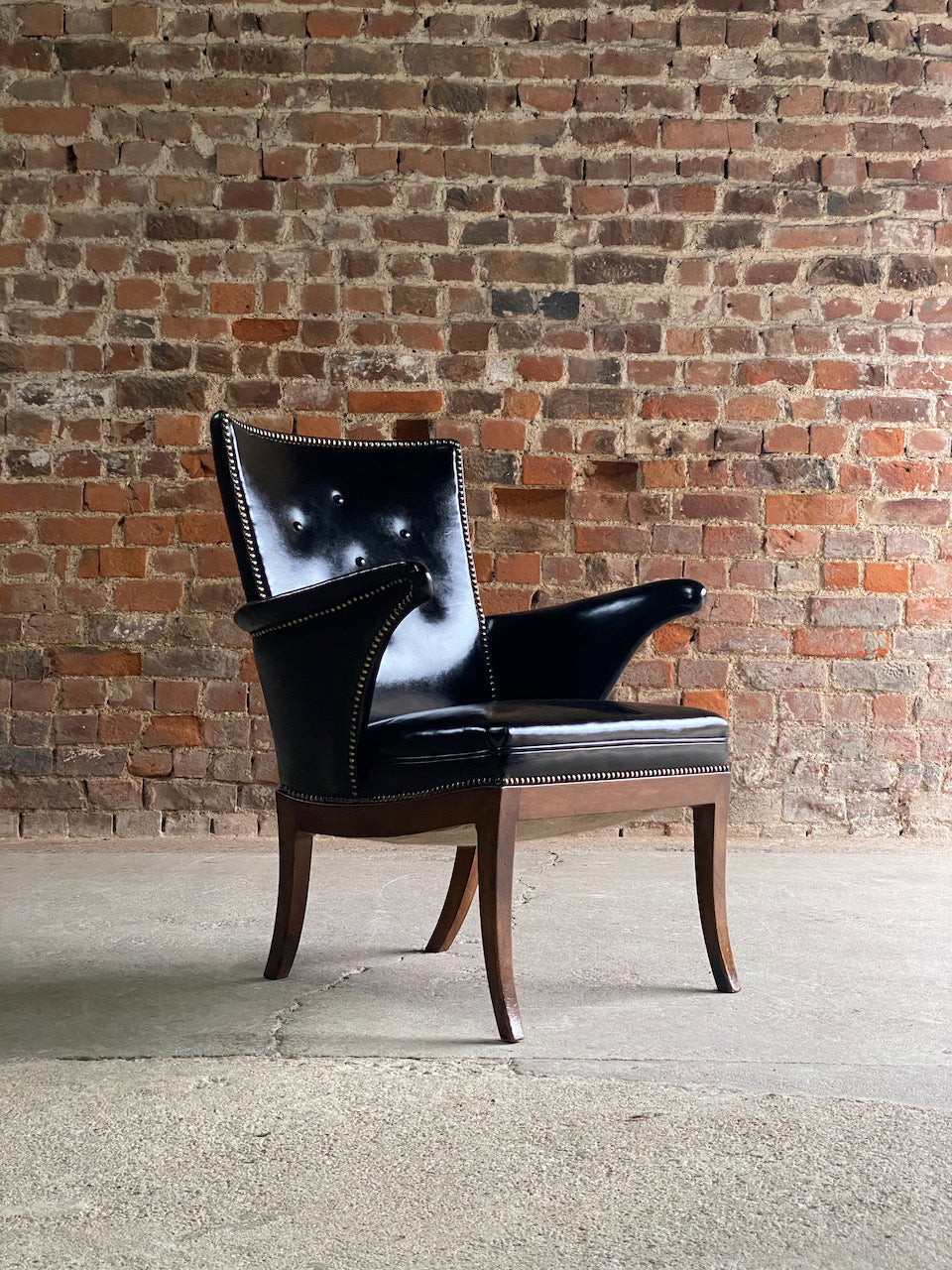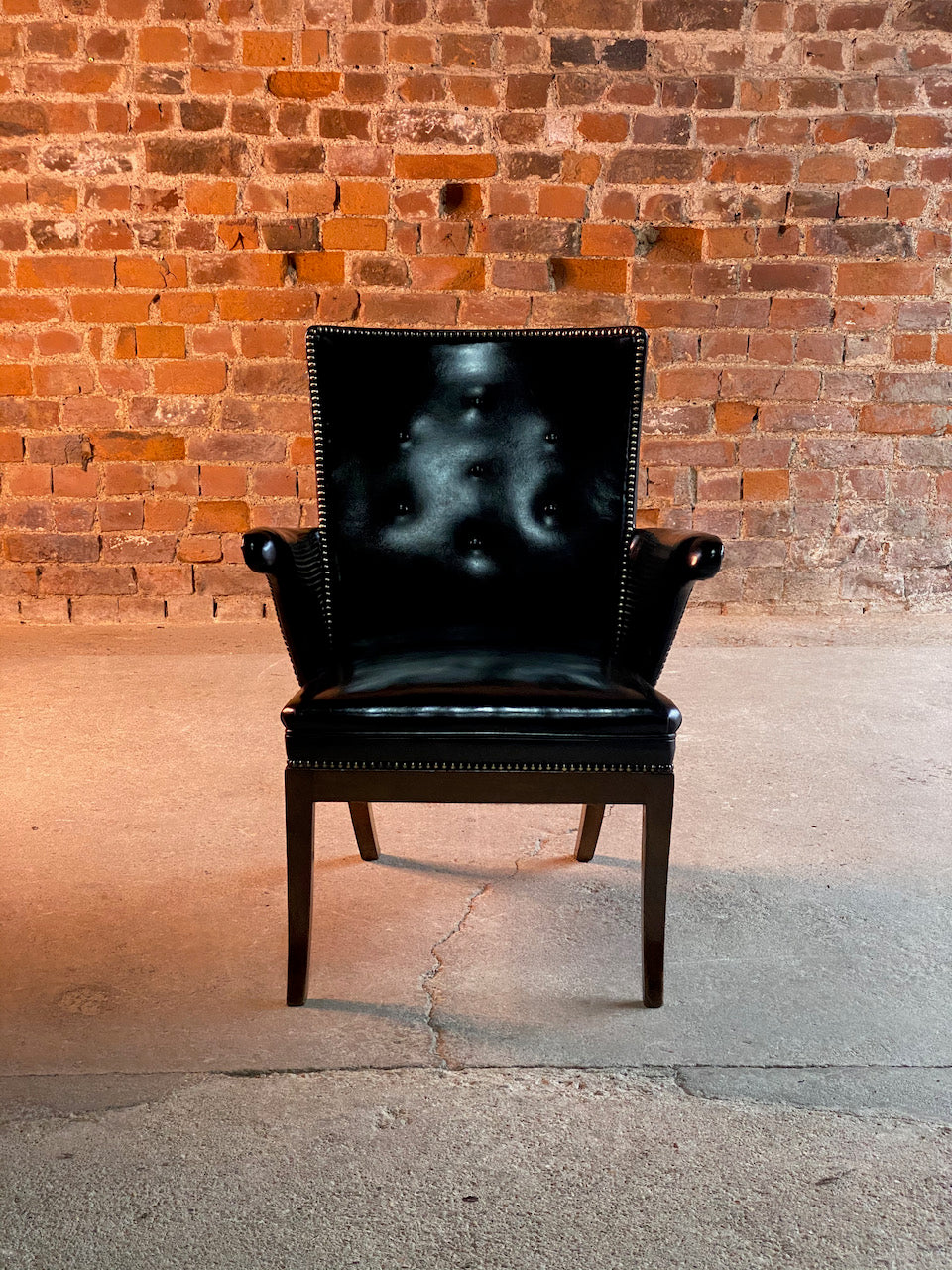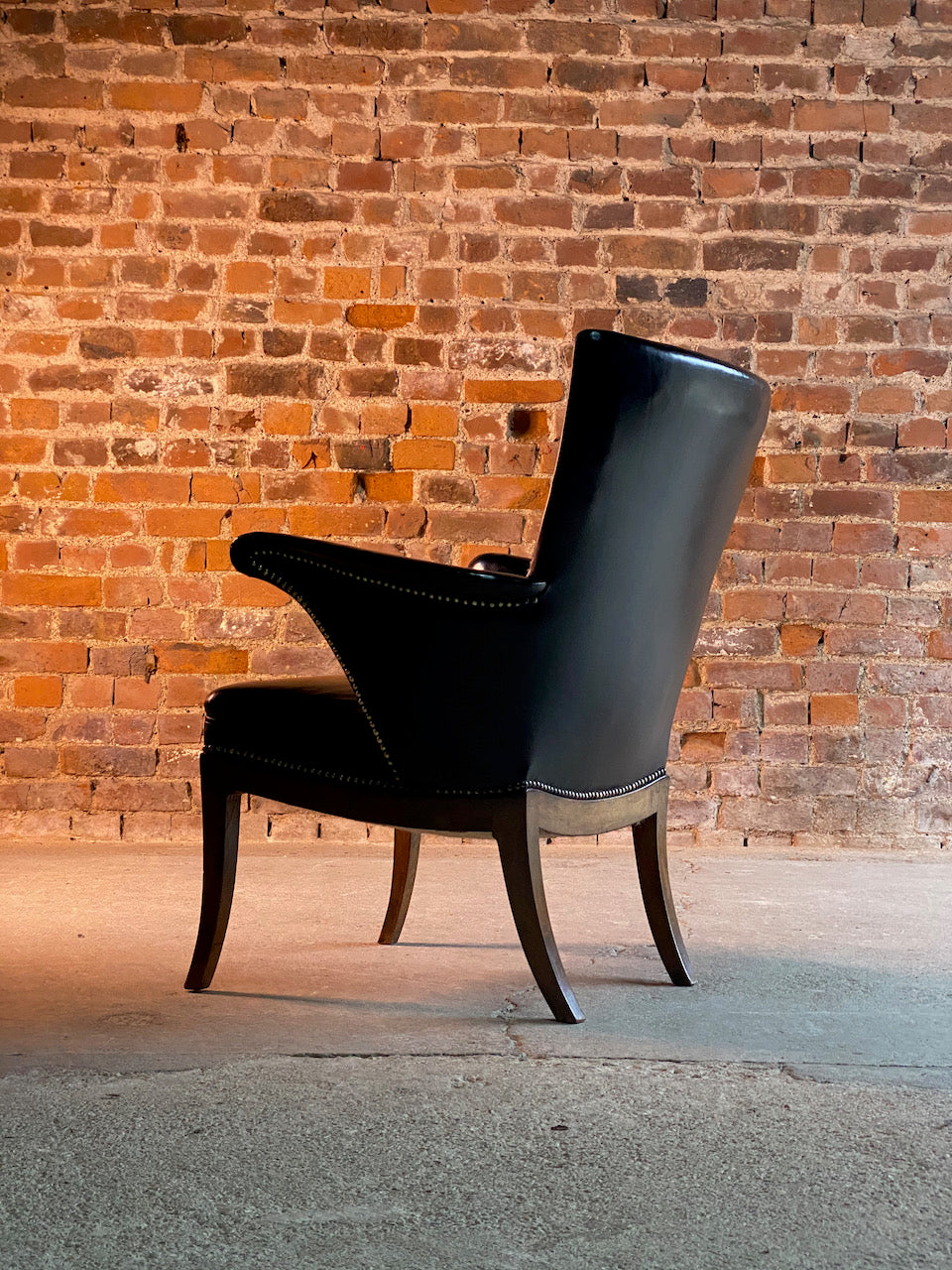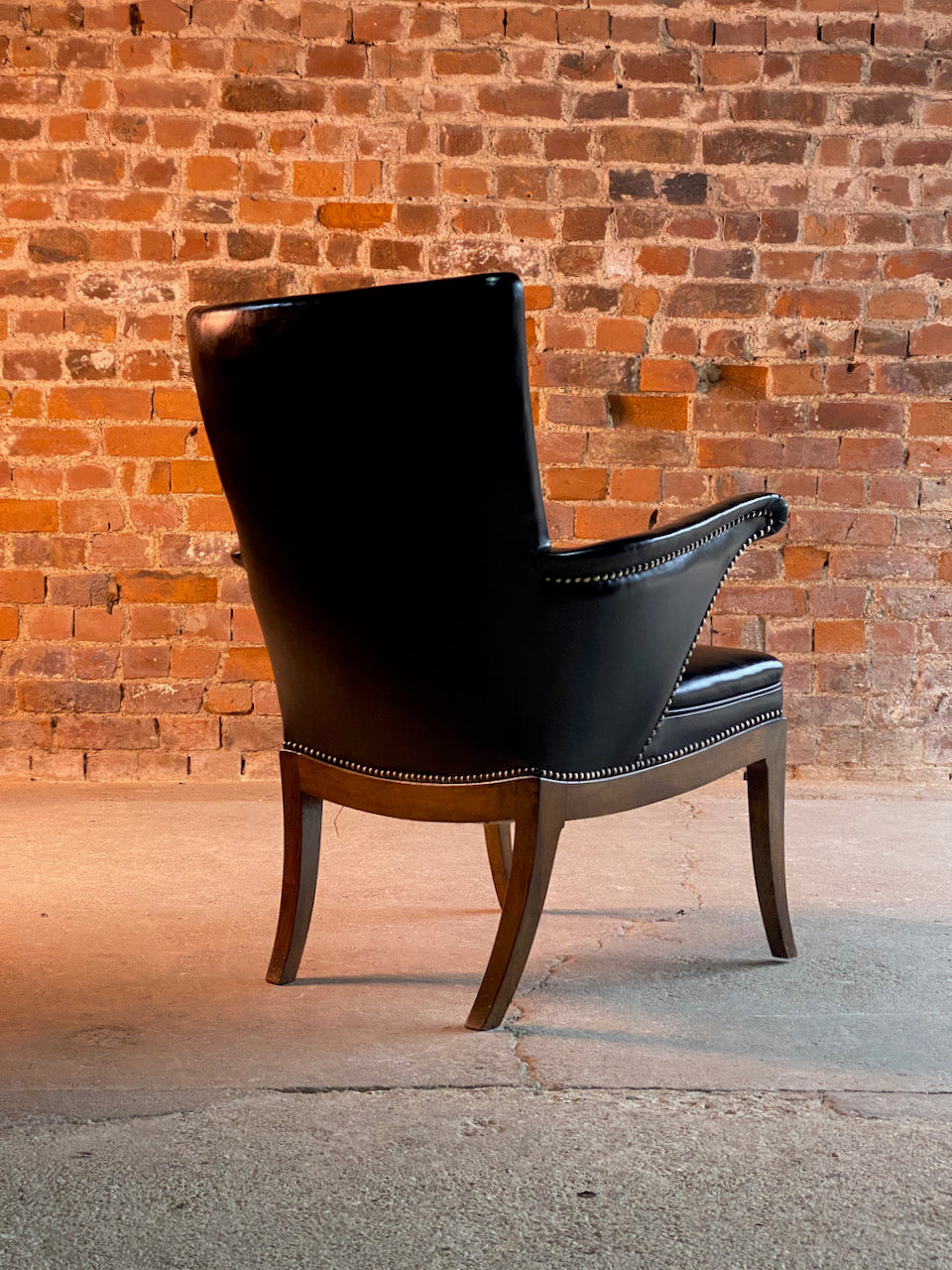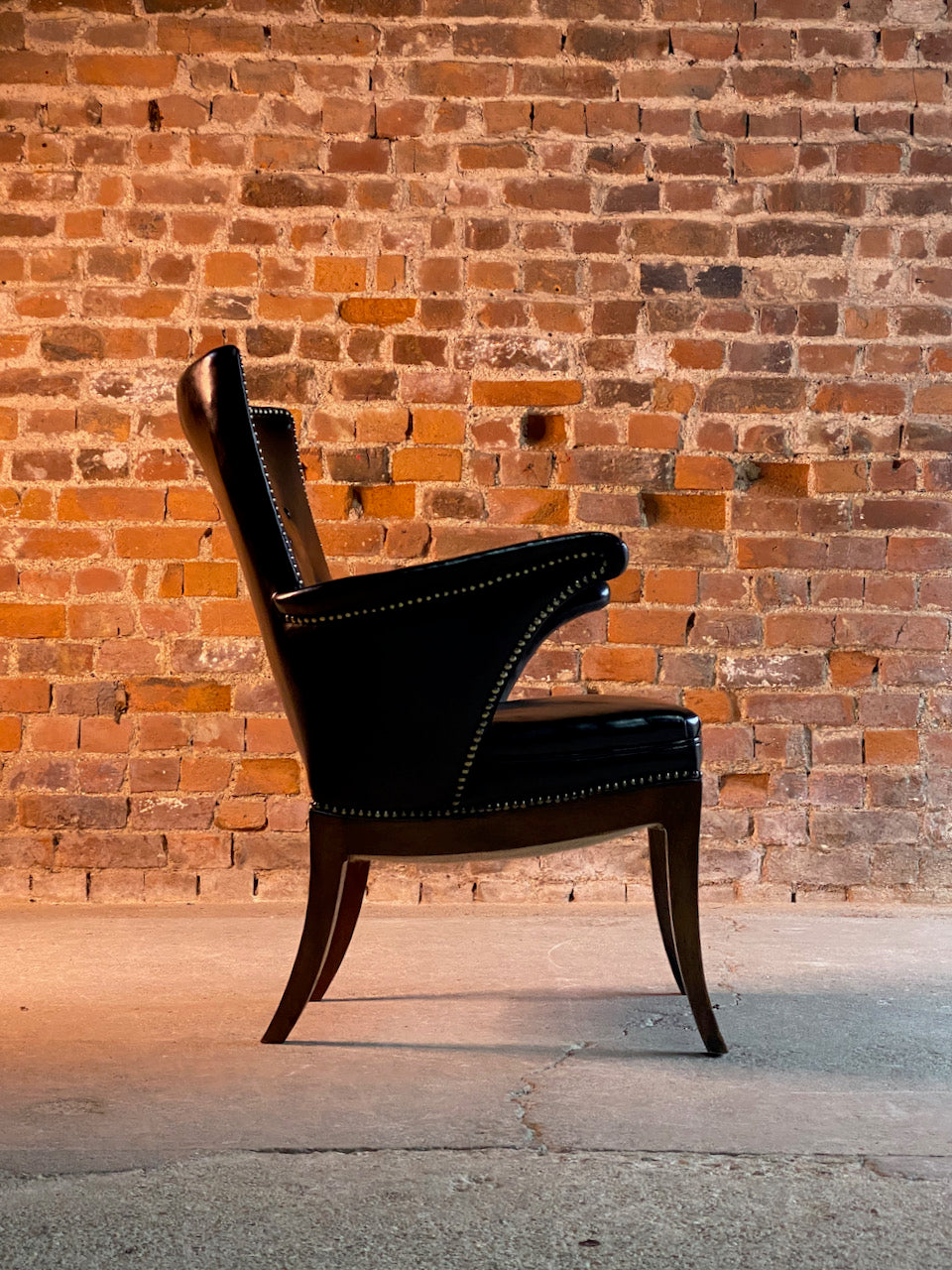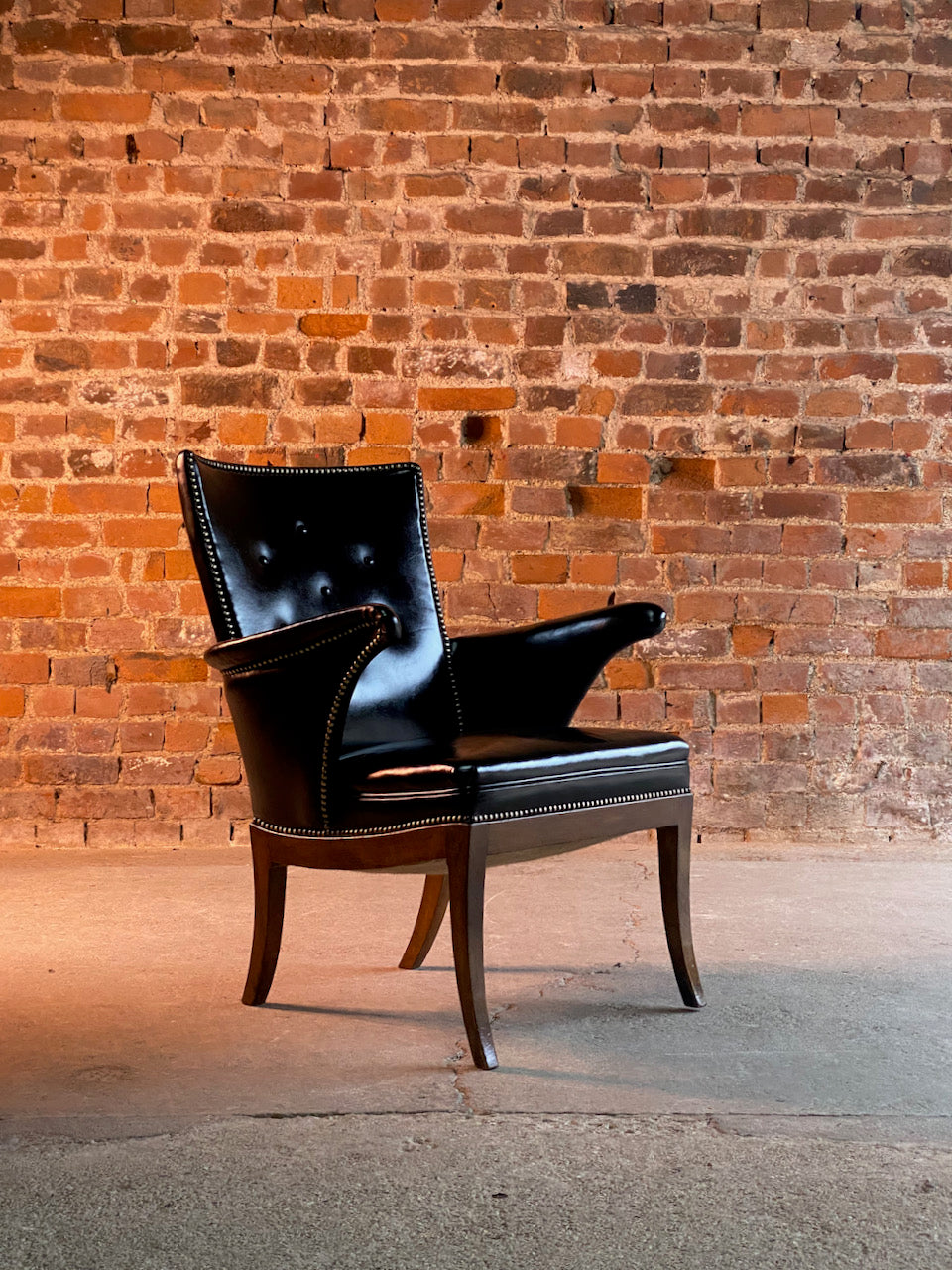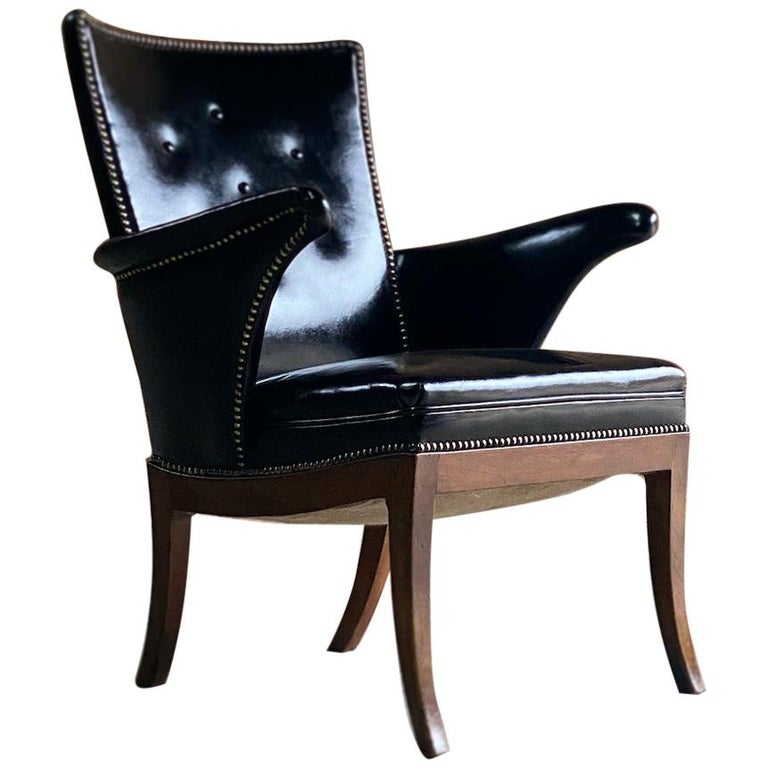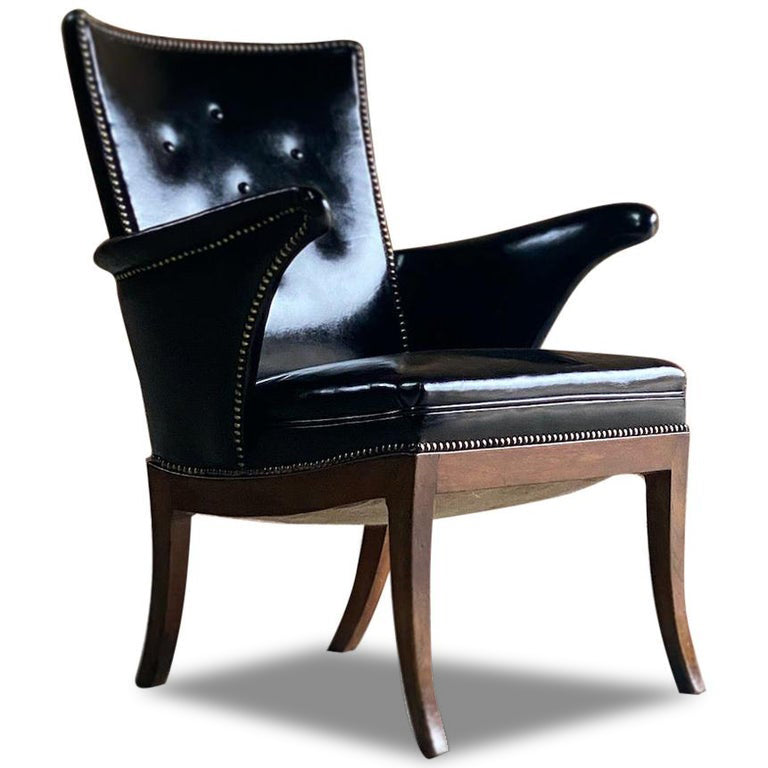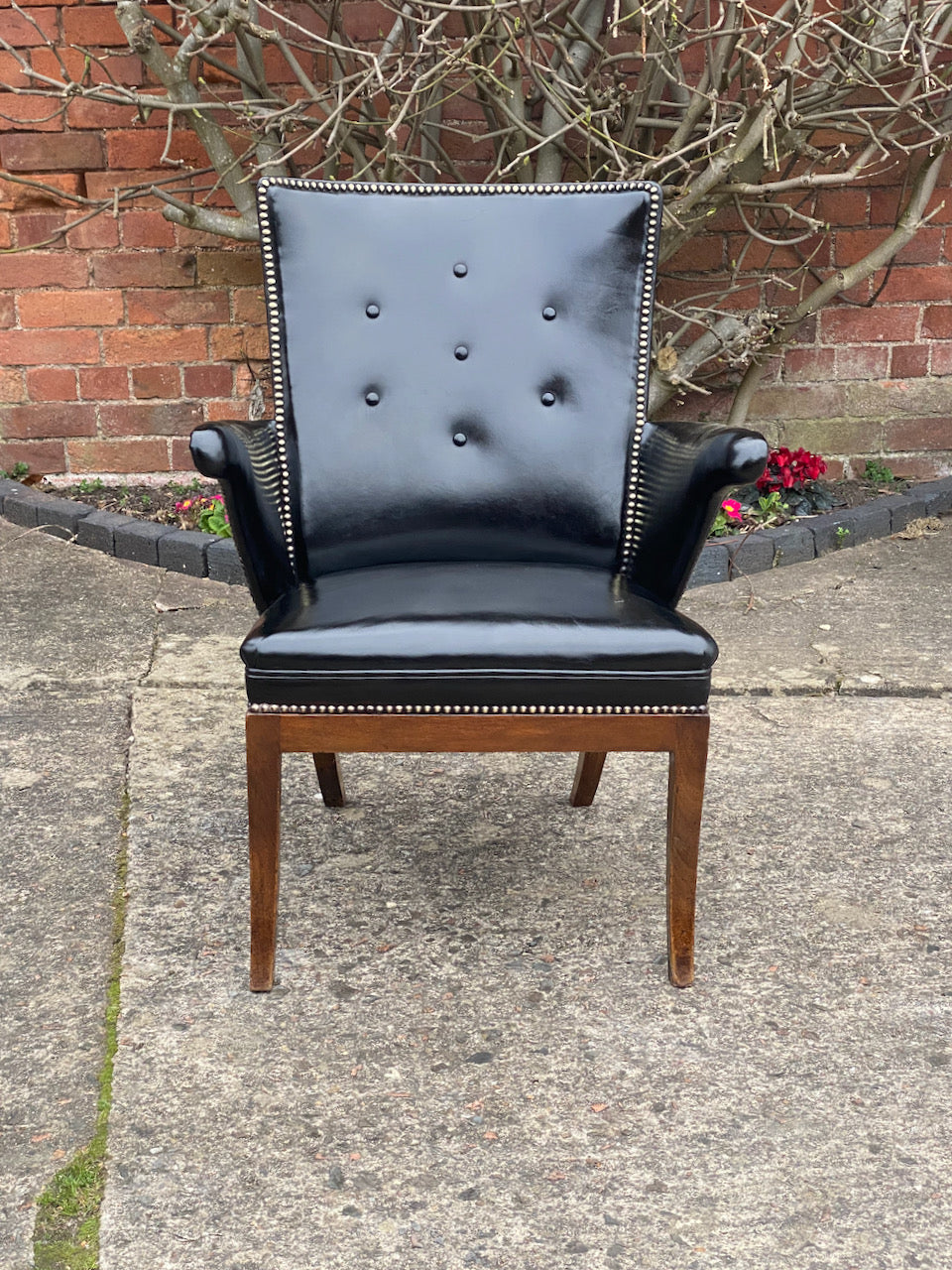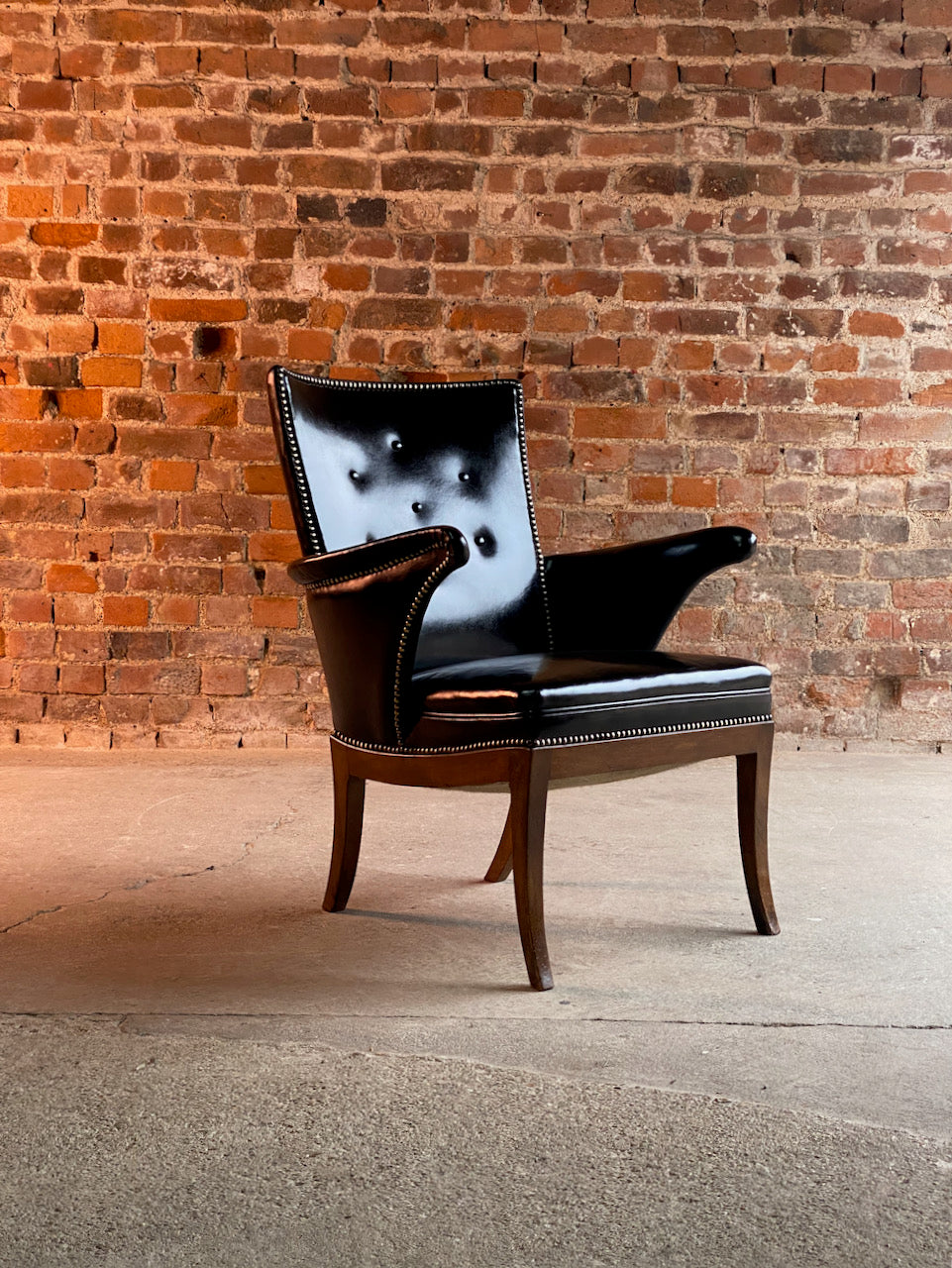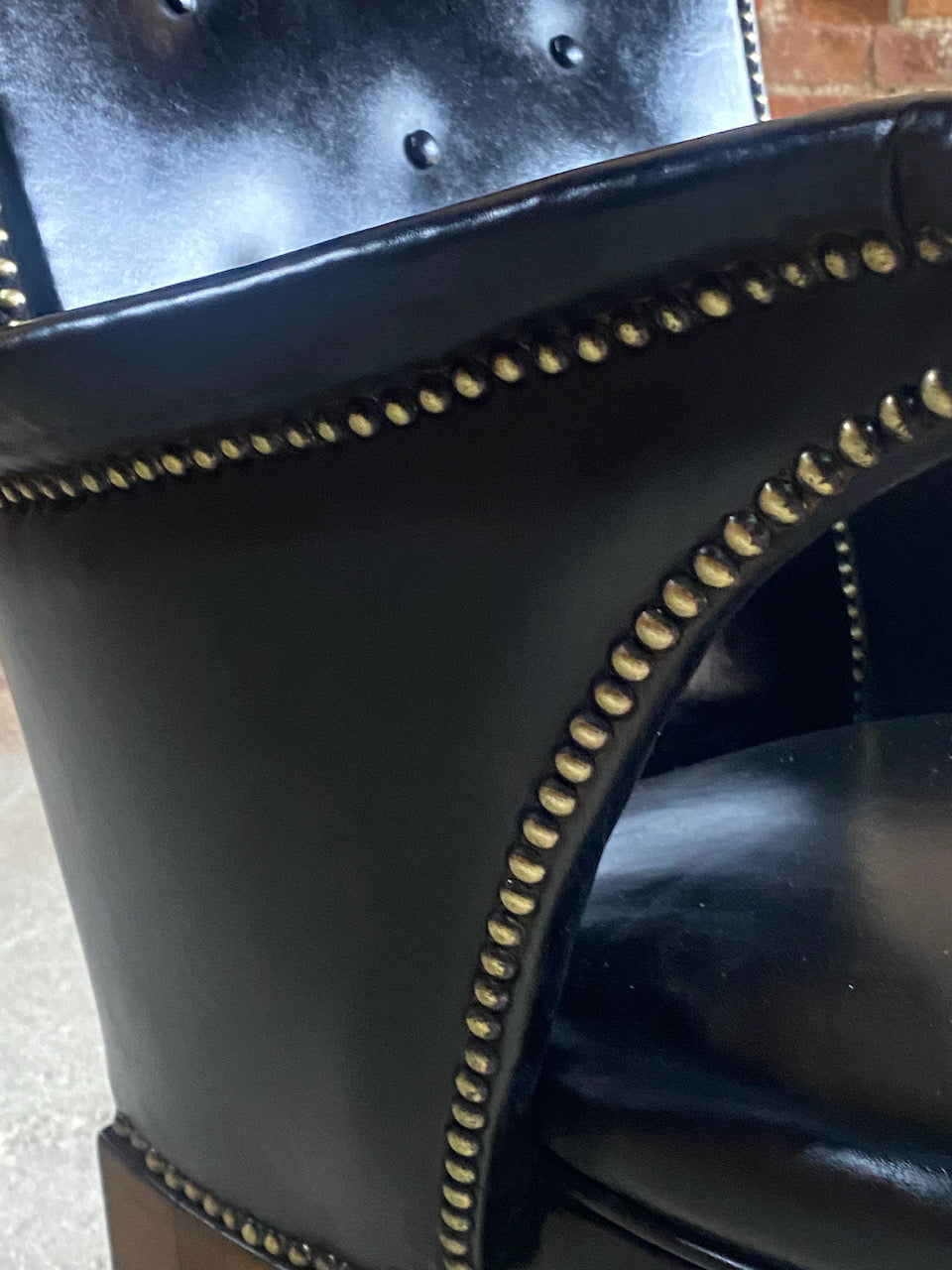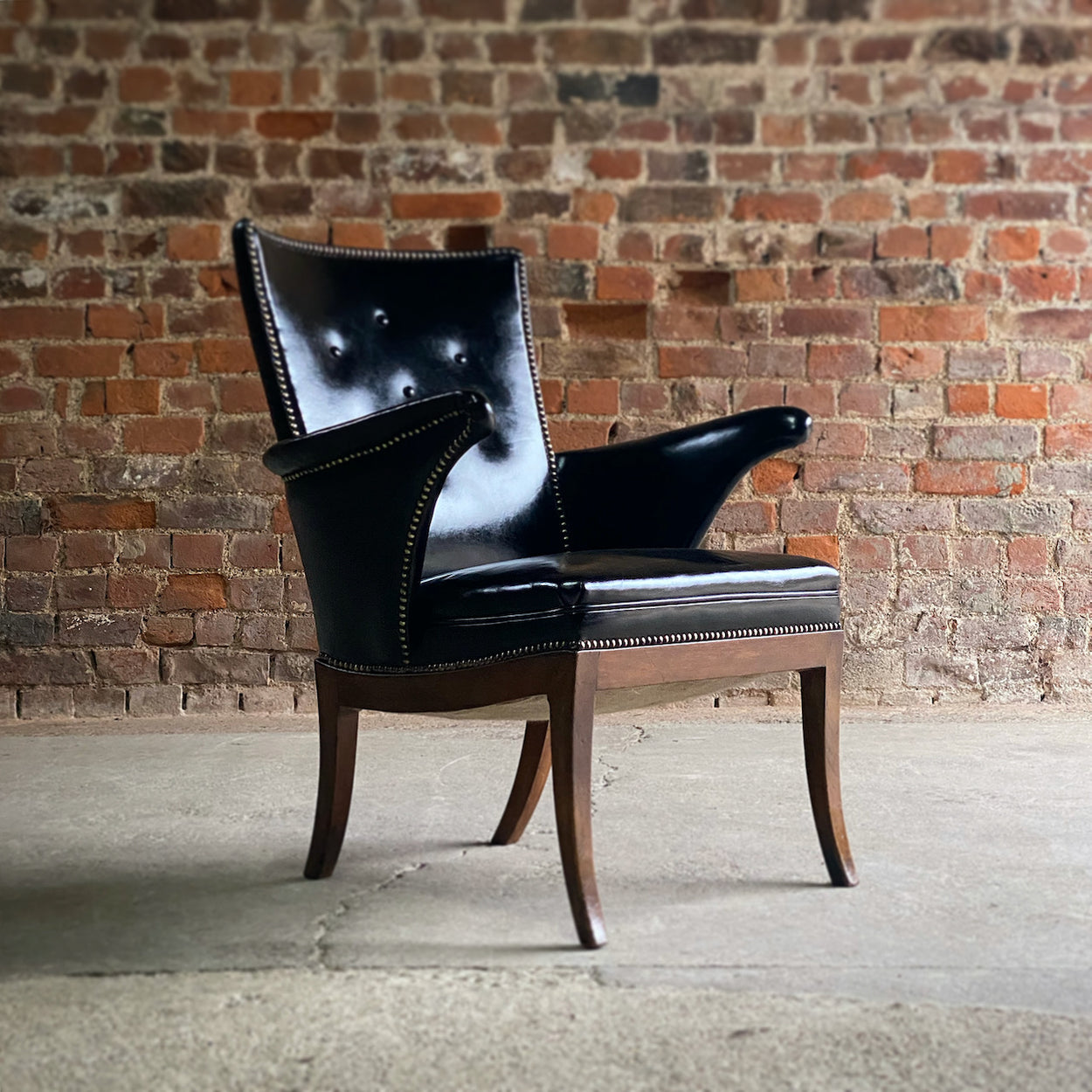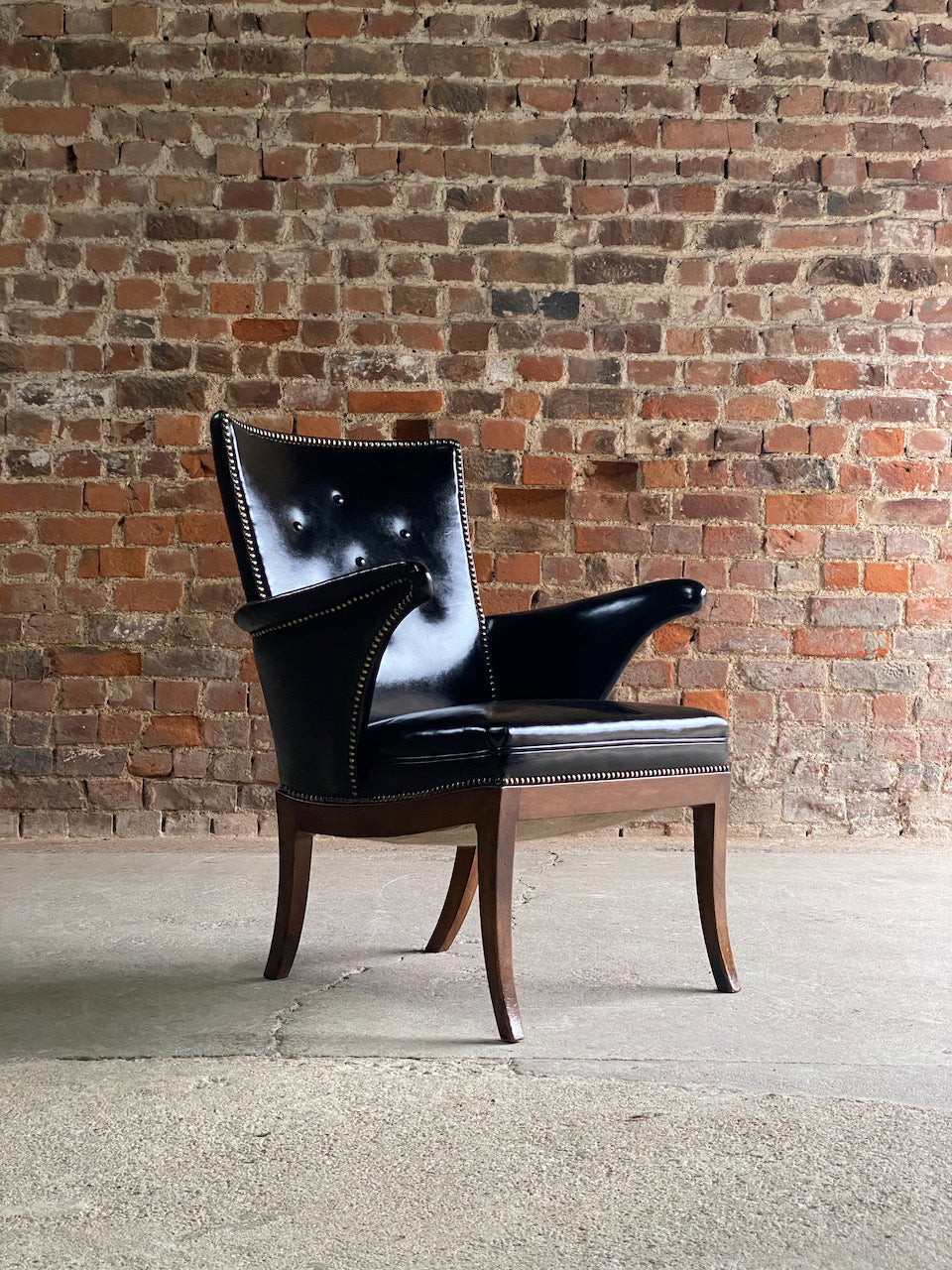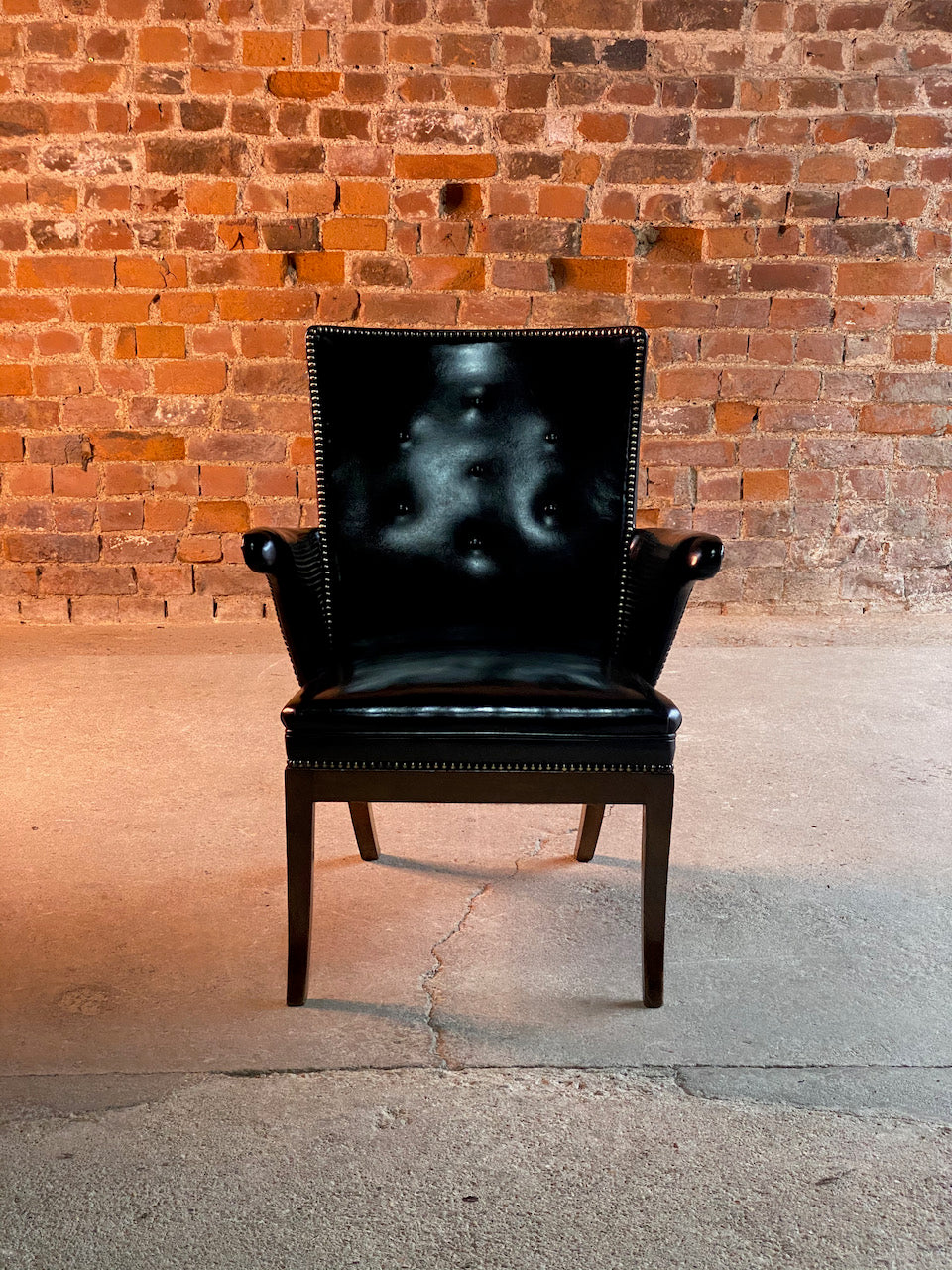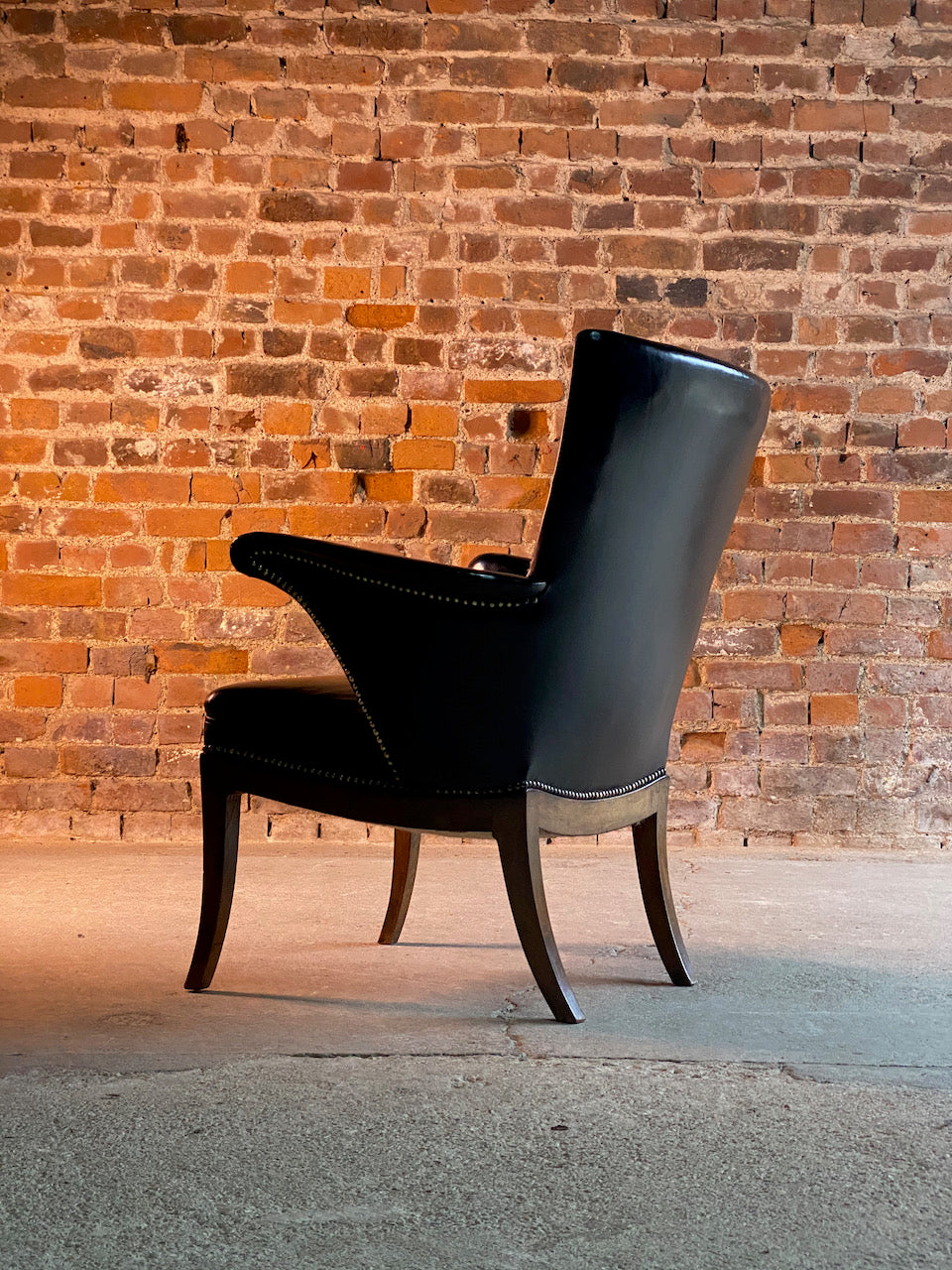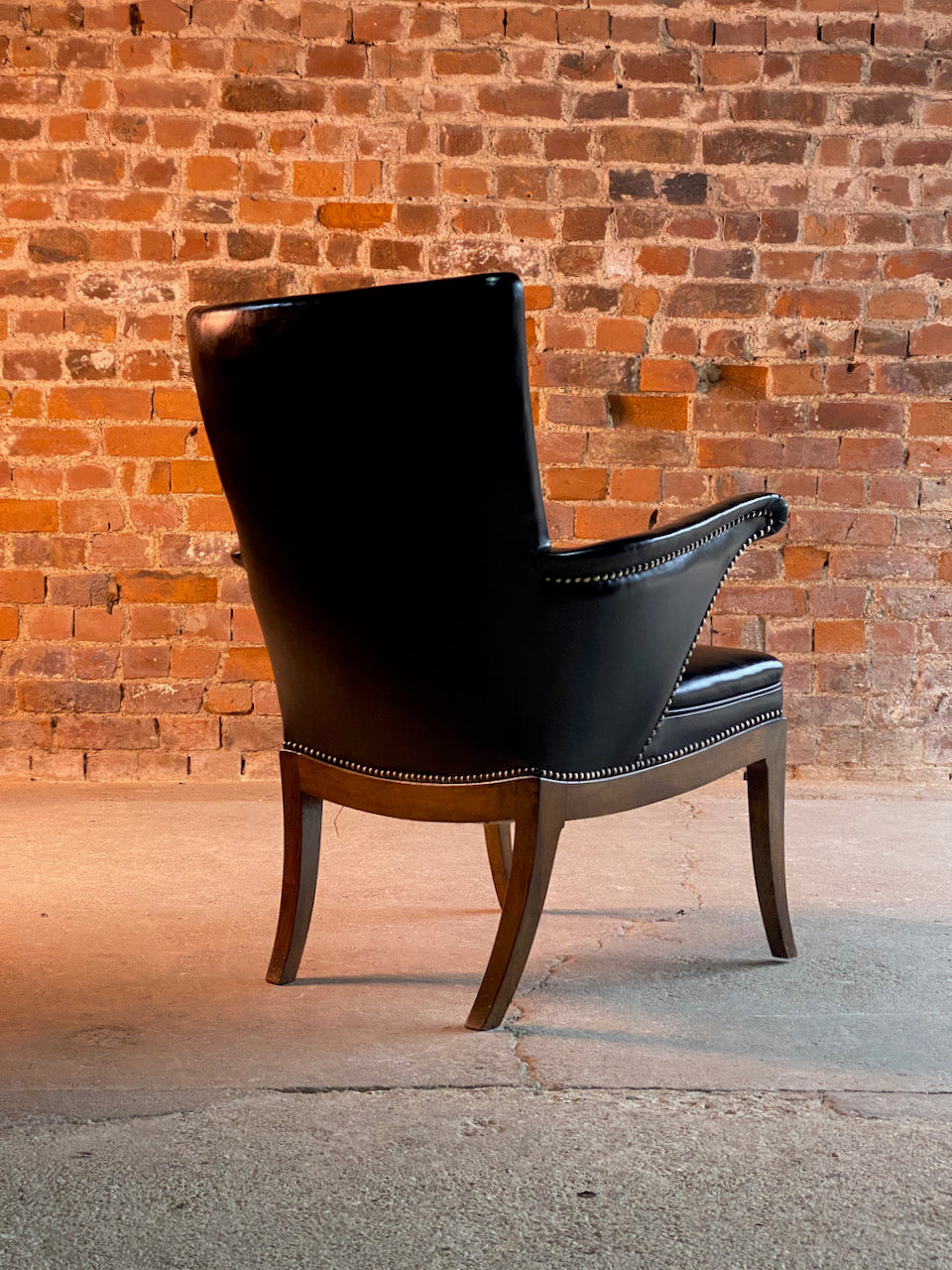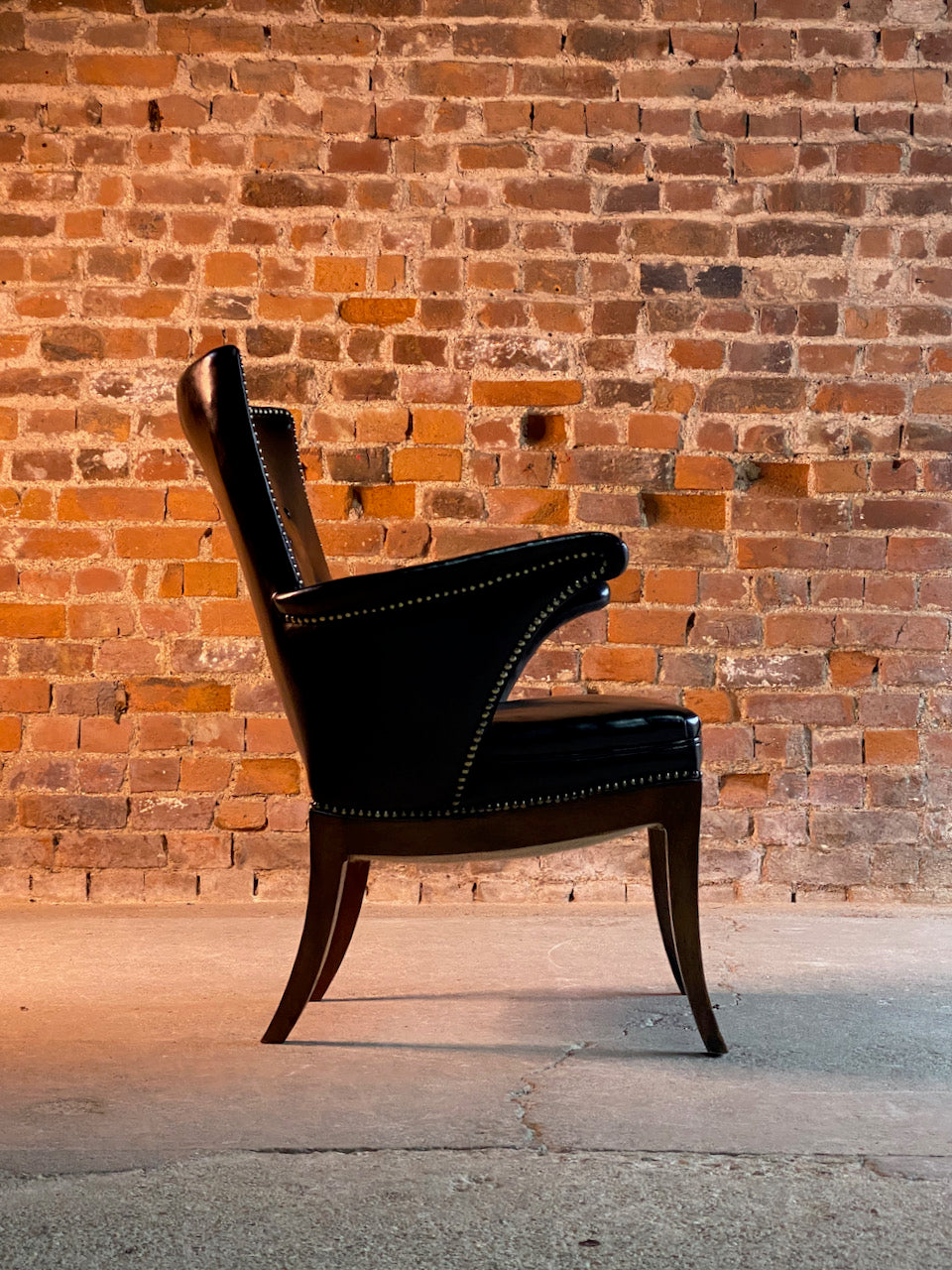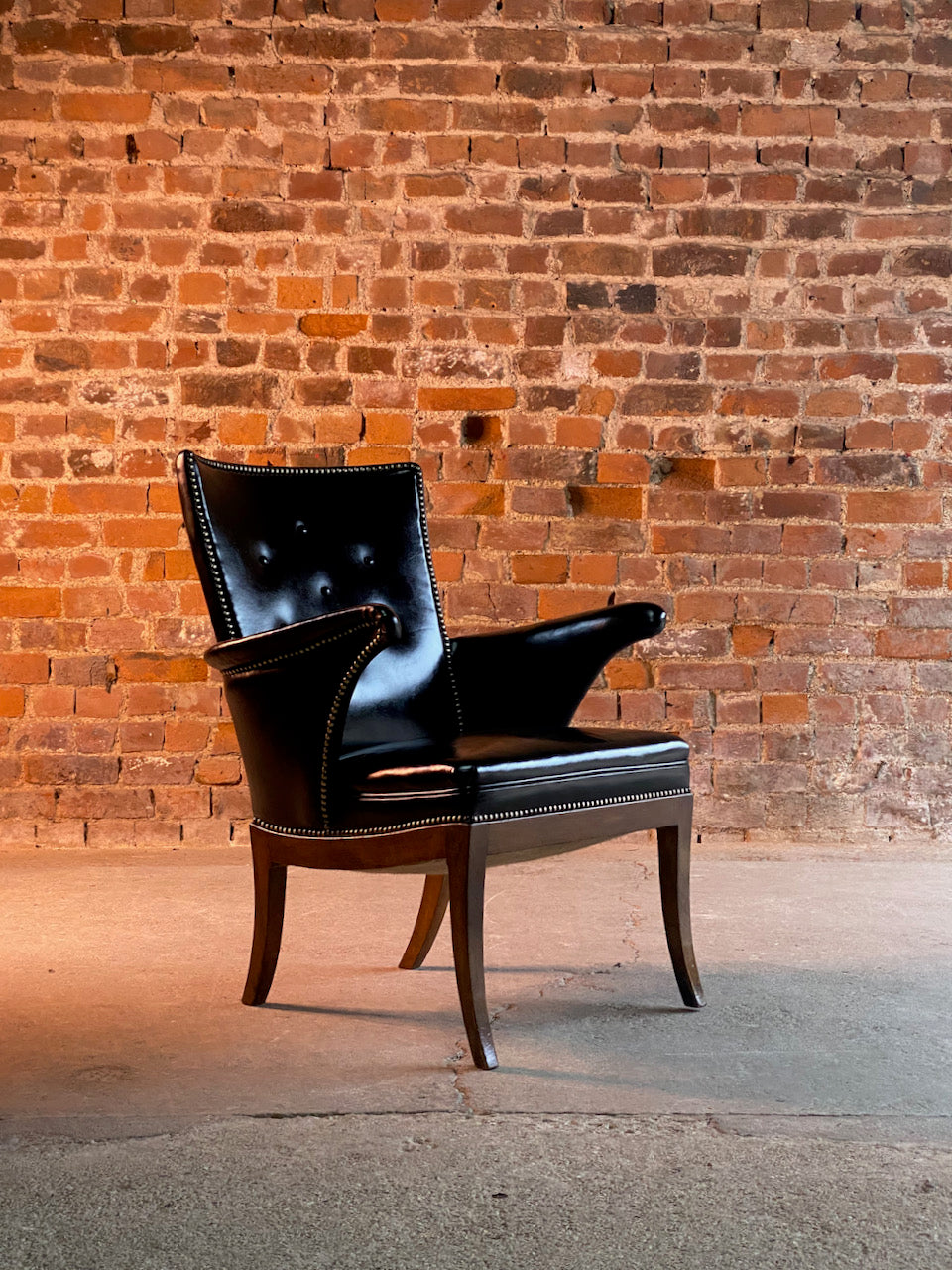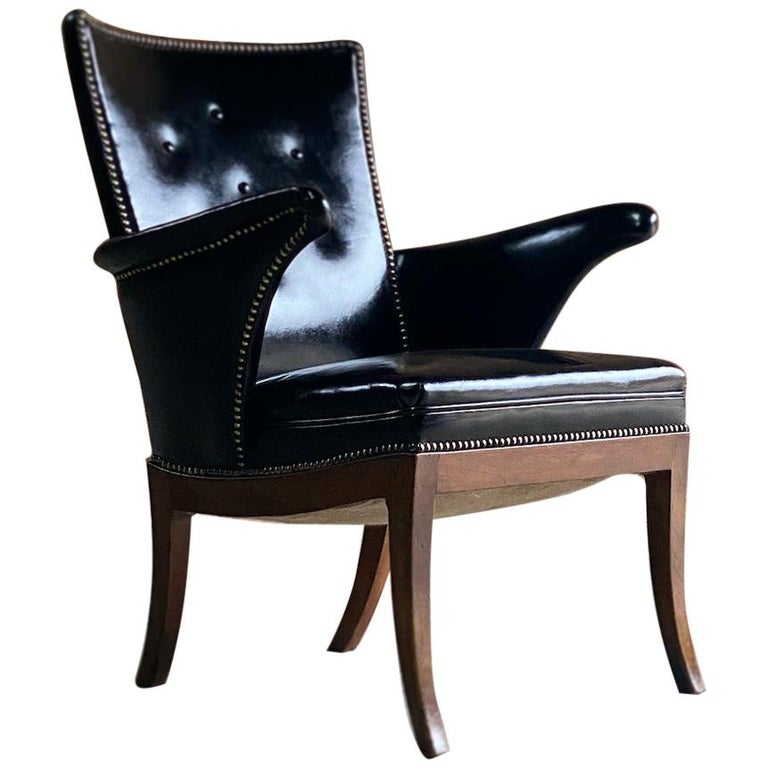 Frits Henningsen Armchair Denmark Circa 1932
Frits Henningsen Armchair Denmark Circa 1932

Magnificent mid century Frits Henningsen Leather & Mahogany Armchair Denmark circa 1932,  the buttoned back chair with two gull like arm supports is finished in the finest black leather with brass stud detail to the profile on a Cuban Mahogany frame raised on four elegant outswept legs. Henningsen drew inspiration from the classical British and French furniture styles of 17th and 18th centuries, this stunning chair embodies and blends the past with the present perfectly, the chair is offered in excellent condition having been recently recovered and restored, reserve now.

Background:

In 1911, at age 22, Henningsen (1889-1965) completed his cabinetmaker apprenticeship with one of the most recognised cabinetmakers of his day, I.P. Mørck. He then traveled around Europe to gather experience and inspiration, working in Germany, France and Great Britain before returning to Copenhagen in 1915. He opened his own furniture shop, drawing on customer input to better understand demand and improve production processes.

As a member of the Copenhagen Cabinetmakers Guild, Henningsen became a major driver of the furniture exhibitions of the period, gaining recognition for his perfectionist style and vibrant personality. He gave new expression to traditional designs and drew inspiration from the French Empire, rococo, and British 17th-century furniture.

Henningsen was greatly influenced by Kaare Klint, one of his teachers at technical college. The competition that arose between them led to a constant renewal and reinterpretation of furniture craftsmanship on both sides. For Henningsen, it was the furniture item – not its creator – that deserved centre stage. This was one of the main reasons his designs never achieved the same popularity as those of some of his contemporaries.

Henningsen's more functional design style developed from historically inspired to simpler, timeless work that remains relevant today. His work is rooted in classic craftsmanship with a design expression that has broad appeal – a combination embodied in his Heritage Chair and his final design, the Signature Chair.
Mid Century Design
Denmark
Frits Henningsen
Lounge Armchair
Black Leather
Cuban Mahogany
Circa 1932
Fully Restored
Excellent Condition
Investment
Practical & beautiful
Free Uk delivery
Completely restored, in perfect condition.

Dimensions Chair:
Depth: 26.5" inches / 67cm
Width: 26.5" inches / 67cm
Height: 35" inches / 89cm
Floor to seat: 16.5" inches / 42cm

Free delivery is offered to England & Wales only when buyer pays full asking price, next day delivery is not possible due to the size of the piece, please allow between 7-14 days delivery