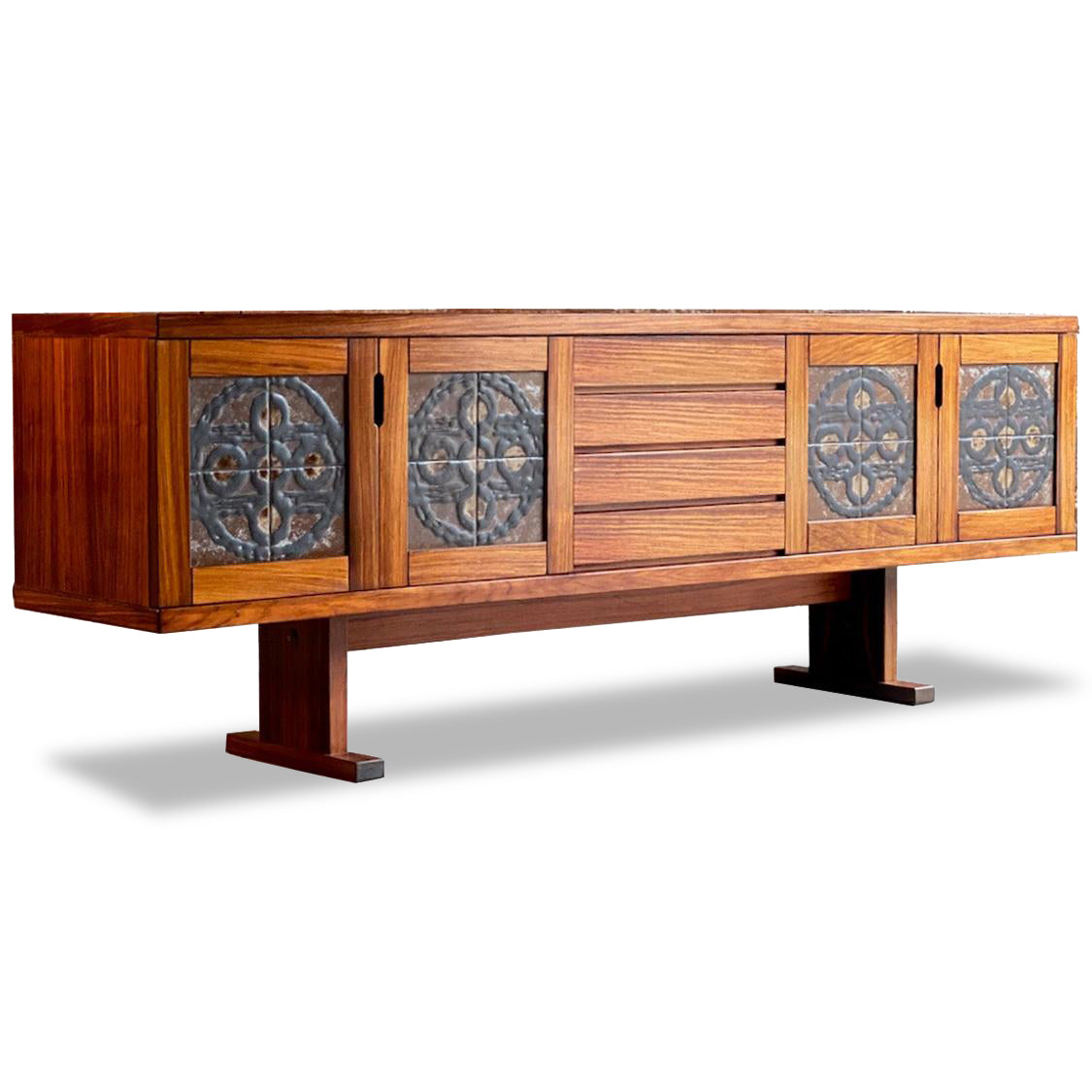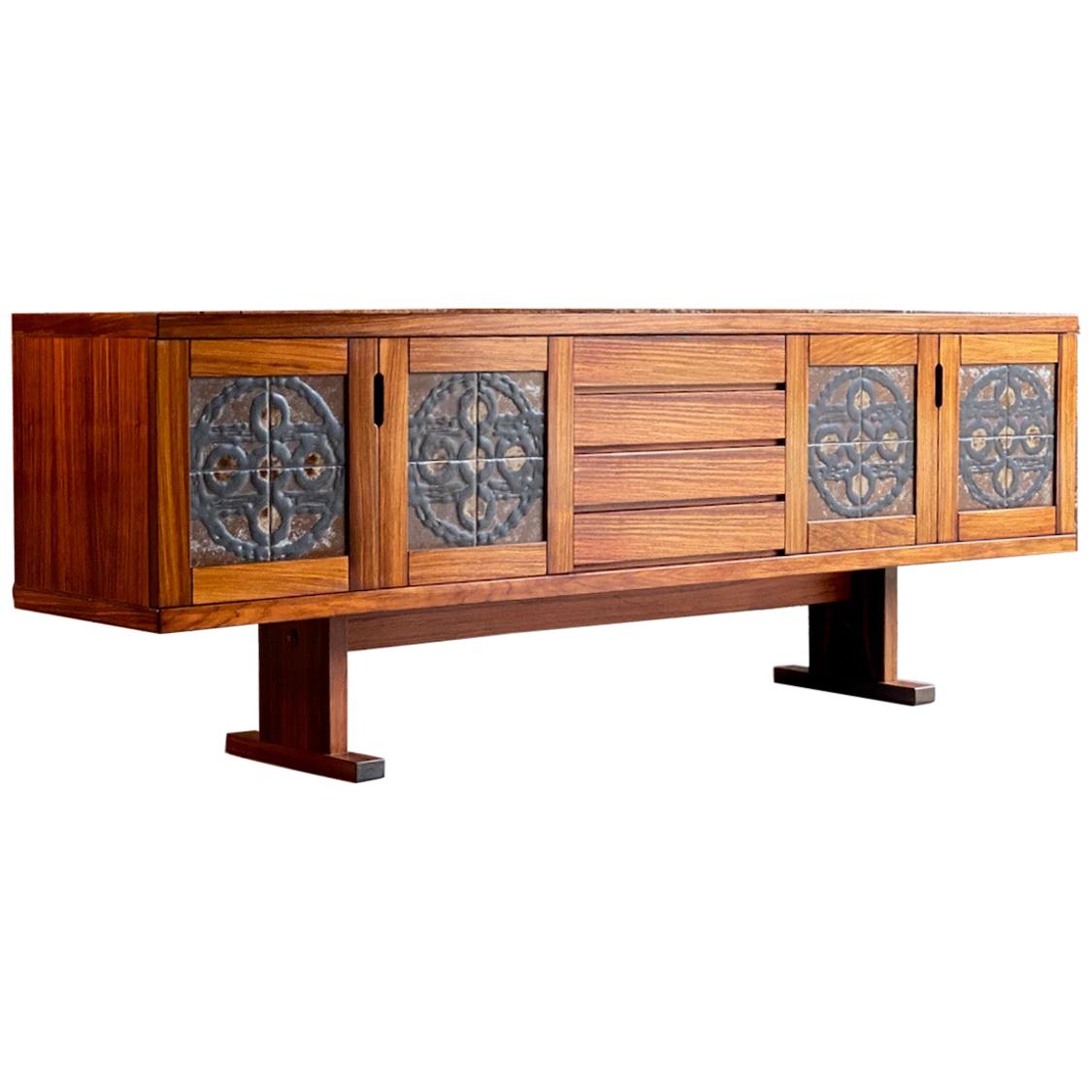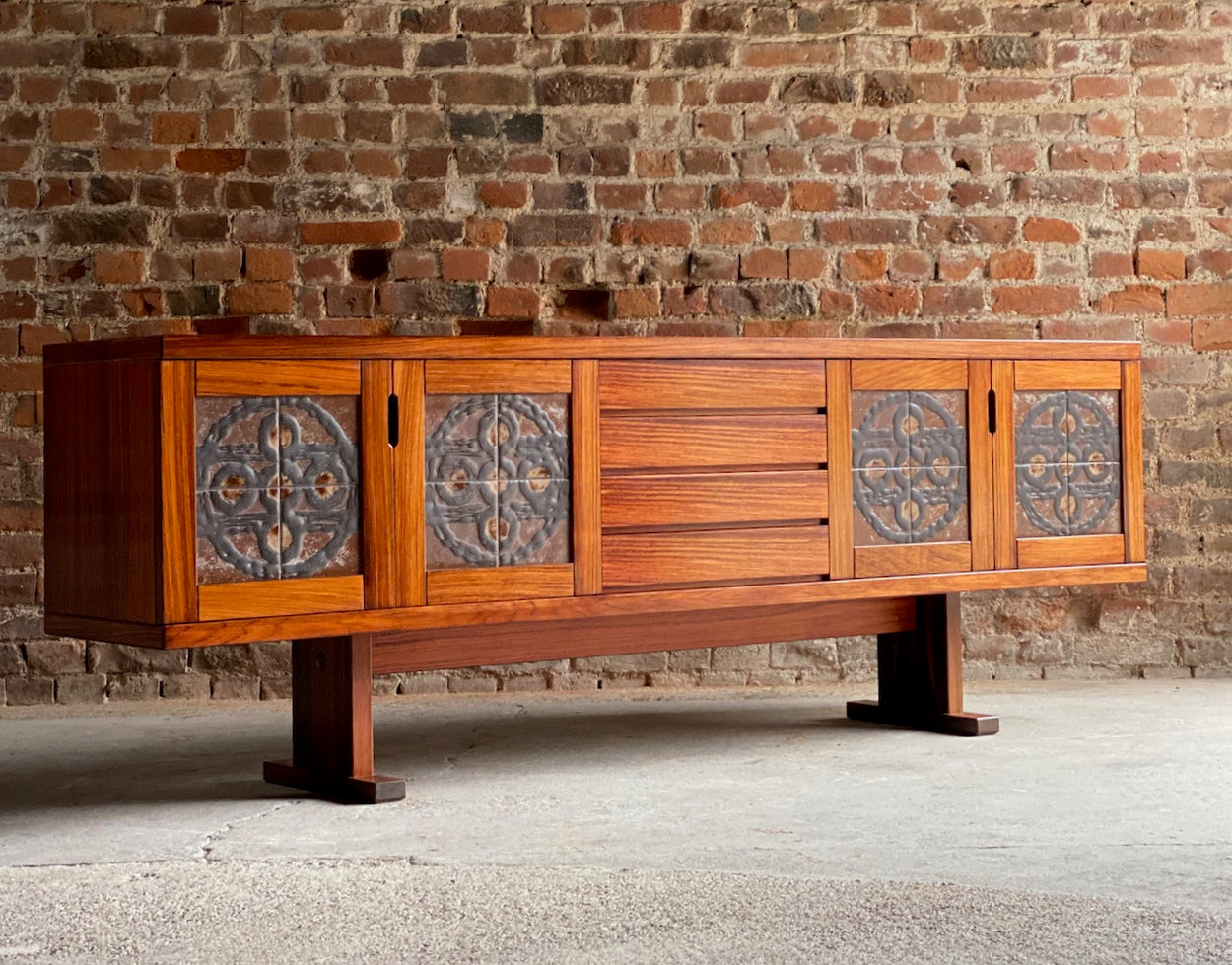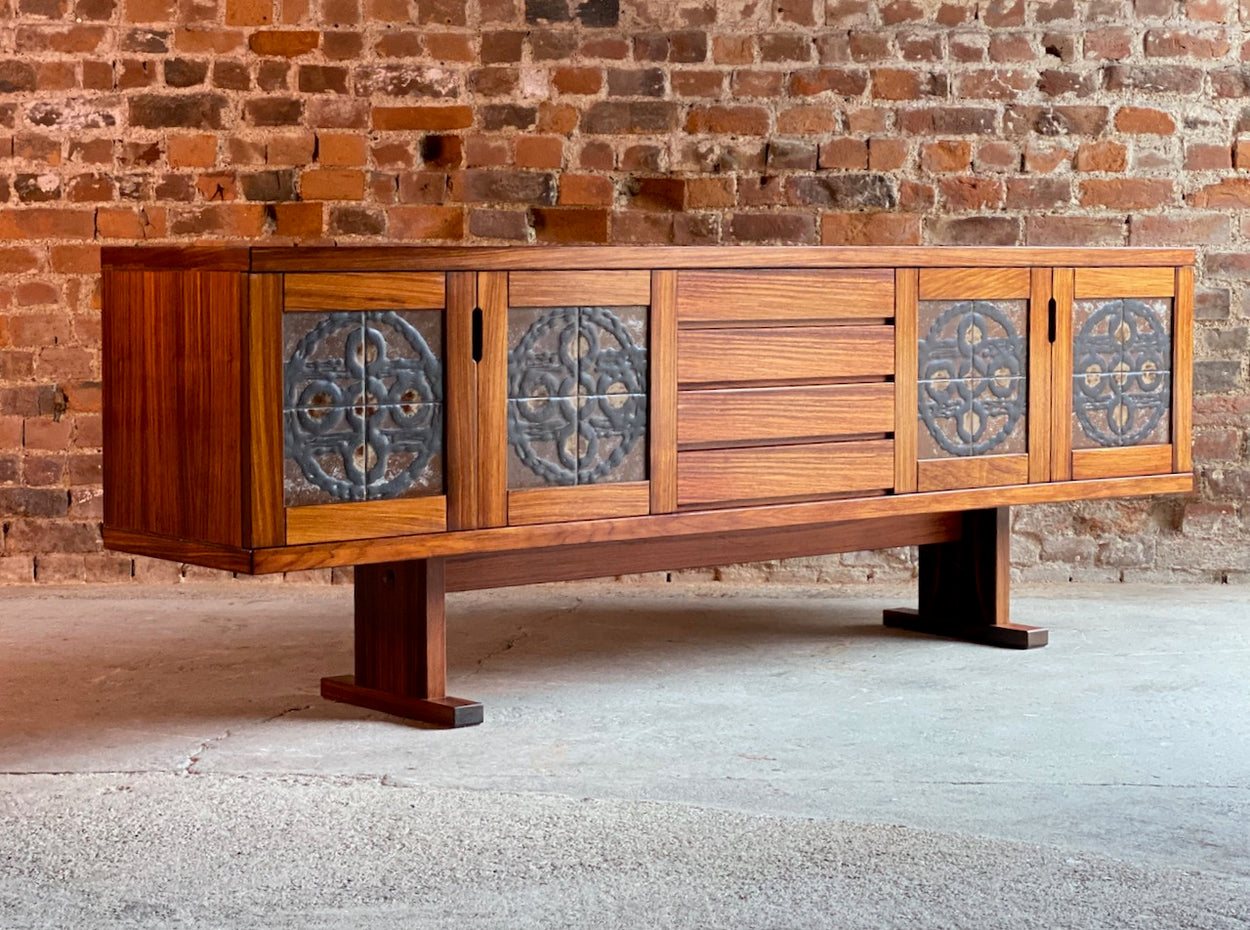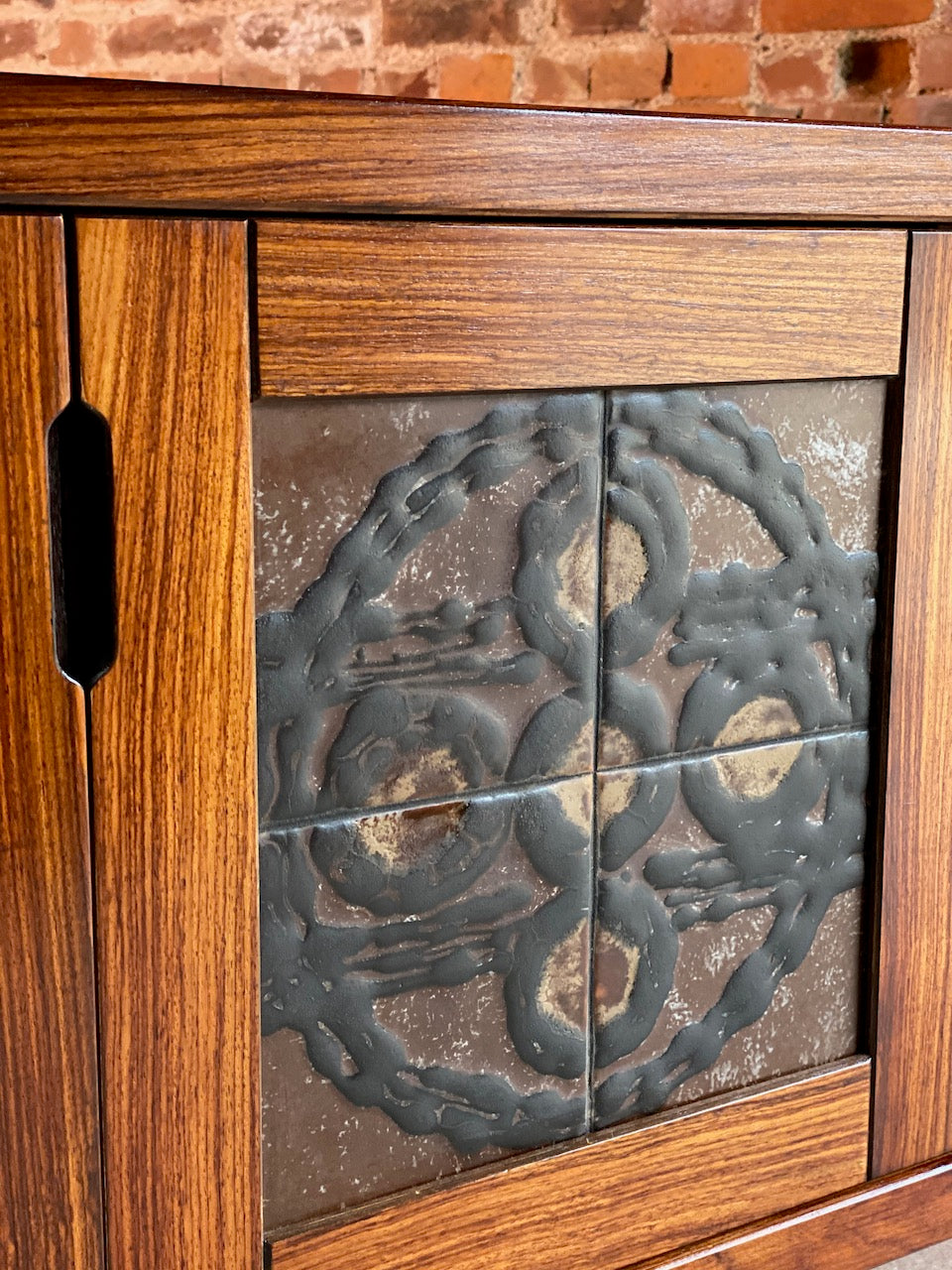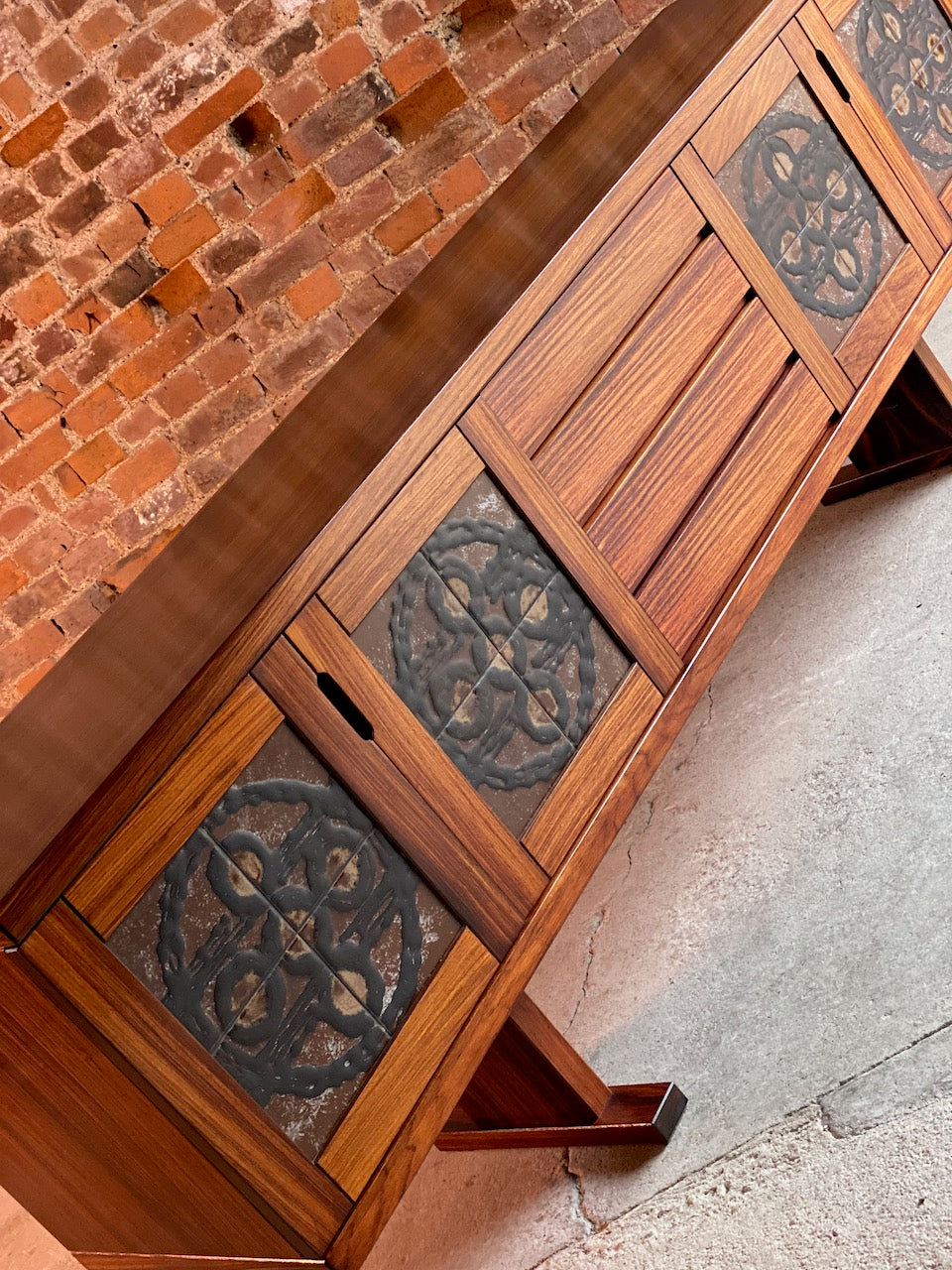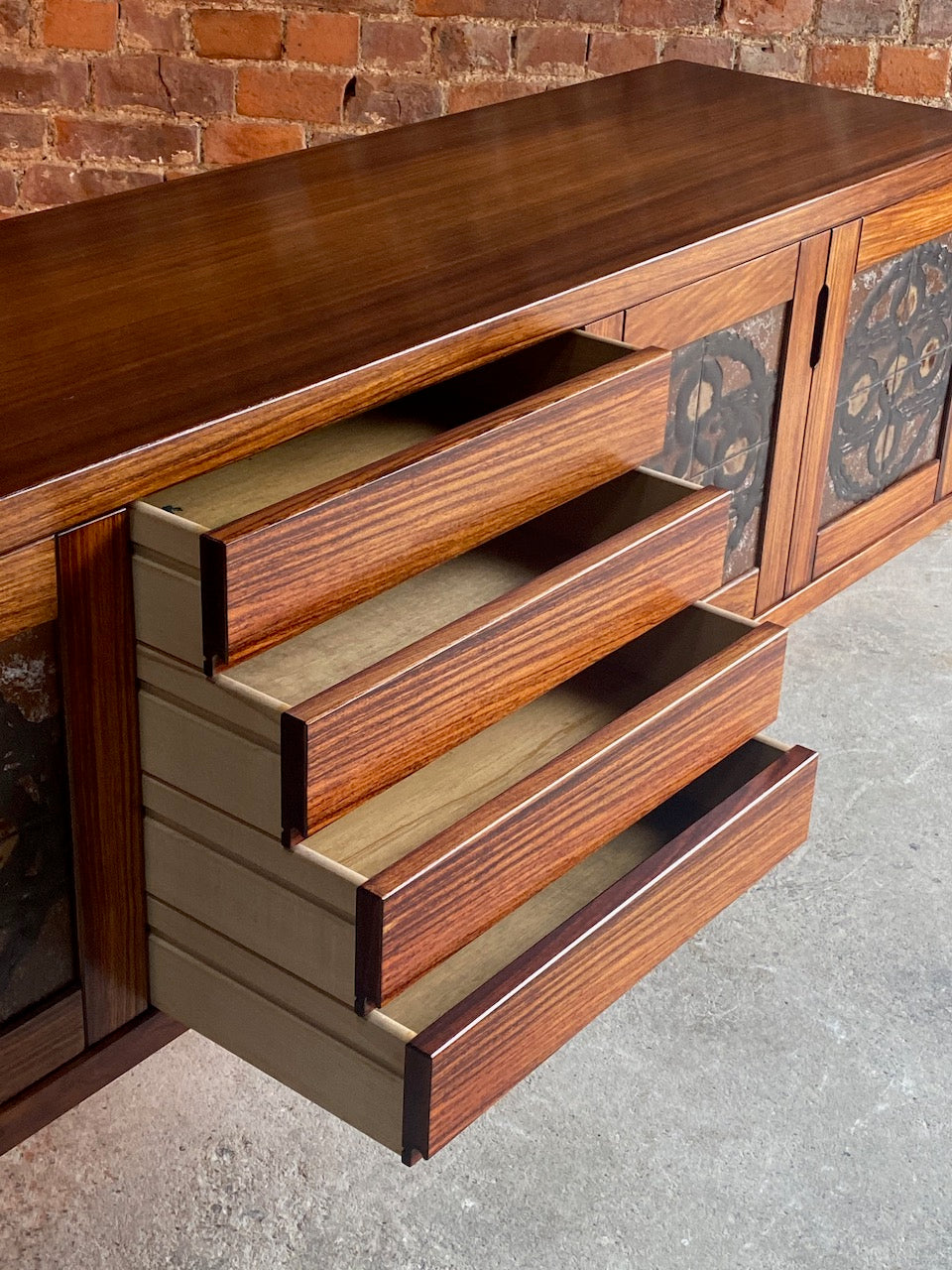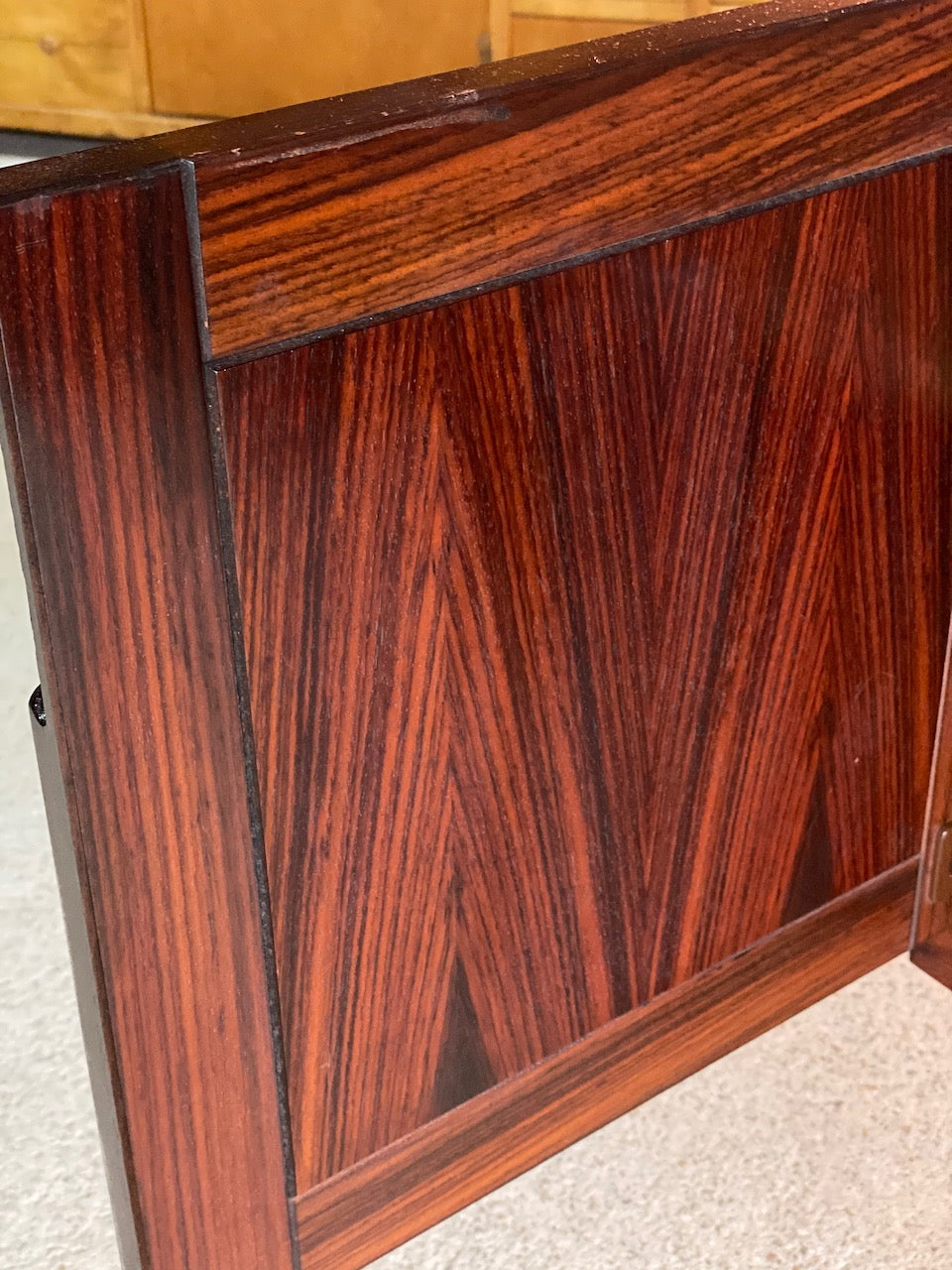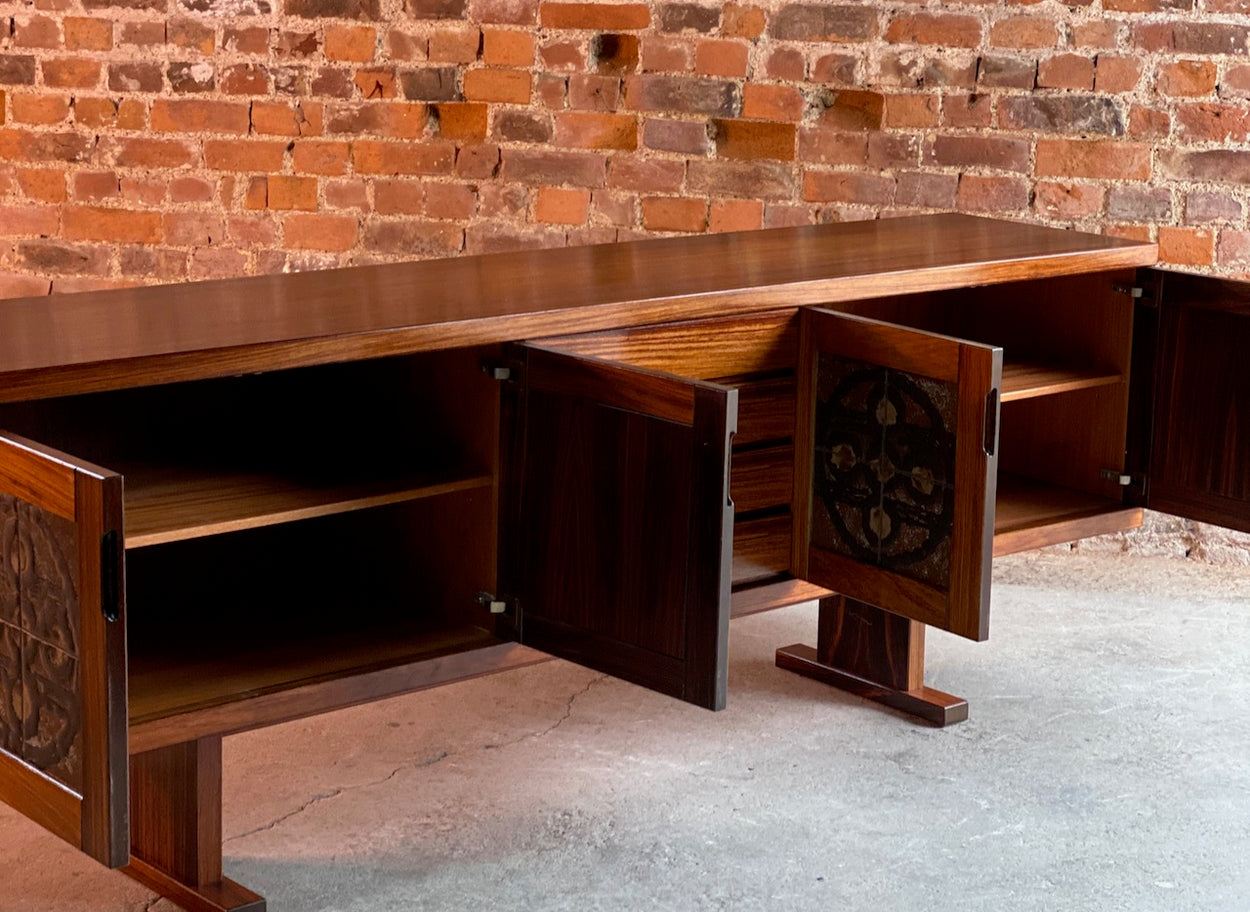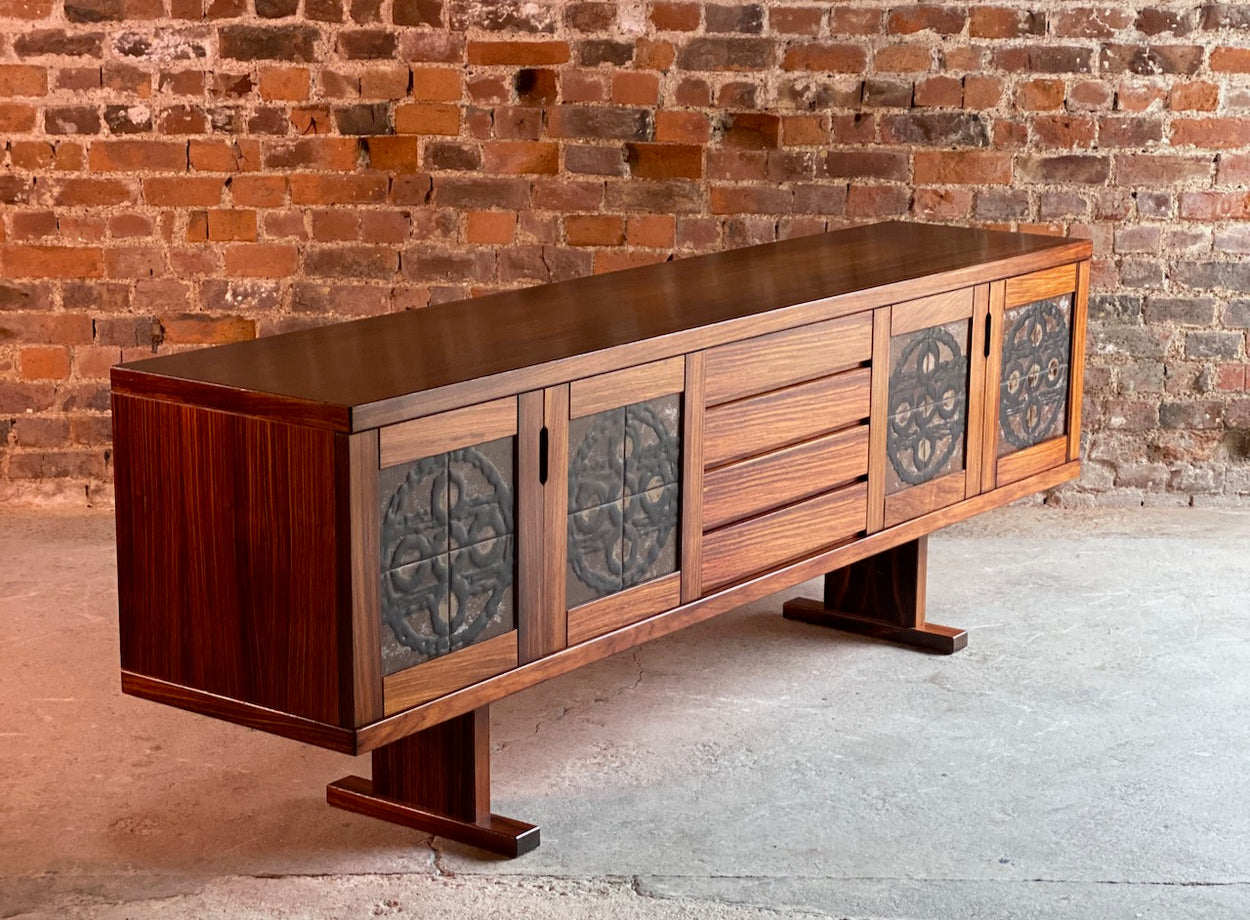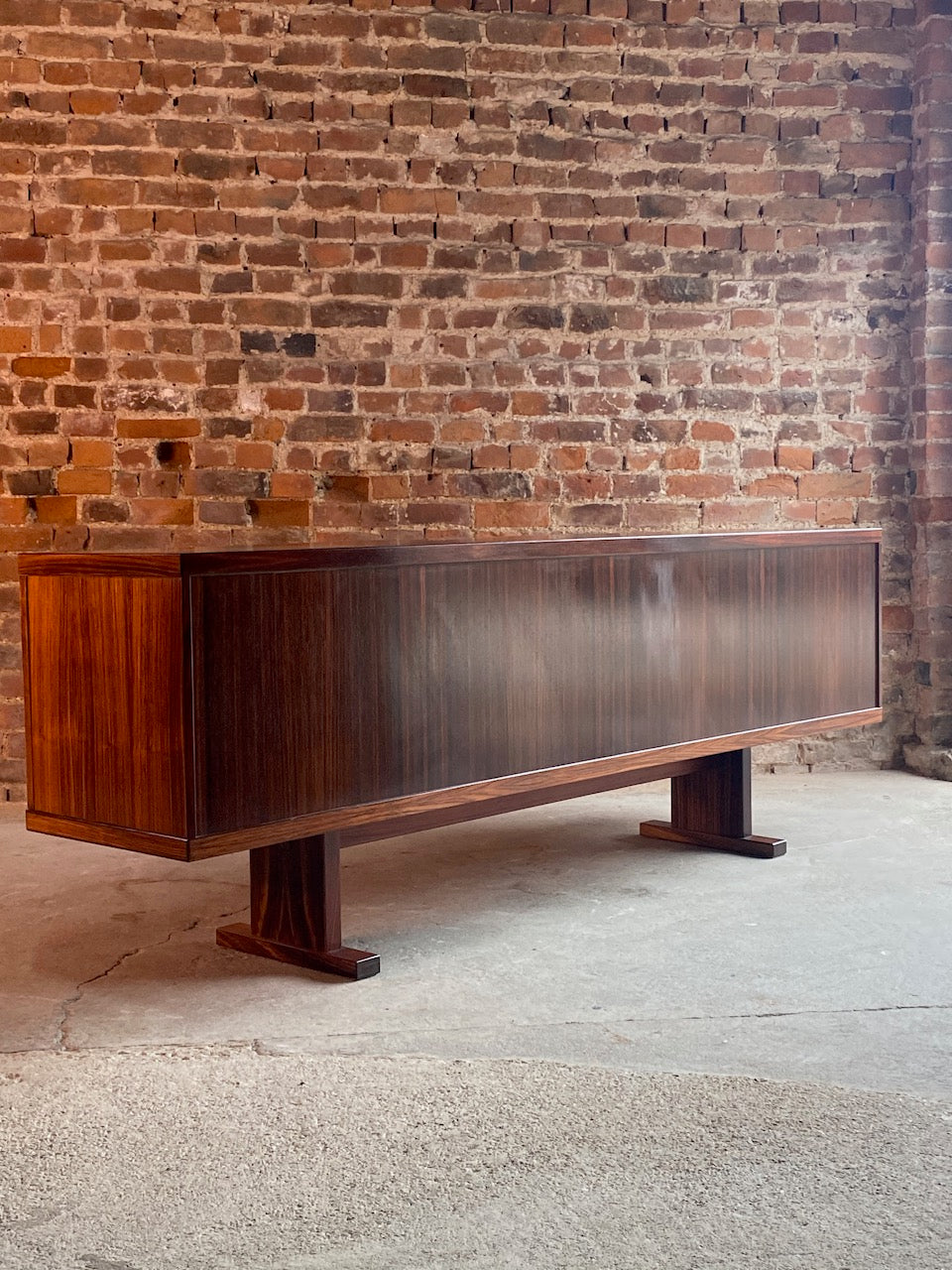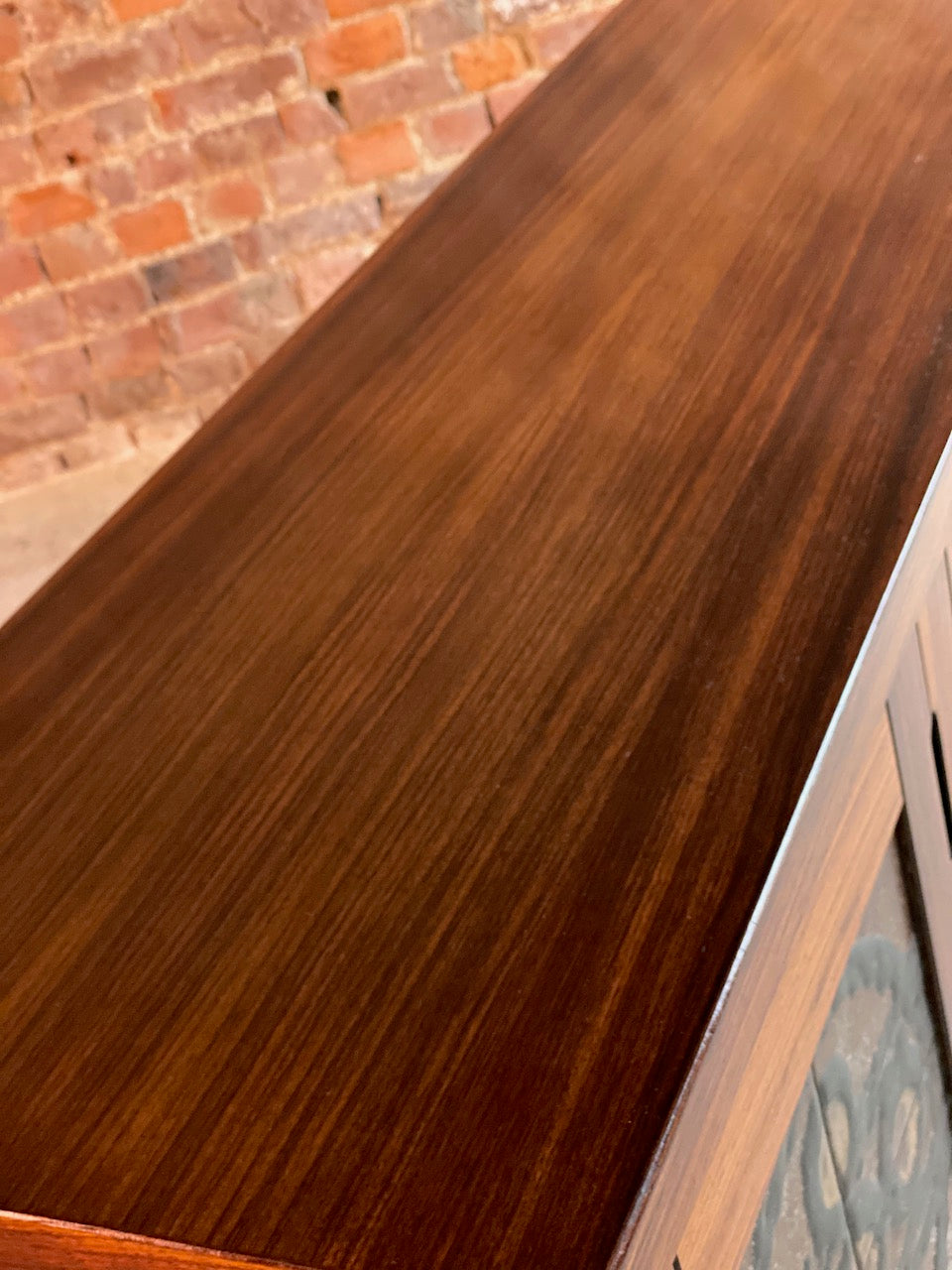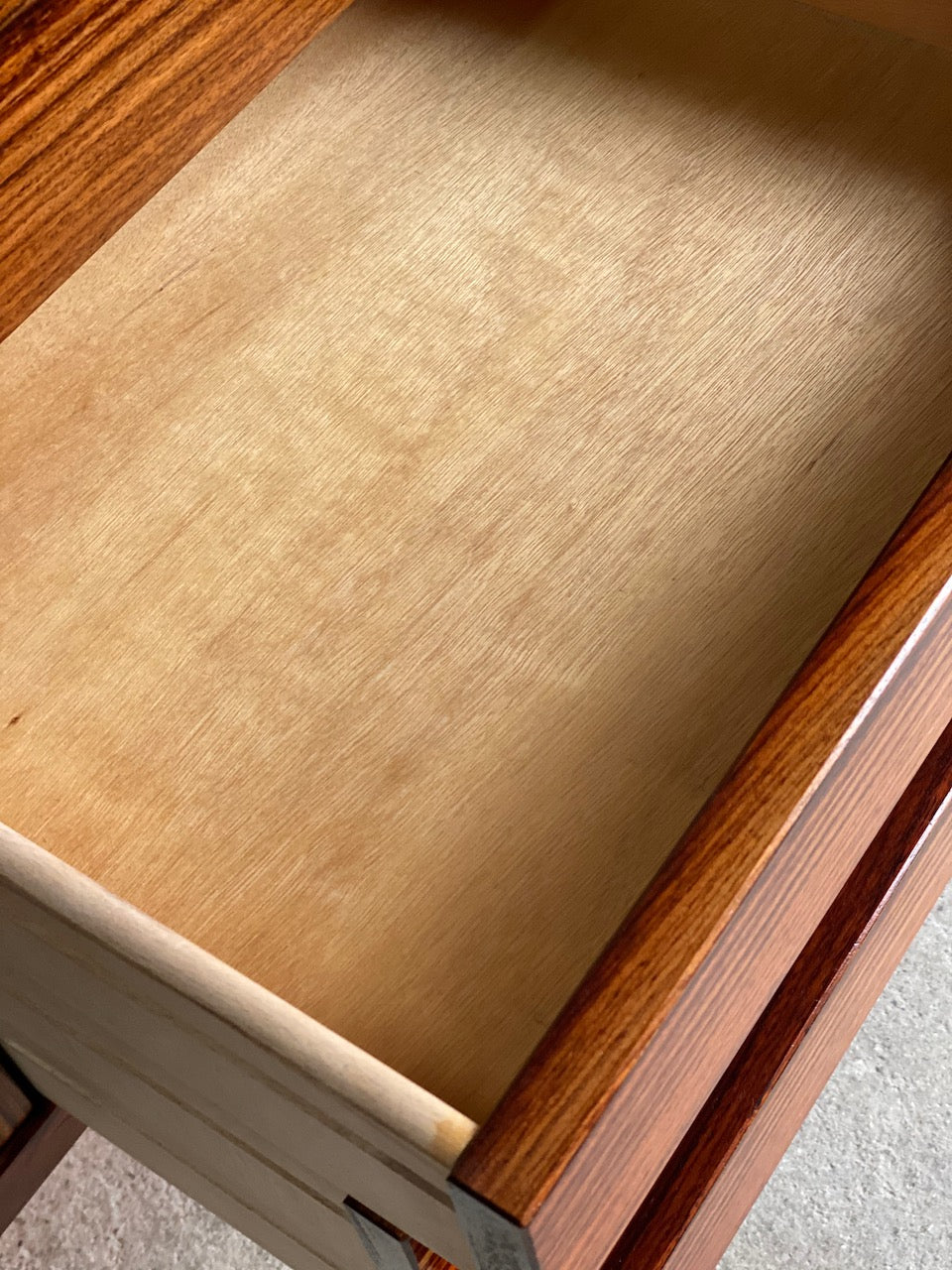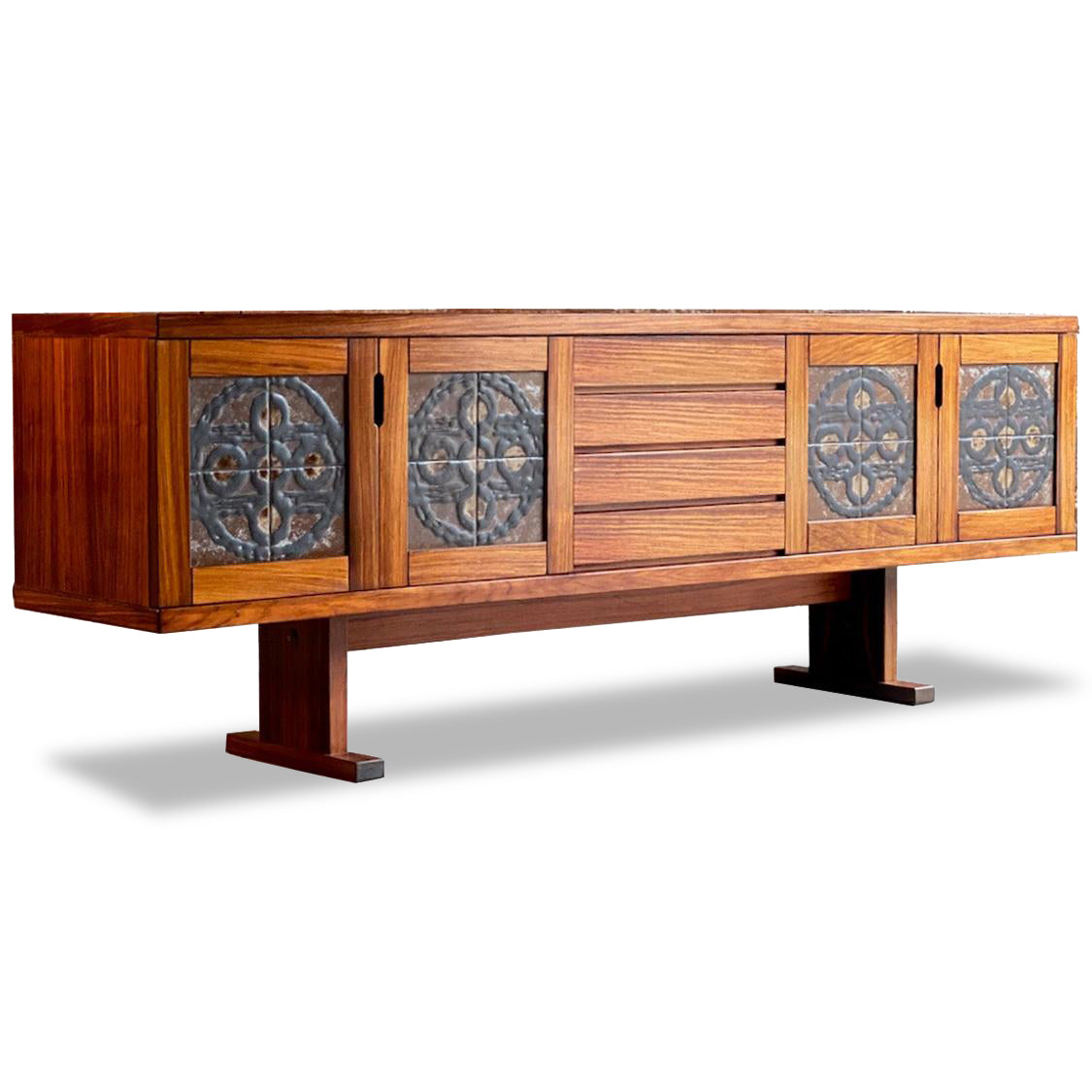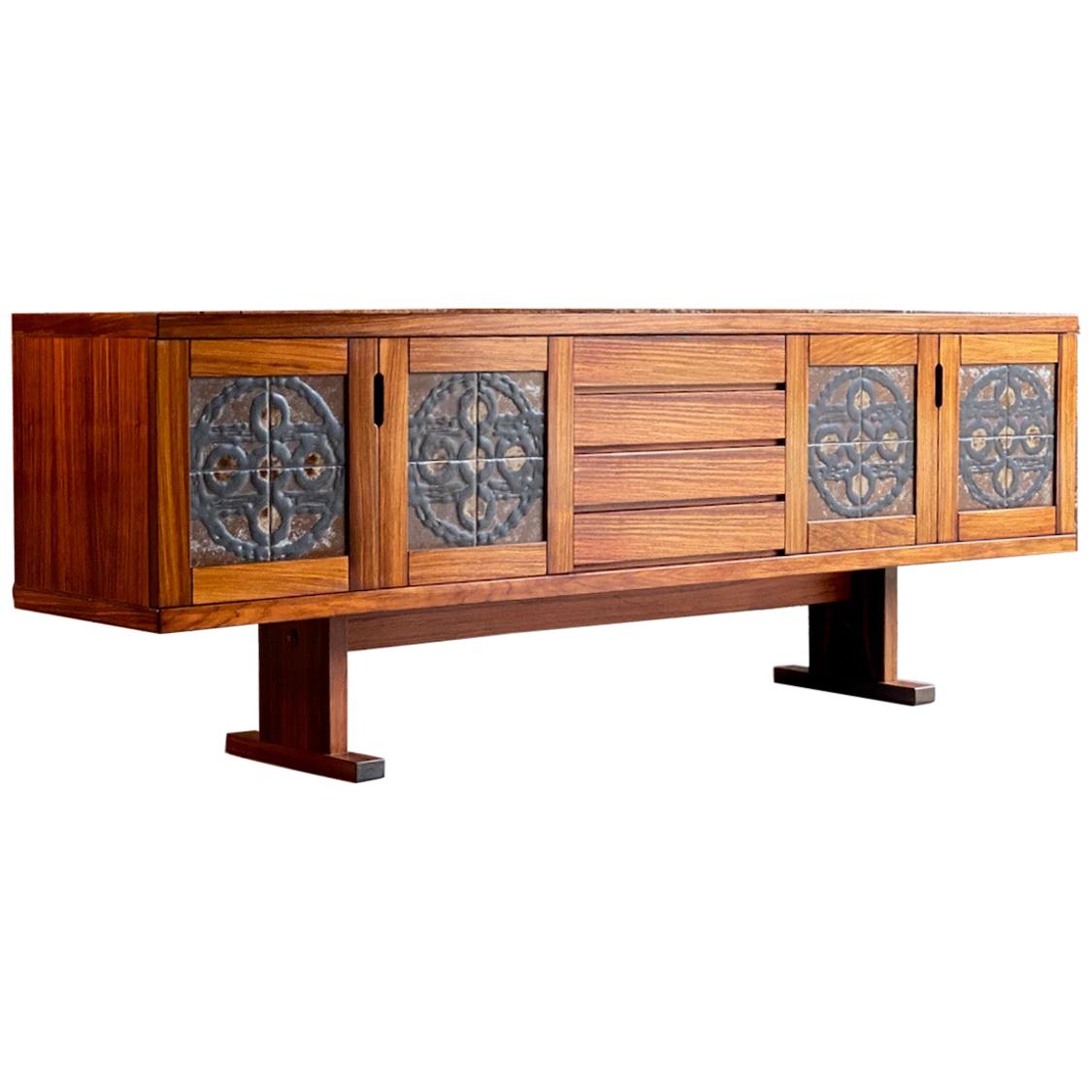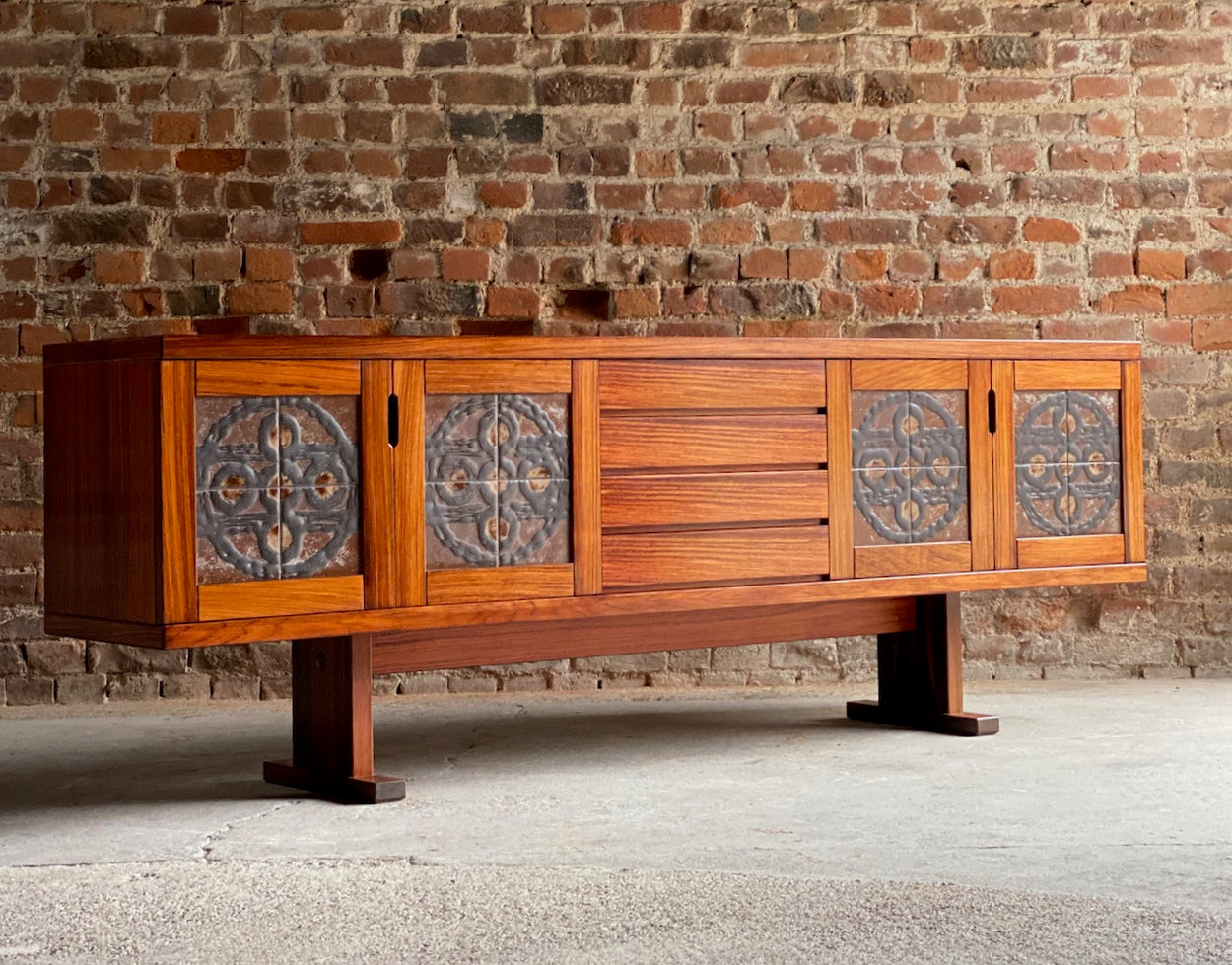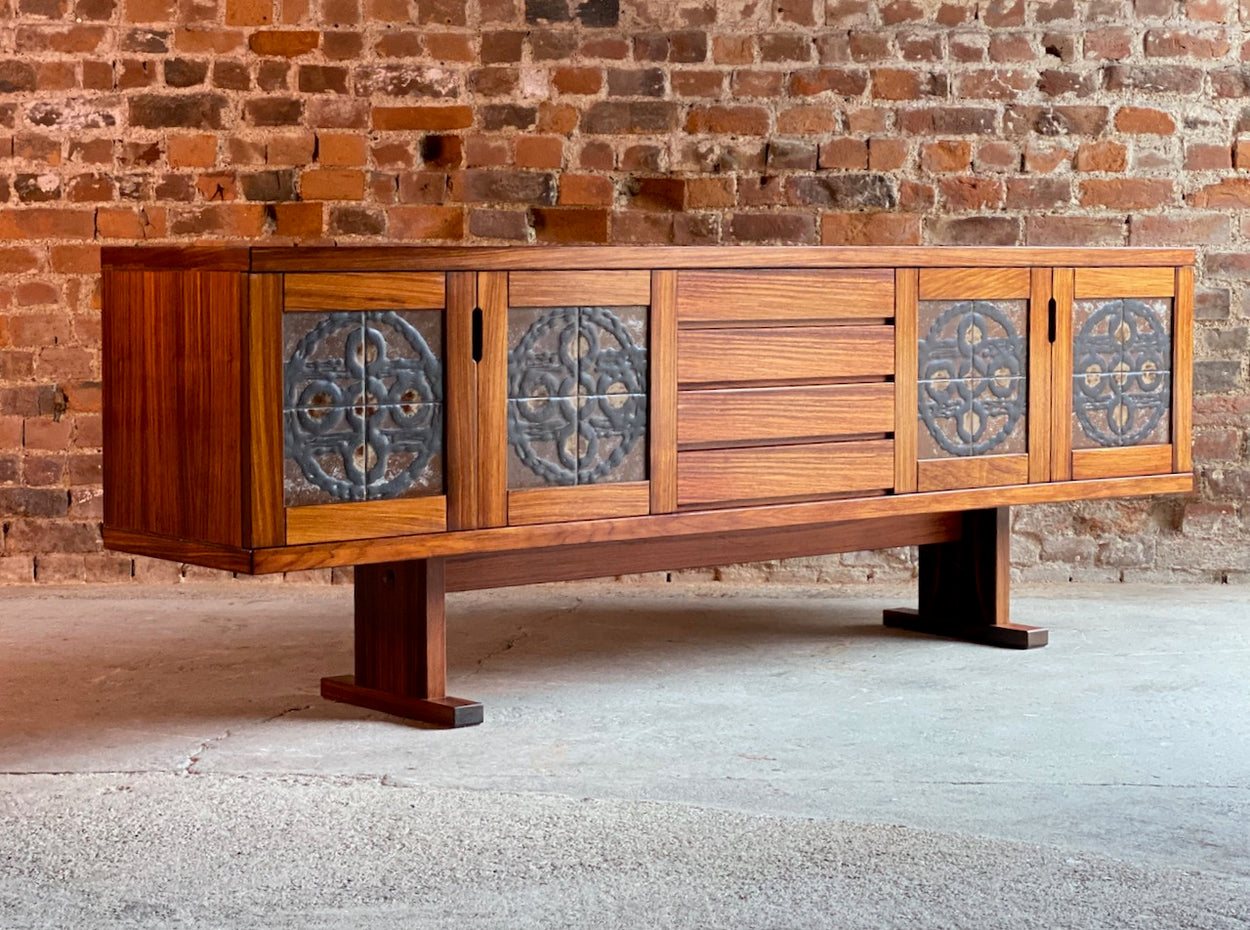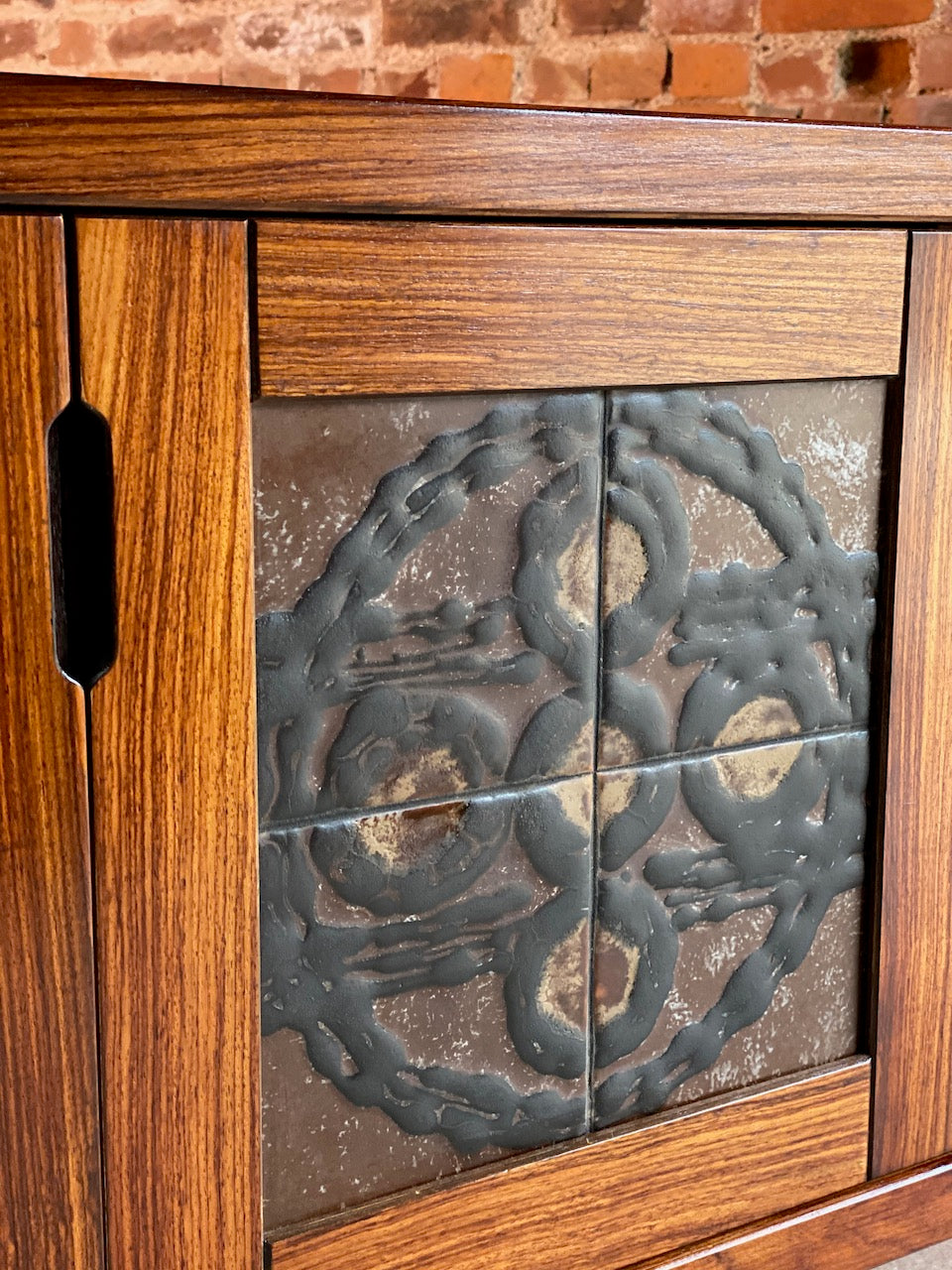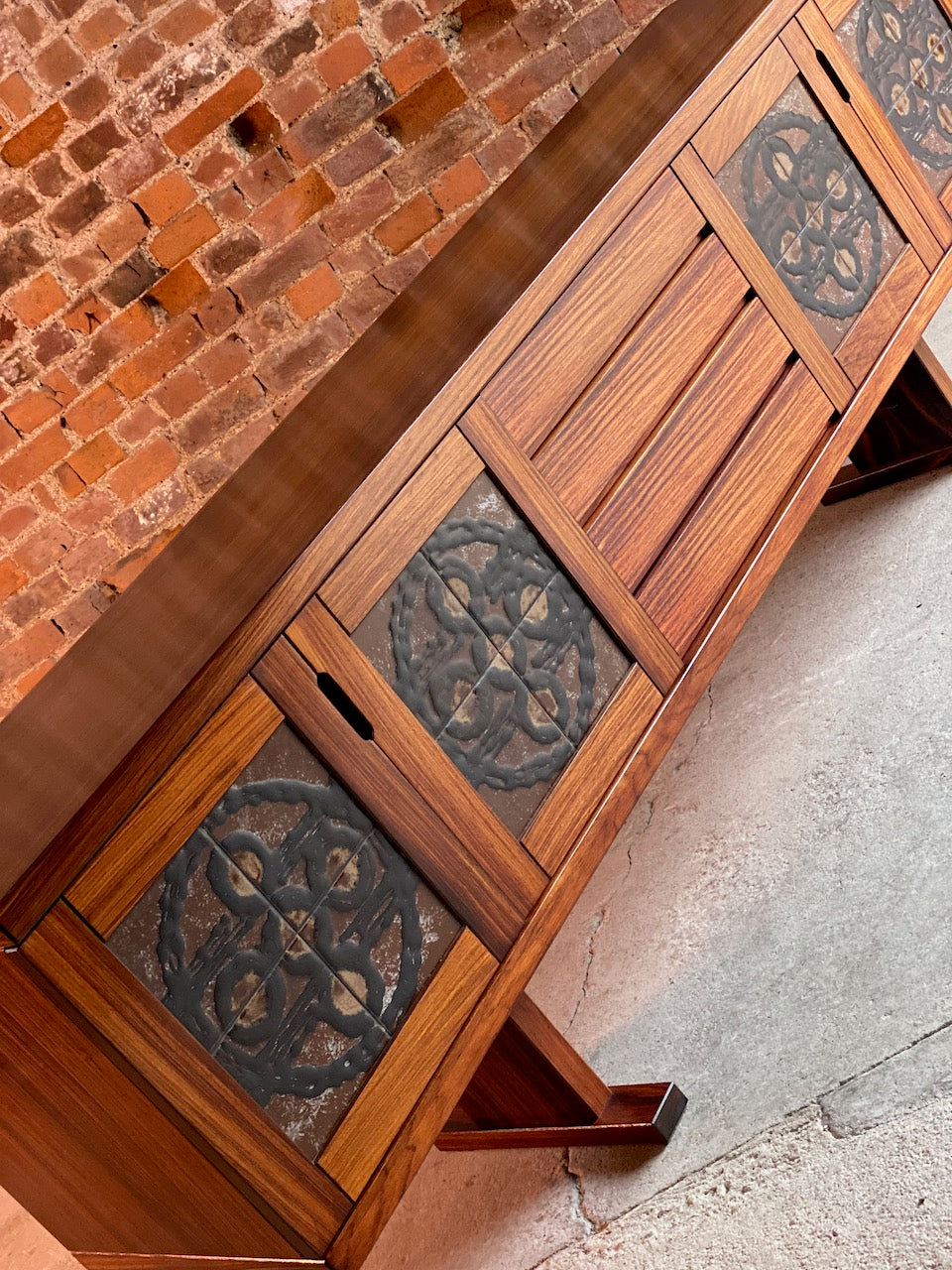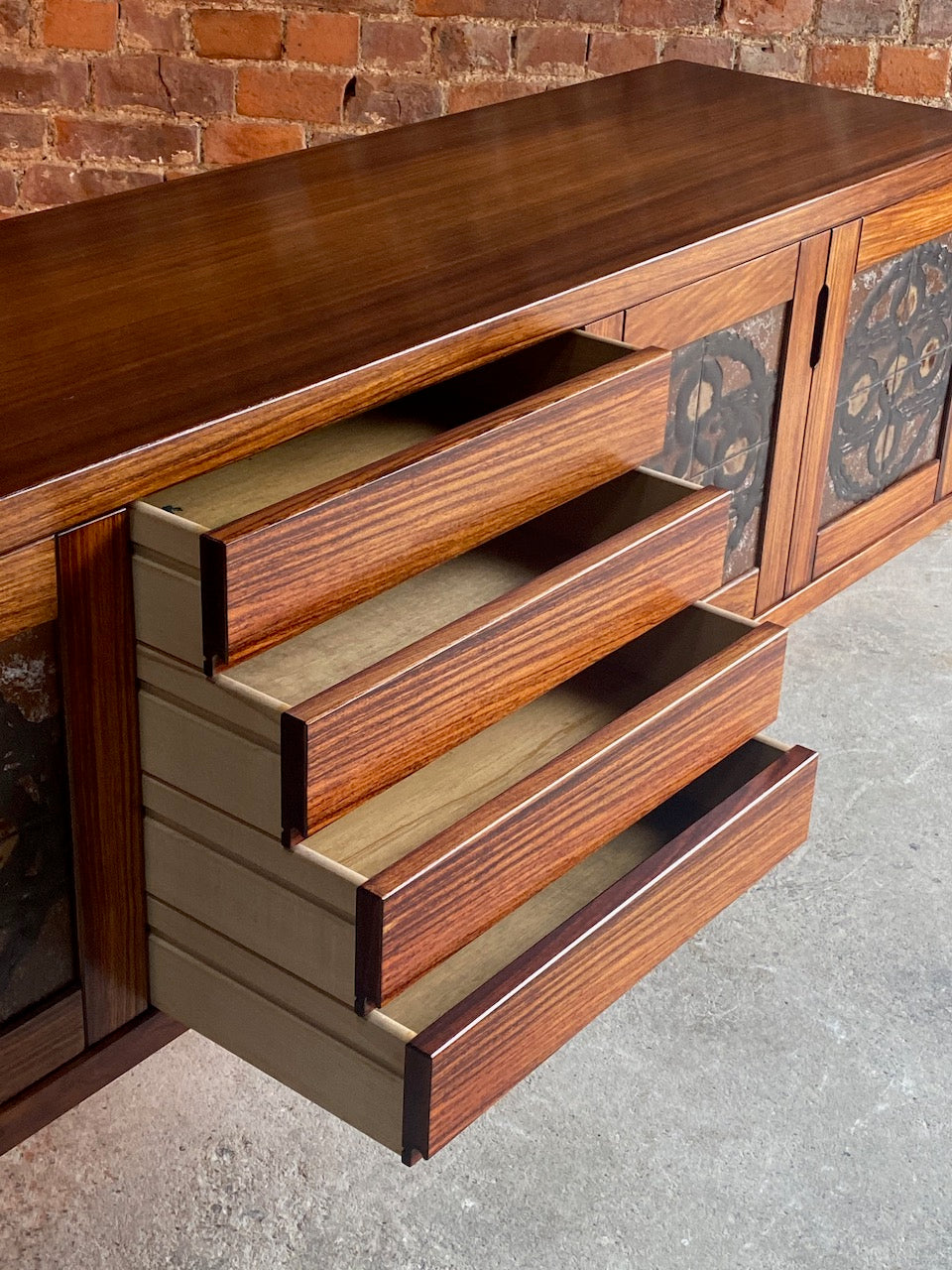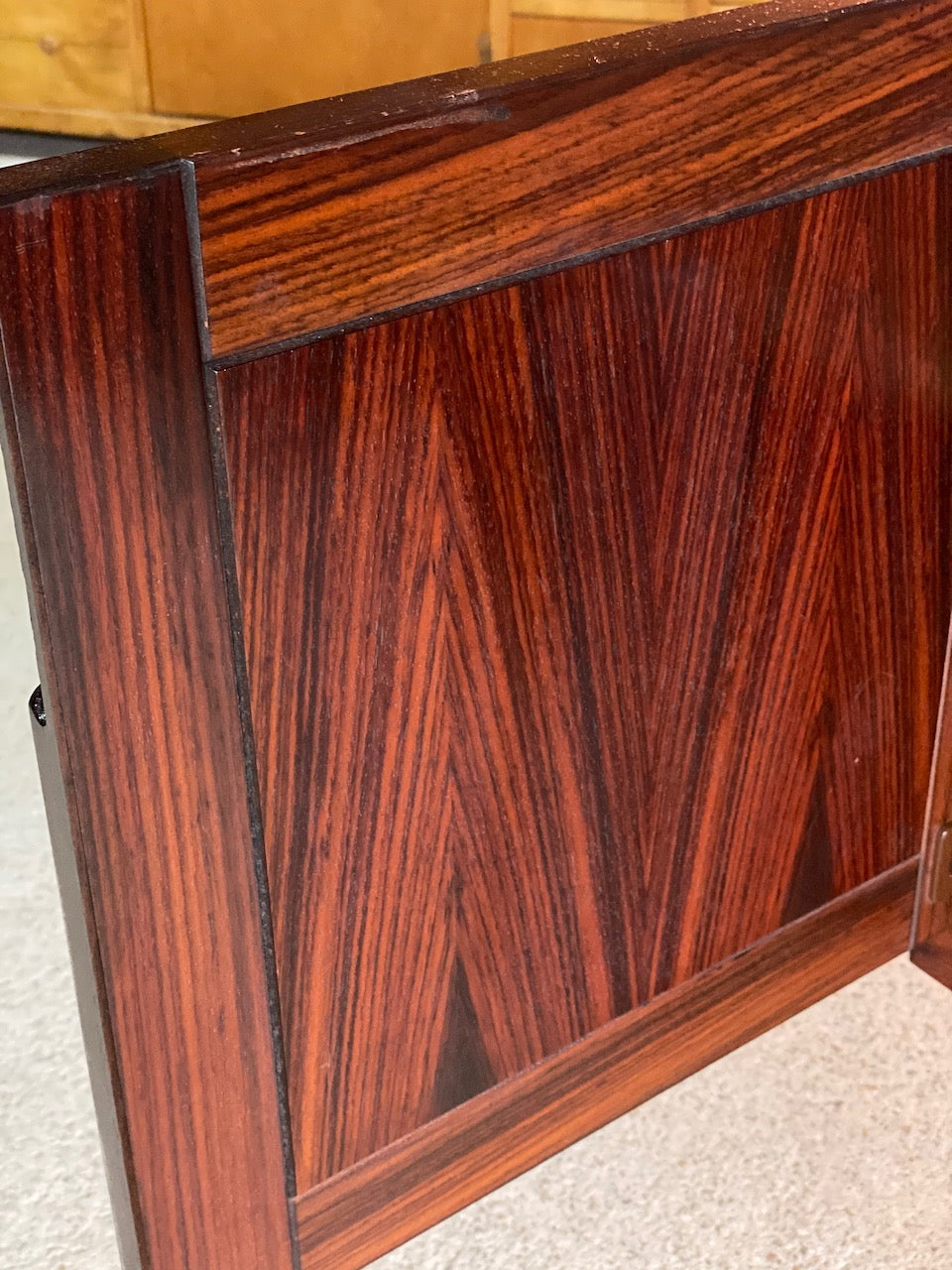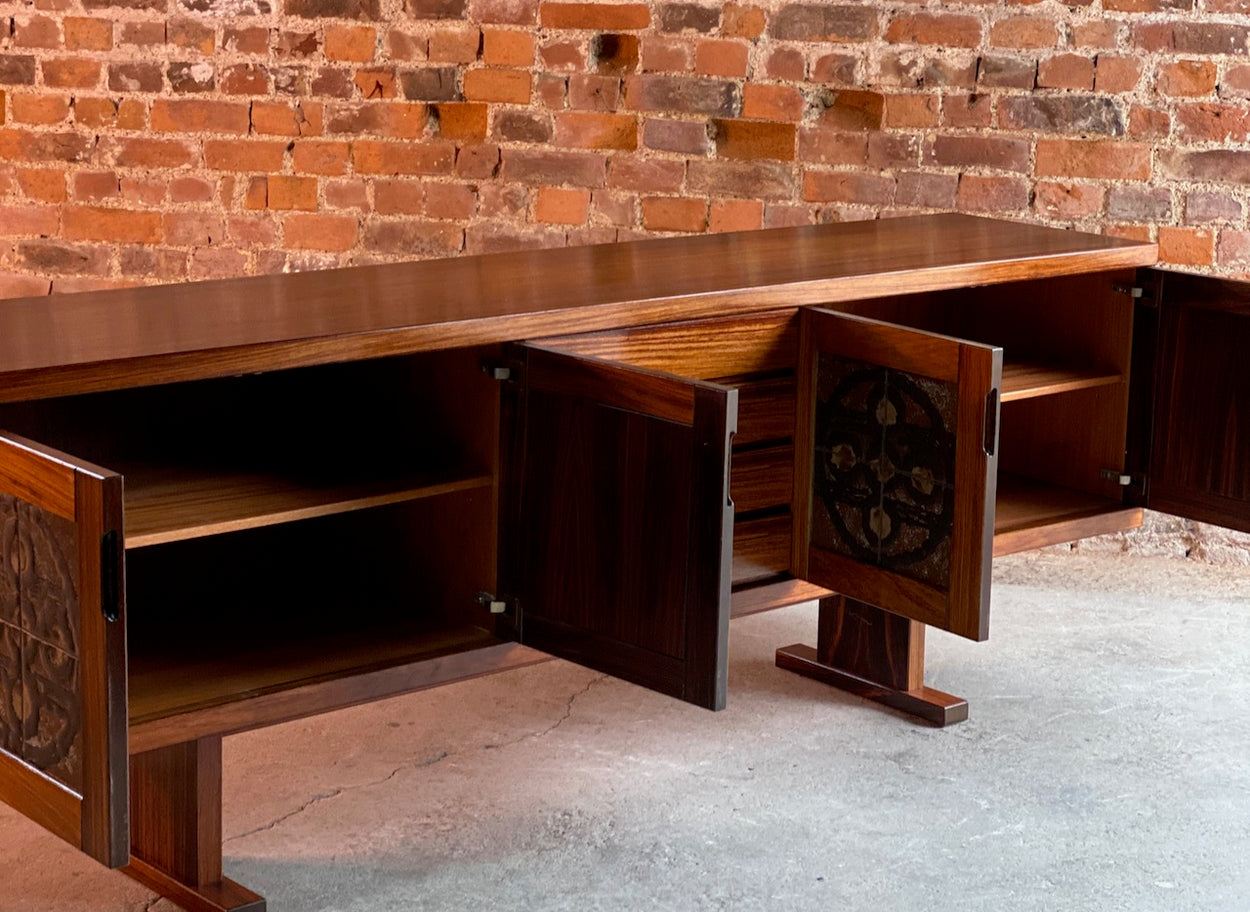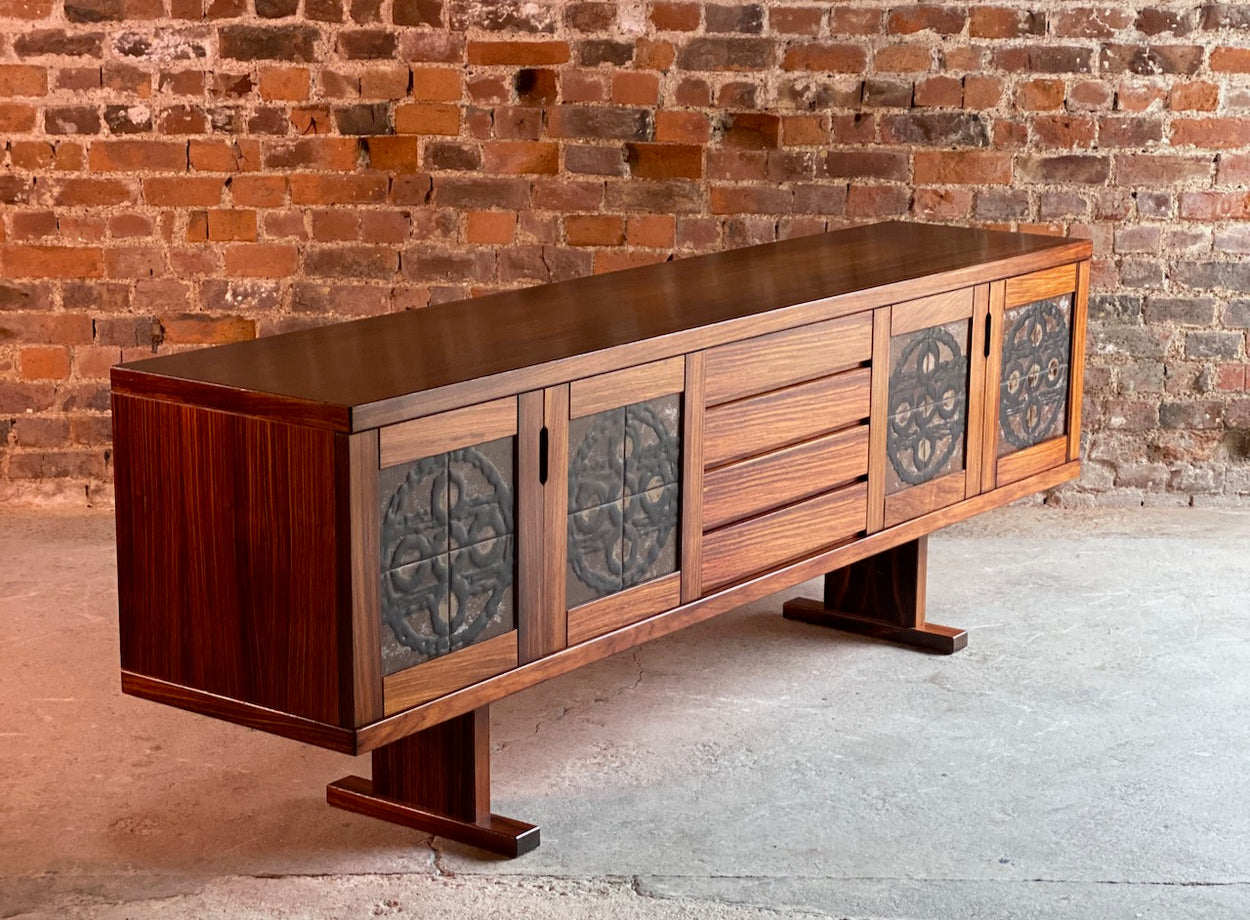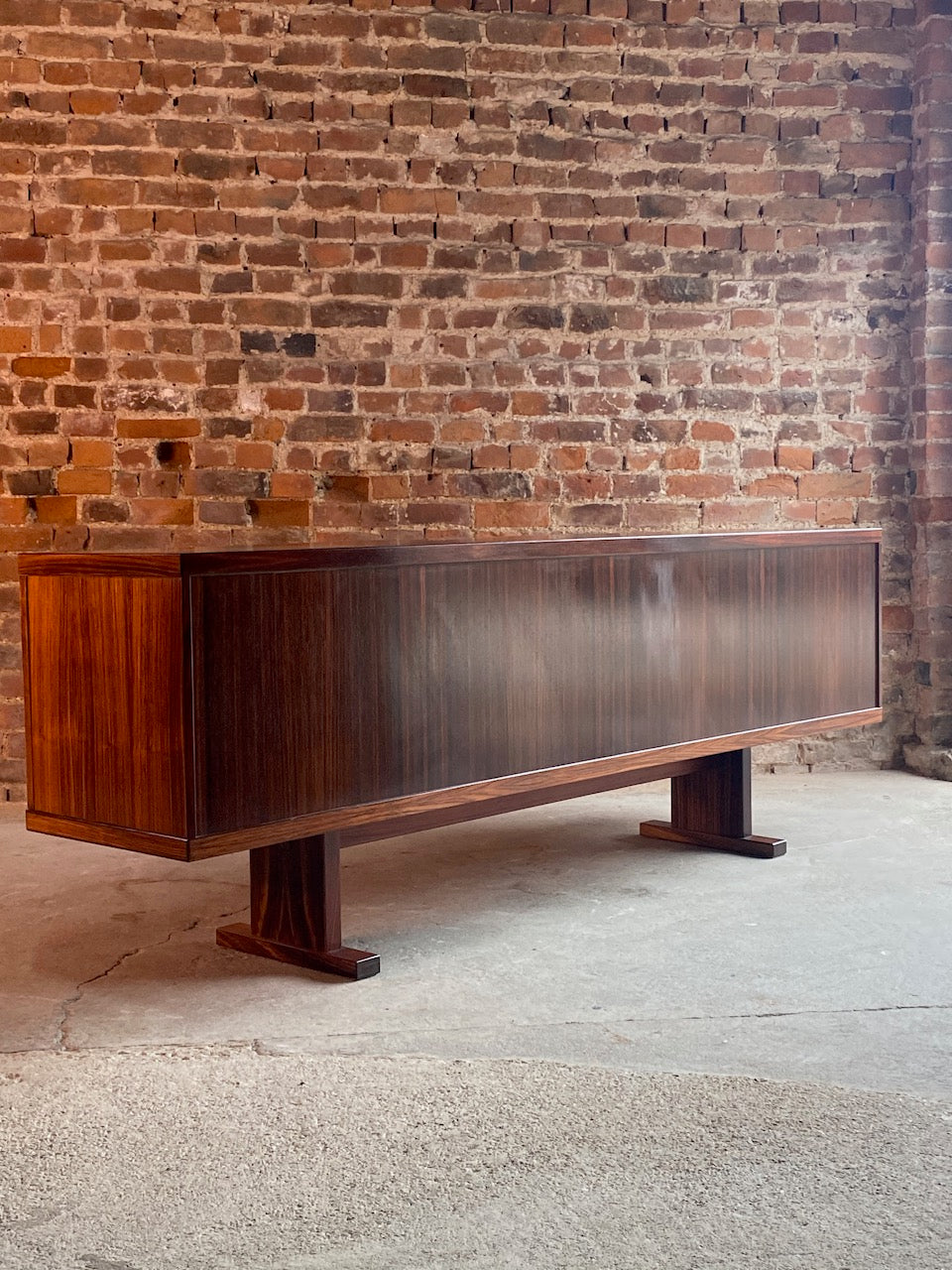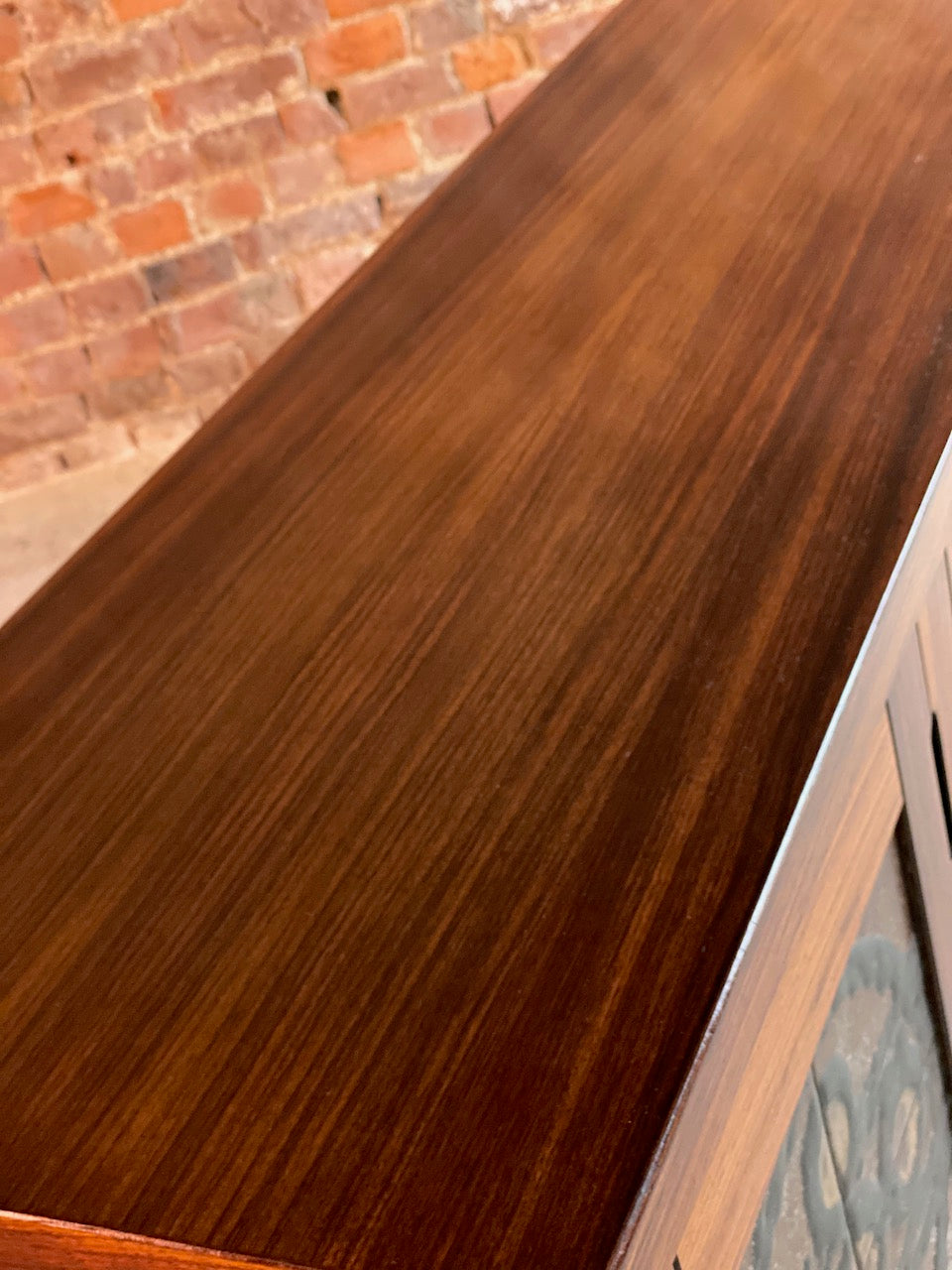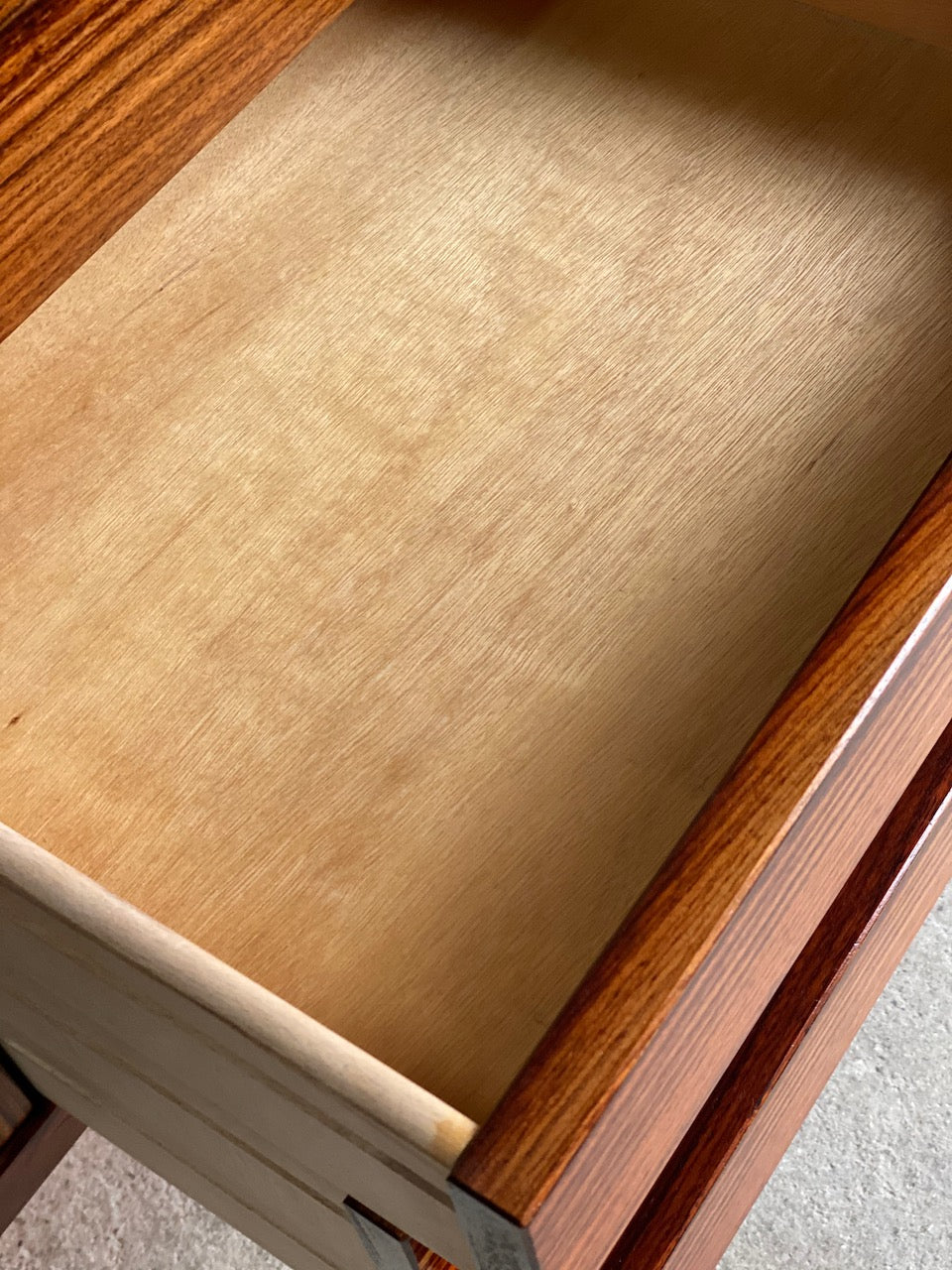 Gangso Mobler Teak Sideboard Poul H. Poulsen Denmark Circa 1978
SOLD
Gangso Mobler Teak Sideboard Poul H. Poulsen Denmark Circa 1978

Rare and exceptional 7ft Poul H. Poulsen for Gangsø Møbler solid Teak sideboard credenza circa 1970s, with large ceramic tile fronted doors with soft earthy 70s colour tones combined with solid Rio Rosewood makes this a stunning piece of functional art, the rectangular figured top over four central drawers with double cabinet doors either end, the sideboard benefits from a fully finished Tealback allowing it to be floated out in a room this sideboard forms part of a complete set including extending dining table and chairs.

About:
Poul Hermann Poulsen (07.19.1947 - 06.27.1999) was a Danish designer. He worked among others designing ceramic tiles for Gangso Furniture (Gangsø Møbler) in Faarvang, Denmark. Previously, he was the proprietor of Faaborg Pottery (1976–1978) at the city square in Faaborg, Denmark, where he designed pottery. It later evolved into the design of ceramics, tiles, carvings, pictures, oil paintings, drawings and photo posters, etc.

Some of his designs with typical characteristics is the use of Hogweed flowers and rushes, which often are printed on the tiles or images. But also circular patterns in various colours and provoked cracks are often seen in his design. In the 70s he worked most in those currently fashionable brownish shades, but towards the end of the 80s he experimented with other more colours paired with copper, silver and gold shades.

Most widespread is his work from 1978-1983, where he designed ceramic tiles for Gangso Furniture (Gangsø Møbler).

Poul H. Poulsen died of cardiac arrest in 1999, and is buried at Ulkebol cemetery in Sonderborg, Denmark.
Mid Century
Danish
Poul H. Poulsen
Gangso Mobler
Sideboard
Circa 1978

Fully Restored
Investment 
Practical & Beautiful
The sideboard has just come back from our restorer and is offered in perfect condition, the drawers and doors open and close smoothly, wonderful patina, no odours or smells, a truly stunning set.

Width 84.5" / 215cm
Height 30″ / 76cm
Depth 18″ / 46cm

Free delivery is offered to England & Wales only when buyer pays full asking price, next day delivery is not possible due to the size of the piece, please allow between 7-14 days delivery