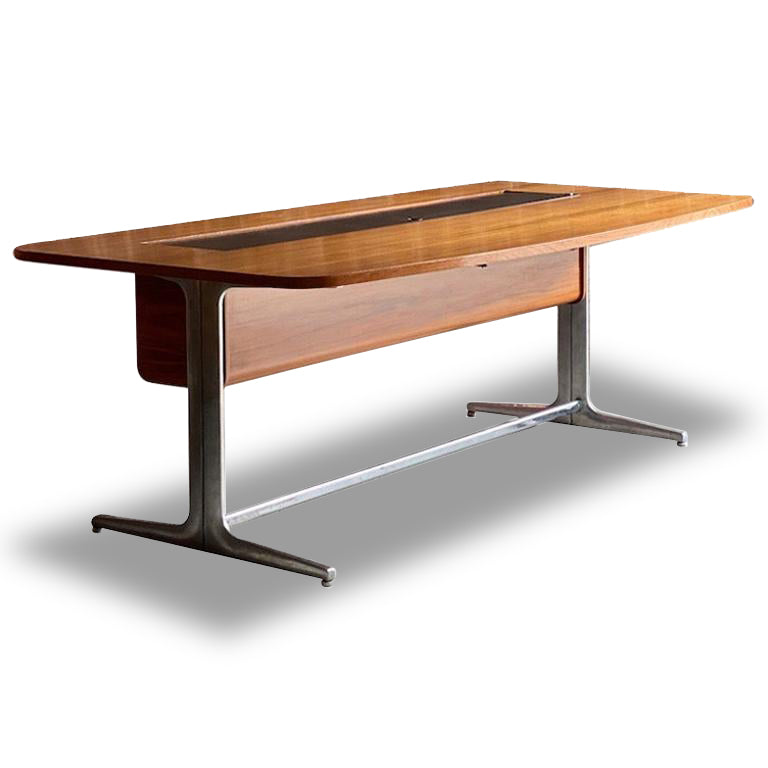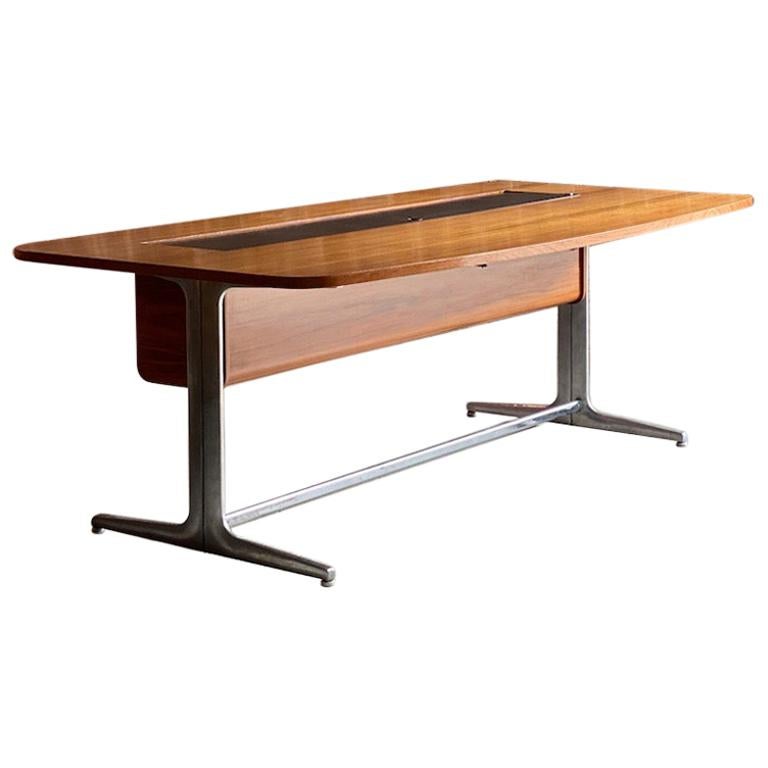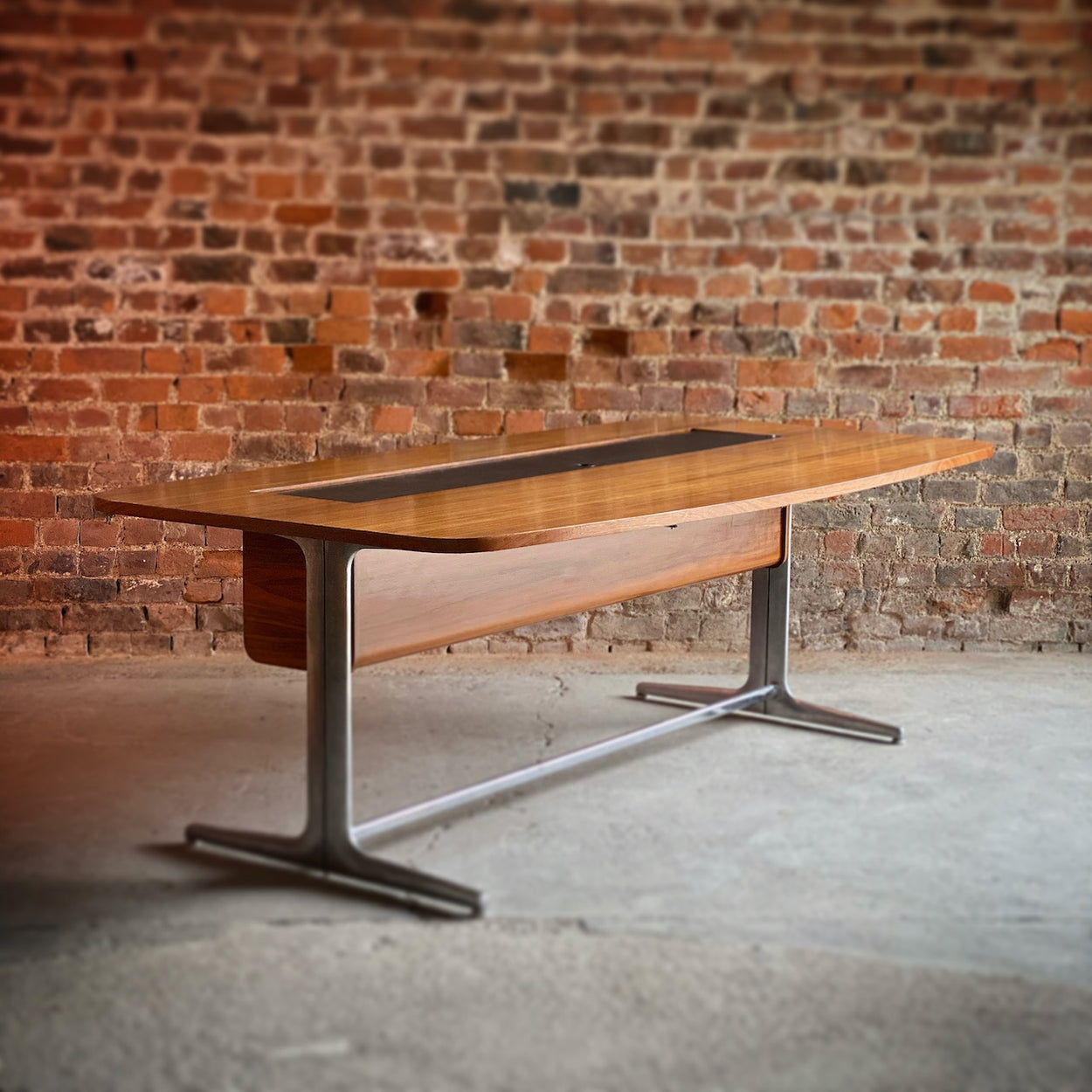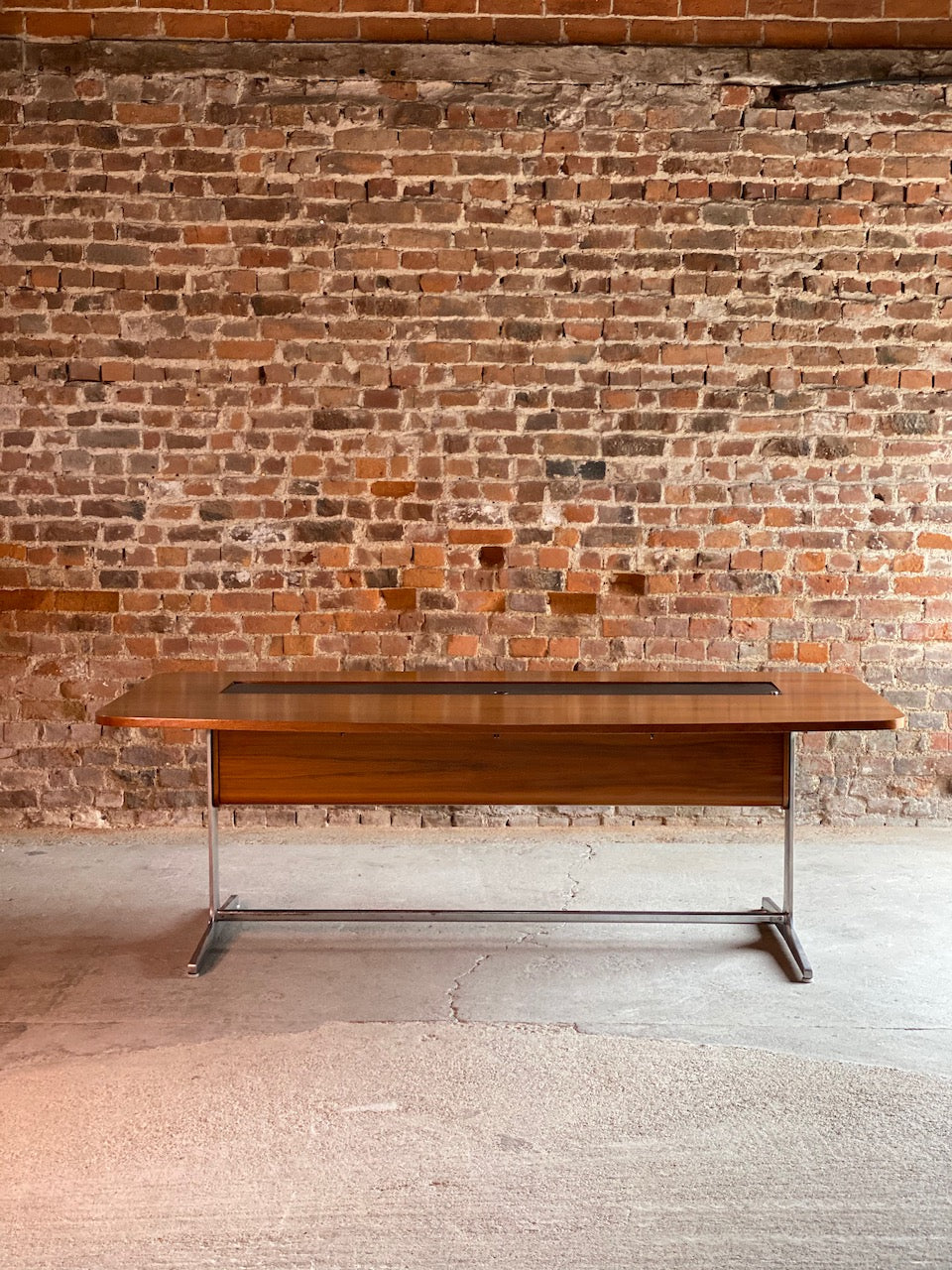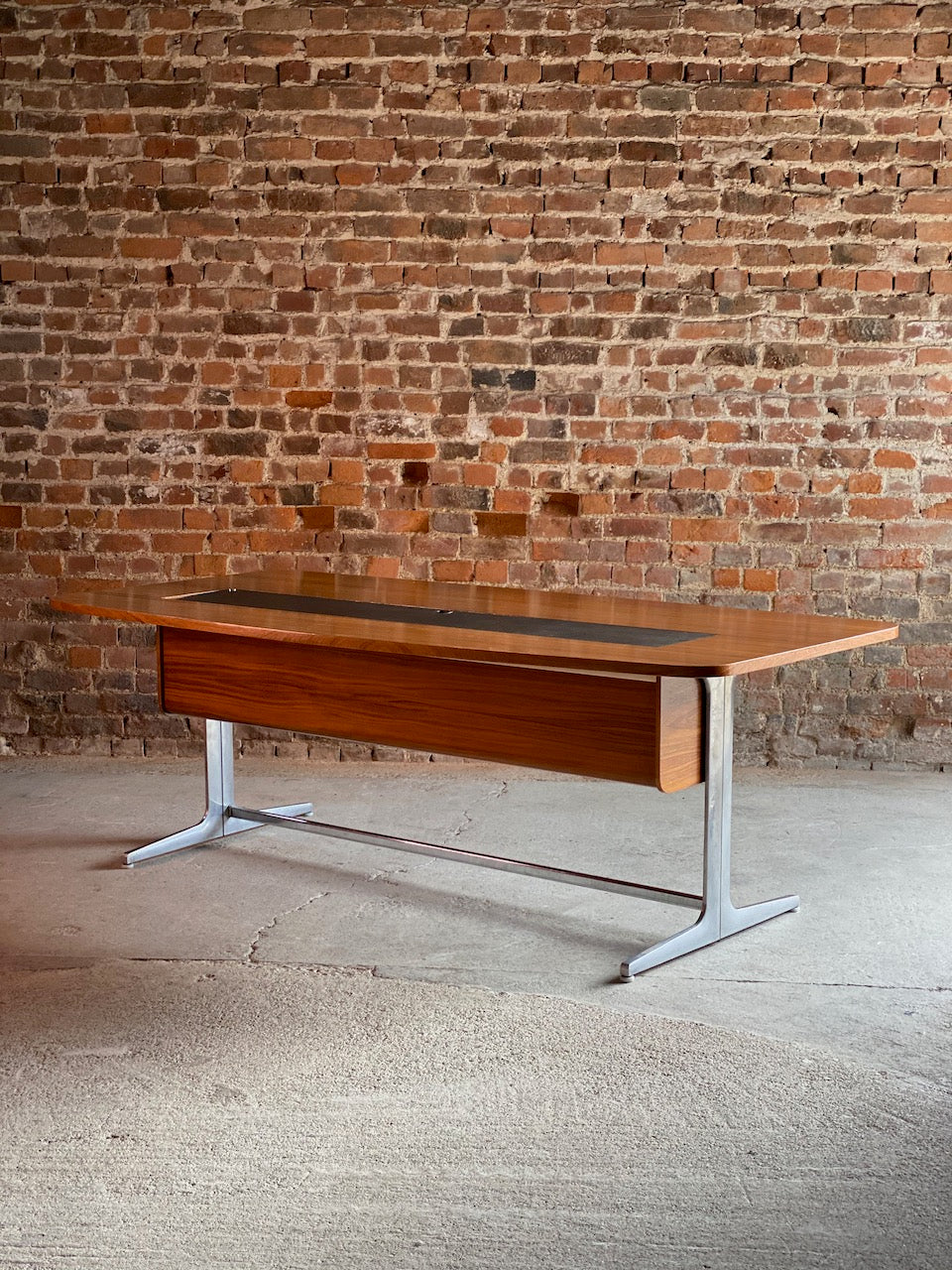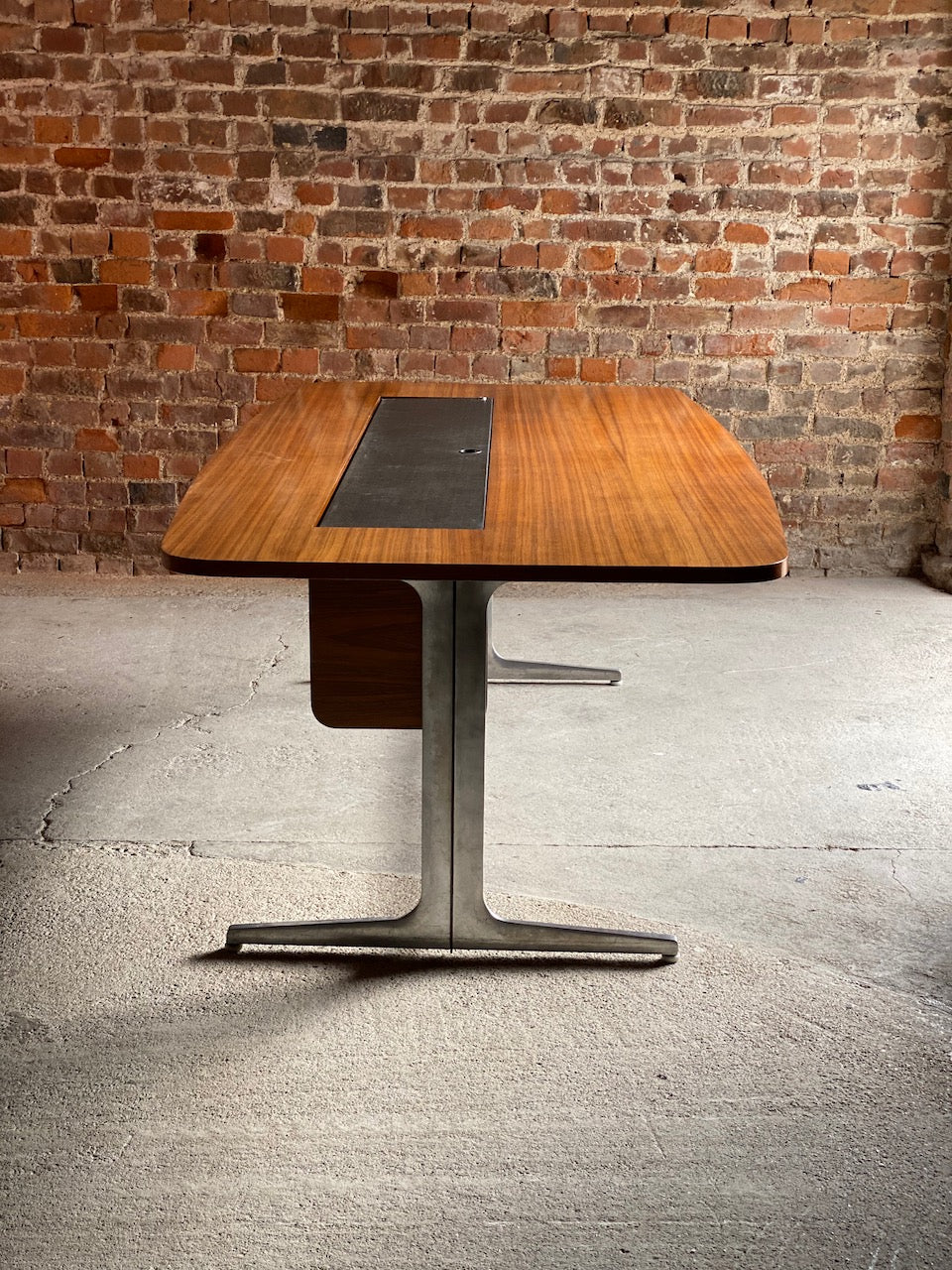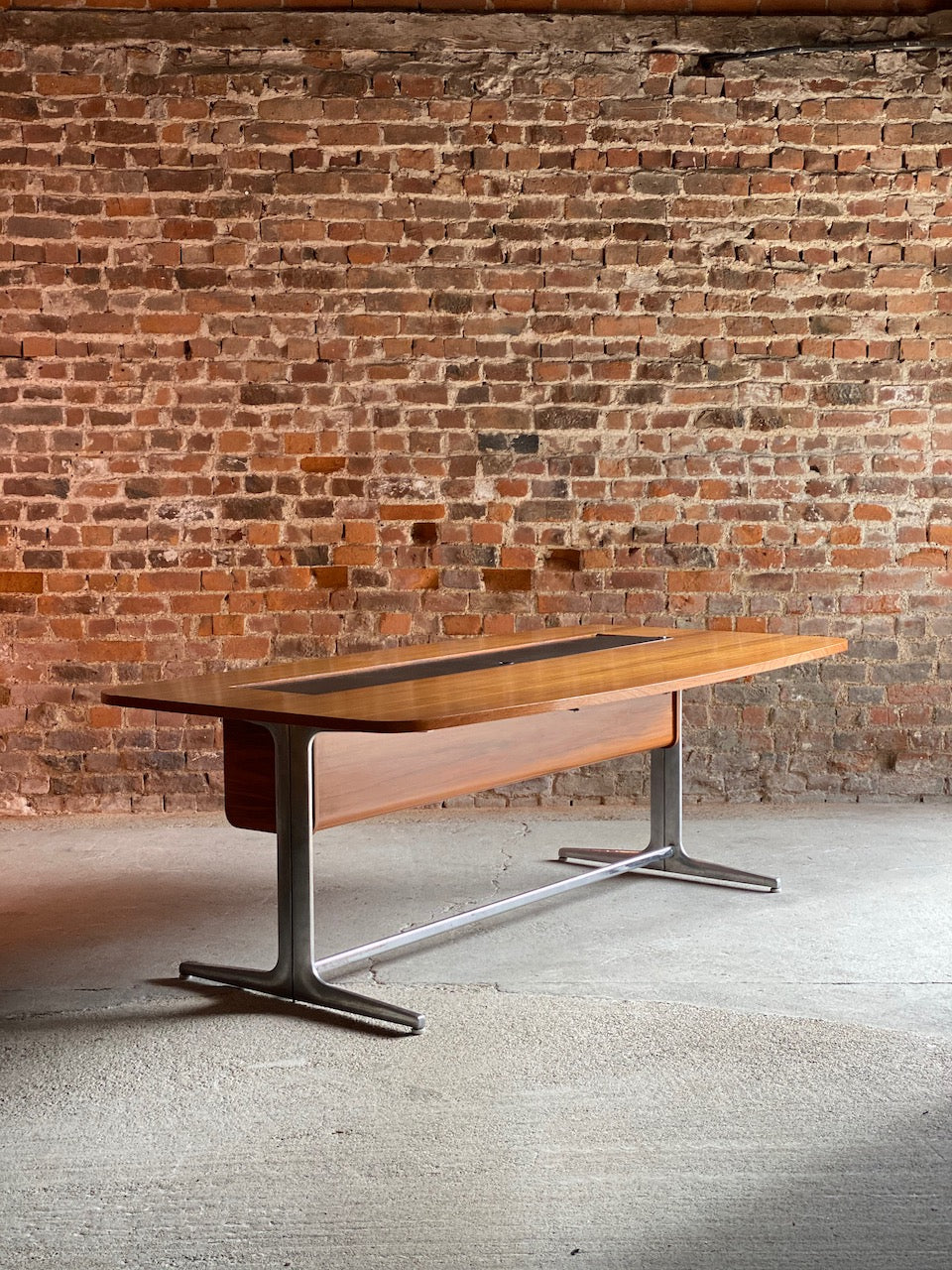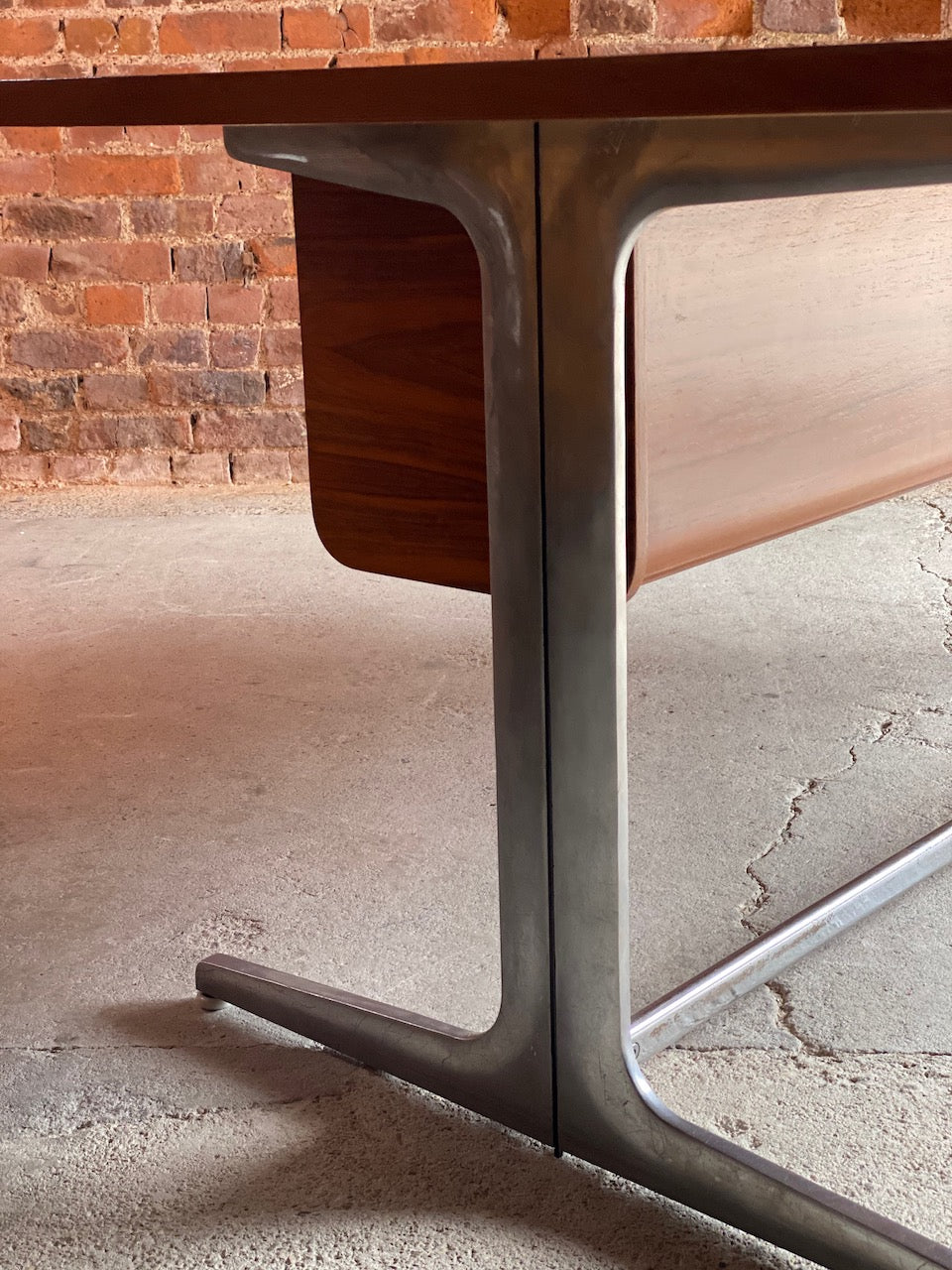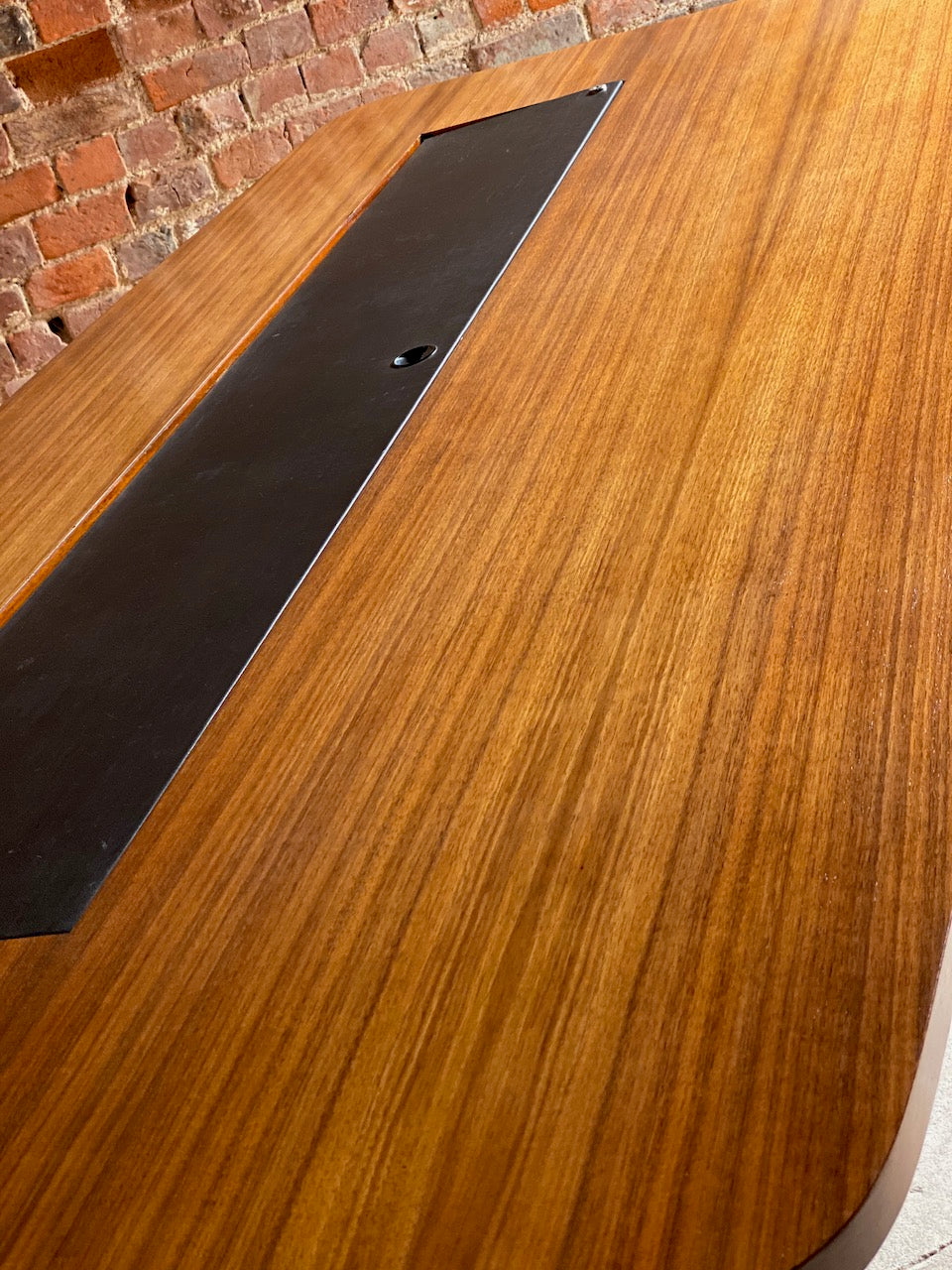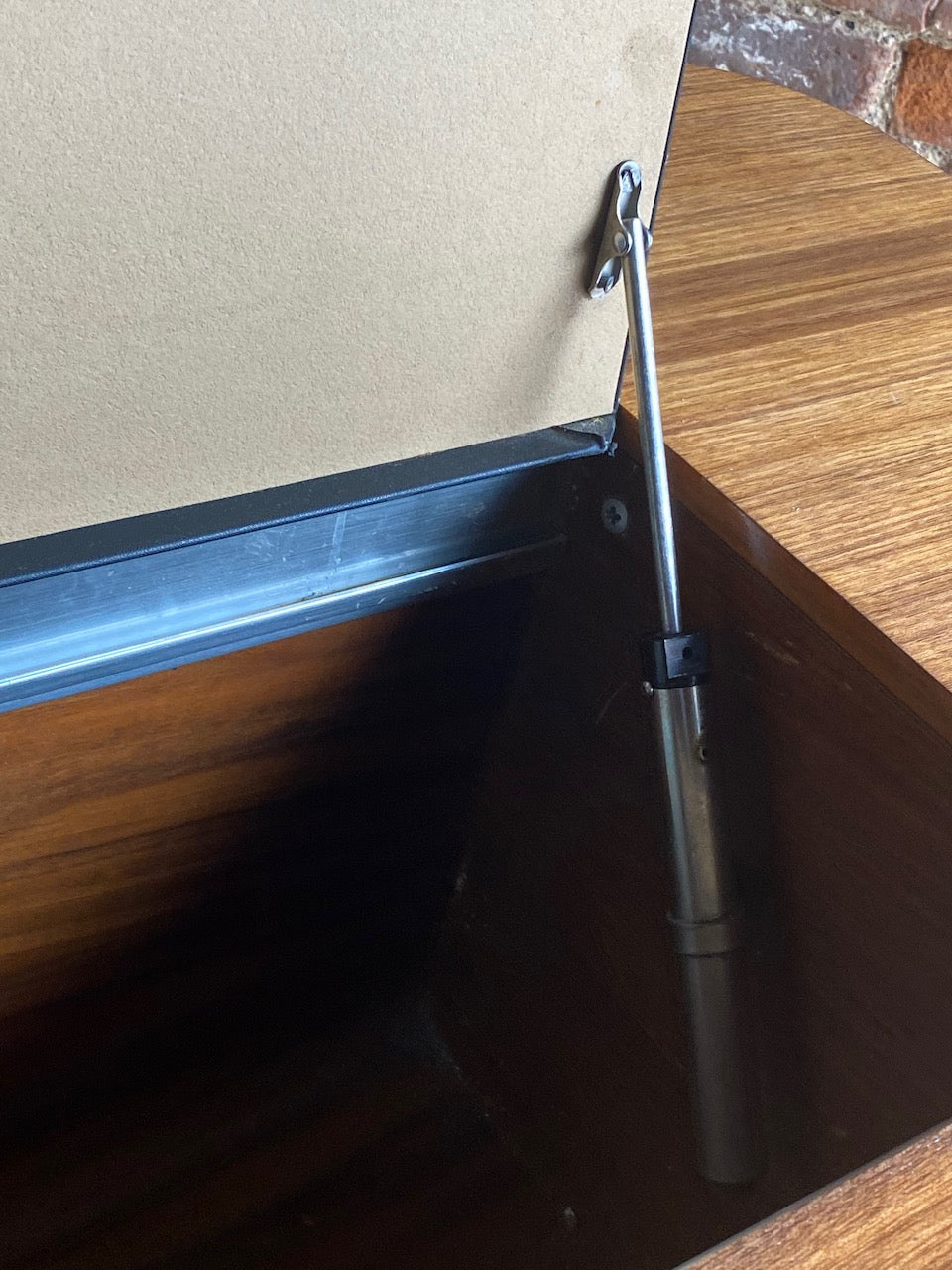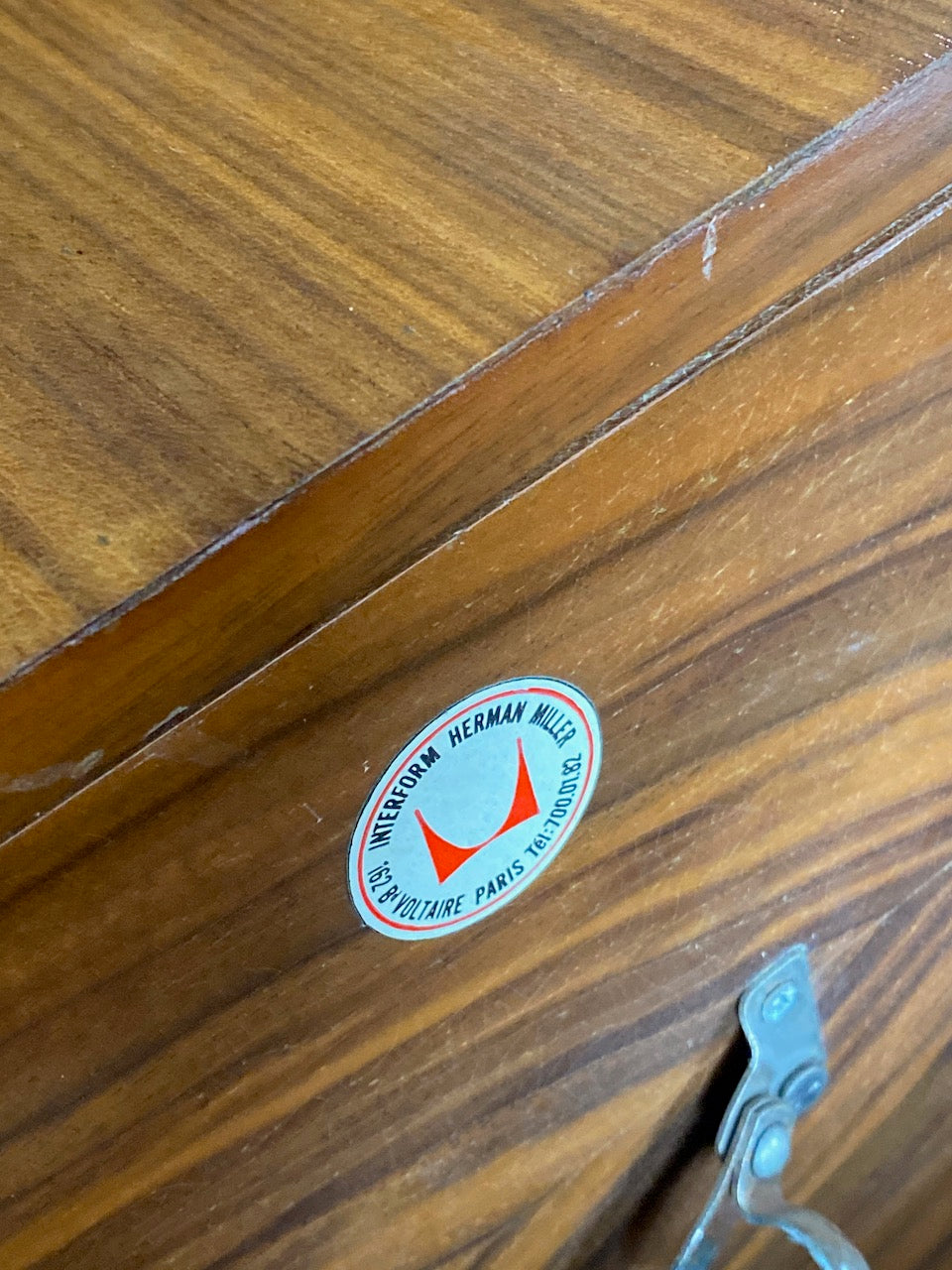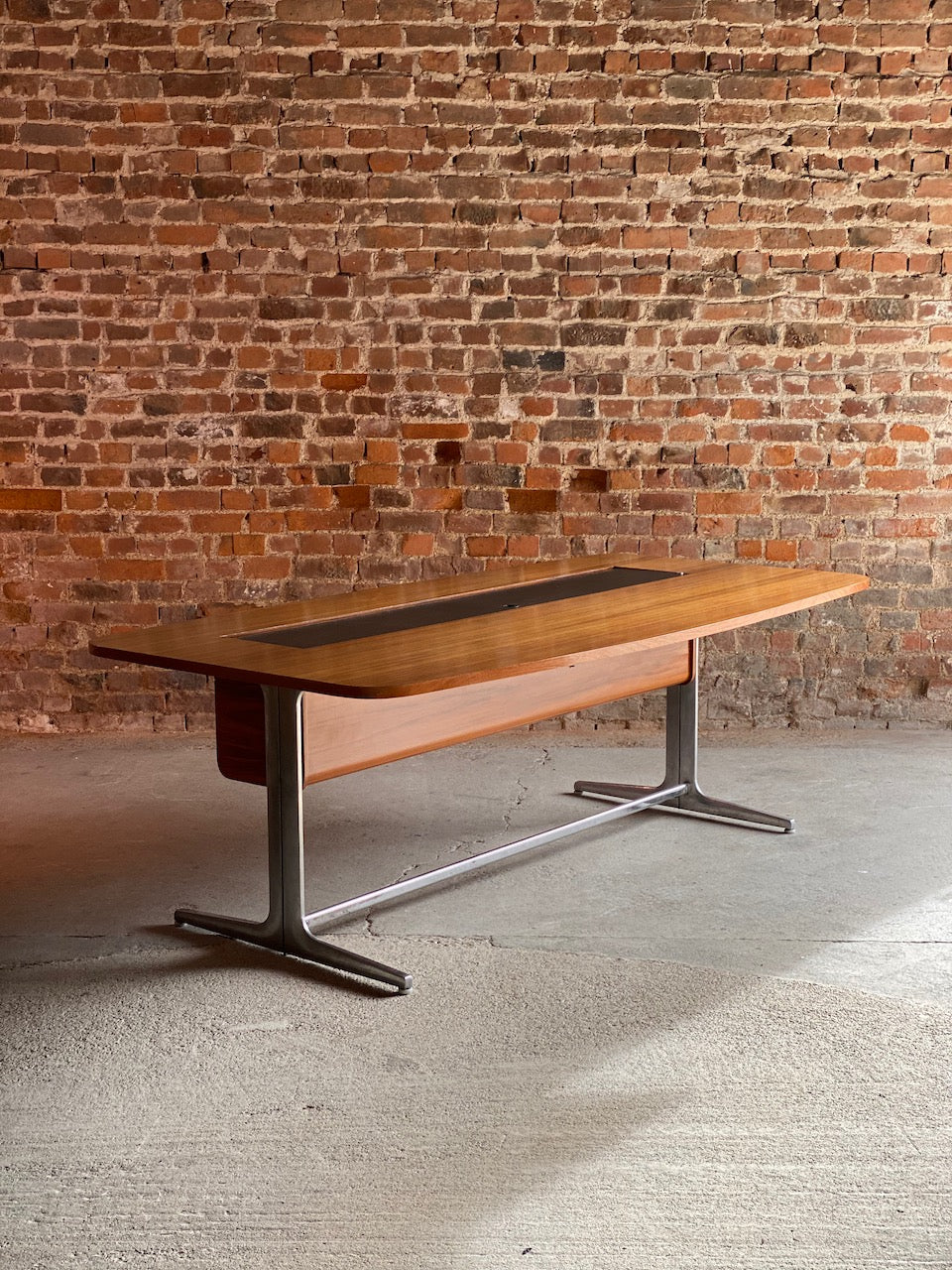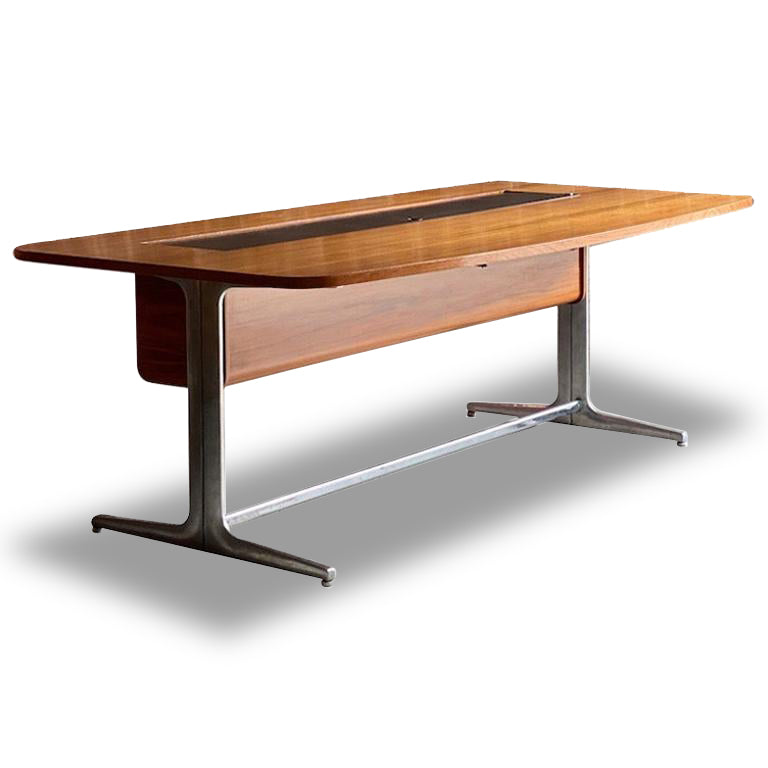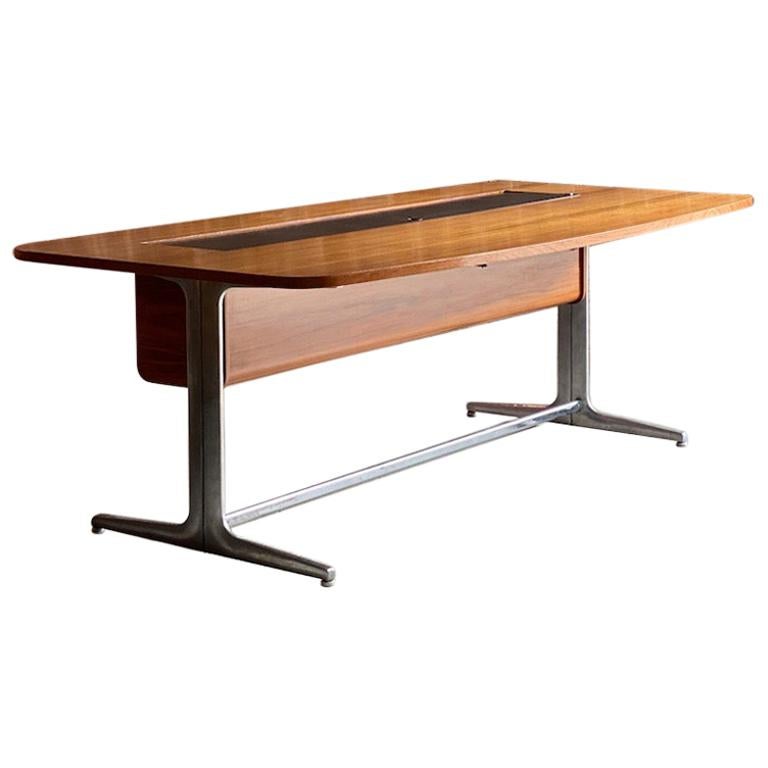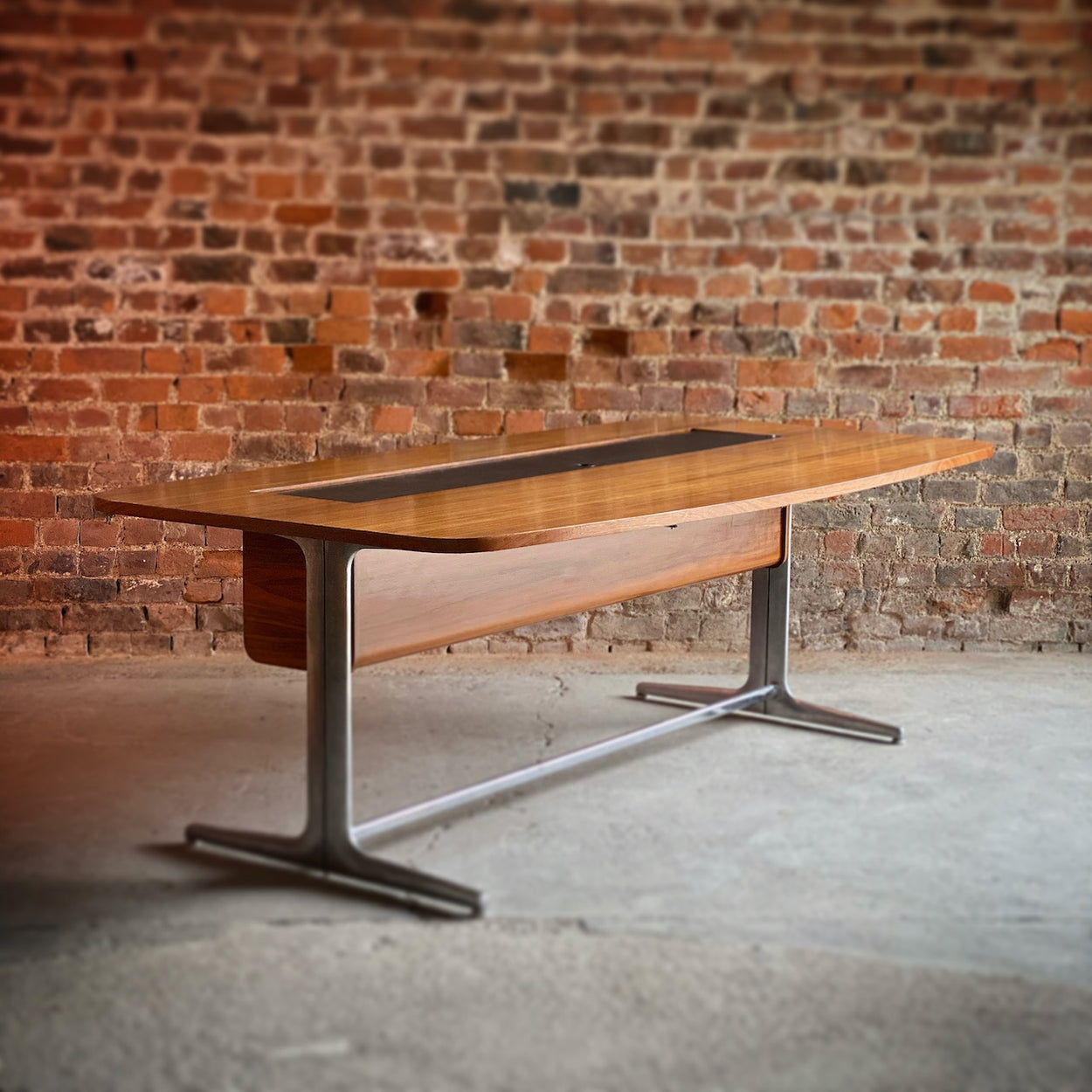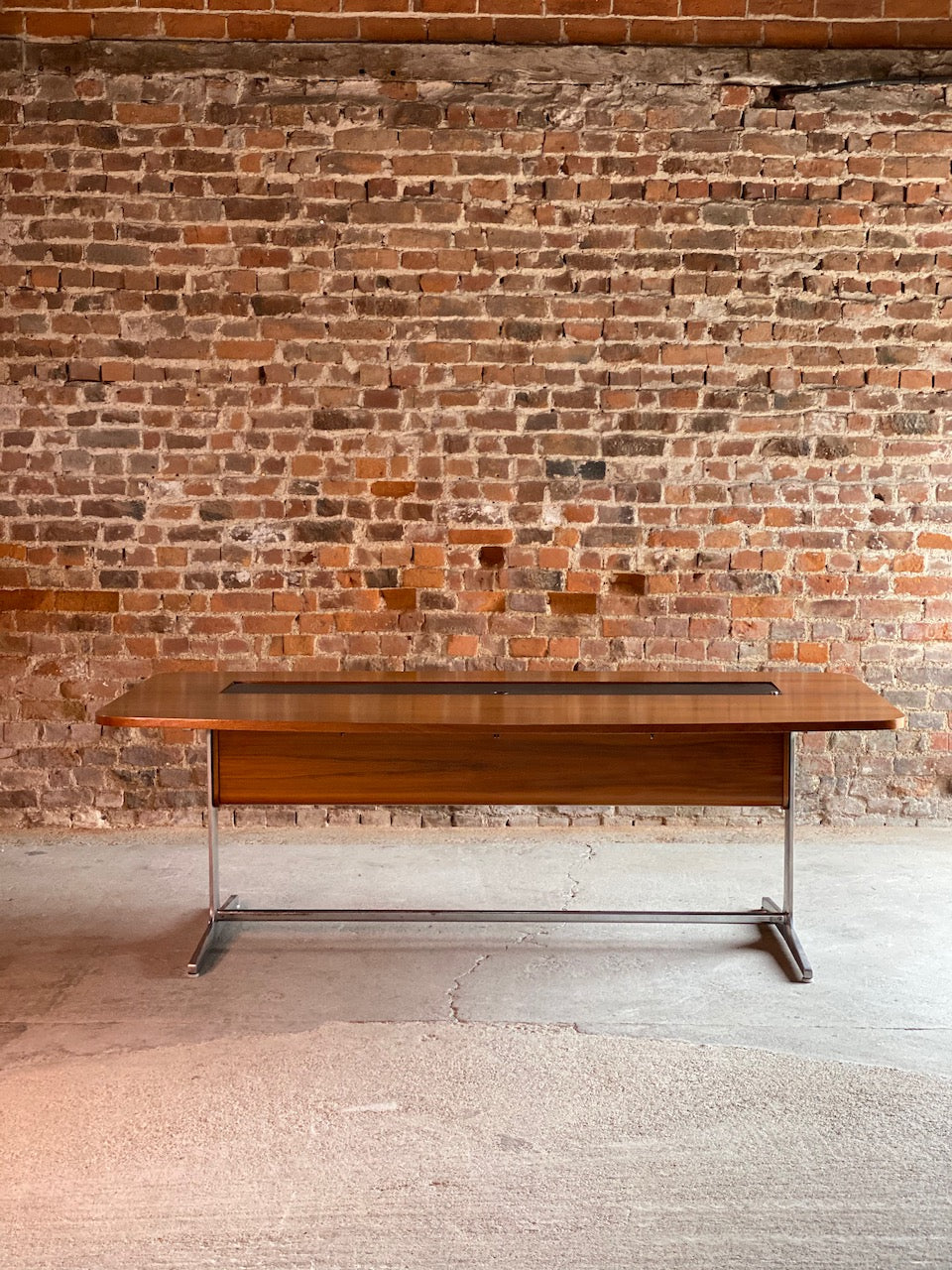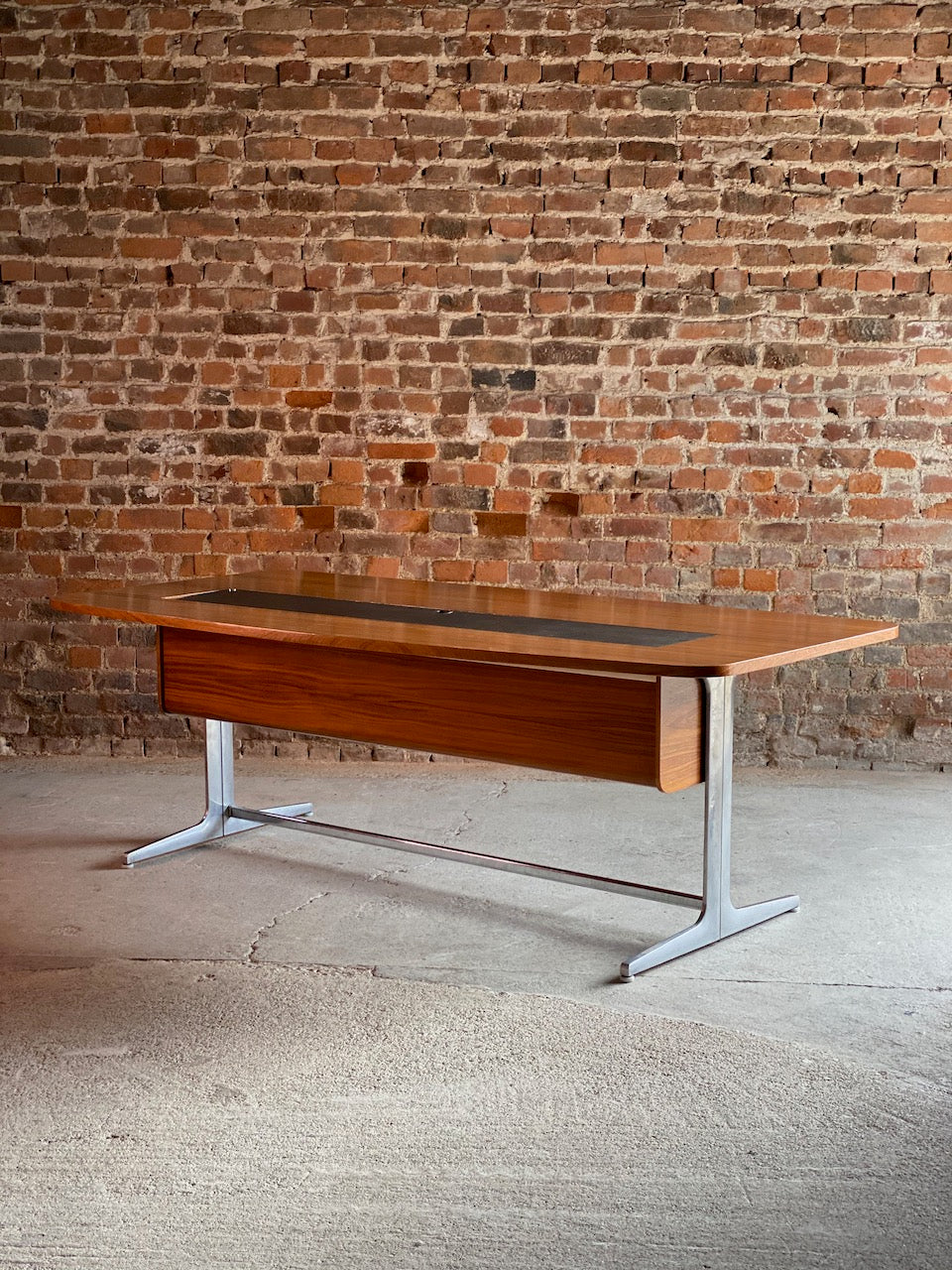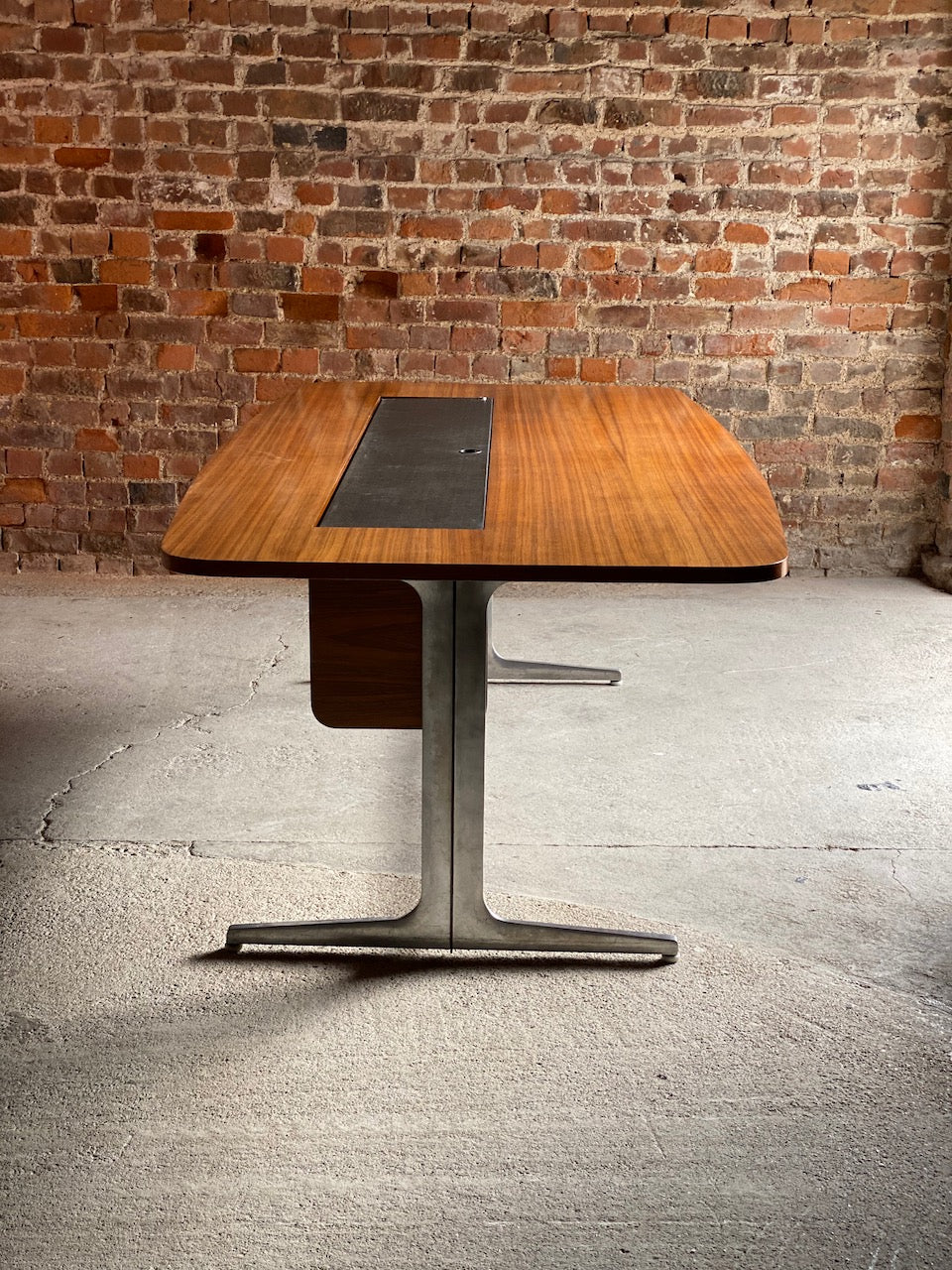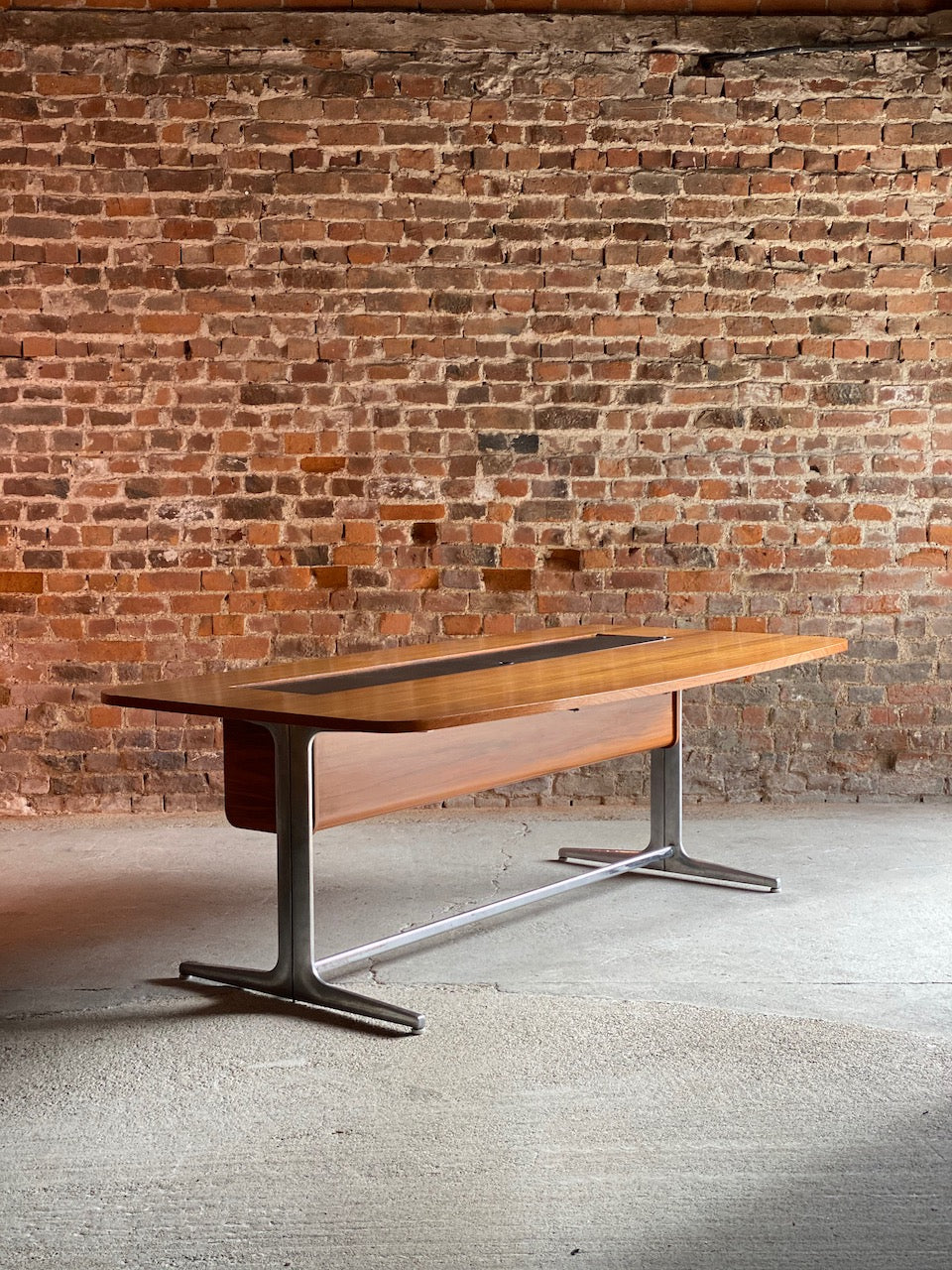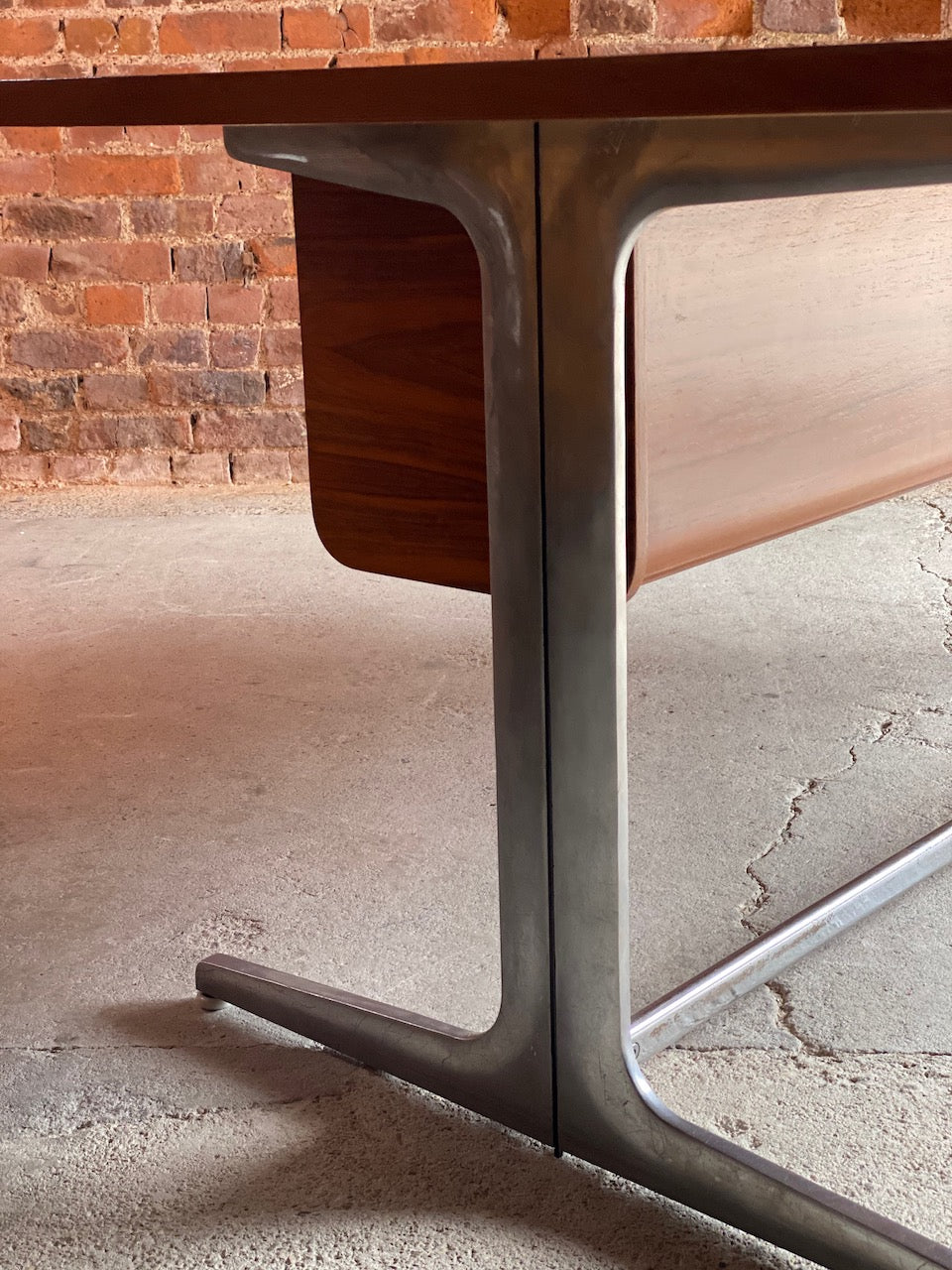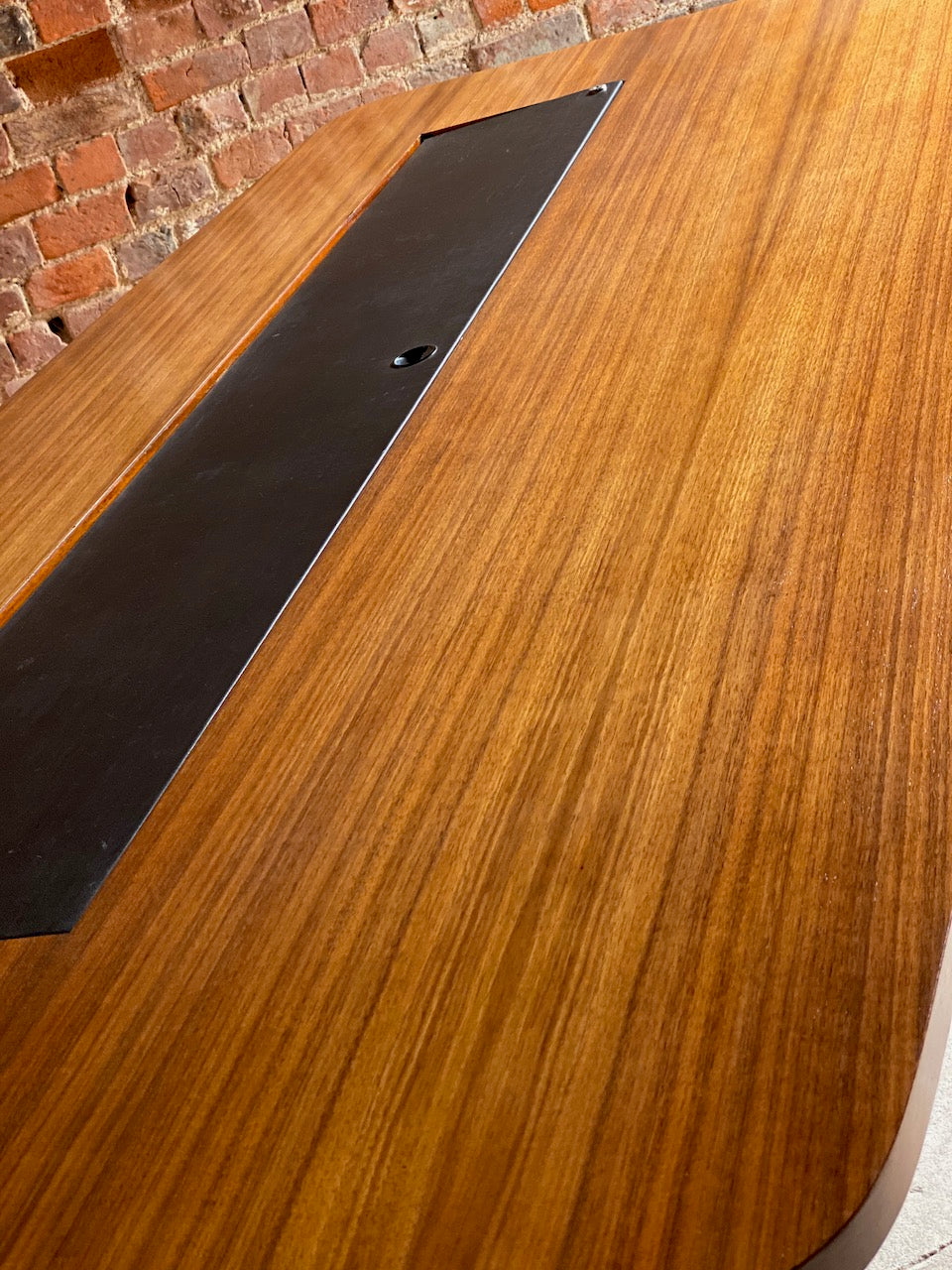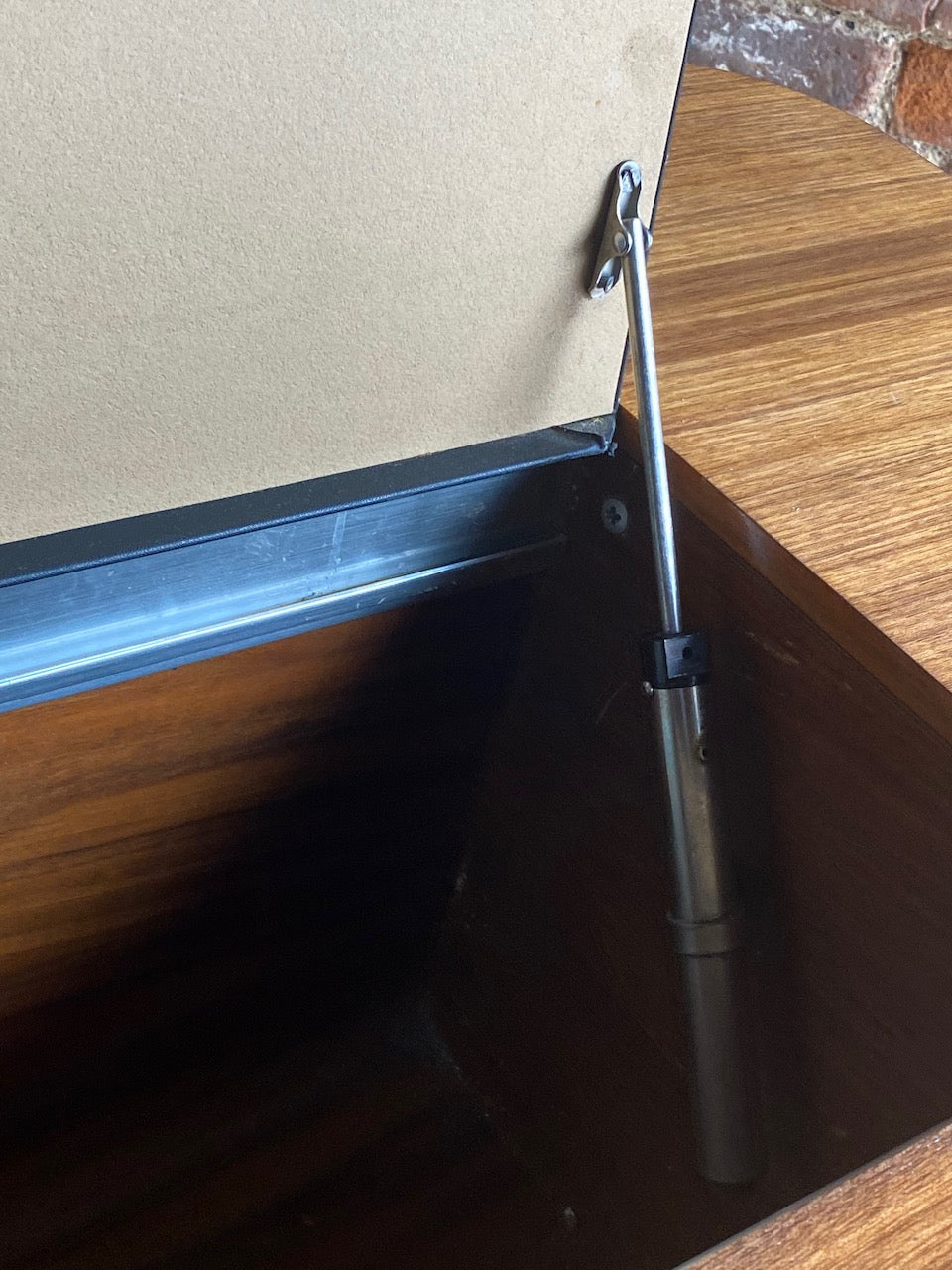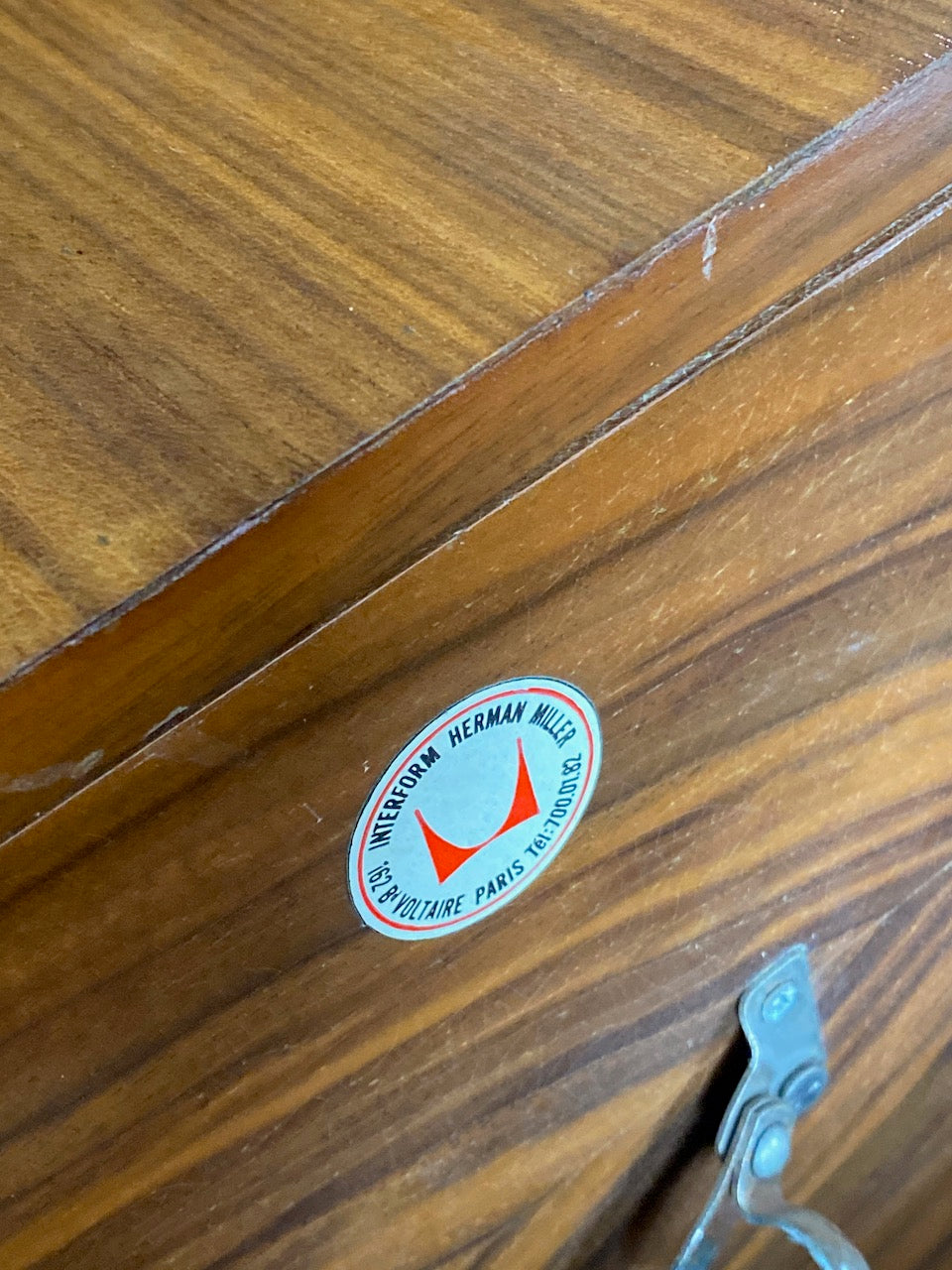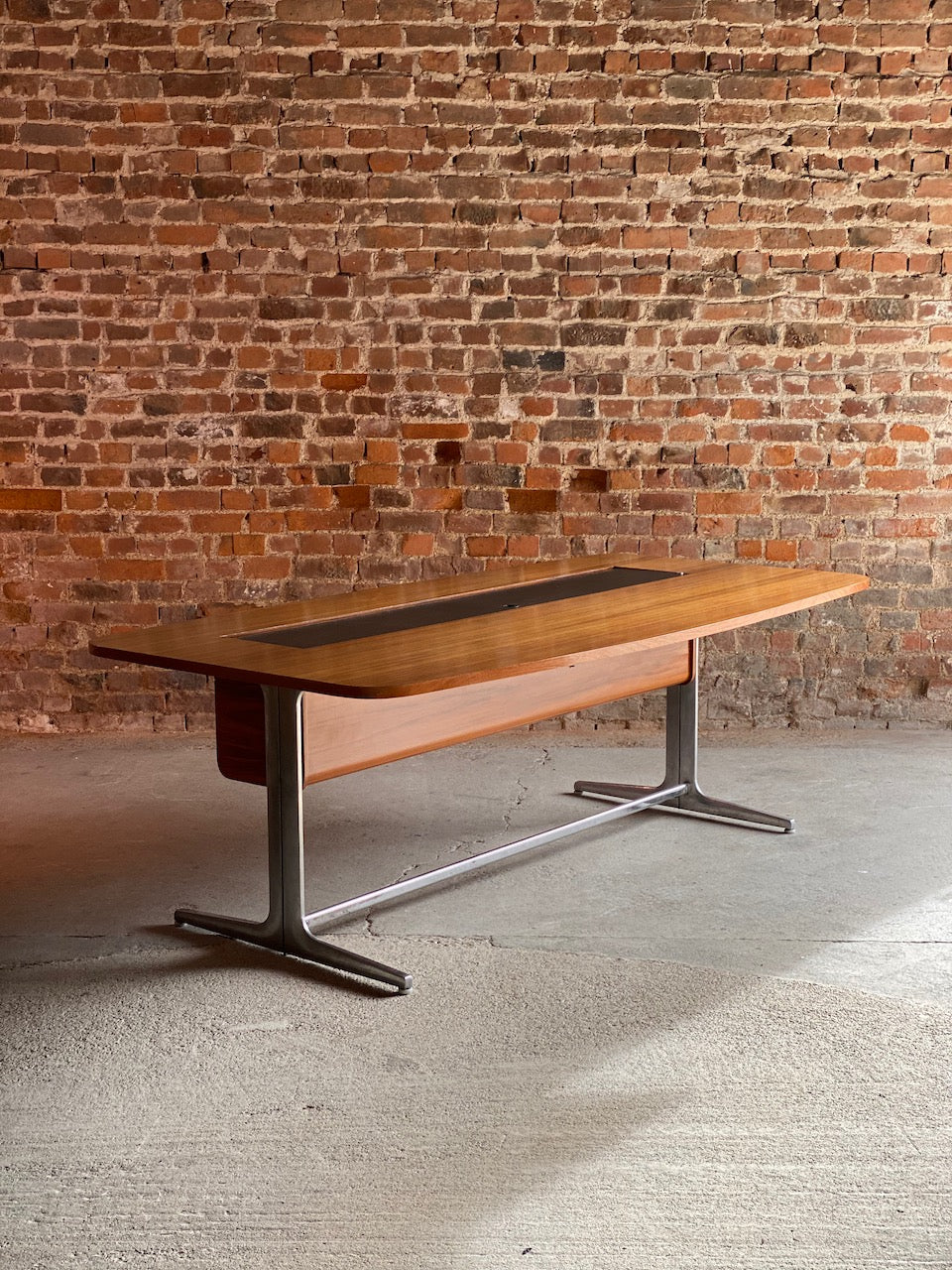 George Nelson Action Desk by Herman Miller USA 1964
SOLD
George Nelson Action Desk by Herman Miller USA 1964

Mid century magic the incredible 'Action' desk by George Nelson for Herman Miller, USA circa 1964, large ovoid top finished in walnut with a leather covered lift top centre enclosing filing compartment on a cantilevered brushed aluminium frame, this beauty has been completely restored to perfection, reserve now

Background: Action Office was the world's first open-plan office system and resulted from more than three years of research by the Herman Miller Research Corporation under the direction of Robert Propst. Extensive studies on human behaviour in the office, environmental influences on productivity, health, and enthusiasm at work, led Propst to propose a furniture system that challenged traditional, hierarchically office organisation with an open, less rigidly structured one. Desks of differing heights were to encourage alternation between sitting and standing to promote concentration and creativity and thus increase efficiency. Desks with a closable roll-top would allow unfinished work to simply remain on the desk in the evening, to be resumed the next morning without delay. Shielded and soundproof telephone tables facilitated phoning within the open office. Action Office, whose design stemmed from George Nelson and his office, was awarded the Alcoa Industrial Design Award in 1965. Produced by Herman Miller from 1964 to 1968.
Mid Century
USA
George Nelson
Herman Miller
1964
Action Desk
Walnut
Aluminium
Leather Inset
Conference Table
Free Delivery to England & Wales

Good condition with light age related wear having recently been restored and re polished, one of the arm brackets missing, no smells or odours, wonderful patina, offered in excellent condition, no rusting or pitting to the base.

Height: 28"  / 72cm
Width: 83.5"  / 212cm
Depth: 42"  / 107cm
Free delivery is offered to England & Wales only when buyer pays full asking price, next day delivery is not possible due to the size of the piece, please allow between 7-14 days delivery