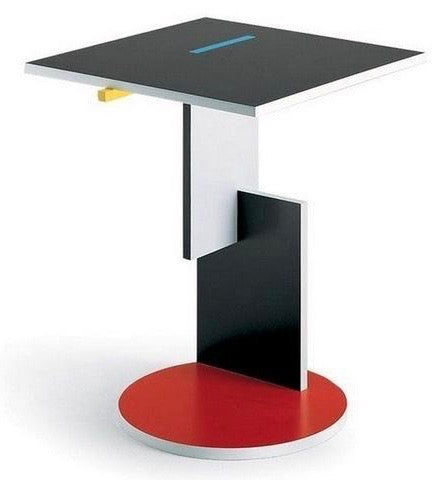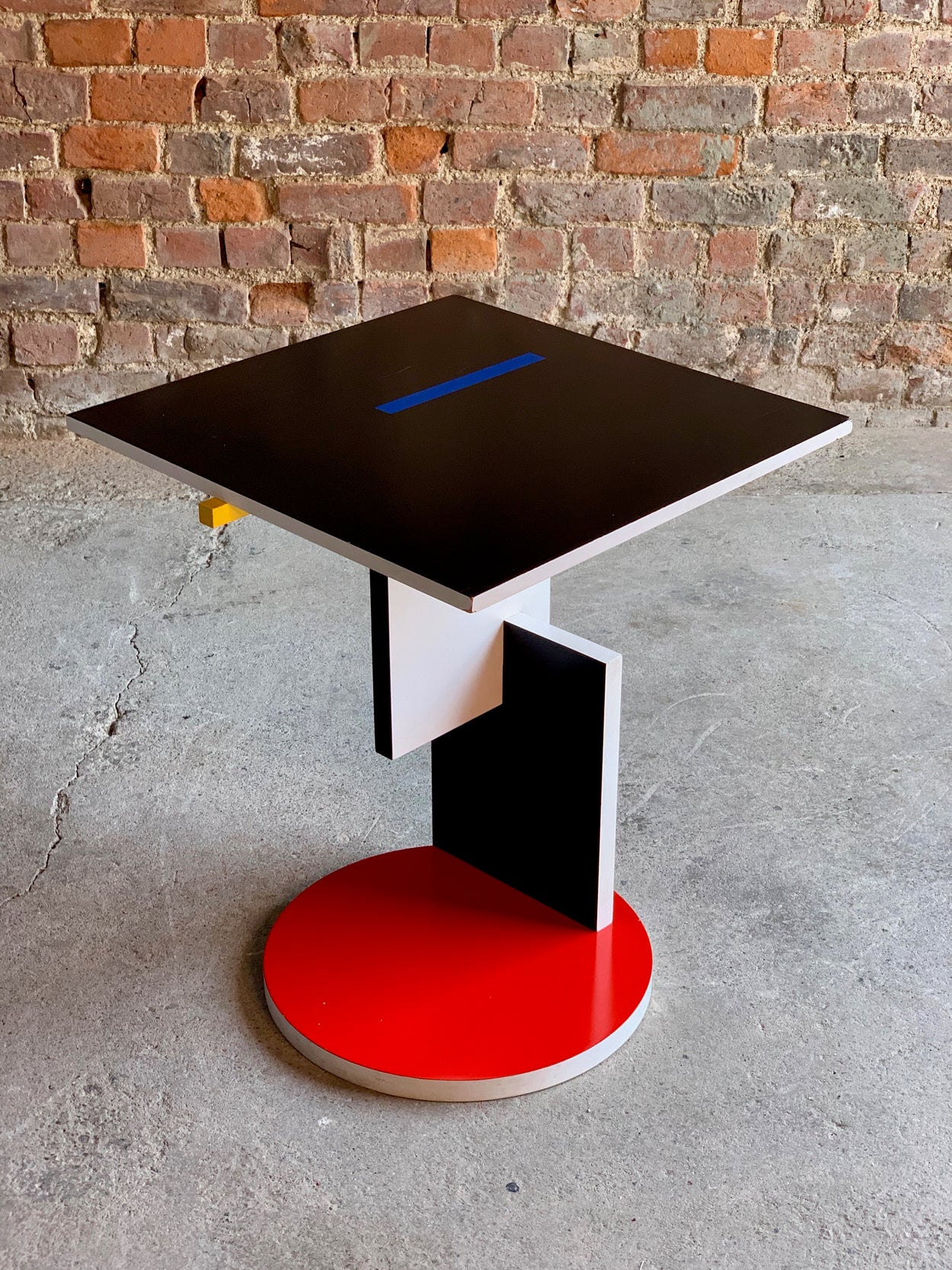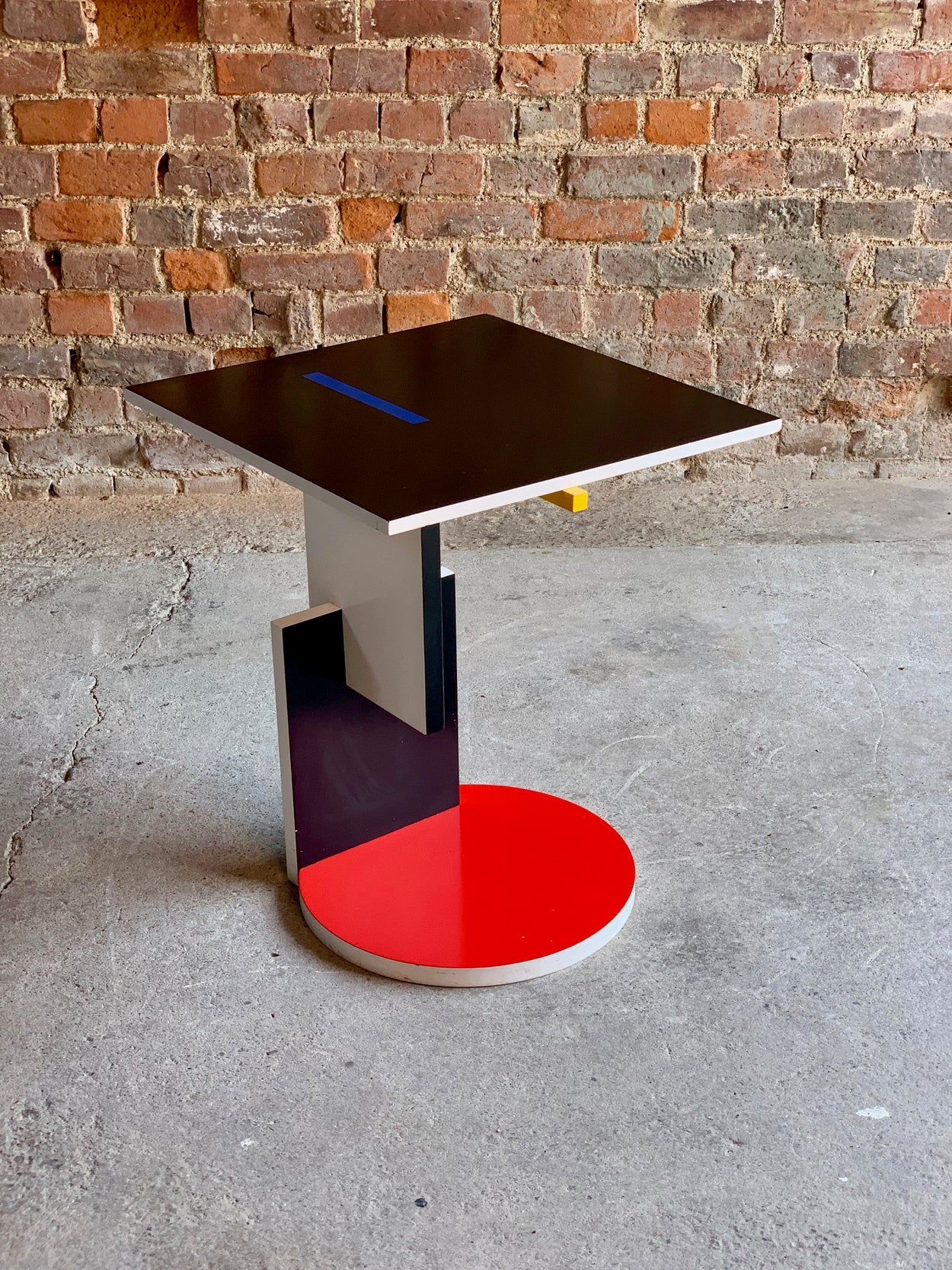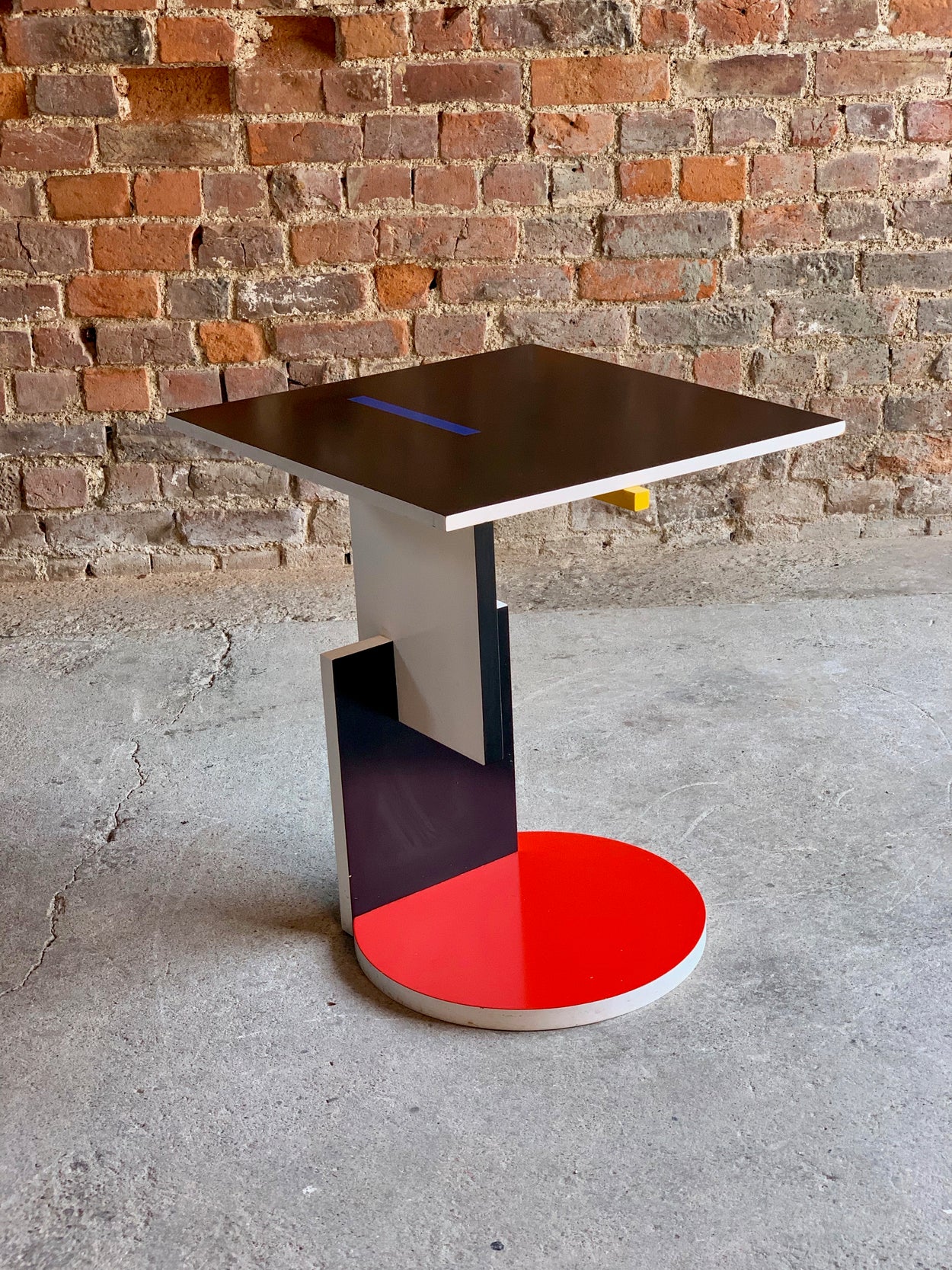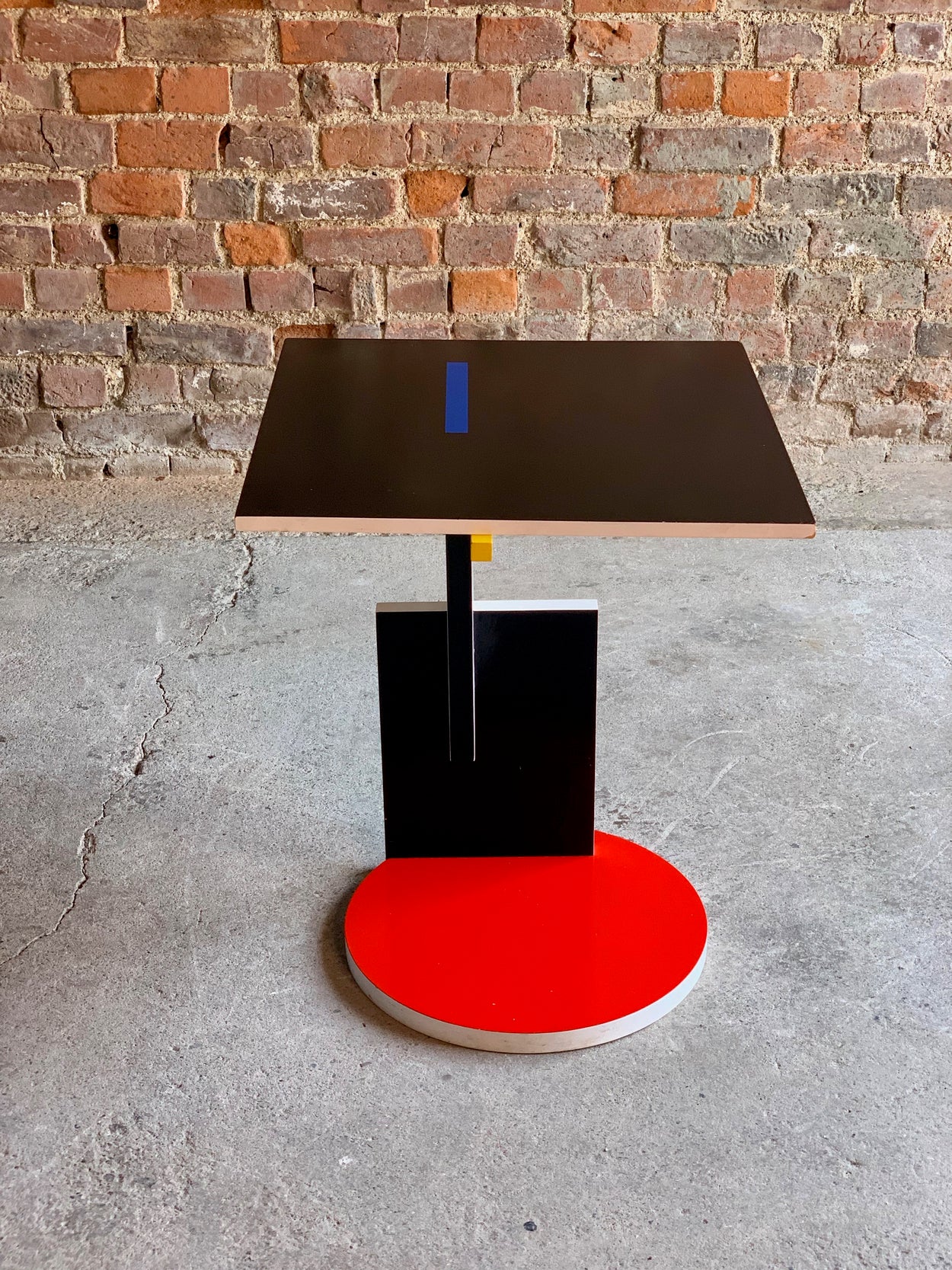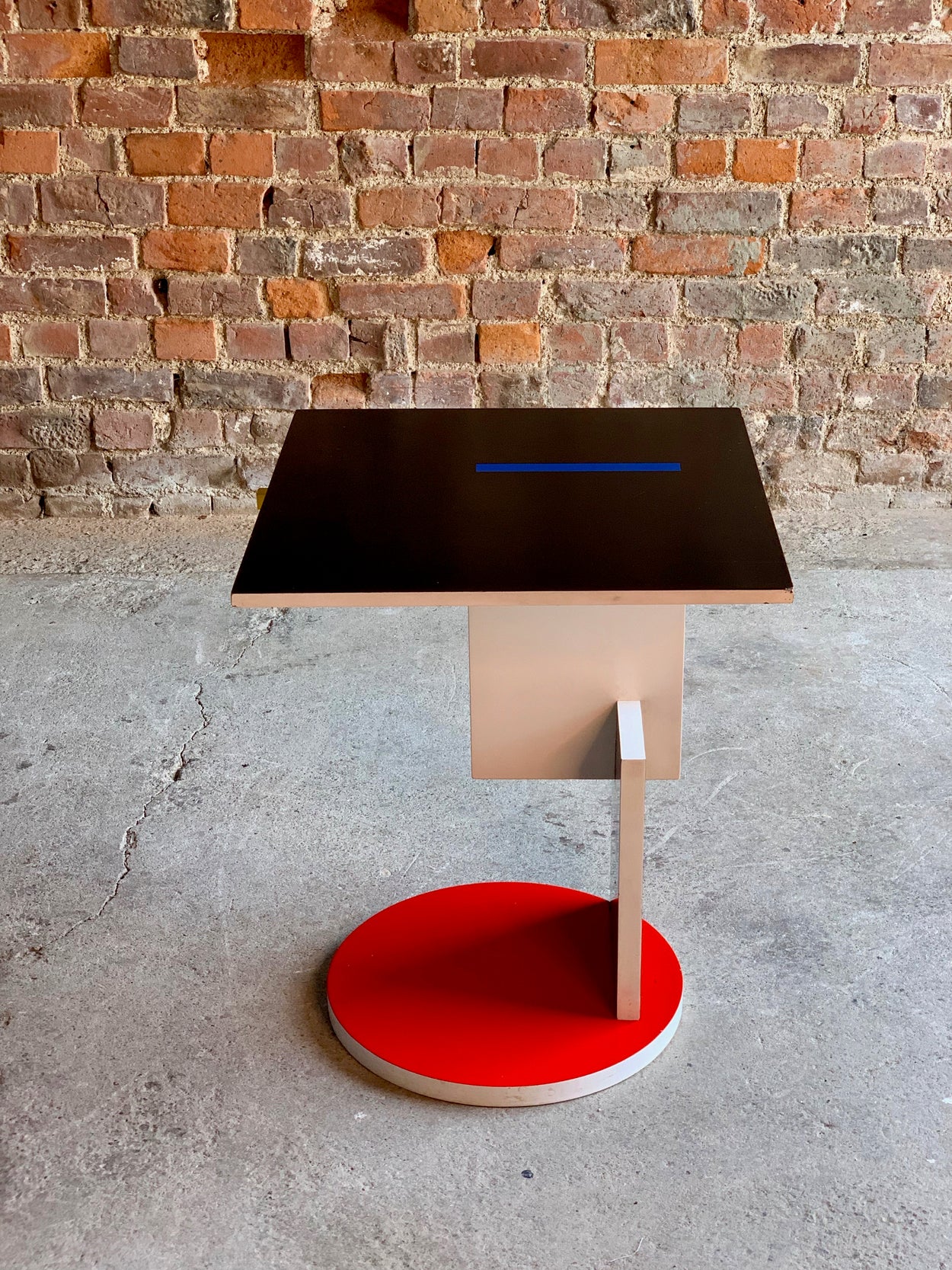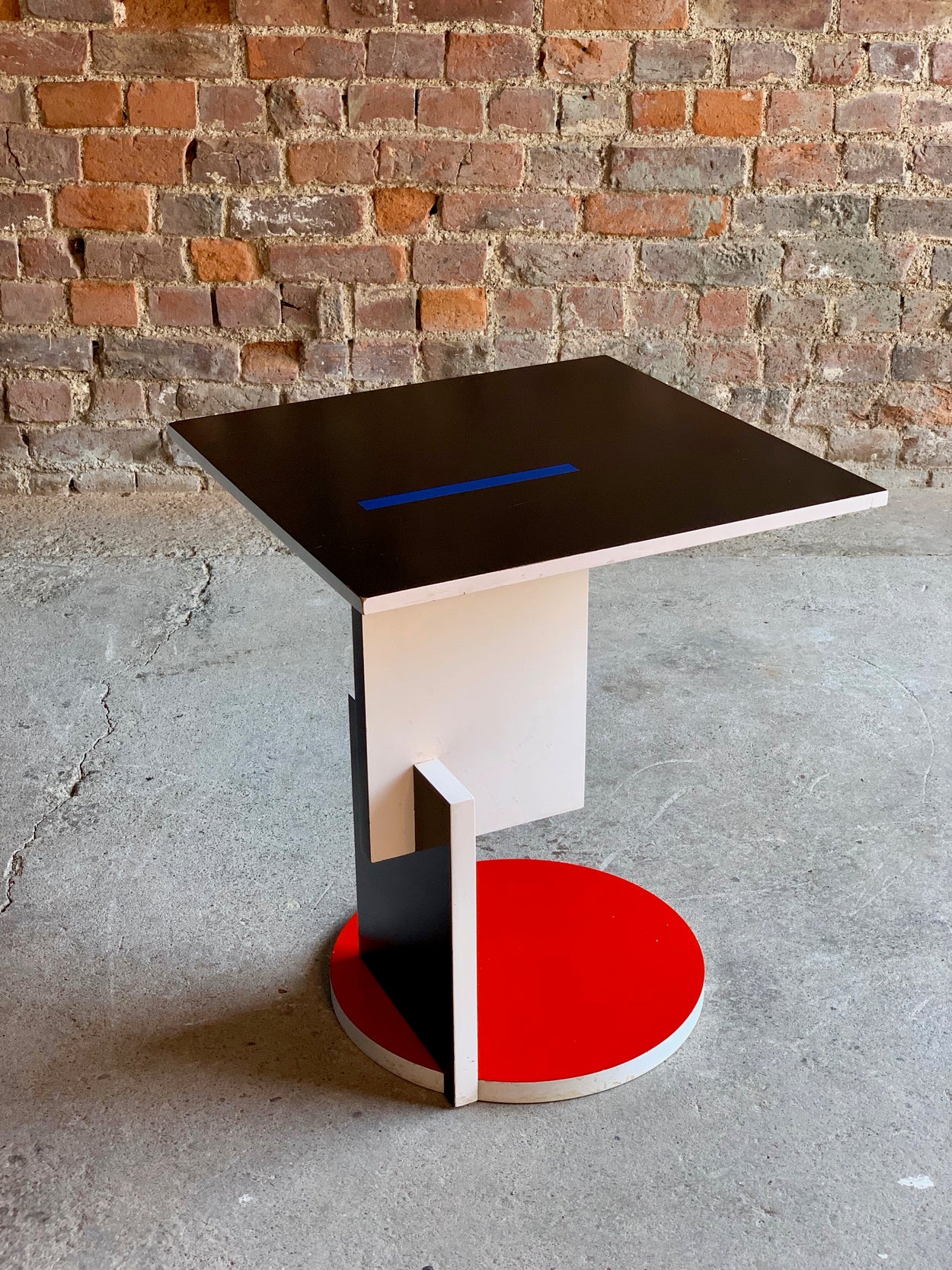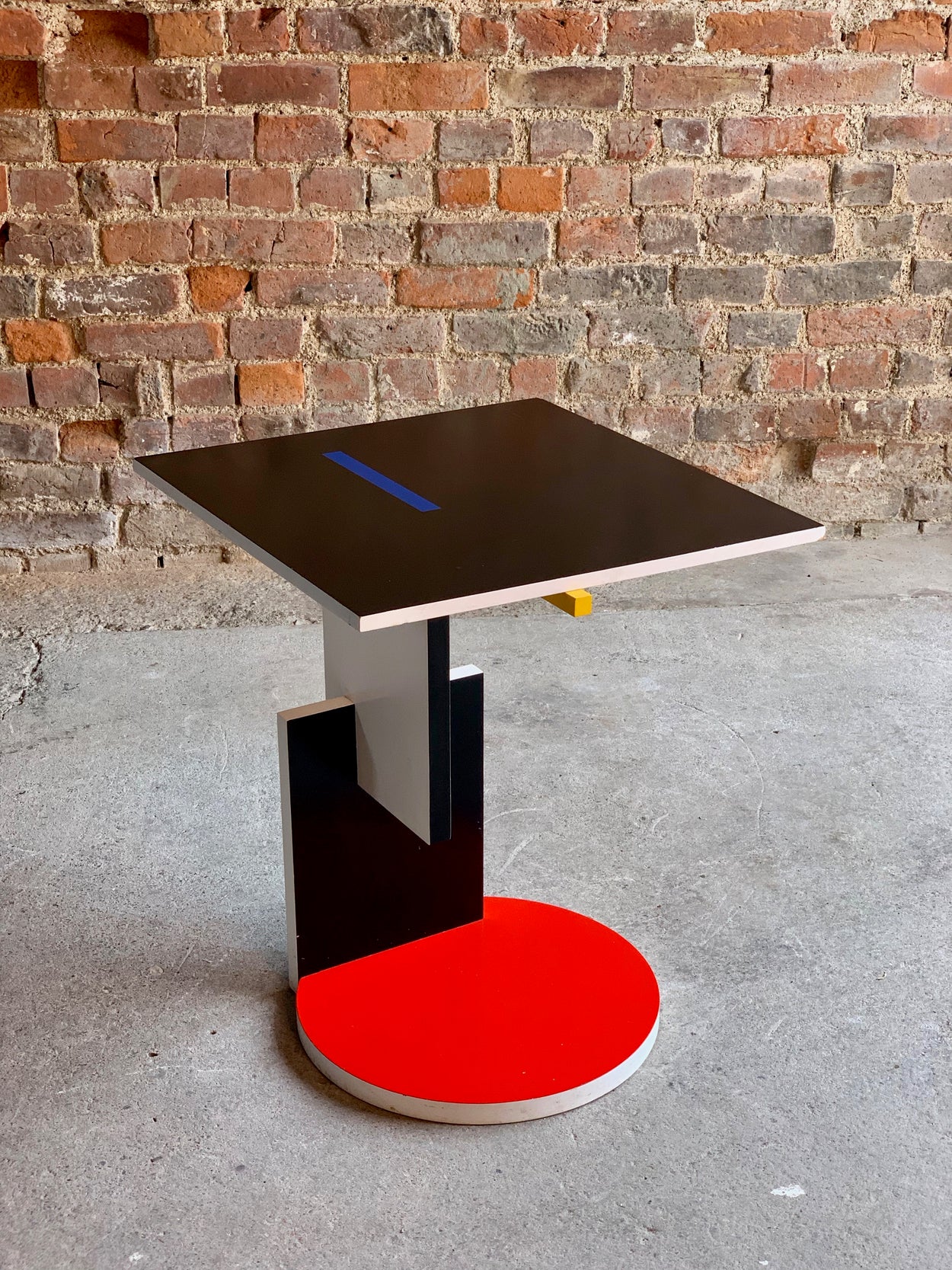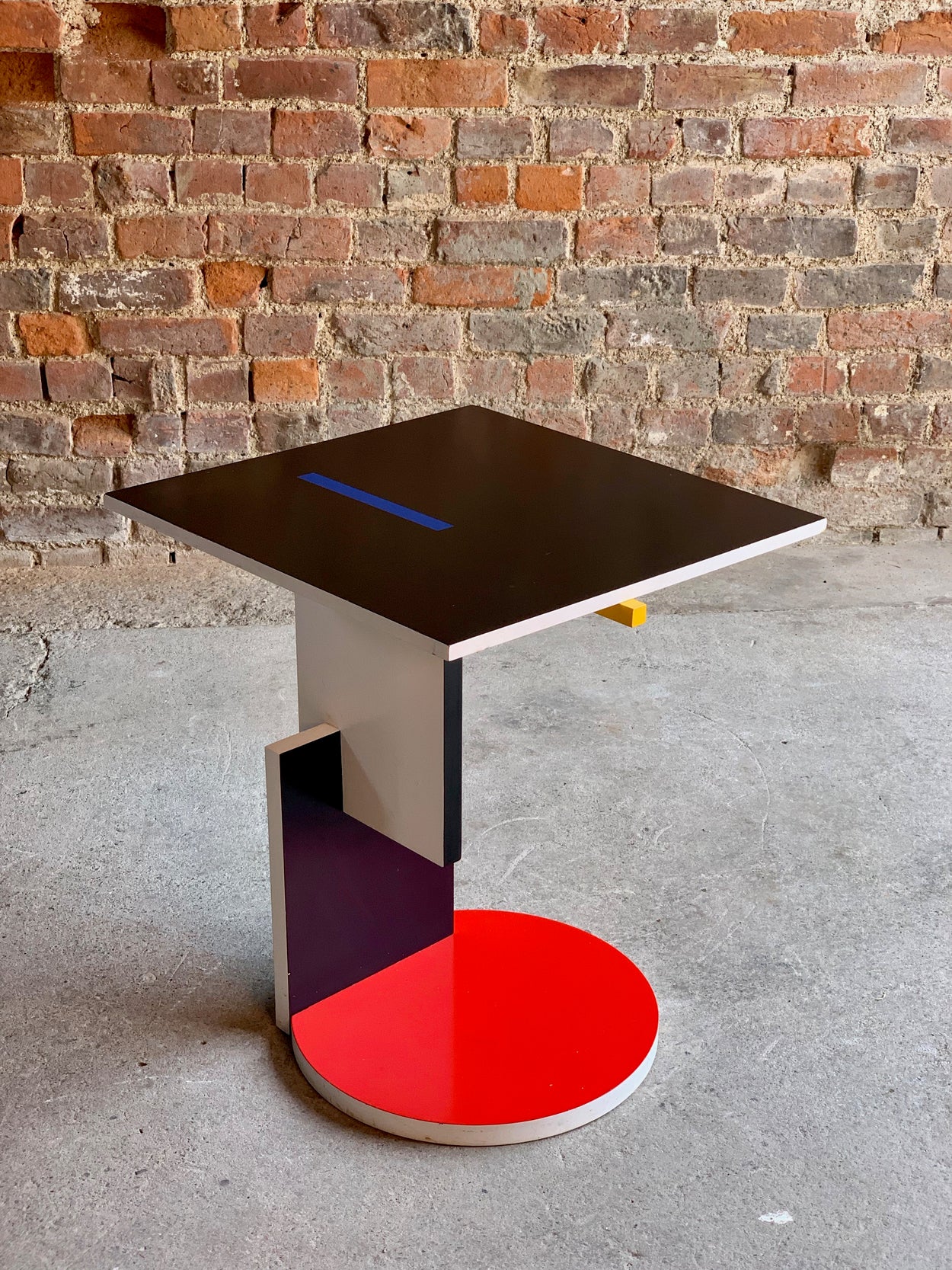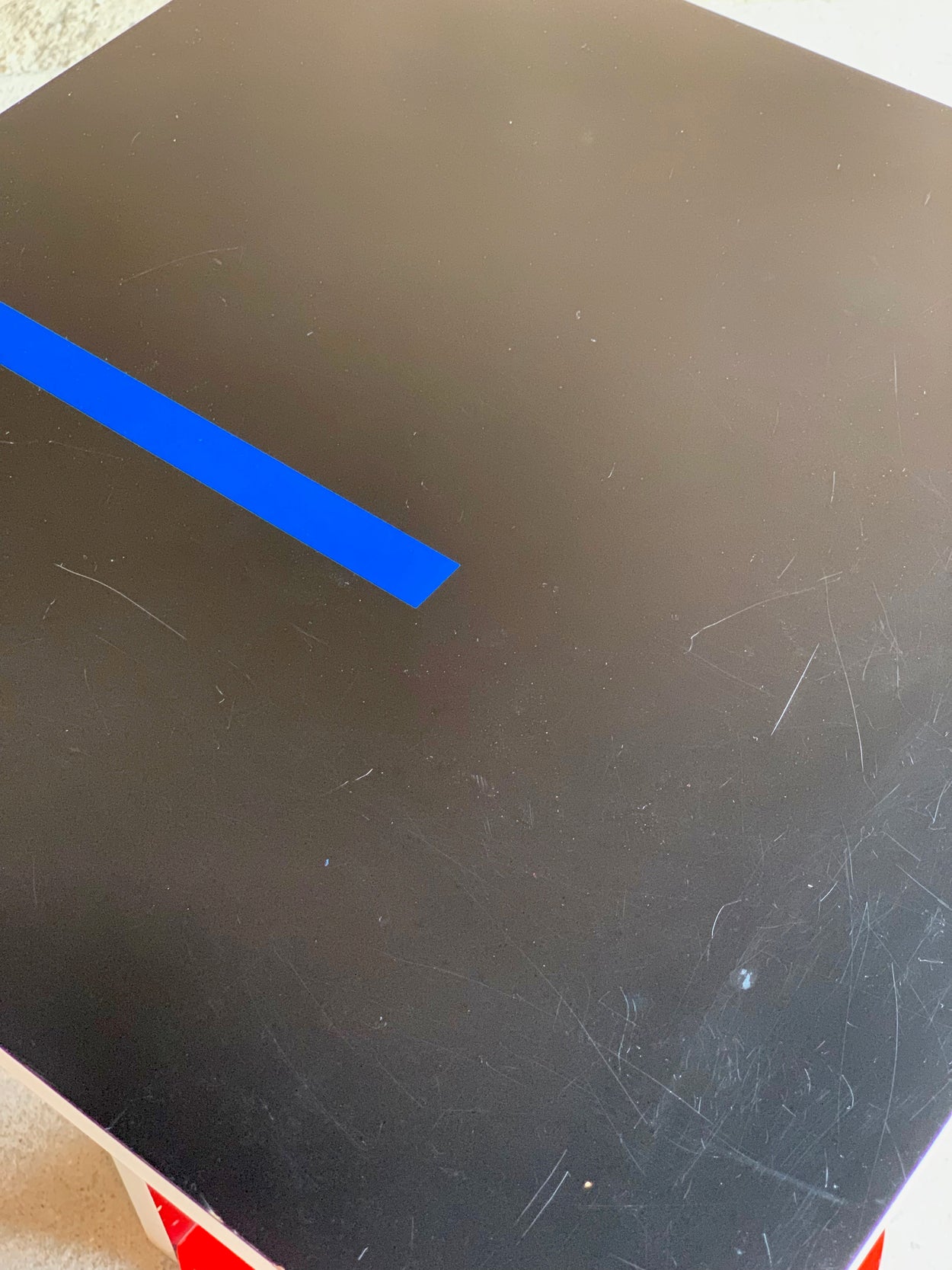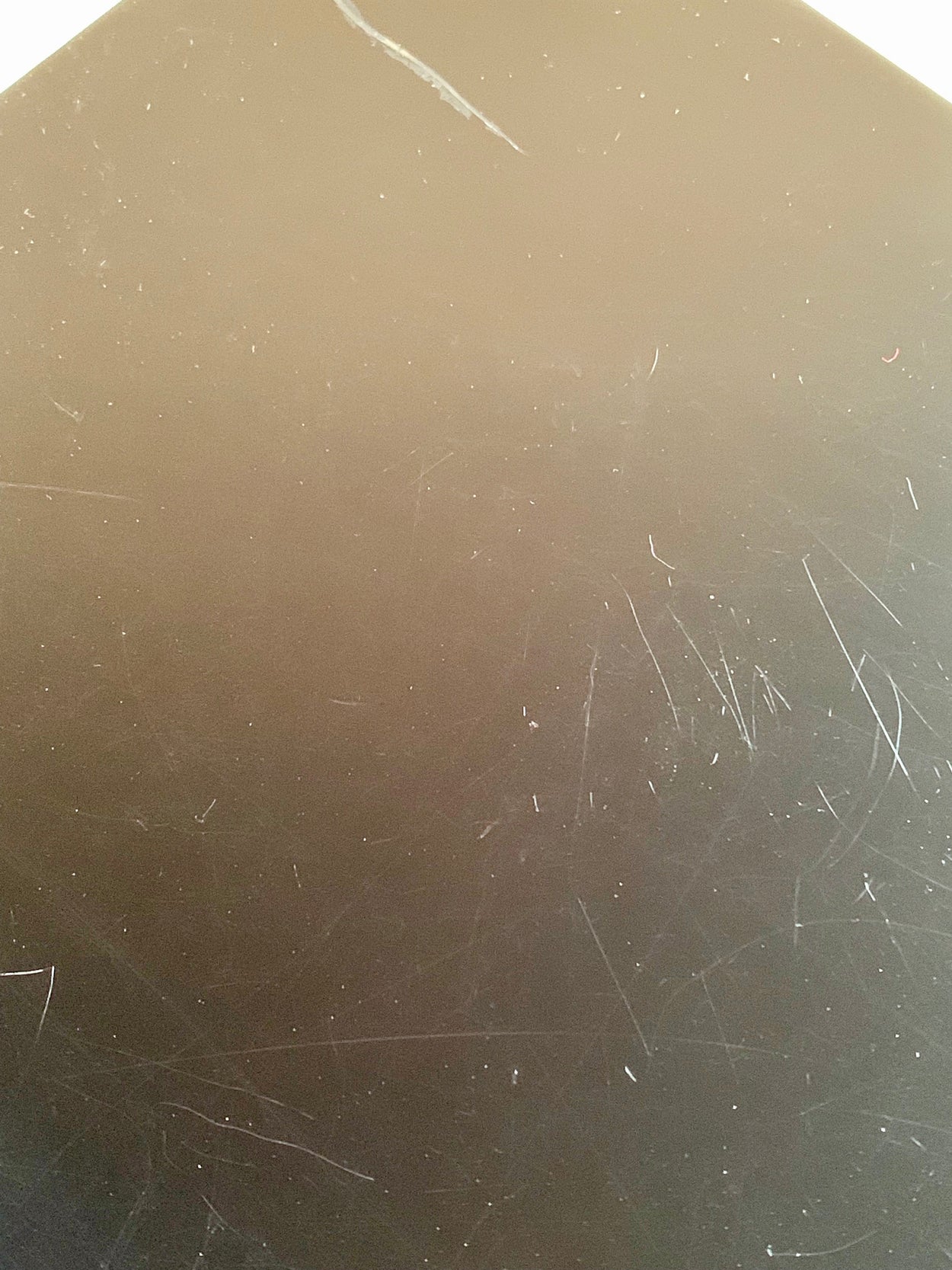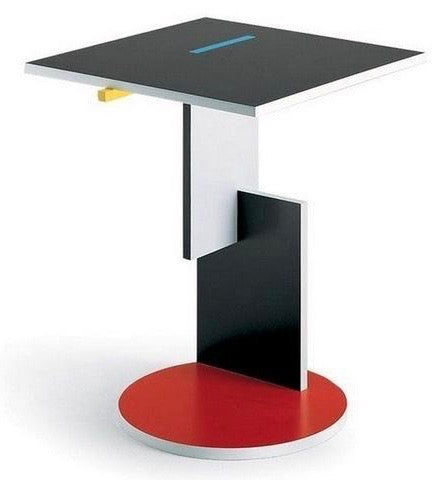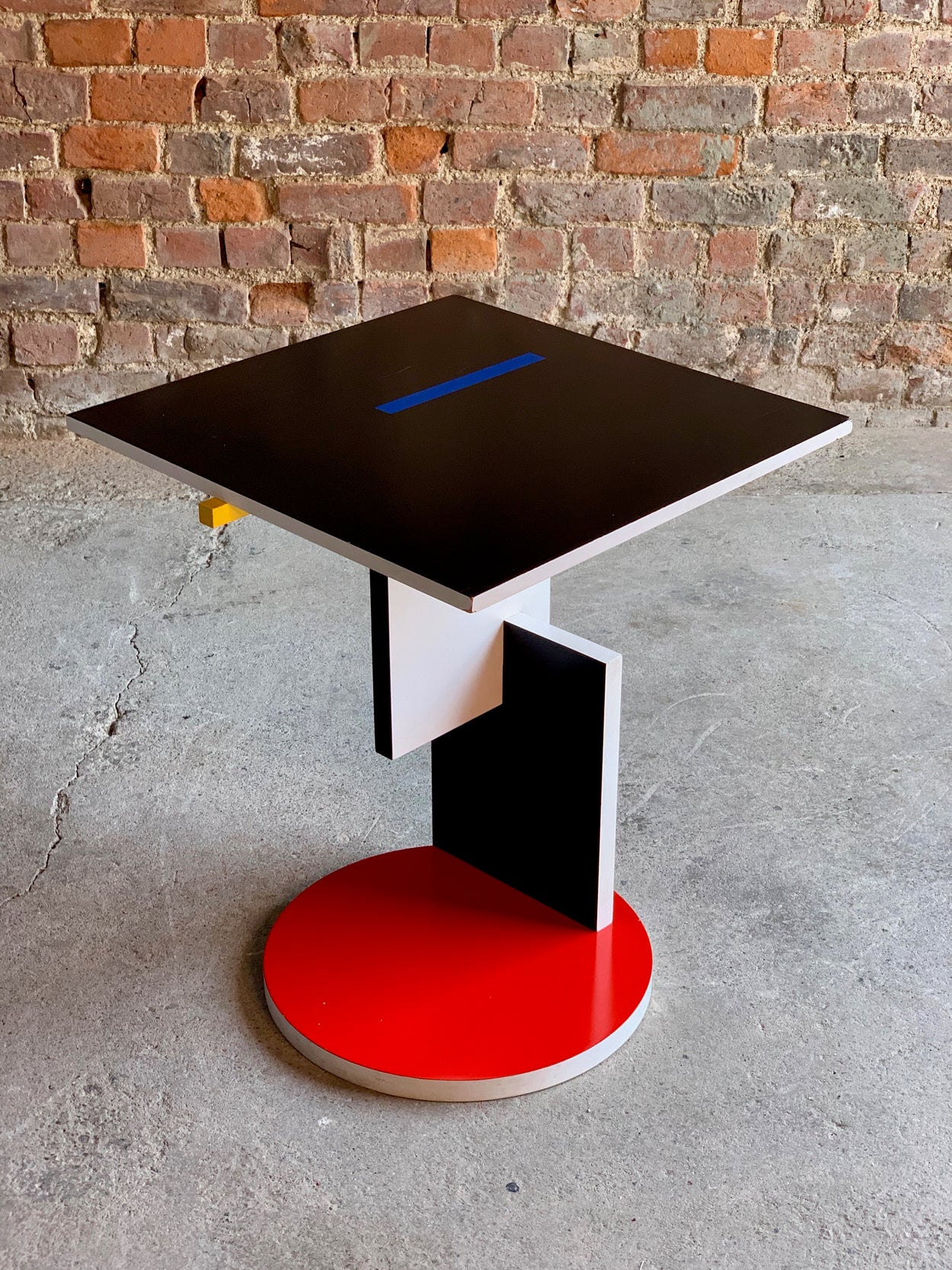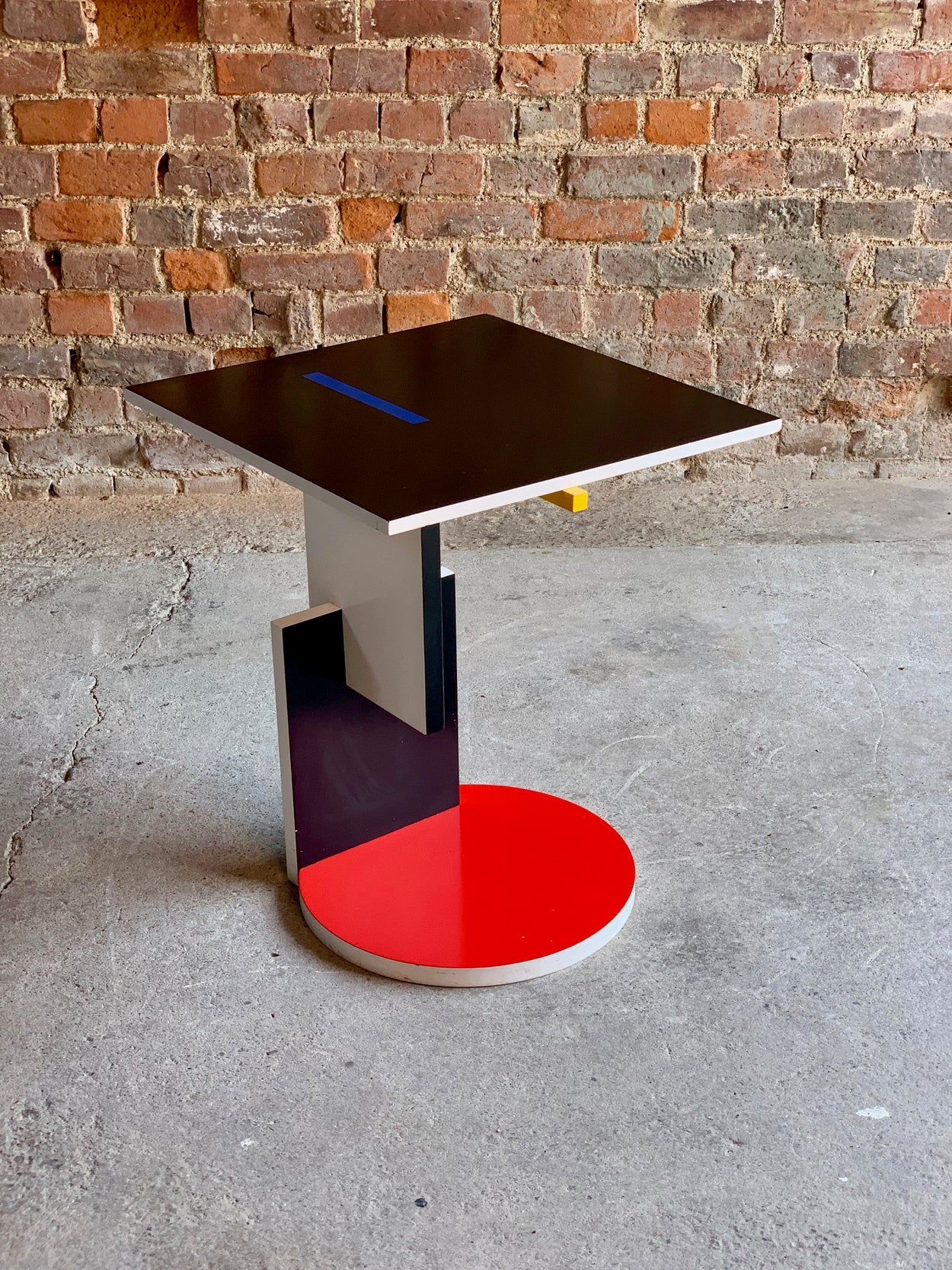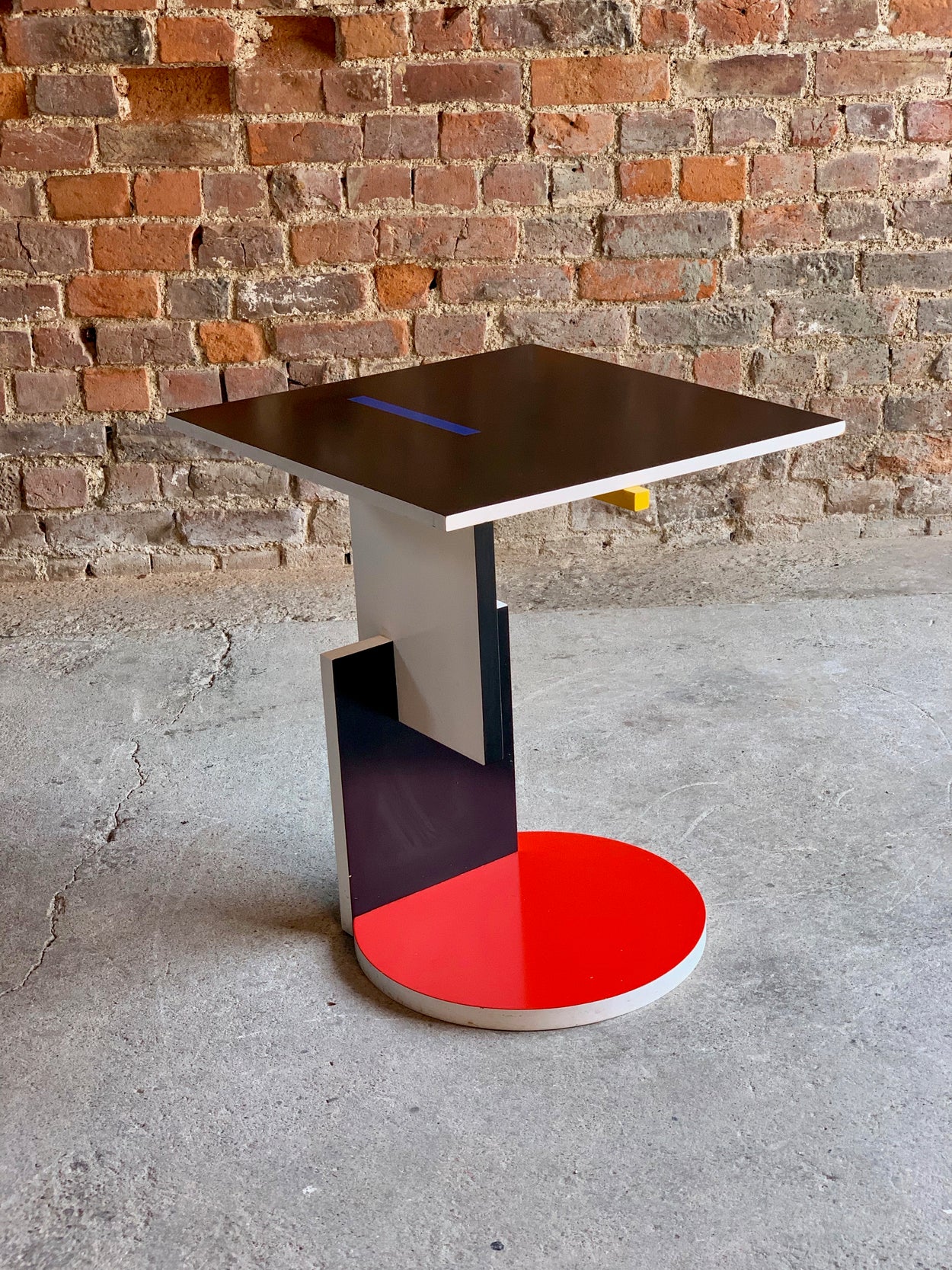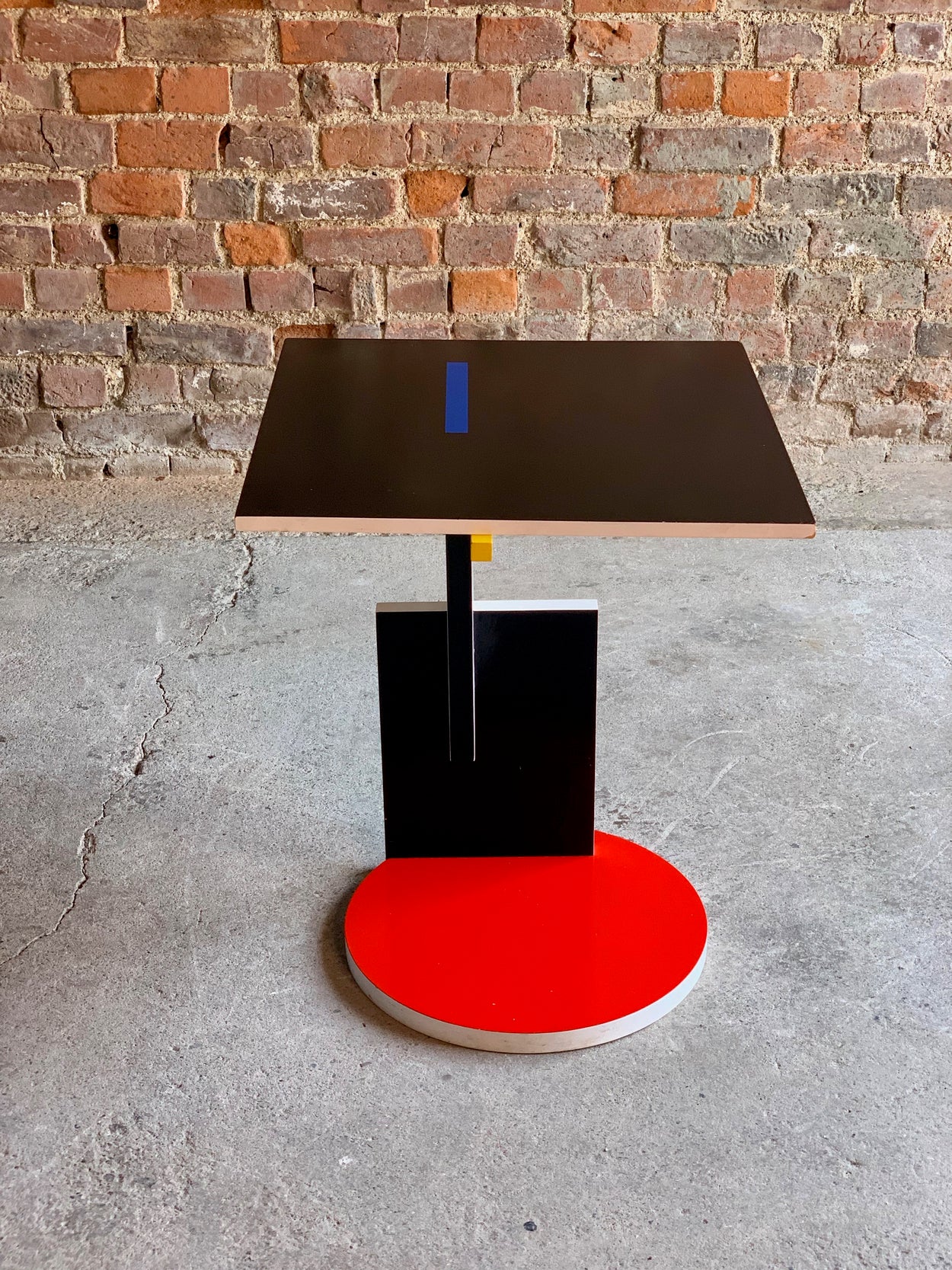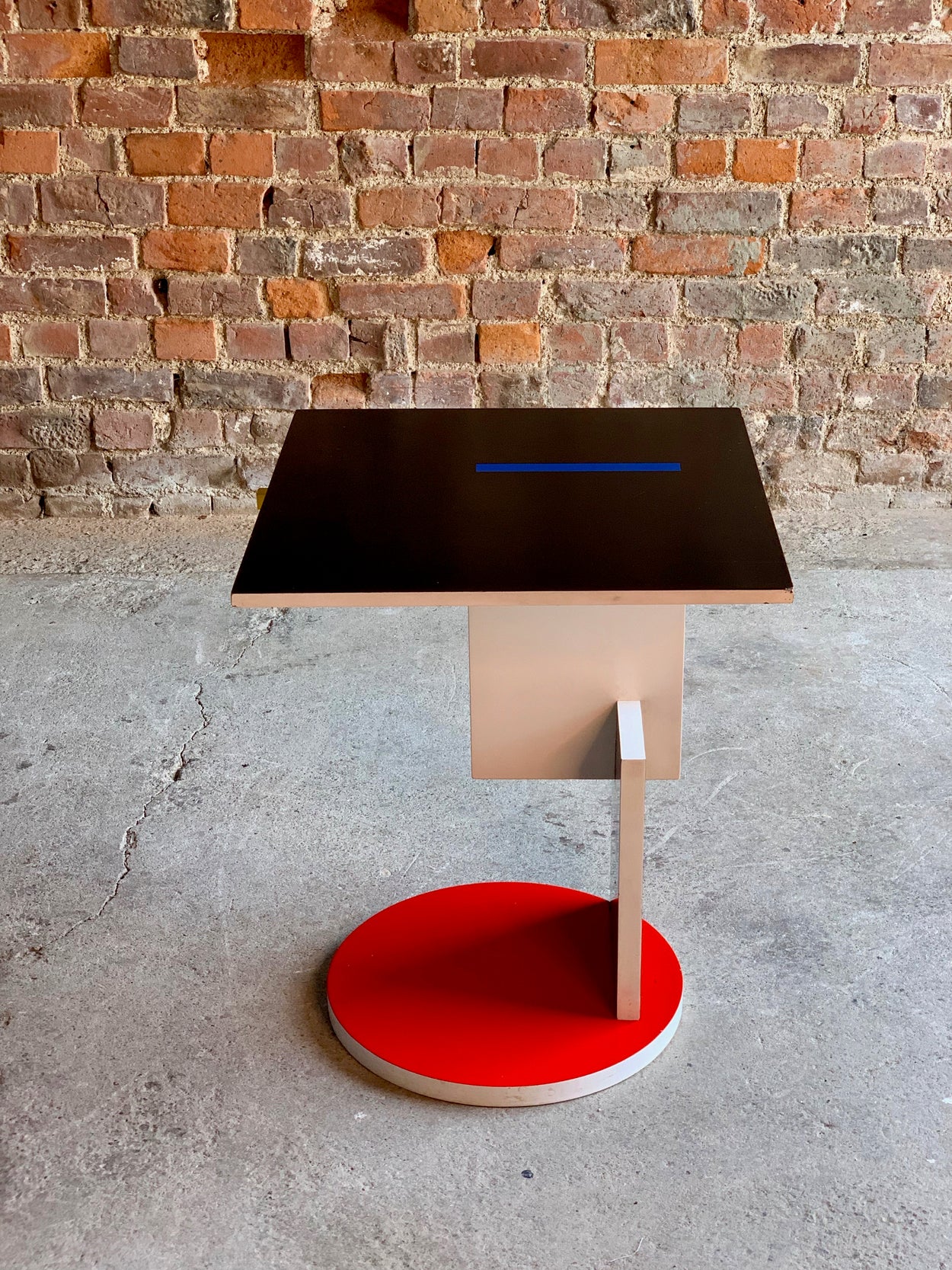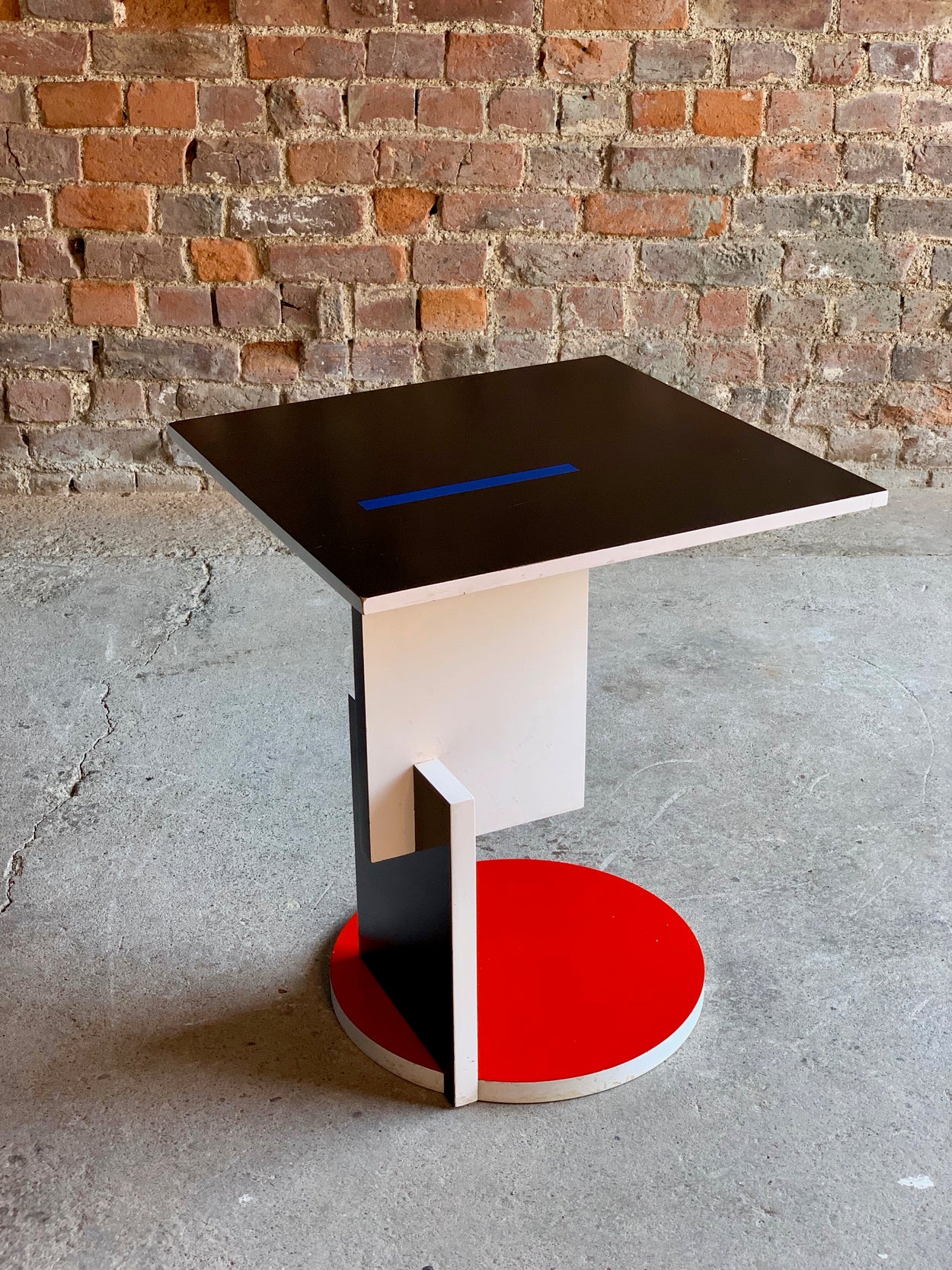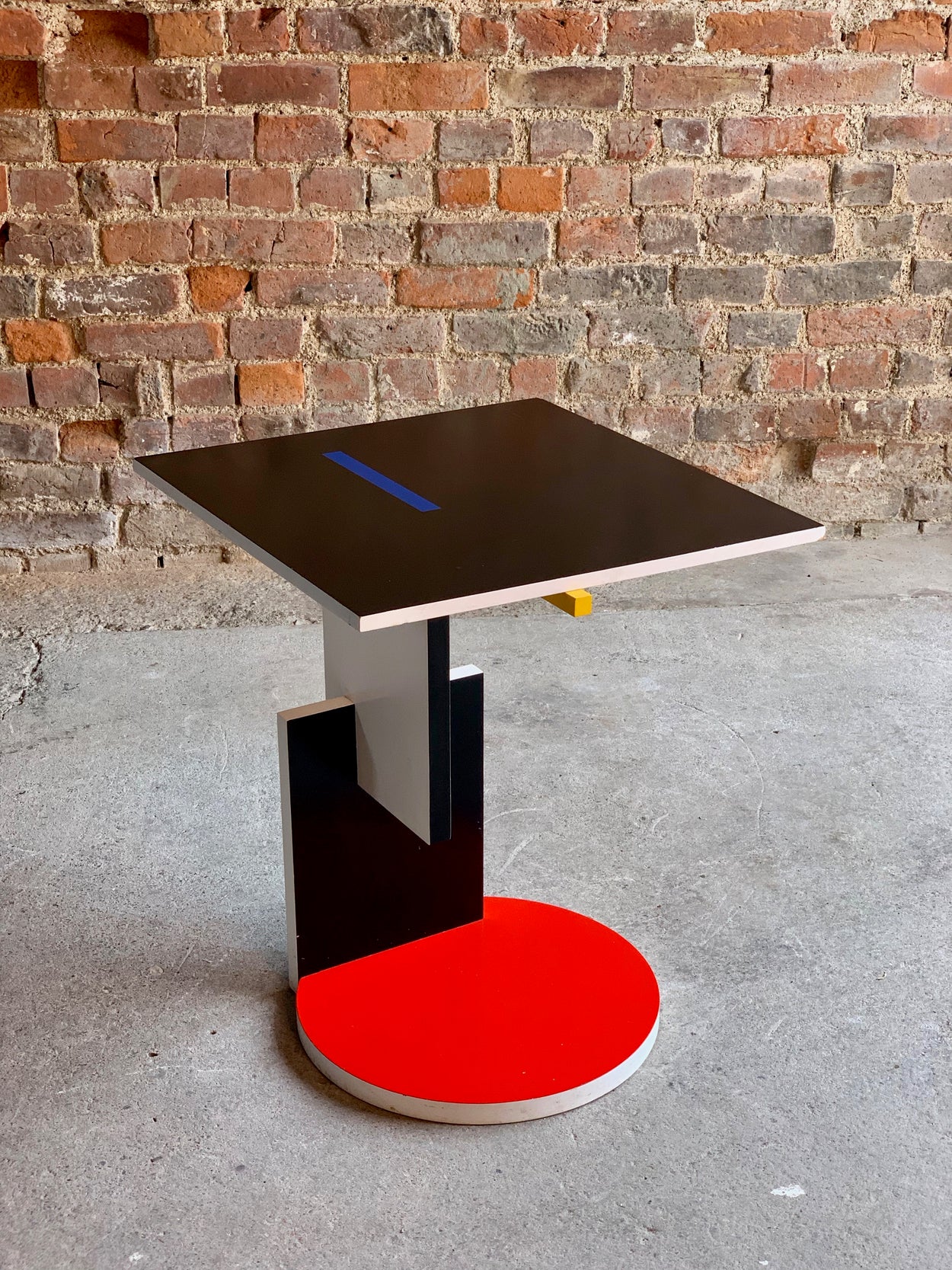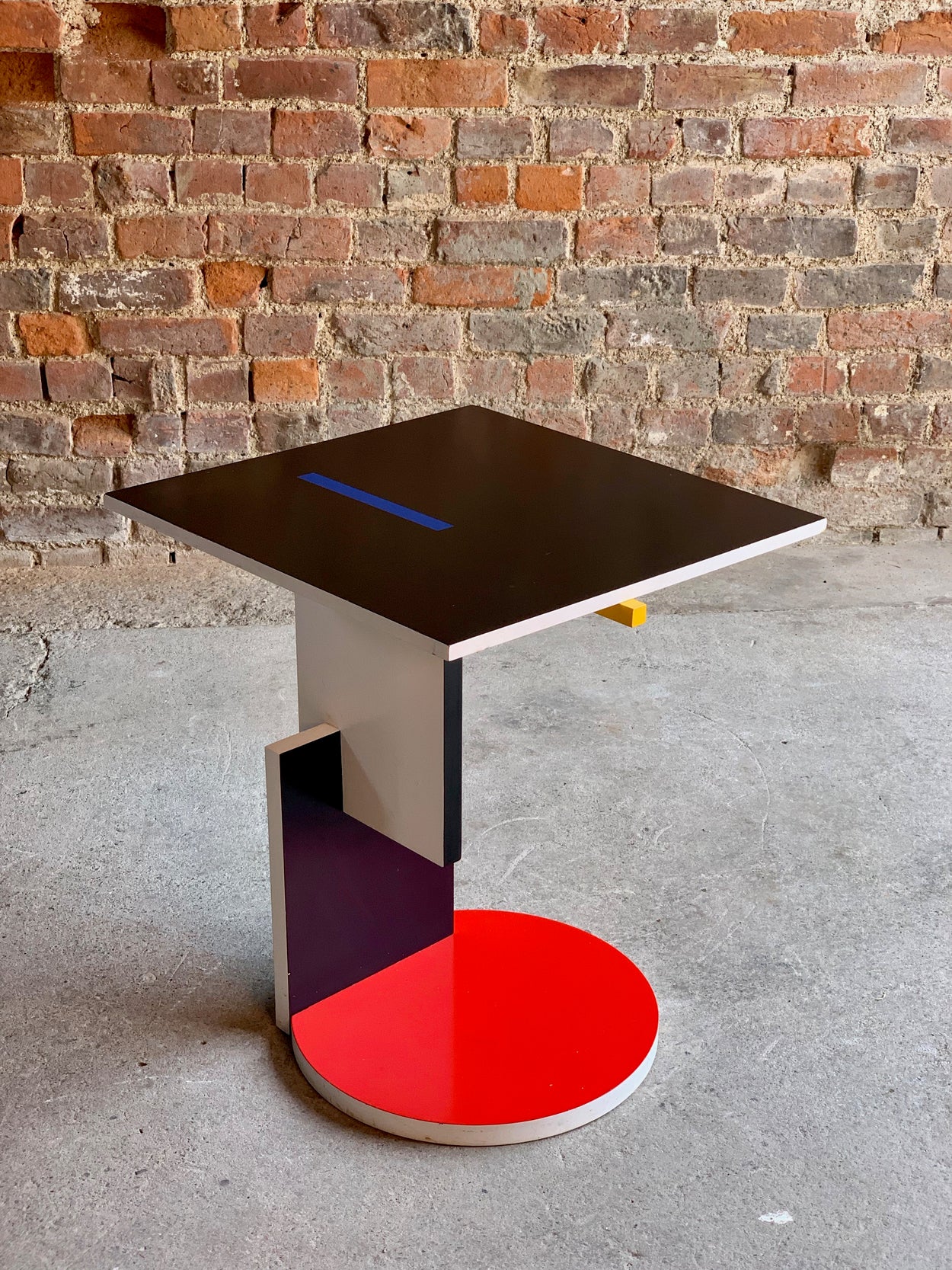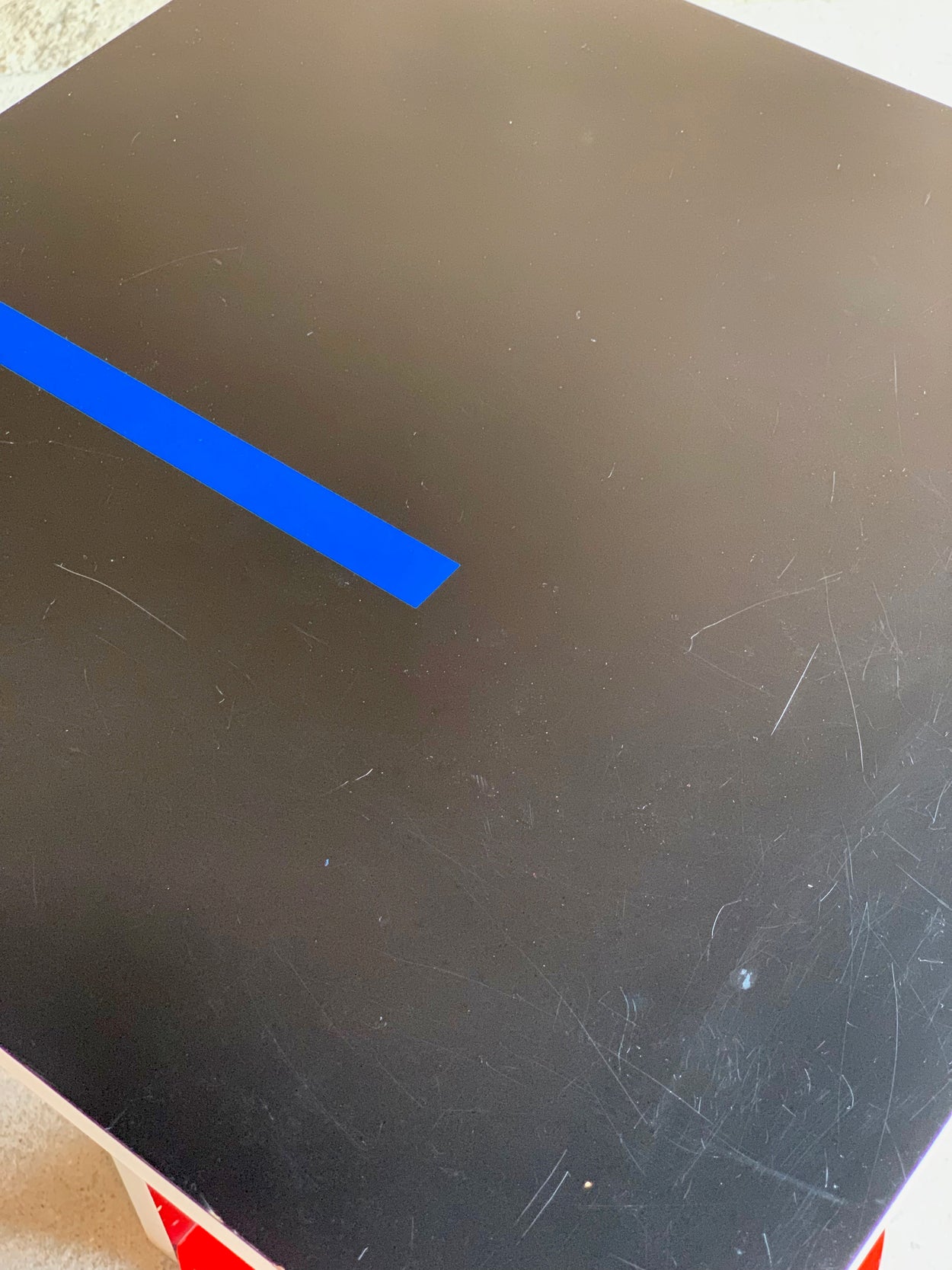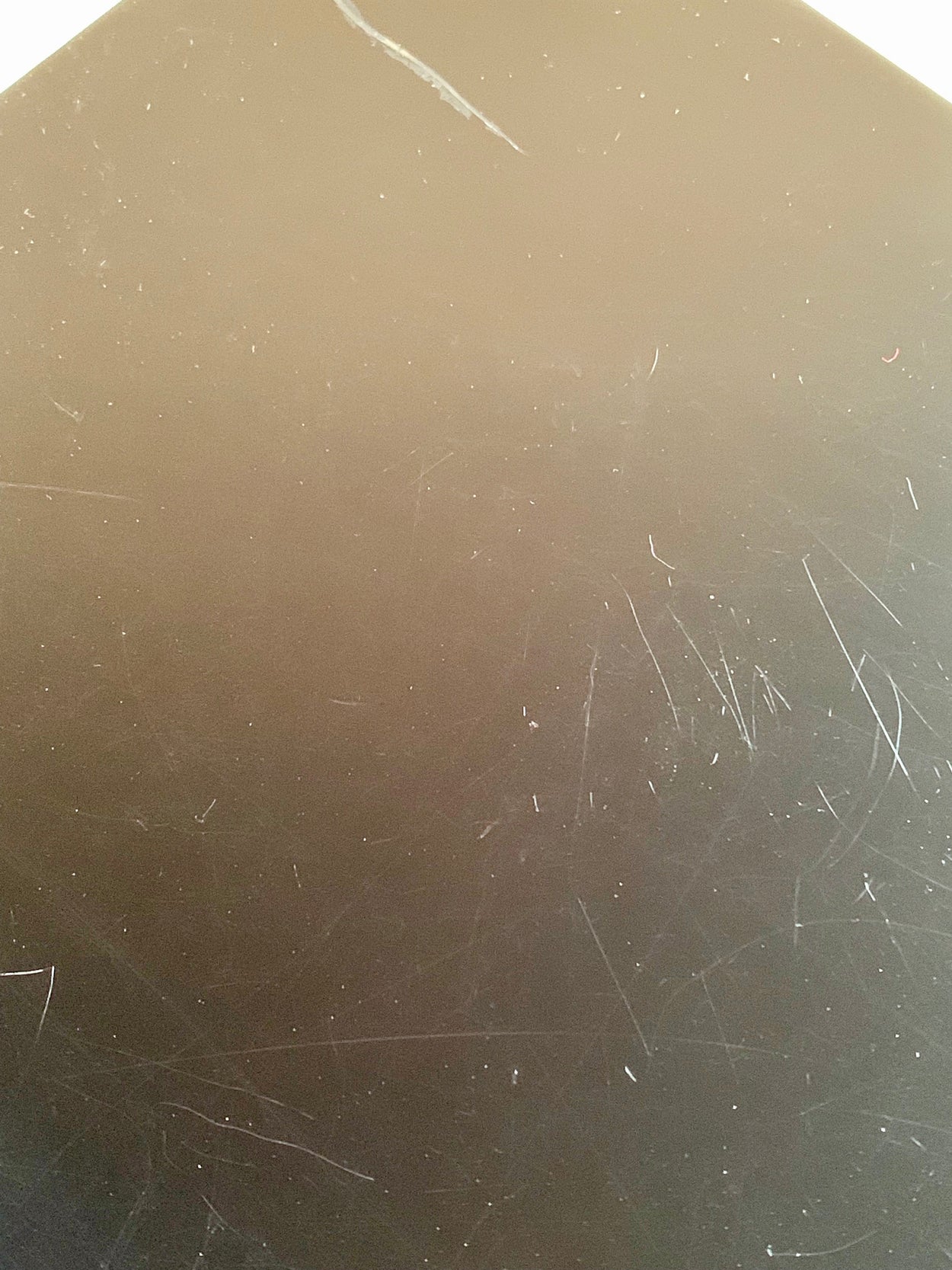 Gerrit Rietveld Schroeder Table Deisgned By Cassina Italy Circa 1980
SOLD
Schroeder 1 Side Table Deisgned By Gerrit Rietveld by Cassina Italy Circa 1980

Designed in 1922-23 for the eponymous house in Utrecht, Rietveld continues the De Stijl theme of the Red Blue Chair with this side table. Made from beechwood with parts lacquered in black and white, with primary colours red, yellow and blue made In Italy, this table dates to the 1980s

Gerrit Rietveld's Zig Zag Chair, Red and Blue Chair, and other designs have become architectural modern classic design favorites. Gerrit Rietveld was born in the Netherlands in 1888. By the age of 23, Gerrit Rietveld was studying architecture and started a furniture factory. In 1918, he designed the Red and Blue Chair. In 1924 Gerrit Rietveld designed perhaps his most famous architectural works, the Schroeder House. This design, both inside and outside, features asymmetrical geometric forms.

The Schroeder Table is one of the pieces that was designed specifically for this enduring treasure. In 1922-23 Gerrit Rietveld designed the Schroeder Table for the Schroeder House in Utrecht that was constructed in 1924. Taking the name from this housing commission, the Schroeder Table also inherited its cubist style and brilliant color scheme from its predecessor the Red and Blue Chair. Together, these pieces signaled a radical change in architectural theory. His unusual furniture designs led to several housing commissions, which he invariably designed in a Neo-plastic style. Assembled from simple geometric forms, the Gerrit Rietveld Schroeder Table is as asymmetrical as the house itself.

Materials: Lacquered plywood Schroeder table with red, blue, yellow, white and black paint.

Condition report: This is a vintage table with normal wear and age related marks, this table is unmarked. Wear to all edges, and corners of top chipped / worn. The top surface with one noticeable scratch and other scratches throughout the black surface.

Dimensions:
Width 19 3/4" inches / 50.16cm
Depth 19 3/4" inches / 50.16cm
Height 23 3/4" inches / 60.33cm
Stock imges: More images to follow.