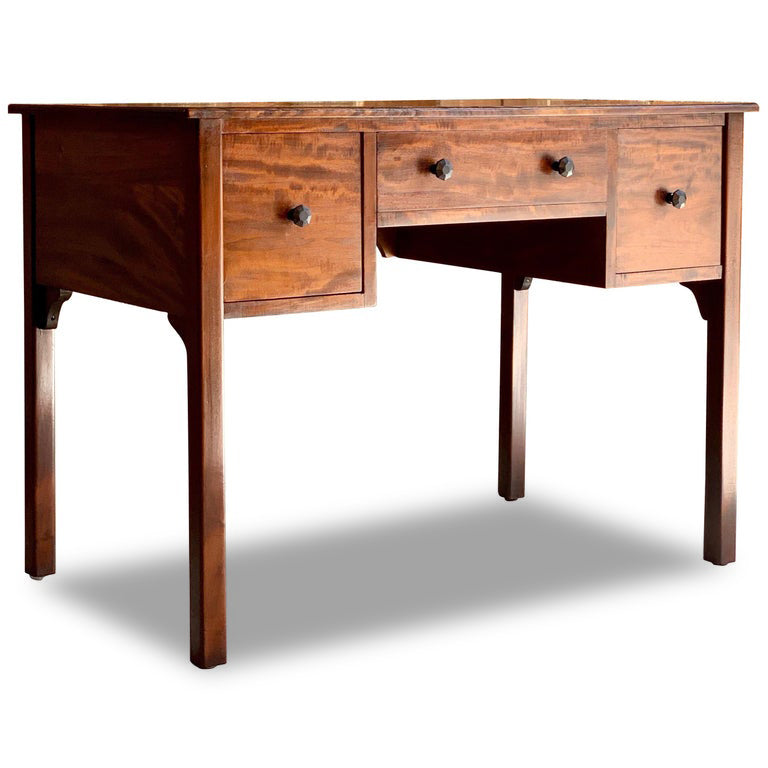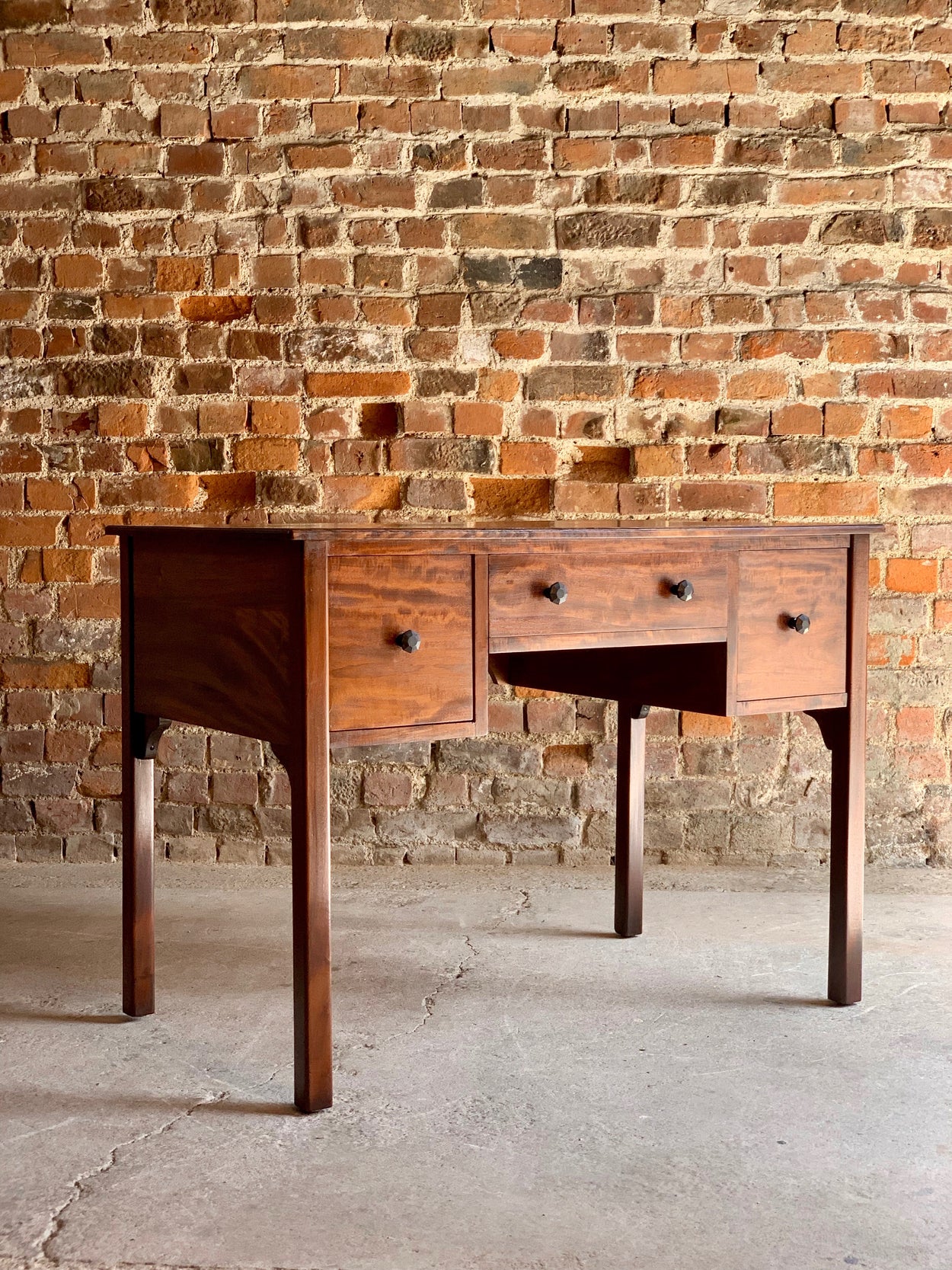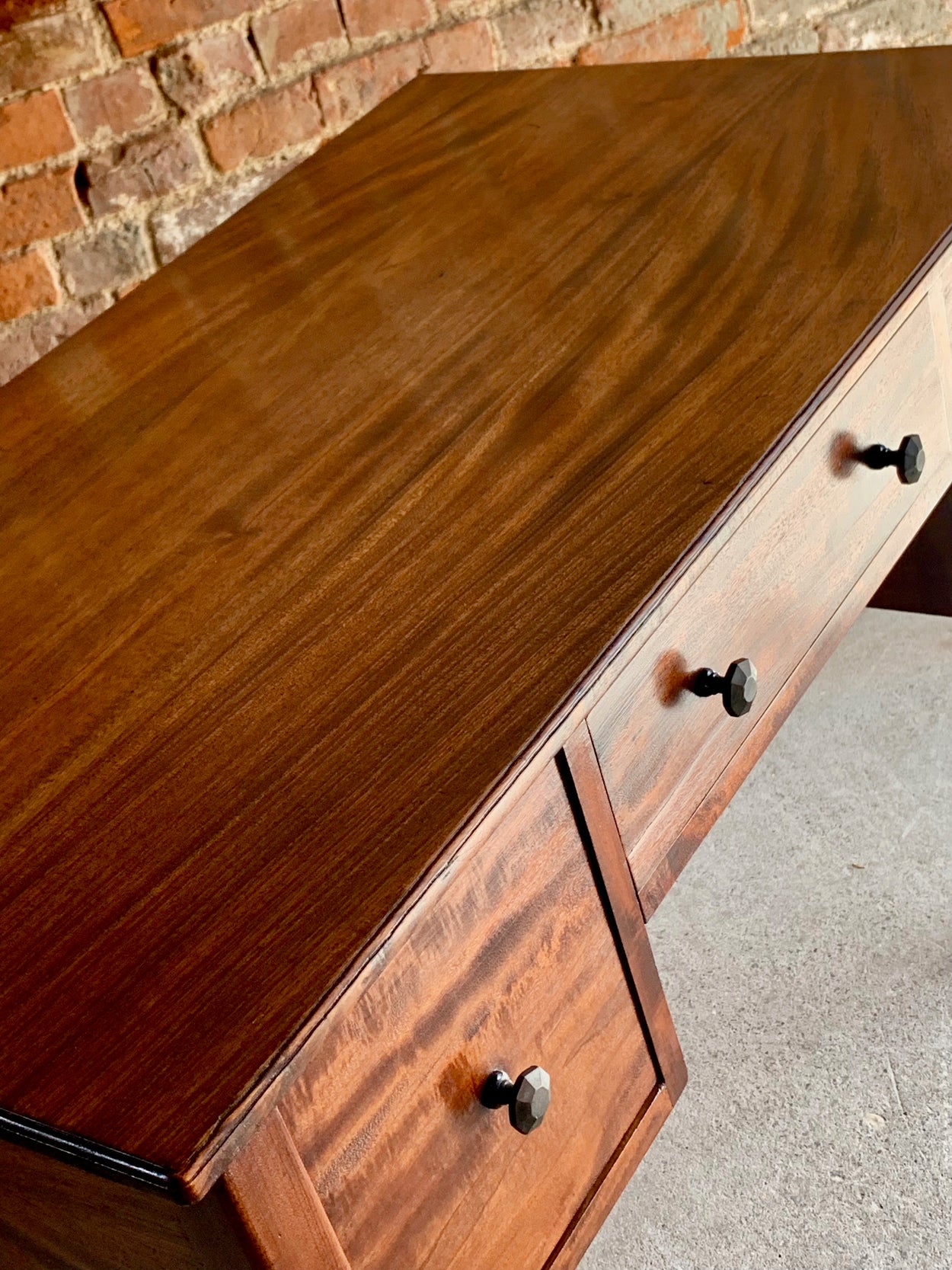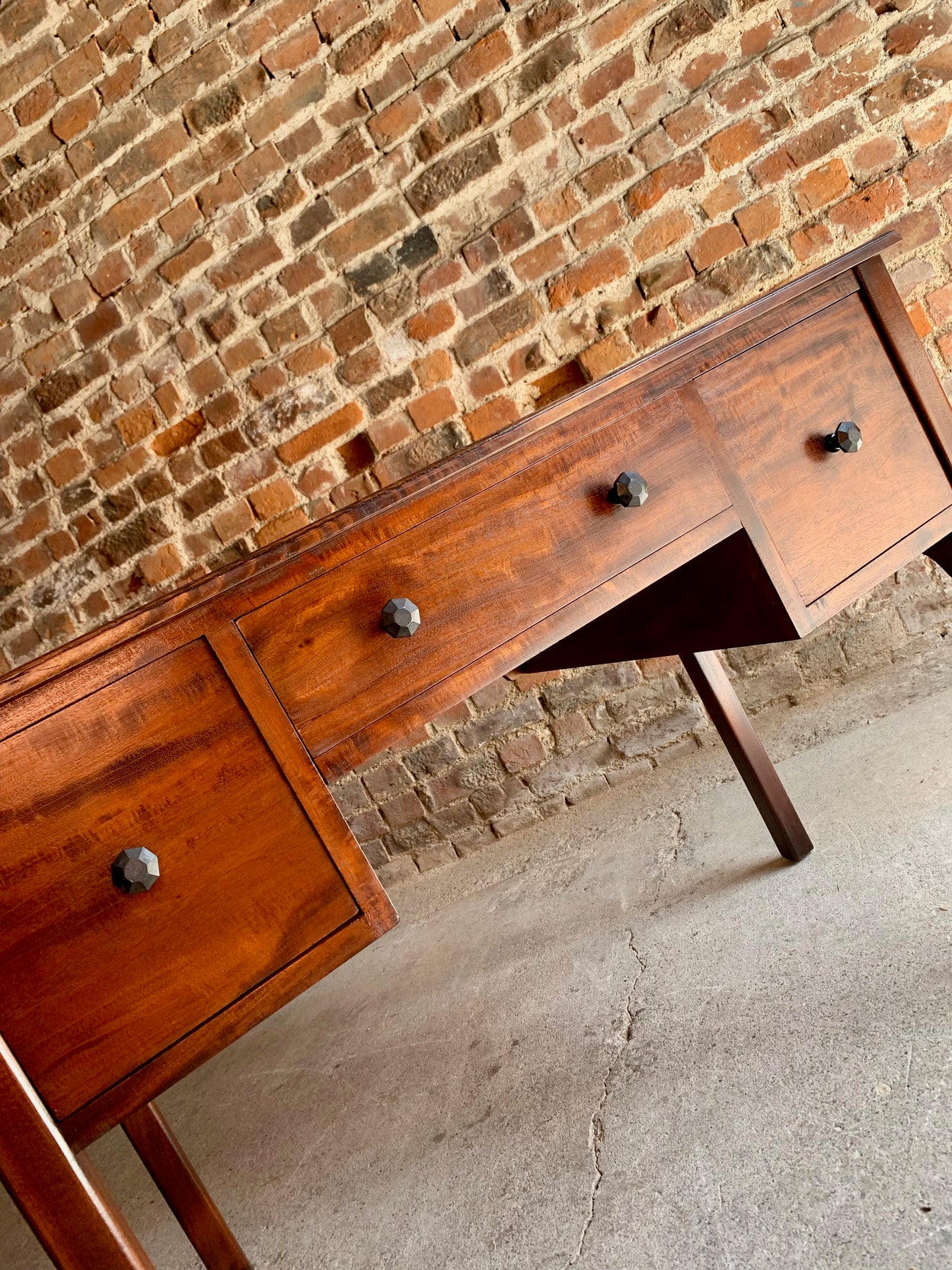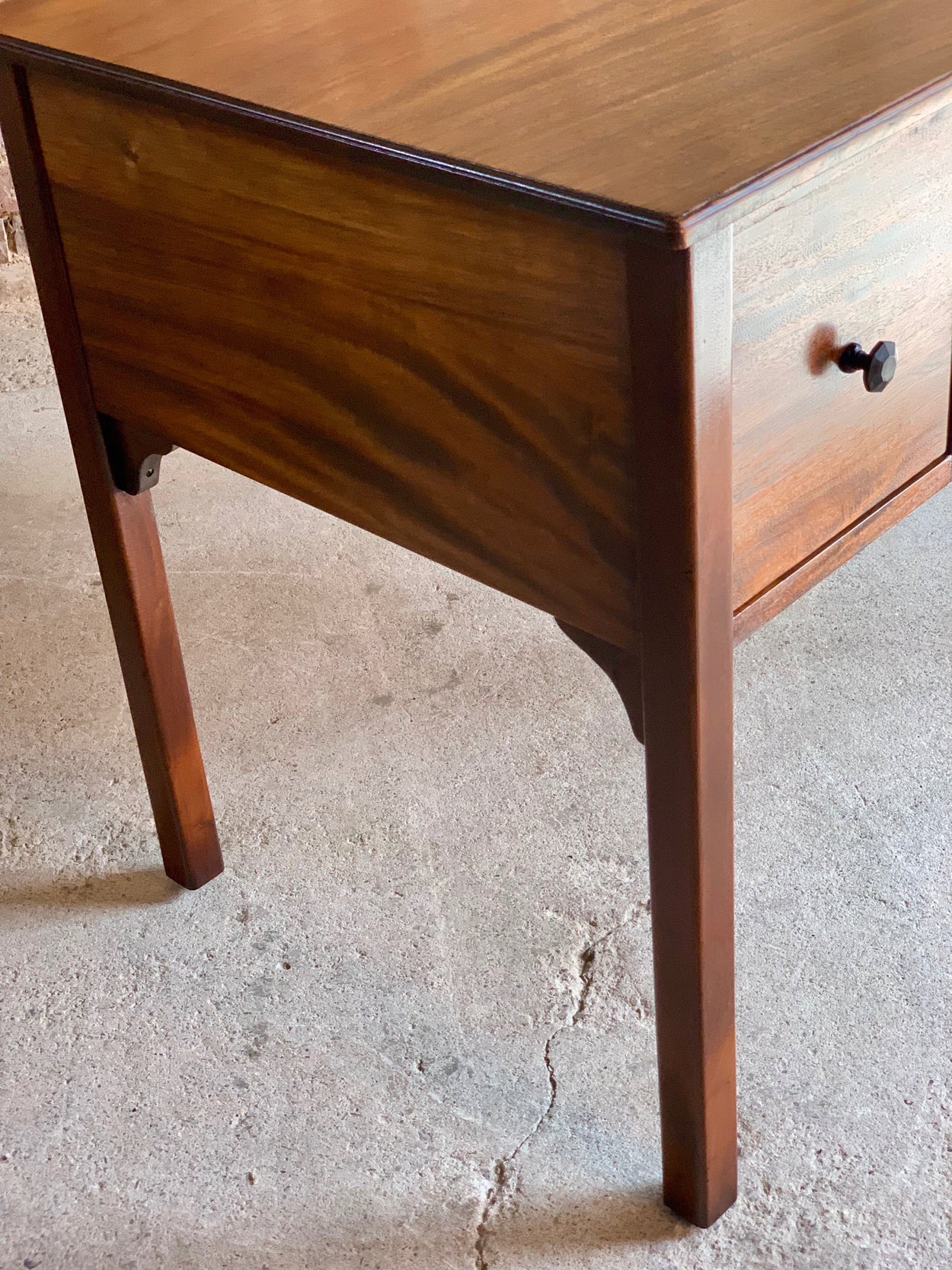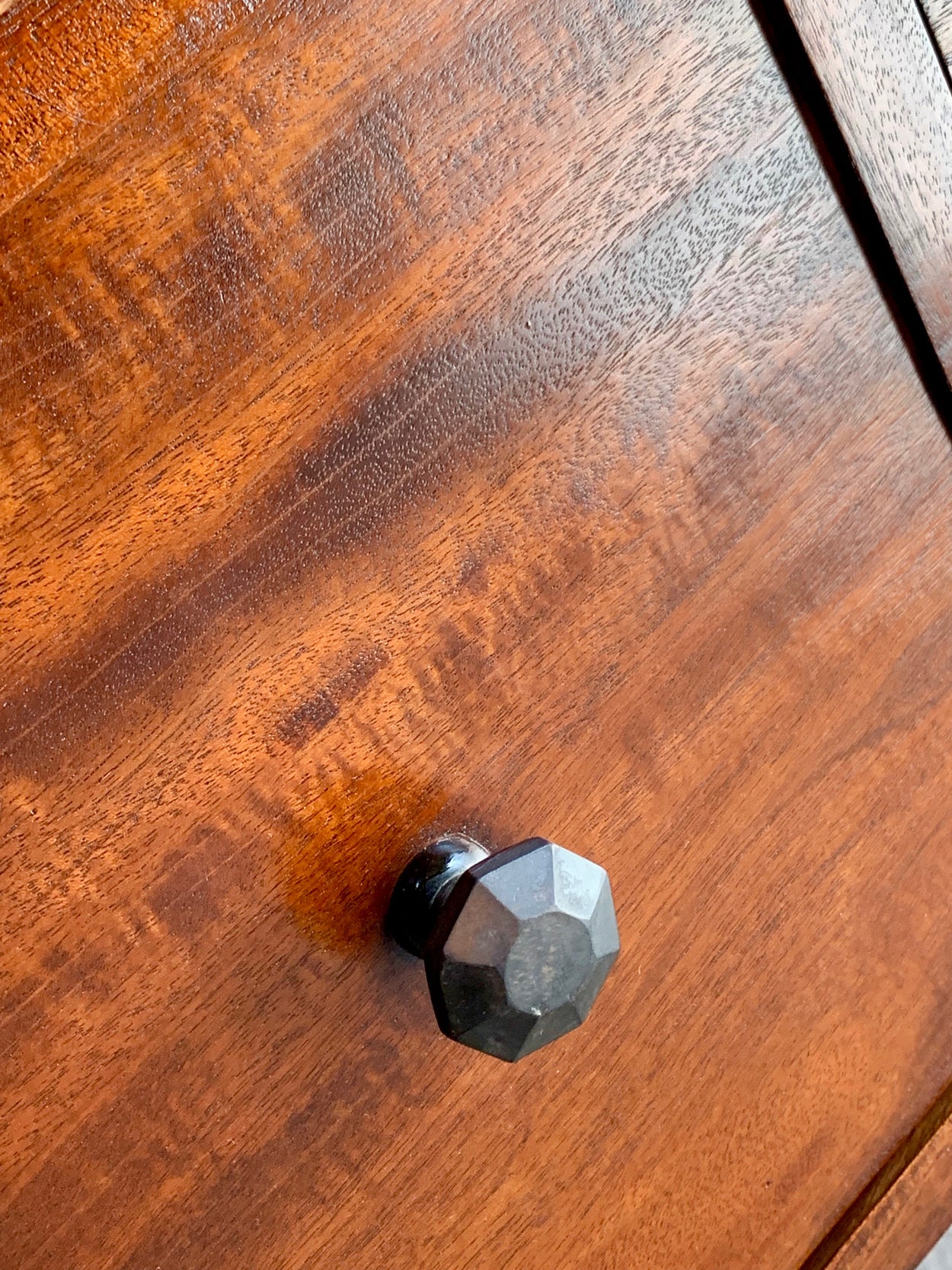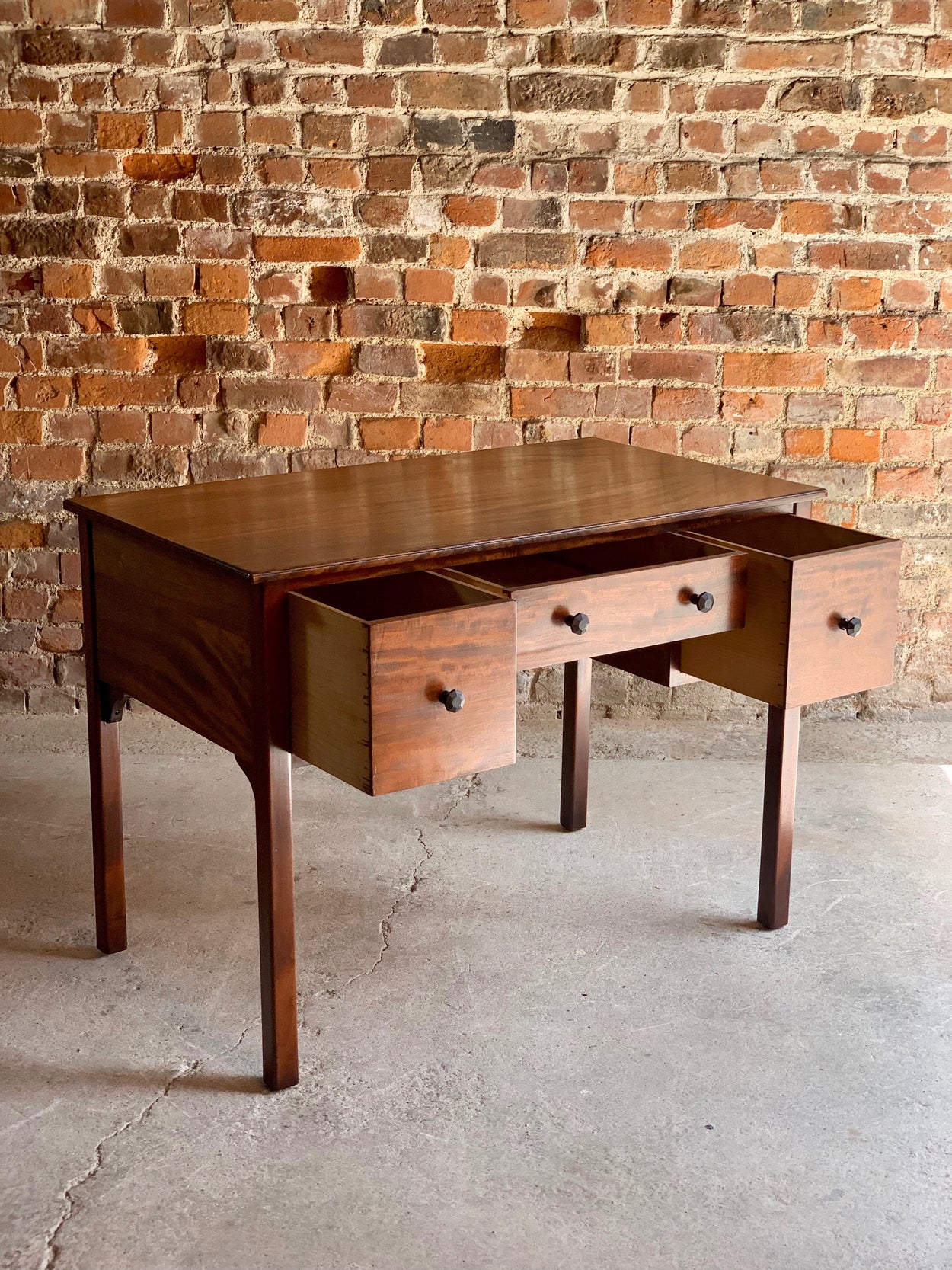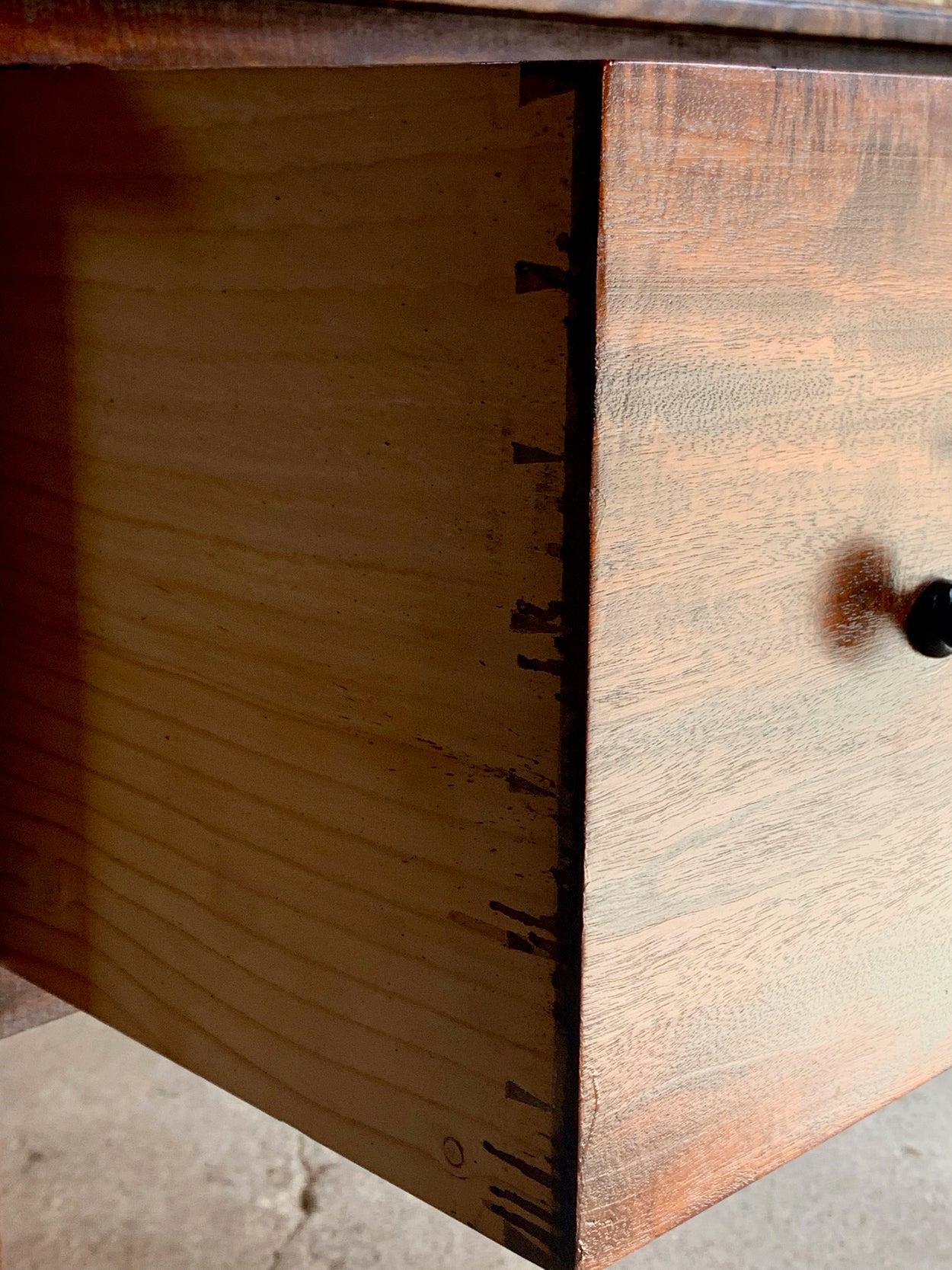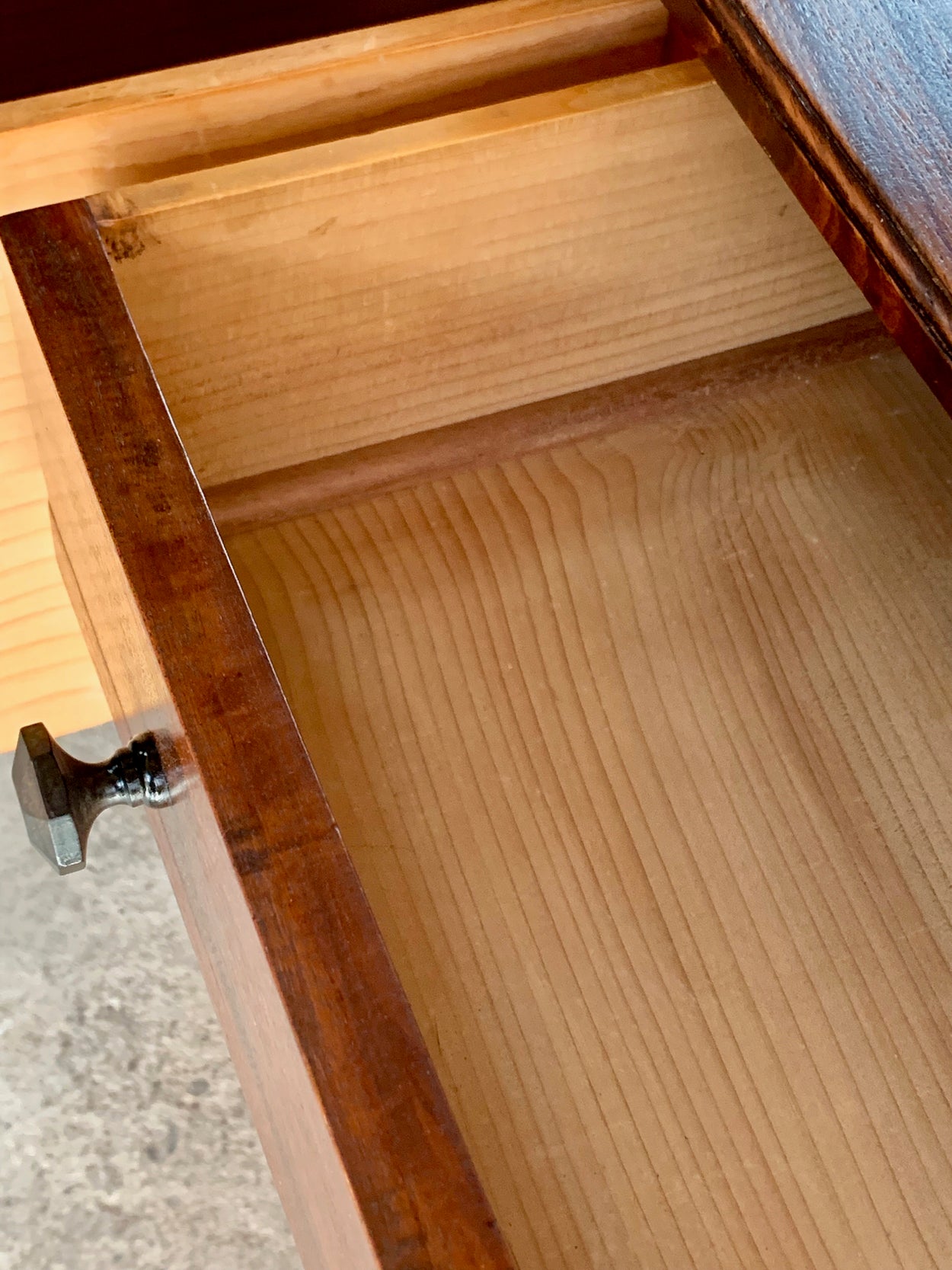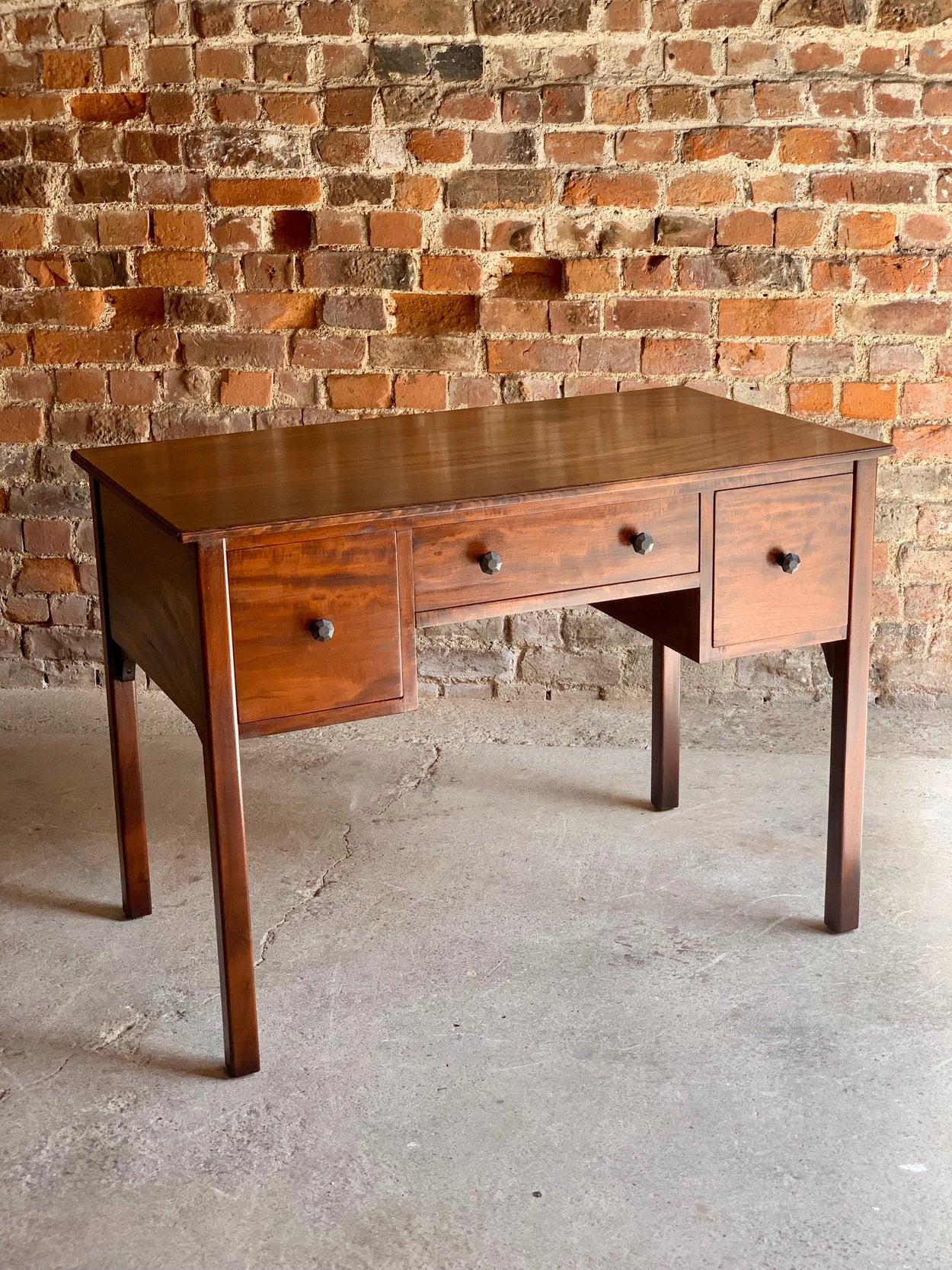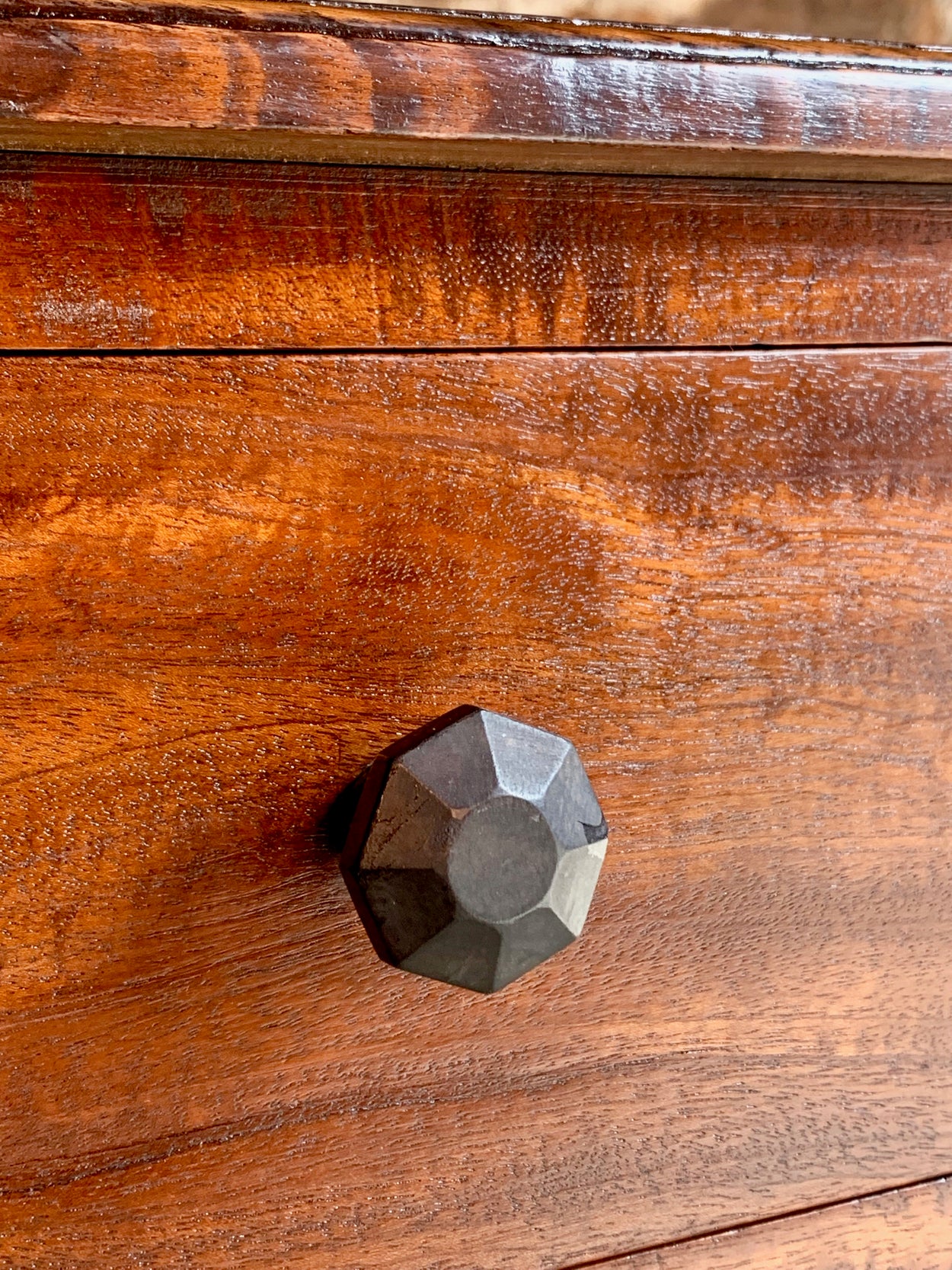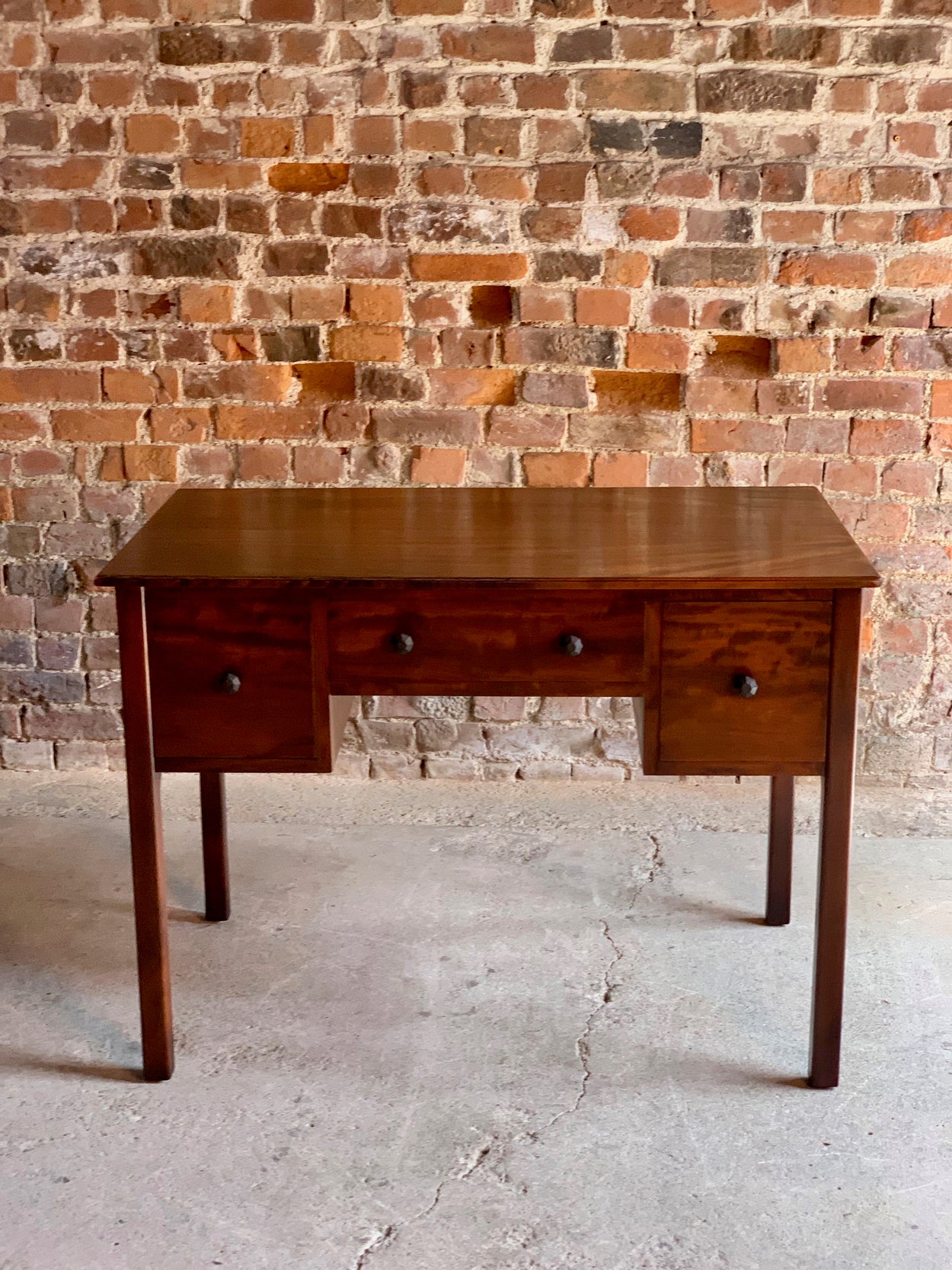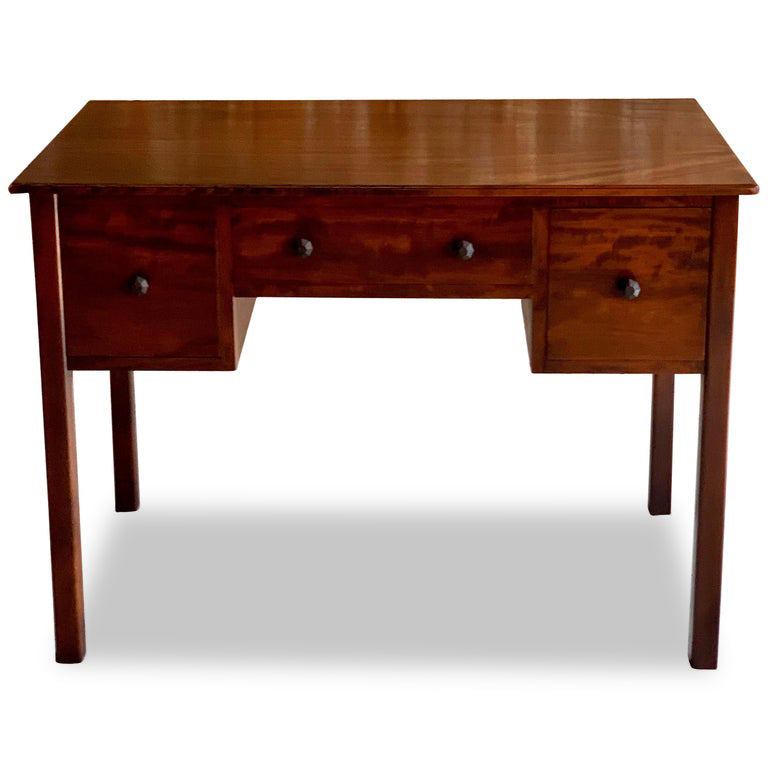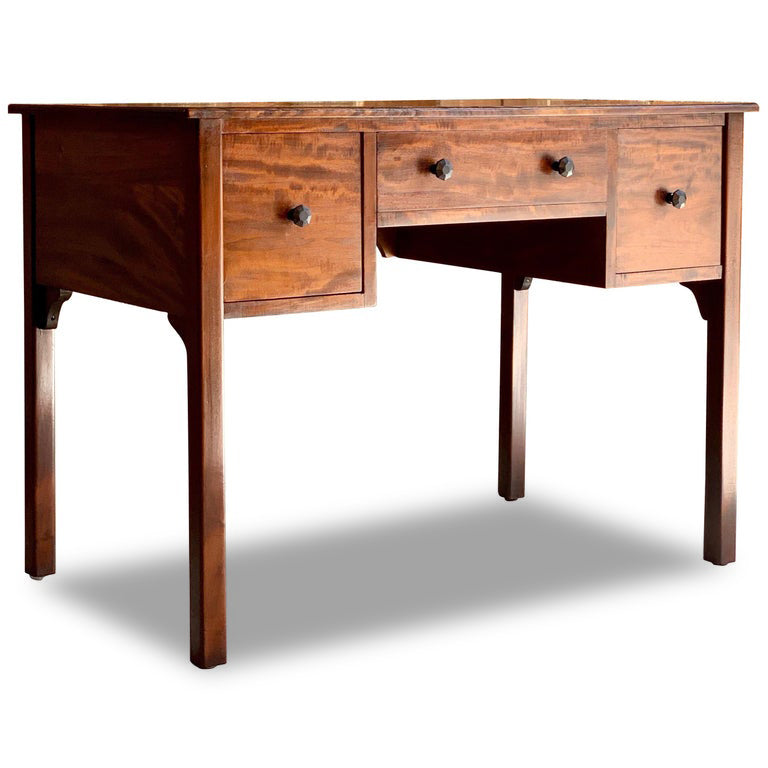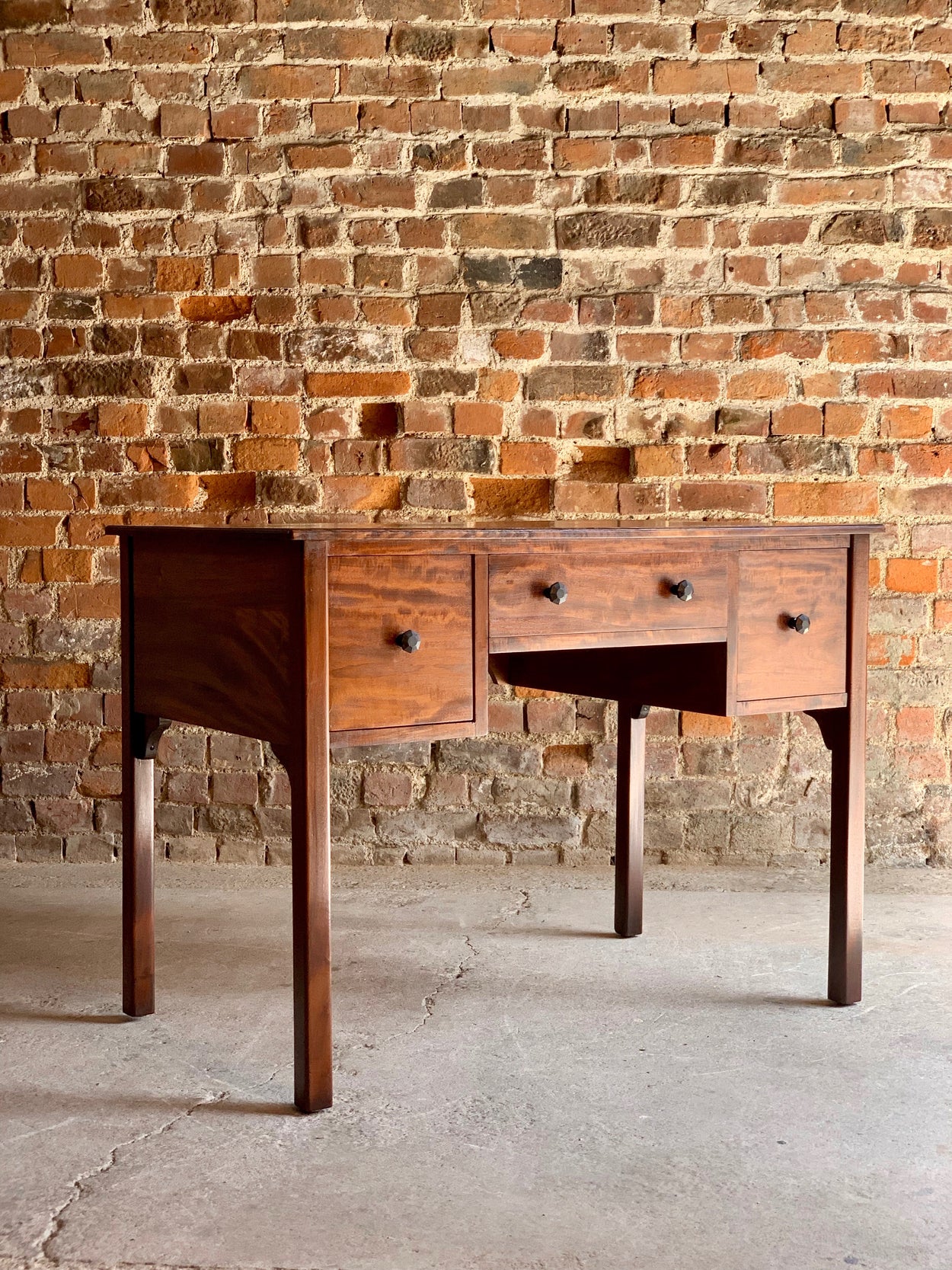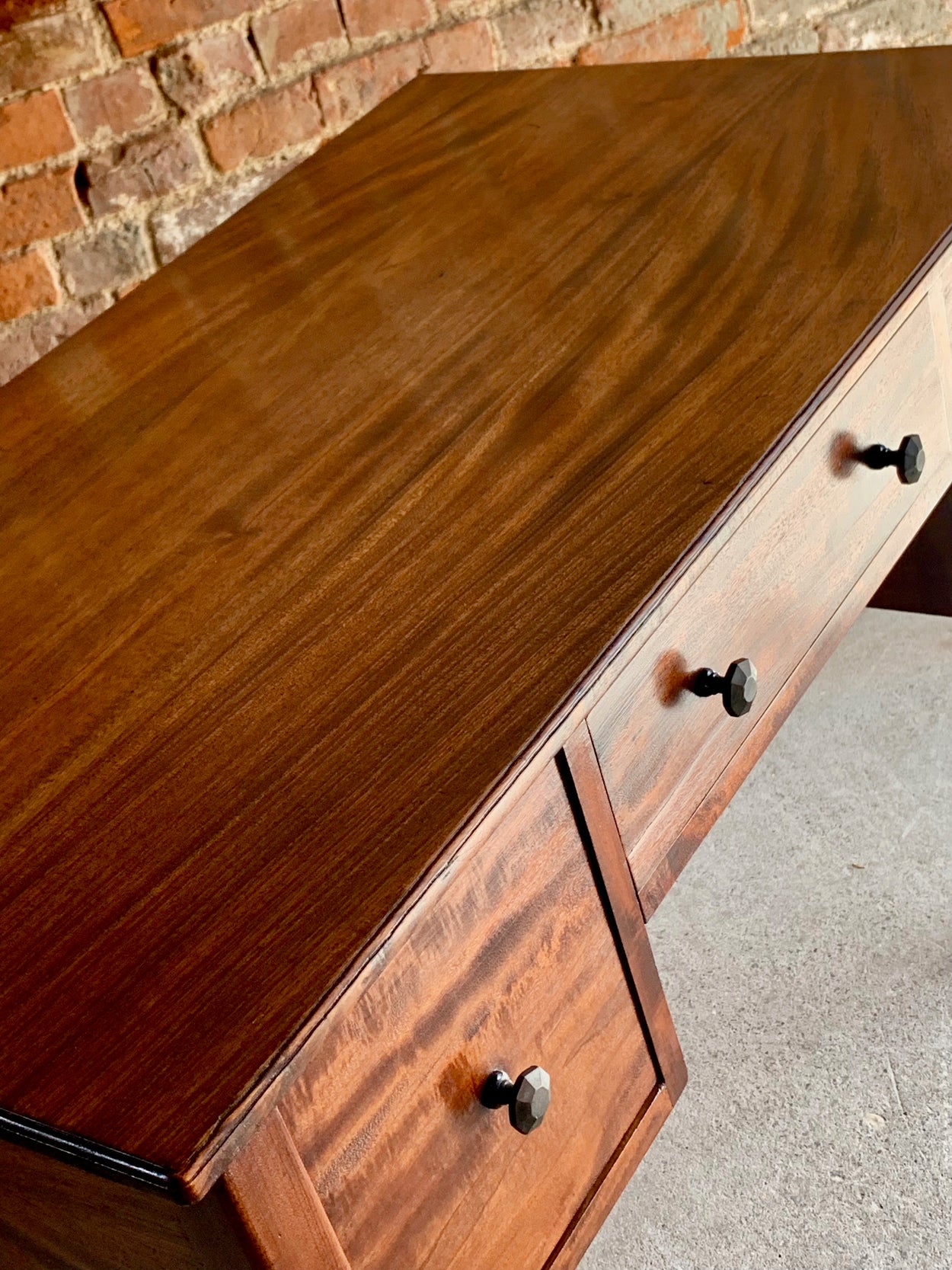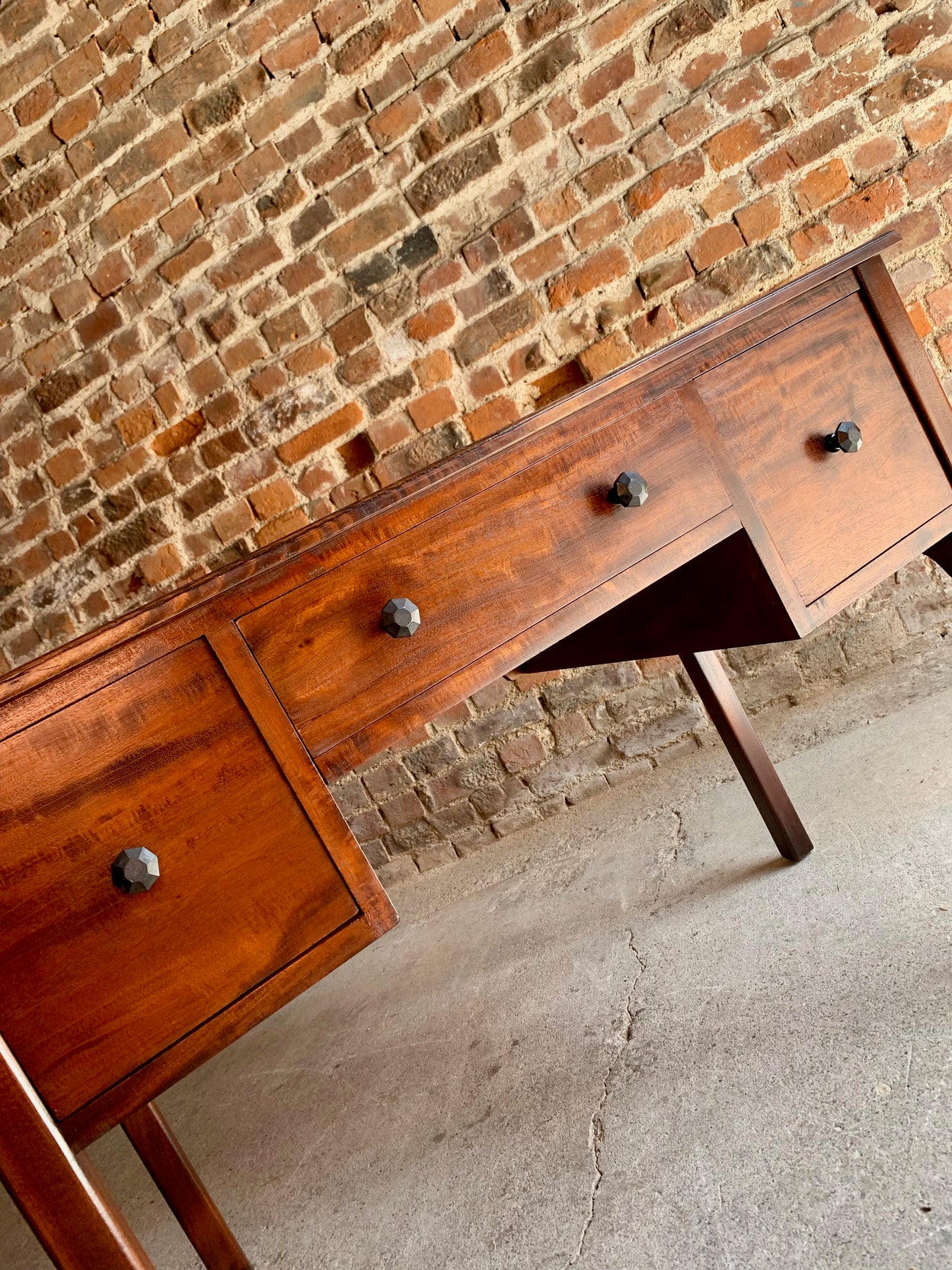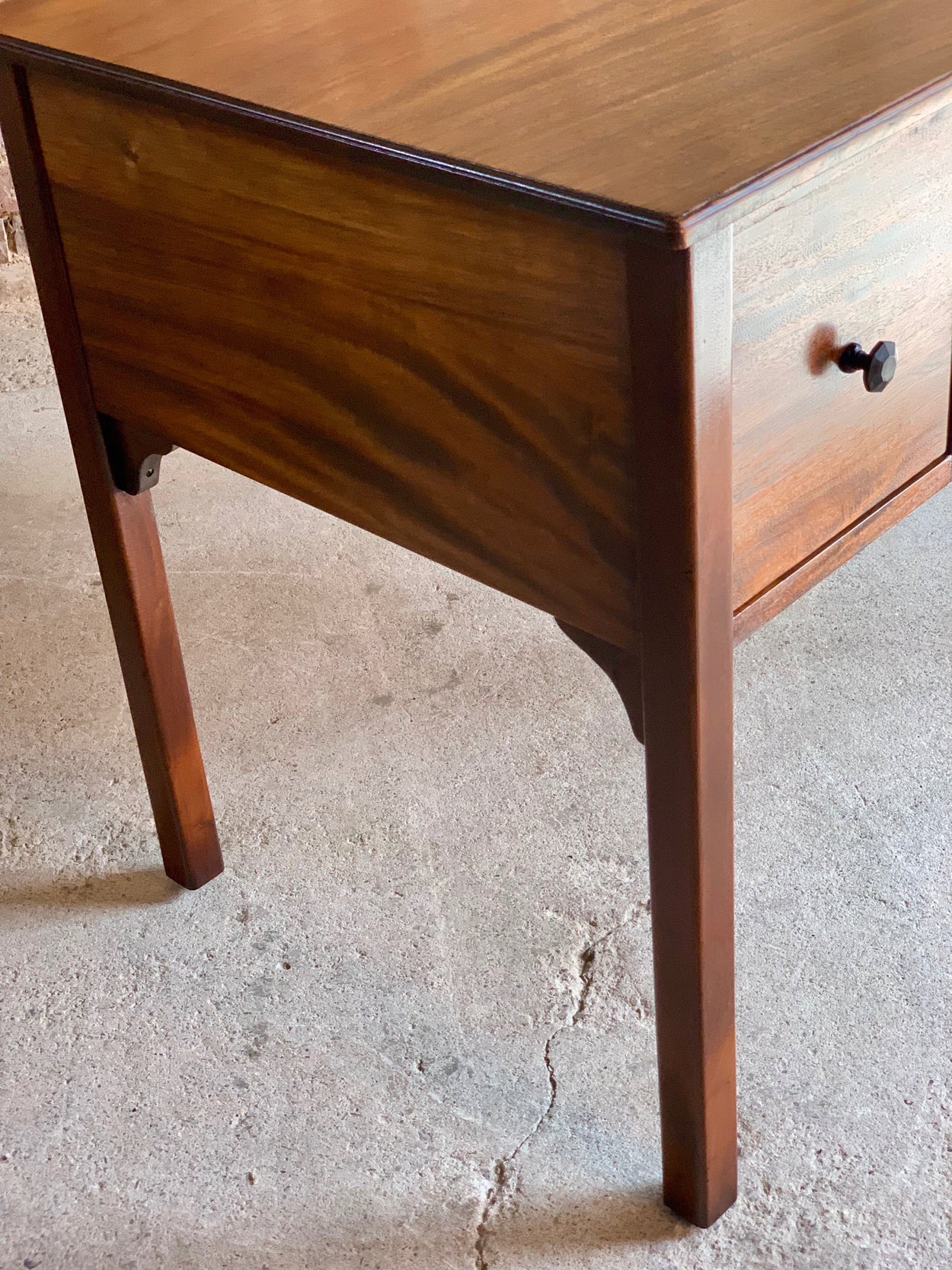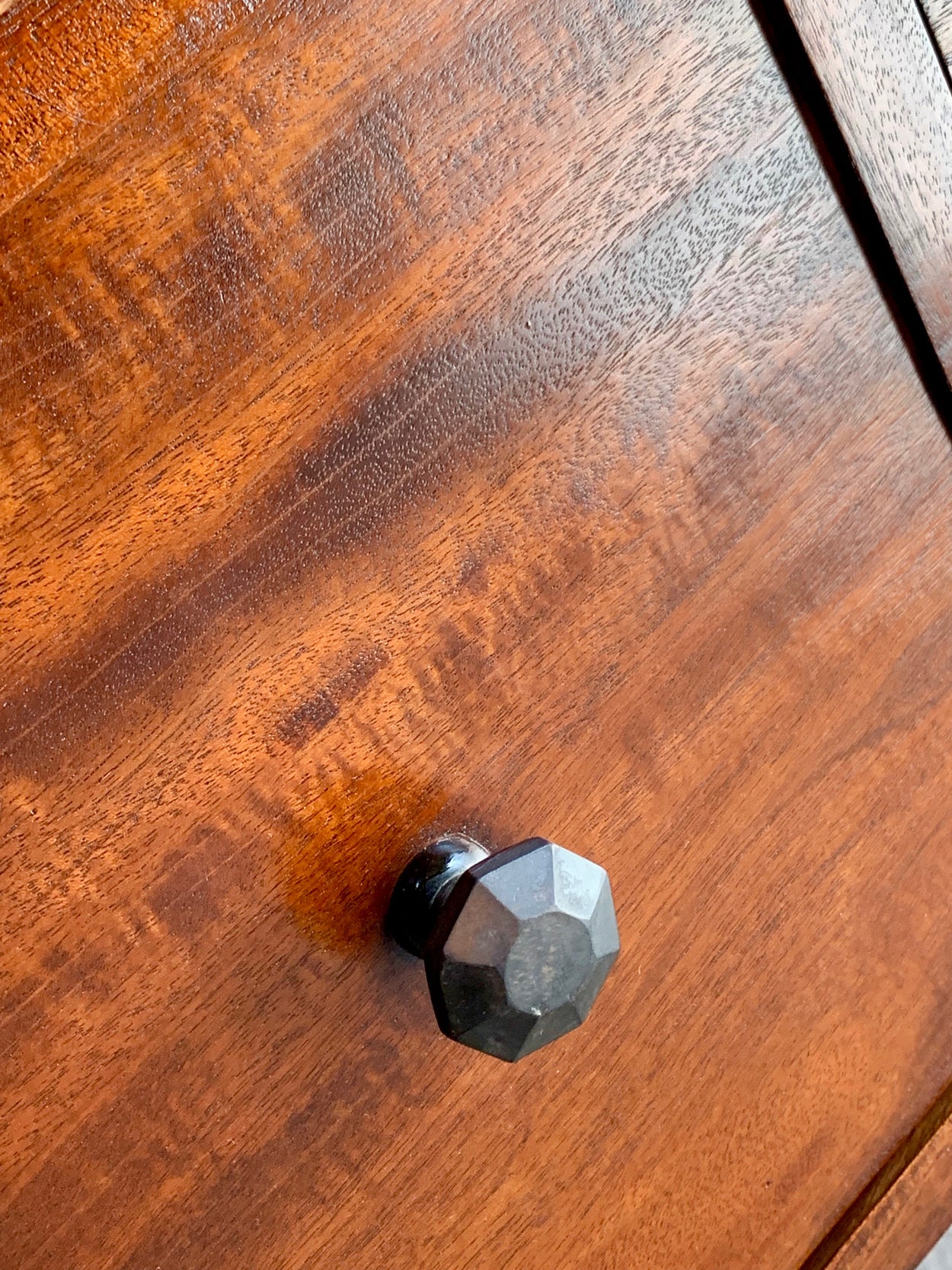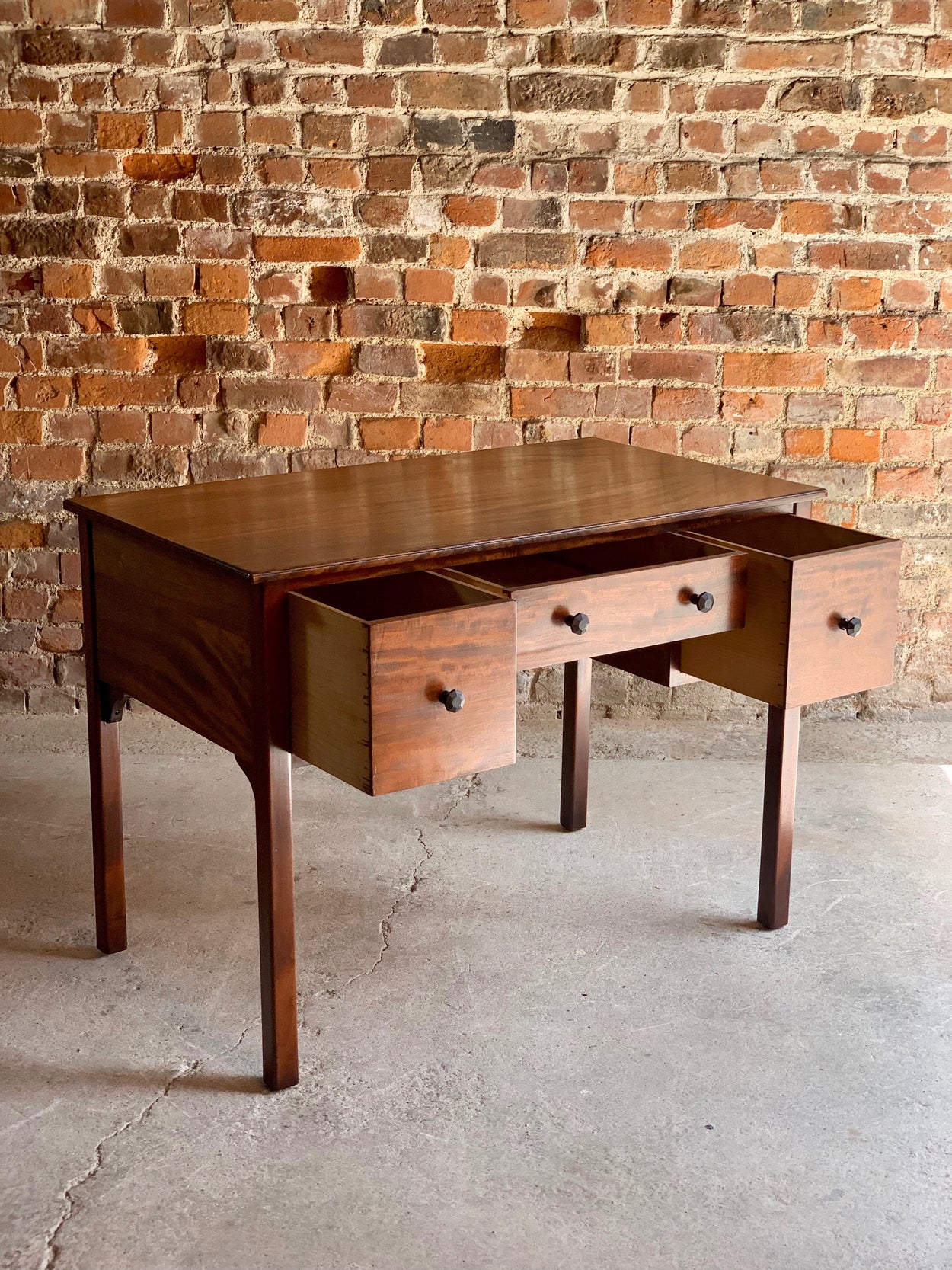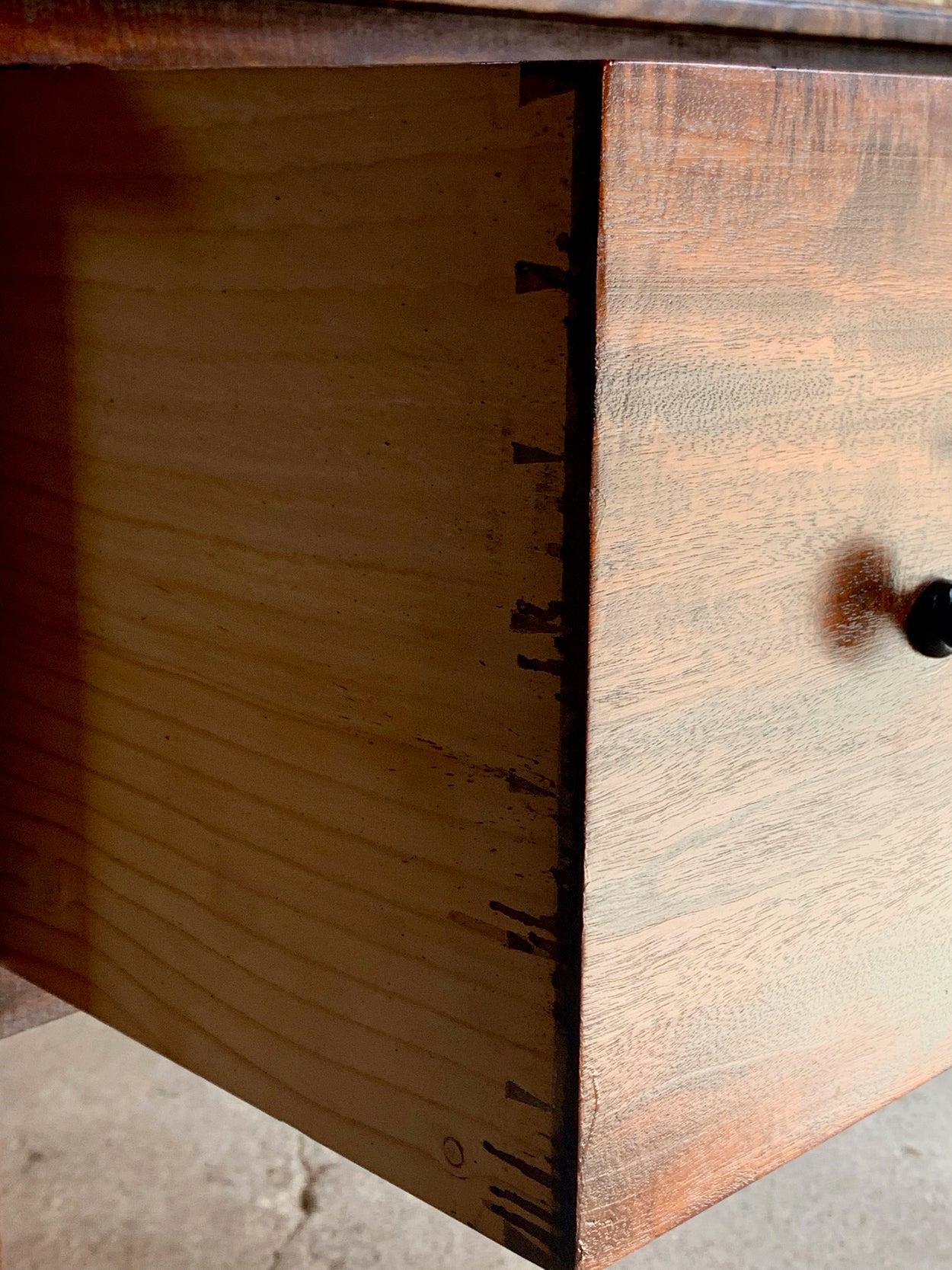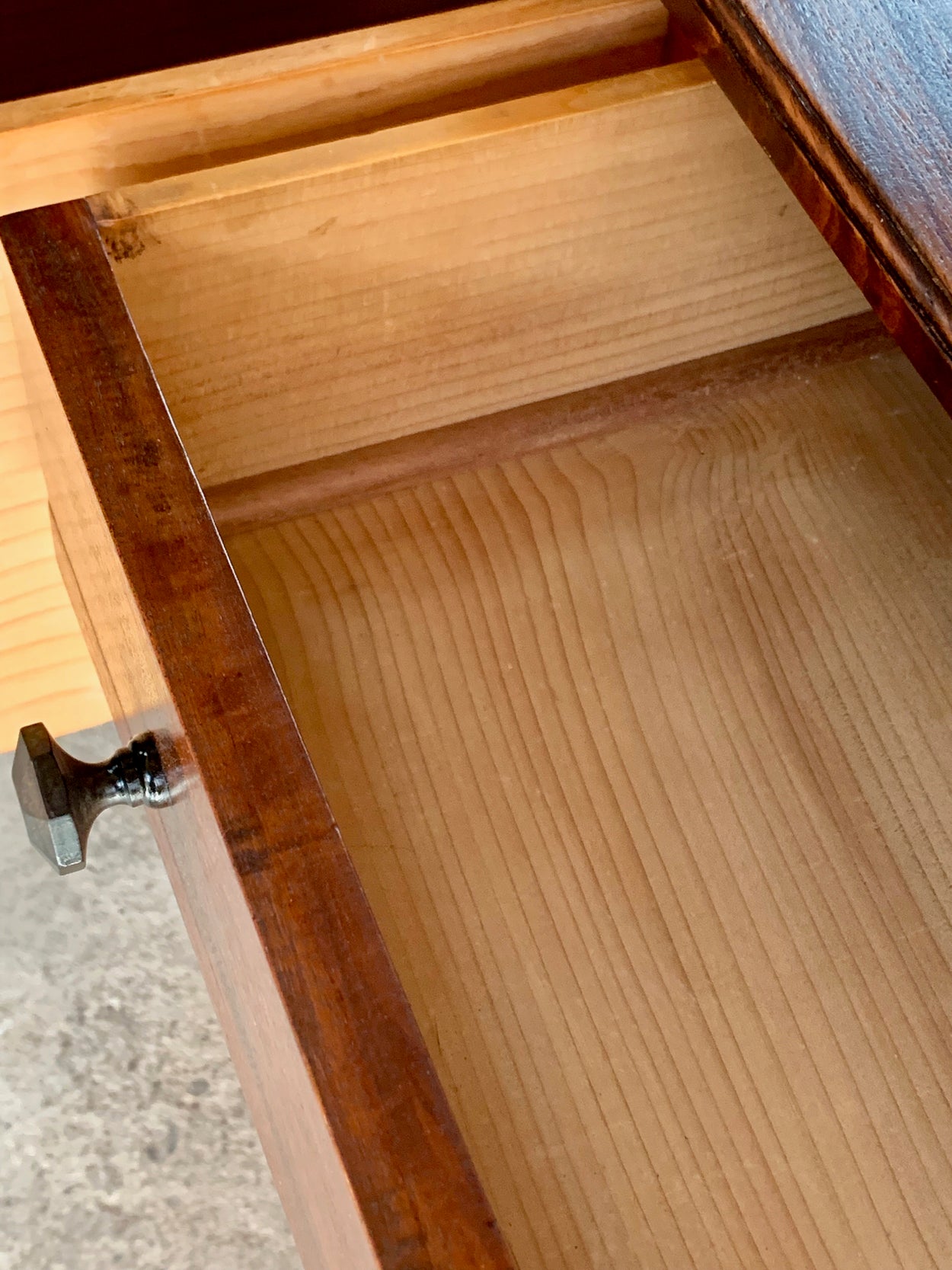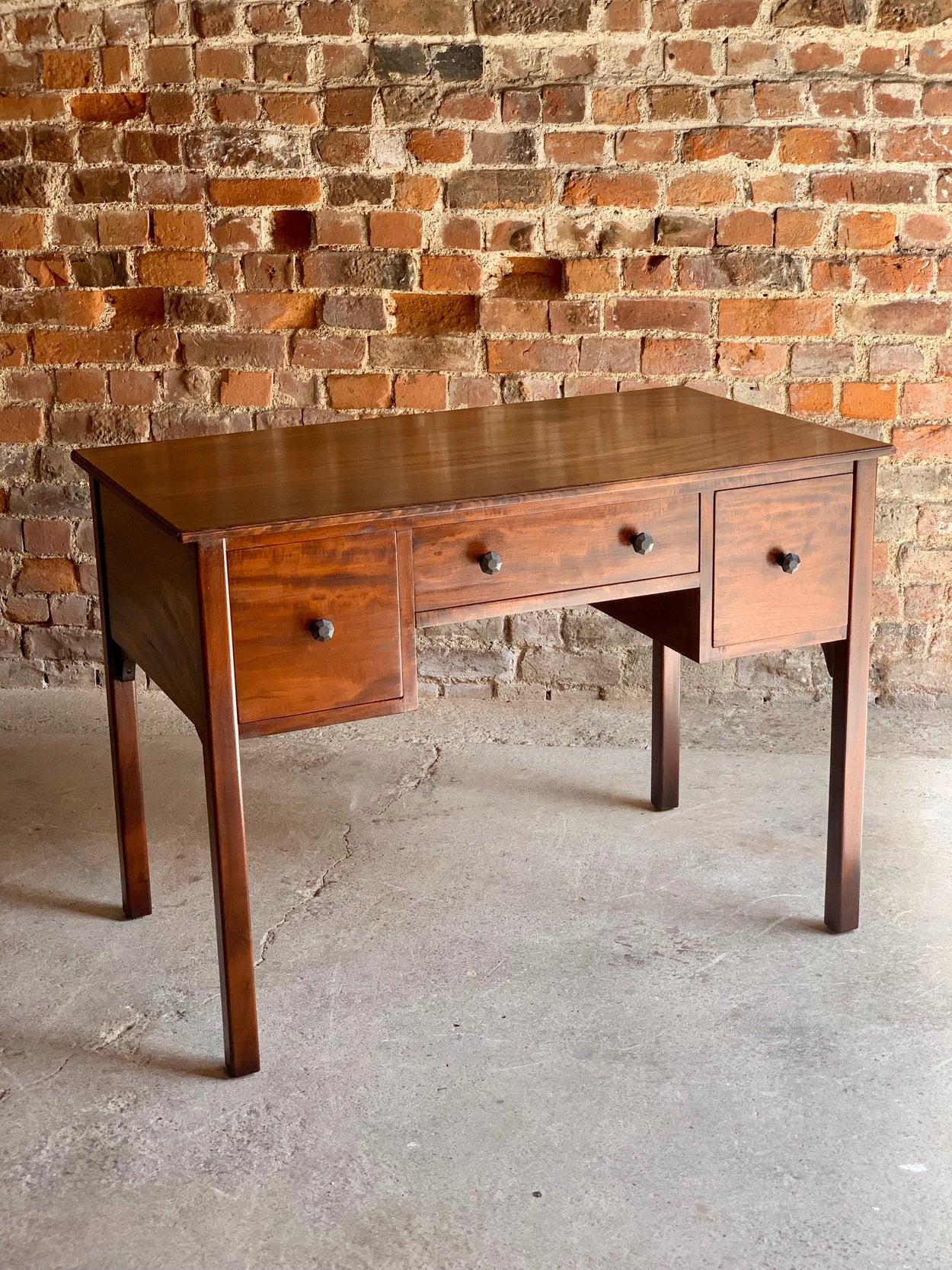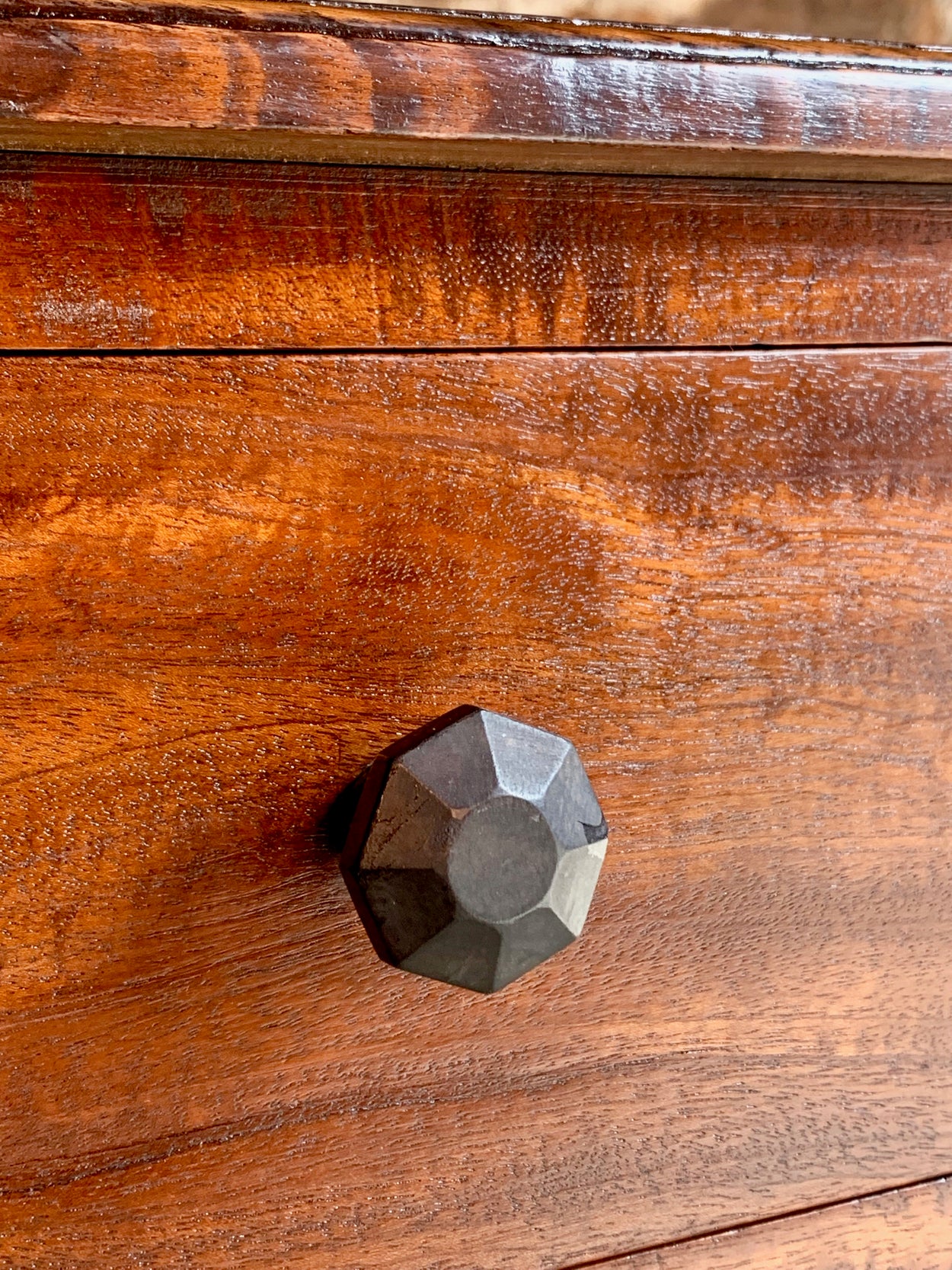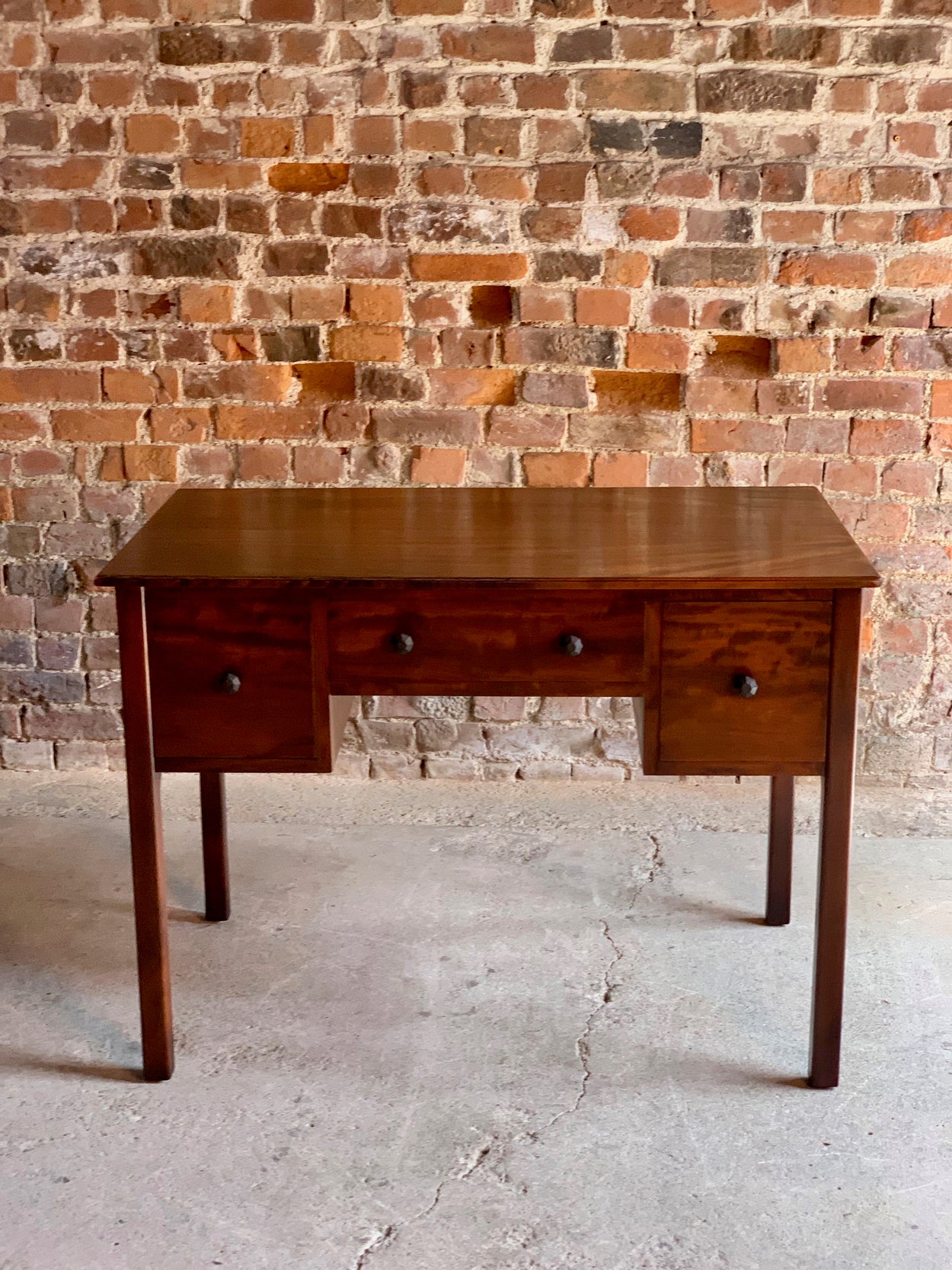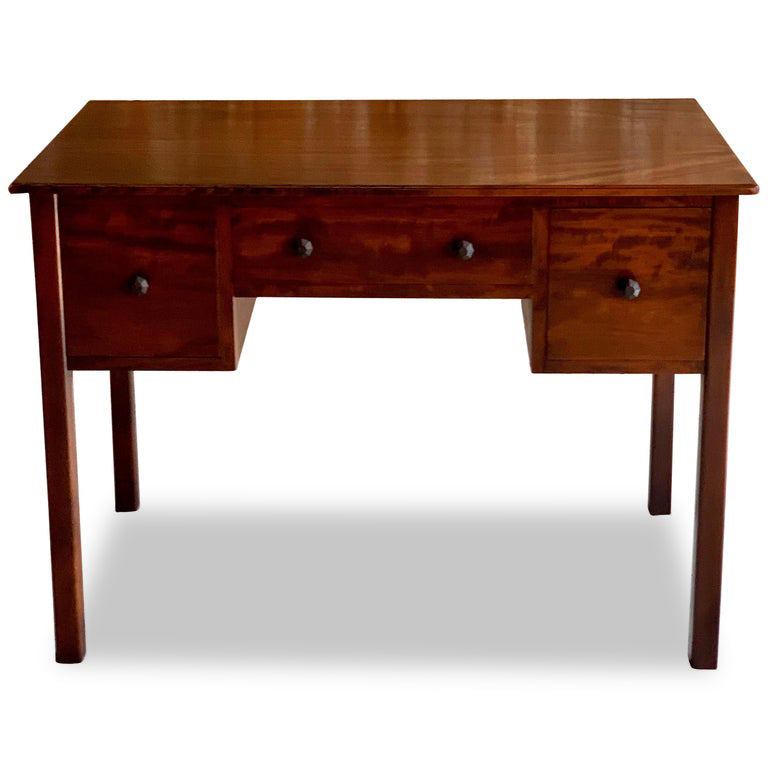 Gordon Russell Cuban Mahogany Writing Desk 1929
SOLD
Gordon Russell Cuban Mahogany Writing Desk 1929

Extremely rare Gordon Russell Cuban Mahogany, Cedar lined writing desk, designed by Gordon Russell, dated September 14th 1929, the moulded rectangular top fitted over three drawers with turned & faceted ebony handles, cedar linings, raised on four square section legs, the right drawer pasted with printed and ink inscribed paper label, 'Designer: Gordon Russell, Foreman: Edgar Turner, Cabinet Maker: C. Phillips, Timber used: Cuban Mahogany, Lined: Cedar, Date September 14th 1929, N.B. This piece was not a stock design and was a bespoke piece commissioned for a client.

Background:

Gordon Russell was born in Cricklewood, London, in 1892. In 1904 the family moved to Broadway in the Cotswolds and took over the Lygon Arms Hotel, and it was here that Gordon Russell first experienced working with furniture, overseeing the small workshop repairing antiques to furnish the Lygon, and then later to establish an ancillary antiques business. After serving in the First World War, he returned to Broadway and along with his brother Dick (R. D. Russell), took a more defined role in the family business, which was renamed Russell & Sons. In 1925, he commissioned his home Kingcombe to be built, which became a lifelong passion. Russell's early designs strongly reflected the work of Gimson and Barnsley, but after early success he acknowledged the importance of machinery and later batch production to drive down costs and increase accessibility to the market. He became increasingly concerned with preaching his message, and when his brother Dick qualified as an architect, a new modernist style came to the fore. Ably assisted by Eden Minns and Marian Pepler and with the help of Curly Russell, who became chief designer from 1932 until 1968, Gordon's own role within the company diminished and indeed in 1940 he resigned as Managing Director.

There followed a period of public service, by 1943 he was Chairman of the Utility Furniture Design panel, in 1944 a founder member of the Council of Industrial Design, in 1945 he took a leading role in the Britain Can Make It exhibition and in 1951 The Festival of Britain. His public service was rewarded in 1955 by a knighthood and the following year he opened the Design Centre at Haymarket, writing and lecturing increasingly occupied his time.
Meanwhile the firm that bore his name was at the forefront of modern design, a situation that continued until the end of the century. Mass production had been achieved as early as 1931, with the manufacturing of radio cabinets for Murphy, only the War stopped progress, to be revived as a result of the Utility Furniture scheme and its requirements of shrewd design and minimal materials.

Prestigious commissions followed, a table for President Eisenhower from the Queen, chairs for Coventry Cathedral, and a Royal Warrant in 1961.
By 1960 Gordon Russell was busy in retirement, still working hard on the landscape of his home at Kingcombe, he continued to advise on many aspects of design and in 1977 suddenly returned to designing furniture after a gap of over 30 years.

In 1970 the firm withdrew from the retail market to concentrate on contract work, in 1989 it passed to Steelcast Strafar, a leading producer of office furniture on the international stage. Production at the Broadway site ceased in 2000 and the site has now become the Gordon Russell Design Museum, which houses the collection of furniture and archive material owned by the Gordon Russell Trust.

Condition report: The desk is offered in superb condition having recently been to our restorer and re polished, there are no odours or smells, the drawers open and close as they should, there are no repairs of any sort, no past or present woodworm, all drawers are clean and stain free.

Dimensions:
Width: 42" Inches / 106cm
Height: 30" inches / 77cm
Depth: 24" Inches / 60cm

Delivery:

Free delivery is offered to England & Wales