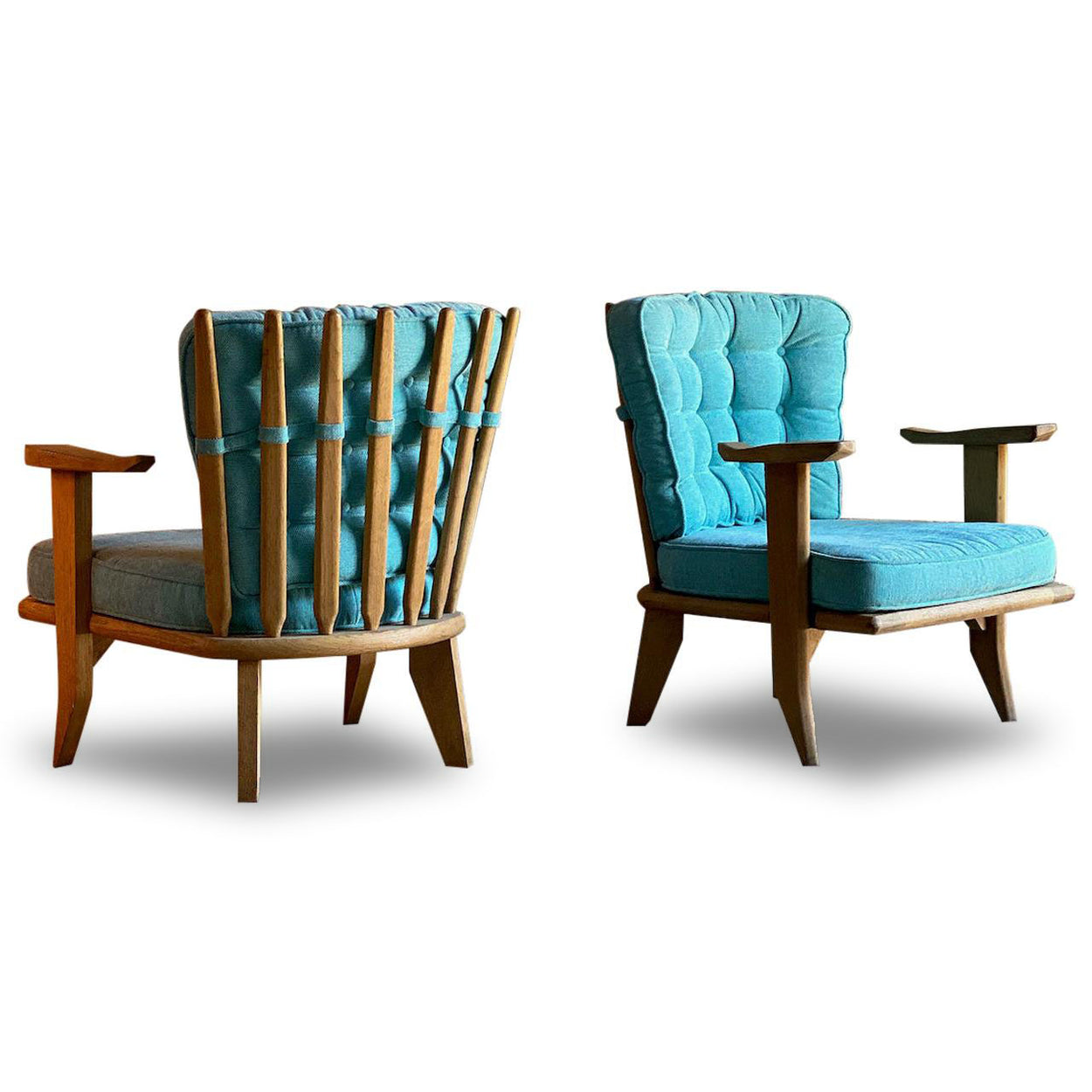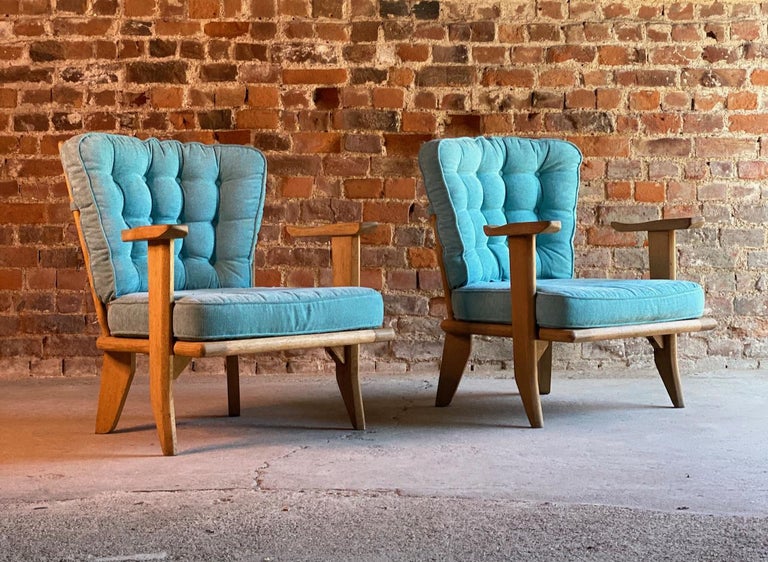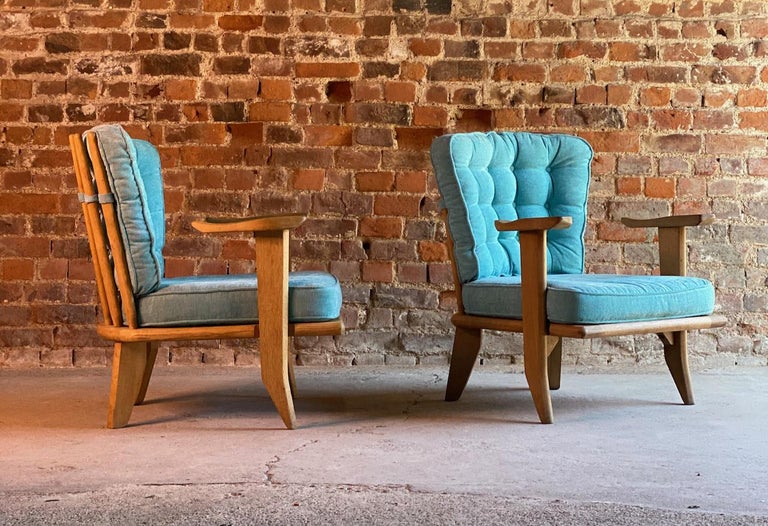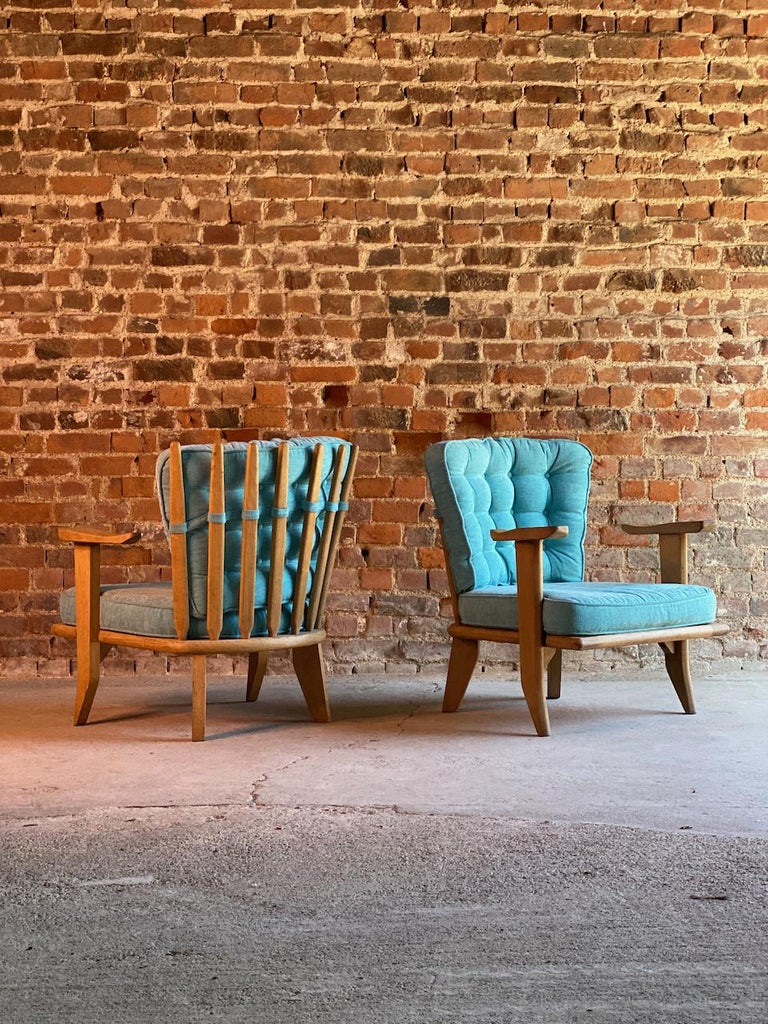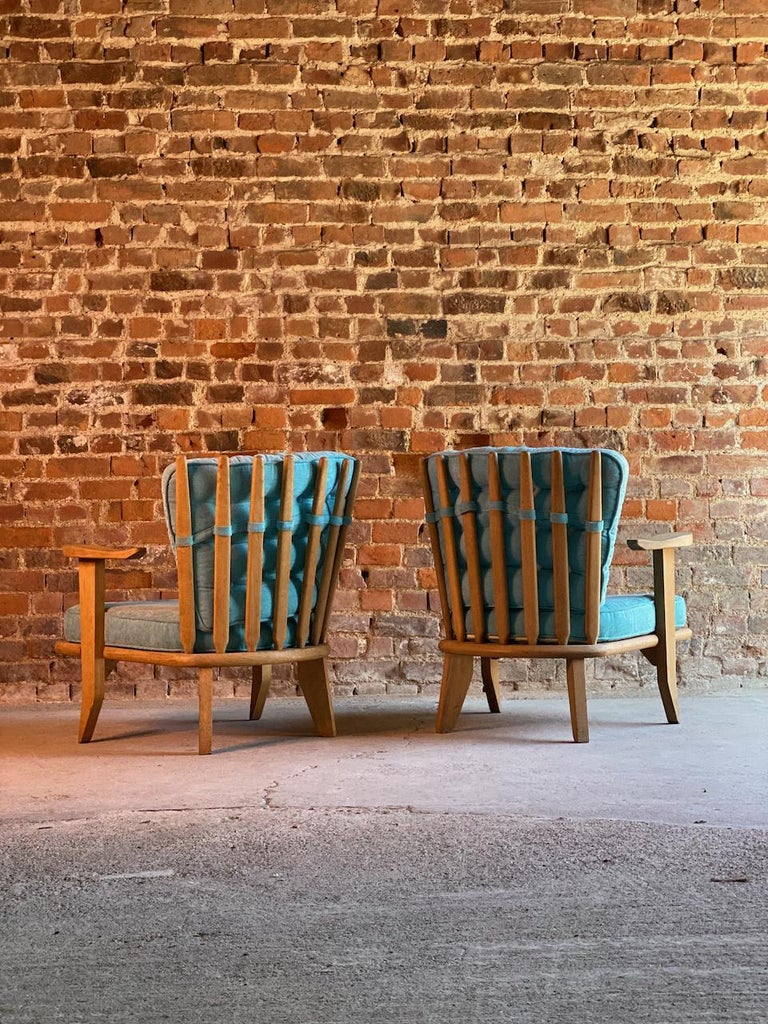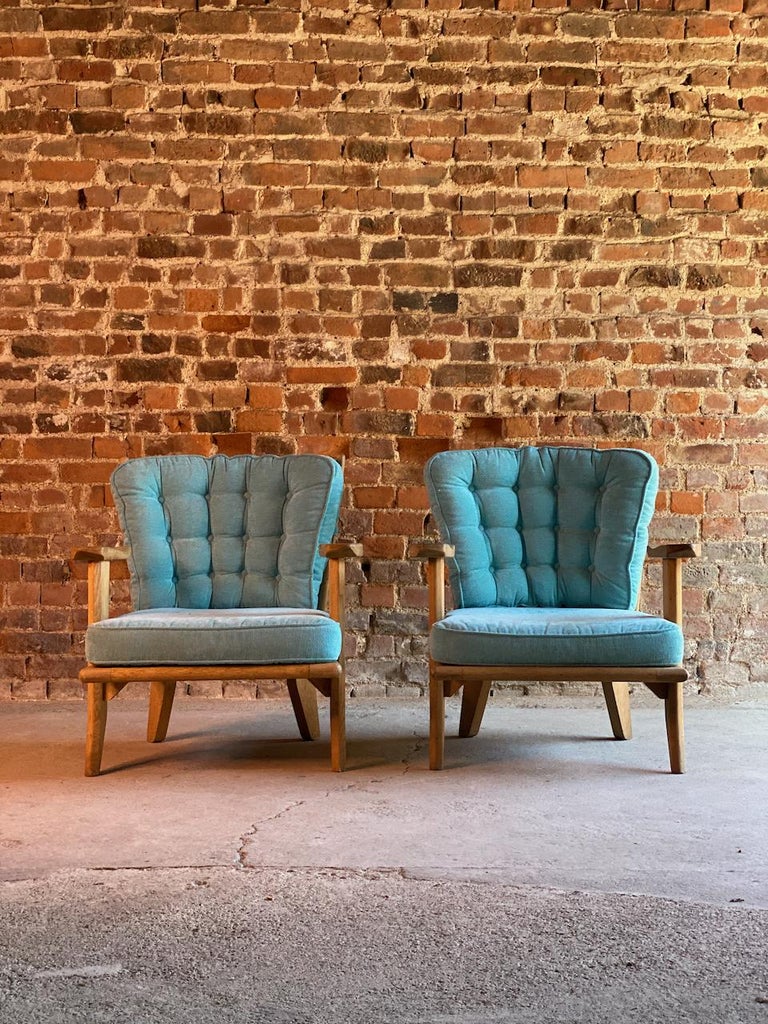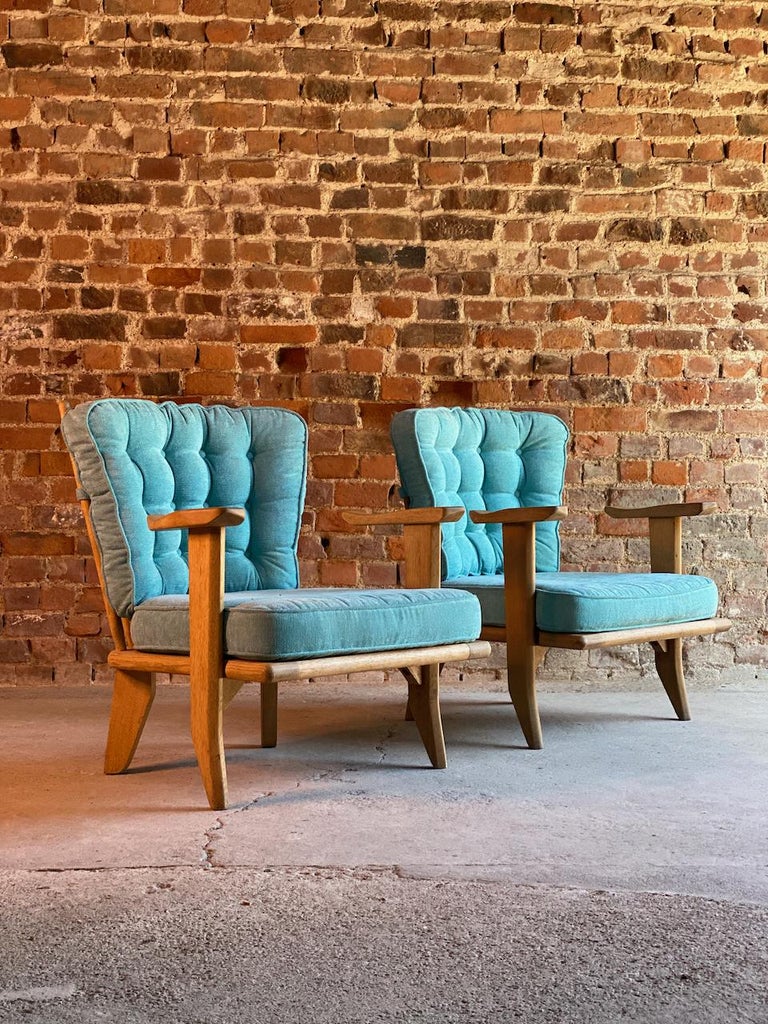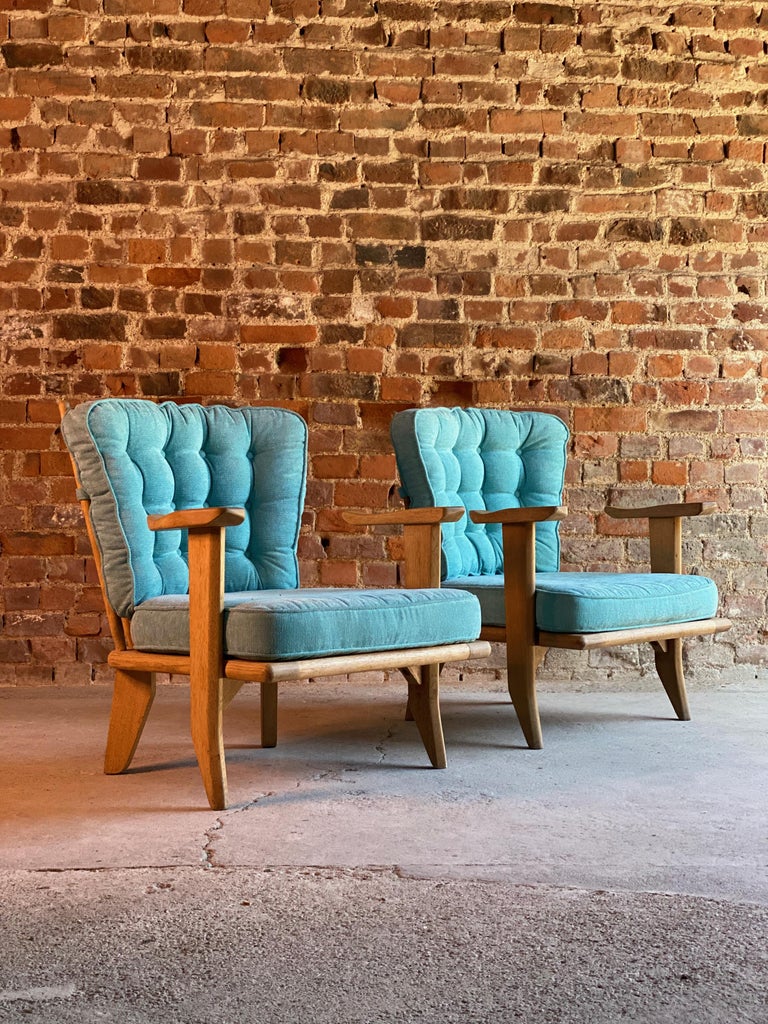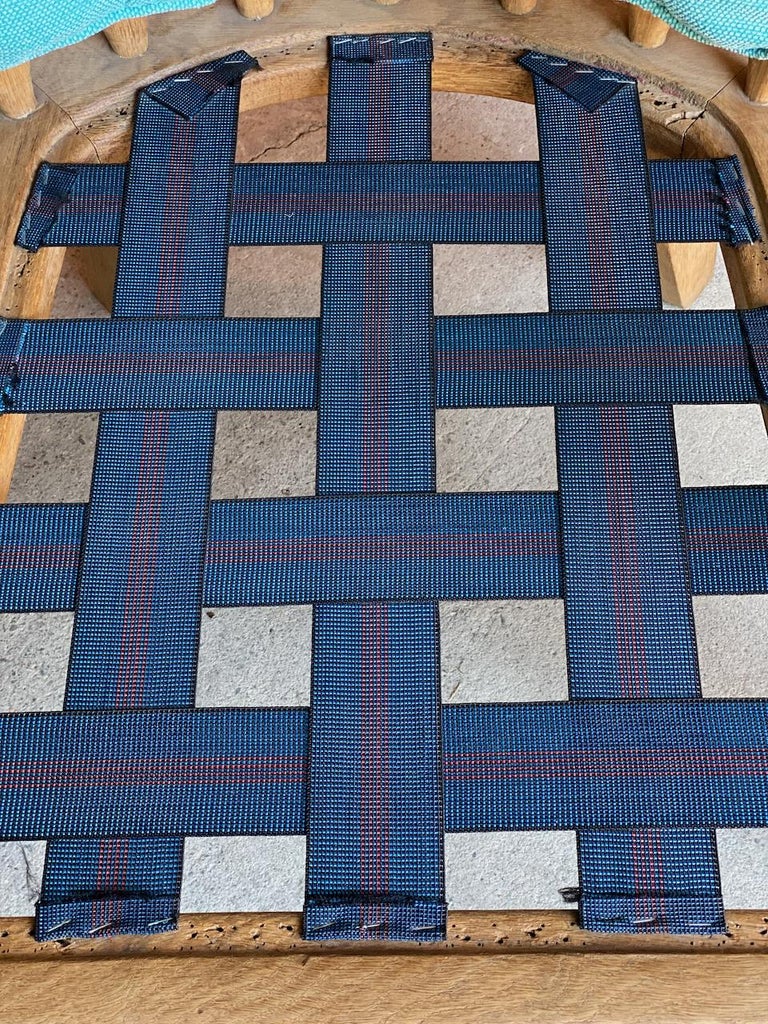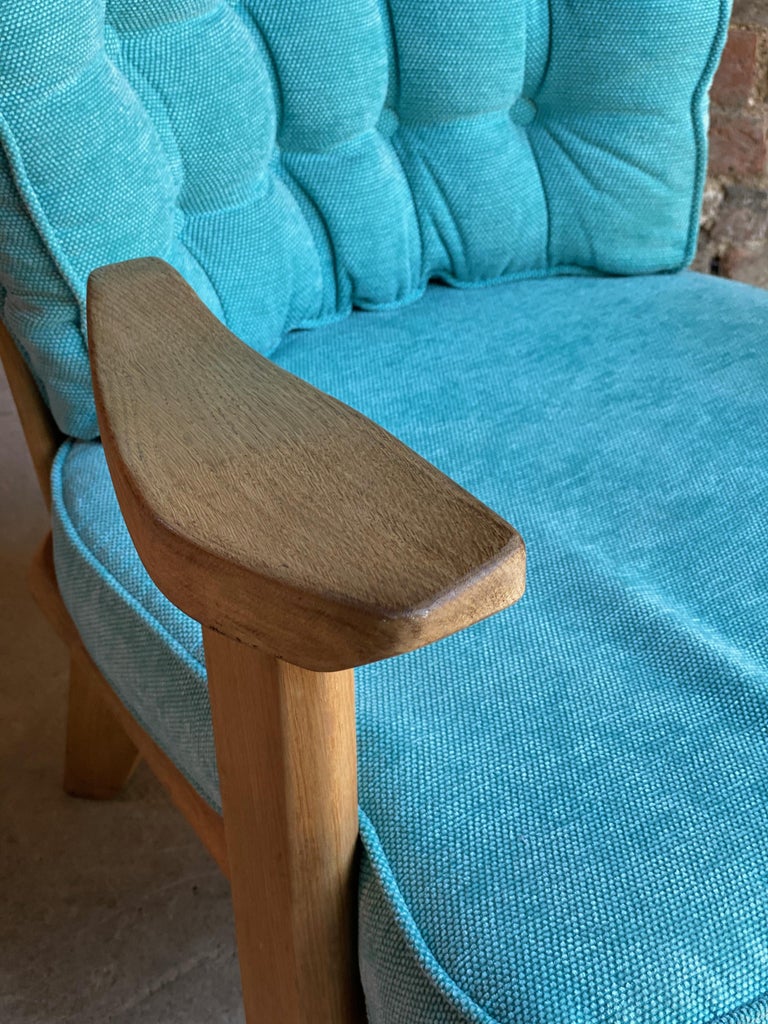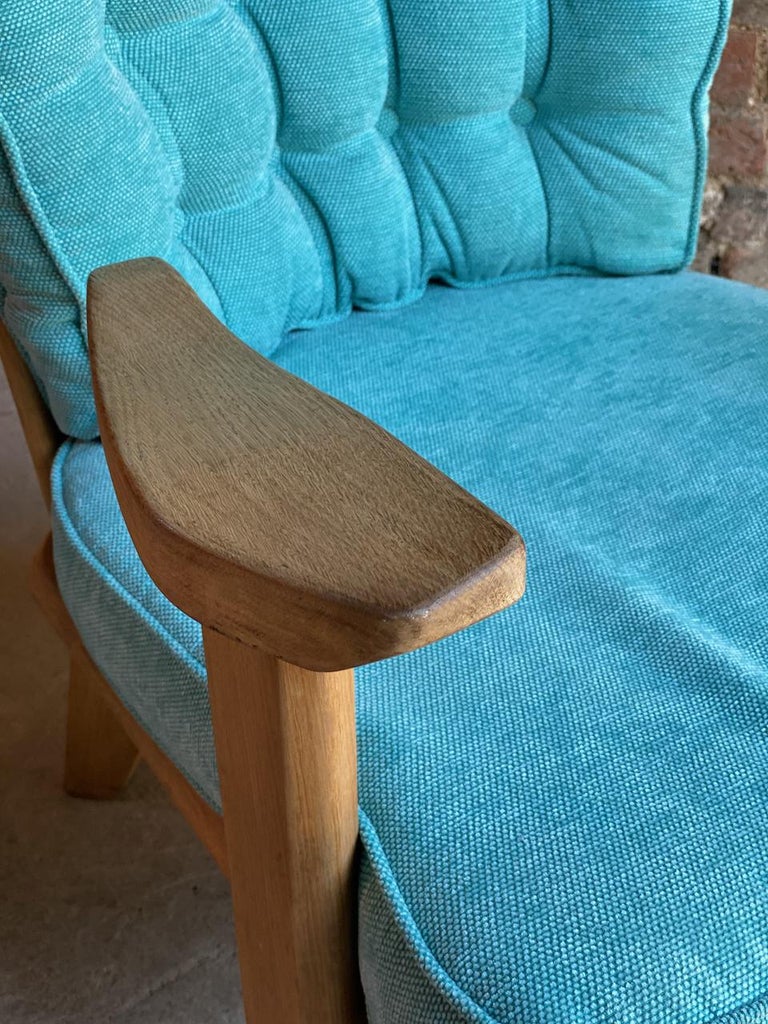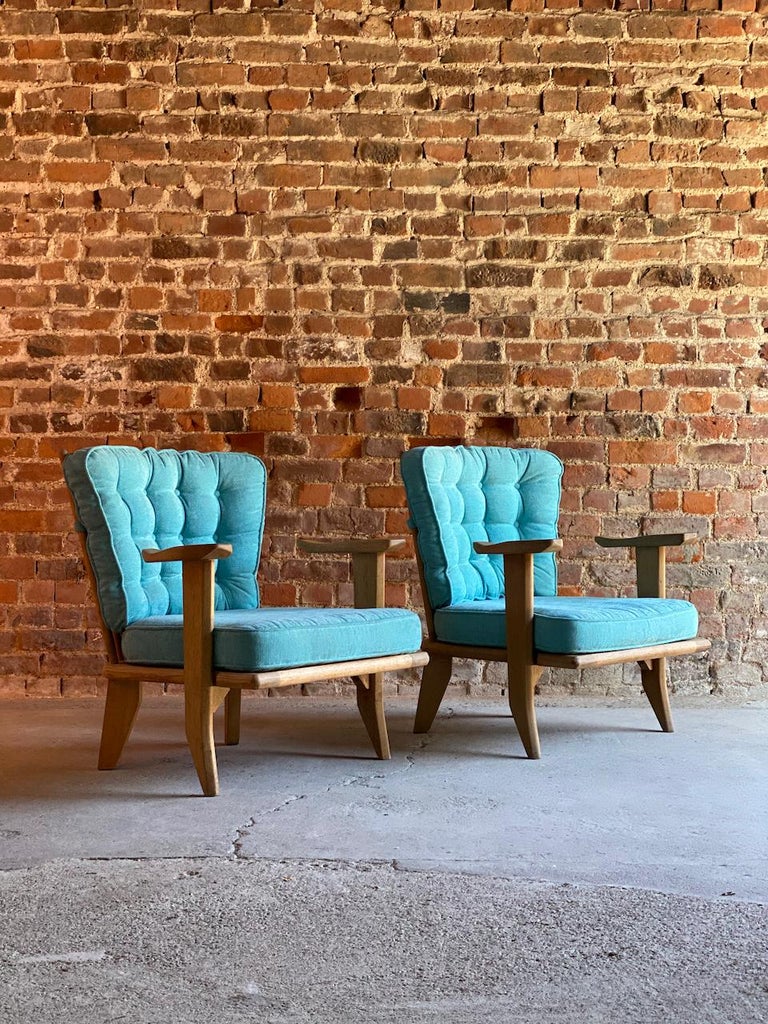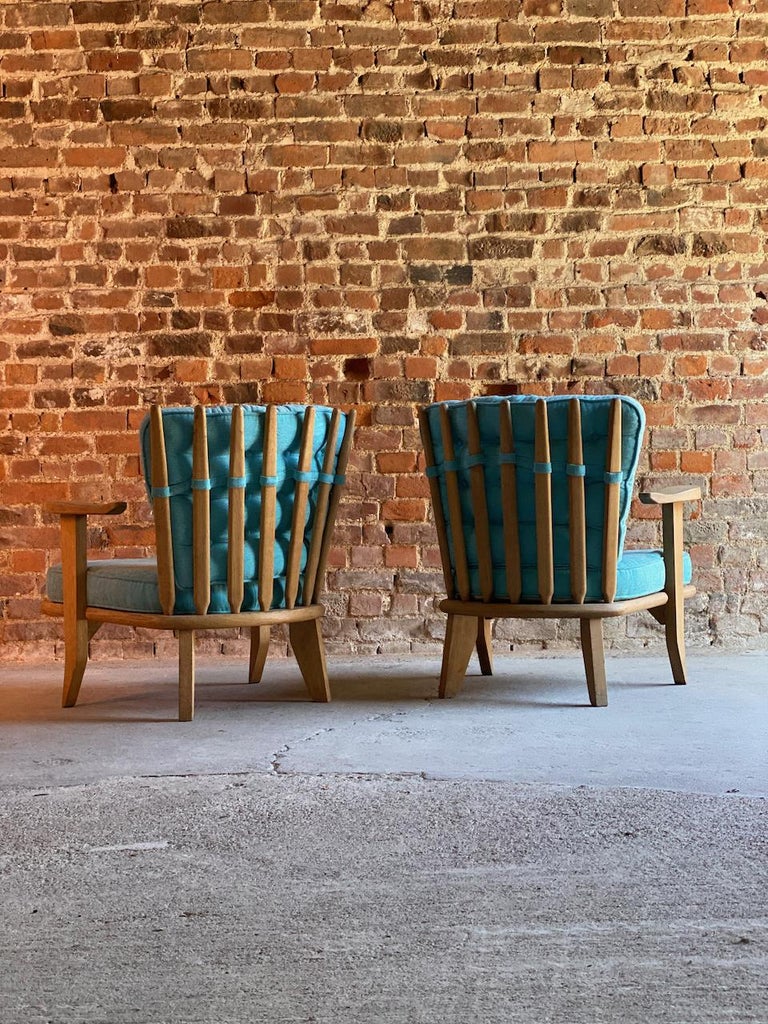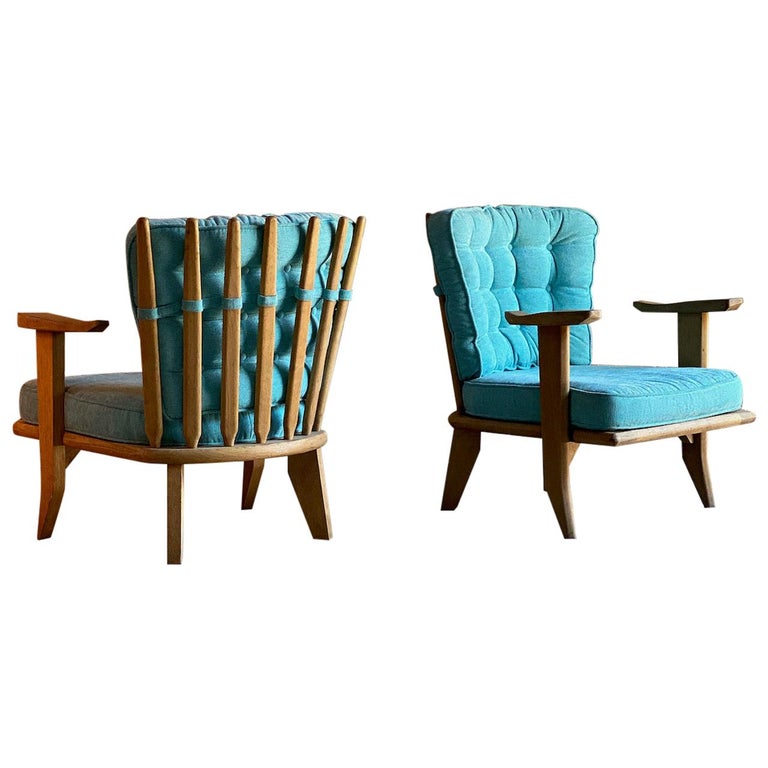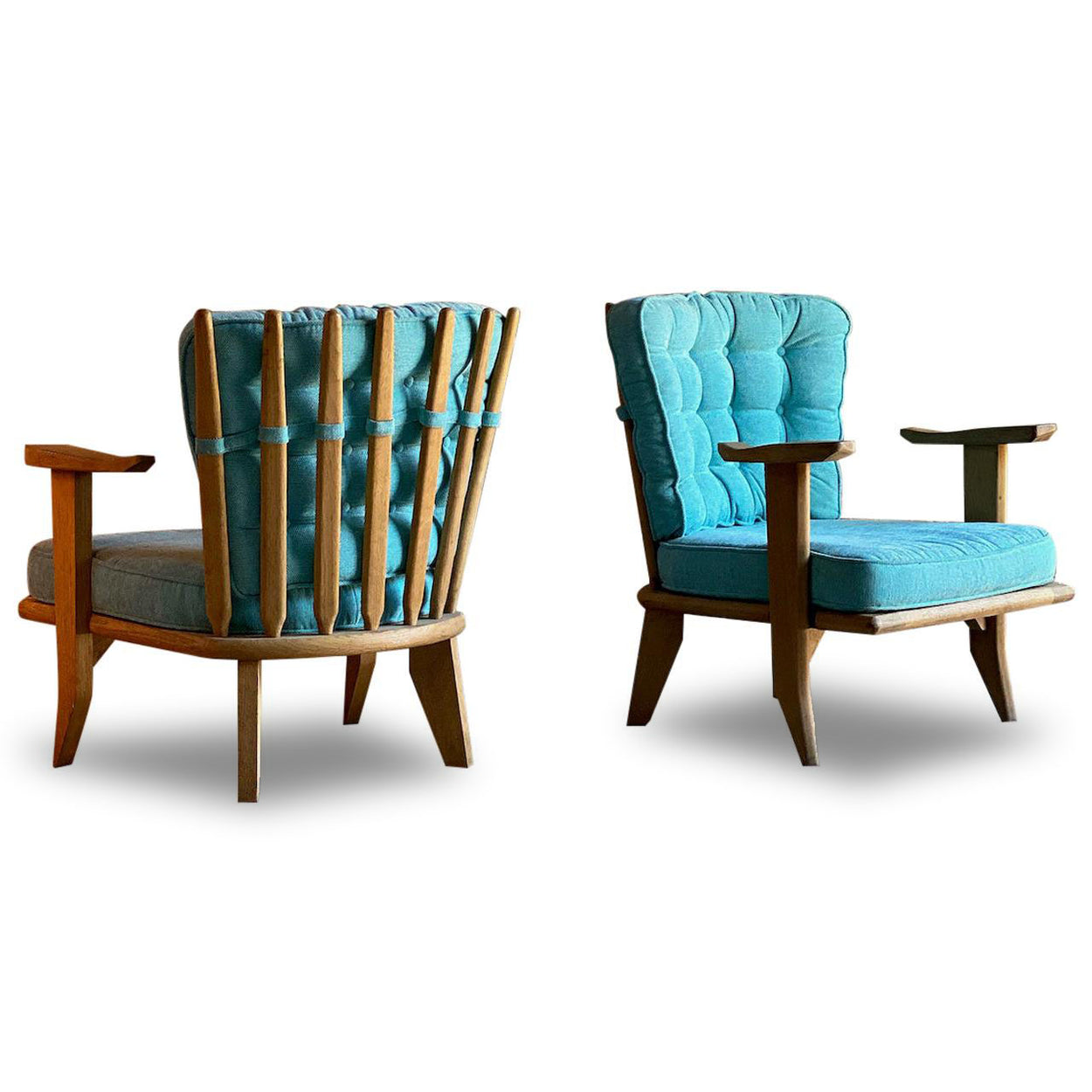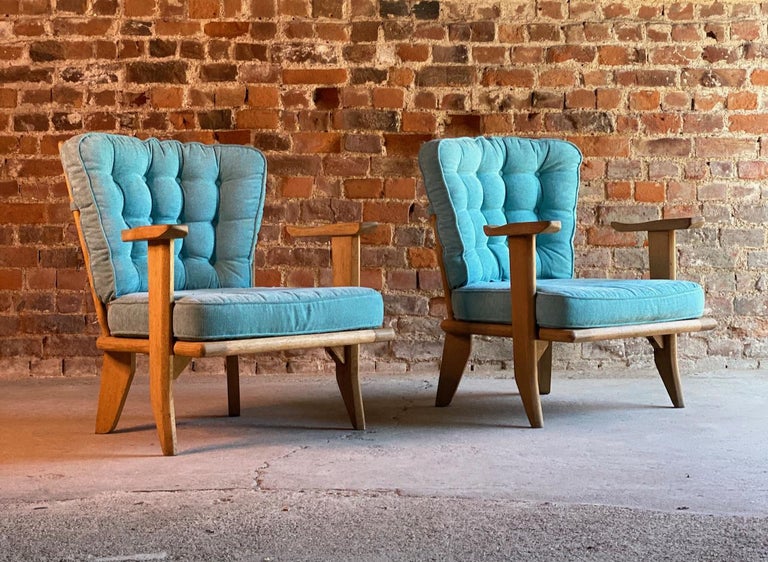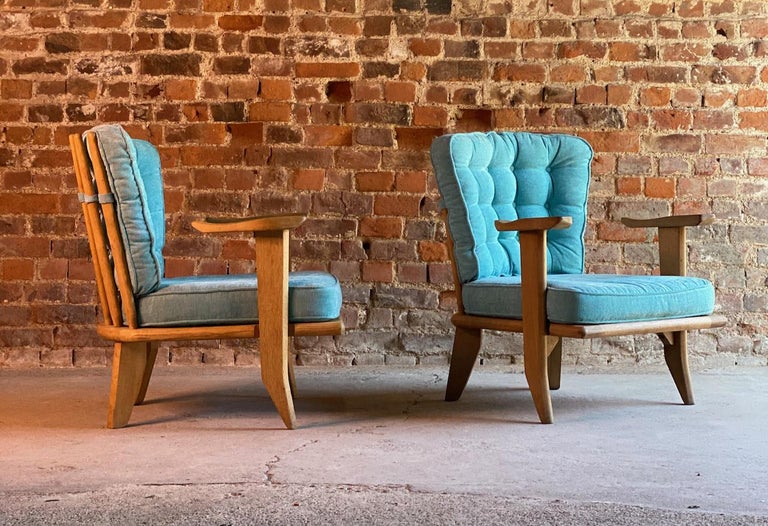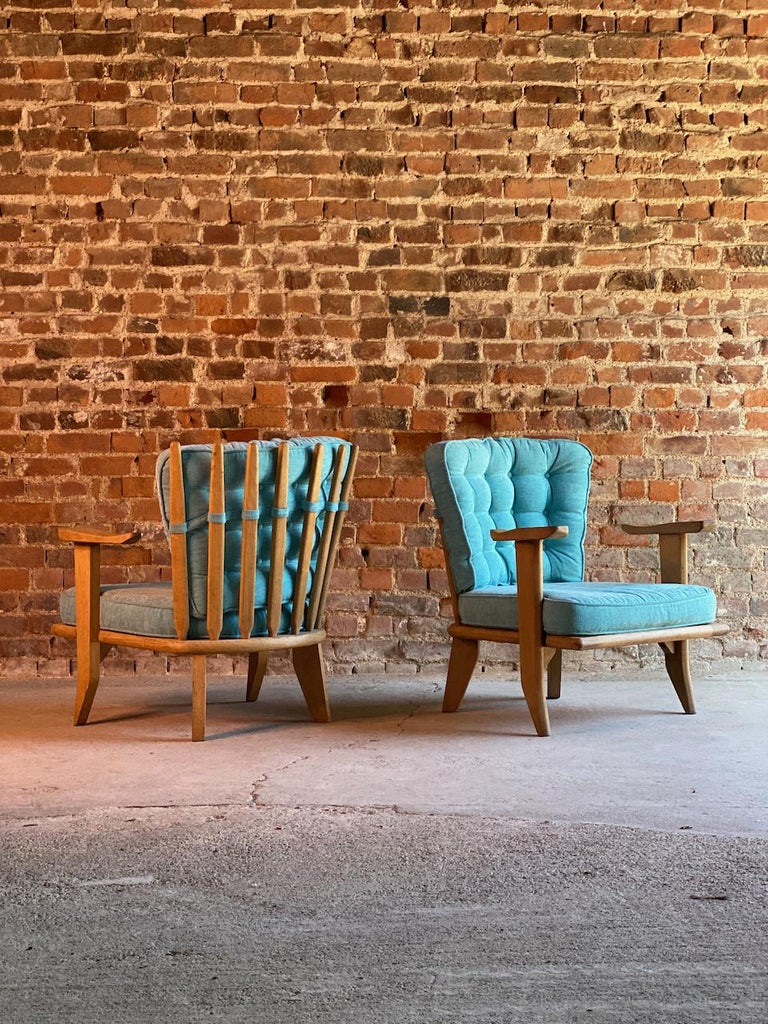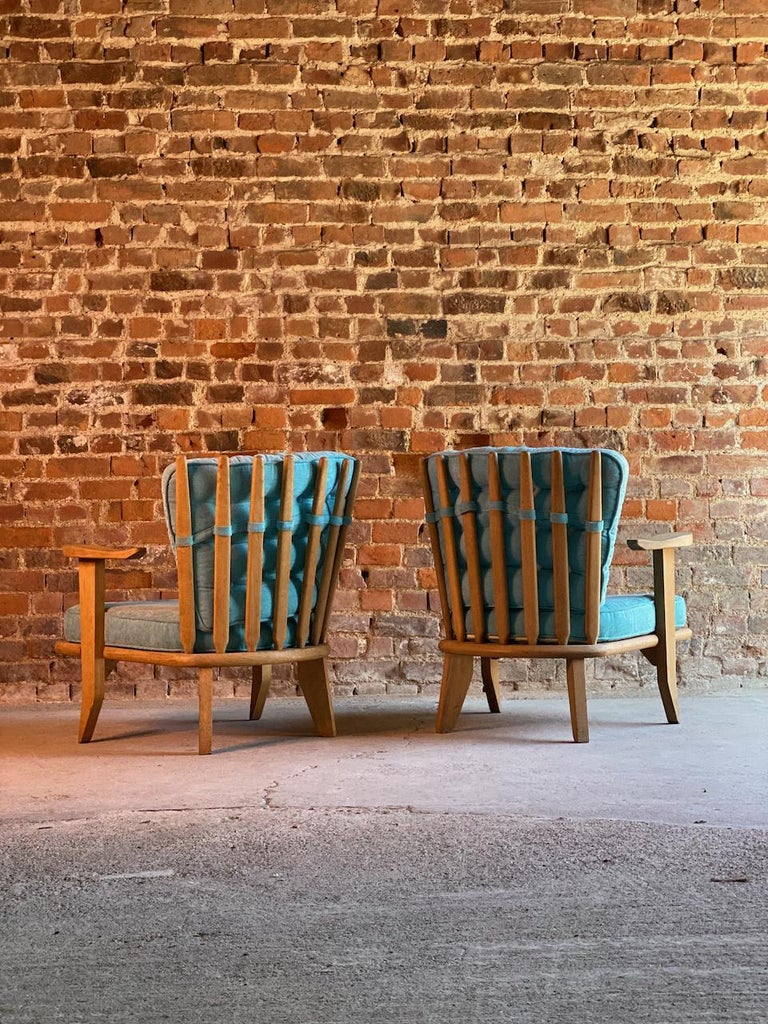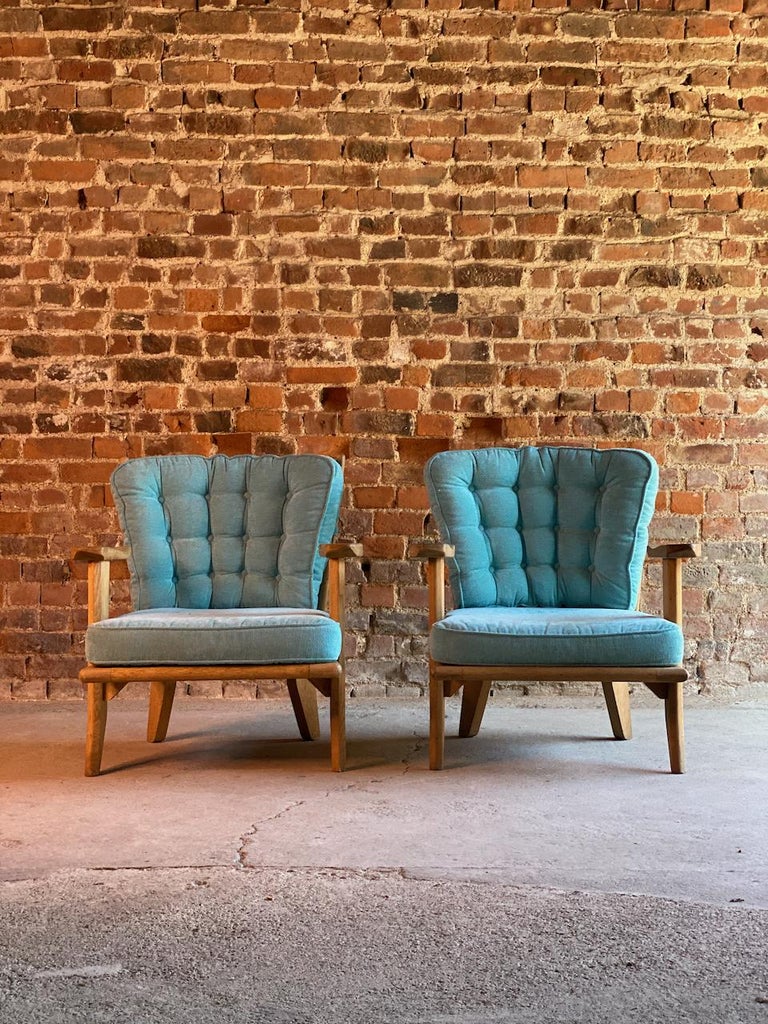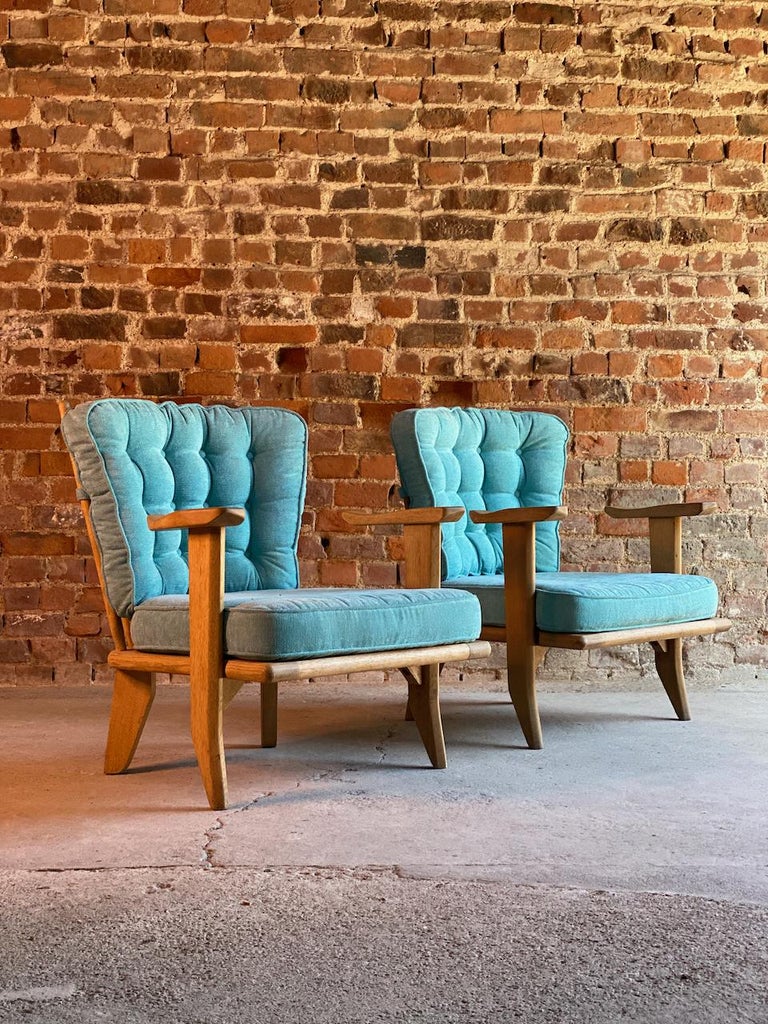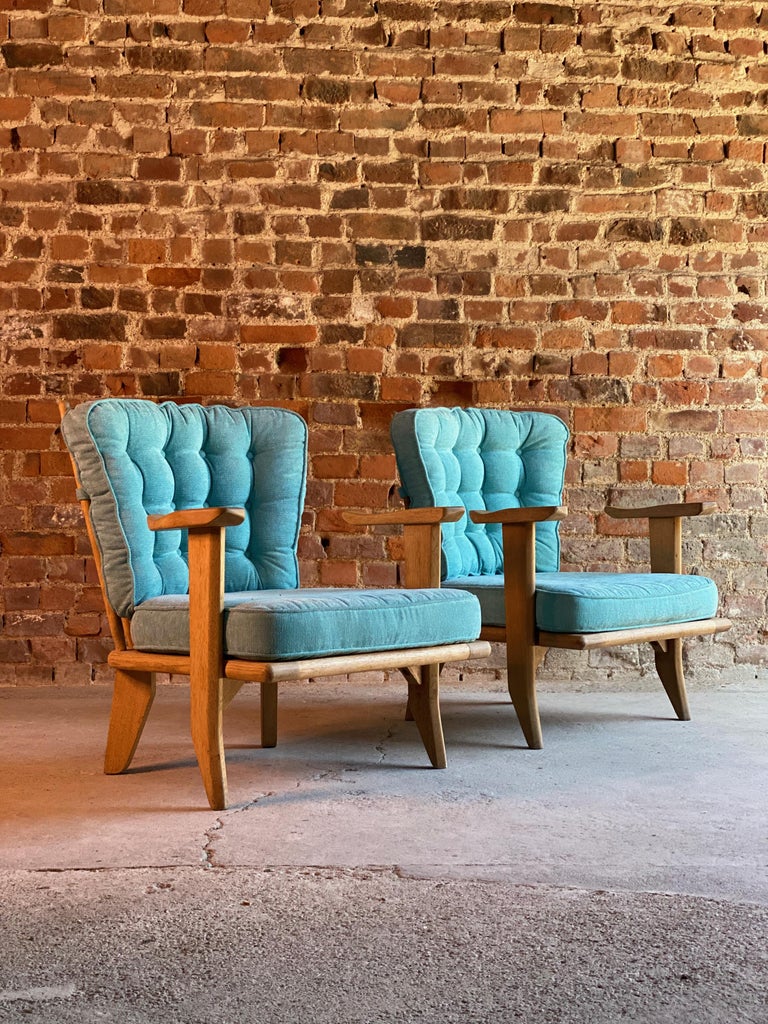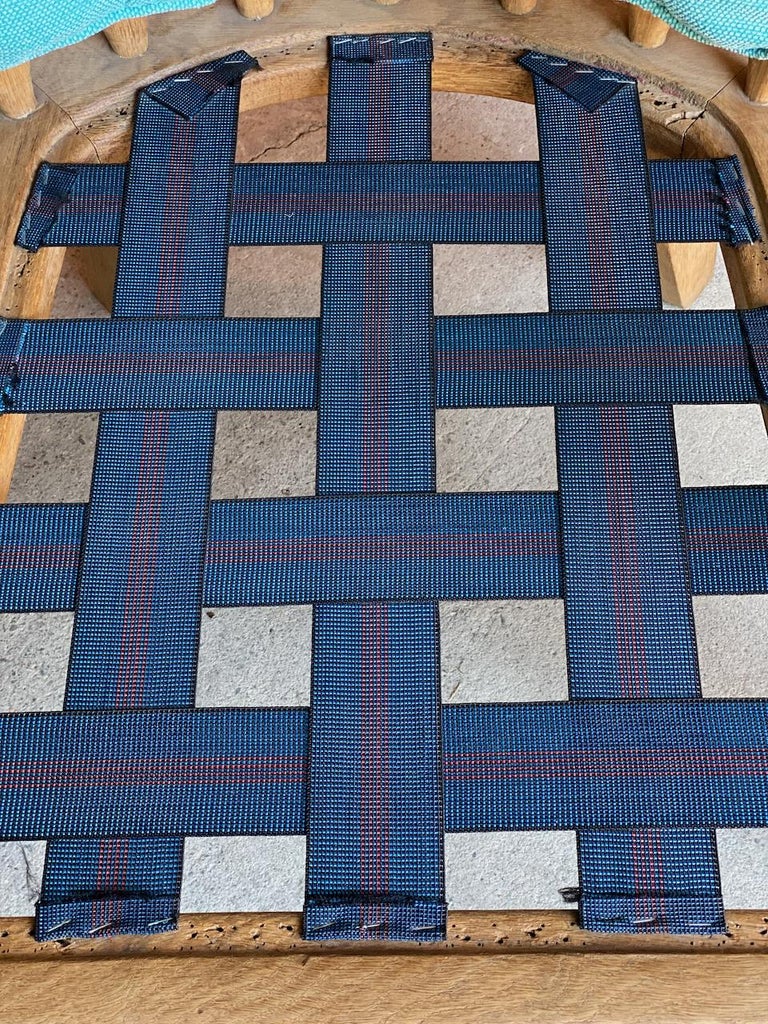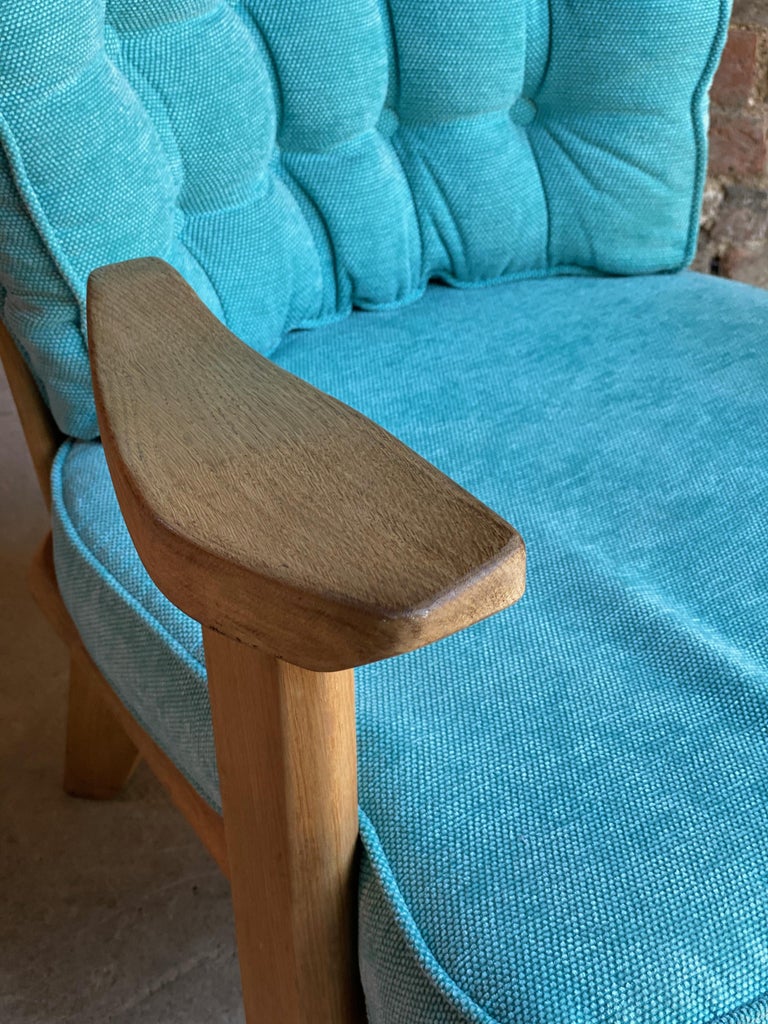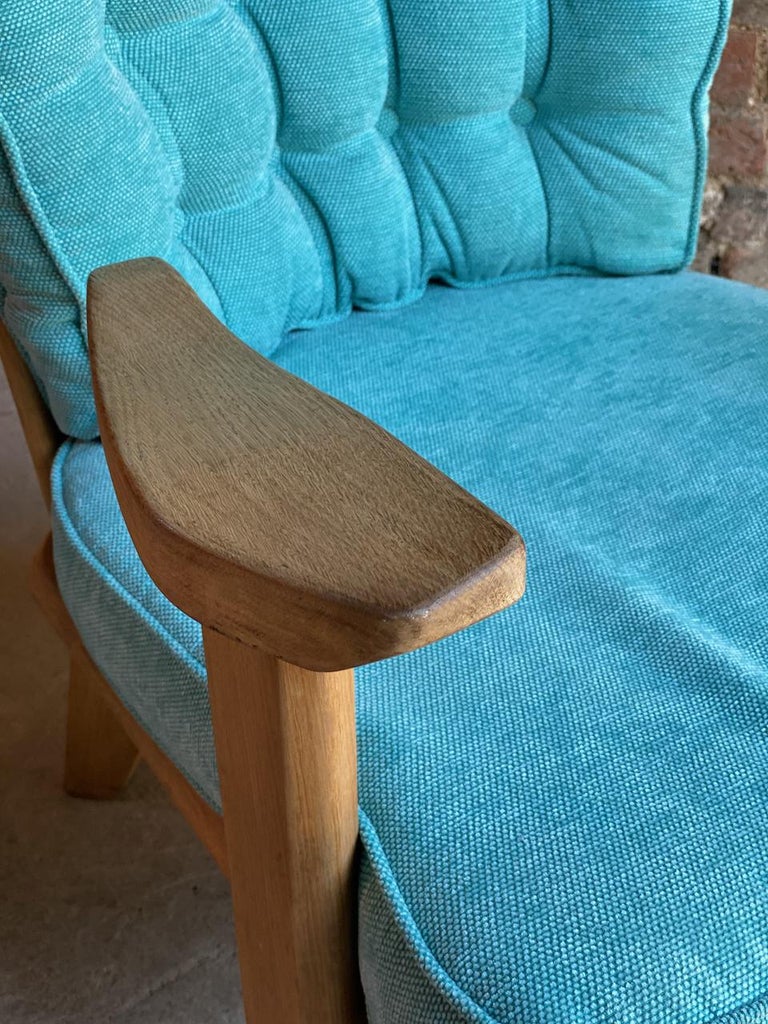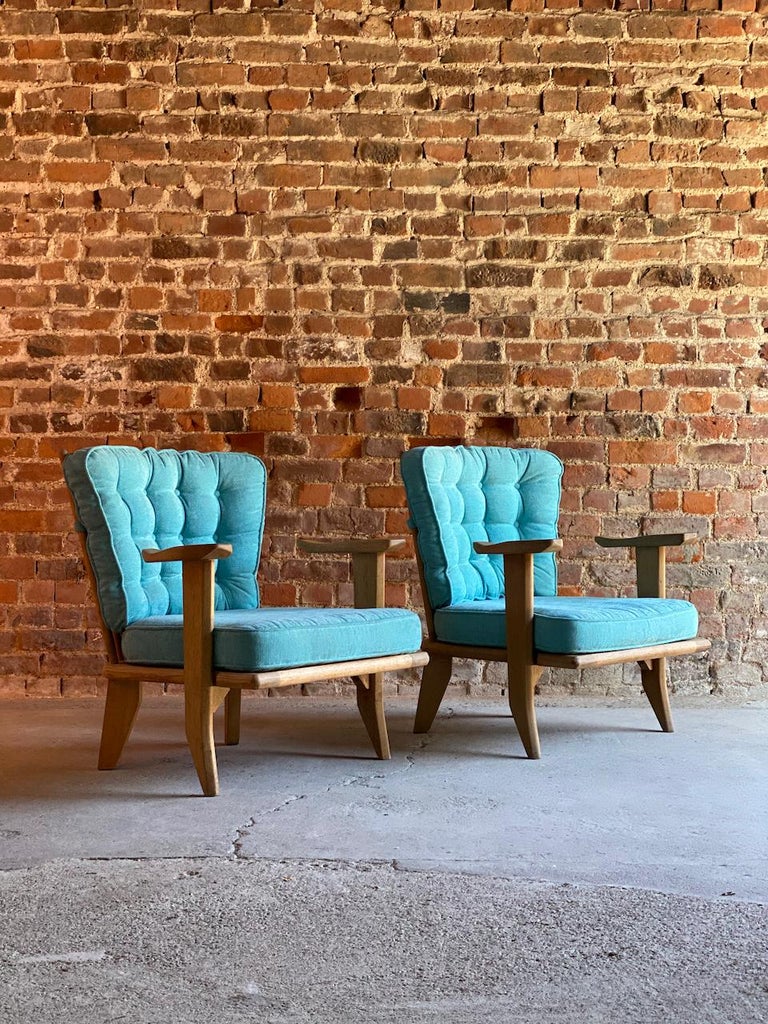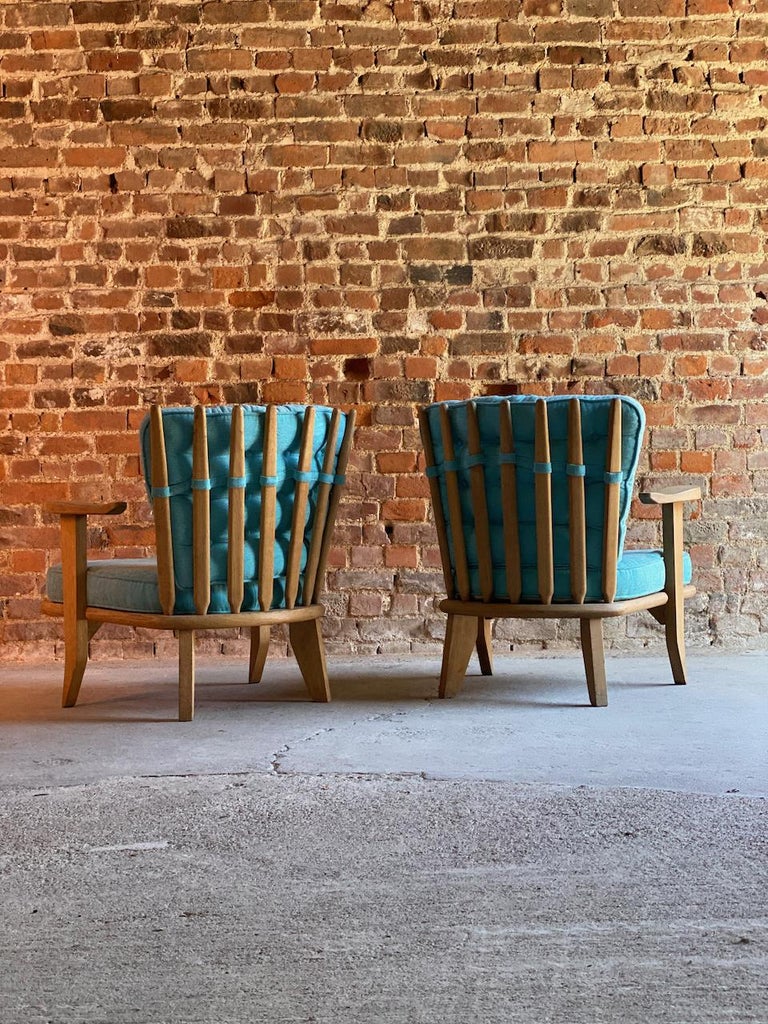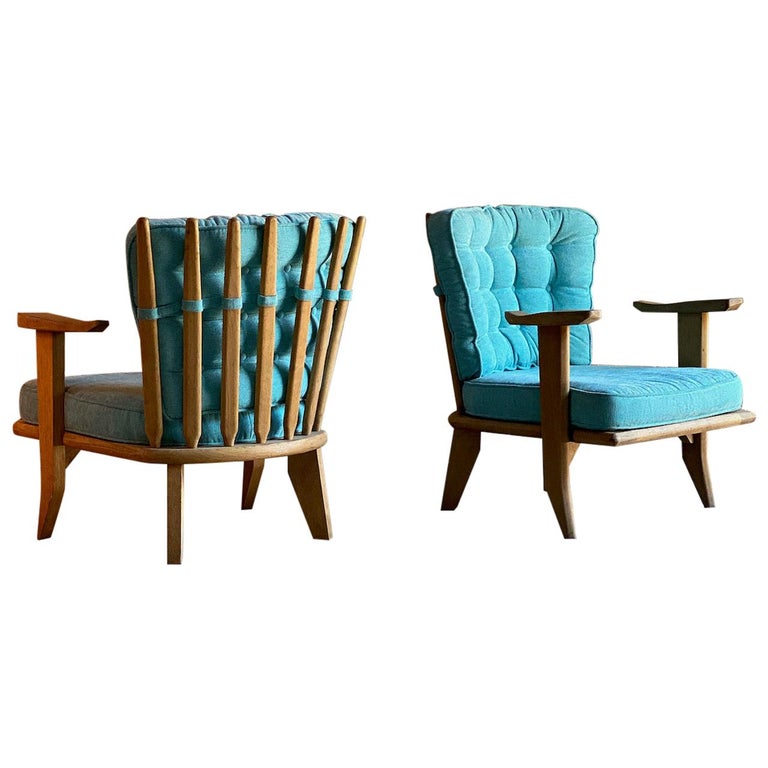 Guillerme & Chambron Armchairs Lounge Chairs France Circa 1950s
SOLD
Striking pair of mid century French design Robert Guillerme & Jacques Chambron, Votre Maison light Oak easy lounge chairs France Circa 1950s, upholstered in a beautiful sky blue wool fabric with light oak frames and signature exposed spindle backs with magnificent half sculpted arm supports raised on outward swept tapered legs.
Robert Guillerme studied design and architecture at the École Boule, graduating in 1934. After the Second World War he moved to Lille, in the north of France, where he decorated homes and designed furniture for the well regarded Rogier workshops.

In 1948 Jacques Chambron left his work as a painter and decorator on the Rue Nollet in Paris, and relocated his family to join Guillerme. The two had met in 1940 while imprisoned by the Germans in East Prussia and bonded over, among other more obvious things, their shared passion for design. In 1949 the pair discovered Émile Dariosecq, a master cabinet maker who had a shop in the city, and who was willing to produce their designs. The three started Votre Maison.

The association was destined to be as influential as prolific. Not only did Votre Maison produce over two thousand models during the later half of the twentieth century, it also left an indelible stamp on design of the 50s, 60s and 70s. The company's output served as a model for a vast field of livable contemporaneous design.

The soul of Guillerme et Chambron's work was in the company's name ("Your House"). Their focus was as keenly attuned to functionality—furniture's use in daily life—as to the creation of innovative design. For the pair of designers the home was envisioned as a place where the family could live both comfortably and in aesthetic harmony.


Excellent condition with very minor wear.


Width: 28" / 71cm
Depth: 29.5" / 75cm
Height: 31.5" / 80cm
Seat height: 18.5" / 47cm