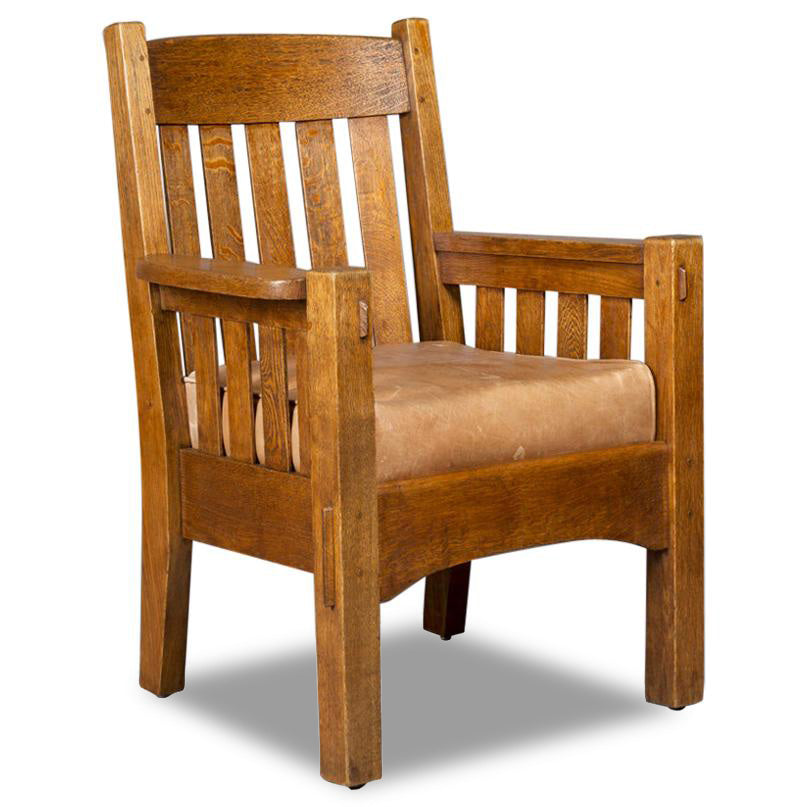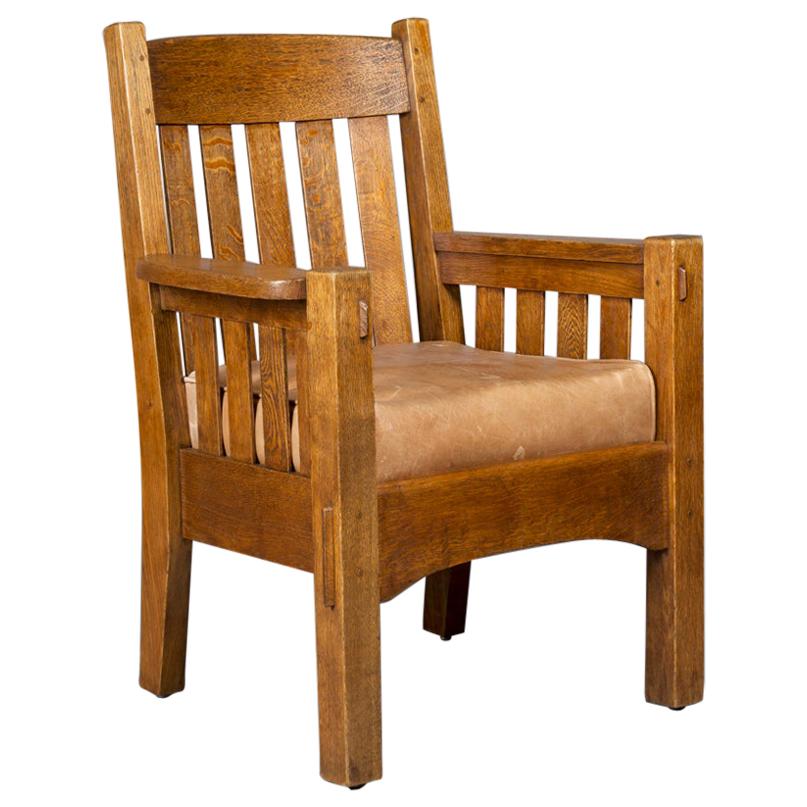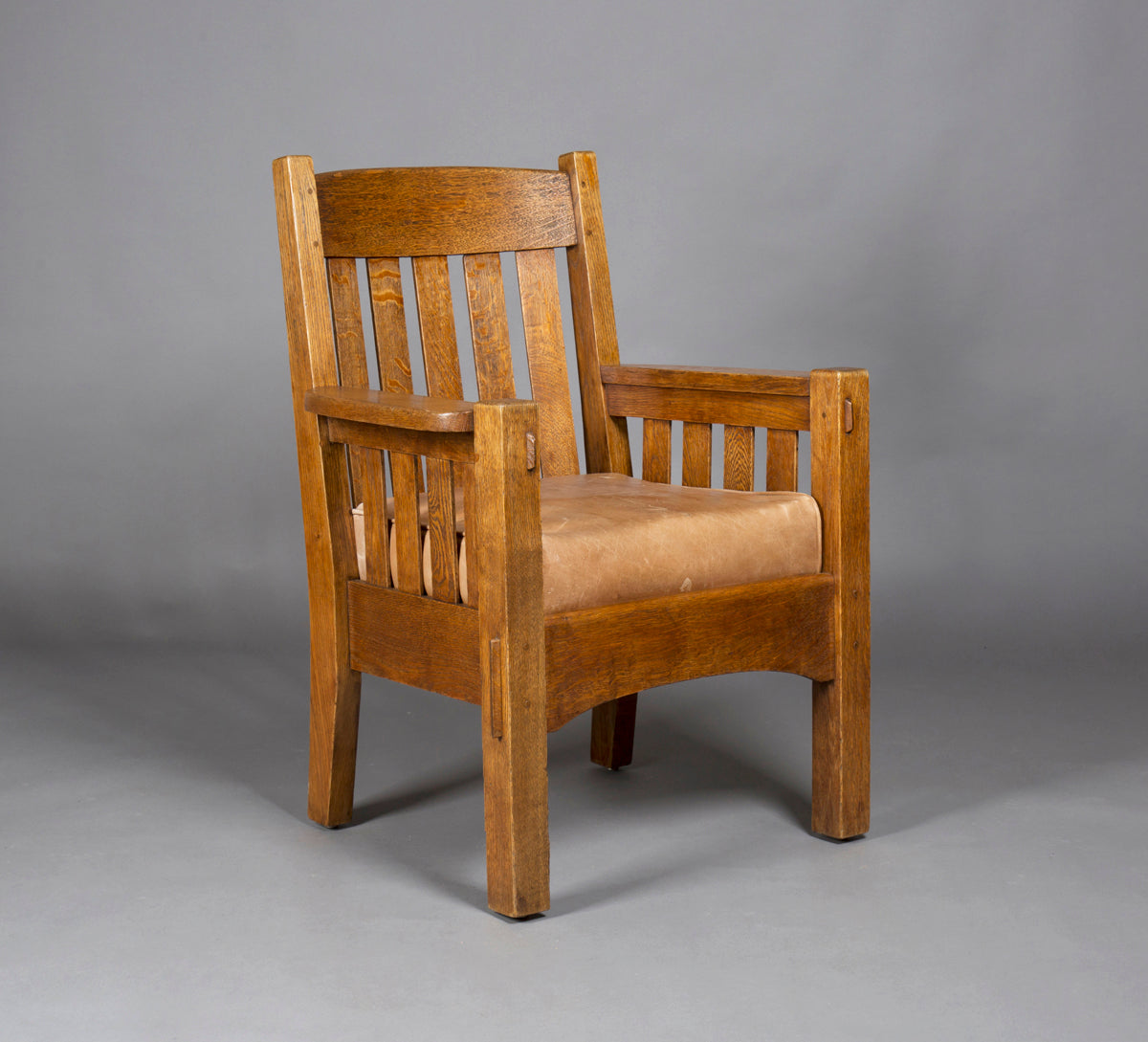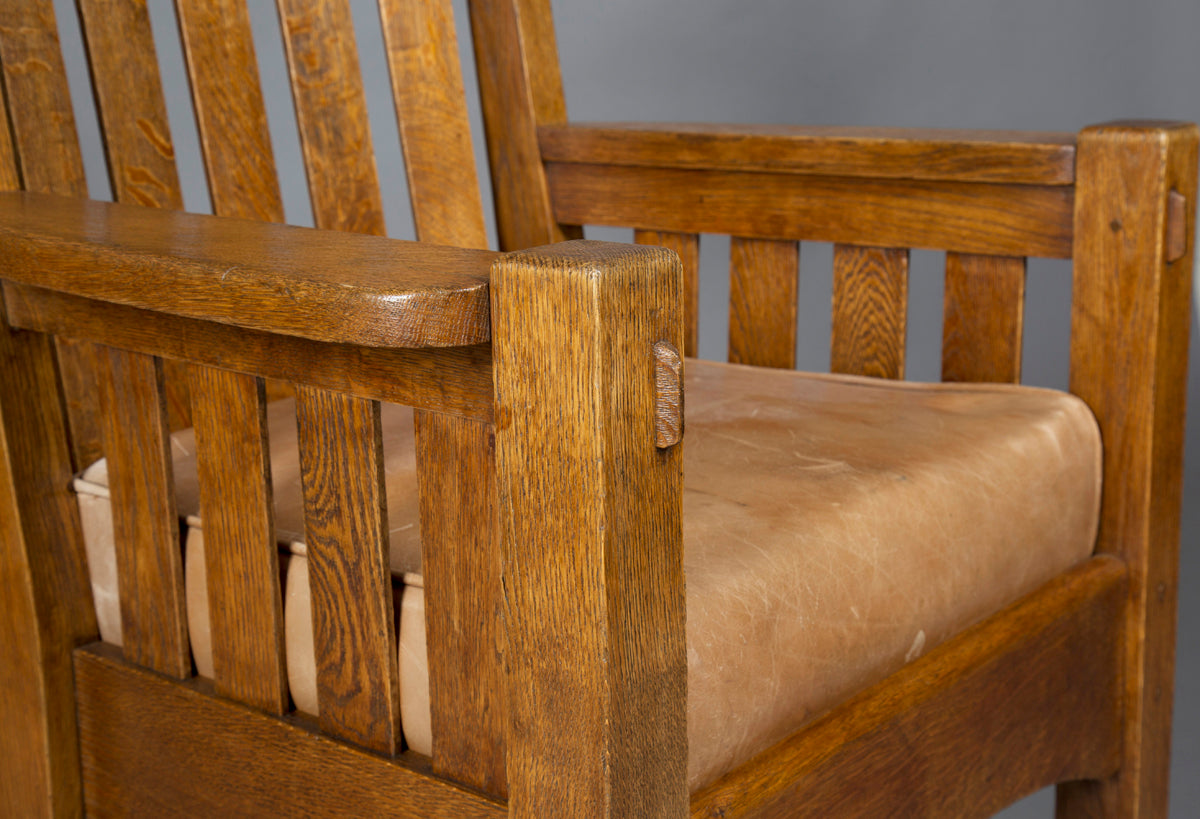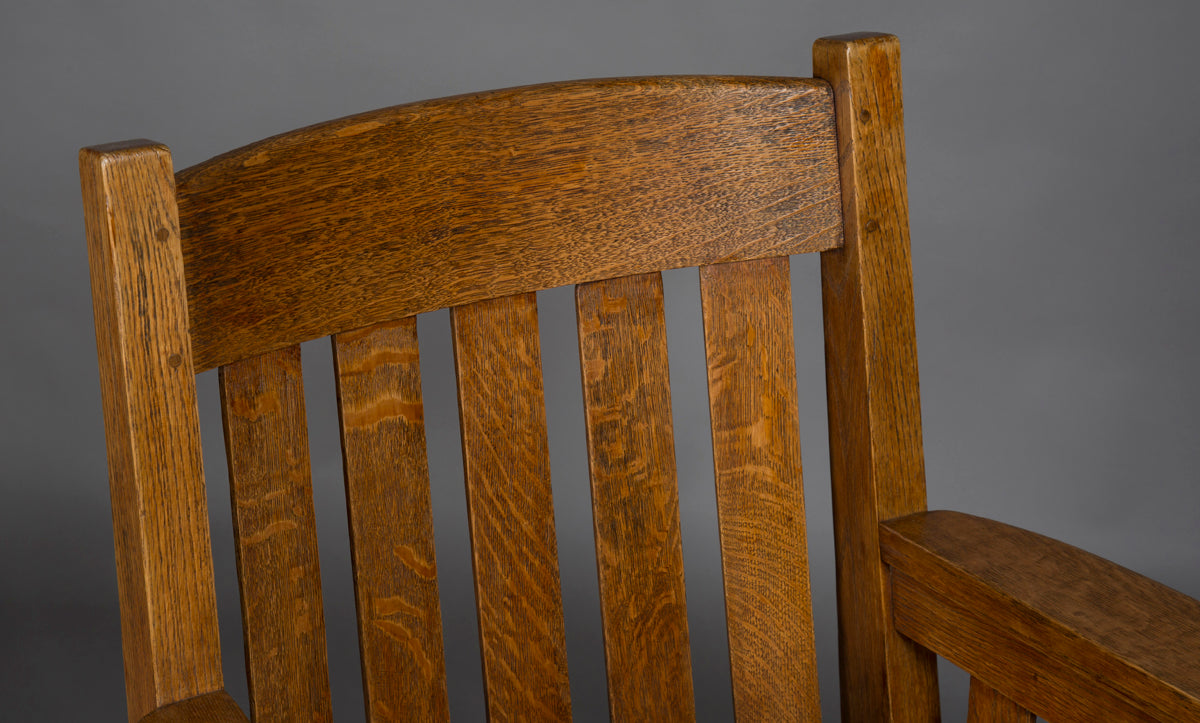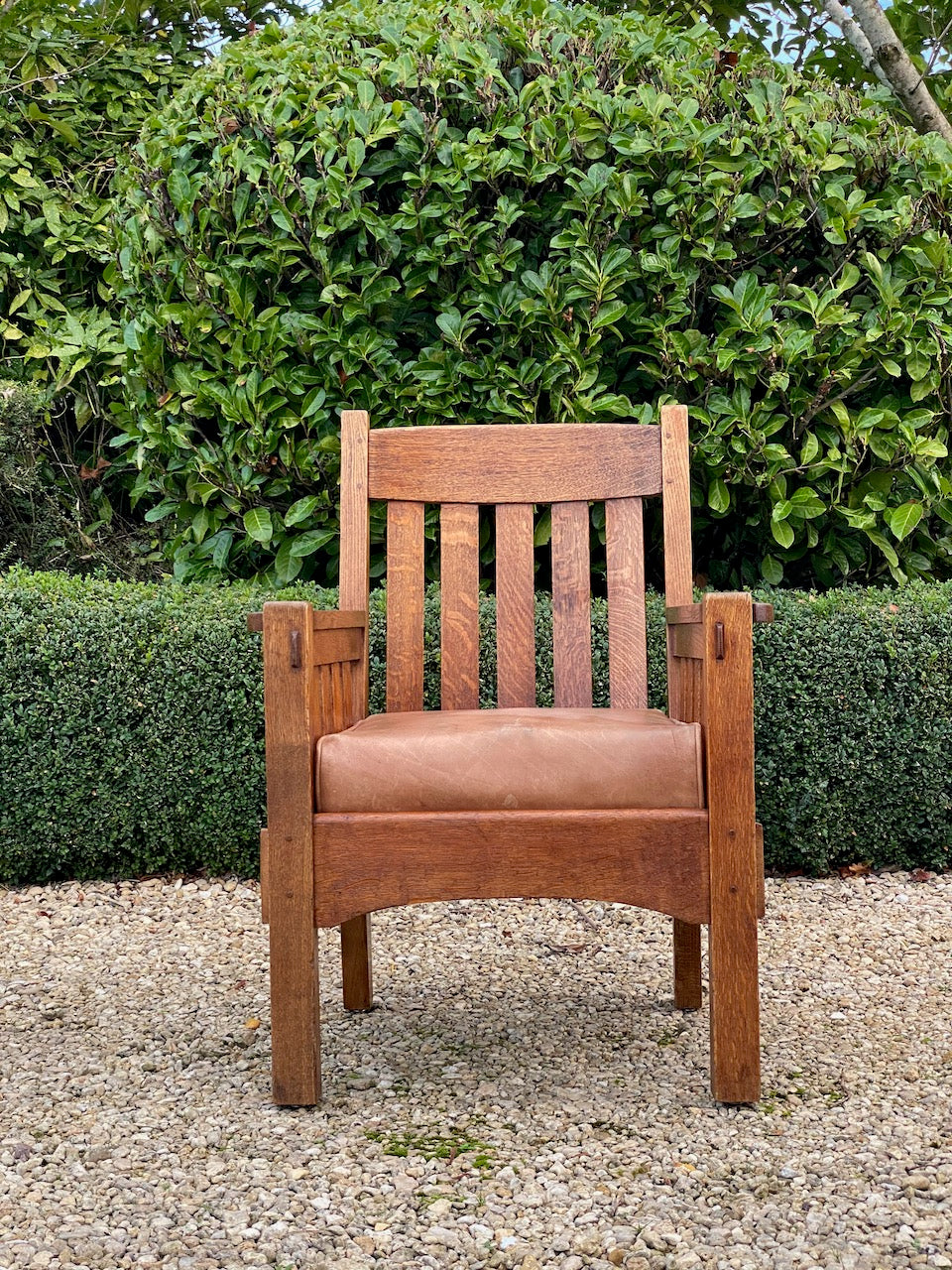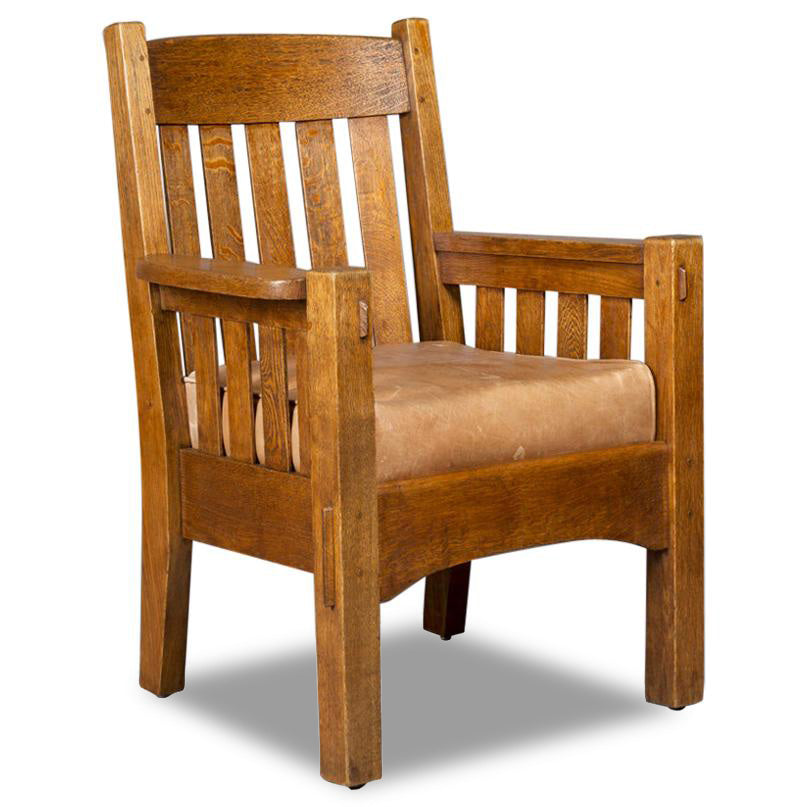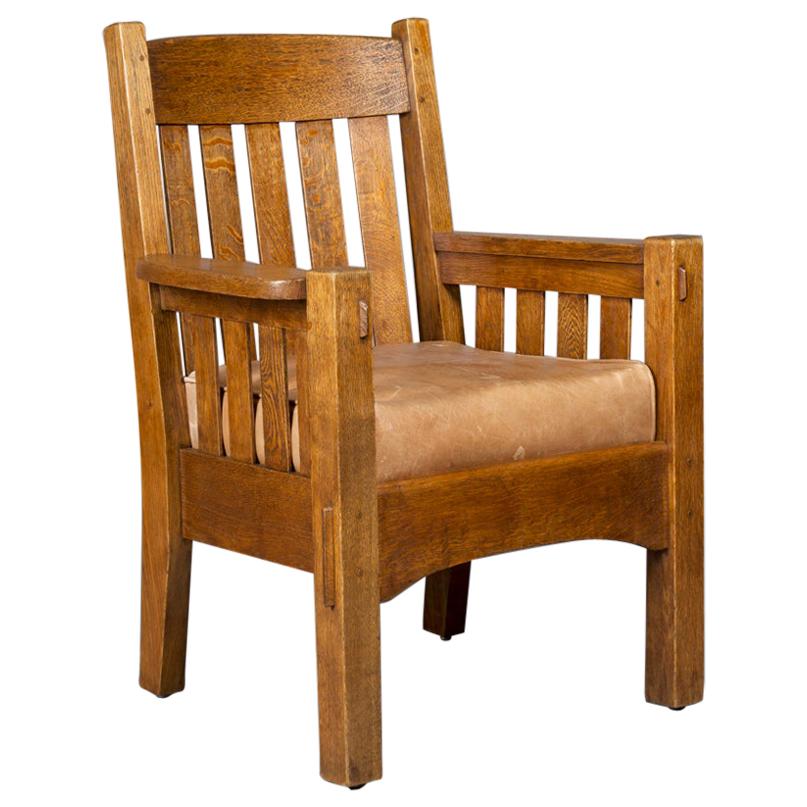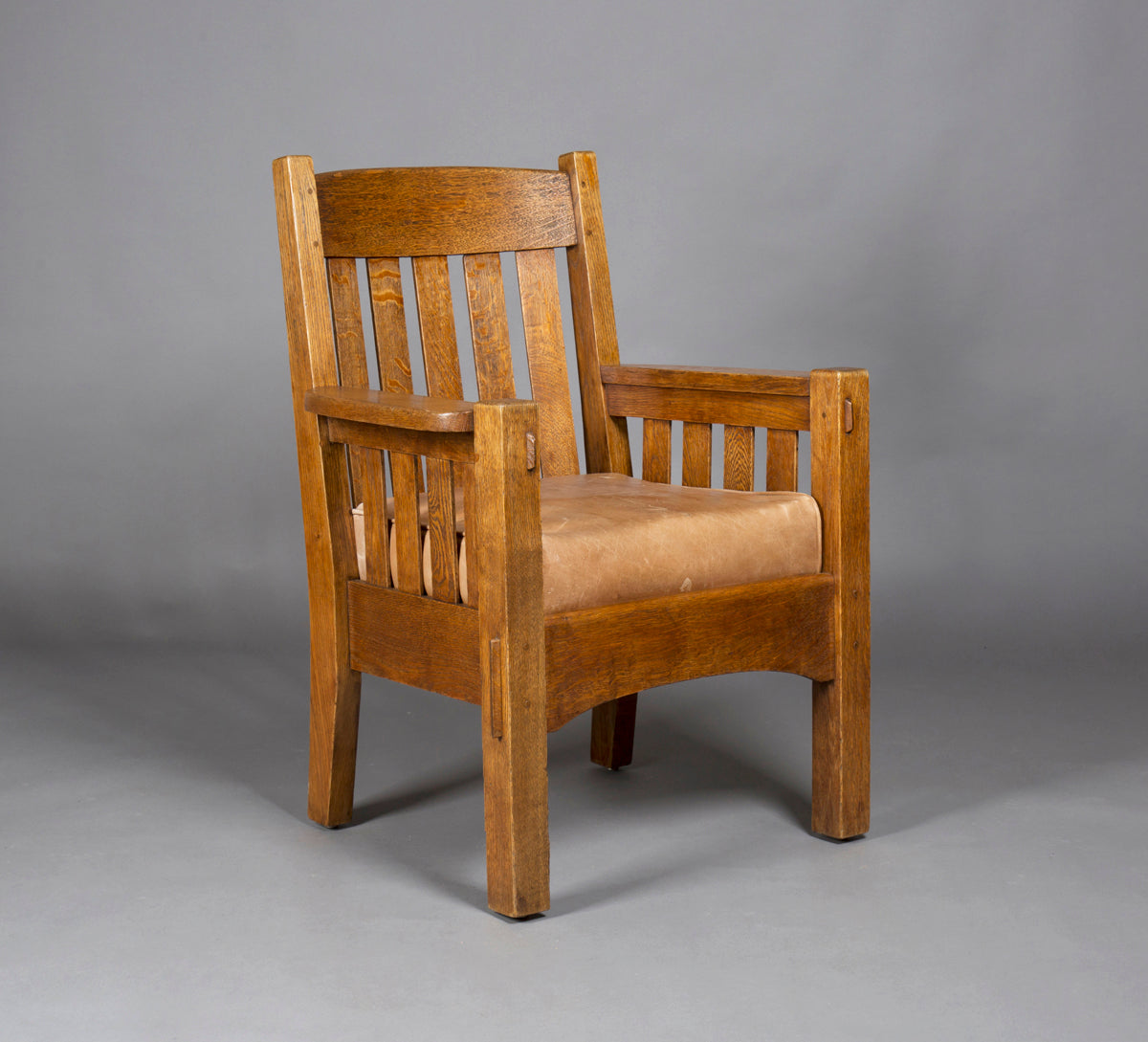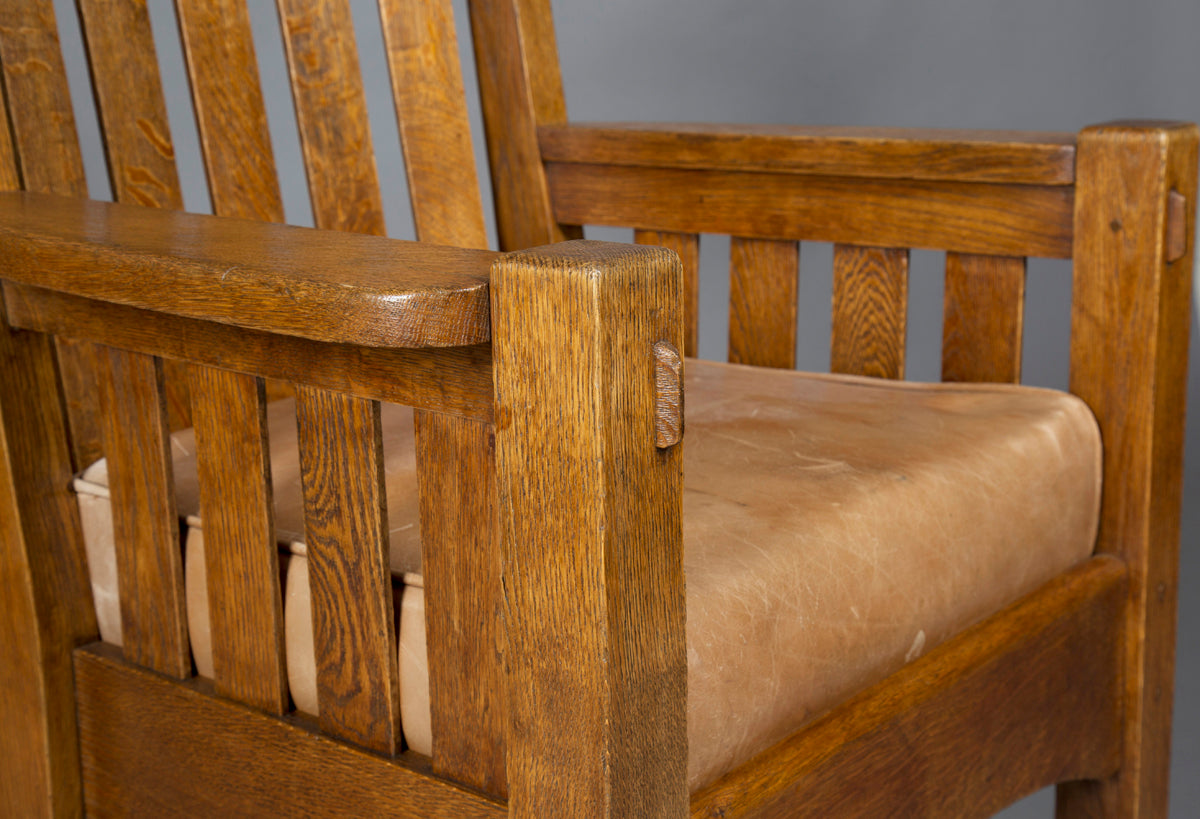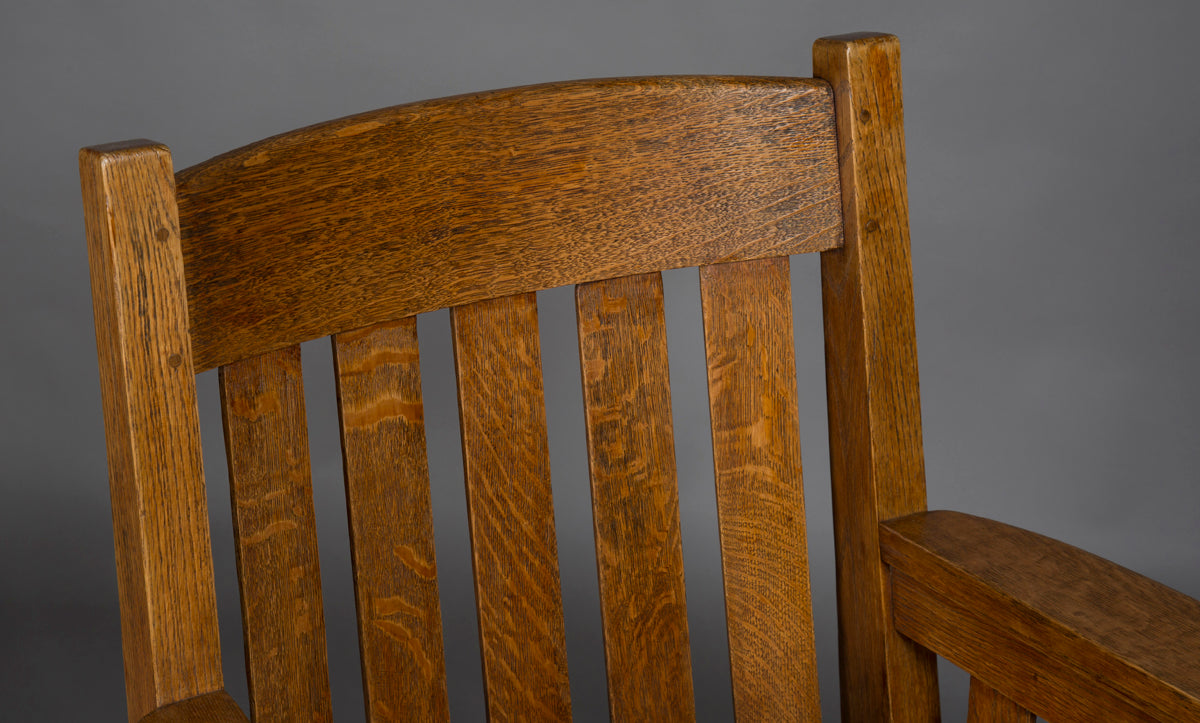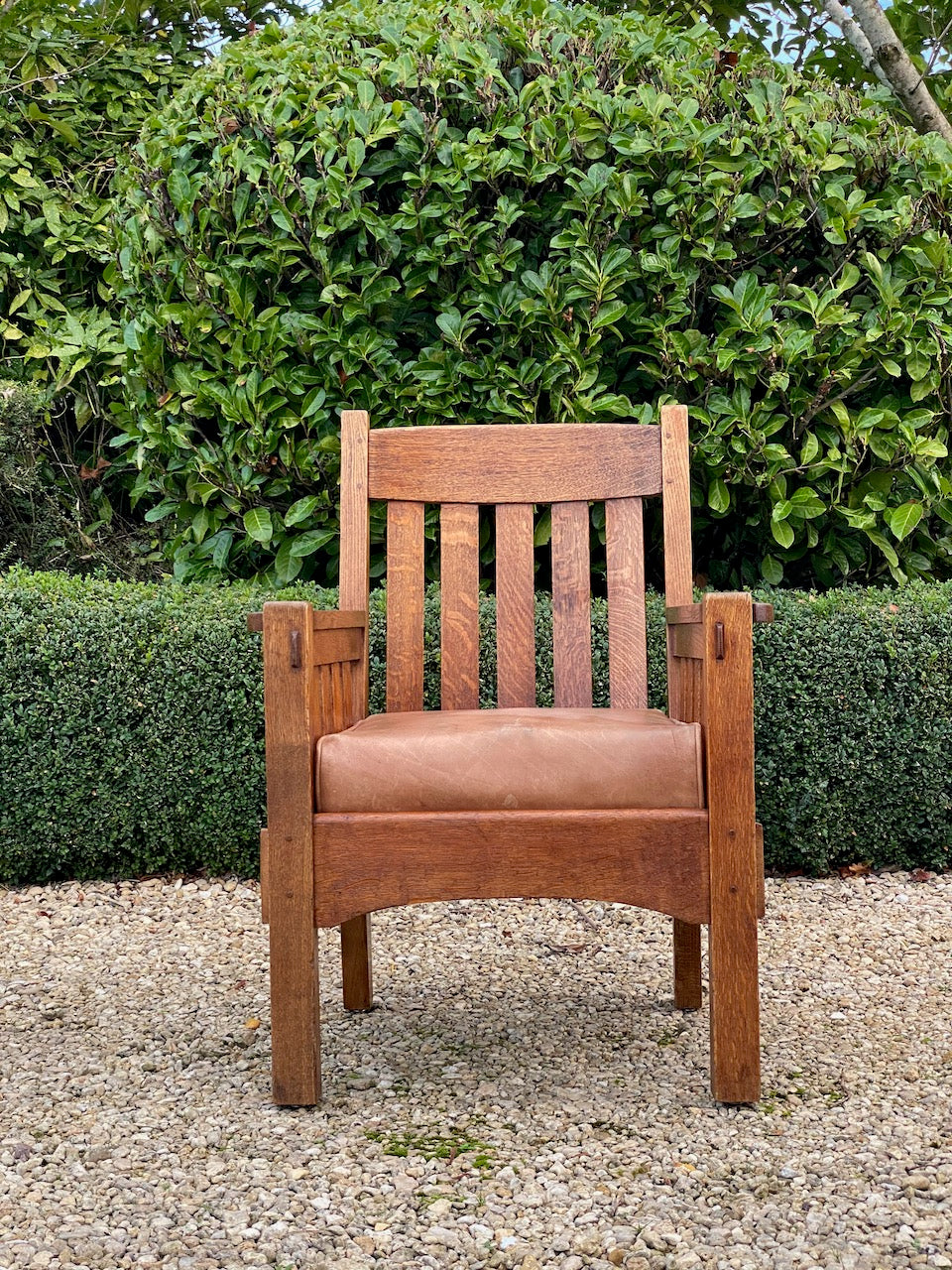 Gustav Stickley Arts & Crafts Oak Armchair By Harden American Mission Circa 1905
SOLD
An early 20th century American Mission Arts and Crafts oak framed armchair, made by Harden Co New York Circa 1905, attributed to Gustav Stickley, the curved bar and comb back flanked by flattened armrests, the brown leather drop in seat raised on substantial block legs, the front joints showing mortise and tenon construction.
Mission furniture is a style of furniture that originated in the late 19th century. It traces its origins to a chair made by A.J. Forbes around 1894 for San Francisco's Swedenborgian Church. The term mission furniture was first popularised by Joseph P. McHugh of New York, a furniture manufacturer and retailer who copied these chairs and offered a line of stylistically related furnishings by 1898. The word mission references the Spanish missions throughout colonial California, though the design of most Mission Style furniture owed little to the original furnishings of these missions. The style became increasingly popular following the 1901 Pan-American Exposition in Buffalo. The style was popularly associated with the American Arts and Crafts movement.
Summary
20th Century
American Mission
Arts and Crafts
Harden Co
Gustav Stickley
Armchair
Brown Leather
Flattened Armrests
Practical
Beautiful
Offered in wonderful antique condition with beautiful detail and age consistent with use.
Width: 29" / 73cm
Depth: 23" / 58cm 
Height: 38" / 97cm
Free delivery is offered to England & Wales only when buyer pays full asking price, next day delivery is not possible due to the size of the piece, please allow between 7-14 days delivery