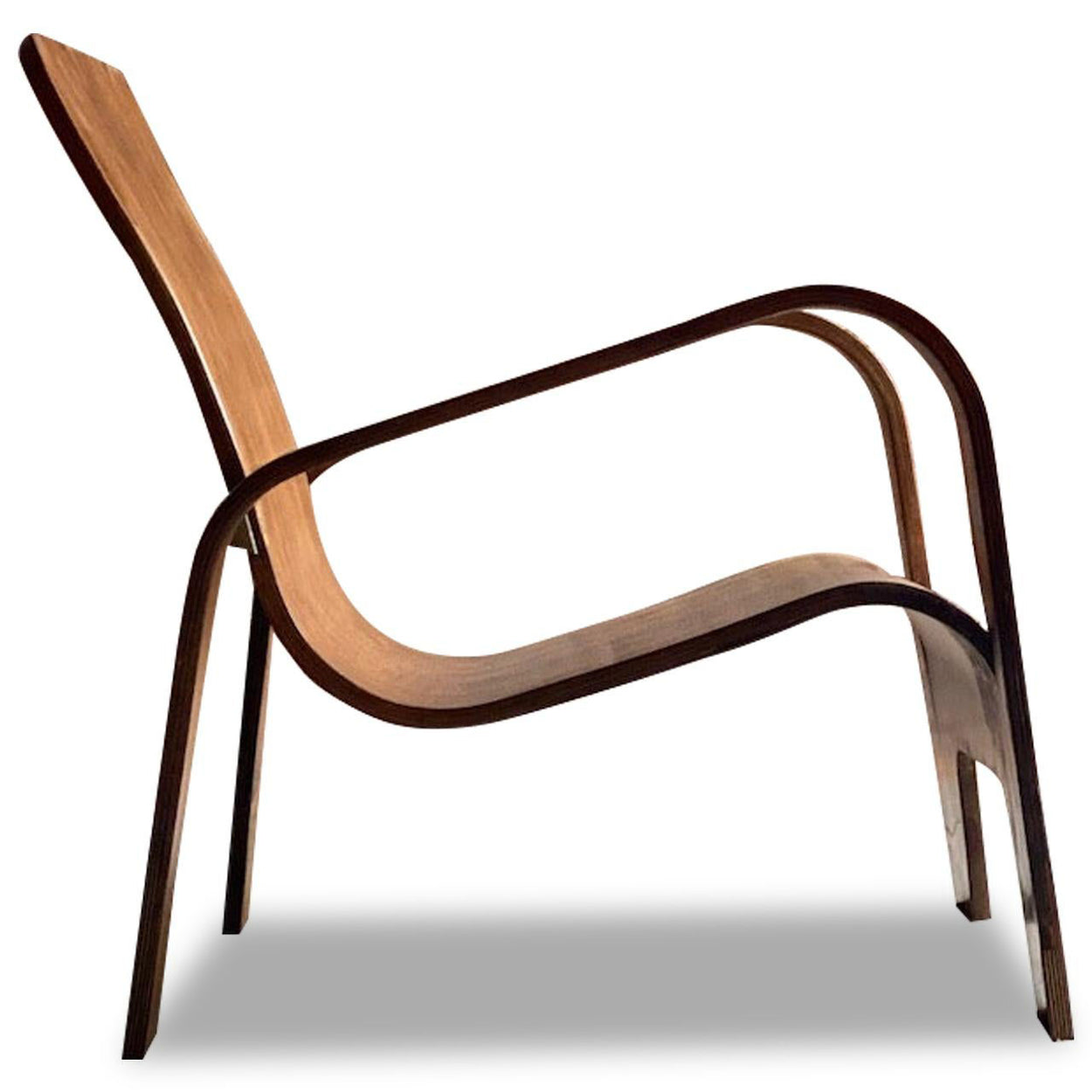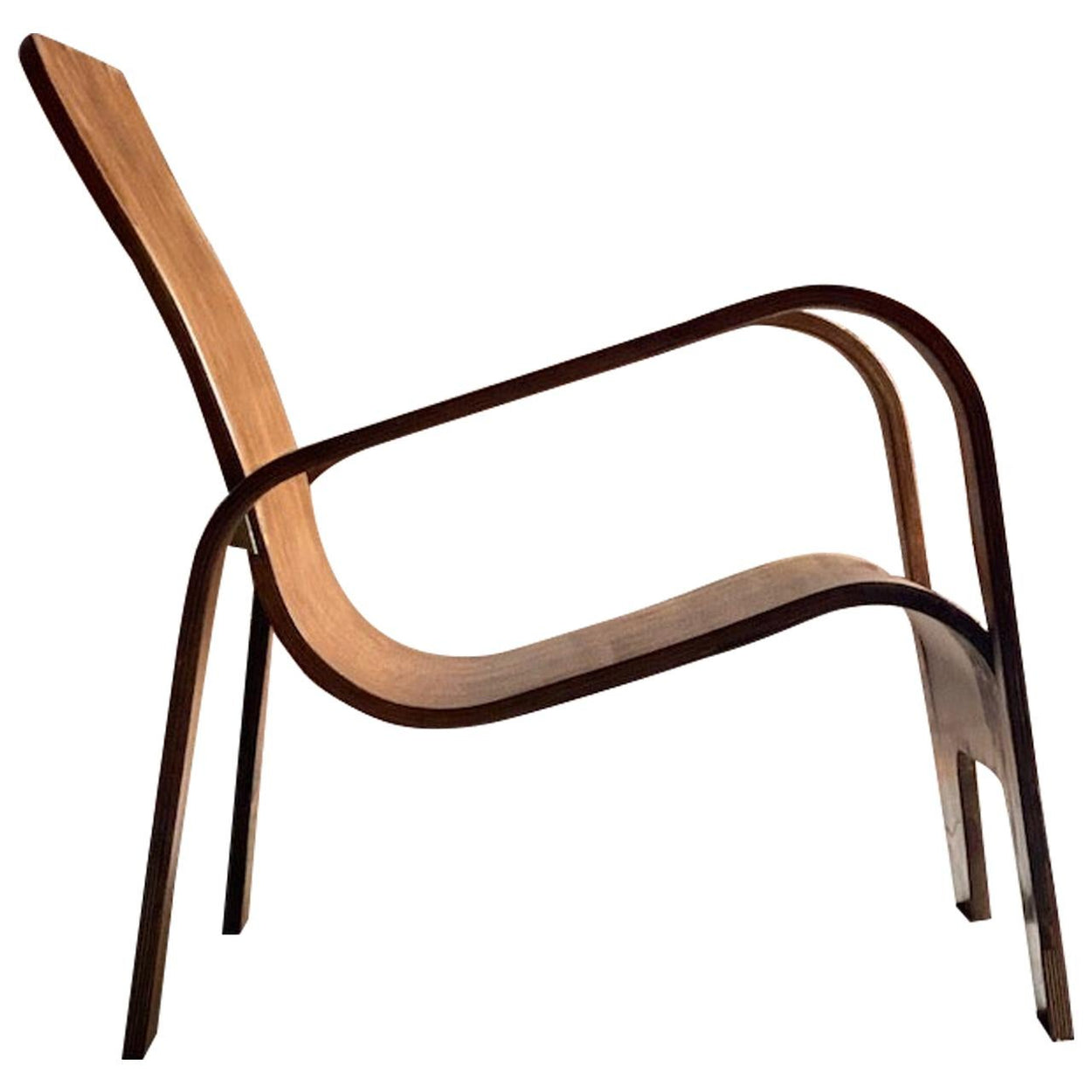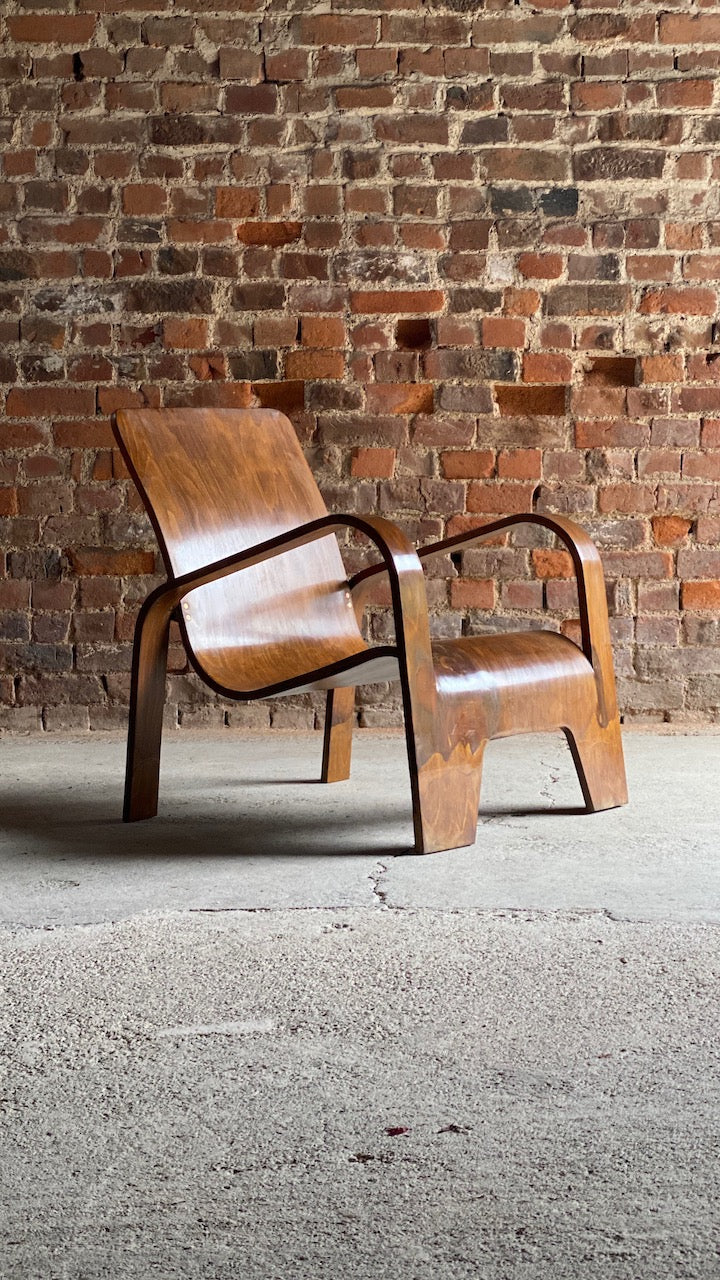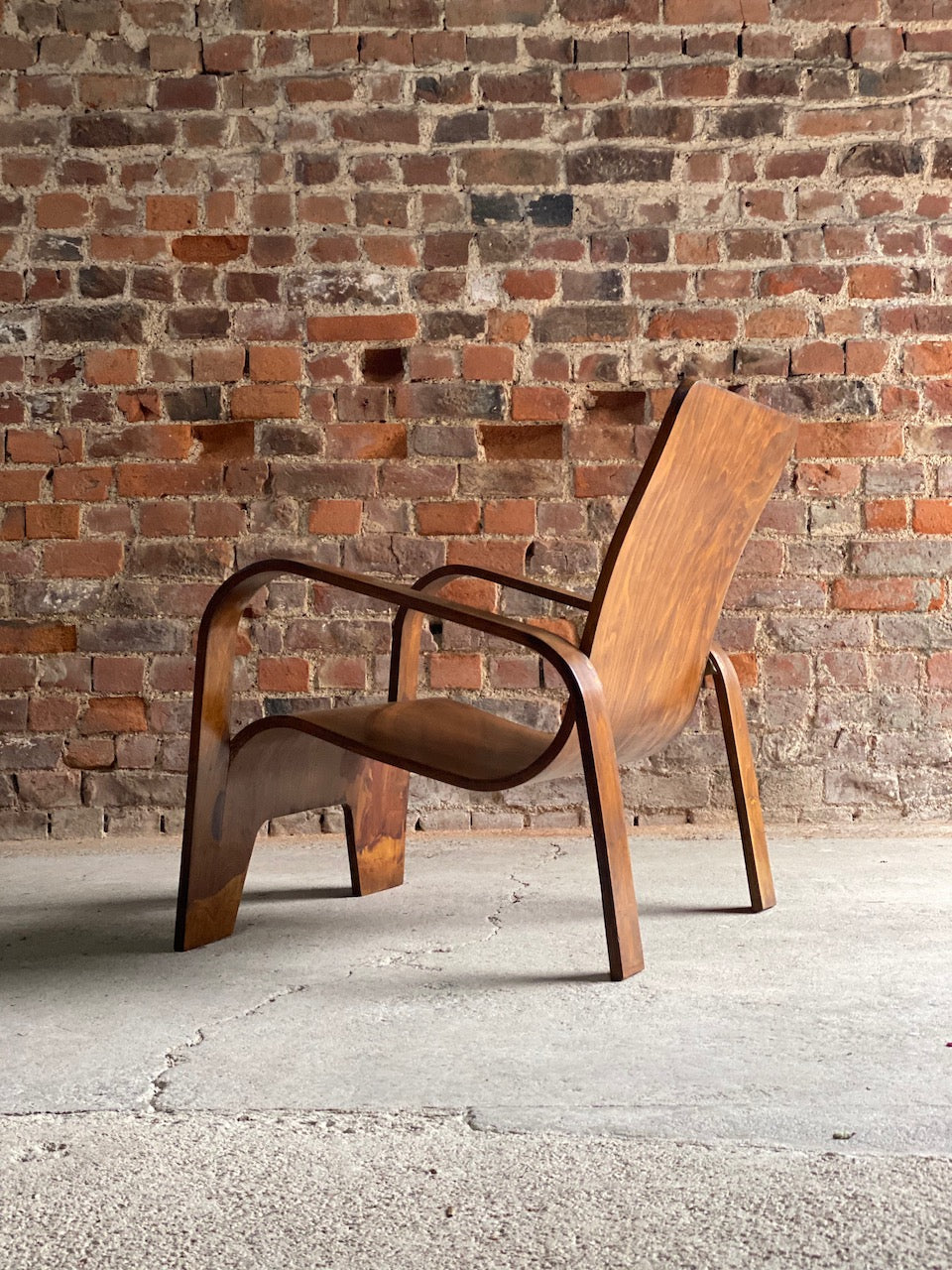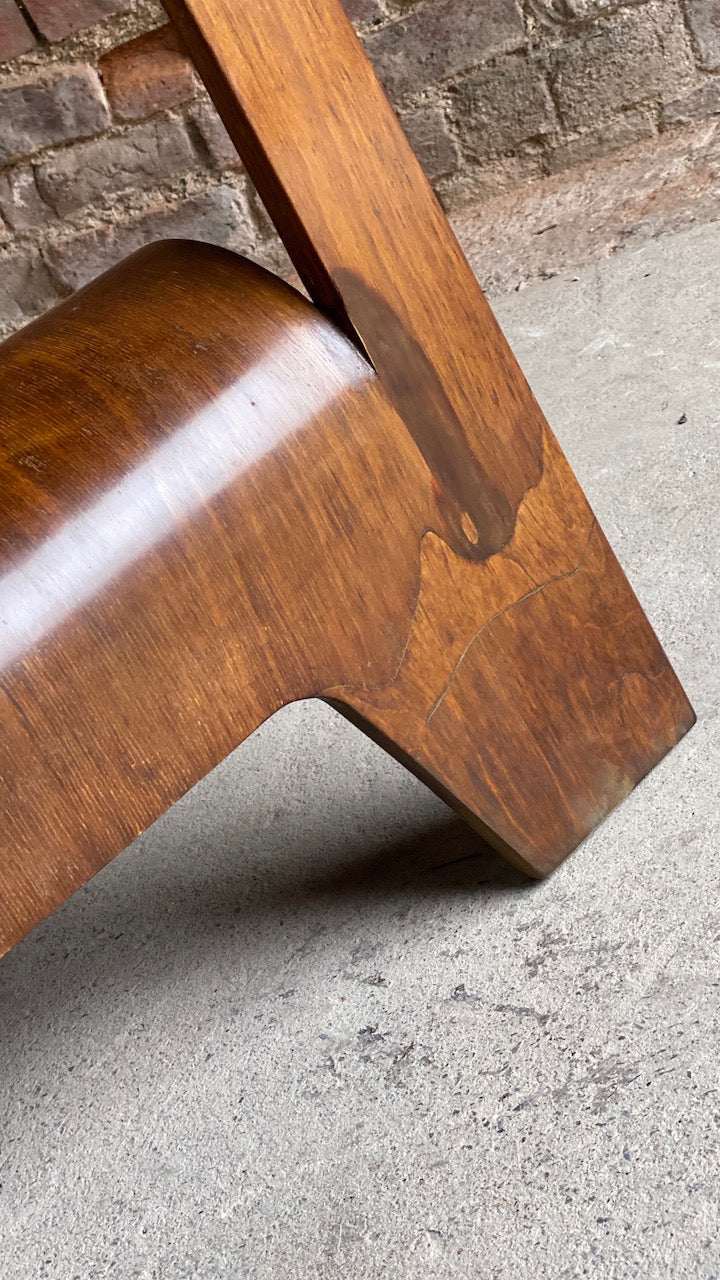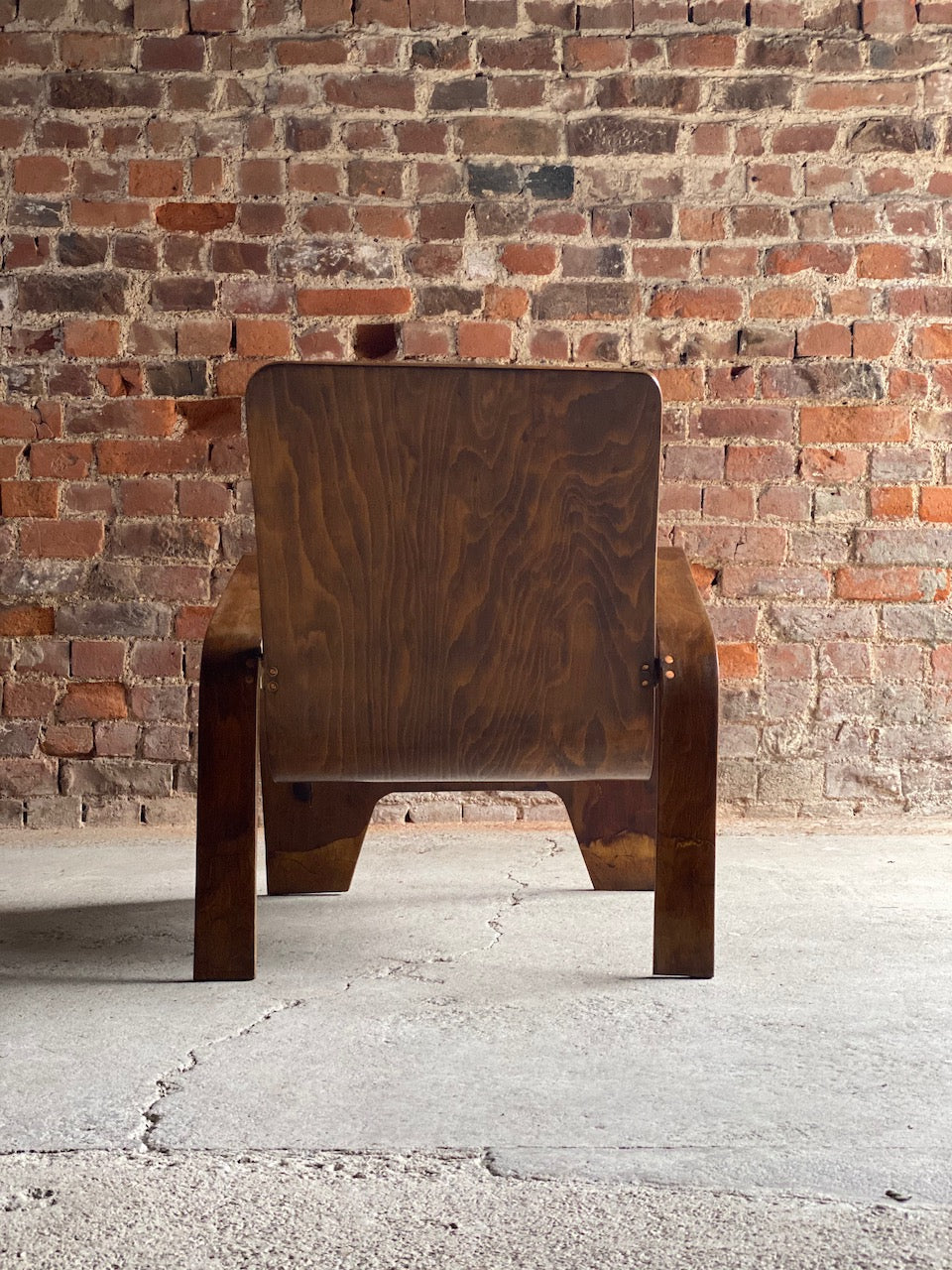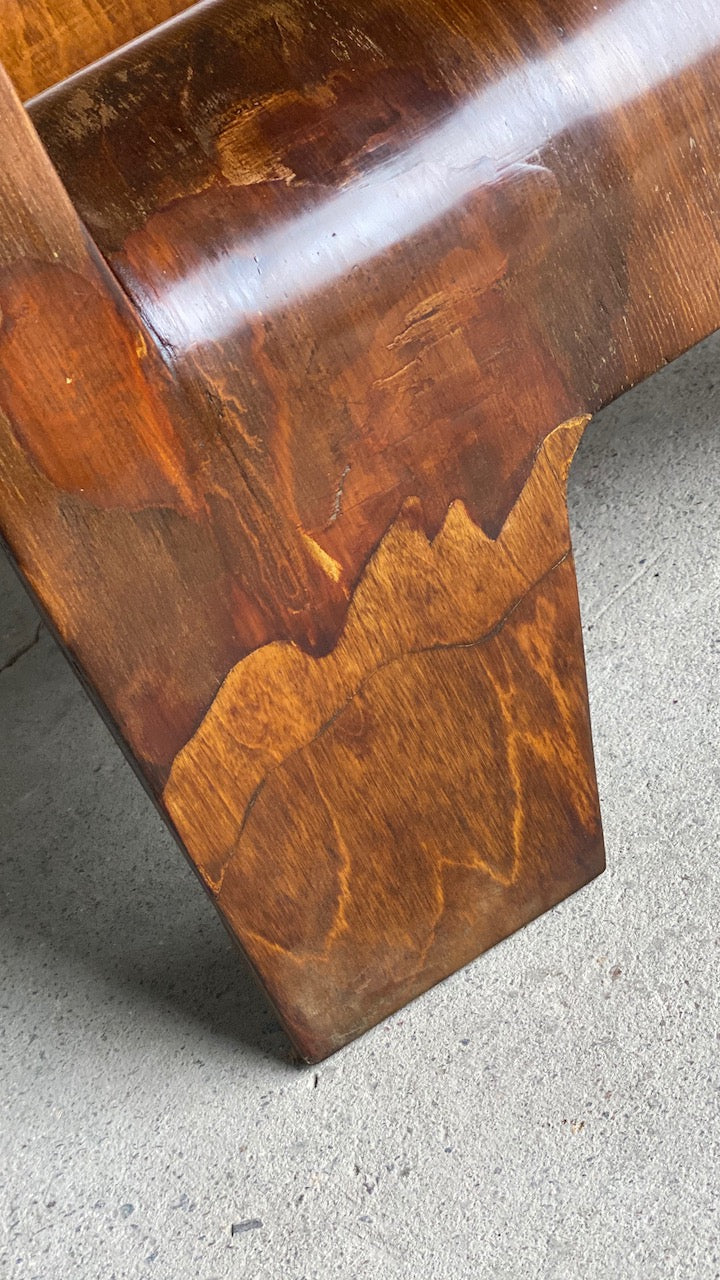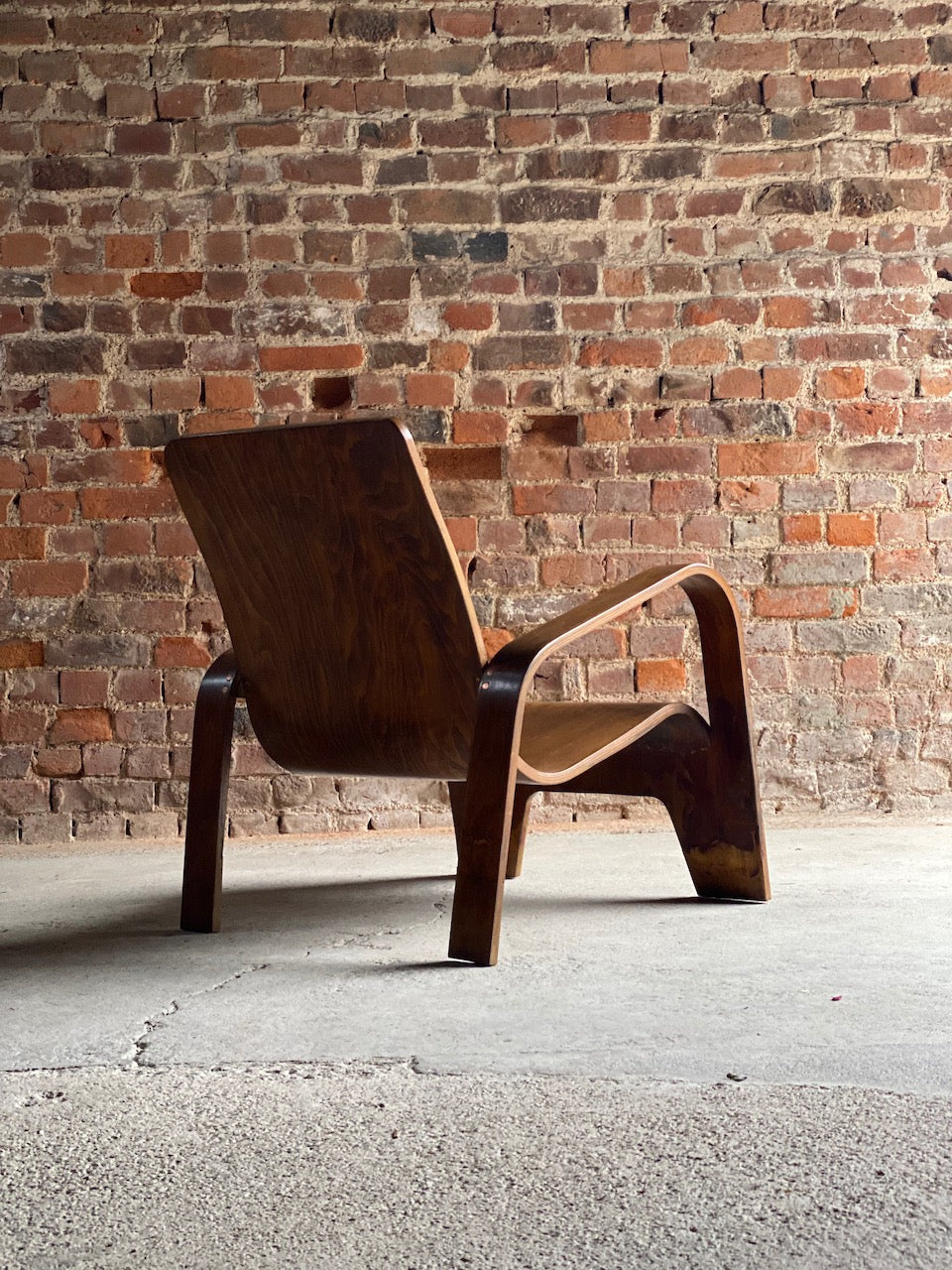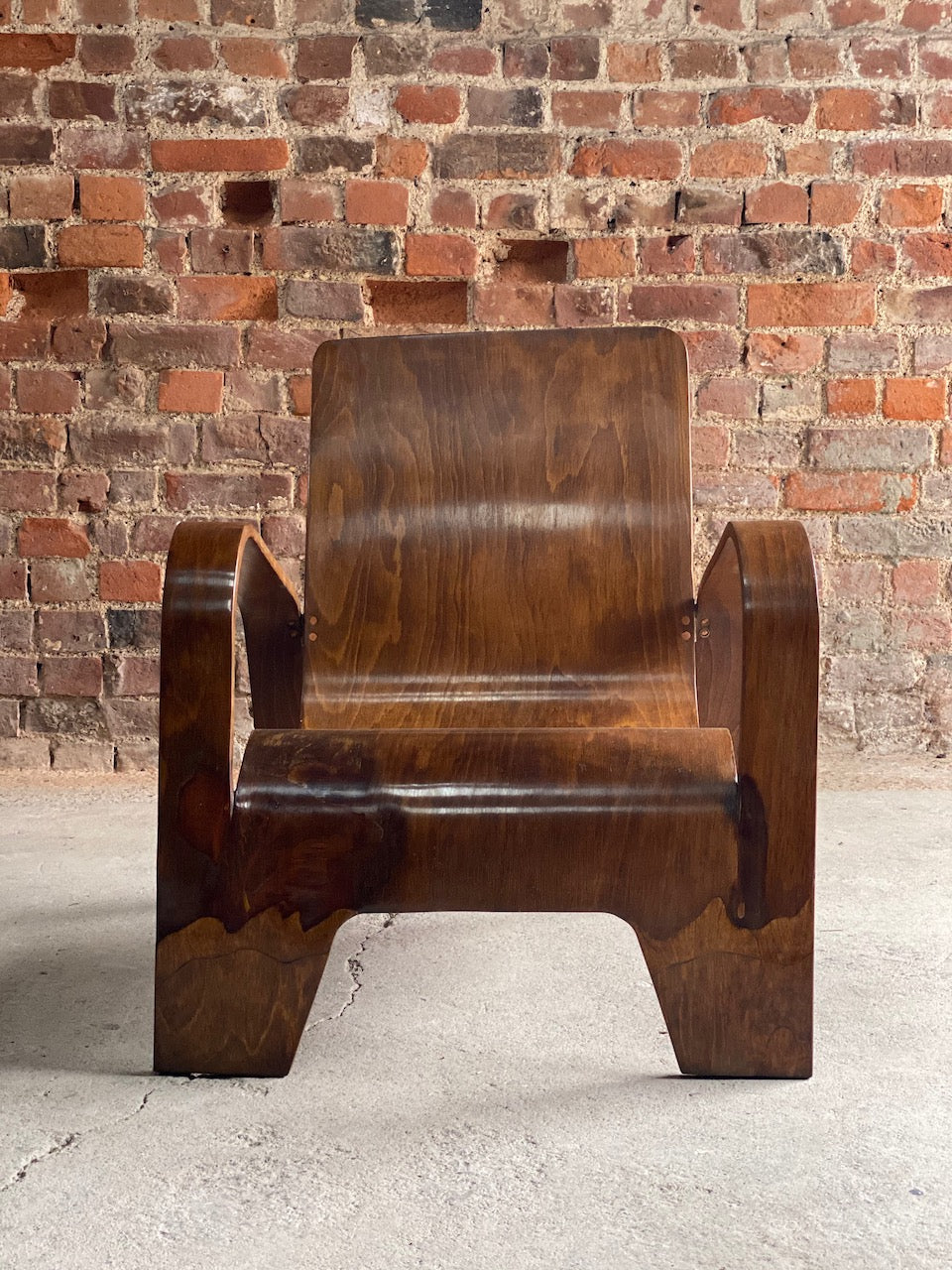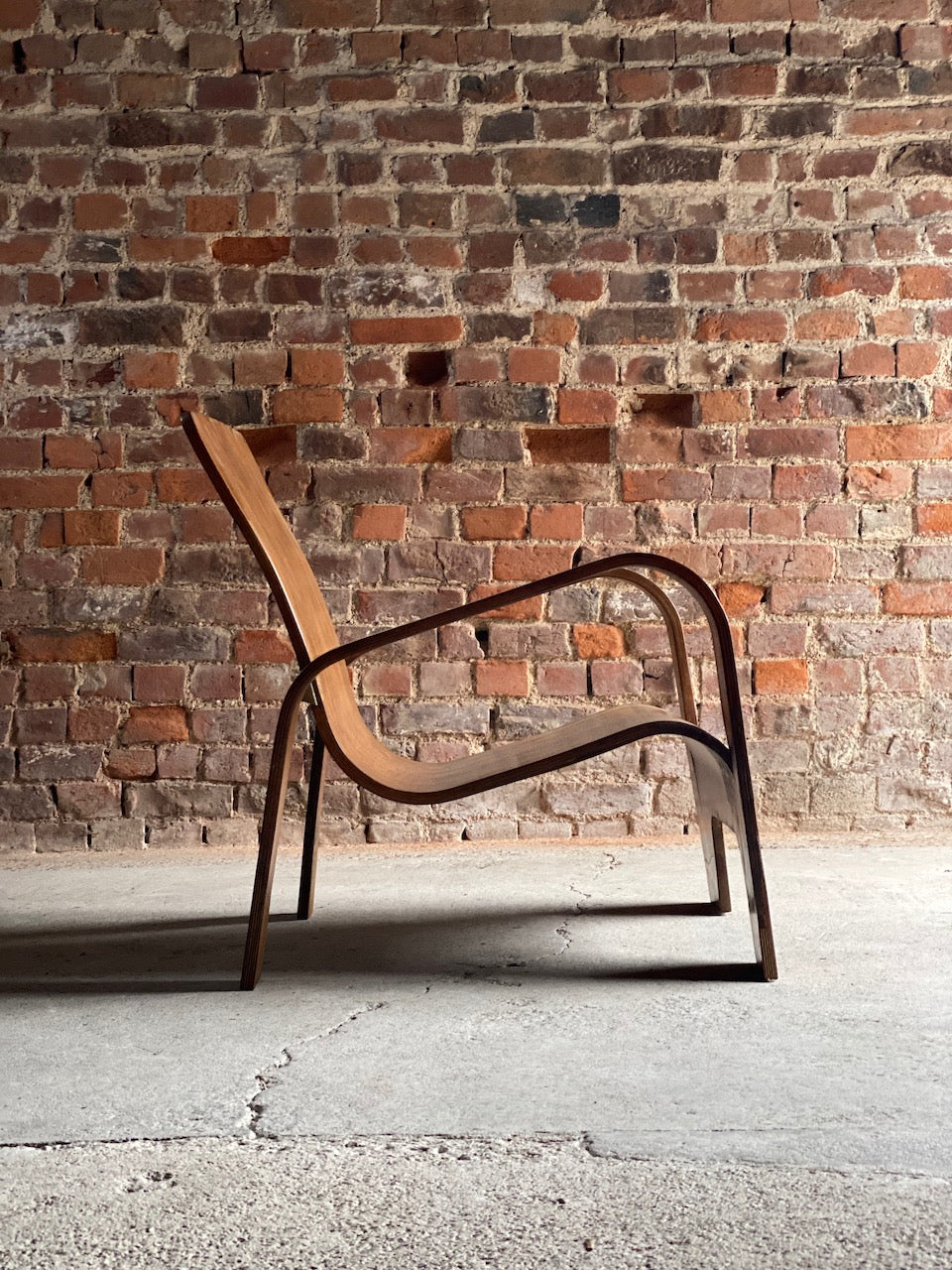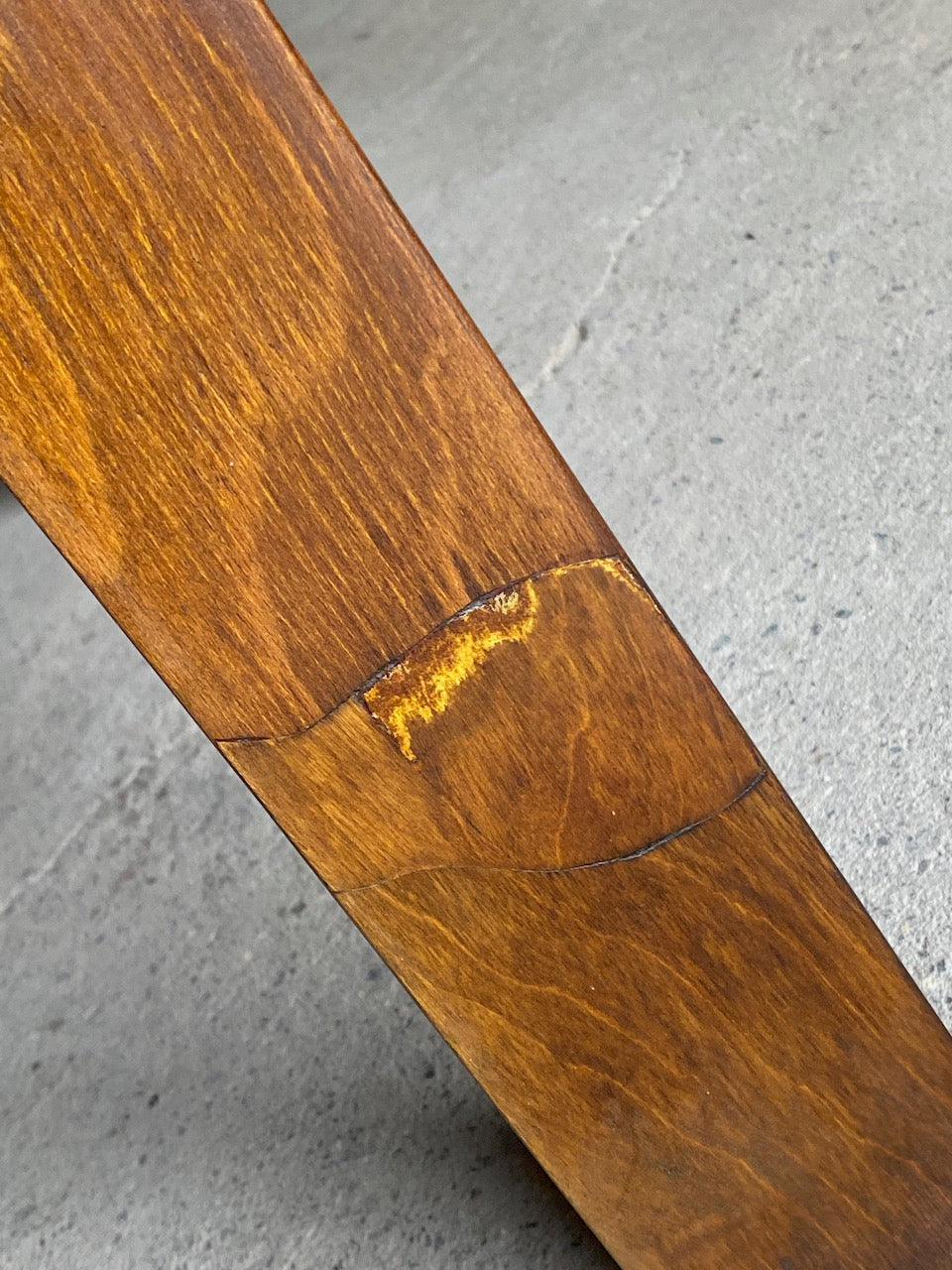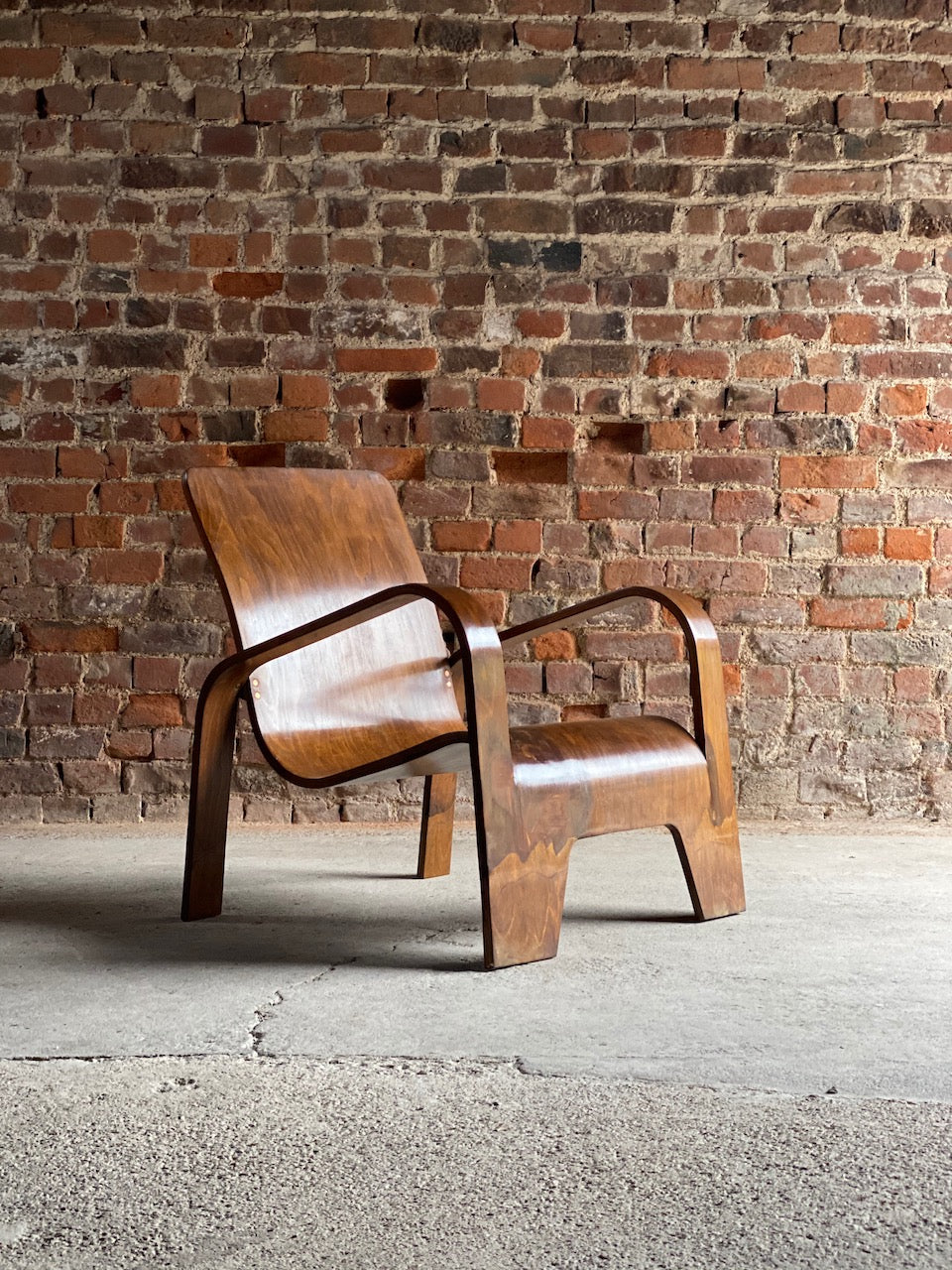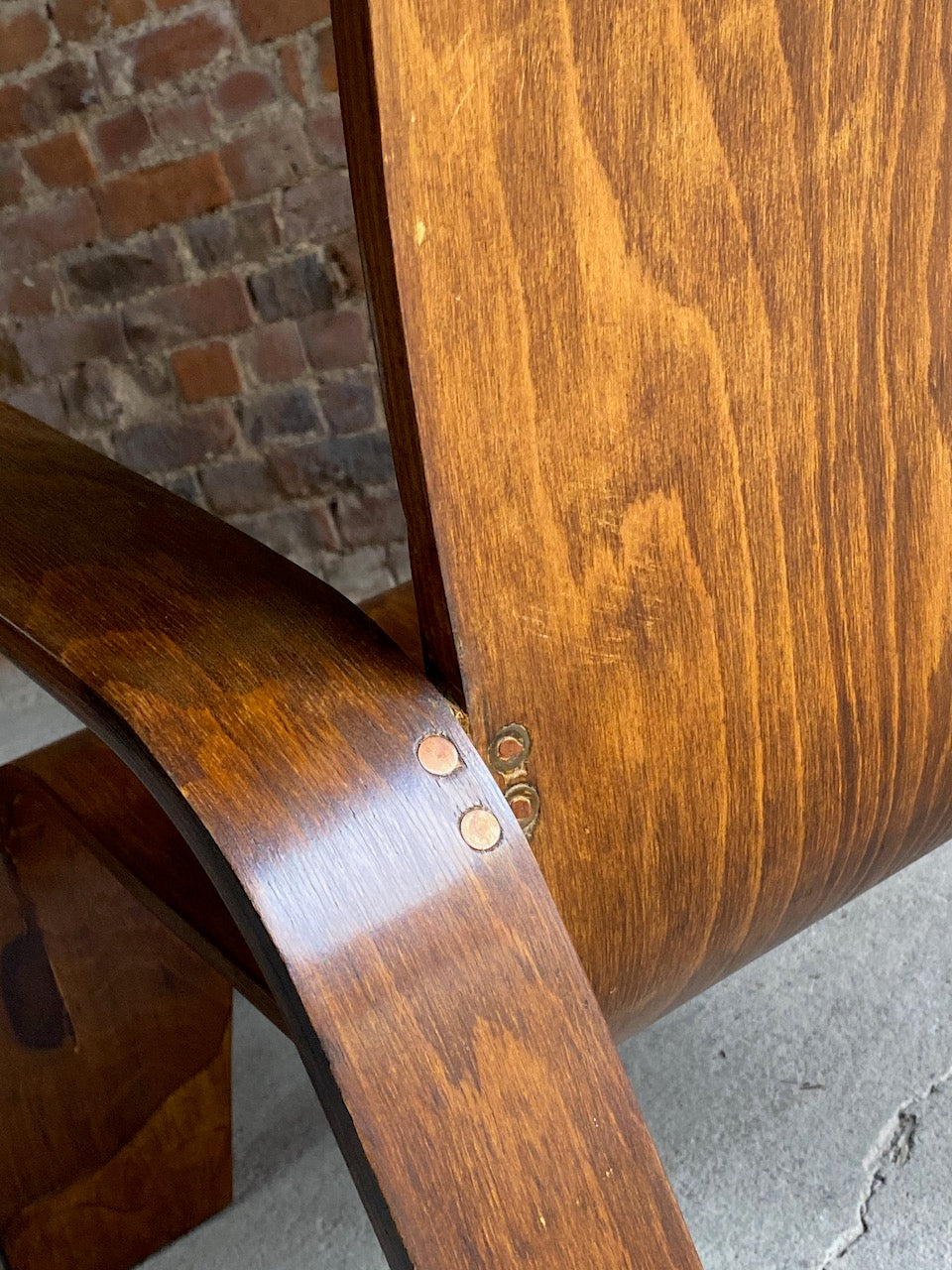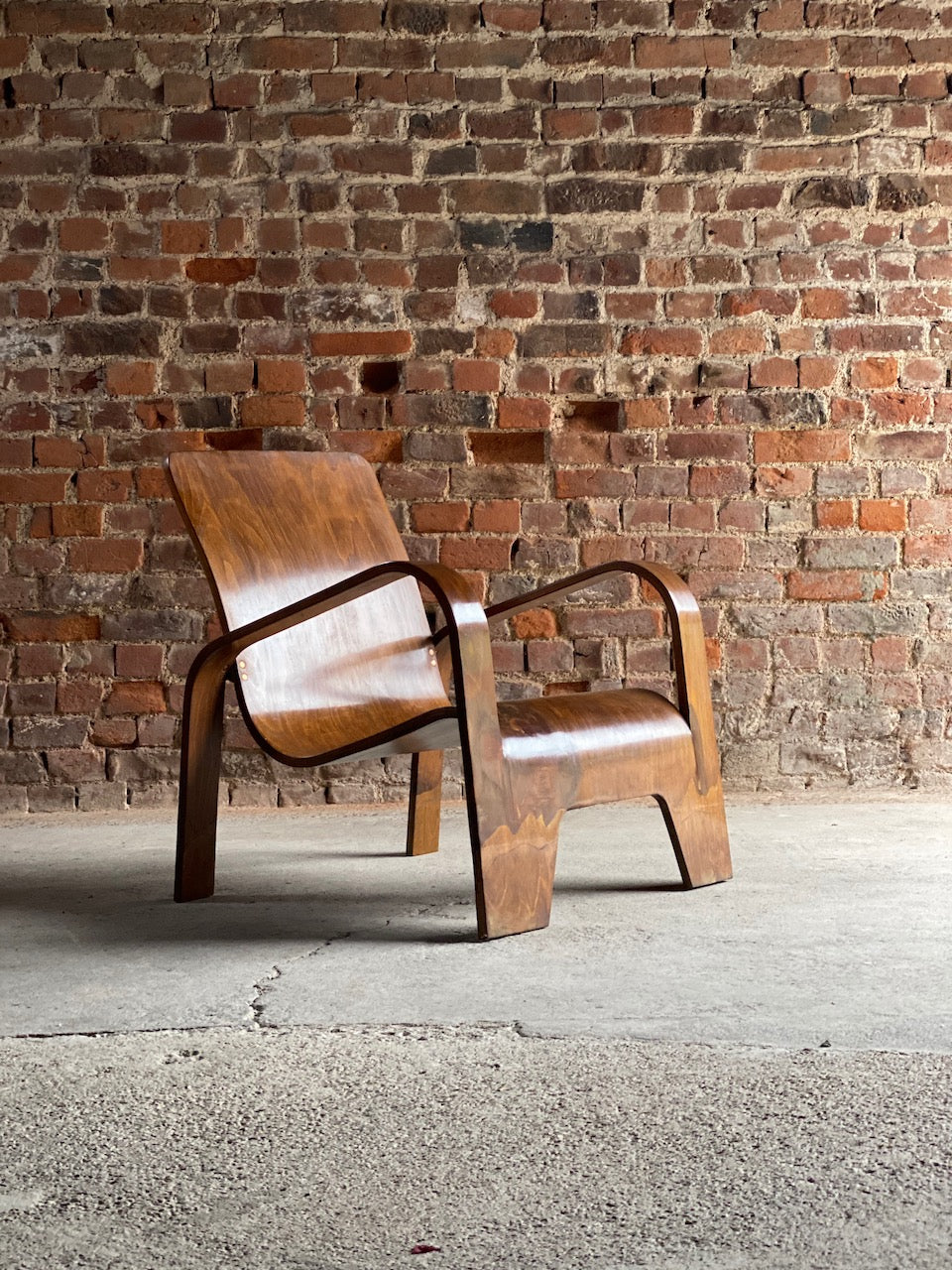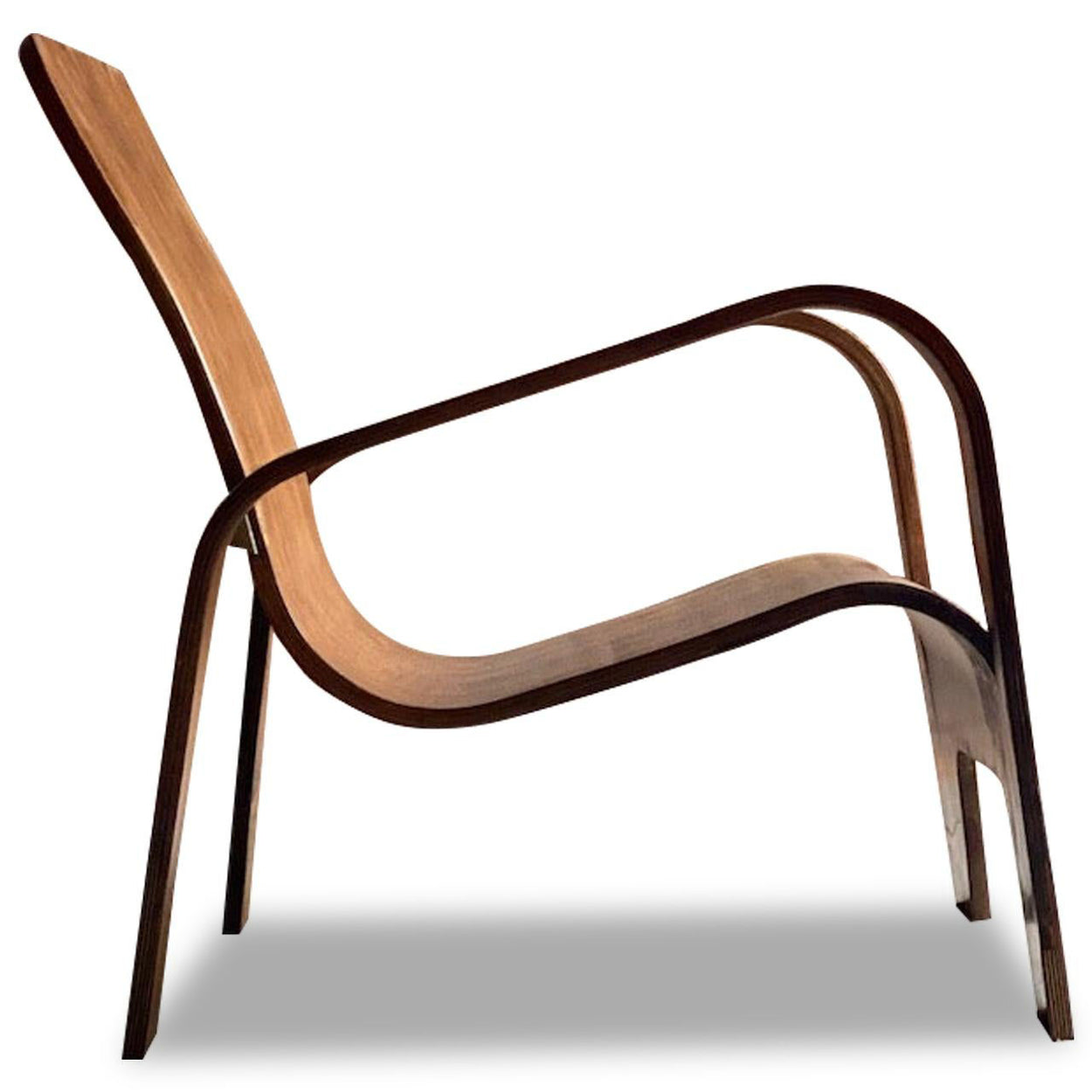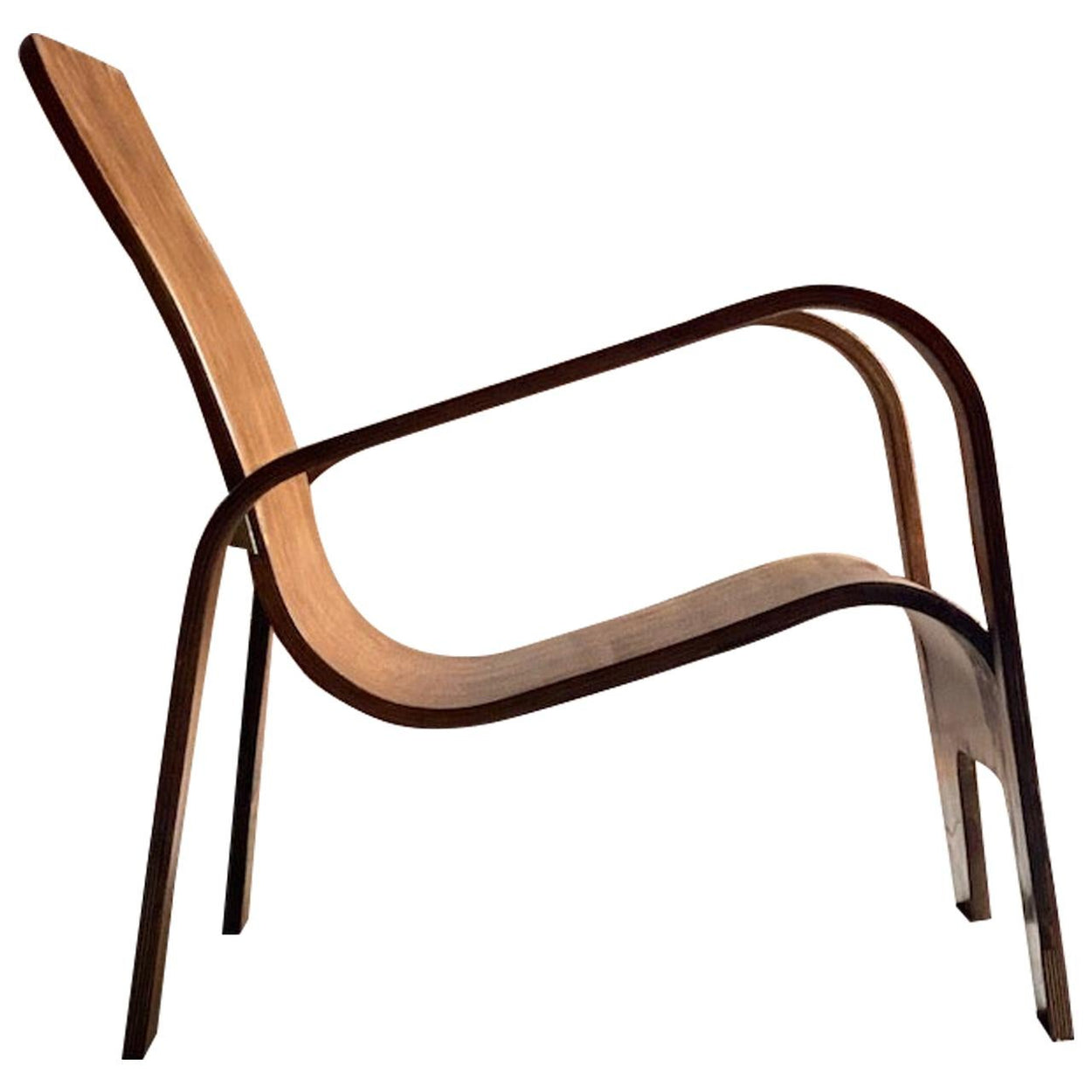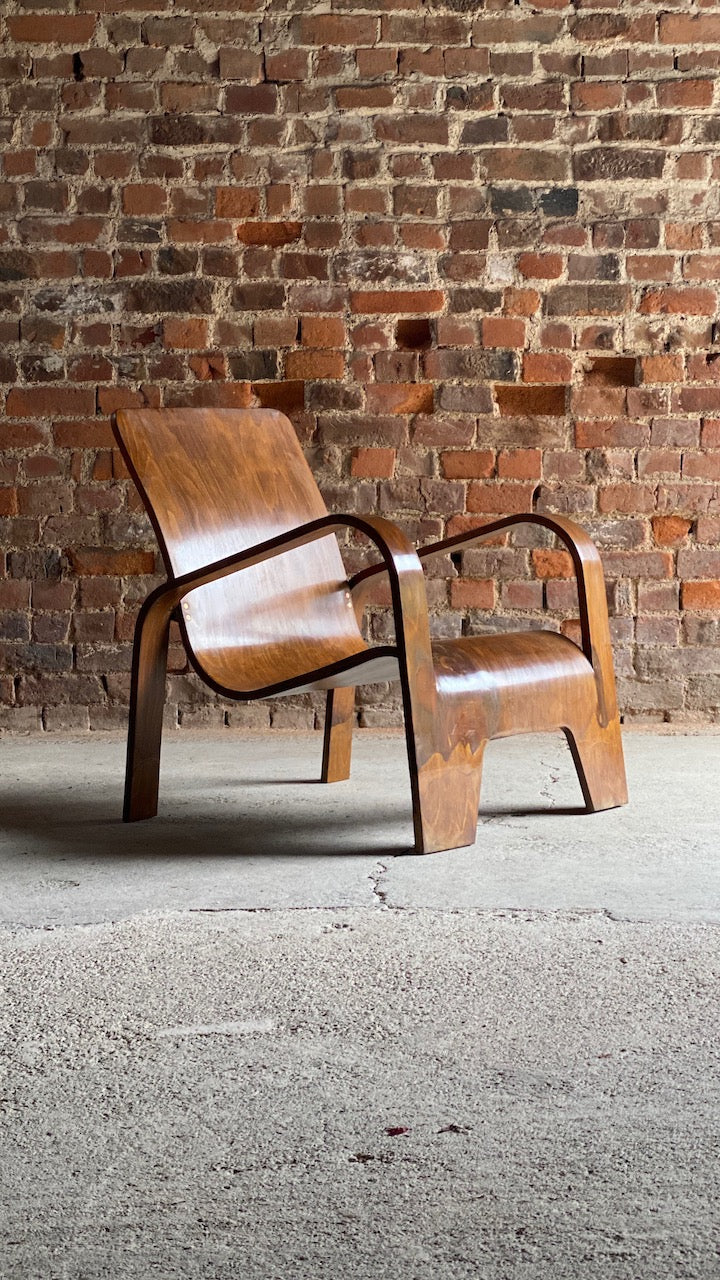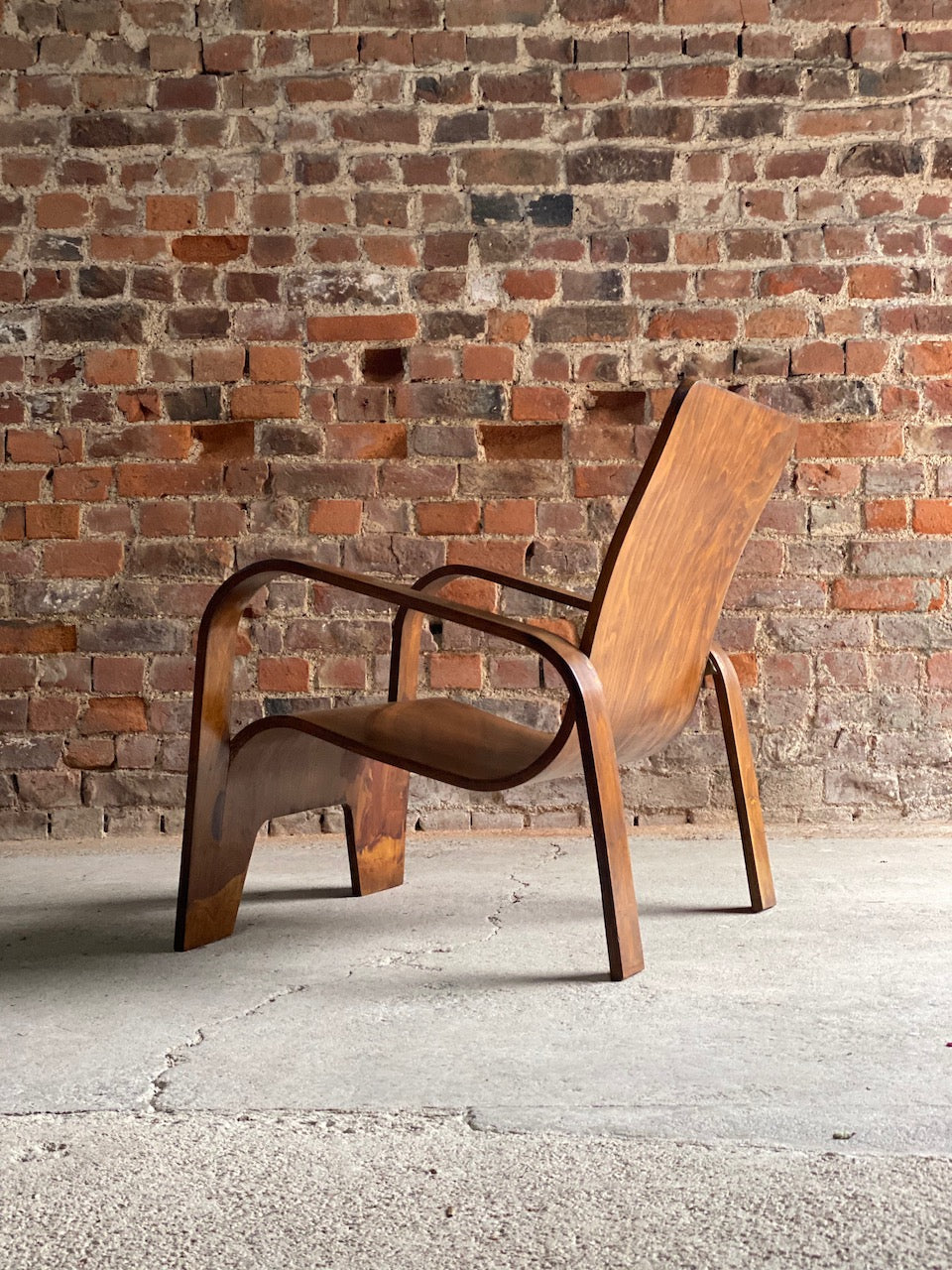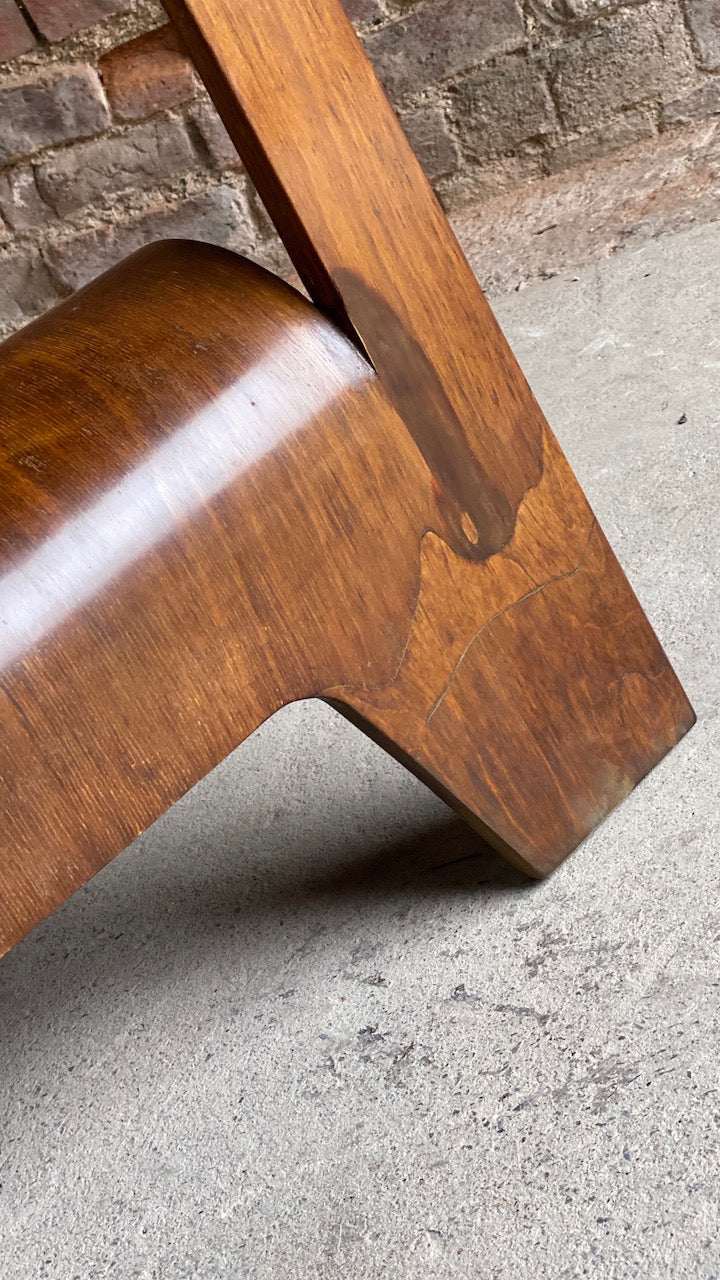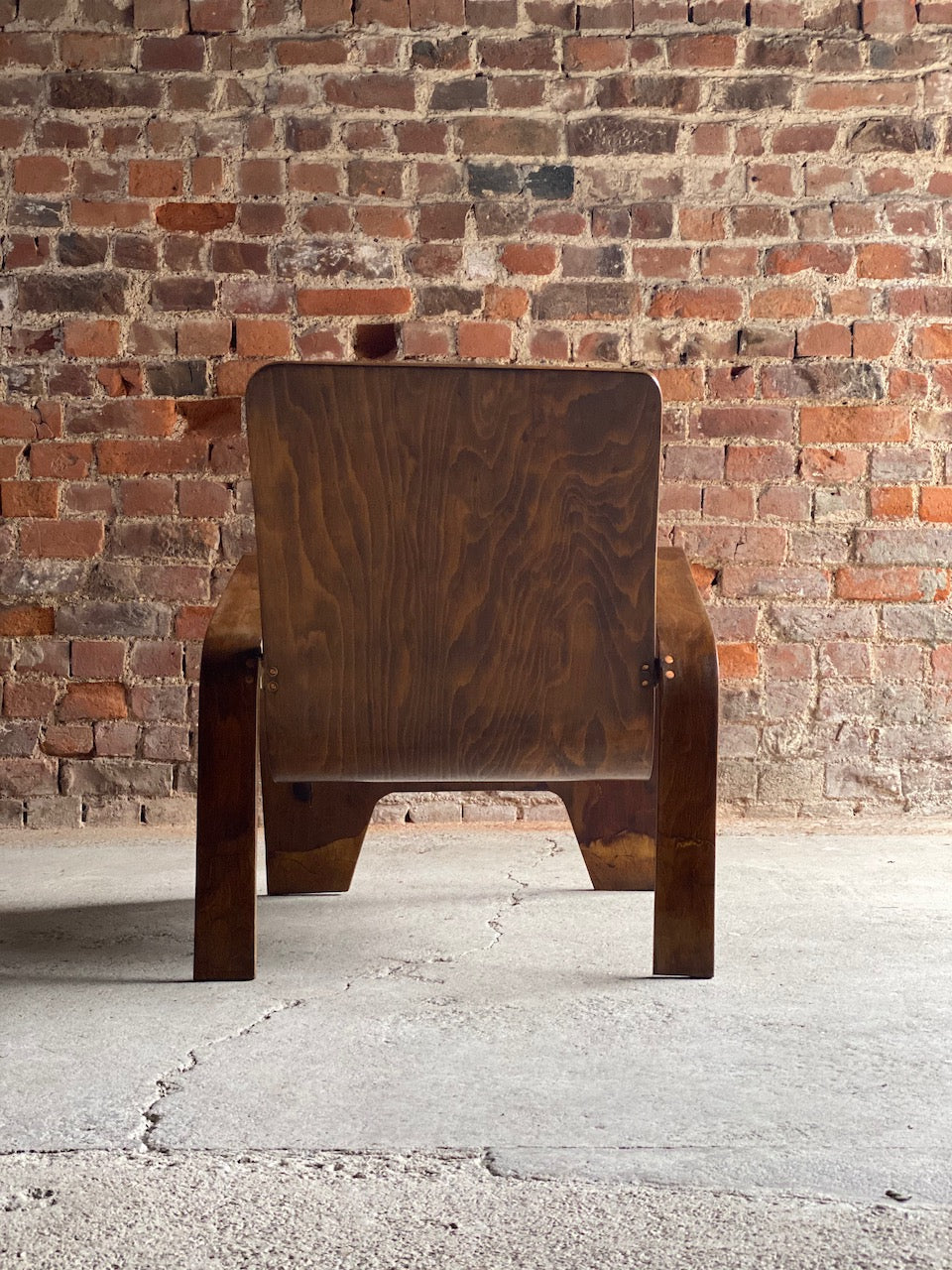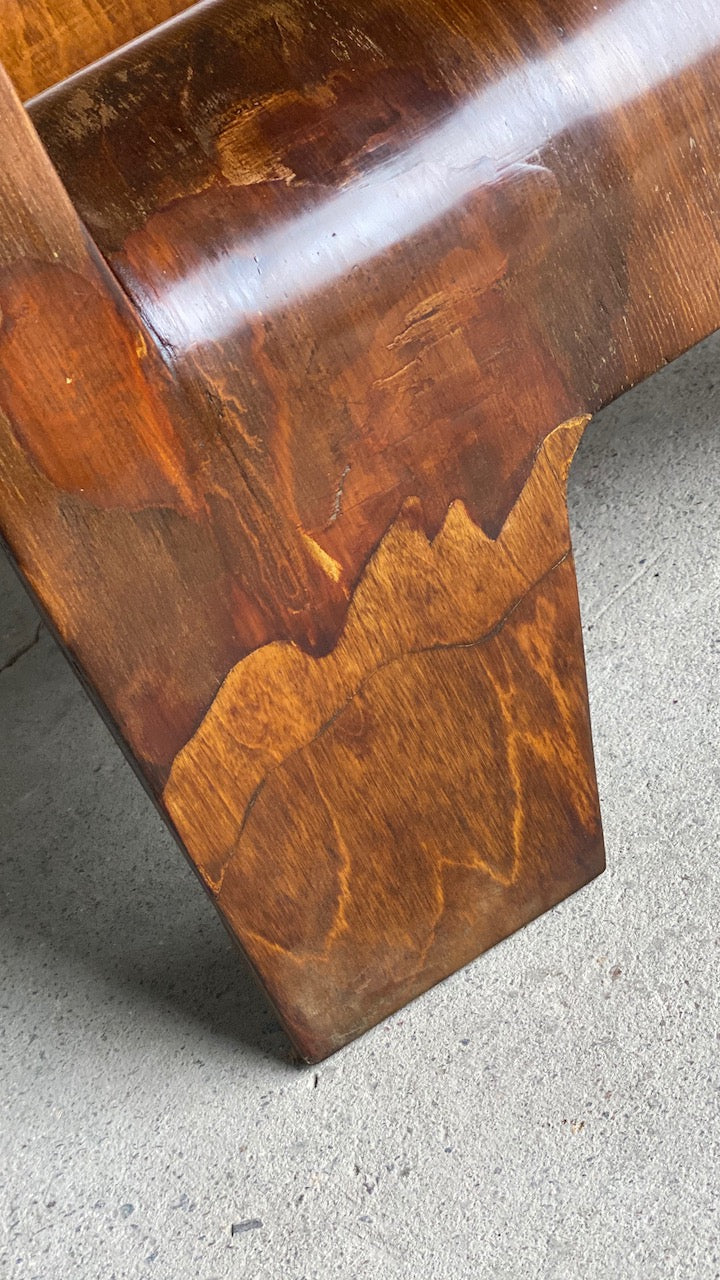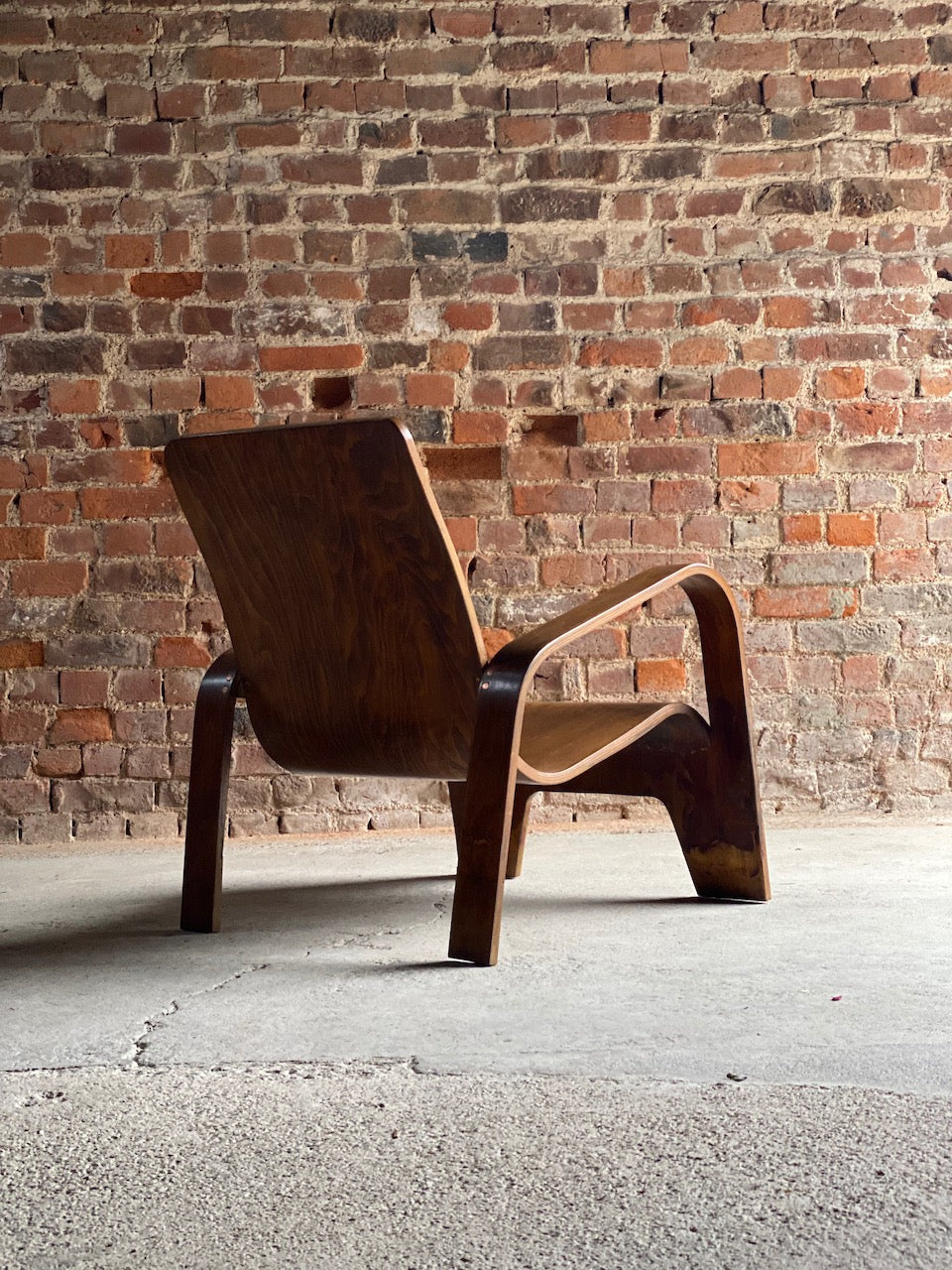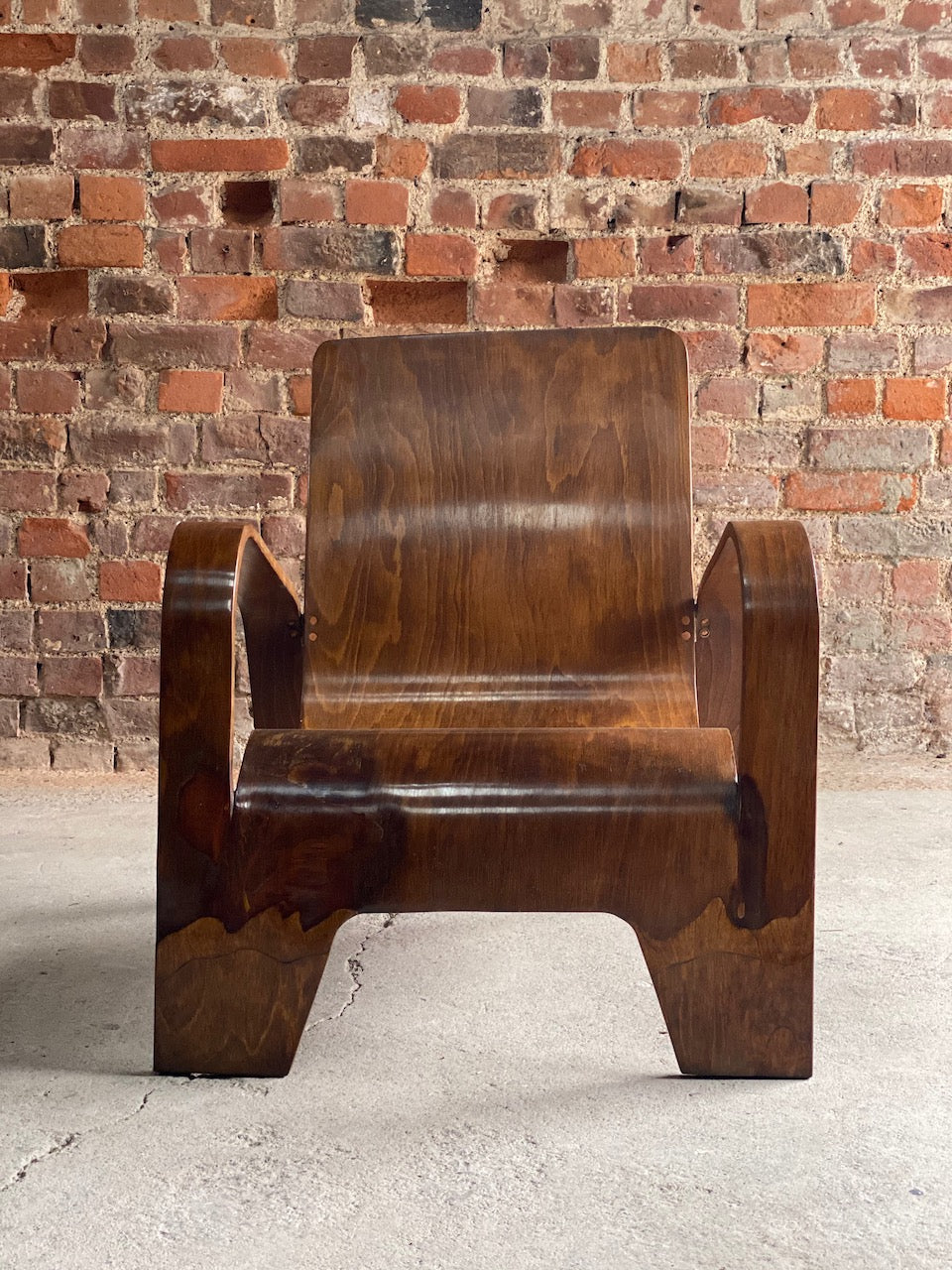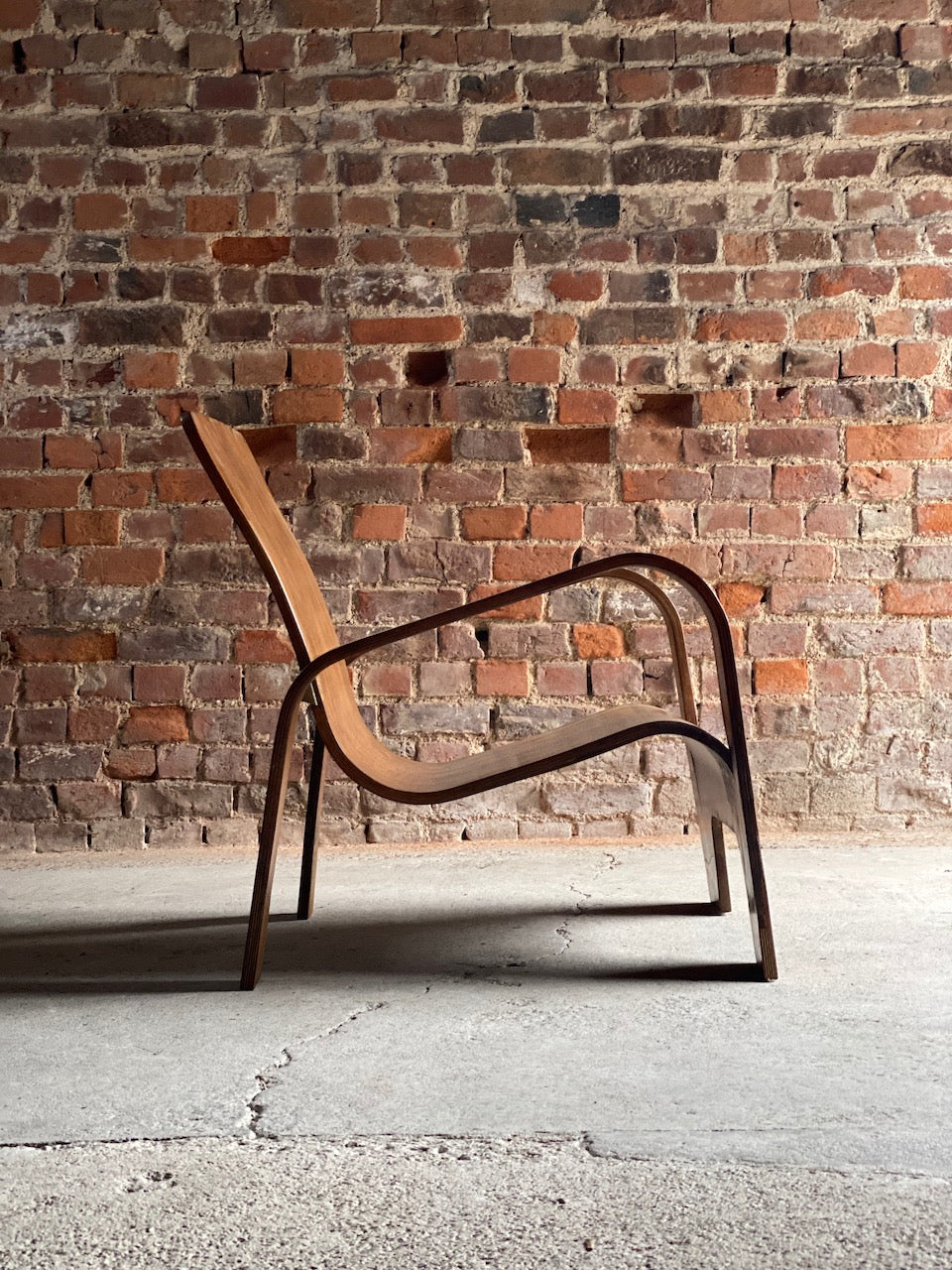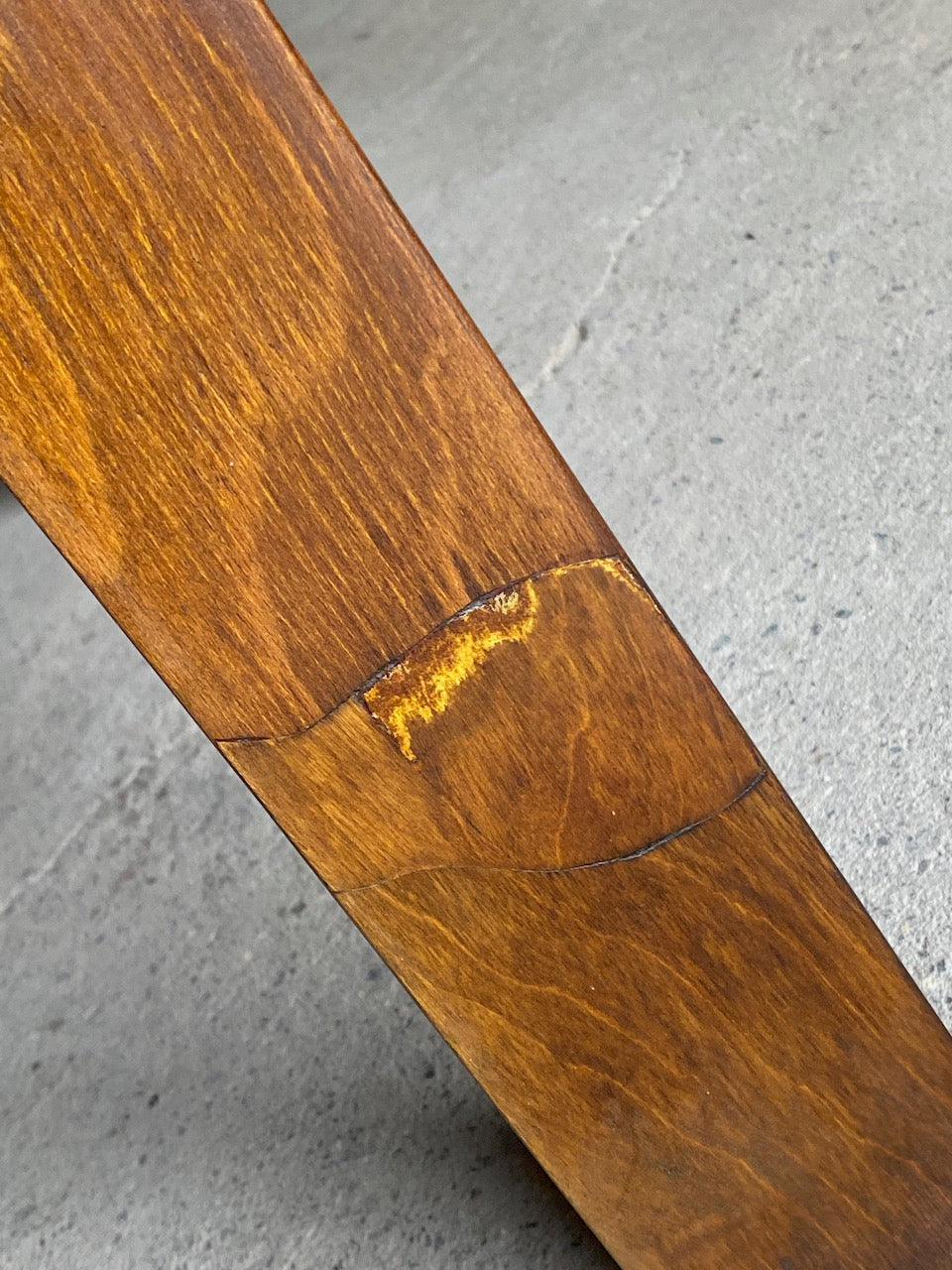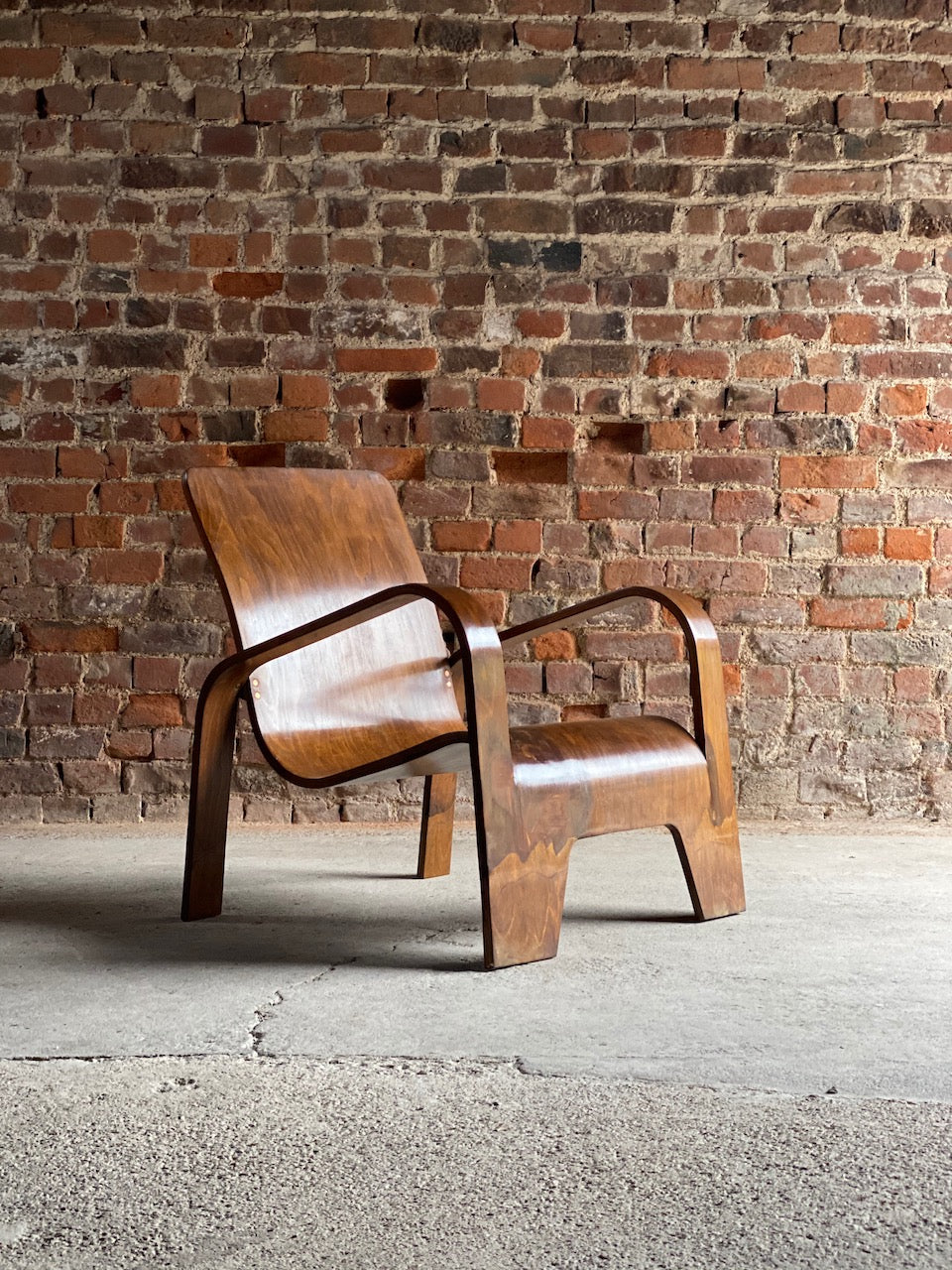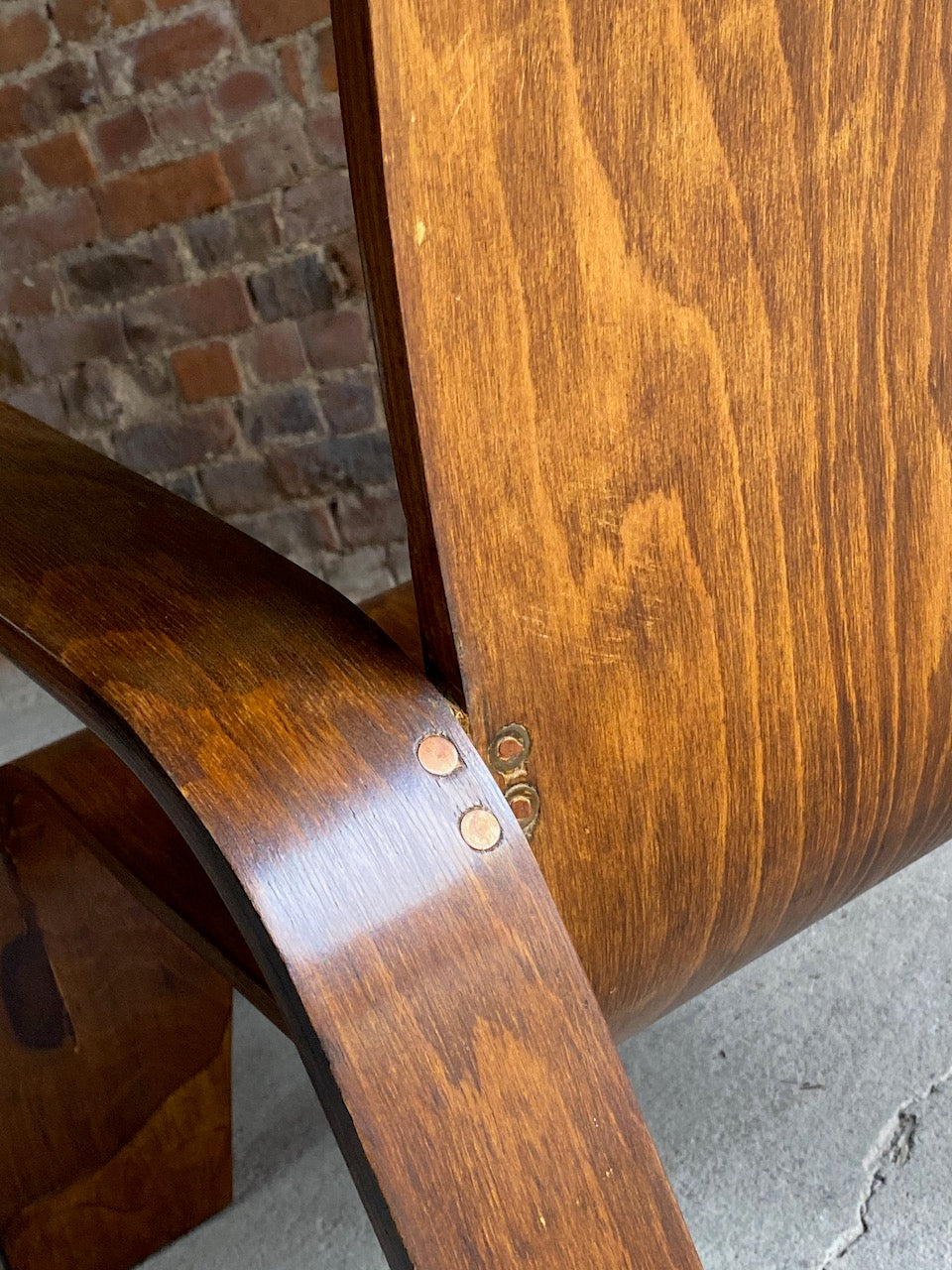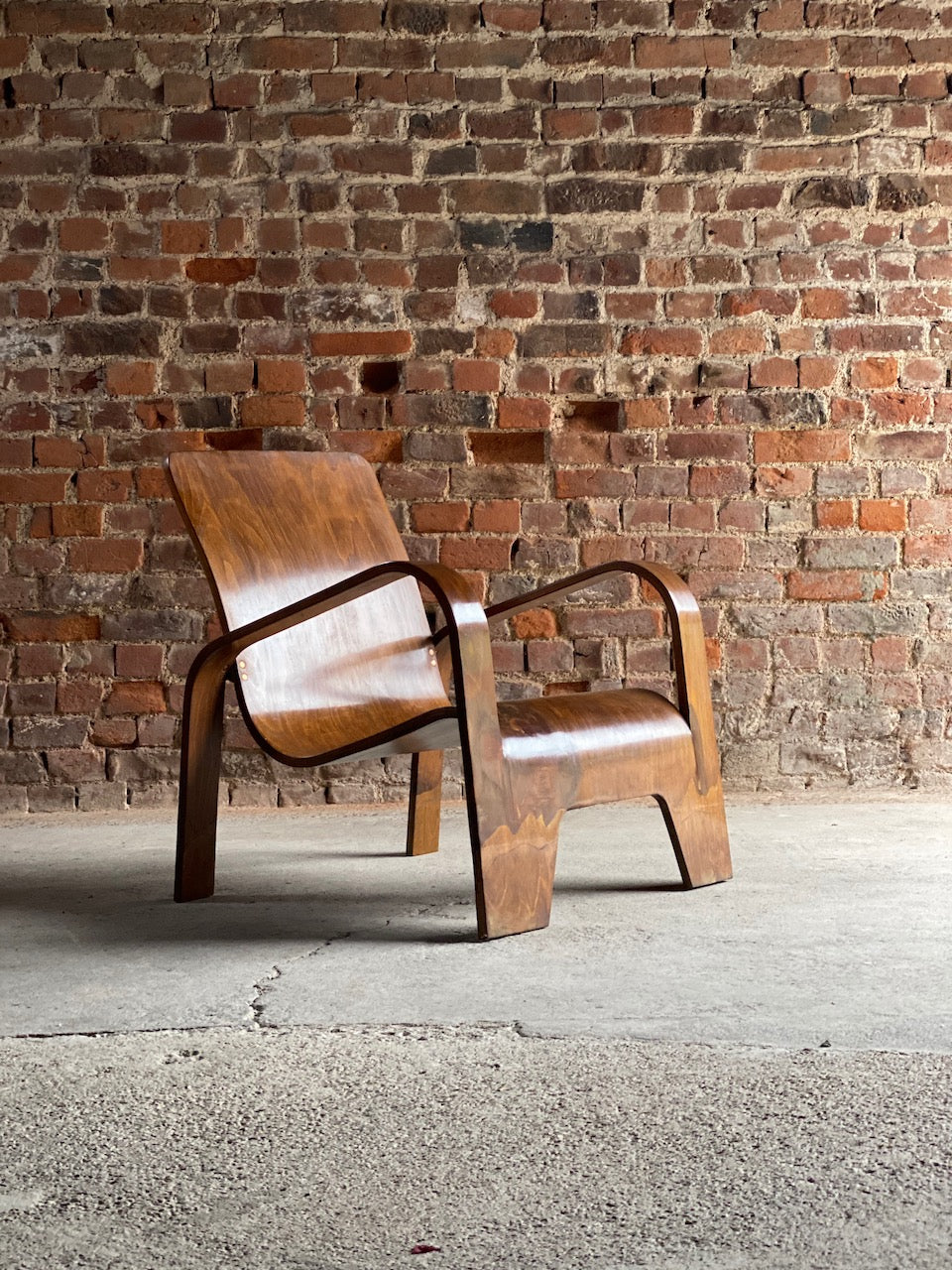 Han Pieck Lawo Armchair Circa 1940
SOLD
Han Pieck Lawo Armchair circa 1940, the chair having recently undergone a full restoration.

The Lawo chair, so named because it was made of LA-minated WO-od, was brilliantly constructed from a single sheet of birch plywood, which is cut and then bent in different planes to create the seating surfaces, arms, and legs of the chair. The rear legs are fixed to the seat back by brass brackets.
Han Pieck, who was a student of Mart Stam (the influential inventor of the cantilever chair), intended to make 2000 Lawo chairs in the workshop he established for this purpose. Postwar conditions and shortages of materials meant that only 1300 examples were produced before the operation went bankrupt, forcing Pieck to sell his proprietary manufacturing process to a company in Scotland (which then produced Pieck's second design, the beautiful Bambi chair).

As a result of the very limited production, Lawo chairs are today quite rare. Despite that, the Lawo is one of the most beloved modern designs to come out of the Netherlands. This stackable lounge chair was made out of one piece of bent plywood and was the first chair made of out of one piece of self-made plywood. The connection between the back and the armrest is reinforced with small hidden plates. Pieck applied for and received the funding from the United States Marshall plan. Together with his partner, Van Raalte, they built the Laminated Wood factory in Ommen, the Netherlands.

Condition report: The chair has been extensively restored, repaired and re polished, all legs have had repairs to bring them back to the original design.

Dimensions:
Height 30" inches / 78cm
Width 26" inches / 66cm
Depth 28" inches / 71cm.
Floor to seat: 14.5" inches /37cm
Delivery:
Free delivery to England & Wales


Delivery:

Free delivery is offered to England & Wales