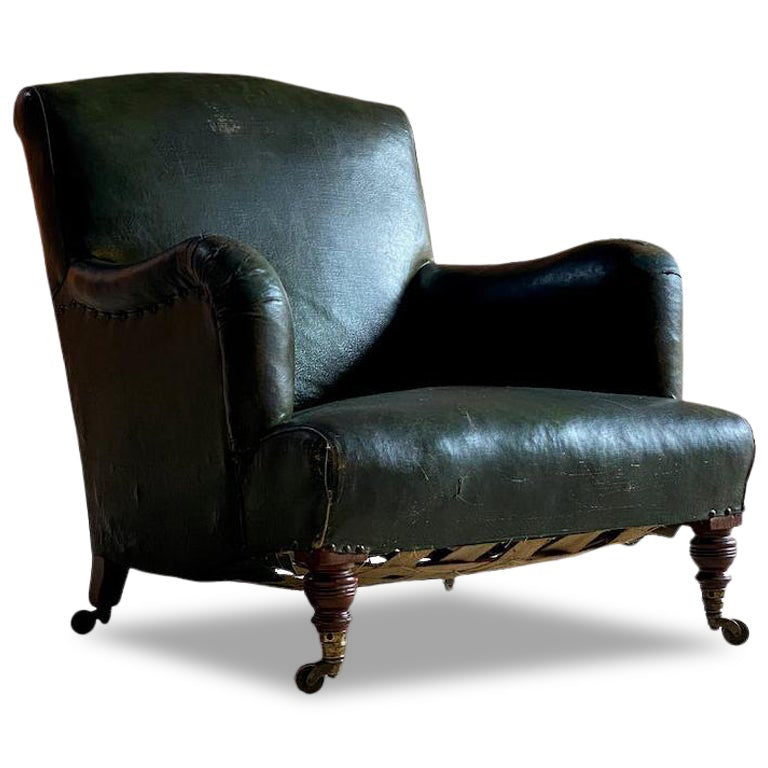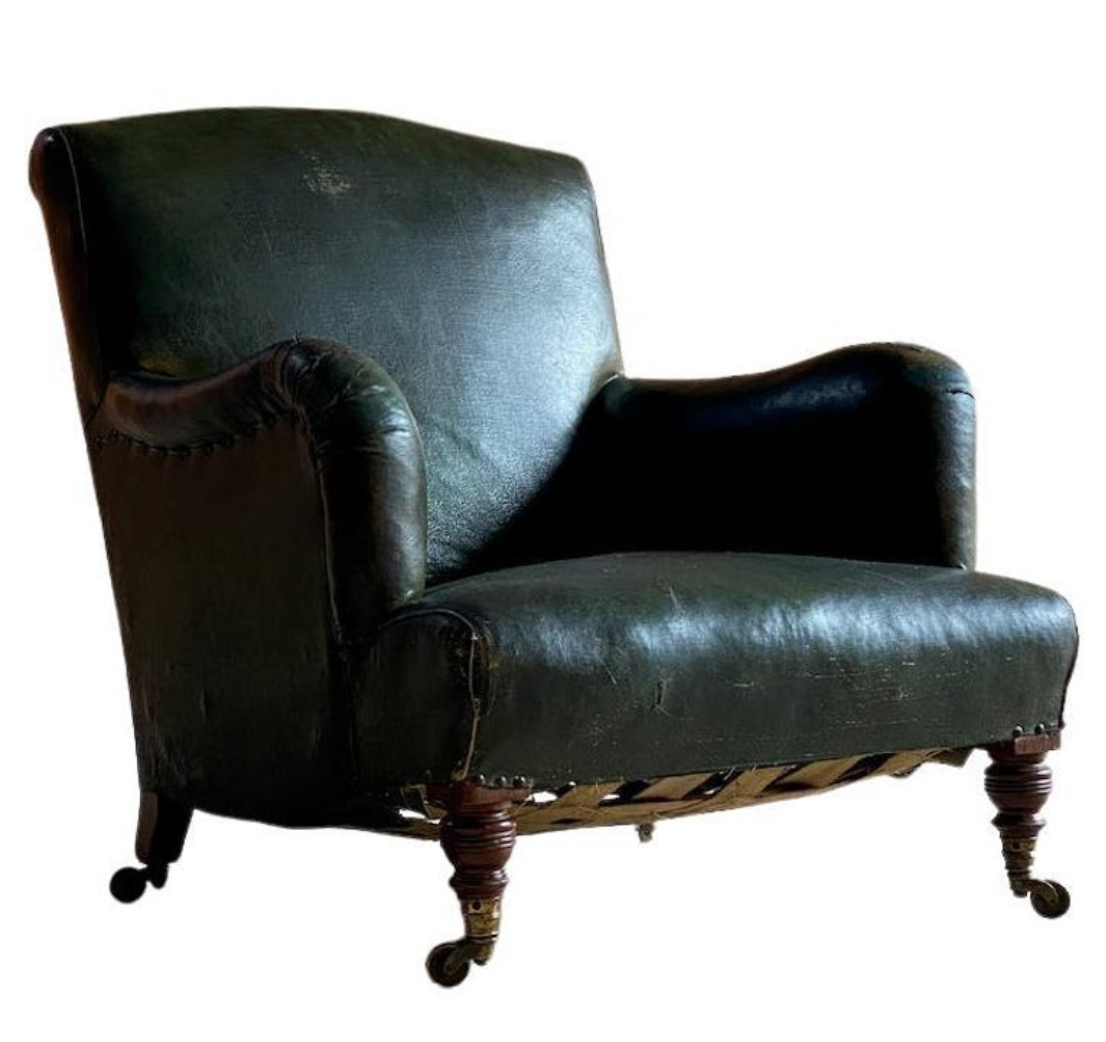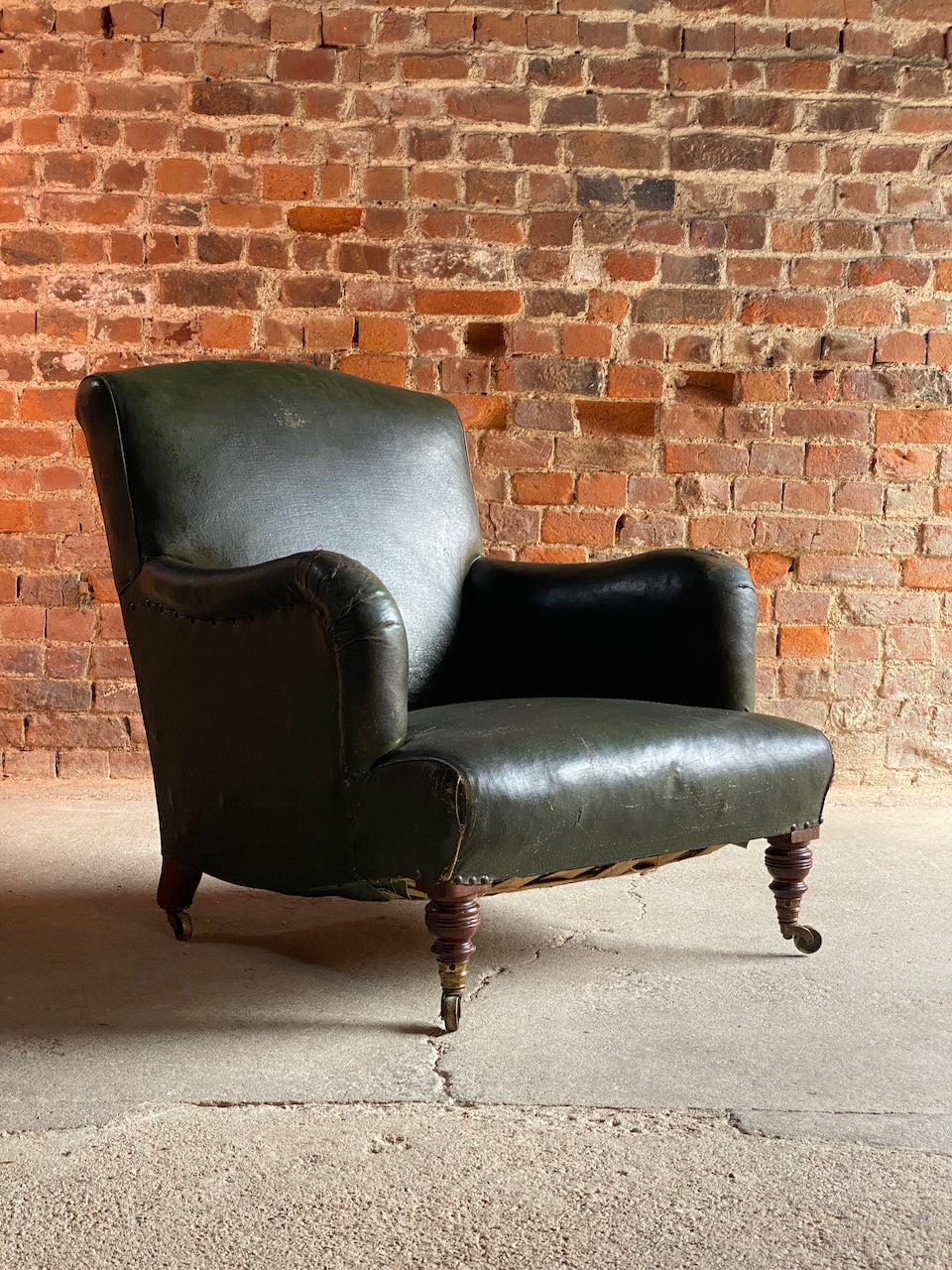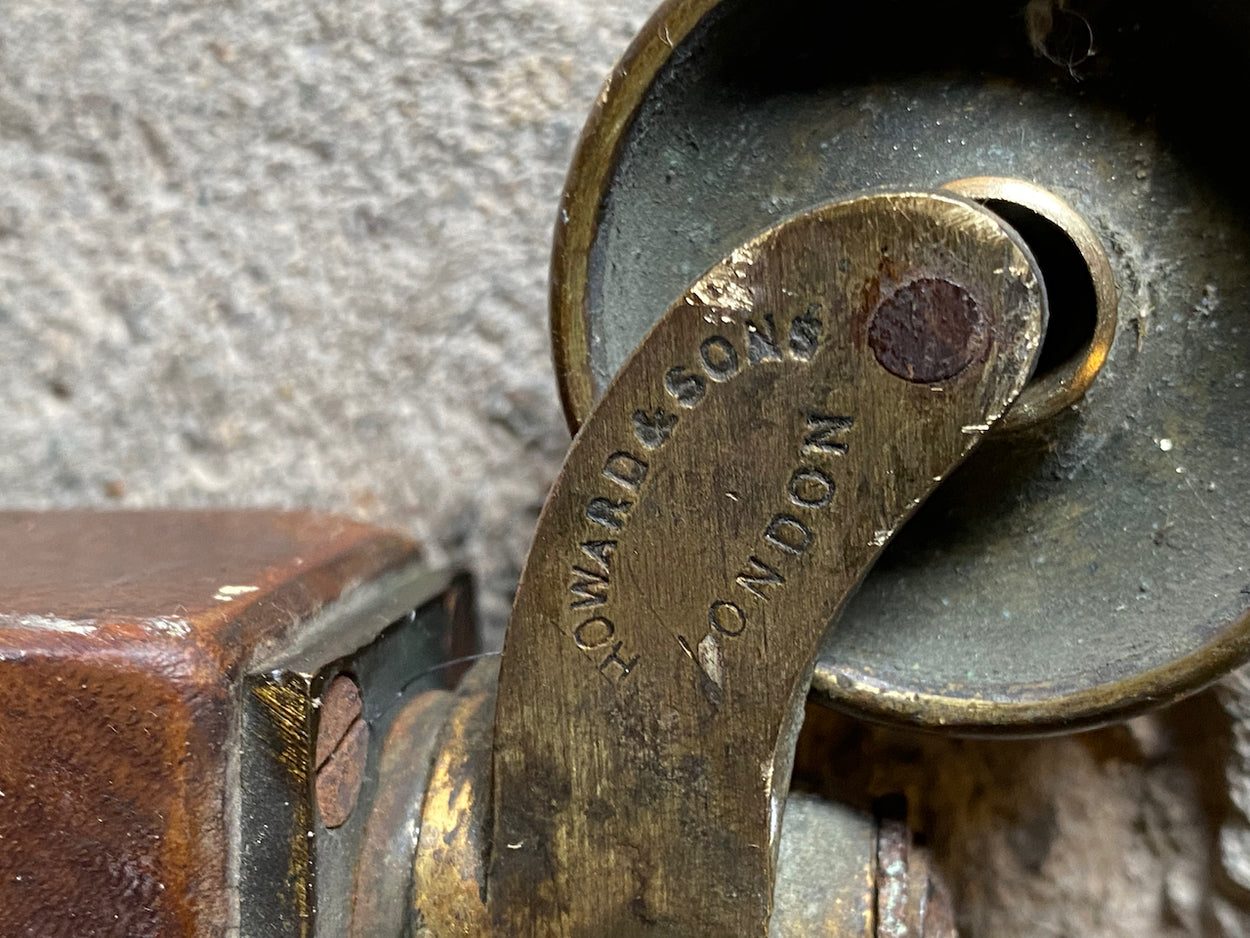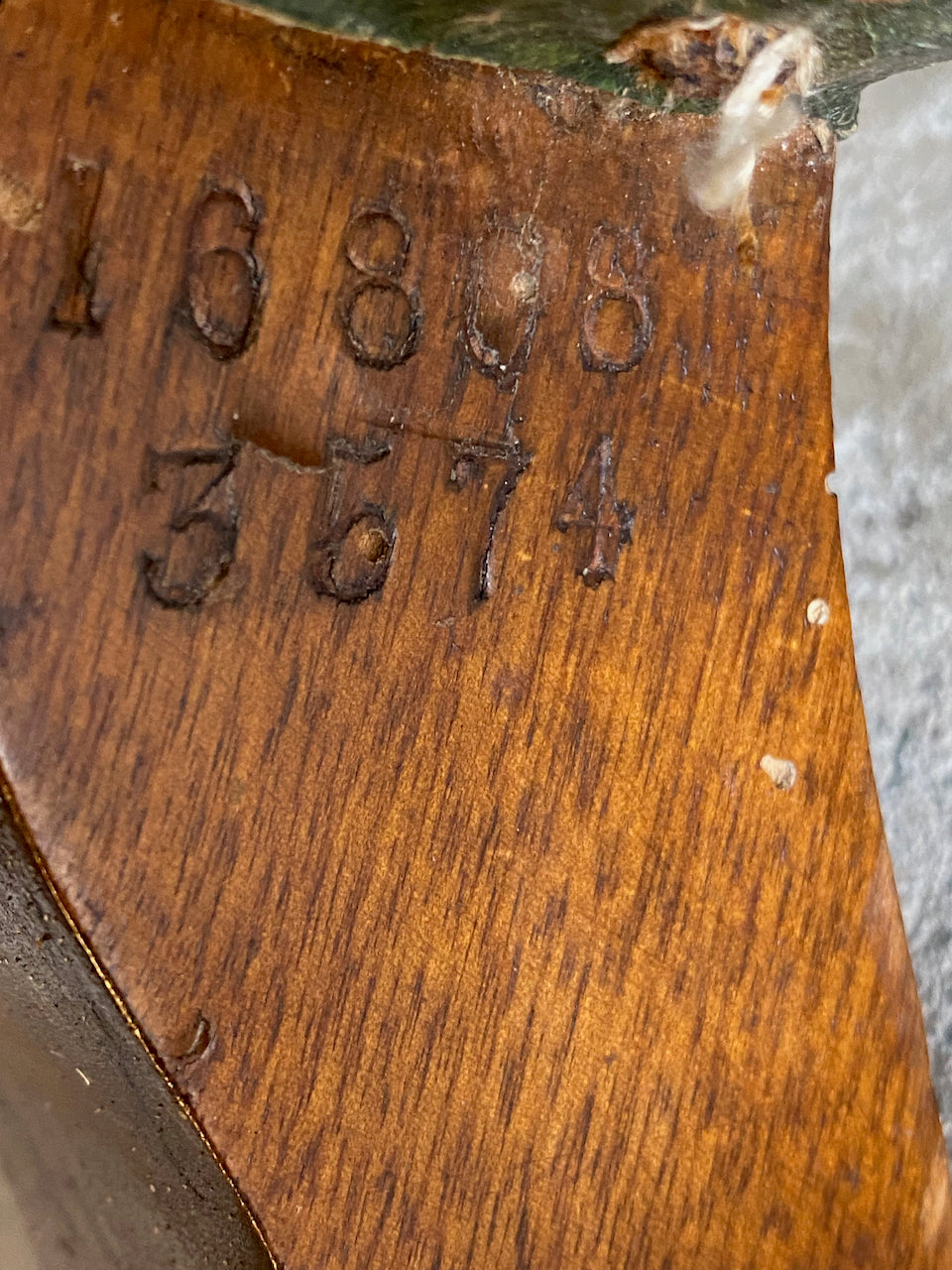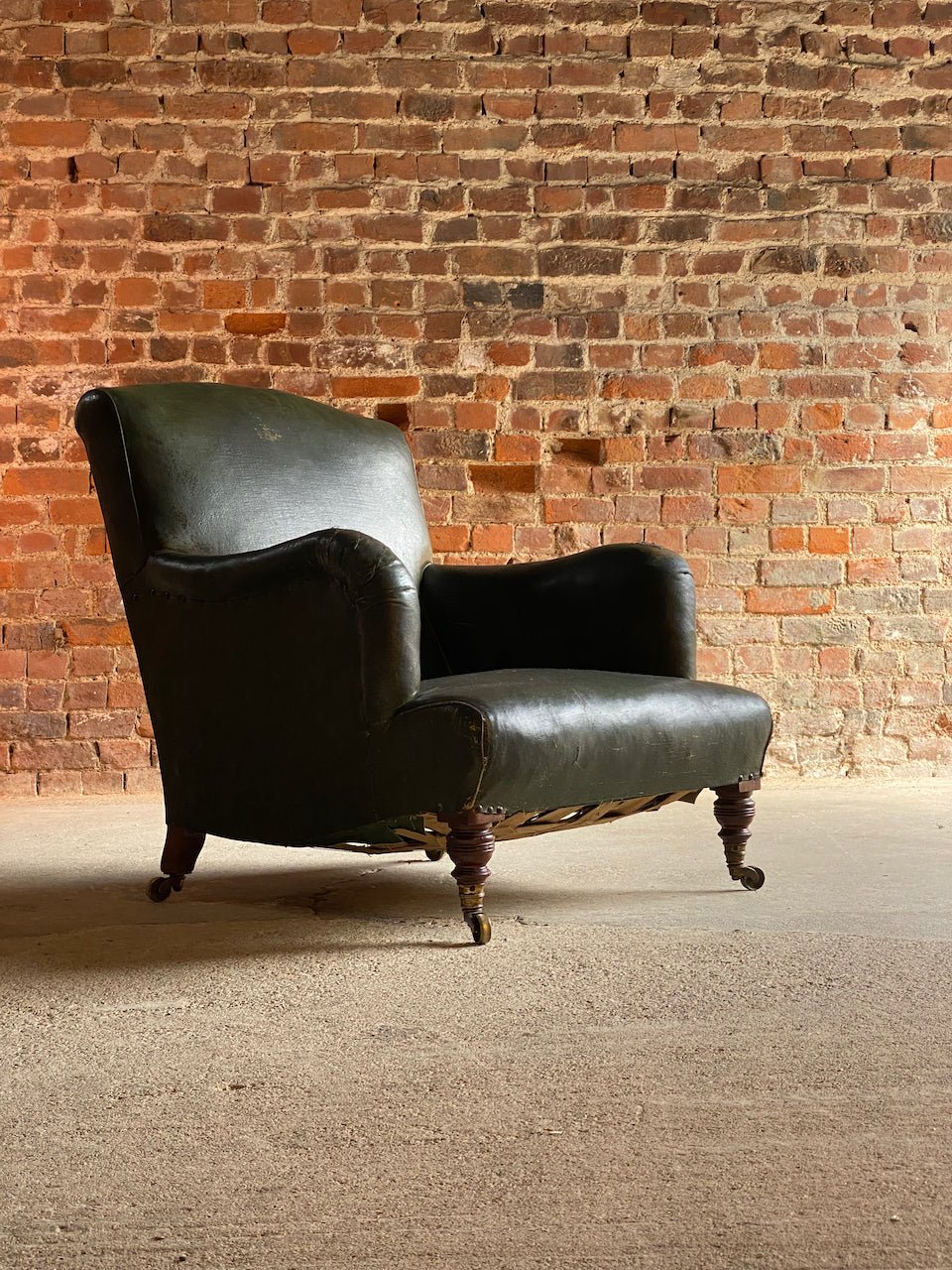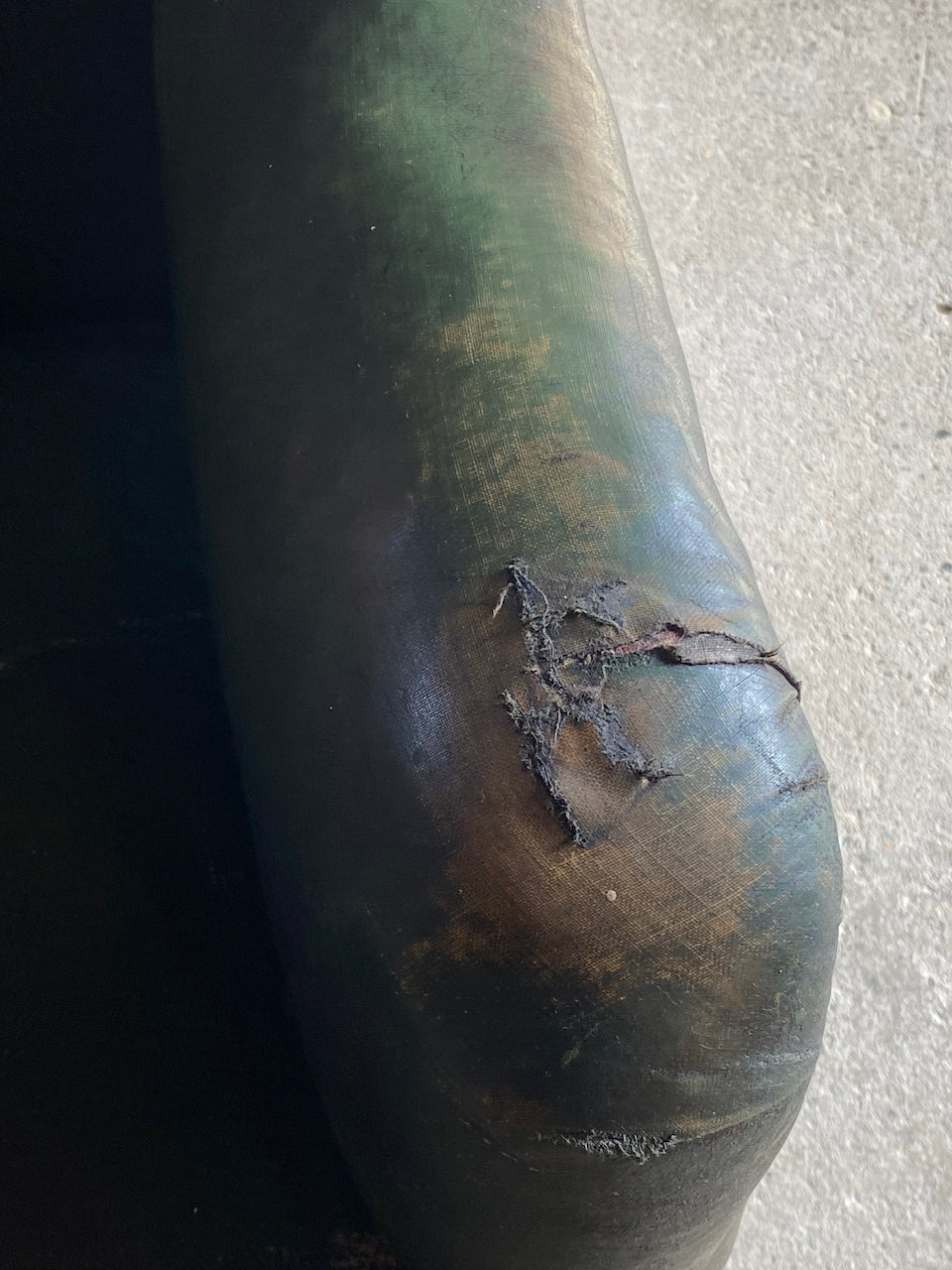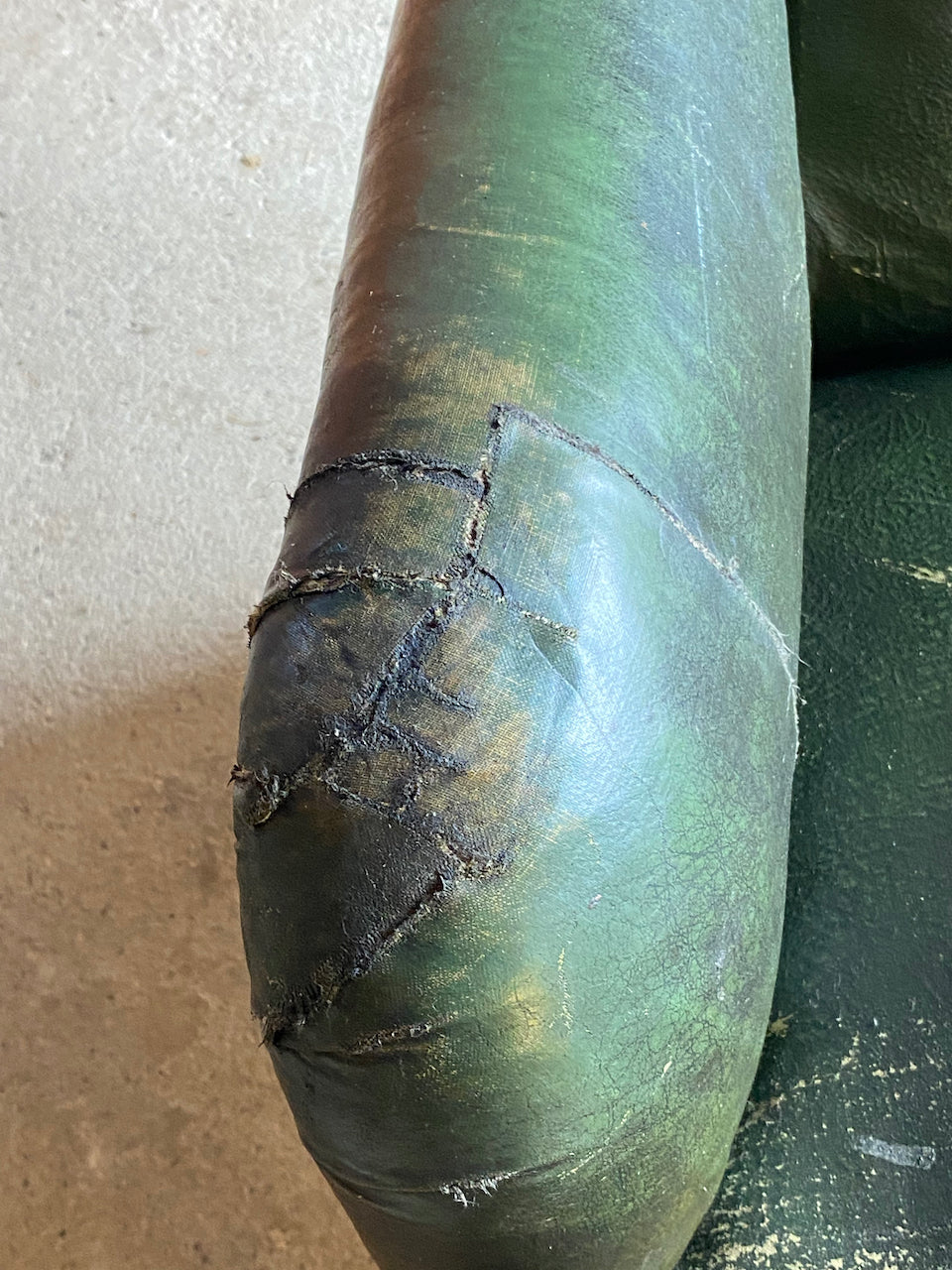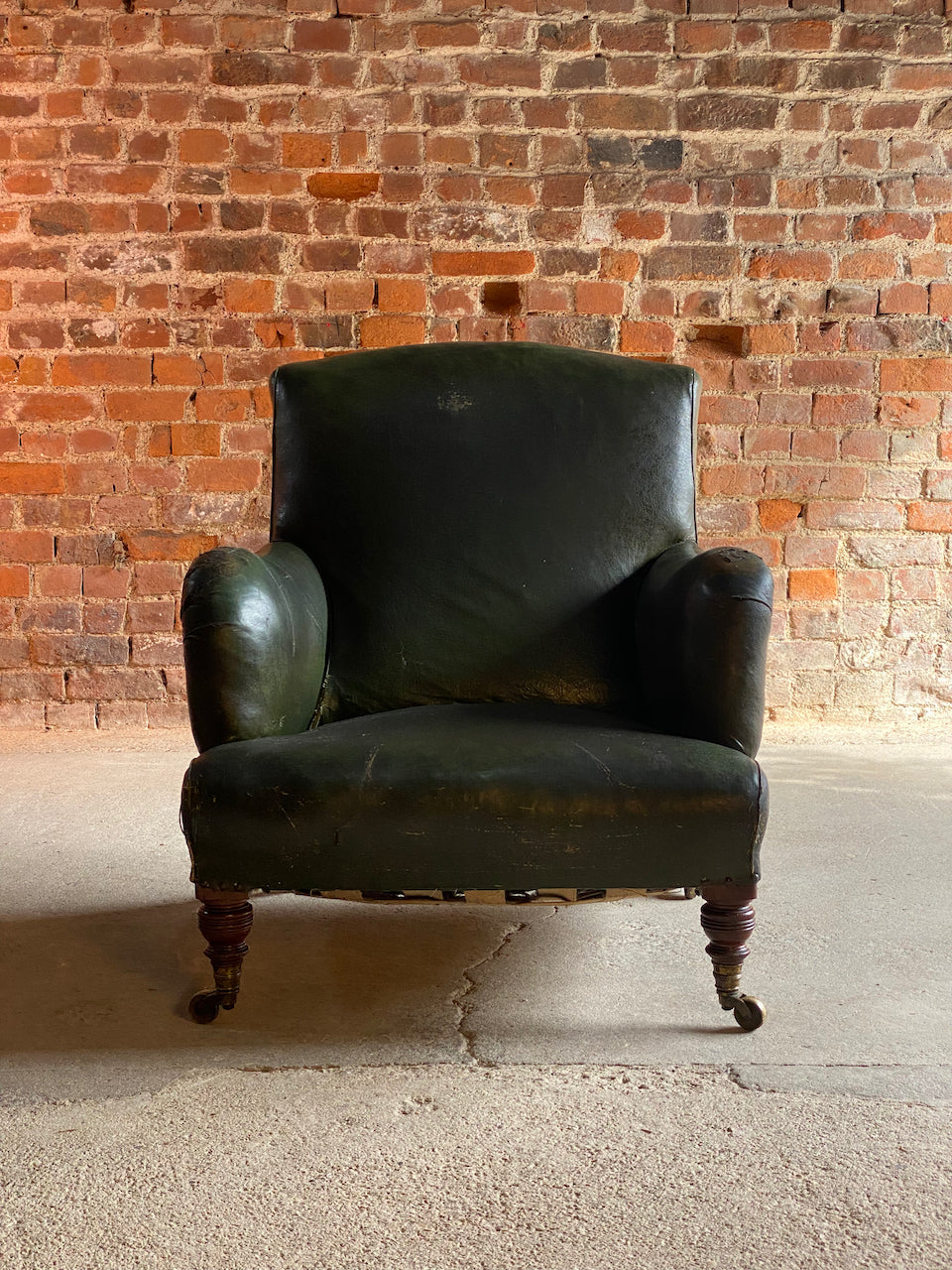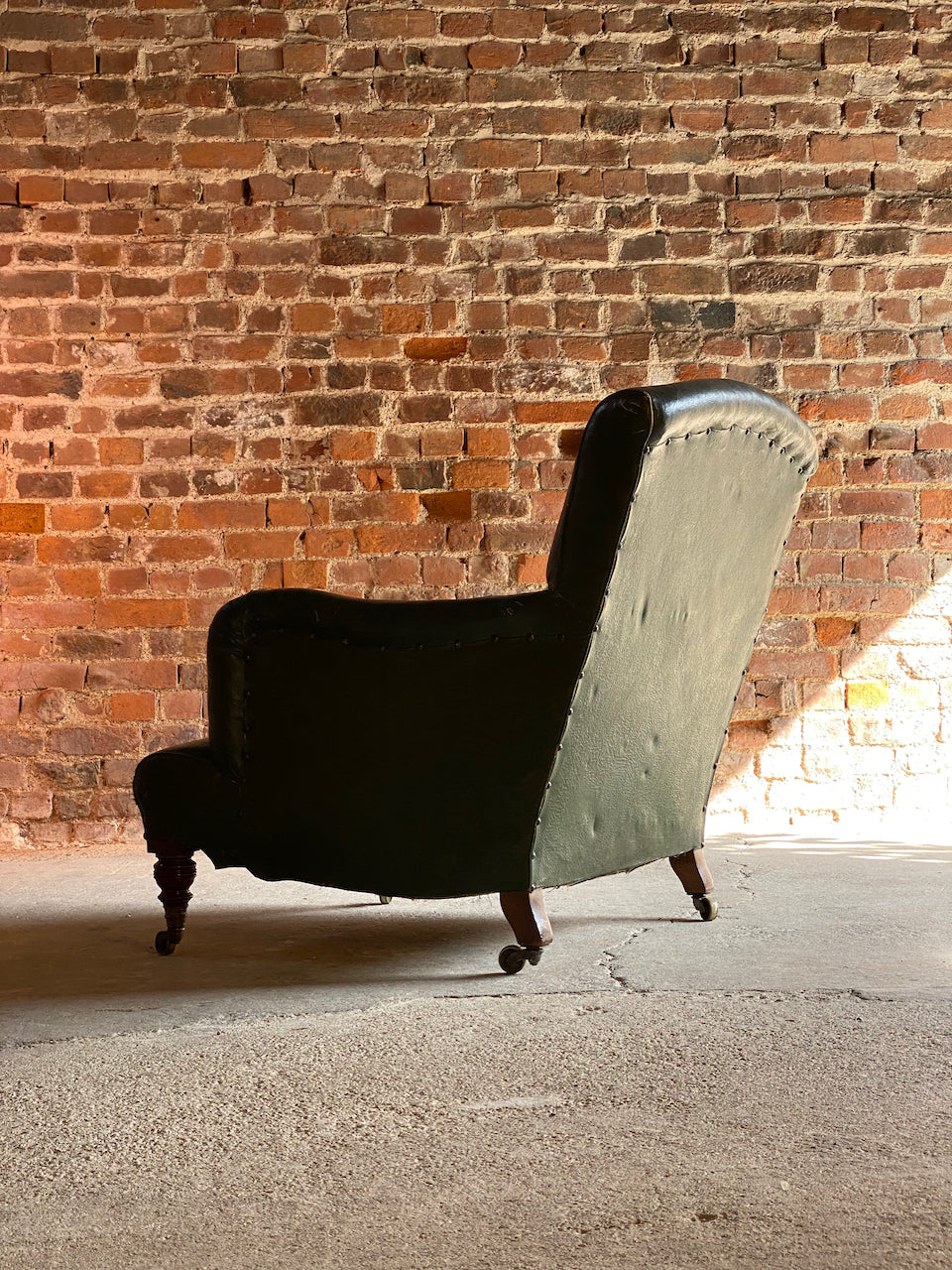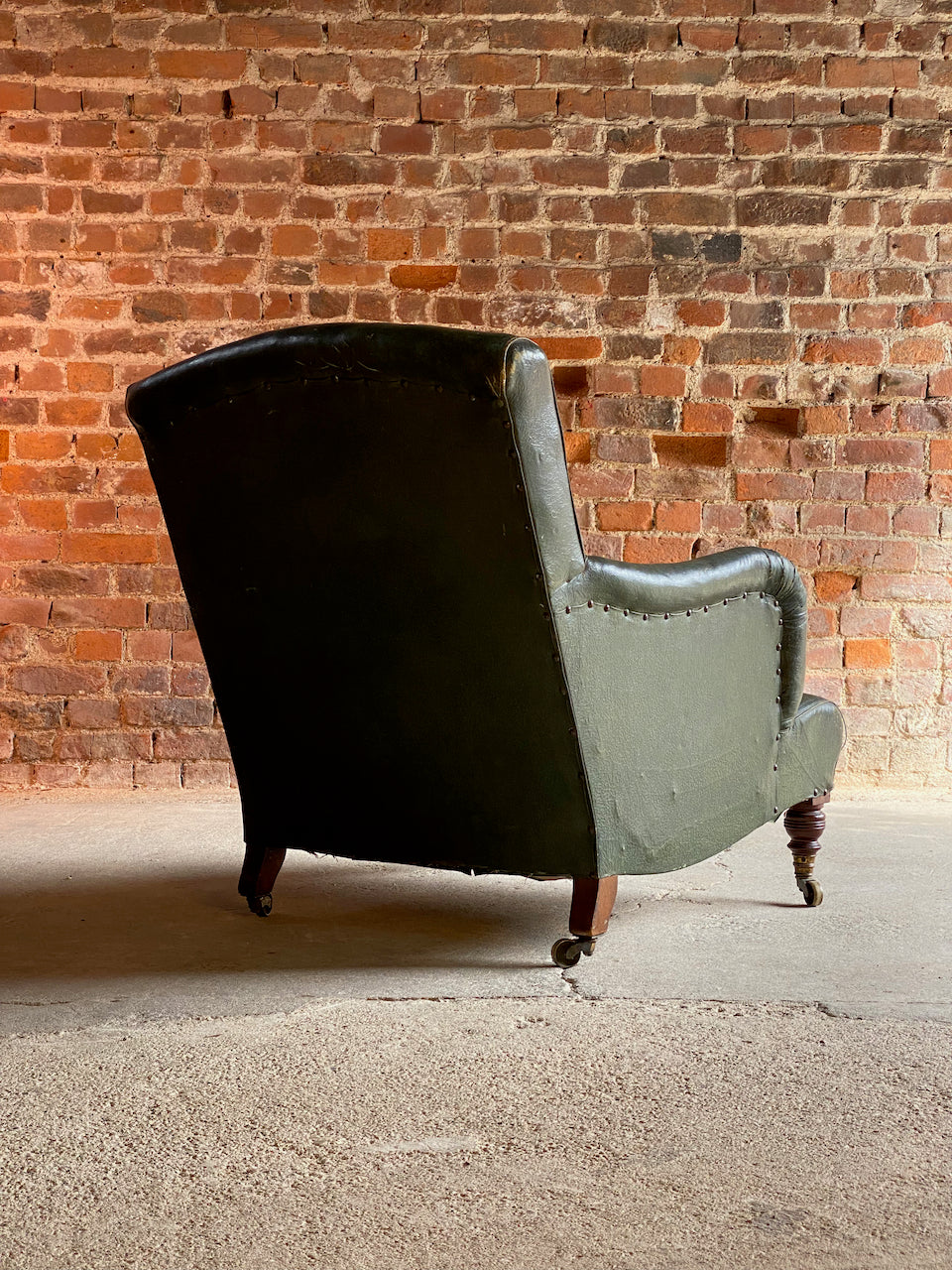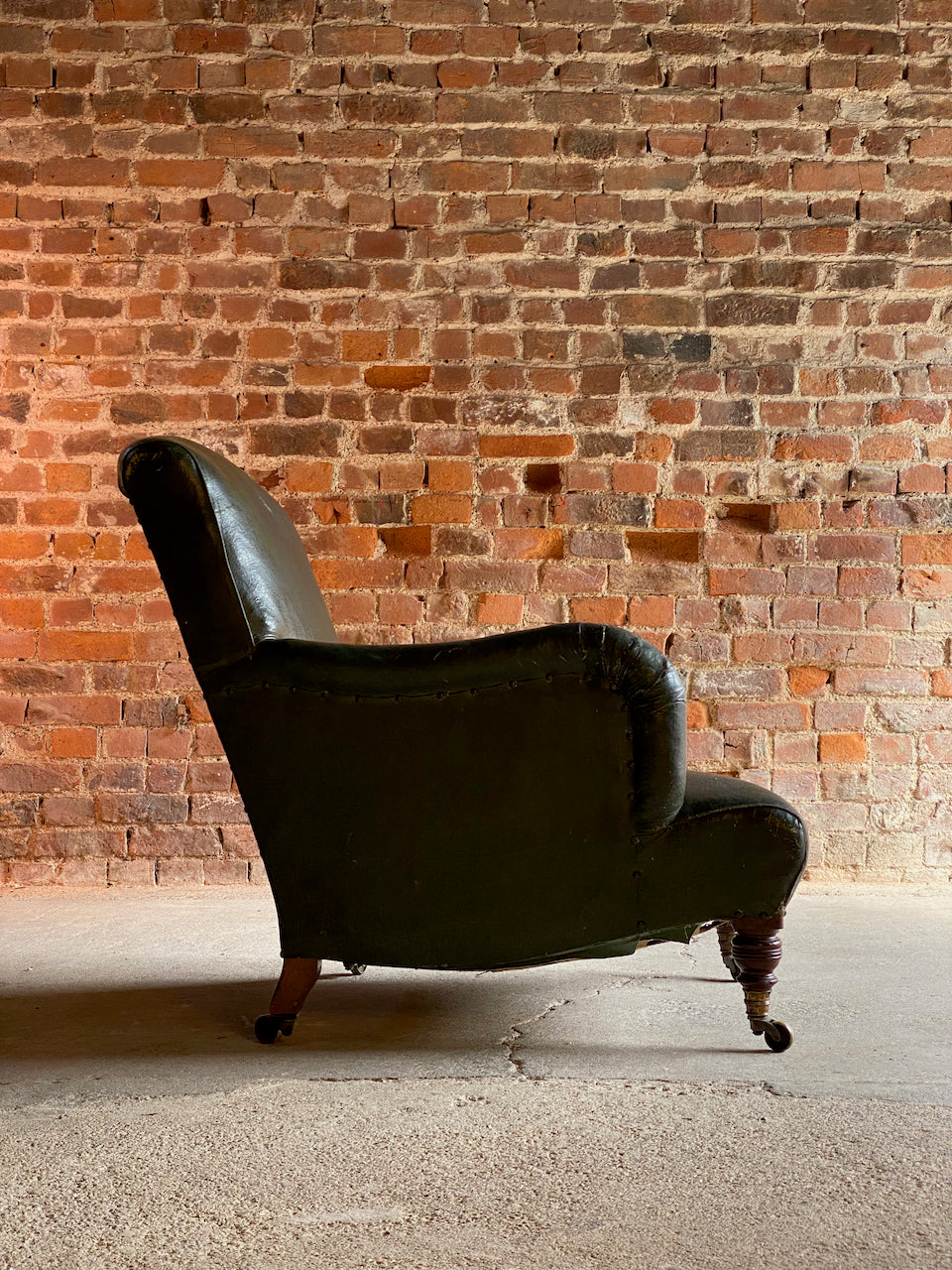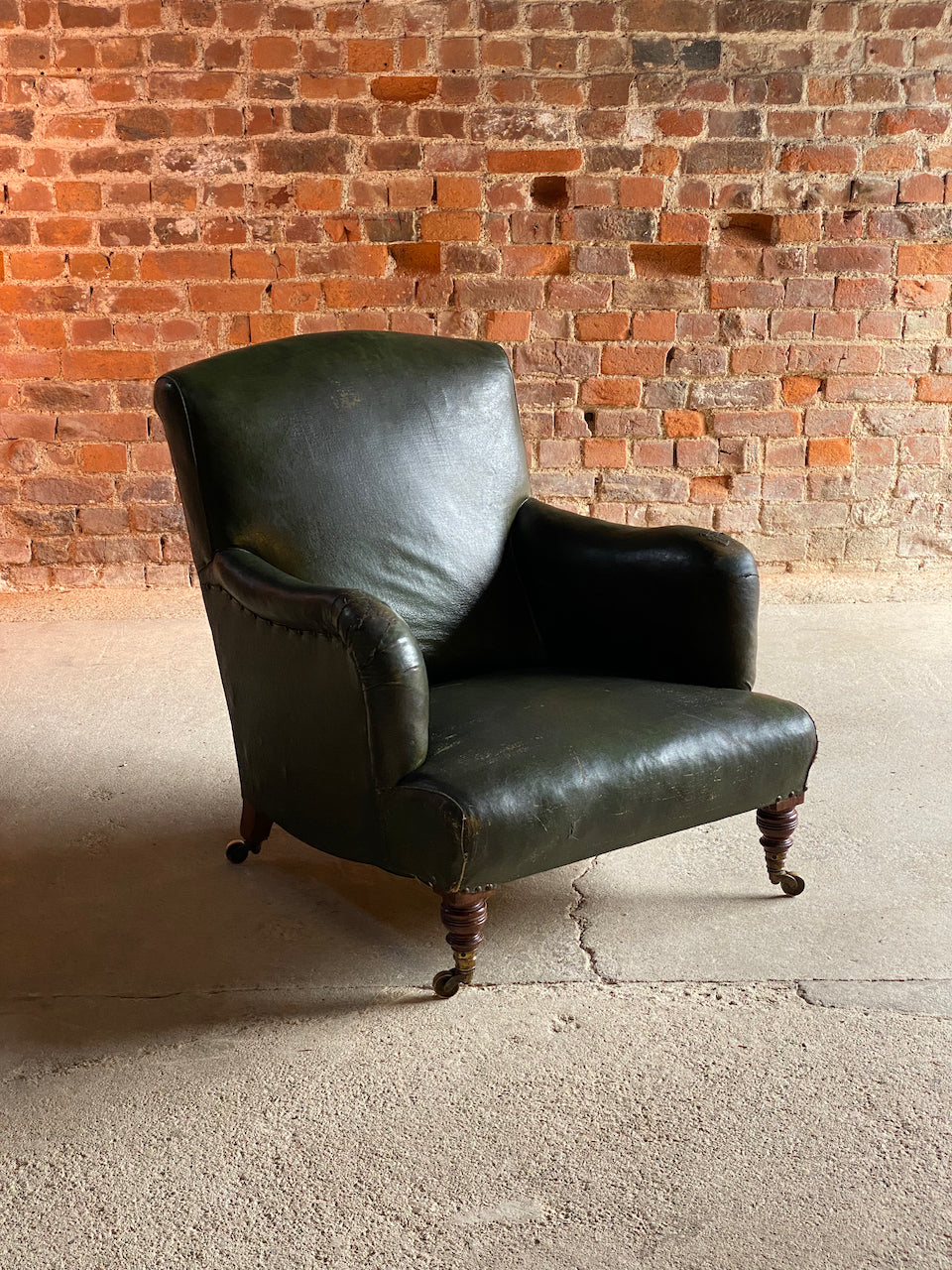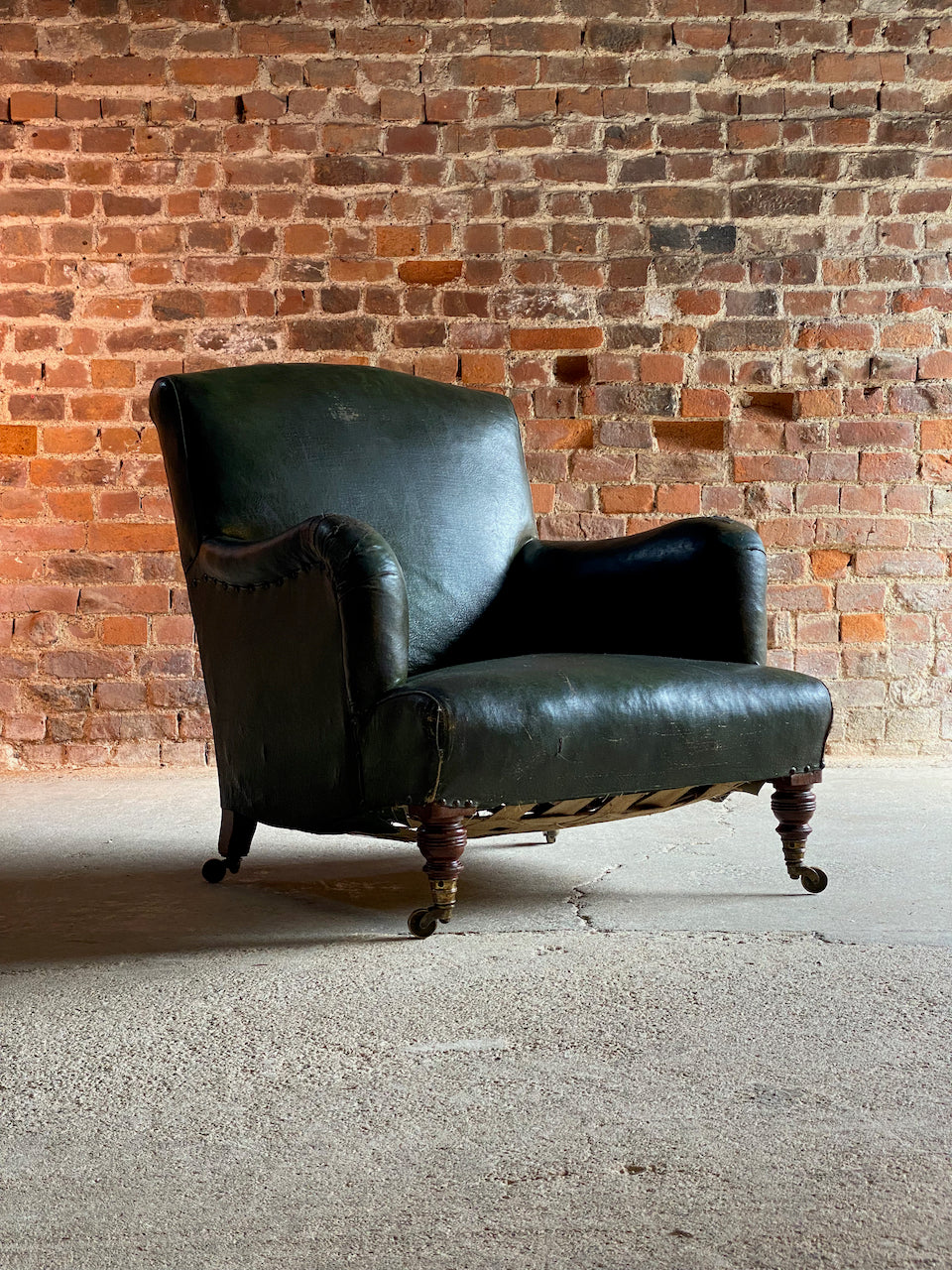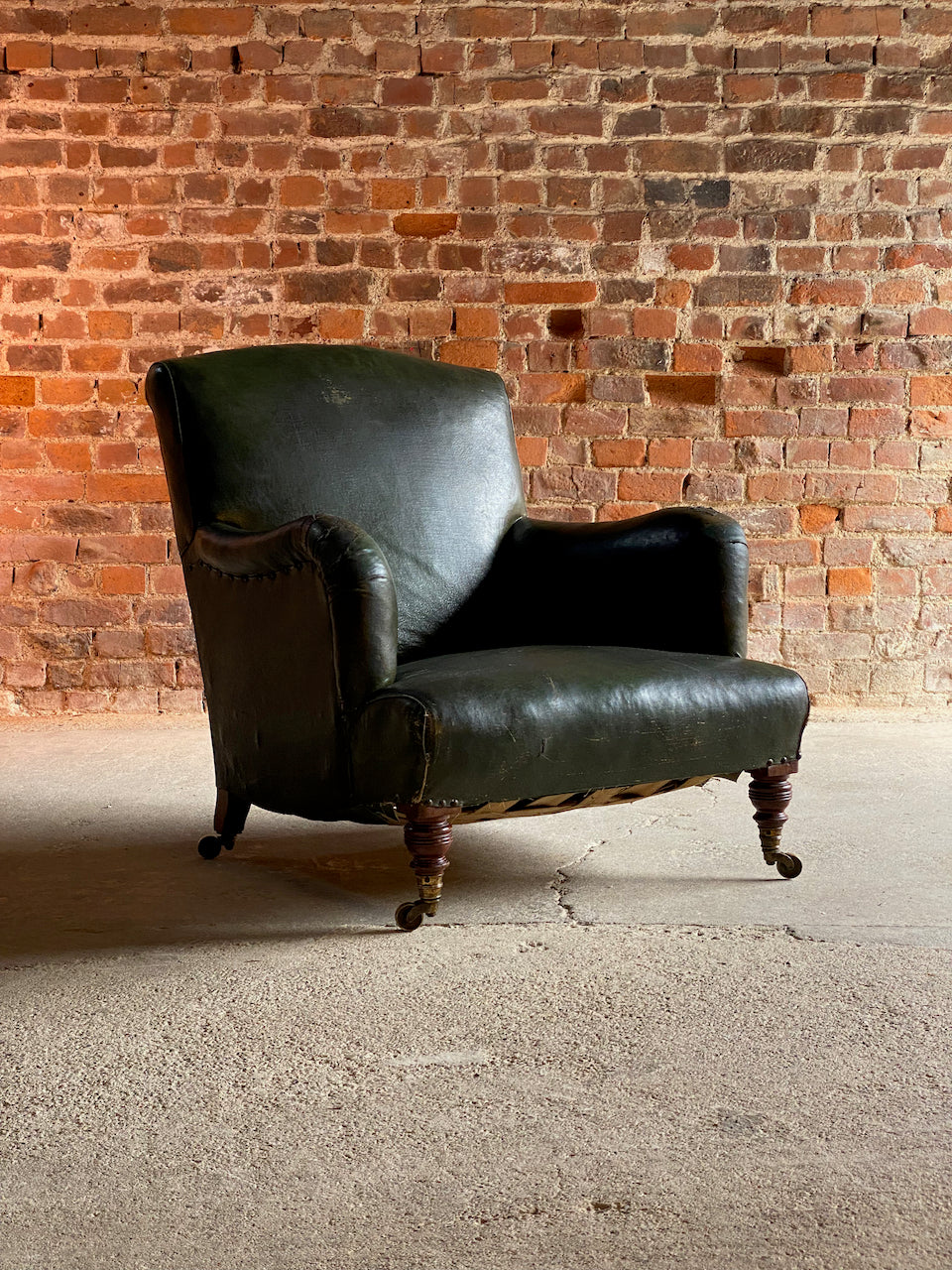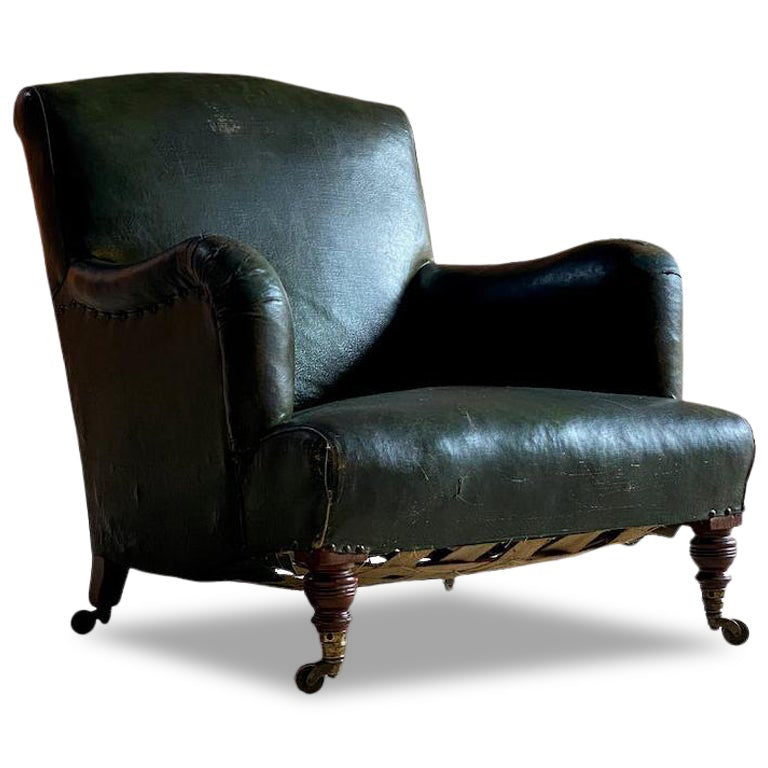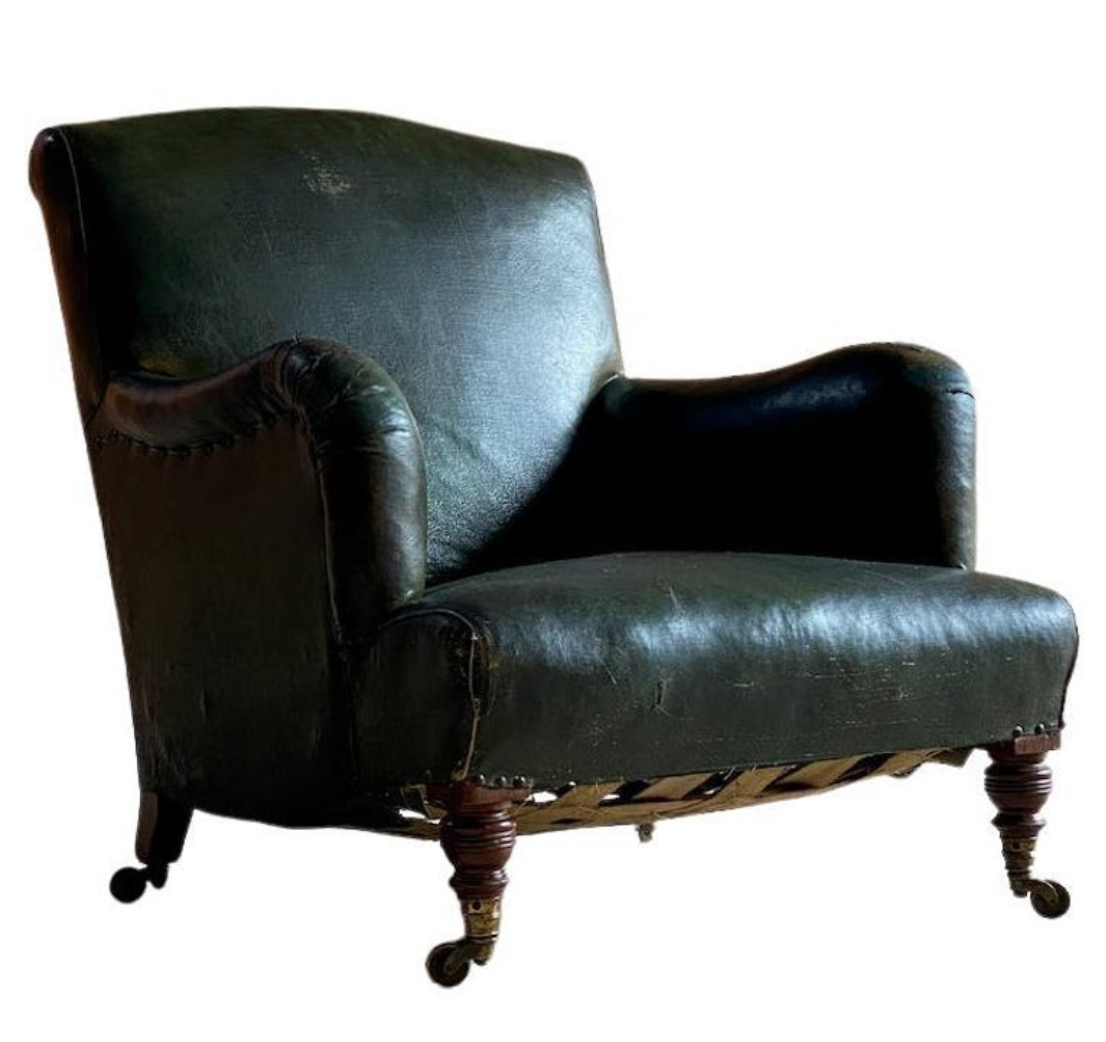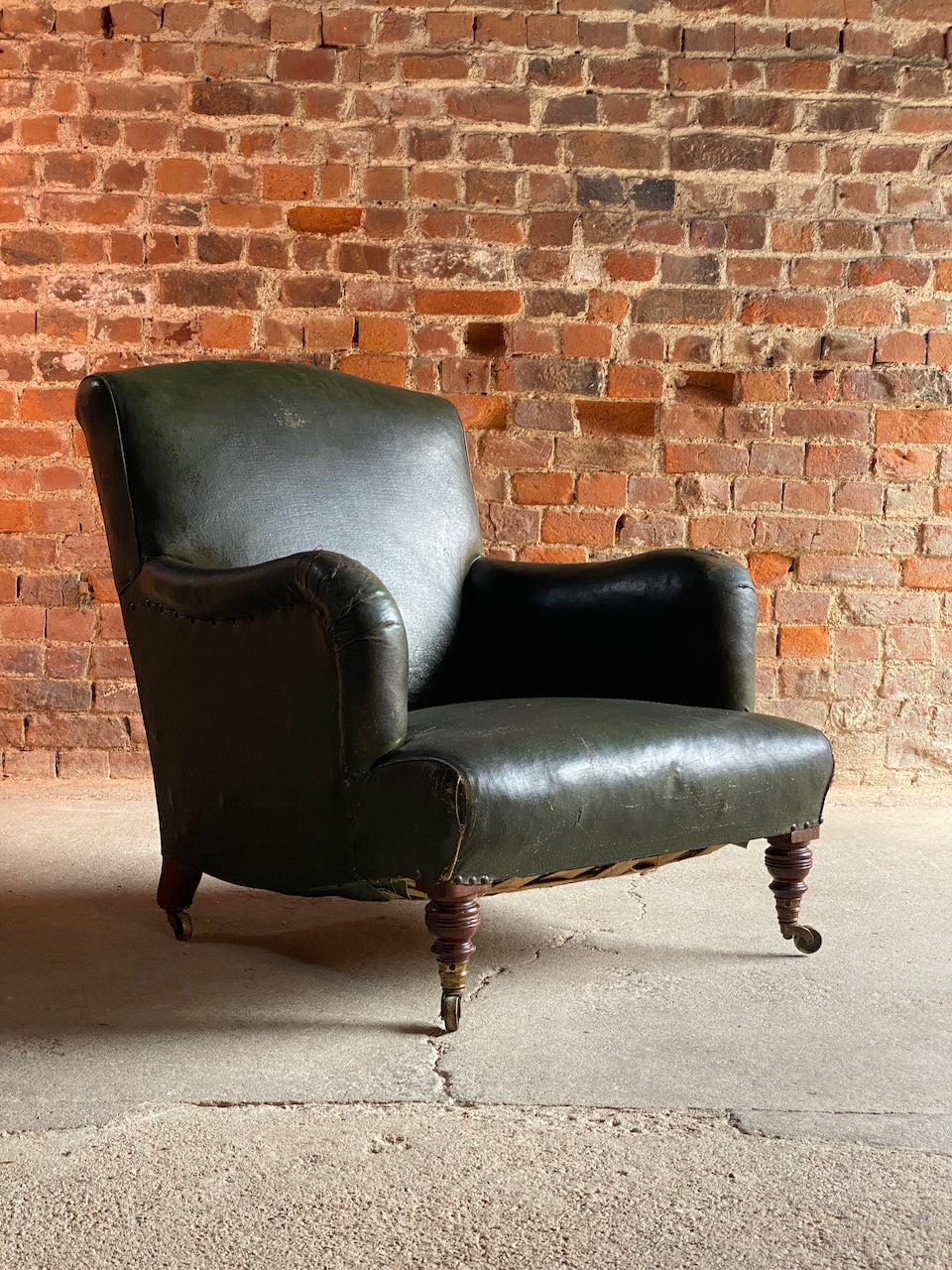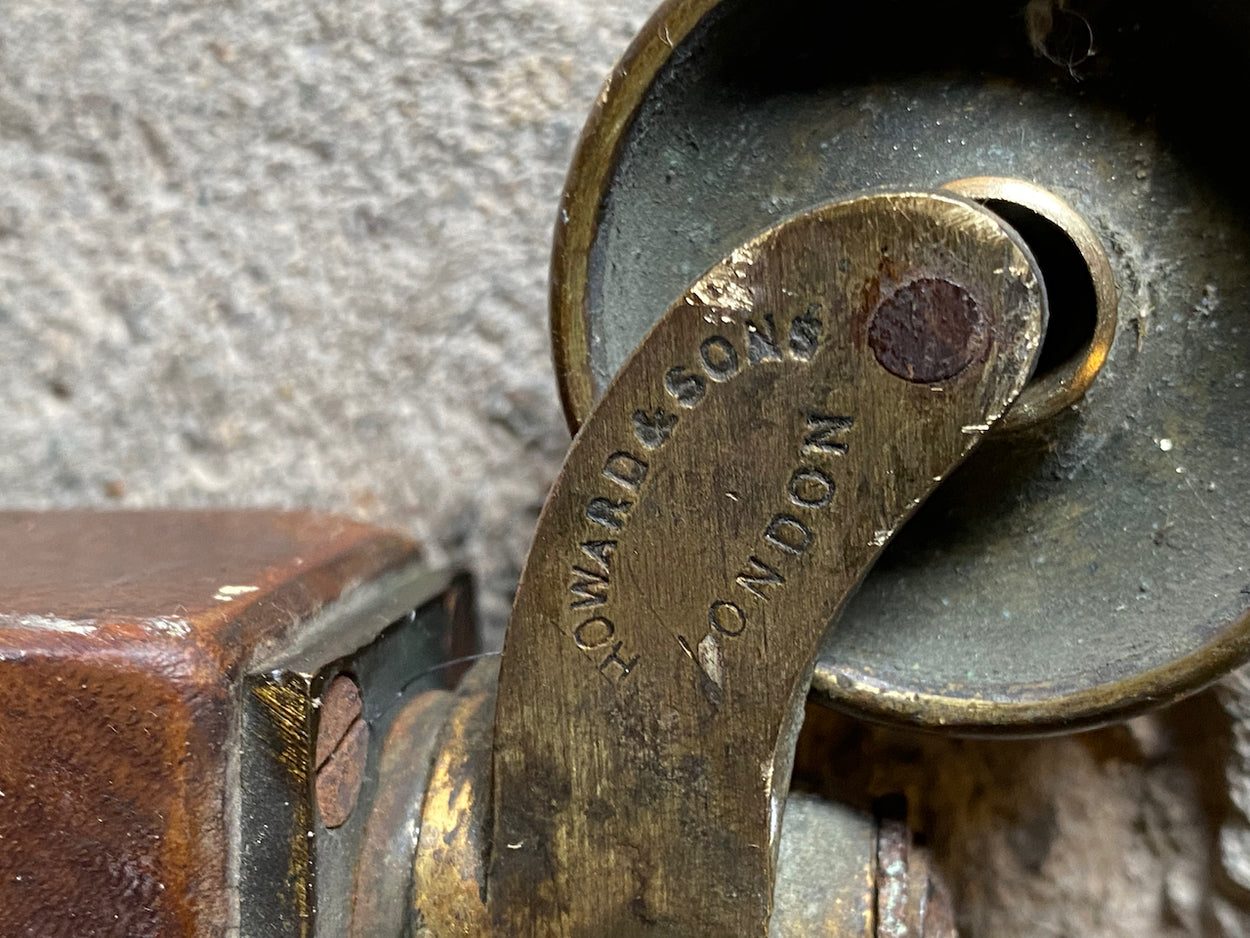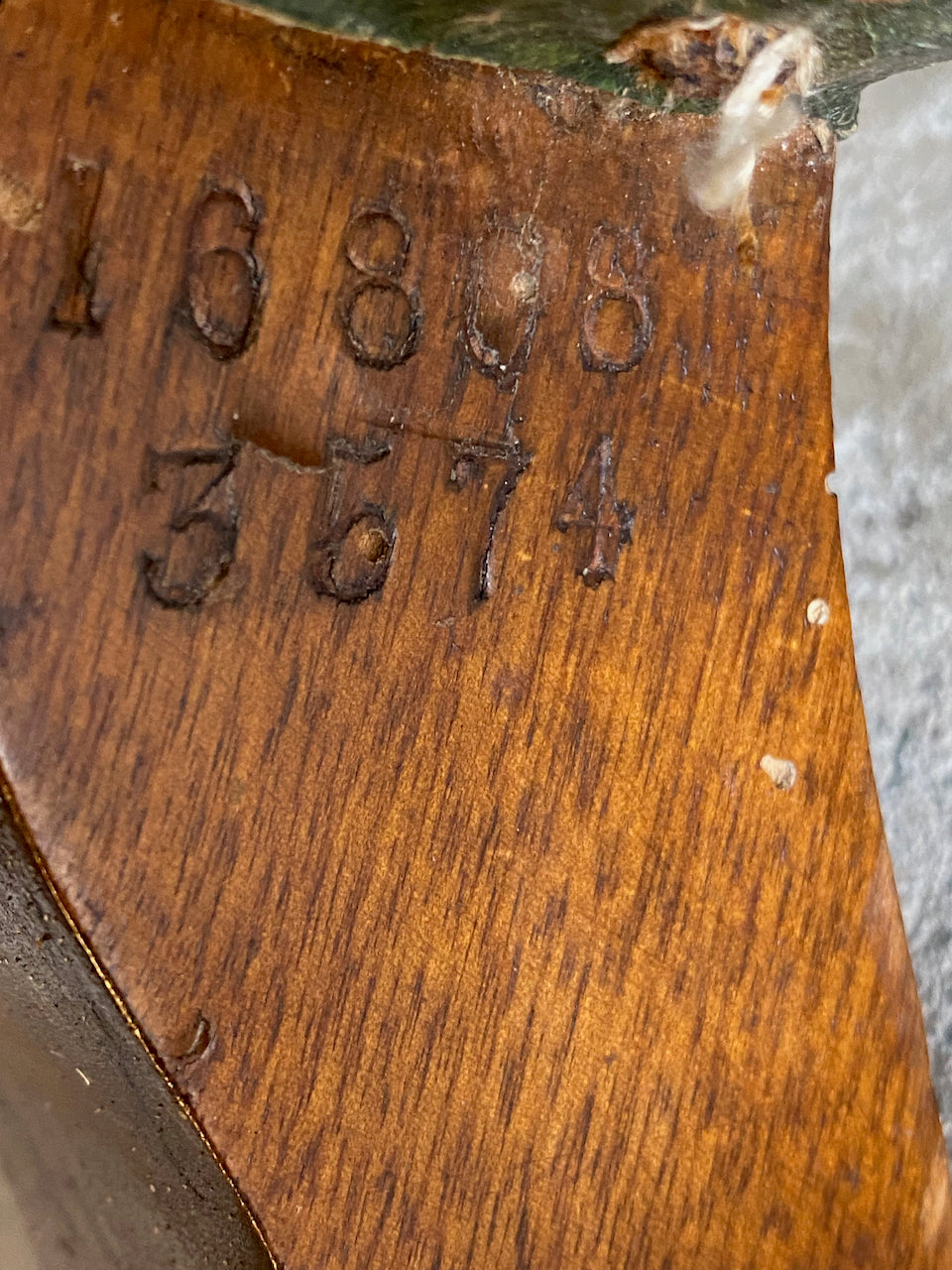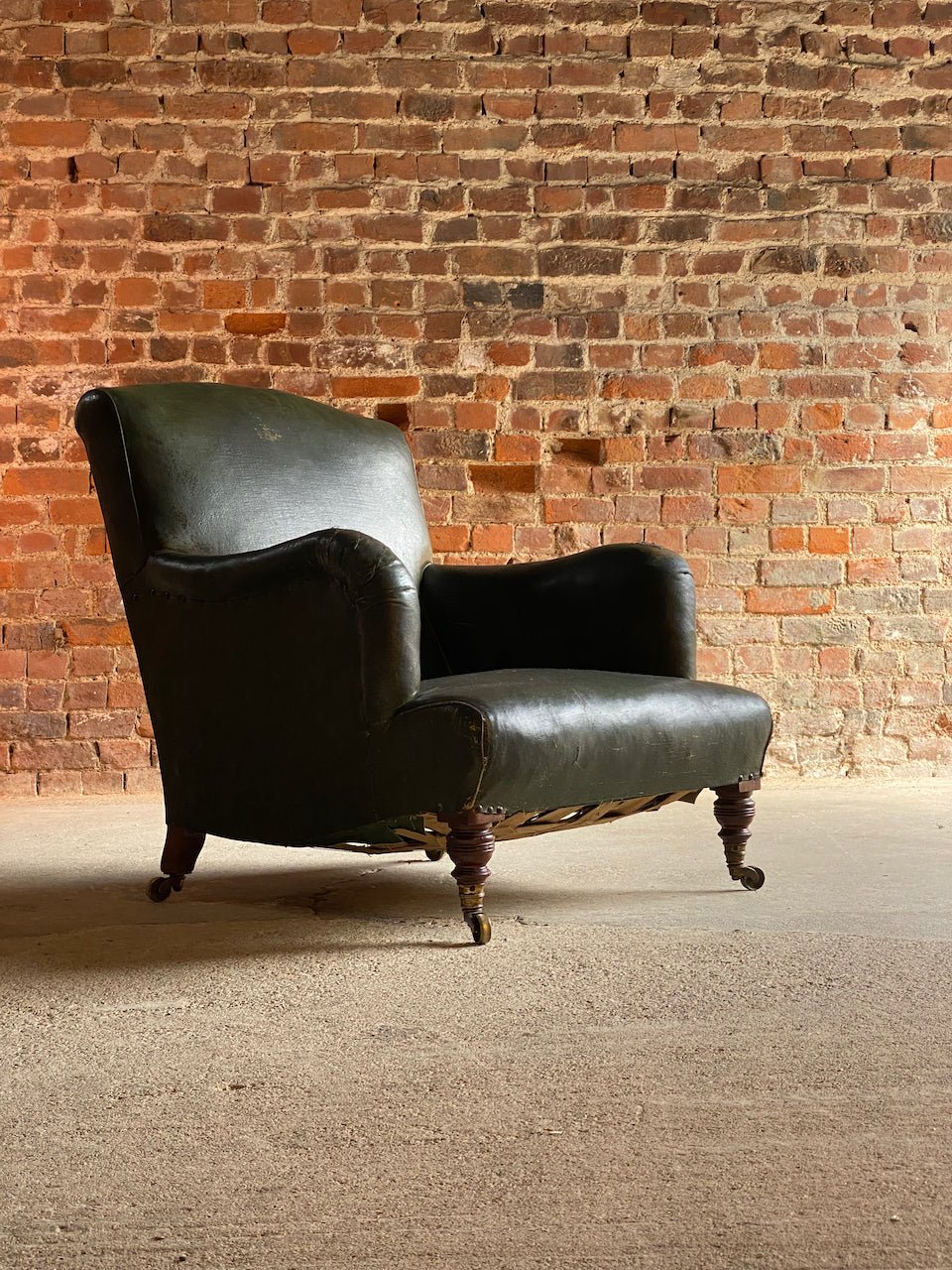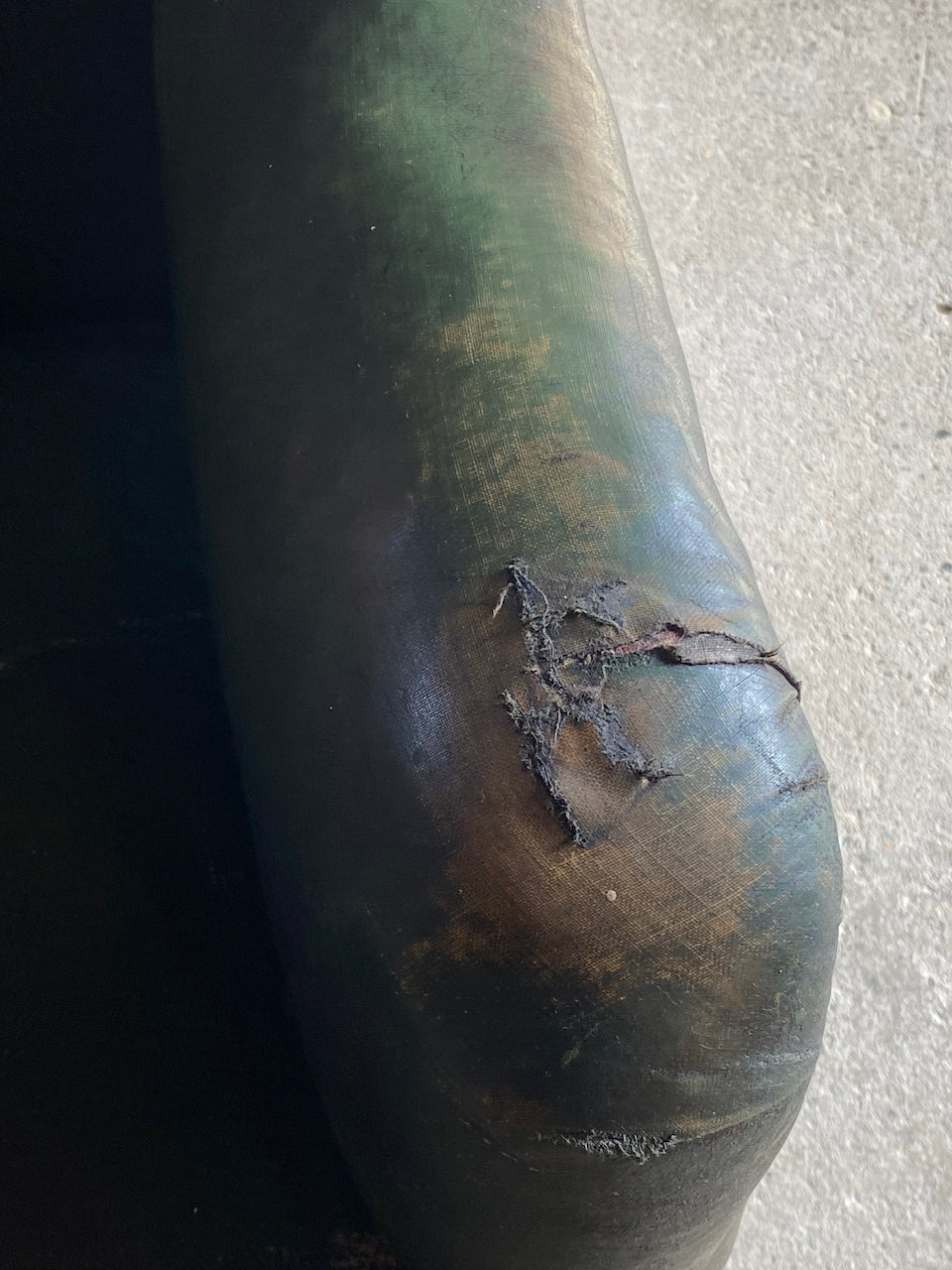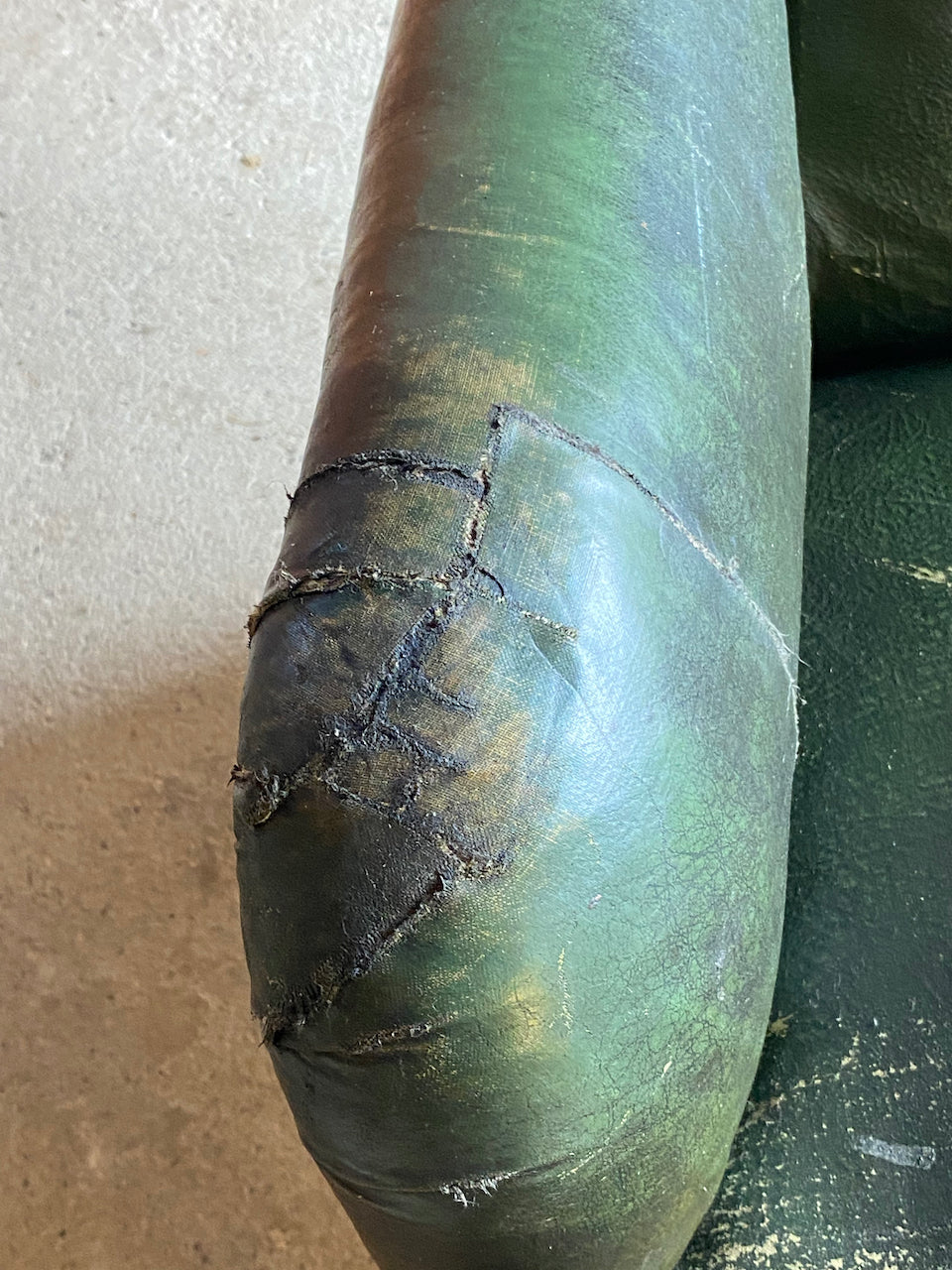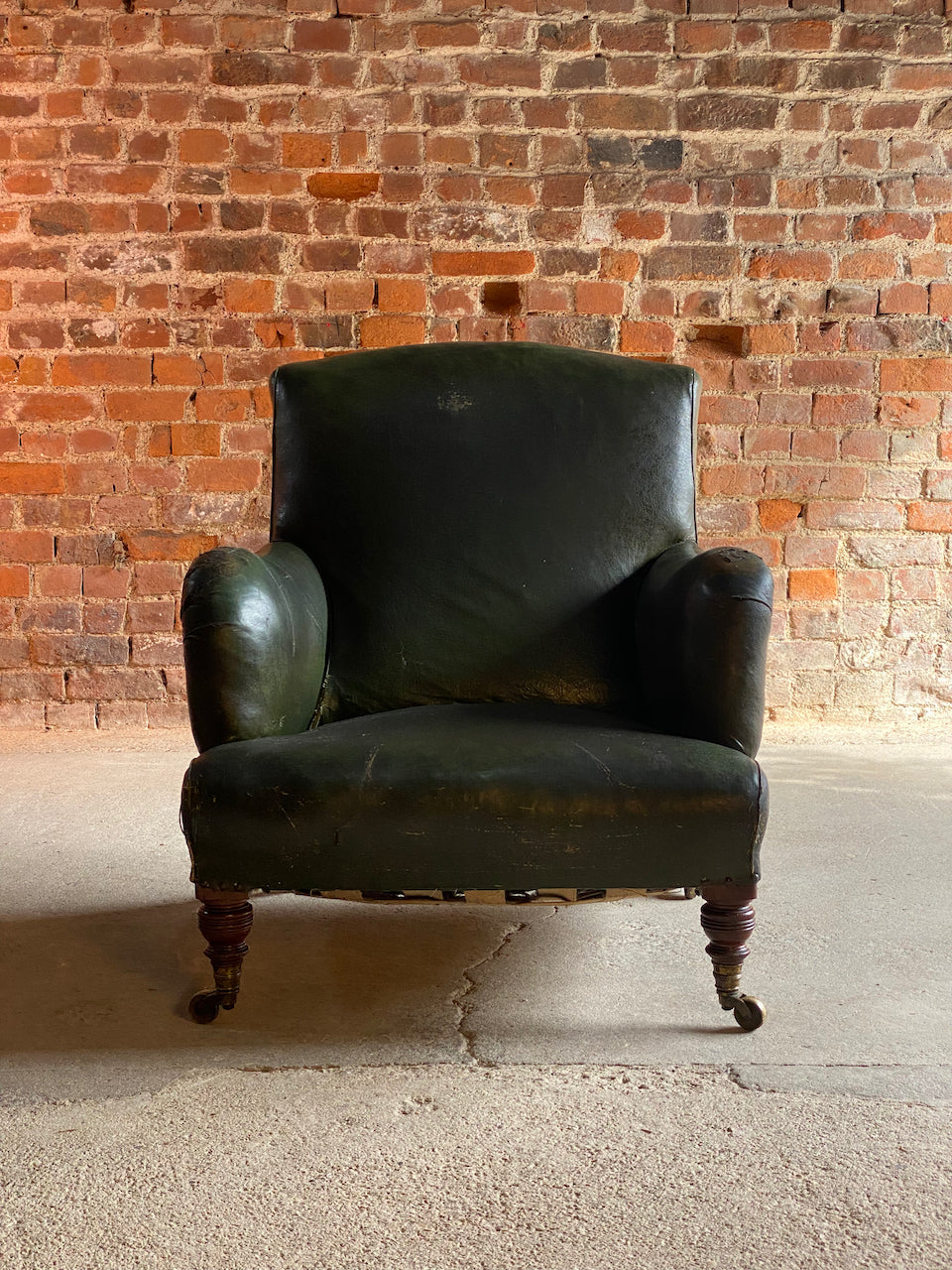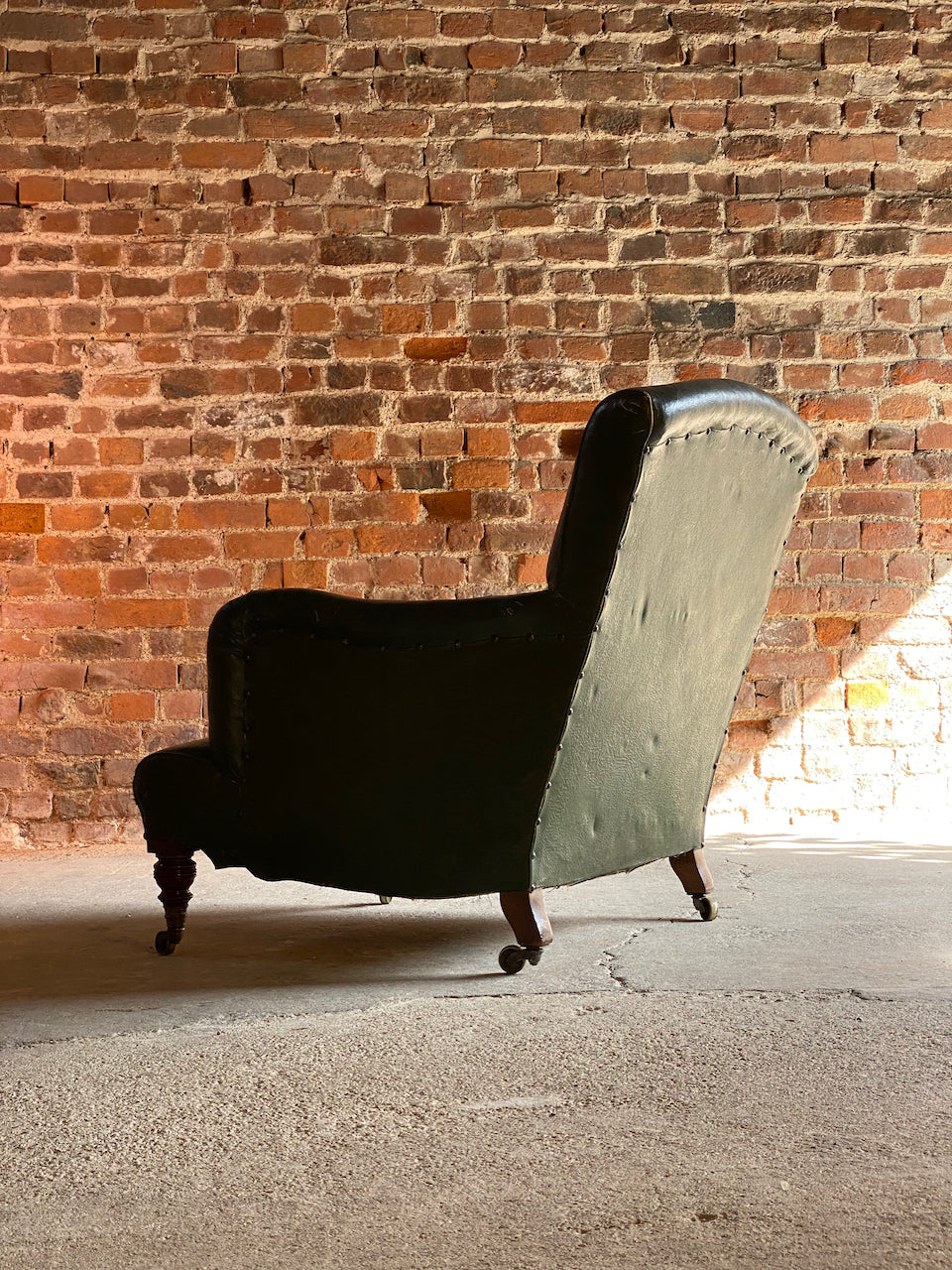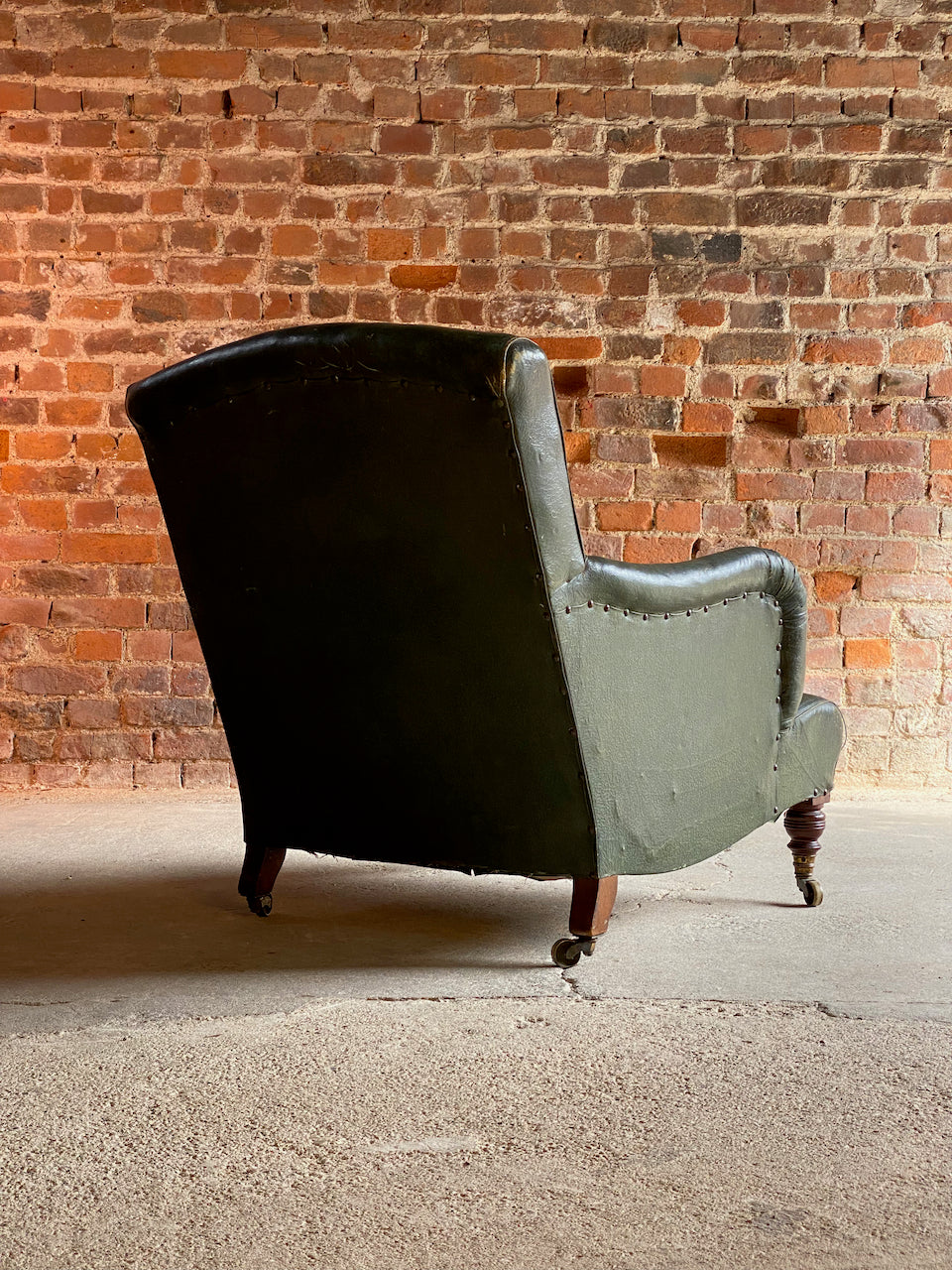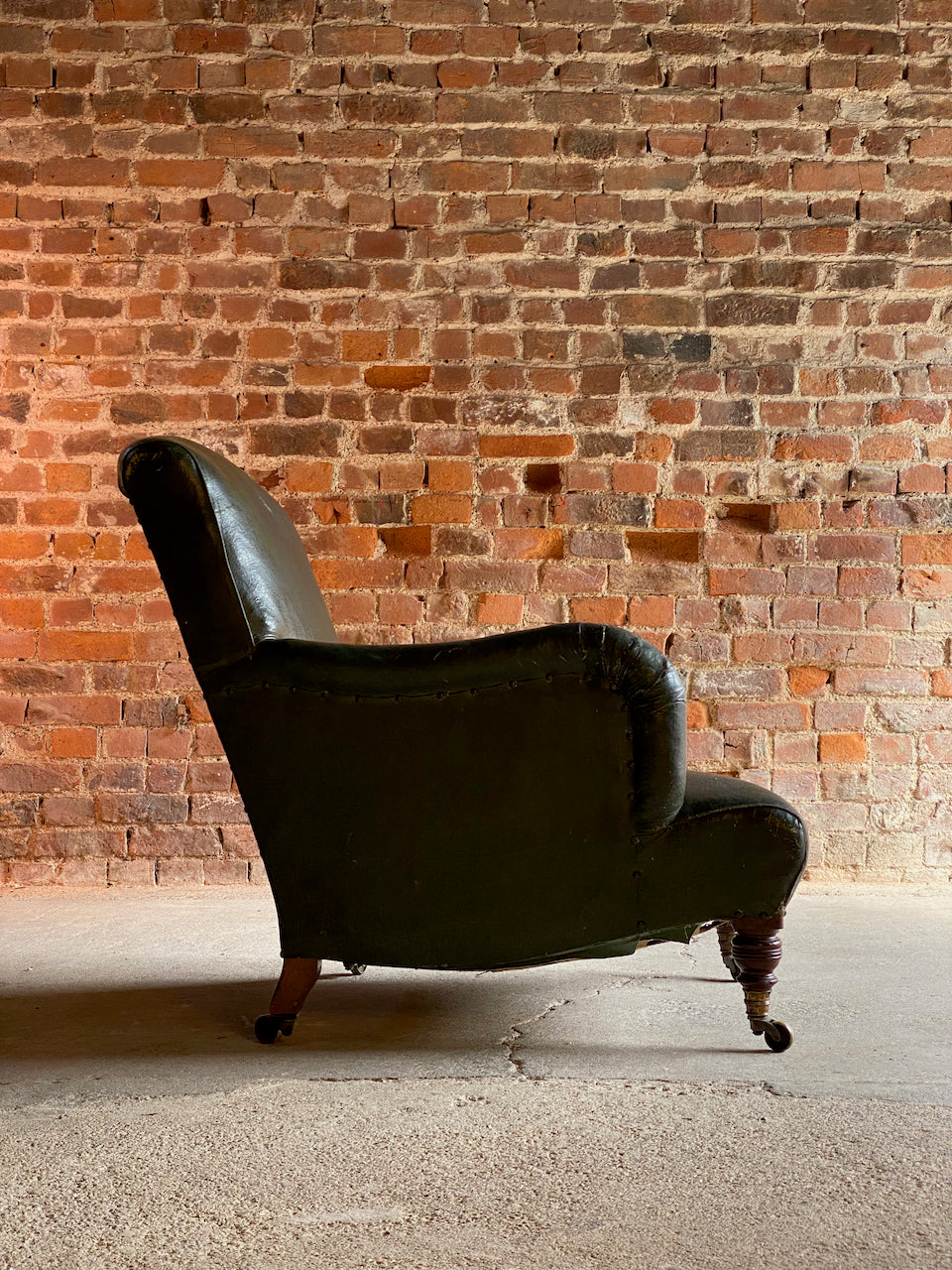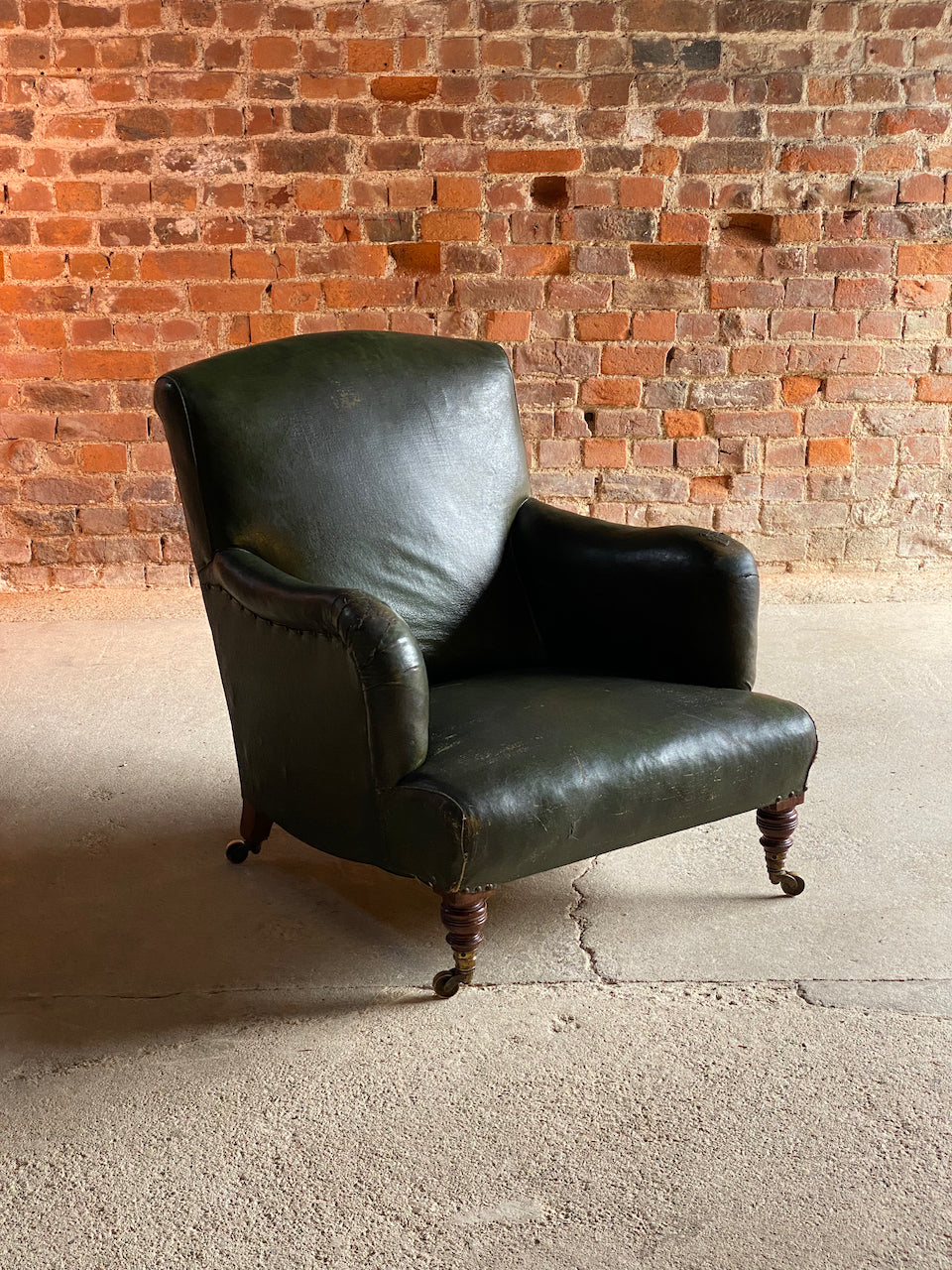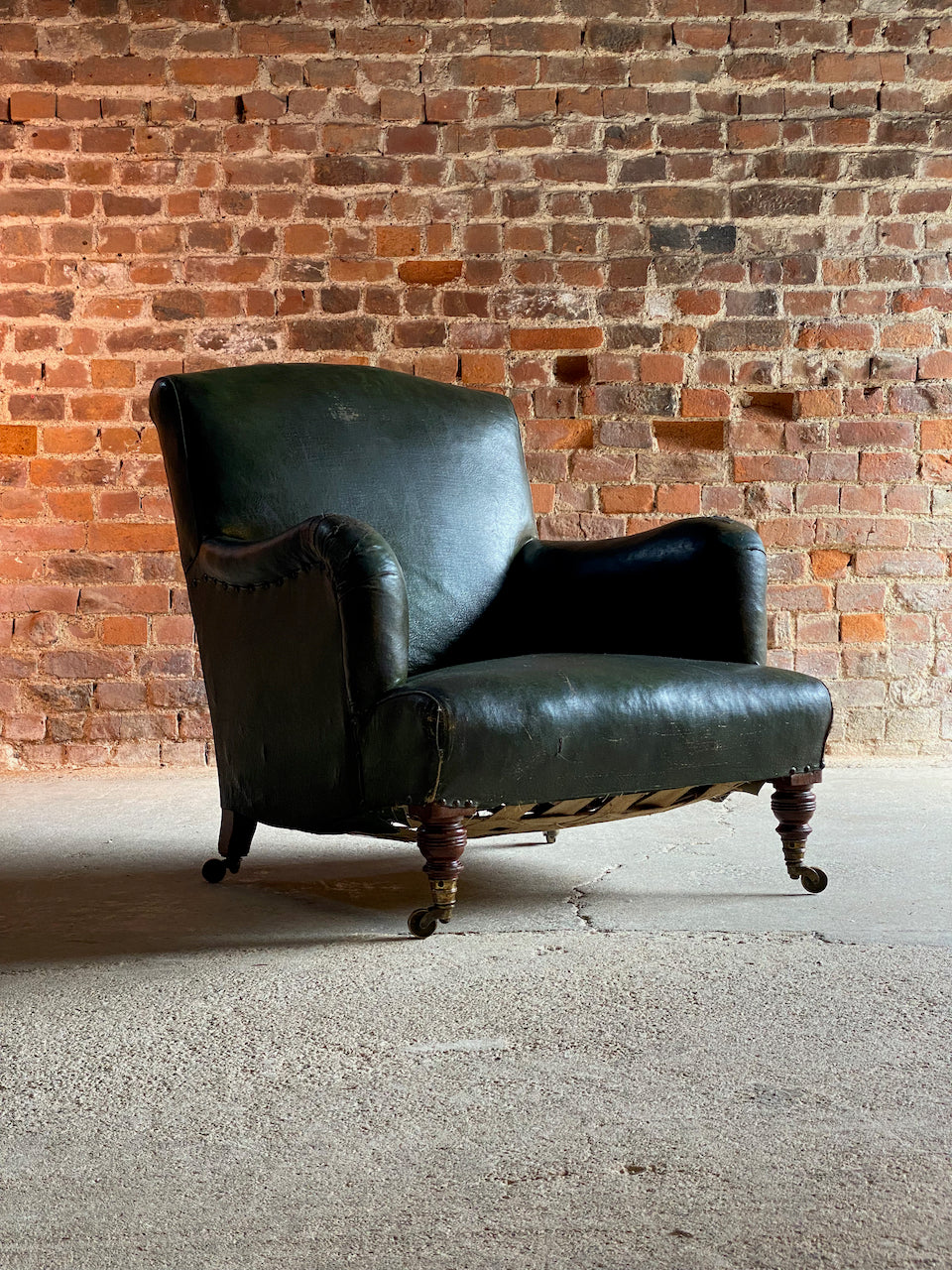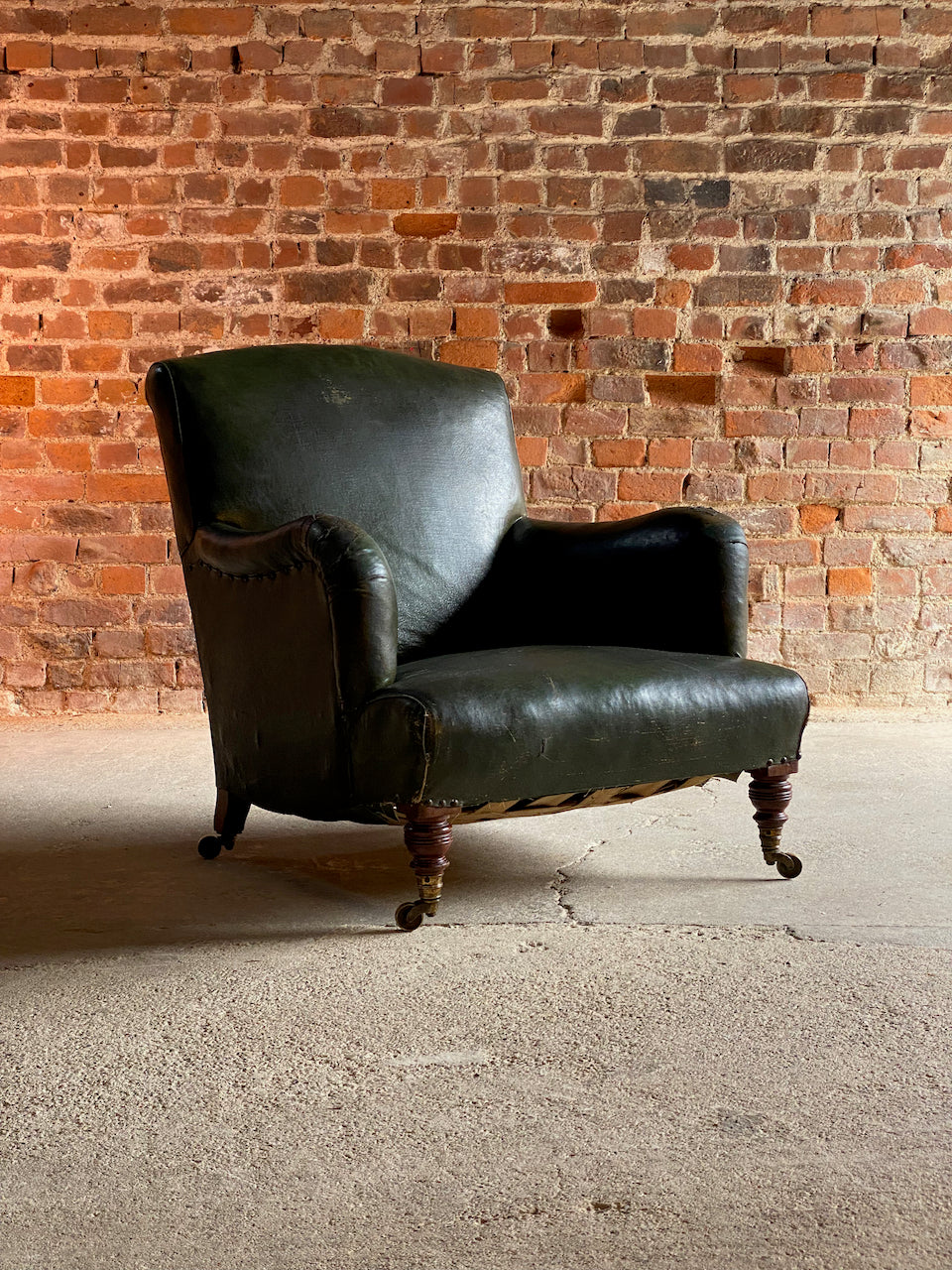 Howard & Sons Bridgewater Armchair 19th Century England Circa 1840
SOLD
Howard & Sons Bridgewater Armchair 19th Century England Circa 1840

A magnificent early edition 19th century Howard & Sons 'English Country House' Bridgewater armchair England circa 1840, this magnificent Bridgewater armchair is of typical form and is deep seated with no loose cushion, raised on turned mahogany front legs with the Howard & Sons mark stamped to the brass caps, the rear castors both stamped Howard & Sons, upholstered in a dark bottle green Rexine material, the rear leg numbered 16808 3574, there is no Berners Street stamp to the rear leg indicating that this chair pre dates Berners Street production who's premises were occupied from 1844 onwards, the chair is offered in original condition with the very tired upholstery and lots of patina, the chair will require re upholstering at some point in the future but is perfectly usable as is, a truly wonderful addition to any serious chair collection, reserve now.

Background: Howard and Sons

The name of Howard and Sons is probably one of the best known and highly sought after names in upholstered furniture.

The company was started by John Howard in 1820 trading from 24 Leman St, London as a Cabinet Maker. Over the next 25 years they would make several changes of premises within the Whitechapel area. First to 27 Great Alie St (Now just Alie St) before moving a short distance to 34 Great Alie St.

In 1844 the company made its first venture into upholstered furniture by opening a showroom/workshop at 36 Red lion St. This was also to be a big move towards what would be their next and most famous location.

In 1848 they moved to a new address much more accustomed with the name; Berners St. London as "Cabinet Maker, Upholsterer and Decorator" under the name John Howard and Sons.
By 1872 the company was occupying 25, 26 and 27 Berners St.

By 1854 he was established in the heart of the West End at 22 and 36 Berners Street. The firm grew to become one of the most fashionable and successful of the 19th century, participating in many of the International Exhibitions for the remainder of the century.

They employed their eclectic styles working for many important clients providing furniture for important houses such as Sudbury Hall in Derbyshire, Elton Hall, Huntingdonshire and Stokesay Court, Shropshire. Still fashionable at the close of the century, in 1893 they provided the fittings for Mr Vanderbilt's yacht

In 1935 the well established decorators Lenygon and Morant appear to take over the name with the business address being given as 31 Old Burlington St (Lenygon and Morants premesis since 1909). Lenygon and Morant later moved to South Audley St where from 1954 they advertised as 'Makers of Howard Chairs and Sofas'. In 1967 the owners of Lenygon and Morant open Howard Chairs Limited, the company operating from Lyme St continue to make high quality sofas and armchairs

It is believed that Queen Elizabeth II has the largest private collection of Howard & Sons chairs in the world.
Made: England
Antique
19th Century
Howard & Sons Ltd
Armchair
Bridgewater
Deep Seated
Original
Date: 1840
Maker: Howard & Sons
Material: Rexine
Wood: Mahogany
Stamped:16808 3574
Casters: Stamped Howard & Sons Ltd
Investment
Very good original condition, tears to material on both arms, no weakness to joints, material in  very worn condition with tears and rips, excellent patina, requires restoration but perfectly useable as is.

Width: 30" / 76cm
Depth: 36" / 92cm
Height: 34" / 87cm
Floor to seat:  14" / 36cm
Floor to arm:  22" / 56cm
Free delivery is offered to England & Wales only when buyer pays full asking price, next day delivery is not possible due to the size of the piece, please allow between 7-14 days delivery