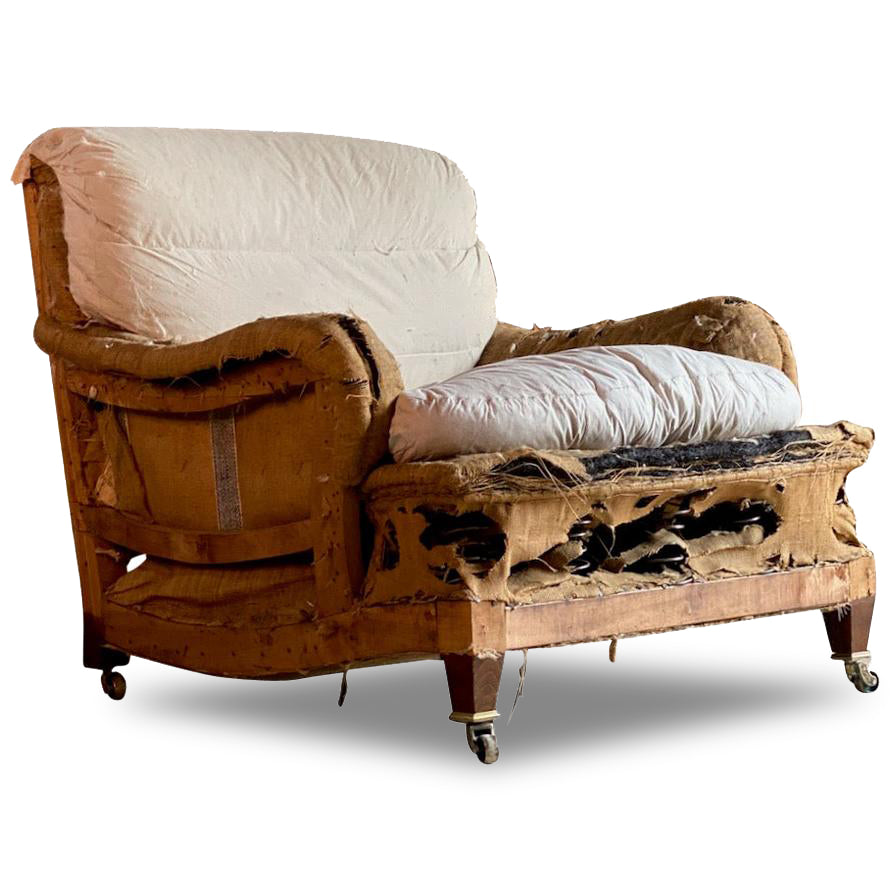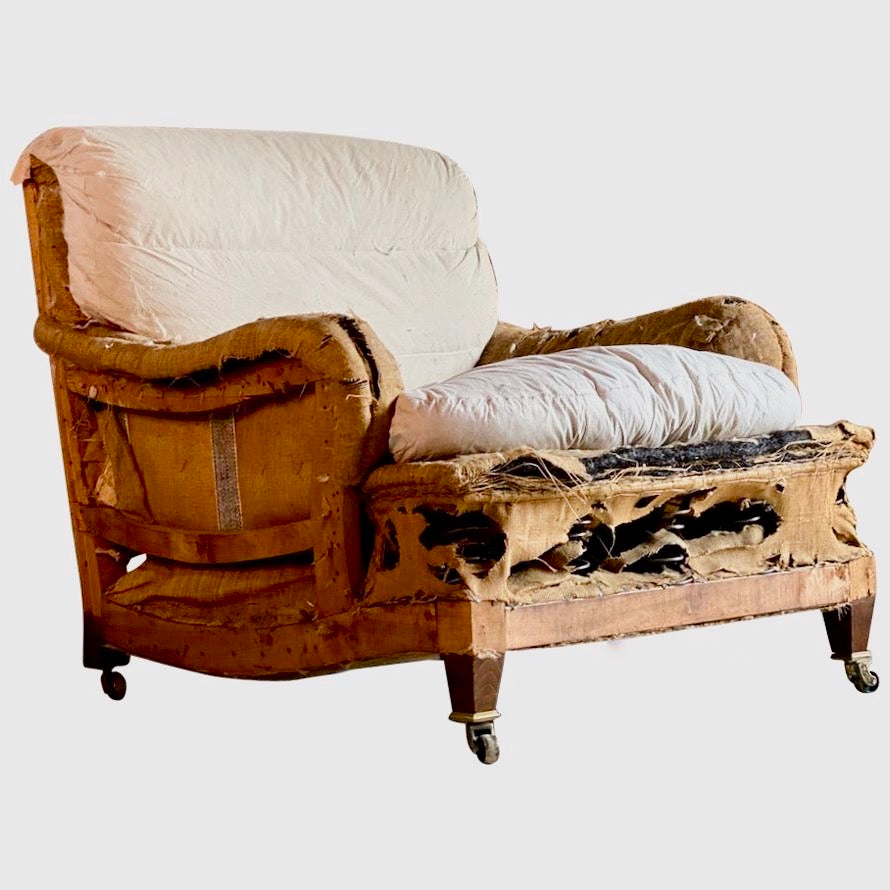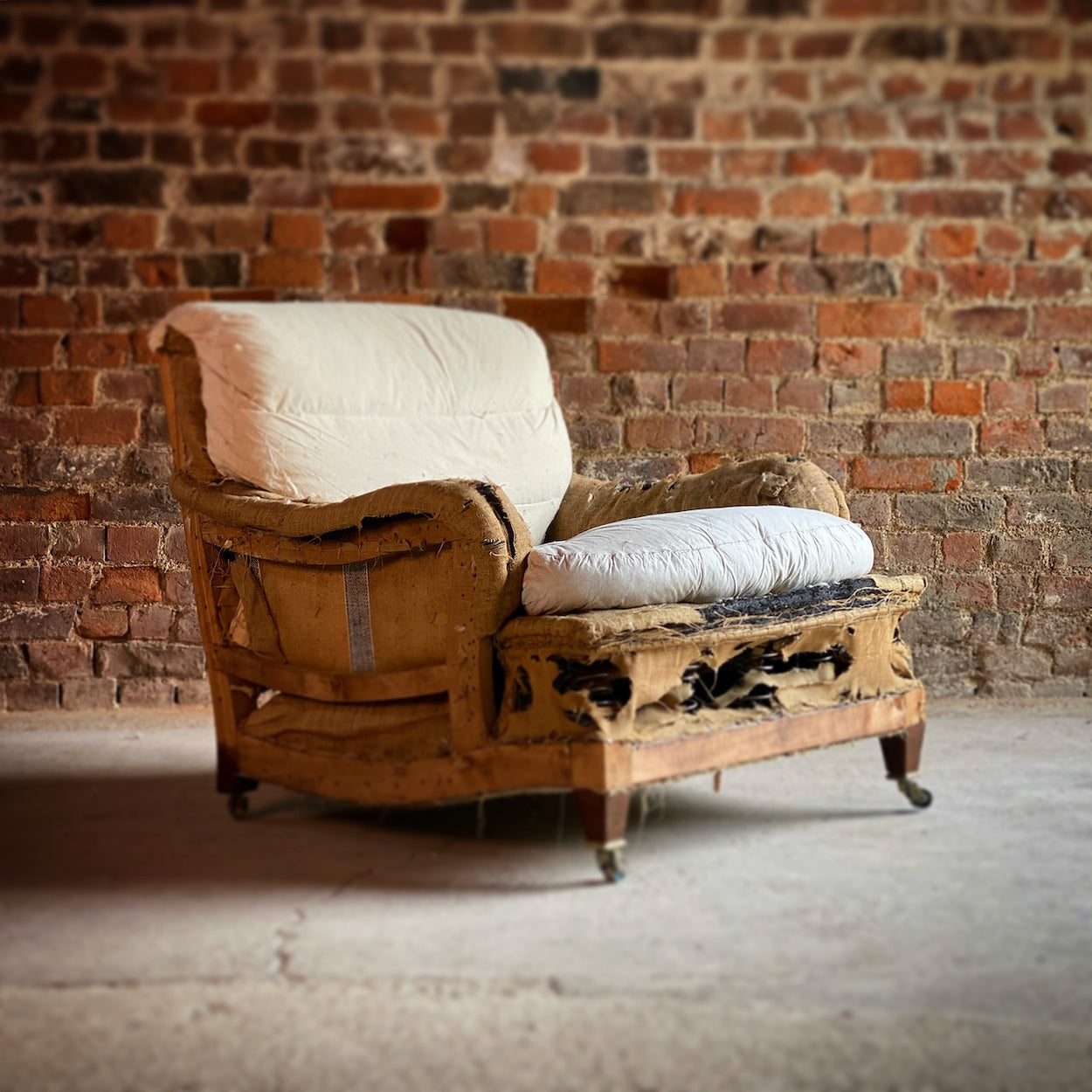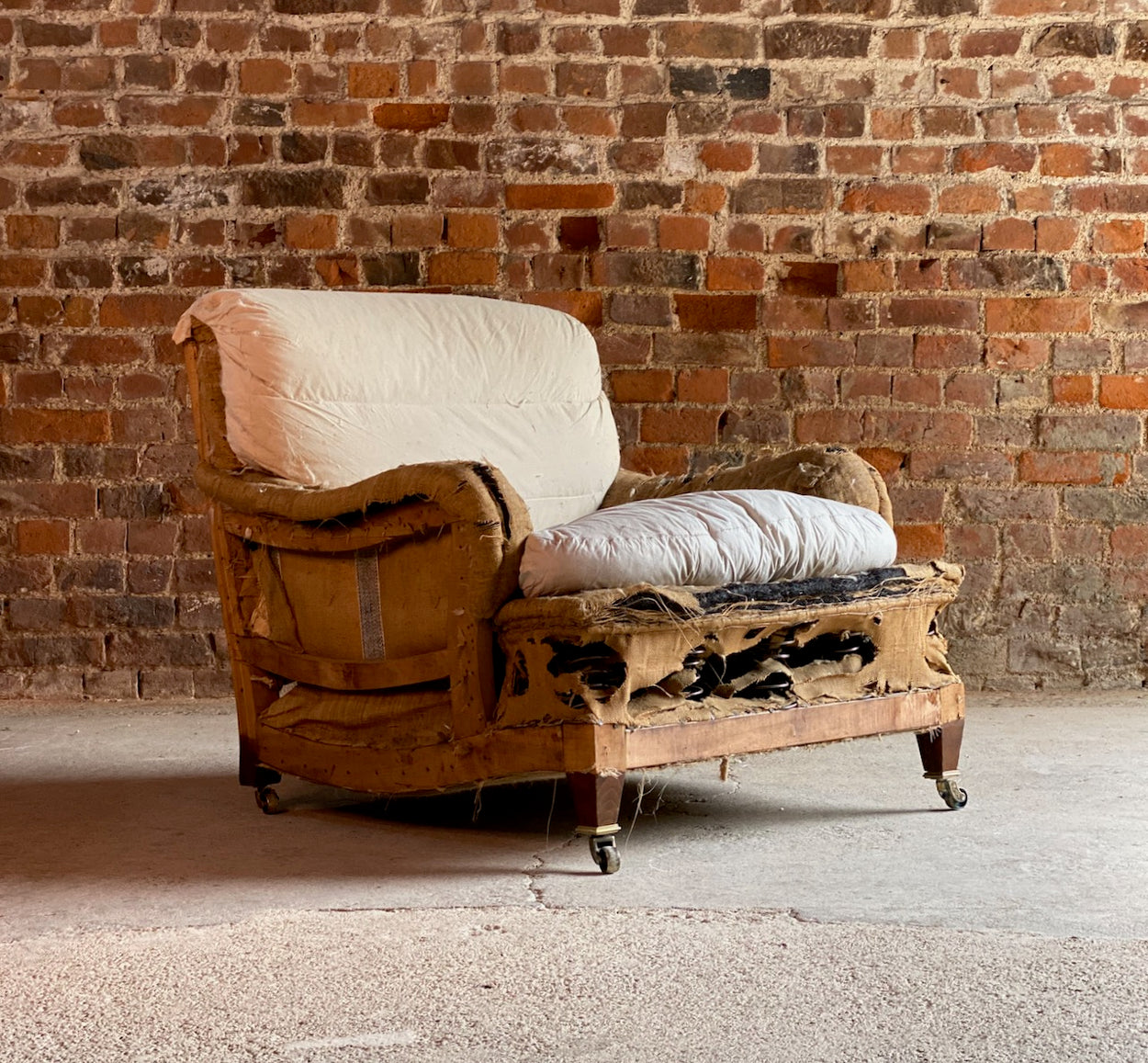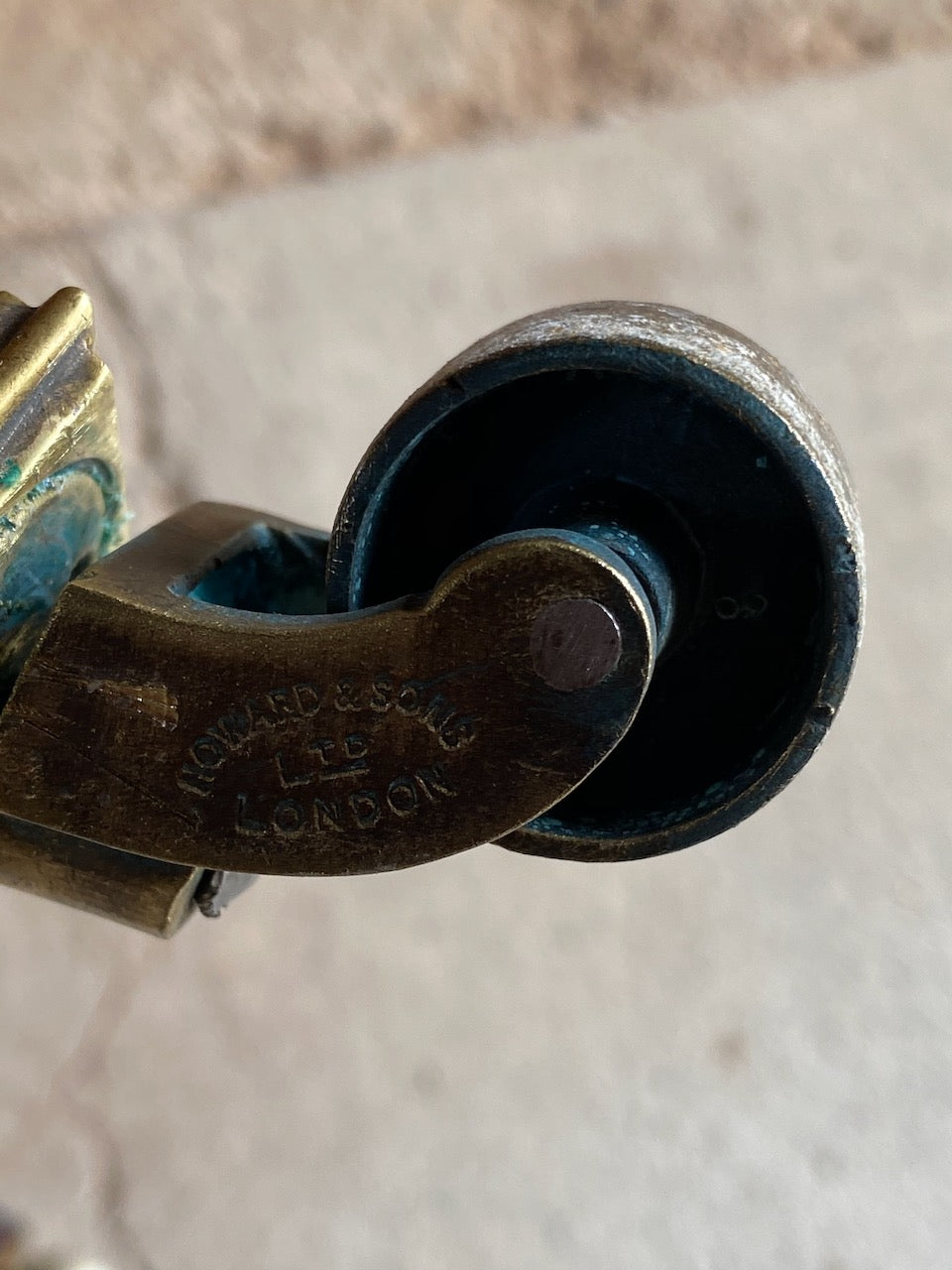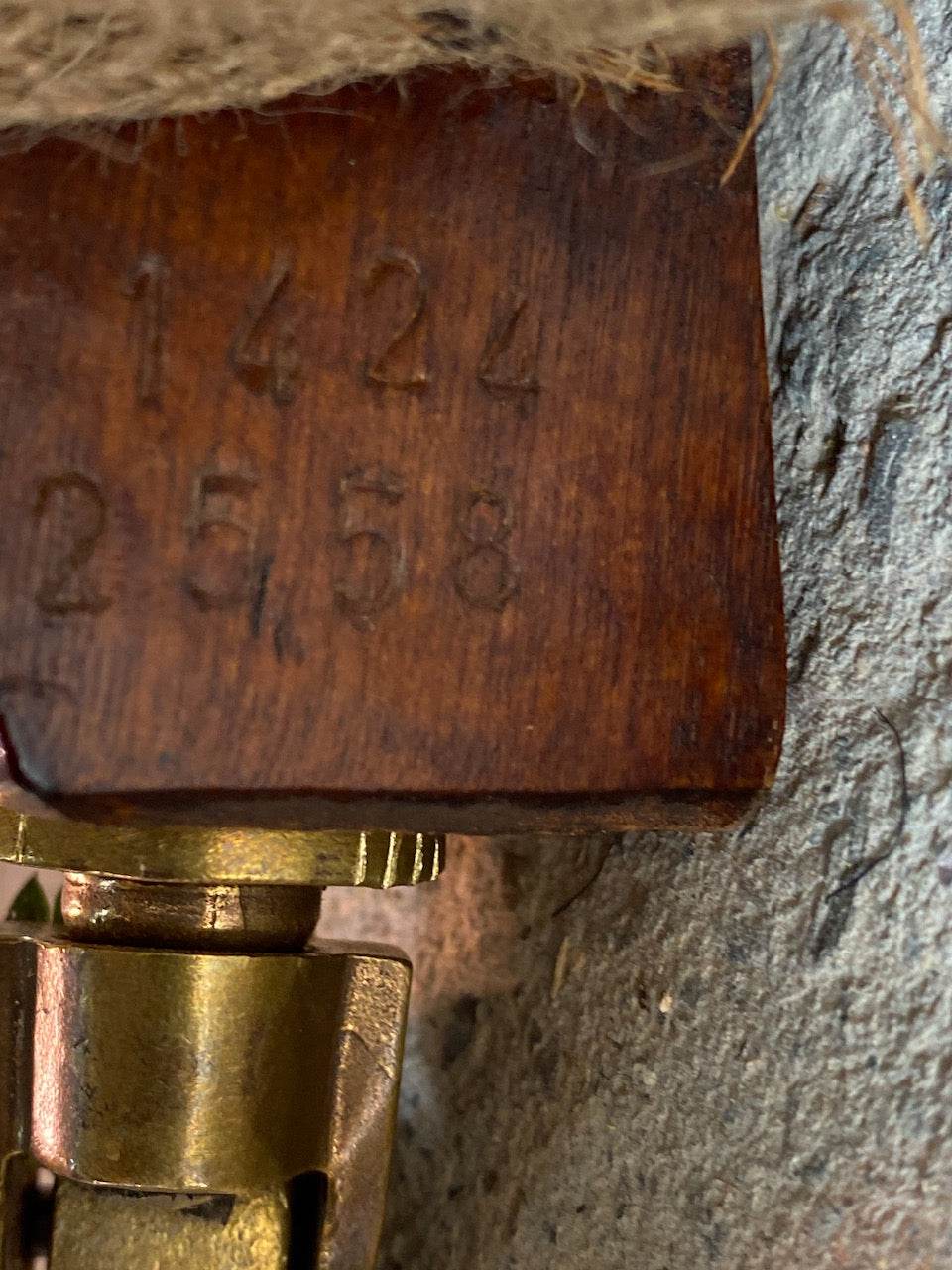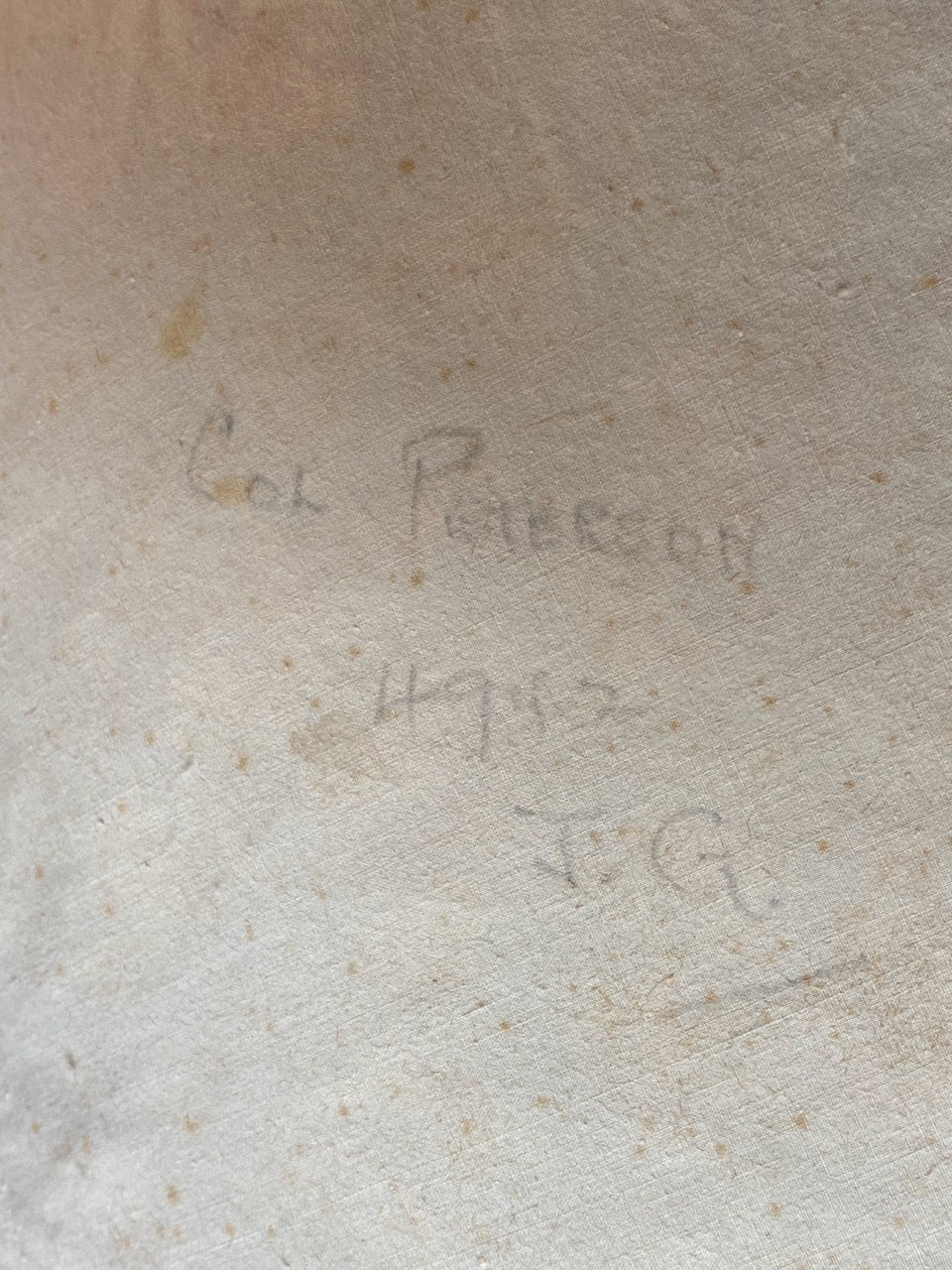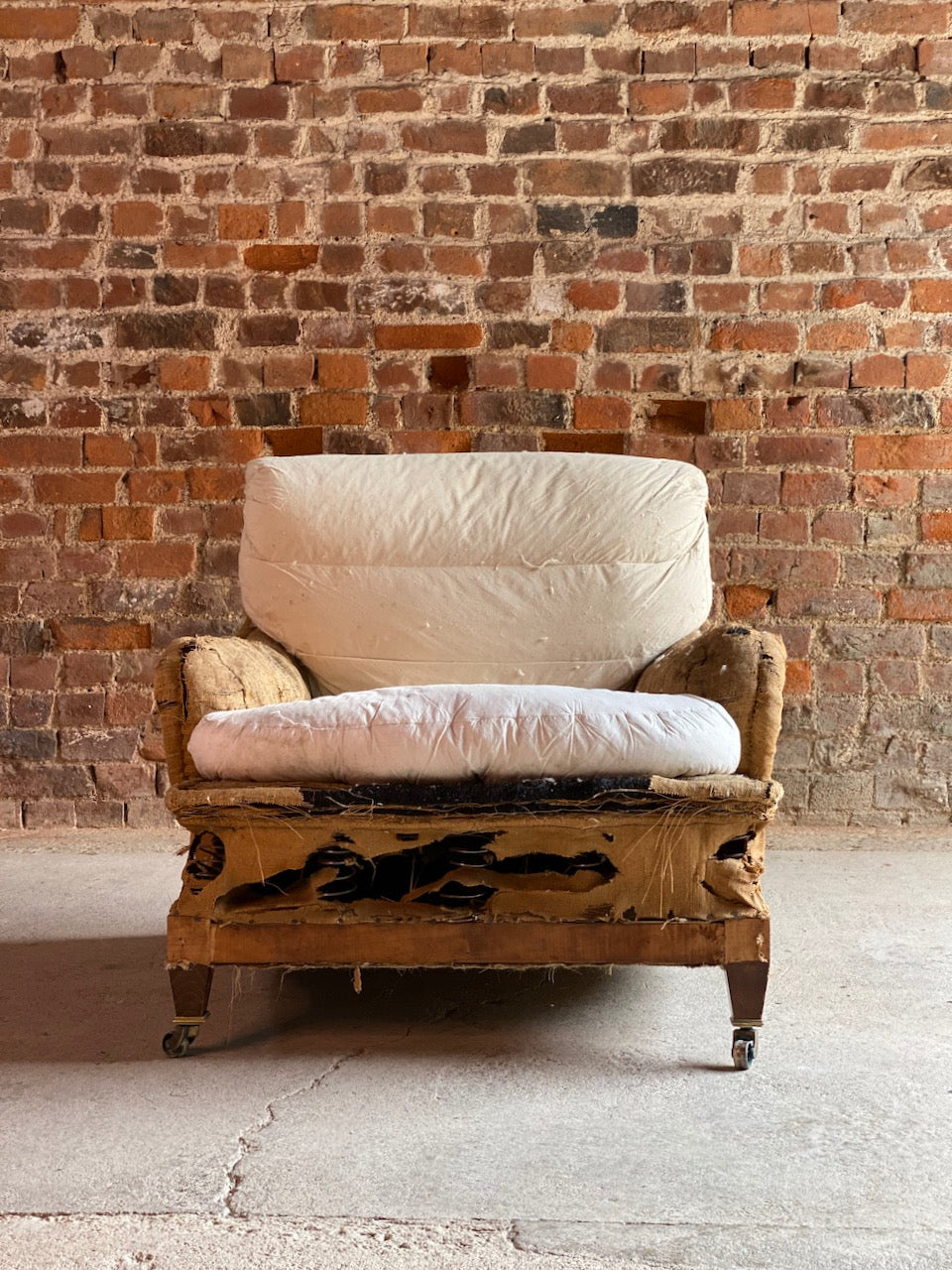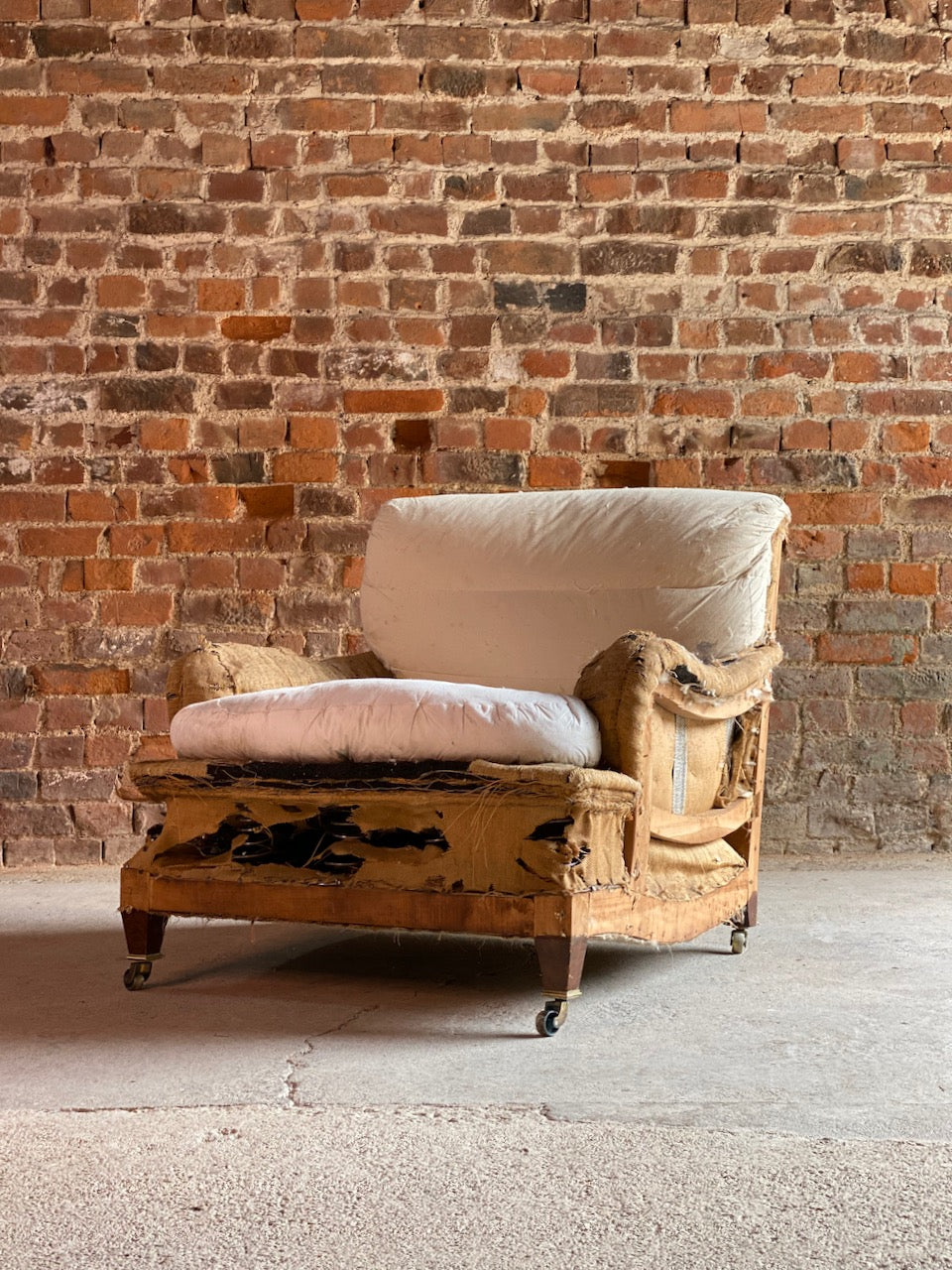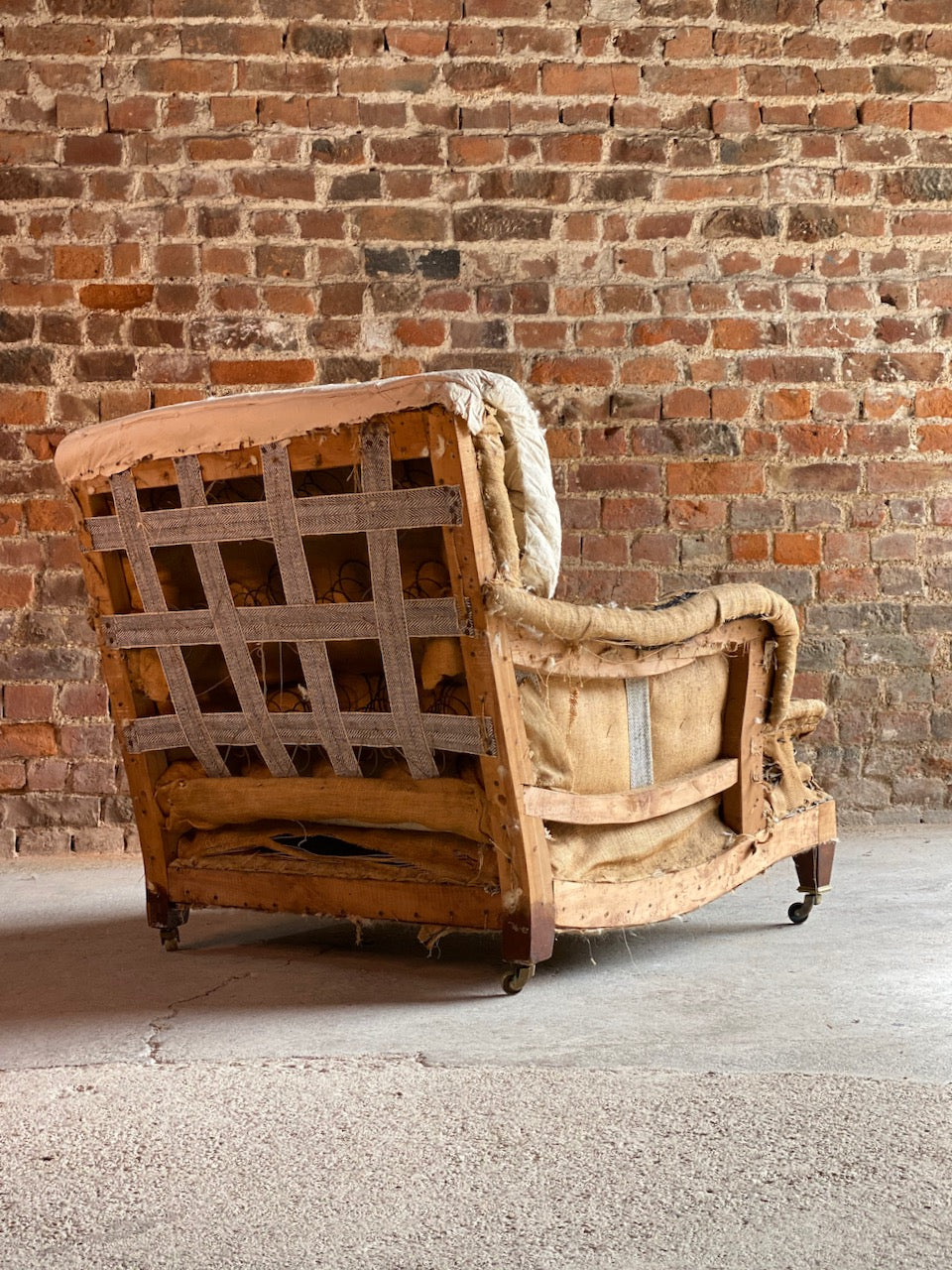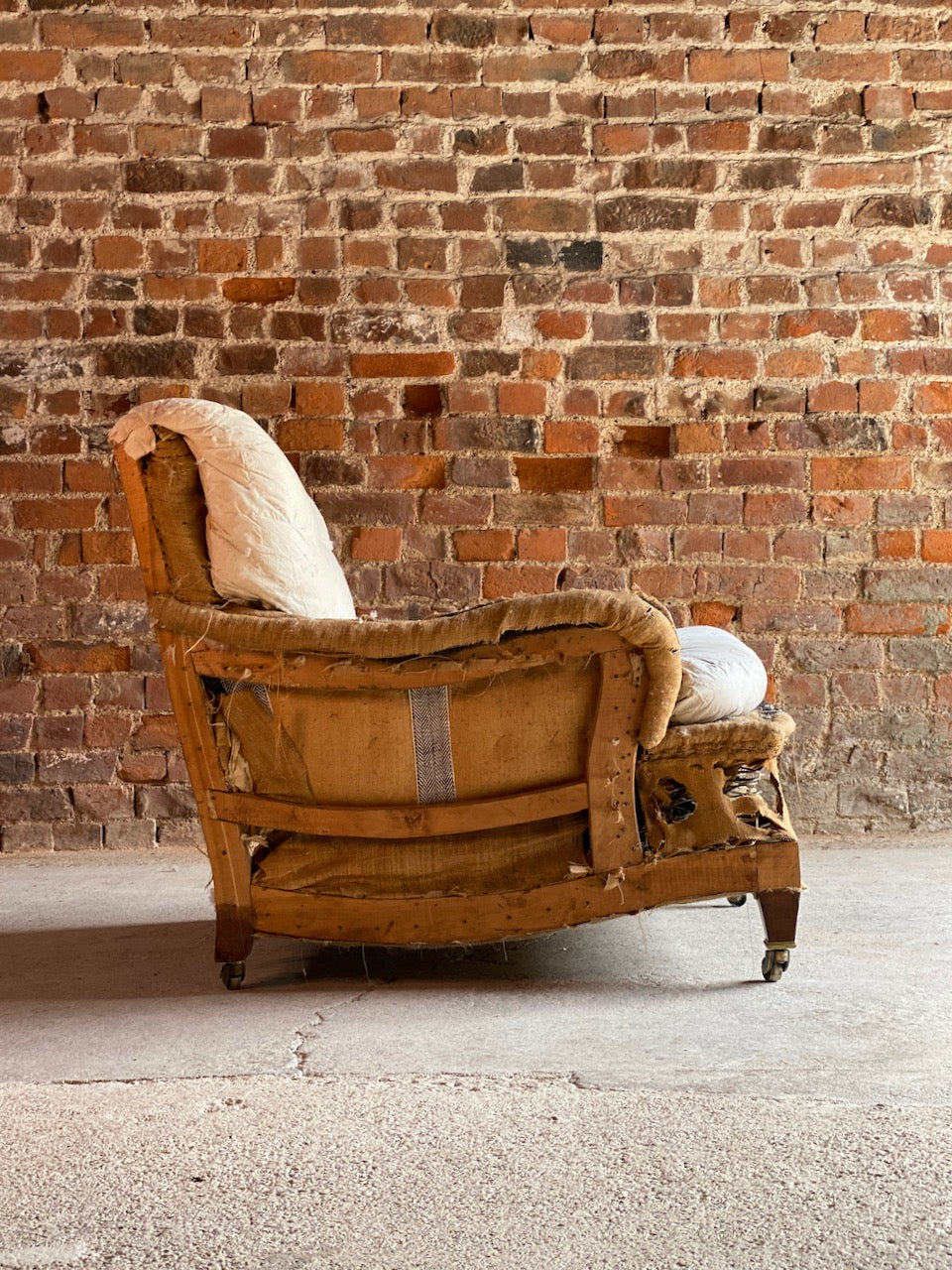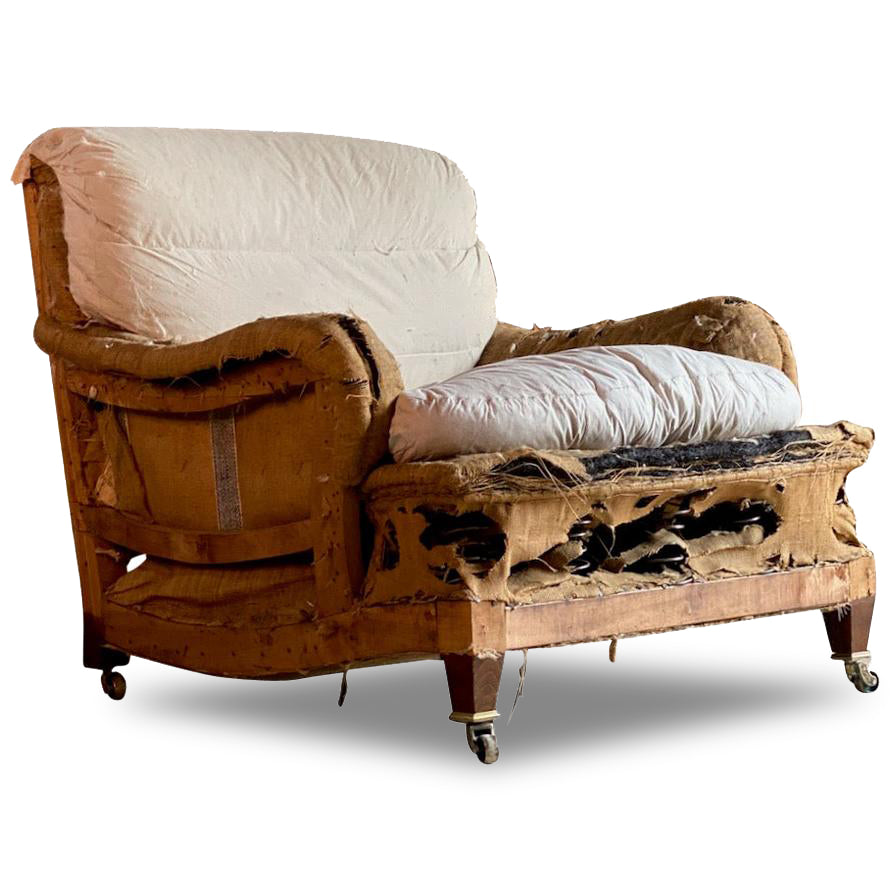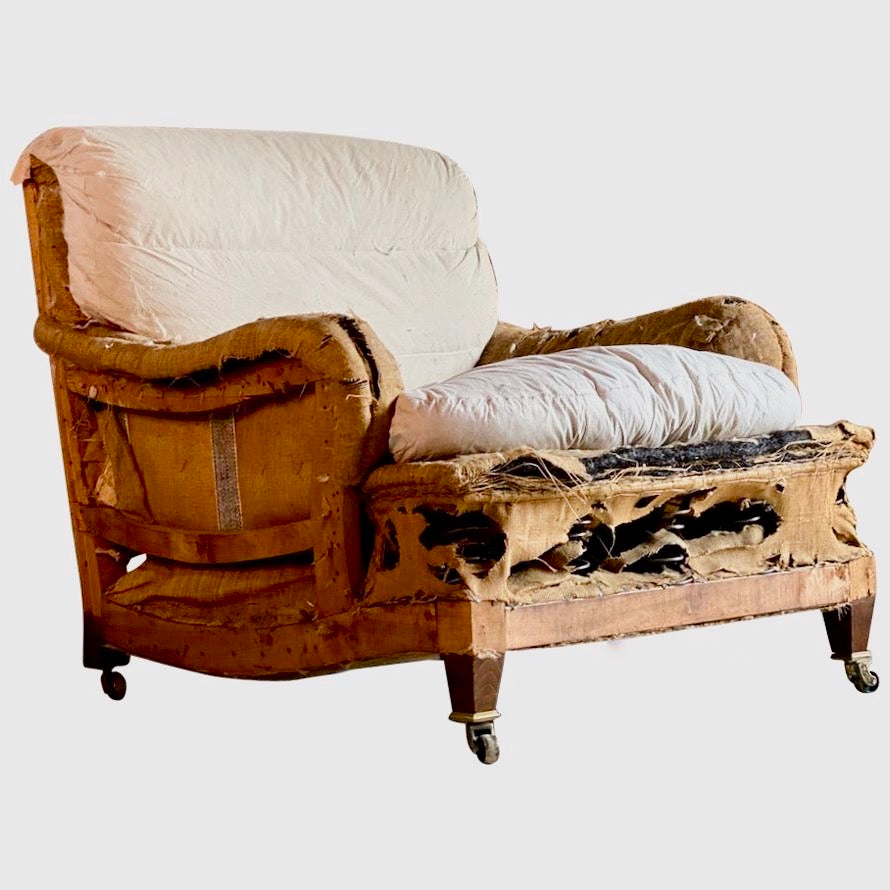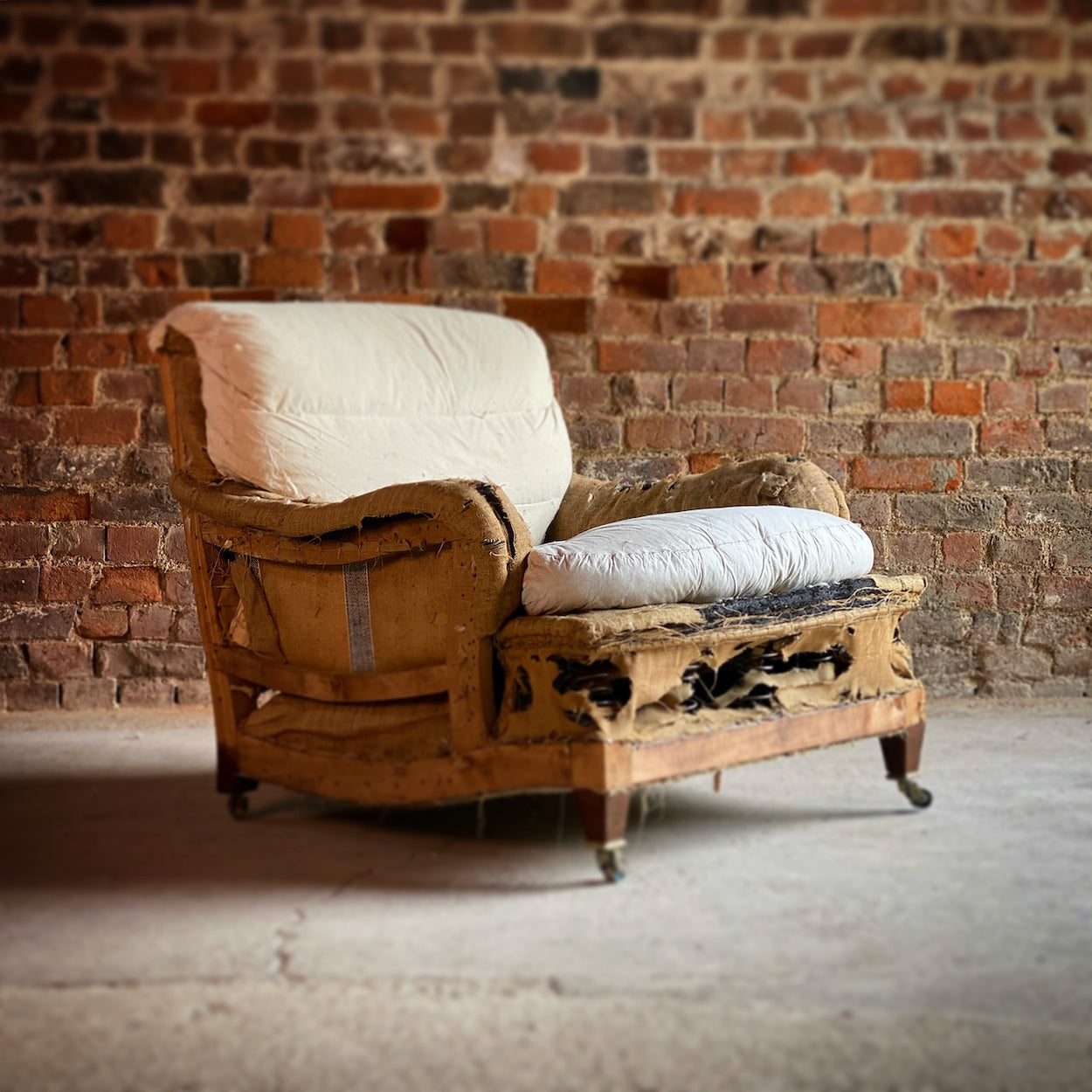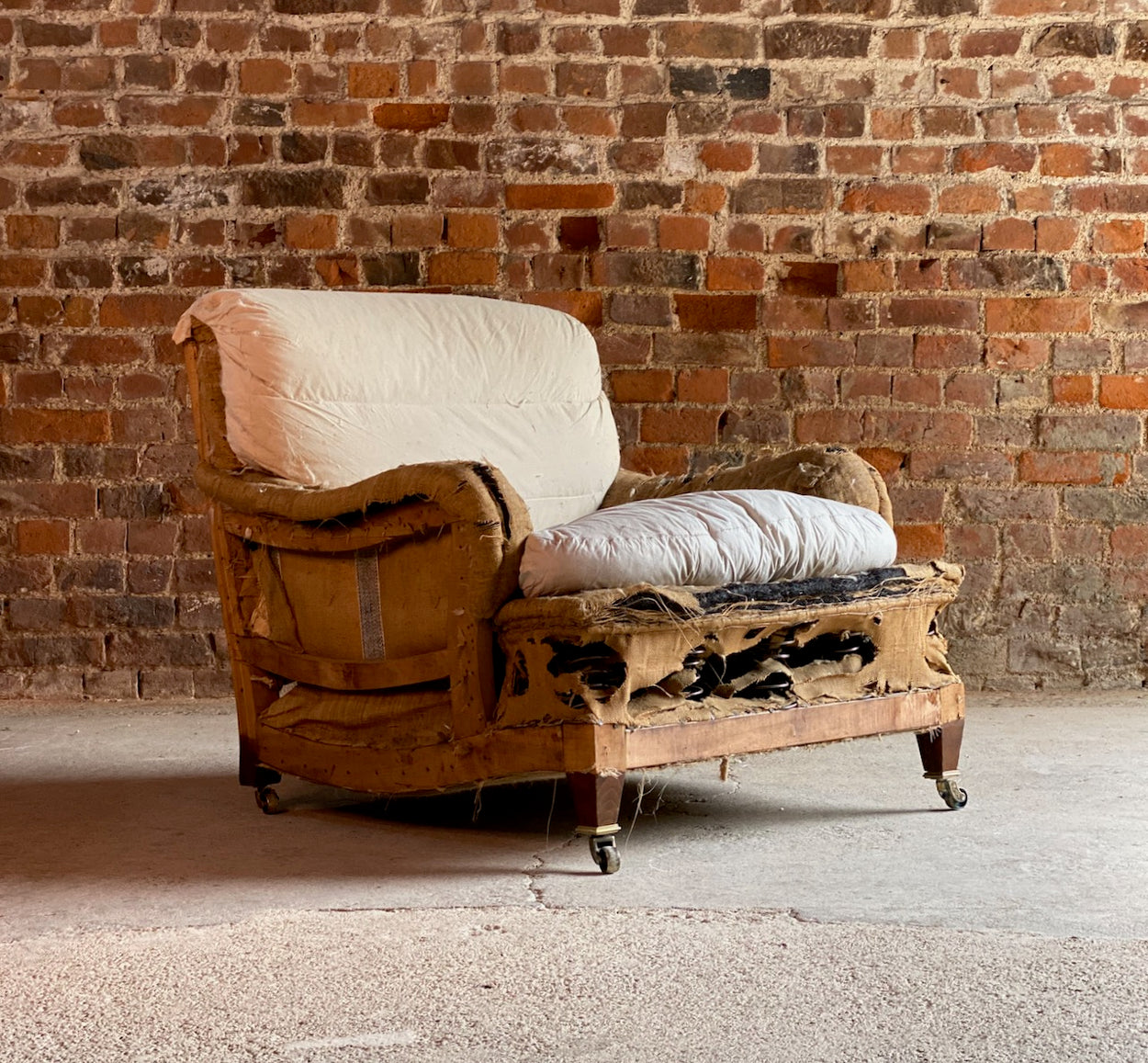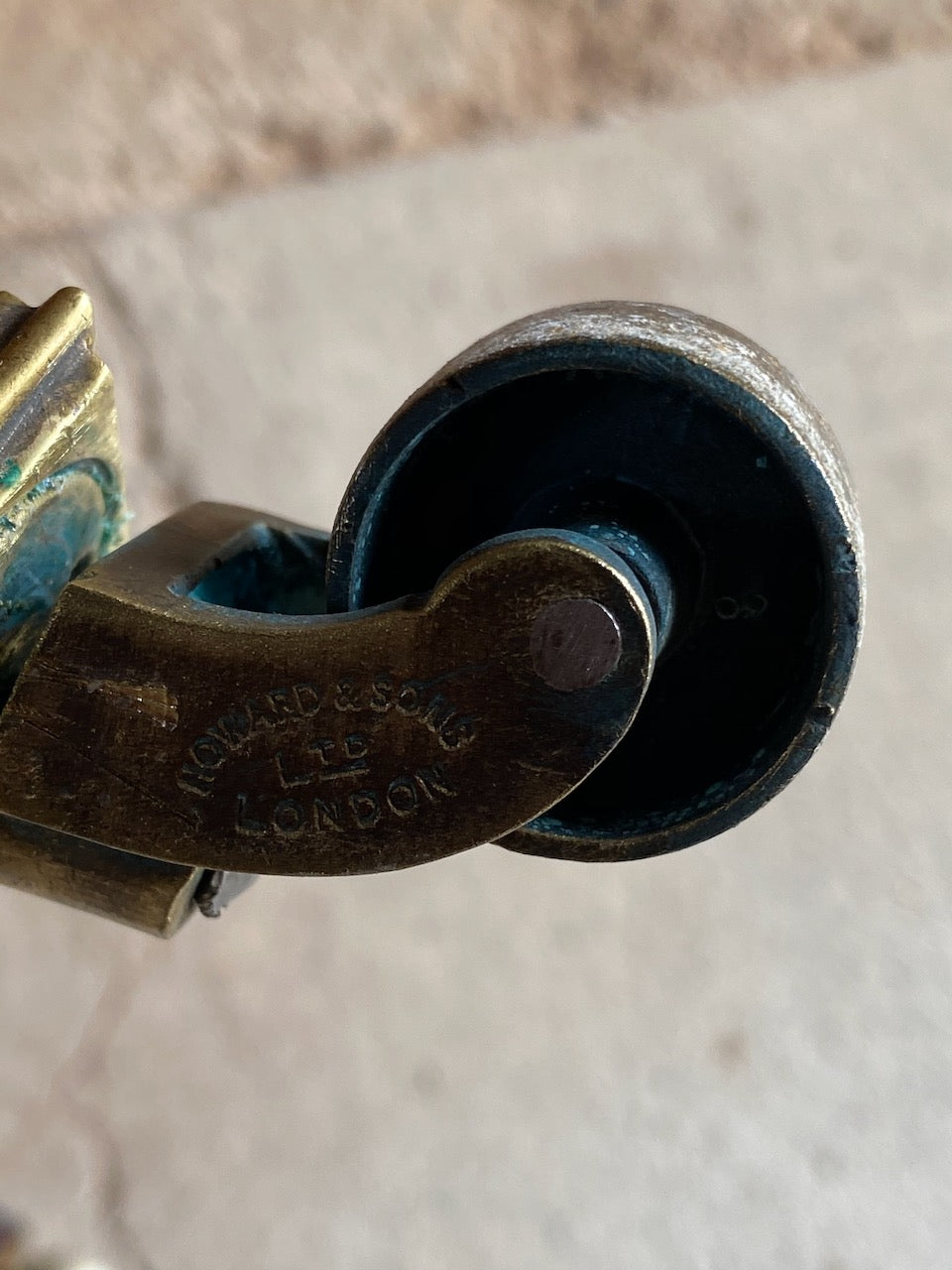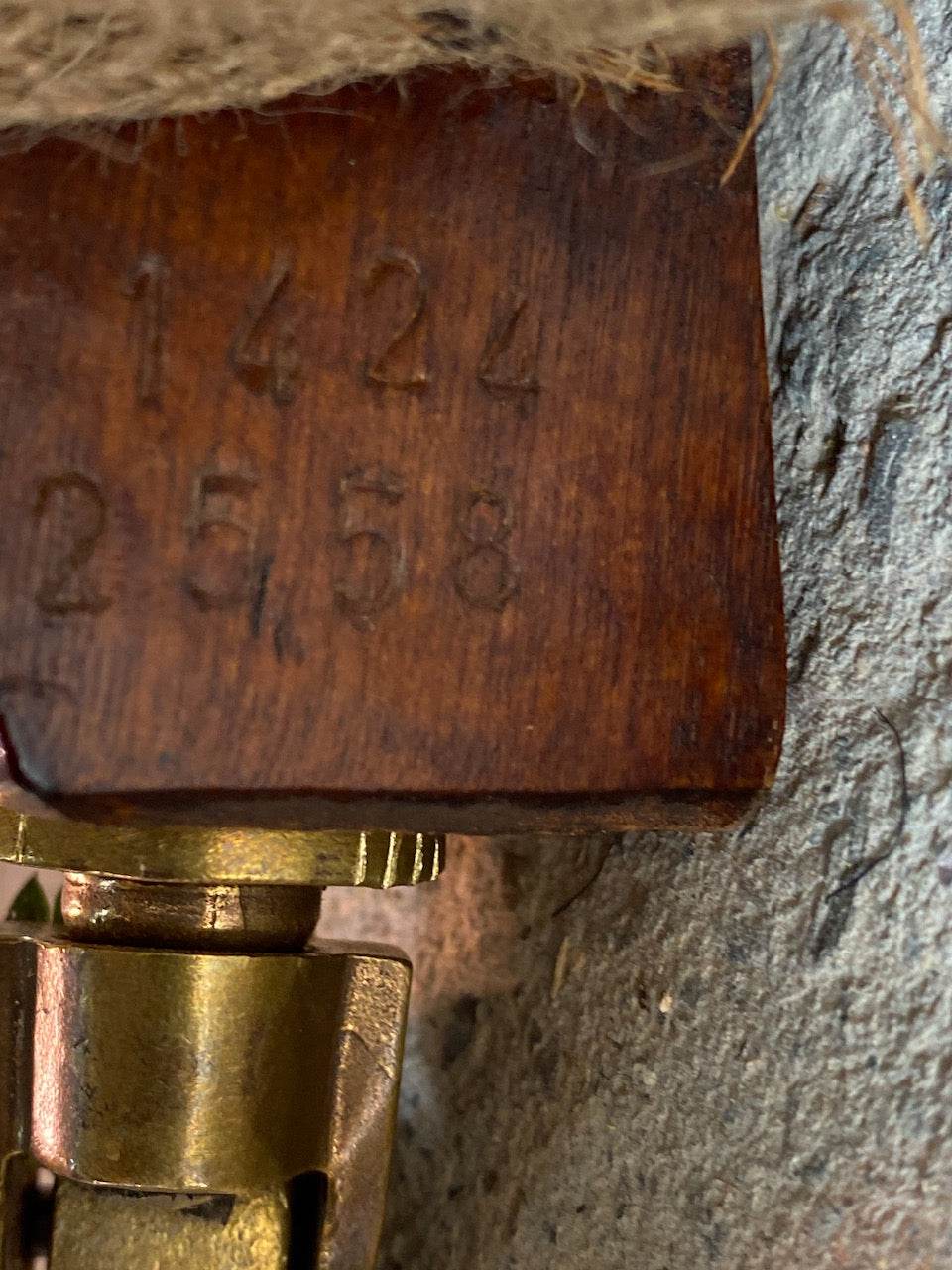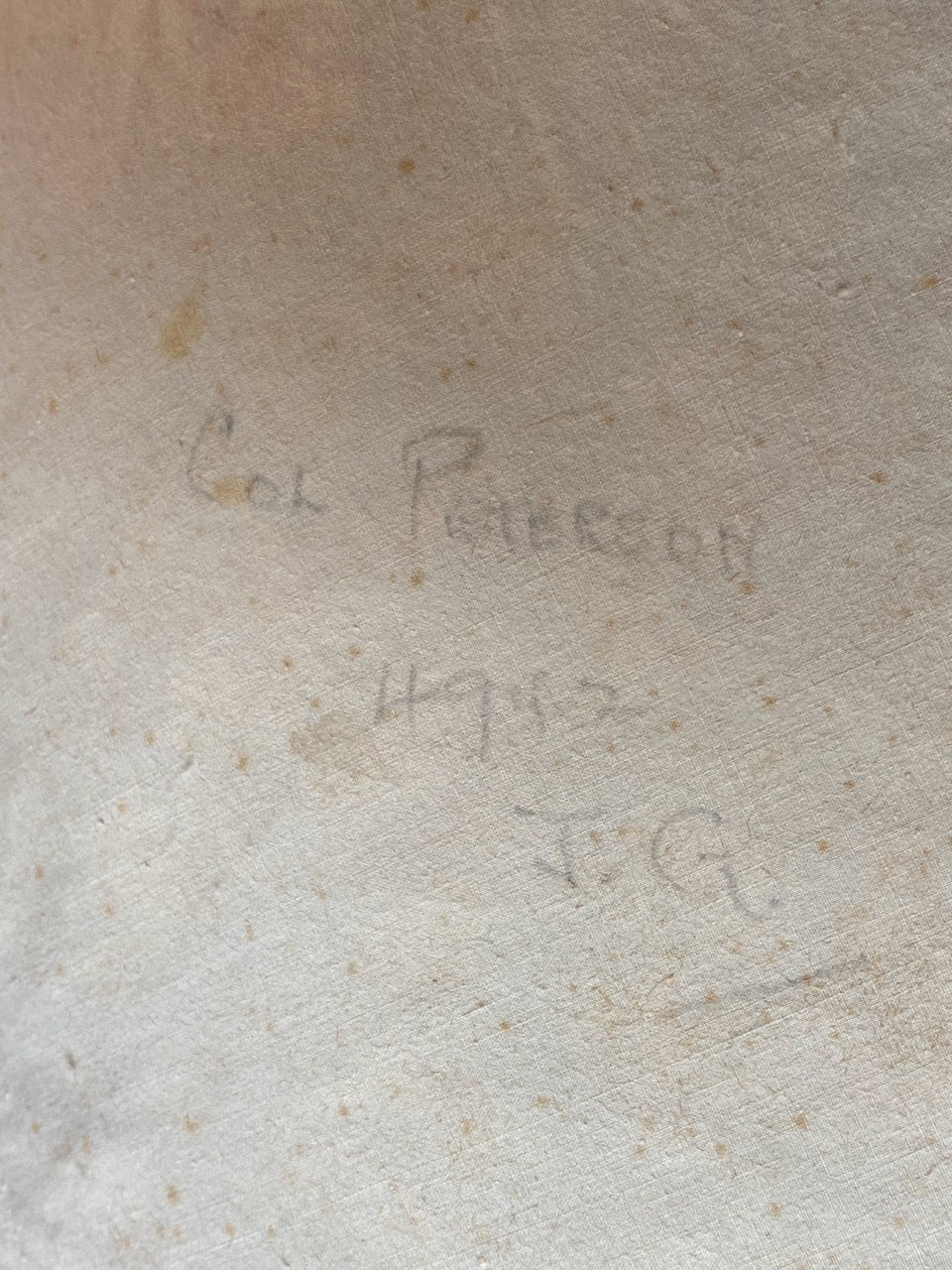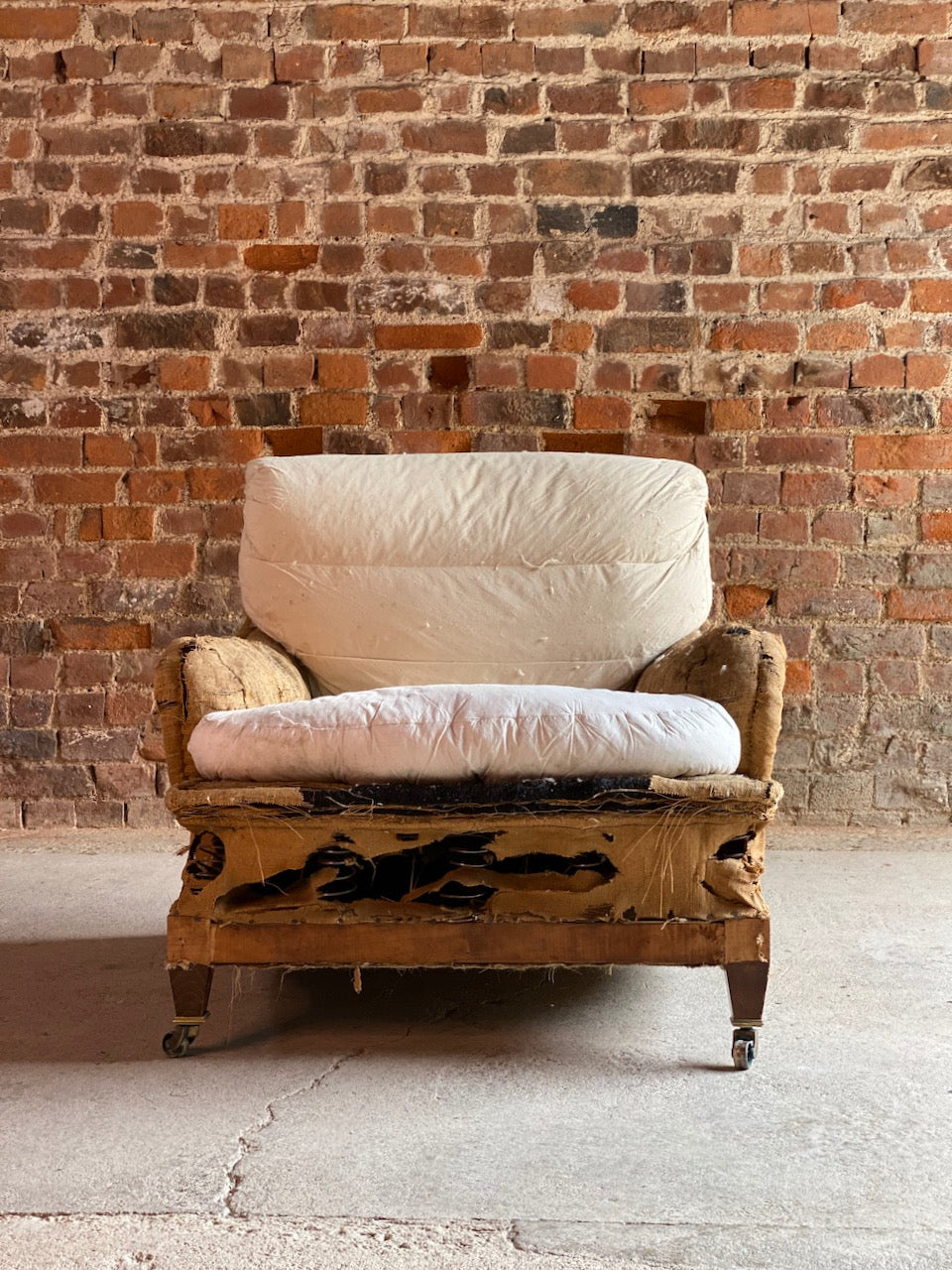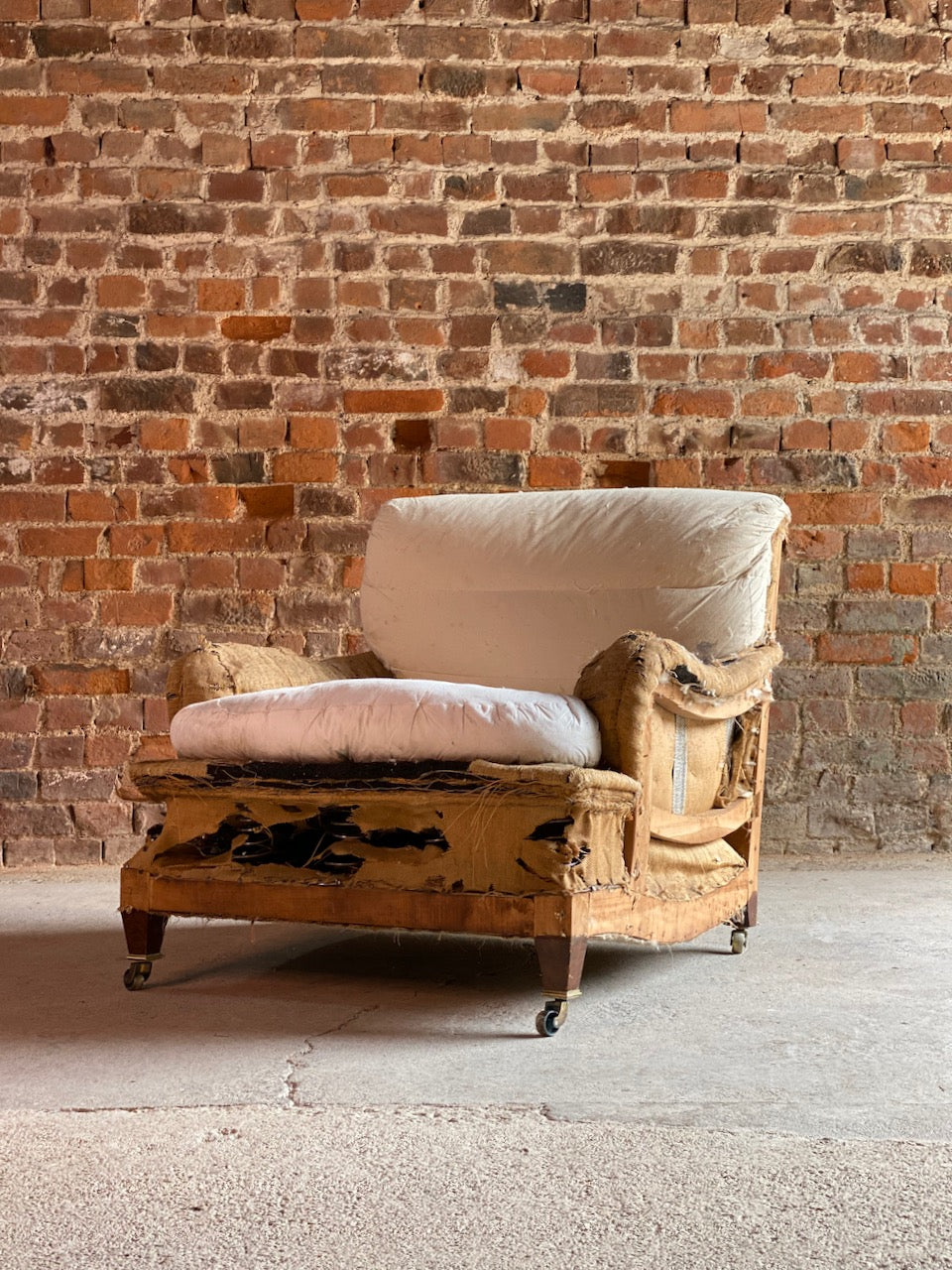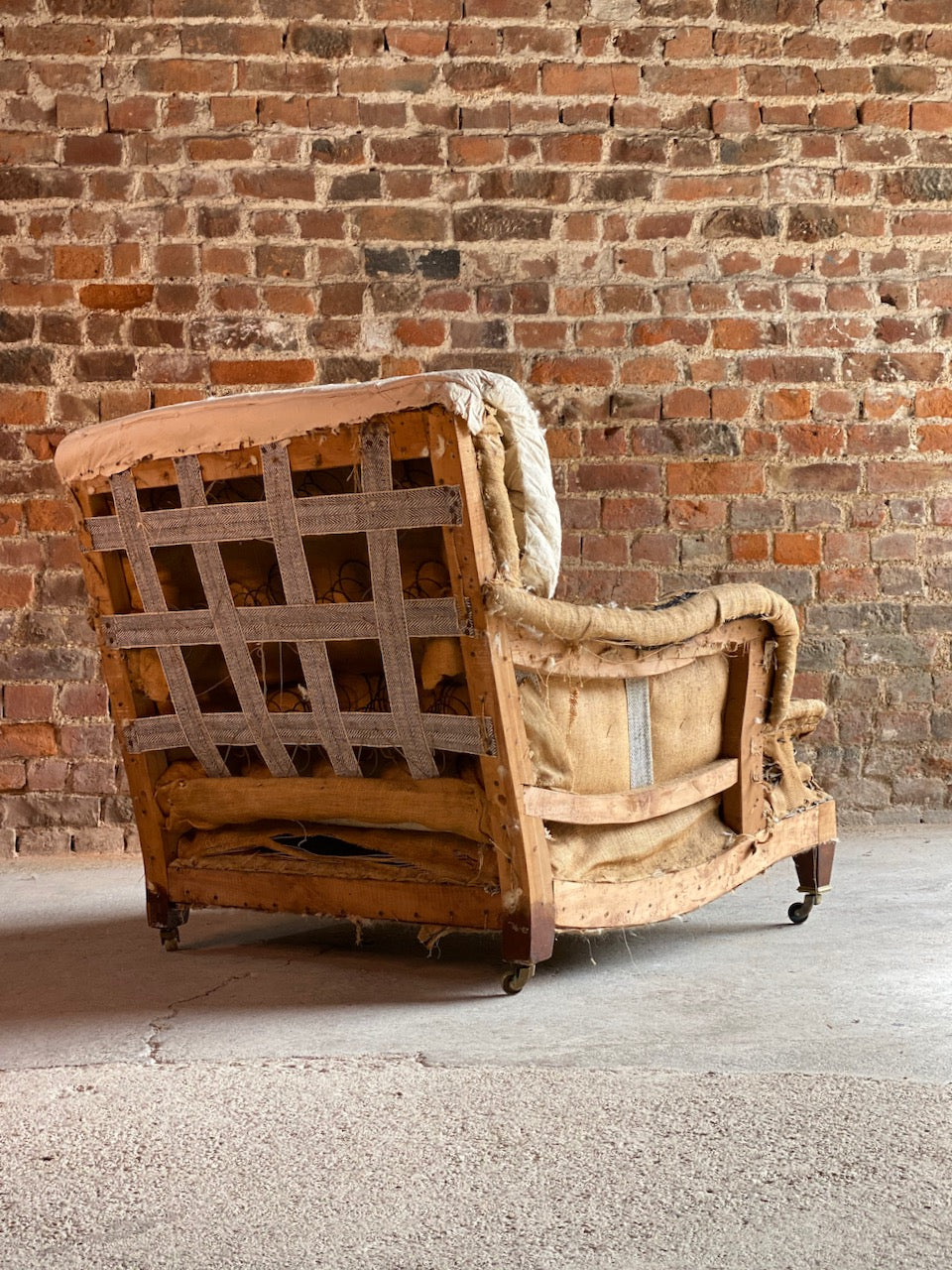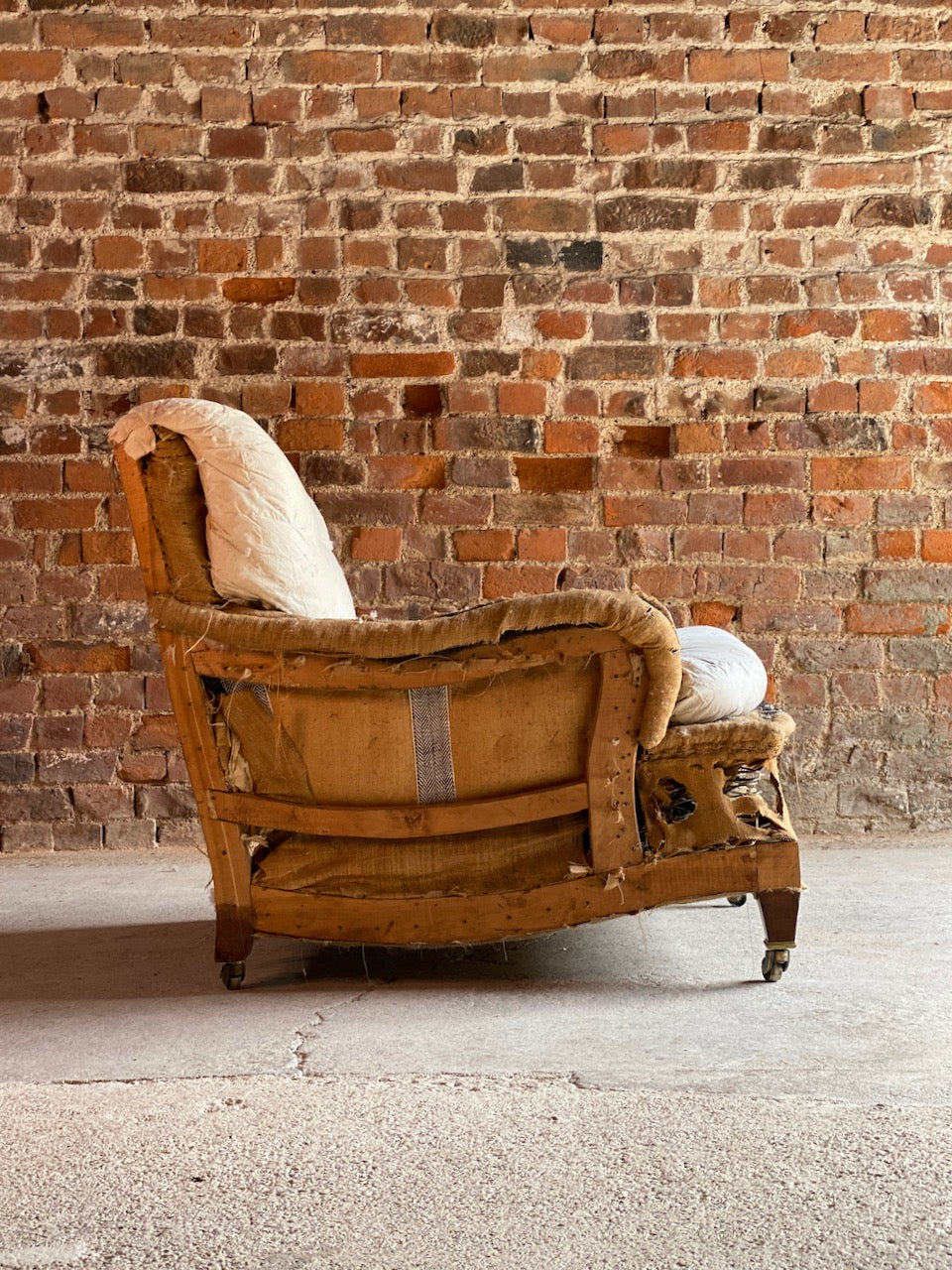 Howard & Sons Bridgewater Armchair Original Circa 1930s
SOLD
Howard & Sons Bridgewater Armchair Original Circa 1930s

Magnificent Howard & Sons Ltd Bridgewater Armchair circa 1930s, the loose cushion deep seated 'Bridgewater' chair is stamped with Serial Number 1424 2558 raised on dark beech stained legs tapered forelegs with brass caps and casters all stamped Howard & Sons Ltd, we can reupholster this chair for you in any fabric of your choice or can supply it upholstered by Howard & Sons in original HS monogrammed ticking for an additional £1300, this service will take around 4 weeks, reserve now.

Provenance: Made for Colonel Peterson

Howard and Sons

The name of Howard and Sons is probably one of the best known and highly sought after names in Upholstered furniture.

The company was started by John Howard in 1820 trading from 24 Leman St, London as a Cabinet Maker. Over the next 25 years they would make several changes of premises within the Whitechapel area. First to 27 Great Alie St (Now just Alie St) before moving a short distance to 34 Great Alie St.

In 1844 the company made its first venture into upholstered furniture by opening a showroom/workshop at 36 Red lion St. This was also to be a big move towards what would be their next and most famous location.

In 1848 they moved to a new address much more accustomed with the name; Berners St. London as "Cabinet Maker, Upholsterer and Decorator" under the name John Howard and Sons.
By 1872 the company was occupying 25, 26 and 27 Berners St.

In 1935 the well established decorators Lenygon and Morant appear to take over the name with the business address being given as 31 Old Burlington St (Lenygon and Morants premesis since 1909). Lenygon and Morant later moved to South Audley St where from 1954 they advertised as 'Makers of Howard Chairs and Sofas'. In 1967 the owners of Lenygon and Morant open Howard Chairs Limited, the company operating from Lyme St continue to make high quality sofas and armchairs

It is believed that Queen Elizabeth II has the largest private collection of Howard & Sons chairs in the world.
Howard & Sons Ltd
Bridgewater Chair
King George V
Original
Date: 1930s
Maker: Howard & Sons
Provenance: Colonel Peterson
Wood: Beech
Stamped: 1424 2558
Casters: Stamped Howard & Sons Ltd
Rare
Investment

Very good original condition requiring complete reupholstery.
Height: 31" / 79cm
Width: 31" / 79cm
Depth: 31" / 79cm
Floor to seat:  15.5" / 39.5cm

Free delivery is offered to England & Wales only when buyer pays full asking price, next day delivery is not possible due to the size of the piece, please allow between 7-14 days delivery